For our Best Rappers Alive series, we take a look at the top five best rappers, year by year – ranking them on projects dropped, guest verses and overall impact.
For a while there, it seemed like the hip-hop industry was on shaky grounds – a landscape dominated by ringtone raps and one-hit wonders.
Thankfully there was a major shift coming into 2010. The competition was fierce, rappers were pushing the boundaries from all angles and everybody was stepping up their game.
Drake came through and forced Kanye to step up his game, Nicki came through and forced Drake to step up his game, Kanye delivered and forced Jay-Z to step up his game. It was a case of steel sharpening steel and the hip-hop world benefitted from this.
From veterans to newcomers, New York to Toronto, 2010's best of the best features one of the most diverse line-ups we'd seen in a long time. Here are the top five best rappers alive of 2010.
Here are the top five best rappers alive of 2010.
Honourable mentions:
Lloyd Banks
No one thought Lloyd Banks could pull it off. After 50 Cent and his G-Unit soldiers stormed the rap game off the strength of their legendary mixtapes, 50's debut and crew album Beg For Mercy, Lloyd Banks was in a position to take up the right hand side of the throne.
Banks debut album, The Hunger for More went multiplatinum, he scored a top 10 hit with the Eminem-produced "On Fire" and became the certified punchline king in the rap game.
But like all hot movements, they couldn't sustain the heat for and within a fea years the G-Unit brand was on a downhill slope. 50 lost his 2007 sales battle with Kanye while Banks' second studio album, Rotten Apple, failed to even go gold. Shit was so bad the Interscope actually dropped Banks from the label.
Still, hip-hop would learn to never count the Queens rapper out. Off the strength of the hit single "Beamer, Benz, or Bentley," Banks jumped back into the spotlight and returned to form with The Hunger for More 2 which also featured the standout posse cut "Start It Up."
Along with his own material, Banks also jumped on one of the GOOD Fridays cuts after Kanye shouted him out as one of his top 5 emcees – slaying his verse on "Christian Dior Denim Flow" and showing the game why he's definitely one of the best rappers alive.
Black Thought
Black Thought is straight up the most consistent rapper in the game today. No-one's touching Thought's catalogue – from 1993's Organix to How I Got Over, the Roots emcee has never missed a step in nearly 20 years of dope rhyming.
After the craziness of the band's previous album, Rising Down, The Roots were in a much better place in 2010 – they had a secured a gig as the house band for Late Night with Jimmy Fallon while the political landscape in America appeared to be changing for the better.
As a result, Black Thought took a step back from the dark undertones of his previous rhyming efforts and instead steering towards a more reflective style. Instead of just straight up bodying beats, Thought focused more on his songwriting, achieving a new level of depth in his lyricism which helped The Roots produce one of their most nuanced records to date.
Outside of How I Got Over, Thought didn't do much else, although it could be argued that his epic verse on Ghostface's gully, nostalgic cut "In Tha Park" was one of the top 5 verses off 2010.
Jay-Z
Jay-Z may have dropped The Blueprint 3 the year prior but he was still running shit in 2010. As one of his biggest albums released to date, The Blueprint 3 ensured that Hov was in constant rotation even after a year of it dropping – from "On to the Next One" to "Young Forever" to "Empire State of Mind," Jay-Z was everywhere at any given time.
Hov's guest appearances in 2010 were fewer than usual but you can bet he was being very strategic about them. He made sure he was on some of the biggest albums to the year – rhyming like a beast on Kanye's "Monster" and "So Appalled," passing the torch on Drake's "Light Up" and tapping into his philosophical side on Ross' "Free Mason."
2010 may not have been one of Jay-Z's most prolific years but you can be damn sure it was all about quality over quantity for him. From riding on the massive success of The Blueprint 3 to his hungry guest appearances, Hov ensured he was always in the conversation of best rappers alive in 2010.
Talib Kweli
Even thought it took Reflection Eternal nearly 10 years to drop the follow up to their 2000 classic Train of Thought, the duo did not disappoint fans with Revolutions per Minute. Talib Kweli and Hi-Tek have a rapper-producer chemistry unrivalled by other hip-hop artists and they prove they haven't missed a step since the beginning.
He's joined by veterans and newcomers alike on the the album – trading bars with the likes of Bun B, Jay Electronica, J. Cole and of course longtime collaborator Mos Def – and showcases his ability to adapt to the environment while keeping it true to himself.
Kweli remains one of hip-hop's sharpest and thoughtful rappers, exuding blue collar appeal while keeping it revolutionary as fuck. There are few rappers left who still rhyme with the same youthful energy as when they did when first coming into the game, which is why Talib Kweli is such a special artist and absolutely one of the best rappers alive.
Nicki Minaj
Nicki Minaj's ascension from a local Queens DVD rapper to the queen of hip-hop has been remarkable. How many people could have seen this coming?
Sure, the talent in her was obvious, but to go from that to a multiplatinum debut album which had one of the biggest first week openers of 2010 plus 3 Grammy nominations is beyond incredible.
To give you an idea of how much Nicki Minaj shook things up when she first came into the game – Kanye openly admitted that he was considering taking her legendary verse off "Monster" because he didn't want people remembering it as the best verse on his album. Fucking Kanye West said that!
In just one album, Nicki Minaj showed people just how diverse she was – from love ballads with Drake to smash pop hits with will.i.am to straight up lyrical hip-hop with Eminem, Minaj proved she was absolutely one of the best rappers alive.
The Top 5 Best Rappers of 2010
5. Rick Ross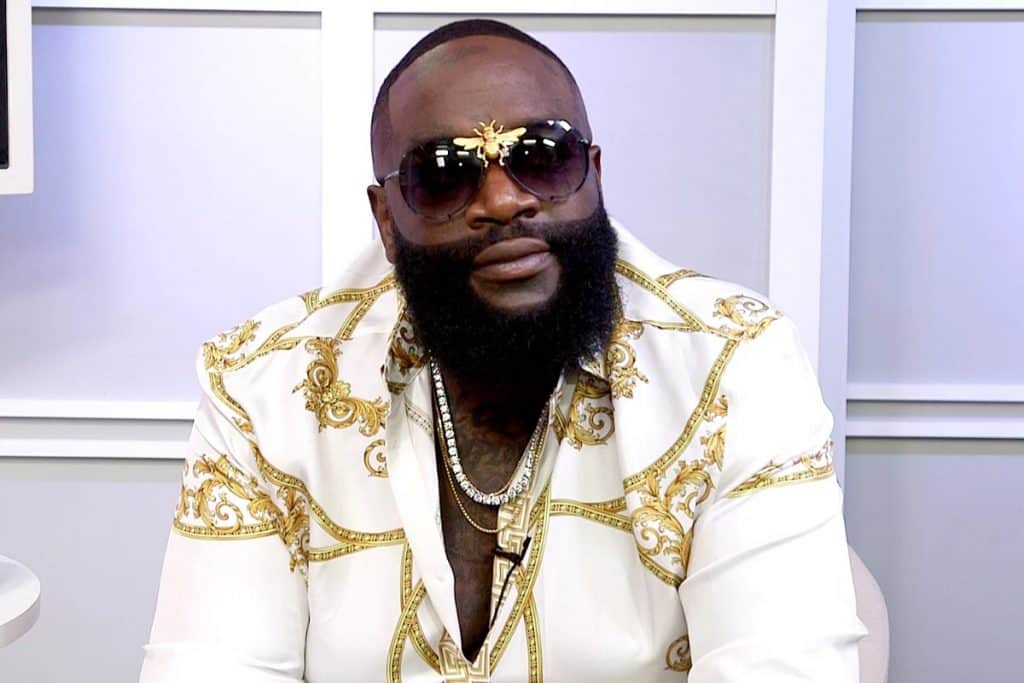 Notable releases: Teflon Don, Ashes to Ashes (mixtape), The Albert Anastasia EP
Key guest appearances: DJ Khaled's "All I Do Is Win," Kanye West "Monster" & "Devil in a New Dress," Chris Brown's "Deuces (Remix)," Diddy's "Looking for Love (Remix)."
Observers studying Rick Ross' moves since his Port of Miami days would have been hard pressed to predict that the MMG boss would have ended up where he did, especially with 50 Cent coming for that ass.
But that's part of Ross' game plan and hustle – keep working, keep putting out music, ignore the bullshit and it was only in a matter of years that the Bawse found himself on top. Telfon Don remains one of his successfully records to date, critically and commercially – the album had one of the biggest first week openers in 2010.
With production from longtime collaborators The Inkredibles and J.U.S.T.I.C.E. League as well as from the hottest producer at the time, Lex Luger, who provided the one-two knockout blows of "MC Hammer" and "B.M.F. (Blowin' Money Fast)" – Rick Ross had secured a lavish platform for his outrageous rhymes.
While far from being one of the most lyrical rappers in the game, Ross showed massive improvements in his rhyme game – rapping comfortably next to Jay-Z on "Free Mason" and stealing the scene from Kanye on "Devil in a New Dress."
2010 would prove to be a crucial year for Rick Ross' career – the critical success of Telfon Don helped shape the public's perception of him and enabled him to get in a position to keep winning in the years to come.
4. Drake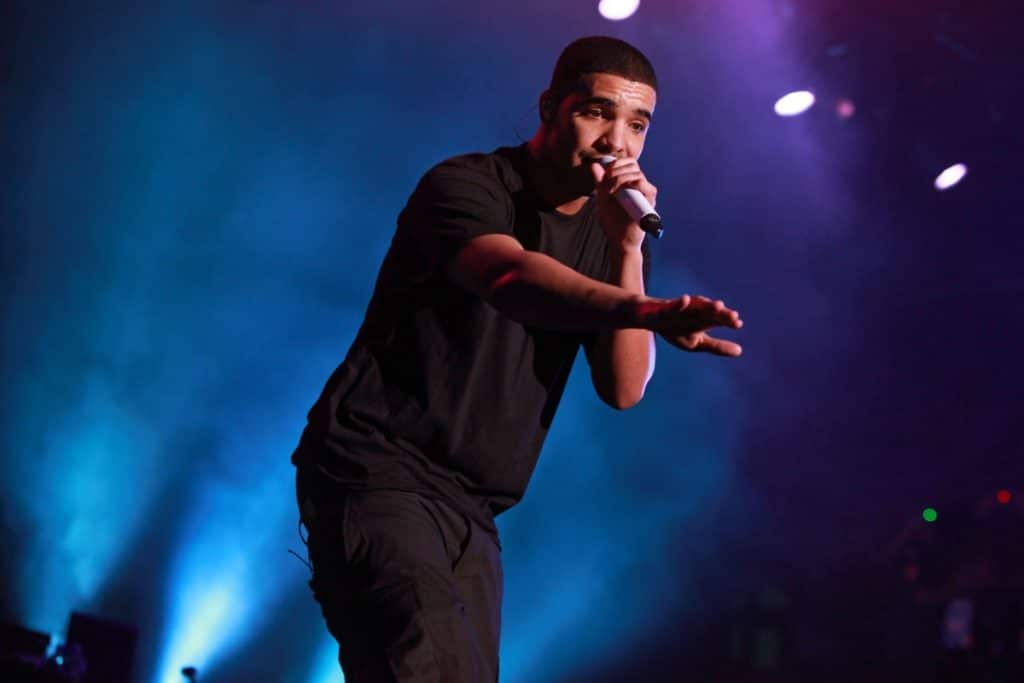 Notable releases: Thank Me Later
Key guest appearances: Lil Wayne's "Right Above It," "Gonorrhea" & "With You", Rick Ross' "Aston Martin Music," Rihanna's "What's My Name," Nicki Minaj's "Moment 4 Life," Chris Brown's "Deuces (Remix)."
Very few up-and-coming rappers have been given the same opportunities as Drake was when he was coming up in the rap game. Sure, he's extraordinarily talented and has a great work ethic but it was also helped tremendously having Lil Wayne and the YMCMB machine behind him.
Good thing for Drake, he took those golden opportunities and ran with them – bodying his features on Lil Wayne, Rick Ross and Chris Brown records and making sure he capitalised on the growing momentum.
Drake's debut album, Thank Me Later, was one of the most hyped up albums to date. With production from Swizz Beatz, Timbaland and Kanye as well as features from T.I., Young Jeezy and Jay-Z, expectations were high for the Toronto rapper and he didn't disappoint.
The album ended up moving almost 500,000 copies in its first week and scored a top 10 hit with the Kanye-helmed "Find Your Love." With both critical and commercial success, Thank Me Later catapulted Drake straight into the rap A-list and put him in a position to dominate the industry in years to come.
3. Big Boi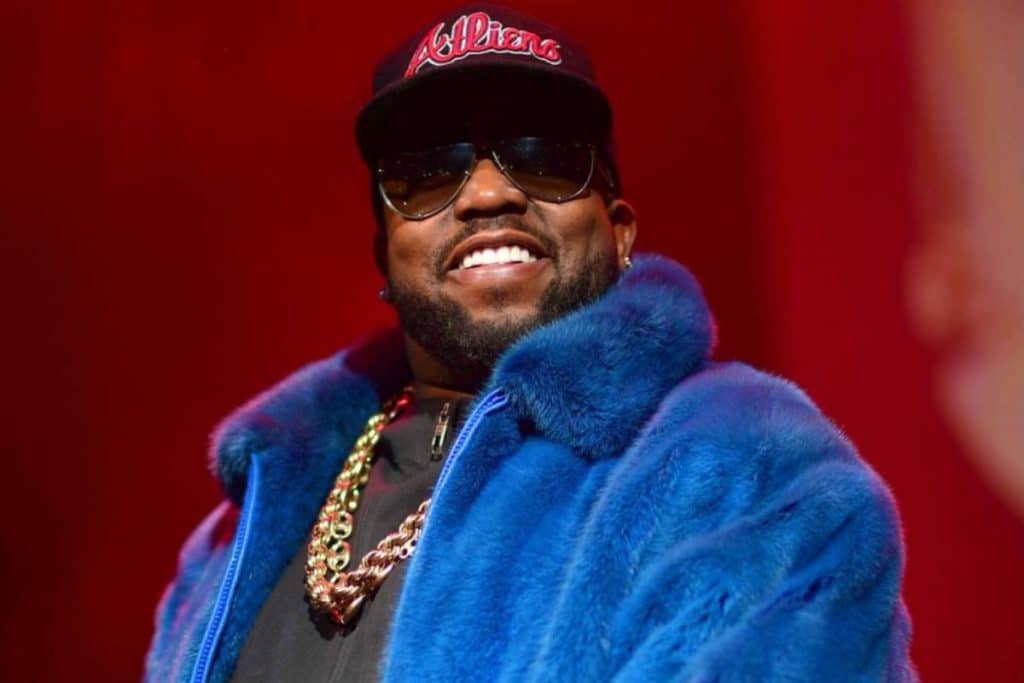 Notable releases: Sir Lucious Left Foot: The Son of Chico Dusty, Mixtape for Dummies: A Guide to Global Greatness (mixtape).
Key guest appearances: Janelle Monáe's "Tightrope," B.o.B's "Nothin' on You (Remix)."
The gift and the curse that follows Big Boi around. On one hand, he's partnered with Andre 3000 and together as OutKast, they've created a handful of timeless records that have shaped hip-hop and endeared themselves to fans forever. On the other hand, he's partnered with Andre 3000, one of the greatest rappers of all time which means he's forgotten about at times.
It must have been with this thought raging in his mind that Big Boi set out to create his debut solo album, Sir Lucious Left Foot: The Son of Chico Dusty. It was a big fuck you to those who thought he couldn't drop a great record without 3 Stacks.
Well the doubters were absolutely wrong. Big Boi proved he could create a cohesive, exciting masterpiece with his partner-in-rhyme; bringing the classic OutKast funk with a modern touch.
And for those hip-hop heads who forgot Big Boi could spit? Well, he showed them didn't he? Fifteen full tracks of Big Boi just straight bodying the beats like it was 1998 again and reminding fans he is definitely one of the best rappers alive.
2. Eminem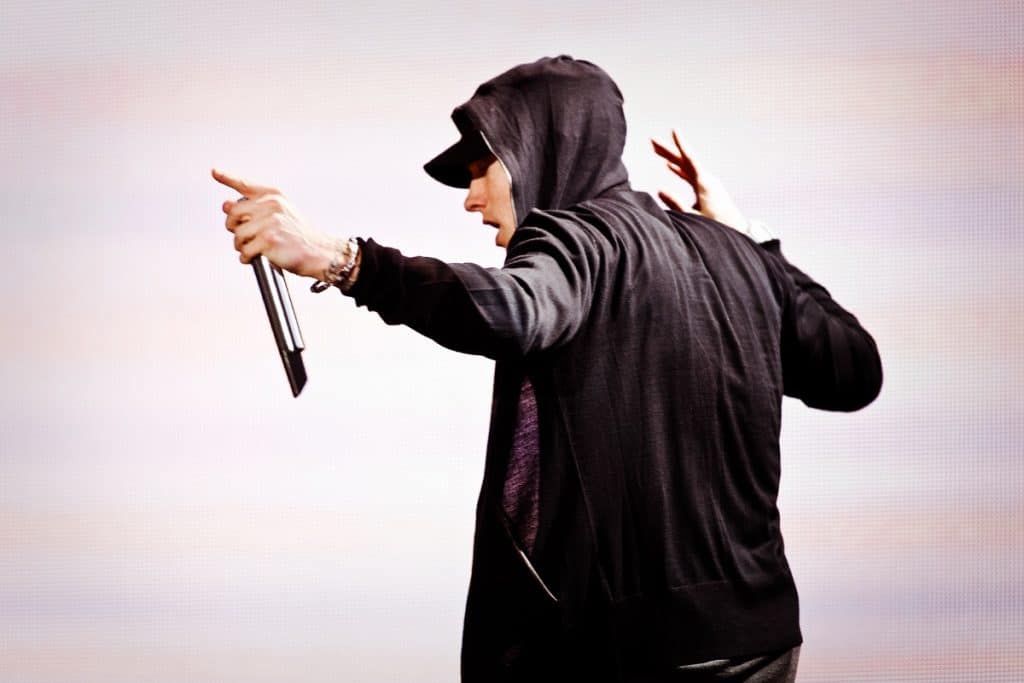 Notable releases: Recovery
Key guest appearances: Nicki Minaj's "Roman's Revenge," T.I.'s "That's All She Wrote," B.o.B's "Airplanes, Part II," Rihanna's "Love the Way You Lie (Part II)," Lloyd Banks' "Where I'm At."
Encore was when Eminem was on drugs, Relapse was when he was flushing them out. So it only makes sense that on Recovery, where Em had been clean for a decent amount of time, features some of his strongest rhymes to date.
Doing away with the silly accent and subject matter, Em took a more personal approach to his content, resulting in a new rapping style with a much more aggressive flow which featured heavily in tracks like "Not Afraid."
Aside from the rejuvenated energy, Em also scored one of his biggest hit singles to date – the Rihanna-featured "Love the Way You Lie" – which topped worldwide charts and became his best selling songs of all time. On the strength of this success, Recovery became one of best selling albums of 2010, selling nearly 6 million copies within a year of its release.
At this point in time, Eminem is simply a hip-hop phenomenon. He can shut himself off from the outside world for months on end, only to come back with an album to dominate everybody.
1. Kanye West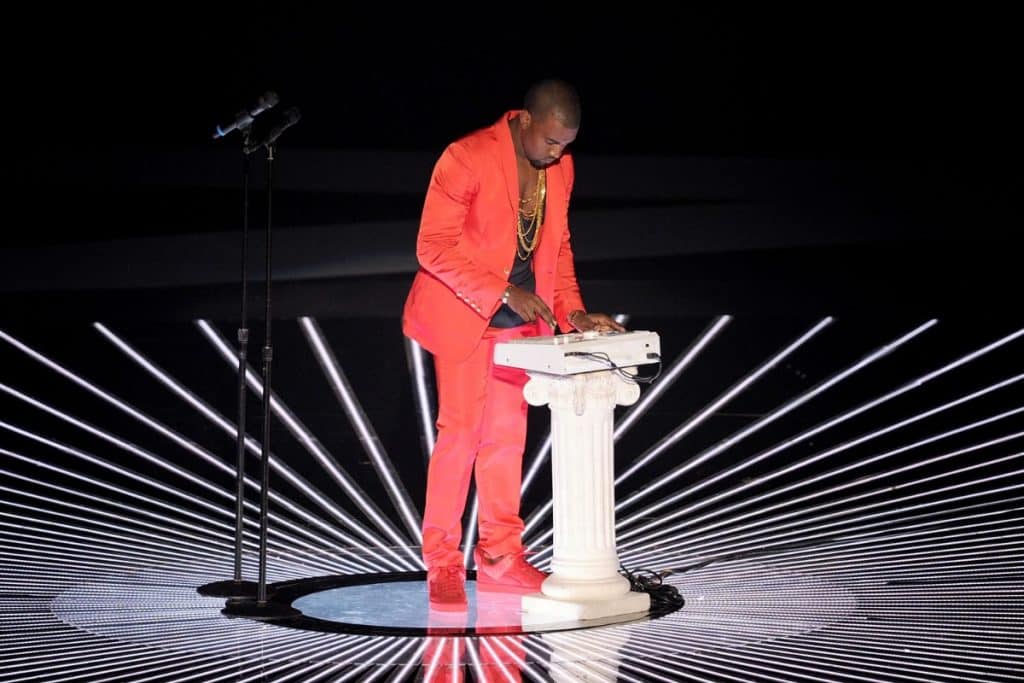 Notable releases: My Beautiful Dark Twisted Fantasy, GOOD Friday cuts – "Power (remix)," "Runaway Love (remix)," "Good Friday," "Lord Lord Lord," "Christian Dior Denim Flow," "Don't Stop!" (with Lupe Fiasco and Pharrell Williams as Child Rebel Soldier), "Take One for the Team," "Don't Look Down," "The Joy," "Looking for Trouble," "Chain Heavy," "Christmas in Harlem."
Key guest appearances: Rick Ross' "Live Fast, Die Young," Kid Cudi's "Erase Me," Chris Brown's "Deuces (Remix)," Lloyd Banks' "Start It Up," T.I.'s "Welcome to the World," Nicki Minaj's "Blazin'."
I have to admit, deciding on the best rapper alive of 2010 was a pretty easy choice. No other rapper could have been a suitable pick other than Kanye West.
After the incredible success of his 2007 album, Graduation, Kanye was on top of the world. He had beat 50 in their highly publicised sales battle, "Stronger" was burning up the charts and smashing the clubs, he had his personal anthem in "Can't Tell Me Nothing," he had both the streets and the radio on lock. Nothing could have gone wrong.
Then everything did go wrong.
808s & Heartbreak was his avant-garde way of expressing his grief. While the record is touted today as immensely influential to rappers like Drake, Future and Kid Cudi – at the time hip-hop heads were turning on him. Then the whole Taylor Swift thing happened and suddenly Kanye was in exile.
But that wouldn't last long.
One by one, the Good Friday cuts started coming in. Kanye was just giving away incredible records like "Christian Dior Denim Flow," "Good Friday," "Looking for Trouble," "Chain Heavy" and plenty more, showcasing his GOOD Music crew and signalling that he was coming back to hip-hop.
Then when My Beautiful Dark Twisted Fantasy dropped, it was instantly hailed as a masterpiece from all corners – it was Kanye's greatest achievement to date. From the stirring opener "Dark Fantasy" to the Gil Scott-Heron vocals closing out "Who Will Survive in America" – the album was a spectacular display of Kanye's incredible abilities as a rapper, producer, songwriter, composer, arranger and much more.
Not to mention his lyrical game was getting better and better. If Graduation showed a massive improvement in Kanye's rhymes, My Beautiful Dark Twisted Fantasy was a whole another level. Album cuts like "Gorgeous" and "So Appalled" featured him taking it back to the '90s era where he competed with the likes of Raekwon, Jay-Z and Pusha T for the best verse.
There's nothing else to – Kanye West was the best rapper alive in 2010.