For our Best Rappers Alive series, we take a look at the top five best rappers, year by year – ranking them on projects dropped, guest verses and overall impact.
Hip-hop wasn't in the best place during the mid-2000s. There was a lot of watered down shit, one hit wonders and dwindling record sales. The labels were scrambling with the music lanscape's shifts and it was the artists who had to suffer.
2009 was an interesting year for rap. Jay-Z rose above his peers with The Blueprint 3, Raekwon makes a worthy comeback with his Purple Tape sequel, Eminem gets his head back in the game while Kanye starts to find rapping fun again. Here are the top five best rappers alive of 2009.
Honourable mentions:
Jadakiss
Ever since the mid-90s, Jadakiss has always been a staple rapper in the industry. Whether it's holding down New York hip-hop as part of The LOX, dropping mixtapes non stop or jumping on guest verses left, right and centre, the raspy voice punchline king has always been around.
Despite some commercial success in the early 2000s with "Why" and the Mariah Carey-featured "U Make Me Wanna" as well as a guest spot on Jennifer Lopez's 2002 hit single "Jenny from the Block," Jada never managed to push into the New York A-list, alongside Nas, Jay-Z, 50 or even Cam'ron.
In 2009, he seemed content with just reliably dropping his street rhymes and The Last Kiss reflects this. Pulling out all the stops, Jada tapped producers like The Neptunes, Swizz, Buckwild and The Alchemist as well as Young Jeezy, Lil Wayne, Raekwon and of course his LOX brothers to assist him.
The Last Kiss debuted at number 3 on the Billboard charts, one of the best hip-hop first week openers of 2009, proving that there was still in a place for Jada's hardcore rhymes.
Drake
Before he was the King Midas of hip-hop music, Drake was a humble rapper grinding away for his moment in the spotlight. But when he broke through, he really fucking broke through. 0 to 100, real quick.
After dropping Room for Improvement in 2006 and Comeback Season a year later, Drake got back in the studio with 40 and crafted the masterpiece that was So Far Gone.
There are few rappers who can say their mixtapes changed the game. Young Jeezy can say it, Lil Wayne can say it, 50 can say it, Dipset can say it and now Drake can say it – "dropped the mixtape, that shit sounded like an album."
After that, it was a wrap. "Best I Ever Had" peaked at number 2 on the Billboard Hot 100 and scored two fucking Grammy nominations. So Far Gone was so dope that Young Money repackaged it as an EP, put it on sale and it still managed to move 73,000 copies in its first week.
No other rapper in recent history has ascended as quickly as Drake. In the same year, he was doing guest appearances for Mary J. Blige and Jay-Z in addition to rapping alongside Lil Wayne, Kanye West and Eminem. We should have all seen it coming.
Tech N9ne
There's a reason why Tech N9ne is the greatest independent rapper of all time – he never stops working. Tech's grind, hustle and music output is simply relentless.
Ever since debuting in 1999 with The Calm Before the Storm, the Kansas City rapper has been killing it with his slick, machine gun flow, tireless live performances and fierce independence. After launching the Strange Music record label with Travis O'Guin, the two founders have now become the poster child for independent hip-hop.
What's even more amazing about their independent success is the fact that Tech N9ne's music, despite its subject matter, has been consistently successful commercially. Tech dropped two albums in 2009 – Sickology 101 and K.O.D. – and both projects reached the Billboard Top 200, selling five figures in their first week.
Mos Def
Mos Def might not be one of the most prolific hip-hop artists, but don't ever think in your life he's not one of the best rappers of all time. After his misunderstood 2006 album True Magic, Mos Def fell back from making music, focusing on his other interests like acting.
So when Mos Def announced that he was dropping an album in 2009 that would feature production from Madlib, the hype got real. The Ecstatic is arguably one of the best albums Mos Def has dropped to date.
Featuring addition beats from J Dilla, The Neptunes, Oh No as well as guest spots from Slick fucking Rick and his partner-in-rhyme Talib Kweli, the record was spectacularly eccentric, cohesive and everything you could want from Mos Def.
Mos Def doesn't have to regularly drop music, as long as he releases an album of this quality every now and then, I'd be good.
Gucci Mane
Ever since Lil Wayne ascended to the top of the rap game in 2008, the mixtape circuit needed a new hero. Gucci Mane was that hero. What other rapper can claim as many releases as Gucci can in one year? Even right now in 2014, Gucci is dropping mixtapes nonstop behind bars. The grind doesn't stop for him.
2009 was the breakout year for the slurred mouth, Atlanta Trap God. The State vs. Radric Davis is pure Gucci Mane in its goofiness and randomness. Usher pop ups in the middle of the album for the hit single "Spotlight," Cam and Weezy get stupid wild and Gucci cements his legacy with the classic "Lemonade."
The Top 5 Best Rappers of 2009
5. Kanye West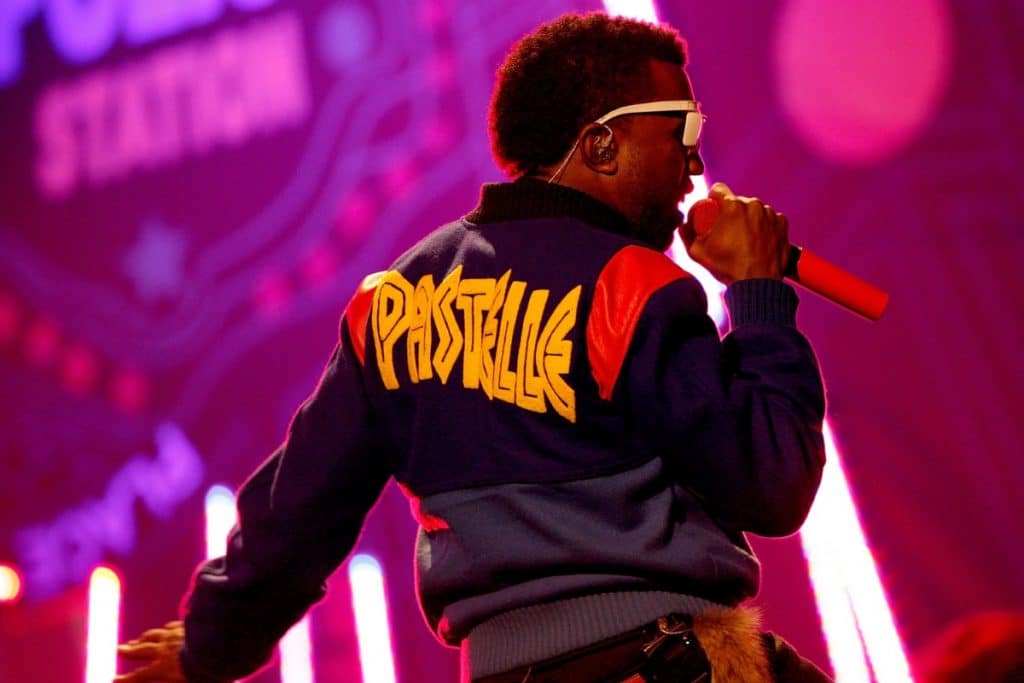 Notable releases: 808s & Heartbreak singles – "Amazing," "Paranoid."
Key guest appearances: Keri Hilson's "Knock You Down," Clipse's "Kinda Like a Big Deal," The-Dream's "Walkin' on the Moon," Rick Ross' "Maybach Music 2," Kid Cudi's "Make Her Say," Jay-Z's "Run This Town," Drake's "Forever"
Kanye must have realised the extent of the backlash towards 808s & Heartbreak because he made sure he spazzed out on all his feature appearances in 2009.
Despite the initial negative reception towards the album, 808s & Heartbreak didn't lack hit singles. Off the strength of hits like "Heartless" and "Amazing," Kanye entered 2009 strong.
Add to that Kanye's carefully picked guest spots that guaranteed his presence on the charts and the streets. With Keri Hilson and The-Dream on one hand and the Clipse and Rick Ross on the other hand, Kanye was everywhere in 2009 without dropping an album.
And let's not forget the fact Kanye murdered his big brother on his own shit. It was only a few years back when Jay-Z was regularly overshadowing Kanye on tracks like "Diamonds from Sierra Leone (Remix)" and "Never Let Me Down," now the student was surpassing the master. This levelled playing field would set the stage for Jay-Z and Kanye's 2011 collaborative album Watch The Throne.
4. Eminem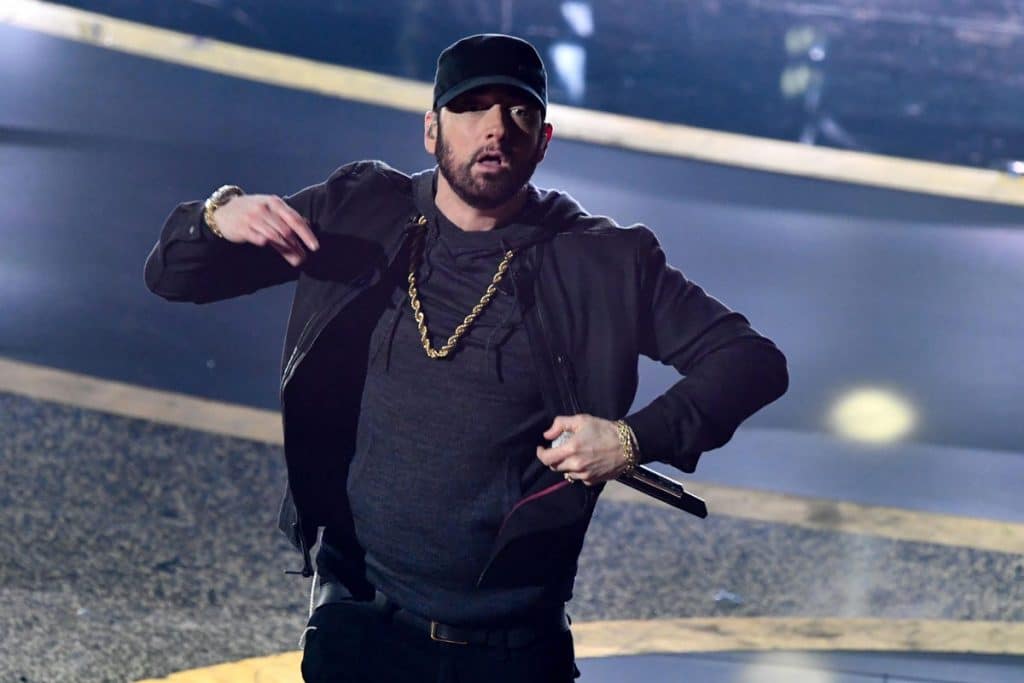 Notable releases: Relapse, Relapse: Refill
Key guest appearances: Drake's "Forever," Lil Wayne's "Drop the World," The Alchemist's "Chemical Warfare," 50 Cent's "Psycho."
Relapse might be a distant memory for Eminem now, he famously denounced the album shortly after it dropping, but it still stands as one of the best lyrical showcases by a rapper in recent years.
Tell me who else can flow like Eminem did "Stay Wide Awake," write a song as hard-hitting as "Déjà Vu" or spit as hard as he did on "Underground."
Even when he's not at his best, Eminem is still one of the greatest rappers every single time he puts out music. Plus, Relapse sold more than 5 million copies worldwide and was the best selling rap album of 2009. So I guess Em's got that going for him.
3. Lil Wayne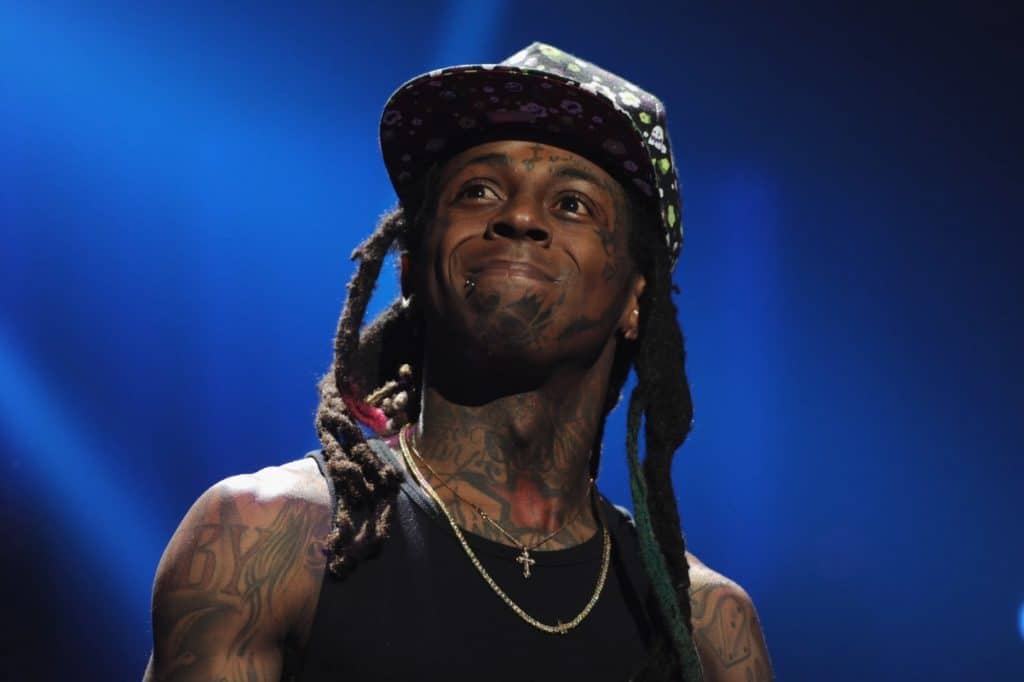 Notable releases: No Ceilings, We Are Young Money (with Young Money)
Key guest appearances: Drake's "Uptown," Birdman's "Priceless," Gucci Mane's "Stupid Wild," Fabolous' "Salute," Missy Elliott's "All 4 U"
After he broke the rap game with Tha Carter III and scored his first number one hit with "Lollipop," Lil Wayne fell back on his solo career to focus on building up his Young Money team. 2009 was grooming time for Drake and Nicki Minaj and I'm sure they're thanking him now for that.
But before a businessman, before an executive, Weezy is a pure rapper at heart. After killing the mixtape circuit between 2006 and 2008, Lil Wayne was back with No Ceilings, another notch on his belt.
Taking current hits like Jay-Z's "D.O.A. (Death of Auto-Tune)," Gucci Mane's "Wasted," Fabolous' "Throw It in the Bag," classic hip-hop joints like Noreaga's "Banned from TV" as well as pop smashes like Black Eyed Peas "I Gotta Feeling" and Beyonce's "Sweet Dreams," Lil Wayne continued to prove one thing – he could flow on whatever the fuck he wanted.
2. Jay-Z
Notable releases: The Blueprint 3
Key guest appearances: N/A
Ever since making his comeback in 2006, Jay-Z struggled to find his proper footing in the rap game. Hov's dominance between '98 and '03 is still unmatched to this day but albums like Kingdom Come and American Gangster failed to reassert his position.
Meanwhile rappers like Lil Wayne and Kanye West, both students of Jay-Z, were killing the game. Hov had to figure how to get back on top.
The answer came in the form of his eleventh studio album. Led by the trunk-rattling "D.O.A. (Death of Auto-Tune)," Hov pushed himself back into the hip-hop conversation, making himself a staple topic on the internet and barbershops alike.
Then he dropped "Empire State of Mind," scored his first number one hit and reached a new level. The Blueprint 3 became Hov's eleventh number one album, crushing Elvis in the process, and began Jay-Z's rise from hip-hop's CEO to Presidential BFF.
1. Raekwon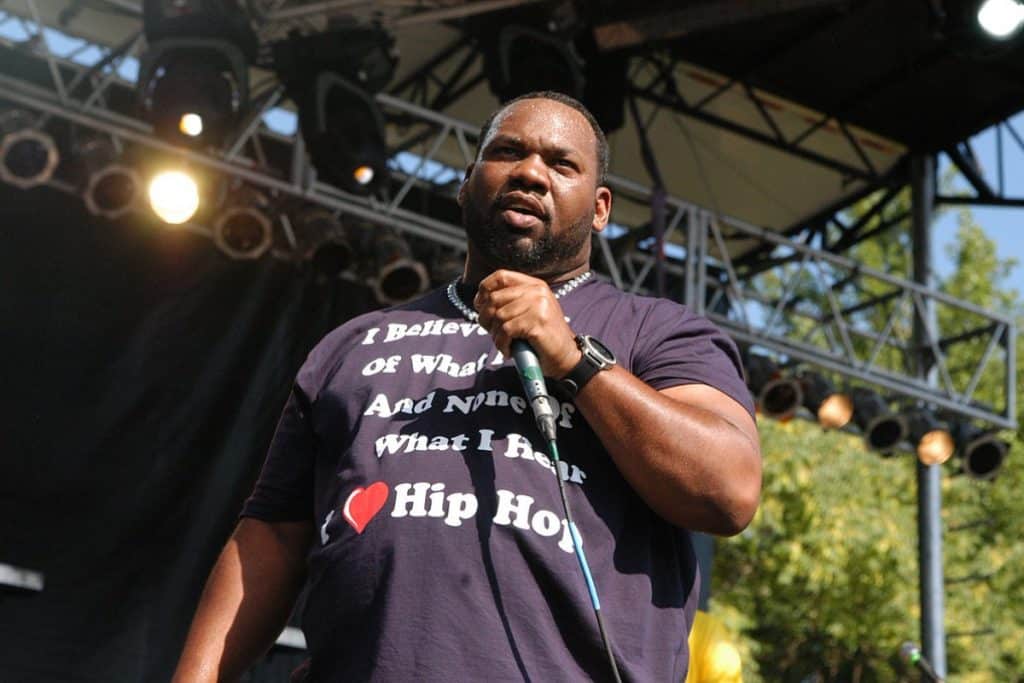 Notable releases: Only Built 4 Cuban Linx… Pt. II, Cuban Revolution, Blood on Chef's Apron, Staten Go Hard Vol. 1
Key guest appearances: Method Man & Redman's "Four Minutes to Lock Down," Fat Joe's "Ice Cream," Warren G's "100 Miles and Runnin'," Jadakiss' "Cartel Gathering," U-God's "Coke."
I'll be honest, I was seriously doubting Raekown's ability to deliver on the promises. The original Only Built 4 Cuban Linx… was a fucking masterpiece, a landmark of New York crime rap and one of the most influential records in hip-hop history.
Ever since he released it in '95, Rae has had that record hang over his head like a shadow. Despite consistently putting out good music as part of Wu-Tang, every time Chef put out another solo album, fans were screaming for the Cuban Linx shit.
Rae has been talking about the sequel ever since 2005, in between record deals with Dre's Aftermath and several delays. It got to a point where fans were questioning whether it was even coming out.
But then it happened. A new track "New Wu" started making the rounds and suddenly an actual release date was looking possible. Chef dropped Only Built 4 Cuban Linx… Pt. II September of 2009 and shut everybody the fuck up.
Only Built 4 Cuban Linx… Pt. II achieved the impossible. It was another masterpiece that actually lived up to the original. It would have been like if Nas or Jay-Z dropped a sequel that was lived up to Illmatic or Reasonable Doubt.
The album's production credits was the stuff of legends – Dr. Dre, RZA, J Dilla, Erick Sermon, Pete Rock, Marley Marl, The Alchemist, like fuck!
The rest of the Clan were all on point – Deck and Ghost especially killed their appearances – but it was Raekwon who steered the ship right with his gritty crime tales and undecipherable slang.