So with a lot of these albums, you might be tempted just to say "all the songs are incredible." Which is true for most of them, that's why they're classic rap albums.
But the goal here is to pick the very best three consecutive songs out of an album that has 10 to 15 of them.
So let's get into it, here are the best 3-song runs on 58 classic rap albums; from Run-D.M.C. to Mobb Deep, OutKast to Kanye.
Run-D.M.C. – Raising Hell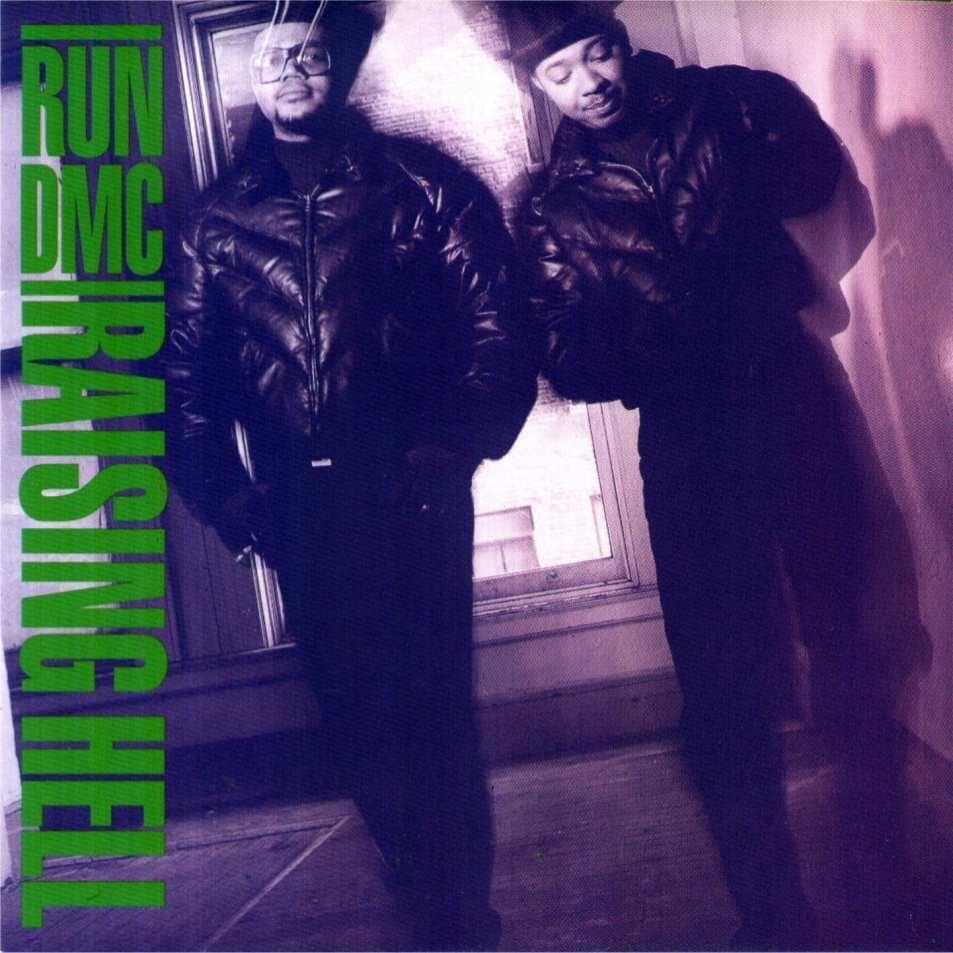 Released: May 27, 1986
"It's Tricky"
"My Adidas"
"Walk This Way"
Boogie Down Productions – Criminal Minded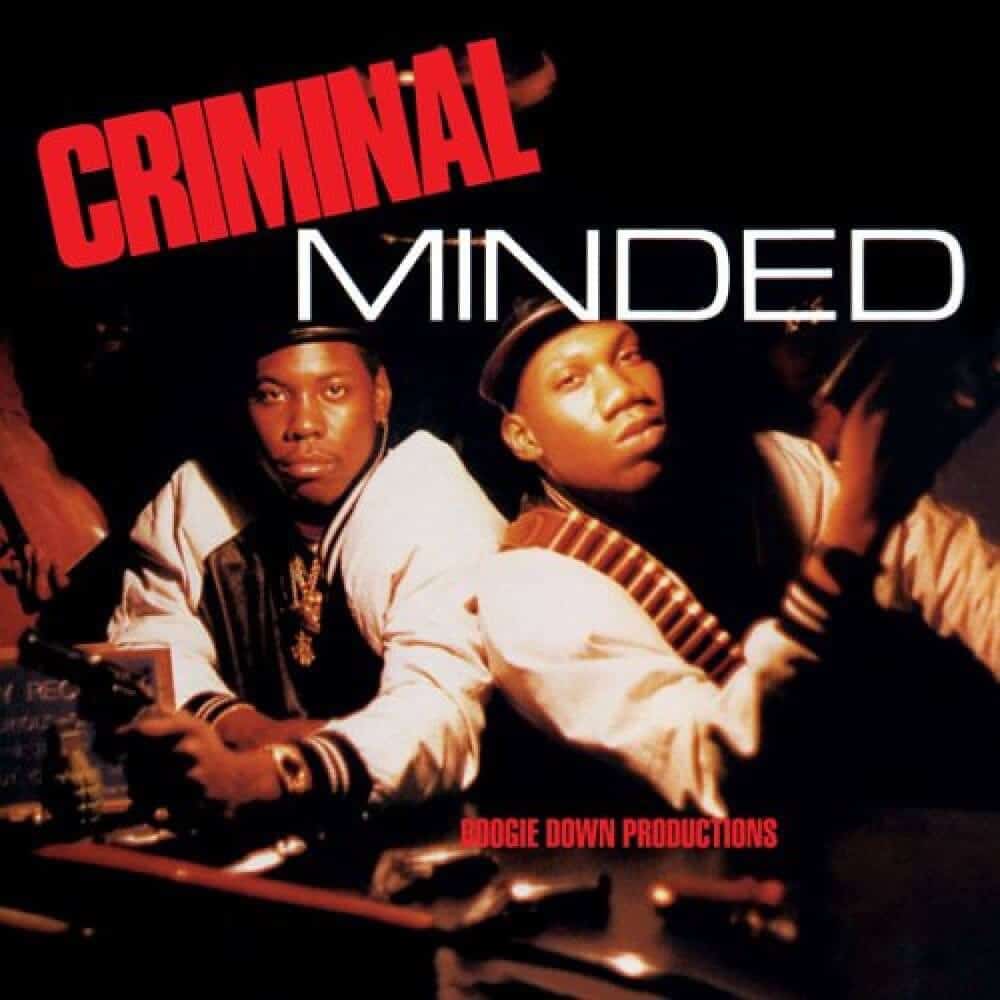 Released: March 3, 1987
"Poetry"
"South Bronx"
"9mm Goes Bang"
Eric B. & Rakim – Paid in Full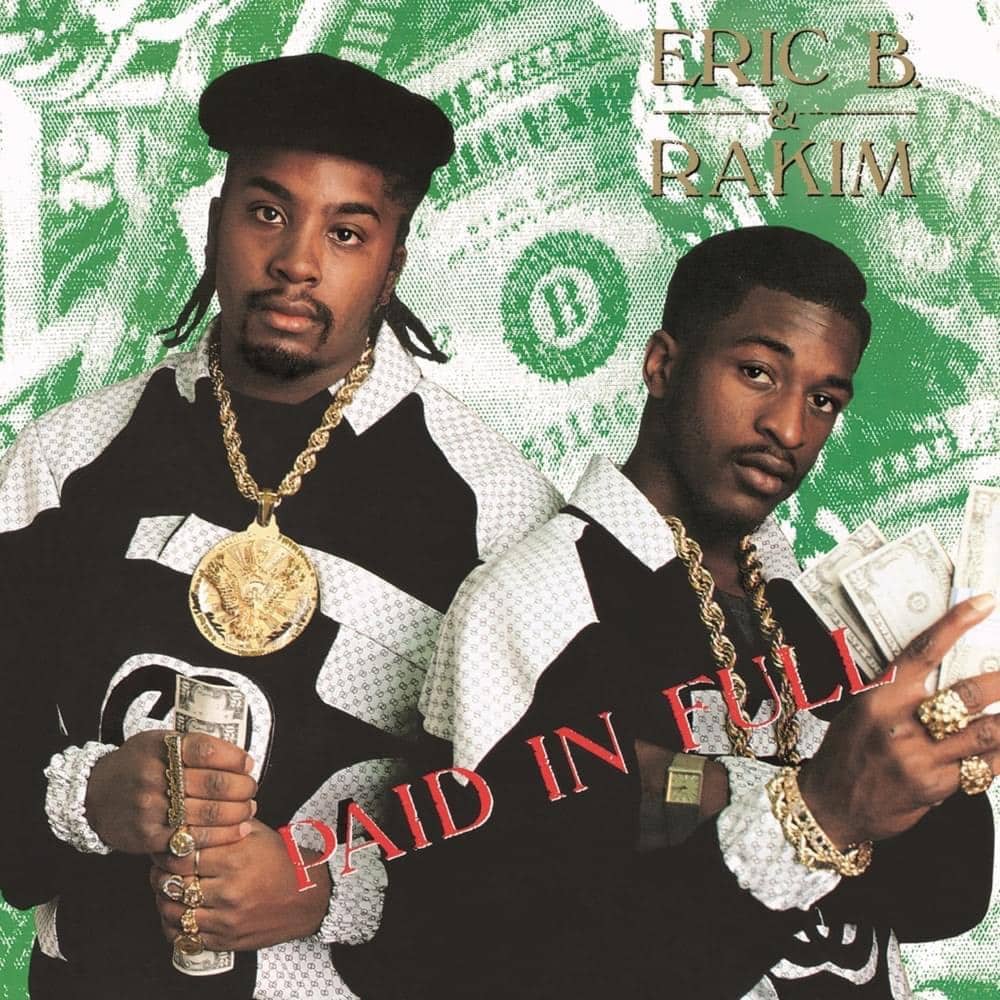 Released: July 7, 1987
"My Melody"
"I Know You Got Soul"
"Move the Crowd"
EPMD – Strictly Business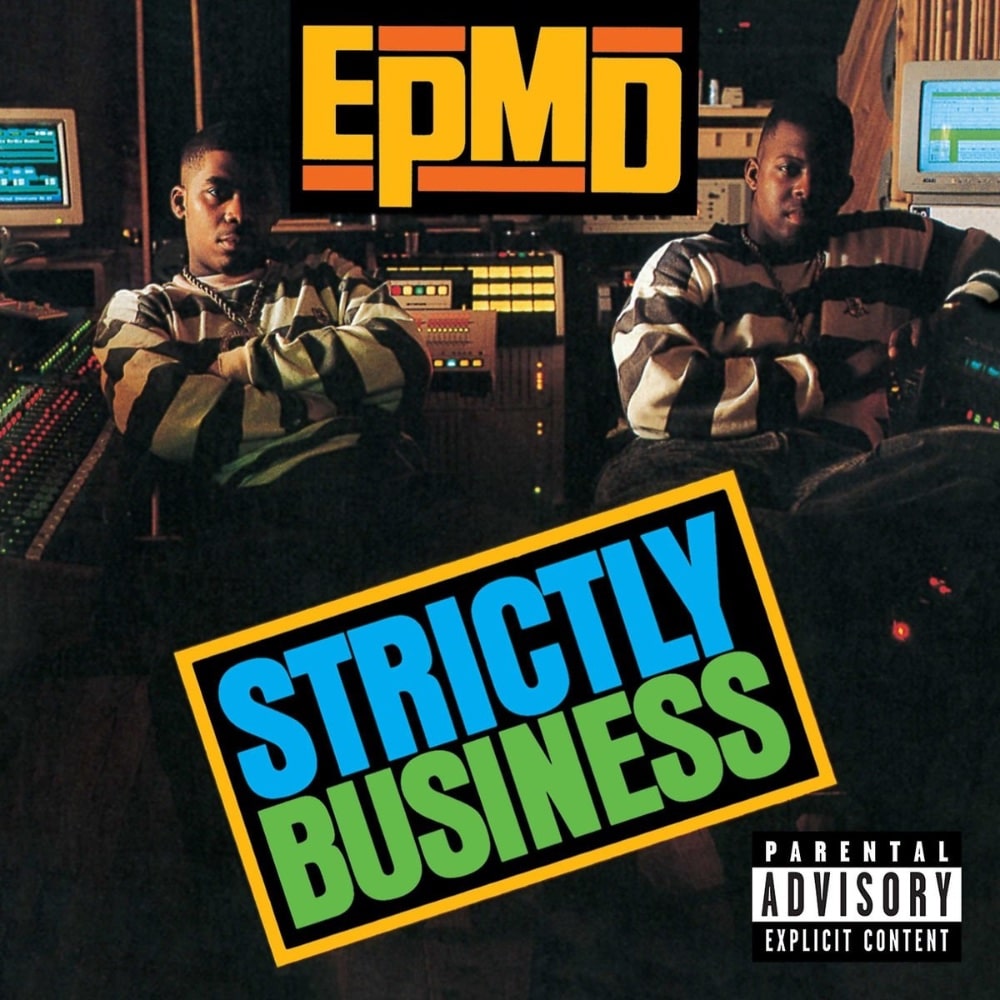 Released: June 7, 1988
"You Gots to Chill"
"It's My Thing"
"You're a Customer"
Big Daddy Kane – Long Live the Kane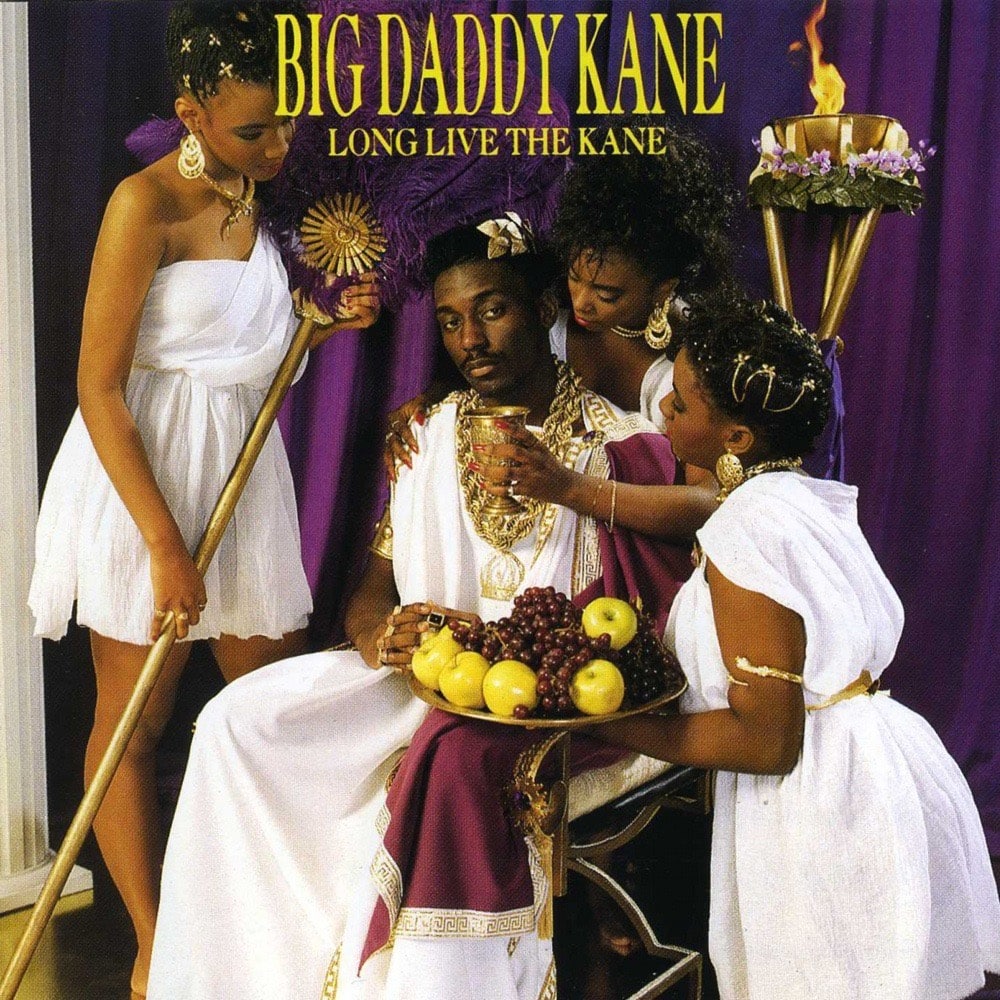 Released: June 28, 1988
"Ain't No Half-Steppin'"
"I'll Take You There"
"Just Rhymin' with Biz"
N.W.A. – Straight Outta Compton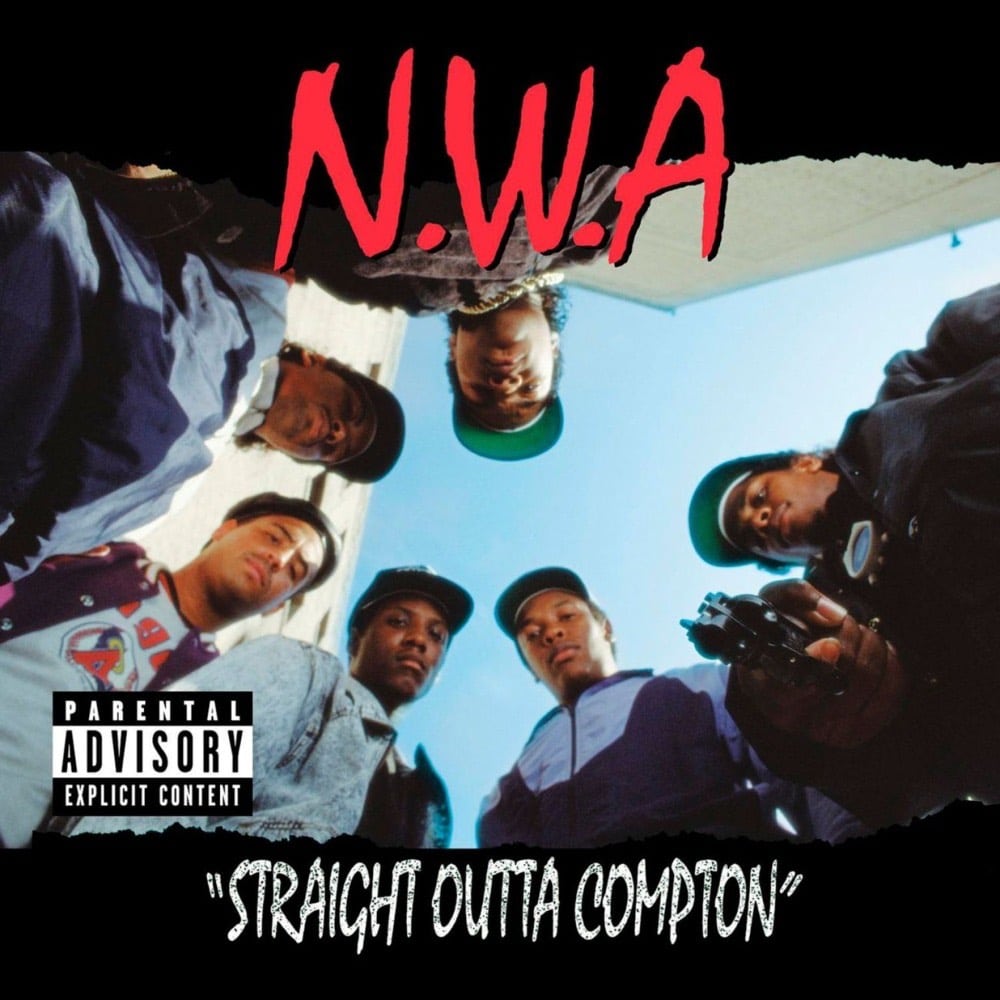 Released: August 8, 1988
"Straight Outta Compton"
"Fuck tha Police"
"Gangsta Gangsta"
Public Enemy – It Takes a Nation of Millions to Hold Us Back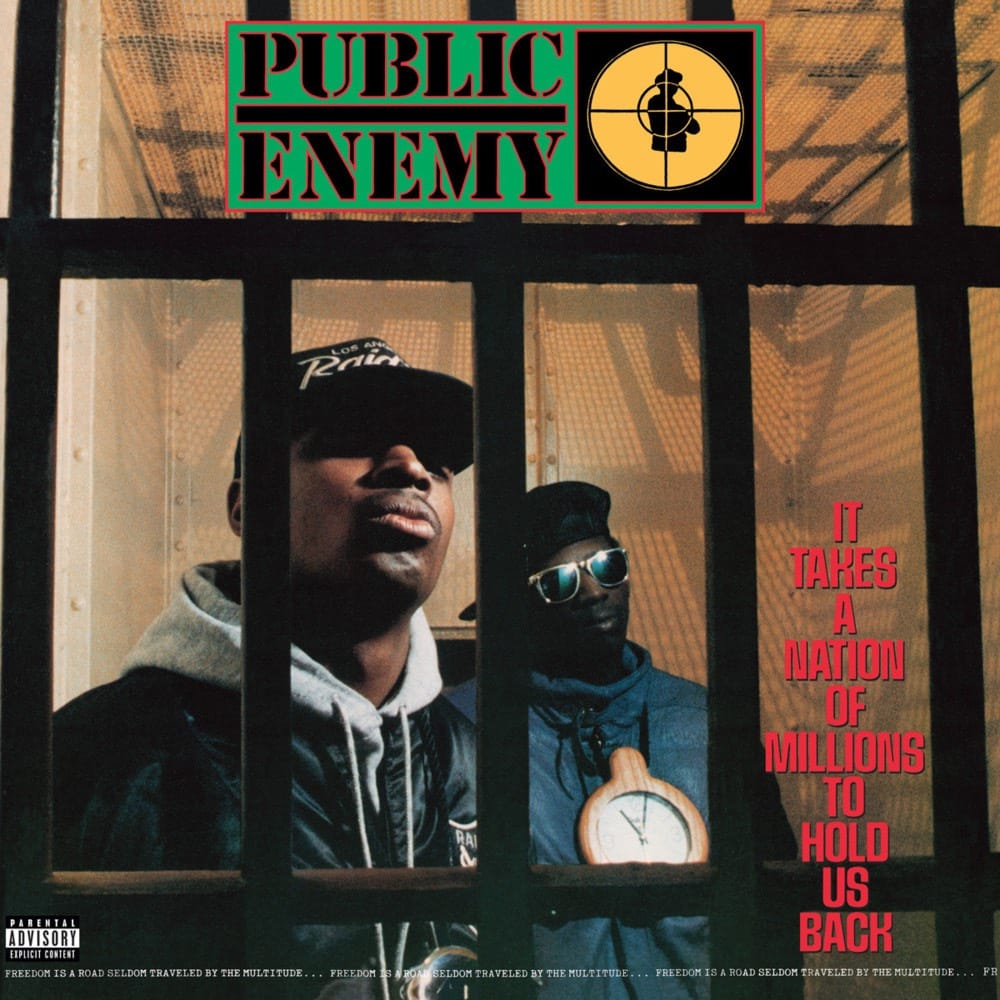 Released:
"Rebel Without a Pause"
"Prophets of Rage"
"Party for Your Right to Fight"
Slick Rick – The Great Adventures of Slick Rick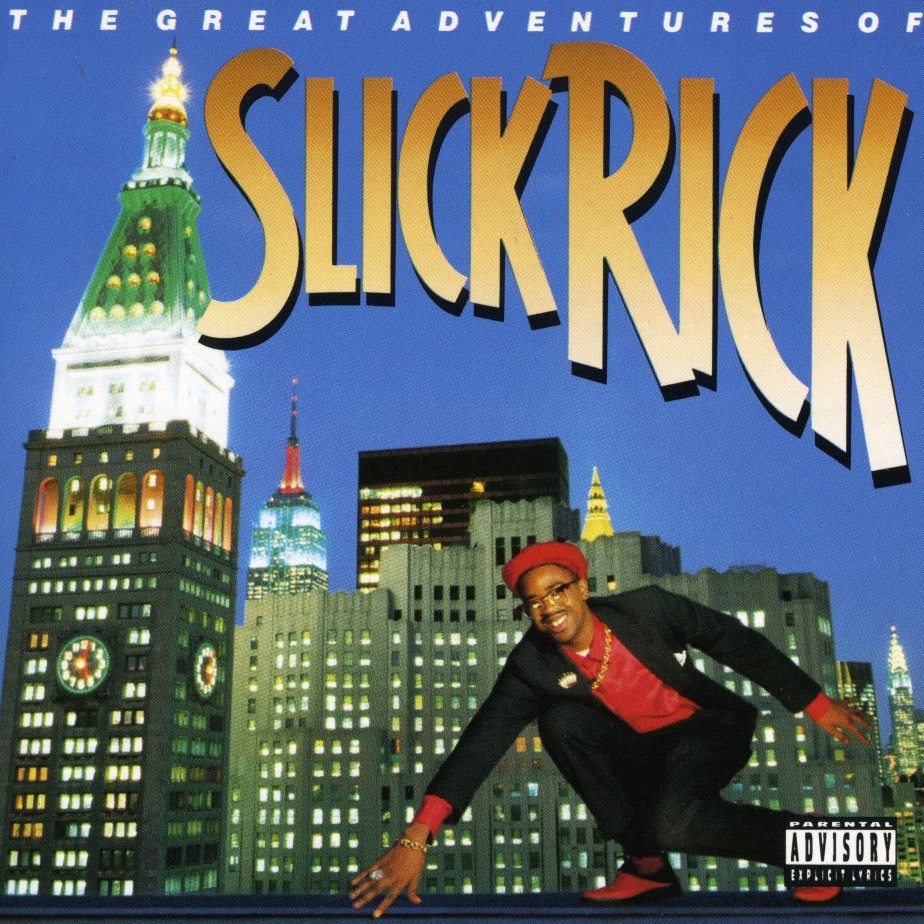 Released:
"The Ruler's Back"
"Children's Story"
"The Moment I Feared"
A Tribe Called Quest – People's Instinctive Travels and the Paths of Rhythm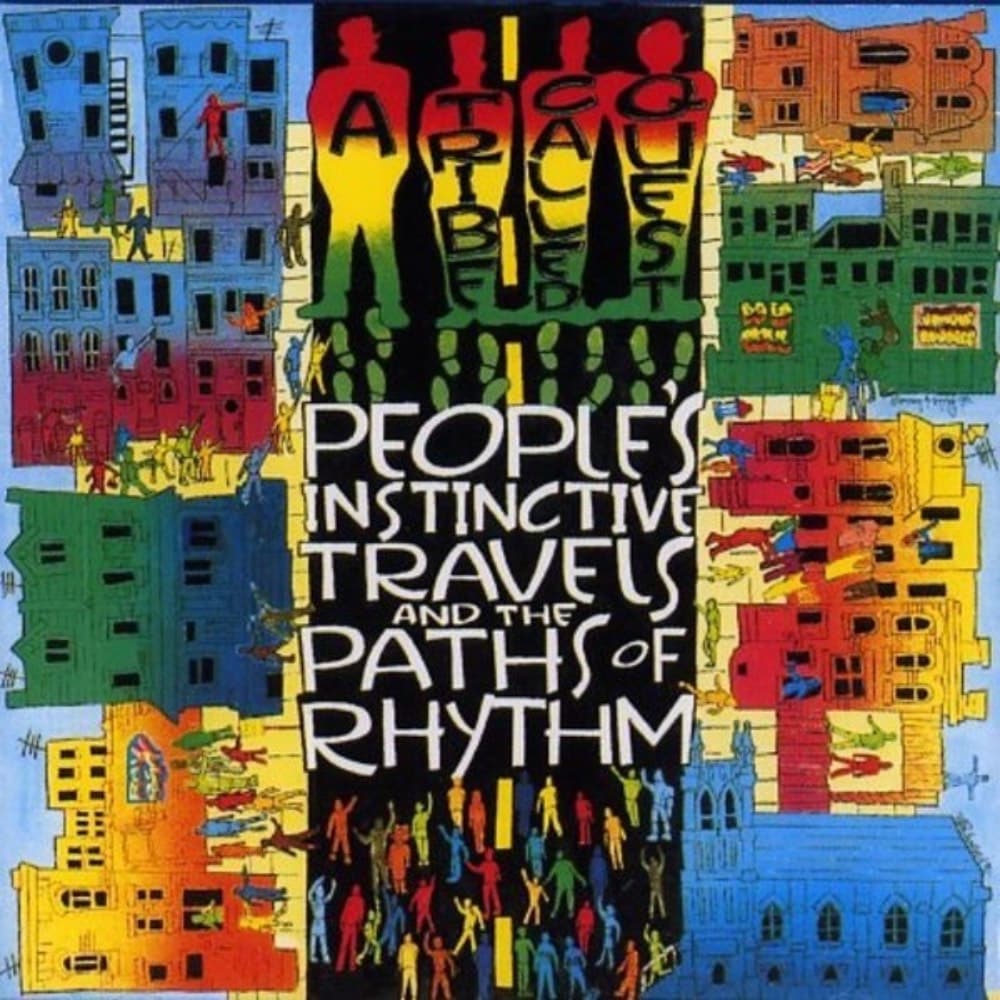 Released: April 10, 1990
"Pubic Enemy"
"Bonita Applebum"
"Can I Kick It?"
Ice Cube – AmeriKKKa's Most Wanted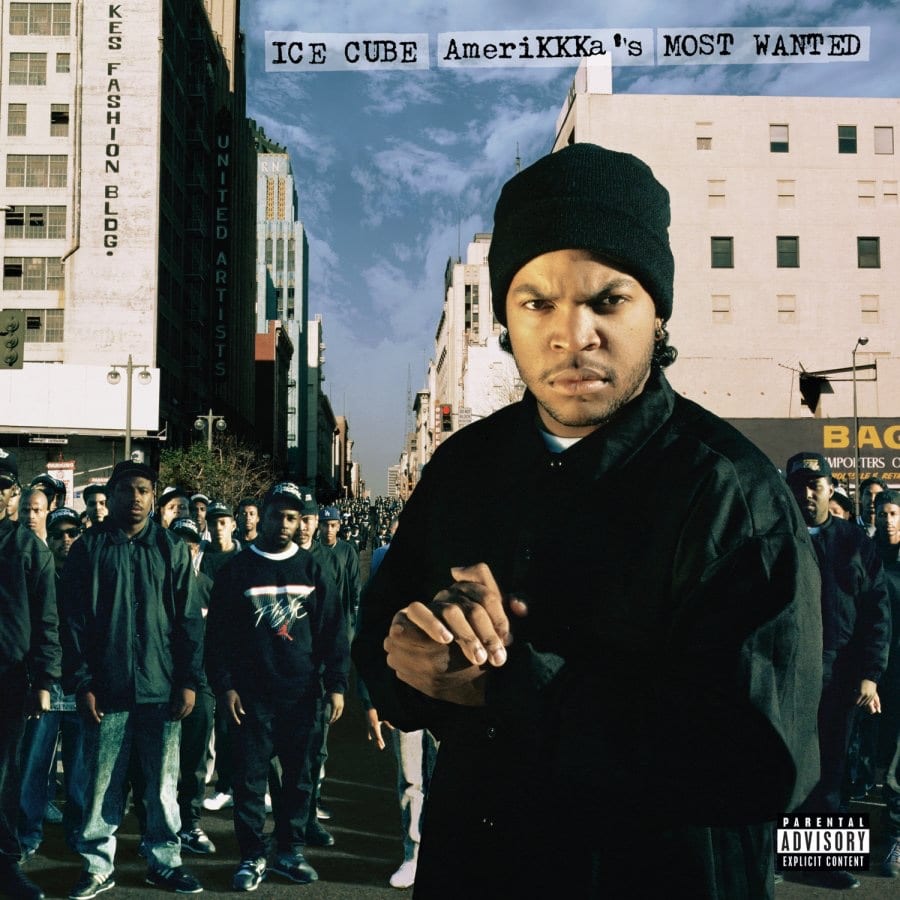 Released: May 16, 1990
"The Nigga Ya Love to Hate"
"AmeriKKKa's Most Wanted"
"What They Hittin' Foe?"
Cypress Hill – Cypress Hill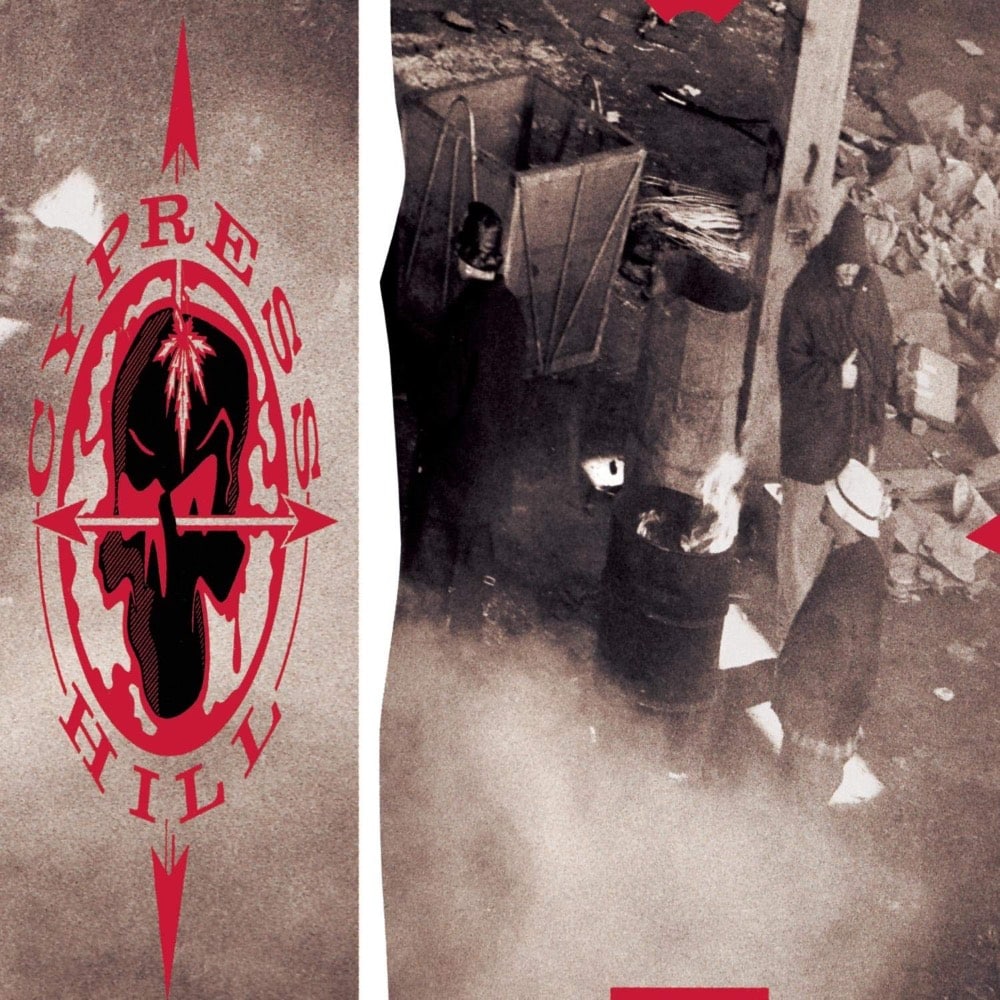 Released: August 13, 1991
"Pigs"
"How I Could Just Kill a Man"
"Hand on the Pump"
Naughty by Nature – Naughty by Nature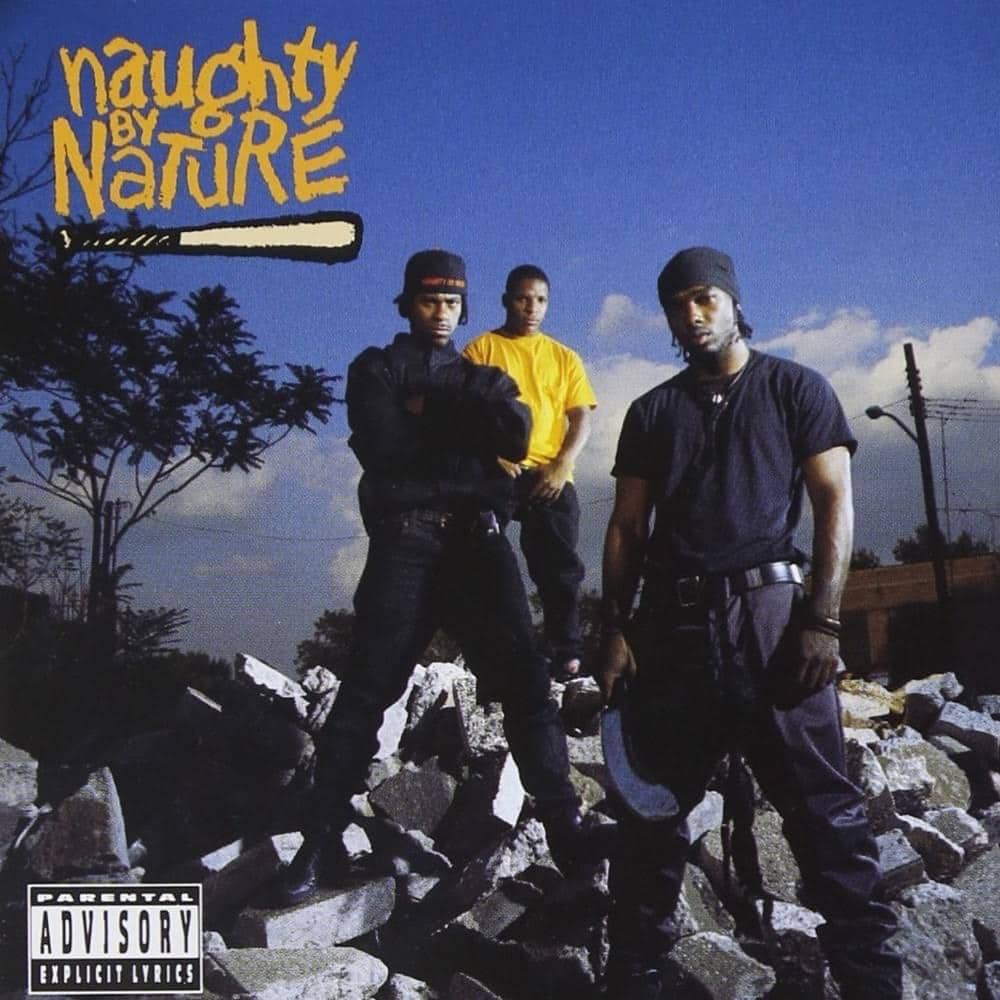 Released: September 3, 1991
"Wickedest Man Alive"
"O.P.P."
"Everything's Gonna Be Alright"
Ice Cube – Death Certificate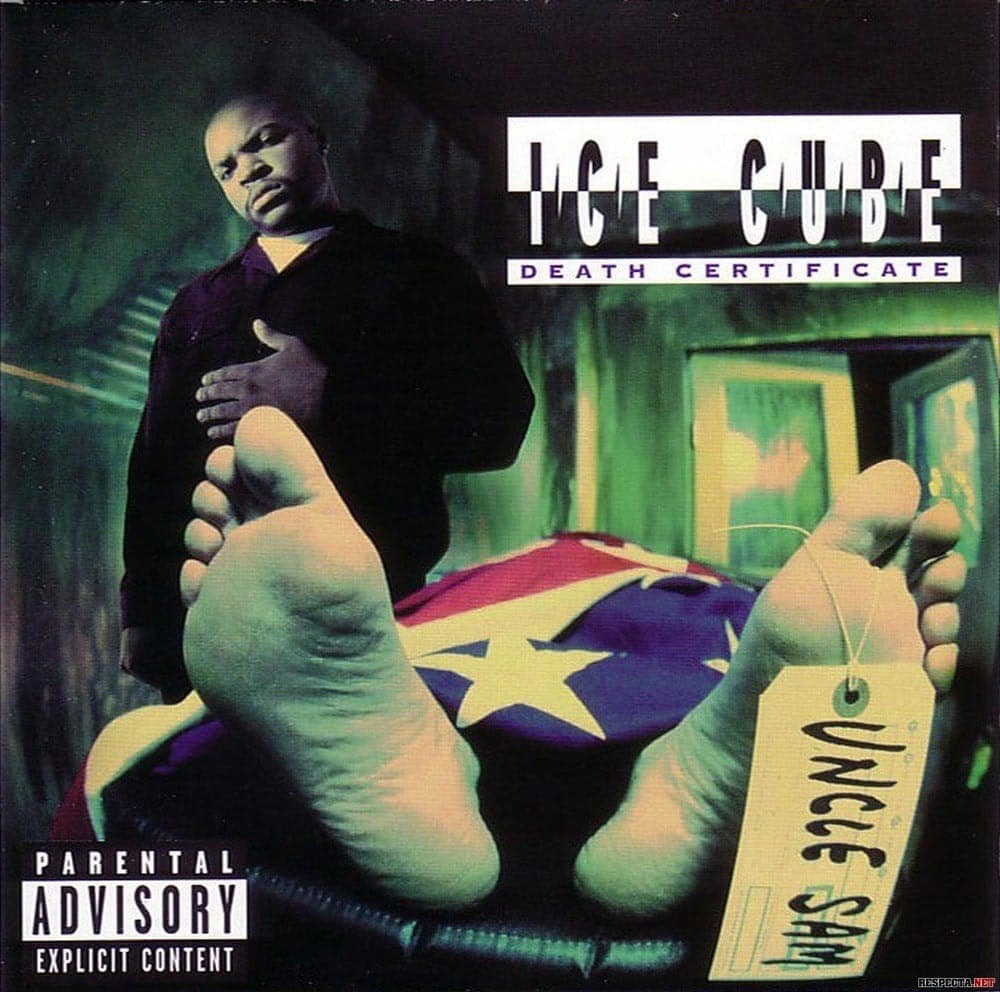 Released: October 29, 1991
"The Wrong Nigga to Fuck Wit"
"My Summer Vacation"
"Steady Mobbin'"
A Tribe Called Quest – Midnight Marauders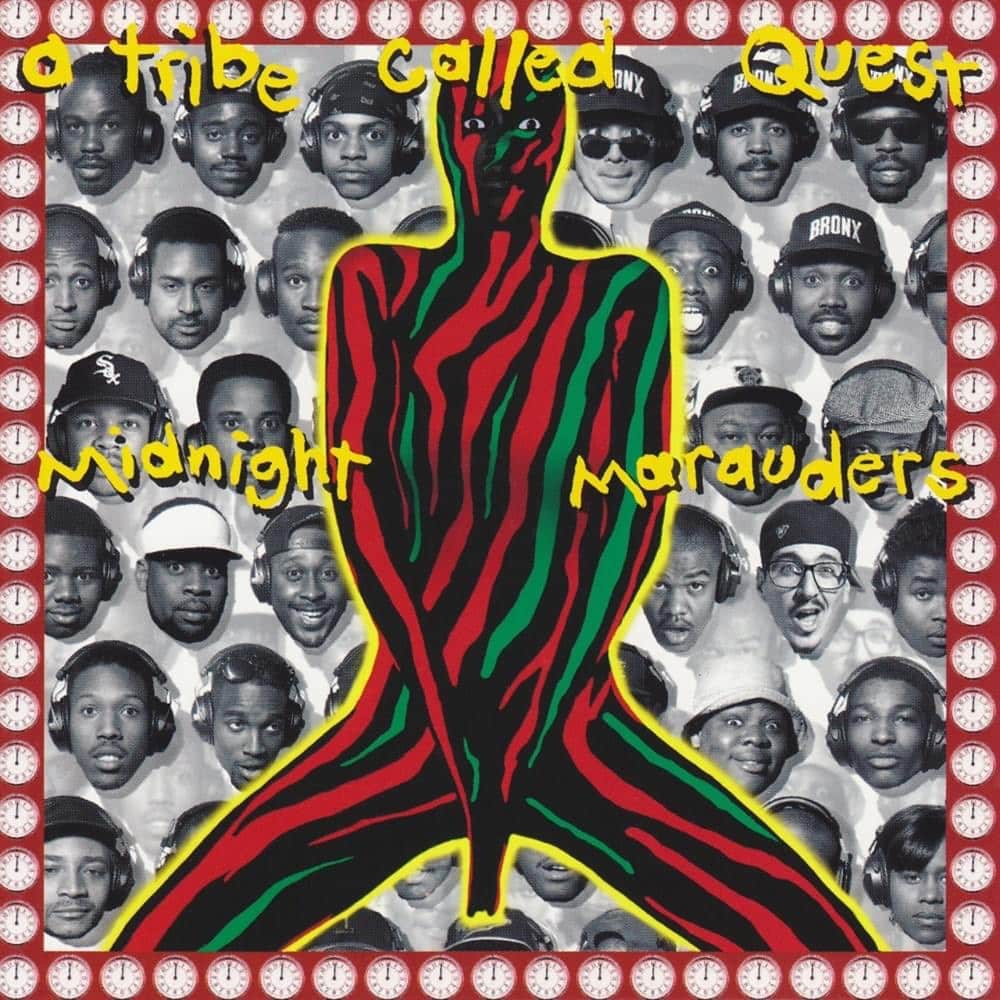 Released: November 9, 1993
"Steve Biko (Stir It Up)"
"Award Tour"
"8 Million Stories"
Wu-Tang Clan – Enter the Wu-Tang (36 Chambers)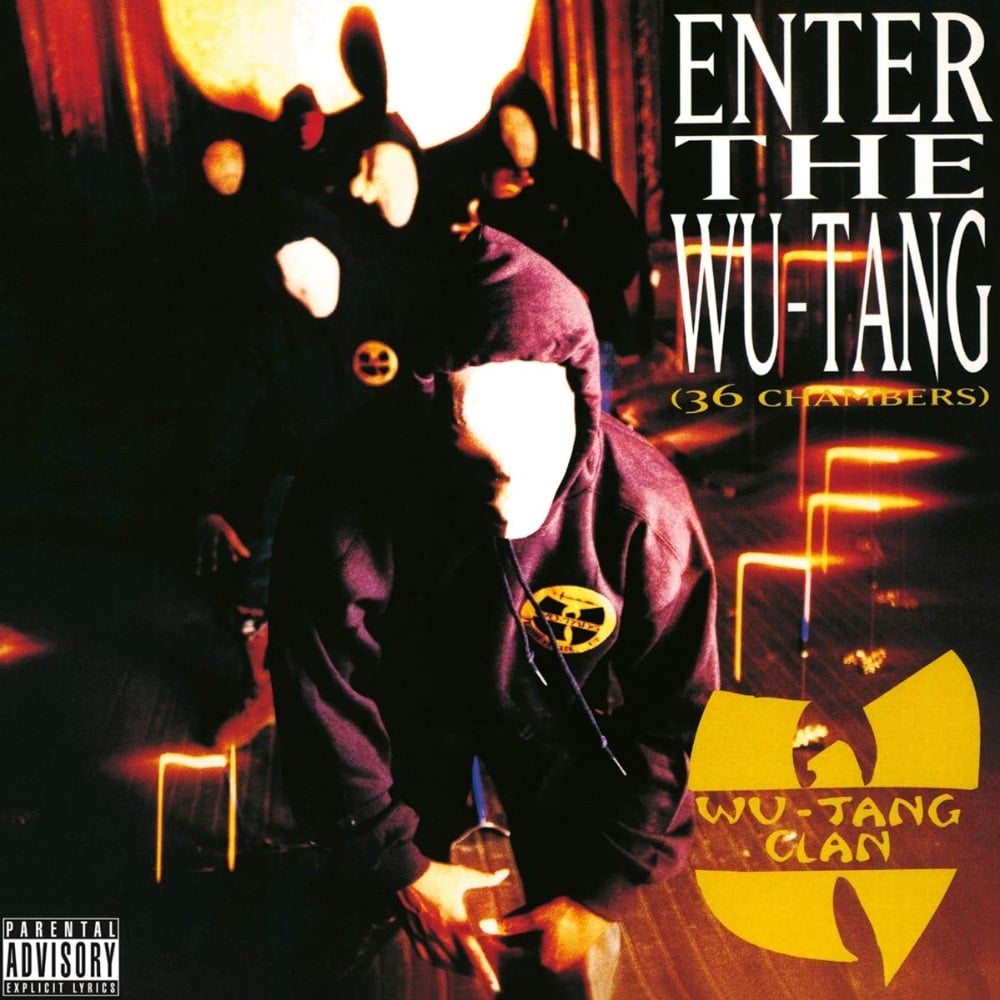 Released: November 9, 1993
"Da Mystery of Chessboxin'"
"Wu-Tang Clan Ain't Nuthing ta F' Wit"
"C.R.E.A.M."
Snoop Doggy Dogg – Doggystyle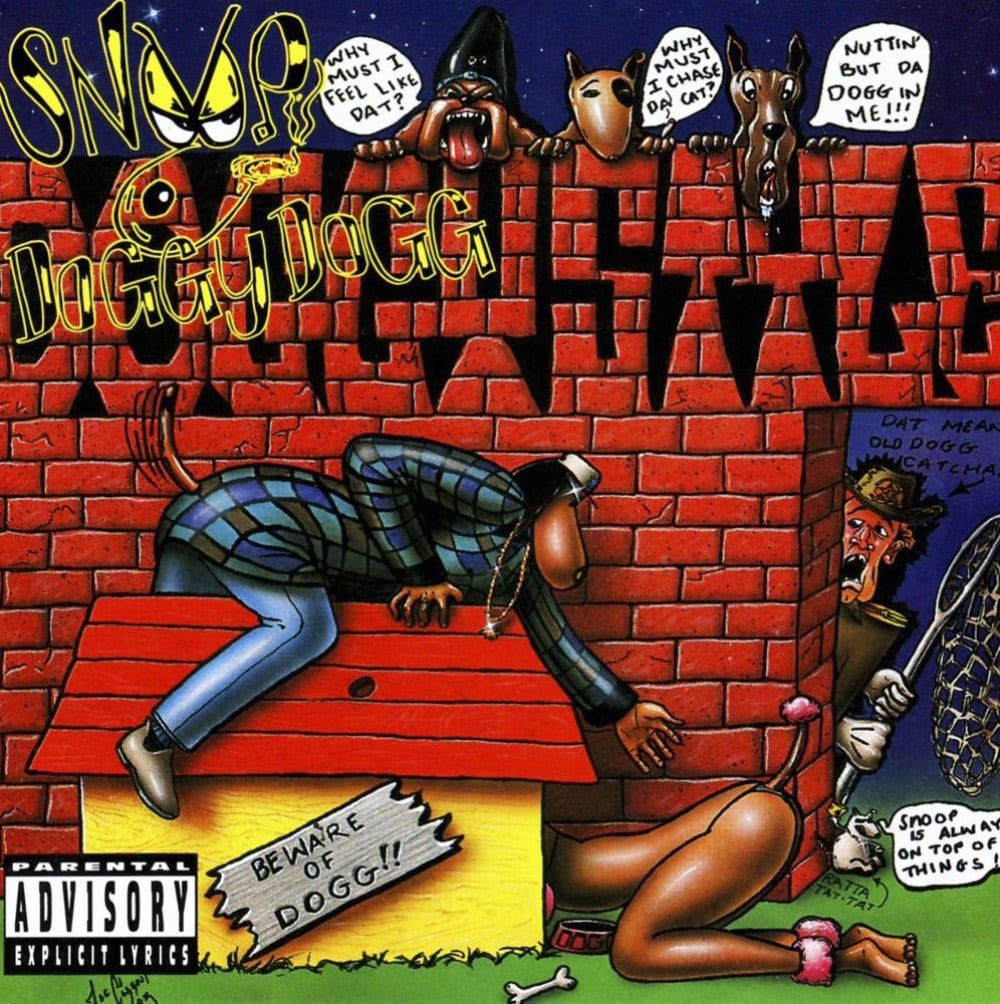 Released: November 23, 1993
"Murder Was the Case"
"Serial Killa"
"Who Am I? (What's My Name?)"
Nas – Illmatic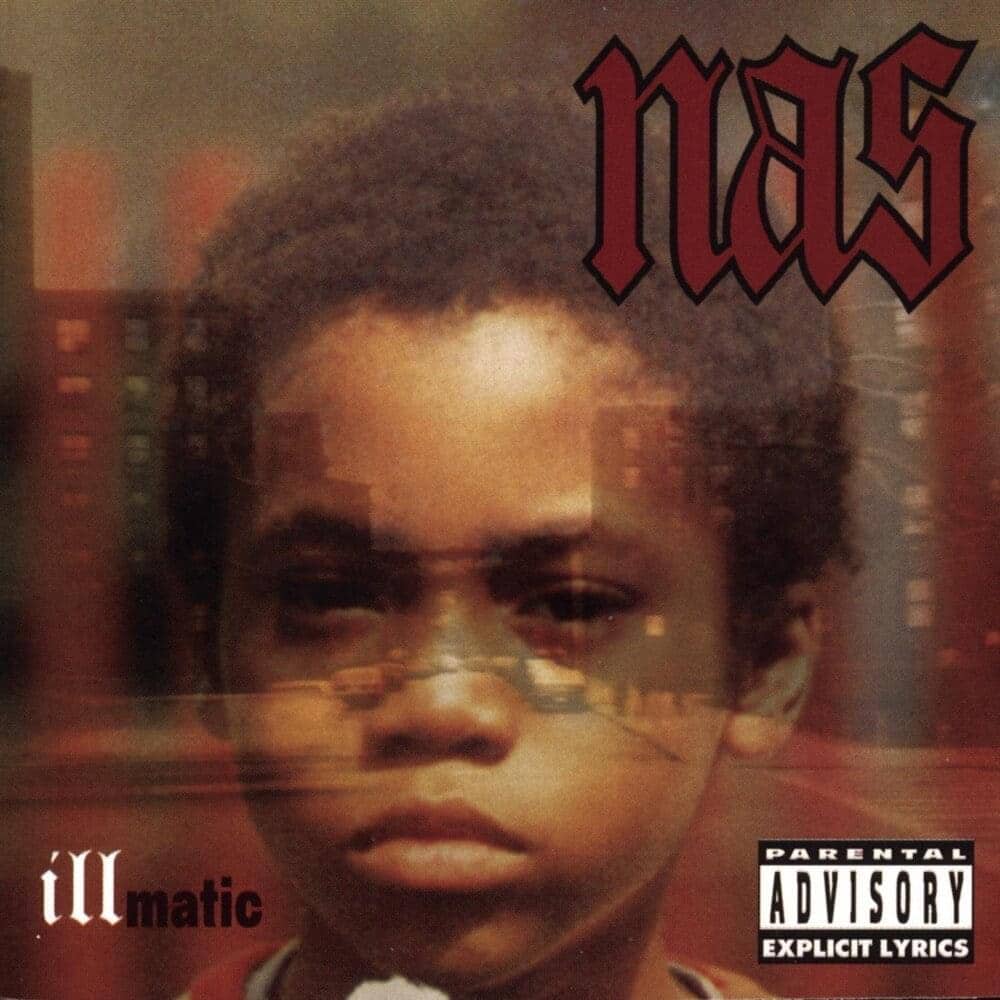 Released: April 19, 1994
"N.Y. State of Mind"
"Life's a Bitch"
"The World Is Yours"
OutKast – Southernplayalisticadillacmuzik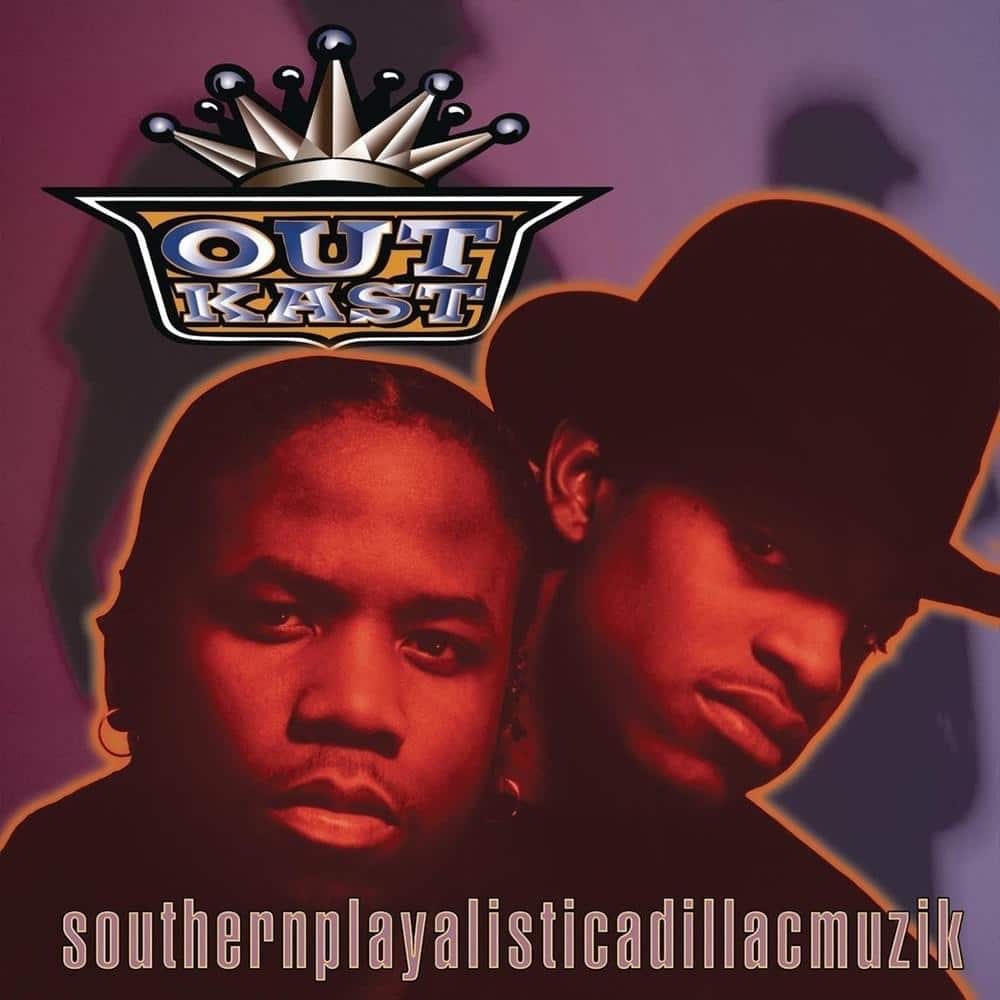 Released: April 26, 1994
"Southernplayalisticadillacmuzik"
"Call of da Wild"
"Player's Ball"
The Notorious B.I.G. – Ready to Die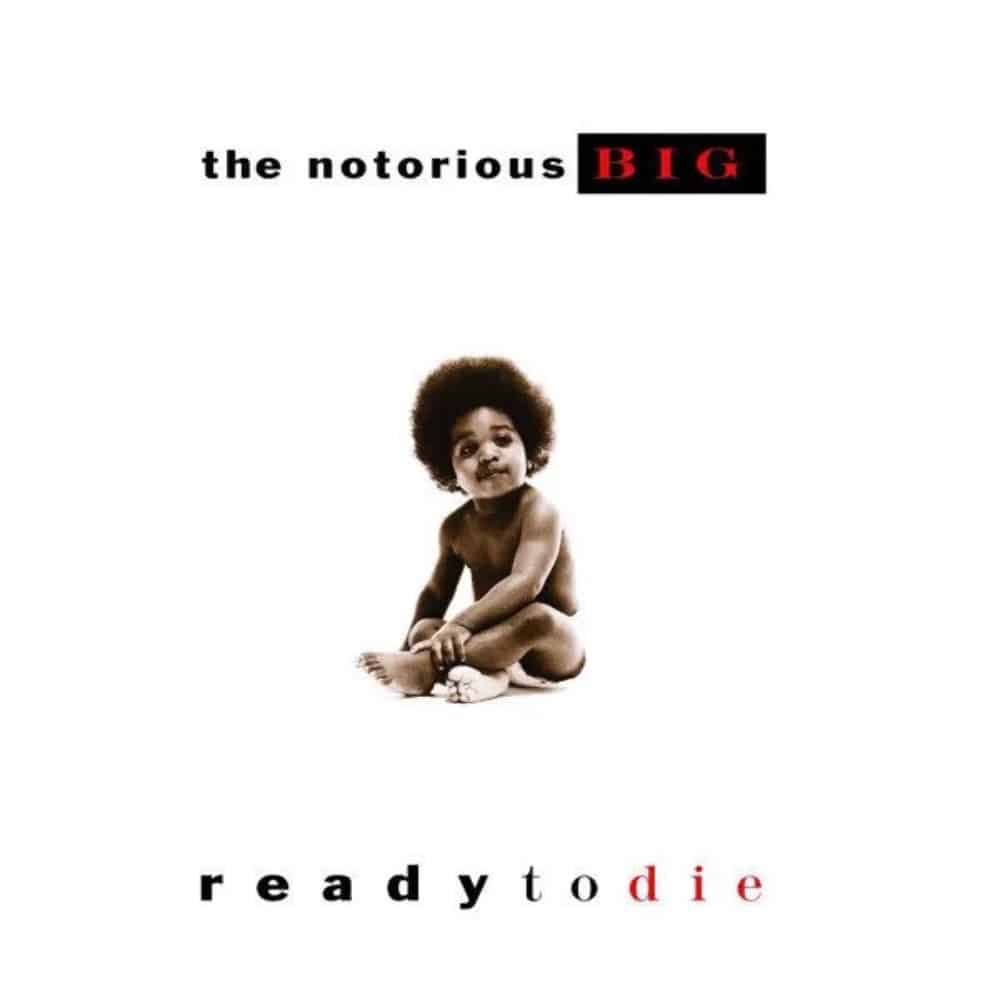 Released: September 13, 1994
"The What" (featuring Method Man)
"Juicy"
"Everyday Struggle"
Pete Rock & CL Smooth – The Main Ingredient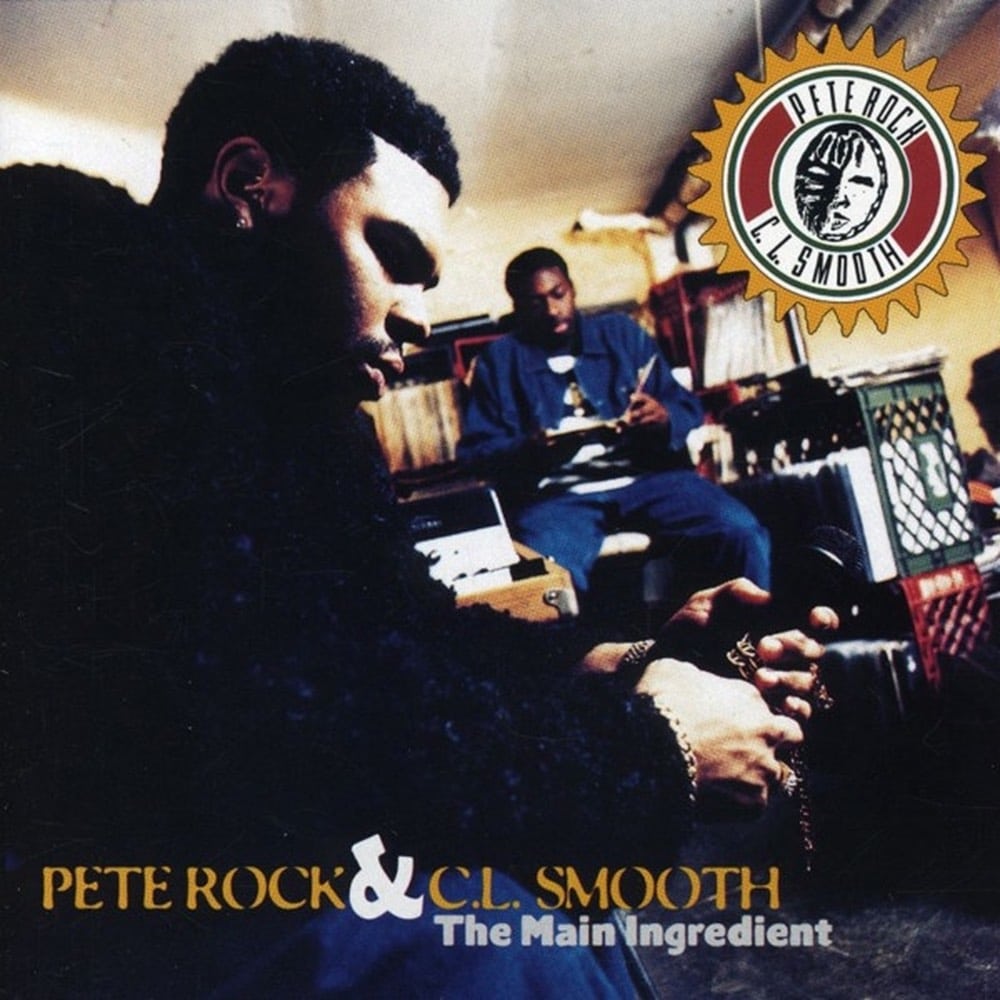 Released: October 8, 1994
"I Get Physical"
"Sun Won't Come Out"
"I Got a Love"
2Pac – Me Against the World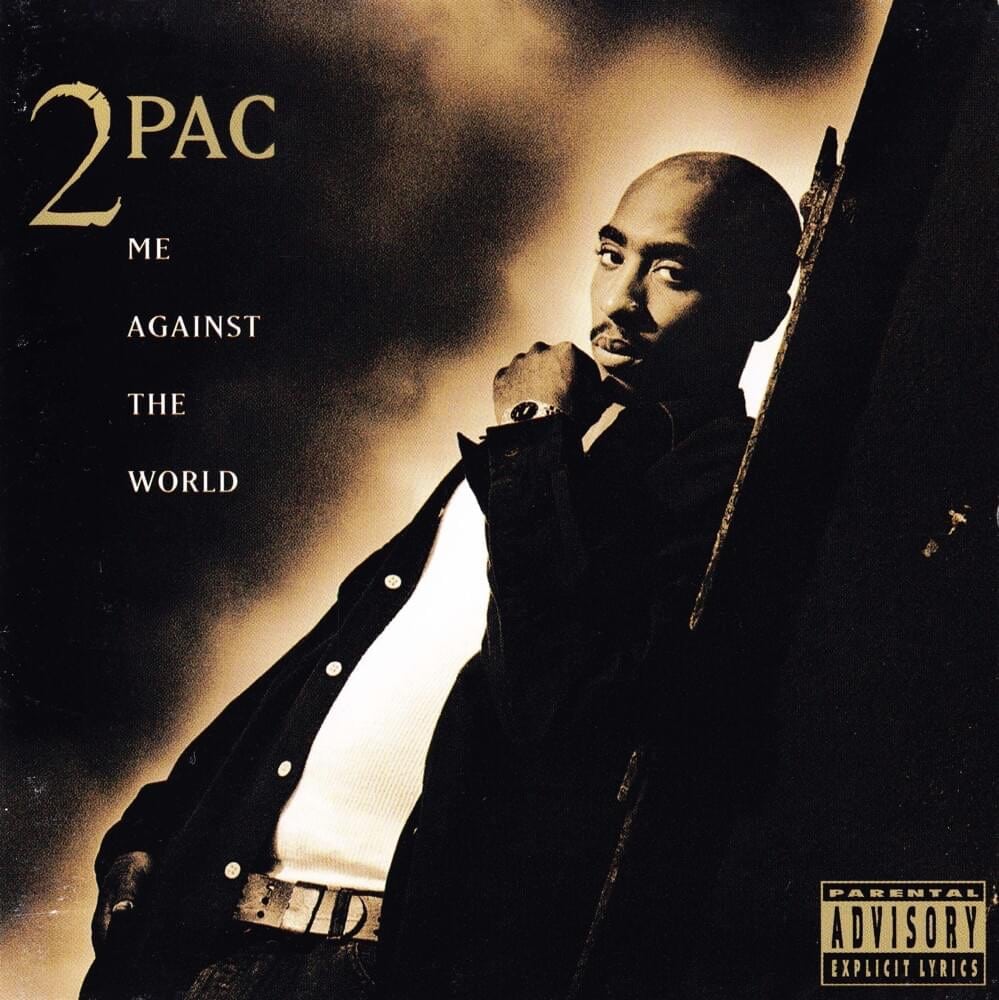 Released: March 14, 1995
"If I Die 2Nite"
"Me Against the World"
"So Many Tears"
Mobb Deep – The Infamous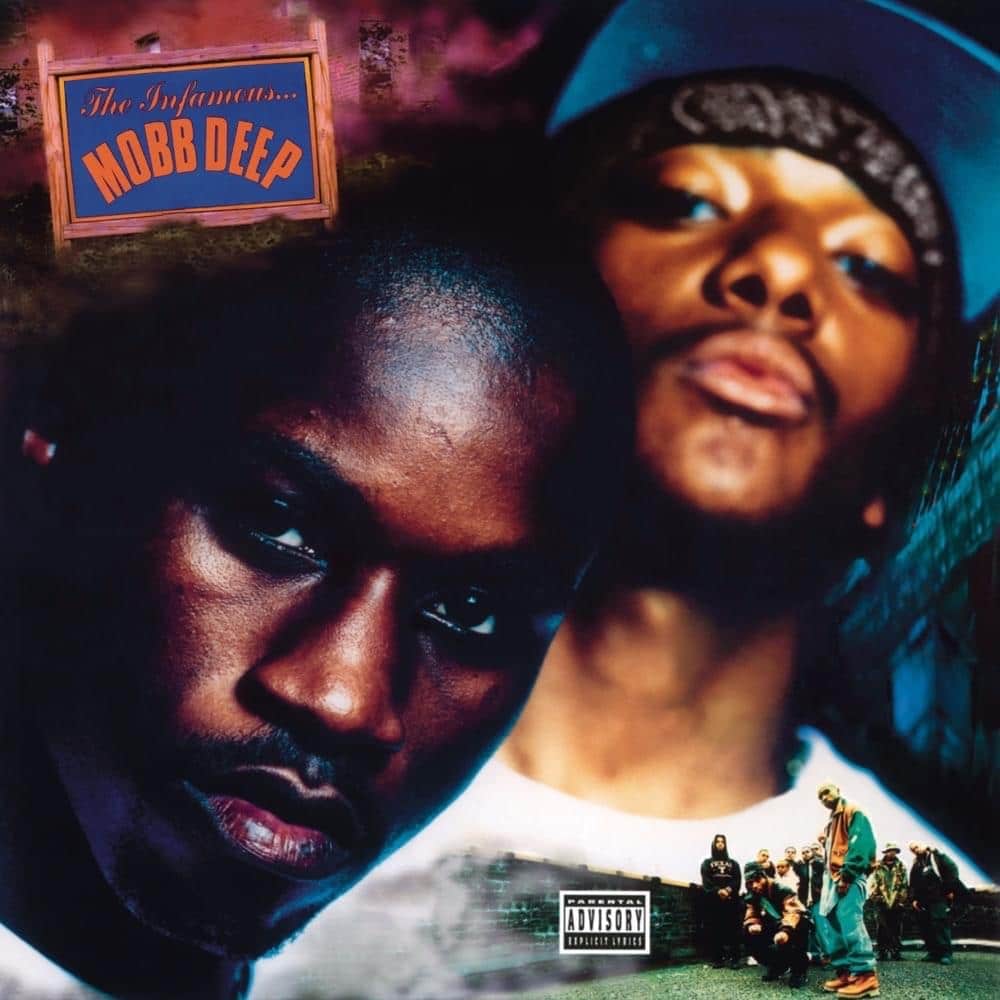 Released: April 25, 1995
"Drink Away the Pain (Situations)"
"Shook Ones (Part II)"
"Party Over"
Raekwon – Only Built 4 Cuban Linx…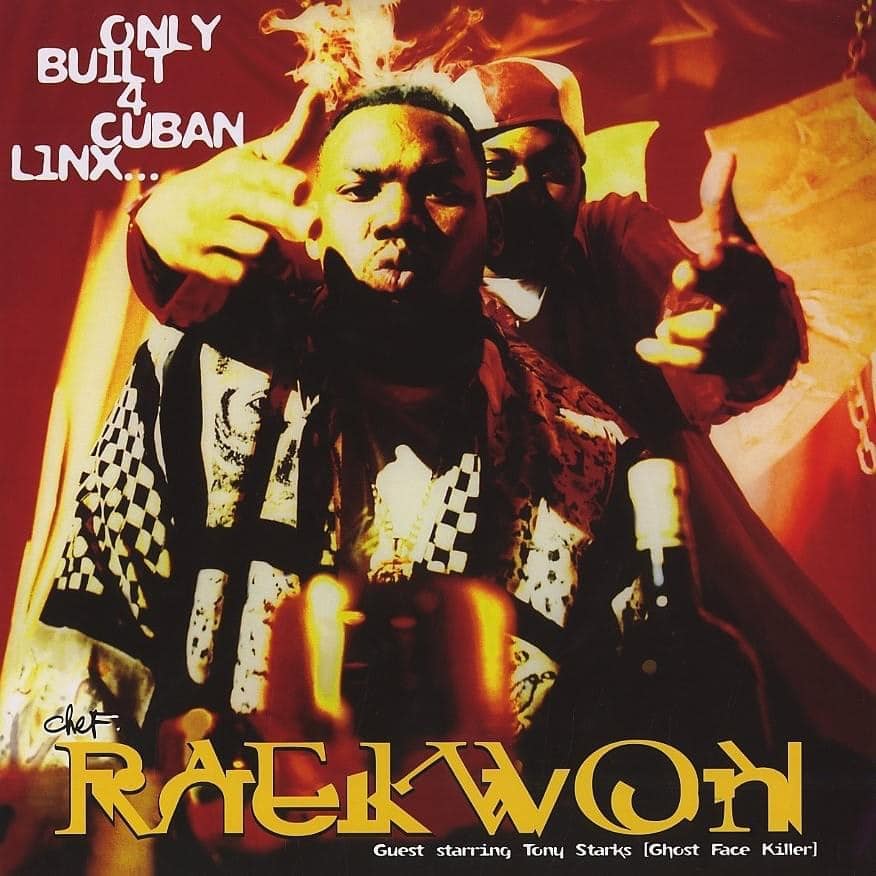 Released: August 1, 1995
"Criminology"
"Incarcerated Scarfaces"
"Rainy Dayz"
GZA – Liquid Swords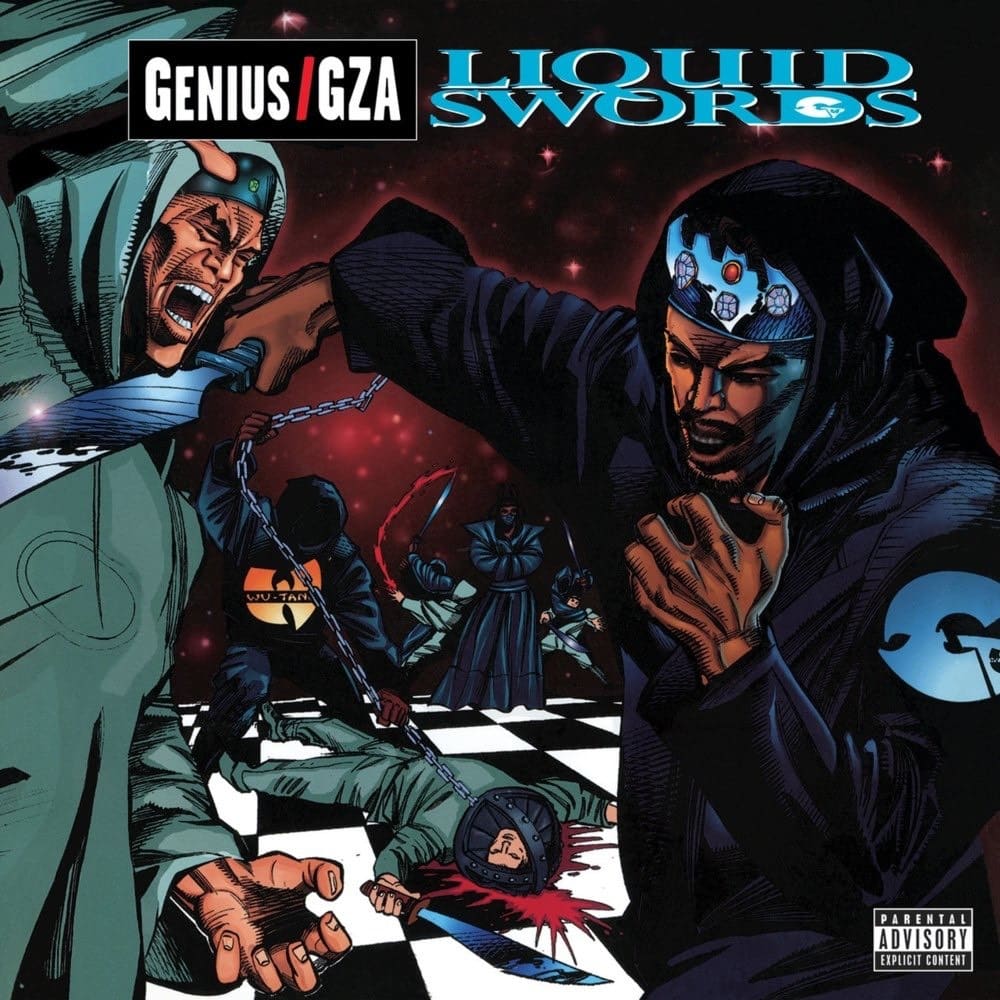 Released: November 7, 1995
"Labels" 2:54
"4th Chamber" (featuring Ghostface Killah, Killah Priest & RZA) 4:37
"Shadowboxin'" (featuring Method Man)
2Pac – All Eyez on Me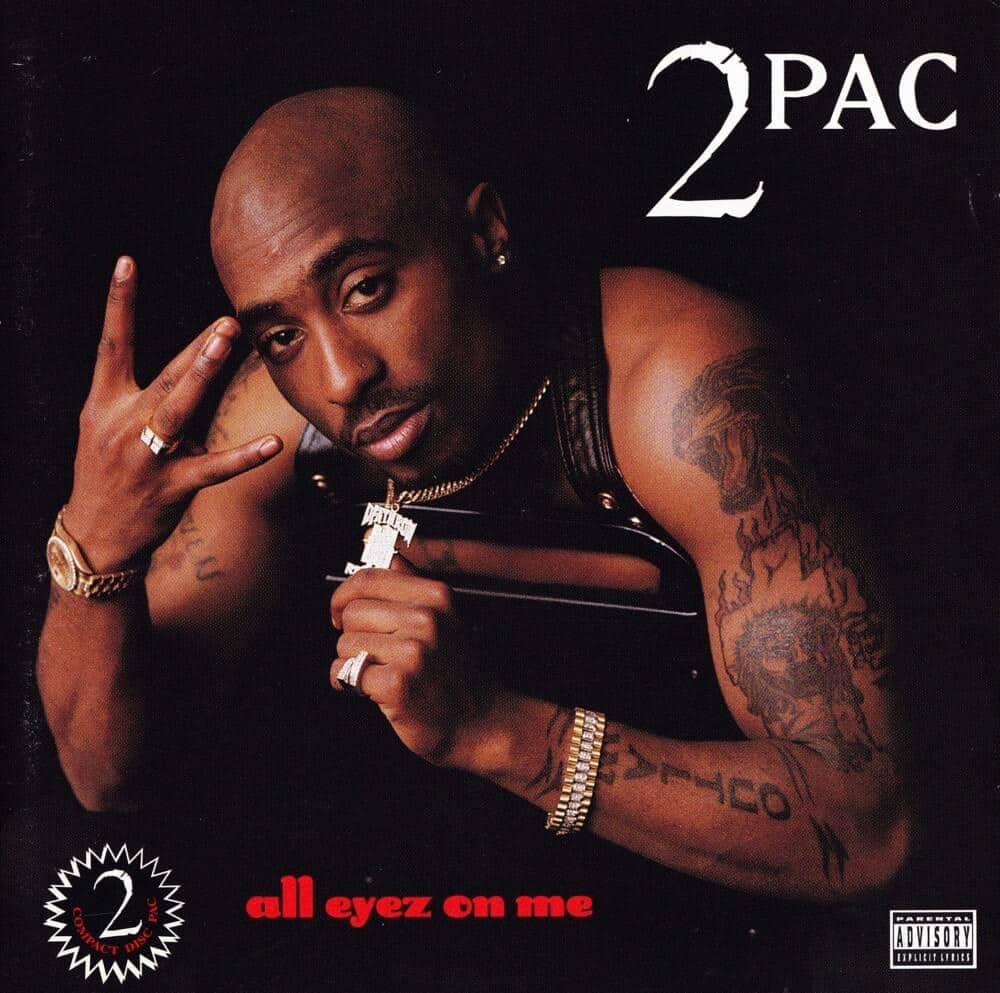 Released: February 13, 1996
"Got My Mind Made Up"
"How Do U Want It"
"2 of Amerikaz Most Wanted"
Fugees – The Score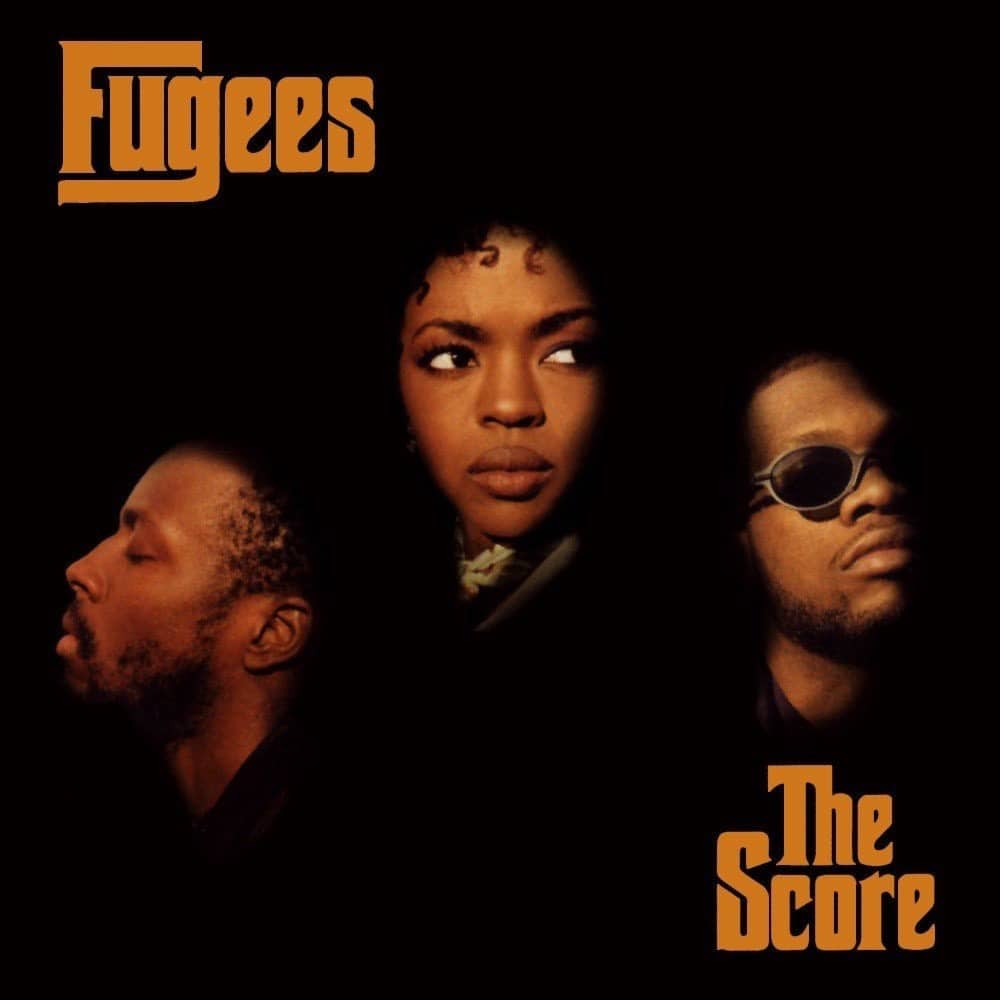 Released: February 13, 1996
"Fu-Gee-La"
"Family Business"
"Killing Me Softly"
Jay-Z – Reasonable Doubt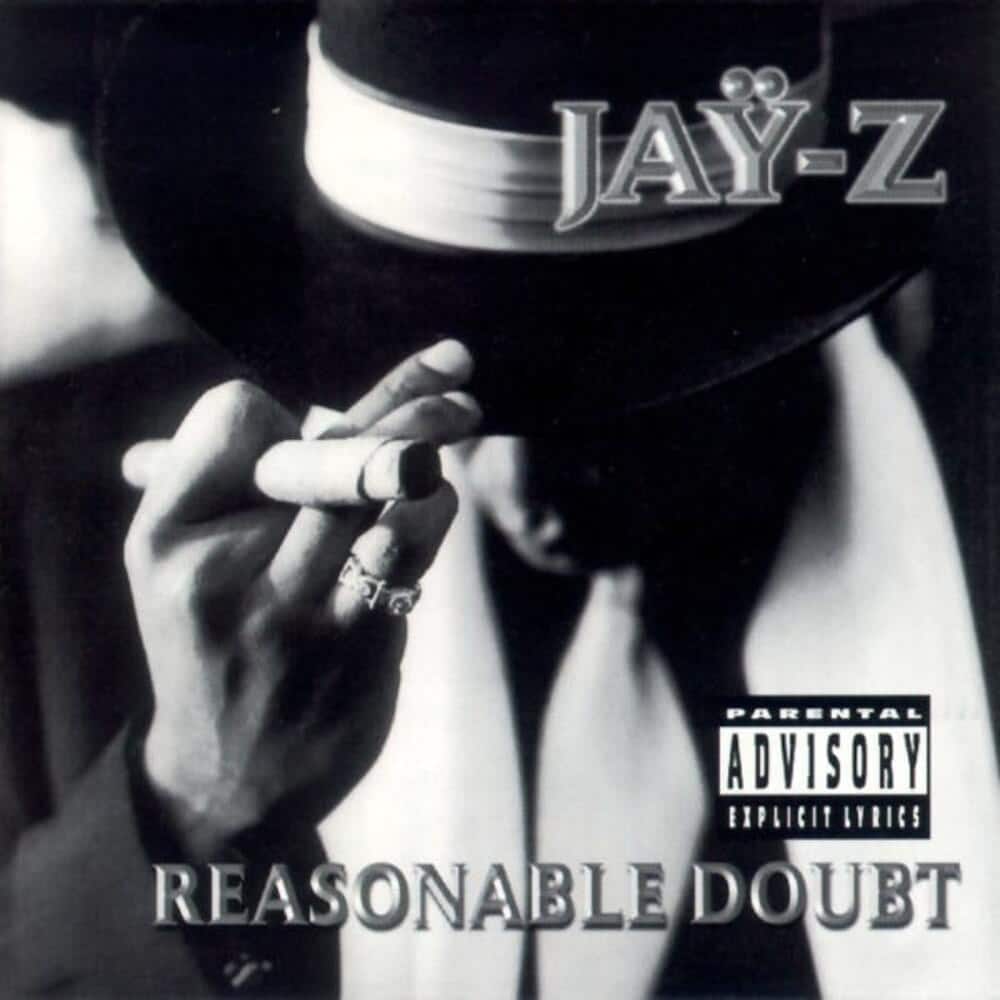 Released: June 25, 1996
"Dead Presidents II"
"Feelin' It"
"D'Evils"
OutKast – ATLiens
Released: August 27, 1996
"Wheelz of Steel"
"Jazzy Belle"
"Elevators (Me & You)"
2Pac – The Don Killuminati: The 7 Day Theory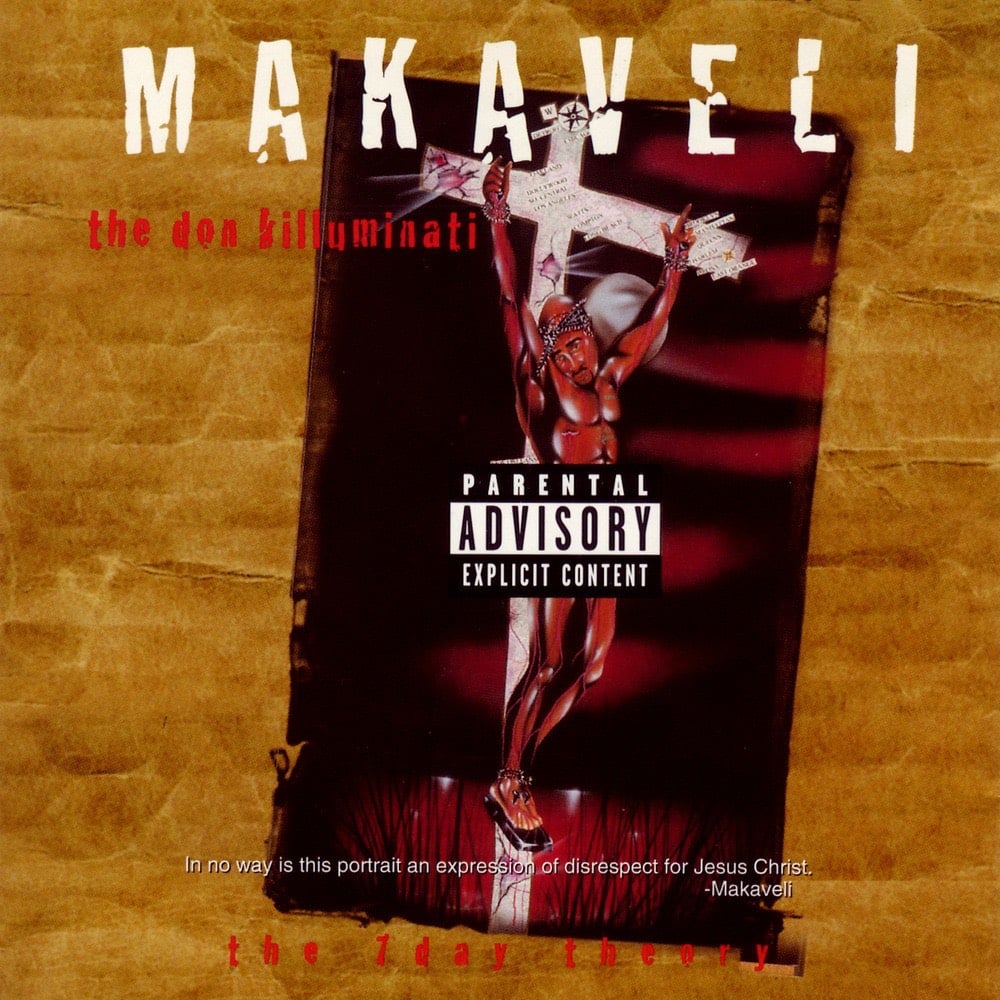 Released: November 5, 1996
"Hail Mary"
"Toss It Up"
"To Live & Die in L.A."
The Notorious B.I.G. – Life After Death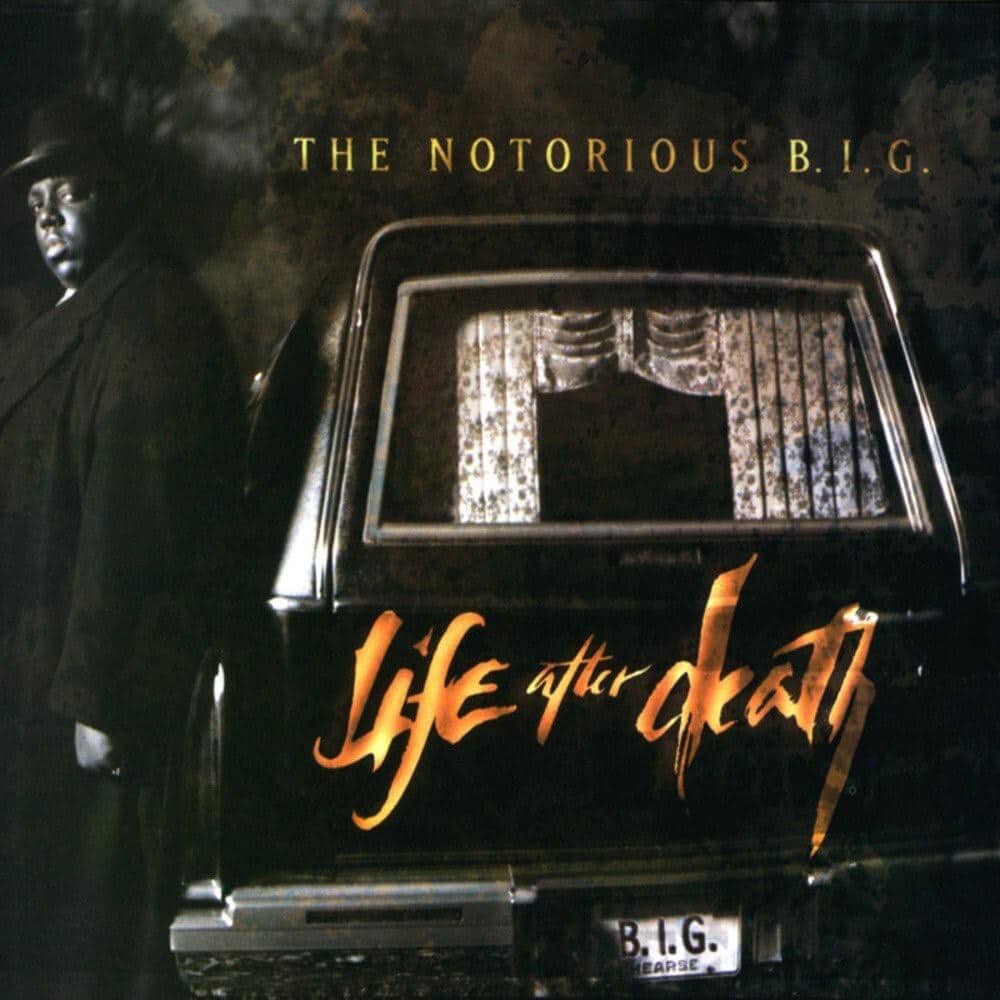 Released: March 25, 1997
"Somebody's Gotta Die"
"Hypnotize"
"Kick in the Door"
OutKast – Aquemini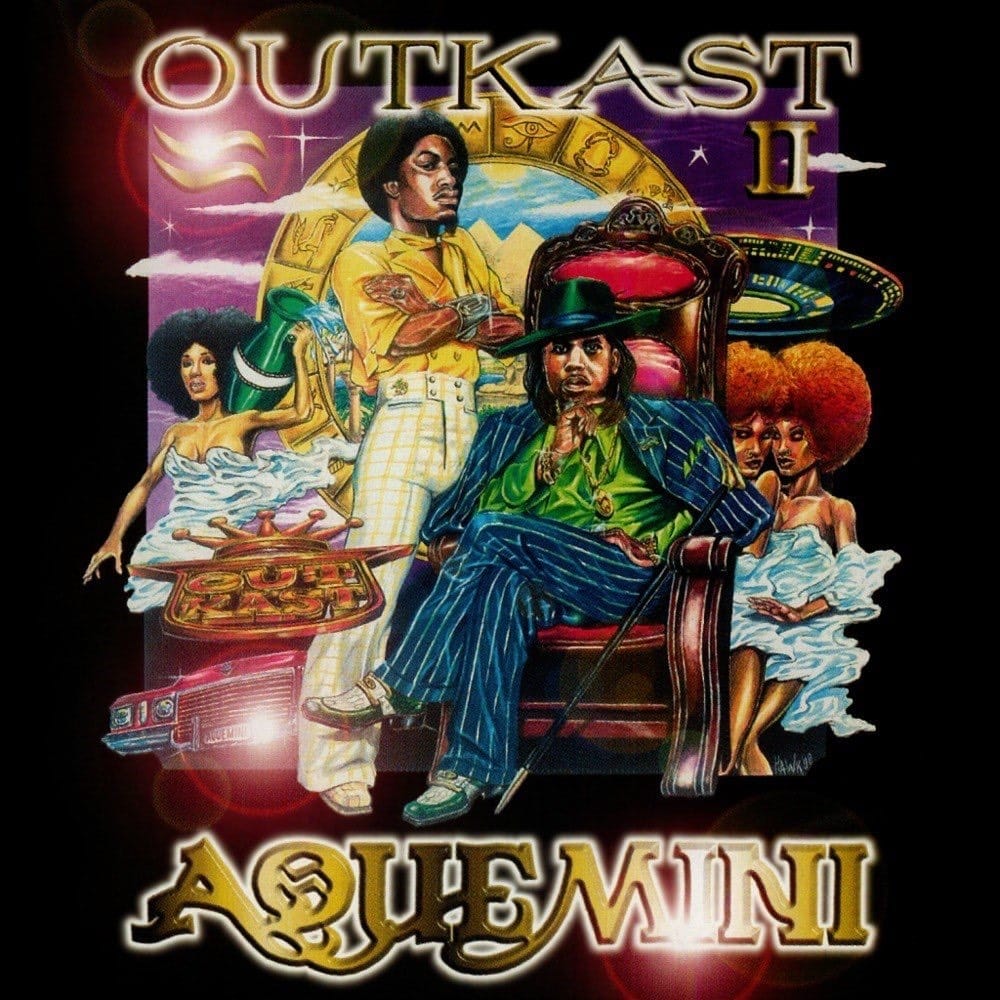 Released: September 29, 1998
Return of the G
Rosa Parks
Skew It On the Bar-B
Dr. Dre – 2001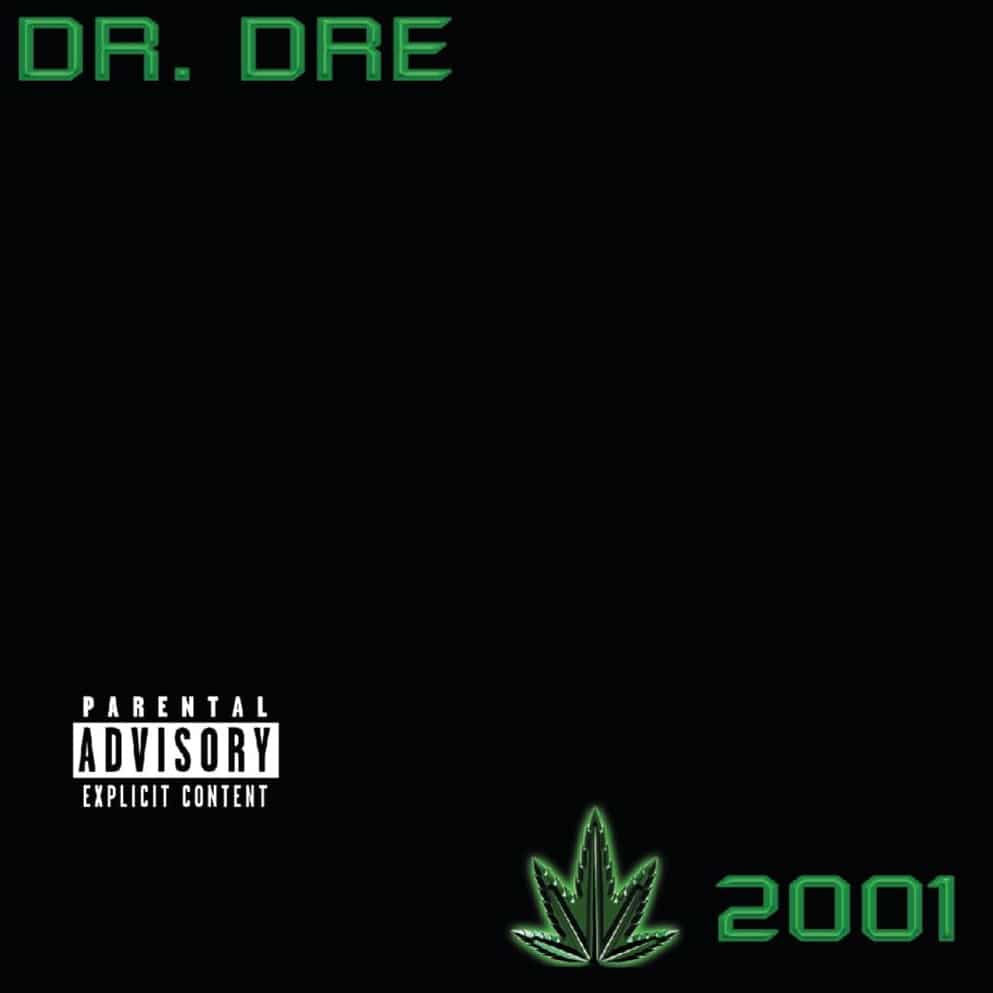 Released: November 16, 1999
"The Watcher"
"Fuck You"
"Still D.R.E."
OutKast – Stankonia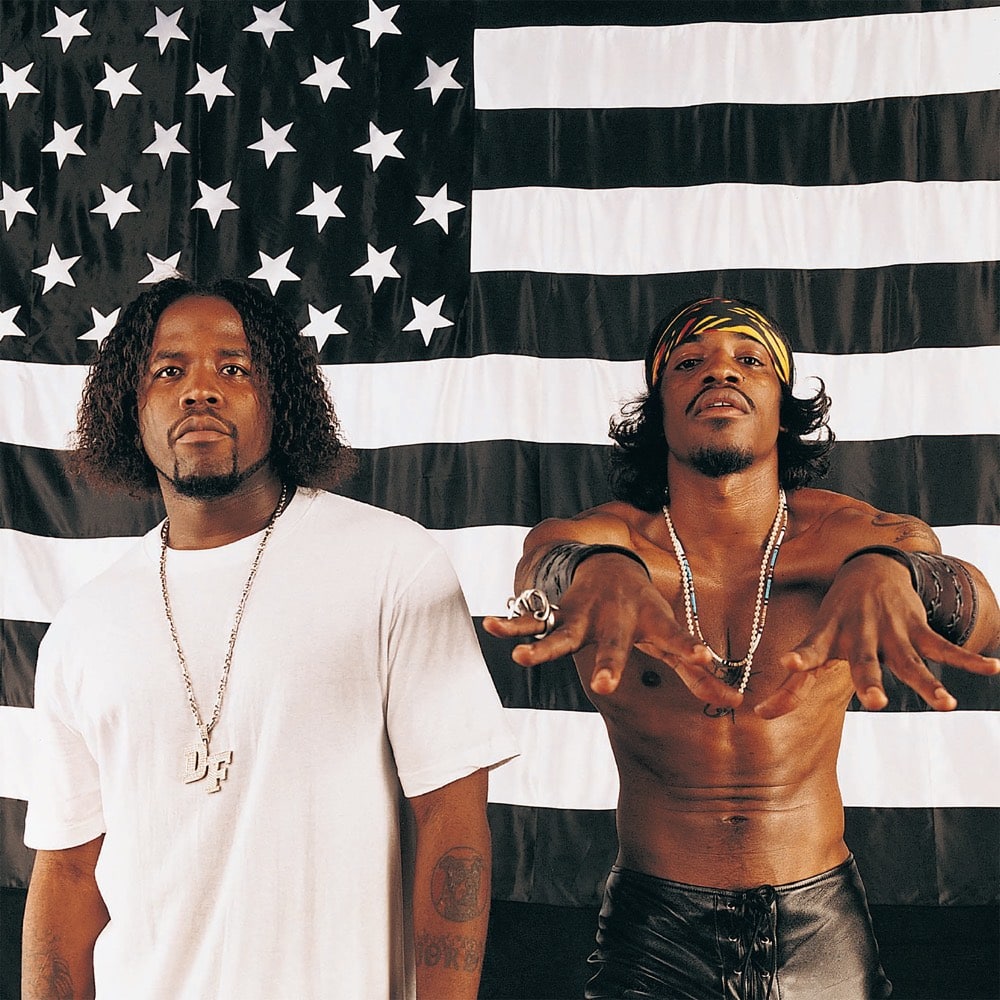 Released: October 31, 2000
"So Fresh, So Clean"
"Ms. Jackson"
"Snappin' & Trappin'"
Jay-Z – The Blueprint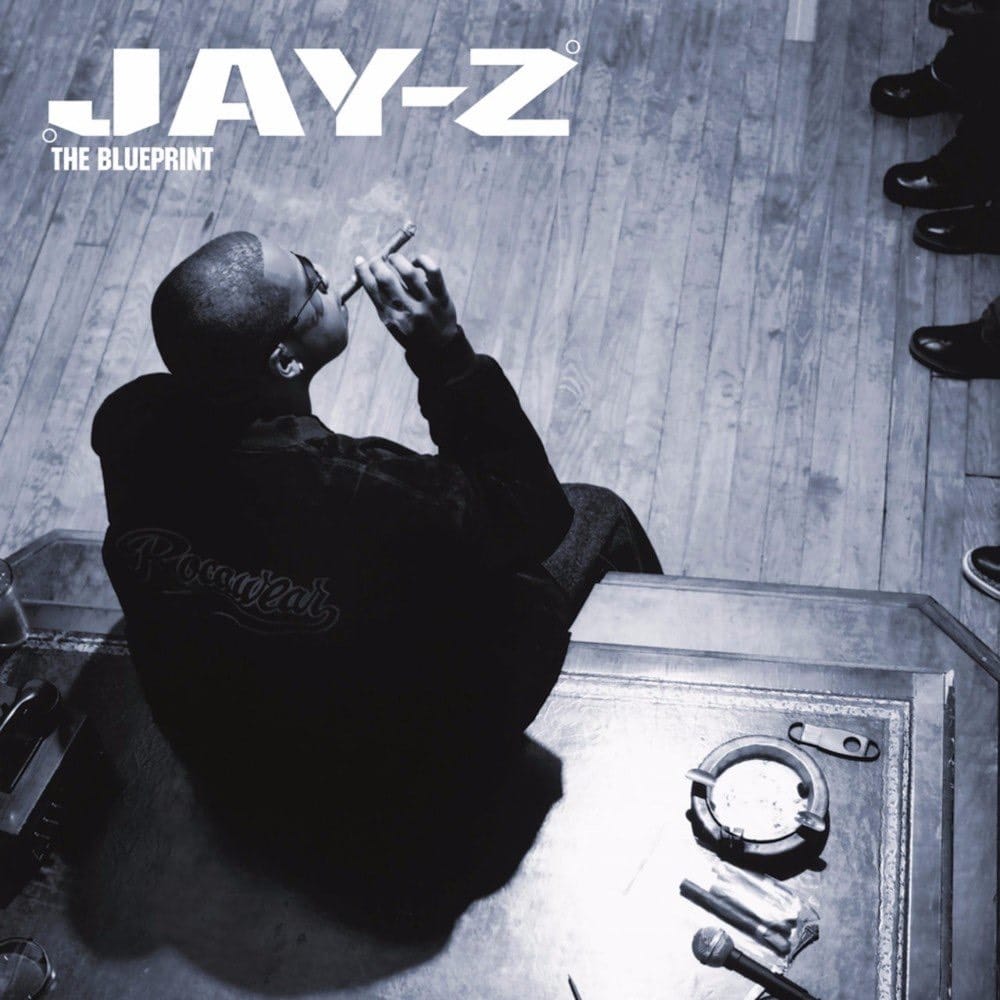 Released: September 11, 2001
"Takeover"
"Izzo (H.O.V.A.)"
"Girls, Girls, Girls"
Clipse – Lord Willin'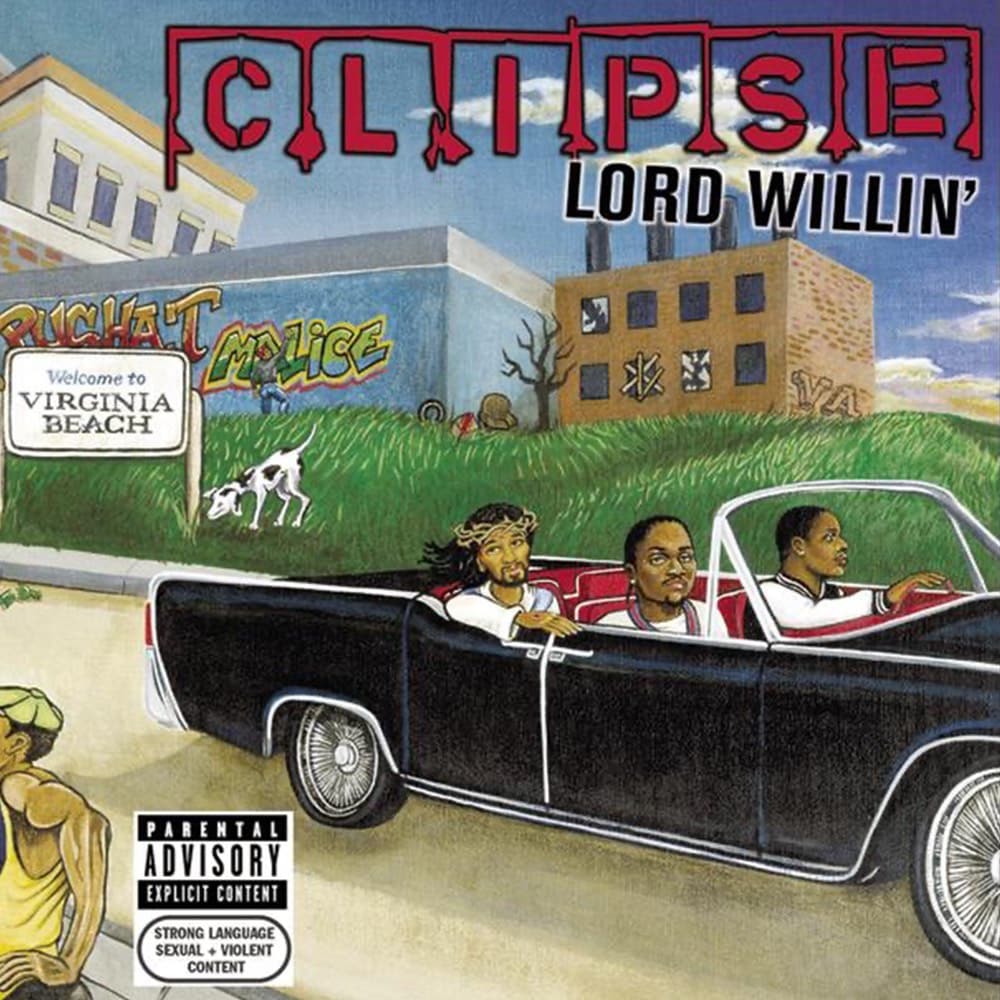 Released: August 20, 2002
"Young Boy"
"Virginia"
"Grindin'"
The Roots – Phrenology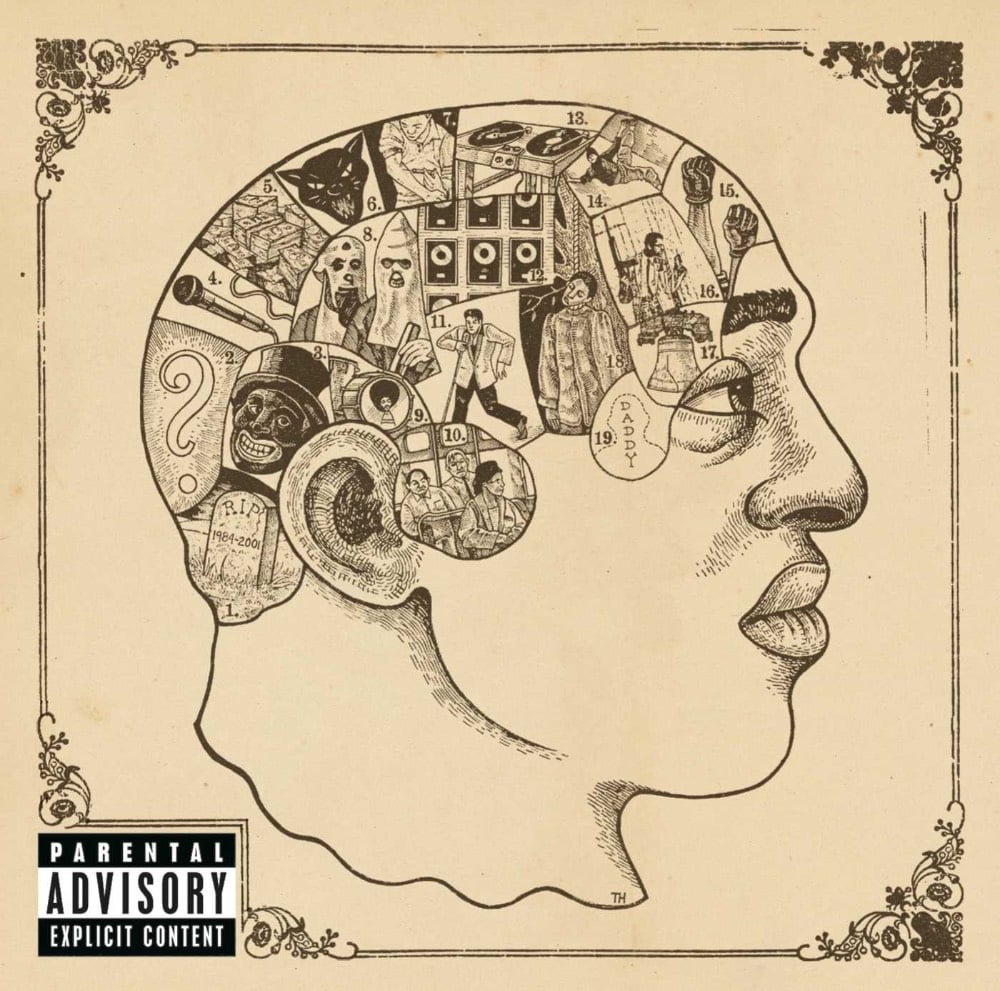 Released: November 26, 2002
"Thought @ Work"
"The Seed (2.0)"
"Break You Off"
50 Cent – Get Rich or Die Tryin'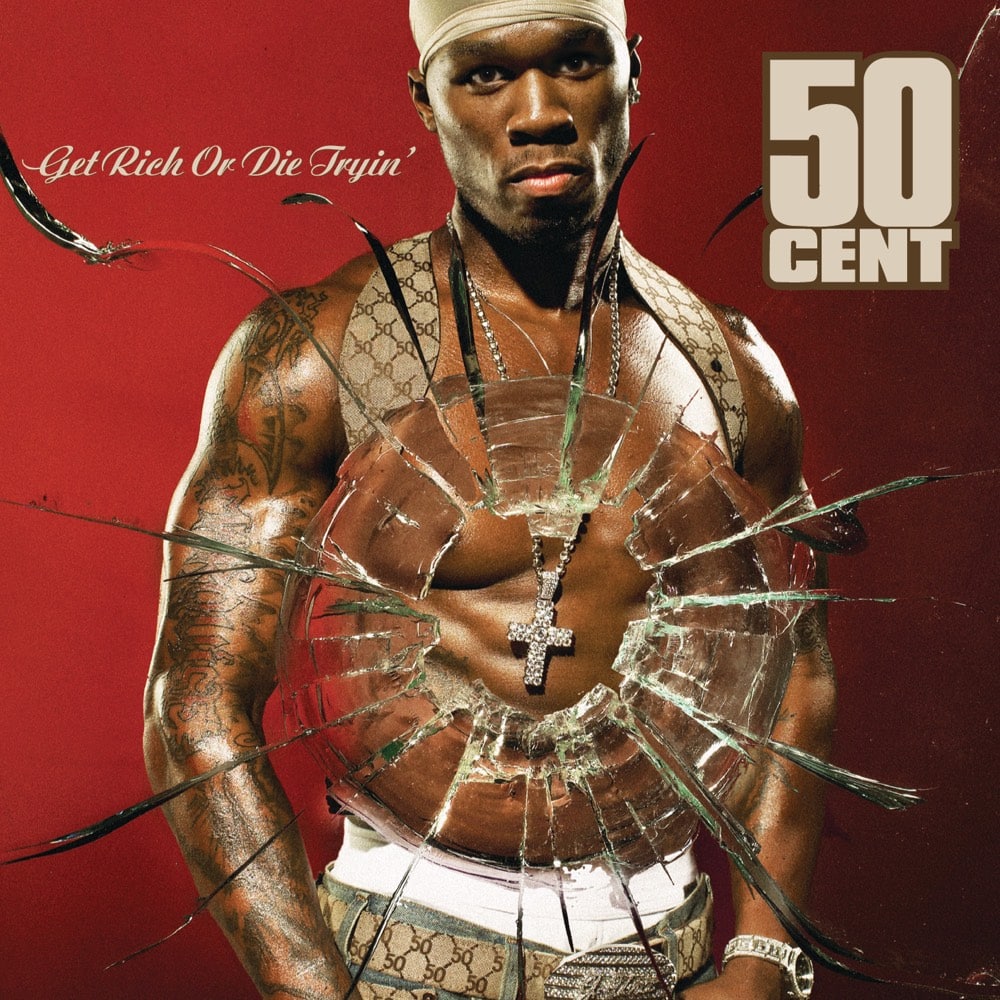 Released: February 6, 2003
"What Up Gangsta"
"Patiently Waiting"
"Many Men (Wish Death)"
Jay-Z – The Black Album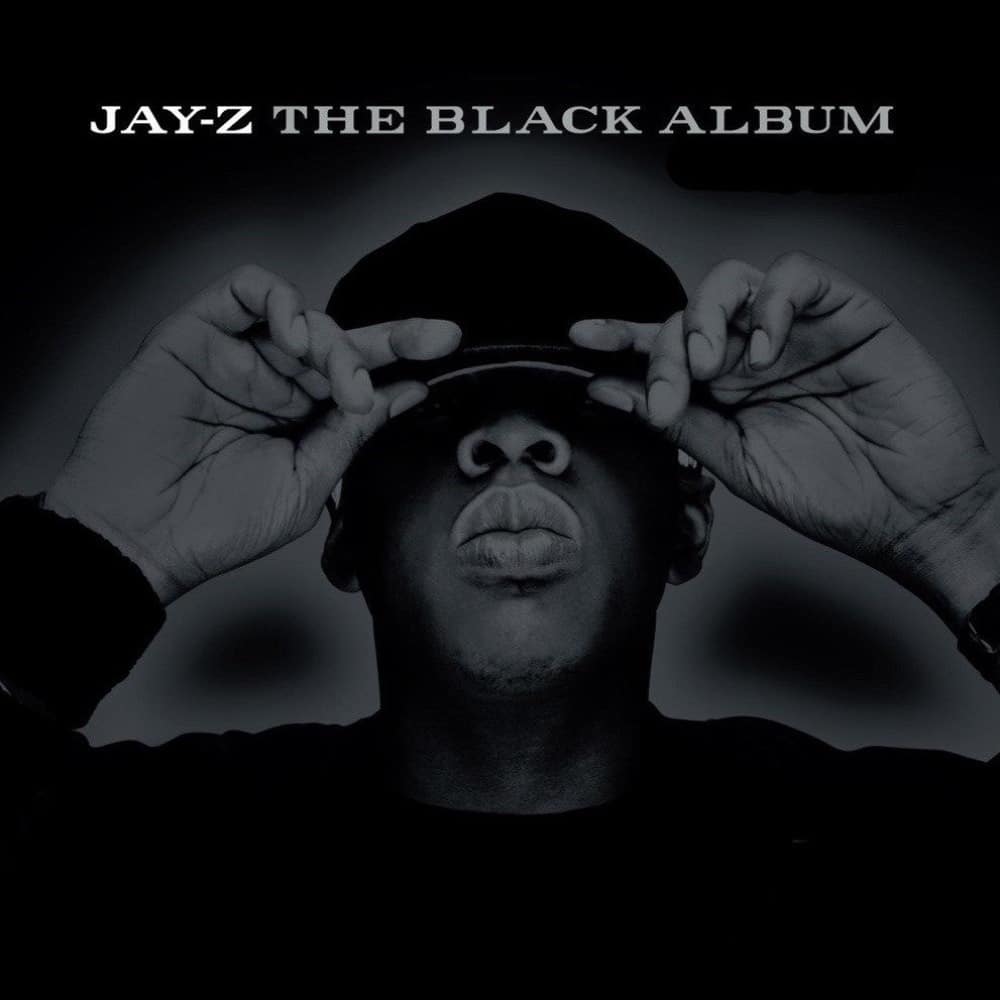 Released: November 14, 2003
"Moment of Clarity"
"99 Problems"
"Public Service Announcement (Interlude)"
Kanye West – The College Dropout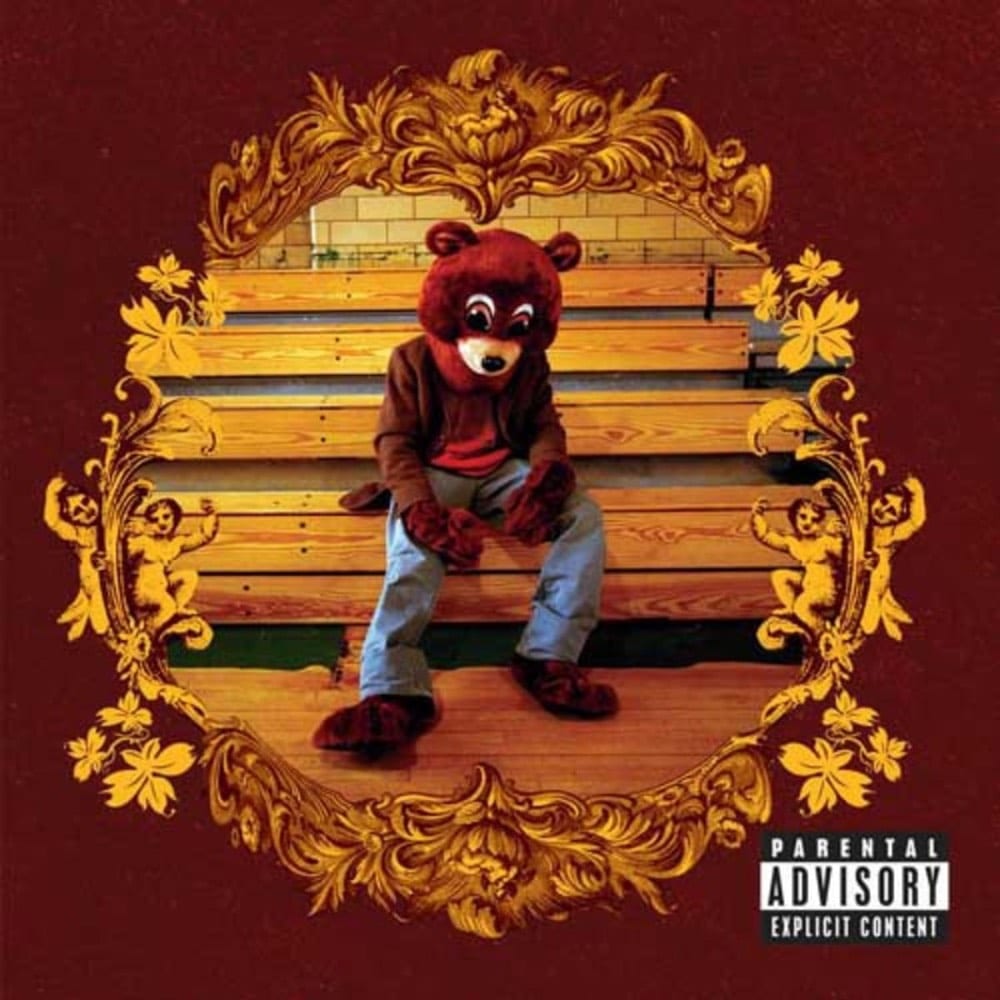 Released: February 10, 2004
"Spaceship"
"Jesus Walks"
"Never Let Me Down"
The Game – The Documentary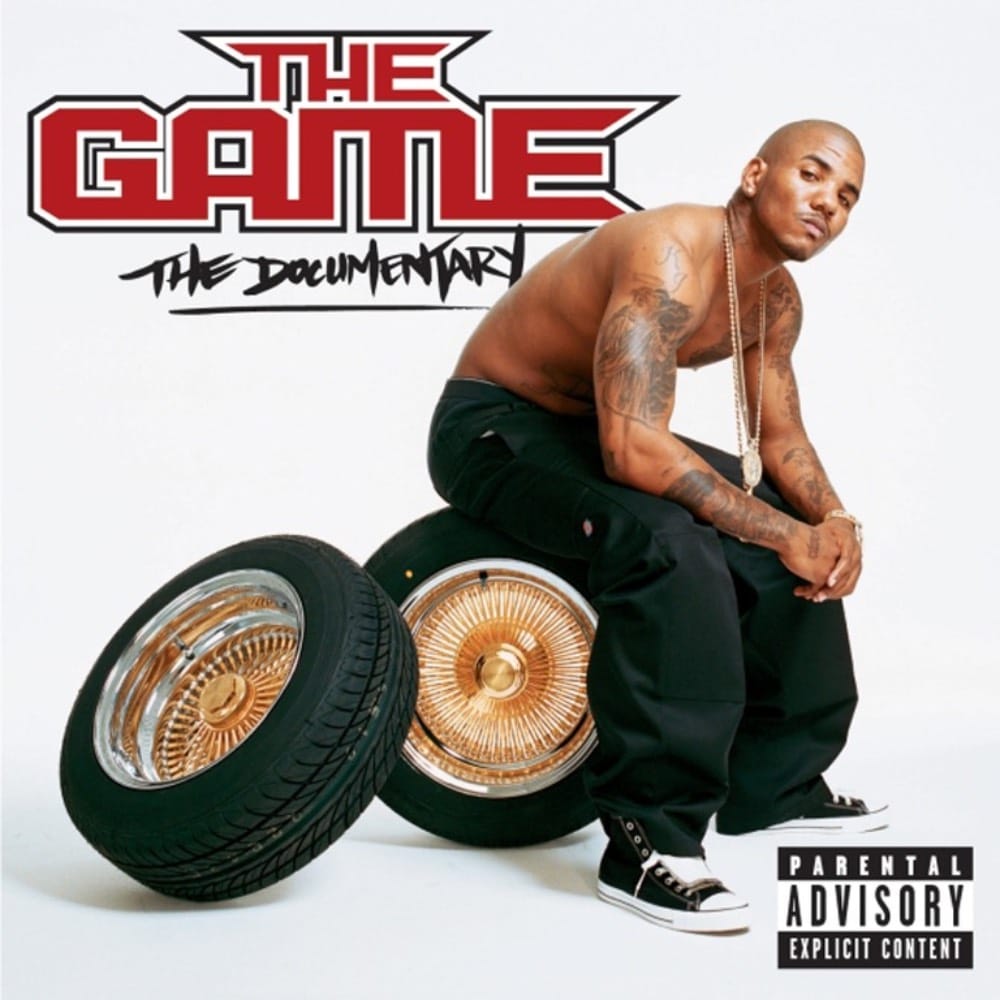 Released: January 18, 2005
"Hate It or Love It"
"Higher"
"How We Do"
Kanye West – Late Registration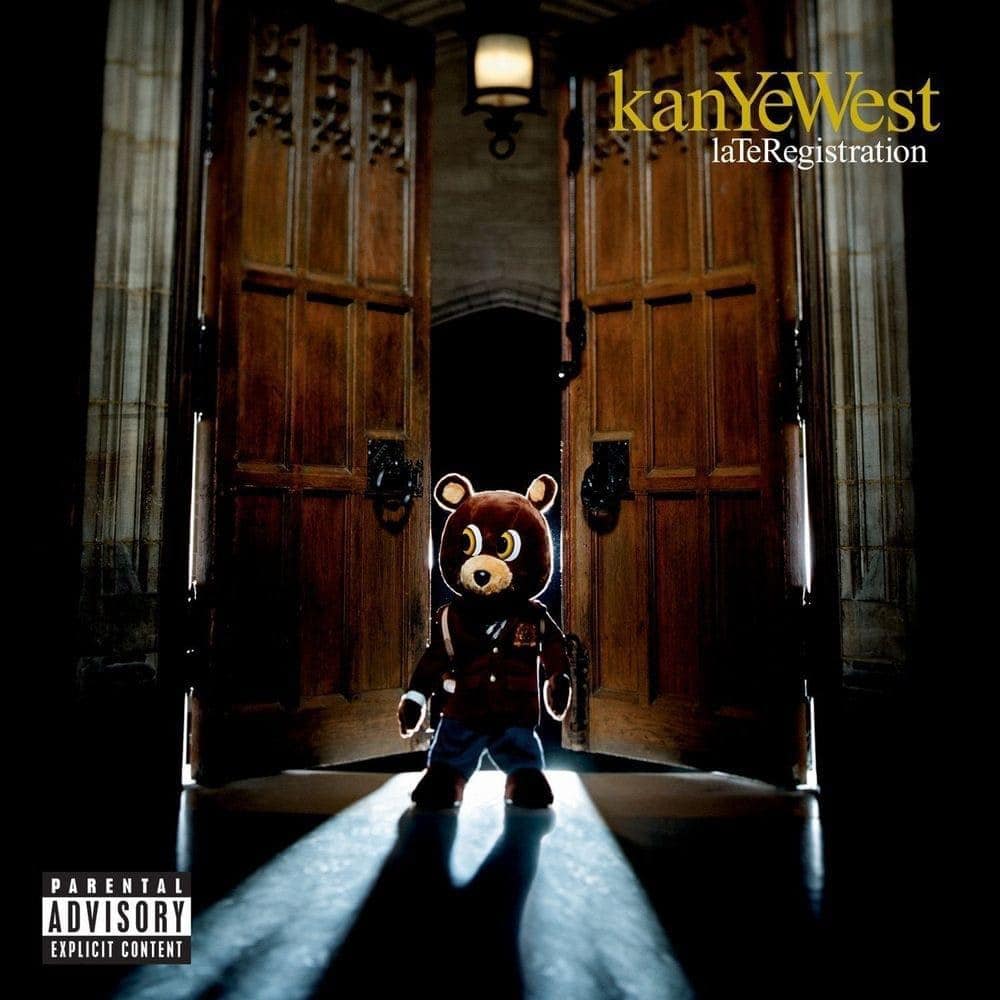 Released: August 30, 2005
"Heard 'Em Say"
"Touch the Sky"
"Gold Digger"
Common – Be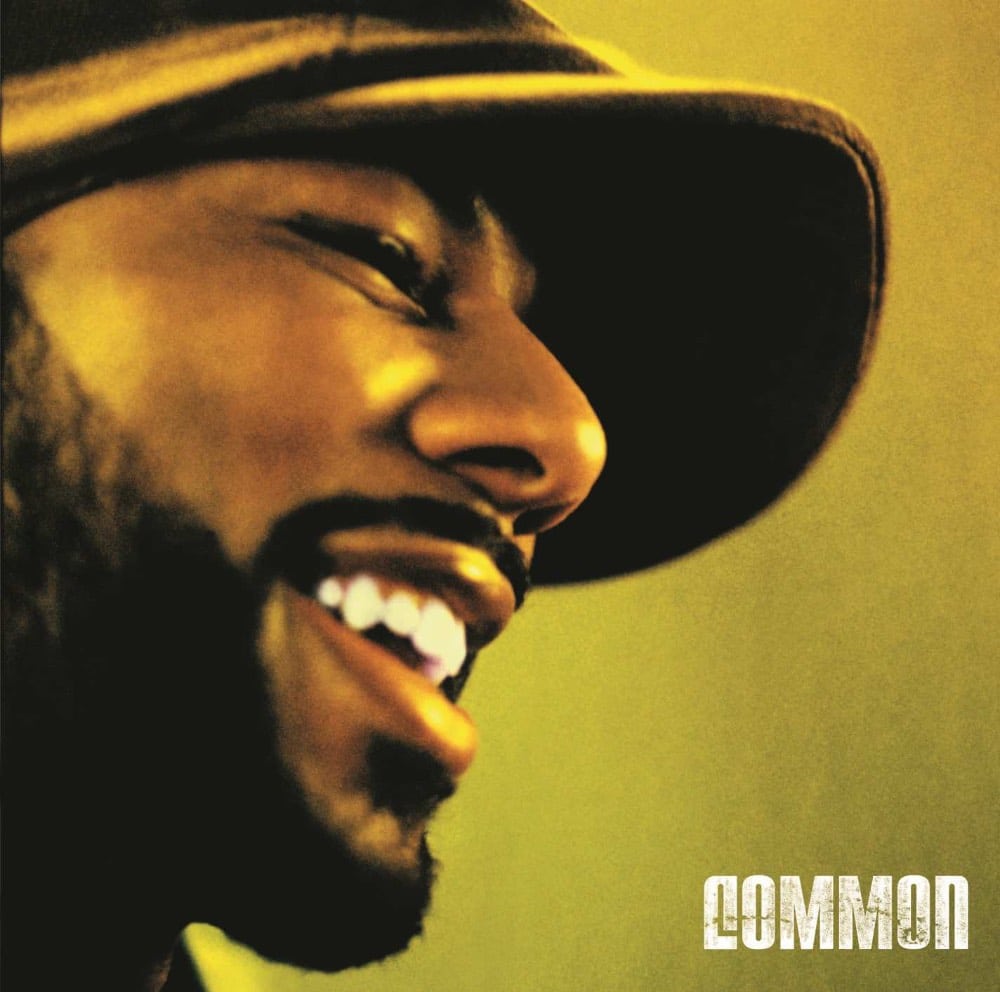 Released: May 24, 2005
"Be (Intro)"
"The Corner"
"Go!"
Young Jeezy – Let's Get It: Thug Motivation 101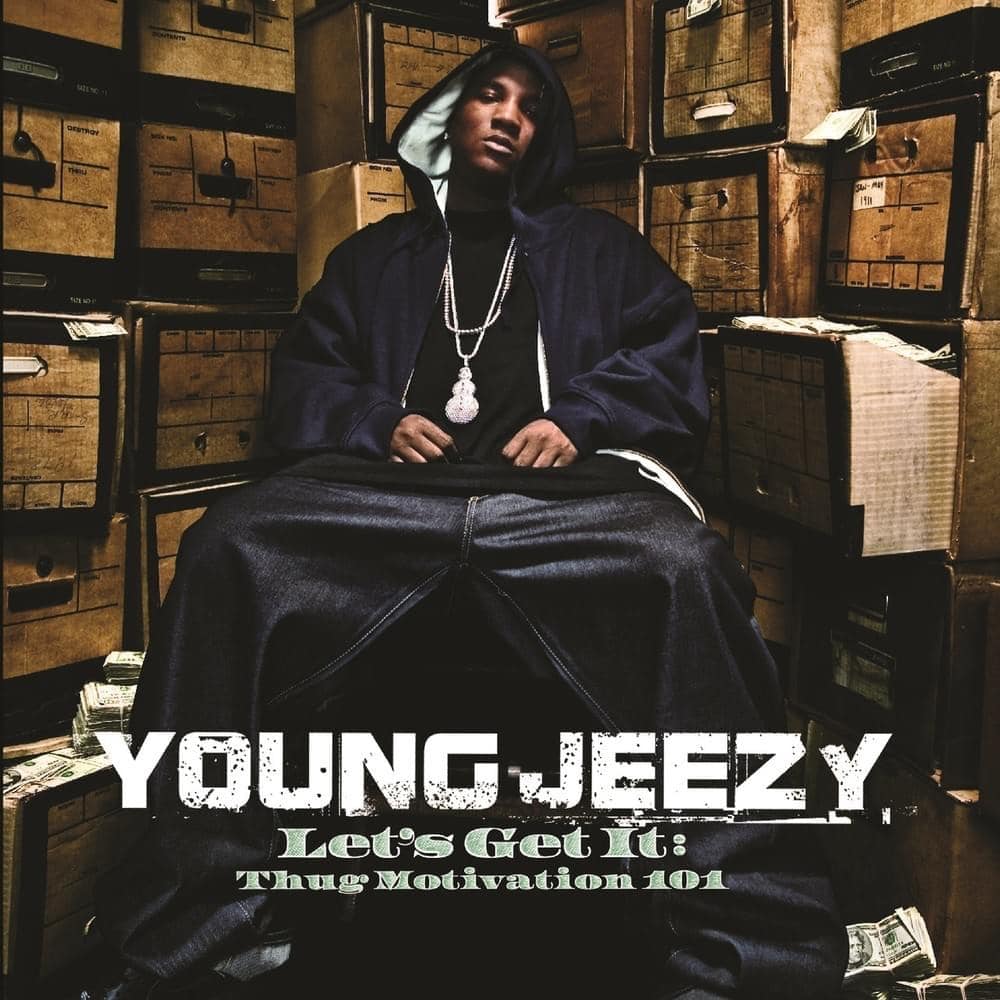 Released: July 26, 2005
"Thug Motivation 101"
"Standing Ovation"
"Standing Ovation"
T.I. – King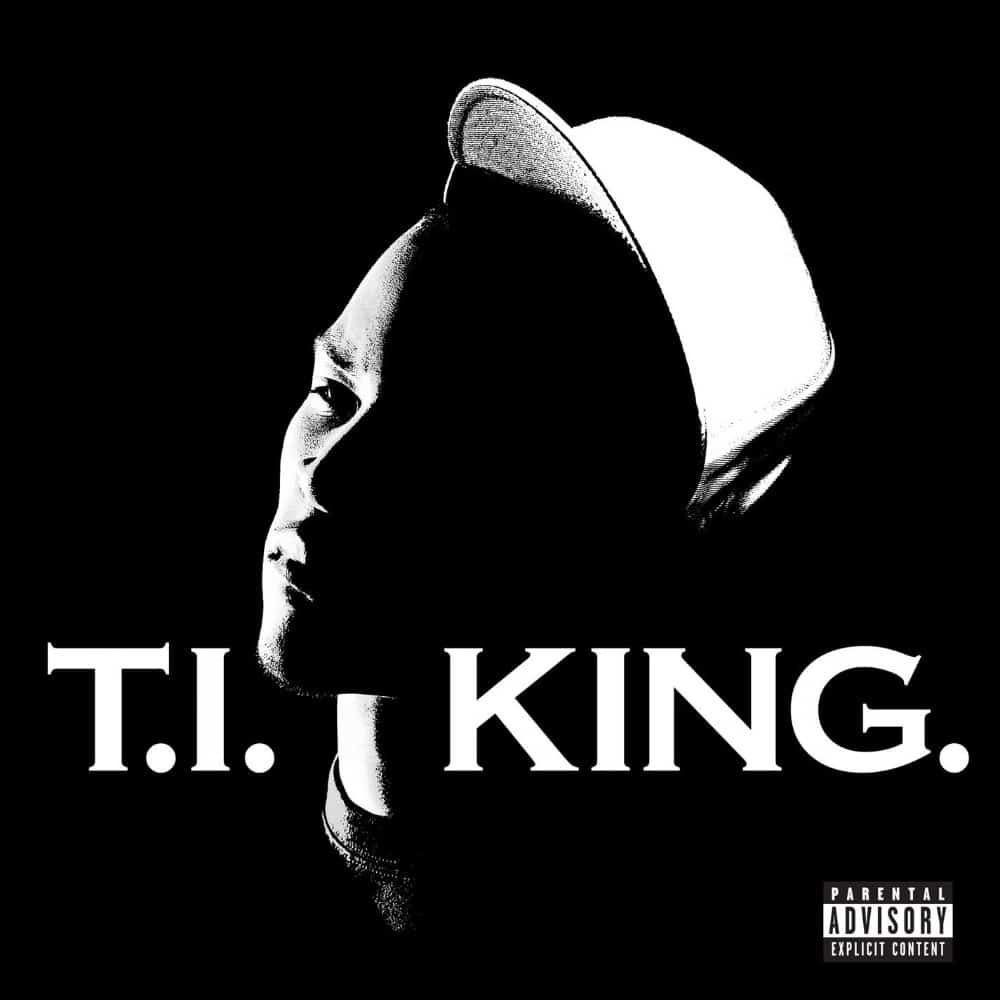 Released: March 28, 2006
"Front Back"
"What You Know"
"I'm Talkin' to You"
Ghostface Killah – Fishscale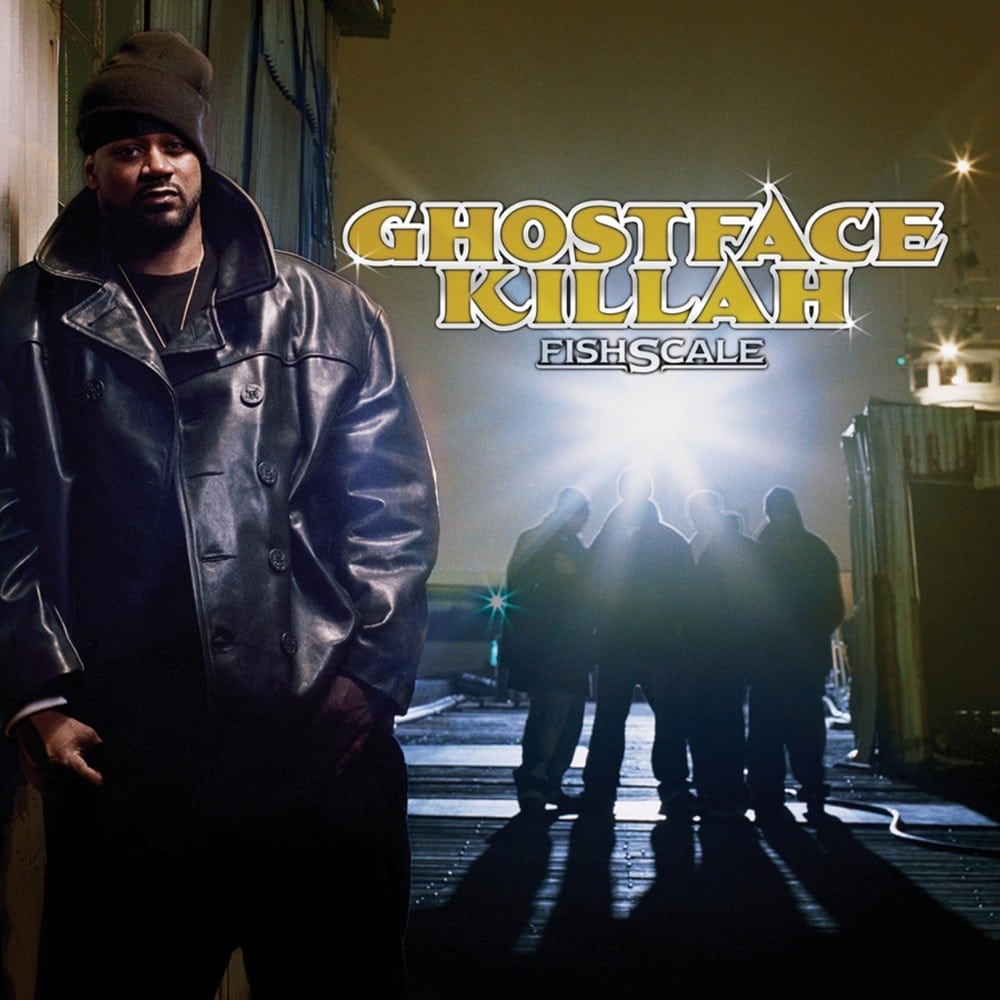 Released: March 28, 2006
"Shakey Dog"
"Kilo"
"The Champ"
Clipse – Hell Hath No Fury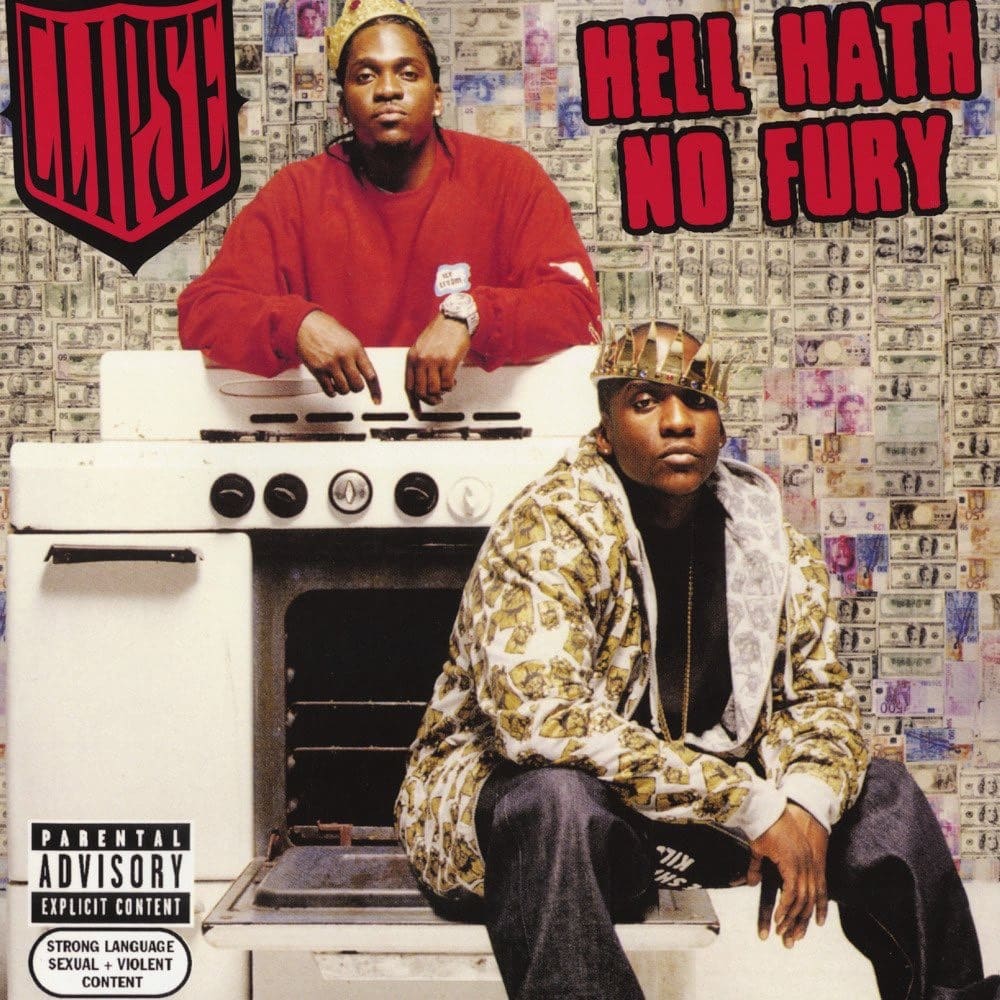 Released: 28 November 2006
"We Got It for Cheap (Intro)"
"Momma I'm So Sorry"
"Mr. Me Too"
Blu & Exile – Below the Heavens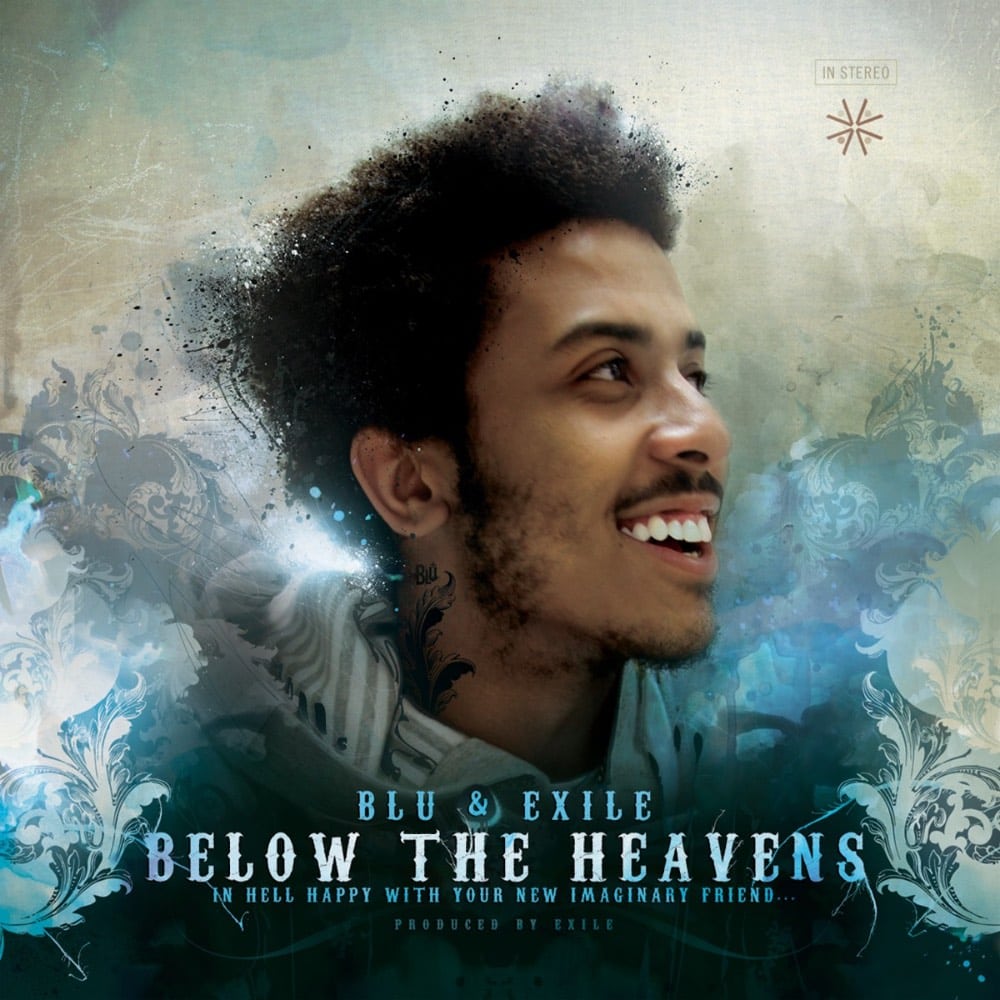 Released: July 17, 2007
"Blu Colla Workers"
"Dancing in the Rain"
"First Things First"
Lupe Fiasco – The Cool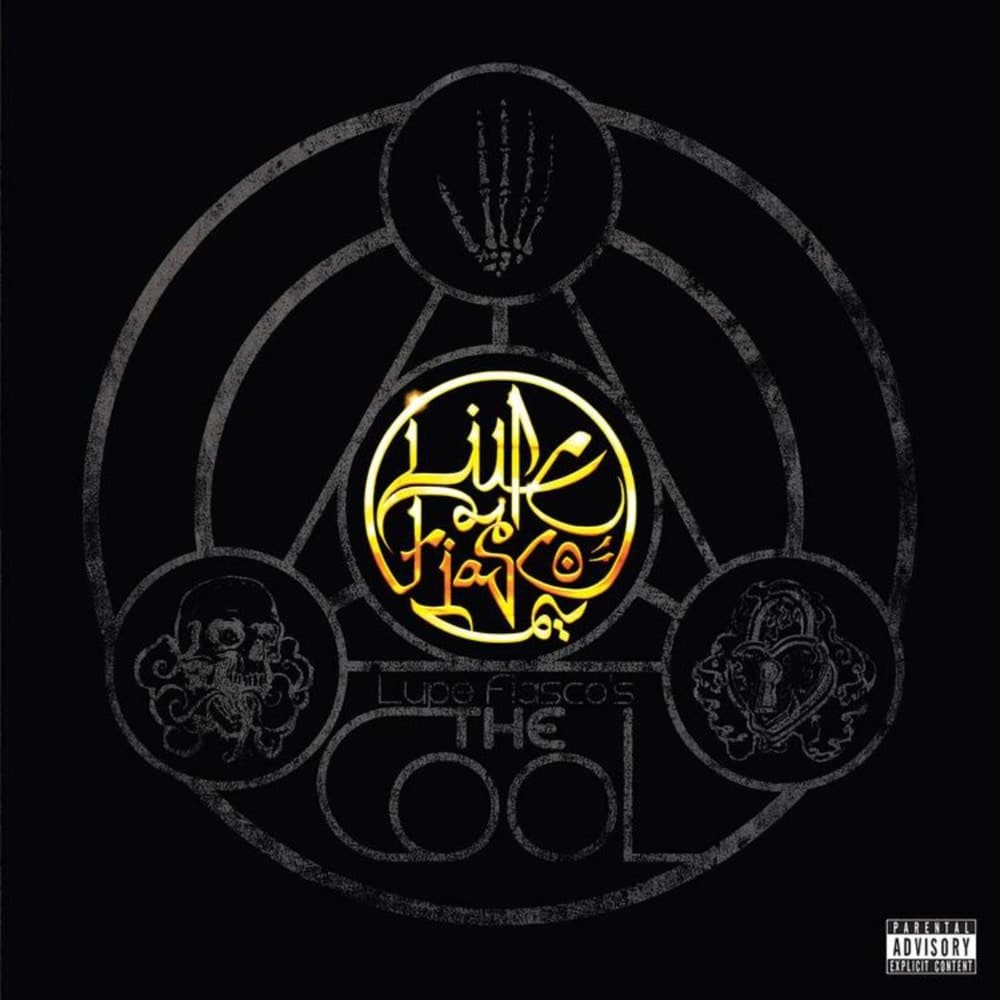 Released: December 18, 2007
"Go Go Gadget Flow"
"The Coolest"
"Superstar"
Lil Wayne – Tha Carter III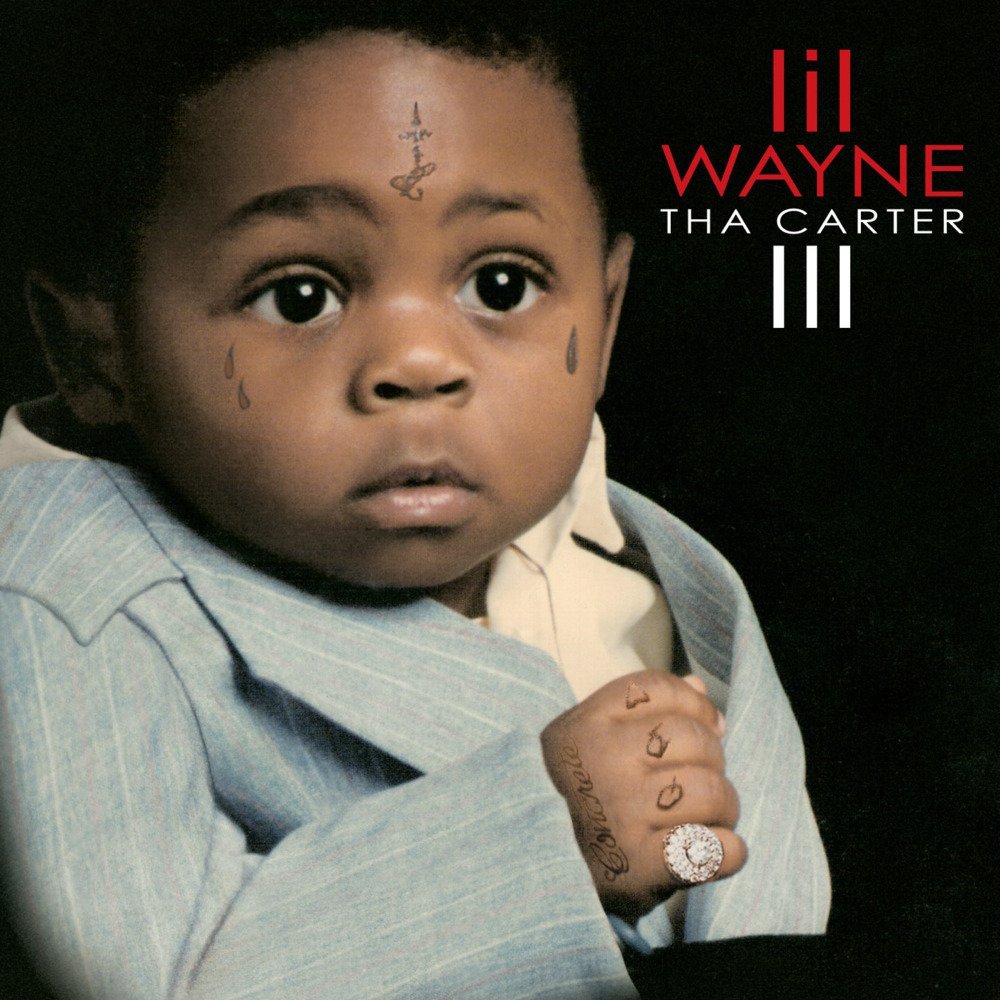 Released: June 10, 2008
"Mr. Carter"
"A Milli"
"Got Money"
Rick Ross – Teflon Don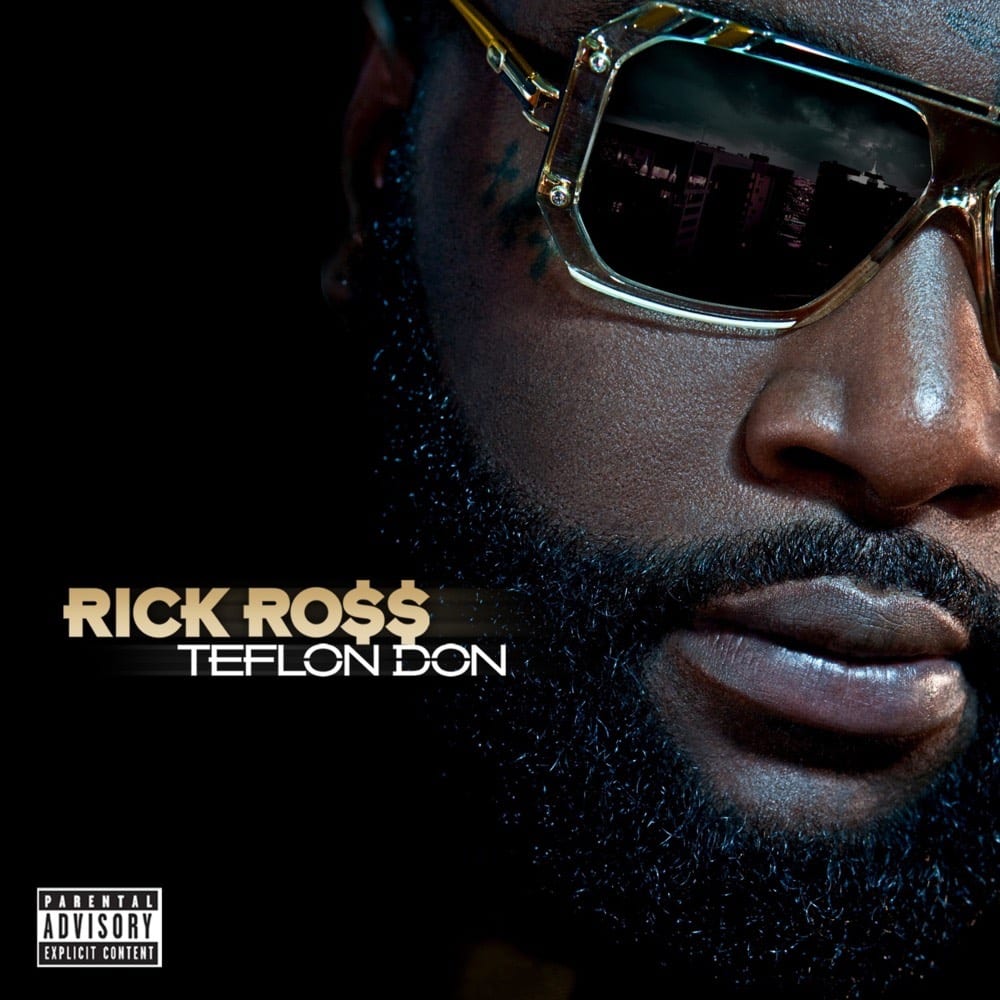 Released: July 20, 2010
"MC Hammer"
"B.M.F. (Blowin' Money Fast)"
"Aston Martin Music"
Kanye West – My Beautiful Dark Twisted Fantasy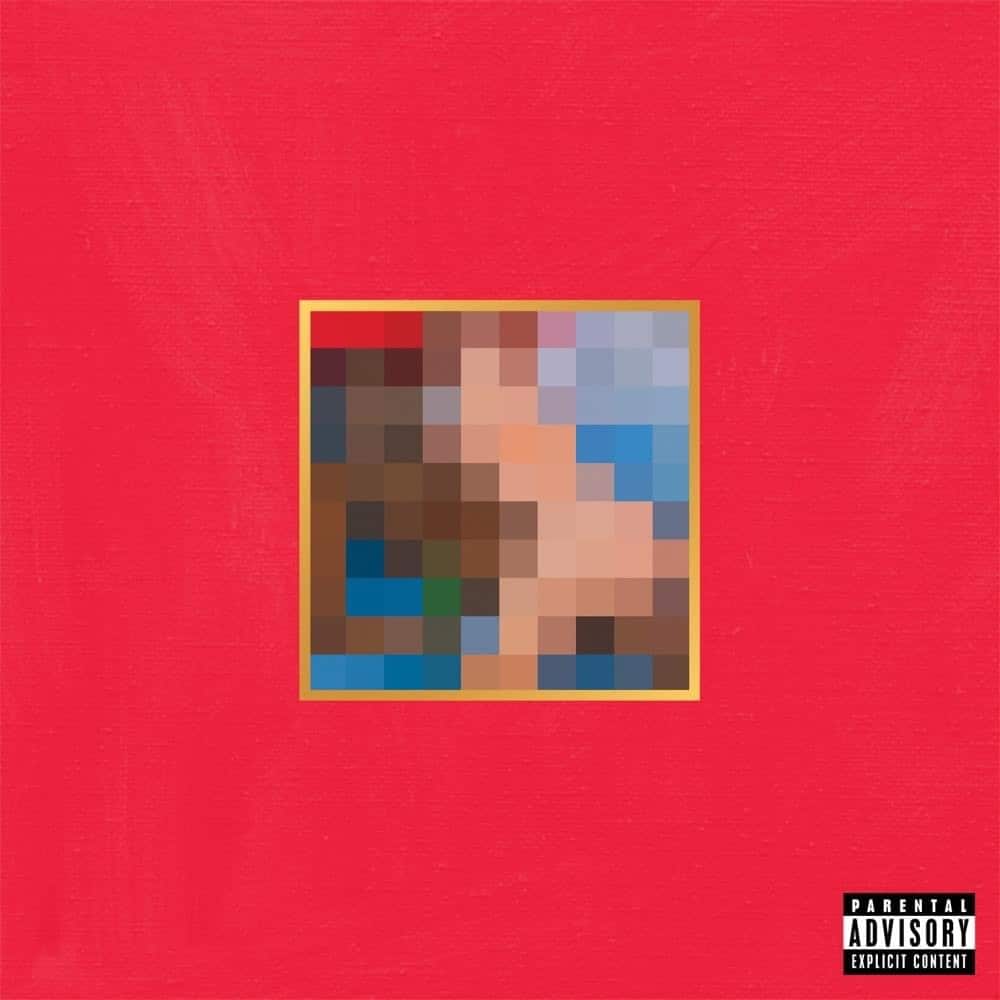 Released: November 22, 2010
"Monster"
"So Appalled"
"Devil in a New Dress"
Jay-Z & Kanye West – Watch the Throne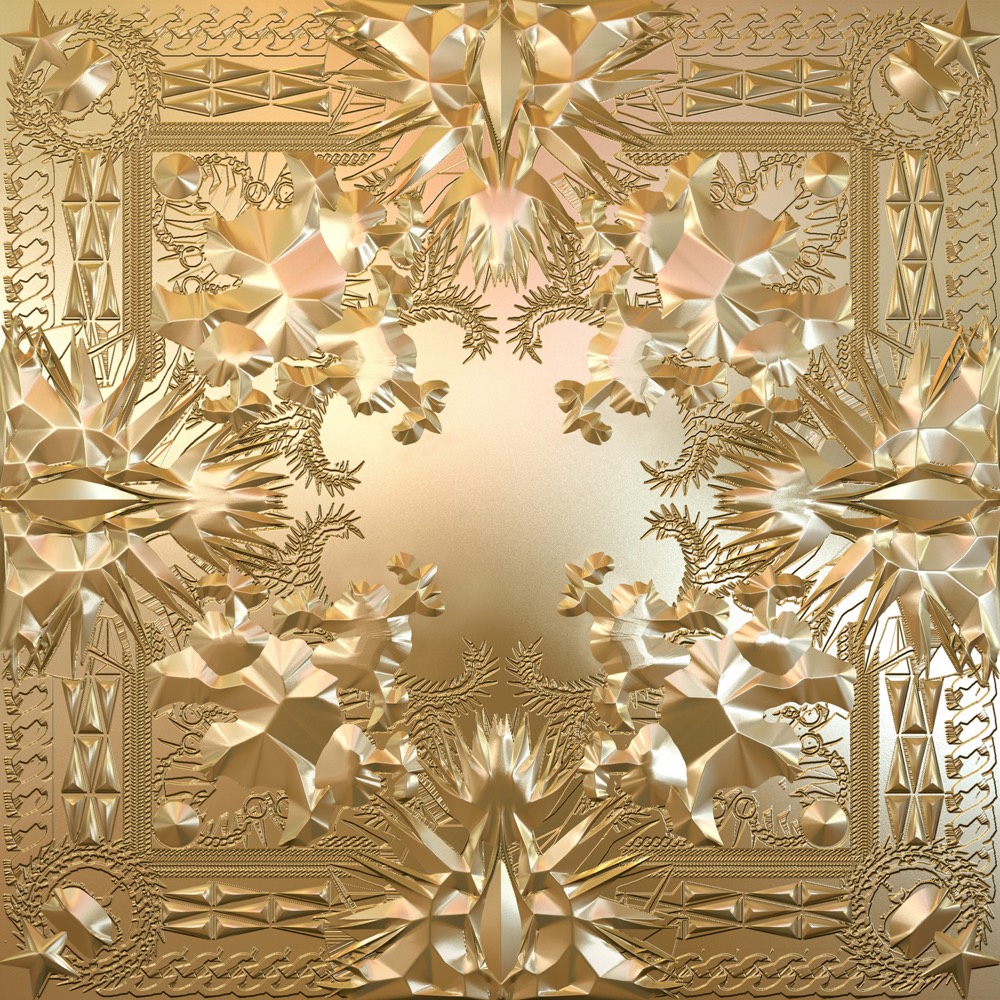 Released: August 8, 2011
"Ni**as in Paris"
"Otis"
"Gotta Have It"
Drake – Take Care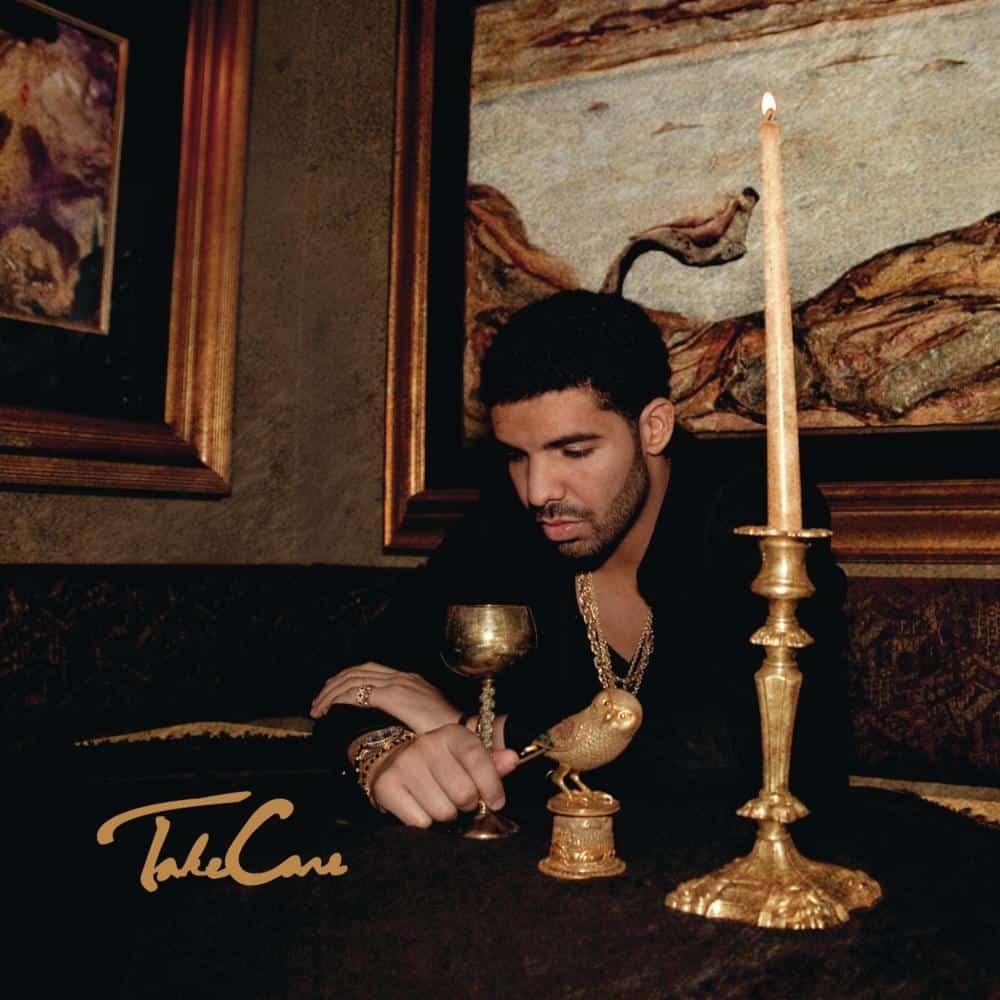 Released: November 15, 2011
"Crew Love"
"Take Care"
"Marvins Room"
Kendrick Lamar – good kid, m.A.A.d city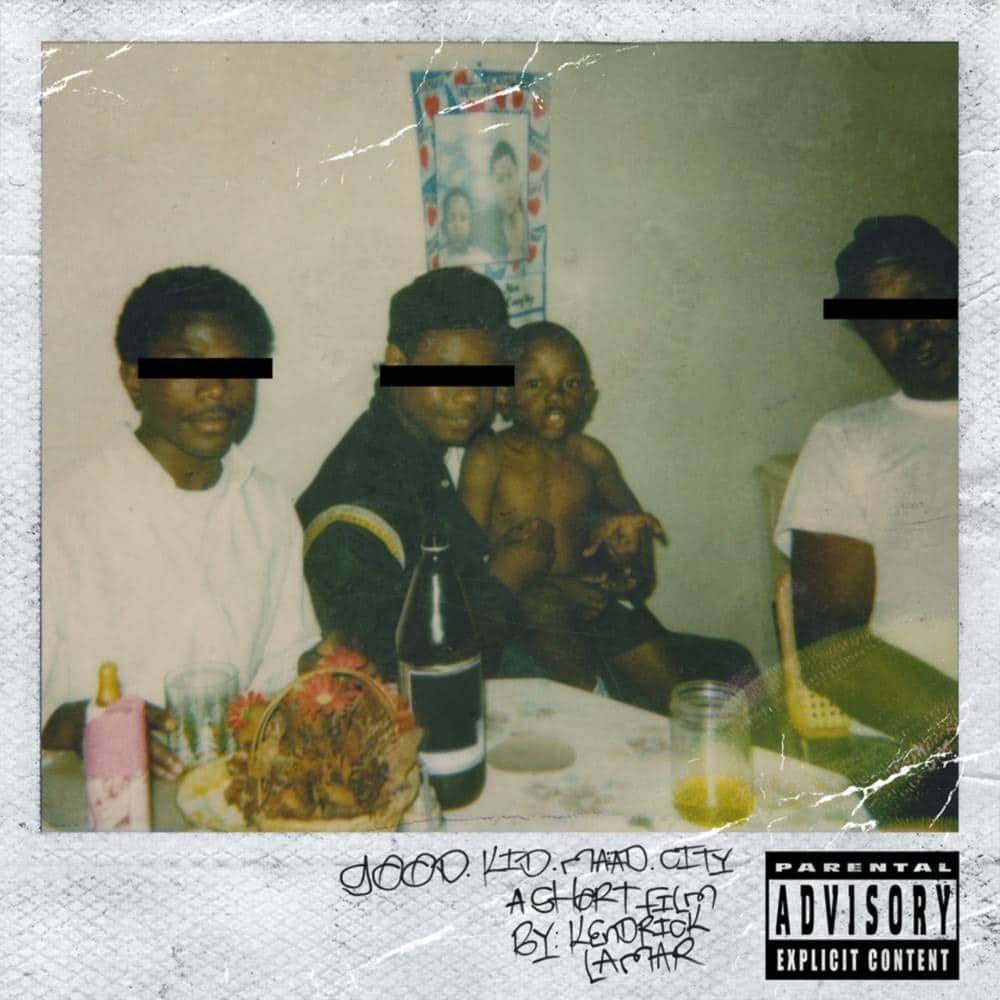 Released: October 22, 2012
"M.A.A.D City"
"Swimming Pools (Drank)"
"Sing About Me, I'm Dying of Thirst"
ASAP Rocky – LONG.LIVE.A$AP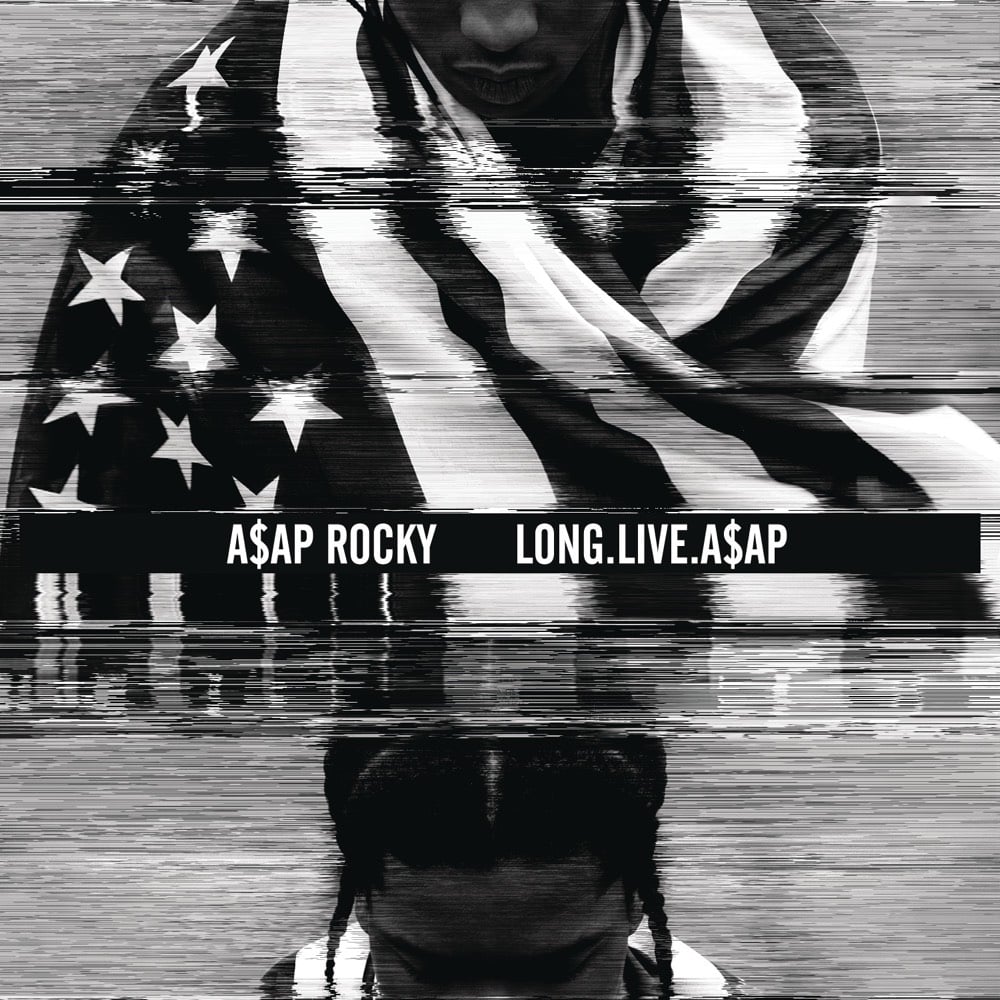 Released: January 15, 2013
"Long Live ASAP"
"Goldie"
"PMW (All I Really Need)"
Run the Jewels – Run the Jewels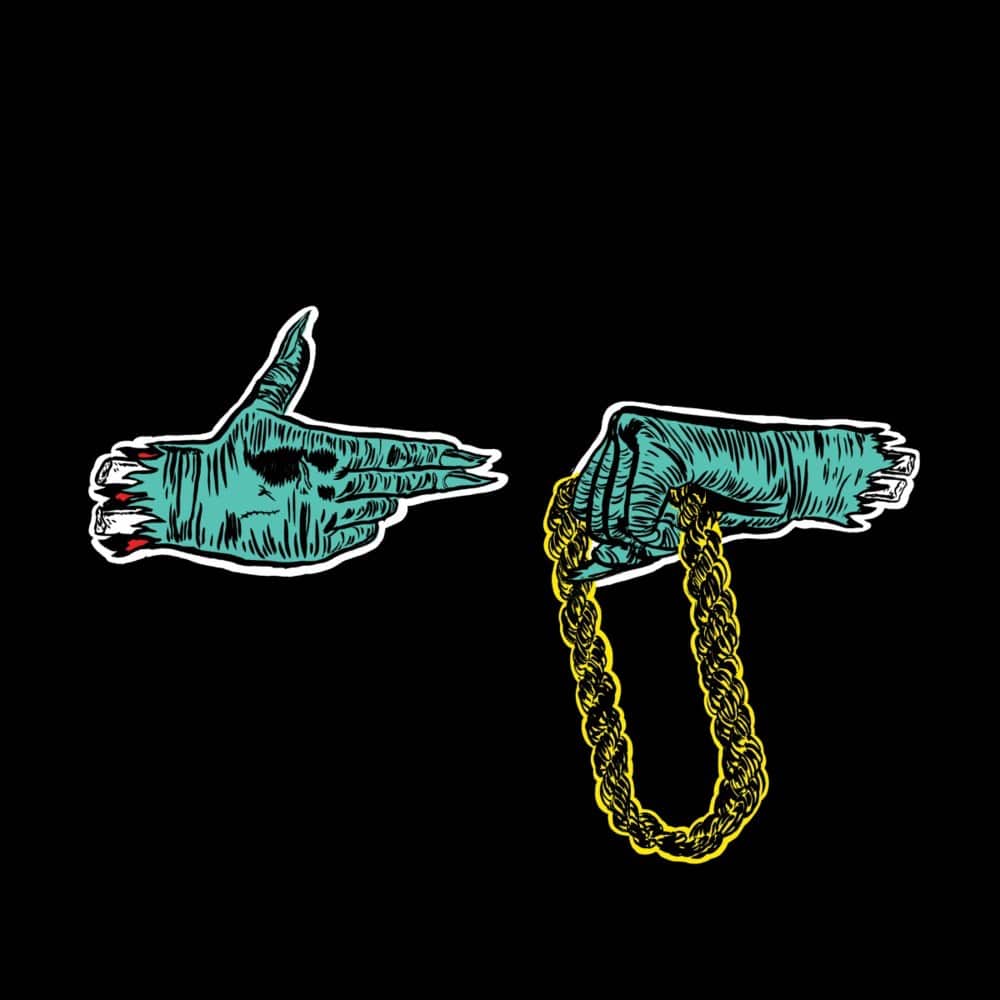 Released: June 26, 2013
"Run the Jewels"
"Banana Clipper"
"36" Chain"
Future – DS2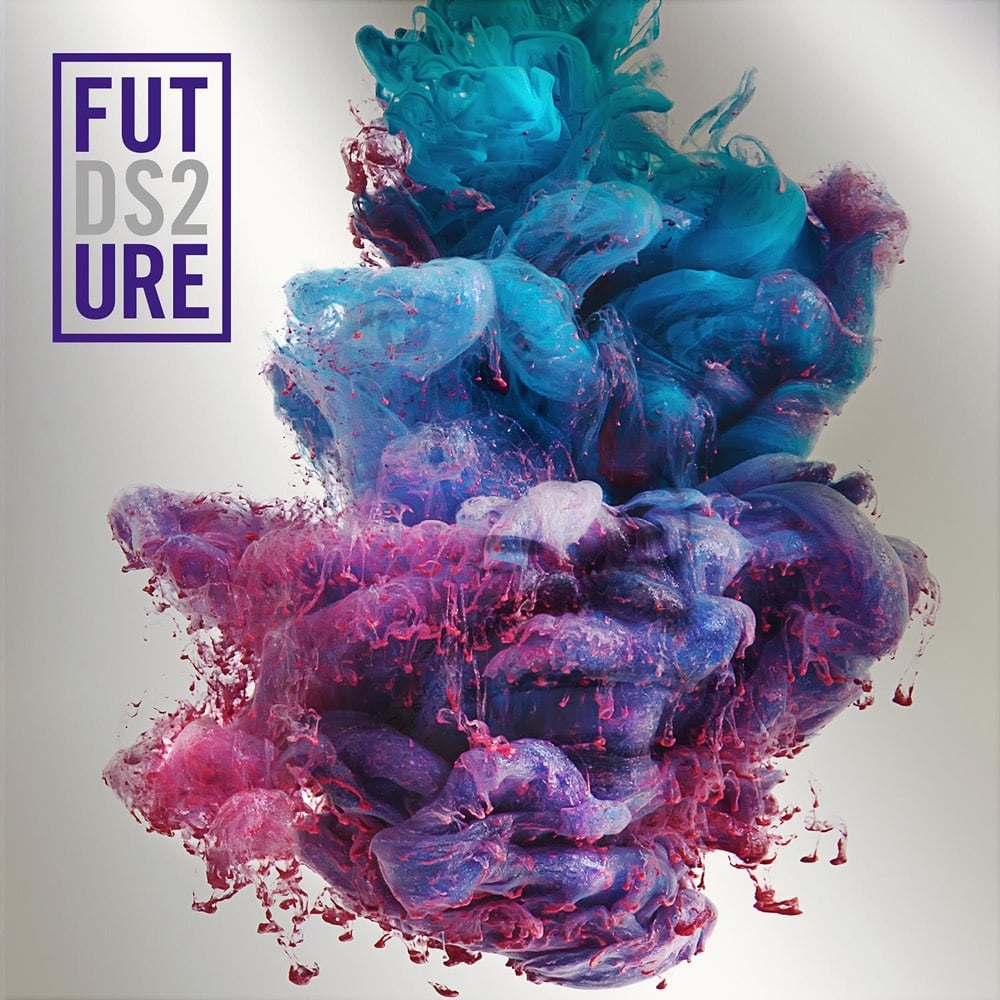 Released: July 17, 2015
"Thought It Was a Drought"
"I Serve the Base"
"Where Ya At"