The ever enigmatic figure, Young Thug, has forged an unconventional path through the landscape of modern hip hop. Known for his daring vocal acrobatics and unpredictable, genre-bending approach, his catalog is as diverse as it is exciting. Over the past decade that he's been rocking in the rap world, he's been one of the most influential rappers — spawning a number of proteges like Lil Baby and Gunna.
Thugga's rap career, born and nurtured in the heart of Atlanta, Georgia, has been characterized by one-of-a-kind lyrical performances and a maverick disregard for traditional constraints. From the somber reflections of his latest album, Business Is Business to the audacious Barter 6, and the genre-blending experiment of Beautiful Thugger Girls, each album is a unique testament to his unwavering creativity. His collaborations with artists like Chris Brown on Slime & B and Future with Super Slimey add further depth and diversity to his catalog.
So let's get into it. From his 2019 official debut, So Much Fun, to his collaboration tape with Future, Super Slimey, to his latest release, 2023's Business Is Business, we rank every Young Thug album, from worst to best.
I'm Up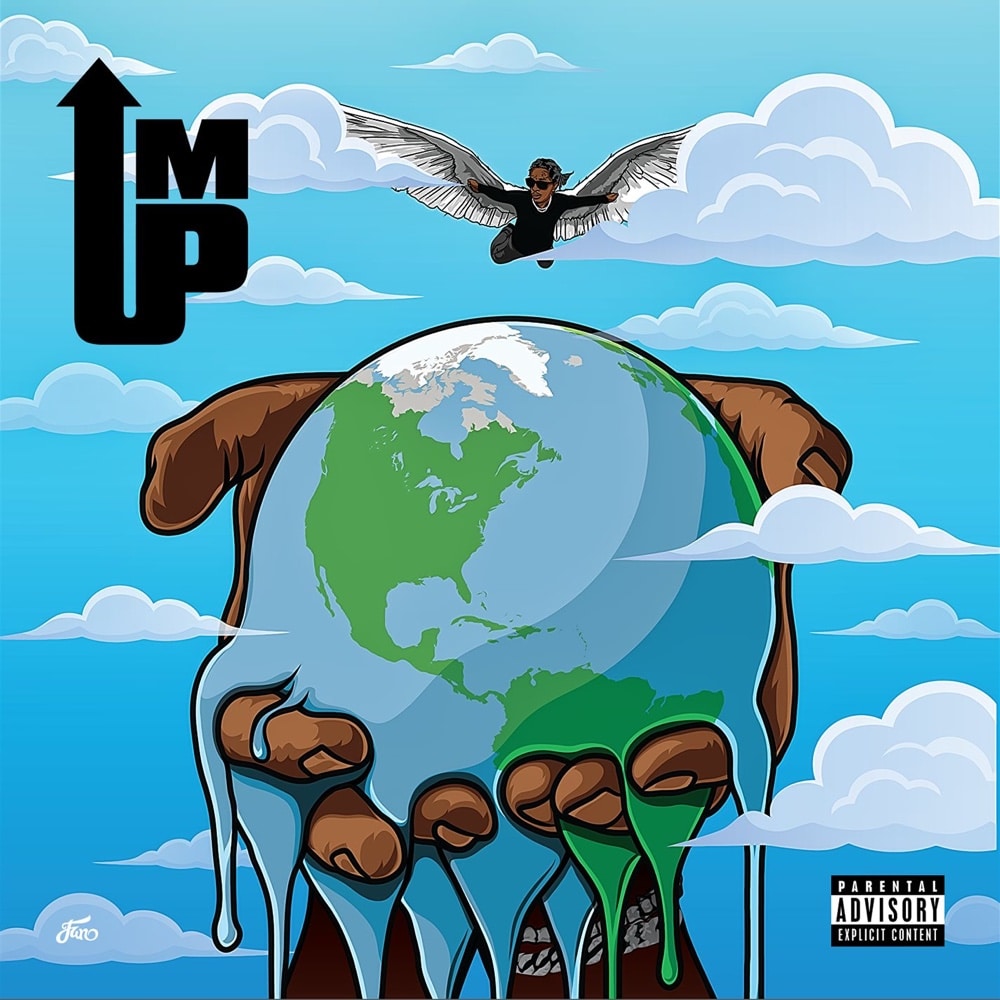 Released: February 5, 2016
Label: 300, Atlantic
Singles: "Fuck Cancer (Boosie)", "For My People"
Features: Trouble, Ralo, Lil Durk, Lil Duke, Solo Lucci, Young Butta, Quavo, Offset, Dora, and Dolly.
On I'm Up, Young Thug rides the wave of his expanding popularity, taking us on a nine-track trip imbued with gratitude and nods to the Slime movement. His enigmatic yelps echo over groovy beats as he muses about loyalty and loss. Tracks like "My People" and "For My Boys" stand out as anthems of unity and camaraderie, while "Ridin'" strikes with its bass-heavy, adrenaline-infused soundscape. Although Thug sometimes strays from his themes, the album shines because of it, painting a colorful portrait of Thug's fascinating lyricism. Despite its imperfections, I'm Up was one of the key bricks that secured Thug's foundation in the rap world.
Slime & B (with Chris Brown)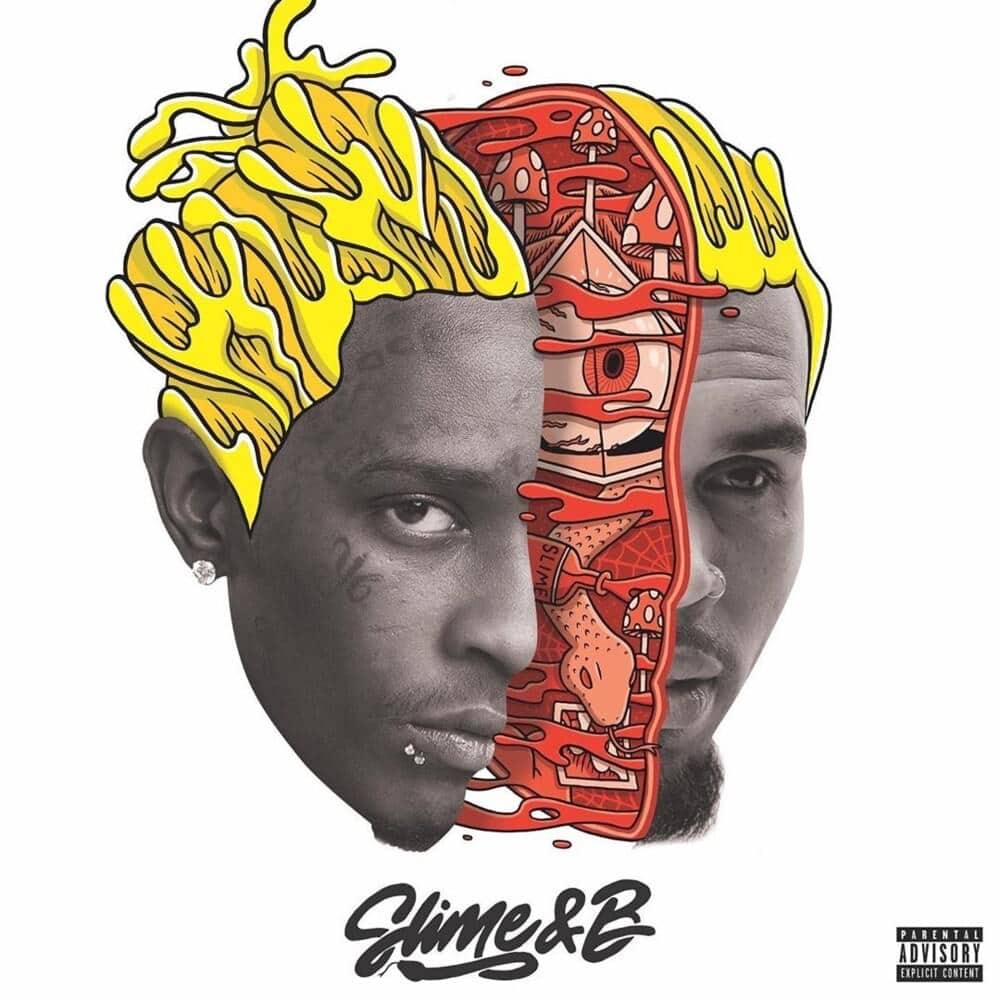 Released: May 5, 2020
Label: 300, Atlantic, YSL, RCA, CBE
Singles: "Go Crazy", "Say You Love Me"
Features: Future, Major Nine, Shad da God, Lil Duke, Gunna, Future, Too $hort, E-40.
Slime & B represents a glorious intersection of two extraordinary talents, Young Thug and Chris Brown. Taking the best from their previous collaborations, they fuse their unique sounds into a vibrantly fun-filled sonic landscape. Thug rides high on the success of So Much Fun, infusing his outlandish vocal stylings, while Chris brings a mellower touch to the duo's sound. Tracks like "Go Crazy" exhibit Thug's vocal acrobatics and Brown's light-hearted melodies, bringing a unique blend of energy and bounce, as well as embodying the charming blend of both artists' brilliance.
Business Is Business
Released: June 23, 2023
Label: YSL, 300, Atlantic
Singles: "Oh U Went"
Features: Drake, Future, 21 Savage, Travis Scott, Yak Gotti, Lil Uzi Vert, BSlime, Lil Gotit and Nate Ruess.
Business Is Business is a somber reflection of Young Thug's evolution as an artist. Released amidst the Atlanta rapper's legal complications, the album projects a sense of confusion and uncertainty, reflecting the turmoil in his life. However, Thugga's innovative spirit seeps through the gloom, his voice twisting and turning into a myriad of surreal melodies that only he could conjure. In the sea of melancholy, tracks like "Cars Bring Me Out" and "Hellcat Kenny" emerge as gems, showcasing his unique vocal flair. The album might feel subdued compared to his previous work, but it also shows Thug's ability to turn even adversity into art, providing us with a deeper understanding of his artistic journey.
Super Slimey (with Future)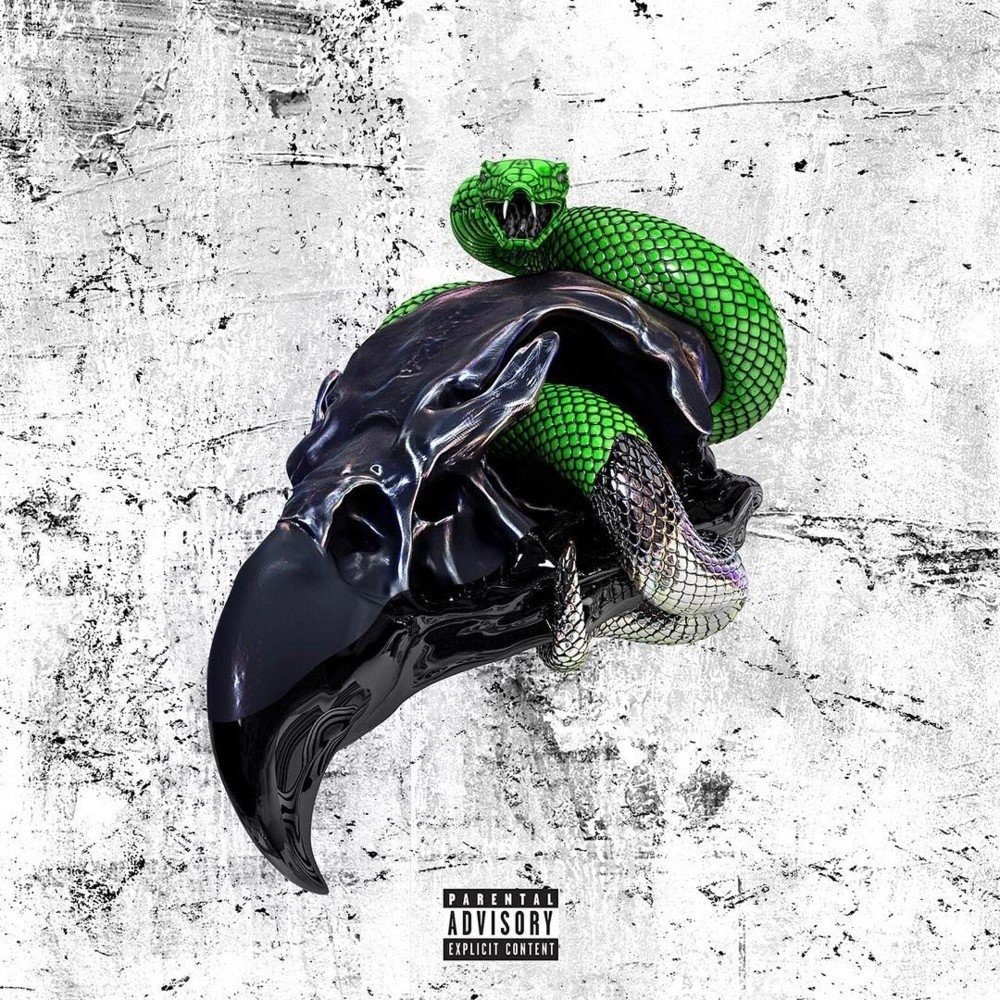 Released: October 20, 2017
Label: Epic, 300, Atlantic, YSL, Freebandz
Singles: "Patek Water"
Features: Offset.
Super Slimey, a joint venture between Future and Young Thug, delivers a collection of trap bangers that, despite the powerhouse production team and two high-profile performers, leaves much to be desired. Tracks like "No Cap," "Three," and "4 Da Gang" come the closest to standing out, but even these ride heavily on the back of their stellar beats rather than the rappers' performances. Throughout the 13 tracks, both ATL rappers give a taste of their potential with intermittent fiery bars, such as Future's troubled lines in "Feed Me Dope" or Thug's metaphoric verse in "Group Home". Yet, they fail to capitalize on these moments, leading to an album that falls tragically short of being a standout joint project, settling for being fine instead.
Punk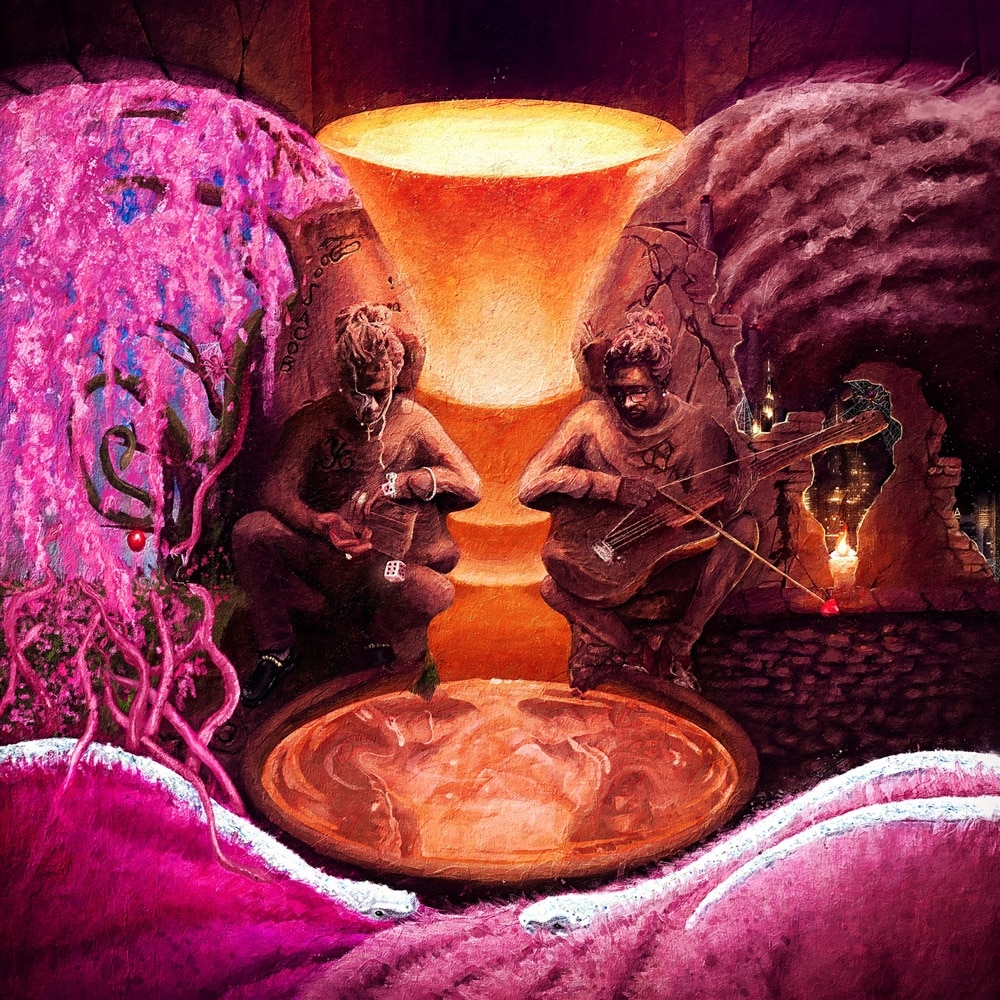 Released: October 15, 2021
Label: YSL, 300, Atlantic
Singles: N/A
Features: Strick, J. Cole, T-Shyne, Gunna, Future, BSlime, Juice Wrld, Post Malone, ASAP Rocky, Lil Double 0, Drake, Travis Scott, Doja Cat, Nate Ruess, Jeff Bhasker, and Mac Miller.
Punk, Thugga's official sophomore album, is an introspective journey that reflects the rapper's experimentation with a blend of pop elements and trap. Opening with the emotional "Die Slow," Thug delves into personal tales of trauma and absurdity with the backing of soft guitar strums. Standout tracks like the Metro Boomin-produced highlight "Love You More," featuring Gunna, showcases a softer, love-struck side of Thug. However, the album does include extraneous elements, with tracks like "Rich N-gga Shit," "Livin It Up," and "Yea Yea Yea" offering less to the overall narrative. Despite some lackluster features, Thug's innovative prowess shines through, making Punk an earnest testament to his versatility.
Slime Season 3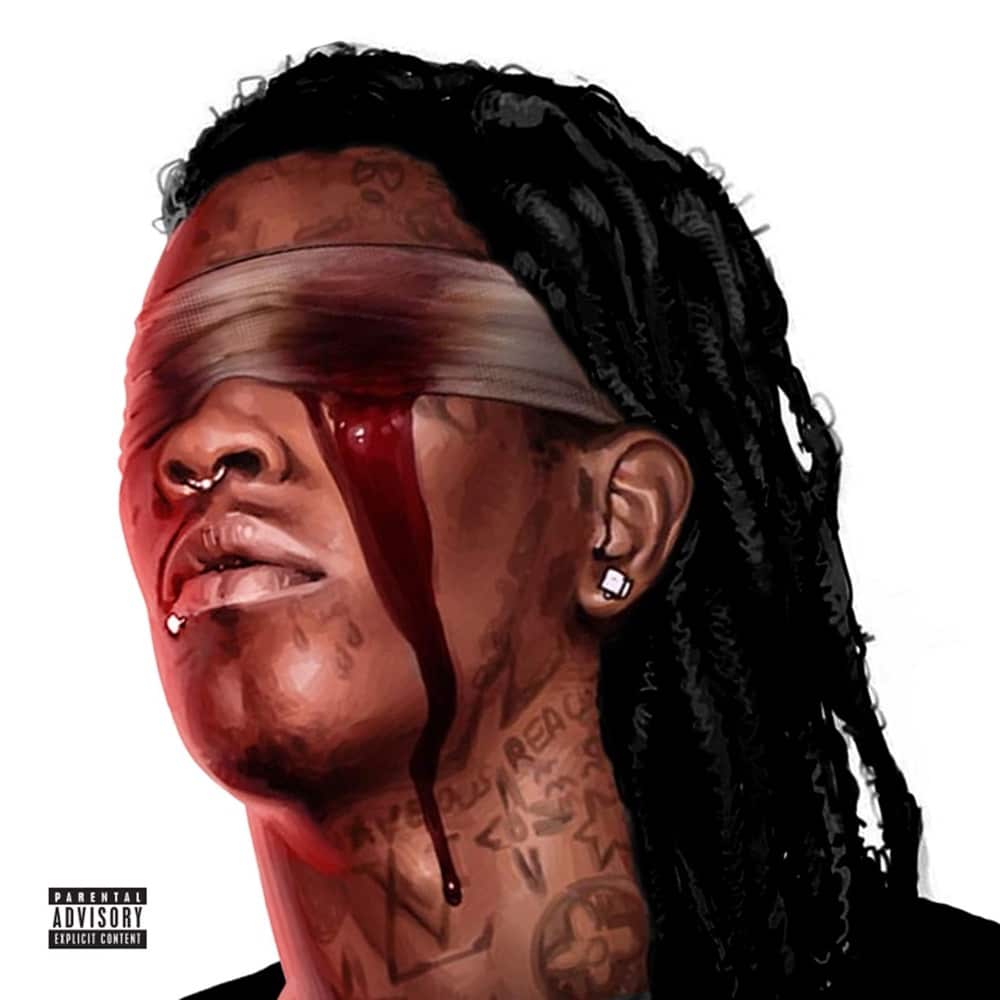 Released: March 25, 2016
Label: 300, Atlantic
Singles: "Worth It"
Features: Yak Gotti, Lil Duke and Peewee Roscoe.
Slime Season 3 offers a loud and defiant sound, wrapped in Young Thug's signature unpredictable charm. The album boasts a well-curated tracklist, with standout songs like "Digits," "Worth It," and "Tattoos," showcasing Thug's ability to create a mix of accessible and emotionally resonant tracks. "With Them" and "Drippin," provided by Mike Will Made It and Allen Ritter respectively, bring an unhinged bounce that enhances Thug's narrative. Despite a shift towards mainstream appeal, Slime Season 3 still encapsulates the unique charm and dynamism that defines Young Thug. Even as he steps into the spotlight of mainstream rap, he continues to push the envelope, ensuring his music remains a soul-cleansing outlet.
So Much Fun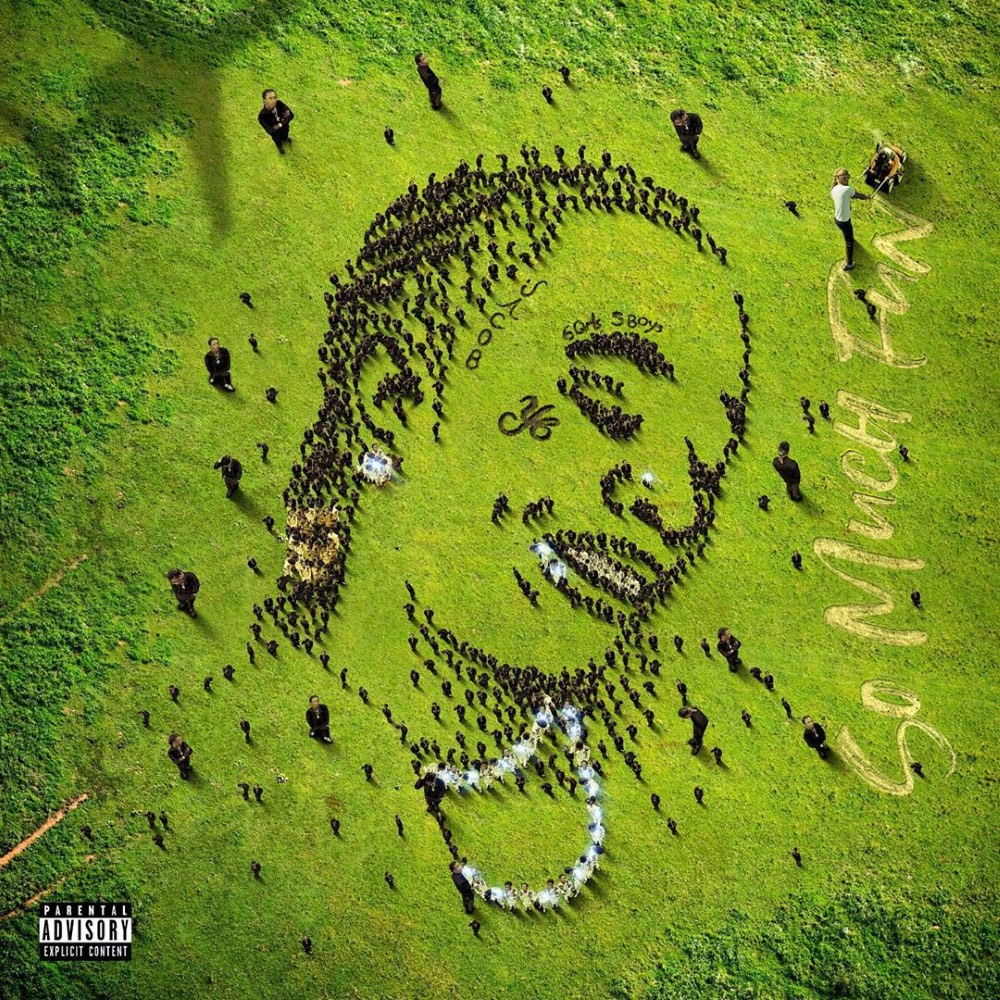 Released: August 16, 2019
Label: YSL, 300, Atlantic
Singles: "The London", "Hot"
Features: Future, Machine Gun Kelly, Gunna, Lil Baby, Lil Uzi Vert, Lil Duke, 21 Savage, Doe Boy, Lil Keed, Quavo, Juice Wrld, Nav, J. Cole, and Travis Scott.
After more than a decade in the mixtape wilderness, Young Thug finally delivered his official studio debut, So Much Fun, a solid addition to his catalogue that builds upon the Atlanta rapper's eccentricities. Teaming up with J. Cole, who acts as executive producer, Young Thug delivers his quirks and one-of-a-kind charisma in new forms. The lead single, "The London," sets a precedent for the star-studded album, featuring industry giants like Lil Baby, Gunna, Quavo, Future, and Travis Scott. His knack for unpredictability shines in pop-leaning tracks like "Mannequin Challenge" with Juice WRLD, darker anthems like "Jumped Out the Window," and melodic trap productions like the horn-heavy "Hot". More than anything, Young Thug's unconventional charm is undeniably highlighted in So Much Fun, making it one of his best albums to date.
Beautiful Thugger Girls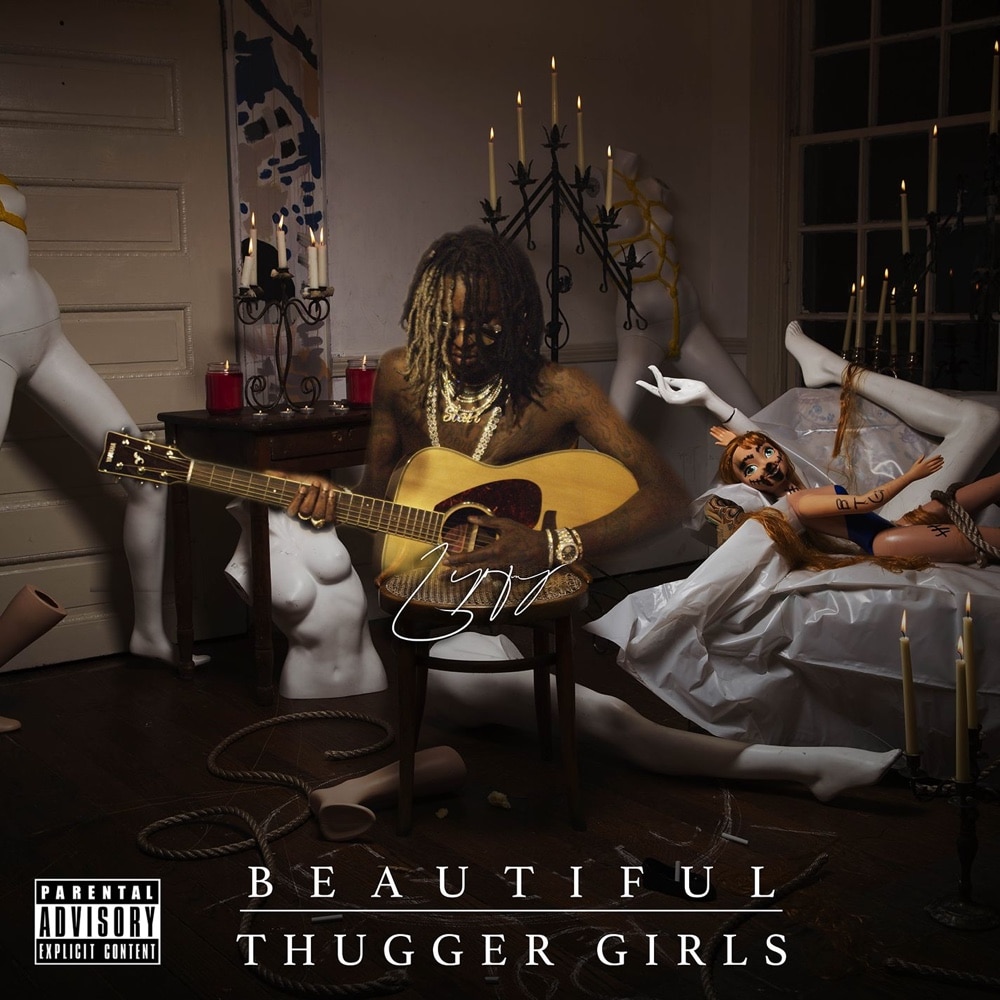 Released: June 16, 2017
Label: YSL, 300, Atlantic
Singles: N/A
Features: Millie Go Lightly, Gunna, Future, Quavo, Snoop Dogg, Lil Durk, and Jacquees.
Beautiful Thugger Girls is Thug at his idiosyncratic best. With a style as fluid as it is compelling, the trap artist takes on various genres, bending pop, country, and dancehall to his whimsical will. This country trap album showcases Thug's innate ability to make everyday words sound brand new through his manic delivery, a skill on full display in "Take Care". The album also celebrates carnal pleasures within a committed relationship, evident in tracks like "Relationship" with Future, and the steamy "Feel It". At its core, Beautiful Thugger Girls revels in the joy and warmth of long-term intimacy, all while offering a multitude of infectious hooks. This blend of raw sensuality and emotional tenderness makes it one of Thug's most unforgettable records.
Barter 6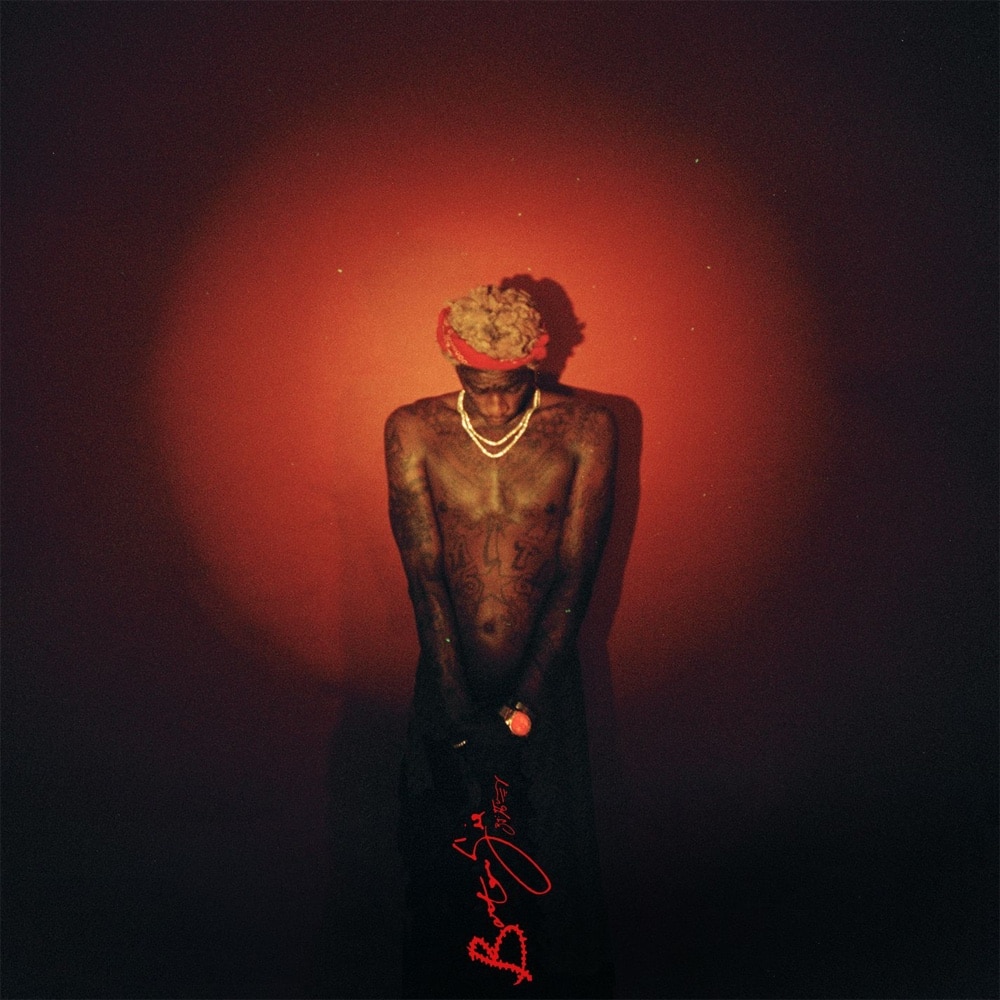 Released: April 16, 2015
Label: 300, Atlantic
Singles: "Check"
Features: Birdman, T.I., Boosie Badazz, Young Dolph, Yak Gotti, Lil Duke, Moussa Assuom and Jacquees.
Emerging amidst a maelstrom of controversy, Young Thug's Barter 6 was a watershed moment in his career. This left-leaning project, initially dubbed Carter 6, positioned Thug as the new contender in the Cash Money empire, threatening the reign of his self-professed idol, Lil Wayne. Despite the drama, the album is a prime example of Thug's distinct flow and uncanny ability to create catchy hooks. Notable tracks like "With That," "Knocked Off," and "Check" brim with clever punchlines, while "OD" offers a glimpse into his personal life. While he absence of Rich Homie Quan's balance to Thug's wild energy is palpable — especially considering Rich Gang: Tha Tour Pt. 1 was released just under a year ago — the album does pave the way for the ATLien's further evolution in the coming years.
Jeffery
Released: August 26, 2016
Label: 300, Atlantic
Singles: "Pick Up the Phone", "Wyclef Jean"
Features: Travis Scott, Gucci Mane, Gunna, Quavo & Offset of Migos, and Wyclef Jean.
Jeffery, Young Thug's third project of 2016, was an ambitious leap, audibly showcasing his evolution as an artist. It's a whirlwind of emotive versatility, with Thug pushing the boundaries of his vocal range and delivery, evidencing an ability to switch between vocal stylings at the drop of a hat, from the fiery conviction on "Harambe" to the howls on "RiRi." The album was underpinned by an innovative soundscape, blending southern 'trap' with elements of reggae and dancehall. Standout tracks like "Wyclef Jean," and "Kanye West" are delivered over bright, bouncing instrumentation, with guitars and delicate keys creating a vibrant backdrop. Thug's words also resonate deeply, touching on love, family, and introspective ruminations, with lyrics such as, "all my children spoiled, yeah they got it all" on the opener. A pure showcase of Young Thug's uninhibited creativity, a shining emblem of his carefree spirit, Jeffery is undeniably his best album to date.