New Orleans has long been a city of music, its streets resounding with the echoes of jazz, blues, and zydeco. In the past few decades, though, a new sound has risen from the Crescent City's vibrant neighborhoods – the unapologetic, life-infused rhythms of its rap scene. An intoxicating mix of Southern twang, homegrown bounce, and streetwise storytelling, New Orleans hip-hop is a potent reflection of its birthplace, vibrant and pulsing with energy, yet tinged with tales of struggle and survival.
When you speak of New Orleans rap, it's impossible to overlook the undeniable impact of labels like Cash Money and No Limit Records. These powerhouses redefined the Southern rap narrative in the '90s, birthing classic albums that still resonate today. Mannie Fresh's sonic wizardry on Juvenile's 400 Degreez gave us unforgettable hits like "Ha" and "Back That Azz Up", which resounded far beyond the city limits, bringing the unique flavor of New Orleans bounce to the masses.
Master P's Ice Cream Man and Ghetto D are not just albums but cultural artifacts, chronicling life in the projects with a unique NOLAN flavor that was previously unheard on a national level. And who can forget the seismic impact of Lil Wayne's Tha Carter series, a run of albums that saw the rapper ascend from local hero to global icon?
But it's not just these well-known figures who have shaped the sound of the city. Artists like Mystikal, with his distinctive rasp, and Curren$y, with his laid-back stoner raps, have added new dimensions to the NOLA soundscape. Even in recent years, Jay Electronica's A Written Testimony melded esoteric lyricism with profound introspection, proving that New Orleans' hip-hop scene continues to evolve and inspire.
So let's get into it. From Lil Wayne's Tha Carter II to Juvenile's 400 Degreez and Master P's Ghetto D, here are the top 25 best New Orleans rap albums of all time.
25. Mannie Fresh – The Mind of Mannie Fresh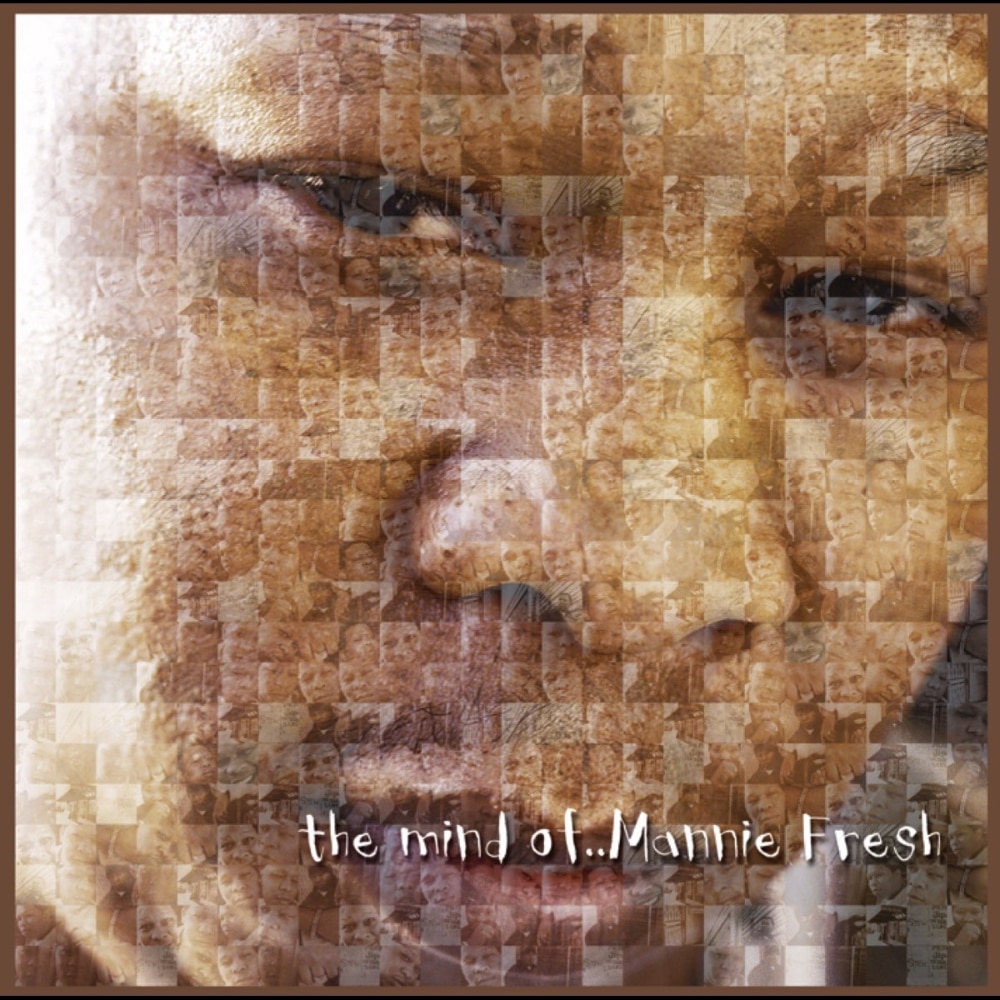 Released: December 21, 2004
Label: Cash Money, Universal
Mannie Fresh's The Mind of Mannie Fresh is a magnifying glass into the soul of New Orleans bounce music. As the maestro behind Cash Money Records' iconic hits, Mannie Fresh's debut solo album solidified his status as a singular creative force. His beats on this album exude an infectious energy that captures the heart of the Big Easy, blending synthesized funk grooves with thunderous 808s. The record is a brilliant showcase of Mannie's versatility and his unique ability to craft catchy, danceable hits. It's like a wild New Orleans party captured in audio form, overflowing with hedonistic joy and southern charm.
24. Juvenile – Juve the Great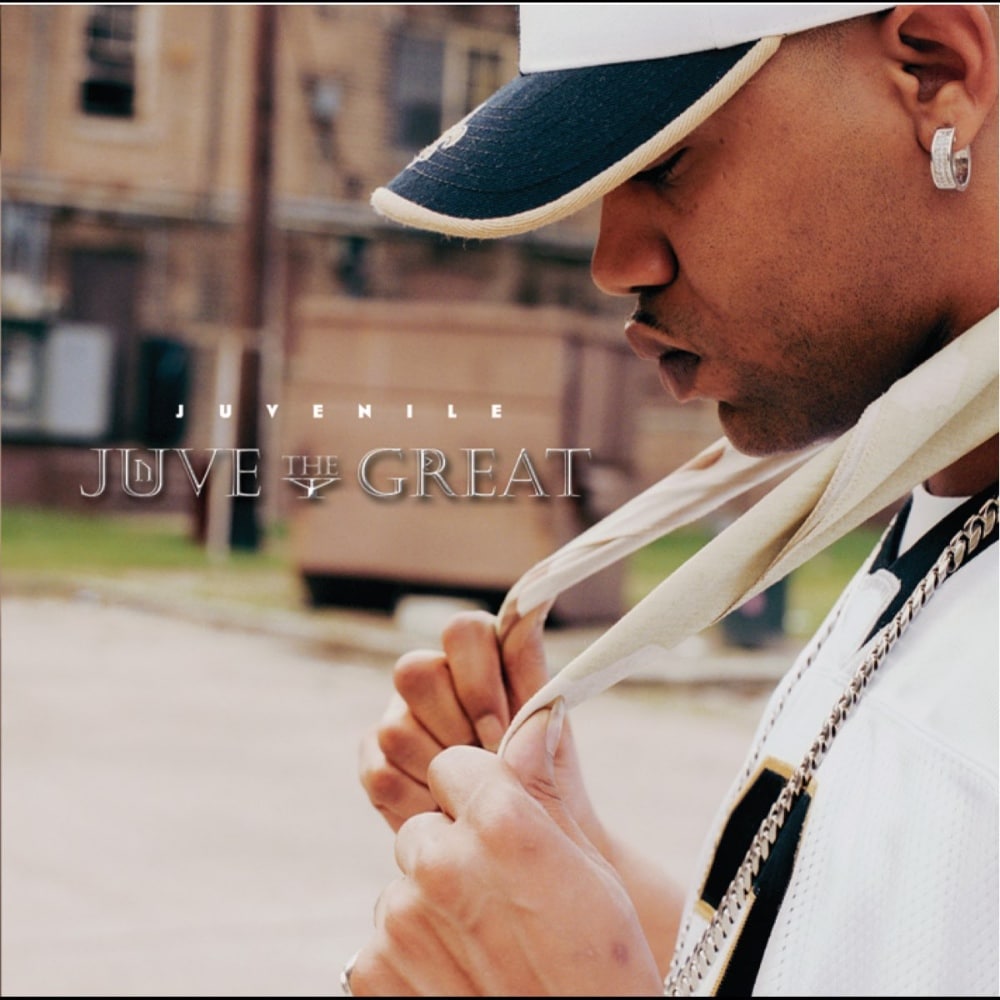 Released: December 23, 2003
Label: Cash Money, UTP, Universal
On the flip side, we got Juve the Great, an album that saw the New Orleans MC return to form. His distinct flow and unapologetically NOLA accent brought the city's unique vibe to the fore. From the club-ready beats of "In My Life" to the grim street narratives of "It Ain't Mines," Juvenile reasserted his position as one of the city's most potent voices. The album stands as a testament to the resilience of New Orleans rap post-Cash Money's golden era, and to Juvenile's enduring ability to produce gritty, high-energy hip-hop that still resonates today. From the bars to the beats, Juve the Great encapsulates the raw, unfiltered spirit of the Crescent City, solidifying its position as one of the best New Orleans rap albums.
23. Big Tymers – I Got That Work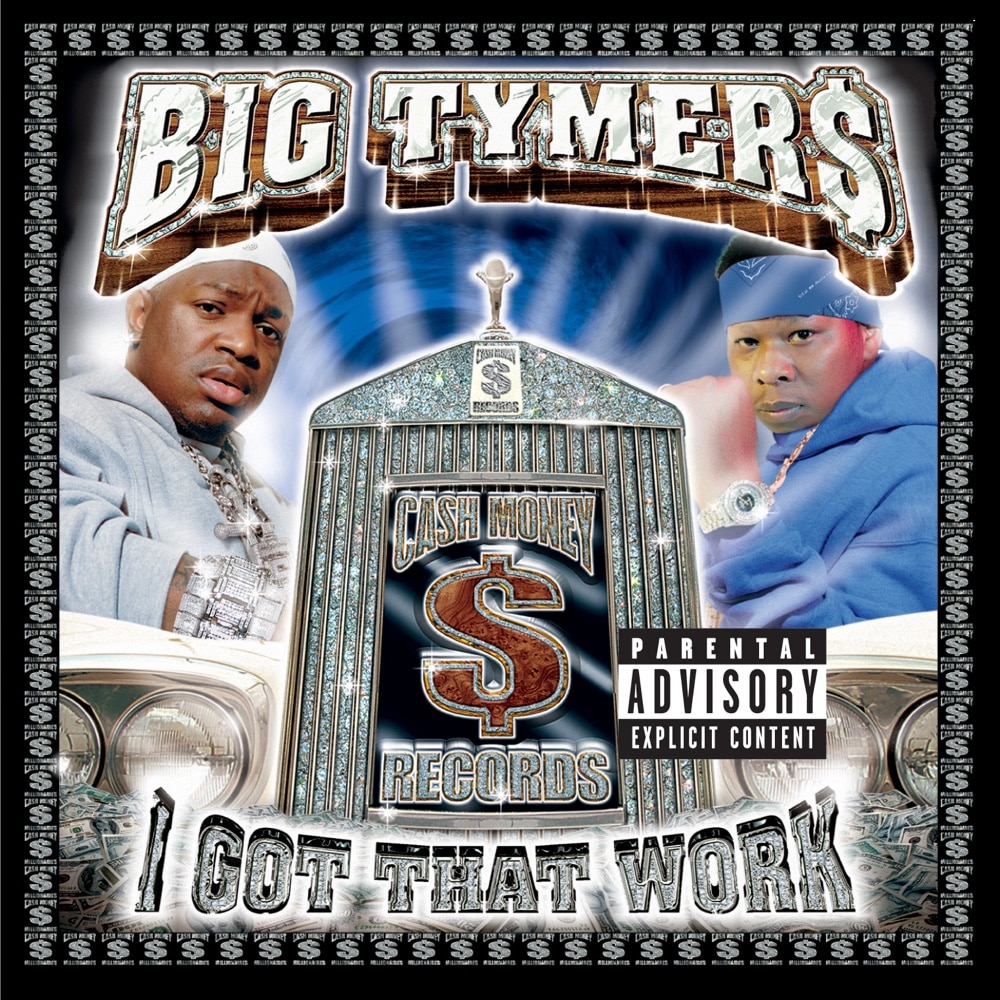 Released: May 16, 2000
Label: Universal, Cash Money
Big Tymers' I Got That Work hit the airwaves like a sonic hurricane, sweeping the nation with its glossy production and braggadocious lyrics. The dynamic duo of Birdman and Mannie Fresh served up a smorgasbord of catchy hooks and pulsating beats, culminating in an album that put Cash Money Records on the map. Their larger-than-life personas were the perfect complement to the opulent soundscapes they created, mixing flamboyant tales of luxury with anthemic choruses designed for the turn-up. In essence, I Got That Work is a gleaming emblem of the bling era, encapsulating the excess and bravado of early 2000s hip-hop.
22. Fiend — There's One in Every Family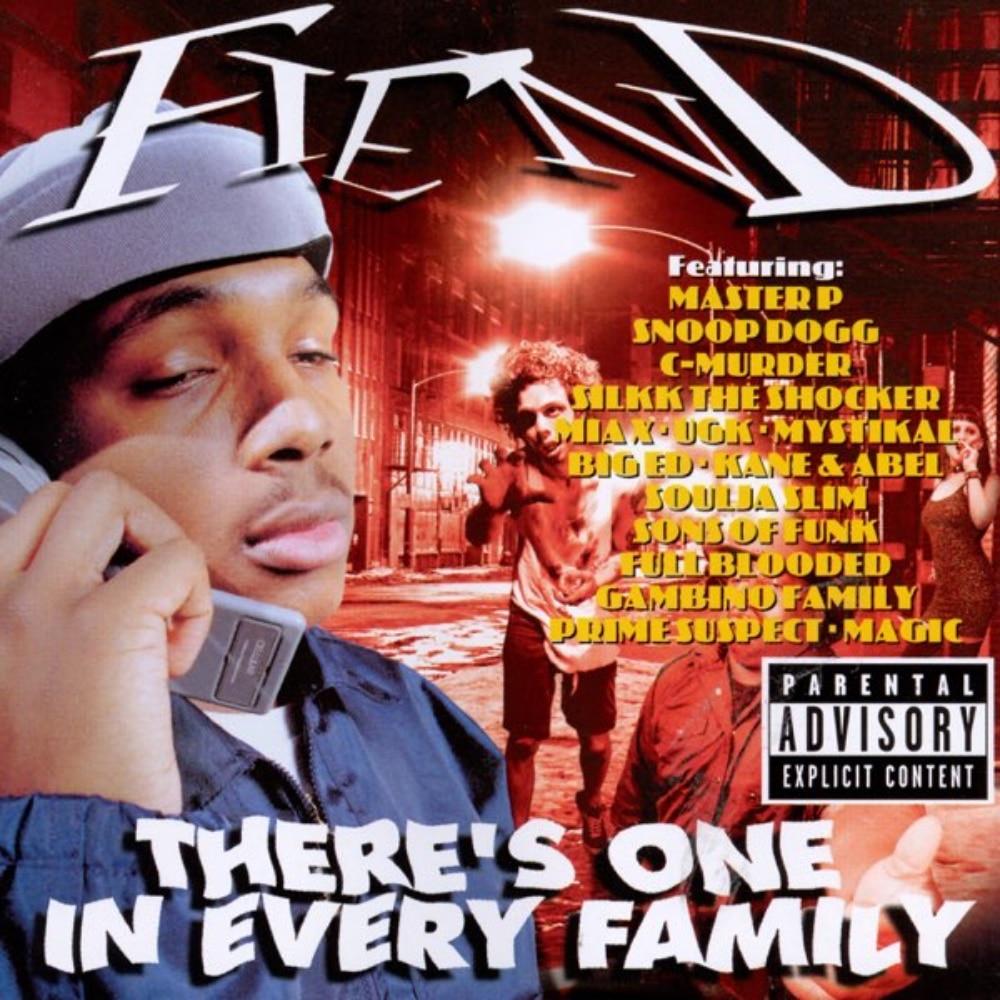 Released: May 5, 1998
Label: No Limit, Priority
On a different tangent, Fiend's There's One in Every Family delivered a darker, grittier portrait of the NOLA streets. Fiend's raspy voice and ominous storytelling conjure vivid images of life on the fringes, his tales punctuated by ominous beats that mirror the stark realities he narrates. The album's gloom is occasionally lifted by moments of soulful introspection, adding depth to Fiend's thug persona and offering a glimpse into the man behind the music. There's One in Every Family was a divergence from the flamboyance of his No Limit associates, underlining Fiend's place in New Orleans' diverse hip-hop tapestry. The record stands as a grim, potent, and undeniably captivating chronicle of the city's underbelly.
21. Birdman and Lil Wayne — Like Father, Like Son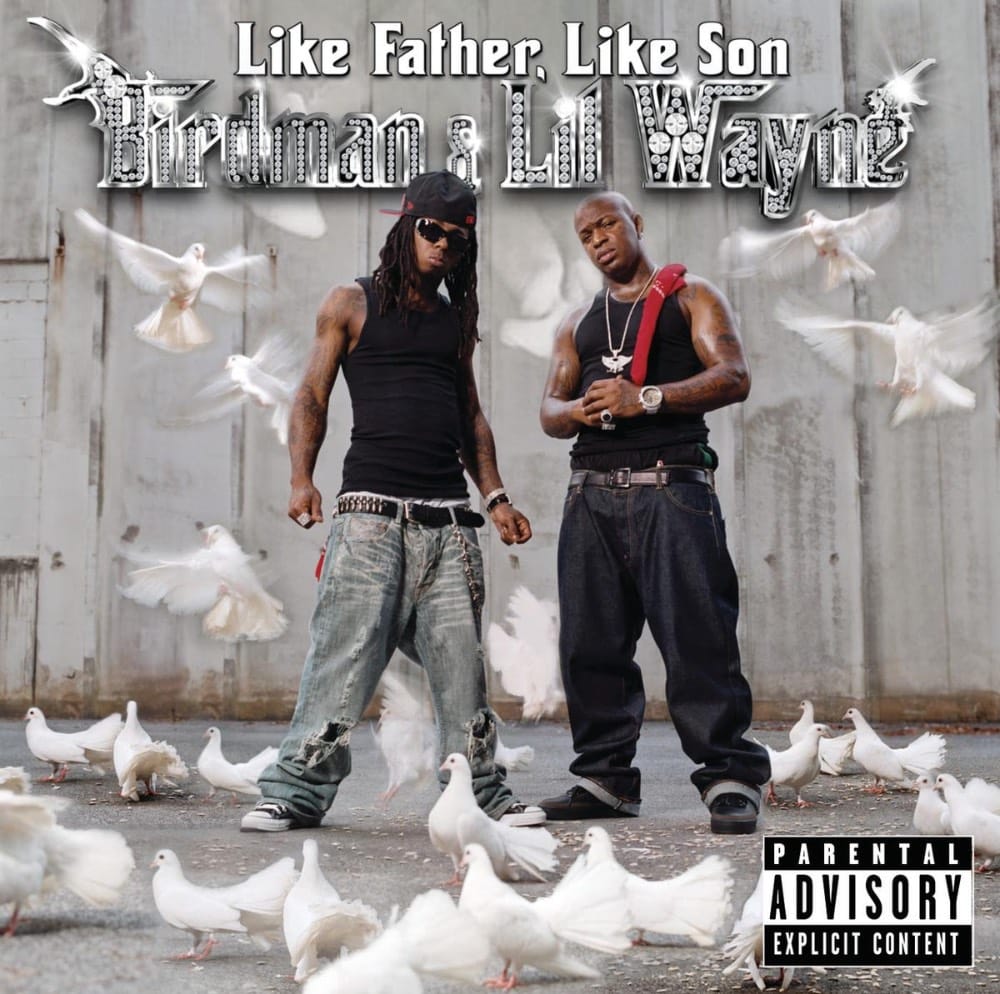 Released: October 31, 2006
Label: Cash Money, Universal Motown
Like Father, Like Son sits on the crossroads of hip-hop royalty and newfound ambition. This collaborative album brought together Birdman's established influence and Wayne's burgeoning creativity at a crucial juncture in Cash Money's history. The album served as an official passing of the torch, cementing Lil Wayne's position as the future of the label. With its signature southern bounce and infectious hooks, this record hits a sweet spot between commercial success and creative experimentation, encapsulating an exciting era of transition for both artists and their shared legacy.
20. Soulja Slim — The Streets Made Me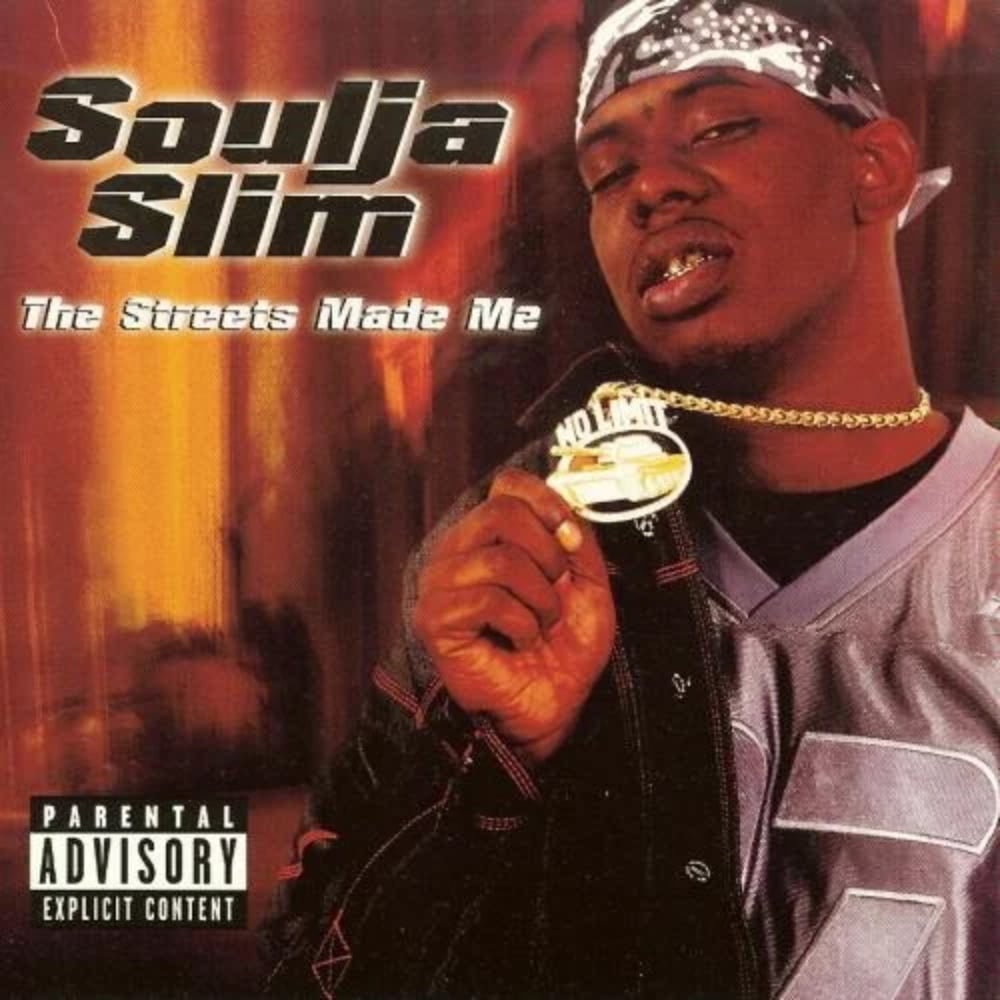 Released: July 24, 2001
Label: No Limit
Soulja Slim's The Streets Made Me is a raw and deeply authentic exploration of the New Orleans streets. Slim's unique blend of bravado and honesty is underscored by a rough-hewn sonic palette that echoes the harsh realities of street life. Every beat and verse oozes with authenticity, creating a chilling reflection of Slim's lived experiences. While Slim's untimely passing left a void in the heart of NOLA's hip-hop community, this record ensures his voice continues to reverberate through the annals of hip-hop history. The Streets Made Me stands as a testament to Slim's undeniable talent and the gritty resilience of the city that raised him.
19. Mia X – Unlady Like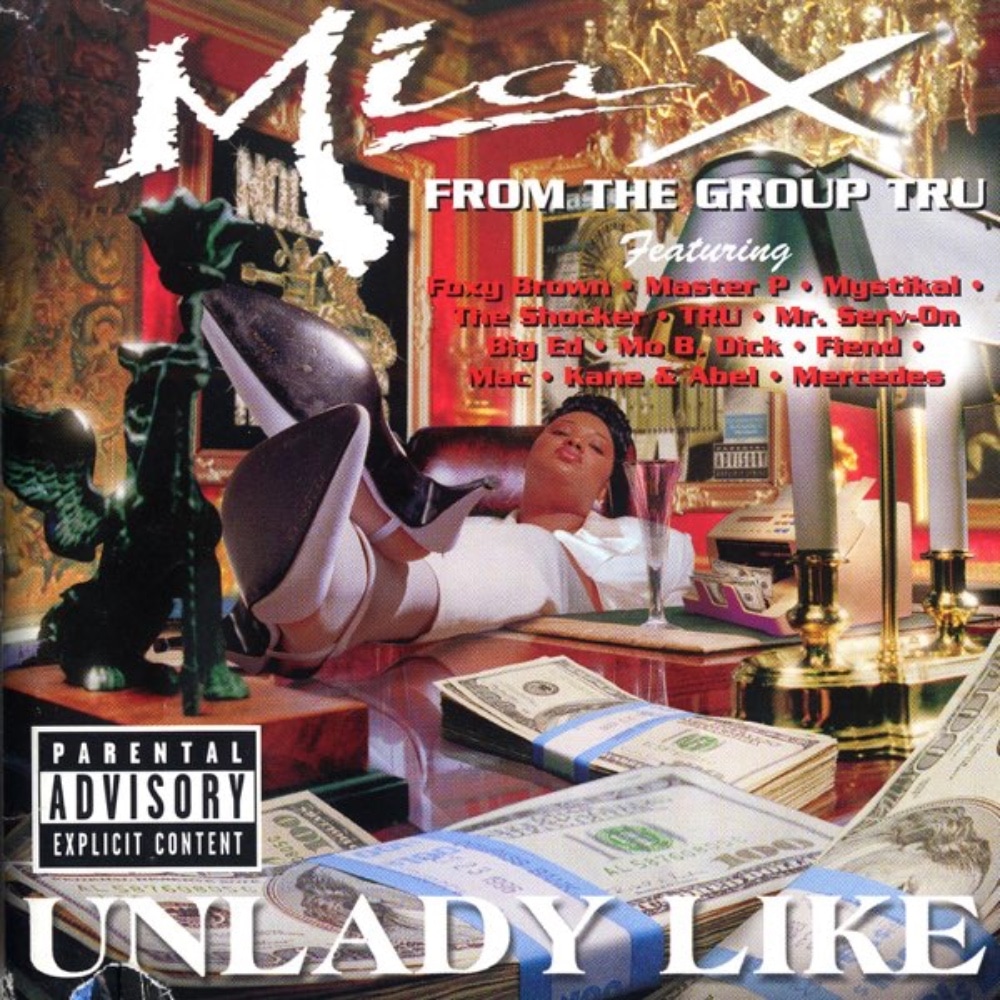 Released: June 24, 1997
Label: No Limit, Priority, EMI
As No Limit's first lady, Mia X broke gender norms on her 1997 sophomore album, demanding her place in a predominantly male arena. Each track sees her pushing back against the patriarchal status quo, deploying razor-sharp wordplay and gritty storytelling with unapologetic tenacity. The album's southern-fried production amplifies Mia's lyrical prowess, making Unlady Like an undisputed classic that set the pace for future female MCs in the Dirty South.
18. Hot Boys — Guerrilla Warfare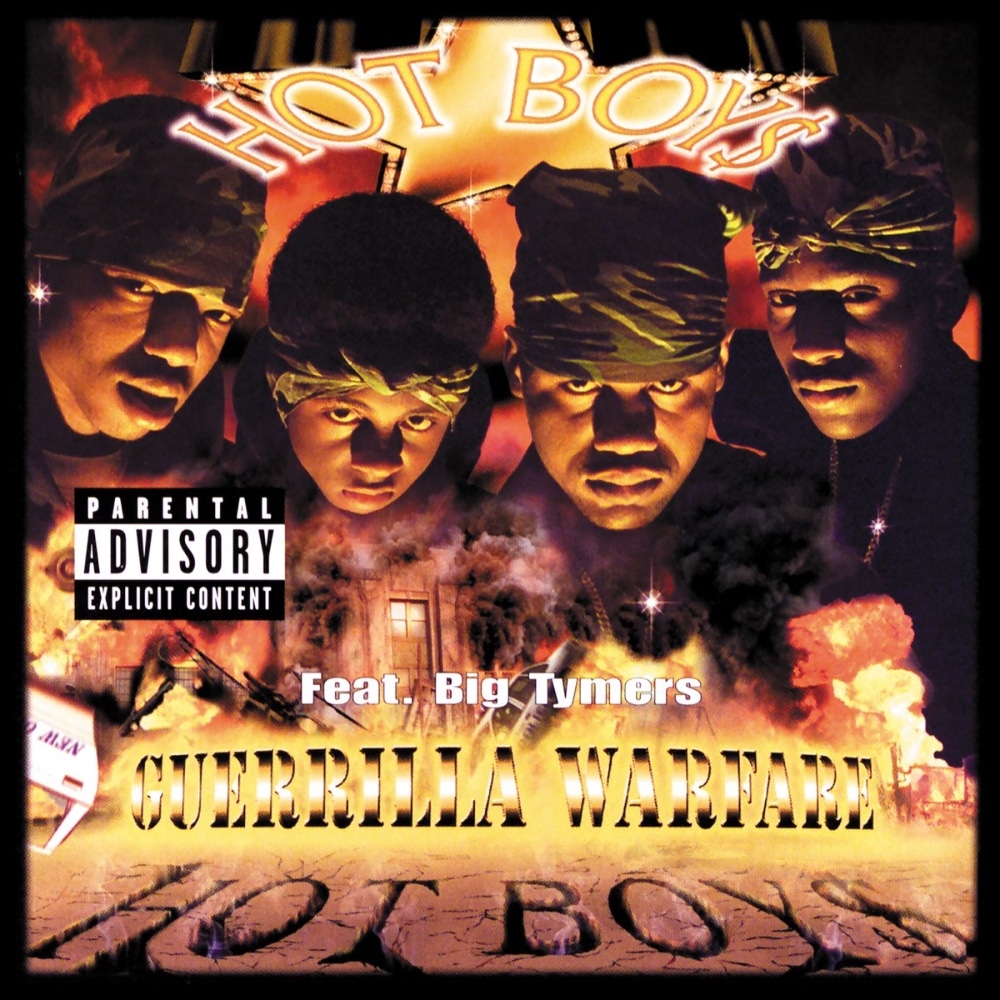 Released: July 27, 1999
Label: Cash Money, Universal
When it comes to raw street narratives served over hard-hitting beats, few can surpass the potency of the Hot Boys' Guerrilla Warfare. Released during Cash Money's reign in the late '90s, this album shows Juvenile, B.G., Turk, and a young Lil Wayne, at their most fiery. The synergy between the four was electrifying, and Mannie Fresh's production was in a class by itself, giving life to the raw energy, youthful bravado, and visceral storytelling that made this album a staple in southern hip-hop. It was a sonic war cry from the streets of NOLA, echoing far beyond the city's limits.
17. Master P — Ice Cream Man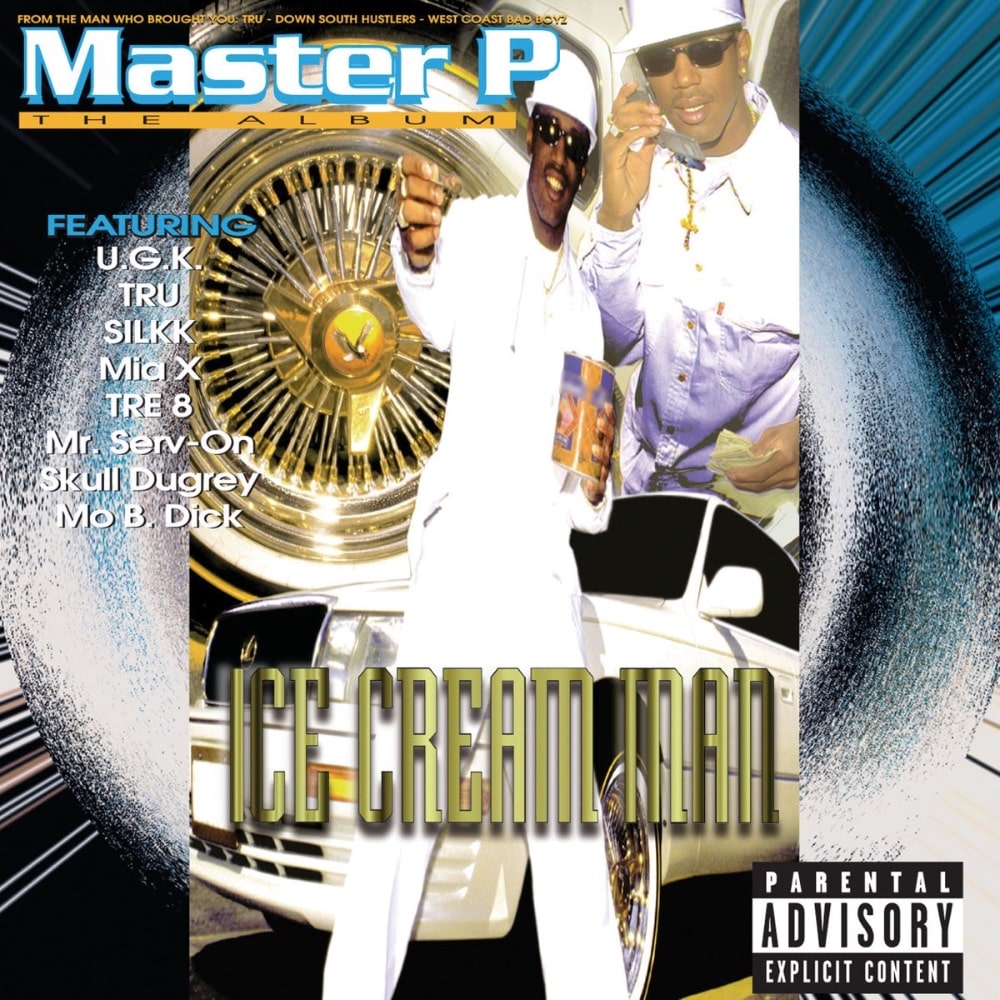 Released: April 16, 1996
Label: No Limit, Priority
Ice Cream Man was the record that really put Master P on the map, transforming him from a local hero to a nationwide sensation. With its rugged beats and hustler narratives, this album embodied the No Limit ethos and established the label's gritty, DIY aesthetic. Master P's grimy lyrics and hardened tales of street life resonated with listeners across the country, cementing his status as a bona fide hip-hop mogul and the voice of New Orleans.
16. C-Murder — Life or Death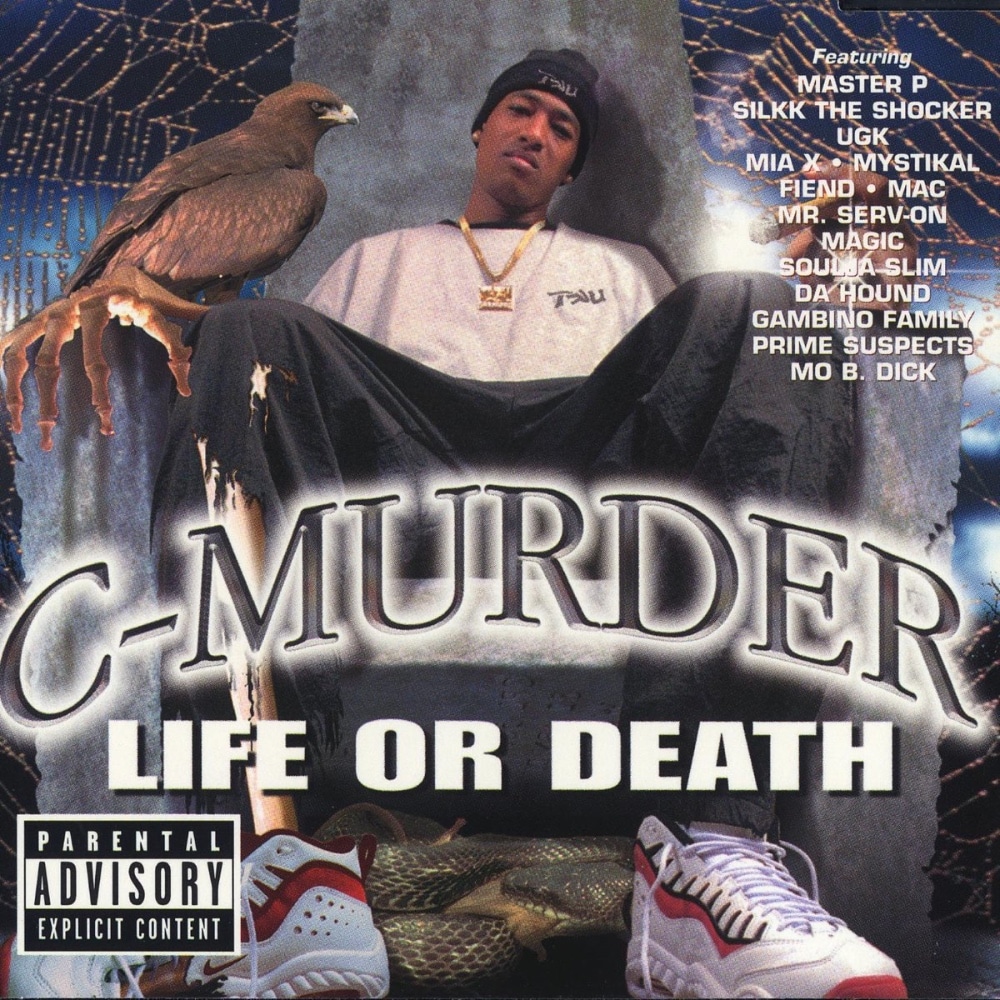 Released: March 17, 1998
Label: No Limit, Priority
With Life or Death, C-Murder, another member of the No Limit family, embraced the darker elements of street life, creating an album that was at once grim, gritty, and undeniably captivating. It's a project that remains potent in its raw honesty, steeped in the blood and sweat of the Crescent City. C-Murder's straightforward storytelling, delivered in a voice as cold as a steel blade, takes listeners on a journey through New Orleans' underbelly, unflinchingly illustrating the realities of crime and punishment.
15. Kevin Gates — Islah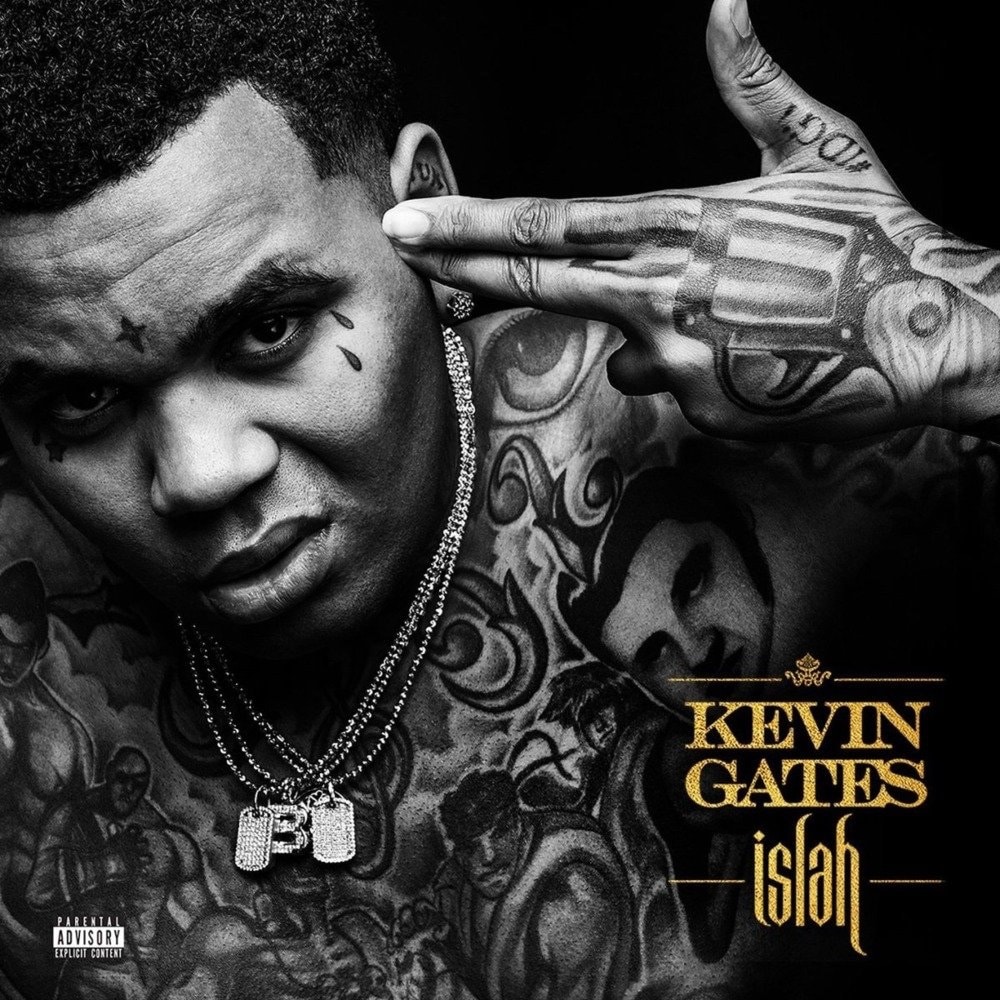 Released: January 29, 2016
Label: Bread Winners' Association, Atlantic
With Kevin Gates' Islah, we witnessed the emergence of a multifaceted talent who was as comfortable singing infectious hooks as he was dropping lyrical gems. From the melancholic "Hard For" to the energetic "2 Phones," Gates exhibited an emotional depth and keen sense of melody that was rare in hip-hop. This Baton Rouge native may not fit the traditional mold of a New Orleans rapper, but he carries the spirit and struggle of Louisiana in every bar.
14. Silk the Shocker — Charge It 2 Da Game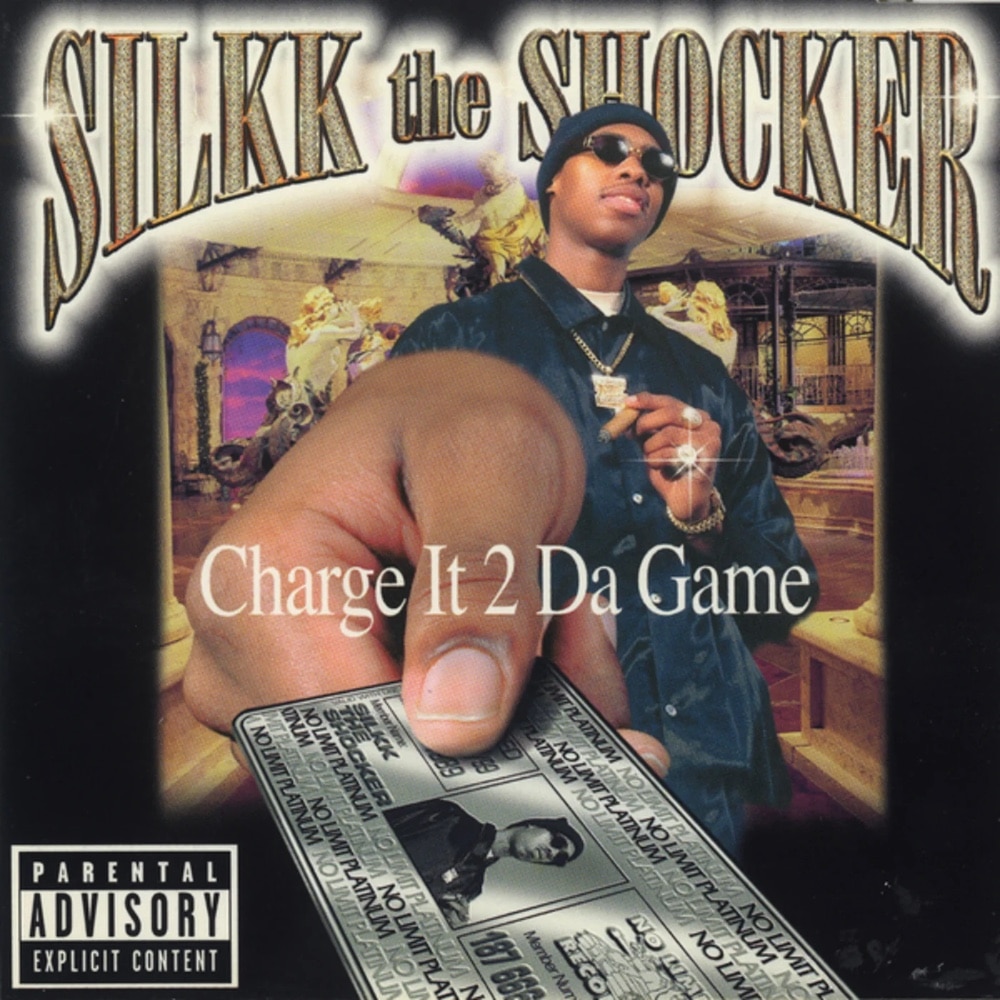 Released: February 17, 1998
Label: No Limit, Priority
On the opposite side of the emotional spectrum is Silk the Shocker's Charge It 2 Da Game. This project showcased No Limit's knack for crafting club bangers and street anthems, and Silk's eccentric delivery made him a standout star on the label. The success of tracks like "It Ain't My Fault" and "Just Be Straight with Me" not only solidified Silk as a major player in the No Limit empire, but also helped define the sound of New Orleans hip-hop in the late '90s. Silk's erratic, offbeat flow might have been polarizing, but there's no denying the energy and charisma he brought to the mic.
13. Master P — MP Da Last Don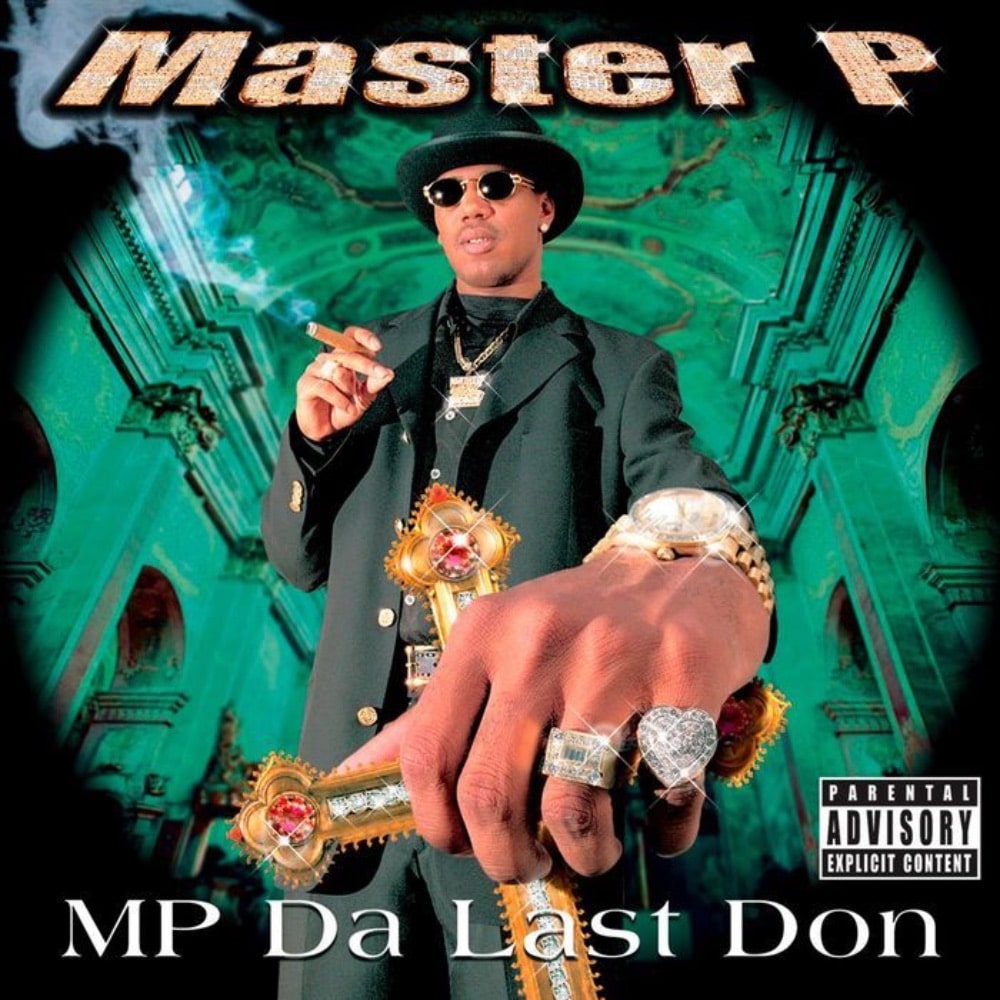 Released: June 2, 1998
Label: No Limit, Priority, EMI
Strutting into the scene with audacious swagger, Master P's MP Da Last Don stands as a monolithic testament to the No Limit Records dynasty. This double album, packed to the gills with a smorgasbord of sounds from the South, offers a panoramic view of life in the Crescent City. P's gritty narratives of struggle, hustle, and street life are brought to life through his gruff delivery and the syrup-thick production that marinates each track. This wasn't just an album; it was a cinematic event that turned Master P into a director of urban life, each song like a new scene in his ongoing street saga. The gold and platinum plaques came raining down for P and No Limit, but the album's most enduring legacy may be the way it ingrained the indomitable spirit of New Orleans hip-hop into the broader cultural fabric.
12. Lil Wayne — Tha Carter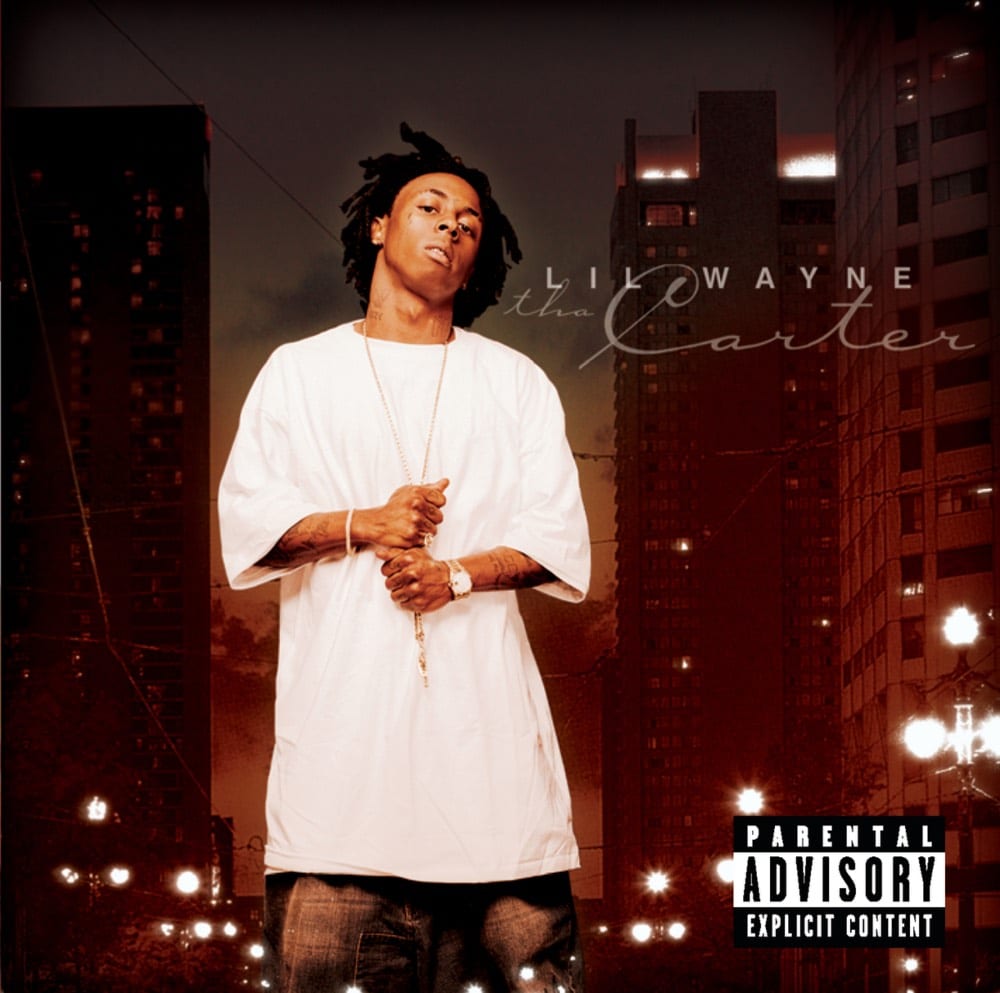 Released: June 29, 2004
Label: Cash Money, Universal
Then there's Tha Carter by Lil Wayne. Weezy was no stranger to the rap game, having started his career as a member of the Hot Boys, but it was with this album that he truly started his ascendance to superstardom. Tha Carter showcased a more mature, self-assured Lil Wayne, his effortless flow and clever punchlines bouncing off the bouncy, Southern-tinged beats. Songs like "Go DJ" and "Bring It Back" were not just hits; they were declarations of Wayne's artistry, his hunger for success, and his desire to carry New Orleans hip-hop into a new era. This is where the legend of Weezy really begins.
11. B.G. — Chopper City in the Ghetto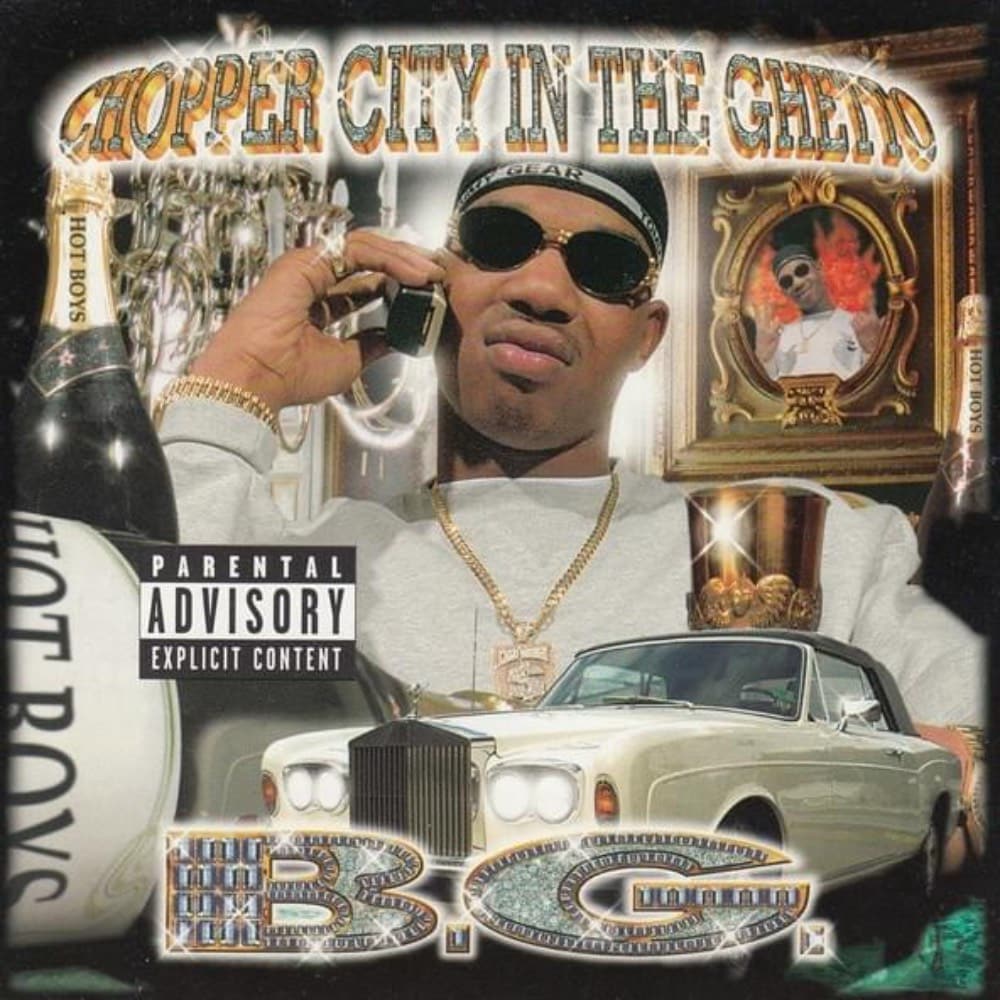 Released: April 20, 1999
Label: Cash Money, Universal
When it comes to B.G., Chopper City in the Ghetto is an indisputable pinnacle of his career, a crowning jewel in the Cash Money Records collection. A prodigy of the streets, B.G. gifts us his most unfiltered experiences, pouring the raw, unforgiving realities of New Orleans life into each track. The single "Bling Bling," a cultural touchstone, not only coined a phrase that seeped into popular vernacular but also painted a vivid image of the opulent lifestyle that many in the game aspired to live. B.G.'s authenticity, coupled with his gritty, grimy delivery, sets a backdrop that's both sobering and intoxicating.
10. Mystikal – Let's Get Ready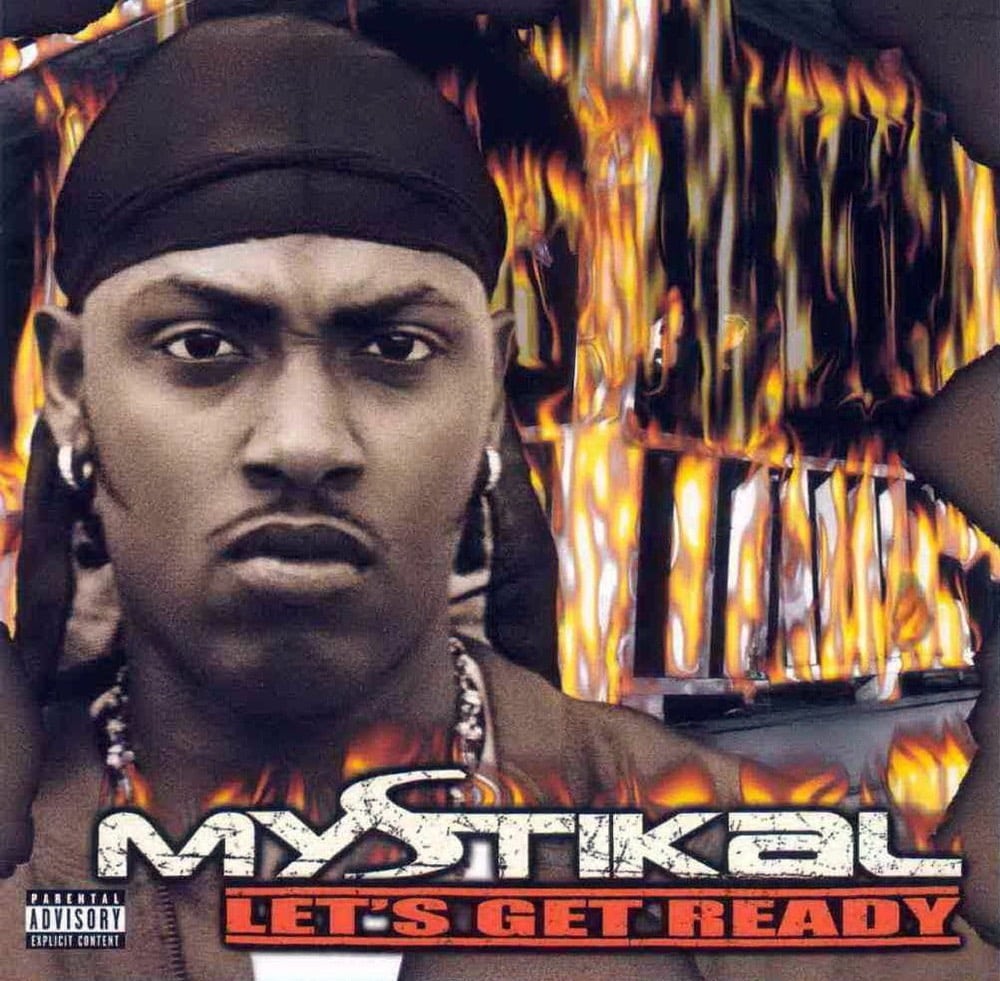 Released: September 26, 2000
Label: Jive Records
Meanwhile, Mystikal's Let's Get Ready is an album that serves to ignite the senses. Bursting at the seams with energy, Mystikal's distinctive, raspy flow zig-zags through frenetic beats and infectious hooks. From the undeniable bounce of "Shake Ya Ass" to the commanding aggression of "Danger (Been So Long)," the album fuses New Orleans' vibrant musical tradition with the evolving landscape of early 2000s hip-hop. While Mystikal has always been a magnetic figure, Let's Get Ready saw him transcending regional boundaries and becoming a fixture in the national consciousness, embodying the unabashed audacity of NOLA's hip-hop scene.
9. TRU – True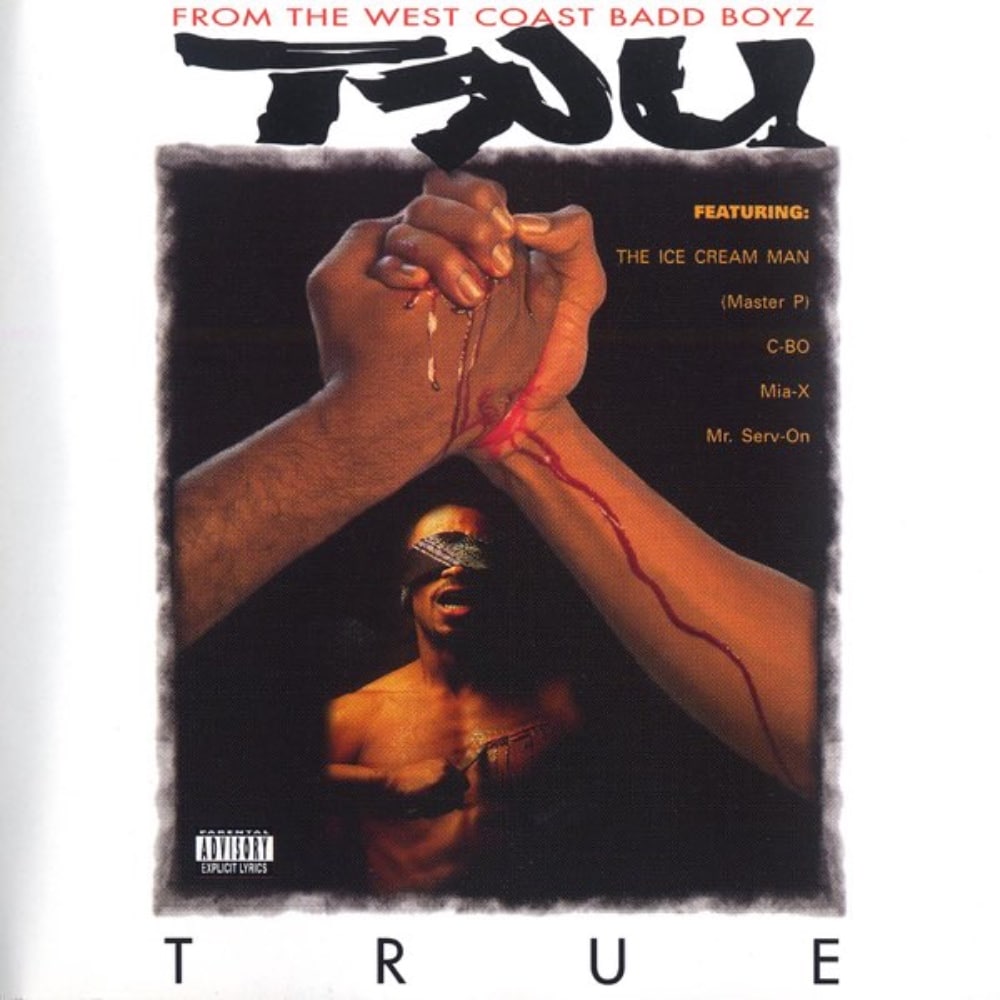 Released: July 25, 1995
Label: No Limit Records, Priority Records
TRU's self-titled album True is a watershed moment in the No Limit Records saga. The supergroup consisting of Master P, C-Murder, and Silkk the Shocker presented an album seething with gruff lyricism and true-to-life street tales that resonated with many fans. With their Southern cadence and bare-bones, bass-heavy beats, the trio portrayed the harsh realities of New Orleans street life while simultaneously advocating for black entrepreneurship, a narrative that was fresh and much-needed at the time. The album, laden with gems like "I'm Bout It, Bout It," is a testament to the raw, unadulterated spirit that defined the South's hip-hop ethos in the '90s.
8. Jay Electronica – A Written Testimony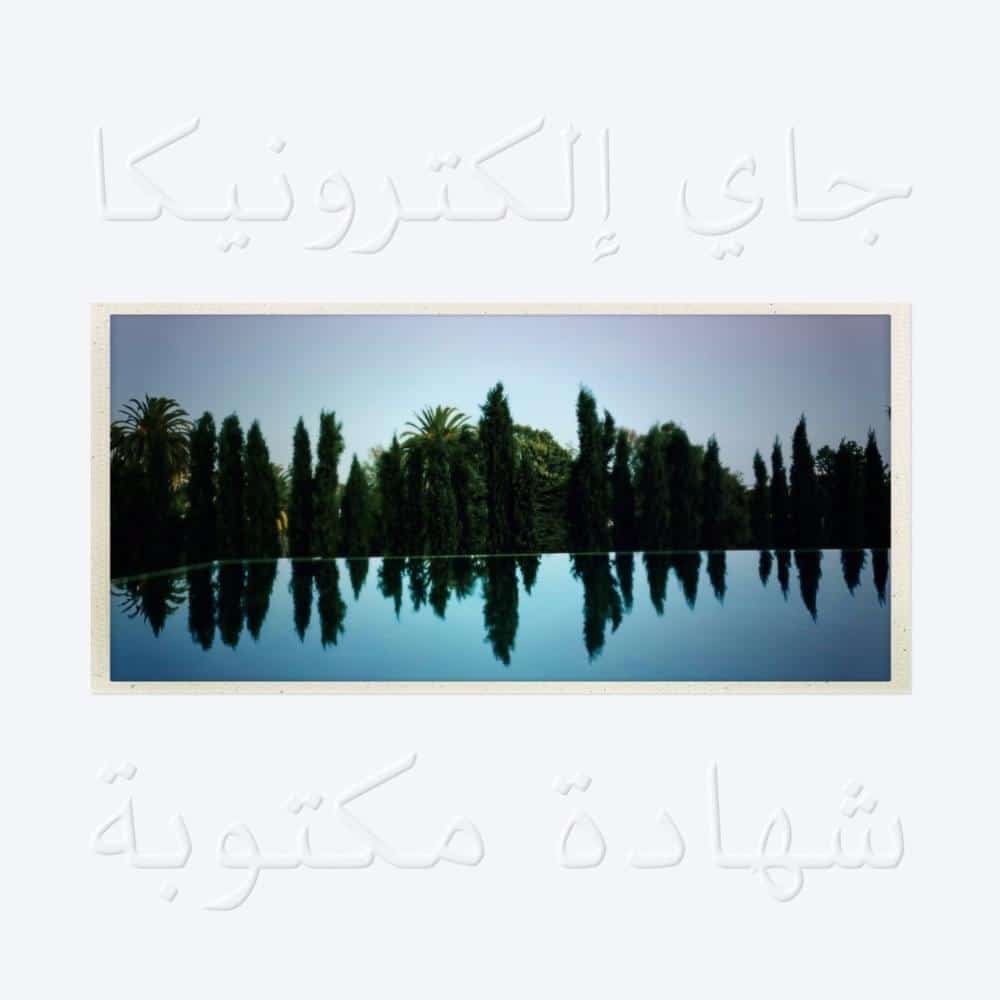 Released: March 13, 2020
Label: Roc Nation
Years later, New Orleans would see the emergence of a different kind of rap star in Jay Electronica. His 2020 debut album, A Written Testimony, was an eagerly anticipated project that was a decade in the making. Jay Electronica's mystique, grown over years of sporadic releases and compelling live performances, culminates in this deeply spiritual and introspective body of work. The album, which features heavy involvement from Jay-Z, merges refined lyricism with a spiritual undercurrent, resulting in a unique sonic journey. Though not a '90s release, its roots in conscious rap tie back to the evolution of New Orleans rap, solidifying Electronica's place in the lineage of the city's hip-hop history.
7. Curren$y — Pilot Talk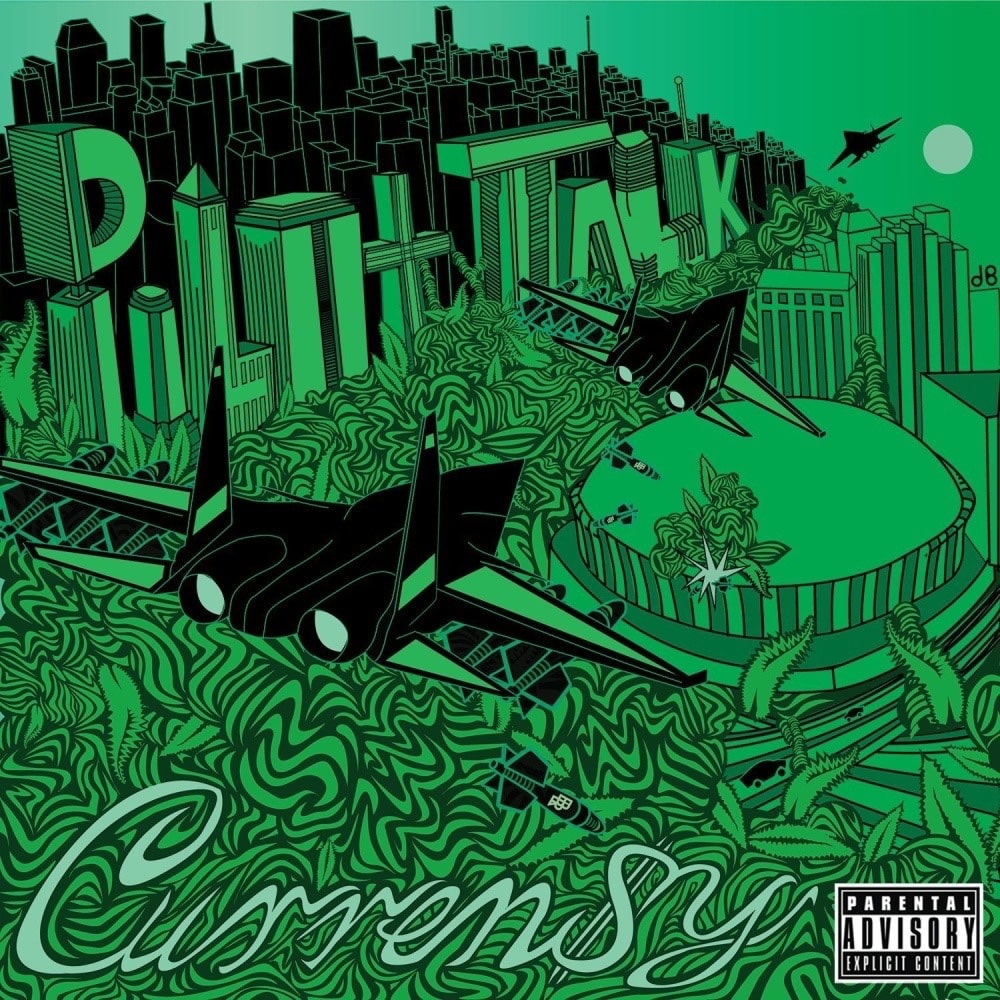 Released: July 13, 2010
Label: DD172
Spitta is the epitome of a hustler with a laid-back demeanor. His 2010 album Pilot Talk was a breath of fresh air that took the hip-hop world on a cloud-surfing journey. Melding his smooth, blunted lyrical flow with Ski Beatz's jazz-infused soundscapes, Curren$y created a world where luxury car talk and weed smoke coexisted harmoniously. Pilot Talk wasn't just an album; it was a sonic vacation that showed a different side to the New Orleans rap scene.
6. Soulja Slim — Give It 2 'Em Raw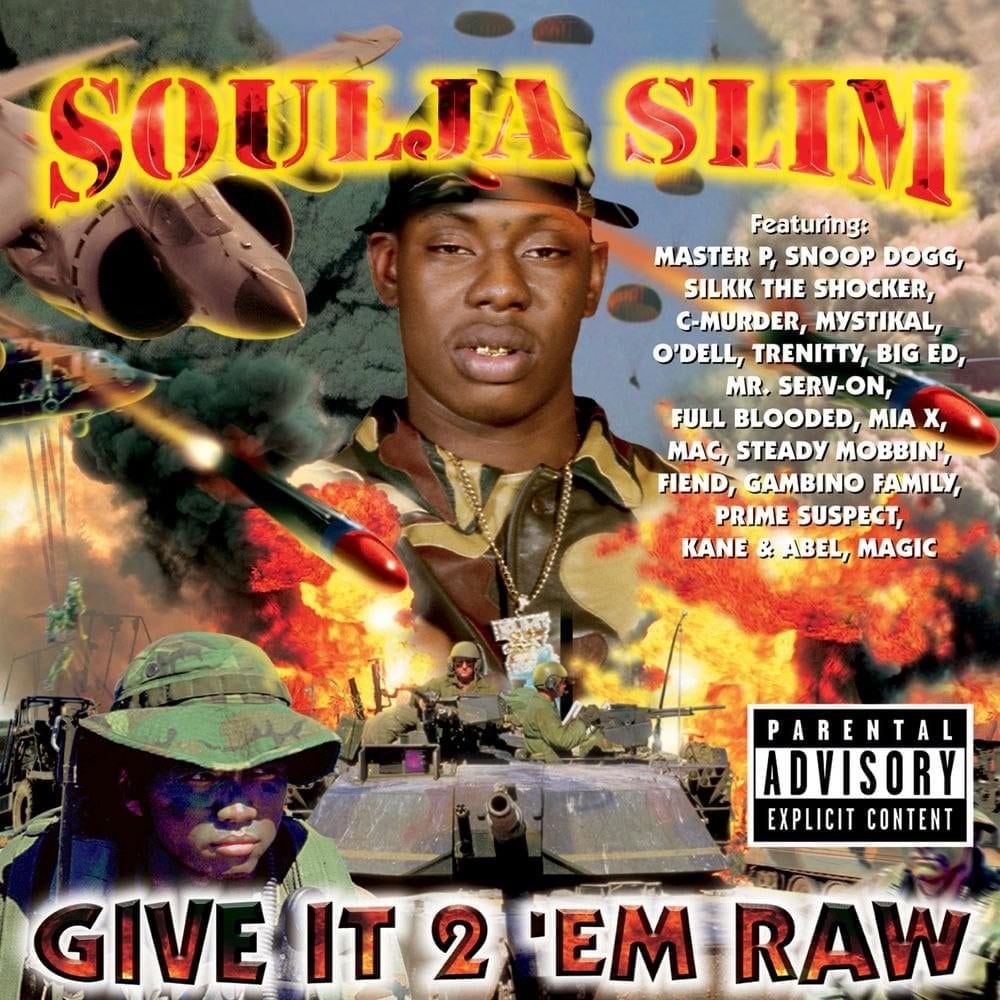 Released: May 19, 1998
Label: No Limit, Priority
When you bring up the '90s No Limit era, it's criminal not to mention Soulja Slim and his debut album Give It 2 'Em Raw. Slim was a poet of the projects, speaking on the ruthless realities of street life with an unfiltered authenticity that hit home for many listeners. His raspy voice, punctuated with relentless delivery, made tracks like "From What I Was Told" and "Street Life" resonate on a gut level. Soulja Slim's life and career may have been tragically cut short, but his raw portrayal of New Orleans life left an indelible mark on the hip-hop landscape.
5. Big Tymers – Hood Rich
Released: April 30, 2002
Label: Cash Money, Universal
Big Tymers' Hood Rich is a time capsule, a snapshot of Cash Money Records' reign in the early 2000s. A bold and brash statement, Mannie Fresh and Birdman reveled in the extravagance of their success. Tracks like "Still Fly" became anthems for a generation, with Fresh's vibrant production and infectious hooks matched by Birdman's larger-than-life persona. Hood Rich not only cemented the Big Tymers' place in Southern hip-hop but also showcased the grandeur and flair that was Cash Money.
4. Lil Wayne — Tha Carter III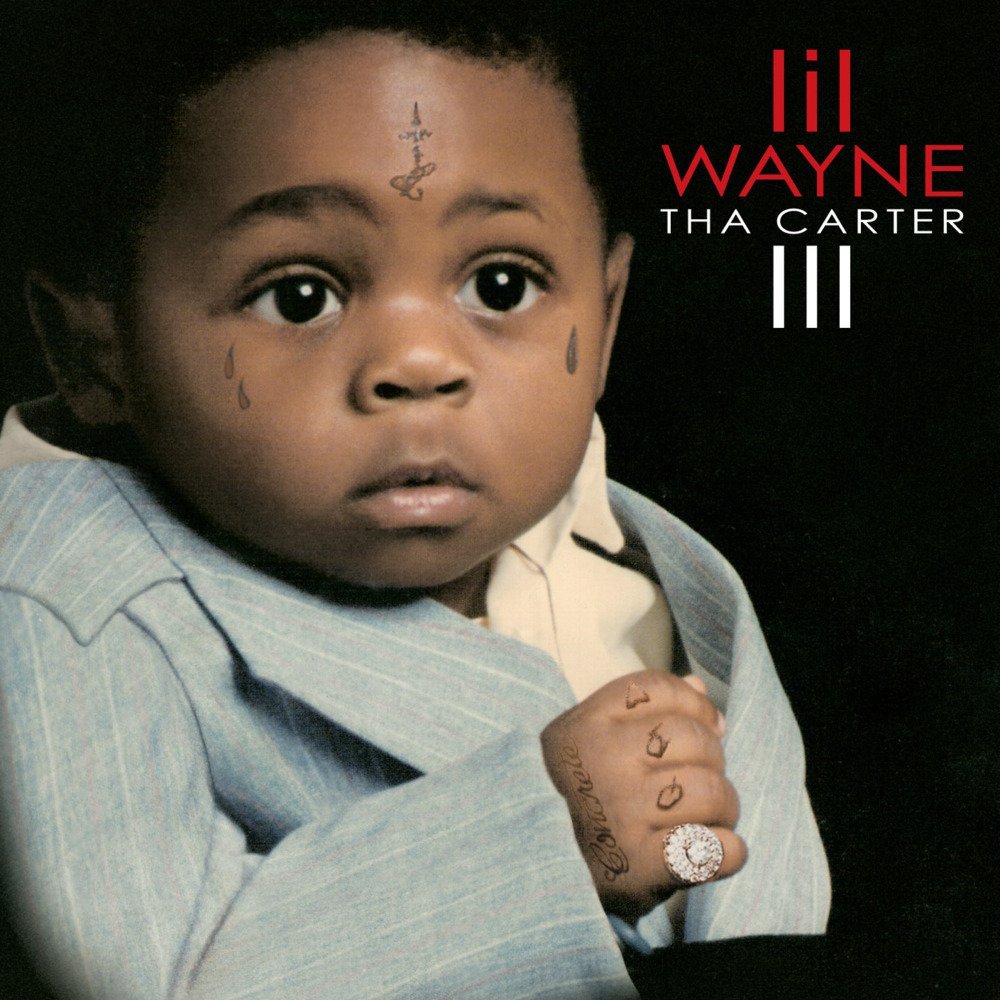 Released: June 10, 2008
Label: Cash Money, Universal Motown, Young Money
A few years later, Lil Wayne's Tha Carter III catapulted the New Orleans MC into global superstardom. With its eclectic mix of soulful samples, booming 808s, and Wayne's wordplay gymnastics, the album embodied Wayne's claim of being the Best Rapper Alive. Tracks like "A Milli" and "Lollipop" dominated airwaves, proving that Wayne could balance commercial success with artistic innovation. Tha Carter III showcased Weezy's range, from his clever metaphors and wordplay on "Dr. Carter" to his reflective introspection on "Tie My Hands". In many ways, Tha Carter III was a crowning achievement, not only for Wayne but for New Orleans hip-hop.
3. Master P — Ghetto D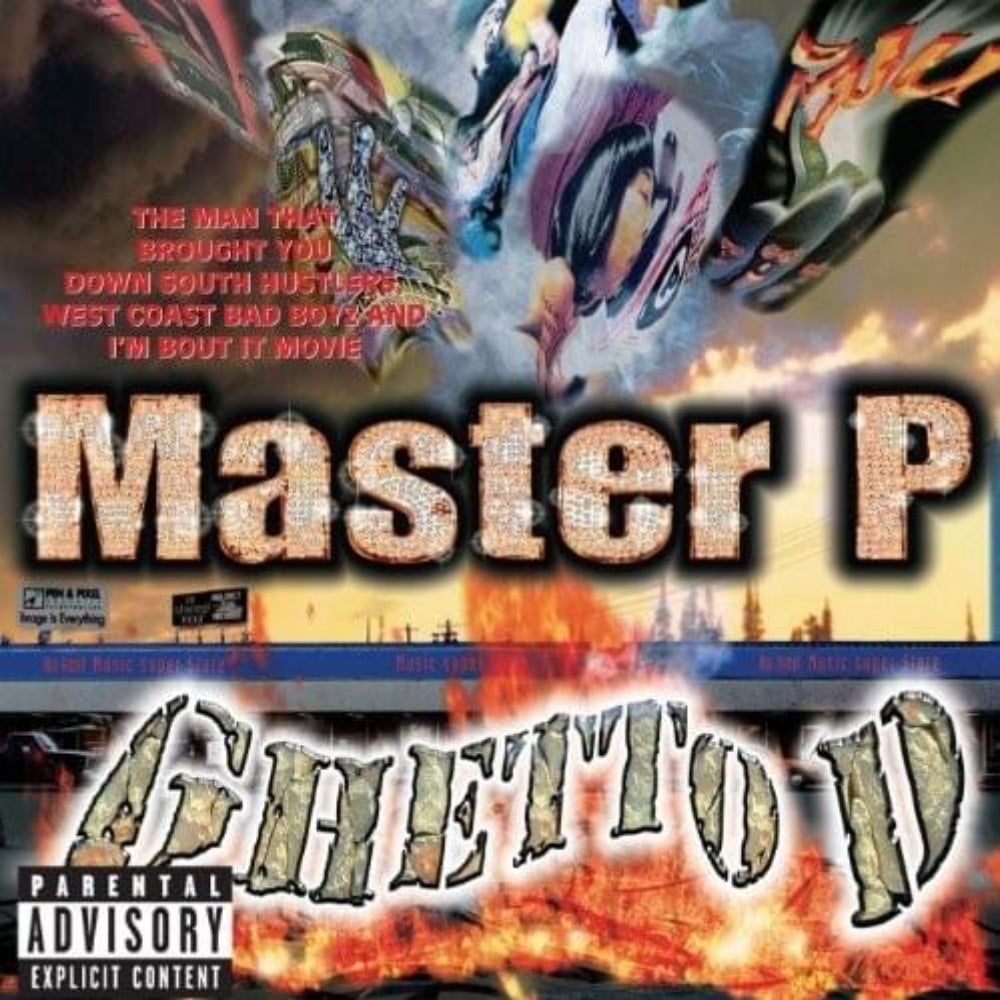 Released: September 2, 1997
Label: No Limit, Priority
Emerging at the peak of the No Limit era, this record embodied the brash, hustler's spirit that had become synonymous with the city's music. P's gravelly delivery gave a street-hardened credibility to the album's tales of struggle, survival, and opulence. The album's breakout single "Make 'Em Say Uhh!" became an instant classic, marrying P's growling verses with a commanding chorus that reverberated through the country. Ghetto D elevated Master P and the No Limit brand to the next level, bringing the raw and unfiltered sounds of New Orleans to a mainstream audience. This album is more than just a collection of songs; it's a testament to Master P's entrepreneurial vision and artistic prowess. The hustler made good, the street poet turned mogul; Ghetto D stands as the definitive statement of Master P's indomitable hustler spirit.
2. Lil Wayne — Tha Carter II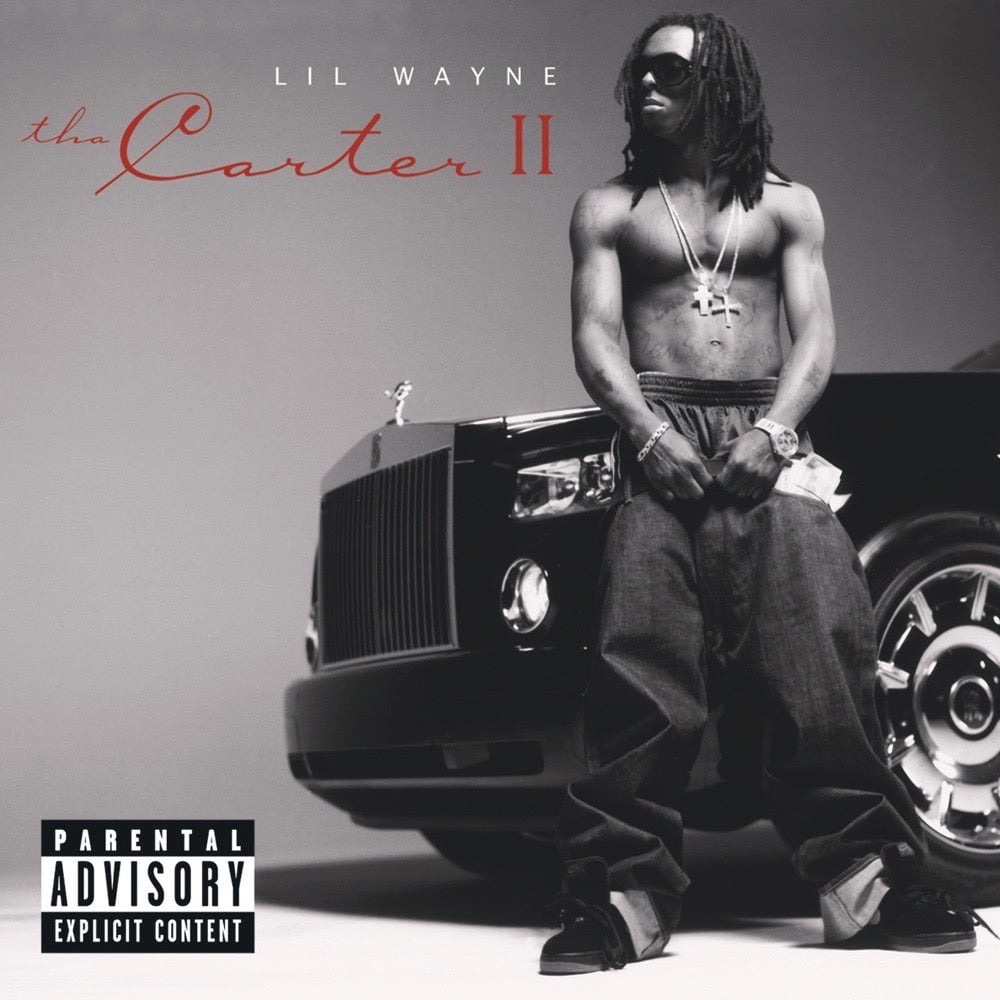 Released: December 6, 2005
Label: Cash Money, Young Money, Universal
The Carter II, the crown jewel in Lil Wayne's illustrious career, is an album where Weezy F. Baby became a legitimate claimant to the title "Best Rapper Alive". The man from Hollygrove, New Orleans, brandished his lyrical dexterity and unique flow over varied production, ranging from the laid-back vibes of "Receipt" to the harder hitting "Fireman". This album served as a critical juncture in Wayne's career, signaling his transition from the Hot Boys era into his reign as a solo titan of the industry. Songs like "Hustler Musik" and "Best Rapper Alive" exemplify Wayne's unrivaled storytelling, met with a distinctive delivery, unshakable confidence, and undeniable swagger. Tha Carter II didn't just showcase a rapper reaching his peak; it presented an artist carving out his unique space in the rap game, a space he continues to inhabit and redefine to this day. This album isn't just a New Orleans classic; it's a crucial chapter in the book of hip-hop.
1. Juvenile — 400 Degreez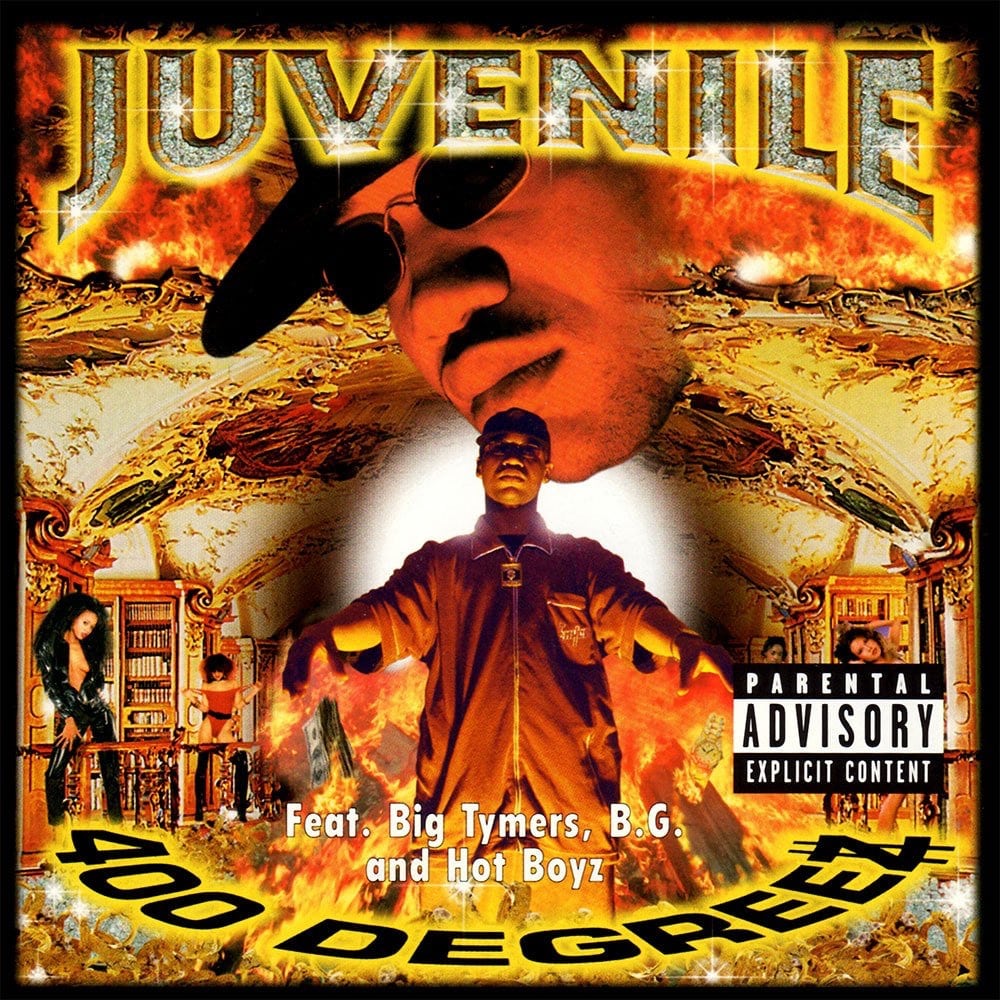 Released: November 3, 1998
Label: Universal, Cash Money
400 Degreez, the magnum opus of New Orleans native Juvenile, is an album that, in its own way, reshaped the boundaries of Southern hip-hop. Juve's distinctive NOLA drawl and rapid-fire flow, combined with the production genius of Mannie Fresh, made for a project that was equal parts street chronicle and party anthem catalog. This album did more than just put Cash Money Records on the map; it spotlighted the unique flavor of the New Orleans rap scene on a national scale. From the first track to the last, Juvenile takes listeners on a tour of the Magnolia projects, with vivid storytelling that paints a picture of his life and surroundings. The title track 400 Degreez pulsates with a bounce-inspired beat and infectious energy that's virtually unmatched. And let's not forget the unforgettable "Ha", a track that broke all the rules of traditional rap song structure and yet still managed to capture the nation. The cultural impact of 400 Degreez is immense. It set the stage for the Dirty South's domination of the charts in the early 2000s and influenced a generation of rappers who followed in Juve's footsteps. This album is not just a cornerstone of New Orleans hip-hop; it's a defining moment in the rap game's history.