Trying to create a list of the best hip hop albums of every year, from the '80s to now is an almost impossible task. I nearly gave up when I thought about the extra crazy years like '88, '94, '95 and '98, where classics were being dropped damn near every week.
So let me just preface this list by saying that these picks are how I'm feeling right now and that two weeks (or even two hours) from now, I might feel completely different about them.
Ok, let's get into – here's the '80s edition of the best hip hop album, every year since 1986.
Read other decades:
1986: Run-D.M.C. – Raising Hell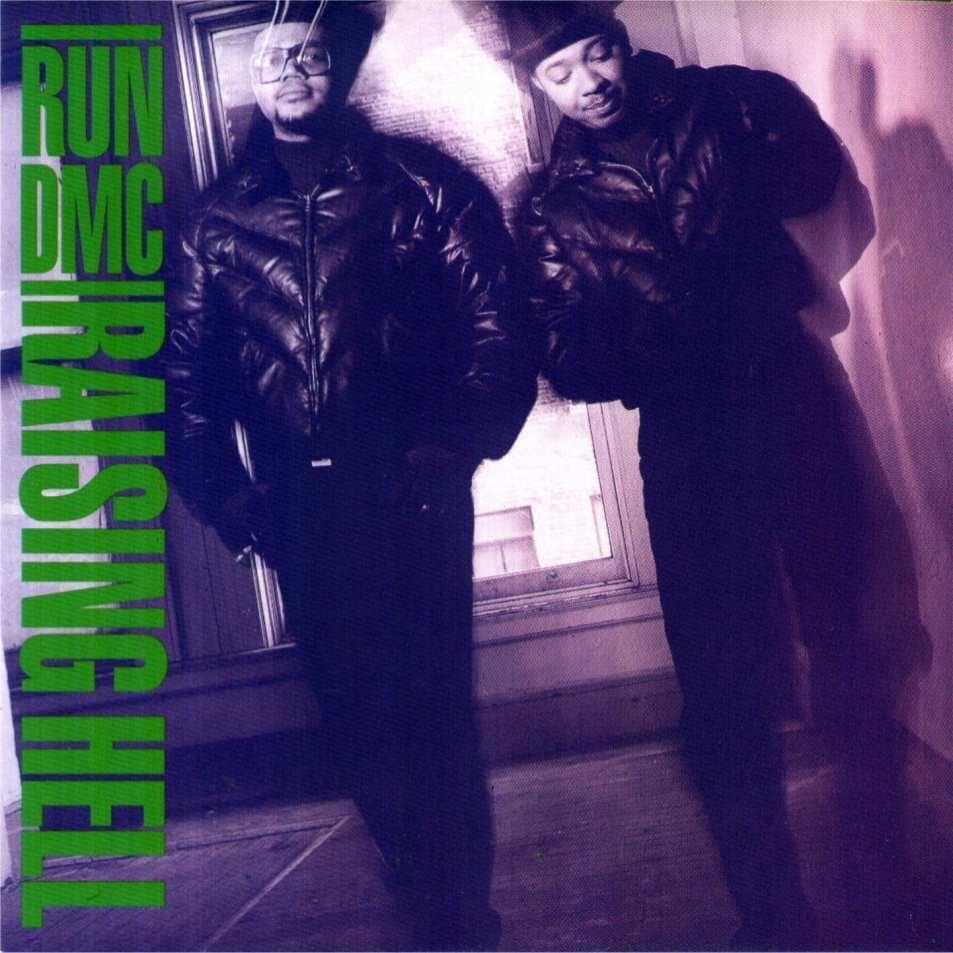 Released: May 27, 1986
Label: Profile
Singles: "My Adidas", "Walk This Way", "You Be Illin'", "It's Tricky"
Honourable mentions: Beastie Boys – Licensed to Ill, Afrika Bambaataa & Soulsonic Force – Planet Rock: The Album, Kool Moe Dee – Kool Moe Dee, Stetsasonic – On Fire
Not only is Run-D.M.C.'s Raising Hell undoubtedly the best hip hop album of 1986, it's one of the greatest albums of all time and makes a strong case for being the most influential. Let's tick off the records:
First rap-rock collaboration with "Walk This Way"
First hip hop act to break into the top 5 of the Billboard Hot 100
First hip hop act to be nominated for a Grammy Award – Best R&B Performance by a Duo or Group with Vocal for "Raising Hell"
Run: I could sell a million and be happy every time. I like the b-boys that I know to buy records. I don't want to go stretching my neck out to go find a rock crowd or whatever, trying to sell 50 million, cause I don't even really understand that too much. I only know how to make what I know how to make. If there's a million b-boys that buy that type of record, I'm straight. I'm not really trying to catch that Live Aid crowd or whatever."

Hell Raisin': Our 1986 Interview With Run-D.M.C. | SPIN
1987: Eric B. & Rakim – Paid in Full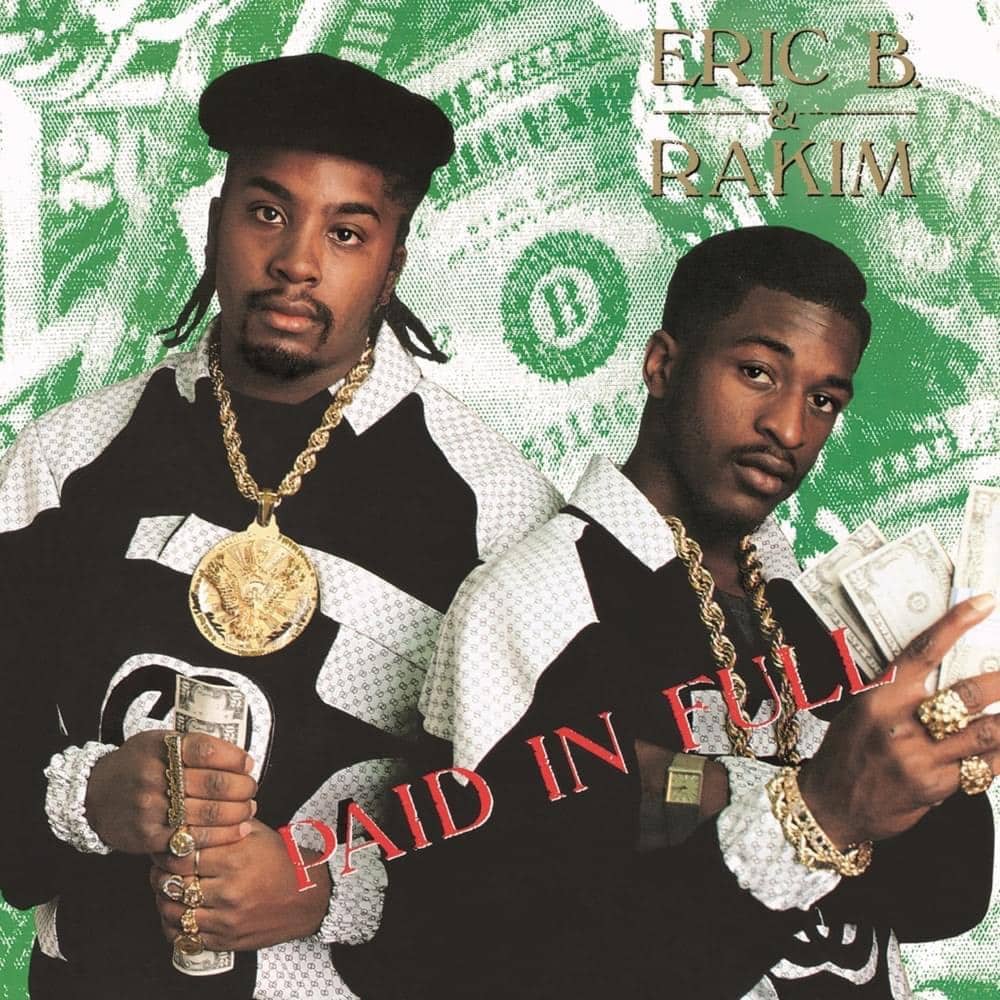 Released: July 7, 1987
Label: 4th & B'way, Island
Singles: "Eric B. Is President", "I Ain't No Joke", "I Know You Got Soul", "Move the Crowd", "Paid in Full"
Honourable mentions: Public Enemy – Yo! Bum Rush the Show, LL Cool J – Bigger and Deffer, Ice-T – Rhyme Pays, Boogie Down Productions – Criminal Minded
I came in the door, I said it before
I never let the mic magnetize me no more
But it's biting me, fighting me, inviting me to rhyme
I can't hold it back, I'm looking for the line

- "Eric B. Is President"
The God MC Rakim Allah kicked in the door with the two-punch combo, "Eric B. Is President / My Melody" in 1986 and followed up with a full-length debut the next year. There isn't much you can say about this album that hasn't already been said. Generations of rappers, from Nas to 50 Cent to Kendrick have been influenced directly by this album.
Nas: Eric B. and Rakim epitomized and personified the street culture of New York and the rest of the nation. They wore Gucci before Gucci [was popular in the streets], they were counting money on the album cover and they made it look cool. The style of the music was built for the streets. Rakim's lyrics were the streets put into music.

Nas' 25 Favorite Albums | Complex
1988: Slick Rick – The Great Adventures of Slick Rick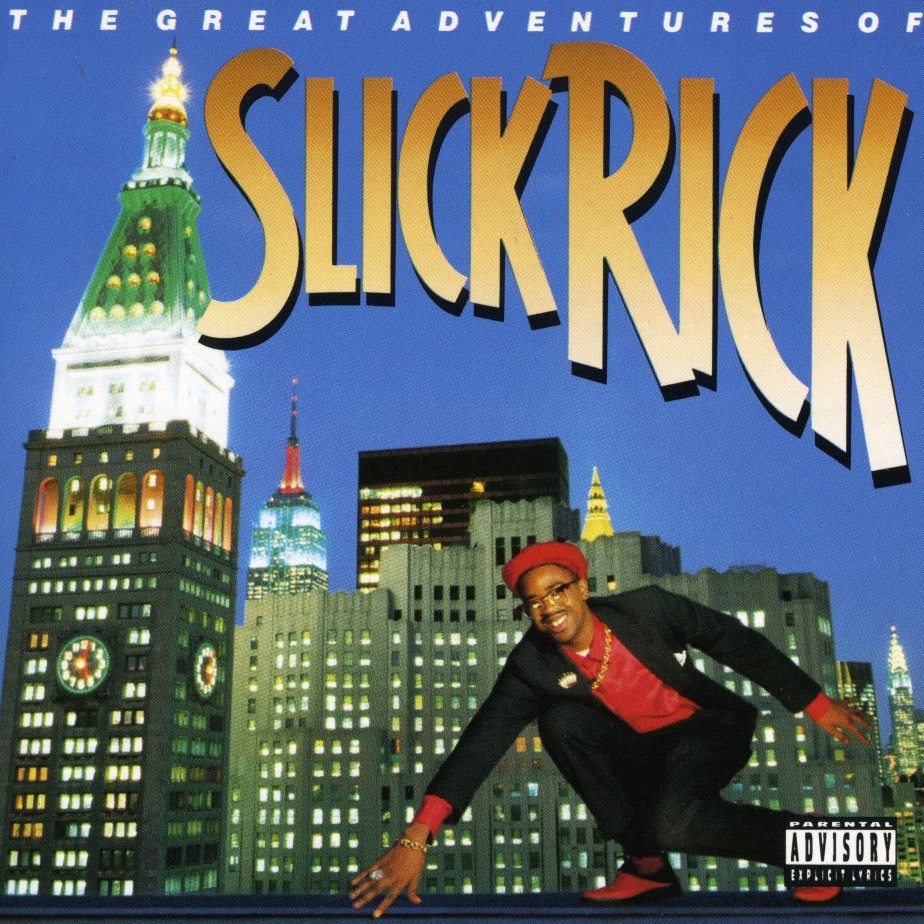 Released: November 1, 1988
Label: Def Jam, Columbia
Singles: "Teenage Love", "Children's Story", "Hey Young World"
Honourable mentions: Boogie Down Productions – By All Means Necessary, EPMD – Strictly Business, Big Daddy Kane – Long Live the Kane, Public Enemy – It Takes a Nation of Millions to Hold Us Back, N.W.A – Straight Outta Compton
1988 is regarded as the greatest year in hip hop history ever and it's easy to see why. Landmark releases from N.W.A, Public Enemy, Rakim, Big Daddy Kane, Boogie Down Productions and EPMD, just to name a few, all dropped within a 12-month timespan, changing the course of music history.
But there's one album that stands out amongst all these classics – the wildly imaginative and timeless The Great Adventures of Slick Rick. From "Children's Story to "Mona Lisa" to "Hey Young World", the album is the pinnacle of storytelling rap and very few artists have managed to match its creativity over the past 30 years.
Roc Marciano: Storytelling at its finest. Nothing but hits. Records to this day that dudes still have not topped. Who's made a record better than 'Hey Young World' since? Is there anything that's been released between then and now that can really touch that? Storytelling like 'Mona Lisa'? Has anyone done that? They've tried, but dammit, they failed. Slick Rick is top five for me, forever. Who's fuckin' with Slick Rick? There's nobody that can out rap Slick Rick. Slick Rick's the ruler, and this body of work proves it.

Roc Marciano's 25 Favorite Albums | Complex
1989: The D.O.C. – No One Can Do It Better
Released: August 1, 1989
Label: Ruthless, Atlantic
Singles: "It's Funky Enough", "The D.O.C. & The Doctor", "The Formula", "Mind Blowin'"
Honourable mentions: Kool G Rap & DJ Polo – Road to the Riches, Beastie Boys – Paul's Boutique, EPMD – Unfinished Business, Big Daddy Kane – It's a Big Daddy Thing, De La Soul – 3 Feet High and Rising
Way before Dr. Dre was blessing the likes of Snoop, Eminem, 50 Cent, Game and Kendrick; he was lending his god-like ears and Midas touch to The D.O.C. A slept-on late '80s classic, No One Can Do It features some of Dre's greatest productions – a clear step up from his N.W.A. work – while D.O.C. was the best rapper on the West Coast not named Ice Cube.
The Game: D.O.C. was crazy because he was the dude who was writing a lot of shit for N.W.A. I knew that because I'm from Compton. Compton's so fucking small. If anything's said or done in Compton, you know about it. Everybody knew D.O.C. was the man. If you didn't know, you definitely weren't as big an N.W.A. fan as you thought you were."

Game's 25 Favorite Albums | Complex