Emerging as the heartland of raw lyricism and powerful narratives, the City of Brotherly Love has consistently nurtured some of hip-hop's most compelling figures – from the innovative musicianship of The Roots, to the street poetry of Beanie Sigel, to the cosmic creativity of Lil Uzi Vert.
The music cultivated from Philadelphia's diverse hip hop landscape echoes the city's gritty character, with each album unveiling a unique tale through its distinct voice. Consider the revolutionary edge of Schoolly D's eponymous debut, an album that introduced a raw authenticity that would later inspire the creation of gangsta rap, a fundamental shift in hip hop's evolution.
Simultaneously, the unflinching candor of Freeway's'Philadelphia Freeway narrates tales of urban life with an intensity that still reverberates in the city's vibrant rap scene. Beanie Sigel's The Truth, on the other hand, brings to life a hard-knocks tale rife with perseverance and raw emotion. And then there's the lyrical force of Black Thought, whose Streams of Thought, Vol. 3: Cane & Able'weaves intricate narratives while delivering biting social commentary.
For some, the personal narratives and melodic verses of Lil Uzi Vert's Eternal Atake serve as a transportive journey through the Philadelphia night, while The Roots' seminal Things Fall Apart offers a more introspective exploration of societal issues. Jedi Mind Tricks' Violent by Design underlines the power of creative autonomy in the face of industry adversities, a sentiment echoed in the more recent Cheat Codes by Black Thought and Danger Mouse.
So let's get into it. From the transformative artistry of The Roots' on Do You Want More?!!!??! to Meek Mill's unapologetic Championships, here are the top 25 best Philly rap albums of all time.
25. Cassidy — Split Personality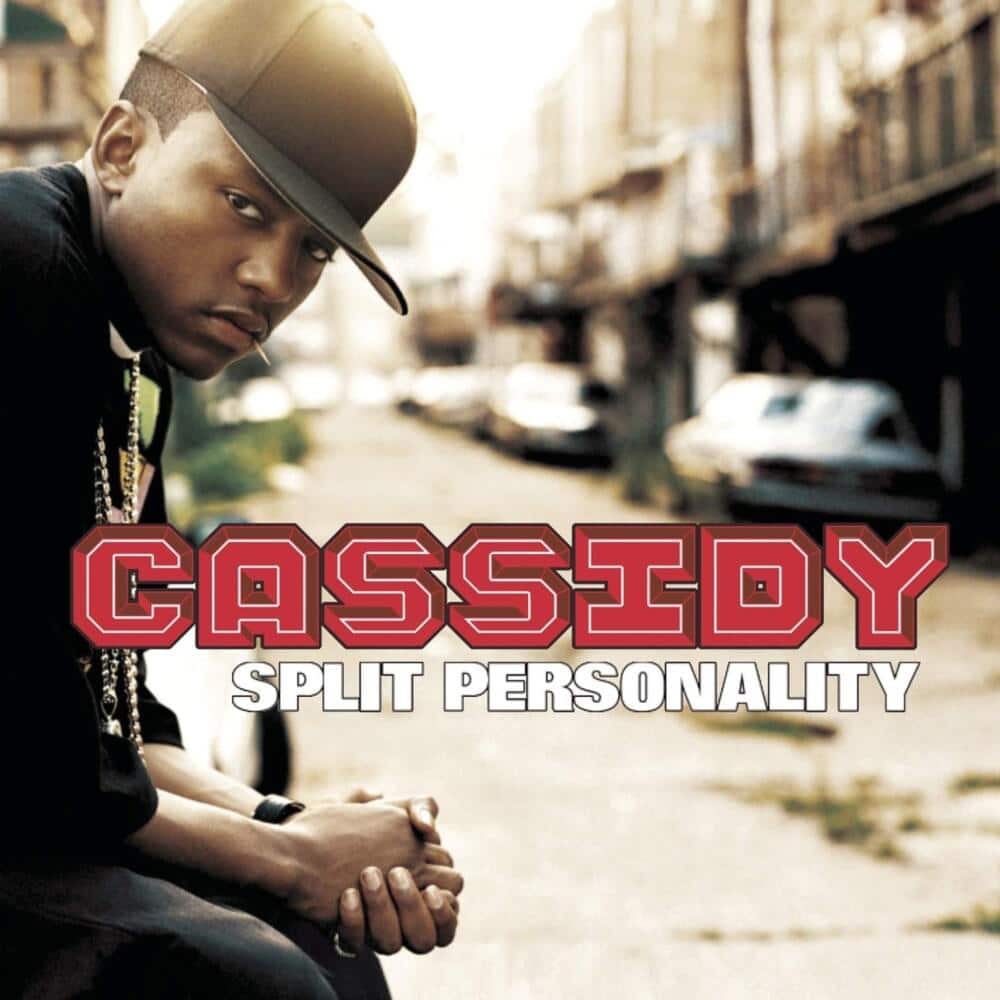 Released: March 16, 2004
Label: Full Surface, J
After years grinding it out as a feared battle rapper and phenomenal freestyler, Split Personality marked Cassidy's official debut into the rap game. Fueled by the commercial success of his R. Kelly-assisted single "Hotel," the Philly rapper demonstrated his lyrical adeptness on this album. With a star-studded supporting cast, including Jazze Pha, L.O.X. members Jadakiss, Styles P, and even Snoop Dogg, Cassidy weaved intricate tales and threw nods to old school pioneers like Sugarhill Gang. Showcasing his incredible lyricism and tight delivery, Cassidy proved he was a worthy student of hip hop, navigating through the culture's fundamentals while bringing his own flair.
24. Meek Mill — Dreams and Nightmares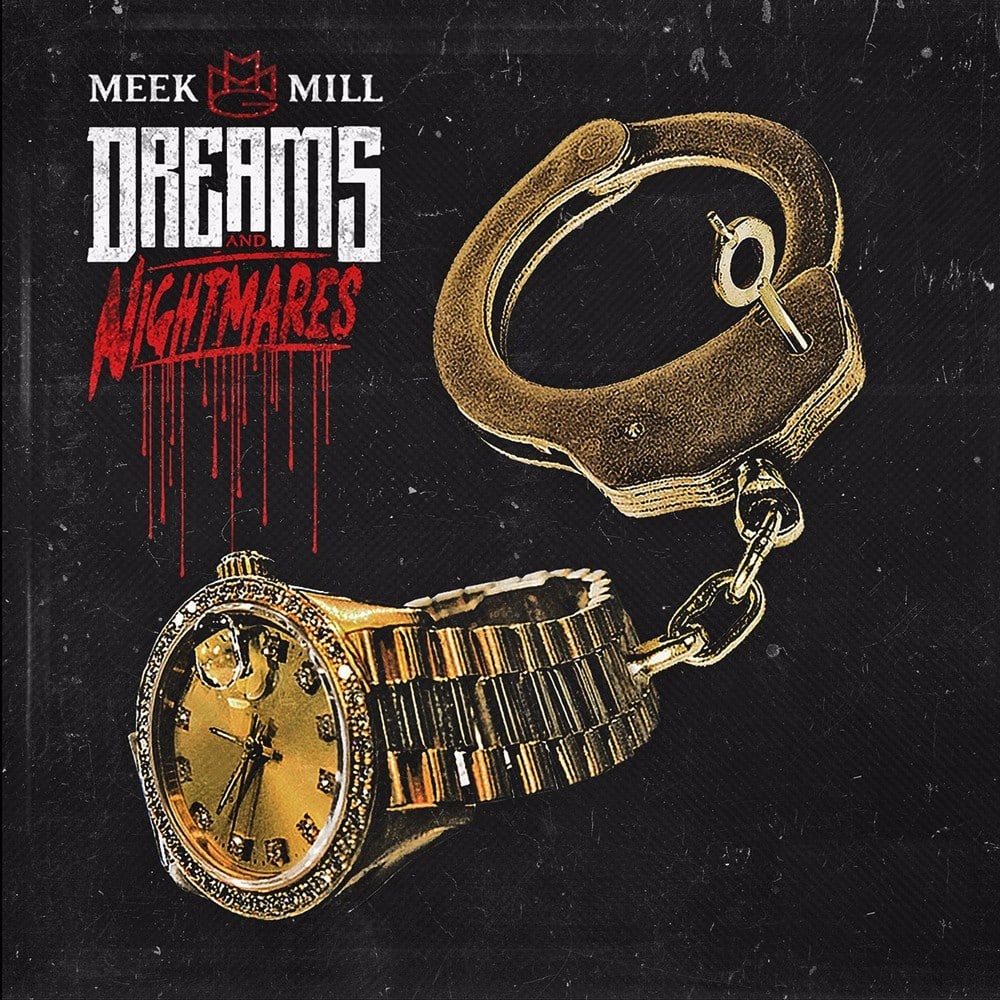 Released: October 30, 2012
Label: Maybach, Warner Bros.
Meek Mill's transformation from a struggling upstart to Maybach Music Group's linchpin is the lifeblood of Dreams and Nightmares. The album's core lies in Meek's capacity to bridge his triumphs and past tribulations into a compelling narrative. His raw emotion and storytelling expertise shine through tracks like "Traumatized" and "Who You Around." Despite moments of brilliance, however, the album does not completely escape the shadows of MMG's previously trodden paths and could have benefited from a dash of innovation.
23. Eve — Let There Be Eve…Ruff Ryders' First Lady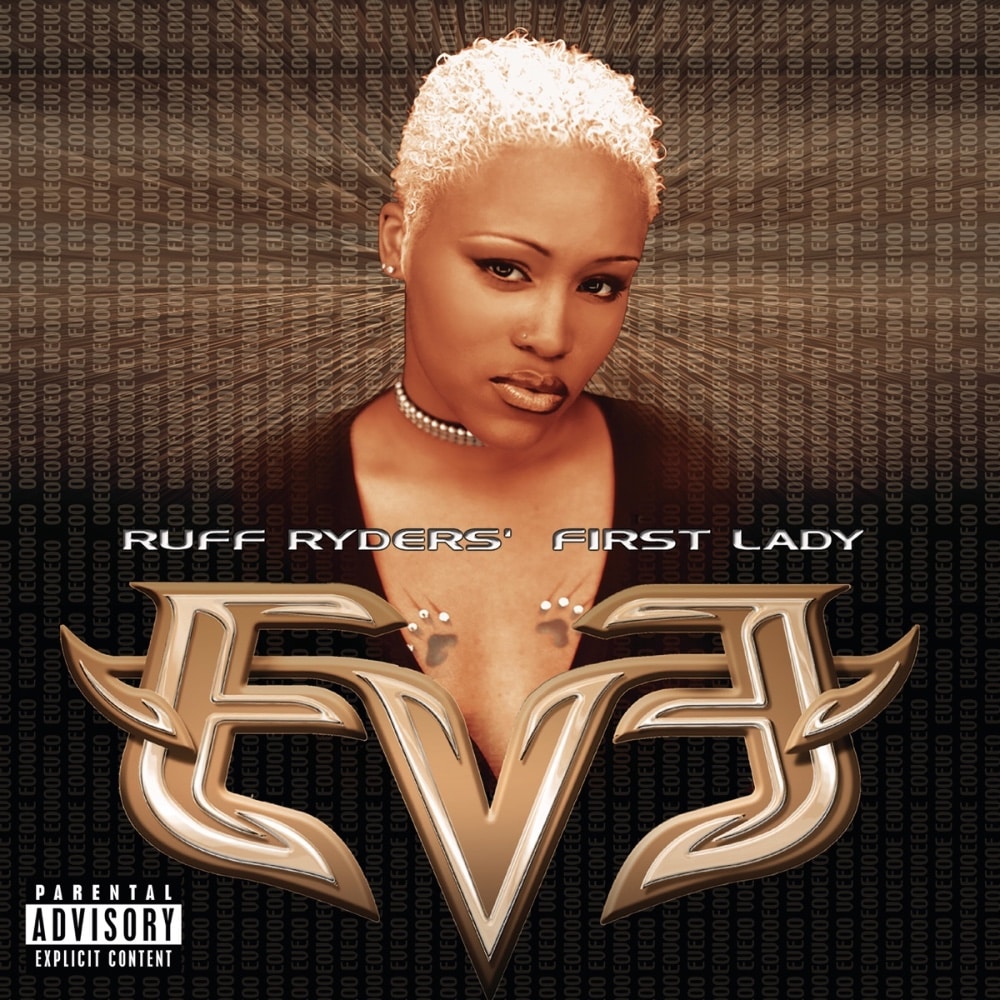 Released: September 14, 1999
Label: Ruff Ryders, Interscope
Carving out her niche amidst the hardened Ruff Ryders crew, Eve's debut album, Let There Be Eve…Ruff Ryders' First Lady, was a prime showcase of her lyrical tenacity. From braggadocious anthems to intimate personal tales, Eve left no stone unturned. Her collaboration with Missy Elliott on "Ain't Got No Dough," and her revealing narrative on domestic violence in "Love Is Blind," elevated the album's stature. Eve's narrative wove together a unique blend of street-hardened imagery and personal vulnerability, establishing her one of the most promising up-and-comers of the Philly rap scene.
22. Will Smith — Big Willie Style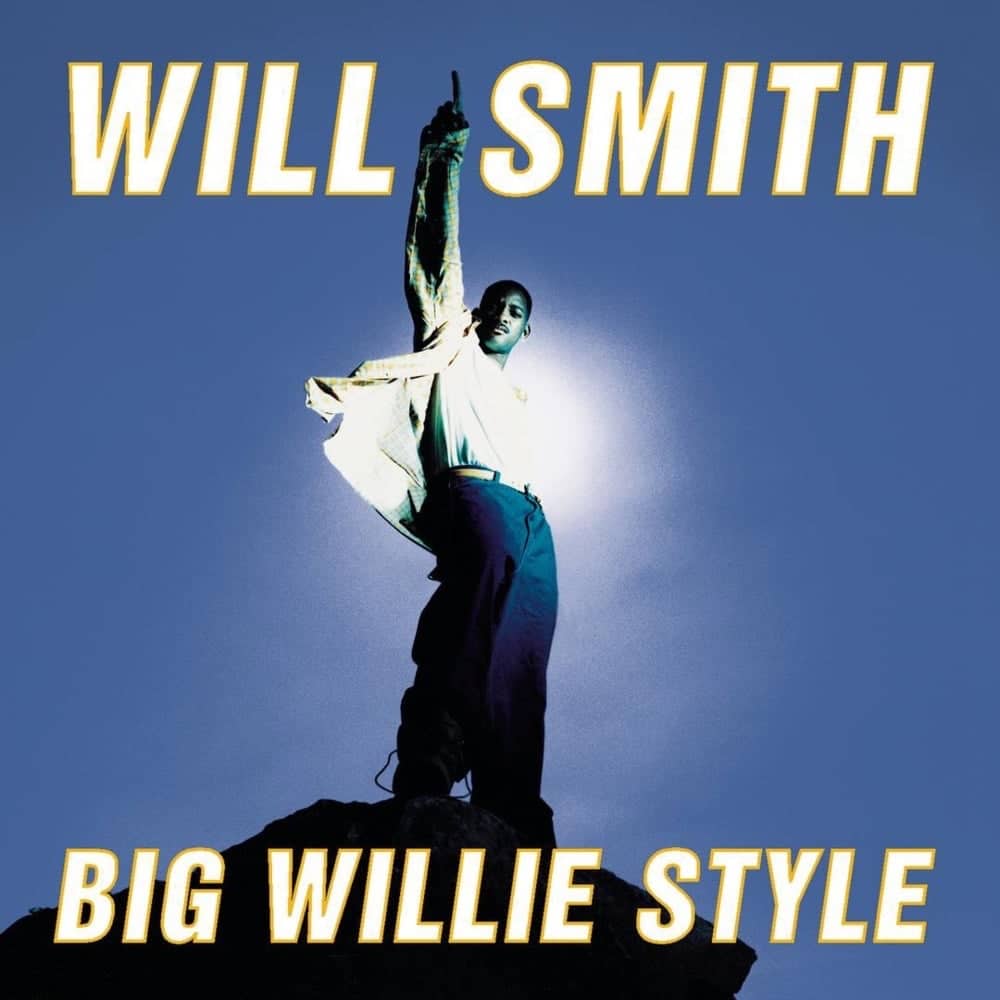 Released: November 25, 1997
Label: Columbia
In the late '90s, Will Smith took a break from starring in major blockbusters like Bad Boys, Independence Day and Men in Black, to bless the world with Big Willie Style. The debut release under his own name, this album personifies the Fresh Prince as an affable Philly native navigating between hip-hop street cred and mainstream allure. It borrows the sparkling energy of early-'80s rap, shifting between carefree party anthems like "Gettin' Jiggy Wit It," and heartfelt odes such as "Miami." Smith's storytelling prowess resonates throughout, marrying rap values with the American dream.
21. Lil Uzi Vert — Luv Is Rage 2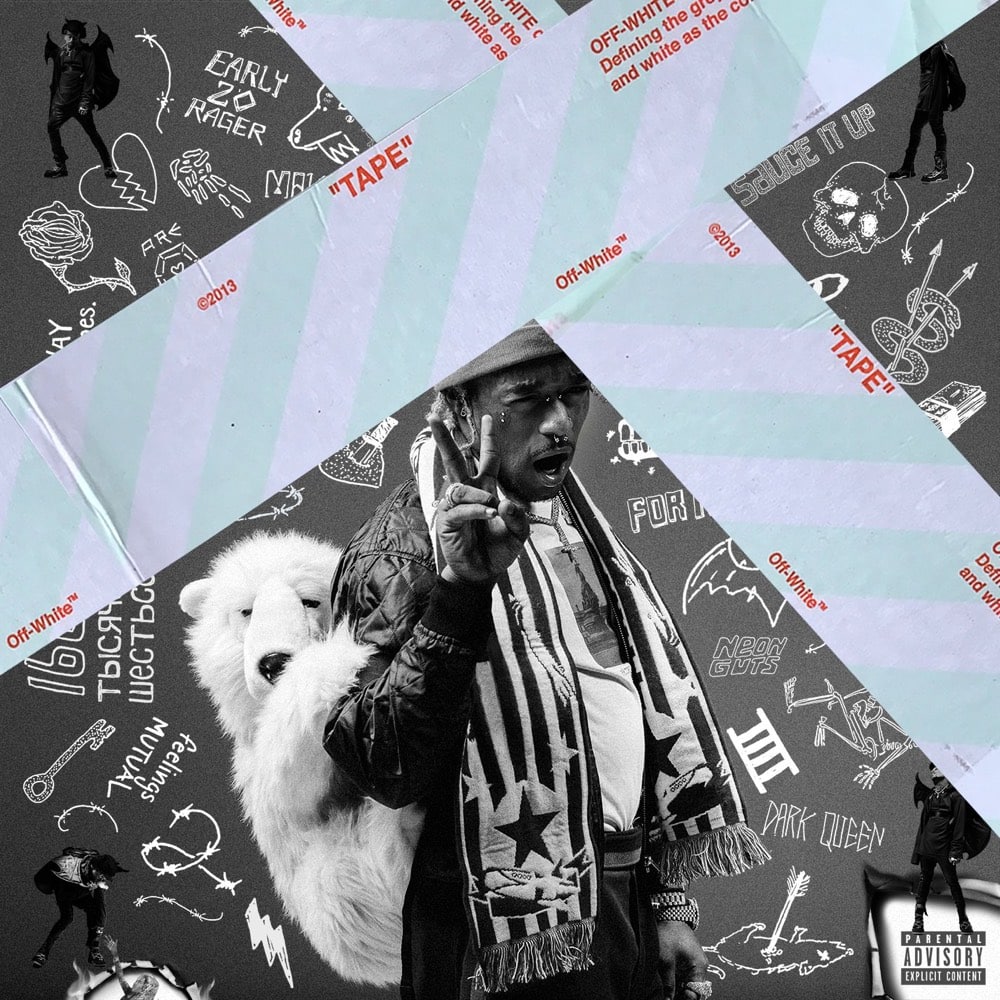 Released: August 25, 2017
Label: Generation Now, Atlantic
Bouncing onto the scene with an emphasis on entertainment over traditional lyricism, Lil Uzi Vert's Luv Is Rage 2 is a radiant spectacle of emotional expression. Although the album risks being overshadowed by its predecessor with slightly monotonous initial tracks, Uzi quickly recovers, weaving a vivid tapestry of energy-infused songs. His lyrics might occasionally lack the depth some hip-hop fans yearn for, but it's Uzi's infectious hooks and charisma that keeps us hooked. Thanks to strong production and occasional poignant moments, Luv Is Rage 2 is an engaging listen that embodies a different facet of the Philly sound.
20. Vinnie Paz — Season of the Assassin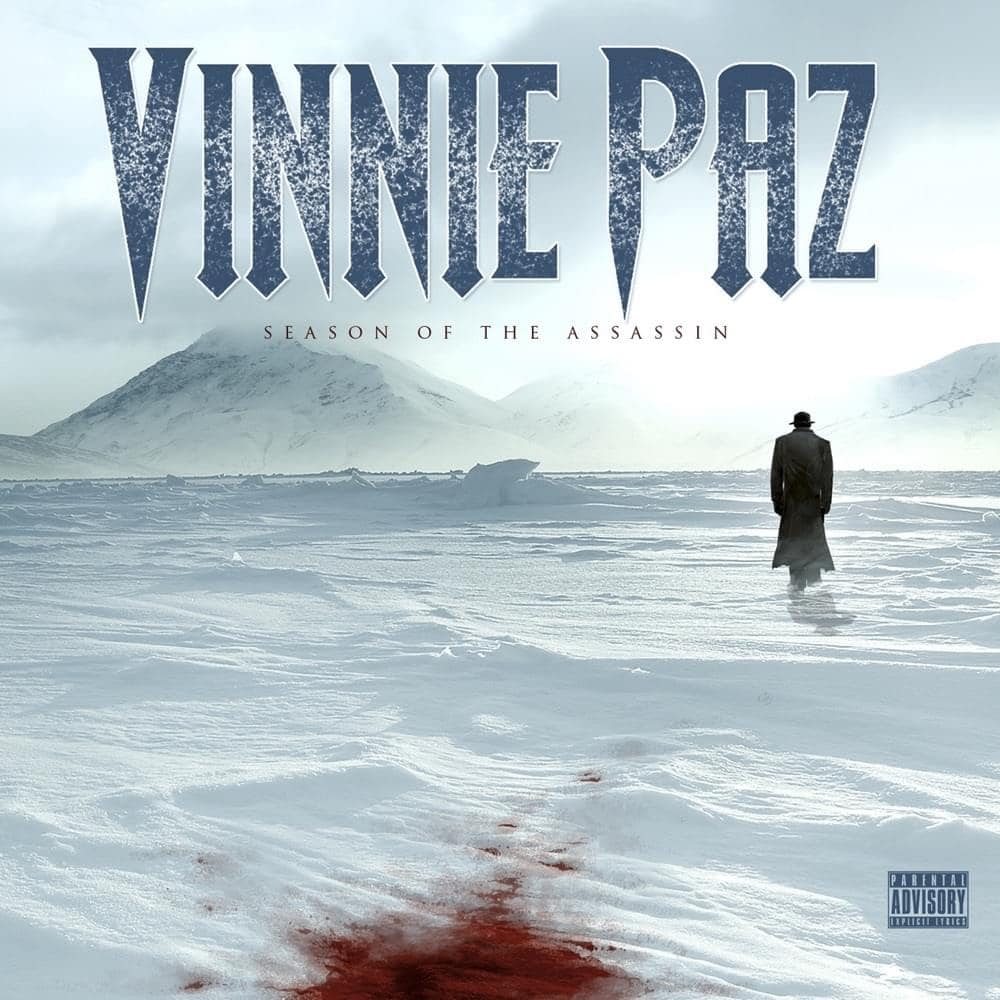 Released: June 22, 2010
Label: Babygrande, Enemy Soil
Punctuated by Vinnie Paz's rapid-fire lyrics and relentless cadence, "Season of the Assassin is a ruthless exploration of hardcore hip-hop. Paz leverages the expertise of a range of producers and killer guest MCs — Beanie Sigel, Clipse, R.A. the Rugged Man and Ill Bill to name a few — to ensure variation, while retaining his signature anger-fueled, conspiracy-centric content. It's an album that delves deep into the underworld, unapologetic in its brutality and unforgiving in its depiction of reality. Despite its relentless grimness, Season of the Assassin boasts an undercurrent of sensitivity, especially evident in the poignant closing track "Same Story (My Dedication)."
19. Tierra Whack — Whack World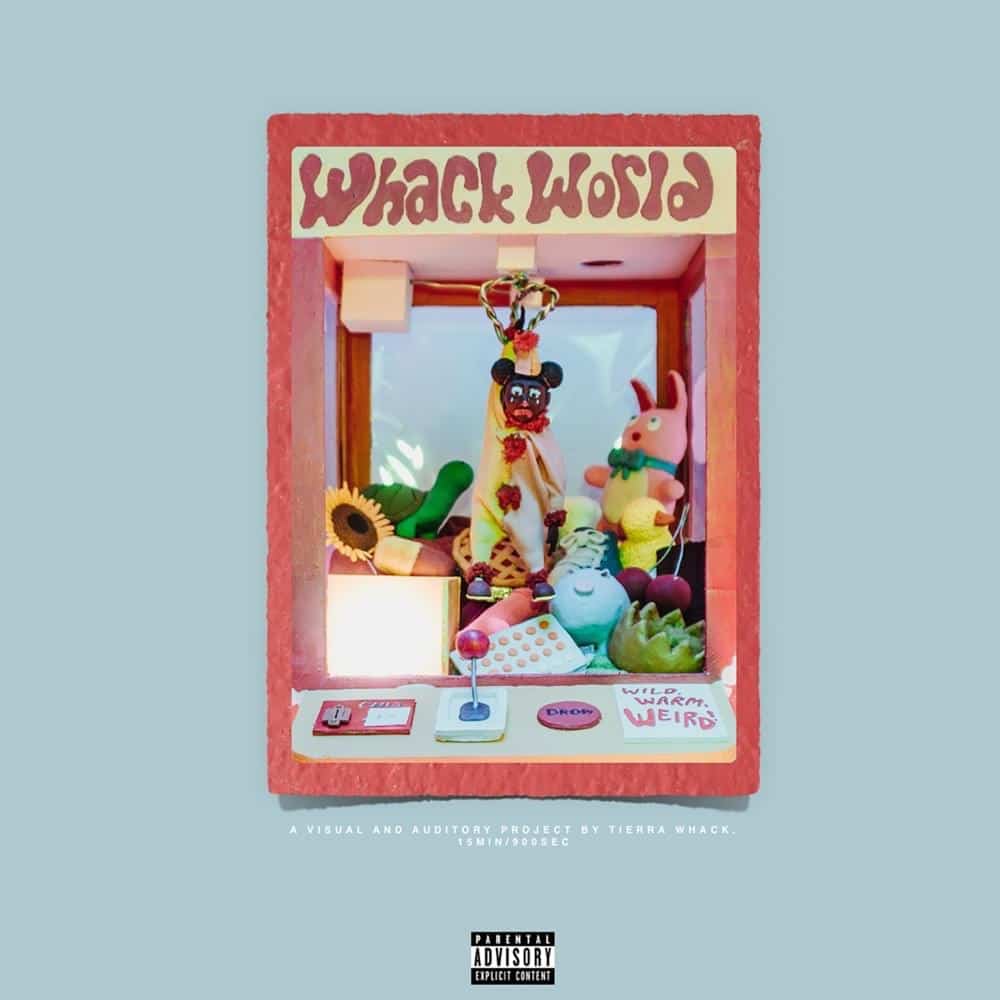 Released: May 30, 2018
Label: Interscope
Whack World, Tierra Whack's eccentric debut album, is a whirlwind tour of emotions packed into an incredible 15-minute auditory experience. Although its succinctness might be a cause for frustration, the strength of the content far overshadows this. Each minute-long track is a vignette of Whack's vast emotional and musical range, from the heart-wrenching "Silly Sam" to the audacious "Fuck Off." Paired with the colorful visuals, Whack World is a sensory overload that declares Tierra Whack's presence on the rap scene. It's an avant-garde masterpiece that puts her at the vanguard of innovative, female rap artists.
18. Jedi Mind Tricks — Servants in Heaven, Kings in Hell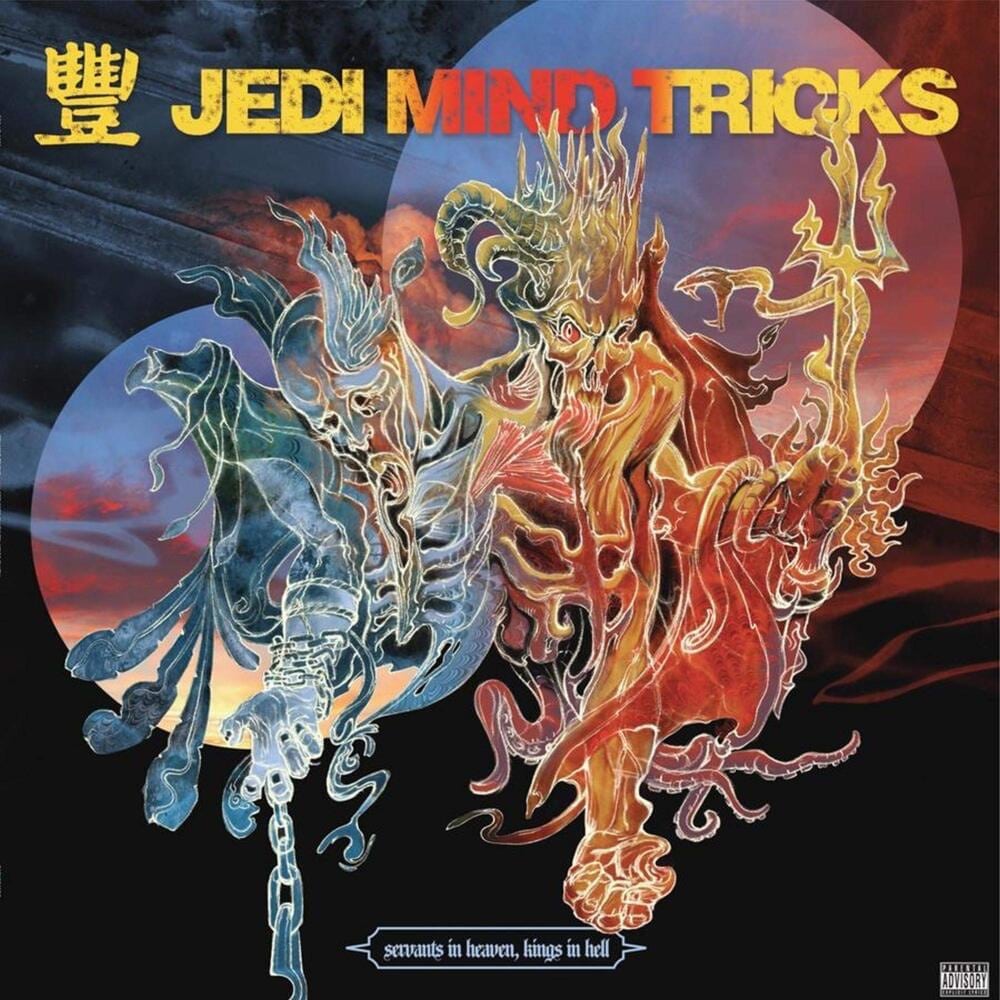 Released: September 19, 2006
Label: Babygrande
Unapologetically raw and intensely critical, Jedi Mind Tricks' Servants in Heaven, Kings in Hell takes listeners on a searing socio-political exploration. With Vinnie Paz at the helm, the group marries their trademark lyricism with the harsh realities of global issues such as slave labor and war. Paz's candid introspection of his own struggles lends a personal layer to the narrative. The backdrop to this hard-hitting exposition? A dramatic soundscape of drums and strings that unflinchingly underscores the album's emotional weight. It's an album that not only demands attention but stands as a clarion call for change.
17. Eve — Scorpion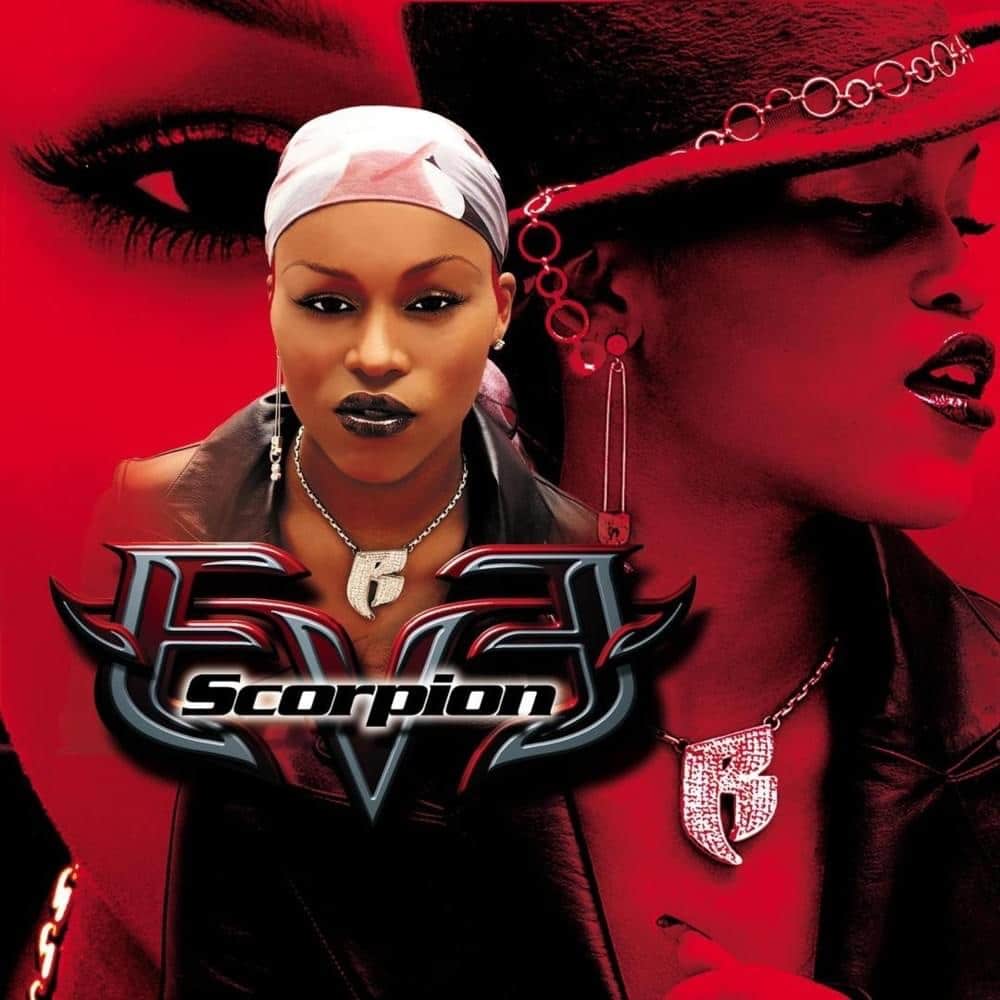 Released: March 6, 2001
Label: Ruff Ryders, Interscope
Assertive, yet smooth, Eve's Scorpion is an album that refuses to be confined to one category. By maintaining her robust flow and bolstering it with a newfound confidence, Eve continues her successful balancing act between commercial appeal and undiluted ferocity. Producers Swizz Beatz and Dr. Dre, along with cameos from the Ruff Ryders, create a powerhouse ensemble that perfectly complements Eve's commanding presence. Highlights include the catchy "Who's That Girl?" and the soulful "Life Is Hard". While Scorpion may not surprise, it solidifies Eve's stance as one of the best female rappers of all time.
16. DJ Jazzy Jeff & The Fresh Prince — He's the DJ, I'm the Rapper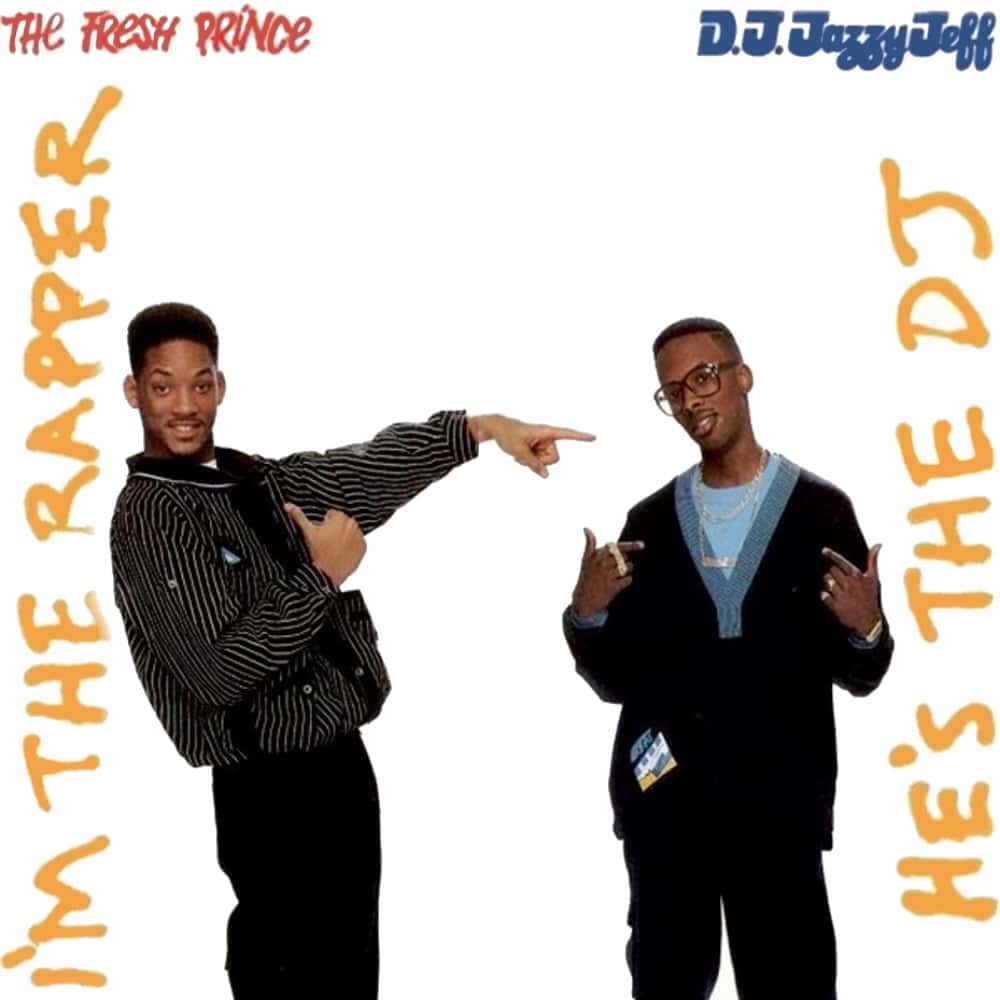 Released: March 29, 1988
Label: Jive, RCA
Infusing rap with humor and levity, DJ Jazzy Jeff & the Fresh Prince create a captivating playground with He's the DJ, I'm the Rapper. This seminal album marks their zenith, as the duo's whimsical story-songs like "Parents Just Don't Understand" and "Nightmare on My Street" achieve wide acclaim. Although subsequent hip hop trends leaned towards the hardcore, this album stands as a great example of a time when rap was just as much about having fun as it was about making a statement. Innocent, exuberant, and bursting with youthful spirit, it's a refreshing change of pace from the norm. Being the first double album in rap history and winning the first ever Grammy Award for Best Rap Performance has certainly helped its legacy in the long-run.
15. Schoolly D — Schoolly D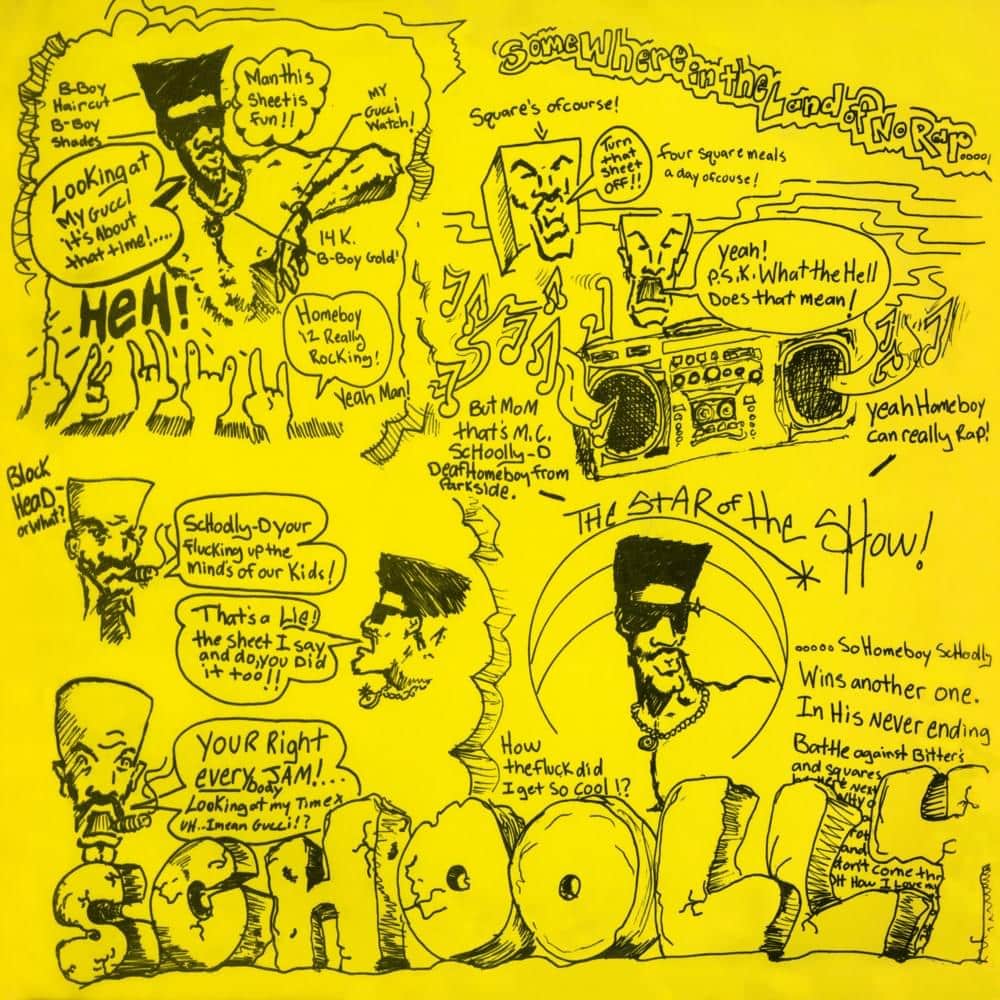 Released: 1985
Label: Schoolly D Records
Laying the groundwork for the sub-genre that would become gangsta rap, Schoolly D's self-titled debut is a sonic testament to the power of raw authenticity. With the album's opening line casting aside rock music, Schoolly takes the listener on a wild ride through the streets of the inner city. Although the production may seem basic compared to today's standards, its audacious and vibrant energy is undeniable. Tracks like "P.S.K. What Does It Mean?" not only established Schoolly D as a pioneer but also inspired future hip hop titans, underscoring the lasting impact of this unpolished gem.
14. Freeway — Free at Last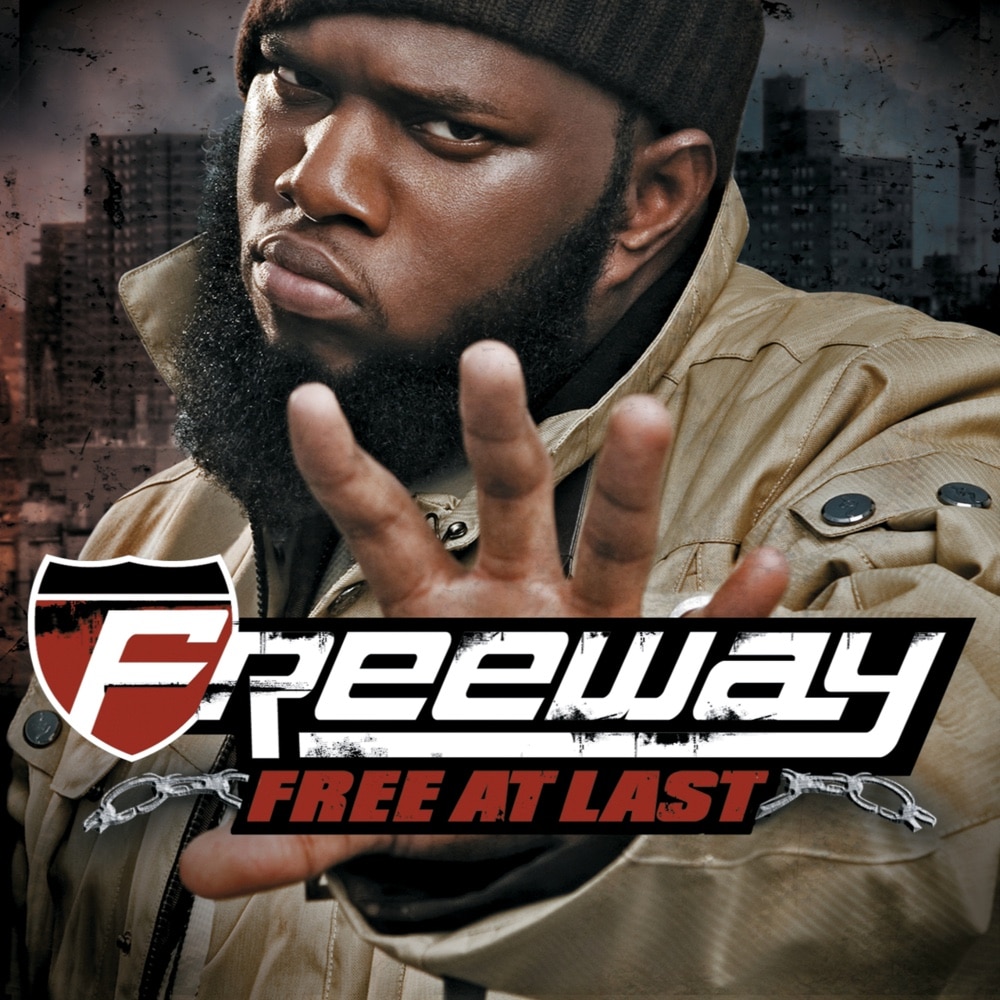 Released: November 20, 2007
Label: Roc-A-Fella
Delivered five years after his stellar debut, Freeway's second album arrived amid a whirlwind of industry chaos. Having weathered the Roc-A-Fella rift, and throwing jabs at absent collaborators Just Blaze and Kanye West, Free at Last could have easily faded into oblivion. Yet, it didn't. Despite being framed by adversity, it flourished as a formidable follow-up. Freeway's unmistakable raspy voice, riveting lyrics, and unshakeable intensity were commandingly on display, the paradox of his street-hardened rhymes and introspective outlook deepened. And as he navigated his lyrical journey, Freeway did it all with an unfettered honesty and a resilient spirit that defined the album's legacy in Philly's rap scene.
13. Black Thought — Streams of Thought, Vol. 3: Cane & Able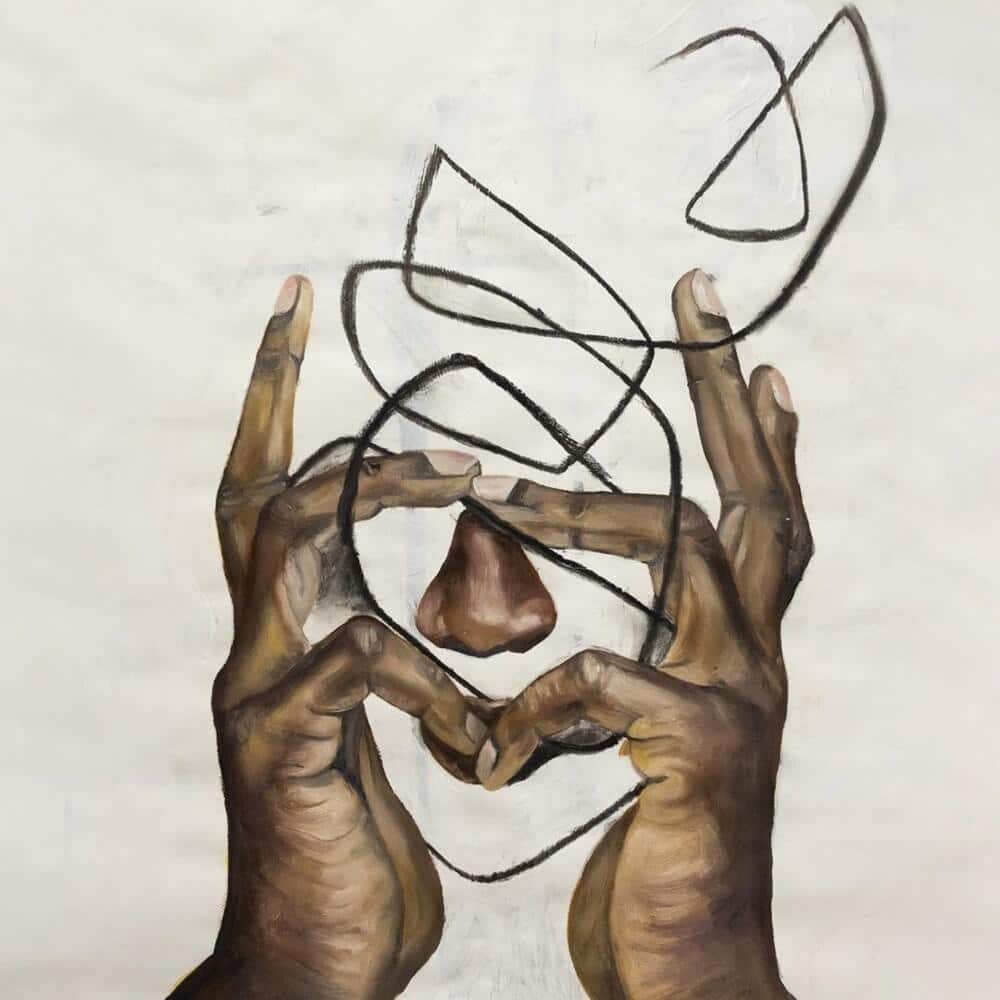 Released: October 16, 2020
Label: Passyunk, Republic
Brimming with raw intensity and calculated wisdom, Streams of Thought, Vol. 3: Cane & Able was a showcase of Black Thought's lyrical dexterity and biting social commentary. Arriving two years after the first two volumes, the third volume saw the seasoned MC teaming up with underappreciated maestro Sean C. The result was a project as sonically versatile as it was lyrically complex, with Thought weaving narratives of Philly's stark realities and society's ills with the precision of a seasoned storyteller. Tracks like "State Prison" and "Thought vs Everybody" stand out as lyrical masterclasses, offering both dazzling wordplay and thoughtful reflections. Amid the thick tapestry of beats and verses, the Philly MC continued to stake his claim as one of the most formidable pens in the game.
12. The Roots — Do You Want More?!!!??!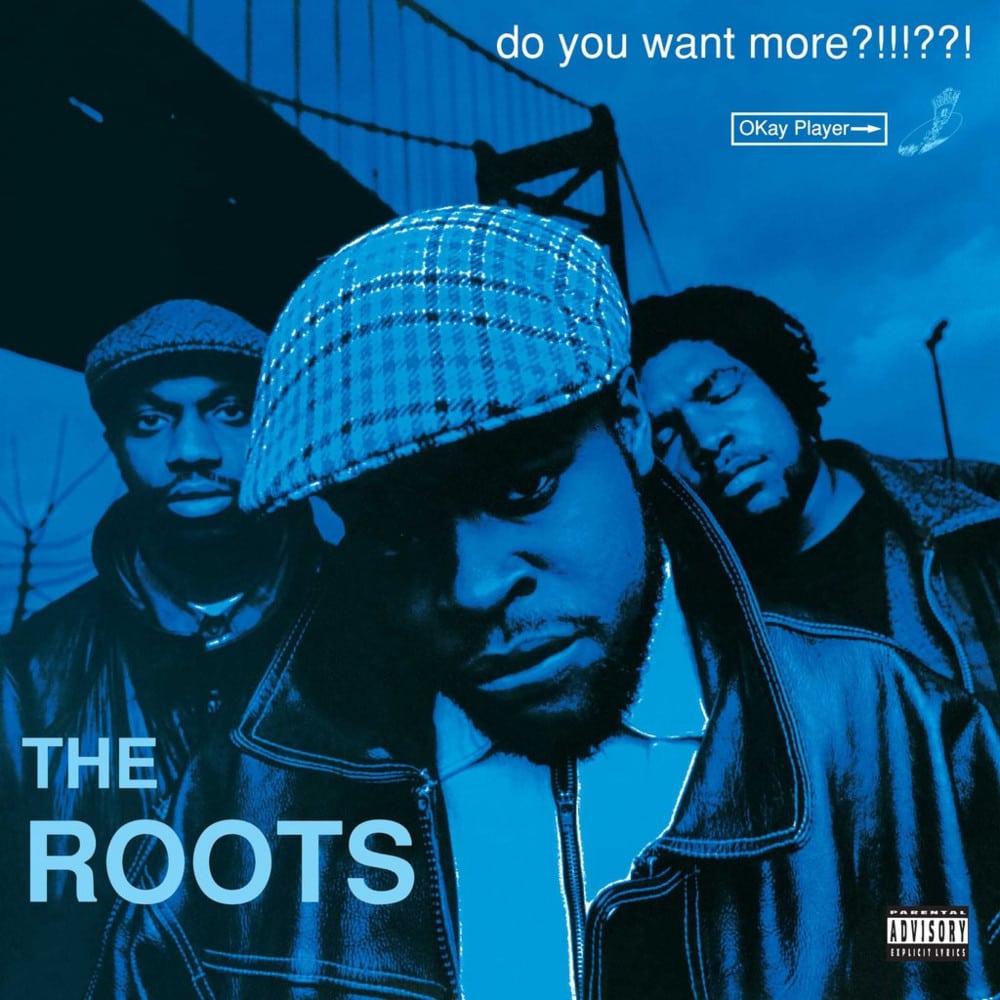 Released: January 17, 1995
Label: DGC
There's something intoxicating about Do You Want More?!!!??!, the sophomore album by The Roots. From the moment Black Thought's first syllable hits, you're ensnared in the group's unique blend of hip-hop and jazz, of raw lyricism and innovative musicality. The Roots' collective genius was the echo of his words, manifesting in the form of jazz-influenced beats and rhythmically complex arrangements that blurred the lines between hip hop, jazz, and spoken word. From the aggressive verbal sparring on "Distortion to Static" to the introspective rumination of "Silent Treatment", Do You Want More?!!!??! made it clear that The Roots were far more than just another Philly hip hop group—they were primed to be a transformative force in the culture.
11. Beanie Sigel — The B. Coming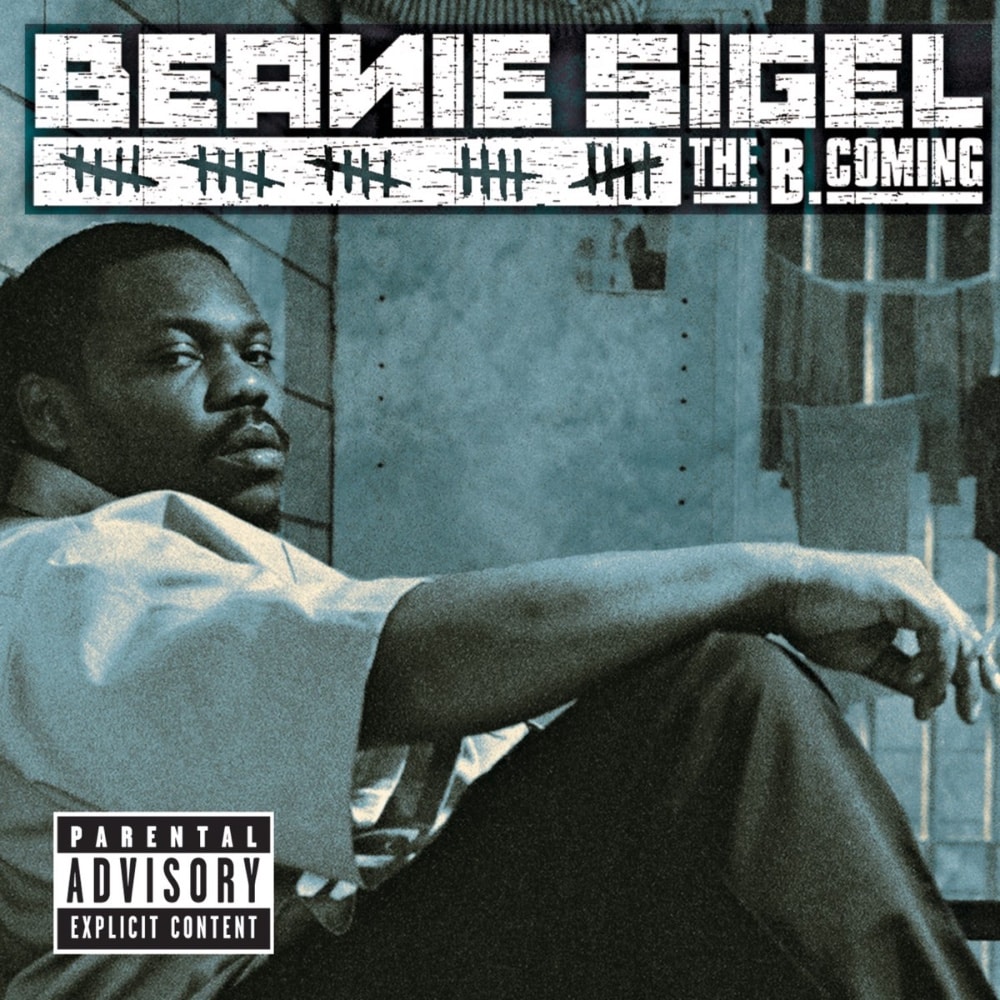 Released: March 29, 2005
Label: Dame Dash Music Group, Def Jam
Within the chaos of impending imprisonment, Beanie Sigel poured raw emotion and intense urgency into The B. Coming. The album encapsulates a gritty essence, akin to reading a private journal. Every track bristles with intensity, reflecting the rapper's stormy mindset rather than particular events. It's a challenging, immersive listen that requires solitude to fully grasp the lyrical prowess and depth of Sigel's narrative. From the venomous "Don't Stop" to the celebratory "Gotta Have It" and introspective "Look at Me Now", this album is a testament to Sigel's relentless spirit, offering fragments of his psyche and experiences that provide an intimate look into his turmoil.
10. Meek Mill — Championships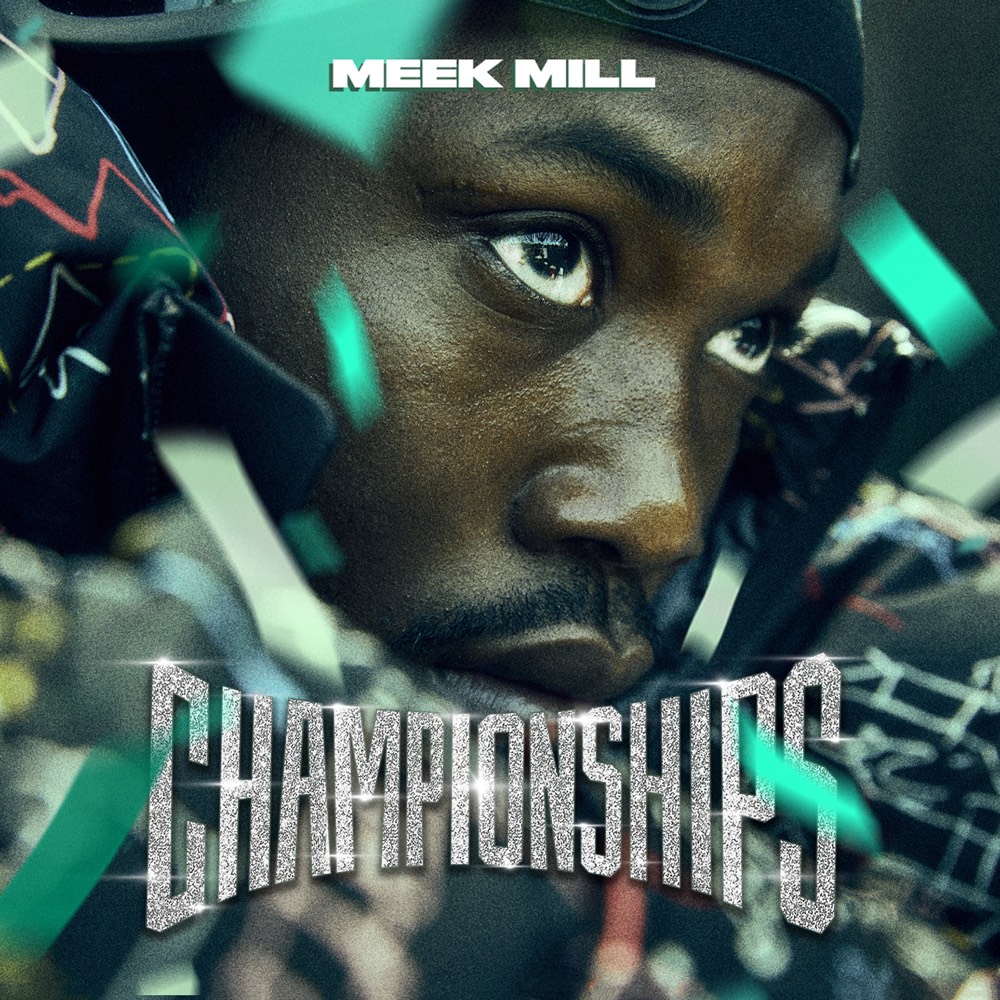 Released: November 30, 2018
Label: Maybach, Atlantic
Recently released from prison and bristling at the taste of systemic injustice, Meek leveraged Championships to fire incisive shots at a society designed to dehumanize, not rehabilitate. His tenacious voice breathes life into the superb "What's Free?," uniting forces with Rick Ross and Jay-Z to attack socio-economic injustices. Despite a handful of lighter moments that slightly dilute the urgency, the album shines through with its commitment to theme and ferocious delivery. Nostalgic nods to the legends of hip-hop echo throughout the tracks, grounding the album in the culture's rich history while unapologetically confronting the present reality.
9. Lil Uzi Vert — Eternal Atake
Released: March 6, 2020
Label: Generation Now, Atlantic
After years of anticipation, Lil Uzi Vert's Eternal Atake descended upon the rap scene like a sonic comet. The Philadelphia rapper's unique blend of charisma and technical skill was on full display, showcasing how much he had evolved from his early days. Each of the 18 tracks is meticulously crafted, displaying his knack for combining melodic hooks with inventive, rhythmic verses. Tracks like "Celebration Station" and "You Better Move" represent Uzi's sharpened talents, cementing him as one of the most creative and progressive artists of his generation. While long, every second of Eternal Atake is worth the journey, catapulting listeners into the cosmic expanse of Uzi's wild imagination.
8. The Roots — Game Theory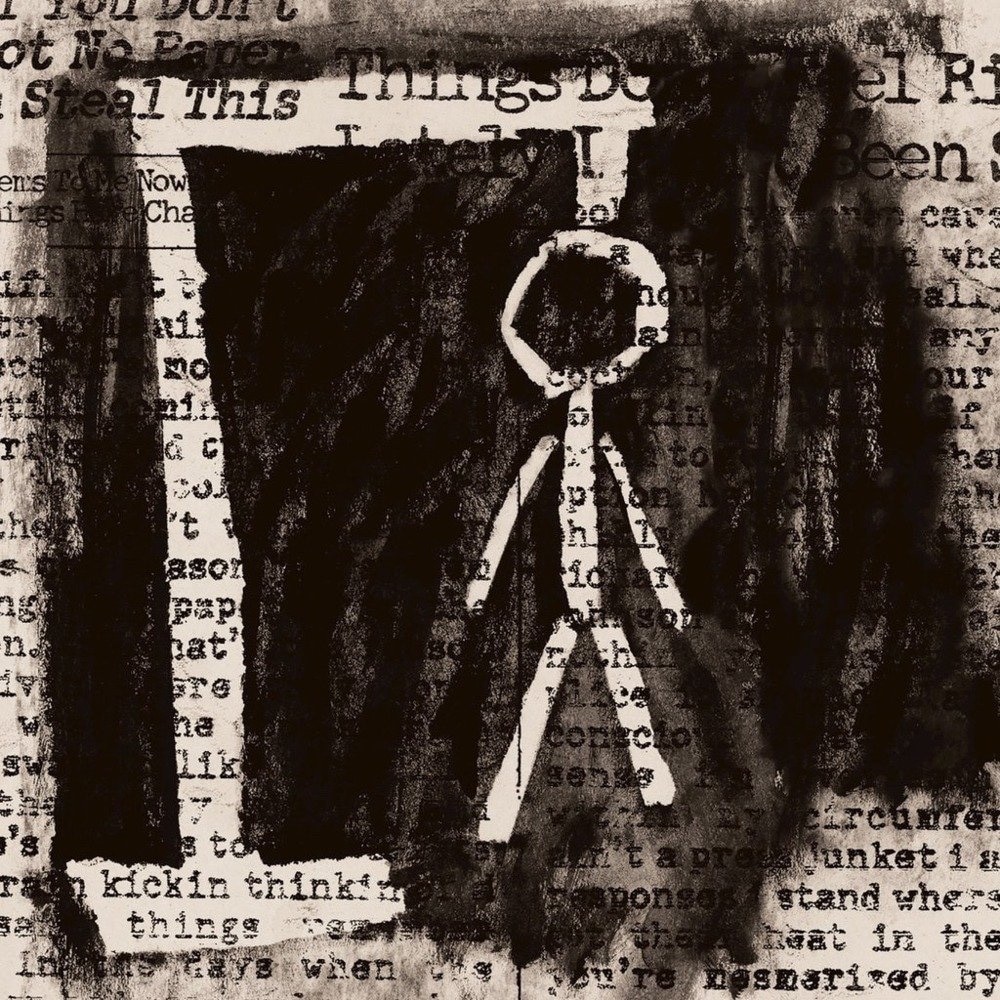 Released: August 29, 2006
Label: Def Jam
In Game Theory, The Roots deliver a body of work that echoes the socio-political turmoil of its time. Far from being a light, freewheeling jazz-rap composition like their earlier work, this album spins fear, pain, and anger into a potent musical brew, its raw intensity serving as a mirror reflecting societal unrest. The album's production is deeply textured, blending pulsating bass, percussion, and guitar riffs into a seamless soundscape. Despite its paranoia, tracks like "Clock with No Hands" demonstrate the band's ability to shift between frantic energy and chilled rhythms. Game Theory showcases The Roots at their most fearless and focused, delivering an album that's as challenging as it is compelling.
7. DJ Jazzy Jeff & The Fresh Prince — Homebase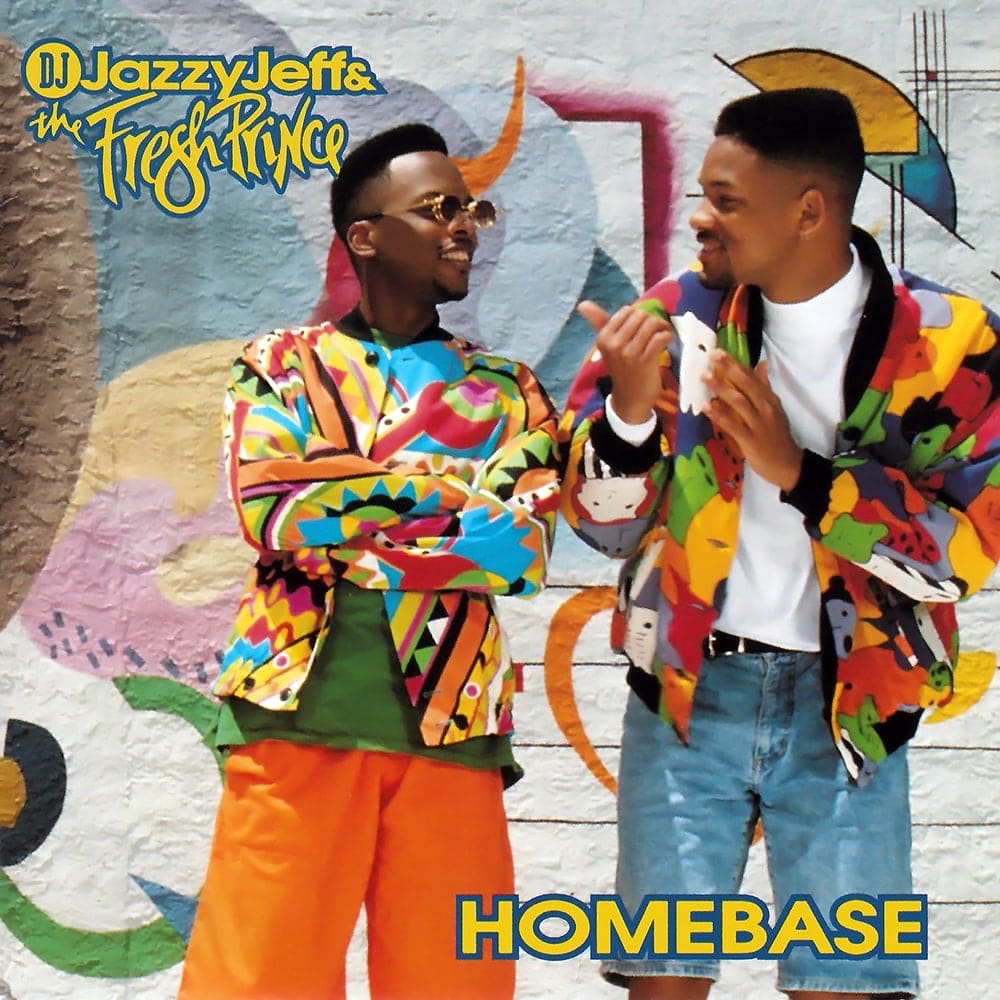 Released: July 23, 1991
Label: Jive
Homebase was a pivotal release for DJ Jazzy Jeff & The Fresh Prince, marking a transition into a more mature, radio-friendly sound. The duo's usual comedic narrative took a backseat, replaced by a nostalgic reminiscence of life in Philadelphia as shown in the hit single, "Summertime". This maturity extends to the rest of the album, with tracks like "Ring My Bell" displaying a newfound confidence in the realm of romance. Smith's charismatic storytelling shines through the album's polished beats, creating a successful reinvention that would catapult him to the peak of the pop culture pyramid.
6. The Roots — Undun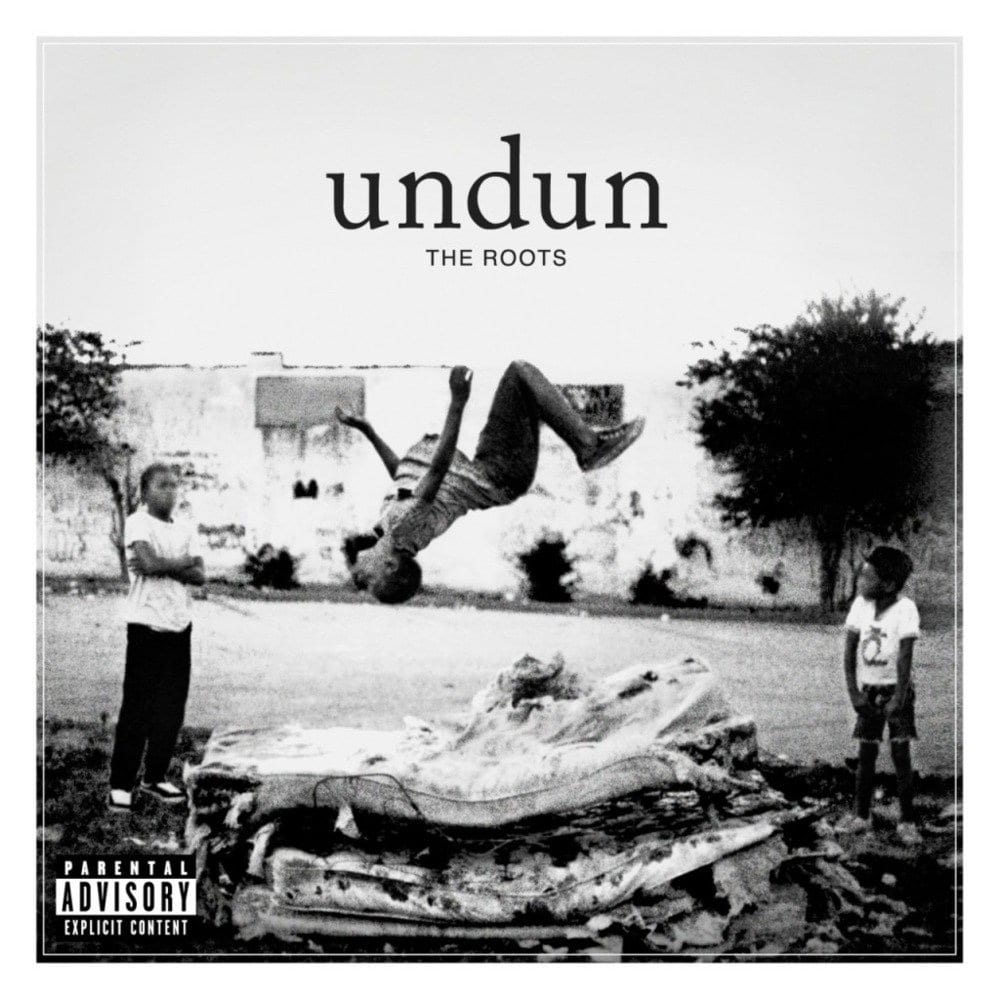 Released: December 6, 2011
Label: Def Jam
A brush stroke against the canvas of mainstream rap, The Roots' Undun delves into uncharted territory. The album's narrative is painted in reverse chronological order, tracing the life of the tragic figure, Redford Stephens, from his demise back to his roots. Stepping outside of conventional boundaries, the band infuses the album with instrumental suites and striking guest appearances from MCs like Big K.R.I.T., and Dice Raw. As the musical tapestry unfolds, the rhythm ebbs and flows subtly, building in intensity and matching the stark realism of the lyrics. An avant-garde masterpiece, Undun offers a unique, poignant narrative that engages listeners with its powerful storytelling.
5. Freeway — Philadelphia Freeway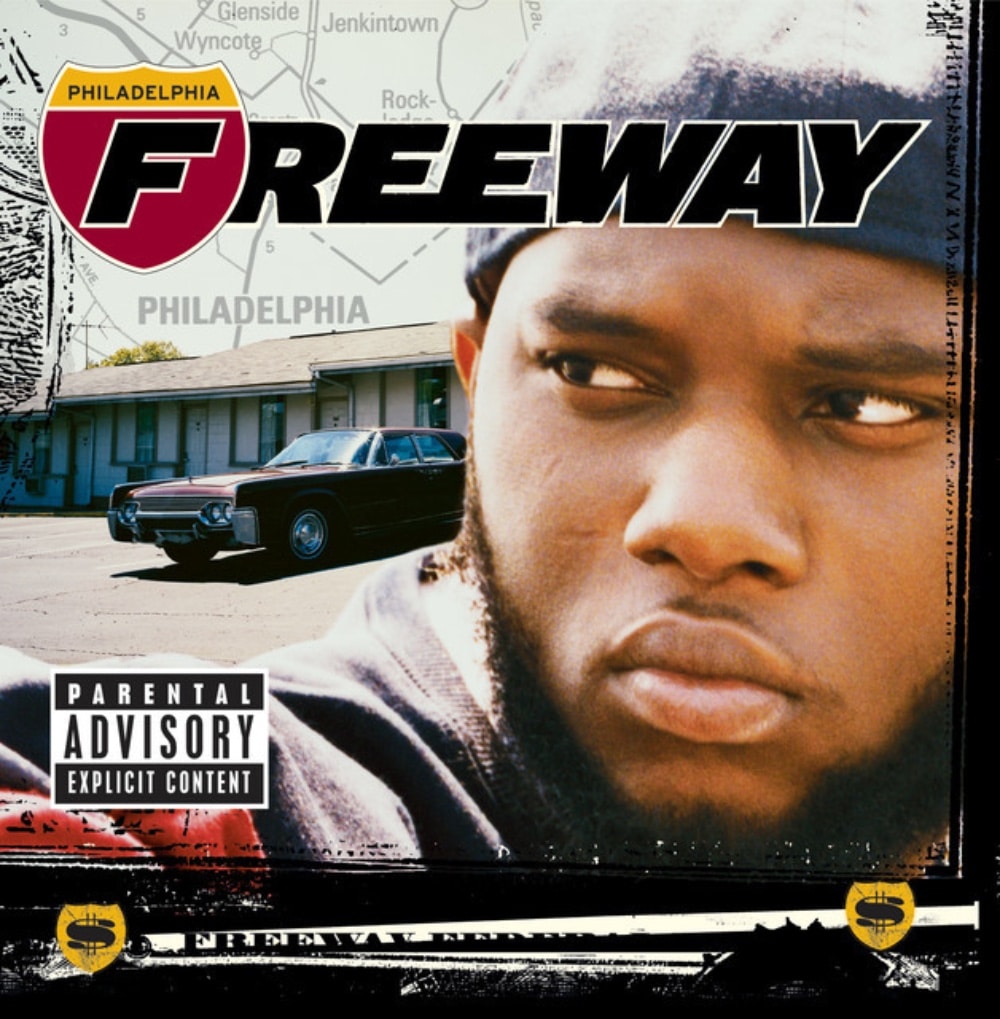 Released: February 25, 2003
Label: Roc-A-Fella, Def Jam
Few albums resonate with the pulse of the street as authentically as Freeway's Philadelphia Freeway. Released under Roc-A-Fella Records, this debut album doesn't shy away from the harsh realities of urban life. Freeway's distinctive voice and unique flow, able to shift effortlessly from raw rapping to a melodic cadence, prove him a formidable force in the rap scene. Laced with high-profile guest appearances including Jay-Z, Nate Dogg, and Snoop Dogg, each track hits the ear with raw authenticity. Despite a slight repetitiveness in thematic content, Freeway's visceral storytelling and the album's robust production bring the struggle of the hustle vividly to life.
4. Beanie Sigel — The Truth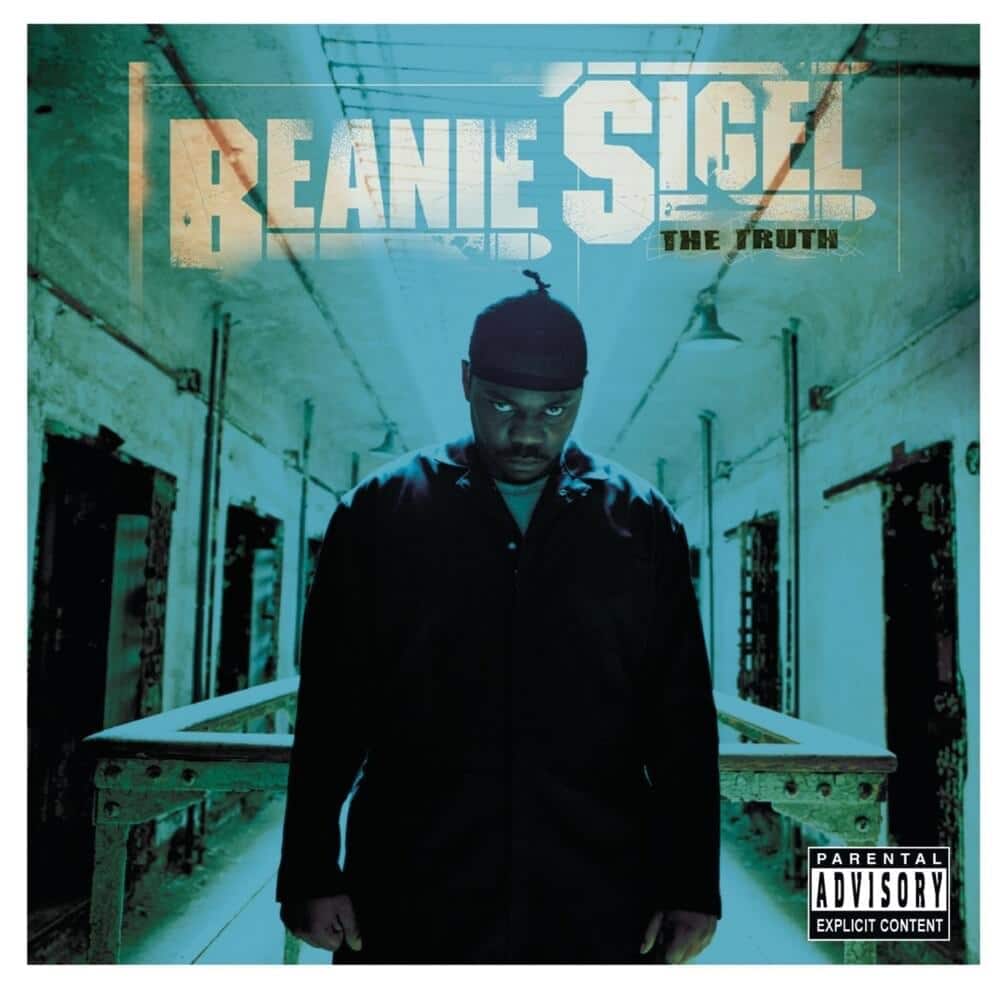 Released: February 29, 2000
Label: Roc-A-Fella, Def Jam
From humble beginnings to commanding a pivotal role in the Roc-A-Fella empire, Beanie Sigel's journey was one of meteoric ascension. Few rise as quickly, from such unassuming origins, as did Sigel. The Truth isn't just an album; it's a testimony of Sigel's life journey, his struggles, and his vision. The depth and darkness of its sonic landscape are attributed to the production genius of Kanye West, Just Blaze, and Bink, while Sigel's raw, unfiltered lyrics and tenacity, along with his ability to draw vivid pictures of his experiences, gave the album its unique edge.
3. Jedi Mind Tricks — Violent by Design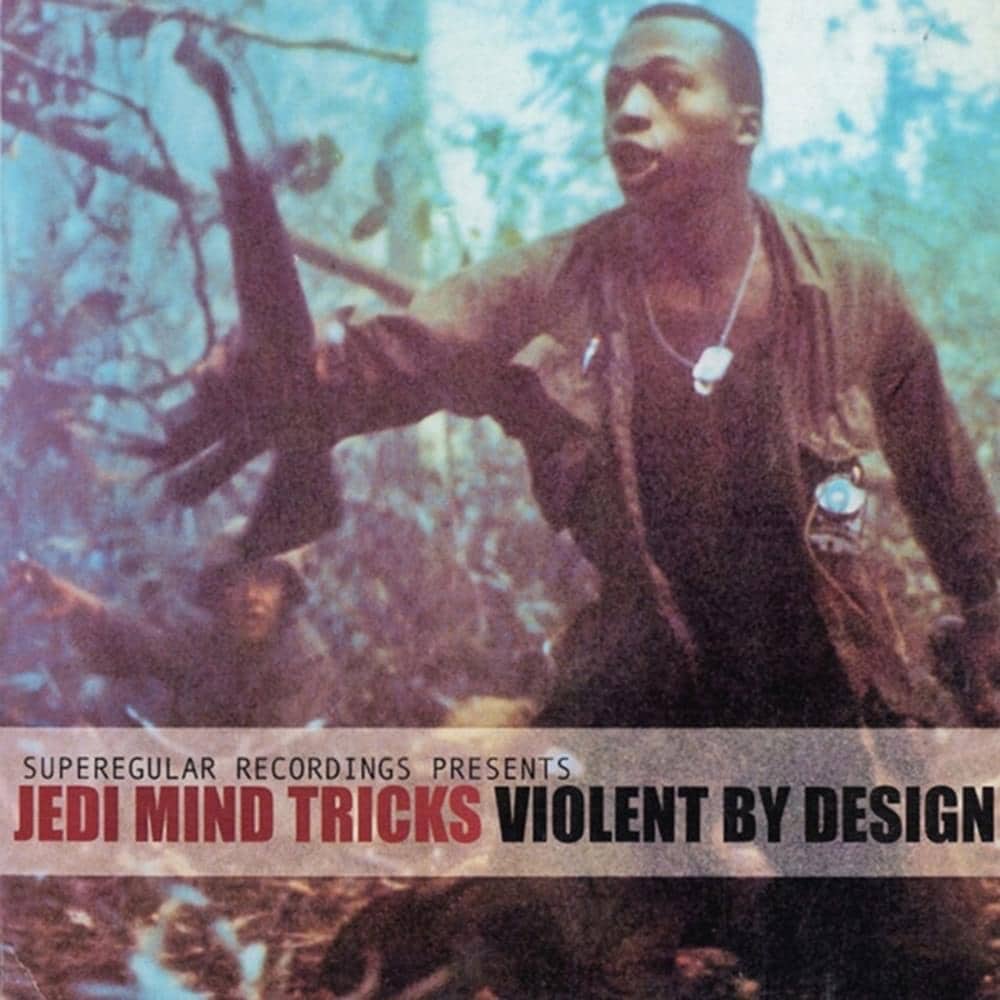 Released: October 3, 2000
Label: Superegular Records
Violent by Design is when Jedi Mind Tricks announced their arrival into the rap cosmos. If their debut hinted at potential, this album cemented their position in the hip-hop universe. The group's lyricism dances on the edge of darkness, crafting a universe filled with graphic depictions of violence, anti-establishment rants, and poignant sociopolitical commentary. Stoupe's atmospheric production forms the perfect backdrop for the vivid storytelling, creating a blend of moody and complex sounds that heighten the intensity of their rhymes. The eclectic guest appearances infuse freshness, balancing the forceful conviction of Vinnie Paz and Jus Allah. Violent by Design remains a towering achievement in the realms of underground hip hop, an exploration of the culture's untamed frontier.
2. Black Thought x Danger Mouse — Cheat Codes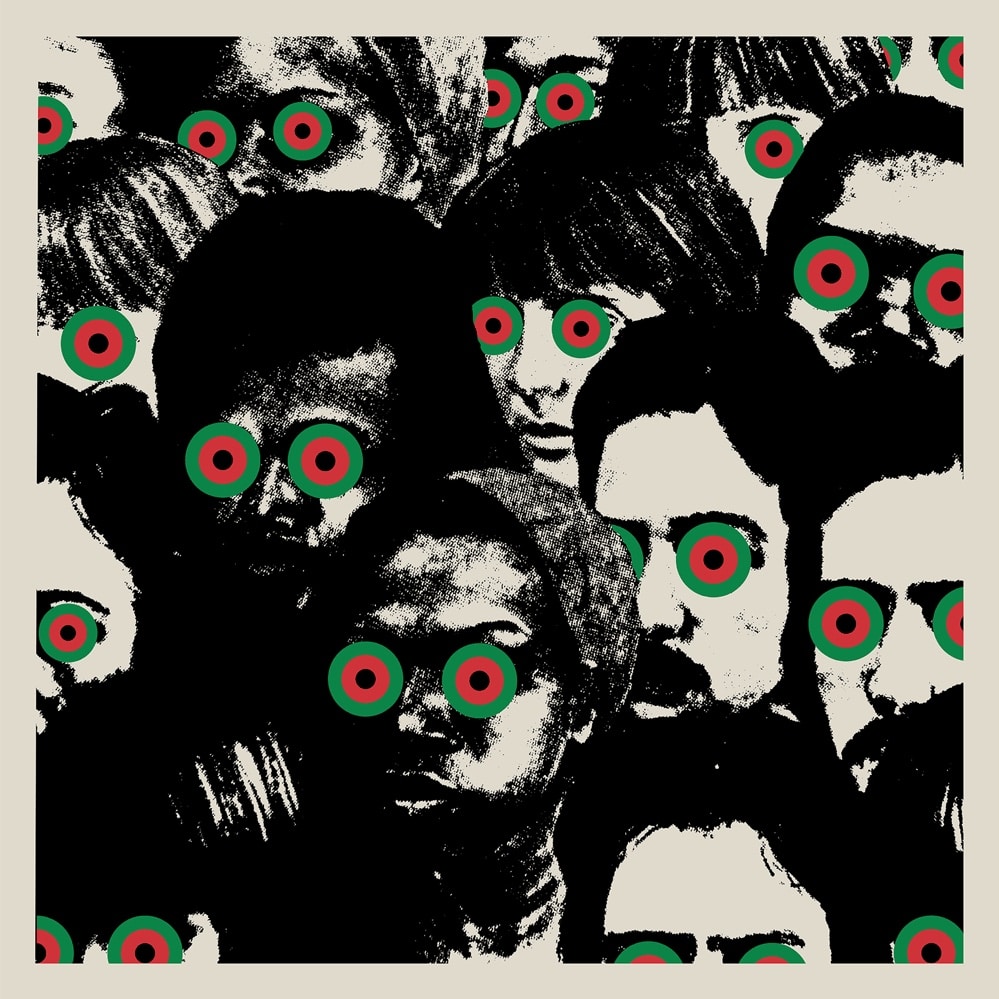 Released: August 12, 2022
Label: BMG
Echoing the lessons of a seasoned life, Cheat Codes by Black Thought and Danger Mouse is an anthem of survival and wisdom. Guided by the driving forces of Black Thought's sharp lyrical delivery and Danger Mouse's versatile production style, the album weaves a compelling narrative. It takes listeners on a transcendent journey, merging the familiar with the new, invoking the sense of nostalgic familiarity. The unforgettable collaboration with the late MF DOOM on "Belize" further elevates the album's emotional resonance, while its overall themes make it a beacon for aspiring MCs and producers. In essence, Cheat Codes is a lyrical homage to the strength of human spirit, a masterclass in storytelling, and a testament to hip hop's potential for depth and nuance.
1. The Roots — Things Fall Apart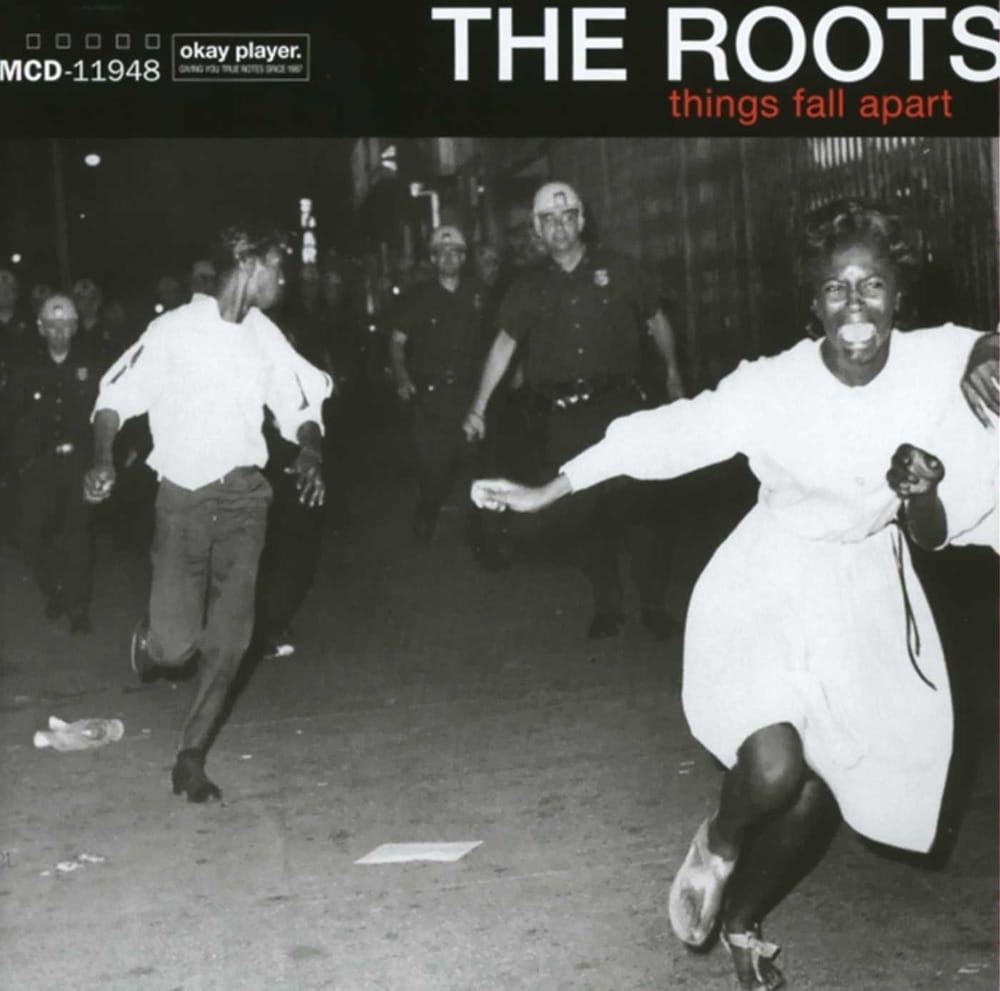 Released: February 23, 1999
Label: MCA
Things Fall Apart by The Roots isn't just another album – it's an exploratory voyage through the realms of hip hop consciousness. Harnessing the raw, untamed energy of the group, it presents a meticulously crafted narrative that holds its listener captive from beginning to end. The album, whose name draws inspiration from the influential work of Chinua Achebe, embodies ambition and challenges the status quo. The Roots are at their lyrical and instrumental best here, presenting a soundscape that is heavily influenced by jazz and neo-soul. The album features standout tracks like "You Got Me," with Erykah Badu's mesmerizing voice, and the playful, lyrical dance of "Double Trouble" featuring Mos Def. A cornerstone in the edifice of conscious rap, Things Fall Apart is a must-listen for any real fan of the culture.