Underground hip-hop has long served as the lifeblood of the rap game, a hidden realm where innovation and unbridled creativity thrive. It's a space where hip hop artists, unfazed by mainstream trends or radio plays, craft records that challenge conventions and push boundaries.
Historically, as hip-hop started gaining traction in the late '70s and early '80s, commercial interests began molding it into a more marketable form. However, beneath this burgeoning commercial layer, a gritty subculture persisted, one that stayed true to the genre's roots. Albums like Binary Star's Masters Of The Universe or Atmosphere's When Life Gives You Lemons, You Paint That Shit Gold are emblematic of this resistance. They offered narratives steeped in authenticity, often echoing the struggles of urban life or dissecting the socio-political landscape.
This underground scene provided a haven for artists like Aesop Rock with Labor Days or Hieroglyphics' 3rd Eye Vision, allowing them to experiment without the pressure of mainstream norms. The 90s and 2000s, in particular, witnessed a surge in this movement. Out of the shadows of the bling era, projects such as Little Brother's The Listening and Cannibal Ox's The Cold Vein emerged, reminding listeners of the raw, unfiltered essence of hip-hop.
So let's get into it. From the socially charged verses of Black Star's Mos Def & Talib Kweli Are Black Star to the experimental soundscapes of Dr. Octagon's Dr. Octagonecologyst, here are the top 50 best underground hip hop albums of all time.
50. Sage Francis – Personal Journals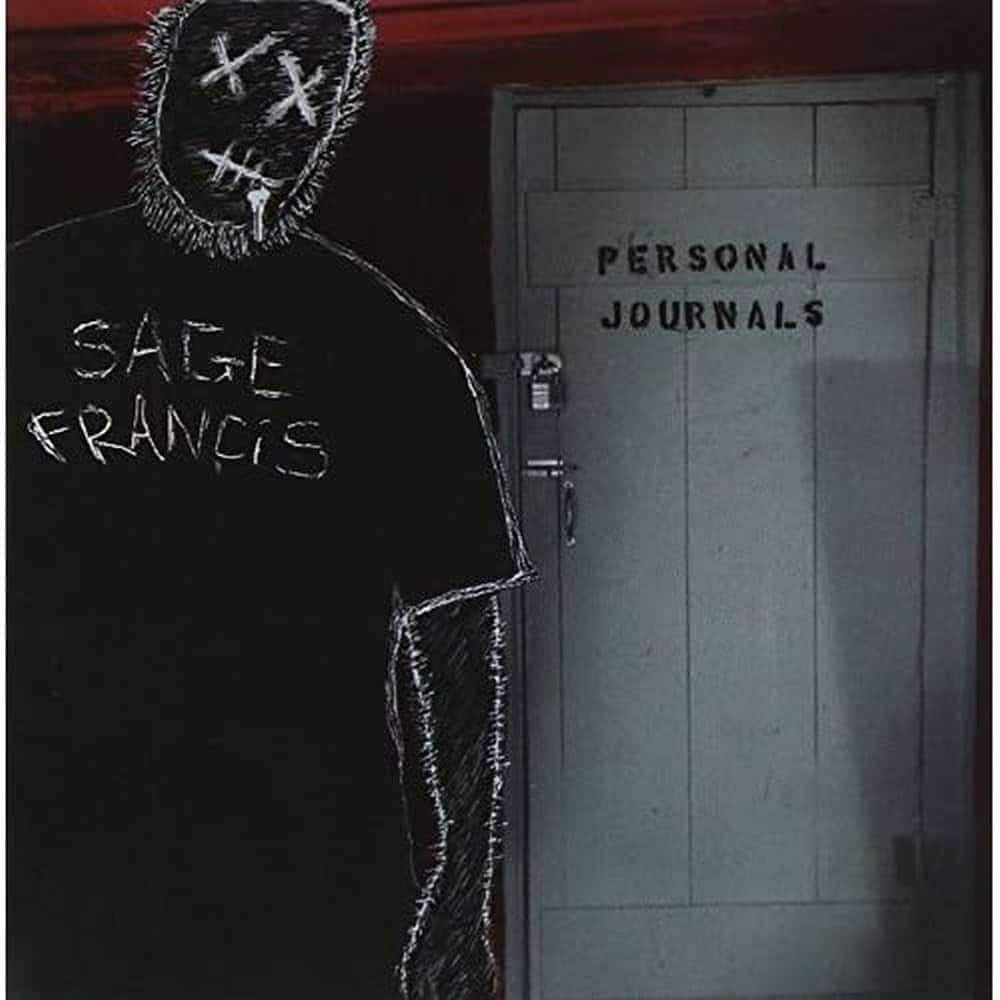 Released: April 16, 2002
Label: Anticon
Kicking off the list is Personal Journals, the illustrious debut from the Providence wordsmith, Sage Francis. In a world awash with commercialized hooks and formulaic beats, Sage stepped to the mic with a refreshing authenticity, crafting an album steeped in introspection and razor-sharp lyricism. Each track is a deep dive into the rapper's psyche, exploring topics that range from personal trauma to societal observation. The beats are stripped-down, allowing Sage's potent verses to take center stage. But don't be fooled; the minimalistic production is meticulously crafted, perfectly complementing the raw energy of his flow. In a genre that sometimes prioritizes braggadocio, Sage Francis's Personal Journals stands as a bold testament to the power of vulnerability and storytelling in hip-hop.
49. Murs & 9th Wonder – Murs 3:16: The 9th Edition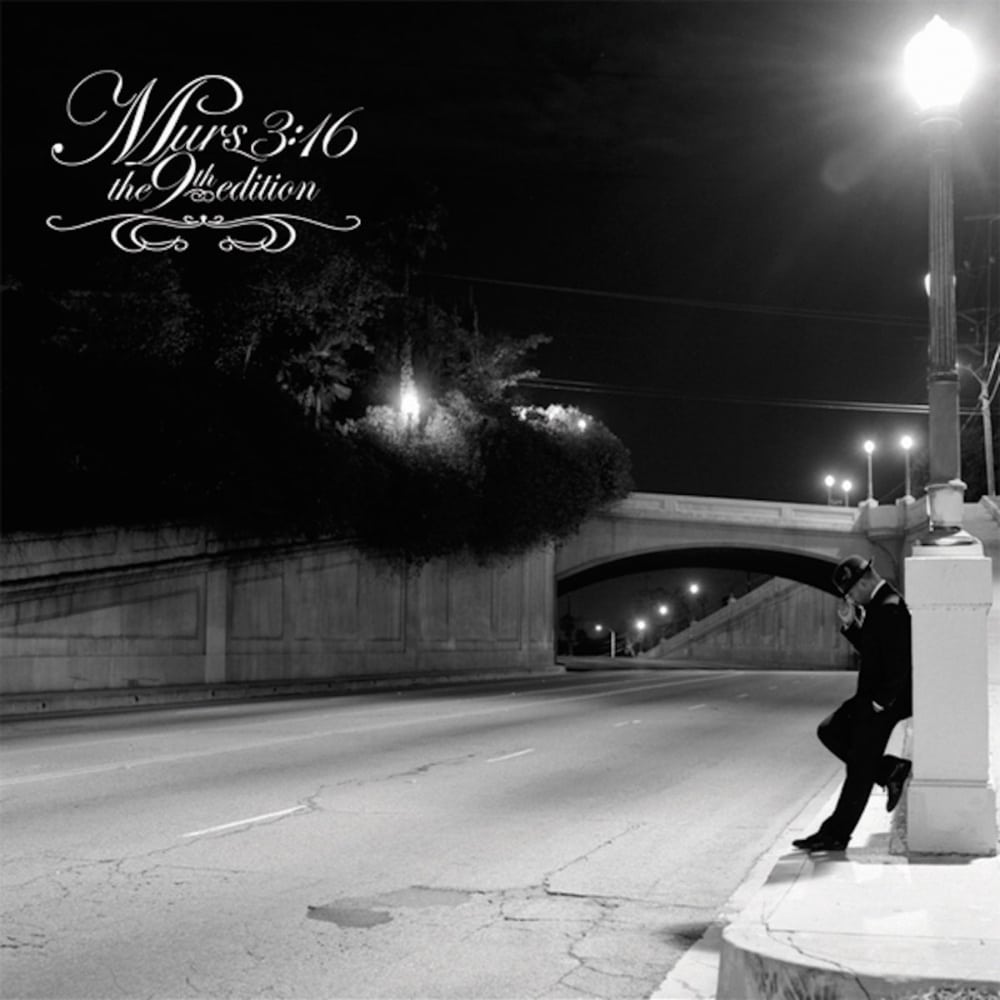 Released: March 23, 2004
Label: Definitive Jux
There's an unspoken electricity that strikes when two maestros unite in perfect harmony. Such is the tale of Murs and 9th Wonder, and their magnum opus, Murs 3:16: The 9th Edition. While Murs, the L.A. lyricist, breathes life into his vivid street tales and heart-felt musings, it's 9th's soul-soaked beats that give those narratives a pulse. The project is an auditory journey, with the duo showcasing how raw rhymes seamlessly mesh with pure, unadulterated boom-bap. It ain't just about flexing lyricism; it's about painting a genuine portrait of life through hip-hop, establishing the record as an essential piece in the pantheon of underground classics.
48. Hopsin – Knock Madness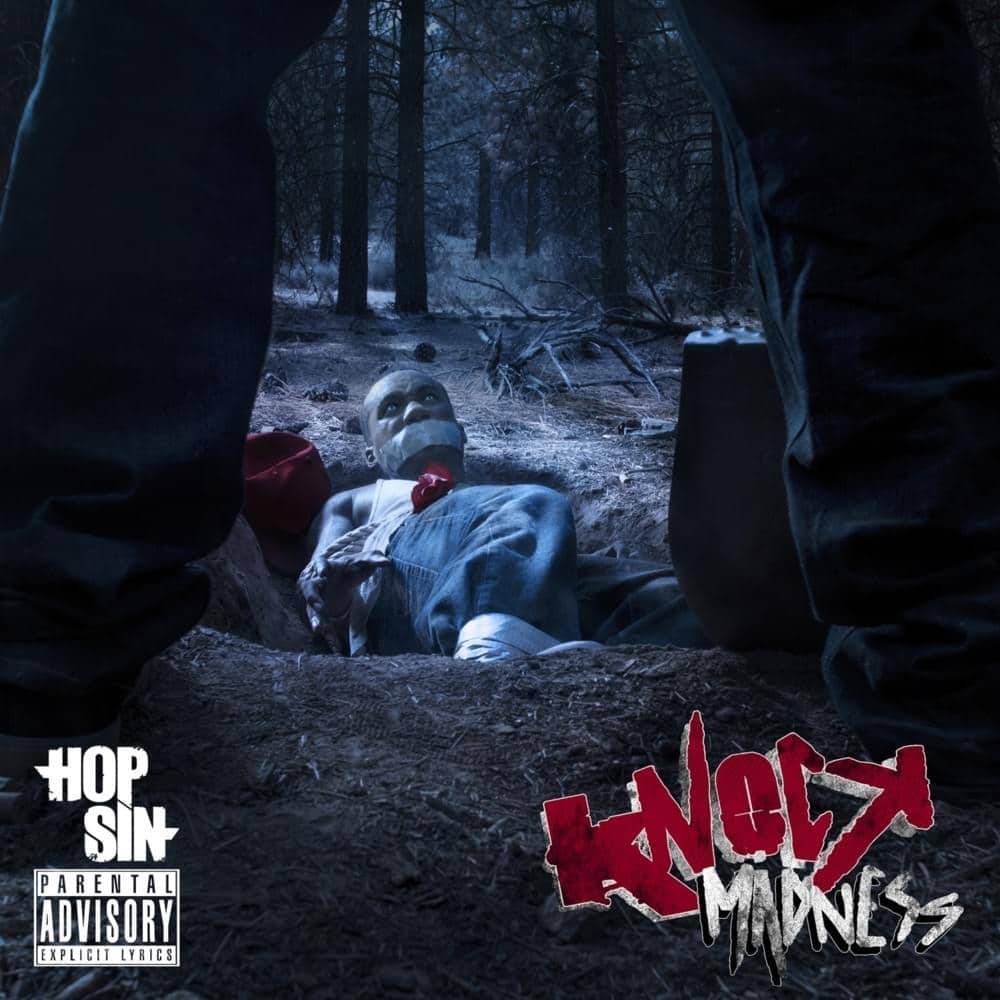 Released: November 24, 2013
Label: Funk Volume, EMPIRE
In the intricate tapestry of underground hip-hop, Knock Madness emerges as Hopsin's visceral scream to the world, signaling a rapper wrestling with his inner demons and societal observations. Not one to be shy with his critiques or personal revelations, the project is charged with raw emotion and aggressive delivery. The beats hit hard, echoing the ferocity of Hopsin's lines, each track dripping with a rebellious spirit. But it ain't just about the rage. Tracks like "Ill Mind of Hopsin 6" reveal the depth of his storytelling, tackling issues that resonate deeply within many of his listeners. It's this uncensored exploration of the self, coupled with a knack for slick production, that solidifies Knock Madness as a crown jewel in underground circles.
47. Immortal Technique – Revolutionary Vol. 1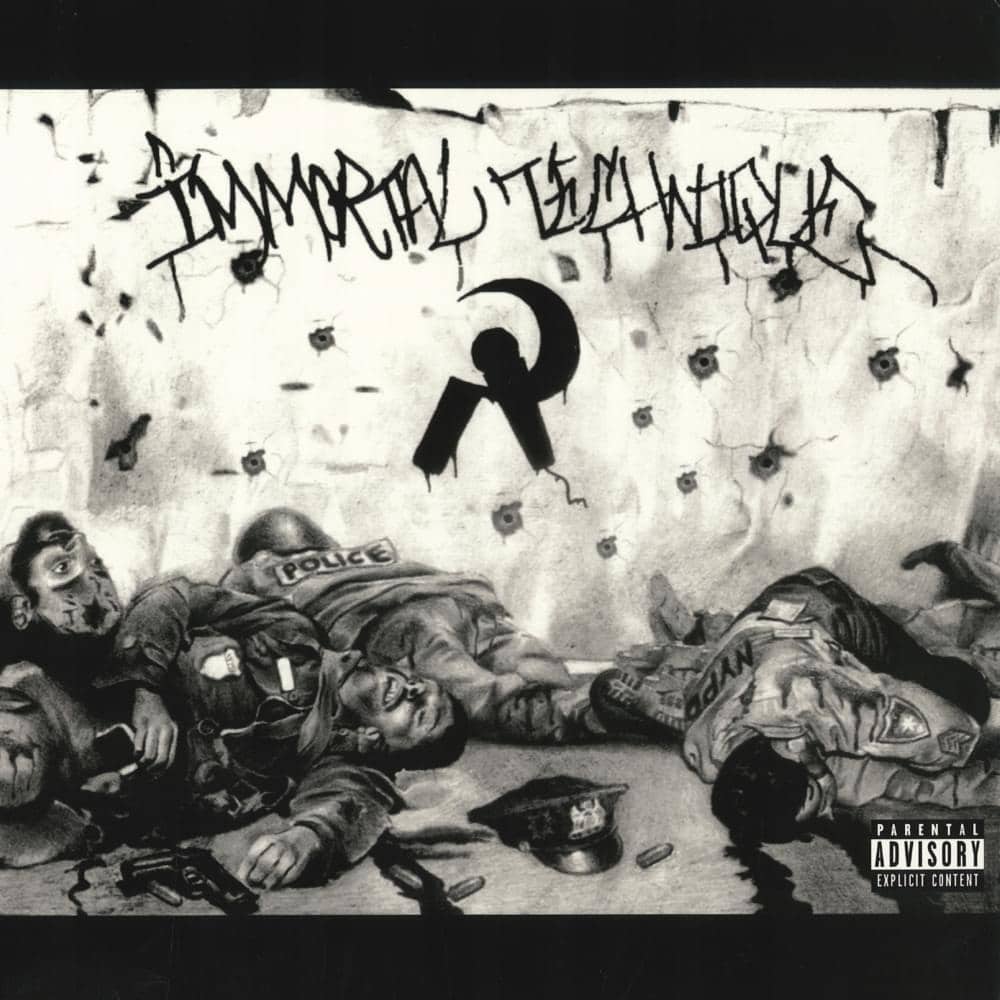 Released: September 18, 2001
Label: Viper Records; Fontana, Nature Sounds
When you mention politically charged hip-hop, Immortal Technique's name inevitably surfaces, and Revolutionary Vol. 1 was the fiery manifesto that cemented his status. At the album's core is a relentless tirade against systemic oppression, government corruption, and the sociopolitical issues of the early 2000s. With timeless tracks like "Dance with the Devil" and "No Me Importa," Immortal combined vivid storytelling with pointed commentary, stirring listeners to not only bob their heads but to critically analyze the world around them. The beats? Raw and unfiltered, echoing the essence of underground hip-hop at its prime. Immortal Technique wasn't just crafting rhymes; he was weaving potent narratives, ensuring that Revolutionary Vol. 1 was not just heard, but deeply felt.
46. Czarface – Every Hero Needs a Villain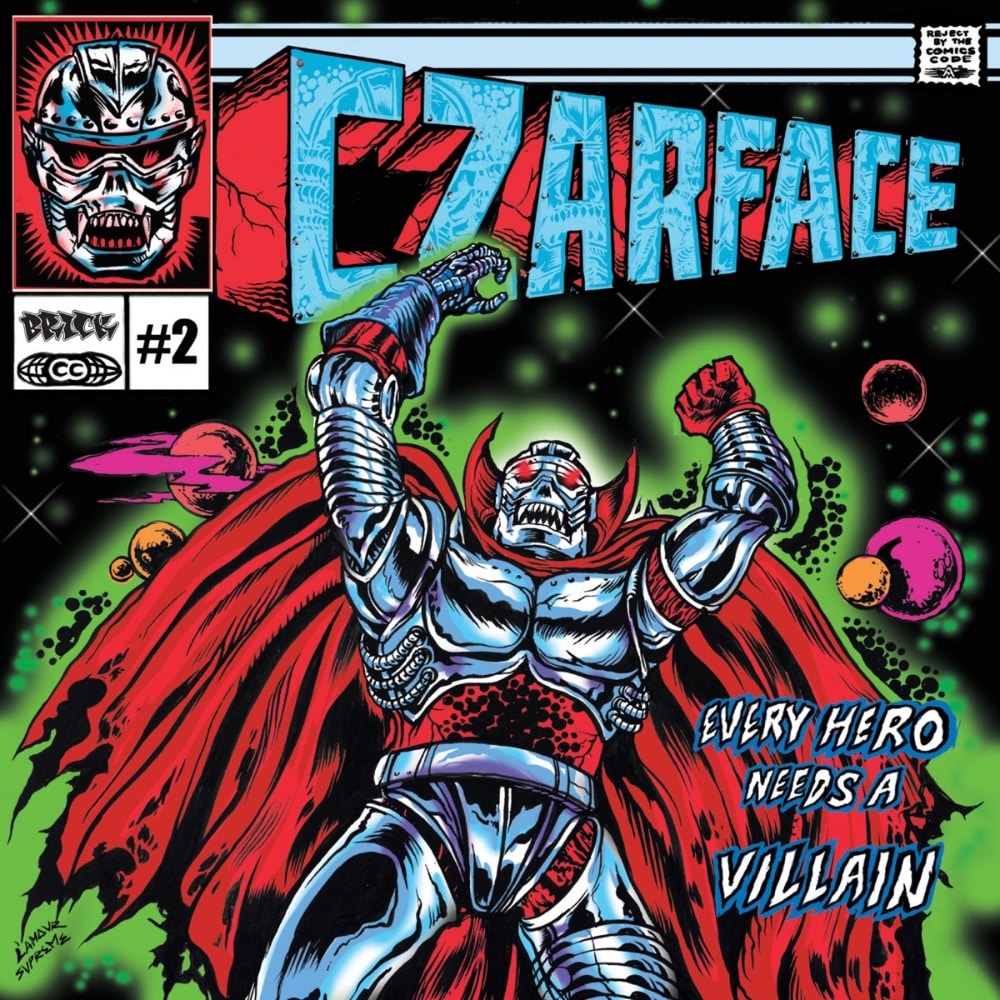 Released: June 16, 2015
Label: Brick Records
Czarface – Every Hero Needs a Villain is one of those joints that'll have you nostalgic for the days when comic books and boom-bap collided in the most vivid ways. With the likes of Inspectah Deck and Boston's lyrical duo 7L & Esoteric at its helm, Czarface crafts a universe where bars meet beats in a clash of superhuman proportions. The project doesn't just pay homage to the golden era; it resuscitates it, breathing new life into sample-heavy beats and intricate rhyme schemes. Tracks like "Nightcrawler" and "World Premier" have that grimy undertone, but with a contemporary twist, ensuring its appeal to both purists and new-age heads.
45. Benny the Butcher – Tana Talk 3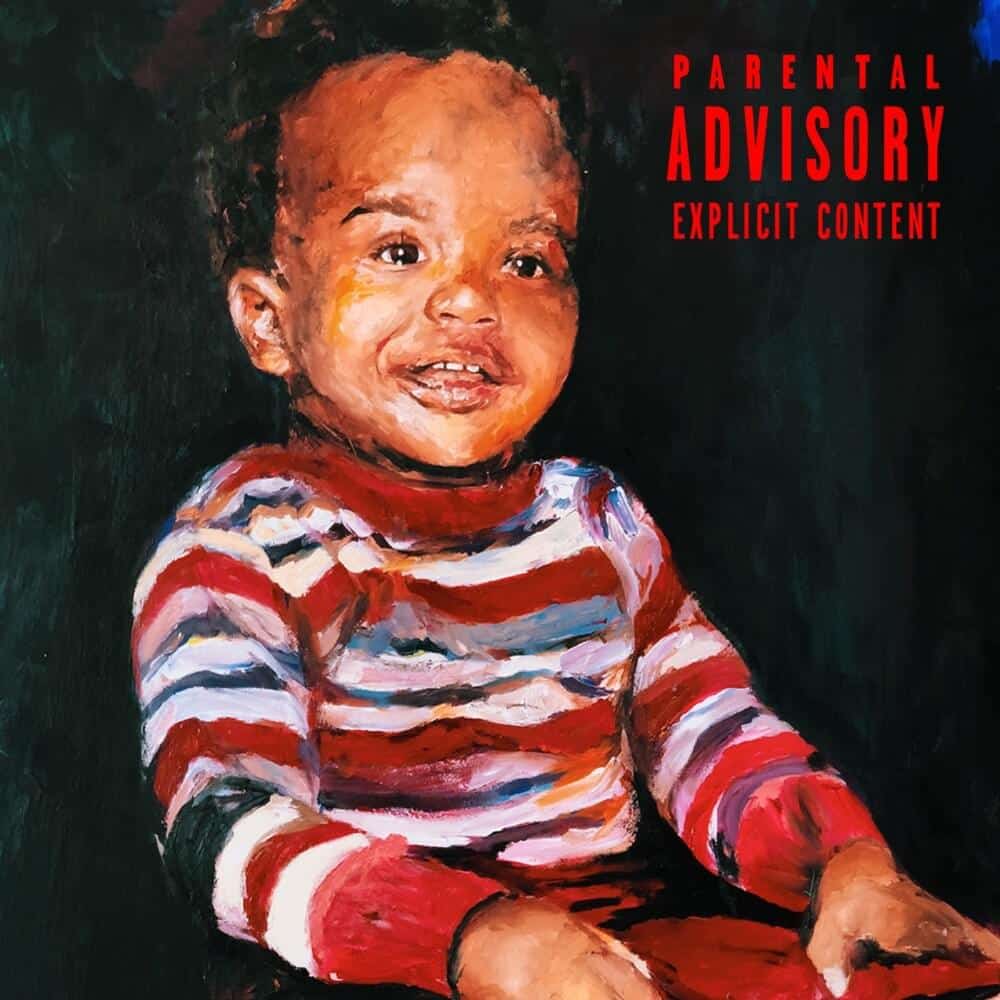 Released: November 23, 2018
Label: Griselda, Black Soprano Family
Tana Talk 3 is a street sermon, a Griselda gospel, a testament to that gritty, snow-covered Buffalo narrative. Benny's pen game on this record is sharper than ever, with each bar cutting through the beat, recounting tales of drug deals, betrayals, and that unyielding grind to the top. With production laced by the likes of Alchemist and Daringer, the beats bang but never overpower, serving as the grimy backdrop to Benny's vivid street tales. Tracks like "Joe Pesci 38" and "Rubber Bands & Weight" resonate with an authentic hustle spirit, a soundtrack to cold nights and calculated risks. A magnum opus in the Griselda canon, Tana Talk 3 cemented Benny's status as one of the best lyricists in the rap game today.
44. R.A. The Rugged Man – Legends Never Die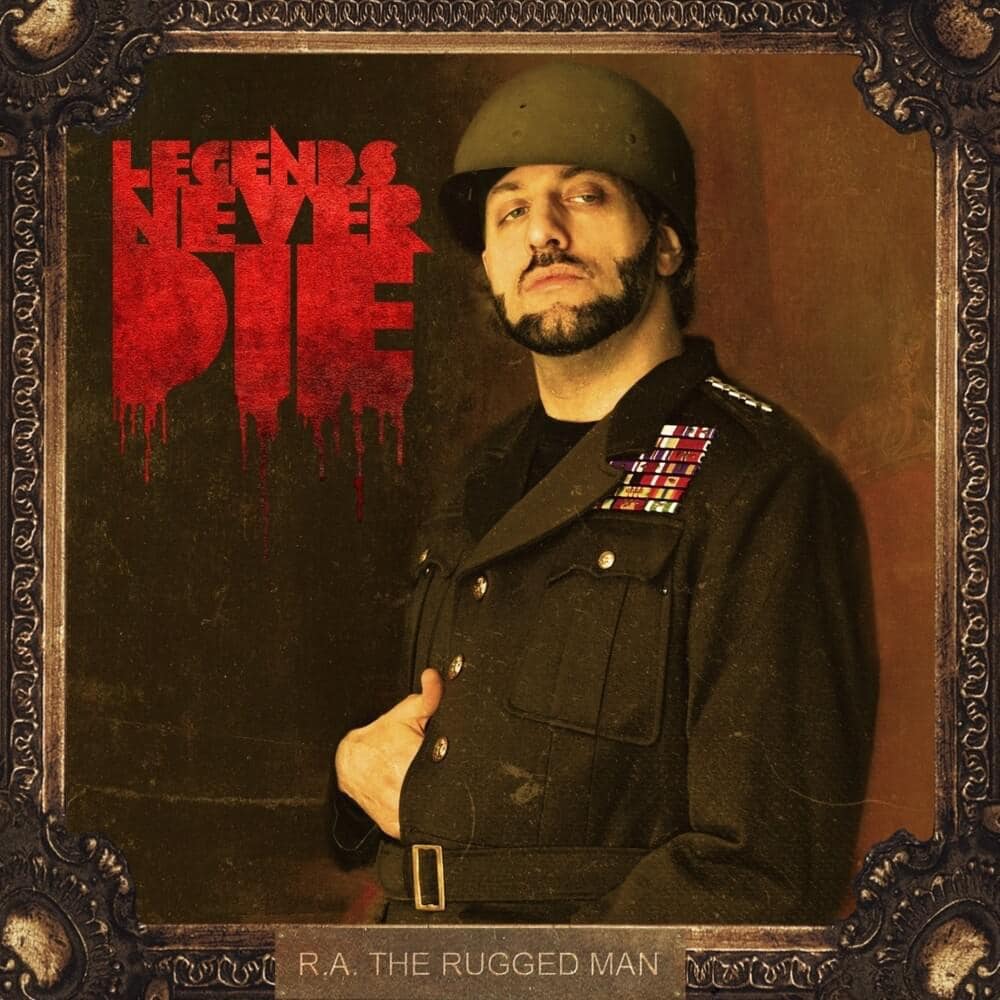 Released: April 30, 2013
Label: Nature Sounds
In the vast terrain of underground hip-hop, few MCs possess the raw lyrical dexterity and unwavering tenacity of R.A. The Rugged Man. With Legends Never Die, the Rugged Man showcased not just bars but a storytelling prowess that's unparalleled. He takes listeners on a wild ride, seamlessly weaving between bravado-laden bangers like "The Dangerous Three", featuring Brother Ali and Masta Ace, and profound, soul-stirring tracks like "Daddy's Halo". Every joint on the project is a testament to R.A.'s evolution, both as an MC and a man, reckoning with past demons while flexing his undiminished mic skills. The beats, featuring production from legends like Buckwild to modern-day maestros like Apathy, perfectly complement R.A.'s rapid-fire flow and larger-than-life persona. An odyssey through the mind of one of hip-hop's most underrated artists, Legends Never Die is undoubtedly one of the greatest underground rap albums of all time.
43. Canibus – Rip The Jacker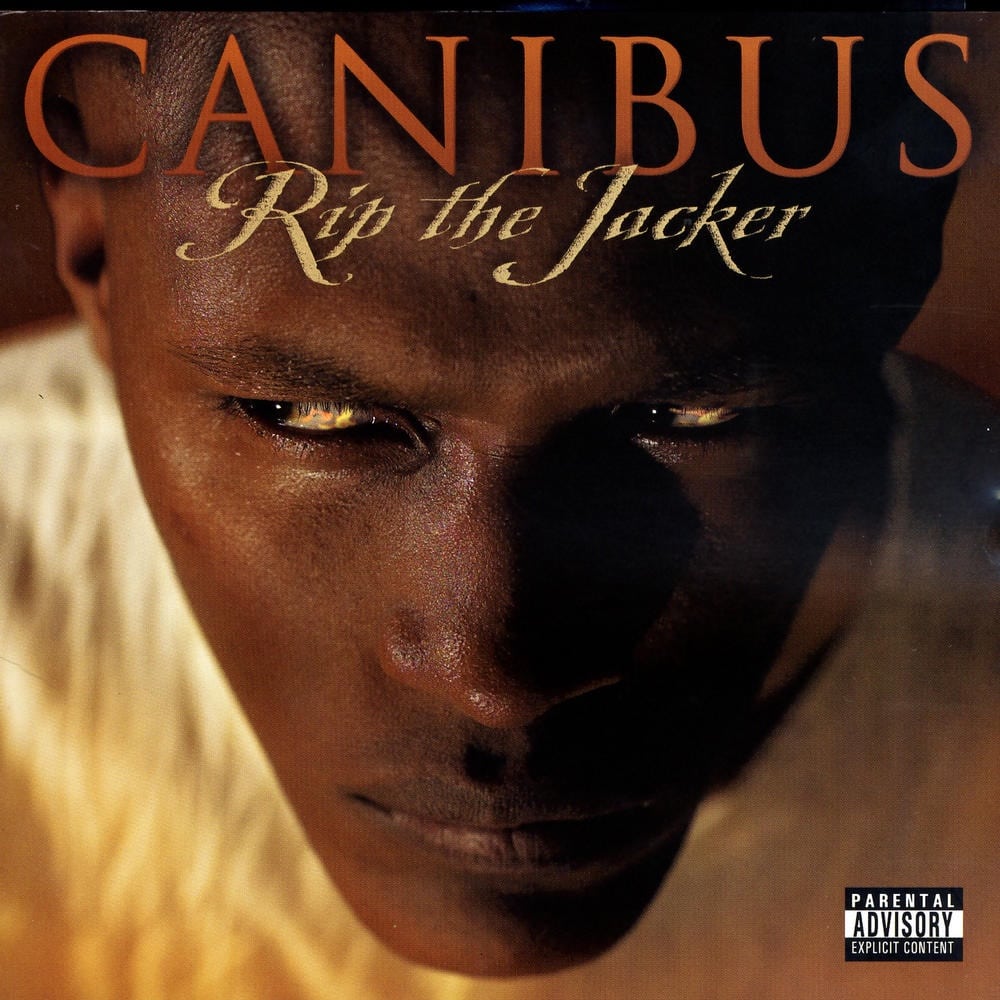 Released: July 22, 2003
Label: Mic Club, Babygrande
A figure as polarizing as Canibus will always leave hip-hop heads divided. But it's undeniable that when 'Bis is in his element, he can spit bars that few could dream of conceptualizing. Rip The Jacker stands as a shining testament to this statement. Every track is an absolute bar-fest, riddled with intricate metaphors, complex rhyme schemes, and references that might require a few trips to the encyclopedia. "No Return" and "Poet Laureate II" stand tall, showcasing Canibus at his most lyrically savage, tearing through beats like a man possessed. Then there's the production – the entirety of the LP is laced by Stoupe, the Enemy of Mankind from Jedi Mind Tricks, bringing his signature haunting and cinematic soundscapes that amplify the intensity tenfold. It's a match made in underground heaven.
42. Tonedeff – Archetype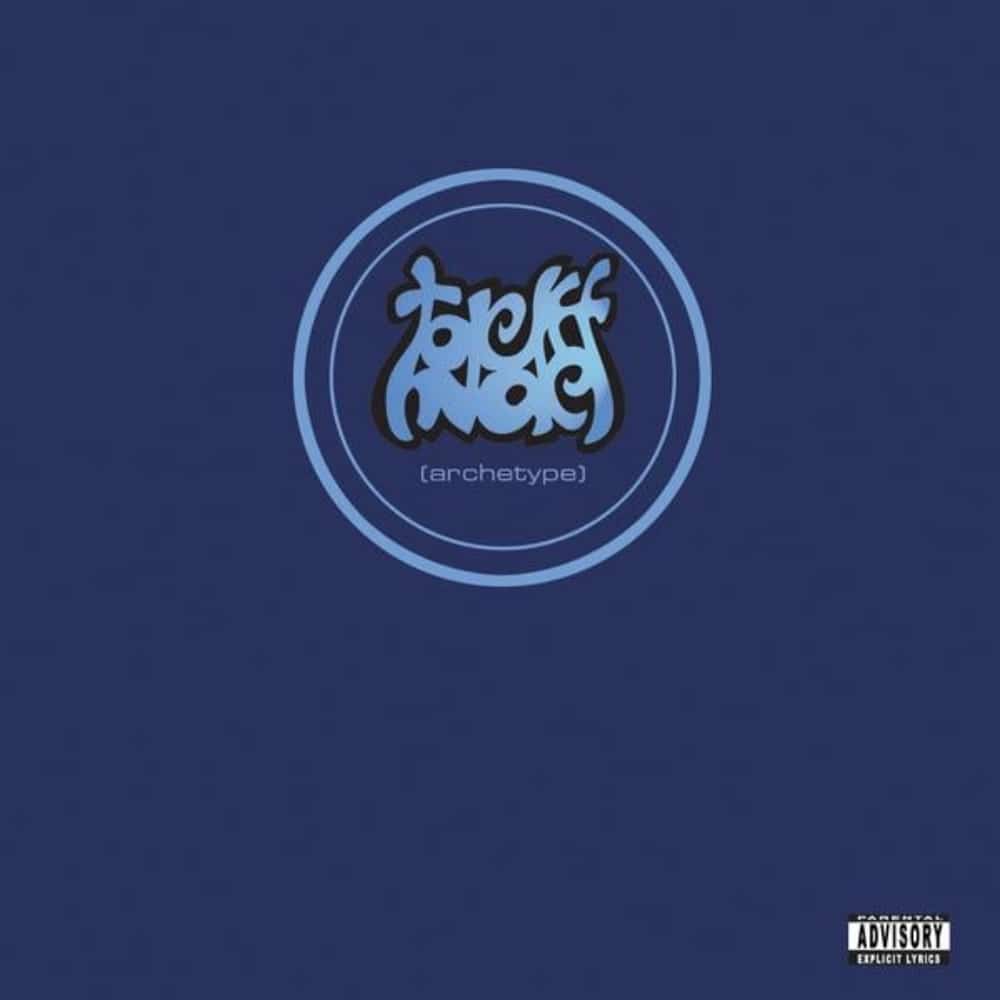 Released: April 5, 2005
Label: QN5 Music
Even in the underground rap scene, Tonedeff's Archetype emerges as a gem that's been radiant yet remarkably overlooked by many. The Virginia-born MC, with his breakneck-speed flows and impeccable lyricism, crafted a masterwork that delved into the depths of personal introspection, societal observations, and the very fabric of hip-hop culture. The production, layered with haunting melodies and intricate rhythms, complements his wide range of vocal techniques. From the heart-wrenching narratives of "Porcelain" to the rapid-fire delivery in "Velocity," the sheer range of Archetype is staggering. The album serves as a reminder of the raw, unfiltered essence of hip-hop, as well as the versatility Tonedeff brought to the table.
41. Westside Gunn – Flygod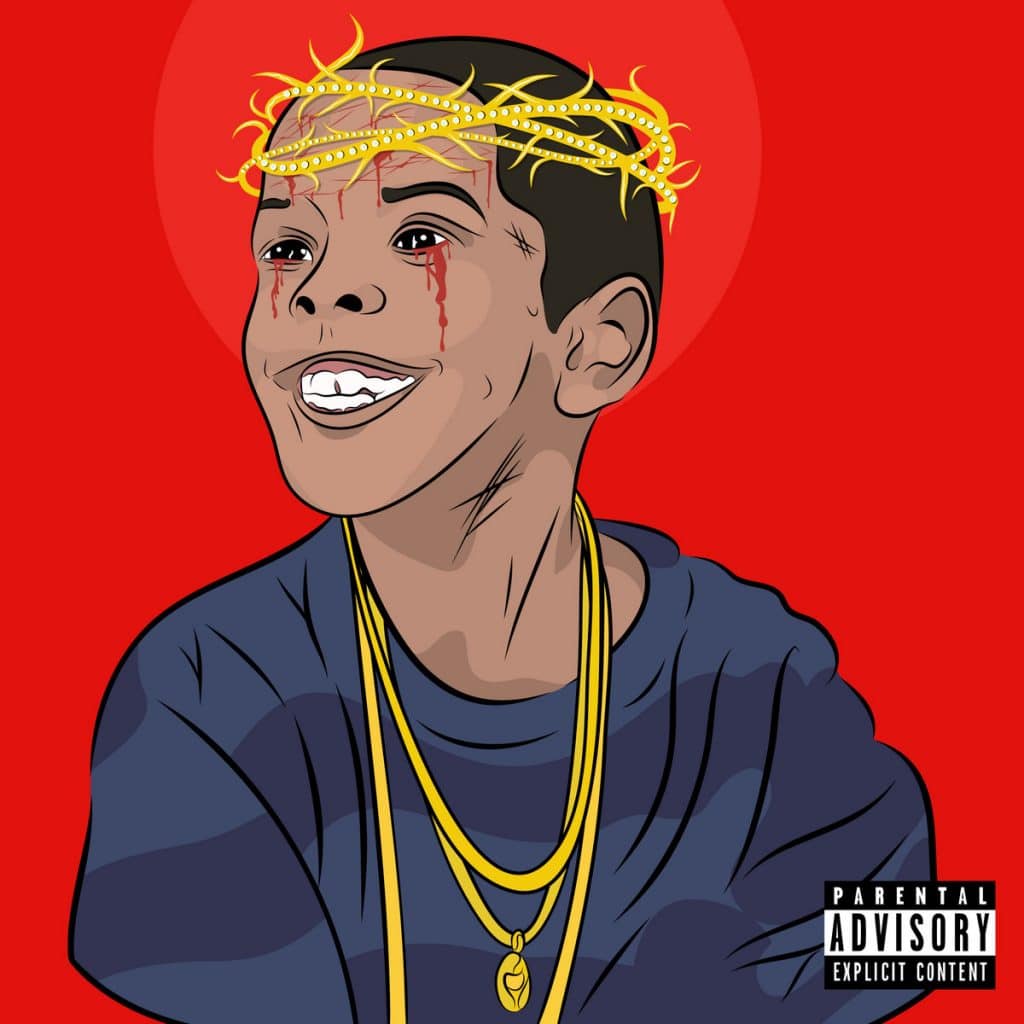 Released: March 11, 2016
Label: Griselda
Westside Gunn's Flygod ain't just an album; it's a statement piece. Draped in gritty tales from the streets of Buffalo and layered with opulent soundscapes, this project redefined the East Coast's underground hip-hop aesthetic. Westside Gunn's nasal, punctuated flow dances effortlessly over soul-sampled, grimy beats, providing that raw, uncut flavor unique to the Griselda camp. Tracks like "Dunks" and "Gustavo" don't just bang; they transport listeners into the grim underbelly of Buffalo's streets, where every bar echoes with authenticity. With features from the likes of Benny the Butcher and Conway the Machine, Flygod is a masterful exercise in rap minimalism and lyrical dexterity. This opus is pure gold for any underground aficionado, capturing the essence of what it means to spit bars without the flash, all heart, and soul.
40. Blu & Exile – Miles: From an Interlude Called Life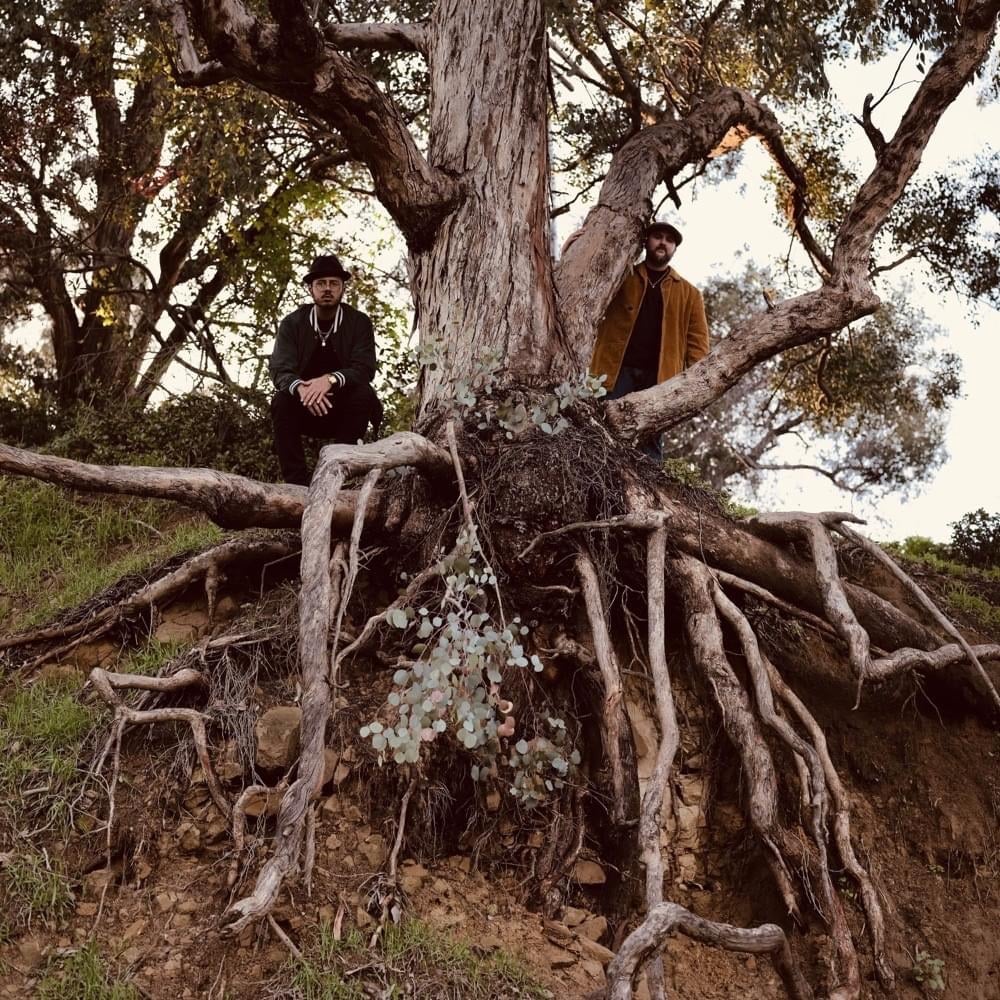 Released: July 17, 2020
Label: Dirty Science, Fat Beats
Blu and Exile are one of those rare rapper-producer combos that elevate each other's game, akin to peanut butter meeting jelly. When they unleashed Miles: From an Interlude Called Life, it wasn't just a callback to their past glories but a triumphant progression. Blu, with his introspective bars, dived into matters of race, spirituality, and personal growth, delivering lines that feel like snippets from a poet's journal. Exile's lush beats, sampling everything from jazz to soul, provide the scenic backdrop to Blu's tales, making tracks like "Roots of Blue" feel like sonic paintings. Miles doesn't just transport you to their universe; it invites you to unpack, live, and bask in its essence. It's a gem that showcases the depth of underground hip-hop's reservoir.
39. Jaylib – Champion Sound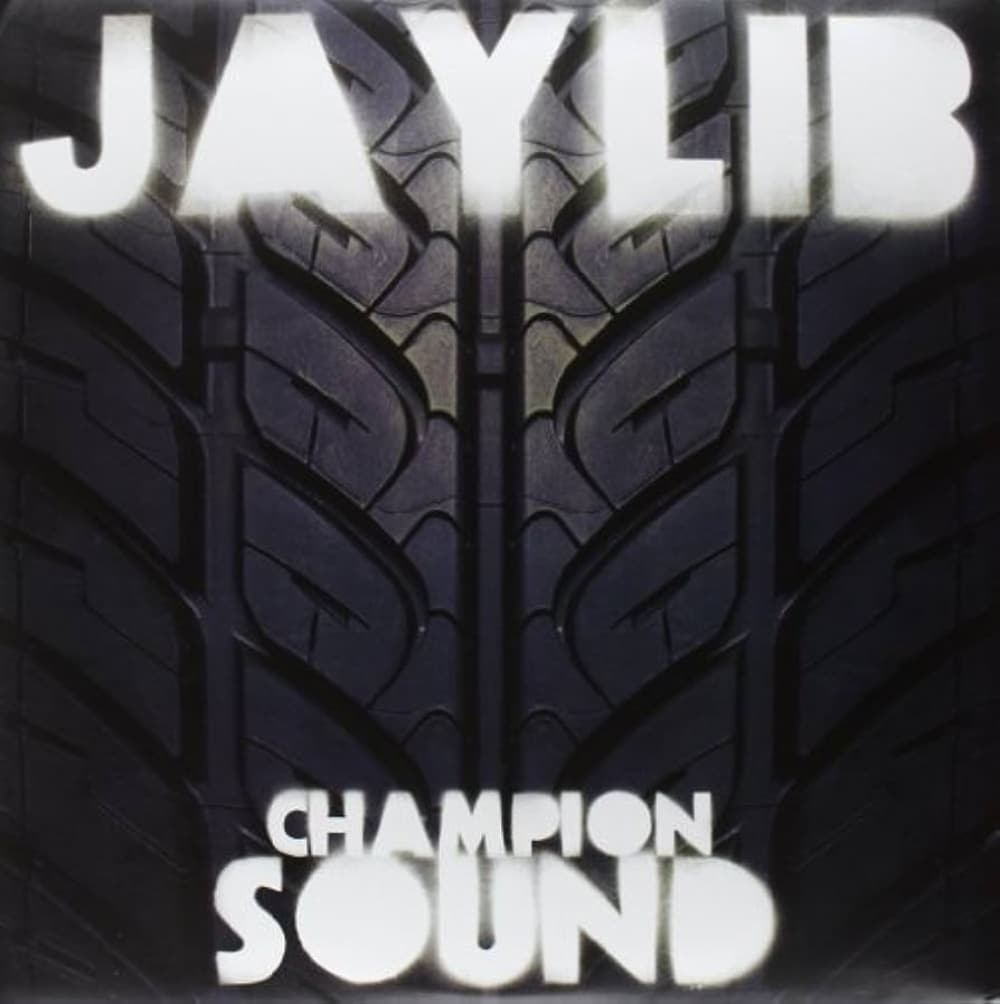 Released: October 7, 2003
Label: Stones Throw Records
Champion Sound ain't just a title; it's a proclamation. When two of the most revered producers in the game, J Dilla and Madlib, decide to flip the script and rap over each other's beats, you know it's about to be monumental. This 2003 collaborative project, Jaylib, saw these beat-conducting maestros challenge and complement one another in equal measure. From tracks like "The Red" to "Starz," the album is a clinic in raw, unfiltered boom-bap. Both Dilla and Madlib have their own moments to shine, delivering bars that, while not their primary craft, show they can hold their own on the mic. With a mix of soulful samples, off-kilter loops, and hard-hitting drums, Champion Sound stands as a testament to what happens when two legends come together to just have fun and flex their skills.
38. Brotha Lynch Hung – Season of da Siccness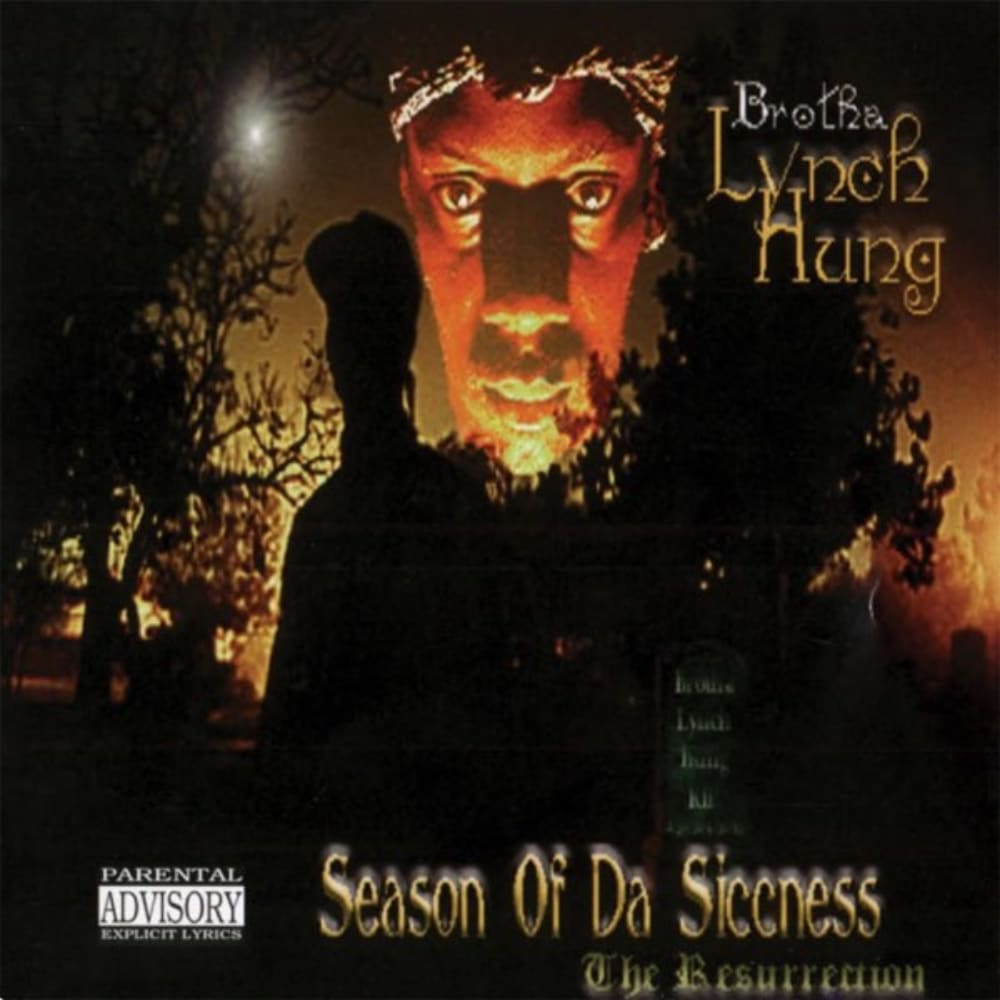 Released: February 28, 1995
Label: Black Market, Priority
When it comes to that dark, gritty, horror-infused hip-hop, few can weave a tale quite like Sacramento's Brotha Lynch Hung. With Season of da Siccness, released in 1995, this West Coast spitter crafted a nightmarish odyssey, blending his vivid, often macabre lyrical imagery with sinister beats that hit just right in dimly lit alleyways. Tracks like "Rest in Piss" and "Locc 2 da Brain" weren't just songs; they were scenes from a horror movie, with Lynch Hung as the director, producer, and lead actor. Beyond just the horror elements, though, what made this album standout was Brotha Lynch's undeniable flow and intricate storytelling. The way he melded the grim with the reality of street life showcased not only his creativity but also his finger on the pulse of the streets. With Season of da Siccness, Brotha Lynch Hung carved out his niche, establishing himself as a key figure in the underground horrorcore movement.
37. Cage – Depart from Me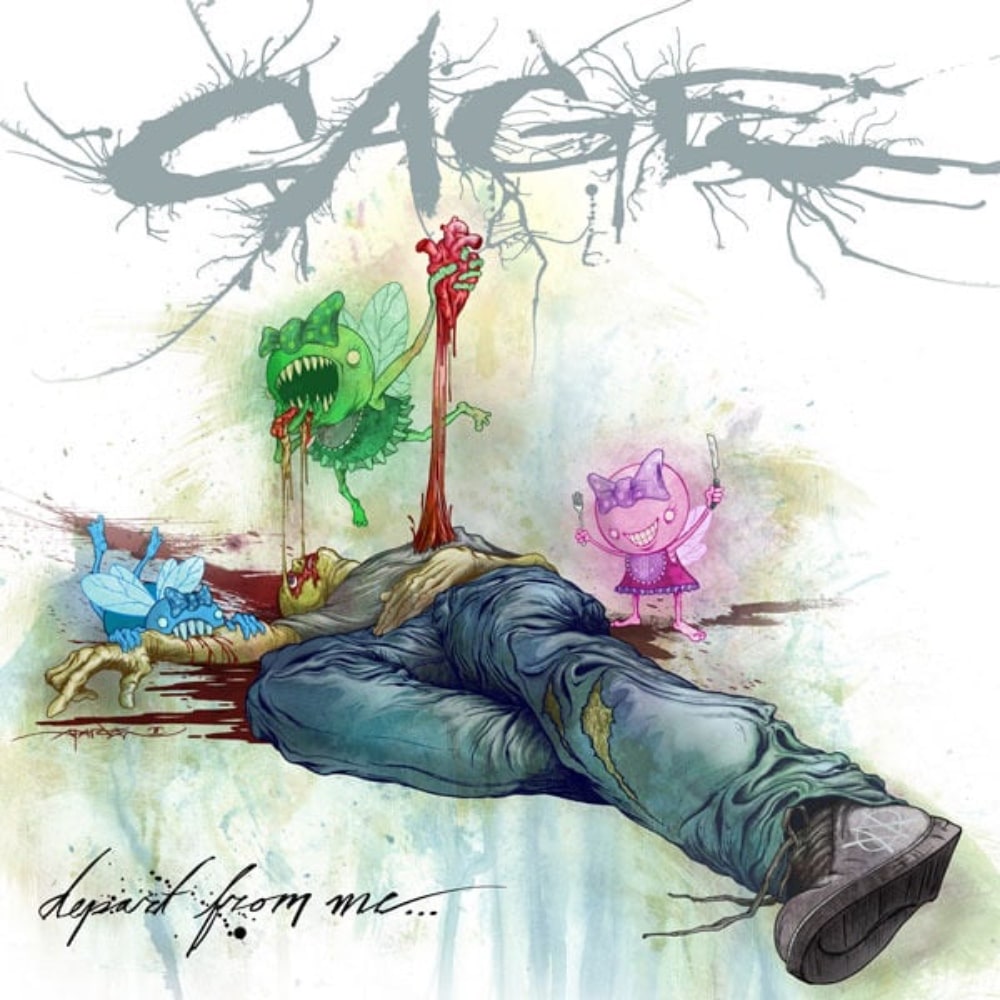 Released: July 7, 2009
Label: Definitive Jux
Cage's Depart from Me is a journey into the mind of an artist unafraid to reveal his deepest scars, fueled by angst and rebellion. It's not just an album; it's an audio memoir that tackles Cage's troubled past and his battles, both internal and with the world around him. Cage, with his sharp, caustic pen, steps into a fusion of rock-infused hip-hop beats, crafting an atmosphere of brooding introspection. The record is densely layered, both sonically and lyrically, with tracks like "Fat Kids Need an Anthem" revealing the dark humor that's become a signature of his style. While Cage has dabbled in various sounds throughout his career, with Depart from Me, he challenged not only his fanbase but the entire hip-hop paradigm, testing how far the boundaries of the genre could be pushed. A divisive project for sure, but one that solidified Cage's position as a risk-taking stalwart in the underground rap scene.
36. CunninLynguists – Will Rap for Food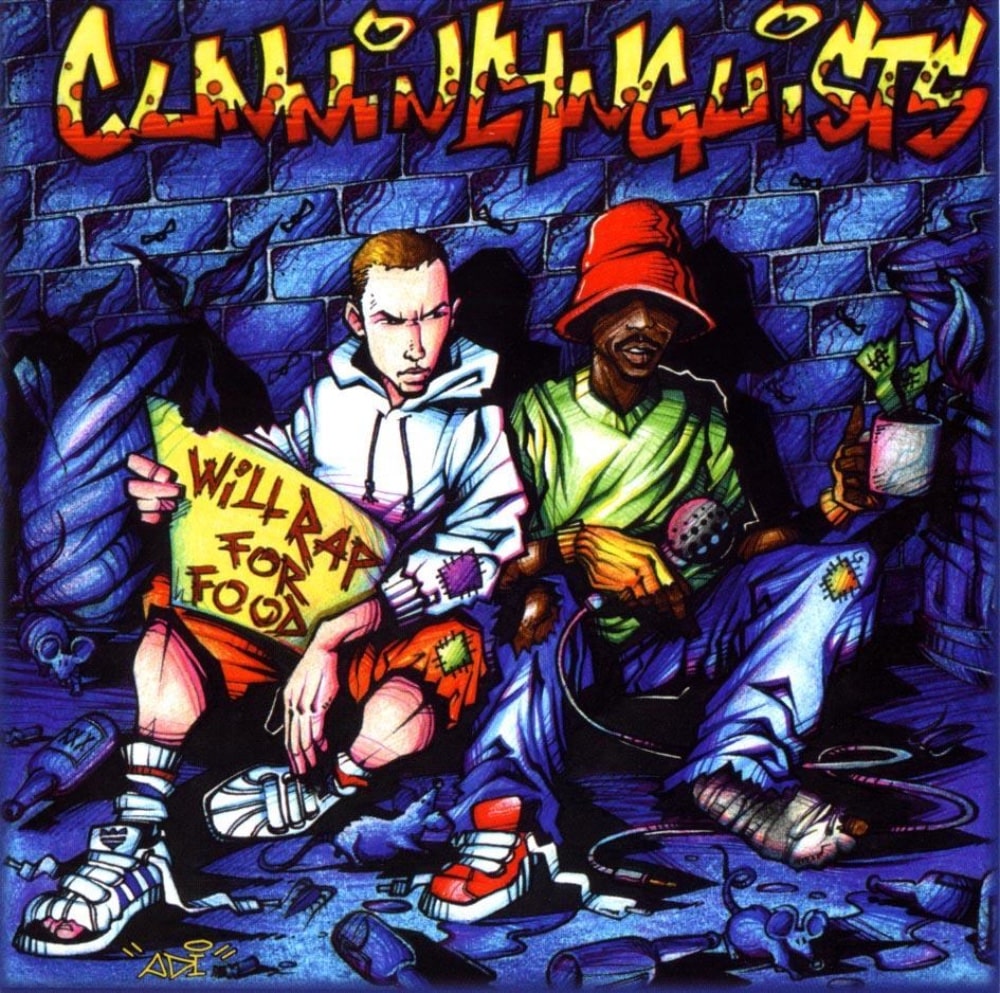 Released: October 30, 2001
Label: Urban Acres Entertainment
Will Rap for Food marks the auspicious beginning for Southern trio CunninLynguists, laying the groundwork for their signature sound – a perfect blend of vivid lyricism with soulful, sample-driven production. Deacon the Villain, Kno, and Mr. SOS dive into topics like racism, socio-economic disparities, and southern pride, blending wit with weighty introspection. Tracks like "Lynguistics" serve as a testament to their formidable lyrical prowess, as they fluidly navigate through beats with a sense of purpose and flair. The album, though earlier in their discography, showcased their potential and hinted at the future greatness they would achieve in the underground scene. It wasn't just a plea for recognition, as the title might suggest, but a bold declaration of their artistry and their intent to redefine Southern hip-hop's narrative.
35. Boldy James & The Alchemist – The Price of Tea in China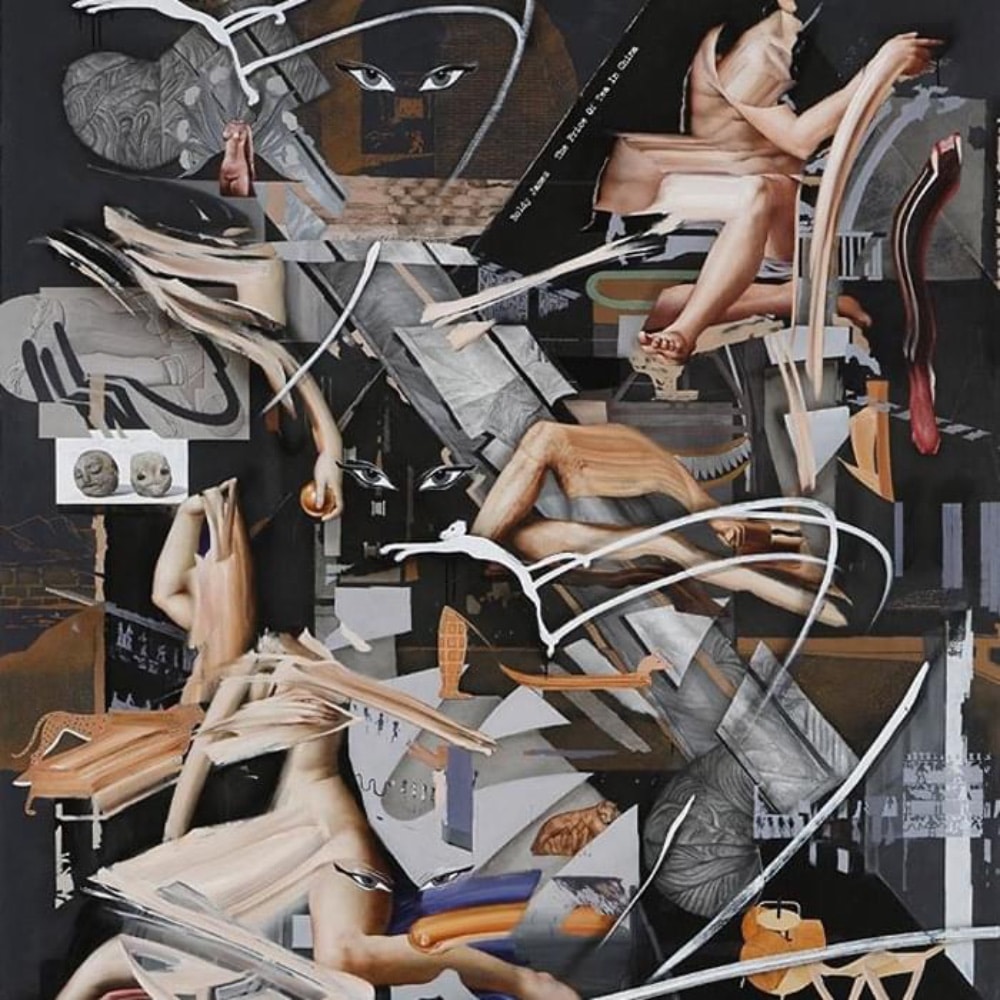 Released: February 7, 2020
Label: ALC Records
The Price of Tea in China stands as a testament to the symbiotic relationship between a top-tier lyricist and a masterful producer. Boldy James's cold, calculated delivery seamlessly meshes with The Alchemist's atmospheric, sample-laden soundscapes. The Motor City MC dives deep, narrating tales of street hustle, survival, and the gritty realities that come with life in the trenches. Alchemist, on the other hand, weaves a sonic tapestry – a blend of soulful loops and crisp drums – that complements Boldy's stoic demeanor. From tracks like "Carruth" to "Grey October," listeners are given a raw, unfiltered look into the psyche of a man shaped by his environment. More than just an album, it's an experience – a cinematic dive into the underworld of Detroit, painted with vivid brush strokes by two of hip-hop's most esteemed craftsmen.
34. Del the Funky Homosapien – I Wish My Brother George Was Here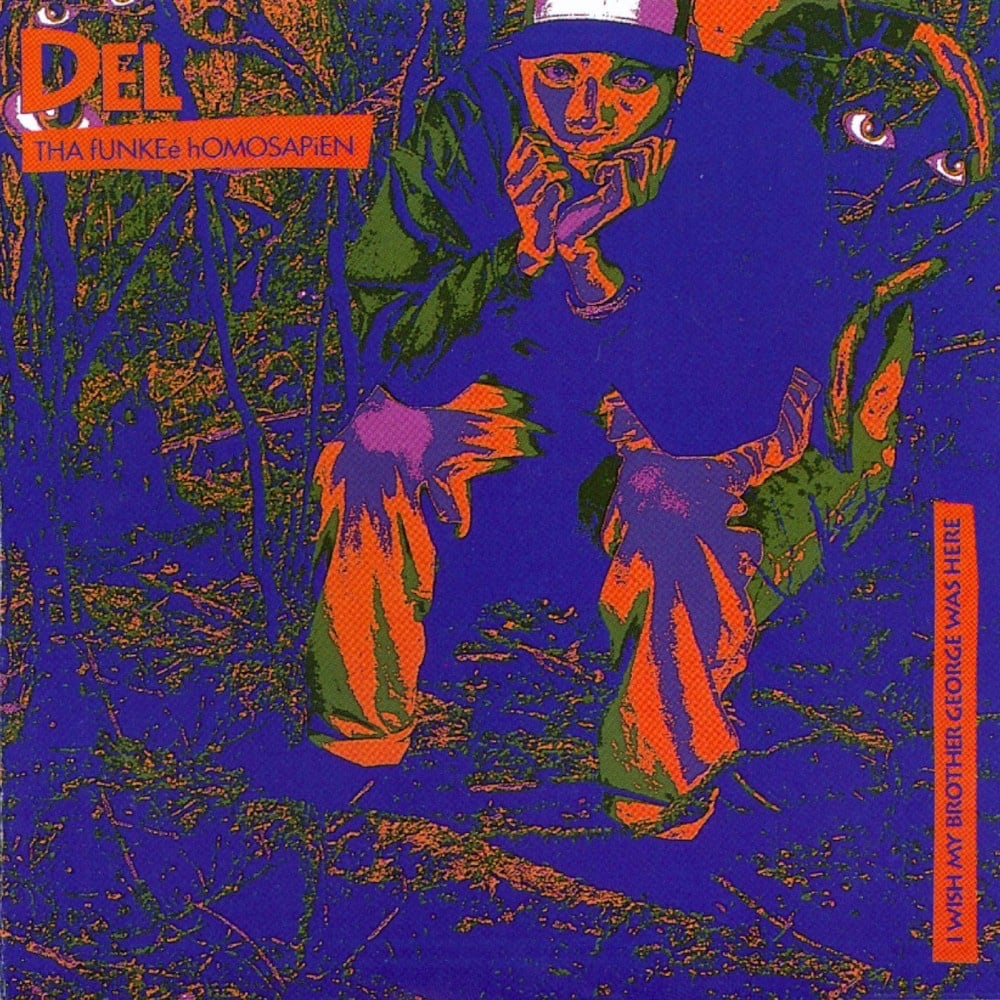 Released: October 22, 1991
Label: Elektra
When Del the Funky Homosapien dropped I Wish My Brother George Was Here, it was evident that the Hieroglyphics member wasn't here to play by anyone's rules but his own. Diverging from the gangsta narrative that dominated the West Coast at the time, Del's debut is steeped in playful funk, witty bars, and an undeniable nod to Parliament-Funkadelic – shout out to the album's title paying homage to George Clinton. Tracks like "Mistadobalina" showcase Del's unique blend of humor and sharp critique, setting him apart from his peers. With production that leans heavily on the P-Funk influence, Del carves a niche for himself, fusing cerebral lyrics with head-nodding grooves.
33. Billy Woods & Preservation – Aethiopes
Released: April 8, 2022
Label: Backwoodz Studioz
Underground doesn't just mean obscure; it's a realm where artists often get the space to truly unfold their unfiltered visions. Billy Woods and Preservation's Aethiopes is a sterling exemplar. Woods, known for his intricate lyricism, paints a picture dense with references and metaphors that aren't just poetic but also sharply poignant. Partnered with Preservation's unique soundscape – an odyssey of unpredictable beats – it's like sipping a brew that's both bitter and aromatic. Tracks like "No Hard Feelings" and "The Doldrums" don't just resonate; they haunt the listener, with Woods's gruff delivery adding layers of depth to an already complex narrative. This isn't your everyday hip-hop album – it's more like a tome of esoteric knowledge. You don't just listen to Aethiopes, you decipher it. In the realm of underground classics, this joint effort is a mosaic of sounds and words that stick long after the last beat drops.
32. Atmosphere – God Loves Ugly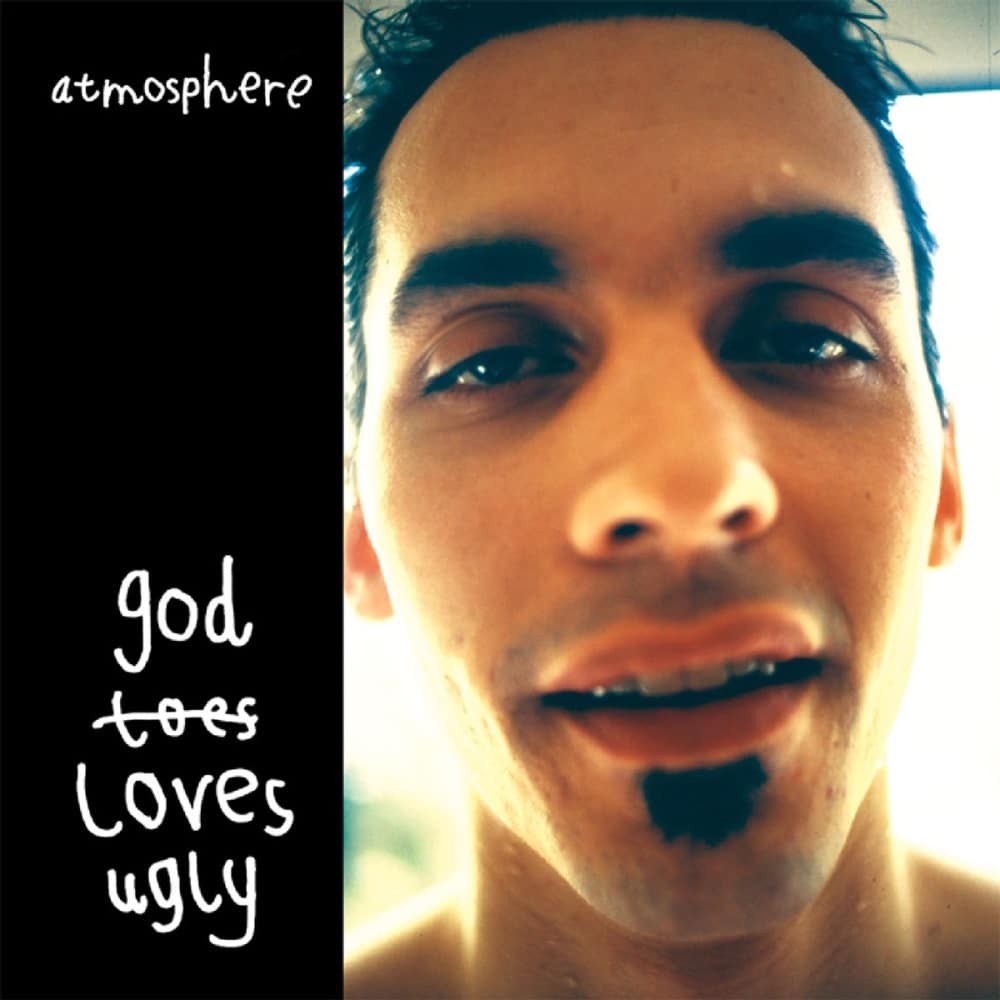 Released: June 11, 2002
Label: Rhymesayers Entertainment
God Loves Ugly was where Atmosphere put the Twin Cities on the map. A staple in the underground rap history book, Slug's introspective lyricism meshed with Ant's raw, stripped-down beats to capture the sound of midwestern soul. From tales of flawed characters to poignant self-reflection, Slug's storytelling prowess shone, inviting listeners into his world of emotional battles and victories. Standouts like "Modern Man's Hustle" and "F*@k You Lucy" offered cathartic releases for every backpacker who ever felt out of place. This wasn't just another underground release; it was a testament to Atmosphere's lasting power, solidifying their standing as indie hip-hop royalty.
31. Mach-Hommy – Pray for Haiti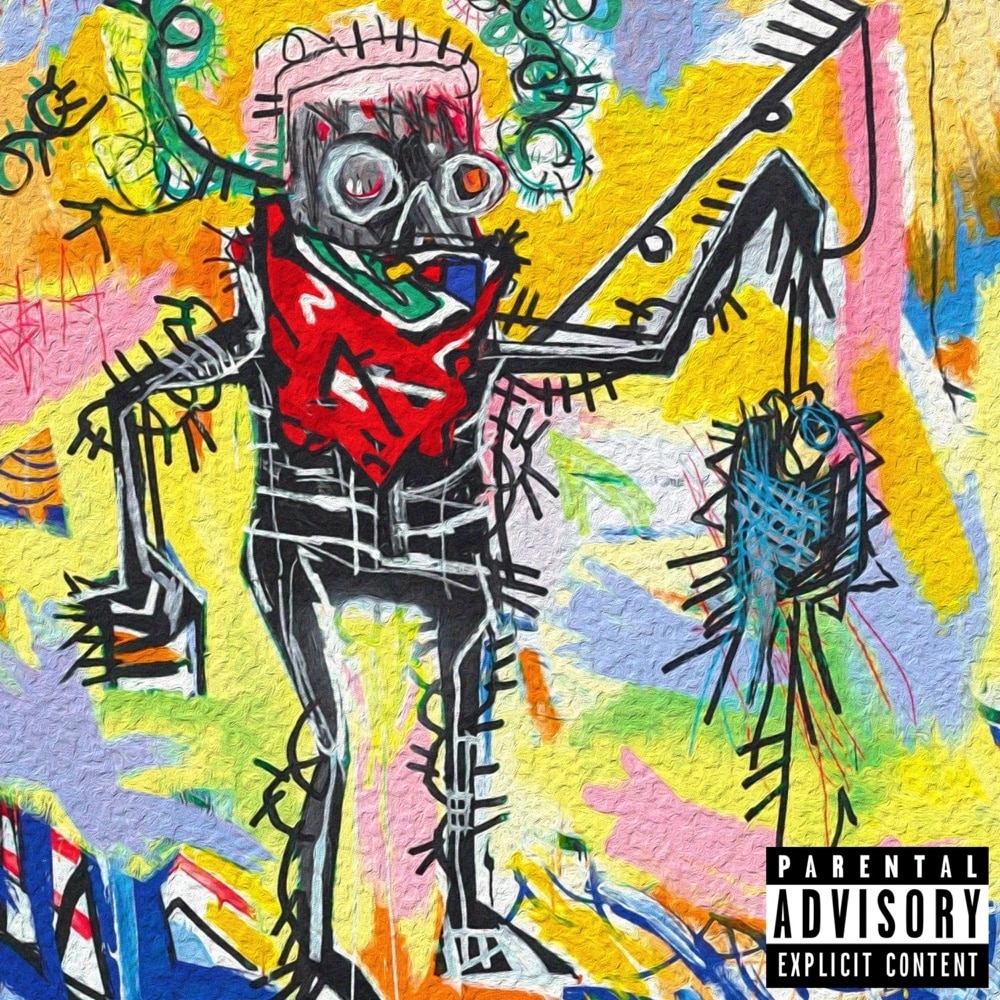 Released: May 21, 2021
Label: Griselda, Daupe!
When it came to painting sonic landscapes with a raw and visceral flair, few did it like Mach-Hommy on Pray for Haiti. With production supervised by the Griselda camp's mastermind, Westside Gunn, this album navigated the lyrical corridors of heritage, survival, and diasporic tales. But this wasn't just an exhibition of bars; it was a lyrical pilgrimage. Mach navigated through tracks with a calculated bravado, his bars sprinkled with Haitian Creole, adding depth and layers to his narrative. A stand-out in the current wave of gritty, no-frills hip-hop, this record was both an ode to the motherland and a testament to Mach's sublime artistry.
30. Soul Position – 8 Million Stories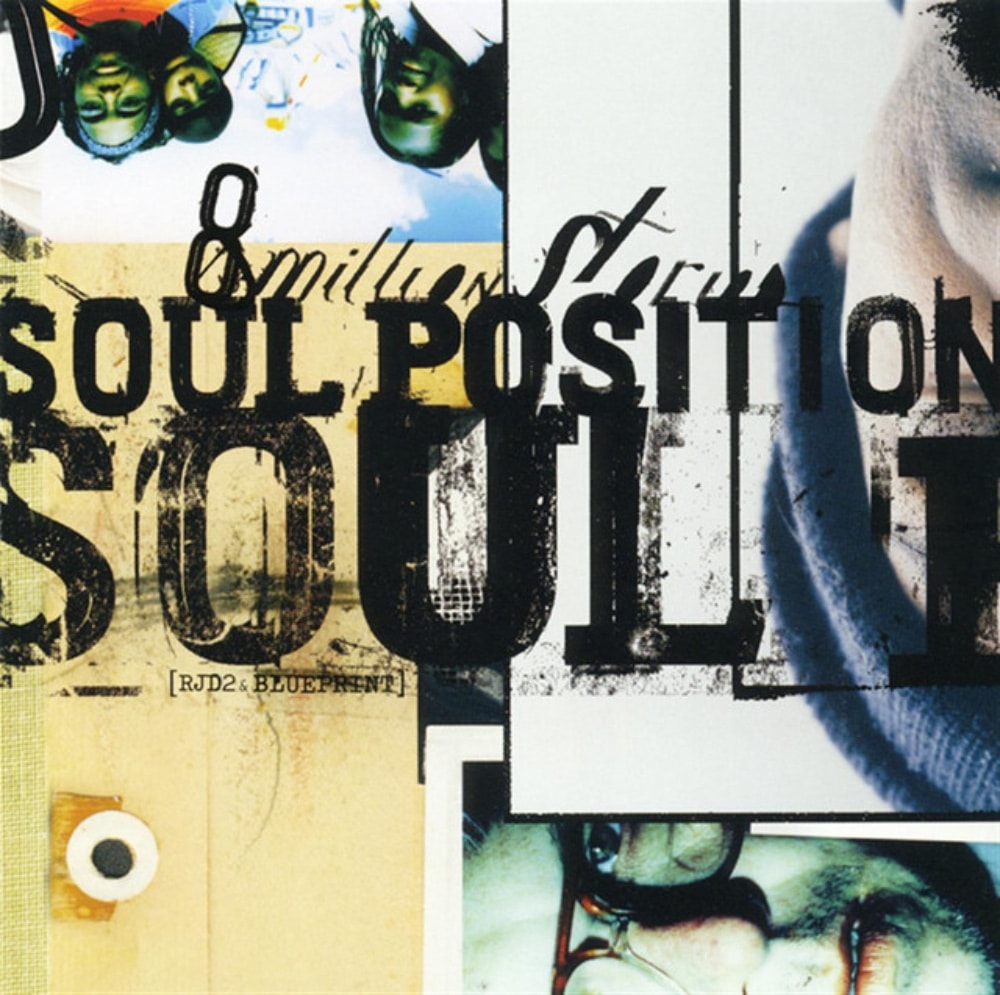 Released: October 7, 2003
Label: Fat Beats Records
This collaborative venture between MC Blueprint and producer RJD2 resulted in a potent concoction of lyrical insight and eclectic beats. The Ohio duo captured everyday struggles, dreams, and life's rollercoaster rides in a manner that was both relatable and profound. Blueprint's verses, packed with intricate storytelling, danced flawlessly over RJD2's multifaceted instrumentals. The synergy between the poetic tales and the dynamic soundscape was undeniable. This wasn't just an album; it was a soulful journey, an authentic hip-hop expedition chronicling the highs, the lows, and the in-betweens.
29. Binary Star – Masters Of The Universe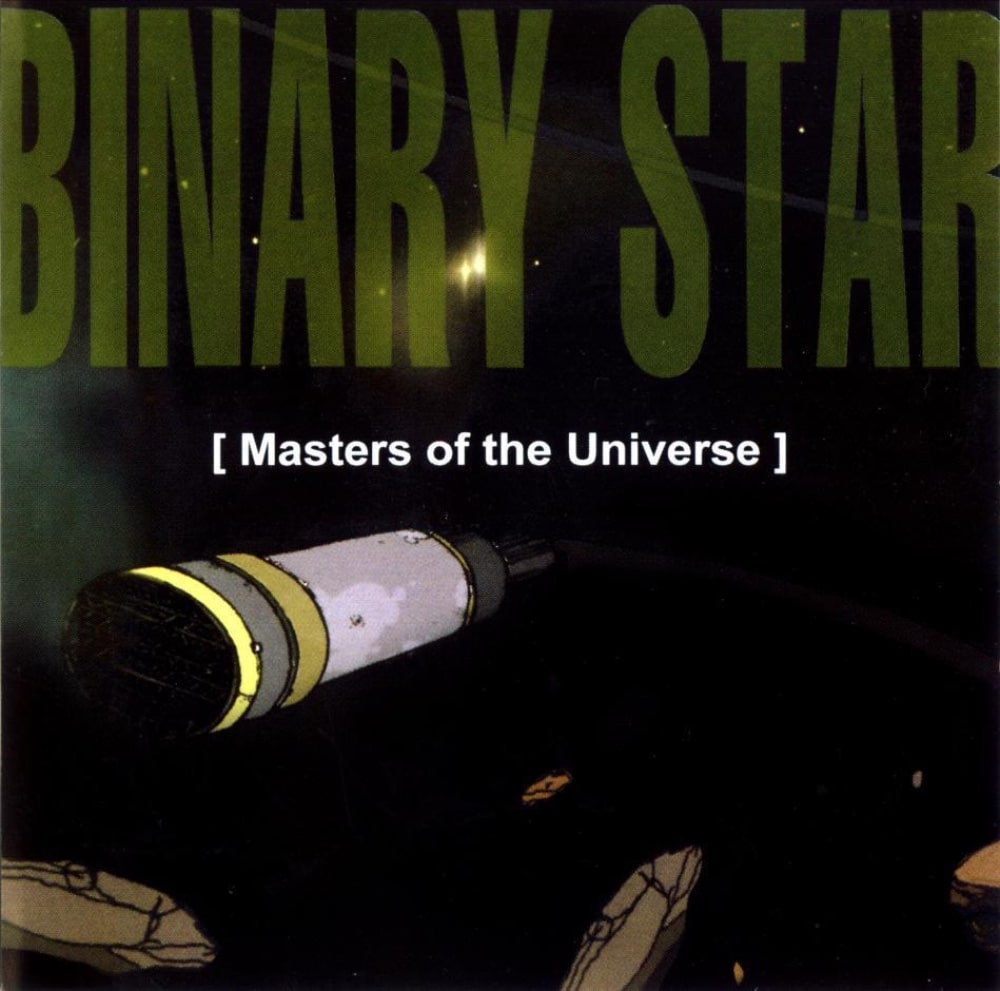 Released: October 31, 2000
Label: Subterraneous Records
Straight out of Pontiac, Michigan, this duo, consisting of One Be Lo and Senim Silla, crafted a project that was both enlightened and raw. With a seamless blend of conscious lyricism, the two MCs tackled social issues, life in the streets, and the very essence of hip-hop culture. Their ability to volley bars with razor-sharp precision made tracks feel like lyrical masterclasses. The production was equally compelling, grounding their profound rhymes in beats that hit just right. To this day, Masters Of The Universe remains a guiding star in the vast constellation of underground hip-hop gems.
28. Slum Village – Fantastic, Vol. 2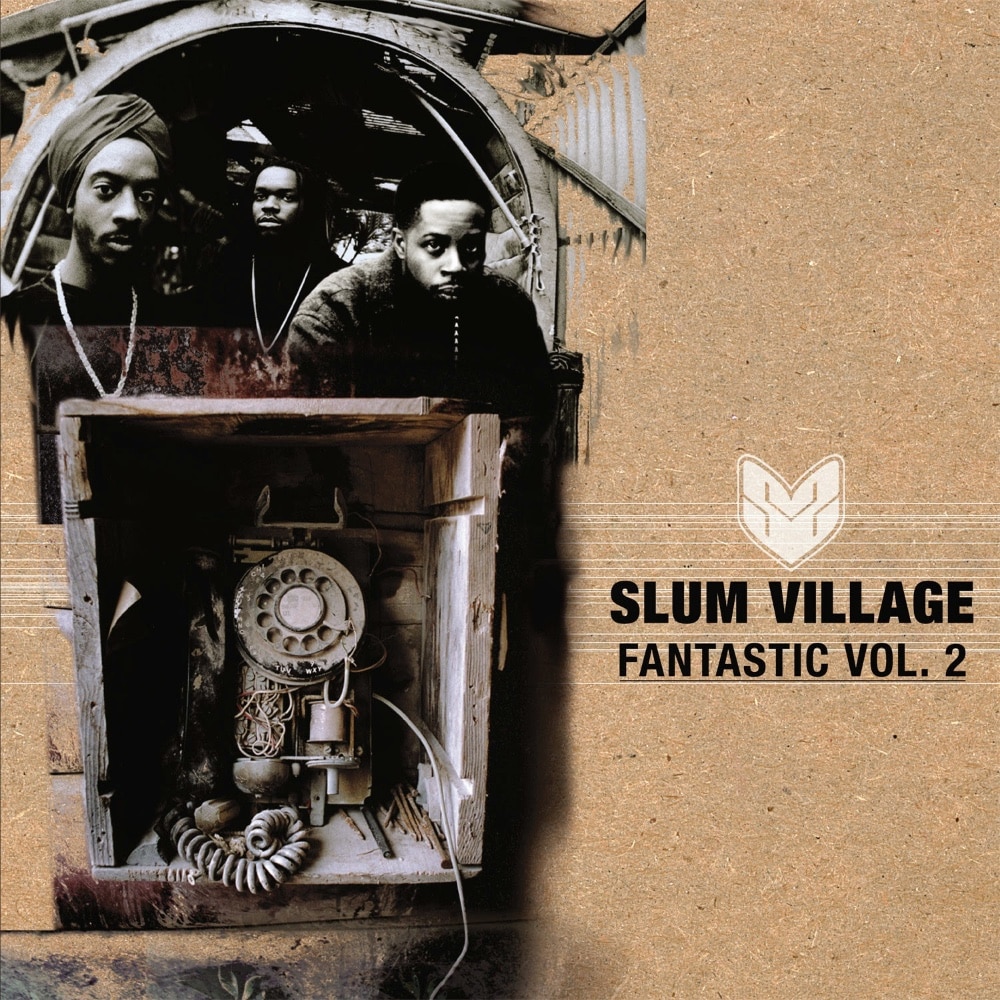 Released: June 13, 2000
Label: GoodVibe
Hailing from the musically rich Detroit, Fantastic, Vol. 2 by Slum Village exemplifies that authentic Motor City soul. This trio, with the legendary J Dilla holding down the beats and joining Baatin and T3 on the mics, created a soundscape that was smoother than butter and more infectious than any radio hit. The album not only showcased Dilla's genius touch on the boards but also underscored the group's organic chemistry. We got tracks that felt effortless, overflowing with that Detroit swagger and soulful samples. Beyond its immediate impact, Fantastic, Vol. 2 went on to influence a slew of producers and MCs, proving that Slum Village was more than just a local act; they were architects in the hip-hop soundscape.
27. Viktor Vaughn – Vaudeville Villain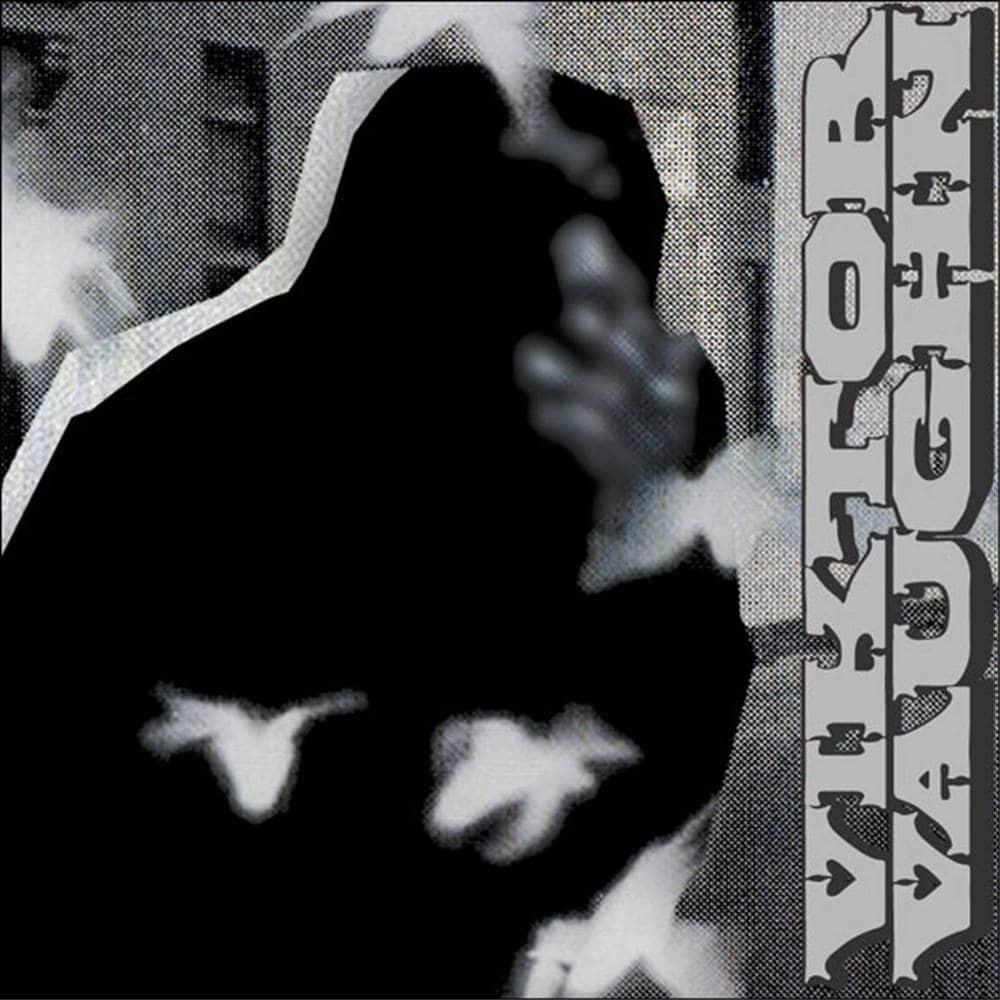 Released: September 16, 2003
Label: Sound-Ink Records, Traffic Entertainment Group
Alter egos and hip-hop often go hand in hand, and when the enigmatic MF DOOM stepped into the persona of Viktor Vaughn for Vaudeville Villain, it was clear the game was about to shift. This album isn't just another chapter in DOOM's discography; it's an avant-garde tapestry of unconventional beats paired with witty, razor-sharp lyricism. The rawness of this project contrasts with some of DOOM's other works, but that's what makes it golden. Here, Vaughn delivers bars that cut through pretension, reminding everyone that beneath the mask and personas, the artistry remains top-tier. In a world where comic book culture intersects with hip-hop, Viktor Vaughn came through as both supervillain and super MC, solidifying Vaudeville Villain as a necessary cornerstone in underground rap.
26. Mr. Lif – I Phantom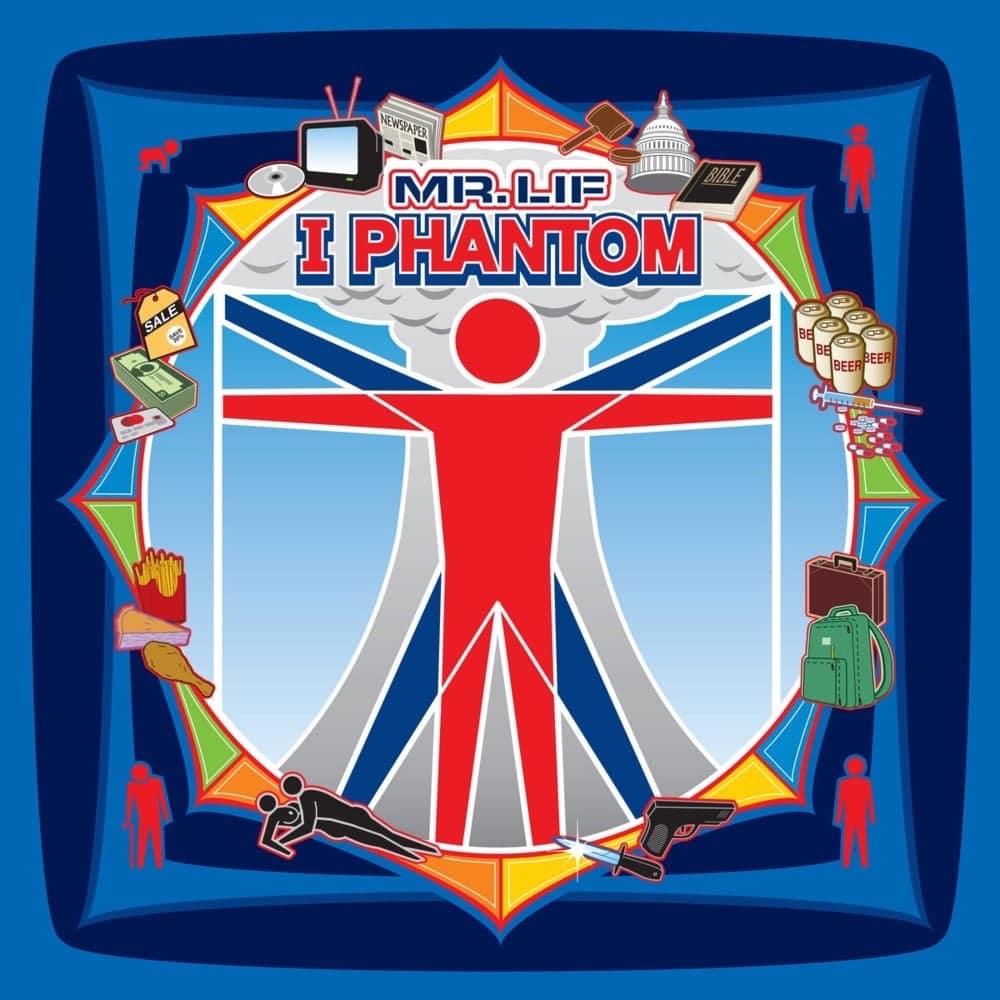 Released: September 17, 2002
Label: Definitive Jux
In the pantheon of underground lyricists who use their platform to shake the foundations of the norm, Mr. Lif and his magnum opus I Phantom stand tall. An odyssey through the societal constructs of the American dream and the pitfalls of capitalism, Lif's narrative acumen is on full display. His ability to craft tales that seamlessly blend the socio-political with the personal makes this record resonate with any listener who's ever questioned the system. With production that veers from the haunting to the bombastic, this concept album isn't just another hip-hop project; it's a dissection of life in the urban sprawl. And in that dissection, Lif becomes the guide, the philosopher, and the revolutionary, making I Phantom an underground manifesto for the ages.
25. Reflection Eternal – Train Of Thought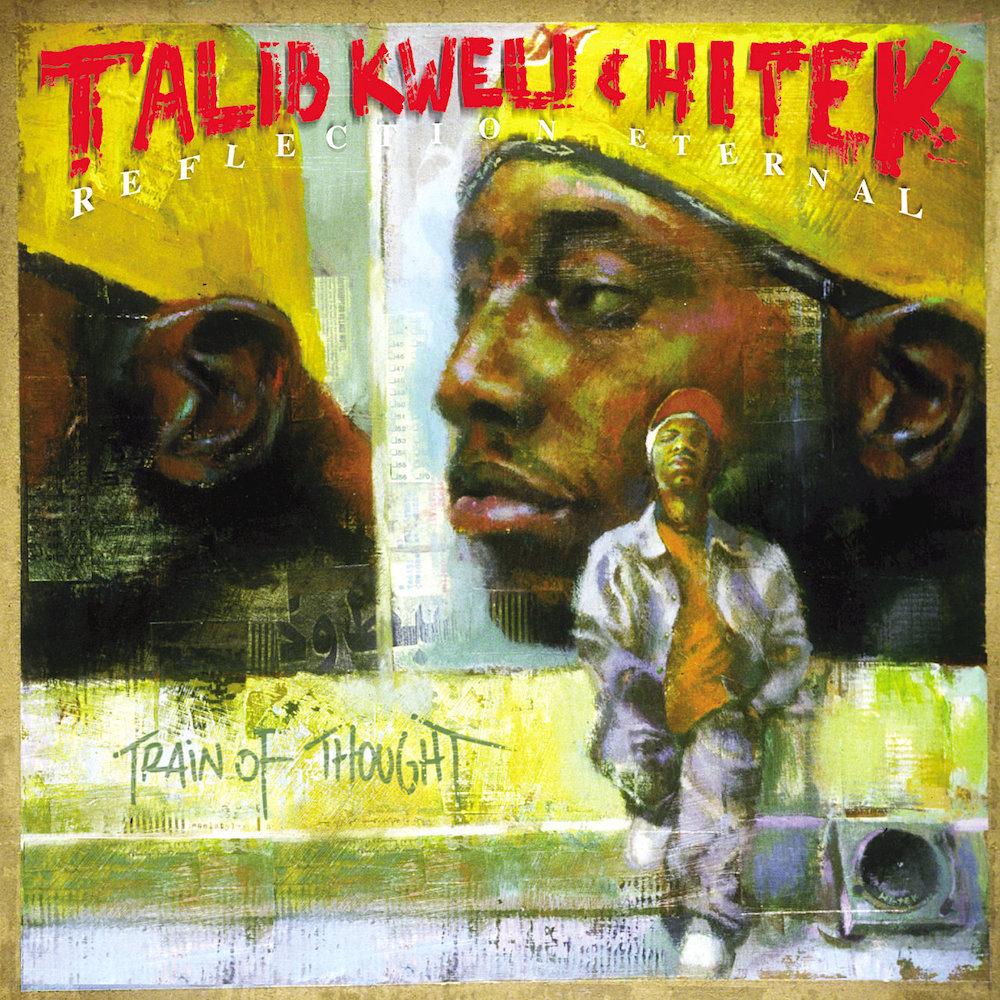 Released: October 17, 2000
Label: Rawkus
When two titans like Talib Kweli and Hi-Tek unite under the moniker Reflection Eternal, underground hip-hop heads knew they were in for a treat. Their joint venture, Train Of Thought, is a testament to the magic that can happen when a conscious lyrical giant meets a production maestro. Kweli, with his poetic prowess, delves deep into topics of love, socio-political strife, and self-awareness, while Hi-Tek's soulful yet hard-hitting beats provide the perfect canvas. Tracks like "The Blast" and "Move Somethin'" underscore the duo's uncanny synergy. They gave listeners a project that is not only sonically cohesive but also philosophically profound. Train Of Thought remains a beacon in underground hip-hop, reminding us that when substance meets sound, timeless art is born.
24. Jedi Mind Tricks – Servants in Heaven, Kings in Hell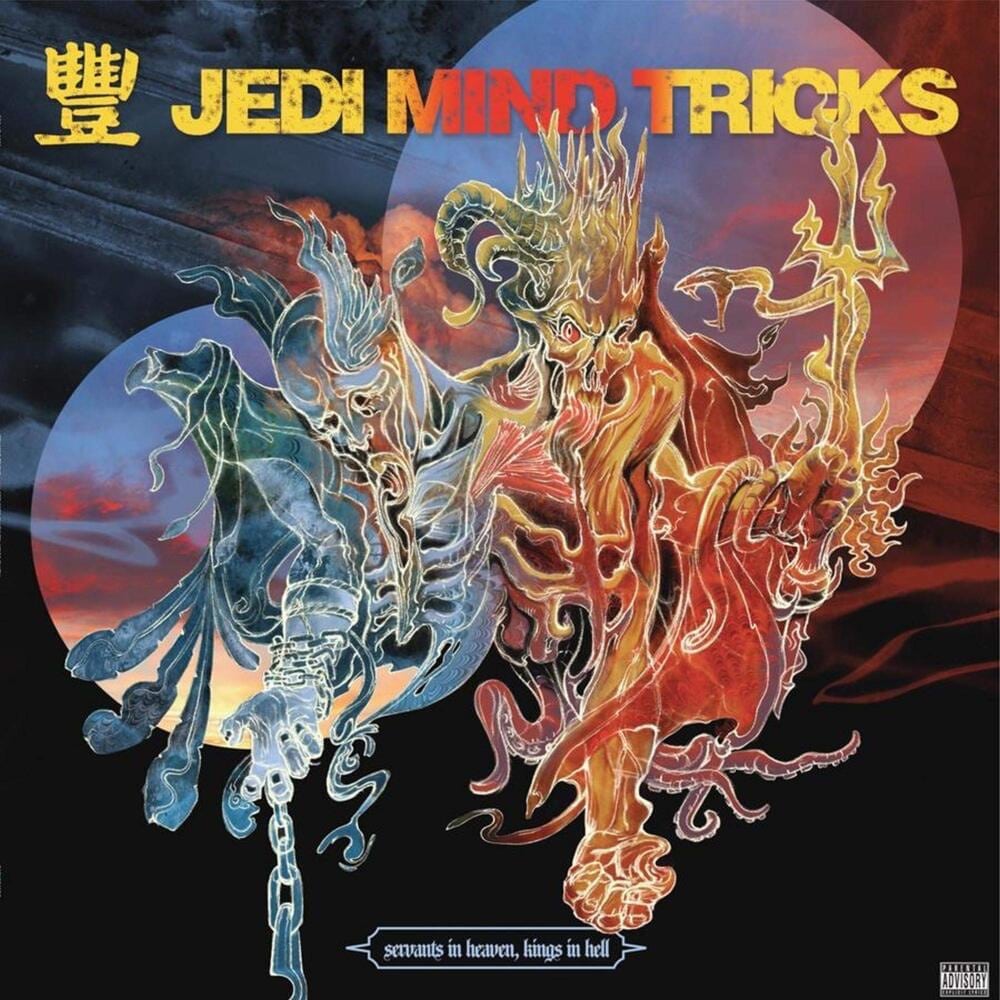 Released: September 19, 2006
Label: Babygrande
Servants in Heaven, Kings in Hell stands tall as an opus of raw energy and brutal lyricism. Vinnie Paz, with his gravelly voice, paints grimy tales of urban desolation, social commentary, and introspection, while Stoupe the Enemy of Mankind's production weaves in a tapestry of ominous samples and heavy drum patterns. Tracks like "Heavy Metal Kings" and "Shadow Business" exemplify the juxtaposition of gritty street tales with introspective dives. The record doesn't just spit bars; it crafts narratives, weaving the duo's razor-sharp commentaries into a broader tapestry of hip-hop's underground ethos. Servants in Heaven, Kings in Hell showcases Jedi Mind Tricks at the pinnacle of their craft, blending street wisdom with an almost philosophical understanding of the world around them.
23. El-P – Fantastic Damage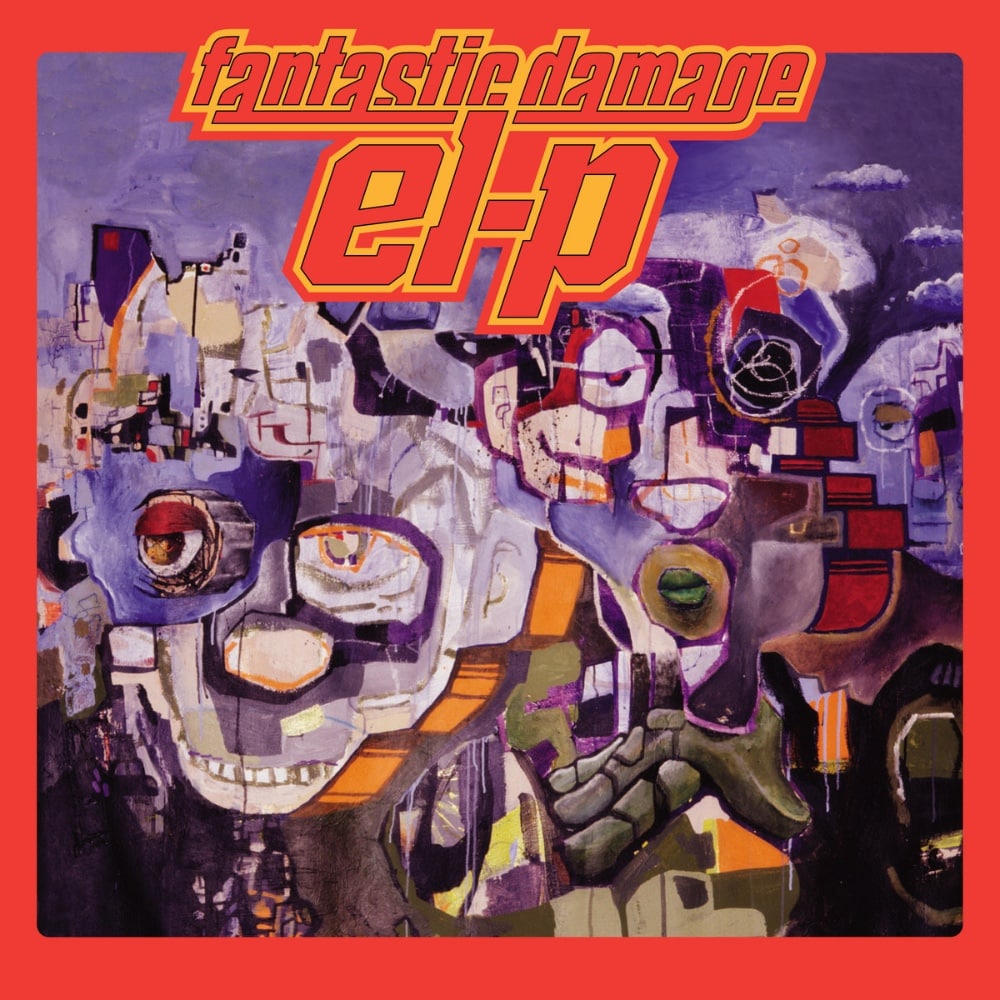 Released: May 14, 2002
Label: Definitive Jux
As the sonic architect behind Company Flow, El-P's debut solo venture was nothing short of a cataclysmic event. Industrial beats collided with gritty New York narratives, painting a dystopian picture of post-9/11 urban landscapes. The production? Oh man, a brash blend of lo-fi and electronic nuances, delivering a sonic assault that was both jarring and innovative. Tracks like "Deep Space 9mm" and "The Nang, The Front, The Bush and The Shit" were proof that El-P was more than a beatsmith – he was a visionary. The album didn't just shake up the underground; it set a new blueprint for avant-garde hip-hop.
22. Brother Ali – Shadows On The Sun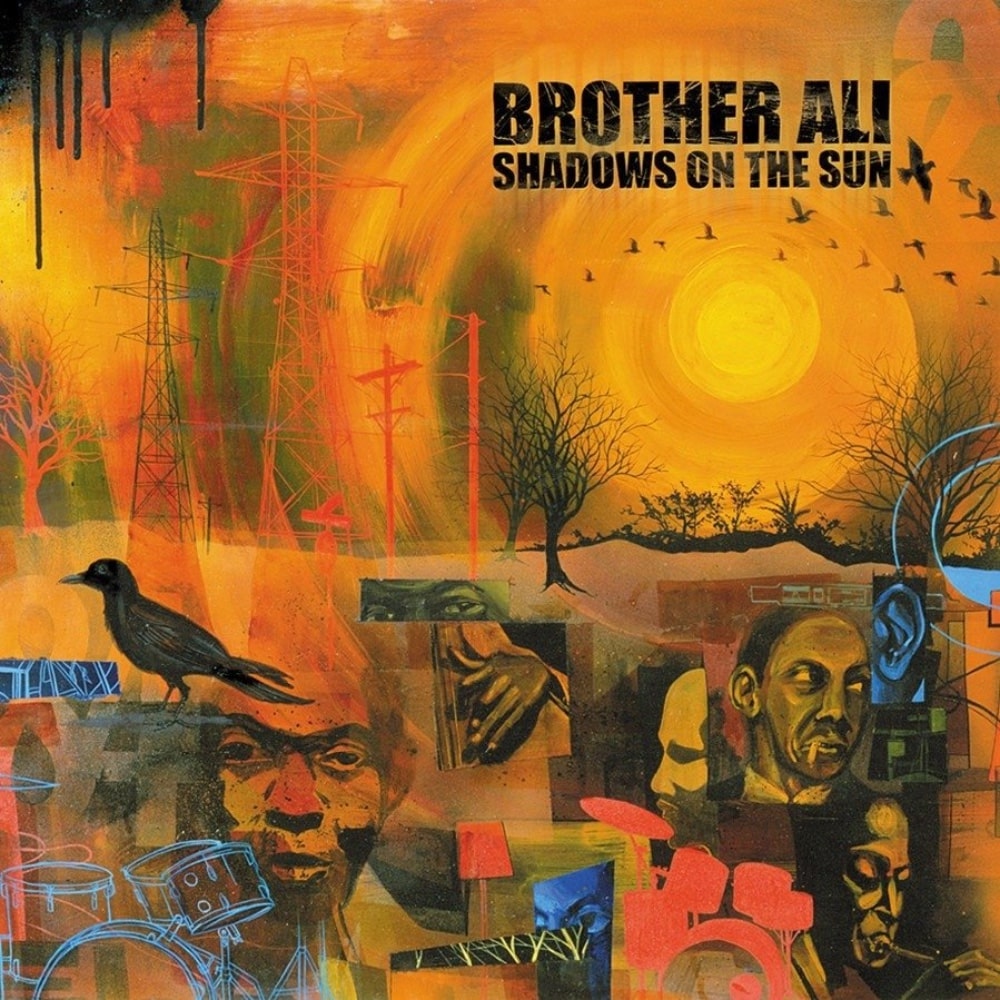 Released: May 27, 2003
Label: Rhymesayers Entertainment
Treading through hip-hop's vast underground realm, one can't miss the footprint of Shadows On The Sun by Brother Ali. An autobiographical testament of the rapper's journey, wrestling with his identity, faith, and societal views, Brother Ali's albino complexion and conversion to Islam adds layers of complexity to his narratives, making his rhymes more than just tales—they're introspections and social critiques. With Ant's soulful, jazzy instrumentals backing him, Ali navigates topics of prejudice, love, and resilience. Cuts like "Forest Whitiker" and "When the Beat Comes In" resonate with raw honesty, emphasizing self-acceptance and the nuances of life's challenges. With Shadows On The Sun, Brother Ali stamps his indelible mark, offering a masterclass in lyrical prowess intertwined with genuine, heartfelt narratives.
21. Hieroglyphics – 3rd Eye Vision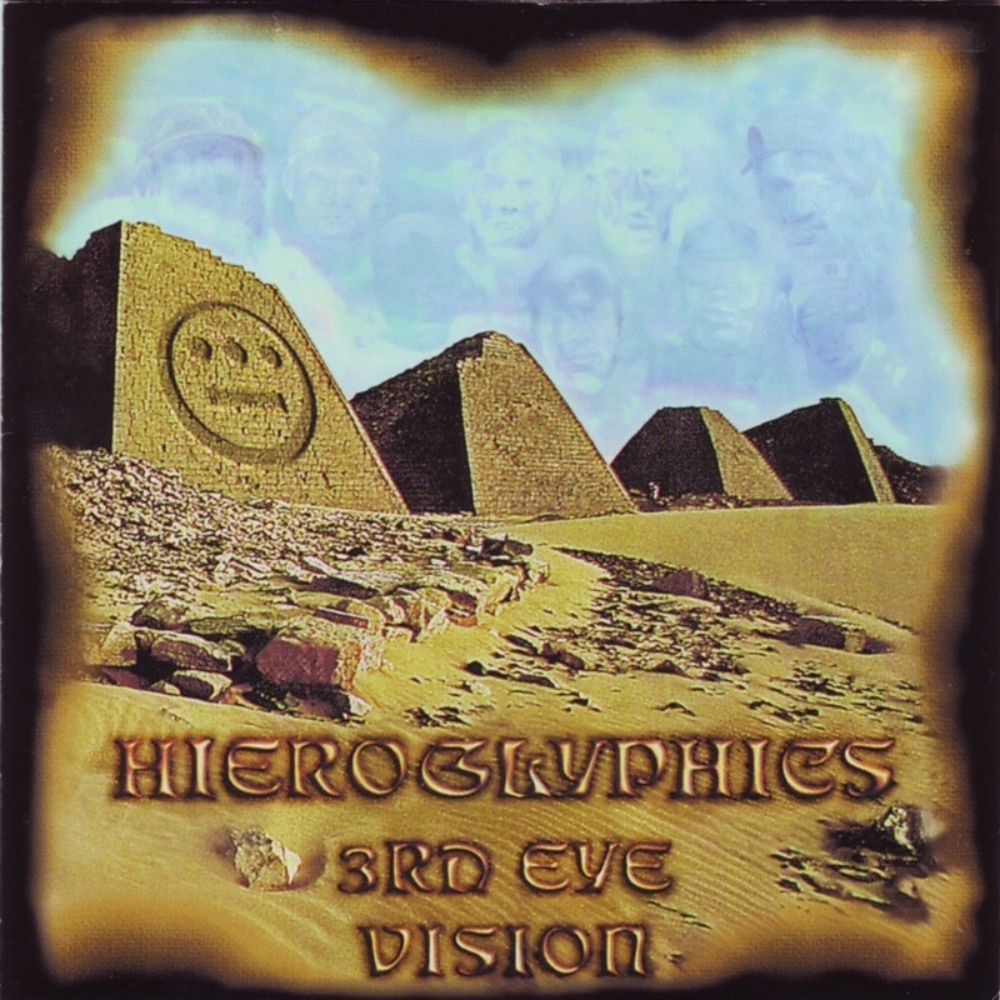 Released: March 24, 1998
Label: Hieroglyphics Imperium Recordings
When discussing the foundations of West Coast underground rap, it'd be a grave oversight not to spotlight Hieroglyphics and their seminal project, 3rd Eye Vision. This collective, boasting talents like Del the Funky Homosapien, Pep Love, and Souls of Mischief, dropped a project that redefined the game in '98. Breaking away from the G-funk saturation of the era, Hiero brought forth a brand of lyricism that was dense yet playful, layered atop instrumentals that leaned heavily on jazzy loops and boom-bap drums. Tracks like "You Never Knew" and "At the Helm" epitomize the crew's ethos of conscious wordplay without ever coming off as preachy. 3rd Eye Vision stands as a testament to Hiero's collective genius, solidifying their place in hip-hop's pantheon as true innovators.
20. Billy Woods & Kenny Segal – Hiding Places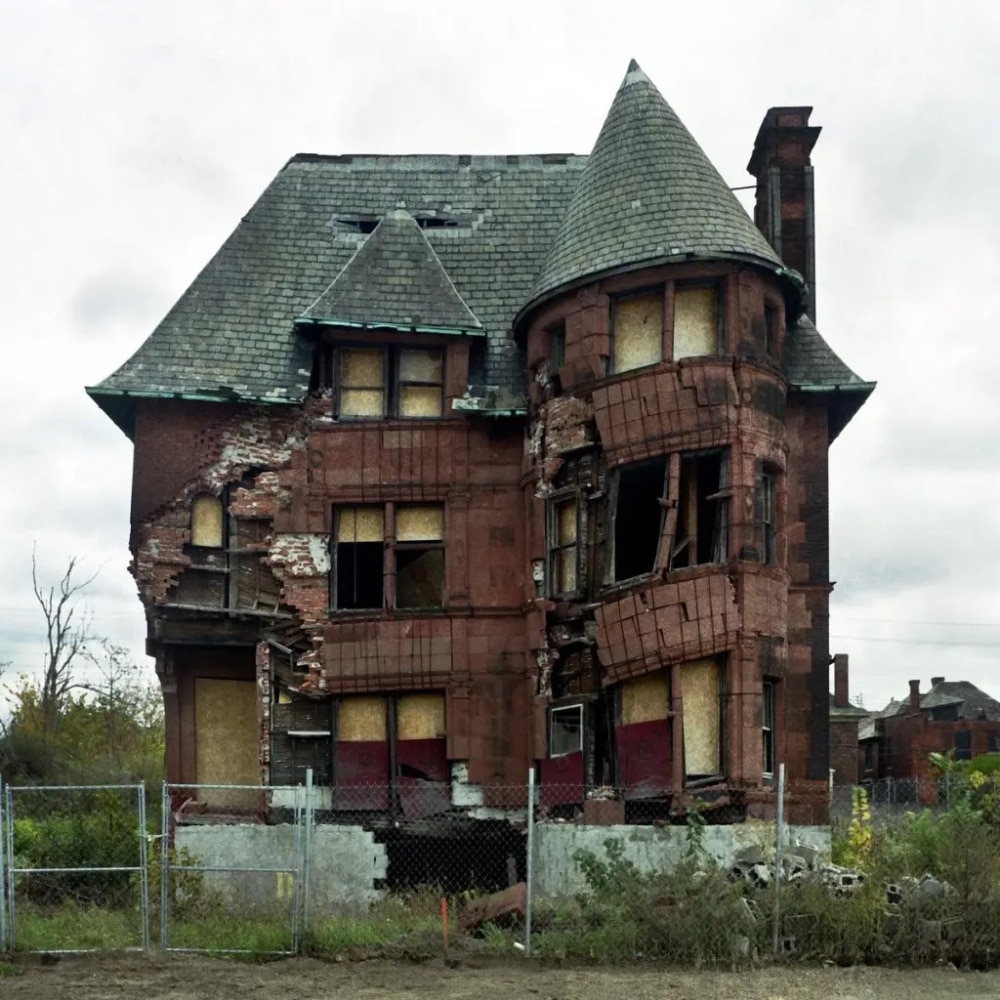 Released: March 29, 2019
Label: Backwoodz Studioz
When billy woods connected with Kenny Segal for Hiding Places, the result was a raw dive into the recesses of the mind and society. woods, known for his dense, elusive lyricism, found an impeccable sonic counterpart in Segal's eerie, atmospheric beats. The album feels like a trek through an urban wasteland, with woods confronting personal demons and societal ills alike. "Spider Hole" and "Speak Gently" encapsulate the haunting essence of this collaboration, with woods' narratives feeling like they're whispered from the shadows. In a realm where the underground often thrives on pushing boundaries, Hiding Places emerges as a chilling testament to the power of introspective hip-hop. It's a journey that's uncomfortable at times, but its raw authenticity and brilliance cannot be denied.
19. Little Brother – The Listening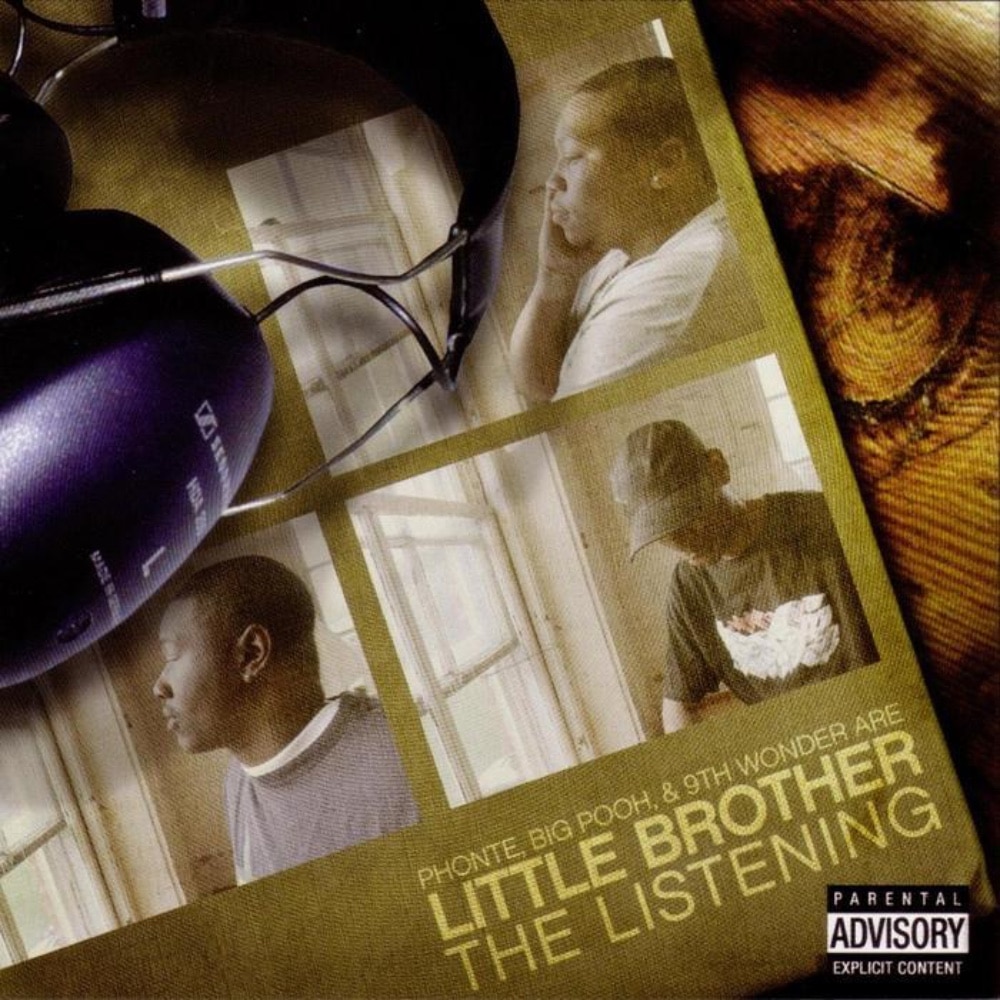 Released: February 25, 2003
Label: ABB
With MCs Phonte and Big Pooh on the mics, and 9th Wonder on the boards, The Listening emerged in 2003 as a call-back to the soul-infused beats and reflective lyricism reminiscent of the Golden Age. Pushing back against the crunk wave dominating the South at the time, Little Brother served a plate of introspective bars mixed with everyday relatable tales. "Speed" and "Whatever You Say" are classic examples of how the trio could balance head-nodding rhythms with thought-provoking verses. The project carved out a lane for them, setting the stage for what true-school hip-hop could sound like in the new millennium. Respect to Little Brother for holding down authentic rap in an era filled with shiny suits and dance tracks.
18. Atmosphere – When Life Gives You Lemons, You Paint That Shit Gold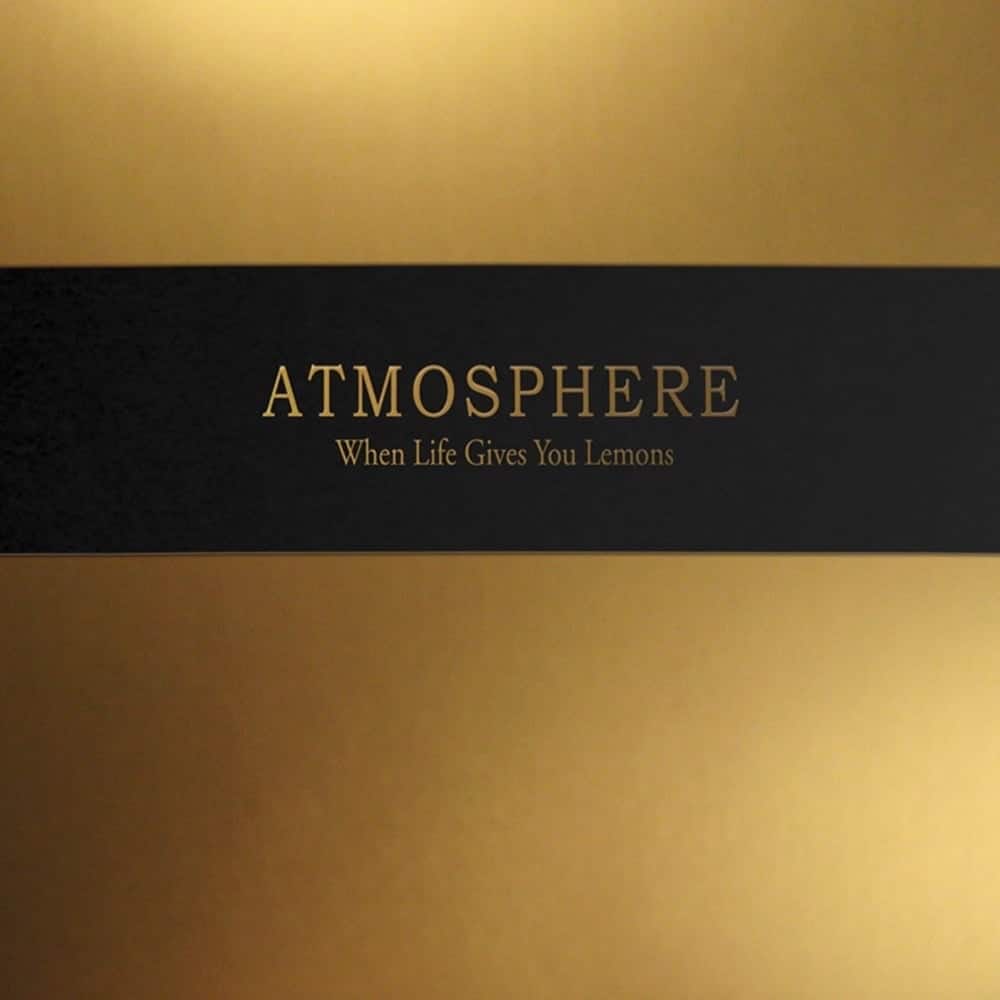 Released: April 22, 2008
Label: Rhymesayers
Atmosphere have always had this knack for concocting stories that pull right at the heartstrings, and When Life Gives You Lemons, You Paint That Shit Gold is no exception. Released in 2008, this album was a transformative moment for the duo. Here, Slug's narratives, whether it's the life of a struggling waitress on "In Her Music Box" or the pains of growing up too fast on "Yesterday," come alive over Ant's versatile production palette. It's not just hip-hop; it's theatrical, it's cinematic. They dove deep into the human experience, offering both despair and hope. Their raw and unfiltered look into life's complexities solidified the project's place in the annals of underground classics.
17. Blackalicious – Blazing Arrow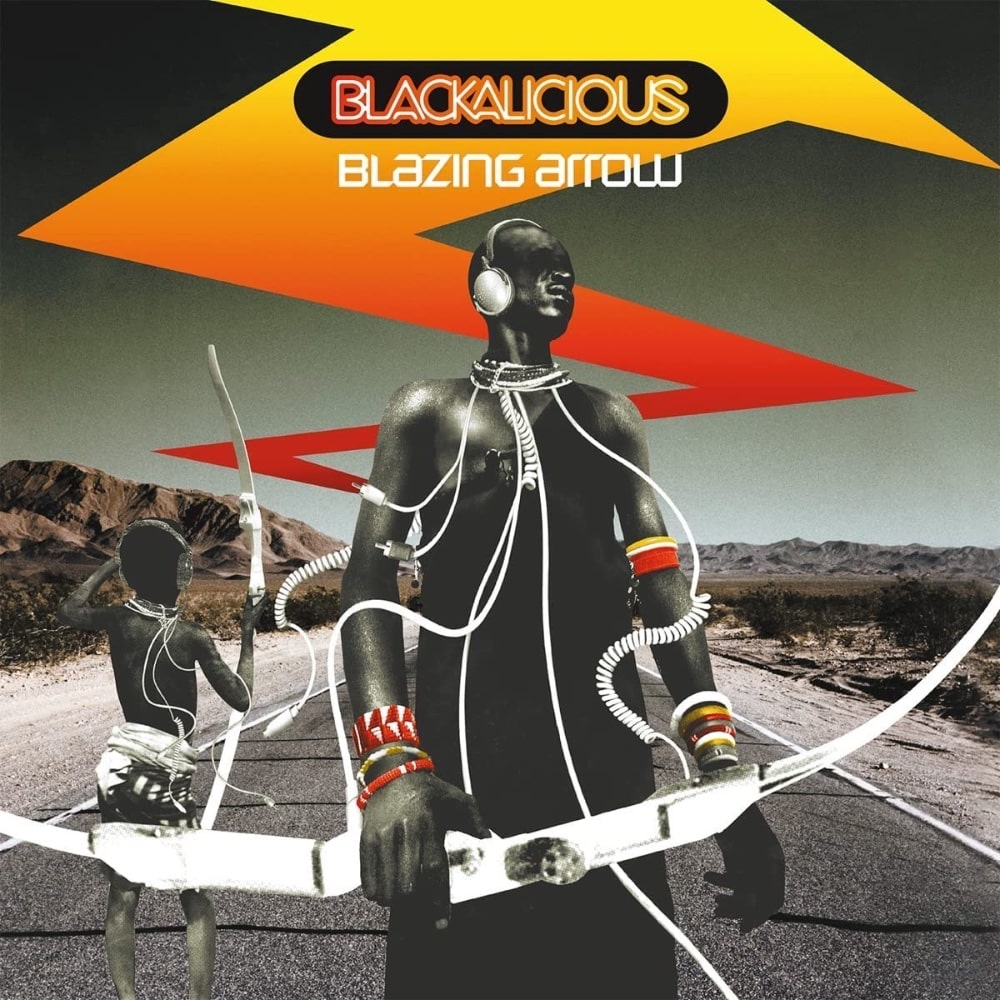 Released: April 30, 2002
Label: MCA, Quannum Projects
Now, when you talk about the elite lyricism of the underground, you can't skim over Blazing Arrow by Blackalicious. Dropped in 2002, Gift of Gab and Chief Xcel, the masterminds behind Blackalicious, outdid themselves with this magnum opus. Gift of Gab's rapid-fire, multi-syllabic flows on cuts like "Chemical Calisthenics" had heads spinning, while tracks like "Make You Feel That Way" offered a soulful respite. It's a perfect marriage of Xcel's lush, vibrant production and Gab's intricate wordplay. A celebration of the essence of hip-hop, Blazing Arrow is more than just an album; it's a testament to the power of poetic expression. This joint wasn't just about raising the bar; it's like they chucked the bar into another galaxy.
16. Aesop Rock – Labor Days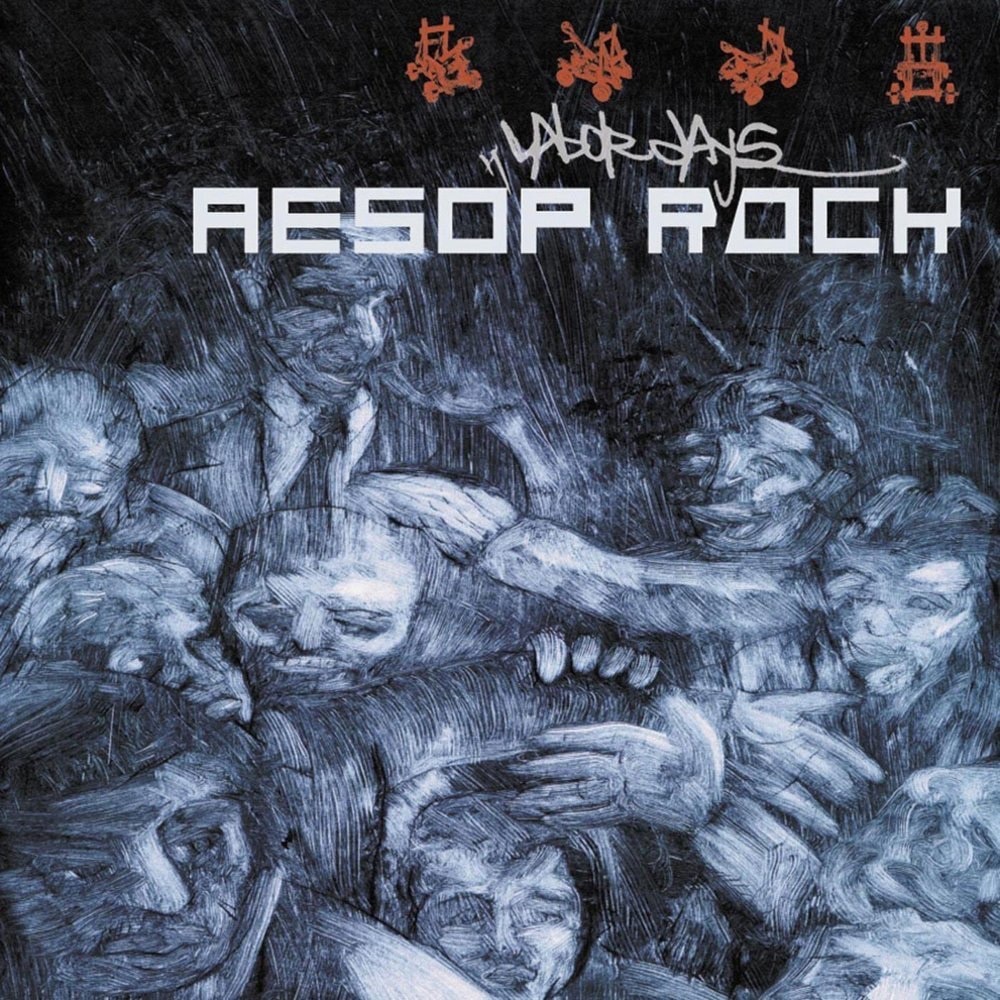 Released: September 18, 2001
Label: Definitive Jux
Representing Def Jux to the fullest, Aesop Rock's Labor Days is nothing short of a lyrical masterclass. Released in 2001, this gem was a cold slap in the face to anyone who dared claim hip-hop was dead. With tracks like "Daylight" and "No Regrets," Aes came through weaving stories that weren't just tales, they were lyrical mazes. And the production? Grimy, gritty, and straight dystopian — just the way the underground likes it. Our man Aesop painted vivid pictures of the grind, the hustle, and the blue-collar struggles, bringing a fresh, left-field perspective to the game. While others flexed with bling and bravado, Labor Days kept it raw and introspective, reminding heads that hip-hop's essence was always about the wordplay and the message.
15. Company Flow – Funcrusher Plus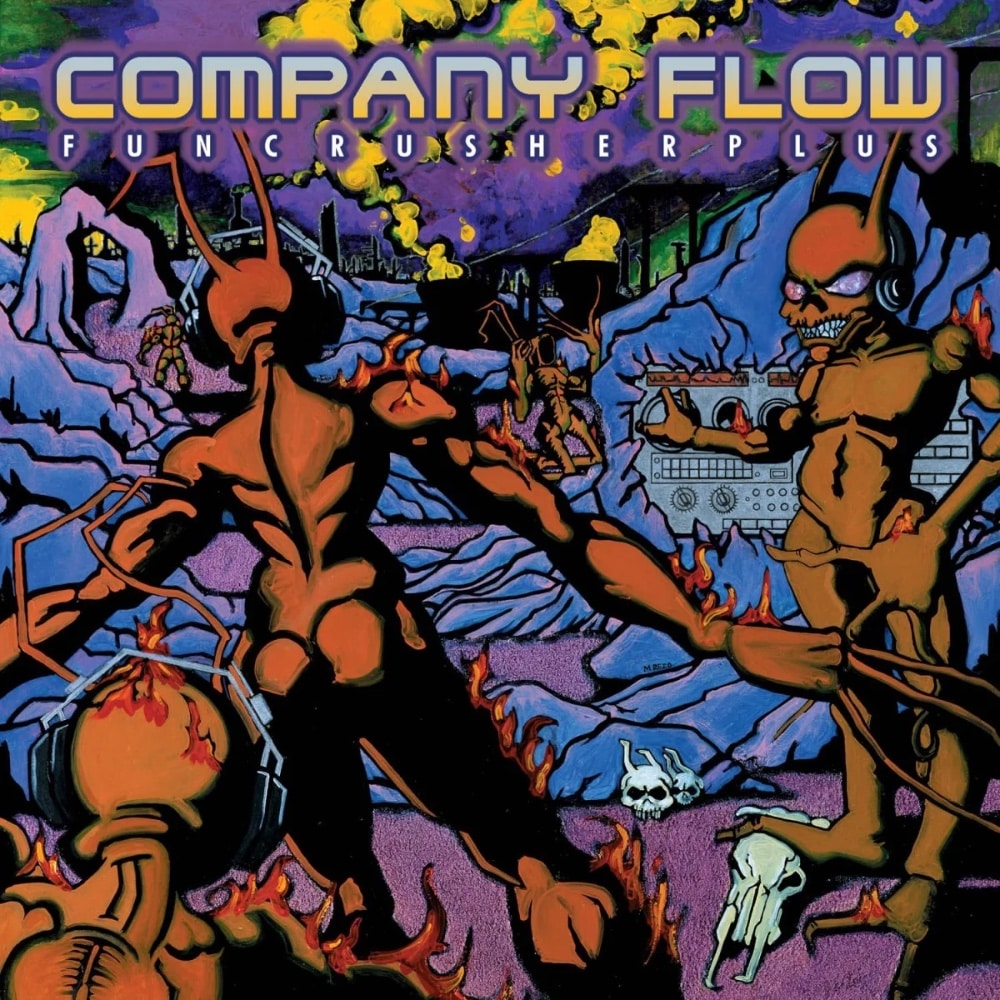 Released: July 22, 1997
Label: Rawkus
In the history of underground rap there are a few projects that just stand tall, casting shadows that upcoming artists still try to escape. Enter Funcrusher Plus by Company Flow. Dropped in '97, this album was like an alien spaceship crash-landing in New York City. El-P, Bigg Jus, and Mr. Len concocted a sonic brew that was years ahead of its time, shaking up the scene with its unapologetic rawness. The beats were unconventional, like broken machines still churning out rhythms, and the bars? Pure fire. From "8 Steps to Perfection" to "Vital Nerve", it was evident that these cats weren't here to play. They were laying down a manifesto, pushing boundaries, and challenging both listeners and fellow rappers. With Funcrusher Plus, Company Flow didn't just drop an album; they lit a torch for the avant-garde in hip-hop.
14. People Under the Stairs – O.S.T.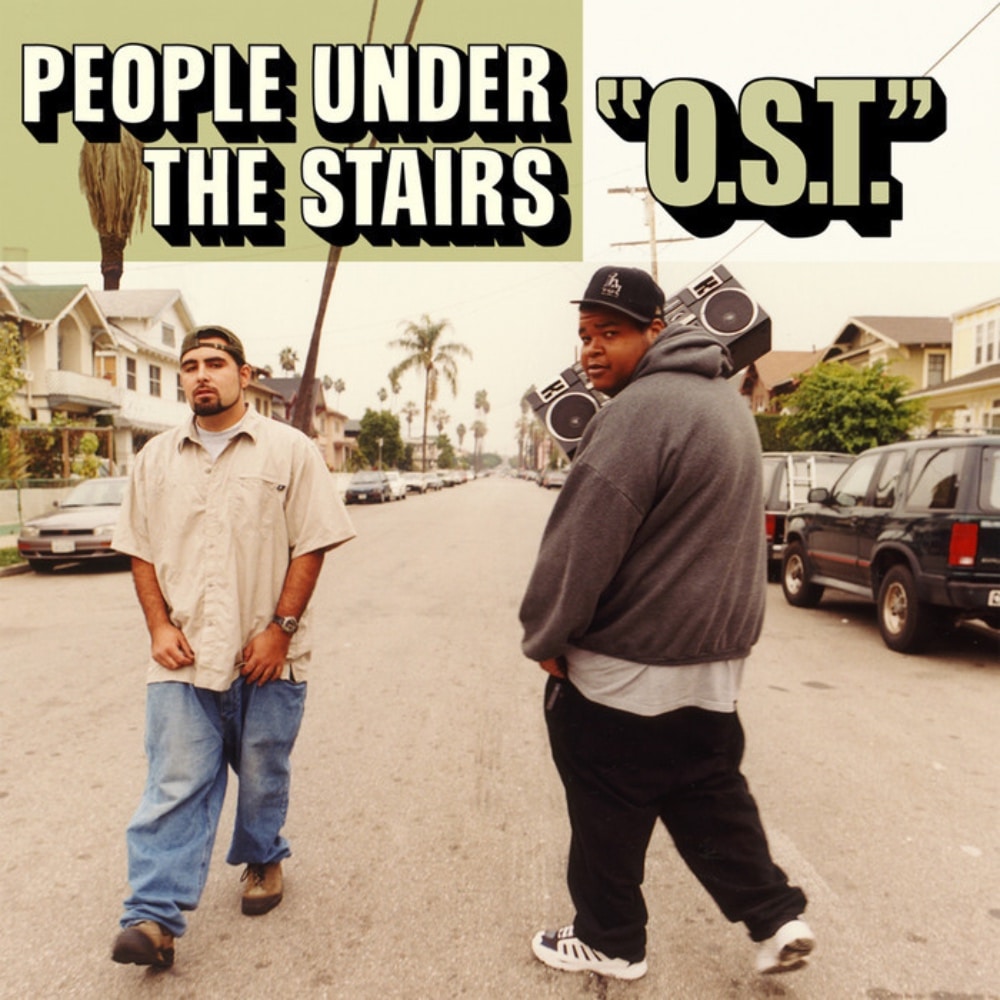 Released: June 4, 2002
Label: Om Records
When the game needed an injection of pure, uncut hip-hop, People Under the Stairs came through with O.S.T.. Landing in 2002, Thes One and Double K took fans on a wild cruise through the veins of LA's pulsating streets and skate parks. The West Coast duo spiced up the game with their timeless samples, organic beats, and lyrical wizardry. It's nostalgia soaked in sunny Californian vibes. On tracks like "Acid Raindrops," they dropped gems on life, love, and the quintessential laid-back Cali ethos. In an era dominated by bling and bravado, O.S.T. was a breath of fresh air, proving that hip-hop can be smooth, introspective, and still bang in your whip. In this magnum opus, PUTS captured the essence of underground rap, making it a must-spin for those craving that classic hip-hop flavor.
13. J-Live – The Best Part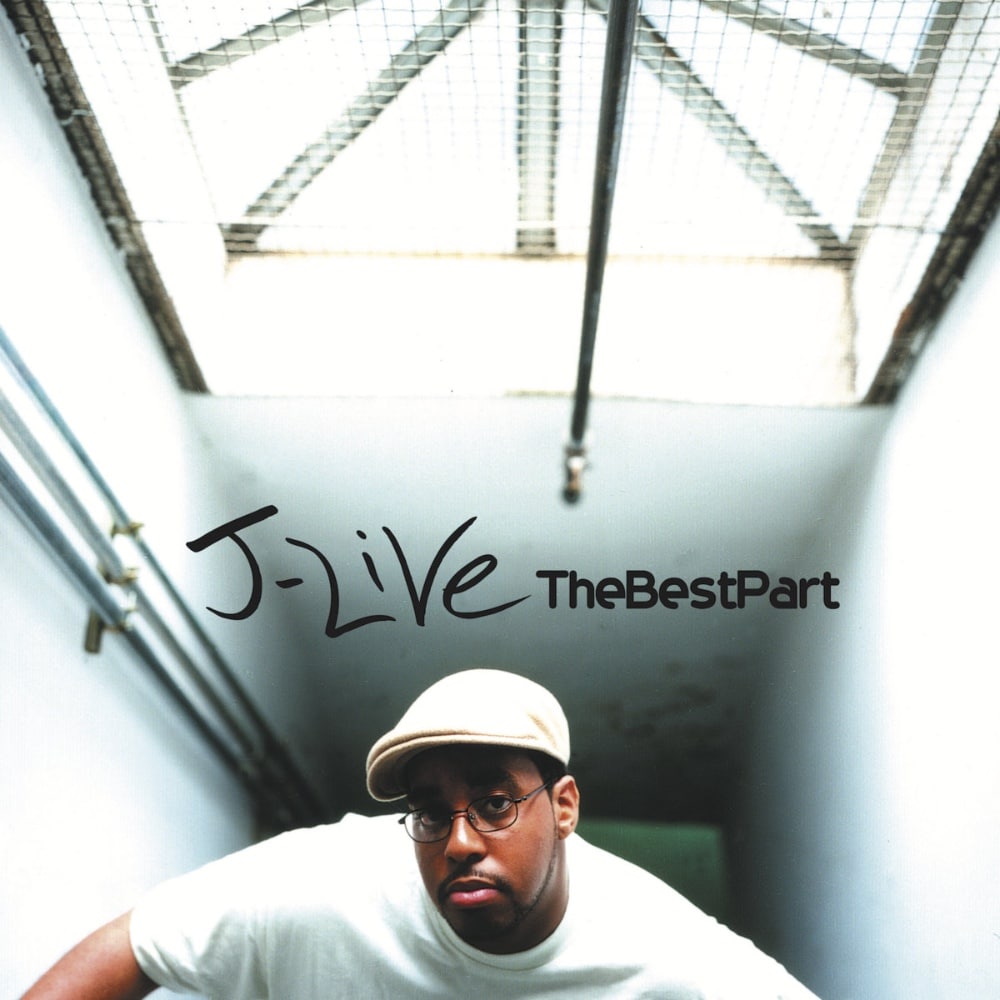 Released: May 1, 2001
Label: Triple Threat Productions
Released in 2001 but recorded much earlier, J-Live's The Best Part faced numerous delays, creating an almost mythical aura around it. By the time it hit the streets, heads were salivating for its promise. And man, did it deliver. J-Live, an MC who simultaneously held a career as a middle school teacher, provided lessons in every track. With production from legends like DJ Premier and Pete Rock, every cut on this record was layered with beats that enhanced the brilliance of J-Live's bars. "Don't Play" showcased his unique cadence and wit, while the title track "The Best Part" gave listeners a taste of his confidence and mastery over the mic. It's a timeless testament to raw, undiluted hip-hop, showcasing that the underground could hold its own against any mainstream heavyweight.
12. Ka – Honor Killed the Samurai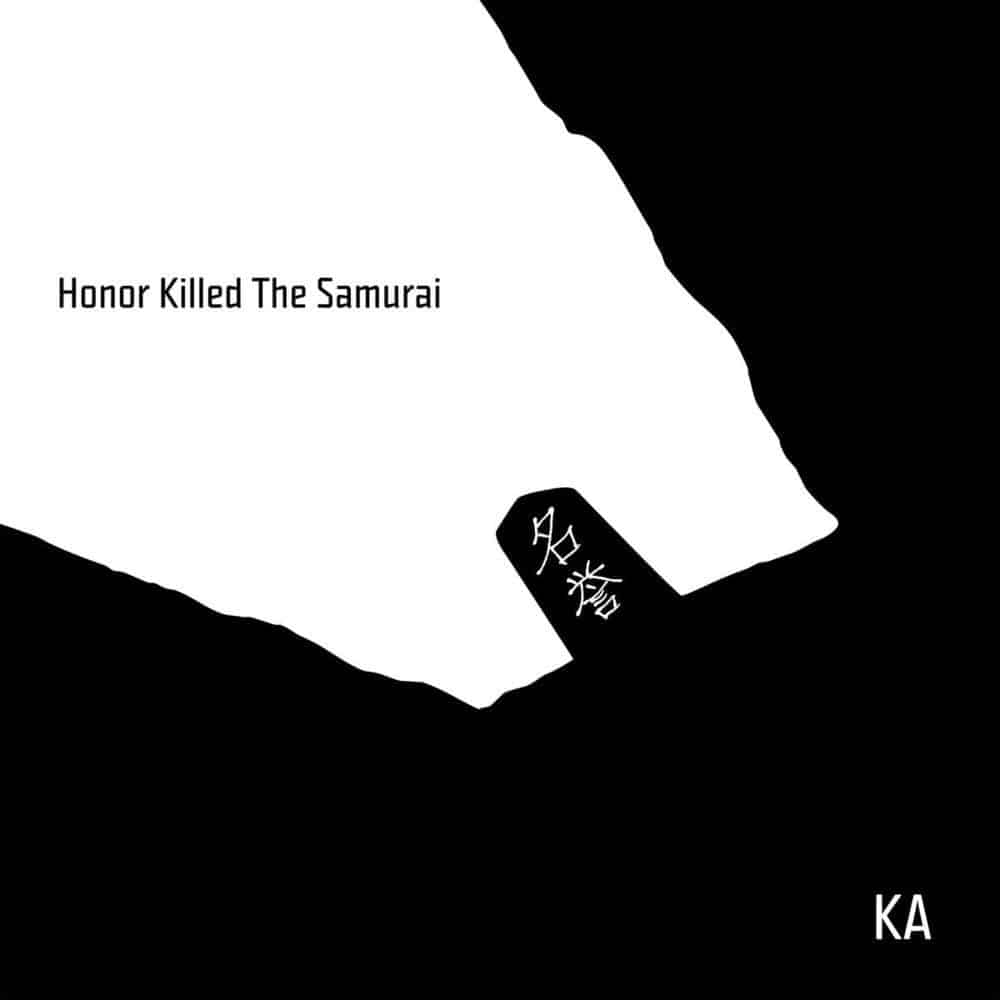 Released: August 13, 2016
Label: Iron Works
In a rap game where braggadocio reigns supreme, Ka's Honor Killed the Samurai stands as a stark contrast. Released in 2016, this opus isn't just a hip-hop album; it's a haunting narrative pulled straight from the annals of Bushido, yet with the Brooklyn streets as its backdrop. The Brownsville native carefully intertwines tales of samurai lore with grim street chronicles, revealing parallels between ancient honor codes and the unwritten laws of the block. With minimalist production dominated by eerie samples and sparse drum patterns, Ka's lyrical prowess is pushed to the forefront. Tracks like "Conflicted" and "Just" aren't mere songs; they're reflective stories that make you question the very fabric of honor and loyalty in a modern, treacherous world. A master class in penmanship and conceptual depth, Honor Killed the Samurai is Ka's magnum opus, demanding recognition as one of the underground's crowning achievements.
11. MF DOOM – Operation Doomsday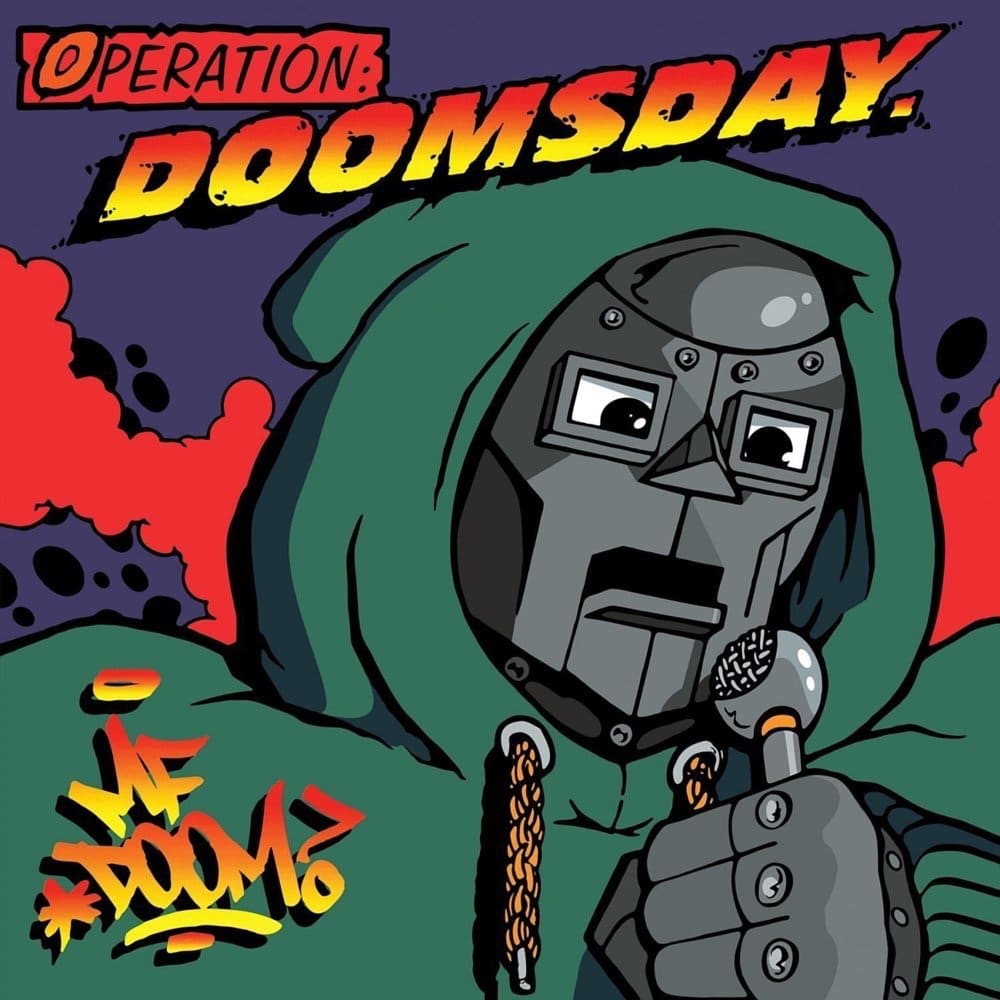 Released: October 19, 1999
Label: Fondle 'Em
Ah, where it all began for the villain! Operation Doomsday is the birth of a supervillain, an origin story laid on wax. Dropped in '99, this was the first time the world got a full-length dose of Daniel Dumile's alter ego, MF DOOM, after his re-emergence from the shadows post-KMD days. The record is laced with the kind of off-kilter beats and intricate rhyme patterns that would become synonymous with the DOOM name. Littered with samples from the Fantastic Four and old-school cartoons, the enigmatic rapper crafts a universe where he's the rogue protagonist, where tales of betrayal and resurgence dominate. Tracks like "Rhymes Like Dimes" and "Doomsday" are a testament to the genius of the masked marauder, with bars that require repeated listens to decode fully. As the foundational stone of DOOM's illustrious career, Operation Doomsday solidified the masked MC as one of underground hip-hop's most enigmatic and influential figures.
10. Dr. Octagon – Dr. Octagonecologyst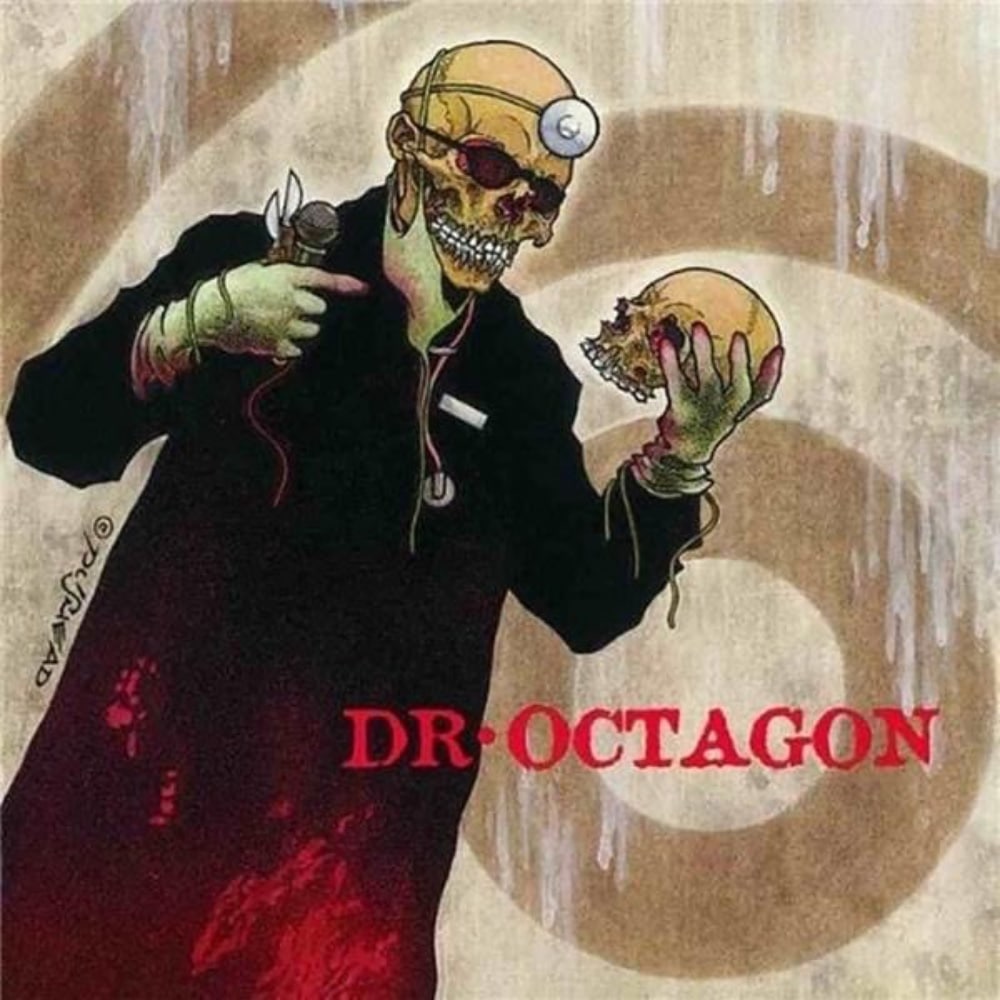 Released: May 7, 1996
Label: Bulk Recordings, Mo' Wax
When you talk about avant-garde hip-hop, it's criminal not to bring up Kool Keith's magnum opus under the Dr. Octagon persona: Dr. Octagonecologyst. Circa '96, this wasn't just an album; it was a trip to another dimension. The good doctor, with his surreal, off-the-wall rhymes about space, time, and, well, gynecology, made everyone tilt their heads. Behind the boards, you had Dan the Automator laying down futuristic, atmospheric beats that would give any sci-fi movie a run for its money. And let's not sleep on the turntable prowess of DJ Qbert, scratching in ways that mere mortals just couldn't grasp. Tracks like "Blue Flowers" and "Earth People" encapsulate the wild and bizarre essence of the project. For many, this record was a first taste of hip-hop's weirder side, showing just how far the genre could stretch. A psychedelic journey through the mind of one of hip-hop's most eccentric figures, Dr. Octagonecologyst is a critical chapter in the annals of underground rap.
9. Quasimoto – The Unseen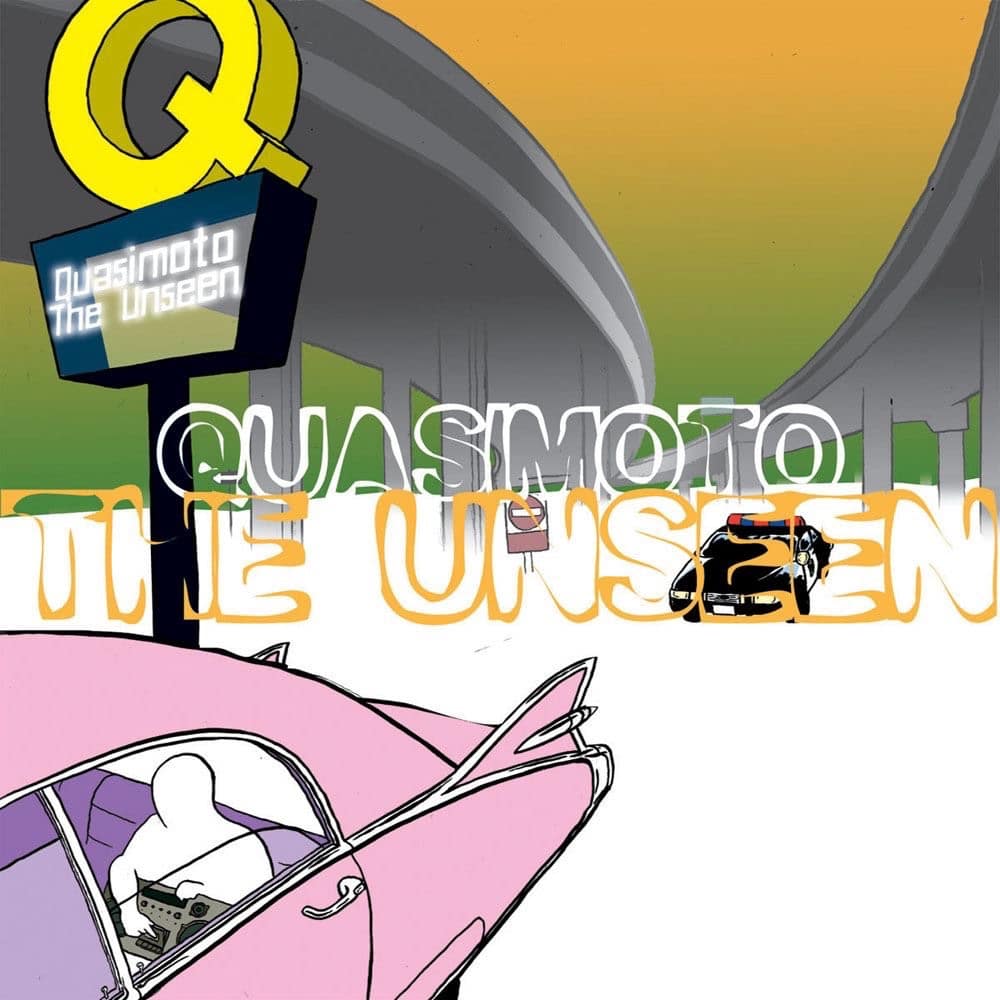 Released: June 13, 2000
Label: Stones Throw
Quasimoto's The Unseen is one of those records that, at first spin, might've had heads tilting in confusion. But give it time, let it simmer, and its genius becomes undeniable. Helmed by the reclusive Madlib and his helium-voiced alter ego, Lord Quas, this project is a wild journey into abstract beat constructions and obscure sample flips. The Unseen was where Madlib, as producer and MC, flexed his dual mastery. Tracks like "Low Class Conspiracy" and "Come on Feet" served as a testament to his abstract lyricism and unparalleled ear for sampling. Here, beats took detours, stories got weird, and the line between genius and insanity blurred. This album was a trip, man — a dive into a world of jazz samples, obscure skits, and narratives that no one else could've conceived. And that's precisely what made it a masterpiece in the underground rap scene.
8. El-P – Cancer 4 Cure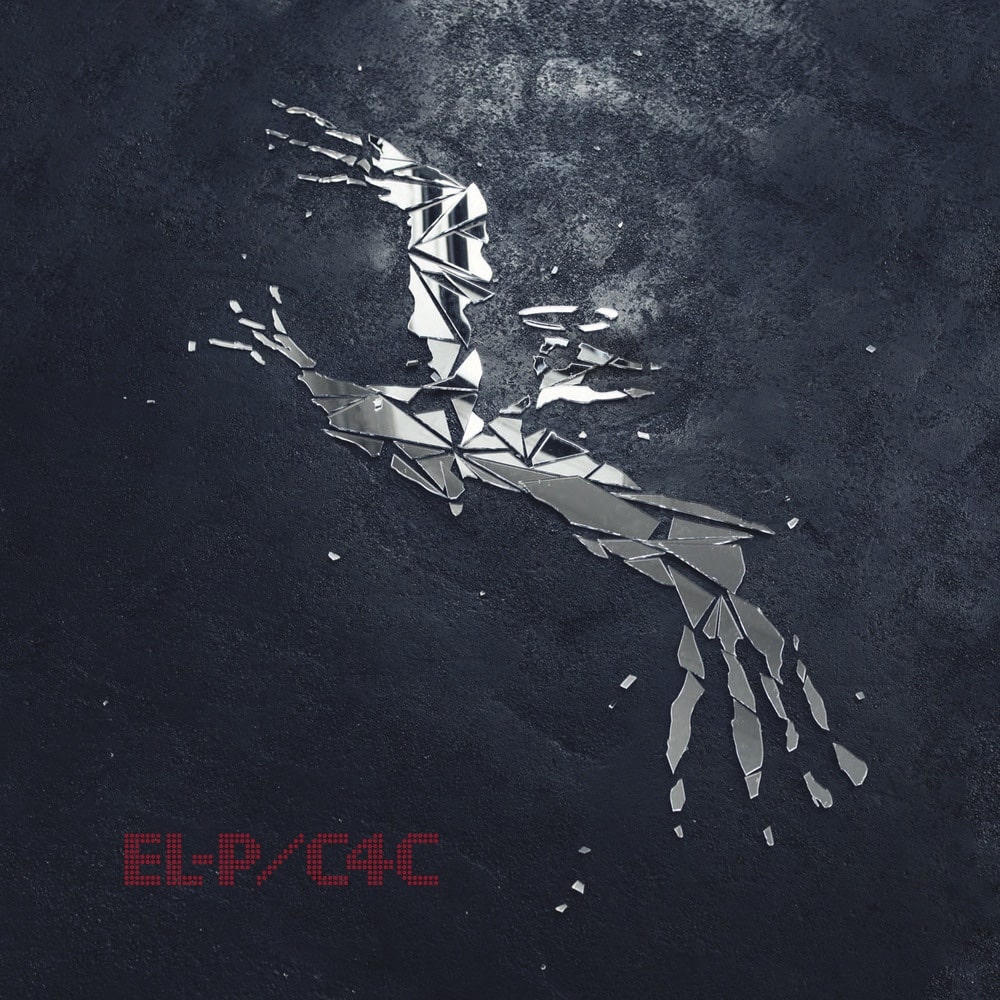 Released: May 22, 2012
Label: Fat Possum Records
With Cancer 4 Cure, El-P brought forth a dark, dystopian soundscape that feels like a gritty sci-fi noir come to life. Released in 2012, this project marked a crucial moment in El-P's career, where he distilled his anxieties about the surveillance state, societal decay, and personal demons into an audio masterpiece. The beats? Cold, mechanical, and relentless. And lyrically, he's on another plane. Tracks like "The Full Retard" and "Drones Over BKLYN" are visceral assaults, both sonically and thematically. While many rappers flirted with futuristic themes, El-P lived in them, painting a world that felt all too real. Cancer 4 Cure is more than an album; it's a wake-up call from one of hip-hop's most avant-garde visionaries.
7. CunninLynguists – A Piece of Strange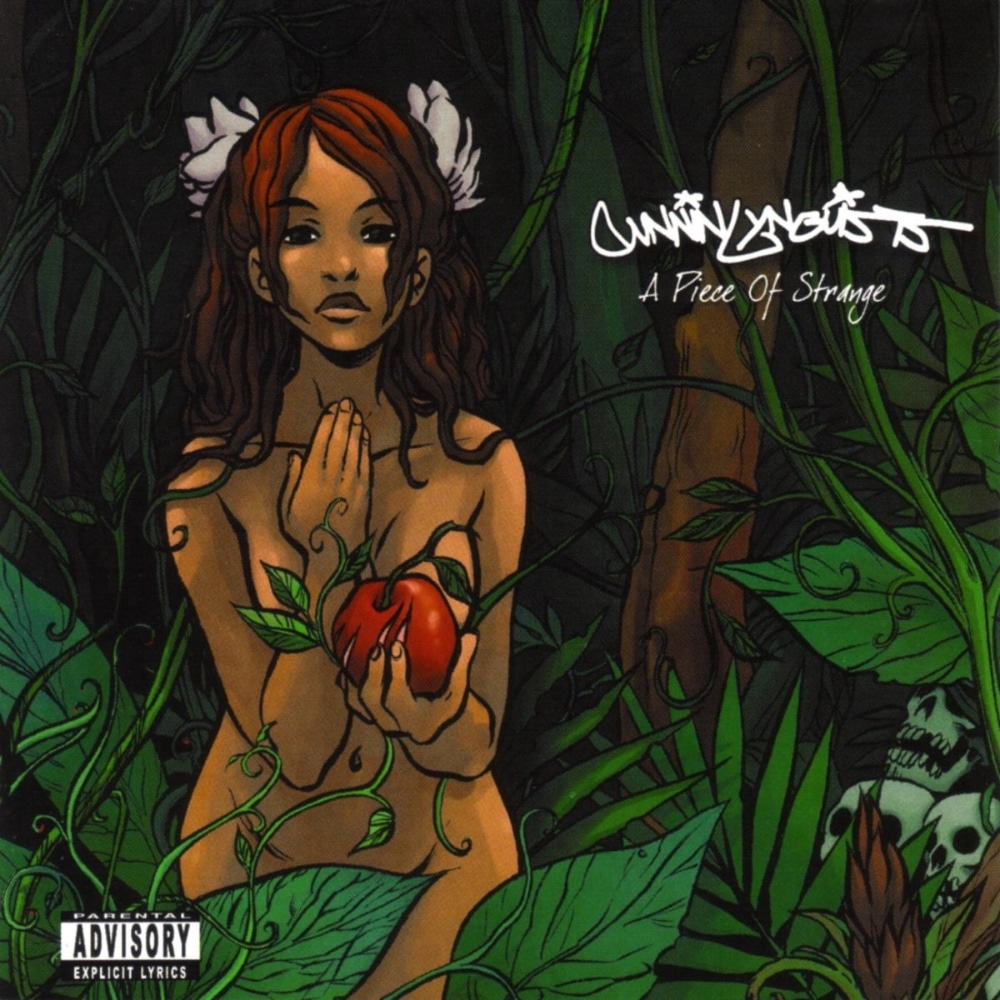 Released: January 24, 2006
Label: QN5 Music, L.A. Underground
Slide into the labyrinth of southern-fried storytelling with CunninLynguists' A Piece of Strange. A titan of an album, it lands in 2006 and swings the underground gates wide open with its fusion of southern twang, spiritual musings, and intricate rhyme schemes. Deacon the Villain, Natti, and Kno blessed our ears, merging storytelling capabilities with Kno's ethereal and cinematic production. Tracks like "The Gates" and "Since When" ain't just songs; they're reflections on life, packed with layers of introspection, navigating through love, faith, and struggle. A Piece of Strange ain't your typical southern rap record; it's a tapestry of tales and introspection that goes beyond surface-level bravado. The trio crafted a project that digs deep into the roots of humanity, offering listeners a musical sanctuary where lyrics hold weight and beats echo with purpose.
6. Roc Marciano – Reloaded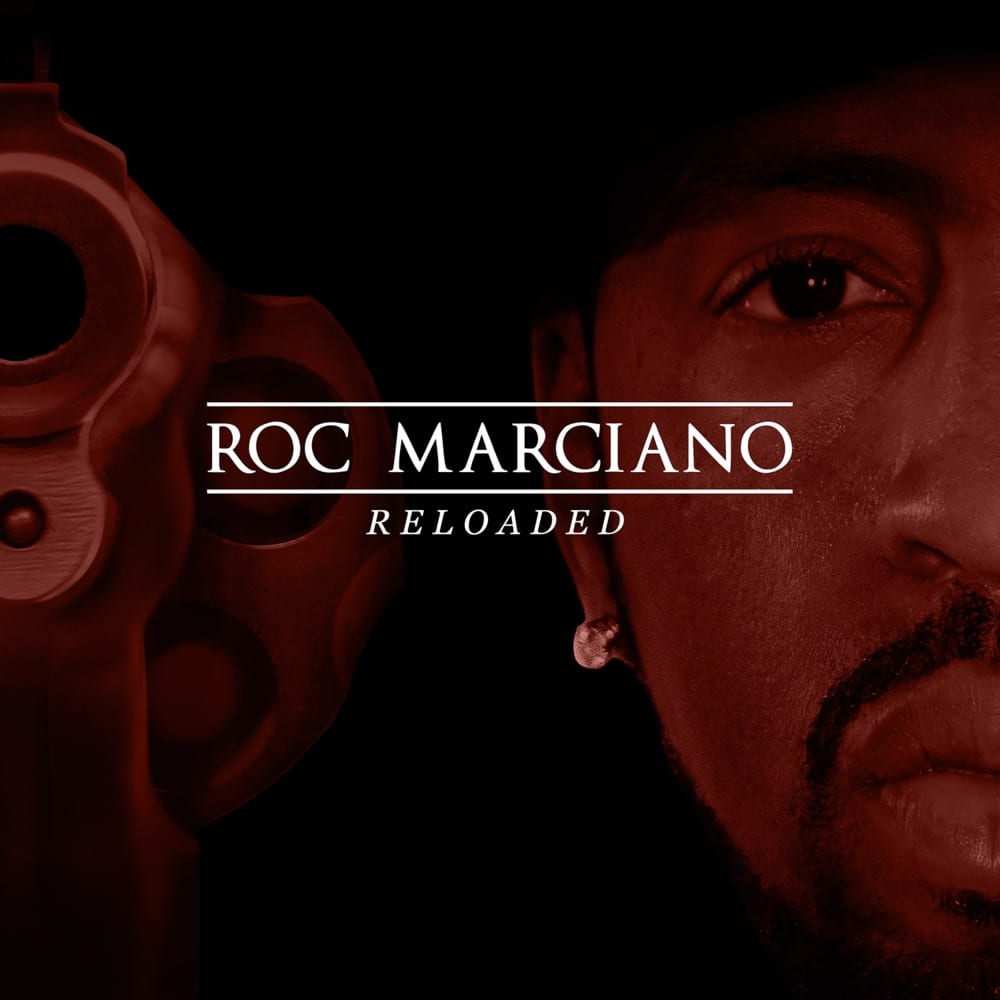 Released: November 13, 2012
Label: Decon
When the convo veers to luxurious bars and grimy tales woven into soul-sampled landscapes, one can't sidestep Reloaded by Roc Marciano. Dropped in 2012, this project solidified Roc's position as the reigning don of minimalist, gritty underground rap. While many were chasing radio hits, Marci took listeners through a raw, unfiltered journey of the streets, blending his cold-blooded lyricism with lo-fi beats that would make any vinyl-head nod in respect. "Pistolier" and "76" serve as perfect instances of his ability to paint vivid, menacing images with mere words. Roc's calculated delivery, combined with his knack for choosing beats that ooze opulence in their simplicity, made Reloaded an undeniable staple of underground hip-hop. It's a joint where the elegance of crime and rugged street tales coalesce seamlessly, reaffirming Marci's spot as a true craftsman of the genre.
5. Black Star – Mos Def & Talib Kweli Are Black Star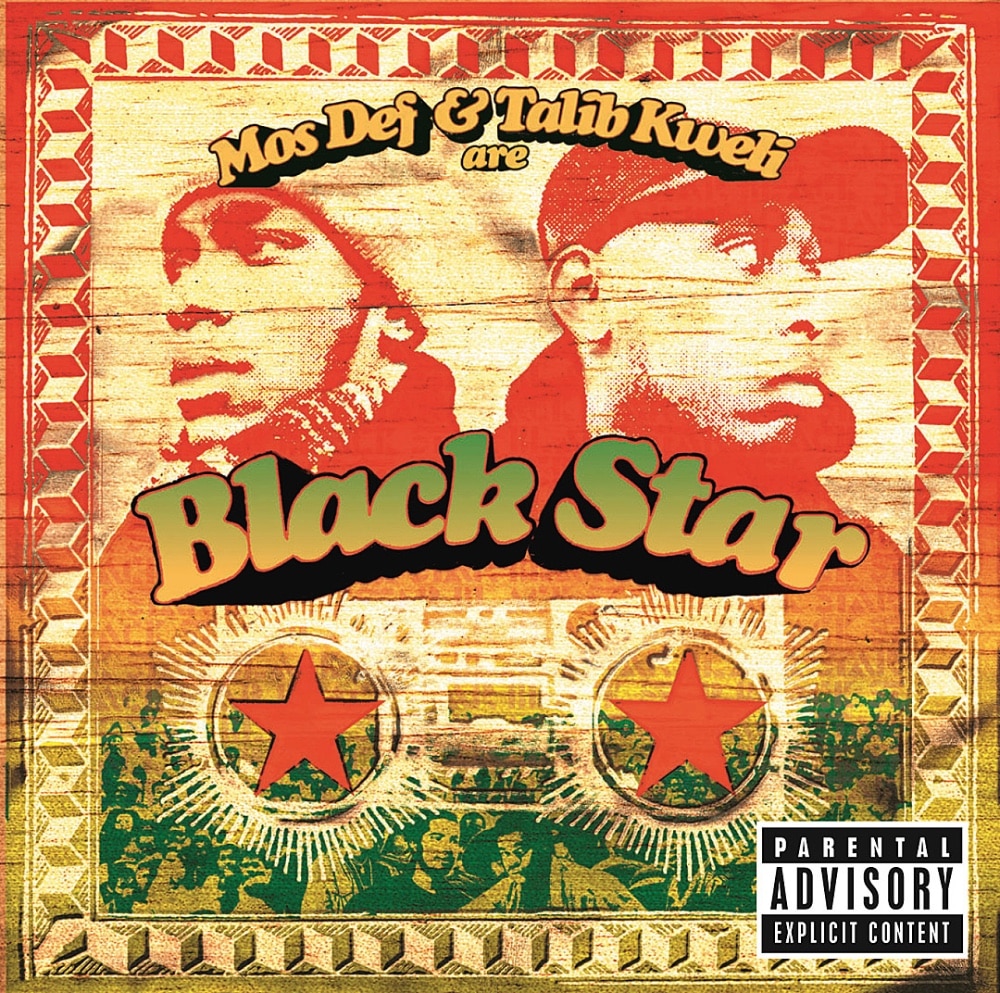 Released: September 29, 1998
Label: Rawkus, Priority, EMI, MCA, Universal
Enter the timeless realm of Mos Def & Talib Kweli Are Black Star, the defining work of Black Star. The alliance of Brooklyn's finest, Mos Def (now known as Yasiin Bey) and Talib Kweli, wasn't just a regular collab; it was a movement in itself. When this gem hit the streets in '98, it was a rejuvenating breath of conscious, Afrocentric energy amidst the bling era's flash. Every bar they spit felt like a statement, every hook was a rallying cry. Take "Definition" for instance, where the duo pays homage to Biggie and Pac while delivering a pertinent message about the cycle of violence. Or "Brown Skin Lady," a profound love letter to the essence of black womanhood. The album's production, rooted in jazz and soul, complements the duo's lyrical prowess, delivering an authentic, raw feel. It wasn't just music; it was a movement, a declaration, a bold assertion that hip-hop, at its core, is a tool for enlightenment and empowerment.
4. Blu & Exile – Below The Heavens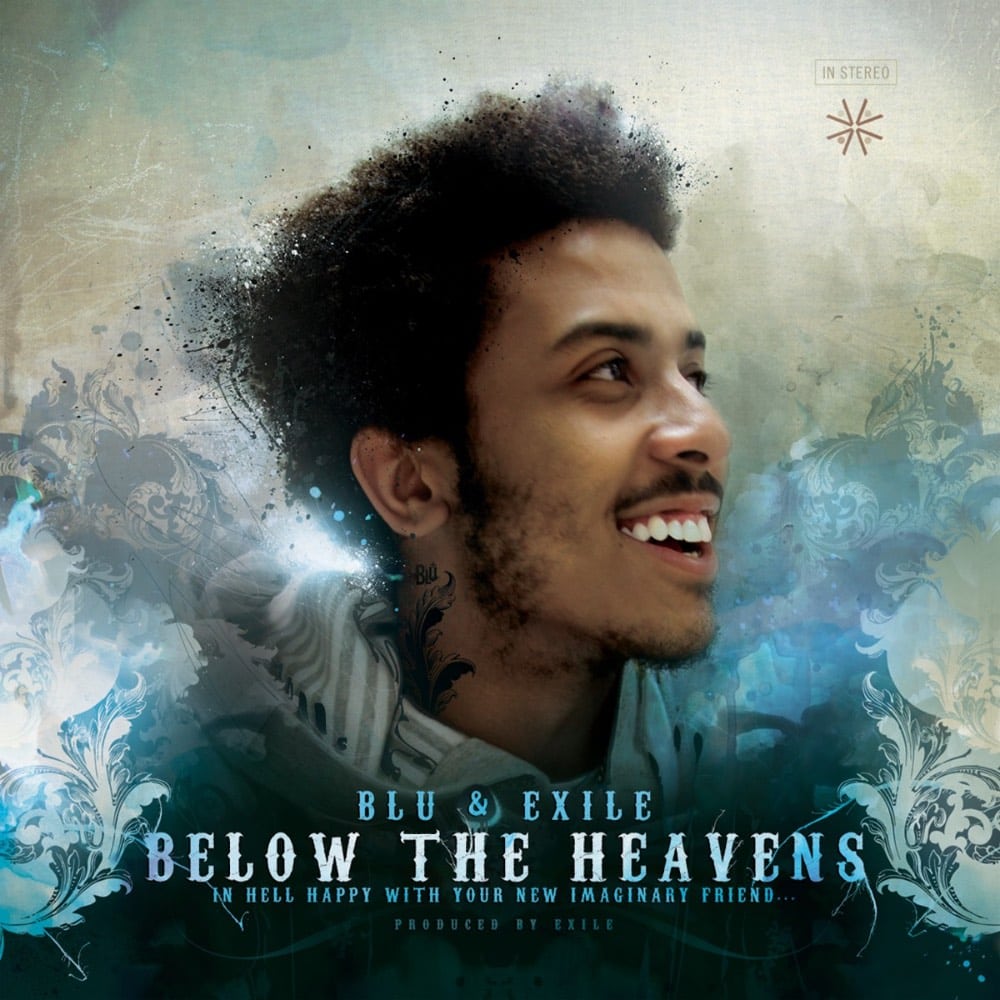 Released: July 17, 2007
Label: Sound in Color
If there's one album that marks the sanctified union of Blu and Exile, it's Below The Heavens. When the duo dropped this in 2007, the underground scene wasn't just gifted with an album; it received a scripture. Blu, with the hunger of a young MC trying to solidify his position, spilled his soul over Exile's soul-soaked beats, crafting tales of life's trials, love, faith, and the search for meaning. Songs like "Cold Hearted" and "No Greater Love" aren't just tracks; they're chapters in a young man's journey navigating the complex terrains of adulthood. Exile, with his sample-heavy, jazz-infused production, makes every track feel like a warm embrace, a comforting nod to yesteryears. Below The Heavens isn't just another testament to the brilliance of Blu and Exile but an enduring monument in the annals of underground hip-hop.
3. Deltron3030 – Deltron 3030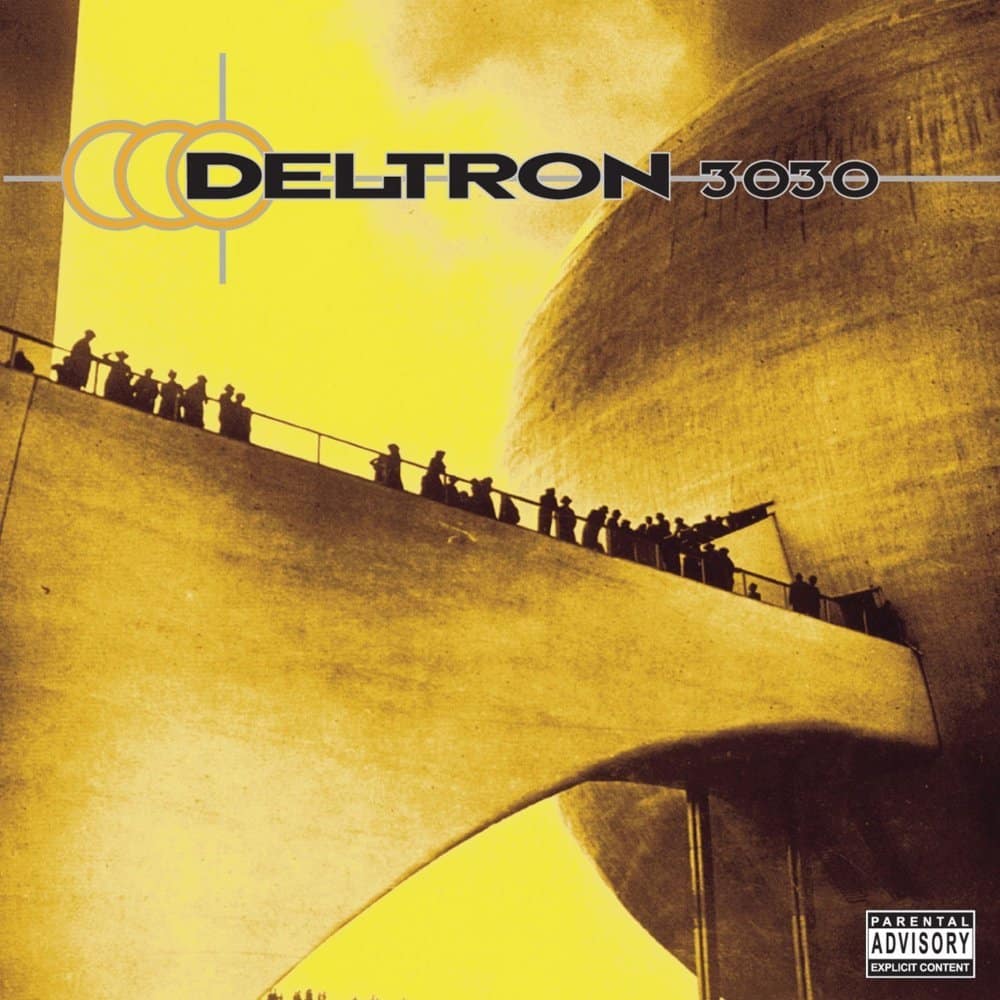 Released: May 23, 2000
Label: 75 Ark
When Del the Funky Homosapien, Dan the Automator, and Kid Koala converged as Deltron 3030, they unleashed a lyrical and production masterpiece that felt straight out of a dystopian future. Deltron 3030 is an auditory sci-fi novel set in the year 3030, unveiling a tale of societal decay, corporate control, and rebellion. Del's intricate wordplay and narratives seamlessly meld with Dan the Automator's progressive beats, while Kid Koala's turntablism adds an extra layer of otherworldly charm. Tracks like "Mastermind" and "3030" stand as testament to the project's forward-thinking, establishing this supergroup's eponymous album as a cornerstone in underground hip-hop lore. It's not just an album; it's an experience, a peek into a parallel universe where hip-hop and high-concept sci-fi intertwine.
2. Cannibal Ox – The Cold Vein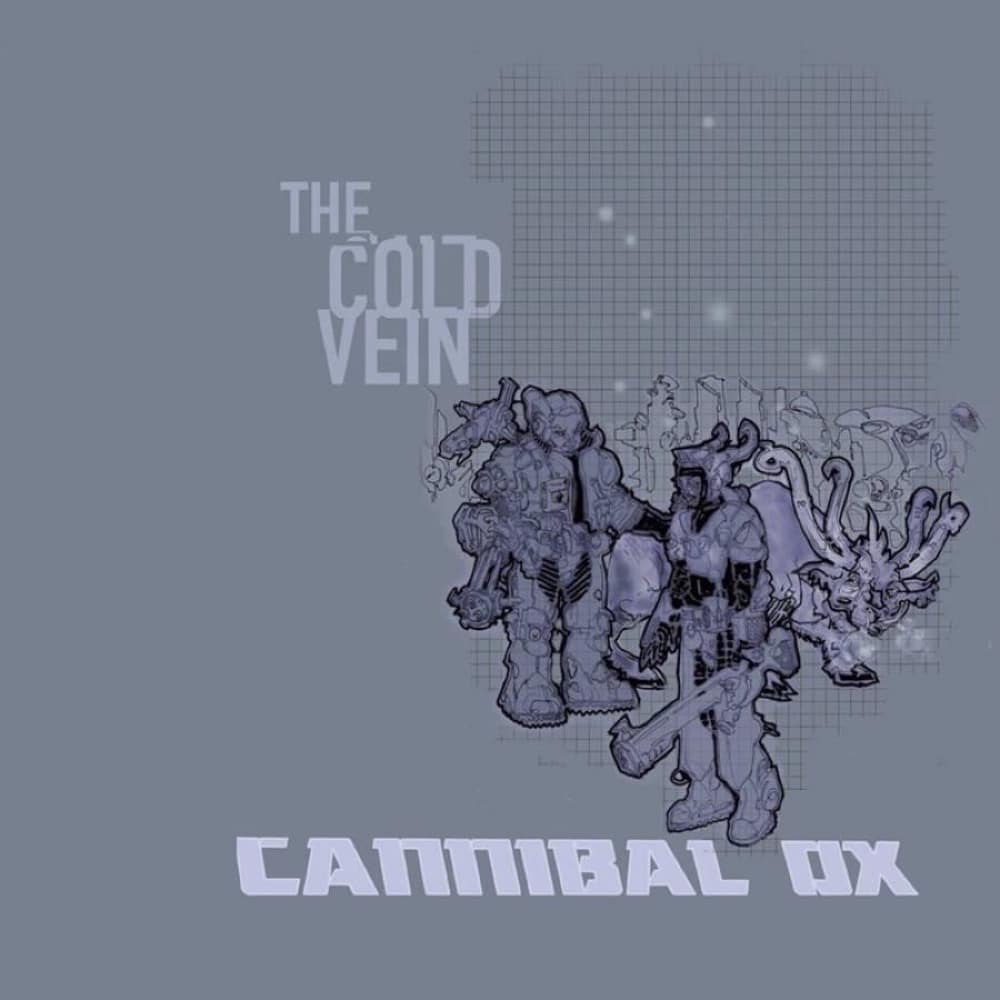 Released: May 15, 2001
Label: Definitive Jux
Circling back to the early 2000s, when underground hip-hop was hitting its stride, The Cold Vein by Cannibal Ox remains an icy touchstone. Vast Aire and Vordul Mega, the Harlem duo behind Cannibal Ox, painted a grimy yet futuristic picture of New York City, with lyrical content that's both profound and street-centric. El-P, of Run the Jewels fame, handled the production, laying down beats that felt cold, industrial, and wholly original. Tunes like "Iron Galaxy" and "The F-Word" became anthems for those weary of mainstream rap's sheen, providing a rawer, more unfiltered soundscape. For many, The Cold Vein is more than just an album – it's a trip through the shadowed alleyways of the Big Apple, a guided tour by two of the sharpest MCs the underground has ever witnessed.
1. Madvillain – Madvillainy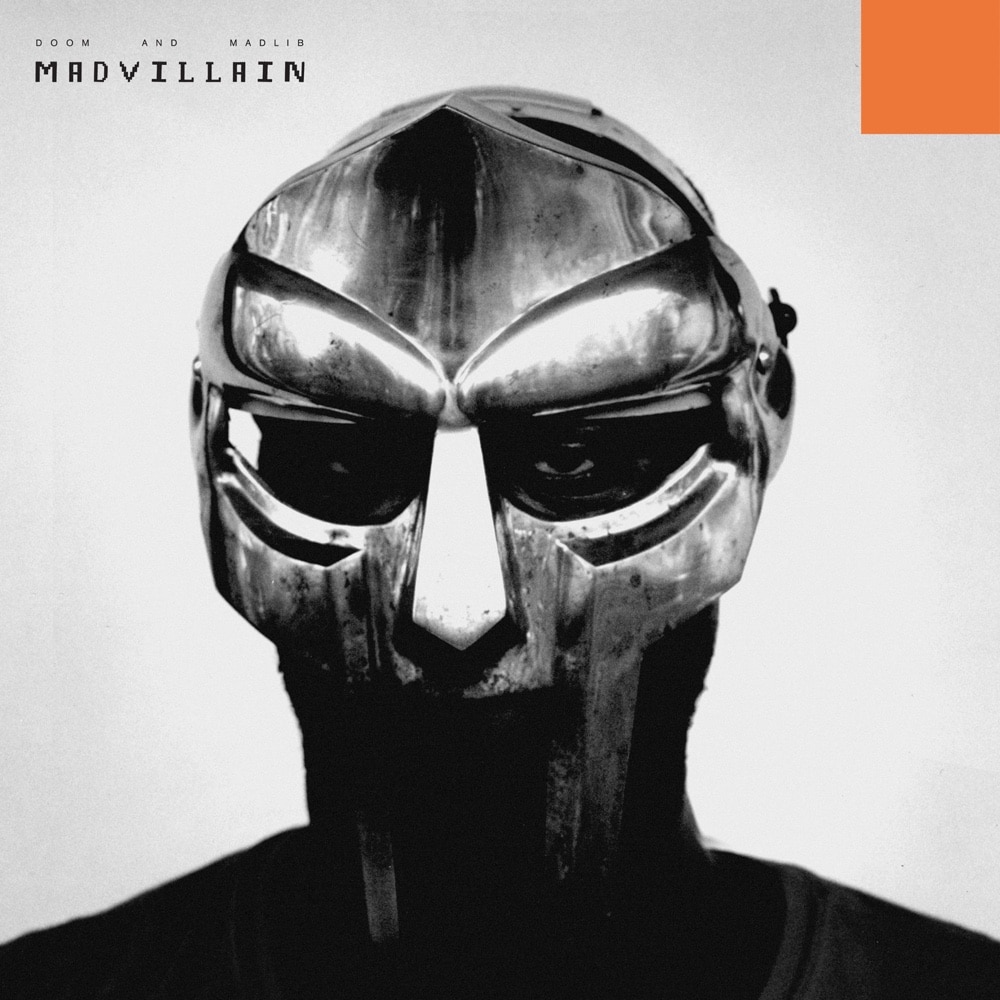 Released: March 23, 2004
Label: Stones Throw
If the underground had a crown jewel, Madvillainy would be encrusted right on it. The mystical union of MF DOOM and Madlib birthed a project that stands as a monolith in the annals of underground hip-hop. This ain't just bars over beats; it's an abstract painting with verses. Every track, from "Accordion" to "Rhinestone Cowboy", feels like a dive into the weirdest, most wonderful recesses of both these artists' minds. Madlib's production, a tapestry of off-kilter jazz samples and unpredictable beats, marries seamlessly with DOOM's densely-packed wordplay, creating an experience that's as cerebral as it is visceral. Madvillainy ain't just an album; it's a movement, a feeling, and an era encapsulated in 46 minutes of audial genius. For those in the know, it's the epitome of what underground hip-hop can and should be.