In the late 2000s, the hip-hop landscape was evolving, and amidst this transformation, the city of Chicago was steadily crafting its own unique sound. Drawing inspiration from the city's rich musical history and the gritty realities of life in some of its most impoverished neighborhoods, a new wave of hip-hop emerged, forever changing the game.
Dubbed "drill music," this genre not only reasserted Chicago as a pivotal city leading in the 2010s, but also birthed a movement that would impact the culture for years to come. Drill, characterized by its dark, aggressive beats and unfiltered lyrics about the Chiraq streets, quickly gained traction in the city, then across the country. Artists like Chief Keef, Lil Durk, G Herbo, Lil Reese, and Fredo Santana became the faces of this new sound, paving the way for countless other rappers to follow in their footsteps.
From underground legends to mainstream heavyweights, the Chicago drill scene has produced some of the most innovative and captivating artists of the past decade. Their unapologetically raw and brutally honest music offers a unique and powerful voice to the struggles faced by their communities.
From King Louie, SD, and Lil Reese, to G Herbo, Chief Keef and Lil Durk, here are the top 10 greatest Chicago drill rappers of all time.
10. SD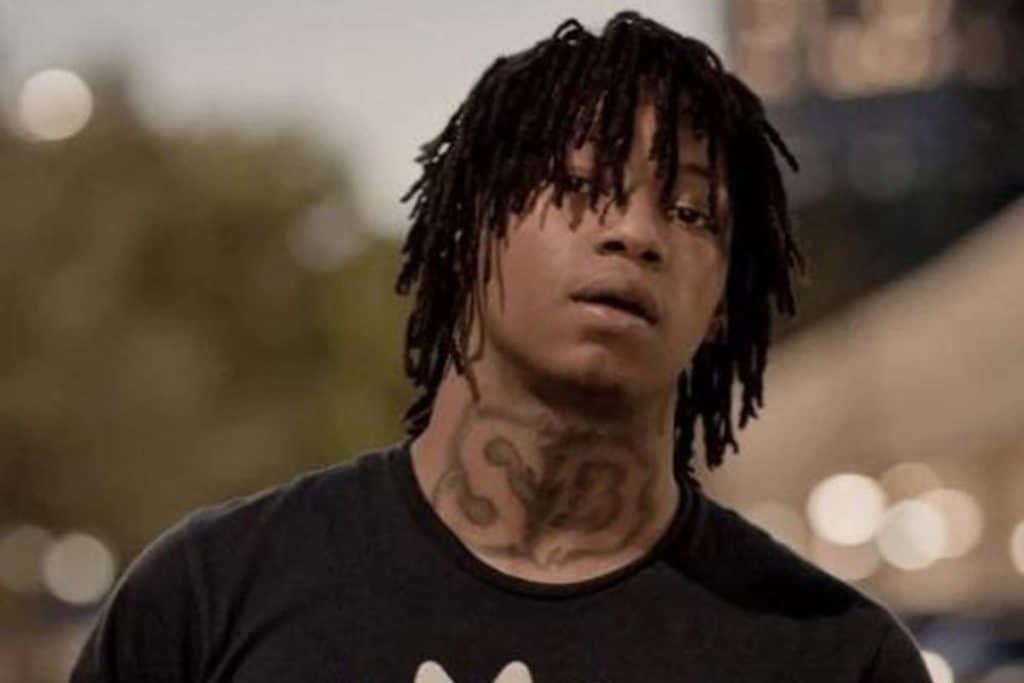 Discography: Life Of A Savage 2 (2012), Life Of A Savage 3 (2013), Truly Blessed (2014), Just The Beginning (2015), Life Of A Savage 4 (2015)
As a core member of Chief Keef's renowned GBE squad, SD has been putting in work since the early days of the drill scene, earning respect from both fans and fellow artists alike. SD's signature smooth flow and his ability to finesse bars with both aggressive and introspective content are what set him apart from the competition. Tracks like "White Bitchez" and "Circles" are prime examples of his lyrical prowess, showcasing how he maneuvers through the beat, making his presence known in the ever-evolving Chicago drill scene. SD's career has been a testament to his grind and his passion for the art, with a steady output of music that keeps fans fiending for more.
9. FBG Duck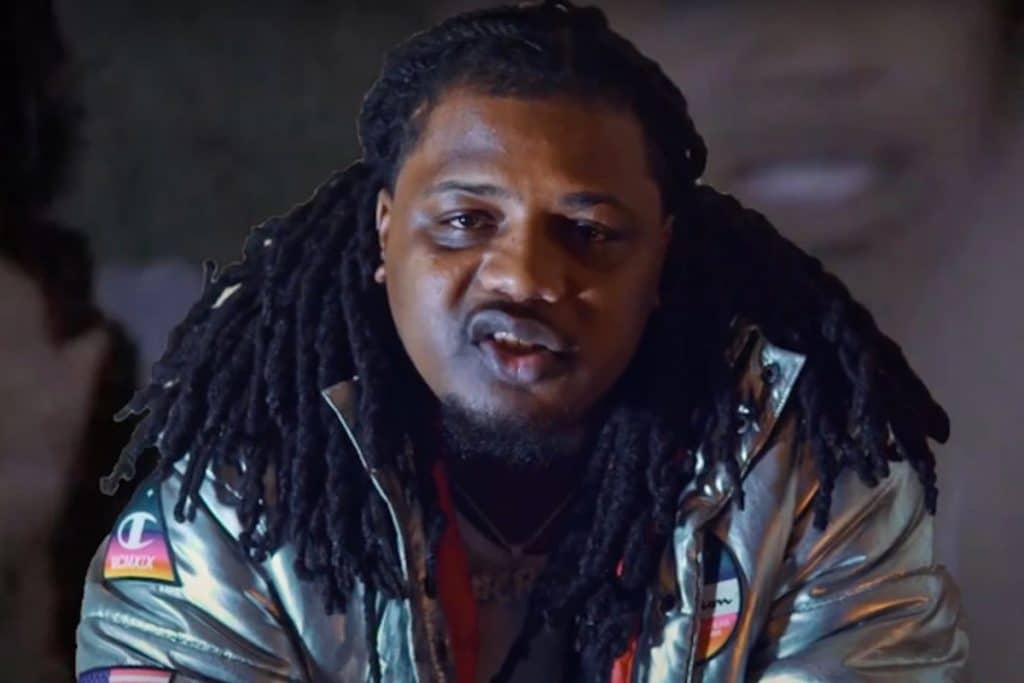 Discography: Look At Me (2013), Clout Life (2014), Different Personalities (2015), This How I'm Coming (2016), This How I'm Coming 2 (2017), Different Personalities 2 (2017), Look At Me 2 (2018), This How I'm Coming 3 (2019)
Hailing from the notorious St. Lawrence neighborhood, FBG Duck's unapologetic and raw style, coupled with an unstoppable work ethic, made him a certified fan favorite and one of the biggest rappers to emerge from the Chicago drill scene. His lyrical prowess and tenacity shone through in the 2018 banger "Slide," which became an instant classic in the drill. The track not only showcased Duck's gritty flow and clever wordplay but also served as an aggressive anthem that made heads nod and speakers knock.Tragically, FBG Duck's life was cut short in 2020, a devastating loss that sent shockwaves through the Chicago community.
8. Polo G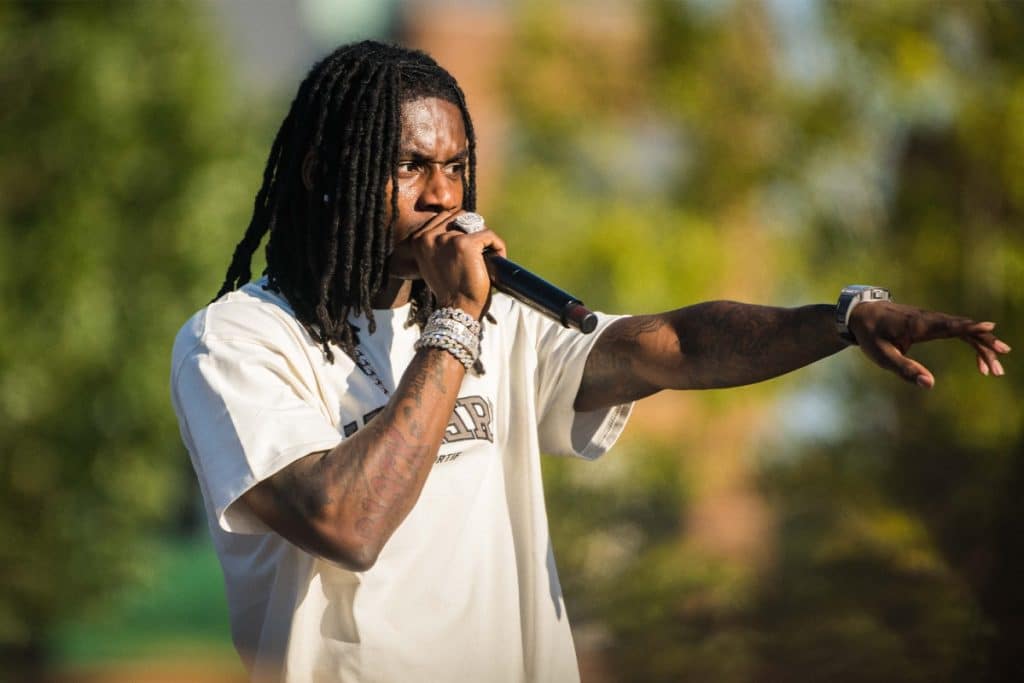 Discography: Die a Legend (2019), The Goat (2020), Hall of Fame (2021), Hall of Fame 2.0 (2021)
Born and raised in the North Side of Chicago, Polo G quickly rose to prominence with his poetic take on drill music. The Young Chi-town rapper's unique approach to drill is grounded in his ability to delve deep into topics like mental health and systemic issues, touching hearts and minds while still delivering undeniable bangers. After making his debut in the late 2010s, Polo G made headlines when his third album, Hall of Fame , topped the charts with 143,000 units sold in its first week. He also scored his first Hot 100 number-one hit "Rapstar", released the same year.
7. King Von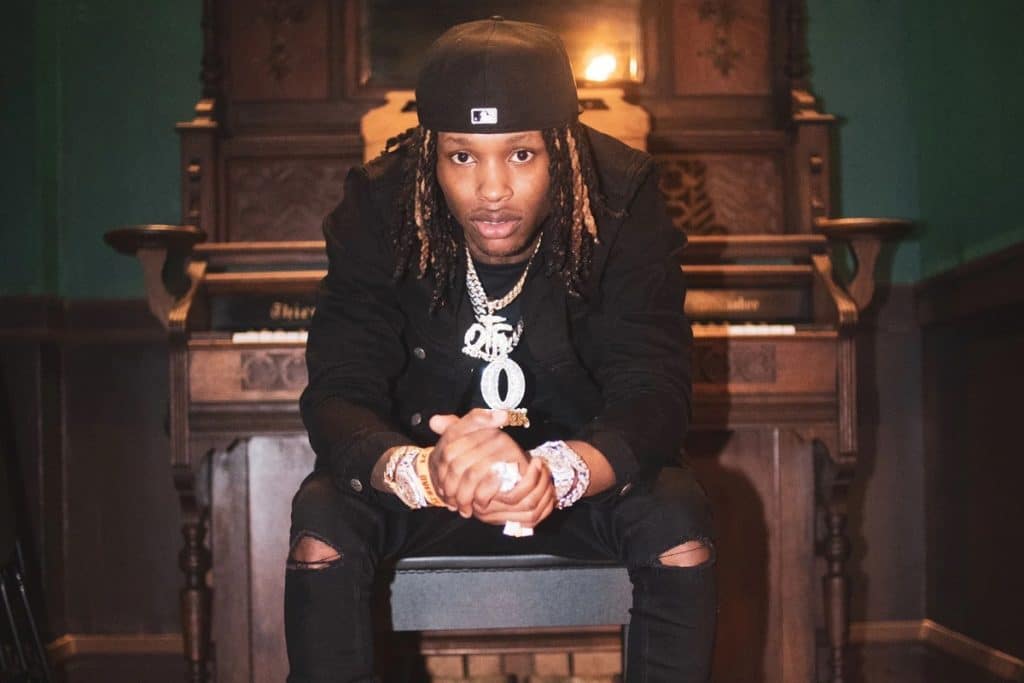 Discography: Welcome to O'Block (2020), What It Means to Be King (2022)
More than just a talented rapper, Von was a gifted storyteller who vividly depicted the gritty realities of street life through his intricate and captivating rhymes. His undeniable charisma and passion for the craft made him a magnetic figure in the drill scene, with many regarding him as the young prince of the city. King Von's posthumous album, What It Means to Be King , was a poignant and raw look into his life, a testament to his undeniable talent and influence on the genre. The album further solidified his status as a drill legend, and his storytelling prowess will be remembered as a benchmark for generations of rappers to come.
6. Lil Reese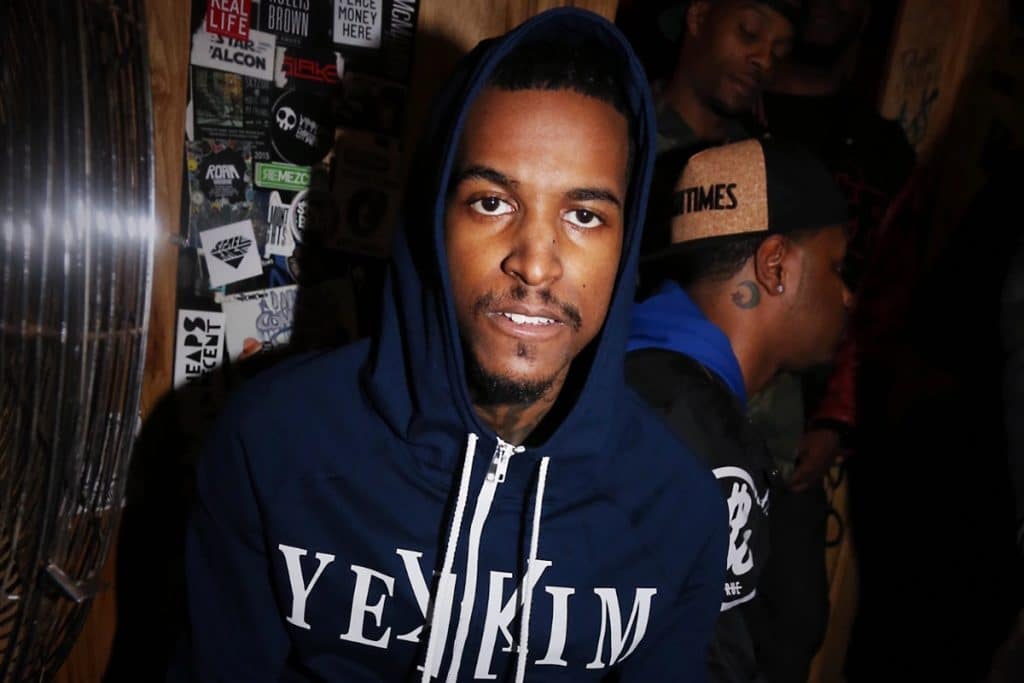 Discography: Don't Like (2012), Supa Savage (2013), Supa Savage 2 (2015), 300 Degrezz (2016), Better Days (2017), GetBackGang (2018), GetBackGang 2 (2019), Supa Savage 3 (2021)
Hailing from the infamous South Side of Chicago, Lil Reese was instrumental in shaping the early sound of drill music. As one of the original members of Glory Boyz Entertainment, Reese's menacing delivered and dead-eyed flow made him an unforgettable presence in the scene. His feature on Chief Keef's explosive hit, "I Don't Like," catapulted him into the spotlight, and he's continued to captivate listeners with gritty tracks like "Us" and "Traffic." With his relentless energy and unwavering dedication to drill, Lil Reese has secured his place as a legend in Chicago's rap scene.
5. King Louie
Discography: Boss Shit (2007), Cloud 9 (2008), Man Up Band Up (2010), More Boss Shit (2011), Chiraq Drillinois (2011), Hardbody The Mixtape with Bo$$ Who & Sno Boy (2011), #ManUpBandUp Pt.1 (2011), Man Up Band Up 2 (2011), The Motion Picture (2012), Showtime (2012), Drilluminati (2012), March Madness (2013), Jeep Music (2013), Drilluminati 2 (2013), Soprano (2014), Tony (2014), Drilluminati 3: God of Drill (2015), 6 God Tony (2015), Play Dat Again (2015), Featuring Tony (2016), Tony 2 (2016), Life With Louie (2022)
King Louie, the drill scene's trailblazer, been holding it down for the Chi since the early 2010s, putting the city on the map with that raw, uncut sound. This Chiraq originator embodies the heart of the streets, keeping it 100 with his one-of-a-kind flow and hooks that stick to your ribs. Fans can't help but nod their heads to anthems like "Val Venis" and "B.O.N." as he set the bar for the drill movement. No doubt, King Louie's been shaping the game and leaving a legacy that's gonna be felt for generations to come.
4. Fredo Santana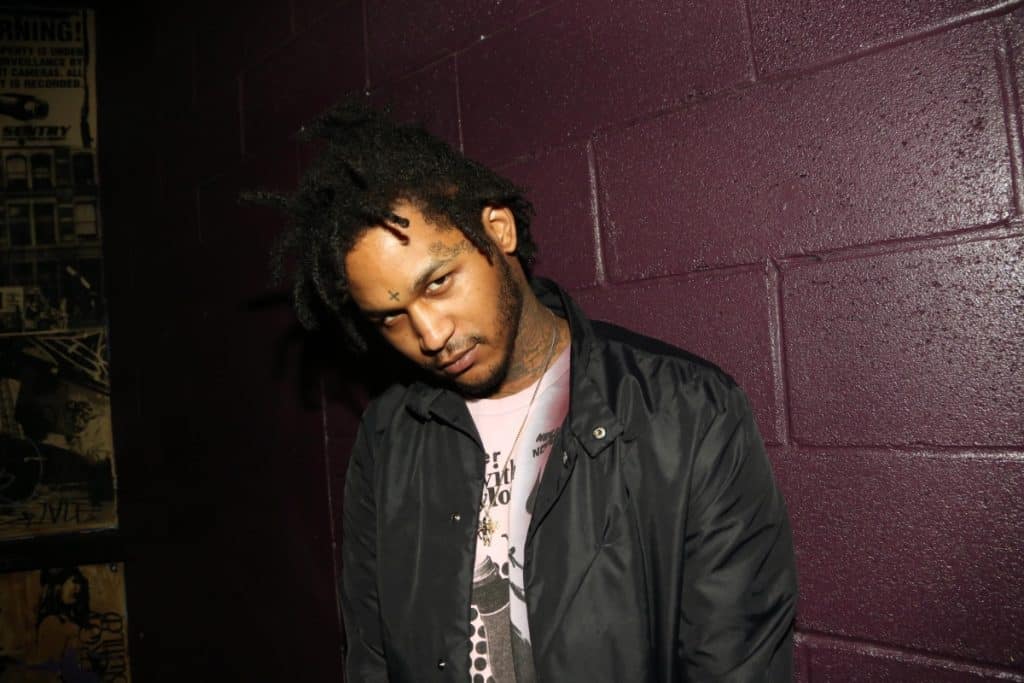 Discography: Trappin Ain't Dead (2013), Fredo Kruger 2 (2017)
As Chief Keef's cousin and a founding member of Glory Boyz Entertainment, Fredo Santana was a major player in the evolution of Chicago drill. Known for his chilling lyrics and ominous beats, Fredo carved out a distinct lane in the genre. Tracks like "Jealous" and "Traphouse" showcased his raw talent and fearlessness. Though his untimely passing in 2018 left a void in the drill community, Fredo's influence on the genre continues to be felt today.
3. Lil Durk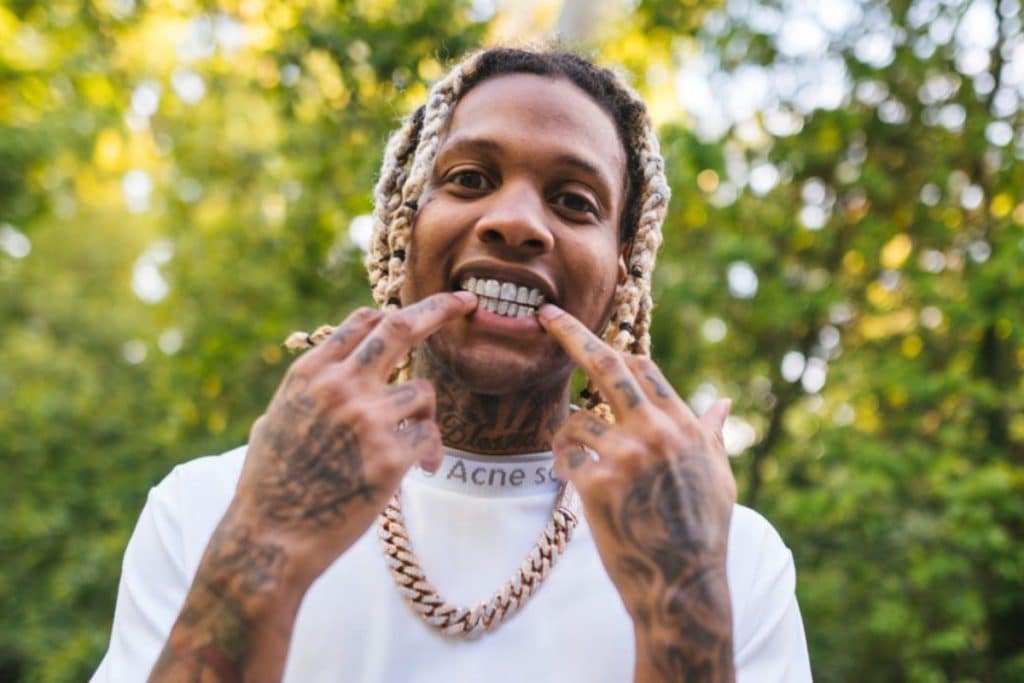 Discography: Remember My Name (2015), Lil Durk 2X (2016), Signed to the Streets 3 (2018), Love Songs 4 the Streets 2 (2019), Just Cause Y'all Waited 2 (2020), The Voice (2020), 7220 (2022)
As a major figure in the drill movement, Lil Durk has successfully bridged the gap between Chicago drill and mainstream hip-hop. His unique melodic flow and poignant storytelling have resonated with fans across the spectrum. Collaborating with heavyweights like Drake and Future, Durk has proven his staying power in the industry. With the release of his 2020 album, The Voice , Durk solidified his status as a leader in both the drill scene and the broader hip-hop landscape.
2. G Herbo
Discography: Humble Beast (2017), Swervo (2018), Still Swervin (2019), PTSD (2020), 25 (2021), Survivor's Remorse (2022)
A master of lyricism and storytelling, G Herbo has been a force in the Chicago drill scene since he first emerged under the moniker Lil Herb with his debut mixtape Welcome to Fazoland . Herbo's technical ability on the mic, with his rapid-fire flow, and introspective lyrics have earned him critical acclaim and a devoted fan base. His groundbreaking 2020 album, PTSD , delved into the mental health struggles faced by many in his community, revealing his growth as an artist and shedding light on important issues.
1. Chief Keef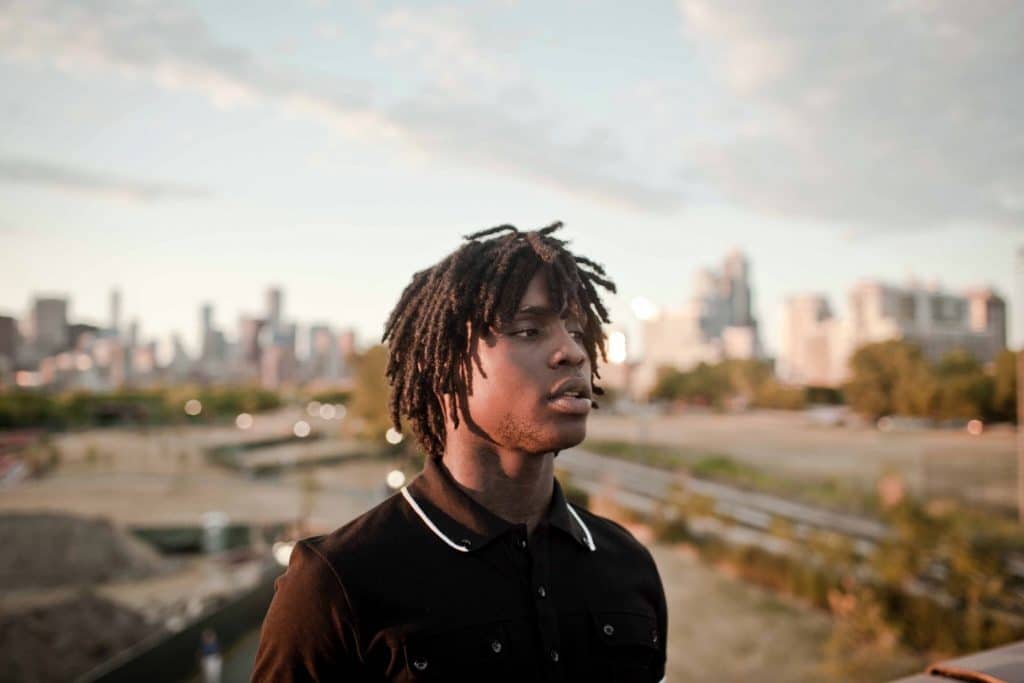 Discography: Finally Rich (2012), Bang 3 (2015), Dedication (2017), 4NEM (2021)
The meteoric rise of Chicago drill music can be traced back to Chief Keef, whose viral hit "I Don't Like" introduced the world to the gritty and captivating sound of the city's subgenre. As the key pioneer of Chicago drill music, Chief Keef's innovation fusion of cold-blooded rhymes, warbled melodies and catchy hooks has influenced countless artists in the years since. With an extensive catalog of mixtapes and albums, Chief Keef's impact on the entire hip hop world is nuanced but very clear if you know what you're looking for. A decade onwards since he made his groundbreaking debut, Chief Keef stands tall as one of the most influential rappers of all time .