The roots of hip hop can be traced back to the 1970s, when pioneering DJs and MCs in the Bronx were laying the foundation for a cultural revolution that would reverberate across the globe.
Over the decades, hip hop has evolved and expanded, incorporating elements of funk, soul, jazz, rock and electro to create a diverse and ever-changing soundscape. Along the way, some of the culture's defining pioneers have emerged. All these influential artists have taken the culture to new heights, inspiring generations of lyricists, producers, and performers along the way.
From the pioneering rhymes of Melle Mel, who was instrumental in shaping the early days of hip hop as part of Grandmaster Flash and the Furious Five, to the inventive lyricism of Nas, whose seminal debut album Illmatic set the gold standard for hip hop storytelling, each artist on this list represents a unique strand in the intricate tapestry of hip hop.
We pay homage to the game-changing impact of Run-DMC, who brought hip hop to the mainstream and broke down barriers with their revolutionary fusion of rap and rock, as well as the genre-defining influence of N.W.A., whose hard-hitting lyrics and gritty portrayal of life on the streets of Compton ushered in a new era of socially conscious and politically charged hip hop.
We also celebrate the unmatched contributions of artists like Kanye West, whose innovative production techniques and deeply personal lyrics have shaped the sound of modern hip hop, and Gucci Mane, the influential godfather of trap music who has mentored and inspired a new generation of artists in the Atlanta rap scene.
And, of course, we pay our respects to the legendary influence of Tupac Shakur, a figure whose introspective lyricism, unrivaled passion, and larger-than-life persona continue to inspire artists across the globe.
So let's get into it. Join us as we pay tribute to the 40 most influential rappers of all time – the visionaries who have forever changed the landscape of this beautiful and deeply-impactful culture.
Honorable mention: Lauryn Hill
Melodic rap is so commonplace nowadays you would think it was always a part of hip hop, but if not for Lauryn Hill, rappers like Drake may never have sung on the mic. She revolutionised rap music with The Score and The Miseducation of Lauryn Hill , seamlessly switching between rapping and singing, which was unheard of at the time. Lauryn is a soul singer as well as a rapper – her hybrid of hip hop and R&B injected some soul into rap music, a diverse range of artists, from Kanye West to Rapsody, to adopt a warmer, more soulful sound in their music. With only two classics under her belt, it's impressive how much of an impact Lauryn Hill has made.
40. Kid Cudi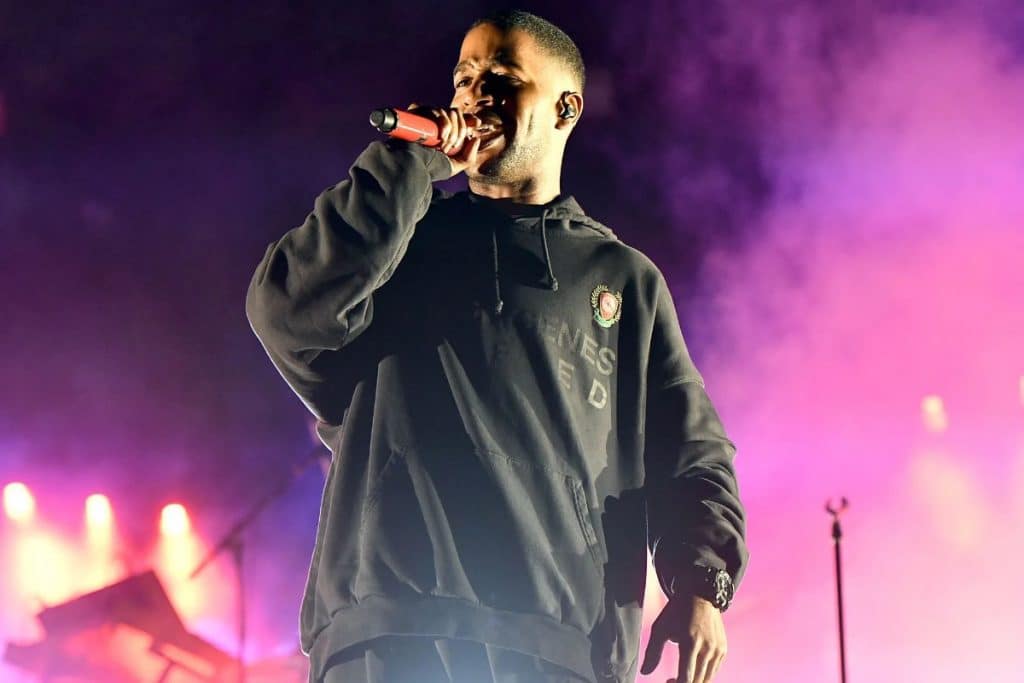 Within the ever-evolving landscape of hip hop, few artists have had as significant and lasting an impact as Kid Cudi. Bursting onto the scene with his genre-defying 2008 mixtape, the Cleveland-born trailblazer captivated audiences with his ethereal, psychedelic production and mesmerizing melodic rap. Kid Cudi's innovative artistry quickly caught the attention of industry heavyweights, including Kanye West, who enlisted Cudi's talents to work on 808s and Heartbreak . Over the years, Kid Cudi's influence has spread like wildfire across the global hip hop community. Rapper-producer maestros such as Travis Scott have embraced and built upon his kaleidoscopic sound, while emo artists like Juice WRLD found solace in Cudi introspective lyricism. Kid Cudi not only reshaped the sonic landscape of pop rap but also pioneered a new era of vulnerability in the genre. His candid lyrics about mental health struggles have resonated with countless fans, ultimately becoming a cornerstone of hip hop today.
39. Jungle Brothers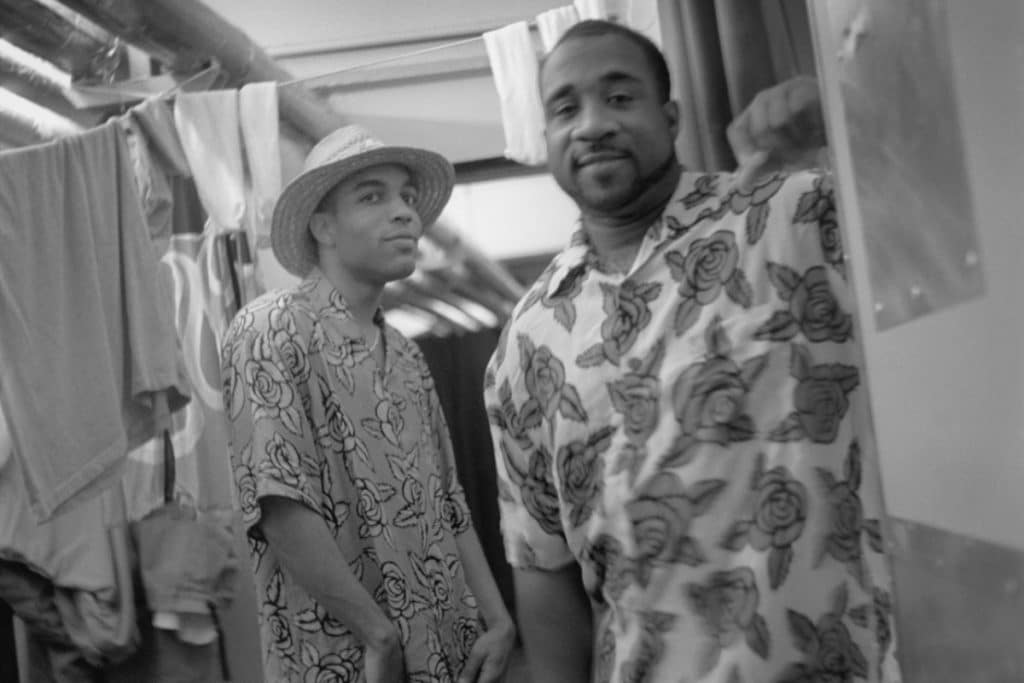 Often when you talk about the Native Tongues collective, acts like Tribe and De La Soul tend to drive the conversation. But truth be told, we wouldn't be talking about the Native Tongues if it wasn't for the Jungle Brothers, a trailblazing trio comprising of Mike Gee, Afrika Baby Bam, and DJ Sammy B. Fusing jazz, hip hop, and house music, the Jungle Brothers broke new ground, becoming the first hip hop group to collaborate with a house-music producer. The group's 1988 debut, Straight Out the Jungle , unleashed their innovative sound, giving us the hip-house classic, "I'll House You." Under the guidance of Kool DJ Red Alert, their success ignited the Native Tongues movement, which would feature future powerhouses like De La Soul, A Tribe Called Quest, Black Sheep, Movie Love, Queen Latifah, Brand Nubian, Prince Paul and plenty others.
38. Master P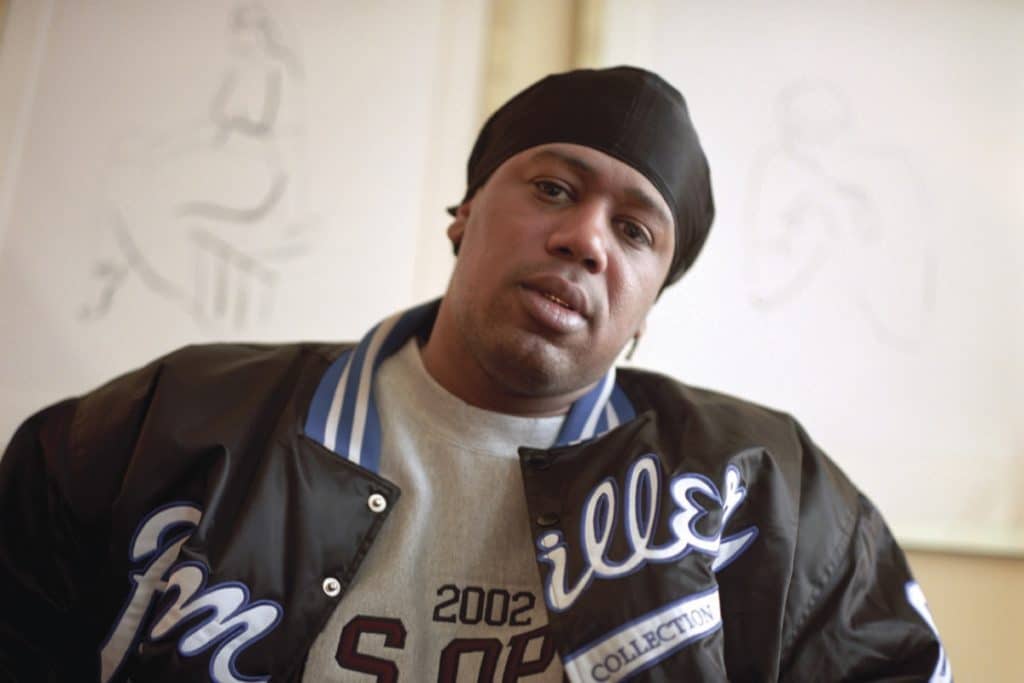 Not every rapper's impact is musical, and there's no better example of that than Master P. He's an entrepreneur at heart, whose moneymaking strategies have revolutionised business in hip hop. The hustler-turned-mogul drove around cities selling tapes and giving out samples, slowly building his empire. Once his record label was established, Master P unleashed a relentless flow of twenty-track albums, saturating the market with the No Limit sound, courtesy of Beats by the Pound. This strategic dominance turned Master P into a millionaire, No Limit into a powerhouse brand and changed the game for generations to come. Today's rappers, like Migos and Lil Uzi, have adopted Master P's blueprint, dropping twenty-track albums, deluxe editions, and more, all in an effort to flood the market and maximize their reach. This market-driven approach can be traced back to The Ice Cream Man himself.
37. Slick Rick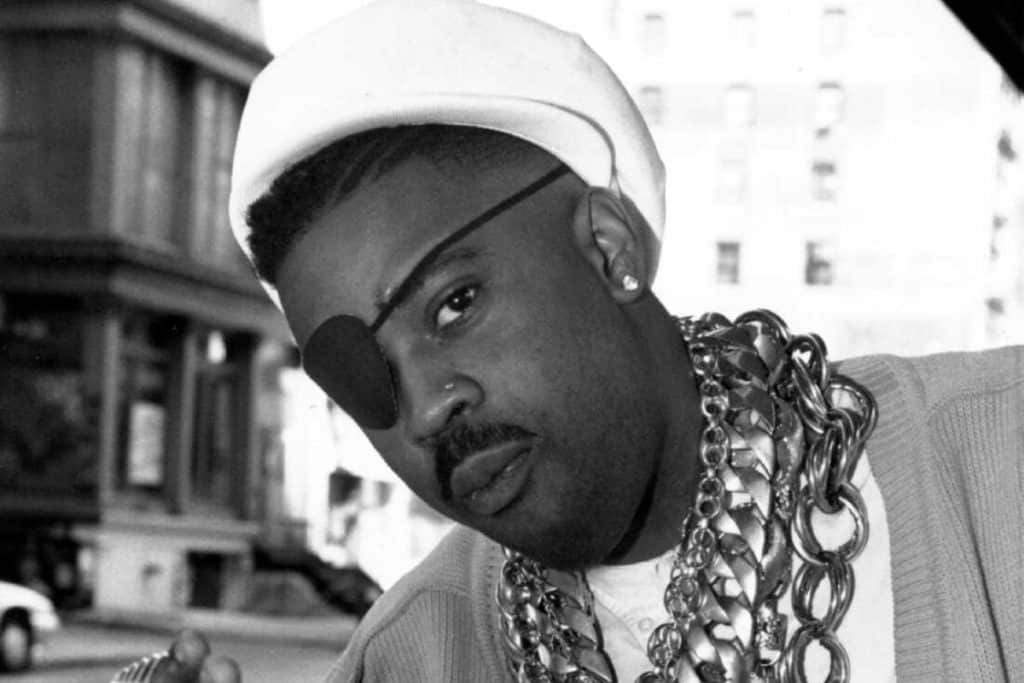 Slick Rick's voice has been interpolated and sampled countless times over the past decades – that should be enough to know his influence runs deep in the culture. Take any storyteller – from Biggie to Nas to Mos Def – and you can tell they took a page out of Ricky D's book. It was the London-born, Bronx-raised MC who innovated the art of storytelling, using his bars to craft these vivid narratives like no rapper had done before. That inspired generations of MCs to follow in his footsteps, resulting in some of the greatest storytellers in hip hop history . Beyond his cinematic prowess, the rapper's seminal debut album, The Great Adventures of Slick Rick , remains one of the most cherished rap albums of all time. It's a rare find to encounter a rapper who hasn't been touched by its impact.
36. Soulja Boy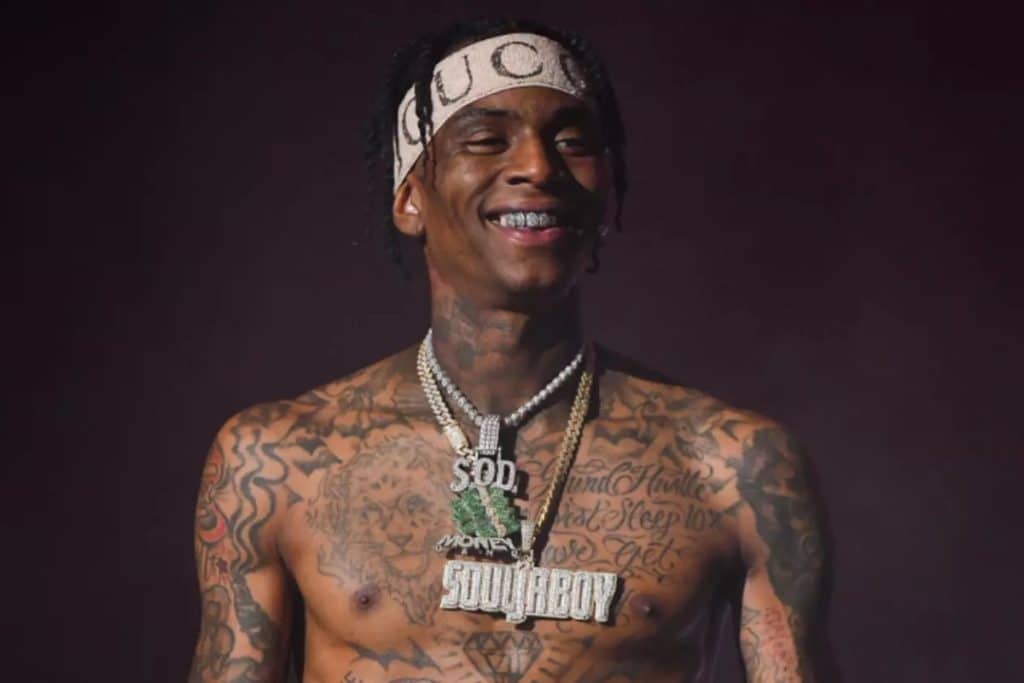 Boom-bap traditional and hip hop purists might scoff at Soulja Boy being included on this list, but real ones will understand why he's one of the most influential rappers in history. As the first rapper to capitalize on the internet's potential, he skyrocketed to fame with the viral hit "Crank That" and its accompanying dance. The subsequent phenomenal success led to a record deal with Interscope and a Grammy nomination, all from a single track. Soulja Boy's meteoric rise unlocked the potential of social media, inspiring a new generation of rappers to use the online landscape to make a name for themselves. Love him or hate him, this young hustler embraced technology and the power of social to reshape the rap industry and pave the way for future DIY artists to thrive in the digital era – from Chief Keef to Migos, Lil Yachty to Lil Uzi Vert.
35. LL Cool J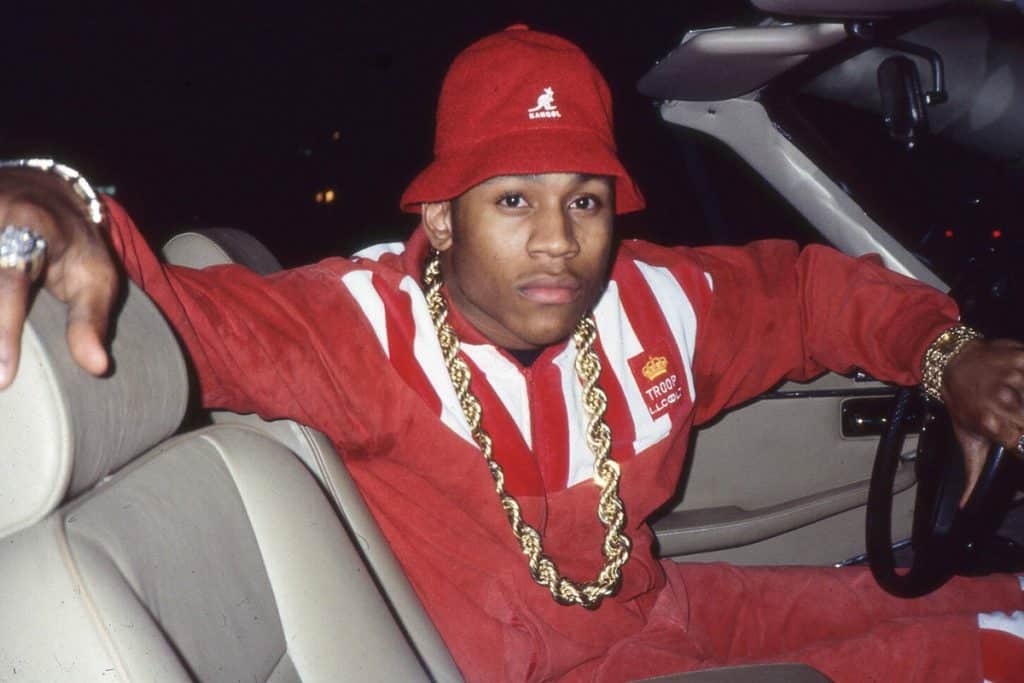 By the time LL Cool J entered the scene, old school hip hop was on its last legs, and LL was the one to finally lower it into its grave. With his hardcore delivery and Rick Rubin-laced production, LL's explosive style instantly set him apart from the disco sound of the '70s, and helped to usher in the golden age of '80s rap music . The rapper's debut single "I Need a Beat," which sold over 100,000 copies, laid the foundations for Def Jam to become a future powerhouse record label and secure a distribution deal with Columbia Records. But more than anything, LL's influence on future rap generations lies in the blueprint that he created for the modern hip hop album. Before 2Pac, before 50 Cent, before Drake, LL perfected the formula of having a record tailored for the ladies ("I Need Love") and one of the streets ("I'm Bad"). As one of the key bridges between the old school and modern era, LL is absolutely one of the most influential rappers of all time.
34. Migos
Migos are more than just hit-makers; they're pioneers in trap music. Look as far back as their 2013 breakout hit "Versace", and there's no questioning their impact on the culture. With their triplet flows and frequent use of adlibs – sneaking an adlib between almost every bar – they practically invented their own style of rapping. Even veteran MCs like Meek Mill and hip hop icons like Kanye have admitted to borrowing the style of Migos, with their fast-paced flows becoming a staple of modern trap music. Dominating the charts, influencing legends, and leading the trap game with the Culture trilogy, the Atlanta trio can't be underestimated when it comes to their influence.
33. 50 Cent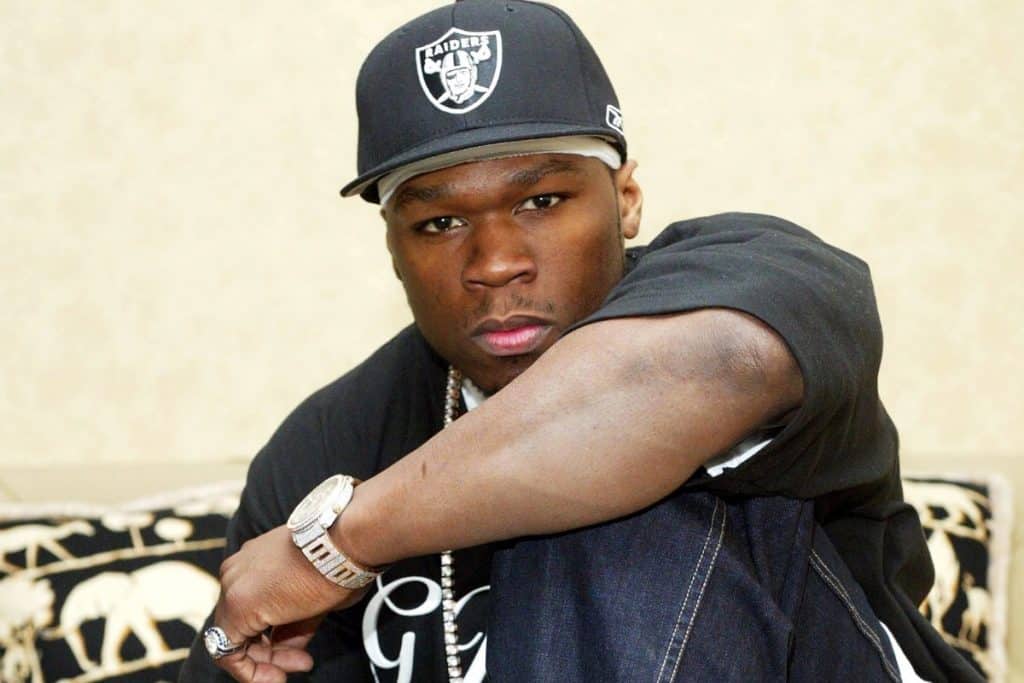 Curtis Jackson exploded onto the scene with his sensational debut, Get Rich or Die Tryin' , selling a staggering 872,000 copies in its first week and leaving an indelible mark on hip hop commercialism. Ever since then, the topic of first week release numbers has been a staple of rap conversations. Oozing confidence, charisma, and a keen sense for melody, the South Jamaica, Queens MC breathed new life into gangsta rap just as it seemed to be fading, setting the stage for a fresh wave of gritty, hard-hitting street rappers like Rick Ross and Jeezy to dominate the airwaves without having to water down their sound With a distinctively raw and unapologetic sound, 50 skillfully blended his New York roots with a Southern-inspired, slightly-slurred delivery, forging a unique style that transcended regional boundaries and broadened the appeal of the culture.
32. Ice Cube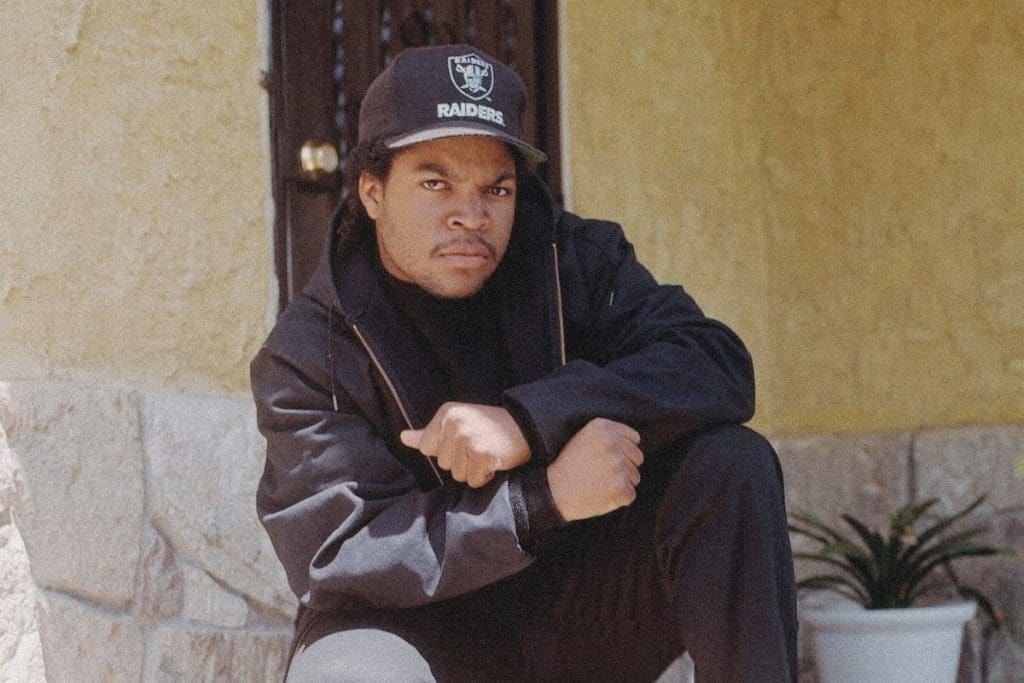 After parting ways with N.W.A., Ice Cube embarked on a solo career, delivering a string of classic albums that showcased his unrivaled lyrical prowess. The West Coast legend's influence can be traced to his razor-sharp storytelling ability, as exemplified by tracks like "It Was a Good Day," which set the standard for vivid narrative-driven rap. Cube is synonymous with the L.A. gangsta rap movement – while he may not have been its originator, he undoubtedly perfected the style with seminal albums like AmeriKKKa's Most Wanted , Death Certificate and The Predator . As a result, his work has become a touchstone for countless MCs seeking to master the essence of gangsta rap.
31. Young Thug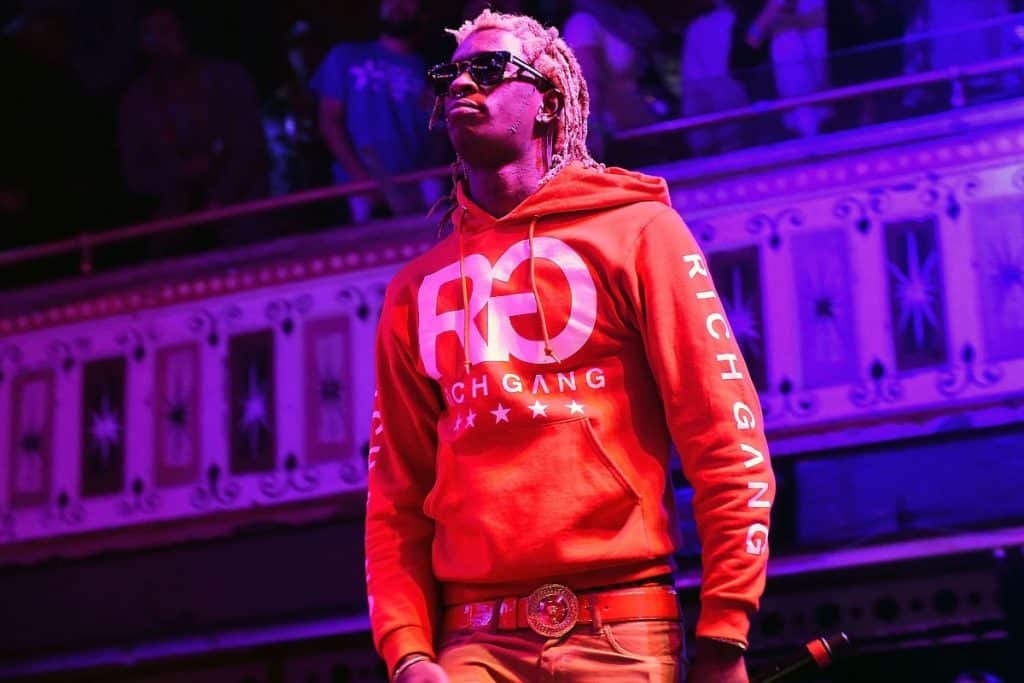 You won't find many rappers who sound like Young Thug, but you'll find thousands who wish they did. Just as Lil Wayne influenced a generation of rappers after him, the transformative Thugga is following in his idol's footsteps, crowning himself king of the modern trap game , with Young Stoner Life Records his empire. Through his YSL label, he has played an instrumental role in the rise of stars like the late Lil Keed, Gunna and Lil Baby, shaping himself into a capable music executive. And while plenty of rappers were merging rhymes and melodies before Thug, the way this ATLien has employed a wildly eccentric delivery has inspired a legion of artists to embrace a more colourful aesthetic to their music.
30. Kool Moe Dee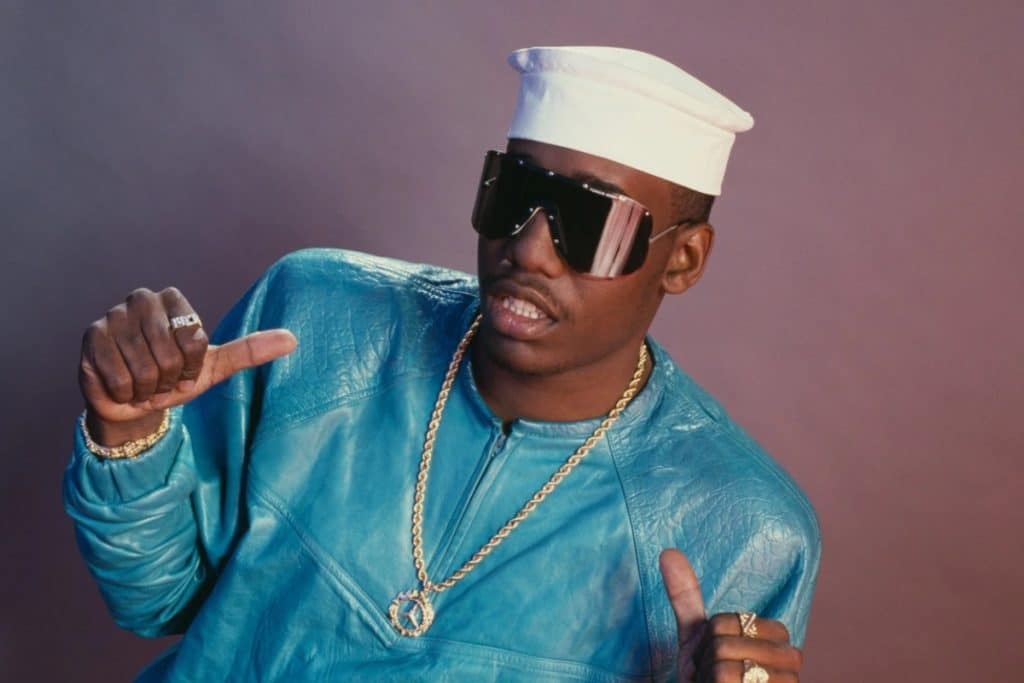 From Golden Age greats like Big Daddy Kane to '90s icons such as 2Pac, Kool Moe Dee's influence is felt across generations of MCs. He burst onto the scene with a fierce, loud, and abrasive style that set him apart from party-focused raps that preceded him. Here's a hip hop fact for you: Kool Moe Dee's legendary battle against Busy Bee Starski at Harlem World on December 1, 1981 was the first modern rap battle in history. Moe Dee's rapid-fire, aggressive flow resonated with artists from coast to coast, and his energetic delivery became the blueprint for the burgeoning hardcore rap scenes. Without his pioneering impact, these subgenres might never have come to fruition. Beyond his artistic contributions, Kool Moe Dee's commercial success played a vital role in elevating hip hop's visibility. As a Grammy winner, he became the first rapper to perform at the prestigious awards ceremony, providing hip hop with a platform it had never seen before.
29. The Notorious B.I.G.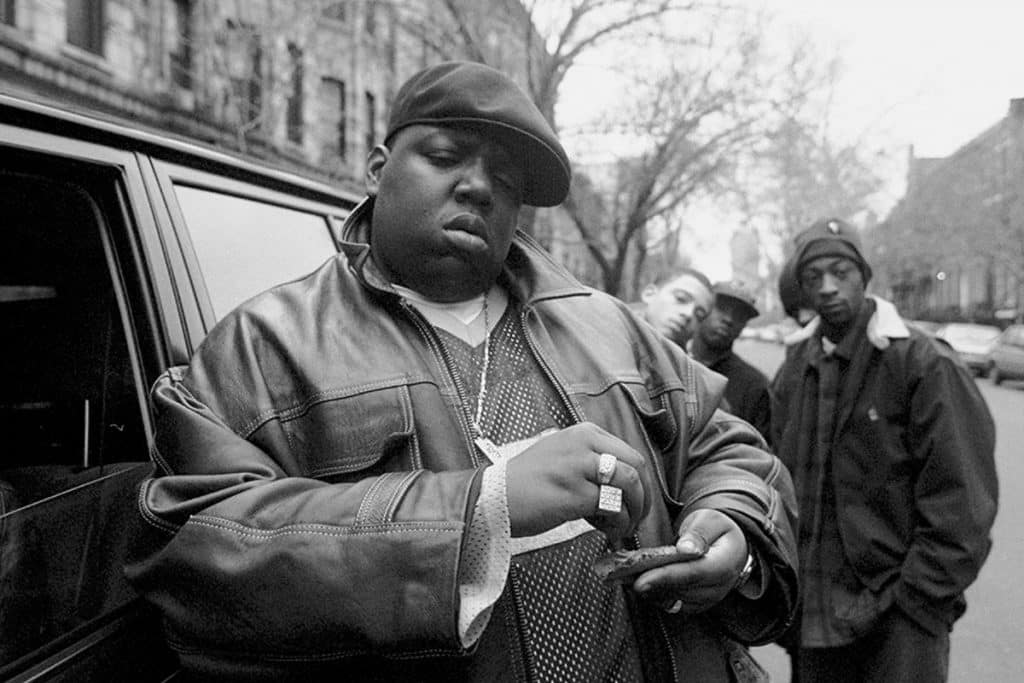 Biggie's reign as the king of New York may have been brief, but his enduring influence on rappers is undeniable. The Brooklyn MC's unmatched flow and explosive delivery inspired peers like Nas, Jay-Z, Wu-Tang and Mobb Deep to elevate their skills, with his debut Ready to Die setting the bar high for New York artists . As a key figure during a time when the West Coast dominated the scene, Biggie played a pivotal role in shifting hip hop's attention back to the East. Not only that, Big created one of the greatest autobiographical rap songs ever with "Juicy" and his exceptional storytelling skills proved that rap could be as cinematic and vivid as a Martin Scorsese crime flick.
28. Too $hort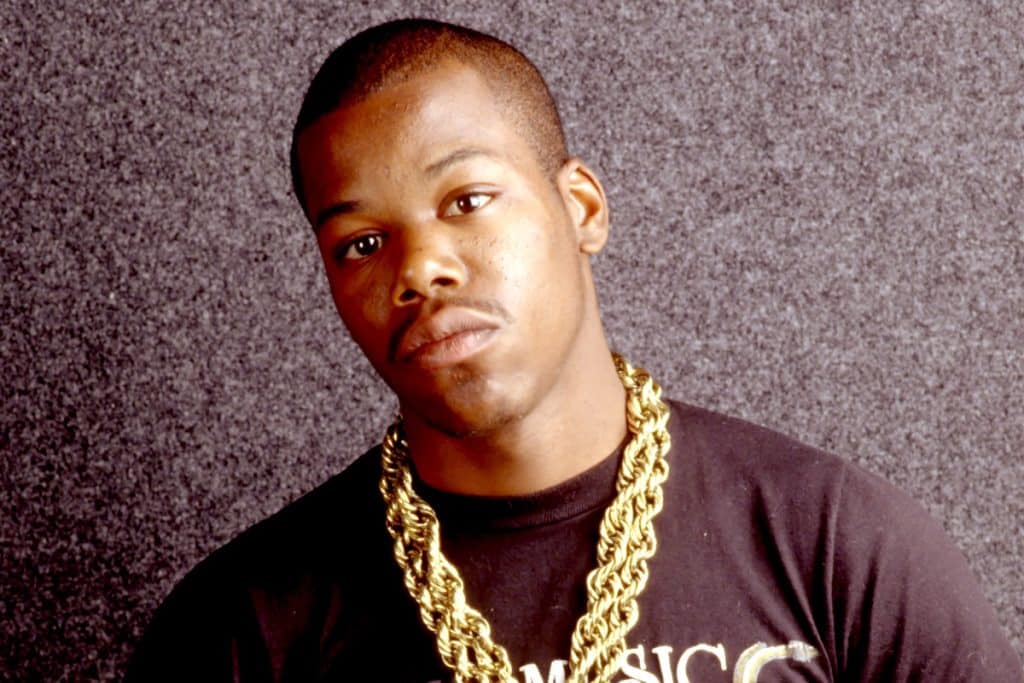 Too $hort is an undeniable inspiration for countless Bay Area rappers. Pioneering the West Coast rap scene, he popularized themes of street life and sexual encounters in his lyrics, even when hip hop was cleaner in the '80s. Landmark records like 1988's Life is…Too Short brought these themes into the mainstream and influenced a generation of rappers. Although Too $hort has also dabbled in executive work with his Up All Nite label, his most significant impact lies in the subject matter of his music. By pushing boundaries and challenging norms, Too $hort forever changed the landscape of hip hop.
27. Jay-Z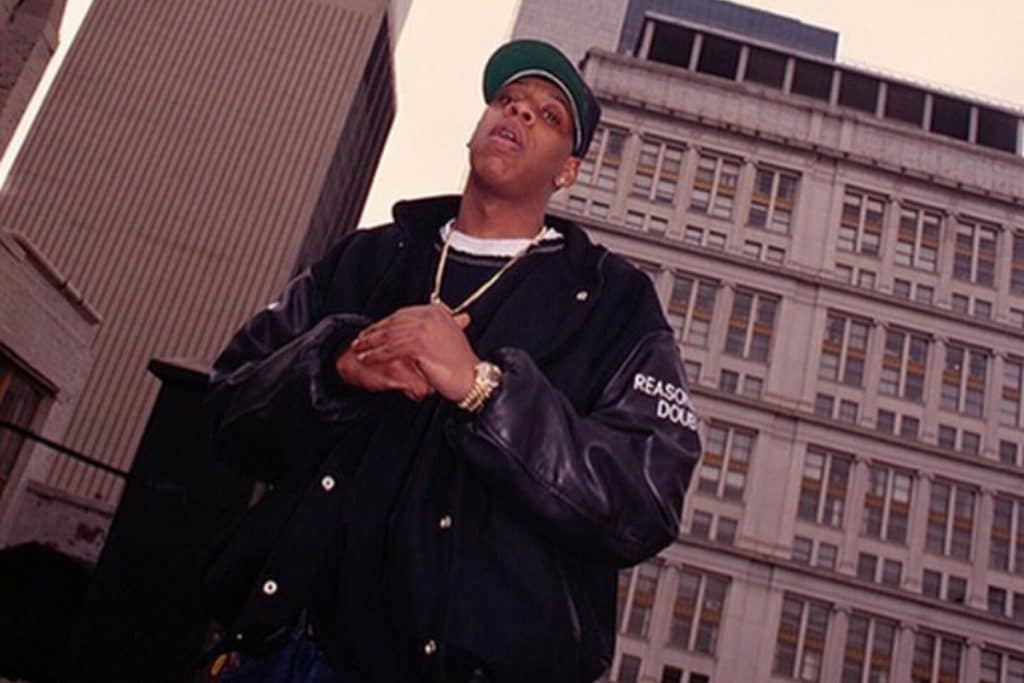 From a Brooklyn hustler trying to break his way into the rap game to arguably the most successful hip hop artist of all time, Jay-Z has come a long way from his Marcy days. While his pristine catalogue – which features classics like Reasonable Doubt , Vol. 2… Hard Knock Life , The Blueprint and The Black Album – Hov's influence on rap lies beyond his albums. Rather, it was the lifestyle that he carefully curated and showcased over the decades. Whether it was the slick-talking hustler-turned-rapper, the grown man rap days of Kingdom Come or the family man of 4:44 , Jay-Z created new milestones for hip hop with each monumental release.
26. Kurtis Blow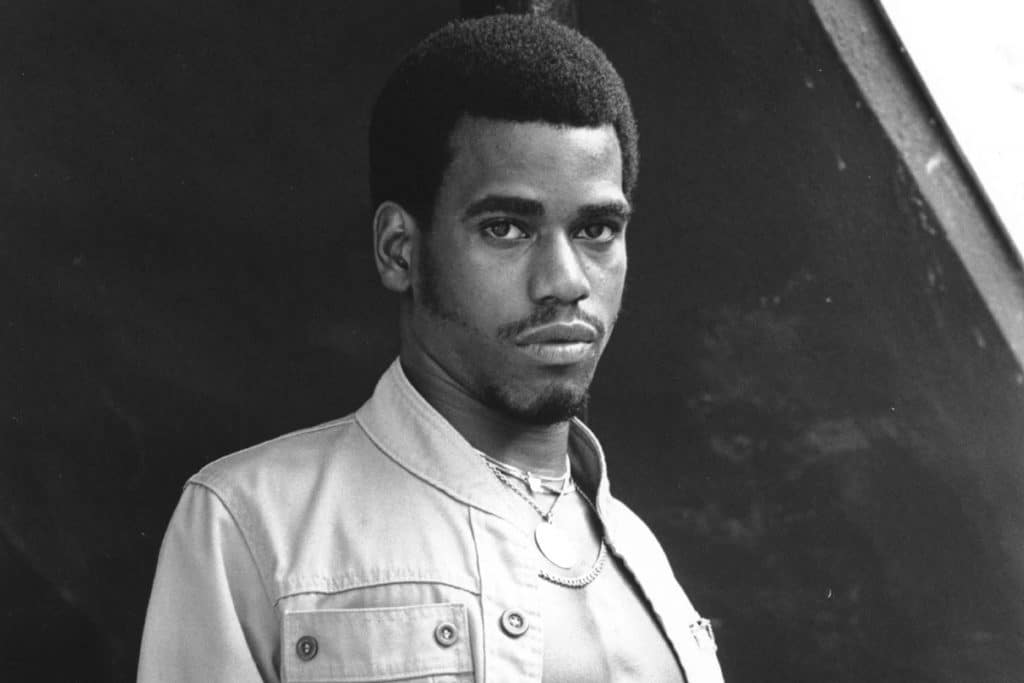 Where would hip hop be without Kurtis Blow? While his name may not be as iconic as the MCs who came after him like Rakim or Kool G Rap, Kurtis Blow is absolutely a culture originator and one of the most important rap pioneers. As the first rapper ever to be signed to a major label – Mercury Records – Kurtis Blow broke down barriers and paved the way for future hip-hop artists to find mainstream success. Shortly afterwards, his 1980 hit single "The Breaks" became the first certified gold rap song and has been sampled countless times subsequently.
25. Eminem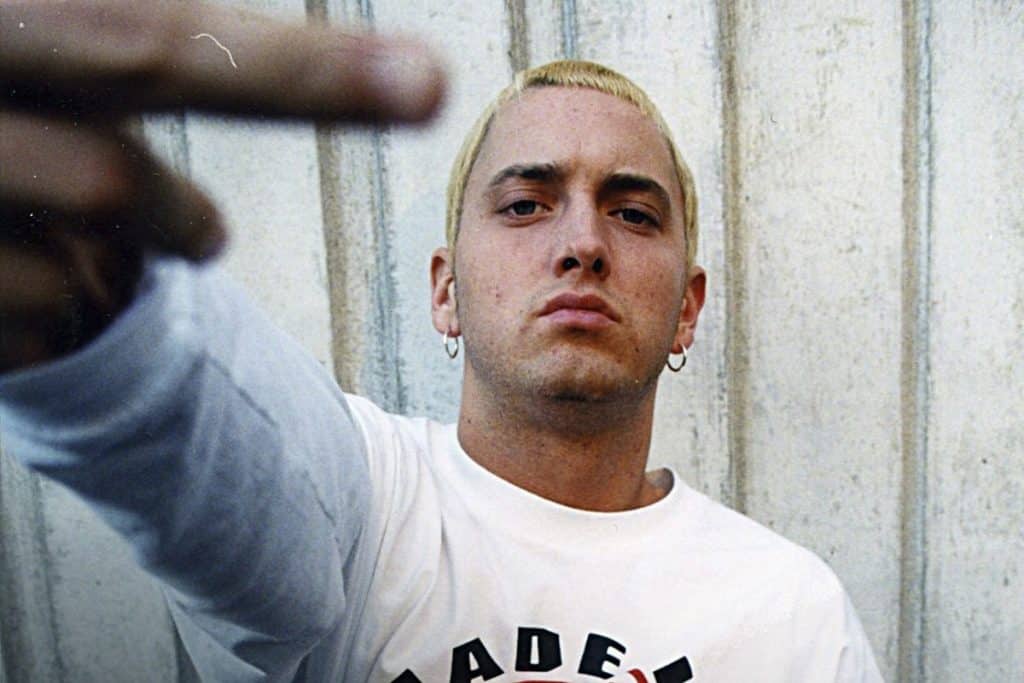 When Eminem exploded onto the hip-hop scene in the late '90s, he shattered stereotypes and redefined the genre in ways that no one could have anticipated. Despite the earlier efforts of legit artists like Beastie Boys and MC Serch, the hip-hop world remained skeptical of white MCs , often dismissing them as one-hit wonders or copycats. Em's emergence onto the scene changed all of that, as he forged a unique brand of rap music defined by his pristine lyrical technique, dark humour, and vivid storytelling. Beyond redefining the image of white MCs, Em's rhyming technique and unparalleled storytelling abilities have influenced a legion of MCs, including Kendrick Lamar, Tech N9ne, and countless others. Then there's Shady Records, the platform he used to launch the careers of 50 Cent, D12, Obie Trice and dominate a big part of the 2000s along with Dre's Aftermath.
24. Missy Elliott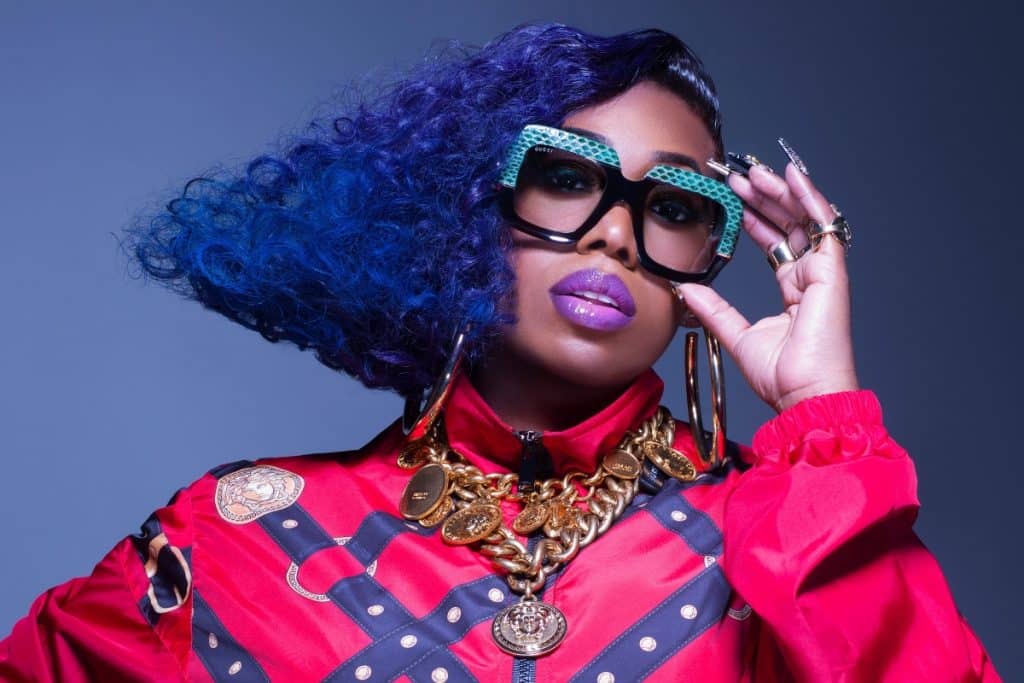 Boundary-breaker Missy Elliott has been reshaping hip hop since her iconic debut, Supa Dupa Fly . Seamlessly blending R&B and rap, she's crafted a futuristic sound alongside Timbaland that's left the culture shook. With countless hits under her belt, Missy Elliott has rightfully earned her crown as hip hop's reigning queen and arguably its best female MC . As one of the best-selling female rapper in history, Missy's impact extends far beyond her own discography. From her mind-bending music videos to her trendsetting fashion sense, Missy Elliott has consistently pushed the envelope and shattered expectations. She's not just a hip hop icon; she's a force of nature that has forever altered the course of the genre, inspiring generations of artists to follow in her groundbreaking footsteps.
23. KRS-One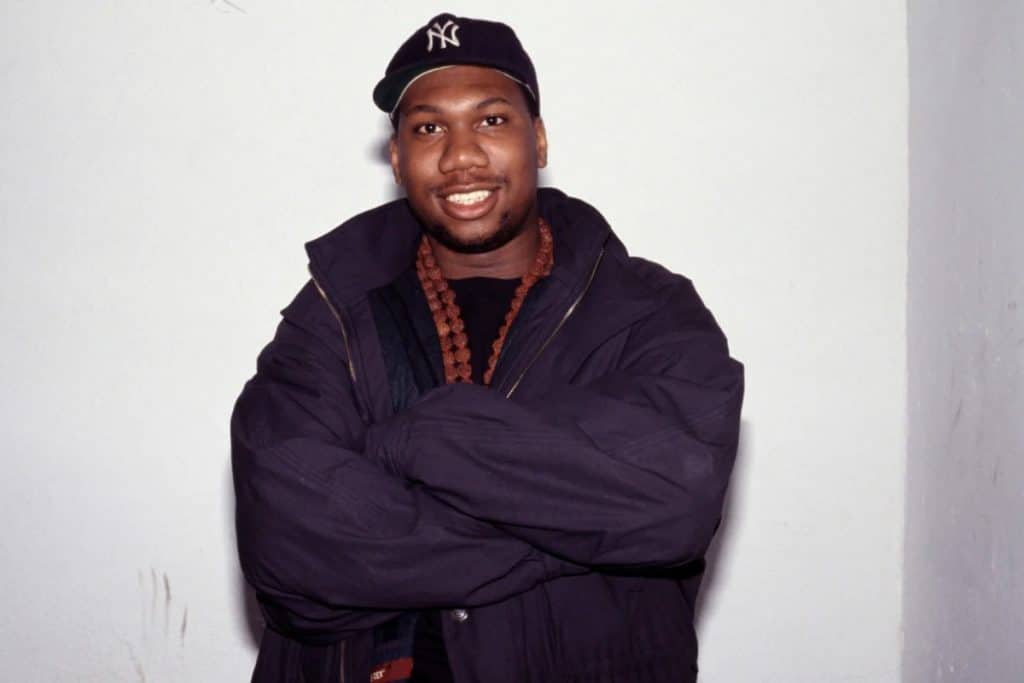 KRS-One is the beating heart of hardcore street rap. As part of the duo Boogie Down Productions, he dropped Criminal Minded , a record full of ferocious raps like "9mm Goes Bang" that made the street life an essential part of rap music. The South Bronx MC is also responsible for the iconic Bridge Wars, when KRS shot diss after diss at the Juice Crew for claiming hip hop started in Queensbridge (side note: they never claimed that). Along with his classic-stacked catalogue, he started the anti-gang 'Stop the Violence Movement', encouraging the West Coast to start a similar movement with their "We're All in the Same Gang" single. Forever dropping deep knowledge in his lyrics, KRS-One is a legend and one of the most influential MCs ever.
22. E-40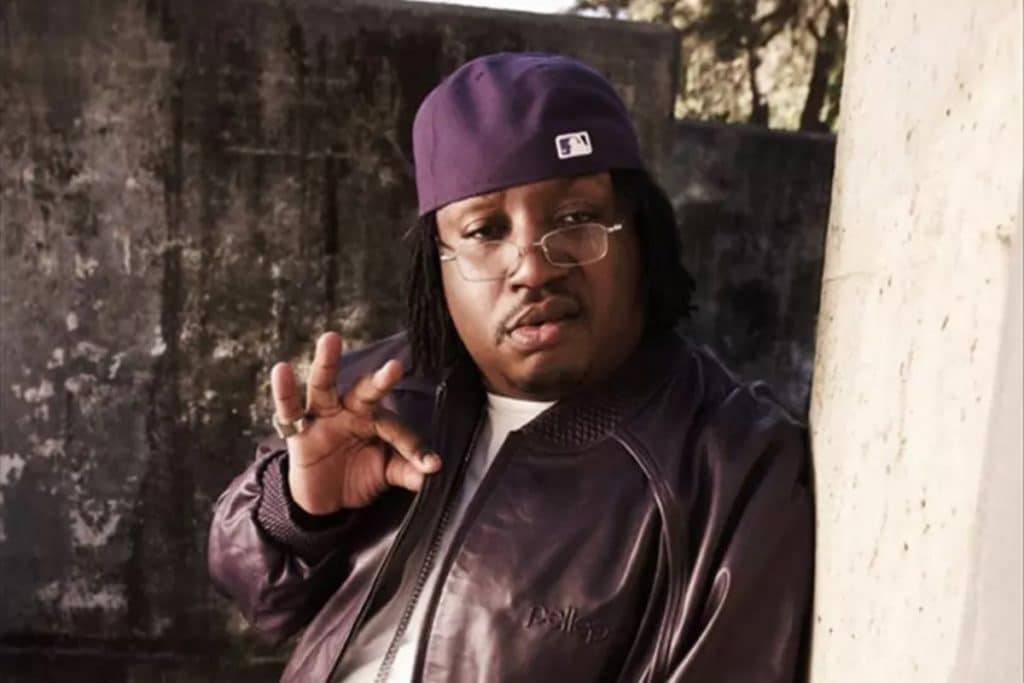 Master P might be one of the greatest moguls hip hop has ever seen, but the New Orleans rapper-turned-entrepreneur may not have ever reached the same levels of success if he wasn't inspired by E-40. "We started off selling tapes out the trunk of the car," the Vallejo-born hustler told XXL in 2011. "I pioneered and coined it independent hustle. I coined that before the Master Ps of the world, before the Cash Moneys. Them my folks, but they'll tell ya that I gave them the blueprint." Determined to never sell his soul to a major label, E-40 was determined to be his own boss. Selling tapes on the streets of the Bay Area and partnering with local distributors, he built up a buzz that attracted the industry's attention. When he eventually did sign to Jive, E-40 had enough leverage to make sure the terms were in his favour. From an independent rapper hustling tapes out of the trunk of his car to becoming a multi-hyphenate entrepreneur, E-40 has paved the way for hundreds of rap acts to get money outside of the traditional music system.
21. Scarface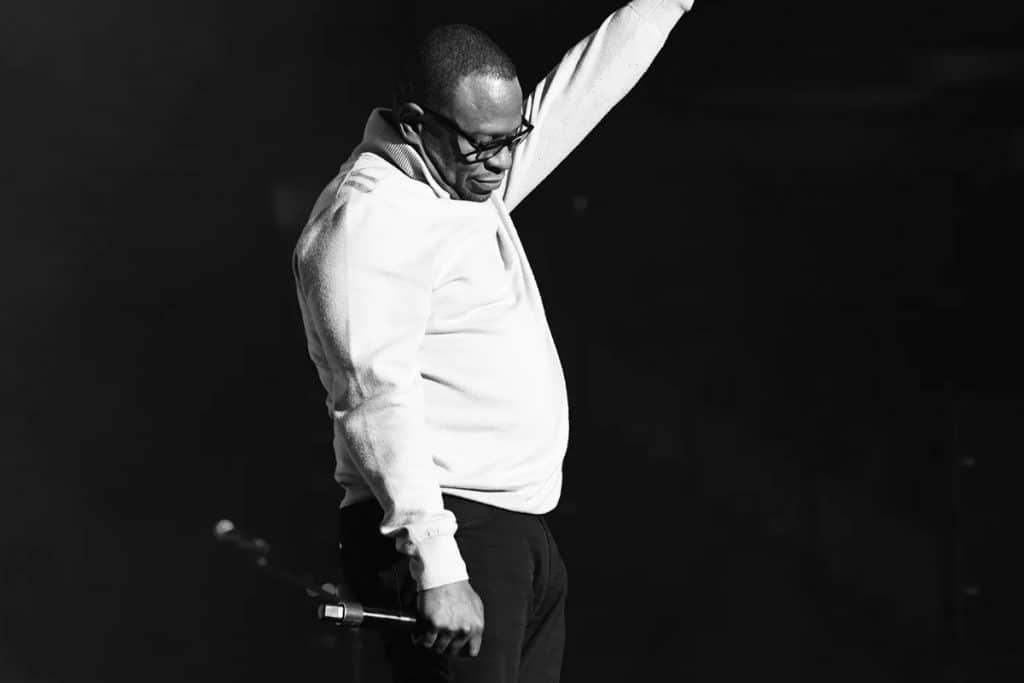 During the time when the rap world was downplaying the South for not being as lyrically-inclined as the East or West Coast, an MC by the name of Brad Jordan aka Scarface rose from Houston, Texas to prove critics wrong. Through his work with the Geto Boys as well as his solo career, the King of Houston rappers became a beacon of lyrical mastery, proving that the South could stand toe-to-toe with the coasts in terms of raw talent and creativity. As part of the Geto Boys, Scarface made an indelible mark on the industry with songs like the haunting "Mind Playing Tricks on Me" – which influenced Kid Cudi to create "Day 'n' Nite" – but it was the rapper's solo career that truly elevated him to the pantheon of influential MCs. Albums like Mr. Scarface Is Back and The World Is Yours showcased his captivating ability to weave vivid, introspective stories, while his magnum opus, The Diary , remains a testament to his lyrical prowess and astute observations of life in the streets. Beyond his own music, Scarface's contributions to the Southern hip hop scene are immeasurable. As the head of Def Jam South, he played a pivotal role in launching the careers of artists like Ludacris, further elevating the prominence of Southern rap.
20. Ice-T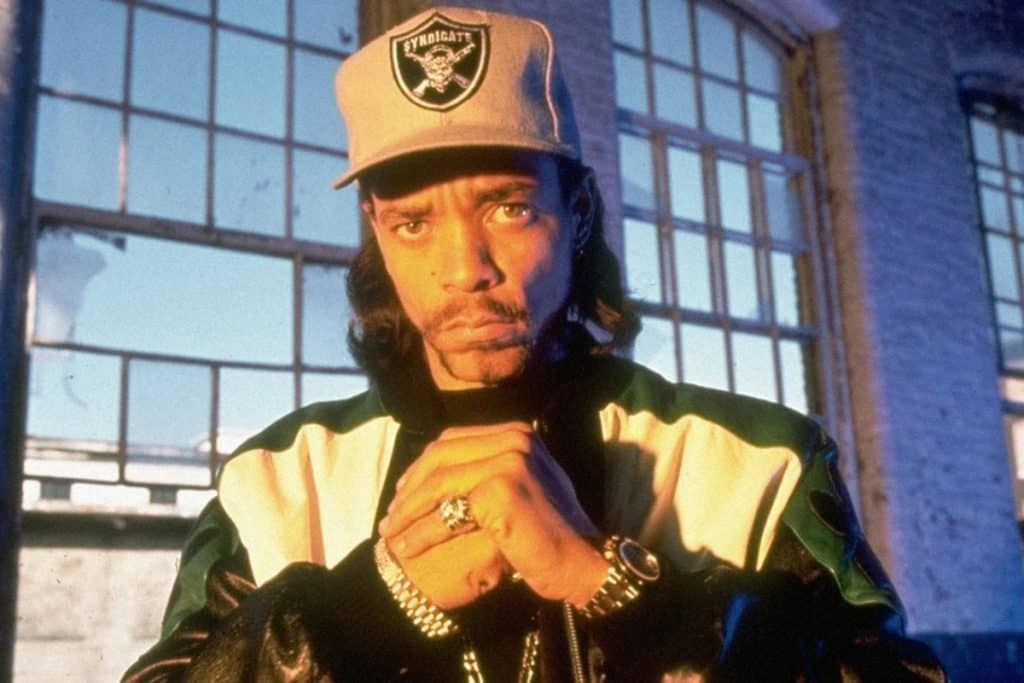 In the late 1980s, a seismic shift occurred in the hip hop landscape as an artist from the West Coast brought gangsta rap into the limelight. Hailing from Newark, New Jersey, Ice-T emerged as one of the most significant rappers from L.A. , blending raw, gritty storytelling with compelling morality to pioneer a subgenre that would go on to define an entire era of rap music. Inspired by Philly MC Schoolly D's "P.S.K. What Does It Mean?" , Ice-T would introduce himself to the world with "6 'N the Mornin'," a track that captured the essence of criminal life and the tensions that came with it. With his vivid narratives and cinematic approach, Ice-T elevated gangsta rap to new heights, paving the way for future West Coast legends such as N.W.A, Snoop Dogg, and 2Pac. After establishing his dominance in the hip hop scene, Ice-T expanded his musical horizons by joining forces with guitarist Ernie C to form Body Count, a heavy metal band that blended elements of hip hop and rock music. This bold move ushered in a rap-rock revival during the '90s, with bands like Limp Bizkit citing the rapper as a significant influence on their music. As the godfather of West Coast gangsta rap, Ice-T will forever be remembered as a pioneering force and one of the most influential rappers of all time.
19. MF DOOM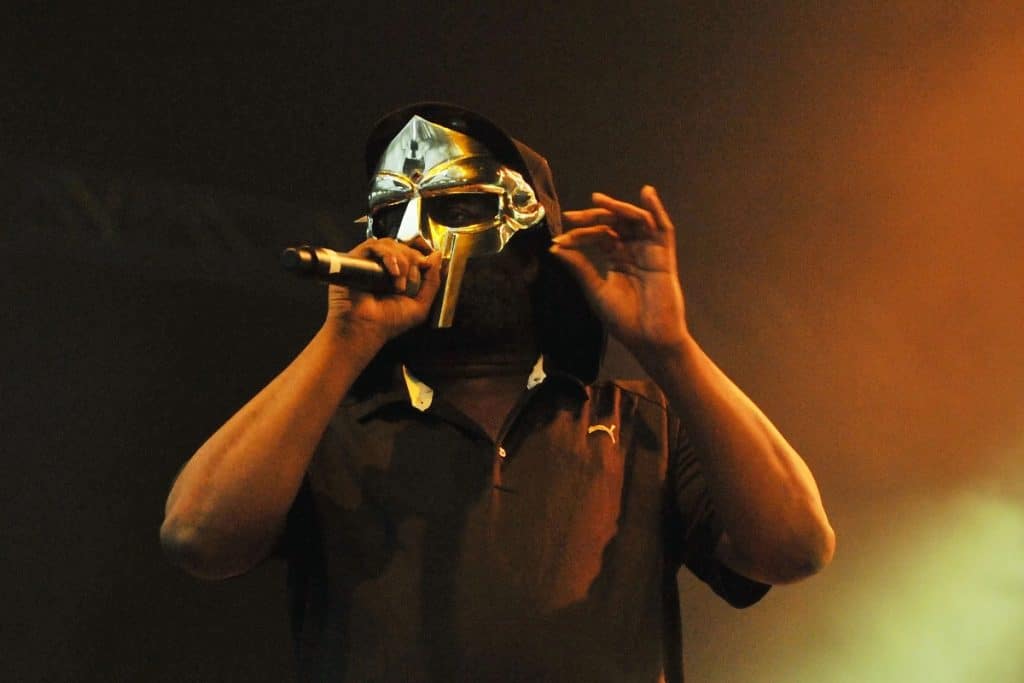 MF DOOM may be hip hop's supervillain, but for many MCs, he's their hero. Although his densely-packed rhymes could never be replicated, his impact on the culture lives on in the new generation, with underground legends like Billy Woods and mainstream stars such as Tyler, the Creator citing him as a major influence. DOOM ruled the underground in the early 2000s, dropping records under a variety of personas which repopularised rapping as different characters. And you can't mention DOOM without mentioning Madvillainy , the underground equivalent to Illmatic which set the blueprint for the abstract hip hop scene. Take any underground rapper from Ka to Mach-Hommy to the Griselda movement, and you can trace their sound back to DOOM.
18. Lil' Kim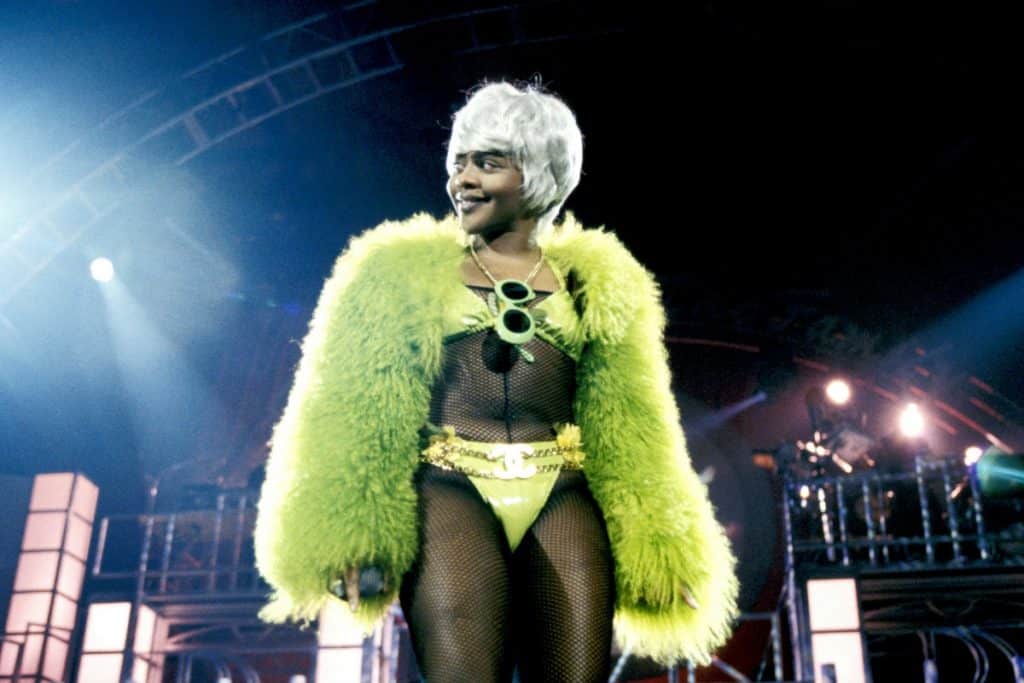 In the mid-'90s, a wave of female MCs fought against the idea they could only rap about sex, but Lil' Kim did the opposite, dropping some of the raunchiest music to ever hit the charts. Albums like Hard Core were political statements as much as they were artistic works, with Kim sending a sex-positive message as she spits bars more graphic than most of her male counterparts could ever write. At her peak, Lil' Kim's style was sexual and playful but also empowering and aggressive. Looking over the rap landscape now and you'll see the Brooklyn MC's influence is wide-ranging, with female rappers like Cardi B and Megan Thee Stallion ruling over today's charts with raunchy bars. Going beyond music, Kim was also a fashion icon, whose glamorous style has made fashion a key part of female hip hop culture.
17. Kool G Rap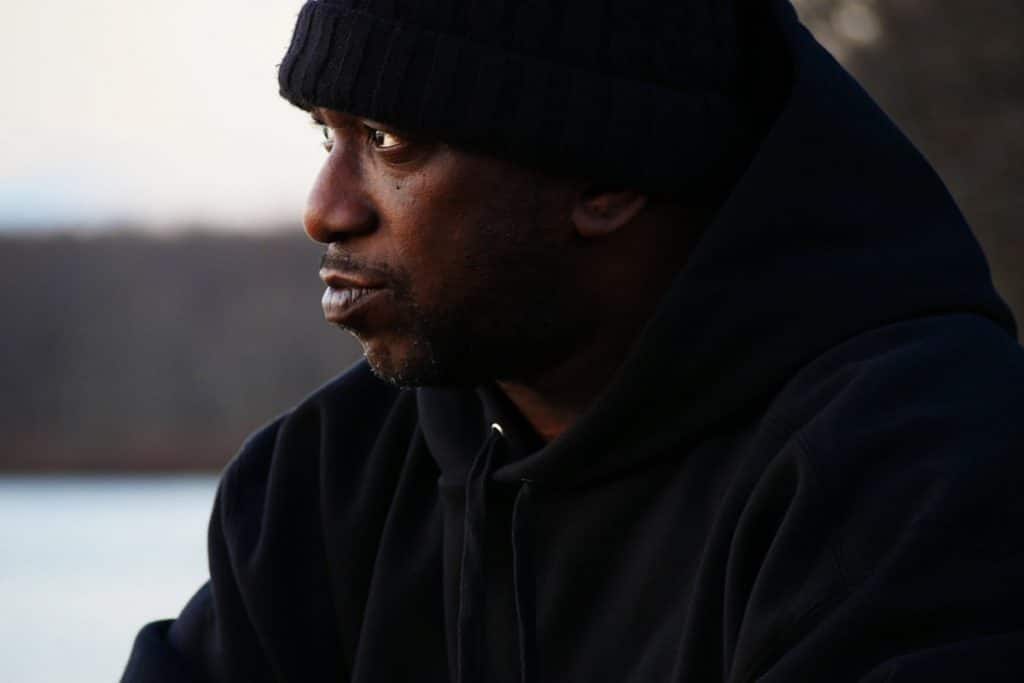 The godfather of mafioso rap, Kool G Rap is a pillar of East Coast hip hop whose legacy has kept the region alive. From as far back as 1989, G Rap was comparing himself to mobsters, equating his stories of criminal life to cinematic classics like Scarface and The Godfather . Since he started that trend, rappers like Jay-Z and Raekwon have adopted his style, taking on a mafioso swagger and referencing crime films in almost every verse. G Rap is also a pioneer when it comes to raw skill – with his multisyllabic rhyme schemes, he redefined what it meant to be a talented rhymer, with MCs all across the East Coast trying to replicate his densely-packed verses. Whether it's Big Pun, AZ and Nas, or Biggie, Wu-Tang and Hov, Kool G Rap has influenced almost every aspect of '90s East Coast hip hop.
16. Kool Keith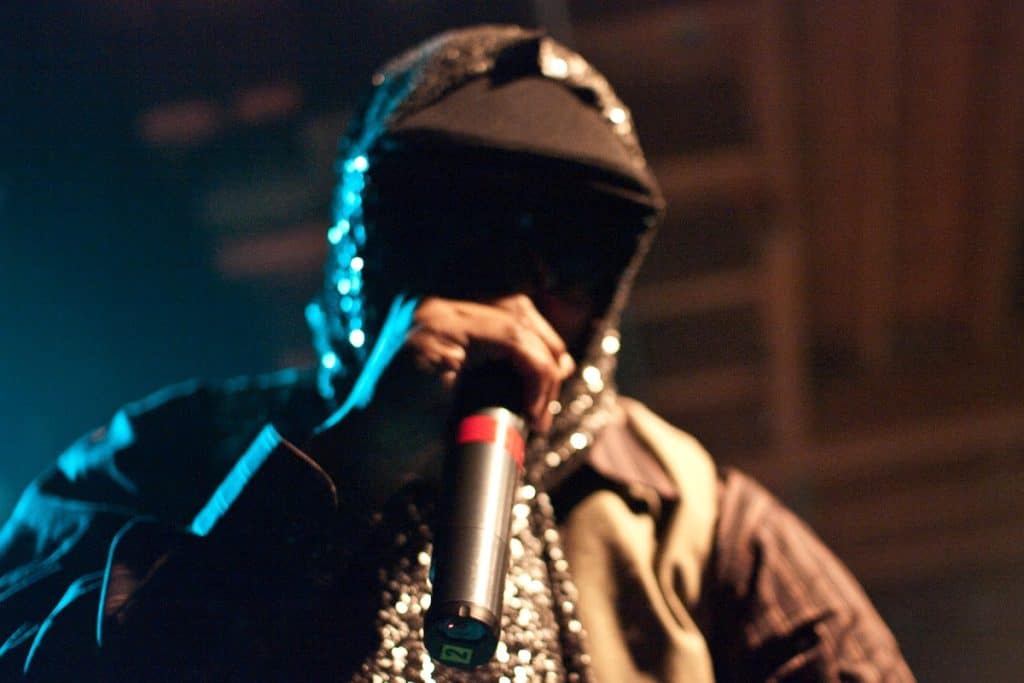 With the way Kool Keith rhymes, you would think his lyrics were ghost-written by an alien. The Bronx MC's grasp of lyricism is nothing short of insane, rapping about bizarre, otherworldly concepts with an abstract jumble of words that hip hop rookies would call gibberish. Keith is a man of many names, rapping under his own name in Ultramagnetic MCs, then as the crazy Dr Octagon, Dr Dooom and Black Elvis. He pioneered the concept of rapping under different personas, and with his graphic, nonsensical lyrics, he ushered in a new wave of creativity to the rap game. Whether it be MF DOOM or Eminem, numerous MCs in the abstract and mainstream scenes strive to be as imaginative as Kool Keith.
15. Chief Keef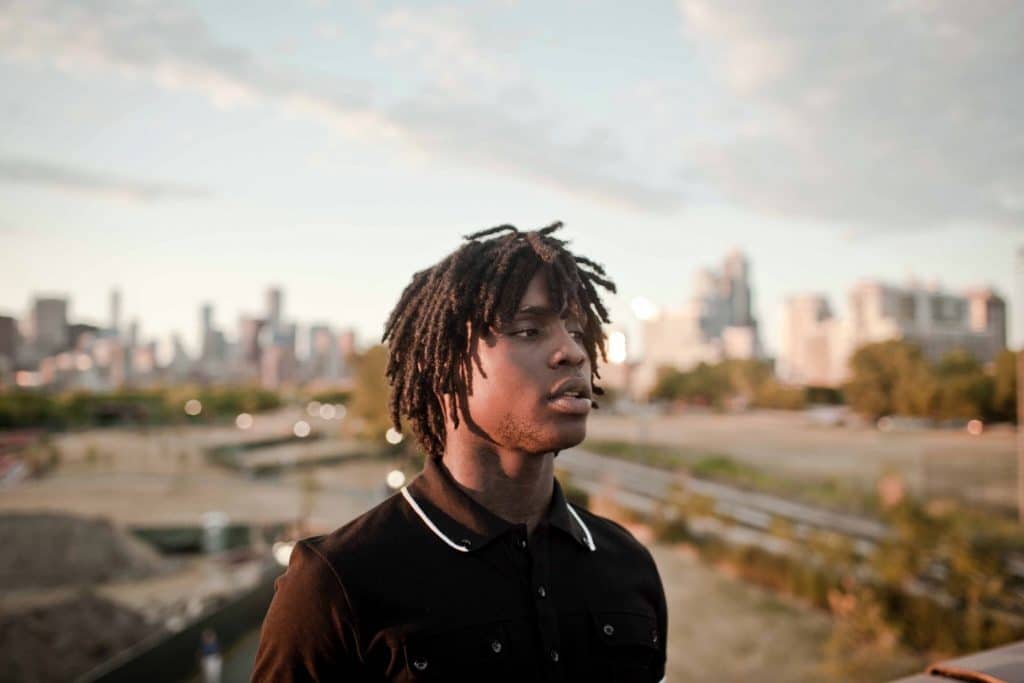 At the tender age of seventeen, Chief Keef, a young prodigy from Chicago, single-handedly birthed a new subgenre of hip hop that would impact the culture to this very day. Hailing from the infamous O Block, known for its brutal violence, Chief Keef had no shortage of inspiration for his raw, unfiltered lyrics and dead-eyed flow. With landmark releases like his Back from the Dead mixtape and debut Finally Rich , Keef unleashed a melodic approach to rapping and signature slurred delivery have not only laid the foundation for the Chicago drill and mumble rap scenes but also inspired a whole new generation of rappers. From YoungBoy Never Broke Again to Lil Uzi Vert, Trippie Redd to the late Juice Wrld, the young Chicago rapper's influence on the current generation of rappers is more than evident, and his legend only grows by years.
14. OutKast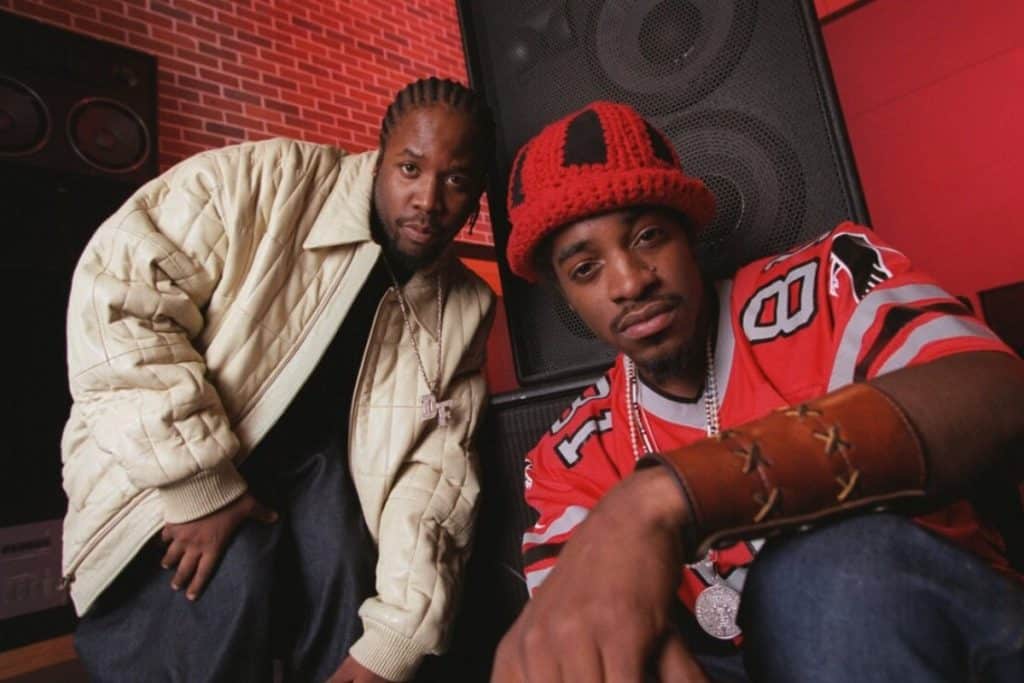 In 1995, at the Source Awards, OutKast defied expectations and shattered the East-West coast dichotomy that had long dominated the genre. As they proudly declared, "the South has something to say," it became clear that the South was ready to rise above its underdog status and claim its rightful place in the hip hop pantheon. From their funk-infused debut to the genre-bending brilliance of Stankonia and the pop rap innovation of Speakerboxxx/The Love Below, OutKast consistently defied convention and challenged expectations. Their fearless experimentation and willingness to take risks have inspired a whole new generation of artists, including the likes of Kanye West, Kendrick Lamar and J. Cole, who have built upon OutKast's fearless legacy.
13. Future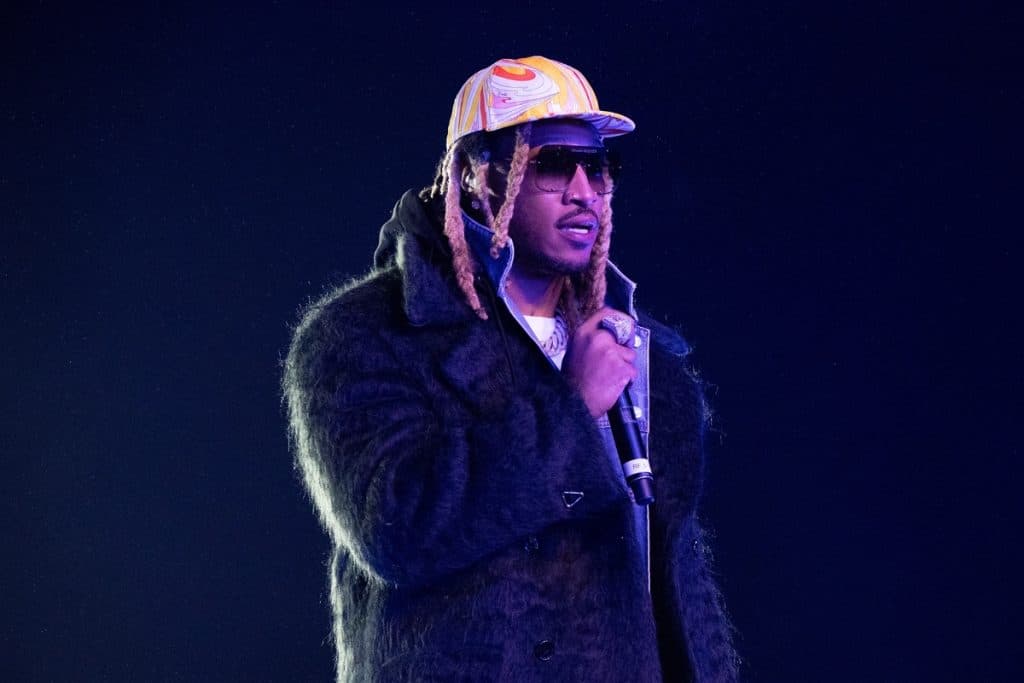 Future is the most influential rapper in the game right now . Cut from the cloth of Atlanta's esteemed music collective, Dungeon Family – made up of legends like Organized Noize, Sleepy Brown, OutKast and Goodie Mob – the Atlanta rapper-crooner has reshaped modern hip hop more than any other artist in the game today. Future's unmistakable vocal style, fused with electrifying trap beats, has inspired a legion of artists in the trap scene, from Travis Scott to Lil Yachty. Through tracks like "Codeine Crazy" and "Throw Away," Future shifted the narrative in hip hop culture from the glorification of drug dealers to the raw, vulnerable experiences of drug users—a theme he has flawlessly woven throughout his music for the past decade.
12. Three Six Mafia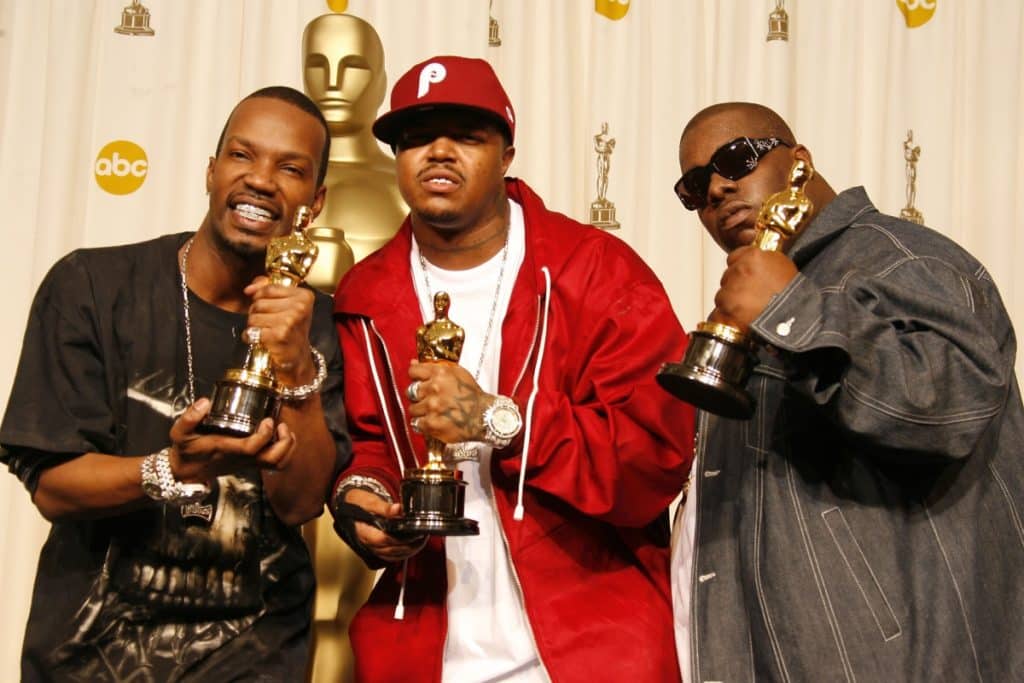 Hailing from Memphis, Three 6 Mafia laid the groundwork for modern hip hop in the South. With compressed vocals, double time flows and lyrics too violent for the faint of heart, they carefully crafted the terrifying sound of Memphis rap, inspiring generations of rappers to embrace horrorcore. Since the group were always evolving their sound, it's no surprise that they influenced all different kinds of hip hop. Their spacey style was borrowed by A$AP Rocky and the cloud rap scene; Lord Infamous's triplet flows inspired the sound of Migos; Drake has sampled the group multiple times; and the list goes on. Whether it be trap, cloud rap, horrorcore, or just straight hip hop you can guarantee Three 6 Mafia influenced each one in some way.
11. Wu-Tang Clan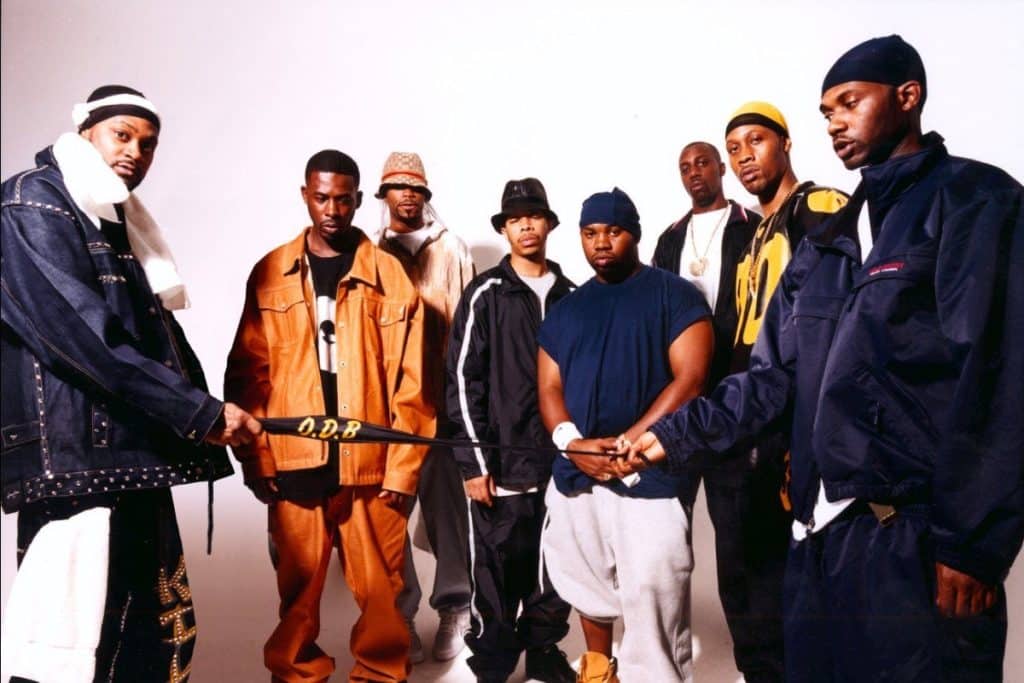 Emerging from the shadows of Shaolin in the early '90s, there was no way anyone could have predicted the impact Wu-Tang would have on the hip hop industry – musically, culturally and business-wise. More than three decades since their debut, the impact of the Wu still reverberates throughout the world of rap. Whether it was RZA's business-savvy idea of ingeniously signing each member to different labels; Raekwon's mastery of mafioso rap which inspired Hov, Nas, AZ and Big; Ghostface's stream-of-consciousness which helped birth MF DOOM's rhyming style ; the launch of Wu Wear which later spawned brands like Rocawear; or just cultural icons like the "W" logo and phrases like "C.R.E.A.M.," the Wu-Tang Clan has had some form of influence over single facet of hip hop.
10. Big Daddy Kane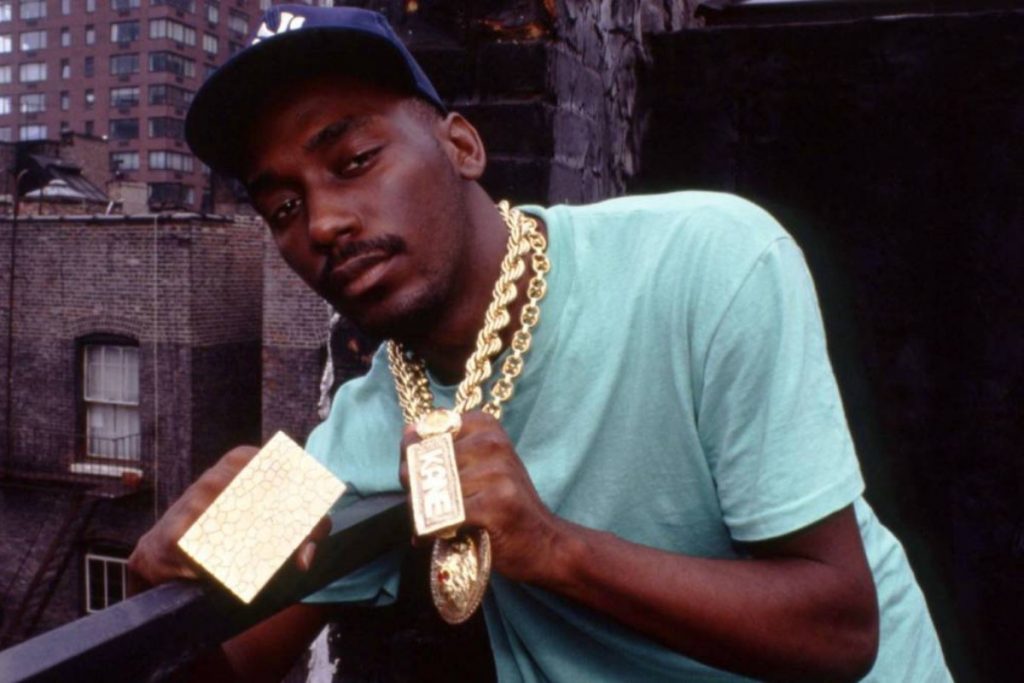 The Golden Age of hip hop was full of legendary rappers, but above all others, Big Daddy Kane reigns supreme. His lyrical precision outclassed any other MC, and to go up against Kane in a rap battle was suicide. His legendary albums Long Live the Kane and It's a Big Daddy Thing are masterclasses in lyrical technique, with his technical skill, rhyme ability and unhinged energy showing rappers what the complete package sounds like. The pinnacle of '80s MCing , future greats from Eminem to Jay-Z to Nas have proclaimed Kane as one of the greatest rappers ever, as he helped establish New York as the home of elite lyricists. Although his peak only lasted two albums, Kane's extraordinary impact has shaped most rappers active today.
9. Lil Wayne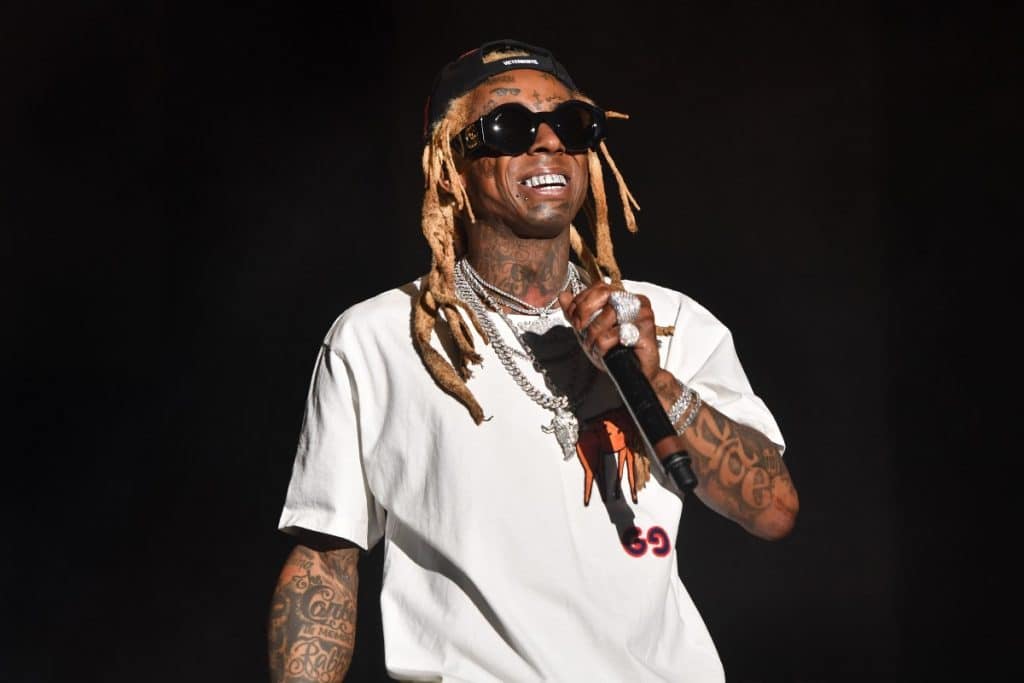 Before Future and Young Thug helped to shape hip hop music as it stands today, Lil Wayne was the one. An unstoppable force in the rap game ever since his debut in the late '90s, Wayne stands as a tireless rhyming machine churning out project after project, verse after verse, bar after bar. The New Orleans MC's relentless work ethic during the 2000s – epitomized by the iconic Tha Carter series, the Dedication mixtapes, and countless other releases – set the bar for the perfect harmony of quality and quantity. Any rapper you see today flooding the market with their music was inspired by Weezy in some shape or form. When it comes to influence, there have few MCs who have left such a colorful and lasting imprint on the culture, and the best thing is that he's still going hard.
8. Gucci Mane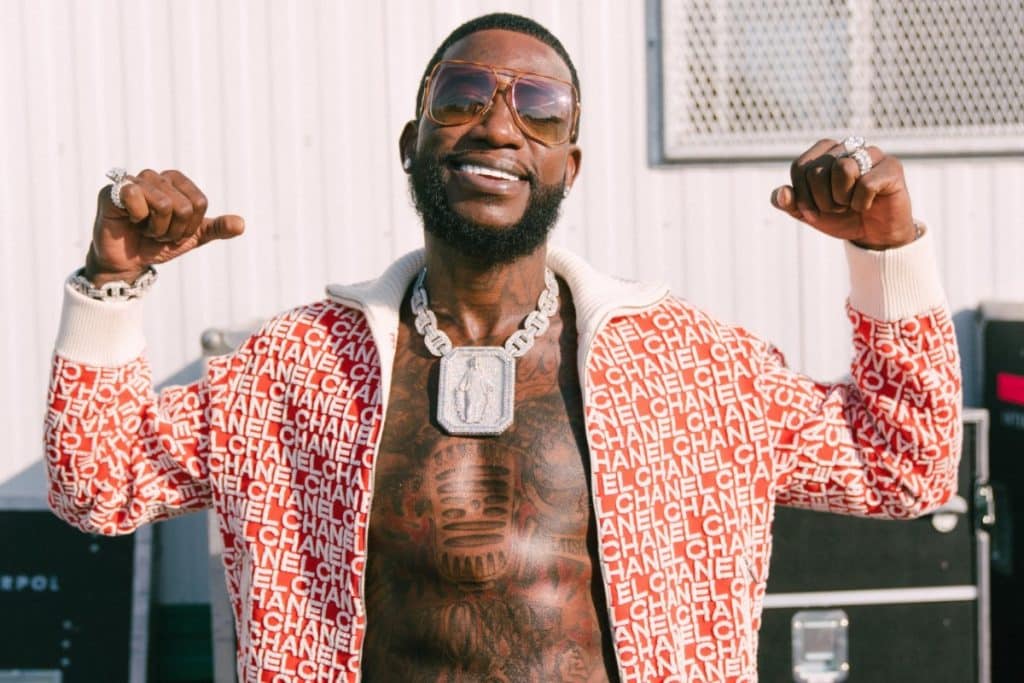 "Making rockstars out of trap boys / And if we never talk again, still got your back boy" rapped Gucci Mane on his 2016 cut "All My Children." There's no denying Guwop's influence of Atlanta rap, especially the trap scene. From Young Thug to Migos, Future to Lil Uzi Vert, every trap artist owes a debt of gratitude to the indomitable Alabama-born rapper for paving the way to their success. As one part of the three-headed monster of 2000s Atlanta trap – alongside T.I. and Young Jeezy – Gucci set a new standard in building a brand in rap music as he flooded the streets with countless mixtapes, a technique that has been adopted by plenty or rappers evers icne. A living legend and a true icon of Atlanta hip hop, Gucci Mane is the undisputed king of trap and absolutely one of the most influential rappers of all time.
7. Kanye West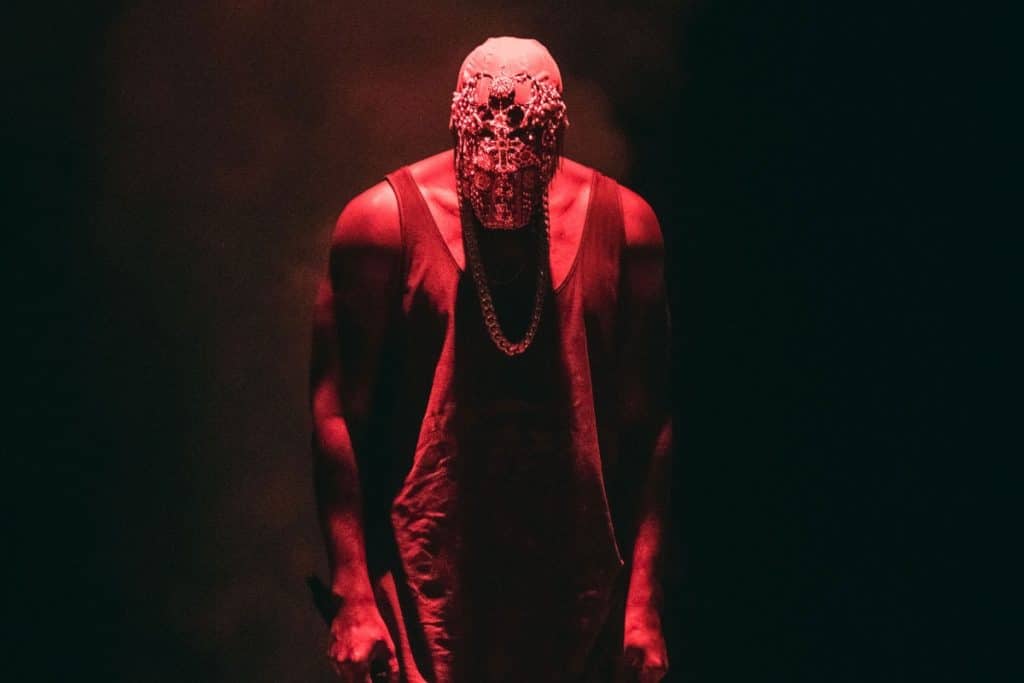 Arguably the most influential hip hop artist of the 21st century, Kanye's impact on rapping, production, business, and fashion runs deep. Whether it was his everyday-man raps on The College Dropout opening up the lane for MCs like J. Cole or the moody introspection on 808s and Heartbreak birthing superstars like Drake, Kanye has continually reinvented the culture and inspired generations of rappers after him. Through GOOD Music, the Chicago rapper launched the careers of Big Sean, Kid Cudi, John Legend, Teyana Taylor while helping to reintroduce legends like Pusha T and Common to a new audience. While it's easy to hate on the man now – given the many vile statements he's made recently – let's not get it twisted: Kanye West is one of the most influential musicians of all time, and his impact has transcended way beyond hip hop.
6. Melle Mel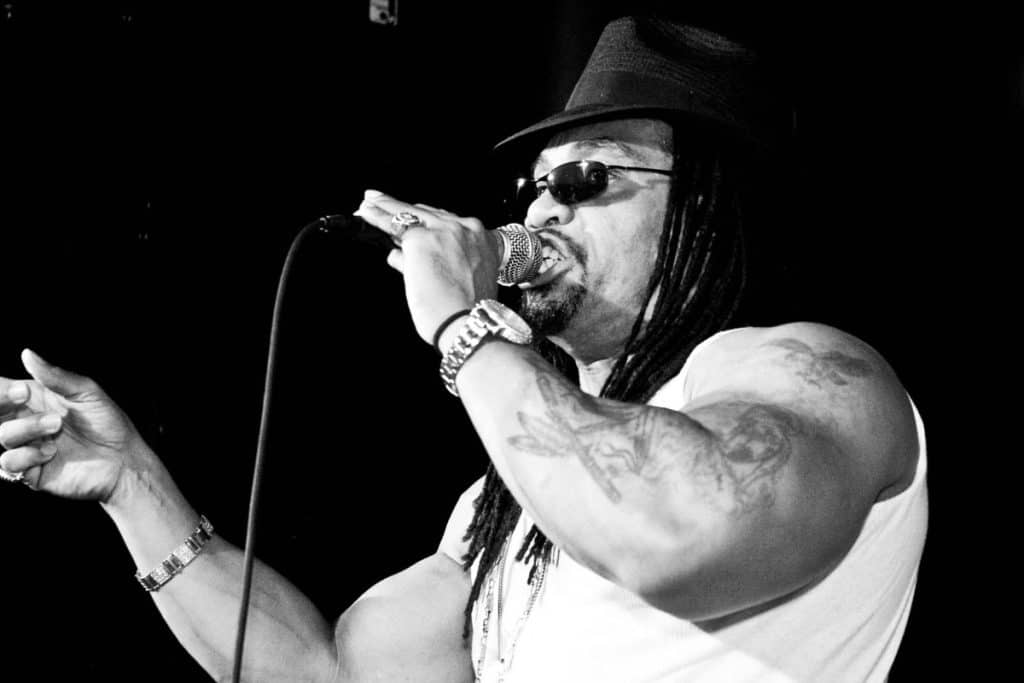 Before Rakim, before 2Pac, before Nas, before DMX, before 50 Cent, before Lil Wayne, before Kendrick, it was Melle Mel, the first significant MC before any others stepped up to the plate. As part of Grandmaster Flash and the Furious Five, Melle Mel released the iconic "The Message" in 1982 which not only shifted the focus of hip hop, but also laid the foundation for the culture's future. Originally written in response to the 1980 New York City transit strike, "The Message" has since become an all-time rap anthem that epitomizes the essence of conscious hip hop. From '90s wordsmiths like Common and Mos Def to modern-day poets like Kendrick and Cole, every conscious rapper owes their existence to Melle Mel's groundbreaking MCing on "The Message" which forever changed the landscape of hip hop.
5. Nas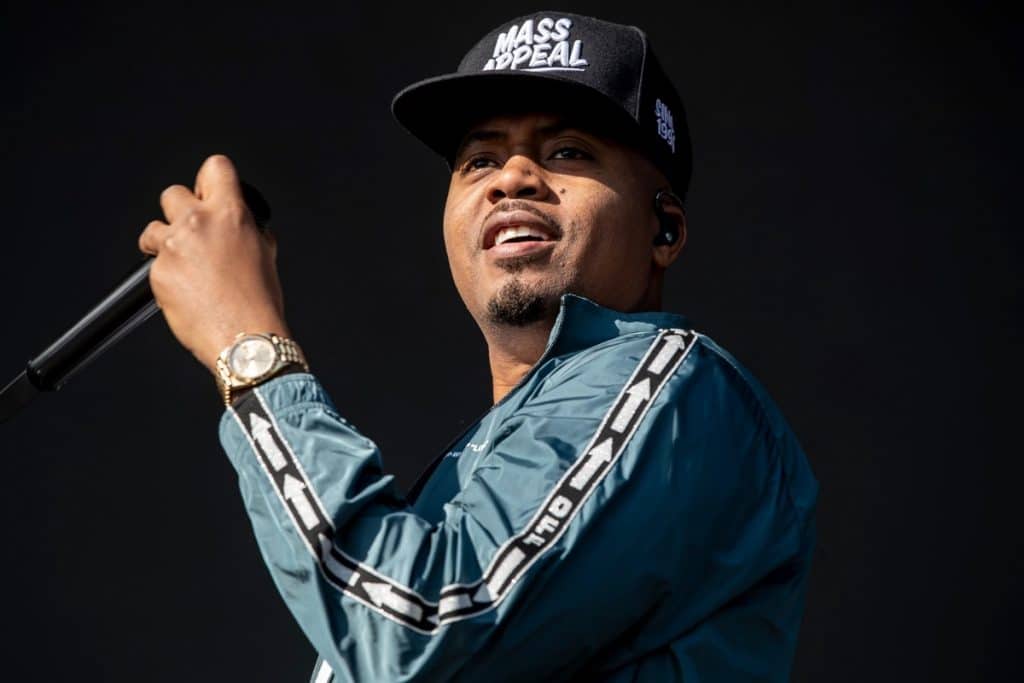 Imagine being a 20-year old readying your debut album and carrying the weight of the hip hop world on your shoulders. That's exactly what Nasir Jones was feeling with the release of Illmatic . Off the strength of a couple feature verses – Main Source's "Live at the Barbeque" and the MC Serch posse cut "Back to the Grill" – and his 1992 debut single "Halftime," Nas was proclaimed the second coming of Rakim and the rap world was awaiting with bated breath to see what this young MC would bring. He didn't disappoint. Nas not only proved himself to be the best rapper alive with Illmatic , but he also set a new standard for lyricism. The Queensbridge MC's literary approach to rapping, combined with his uncanny ability to vividly convey the gritty reality of life, revolutionized the art of hip-hop storytelling and inspired countless MCs worldwide to elevate their craft – from Jay-Z to 2Pac, Mobb Deep to Biggie.
In addition to his superb lyricism, Illmatic also popularised the trend of featuring multiple producers on a single project. Before Nas, rap albums mainly consisted of one producer – think Gang Starr (DJ Premier), Public Enemy (Bomb Squad), De La Soul (Prince Paul), N.W.A. (Dr. Dre). Nas' debut upended all that, with Illmatic showcasing the talents of some of the hottest producers on the East Coast, from DJ Premier to Large Professor, Pete Rock to Q-Tip. Since then, featuring the hottest producers on your album has become one of the most important aspects of an album. But we can talk about the impact of Illmatic forever. Beyond his debut, Nas, along with Hov, Black Thought, Wu-Tang, Pusha T and others, is leading the charge on how to age gracefully in a culture that has historically rewarded youthful energy. With his King's Disease (plus Magic ) series, Nas has dropped 4 great albums in just over 2 years, forever dispelling any notion that hip hop is a young man's game.
4. Run-D.M.C.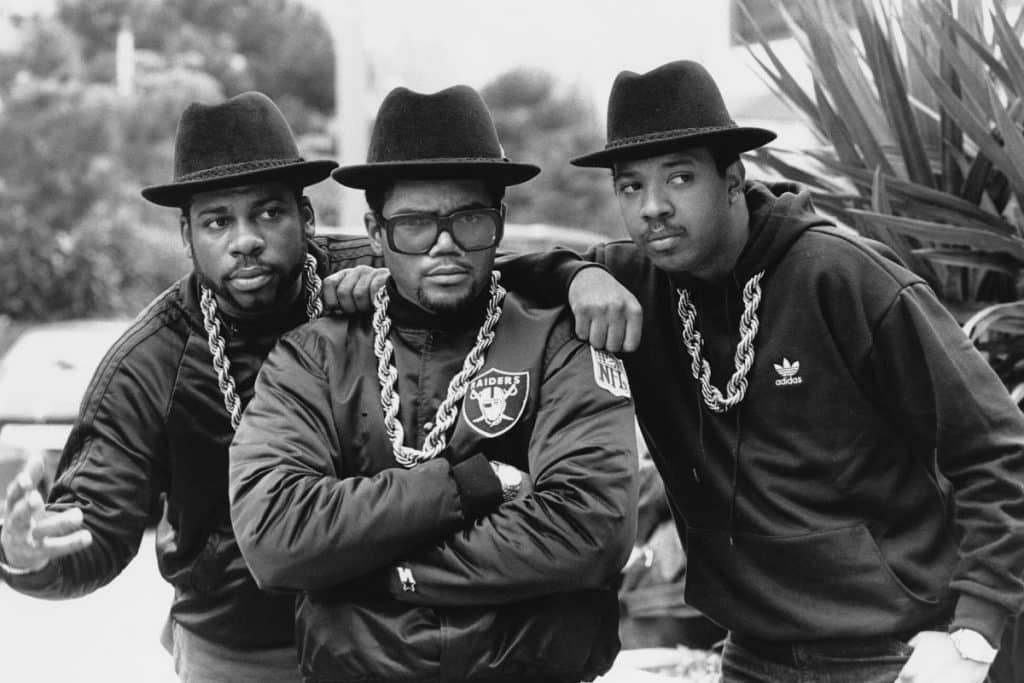 Hailing from Hollis, Queens, New York City, the trio of Joseph Simmons, Darryl McDaniels, and Jason Mizell played a pivotal role in shaping the future of hip hop culture and pushing it into the mainstream. As pioneers in the new-school hip hop movement, Run-D.M.C. broke numerous records and set industry milestones. They were the first hip hop group to achieve gold status with the release of their self-titled album, Run-D.M.C. , and subsequently became the first group to go platinum with King of Rock . Their 1986 album Raising Hell marked another first, as it became the first multi-platinum hip hop record in history. Run-D.M.C.'s impact on hip hop extended beyond their music, as they were the first rap group to be nominated for a Grammy, have their music videos featured on MTV, appear on American Bandstand, perform at Live Aid, and grace the cover of Rolling Stone. These achievements helped elevate rap music to mainstream success and solidified the group's status as cultural icons.
3. N.W.A.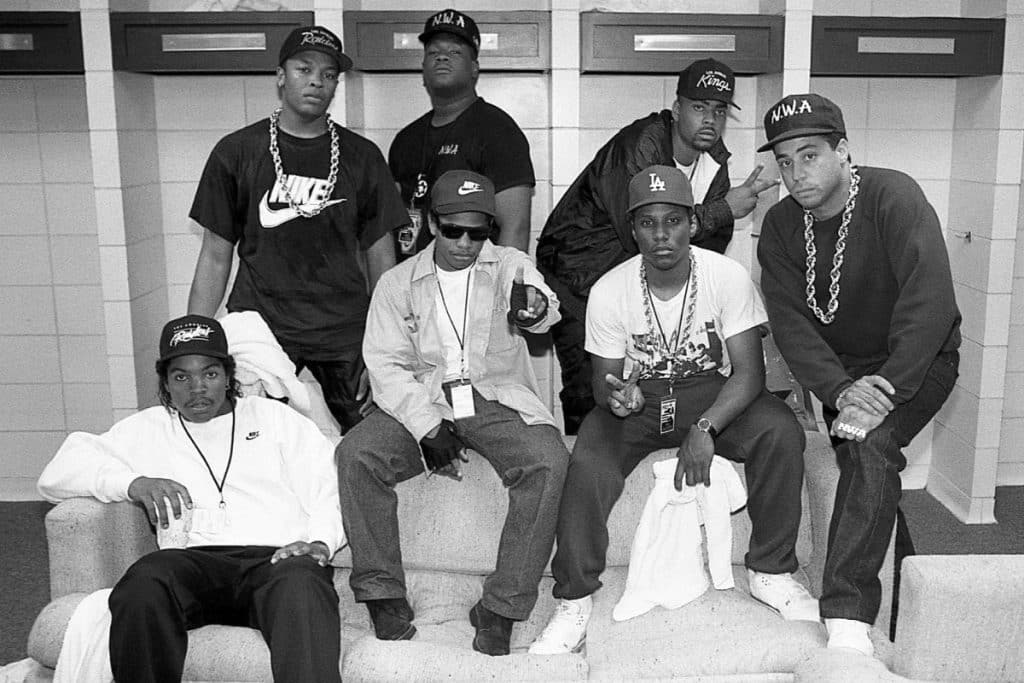 If you're a hip hop head, then the influence of N.W.A. on the culture is more than clear. Instead of talking about their many, many accomplishments in the rap world, let's just list the artists that spawned from the Compton-born group: Snoop Dogg, 2Pac, Bone Thugs-n-Harmony, Eminem, 50 Cent, Kendrick Lamar, Nate Dogg, Kurupt, Daz Dillinger, Warren G, The Game, Xzibit, Above the Law, The D.O.C., Black Eyed Peas, Westside Connection, Yo-Yo. For a more comprehensive look, check out this flowchart . Bottom line is: N.W.A. is the most influential hip hop group of all time.
2. Rakim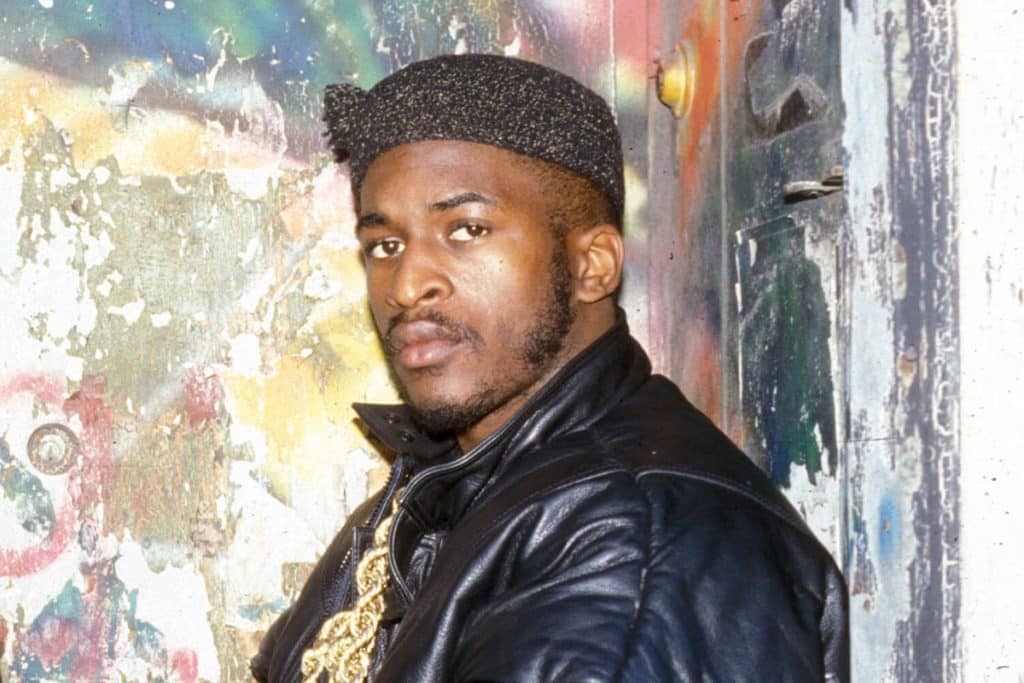 A transformational figure in hip hop history, Rakim almost singlehandedly raised the bar for MCing technique. With his pioneering use of complex flows and multisyllabic rhymes, the God MC demonstrated the potential of meticulously crafted lyrics packed with clever word choices and metaphors, as opposed to the improvisational styles and simpler rhyme patterns that predominated before him. Inspired by the cool jazz techniques of John Coltrane , Rakim's impact on lyricism, flow, and rhyming technique is undeniable, and he is credited with the overall shift from simplistic old school flows to more complex ones. Whether it's Nas, Jay-Z and Biggie; 50 Cent, T.I. and Lil Wayne; or Kendrick, Cole and Drake, every single rapper who came out after the release of "Eric B. Is President" was inspired by Rakim Allah.
1. 2Pac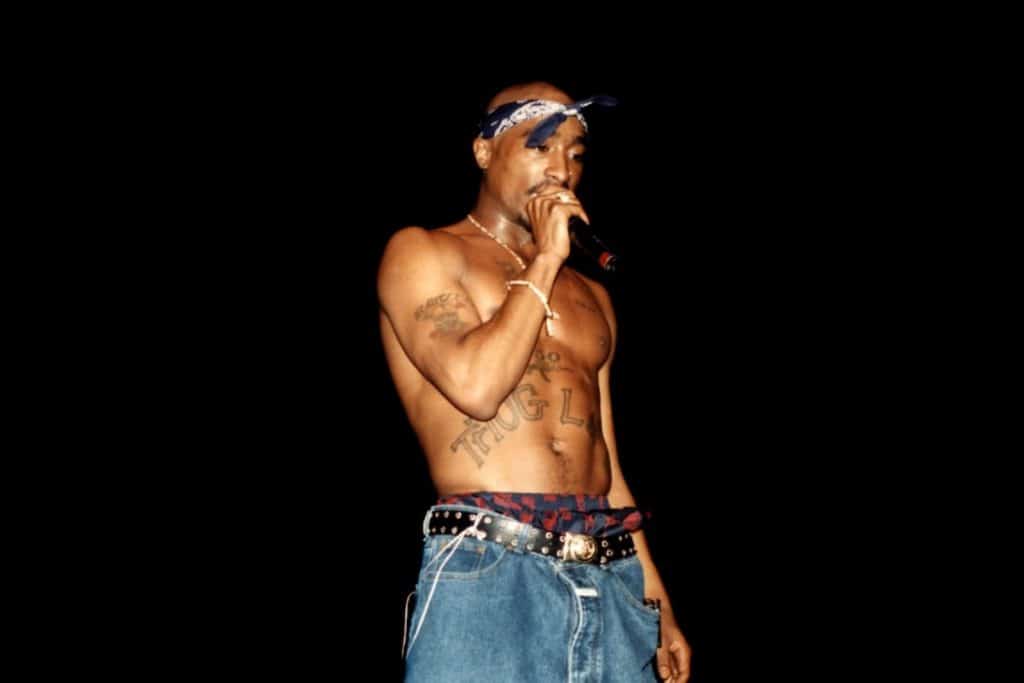 Run-D.M.C. did more to push hip hop culture into the mainstream; Rakim revolutionised the art of rhyming; Nas elevated the standard for a modern classic album; Future and Wayne have had more of an impact on today's generation of rappers; but the fact remains: 2Pac is the most influential and iconic rapper in hip hop history. In just five years – the time between his debut and first posthumous album – the New York-born, LA-raised rapper dropped an insane number of classics that still reverberate to this day.
The beauty of Pac's music was that his raps embodied the entire spectrum of human emotions – ranging from the thug lifestyle and gangsta rap anthems found on All Eyez On Me to introspective tracks promoting female empowerment to heartfelt tributes to the New York hip hop scene. 2Pac's appeal transcended regional and stylistic boundaries, influencing MCs from all different backgrounds, whether they hailed from the West or East, or identified as underground or mainstream artists. From Nas to Biggie, Eminem to Lil Wayne, Kanye to Kendrick, Pac's influence has touch virtually every rapper from the '90s onwards . Whether it was his brutally introspective lyrics or relentless work ethic in the studio, 2Pac changed the game from any angle that you look at it.