Female rappers might not get the same shine as their male counterparts do (unfairly so), but they've been right there from the beginning of hip hop culture, consistently pushing the boundaries, challenging the norms and redefining the genre with their incredible talent.
From the groundbreaking efforts of pioneers like Salt-N-Pepa, Queen Latifah and MC Lyte to the audacious and unapologetic styles of '90s rap stars like Foxy Brown and Lil' Kim, some of the best rappers of all time come from female MCs. Then there's the soulful rhymes of Lauryn Hill and sonic innovations of Missy Elliott, which elevated the rap game heading into the 2000s.
Then we have the new wave of female hip hop artists such as Noname, Little Simz, Nicki Minaj, Rapsody and Cardi B, who continue to push their envelope with their own styles — whether it be thought-provoking lyricism, incredible commercial success, or both.
So let's get into it. From Salt–N–Pepa's Hot, Cool & Vicious to Lil' Kim's Hardcore and Missy Elliott's Supa Dupa Fly, here are the top 25 greatest female rap albums of all time.
25. Young M.A – Herstory in the Making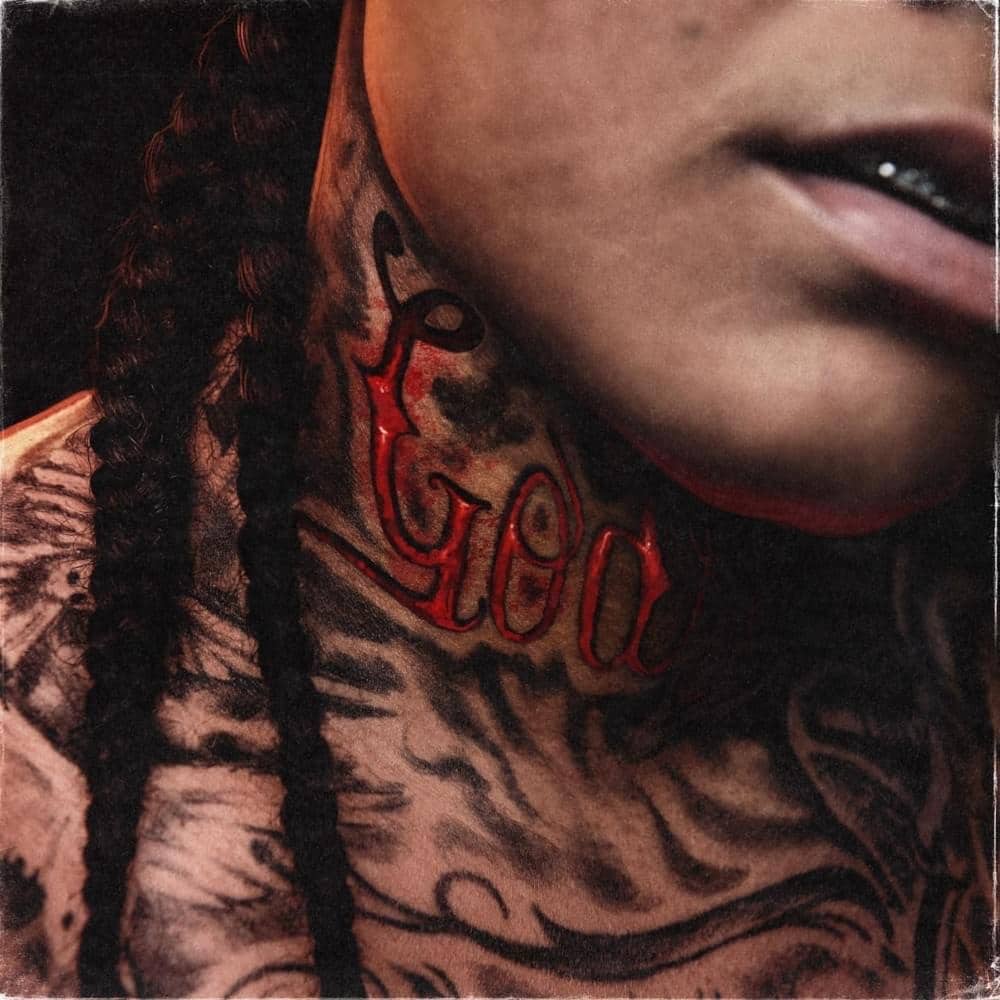 Released: September 27, 2019
Label: M.A Music / 3D
Riding off the success of her viral single "OOOUUU", Herstory in the Making was Young M.A's moment to prove she was more than just another one-hit wonder. Shooting down all her haters, the record is packed with head-bopping trap bangers and hooks that will get any crowd chanting along. With hits like "BIG", "PettyWap", and "PettyWap 2", M.A turned herself into a chart-topping powerhouse with a savage delivery and vicious pen game that caught the whole culture's attention. A lot of MCs will soften their style to get a commercial hit, but M.A did the opposite on Herstory in the Making, dropping lyrical bombshells with a threatening mic presence to show she's one of the hardest MCs out there.
24. Eve – Let There Be Eve…Ruff Ryders' First Lady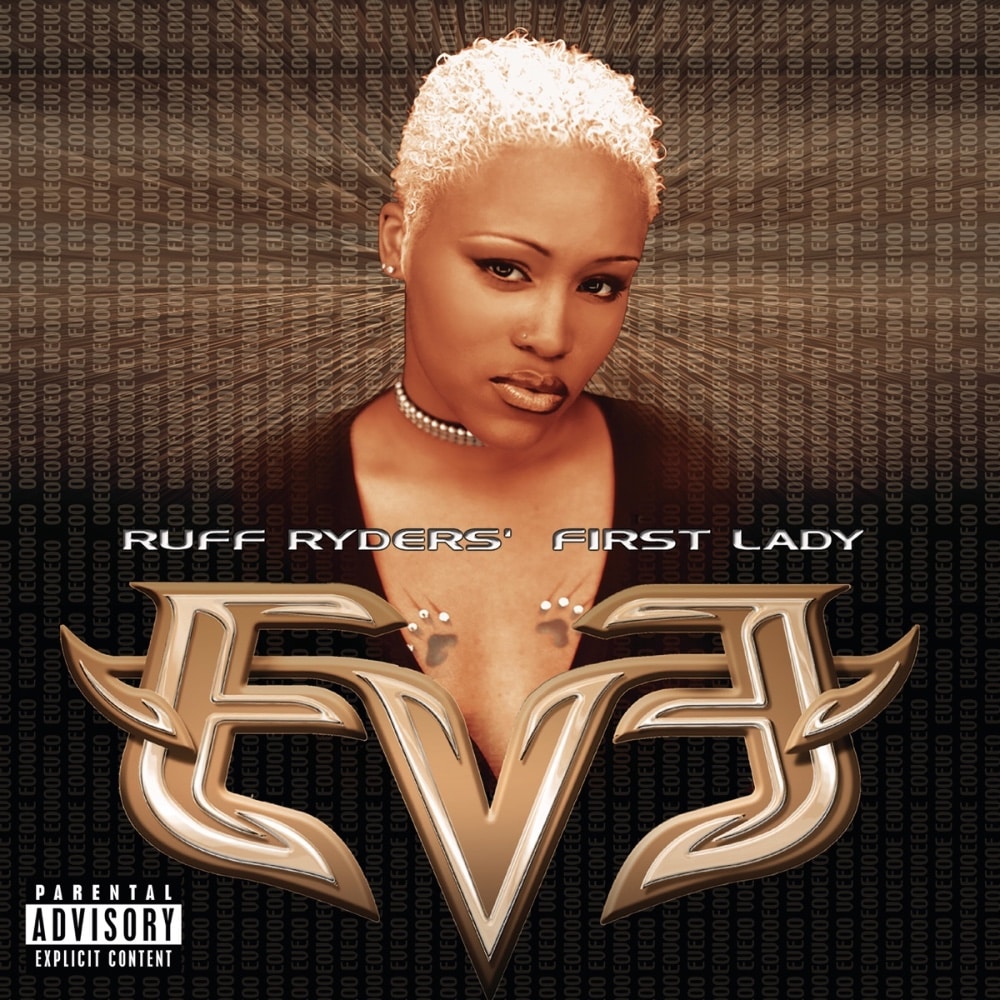 Released: September 14, 1999
Label: Ruff Ryders, Interscope
While rappers like DMX and The LOX dominated rap music with their abrasive style, Eve rose to fame to prove that hardcore hip hop wasn't just a man's game. Queen of the Ruff Ryders, Let There Be Eve was her coronation where the rapper's dynamic flows and tight rhyme schemes proved she was worthy of the crown. Joined by a celebrity cast from Missy Elliott to Beanie Sigel, and with Swizz Beatz on production to top it all off, the whole album is a nonstop run of star-studded party anthems. Despite being surrounded by guests, Eve is never overshadowed, conquering the explosive production with a delivery vicious enough to rival DMX himself.
23. Roxanne Shante – Bad Sister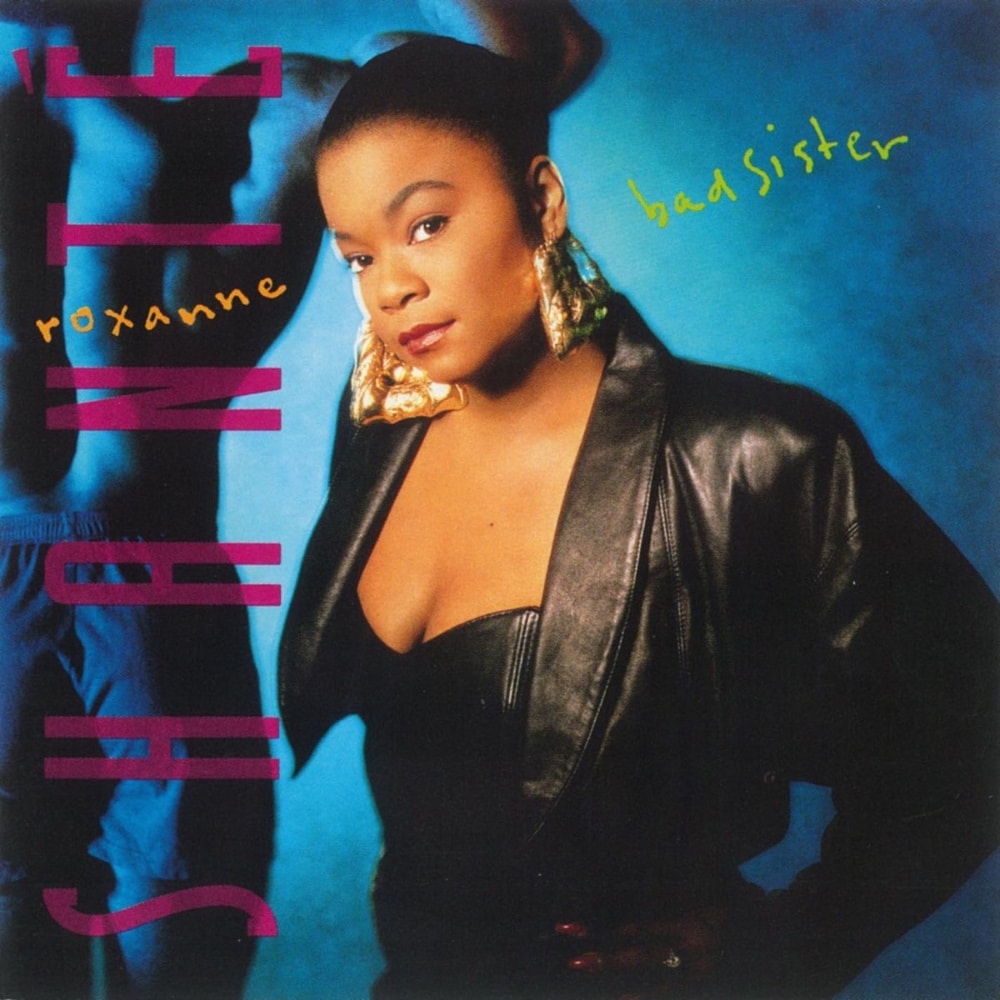 Released: October 31, 1989
Label: Cold Chillin', Warner Bros.
Although commercial success was never on the cards for Roxanne Shante, that didn't stop her from dropping one of the hardest rap records of the '80s. With a little lyrical assistance from Big Daddy Kane and an array of boom-bap, golden age beats supplied by Marley Marl, Bad Sister embodies that rugged punch and manic energy that made the Juice Crew legendary. Roxanne rhymes like she's battle rapping with the mic, spitting ferocious bars with a delivery as wild as the sample-stacked beats she flows over. What Shante lacks in hit songs, she makes up for in her influence, with Bad Sister acting as the blueprint for gritty female MCs more interested in becoming lyrical titans than chart-topping superstars.
22. Cardi B – Invasion of Privacy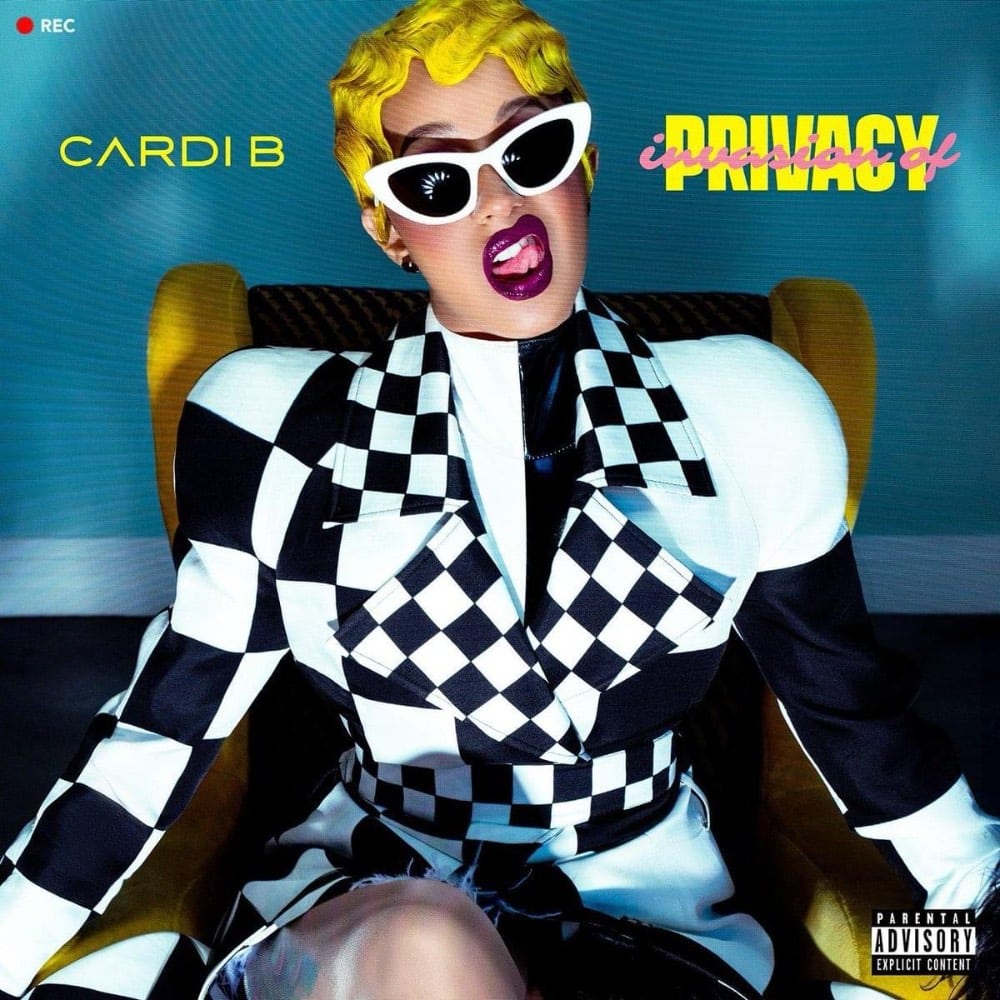 Released: April 6, 2018
Label: Atlantic
With flashy production, a knack for hooks, and no shortage of charisma, Cardi fit all the criteria to become the next hip hop titan, climbing to the top of the mainstream ladder after one album. Invasion of Privacy is the furthest thing from bland fodder for the radio – mixing her glamorous style with a little Latin and R&B flavour, the record is as luxurious as the riches Cardi raps about. From the addictive sample chops of "I Like It" to her mesmerising flows on "Bodak Yellow", she knows exactly how to hypnotise the listener with some of the catchiest rap hits of the 2010s. Banger after banger, Invasion of Privacy singlehandedly made Cardi B a household name.
21. Lady of Rage – Necessary Roughness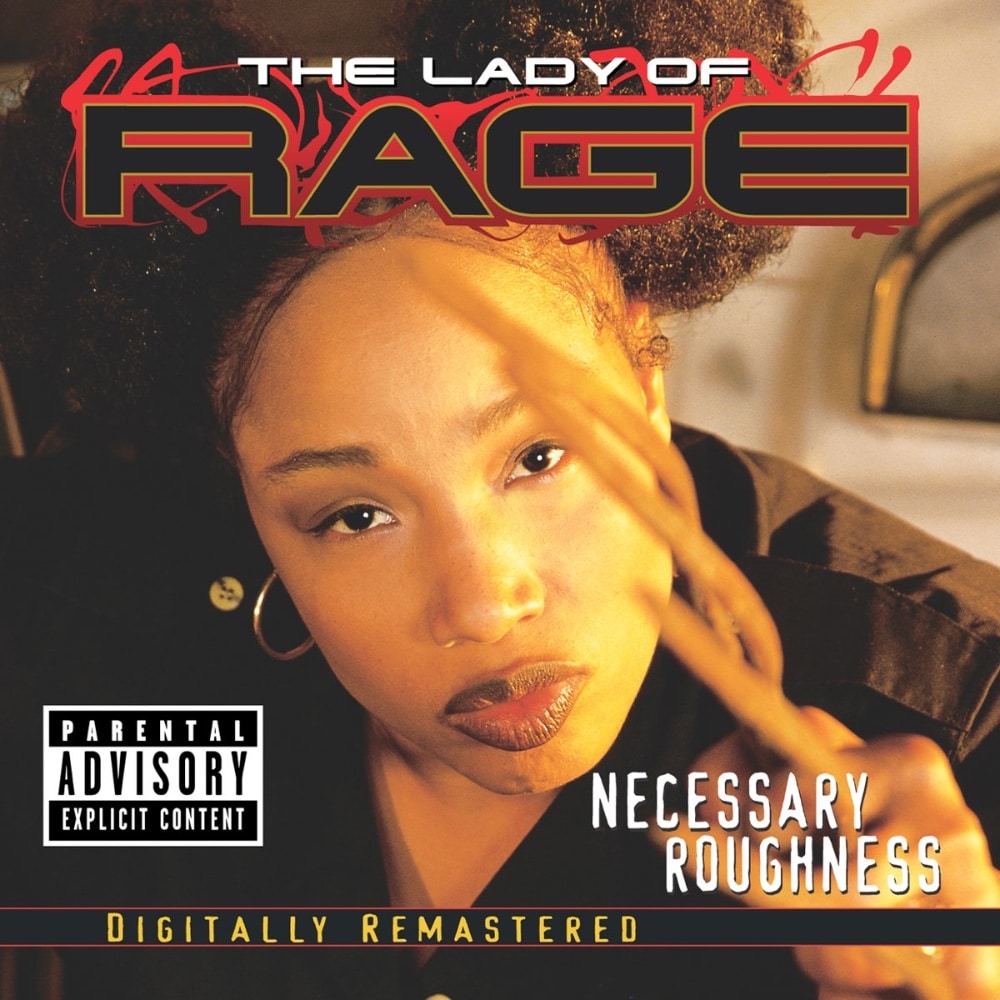 Released: June 24, 1997
Label: Death Row, Interscope
Death Row fumbled by dropping the Lady of Rage's debut so long after the label's prime, but business mistakes aside, Necessary Roughness is still a quality '90s essential. With razor-sharp lyrics and a murderous delivery to match, Rage obliterates the hardcore beats with a furious performance that lives up to her name. Hopping back and forth between Daz Dillinger's slick, funky beats and DJ Premier's New York boom bap, Rage masters the West and East Coast styles, proving she can't be boxed into any one sound. Because her catalogue is so small, she's rarely mentioned in best female MC lists, but listen to Necessary Roughness and you will never forget the greatness of the Lady of Rage.
20. Da Brat – Funkdafied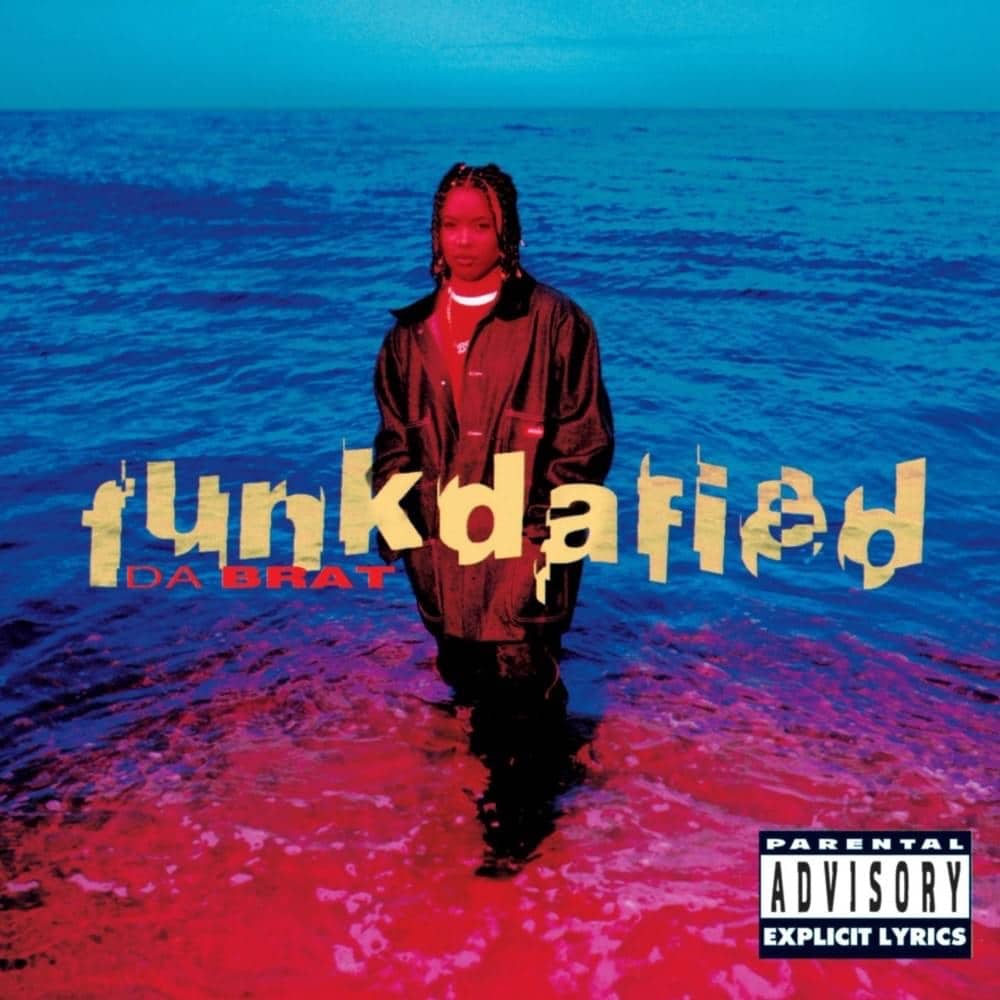 Released: June 28, 1994
Label: So So Def, Columbia
Mix together the glamour of the West Coast, the raw grit of the East, and the funky flavour of the South, and you've got Funkdafied. From G-Funk bangers to smooth R&B-rap hybrids, Da Brat covers more styles in nine tracks than a lot of rappers do in their whole careers. Taking elements of every style of rap music you could think of, Funkdafied appeals to all kinds of hip hop fan, so it's no wonder it became the first solo female rap album to go platinum. Marking a bigger success for female MCs than ever before, Funkdafied is a funk-laced landmark in rap music that sounds just as fresh today.
19. Shawnna – Worth Tha Weight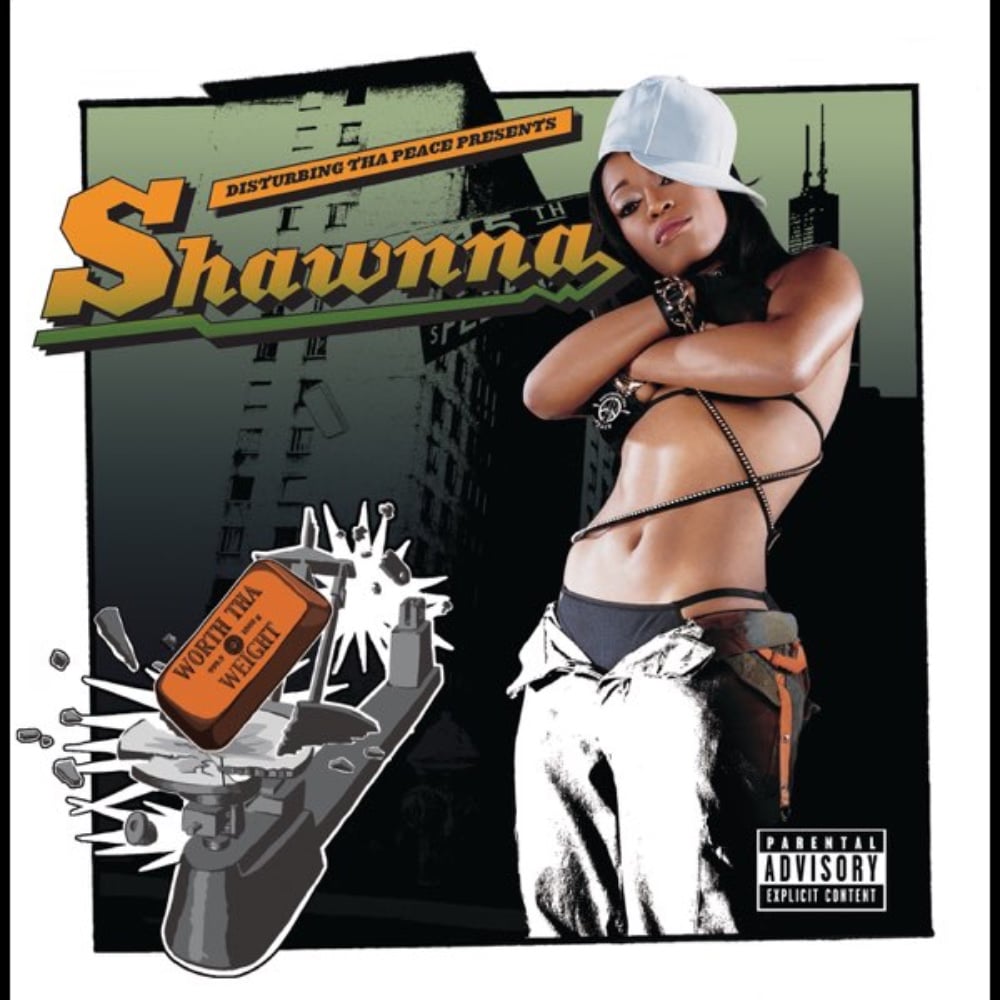 Released: September 28, 2004
Label: Disturbing tha Peace, Def Jam
If you're looking for a deep lyricist whose verses read like poetry, Shawnna might not be for you. Worth Tha Weight is her club-shaking debut where she unleashes her inner party animal, ripping up the mic with a series of raunchy bars delivered with a braggadocious bravado. Her lyrics aren't all too complex, but with an arsenal of hyperactive flows and production help from legends like Just Blaze and Timbaland, the party anthems of Worth Tha Weight are too catchy to resist. Launching her career on Def Jam, Shawnna's polished take on the Dirty South style had bangers like "Weight a Minute" playing on loop in clubs across America.
18. Rah Digga – Classic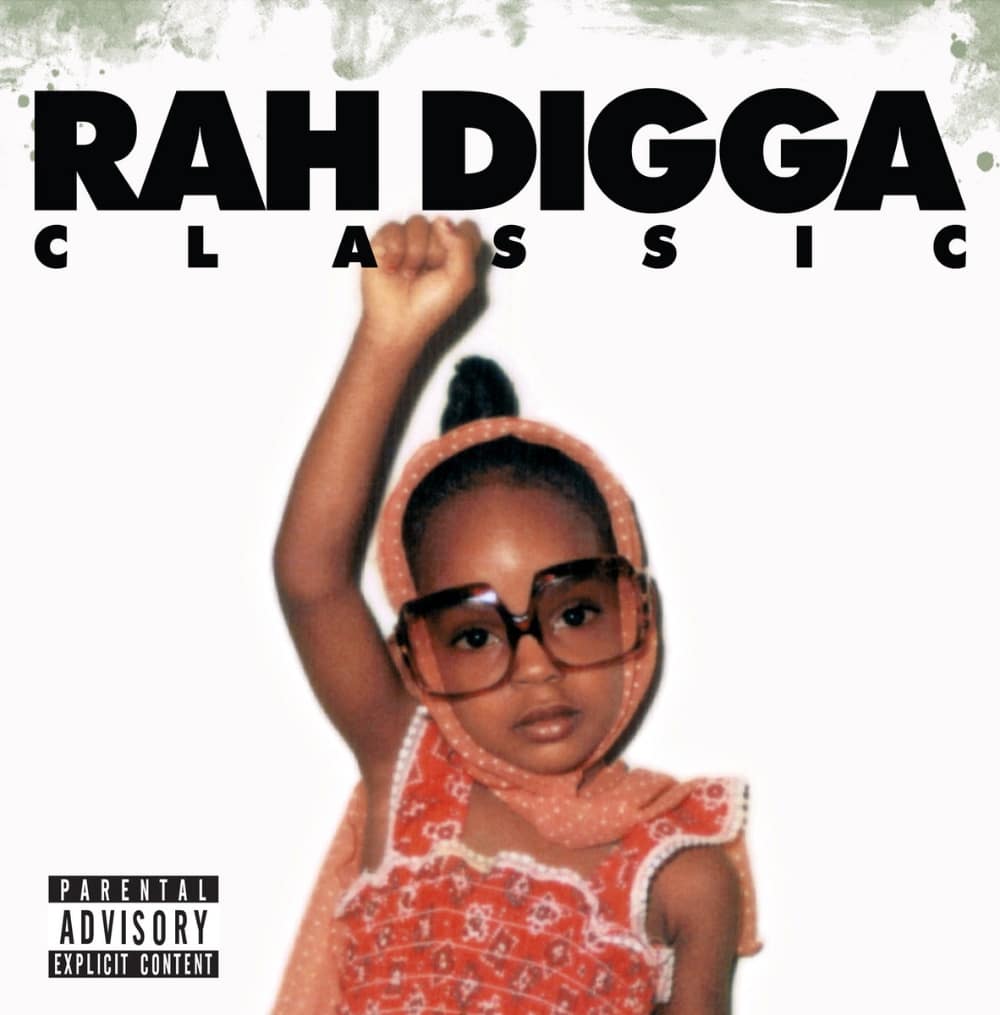 Released: September 14, 2010
Label: Raw Koncept
How many MCs can return after a decade of silence and sound twice as good? Rah Digga is one of those rare rappers who's forever in prime form, spitting bars on 2010's Classic with the same vigour and poetic precision that made her a lyrical threat back in '99. The album lives up to its title, with producer Nottz resurrecting the gritty sound of boom bap to make the record sound like a lost classic from the mid-'90s. Although it flies by in thirty minutes, Rah has the unhinged energy to keep rapping for days, never breaking a sweat. The album may never have gained classic status, but its sound is as vintage as rap gets.
17. Noname – Room 25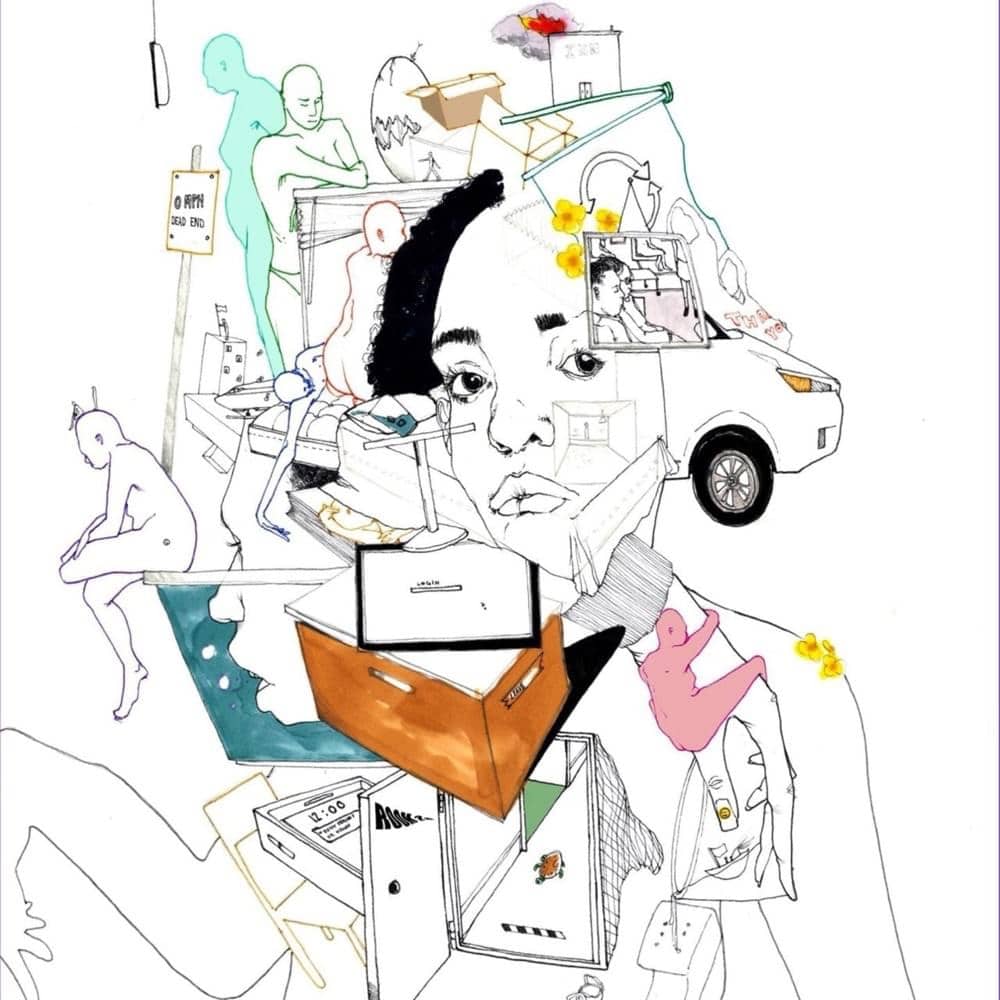 Released: September 14, 2018
Label: Self-released
Spitting rhymes in spoken word style, Room 25 sounds more like a book of poetry than an album, but by no means is that a bad thing. Almost whispering her lyrics, the MC puts her penmanship first and delivery second, blessing every track with politically-charged bars as subtle and layered as the jazzy beats she levitates over. You won't find any clubs blasting Noname, but that's not what her music is for. Stripping it back and putting her verses in centre stage, Room 25 is a lyrical masterclass where she proves that you don't need a bombastic style or flashy production to impress – all you need is a poet's pen.
16. Missy Elliott – Miss E… So Addictive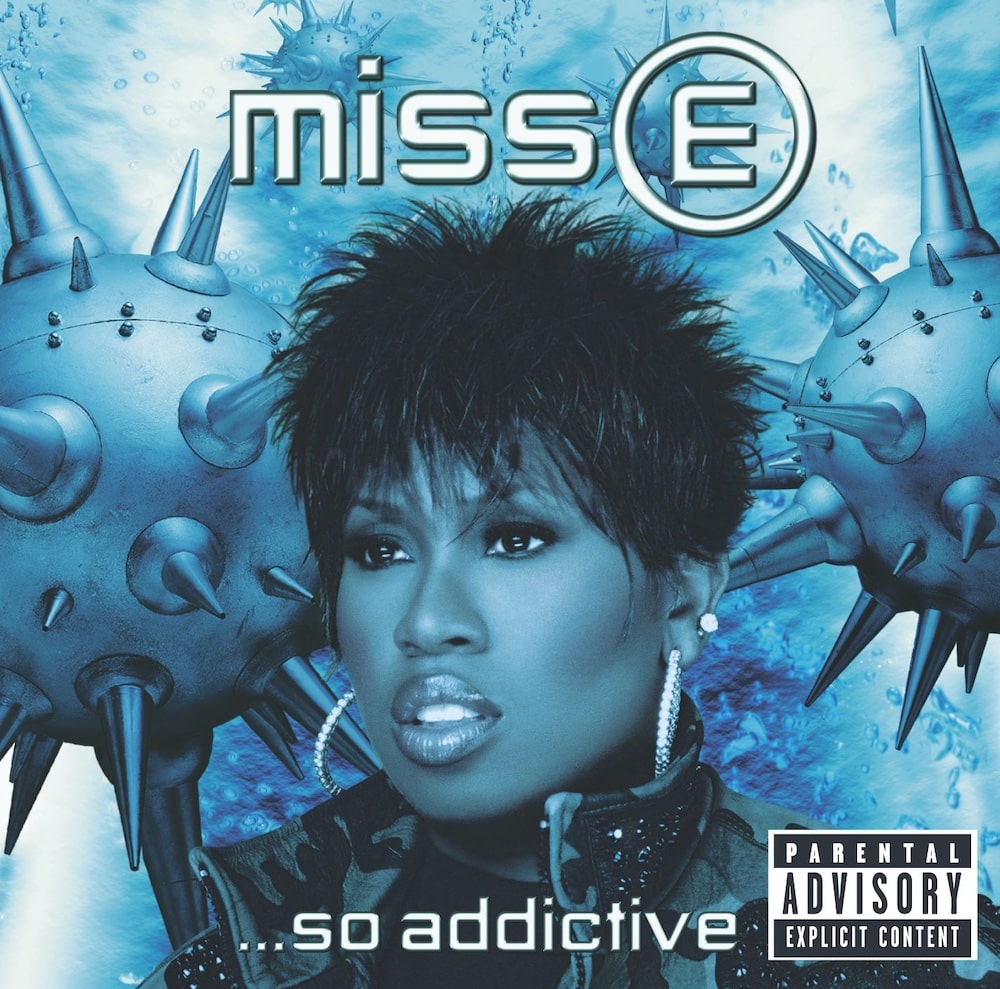 Released: May 15, 2001
Label: Elektra, The Goldmind
Like the soundtrack to an acid trip, Missy's manic style joined by Timbaland's eccentric beats on Miss E… So Addictive will trick you into thinking you're high on LSD. You'd have trouble finding a female MC quite as crazy as Missy Elliott, and on this record, her colourful style is unleashed to the fullest. On one track, she'll be screaming her adlibs, and on the next she'll be singing a soulful ballad, jumping across a dozen styles while Timbaland supplies futuristic beats that sound like they were cooked up by aliens. Miss E isn't the superstar's finest work, but with hits like "Get Ur Freak On" and no shortage of mindboggling beats, it's a 2001 essential.
15. Nicki Minaj – The Pinkprint
Released: December 15, 2014
Label: Young Money, Cash Money, Republic
In 2001, Jay-Z caused a cultural reset in hip hop with The Blueprint. In 2014, Nicki decided to follow in his footsteps, dropping a record with double the glamour and triple the pop appeal of Hov's classic. With seductive hits like "Anaconda" and emotional ballads like "The Crying Game", Nicki went all out with a barrage of pop rap bangers as flashy and colourful as her fashion sense. But The Pinkprint is more than just mainstream pop – between the radio hits, she spits straight fire into the mic, proving she's a hip hop titan as well as a popstar. Giving the genre a poppier sound than ever, The Pinkprint was another cultural reset for rap music.
14. Jean Grae – Attack of the Attacking Things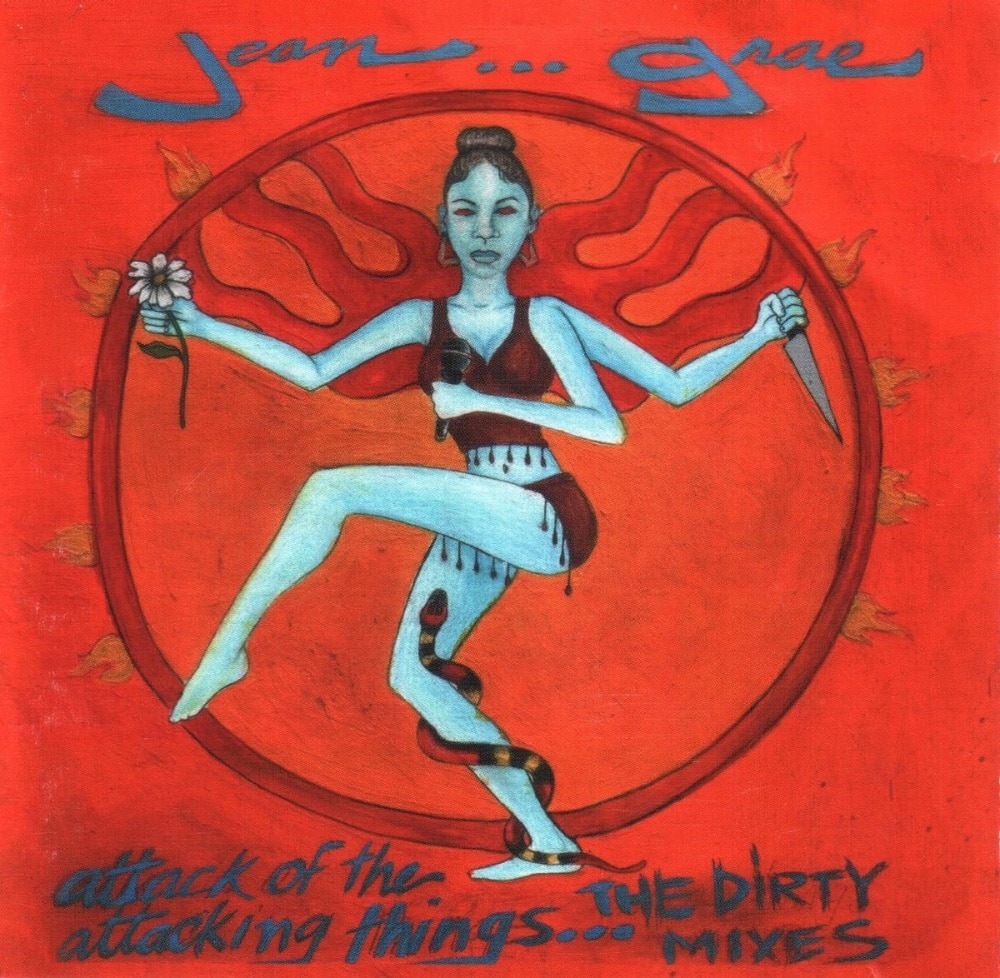 Released: August 6, 2002
Label: Third Earth Music
Dig deep enough into the underground and you'll find some hidden gems twice as impressive as what the mainstream has to offer. Attack of the Attacking Things is a great example – what Jean lacks in radio hits, she makes up for in her raw raps and swaggering demeanour that could rival any female MC. Massacring a range of dusty boom bap beats, she spits bars as sharp as shurikens with a grimy style you won't find anywhere but the hip hop underground. Grae may never have had the same influence as her more popular peers, but when it comes to straightforward rapping ability, Attack of the Attacking Things is the crown jewel.
13. Rapsody – Laila's Wisdom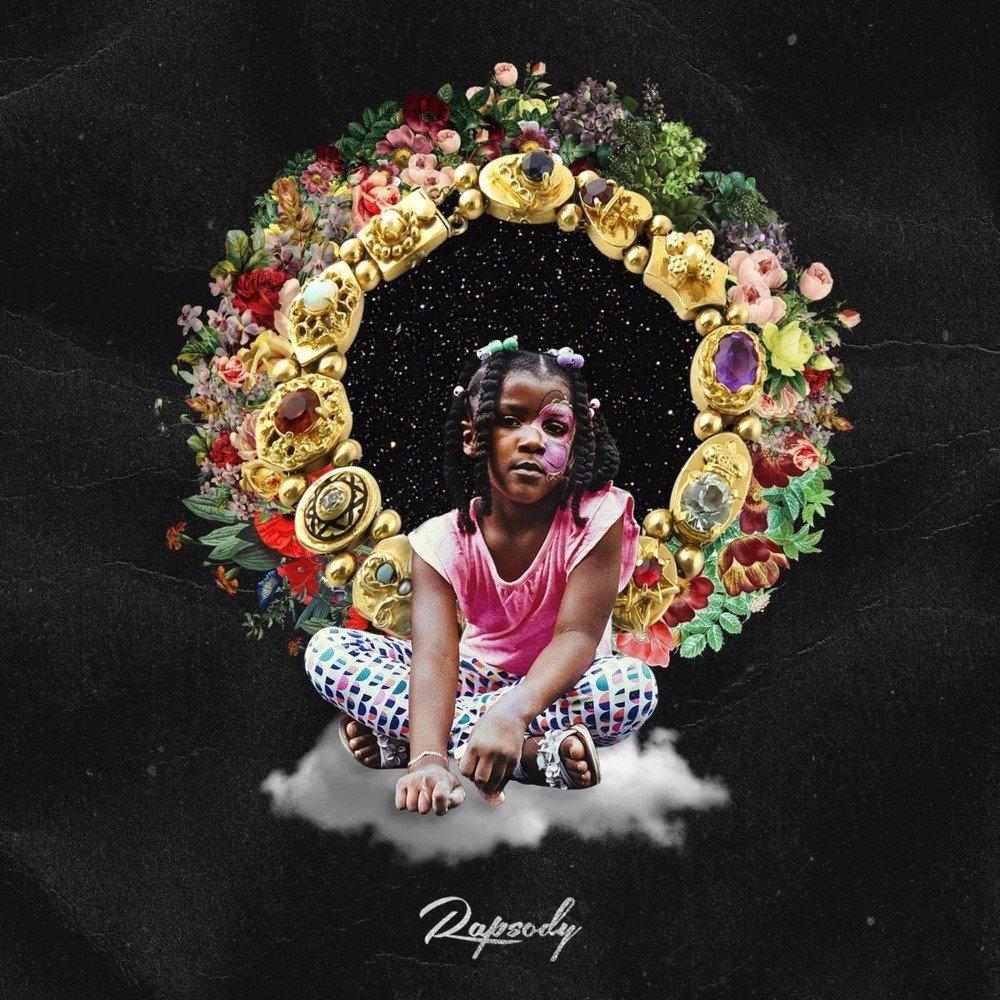 Released: September 22, 2017
Label: Jamla, Roc Nation
Take a rapper with a co-sign from Kendrick Lamar, put her in the studio with legends like Black Thought, then make her rap over some summery 9th Wonder beats, and you're guaranteed a masterpiece. Expectations were high ever since Rapsody stole the show from Kendrick on To Pimp a Butterfly, but Laila's Wisdom did more than just meet expectations – it exceeded every one, cementing Rapdiddy as one of the finest talents today. With verses as personal as diary entries and an author's knack for storytelling, she isn't shy about flexing her lyrical prowess, rapping on par with Busta Rhymes and Kendrick Lamar to show the world she's next in line for hip hop's throne.
12. Missy Elliott – Da Real World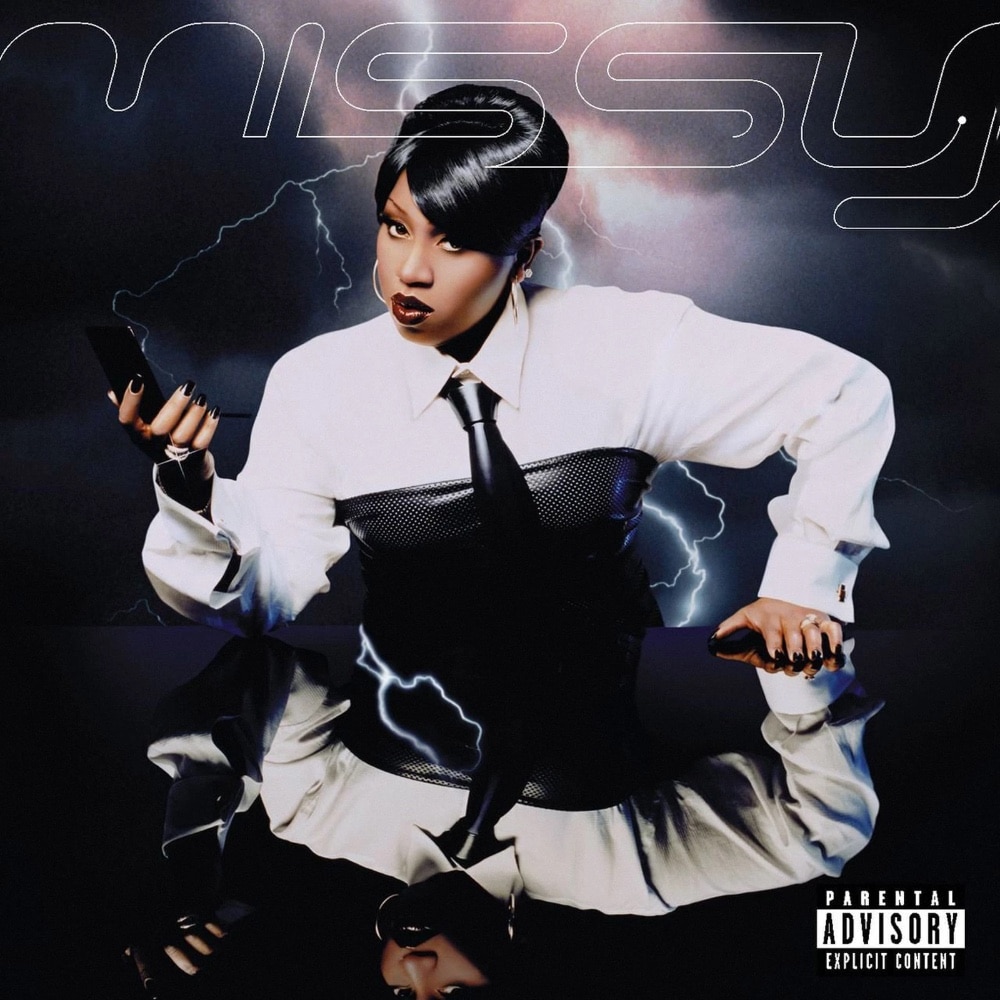 Released: June 22, 1999
Label: Elektra, The Goldmind
Initially titled She's a Bitch, it's no surprise that Da Real World is Missy Elliott at her most raunchy and vulgar. Take any track and you're bound to find a dozen sexually-charged quotables, spitting unfiltered rhymes too graphic for the faint of heart. Joining forces with Timbaland, the whole project has a futuristic funk sound like the background music for a club in outer space. Bringing on a crew of elite female MCs from Da Brat to Lil' Kim, Da Real World is a feminist statement, lacing political themes into crowd-moving bangers to create a record as lyrically dense as it is infectiously catchy. With political rhymes and a club-friendly sound, Missy Elliott does it all.
11. Queen Latifah – All Hail the Queen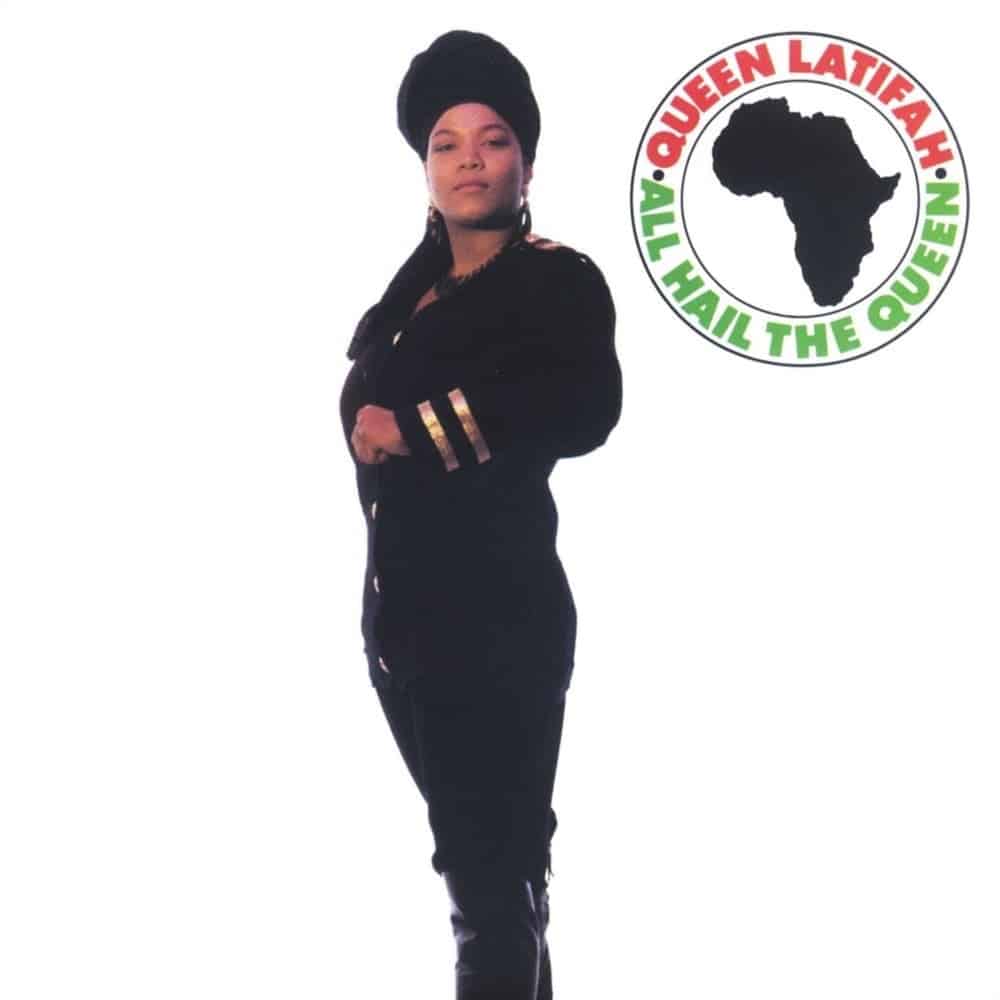 Released: November 28, 1989
Label: Tommy Boy, Warner Bros.
Combine the head-bopping energy of De La Soul with the empowering feminist themes of MC Lyte, and you've got All Hail the Queen. Take a song like "Ladies First" and you'll know exactly what makes this record so special: going back and forth with Monie Love over an intricate blend of jazz and funk, it's a feminist anthem packed with political and pop appeal. That's where Queen Latifah shines – injecting a little female empowerment into her feel good tracks, she strikes the perfect balance between mainstream appeal and deep lyrics, never sacrificing one for the other. Flexing her colourful pen game and rapping until she's breathless, Latifah had every right to name herself the queen of rap music.
10. MC Lyte – Lyte as a Rock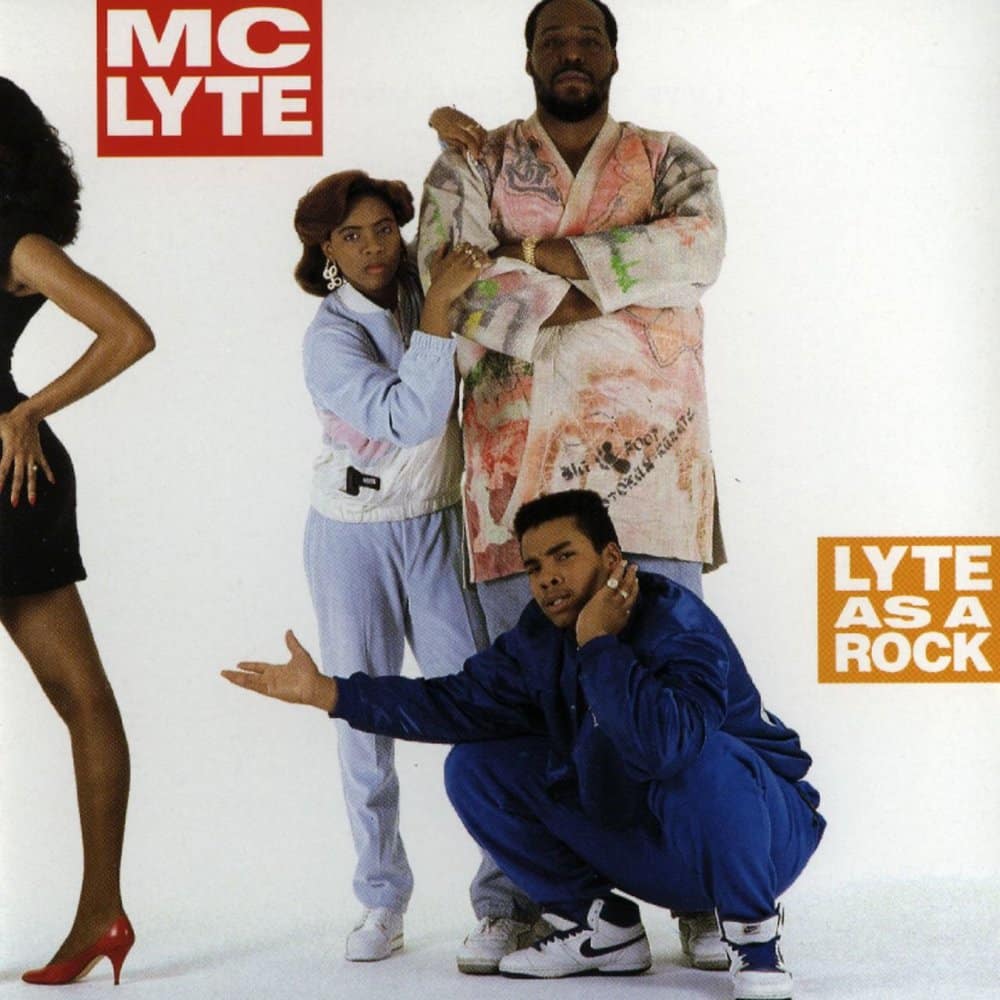 Released: September 13, 1988
Label: First Priority, Atlantic
If you don't know Lyte as a Rock, you don't know hip hop. It's so influential it belongs in a museum. Like MF DOOM paved the way for the underground with Madvillainy and Rakim perfected rapping on Paid In Full, MC Lyte laid the groundwork for all female rappers with Lyte as a Rock. A rhyming machine who never runs out of steam, Lyte tears up some boom-bap instrumentals for forty minutes straight to prove that the ladies of hip hop are more than just glitz and glamour. She pushed female rappers past the stereotype that they had to make pop, but influence aside, her raw ability on the mic is enough to make Lyte as a Rock a classic.
9. Salt–N–Pepa – Hot, Cool & Vicious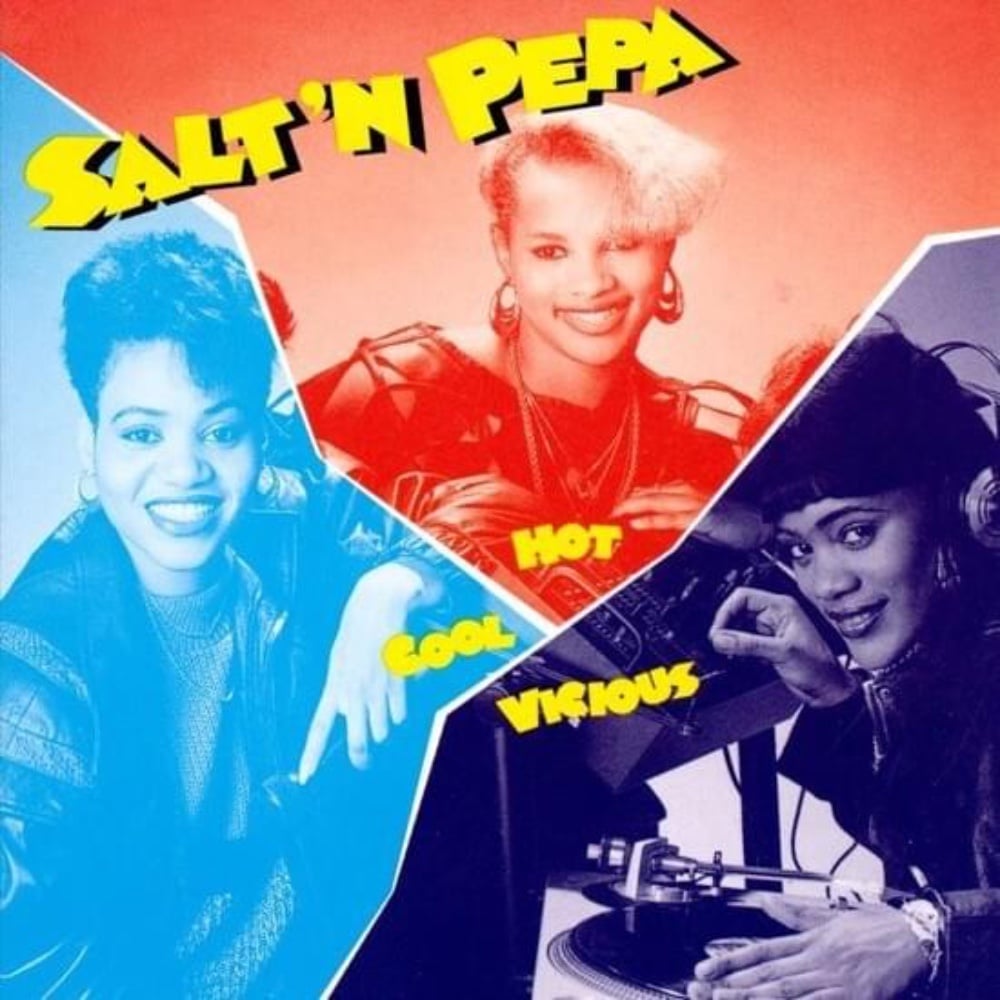 Released: December 8, 1986
Label: Next Plateau
To make the first female rap record to ever go platinum, how could this not make the list? MC Lyte and Missy Elliott may be the most influential female MCs ever, but even they wouldn't have picked up the mic if Salt-N-Pepa hadn't dropped Hot, Cool & Vicious. The duo trade witty rhymes with sisterly chemistry, dissing all the scummy men they've met while hyping themselves up as hip hop royalty. The dance-style production will turn any room into a dance party, with timeless hits like "Push It" just as catchy today as they were in '86. For finally giving the women of hip hop a voice, Hot, Cool & Vicious will always be legendary.
8. M.I.A. – Kala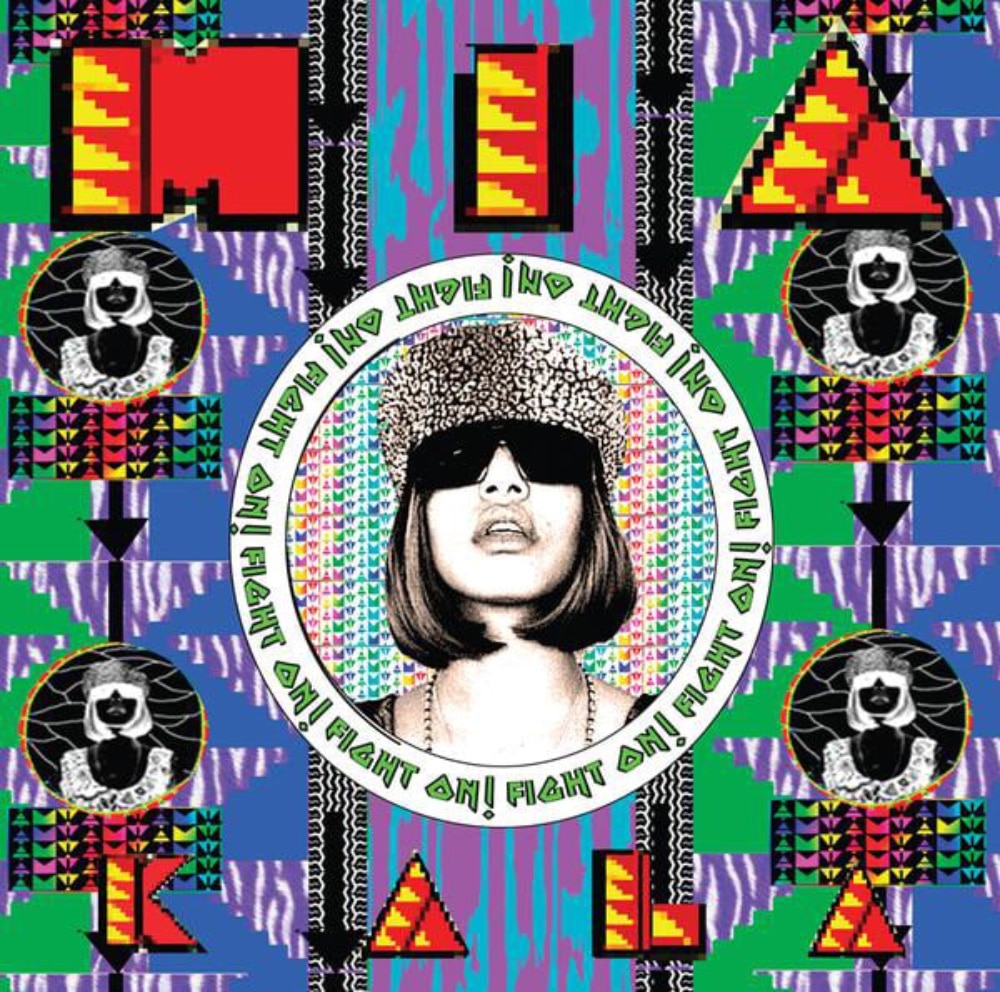 Released: August 8, 2007
Label: XL, Interscope
Whether you're listening to the radio, chilling at a hip hop club or dancing at a rave, there's a good chance Kala will be playing wherever you go. That's just how eclectic M.I.A. is – hooking the listener in with her manic mic presence, she's got the slick bars of a veteran MC and the vocals of a popstar. On one track she'll be floating over a beat inspired by Brazilian funk, and on the next she'll spit some hypnotic adlibs over a synth-laced instrumental taken straight from the future. Representing the UK while borrowing sounds from all across the globe, Kala is more than just a UK hip hop essential; it's the moment when rap music became international.
7. Foxy Brown – Ill Na Na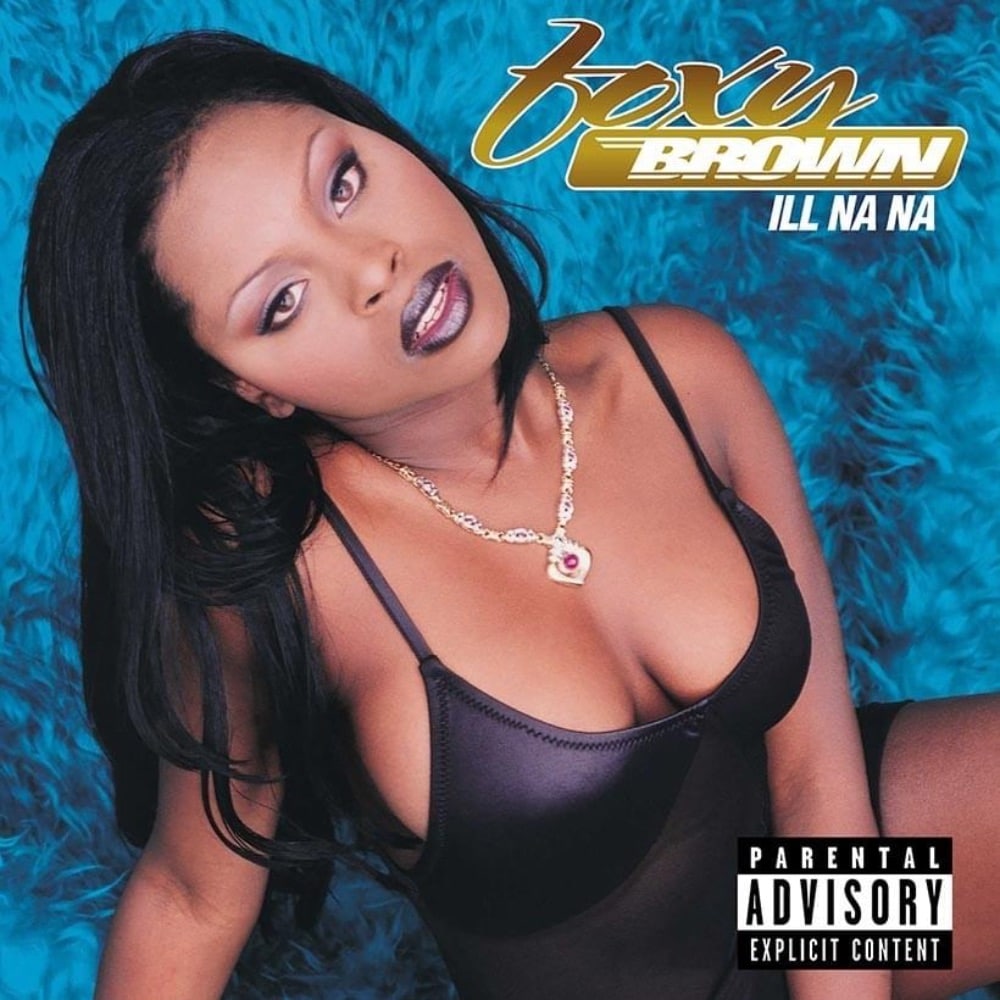 Released: November 19, 1996
Label: Def Jam, Violator
Sex, clothes, and crime – it's not a unique formula for a hip hop album, but with Foxy Brown's feisty delivery and gritty ear for beats, she makes it unique. While a lot of female MCs busy themselves rapping about empowerment, Foxy cares more about the street hustle. Ill Na Na is the closest thing to a female equivalent to Only Built 4 Cuban Linx, where the New York MC spits savage bars as she channels her inner mafia boss. Performing alongside some of the East Coast's finest from Method Man to Jay-Z, Foxy makes clear that the women of hip hop are just as tough as the men.
6. Lil' Kim – Hardcore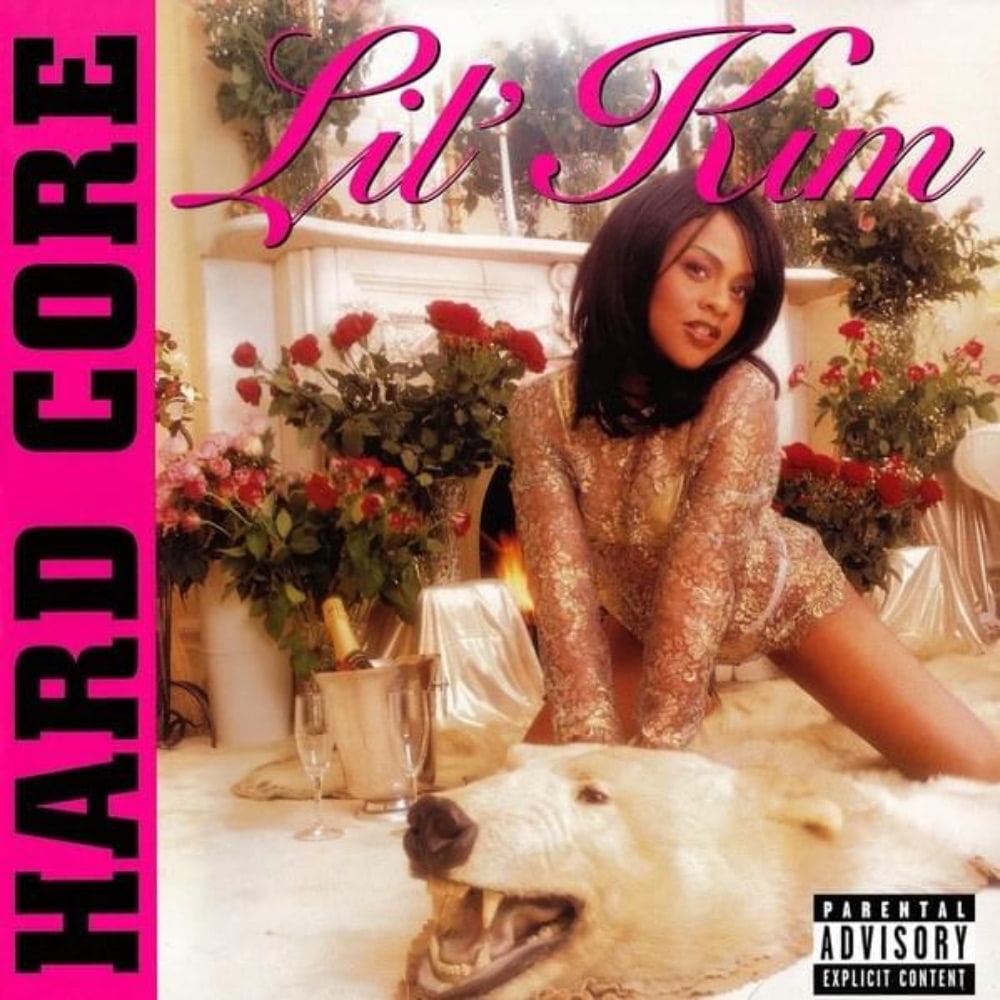 Released: November 12, 1996
Label: Undeas, Big Beat, Atlantic
Following in her idol's footsteps, Lil' Kim's Hard Core has all the seductive swagger and slick production of a Biggie Smalls record, only twice as dirty and sexual. With lyrics bordering on pornographic at times, Kim never shies away from an erotic tale, embracing her sexuality with a confidence no MC could match. That's exactly what makes Hard Core a classic: whether you're talking about the raunchy back and forth with Jay-Z on "Big Momma Thing" or the countless innuendos on "Drugs", Kim could pen her sex life in a million different ways and have it hit hard every time.
5. Noname – Telefone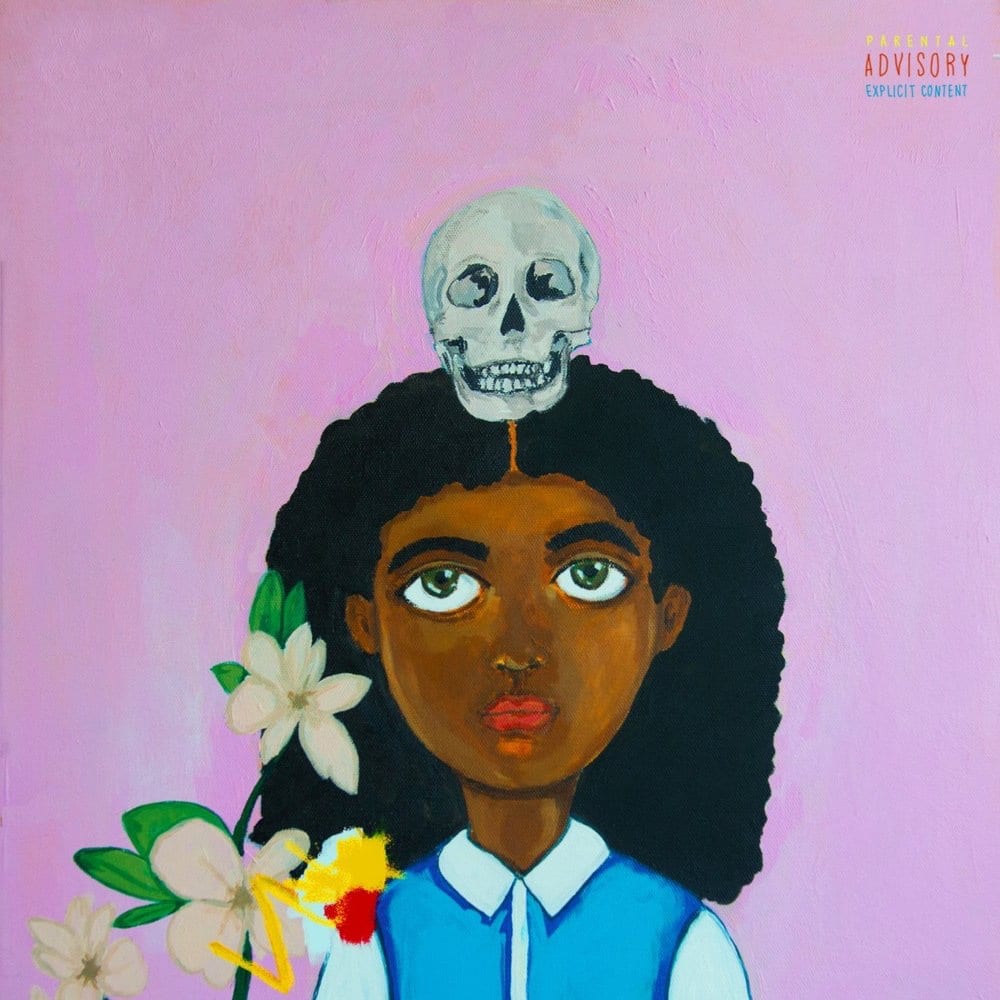 Released: July 31, 2016
Label: Self-released
Delayed for four years with a worrying number of personnel changes, Telefone showed all the signs of being a disaster of a debut. But against all odds, Noname debuted with a masterpiece. Playing into the title, she recites her lyrics casually like she's having a phone call with the listener, making for a uniquely intimate mixtape that helps her lyrical prowess shine. With no shortage of intricate rhyme patterns and flows, Noname's nonchalant bravado makes it sound easy for her. Top it all off with a soulful touch from Saba, and Telefone is among the most consistent debuts hip hop has ever seen. Dropping years after its announcement, it was well worth the wait.
4. Little Simz – Sometimes I Might Be Introvert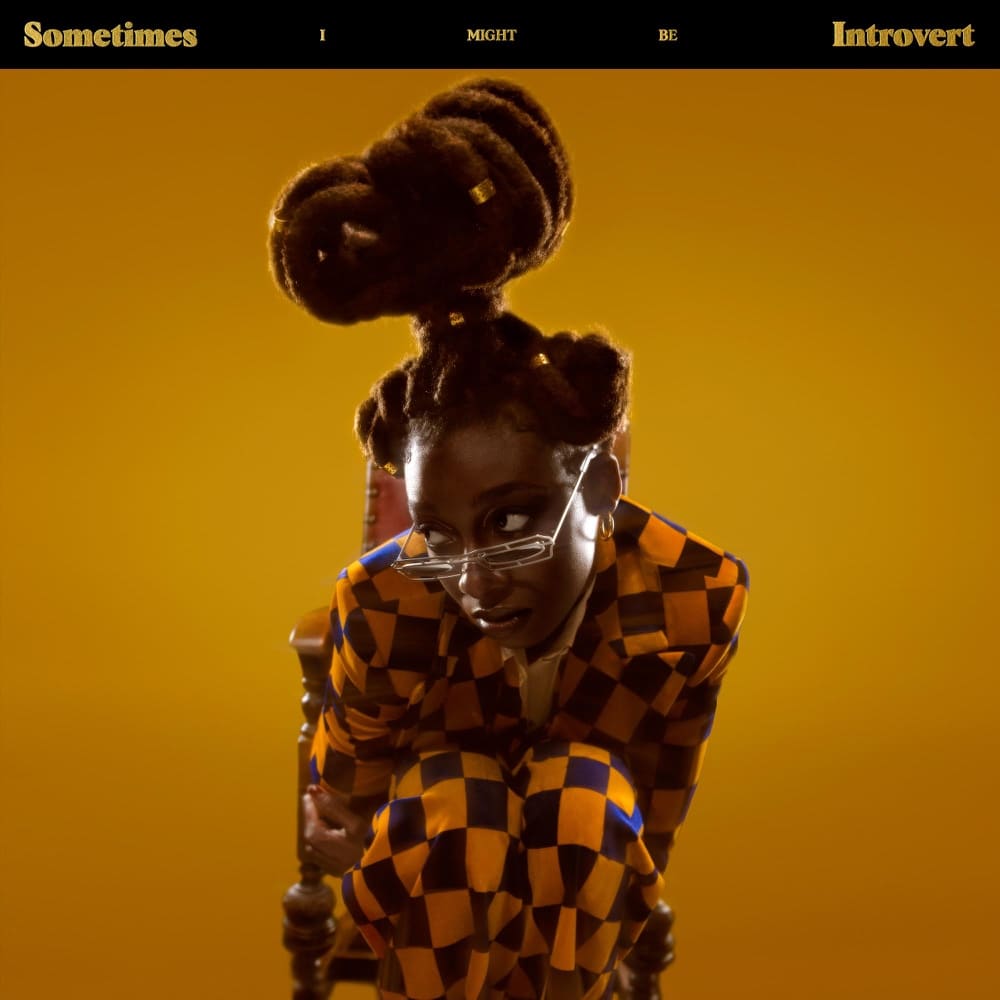 Released: September 3, 2021
Label: Age 101 Music
Ever since her debut, Little Simz seemed like a background character in hip hop, never quite getting the attention she deserved. But when she dropped Sometimes I Might Be Introvert, Simz finally took to the spotlight with a once-in-a-lifetime kind of performance. Using the mic to monologue all her deepest troubles, Introvert is more personal than a therapy session, with the London rapper explaining all her woes with a dramatic flare that fits nicely over the grandiose sound of the album. Sometimes I Might Be Introvert is more than an LP – it's theatre. With an orchestral backing and a lyrical dissection of Simbi's mind, the record is an emotional drama, and UK hip hop's magnum opus.
3. Rapsody – Eve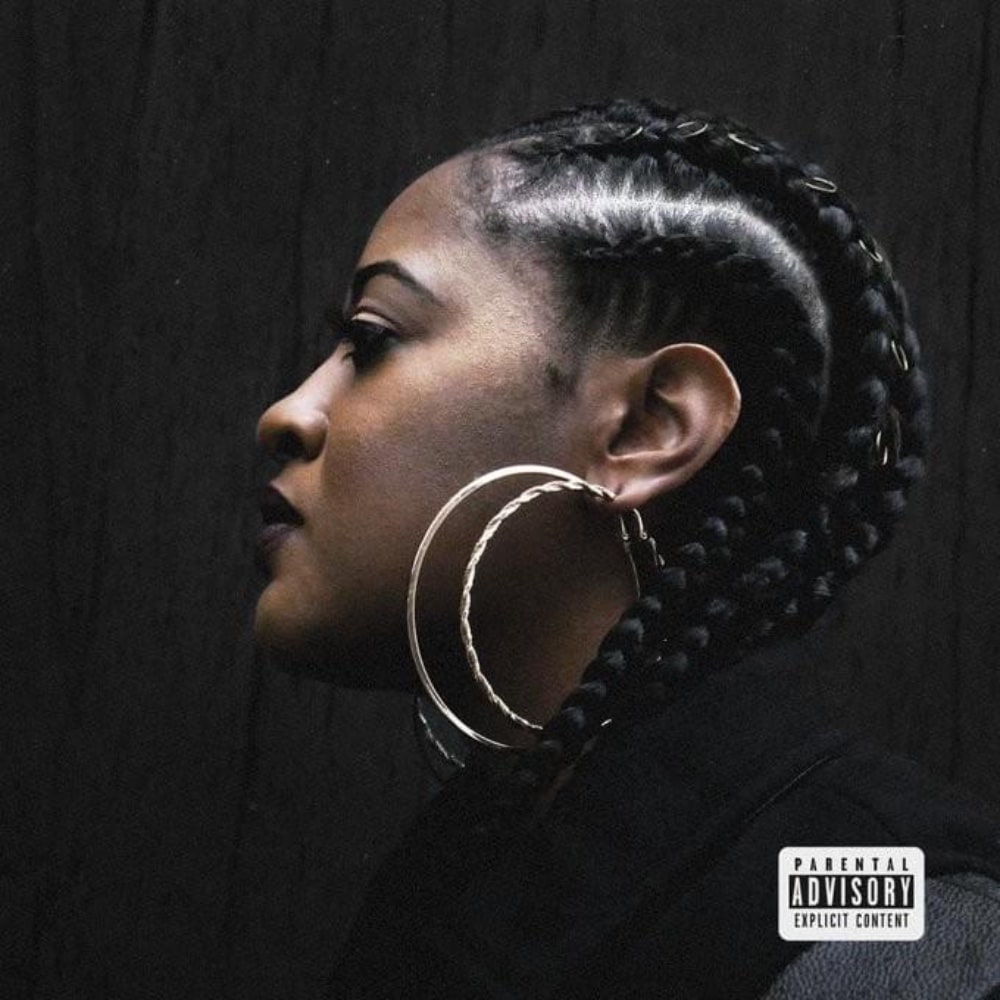 Released: August 23, 2019
Label: Jamla, Roc Nation
After the universal praise Laila's Wisdom got, it wouldn't have been a surprise if Rapsody recycled that same style over and over since the formula had worked so well. But on Eve, the North Carolina MC took things in a totally different direction. Stripping away the laidback soul that made her last album so smooth, Eve is a hard-hitting fusion of R&B and trap with the occasional soulful cut to give the listener a minute to breathe. With each track dedicated to a different hero of Rapsody's, Eve comes together as a tight concept album with enough depth and personality to put it up there with the greatest concepts of the last decade.
2. Lauryn Hill – The Miseducation of Lauryn Hill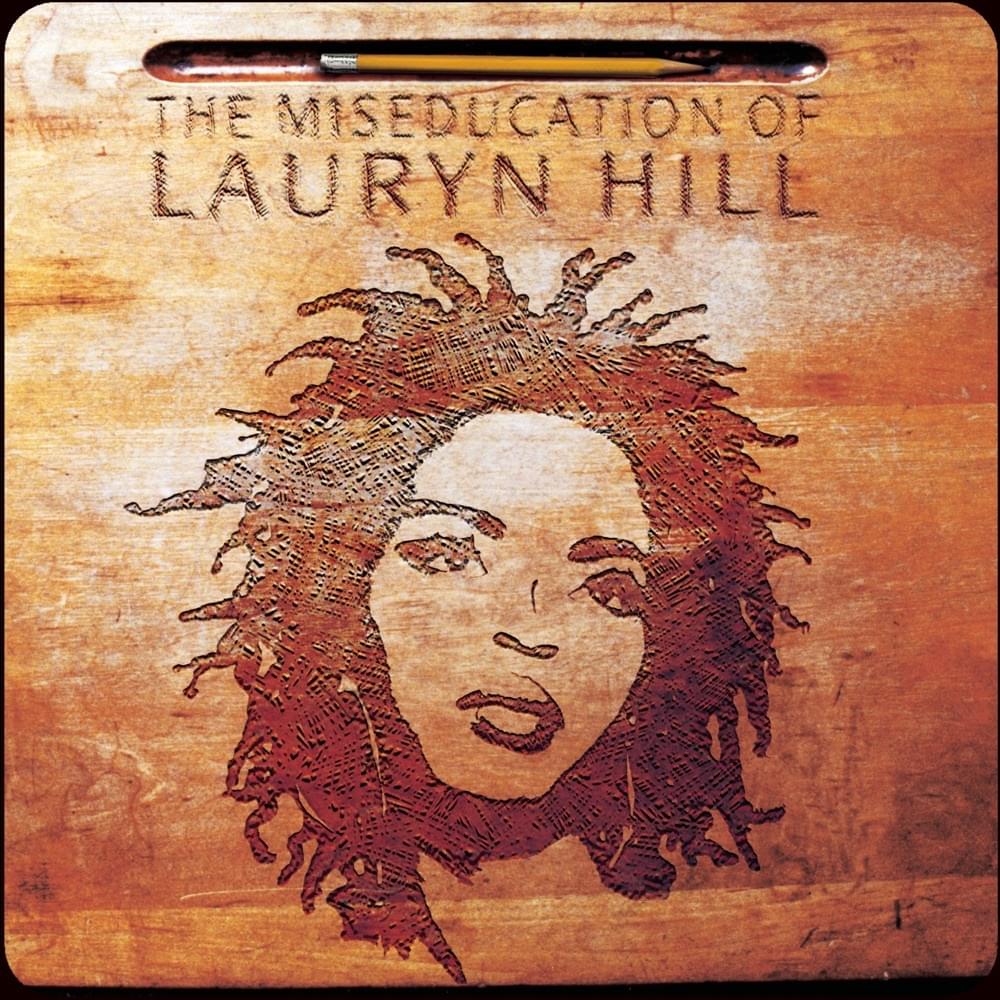 Released: August 25, 1998
Label: Ruffhouse, Columbia
Lauryn Hill is so legendary her name is synonymous with the term 'female MC.' You won't find a single list that doesn't have Miseducation in the top 5, and that's for good reason, because it's seventy-seven minutes of hip hop gold. Doubling as a soul singer as well as a rapper, Lauryn switches between R&B balladry and quick-witted bars, perfecting the melodic rap formula. Some haters claim she sings too much to call Miseducation a rap album, but her buttery flow and hypnotic cadence on "Lost Ones" alone should make clear how ridiculous a claim that is. Ushering in a new era of melodic, soulful hip hop, Miseducation redefined what a female MC could be.
1. Missy Elliott – Supa Dupa Fly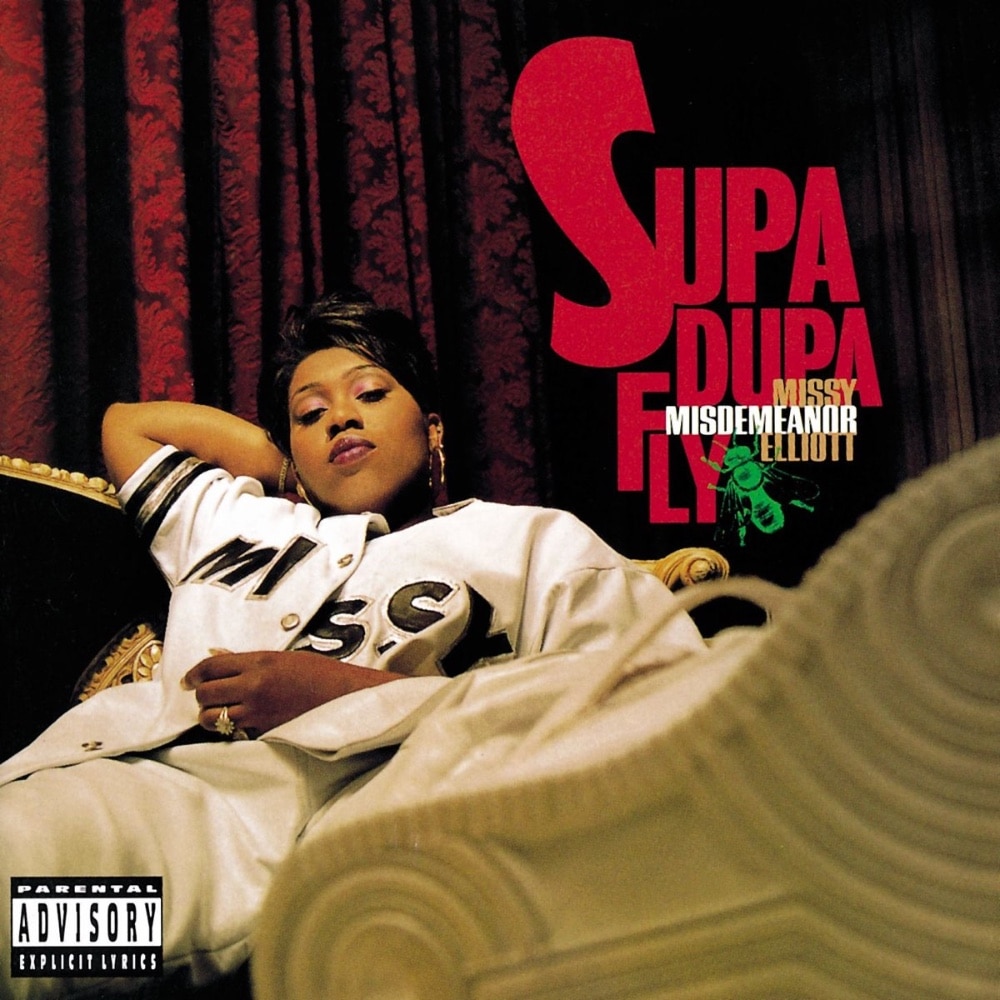 Released: July 15, 1997
Label: Elektra, The Goldmind
We could debate hip hop for hours, but at the end of the day, it was inevitable that the title for greatest female rap record would go to the female GOAT herself. Supa Dupa Fly has all the ingredients for the perfect Missy Elliott album: Timbaland's signature breakbeat production fusing funk with dance, an array of swaggering verses, and a whole cast of exciting guests for Missy to outshine with her unhinged bars and unpredictable delivery. Although she would experiment more on her later records, Supa Dupa Fly strikes that perfect balance between the off-the-wall sounds and unorthodox lyrical style that make Missy Elliott the reigning queen of hip hop.