Just like the debates about who the greatest rappers of all time are , or who had the best guest verse , conversations around the best hip hop producers of all time are endless, and we're never going to settle on an answer.
Still, it's fun to talk about though. How do you rank producers? What matters the most? Their overall impact? Influence on other producers? Consistent track record? Number of hit singles? The factors are endless.
It's time to celebrate the architects of sound who've crafted the foundation for some of the most legendary lyricists and greatest hitmakers of all time . From the soulful grooves of J Dilla to the experimental genius of Madlib, the West Coast vibes of Dr. Dre to the gritty East Coast sounds of DJ Premier, and the modern trap influence of Metro Boomin to the versatile production styles of Hit-Boy, join us as we pay homage to the legends who've shaped the sonic landscape of hip-hop and influenced generations of beatmakers.
So let's not waste any more time and get right into it. From J Dilla to Madlib, Dr. Dre to DJ Premier, Metro Boomin to Hit-Boy, here are the 50 greatest hip hop producers of all time.
Honourable mentions:
Eminem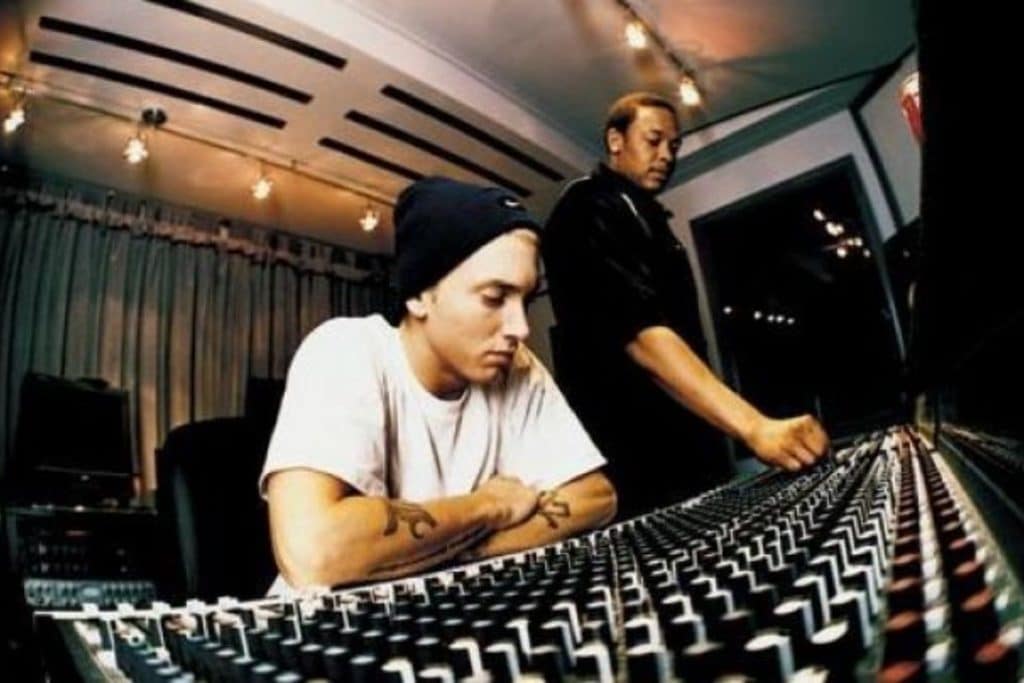 Associated rappers: D12, 50 Cent, Obie Trice, Royce da 5'9″
Top 10 Eminem productions:
"Lose Yourself"
"The Way I Am"
"Renegade"
"Sing for the Moment"
"Stan"
"Till I Collapse"
"Patiently Waiting"
"Purple Pills"
"Without Me"
"Cleanin' Out My Closet"
Under the tutelage of the great Dr. Dre, Eminem had grown into a strong producer himself. But while Dre's sound emphasised the sunny, laid-back, West Coast vibes, Em's production style often felt eerie and claustrophobic. With beats like "Renegade", "Patiently Waiting" and "The Way I Am" Em provided himself with the perfect backdrop to unleash all his rage and frustration.
DJ U-Neek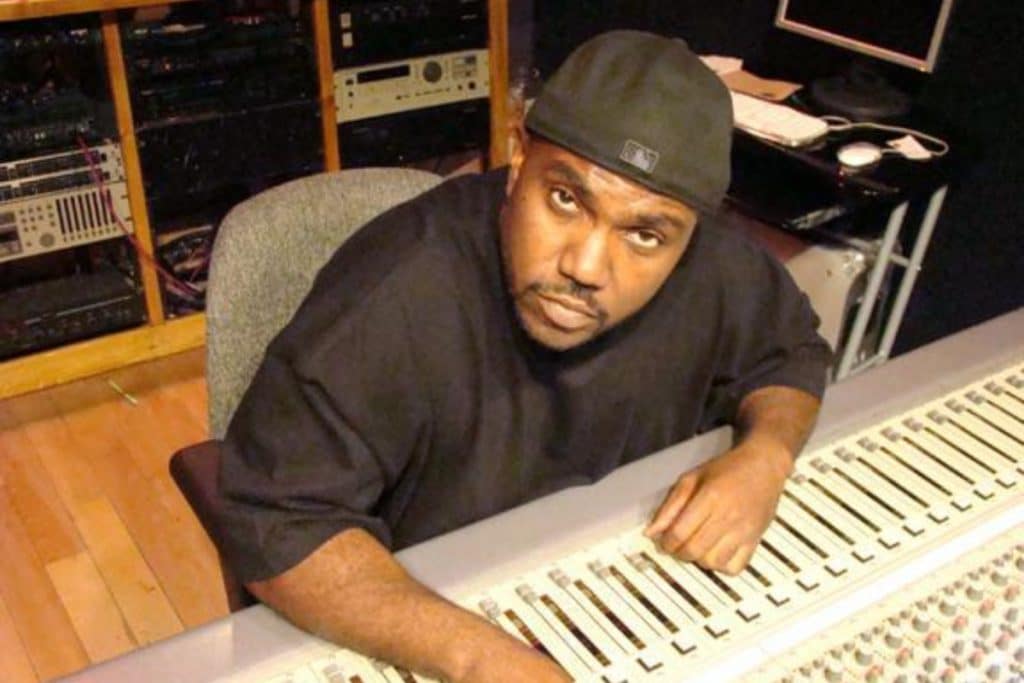 Associated rappers: Bone Thugs-n-Harmony
Top 10 DJ U-Neek productions:
"Thuggish Ruggish Bone"
"Tha Crossroads"
"Creepin on ah Come Up"
"1st of tha Month"
"Look into My Eyes"
"Family Tree"
"Murda Murda"
"The Real Ones"
"Where My Thugz At"
"#1 Crew In the Area"
For a time there, Bone Thugs-n-Harmony was arguably the biggest hip hop group. With their melodic flow and harmonising on the mic, they crafted "Thuggish Ruggish Bone", "1st of tha Month" "Foe tha Love of $", and of course, the global smash hit "Tha Crossroads." But a lot of the credit has to go to DJ U-Neek, who provided Bone Thugs with the fitting backdrop to their rhymes, producing a majority of their albums.
KayGee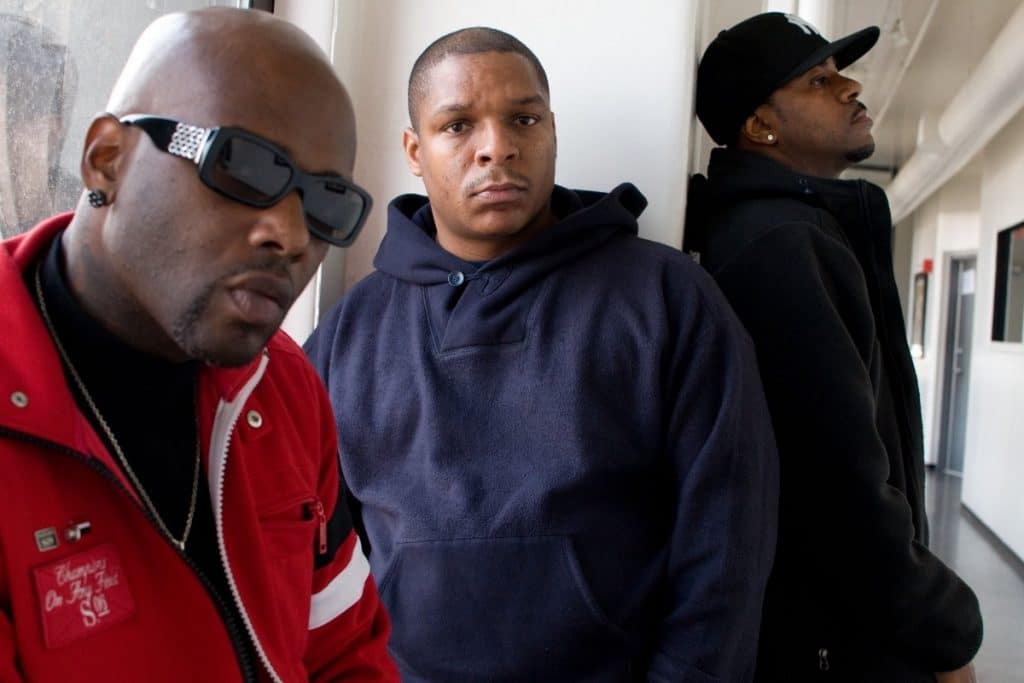 Top 10 KayGee productions:
"O.P.P."
"U.N.I.T.Y."
"Yoke the Joker"
"Where I Wanna Be"
"Miss U"
"Everything's Gonna Be Alright"
"Uptown Anthem"
"Clap Yo Hands"
"Feel Me Flow"
"Hip Hop Hooray"
During the early to mid-90s, Naughty by Nature perfected the formula of pairing gritty street bangers with radio smashes. The group's producer, KayGee always found the best loops, whether it was "ABC" by The Jackson 5 or "Find Yourself" by The Meters, to put over knocking breakbeats, that helped elevate the group to superstardom.
50. DJ Mustard
Associated rappers: YG, Tyga, 2 Chainz
Top 10 DJ Mustard productions:
"My Nigga"
"I Don't Fuck with You"
"Rack City"
"I'm Different"
"R.I.P."
"Who Do You Love?"
"Bitches Aint Shit"
"Wuzhanindoe"
"Whole Lotta Lovin'"
"Ballin'"
DJ Mustard's signature production sound was running hip hop for a time being. Between 2012 and 2014, you couldn't listen to a rap song without hearing "Mustard on that beat, ho!" While he may have received criticism for his repetitive style, the truth is that he's produced timeless bangers for almost all your favourite rappers.
49. Noah "40" Shebib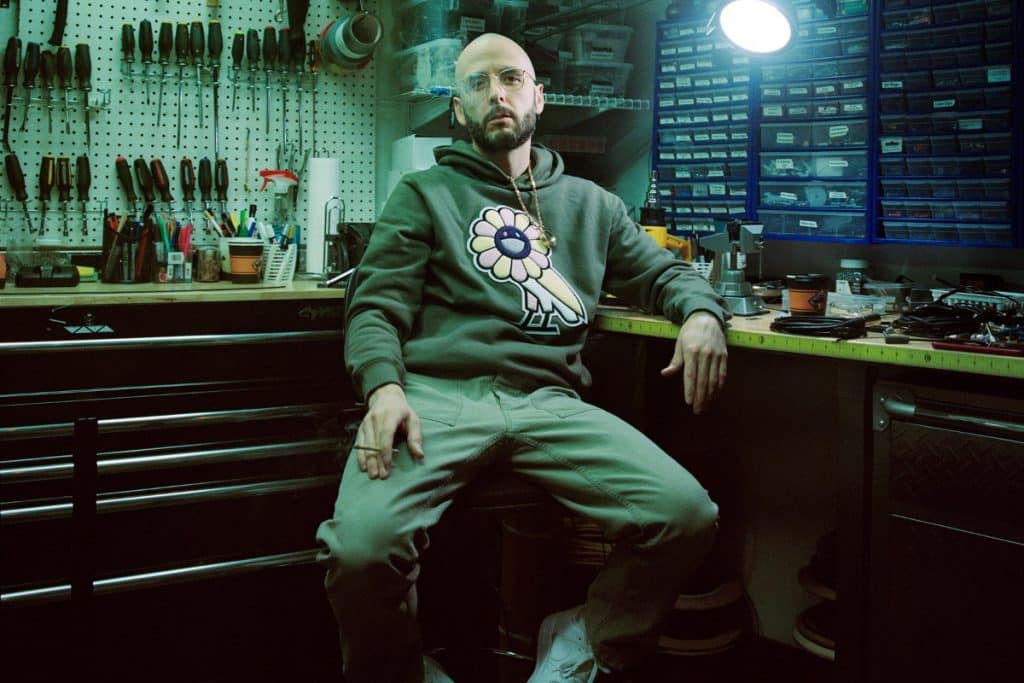 Associated rappers: Drake
Top 10 40 productions:
"I'm on One"
"Take Care"
"Tuscan Leather"
"Successful"
"Nice for What"
"Houstatlantavegas"
"Hold On, We're Going Home"
"Marvins Room"
"Fuckin' Problems"
"Look What You've Done"
The only criticism you can lay against 40 is that he mainly stuck in his comfort zone producing for Drake. But then again, when the chemistry is undeniable and the two of you are producing classics like "Tuscan Leather" and "I'm on One", then why wouldn't you stick with it?
48. Cool & Dre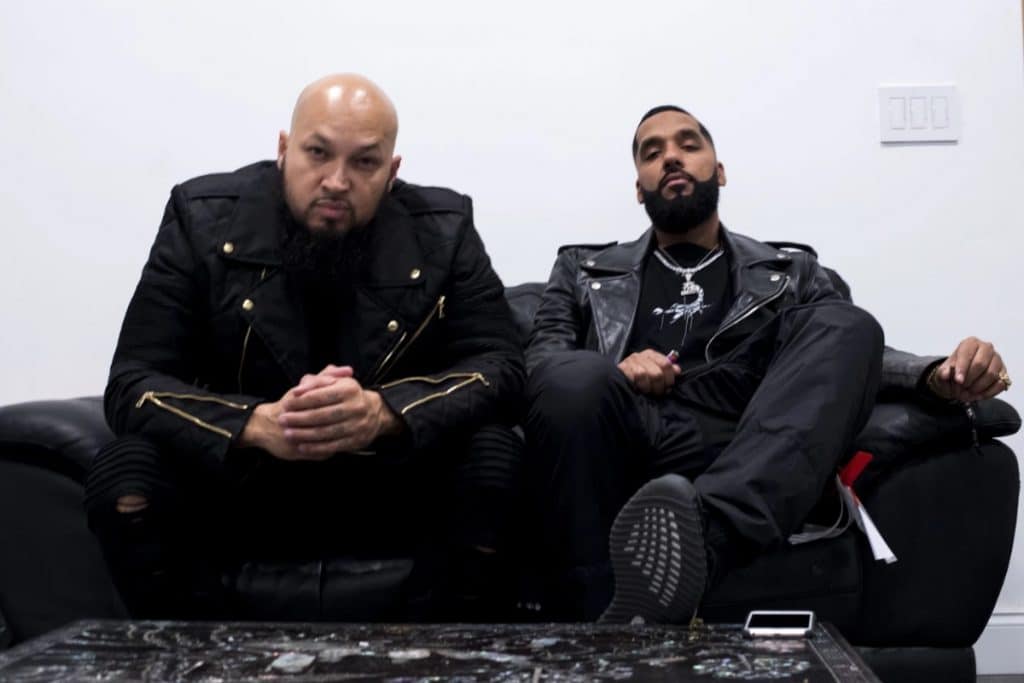 Associated rappers: Fat Joe, Lil Wayne, The Game, Rick Ross
Top 10 Cool & Dre productions:
"Hate It or Love It"
"New York"
"All the Way Up"
"My Life"
"The City"
"Phone Home"
"100 Million"
"Ya Heard Me"
"All My Life (In the Ghetto)"
"Red Nation"
The Miami duo were the best at bringing their hometown's shiny vibes to rappers like Fat Joe, Ja Rule and Game, lacing them with big anthem tracks like "New York" and "Hate It or Love It." Cool & Dre have been one of the most reliable production duos in the game, getting called on by the likes of Lil Wayne and Jay-Z whenever they're looking for that Miami feel.
47. Easy Mo Bee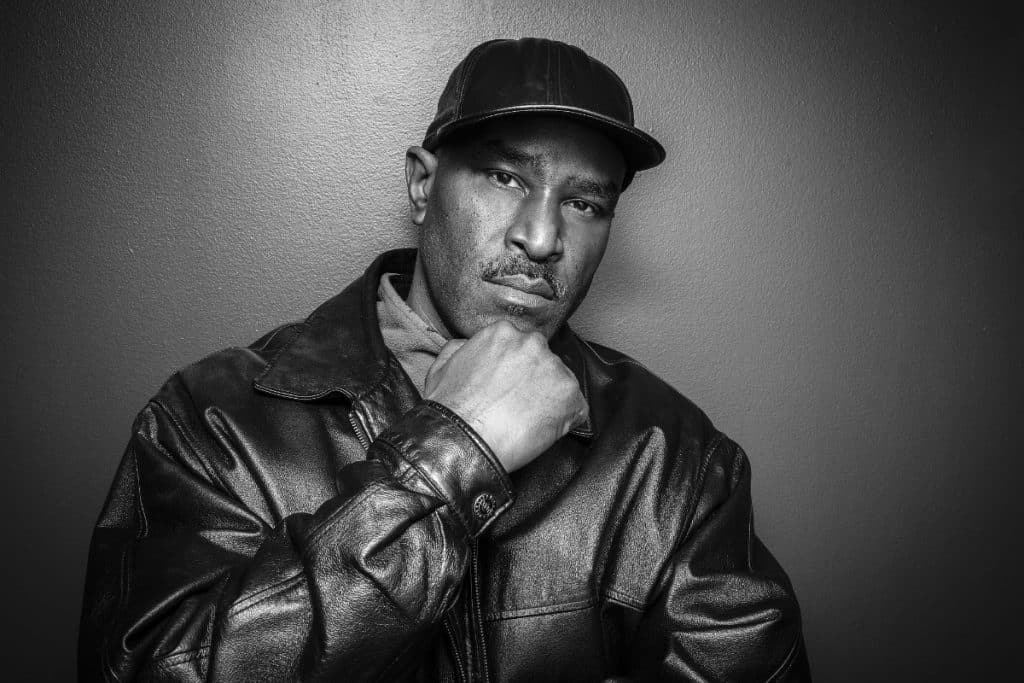 Associated rappers: The Notorious B.I.G., 2Pac, Craig Mack, Big Daddy Kane
Top 10 Easy Mo Bee productions:
"Flava in Ya Ear"
"Warning"
"If I Die 2Nite"
"Party and Bullshit"
"Gimme the Loot"
"Machine Gun Funk"
"The What"
"Pink Cookies in a Plastic Bag Getting Crushed by Buildings (Remix)"
"Temptations"
"Get Down"
The only producer to have worked with both 2Pac and Biggie, while they were still alive . While Puffy's vision and commercial knack helped elevate Big from a local Brooklyn MC to a rap superstar, people tend to forget that it was Easy Mo Bee who produced a majority of Ready to Die . Mo Bee also produced Bad Boy Record's debut single, and their first hit – Craig Mack's timeless "Flava in Ya Ear."
46. Lex Luger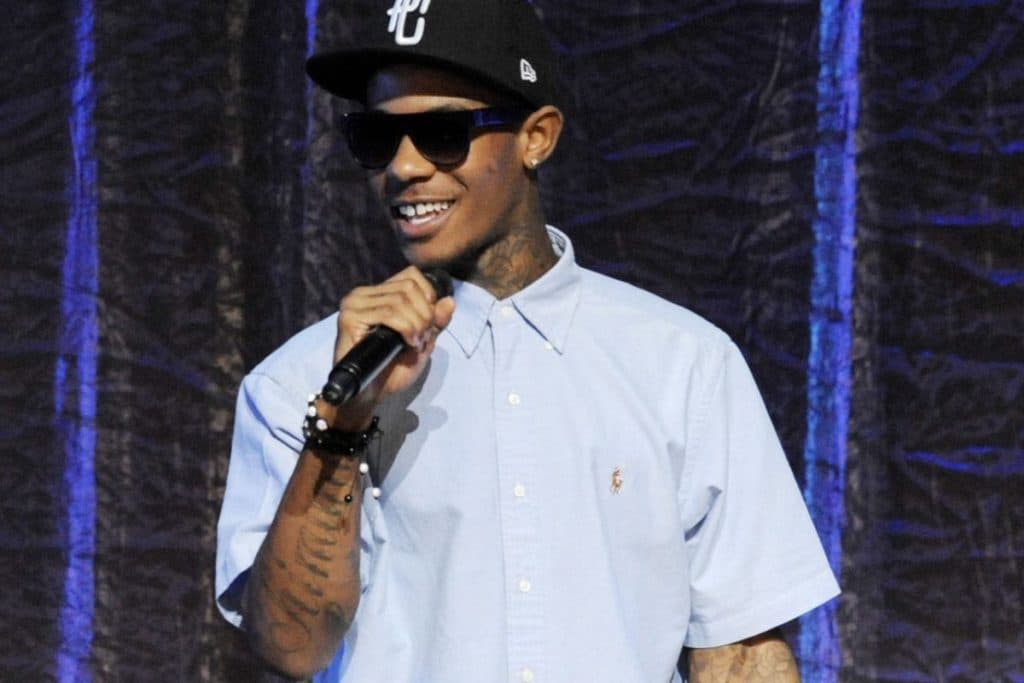 Associated rappers: Waka Flocka Flame, Rick Ross, Juicy J
Top 10 Lex Luger productions:
"Hard in da Paint"
"B.M.F. (Blowin' Money Fast)"
"Drugged Out"
"H•A•M"
"Grove St. Party"
"Let it Bang"
"Round of Applause"
"Undastatement"
"MC Hammer"
"TTG (Trained to Go)"
The Atlanta producer is perhaps the most influential producer on today's trap sound. Before Lex Luger, trap music was largely dominated by the sounds of Jeezy, T.I. and Gucci Mane. Until Lex Luger came around with Waka Flocka Flame's "Hard in the Paint", and then suddenly the sound of the moment was frenetic drum patterns paired with crashing synths and aggressive orchestral strings. Whether it was Rick Ross, Jay-Z or Kanye West, no one could escape the Lex Luger sound.
45. Bangladesh
Associated rappers: Lil Wayne, Gucci Mane
Top 10 Bangladesh productions:
"Lemonade"
"A Milli"
"6 Foot 7 Foot"
"What's Your Fantasy?"
"Don't Make"
"Stupid Wild"
"Bossy"
"You Don't Want Drama"
"Ho"
"Sleazy"
In a 2011 interview with Grantland, Bangladesh said that Busta Rhymes told him he brought hip hop back when his "A Milli" beat. "I understood what he meant after I paid attention to it," the producer said. "When I analyzed it, it's the essence of hip-hop. Like, old-school hip-hop, that's the same blueprint. You just got a simple beat with hella bass in it, and just rap. No big hook, nothing. That's hip-hop."
44. Young Chop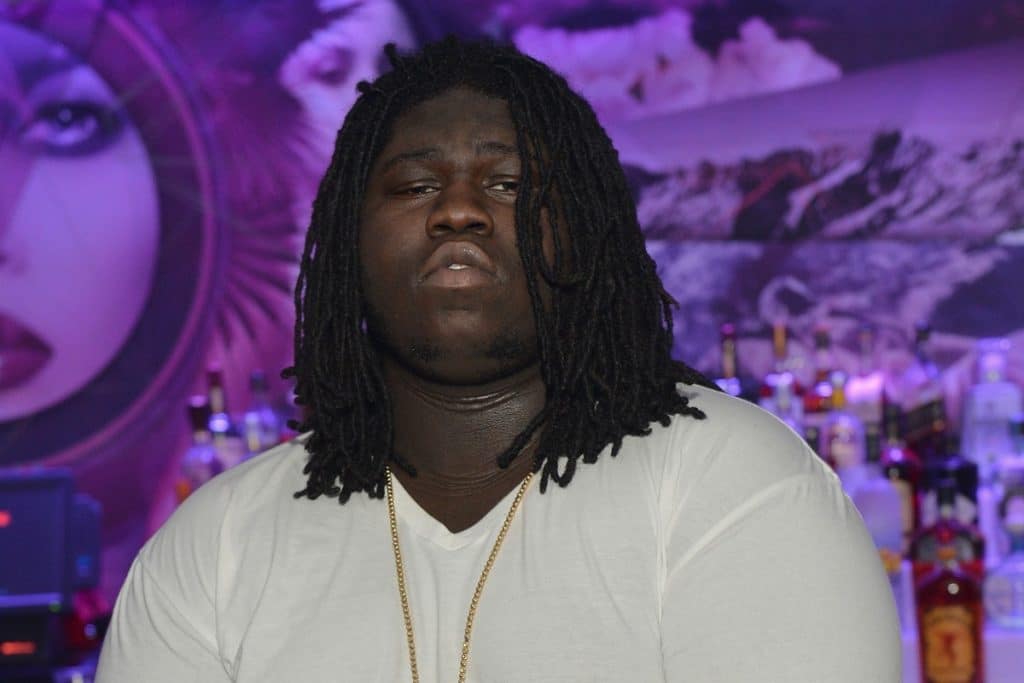 Young Chop's output in 2012 is one of the greatest of all time. In one single year, he almost singlehandedly shifted the sound of hip hop production with his ominous strings
Associated rappers: Chief Keef, Lil Reese, Fredo Santana, Lil Durk
Top 10 Young Chop productions:
"Love Sosa"
"I Don't Like"
"Us"
"3Hunna"
"Traffic"
"Want It All"
"Codeine"
"Rite Here"
"Guap"
"Beef"
The Chicago producer's output in 2012 has got to be up there with some of the greatest of all time. In one single year, Young Chop almost single handedly shifted the sound of hip hop with his banging, ominous beats, producing records for Chief Keef, Lil Reese, Fredo Santana and Lil Durk as the Chicago drill movement took centre stage.
43. Shawty Redd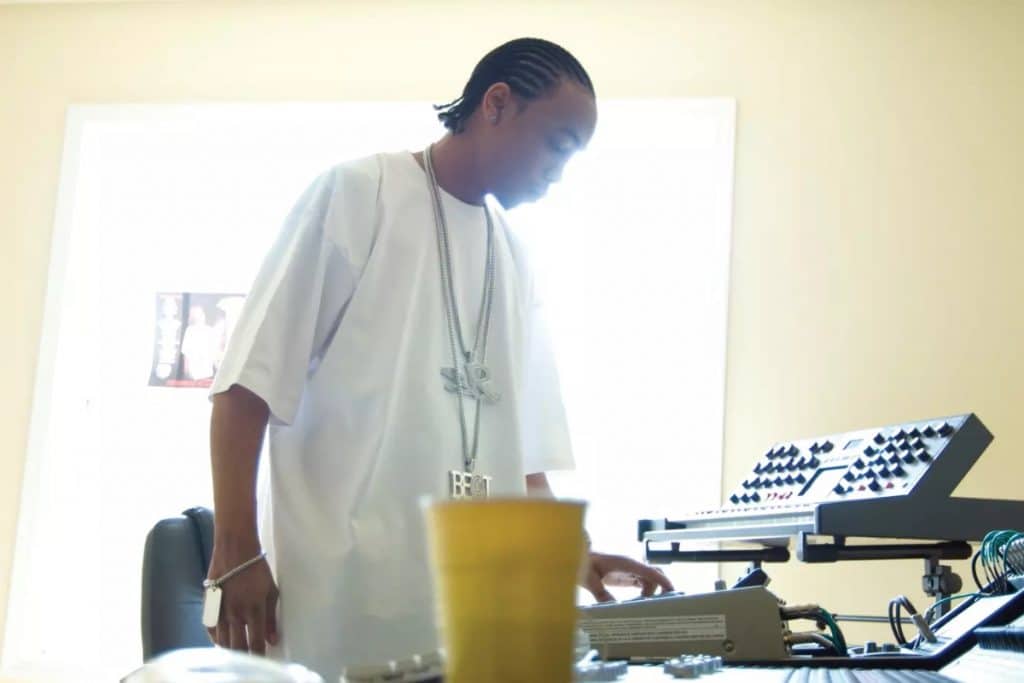 Associated rappers: Young Jeezy, Gucci Mane
Top 10 Shawty Redd productions:
"Thug Motivation 101"
"Who Dat"
"Get Ya Mind Right"
"Dope Boys"
"Amen"
"Hypnotize (Intro)"
"U Know What It Is"
"Gymnast"
"Never See"
"Heavy"
Young Jeezy's Let's Get It: Thug Motivation 101 is the greatest trap album of all time, and Shawty Redd had a huge hand in crafting the sound for it, including the timeless intro track, "Gangsta Music", "Get Ya Mind Right" and "Trap or Die." He's lowkey one of the biggest influences on today's trap sound.
42. Zaytoven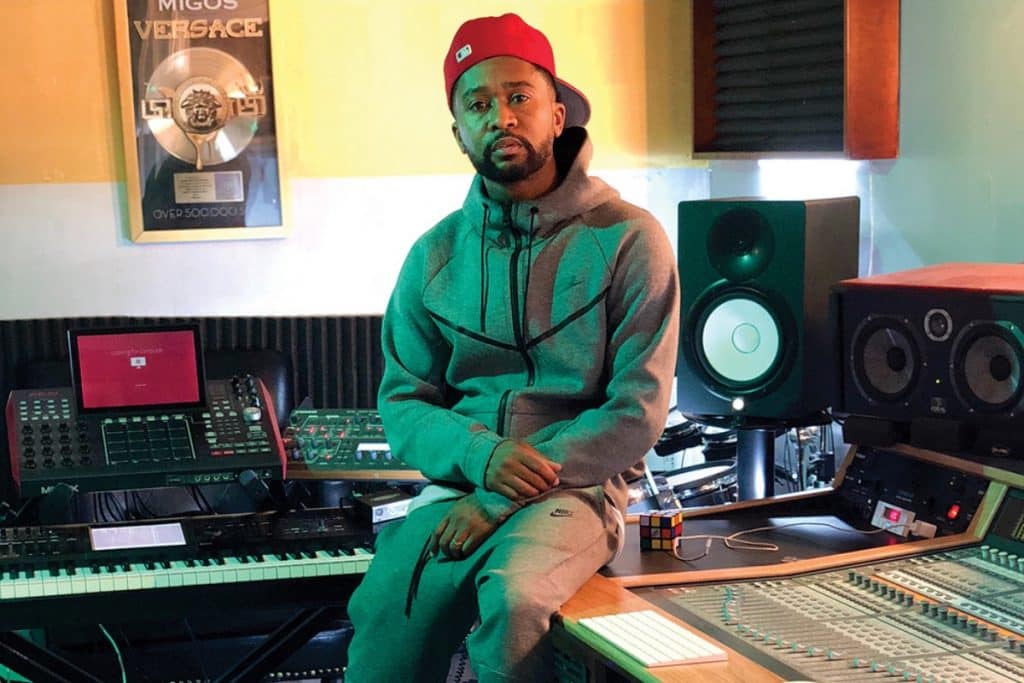 Associated rappers: Gucci Mane, Future, Migos, Young Scooter
Top 10 Zaytoven productions:
"Icy"
"Oooooh"
"Versace"
"Make tha Trap Say Aye"
"3500"
"Bricks"
"Ambitious"
"Tag Team"
"Pillz"
It's hard to say whether there's been a producer who has been more integral to the Atlanta trap sound than Zaytoven. Whether it's Gucci Mane's debut single "Icy", a song that put him on the map and also led to his long-standing beef with Young Jeezy, or Migos' breakout song "Versace", which influenced a whole new generation of flows, or producing the classic Future mixtape, Beast Mode , when he was on his legendary 2014-2015 run, Zaytoven has been there at every juncture of trap music.
41. Da Beatminerz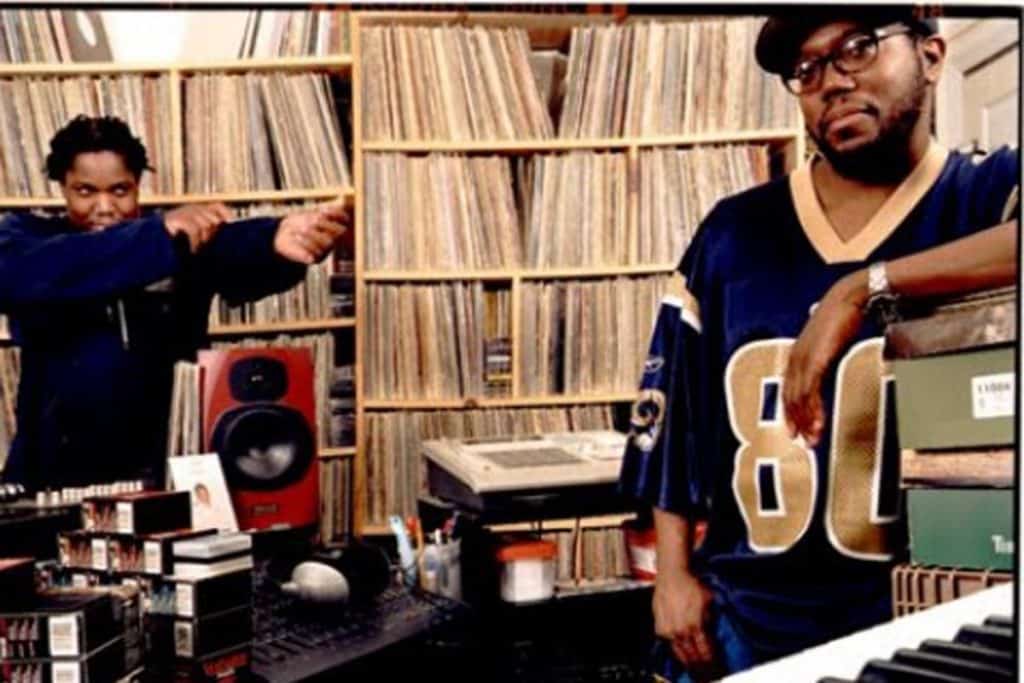 Associated rappers: Black Moon, Boot Camp Clik, Smif-N-Wessun,
Top 10 Da Beatminerz productions:
"Powaful Impak!"
"Astronomy (8th Light)"
"Who Got da Props?"
"Clan's, Posse's, Crew's & Clik's"
"K.I.M."
"Bucktown"
"Wrektime"
"Buck Em Down"
"How Many MC's…"
"Wipe Ya Mouf"
When people talk about '90s East Coast production, they usually refer to DJ Premier and RZA as the two leading figures. And, of course, that's for good reason. However, it would be a huge mistake to forget about Da Beatminerz and their contribution to classic New York hip hop albums like Enta da Stage and Dah Shinin' which helped re-position the East at a time when the West was running everything.
40. Hit-Boy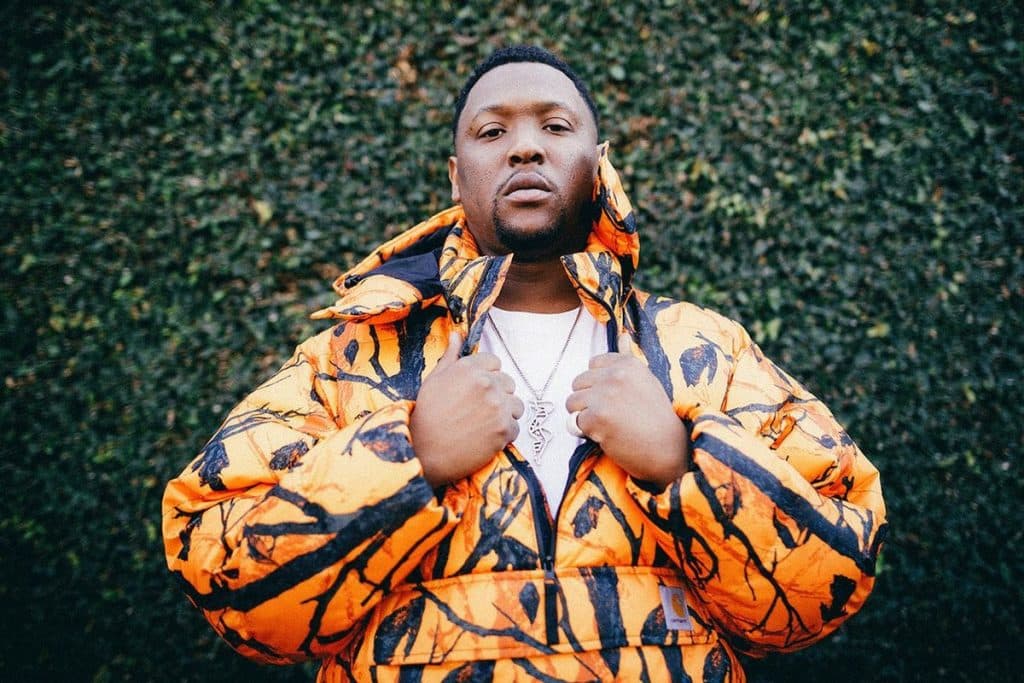 Associated rappers: Kanye West, Nas, Benny the Butcher, Audio Push
Top 10 Hit-Boy productions:
"Niggas in Paris"
"Goldie"
"Clique"
"Backseat Freestyle"
"King's Disease"
"Cold"
"1 Train"
"Wow Freestyle"
"The Blinding"
"Car #85"
Over the past 10 years, Hit-Boy has built up an impressive catalogue of hits and deep-cuts that would rival any producer in history. He has an amazing knack for creating big songs that still sound raw and as hip hop as ever. More recently, he's been collaborating on full-length albums with the likes of Nas and Benny the Butcher, showcasing his skills as an executive and A&R.
39. Exile
Associated rappers: Blu, Aloe Blacc, Fashawn
Top 10 Exile productions:
"Dancing in the Rain"
"Growing Pains"
"Blu Colla Workers"
"The Feeling"
"First Things First"
"Roots of Blue"
"Evolve"
"The Ecology"
"Simply Amazin'"
"Mask Your Soul"
Blu & Exile is their generation's Pete Rock & CL Smooth, with the rapper spitting those down-to-earth, working class rhymes over the producer's jazzy, soulful chops and heavy boom-bap drums. Every time I hear an Exile beat, it just makes me feel the same way I do when I listen to Pete Rock – just happy all of a sudden.
38. Tyler, the Creator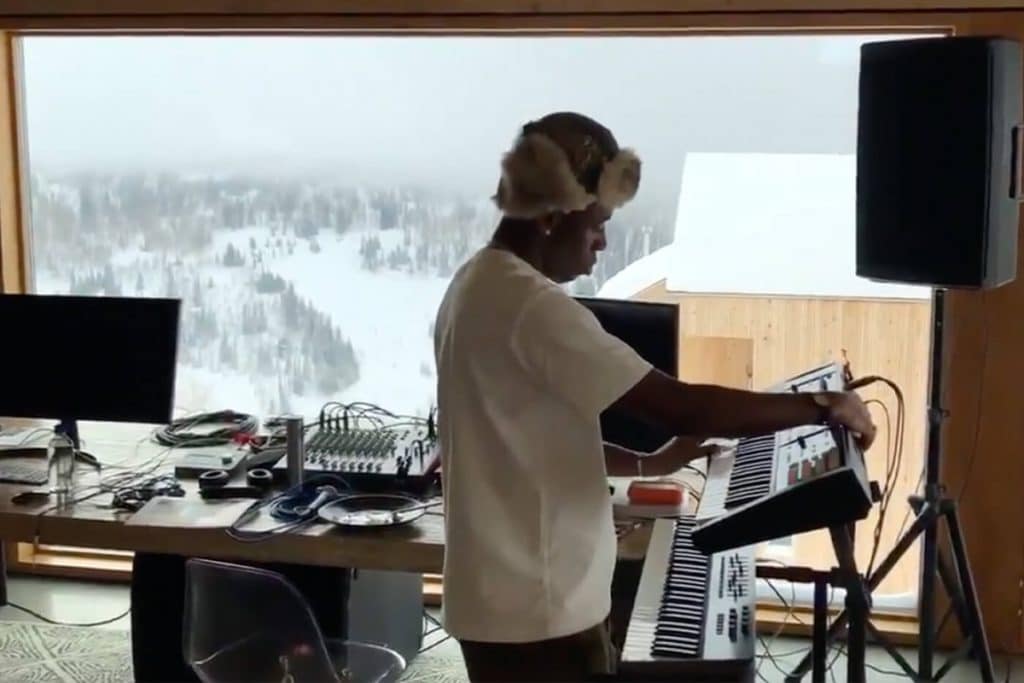 Associated rappers: Odd Future
Top 10 Tyler, the Creator productions:
"Yonkers"
"Tron Cat"
"EARFQUAKE"
"The Purge"
"WusYaName"
"Big Body"
"Lumberjack"
"Who Dat Boy"
"Kill"
"PNCINTLOFWGKTA"
Tyler, the Creator has had one of the greatest evolutions as a hip hop artist over the past decade, and a lot of that has to do with his production style. While he came into the game with a darker take on The Neptunes' sparse, minimalist sound, over the past few years, he has evolved into a full-blown producer, incorporating more instruments to his style while retaining the classic Tyler feel.
37. Mike Will Made-It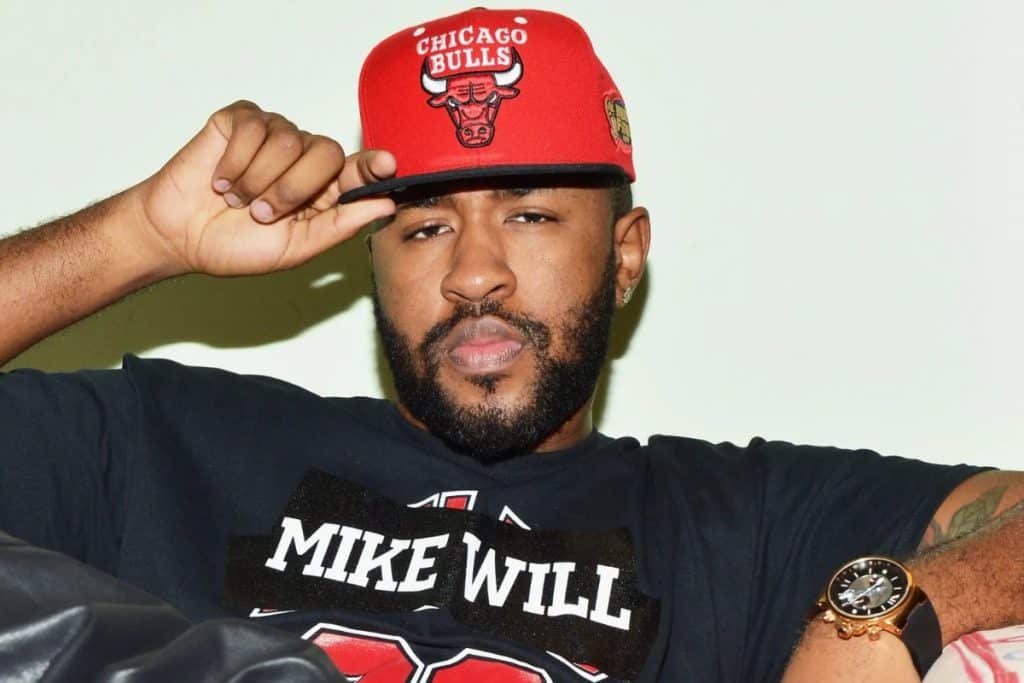 Associated rappers: Future, Gucci Mane, Rae Sremmurd, Juicy J
Top 10 Mike Will Made-It productions:
"Bandz A Make Her Dance"
"No Lie"
"Tupac Back"
"Humble"
"Turn on the Lights"
"Love Me"
"DNA"
"Move That Dope"
"No Flex Zone!"
"Black Beatles"
One of the most versatile producers in recent history, Mike Will Made-It has shown over the years that he can do it all. From club bangers ("Bandz A Make Her Dance", "No Lie"), street anthems ("Tupac Back", "Move That Dope"), radio smashes ("Humble", "Black Beatles") and syrupy love songs ("Turn on the Lights"), Mike Will is the reigning hit-making king of his generation.
36. Boi-1da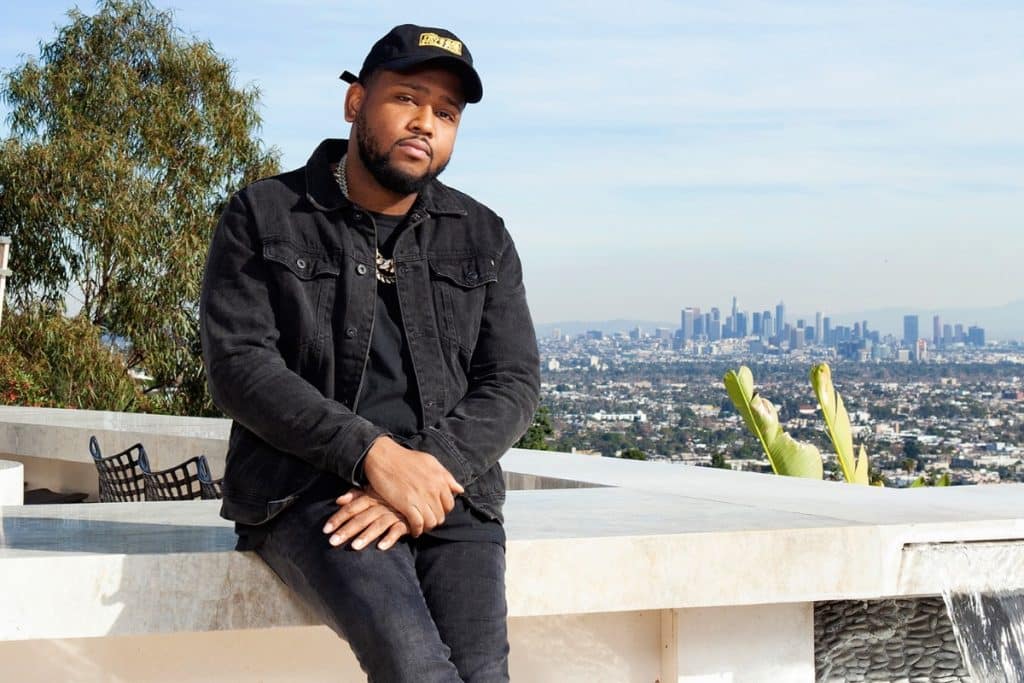 Associated rappers: Drake, Lil Wayne, Eminem
Top 10 Boi-1da productions:
"0 to 100 / The Catch Up"
"Best I Ever Had"
"The Blacker the Berry"
"Forever"
"Over"
"Not Afraid"
"Headlines"
"Pound Cake"
"No Limit"
"See No Evil"
While Boi-1da's production catalogue has largely been associated with the rise of Drake over the past decade, the Jamaican-Canadian producer has also done some incredible work with rappers like Eminem and Kendrick, and that's not to mention his R&B production side too.
35. DJ Muggs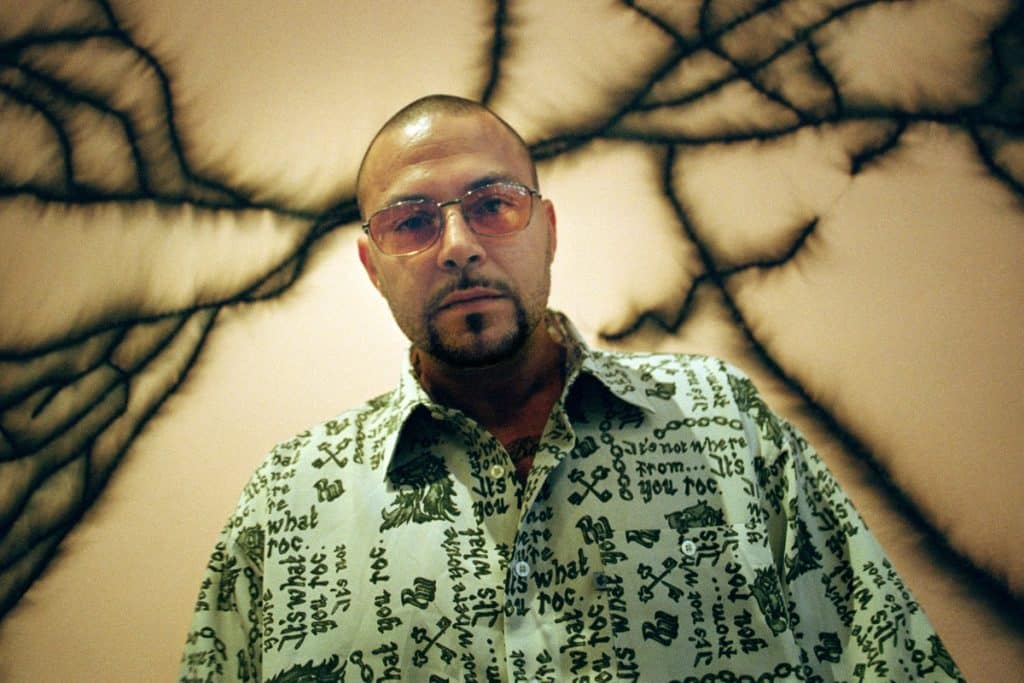 Associated rappers: Cypress Hill, GZA, Roc Marciano
Top 10 DJ Muggs productions:
"How I Could Just Kill a Man"
"Jump Around"
"Insane in the Brain"
"Hand on the Pump"
"The Phuncky Feel One"
"Throw Your Set in the Air"
"Exploitation of Mistakes"
"Aunt Bonnie"
"No Vacancy"
"Phantom Knights"
If DJ Muggs' production career solely consisted of him crafting classic bangers like "How I Could Just Kill a Man" and "Insane in the Brain" for Cypress Hill, he would still go down as one of the greatest hip hop producers of all time. But then you throw in his Mach-Hommy, Planet Asia, Roc Marciano, GZA and of course the House of Pain smash hit, "Jump Around", and there's no doubt about his position in history.
34. Drumma Boy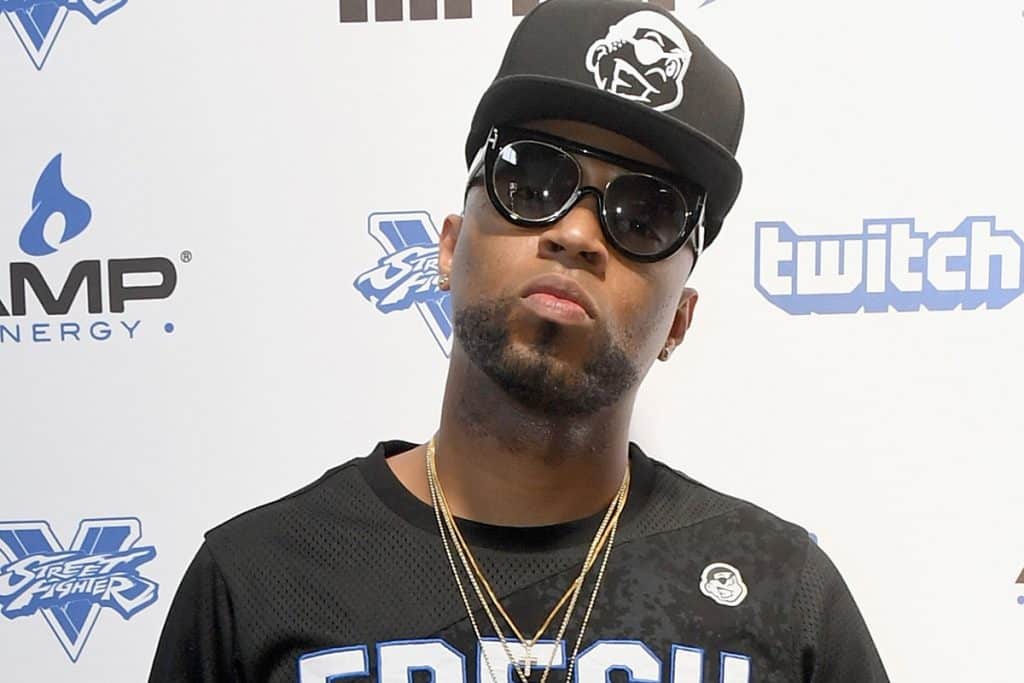 Associated rappers: Gucci Mane, Young Jeezy, Master P
Top 10 Drumma Boy productions:
"'No Hands"
"Standing Ovation"
"Put On"
"Ready for Whatever"
"Look At My Dab"
"Mouth Full Of Gold"
"Ten Toes Down"
"Here I Am"
"Lose My Mind"
"Boo"
Whether it's his work with Gucci Mane, Young Jeezy or Waka Flocka Flame, Drumma Boy has contributed and shaped the trap sound over the past decade, with his big, anthemic production style. There isn't a song that goes harder for a rapper's city than Jeezy's "Put On," which also incidentally features a top five Kanye guest verse.
33. DJ Toomp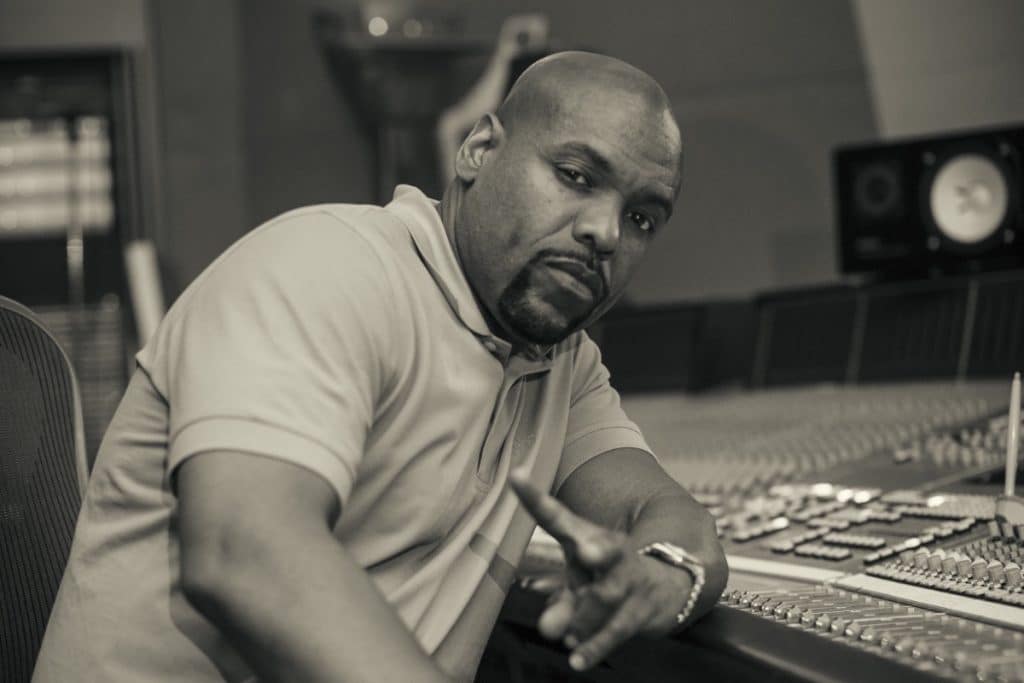 Associated rappers: T.I., Kanye West, Young Jeezy
Top 10 DJ Toomp productions:
"What You Know"
"I Luv It"
"Can't Tell Me Nothing"
"24's"
"Blame Game"
"Be Easy"
"White House"
"Say Hello"
"The Recession (Intro)"
"Legendary"
With his work on T.I.'s Trap Muzik, DJ Toomp was one of the earliest architects of trap music. He went on to craft more timeless anthems with T.I. ("What You Know" is his crowning achievement), and Jeezy, as well as helping Kanye with the production on Graduation . Songs like "Good Life", "Can't Tell Me Nothing", and "Big Brother" were all blessed with Toomp's shimmering touch.
32. Roc Marciano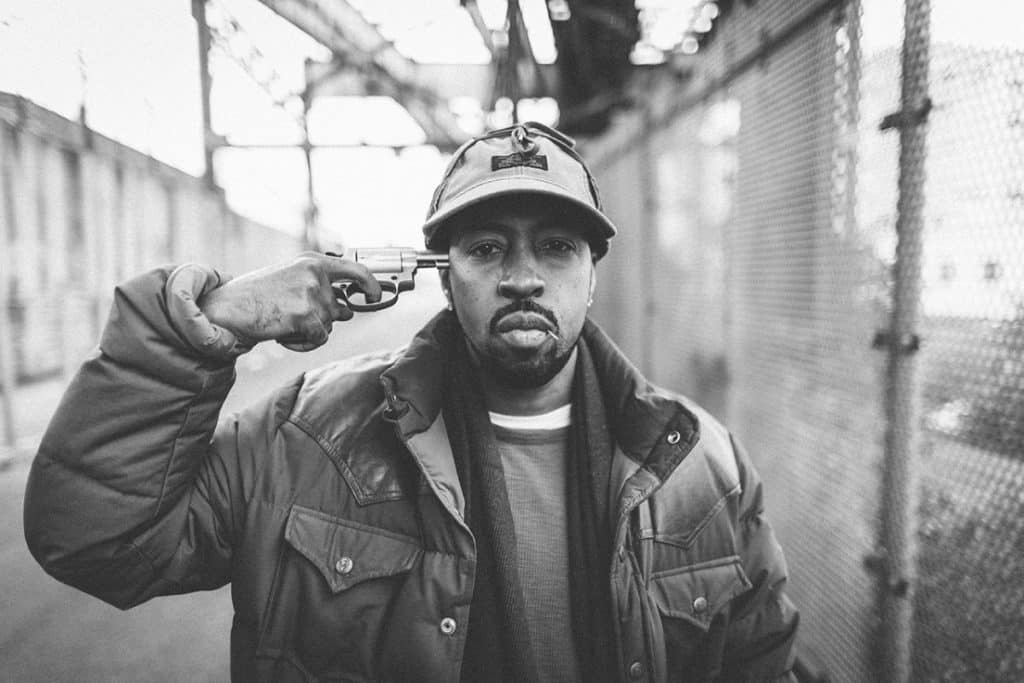 Associated rappers: Ka, Stove God Cooks, Westside Gunn, Oh No, Busta Rhymes
Top 10 Roc Marciano productions:
"Tek to a Mack"
"Crosses"
"Ric Martel"
"456"
"Sins of the Father"
"Death Parade"
"It's a Crime"
"Jungle Fever"
"Bread of Life"
"Cut the Check"
Over the past few years, Roc Marciano has become a staple OG producer for the East Coast, carrying on the tradition of dusty vinyl loops and obscure samples for up-and-coming rappers like Flee Lord and Stove God Cooks. It's between him and Alchemist for crafting the best collaboration albums with grimey coke rappers.
31. Mr. DJ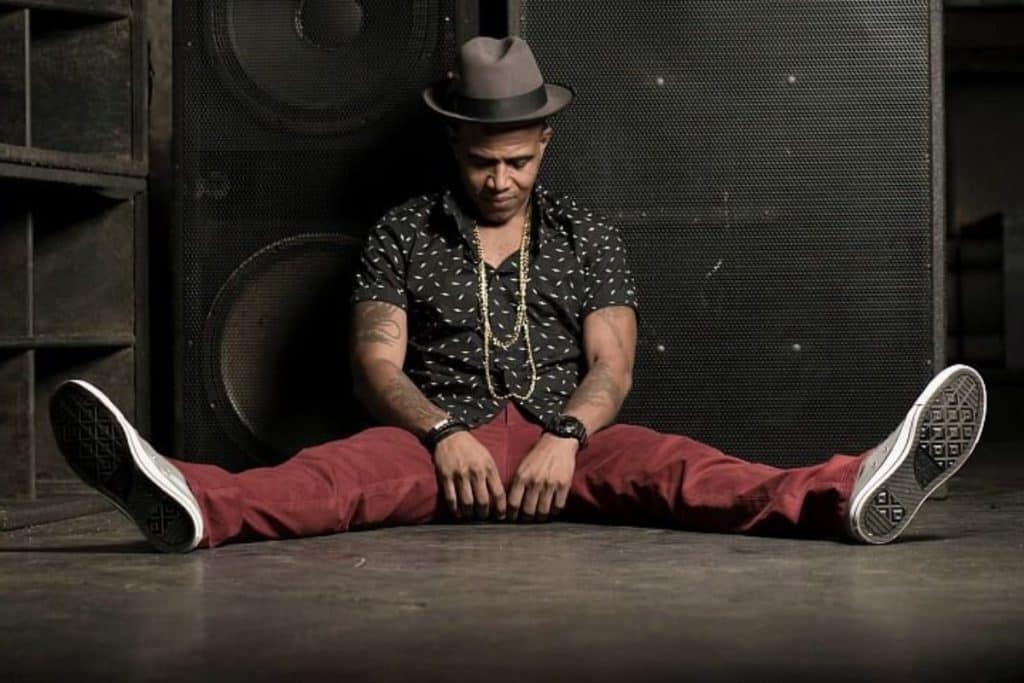 Associated rappers: OutKast
Top 10 Mr. DJ productions:
"Elevators (Me & You)"
"Da Art of Storytellin'"
"B.O.B."
"Ms. Jackson"
"Snappin' & Trappin'"
"The Whole World"
"Da Art of Storytellin' (Pt. 2)"
"Y'all Scared"
"Gasoline Dreams"
"I'll Call Before I Come"
Mr DJ, along with Andre 3000 and Big Boi, made up the Atlanta production group, Earthtone III, who were responsible for the greatest OutKast songs ever. Between "Elevators (Me & You)", "B.O.B." and "Da Art of Storytellin' (Pt. 2)", Mr DJ was behind the duo's most timeless records. In addition to OutKast production, he's also produced for Mos Def, Common, Goodie Mobb, Killer Mike and 8Ball & MJG.
30. Juicy J & DJ Paul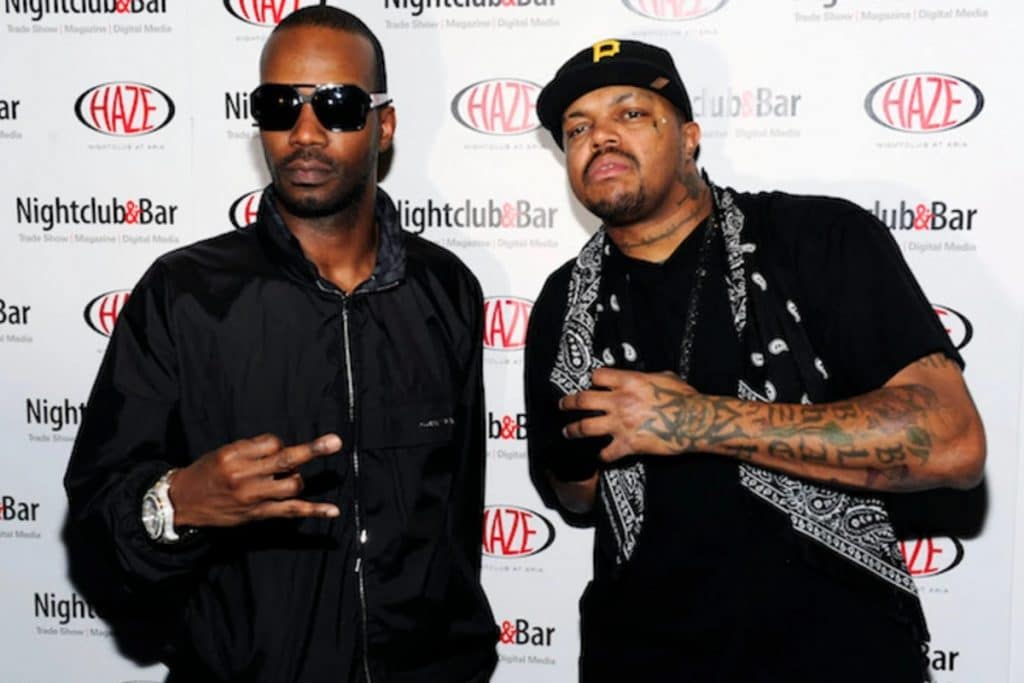 Associated rappers: Three 6 Mafia, Project Pat, Lil Wayne
Top 10 Juicy J productions:
"Sippin' on Some Syrup"
"Int'l Players Anthem (I Choose You)"
"Stay Fly"
"Diamond In The Back"
"Stomp"
"Who Run It"
"Poppin' My Collar"
"Side 2 Side"
"Doe Boy Fresh"
"Tear Da Club Up '97"
Juicy J & DJ Paul are two of the most slept-on producers in hip hop history. You can't overstate the influence of Three 6 Mafia, especially when it comes to the music side of things. Every other album dropping these days owes their influence in some form or another to this legendary Memphis production duo.
29. Pimp C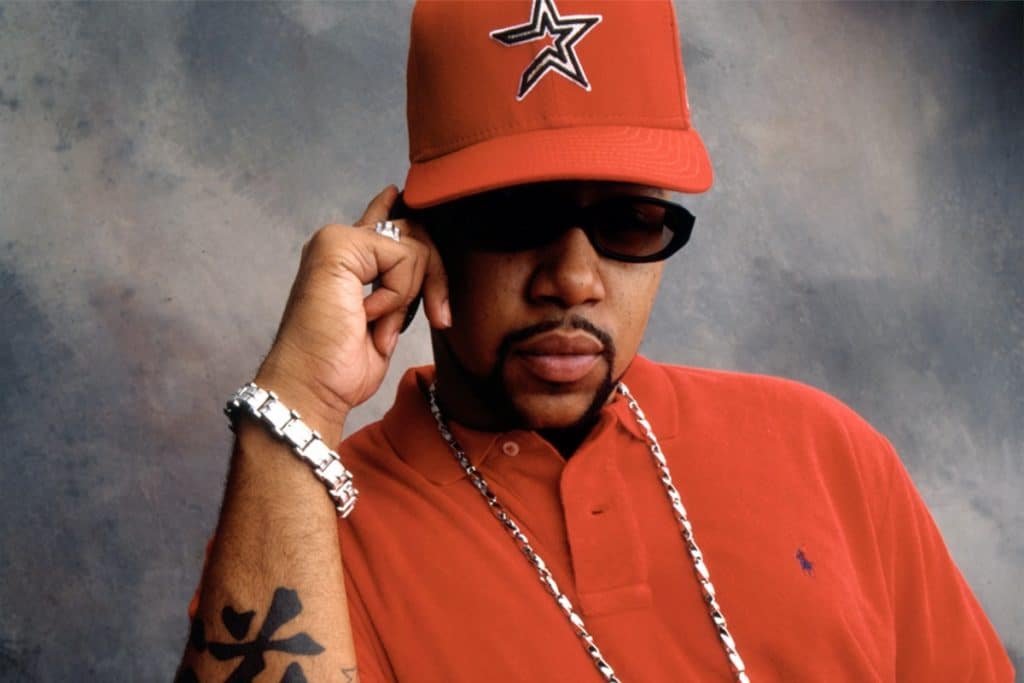 Associated rappers: UGK
Top 10 Pimp C productions:
"Underground"
"Protect & Serve"
"One Day"
"Ridin' Dirty"
"How Long Can It Last"
"Pimpin' Ain't No Illusion"
"Diamonds & Wood"
"Look at Me"
"Chrome Plated Woman"
"Used to Be"
Another slept-on producer in the game. While most rap fans know and love Pimp C for his role as one half of UGK, many don't know that it was actually Pimp helming the boards in addition to providing his raps. From their debut, Too Hard to Swallow , to their best album, Ridin' Dirty , to the duo's last album, UGK 4 Life , Pimp C had a hand in crafting a majority of the production.
28. Diamond D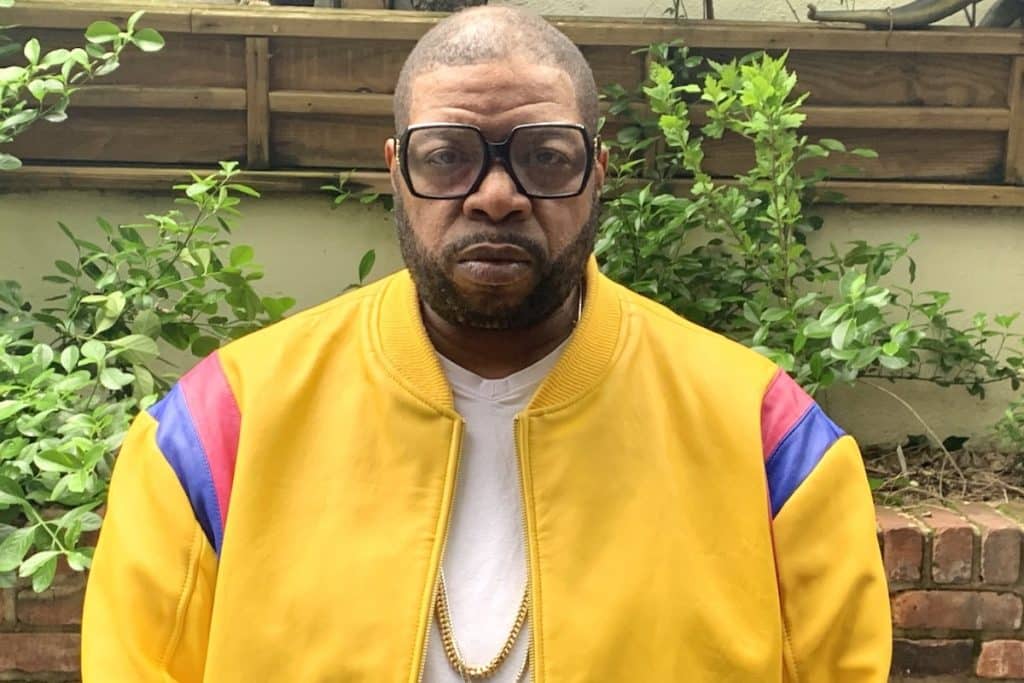 Associated rappers: D.I.T.C.
Top 10 Diamond D productions:
"Best-Kept Secret"
"Funky Technician"
"Hard To Kill"
"Sally Got a One-Track Mind"
"Stunts, Blunts & Hip Hop"
"Punks Jump Up to Get Beat Down (Remix)"
"Flow Joe"
"Build Ya Skillz"
"The Score"
"What the Fuck You Want!!"
The legendary D.I.T.C. rapper-producer was a cornerstone of East Coast hip hop during the '90s, providing some of the dopest drums and illest loops to rap legends like Lord Finesse, Showbiz, Fat Joe and KRS-One. He also ventured out to provide timeless beats for the likes of Brand Nubian, House of Pain, The Pharcyde and Tha Alkaholiks.
27. Trackmasters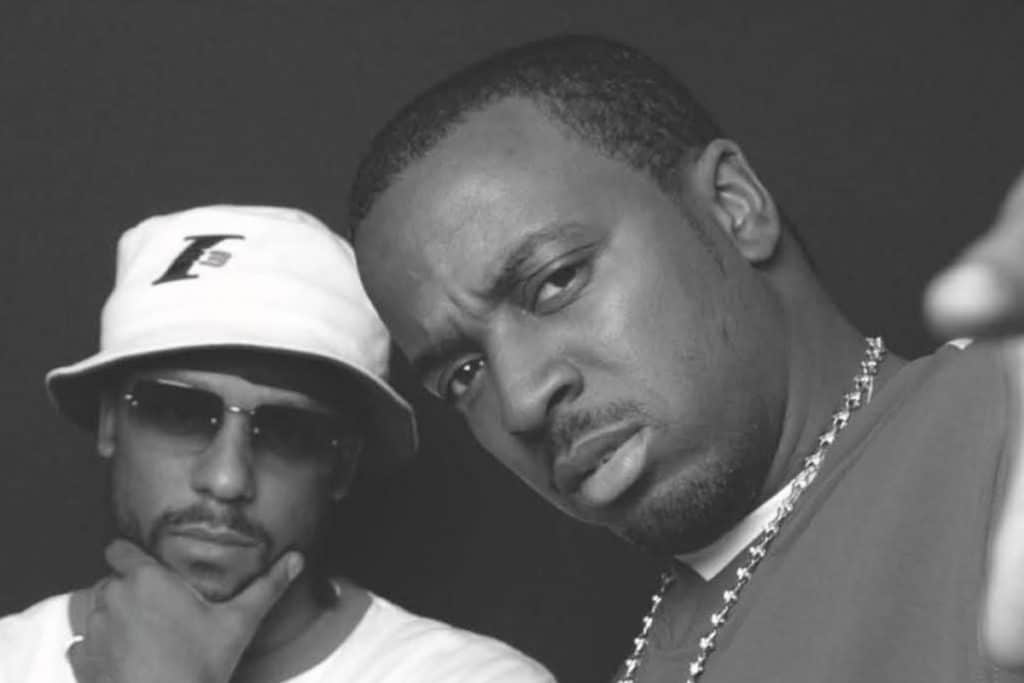 Associated rappers: Nas, Jay-Z, LL Cool J
Top 10 Trackmasters productions:
"Who Shot Ya"
"The Message"
"Ill Street Blues"
"Juicy"
"I Shot Ya"
"If I Ruled The World (Imagine That)"
"Ghetto Qu'ran"
"Desperado"
"Face Off"
"Hey Lover"
The Trackmasters were the greatest when it came to straddling the line between traditional boom-bap hip hop of the early '90s and the commercial sensibilities of the later parts of that decade. From their early production work for Chubb Rock, Kool G Rap and Big Daddy Kane to their peak producing for LL Cool J, Nas and Jay-Z, Trackmasters always knew how to decorate hardcore hip hop with just the right amount of shine.
26. Rick Rubin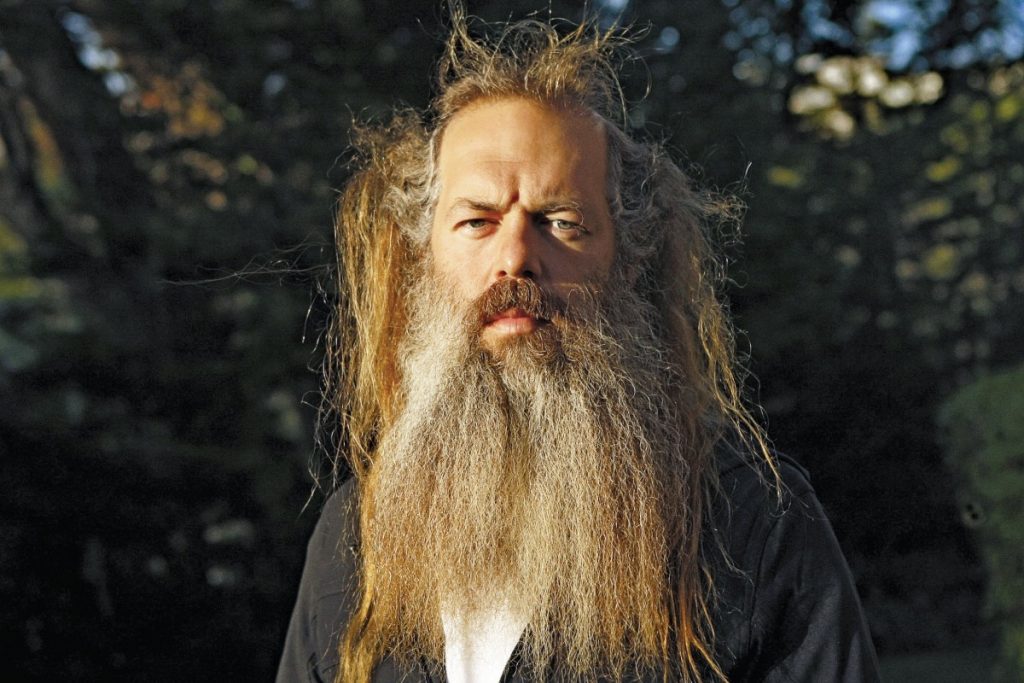 Top 10 Rick Rubin productions:
"Walk This Way"
"Rock the Bells"
"It's Yours"
"My Adidas"
"It's Tricky"
"The New Style"
"No Sleep till Brooklyn"
"Paul Revere"
"Fight for Your Right"
"Berzerk"
With a catalogue spanning far beyond rap music, Rick Rubin isn't just one of the greatest hip hop producers of all time, he's one of the greatest producers in music history, period. But focusing on his work in hip hop, he played a crucial role in the culture's formative years producing timeless records for the likes of Beastie Boys, LL Cool J and Run-D.M.C., as the genre began to take shape as a commercial force around the world. But even to this day, Rubin has been called on by artists like Eminem, Kanye and Jay-Z to lend his production ear to some of the biggest hip hop records of the 2010s.
25. DJ Quik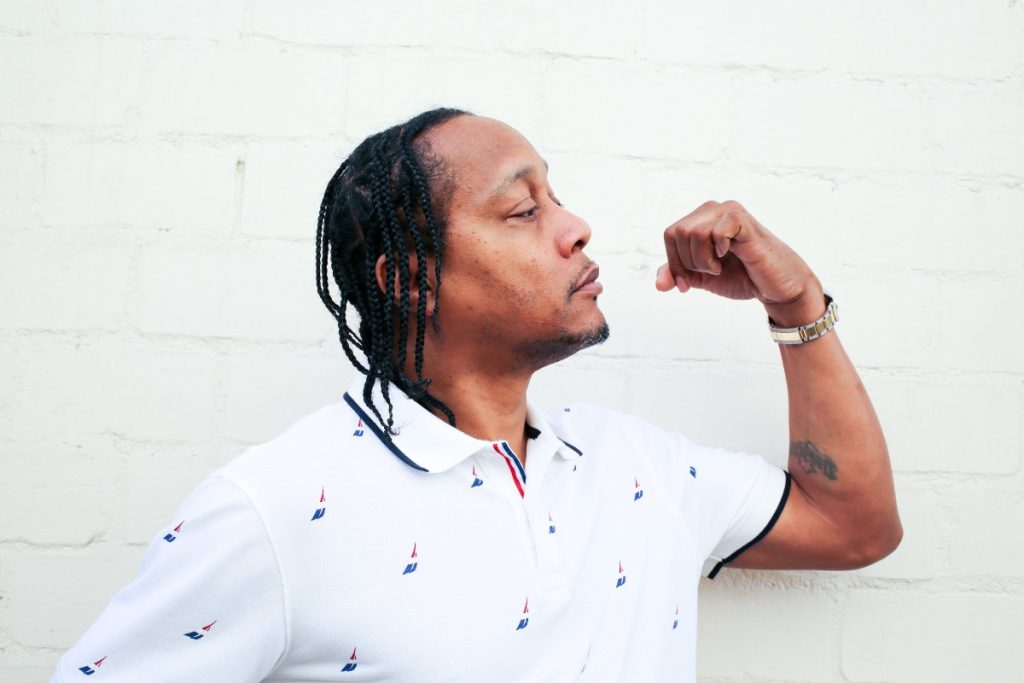 Associated rappers: 2Pac, Eazy-E, Suga Free, Dr. Dre, Kurupt
Top 10 DJ Quik productions:
"Born and Raised In Compton"
"Tonite"
"Quik Is the Name"
"Heartz of Men"
"Way 2 Fonky"
"Safe + Sound"
"Hand in Hand"
"Addictive"
"Get Up"
"9x's Outta 10"
DJ Quik is the greatest West Coast producer of all time, not named Dr. Dre. And when I say West Coast, I don't just mean born and raised, I'm talking about the music he makes and the vibes he creates is pure L.A. funk. For the past three decades, Quik has continued to be slept-on as a rapper-producer, but that hasn't stopped him from consistently putting out classic record after classic record.
24. Large Professor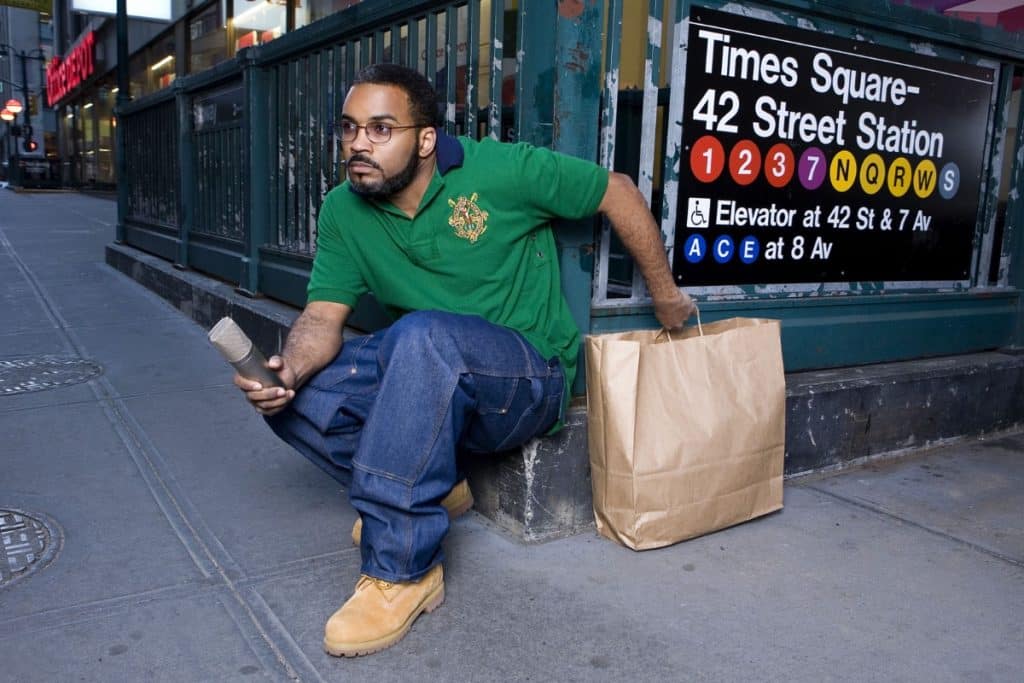 Associated rappers: Nas, Cormega, Main Source
Top 10 Large Professor productions:
"It Ain't Hard to Tell (Remix)"
"It Ain't Hard to Tell"
"Live at the Barbeque"
"Act Like You Know"
"Halftime"
"In the Ghetto"
"Streets of New York"
"Looking at the Front Door"
"Keep It Rollin'"
"MARS (The Dream Team)"
Most hip-hop fans know Large pro as the main man behind Nas breaking into the industry and producing three classics on Illmatic – "Halftime," "It Ain't Hard to Tell" and "One Time 4 Your Mind." If that was all that Extra P did in his entire career, he'd still be a legend.
But Nas aside, Large Pro has also done uncredited production for classic hip-hop albums; producing the bulk of Eric B. & Rakim's Let the Rhythm Hit 'Em after his mentor Paul C passed away while working on the project and working on Kool G Rap & DJ Polo's Wanted: Dead or Alive . That's not to mention his production (and rapping) for his own group, Main Source, and various beats and remixes he's done over the years for A Tribe Called Quest, Big Daddy Kane, Cormega, Mobb Deep, AZ, and Common.
23. Swizz Beatz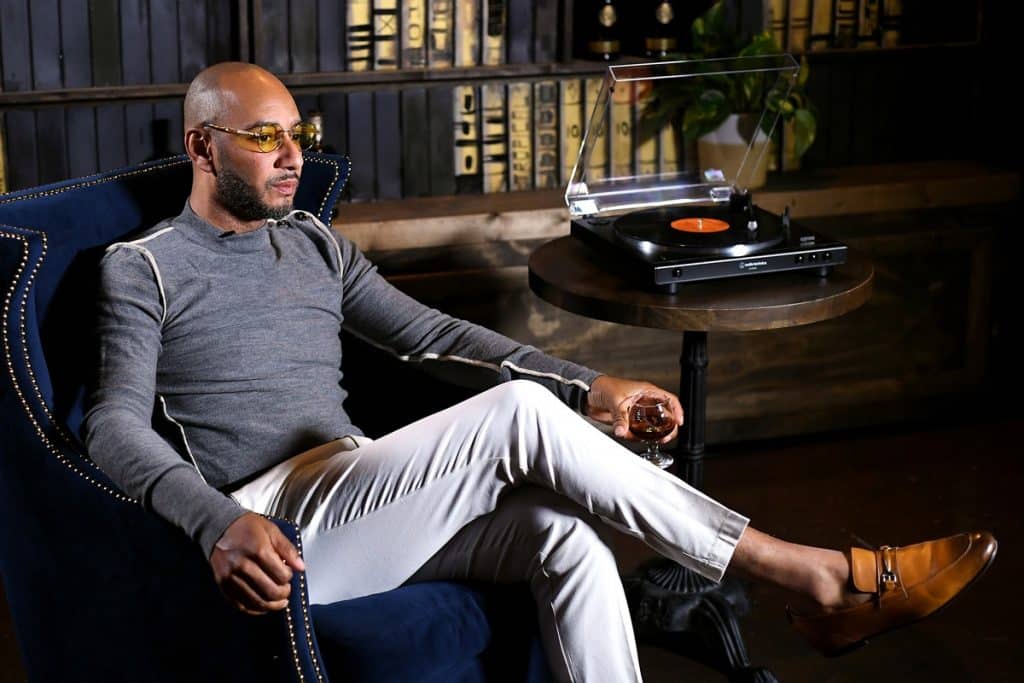 Associated rappers: Jay-Z, DMX, The LOX
Top 10 Swizz Beatz productions:
"Ruff Ryders' Anthem"
"Banned from T.V."
"Good Times"
"Money, Cash, Hoes"
"Jigga My Nigga"
"Party Up (Up in Here)"
"Wild Out"
"Bring Em Out"
"Touch It"
"On to the Next One"
Ever since the landmark Biz Markie lawsuit in 1991, hip hop producers had been steering away from densely stacked sample after sample for their tracks. Instead, they started learning to create their own music. From the late '90s to the early '00s, Swizz ran hip hop production, along with The Neptunes and Timbaland, with his trademark knocking drums, synthesisers, and most importantly, lack of samples.
22. Metro Boomin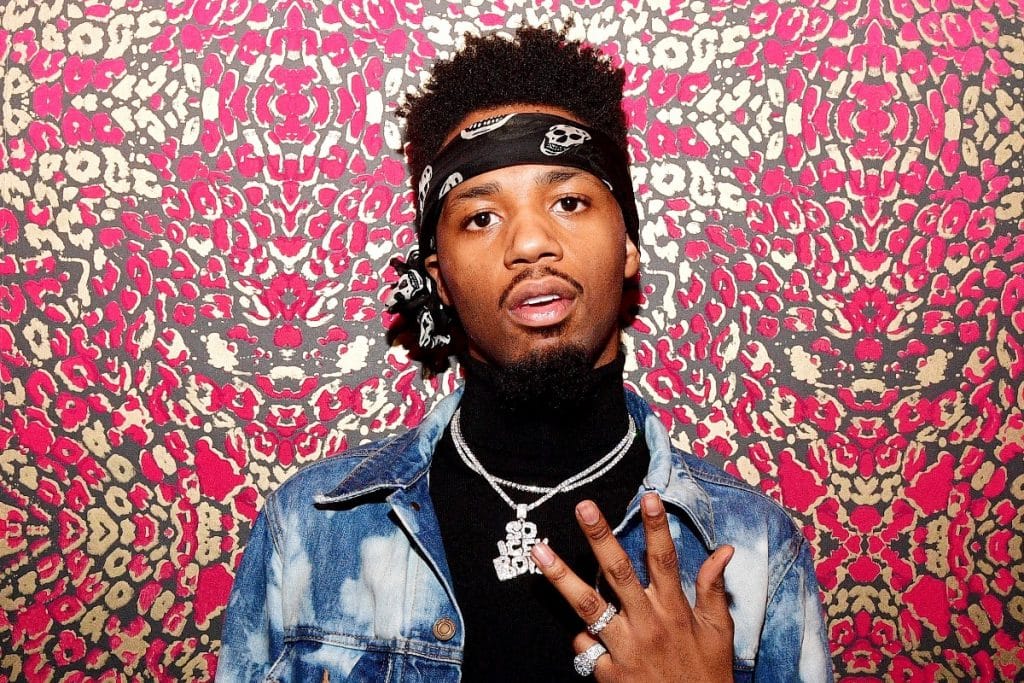 Associated rappers: Future, Gucci Mane, Big Sean, Travis Scott, 21 Savage, Young Thug
Top 10 Metro Boomin productions:
"Bad and Boujee"
"Mask Off"
"Tuesday"
"Bank Account"
"Honest"
"Jumpman"
"Low Life"
"Bounce Back"
"I Get the Bag"
"Skyfall"
That 2015-2016 stretch where Metro Boomin's producer tag was featured on seemingly every big hip hop song is legendary. From Future to Drake, Kanye to Migos, Big Sean to Travis Scott, every A-list rapper was reaching out to get some more Metro. Since then, he's continued to evolve his sound, moving away from just producing trap bangers and into creating more diverse music.
21. El-P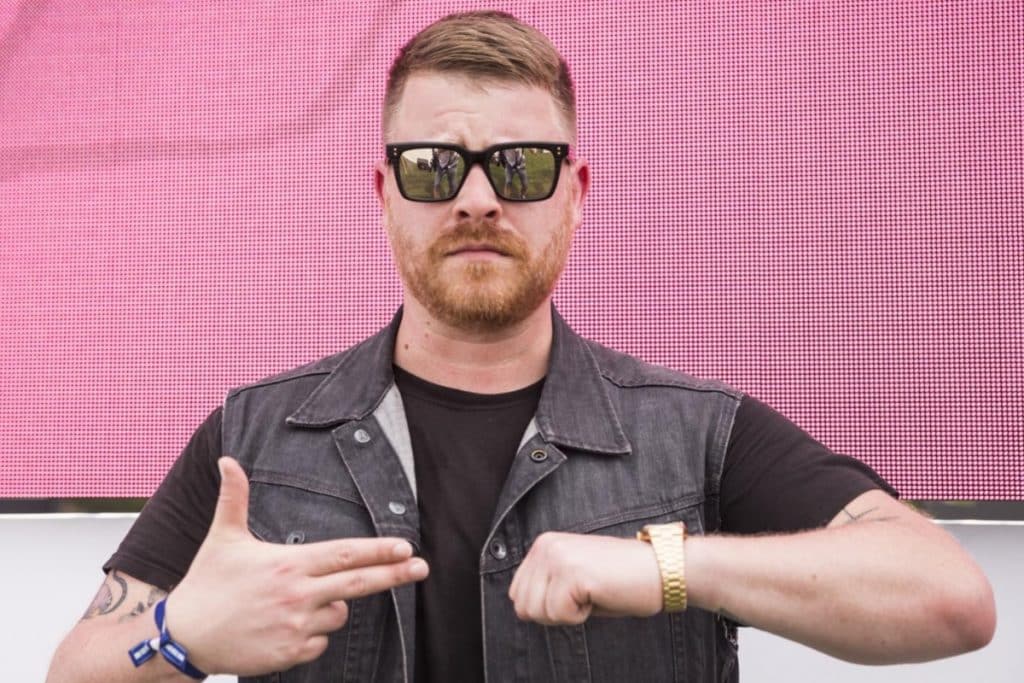 Associated rappers: Company Flow, Killer Mike
Top 10 El-P productions:
"Reagan"
"Drones Over Bklyn"
"Banana Clipper"
"Oh My Darling Don't Cry"
"Ox Out the Cage"
"Vein"
"Big Beast"
"Blockbuster Night, Pt. 1"
"Lie, Cheat, Steal"
"Angel Duster"
From a production, or even rapping, perspective, El-P has one of the strongest and most lasting catalogues in all of hip hop. From his work with Company Flow, to his solo ventures, to Run the Jewels, El-P has always been able to deliver apocalyptic funk that meshed perfectly with the vocals on top.
20. The Hitmen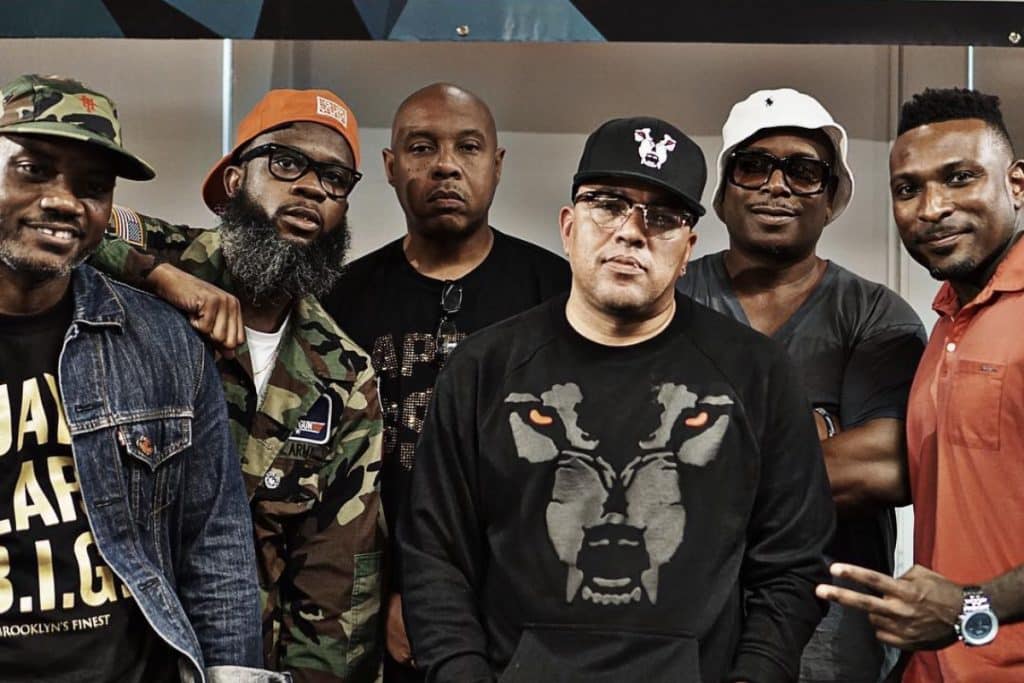 Associated rappers: Puff Daddy, The Notorious B.I.G., Mase
Top 10 The Hitmen productions:
"It's All About the Benjamins (Remix)"
"Hypnotize"
"Mo Money Mo Problems"
"Victory"
"Can't Nobody Hold Me Down"
"Sky's the Limit"
"Dead Wrong"
"Been Around the World"
"24 Hrs. to Live"
"Lookin' At Me"
Where would Bad Boy Records be without The Hitmen. From Biggie's Ready to Die to Craig Mack's Project: Funk da World, Life After Death to No Way Out, Harlem World to Money, Power & Respect , The Hitmen helped Puffy dominate the charts, streets and clubs from the mid-to-late 90s.
19. Organized Noize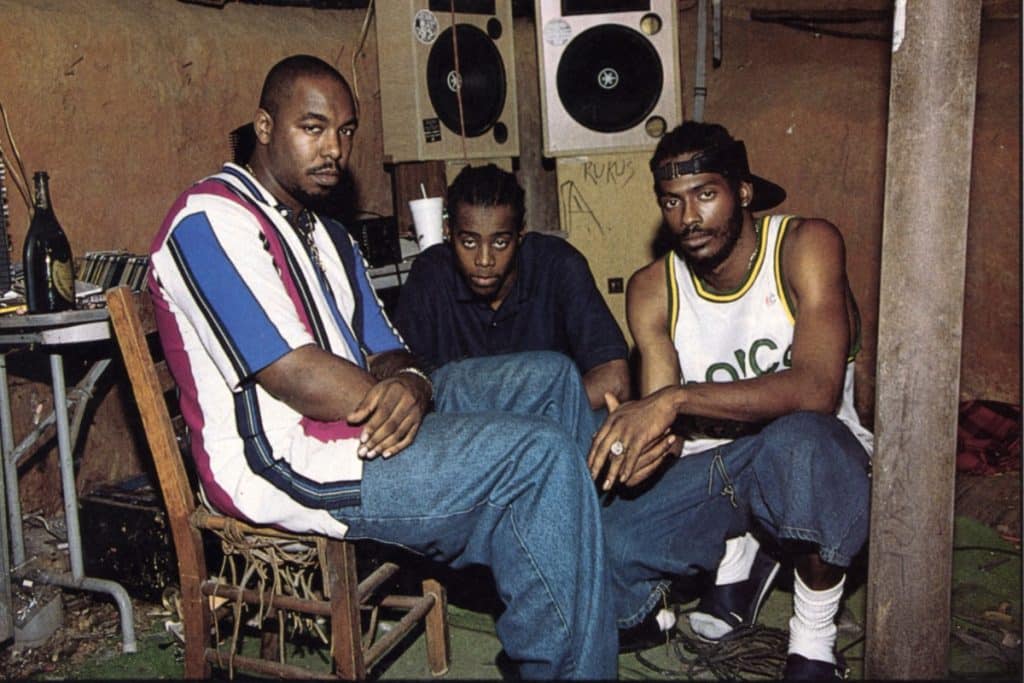 Associated rappers: OutKast
Top 10 Organized Noize productions:
"So Fresh, So Clean"
"Two Dope Boyz (In a Cadillac)"
"Southernplayalisticadillacmuzik"
"Jazzy Belle"
"Return of the 'G'"
"Skew It on the Bar-B"
"Player's Ball"
"West Savannah"
"Spaghetti Junction"
"We Luv Deez Hoez"
"We performed outside a beauty supply store rhyming over A Tribe Called Quest's 'Scenario' remix," Big Boi once recalled in an interview with Atlanta Magazine. "Rico Wade loved it and sent us to [bare-bones production studio] the Dungeon, where it all started."
It was that chance encounter with Wade , one third of the Atlanta production team Organized Noize, outside of that store that set off one of the greatest rapper-producer relationships of all time. From 1994 to 2000, OutKast dropped four classic albums, back-to-back, and a huge part of their acclaim was the earthly-yet-spacey production of Organized Noize.
18. The Bomb Squad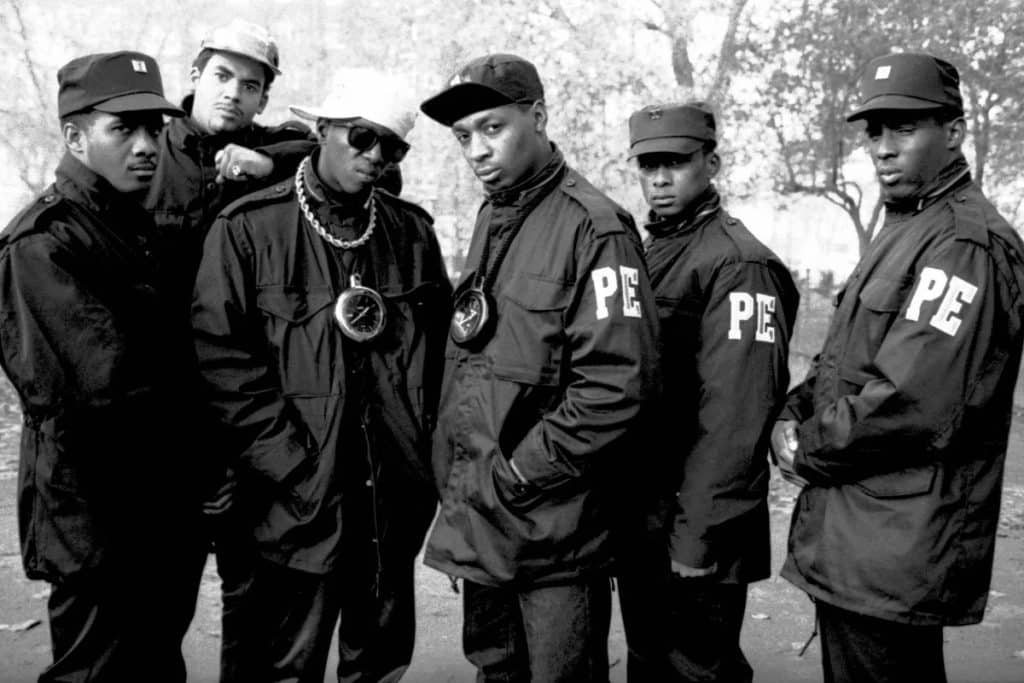 Top 10 Bomb Squad productions:
"Rebel Without a Pause"
"Fight the Power"
"AmeriKKKa's Most Wanted"
"The Moment I Feared"
"Bring the Noise"
"Don't Believe the Hype"
"The Nigga Ya Love to Hate"
"Rollin' Wit the Lench Mob"
"Burn Hollywood Burn"
"Shut 'Em Down"
The Bomb Squad embodied the golden era of sampling more than any other producer on this list. Made up of Hank Shocklee, Keith Shocklee, Eric "Vietnam" Sadler and Gary G-Wiz, the production team layered sample upon sample of funk and chaos for only rappers with booming voices like Chuck D and Ice Cube could cut across.
17. Erick Sermon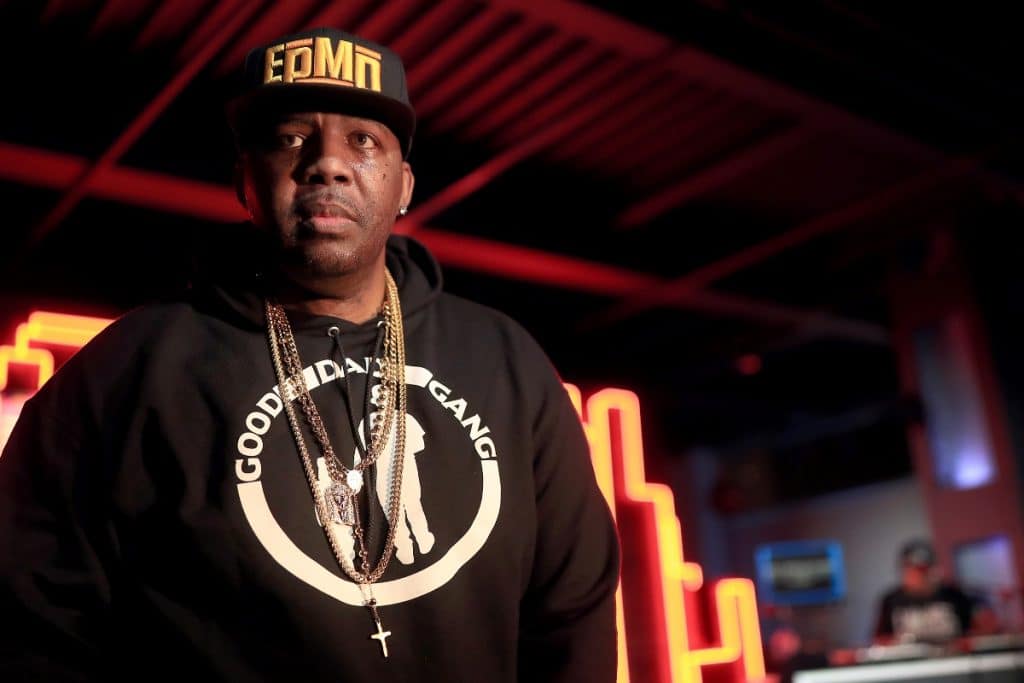 Associated rappers: EPMD, Redman, Keith Murray
Top 10 Erick Sermon productions:
"Head Banger"
"Time 4 Sum Aksion"
"Rampage"
"How High"
"Oh No"
"Music"
"4,3,2,1"
"Reservoir Dogs"
"Change Like the Weather"
"The Most Beautifullest Thing in This World"
You want to talk about slept-on hip hop producers? Look no further than The Green-Eyed Bandit, E Double, Erick Sermon himself – one of the greatest and most influential producers of all time.
Let's just start with EPMD. Erick Sermon and his partner-in-crime, Parish Smith, dropped four classic albums back-to-back from '88 to '92, starting with their seminal debut, Strictly Business .
The duo's insistence on using samples from artists other than James Brown gave EPMD a funkier and fresher sound than their contemporaries – they were one of the first hip hop acts to dig into Kool & the Gang and Zapp for their beats.
Sermon's work for EPMD was enough to make him legendary, but he wasn't stopping there. Did you forget that the entire Hit Squad had shit on lock during the '90s? Remember Redman? Keith Murray? Das EFX? K-Solo? Those dudes were tearing shit up and guess who was producing their music?
Then if you go outside of the EPMD-Hit Squad family and look at Sermon's production credits for other artists, forget about it, there's no debating his consistency. Dude produced legendary shit for Jay-Z, LL Cool J, the bulk of Method Man and Redman's Blackout!, 50 Cent, Eminem, Heavy D, Ludacris, Raekwon, Scarface and more.
16. The Alchemist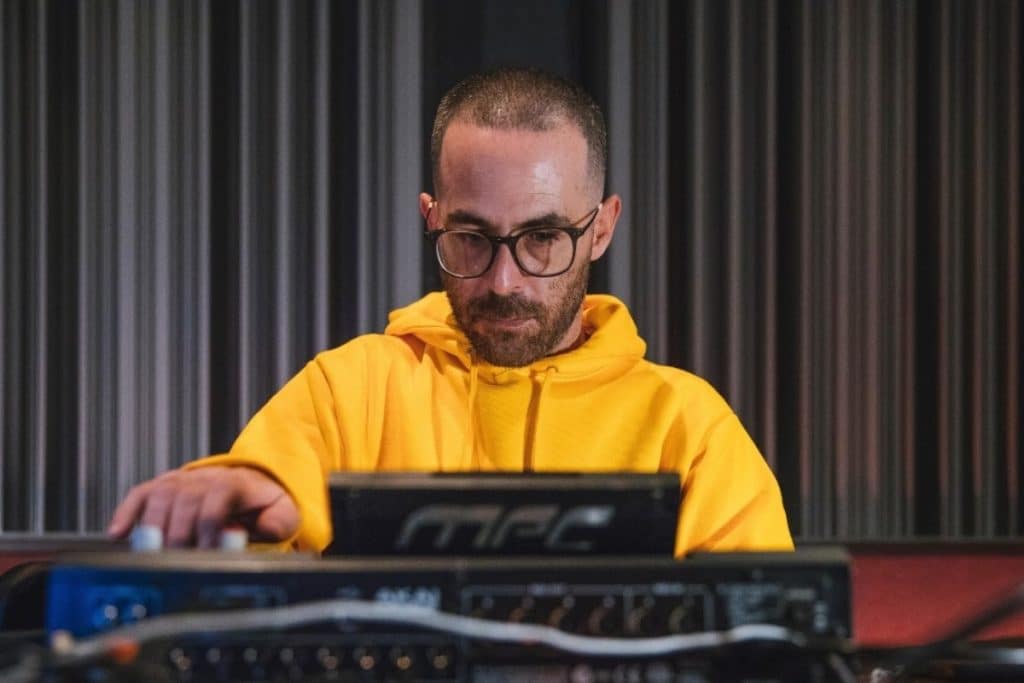 Associated rappers: Mobb Deep, Freddie Gibbs, Currensy, Westside Gunn
Top 10 The Alchemist productions:
"Keep It Thoro"
"The Realest"
"1985"
"We Gonna Make It"
"Fear"
"500 Dollar Ounces"
"Yacht Rock"
"Scottie Pippens"
"Red Dot Music"
"The Neverending Story"
The current run that The Alchemist is going through right now will put him down in the history books as one of the most prolific and consistent producers of all time. Coming up in the mid-90s producing for the likes of Mobb Deep, Alchemist is now a certified hip hop OG, collaborating on full-length albums with the likes of Conway the Machine, Freddie Gibbs, Boldy James, Action Bronson and Currensy to drop classic after classic.
15. Mannie Fresh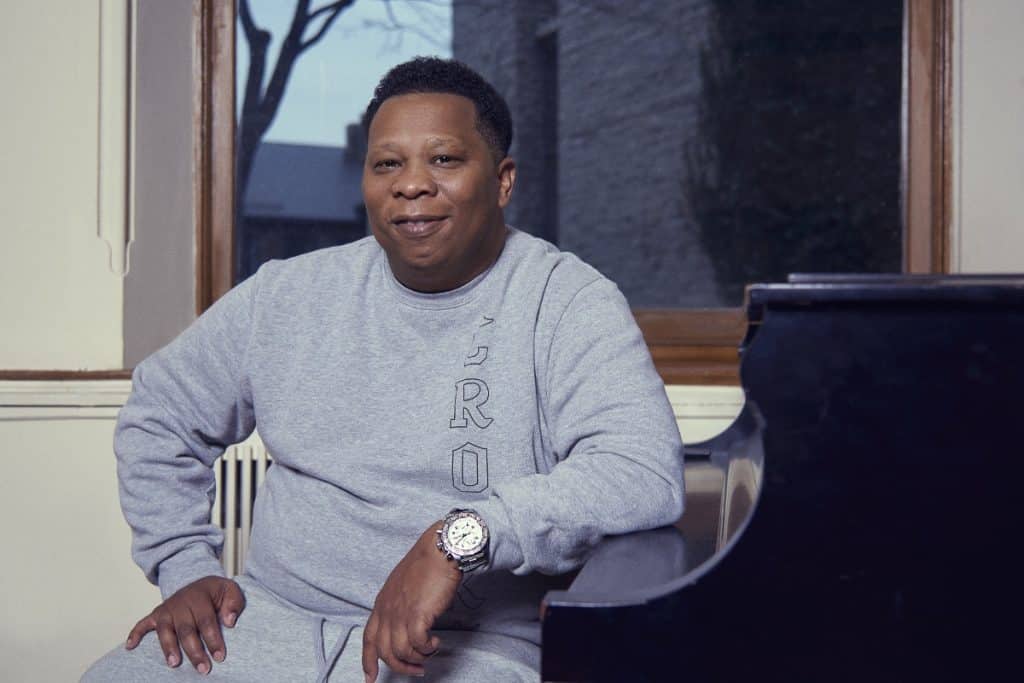 Associated rappers: Lil Wayne, Juvenile, Big Tymers, Young Jeezy, B.G.
Top 10 Mannie Fresh productions:
"Go DJ"
"Back That Azz Up"
"Ha"
"Bling Bling"
"I Miss My Dawgs"
"In My Life"
"Top Back"
"And Then What"
"Tha Block Is Hot"
"#1 Stunna"
Mannie Fresh is so slept-on a producer, it's borderline disrespectful. Born and raised in the 7th Ward of New Orleans, Louisiana, Mannie was an integral part of Cash Money Records' success; he was their only in-house producer when the record label started in the early '90s. Name any classic Cash Money song from back in the day – "Ha", ""Back That Azz Up", "Bling Bling," "Number One Stunna" or "Go D.J." and you'll find Mannie Fresh's name on it.
14. Havoc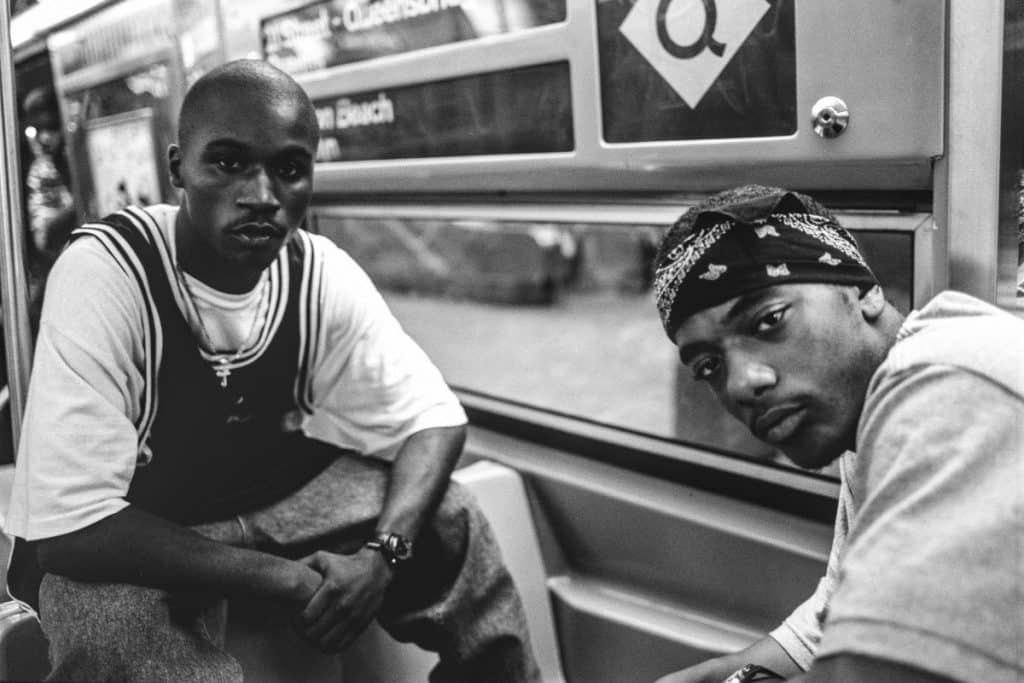 Associated rappers: Mobb Deep, Big Noyd, Nas, G-Unit
Top 10 Havoc productions:
"Shook Ones (Part II)"
"Survival of the Fittest"
"G.O.D. Pt. III"
"Eye for a Eye (Your Beef Is Mines)"
"Drop a Gem on 'Em"
"Last Day"
"Quiet Storm"
"Why?"
"Party Over"
"Animal Instinct"
Havoc is the very definition of New York hip hop. While RZA and DJ Premier may get more of the accolades for defining the '90s East Coast sound (understandably so), to me, nothing represents that grimy, New York vibe more than what Havoc did for Mobb Deep. In addition to being the sound architect behind three Mobb Deep classics, Havoc has also crafted timeless records for legends like Eminem, Kanye, Nas and Jadakiss.
13. Q-Tip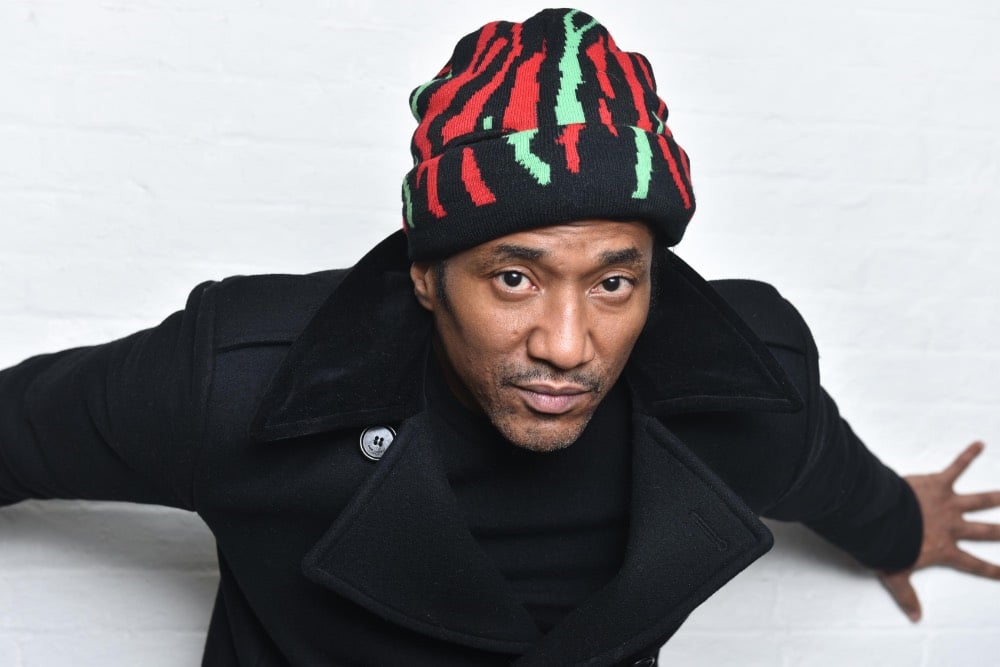 Associated rappers: A Tribe Called Quest, Mobb Deep, Busta Rhymes
Top 10 Q-Tip productions:
"Bonita Applebum"
"One Love"
"Jazz (We've Got)"
"Award Tour"
"Electric Relaxation"
"The World Is Yours (Tip Mix)"
"Give Up the Goods (Just Step)"
"Life Is Better"
"That's My Bitch"
"We the People…."
On on the low, Q-Tip must just be the greatest rapper-producer of all time. As the frontman, main rapper and lead producer of A Tribe Called Quest, he's definitely up there as one of the best rappers of all time and, of course, best producers of all time.
Almost singlehandedly crafting the bulk of the first three Tribe albums – People's Instinctive Travels and the Paths of Rhythm , The Low End Theory , Midnight Marauders – with his snappy, crisp drums, obscure jazz samples and jaw-rattling bass-lines, Tip's production work over the years has inspired a legion of legendary producers after him, including Kanye West, Pharrell Williams and J Dilla.
In between all that, Tip found time to brand out and work with other artists, producing Nas' classic Illmatic cut "One Love" and working on Mobb Deep's The Infamous – he helped shape the album's direction and also directly contributed three beats: "Give Up the Goods (Just Step)," "Temperature's Rising" and "Drink Away the Pain (Situations)."
12. Timbaland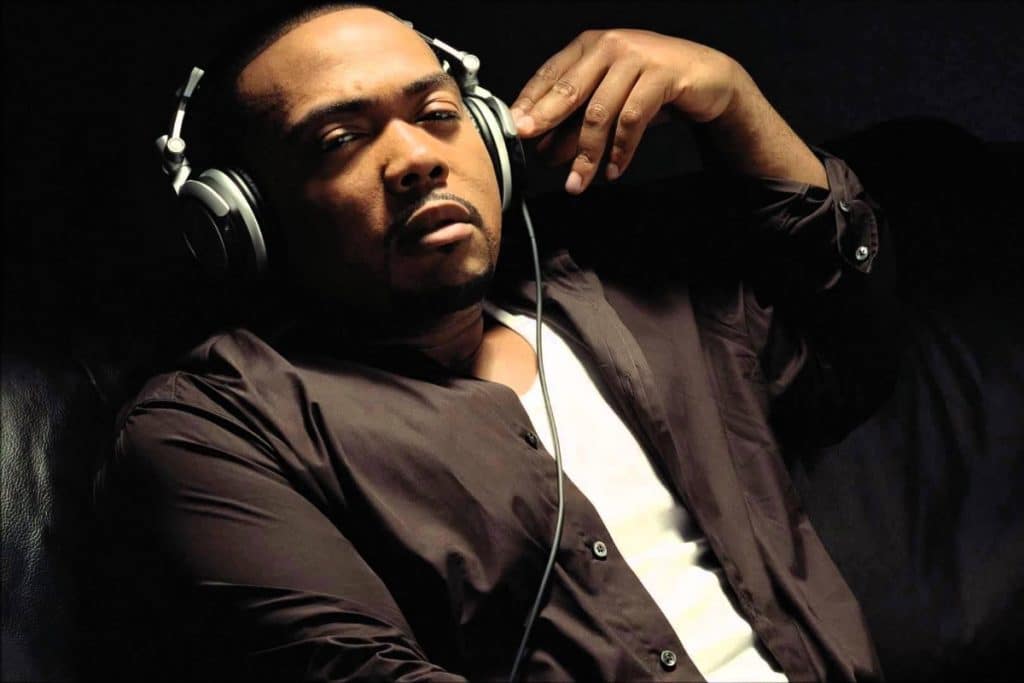 Associated rappers: Missy Elliott, Jay-Z
Top 10 Timbaland productions:
"Get Ur Freak On"
"Big Pimpin"
"Dirt Off Your Shoulder"
"Ryde or Die"
"Work It"
"Is That Your Bitch"
"Hola Hovito"
"Make Me Better"
"Gossip Folks"
"Put You on the Game"
Timbaland's production catalogue spans almost three decades and countless big names, including Nas, The LOX, LL Cool J, Lloyd Banks, 50 Cent, Redman, just to name a few. But it's Timbaland's work with two rappers – Jay-Z and Missy Elliott – where he cemented himself as one of the most enduring and in-demand producers of all time.
11. Marley Marl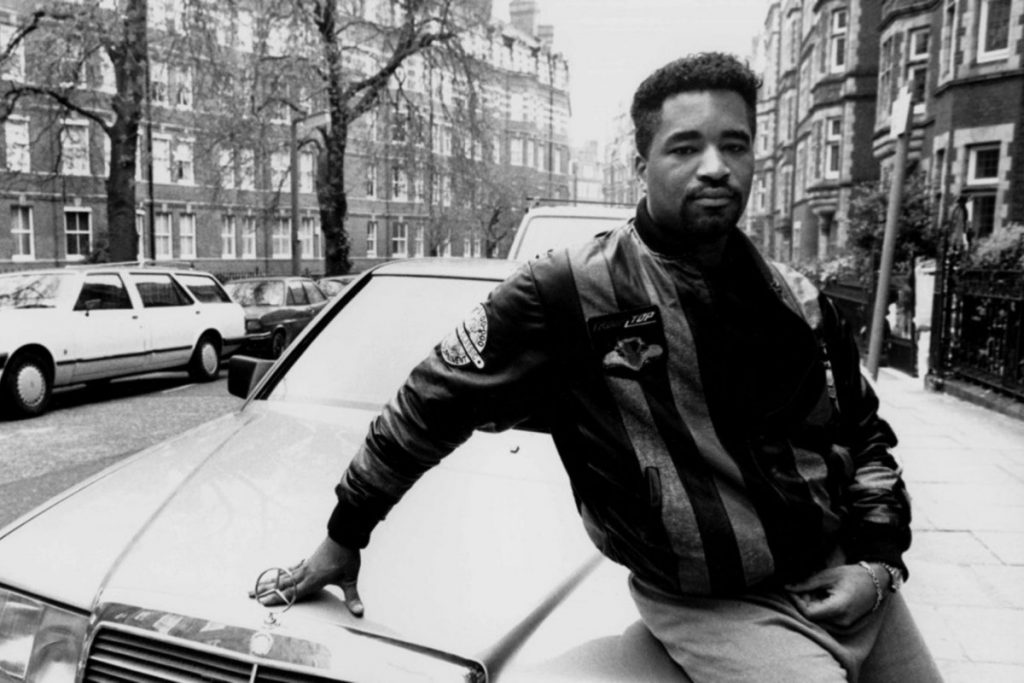 Associated rappers: MC Shan, Big Daddy Kane, Kool G Rap, Rakim, LL Cool J, Biz Markie
Top 10 Marley Marl productions:
"The Bridge"
"Mama Said Knock You Out"
"Ain't No Half Steppin'"
"The Symphony"
"L.A., L.A. (Kuwait Mix)"
"Jingling Baby (Remixed but Still Jingling)"
"Eric B. Is President"
"Men at Work"
"Vapors"
"Raw (Remix)"
There have been producers who have come up after Marley Marl who have had more of an impact, sold more records or taken the art of producing to a higher level. But it all starts with Marley Marl, the most important and influential hip hop producer of all time.
The legend goes: it was 1985 and Marley Marl was remixing a song at a New York recording studio when he accidentally discovered how to sample a snare drum . From there, the Queensbridge producer figured how to sample individual drum kicks, snares and hats for his beats – the very foundation of modern day hip-hop sampling.
Marley Marl was also one of the first producers to start sampling James Brown records, straying away from the clean disco-inspired sounds and moving towards the grittier sounds of the streets.
As the head honcho and producer for the Queensbridge-based Juice Crew, Marley Marl was also responsible for crafting numerous classic albums for legends like MC Shan, Biz Markie, Big Daddy Kane, Kool G Rap, Masta Ace and plenty more. Outside of the Juice Crew, Marley also had a hand in classics like Intelligent Hoodlum's debut album, Heavy D's Peaceful Journey , Lords of the Underground's Here Come the Lords , Capone-N-Noreaga's The War Report and of course, Ll Cool J's Mama Said Knock You Out .
From his early DJing gig for Mr. Magic's Rap Attack radio show to his incredible production track record, Marley Marl is a pioneer, one of hip hop's great historical figures and definitely one of the greatest hip-hop producers of all time.
10. The Neptunes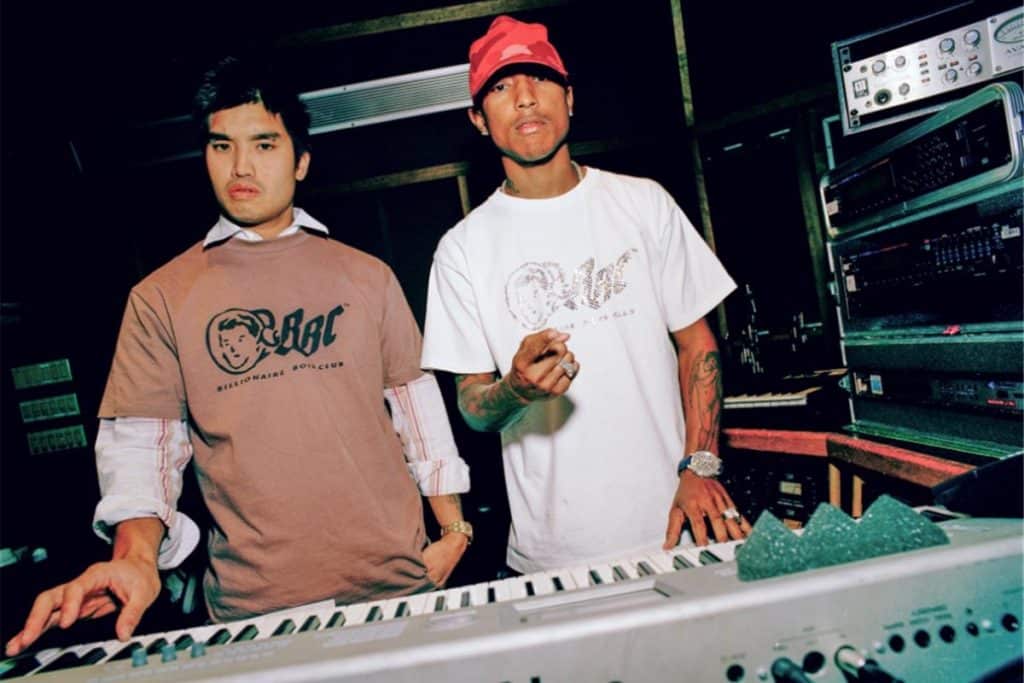 Associated rappers: Clipse, Jay-Z, Nelly, Snoop Dogg
Top 10 The Neptunes productions:
"Grindin'"
"Drop It Like It's Hot"
"Superthug"
"Keys Open Doors"
"I Just Wanna Love U (Give It 2 Me)"
"Shake Ya Ass"
"Southern Hospitality"
"What Happened to That Boy"
"Beautiful"
"Pass The Courvoisier Part II"
Never in the history of hip hop production has a duo managed to accomplish so much with so little. The trademark Neptunes sound is sparse, minimalistic and sample-less, and yet Pharrell and Chad have managed to create decades worth of hit songs for legends using that formula. When the world first heard "Grindin'", they lost their mind.
9. No I.D.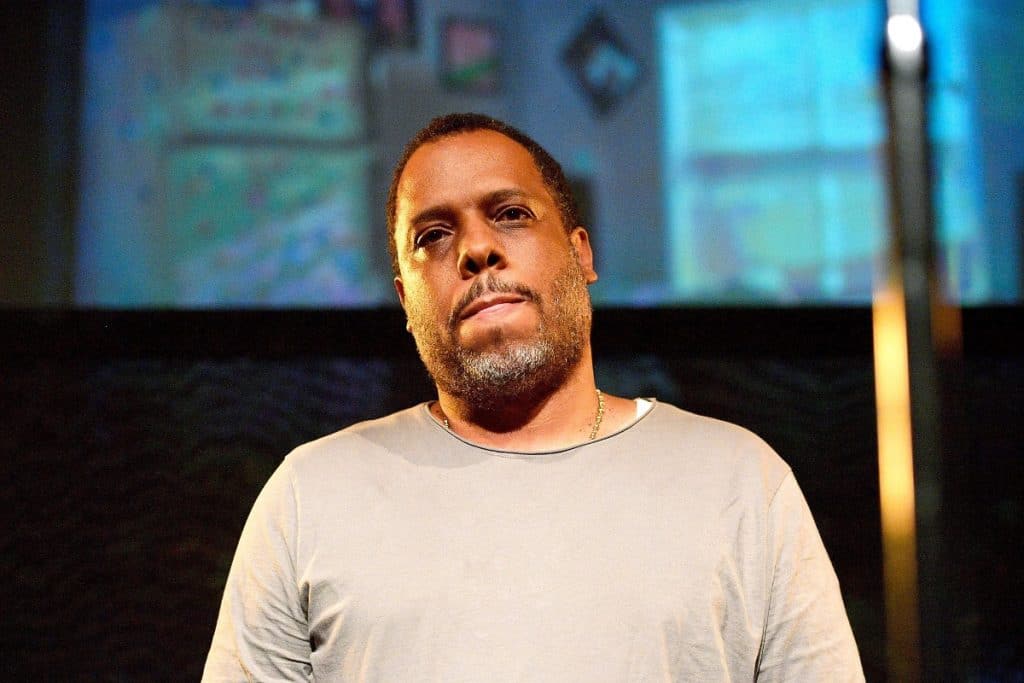 Associated rappers: Common, Jay-Z, Kanye West, Nas
Top 10 No I.D. productions:
"I Used to Love H.E.R."
"D.O.A. (Death of Auto-Tune)"
"Pain"
"Bound 2"
"The Story of O.J."
"Tears of Joy"
"Gorgeous"
"Primetime
"Ghetto Dreams"
"Stay"
No I.D.'s uncanny ability to evolve with each passing era in hip hop, while retaining his signature jazzy, boom-bap production style is the reason why he has remained a staple in the culture for so long. From working on Common's debut in the early '90s to producing the whole of Jay-Z's 2017 magnum opus, No I.D. music is soulful, hard-as-fuck, and timeless.
8. Madlib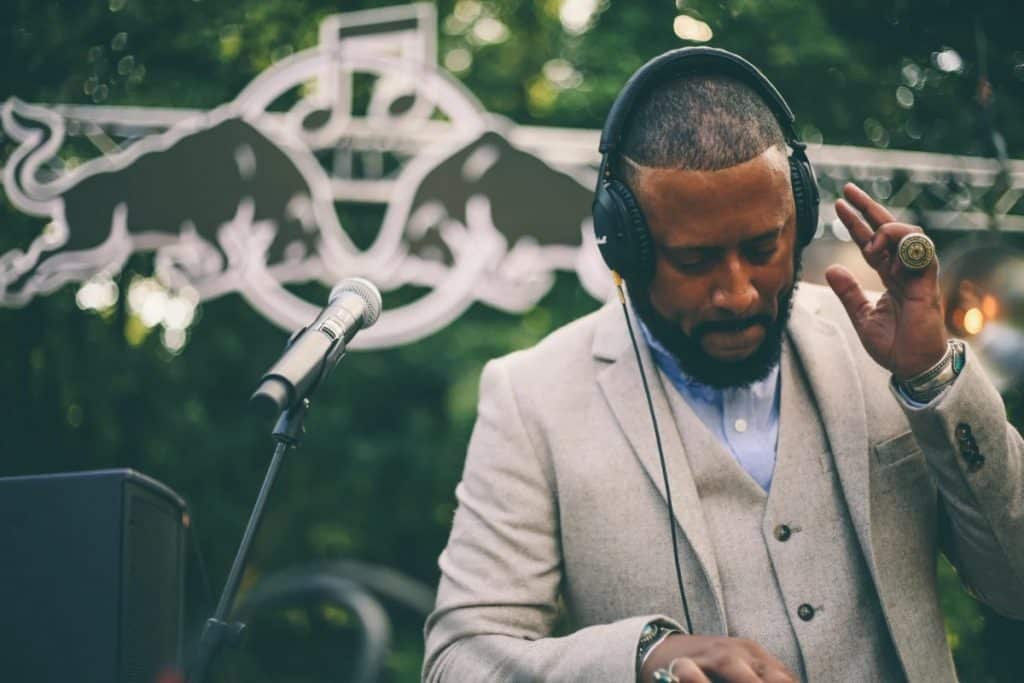 Associated rappers: MF Doom, Freddie Gibbs, Talib Kweli, J Dilla
Top 10 Madlib productions:
"Accordion"
"Half Manne Half Cocaine"
"Auditorium"
"All Caps"
"Drive-In"
"Fake Names"
"The Official"
"Slim's Return"
"No More Parties in LA"
"Raid"
For a long time, Madlib was one of the greatest hip hop producers to not have any mainstream recognition. He was the producer your favourite producer looked up to, with his incredible chopping and sampling abilities, but most rap fans hadn't heard of him. This has started to change over the past few years, especially with contributions to Kanye's album, and his collaboration albums with Freddie Gibbs. Now, Madlib isn't just one of the best underground producers anymore, he's one of the best producers in the game, full stop.
7. Pete Rock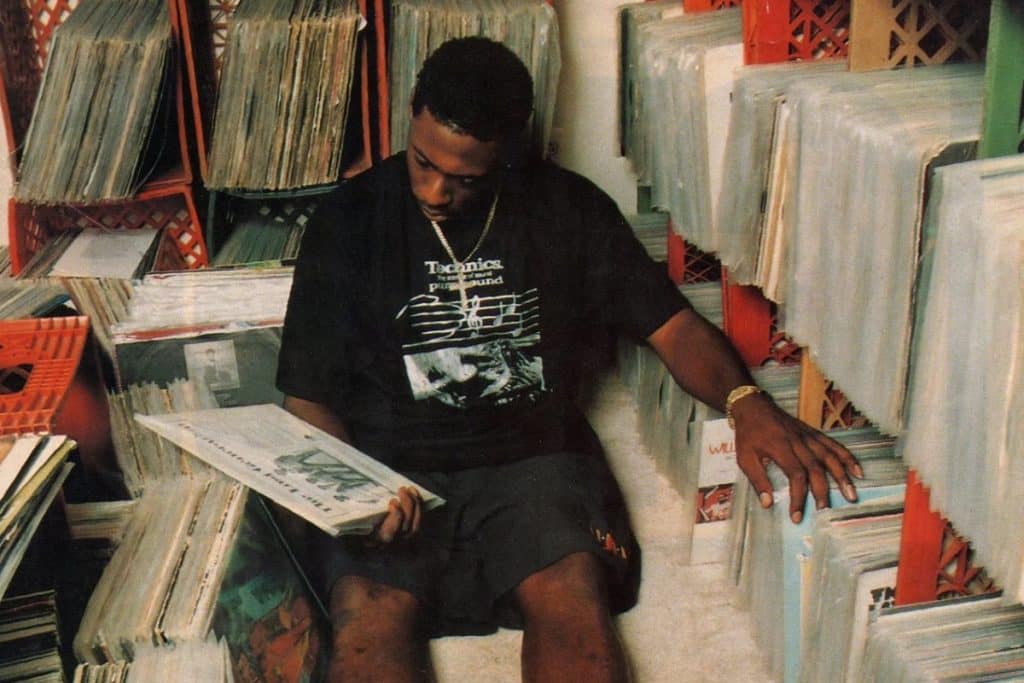 Associated rappers: CL Smooth, Heavy D, Nas, Ghostface Killah, Raekwon
Top 10 Pete Rock productions:
"They Reminisce Over You (T.R.O.Y.)"
"Shut 'Em Down (Pe-te Rock Mixx)"
"The World Is Yours"
"Straighten It Out"
"I Got a Love"
"Rather Unique"
"The Joy"
"Tha Game"
"Take You There"
"Down with the King"
There aren't too many producers out there who can say they've produced the same number of classic hip hop songs over the amount of time as Pete Rock. Getting his jump into the rap game through Marley Marl's WBLS radio show In Control With Marley Marl, Pete Rock teamed up with fellow Mount Vernon rapper, CL Smooth, and together they released three undeniable classics – All Souled Out, Mecca and the Soul Brother and The Main Ingredient.
Pete Rock's smooth production style – warm, gritty drum breaks, bouncy bass-lines, heavy horn samples and sunny jazz vibe – inspired later legends like J Dilla, Kanye West and 9th Wonder. In addition to his work with CL Smooth, Pete Rock was also famous for some of the best hip-hop remixes of the '90s, including Public Enemy's "Shut 'em Down," EPMD's "Rampage," Gang Starr's "Militia," House of Pain's "Jump Around," Jeru The Damaja's "Can't Stop The Prophet" and Naughty By Nature's "Hip-Hop Hooray."
6. Just Blaze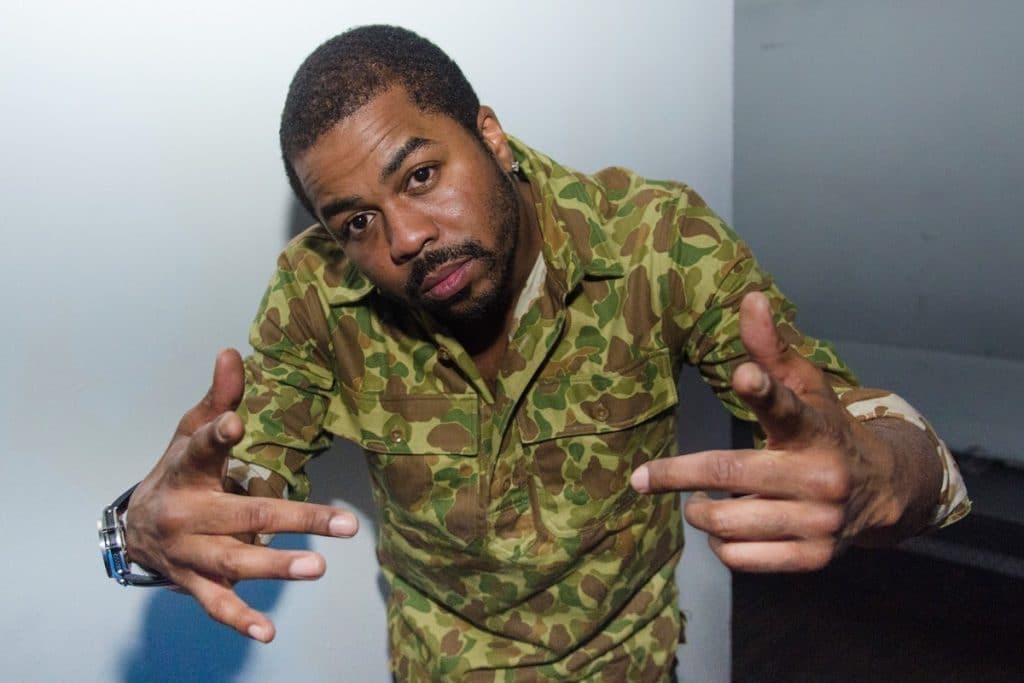 Associated rappers: Jay-Z, Dipset, Beanie Sigel, Fabolous, Jay Electronica
Top 10 Just Blaze productions:
"Exhibit C"
"U Don't Know"
"Oh Boy"
"Public Service Announcement (Interlude)"
"I Really Mean It"
"Breathe"
"Touch the Sky"
"The Champ"
"C'mon Baby (Remix)"
"The Dynasty (Intro)"
Roc-A-Fella Records damn near built an entire dynasty on top of Just Blaze's music. When it comes to hard-hitting hip hop anthems, there isn't a producer in history who can touch Just Blaze. Crafting classics for Jay-Z, Beanie Sigel, and Dipset, and then later on, Jay Electronica and Ghostface Killah, Just Blaze has been one of the most beloved figures in hip hop. And let's not forget his work on Saigon's long overdue, but incredibly dope, debut as well.
5. Kanye West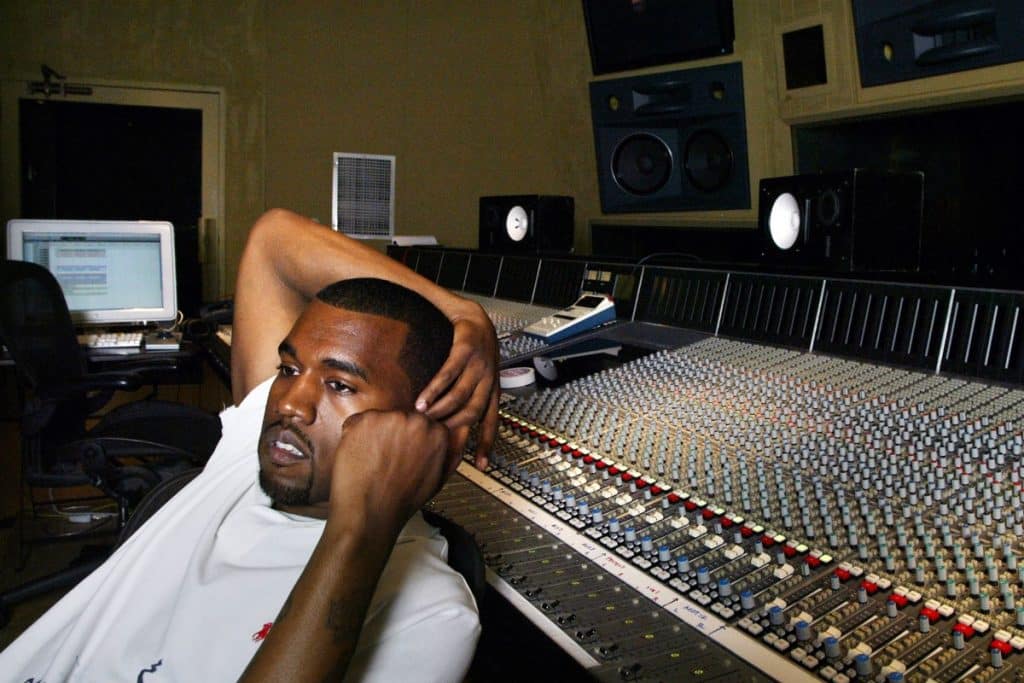 Associated rappers: Jay-Z, Pusha T, Common, Big Sean, Nas, Talib Kweli
Top 10 Kanye West productions:
"Get By"
"Jesus Walks"
"Takeover"
"Guess Who's Back"
"Lucifer"
"Faithful"
"Flashing Lights"
"The Games We Play"
"Otis"
"This Can't Be Life"
If you take away all the headlines, flashing lights, legendary rants, his relationships, his interviews. If you take all that away and just focus on the music alone, you're still left with the most talented, hard-working, innovative and intriguing musicians of the past two decades.
Starting with Jay-Z's The Blueprint in 2001, Kanye, along with Just Blaze and Bink, shifted hip-hop's focus from Swizz Beatz' minimalistic synthesisers to lush, '70s soul and warm funk samples. Then with Late Registration , the follow up to his groundbreaking debut, Kanye pushed hip-hop to be bigger and more grandiose, incorporating orchestral strings and choirs with rhymes suddenly became the norm.
Kanye's third album, Graduation , steered hip-hop towards its an EDM-obsession while continuing to push the genre into making more stadium tailored music, sampling from artists like Daft Punk, Elton John and Michael Jackson to make the sort of shit that would pack out arenas. Then in an instant, he was done with that style. Heartbroken from the loss of his mother and fiancee, Kanye turned to the Roland 808 drum machine and once again shifted hip-hop's soundscape.
Fast forward to 10 years later, and just when rap fans were thinking that Kanye was done producing, he came back in 2018 and chopped up five albums worth of beats, just like he "doin' five beats a day for three summers" all over again.
4. J Dilla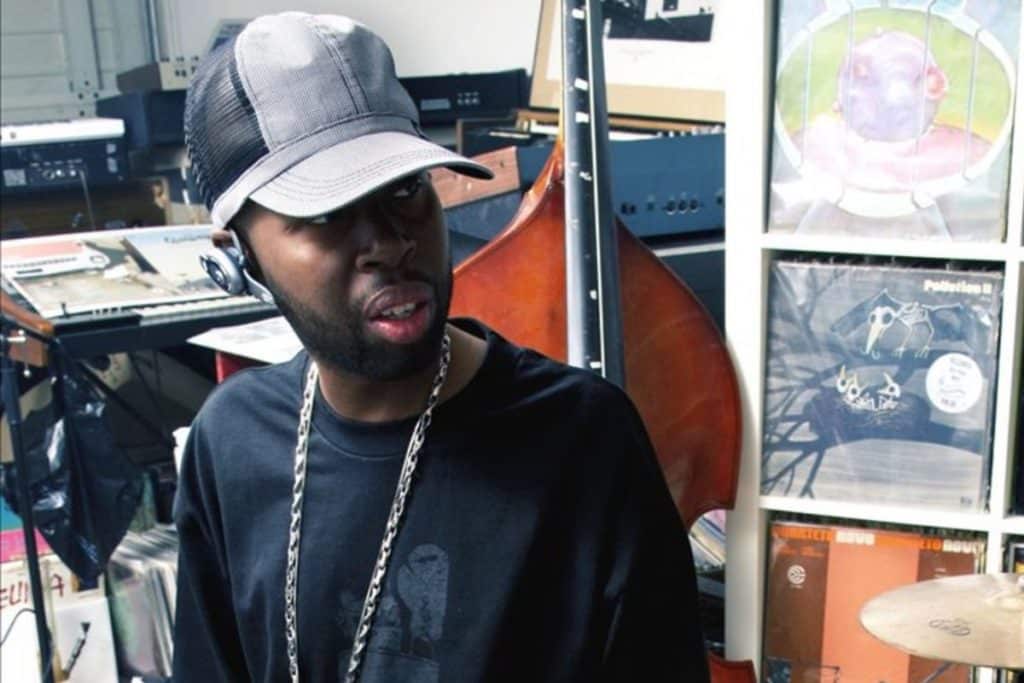 Associated rappers: A Tribe Called Quest, Slum Village, Common, The Pharcyde
Top 10 J Dilla productions:
"Runnin'"
"The Light"
"Fall in Love"
"Love Is…"
"Let's Ride"
"Stakes is High"
"Drop"
"Didn't Cha Know"
"1nce Again"
"Whip You With A Strap"
There's something about J Dilla's production that make him your favourite producer's favourite producer. On one level, general hip hop fans love Dilla because of his warm soul samples, boom bap drums, his love for innovation and experimentation and disregard for the spotlight. Then there's another level that other musicians and producers hear while listening to Dilla. I'm just going to let Questlove explain it:
Questlove: I like his kick patches better than anyone; I love his snare patches better than anyone; I love his sample chops better than anyone; I like his ability to flip samples better than anyone; I like his engineering better than anyone; I love his chord structure better than anyone; I love his bass tones better than anyone. It really just starts there. And having listened to all of his beat creations, and over-analyzed them over a hundred times each, there's just an extreme pristine presentation. Even the stuff that you're lukewarm on as an average listener, you can't deny.

Questlove on Why J Dilla Was the Best Rap Producer of All Time – XXL
3. RZA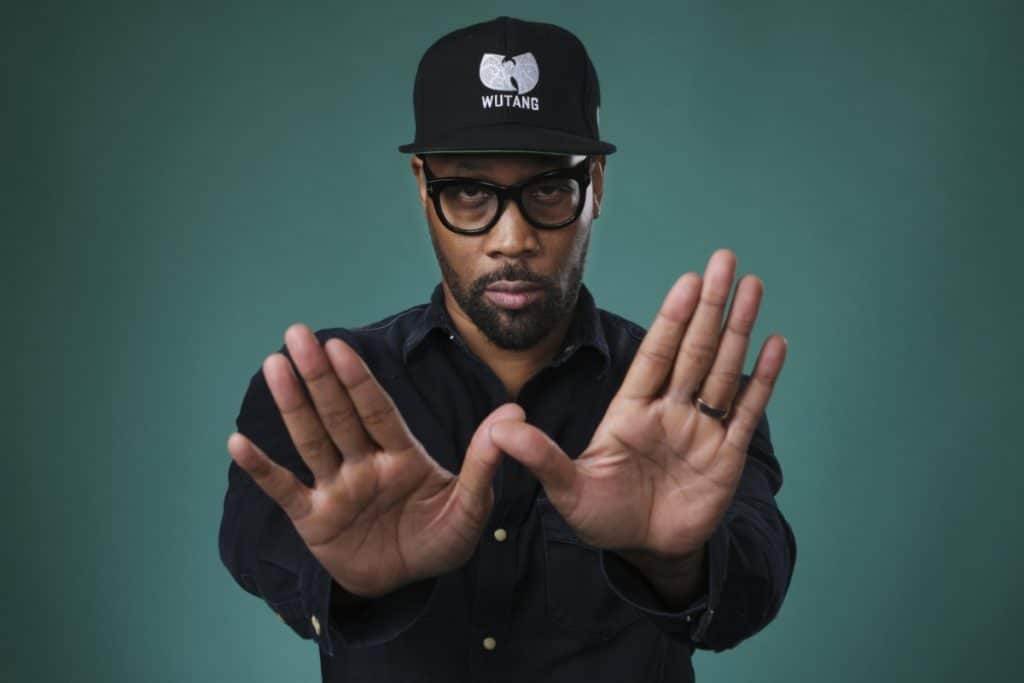 Associated rappers: Wu-Tang Clan, Gravediggaz
Top 10 RZA productions:
"Ice Cream"
"C.R.E.A.M."
"Incarcerated Scarfaces"
"4th Chamber"
"Protect Ya Neck"
"Triumph"

"Shimmy Shimmy Ya"

"Motherless Child"
"Daytona 500"
"I'll Be There for You/You're All I Need to Get By (Razor Sharp Mix)"
What other producer in hip-hop has had a run like RZA did from '93 to '97? Just counting the Wu projects alone, RZA quarterbacked seven undisputed classics in five years. That would have been an amazing achievement in itself but the fact that The Abbott's production kept evolving with every release makes it even more incredible.
From the neck snapping breakbeats on the Wu's debut to the hypnotising dust on Tical to Ol' Dirty's deranged loops to the sinister samurai samples on Liquid Swords to Raekwon's orchestral mobseter audio-movie  to Ironman 's '70s blaxploitation funk to the eerie chipmunk soul on the group's second album; RZA managed to hit a new, different stage with every release. And that's just in the first five years of the RZA's career.
I could go on and on about RZA's countless credits – producing for The Notorious B.I.G., Big Pun and Kanye West – his unstoppable work ethic and vision, his Bobby Digital projects and plenty of other shit. Simply put though, RZA is one of the greatest hip hop producers of all time because of how his constantly evolving production style managed to influence hip-hop at the same time.
Starting from tapping out basement beats on his drum machine to eventually scoring and directing Hollywood films in million dollar recording studios, RZA represents the ultimate rags-to-riches story, all while representing Shaolin  through and through.
2. DJ Premier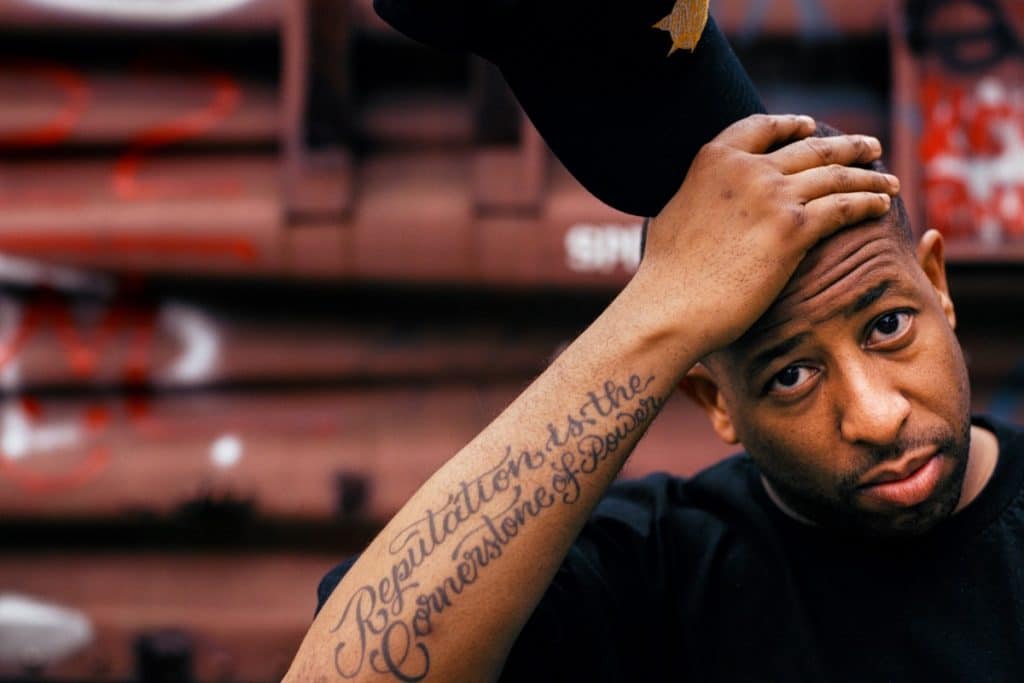 Associated rappers: Guru, Jeru the Damaja, Nas, Jay-Z, Royce da 5'9″
Top 10 DJ Premier productions:
"Come Clean"
"N.Y. State of Mind"
"A Million and One Questions / Rhyme No More"
"Mass Appeal"

"Kick in the Door"

"DWYCK"

"D'Evils"
"MC's Act Like They Don't Know"
"Boom"
"Mathematics"
Think about your favourite rapper. Now think about your favourite cut of theirs. Chances are DJ Premier produced that song. Nas, Jay-Z, The Notorious B.I.G., AZ, Royce da 5'9″, Common, Jeru the Damaja, Rakim, KRS-One, Fat Joe, what do they all have in common? Premo laced them all with some heat at one point in their career.
I don't care if it's Nas' "I Gave You Power" or Jeru the Damaja's "Come Clean" or Jay-Z's "So Ghetto" or Biggie's "Kick In The Door" – if Premier produced it, that rapper was going to sound incredible over it.
Premo's amazing body of work for other rappers tends to overshadow his production for Gang Starr which is understandable yet still fucking crazy because album for album, Gang Starr has one of the most solid bodies in work of any hip-hop act.
From the jazzy and stripped down No More Mr. Nice Guy to the grittier, street edge of Hard to Earn to the more commercially appealing The Ownerz , Gang Starr never failed to drop an album that satisfied hip-hop fans. While some critics have cited Premo staying in his relative comfort zone for the most part of his career as a weakness, I actually think it speaks highly of his talent.
Not many producers can successfully stick to that gully Brooklyn shit for that long without compromising their art – from Lord Finesse to M.O.P. to Joey Badass, DJ Premier has proved time and time again why he's one of the greatest hip hop producers of all time.
1. Dr. Dre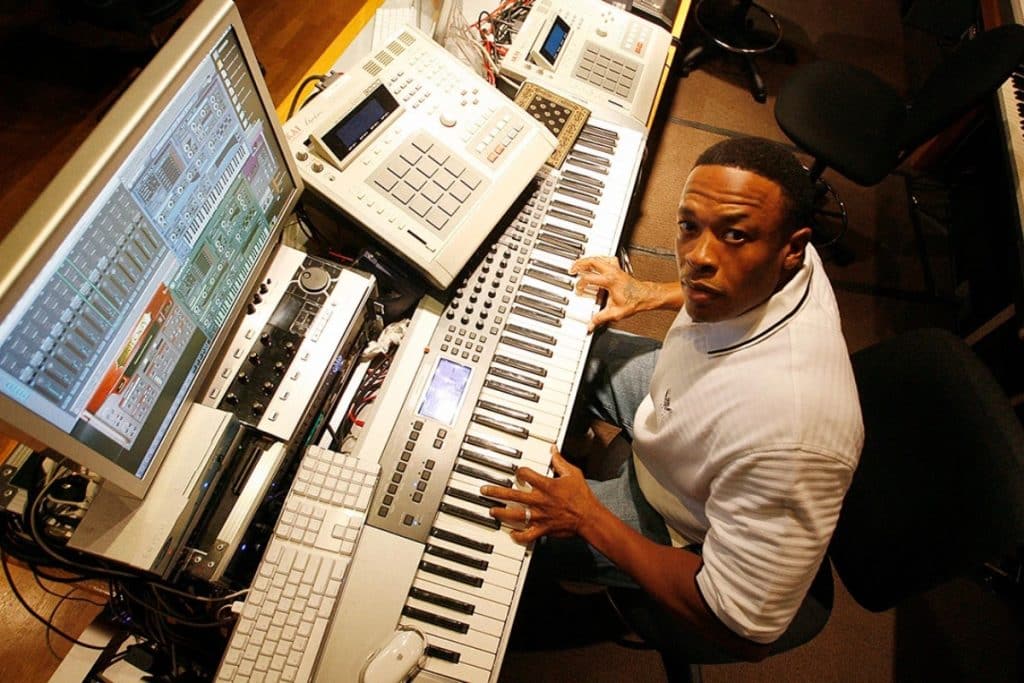 Associated rappers: N.W.A., Snoop Dogg, Eminem, 50 Cent, The Game, Kendrick Lamar
Top 10 Dr. Dre productions:
"Nuthin' but a 'G' Thang"

"Still D.R.E."

"Who Am I? (What's My Name?)"
"California Love"
"In da Club"
"It's Funky Enough"
"Straight Outta Compton"
"Let Me Blow Ya Mind"
"How We Do"
"My Name Is"
Dr. Dre is a hip hop producer in the truest sense. There's a lot of bullshit floating around on the internet about Dre using ghost-producers and this and that. Dre isn't spending the majority of his day sitting in the basement, digging through vinyl records, hunched over a SP-1200, chopping up samples and all that. Dre's in the studio, working with dozens of professional musicians from around the world, coordinating them how to hit a certain note, directing them on how to play a certain chord.
Dre's a producer. There's a reason why Dr. Dre's been in the game for this long and has been this successful.
As a member and main producer for N.W.A., Dre created the chaotic backdrop for the group to vent their frustrations over – matching the East Coast's Bomb Squad beat for beat. In between N.W.A. albums, Dre also found time to produce The D.O.C.'s No One Can Do It Better – probably one of the best producer-rapper collaboration albums of all time.
In the second phase of his career: Dre formed Death Row Records with Suge Knight and changes hip-hop forever with The Chronic and Snoop Dogg's Doggystyle . But that wasn't enough for Dre. By the end of the '90s, he was back in the lab as boss of his new label, Aftermath Entertainment, working with an up-and-coming white rapper from Detroit by the name of Eminem.
Needless to say The Slim Shady LP and Dre's second album, 2001 , powered by the producer's newly found obsession with minimalism, set it off for the 2000s. The new decade would be mainly dominated by his production style – hard-hitting, full drums and stripped down piano melodies.
Then 50 came through, like hurricanes do. With 50 came The Game. A few years later, Dre would embrace Kendrick Lamar as the new West Coast king and bring the TDE rapper into Aftermath, while playing an mentor role rather than producer to Kendrick's major label debut album, good kid, m.A.A.d city . And that's just the immediate shit. I haven't even started on the hit singles Dre's produced for Ice Cube, Eve, Busta Rhymes, Mary J. Blige, Gwen Stefani, Jay-Z, the list goes on.
With everything he's done in the past 30 or so years, you can be goddamned sure that Dr. Dre has cemented his legacy and reputation as the greatest hip hop producer of all time.