Hip-hop has long been a genre defined by evolution. From its humble beginnings in the South Bronx to its global domination today, hip-hop has constantly transformed and reinvented itself. Along the way, many artists have undergone dramatic changes in style, subject matter, and production. Some of these changes have been subtle, while others have represented complete artistic overhauls.
Whether we're talking about Mac Miller's evolution from a frat rapper to an introspective artist on Watching Movies with the Sound Off, or the Fugees' transformation from a promising but inconsistent group to global superstars, the rap game is full of artists who have some of the most significant leap-fowards in their careers.
So let's get into it. From Nas' comeback between from Nastradamus to Stillmatic to Tyler, the Creator's transformation into Flower Boy, here are hip-hop's 15 biggest level-ups in album quality.
15. Childish Gambino: From Camp to Because the Internet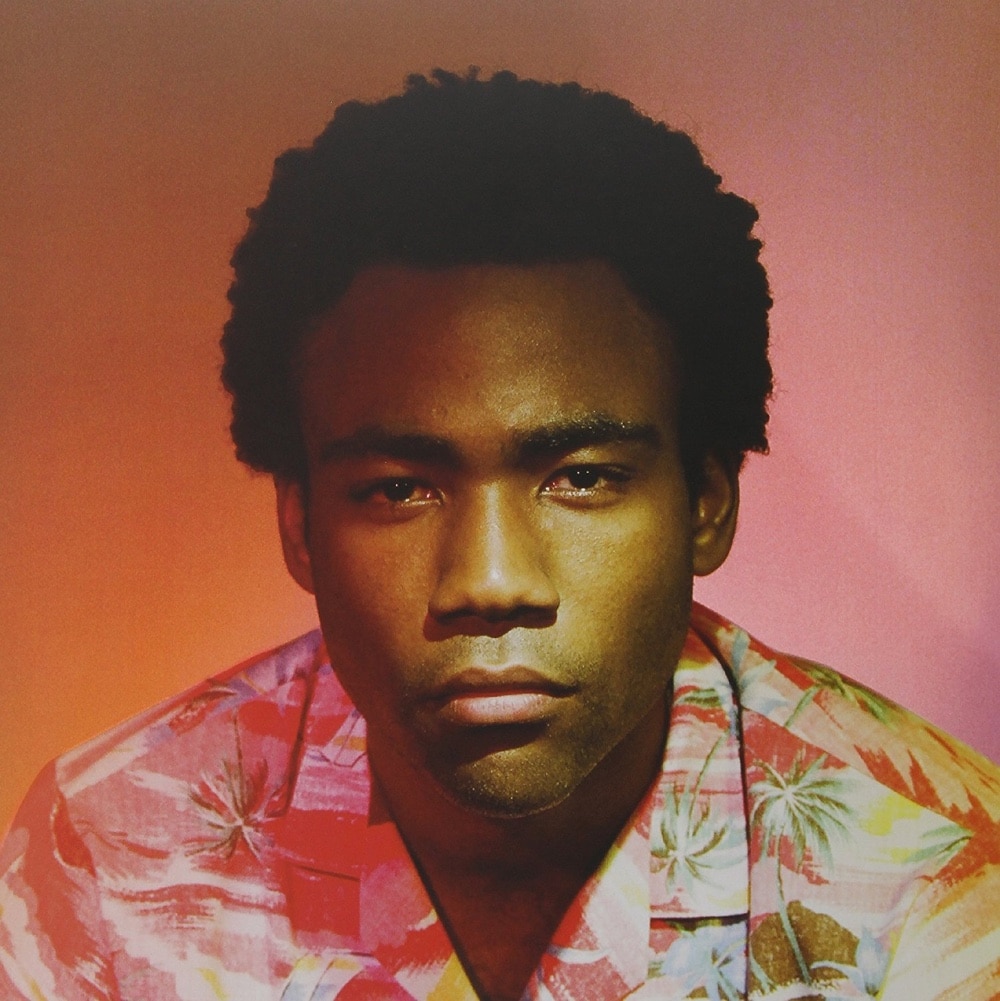 Camp was a deeply introspective work, revealing Glover's insecurities, experiences as a Black man in a predominantly white environment, and his battles with identity. Tracks like "All the Shine" and "Fire Fly" laid bare his fears and hopes, wrapped in pop-culture references and sharp-witted lines, yet there was a raw, almost naive sincerity to it all. But in just two years, Gambino's perspective shifted dramatically with Because the Internet. The album is more experimental, fragmented, and reflects the chaotic nature of online existence. It's not just an album; it's a multi-layered project that came with a screenplay and visuals, all aiming to explore the intricacies of the digital age and human connectivity. Songs like "3005" and "Worldstar" tap into contemporary concerns, from the fear of loneliness to the transient nature of internet fame.The production levels up, too. While Camp was more straightforward in its hip-hop orientation, Because the Internet plays with genres, moving fluidly between rap, electronica, R&B, and funk.
14. Juvenile: From Solja Rags to 400 Degreez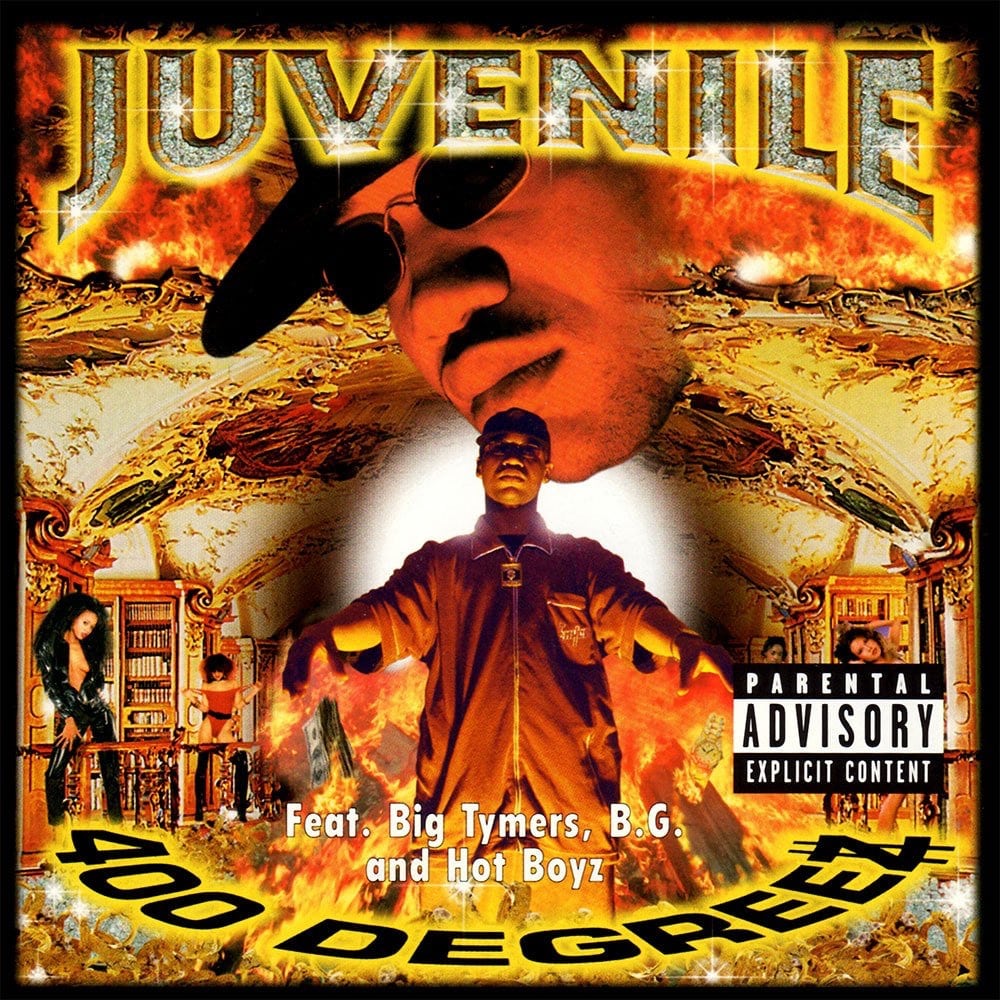 Transitioning from one album to another can often represent not just an evolution in sound but also a definitive career moment. For Juvenile, this journey from Solja Rags to 400 Degreez captures precisely that metamorphosis. Solja Rags, while revered in underground circuits, was an introduction of Juvenile's distinctive drawl and narrative style to the world, reflecting the raw, unfiltered reality of New Orleans' streets. This body of work was authentic, gritty, and true to its southern roots. However, with 400 Degreez, Juvenile didn't just evolve; he exploded into the mainstream. Spearheaded by the infectious "Ha" and the iconic "Back That Azz Up," the album became an emblematic representation of the late '90s southern hip-hop movement. The production, courtesy of a young Mannie Fresh, was tighter, punchier, and more accessible to a wider audience. There was a palpable confidence in Juvenile's delivery and lyricism, solidifying his position as a front-runner in the Cash Money Records dynasty. 400 Degreez wasn't just a success story for Juvenile; it was a pivotal moment that underscored the burgeoning dominance of the South in hip-hop's ever-shifting landscape.
13. Tyler, the Creator: From Cherry Bomb to Flower Boy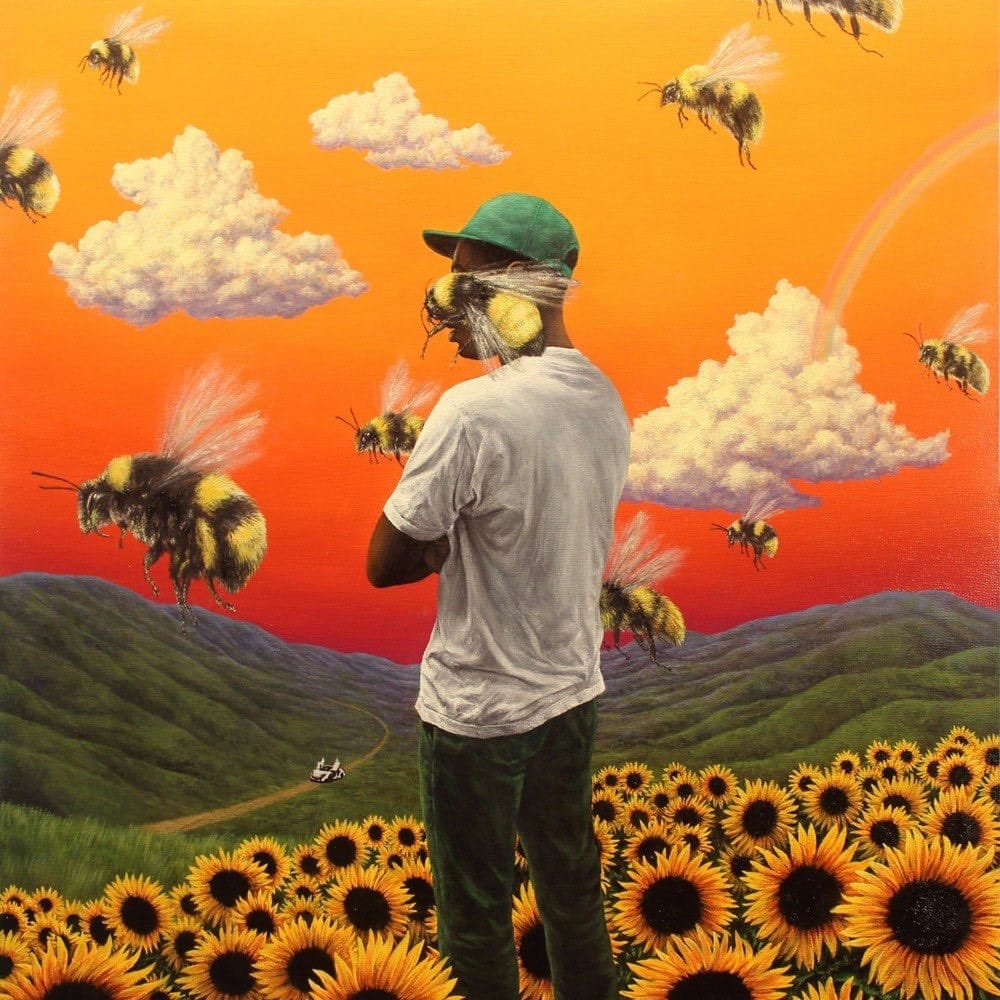 Cherry Bomb saw Tyler, the Creator in a rebellious phase, with the production and lyrics often leaning towards the abrasive and chaotic. It was polarizing, reflecting the Odd Future rapper's desire to break away from conventions and expectations. Tracks like "Deathcamp" and "The Brown Stains of Darkeese Latifah" showcased his penchant for the distorted and the raucous. But two years later, with the release of Flower Boy, Tyler displayed an unexpected shift. The album peeled back layers, revealing a more vulnerable and contemplative artist. The production was cleaner, more melodic, and nuanced, offering a sonic palette that felt like a warm, sunlit afternoon. Lyrically, Tyler delved into themes of loneliness, identity, love, and acceptance. Songs like "See You Again" and "Garden Shed" were testimonies to his growth, hinting at his sexual orientation and personal struggles in ways he'd never done before. The transition from Cherry Bomb to Flower Boy wasn't just a shift in musical direction but a revelation of Tyler's personal evolution. This leap in artistry solidified his position as one of the most dynamic and forward-thinking artists of his generation.
12. Gang Starr: From No More Mr. Nice Guy to Step in the Arena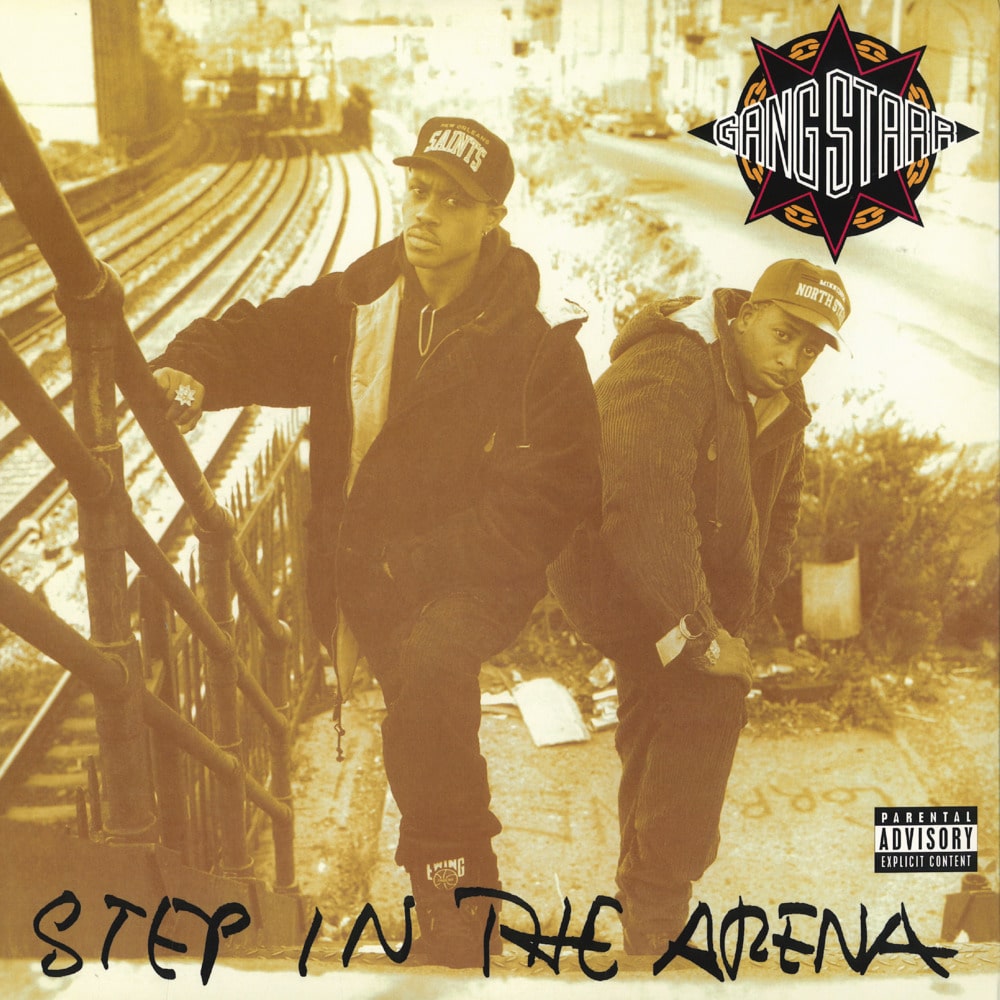 Gang Starr's debut, No More Mr. Nice Guy, introduced listeners to their foundational chemistry. Guru's distinctively laid-back yet impactful delivery paired with Premier's nascent boom-bap inclinations was promising, though the album had its fair share of youthful experimentation and themes reminiscent of the Golden Age's early days. However, by the time Step in the Arena graced the airwaves in 1991, it was clear that Gang Starr had refined their essence. Guru's lyricism became more profound, touching on sociopolitical themes and life's complexities with an effortless cool that became his signature. DJ Premier, on the other hand, had begun to master the art of chopping and sampling, laying down beats that would come to define the East Coast sound of the '90s. Tracks like "Just to Get a Rep" and the title track "Step in the Arena" exemplified their newfound maturity and artistry. The jump from No More Mr. Nice Guy to Step in the Arena was significant, illustrating Gang Starr's rapid growth both individually and as a unit.
11. Lil Wayne: From 500 Degreez to Tha Carter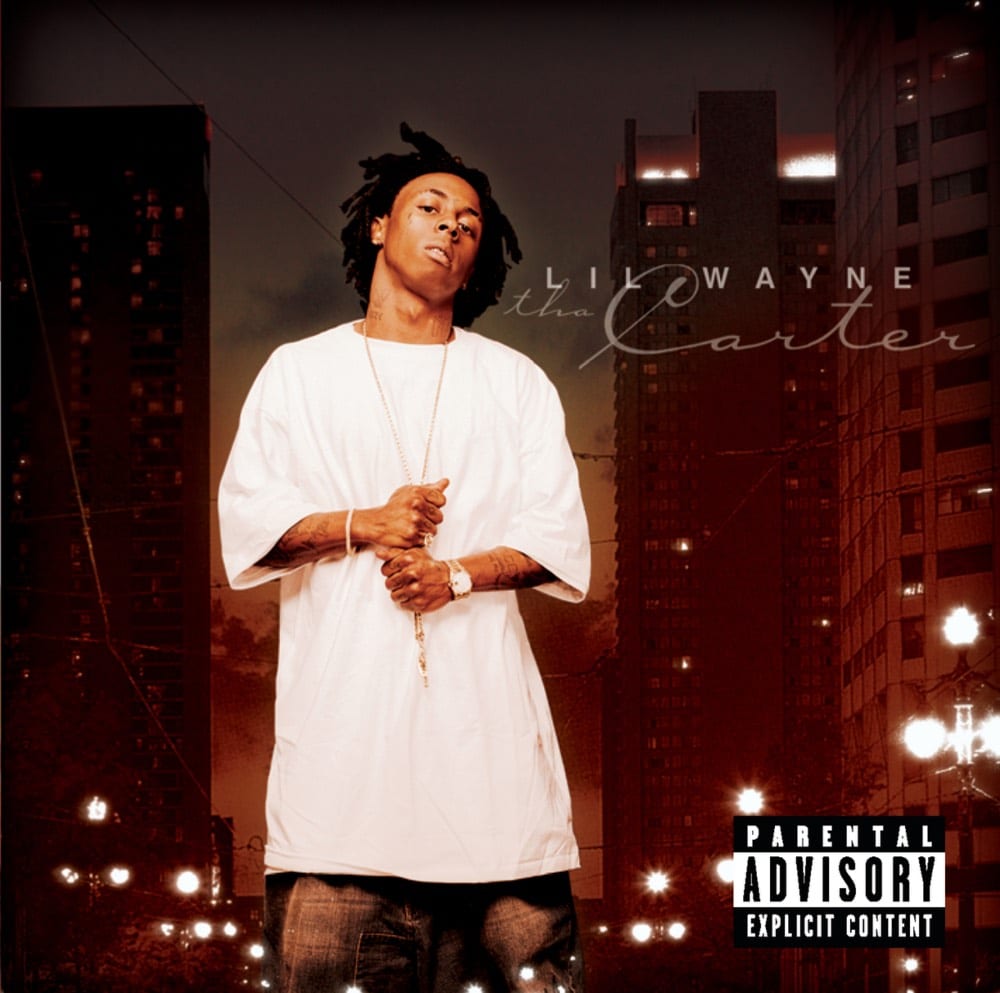 Lil Wayne's journey from 500 Degreez to Tha Carter encapsulates the transformation of an artist ready to ascend to hip-hop's upper echelons. Wayne's early years with Cash Money Records saw him as a young, budding talent in the Hot Boys group. When he embarked on his solo journey with albums like 500 Degreez in 2002, he showcased raw talent and undeniable charisma. However, this particular project, while displaying Wayne's technical abilities, was still finding its unique voice amidst the Cash Money sound of the time. The shift that came with 2004's Tha Carter was palpable. Here, Lil Wayne seemed to have found his distinctive voice, both in terms of lyrical content and delivery. The album was richer, more introspective, and demonstrated a clear progression in Wayne's storytelling prowess. Tracks like "Go DJ" and "BM J.R." indicated a rapper who was not just content with the status quo but was eager to push boundaries. The beats were fresher, and Wayne's flow was more refined, making it evident that he had spent the interim years perfecting his craft. Tha Carter marked the beginning of an era, not just for Lil Wayne, but for hip-hop at large. The album paved the way for a series of Tha Carter projects that would further solidify Wayne's legacy in the industry. The transformation from 500 Degreez to Tha Carter was not just about a change in sound, but a declaration of Lil Wayne's intent to dominate the rap game.
10. Mac Miller: From Blue Slide Park to Watching Movies with the Sound Off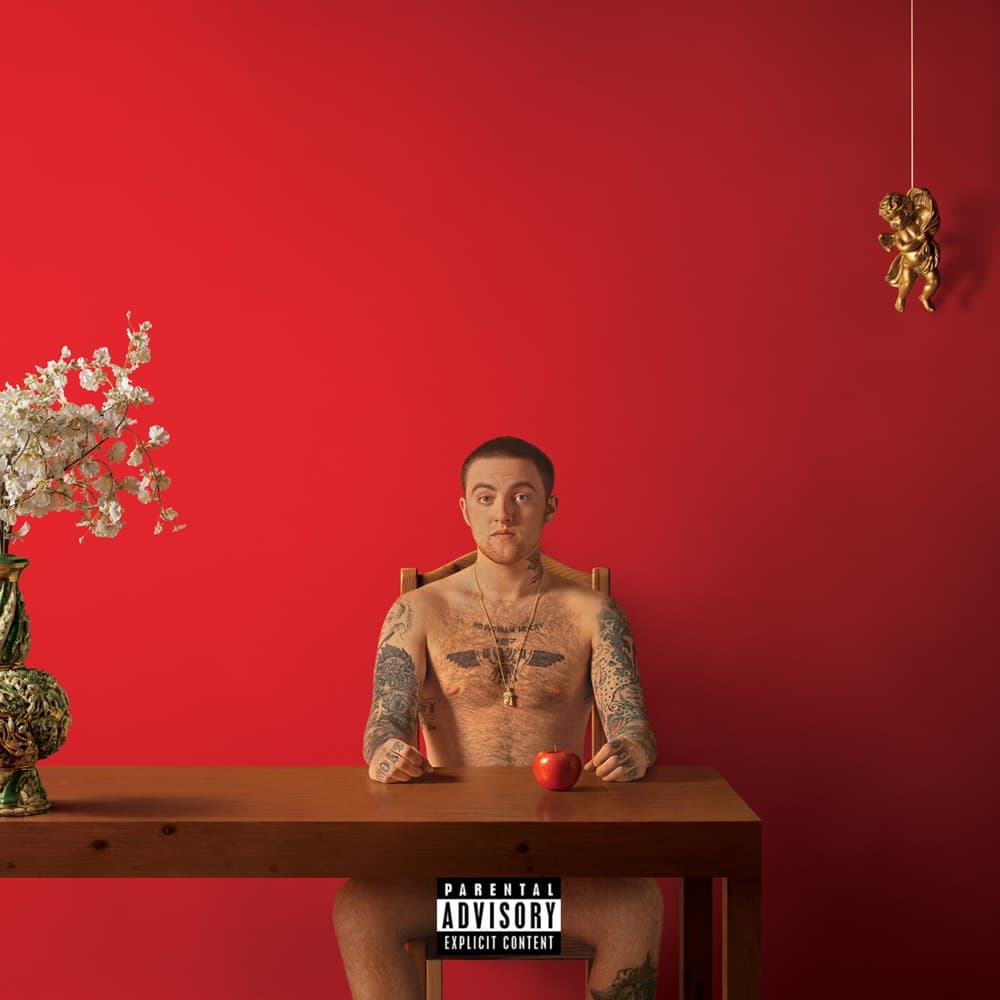 Mac Miller's career, tragically short but undeniably impactful, witnessed one of the most remarkable evolutions in modern hip-hop. His debut studio album, Blue Slide Park, introduced us to a young, energetic Pittsburgh rapper with an ear for catchy hooks and vibrant production. While the album was commercially successful, becoming the first independently distributed debut to top the US Billboard 200 since 1995, it faced mixed reviews from critics. Some felt that Miller hadn't yet fully tapped into the depth and complexity that many believed he was capable of. However, the skepticism wouldn't last long. Just two years later, Mac Miller returned with Watching Movies with the Sound Off, a project that not only silenced many of his critics but genuinely shocked them. This sophomore effort was a stark departure from his debut, delving into more experimental soundscapes, introspective lyrics, and displaying a matured, honed artistry. The album's psychedelic beats, combined with introspective and often existential themes, showcased Miller's growth not just as a rapper, but as a producer and musician. This transformation elucidated Miller's ability to experiment and adapt, positioning him as one of hip-hop's most promising artists of his generation.
9. Common: From Can I Borrow a Dollar? to Resurrection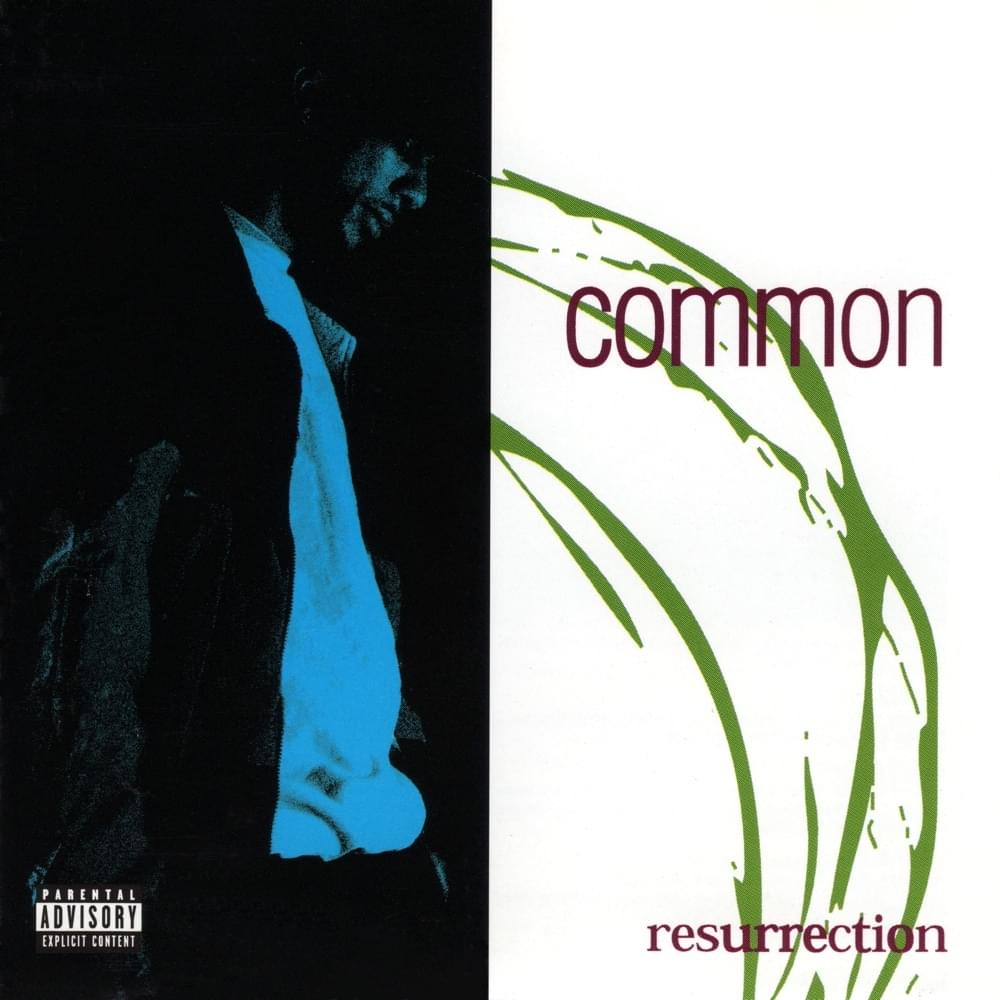 Can I Borrow a Dollar? introduced listeners to a young Chicago rapper by the name of Common Sense, brimming with charisma and wit. It had a playful edge, characterized by jazzy loops and a youthful bravado evident in tracks like "Take It EZ" and "Breaker 1/9." Yet, just two years later, the transformation was palpable. Resurrection marked a departure from the more braggadocious style of his debut, delving into a profound introspection and philosophical musing that would become a cornerstone of Common's identity as an artist. The production, primarily helmed by No I.D., resonated with a jazzy, soulful soundscape that perfectly complemented Common's introspective lyricism. The title track "Resurrection" showcased his improved flow and wordplay, while "I Used to Love H.E.R." stands out as a seminal hip-hop track, using an extended metaphor to chronicle the changing phases of hip-hop. This shift from Can I Borrow a Dollar? to Resurrection wasn't just an improvement in terms of lyrical depth and production quality; it was the emergence of an artist finding his voice and place in the hip-hop landscape.
8. Future: From Honest to DS2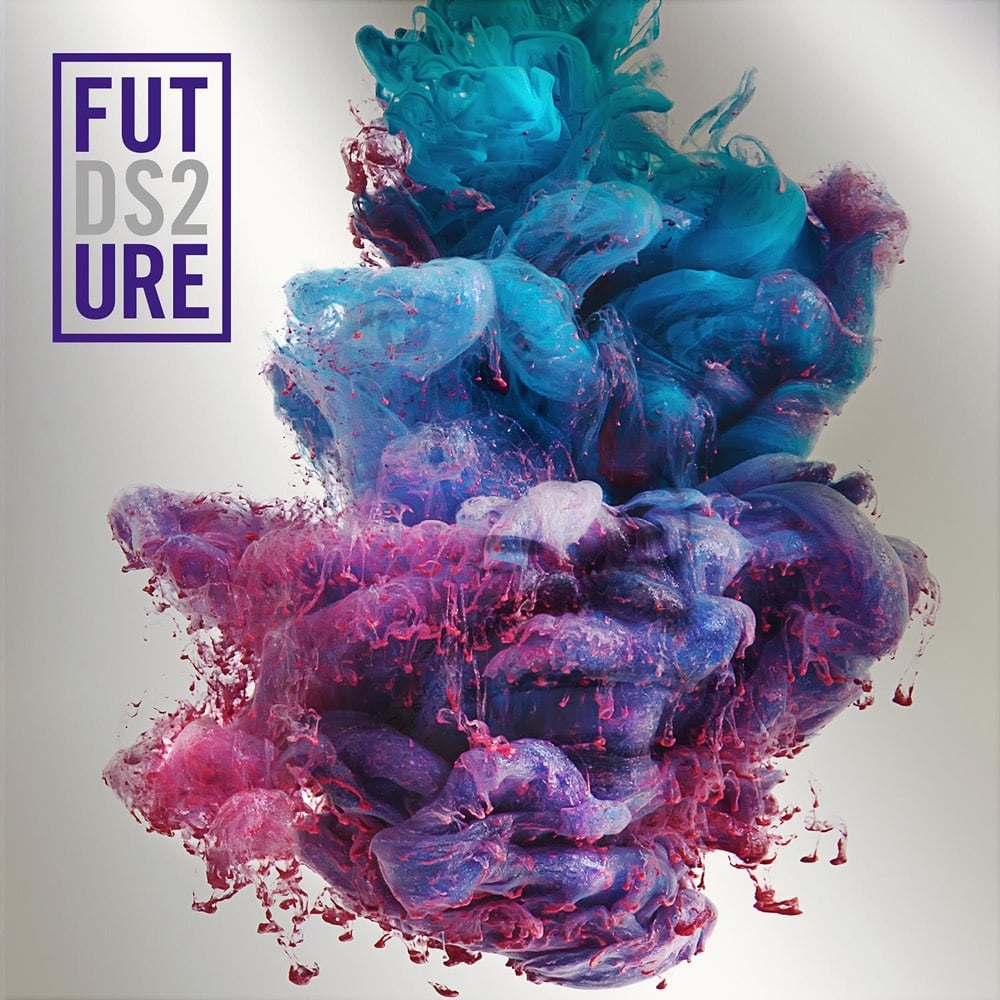 Released in 2014, Honest encapsulated Future's battle between the more radio-friendly sounds and his trap origins. Tracks like "Move That Dope" and "Covered n Money" spoke to his street ties, but there were also attempts to penetrate the mainstream with pop-inflected tracks like "I Won" featuring Kanye West. Though Honest was generally well-received, it was evident that Future was in a transitional phase, striving for broader appeal while staying true to his roots. Come 2015, Future dropped DS2, and it felt like a sonic rebirth. This project was darker, grittier, and far more introspective than anything he had released before. It was as if the Atlanta rapper had decided to ditch the commercial aspirations and plunge headfirst back into the murky depths of trap, but this time with a more matured, drug-laden perspective. Songs like "Stick Talk" and "Slave Master" weren't just street anthems; they were emblematic of Future's internal struggles, battling addiction, fame, and personal demons. DS2 was a declaration. It showed that Future had fully embraced his unique voice in the hip-hop landscape, intertwining pain with celebration, vulnerability with braggadocio. The shift from Honest to DS2 wasn't just about refining a sound; it was about an artist finding himself amidst chaos, showcasing a deeper, more authentic facet of his artistry.
7. Jay-Z: From Magna Carta Holy Grail to 4:44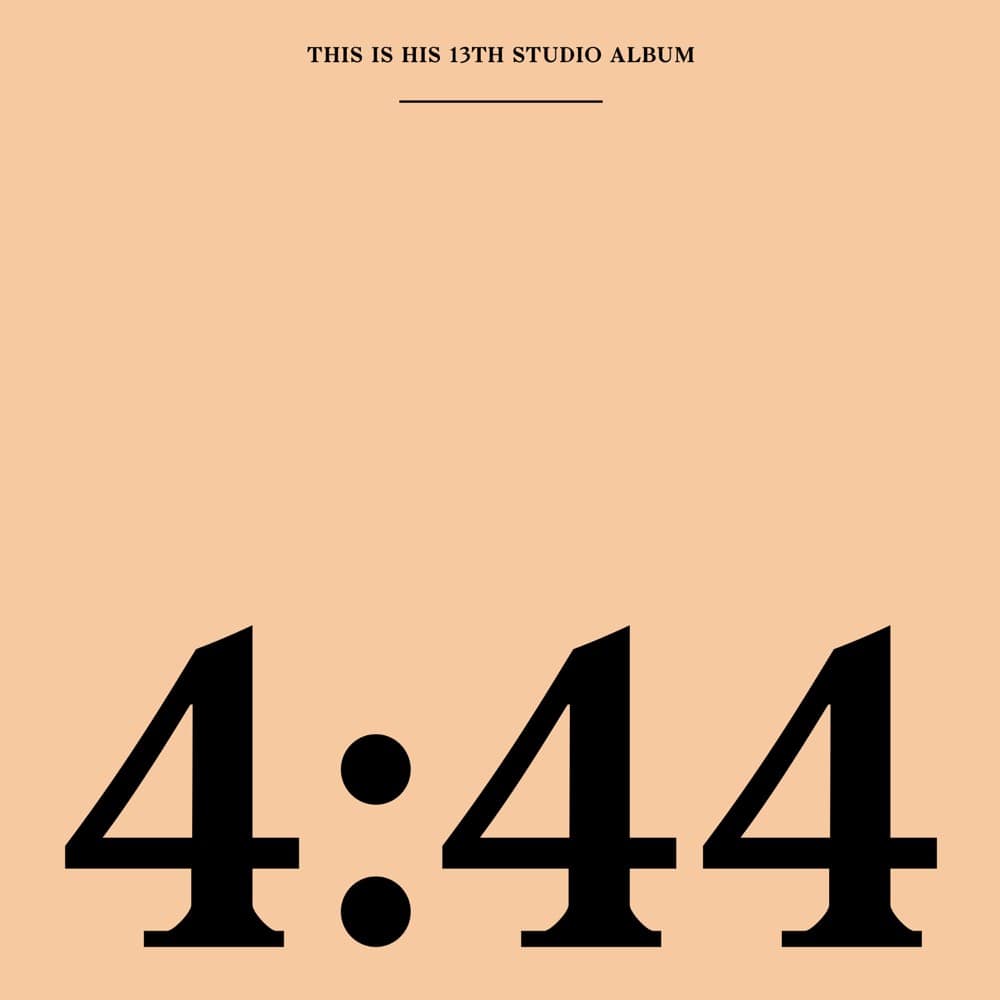 2013's Magna Carta Holy Grail found Jay-Z seemingly lost in the haze of his own opulence. While boasting a groundbreaking marketing collaboration with Samsung, the album itself felt detached from Jay's foundational narratives. Overflowing with braggadocious lyrics, star-studded collaborations, and glossy production, the album often leaned more toward self-indulgent excess than genuine substance. Some argued that Magna Carta was a misstep for the mogul, its sound wavering between trying to recapture old glories and attempting to create new ones without much success. But the narrative shifted dramatically with 2017's 4:44. A stark departure from the superficiality of its predecessor, 4:44 was introspective, candid, and filled with purpose. Here, Jay-Z bore his soul, touching on topics like infidelity, fatherhood, and racial identity with newfound vulnerability. The album's heart was its title track, "4:44," a raw confession to his wife, Beyoncé. The socio-political musings of "The Story of O.J." tackled race and financial wisdom. Sonically, the album embraced a stripped-down, soulful aesthetic, a far cry from the grandeur of Magna Carta. The transformation from Magna Carta Holy Grail to 4:44 wasn't just a leap—it was a reinvention. It underscored Jay-Z's enduring ability to reflect, evolve, and, when necessary, admit his missteps, further solidifying his status as one of hip-hop's most introspective and self-aware figures.
6. Beastie Boys: From Licensed to Ill to Paul's Boutique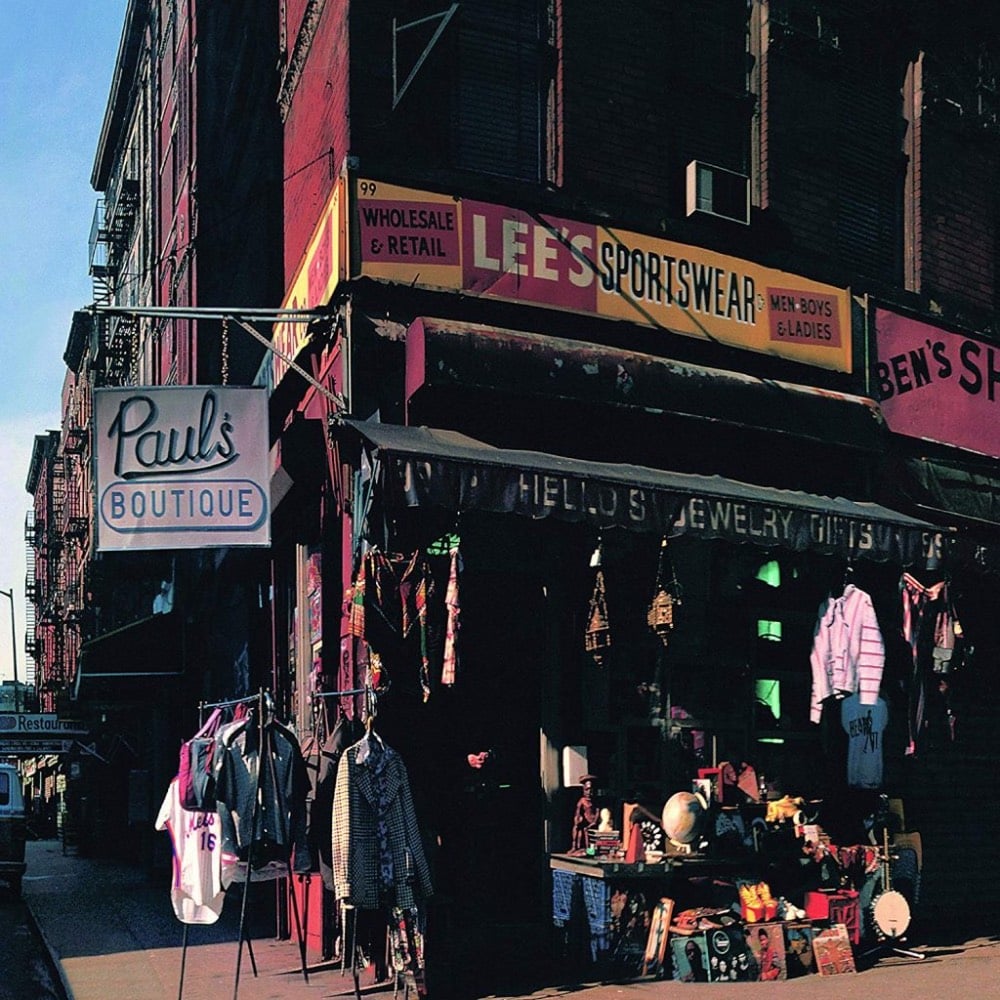 Licensed to Ill, the triio's debut album, boasted a brash and rebellious spirit, combining the rawness of punk rock with emerging hip-hop sounds. The resulting raucous anthems, like "Fight for Your Right" and "No Sleep till Brooklyn," catapulted them to instant stardom, marking them as the new bad boys of hip-hop with a sound that was, at its core, pure Beastie Boys, yet easily digestible for mainstream audiences. However, with Paul's Boutique, the trio pivoted dramatically, diving deep into a psychedelic, sample-heavy world. Co-produced with the Dust Brothers, this sophomore effort was a complex, layered masterpiece that was initially misunderstood and underrated. It was dense with references, boasting a dizzying array of samples that ranged from The Beatles to the Ramones. The intricate production coupled with the group's maturing lyrical prowess turned tracks like "Shake Your Rump" and "Hey Ladies" into multi-dimensional experiences. The leap from the party-centric Licensed to Ill to the avant-garde artistry of Paul's Boutique solidified the Beastie Boys' reputation not just as rap stars but as innovative artists with an unpredictable trajectory.
5. Nas: From Nastradamus to Stillmatic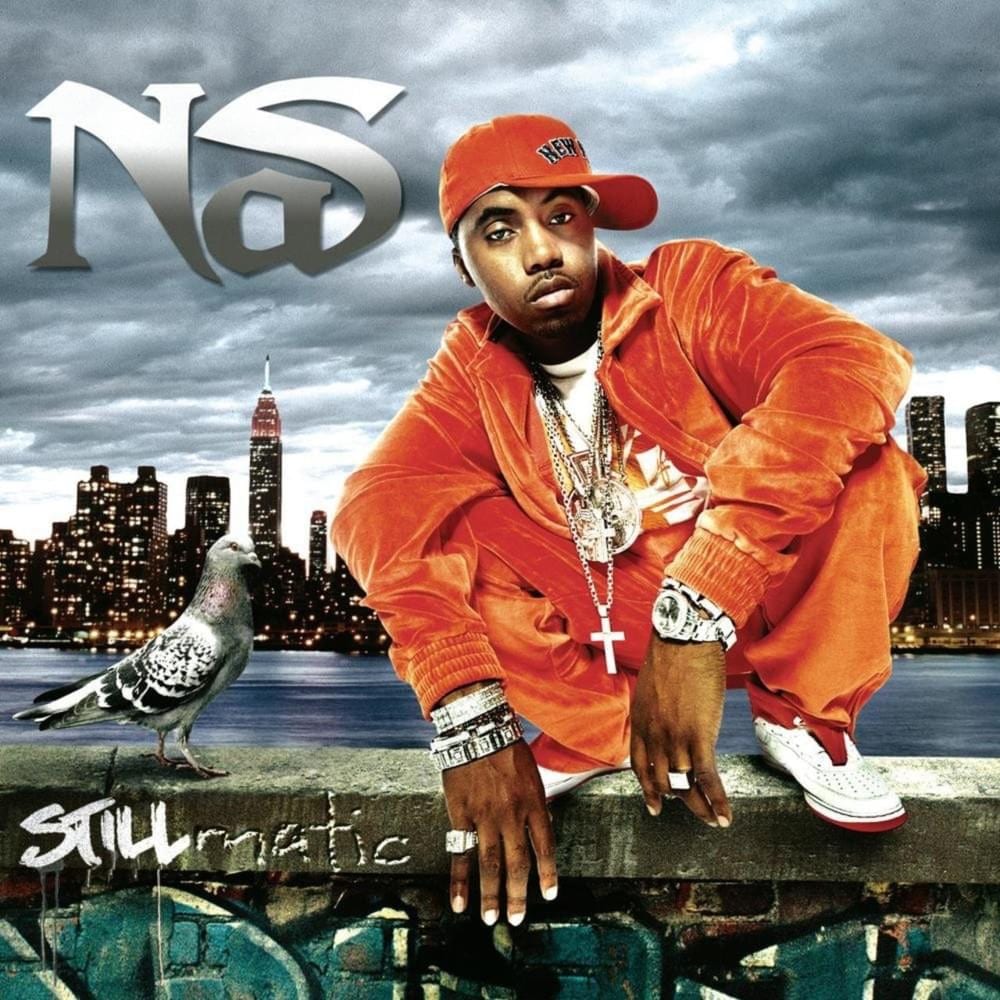 Nastradamus, released in 1999, is often viewed as a divergence from Nas' earlier works. With its muddled themes and stagnant production, the album sought to experiment both lyrically and sonically, leading to a mixed reception among fans and critics. While tracks like "Project Windows" reflected Nas' trademark introspective storytelling, others like "You Owe Me" demonstrated a more commercial approach, a departure from the gritty realism that had typified his earlier releases. But the tables turned with 2001's Stillmatic. Regarded by many as a return to form, this project marked a renaissance for Nas. The album title itself, echoing his classic debut Illmatic, signaled a rebirth. The fervor was evident from the opening track, "Ether," a scathing diss track aimed at Jay-Z, which reignited the East Coast rap scene. Beyond the beef, the album also dived deep into social commentary with tracks like "One Mic," showcasing Nas' versatility and lyrical prowess. Stillmatic wasn't just an album; it was a statement. After facing criticisms with Nastradamus, Nas returned with a project that not only re-established his reputation but also emphasized his resilience and adaptability in the ever-evolving hip-hop landscape. The transition between these two albums underscores Nas' journey from experimentation back to his foundational strengths, solidifying his legacy as a true hip-hop luminary.
4. 2Pac: From Strictly 4 My N.I.G.G.A.Z… to Me Against the World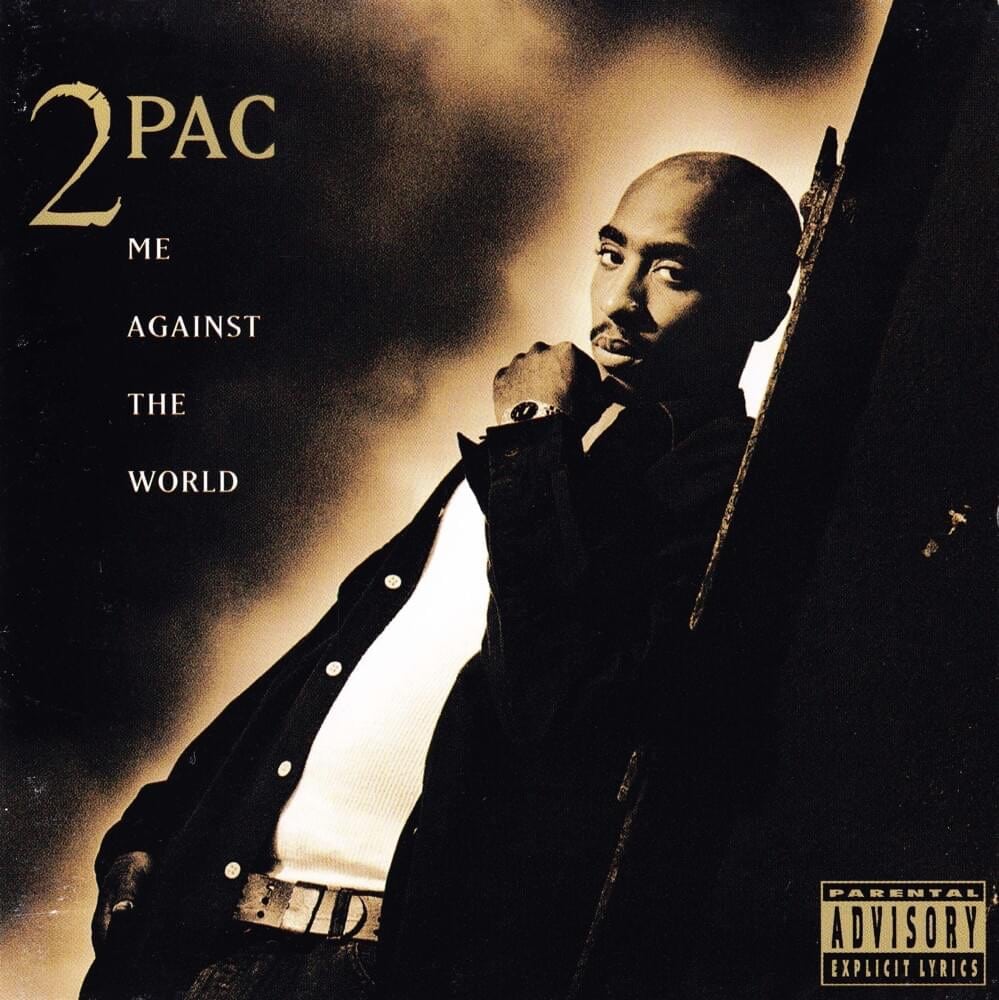 The trajectory of 2Pac's early career is a masterclass in artistic growth and personal evolution. When Strictly 4 My N.I.G.G.A.Z… was released in 1993, it presented a fiery and politically-charged Pac, unfiltered and confrontational. Tracks like "Keep Ya Head Up" and "Holler If Ya Hear Me" embodied the rage and passion of a young artist responding to the systemic issues affecting the Black community. The album's production leaned heavily into the popular hip-hop sound of the early '90s, filled with bombastic beats and samples from classic funk and soul tracks. However, by the time Me Against the World hit the shelves in 1995, a transformation was evident. It wasn't just a progression in production or lyricism, but a deepening of Tupac's introspection. Facing prison time and having survived multiple brushes with death, including a near-fatal shooting, the vulnerability and reflection in this project felt like a man reckoning with his mortality. Songs like "Dear Mama" and "So Many Tears" revealed a more intimate side, offering raw and heartfelt confessions. This album leaned into melancholic and soulful beats, reflecting the emotional weight of its content. The leap from Strictly 4 My N.I.G.G.A.Z… to Me Against the World illustrated 2Pac's versatility, moving from the role of a fervent social commentator to a poignant poet of the streets. It marked the maturation of an artist, showcasing his ability to evolve and adapt, setting the stage for the subsequent chapters in his all-too-short career.
3. GZA. From Words for the Genius to Liquid Swords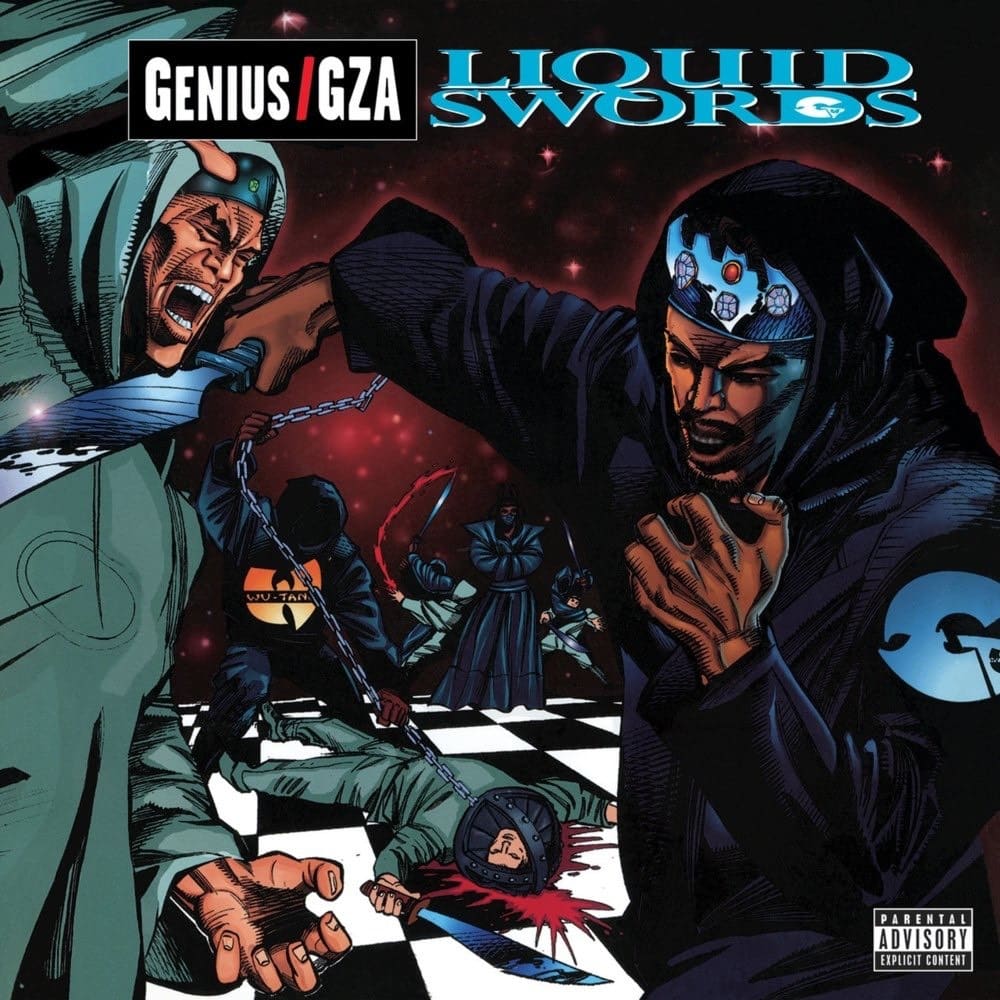 Released in 1991, Words from the Genius was, in many respects, a product of its time. It encapsulated the more straightforward, upbeat style of early '90s rap, with production that leaned towards the jazzy, breakbeat-driven sound prevalent during that era. While the album did highlight GZA's sharp lyricism and intricate rhyme schemes, it lacked a cohesive thematic and sonic identity. Along came 1995, and the release of Liquid Swords presented a GZA who had honed his craft to a razor's edge. Collaborating with RZA, the album's production was dark, atmospheric, and filled with kung-fu movie samples, perfectly complementing GZA's dense, cerebral rhymes. Songs like "4th Chamber" and "Shadowboxin'" weren't just tracks; they were sprawling epics, painting vivid pictures of urban life, warfare, and the chess-like strategy of street survival. Liquid Swords wasn't just a leap for GZA; it was a defining moment in hip-hop, solidifying his reputation as one of the most profound lyricists in the game.
2. Fugees: From Blunted on Reality to The Score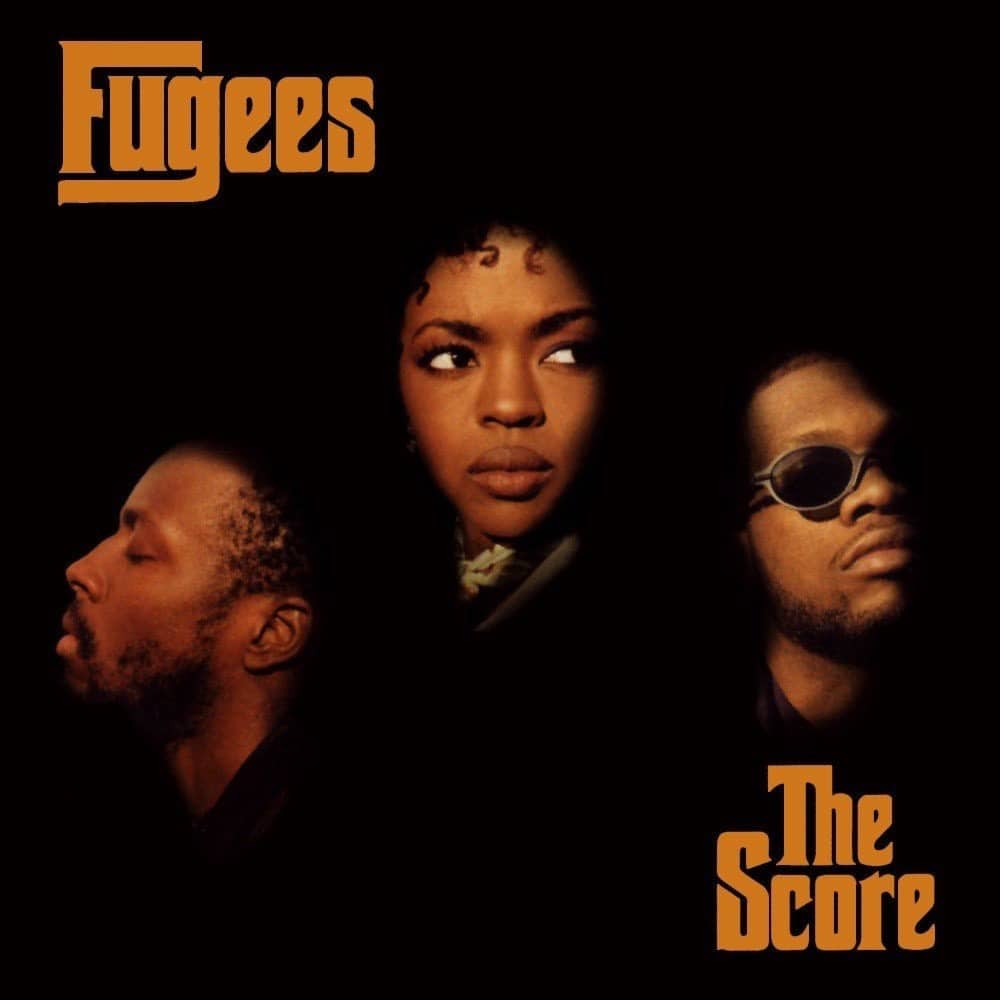 The evolution of the Fugees, comprising Wyclef Jean, Lauryn Hill, and Pras Michel, between their debut album Blunted on Reality and their sophomore effort The Score is nothing short of remarkable. The transition signifies one of the most drastic quality leaps in hip-hop history. Blunted on Reality showcased the group's raw potential with tracks such as "Nappy Heads" and "Vocab." Yet, it was met with mixed reviews. Critics and fans recognized their talent but felt that the album was somewhat inconsistent and lacked a cohesive sound. However, with The Score, the Fugees delivered a masterclass in hip-hop, blending reggae, soul, and R&B into their sound. Lauryn Hill's soulful voice shined especially bright, bringing a unique element to tracks like "Killing Me Softly" and "Ready or Not." Wyclef and Pras also elevated their lyrical prowess and flow, making songs like "Fu-Gee-La" and "How Many Mics" unforgettable. The group's chemistry was palpable, and their knack for storytelling and addressing socio-political issues was evident throughout the project. The Score wasn't just a successful follow-up; it was a cultural phenomenon. It propelled the Fugees to international superstardom and solidified their position as hip-hop royalty.
1. Mobb Deep: From Juvenile Hell to The Infamous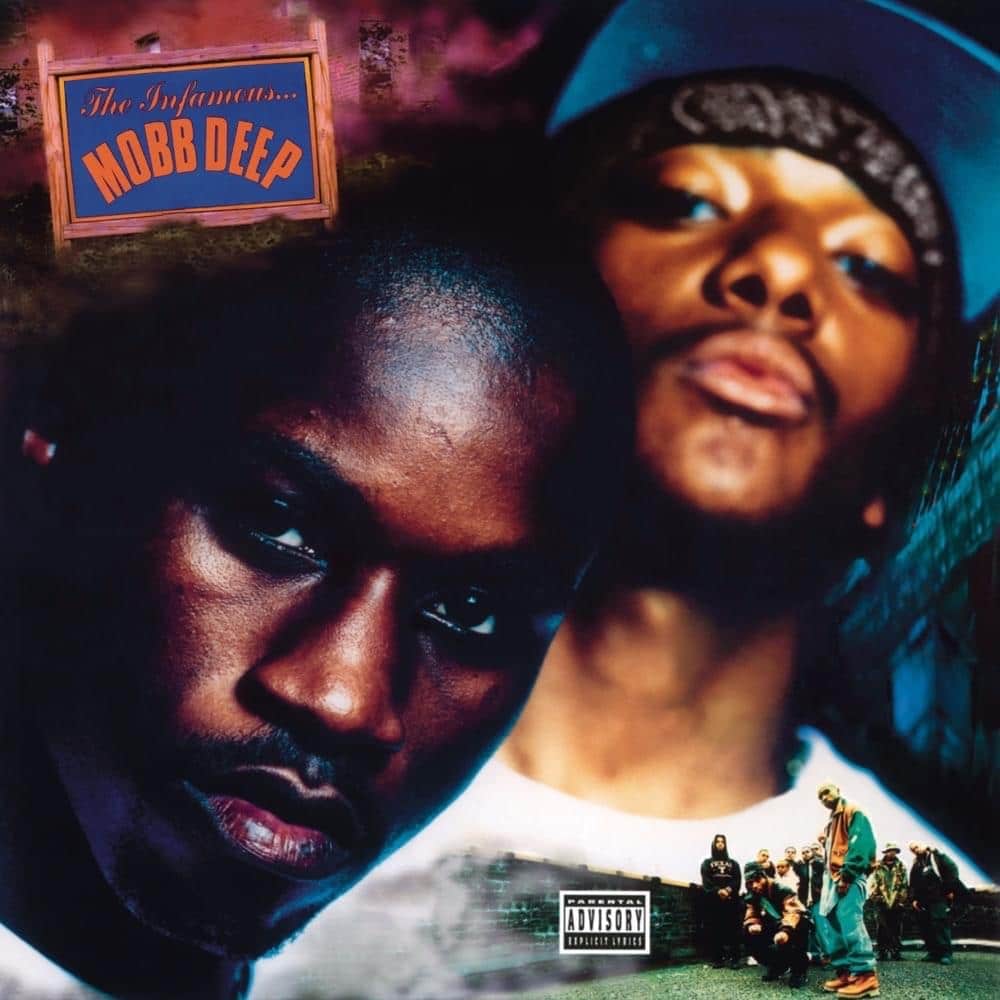 Released in 1993, Juvenile Hell hinted at Mobb Deep's potential, but it largely flew under the radar. The production, though competent, didn't fully capture the dark, gritty essence that Havoc and Prodigy would later become known for. Lyrically, the teenage MCs showed flashes of the raw, unfiltered storytelling that would define their career, but the album lacked a cohesive identity. Fast forward to 1995, and The Infamous painted a vivid picture of life in Queensbridge, New York. The stakes felt higher, the tales more harrowing, and the beats more sinister. Havoc's production, now steeped in haunting piano loops and murky basslines, perfectly underscored Prodigy's grimy narratives. Songs like "Shook Ones, Pt. II" and "Survival of the Fittest" not only showcased their growth as artists but also cemented their place in hip-hop lore. The album resonated deeply with fans and critics alike, capturing the bleak reality of street life with an authenticity that few had managed before. From the lessons of their debut, Mobb Deep sculpted a magnum opus with The Infamous, proving that momentary setbacks can set the stage for legendary comebacks.