Hip-hop and jazz have enjoyed a long-standing and symbiotic relationship since the inception of hip-hop in the late 1970s. With both genres rooted in Black culture and tradition, the marriage of jazz and hip-hop has given birth to a unique sound that has captivated music lovers worldwide.
In the early years of hip-hop, artists often turned to jazz records as a source of inspiration and a treasure trove of samples. The warm, organic tones of these classic instrumentals provided a perfect backdrop for rappers to showcase their dope punchlines and creative storytelling.
From the pioneering sampling techniques of Gang Starr and A Tribe Called Quest to the live instrumentation of Guru's Jazzmatazz series and the innovative production of J Dilla and Madlib, jazz has played an integral role in shaping the sound and identity of hip-hop.As hip hop continues to evolve and grow, the role of jazz within the genre remains significant. Artists like Kendrick Lamar, Flying Lotus, and Thundercat have all paid homage to the genre, incorporating its signature elements into their work and building upon the foundation laid by the pioneers who came before them.
From Digable Planets, Nujabes and Flying Lotus, to Gang Starr, Pete Rock and J Dilla, here are the top 10 greatest jazz rap artists of all time.
10. Digable Planets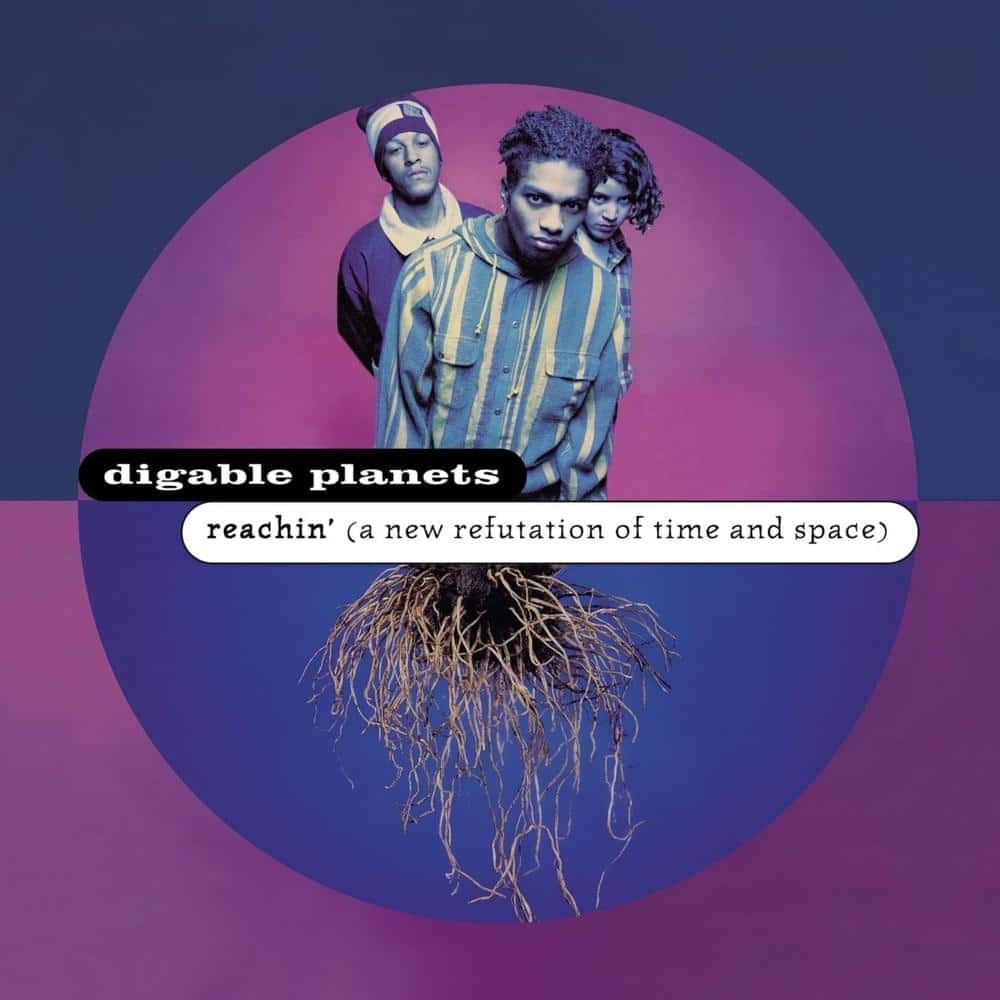 Essential listening: Reachin' (A New Refutation of Time and Space)
This Grammy-winning trio, comprised of Butterfly (Ishmael "Ish" Butler), Ladybug Mecca (Mary Ann Vieira), and Doodlebug (Craig "Doodle" Irving), first burst onto the scene in 1993 with their groundbreaking debut album Reachin' (A New Refutation of Time and Space). Fusing elements of jazz, hip-hop, and Afrofuturism, Digable Planets crafted a sonic universe that resonated with rap aficionados and music lovers alike. The innovative soundscape of Reachin' was a breath of fresh air in the hip hop community. Digable Planets sampled jazz legends like Art Blakey, Sonny Rollins, and Curtis Mayfield, creating a warm, laid-back atmosphere that provided the perfect backdrop for their smooth, intelligent lyrics. The trio tackled issues such as politics, race, and environmentalism with a deft touch, never shying away from pushing boundaries and challenging societal norms. Their smash hit single "Rebirth of Slick (Cool Like Dat)" catapulted them into the spotlight, earning them a Grammy for Best Rap Performance by a Duo or Group in 1994, with the track's infectious groove and intricate wordplay capturing the very essence of Digable Planets' eclectic approach to jazz rap. Not content to rest on their laurels, the group took their sound and message to new heights with their sophomore album, Blowout Comb, in 1994. The album boasted a denser, more organic sound, with live instrumentation and a stronger emphasis on jazz and funk influences. Lyrically, the trio delved deeper into their socially conscious messages, addressing topics such as gentrification, the Black Panther Party, and the importance of self-reliance.
9. Madlib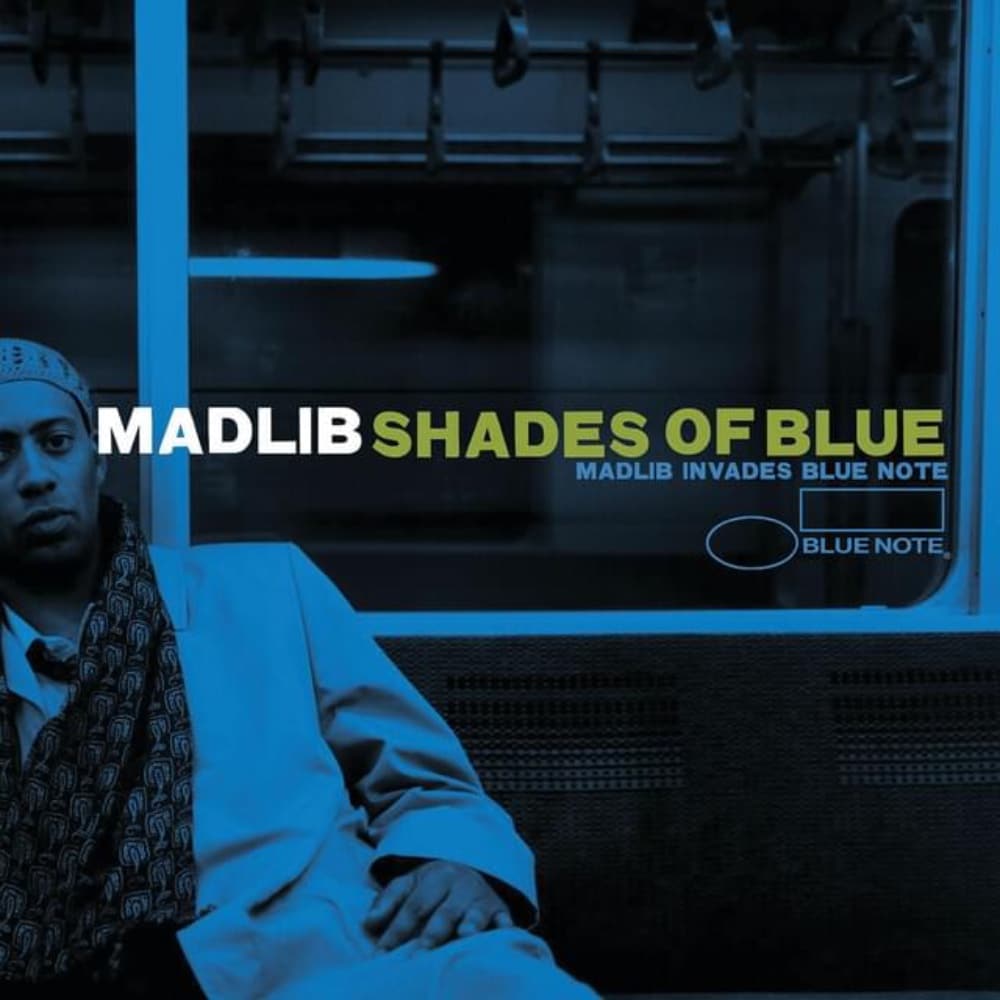 Essential listening: Shades of Blue
Hailing from Oxnard, California, Madlib has long been an influential figure in the jazz rap and underground hip hop scenes. As a producer, rapper, and DJ, Madlib's innovative and eclectic approach to sampling and beat-making has earned him a reputation as one of the most creative and boundary-pushing artists in the game. A true musical chameleon, Madlib has never been afraid to experiment with different genres and styles, but it's his love for jazz that has consistently shone through in his work. Whether he's flipping a rare jazz record into a head-nodding beat or playing instruments live in the studio, Madlib's deep appreciation for the genre is evident in every note. One of Madlib's most celebrated projects is his collaboration with the late, great MF DOOM on the seminal album Madvillainy, arguably the greatest underground hip hop album ever. As the primary sound architect for the record, Madlib crafted a soundscape that drew heavily from jazz, combining obscure samples, complex drum patterns, and live instrumentation to create a backdrop perfectly suited for DOOM's intricate wordplay. Madlib's passion for jazz is further exemplified in his solo work, particularly on the acclaimed album Shades of Blue. This project saw Madlib reinterpreting and remixing classic tracks from the legendary Blue Note Records catalog, adding a harder hip hop edge to all the joints One of his finest works to date, Shades of Blue is both a love letter to jazz music and a testament to Madlib's ability to blend seemingly disparate genres into something fresh, captivating, and undeniably hip hop.
8. Flying Lotus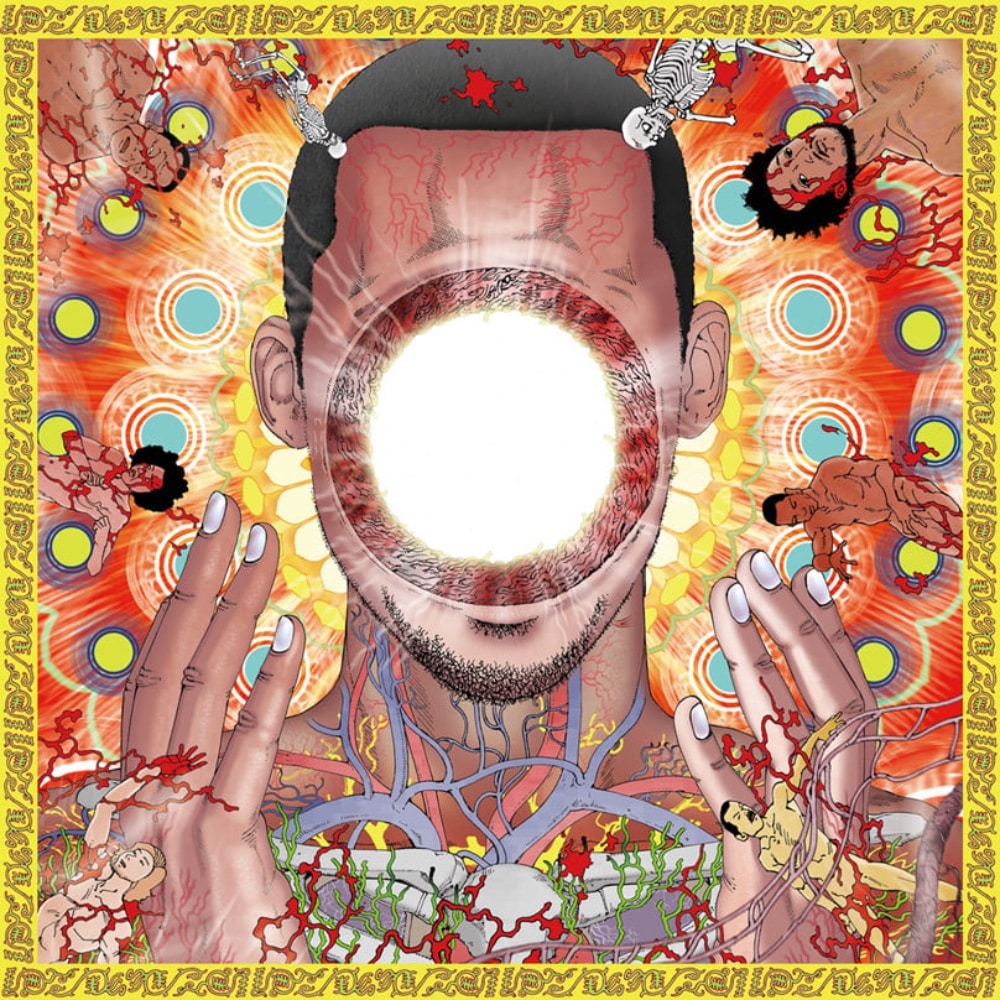 Essential listening: You're Dead!
Los Angeles-based producer and musician Flying Lotus has long been a trailblazer in the jazz rap scene with his experimental approach to beat-making and soundscapes. As the grandnephew of jazz icons Alice and John Coltrane, Flying Lotus carries a rich musical heritage that has profoundly influenced his work, seamlessly blending the worlds of jazz and hip hop. A true sonic architect, Flying Lotus has made a name for himself by creating immersive, otherworldly soundscapes that defy easy categorization. His innovative techniques, which incorporate elements of jazz, electronic music, and hip-hop, have earned him a dedicated fan base and legendary status with albums like Cosmogramma and the essential You're Dead! showcasing his extraordinary ability to weave intricate, multi-layered compositions that captivate listeners and challenge expectations. Featuring collaborations with some of the most talented artists in the music industry, including Kendrick Lamar, Thundercat, and Kamasi Washington, You're Dead! is a dizzying journey through sound that pays homage to the spirit of jazz while simultaneously pushing the genre forward. The project is both an exploration of life and death and a celebration of the boundless possibilities of music.
7. Nujabes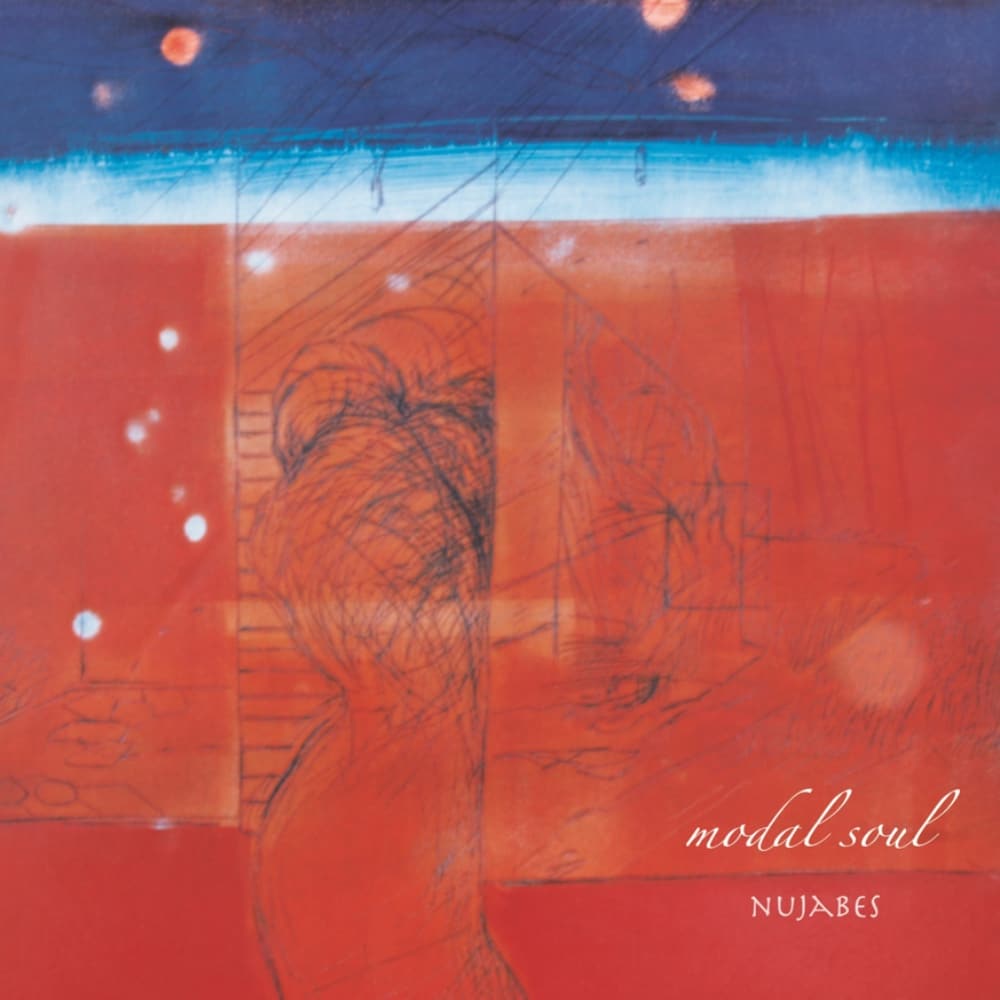 Essential listening: Modal Soul
Jun Seba, the mastermind behind Nujabes, revolutionized jazz rap with his distinct fusion of jazz, hip-hop, and ambient vibes. While based primarily in Japan, this music prodigy's impact reverberated all over the world. Nujabes' work on the Samurai Champloo soundtrack exposed new generations to the magic of jazz rap, while Modal Soul and Metaphorical Music showcased his genius for blending smooth beats and intricate melodies. A pioneer of the lofi movement, his sampling of jazz greats like Yusef Lateef and Bill Evans, combined with original compositions, created a nostalgic yet forward-thinking sound that has grown massively in popularity. Though his life was tragically cut short in 2010, Nujabes' legacy remains strong. His influence can be felt in the works of J Dilla, Ta-ku, and Uyama Hiroto, and his timeless compositions continue to captivate fans worldwide. As a Top 10 Greatest Jazz Rap Artist of All Time, Nujabes' innovative spirit and cross-cultural impact will never be forgotten.
6. Pete Rock & CL Smooth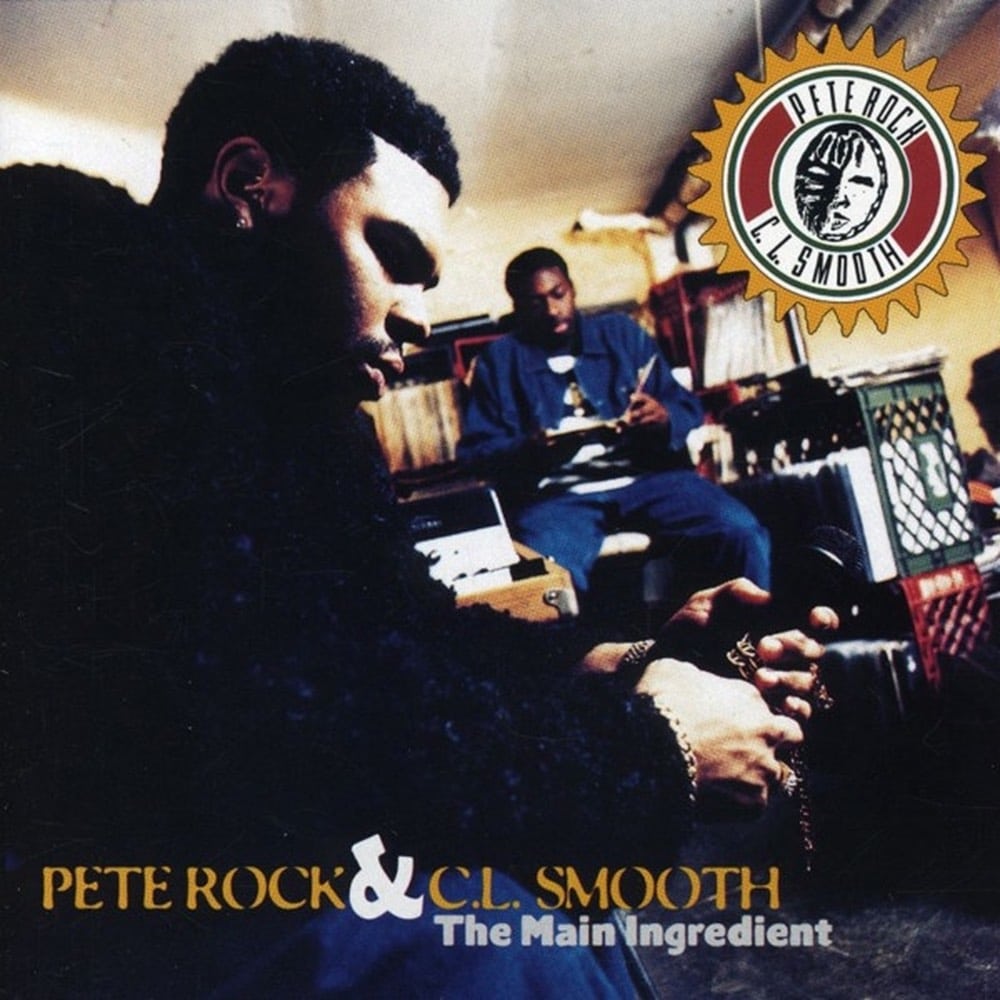 Essential listening: The Main Ingredient
Pete Rock & CL Smooth emerged during the golden age of hip-hop, a time when jazz rap was gaining momentum and evolving as a subgenre. As early adopters in this movement, the duo's soulful sound set them apart from their contemporaries and solidified their status as jazz rap pioneers. The duo's iconic debut album, Mecca and the Soul Brother, showcased Pete Rock's warm, soulful approach to production by incorporating jazz samples, lush horn arrangements, and smooth basslines that perfectly complemented CL Smooth's introspective and poignant lyricism. This synergy between production and storytelling created a distinct jazz rap sound that resonated with hip-hop heads and jazz aficionados alike. Across their (sadly) small catalogue, Pete Rock masterfully manipulated classic jazz samples, breathing new life into the genre while honoring its roots. CL Smooth's ability to weave personal narratives with broader themes of love, loss, and life experiences added depth and emotion to their music, making their work relatable and timeless.
5. J Dilla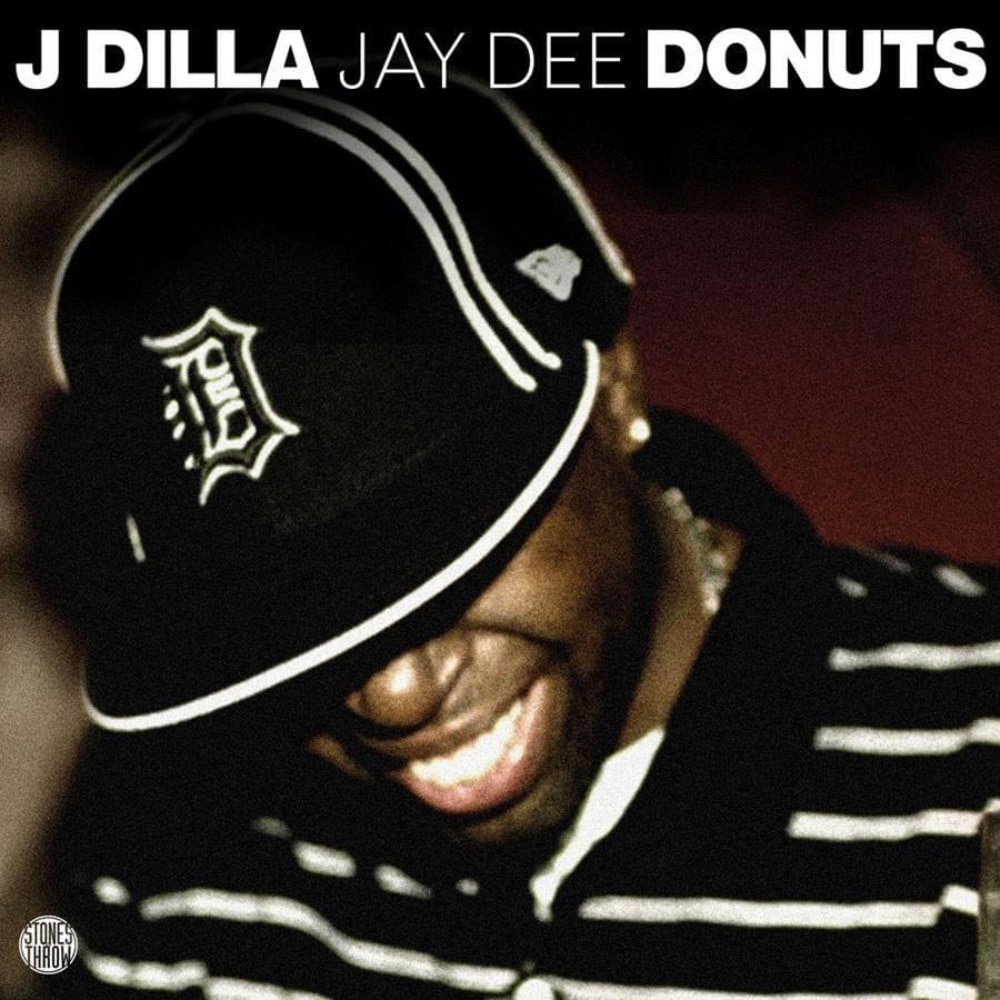 Essential listening: Donuts
J Dilla: The Jazz Rap Visionary Who Redefined Beatmaking
James Dewitt Yancey, known as J Dilla or Jay Dee, stands as a giant in jazz rap and instrumental hip-hop. Born in Detroit, Dilla's soulful, jazz-infused production style influenced countless artists across genres, making him one of the most revered beatmakers of all time. As a member of Slum Village and a frequent collaborator with A Tribe Called Quest, J Dilla showcased his gift for crafting beats that resonated with both fans and fellow musicians. His work helped shape the sound of jazz rap in the late '90s and early 2000s, earning him a well-deserved spot among the greats. Dilla's solo career further cemented his legacy as a jazz rap icon. Critically acclaimed albums like his magnum opus Donuts and posthumous The Shining remain genre staple that highlight his one-of-a-kind approach to beat-making. With off-kilter drums, chopped-up samples, and jazz-laden melodies, Dilla's signature style is unmistakable and unforgettable.
4. The Roots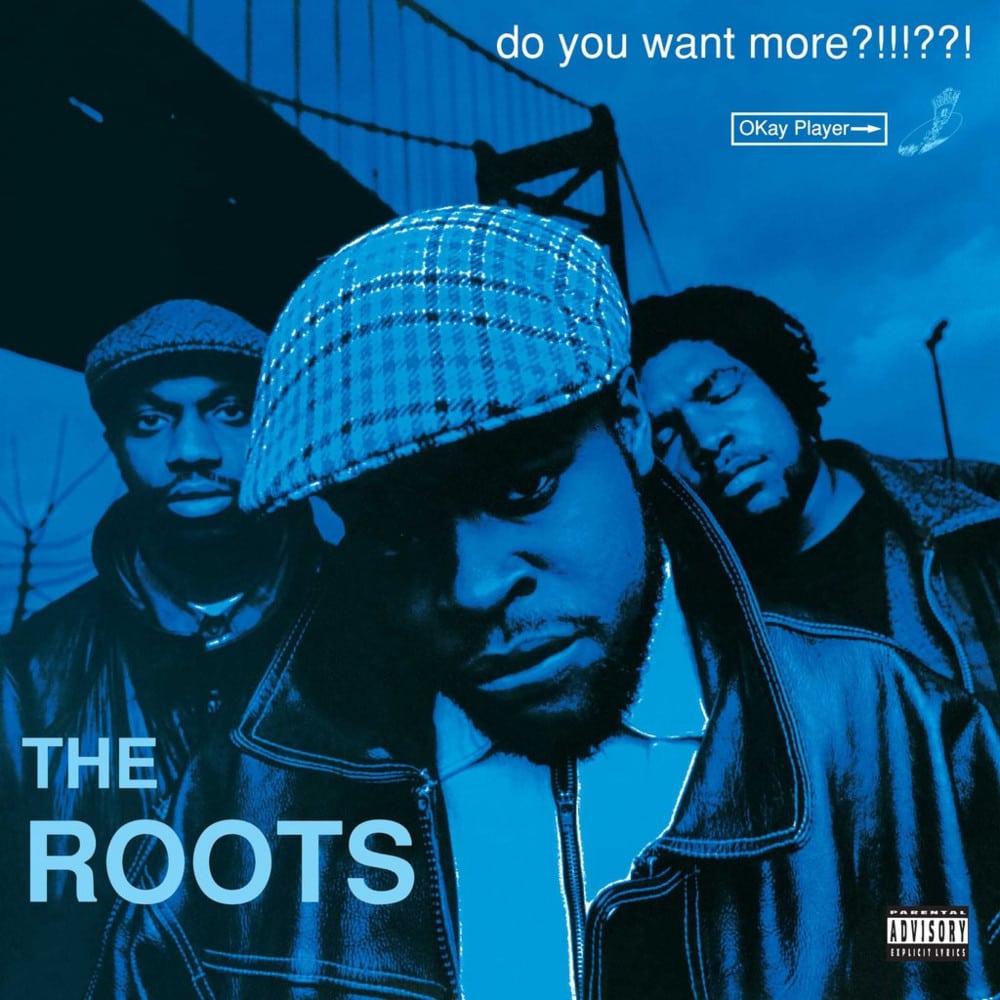 Essential listening: Do You Want More?!!!??!
Straight outta Philly, The Roots, led by the unstoppable force of Black Thought on the mic and the drumming genius Questlove, have been breaking barriers and redefining the jazz rap scene with their live instrumentation and electrifying live performances. Known in the early days for their scat approach and off-the-dome freestyles, these pioneers have kept it real and raw, cementing their status as jazz rap innovators. With essential listening like Do You Want More?!!!??!, The Roots flex their creative muscles, combining elements of jazz, hip-hop, and soul in a way that's both innovative and timeless. Black Thought's razor-sharp lyricism and social consciousness, paired with the band's top-tier musicianship, have made The Roots one of the leading early forces in the jazz-rap realm, and they've gone on to influence generations of artists.
3. Gang Starr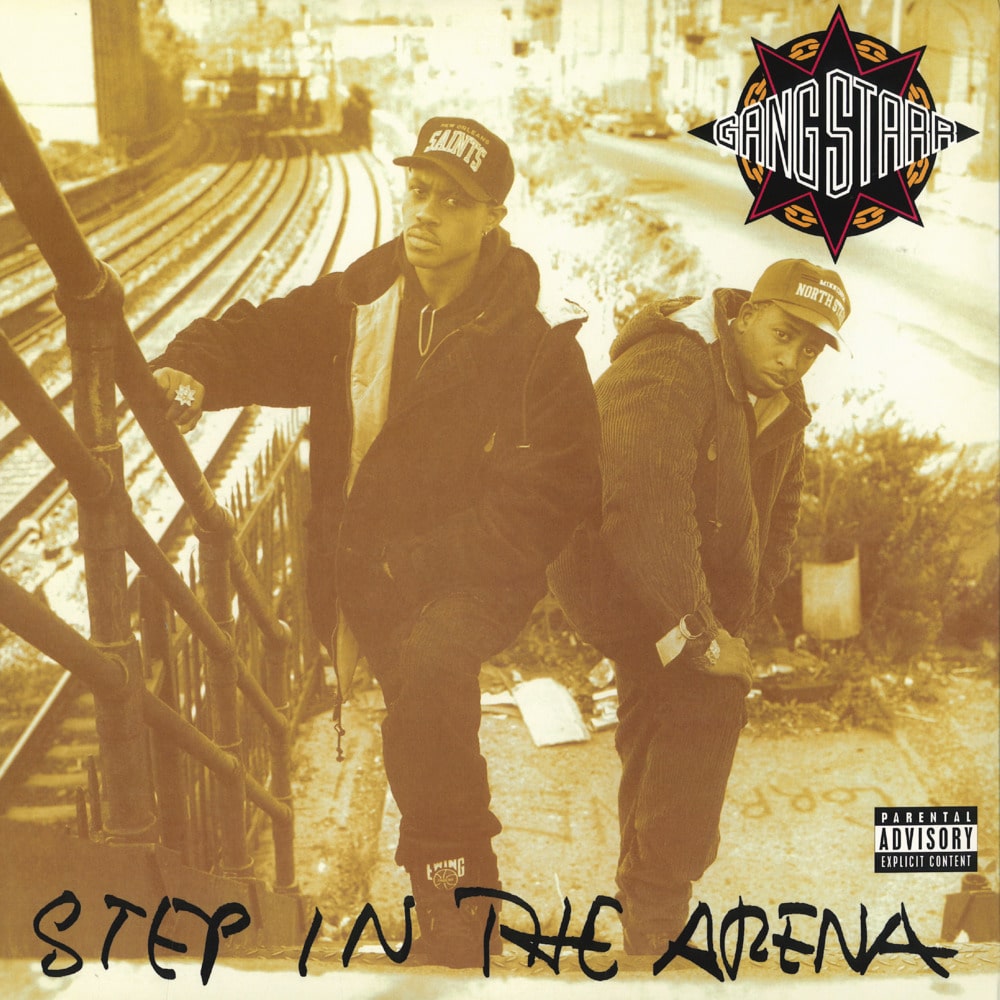 Essential listening: Step in the Arena
Guru and DJ Premier, the dynamic duo known as Gang Starr, were straight-up game-changers in the jazz rap world. Hailing from Boston, Massachusetts and Houston, Texas, respectively, Gang Starr went onto to redefine New York hip hop with their approach to production and lyricism. The duo were among the first to sample jazz in hip hop; when they dropped their debut single, "Words I Manifest," in 1989, they shook things up by sampling Dizzy Gillespie's 1952 classic, "Night in Tunisia." Guru's chill, monotone flow paired with DJ Premier's mad skills on jazz-infused beats and scratches made Gang Starr's sound straight fire. Their iconic album Step in the Arena, which best exemplifies their jazzy approach, is one of the cornerstones of the subgenre.
2. A Tribe Called Quest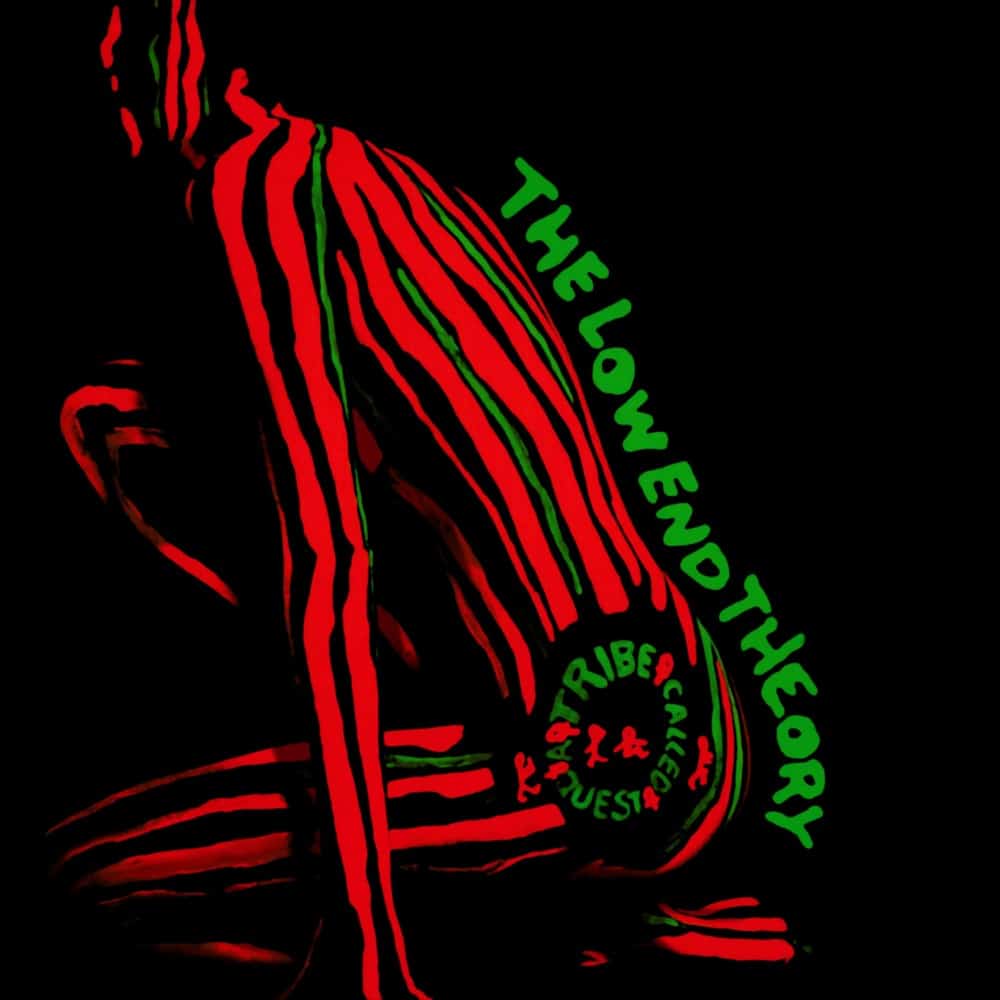 Essential listening: The Low End Theory
When it comes to jazz rap, A Tribe Called Quest reigns supreme as the trailblazers who set the stage for the genre. Comprised of the dynamic trio Q-Tip, Phife Dawg, Ali Shaheed Muhammad, as well as spiritual member Jarobi White, Tribe masterfully blended jazz samples, heavy drum patterns infectious bass lines, creating a whole new vibe in hip-hop. While their debut, People's Instinctive Travels and the Paths of Rhythm, was a revelation in the jazz-rap world with rich samples from artists like Lonnie Smith and Grover Washington Jr. forming the bulk of the album, it was on The Low End Theory that they really turned up the notch. One only needs to listen to the heavy thumps and mellow vibes of "Jazz (We've Got)" to understand the impact Tribe had on the jazz rap scene.
1. Guru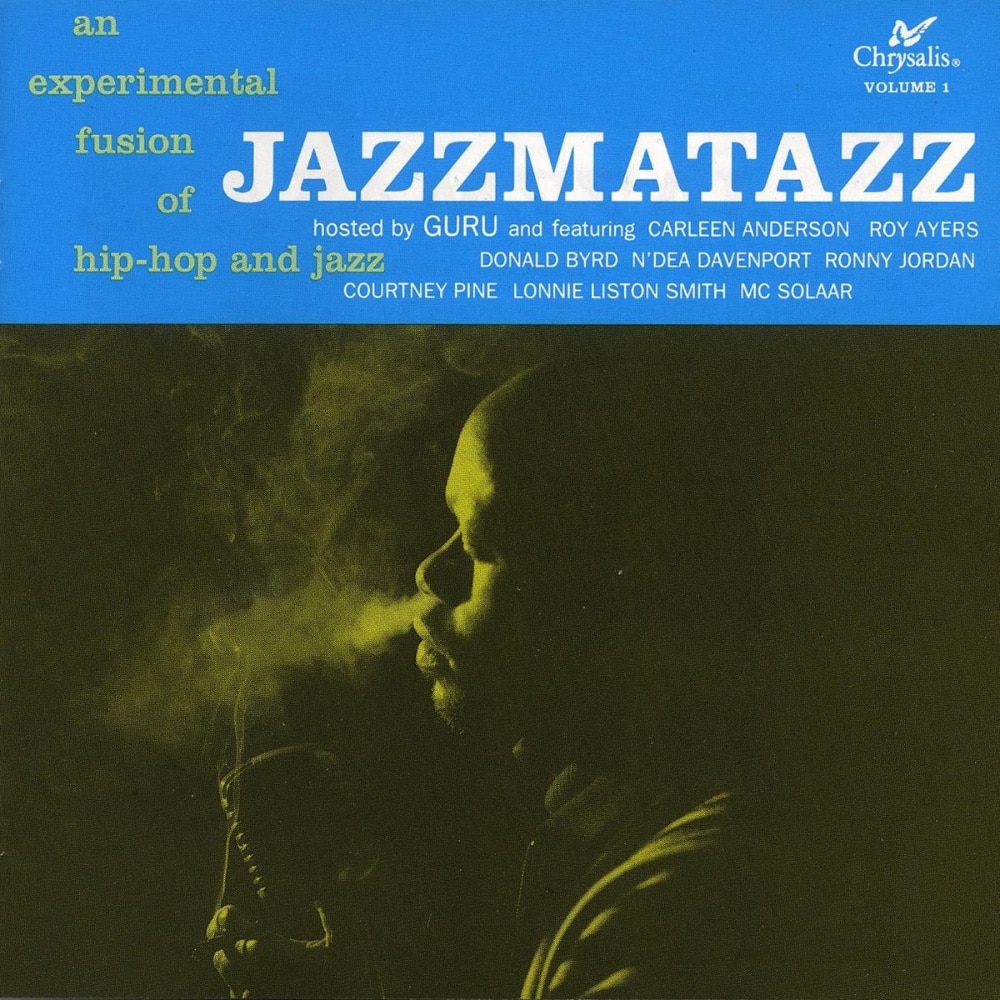 Essential listening: Guru's Jazzmatazz, Vol. 1
Riding high off his success with Gang Starr, Guru didn't skip a beat when he embarked on his solo career in between the duo's third and fourth albums. The Boston-born rapper's Jazzmatazz project was a game-changer, combining live jazz instrumentation with hip hop like never before. Collaborating with jazz titans like Donald Byrd, Branford Marsalis, and Roy Ayers, Guru forged an extraordinary musical experience that defied expectations. Spanning four volumes, Guru's Jazzmatazz series pushed jazz rap to new heights and introduced the subgenre to an even wider audience. Guru's buttery smooth vocals and thought-provoking rhymes were the perfect match for the live jazz vibes, creating a synergy that remains unmatched.