In the history of rap music, there have been countless debut albums that stand out for their profound impact on the culture. These special albums, whether characterized by their forward-thinking lyrical content or innovative production techniques, and distinctive stylistic features, have all contributed significantly to the evolution of hip hop.
From the futuristic odyssey of Deltron 3030 to the introspective lyricism of Lupe Fiasco's Food & Liquor, and from the groundbreaking social consciousness of Lauryn Hill's The Miseducation of Lauryn Hill to Jay-Z's gritty streetscape in Reasonable Doubt these debut albums have sculpted the sonic architecture of rap music over the decades. Whether it's Kanye or 50 Cent, whose debuts transformed into international sensations, or Dr. Dre and OutKast, whose entries helped shift hip hop's attention away from the Mecca, every album on this list is an exploration of creative brilliance and enduring influence.
So let's get into it. From Ice Cube's searing solo debut AmeriKKKa's Most Wanted to Nas's gritty masterpiece Illmatic, we rank the top 100 best rap debut albums of all time.
100. Mase – Harlem World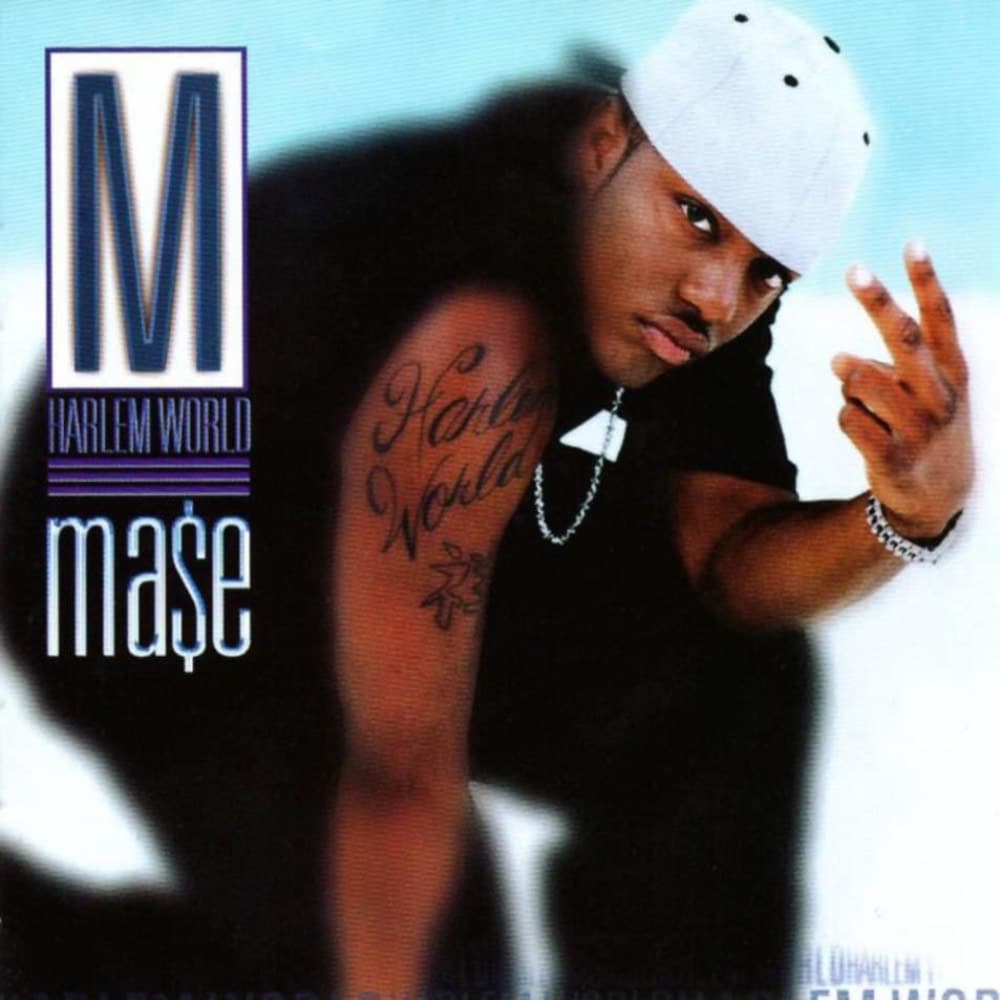 Released: October 28, 1997
Label: Bad Boy, Arista
In 1997, Mase floated onto the hip hop scene with Harlem World, an album that turned the young Harlem MC into the biggest rapper post-Biggie and 2Pac. Guided by the expert touch of Puff Daddy and production from the Hitmen and rising beatmakers like The Neptunes, this late '90s classic was a satiny ride through Mase's opulent existence. But beneath the excess, Mase proved himself a master at lyrical subtleties, pulling hardcore rap into his orbit and making wealth seem as normal as a stroll down the street. Harlem World remains the gold standard of the jiggy rap era and its legacy is still echoed in the industry today.
99. T.I. – I'm Serious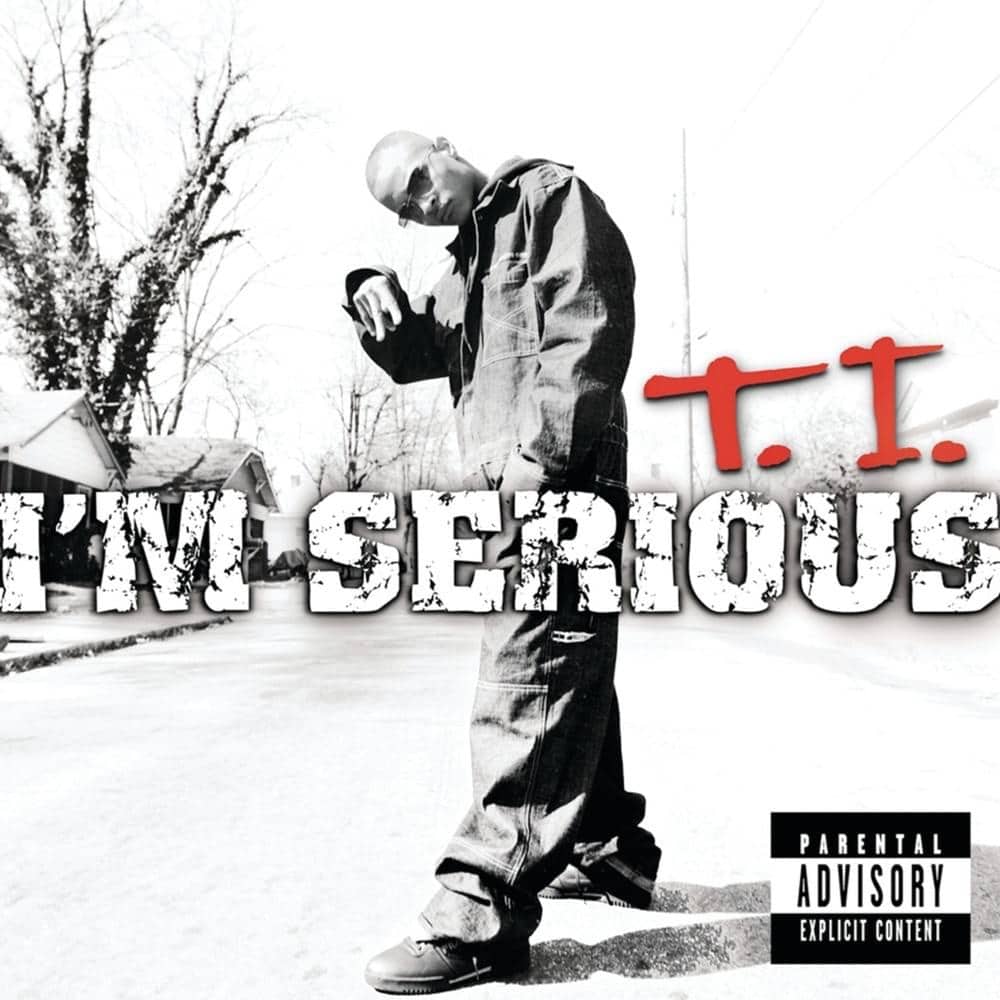 Released: October 9, 2001
Label: Arista
A young cat from Atlanta, T.I.'s debut album, I'm Serious, wasn't about stand-up wordplay, but a gritty, heartfelt recounting of a life lived against the odds. The LP draws from the introspective gloom of Scarface, Ludacris' brash confidence, and the adventurous spirit of OutKast. Despite the requisite club tracks, the up-and-coming Atlanta MC shone brightest when he leaned into introspection, lending an air of authenticity to his cautionary tales. I'm Serious may have been rooted in familiar hip-hop themes, but T.I.'s original approach set it apart.
98. Rick Ross – Port of Miami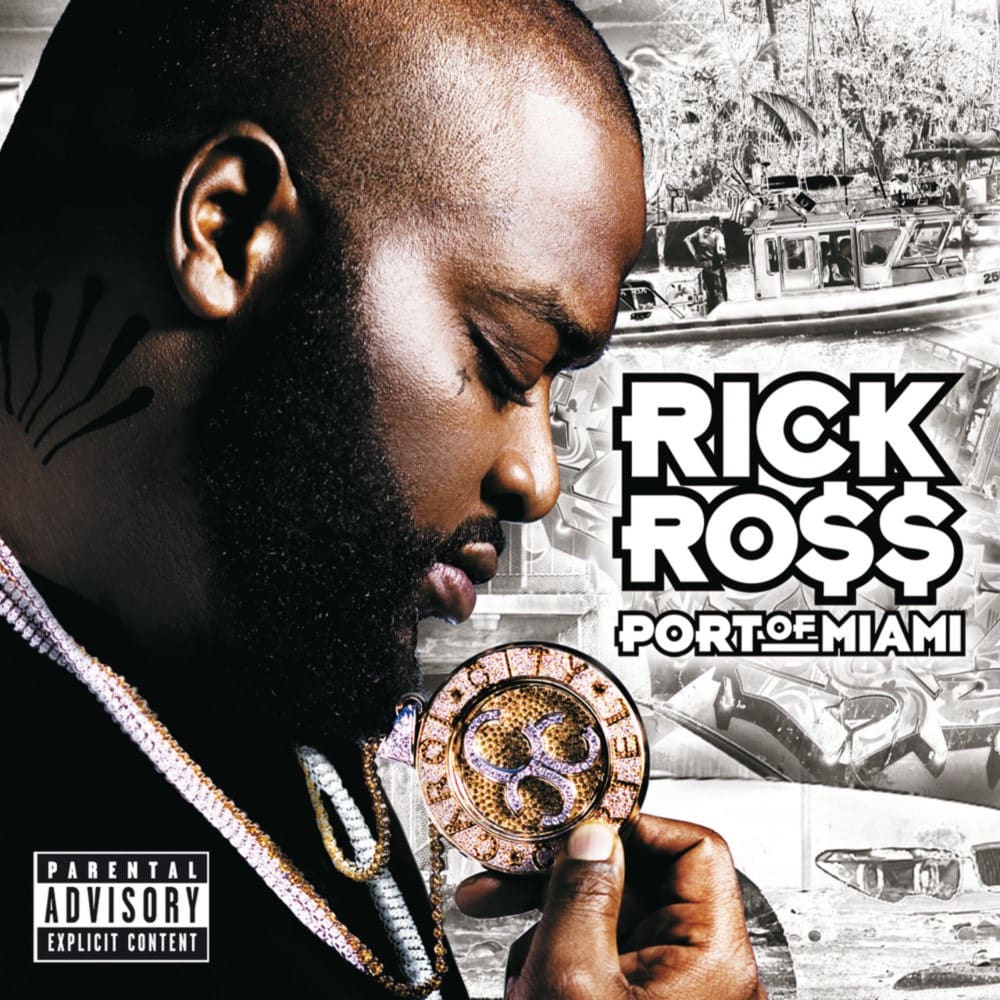 Released: August 8, 2006
Label: Slip-N-Slide, Poe Boy, Def Jam
Port of Miami introduced the world to Rick Ross, a husky-voiced behemoth whose tales of drug trafficking resonated with a raw authenticity (which is ironic, given what would come to light a few years later). The Miami native's slow, drawling delivery added weight to his narratives of the coke trade lifestyle. With a line-up of A-list producers and undeniable mic presence, Ross created a soundscape filled with anthems and club hits. Even amidst the bravado, moments of lyrical brilliance seeped through, hinting at the talent that would continue to blossom throughout his career.
97. Tyler, the Creator – Goblin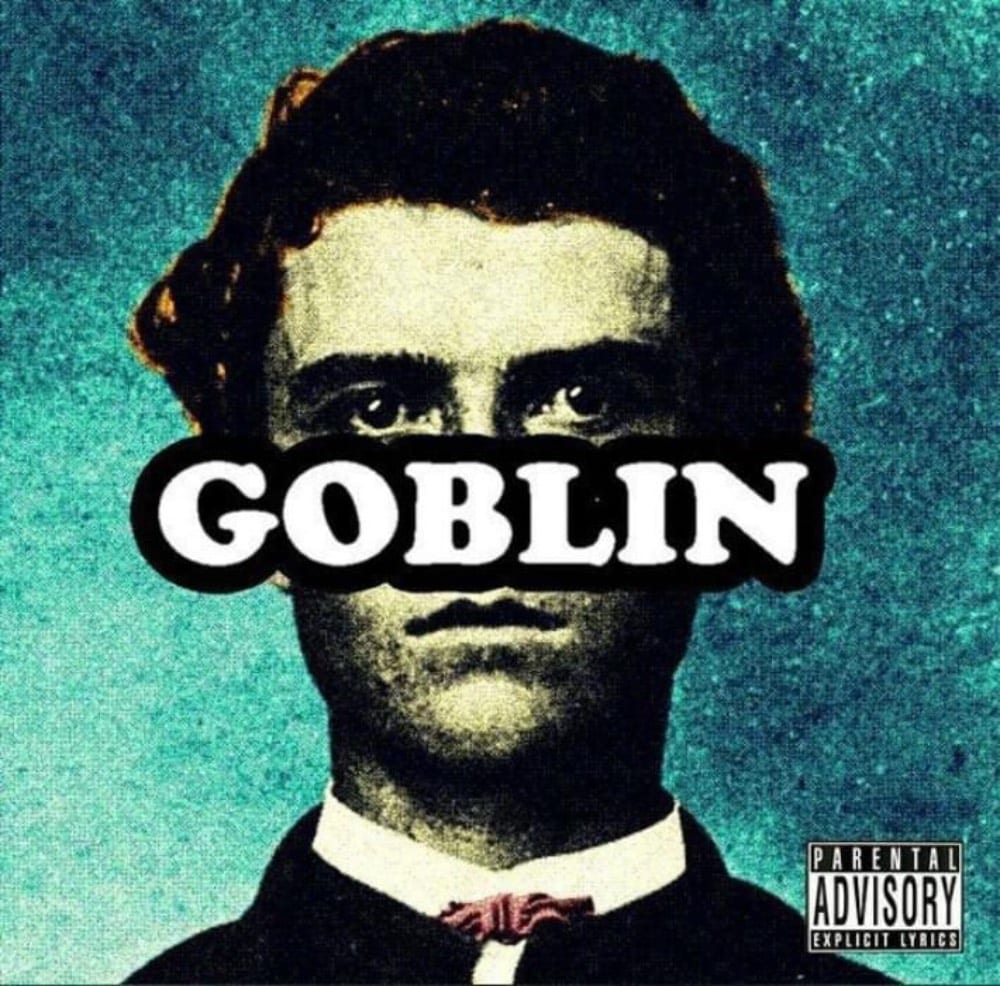 Released: May 10, 2011
Label: XL
Tyler, the Creator's debut album Goblin served as a fearless introduction to the Odd Future crew, combining skate culture, shocking lyrics, and a disregard for decorum. Tyler's tales of violent fantasies and destructive behavior are couched in eerily subdued beats, creating a tension that is both disturbing and compelling. As offensive as it may be to some, the album showcased the rapper-producer's dark wit and production skills, making Goblin an unfiltered dive into the mind of a brilliantly twisted artist.
96. Playboi Carti – Die Lit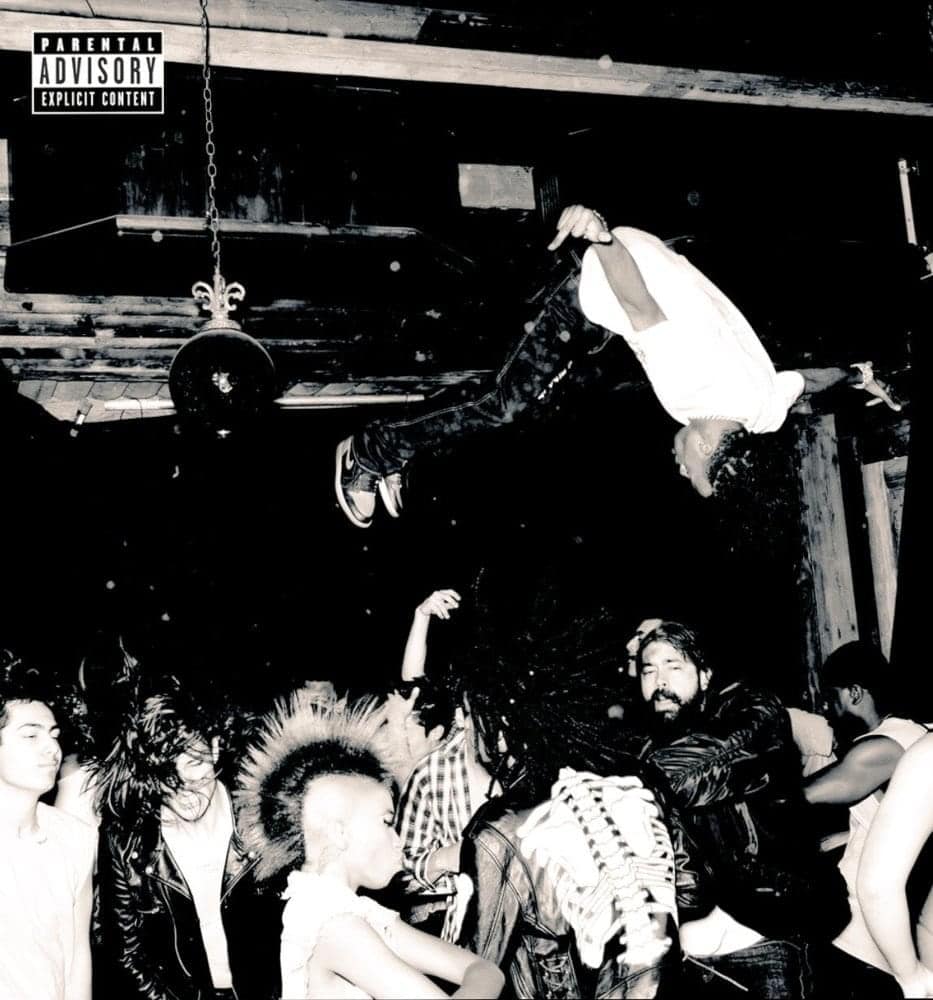 Released: May 11, 2018
Label: AWGE, Interscope
Boldly defying the norm, Playboi Carti's Die Lit emerged as a genre-bending masterstroke in 2018, stretching the boundaries of conventional rap. With a sonic foundation laid by producer Pi'erre Bourne, this album is a surreal adventure through the frontiers of trap music, an additive sugar-rush of eccentric beats and radical lyricism. Carti's limited lyrical prowess becomes his strength, enabling an immersive exploration of musical audacity. Die Lit disregards norms and substitutes them with an infectious, chaotic charm that dares you not to move along to.
95. JID – The Never Story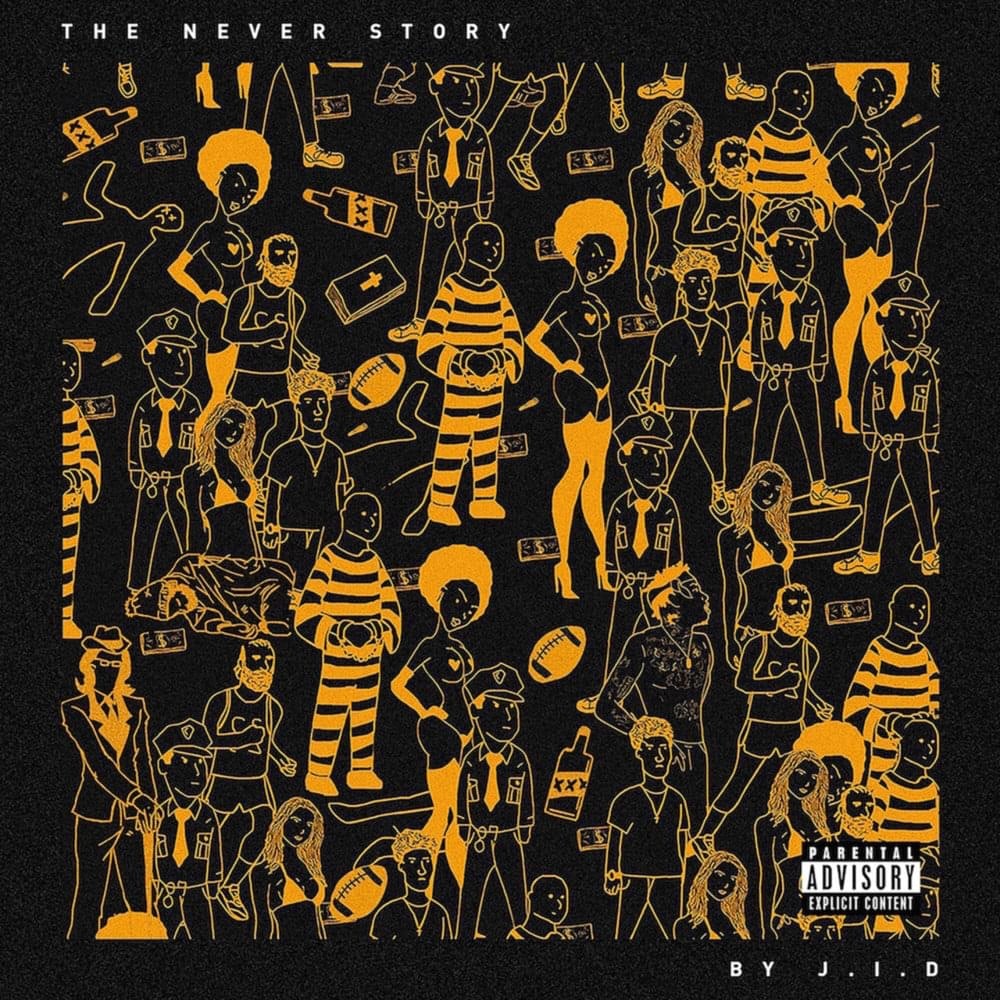 Released: March 10, 2017
Label: Dreamville, Interscope, Spillage Village
When it dropped in 2017, JID's debut, The Never Story, was a refreshing antidote to the trap-laden Atlanta scene, the rapper's lyric-driven style defying norms and carving his unique path. The album is built on the Dreamville MC's unfettered determination, weaving tales of hardship and perseverance. From the captivating "NEVER," to the explorations of love and camaraderie on tracks like "EdEddnEddy" and "D/vision", he offers a multi-faceted narrative. While J.I.D's overarching aim may seem to prove his rap prowess, the album also paints an honest and intricate picture of the artist himself, making The Never Story one of the best rap debuts of the 2010s.
94. Lord Finesse & DJ Mike Smooth – Funky Technician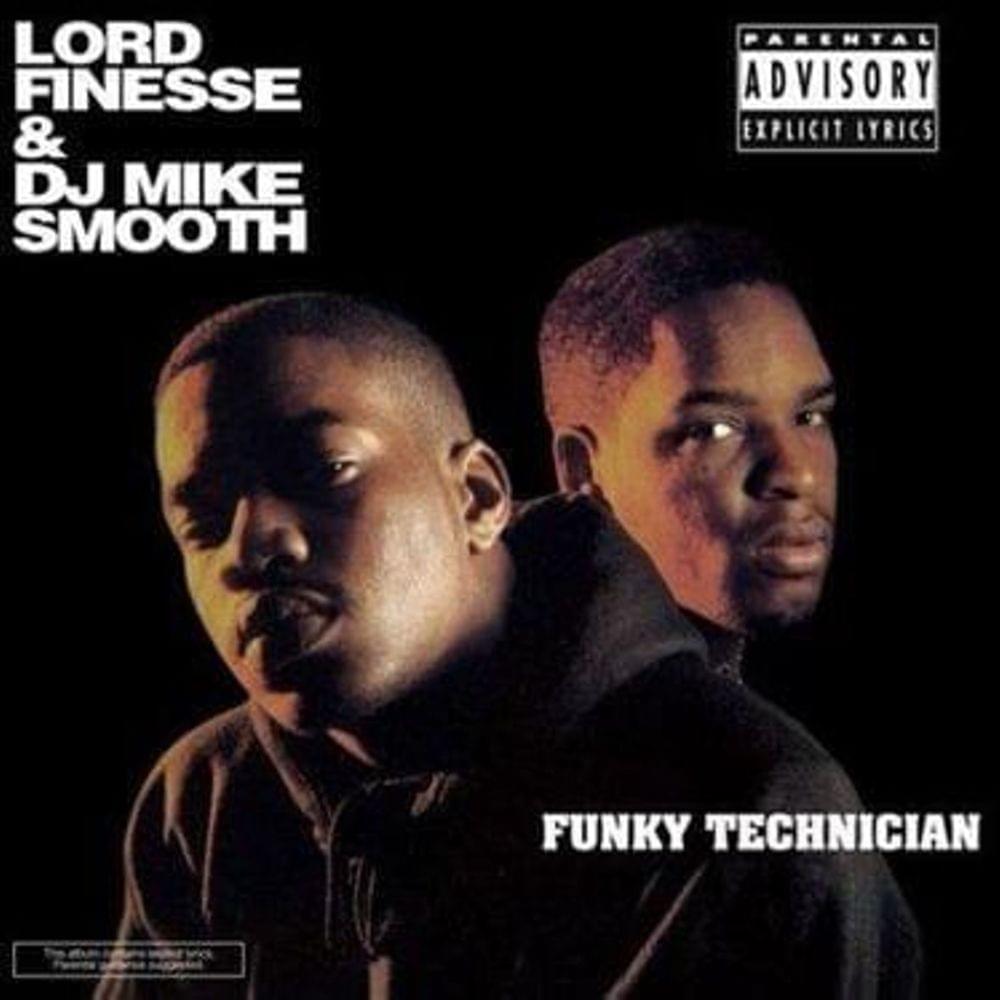 Released: February 6, 1990
Label: Wild Pitch, EMI Records
Emerging from the torrent of stellar New York rap records at the dawn of the '90s, Funky Technician was a true diamond in the rough. Combining Lord Finesse's linguistic finesse, masterful production, and DJ Mike Smooth's finesse at the turntable, the album resonated with an infectious vibrancy. Diamond D's exceptional contribution to the title track outshined even DJ Premier, soon to become a stalwart in rap production. Lord Finesse's intricate rhymes rivaled the likes of Rakim and Kane, establishing him as a lyricist of exceptional caliber.
93. J. Cole – Cole World: The Sideline Story
Released: September 27, 2011
Label: Roc Nation, Columbia, Sony
2011 witnessed the ascent of a promising North Carolina rapper, J. Cole, with his debut, Cole World: The Sideline Story. The album introduced Cole's introspective storytelling and varied production, veering away from the mainstream's playbook. Whether it was the dubstep-infused "Mr. Nice Watch", the breakout "Lights Please", or the brutally honest "Never Told", the Fayetteville MC navigated diverse soundscapes with deftness. Despite the forced "Work Out", which reeks of desperation for a radio hit, Cole's storytelling prowess coupled with his production skills ensured the album's resonance with rap fans, offering a mature voice that had fermented in the underground before hitting the mainstream.
92. Smif-N-Wessun – Dah Shinin'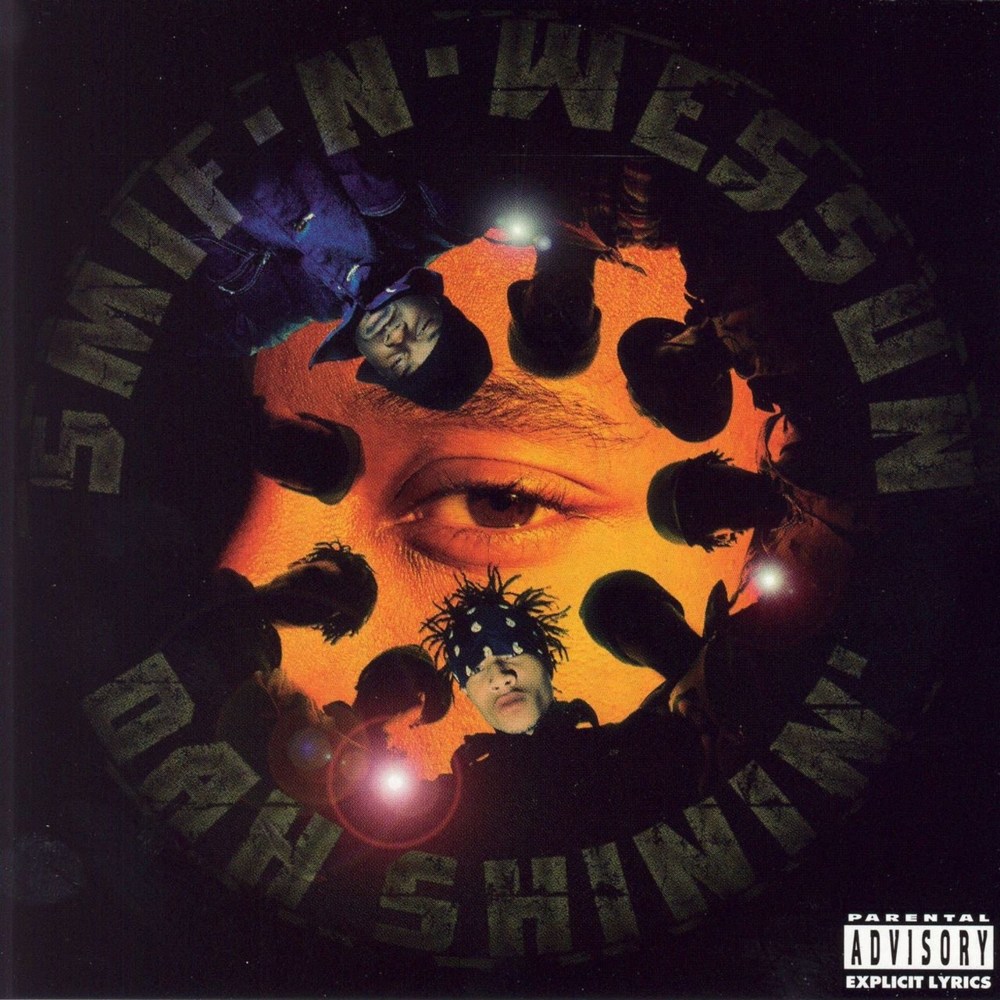 Released: January 10, 1995
Label: Wreck, Nervous
Dah Shinin' by Smif-N-Wessun is one of the most underappreciated gems of New York City street rap. While the rhyming is on-point as ever, as you'd expect from Boot Camp Clik members, the real highlight here is the production work by Da Beatminerz, who masterfully weave fluid basslines and moody jazz samples into a rich tapestry of sound. MCs Tek and Steele tell their tales of guns, drugs, and thugs with a joyous abandon that is infectious, their lyrics dovetailing perfectly with the smoky, hazy beats. One of the cornerstones of '90s East Coast rap, Dah Shinin' is a cohesive project that marks a high point in both Smif-N-Wessun's and Da Beatminerz's careers.
91. Lil Uzi Vert – Luv Is Rage 2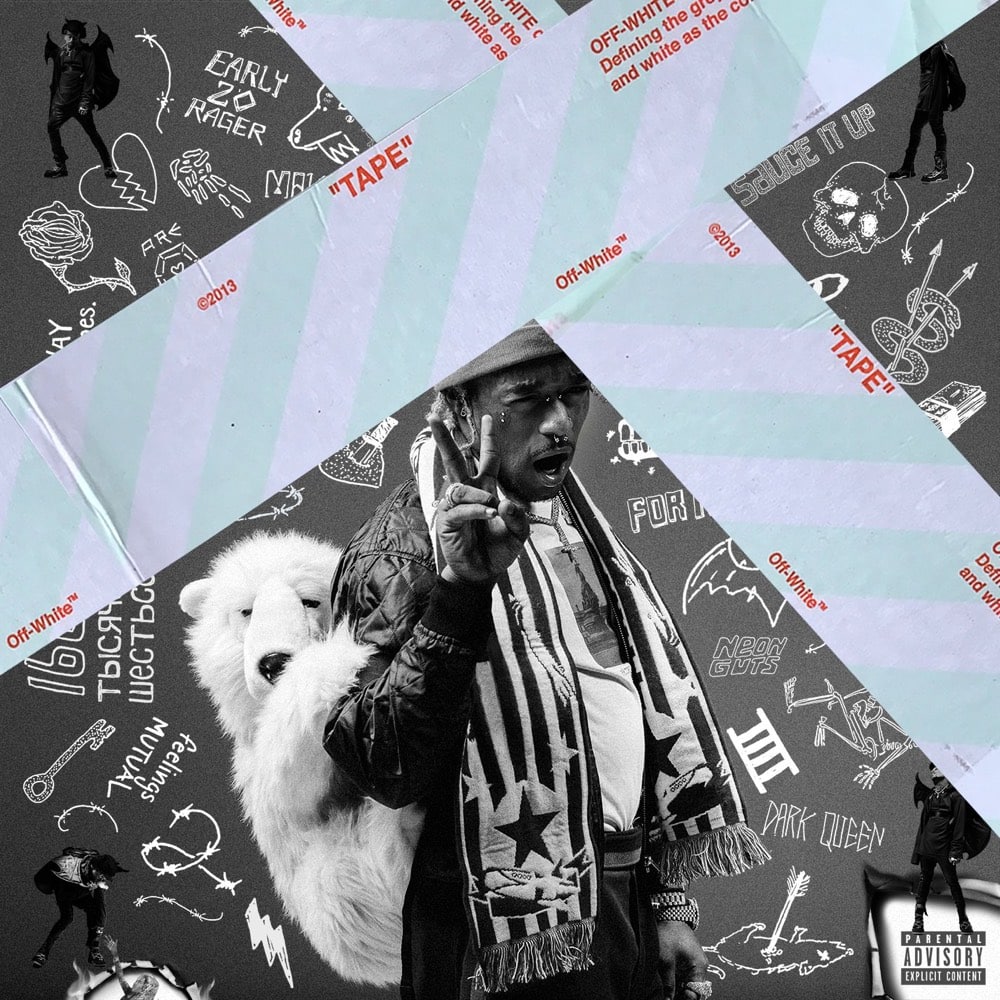 Released: August 25, 2017
Label: Generation Now, Atlantic
A mélange of rap, R&B, and hard rock, Lil Uzi Vert took the hip hop scene by storm with Luv Is Rage 2. The Philly native's unique fusion keeps listeners guessing as he layers nuanced dimensions of his personality with every track. This sophomore album is a robust progression from its 2015 predecessor, with Uzi's vocals bolstered by an evolved songwriting style that makes each of the 16 tracks stand out. This album remains a compelling labyrinth of sounds, emotions, and narratives that redefine hip hop.
90. Gang Starr – No More Mr. Nice Guy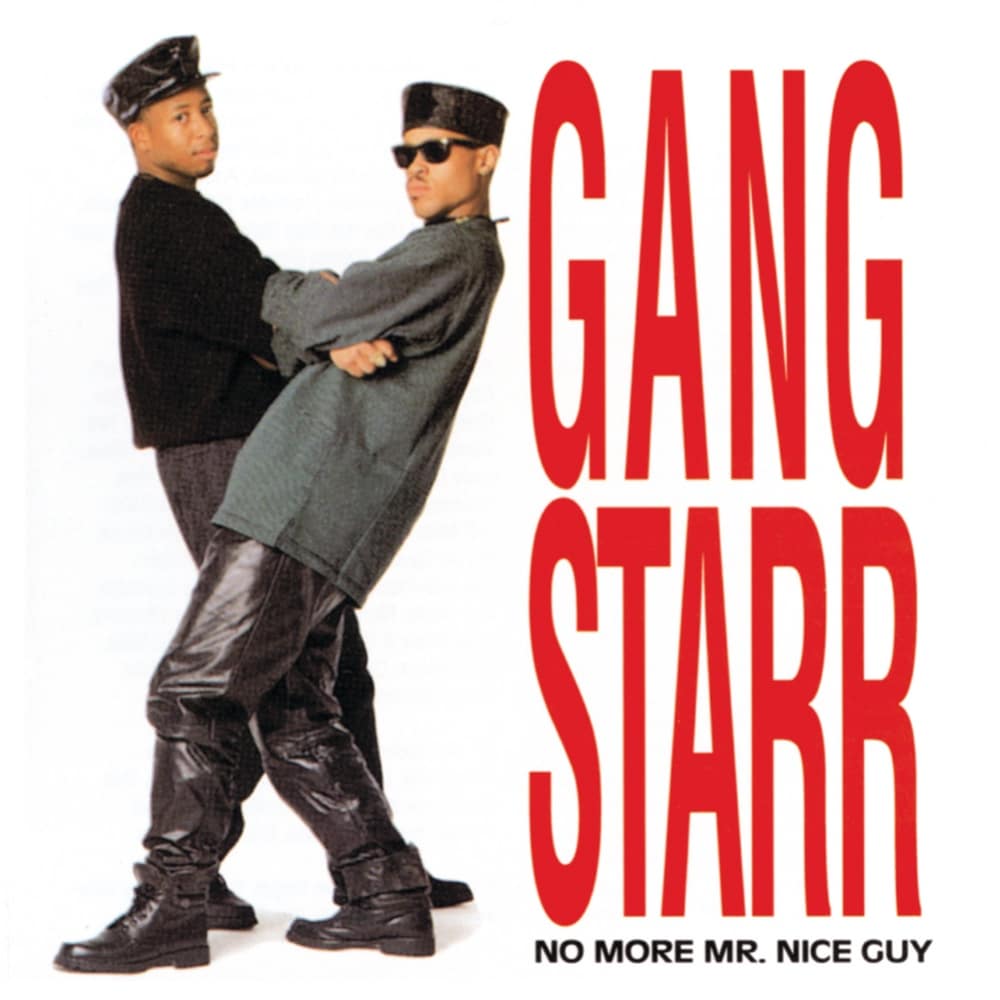 Released: April 22, 1989
Label: Wild Pitch Records, EMI Records
Let's rewind the clock to Gang Starr's No More Mr. Nice Guy, where we see Guru and DJ Premier dipping their toes into the expansive realm of jazz-rap. This debut album is steeped in old-school aesthetic, highlighting Premier's raw and early beats, and Guru's vibrant rhymes. Although less representative of the duo's later refined sound, it cannot be understated that this album lays the groundwork for their evolution. A taste of nascent jazz sampling and Premier's turntable wizardry, this album is a treasure trove for purists.
89. Three 6 Mafia – Mystic Stylez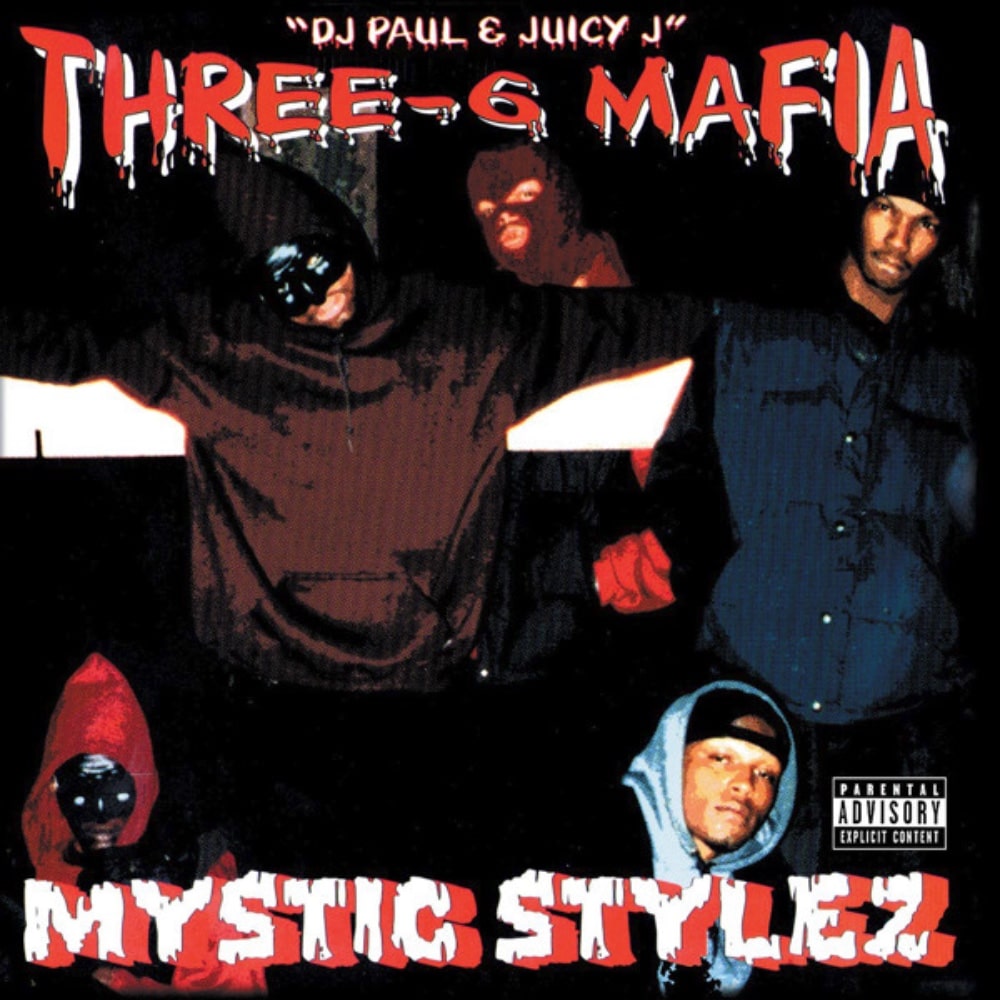 Released: May 30, 1995
Label: Prophet
Straight out of Memphis, Mystic Stylez from Three 6 Mafia landed with a subtle thud in the mid-'90s, but its legacy reverberates through today's Dirty South landscape. With this album, they laid down the blueprint for the horrorcore style, tackling taboo subjects against Juicy J and DJ Paul's groundbreaking lo-fi beats. This cult classic is an intoxicating blend of gritty narratives, eerie tones, and thunderous soundscapes. It remains a seminal album in defining the cultural shift in the Southern hip hop scene.
88. Big K.R.I.T. – Live from the Underground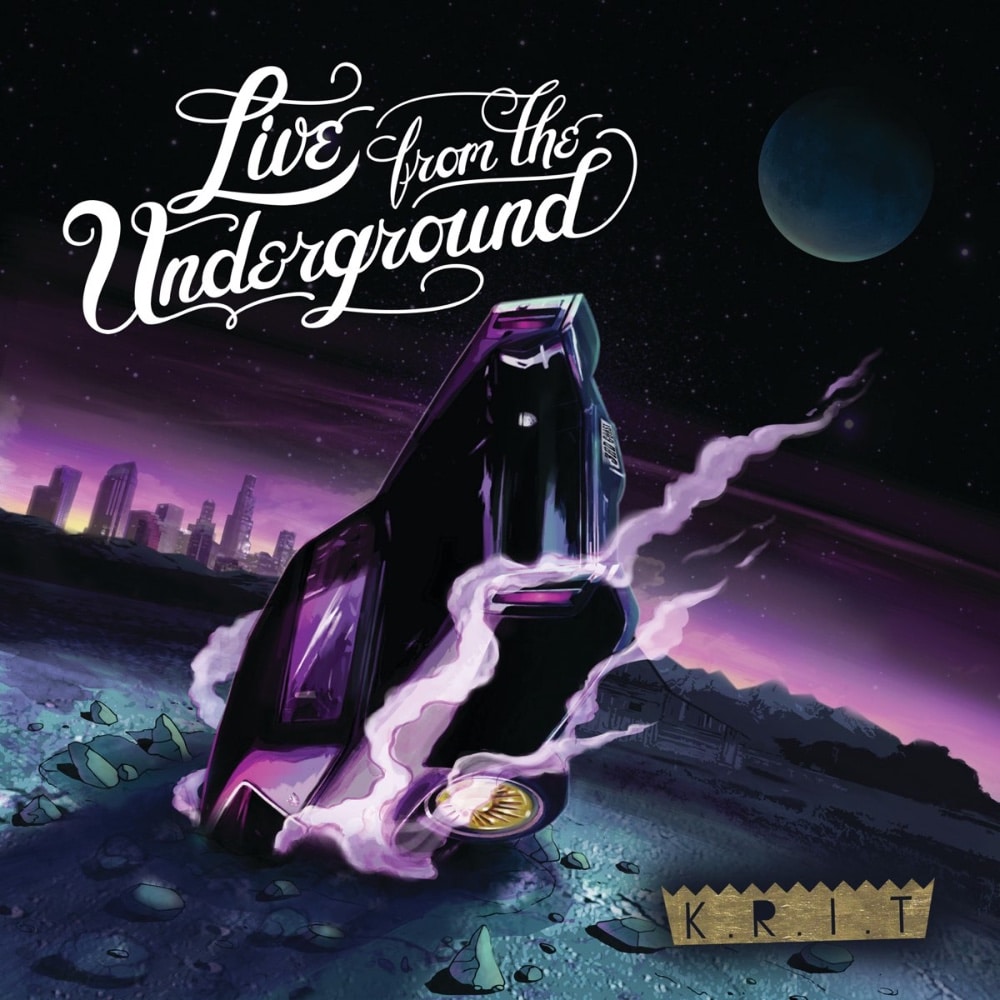 Released: June 5, 2012
Label: Cinematic, Def Jam
Embracing his Southern roots, Big K.R.I.T.'s Live from the Underground is a prime example of his prowess both as a lyricist and a producer. This debut album masterfully blends vintage Southern vibes with polished, major-label production. The Mississippi-born rapper delves into a range of topics, infusing each track with power and soul. While it maintains a mainstream appeal, K.R.I.T. showcases his talent with the perfect balance of traditional Southern sound and modern hip-hop sensibilities.
87. Benny the Butcher – Tana Talk 3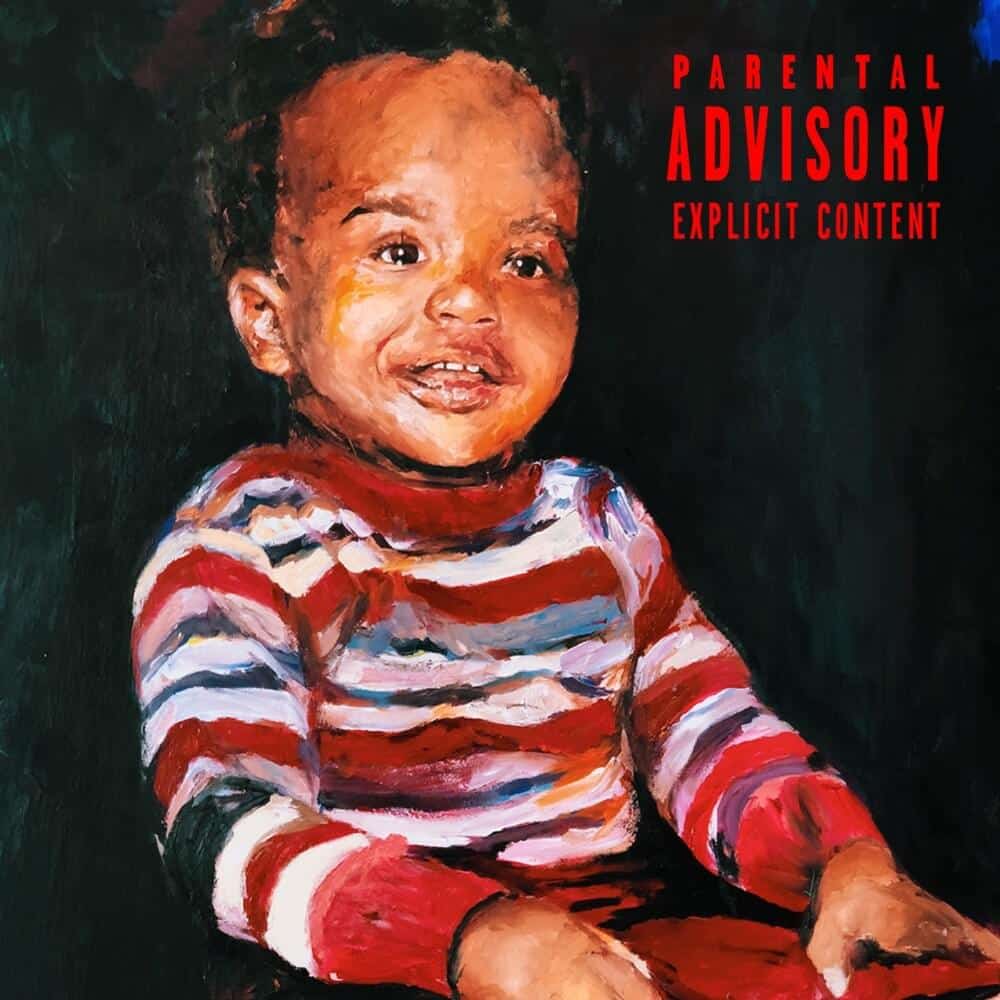 Released: November 23, 2018
Label: Griselda, Black Soprano Family
Released in 2018 at the beginning of Griselda's underground takeover, Benny the Butcher's Tana Talk 3 unravels like an intense narrative of his street-wise past. Each verse is a snapshot of reality, unglamorized, and raw. Produced by the likes Alchemist and Daringer, the album captures the grim aura of Benny's life experiences, expressed through strikingly honest lyricism. Tana Talk 3 is a testament to Benny's authenticity, a gritty chronicle that reveals the triumphs and tribulations of a man who has walked the path less traveled.
86. Future – Pluto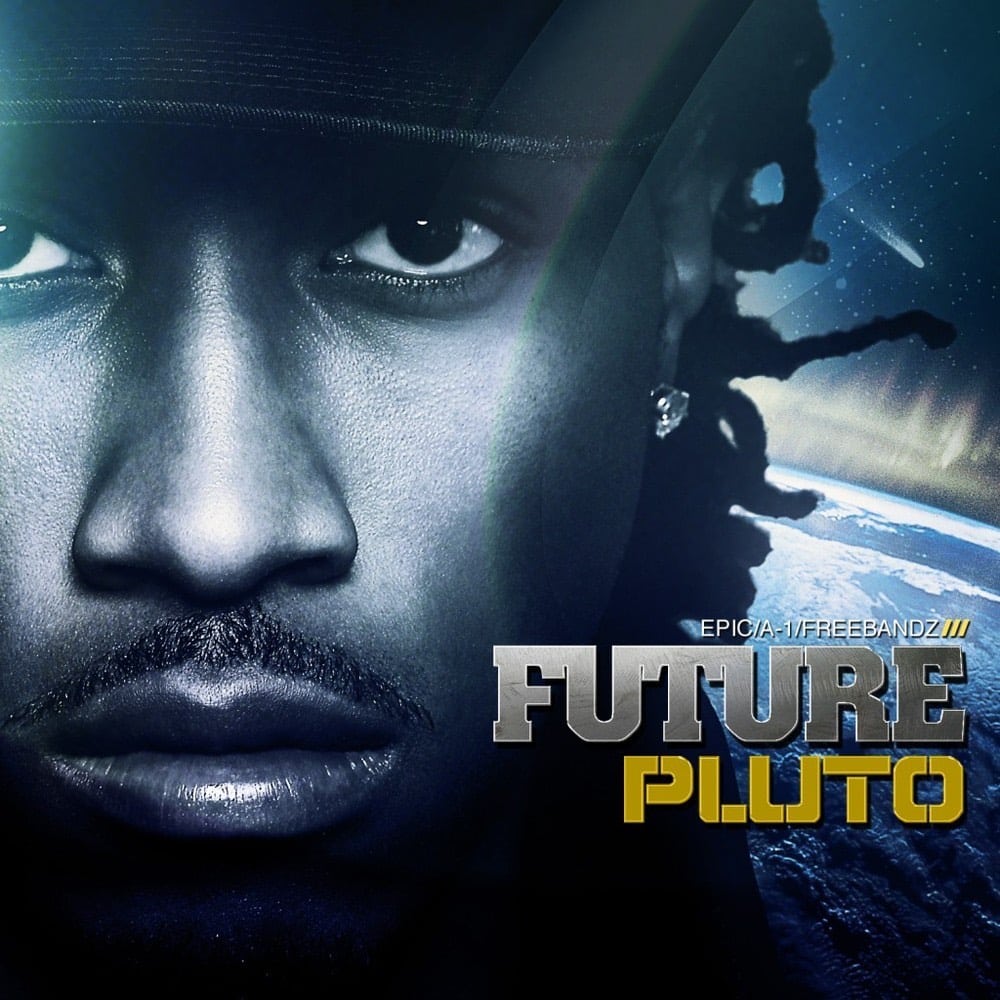 Released: April 17, 2012
Label: A1, Freebandz, Epic
Unleashing an intoxicating strain of rap into the music landscape, Future on his official debut Pluto, blurred lines between R&B, pop, and hip hop, reshaping the genre's sonic aesthetics. The Atlanta MC amalgamated classic rap tropes with a unique vocal style, taking listeners on an odyssey, and proved that experimental music could appeal to the masses. Packed with infectious hooks and anthems, Pluto crafted an avant-garde space in hip-hop, marking Future as a force of evolution in the rap universe.
85. Isaiah Rashad – Cilvia Demo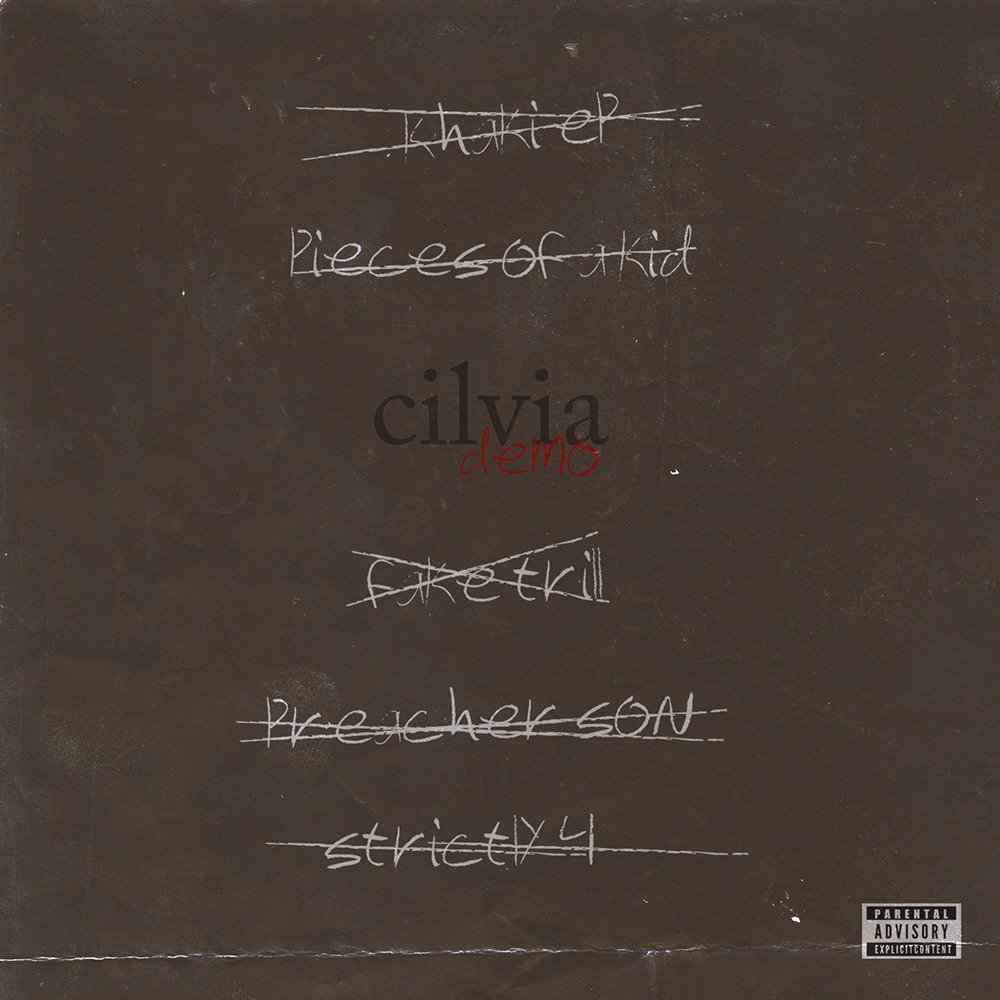 Released: January 28, 2014
Label: TDE
Isaiah Rashad's Cilvia Demo was a breath of fresh air in the hip-hop landscape, a skillful blend of veteran wisdom and youthful enthusiasm. Drawing comparisons to the golden age lyricists of the '90s, Rashad's compelling storytelling, thoughtful hooks, and effortless flow stood out. While leaning on familiar southern rap tropes, his insightful perspective hinted at a promising future. As a rapper, Rashad utilized a no-nonsense spirit and quick-witted wordplay to create an album that not only impressed, but also gave listeners a reason to eagerly anticipate his next steps.
84. Westside Gunn – Flygod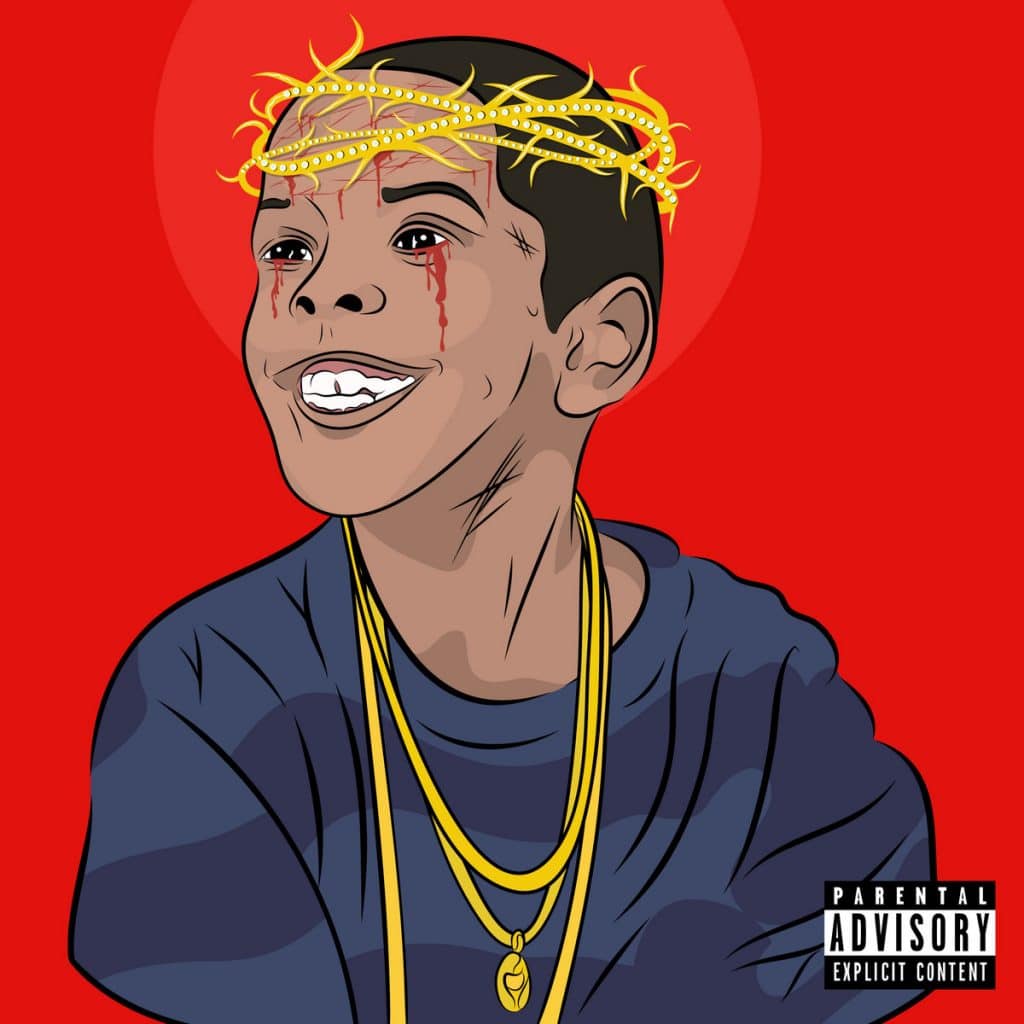 Released: March 11, 2016
Label: Griselda
Flygod, the official debut from Westside Gunn, burst onto the scene like a seasoned heavyweight. The album's gritty sound combined with Gunn's high-pitched, raspy flow painted a vivid picture of street life intertwined with fashion and social politics. It displayed a rawness reminiscent of Roc Marciano (who no doubt influenced the whole Griselda movement), mixed with the grace of unexpected features like DJ Qbert. With tracks like "Gustavo," the Buffalo native made his mark on hip-hop, creating an album that struck the perfect balance between grime and glamour.
83. 8ball & MJG – Comin' Out Hard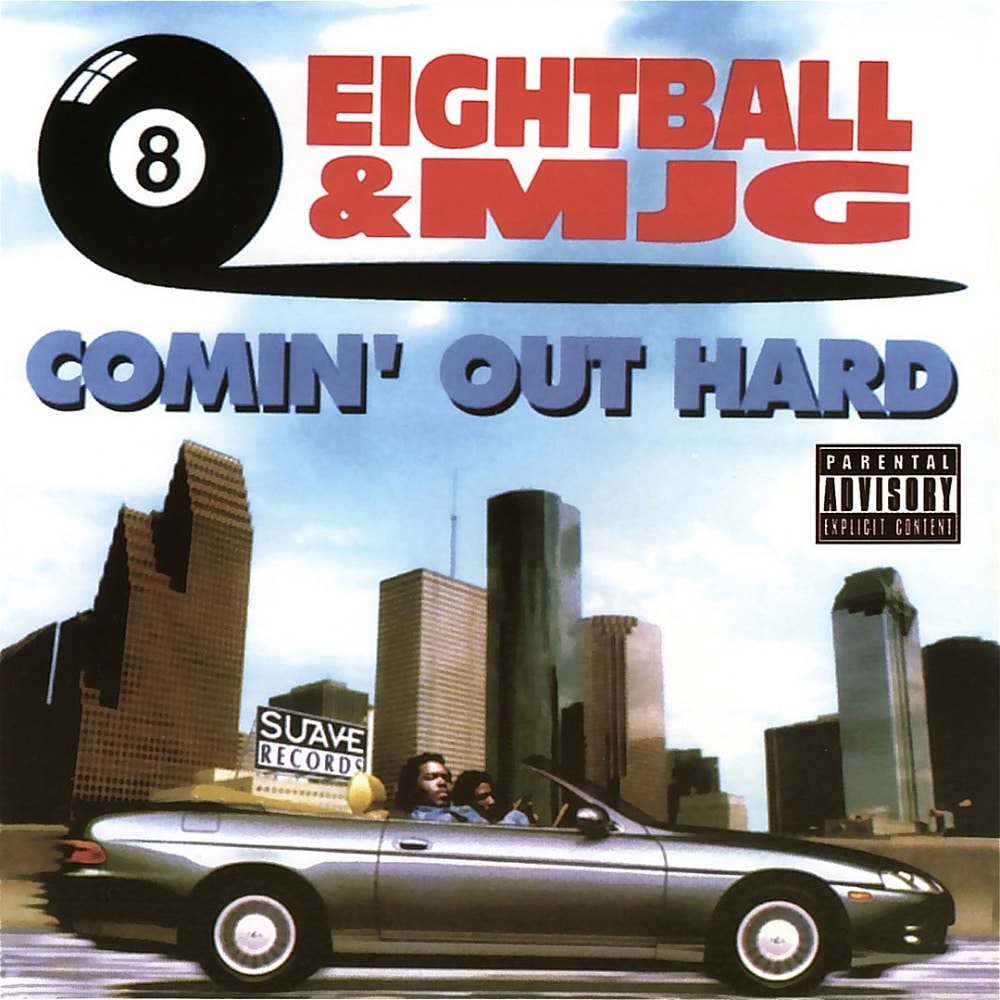 Released: August 17, 1993
Label: Suave House
8ball & MJG's debut Comin' Out Hard is a seminal piece in southern hip-hop, although not as widely recognized as some of its contemporaries. The lo-fi production and raw delivery of the duo were inspiring to a new generation of underground southern rappers. Its influence was undeniable, from its homegrown hardcore rap style to its DIY ethos, this album left an indelible mark on southern hip-hop. While it might not be as polished as other works, its cultural impact is undeniable.
82. AZ – Doe or Die
Released: October 10, 1995
Label: EMI
AZ's debut album, arrived amidst high expectations after his memorable verse on "Life's a Bitch". It didn't disappoint. Understandably, Doe or Die drew parallels to Nas' Illmatic due to its street-wise lyricism and austere, introspective flow. AZ's storytelling, paired with beats from producers like Pete Rock, offered a compelling narrative about the realities of life on the street. Although it didn't match the seminal status of Illmatic, Doe or Die stood as a formidable debut and one of 1995's finest rap albums.
81. Waka Flocka Flame – Flockaveli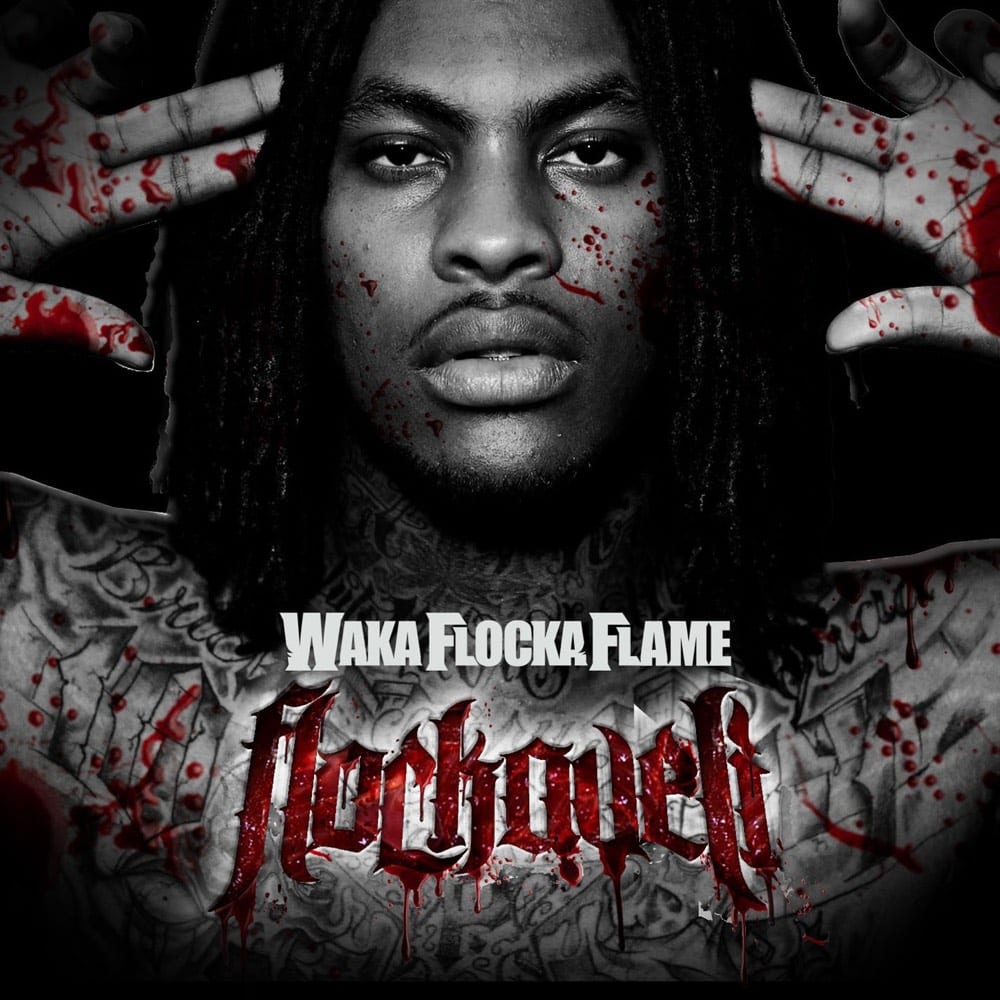 Released: October 5, 2010
Label: 1017 Brick Squad, Asylum, Warner Bros.
Flockaveli echoes like a war cry in the landscape of rap, with Waka Flocka Flame channeling the unapologetic aggression of street-rap hardheads. Against a backdrop of Lex Luger's thunderous production, Flocka's grizzled bark presents a hardened street narrative, stripped of R&B crossovers and painted with fatalistic hues. Standout tracks such as "Hard in Da Paint" and "For My Dawgs" encapsulate his raw intensity and survivalist spirit, making Flockaveli a straight-shooting trap rap manifesto.
80. 2Pac – 2Pacalypse Now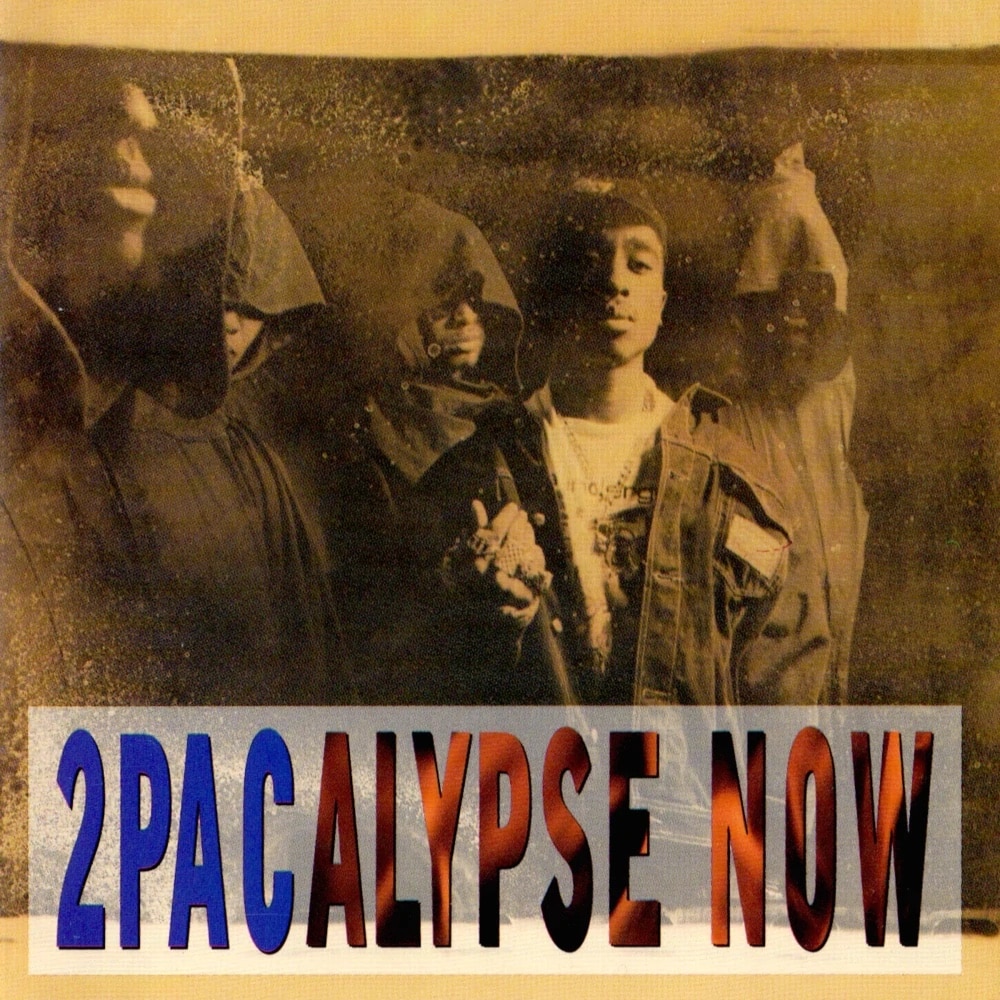 Released: November 12, 1991
Label: Interscope
Before achieving his status as a rap legend, 2Pac introduced the world to his fierce political perspective with 2Pacalypse Now. This debut wasn't an instant hit but laid the foundation for his groundbreaking career. With deep insights into urban life's harsh realities and an homage to the likes of KRS-One and Public Enemy, 2Pac presented a portrayal of society that was simultaneously damning and compassionate. Despite its rough edges, 2Pacalypse Now remains a solid debut and promise of his intelligence, talent, and potent potential.
79. A$AP Rocky – LONG.LIVE.A$AP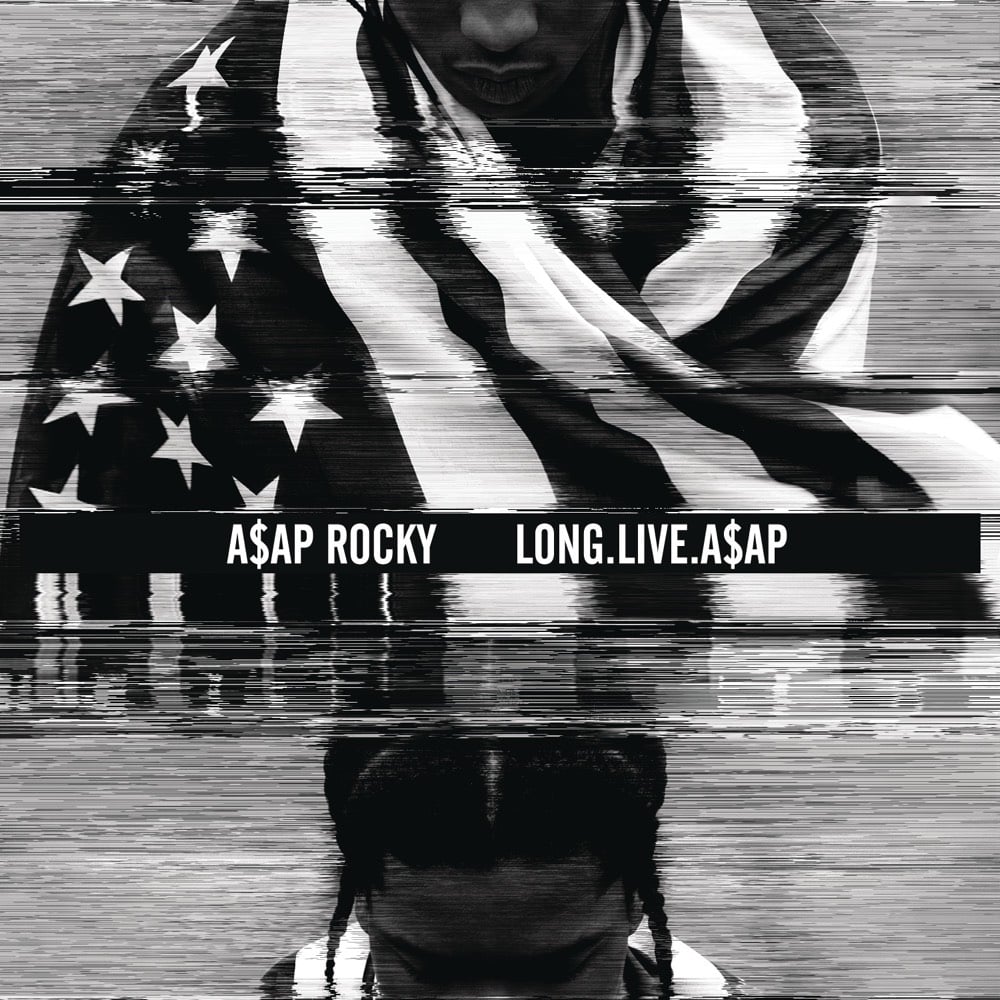 Released: January 15, 2013
Label: ASAP Worldwide, Polo Grounds, RCA
On LONG.LIVE.A$AP, A$AP Rocky further showcases his unique take on Harlem street narratives against a hypnotic Houston-inspired backdrop. Laced with the remnants of the druggy past of hip-hop and the echo of gothic imagery, this debut embraces a stylized defiance. Tracks like "Goldie" and "Fuckin' Problems" provide intoxicating hooks, while others like "LVL" and "Suddenly" give the album depth and darkness, positioning the young Harlem rapper as one of hip hop's most captivating rookies, and going on to inspire a whole new generation of rappers.
78. Nipsey Hussle – Victory Lap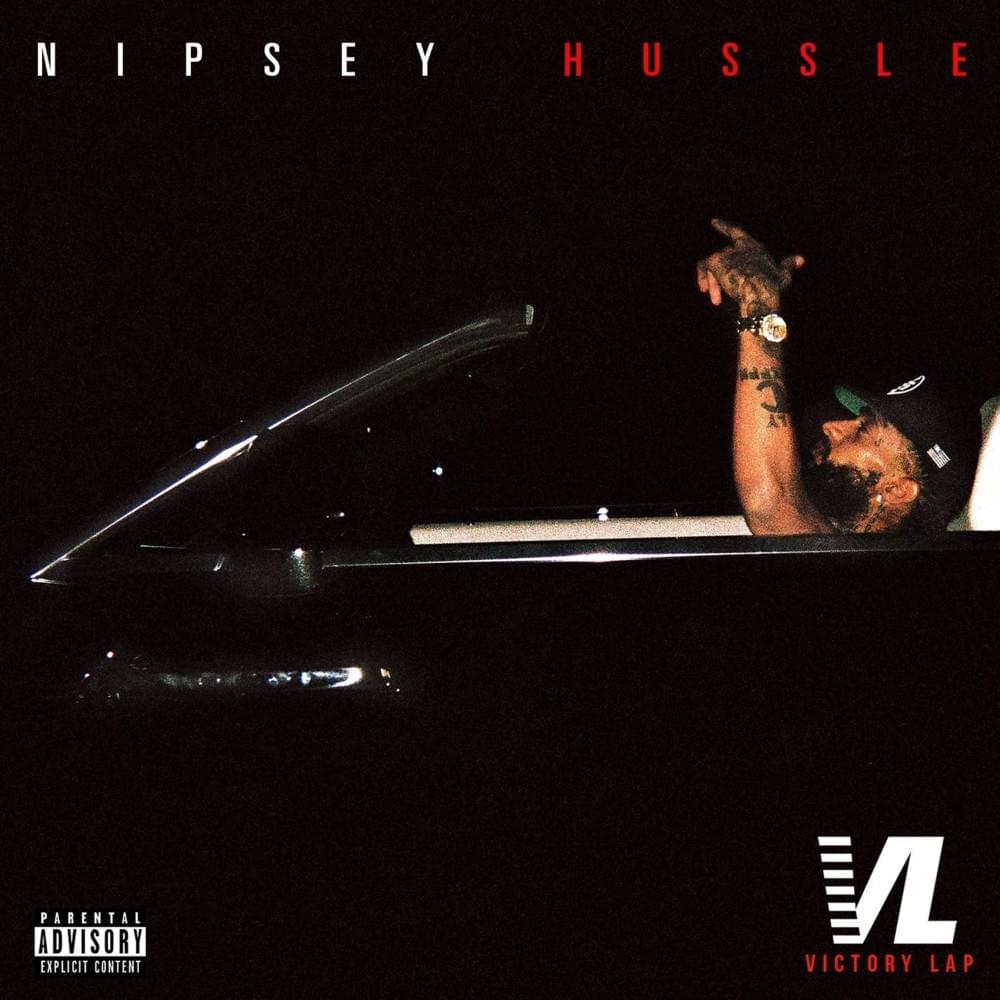 Released: February 16, 2018
Label: All Money In No Money Out, Atlantic
With Victory Lap, Nipsey Hussle etched an indelible mark on the hip hop industry, from both a musical and business point of view. His major-label debut was an epitome of street realness balanced with refined G-funk soundscapes, boasting a stellar cast of guest collaborators, including Kendrick Lamar, YG, Puff Daddy and Cee-Lo Green. This album stands as a testament to his hard-won success, illustrated through powerful anthems like "Rap Ni**as" and reflective gems like "Dedication". Nipsey, the Slauson Ave-born hustler, narrated his story of struggle and survival, striking a chord that resonated deeply with the streets.
77. Puff Daddy – No Way Out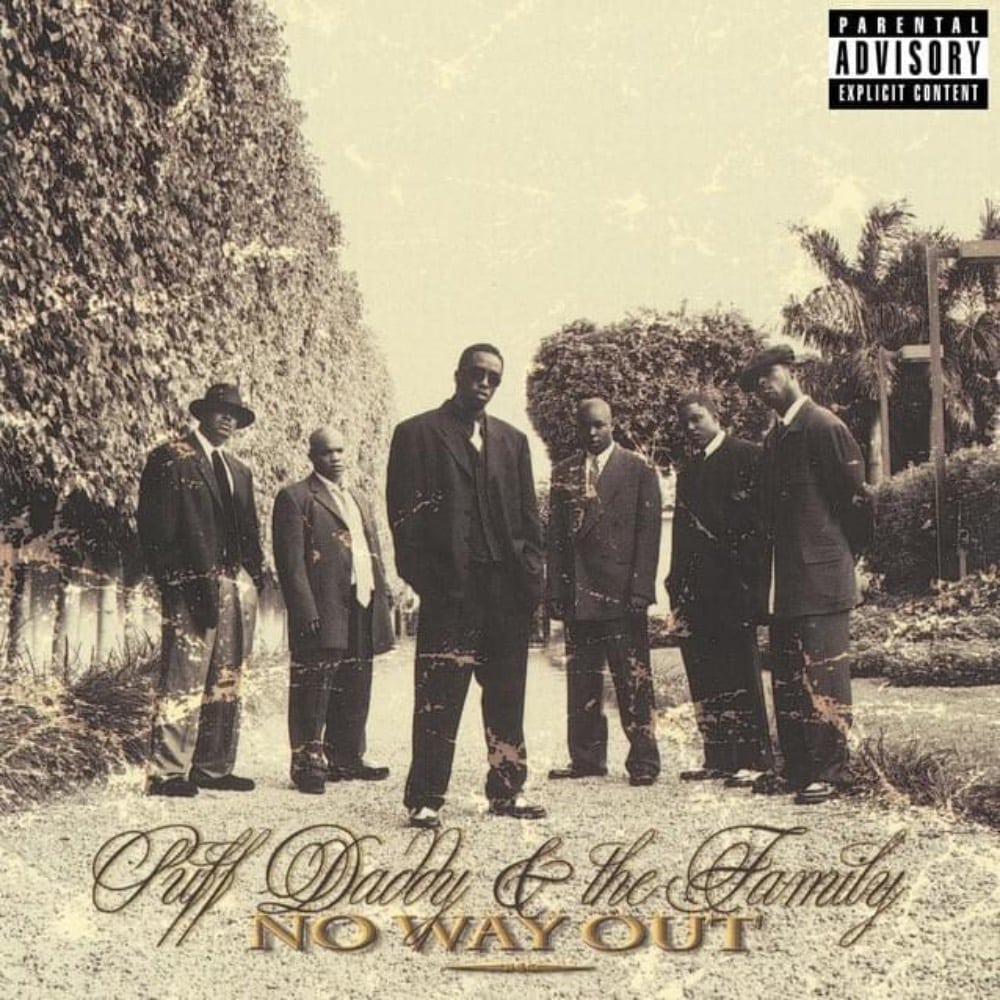 Released: July 1, 1997
Label: Arista, Bad Boy
Not only does No Way Out remain a towering legacy of Puff Daddy's catalogue, it was one of the biggest releases of the '90s. The album, synonymous with the Bad Boy '97 era, radiated an irresistible allure of glamour and wealth that changed the game. It carried the gigantic footprints of The Notorious B.I.G., while simultaneously celebrating Puff's entrepreneurial acumen. With each track, from the soul-shaking "Victory" to the heartfelt tribute "I'll Be Missing You", the Bad Boy head honcho managed to create a record that was more than a savvy entrepreneur stepping further into the limelight.
76. Redman – Whut? Thee Album
Released: September 22, 1992
Label: Rush, Def Jam, Chaos, Columbia
A thunderous entry onto the East Coast funk-rap scene, Redman's Whut? Thee Album resonates with an unrestrained mix of Erick Sermon's rattling bass loops and the rapper's irreverent humor. From the outrageous boasts to the side-splitting jests, the Funk Doc infuses the album with an infectious charisma that is unapologetically original. Credit also goes to Erick Sermon, whose P-Funk and Zapp-inspired beats add a deep, groovy undertone to Redman's animated storytelling. This blend of hard-hitting street anthems and vibrant party jams epitomizes the record's brilliance, making it an undeniable classic and establishing Redman as a rapping force of nature.
75. Chief Keef – Finally Rich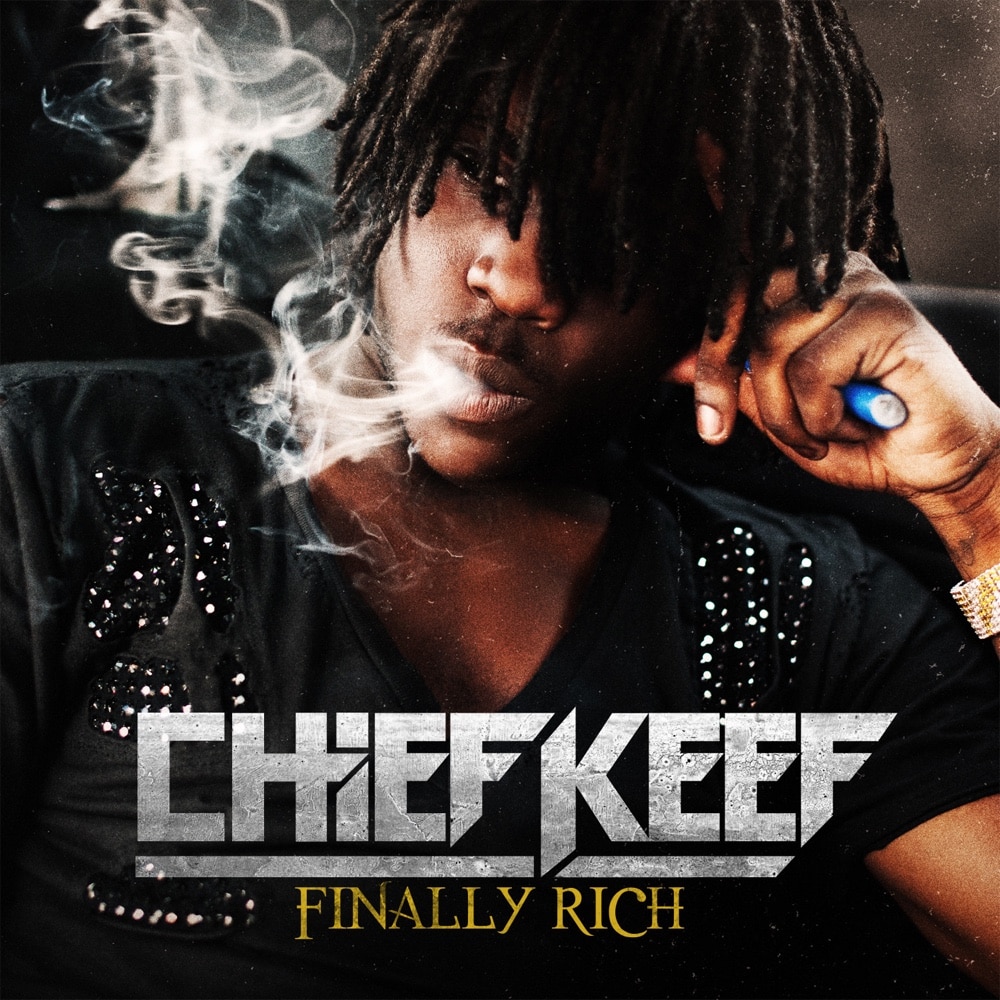 Released: December 18, 2012
Label: Interscope, Glory Boyz
Stepping onto the scene with his official debut, Finally Rich, Chief Keef became the lightning rod of Chicago's drill music scene. His straightforward, no-frills style reflected the brutal reality of his city, causing waves throughout the hip-hop community. Despite its raw, aggressive edge, the young GBE rapper's music proved to be highly addictive, embodying a rebellious youth and unvarnished authenticity. The album, while containing familiar gangsta-rap tropes, shone through with catchy hooks and rousing beats, showcasing Keef's uncanny knack for balancing street cred with viral appeal.
74. Big Pun – Capital Punishment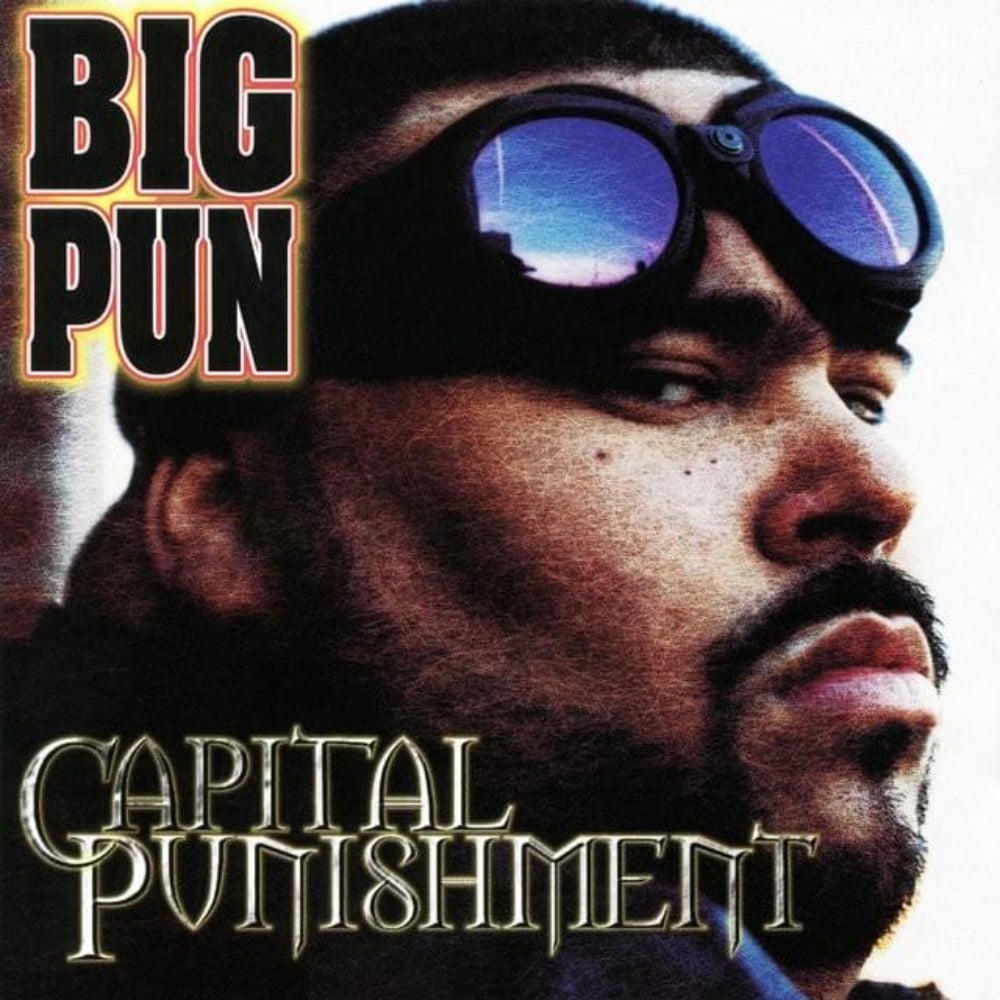 Released: April 28, 1998
Label: BMG, RCA, Loud, Terror Squad
Capital Punishment heralded the arrival of Big Pun, one of New York's most formidable and enduring talents. A juggernaut of lyrical prowess and rapid-fire delivery, Pun's debut album became a milestone in late '90s hip-hop. His versatility, ranging from club bangers to street anthems, and from seductive rhymes to straight-up rap battle bars, underscored his talent as a well-rounded MC. His ability to pair hard, funky beats with intricate, quicksilver rhymes demonstrated his exceptional command over his craft. Despite its length, and its relative adherence to genre norms, Capital Punishment still stands as an impressive testament to Big Pun's unparalleled talent and his irreplaceable impact on the hip-hop scene.
73. O.C. – Word…Life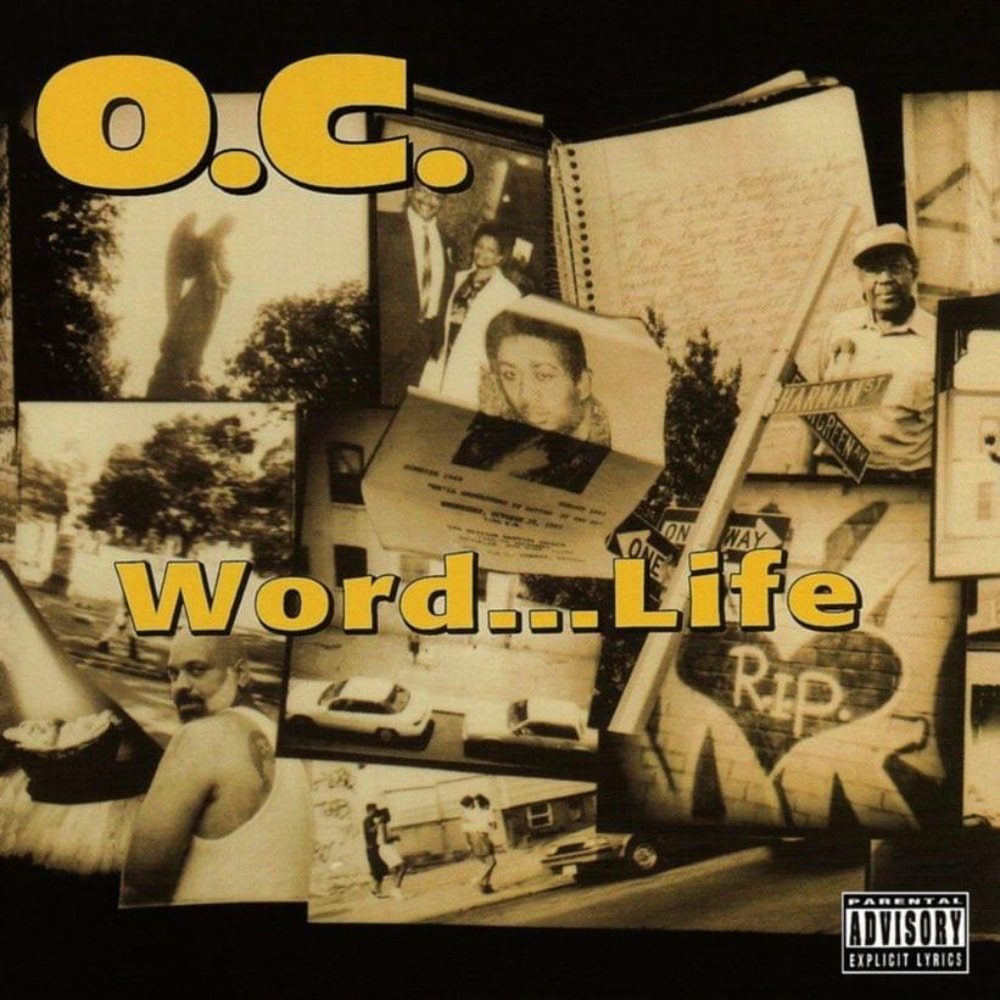 Released: October 18, 1994
Label: Wild Pitch Records
A clarion call against the phonies, O.C.'s debut album, Word…Life, raised the bar for lyrical storytelling in rap. The iconic track "Time's Up" resonated across the '90s rap scene, highlighting the chasm between the authentic and the imposters. Swapping braggadocio for existential discourse, O.C. took listeners on a journey through life's impermanence in "Born to Live." While the album may not have had as big an impact as his D.I.T.C. peers, O.C.'s debut found its way into the hearts of rap purists thanks to the rapper's earnest lyricism and nuanced soulfulness.
72. Kid Cudi – Man on the Moon: The End of Day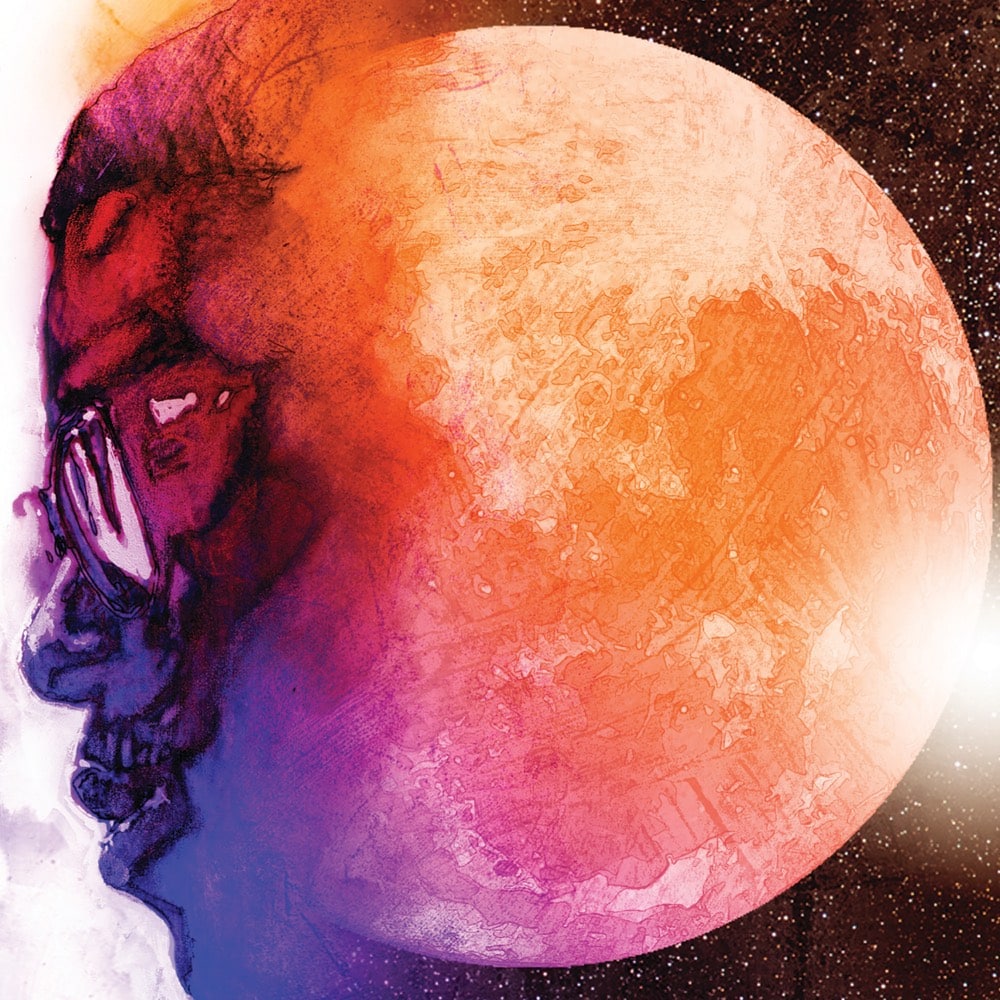 Released: September 15, 2009
Label: Dream On, GOOD, Universal Motown
Transcending the usual confines of hip-hop, Kid Cudi's Man on the Moon: The End of Day is a sonic exploration that straddles the real and the surreal. The album is a conceptual piece of art that resonates with listeners, making them passengers on Cudi's introspective journey. With its diverse soundscape, featuring elements of alternative and electronic music, Cudi boldly blurs genre lines. This debut effort from Kid Cudi is more than a hip-hop album—it's an otherworldly experience and one of the most influential rap releases of all time.
71. Earl Sweatshirt – Doris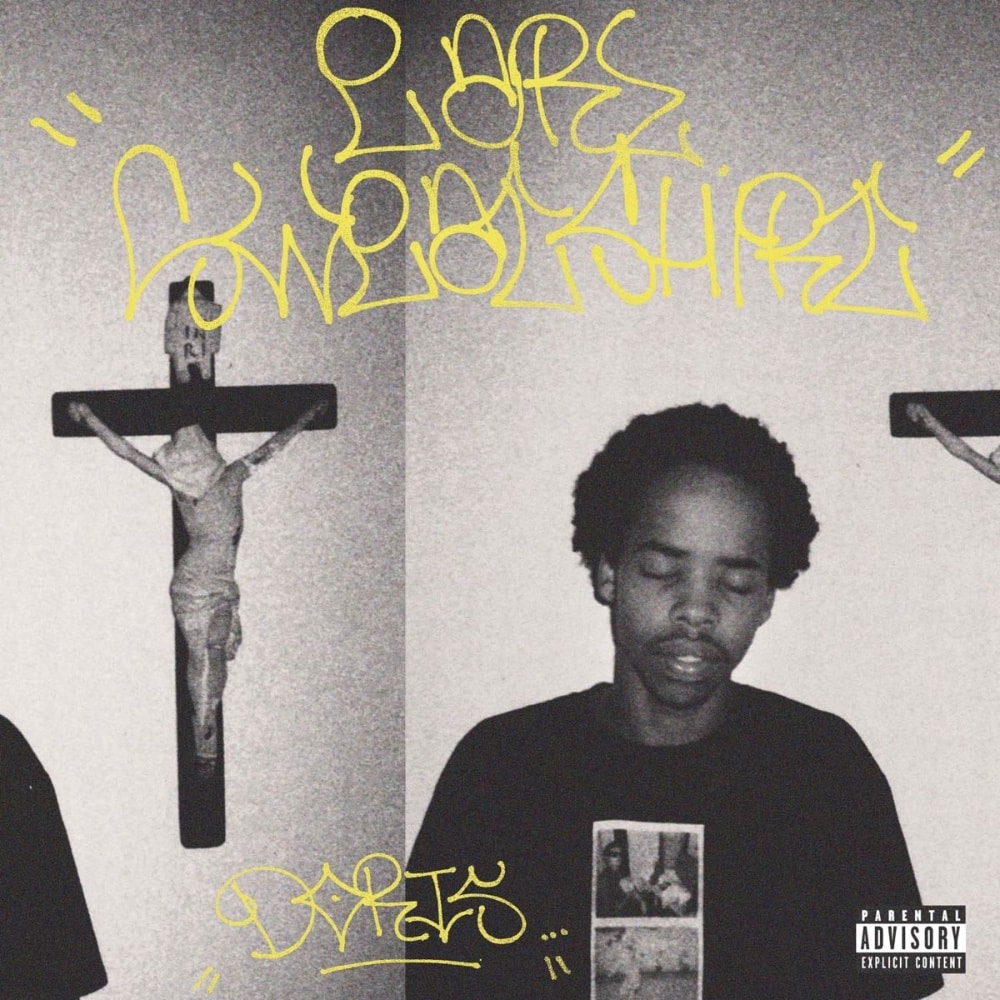 Released: August 20, 2013
Label: Odd Future, Tan Cressida, Columbia
Doris was a departure from Earl Sweatshirt's initial persona, casting him as a rap auteur who wove complex tales with an observational eye. The album was a murky, fluid journey through the artist's thoughts, echoing MF DOOM's esoteric aesthetic. Tracks like "Hive" presented harrowing imagery, while "Whoa" with Tyler, the Creator, served as a distinct delineation from Earl's early Odd Future days. With its layered narratives and self-production, Doris offered a challenging yet rewarding experience that cemented Earl Sweatshirt's place as an introspective, lyrical force in hip-hop.
70. Travis Scott – Rodeo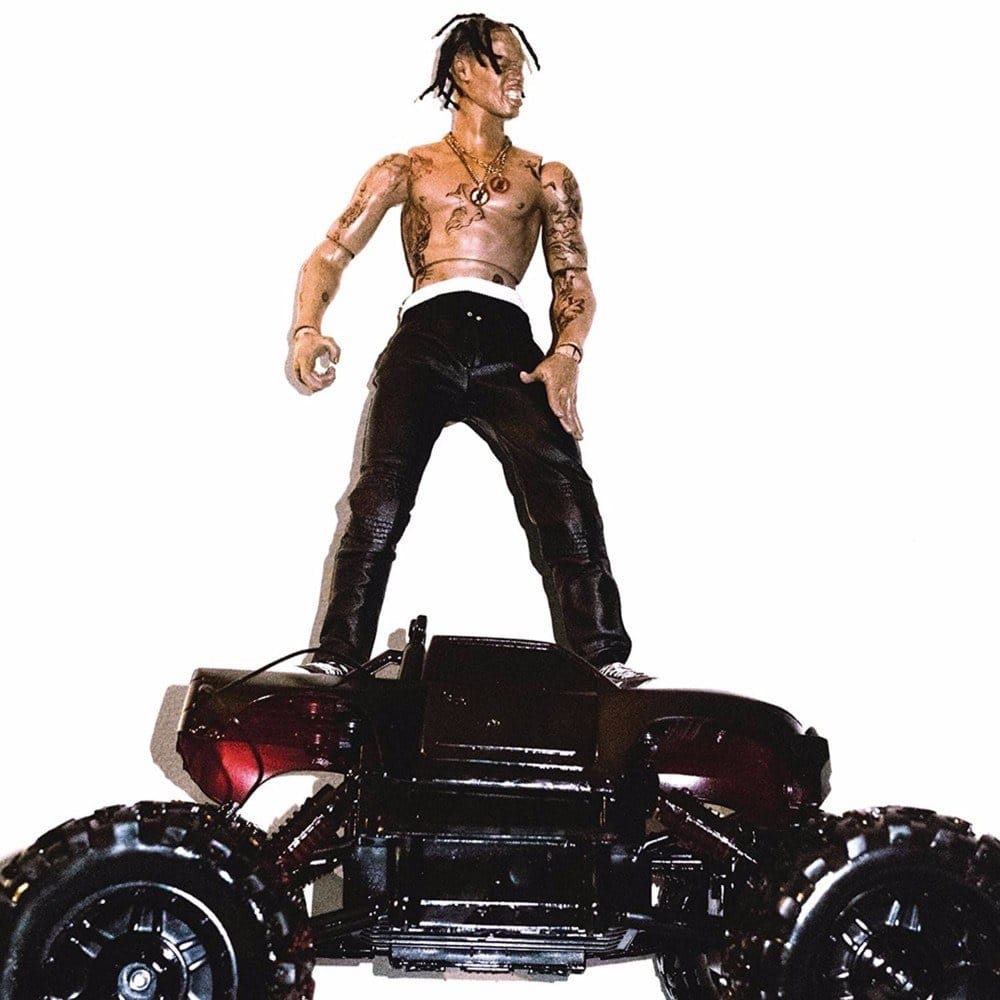 Released: September 4, 2015
Label: Grand Hustle, Epic
Bursting onto a landscape that had been reshaped by avant-garde heavyweights such as Kid Cudi and A$AP Mob, Travis Scott crafted a psychedelic version of acid rap that was as fresh as it was distinct. With its star-studded line-up featuring the likes of Future, the Weeknd, and Justin Bieber, Rodeo perfectly encapsulated the zeitgeist of mid-2010s rap. Travis, as the stylistic nexus of this movement, crafted a unique sound, wonderfully weird yet accessible, that transcended genre boundaries. While rap purists decried the Houston-born rapper's lack of lyricism, they couldn't deny the compelling blend of melodies and production. From the raw edge of "Piss on Your Grave" to the sprawling magnificence of "3500," Rodeo is an exhilarating rollercoaster ride through Scott's wide-screen cinematic vision of hip hop.
69. Del the Funky Homosapien – I Wish My Brother George Was Here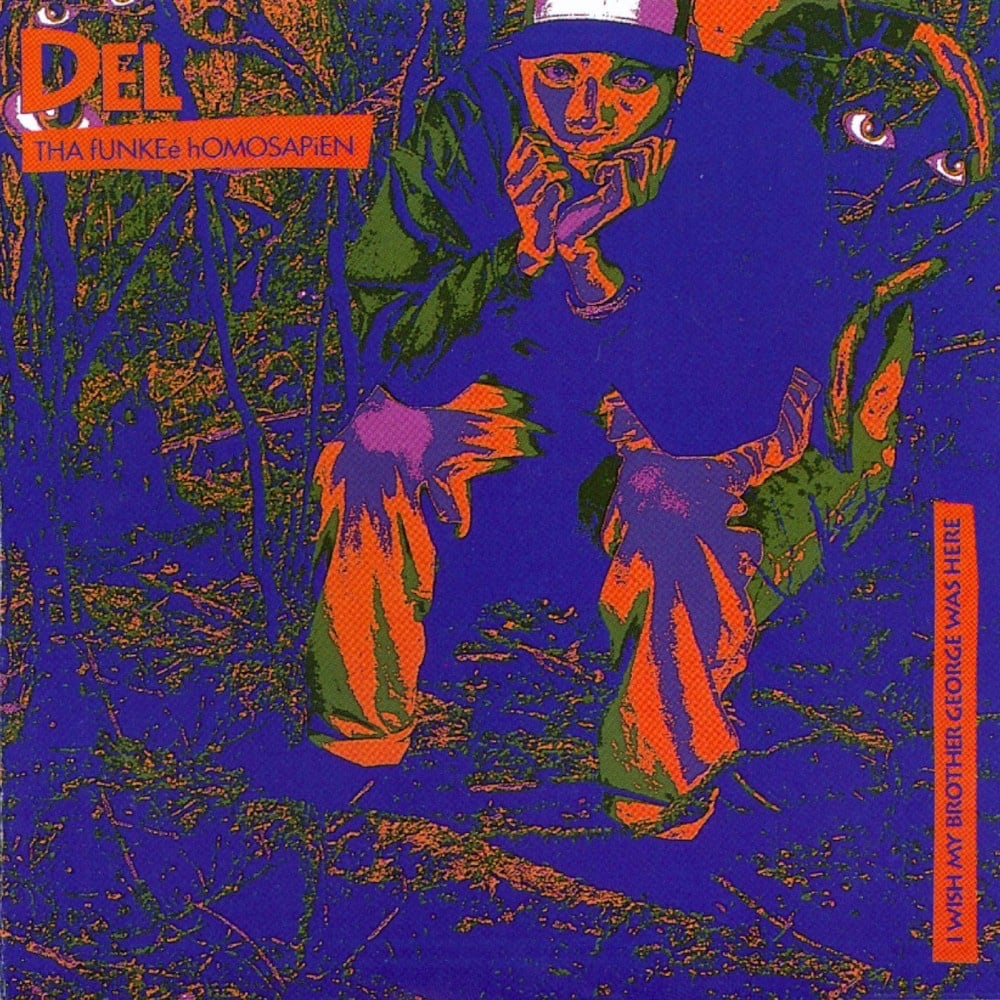 Released: October 22, 1991
Label: Elektra
At the tender age of 18, Del Tha Funkee Homosapien carved out his unique niche in the hip-hop world with his debut album I Wish My Brother George Was Here. Standing at the crossroads of the gangsta rap narrative championed by his cousin Ice Cube and the Afro-centric positivity of the East Coast Native Tongues collective, Del charted his own course. His music was drenched with humor, clever wit, and a deep affection for P-Funk, setting an all-new standard for the underground hip-hop scene. Del's refreshingly relaxed narratives about everyday life over fluid basslines and playful sampling made his album an instant classic, while its enduring influence continues to reverberate through the hip hop landscape.
68. Sean Price – Monkey Barz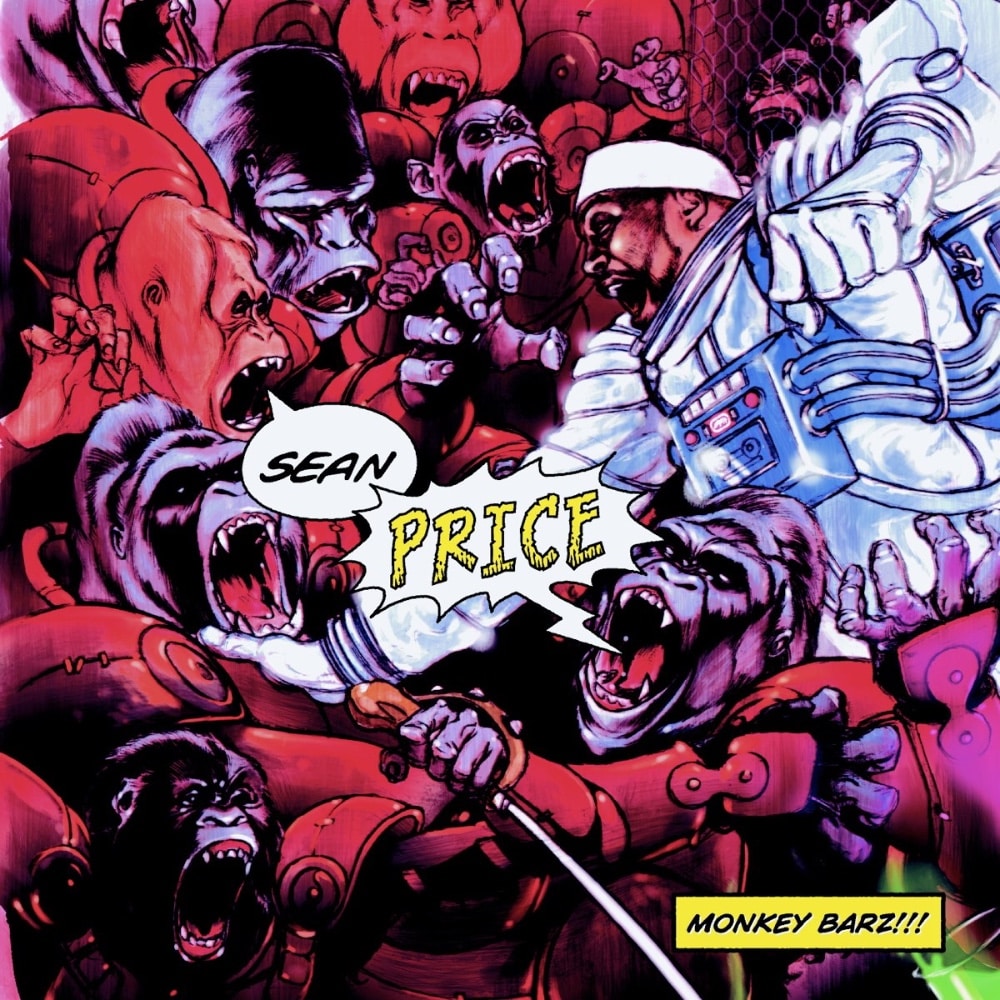 Released: May 31, 2005
Label: Duck Down
After spending years rapping as part of the Brooklyn duo Heltah Skeltah, Sean Price made a triumphant resurgence in the underground hip hop scene with his debut Monkey Barz. This album is a testament to Price's unique brand of grime, wit, and humor. His deep, commanding voice guides listeners through a labyrinth of hard-hitting rhymes and unexpected moments of levity. Price thrives in contrasts – as evident in tracks like "Heartburn", where the elegance of the beat clashes beautifully with his raw, gritty delivery.
67. Compton's Most Wanted – It's a Compton Thang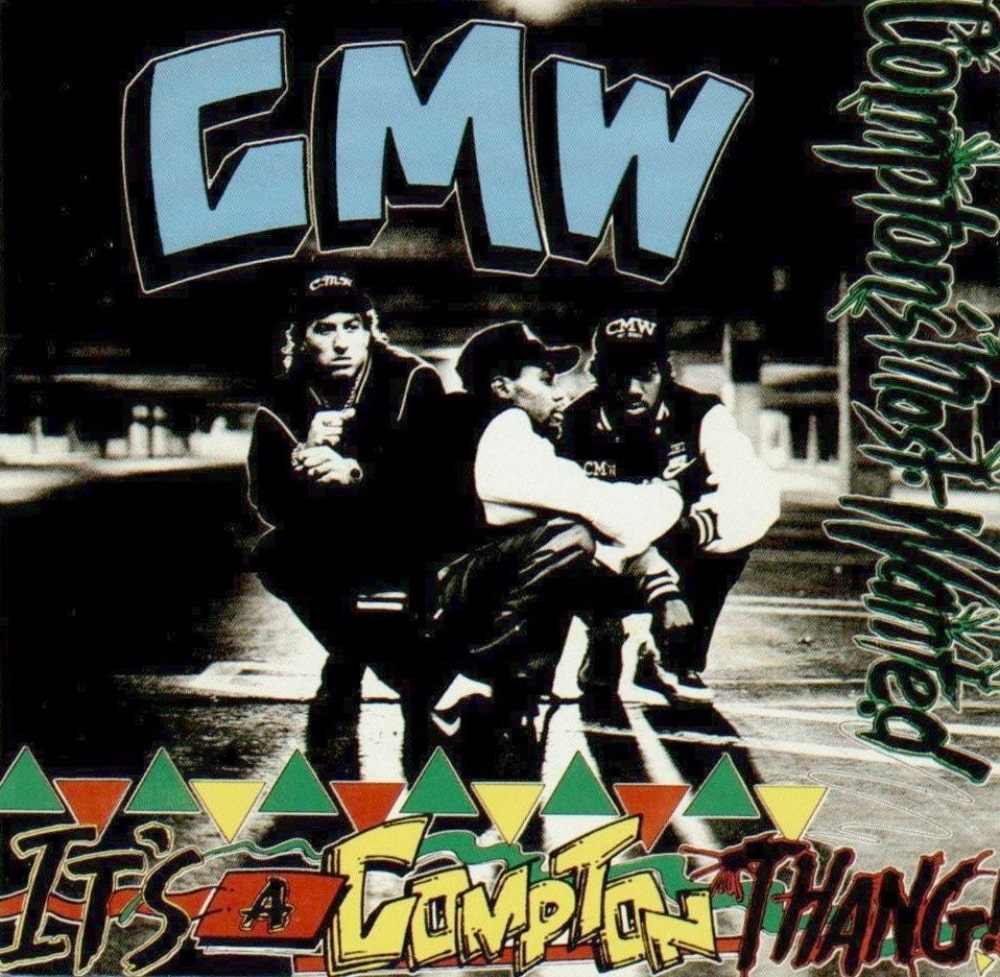 Released: June 19, 1990
Label: Orpheus Records
Launching in the wake of N.W.A's groundbreaking Straight Outta Compton, Compton's Most Wanted put their stamp on the rap scene with their debut album It's a Compton Thang. The album expanded on N.W.A's groundwork, with the late-night G-funk of "Late Night Hype" foreshadowing the genre's future. It's a Compton Thang not only stands as a historical landmark in the sub-genre but also captures the unadulterated fun and raw energy that once defined West Coast gangsta rap.
66. Little Brother – The Listening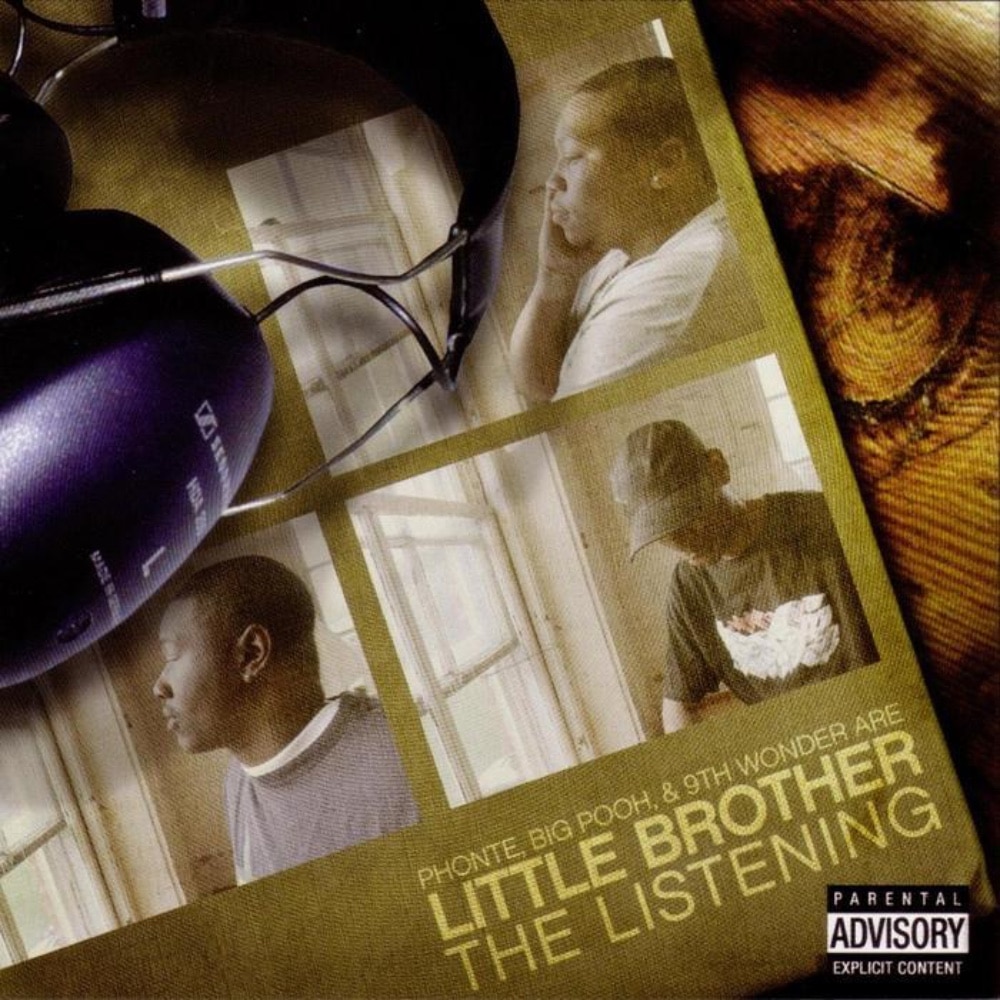 Released: February 25, 2003
Label: ABB
Breaking through with a sound that harked back to the essence of 90s hip-hop, Little Brother's The Listening became a beacon for those yearning for a taste of authenticity. Featuring North Carolina natives Phonte, Big Pooh, and producer genius 9th Wonder, this album evoked the likes of Pete Rock, A Tribe Called Quest, and Jay Dee in its sonic landscape. From the soulful "For You" to the evocative "Away From Me," 9th Wonder demonstrated his prodigious ability, reshaping what sampling meant in hip-hop, while Phonte and Pooh delivered everyday, working class bars that resonate deeply even long after the album has finished playing.
65. UGK – Too Hard to Swallow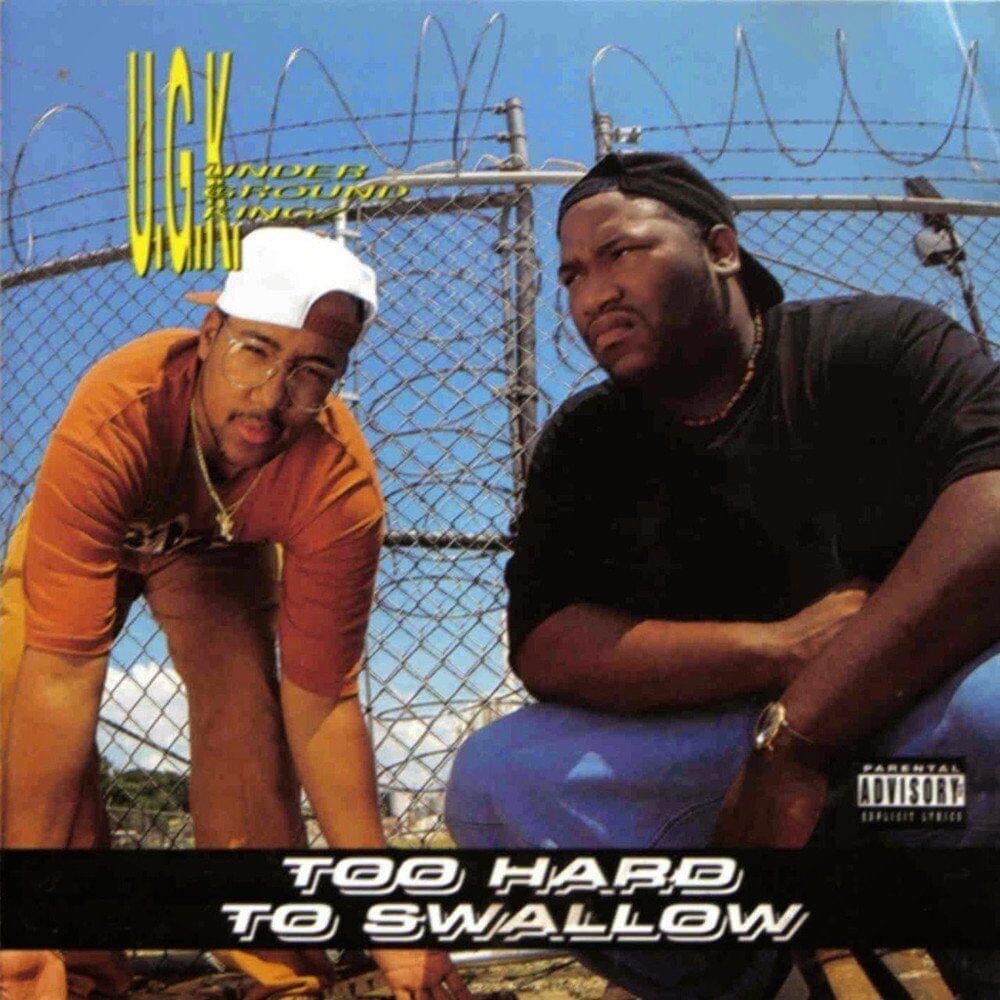 Released: November 10, 1992
Label: Jive
When East and West Coast rap seemed to monopolize the scene, UGK dared to present the raw, unfiltered South in their debut Too Hard to Swallow. Port Arthur, Texas Pimp C and Bun B made their mark with a unique brand of gangsta rap that was as smooth as it was stark. They masterfully paired street lyrics with funk-infused beats on tracks like "Something Good" and "Use Me Up", creating a vivid picture of life in Texas against a rich, soulful backdrop. With Bun's nimble flow and pinpoint lyricism rubbing shoulders with Pimp C's extraordinary musical air, they were a match made in heaven — Too Hard to Swallow was just the beginning of what would become one of the greatest rap duos of all time.
64. Freestyle Fellowship – To Whom It May Concern…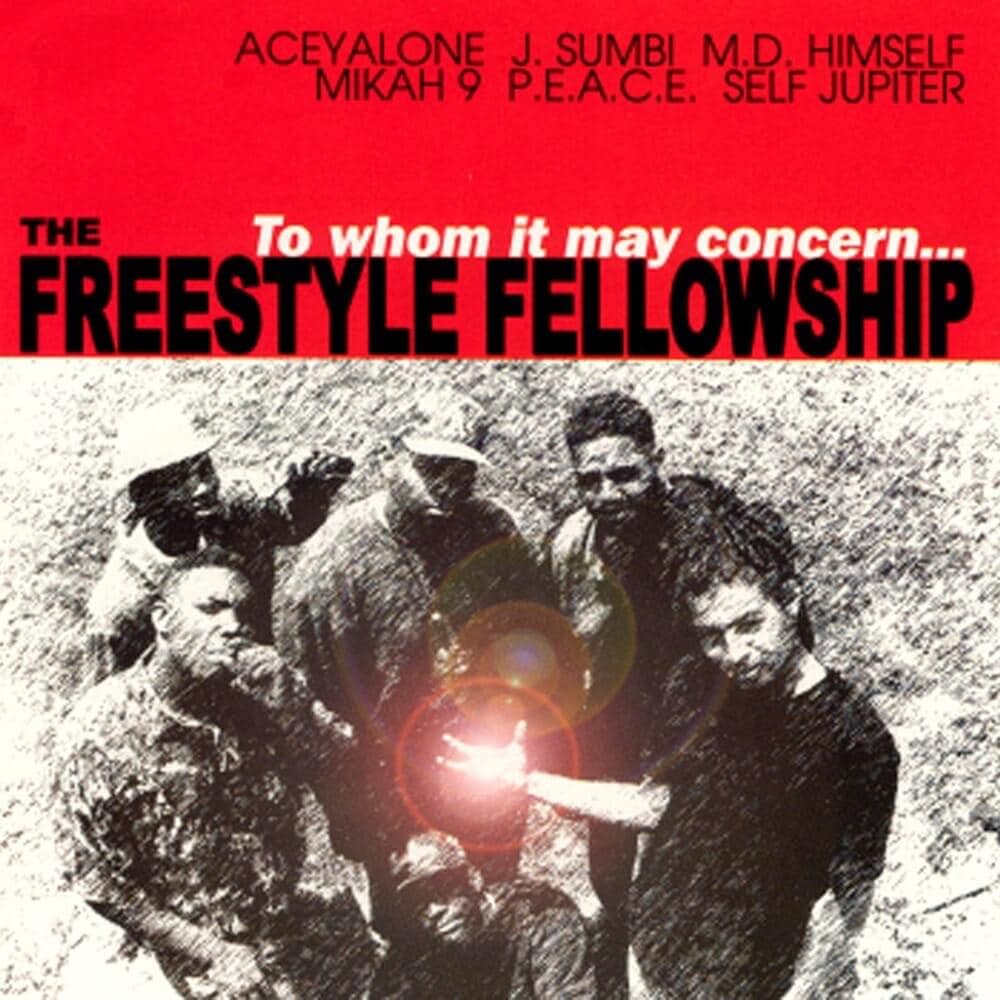 Released: October 5, 1991
Label: Sun Music
A time capsule of hip-hop purity, To Whom It May Concern… by Freestyle Fellowship shines with its avant-garde approach to rap in a time when the L.A. scene was more synonymous with the hard-hitting gangsta persona. The album subverted norms with its stream-of-consciousness lyricism and unconventional song structures. Tracks like "Convolutions" present the ensemble at their best, a seamless collaboration of different flows, while tunes by individual members hint at the group's artistic potential. To Whom It May Concern… might not be the group's finest work, but it definitely marked the beginning of their creative journey in challenging hip-hop stereotypes.
63. Pharoahe Monch – Internal Affairs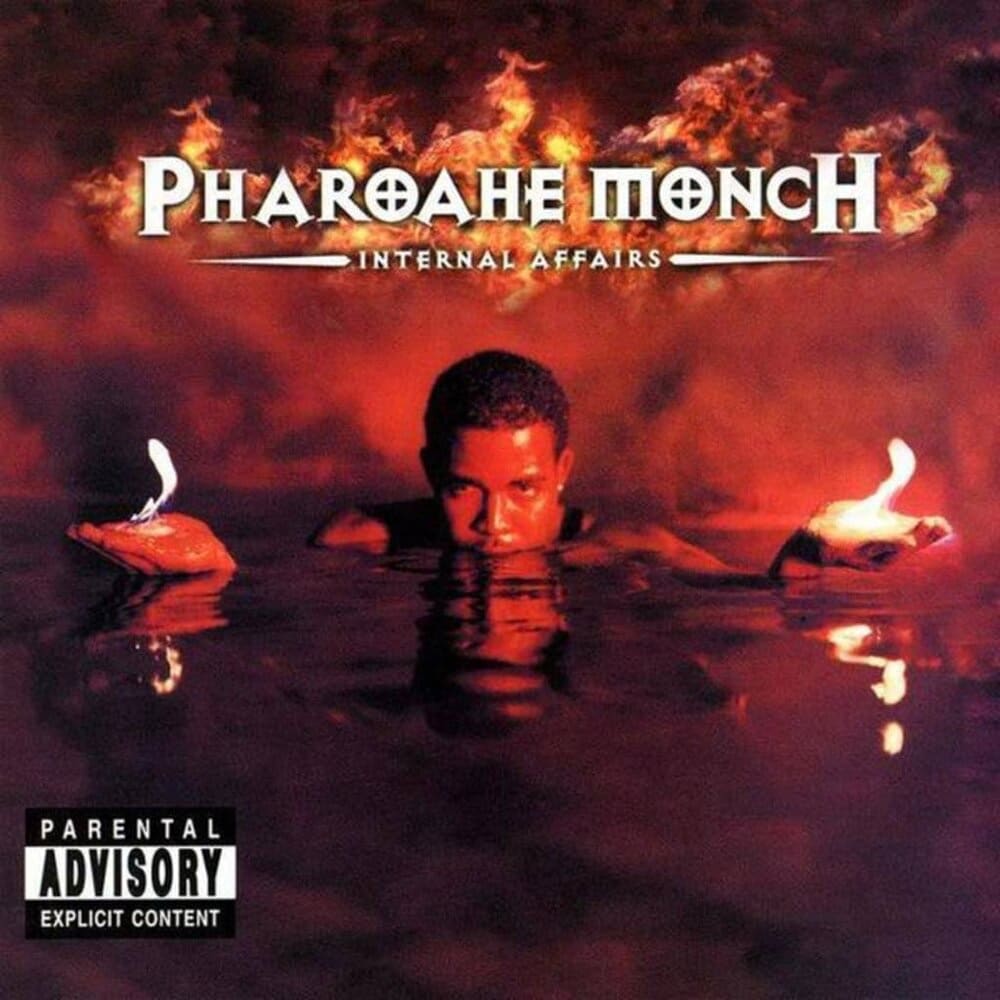 Released: October 19, 1999
Label: Rawkus, Priority
As a solo debut, Internal Affairs re-establishes Pharoahe Monch as a lyrical titan of '90s hip hop. The gritty, fiery, and profane tone marks a departure from his earlier work with Organized Konfusion, carving a niche for Monch in the mainstream. While the album might seem a gambit for popularity, it doesn't compromise on his lyrical excellence. Tracks like "Simon Says" encapsulate Monch's unique blend of ferocious energy and intricate rhymes, marking a successful crossover from underground reverence to mainstream appeal.
62. Scarface – Mr. Scarface Is Back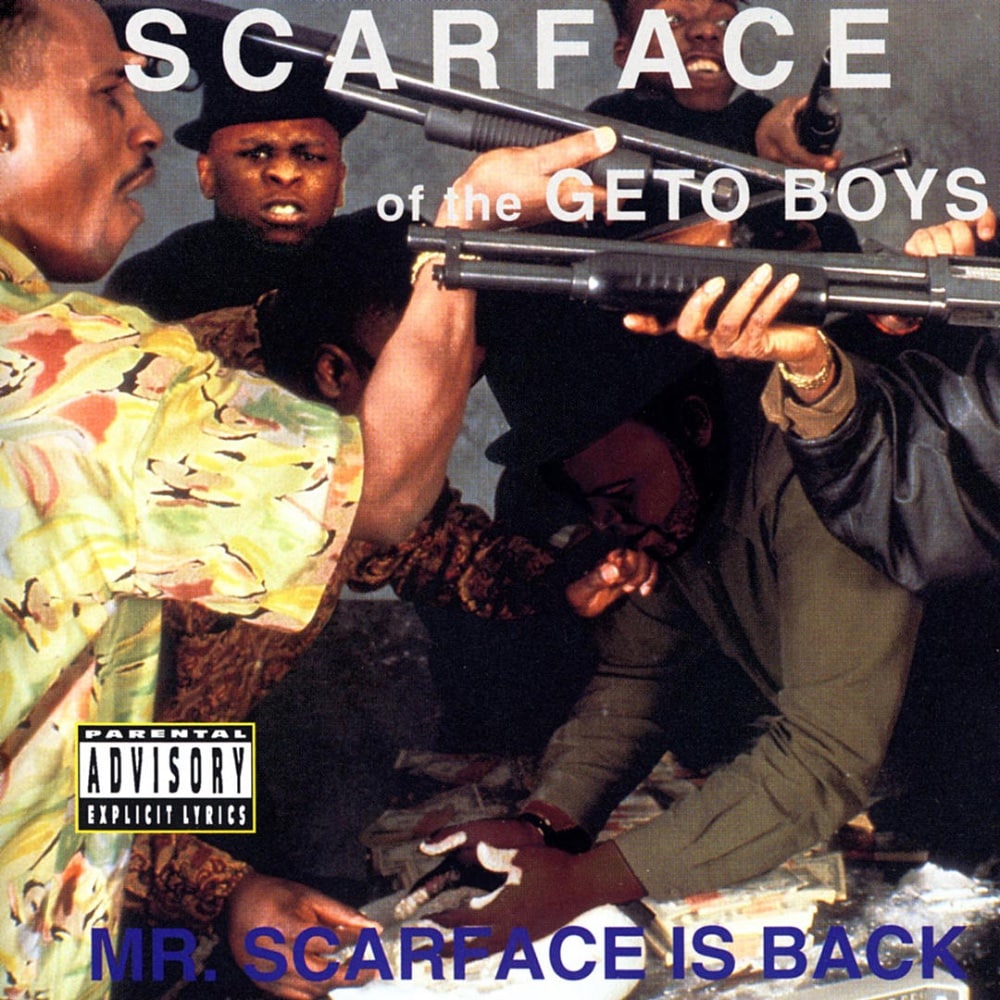 Released: October 8, 1991
Label: Rap-A-Lot, Priority, EMI
Scarface's solo debut, Mr. Scarface Is Back, remains one of the pioneering works of the '90s Southern rap era. With its raw, cinematic portrayal of the crime and drug-ridden streets of Houston, the album traverses a spectrum of gangsta life experiences. Scarface's masterful storytelling is backed by meticulously layered beats, giving the album an enduring appeal. Tracks like "Mr. Scarface" and "A Minute to Pray and a Second to Die" stand testament to his unmatched lyrical prowess and the gritty reality of his world, firmly establishing him as a significant voice in the gangsta rap scene.
61. Reflection Eternal – Train of Thought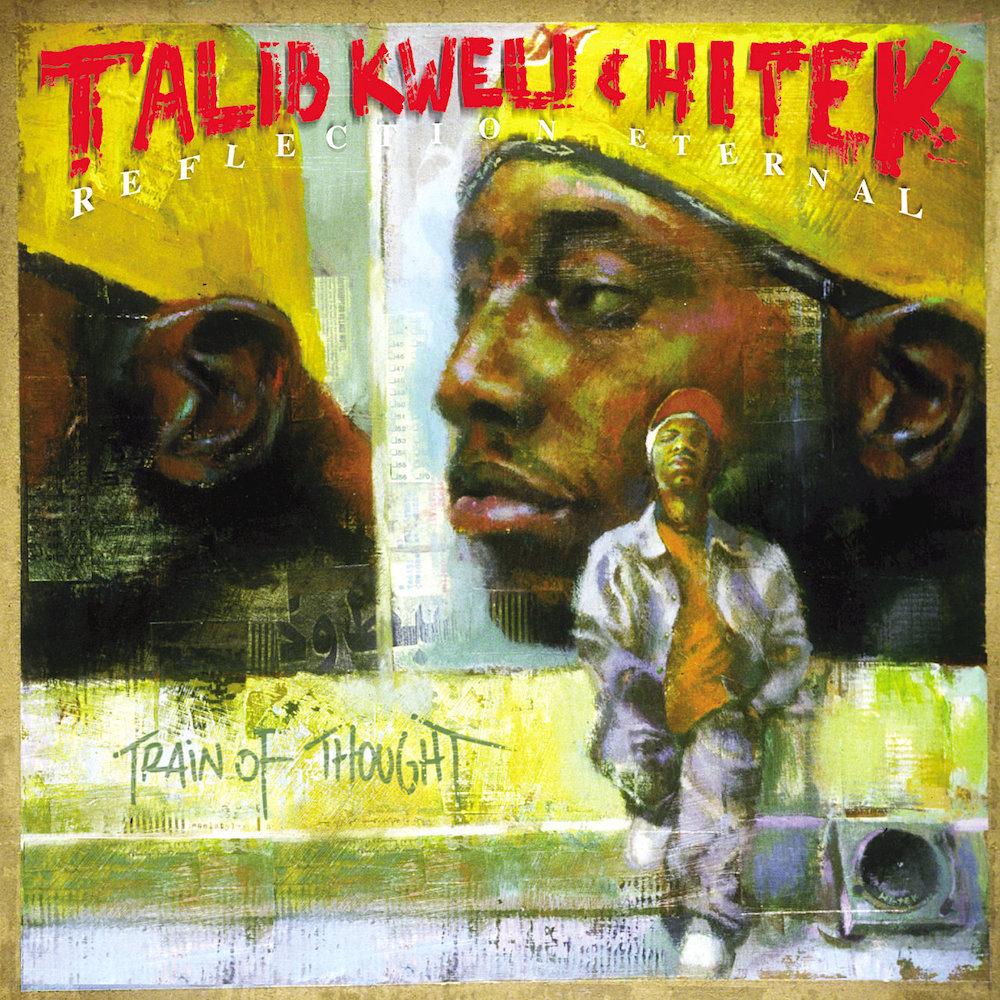 Released: October 17, 2000
Label: Rawkus
Train of Thought, the debut from Talib Kweli and Hi-Tek's Reflection Eternal, solidified the Brooklyn rapper as a uniquely poetic and insightful lyricist. From bemoaning hip-hop's death obsession in "Good Mourning" and "Too Late", to celebrating the resilience of women in "For Women", Kweli exhibits a wisdom that transcends his youth. Hi-Tek's beats, a blend of wailing keyboards, staccato claps, and piano loops, lend a maturation to the album that its predecessors lacked. At over 70 minutes, Train of Thought is an ambitious debut that brilliantly showcases the duo's lyrical depth and inventive musicality.
60. Big L – Lifestylez ov da Poor & Dangerous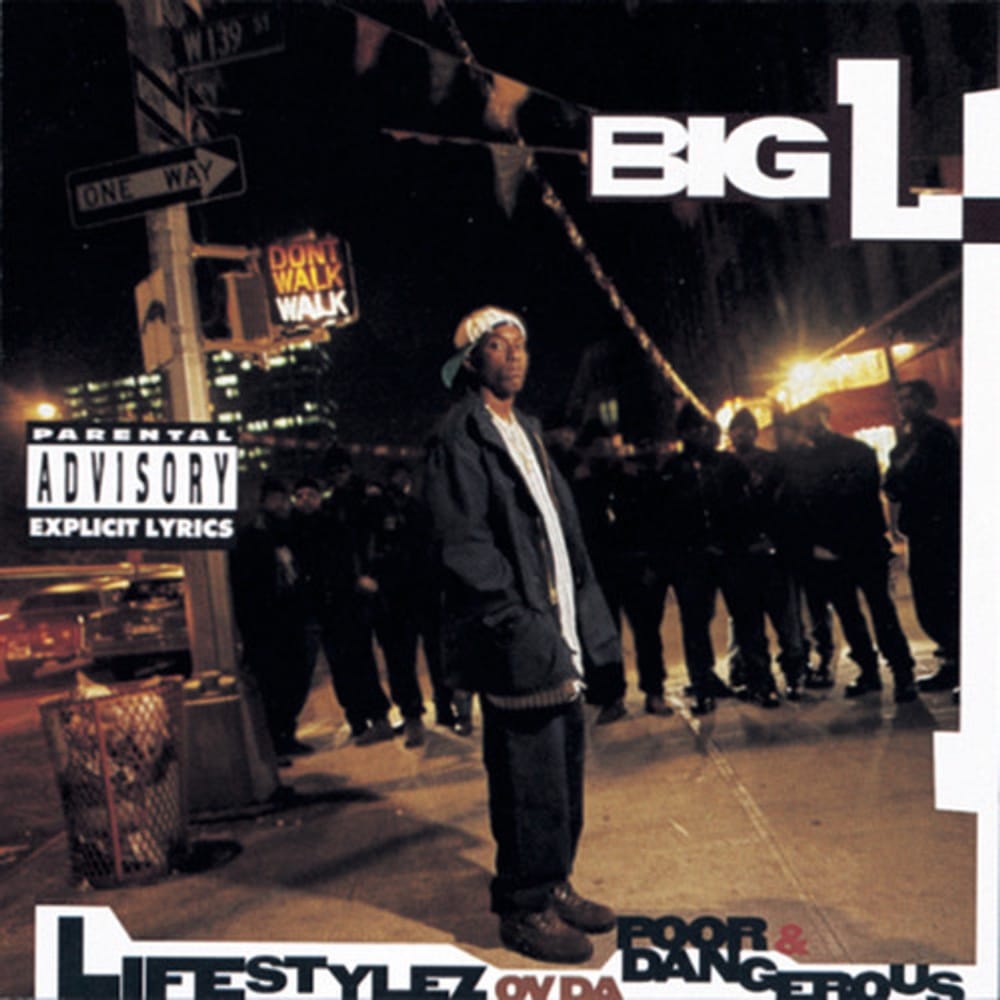 Released: March 28, 1995
Label: Columbia
Striding into the hip-hop landscape with unfiltered authenticity, Big L's debut, Lifestylez ov da Poor & Dangerous, carried the torch of gritty New York storytelling. Released in 1995, Big L delivered a starkly vivid narrative of Harlem's underbelly, dishing out lyricism drenched in wit and menace. With stellar production from D.I.T.C. cohorts Buckwild, Showbiz, and Lord Finesse, the album demonstrated L's knack for punchlines and his unmistakable flow. Despite Columbia Records' failure to effectively promote him, the super talented Harlem MC carved out a legacy that endured far beyond his untimely demise in 1999, confirming his debut as a timeless hip-hop classic.
59. Busta Rhymes – The Coming
Released: March 26, 1996
Label: Flipmode, Elektra
The Coming stands as a testament to Busta Rhymes' unique rap artistry, landing three years after the disbanding of Leaders of the New School. The album is steeped in the influence of the mid-90s East Coast atmospheric funk, with the Brooklyn-born rapper's surreal and energized style carving out its own lane. Tracks like "Woo Ha!! Got You All in Check" showcase Busta's unrivalled technical prowess, his twisting, invigorating wordplay igniting the album with an eccentric flare that defines his artistic voice.
58. Kendrick Lamar – Section.80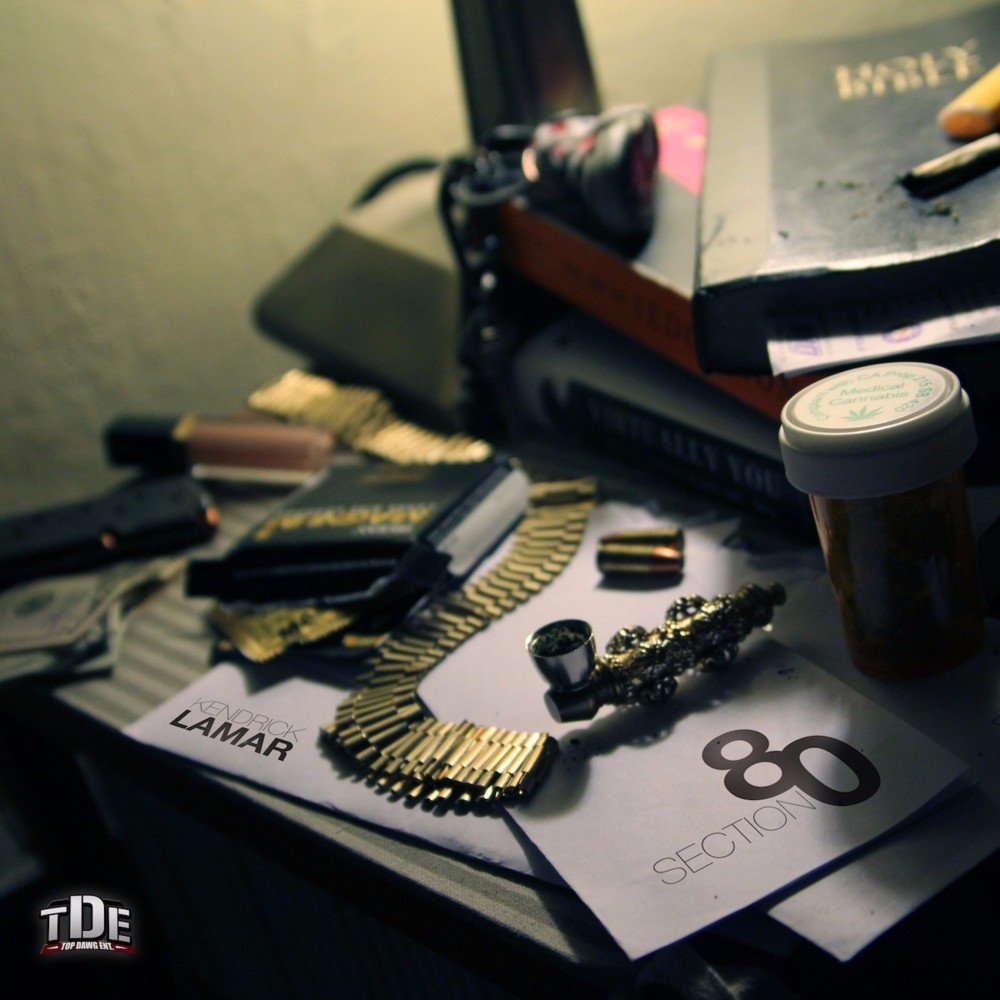 Released: July 2, 2011
Label: TDE
Section.80 served as Kendrick Lamar's thoughtful and provocative proclamation, carving his path in the hip-hop scene. Dipping his pen into themes of ethnicity, domestic abuse, and personal introspection, Kendrick channeled his Compton upbringing through poignant storytelling. With tracks like "Fuck Your Ethnicity" and "Keisha's Song (Her Pain)", the Compton rapper established himself as a vivid narrator of his environment and his generation. While lacking the gravitas of his future works, the album's sonically rich offerings, underpinned by thoughtful lyricism and impactful narratives, set the stage for Kendrick's future rise as a dominant voice in hip hop.
57. Slick Rick – The Great Adventures of Slick Rick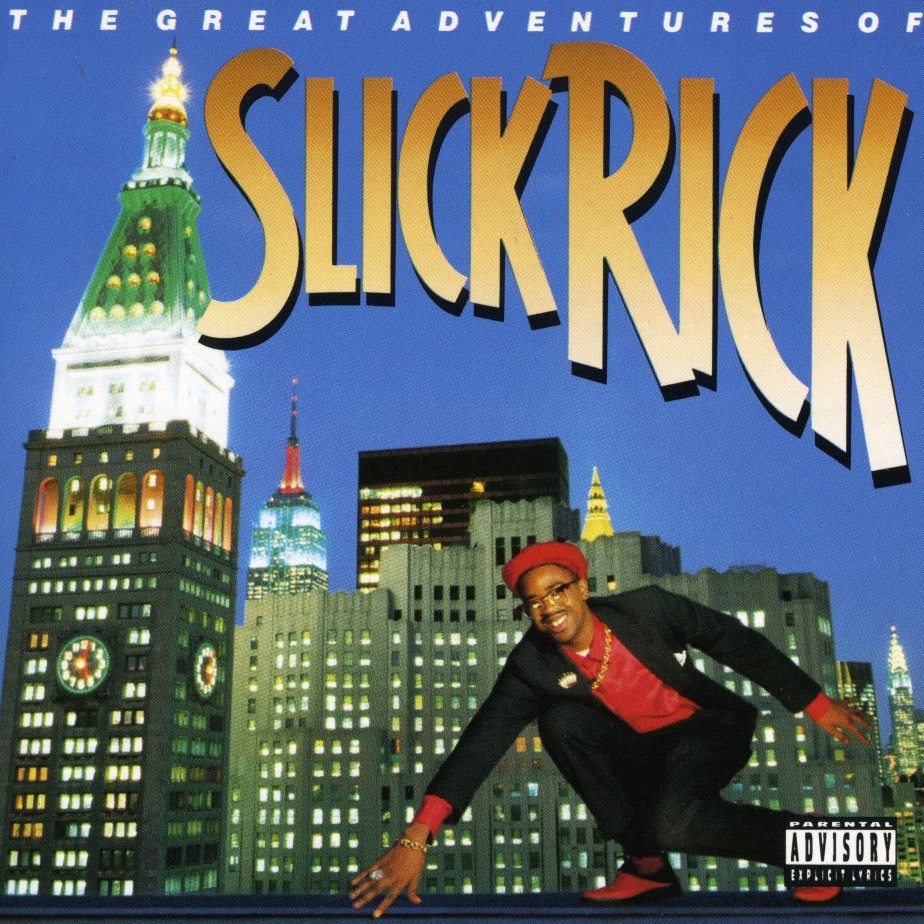 Released: November 1, 1988
Label: Def Jam, Columbia
With a flair for narrative like no other, Slick Rick's debut The Great Adventures of Slick Rick emerged as a game-changer in the late '80s rap game. His distinct half-British accent and unconventional cadences set the stage for his ingenious storytelling and humor. Though elements of misogyny and vulgarity sparked controversy, they showcased Rick's raw honesty and boldness in presenting a multifaceted persona. His knack for weaving cautionary tales, exemplified by "Children's Story," showed his talent for capturing the darker shades of reality. This provocative, yet undeniably captivating debut, still echoes in the hip-hop realm, etching Slick Rick's unique narrative style into the fabric of the genre.
56. Denzel Curry – Nostalgic 64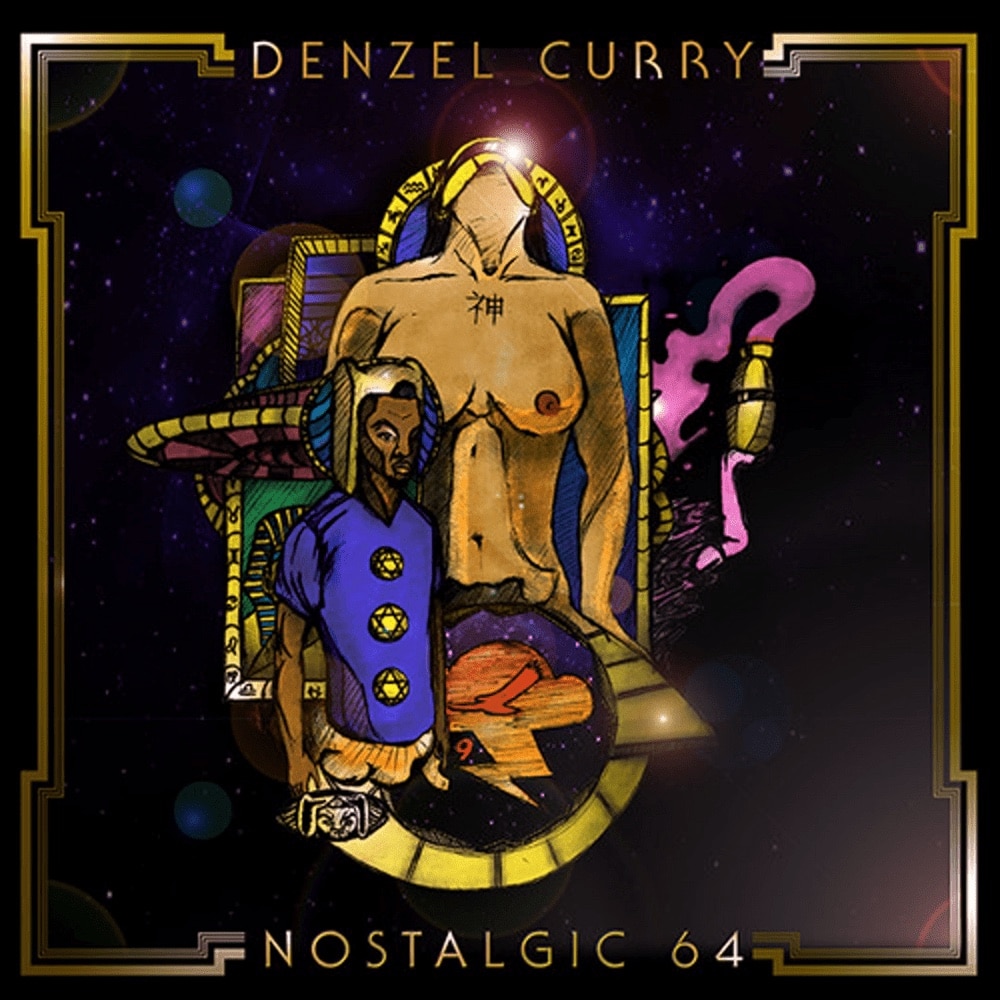 Released: September 3, 2013
Label: C9, L&E
Exemplifying raw talent and a tireless spirit, Denzel Curry's Nostalgic 64 is a testament to a young artist grappling with the complexities of his surroundings. His lyrical prowess, coupled with an aggressive delivery, offers listeners a peek into his world of dreams and harsh realities. Tracks like "Threatz" brim with a fervent intensity, while introspective moments like "A Day in the Life of Denzel Curry Pt. 2" expose the pain of personal loss. In navigating the blurred line between dreams and nightmares, Curry's debut illuminates the journey of an artist acutely conscious of his purpose, refusing to be silenced.
55. Black Moon – Enta da Stage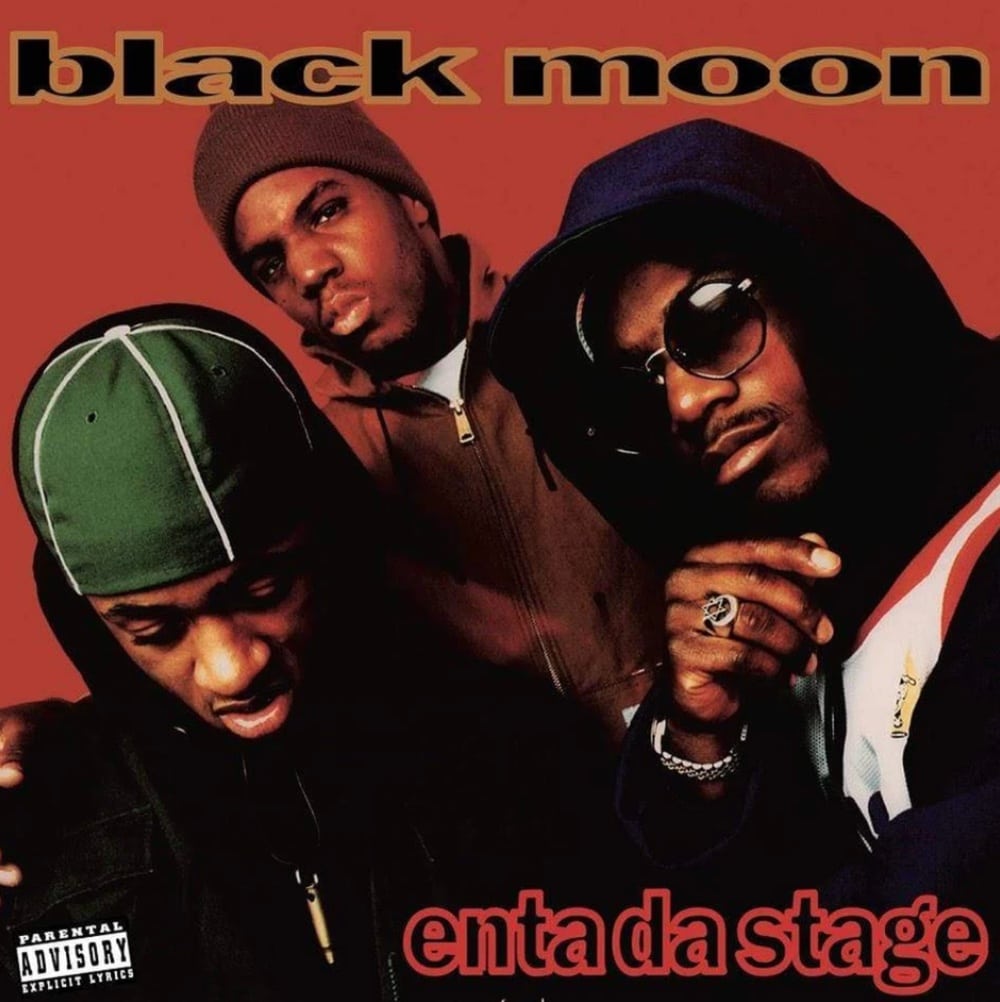 Released: October 19, 1993
Label: Nervous Records
Marking a seismic shift in hip hop during the early '90s, Black Moon's Enta da Stage formed one of the major cornerstones of the hardcore New York scene. Juxtaposing the aggressive, confrontational tracks like "Who Got da Props" with the understated menace of "How Many MC's…," the album showcased Buckshot as one of the premier spitters of his time as well as Beatminerz' nuanced boom-bap production. While other influential debuts might have hogged the limelight, Enta da Stage carves out a unique space, reinforcing its status as an unmissable fixture as one of the greatest rap debuts in history.
54. Main Source – Breaking Atoms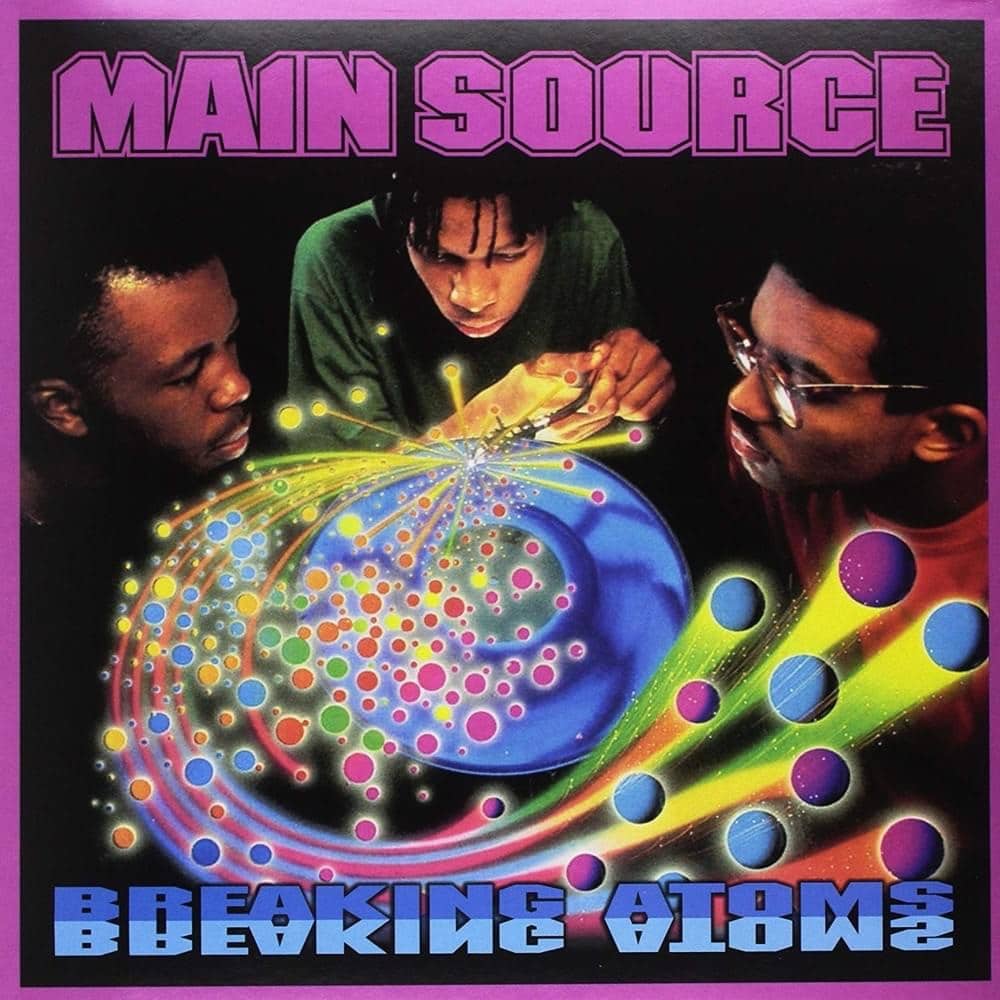 Released: July 23, 1991
Label: Wild Pitch, EMI
Dropping an enduring classic back in 1991, the trio of Large Professor, Sir Scratch, and K-Cut, collectively known as Main Source, delivered an album that challenged the conventions of hip-hop at the time. With its masterful use of the EMU SP1200's distinct drum sound and groove-heavy samples, Breaking Atoms emerged as a stylistic masterpiece. From the powerful narrative of police brutality in "Just a Friendly Game of Baseball" to the catchy, social commentary-infused "Live at the Barbeque", which also features a young Nasty Nas in a historic performance, this record has left a understate but enduring mark on hip hop's evolution.
53. DJ Quik – Quik Is the Name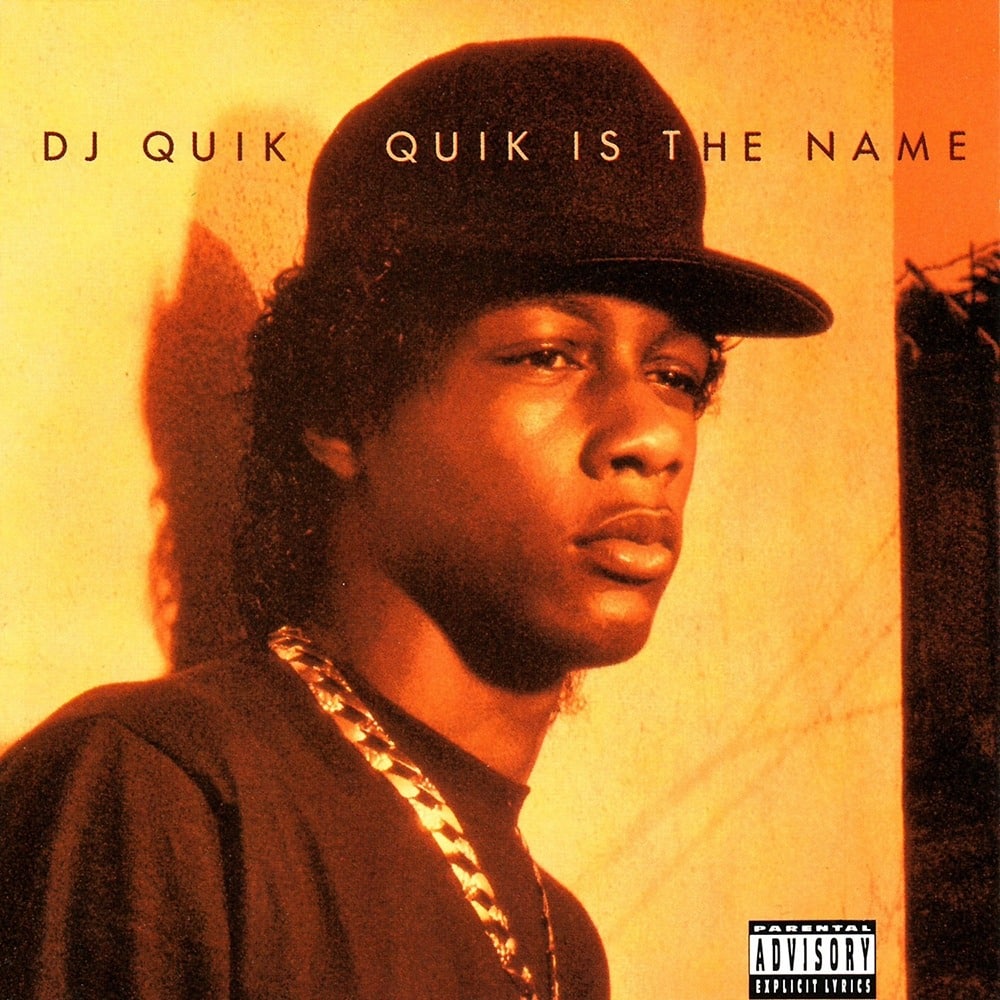 Released: January 15, 1991
Label: Profile
As the first six-figure signee to Profile Records, DJ Quik delivered a captivating debut album that seamlessly blends funky beats with raw, street-oriented narratives. Quik Is the Name, right from its audacious opening proclamation, offers an unfiltered glimpse into Compton rapper-producer's world, complete with tales from his upbringing. The album thrives on its unique sampling strategy, effectively incorporating elements from Funkadelic, The 8th Day, and Richard Pryor into Quik's authentic rhymes. In tracks like "Deep" and "8 Ball," Quik's storytelling prowess shines through, cementing his place in hip-hop's annals.
52. Saba – Bucket List Project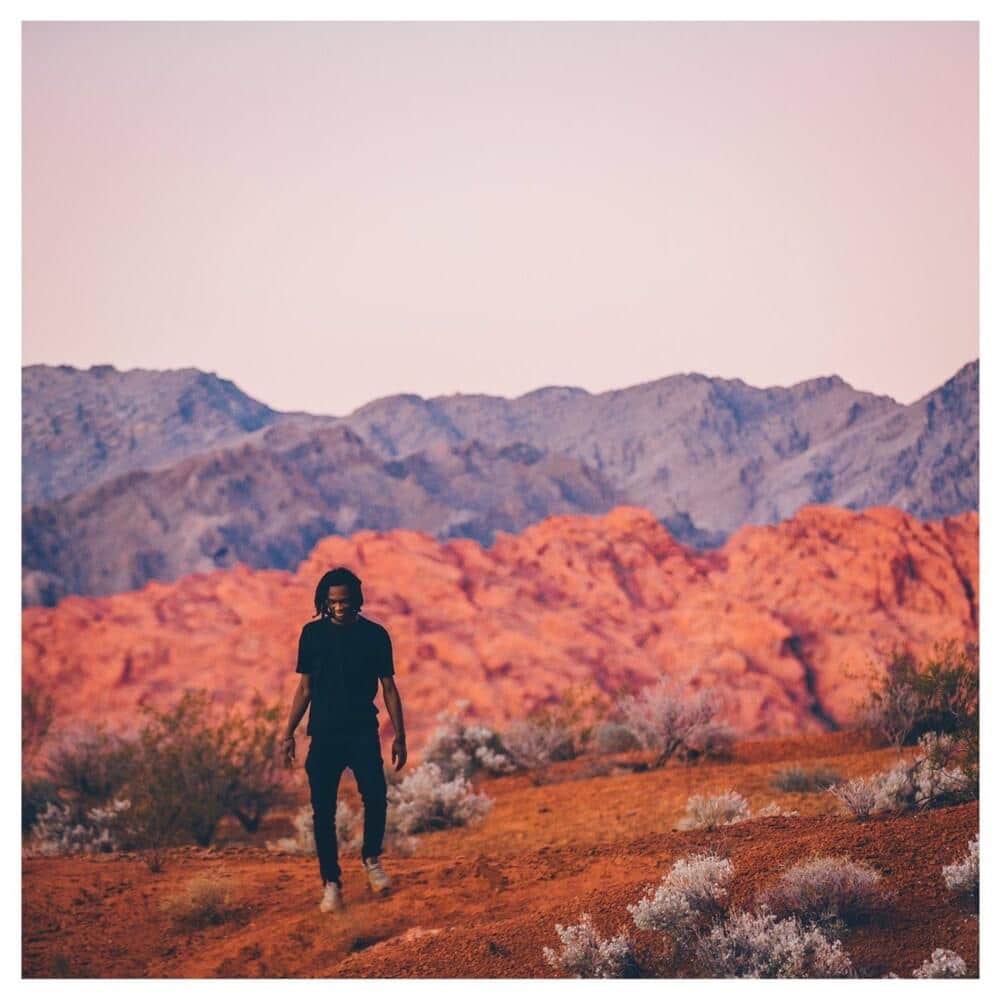 Released: October 27, 2016
Label: Saba Pivot, LLC
Rising star from Chicago's West Side, Saba, embarked on his solo journey with Bucket List Project, demonstrating that he was more than just a standout feature on a Chance mixtape. A blend of introspective lyrics and self-produced beats forms the core of this album, providing a platform for other Chicago talents to shine. From the electronic-infused "GPS" to the thought-provoking "Church Liquor Store," Saba weaves a narrative of his city's struggles, all delivered over serene melodies. His experimentation across styles occasionally stumbles, yet his creative risks herald a promising future in the hip-hop landscape.
51. Roc Marciano – Marcberg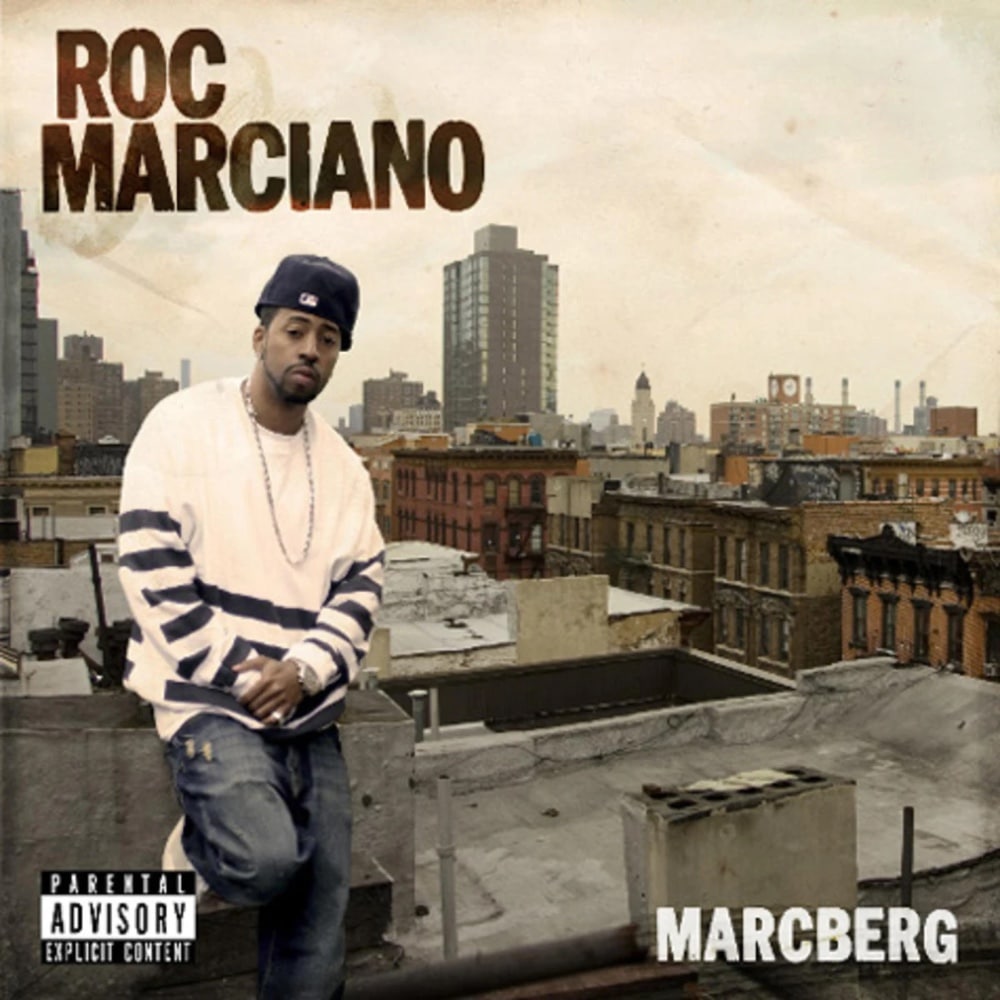 Released: May 4, 2010
Label: Fat Beats Records
The echoes of the Golden Era of hip-hop resonate strongly in Roc Marciano's debut, Marcberg. A former member of Flipmode Squad and the U.N., Marciano is a seasoned lyricist delivering punchy rhymes with his lethal bars and unconventional production skills. His gritty narratives wrapped in stream-of-conscious lyricism harken back to the likes of Kool Keith and Sean Price, breathing fresh life into the genre. From reflective tracks like "Thug's Prayer" to the relentless force of "Snow," "Marcberg" is a knockout debut, solidifying Roc Marciano's position as the rising titan of the underground rap scene.
50. Tha Dogg Pound – Dogg Food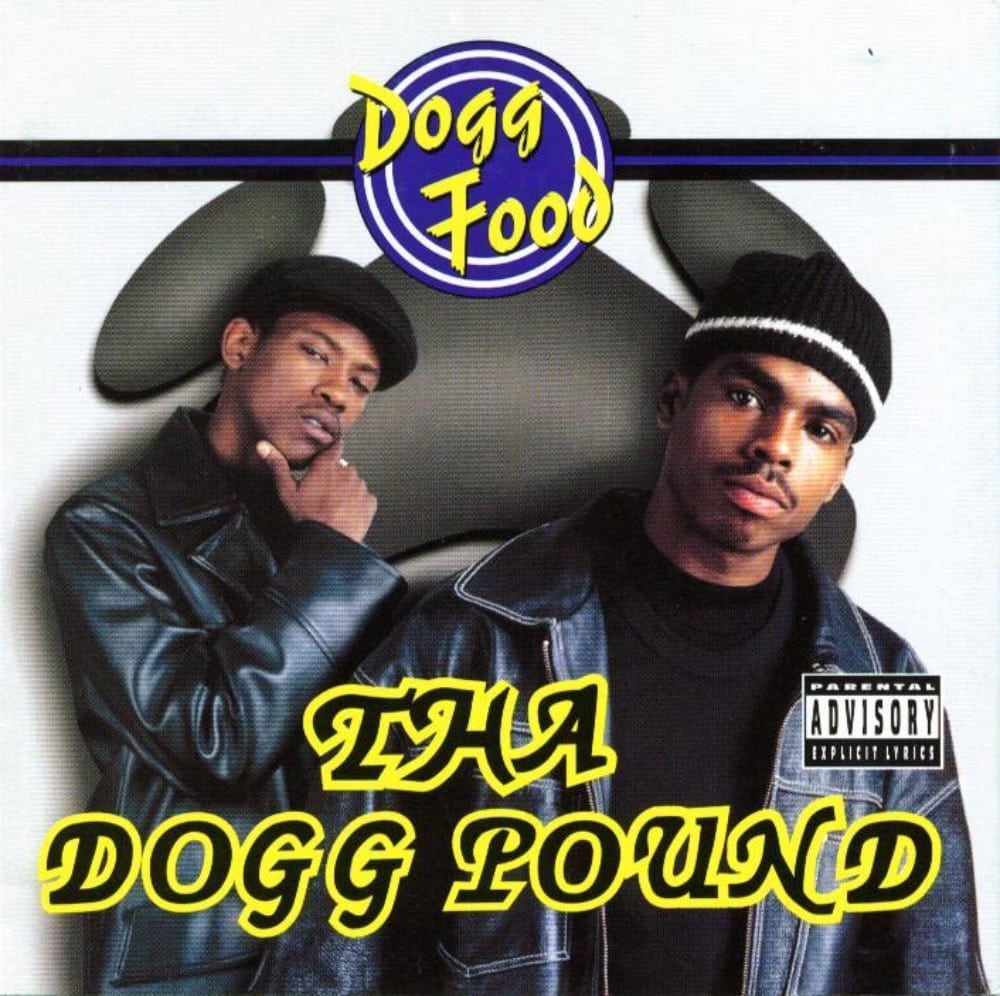 Released: October 31, 1995
Label: Death Row, Interscope, Priority
Amid a cloud of controversies and despite delayed release, Dogg Food charged to the number one spot on the Billboard charts on its first week, hitting the scene like a seismic wave. Daz Dillinger and Kurupt, the dynamic duo behind this audacious project, carefully built on Death Row's musical blueprint established by Dr. Dre and re-engineered it to suit their sonic ambitions. Each track is a page from the script of West Coast life, encapsulating the chaotic reality of the streets with the unforgettable grit of gangsta rap. From its humorous lyricism to the infectious Cali funk, Dogg Food goes down as an integral part of West Coast rap's evolution.
49. Run the Jewels – Run the Jewels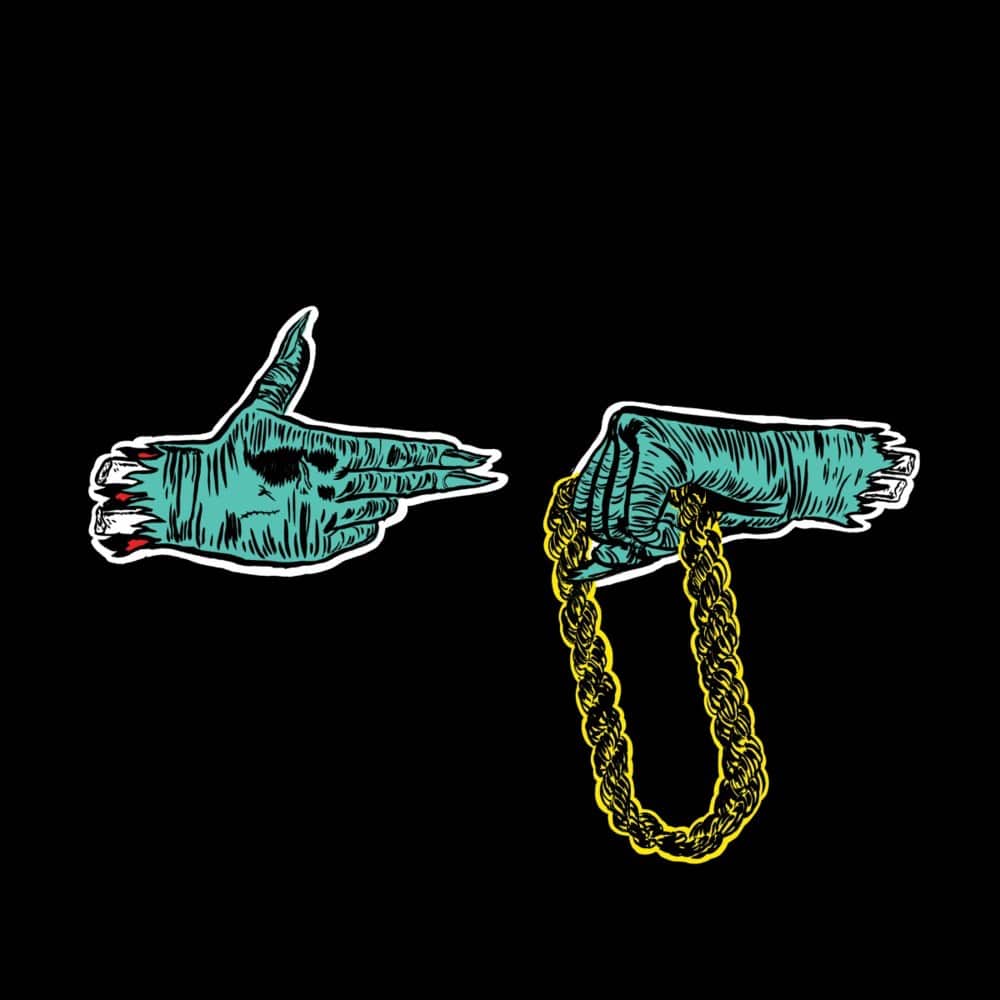 Released: June 26, 2013
Label: Fool's Gold, Big Dada
When Killer Mike's ferocious power collides with El-P's snappy lyricism and kinetic beats, the result is nothing short of an earth-shattering debut from rap superduo Run The Jewels. Their self-titled album is a brutal barrage of brazen verses punctuated by fresh, innovative production. Imagine if hip-hop braggadocio was cranked up to eleven, then doused with a dose of wicked humor; that's Run The Jewels. From their powerful commentary on societal issues to their explosive boasts, they transformed the rap landscape into their personal playground. Run The Jewels is less an album and more an audacious statement of intent.
48. MF DOOM – Operation: Doomsday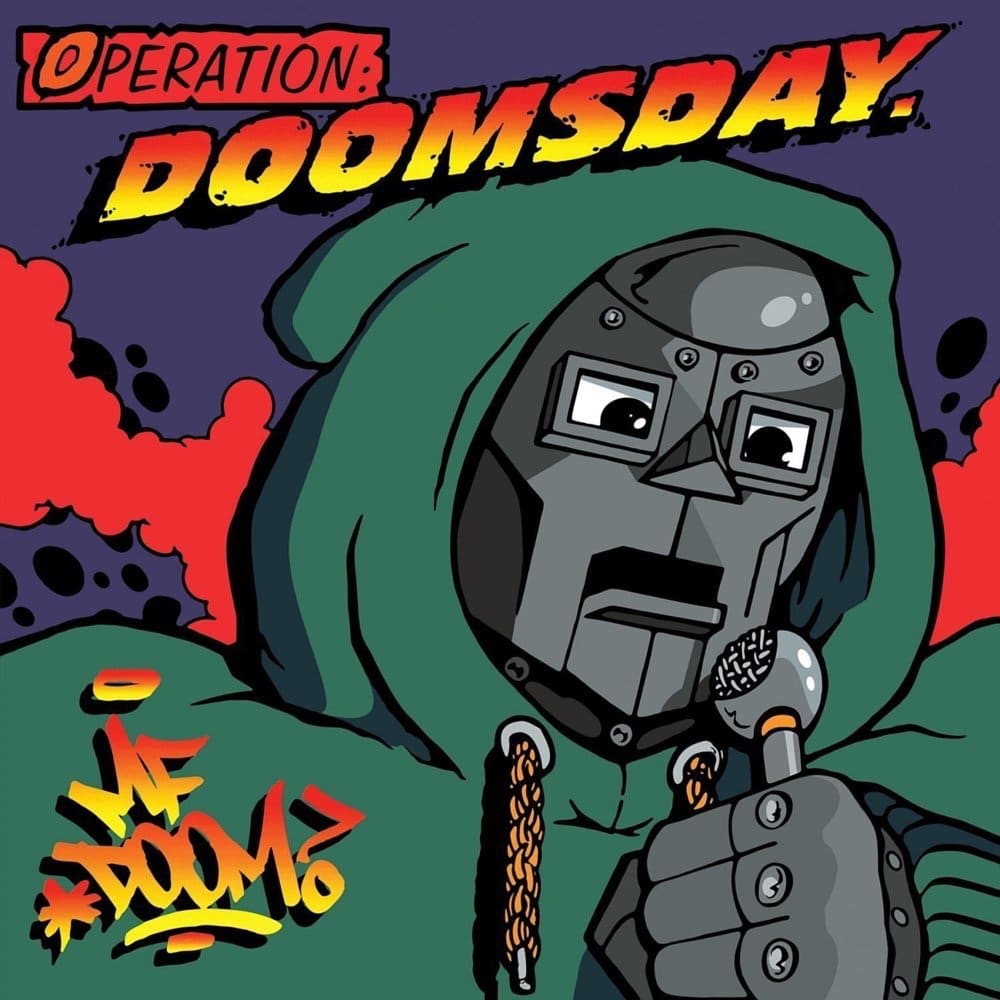 Released: October 19, 1999
Label: Fondle 'Em
The rise of MF DOOM from the ashes of his past was akin to a phoenix rebirth, resulting in the creation of the iconic Operation: Doomsday. DOOM, armored in his alter ego, delivered complex, sharp, and unrefined lyrical prowess over abstract, retro beats. His unique lyrical concoctions peppered with pop culture references and '80s soul elements made this debut one to remember. While some might see it as a lo-fi symbol of defiance, others admire it as a testament to an underdog's triumph over adversity. Doom himself crystallizes this duality in "Doomsday": a villain skilled in both destruction and creation.
47. The Game – The Documentary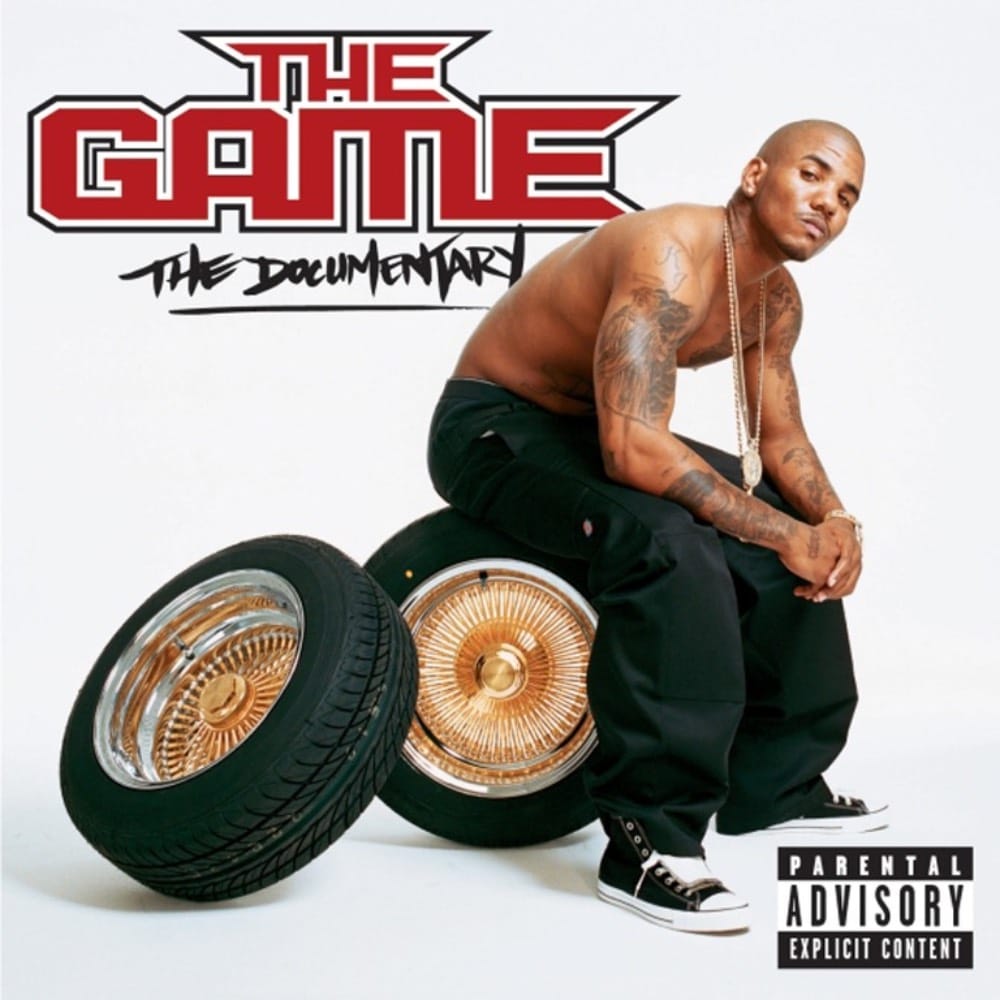 Released: January 18, 2005
Label: Aftermath, G-Unit, Interscope
The Game's The Documentary isn't just an album; it's a revivalist's call, echoing the spirit of West Coast gangsta rap in the cacophony of 2000s hip hop. Unflinching in its portrayal of a tumultuous upbringing, it fearlessly explores the sinister alleyways of Compton. The Game's penmanship is strong and earnest, bleeding stories over menacing and soulful beats from the likes of Dre, Havoc and Just Blaze. With major songwriting assistance from 50 Cent and cameos from artists like Mary J. Blige, The Documentary is more than an album—it's an intimate window into the complex life and times of Jayceon Taylor.
46. Beastie Boys – Licensed to Ill
Released: November 15, 1986
Label: Def Jam, Columbia
A bombshell in hip hop culture when it dropped, Licensed to Ill was also the first rap album to claim the top spot on the Billboard 200. This wasn't just an experiment in blending rap and rock — the Beastie Boys and Rick Rubin were reinventing the sonic landscape. Their genre-blurring soundscape was not only revolutionary but timeless – its pulsating energy and mirth still reverberate through today's music, just peep Eminem. The trio's unique blend of wordplay, humor, and cultural references combined with Rubin's signature touch of integrating heavy metal with hip hop makes this album one of the towering achievements of rap debuts.
45. Bone Thugs-N-Harmony – Creepin on ah Come Up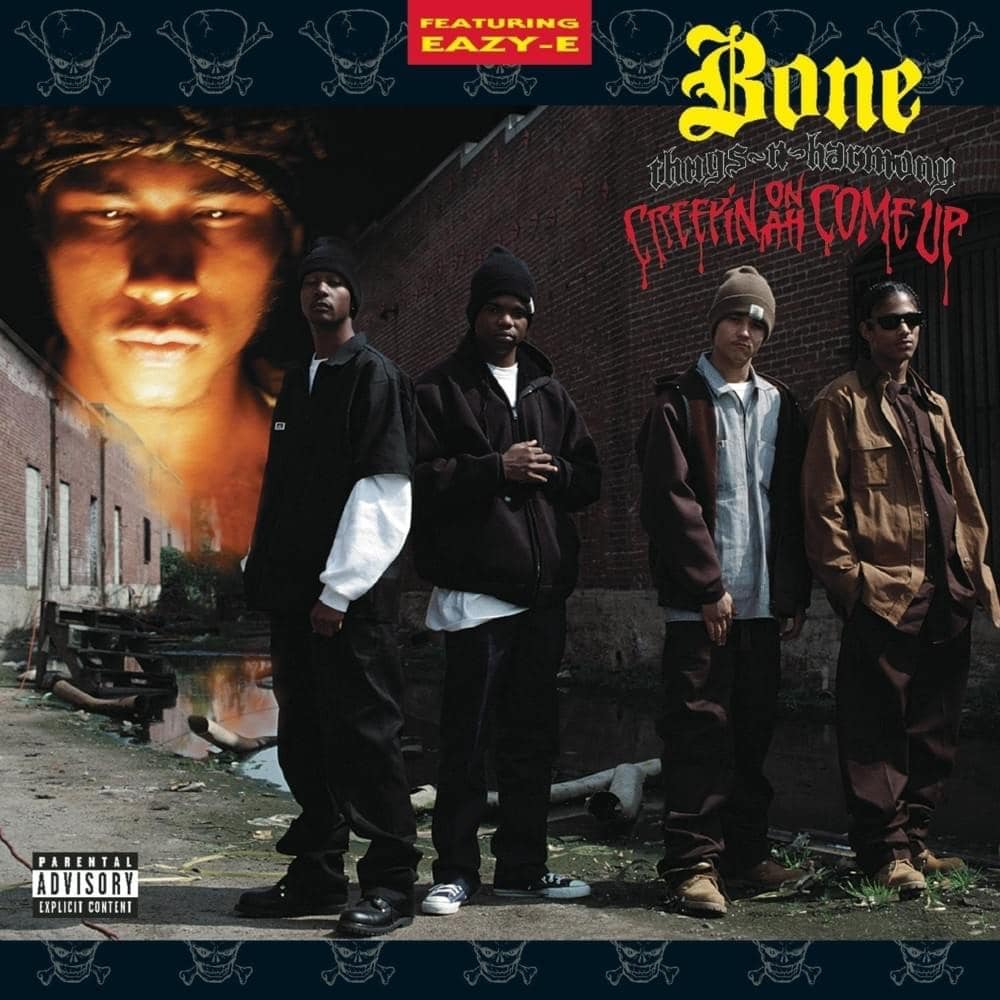 Released: June 21, 1994
Label: Ruthless, Relativity
Born from the streets of Cleveland, the quintet—Krayzie, Layzie, Bizzy, Wish, and Flesh-n-Bone—hustled their way into the thriving gangsta rap market. Creepin on ah Come Up became a sleeper hit with tracks "Thuggish Ruggish Bone" and "Foe Tha Love of $" breaking into the mainstream and establishing the group as rap superstars. Dark, mesmerizing, and replete with Bone Thugs' unique, rapid-fire delivery style, the EP remains an undeniable classic in rap history. Their debut set a high bar, and despite subsequent struggles and triumphs, their relevance and impact on the genre remains indomitable.
44. Clipse – Lord Willin'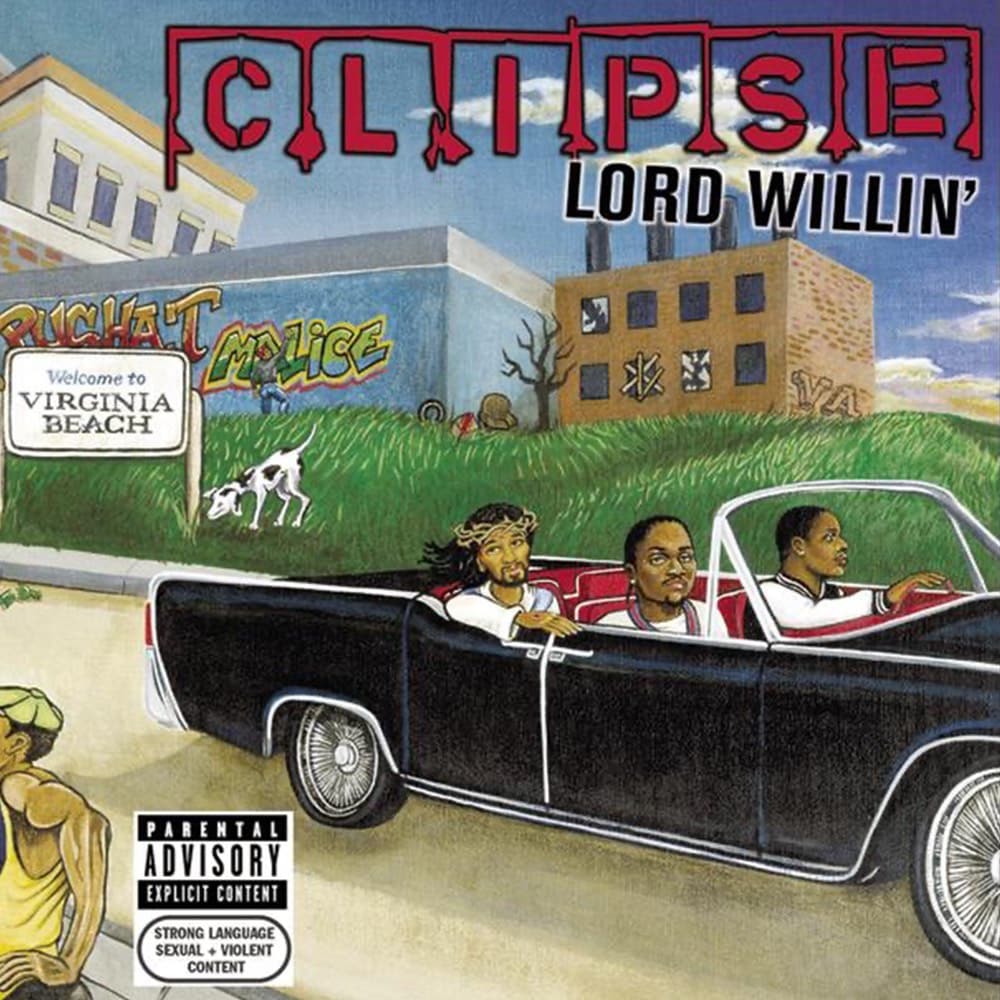 Released: August 20, 2002
Label: Star Trak, Arista
Clipse's Lord Willin' is an unflinching chronicle of drug trafficking, as narrated by the Virginia-based sibling duo, Pusha T and Malice. Propelled by the summer anthem "Grindin'," Clipse burst onto the rap scene, offering a unique perspective on the intersection of music and the underworld. However, the album's glossy, pop-infused production by the Neptunes often juxtaposes the duo's raw, hard-hitting narratives. Tracks like "When the Last Time" prove their knack for crafting catchy hooks without compromising their street-centric ethos, while collaborations with artists like Fabolous and the L.O.X. further underline their lyrical prowess. Lord Willin' provides a gritty yet insightful look into the world of the street pharmacist turned MC.
43. Ghostface Killah – Ironman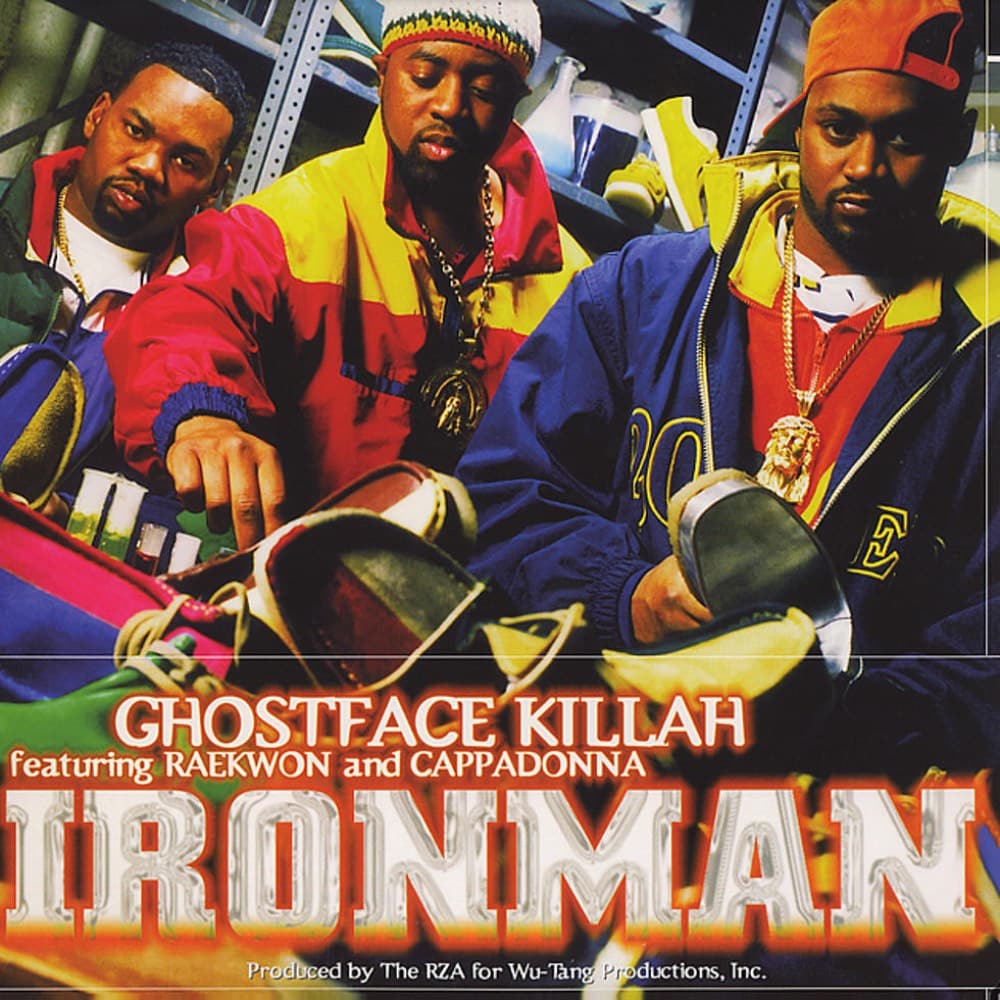 Released: October 29, 1996
Label: Epic, Razor Sharp
Ironman, Ghostface Killah's solo effort after a star-making performance on The Purple Tape, deviates from the typical Wu-Tang flavor, delivering an audibly distinct sound. Featuring cameos from almost every Wu-Tang member, Ironman's atmosphere is underpinned by soulful samples from the early '70s. The album's moods fluctuate between harder funk vibes in "Daytona 500" and softer, soulful tracks like "All That I Got Is You," featuring Mary J. Blige. This tonal flexibility, coupled with Ghostface's lyrical skill and compelling storytelling, makes Ironman one of the Wu-Tang solo efforts ever, an achievement that Ghost would later top with his sophomore album.
42. Pete Rock & CL Smooth – Mecca and the Soul Brother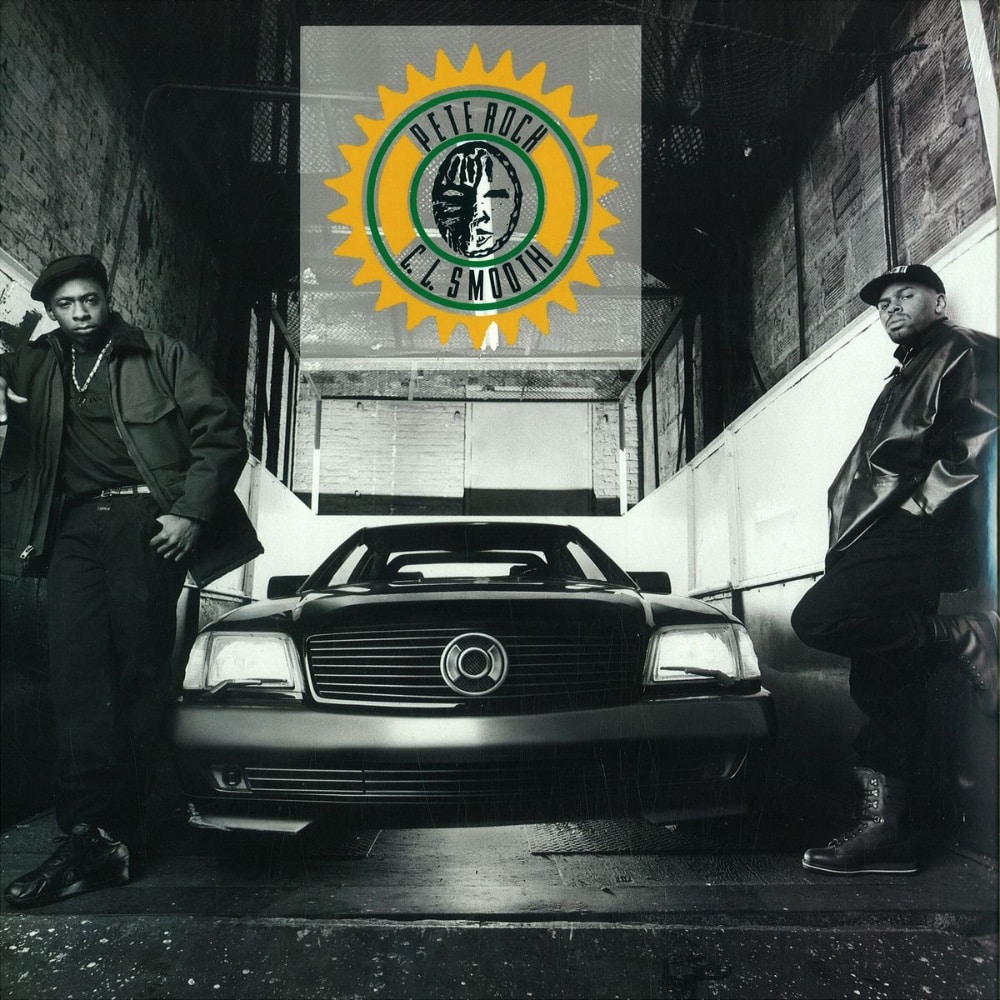 Released: June 9, 1992
Label: Elektra
A magnum opus of the golden age of hip-hop, Mecca and the Soul Brother gave Pete Rock & C.L. Smooth their rightful place in rap history. An ambitious 80-minute soundscape, this album captures the listeners' attention, not by grand theatrics, but by the sheer brilliance of its production and lyricism. Pete Rock's genius shines in his meticulously layered beats while C.L. Smooth's relatable narratives and introspective lines carry the emotional weight of the record — "They Reminisce Over You (T.R.O.Y.)" is just one of the finer examples.
41. Black Star – Mos Def & Talib Kweli Are Black Star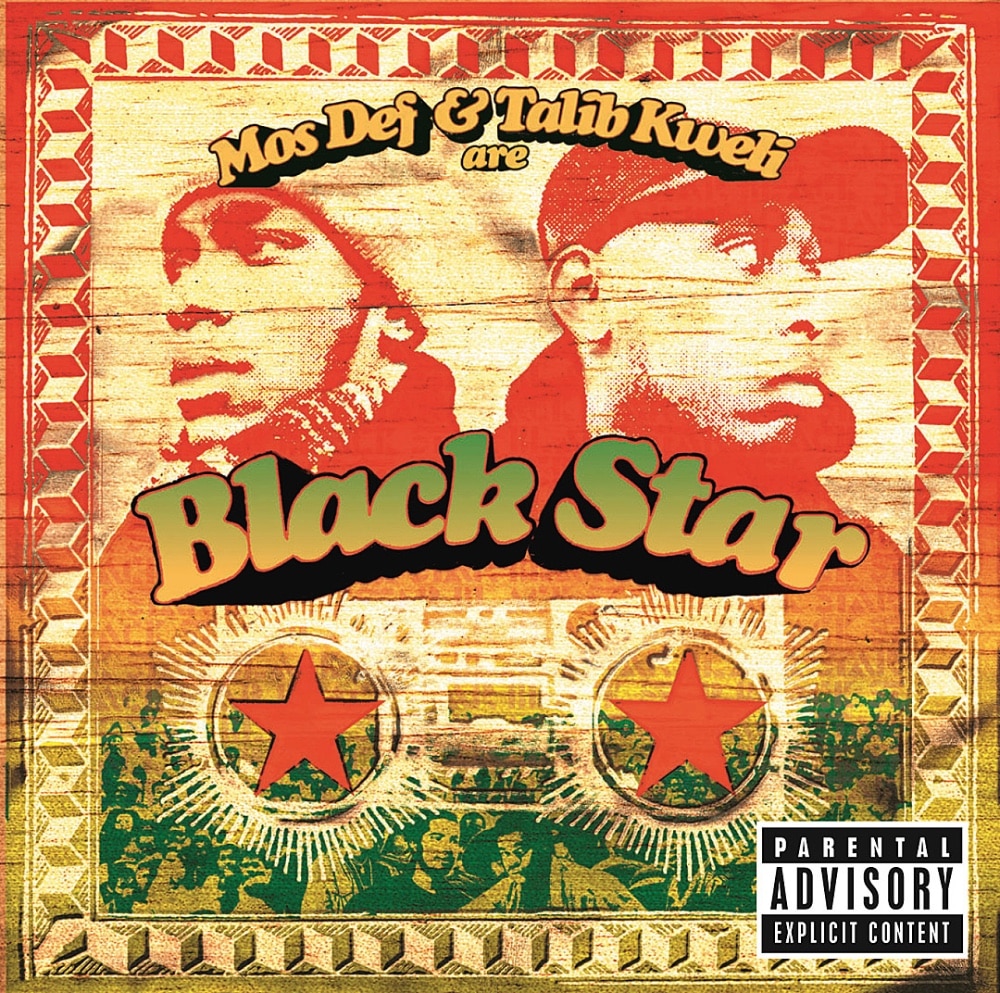 Released: September 29, 1998
Label: Rawkus, Priority, EMI, MCA, Universal
While commercial hip-hop was taking a different turn, Mos Def and Talib Kweli swam against the tide, manifesting their artistic vision in the form of Black Star. This debut album, simmering with old-school vibes, brims with the duo's lyrical prowess as they navigate through jazz-tinged rhythms. With warm, soulful production helmed primarily by Hi-Tek as well as standout features from the likes of Common, Wordsworth, and Punchline, Mos Def & Talib Kweli Are Black Star is a rap manifesto aimed at breaking shackles of negativity while lighting the way for intellectual freedom.
40. Boogie Down Productions – Criminal Minded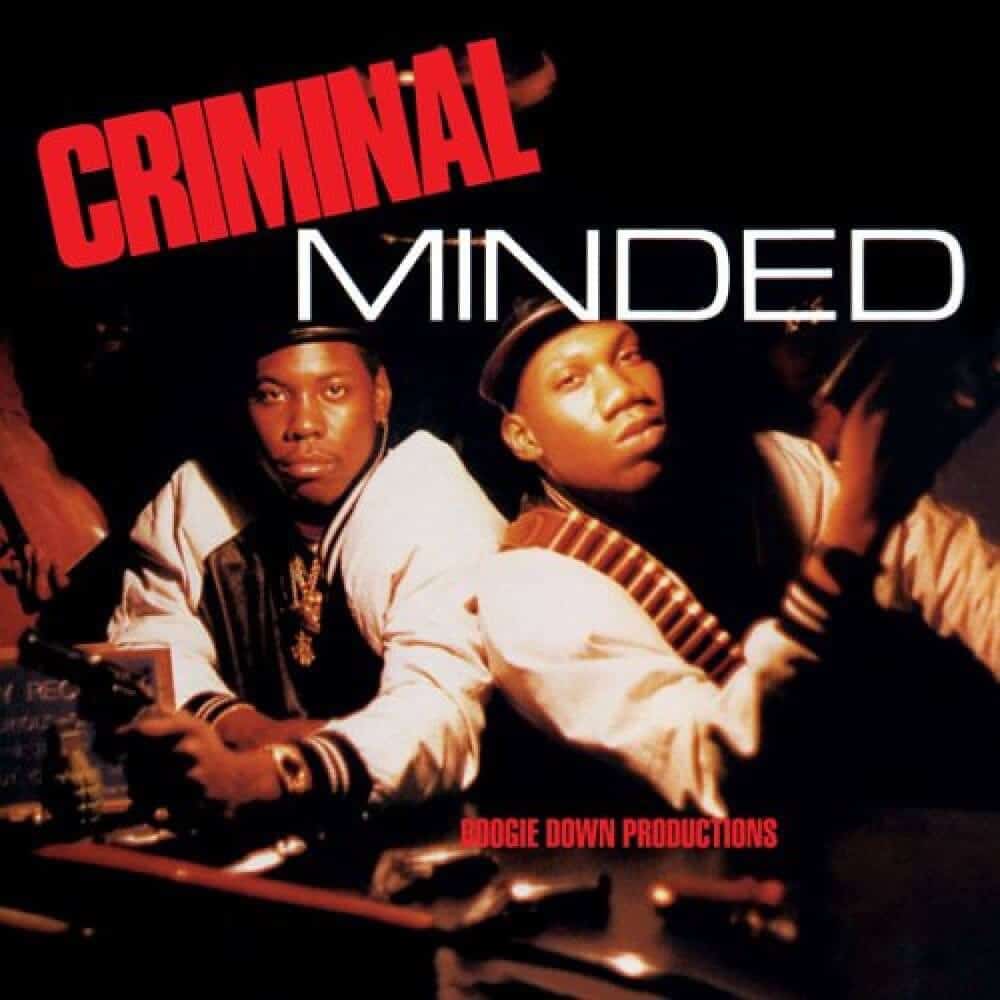 Released: March 3, 1987
Label: B-Boy
Criminal Minded blew the lid off hip-hop conventions, laying the blueprint for hardcore rap. The daring album cover featuring KRS-One and Scott La Rock brandishing weapons was a harbinger of the raw intensity within. While its subject matter was not entirely novel, Criminal Minded significantly broadened the palette of narratives in rap, delving into the harsh realities of urban life. From the simmering dis tracks to the chilling tales of self-defense, the album's unsettling grit was only outmatched by its fiery delivery and trunk-rattling production.
39. LL Cool J – Radio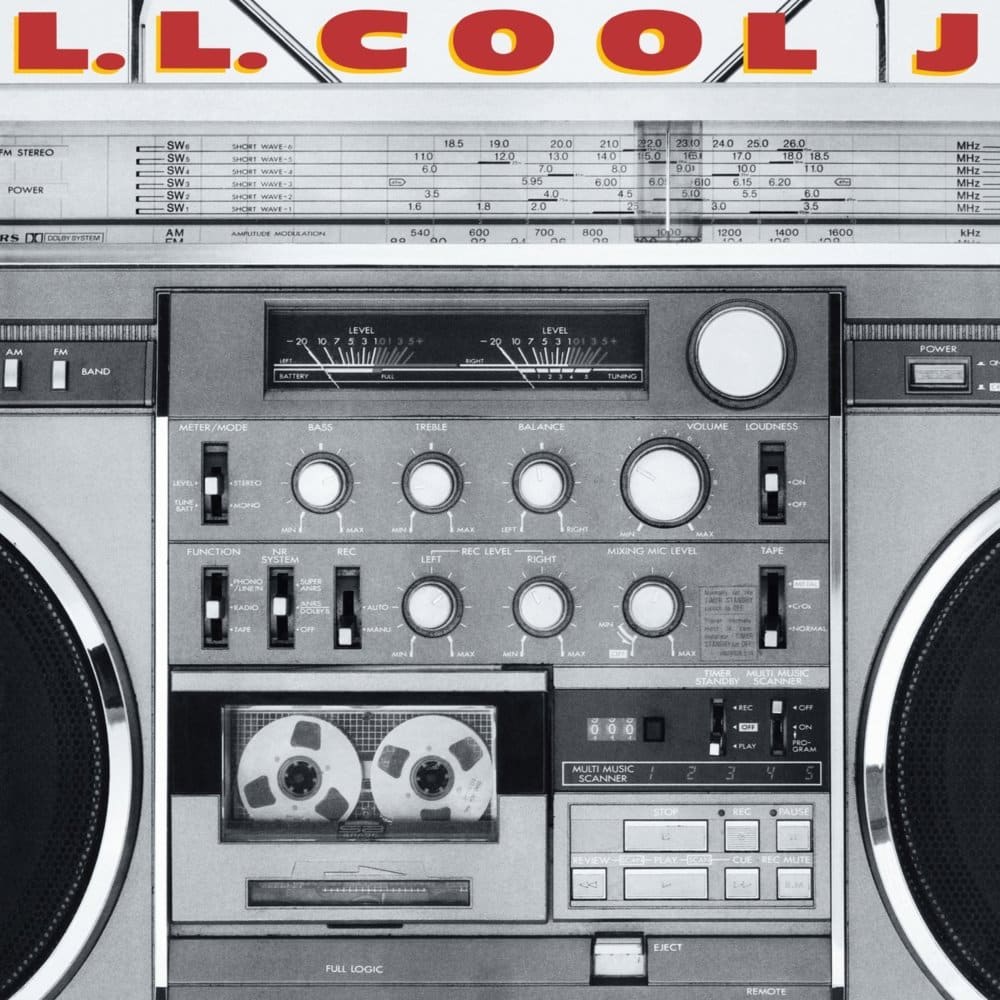 Released: November 18, 1985
Label: Def Jam, Columbia, CBS
When Radio hit the airwaves, hip-hop experienced a seismic shift. At the tender age of 17, LL Cool J crafted an album that was both a commercial success and a harbinger of hip-hop's future. Guided by Rick Rubin's minimalist approach, the raw beats and energetic rhymes from LL captured the essence of street culture. Radio, with its pared-down production and high-octane energy, stood the test of time, offering listeners a vivid snapshot of the vibrant early days of hip-hop.
38. Black Sheep – A Wolf in Sheep's Clothing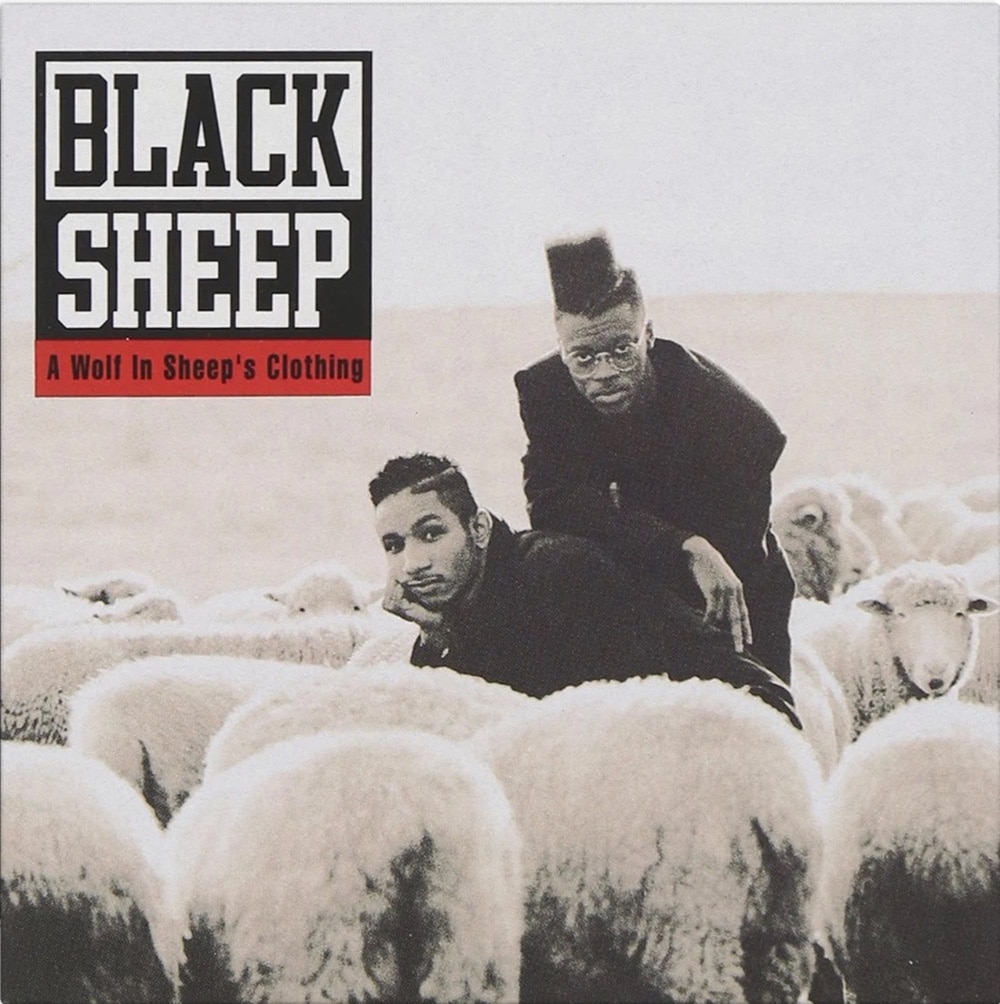 Released: October 22, 1991
Label: Mercury
Forcing the hip-hop world to examine its own reflection, Black Sheep's debut, A Wolf in Sheep's Clothing, masterfully balances satire, wit, and self-awareness. Even in their comedic presentation, Dres and Mista Lawnge manage to poke fun at the often serious facets of black culture. From debunking the gangster mentality to exploring Afrocentric obsessions, the album is littered with thoughtful narratives paired with catchy, club-ready beats. It's an audacious first step, leaving an indelible imprint on early-'90s rap.
37. The Pharcyde – Bizarre Ride II the Pharcyde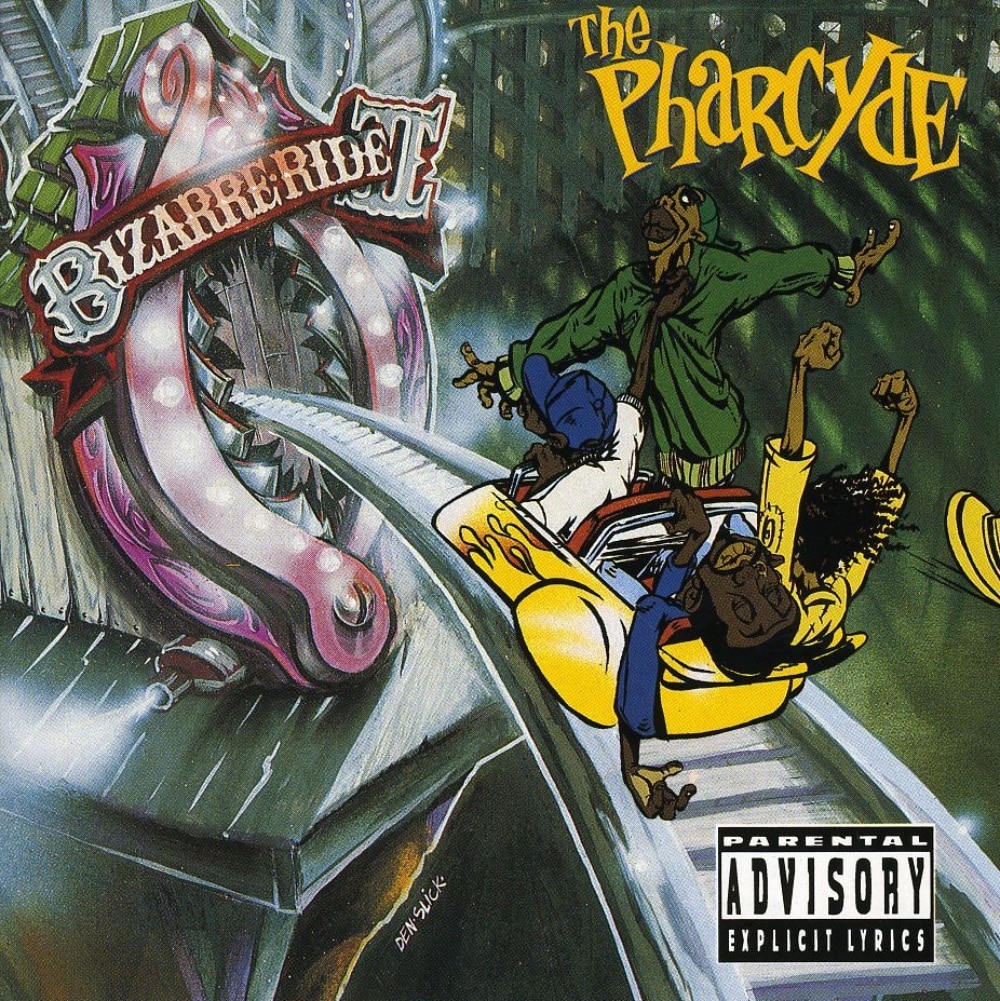 Released: November 24, 1992
Label: Delicious Vinyl, EastWest
A roller-coaster ride of quirk and lyrical skill, Bizarre Ride II the Pharcyde planted a flag for the West Coast in the landscape of conscious hip-hop. Brimming with street-corner atmosphere, the album took listeners on a merry trip through uproarious narratives. The freeform nature of their music, highlighted by live-backed skits and interludes, provided an unconventional hip-hop experience and a testament to the diverse capabilities of the culture.
36. Cannibal Ox – The Cold Vein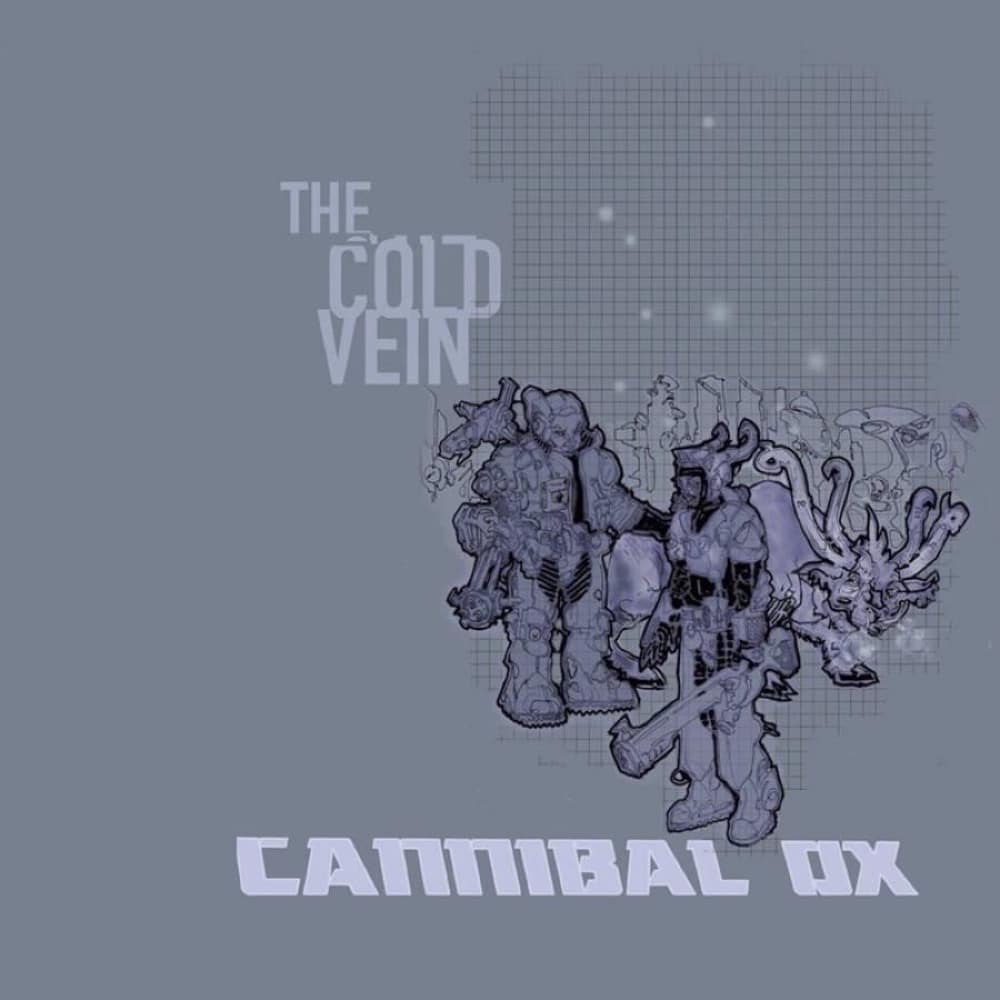 Released: May 15, 2001
Label: Definitive Jux
The unadulterated grit of New York City's underbelly breathes life into The Cold Vein, the groundbreaking debut from Cannibal Ox. A stark portrayal of urban struggle, this album sees Vordul and Vast Aire flipping between abstract lyricism and harsh reality. The duo's deft ability to navigate the grim cityscape of their lyrics without machismo, capturing the chilling essence of impotence and anger, solidifies their place in hip-hop history.
35. Noname – Room 25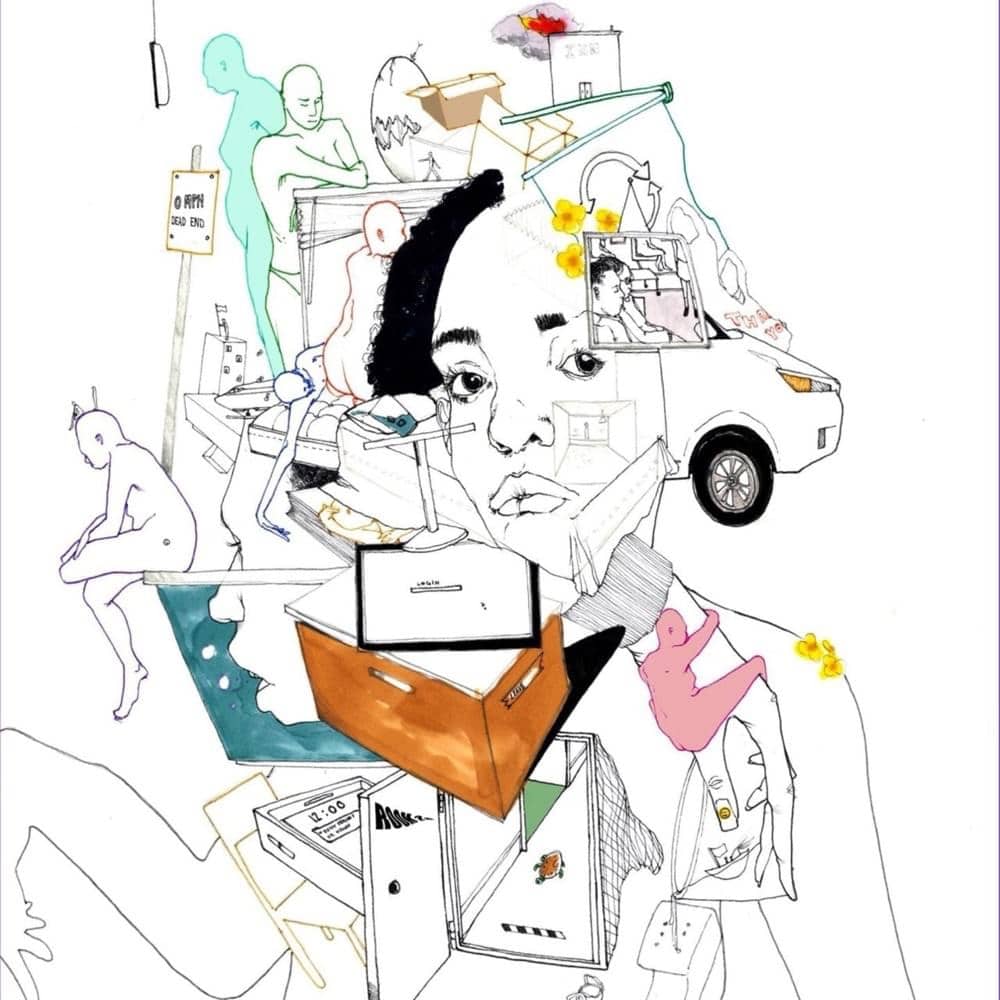 Released: September 14, 2018
Label: N/A
Serving as an ode to independence, Noname's debut album Room 25 is an impeccable marriage of spoken word poetry and the art of rap. The album, born out of the artist's financial necessity, strikes with purpose, featuring hypnotic metaphors and compelling social critique. Noname's deft wordplay is intertwined with her ability to encapsulate black trauma through a resilient, humor-infused lens. Room 25 shines with its assertiveness, soothing orchestration, and honey-drip flow, cementing Noname as a distinctive voice in the Chicago rap scene.
34. Warren G – Regulate… G Funk Era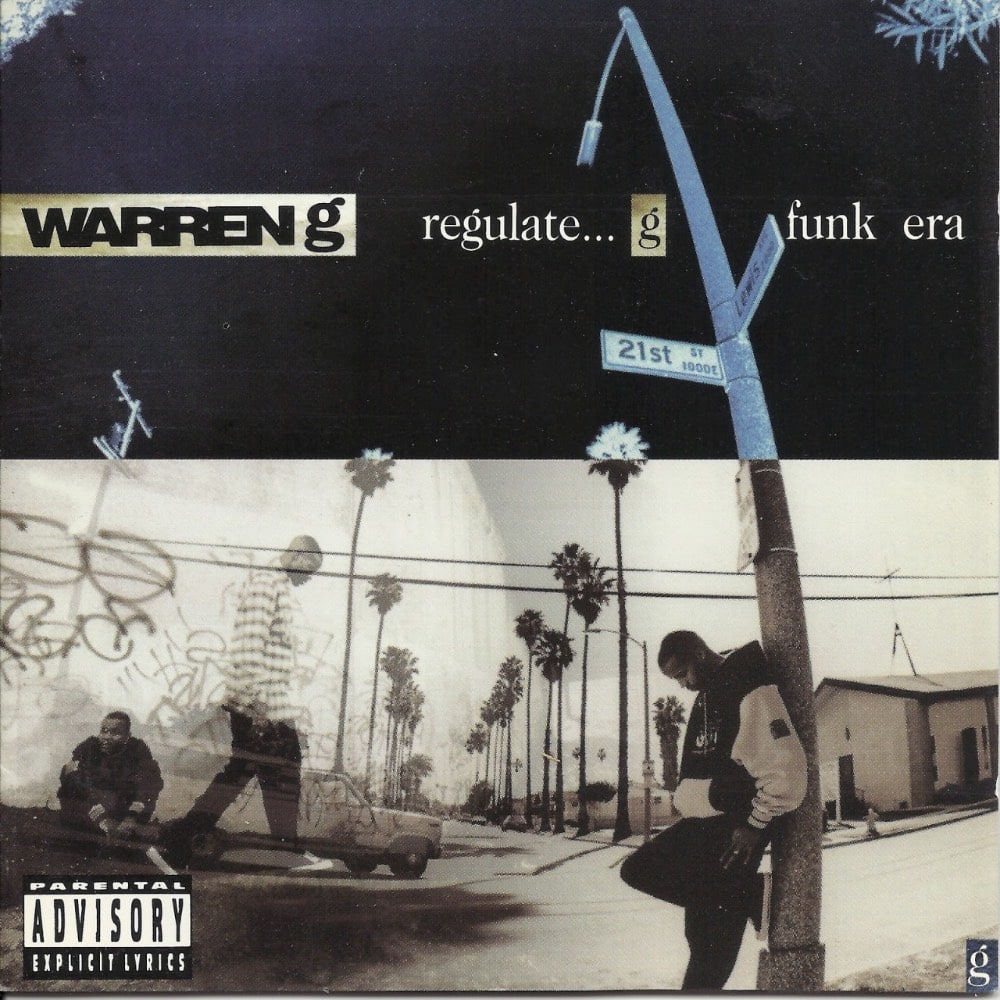 Released: June 7, 1994
Label: Violator, Def Jam
Regulate…G Funk Era, the debut by Warren G, is a record that's as charming as it is melodic. Breaking away from the then-prevailing themes of violence and misogyny, Warren G offers a benevolent and unpretentious take on the G-funk genre. His lyrics cruise along the groovy terrain of feel-good hip-hop, delivered with a nonchalant demeanor that is undeniably infectious. From the era-defining anthem "Regulate" to "This DJ," the album reverberates with a giddy joy that is both soulful and grounded. The sonic landscape is painted by his masterful production, brimming with elastic basslines and whistling synth hooks.
33. Dead Prez – Let's Get Free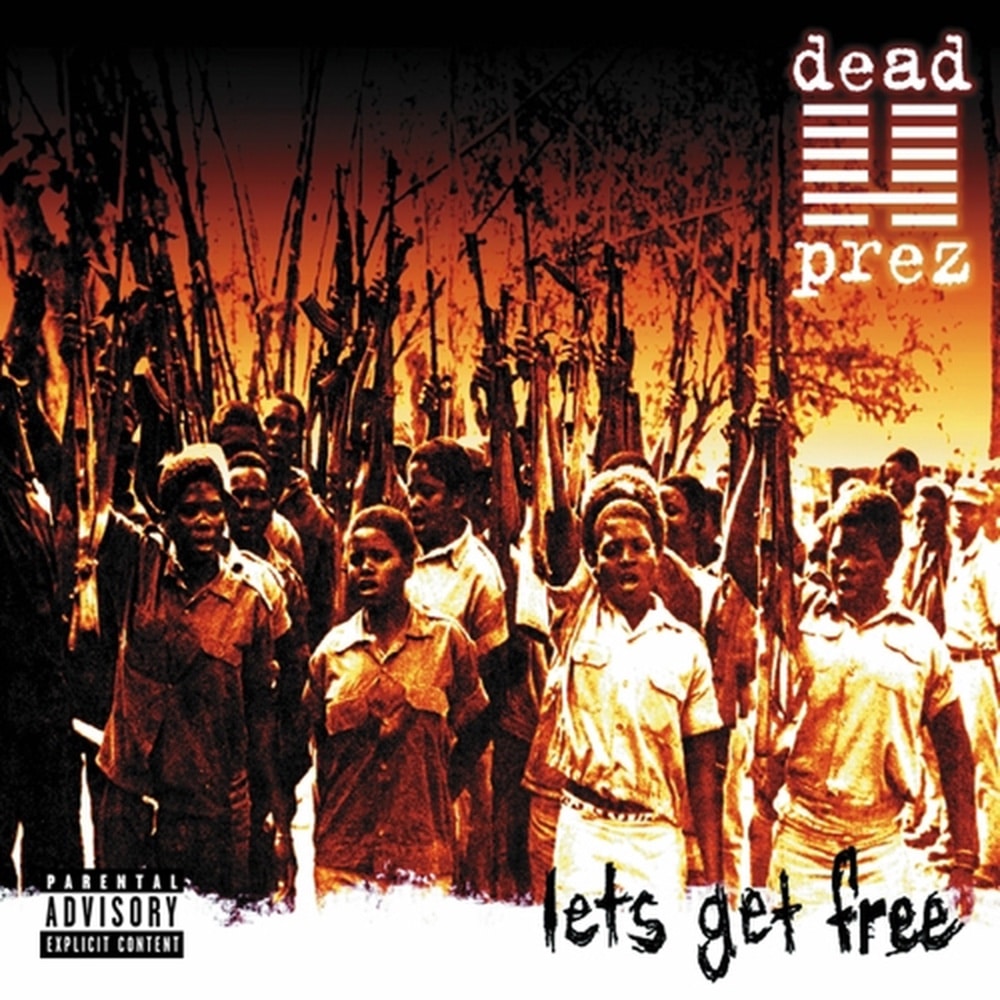 Released: February 8, 2000
Label: Loud
Let's Get Free emerged as an unexpected gem in a genre heavily saturated with glorified violence and materialism. The album breathes life into the pro-black genre, championing social activism with lyrics that unflinchingly address systemic racism, educational inequity, and oppressive bureaucracies. The potent duo of Stic.man and M1 venture into topics as diverse as mental manipulation and intimate conversations, effectively elevating the discourse of hip-hop. Their incisive commentary, combined with their innovative approach to storytelling, secures "Let's Get Free" as one of the greatest rap debuts of all time.
32. Vince Staples – Summertime '06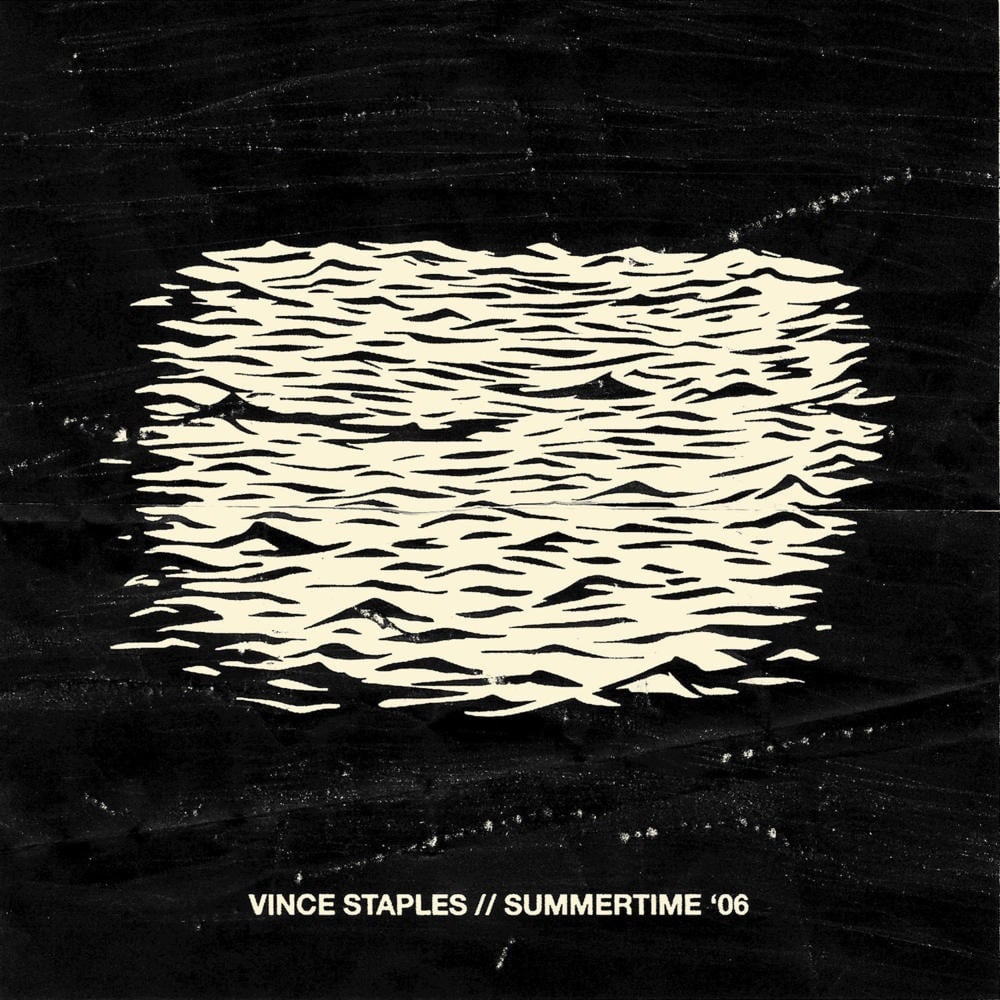 Released: June 30, 2015
Label: ARTium, Blacksmith, Def Jam
A fierce proclamation of his talent, Vince Staples' debut album Summertime '06 delivers a potent dose of realism wrapped in hypnotic melodies. The sprawling double LP explores the nether regions of gangsta life, painting an uncompromising picture of Staples' California roots. His lyrics are laced with social commentary, throwing sharp barbs at commercial entities that exploit their urban clientele. Backed by haunting production work from the likes of No ID and Clams Casino, Staples weaves together a stark narrative that is as mesmerizing as it is unsettling.
31. Guru – Jazzmatazz, Vol. 1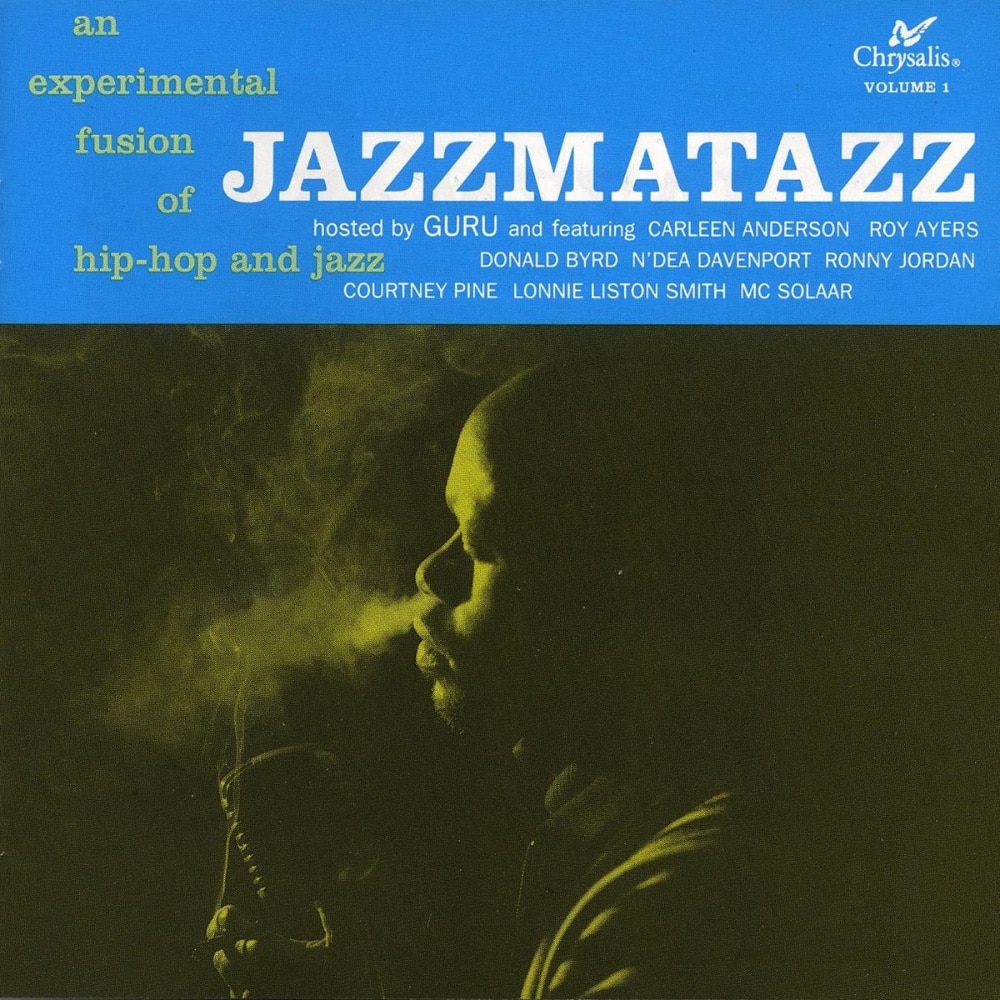 Released: May 18, 1993
Label: Chrysalis
Fusing the spontaneity of jazz with the rhythmic drive of hip-hop, Guru's Jazzmatazz, Vol. 1 blurs the boundaries between the two genres. The album showcases Guru's lyrical prowess over live jazz instrumentation from giants like Branford Marsalis, Donald Byrd, and Roy Ayers. Despite occasional shortcomings in the vocal department — the rapper's lyrics are sometimes overshadowed by the lively instrumental — Guru's confident flow aligns well with the mellow, cerebral atmosphere of the album. The record's versatility is its strongest suit, catering equally to rap and jazz fans alike. Jazzmatazz, Vol. 1 is an important release that serves as a testament to hip-hop's inherent diversity and its close ties with jazz.
30. EPMD – Strictly Business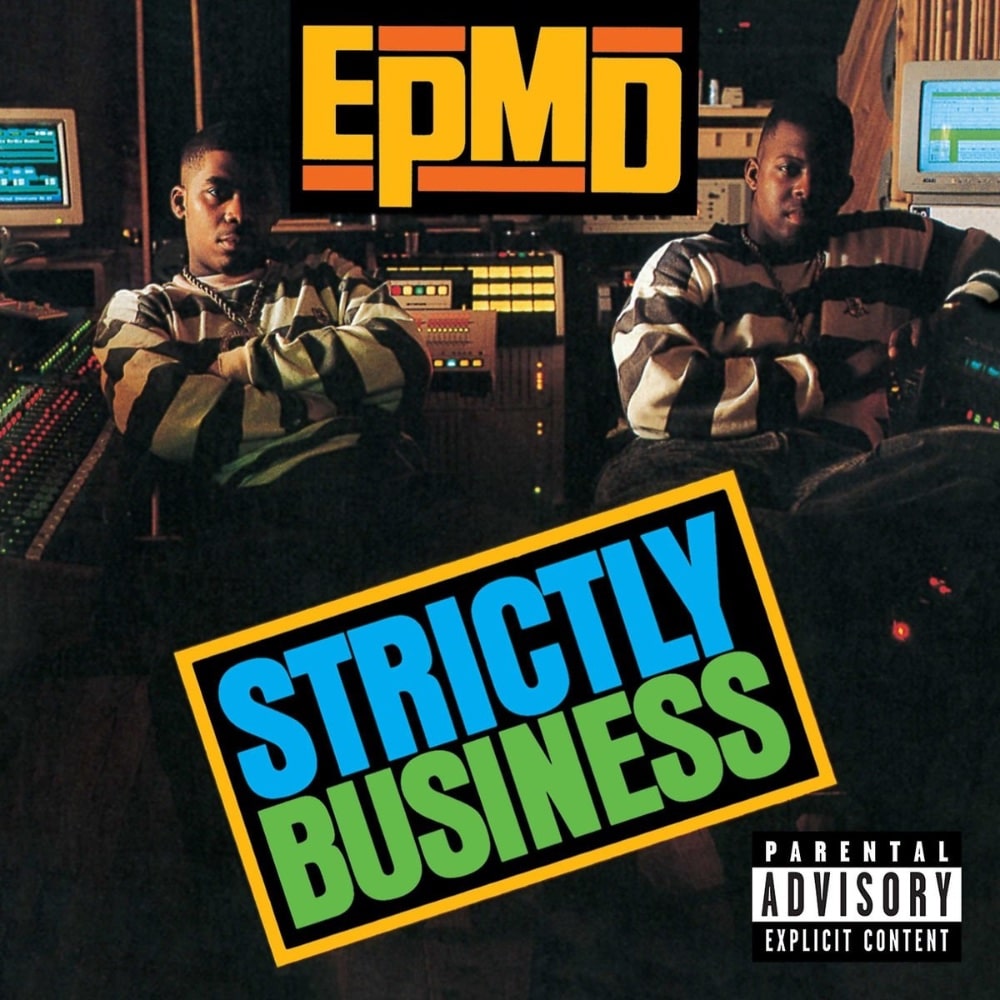 Released: June 7, 1988
Label: Fresh, Sleeping Bag
No other duo could serve the streets of East Coast rap as brilliantly as EPMD did with their debut, Strictly Business. Erick Sermon and Parrish Smith masterfully combined relaxed flows with the infectious grooves of their eclectic samples, transcending their Long Island origins to pioneer a hip-hop revolution. Tracks like "You Gots to Chill," blending Zapp's "More Bounce to the Ounce" and Kool & the Gang's "Jungle Boogie," turned heads with its effortless fusion of complex beats and fluid rhymes. This album not only propelled EPMD into the spotlight, it was also the start of a rap dynasty that would later include names like Redman, Keith Murray, DJ Scratch, K-Solo and Das EFX.
29. Young Jeezy – Let's Get It: Thug Motivation 101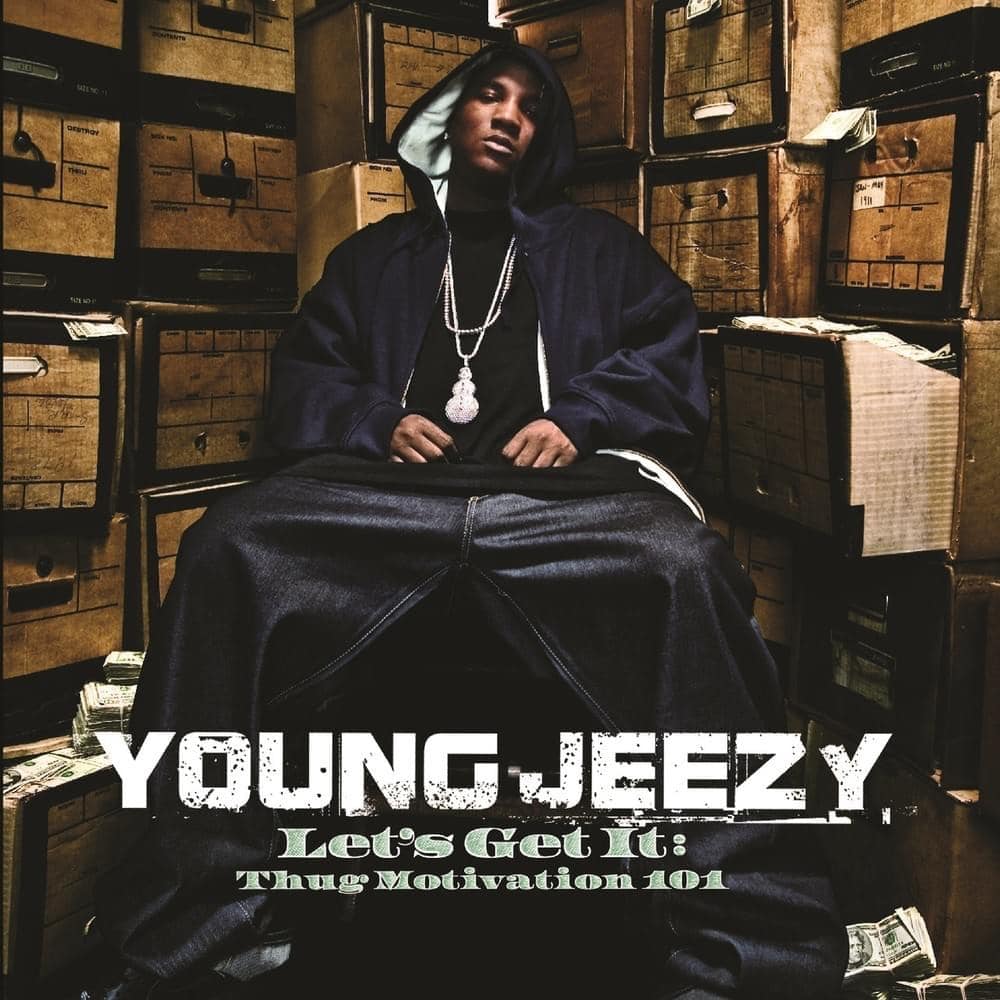 Released: July 26, 2005
Label: Corporate Thugz, Def Jam South
Let's Get It: Thug Motivation 101 marked Young Jeezy's grand entrance into the rap scene. The Atlanta rapper's distinctive rasp and magnetic charisma injected new energy into the culture, with tracks like the haunting opener "Thug Motivation 101" revealing a man unafraid to confront the grit and grime of his past, spitting lines with a rage and intensity that became his signature style. But even at its darkest, Jeezy's debut wasn't without its joyful moments – "My Hood," for instance, displayed his softer side amidst his mean-mugged persona.
28. Cypress Hill – Cypress Hill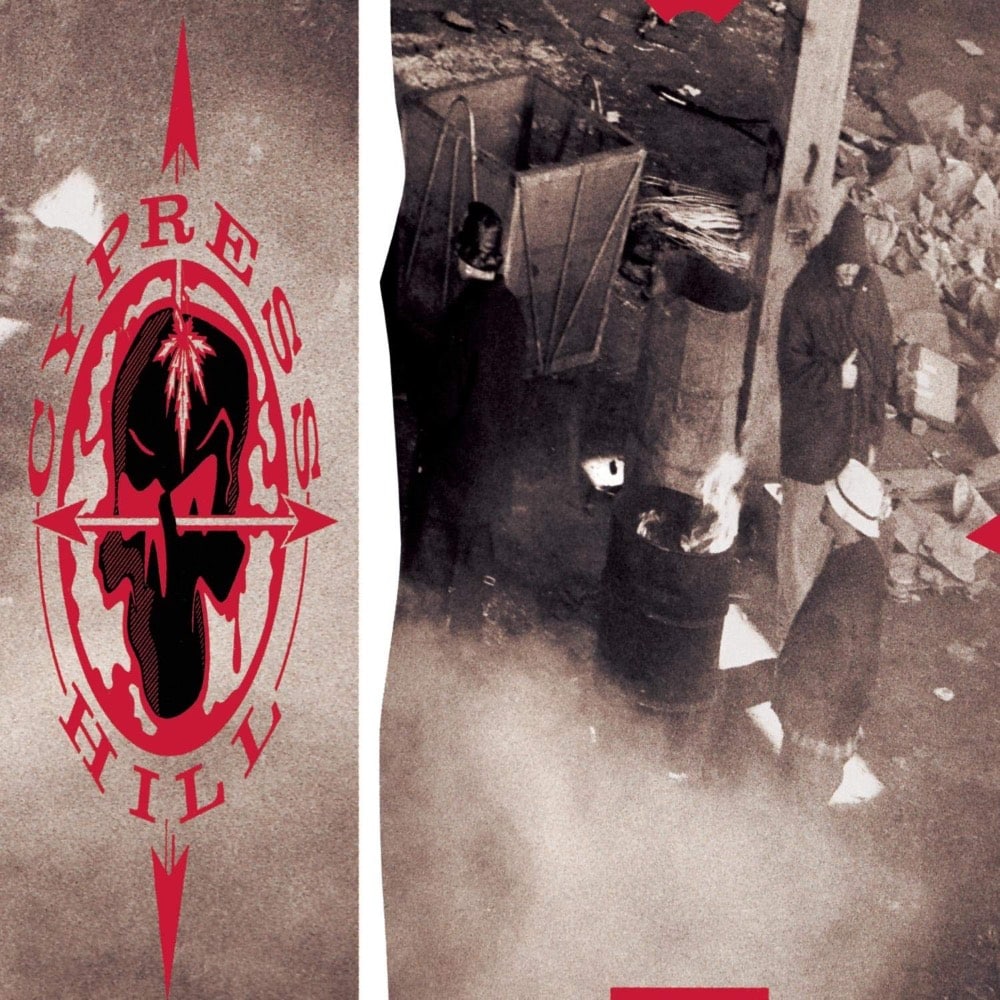 Released: August 13, 1991
Label: Ruffhouse, Columbia
Cypress Hill's self-titled debut didn't just transform hip-hop, it set a new standard for what the culture could achieve. The group's pioneering blend of stoned, laid-back beats with surreal, often menacing lyrics bridged the gap between hard rock, alternative rock, and rap. B Real's nasal delivery made songs like "How I Could Just Kill a Man" both terrifying and hilarious, painting an eerily vivid picture of life on the streets. Despite spawning a wave of imitators, Cypress Hill has stood the test of time due to its forceful personality and imaginative production, influencing rap giants of the '90s and beyond.
27. Ultramagnetic MCs – Critical Beatdown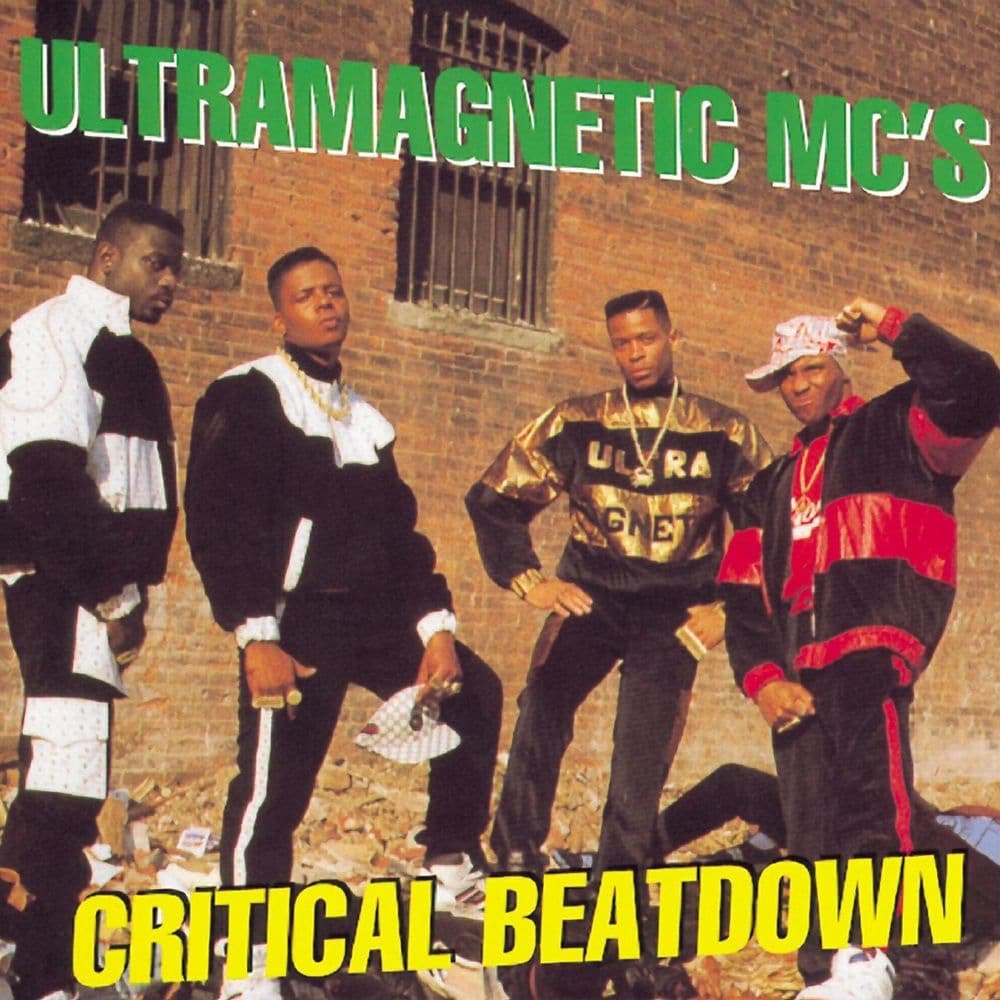 Released: October 4, 1988
Label: Next Plateau
Kool Keith's eccentric genius exploded onto the scene with Ultramagnetic MCs' debut Critical Beatdown. As a first taste of Keith's offbeat lyricism, the album brought a fresh perspective to hip-hop's new school. The robust production lent the album an authentic grit, making every track feel like an instant classic. The brilliance of the album isn't merely in its lyrical inventiveness, but the balance between Keith's progressive mindset and Ced-Gee's booming production. Since 1988, Critical Beatdown has stood unchallenged, a timeless monument to the hip hop's golden era.
26. DMX – It's Dark and Hell Is Hot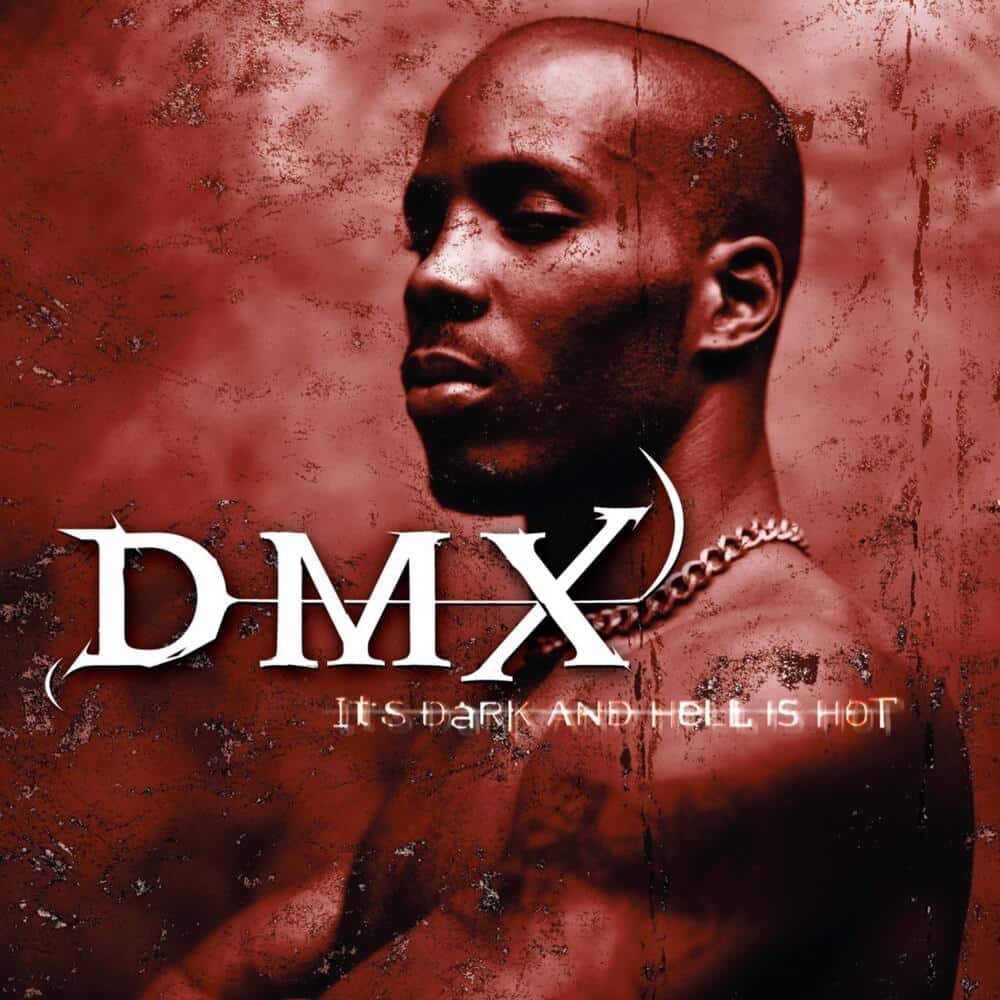 Released: May 19, 1998
Label: Def Jam, Ruff Ryders
DMX's debut It's Dark and Hell Is Hot came out like a force of nature during hip-hop's darkest hour, personifying street aggression and raw masculinity. Not just another hardcore rapper, DMX's raspy vocals barked and growled over sinister beats from Swizz Beatz and Dame Grease. This album wasn't about materialism, it was a raw expression of DMX's internal world—encompassing survival, faith, wisdom, and respect. Despite its heavy mood, the album hit home with standout tracks like "Ruff Ryders' Anthem," "Get at Me Dog," "Let Me Fly," and "I Can Feel It," and the heartfelt "How's It Goin' Down."
25. Goodie Mob – Soul Food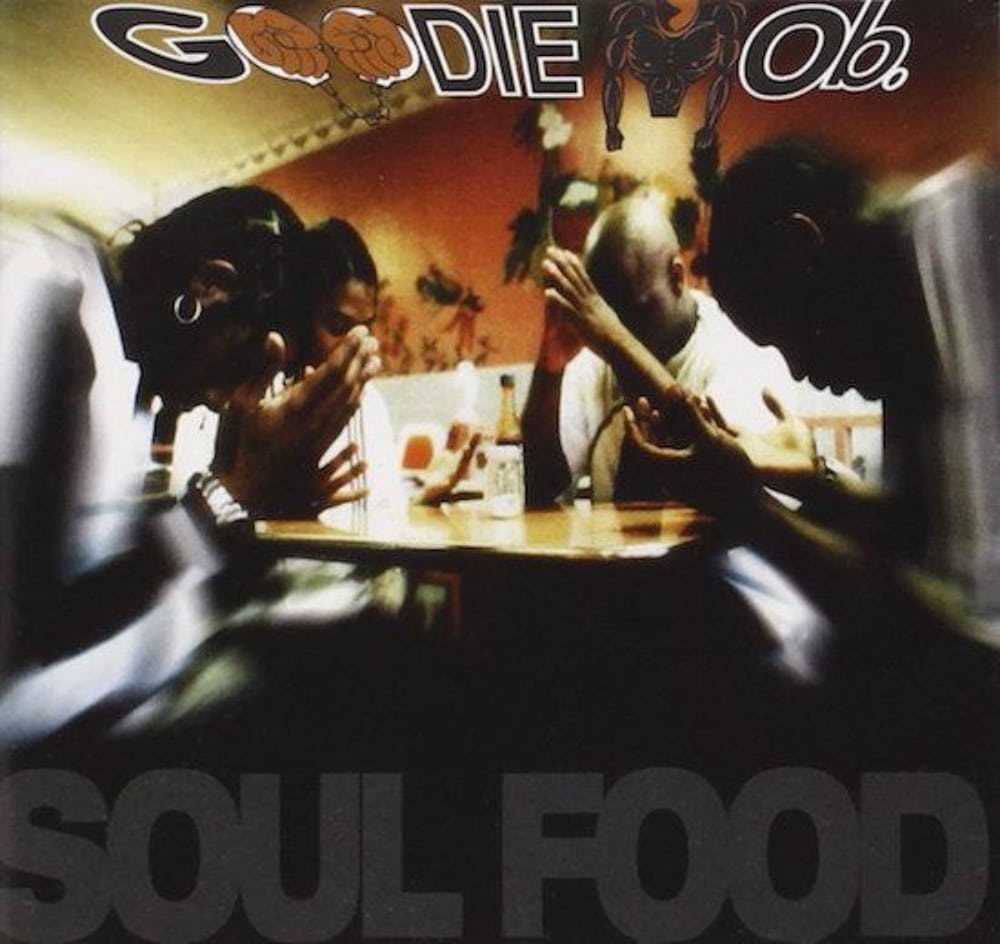 Released: November 7, 1995
Label: LaFace
The South's answer to socially conscious hip-hop came through Goodie Mob's debut Soul Food. This album was a breath of fresh air, shining a light on Atlanta's intelligent, progressive hip-hop scene. With its distinctive Organized Noize production that fused various Southern music traditions, and soulful lyrics that were a powerful commentary on the struggles of the Black community, Soul Food stood out. Tracks like "Dirty South," "Cell Therapy," "The Coming" reflected the harsh realities of the streets, while "Thought Process," "Sesame Street," "Guess Who," and the title track offered deep, introspective moments.
24. Run-D.M.C. – Run-D.M.C.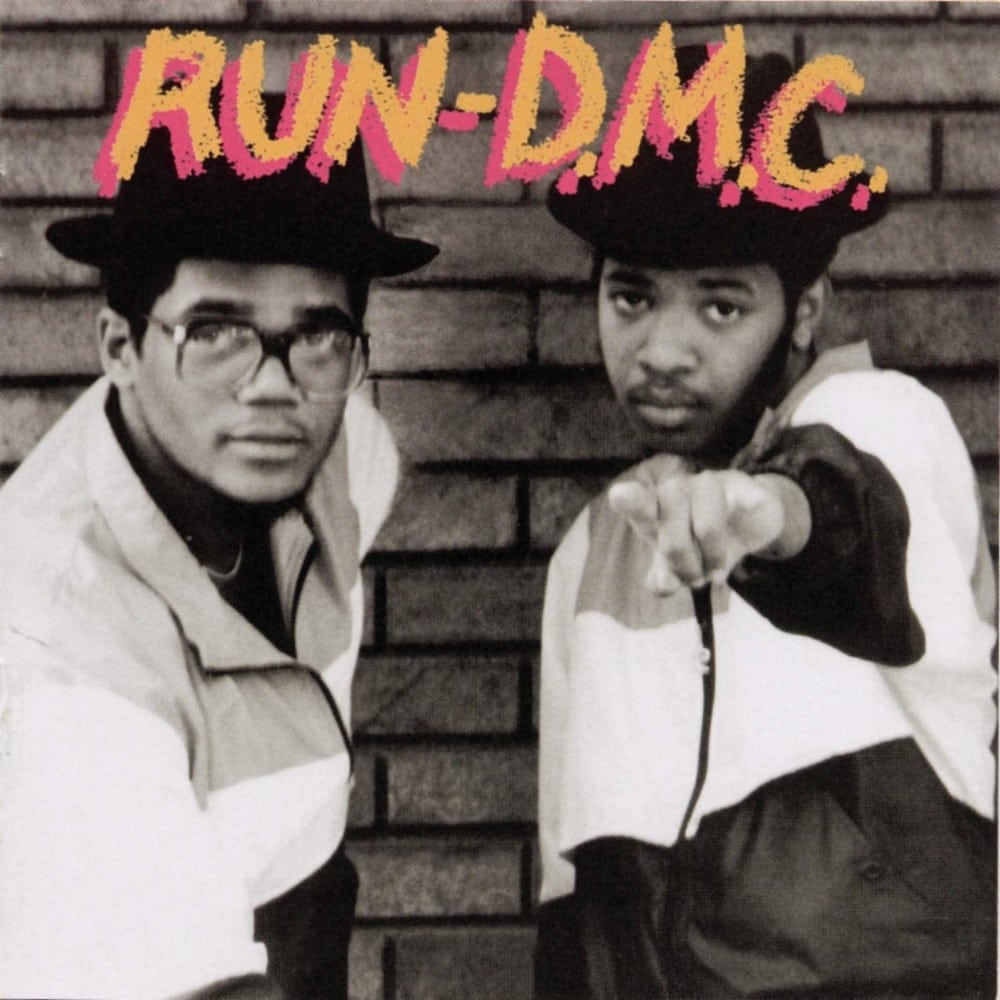 Released: March 27, 1984
Label: Profile, Arista
With their self-titled debut, Run-D.M.C. became the architects of modern hip-hop. The stripped-down production, the hard-hitting beats, and the aggressive rhymes changed the soundscape of rap, pushing it from block party jams to something raw and urban. The bravado-filled lyrics meshed with real-world themes, making the album a potent force in the rap community. While some aspects of the production might seem dated, the strength and originality of the music remain undeniable, making Run-D.M.C. a definitive turning point in rap history.
23. A Tribe Called Quest – People's Instinctive Travels and the Paths of Rhythm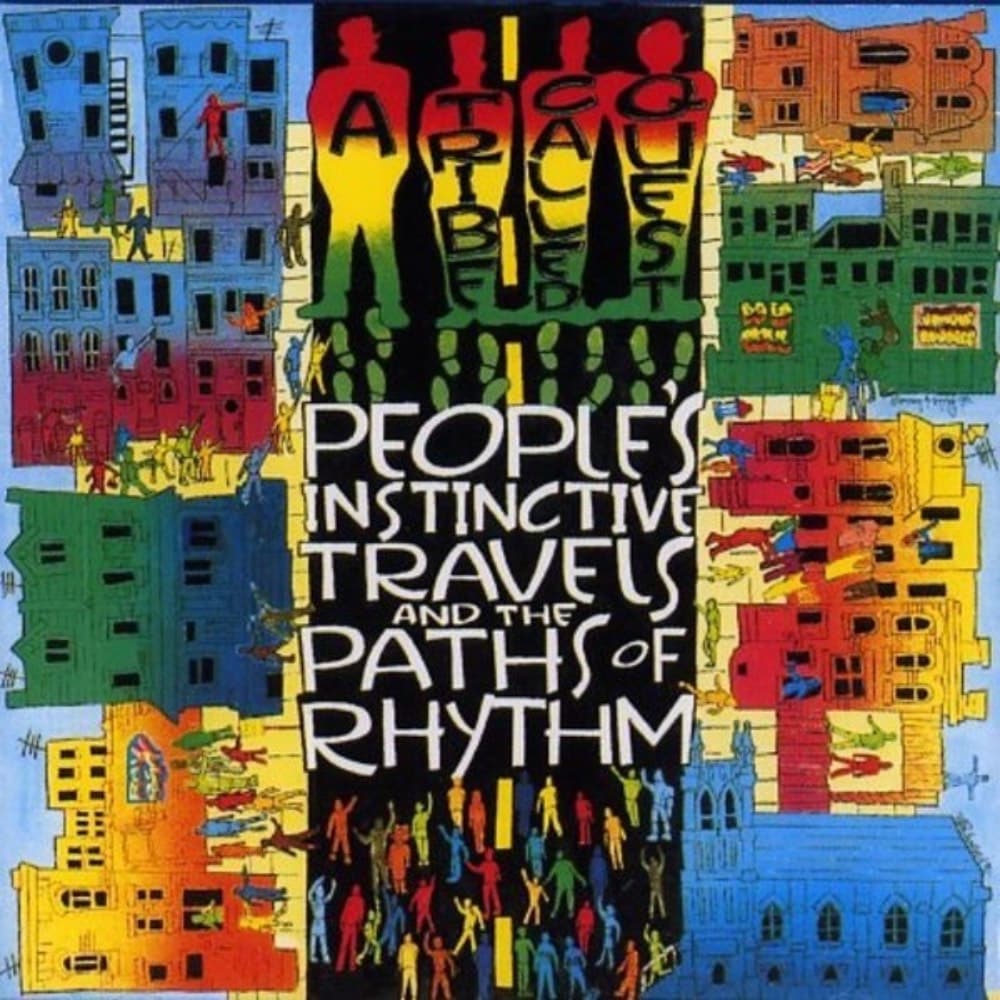 Released: April 10, 1990
Label: Jive, RCA Records
A Tribe Called Quest's debut, People's Instinctive Travels and the Paths of Rhythm, marked an evolutionary step forward for conscious. It wasn't just the clever wordplay between Q-Tip and Phife Dawg that made the album revolutionary, it was the ideas in their lyrics. Tracks ranged from the humorously cautionary "Pubic Enemy" to the eloquent "Youthful Expression," presenting a wisdom and playfulness rarely seen in the genre. Songs like "I Left My Wallet in El Segundo" showcased Tribe's humorous side, while "Push It Along" and "Rhythm (Dedicated to the Art of Moving Butts)" displayed their experimental use of samples, making this album a cornerstone of alternative hip-hop.
22. N.W.A. – Straight Outta Compton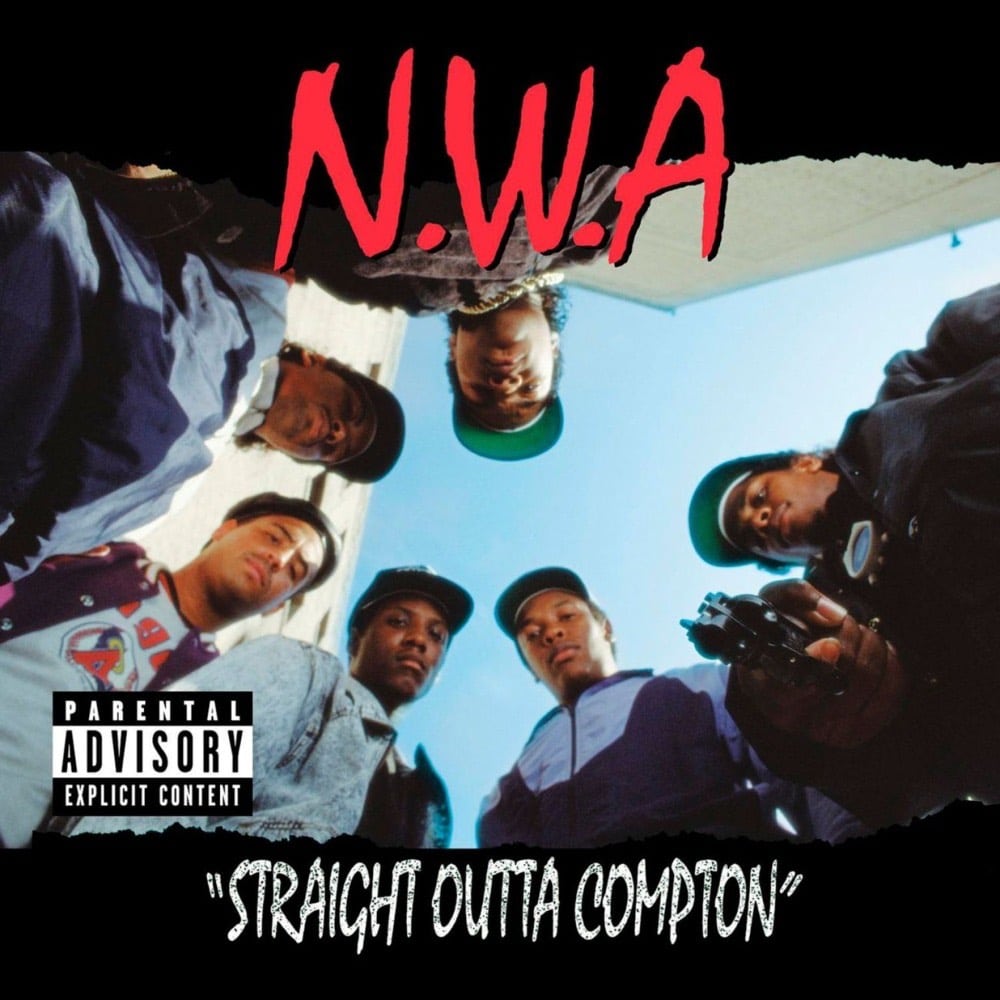 Released: August 8, 1988
Label: Ruthless, Priority
Pioneering and polarizing, N.W.A's seminal debut, Straight Outta Compton, revolutionized the hip hop landscape with its unfiltered portrayal of life on the mean West Coast streets. This 1988 masterpiece was not merely an album; it was a declaration, a cultural detonation that brought gangsta rap and West Coast vibes to the mainstream. Although the album was criticized for its lawlessness, hedonism, and rage, the potency of Ice Cube's lyricism, coupled with Dre's masterful production (which sounds like the West Coast version of the Bomb Squad's work), resonate even today.
21. Big Daddy Kane – Long Live the Kane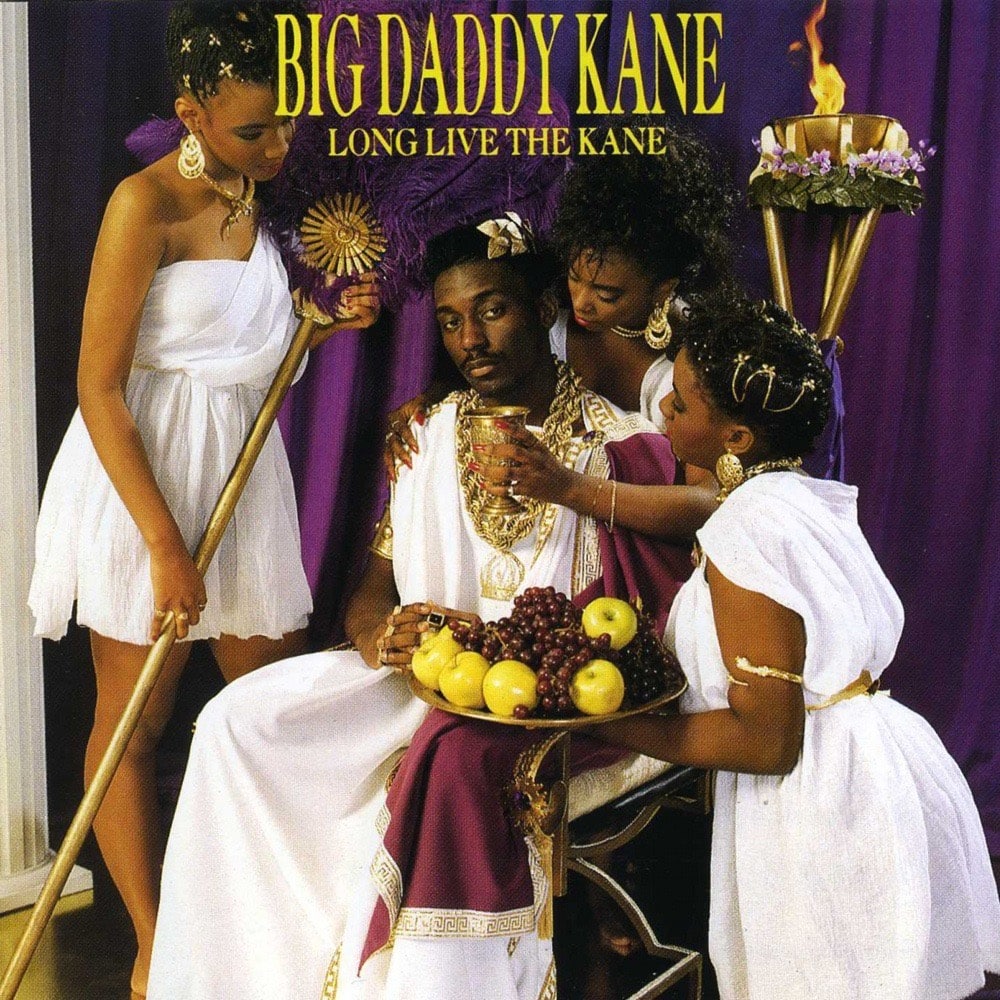 Released: June 21, 1988
Label: Cold Chillin', Warner Bros.
In its purest form, Long Live the Kane is an exhibition of verbal dexterity and relentless boastfulness that forever cemented Big Daddy Kane's position in the pantheon of great lyricists. Exuding an undeniable Brooklyn swagger, Kane showcased an ability to decimate competitors while simultaneously electrifying audiences. Long Live the Kane captures the essence of an era when hip-hop was a ground-breaking, unpredictable force that shaped rather than followed commercial trends. As the initial showcase of Kane's compelling talent, it stands as a monumental testament to his dynamic influence on the culture — most notably on future greats like Jay-Z, Biggie and Fabolous.
20. Deltron 3030 – Deltron 3030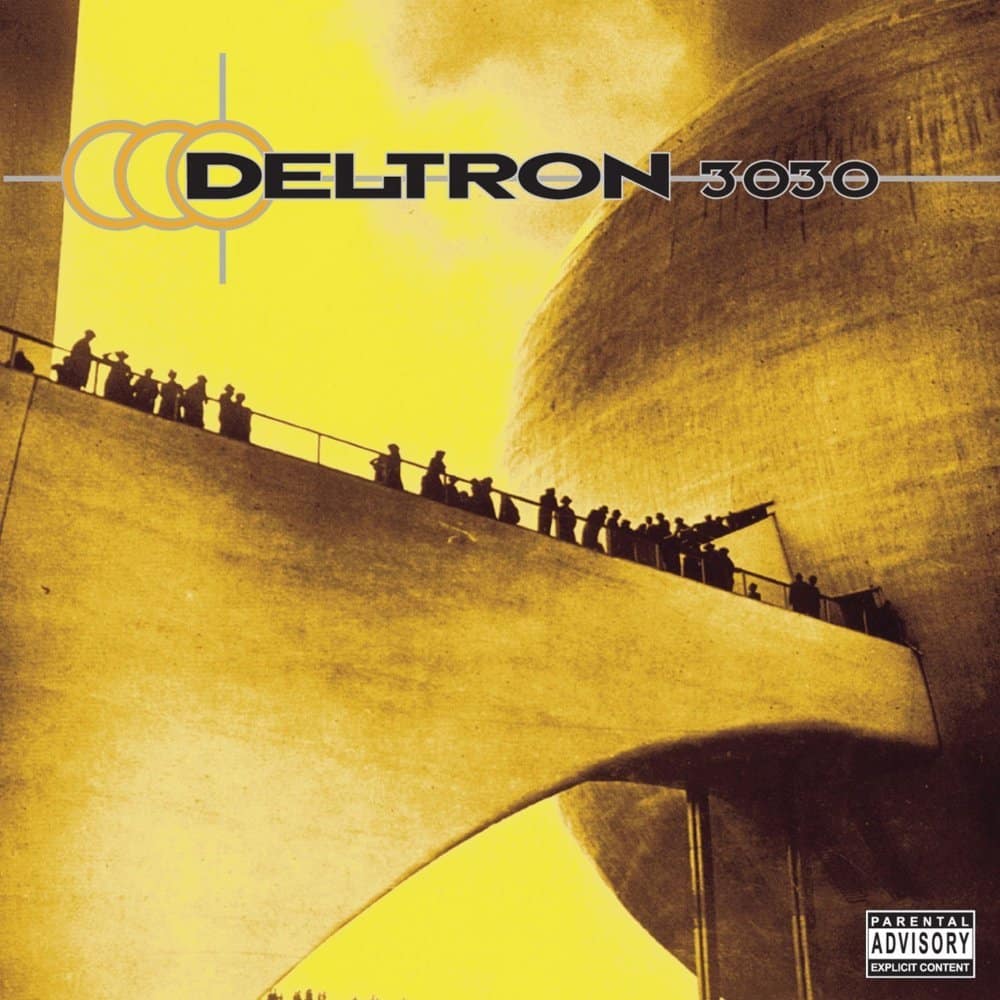 Released: May 23, 2000
Label: 75 Ark
Deltron 3030's eponymous debut was a far-flung voyage into the imaginative realm of hip-hop futurism, bringing together the talents of Dan the Automator, Del tha Funkee Homosapien, and Kid Koala. This concept album, brimming with geeky charm, portrays an interstellar battle to reclaim hip-hop from a dystopian, corporate-controlled reality. Despite its elaborate plot, the album stands as a testament to Dan the Automator's intricate production and Del's unparalleled lyrical ingenuity. Sprinkled with star-studded cameos, Deltron 3030's debut is as brilliant as it is influential, merging abstract lyrics with social commentary in a way that no other rap act has been able to achieve again.
19. The D.O.C. – No One Can Do It Better
Released: August 1, 1989
Label: Ruthless, Atlantic
Emerging from the West Coast's nascent gangsta scene, The D.O.C. carved his name into the rap history books with his debut, No One Can Do It Better. Its release coincided with the West Coast's rise, spearheaded by N.W.A and Ice-T, yet The D.O.C. bestowed the scene with a fresh layer of authenticity, his battle raps rivaling East Coast titans like Rakim and KRS-One. This album is where the legend of Dr. Dre as a producer truly starts to take shape, with his trademark combination of synths, drum machines, samples, and live instrumentation. Tragically, The D.O.C.'s career was curtailed by a car accident resulting in damaged vocal chords, but this album stands as an irrefutable testament to his talent.
18. Lupe Fiasco – Food & Liquor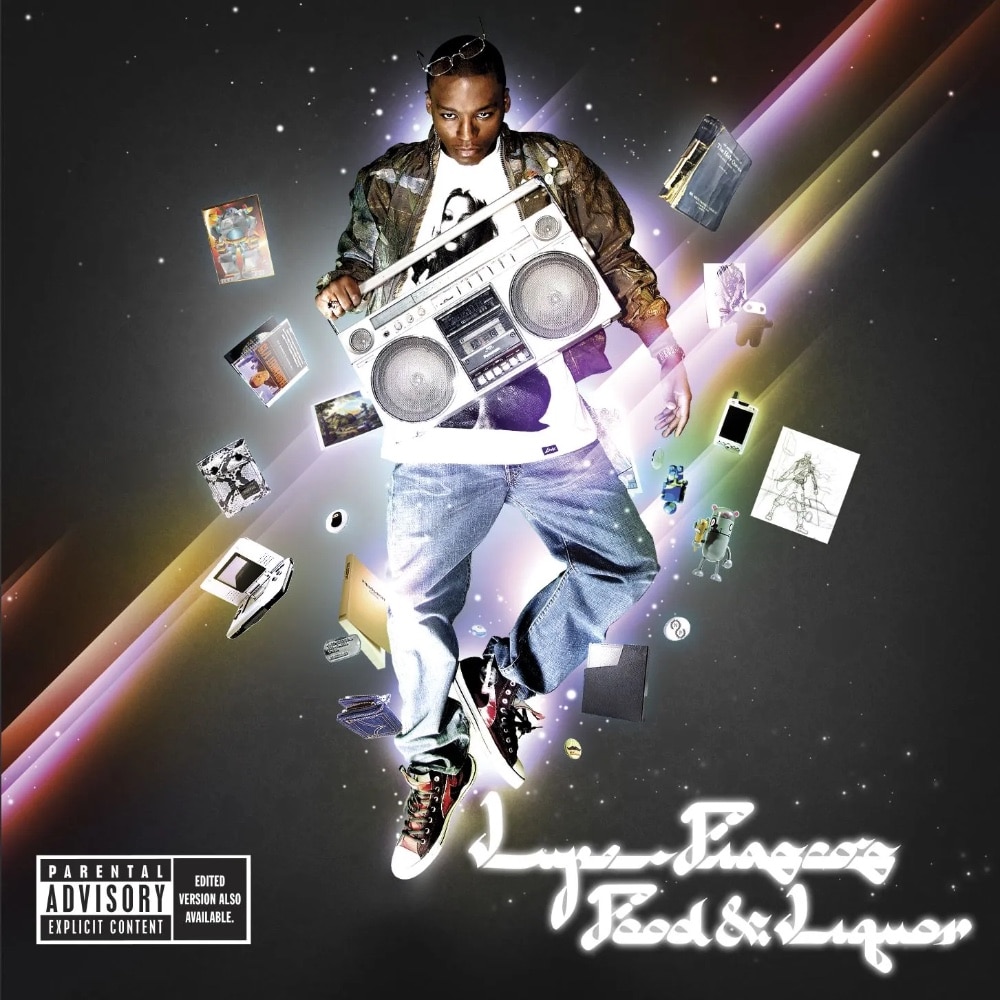 Released: September 19, 2006
Label: 1st & 15th, Atlantic
With the debut album Food and Liquor, Lupe Fiasco carved out a unique place in hip-hop, blending storytelling with introspective lyricism. His music transcends traditional rap themes, incorporating elements of his Islamic faith and experiences growing up in Chicago. The album's lead single, "Kick, Push," a skateboarder's anthem, became iconic even before the album hit the shelves. Fiasco's combination of vivid narratives and nuanced production make Food and Liquor an absorbing listen, with tracks like "He Say She Say" and "Hurt Me Soul" showcasing his ability to convey depth and complexity.
17. Lauryn Hill – The Miseducation of Lauryn Hill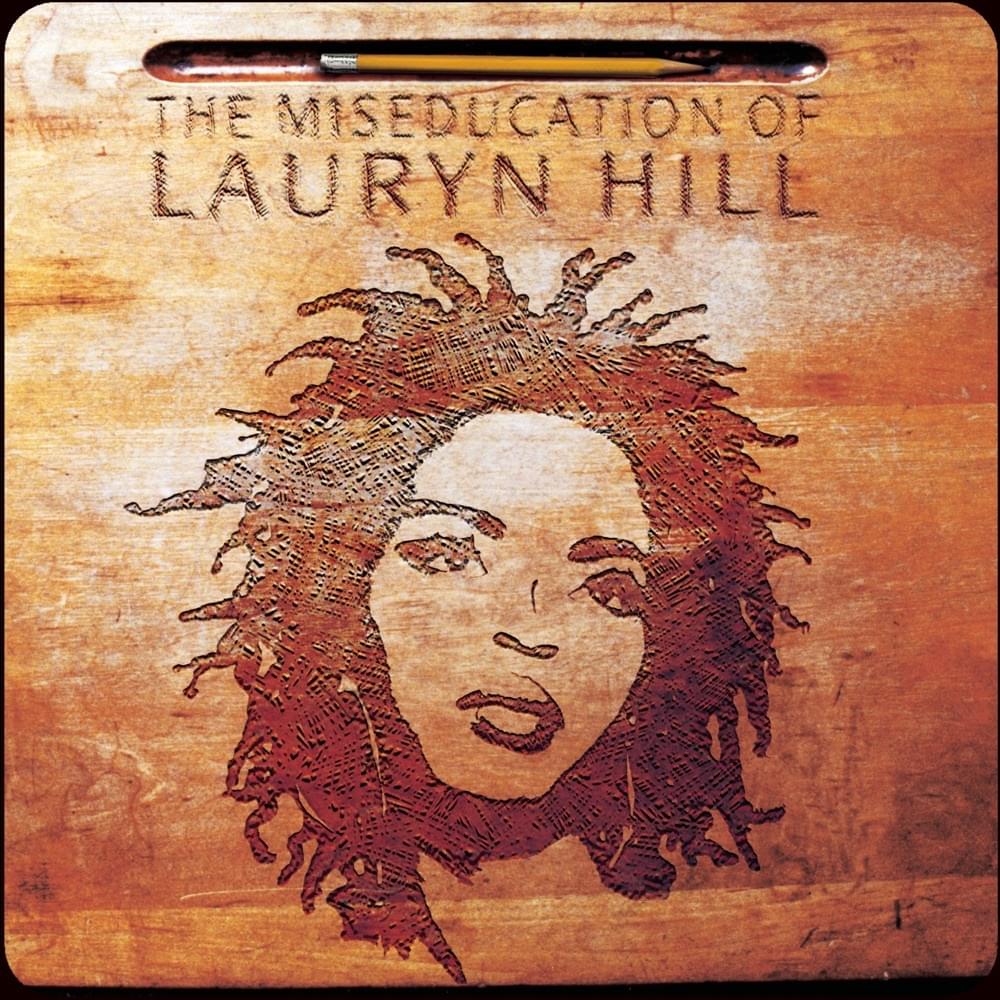 Released: August 25, 1998
Label: Ruffhouse, Columbia
Lauryn Hill set a new standard in hip hop with her debut album, The Miseducation of Lauryn Hill, skillfully combining R&B and rap like no one else before her. Hill's sublime ability to alternate between soulful singing and delivering clever bars with a rhythm that's infectious set the tone for a whole new wave of melodic, soulful hip hop. Any criticisms suggesting her singing dilutes its classification as a rap album are promptly silenced by tracks like "Lost Ones," where her irresistible flow and evocative lyricism demonstrate the full extent of her MC prowess.
16. De La Soul – 3 Feet High and Rising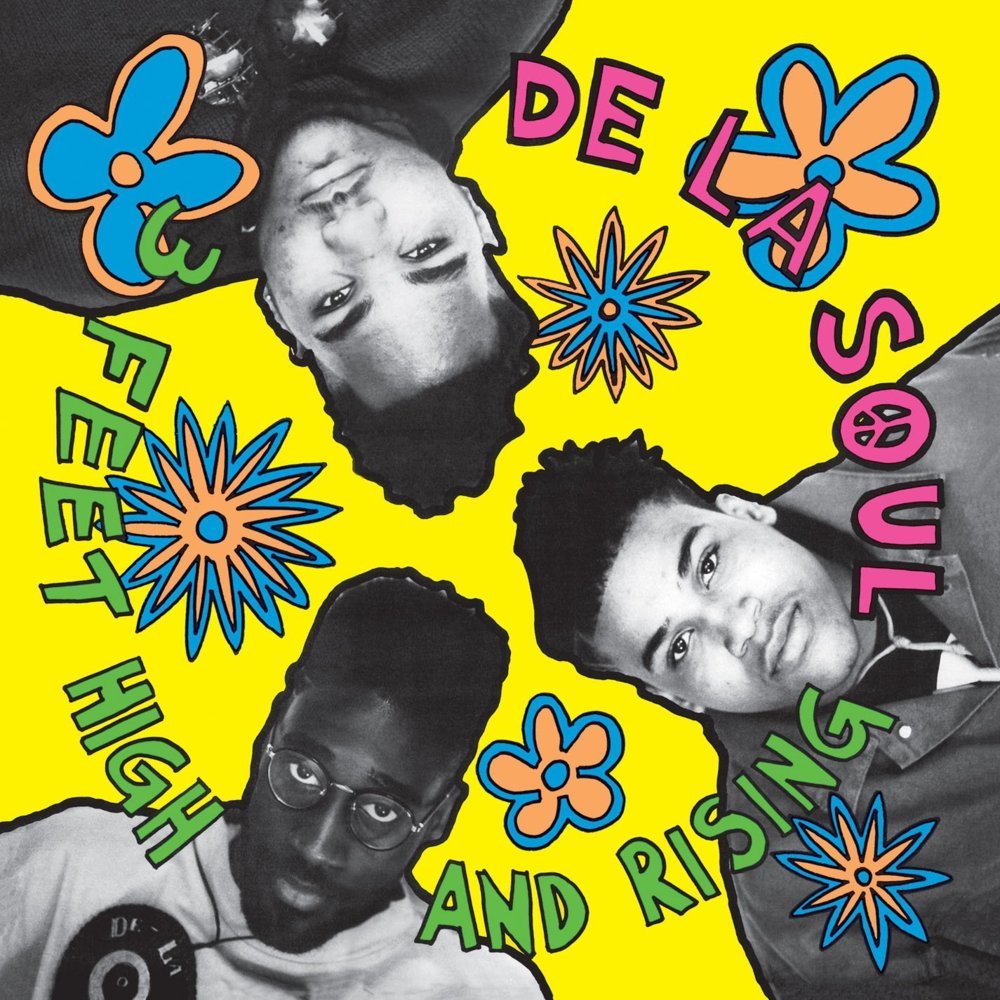 Released: March 3, 1989
Label: Tommy Boy
3 Feet High and Rising, De La Soul's first venture into the world of hip-hop, broke the mold with its vibrant blend of clever wordplay, inventive sampling, and a playful approach. Across two dozen tracks, De La Soul leapt from one genre to another, all the while maintaining their lyrical agility. Tracks like "Potholes on My Lawn" stood out with its audacious mix of mouth harp and yodeling. By delivering a debut this inventive and assured, De La Soul ensured their legacy, heralding a new era of positivity in hip-hop.
15. Mos Def – Black on Both Sides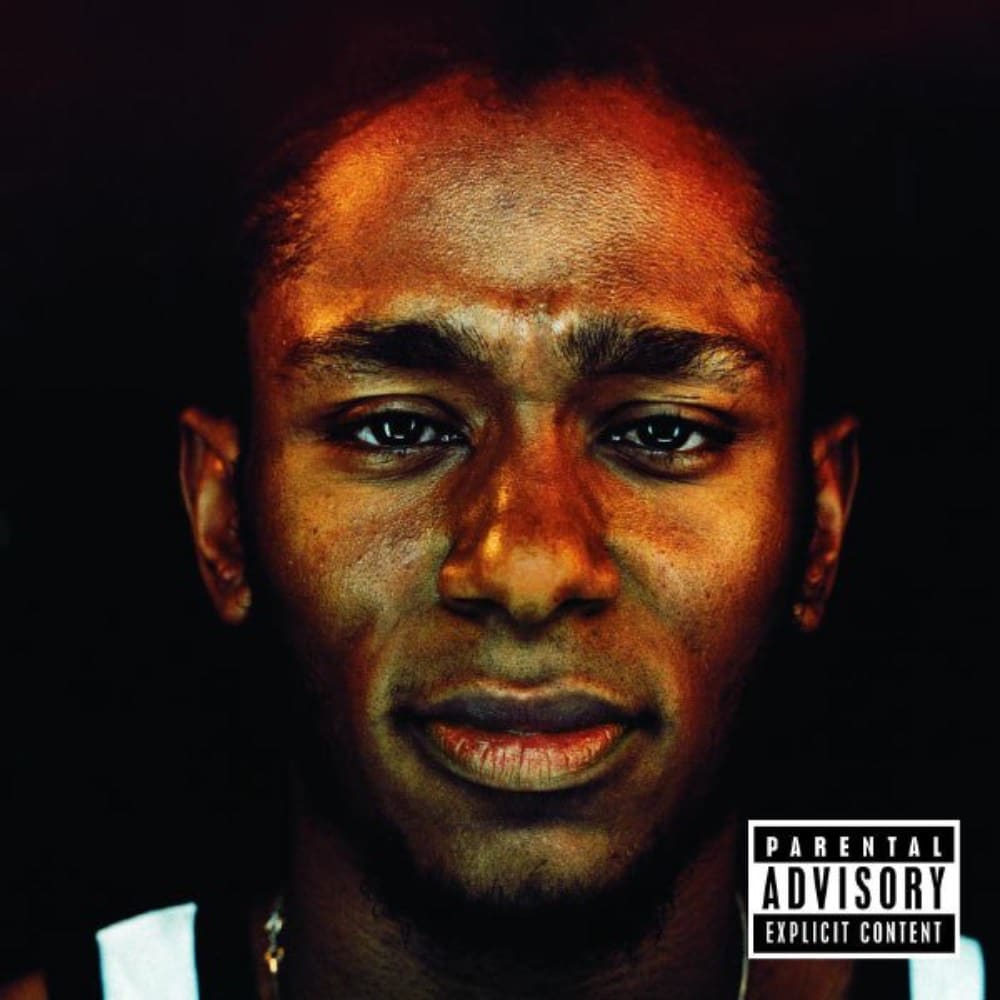 Released: October 12, 1999
Label: Rawkus, Priority
Following his successful partnership with Talib Kweli, Mos Def's solo debut Black on Both Sides was a vision realized. The album is a testament to Mos Def's versatility, showcasing his lyrical agility, rhythmic skills, and his knack for eclectic music styles. Be it reggae, pop, or punk, the Brooklyn MC infused a variety of genres into his debut. Tracks like "Rock n Roll" dissected the cultural appropriation of black musical innovations, signaling Mos Def's keen social consciousness. Black on Both Sides was more than just an album; it was a signal to the world that hip-hop had a new, dynamic force.
14. Jay-Z – Reasonable Doubt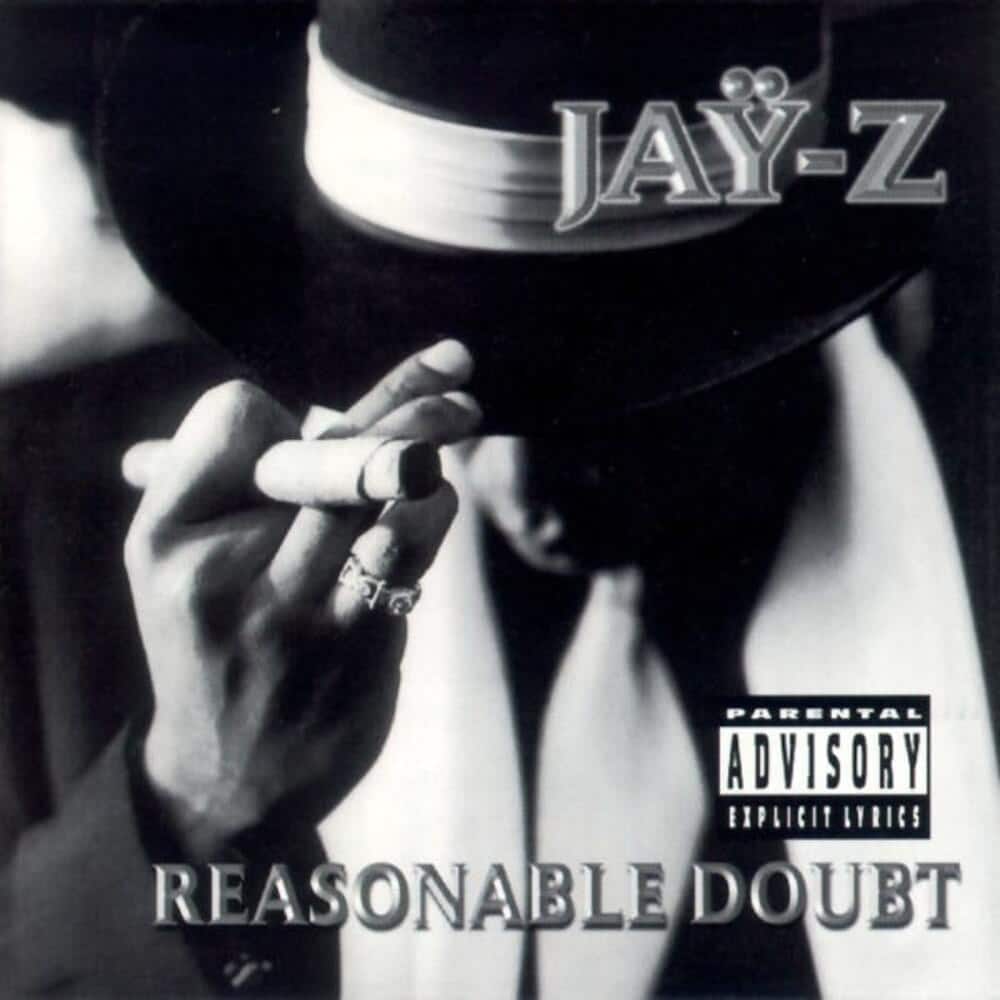 Released: June 25, 1996
Label: Priority, Roc-A-Fella
Long before he became hip-hop's first billionaire, Jay-Z announced his arrival on the scene with Reasonable Doubt. Painting a vivid picture of his life in the streets, Jay-Z tackled themes of ambition, betrayal, and the pursuit of wealth. The album is marked by his self-assuredness and a level of lyrical sophistication few had achieved before. With its grimy beats and intricate wordplay, Reasonable Doubt proved to be a revealing and unapologetic insight into Jay-Z's psyche, laying the foundation for his subsequent rise to the top of the rap game.
13. Missy Elliott – Supa Dupa Fly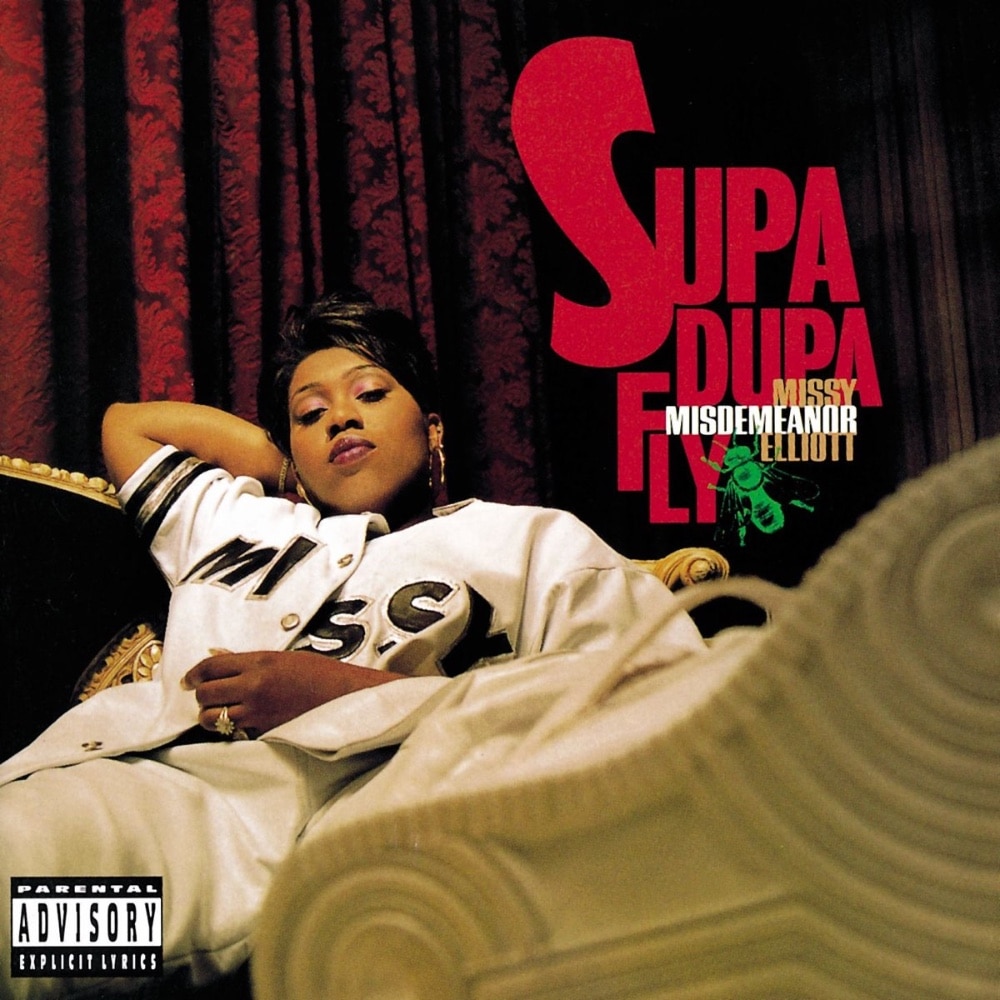 Released: July 15, 1997
Label: The Goldmind, East West, Elektra
Transcending norms, Missy "Misdemeanor" Elliott didn't just land on the scene – she exploded with her boundary-shattering debut album, Supa Dupa Fly. The creative partnership with producer Timbaland took the rap game by storm, defining a new, nearly experimental sound that left an indelible imprint on both hip-hop and R&B. Packed with surreal lyrical expressions, Missy brought a unique versatility to the table, lending her smooth voice to offbeat harmonies and delivering surreal raps with the ease of a seasoned artist. With unforgettable singles like "The Rain (Supa Dupa Fly)," Supa Dupa Fly remains a game-changing gem in hip-hop history.
12. Blu & Exile – Below the Heavens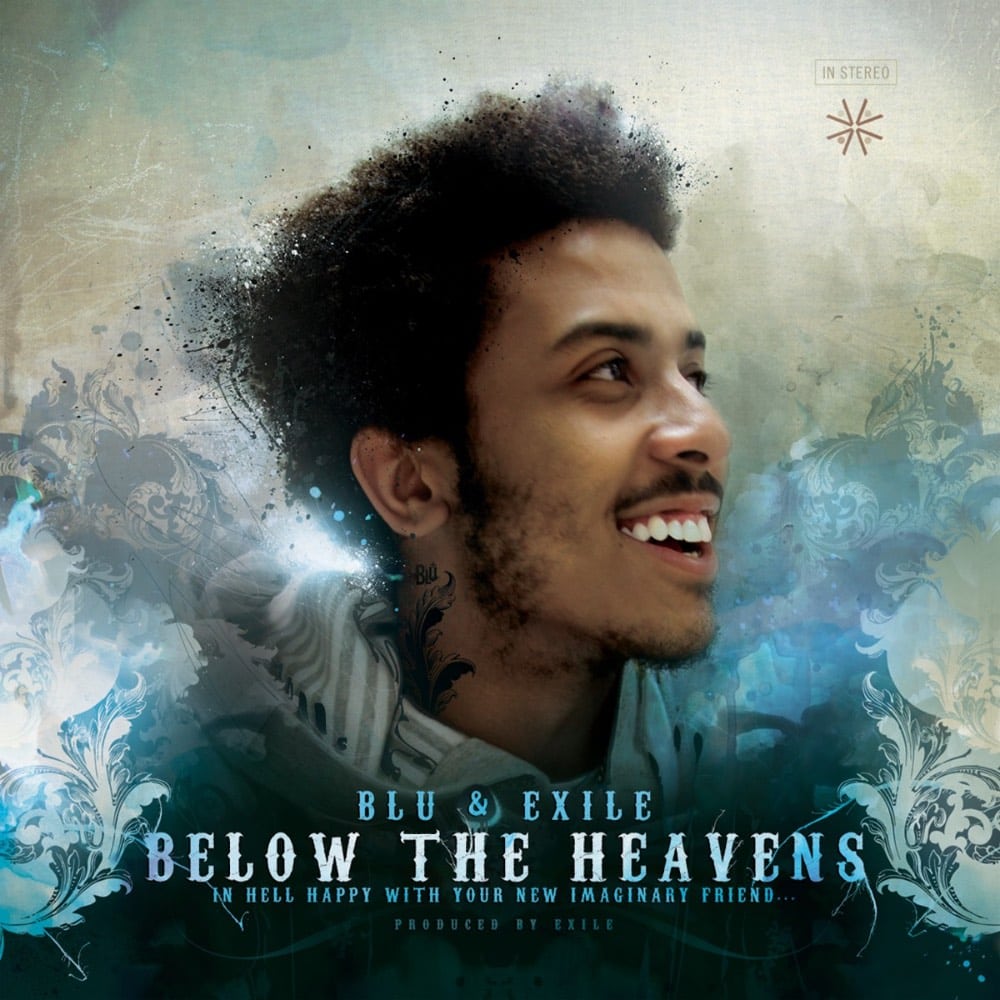 Released: July 17, 2007
Label: Sound in Color
Capturing the essence of personal struggle and raw humanity, Blu & Exile's Below the Heavens brims with authenticity and a love for hip hop. Blu's lyrical honesty and Exile's tranquil, yet consistent, beats blended together to create a profound narrative that transcended the conventional hip-hop sphere. While the golden age production is crisp and soulful, Blu's dynamic lyricism manages to steal the spotlight, infusing every line with palpable emotion and relatable experiences. At the heart of Below the Heavens was a rapper and producer's ability to capture the reality of life, making it a profoundly personal and universal experience.
11. Eric B. & Rakim – Paid in Full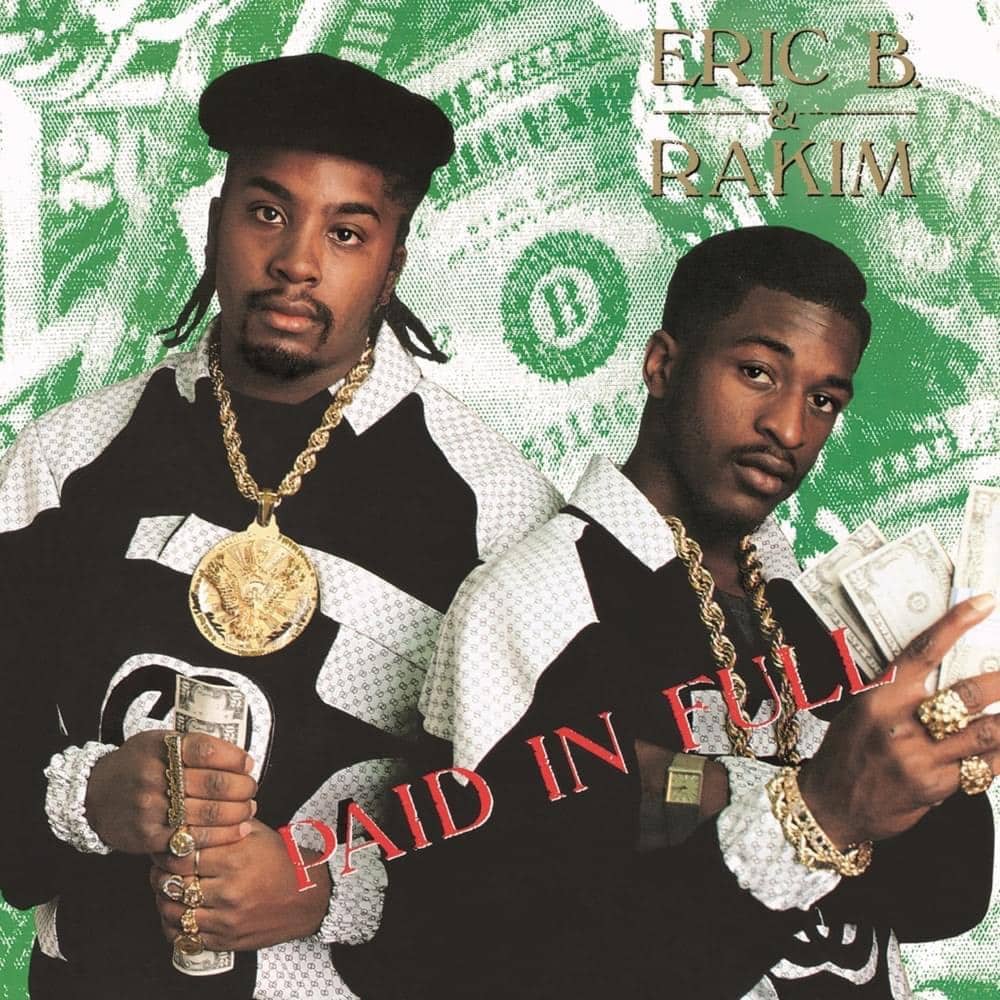 Released: July 7, 1987
Label: 4th & B'way, Island
Eric B. & Rakim's Paid in Full ushered in hip hop's modern era and continues to be a benchmark for rap artists. Rakim's lyrical skills – complex internal rhymes, imaginative imagery, smooth flow, and off-beat rhythms – created a shift in rap technique. Iconic tracks such as "Eric B. Is President," "I Know You Got Soul," and "I Ain't No Joke" continue to be influential, and the album's materialistic title track sowed the seeds for hip-hop's future fascination with wealth. This album established Rakim as a pioneer, marking Paid in Full as one of the most influential rap releases of all time.
10. Kanye West – The College Dropout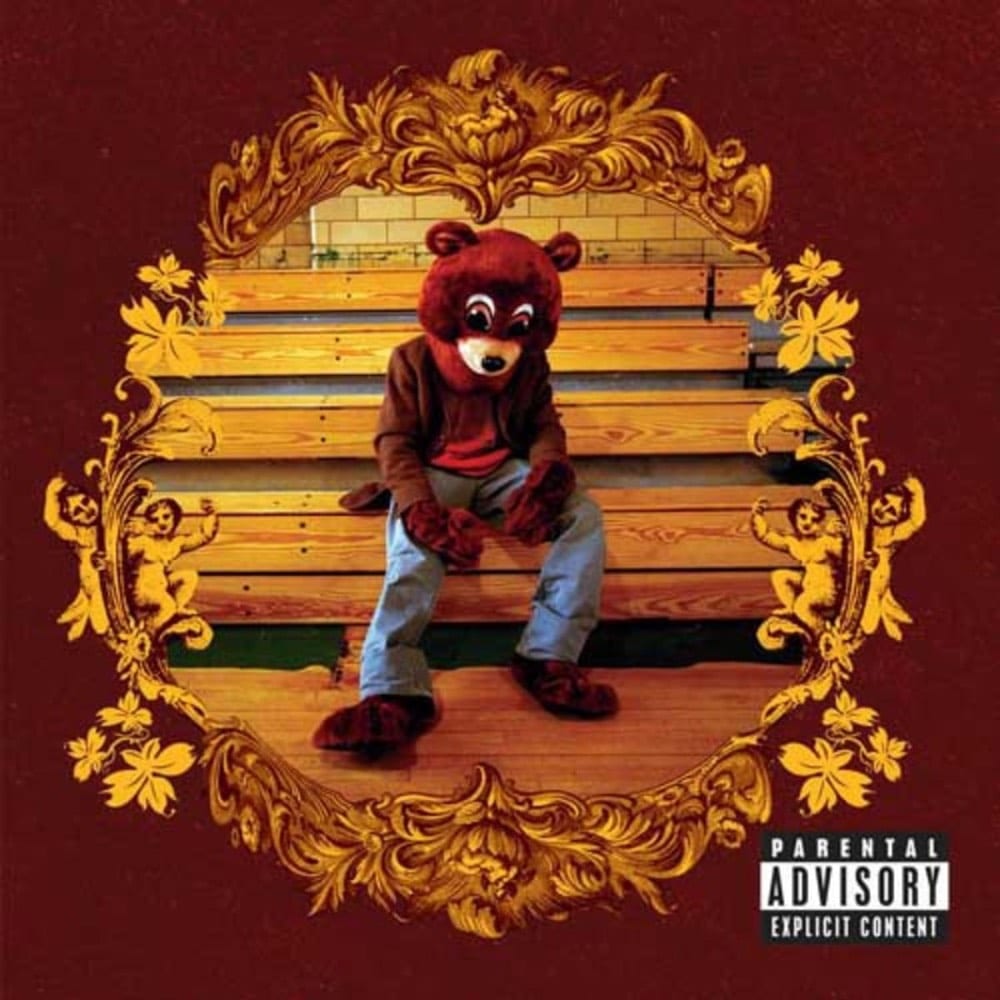 Released: February 10, 2004
Label: Def Jam, Roc-A-Fella
After years of delivering hit upon hit as a producer, Kanye West delivered a game-changing debut with The College Dropout. Illustrating a profound narrative, tracks like "Through the Wire" underscored Kanye's resilience, while "All Falls Down" shone a light on his introspective lyricism. Beyond showcasing his production capabilities, Kanye proved himself as a lyricist of substance, blending societal commentary with personal struggles. Despite the introspective themes, the album managed to maintain a buoyant tone, demonstrating Kanye's adeptness at striking a balance between profundity and levity, and firmly establishing him as an artist of many facets.
9. Raekwon – Only Built 4 Cuban Linx…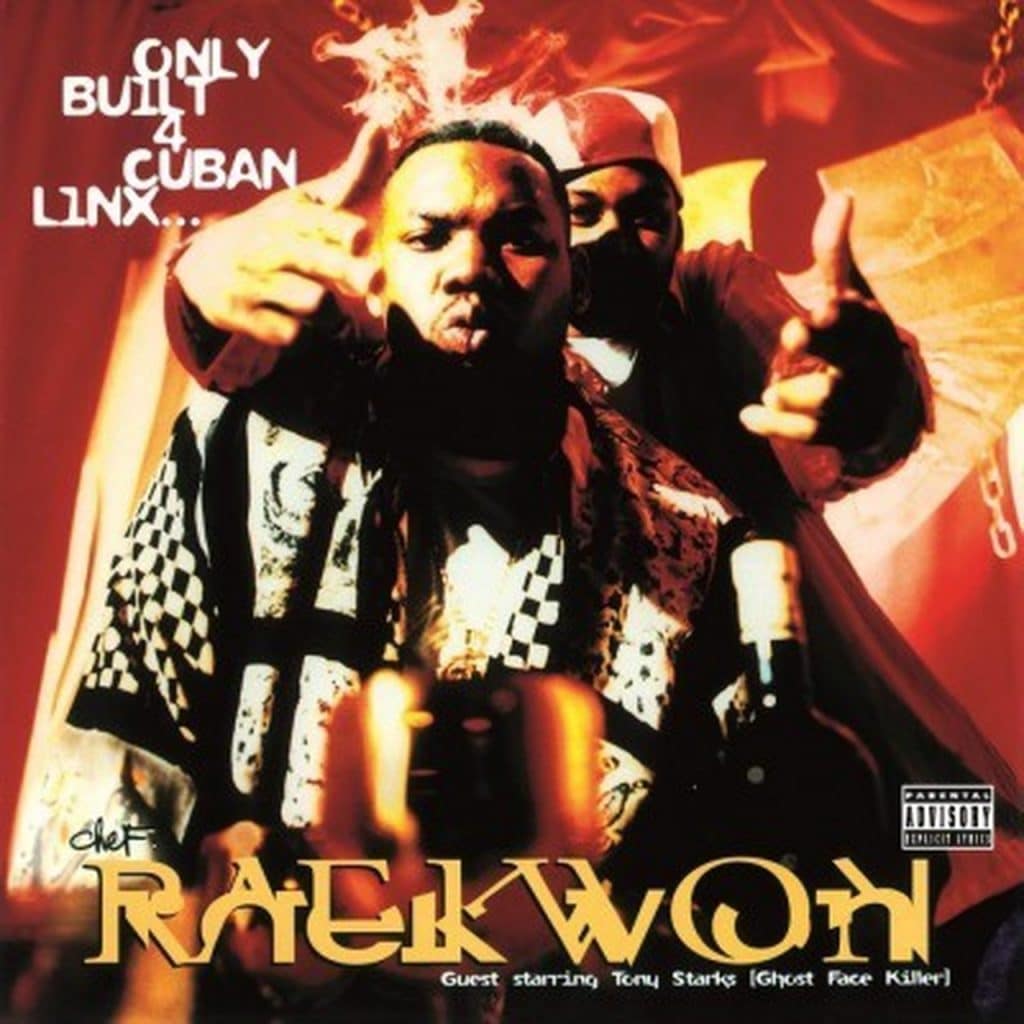 Released: August 1, 1995
Label: Loud, RCA
Delving into the depths of the criminal underworld, Raekwon's debut Only Built 4 Cuban Linx… redefined the concept of street narratives in hip-hop. Serving up narratives of opulence and treachery, he effectively popularized the crossover between gangsta rap and mafia drama. Backed by the sonic ingenuity of RZA, Raekwon's tales resound with vivid intensity. Drenched in the underbelly of crime, his storytelling is as stark as it is poetic, shaping the bedrock of New York's hardcore scene and pioneering a new level of mafioso rap.
8. Snoop Dogg – Doggystyle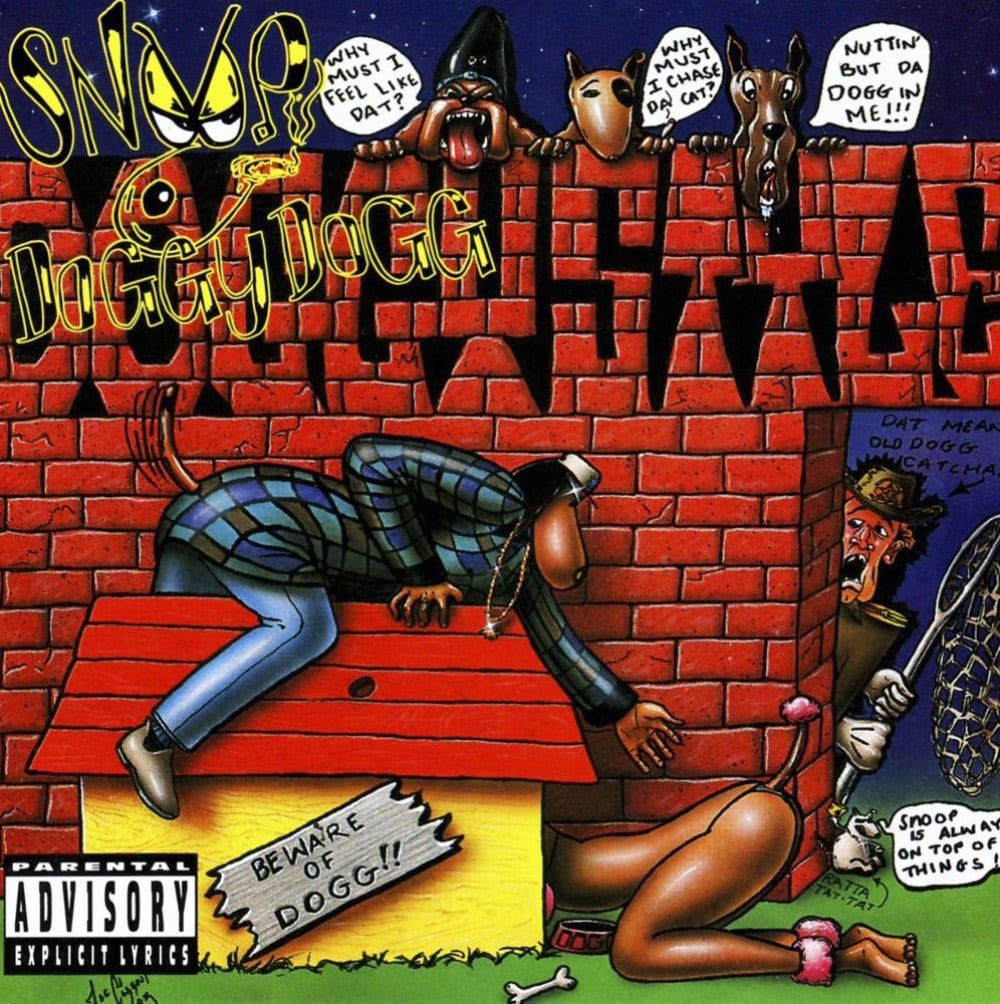 Released: November 23, 1993
Label: Death Row, Interscope
Doggystyle, Snoop Dogg's so-called debut, felt like anything but. Having already commanded the stage on Dr. Dre's The Chronic, the Long Beach MC confidently ventured into his solo career. Carving out a unique niche in the rap landscape, Snoop's languid style stood apart from his more aggressive contemporaries. With Dre's P-Funk-inspired grooves as a backdrop, Snoop's velvet drawl and evocative wordplay created an enduring rap classic. Doggystyle and The Chronic have since become inseparable — twin pillars of the West Coast G-funk era.
7. 50 Cent – Get Rich or Die Tryin'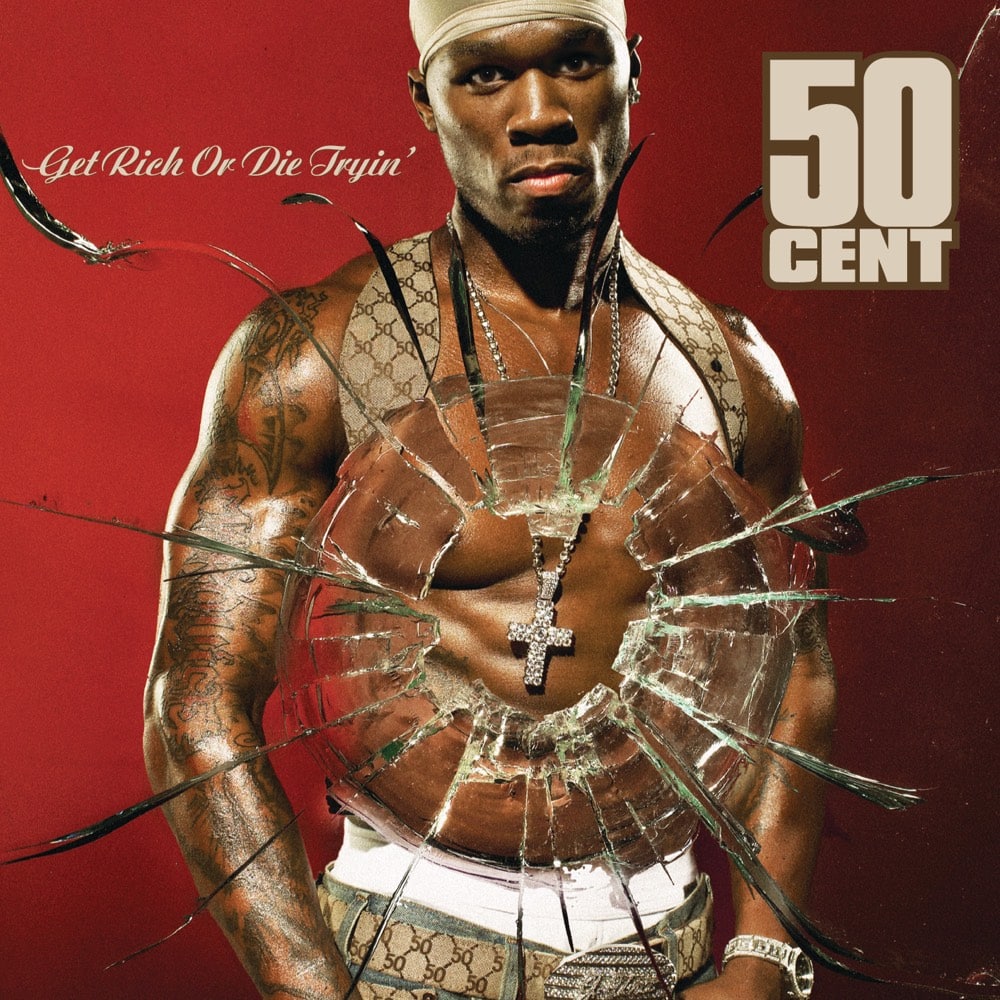 Released: February 6, 2003
Label: Interscope, Shady, Aftermath, G-Unit
On Get Rich or Die Tryin', 50 Cent laid his life bare, showcasing his struggles and triumphs with a ruthless candor. No stranger to controversy or violence, 50 carved a niche with his blend of charm, charisma, and bracing reality. While his words painted gritty streetscapes, his ability to craft catchy hooks resonated with worldwide rap fans, creating an addictive blend of hard reality and melodic allure. This blend has led to Get Rich or Die Tryin' becoming an anthem for the fearless and ambitious, not to mention one of the highest selling albums of all time.
6. OutKast – Southernplayalisticadillacmuzik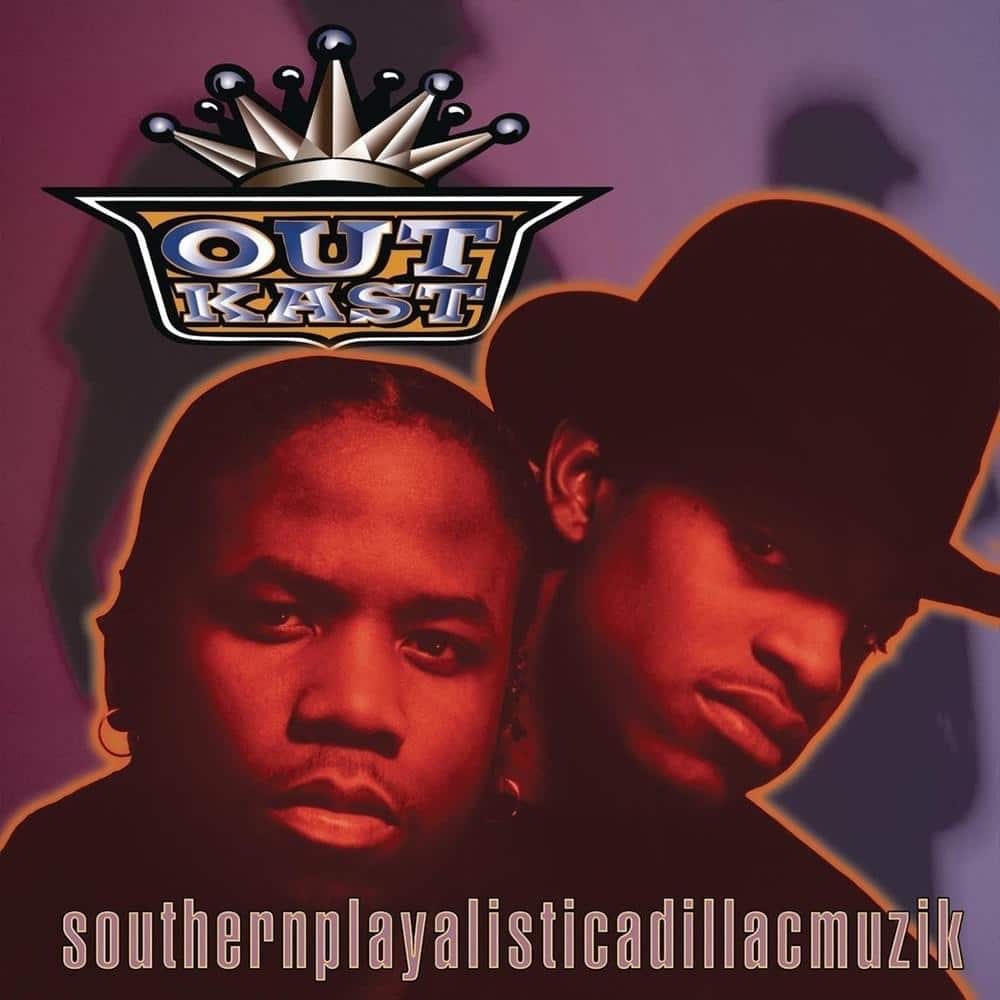 Released: April 26, 1994
Label: Arista, LaFace
OutKast's debut Southernplayalisticadillacmuzik shattered the norms, blending soul, funk, and hip-hop into a Southern-fried spectacle. Dre and Big Boi's unmistakable delivery – a mix of acuity, humor, and Southern drawl – floated over Organized Noize's distinctive beats, crafting a distinctive and instantly memorable sound. The album's breakout single "Player's Ball" set the stage, propelling OutKast into the rap stratosphere. A mesmerizing blend of laid-back melodies and rapid-fire lyrics, the duo's debut marked the dawn of a new, force in Southern rap, as well as hip hop in general.
5. The Notorious B.I.G. – Ready to Die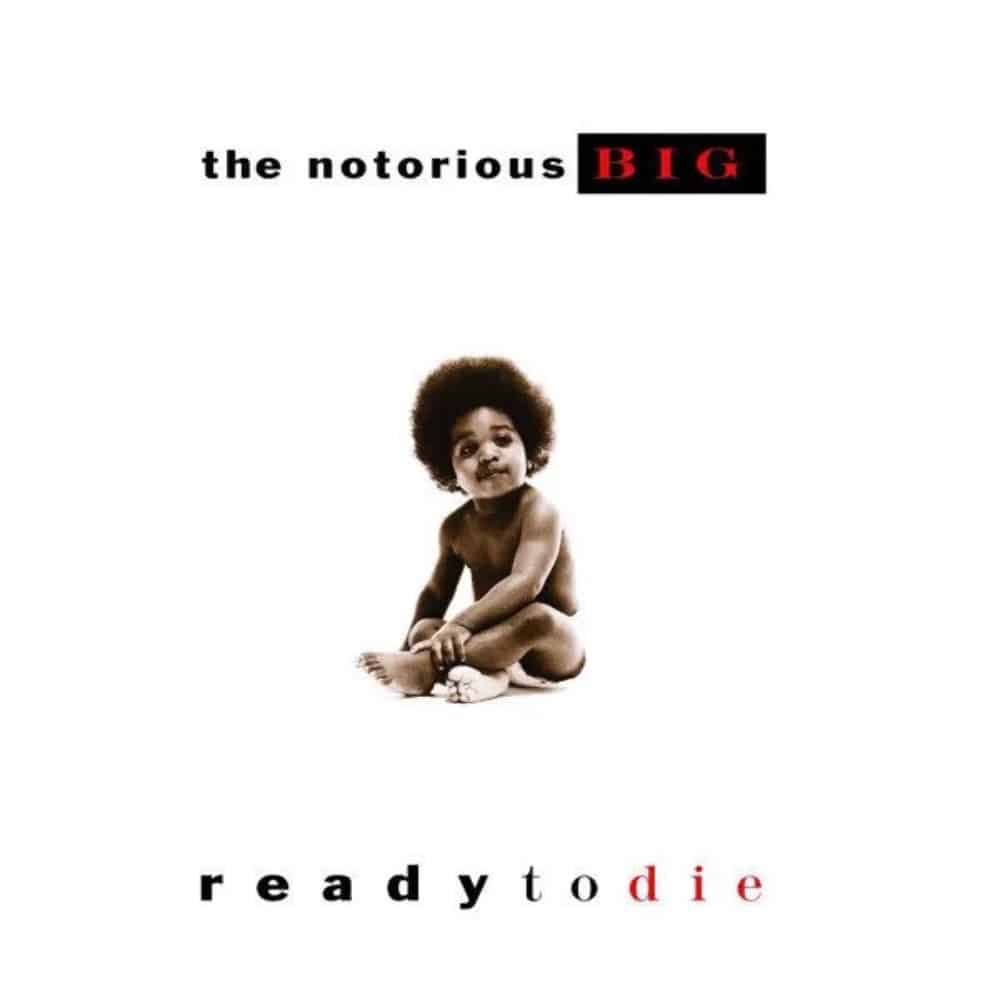 Released: September 13, 1994
Label: Bad Boy, Arista
From the gritty streets of Brooklyn to the international stage, The Notorious B.I.G's debut album, Ready to Die, emerged as a startling sonic revolution that stamped a firm East Coast footprint in the gangsta rap scene. On this pivotal album, Biggie's rich narratives painted vivid street tales while his complex rhyme schemes exhibited unparalleled lyrical dexterity. His ability to embody diverse personas, always anchored in gritty authenticity, made his stories feel like intricate scenes from a gripping movie. The album cleverly oscillates between the grim reality of street life and more upbeat, commercial tracks, which enabled Big to snatch the King of New York crown of Nas' head for himself.
4. Dr. Dre – The Chronic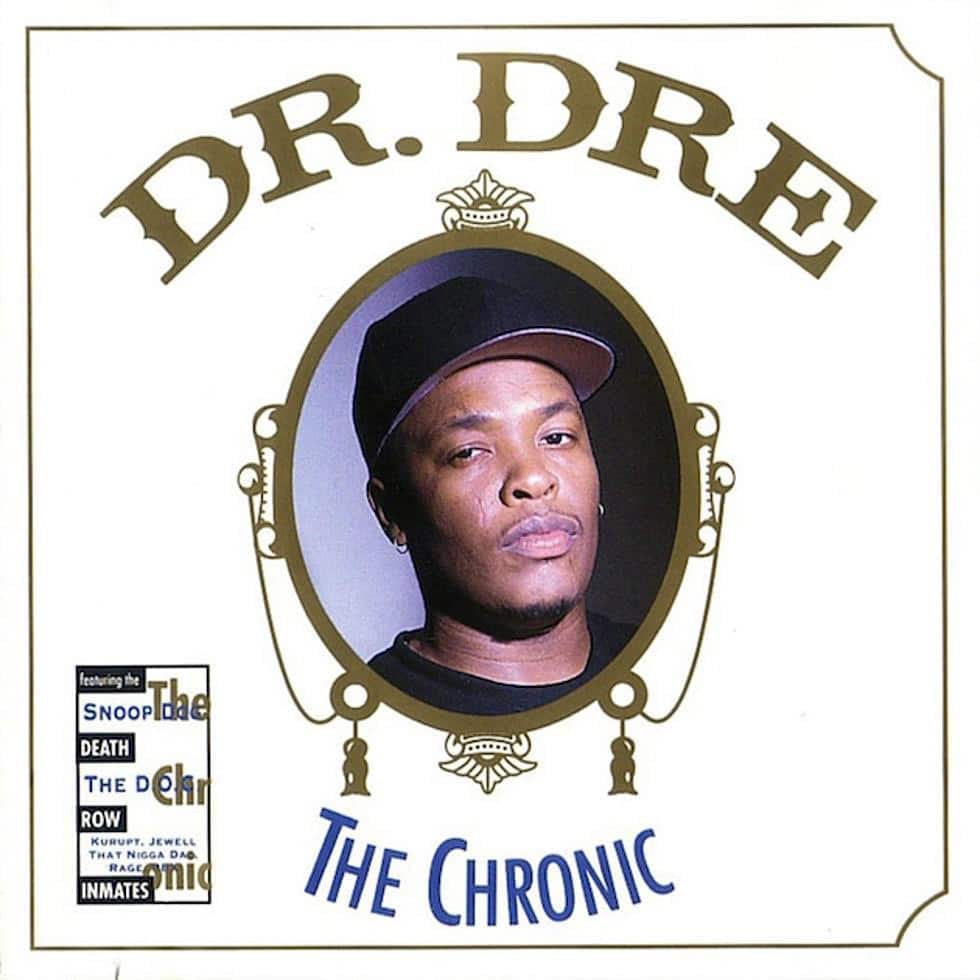 Released: December 15, 1992
Label: Death Row, Interscope
Through the lens of The Chronic, Dr. Dre orchestrated a sonic revolution that reshaped the soundscape of West Coast rap. The album is a hallmark of the patented G-funk era, characterized by heavy Parliament-Funkadelic beats, soulful backing vocals, and live instrumentals. Dre's knack for constructing tight, catchy hooks intertwined with Snoop Doggy Dogg's laconic and unaffected delivery birthed an album that resonates with personality, serving as a microcosm of life on the streets.
3. Wu-Tang Clan – Enter the Wu-Tang (36 Chambers)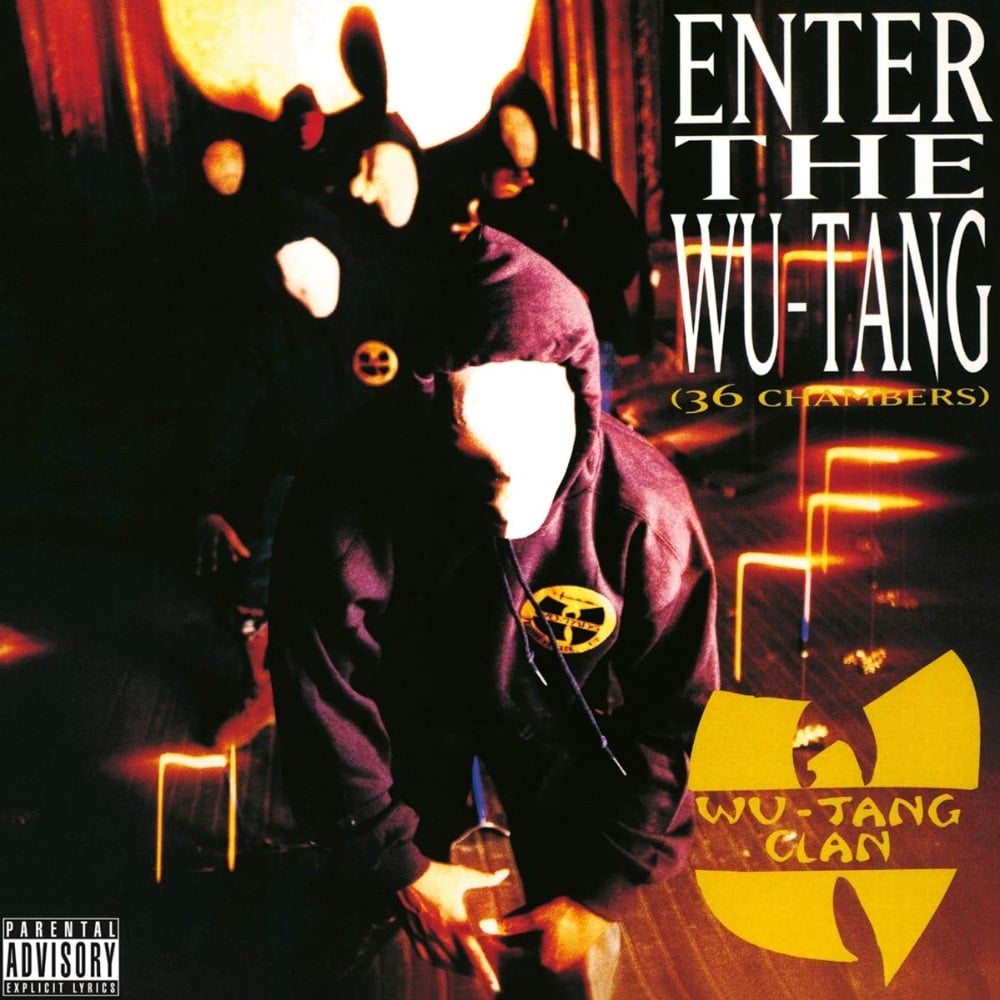 Released: November 9, 1993
Label: BMG, RCA, Loud
Breaking through the hip-hop scene like a thunderous clap, Wu-Tang Clan's debut, Enter the Wu-Tang (36 Chambers), came to define the aesthetics of hardcore rap in New York. An innovative blueprint, the album gave rise to an ensemble cast of MCs, each possessing a distinctive style, resulting in a rich tapestry of diverse voices. The album's raw, atmospheric production, punctuated by kung fu movie samples, laid the groundwork for a fresh, unique, and gritty sound that still rings out in the genre today. From start to finish, Enter the Wu-Tang exudes an originality that is undeniably enthralling, marking it as a cornerstone in hip-hop history.
2. Nas – Illmatic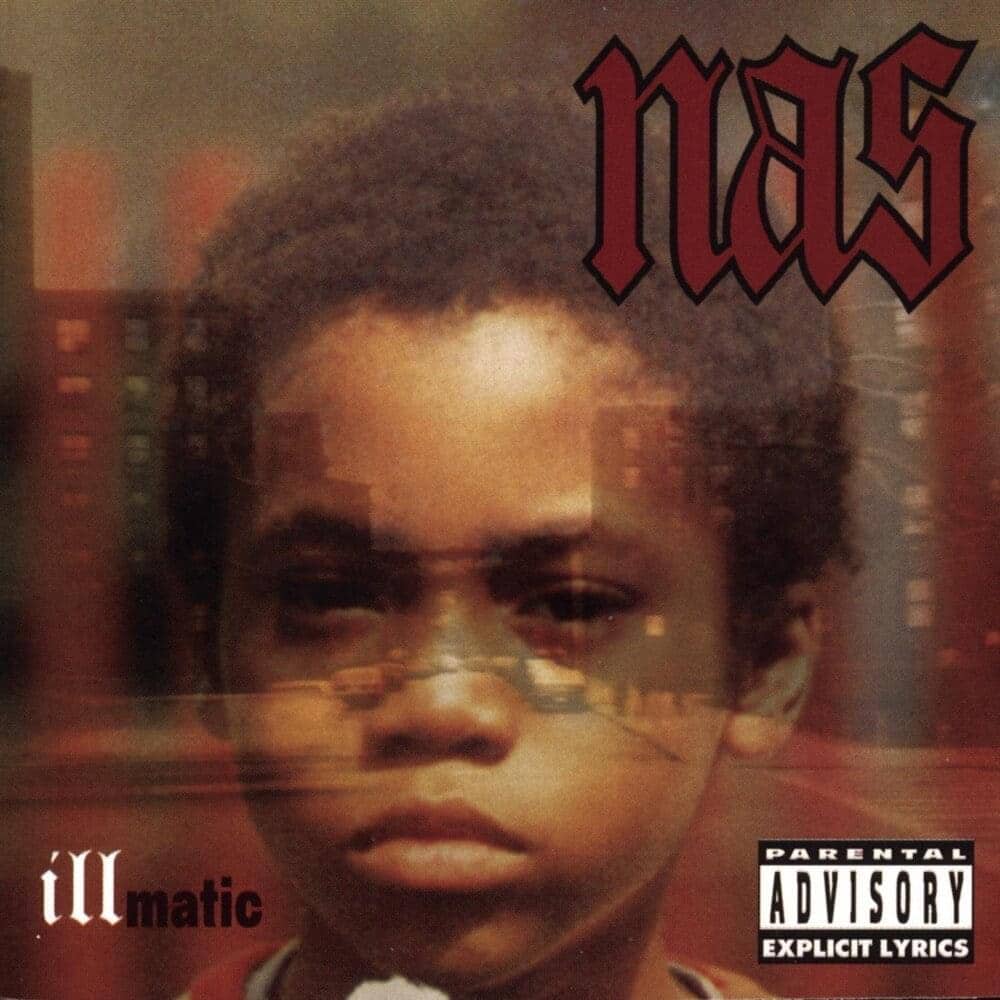 Released: April 19, 1994
Label: Columbia
Illmatic emerged from the '90s hip-hop scene like a beacon, illuminating the prowess of Nas's vivid street poetry and reaffirming the potency of New York's hardcore rap narrative. With an arsenal of top-tier East Coast producers at his side, the young Queensbridge prodigy skilfully depicted the harsh realities of ghetto life, interwoven with moments of hope and survival. Nas' fluid delivery, combined with a knack for detailed storytelling and complex rhymes, makes Illmatic a treasured artifact that stands as an emblem of hip-hop culture.
1. Ice Cube – AmeriKKKa's Most Wanted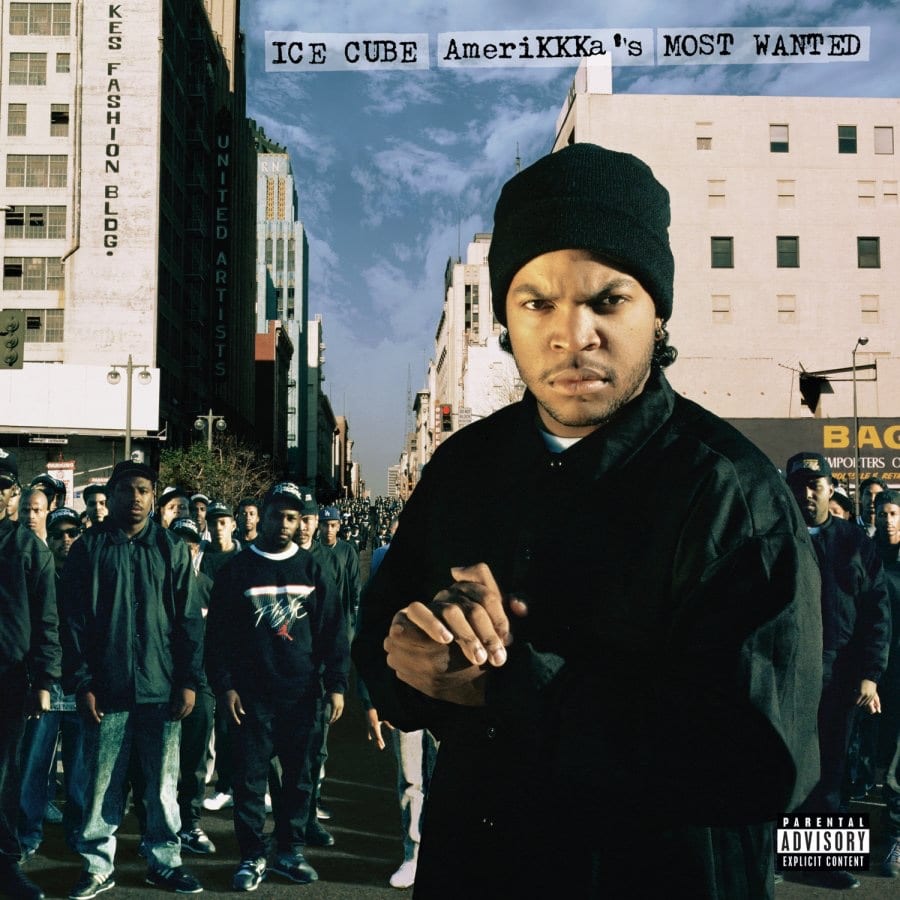 Released: May 16, 1990
Label: Lench Mob, Priority
In truth, any of these albums in the top 10 to 15 could stake a claim for being the greatest rap debut of all time. Illmatic still holds the throne as arguably the best hip hop album ever, but in terms of debuts, Ice Cube's AmeriKKKa's Most Wanted is our pick for the most impactful and significant debut, given the context surrounding its release. After a seismic split with N.W.A, the West Coast lyricist found himself with his back against the wall. Undeterred by the challenges, he traveled eastward, straying away from the familiar West Coast terrain. Without Dr. Dre to produce his album, he turned to the explosive skills of the Bomb Squad. The result was his unyielding debut album, AmeriKKKa's Most Wanted. Cube plunged into the complexities of inner-city life with an unflinching gaze, his conscious and cutting lyricism standing stark against the Bomb Squad's booming production. While there are elements of controversy, Cube's knack for blending humor and humanism into his vivid narratives made the album riveting. And that's why AmeriKKKa's Most Wanted is the greatest rap debut of all time.