Navigating through the electric and often unsettling sonic universe of Danny Brown is akin to a psychedelic trip through hallucinatory hip hop, a journey both bizarre and fascinating. Each of the Detroit rapper's albums carries its distinct aesthetic, yet all are permeated by a unique sense of relentless creativity and lyrical depth.
Danny Brown's artistic trajectory teems with moments that are as perplexing as they are enlightening, painting the image of an artist who refuses to be boxed into any predefined category or genre.
From the incisive, relentless wordplay that set the stage in his debut, The Hybrid , to the bizarre, unconventional interplay in Scaring the Hoes that highlights his idiosyncratic artistic approach; from the introspective narratives wrapped in complex lyricism on U Know What I'm Sayin? that humanize his larger-than-life persona, to the stark, dystopian vision presented with stunning clarity on XXX , and the emotionally charged and disquieting explorations on Atrocity Exhibition —Danny Brown's body of work is a winding, exhilarating roller coaster of musical and emotional innovation.
So let's get into it. From his 2011 debut album, The Hybrid , to his latest release, 2023's collaboration with JPEGMafia, Scaring the Hoes , we rank every Danny Brown album, from worst to best.
The Hybrid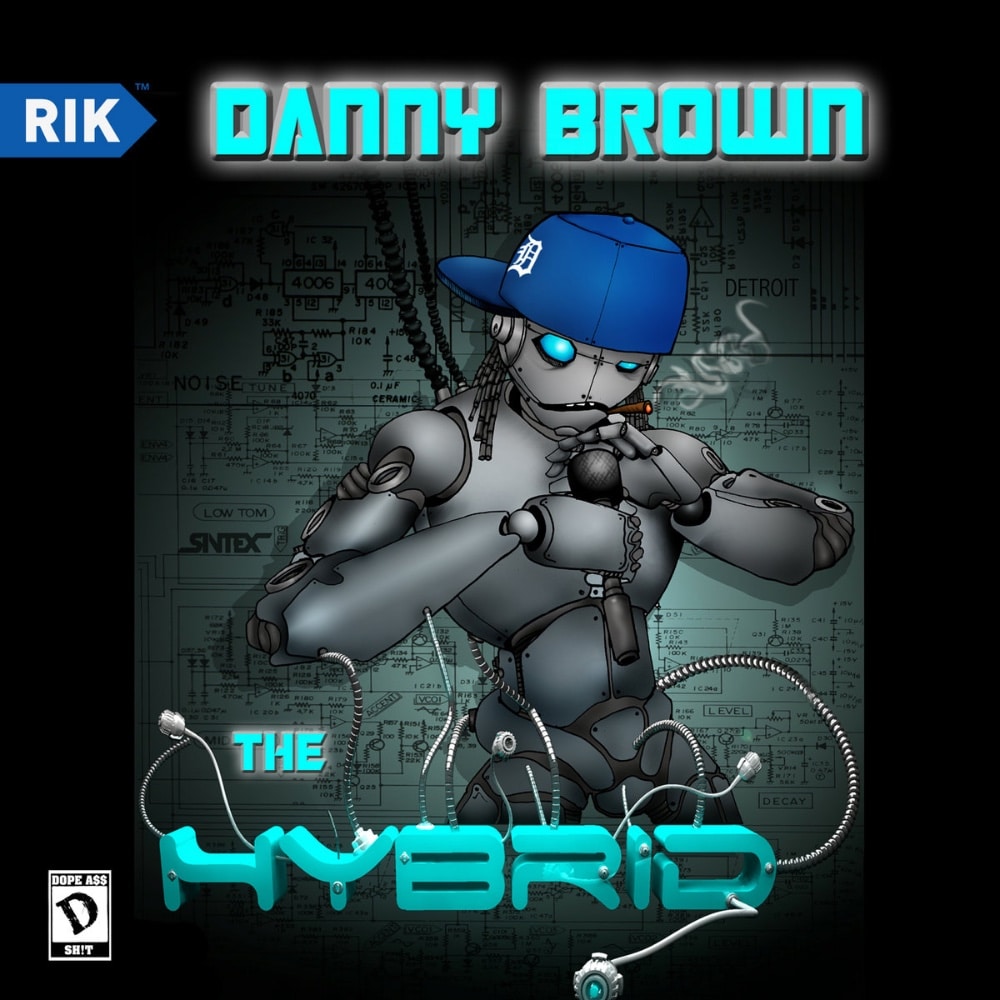 Released: March 16, 2010
Label: Rappers I Know
Singles: N/A
Features: Dopehead
Transporting listeners to the unforgiving streets of Detroit, Danny Brown's 2010 debut album, The Hybrid , is a sonic thrill ride that fuses elements of late 80's hardcore rap with a contemporary lyrical ferocity. However, above all that, it's the sheer unpredictability of the Detroit rapper's lyricism that makes this record a standout. Danny Brown blends the offensive with the hilarious, drawing you into a world of crude anecdotes and sharp humor. Not just content with making you laugh, the rapper offers poignant insights into inner-city struggles. The album title, The Hybrid , encapsulates this blend of humor, social commentary, and sheer lyrical skill, standing as a testament to Brown's dynamic musicality. Quelle's boom-bap production provides a fitting backdrop, reinforcing the Detroit MC's delivery and complementing the complex themes woven into the album.
Scaring the Hoes (with JPEGMafia)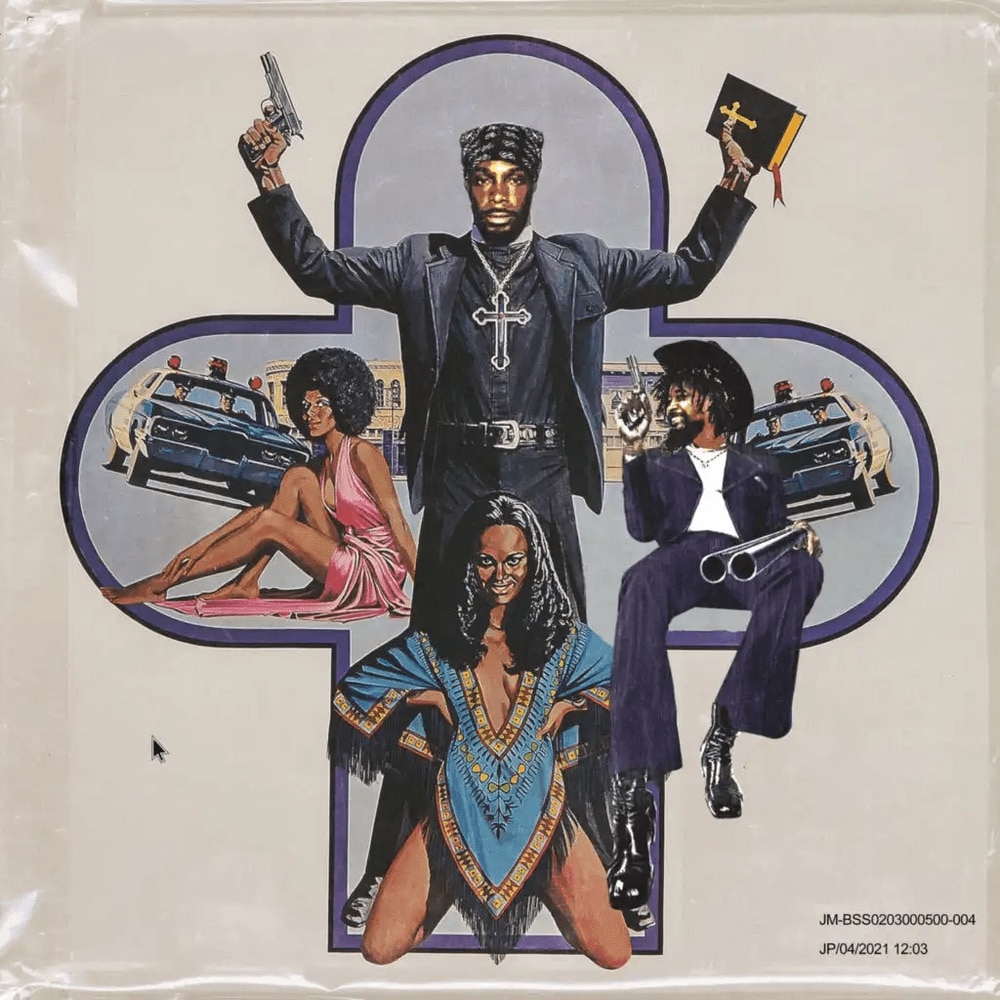 Released: March 24, 2023
Label: AWAL, Peggy
Singles: "Lean Beef Patty", "Scaring the Hoes"
Features: Redveil
The sonic realm of Scaring the Hoes , the collaborative brainchild of Detroit's Danny Brown and New York's JPEGMAFIA, is a distinctively offbeat musical adventure. Their joint venture fully embraces the experimental, showcasing each artist's creative prowess. An eclectic soundscape, born from JPEGMAFIA's Roland SP-404SX, dominates the record. A variety of samples, from 80's R&B to modern synth sounds, are skillfully repurposed into original beats that defy genre norms. Amidst the raw, distorted production, Brown and Peggy deliver their verses with an intensity that's infectious. The record moves with a rhythm all its own, creating a paradoxically captivating experience from its unapologetically chaotic construction. Maryland rapper Redveil's contribution adds a unique perspective to the narrative, enhancing the project's innovative appeal. Scaring the Hoes might resist pop conventions, but its compelling blend of eclectic production and stellar performances makes it one of the 2023's best rap releases .
U Know What I'm Sayin?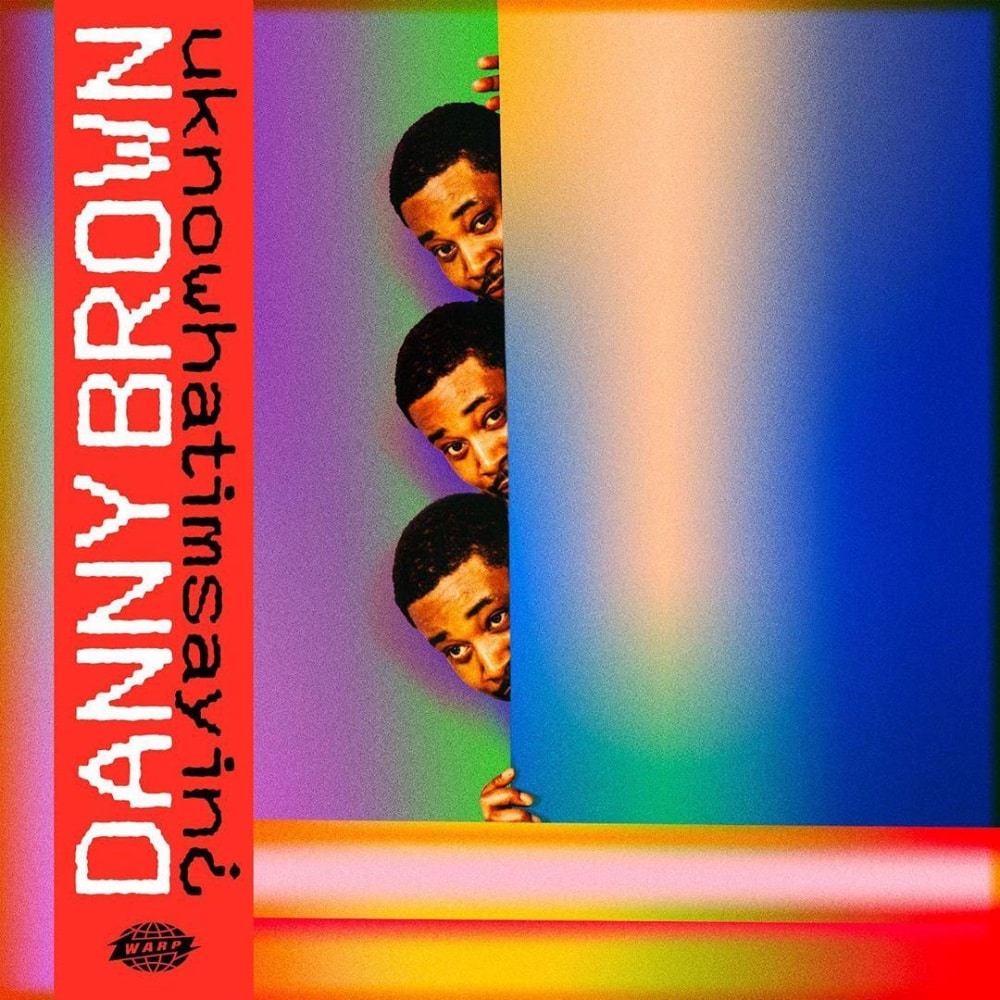 Released: October 4, 2019
Label: Warp
Singles: "Dirty Laundry", "Best Life", "3 Tearz"
Features: Run the Jewels, Obongjayar, JPEGMafia and Blood Orange.
Pushing his expressive artistry to a new level, Danny delves deeper into the spectrum of introspective storytelling with U Know What I'm Sayin? In collaboration with Q-Tip, this album carries an air of subdued anarchy, intertwining the Detroit artist's outlandish persona with the Tribe frontman's polished production aesthetics. The album's opening track, "Change Up", and the mournful "Shine", reflect a profound understanding of existential dread and the relentless passage of time. Our maverick protagonist flips the script with collaborations from Thundercat, Flying Lotus, and Jpegmafia, going into overdrive, but never losing sight of the somber realities of life. The gritty tales of his past in "Dirty Laundry" and "Best Life" offer intimate portraits of a life that's been hard-lived and hard-earned. The closing track, "Combat", is a sonic roller-coaster, navigating the turbulent transitions from an innocent past to a fraught present. U Know What I'm Sayin? paints the picture of an artist who has undergone significant growth, making it one of Danny Brown's best albums to date.
XXX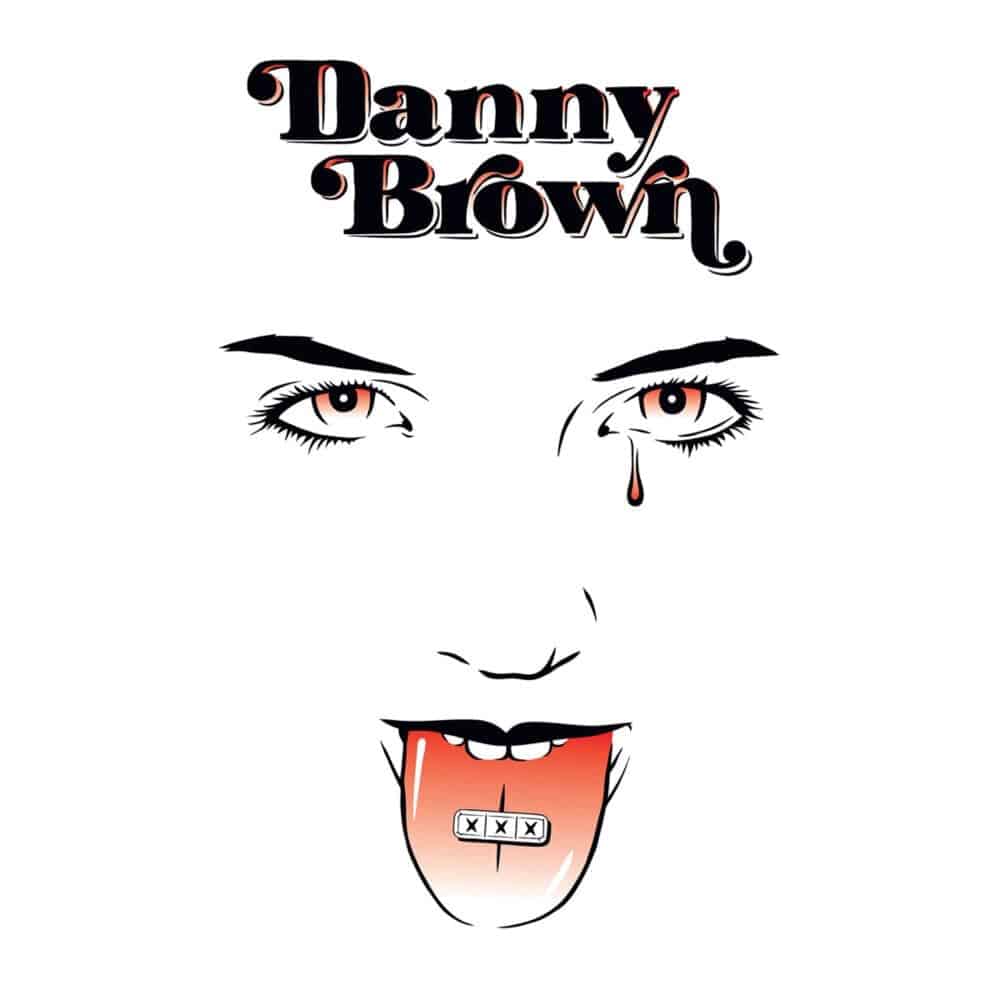 Released: August 15, 2011
Label: Fool's Gold Records
Singles: N/A
Features: Chips and Dopehead.
The high-pitched voice of Detroit's rap savant guides us through a dystopian journey in XXX , a tumultuous exploration of life, lust, and the chaotic shadows of self. Confidently reckless in his delivery, Danny etches his chaotic symphony with tracks like "Die Like a Rock Star," a gripping anthem that confronts mortality head-on with shocking candor. Each line, each metaphor is a raw snapshot of addiction, poverty, and the unforgiving realities of street life. They're not merely lyrics; they're battle scars worn with a dark pride. Despite the grim tapestry of the narrative, the album isn't devoid of levity. It's laced with audacious punchlines and outrageous wordplay that infuse it with an irreverent humor, offering a bizarre yet entertaining contrast to the overall narrative. His wit and unorthodox approach to lyricism make the exploration of his psyche a captivating journey. With XXX , Danny Brown cements his place in the pantheon of indie rap, his distinctive voice echoing through the labyrinth of hip-hop's many dimensions.
Atrocity Exhibition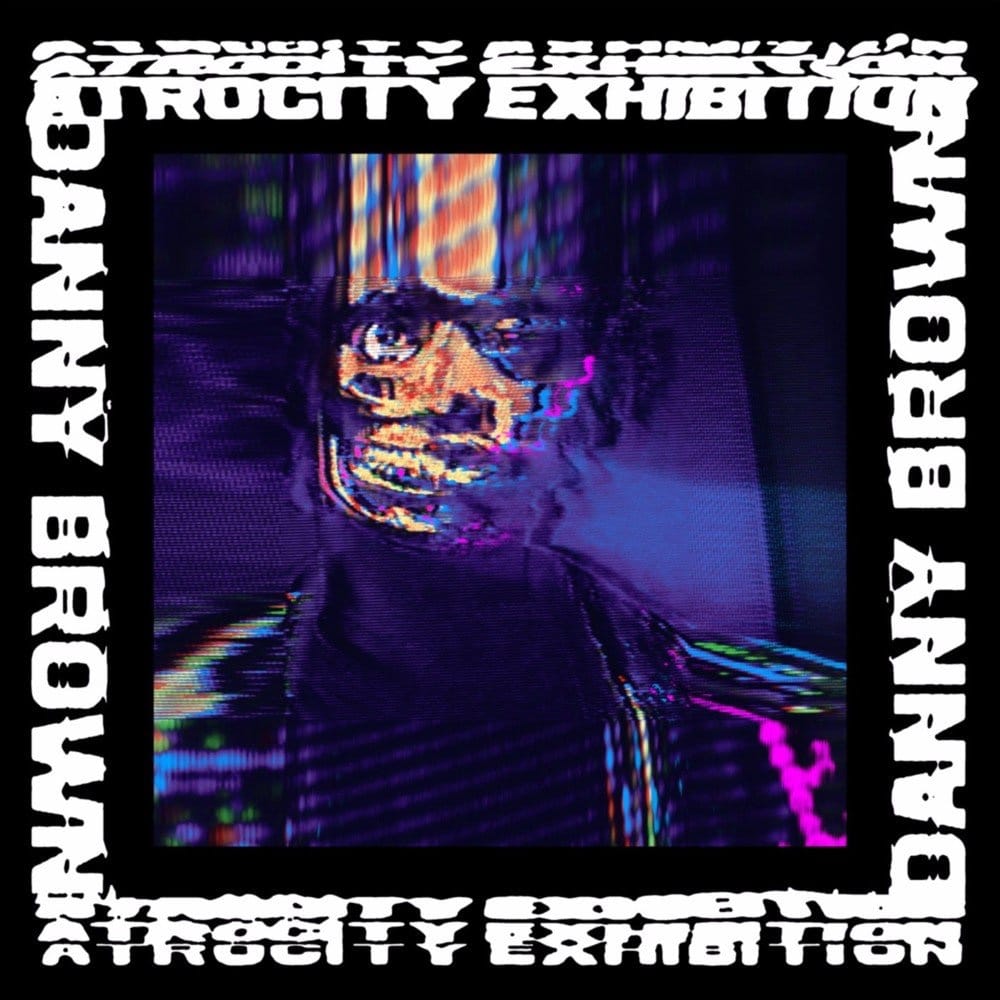 Released: September 27, 2016
Label: Warp
Singles: "When It Rain", "Pneumonia", "Really Doe"
Features: Kendrick Lamar, Ab-Soul, Earl Sweatshirt, B-Real, Kelela, and Petite Noir.
A ruthless exploration into the darker realms of the psyche, Atrocity Exhibition is a scalding testament to the Detroit maverick's journey through vice and despair. Echoing the disquiet of its Joy Division namesake, this album dwells in a state of perennial disquietude, fuelled by gnarled beats and a spectral anxiety that pulses through each track. From the desperate hustler on the streets of Detroit to the tortured soul grappling with an addiction, the narrative is unrelentingly grim yet hypnotic in its raw honesty. Danny, with lucidity and a raw verve, portrays himself as a spectral figure consumed by paranoia, devoid of hope. Yet, amid the desolation, there are moments of incandescent clarity. In "Today", societal struggles, the prison-industrial complex, and the brutish realities of street life unfold with a brutal honesty. Kendrick Lamar, Ab-Soul, Earl Sweatshirt, and B-Real lend their voices to the album, further elevating its thematic depth. Ultimately, Atrocity Exhibition stands as an unfettered revelation of the tortured artist, pulling no punches in its exploration of the human condition.
Old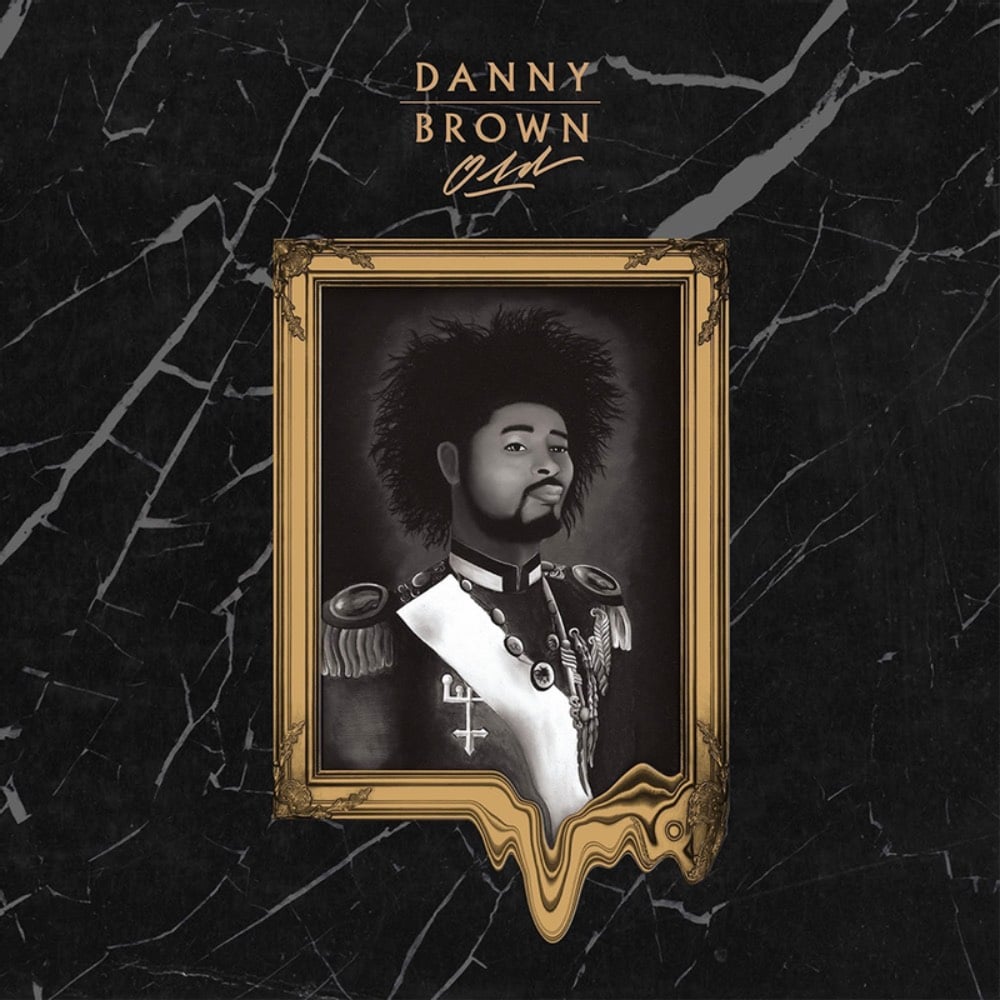 Released: October 8, 2013
Label: Fool's Gold Records
Singles: "Dip", "25 Bucks", "Smokin & Drinkin"
Features: Freddie Gibbs, ASAP Rocky, Schoolboy Q, Ab-Soul, Scrufizzer, Charli XCX and Purity Ring.
Old lays bare the dichotomy of Danny Brown's sound – the intersection of mania and introspection, of the hype and the profound. The first side offers a vintage vignette, harking back to his early days, a poignant reminder of his roots. As the album transitions, the production morphs into a futuristic soundscape, bridging the gap between the past and the present. Tracks like "Wonderbread", "Lonely", and "Gremlins" encapsulate the contrast, fusing modern production with thematic elements reminiscent of his humble beginnings. The second side pivots to a futuristic vision, an auditory assault of wit, glitch, and unfiltered energy. Danny continues to challenge, provoke, and enthrall, with tracks like "Dip" showcasing his bizarre lyrical style and kinetic mic skills. In its entirety, Old serves as a vivid mural of Danny Brown's evolution – a self-aware introspective journey, unapologetically baring the soul of a man wrestling with his past, present, and future – and it also happens to be his best album to date.