Detroit, Michigan is renowned for its rich music history, which includes the legendary Motown sound that emerged from the city in the 1960s.
During its peak, the Motown era produced some of the most iconic artists in history, including The Supremes, Marvin Gaye, Stevie Wonder, and The Temptations. Detroit's importance as a music hub extends deep into hip hop culture.
While the city has become one of the most important and well-known rap regions in the world, thanks in part of the huge commercial success of Eminem, Detroit has long had a thriving rap scene. In addition to Eminem, Detroit has produced numerous other successful rappers over the years, including Big Sean, Danny Brown, and Royce Da 5'9″. The city is also home to a thriving underground scene, with artists like Guilty Simpson and Black Milk gaining recognition for their innovative and genre-defying music.
Detroit's unique blend of influences has helped to shape its distinctive hip-hop sound. The city's soul and funk heritage, as well as its punk and rock roots, have all contributed to a sound that is raw, gritty, and unapologetic. This style has influenced numerous other hip-hop artists and helped to establish Detroit as one of the most important rap regions in the world.
From Eminem, Royce da 5'9″ and Proof, to Elzhi, Phat Kat and Guilty Simpson, here are the top 10 best Detroit rappers of all time.
Related:
10. Big Sean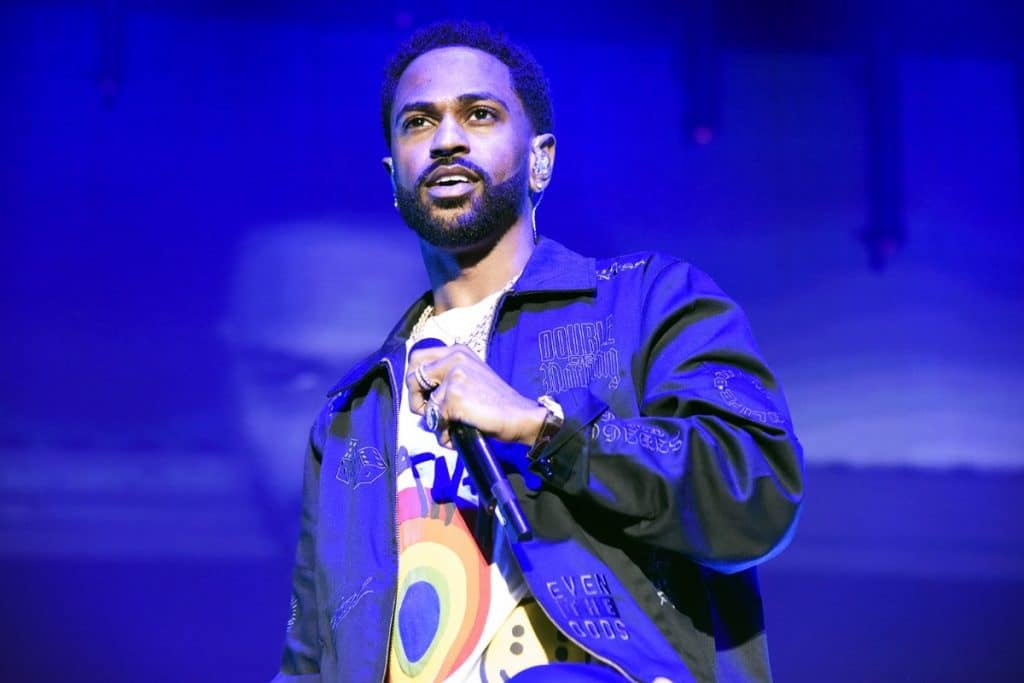 Catalogue: Finally Famous (2011), Hall of Fame (2013), Dark Sky Paradise (2015), I Decided (2017), Detroit 2 (2020)
A natural-born hitmaker, it didn't take Big Sean long to transform from a Detroit rookie into one of the biggest names in the city. He may not have got his flowers in his early days, but after his 2010 mixtape Finally Famous Vol 3 got him a record deal with the one and only Kanye, Sean's career has been on an upward trajectory ever since.
The Detroit spitter is an MC who treats his music like a diary, spitting witty bars with enough substance to feel like you know him personally. His melodic sound isn't the most influential, but he's crafted a pop-rap style fans love, and with 2020's Detroit 2 marking his third consecutive platinum record in a row, his position is solidified as one of the best Detroit rappers of all time.
9. Proof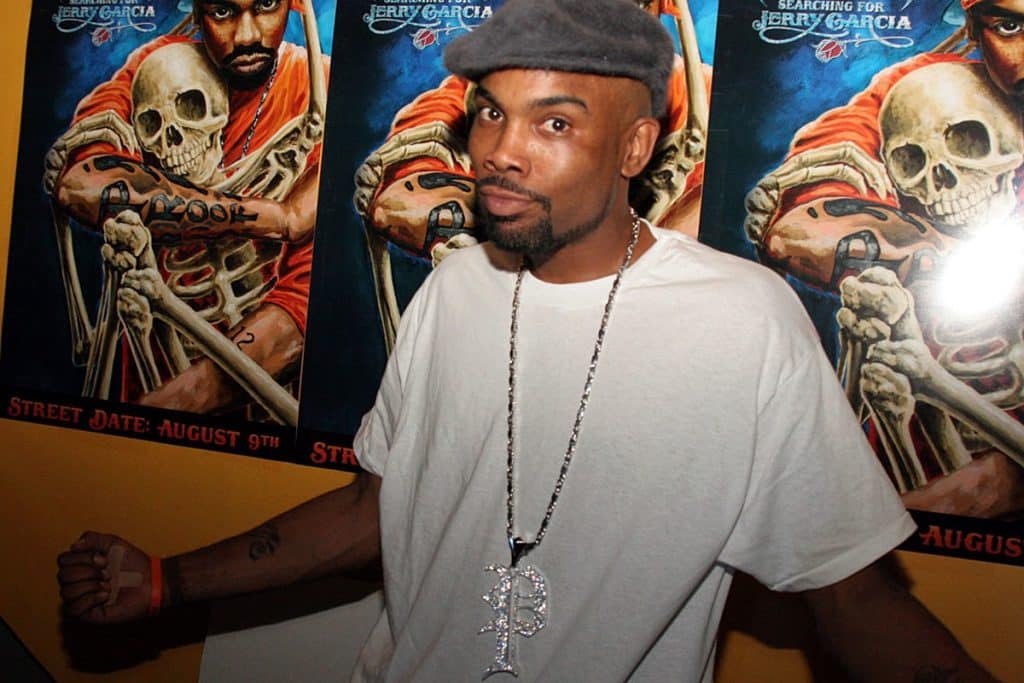 Catalogue: Anywhere EP (1996), Electric Coolaid Acid Testing EP (2002), I Miss the Hip Hop Shop (2004), Searching for Jerry Garcia (2005)
Proof had one of the most impressive résumés in hip hop, having been a part of groups D12, 5 Elementz,  Promatic, Goon Squad, and Funky Cowboys. He was an asset to any team, with a booming voice and fierce energy which complimented all the other MCs he worked with from Eminem to Method Man.
But that's not to downplay his ability as a solo artist, because Proof was a menace on the mic whose raw energy couldn't be contained on his two projects, I Miss the Hip Hop Shop and Searching for Jerry Garcia . His life may have been cut short, but Proof's legacy lives on in the dozens of albums he had a part in crafting. A foundational element of the city's hip hop scene, there is no doubt in anyone's mind that Proof is one of the greatest Detroit rappers ever.
8. Guilty Simpson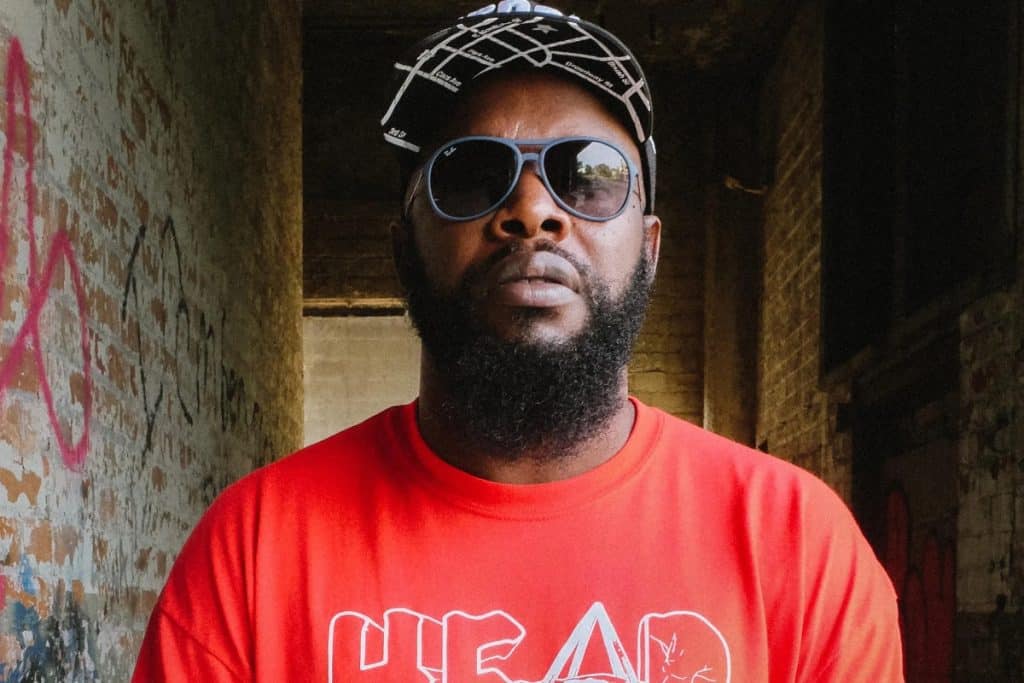 Catalogue: Ode to the Ghetto (2008), O. J. Simpson (2010), Detroit's Son ( 2015), EGO (2021)
He may not have the most acclaimed discography or memorable hits, but if J Dilla says you're one of his favourite rappers, you've got to be doing something right. As one third of Random Axe, Guilty Simpson is partly to thank for the cult classic Random Axe , bouncing well off Black Milk and Sean Price with a formidable flow and mic presence.
He's no stranger to witty wordplay, flexing his lyrical muscle on his solo debut, Ode to the Ghetto , which added to the stacked catalogue of Stones Throw Records. While he may not get the praise he deserves from listeners, artists across hip hop know how important Guilty Simpson is to Detroit, and the city wouldn't be the same without him.
7. Phat Kat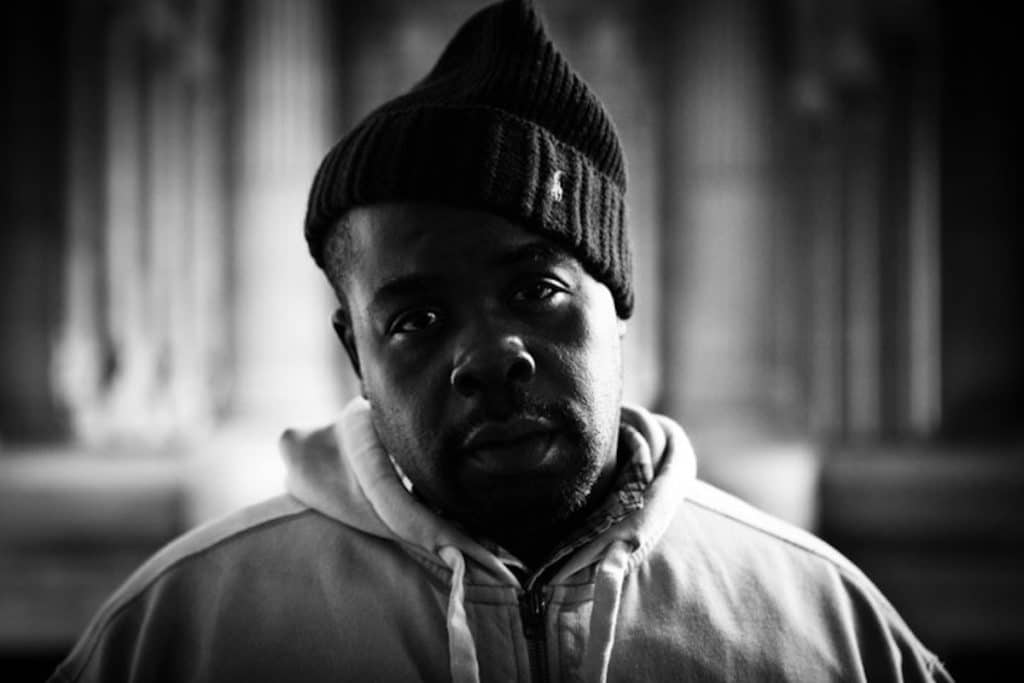 Catalogue: The Undeniable LP (2004), The Quiet Bubble (2006), Carte Blanche (2007)
One of the greatest poets of Detroit, Phat Kat is an MC who organises his words like jigsaw pieces, with a tight precision to every verse and a sharpness to every bar. He made his humble beginnings in the mid-'90s as part the duo 1st Down with J Dilla. Ever since that collaboration, Phat Kat's style has carried that Dilla DNA, embodying the smooth and soulful sound of the conscious hip hop scene.
The Detroit rapper played around on the mic through the 2000s, but it wasn't until 2007's Carte Blanche when hip hop really witnessed his wild ability as an MC. He's not seen huge success compared to other Detroit veterans, but for his consistency on the mic, he's beloved in the city.
6. Black Milk
Catalogue: Sound of the City (2005), Popular Demand (2007), Tronic (2008), Album of the Year (2010), No Poison No Paradise (2013), If There's a Hell Below (2014), Fever (2018)
Black Milk is the backbone of the Detroit rap scene. His impact on so many MCs and producers in the city has turned him into an underrated Detroit legend. Black Milk has a whole toolbox of talent at his disposal: he's an expert producer, a poet with his pen, and a menace on the mic.
From his production work for Random Axe to his own cult classic No Poison No Paradise , he's crafted a crisp and jazzy sound no other artist could recreate. Whether it be a '90s legend like RZA or a modern MC like Quelle Chris, Black Milk has worked with them all. His importance to hip hop runs deeper than just Detroit, and if your favourite MC hasn't worked with him, they're probably wishing they could.
5. Boldy James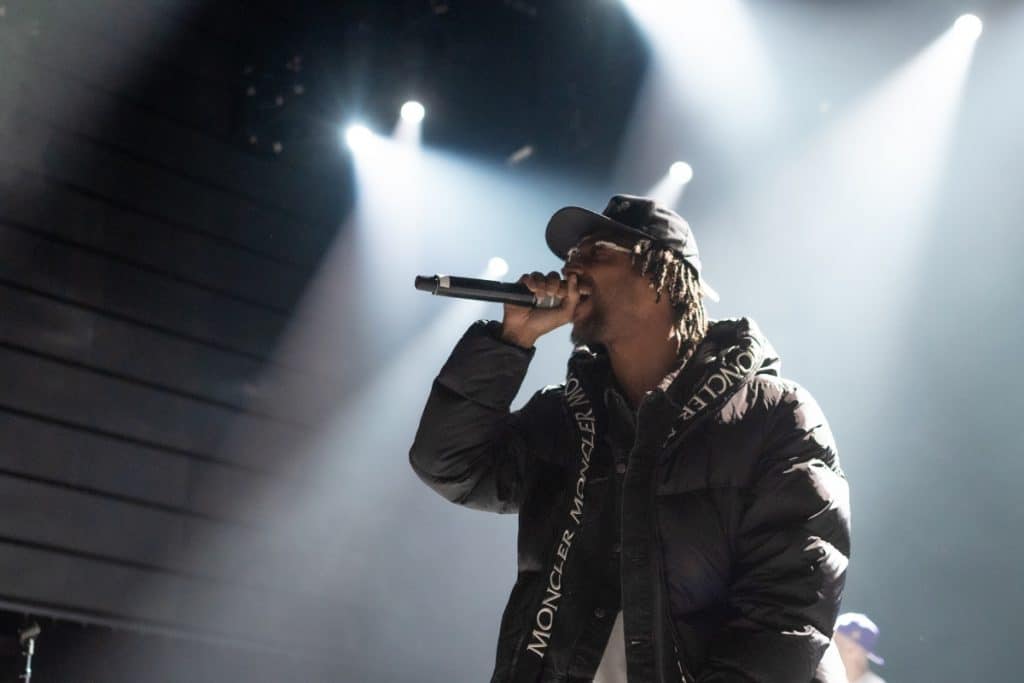 Catalogue: My 1st Chemistry Set (with The Alchemist) (2013), The Price of Tea in China (with The Alchemist) (2020), Real Bad Boldy (with Real Bad Man) (2020), Bo Jackson (with The Alchemist) (2021), Super Tecmo Bo (with The Alchemist) (2021), Killing Nothing (with Real Bad Man) (2022), Fair Exchange No Robbery (with Nicholas Craven), Mr. Ten08 (with Futurewave), Be That as It May (with Cuns), Indiana Jones (with RichGains)
He might be fifth overall on this list, but there's no doubt that Boldy James is the best Detroit rapper in the game right now. Although his career took a while to get going, once he finally took off, Boldy James raced ahead of the competition, dropping album after album, and the brakes are off.
The laid-back MC with the killer flow has the work ethic of a man who never sleeps, having dropped eleven albums from 2020 to 2023, and that's not even mentioning his projects from the 2010s. Boldy is a musical chameleon who adapts to any style, with a cold delivery and quick-witted bars that have cemented him as one of the most consistent MCs in the game. To call him committed would be an understatement – no other rapper can maintain quality and quantity like Detroit's own Boldy James.
4. Danny Brown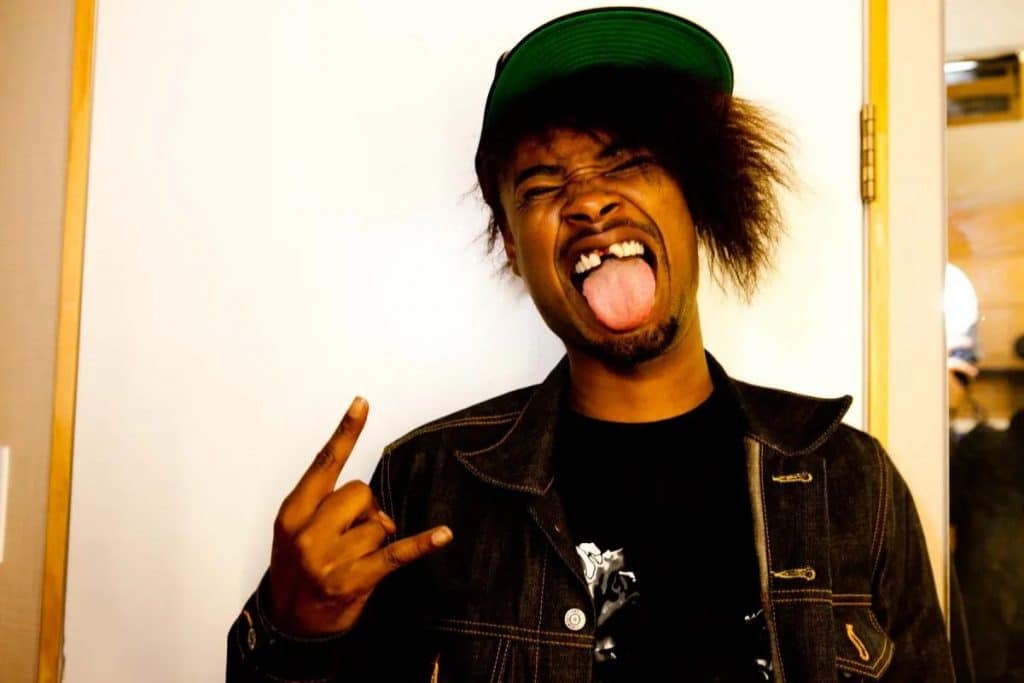 Catalogue: The Hybrid (2010), XXX (2011), Old (2013), Atrocity Exhibition (2016), uknowhatimsayin¿ (2019)
A lot of rappers share similar styles or have indistinct voices, but nobody in the world could confuse Danny Brown for another MC. His style is just that unique – from his yelpy vocals to his comically graphic lyrics, Danny is in a lane of his own. His early work like 2011's XXX showed Detroit he was more than just a novelty rapper, with enough substance to his bars to put him up there with the city's best.
As time has gone on, he's become an even bigger sensation in the city, dealing with his drug addiction on the insanity of Atrocity Exhibition and dipping his toes into trap with Old , two of the best hip hop albums of all time . While he has a signature style, Danny is almost unrivalled in his versatility and creativity.
3. Elzhi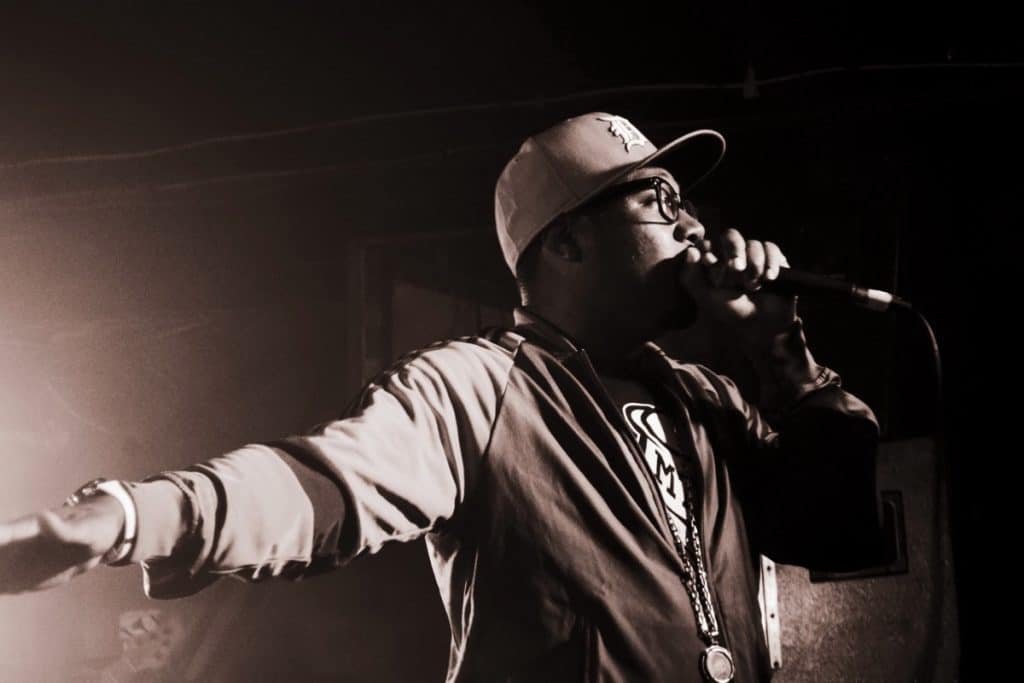 Catalogue: The Preface (2008), Lead Poison (2016), Elzhi & Khrysis are Jericho Jackson (with Khrysis as Jericho Jackson) (2018), Seven Times Down Eight Times Up (2020), Zhigeist (with Georgia Anne Muldrow) (2022)
Every city has their hidden gems, but Elzhi is called "Detroit's best kept secret" for a reason. He's one of those rare MCs who has the talent of a superstar but never quite made it to fame, maintaining a loyal Detroit fanbase and becoming a staple of the underground scene.
From The Preface to eLmatic to 2022's Zhigeist , the Detroit rapper has a whole library of cult classics where he shows off his technical prowess. Because of eLmatic – an Illmatic tribute album – he's often labelled a Nas wannabe, but he's so much more than that. Elzhi is a technically gifted mastermind on the mic whose consistency from 1998 to 2022 is something few rappers could compete with.
2. Royce da 5'9″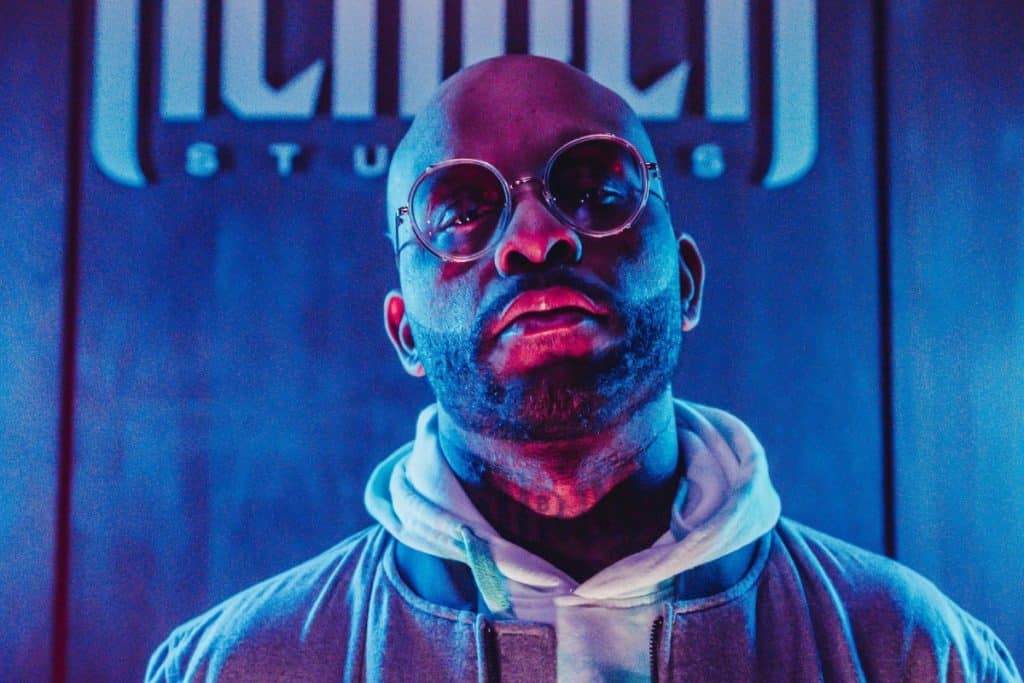 Catalogue: Rock City (2002), Death Is Certain (2004), Independent's Day (2005), Street Hop (2009), Success Is Certain (2011), Layers (2016), Book of Ryan (2018), The Allegory (2020)
There are very few rappers throughout history who could keep up with Eminem on a consistent basis. Royce da 5'9″ is one of them. After connecting in 1997 at an Usher concert – Royce was opening up for the R&B superstar and Eminem was selling copies of his newly released EP – the two Detroit rappers have held it down for the city for the past couple decades.
Even after suffering several career setbacks, Royce da 5'9″ has seen a creative resurgence like no other these past few years, and he's consistently shown why he's one of the best rappers alive right now. Whether it was his artistic evolution we saw on 2020's The Allegory or the fact that he hasn't lost a single step with his technical abilities, it's clear that Nickel Nine is one of the greatest Detroit rappers to ever do it.
1. Eminem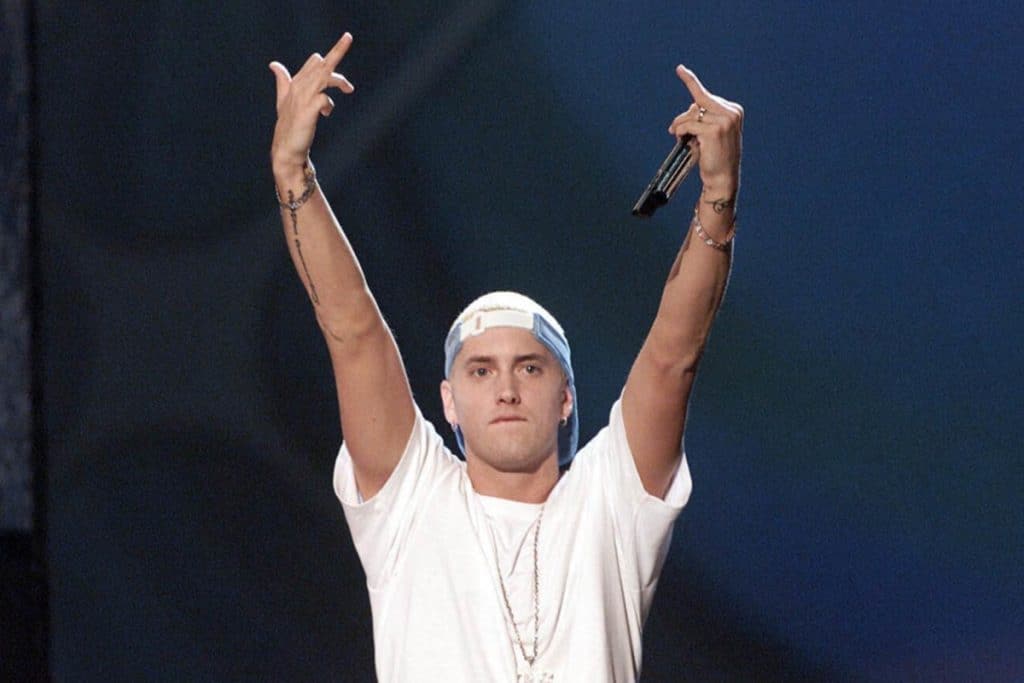 Catalogue: Infinite (1996), The Slim Shady LP (1999), The Marshall Mathers LP (2000), The Eminem Show (2002), Encore (2004), Relapse (2009), Recovery (2010), The Marshall Mathers LP 2 (2013), Revival (2017), Kamikaze (2018), Music to Be Murdered By (2020)
Eminem is the complete package. No matter what you look for in hip hop – whether it be a killer flow, deep lyrics, or a consistent catalogue – Eminem ticks every box for what an MC should be. His original three-album classic run from The Slim Shady LP to The Eminem Show is enough to call him a legend, but then add all his work beyond that point and you've got a contender for the greatest rapper of all time . There is no artist with a flow as dynamic as his or a delivery as energetic. Eminem is the unrivalled king of Detroit, and his reign's not ending any time soon.