Coming off the seismic waves of 2021 and 2022 — years that were brimming with blockbuster releases from the likes of Drake, J. Cole, Kendrick, Kanye, Future, Lil Baby, and others — 2023 might have appeared a tad quieter to the casual observer. But take a closer and you'll find that this year had equally potent releases, albeit more low-key.
Trippie Redd's genre-blending symphony, Mansion Musik , for instance, played host to a magnificent mashup of modern trap, rage music and deep drill bass, Rae Sremmurd made their comeback with Sremm 4 Life , a masterful showcase of their seamless blend of trap and melodic rap. The usually pop-inclined Macklemore delved deeper into rap with Ben , offering a fervently animated and punchline-rich collection that reminds us of his unparalleled versatility. In a surprise twist, Lil Yachty embarked on a psychedelic rock exploration with Let's Start Here , successfully integrating this into his signature melodic rap style.
We also some super interesting collaboration projects this year. DJ Muggs teamed up with Madlib and Meyhem Lauren on Champagne For Breakfast . This convergence of veteran beatmakers and boom-bap lyricism was an audible feast for lovers of gritty underground production and over-the-top raps. Further embracing the unconventional, Billy Woods and Kenny Segal's cryptic yet entrancing Maps weaved a labyrinthine narrative of touring the world, loaded with complex metaphors, obscure references, and unpredictable deliveries.
Alongside these more experimental offerings, traditional rap found its stalwarts in Black Thought's lyrical spectacle Glorious Game and Larry June's wisdom-packed rhymes in The Great Escape , backed by the decade's most prolific producer, The Alchemist.
So let's get into it. From NBA Youngboy's I Rest My Case to Lloyd Banks' The Course of the Inevitable III and Killer Mike 's Michael , we rank the best hip hop albums of 2023 (so far).
35. Trippie Redd — Mansion Musik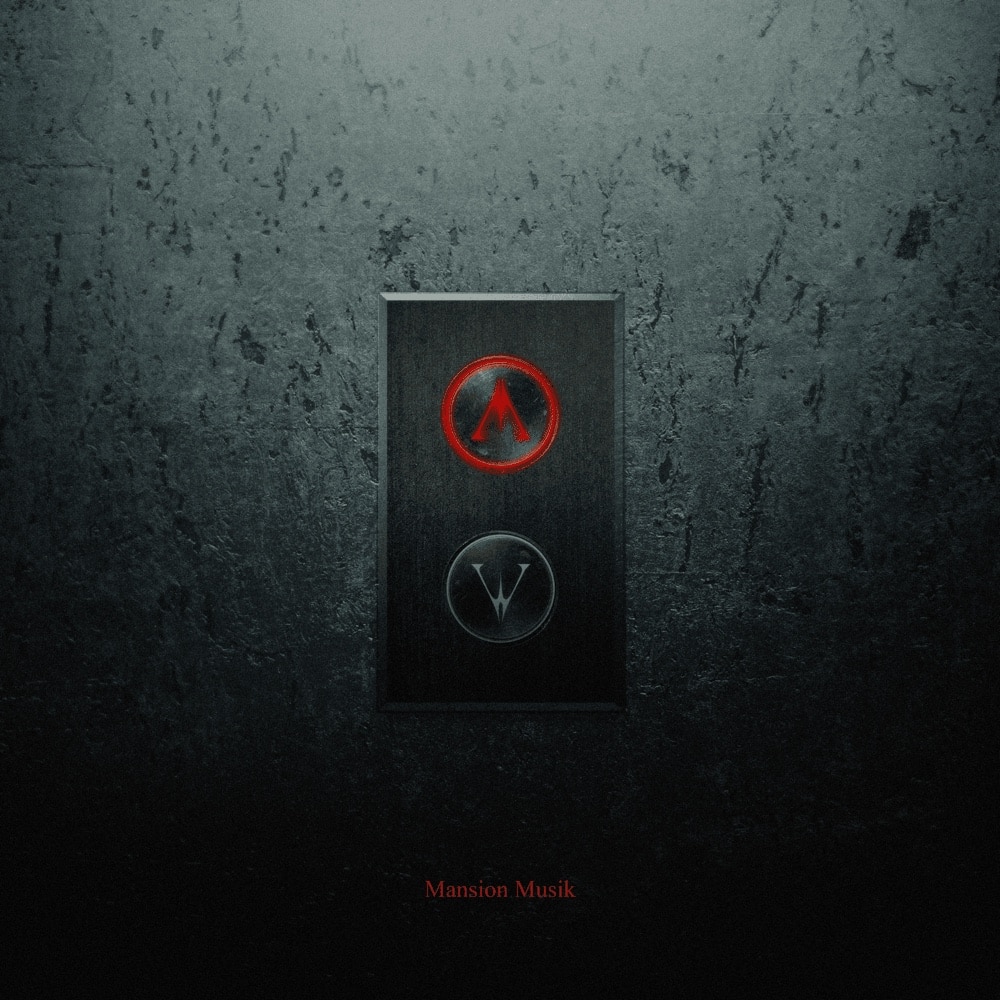 Released: January 20, 2023
Label: 10K Projects, 1400 Entertainment
Bringing on an army of the mainstream's finest MCs, Mansion Muzik is a seventy-minute celebration of modern trap music. From Future to Lil B to Chief Keef, each rapper brings their all with a head-bopping verse to match the abrasive production. Mixing together the catchy drums of trap with the synths of rage music and the deep bass of drill, Trippie fuses a dozen different sounds into his most eclectic effort yet.
34. Rae Sremmurd — Sremm 4 Life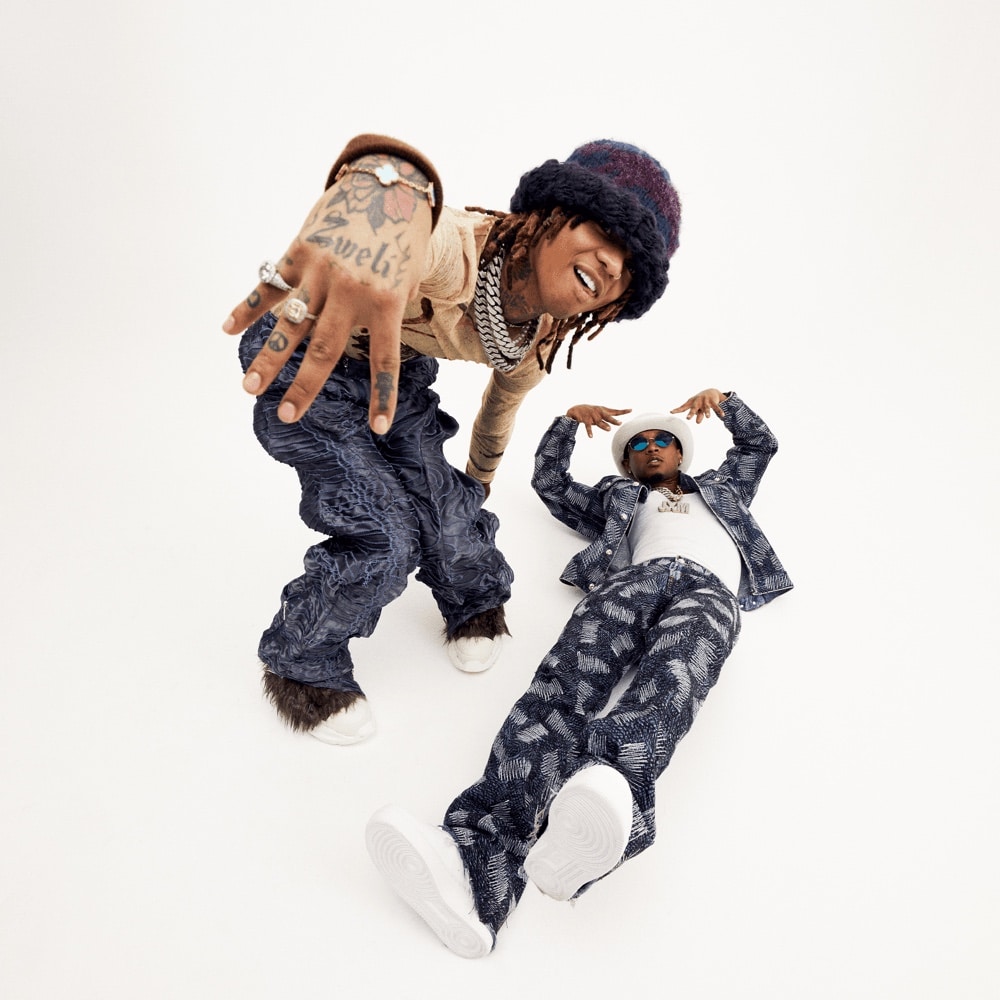 Released: April 7, 2023
Label: EarDrummers, Interscope Records
Rae Sremmurd may have been gone five years, but the duo bounce off each other like they were never apart. Trading hedonistic rhymes over a selection of electro-infused trap beats, their seamless blend of trap and melodic rap is too catchy to resist. There have been plenty of solid trap records this year, but few can rival the head-bopping hooks of Sremm 4 Life .
33. Macklemore — Ben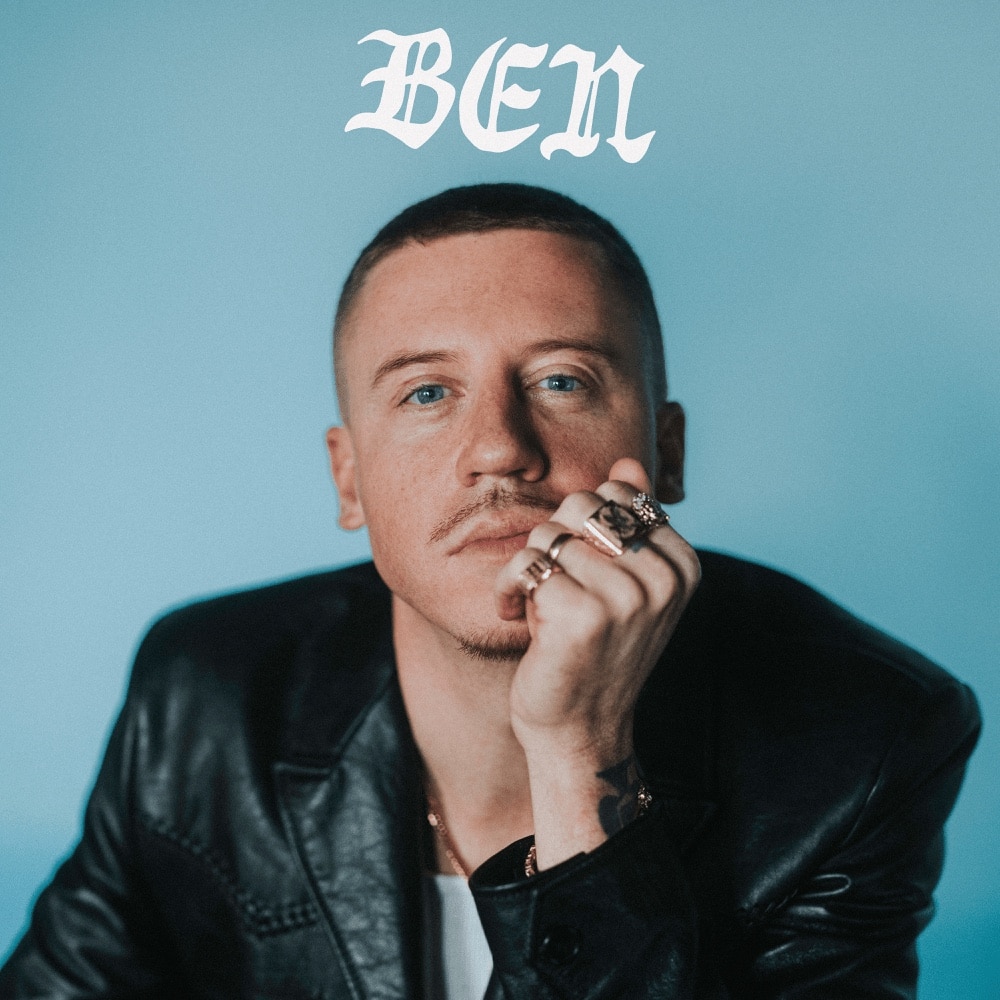 Released: March 3, 2023
Label: Bendo LLC
Love him or hate him, there's no denying that Ben is one of Macklemore's best albums to date. Rapping with his signature animated delivery – spitting densely-packed rhymes with a hyperactive flow and limitless punchlines – Ben is back in full form, making a surprise comeback to prove his reflective brand of pop rap still holds up today.
32. Jack Harlow — Jackman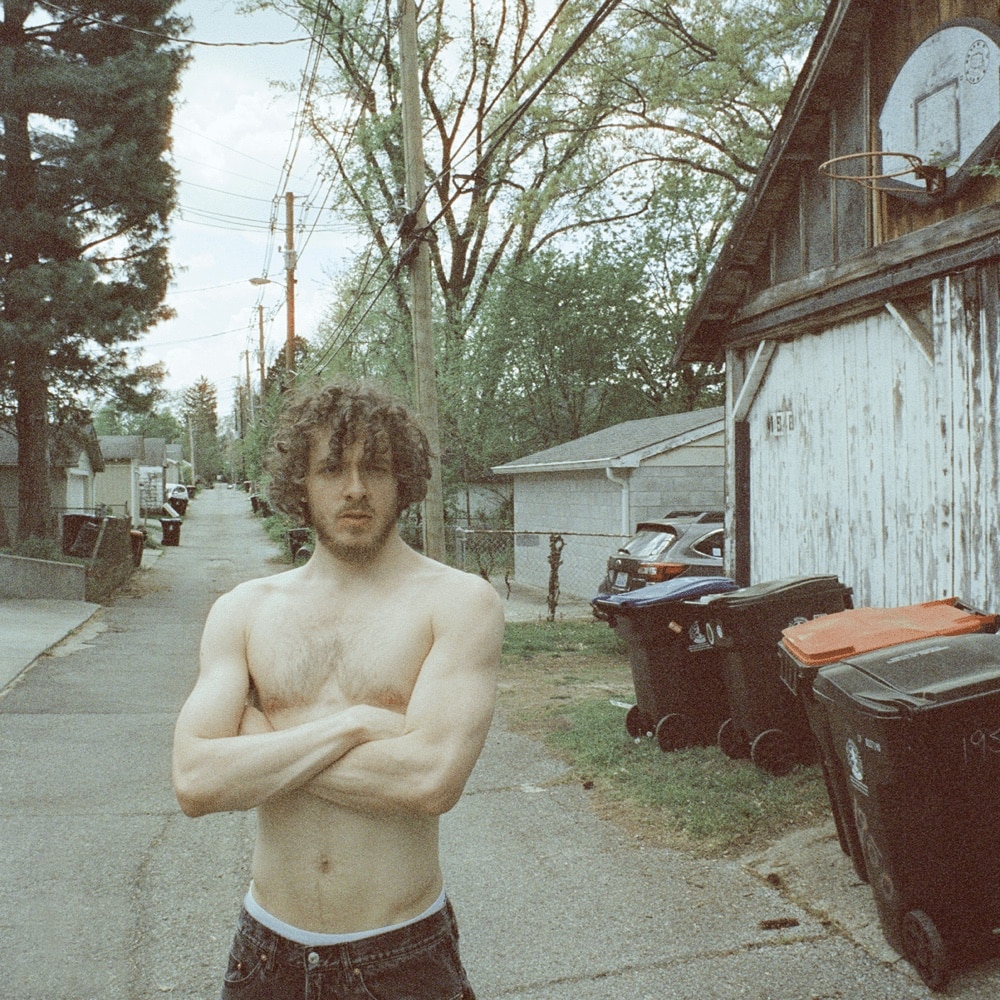 Released: April 28, 2023
Label: Generation Now, Atlantic
Catering to the mainstream with the pop rap glamour of Come Home the Kids Miss You , nobody could have expected the mature turn Jack Harlow took with Jackman . Scrapping the radio-friendly hooks and luxurious production of his sophomore record, on his third LP, Harlow puts all the effort into his pen, tackling all sorts of issues from his privilege as a white man to the struggle of old friends turning into terrible people. An army of producers deliver some upbeat instrumentals to lighten the mood, with the chipmunk soul of "They Don't Love It" and the triumphant horns of "Ambitious" sounding like lost beats from 2000s Kanye and Just Blaze. You won't hear Jackman on the radio, but by the end of the year, it'll be on every list of best rap records.
31. Don Toliver — Love Sick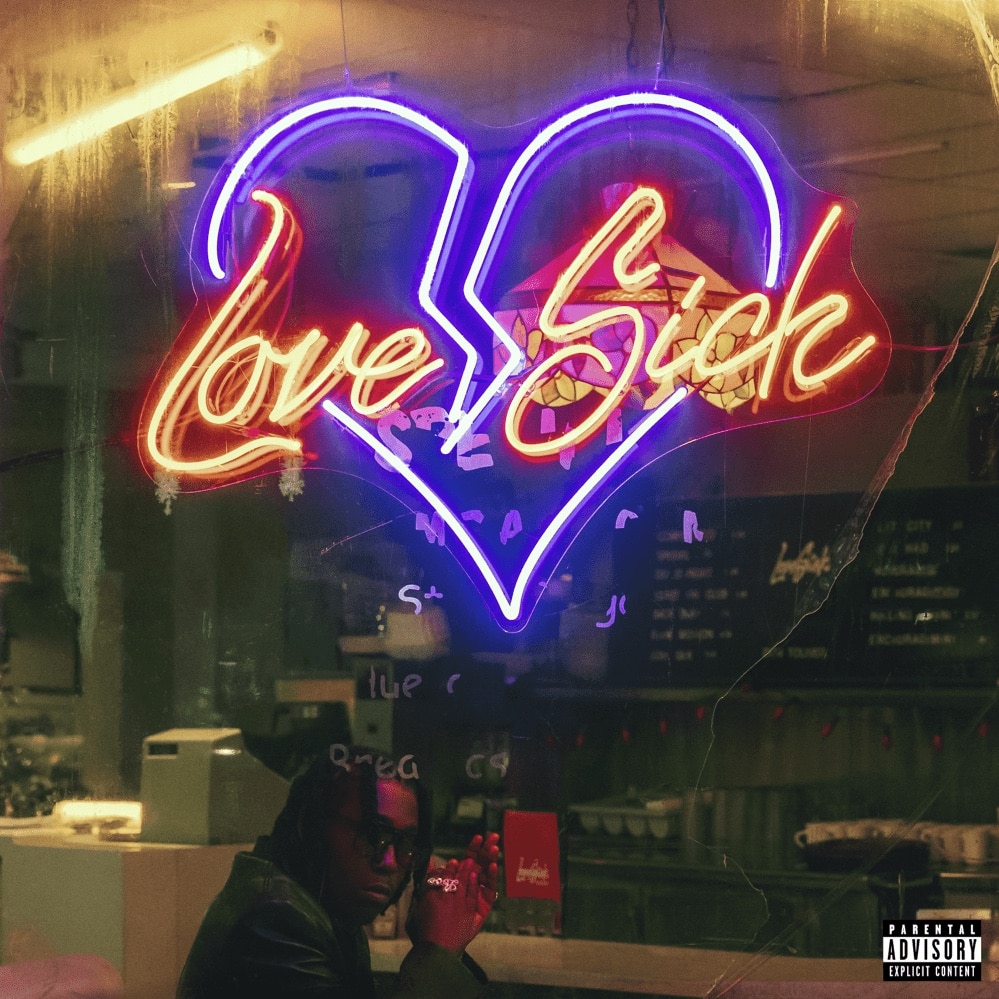 Released: February 24, 2023
Label: Cactus Jack Records, Atlantic Records
Combine the psychedelic trap of Travis Scott with the dreamy R&B of Kali Uchis, and the result is Don Toliver. Focussing more on atmosphere than anything else, Don's tenor vocals add to the languid, spacey vibe of Love Sick , like his voice is an instrument looping in the production. Delivering soothing ballads or catchy melodic hits, the Houston native's slick blend of singing and rapping always entertains, immersing the listener in a dreamlike world like no other MC in his lane. Bringing on R&B talents like Kali Uchis and Brent Faiyaz, as well as trap titans like Future and Lil Durk, every feature adds to the spacey sound of Love Sick , but it's Don's hypnotic performance that makes it a highlight of 2023.
30. IDK — F65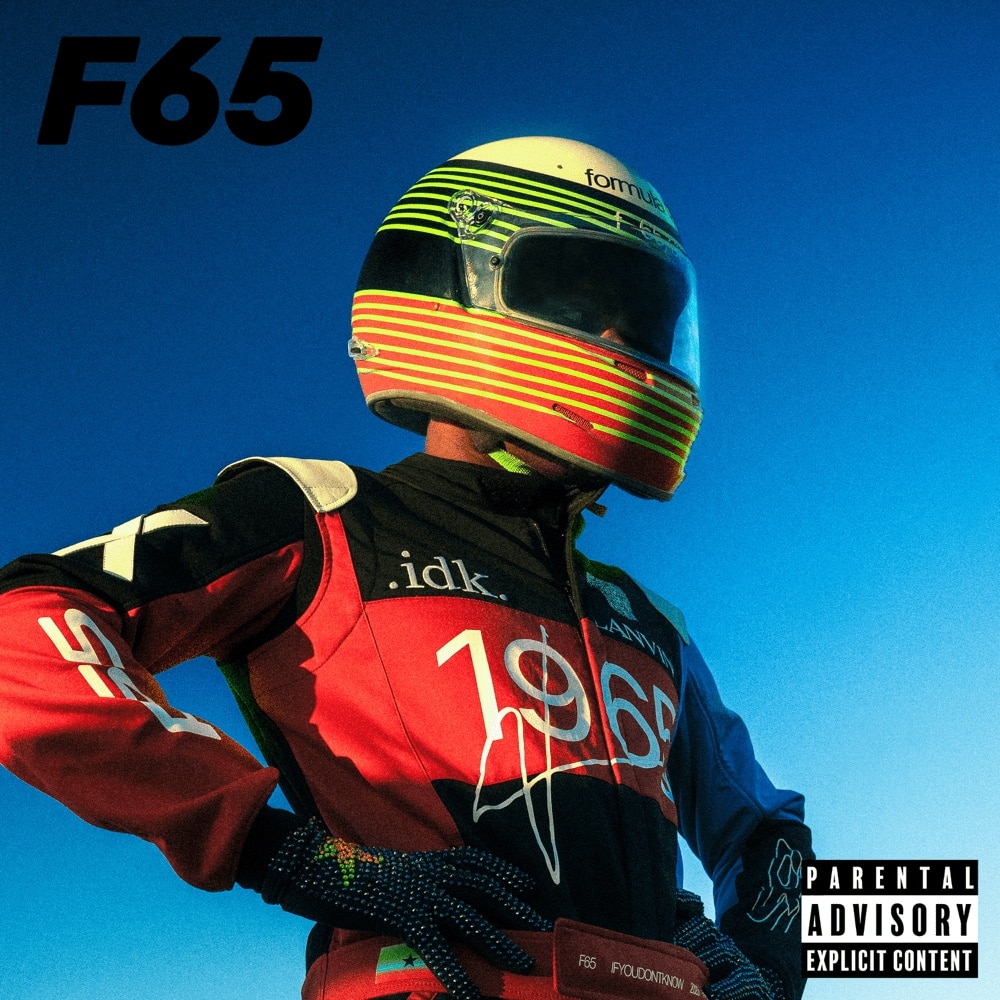 Released: May 5, 2023
Label: Clue No Clue LLC, Warner Records
From trap hits to melodic rap ballads to a Stevie Wonder cover, F65 is a jumble of random ideas somehow tied into a neat, cohesive package. Running for twenty-two tracks, parts of the record feel like a lightning round of colourful concepts, with few tracks lasting over three minutes. Despite each song's brevity, every one is packed with detail, topped off with some of the most impassioned verses of IDK's career.
29. Lil Yachty — Let's Start Here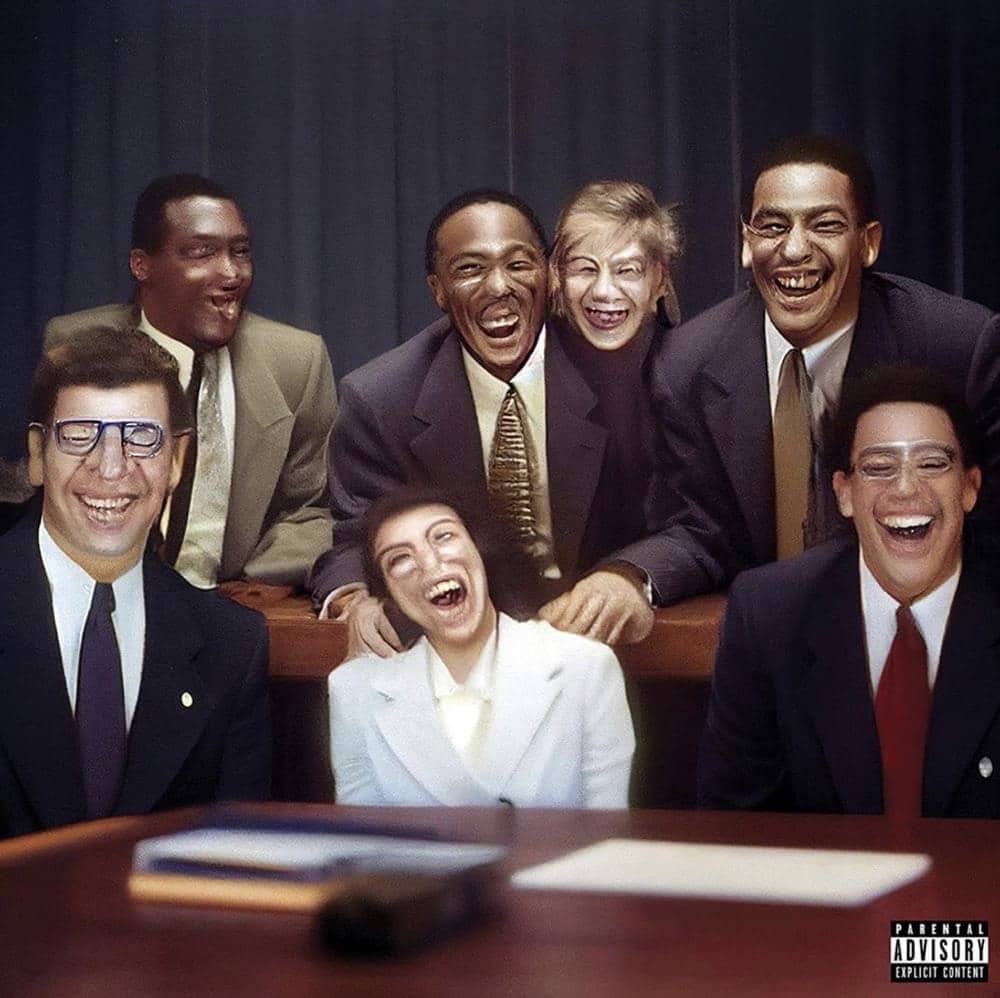 Released: January 27, 2023
Label: Concrete Records, Quality Control, Motown Records
Yachty dropping a psychedelic rock album is something no one could have predicted, but even more surprising is the fact he pulled it off. Taking the autotune-heavy, melodic rap style that brought him to fame, Yachty ditches his signature trap sound to sing over a hypnotic blend of glittering guitars and thundering drums. With the help of legends all over the music world like pop duo Magdalena Bay and R&B singer Daniel Caesar, Let's Start Here is a star-studded fusion of genres tied together by the most passionate performance Lil Yachty has ever delivered. Tracks like "Running Out of Time" and "Drive Me Crazy!" have addictive hooks that should have become worldwide hits, whereas darker cuts like "The Black Seminole" show off the raw power of Yachty's singing. From a lyrical point of view, this is Lil Boat's best by a mile, stripping away his club-shaking sound to get more vulnerable on the mic than ever before. Let's Start Here may not be the compilation of trap bangers long-time fans wanted, but for most listeners, it stands out as his sharpest effort yet. Switching style was his leap of faith, and he stuck the landing perfectly.
28. Key Glock — Glockoma 2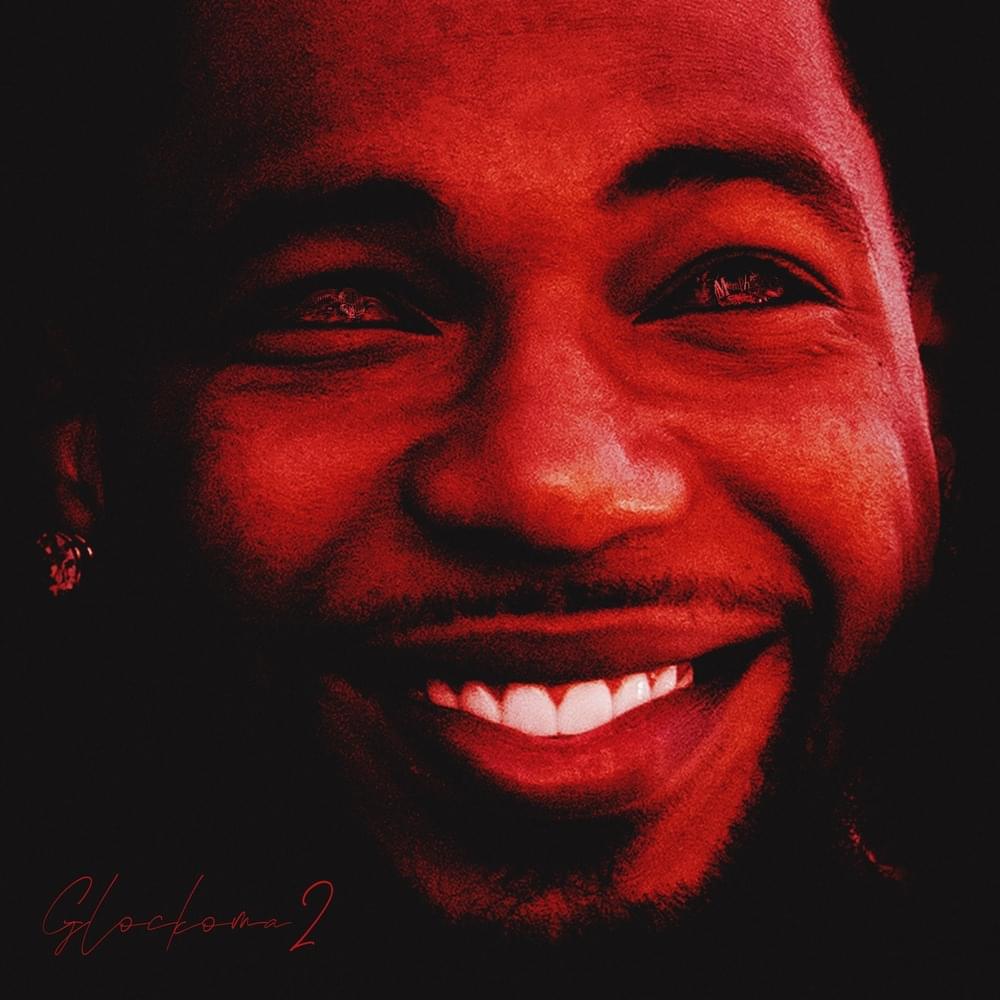 Released: February 24, 2023
Label: Paper Route Empire
You know what you're getting into when a new Key Glock project drops – some braggadocious rhymes, an endless supply of catchy hooks, and no shortage of club-shaking beats. He isn't breaking the mould on Glockoma 2 , but with a keen ear for beats and natural charisma on the mic, his formula isn't getting old any time soon. Paying tribute to Young Dolph on "Work" or bragging about his endless riches on "Chromosomes", the Memphis native dominates every track with a swaggering delivery and some clever wordplay to hype himself up in as many creative ways as possible. Glock won't settle for monotonous production, recruiting only the finest beatmakers to deliver instrumentals as hard-hitting as they are intricately detailed.
27. Mach-Hommy x Tha God Fahim — Notorious Dump Legends: Volume 2
Released: March 3, 2023
Label: N/A
Despite having dropped twelve projects this decade, Mach-Hommy still isn't out of ideas. Volume 2 is a lyrical feast where Mach's cryptic pen game is in full effect, hyping up his supreme ability with the steady flow of Mos Def and the layered rhyme schemes of MF DOOM. Tha God Fahim doesn't fall behind his Haitian partner-in-rhyme, spitting quotable after quotable of witty wordplay with the high-energy delivery to contrast Mach's laidback rhymes. Swapping bars over a rustic set of jazz rap beats, the duo encapsulate the dusty sound of the underground, turning even the most repetitive instrumental into an earworm with their mesmerising verses.
26. Gunna — A Gift and a Curse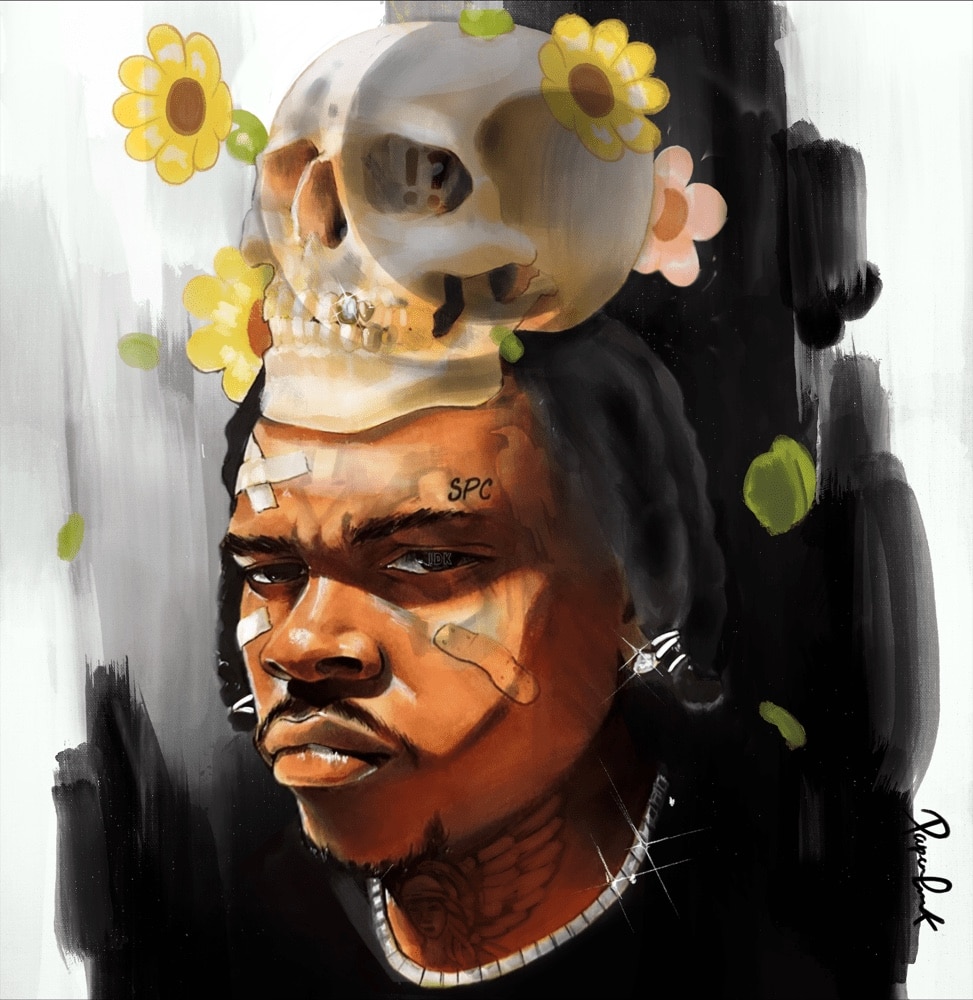 Released: June 16, 2023
Label: YSL Records, 300 Entertainment
Although Gunna dropped an album just last year, A Gift and a Curse feels like a comeback. Fighting against the snitching allegations, he has the same ear for beats and knack for catchy hooks as before, but this time, he's got the lyrical prowess to back it up. With fierce flows and enraged bars, the trap superstar is in no mood to get the clubs dancing, treating A Gift and a Curse like his one chance to clear his name.
25. Slowthai — Ugly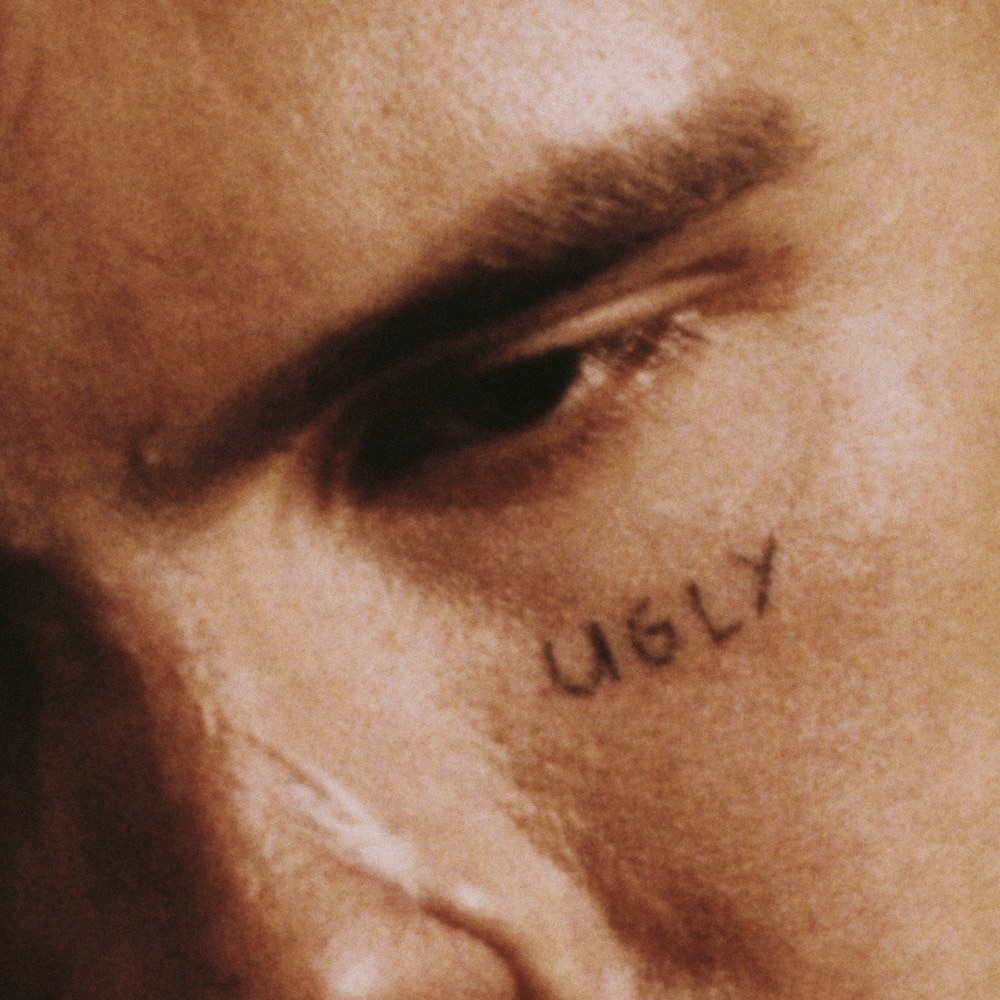 Released: March 3, 2023
Label: Method Records, Interscope
Leaning more into punk than grime, Slowthai may have switched genre, but his lyrical prowess hasn't changed. After 2021's TYRON , fans were impressed by the level of introspection in the MC's verses, but with how brutally personal UGLY gets, its predecessor looks tame by comparison. Breathing into the mic to mimic a panic attack, screaming his lyrics, and debating his internal thoughts, UGLY is the perfect name for a project like this, where Slowthai tackles his mental struggles in the most discomforting fashion possible. A few upbeat highlights like the summery "Feel Good" and "Sooner" lighten things up, but it's those dark moments where Tyron thrives, articulating his thoughts with a level of depth unrivalled in the UK.
24. YoungBoy Never Broke Again — I Rest My Case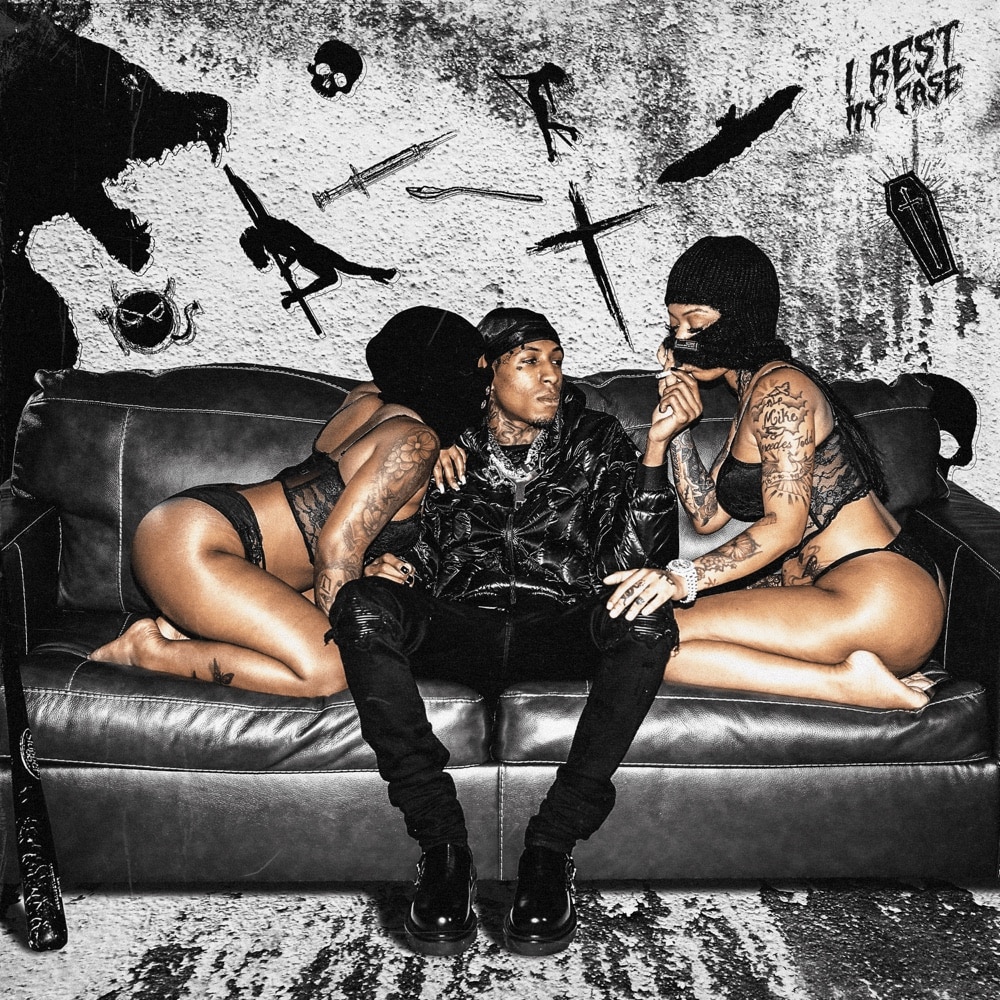 Released: January 6, 2023
Label: Never Broke Again, Motown Records
Dipping his toes into rage rap, I Rest My Case is an action-packed run of energetic bangers that flies by so quick it hardly feels like nineteen tracks. Full of fast-paced synths and sizzling basslines, the production sounds like something ripped straight from Whole Lotta Red or a Pi'erre Bourne project, but YoungBoy's demanding mic presence keeps it from feeling derivative. Kentrell has never been the most nuanced lyricist, but when it comes to delivery, he's a menace with the mic. Screaming his words on one track then delivering a melodic rap ballad on the next, YoungBoy flexes his versatility without stopping a second to breathe. More traditional trap cuts like "Double Cup" and "Same Thang" see YoungBoy channelling his inner Young Thug with some autotune-laced high notes, but it's the abrasive rage songs where I Rest My Case reaches its peak. With a speedy flow and hyperactive energy, this is the Louisiana MC at his most determined and consistent. Clocking in at just forty minutes, the project is long enough to leave an impact but just short enough to play it all again as soon as it's over.
23. Estee Nack — Nacksaw Jim Duggan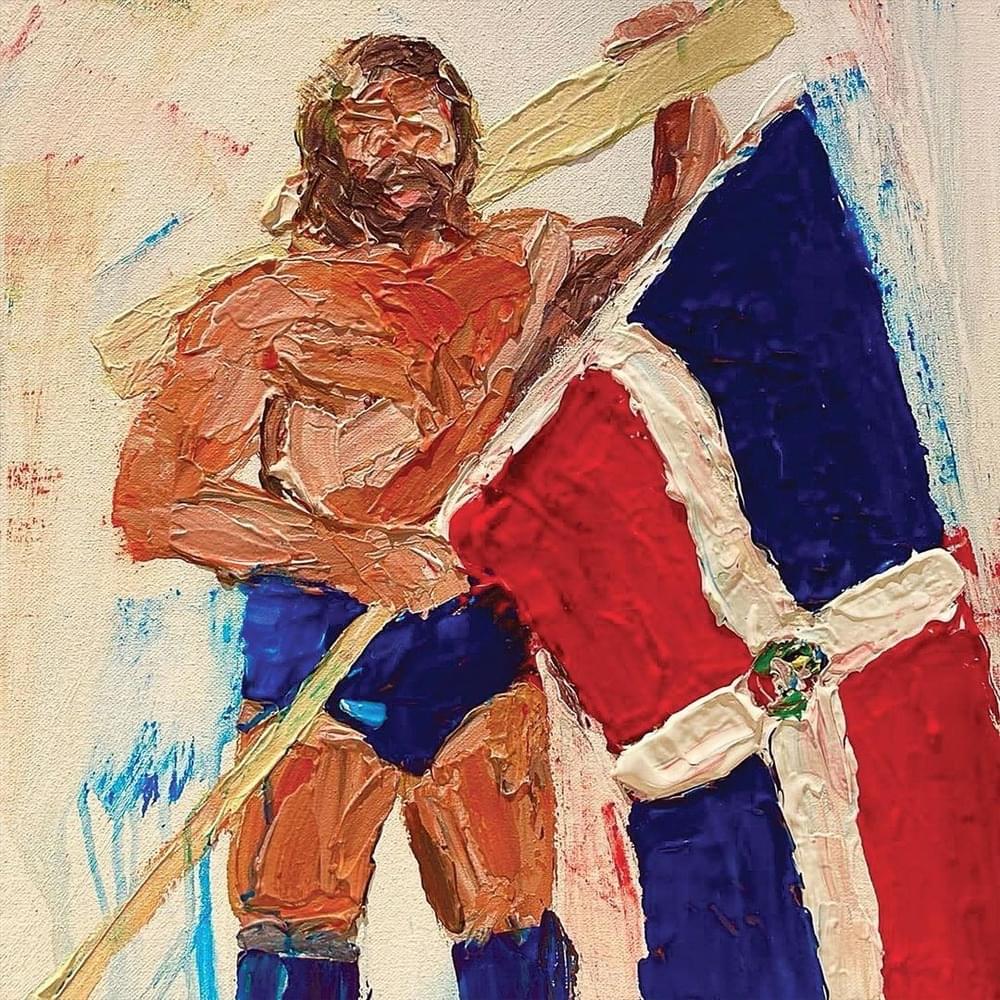 Released: May 19, 2023
Label: Griselda Records
A lot of rappers need drums to keep up with the beat, but for Estee Nack, the beat needs to keep up with him. Delivering a bombastic performance with over-the-top adlibs, an unpredictable flow, and a countless supply of one-liners, the MC's verses pack so much of a punch you don't realise half the tracks are drumless. Curated by Westside Gunn, Nacksaw has that vintage Griselda grit, forming the perfect background noise for some of Nack's wildest verses.
22. Kota the Friend x Statik Selektah — To See a Sunset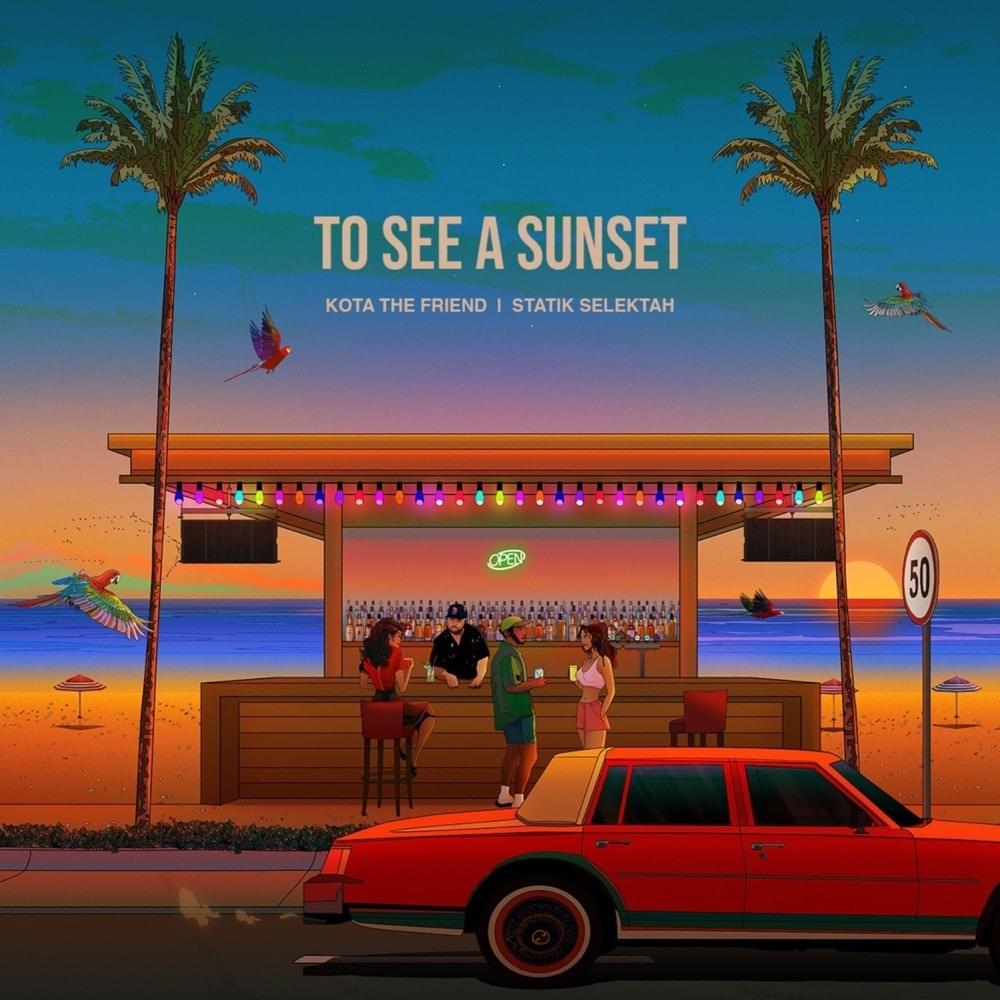 Released: March 24, 2023
Label: Venice Music
Following up 2021's To Kill a Sunrise , the latest joint effort between Kota and Statik is another soulful highlight of the decade. Continuing his streak of beat-making excellence, Statik Selektah's production is as slick as usual, weaving together groovy basslines with lush soul samples into a collection of summery beats that wouldn't sound out of place on a Little Brother record. Kota brings his A-game with his pen, keeping it simple with his rhyme schemes while packing layers of detail into his lovestruck stories of romance. With some sunny beats from Statik and a smooth performance from Kota, the duo complement each other perfectly.
21. Boldy James x ChanHays — Prisoner of Circumstance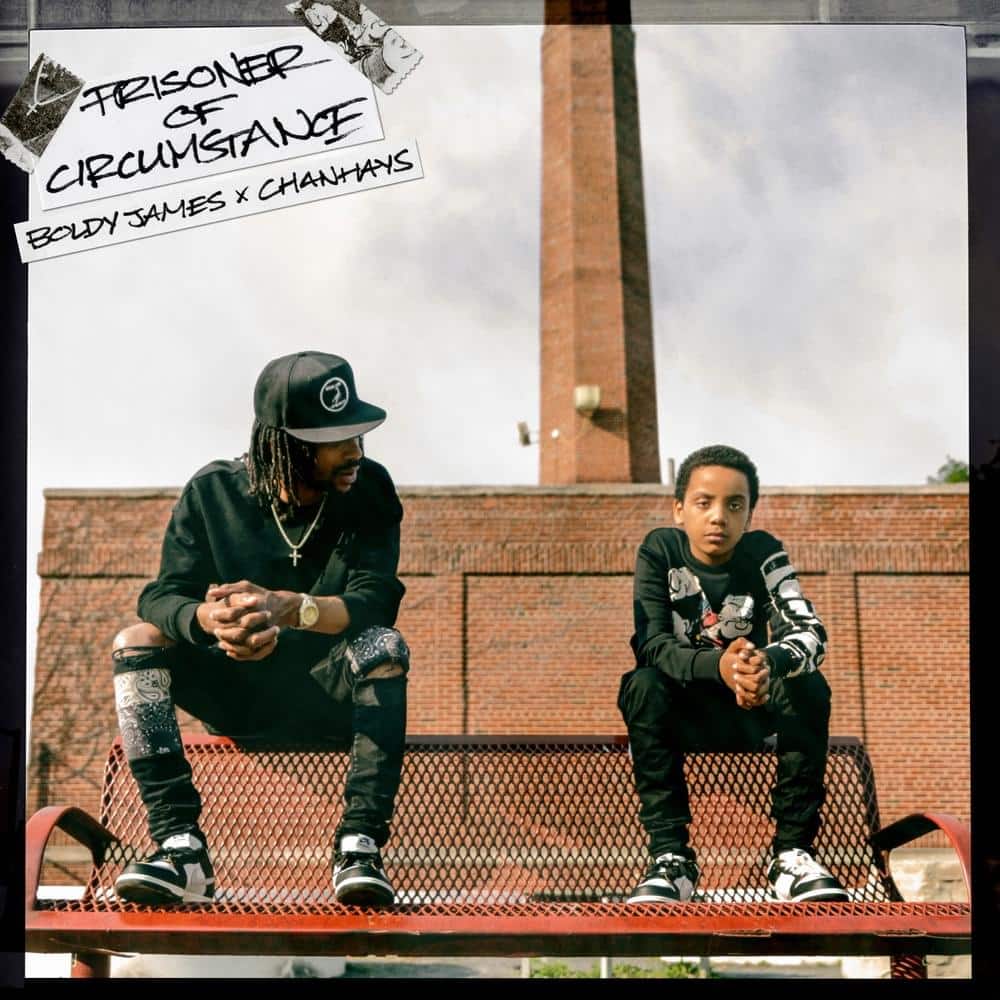 Released: June 9, 2023
Label: Droppin Science Productions
Even a car crash couldn't stop Boldy James from holding the title as most prolific MC in the game. Months after a life-threatening car accident, the Detroit veteran burst back on to the scene like he had never left, delivering some cold-hearted verses with his signature blend of gritty street talk and brutal introspection. Floating over some jazzy instrumentals from ChanHays, Boldy sounds right at home, never running out of colourful ways to pen his chequered past.
20. Jae Skeese — Abolished Uncertainties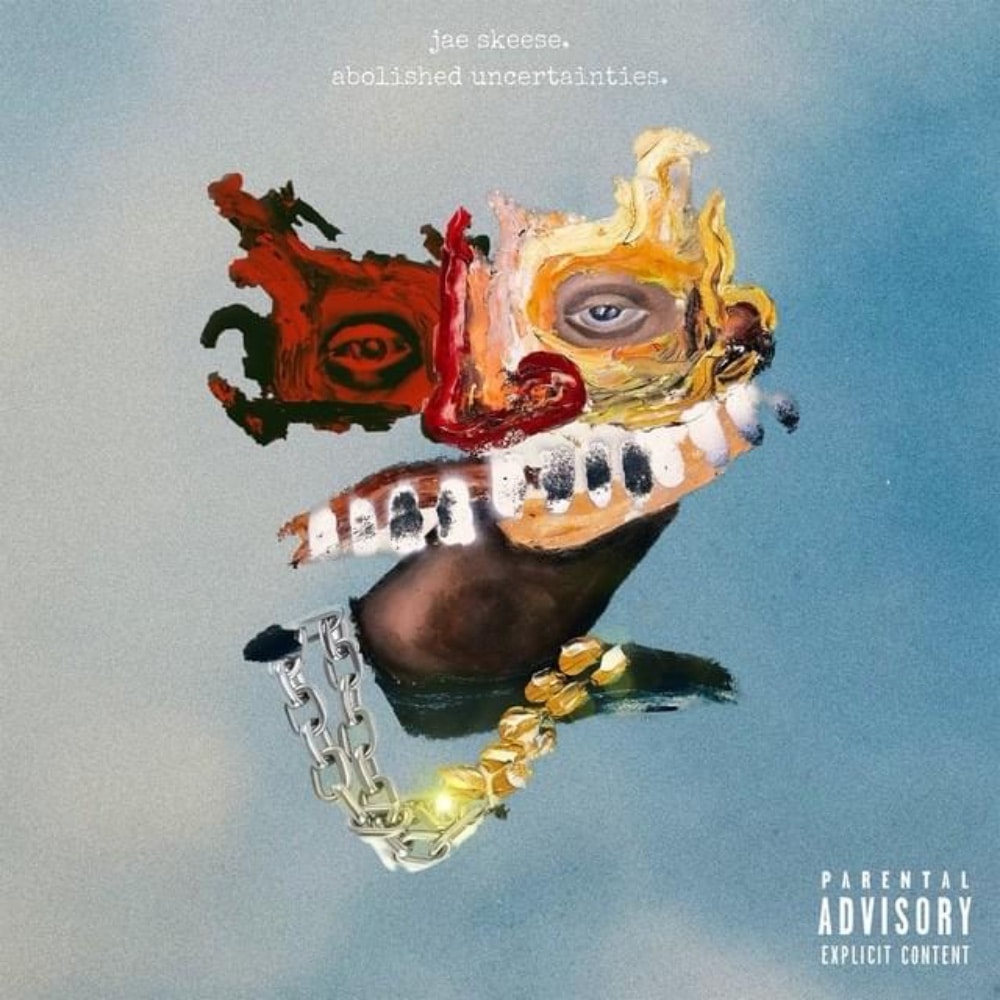 Released: March 24, 2023
Label: Drumwork, EMPIRE
After rivalling Conway for the best verse on their collaboration Pain Provided Profit , it wasn't long before Jae jumped back in the studio to prove his skills are catching up to the Machine. With a knack for storytelling and the multisyllabic rhyming talent of a master lyricist, his pen game is only getting sharper with each release. Thriving over beats grimy, hardcore, and trap-inspired, Jae's versatility takes centre stage on Abolished Uncertainties .
19. Jay Worthy x Roc Marciano — Nothing Bigger Than the Program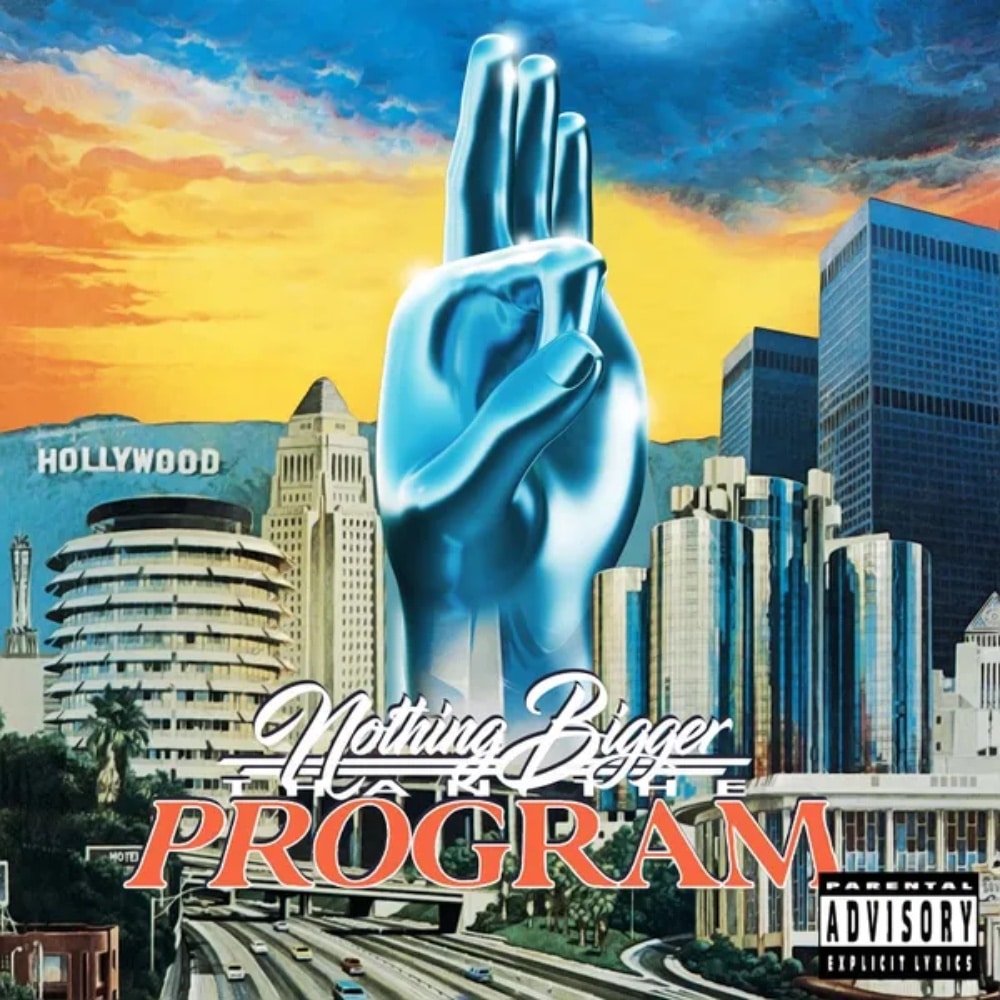 Released: May 26, 2023
Label: SRFSCHL
Keeping a choke hold on the hip hop underground, Nothing Bigger Than the Program is yet another star-studded essential from Roc Marciano, who takes a backseat to produce while Jay Worthy enters the spotlight. If you're a fan of anything underground, you're guaranteed to love this – boasting a clever pen game and a swaggering demeanour, Jay has the bravado to dominate every hypnotic beat, capturing the same grit and humour as Marci himself. Filled with mesmerising vocal samples and psychedelic, drumless beats, the production is perfect for an underground menace like Jay. From Bun B to Ab-Soul to Kurupt, legends from all across the rap world make appearances, each bringing show-stealing performances for Worthy to compete with for the top verse.
18. Talib Kweli & Madlib — Liberation 2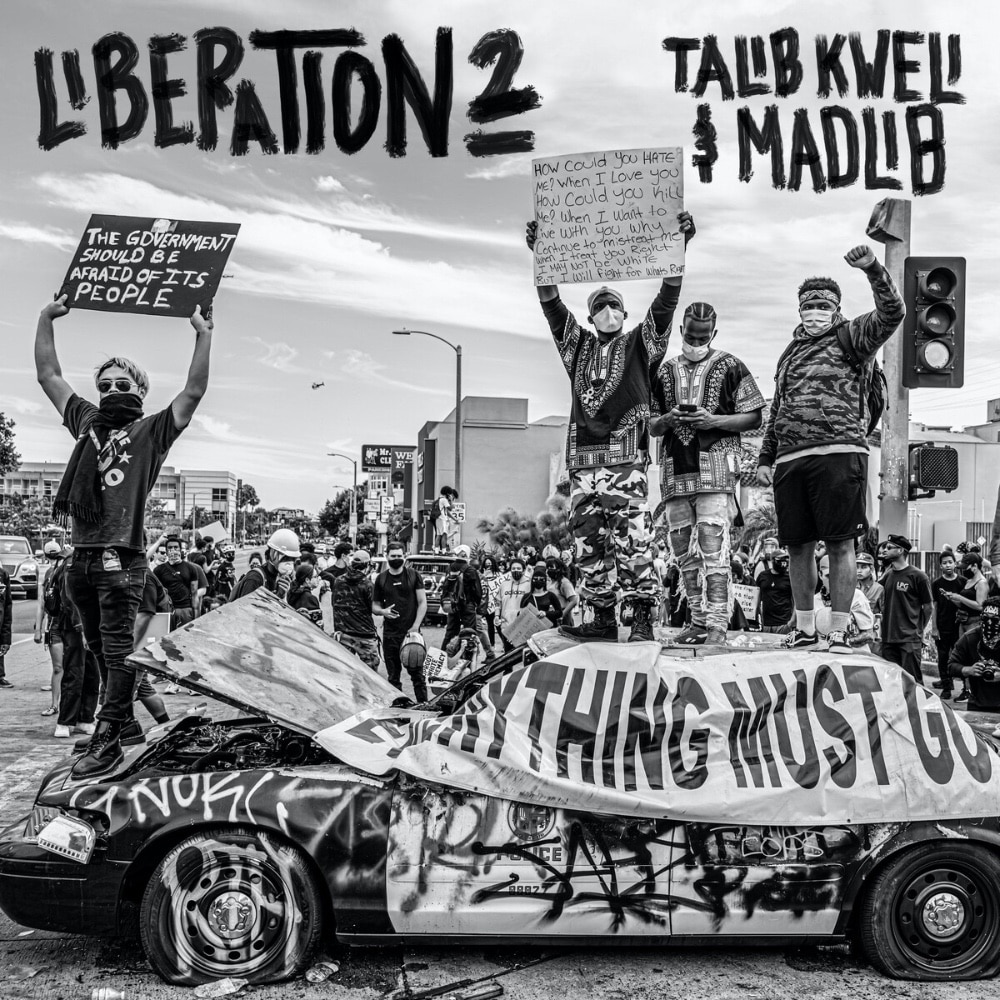 Released: March 6, 2023
Label: N/A
From Nas' The Lost Tapes 2 to Hov's The Blueprint 3 , sequels have a habit of disappointing fans, but Liberation 2 is a rare exception. Reuniting after almost two decades, Talib and Madlib are back with another politically-charged masterclass in lyricism to prove their eternal longevity. Talib grips the mic like he hasn't aged a day, spitting enraged rhymes of political activism with the same passion and precision that made him a conscious titan back in the Rawkus days. Taking a step back from his abstract roots, Madlib offers a platter of punchy beats uncharacteristically crisp and polished for the underground veteran. Even out of their primes, the talent of Kweli and Madlib cannot be underestimated.
17. Mickey Diamond — Oroku Saki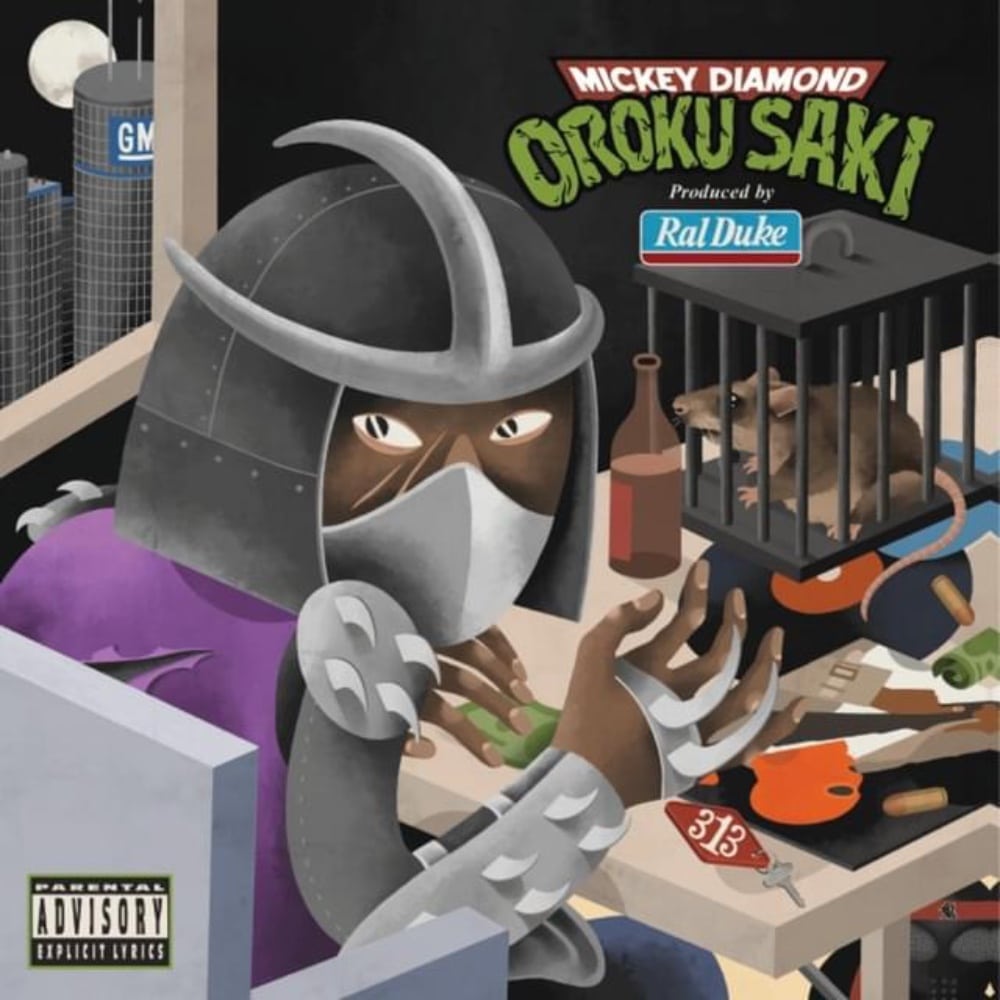 Released: January 12, 2023
Label: Copenhagen Crates
How many MCs could pull off a full project themed around Teenage Mutant Ninja Turtles? The answer is few, but Mickey Diamond perfects the concept like whacky ideas are just in his nature. Oroku Saki is a futuristic twist on boom bap whose hard-hitting beats give a punch to Mickey's reference-riddled rhymes. Taking on the persona of the villainous Shredder, Diamond has the imagination of MF DOOM and the commanding mic presence of Ransom.
16. Lloyd Banks — The Course of the Inevitable III: Pieces of My Pain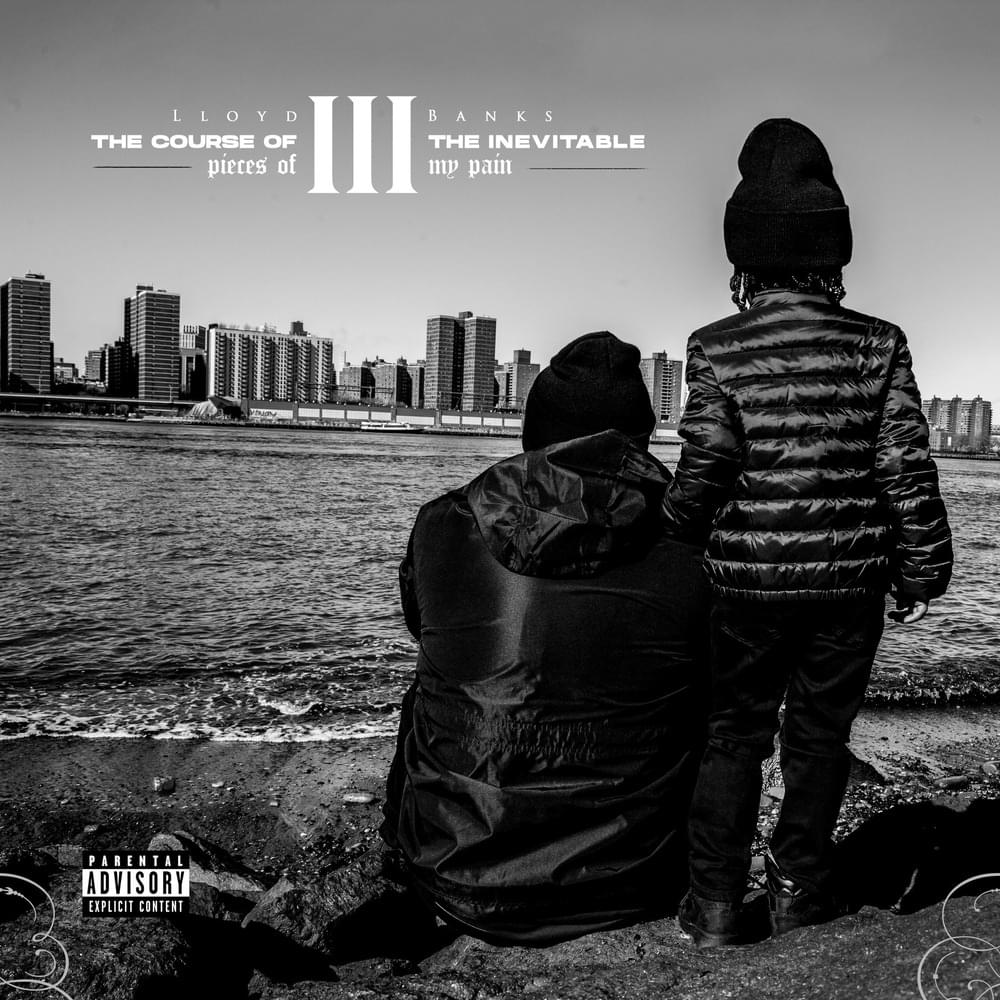 Released: April 21, 2023
Label: Money by Any Means, EMPIRE
Capping off the Course of the Inevitable series, the trilogy ends with arguably its strongest instalment. Reliable as ever, Lloyd Banks brings a grimy presence where every verse is guaranteed to hit hard. Thriving on the gritty New York sound Griselda have become known for, the G-Unit veteran has the husky voice and icy demeanour to fit the sinister style perfectly. From a technical point of view, few MCs have come close to his ability this year, weaving together his witty sense of wordplay with a few introspective tales to show off every skill in his lyrical toolbox. Even when Banks isn't hopping on a grimy piano beat, his heartfelt storytelling and sharp ability as a wordsmith allow him to dominate any style of production. Narrating how all his friends have changed on "Cliffhanger" then praising his daughter on the soulful samples of "Daddy's Little Girl", Banks treats Pieces of My Pain like a form of therapy to vent all his problems and show love to his family. Taking the mic to spit his most personal verses yet, The Course of the Inevitable III is further proof that no MC in G-Unit can match the consistency, longevity, and lyrical mastery of Lloyd Banks.
15. 03 Greedo — Free 03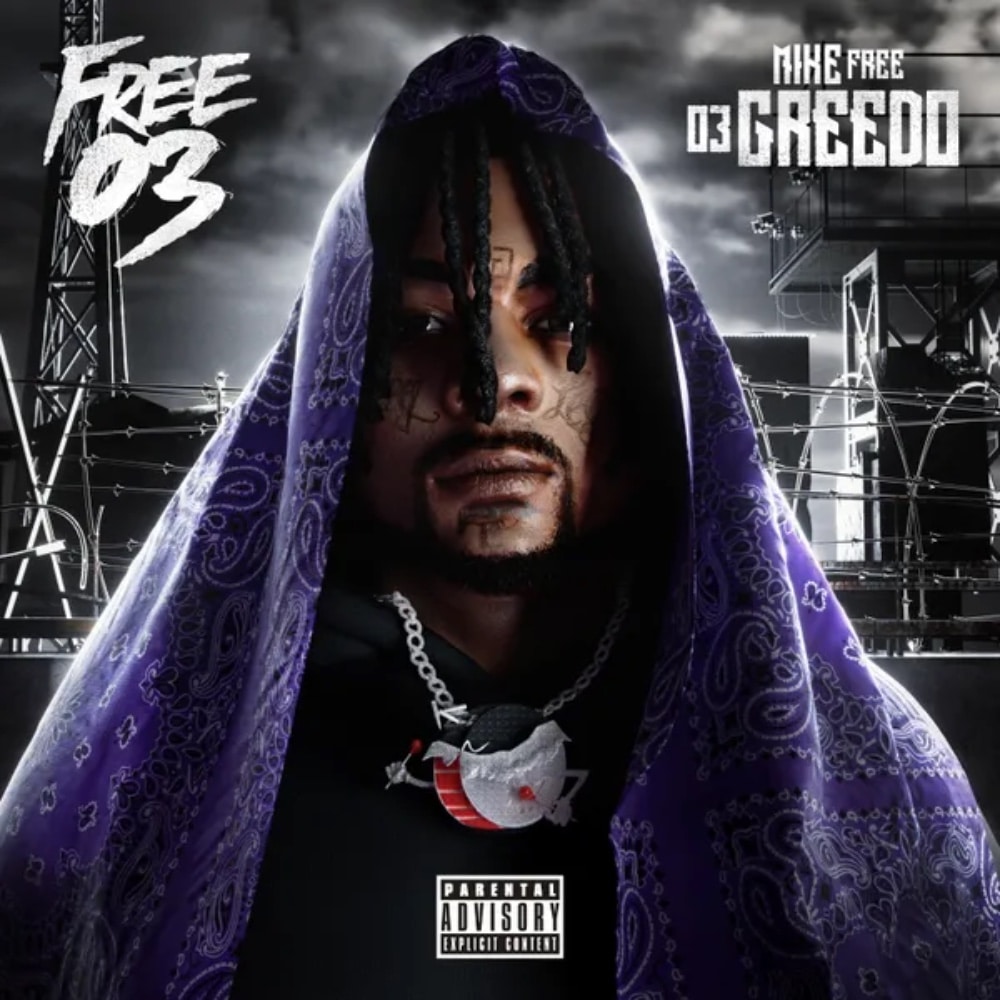 Released: January 9, 2023
Label: Alamo Records, Sony Music Entertainment
Sending in verses straight from prison, Free 03 might not sound as polished as Greedo's earlier work, but his performance is more determined than ever. Dropping days before he was released from jail, Greedo raps like his life depends on it, delivering catchy hooks and braggadocious verses with that same confidence he brings to the studio. Finally out on parole, it would be no surprise if Greedo topped Free 03 later this year.
14. Armani White — Road to CASABLANCO.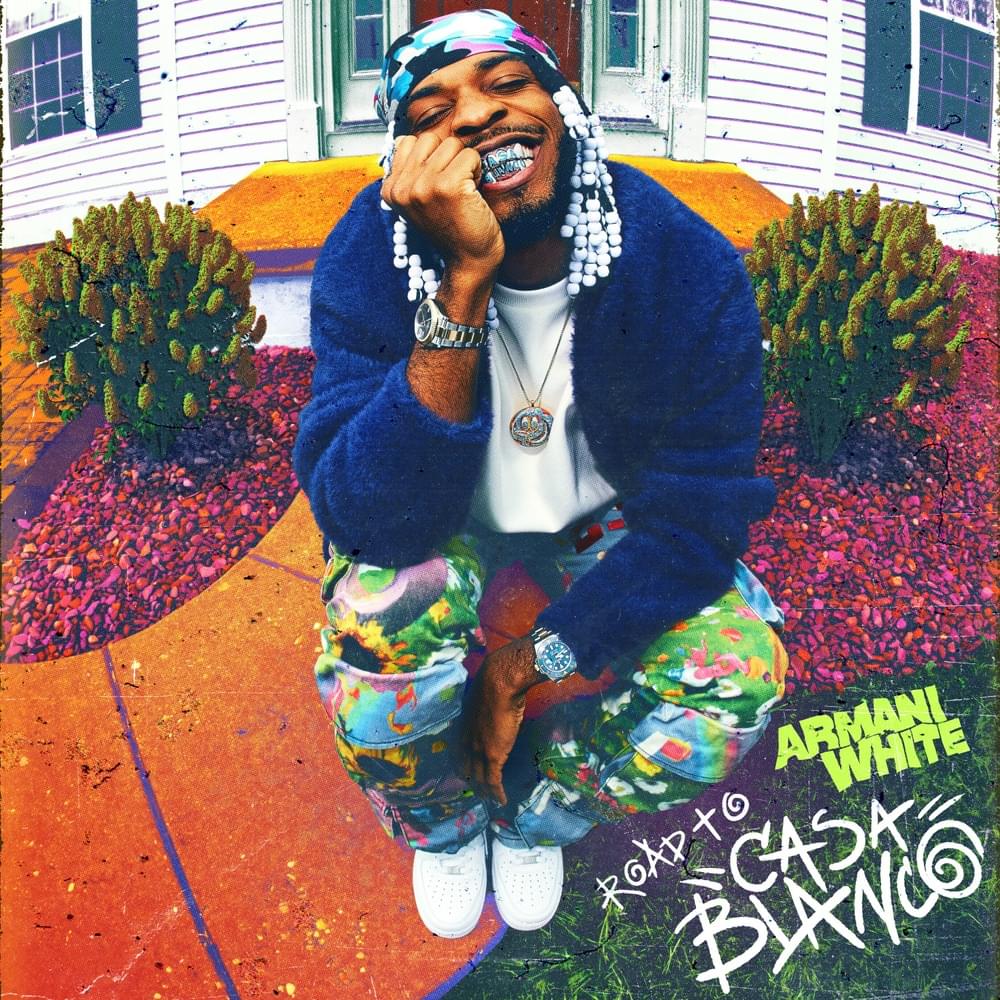 Released: May 5, 2023
Label: Legendbound, Def Jam
Blowing up off the success of "BILLIE EILISH", the rest of Road to CASABLANCO is just as vibrant and energetic as Armani's breakout single. If there was one word to describe the MC, it would be charismatic: with an arsenal of slick flows and a bombastic delivery, no rapper could glide over the summery party production better than Armani White.
13. Rome Streetz x Big Ghost Ltd — Wasn't Built in a Day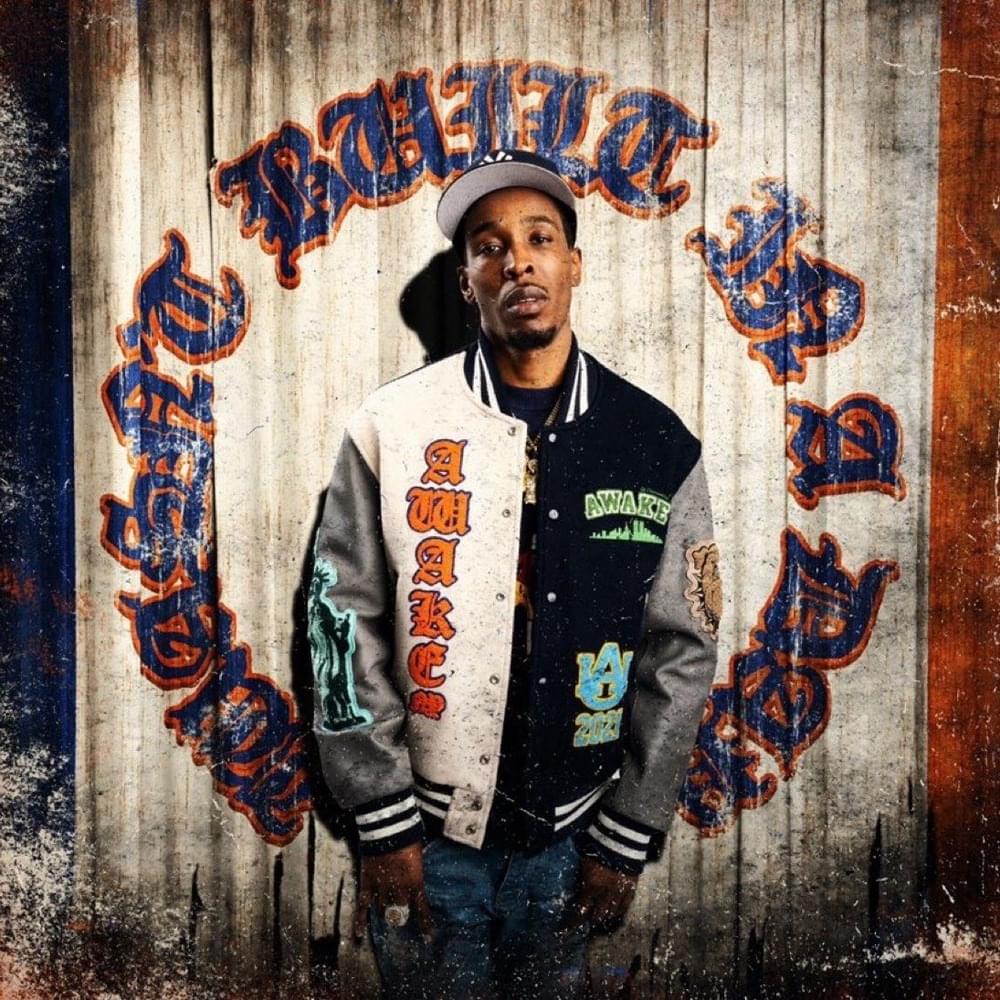 Released: February 27, 2023
Label: Big Ghost Ltd. Music
How do you follow up a record as hard-hitting as Kiss the Ring ? Rome's answer is to go even harder, teaming up with Ghost for thirty-five minutes of classic Griselda grittiness. Flexing his technical prowess on every track, Rome's disrespectful disses and unapologetic brags are laced with multisyllabic rhyme schemes and clever wordplay, never taking the easy route when it comes to penning his thoughts. Competing with Conway and Method Man for the best verse, the Brooklyn-based MC continues to prove why he's at the top of his generation. Surprising no one, Big Ghost's beats are as grimy and abrasive as ever, thriving in his element with a set of distorted piano beats that complement Rome's raw ability.
12. Young Nudy — Gumbo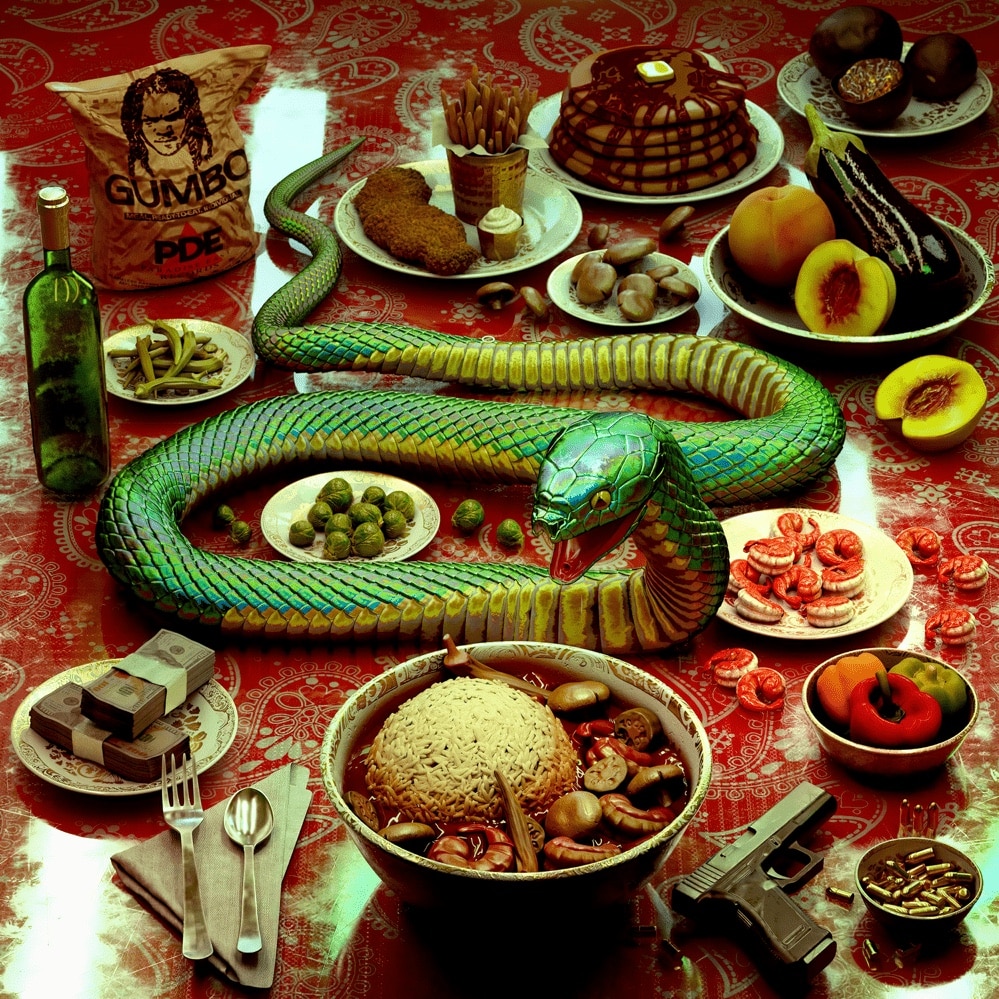 Released: February 28, 2023
Label: RCA Records
While Travis and Carti fans starve waiting for a new album, Young Nudy isn't done cooking up projects, feeding his fans a platter of trap bangers with Gumbo . Like the Southern equivalent to MM…FOOD , the whole record revolves around different meals, with Nudy seasoning every dish with his signature Atlanta swagger and an arsenal of flows. The ATLien doesn't play much into the food-based theme through his lyrics, but he doesn't have to – bragging about his riches and hollering for the crowd to dance, Nudy isn't interested in covering new ground, but his unlimited supply of flows and deliveries make it sound new every time. Flexing his natural talent as a hitmaker, Nudy's catchy hooks will loop in your head for days after hearing the album, too addictive not to chant along. Beyond his mic presence, the production on Gumbo lands it a tier above most trap projects this year. Coupe provides a range of psychedelic beats, turning the whole project into a musical fever dream. Lacing each instrumental with dreamy synths and deep bass, the producer's style captures that dreamy atmosphere of a Pi'erre Bourne track, perfect for Nudy to growl into the mic about all things drug-related.
11. Skyzoo — The Mind of a Saint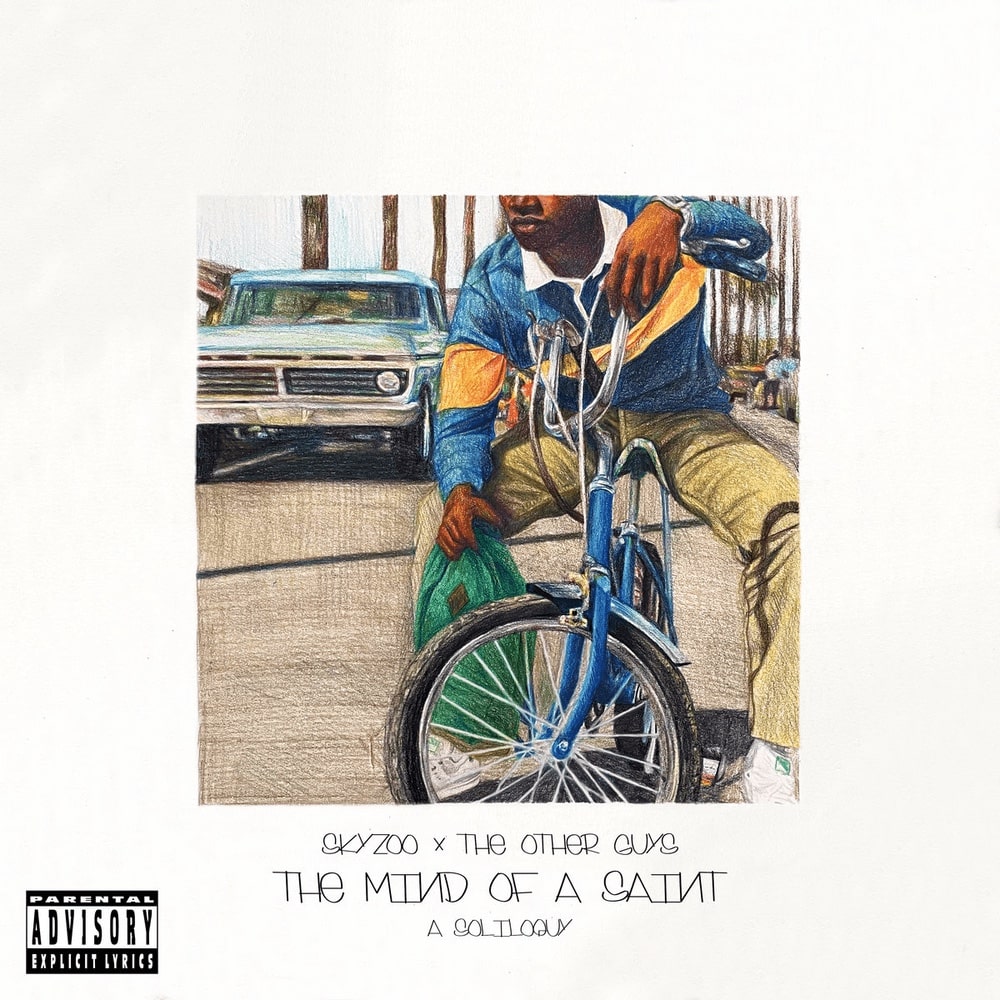 Released: January 13, 2023
Label: First Generation Rich, HiPNOTT Records
At this point, it seems impossible for Skyzoo to drop a bad album. The Mind of a Saint is yet another jazz rap masterclass from the New York MC , showing off his effortless storytelling talent with one of his most creative concepts yet. Inspired by the TV show Snowfall , Skyzoo takes on the persona of the show's main protagonist Franklin Saint, using the character to rhyme about all the ins and outs of drug dealing and drug addiction. Sky references different characters and events from the TV show, but rather than coming off as an aimless collection of callbacks, his lyrical prowess ties the project together into a cohesive contender for album of the year. Delivering verses with tightly-constructed rhyme schemes and a vivid sense of storytelling, his knack for telling a tale makes each song as dramatic and detailed as an episode of the show. Lyrics aside, the production supplied by The Others Guys is nothing short of gorgeous. Weaving together timeless jazz samples and injecting a few boom bap drums to give it a punch, the beat-making duo revive the magic of hip hop's golden age with a modern polish to keep things original. Instrumentally slick and lyrically consistent, the record's brilliance is par for the course with Skyzoo.
10. Curren$y x Jermaine Dupri — For Motivational Use Only, Vol. 1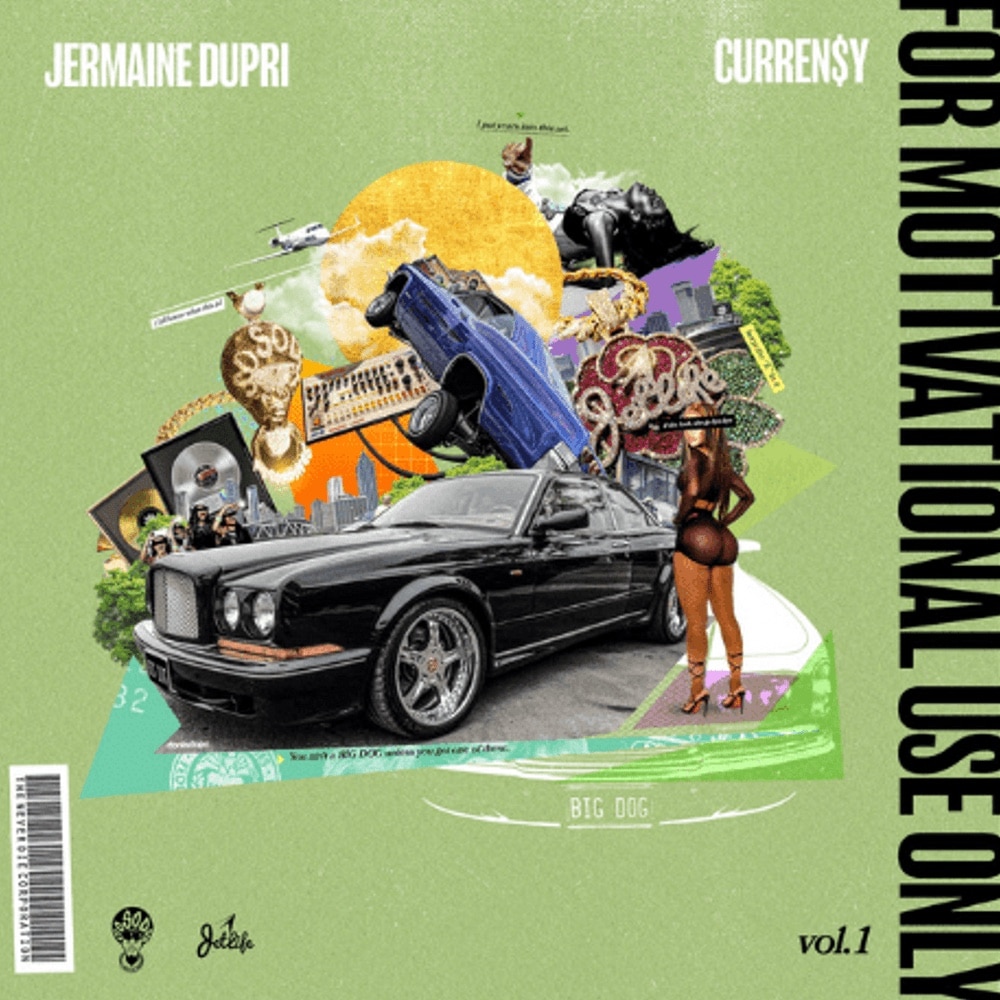 Released: April 4, 2023
Label: Jet Life Recordings, So So Def Recordings
After years of borrowing the drumless style of The Alchemist and the grimy sound of the underground scene, Curren$y is back to embracing his Southern roots with a quickfire run of trap bangers. With Jermaine Dupri behind the boards, the legendary producer cooks up some club-bouncing beats for Spitta to unleash his braggadocious side, delivering bars with a swagger that makes any line hit hard. Bringing on trap pioneers like T.I. and 2 Chainz, Curren$y holds his own with the confident mic presence and witty pen game to never get outshined. The first instalment in a trilogy, the series is off to a strong start.
9. Madlib x Meyhem Lauren x DJ Muggs — Champagne For Breakfast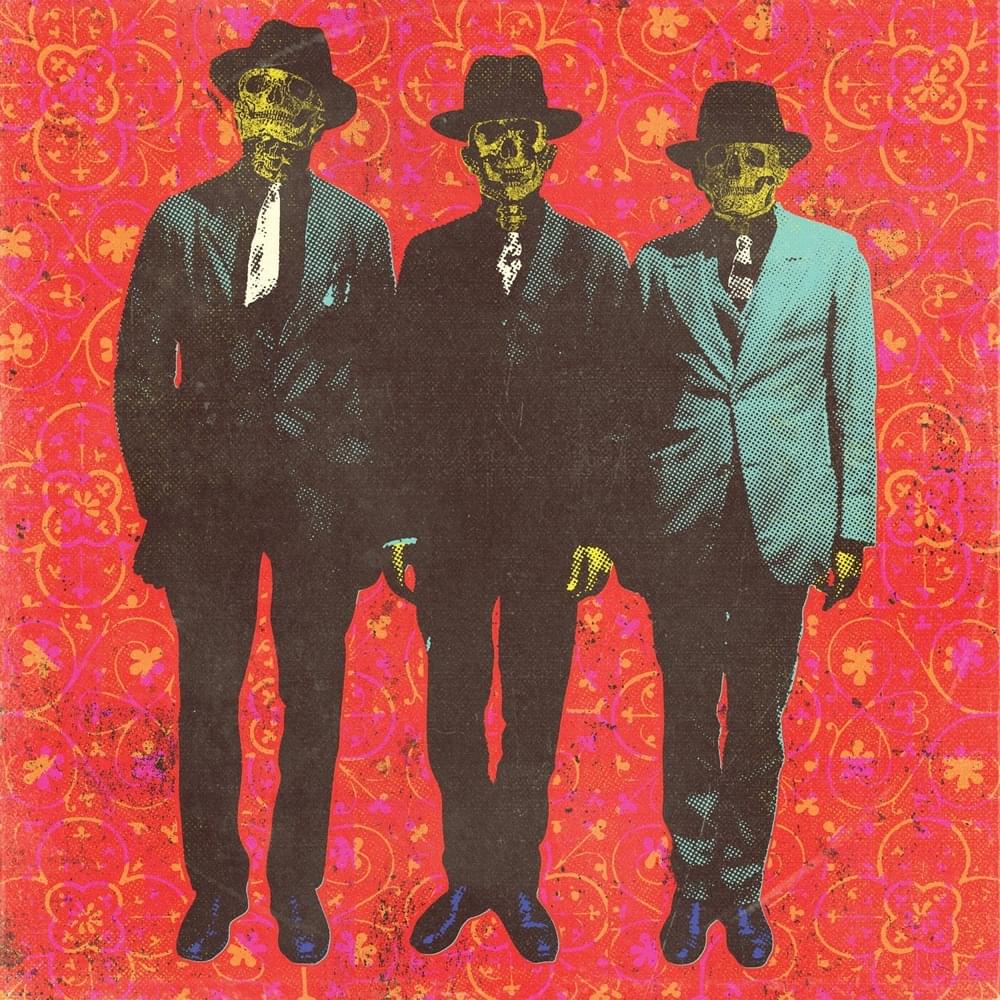 Released: April 7, 2023
Label: Soul Assassins
It's criminal that a collaboration between Madlib and Muggs has become one of the year's most overlooked albums. Instead of crafting instrumentals together, the veteran beatmakers take turns to handle production while Meyhem shreds up the mic with a bombastic performance. The topics Lauren covers are nothing special, but the colourful metaphors and over-the-top disses to the opposition make each verse hit as hard as the grimy beats he's rapping over. From Griselda-style piano beats to distorted vocal samples, the album is constantly switching sound, but never loses that gritty underground edge. A collaboration for the history books, the trio deliver with a project as hard-hitting as it is underrated.
8. Che Noir x Big Ghost Ltd — Noir or Never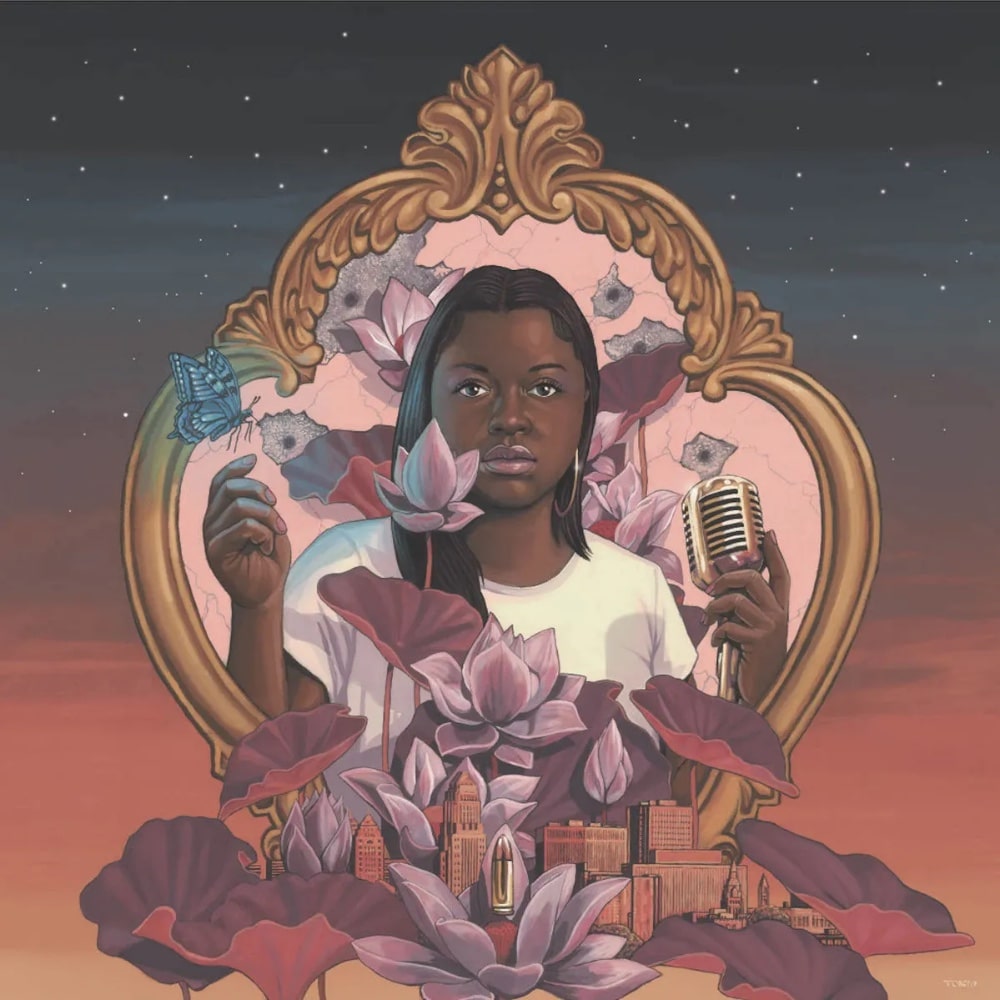 Released: March 3, 2023
Label: Poetic Movement Records
Crowning herself queen of the underground, Noir or Never is Che Noir's message to the culture that no other female MC is even close to taking her throne. Ghost delivers a selection of beats grimy enough to rival the darkest Griselda cuts, with sinister piano loops and dusty drums acting as the backdrop to Che's cold-hearted rhymes. Proving her worth as a lyricist, instead of hyping up her talents, Noir spends the record confessing her deepest struggles and rapping about her rise to underground royalty. Going bar for bar with 38 Spesh, Ransom, and Skyzoo, she leaves no room for doubt, proving to the world she's the greatest female MC in the game.
7. Killer Mike — Michael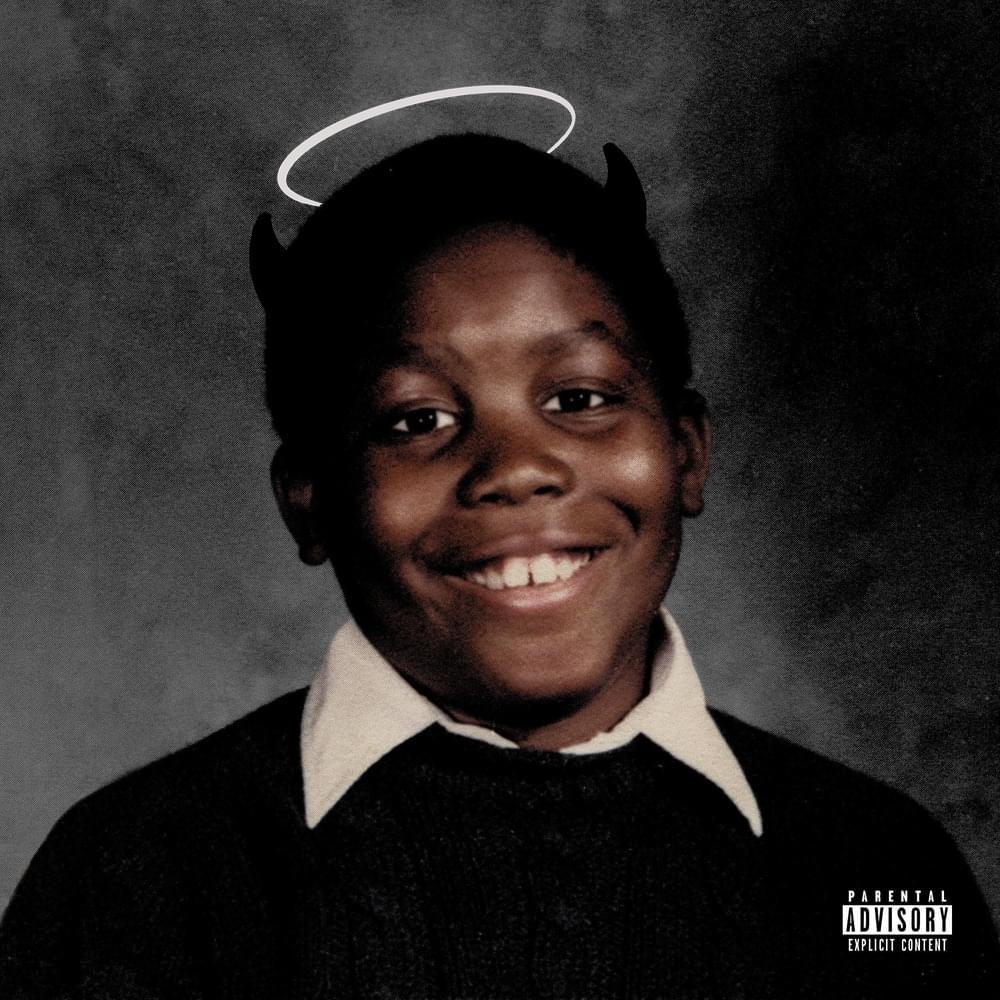 Released: June 16, 2023
Label: VLNS, Loma Vista
Rejecting the allegations that he's carried by El-P, Michael is the Jewel Runner's message to the culture that he still has the raw talent to deliver a great solo project. Dropping the futuristic sound of R.A.P. Music for a more gospel-inspired record, Michael is the MC's most personal project to date, spilling out his personal struggles as he embraces the soul and gospel of Atlanta.
6. McKinley Dixon — Beloved! Paradise! Jazz!?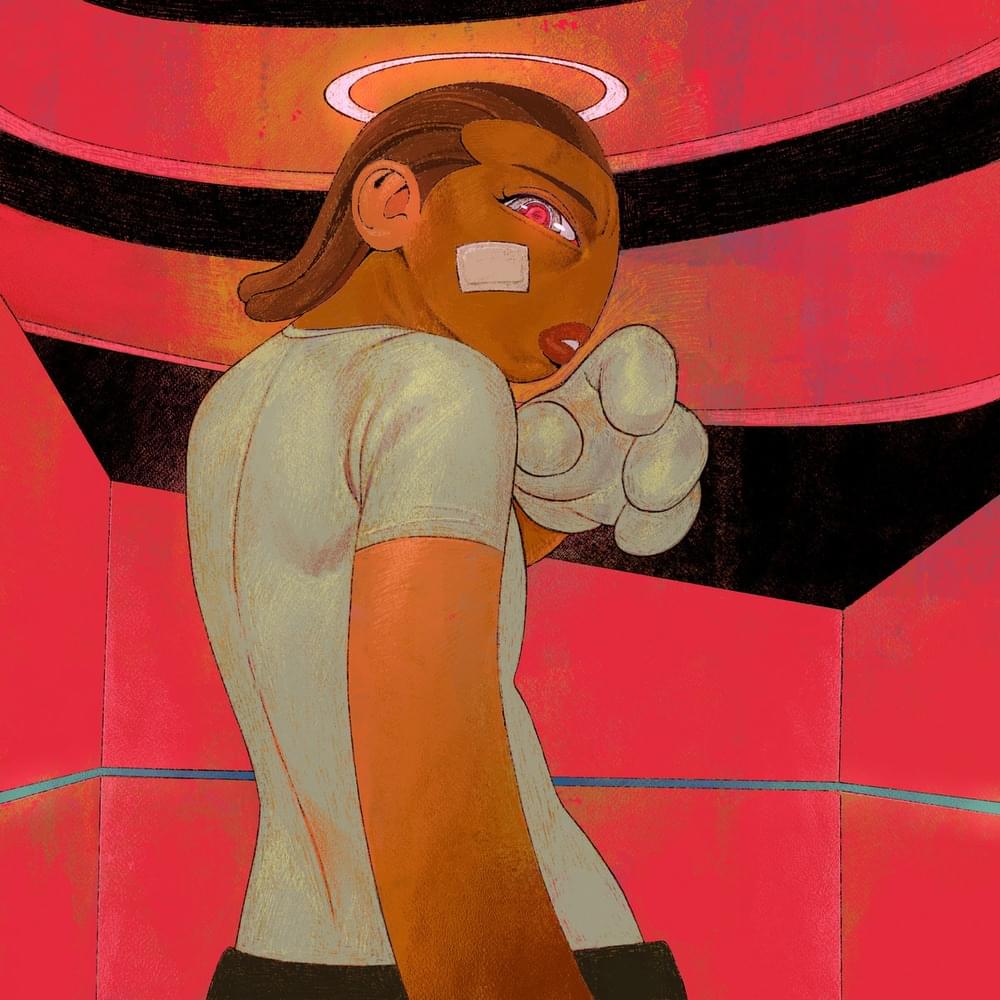 Released: June 2, 2023
Label: City Slang
McKinley Dixon can achieve more in thirty minutes than his peers could in two hours. His lyrics are just as dense as the record's jazzy production, weaving religious metaphors and political messaging into his tightly-rhymed tales of family and community. Every beat is crammed full of vintage jazz samples as well as flutes and strings, switching back and forth from orchestral slow jams to trap-inspired bangers. Either rapping furiously or singing a soft ballad, McKinley's eclectic mic presence allows him to adapt to any style with ease. Hopping from idea to idea without a moment to breathe, Beloved! Paradise! Jazz!? is a rapid-fire showcase of Dixon's unapologetic creativity.
5. Oddisee — To What End
Released: January 20, 2023
Label: Outer Note Label
Keeping the conscious hip hop scene alive, To What End is Oddisee's musical diary, sharing some of his most personal tales ever. Whether he's narrating his rise to success or confessing his battle with mental health, you can always rely on Oddisee to deliver his heartfelt verses with a few intricate rhyme schemes and a keen sense of wordplay. His soft-spoken words fit nicely over the soulful production, using a live jazz band with the summery flair of Little Brother and the complex composition of The Roots. Although the Brooklyn-based MC's verses are short, that works in the album's favour, with the quick songs flowing smoothly together to form a modern jazz rap essential.
4. El Michels Affair x Black Thought — Glorious Game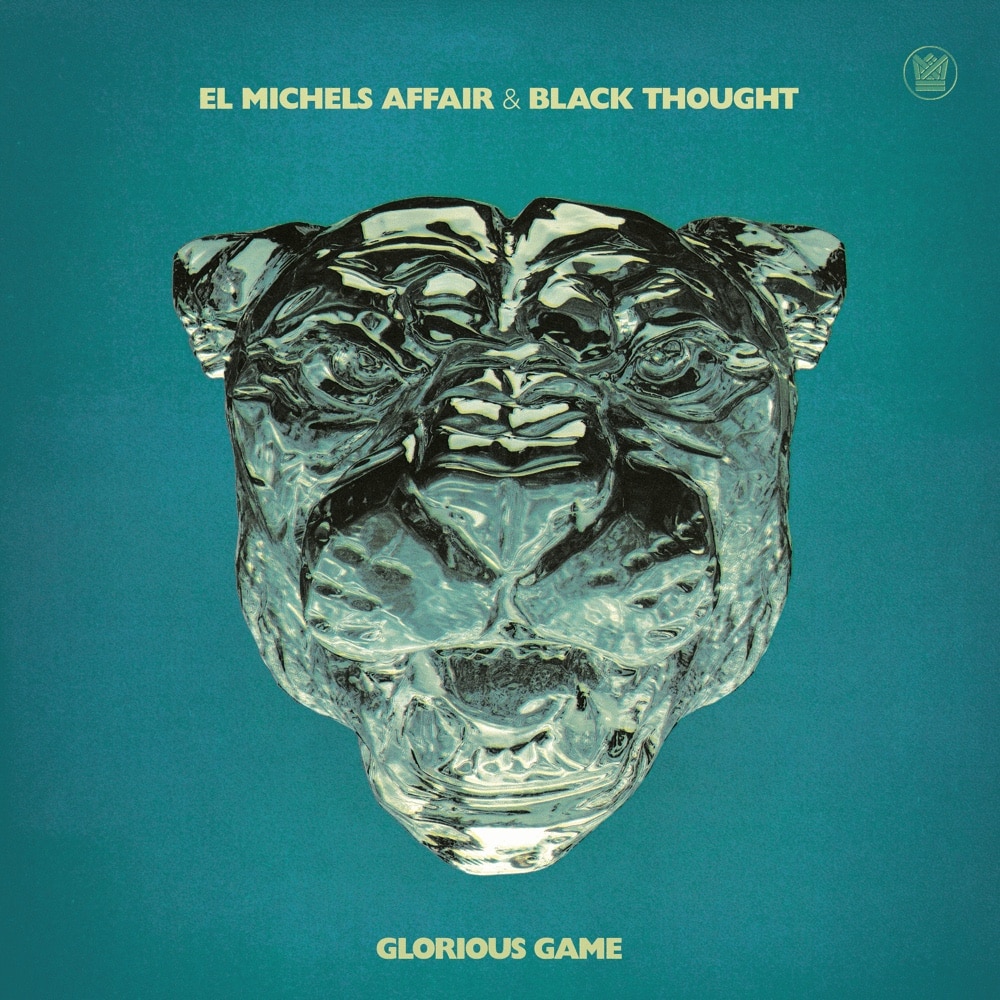 Released: April 14, 2023
Label: Big Crown Records
New music from Black Thought is guaranteed to make any album of the year list, and Glorious Game is no different. With El Michels Affair in charge of production, the record is as rich and soulful as any project from The Roots, bringing Thought back into his comfort zone to deliver a lyrical spectacle sharp enough to rival last year's Cheat Codes . Sprinkling intricate wordplay and plenty of metaphors into his conscious bars, Tariq spits contender after contender for verse of the year with some of his most personal tracks ever. On Glorious Game , Black Thought is in his element – a microphone and some laidback, jazzy instrumentals are all he needs to deliver another lyrical masterpiece.
3. JPEGMafia x Danny Brown — Scaring the Hoes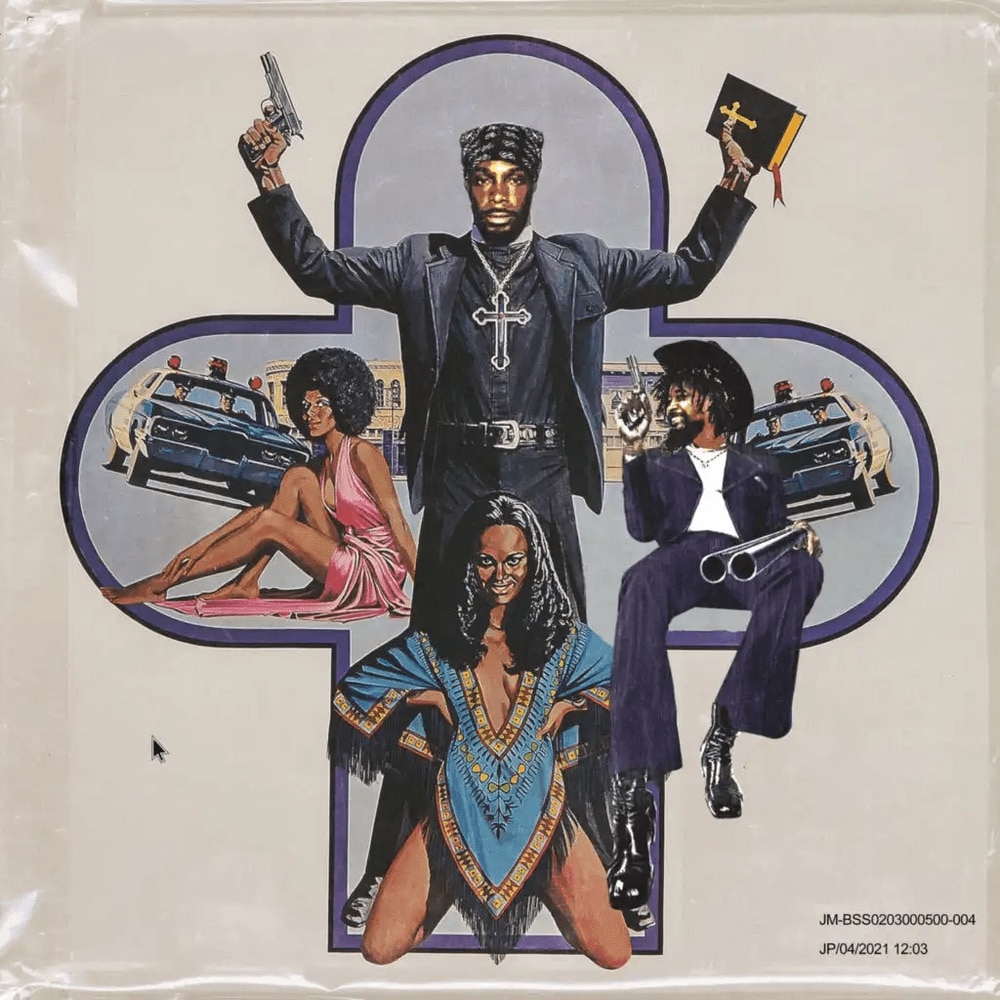 Released: March 24, 2023
Label: Warp Records
Danny and Peggy crossing paths is like the experimental equivalent to Watch the Throne . Take two of the craziest MCs today and put them together, and the result is a project as loud as it is bizarre. Peggy's production is as surreal as usual, with constant beat switches, distorted bass, and a salad of samples mixed together into beats too unorthodox for the casual hip hop fan. Most rappers would drown in the noise, but Danny and Peggy have the manic mic presence to rival the chaotic beats, shouting their words with lightning-fast flows. While Peggy brings the stronger delivery, Danny's comedic wordplay is unmatched – one MC's weakness is the other's strength, making for the perfect collaboration.
2. Larry June x The Alchemist — The Great Escape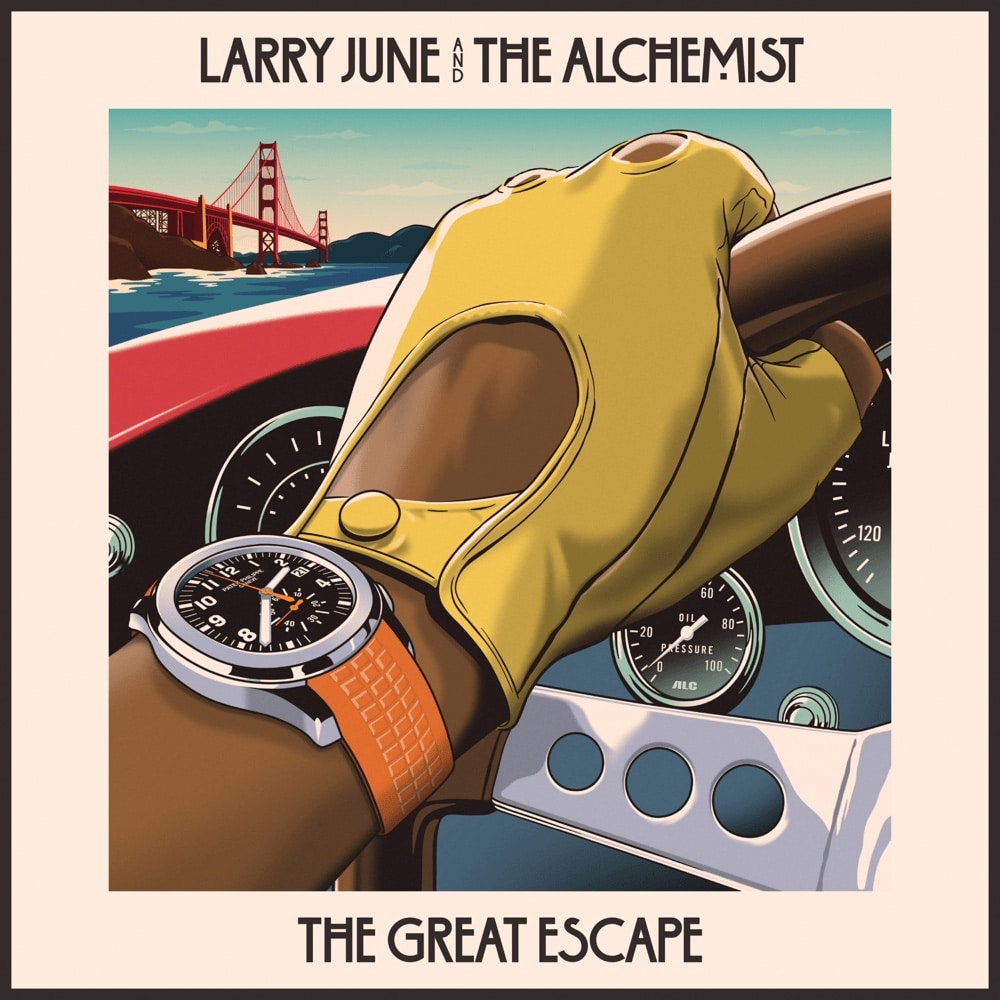 Released: March 31, 2023
Label: The Freeminded, ALC Records
Holding the title as the decade's most prolific producer, it was inevitable that The Alchemist would land the list somewhere. The production on The Great Escape rivals some of the sharpest beats off Bo Jackson and Alfredo , with Uncle Al's signature piano loops and soulful vocal chops acting as a summery backdrop to Larry's wisdom-packed rhymes. Although Alc isn't stepping out of his comfort zone, there's no need to, since the Californian MC adds a laidback flavour to each song unlike any Alchemist project before. June's understated delivery may not be for everyone, but his reserved rhymes add focus to his pen game, treating his songs like lectures in economics to teach his listeners how to earn a living. Joined by lyrical titans from Boldy James to the legendary Slum Village, The Great Escape is a star-studded addition to The Alchemist's stacked catalogue. Surprise guests like Big Sean and Wiz Khalifa thrive over the ambient beats, but it's Larry who steals the show, never running out of slick ways to brag about his riches and preach his business acumen. A record all about how to make money might sound dull on paper, but with Alchemist's golden touch and June's slick flow, The Great Escape is one of 2023's finest.
1. Billy Woods x Kenny Segal — Maps
Released: May 5, 2023
Label: Backwoodz Studioz
Quietly building one of the strongest catalogues in rap history, Maps is yet another underground essential from Billy Woods, and the best rap album to drop in 2023. What Billy lacks in mainstream appeal, he makes up for in his elite pen game, lacing each verse with complex metaphors and clever wordplay while tying each rhyme back into the record's concept of touring the world. His delivery is unpredictable, rapping with an almost drunken flow as he spills out his cryptic thoughts and feelings. With no shortage of obscure references and subtle play on words, every verse from the Armand Hammer MC is like a riddle that needs deciphered, never settling for an obvious rhyme or a predictable bar. The guests on Maps are just as impressive, whether it be Danny Brown's two-minute paragraph of punchlines on "Year Zero" or Aesop Rock's barrage of internal rhymes on "Waiting Around". On the production side, Maps is the definition of abstract, with Kenny's mix of unorthodox drum patterns and sinister jazz samples creating an ominous atmosphere like no other. Stripping back the rock-rap sound of their last collaboration for a dark twist on jazz rap, Kenny's dark production is the perfect background noise for some of Billy's most despairing verses to date.Another gem in his discography, Woods has earned his title as an underground GOAT contender.