When DMX's earth-shattering debut album, It's Dark and Hell Is Hot, exploded onto the scene in 1998, it was like a sonic tsunami, washing away the glossy sheen of Puffy's R&B samples and replacing it with a gritty, raw soundscape that shook the very foundations of the genre.
The album introduced the world to a growling, snarling force of nature, hungry to claim his spot in the greatest rappers of all time. The album spawned four blazing singles—"Get at Me Dog," "Stop Being Greedy," "Ruff Ryders' Anthem," and "How's It Goin' Down"—each one a masterclass in DMX's unparalleled ability to balance introspection, hardcore lyricism, and emotional vulnerability.
Following X's debut, he dropped another seven albums, each one admittedly varying in quality and consistency, but no less raw or authentic as his first project. From the gritty street sound of It's Dark and Hell Is Hot to the haunting swan song that is Exodus, the rapper's discography paints a vivid, visceral portrait of a rapper who never shied away from exposing his soul to the world. So let's get it, we're going to rank every DMX album, from worst to best.
Undisputed
Released: September 11, 2012
Label: Seven Arts
In 2012, DMX growled his way back into the rap game with Undisputed after a six-year hiatus. Although it may not have achieved the same level of success as some of his earlier works, it is important to remember that it is not as lackluster as critics might have led you to believe. In fact, Undisputed serves as a testament to the Yonkers rapper's enduring legacy and his unwavering commitment to staying true to his roots. The album is packed with gems reminiscent of DMX's early days; tracks like "Already," "Slippin' Again," and "Head Up" reminding listeners of his raw talent and distinct style, proving he still had fire in his belly after a long absence. Though marred by subpar production and mixing, the album ultimately caters to DMX's diehard fans by remaining faithful to his original sound.
Exodus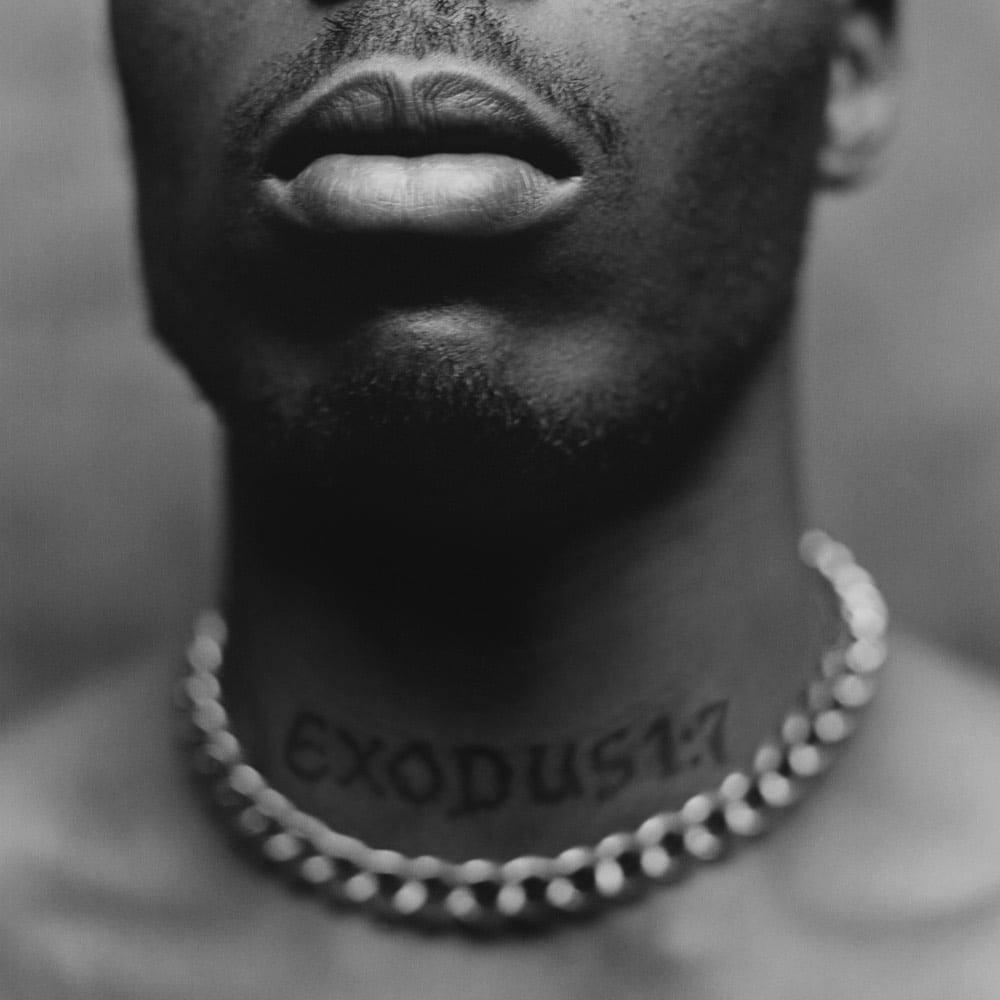 Released: May 28, 2021
Label: Def Jam
DMX's untimely death in April 2021 came just as he was wrapping up work on Exodus, his first Def Jam release since 2003's Grand Champ. The album, nearly completed before his passing, feels like a posthumous project, offering glimpses of brilliance amidst some issues. Exodus showcases standout tracks like "Bath Salt" featuring Jay-Z and Nas, "Hood Letter" with Griselda, "That's My Dog" alongside The LOX, and the heartfelt "Letter To My Son." However, the album is not without its flaws. The underwhelming production from Swizz Beats and other big-name producers, like DJ Premier and Kanye West, fails to elevate the project. Also, an excessive number of features, some questionable, dilutes DMX's presence, making him feel like a guest on his own album. Despite its shortcomings, Exodus serves as a poignant conclusion to DMX's storied career, leaving rap fans with a bittersweet reminder of his raw power and unforgettable voice.
Year of the Dog… Again
Released: August 1, 2006
Label: Ruff Ryders, Columbia
By the mid-2000s, DMX's personal struggles began to overshadow his musical career, and the three-year gap between Grand Champ and Year of the Dog… Again saw his fiery energy wane. The 2006 release, while sticking to his signature formula, came across as stale compared to his earlier works. It also happened to be the first DMX album that didn't debut at the top of the charts. Swizz Beatz's production still delivers, and DMX's powerful growl occasionally shines, but the album ultimately lacks the spark that defined his initial releases. While "Lord Give Me a Sign" stands out as a strong track, the album's mixed bag of hits and misses, like the cheesy R&B tune "Dog Love," fails to reignite the classic Yonkers magic.
The Great Depression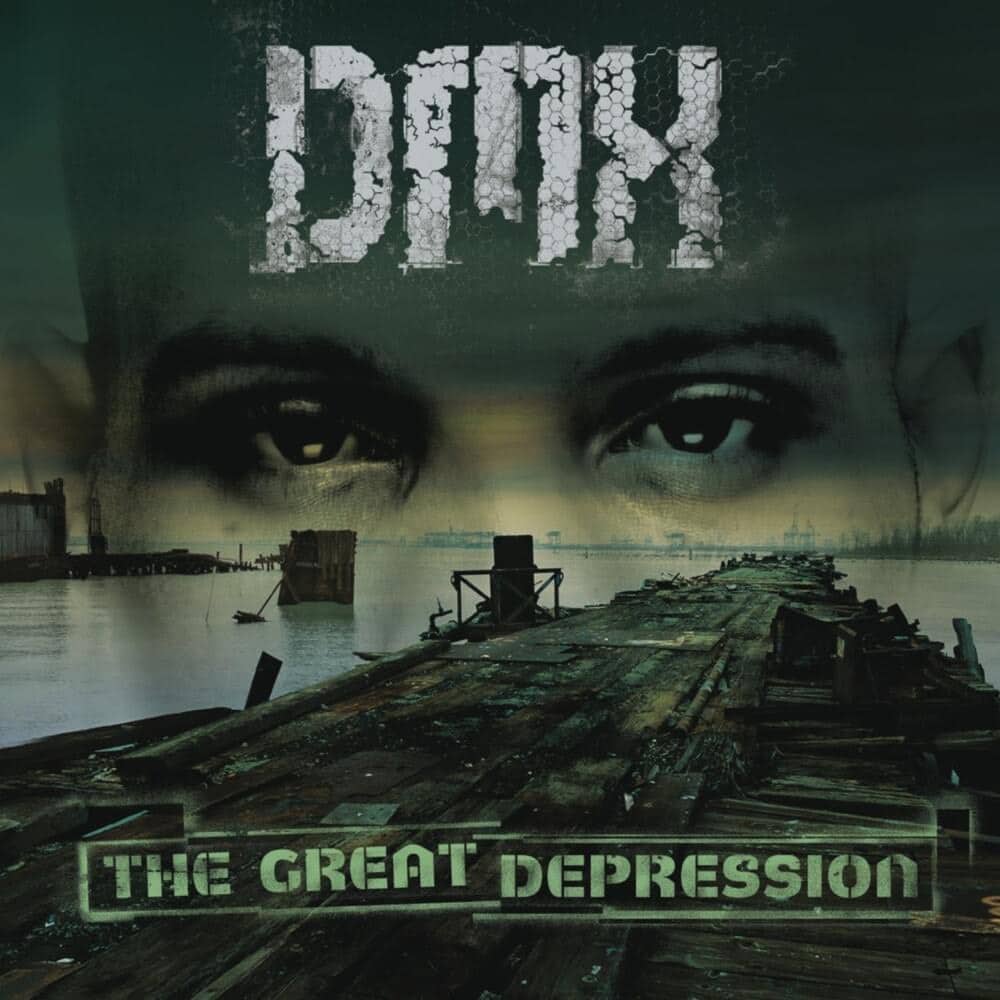 Released: October 23, 2001
Label: Ruff Ryders, Def Jam
Often tucked away in DMX's deep catalogue, The Great Depression often finds itself overlooked, an unsung hero that stands tall amidst a sea of heavy-hitters. Released in 2001, this gritty gem marks a turning point for the Yonkers-bred rapper, as fickle fans started to stray. Yet, true aficionados know that this album shouldn't be underestimated, as it harks back to DMX's early days, delving deep into themes of faith and offering a treasure trove of underrated bangers. The album continued DMX's reign at the top, debuting at number one on the Billboard 200 chart. While it may not have matched the brilliance of his earlier trifecta, The Great Depression still pack a punch. Despite its commercial-leaning production and catchy hooks, DMX's verses remained as raw and unapologetic as ever, with potent tracks like "Damien III," "A Minute For Your Son," "We Right Here," "I Miss You," "We In Here," and "Who We Be" showcasing the Dark Man X in all his glory.
Grand Champ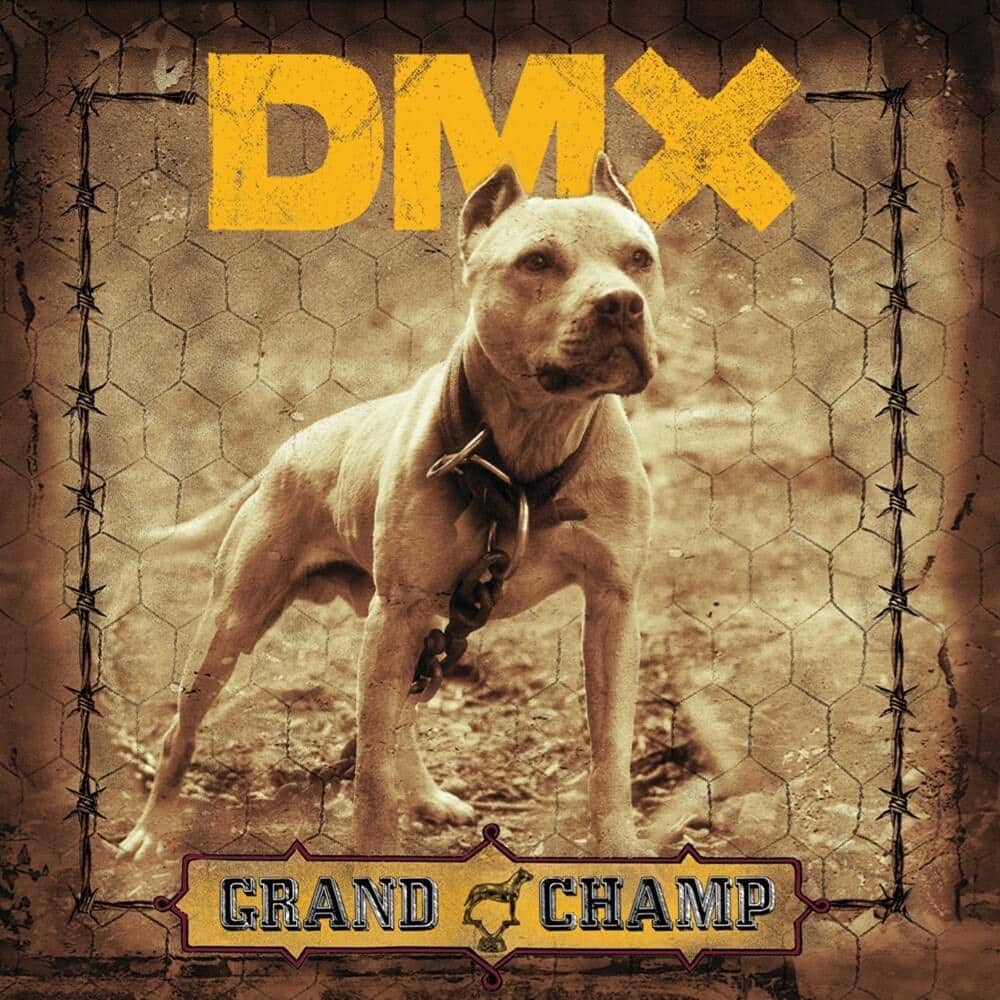 Released: September 16, 2003
Label: Ruff Ryders, Def Jam
With this album, DMX proved that he was a singular commercial entity in hip hop history as he continued his unparalleled streak of claiming the number one spot on the Billboard 200 chart for the fifth time in a row. While Grand Champ might not have matched the raw intensity of DMX's first three albums, it still packs a powerful punch with a lineup of memorable tracks and fierce lyricism. Clocking in at a hefty 78 minutes, Grand Champ is an ambitious project that sometimes falters under its own weight. The album features a slew of guest appearances and skits, alongside some lackluster production. However, these minor drawbacks don't hold back the Dark Man X from unleashing his trademark ferocity. Tracks like "Dog Intro," "Where The Hood At," "Get It On The Floor," "Shot Down," "Dogs Out," "We're Back," and "The Rain" are all blazing testament to DMX's unwavering rawness and aggressive raps.
Flesh of My Flesh, Blood of My Blood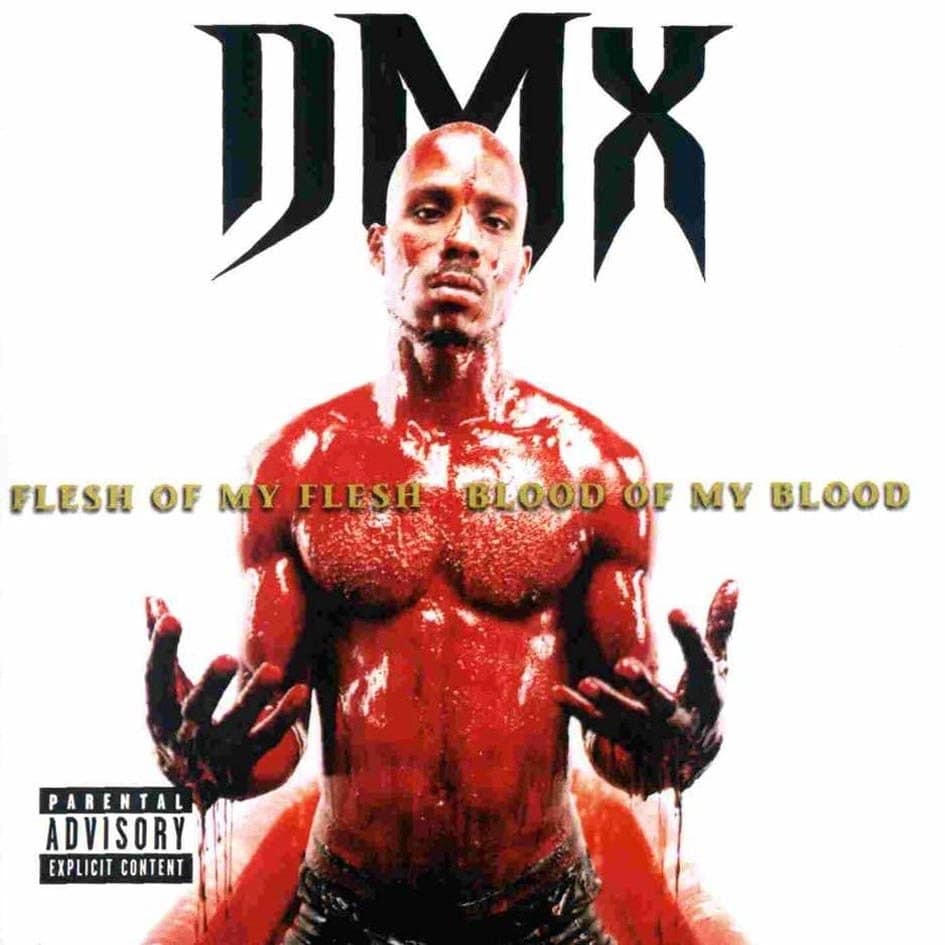 Released: December 22, 1998
Label: Ruff Ryders, Def Jam
Released just seven months after his debut, It's Dark and Hell Is Hot, changed the hop hop landscape, DMX's sophomore album, Flesh of My Flesh, Blood of My Blood, was a message to every rapper in the game that he was here to stay. Far from being a rushed, opportunistic follow-up, the album quickly proved itself as another testament to DMX's undeniable talent and prowess as a rapper. This time around, the guest roster was even more star-studded, featuring the likes of Mary J. Blige, Jay Z, and even Marilyn Manson, in addition to Drag-On and The LOX. Hearing X go toe-to-toe with Hov and The LOX on "Blackout" is one of the greatest hip hop moments ever. After the success of his debut, Flesh of My Flesh, Blood of My Blood managed to capitalise on DMX's momentum and skyrocketed to the top of the charts with over 670,000 units shipped in the first week, nearly three times more than It's Dark and Hell Is Hot.
… And Then There Was X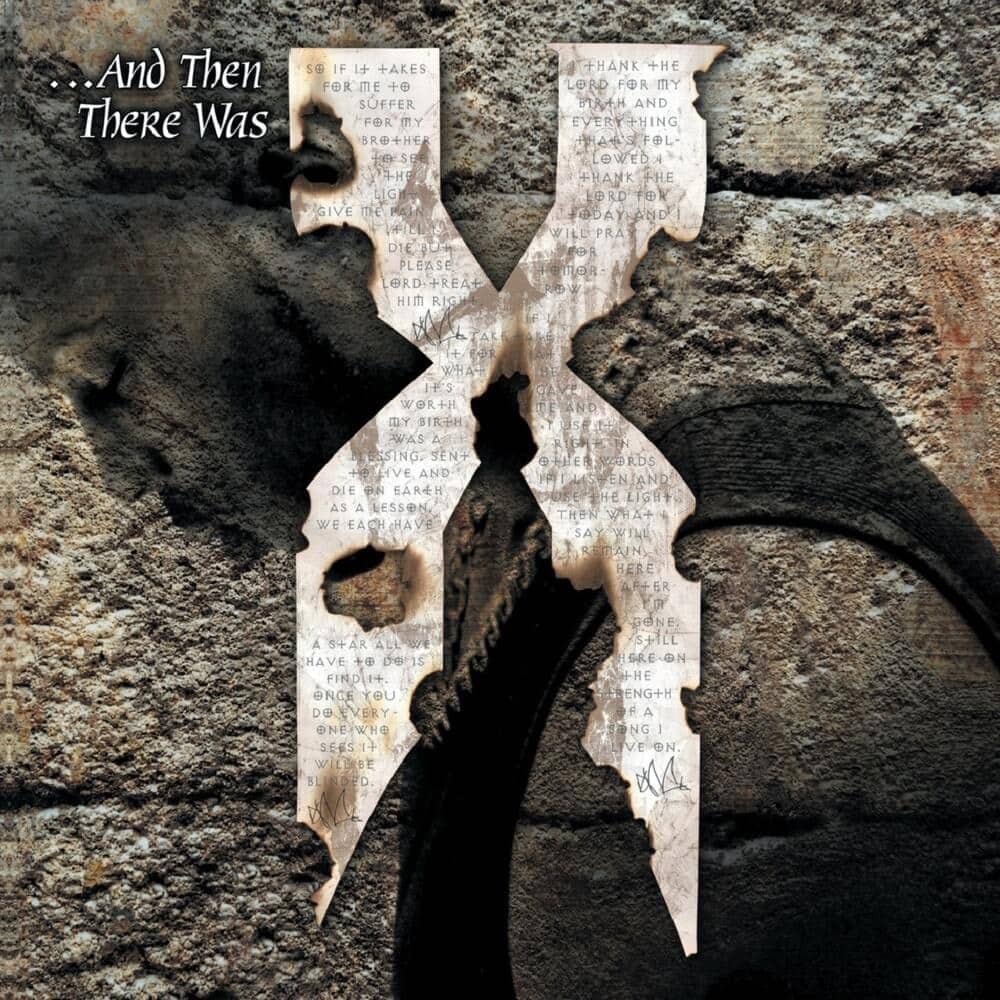 Released: December 21, 1999
Label: Ruff Ryders, Def Jam
At the zenith of DMX's meteoric rise, the formidable …And Then There Was X exploded onto the scene in 1999 and cemented the rapper's position as the hottest and best rapper alive. X's third album to be released via Ruff Ryders and Def Jam, … And Then There Was X soared to the top of the charts as you'd expect, selling 698,000 copies in its first week, and would go on to sell over 5 million copies by 2001. With classic tracks like "What's My Name," the anthemic "Party Up (Up in Here)" – his most successful single – and "What These Bitches Want," the album isn't just X's biggest, it's also his most iconic.
It's Dark and Hell Is Hot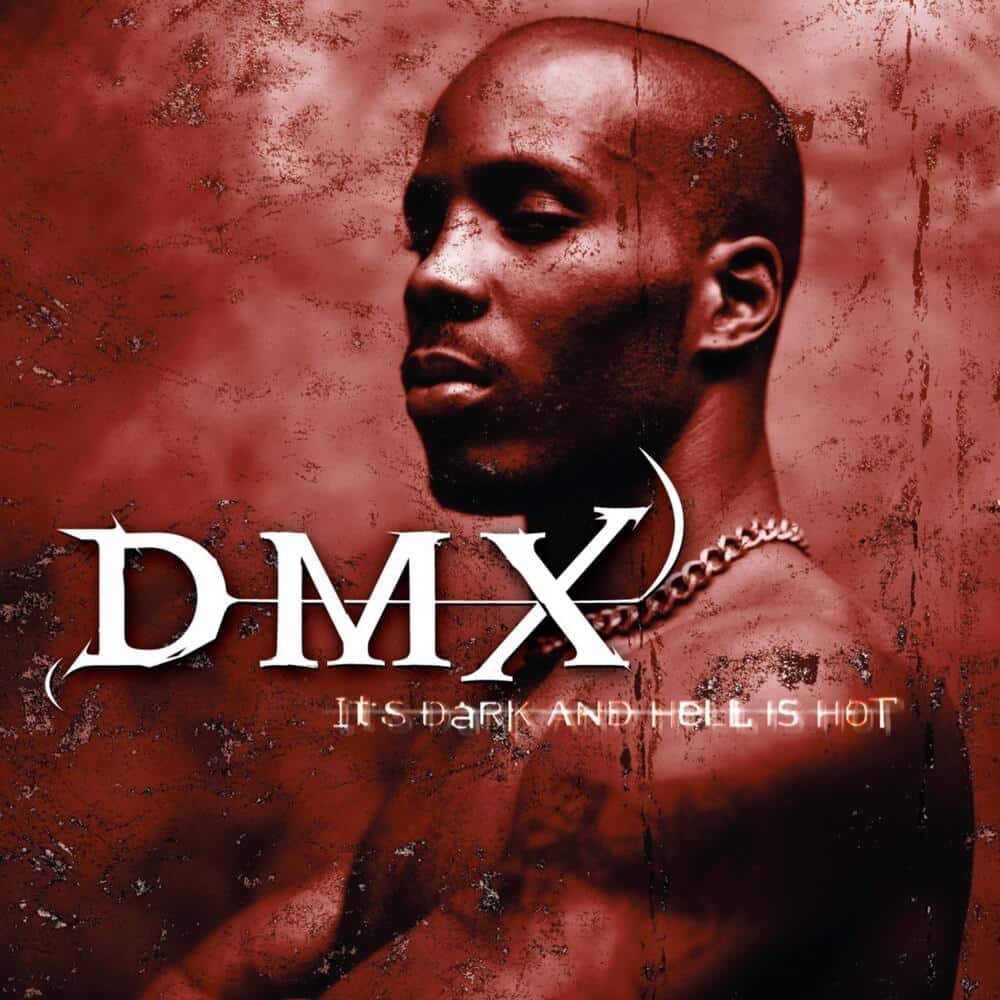 Released: May 19, 1998
Label: Ruff Ryders, Def Jam
There's no disputing that DMX's debut album, It's Dark and Hell Is Hot, is his best album and still stands as a towering achievement in hip hop history. In an era when the polished, luxurious sounds of Puff Daddy and Bad Boy Entertainment reigned supreme, DMX's unapologetic grittiness and vulnerability were a breath of fresh air. Released on May 19, 1998, the album not only delivered a raw intensity that shook the rap world to its core, it also reshaped the sound of hip hop in the early 2000s. The album produced four standout singles—"Get at Me Dog," "Stop Being Greedy," "Ruff Ryders' Anthem," and "How's It Goin' Down"— while deeper cuts like "Damien" and "Let Me Fly" cemented X as a new, leading voice in the game. In a 2013 interview with Pitchfork, Nas reminisced about the impact It's Dark and Hell Is Hot had on the rap game:
Nas: That was the year DMX took over the world. He was a street-rapper back then, battling. A bad dude. I heard some of the stuff he had put out on mixtapes, and you could hear that he was coming for the throne, coming for everybody's head.

Nas – 5-10-15-20 | Pitchfork