One of the greatest and most influential hip hop duos of all time, Gang Starr have been celebrated over the decades for their unique blend of Preemo's boom-bap jazzy beats and Guru's deep, lyrical rhymes.
After first connecting in Houston, Texas, Guru and DJ Premier joined forces as Gang Starr, and in 1989, released their first album, No More Mr. Nice Guy, and were soon signed to Chrysalis Records. Over the course of their career, Gang Starr helped pioneer the New York City hardcore hip-hop sound and released several classics albums such as Step in the Arena (1991), Daily Operation (1992), Hard to Earn (1994) and Moment of Truth (1998).
In this article, we'll be ranking every Gang Starr album from worst to best, taking into account factors such as production quality, lyricism, and overall impact on the genre. Whether you're a longtime fan or a newcomer to their discography, this ranking will give you a comprehensive look at the career of one of hip hop's greatest acts.
So, which album takes the top spot? Is it "Step in the Arena" with its vintage Gang Starr sound, or "Hard to Earn", the record that showcased their killer boom-bap sound and solidified the duo as an East Coast rap staple? From their 1989 debut No More Mr. Nice Guy to 2019's One of the Best Yet, we're ranking every Gang Starr album, from worst to best.
7. No More Mr. Nice Guy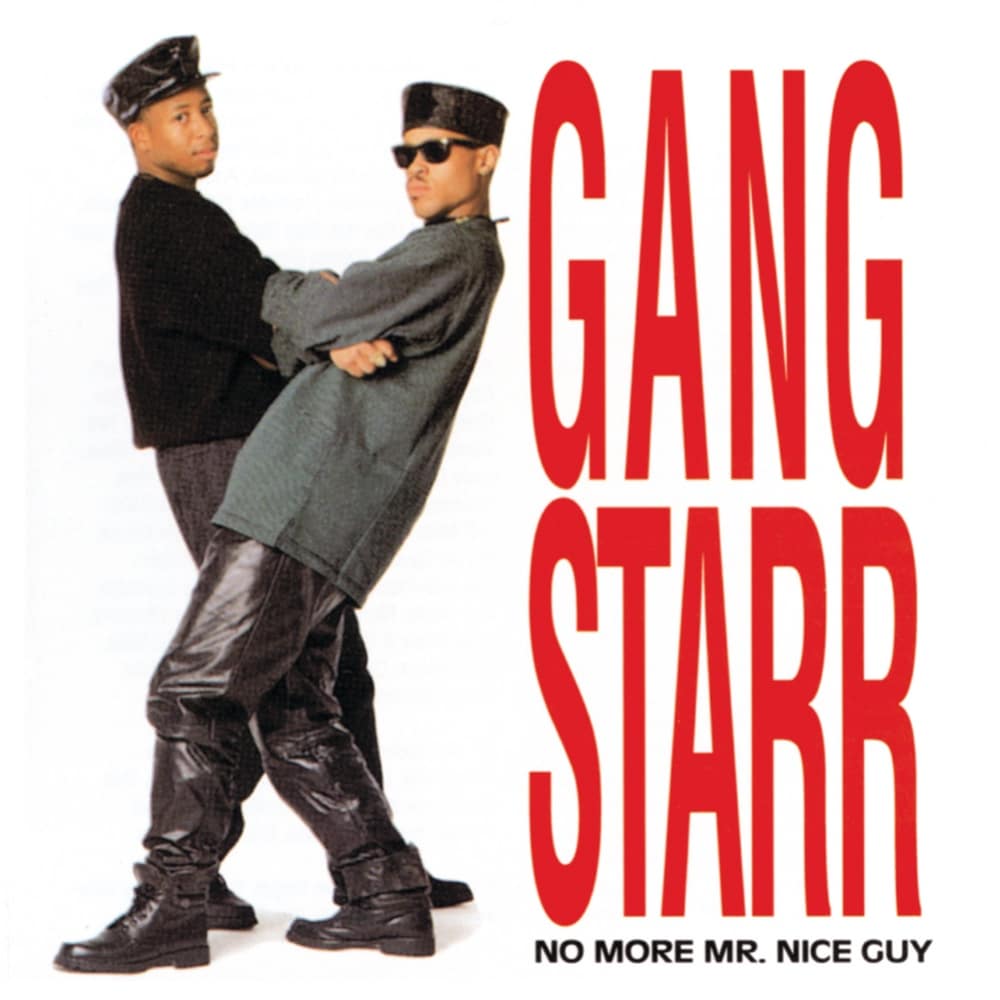 Released: April 22, 1989
Label: Wild Pitch Records, EMI Records
Singles: "The Lesson", "Believe Dat!", "Movin' On", "Words I Manifest (Remix)", "Positivity (Remix)"
Features: N/A
You can't expect every artist to get it perfect the first time round, so it's no surprise that Gang Starr's debut is their weakest record. Even though it ranks last, it's still Guru and Premier, and the chemistry the duo have is enough to keep you hooked. Guru is relentless on the mic, with this unhinged energy you only hear in rookies eager to impress. Premier's jazzy beats will loop in your head for days, but the mixing is rough and the overall sound comes off a little old-fashioned and dusty. This album may not have the same highlights as their later work, but it set the foundation for a classic discography, and for that, it's still worthwhile.
6. Daily Operation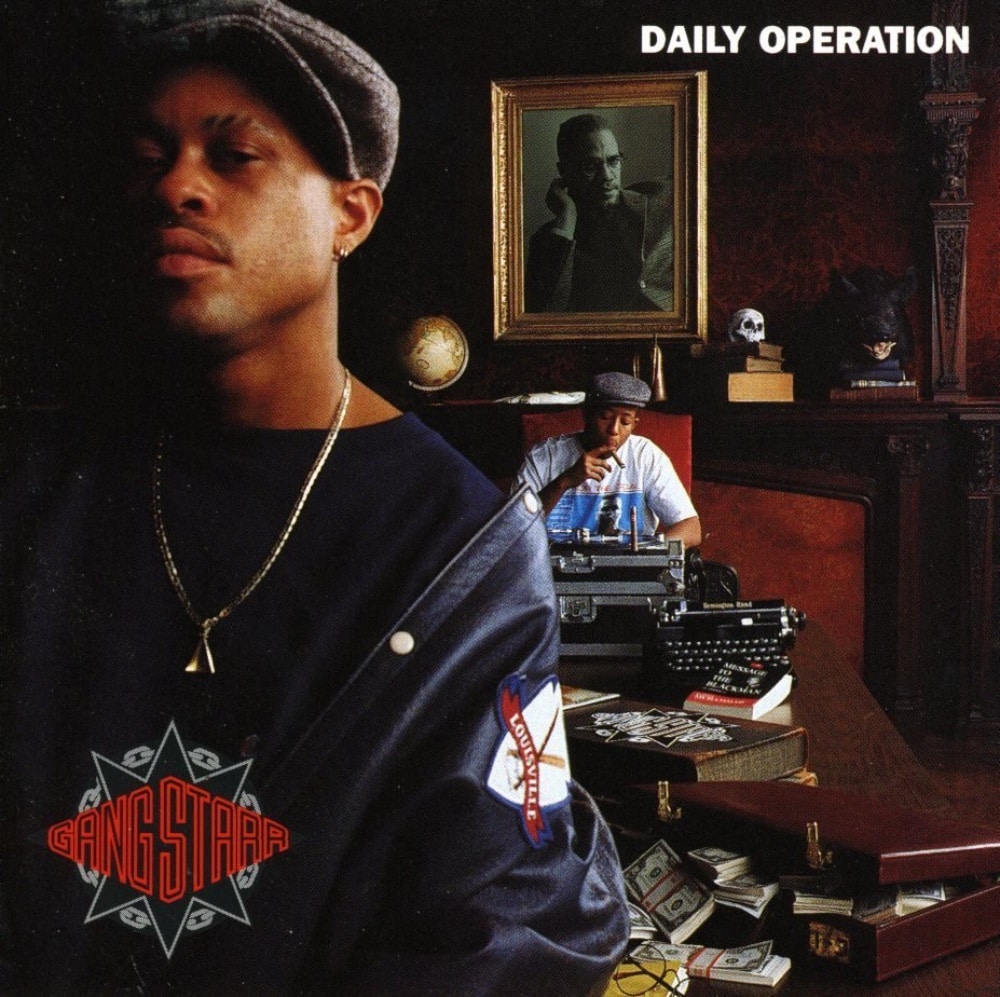 Released: May 5, 1992
Label: Chrysalis
Singles: "Take It Personal", "Ex Girl to Next Girl", "2 Deep"
Features: Lil Dap, Jeru the Damaja
Every artist has their growing pains, and you can really hear them on Daily Operation. This record sits in that awkward space between the old school grooves of Step in the Arena and the pristine boom bap of Hard to Earn, so overall, it's a bit of a mixed bag. The triple threat, triple beat banger "I'm the Man" and the looping string samples on "Soliloquy of Chaos" make for some standout moments, but they're surrounded by some of the duo's most mediocre output. Some of the beats feel monotonous, and a few of the verses are oddly forgettable for Guru. There are more highlights here than on their debut, but those weaker moments keep Daily Operation from ranking higher.
5. One of the Best Yet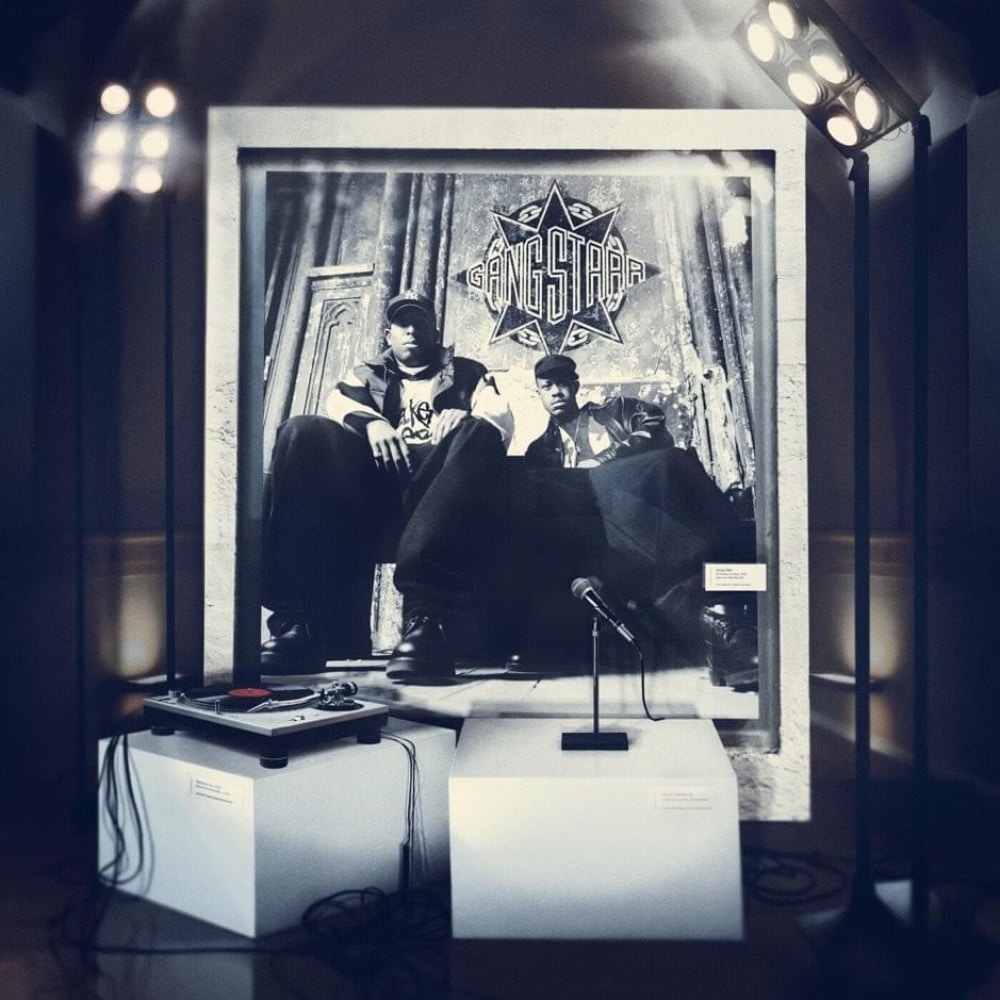 Released: November 1, 2019
Label: To the Top, Gang Starr Enterprises, INgrooves
Singles: "Family & Loyalty", "Bad Name"
Features: J. Cole, Royce da 5'9″, Talib Kweli, M.O.P., Q-Tip, Group Home, Jeru the Damaja, Ne-Yo, Nitty Scott, Big Shug, Freddie Foxxx
One of the Best Yet is like a musical funeral for Guru, with a host of rappers paying their respects and offering lyrical eulogies. From M.O.P. to Q-Tip, each guest delivers, but the number of features makes Guru feel absent at times. It's understandable, considering Premier only had so many unreleased verses to work with, but the end product sometimes feels like half a Gang Starr album. "Family and Loyalty" is top tier Gang Starr, with a great Cole verse to top it off, but other songs like "Bring It Back Here" are painfully short because there's not enough Guru to keep it going without a feature. It's an emotional rollercoaster of a record, if a little unsatisfying at points.
4. The Ownerz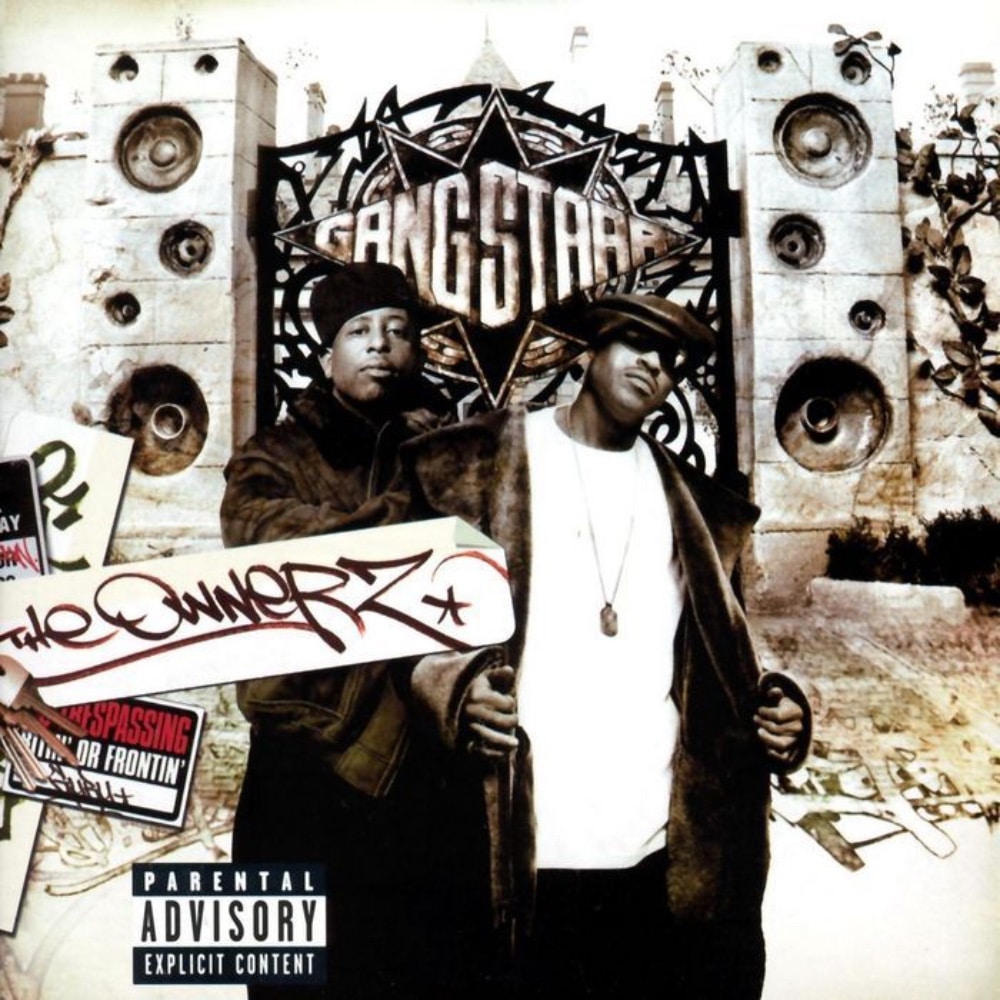 Released: June 24, 2003
Label: Virgin, EMI Records
Singles: "Skills", "Nice Girl Wrong Place", "The Ownerz"
Features: Big Shug, Freddie Foxxx, Fat Joe & M.O.P., Jadakiss, Snoop Dogg, NYG'z, Hannibal Stax
Most Gang Starr albums get the flowers they deserve, but The Ownerz is neglected when it comes to their strongest projects. Five years after Moment of Truth, fans expected a lot after such a long hiatus, and for the most part, they delivered. The beats pack a punch with mechanically chopped samples, and Guru spits bars with an anger to his tone you wouldn't expect from such a level-headed MC. From Jadakiss to Snoop Dogg, the album is star-studded with a party of guests. However, not everything is perfect. Some hooks are forgettable, and many tracks end abruptly before they fully develop. While there aren't any bad moments, the good moments aren't as great as their '90s material.
3. Step in the Arena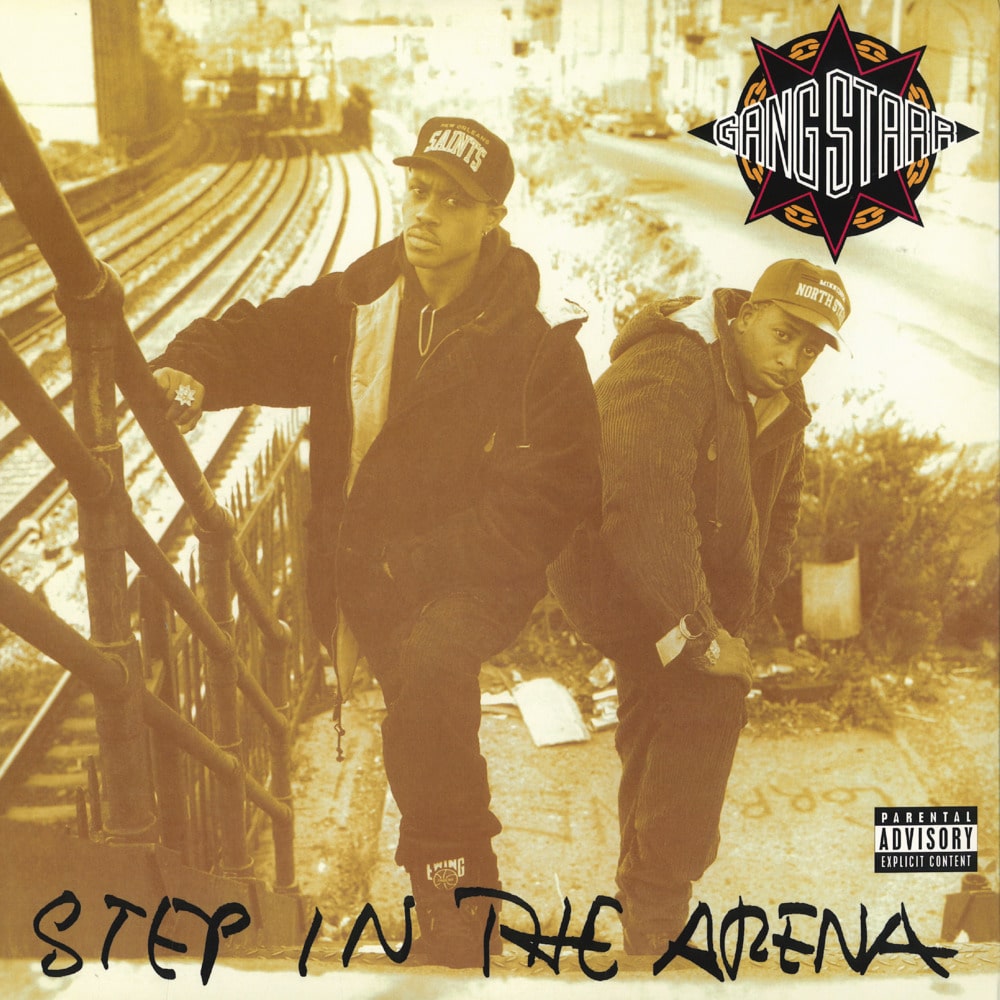 Released: January 15, 1991
Label: Chrysalis, EMI Records
Singles: "Just to Get a Rep", "Take a Rest", "Lovesick", "Step in the Arena", "Who's Gonna Take the Weight?"
Features: N/A
Gang Starr were rookies back when No More Mr. Nice Guy released, but by the time their sophomore album dropped, they were ready to challenge other MCs to step in their arena and destroy the competition. In every way, this is vintage Gang Starr. Premier's production is a step up from their first project, capturing that busy sound of early '90s hip hop but with a precision to every sample chop and a kick to every drum. Guru rhymes like his mind is a dictionary, with so much depth to every verse. A few features might have made it even better, and some tracks could have been trimmed a little, but for the most part, this is prime Gang Starr.
2. Hard to Earn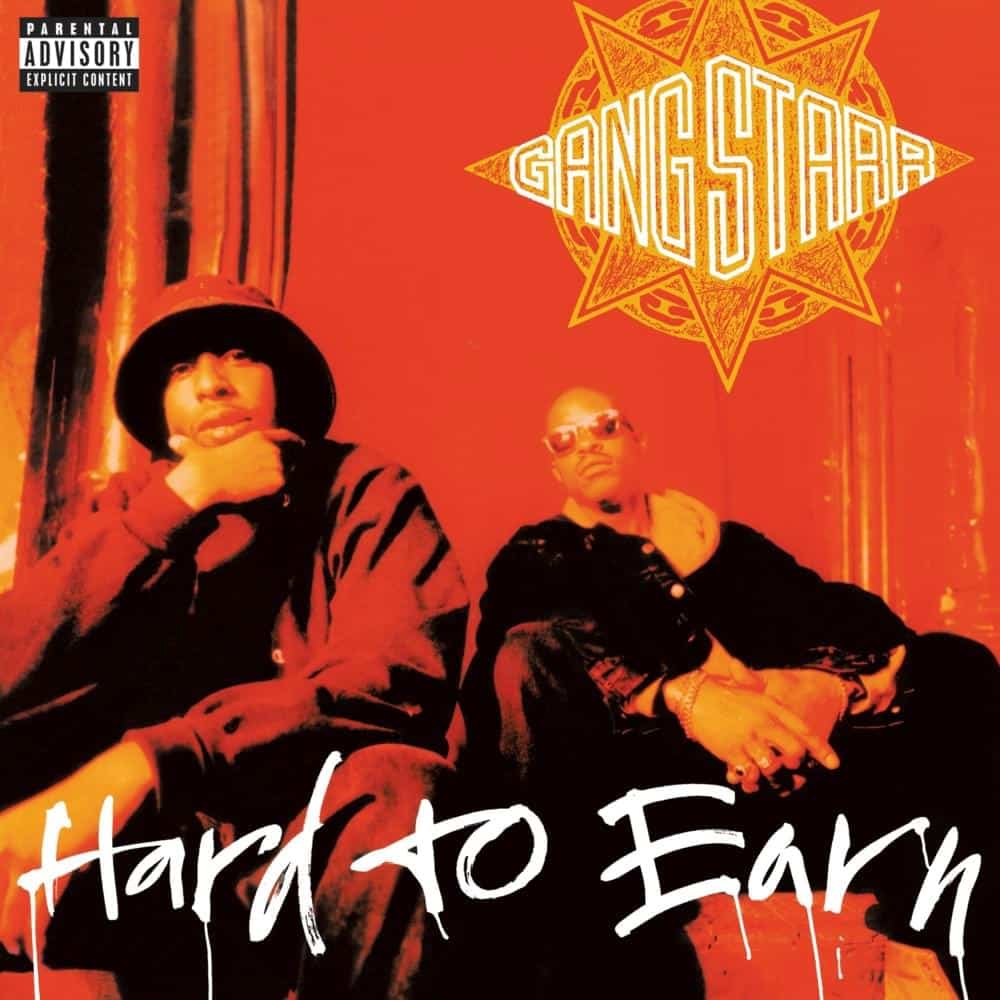 Released: March 8, 1994
Label: Chrysalis, EMI Records
Singles: "DWYCK", "Mass Appeal", "Code of the Streets", "Suckas Need Bodyguards"
Features: Group Home, Jeru the Damaja, Big Shug, Nice & Smooth, Lil Dap, Melachi the Nutcracker
In the same year as Illmatic and Ready to Die, Gang Starr dropped Hard to Earn, and it's another certified '94 classic. This record was almost like a statement to the culture, where Premier and Guru flexed their skills to prove they had earned all their success. Guru goes on a lyrical killing spree, dissing wack MCs and hyping himself up over the bass-heavy boom bap Premier is famous for. Hard to Earn is the moment Gang Starr perfected their sound, and you would have to be the world's pickiest critic to find an issue with this project. From the iconic triple threat "DWYCK" to the buttery beat on "Mass Appeal", every track is a gem. Not only is Hard to Earn one of the best Gang Starr projects ever, it's one of the greatest hip hop albums of all time.
1. Moment of Truth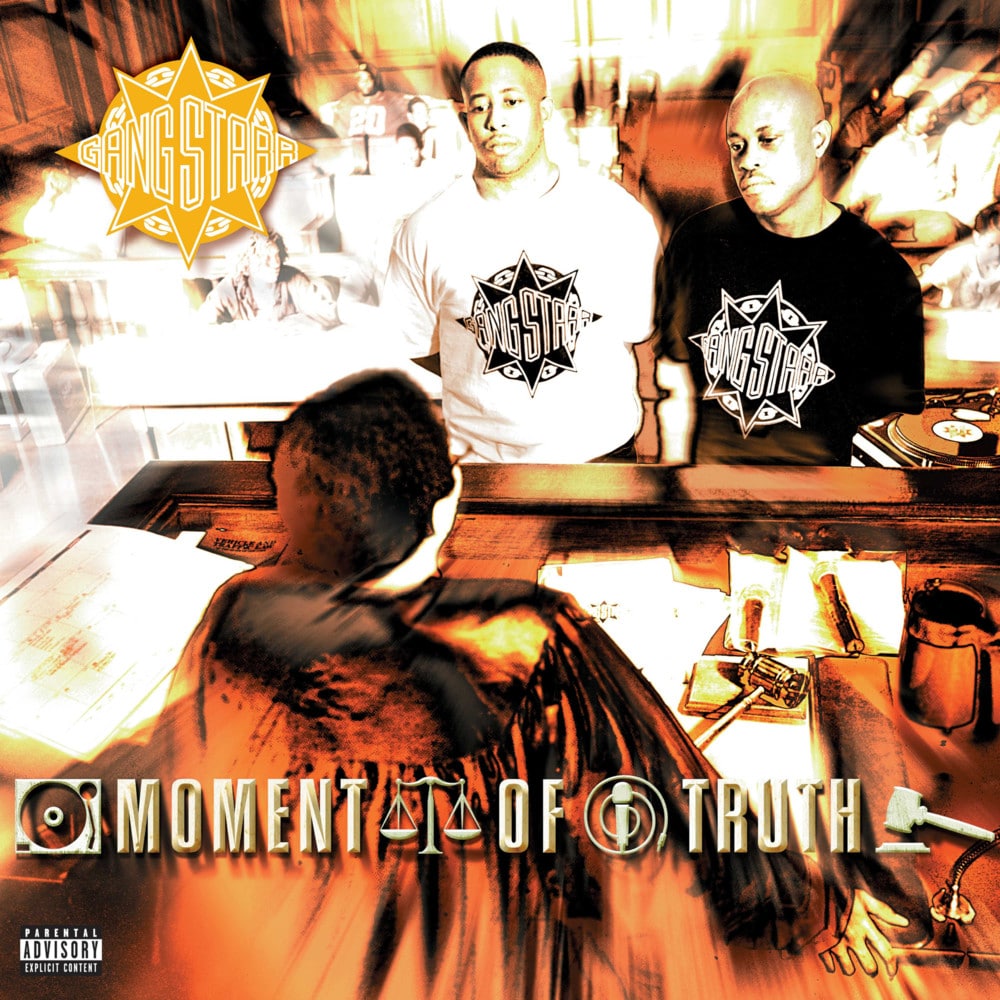 Released: March 31, 1998
Label: Noo Trybe, Virgin
Singles: "You Know My Steez", "The Militia"
Features: K-Ci & JoJo, Inspectah Deck, G-Dep, Scarface, Shiggy Sha, Crumb Snatcha, M.O.P., Big Shug, Freddie Foxxx, Hannibal Stax
Features: There's no better way to describe the masterpiece that is Moment of Truth than how Guru described it himself at the start of the album: "The rhyme style is elevated, the style of beats is elevated, but it's still Guru and Premier." That's exactly what Moment of Truth is – all the lyrical mastery and slick production Gang Starr are famous for, amplified to a new level. This is their longest project, but it flies by, with some of Premier's most glamorous beats and an army of elite MCs who join Guru on the mic. Despite there being so many features, Guru is never outshined. Start to finish, every song is a Gang Starr essential.