In recent years, there's been a ongoing trend for big-name hip hop artists putting out a one-off collaborative album. Think Jay-Z and Kanye, Drake and Future, Offset and 21 Savage, Lil Baby and Gunna, Future and Juice Wrld, the list goes on.
But as dope as some of these albums may have been, they were mainly projects created out of opportunity, not created by rap duos who had been down with each other since day one and had undeniable chemistry together on the mic, no doubt honed by years of working with each other. On this list, we're going to take a look at some of the greatest official hip hop duos throughout history.
From Queenbridge's The Infamous to the South's very own ATLiens to the undisputed Underground Kingz, here are the 25 best rap duos of all time.
Related:
25. Camp Lo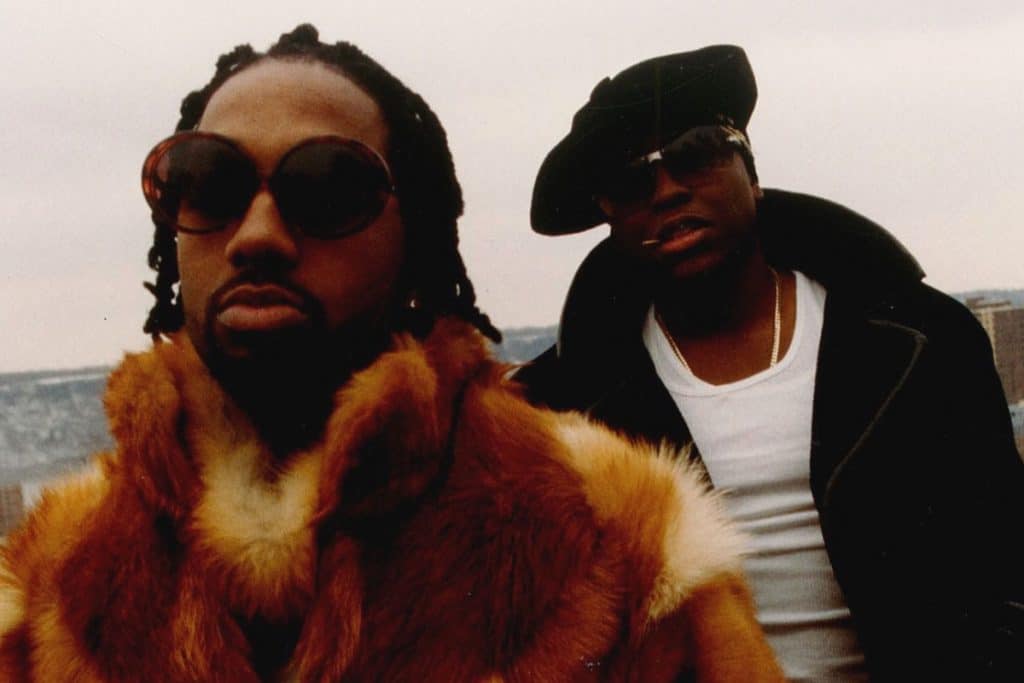 Catalogue: Uptown Saturday Night (1997), Let's Do It Again (2002), Black Hollywood (2007), Stone and Rob: Caught On Tape (2009), Another Heist (2009), 80 Blocks from Tiffany's (with Pete Rock) (2011), 80 Blocks From Tiffany's 2 (with Pete Rock) (2013), Ragtime Hightimes (2015), Pinky Ring Espresso (with DJ DOOWOP) (2021)
The experimental Bronx-born alt/hip-hop duo of Geechi Suede and Sonny Cheeba have been pioneering new sounds and styles for over a quarter century. In the time since their 1997 debut, Camp Lo's genre-bending NYC jazz-infused vibe has both influenced and been influenced by three decades of hip-hop.
24. Black Sheep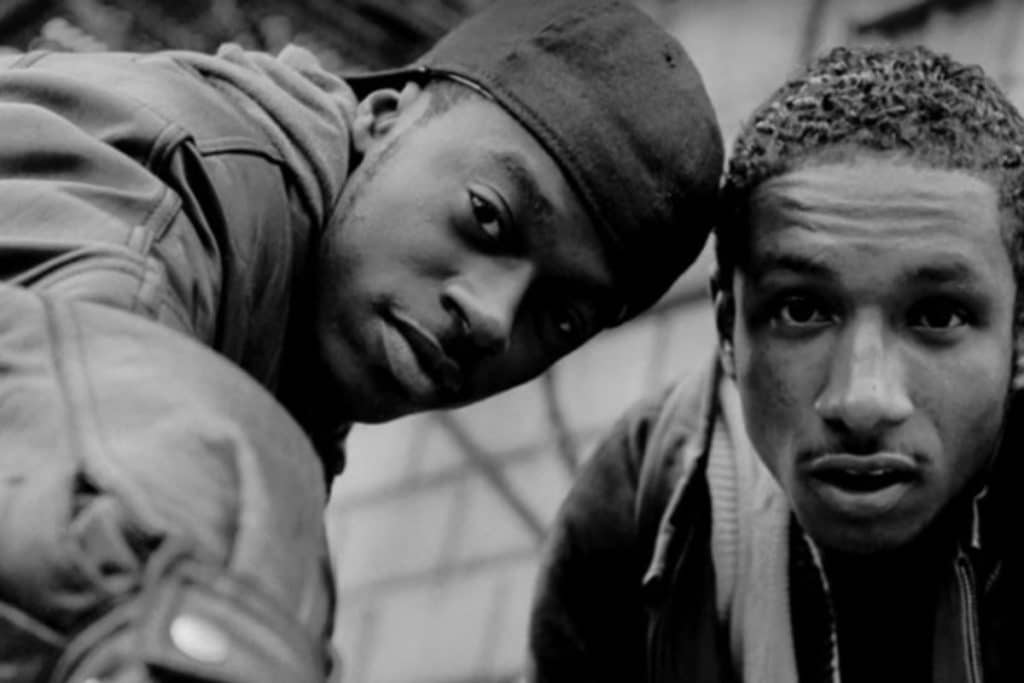 Catalogue: A Wolf in Sheep's Clothing (1991), Non-Fiction (1994), 8WM/Novakane (2006), From the Black Pool of Genius (2010), Tortured Soul (2018)
Part of New York's Native Tongues collective, along with legendary hippie hip-hop groups like De La Soul and A Tribe called Quest, Black Sheep are still best known for their 1991 smash crossover hit "The Choice is Yours." They matched a street smart sound with socially conscious lyrics, a dose of humor and some mad skills on the mic
23. Tha Dogg Pound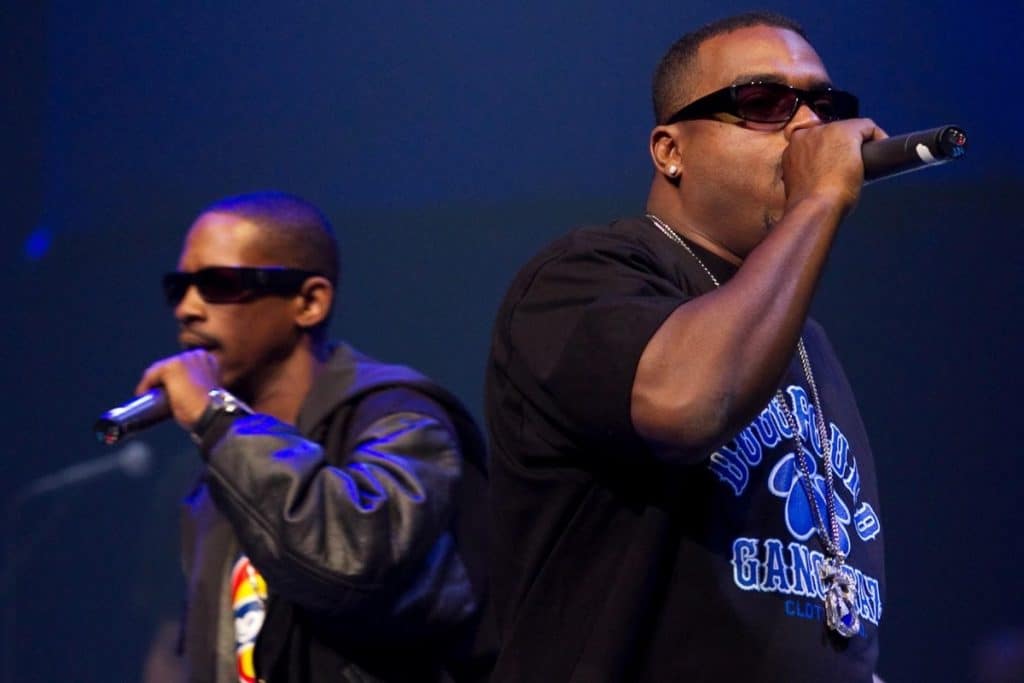 Catalogue: Dogg Food (1995), Dillinger & Young Gotti (2001), Dillinger & Young Gotti II: Tha Saga Continuez… (2005), Cali Iz Active (2006), Dogg Chit (2007), That Was Then, This Is Now (2009), 100 Wayz (2010), DPG 4 Life (2021), Dogg Food 2 (2022)
Tha Dogg Pound's name is synonymous with their debut record label, Death Row Records. On their own records and on famous collaborations with Snoop Dogg and other West Coast stars, the pair mixed hard, violent, lowrider gangsta rhymes with slow and low P-funk grooves. In the process they helped define LA's sound in the 90's.
22. Heltah Skeltah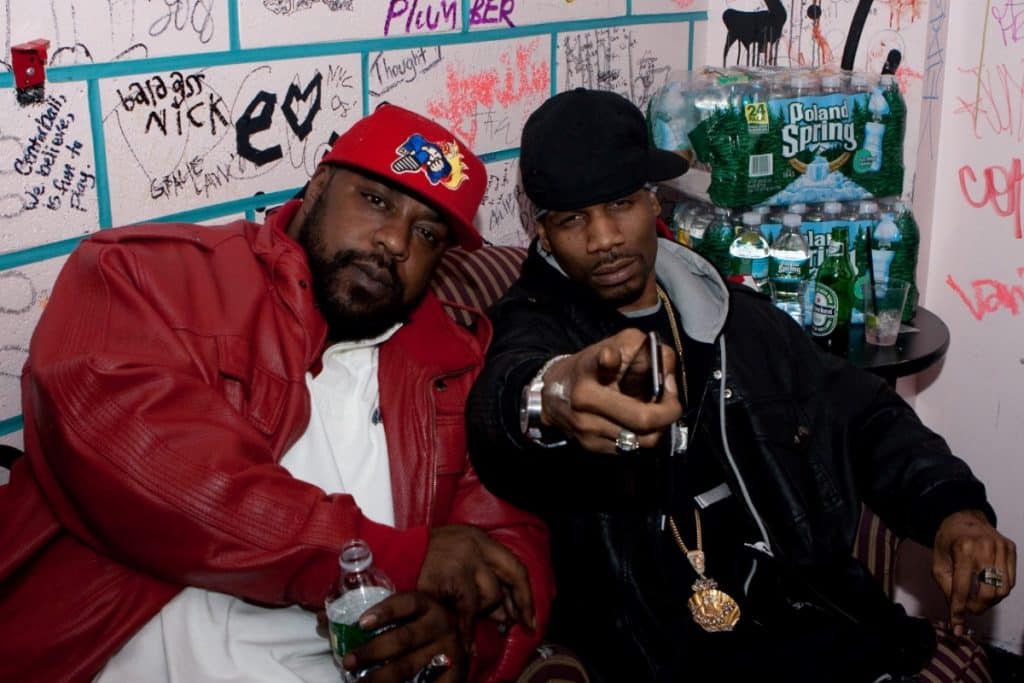 Catalogue: Nocturnal (1996), Magnum Force (1998), D.I.R.T. (Da Incredible Rap Team) (2008)
On their acclaimed 1996 debut Nocturnal, Heltah Skeltah dropped a Brooklyn-born boombap sound featuring smart, hard rhymes about life in the hustle. Though still considered an underground classic, the duo of Rock and Sean Price were never able to match the success of that first record.
21. Blackalicious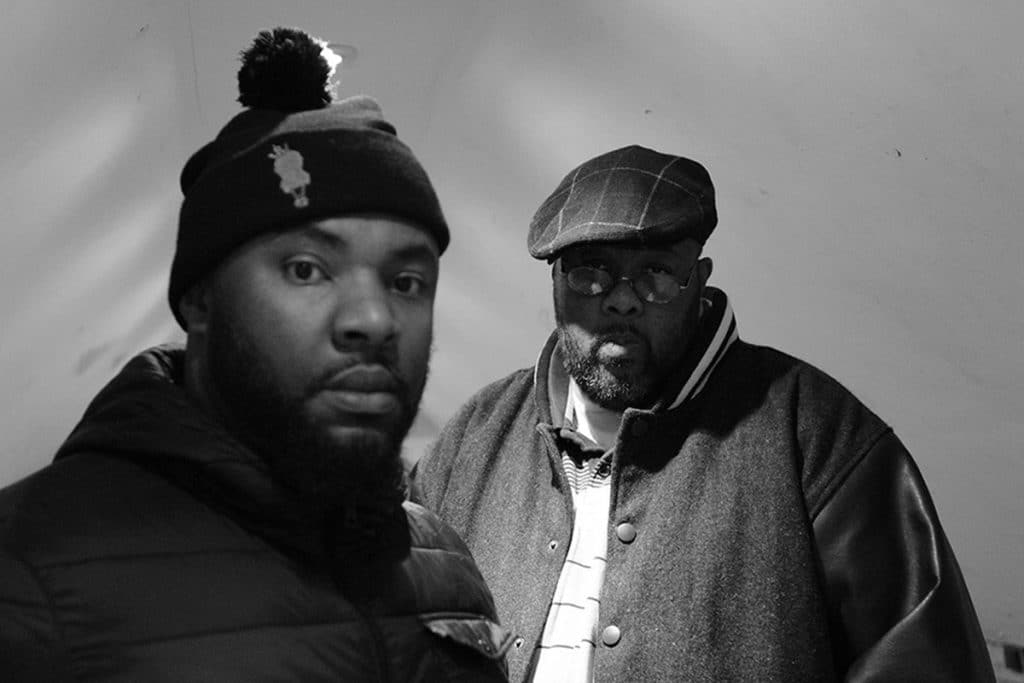 Catalogue: Nia (1999), Blazing Arrow (2002), The Craft (2005), Imani Vol. 1 (2015)
Coming up in 1990's Sacramento, it was a time when gangsta rap ruled the West Coast. Record label rosters were dotted with N.W.A. clones. The duo of Gift of Gab and Chief Xcel responded with Afrocentric positivity and spiritual enlightenment. In a world of one-hit wonders, their successful career lasted three decades until Gab's untimely passing in 2021.
20. DJ Jazzy Jeff & the Fresh Prince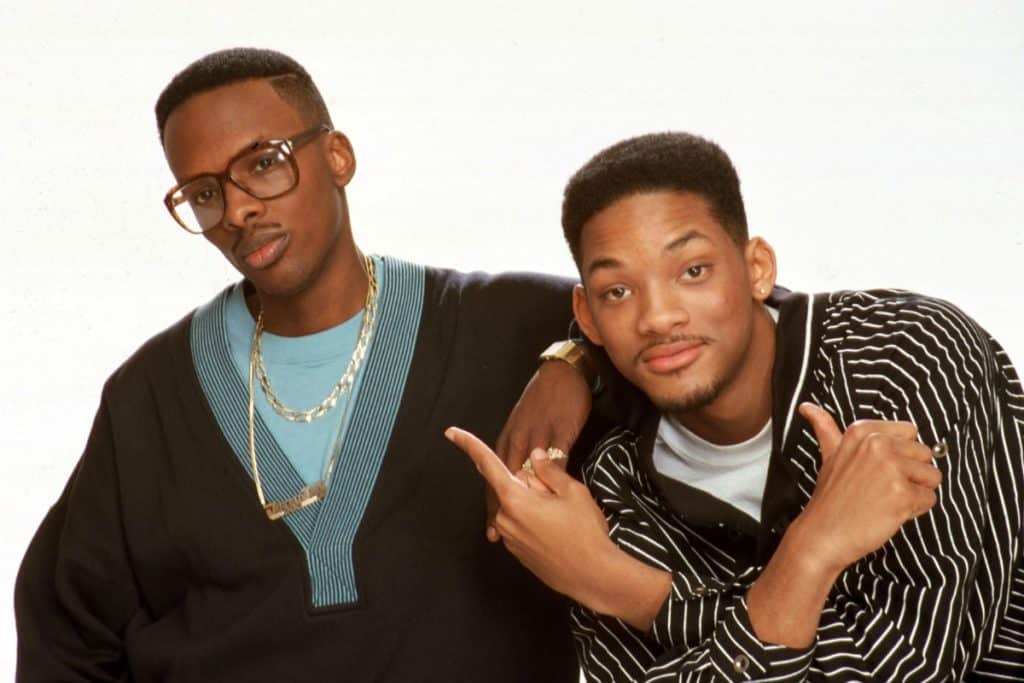 Catalogue: Rock the House (1987), He's the DJ, I'm the Rapper (1988), And in This Corner… (1989), Homebase (1991), Code Red (1993)
When the Philly MC-DJ duo of Will Smith and Jeff Townes brought their light-hearted adolescent storytelling, upbeat 80's funk grooves and classic TV theme samples to MTV, DJ Jazzy Jeff & the Fresh Prince became immediate crossover sensations. Their legacy may have been nothing but a novelty if not for the legit skills of both Will's storytelling acumen and Jeff wicked turntablism.
19. Black Star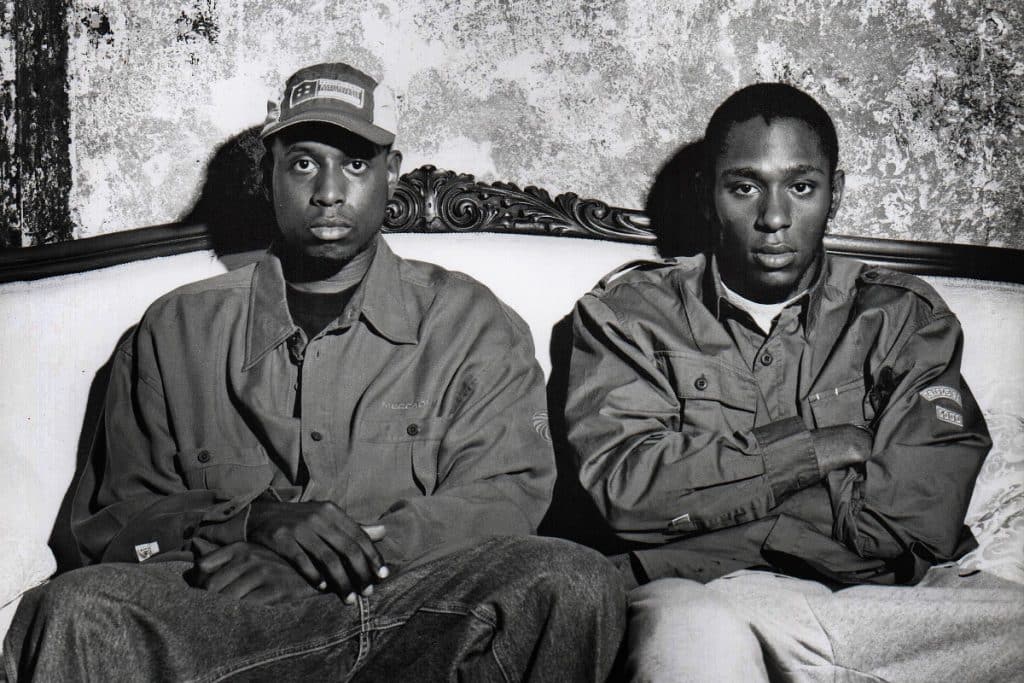 Catalogue: Mos Def & Talib Kweli Are Black Star (1998), No Fear of Time (2022)
The short-lived hip-hop super-duo of Mos Def & Talib Kweli dropped their first studio album as Mos Def & Talib Kweli Are Black Star in 1998, then followed it up nearly 25 years later with No Fear of Time. The duo's debut record garnered critical acclaim for both artists at the dawn of their careers, and is still regarded as a touchstone of independent hip hop and socially conscious rhymes.
18. Dead Prez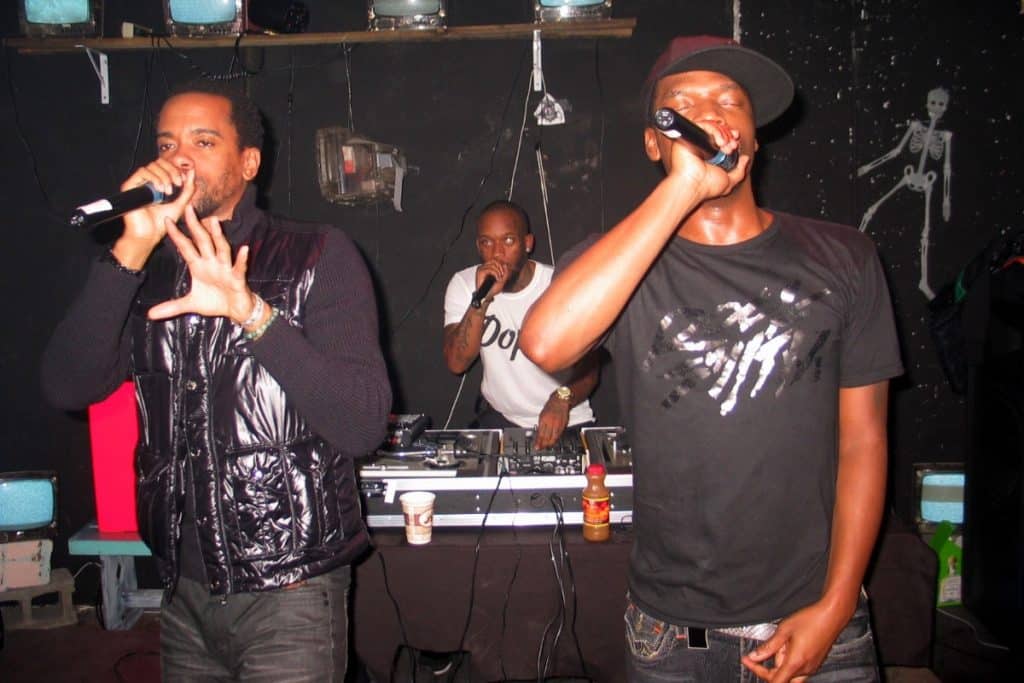 Catalogue: Let's Get Free (2000), Revolutionary But Gangsta (2004), Information Age (2012)
East Coast underground hip-hop duo Dead Prez debuted in 1998 with a black power, anti-establishment message of revolution reminiscent of iconic black leaders, organizations and artists like Malcolm X, Black Panthers and hip-hop legends Public Enemy. The group has continued with an uncompromising message of black unity for two decades, and cemented their legacy as one of the greatest rap duos of all time.
17. M.O.P.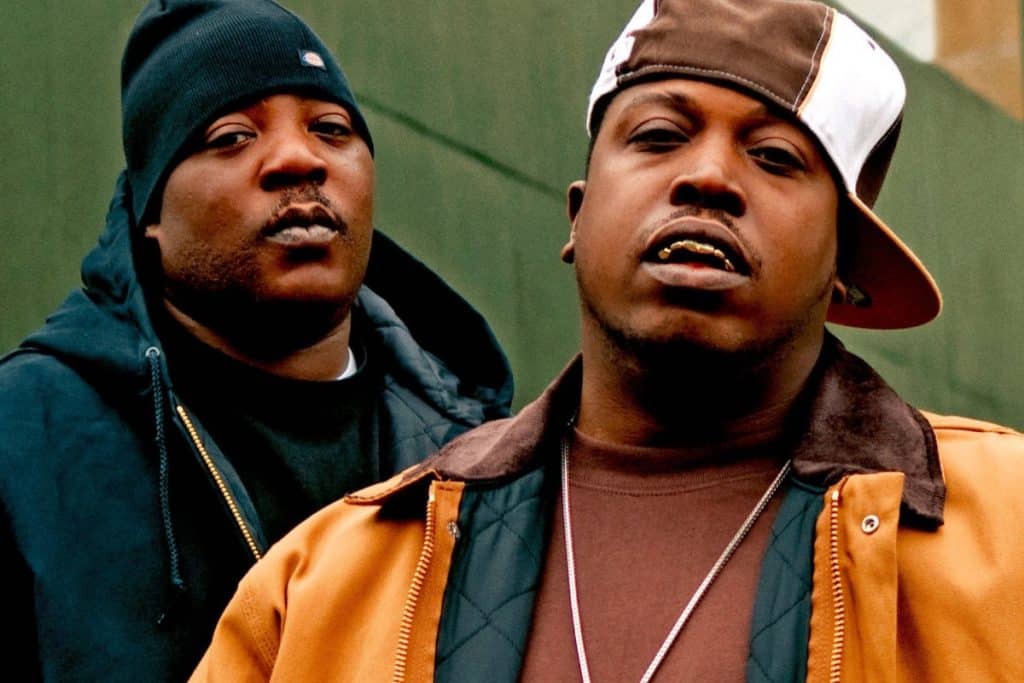 Catalogue: To the Death (1994), Firing Squad (1996), First Family 4 Life (1998), Warriorz (2000), Marxmen Cinema (as The Marxmen) (2004), St. Marxmen (2005), Ghetto Warfare (2006), Foundation (2009), Sparta (2011) (with Snowgoons), Street Certified (2014)
The New York duo of Billy Danze and Lil' Fame were pioneers of that city's legendary 1990's underground hip-hop scene. Thier militant mix of hard beats, horns, heavy metal guitars and hardcore activist and gangsta rap broke stylistic walls between rock, hip-hop and soul. In the process they helped set the stage for future experimentation.
16. 8Ball & MJG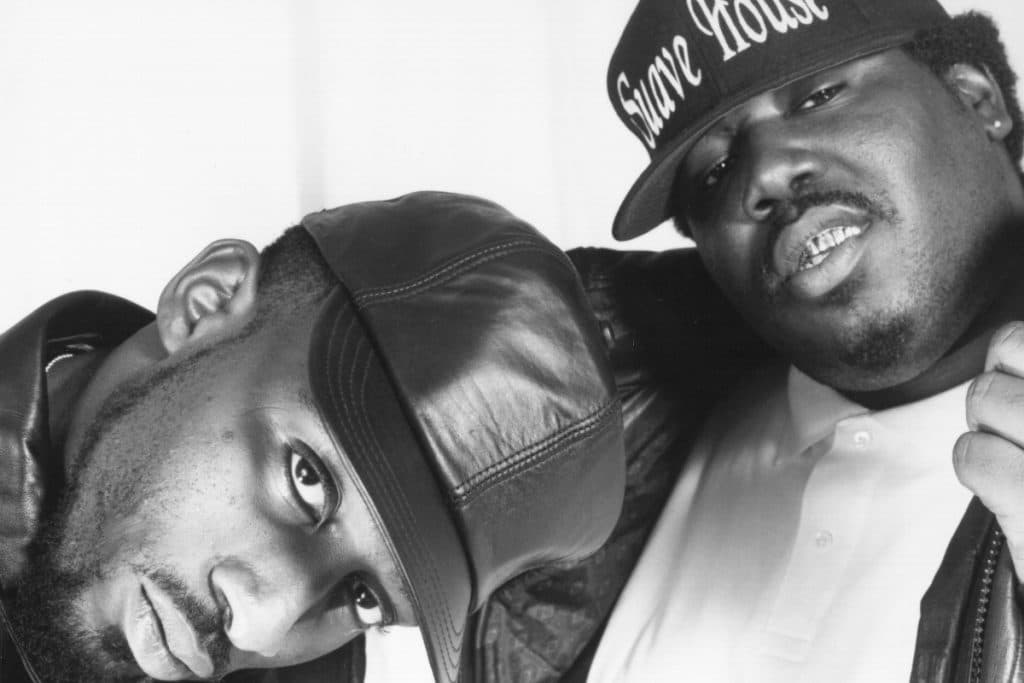 Catalogue: Comin' Out Hard (1993), On the Outside Looking In (1994), On Top of the World (1995), In Our Lifetime (1999), Space Age 4 Eva (2000), Living Legends (2004), Ridin' High (2007), Ten Toes Down (2010)
For two decades, the Memphis duo of 8Ball & MJG have been at the forefront of hip-hop's Southern evolution, with a taste for deep bass tones, filthy beats and hard rhymes. The group gained respect for their technique and the slow funk of their dirty south grooves and early trap innovations. They may be underrated and oft-forgotten by ignorant hip hop fans, but make no mistake, 8Ball & MJG are one of the greatest rap duos ever.
15. Method Man & Redman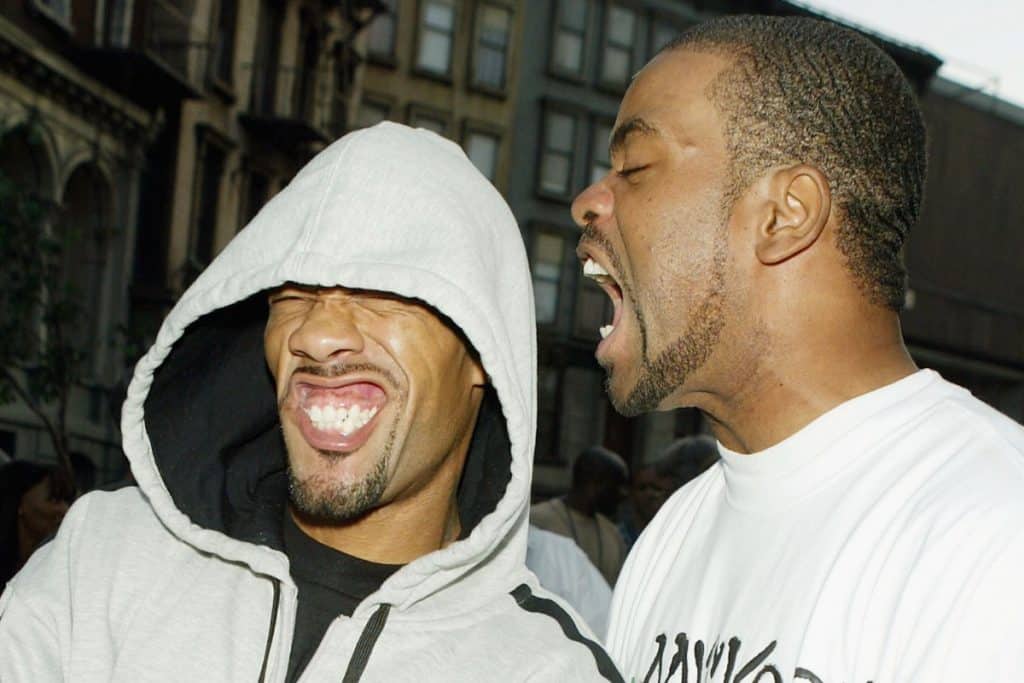 Catalogue: Blackout! (1999), How High: The Soundtrack (2001), Blackout! 2 (2009)
Method Man (Wu-Tang Clan) and Redman (Def Squad) were already hip-hop royalty by the time they dropped their 1996 debut stoner classic, "How High." When the two old friends stepped to the mic they each brought the street culture, logic and humor of their past projects into play. When two of the greatest rappers of all time join forces, this is what you get.
14. Cannibal Ox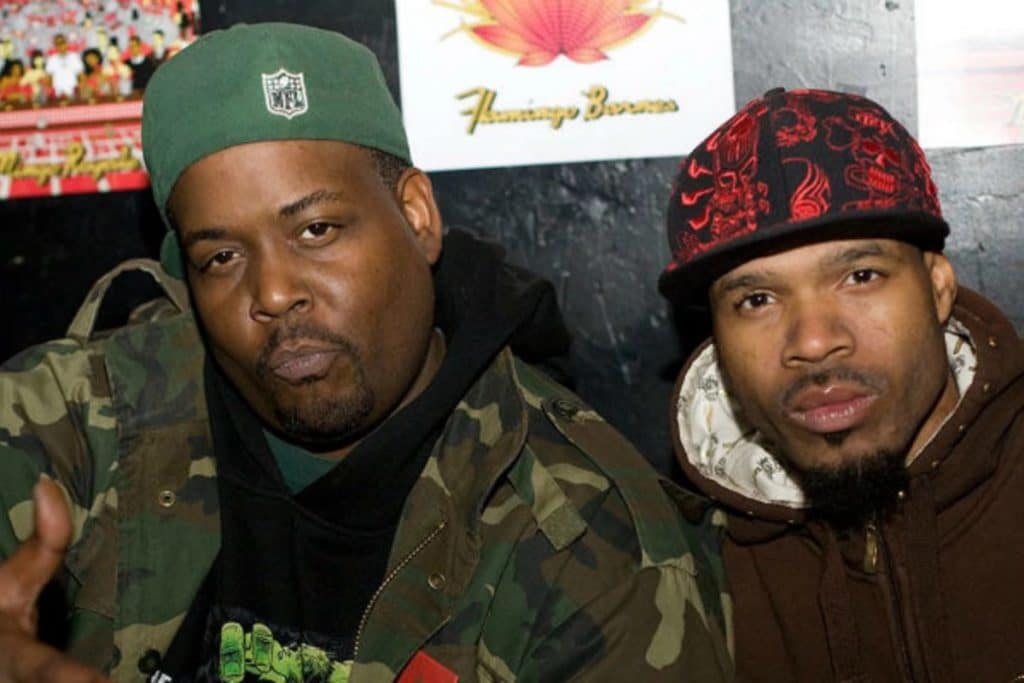 Catalogue: The Cold Vein (2001), Blade of the Ronin (2015)
With their debut album The Cold Vein, Cannibal Ox delivered one of the definitive documents of New York City's early 2000's underground hip-hop scene. The record paired emcees Vast Aire and Vordul Mega's politically charged tales of life in the big city with the gritty beats of legendary indie hip-hop producer El-P.
13. Organized Konfusion
Catalogue: Organized Konfusion (1991), Stress: The Extinction Agenda (1994), The Equinox (1997)
With an impressive freestyle flow, chopping rhymes and socially conscious lyrics, Organized Konfusion's Prince Po and Pharoahe Monch introduced a fiercely independent, experimental and poetic sound on their self-titled debut. The record's fearless rhymes and hard boombap beats continue to inspire over two decades since the record's lease..
12. Capone-N-Noreaga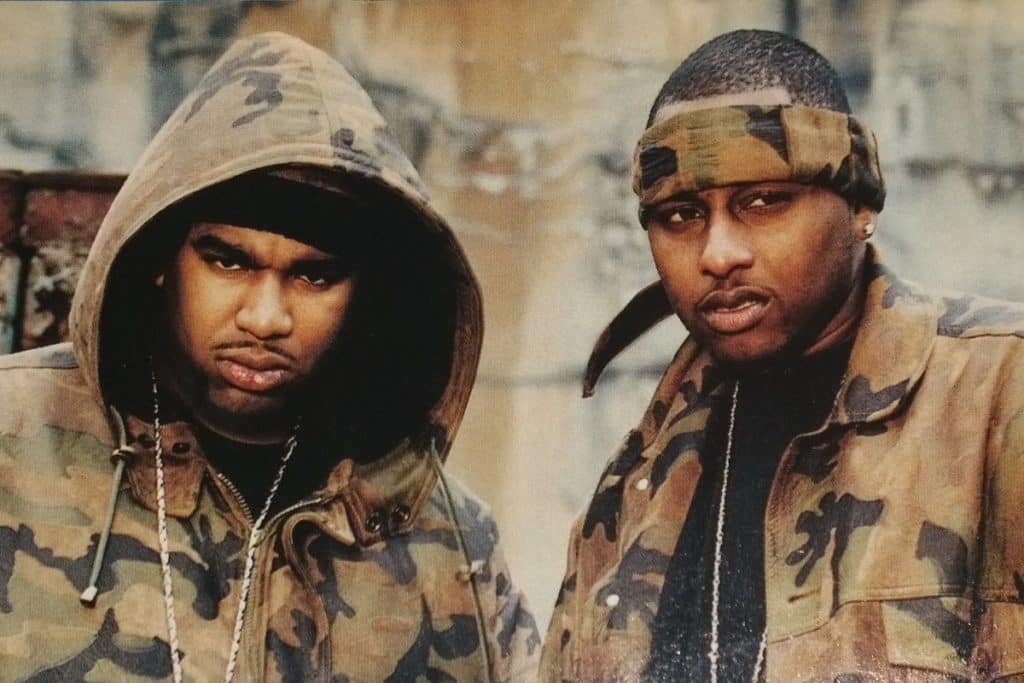 Catalogue: The War Report (1997), The Reunion (2000), Channel 10 (2009), The War Report 2: Report the War (2010), Lessons (2015)
On Capone-N-Noreaga's debut album The War Report, the Queens buo dropped a deeply personal report from the street. Their organic grooves and authentic autobiographical tales of neighborhood hustlin earned them underground hero status. However, legal trouble and creative disputes put an early end to their once promising career. Even then, the duo's legacy as official Queens representatives was cemented long before that happened.
11. Smif-N-Wessun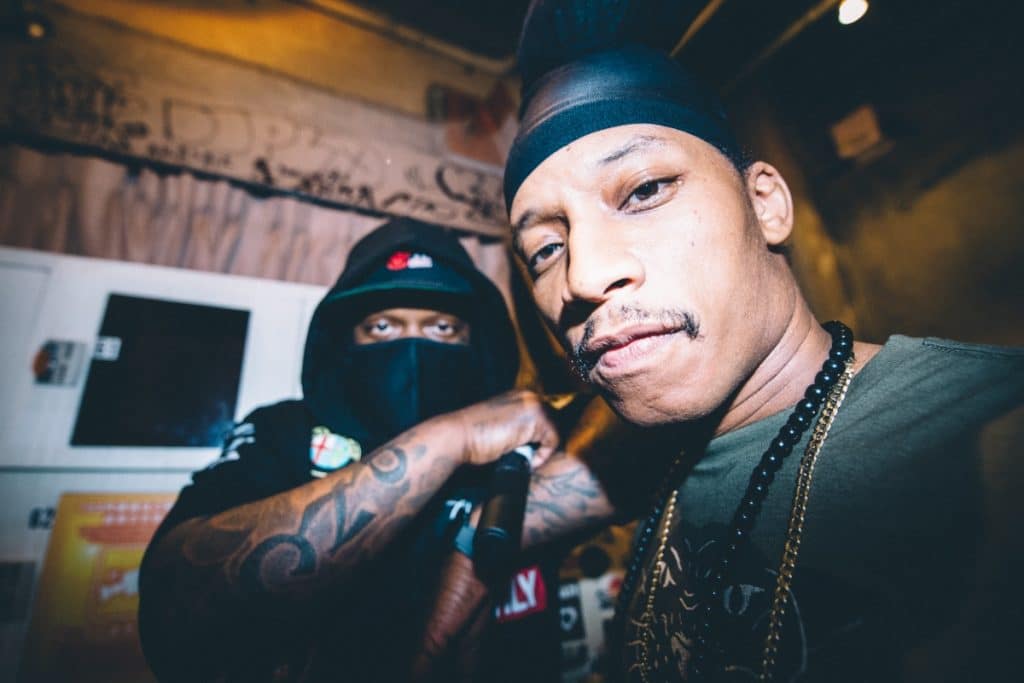 Catalogue: Dah Shinin' (1995), The Rude Awakening (1998), Smif 'n' Wessun: Reloaded (2005), Smif-n-Wessun: The Album (2007), Monumental (with Pete Rock) (2011), The All (2019)
Brooklyn's Smif-N-Wessun came up during New York's 90's hip-hop as part of the Boot Camp Clik collective. Their debut album as a duo is widely regarded as a classic of 90s hardcore rap. Their influential sound combined elements of hardcore rap with dancehall. In turn they inspired countless subsequent similar genre mash-ups.
10. Run The Jewels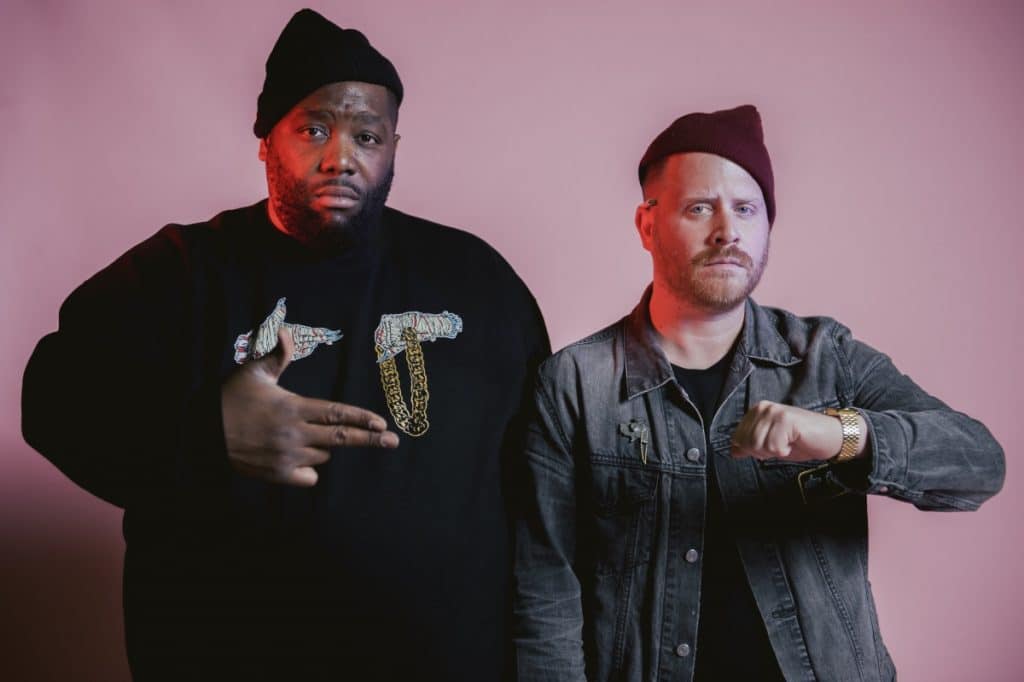 Catalogue: Run the Jewels (2013), Run the Jewels 2 (2014), Run the Jewels 3 (2016), RTJ4 (2020)
Both members of Run The Jewels were already well known when the group formed in 2013. El P as a rapper, producer and label owner, and Atlanta's Killer Mike was a pioneering Southern rapper. They worked together in 2012 on Mike's album R.A.P. Music, and a duo was born.
The combination of El-P's gritty analog production style and Killer Mike's old school flow immediately made for a fresh but familiar sound that connected with millions. Classic breakbeats and socially conscious lyrics drew references to golden era Public Enemy.
9. Blu & Exile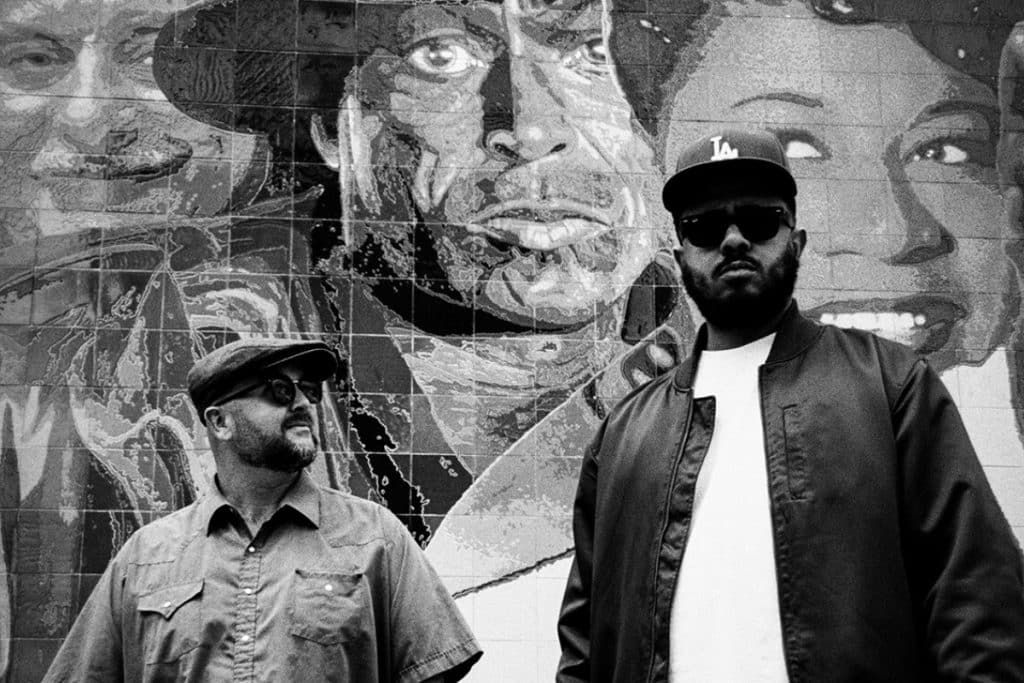 Catalogue: Below the Heavens (2007), Give Me My Flowers While I Can Still Smell Them (2012), Maybe One Day (2012), True & Livin (2019), Miles: From an Interlude Called Life (2020)
Rapper Blu and DJ/producer Exile first met when their mutual friend (and Exile's bandmate) Aloe Blacc introduced them. The now superstar singer unknowingly launched an epic hip-hop duo with that pairing. They made waves in the business with their groundbreaking 2007 debut Blue Heaven.
Noted for Exile's musical and experimental production and Blu's real-life narratives, the LA duo has released a string of albums, singles and EPs over the years. Although they each frequently collaborate with others, Blu & Exile are still making music and dropped the brand new album Miles in 2020.
8. Pete Rock & CL Smooth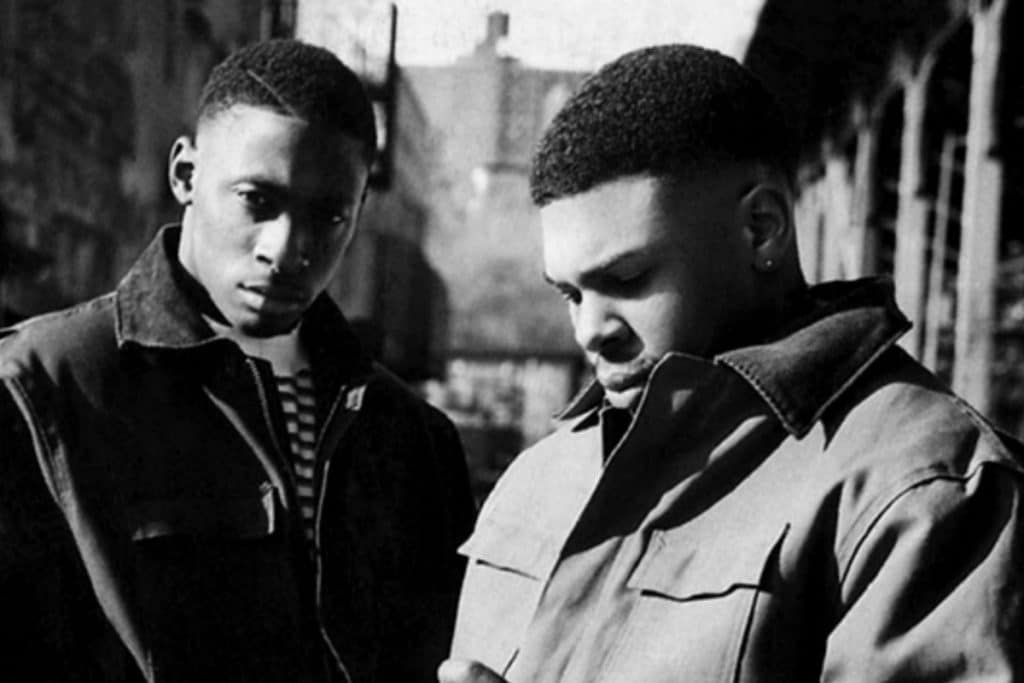 Catalogue: All Souled Out (1991), Mecca and the Soul Brother (1992), The Main Ingredient (1994)
When their debut album Mecca And The Soul Brother dropped in 1991, gangsta rap dominated hip-hop. By contrast, Pete Rock & CL Smooth delivered an Afrocentric message of positivity. They largely avoided profanity and steered clear of rhymes about drugs or gang violence.
Though they only lasted through two albums, the duo made a permanent mark on hip-hop. DJ Pete Rock incorporated jazz and soul into his beats in a way that was unheard at the time, and CL Smooth is still considered a pioneer of intellectual and philosophical rap. Sadly, creative and personal differences drove and kept them apart.
7. Clipse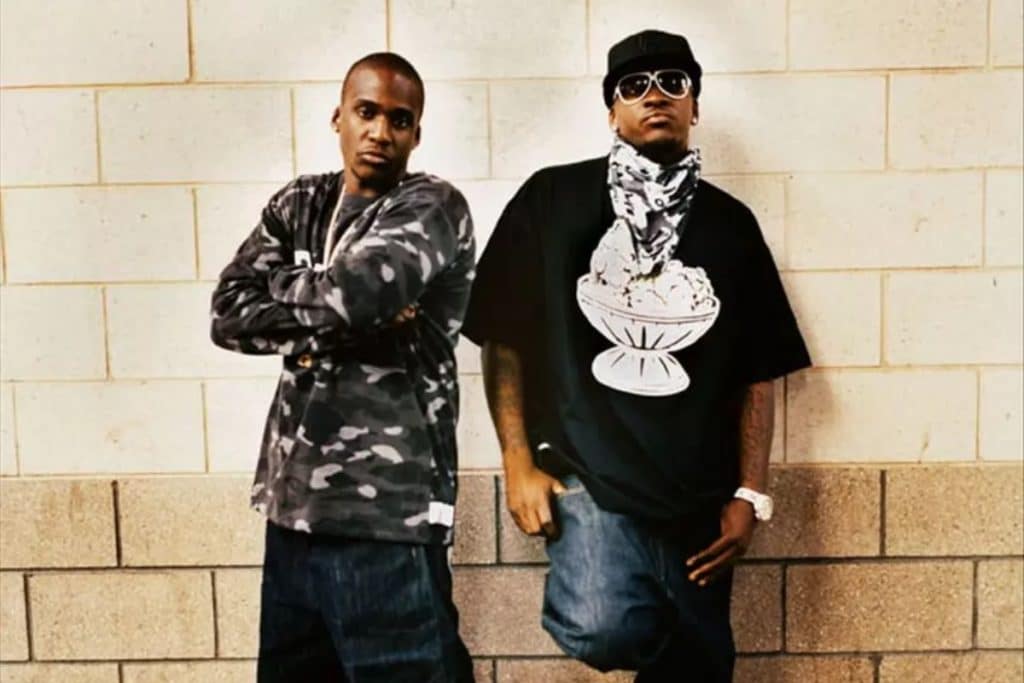 Catalogue: Lord Willin' (2002), Hell Hath No Fury (2006), Til the Casket Drops (2009)
When their childhood friend Pharrell Williams convinced brothers Gene and Terrence Thornton to form a rap duo, they were smart enough to take his advice. They hit the studio with their famous friend behind the board and recorded the now legendary debut Clipse album, Lord Willin.
Pusha T and No Malice paired their Neptunian production with hard rhymes about life on the streets. With first person true-life tales of drug dealing told in a lyrical style, their sound harkened back to the early days of gangsta rap, but with the futuristic touch of The Neptunes. They were like nothing else coming out of the South at the time, or anywhere else for that matter.
6. UGK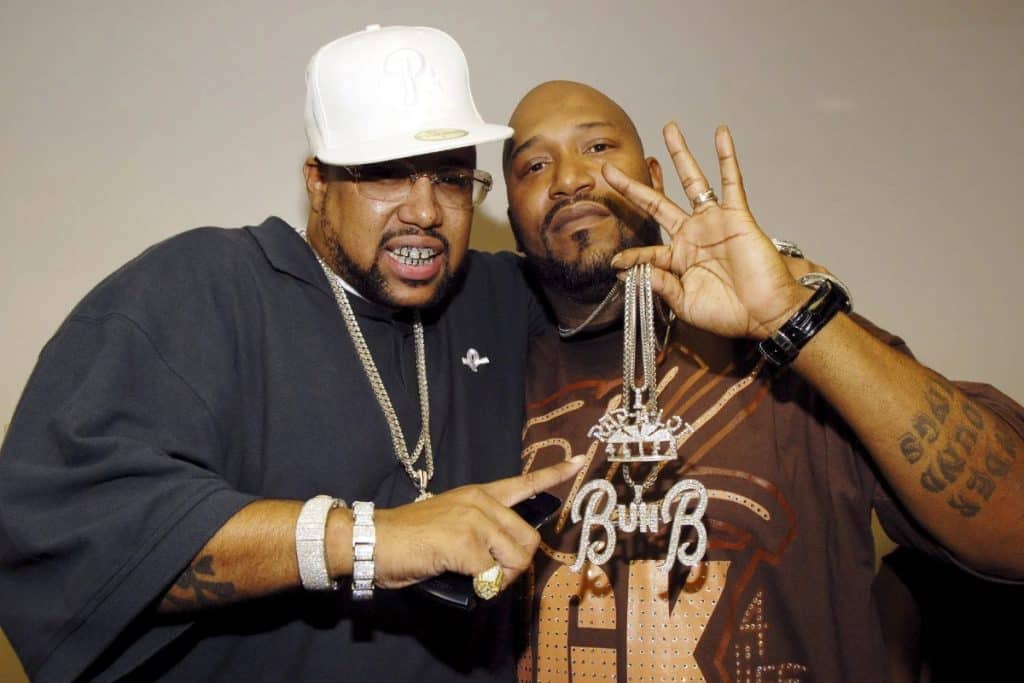 Catalogue: The Southern Way (1992), Banned (1992), Too Hard to Swallow (1992), Super Tight (1994), Ridin' Dirty (1996), Dirty Money (2001), Underground Kingz (2007), UGK 4 Life (2009)
In 1992 an unknown hip-hop group from Texas dropped their debut EP Southern Way. That record introduced Pimp C and Bun B, a cutting edge duo whose sound featured gangsta rap lyrics delivered in an old-school lyrical flow. UGK's beats were musical and complex, pairing classic soul and funk grooves with samples of jazz, blues and orchestral music.
By the time they dropped their now classic third album Ridin' Dirty, the UnderGround Kingz were at the top of their game. Unfortunately their fall came just as quickly. Pimp C's incarceration and subsequent death by accidental overdose in 2007 brought a tragic end to a promising career, but not before solidifying their position as two of the best Texas rappers of all time.
5. Eric B. & Rakim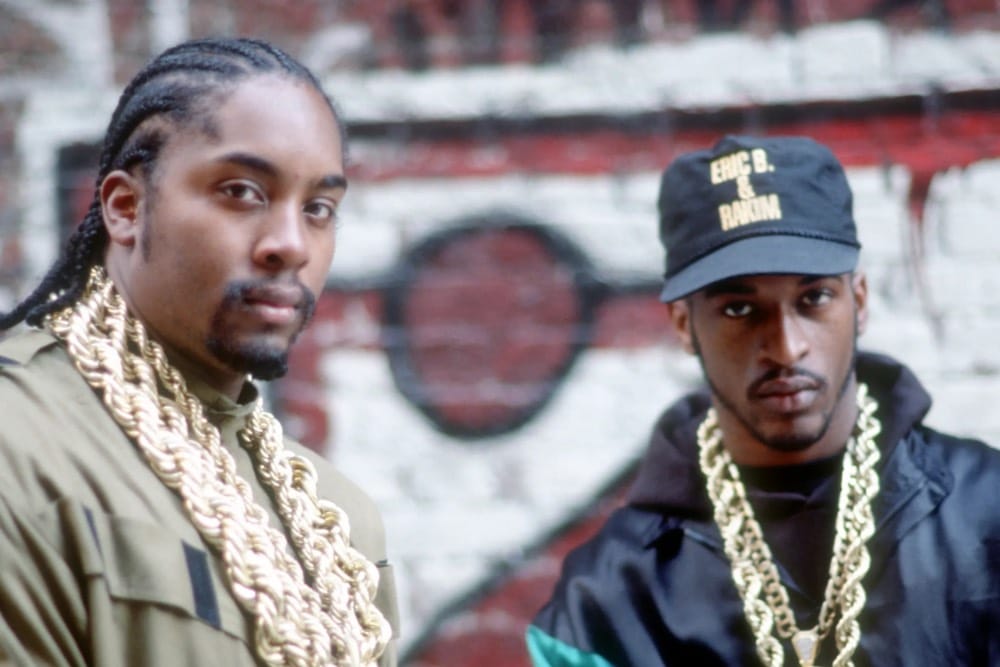 Catalogue: Paid in Full (1987), Follow the Leader (1988), Let the Rhythm Hit 'Em (1990), Don't Sweat the Technique (1992)
When Eric B. & Rakim dropped their now iconic debut single "Eric B. is The President"/"My Melody," the entire rap community took notice. Although the group never achieved the mainstream success that their contemporaries like Run DMC and LL Cool J enjoyed, hip-hop fans and artists alike knew immediately that the Queens duo of DJ Eric Barrier (Eric B) and MC William Griffin (Rakim) was something special. Almost 40 years later, they are still regarded as the gold standard. The influence of Eric B's heavy street aesthetics and Rakim's masterful flow can be heard throughout hip-hop to this day.
4. EPMD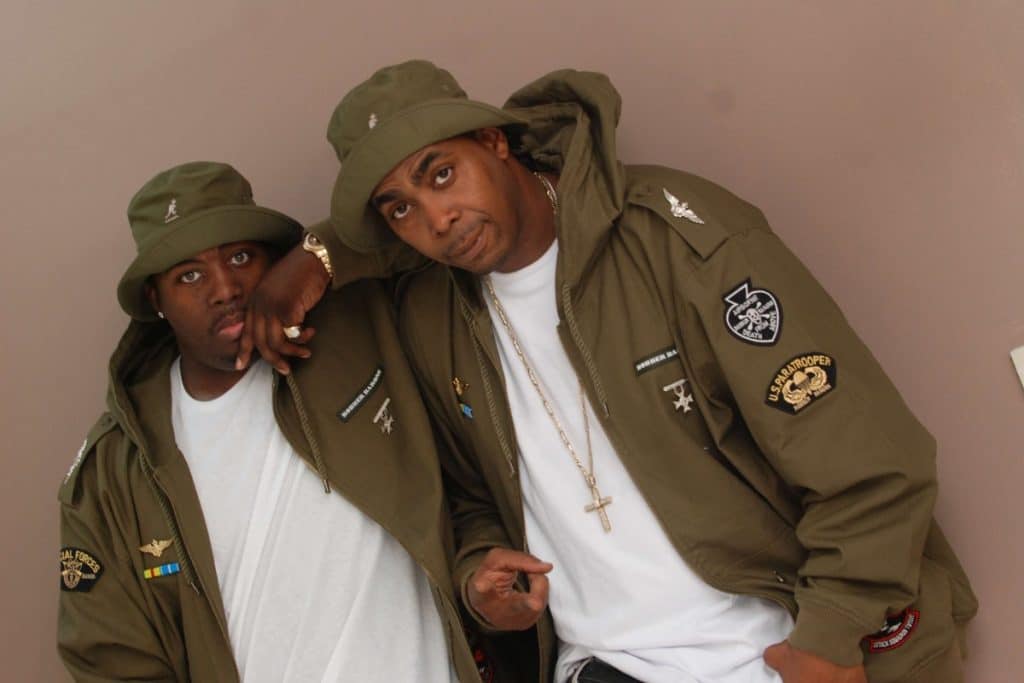 Catalogue: Strictly Business (1988), Unfinished Business (1989), Business as Usual (1990), Business Never Personal (1992), Back in Business (1997), Out of Business (1999), We Mean Business (2008)
Despite a turbulent history which has involved two breakups and subsequent reconciliations, the rap duo of Erick Sermon and Parrish Smith is still going strong. Better known as EPMD (Erick & Parrish Making Dollars), the pair made their major impact on the genre with a string of successful releases in the late 80's and early 90's.
The group was cutting edge in both sound and style. They introduced rock, jazz and funk samples into their beats. Their entire lyrical and visual aesthetic focused on making money. These seem normal today because they are norms set by pioneers like EPMD, simply one of the best rap duos of all time.
3. Gang Starr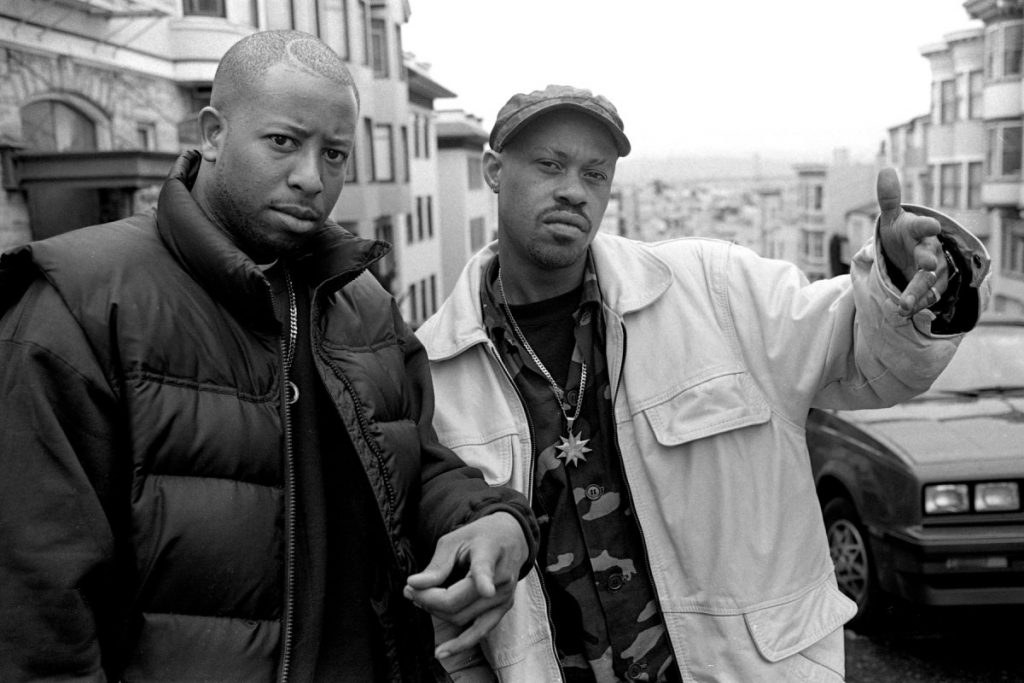 Catalogue: No More Mr. Nice Guy (1989), Step in the Arena (1991), Daily Operation (1992), Hard to Earn (1994), Moment of Truth (1998), The Ownerz (2003), One of the Best Yet (2019)
After some early roster shuffling, MC Guru and DJ Premier came together as Gang Starr in 1989 and dropped their debut album No More Mister Nice Guy. Their East Coast style and street cred immediately established the duo as pioneering underground rappers.
Gang Starr rose quickly as they continued to churn out hip-hop classic albums like Step in the Arena. However, the gold records, world tours and mainstream successes never dulled the group's hard edges. With a career that touched three decades, they made a lasting impact on generations of hip-hop artists and fans.
2. Mobb Deep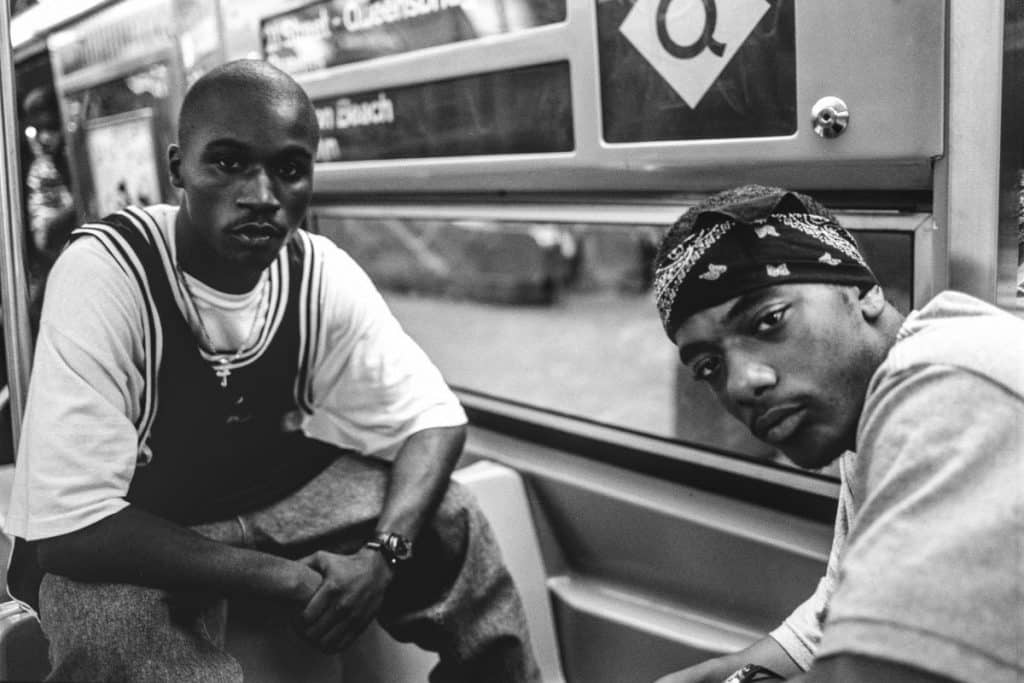 Catalogue: Juvenile Hell (1993), The Infamous (1995), Hell on Earth (1996), Murda Muzik (1999), Infamy (2001), Amerikaz Nightmare (2004), Blood Money (2006), The Infamous Mobb Deep (2014)
The Queensbridge houses in Queens, New York has produced some of the most influential rappers in the history of hip-hop, from legends like Marley Marl and Nas to the duo of Havoc and Prodigy. Better known as Mobb Deep, the two emcees became superstars by telling true tales of life on the streets in the projects.
The creative teeagers met while attending the prestigious High School of Art and Design in Manhattan. They bonded over similar backgrounds and a love of hip-hop, and subsequently became one of the seminal and definitive rap duos of NYC's 1990s underground scene.
1. OutKast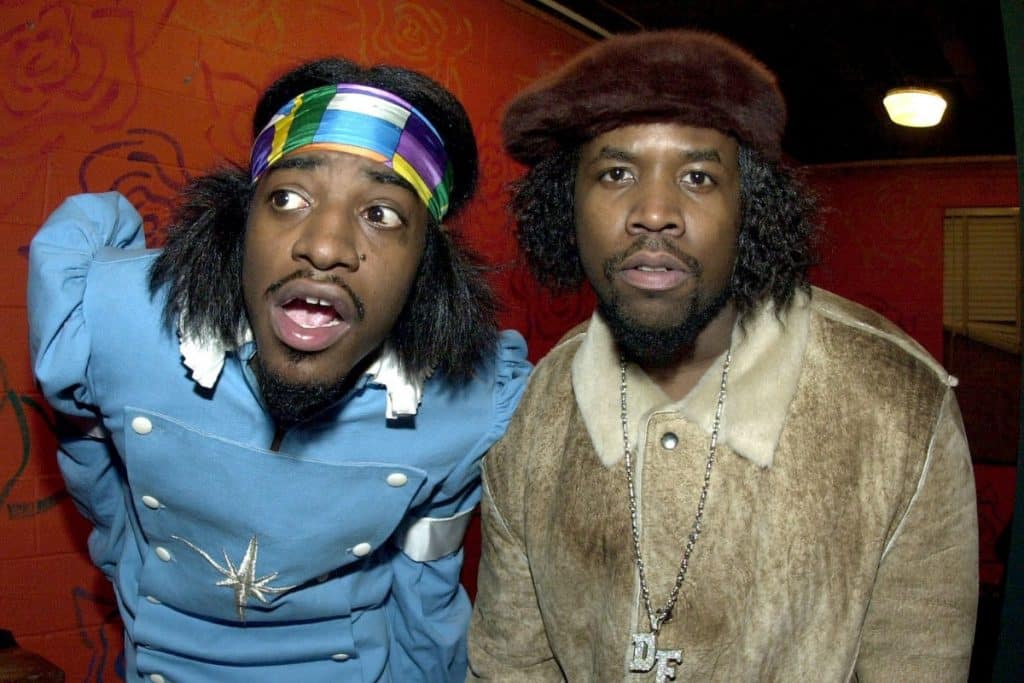 Catalogue: Southernplayalisticadillacmuzik (1994), ATLiens (1996), Aquemini (1998), Stankonia (2000), Speakerboxxx/The Love Below (2003), Idlewild (2006)
André "3000" Benjamin and Antwan "Big Boi" Patton introduced a whole new vibe in 1994 when they dropped Outkast's debut album Southernplayalisticadillacmuzik. They weren't east or west. They came from Atlanta but didn't sound like anything else in the south.
It was as though they had come from another planet, an image they encouraged with their sophomore album ATLiens. The two rappers were unlike each other as well, with different flows, technique and fashion. They were the yin to each other's yang. That dichotomy introduced a sound and aesthetic that would have a lasting impact in hip-hop, and beyond. Very few rapper, duo or group has ever come close to matching the innovation of OutKast, the best rap duo of all time.