Atlanta's hip-hop scene has gifted us with many unique voices that have reshaped the music landscape, but none have been quite as intriguing as the rise of Gunna, Born in College Park, Georgia, the future rap superstar started making music at 15 years old, inspired by the likes of Cam'ron, Chingy and OutKast.
Fast-forward to present day and Gunna is one of the biggest rappers in the game. Each of Gunna's albums brings a different flavor, a unique twist to the narrative. WUNNA is an immersive world of rhythmic enchantments, while Drip or Drown 2 , his debut album, offers an inside look at the rapper's growth. With A Gift & a Curse , Gunna unveils his resilience amidst adversity, unafraid to face the music, literally and metaphorically. DS4Ever , on the other hand, feels like a homecoming, a familiar embrace with a touch of novelty.
So let's get into it. From his 2018 collaborative mixtape with Lil Baby, Drip Harder , to his latest release, 2023's A Gift & a Curse , we rank every Gunna album from worst to best.
DS4Ever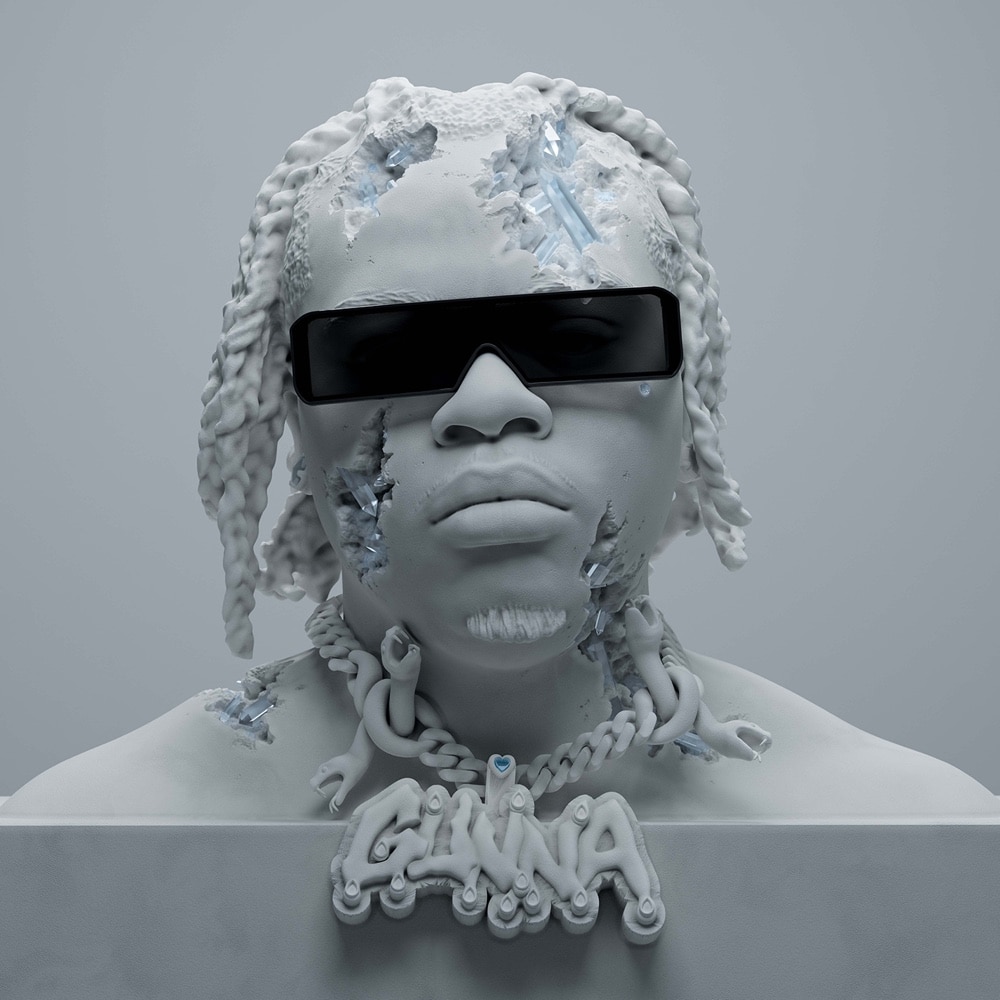 Released: January 7, 2022
Label: YSL, 300
Singles: "Too Easy"
Features: Future, Young Thug, 21 Savage, Drake, Kodak Black, Chlöe, Lil Baby, G Herbo, Nechie, Chris Brown, Yung Bleu, and Roddy Ricch.
In DS4Ever , Gunna reaches back into his earlier discography, revitalizing the more generalized approach from his Drip Season mixtapes. While tracks like "South to West" and "Private Island" are laudable for their tight flow and polished melodies, the album as a whole suffers from a sense of deja vu. The return to old patterns unfortunately feels more like a retreat than a triumphant homecoming. Instances of clumsy, undercooked choruses on tracks like "Alotta Cake" and "Poochie Gown" can't help but disappoint, casting a shadow over the project. Although the album is speckled with moments of intrigue, such as the Future and Thugga-featured hit "Pushin P," much of DS4Ever settles into a familiar groove that doesn't quite reach the highs of Gunna's previous work. The production, falling too often into well-worn clichés, results in a project that feels like Gunna is cruising on autopilot rather than striving for the stars.
Wunna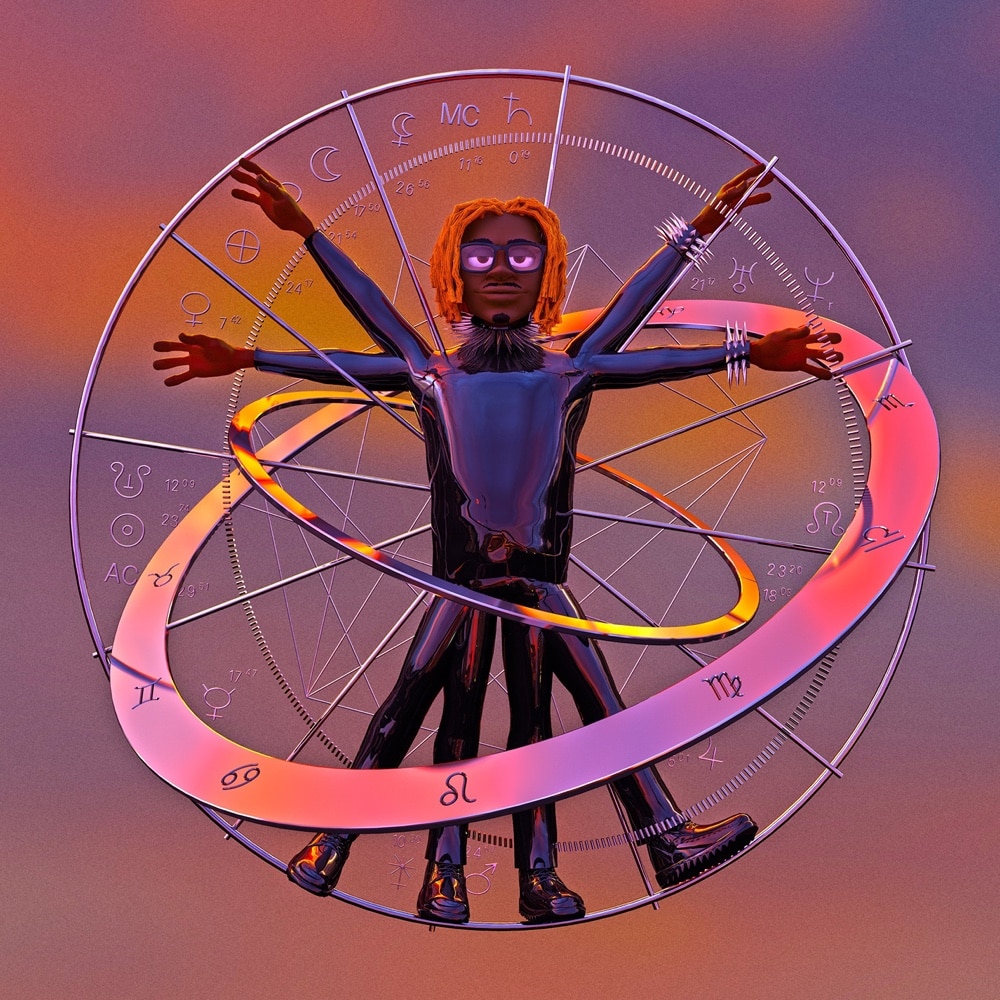 Released: May 22, 2020
Label: YSL, 300
Singles: "Skybox", "Wunna", "Dollaz on My Head"
Features: Young Thug, Nechie, Lil Baby, Roddy Ricch, and Travis Scott.
WUNNA , Gunna's sophomore album, sees the artist doubling down on his strength: a hypnotic style characterized by vocally brilliant rhymes over trap instrumentals. Tracks such as "Rockstar Bikers & Chains," "Dollaz on My Head," and "Feigning" excel in this lane, blending Gunna's signature cadence with a fresh layer of swagger. The album's first half presents a confident strut of tracks, fortified by sturdy contributions from the likes of Travis Scott and Young Thug. However, the steady momentum sputters in the latter half. The 18-track lineup, though likely a boon for sales figures, doesn't bolster the quality of the album as a whole. Several tracks toward the end, including "Nasty Girl/On Camera" and "Do Better," struggle to leave a lasting impact. Despite its notable high points and cohesive sound, WUNNA stumbles due to its lack of consistent quality and its inability to maintain the spellbinding energy introduced in its first half.
Drip Harder (with Lil Baby)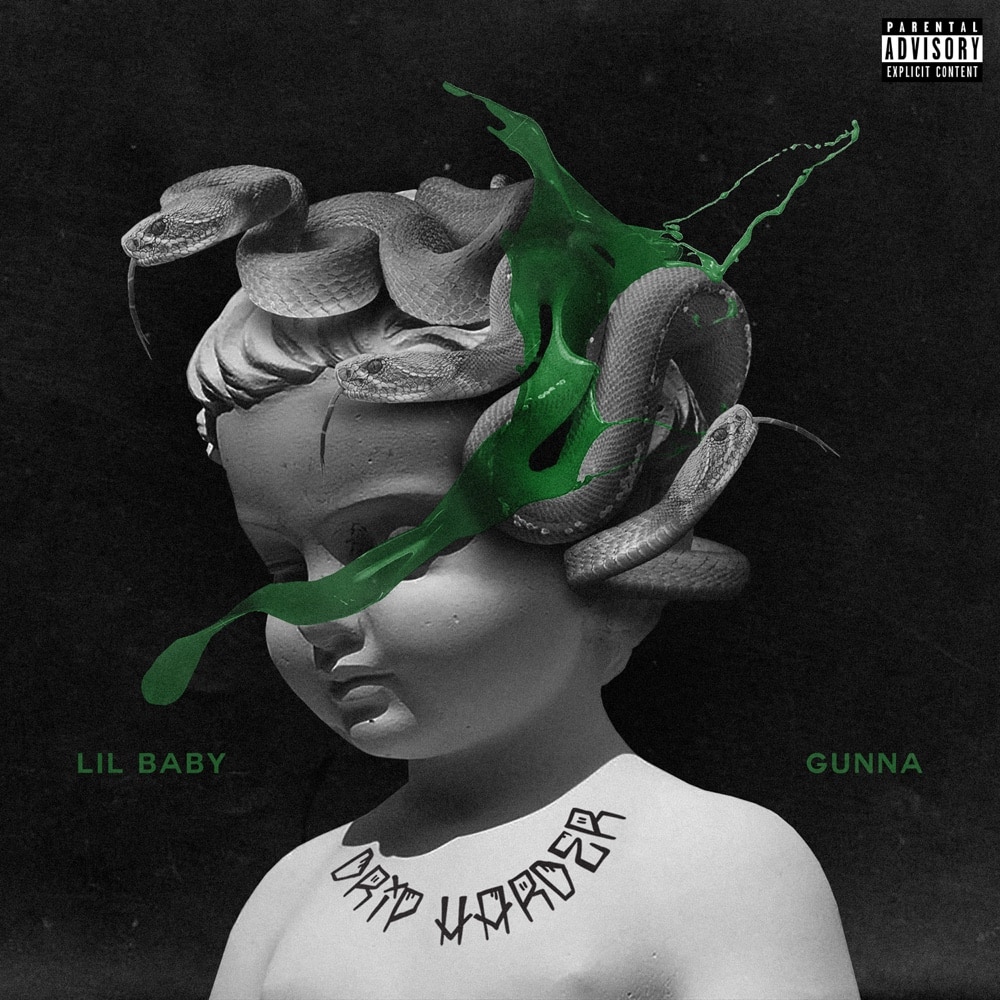 Released: October 5, 2018
Label: Quality Control, YSL, 300, Motown, Capitol
Singles: "Drip Too Hard", "Close Friends"
Features: Lil Durk, Nav, Young Thug, and Drake.
A match made in Georgia, Lil Baby and Gunna meld their artistic prowess in the much-anticipated full-length project, Drip Harder . Homage to their respective series, the album is a testament to the seamless synergy they share as a duo, where producers, featured artists, and the core pair understand and complement each other to perfection. Drip Harder captivates with its emphasis on delicate instrumentation over heavy beats. Tracks like "Off White VLONE," "Business Is Business," and "Deep End" rely on keyboard melodies, underpinning the smooth verses and hooks from the duo. The Wheezy-produced track, "Underdog," takes this a notch higher by introducing a fluty mood, shaping the pair's sweet trap cadence. However, not every track hits the right notes. Gunna's solo effort, "World Is Yours," has elements of potential but lacks cohesion, much like an incompatible couple. The beat and verses clash rather than blend, creating a draggy musical experience. Nevertheless, the shining moments outshine the occasional mismatches. Gunna and Lil Baby work in unison, their styles interweaving seamlessly to create wave-like rhythms and vibes.
Drip or Down 2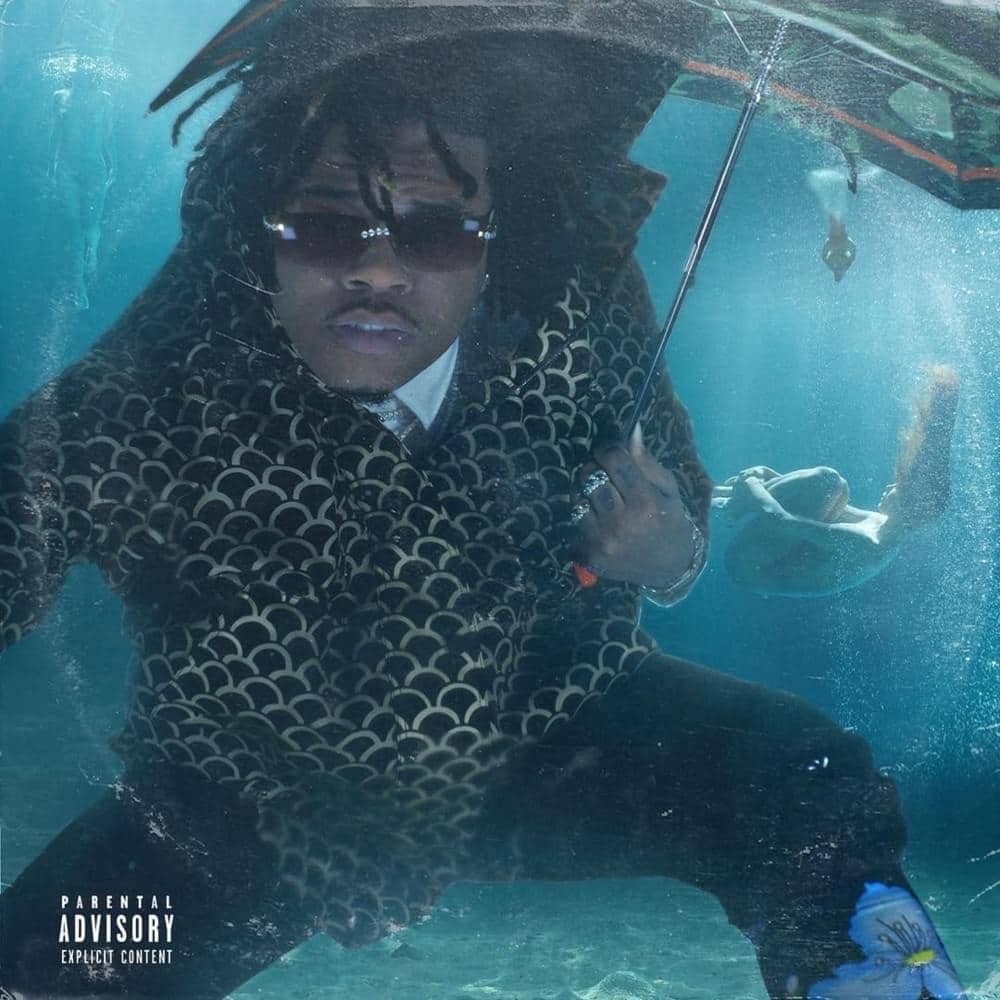 Released: February 22, 2019
Label: YSL, 300
Singles: "One Call", "Speed It Up"
Features: Lil Baby, Young Thug, and Playboi Carti.
Breaking waves with his solo debut, Gunna takes center stage with Drip or Drown 2 . Fresh off collaborations with high-profile artists and guided by Young Thug, Gunna carried lofty expectations into the creation of the album – and he did not disappoint. While the Thugga influence is palpable, Gunna brings a unique perspective to his music, expressing triumph while also exploring the dissonance between material wealth and spiritual fulfillment. He paints an image of an artist grappling with his past struggles and the implications of his newfound wealth. The album's repetitious melody, inspired by the Atlanta rap scene, crafts an hypnotic ambience that underlines Gunna's introspective journey. Innovative uses of ad-libs spill into the verses, crafting an ethereal word cloud that dovetails with the album's aquatic theme. The production from Wheezy and Turbo the Great is the tide that lifts all boats, infusing delicate string flourishes into the trap-heavy backbone.
A Gift & a Curse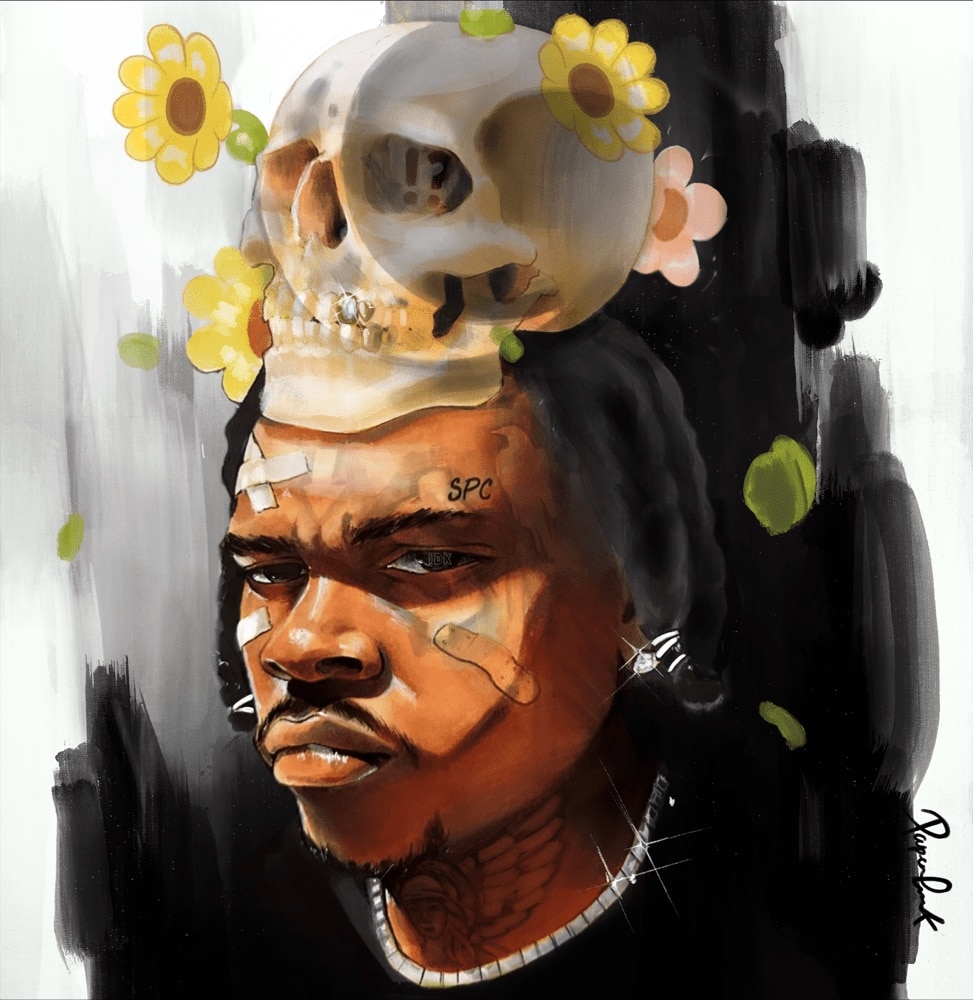 Released: June 16, 2023
Label: YSL, 300
Singles: "Bread & Butter"
Features: N/A
Carved out of controversy and legal tribulations, A Gift & a Curse sees Gunna thrust into a role he didn't necessarily ask for, but embraces nonetheless – rap's biggest punching bag. The cloud of YSL's indictment and his subsequent plea casts a long shadow over the artist and this album, yet Gunna refuses to let it define him. The album's narrative unfolds in a series of poignant tracks, laden with coded messages and rebuttals. The accusations of snitching are tackled in "Rodeo Dr" and "Paybach", a defiant stance against his critics. Heartfelt accounts of his incarceration and shifting relationships add depth to the album, offering insight into the emotional toll he's endured. Yet, the controversy does not dilute his artistry. Gunna's command of cadence is sharper than ever, his words slicing through beats with raw emotion. The potent blend of introspection and defiance is a showcase of the Atlanta rapper's evolution as an artist, his voice emerging louder amidst the turmoil. The production landscape is a smorgasbord of talent, with established beat-makers like CuBeatz and Turbo rubbing shoulders with promising newcomers. Interestingly, the album strips down to the essence of Gunna – there are no guest verses, a significant departure from his previous works. A Gift & a Curse is a turning point, a reflective mirror held up to a superstar navigating uncharted waters. Amid the trials of the court and public opinion, Gunna holds his ground, his lyrics his defense and offense. It's a charged album that wields its tumultuous backdrop as fuel, resulting in some of his most commanding work to date.