When you talk about Ice Cube, you're talking about a West Coast legend who has been shaking things up since his days with N.W.A. A fearless rapper who's unafraid to tackle social issues head-on, Cube's solo career has been nothing short of groundbreaking.
From his killer debut, AmeriKKKa's Most Wanted , back in 1990, Cube has been dishing out hard-hitting lyrics and powerful stories that resonate with listeners. He's never been one to shy away from controversy, and his albums are a testament to his raw and unfiltered approach. Cube's discography is a rollercoaster ride through the ups and downs of American society, from the politically charged Death Certificate and The Predator to the more mainstream vibes of War & Peace Vol. 1 (The War Disc) and Vol. 2 (The Peace Disc) .
So let's get into it. From AmeriKKKa's Most Wanted to The Predator and Everythang's Corrupt , we rank every Ice Cube album from worst to best.
War & Peace Vol. 1 (The War Disc)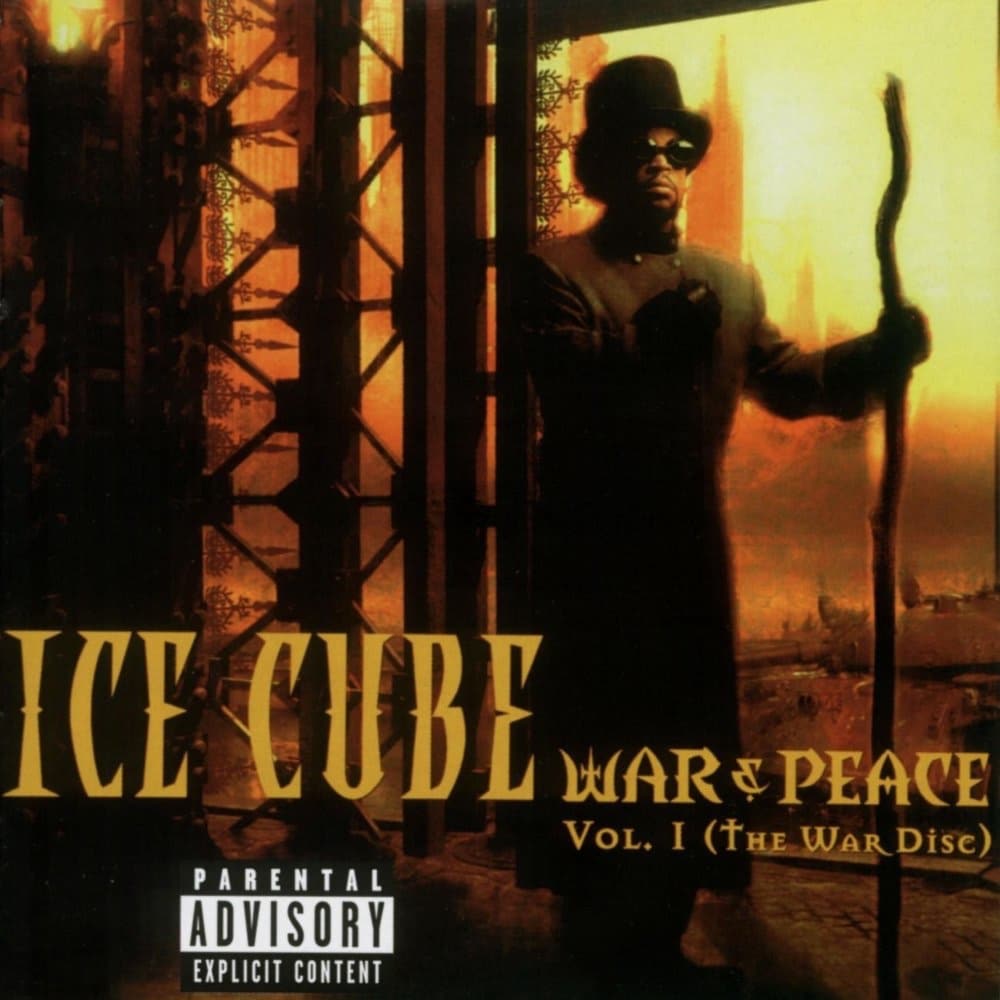 Released: November 17, 1998
Label: Lench Mob, Priority
War & Peace Volume 1 (The War Disc) , Ice Cube's fifth studio album, marked his return after a five-year hiatus following 1993's Lethal Injection . Released in 1998, this ambitious project is the first part of a double-disc set and boasts a wide range of production from Bud'da, E-A-Ski, Ice Cube, K-Mac, N.O. Joe, and T-Mix. Overall, The War Disc is pretty intense, with a street-oriented sound and even some surprising rap-metal fusions like "Fuck Dying" featuring Korn. But, when you take a closer look, it loses a bit of steam. Yeah, Cube's still got his lyrical skills, but he spends way too much time bragging, especially about material stuff. And his attempt to rebrand himself as Don Mega, kinda like Wu-Tang Clan, feels a bit awkward. Still, there are moments when Cube really brings it all together, like on "3 Strikes You In," making the album feel more cohesive than it actually is. What sets The War Disc apart from other double-disc hip-hop releases from the late '90s is Cube's sense of purpose, even if he doesn't always nail his message.
Raw Footage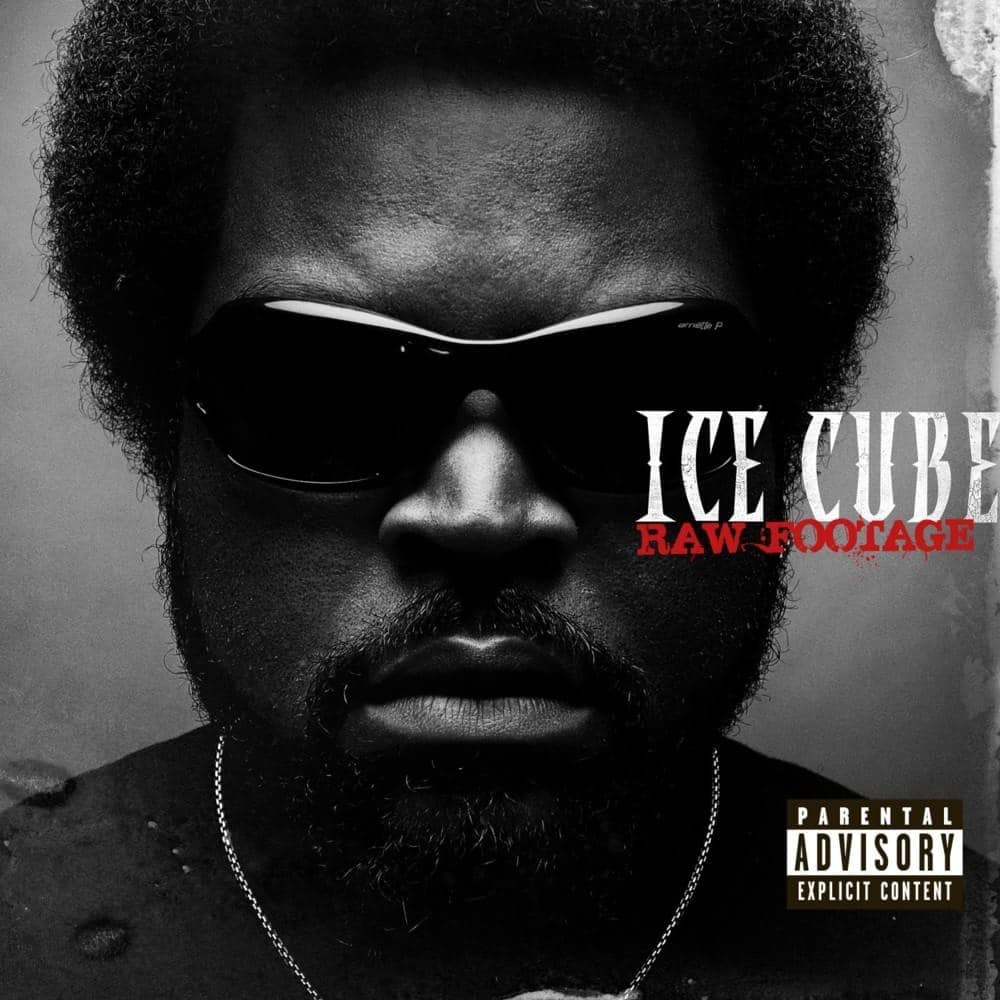 Released: August 19, 2008
Label: Lench Mob, EMI
Featuring guest appearances from The Game, Butch Cassidy, Musiq Soulchild, Young Jeezy, and WC, Raw Footage is arguably Cube's most political effort since 1992's The Predator . The album tries to explore the complexities and paradoxes of life, but it sometimes feels like Cube is rehashing old ground or justifying his choices, rather than offering fresh insights. While singles like "Gangsta Rap Made Me Do It," "Do Ya Thang," and "Why Me?" featuring Musiq Soulchild showcase Cube's skillful wordplay, they can also feel a bit self-serving and don't really push the envelope. The album's production, primarily handled by lesser-known producers like Young Fokus and Emile, does provide a raw, minimalistic feel that can sound refreshing at times, but also strangely dated, like it's clinging to a bygone era of hip-hop. The slicker moments on the album, such as "Hood Mentality" and "I Got My Locs On" featuring Young Jeezy, feel out of place and don't quite gel with the overall vibe.
I Am the West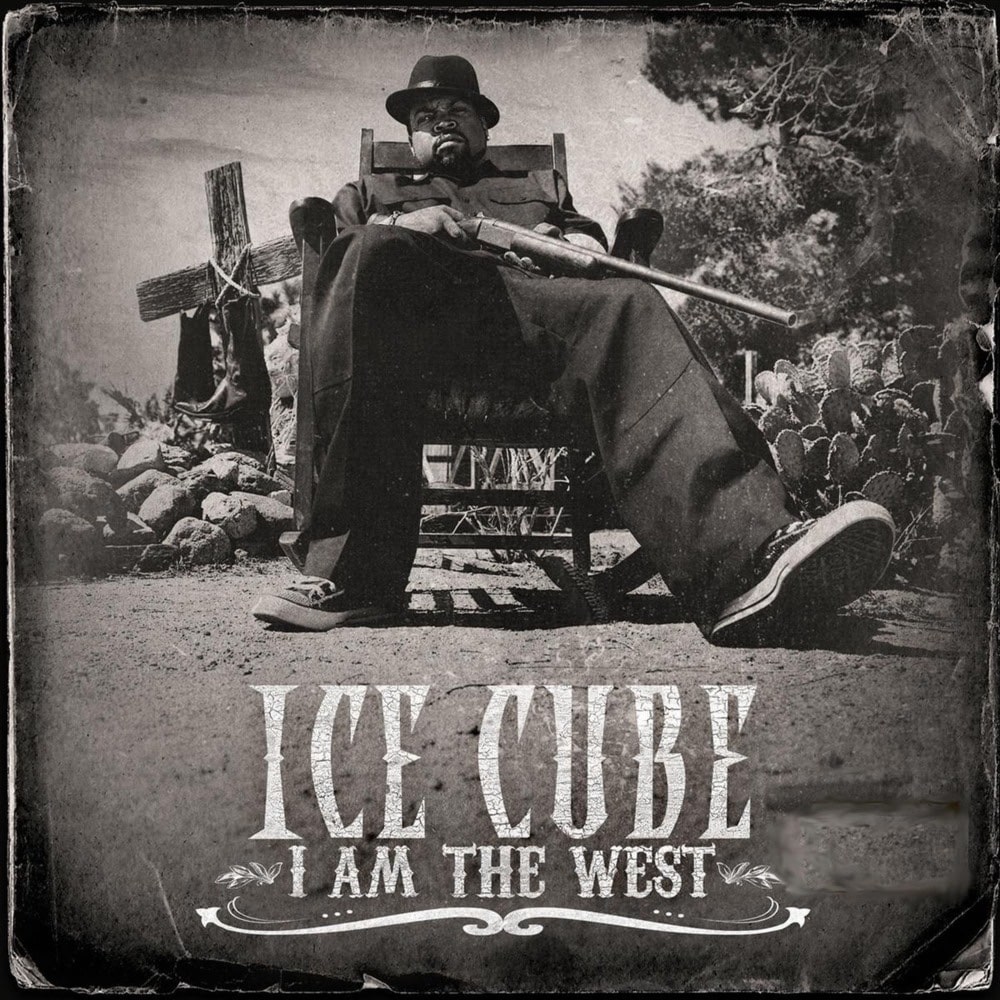 Released: September 28, 2010
Label: Lench Mob, EMI, Caroline
Despite attempting to bridge the gap between old school and new school hip-hop, the reflective approach feels I Am the West dated. The album touches on themes like ringtone rapper generation superficiality and the widening social class gap, but the critique in "No Country for Young Men" comes across as out-of-touch with the current state of hip-hop. While Cube offers advice on tracks like "Hood Robbin'" and "Your Money or Your Life," it's difficult to avoid the preachy tone. Family-centric tracks, like "She Couldn't Make It on Her Own" featuring Doughboy and OMG, and the ode to his wife, feel disjointed in the context of the album, while the familiar West Coast production and Keith David's narration struggle to breathe new life into the project, leaving it feeling stale. Ultimately, I Am the West misses the mark in demonstrating Ice Cube's ability to adapt to the evolving hip-hop landscape. By 2010, making hip hop music was no longer a priority for the legendary L.A. rapper and his attempt to provide a blueprint for the younger generation ends up feeling like an aging artist's struggle to remain relevant in a rapidly changing culture.
Everythang's Corrupt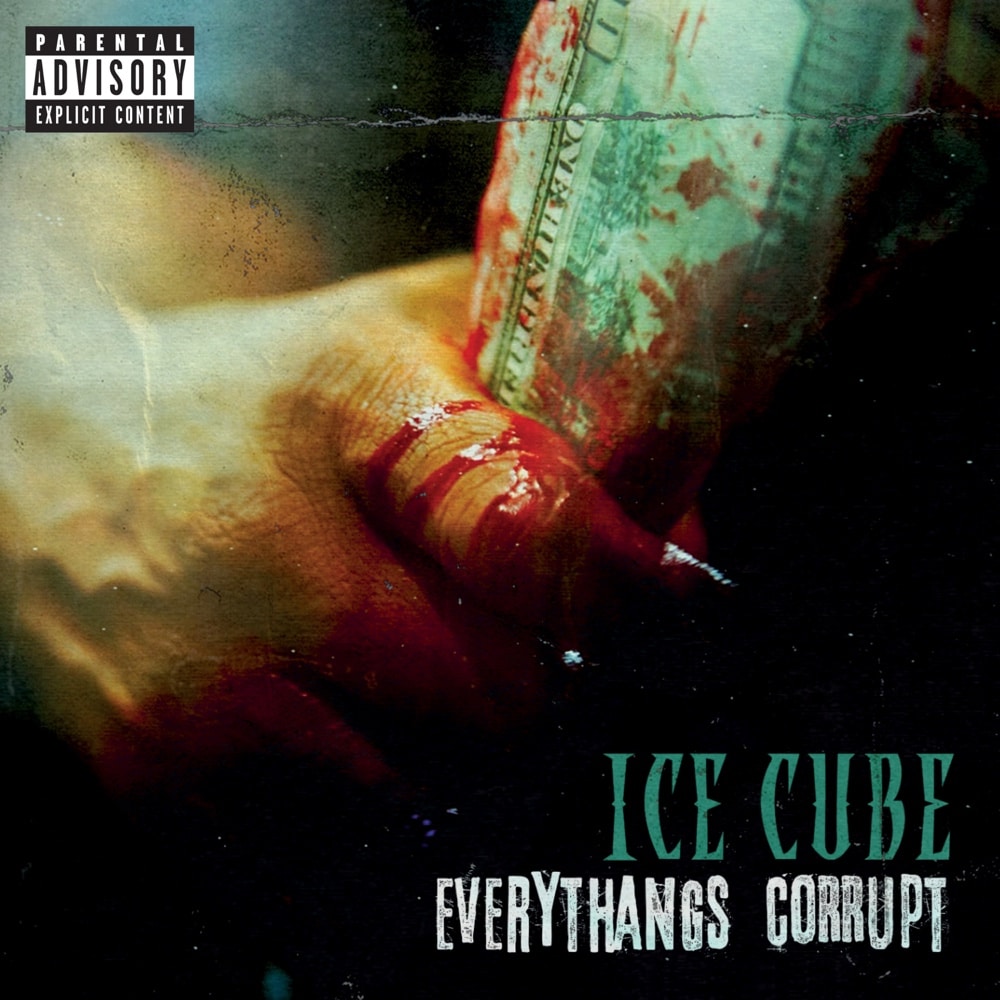 Released: December 7, 2018
Label: Lench Mob, Interscope
Cube's first album since I Am the West , dropped almost a decade ago, Everythang's Corrupt emerged as a hard-hitting return to form that highlights the rapper's keen sociopolitical lyricism that we all know and love him for. Opening with tracks like "Arrest the President" and "Chase Down the Bully," Cube takes aim at Trump and fascists with his signature biting wordplay. Politically charged tracks like the title song and "Good Cop Bad Cop" further display his ability to craft rich, conscious material. The West Coast great also reflects on his legacy with songs such as "Streets Shed Tears" and "Can You Dig It?," offering glimpses into his life's evolution. The album's instrumentation harks back to classic West Coast rap, with catchy, energetic beats maintaining a high throughout. With the release of Everythang's Corrupt , Cube proves that three decades on since N.W.A. dropped Straight Outta Compton , he still has something important to say.
Laugh Now, Cry Later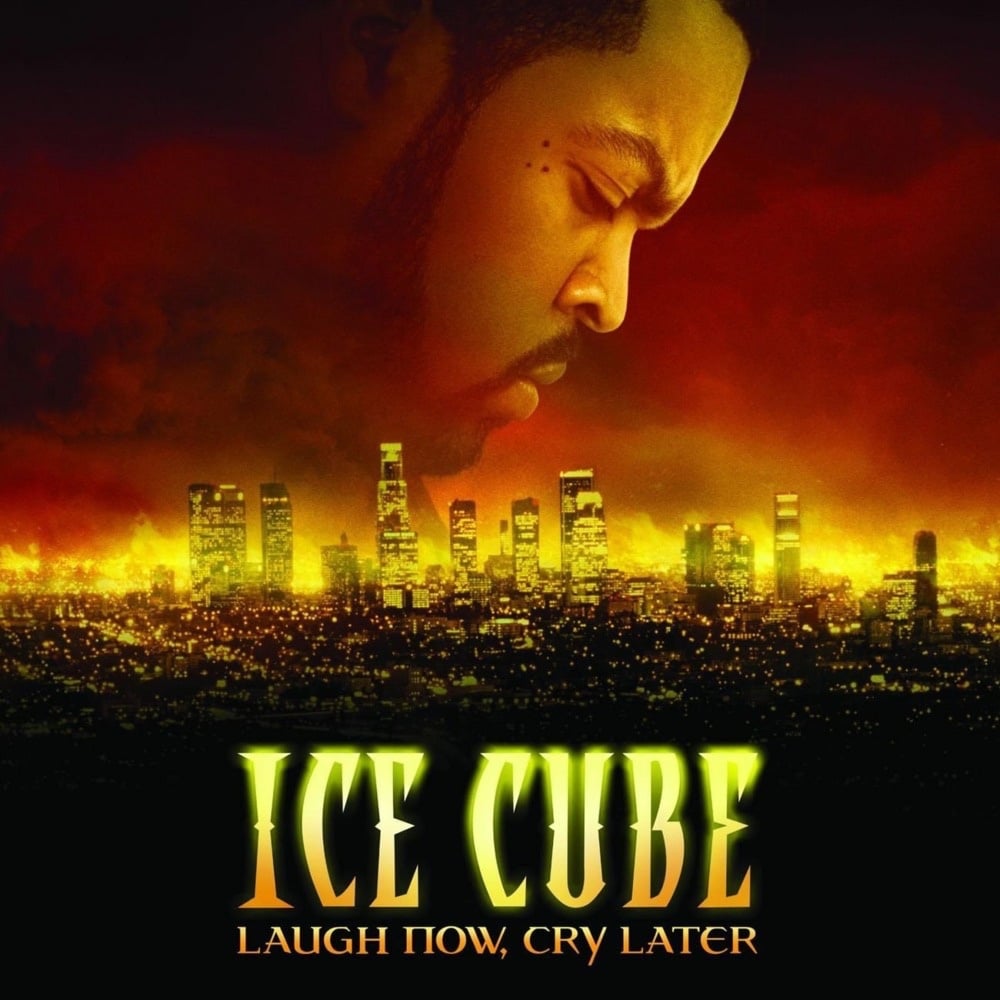 Released: June 6, 2006
Label: Lench Mob, Virgin, EMI
Laugh Now, Cry Later marked a return for Ice Cube to the music scene after a six-year hiatus mainly filled with movie projects. The album kicks off strongly, tackling social issues with tracks like "Guns and Drugs," in which Cube criticizes both George Bush presidencies. But the album also has its lighter moments, like the club-friendly "Smoke Some Weed," a formula that Cube had perfected over the years. Production-wise, Laugh Now, Cry Later features a mix of old school beats and fresher talent, with standout work from up-and-coming producers like Budda and established names like Lil Jon. The latter, in particular, bring a fresh sound to the album, blending West Coast vibes with his signature Southern crunk style on tracks like "Go to Church" and "You Gotta Lotta That," both featuring Snoop Dogg.
War & Peace Vol. 2 (The Peace Disc)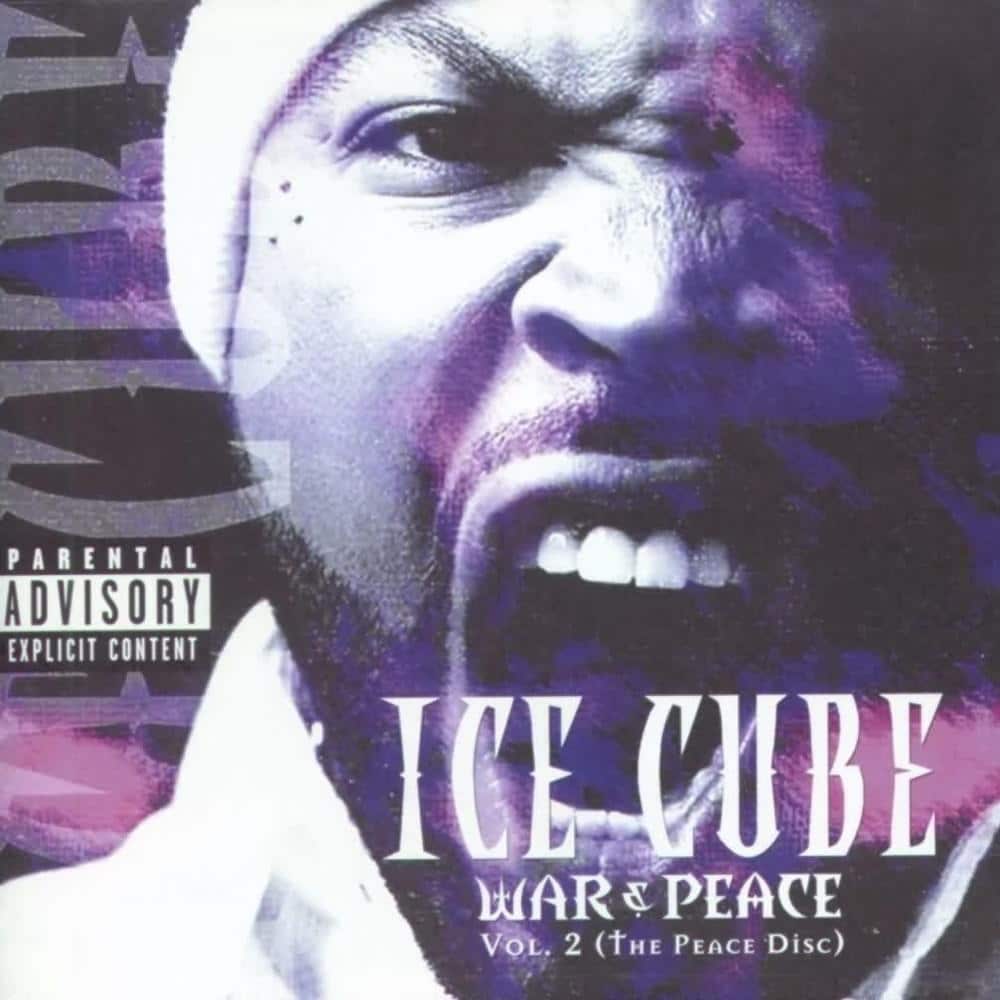 Released: March 21, 2000
Label: Lench Mob, Priority
In War & Peace Vol. 2 (The Peace Disc) , we see Ice Cube maturing as an artist, moving beyond his traditional gangsta rap roots. Cube's ability to inject deep insights into his lyrics is evident in tracks like "Record Company Pimpin'." However, this album is not without its inconsistencies. For every thought-provoking song, there are tracks like "Can You Bounce?" and "Hello" that seem more like simple attempts at radio-friendly hits. These songs, along with the more polished "Until We Rich," are catchy and beat-driven, but they don't mesh well with the rest of the album. Lyrically, Ice Cube is on point, displaying his ability to explore themes beyond gangsta motifs and delivering clever wordplay. However, the constant shifts between radio-friendly hooks and denser, message-driven tracks, as well as the varying production styles, make The Peace Disc feel unfocused and inconsistent at times.
Lethal Injection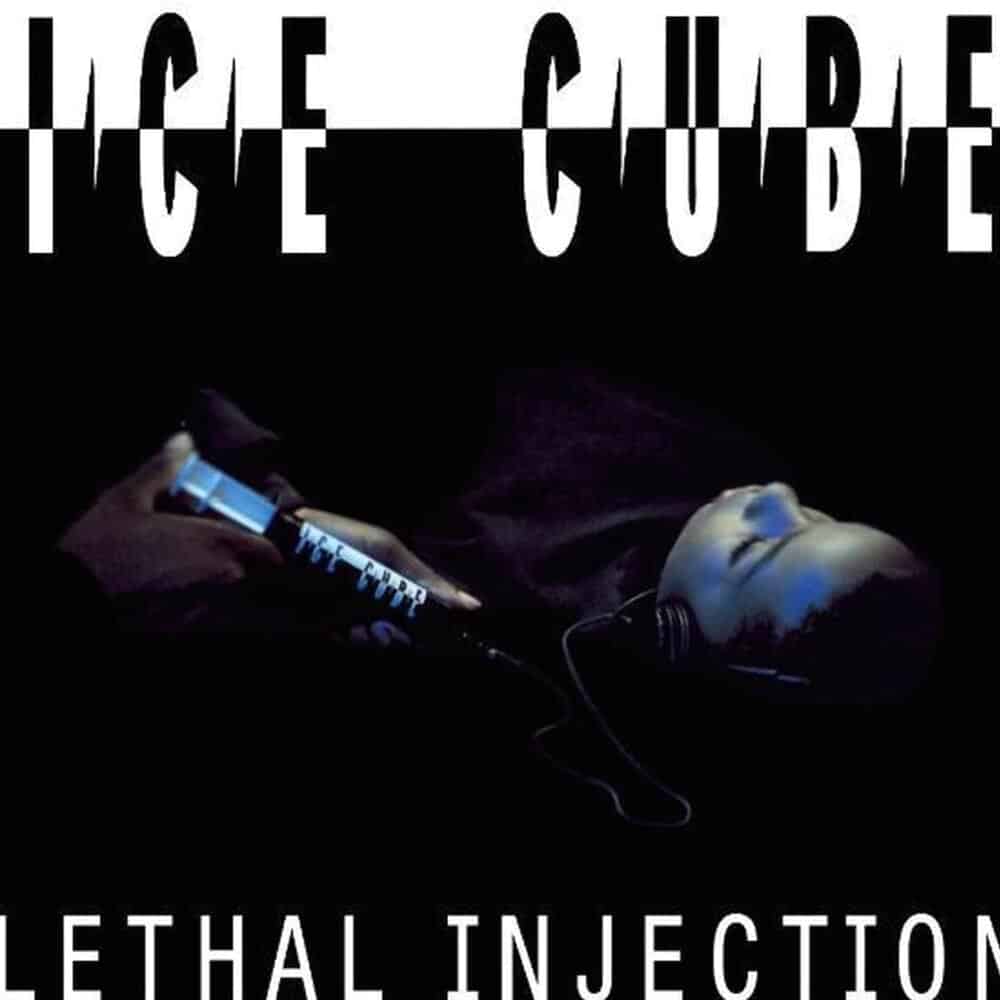 Released: December 7, 1993
Label: Lench Mob, Priority
Ice Cube's fourth studio album, Lethal Injection , released on December 7, 1993, marked a change in pace for the rapper. With a more laid-back approach compared to the intensity of his previous albums, especially The Predator , the album still delivers moments of brilliance, but also shows a decline in some of the qualities that made Cube's earlier work so captivating. Working with notable West Coast producer QDIII on almost half of the album, Ice Cube's signature thoughtfulness, wit, hostility, energy, and social consciousness are less prominent. Nevertheless, the album contains standout singles like "You Know How We Do It" and "Bop Gun (One Nation)," tracks the emphasise Ice Cube's dedication to the old-school funk vibe. These tracks undoubtedly rank among his best work. Overall, Lethal Injection is a mixed bag. While it does feature a few standout tracks that reassert Cube's undeniable lyrical talent, it also signals a decline in some of the aspects that made his earlier work so compelling.
Kill at Will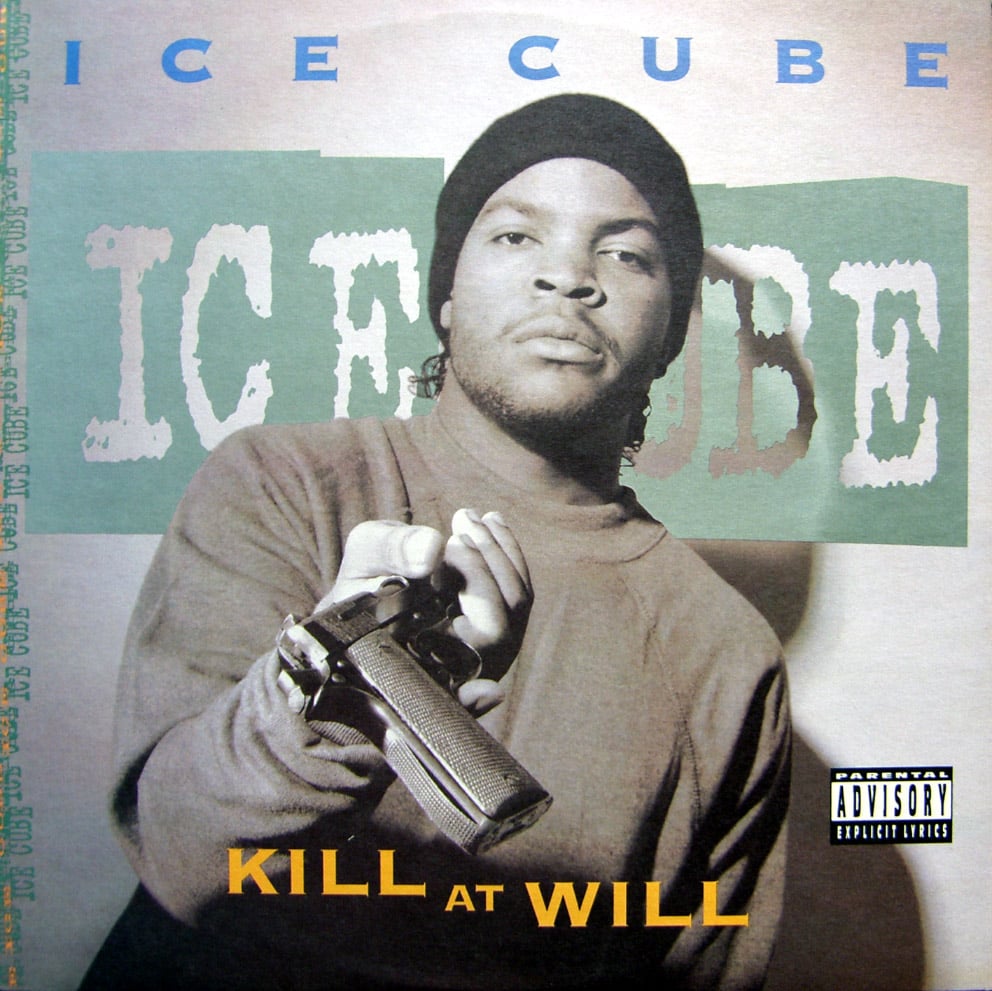 Released: December 18, 1990
Label: Lench Mob, Priority
Arriving on the heels of his sensational debut album , AmeriKKKa's Most Wanted , this EP was an attempt to capitalised on his newfound solo success and in all intents and purposes, it succeeded. Released on December 18, 1990, Kill at Will debuted at number 34 on the Billboard 200 and quickly achieved platinum status, marking it as the first hip-hop EP to accomplish this feat . From an artistic direction, Kill at Will represents Cube and Sir Jinx's independence from The Bomb Squad (who produced the majority of AmeriKKKa's Most Wanted ). The result of this fruitful collaboration yielded some of Cube's best-known and most well-regarded tracks like "Jackin' for Beats," "The Product," and "Dead Homiez." The success of Kill at Will not only solidified Cube's position in the rap game, but remains an essential piece of the legendary West Coast rapper's catalogue.
The Predator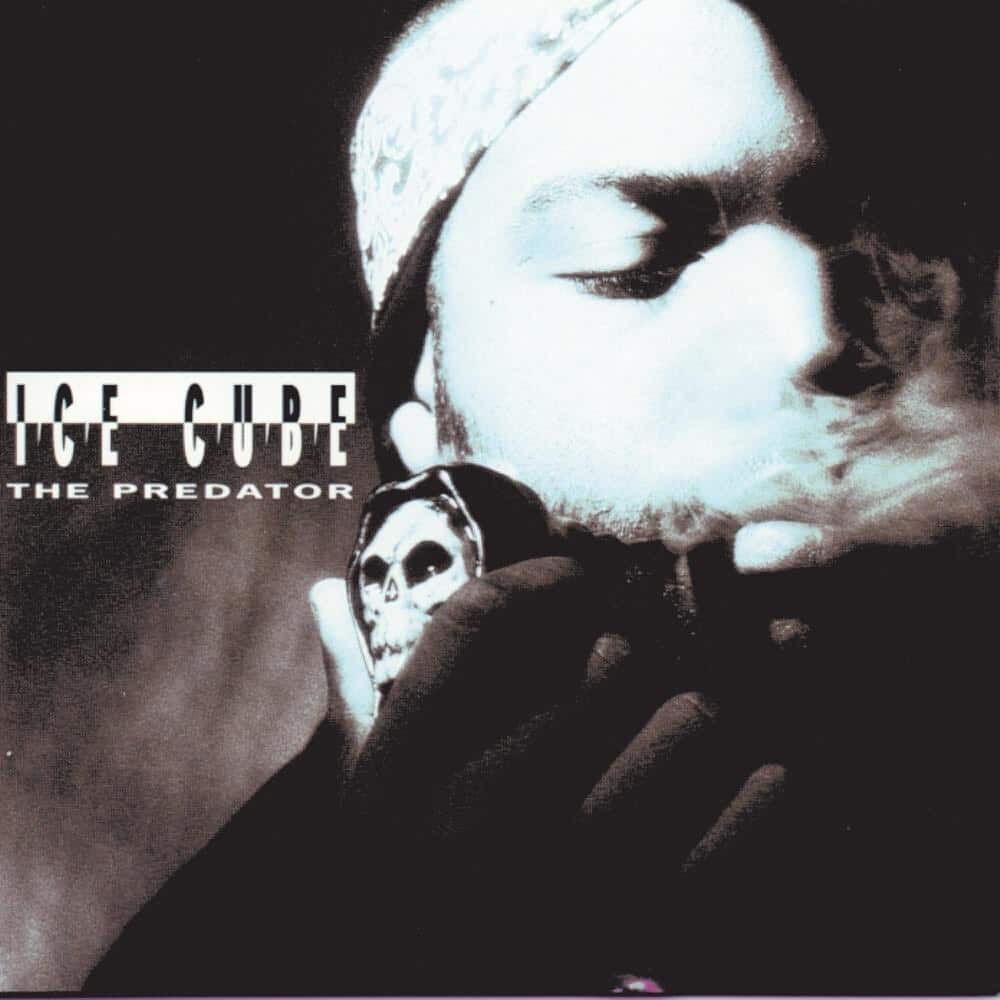 Released: November 17, 1992
Label: Lench Mob, Priority
Released in the midst of the turmoil that enveloped the US during the early '90s, particularly following the Los Angeles riots, The Predator 's hard-hitting and tense musical approach was a reflection of its era. The album's production, handled by DJ Pooh, Sir Jinx, Torcha Chamba, and DJ Muggs, emphasizes the somber tone and palpable anger that permeate each track. Darker and more somber than his previous releases, Cube's usual wit and humor takes a backseat to the rage and frustration felt by his community. The brief respite provided by the now-iconic track "It Was a Good Day" is quickly overshadowed by the urgency of songs like "We Had to Tear This Mothafucka Up." While it may not be Cube's best album, The Predator stands as his most successful, and perhaps most important release.
Death Certificate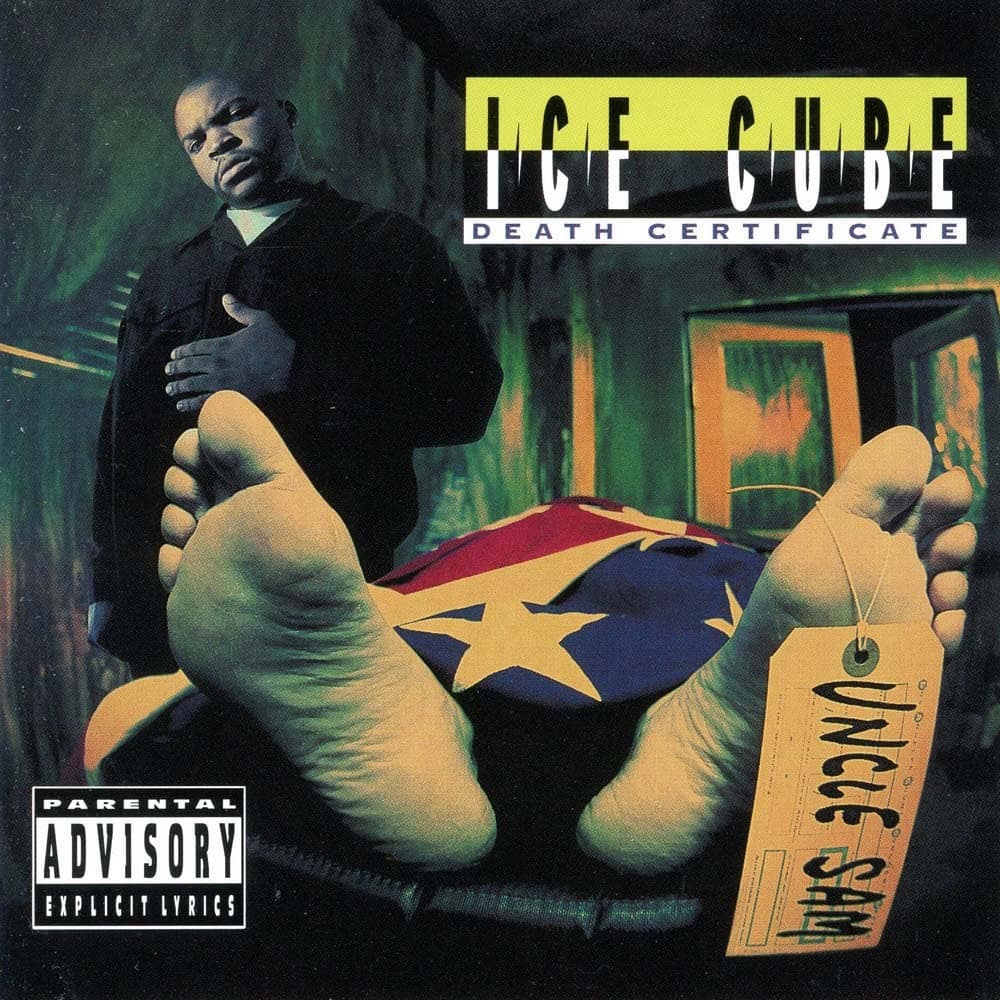 Released: October 29, 1991
Label: Lench Mob, Priority
Death Certificate , Ice Cube's classic sophomore album, proved that the rapper had the ability to deliver an equally impactful follow-up to his critically acclaimed debut. Featuring production primarily by Sir Jinx, DJ Pooh, and Cube himself, the album stirred up significant controversy due to its racially and politically charged content, Ice Cube's sharp statements on drug dealing, racial profiling, and gun rights. The album's stark contrast between the "Death Side" and "Life Side" offers a relentless and bleak exploration of life in the inner city. Cube's unparalleled storytelling skill is exemplified in tracks like "Black Korea," which drew ire from critics, and "A Bird in the Hand," which offers a poignant look at the struggles faced by young black men. However, tracks like "Steady Mobbin'" and "Doing Dumb Shit" provide a momentary reprieve with their upbeat and nostalgic tones. As the cherry on top, Death Certificate features the infamous N.W.A diss track "No Vaseline," which serves as a scathing closer to an already powerful album.
AmeriKKKa's Most Wanted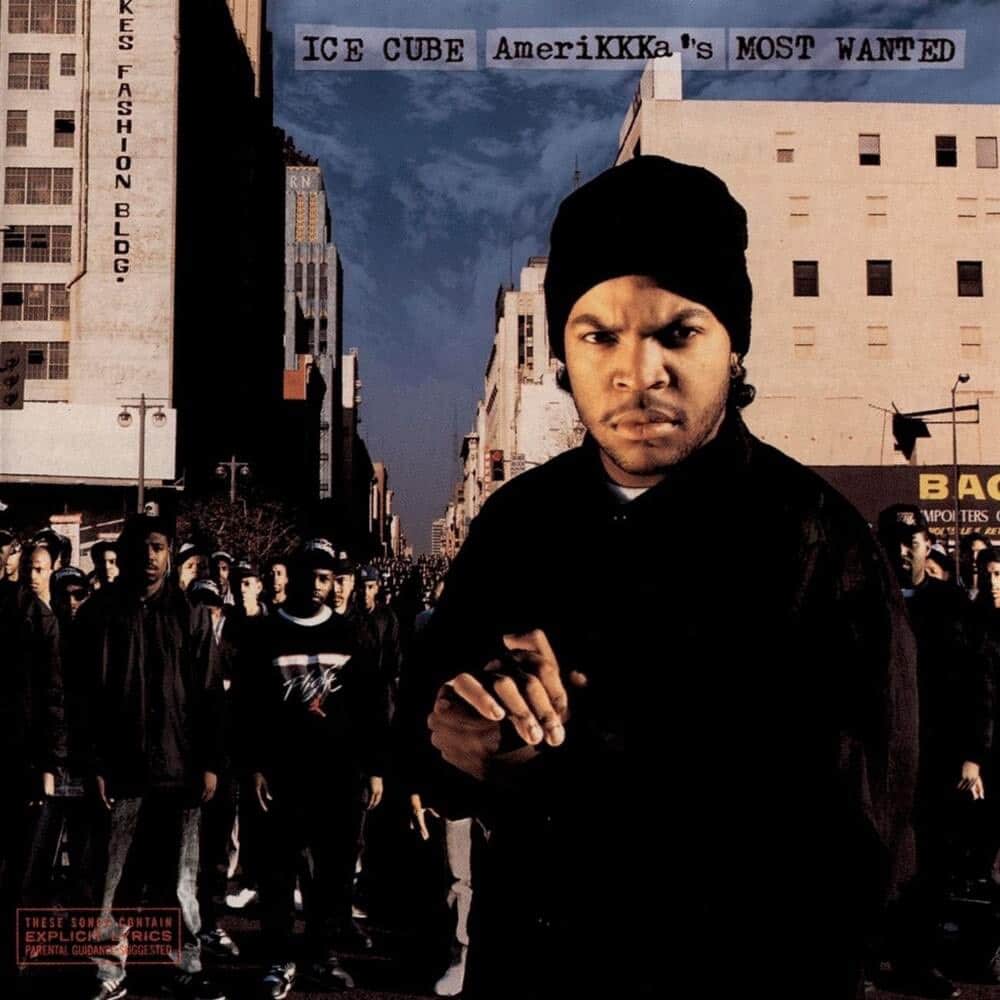 Released:
Label: Priority
AmeriKKKa's Most Wanted arrived amid high expectations following his acrimonious split from N.W.A. With production primarily helmed by Public Enemy's The Bomb Squad, Cube's debut became a critical and commercial success, solidifying its place as one of the defining hip hop albums of the 1990s . AmeriKKKa's Most Wanted expanded on the themes of N.W.A's Straight Outta Compton , offering a more full-bodied and personal exploration of inner-city life. The album is replete with vivid, frightening, and occasionally darkly humorous accounts of life on the streets. Tracks like "Turn Off the Radio" showcase Cube's confrontational style, while "Endangered Species" highlights The Bomb Squad's ability to adapt their production to complement the rapper's aggressive and revolutionary themes. AmeriKKKa's Most Wanted transcends its era, offering a timeless exploration of anger, honesty, and the sociopolitical potential of hip-hop. With its riveting narratives and unrelenting energy, Ice Cube's debut solo album is the best testament as to why he is the greatest West Coast rapper of all time .