From his early beginnings as K.Dot emerging from the Compton streets to the Pulitzer Prize-winning artist we know today, Kendrick Lamar has created a legacy that few rappers can ever hope to achieve.
With an unparalleled ability to blend storytelling, lyricism, and switching flows on a dime, Kendrick has solidified his place as one of the greatest lyricists of all time . In this article, we'll be delving into the Compton-born rapper's remarkable discography, ranking every Kendrick Lamar album from worst to best. Though each album has earned its place in hip-hop history, we'll be exploring the elements that set them apart, capturing the essence of what makes Kendrick Lamar a musical force to be reckoned with.
From Overly Dedicated to Section.80 , good kid, m.A.A.d city to Mr. Morale & the Big Steppers , we rank every Kendrick Lamar album, from worst to best.
Kendrick Lamar (EP)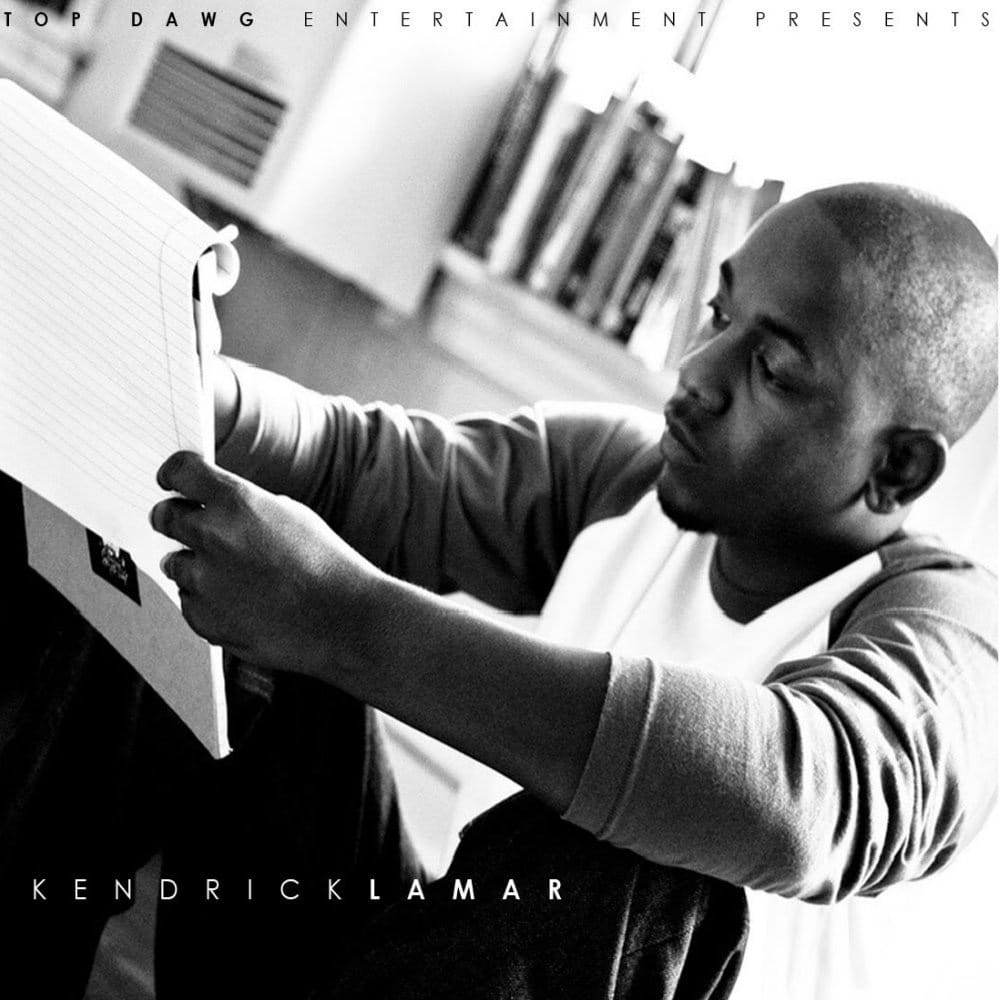 Released: December 31, 2009
Label: Top Dawg
Features: Angela McCluskey, Ab-Soul, JaVonte, Jay Rock, BJ the Chicago Kid, Punch, Schoolboy Q and Big Pooh.
The Kendrick Lamar EP, released on December 31, 2009, marked a significant turning point in the young artist's career as he transitioned from performing under the moniker K.Dot to his birth name, Kendrick Lamar. Featuring guest appearances from artists like Angela McCluskey, JaVonte, BJ the Chicago Kid, Punch, and Big Pooh, as well as his Top Dawg brothers – Ab-Soul, Jay Rock and Schoolboy – the EP showcased the budding talents of a future hip hop legend. With producers like Sounwave, Black Milk, Jake One, Q-Tip, and Wyldfyer backing the tracks, the EP laid the foundation for what would become the Compton-born rapper's distinct sound and style. While certainly a raw and undeveloped representation of the artist he would later become, the EP is filled with prophecies, aspirations, and the sheer determination to make a name for himself in the industry. Even at this early stage, it's clear that Lamar was destined for greatness, and the themes and motifs presented in this project would later be revisited and refined in future works.
Overly Dedicated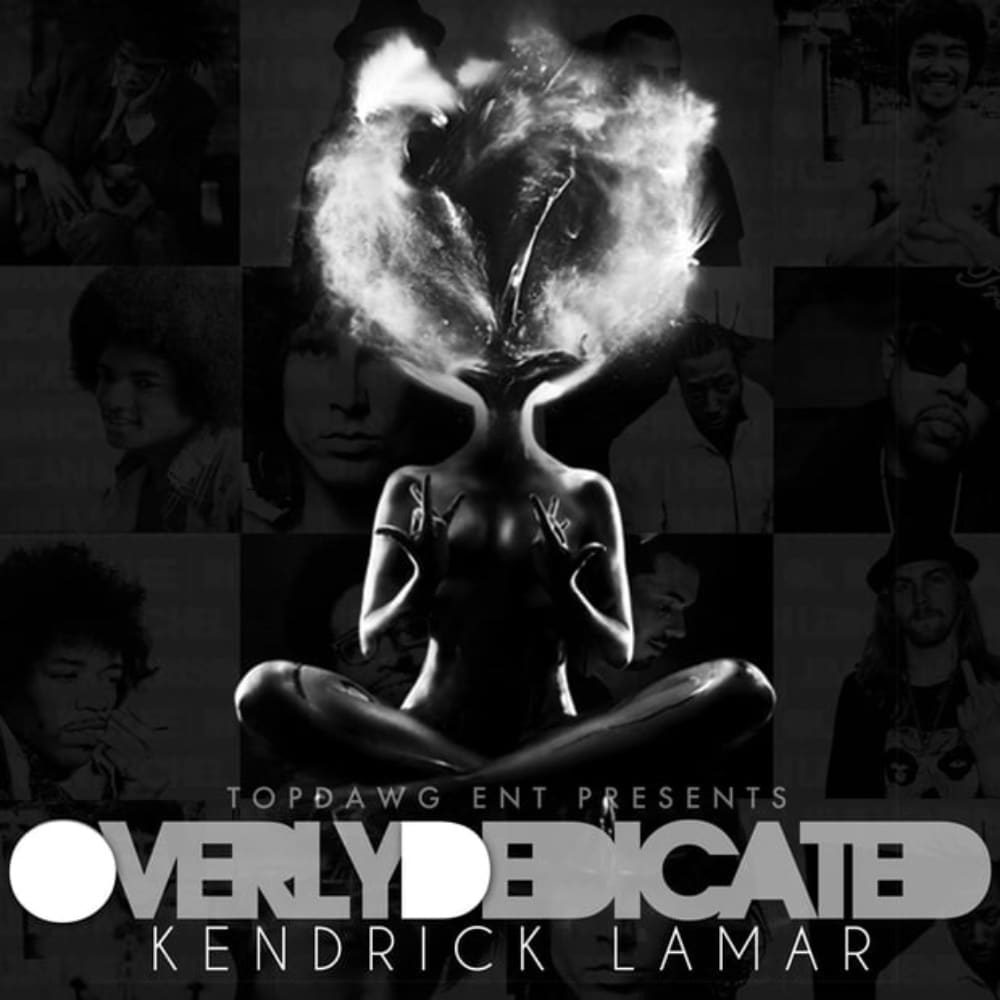 Released: September 14, 2010
Label: Top Dawg
Features: Dash Snow, Jhené Aiko, Schoolboy Q, Ab-Soul, Ash Riser, Dom Kennedy and Murs.
At just 23 years old, Kendrick was still discovering his voice and honing his craft, experimenting with various influences and pushing the boundaries of his own creativity. Overly Dedicated is peppered with glimpses of the artist's future greatness, such as the poignant "The Heart Pt. 2," the thought-provoking "Ignorance is Bliss," and the unabashedly brash "Michael Jordan." Even at this early stage, it was clear that Kendrick Lamar was on the verge of something truly extraordinary, showcasing his love for language, fearlessness in exploring new sounds, and a relentless drive to push the boundaries of lyricism and storytelling.
Untitled Unmastered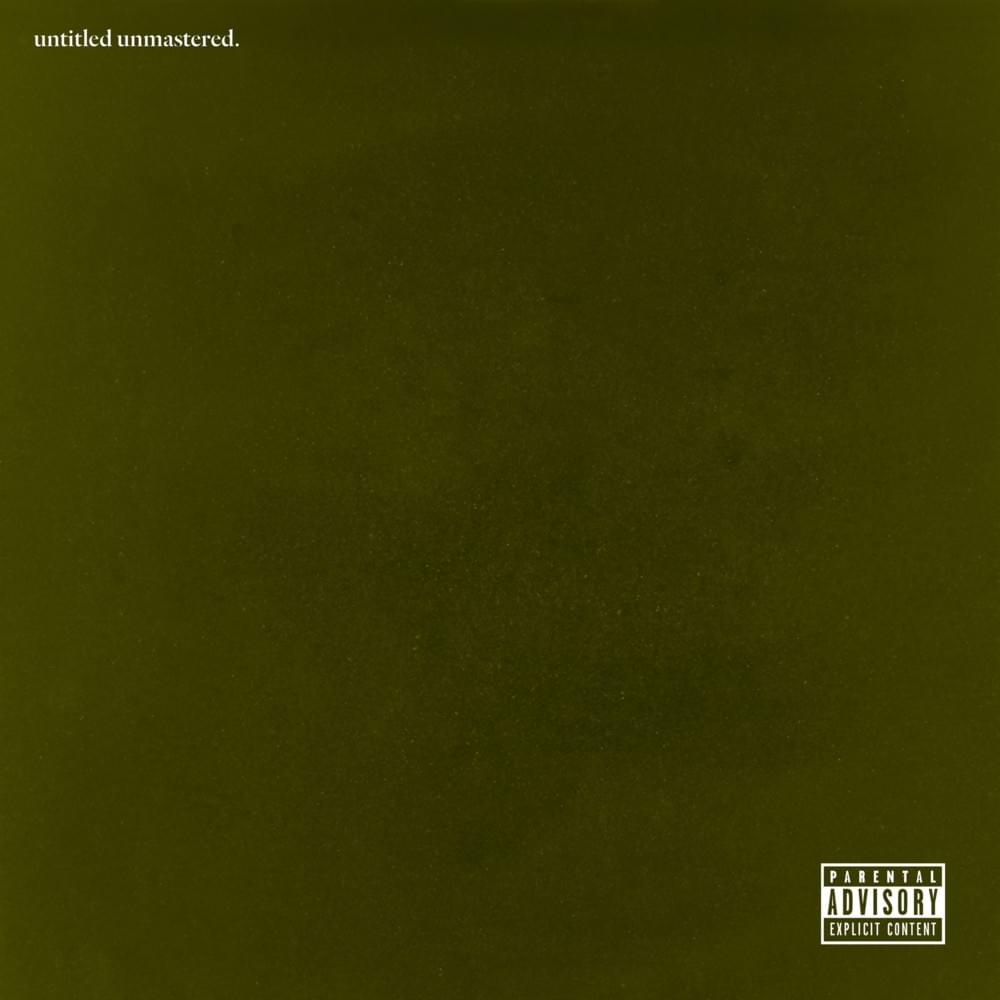 Released: March 4, 2016
Label: Top Dawg, Aftermath, Interscope
Features: Punch, Jay Rock, Bilal, Anna Wise, SZA, Cee Lo
Trust K.Dot to put out an album full of throwaway tracks that is better than most rappers' best projects. Released a year after To Pimp a Butterfly dropped, Untitled Unmastered is packed full of politically charged, philosophical, and genre-bending gems that blend free jazz, soul, avant-garde, and funk styles all together. While consisting of rough sketches and underdeveloped ideas, the album still showcases Kendrick's jaw-dropping technical prowess and potent lyricism. Whather on the lyrical mind-warp of "Untitled 02 | 06.23.2014.," the fan-favourite "Untitled 07 | 2014 – 2016" or the gritty storytelling of "Untitled 05 | 09.21.2014.," Untitled Unmastered is just another example of why Kendrick Lamar is the best rapper alive .
Section.80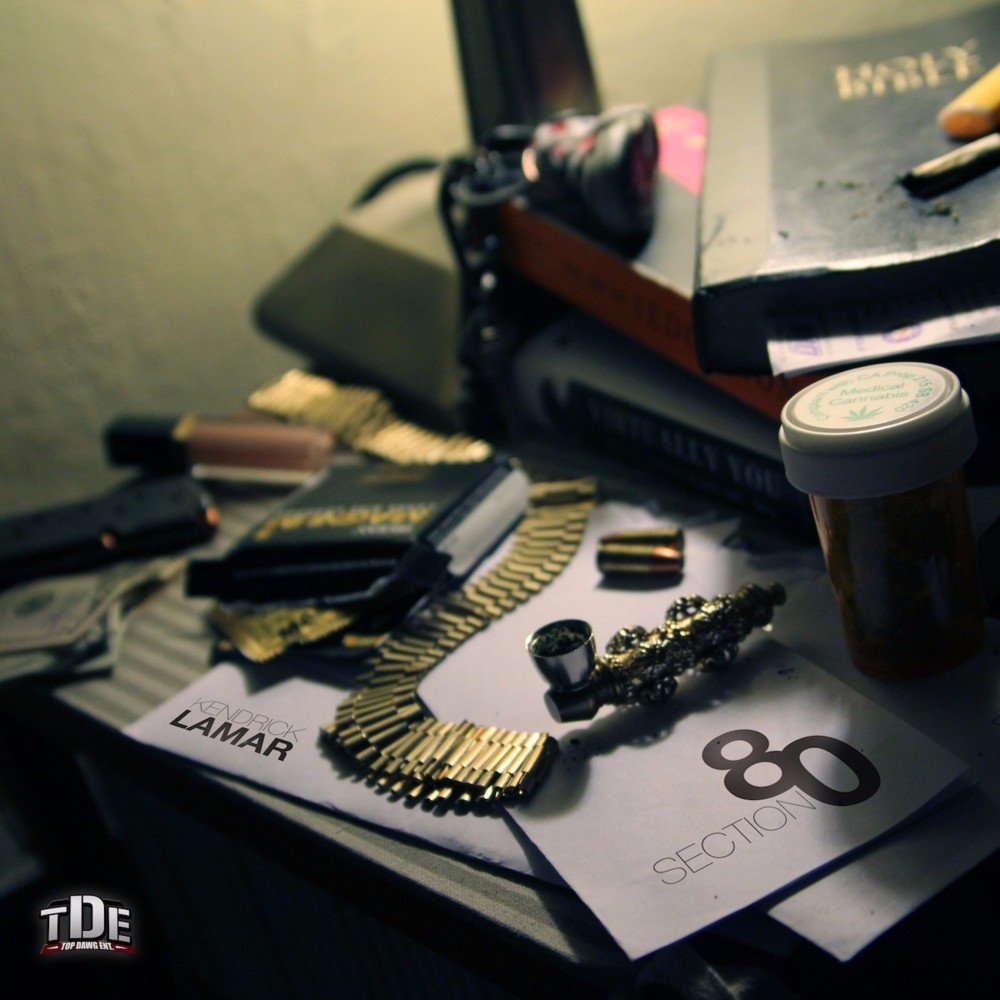 Released: July 2, 2011
Label: Top Dawg
Features: GLC, Colin Munroe, Ashtrobot, BJ the Chicago Kid, Schoolboy Q, Ab-Soul.
With its bold storytelling and clever lyricism, Section.80 announced the arrival of a powerhouse rapper ready to make his mark. From the get-go, Kendrick demonstrated his knack for weaving intricate narratives and delivering socially charged messages that set him apart from his contemporaries. Cuts like like "Ronald Reagan Era (His Evils)" depict the racist consequences of Reagan's political agendas, while "A.D.H.D" delves into the struggles of modern drug abuse. The track "Keisha's Song (Her Pain)" paints a heartbreaking picture of a prostitute's agony, highlighting the detrimental effects of the American political system on low-income communities. Brimming with pure MCing talent, cinematic storytelling, and a mature perspective, Section.80 is a compelling glimpse into the mind of a fearless MC ready to upend the entire hip hop world.
Mr. Morale & the Big Steppers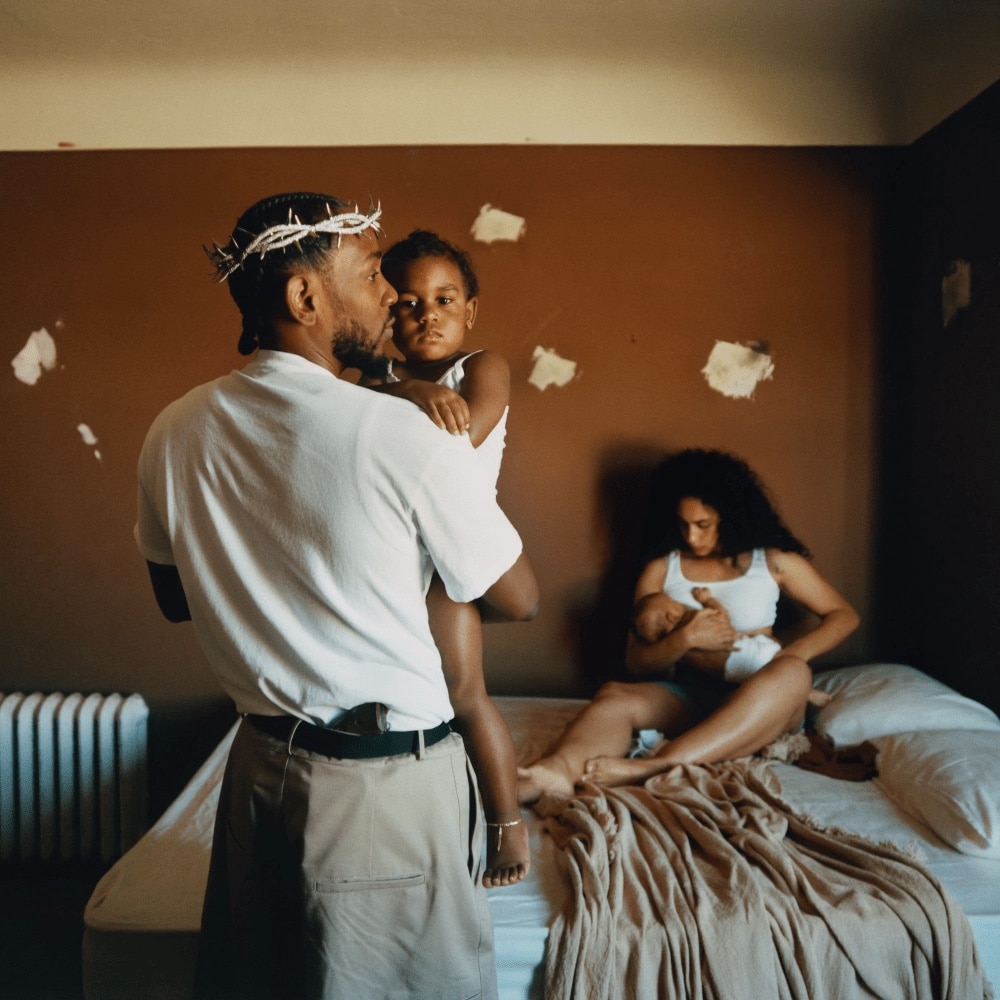 Released: May 13, 2022
Label: PGLang, Top Dawg, Aftermath, Interscope
Features: Ghostface Killah, Baby Keem, Kodak Black, Blxst, Amanda Reifer, Sampha, Taylour Paige, Summer Walker, Sam Dew, Tanna Leone, and Portishead's Beth Gibbons.
"I've been goin' through somethin'," Kendrick revealed on the opening track to his fifth studio album. "One-thousand eight-hundred and fifty-five days" to be exact on the timeline. Released five long years after his Pulitzer Prize-winning DAMN. , Mr. Morale & the Big Steppers re-asserted K.Dot's position as hip hop's leading poet and most fearless MC. With the Compton rapper's raw vulnerability taking center stage, Kendrick dives deep into his therapy journey, revealing his struggles with childhood trauma, infidelity, and the pitfalls of fame. With his partner Whitney Alford and spiritual guru Eckhart Tolle guiding the listener through the journey, Kendrick's storytelling prowess shines through as he grapples with deeply personal issues like generational trauma, sexual addiction, and the crushing weight of fame. Even with an all-star lineup of guest artists, including the likes of Blxst, Amanda Reifer, the legendary Ghostface Killah, Kodak Black, Baby Keem and Summer Walker, Mr. Morale & the Big Steppers is Kendrick's most personal, challenging and thought-provoking album to date.
good kid, m.A.A.d city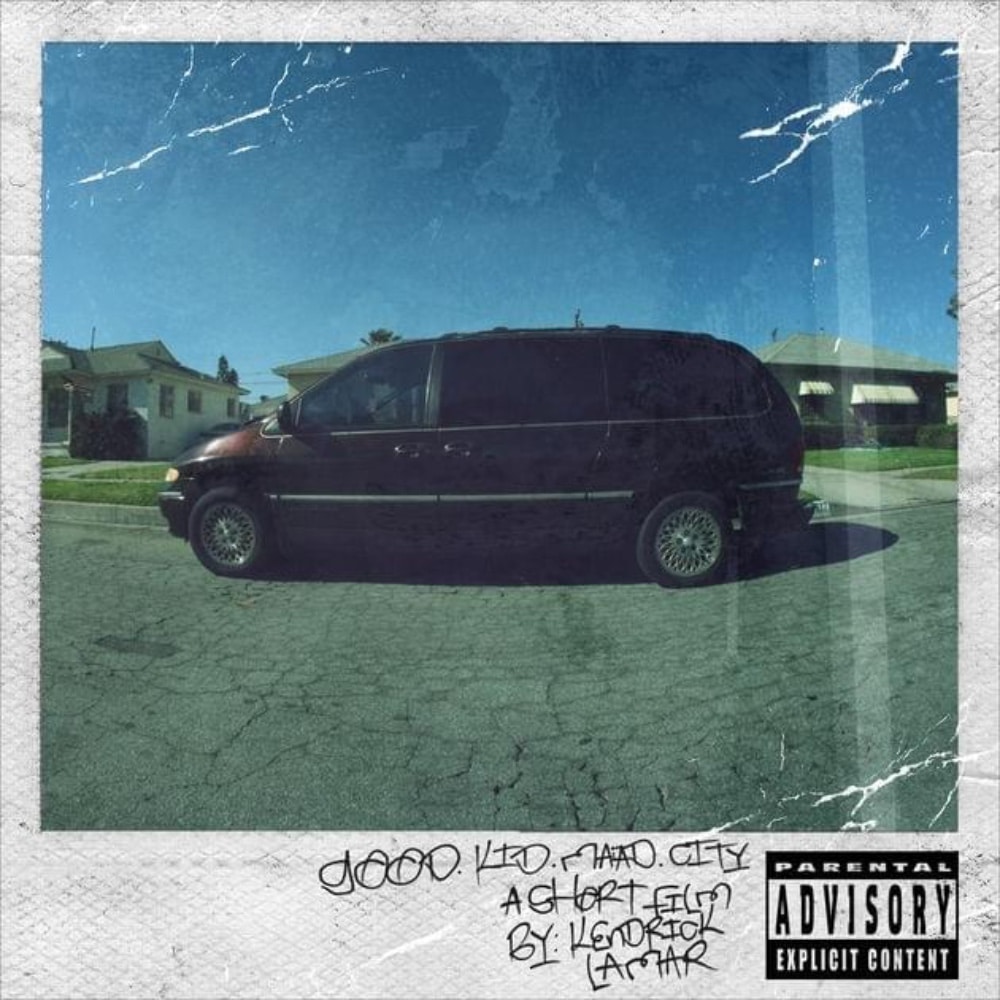 Released: October 22, 2012
Label: Top Dawg, Aftermath, Interscope
Features: Drake, Dr. Dre, Jay Rock, Anna Wise, and MC Eiht.
good kid, m.A.A.d city may be third on this list, but you can be damn sure that it's Kendrick's most beloved album. In our opinion To Pimp a Butterfly and DAMN. stand taller in the Compton rapper's stacked catalogue, but this album captures the pulsating essence of L.A. like no other. Immersing yourself in this spellbinding major label debut from the West Coast maestro is akin to embarking on an exhilarating odyssey through the gritty streets of K.Dot's Compton. From the spine-chilling opening track to the soul-stirring finale, each song on good kid, m.A.A.d city is a masterclass in storytelling and musical ingenuity. Kendrick's razor-sharp lyricism weaves a gripping tale, while the multifaceted production seamlessly melds jazz, funk, and classic hip-hop into a rich sonic tapestry. The album transcends the confines of music, transforming into an audio-movie that chronicles Kendrick's turbulent past—a poignant saga of love, loss, and resilience in the face of adversity in one of America's most unforgiving neighborhoods.
To Pimp a Butterfly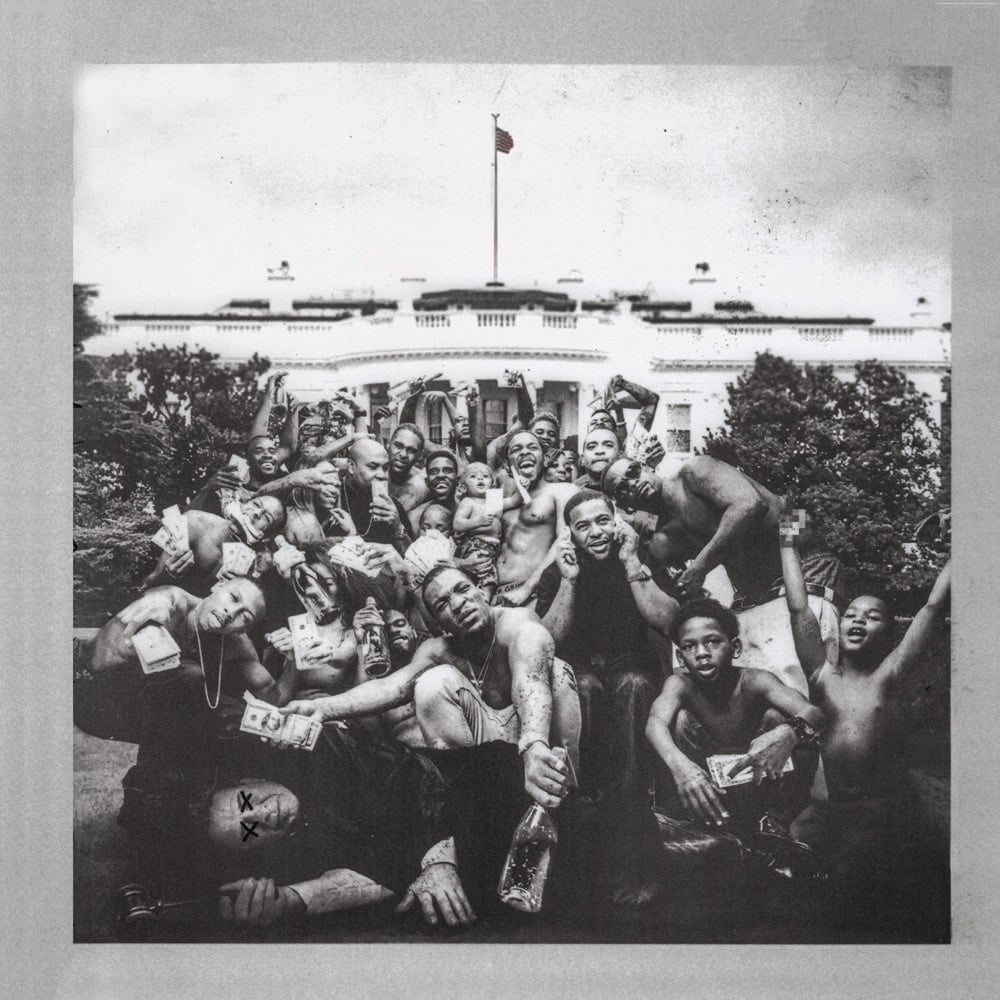 Released: March 15, 2015
Label: Top Dawg, Aftermath, Interscope
Features: Thundercat, George Clinton, Bilal, Anna Wise, Snoop Dogg, James Fauntleroy, Ronald Isley, and Rapsody.
Drawing from jazz, funk, and soul influences, To Pimp a Butterfly weaves an intricate tapestry of narratives that explore race, political corruption, and societal challenges. Kendrick's eye-opening journey to South Africa in 2014 served as the catalyst for this project, inspiring him to translate the beauty and wisdom he encountered into his music. A shining example of innovation, To Pimp a Butterfly saw Kendrick Lamar pushing boundaries by adopting a jazz-inspired sound, joining forces with musical visionaries such as George Clinton, Thundercat, and Terrace Martin. This album goes beyond personal storytelling, delving into the historical exploitation of Black artists in the U.S. music industry and challenging the status quo. While To Pimp a Butterfly is filled to the brim with some of Kendrick's greatest songs , the album's most resonant moment is "Mortal Man," where the rapper orchestrates a poignant conversation with the late Tupac Shakur using clips from a previous interview. Released in 2015, the album's impact still resonates today, with anthems like "Alright" feeling more relevant now than ever.
DAMN.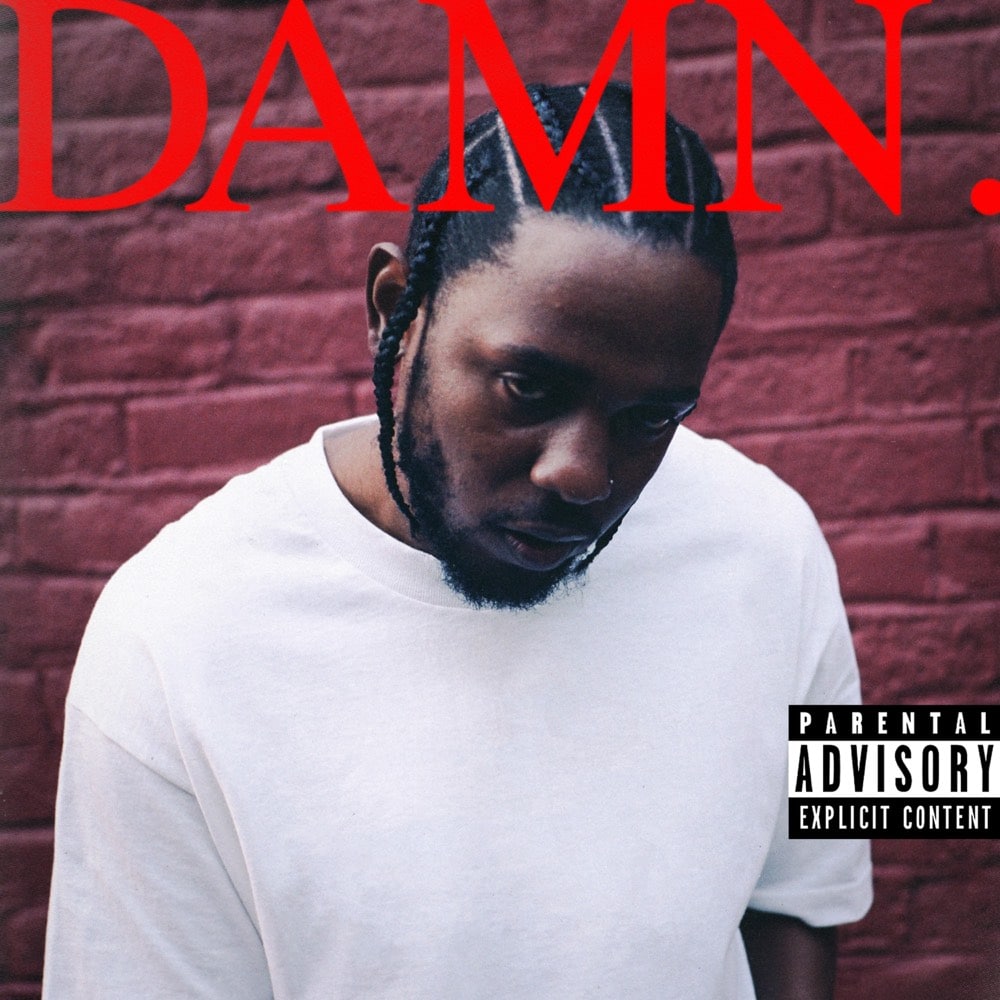 Released: April 14, 2017
Label: Top Dawg, Aftermath, Interscope
Features: Rihanna, Zacari, and U2.
Alright, I'm going to get dragged by a lot of Kendrick fans for putting DAMN. at the top of the list, but fuck it, it's just how I feel. This album isn't just a Pulitzer Prize-winning masterpiece; it's the crowning jewel in the Compton MC's discography, and I'm ready to defend that claim until the end of time. After blessing us with the back-to-back classics of good kid, m.A.A.d city and To Pimp a Butterfly , Kendrick had already ascended to the rap game's highest echelons, with whispers of GOAT status echoing throughout the hip-hop community. Sure, the cinematic storytelling of good kid and the politically-charged soundscape of To Pimp a Butterfly might seem more monumental in the grand scheme of Kendrick's artistic journey, but let's not kid ourselves: this album is a cut above the rest in terms of production and lyrical prowess. On DAMN. , Kendrick channels his inner Biggie from Life After Death , exuding the kind of confidence and swagger that can only come from an artist who knows they've got the Midas touch. From vivid storytelling and introspective meditations to hard-hitting battle raps, infectious club anthems, chart-topping radio hits, and gritty street bangers, K-Dot has it all covered. And, just for good measure, he even throws in collaborations with rock legends U2 and a mesmerizing duet with Rihanna. The message is clear: Kendrick Lamar can do anything he damn well pleases, and he'll do it better than anyone else in the game. That, my friends, is precisely why DAMN. reigns supreme as Kendrick's greatest album to date.