Hip hop is a culture built on the foundation of lyrical prowess, where the art of rapping is revered and held in high esteem. The best rappers are able to craft lyrics that capture the essence of their experiences and emotions, creating stories that resonate with their audience and transcend time.
These rappers are masters of their craft. They use metaphors, similes, and other literary devices to paint pictures with their words and create unforgettable lines that stay with us long after the music ends.
From the intricate, multi-syllabic rhymes of Eminem and Big Daddy Kane to the socially conscious musings of Kendrick Lamar and Common, we'll cover the full range of hip hop lyricism.
We'll talk about the raw, unfiltered honesty of Tupac and the slick wordplay of Jay-Z. We'll explore the dense, metaphor-laden rhymes of MF DOOM and the gritty street tales of Ghostface Killah. We'll uncover the gritty realism of Nas' vivid depictions of life in the projects, and the intricate wordplay of Aesop Rock's cryptic verses.
This list is not about record sales, chart positions, or mainstream appeal – it's about the pure artistry of rapping. It's about the creativity, the innovation, and the sheer skill that goes into crafting lyrics that move us and leave us in awe. So, let's dive deep into the art of rap and celebrate the top 50 greatest lyricists of all time.
50. Elzhi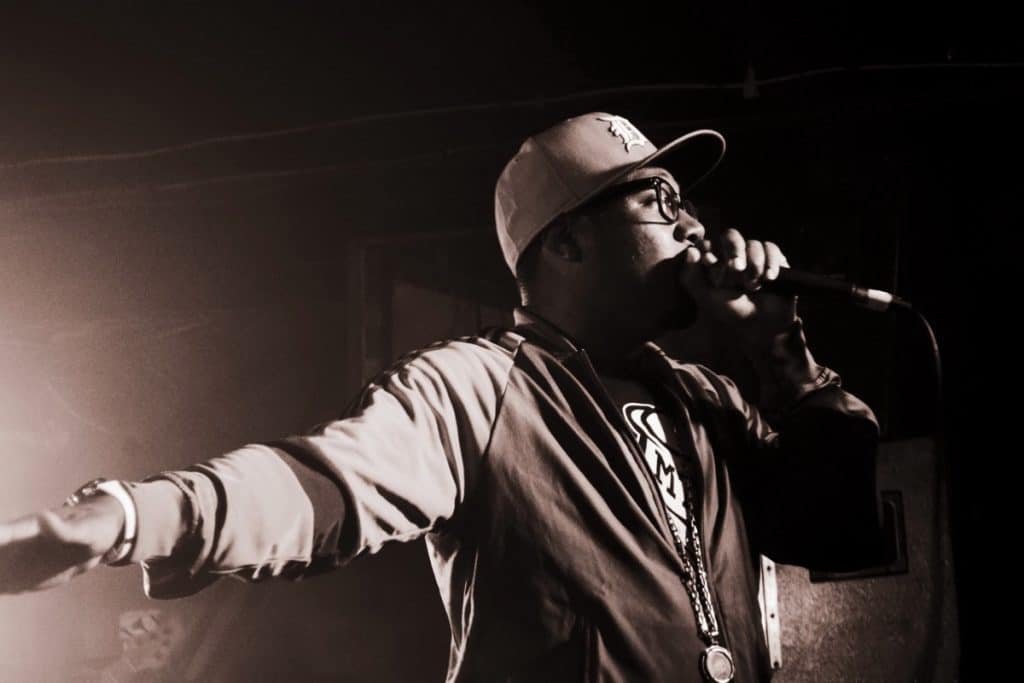 Elzhi is a technical mastermind, consistently delivering intricate wordplay and dense lyricism that rewards repeated listens. From The Preface to Zhigeist, he's shown versatility while maintaining his signature style. The Detroit MC's ability to bend and twist words to create clever rhyme schemes is nothing short of impressive. His dedication to the craft is evident in his consistent output, cementing him as one of the most gifted and consistent MCs in the game. He may be called "Detroit's best-kept secret," but his talent is undeniable, and he is absolutely one of the greatest rap lyricists of all time.
49. Beanie Sigel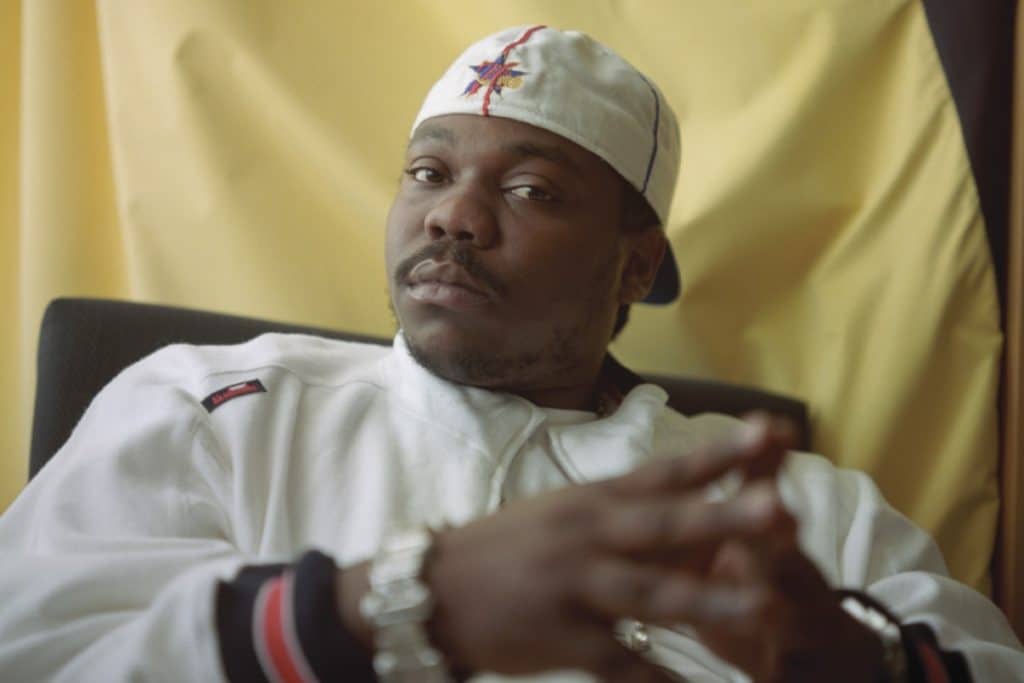 Beanie Sigel emerged in the late '90s as a standout member of Roc-A-Fella Records, earning critical acclaim for his debut album, The Truth, but it was his sophomore release that cemented the Philly rapper's status as one of the best lyricists in the game. Beanie's ability to paint vivid pictures of the harsh realities of street life is what sets him apart from his peers. His delivery is effortless, with a commanding presence and a deep, menacing voice that demands attention. His flow is impeccable, weaving complex rhymes with ease and delivering hard-hitting punchlines that hit like a freight train. While he may not have achieved the same level of success as some of his peers, Beanie's uncompromising approach to rhyming has earned him a place among the greatest rappers of all time.
48. Canibus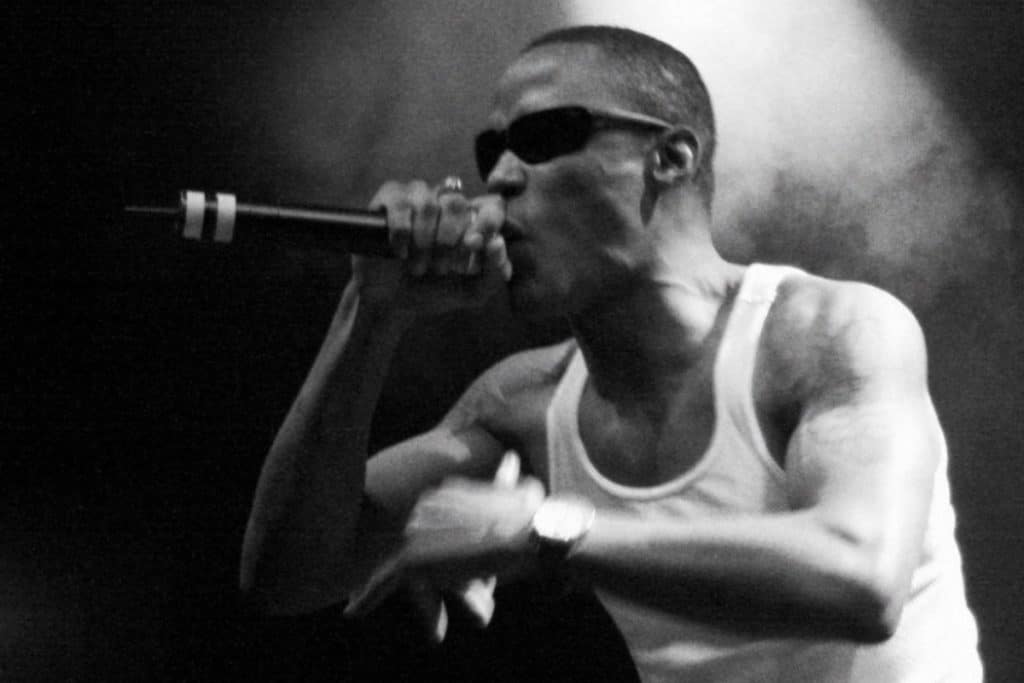 Known for his sharp lyricism and impressive freestyle abilities, Canibus made a name for himself in the early '90s as one of the hottest up-and-coming rappers in the game. While his ill-fated beef with LL Cool J stalled his mainstream success, the MC remained dedicated to his craft, releasing a string of underground albums and gaining recognition as a talented battle rapper. Despite setbacks, Canibus' fifth album, Rip the Jacker, stands out as a testament to his lyrical prowess. Recorded entirely with Stoupe the Enemy of Mankind of Jedi Mind Tricks while Canibus was serving in the military, the album features some of his most cohesive and impressive work. Tracks like "Poet Laureate II" showcase Canibus' ability to craft intricate, complex rhymes and cement his place as one of the greatest rappers of all time. While his career may have had its ups and downs, there's no denying Canibus' skill as one of the best lyricists to grip a mic.
47. Prodigy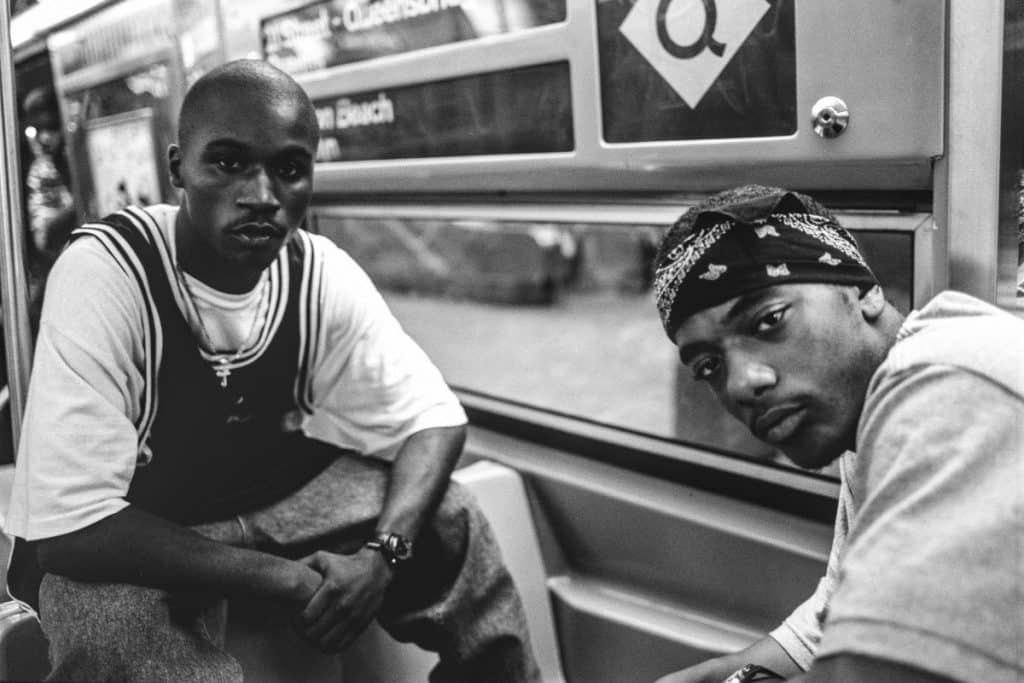 Mobb Deep's very own Prodigy was a master of precision in his writing and a pioneer in the grimy, sinister sound of boom-bap that defined 90s New York. He may not have had the crackling wit of Biggie or the poetic lyricism of Nas, but what he lacked in those areas he made up for with killer quotables and an icy, dead-eyed delivery that was uniquely his own. His slow, methodical flow allowed him to craft each bar as a standalone work of art, delivered with his unforgettable voice that has since become one of the most sampled in hip hop history.
46. Masta Ace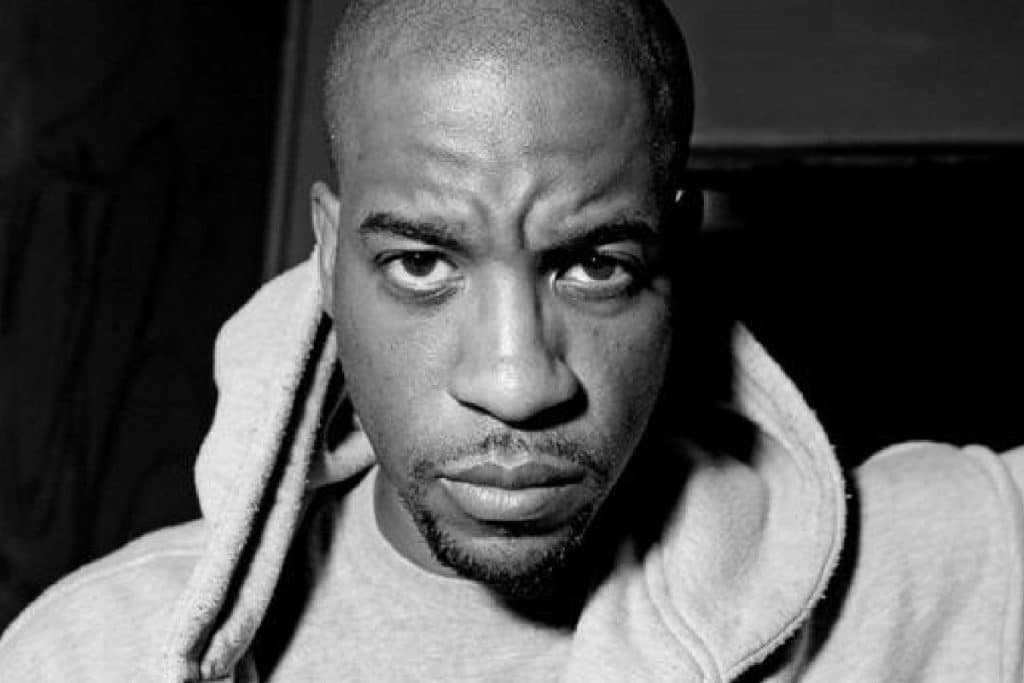 There are few rappers as criminally underrated as Brooklyn's own Masta Ace. He's one of those veteran MCs who may not get the recognition he deserves, but any true hip hop head knows that his skills on the mic are nothing short of legendary. It's no wonder that Eminem has frequently shouted out Masta Ace as one of his favourite rappers of all time. And while he may not have the mainstream success of some of his peers, Masta Ace's talent and dedication to the art of lyricism is undeniable. He's a true MC's MC, a master of his craft who has been able to navigate different eras of hip hop while staying true to himself.
45. Kurupt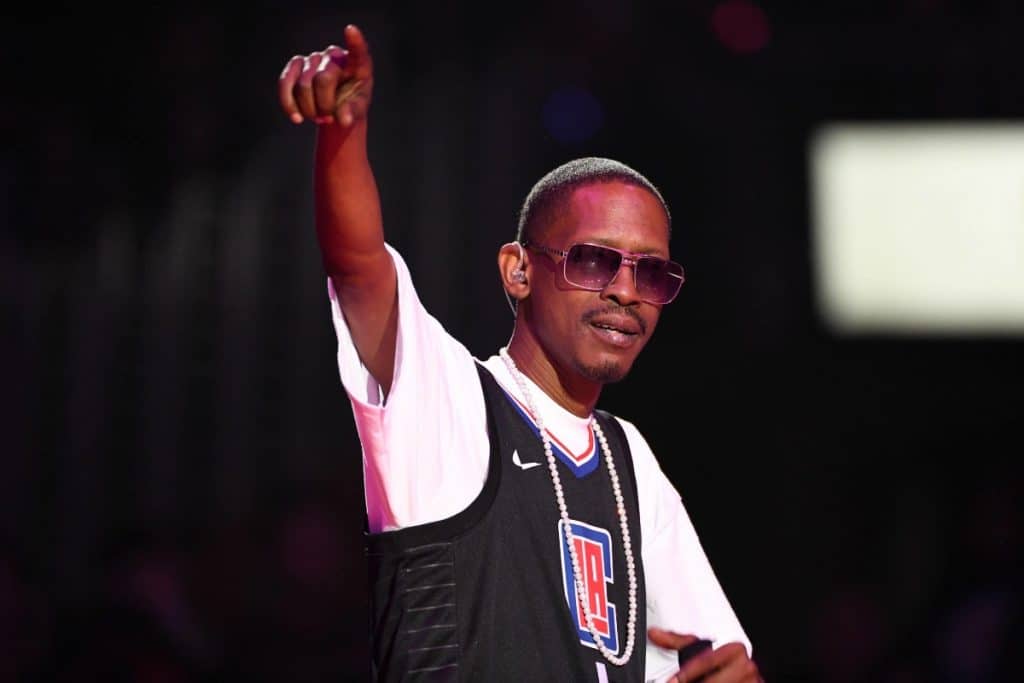 Kurupt's Philly upbringing and West Coast sensibilities gave him a unique edge that has made him a formidable force in the rap game. From his electrifying verses on Dr. Dre's "Stranded on Death Row" to his iconic collaborations with Snoop Dogg on Doggystyle, the Kurupt's lyrical prowess and aggressive delivery have made him a household name. His contributions to the West Coast rap scene as part of Tha Dogg Pound and as a solo artist have further solidified his status as one of L.A.'s greatest MCs. With a career spanning over three decades, Kurupt's legacy as a hip hop legend continues to grow.
44. Busta Rhymes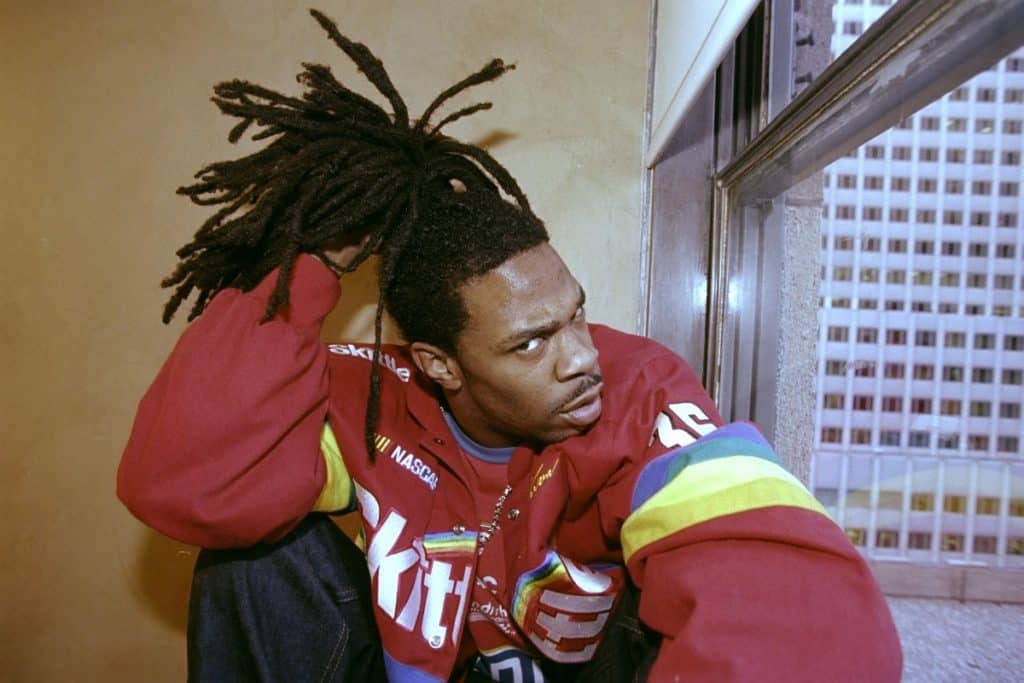 With a career spanning over 25 years, Busta Rhymes is a true veteran of the rap game. Known for his energetic delivery and animated persona, the Long Island MC has been a force to be reckoned with since the early '90s. However, what often goes unnoticed is his exceptional lyricism. Busta's intricate wordplay and clever lyricism set him apart from his peers. He has a talent for using multisyllabic rhymes and complex rhyme schemes to create unforgettable verses that demand repeated listens. From his early days in Leaders of the New School to his solo hits like "Woo Hah!! Got You All in Check" and "Break Ya Neck," Busta has consistently shown dedication to the art of MCing. His ability to adapt to different beats and styles while maintaining his signature flow is a testament to his skills as a true rapper's rapper.
43. Bun B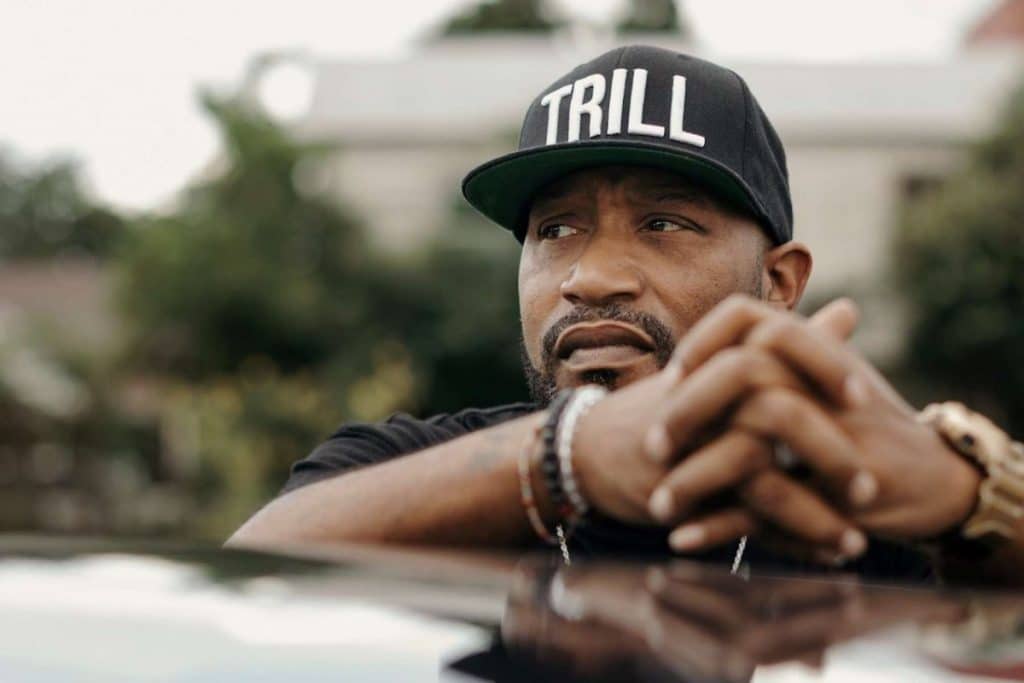 From their humble beginnings in Port Arthur, Texas, to their breakthrough success in the late '90s, UGK's rise to fame was built, in part, on Bun B's technical ability on the mic and unforgettable Southern tales. Bun's flow and nimble delivery grounded the duo, making them relatable superheroes to the everyday listener. The Texas rapper's verse on "Murder" is considered one of the greatest of all time, and his contribution to "International Players Anthem (I Choose You)" helped make it a Grammy-nominated hit.
42. Pusha T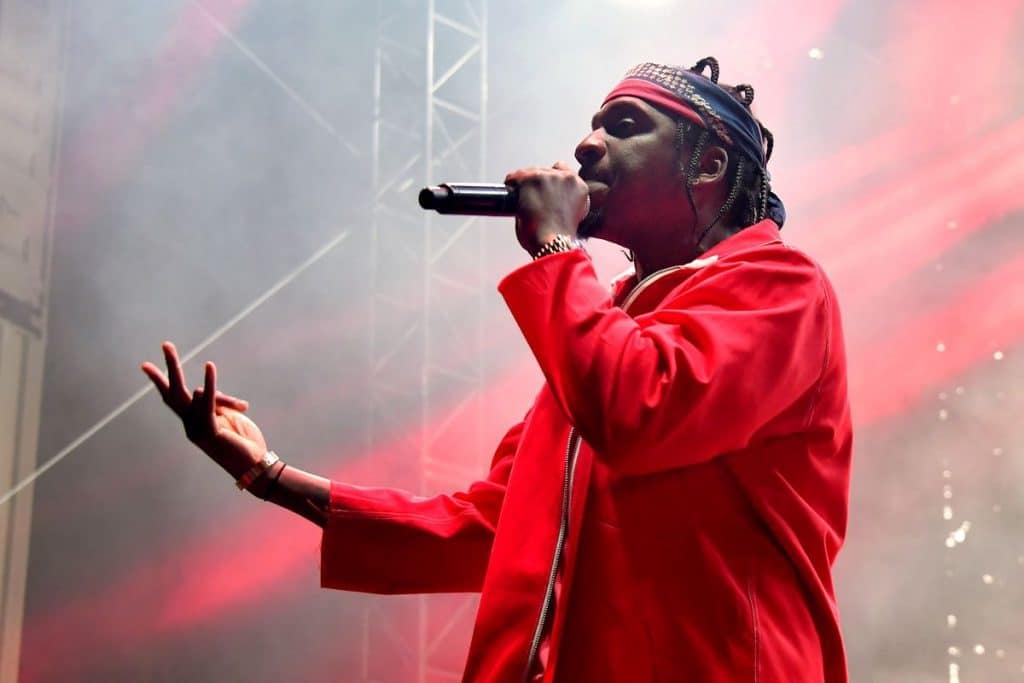 Pusha T has carved out a unique place in rap history as one of the greatest coke rap artists of all time. From his beginnings as one half of Clipse to his solo career, he has consistently delivered hard-hitting verses that capture the gritty realities of the drug game. Pusha's signature flow and delivery, combined with his ability to stick to his niche topic for over 20 years, make him a true master of his craft. In the 2010s, Pusha T emerged as one of the best rappers in the game, dropping a series of classic albums and standout features. He even emerged victorious in a high-profile rap beef with Drake, solidifying his place as one of the top artists of the decade. And with his most recent release, It's Almost Dry, he proved that he's still at the top of his game, pushing forward with fresh material that showcases his incredible lyrical talents.
41. Chuck D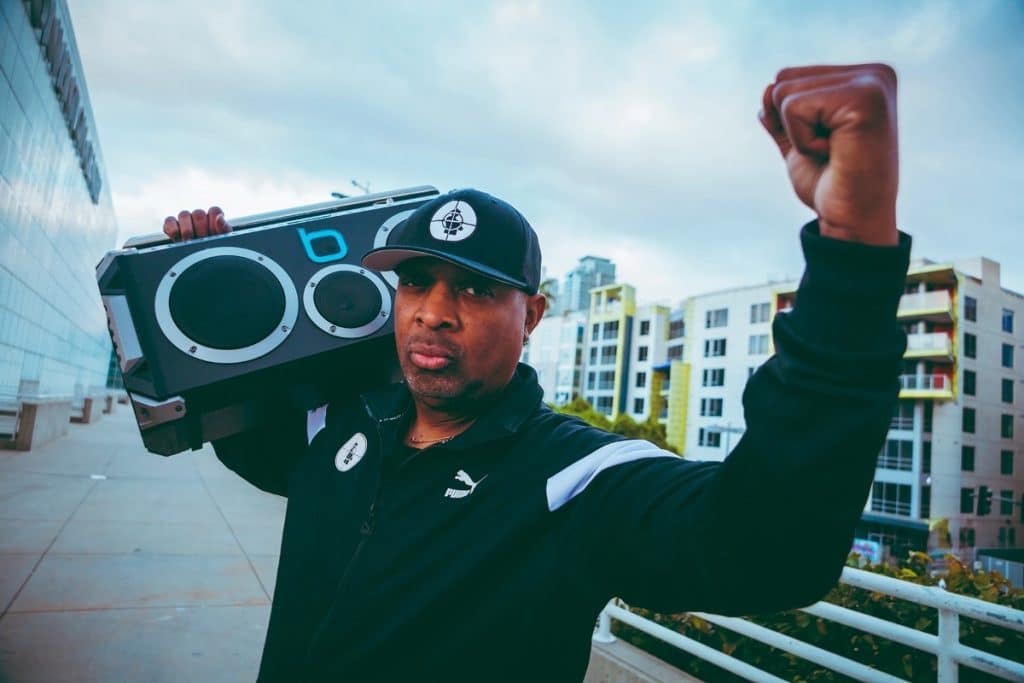 Chuck D is a towering figure in hip hop, both in stature and influence. As the frontman of Public Enemy, he helped define the sound of political and socially conscious rap music in the late '80s and early '90s. But Chuck's greatness goes beyond his commanding stage presence and booming baritone voice – his lyricism is some of the most poetic and powerful in the history of the genre. From the very early days, the Long Island rapper's rhymes were sharp and incisive, addressing the issues of the day with a clarity and conviction that few could match. With Public Enemy, he unleashed a series of classic albums that challenged the status quo and inspired a generation of activists and artists alike.
40. Talib Kweli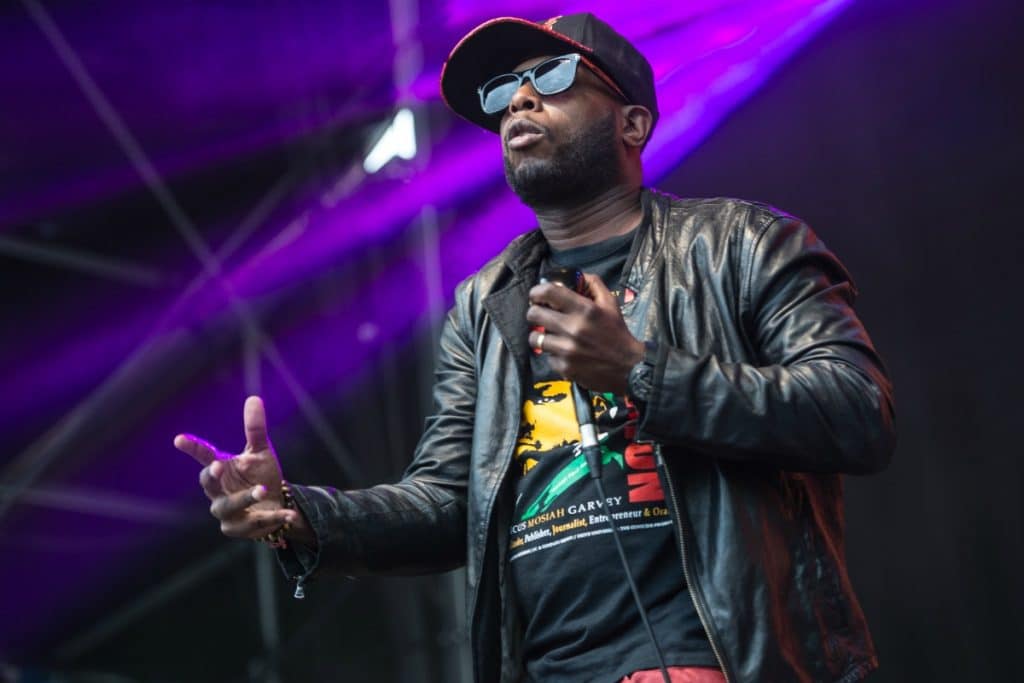 Talib Kweli's name is synonymous with conscious hip hop, a genre where lyricism reigns supreme, and he's one of the most celebrated and skilled MCs in that space. Starting with his debut in 1997 as one half of Black Star alongside Mos Def, Kweli has consistently delivered powerful verses filled with politically charged commentary and deep introspection. His smooth delivery and technical ability on the mic make him a true wordsmith, and his albums, mixtapes, and collaborations have solidified his place as one of the greatest lyricists to come out of Brooklyn.
39. Ab-Soul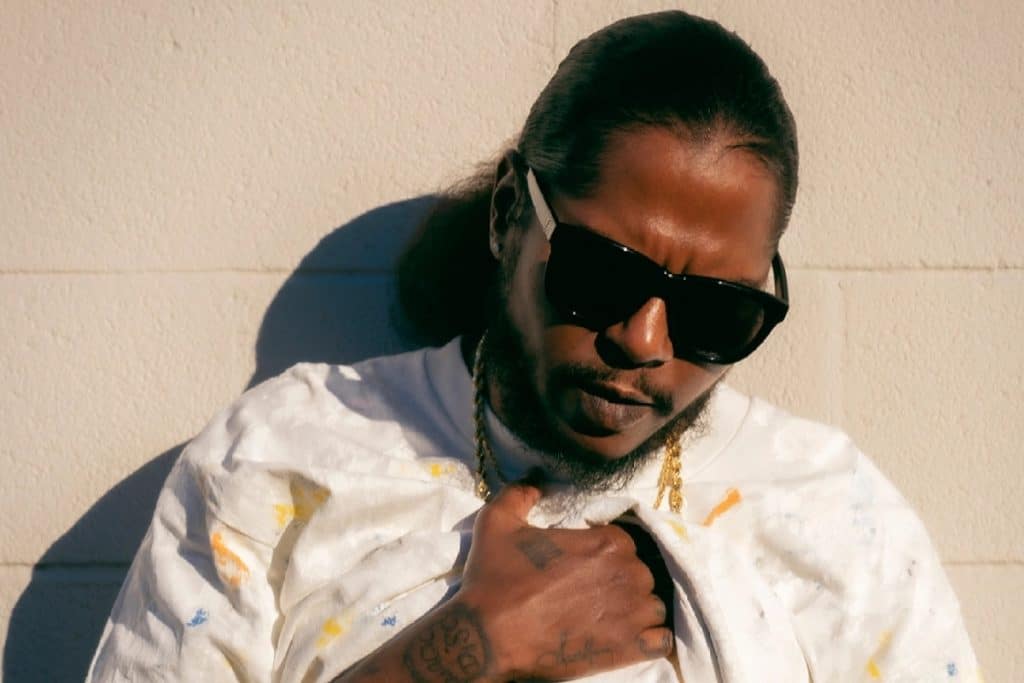 Ab-Soul's lyricism is often hailed as some of the most intricate and thought-provoking in the game. With a penchant for weaving complex wordplay, double entendres, and multi-syllabic rhymes into his verses, he is a true wordsmith in every sense of the word. On his classic 2012 album Control System, the TDE rapper showcased his lyrical prowess on tracks like "Double Standards," where he critiques misogyny in hip hop with biting lines like "I can't even say she's a whore, she gon' be somebody's mother." On "Terrorist Threats," he paints a vivid picture of societal issues in America, rapping "Illuminati trying to read my mind with a eagle eye/And the haze got me thinking why we even try/I can't lie, sometimes I wanna just get high." Ab-Soul's verses are not only complex and dense, but they often tackle weighty subjects with a deftness and nuance that is rare in hip hop. He has a unique ability to use his words to explore the intricacies of his own life and the world around him, while still keeping listeners engaged and entertained with his masterful flow and clever wordplay.
38. Slick Rick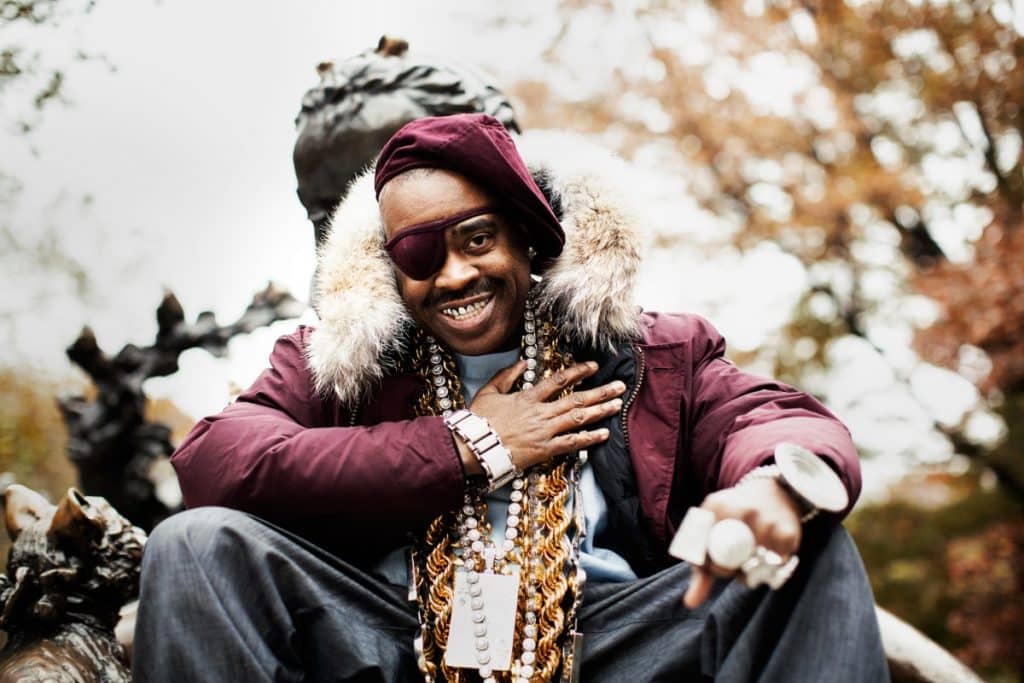 Slick Rick is the greatest storyteller in hip hop history, period. As part of Doug E. Fresh & the Get Fresh Crew, he captured the rap world with hits like "The Show" and "La Di Da Di," which remains the most sampled rap song of all time. With his unmistakable British accent and smooth flow, Slick Rick spun cinematic tales through his rhymes that transported listeners to the gritty streets of his youth. He could paint a picture with his words like no one else, and was a major influence to future storytelling greats like Nas and Biggie.
37. Roc Marciano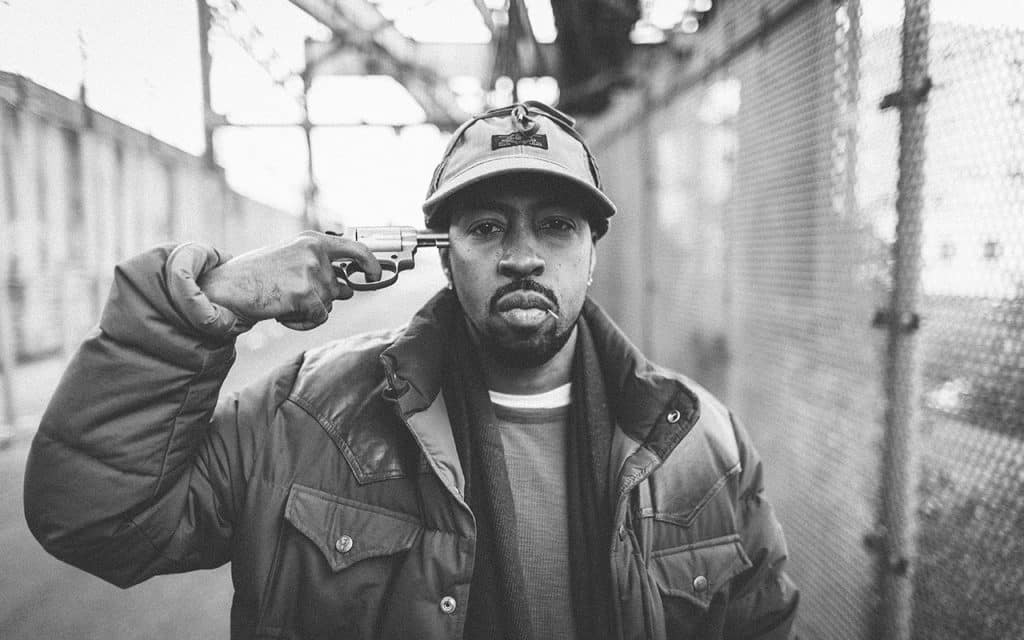 After starting his career out as a member of Busta Rhymes' Flipmode Squad, Long Island's Roc Marciano broke out on his own and began carving out his own lane in the underground rap space. Over the next two decades, he would quietly create some of the influential music in the game that would provide the blueprint for later acts like Griselda. With his dense rhyme schemes, ultra-relaxed delivery and hyper-kinetic wordplay, Roc's incredible lyricism has transformed him into an underground icon.
36. AZ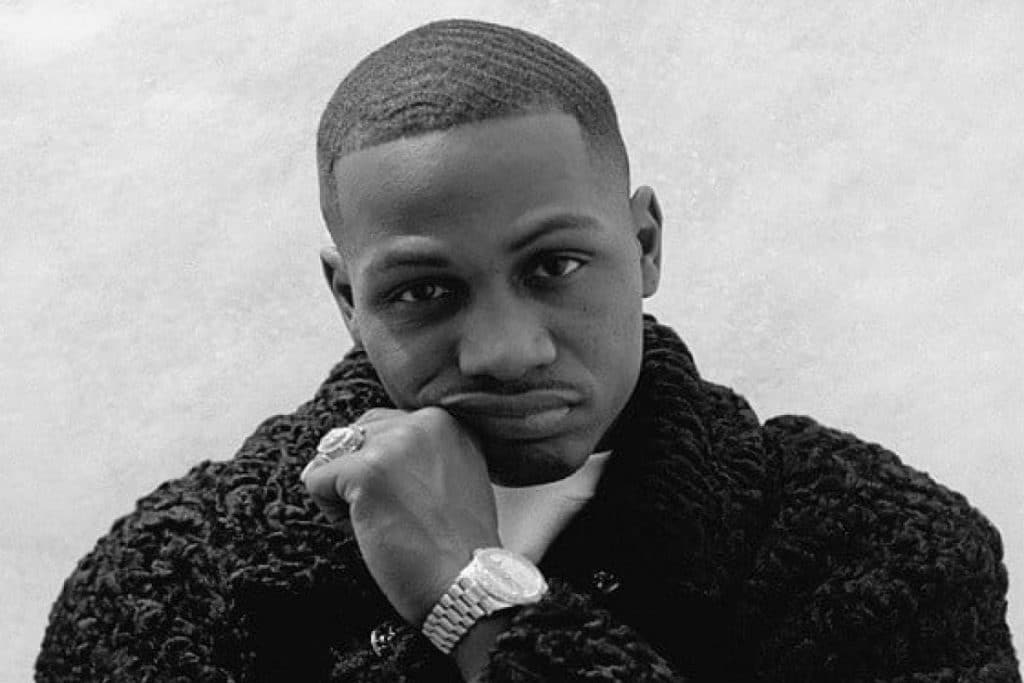 With his immaculate flow, golden voice, and timeless delivery, AZ has consistently earned himself a spot in the upper echelon of lyricists, year after year. From his impressive debut on Nas' "Life's a Bitch" to his acclaimed solo albums, AZ's lyrical prowess has never wavered throughout his over 20-year career. A master of internal rhymes and multisyllabic rhyme schemes, the Brooklyn rapper effortlessly weaves together intricate wordplay without sacrificing the flow or cohesiveness of his verses. With his butter smooth flow and laid-back delivery that belies the complexity of his rhymes, AZ's legacy as one of the greatest lyricists in hip hop history is undeniable.
35. Common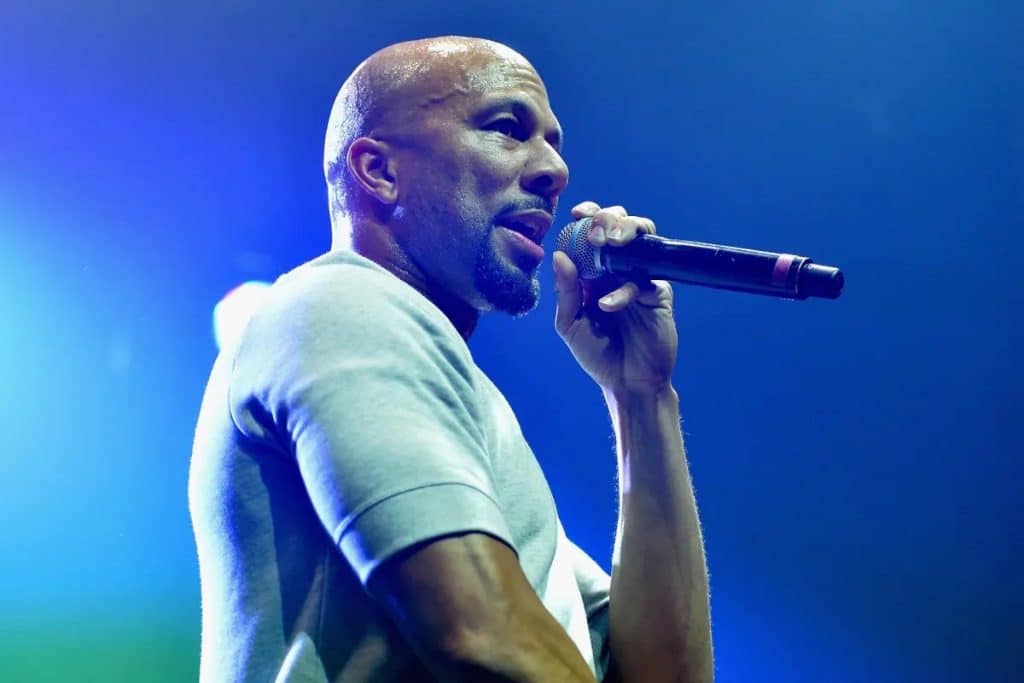 Common's immaculate pen game and thought-provoking lyrics have established him as one of the greatest wordsmiths in hip hop history. From his early days in the Chicago rap scene to his more recent Oscar-winning work, Common's ability to craft deeply poetic rhymes and socially-charged messages has earned him countless accolades and a place in the upper echelon of MCs. Over the course of his career, Common has shown an unwavering commitment to lyrical excellence, with albums like Resurrection and Like Water for Chocolate showcasing his ability to weave intricate stories and social commentary into his rhymes. His collaborations with producers like J Dilla and Kanye West have resulted in some of the most sonically adventurous and lyrically dense rap albums of the 2000s, including the critically acclaimed Be. Even in his more recent work, Common has continued to demonstrate his lyrical prowess, tackling weighty social and political issues with precision and finesse. With a unique flow and a gift for metaphor and wordplay, Common has solidified his place as one of the greatest lyricists to ever pick up a mic.
34. Earl Sweatshirt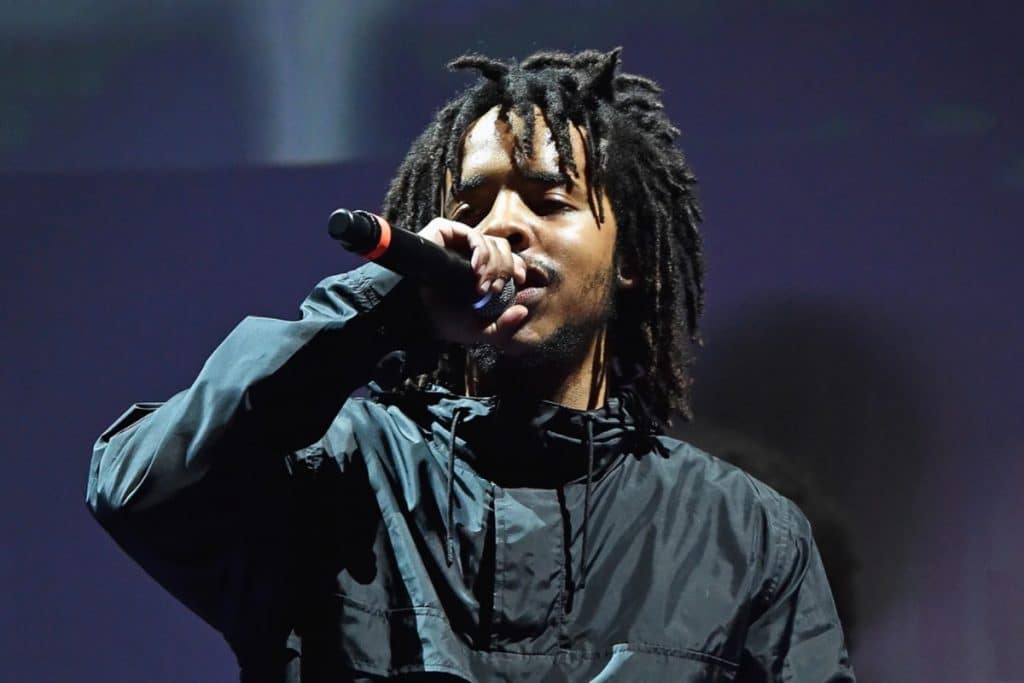 Earl Sweatshirt's raw and unfiltered approach to rap is what makes him stand out as one of the most naturally gifted lyricists of our time. With a style that pays homage to the legendary MF DOOM, Earl's minimalist beats and hard-hitting bars showcase his profound talents as a rapper, songwriter, and producer. His discography may be smaller compared to others, but each of his four studio albums is a masterclass in lyricism, particularly I Don't Like Shit, I Don't Go Outside, and Some Rap Songs, which delve into his struggles with depression and showcase his profound lyrical depth. Earl's music may not be everyone's cup of tea, but for those who appreciate forward-thinking production and deep, introspective lyrics, he's a true gem. He's not one for fast-paced club bangers, preferring instead to focus on his dense and complex bars over bare-knuckled production.
33. Big L
There's something about Big L's unapologetic, braggadocious style that embodies the very essence of New York rap. A true street spitter and poet, he was the epitome of what it meant to be a lyricist in the golden era of hip hop, where storytelling and wordplay were held in the highest regard. It's hard not to listen to tracks like "Put It On" or "MVP" and be blown away by the sheer lyrical dexterity on display. Despite only having one studio album to his name, the Harlem rapper's impact is still being felt to this day and his name continues to be revered by fellow rappers and fans alike.
32. Royce da 5'9″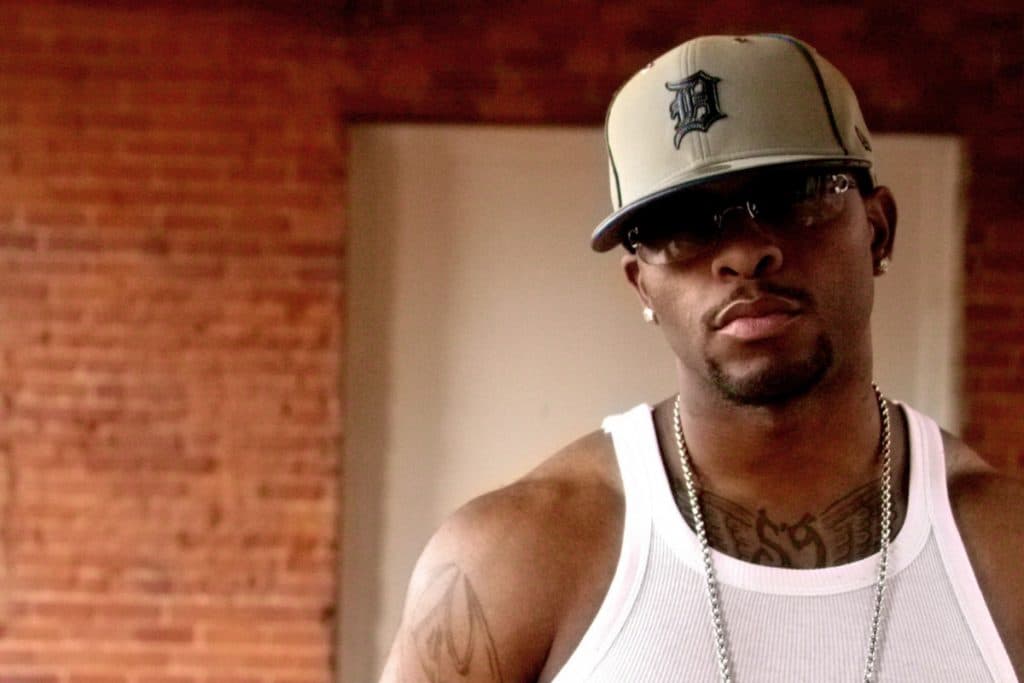 Royce da 5'9″ has been on the rap scene for over two decades, and he's consistently proven himself to be one of the most talented and technically skilled rappers in the game. In fact, there are very few rappers throughout history who could keep up with Eminem on a consistent basis, and Royce da 5'9″ is one of them. The two Detroit rappers first connected in 1997 at an Usher concert, where Royce was opening up for the R&B superstar and Eminem was selling copies of his newly released EP. Since then, the two have held it down for the city for the past couple of decades. Ever since Royce's career resurgence during the late 2000s, it was clear that he was one of the finest MCs in the game. But his latest album, The Allegory, showcased a depth and thoughtfulness in his album-crafting ability that wasn't previously seen.
31. Lauryn Hill
In the male-dominated world of hip hop, Lauryn Hill has managed to carve out a niche for herself as one of the greatest lyricists in the genre's history. With only three albums to her name, including one solo project, the New Jersey artist has managed to make a bigger impact than 99% of her contemporaries. On The Score and The Miseducation of Lauryn Hill, Lauryn's triple threat talents as an MC, singer, and producer were showcased to perfection. Her lyrical prowess can be seen in songs like "Lost Ones" where she takes on the music industry and its greed and in "To Zion" where she celebrates motherhood and the joys of raising a child. Despite only releasing a handful of albums over the course of her career, Lauryn Hill is undoubtedly the the undisputed queen of hip hop lyricism.
30. Styles P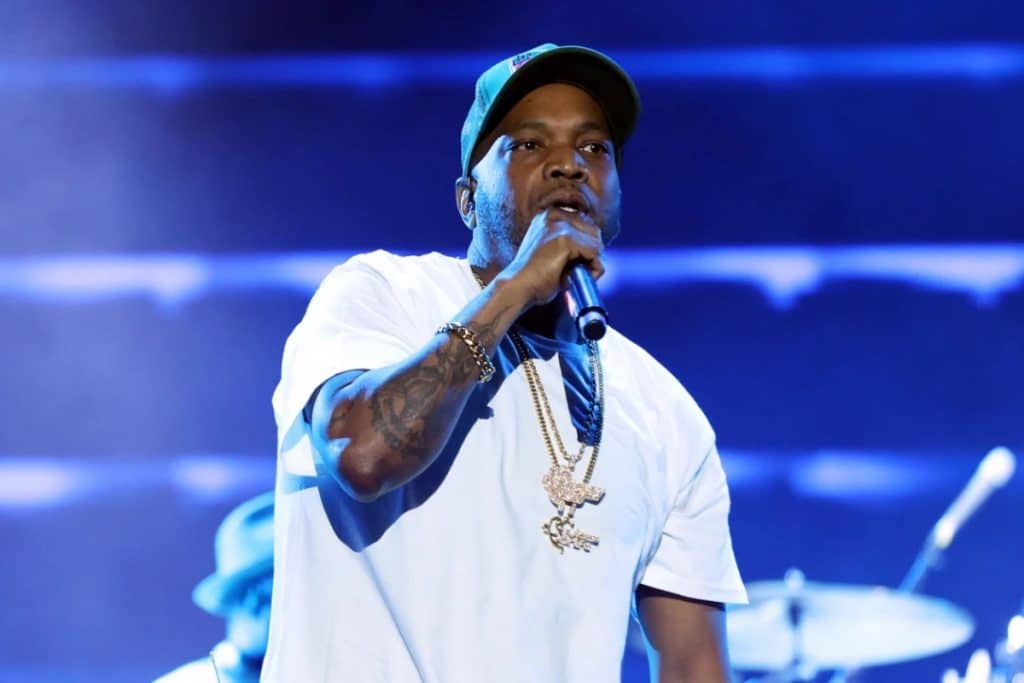 For over two decades, Styles P has been grinding out album after album, mixtape after mixtape, and collaboration after collaboration. And while his work with The LOX may have put him on the mainstream stage and given him global recognition, it's the Yonkers rapper's more low-key releases that have cemented his place as one of the greatest lyricists ever. With a style that thrives on gritty, hard-hitting production, Styles has a cool and collected way of rapping that bounces off the more aggressive delivery of his brothers Jada and Sheek. His lyrics are raw and honest, often delving into personal struggles with mental health and the harsh realities of growing up in the streets. For the LOX MC, it's not about chasing fame or fortune. It's about the love of the game and the passion for the art form.
29. Guru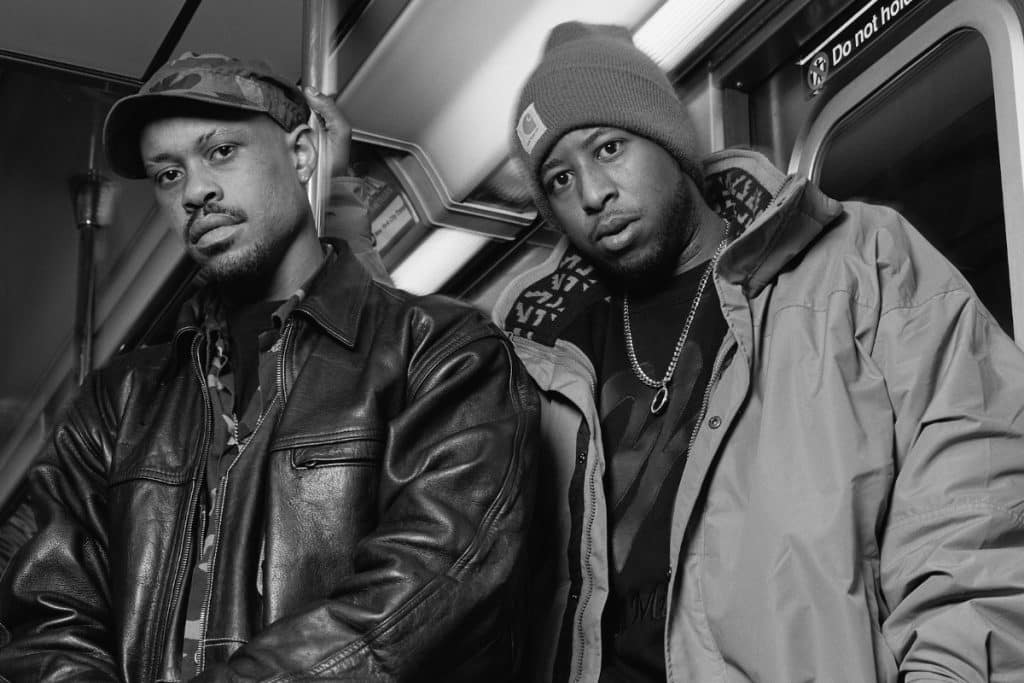 With a calm delivery and a flow so steady that listeners would hang on to every word he dropped, Guru cemented his legacy as one of the greatest lyricists in hip hop history long before he passed away. And with DJ Premier by his side as part of Gang Starr, he was responsible for some of the greatest New York boom-bap albums, from Step in the Arena to Hard to Earn. Outside of Gang Starr, Guru's influence on hip hop can also be seen in his ground-breaking Jazzmatazz series, which helped to push jazz-rap forward and showcased his thoughtful approach to music. The Boston-born MC was a legend who always kicked knowledge in his rhymes, addressing social and political issues with eloquence and precision.
28. Jadakiss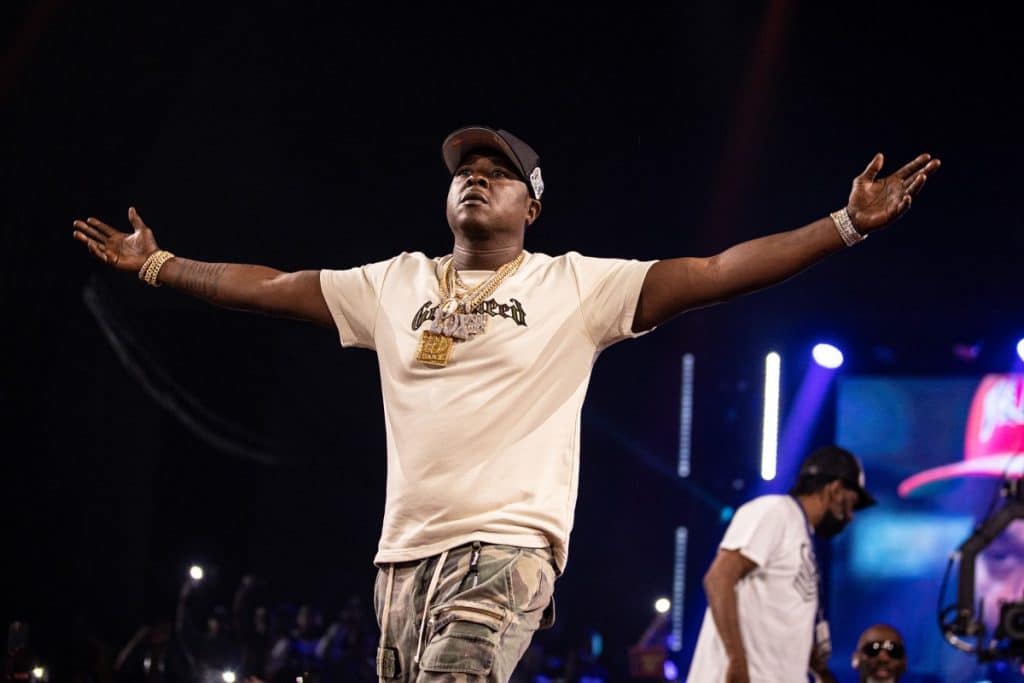 When it comes to New York rap, few MCs embody the essence of the genre quite like Jadakiss. With his raspy flow, memorable adlibs, confrontational bars, and Yonkers swagger, the LOX MC has been strutting around these New York streets for the past 20 years, swapping rhymes with fellow legends like Hov, DMX, Big and Nas while always holding his own. Jada's performance at Verzuz, where he almost singlehandedly crushed Dipset at Madison Square Garden, was the perfect showcase of his magnetic stage presence and deft lyrical precision. In between performing anthems like "New York" and dropping bars from his "Who Shot Ya (Freestyle)," Kiss more than cemented his place as one of the rightful kings of New York.
27. Inspectah Deck
When every single hip hop head can recite your greatest verse top to bottom, you're automatically going to be included on a list of the best rap lyricists. While Deck's solo career didn't take off in the '90s like it should have, he's been having an incredible resurgence as part of Czarface, teaming up with underground Boston rap duo 7L & Esoteric to breathe new life into his rap life. The Wu Tang MC is legendary legendary for his complex rhyme schemes, strong wordplay, and storytelling abilities, making him one of Shaolin's finest lyricists. As a feature artist and group member, Deck is absolutely one of the best to ever do it.
26. Ras Kass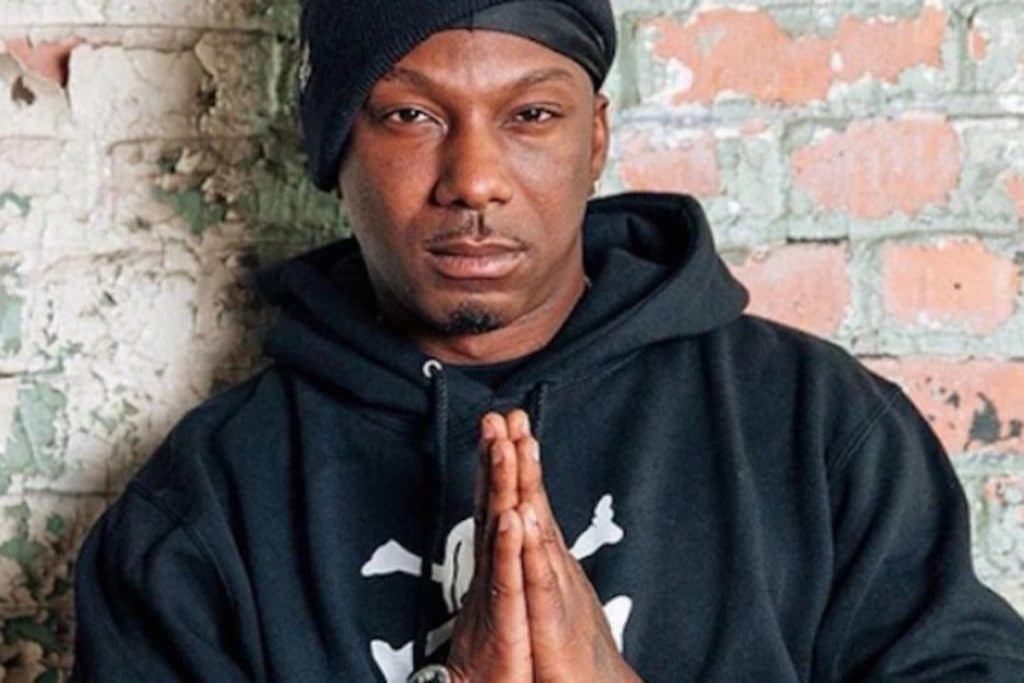 Hailing from the streets of Watts, Ras Kass has spent over three decades crafting complex lyrics that dive deep into social and political issues. His intricate wordplay, dense metaphorical references and insightful social commentary make him one of the most underrated rappers in the game. Tracks like "Nature of the Threat" showcase his unparalleled skill at weaving historical and political events into his rhymes, creating a vivid and thought-provoking picture of the world around us. Ras Kass' lyrics are so complex and dense that they demand multiple listens to fully appreciate. From his clever wordplay to his insightful social commentary, he leaves no stone unturned, and while his contributions to hip-hop may not be as widely recognized as they should be, his impact on the art of rap is undeniable.
25. Aesop Rock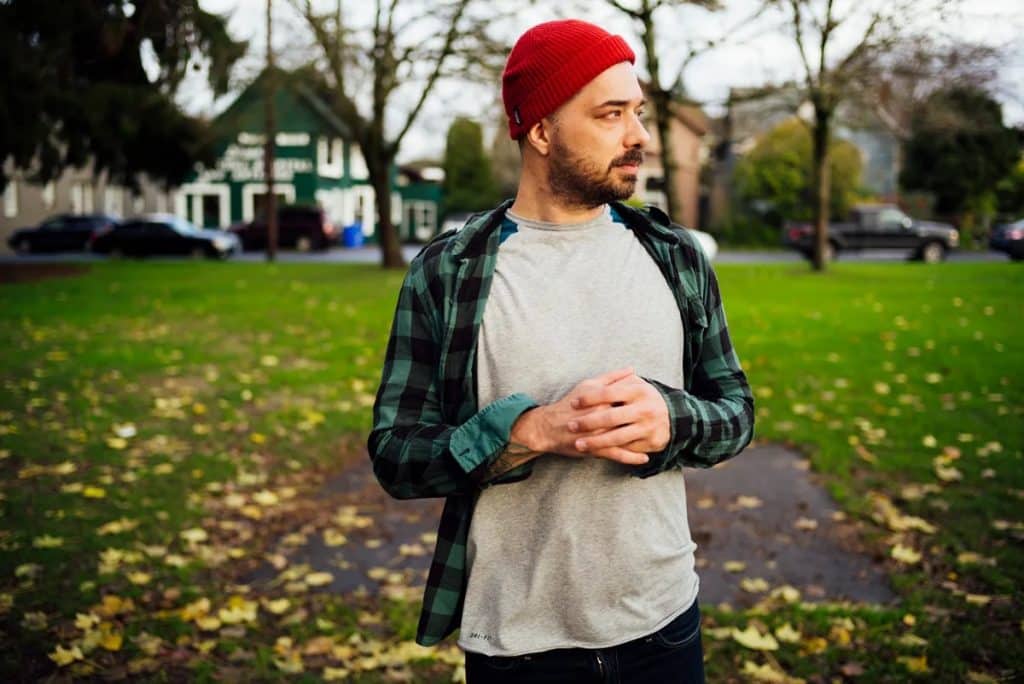 Aesop Rock is not your average rapper. An underground icon for the past two decades, the Long Island-born MC is a master of the art of wordplay, a lyrical genius with one of the largest vocabularies in the game. His lyrics are cryptic but rich in meaning, making for tracks that demand multiple listens to fully appreciate. Aesop's ability as a storyteller and a crafter of concepts is extraordinary. He weaves intricate tales and concepts into his tracks, creating vivid and immersive worlds for his listeners. From the wild world of Spirit World Field Guide to the metaphor of recycling used to represent sampling and reflection in Garbology, Aesop's imagination and creativity are unparalleled. His 2001 classic Labor Days cemented him as a rap wordsmith of the highest calibre, with tracks like "Daylight" showcasing his unparalleled skill at weaving intricate rhymes together. And from there, he's continued to push the boundaries of what's possible in hip-hop, consistently releasing innovative and thought-provoking albums.
24. Redman
Reggie Noble's debut on EPMD's Business as Usual in 1990 was just the beginning of his reign of fire during the '90s. After crushing the mic on his debut verse, the New Jersey-born MC dropped his solo debut, Whut? Thee Album, a certified golden age classic that showcased Redman as a lyrical monster over the thick, funky boom-bap of Erick Sermon. Reggie's style is characterized by his hot lava flow and his ability to mix humor and aggression in his rhymes. He's a rapper's rapper, respected by his peers and loved by fans all over the world. At 52 years old and still touring the world on a consistent basis, Redman continues to prove why he's one of the greatest lyricists of all time.
23. Big Pun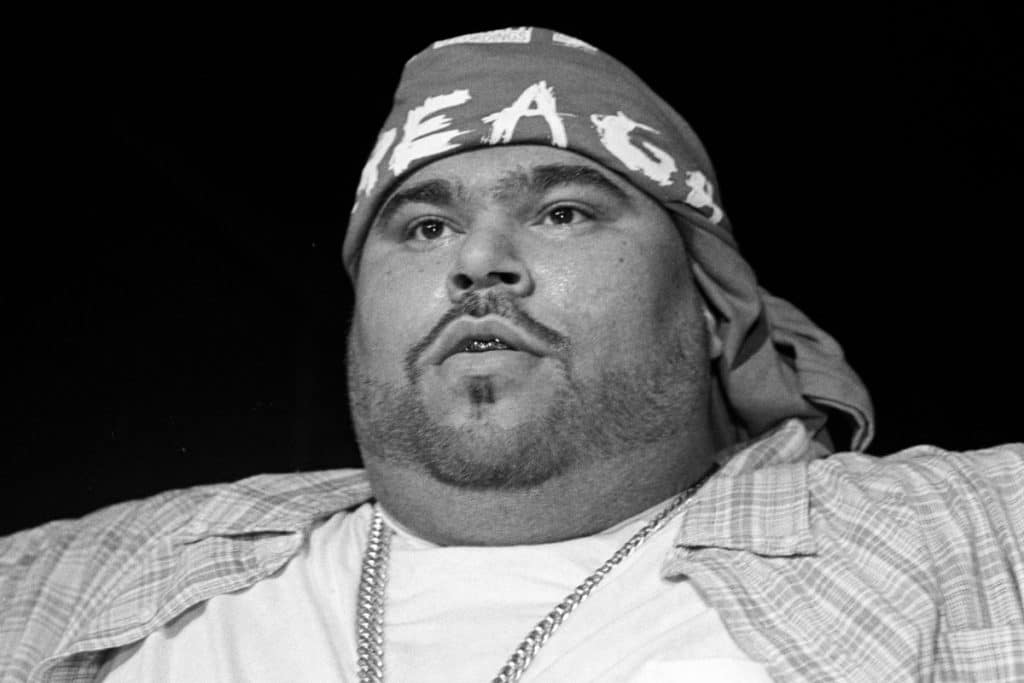 Big Pun was a tornado on the mic, there's no other way to put it. A master of internal rhyme schemes, the late Bronx MC could switch between rapid-fire flows and intricate rap patterns with ease, leaving listeners in awe of his technical skills. Capital Punishment, Pun's debut album, was a tour de force of lyrical dexterity, as he weaved in and out of complex rhyme schemes with ease. The album showcased Pun's versatility as an artist, from the club-ready hit "Still Not a Player" to the gritty bars of "Tres Leches (Triboro Trilogy)." An absolute one-of-a-kind MC who would always dazzle with his phenomenal lyricism, he was sadly taken away from hip hop at the young age of 28.
22. Big Daddy Kane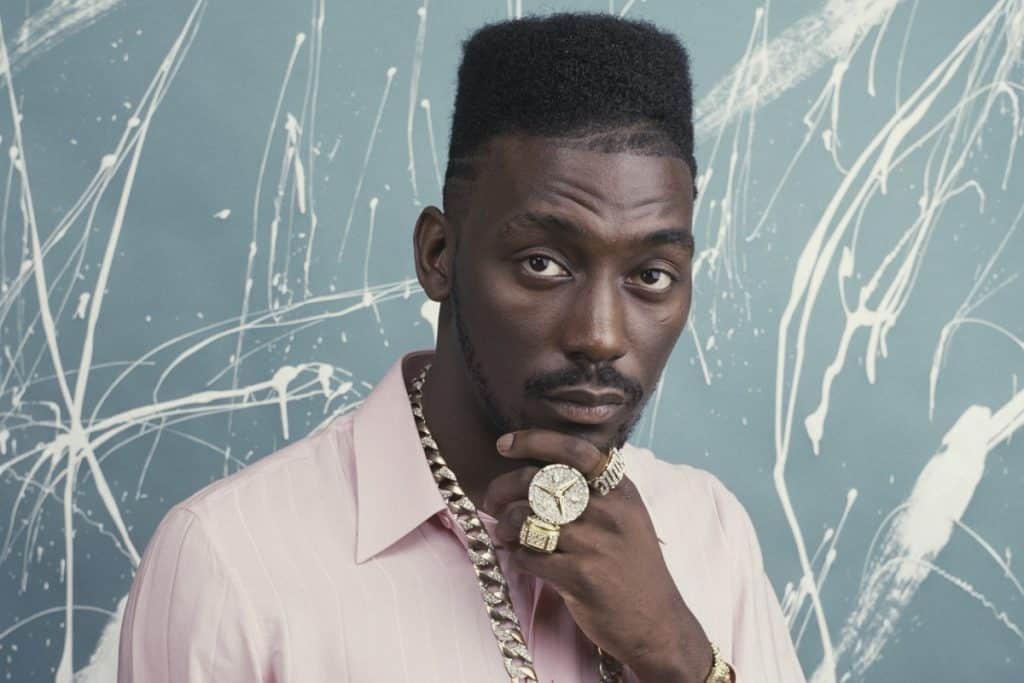 The one and only Big Daddy Kane – the smooth-talking, crowd-rocking, ladies-loving MC from Brooklyn – was a true trailblazer in the golden age of hip hop. Sporting his signature fedora, thick gold chains, and tailored suits, Kane was the epitome of cool. With an undeniable swag, impeccable punchlines, and relentless flow, Kane was a total master of the mic. While Rakim may have pioneered the use of multisyllabic and compound rhyme patterns, the Brooklyn MC was right there with him, challenging for the throne of the lyrical king. Kane's ability to switch between his "Raw" and "Smooth Operator" styles, his gritty battle raps, and his smooth operator charm that hooked the ladies made him the full package – one of the greatest lyricists to ever grace the mic.
21. GZA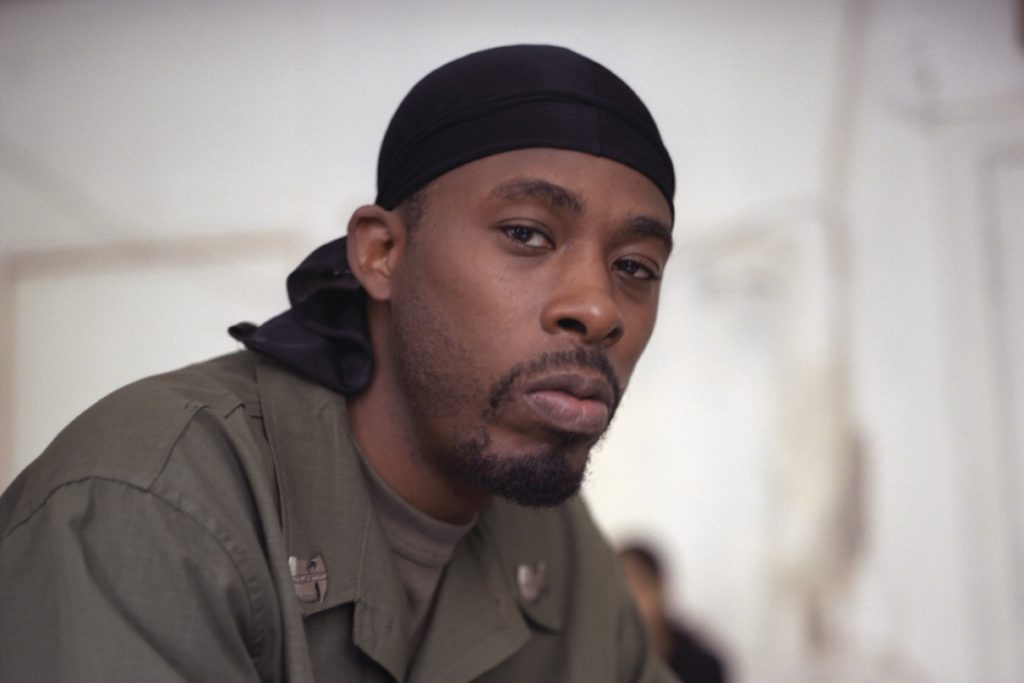 As one of the founding members of the Wu-Tang Clan, GZA is a true genius in the art of rapping. With his cold and calculated flow, the Shaolin MC is a master on the mic, able to craft intricate rhymes and deliver them with ease. He might not be the flashiest member of the Wu, but his unique style and understated persona have won him the respect and admiration of fans and fellow rappers alike. In an era of over-the-top braggadocio, GZA stands out as a rapper who values substance over style. He doesn't need flashy gimmicks or over-the-top delivery to captivate his audience – his lyrics speak for themselves. From his opening verse on "Protect Ya Neck" to his haunting bars on "Exploitation of Mistakes," the Genius' rap style is as unique as it is effective.
20. Kool Keith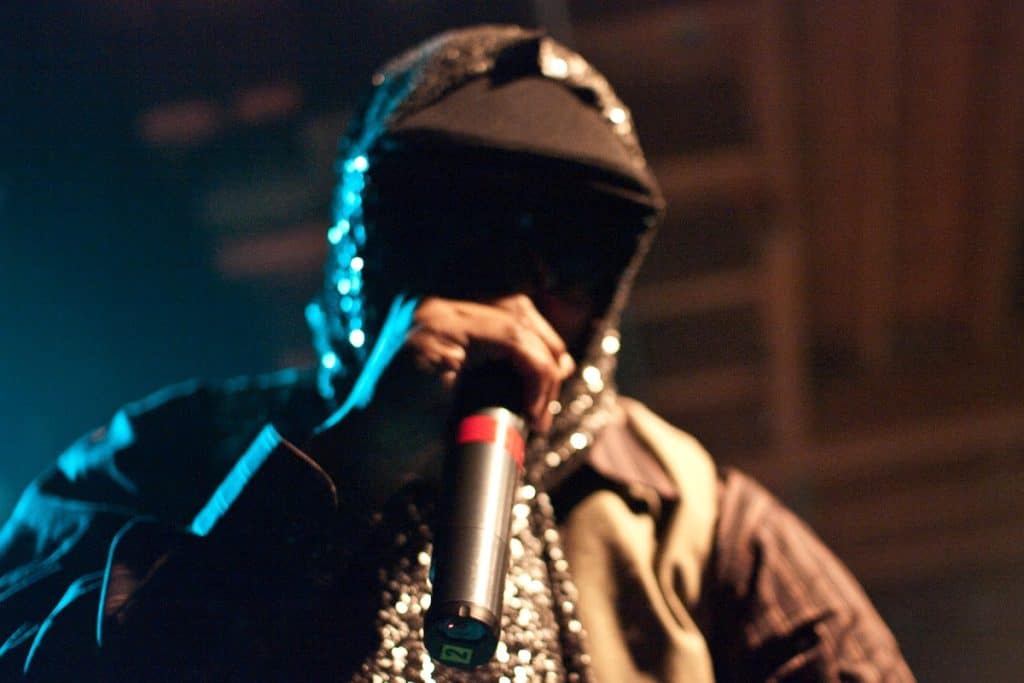 When it comes to pure lyrical talent, Kool Keith is undoubtedly one of the most creative and innovative MCs of all time. His lyrics are often described as profane, bizarre, and nonsensical, but upon closer inspection, they reveal a brilliant mind at work, with intricate wordplay and metaphors that are unlike anything else in hip hop. Whether he's rapping as Dr. Octagon, Dr. Dooom, or any of his other alter egos, Kool Keith's lyrical abilities are always on full display. The Bronx-born MC's delivery is manic and unpredictable, and his lyrics are packed with double entendres, clever wordplay, and obscure references that reward repeat listens. From his early work with Ultramagnetic MCs to his solo career as an underground icon, Kool Keith has always been a master of pushing the boundaries of rap lyricism.
19. Method Man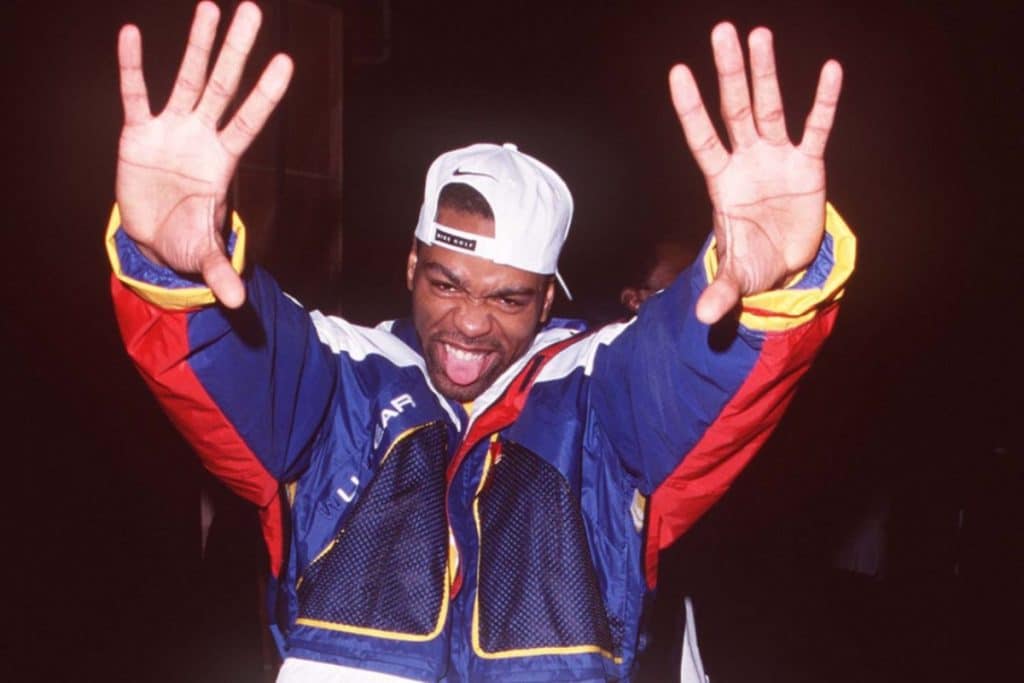 Whether he's holding it down for the Wu-Tang Clan or teaming up with other artists for unforgettable collaborations, you can always trust Method Man to deliver lyrically. With his effortlessly smooth flow, commanding voice, and undeniable charisma, Meth's versatility is one of his greatest strengths as a rapper. He can spit gritty, hard-hitting verses with the best of them, but he's equally capable of delivering smooth, melodic flows that get stuck in your head for days. His raspy voice is instantly recognizable, and his effortless ability to switch up his cadence and delivery make him a true master of his craft.
18. 2Pac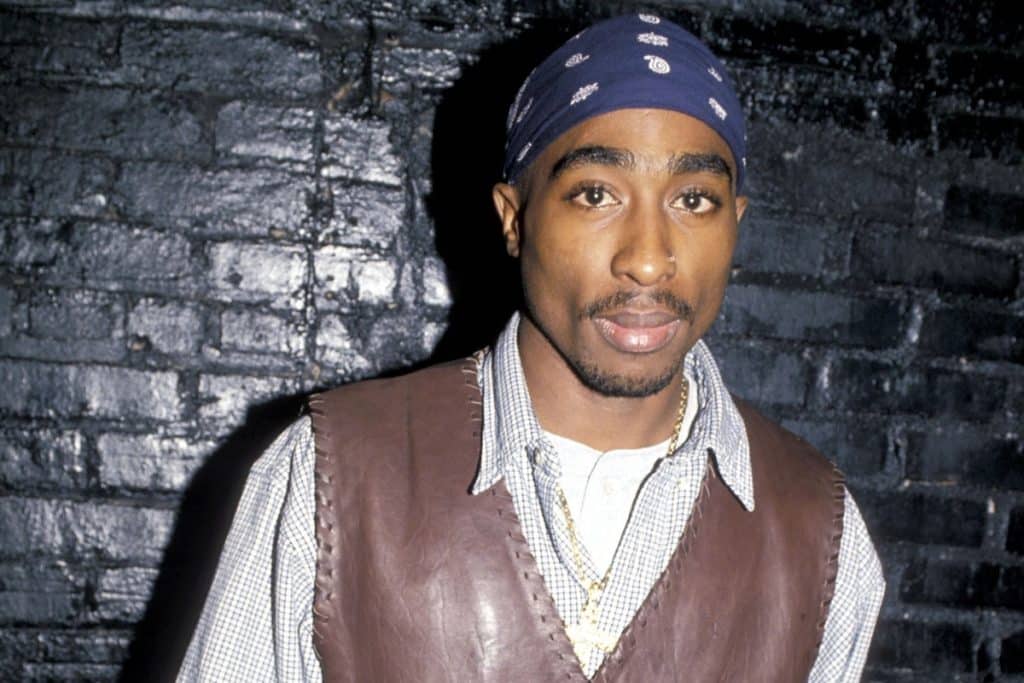 Rap dummies will argue all day saying that 2Pac wasn't a "lyrical" MC which is the dumbest shit I've ever heard. Beyond his ability to connect with his audience on a deep emotional level, Pac's lyrical content was rich with social commentary and introspection. Born to parents who were both political activists and Black Panther Party members, he tackled issues such as poverty, police brutality, and racism, and his words continue to resonate with listeners to this day. While he may not have been known for his technical prowess, Pac's delivery was simply unmatched. His booming voice, with its distinctive cadence and subtle melodies, lent his words a power that was impossible to ignore. In the end, 2Pac was a complex, flawed, and deeply human individual, and he never shied away from expressing himself honestly and authentically through his unfiltered lyricism.
17. KRS-One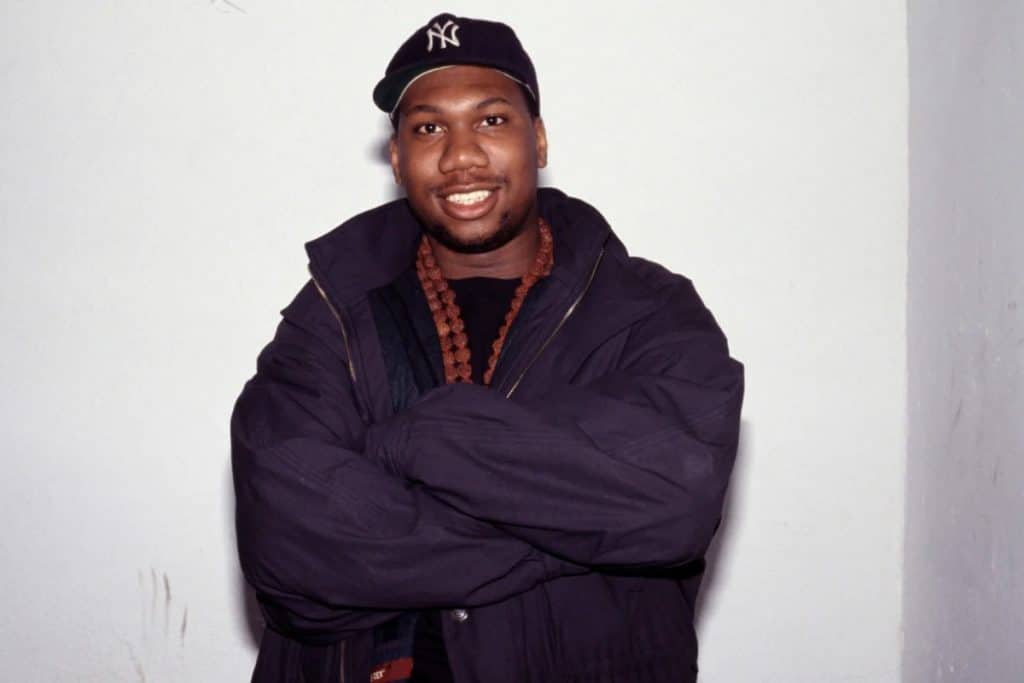 From his early days as part of Boogie Down Productions to his latest release, 2022's I M A M C R U 1 2, KRS-One's lyricism have been nothing short of iconic. Whether he's taking on societal issues or delivering hard-hitting battle rhymes, the Blastmaster's verses are always packed with meaning and depth. His razor-sharp lyricism is exemplified in tracks like "My Philosophy," where he challenges listeners to question their beliefs and values, and "Sound of da Police," where he takes on the issue of police brutality. With his commanding flow and mastery of the English language, KRS-One has cemented himself as one of the greatest lyricists in hip hop history.
16. Ghostface Killah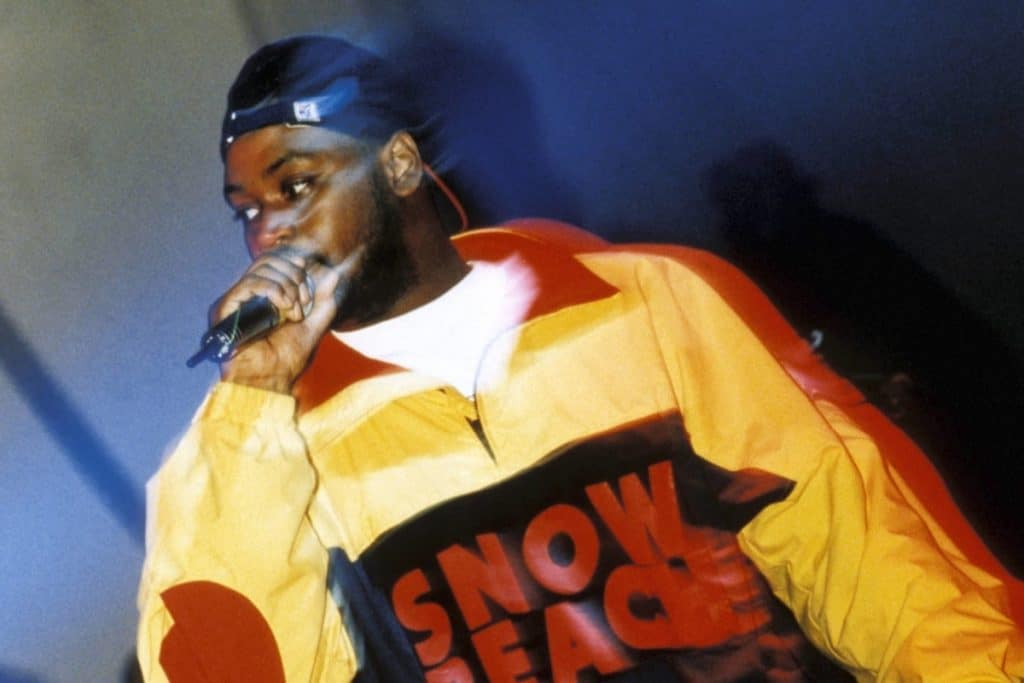 When listening to Wu-Tang, you go to Deck for the bars, to Meth for the flow, to GZA for the science, to Raekwon for the fly luxurious shit, and to Ghostface for the stories. While his early appearances on Wu-Tang Clan's debut album showcased his raw talent, it was on Raekwon's Only Built 4 Cuban Linx… that Ghostface had his true coming out party. With his high energy delivery and captivating storytelling, Ghost emerged as Wu's most exciting rapper in 1995. From "Tearz" to "Impossible" to "The Heart Gently Weeps" to "Gihad," Ghost consistently painted colourful pictures of gritty street life, full of twists, turns, and dark humor. Over the years, he's woven tales about sleeping in a crowded bedroom with his cousins, shipped keys upon keys of cocaine, put out hits, been shot, been a Don, and even been a mummy's boy. Rap's greatest storyteller? Ghost is definitely in the running for that crown.
15. Black Thought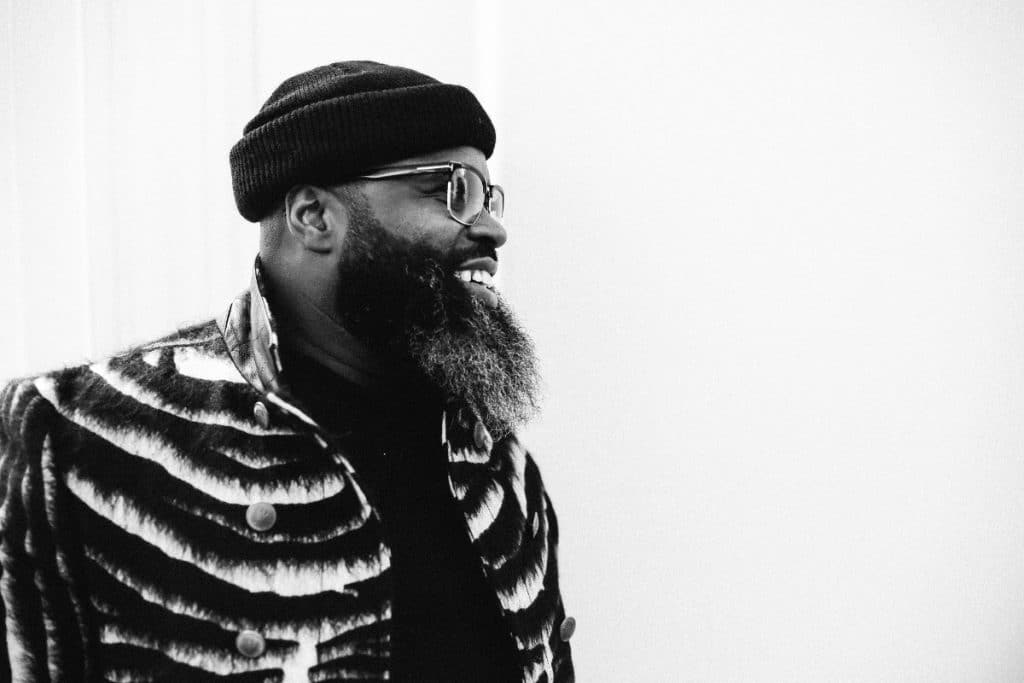 It's rare for an artist to remain relevant and innovative after decades in the game, but Black Thought has done just that. For an MC who debuted in 1993 with Organix to able to drop a masterpiece like Cheat Codes nearly 30 years later is just a testament to his deep lyrical talent. As one of the most cerebral rappers in the game, with a vocabulary that rivals that of Shakespeare himself, Thought's rhymes are dense and intricate, packed with literary references and wordplay that rewards close listening. And he's only gotten better with age. On his solo albums, including Streams of Thought, Vol. 1 and Vol. 2, Black Thought has continued to push himself as a lyricist, experimenting with different styles and working with a variety of producers. His collaborations with 9th Wonder, Salaam Remi, and Danger Mouse have all produced some of his most impressive work yet.
14. Scarface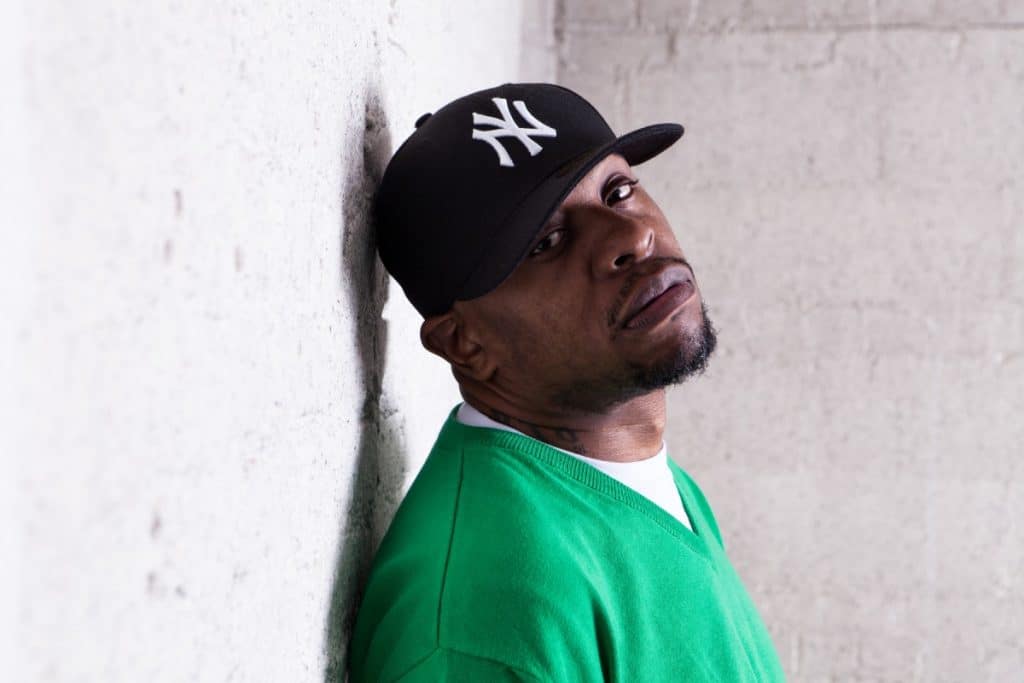 In a culture that often glorifies violence and aggression, it's not often that a voice of introspection and vulnerability emerges. Scarface's music has always been rooted in the harsh realities of his life, and he's never been afraid to tackle the darkest, most painful subjects head-on. From his days with the Geto Boys to his solo work, Scarface's lyrics are often a reflection of the harsh world he's experienced firsthand. Despite this, Scarface has always been able to find beauty in the struggle. "Mind Playing Tricks on Me" is a perfect example of this. Scarface's verse on the track details his struggles with paranoia and mental illness, but it's also a deeply introspective and poignant exploration of the human psyche. This is a theme that runs throughout Scarface's work. On The Fix, Scarface delves even deeper into his own experiences, creating a vivid and moving portrait of life in the inner city. The Houston OG's flow is contemplative and reflective, perfectly capturing the weight of his words. It's this ability to transform his own pain into something meaningful and beautiful that makes Scarface such a remarkable lyricist.
13. Kool G Rap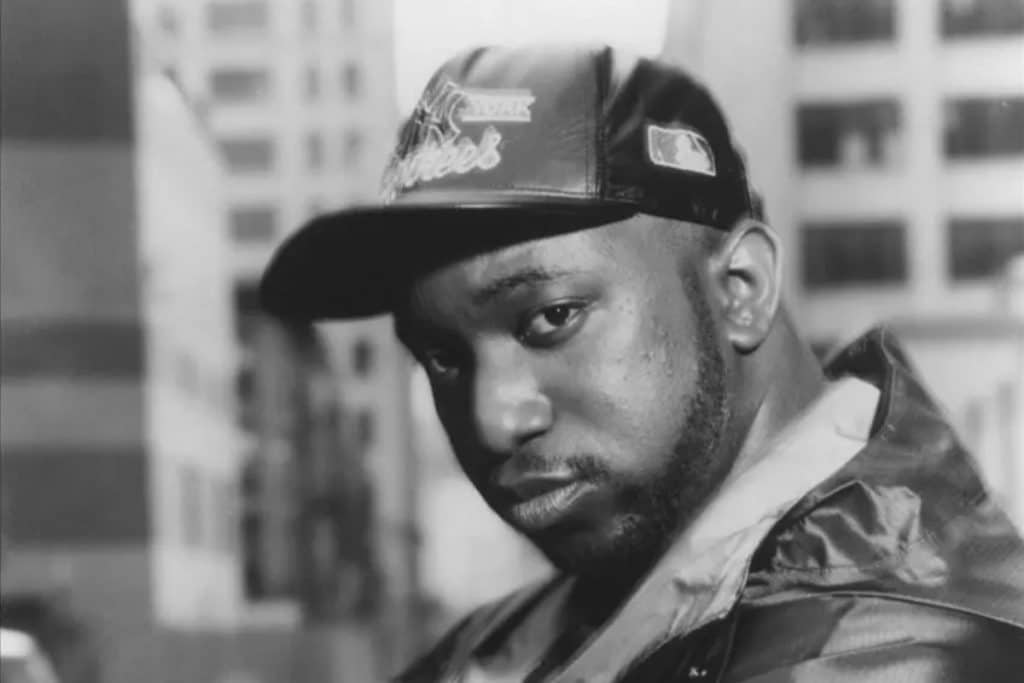 Hip hop music has always had its roots entrenched in street culture, and when it comes to street rap, there is no one who reigns supreme quite like Kool G Rap. From his early days with DJ Polo to present day, the Queens MC has consistently brought his listeners into the gritty, violent world of the streets with his razor-sharp lyricism and vivid storytelling. G Rap's influence on the street rap culture is undeniable, and his technical skill as an MC is unmatched. His use of multisyllabic rhyme schemes, alliteration, and wordplay set the standard for street rap, and his style has been emulated by countless MCs in the decades since, whether it's Nas and Biggie or Big Pun and Wu-Tang. From the dark alleys and seedy bars of New York City to the backstreets of Miami and beyond, G Rap's rhymes transport listeners to a world of crime, violence, and struggle. And while the subject matter may be bleak, there is an undeniable beauty to the way G Rap weaves his words together, creating a tapestry of sound that is both complex and deeply impactful.
12. Lil Wayne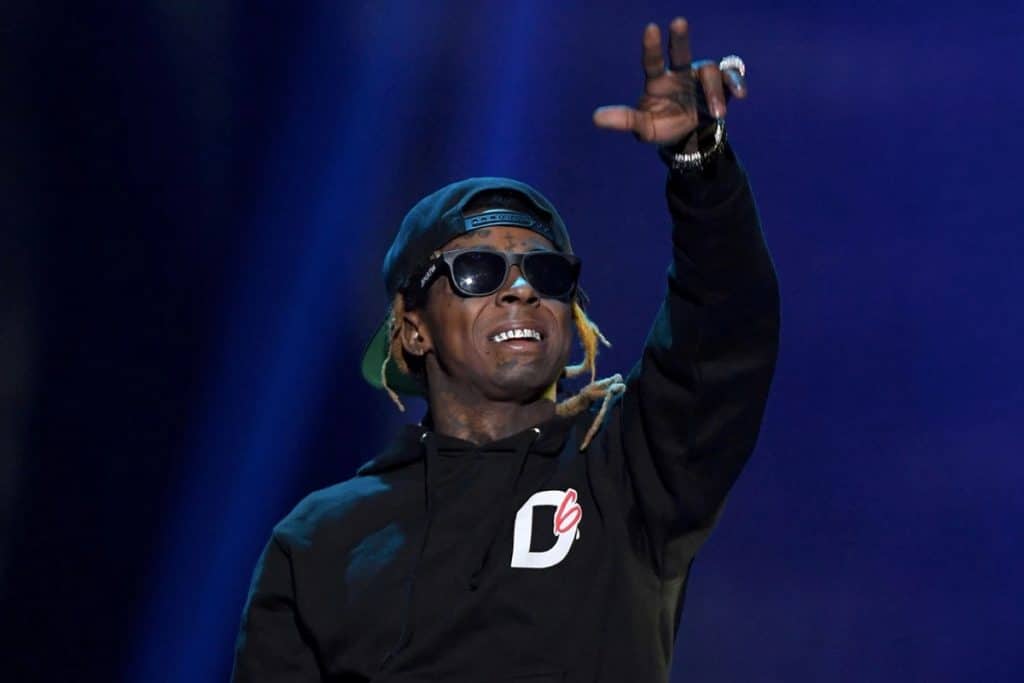 Lil Wayne's ascent to the top of the rap game was not only due to his sheer will, but also his death-defying lyricism and liquid flow. Weezy's ability to weave complex rhyme schemes and clever wordplay into his verses was a hallmark of his style, and elevated him to the position of best rapper alive during his peak years. This all came from an insatiable work ethic and lifestyle that revolved around the recording studio. While his prime years (2005 to 2008) may be well behind him these days, recent guest verses on tracks like Westside Gunn's "Bash Money," Nicki Minaj's "Seeing Green" Tyler, the Creator's "Hot Wind Blows" and Khaled's "God Did" prove that the Hollygrove MC still has the fire and hunger to compete with the best of them.
11. Mos Def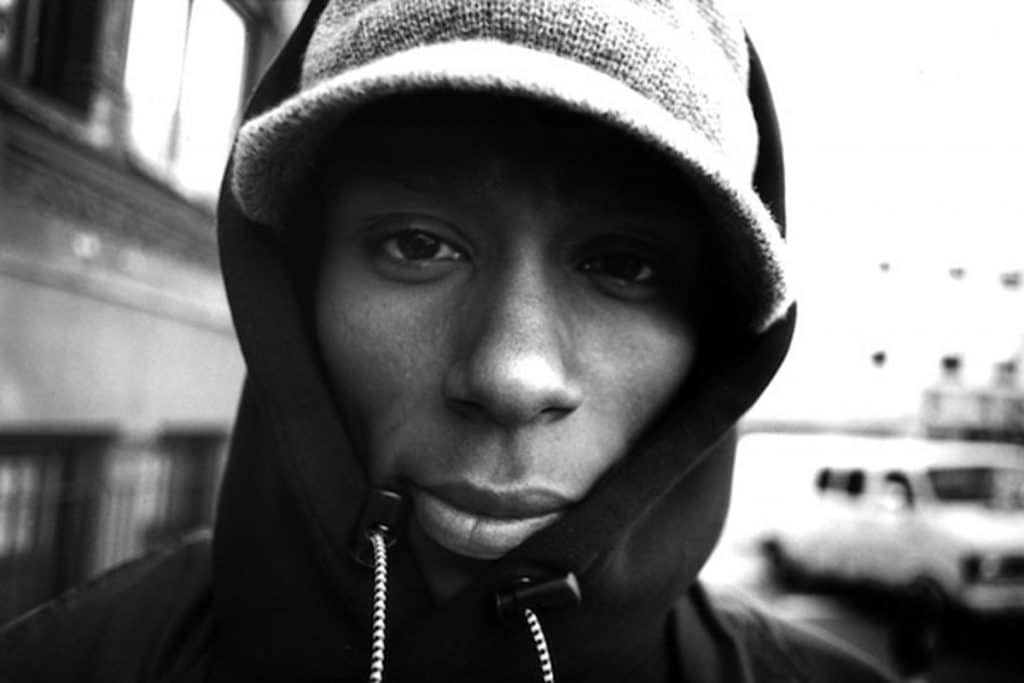 A legend of conscious, underground hip hop known for his introspective lyricism rapped with charisma and personality, Mos Def aka Yasiin Bey has always managed to transcend hip hop culture even from his early days. One of his greatest strengths is his versatility as an artist. From the hard-hitting, politically charged tracks on Black on Both Sides to the soulful, introspective jams on The New Danger, Bey's ability to effortlessly switch up his style has earned him a place as one of the most respected and beloved MCs of all time. Whether he's performing under the name Mos Def or Yasiin Bey, there's no denying the impact this Brooklyn MC has had on the evolution of rap lyricism.
10. Jay-Z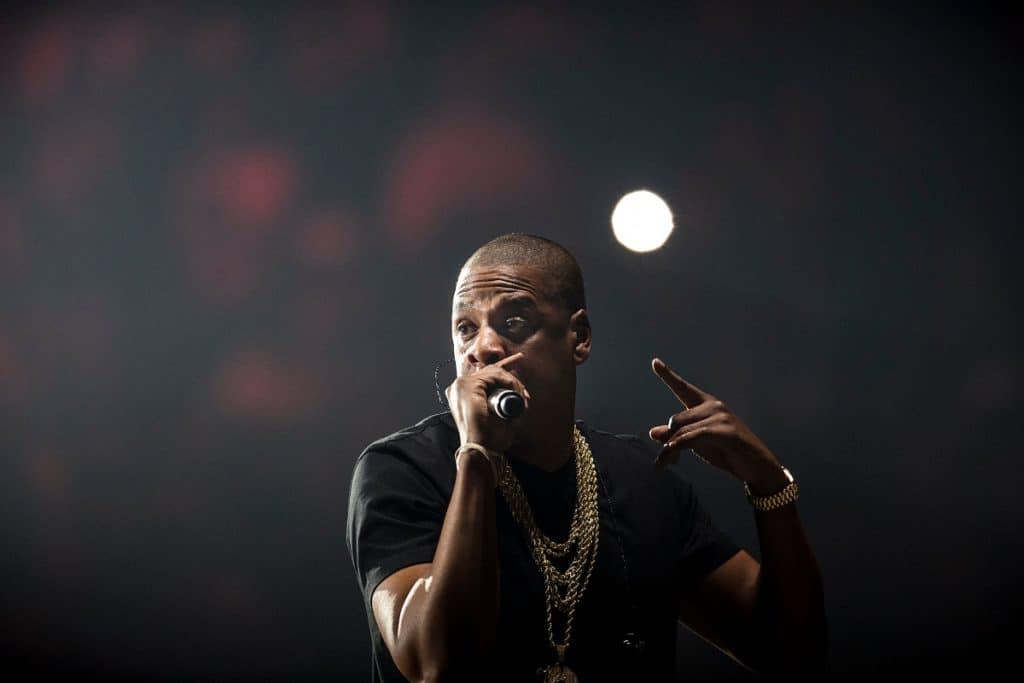 Check the bars: "I'm so fa sho', it's no façade / 'Stay outta trouble,' Mama said as Mama sighed / Her fear, her youngest son be a victim of homicide / But I gotta get you outta here momma, or I'ma die / Inside / And either way, you lose me, Mama, so let loose of me"
Hov's rise to the top of the rap game was not solely due to his business acumen and marketing savvy, but also his unparalleled lyricism. In the late '90s, he established himself as one of the best rappers alive with a string of albums that showcased his masterful wordplay, witty punchlines, and intricate storytelling. On tracks like "Can I Live," "D'Evils," and "Dead Presidents," Jay-Z displayed a rare ability to seamlessly weave together complex rhyme schemes and vivid imagery to create a world that was both cinematic and deeply personal. With his unparalleled skill on the mic and an endless supply of unforgettable verses, the Brooklyn MC will always be remembered as one of the greatest lyricists in hip hop history.
9. Pharoahe Monch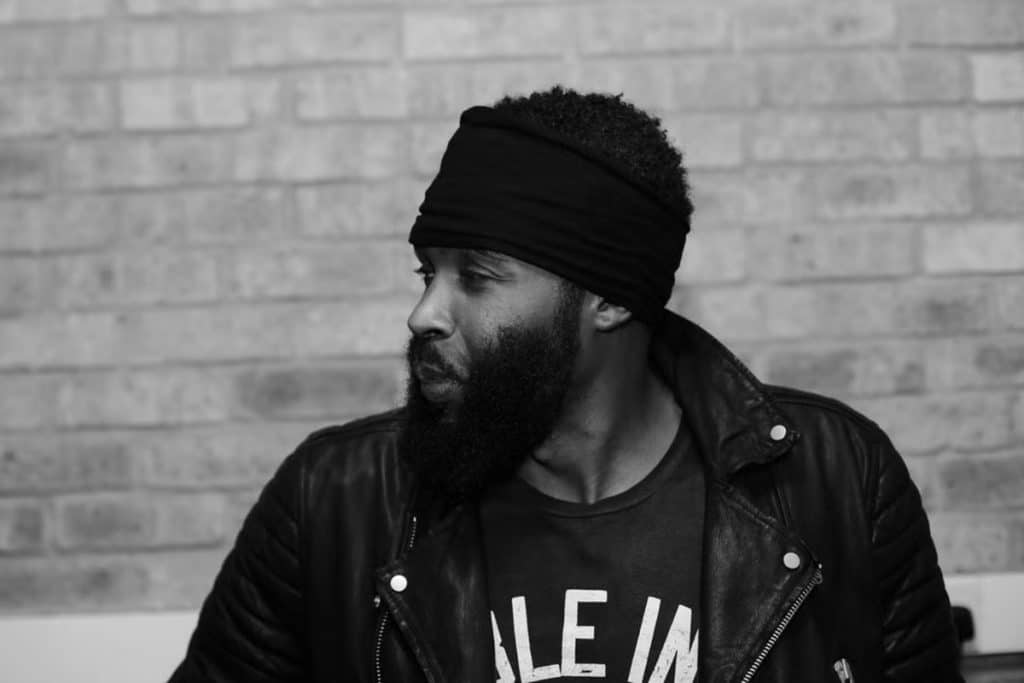 Check the bars: "When I'm in a cinematography state of mind / My rap trip, rip, flip, clip, say the rhyme / Shit, I spectacular run, hit spit bitches vernacular / Miraculous rhyme flow, back track to the immaculate"
When rap legend Kool Moe Dee described Pharoahe Monch as an "eloquent linguistics professor moonlighting as a rhyme serial killer terrorist," he wasn't exaggerating. The Queens rapper is the king of complexity, an MC whose rhymes are so dense and intricate, it's like he's conducting a masterclass in rap every time he steps up to the mic. With a dynamic flow and a manic tone, Monch has become one of the most respected and versatile artists in hip hop. From jazzy beats to gritty production to explosive rock instrumentals, he's always able to showcase his incredible talent.
8. The Notorious B.I.G.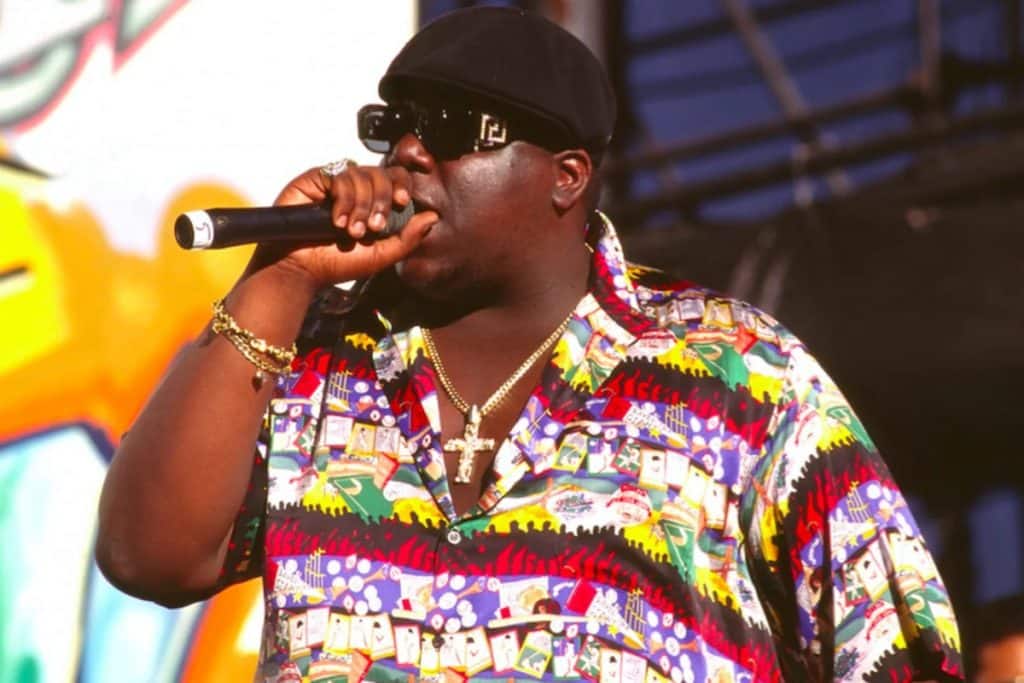 Check the bars: "My brain is haunted with mean dreams / GSs with BBs on it, supreme schemes / To get richer than Richie quickly, ni**as wanna hit me / If they get me, dress my body in linen by Armani, check it"
From the moment he burst onto the scene in the early-'90s, Biggie's raw talent was undeniable. On early cuts like "Party and Bullshit" and "What's the 411? (Remix)," the Brooklyn spitter showed a mic presence and witty charisma rarely seen before in hip hop. As he evolved as an artist, so did his lyricism. By the time Life After Death dropped in 1997, Biggie had firmly established himself as the best rapper alive. With hits like "Hypnotize" and "Mo Money Mo Problems," he dominated the radio and clubs, while tracks like "Somebody's Gotta Die" and "Ni**as Bleed" showcased his unparalleled storytelling skills. Whether he was going at Nas and Raekwon or trading bars with Jay-Z and The LOX, Biggie proved time and time again that he was in a league of his own.
7. Eminem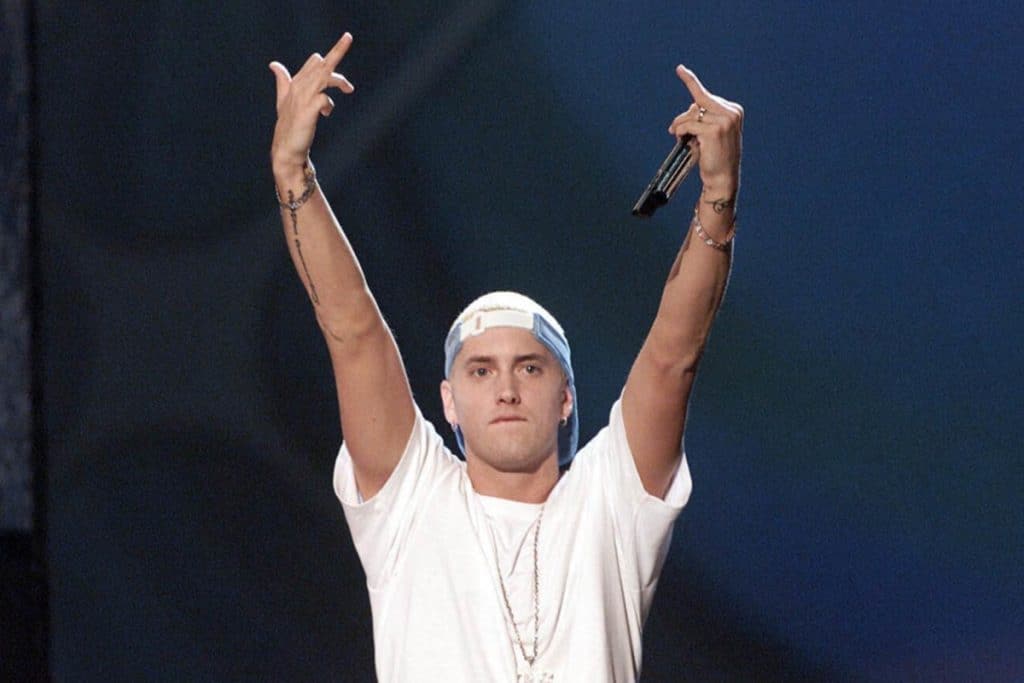 Check the bars: "The monotony, what's gotten into me? / Drugs, rock and Hennessy, thug like I'm Pac, on my enemies / On your knees, got you under siege"
There might be a lot of hip hop heads out there who are against naming Eminem as one of the GOATs, which is pretty fucking weird, considering what the Detroit MC has been able to do over the course of his career. But, despite how haters feel about him, Em's lyrical ability on the mic has never been in question. From the early days of The Slim Shady LP to his more recent work on Music to Be Murdered By, Em has consistently showcased his unparalleled flow, tight breath control, and perfect delivery. While he may be past his prime nowadays, Em still raps for the love of the sport and the spirit of competition, as seen in his recent collaborations with lyrical killers like Royce da 5'9″, Black Thought, and Kxng Crooked.
6. Kendrick Lamar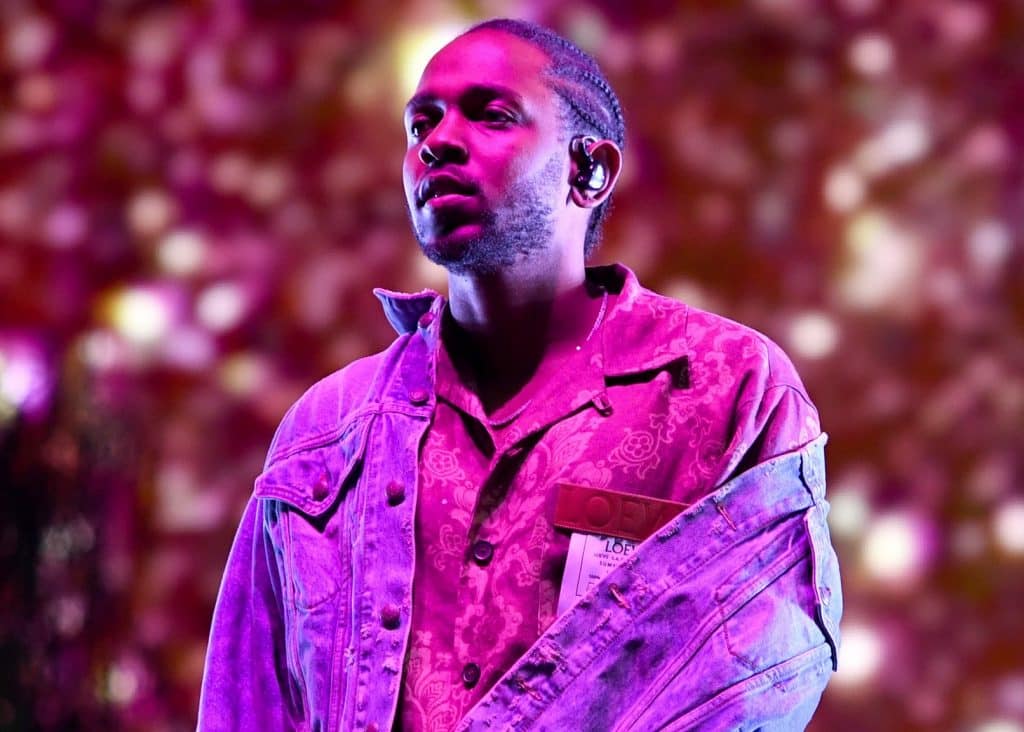 Check the bars: "Uh, and when I wake up / I recognize you're looking at me for the pay cut / But homicide be looking at you from the face down / What MAC-11 even boom with the bass down? / Schemin', and let me tell you 'bout my life / Painkillers only put me in the twilight / Where pretty pussy and Benjamin is the highlight"
Kendrick Lamar's reign as the best rapper of his generation is not up for debate, it's an undeniable fact. From his humble beginnings in Compton, he has risen to become one of the most exceptional and influential artists in hip hop history. With his unparalleled rhyming talent, exceptional songwriting skills, and a penchant for delivering socially conscious and introspective lyrics, Kendrick has not only represented the West Coast with immense pride but has also brought the story of growing up in the hood to millions of people around the world. From the cinematic storytelling of good kid, m.A.A.d city to the genre-bending To Pimp a Butterfly to the introspection of Mr. Morale & the Big Steppers, Kendrick has consistently demonstrated why he is one of the greatest lyricists alive.
5. MF DOOM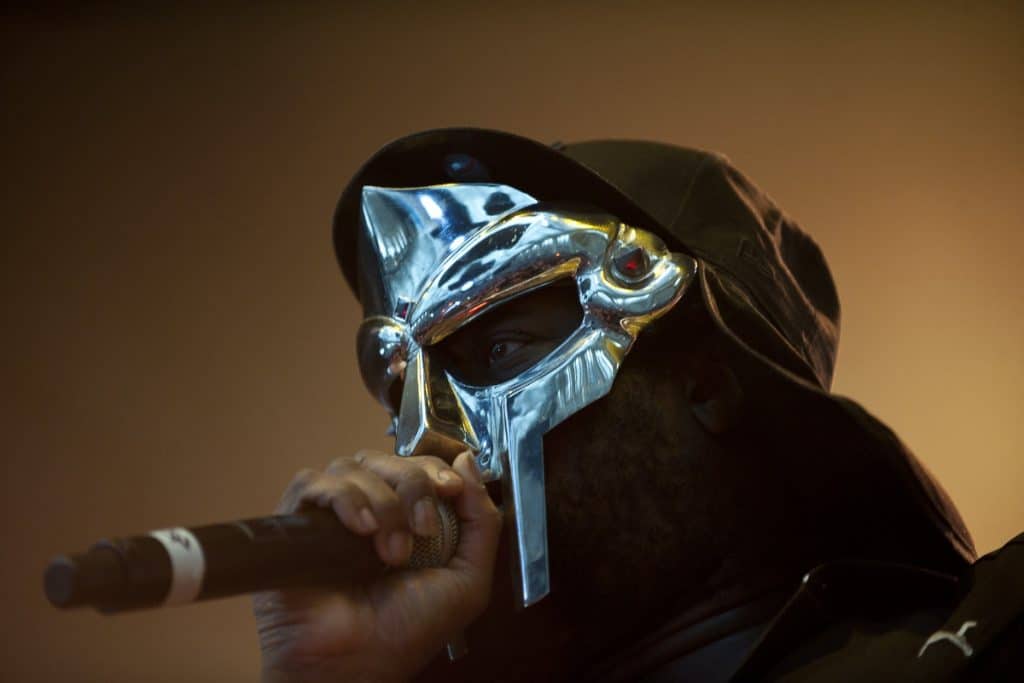 Check the bars: "Living off borrowed time, the clock tick faster / That'd be the hour they knock the slick blaster / Dick Dastardly and Muttley with sick laughter / A gunfight and they come to cut the mixmaster"
Inspired by the abstract, stream-of-consciousness of Ghostface's Supreme Cliente, MF DOOM developed a lyrical style that helped him transform into the king of the underground. DOOM's lyrical ability wasn't just about the sheer technical skill of his rhymes, but also his creative use of language to paint vivid pictures and tell complex stories. His songs were like novels, with intricate plots, well-developed characters, and unexpected twists and turns. He was a master storyteller, using samples from cartoons and obscure films to create entire worlds in his music. From the villainous persona of MF DOOM to the supergroup collaboration with Madlib as Madvillain, DOOM's unconventional approach to lyricism paved the way for a new generation of underground hip hop artists.
4. Nas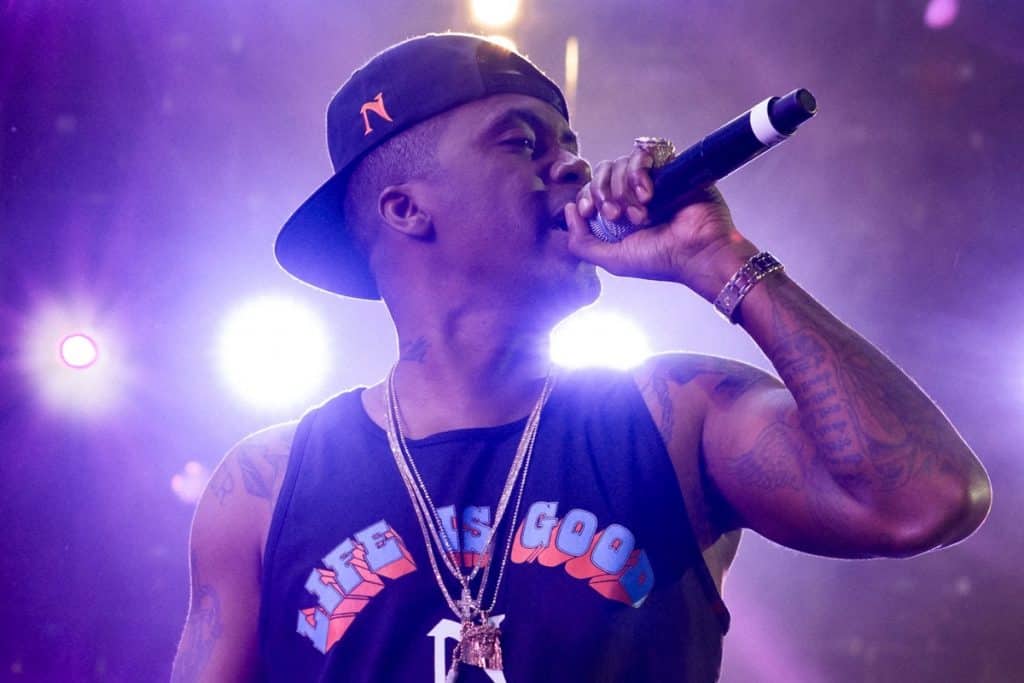 Check the bars: "I rap divine, God / Check the prognosis: Is it real or showbiz? / My window faces shootouts, drug overdoses / Live amongst no roses, only the drama / For real, a nickel-plate is my fate, my medicine is the ganja"
From his early days as a teenage prodigy spitting fiery bars on "Live At The Barbeque" to his current status as a seasoned veteran dropping future classics like King's Disease III, Nas has always been a master of lyricism. The Queensbridge poet's ability to paint vivid pictures of life in the projects with impeccable rhyme schemes and soulful storytelling is unparalleled, and he's been rapping at the highest level for the past 30 summers. Nas may have had his ups and downs throughout his career, but even at his lowest, he's still a killer lyricist capable of the finest penmanship in the rap game.
3. Lupe Fiasco
Check the bars: "But my most coveted thing is a high self-esteem / And a low tolerance for them telling me how to lean / See, the most important parts are the ones that are unseen / The wings don't make you fly and the crown don't make you king"
Lupe Fiasco is a rap unicorn, a mythical creature that manages to combine top-notch technical ability with superb storytelling skills and pop sensibilities. He's the poster child for lyrical rap, the antidote for those tired of the same old recycled bars. From his nimble flow to his unparalleled vocabulary, Lupe has an impressive range of skills that he puts on display with each release. The Chicago MC's ability to craft cohesive, concept-driven albums with high replay value is a testament to his lyrical density and complexity, all while never feeling overwhelming. Bottom line is: Lupe Fiasco is not bound by musical trends or cultural norms, existing purely in his own space, and as a result he's become one of the greatest hip hop writers of all time.
2. Rakim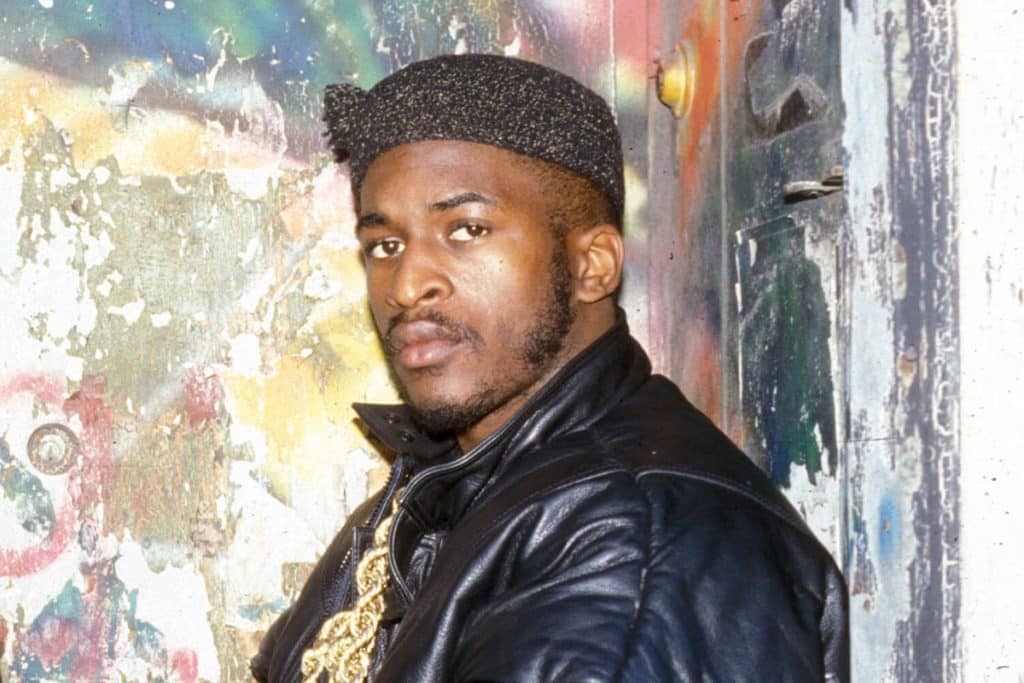 Check the bars: "I take seven emcees put 'em in a line / And add seven more brothers who think they can rhyme / Well, it'll take seven more before I go for mine / Now that's twenty-one emcees ate up at the same time"
Rakim is not just a rapper, he's a lyrical deity. The God MC from Long Island transformed hip hop with his intricate rhyme schemes and effortless flow, setting the standard for all who came after him. Before Rakim, rap was relatively simple, with MCs rapping in straightforward rhyme patterns. But after him, the possibilities for complexity were endless. On tracks like "My Melody," he wove dexterous rhymes that were as complex as a jazz recital. His influence can be heard in every rapper that followed him, from Nas to Kendrick Lamar.
1. Andre 3000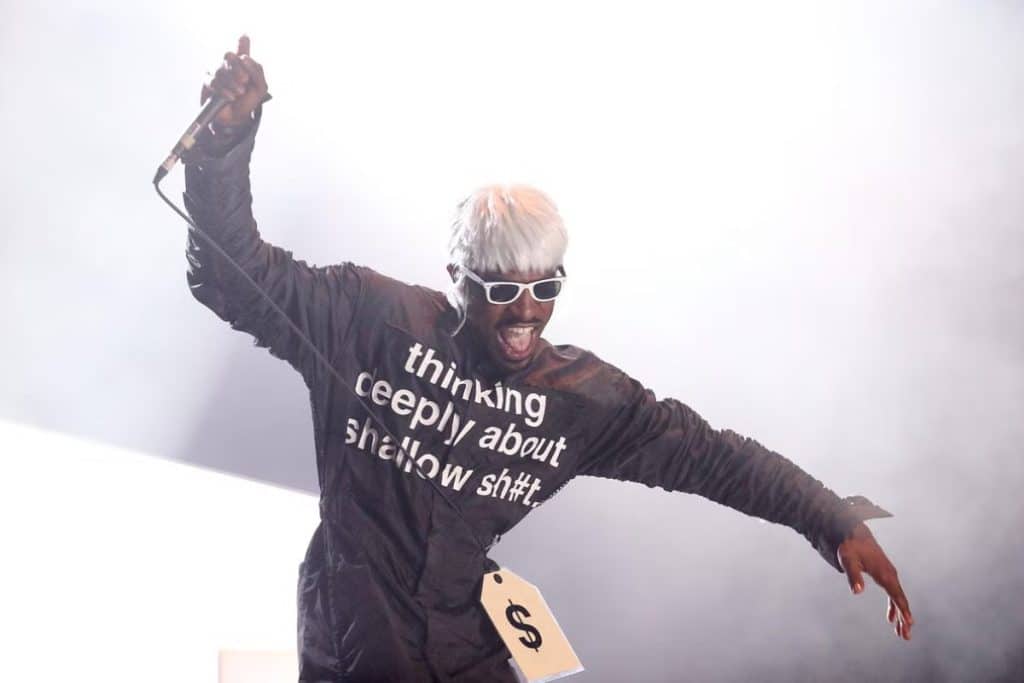 Check the bars: "My mind warps and bends, floats the wind, count to ten / Meet the twin, André Ben', welcome to the lion's den / Original skin, many men comprehend / I extend myself, so you go out and tell a friend"
Despite not dropping an album since 2006's Idlewild, Andre 3000 continues to remain in the conversation as one of the best rappers alive. And we're not talking about being great in retrospect like Rakim or Big Daddy Kane – the ATLien is in the same conversation as the hottest rappers of the moment. Every verse he drops is a moment, generating buzz and excitement across social media, whether it's his unforgettable feature on Big Boi's "Royal Flush" or his showstopping appearance on Kanye's "Life of the Party."
As an MC, Andre 3000's lyrical ability is truly unmatched. He has an uncanny ability to weave complex rhyme schemes and clever wordplay into his verses, and he effortlessly transitions from humorous to profound. From the moment he burst onto the scene with OutKast's Southernplayalisticadillacmuzik, it was clear that 3 Stacks had something special. He was a wordsmith of the highest order, capable of turning a phrase in ways that few others could.
Throughout his career, the Atlanta MC has continued to push himself lyrically. His verses on classic OutKast albums like ATLiens and Aquemini are packed with intricate wordplay and metaphors, but his ongoing feature appearances continue to showcase his intense lyrical prowess. But it's not just about the technical aspects of his lyricism. Andre has a rare ability to inject emotion into his verses, making them feel deeply personal and relatable. His verse on Frank Ocean's "Solo (Reprise)" is a perfect example – it's a raw, vulnerable expression of his innermost thoughts and fears.
In short, Stacks is a lyrical genius. He has a way with words that few others can match, and his verses are always packed with meaning and depth, which is why he's will go down in hip hop history as the greatest lyricist of all time.
Affiliate disclaimer: Some links on this website are affiliate links. We may earn a small commission if you make a purchase through these links, but only promote products we truly believe in. We disclose affiliate links and give honest reviews.