In the pantheon of underground hip hop legends , one name stands out as a true enigma: MF DOOM. A master wordsmith, prodigious producer, and enigmatic figure, DOOM's unyielding impact on the culture continues to be felt long after his untimely passing in 2020.
Known for his myriad personas, intricate wordplay, and a relentless commitment to pushing boundaries, the late, great MF DOOM's extensive body of work remains a treasure trove for hip hop heads seeking a labyrinthine journey through lyrical genius, production mastery, and captivating character studies.
The story of MF DOOM's career is one of triumph, tragedy, and artistic reinvention. Born Daniel Dumile, DOOM began his journey in rap game as Zev Love X, a member of the influential group KMD. Alongside his brother DJ Subroc, KMD carved out a niche for themselves with their socially conscious lyrics and innovative production style. However, following the tragic death of Subroc and the subsequent disbandment of KMD, Dumile disappeared from the public eye, only to reemerge years later as the masked villain we now know as MF DOOM.
Throughout his storied career, the London-born rapper-producer adopted various aliases, each imbued with its own distinct personality and sound. From the sinister King Geedorah to the cunning Viktor Vaughn, these personas allowed DOOM to explore different facets of his creativity, constantly pushing the boundaries of what hip hop could be. This shape-shifting nature resulted in a diverse discography that transcends traditional genre conventions, making it difficult to pin down DOOM's sound to any one specific style.
From his 1999 debut, Operation: Doomsday , to the game-changing Madvillainy , we rank every MF DOOM album, from worst to best.
15. NehruvianDoom (with Bishop Nehru as NEHRUVIANDOOM)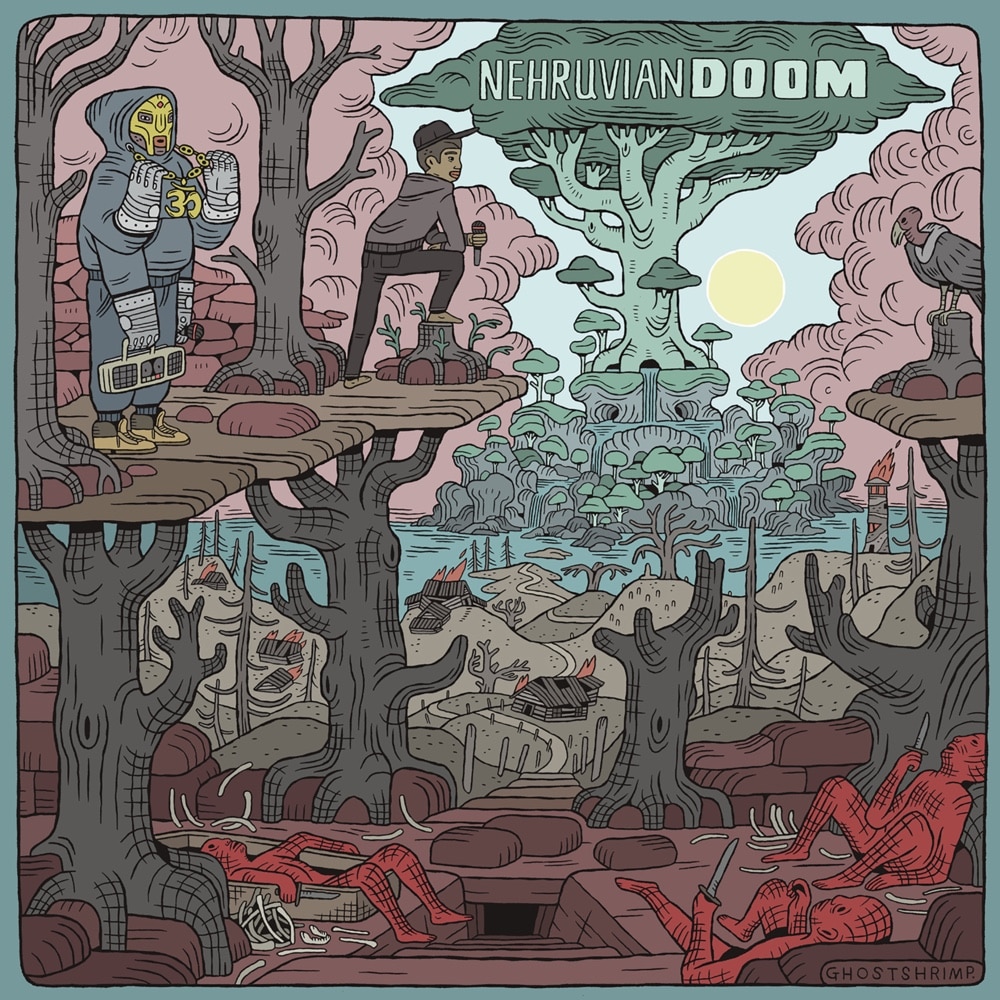 Released: October 7, 2014
Label: Lex Records
Back in 2012, Masta Ace dropped Son of Yvonne , a slickly produced record where the '80s MC rapped exclusively over old DOOM beats. Two years later, up-and-comer Bishop Nehru was getting the same treatment for NEHRUVIANDOOM , but the results aren't so impressive. Clocking in at an anticlimactic thirty-one minutes, the project's brevity wouldn't be a problem if Bishop Nehru had a stronger mic presence. To his credit, the young MC was only sixteen at the time, but his unenthusiastic delivery and basic rhymes don't hold a candle to DOOM's ability. With beats recycled from DOOM's Special Herbs series and the supervillain absent for most of the tracks, NEHRUVIANDOOM is far from the timeless collaboration it could have been.
14. Key to the Kuffs (with Jneiro Jarel as JJ DOOM)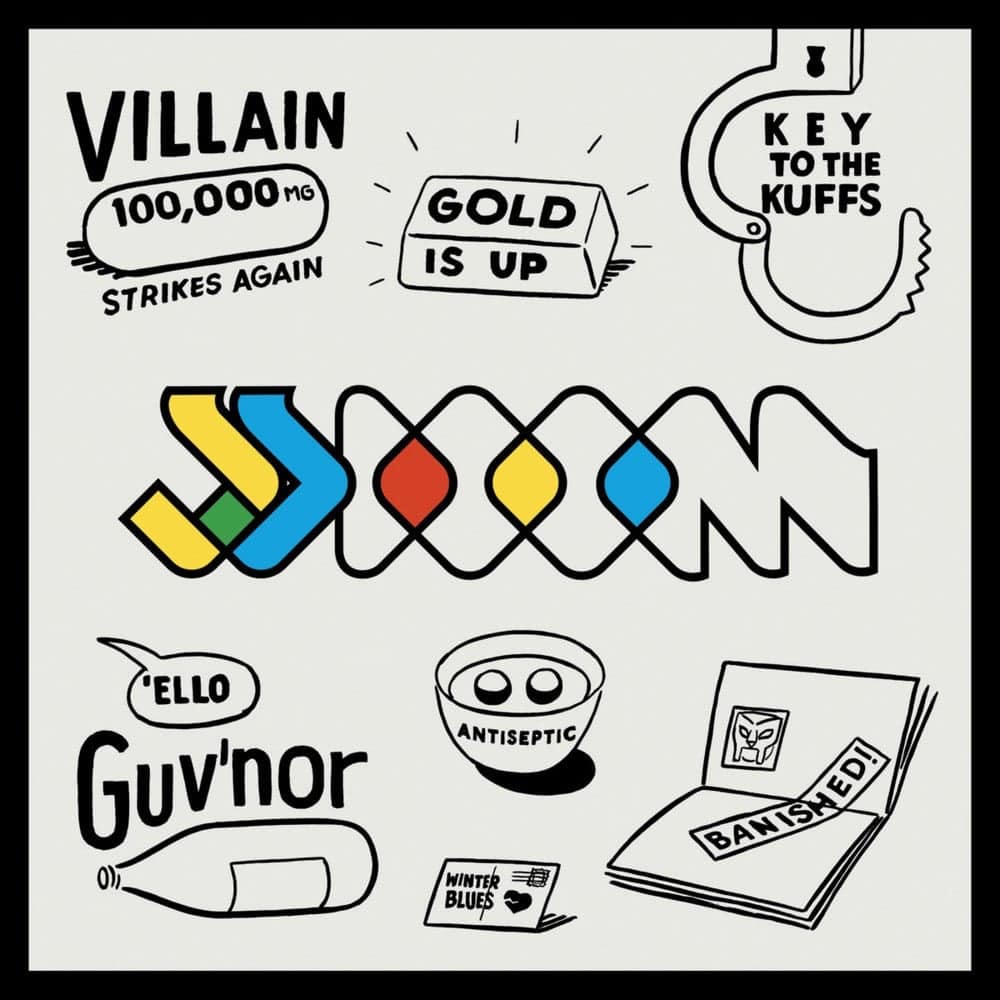 Released: August 20, 2012
Label: Lex Records
Key to the Kuffs stands out in all the wrong ways in DOOM's catalogue. Even though the supervillain's bars can be hit or miss, the highlights still capture the same godlike rhyming ability that made him a legend. Where the album suffers most is in its production. Full of crackling bass and loud synths, Jneiro's style sounds like hip hop from the year 3000. On their own, the instrumentals are vibrant and energetic, but they make DOOM's laidback delivery feel out of place. The supervillain doesn't ride the beats – he sounds like he's constantly fighting them just to be heard. Instead of complementing each other, Key to the Kuffs is a collaboration where the duo make one another worse.
13. Super What? (with Czarface)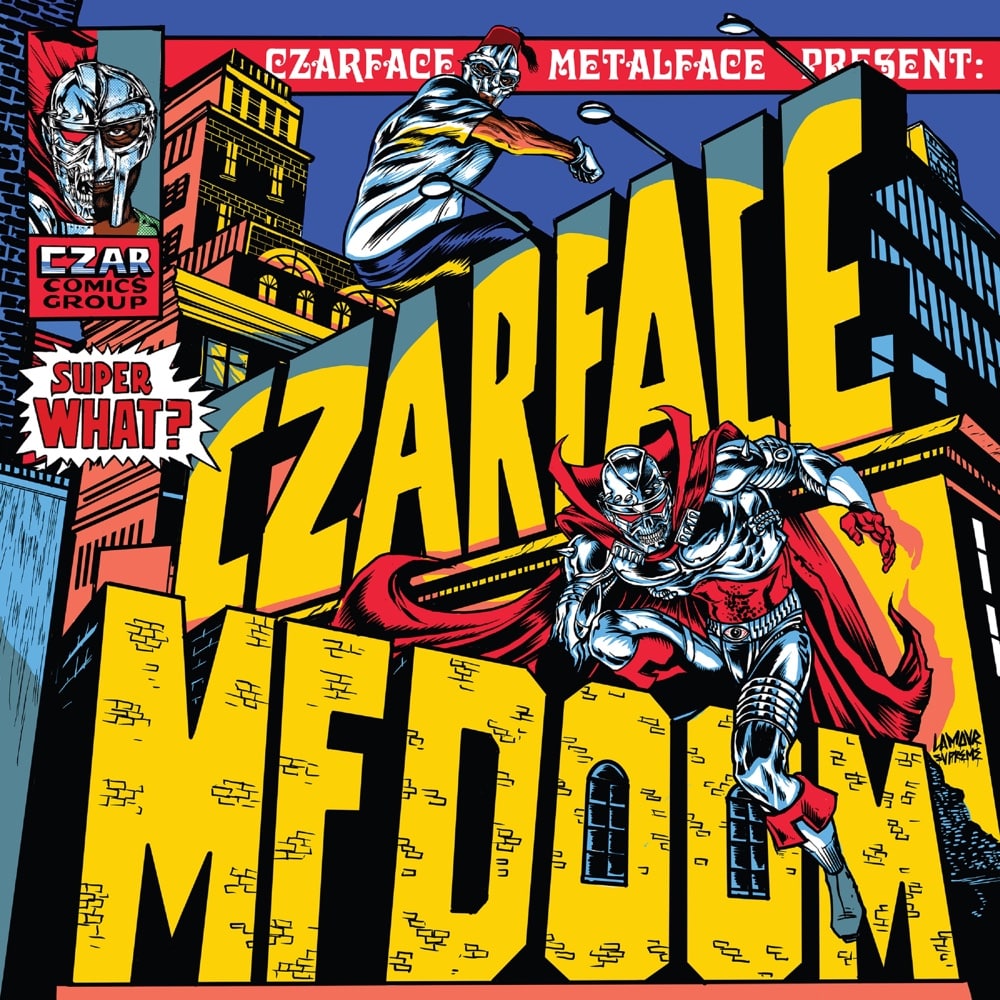 Released: May 7, 2021
Label: Silver Age
Acting as the sequel to the rhyming masterclass Czarface Meets Metal Face , and with features from rap pioneers like DMC and Del the Funky Homosapien, Super What? showed a lot of promise. However, like many sequels, it was too good to be true, and the album is lacklustre compared to its predecessor. The crisp and colourful beats from 7L still pack a punch, and the MCs from Czarface are as animated as ever, but DOOM feels like an afterthought. Thirty years into the game, his slick delivery and quick-witted rhymes aren't as impactful as they once were. To call it bad would be an exaggeration, but it's miles from his sharpest material.
12. VV:2 (as Viktor Vaughn)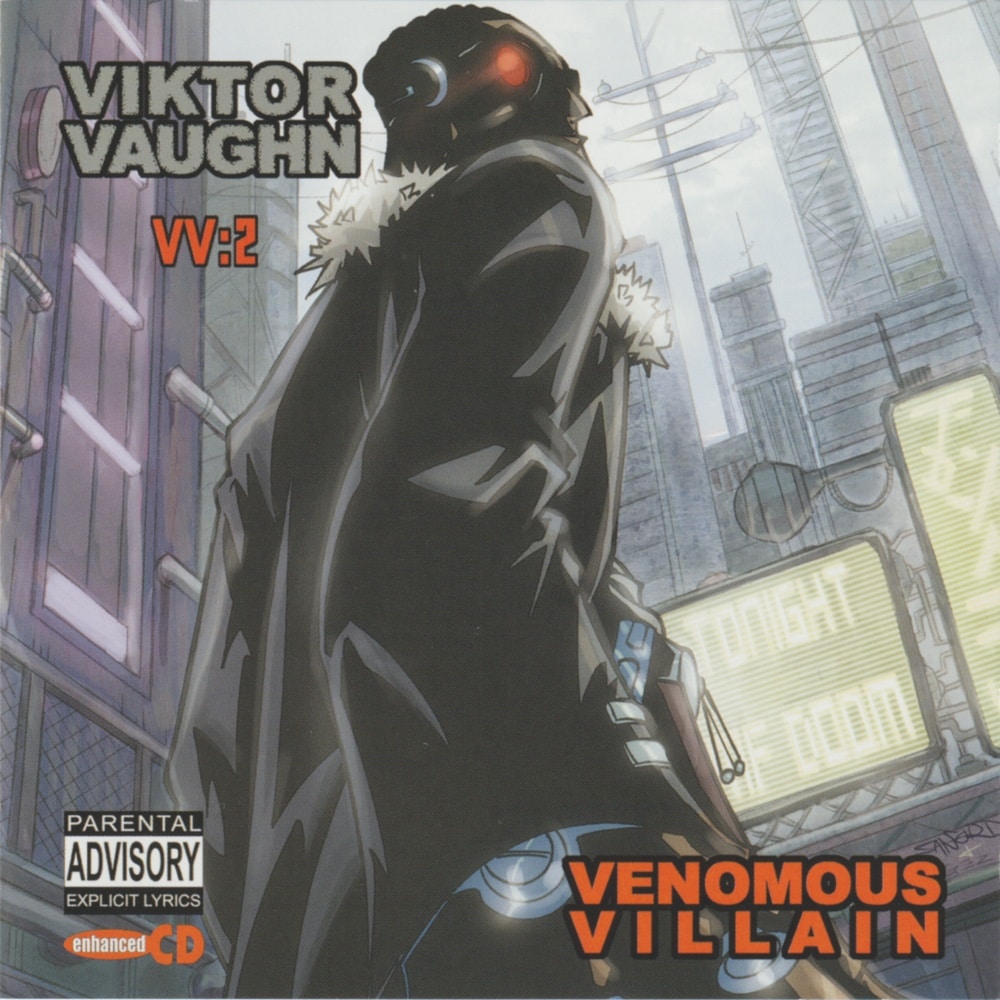 Released: August 3, 2004
Label: Insomniac, Inc.
The best word to describe VV:2 would be inconsistent, and that's no surprise considering DOOM chose the project's producers randomly from a raffle. Some beats sound like they were ripped straight from the classic Vaudeville Villain , while others feel like cheap bootlegs. Despite the spotty tracklist, VV:2 dropped when the supervillain was in his prime, so of course his lyrics are sharp enough to cut through metal. Along with DOOM's rhyme-heavy bars, he's joined by a whole party of guests from Kool Keith to Manchild who each add their own unique flavour. Not every feature lands, and a few MCs overstay their welcome, but DOOM's endless supply of pristinely penned verses make the inconsistent project worth every listen.
11. Special Herbs + Spices Volume 1 (with MF Grimm)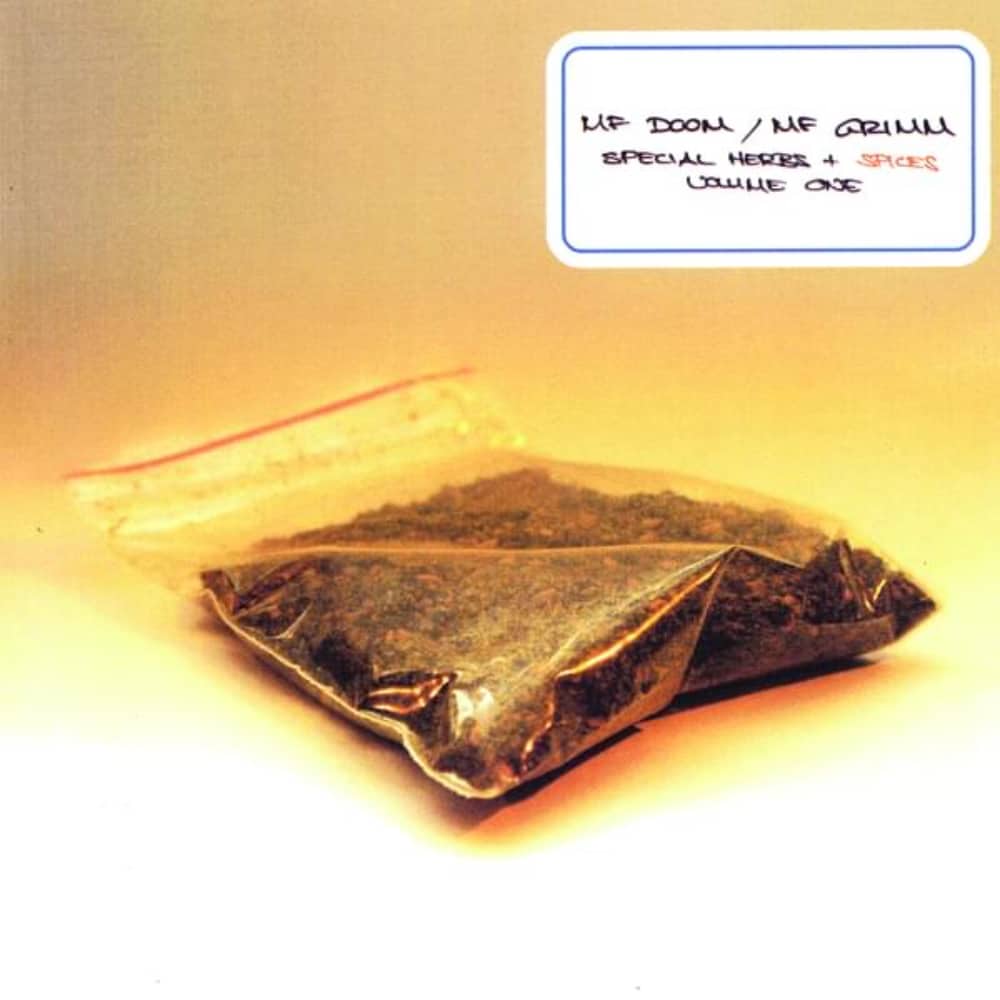 Released: May 11, 2004
Label: Day By Day Entertainment
Metal Fingers with the beats, DOOM was as formidable a producer as he was an MC. He flexed his beat-making brilliance on the Special Herbs series, but without a rapper to conquer them, it just wasn't the same. Then came Special Herbs + Spices : a quickfire run of buttery beats from DOOM, with MF Grimm grabbing the mic and dominating with his bass-voiced bravado. Unlike on NEHRUVIANDOOM where Nehru's amateur ability made many beats feel wasted, MF Grimm destroys every instrumental with each bar like a punch to the face. However, his rhymes can't compare to the supervillain's, and without that lyrical depth, Herbs + Spices lacks the same replay value as DOOM's finest work.
10. Mr. Hood (as Zev Love X with KMD)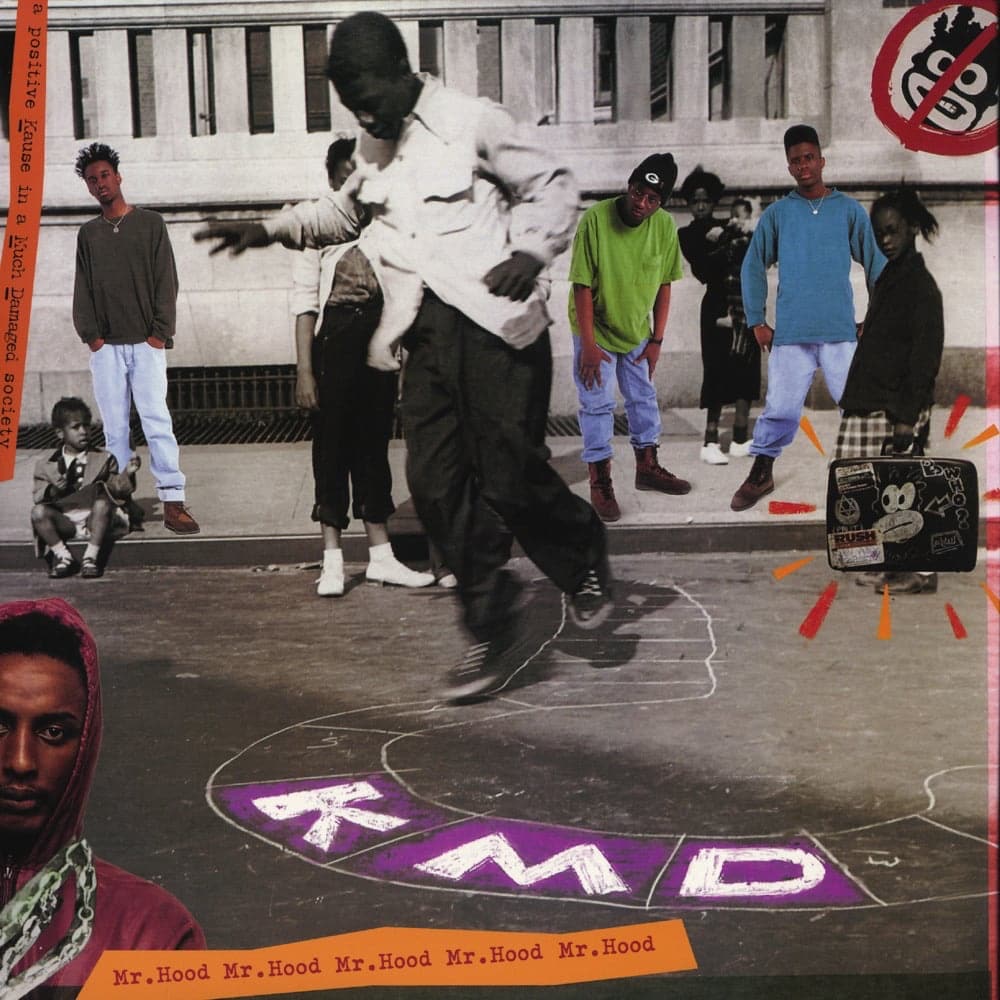 Released: May 14, 1991
Label: Elektra Records
Don't get it twisted – although DOOM was a rookie when Mr. Hood dropped, he didn't sound like one, rapping as quick as machine gun fire, with unlimited witty one-liners as his lyrical ammunition. Bouncing off Subroc and Onyx over a platter of summery jazz beats, Mr. Hood has that same carefree energy that made the Native Tongues so enjoyable. But that's exactly where the project suffers most: its originality. The beats will make any head bop and the infectious hooks will have whole crowds chanting along, but with a sound so derivative of A Tribe Called Quest, Mr. Hood lacks that creativity that made DOOM one-of-a-kind.
9. Czarface Meets Metal Face (with Czarface)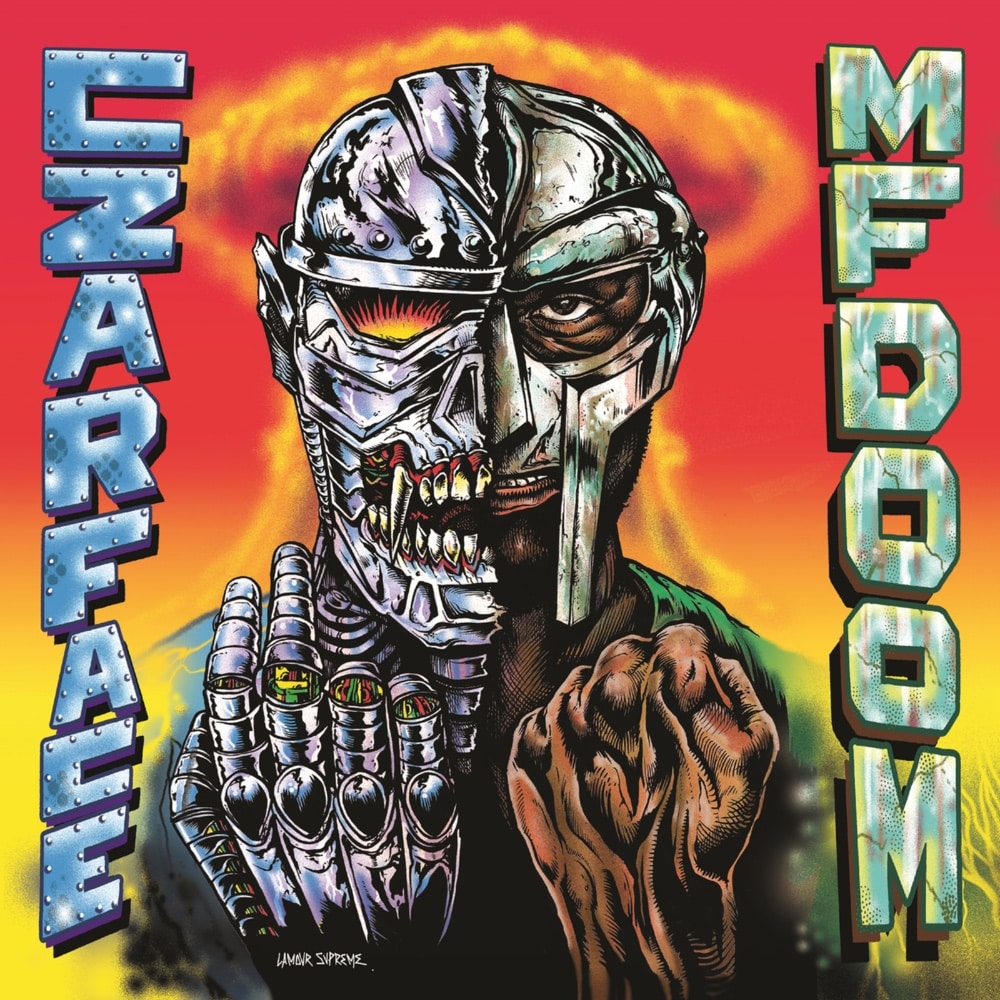 Released: March 30, 2018
Label: Get On Down, Silver Age
After four years in hiding, the supervillain resurfaced to join forces with fellow hip hop anti-hero, Czarface. DOOM fits right in with the trio like it was secretly always a quartet. Passing the mic between Metal Face, Esoteric and Inspectah Deck, the three MCs turn every track into a lyrical slaughter, annihilating the cartoonish beats supplied by 7L. At times, DOOM sounds a little worn out and doesn't flow with the same finesse as his partners-in-rhyme, but his intricate rhyme patterns and effortless wordplay still give him the lyrical upper hand. While it's consistently good, the record has a noticeable lack of standout tracks, and for that reason, Czarface Meets Metal Face ranks a tier below the supervillain's classics.
8. Black Bastards (as Zev Love X with KMD)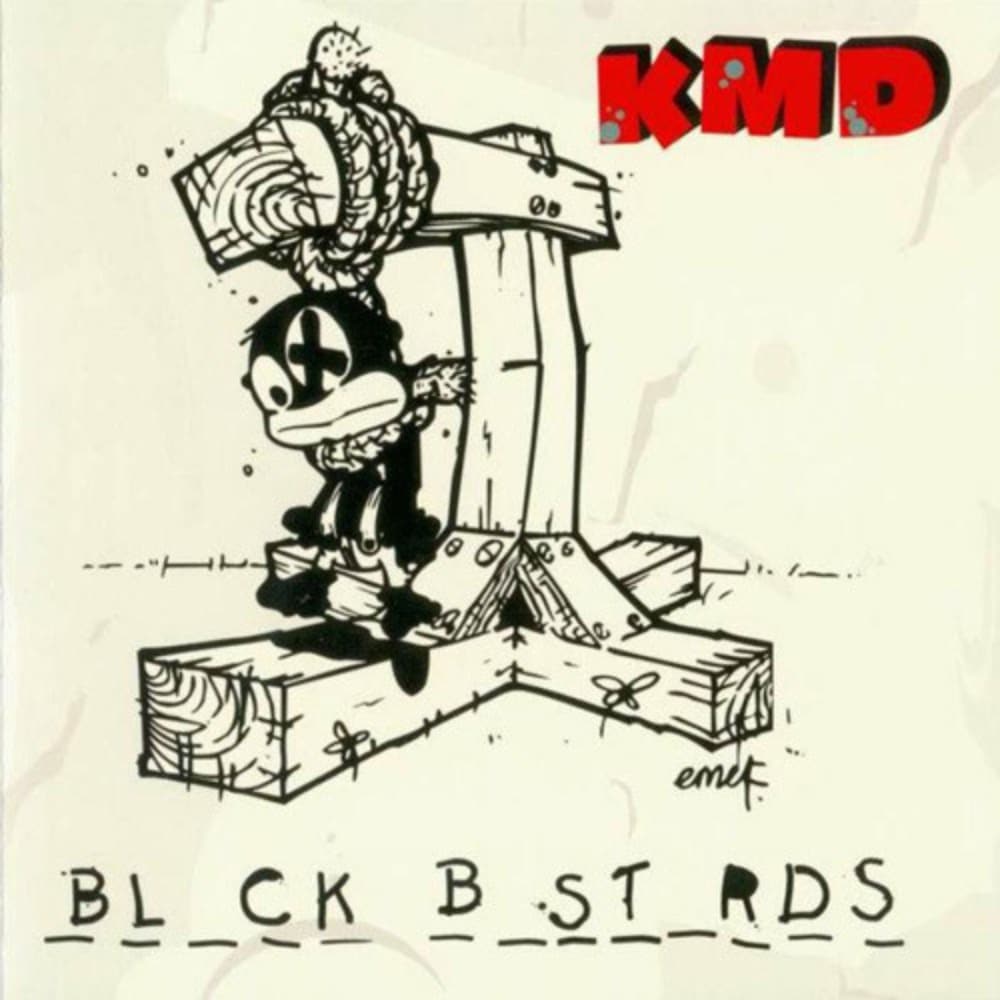 Released: May 15, 2000
Label: Readyrock, Metal Face
On Black Bastards , the KMD crew were finally starting to hone their own sinister brand of jazz rap to put an end to the copycat allegations. Almost shouting through the mic, every track plays out like an intense argument where each MC is trying to yell louder than the other. Even the beats are an upgrade from Mr. Hood , with the derivative, summery style of their debut replaced with a menacing mix of earthquaking bass and hard-hitting drums. An improvement in every way, there's no debate that Black Bastards is the perfect sequel to Mr. Hood . However, compared to the supervillain's solo material, Zev Love X's penmanship and flow simply can't compare to the lyrical prowess of MF DOOM.
7. The Mouse and the Mask (with Danger Mouse as DANGERDOOM)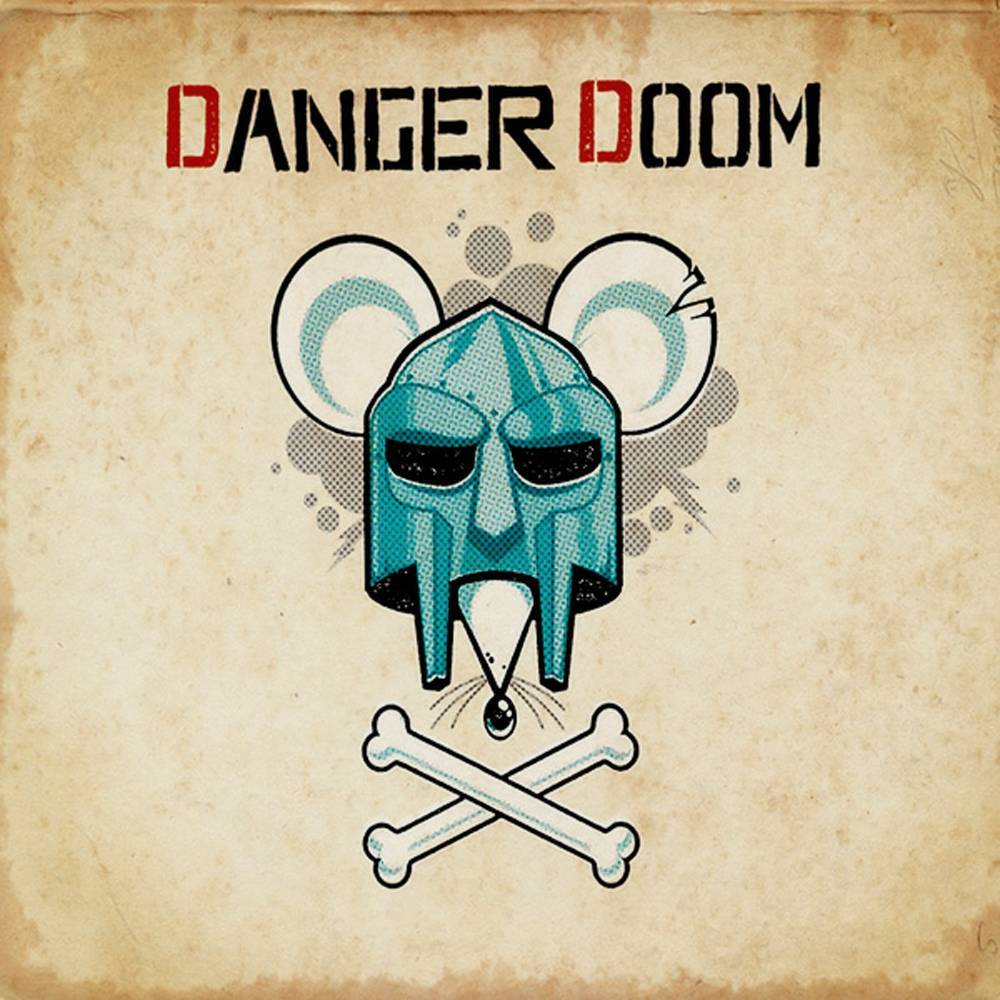 Released: October 10, 2005
Label: Lex, Epitaph, Metalface Records
Of all the strange collaborations DOOM had over the years, a record with Adult Swim and Danger Mouse might be the strangest. An album themed around cartoon characters from Adult Swim TV shows sounded like a recipe for disaster, but with Metal Face's signature densely-packed rhymes, he glides over the orchestral beats from Danger Mouse, fitting right at home with the project's cartoonish vibe. Lyrically and instrumentally, The Mouse and the Mask ticks all the boxes for the perfect DOOM record, but the distracting skits hold it back. Various Adult Swim characters take the mic to add some comedic flavour to the album, but with their irritating voices and one-note jokes, they damage the album's replay value.
6. BORN LIKE THIS (as DOOM)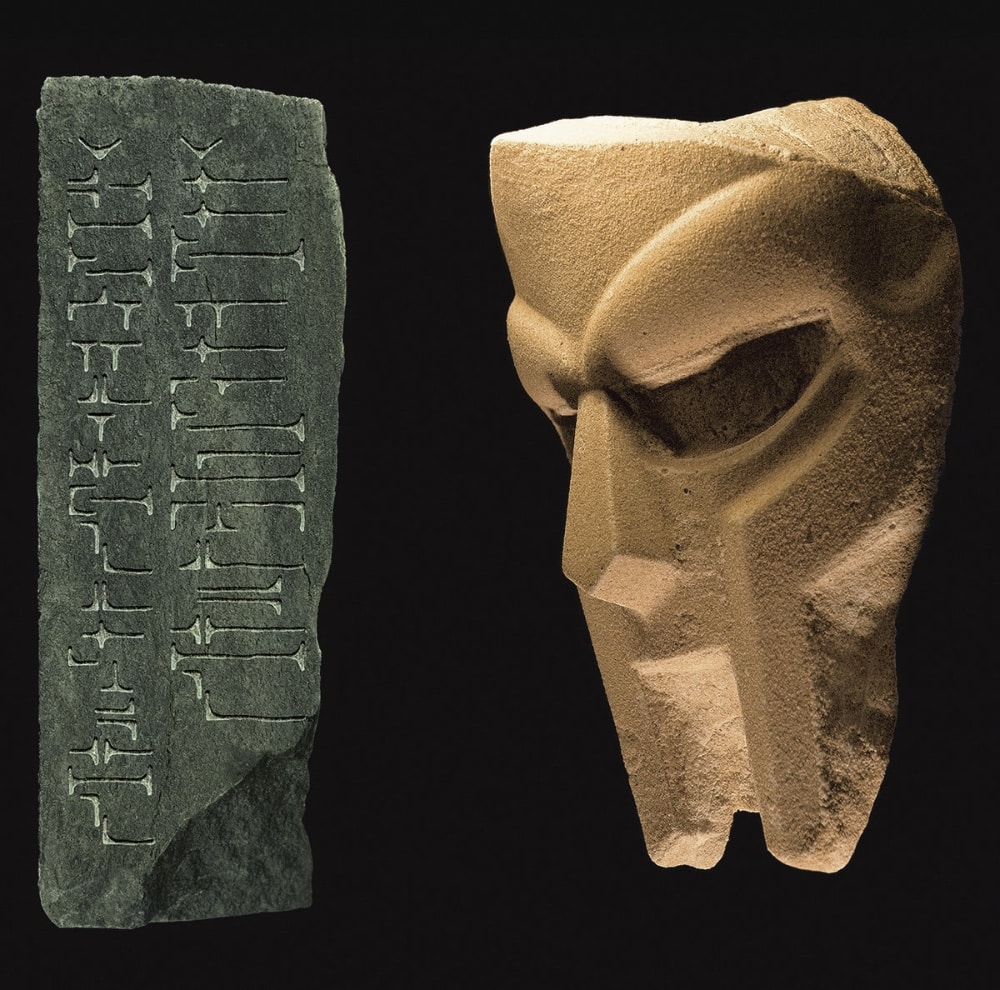 Released: March 24, 2009
Label: Lex
By 2009, Dumile had played the supervillain for a whole decade, but it wasn't until BORN LIKE THIS that he sounded truly evil. Bringing on an army of villains from Ghostface Killah to Posdnuos, the album is a star-studded onslaught of highlights, but no MC comes close to DOOM himself. From "That's That" to "Gazzillion Ear", almost every song is a tongue-twisting masterclass in rhyme. The beats aren't quite as memorable as his earlier work, but the nonstop lyrical gems from Metal Face more than make up for it. Where the album falls short is its back end: after a Freddie Foxxx interlude and an instrumental track, it's suddenly over, ending DOOM's final solo album with a disappointing anti-climax.
5. Operation: Doomsday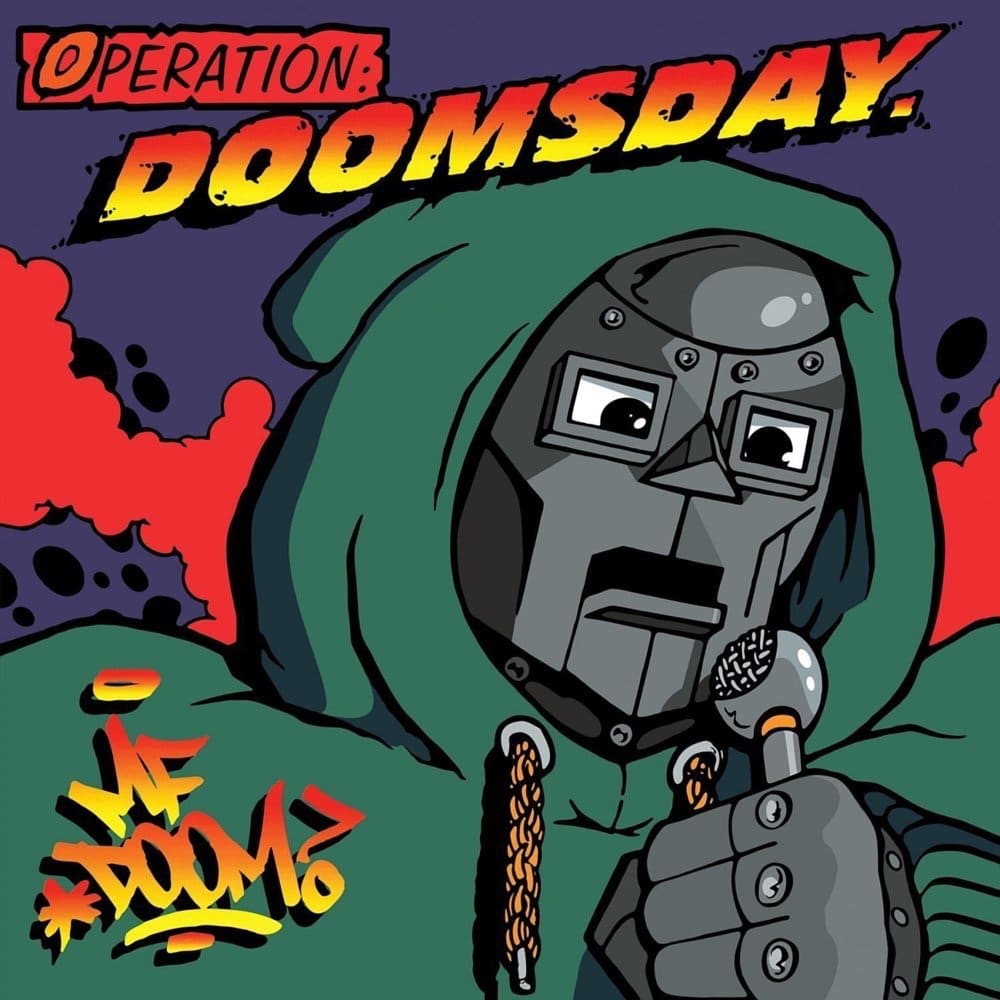 Released: October 19, 1999
Label: Fondle 'Em
With a pen game sharper than a guillotine and lightning-fast flows, Dumile blasted back on to the scene after six years like he had never left. If you ever thought DOOM's style was boring, any track off Operation: Doomsday will prove you wrong. From the synth-laced slickness of "Rhymes Like Dimes" to the hypnotic "Tick, Tick" with its constant tempo changes, each song is packed with ambitious ideas few MCs could pull off. However, even a debut as slick Operation: Doomsday has issues. DOOM's lyricism is on point, but when his voice is occasionally mixed so poorly he drowns in the beat, it's harder to appreciate. The problems are minor, but enough to keep the project from ranking higher.
4. Take Me to Your Leader (as King Geedorah)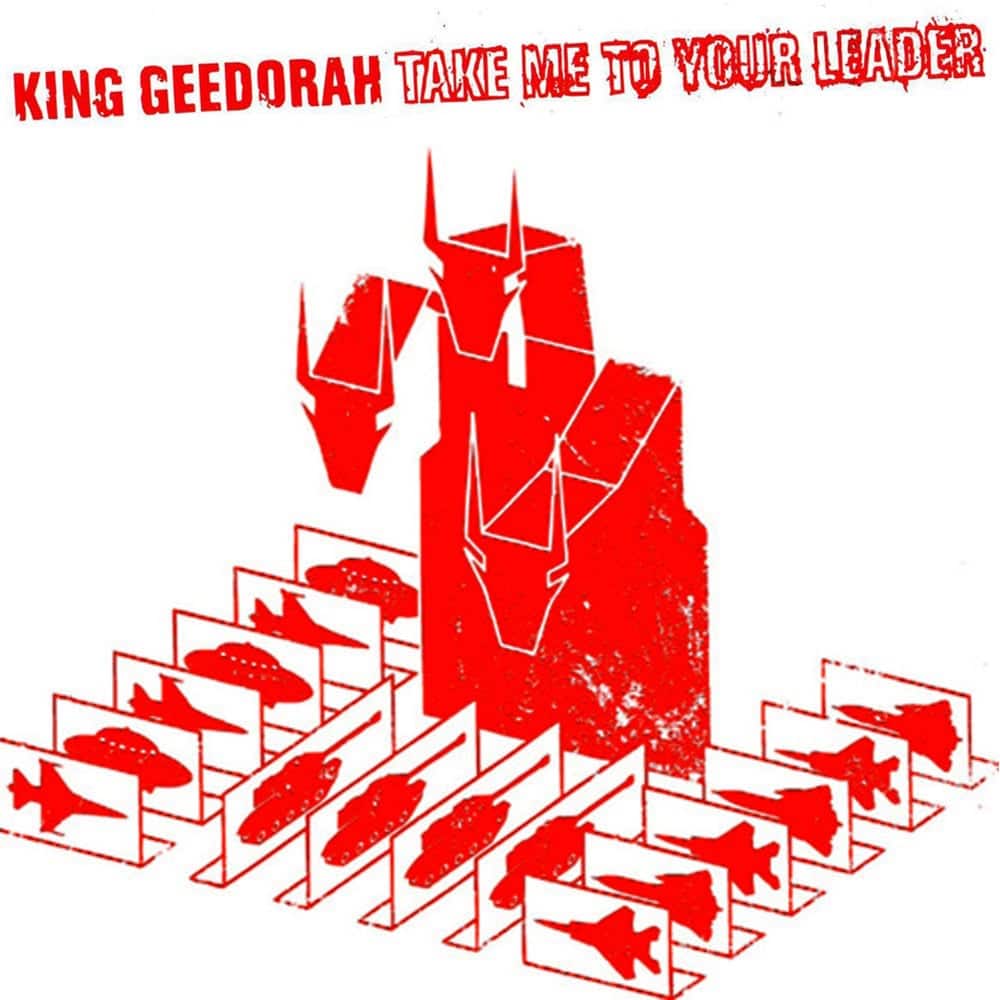 Released: June 17, 2003
Label: Big Dada
DOOM was a monster on the mic from the get-go, but in 2003 he decided to take it to another level, rapping under the persona of the three-headed dragon King Geedorah. Adopting such an ambitious character, you'd expect him to dominate the mic with a monstrous presence, but instead, he took a backseat for his league of minions to run the studio. Whether it be Mr Fantastik or Hassan Chop, no guest disappoints, but DOOM's absence leaves a few tracks feeling a little half-baked. Focussing on the beats, the groovy basslines and seamlessly-chopped samples make this one of DOOM's best produced projects ever, but more of that lyrical precision from the supervillain would have elevated the album to perfection.
3. MM…FOOD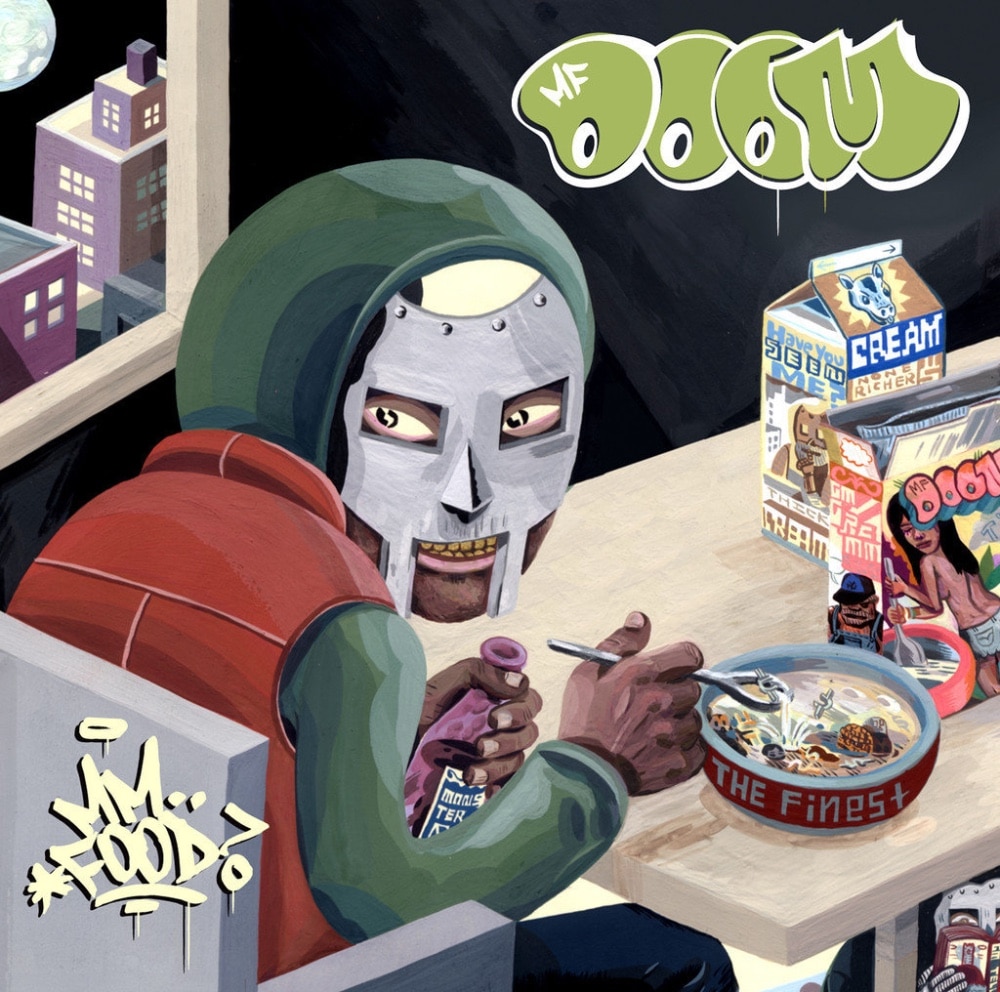 Released: November 16, 2004
Label: Rhymesayers
How do you follow up a project as legendary as Madvillainy ? The supervillain's answer was to cook up an album all about food, serving up a platter of rhymes with the most intricate wordplay he would ever write. Rapping about anything from romance to rap feuds, DOOM tied it all back to the theme of food, proving his godlike lyrical prowess with a whole album dedicated to food-based metaphors. But MM…FOOD is more than just rhymes – chopping up samples and mixing them with DOOM's signature polish, each beat has the buttery slickness that makes Dumile's style so special. The four back-to-back interludes in the middle of the record could be considered overkill, but otherwise, MM…FOOD is a certified masterpiece.
2. Vaudeville Villain (as Viktor Vaughn)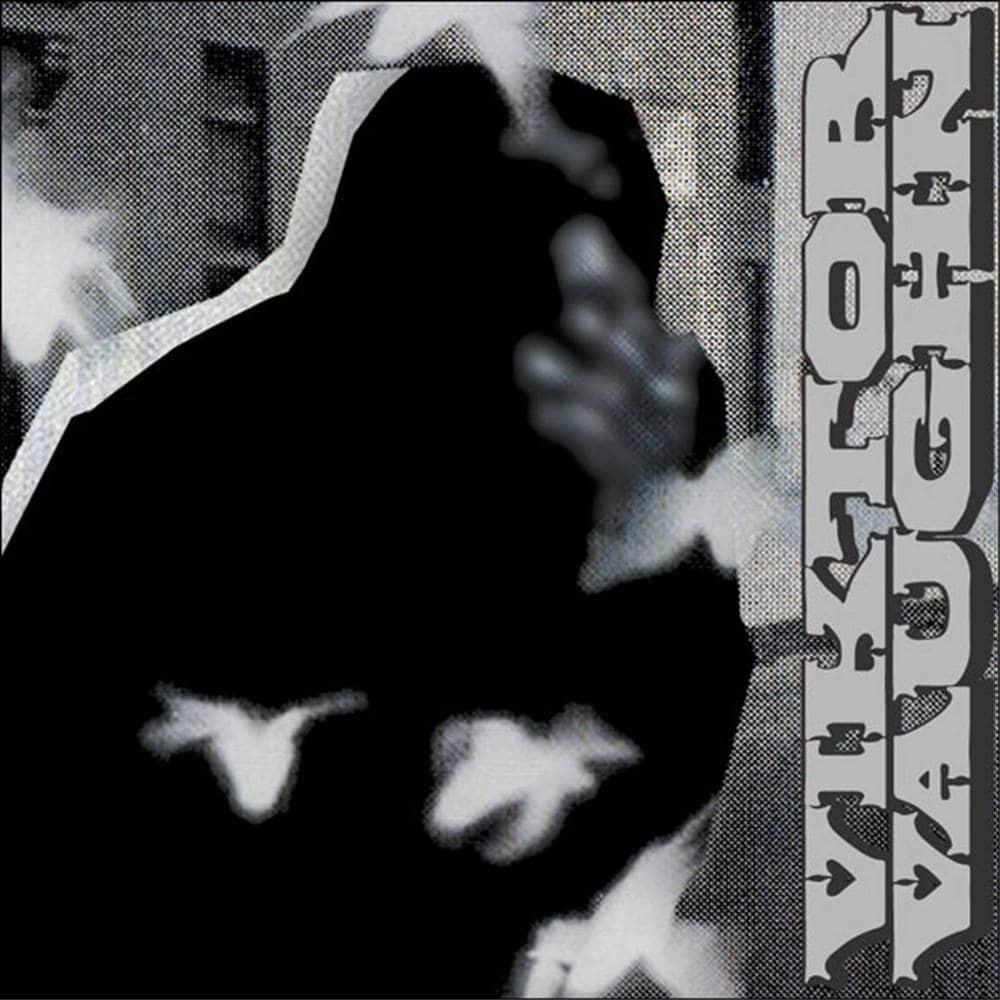 Released: September 16, 2003
Label: Sound-Ink Records, Traffic Entertainment Group
DOOM has his fair share of classics, but Vaudeville Villain rarely gets the praise it deserves. Inviting on a party of guests to produce, Dumile put all his focus into his pen, and it shows. Viktor Vaughn's storytelling is so vivid you feel like a witness to his crimes, watching as he goes about mugging innocents with a mic in his hand. The cold, gritty beats are like the soundtrack to the dark alleys of New York, giving the whole record a sinister atmosphere which immerses you even more in Viktor's violent tales. Vaudeville Villain isn't as eccentric as DOOM's other projects, but with a threatening soundscape and expertly crafted stories, it's the best concept record in Dumile's catalogue.
1. Madvillainy (with Madlib as Madvillain)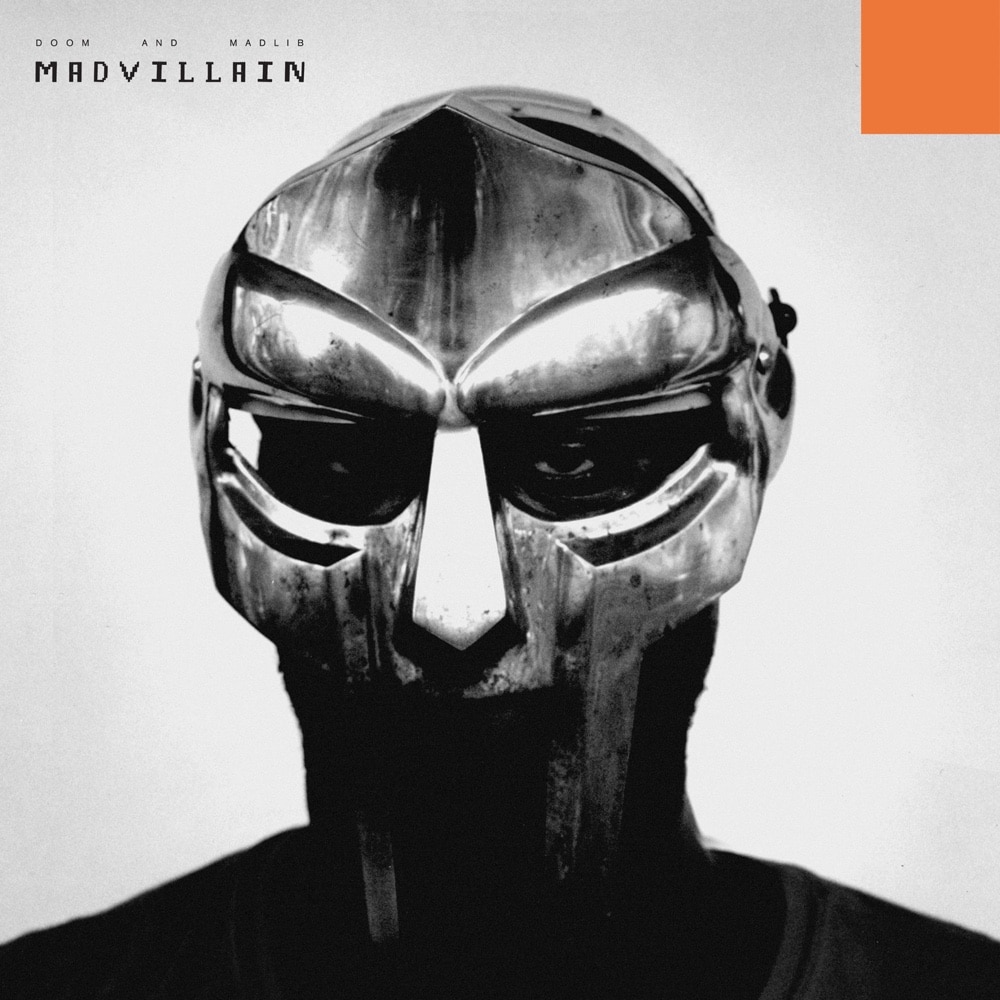 Released: March 23, 2004
Label: Stones Throw
Where else could this rank but first place? Next to Illmatic and Paid In Full , Madvillainy is among the most influential hip hop albums ever made . It birthed a generation of MCs who worship it like rap music's holy grail, and for good reason, because the music is nothing short of flawless. Madlib's dark, gritty style will put you in a trance, sampling a record store's worth of albums. DOOM's rhymes are just as intricate, crowning himself the king of wordplay with a limitless supply of witty punchlines and double entendre. From the iconic "Accordion" to the mindboggling barrage of rhymes on "Rhinestone Cowboy", Madvillainy is full of contenders for verse of the century. In every way, it's the perfect MF DOOM album.