We're big fans of Pusha T here at Beats, Rhymes & lists, just in case you haven't noticed that. Not only is he one of the greatest rappers of all time, he also happens to be our favourite rapper ever.
As a writer, there's just something very inspiring about listening to a rapper who so clearly dedicates a lot of time and energy into working on his craft. The fact that Pusha has been rapping about the same exact subject matter for over 20 years without it sounding tired or overplayed is just a testament to his pen game.
Every great rapper (well most of the great rappers) – from Big, Nas and Hov to Wayne, Kendrick and Kanye – branch out into different topics as they evolve through their recording career. They might start out rapping out guns or drugs or girls, and then start talking about family, religion, or business. Whatever the case may be.
Then you have Pusha T, who rapped in 2002:
Lose your soul in, whichever palm I'm holdin'
One'll leave you frozen
The other, noddin' and dozin', I'm grindin' Jack

Clipse - "Grindin'" // May 14, 2002
Then rapped in 2019:
Way more chemical than political
PTSD from what I weighed on the digital
It was snowfall and Reagan gave me the visual
Obama opened his doors knowing I was a criminal

Freddie Gibbs & Madlib ft. Pusha T - "Palmolive" // June 28, 2019
I mean, what do you even say to that? There's no other coke rapper in history who's been able to sustain the level of writing, creativity and freshness as Pusha T when it comes to this single subject matter.
Pusha T: See, I don't think that what I do goes out of style, the fundamentals of hip-hop and rap and lyricism and double entendres and all that. Street culture doesn't go out of style, it's happening every day.

Pusha-T Is Definitely Enjoying This | Vanity Fair
To celebrate the legend himself, (Yeugh!), we're going to go through his catalogue. From 2002's Lord Willin' and the Clipse's masterpiece Hell Hath No Fury to his latest release, It's Almost Dry, we rank every Pusha T album, from worst to best.
9. Til the Casket Drops (as Clipse)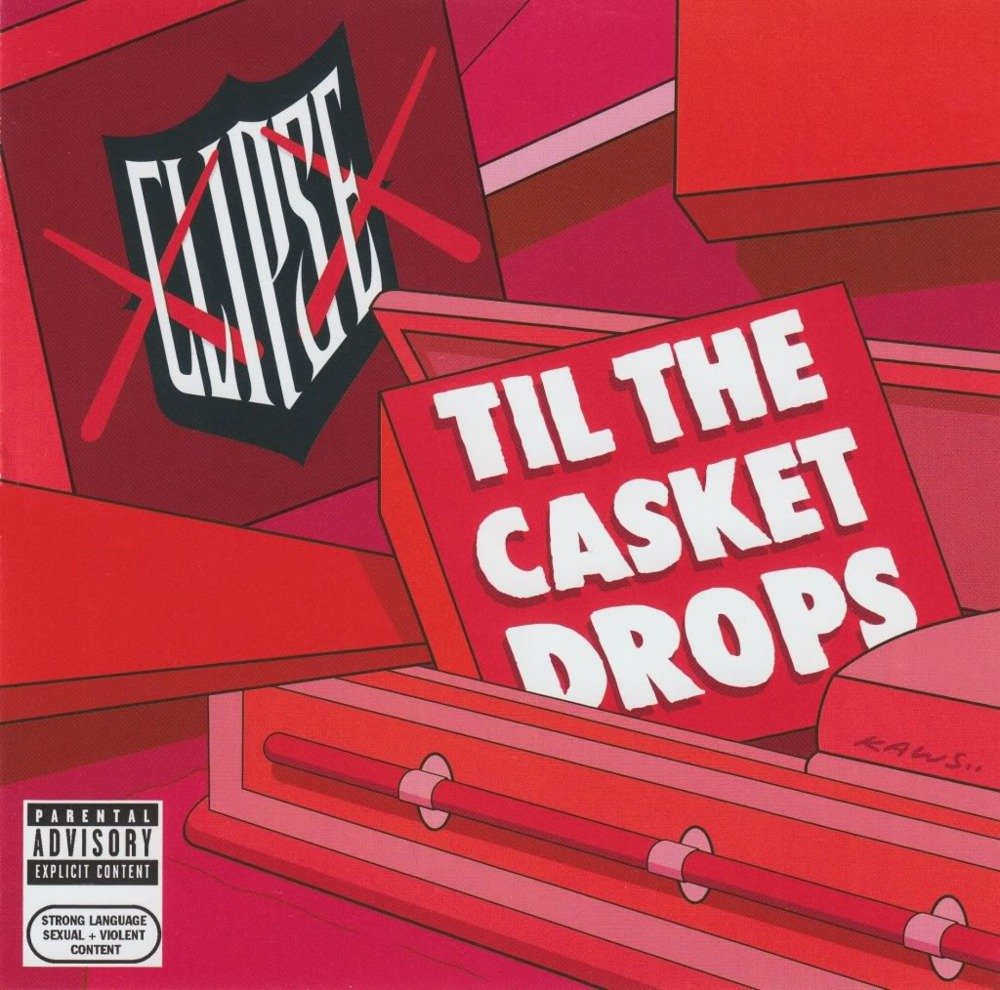 Released: December 8, 2009
Label: Re-Up, Star Trak, Columbia
Best songs on the album: "Freedom", "Popular Demand (Popeyes)", "Kinda Like a Big Deal"
You could just tell that the Pusha and Malice's heart just wasn't in it when they were recording Til the Casket Drops. Who can blame them though? In between dropping Hell Hath No Fury and this album, their ex manager Anthony "Geezy" Gonzalez was charged with leading a $10 million drug ring and faced an 82-count indictment for drug trafficking.
"Some of the people who were a part of my circle decided to just take their destiny into their own hands and do what they knew," Pusha explained in an interview years later. "And a lot of shit just ended up in a negative way. I feel like half my friends wouldn't have been in jail right now if there was no Hell Hath No Fury delay."
But even then, there are some classic Clipse tracks on here. "Freedom" is a sombre intro track that gives the listener an idea of what the duo were feeling at the time; "Popular Demand (Popeyes)" is just a classic Clipse and Neptunes meal with some Cam'ron sprinkled on top; and "Kinda Like a Big Deal" hinted at the chemistry Kanye would later have with Pusha. All in all, Til the Casket Drops isn't a bad album, it's just not at the same supreme level we're used to from the duo.
8. Fear of God II: Let Us Pray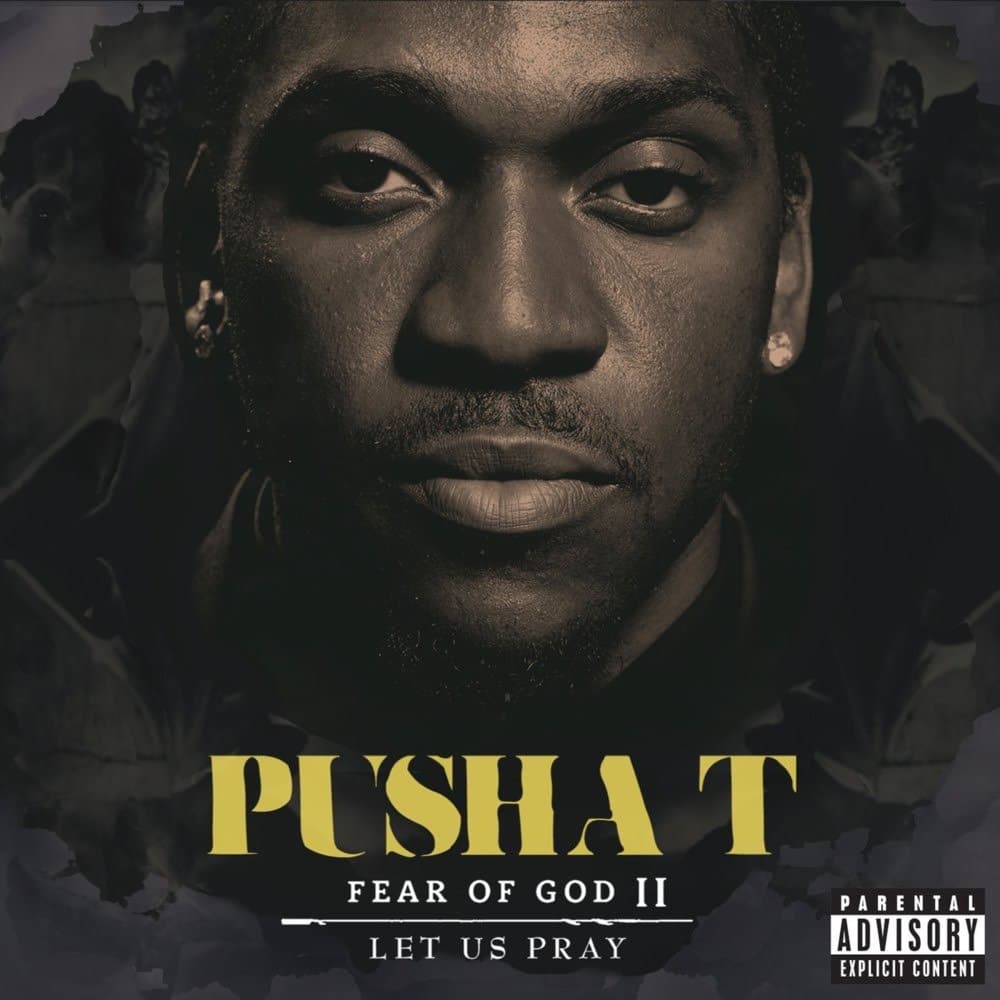 Released: November 8, 2011
Label: GOOD, Decon, Re-Up
Best songs on the album: "Changing of the Guards," "Trouble on My Mind," "My God," "Alone in Vegas"
I'll never forget this moment when "Trouble on My Mind" had just come out in 2011, and there were some young rap fans running around talking about the "new rapper" on the same track as Tyler, the Creator. That was over a decade ago, damn I feel old. You can tell that Pusha was still feeling himself out as a solo act on this EP.
There are a ton of features that go in different directions (the aforementioned Tyler, Juicy J, Meek Mill, French Montana, Kanye, Jeezy, 50 Cent, Pharrell), the production line-up is half stellar, half generic, and there isn't a consistent theme or vibe running through the project.
But then you hear tracks like "My God" and "Alone in Vegas", and you sorta get the feeling you know where he's headed for his solo career. Consider this EP a warm-up to the main event.
7. Wrath of Caine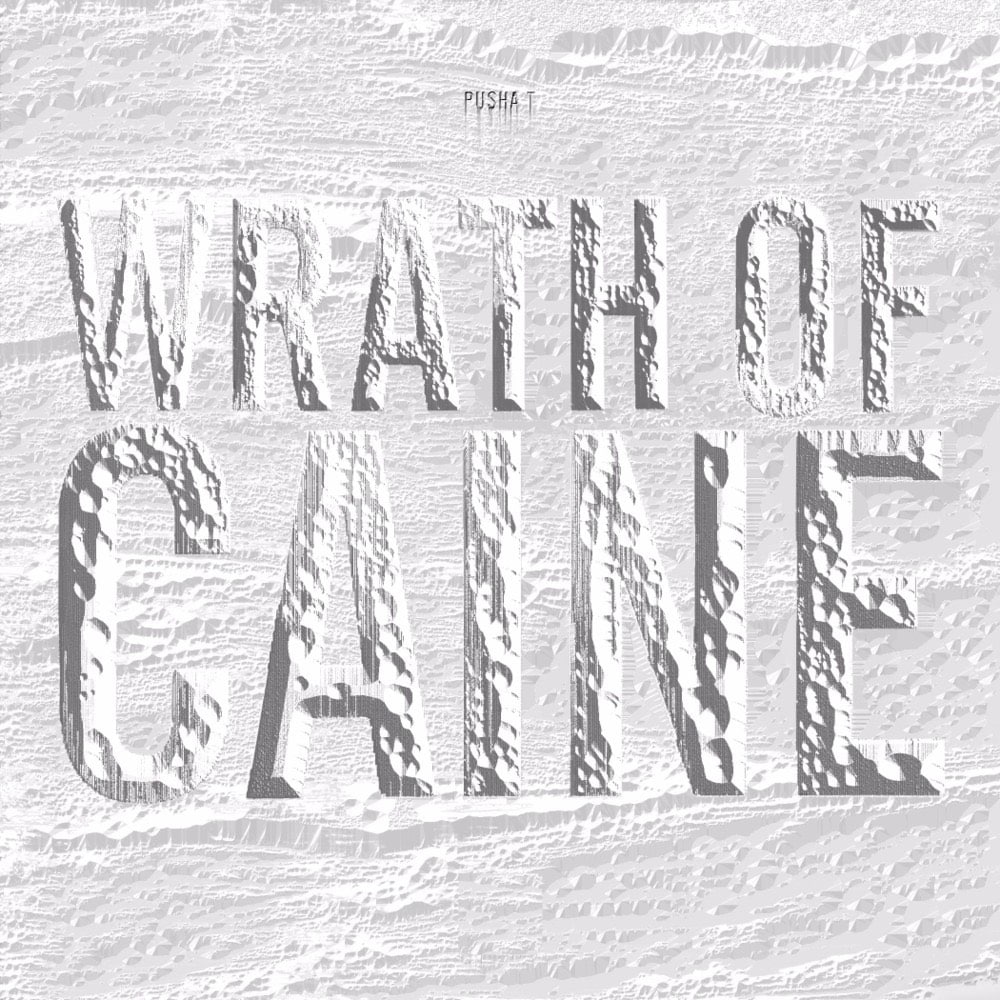 Released: January 28, 2013
Label: GOOD Music, Re-Up Records
Best songs on the album: "Millions", "Doesn't Matter", "Blocka", "Trust You"
Yes, I know Wrath of Caine is technically a mixtape, but it's a mixtape of 11 original songs, so whatever. This was during the lead-up to Pusha's solo debut so he really pulled out all the stops for this mixtape.
You've got production from Kanye, Young Chop, The Neptunes, Travis Scott, Harry Fraud, and Pusha is sneering and snarling his way through it all. Side note: the French Montana-assisted "Doesn't Matter" might feature the coldest Pusha lines ever:
Since y'all claim I'm Illuminati, tell me why would you try me?
Kennedy, John F., or Bobby
Almost caught Reagan, but they stopped us at the lobby
And that was broad day, so how the fuck you gon' stop me?

Pusha T - "Doesn't Matter" // January 28, 2013
6. King Push – Darkest Before Dawn: The Prelude
Released: December 18, 2015
Label: GOOD, Def Jam
Best songs on the album: "Intro", "Untouchable", "Crutches, Crosses, Caskets", "M.P.A.", "Keep Dealing"
King Push – Darkest Before Dawn: The Prelude is often over-looked when you're talking about Pusha T's catalogue. Maybe it's because it felt like this was the lead-up to the King Push, or maybe because it dropped close to Christmas so it slid under the radar.
Whatever the case, Pusha's sophomore album was one of the best releases of 2015, and definitely a strong contender in his discography. The most notable thing about this album is that Pusha managed to get some of the biggest producers in the game – Metro Boomin, Puffy, Timbaland, Boi-1da, J. Cole, Q-Tip, Baauer – and pull out the darkest sounds they've ever create. Side note: that jaw-shattering intro track might be the hardest Pusha T song of all time.
Pusha T: When you working with Timbaland, or you working with Puff, I mean, these guys are known for pop records, club-driven records. But my favorite things from them were the B-cuts Timb mighta did for Jay Z, or Puff orchestrating the Hitmen in regards to "Who Shot Ya" or "My Downfall." So I think that, personally, I got the darkest moments out of everybody I work with, and I didn't want to break that up.

The President Speaks: A Conversation with Pusha T | Vice
5. Lord Willin' (as Clipse)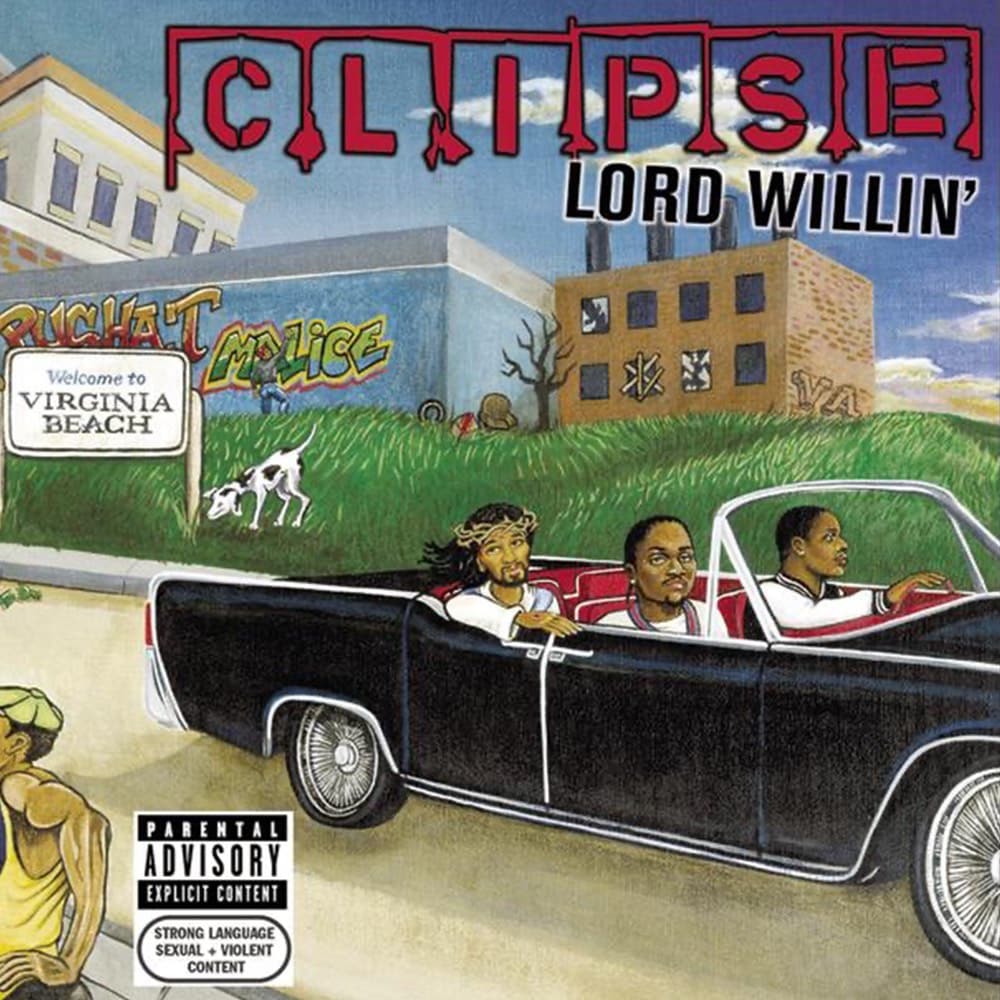 Released: August 20, 2002
Label: Star Trak, Arista
Best songs on the album: "Intro", "Virginia", "Grindin'", "When the Last Time", "Comedy Central"
"Playas, we ain't the same—I'm into 'caine and guns / Chopard with the fishes make the facelift numb." Oh my god, the first time you heard Pusha's voice followed by those Neptunes keys, you're like, "what the fuck is happening right now?"
Clipse had already warmed up the audience with "Grindin'" released a few months prior, but nothing would prepare listeners for 13 tracks (15 with bonuses) of the coldest coke bars ever rapped over the production genius of The Neptunes.
The way Pusha and Malice were spitting that shit about the drug game, they didn't belong on these breezy, head-nodding beats, but somehow they made it work, and it was just perfect.
4. My Name Is My Name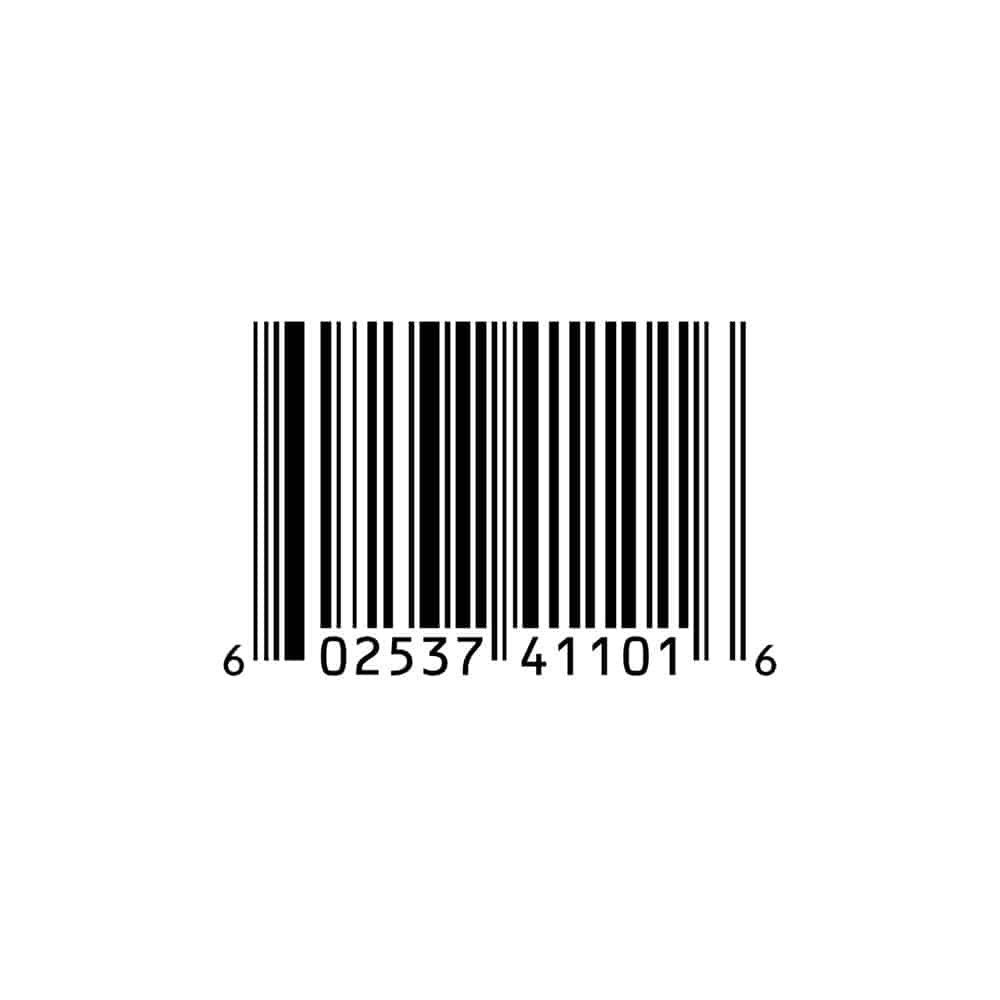 Released: October 7, 2013
Label: GOOD, Def Jam
Best songs on the album: "King Push", "Numbers on the Boards", "Suicide", "Nosetalgia"
No other rapper has been more spoilt by producers throughout his entire recording career. Imagine growing up with The Neptunes and having them produce for the first half of your career, then becoming one of Kanye's favourite rappers and having him dedicate his time and energy to you.
GOOD Music has signed a lot of rappers over the years – Kid Cudi, Big Sean, Consequence – very few of them received the same treatment as Pusha, maybe except Common back in the Be days. That synergy between Push and Kanye paid off in buckets.
My Name Is My Name features some of the best and most mind-bending production of the past decade ("King Push", "Numbers on the Boards", "Nosetalgia", "Pain"), and paired with Pusha's timeless coke bars, this resulted in a classic, no less.
3. Daytona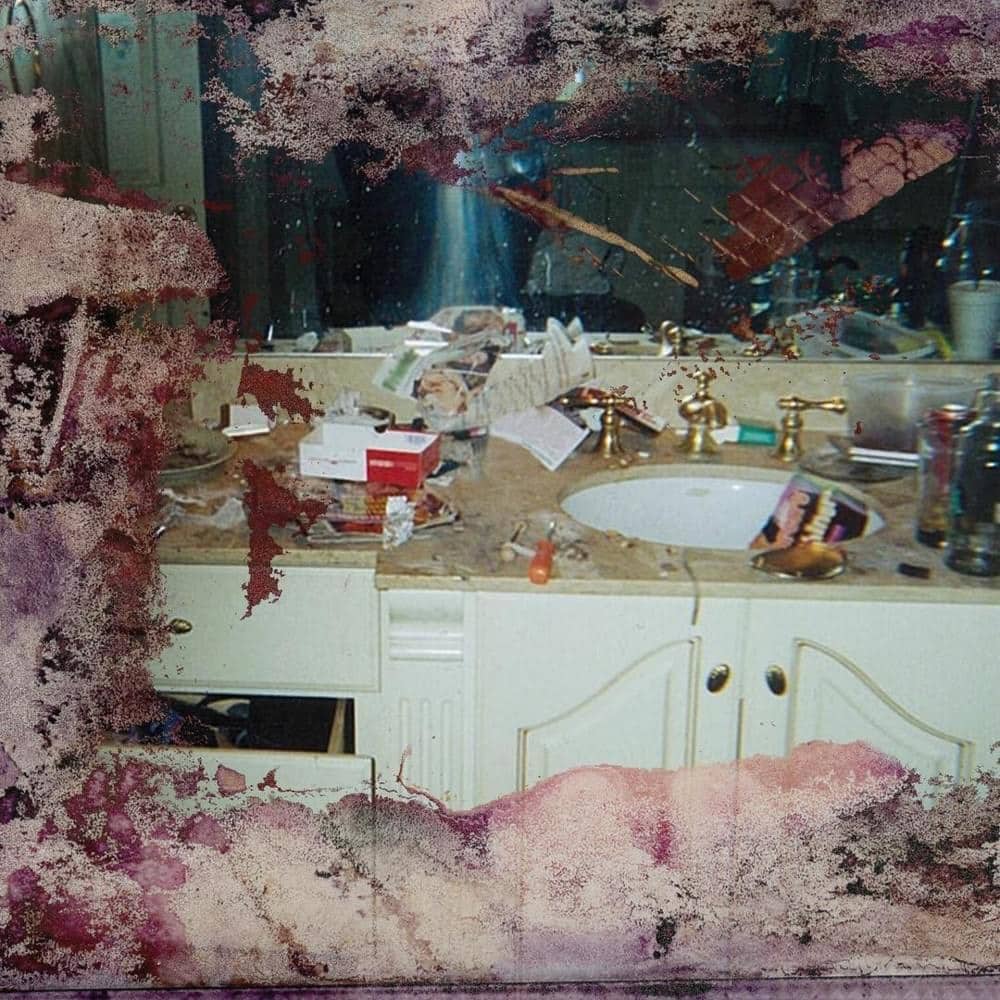 Released: May 25, 2018
Label: GOOD, Def Jam
Best songs on the album: "If You Know You Know", "The Games We Play", "Santeria"
To be honest, it really is a coin-flip between Daytona and My Name Is My Name for Pusha's best solo album. I think, though, while the latter has more higher highs – there's nothing on this album that touches the sublime brilliance of "Numbers on the Boards" – Daytona is just completely filler-free.
It's just seven tracks and 21 minutes of the best rapper alive putting in some of his best work over the past 20 years he's been in the rap game. And the beats, courtesy of Kanye and Andrew Dawson, are lean and mean, with some soulfulness layered throughout.
It sounds old school but fresh at the same time, just like a trap rapper rhyming over an updated version of Eric B. & Rakim's Paid in Full.
2. It's Almost Dry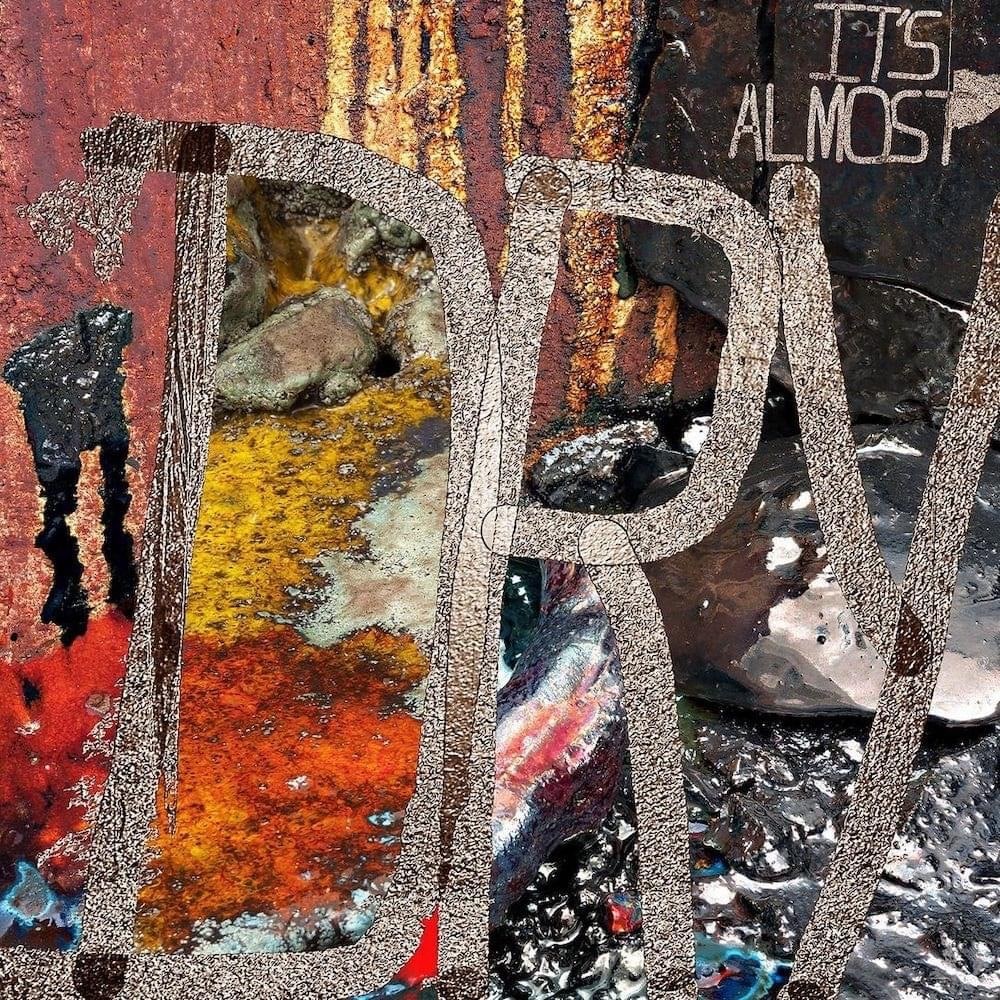 Released: April 22, 2022
Label: GOOD, Def Jam
Best songs on the album: "Brambleton", "Dreamin of the Past", "Just So You Remember", "Call My Bluff", "I Pray for You"
I know this is 1000% recency bias, but I've listened to It's Almost Dry several times now since its release and I've walked away each time thinking that this is Pusha T's best solo work to date. We said earlier on in this list that no other rapper has been more spoilt for production choices than Pusha, and it's never been more clear than now.
With Pharrell producing one half of the album and Kanye taking over the other half, It's Almost Dry finds Pusha showcasing his versatility as a rapper; floating over classic soulful tracks like the John Lennon/Donny Hathaway-sampling "Dreamin of the Past" then switching it up and attacking futuristic funk soundscapes like "Brambleton" with the ferocity of a hungry, up-and-coming artist.
The easiest album comparison to make here is It's Almost Dry vs. Daytona. And while they're both incredible albums, the latter was 7 lean tracks that featured just straight, raw raps over bare-bones production designed to let Pusha's vocals take centre-stage.
It's Almost Dry, on the other hand, has more dimensions – there's a bigger focus on hooks and melodies, Pusha is playing around with his flow and delivery, while maintaining his high level rapping skills. Bottom line: It's Almost Dry is the Pusha T solo album release to date.
1. Hell Hath No Fury (as Clipse)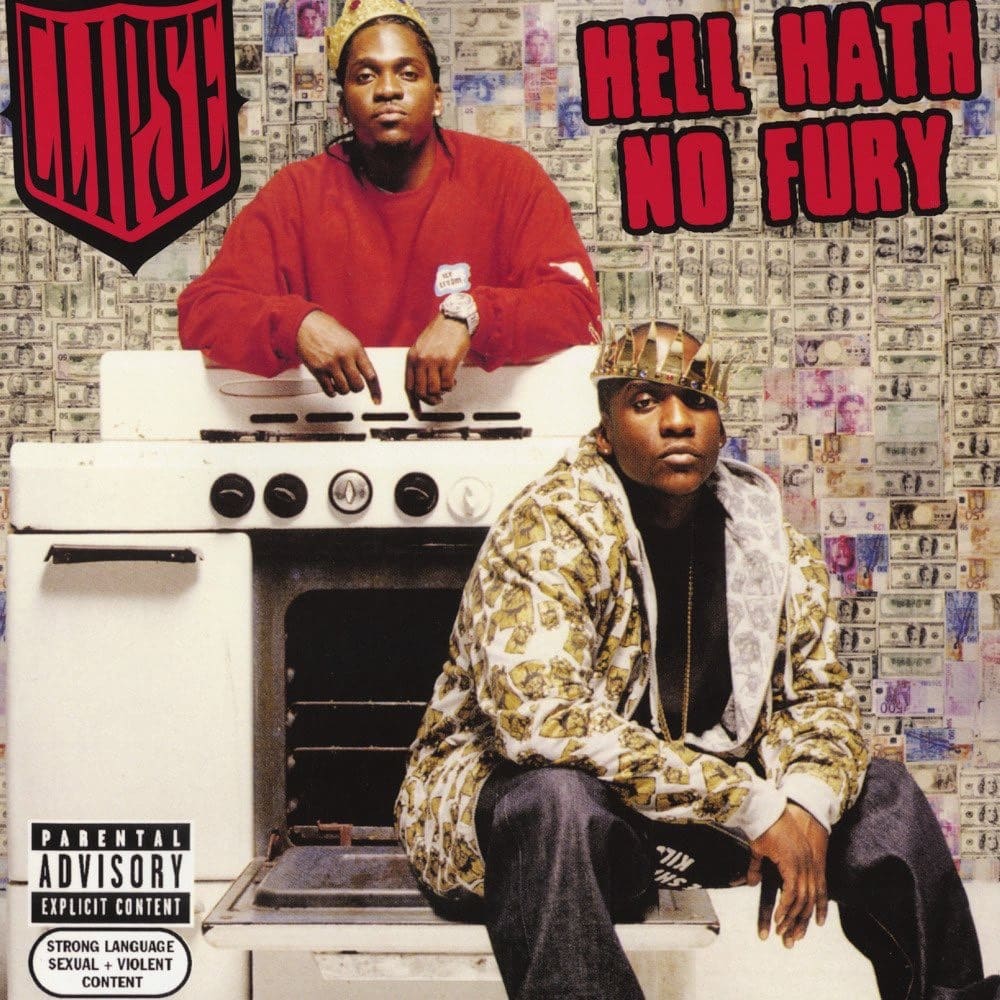 Released: November 28, 2006
Label: Re-Up, Star Trak, Jive
Best songs on the album: "Mr. Me Too", "Ride Around Shining", "Keys Open Doors", "Chinese New Year"
It's not even a debate really. Pusha T has dropped some amazing albums, but the fact is Hell Hath No Fury is his best album of all time. Not only that, it's the best Clipse album, and it's a top five rap album of the 2000s. What the Clipse and The Neptunes did was take everything that was dope on their debut, and then doubled down on it.
The beats are harder and meaner, the raps are brasher and more aggressive (Pusha rhymes with a perpetual sneer on his face), there's not a moment that lets up throughout the entire album. It's literally one of the most perfect hip hop records of all time – the rhymes, the production, the runtime, the features, everything is flawless, nothing needs to be added or taken away.