Coming out the transformative era that was the '90s, hip hop flourished in the 2000s and quickly became, not only the dominant music genre of the decade, but also a cultural force.
With hip hop locking down a stronghold on the industry, '90s artists like Jay-Z, OutKast, Nas, Dr. Dre, DMX, Snoop Dogg, and Eminem continued to assert their dominance, while making room for the up-and-coming generation of rappers that included Kanye, Lil Wayne, 50 Cent, and of course, the Houston and Atlanta movement.
From The Blueprint, Graduation and Stankonia to Supreme Clientele, Stillmatic and Food & Liquor, we rank the 50 best hip hop albums of the 2000s.
Related:
Honourable mentions
Jay-Z – American Gangster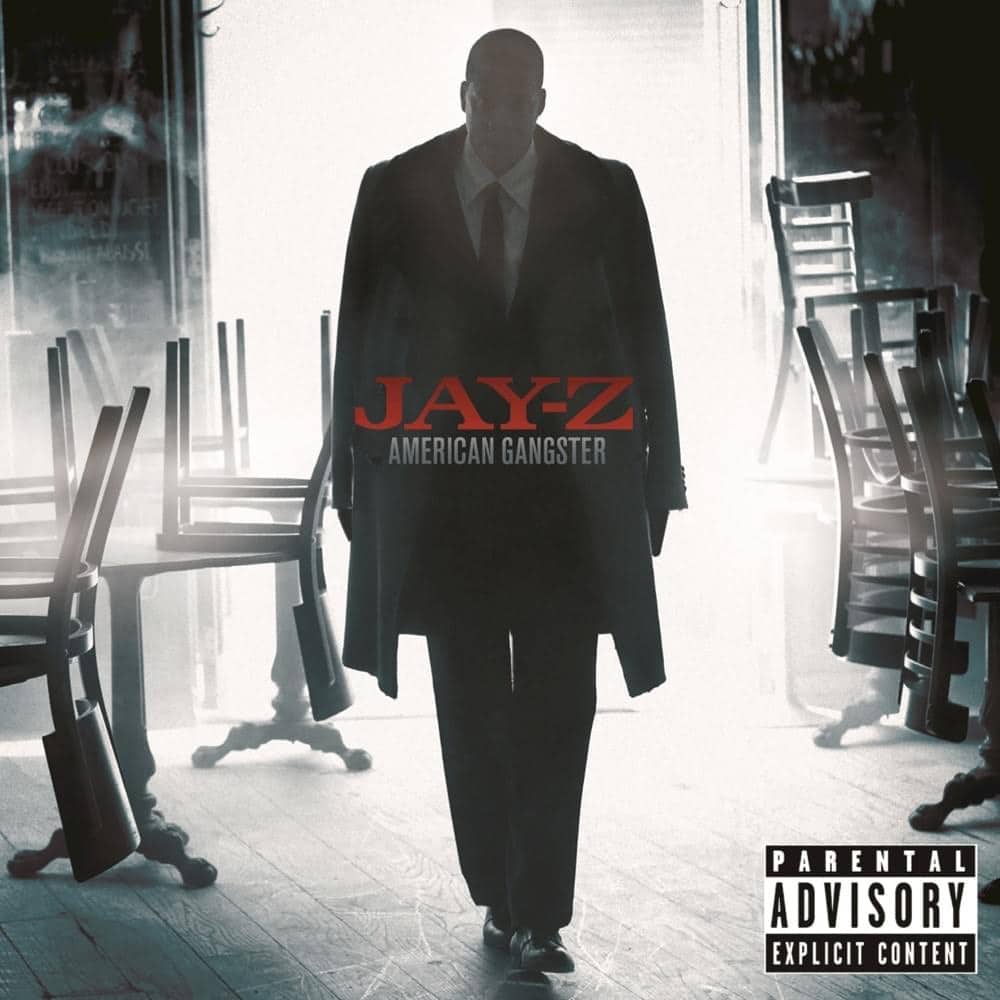 Released: November 6, 2007
Label: Roc-A-Fella, Def Jam
Singles: "Blue Magic", "Roc Boys (And the Winner Is)…", "I Know"
Masta Killa – No Said Date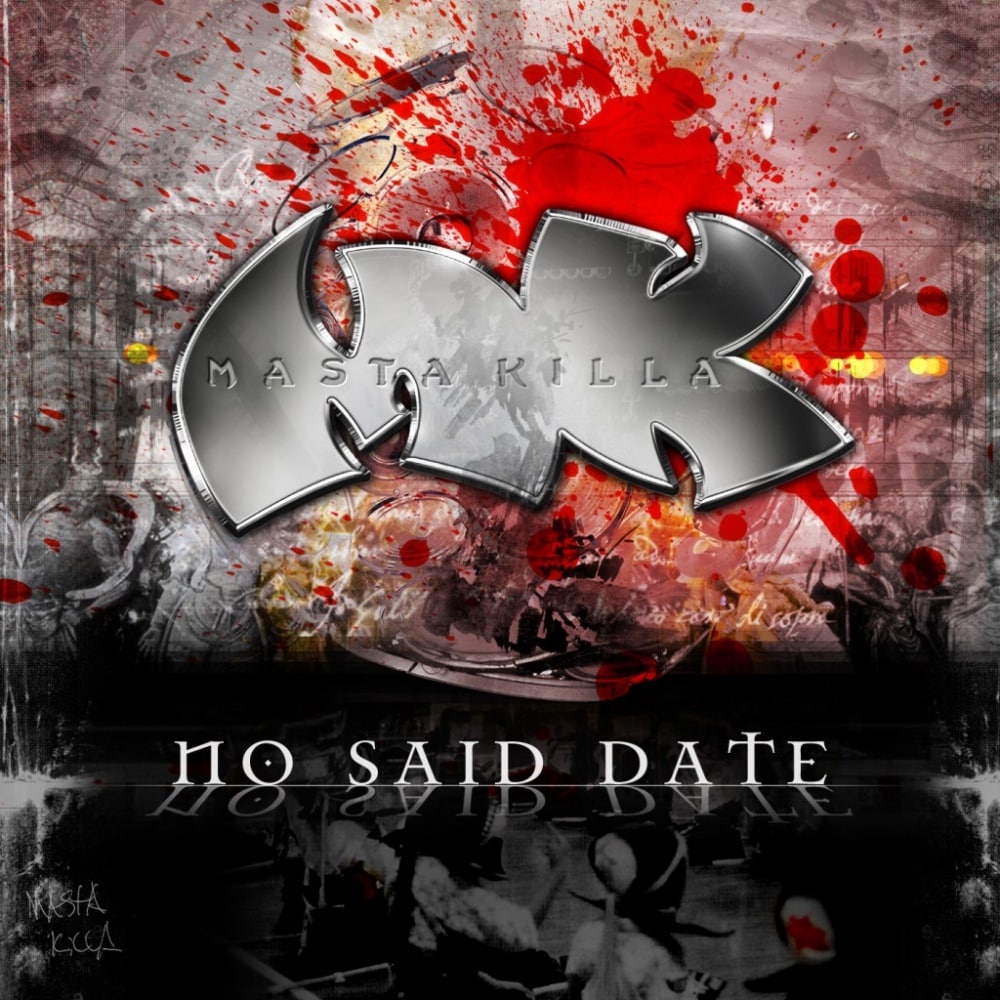 Released: June 1, 2004
Label: Nature Sounds, Fontana
Singles: "No Said Date", "Digi Warfare", "D.T.D.", "Queen"
De La Soul – The Grind Date
Released: October 5, 2004
Label: A.O.I., Sanctuary Urban
Singles: "Shoomp/Much More", "Shopping Bags (She Got From You)", "Rock Co.Kane Flow"
dead prez – Let's Get Free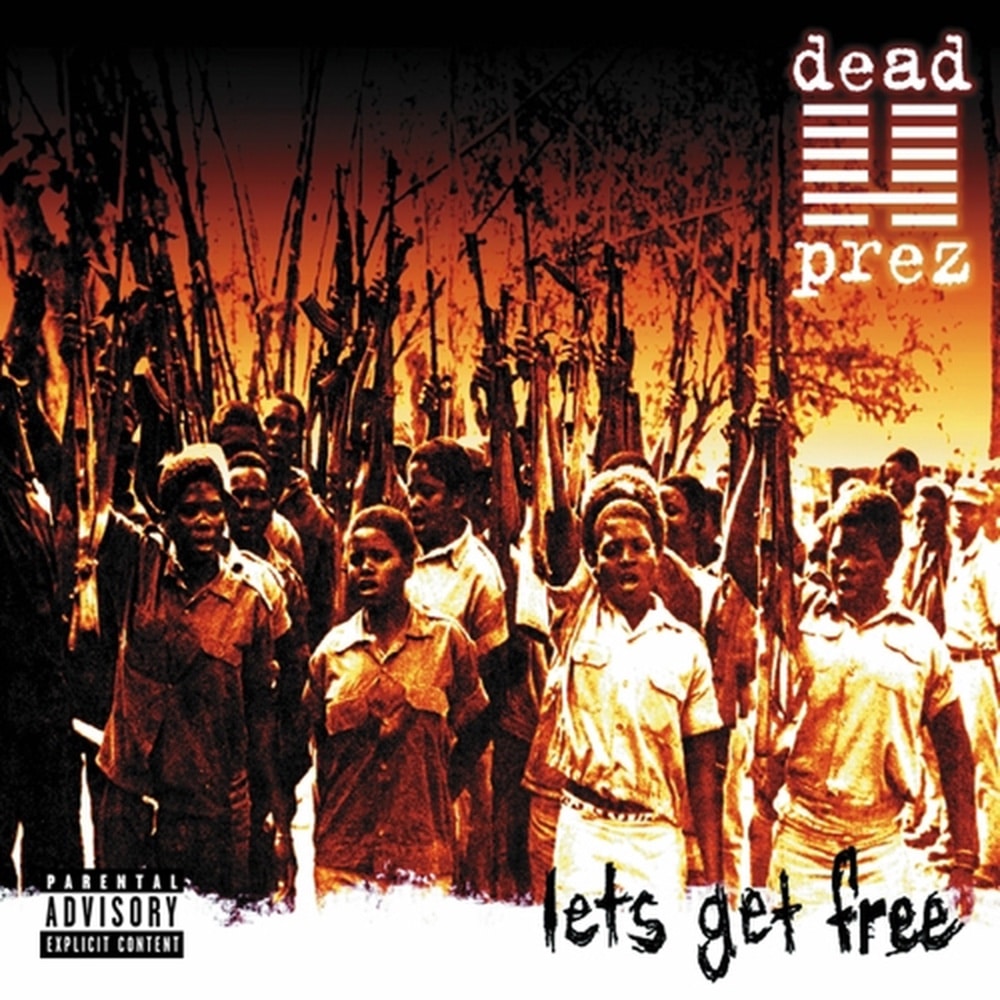 Released: February 8, 2000
Label: Loud
Singles: "Hip Hop", "They Schools", "Police State", "It's Bigger Than Hip Hop"
DJ Quik & Kurupt – Blaqkout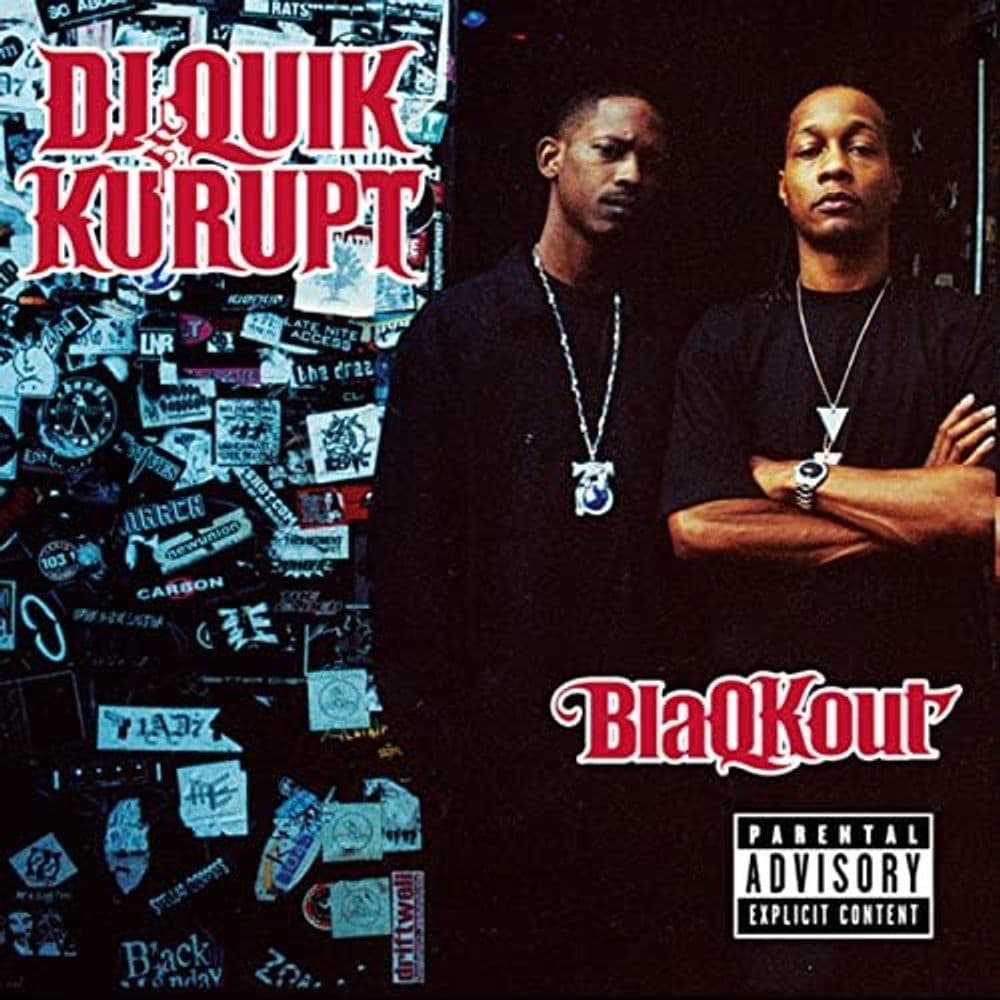 Released: June 9, 2009
Label: Mad Science, Pentagon, Fontana Distribution
Singles: "Hey Playa (Moroccan Blues)", "Whatcha Wan Do"
MF Doom – Born Like This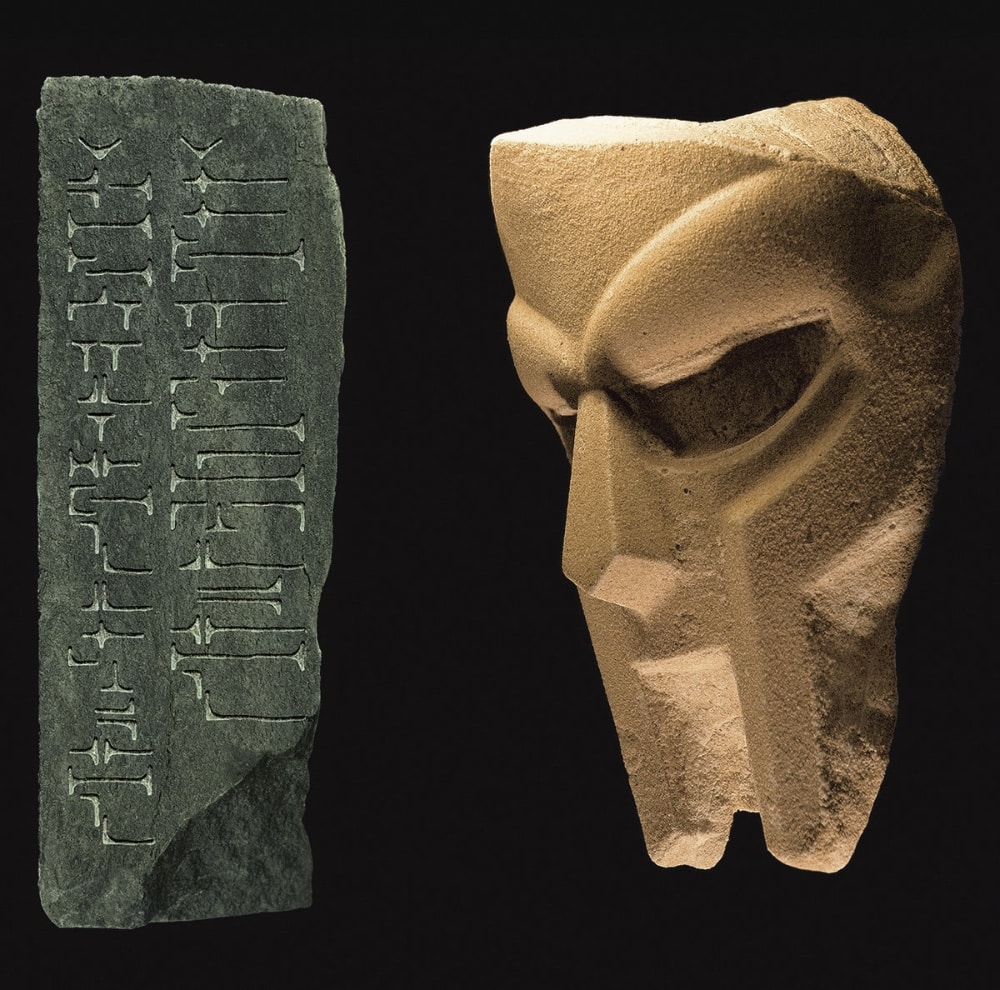 Released: March 24, 2009
Label: Lex
Singles: "Gazzillion Ear"
Talib Kweli – Quality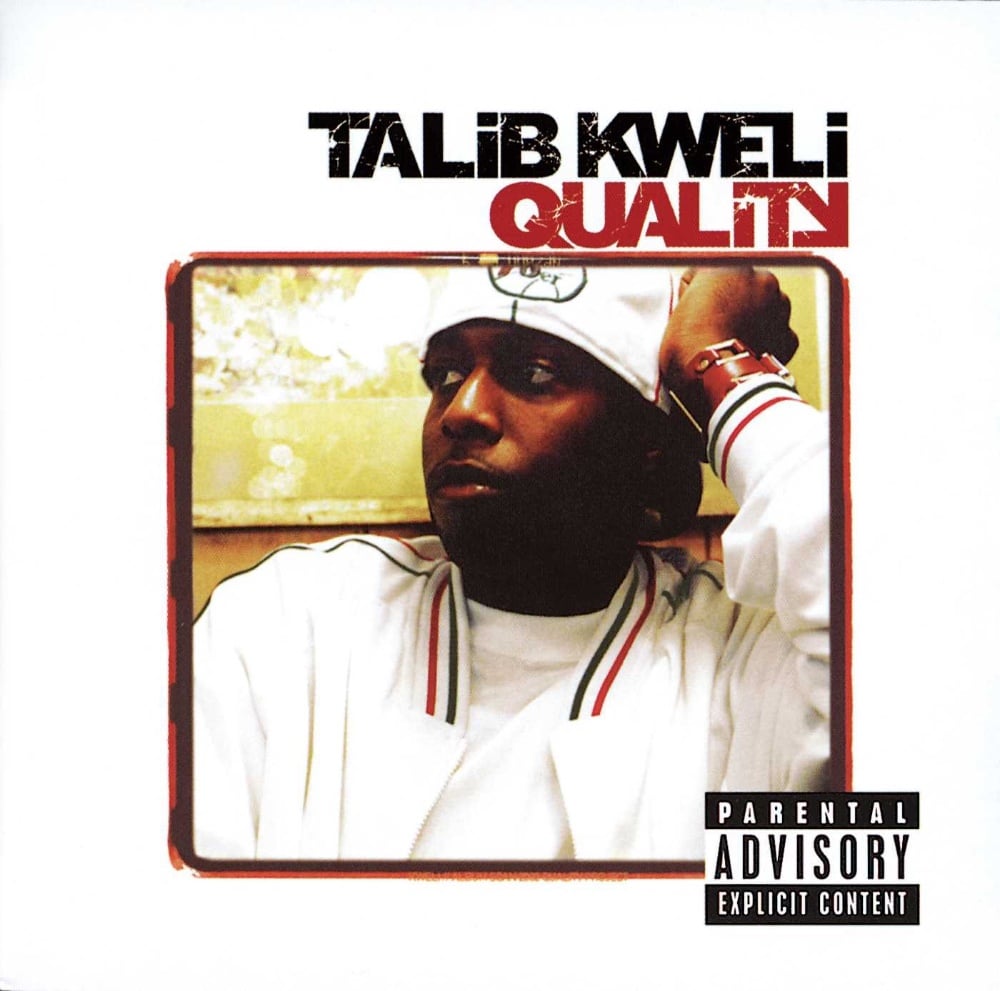 Released: November 19, 2002
Label: Rawkus
Singles: "Good to You" / "Put It in the Air", "Waitin' for the DJ" / "Guerilla Monsoon Rap", "Get By"
Eminem – The Eminem Show
Released: May 26, 2002
Label: Shady, Aftermath, Interscope
Singles: "Without Me", "Cleanin' Out My Closet", "Superman", "Sing for the Moment", "Business"
Aesop Rock – Labor Days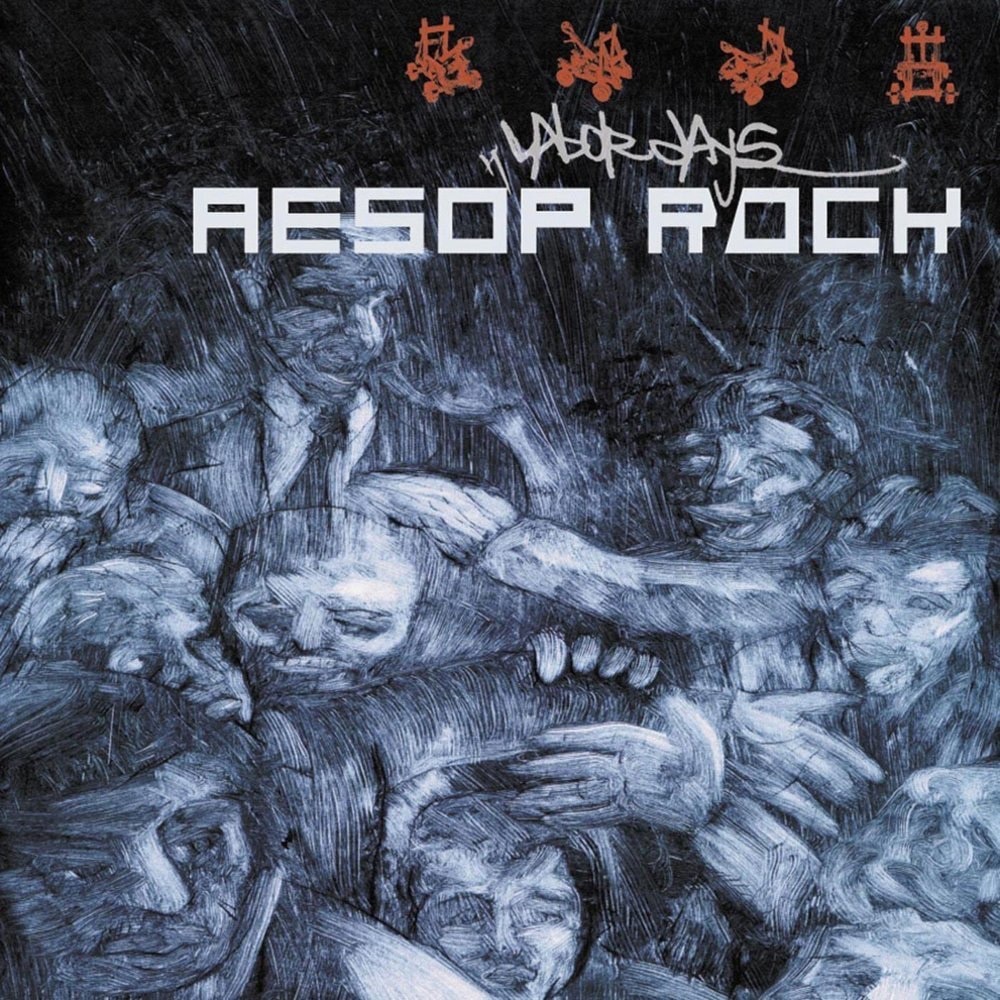 Released: September 18, 2001
Label: Definitive Jux
Singles: "Coma", "Boombox"
J-Live – The Best Part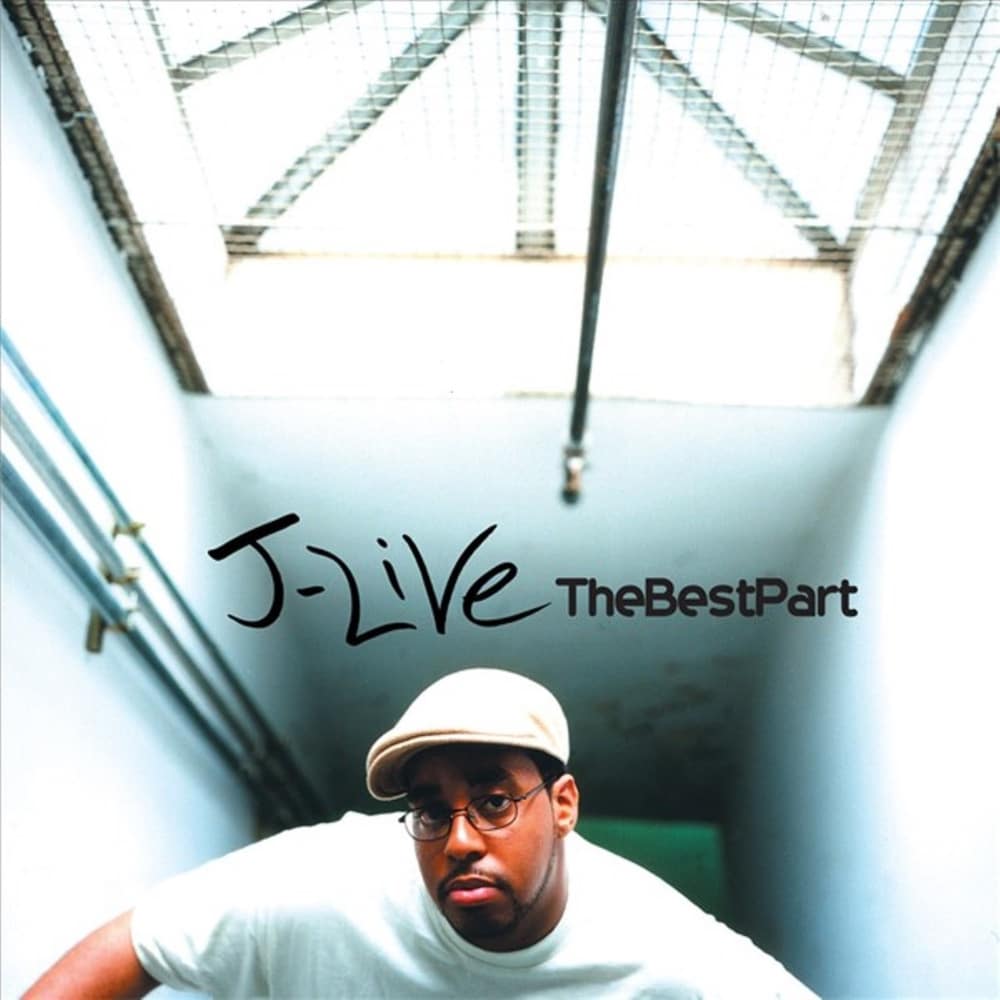 Released: May 1, 2001
Label: Triple Threat Productions
Singles: N/A
Missy Elliott – Under Construction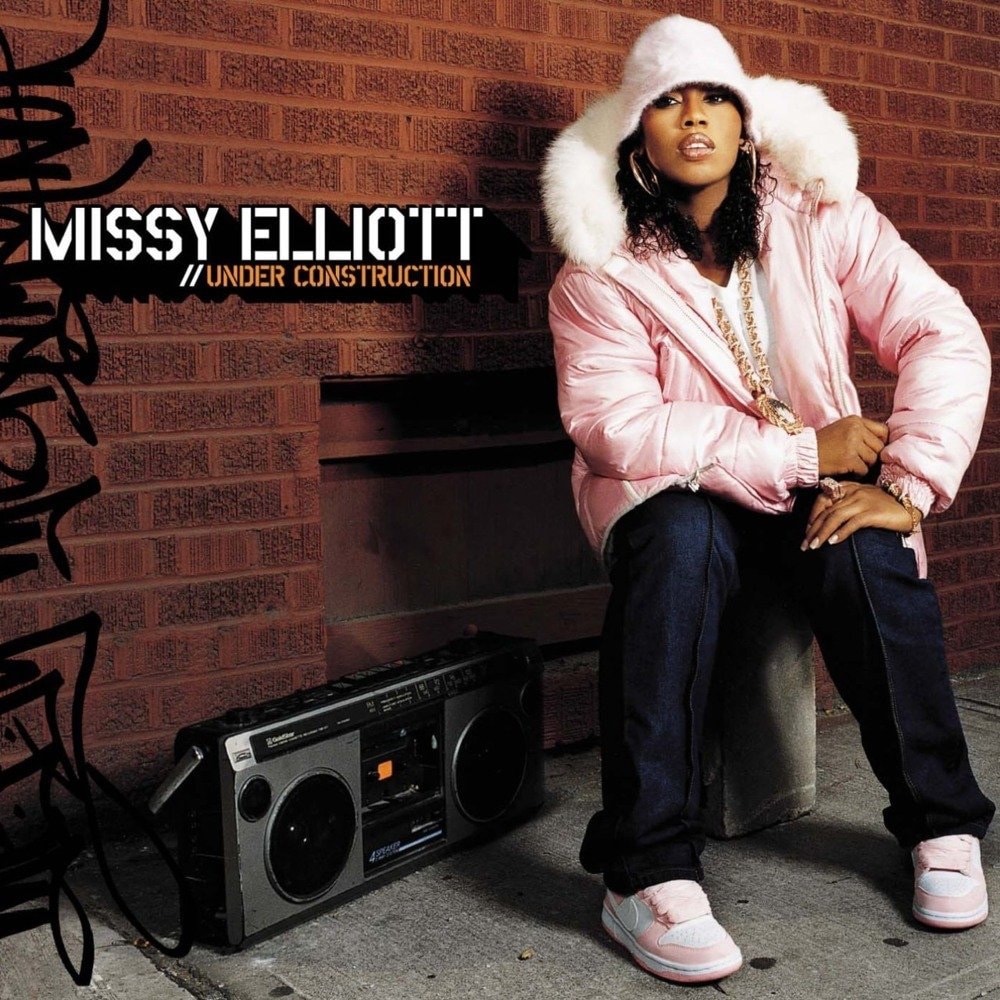 Released: November 12, 2002
Label: Goldmind, Elektra
Singles: "Work It", "Gossip Folks", "Back in the Day"
Cam'ron – Purple Haze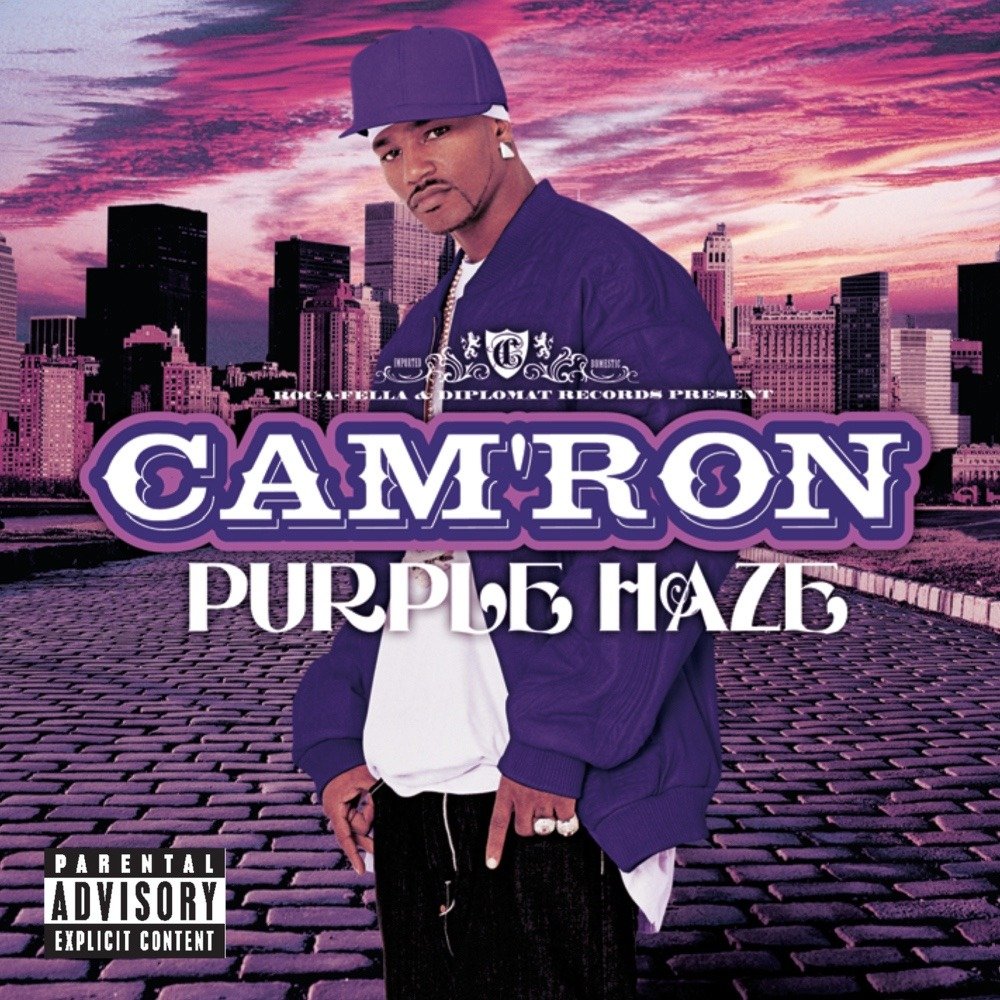 Released: December 7, 2004
Label: Diplomat, Roc-A-Fella, Island Def Jam
Singles: "Get Em Girls", "Lord You Know", "Shake", "Hey Lady", "Girls", "Down and Out"
T.I. – Trap Muzik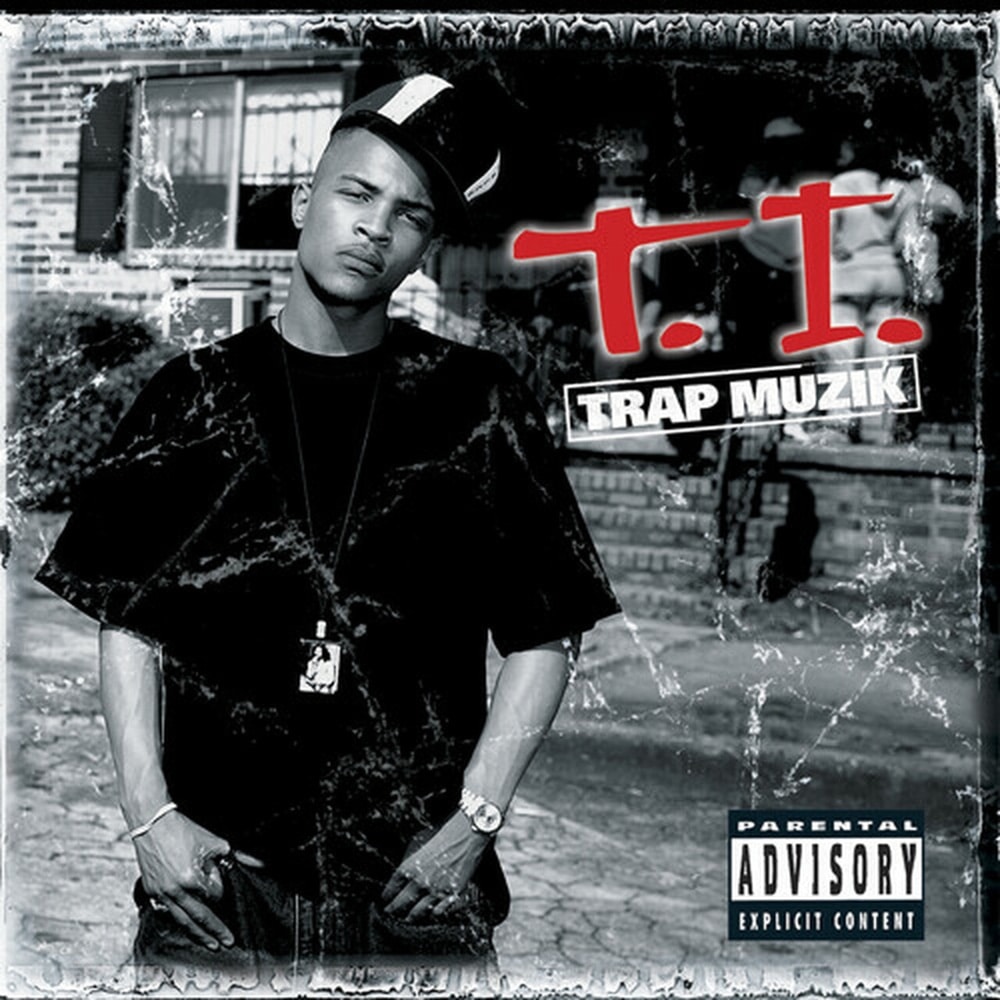 Released: August 19, 2003
Label: Atlantic, Grand Hustle
Singles: "24's", "Be Easy", "Rubber Band Man", "Let's Get Away"
Nas – The Lost Tapes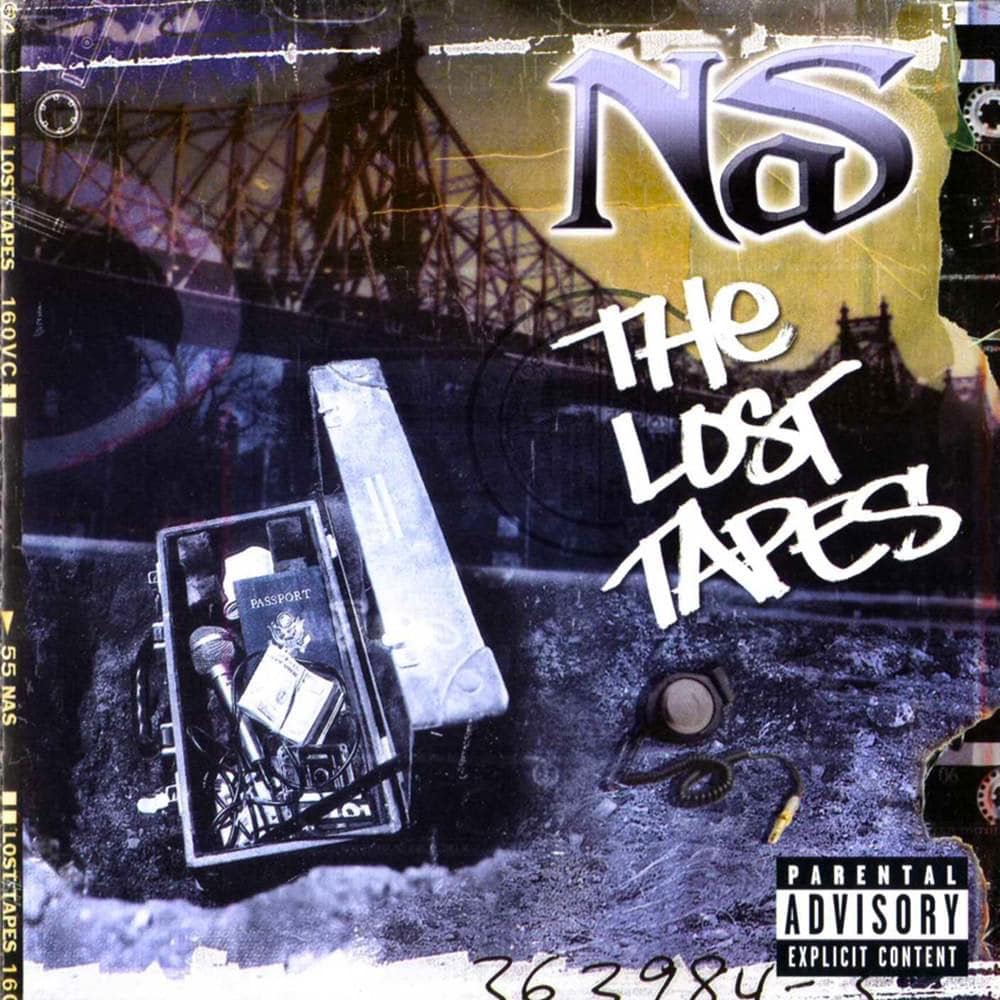 Released: September 23, 2002
Label: Ill Will, Columbia
Singles: N/A
50. Beanie Sigel – The Reason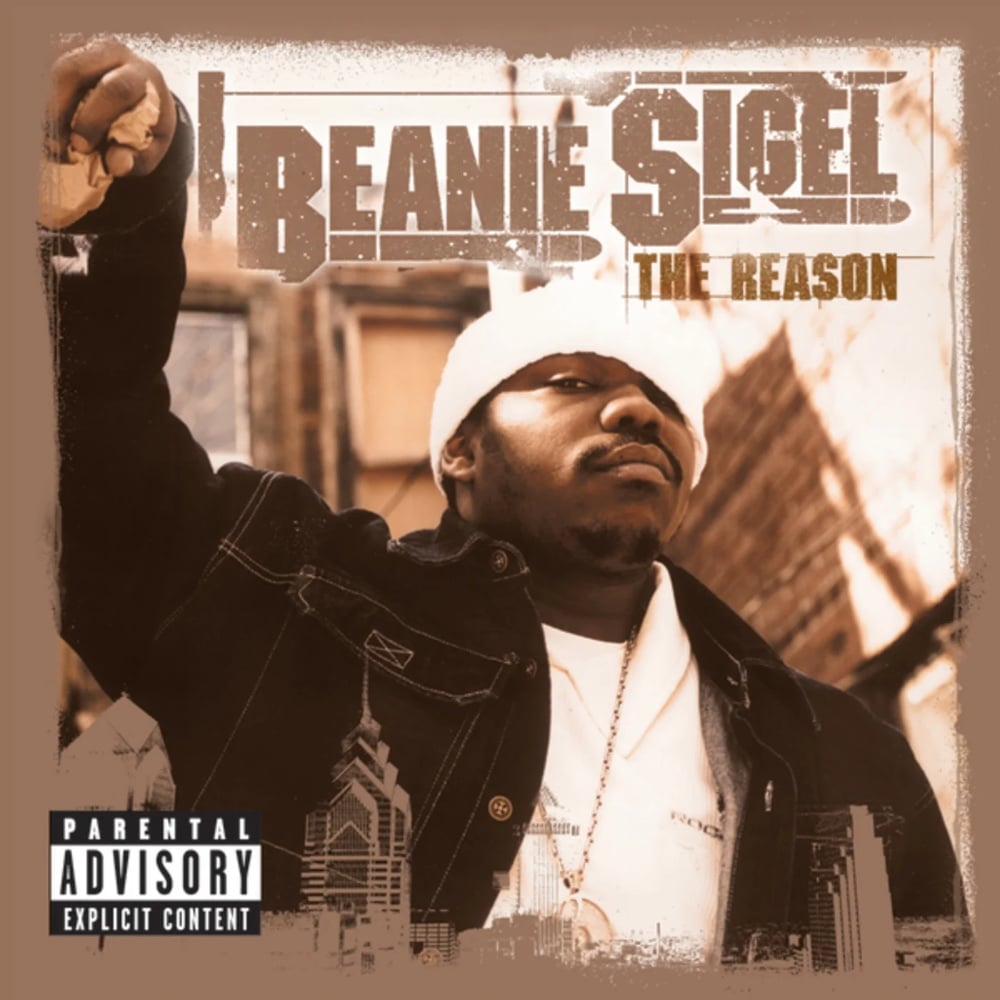 Released: June 26, 2001
Label: Roc-A-Fella, Def Jam
Singles: "Beanie (Mack Bitch)", "Think It's a Game"
49. Nas – God's Son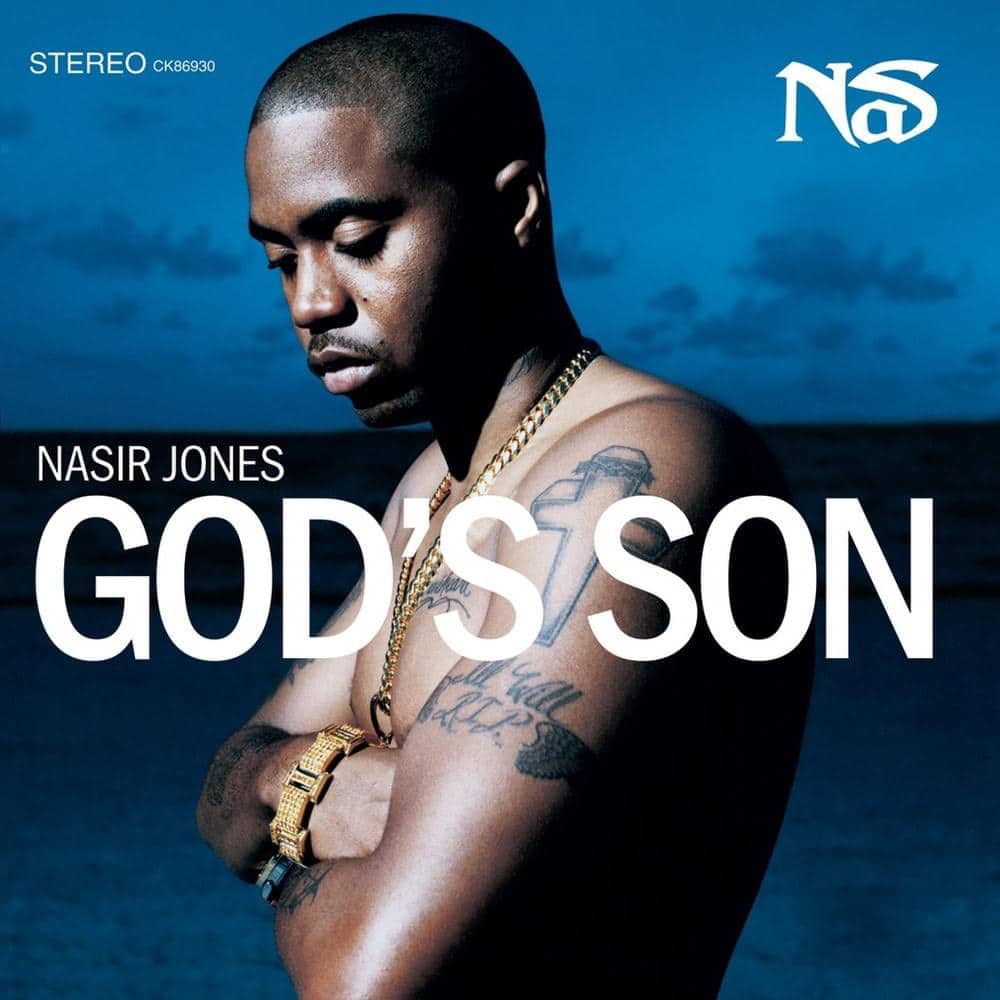 Released: December 13, 2002
Label: Ill Will, Columbia
Singles: "Made You Look", "I Can", "Get Down"
48. The Game – The Documentary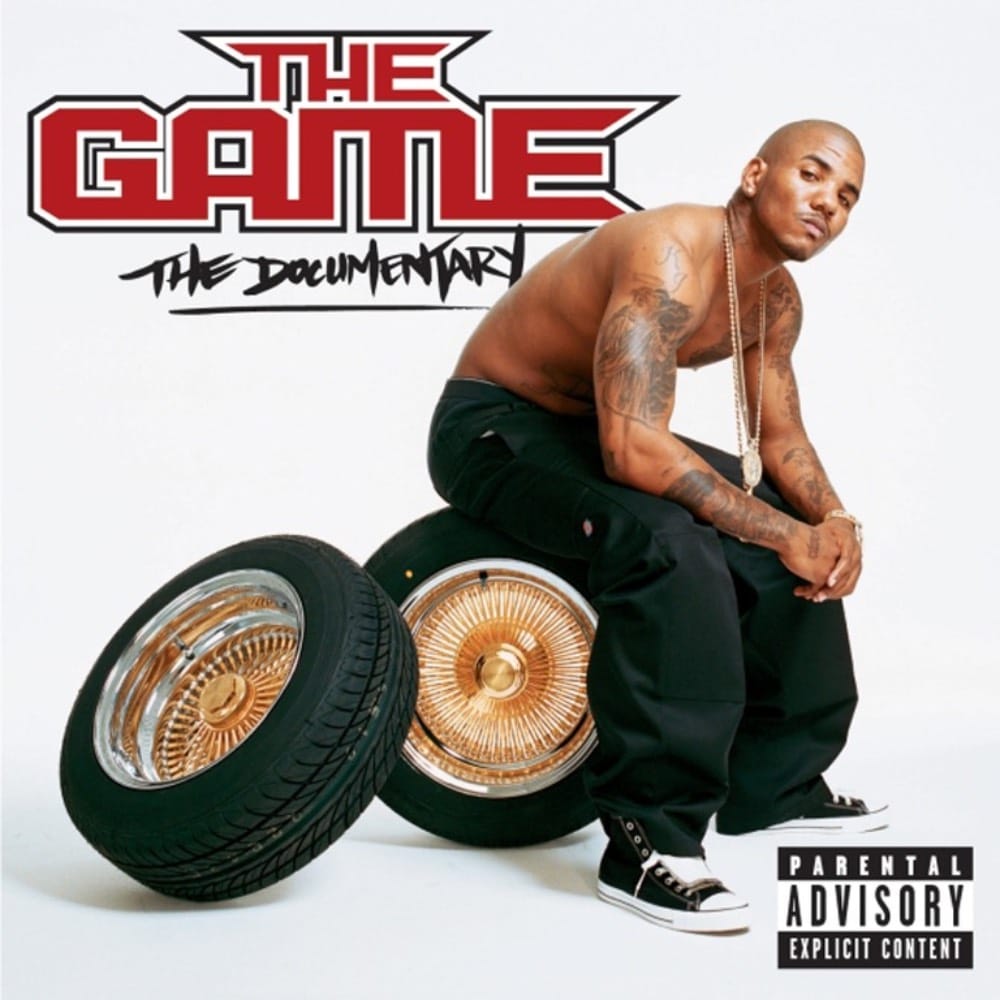 Released: January 18, 2005
Label: Aftermath, G-Unit, Black Wall Street, Interscope
Singles: "Westside Story", "How We Do", "Hate It or Love It", "Higher", "Dreams", "Put You on the Game"
47. T.I. – King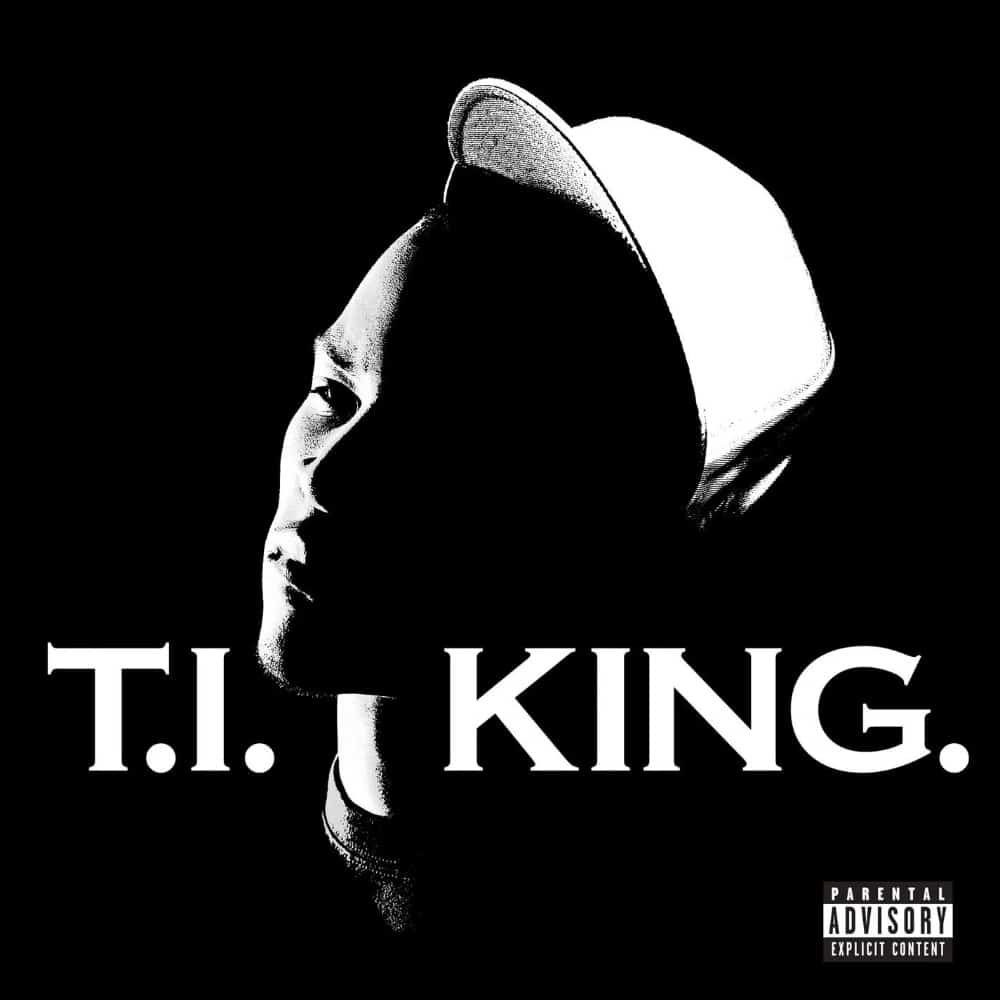 Released: March 28, 2006
Label: Grand Hustle, Atlantic
Singles: "What You Know", "Why You Wanna", "Live in the Sky", "Top Back (Remix)"
46. Brother Ali – Us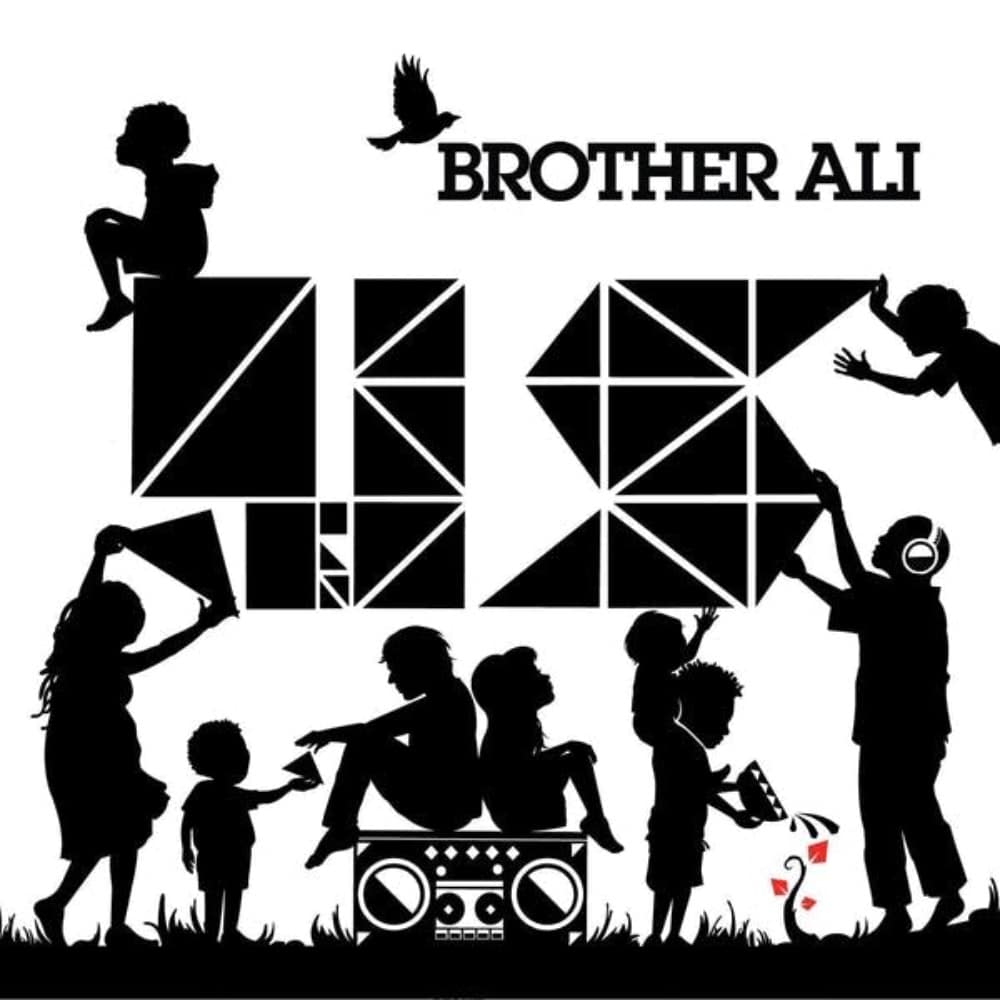 Released: September 22, 2009
Label: Rhymesayers, Warner Music Group
Singles: N/A
45. Q-Tip – The Renaissance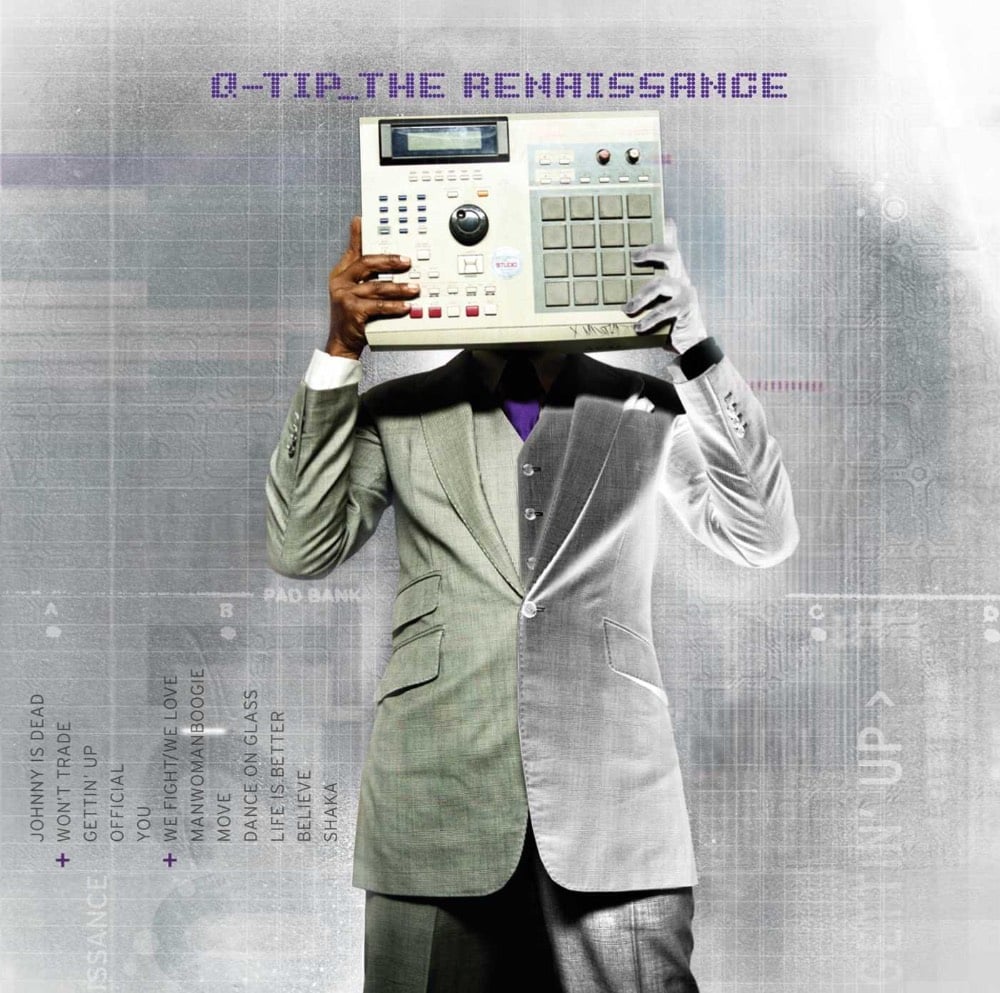 Released: November 4, 2008
Label: Universal Motown
Singles: "Gettin' Up", "Move", "Life Is Better"
44. The Roots – Rising Down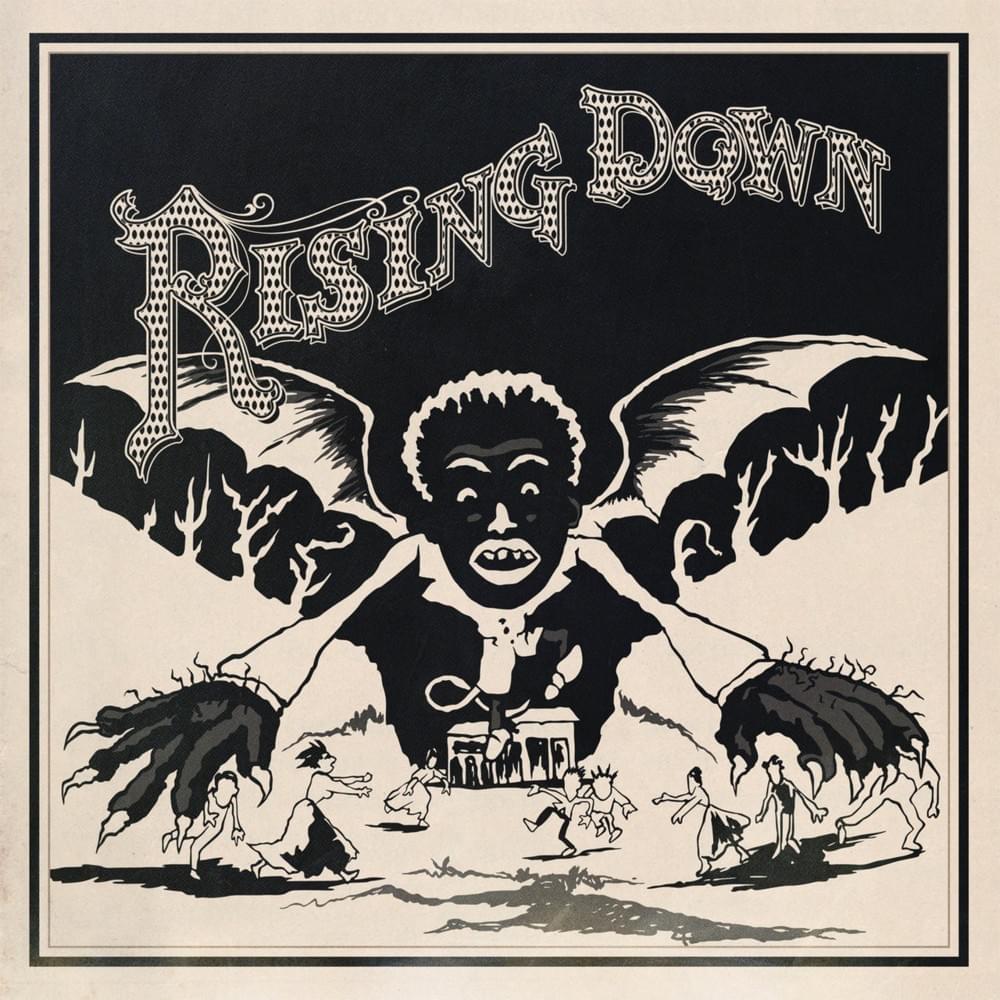 Released: April 28, 2008
Label: Def Jam
Singles: "Birthday Girl", "Rising Up"
43. Nas – Stillmatic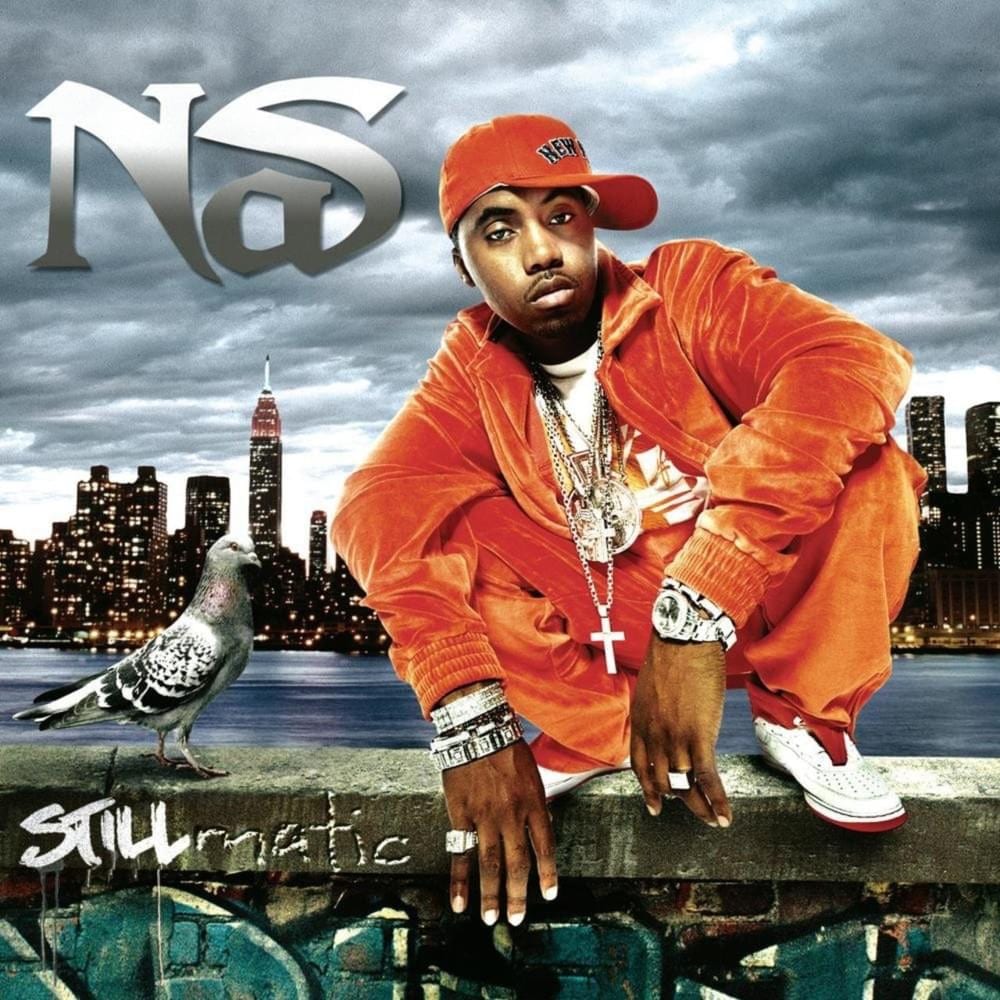 Released: December 18, 2001
Label: Ill Will, Columbia
Singles: "Rule", "Got Ur Self A…", "The Flyest", "One Mic"
42. Deltron 3030 – Deltron 3030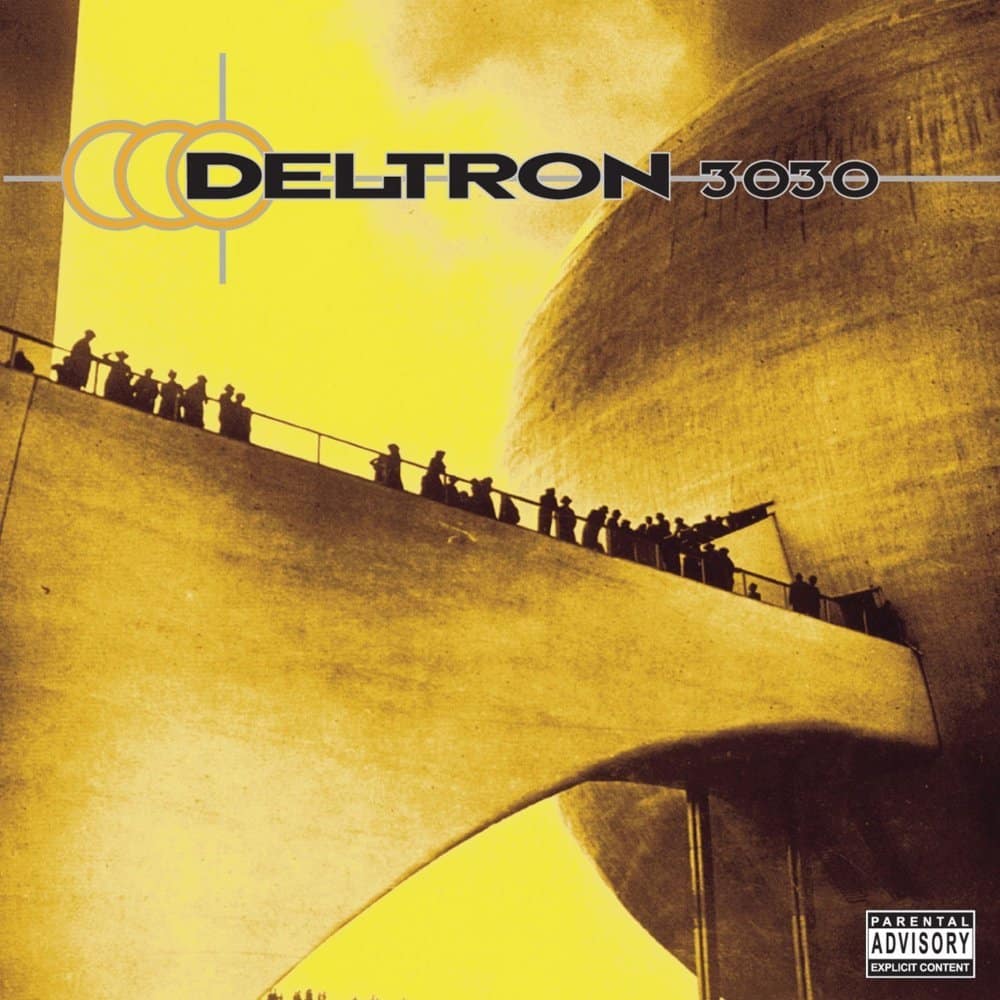 Released: May 23, 2000
Label: 75 Ark
Singles: "Time Keeps On Slipping", "3030"
41. Lil Wayne – Tha Carter II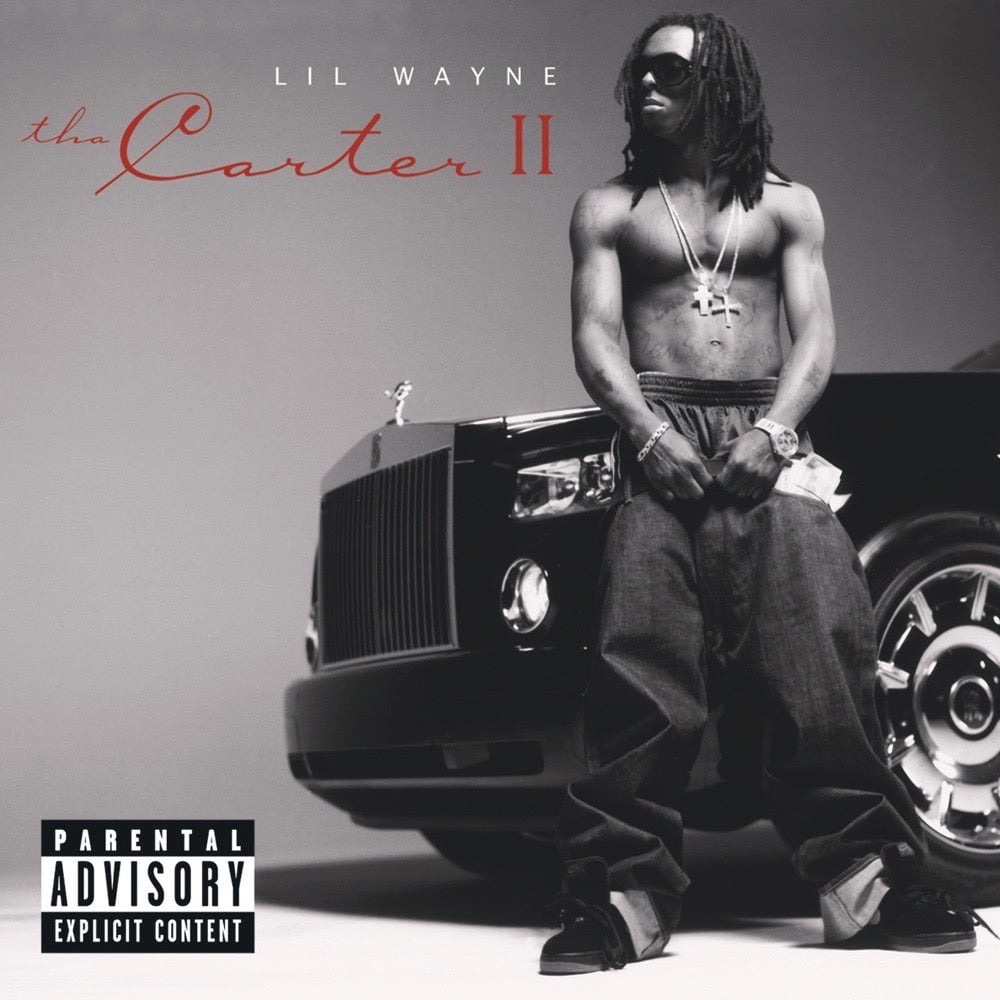 Released: December 6, 2005
Label: Cash Money, Universal
Singles: "Fireman", "Hustler Musik", "Shooter"
40. The Roots – Phrenology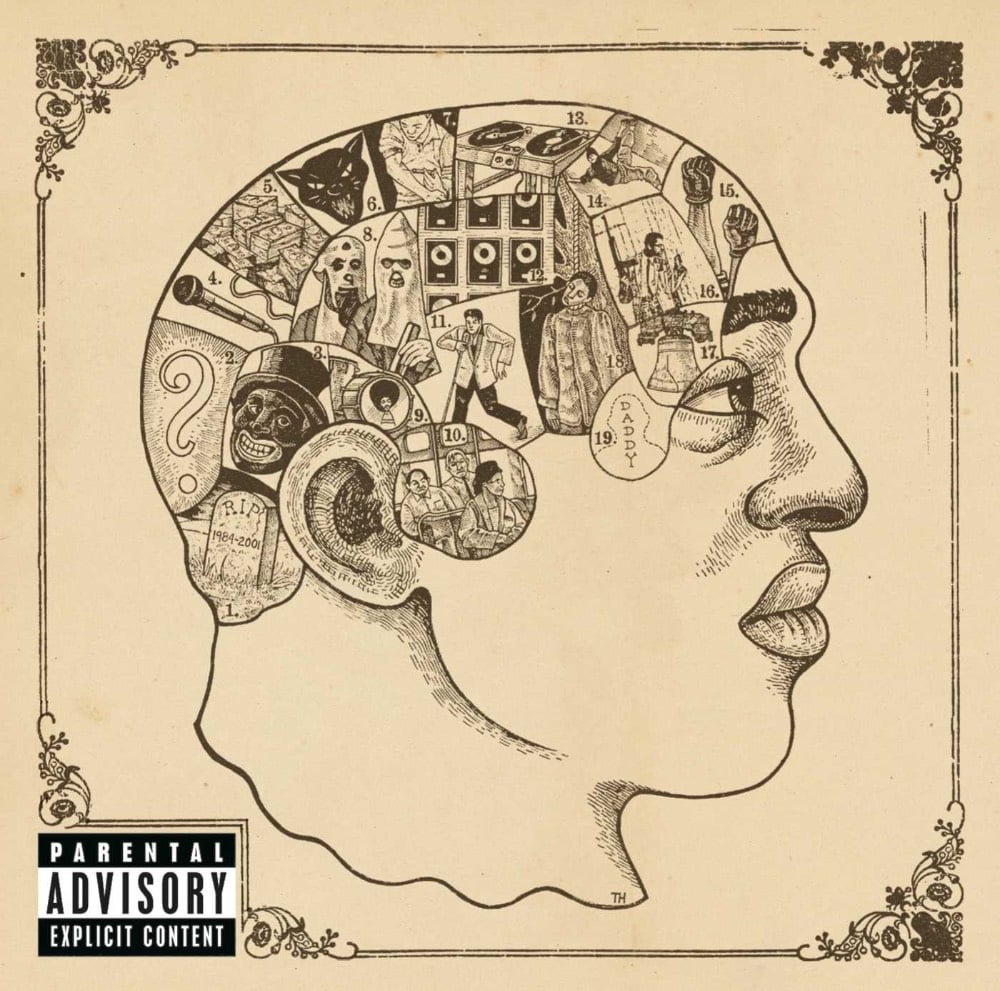 Released: November 26, 2002
Label: MCA
Singles: "Break You Off", "The Seed (2.0)"
39. Elzhi – The Preface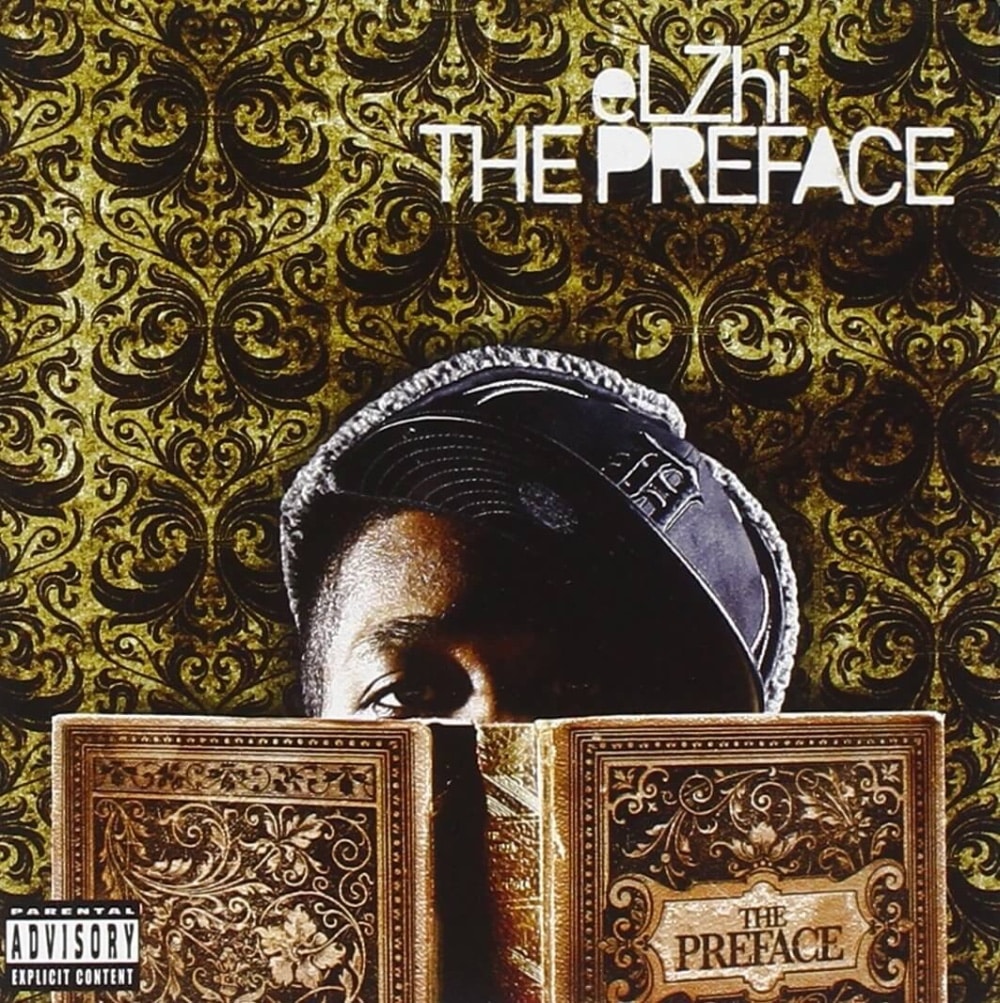 Released: August 12, 2008
Label: Fat Beats
Singles: N/A
38. Kid Cudi – Man on the Moon: The End of Day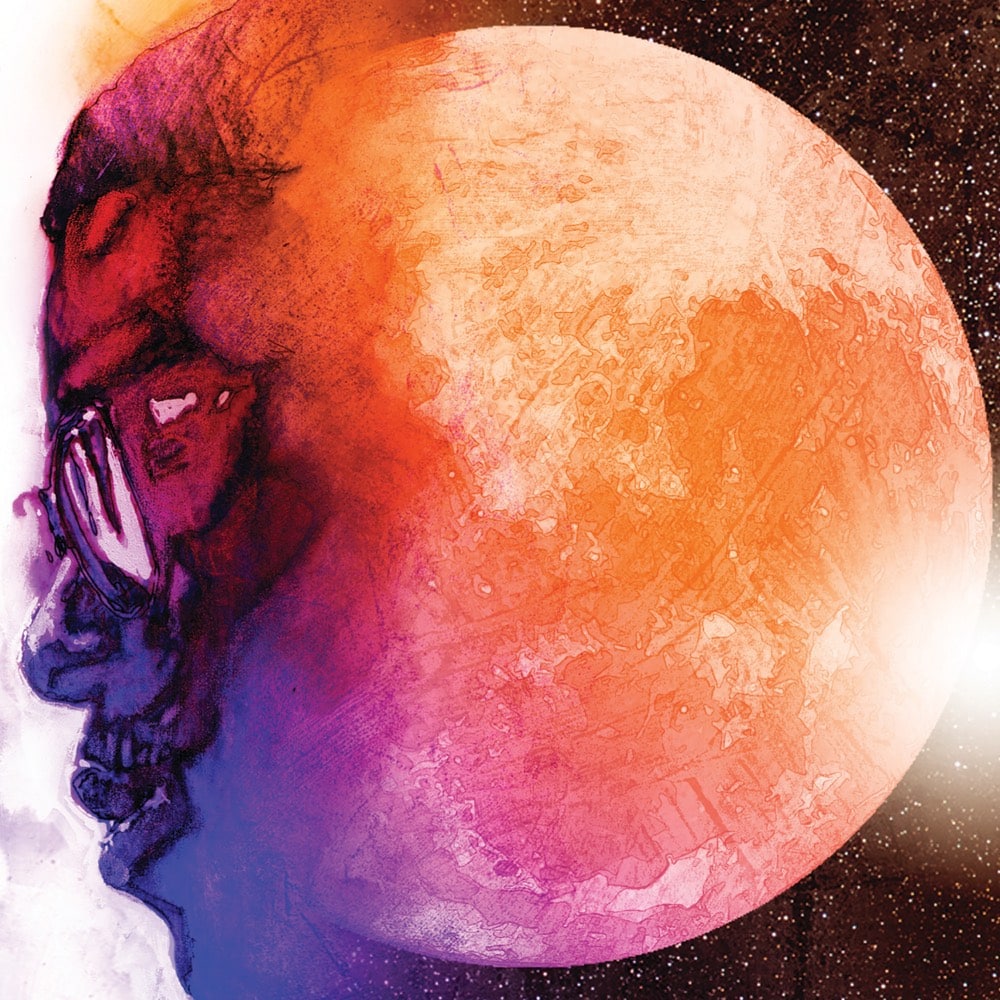 Released: September 15, 2009
Label: Dream On, GOOD, Universal Motown
Singles: "Day 'n' Nite", "Make Her Say", "Pursuit of Happiness"
37. J Dilla – Donuts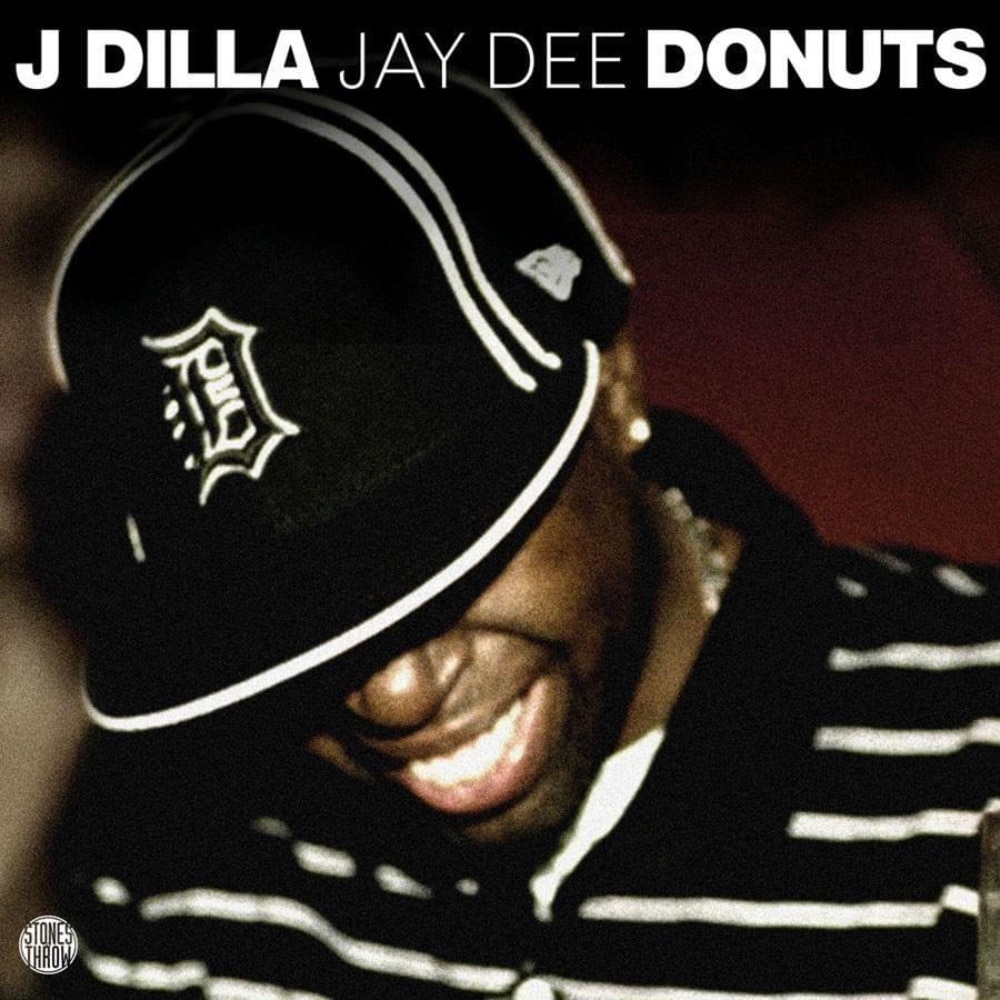 Released: February 7, 2006
Label: Stones Throw
Singles: N/A
36. Ghostface Killah – Fishscale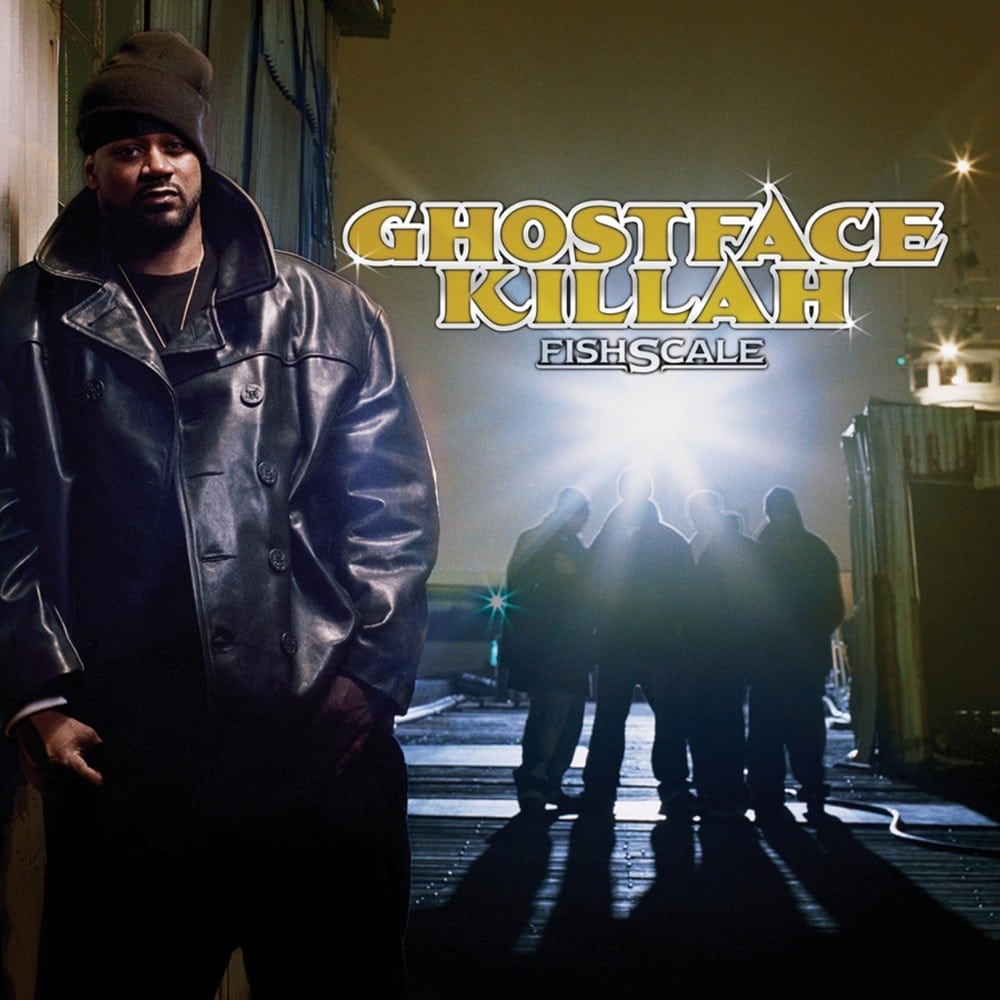 Released: March 28, 2006
Label: Def Jam
Singles: "Be Easy", "Back Like That"
35. Clipse – Lord Willin'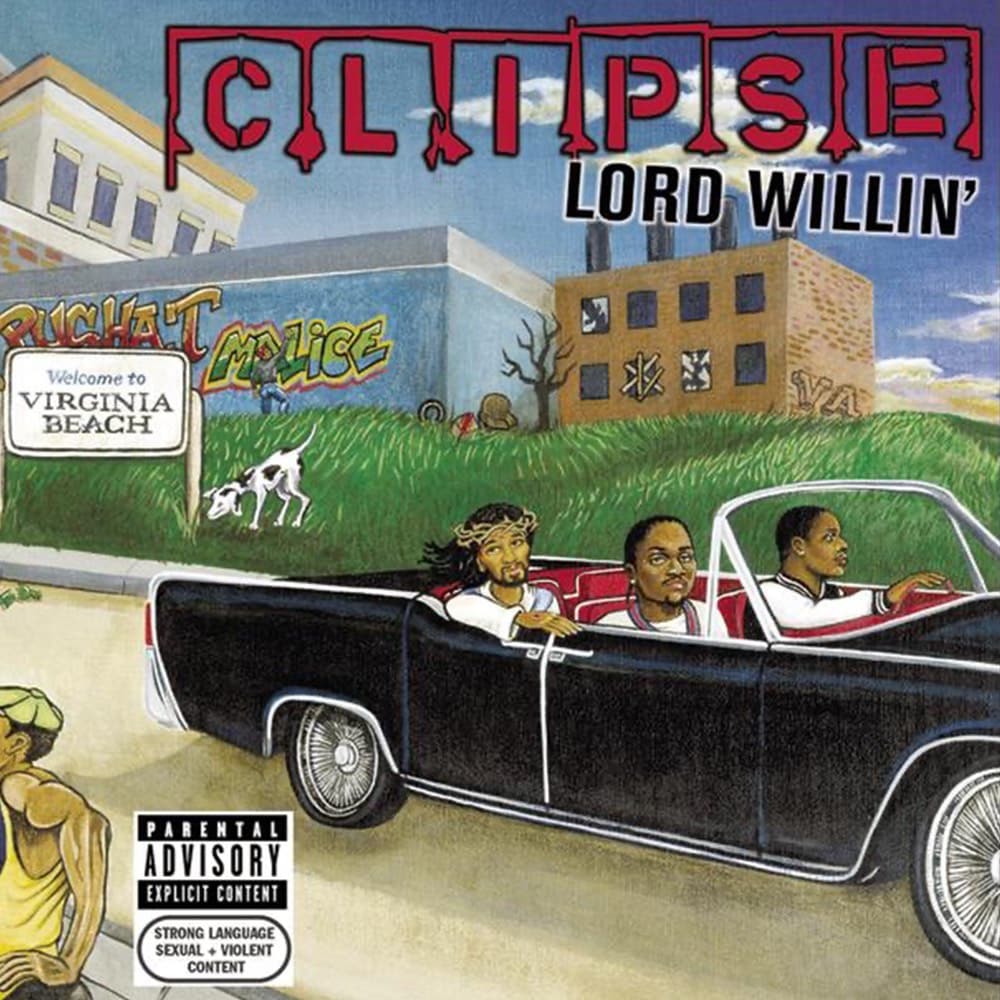 Released: August 20, 2002
Label: Star Trak, Arista
Singles: "Grindin'", "When the Last Time", "Ma, I Don't Love Her", "Cot Damn"
34. Cannibal Ox – The Cold Vein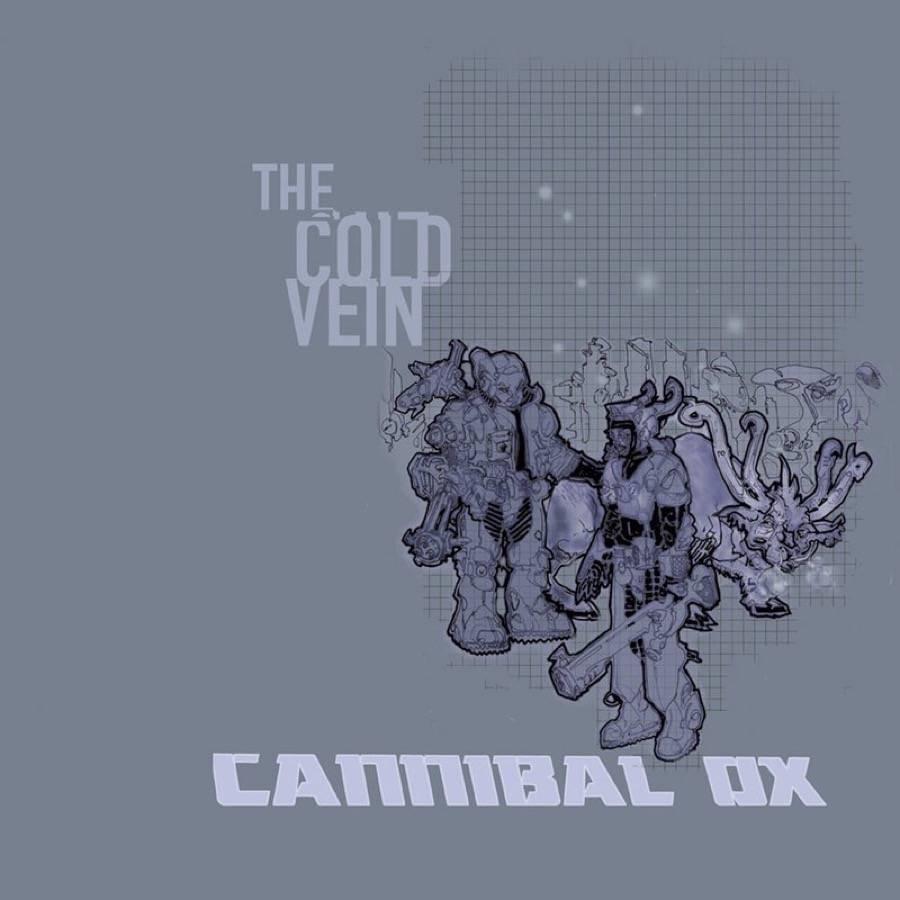 Released: May 15, 2001
Label: Definitive Jux
Singles: "Vein", "The F-Word"
33. Reflection Eternal – Train of Thought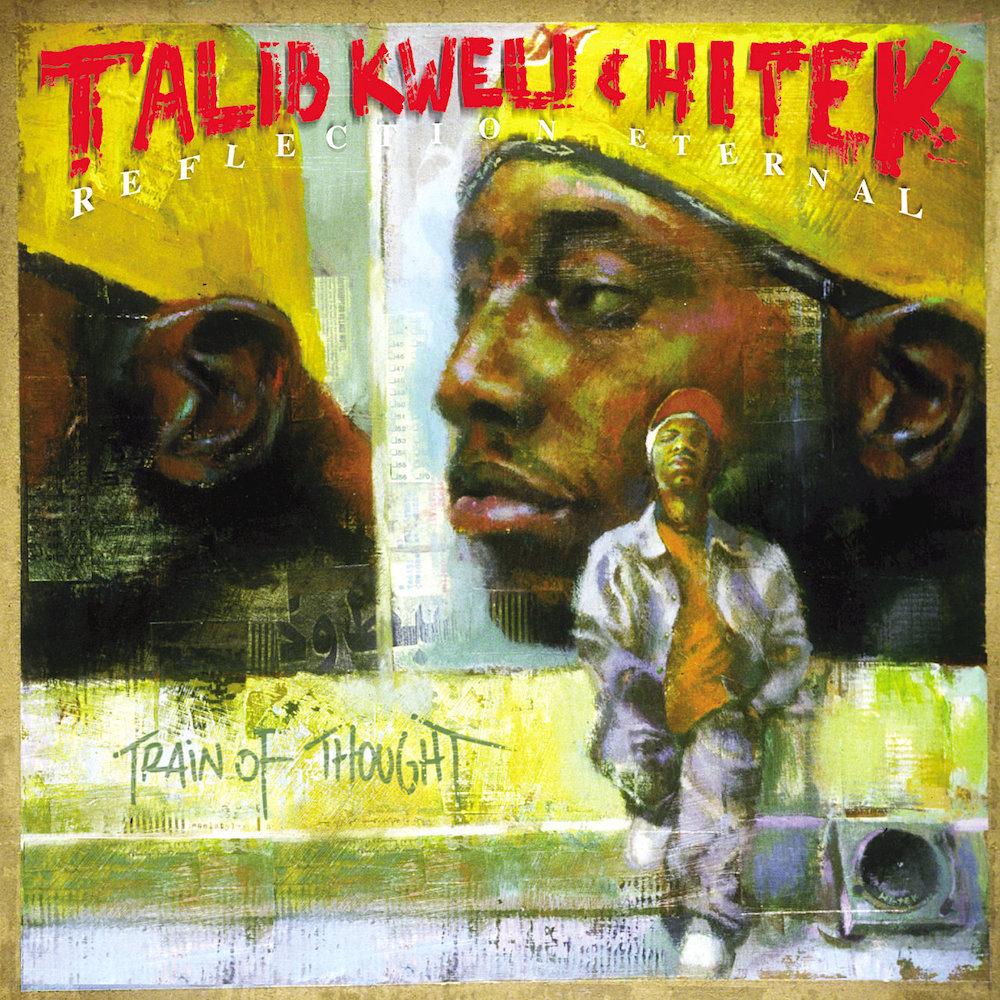 Released: October 17, 2000
Label: Rawkus
Singles: "Move Somethin'", "The Blast", "Down for the Count"
32. MF Doom – Mm..Food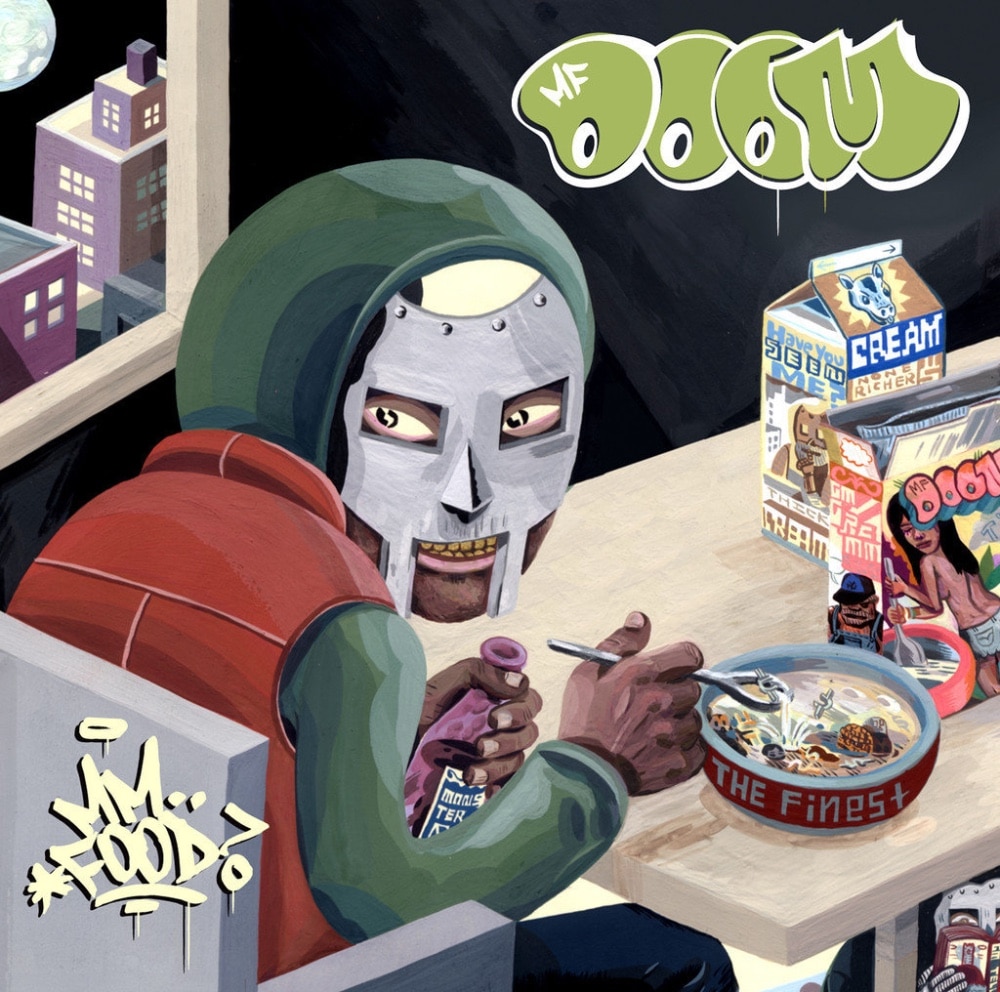 Released: November 16, 2004
Label: Rhymesayers
Singles: "One Beer", "Hoe Cakes"
31. Little Brother – The Minstrel Show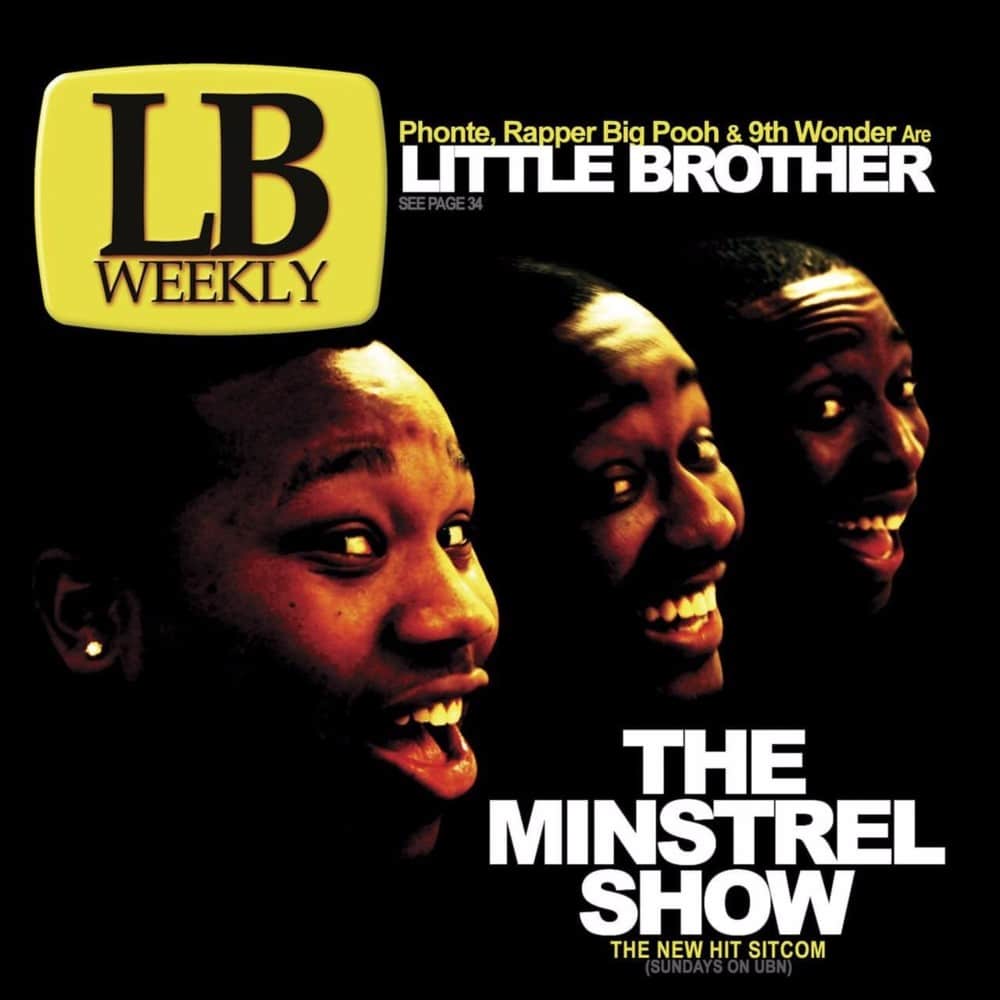 Released: September 13, 2005
Label: Atlantic
Singles: "Lovin' It", "Slow It Down"
30. El-P – Fantastic Damage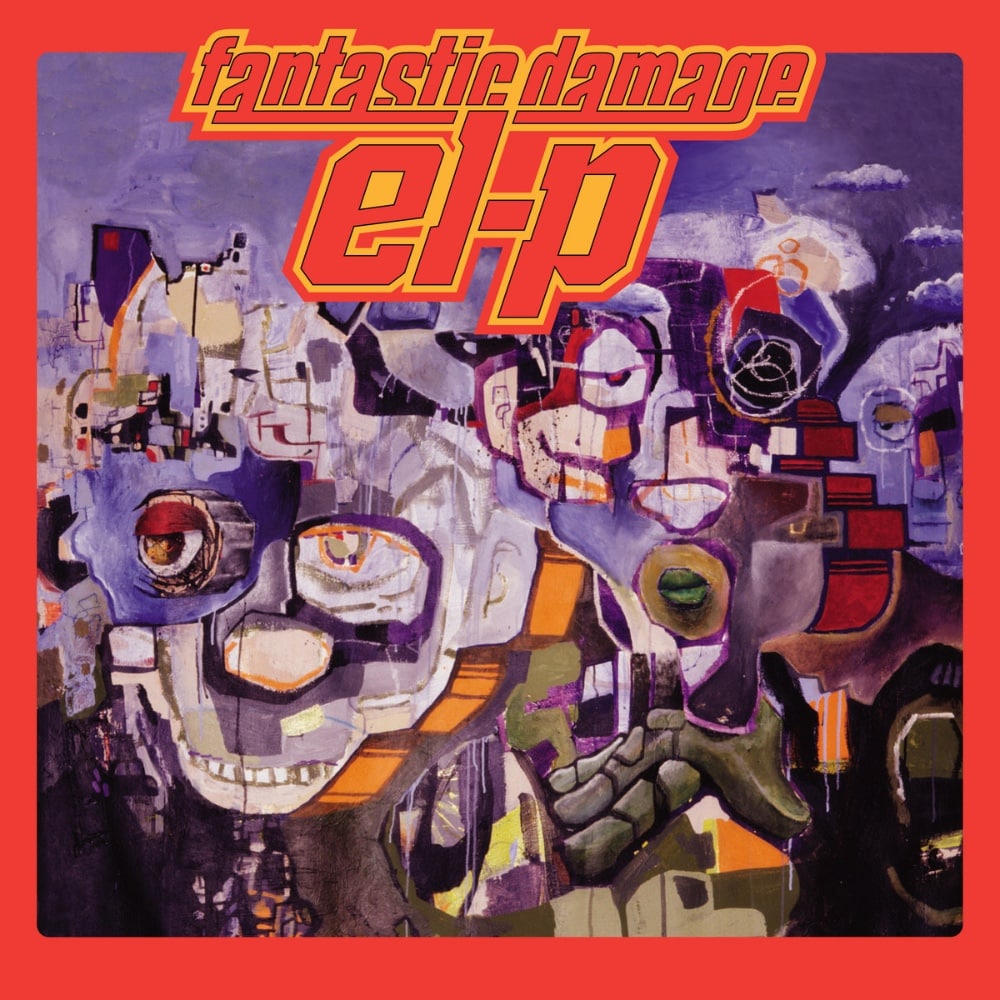 Released: May 14, 2002
Label: Definitive Jux
Singles: "Stepfather Factory", "Deep Space 9mm", "Truancy", "Dead Disnee"
29. Mos Def – The Ecstatic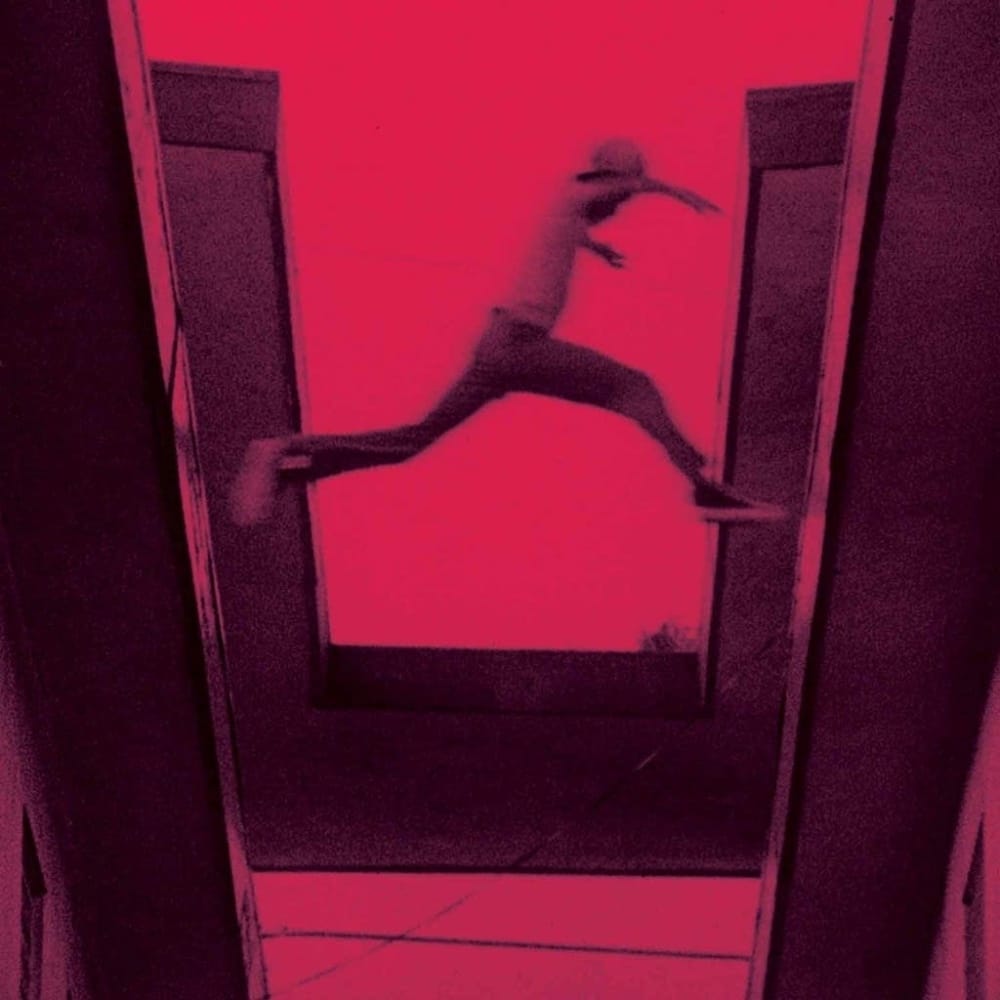 Released: June 9, 2009
Label: Downtown
Singles: "Life in Marvelous Times", "Quiet Dog Bite Hard", "Casa Bey"
28. Kanye West – 808s & Heartbreak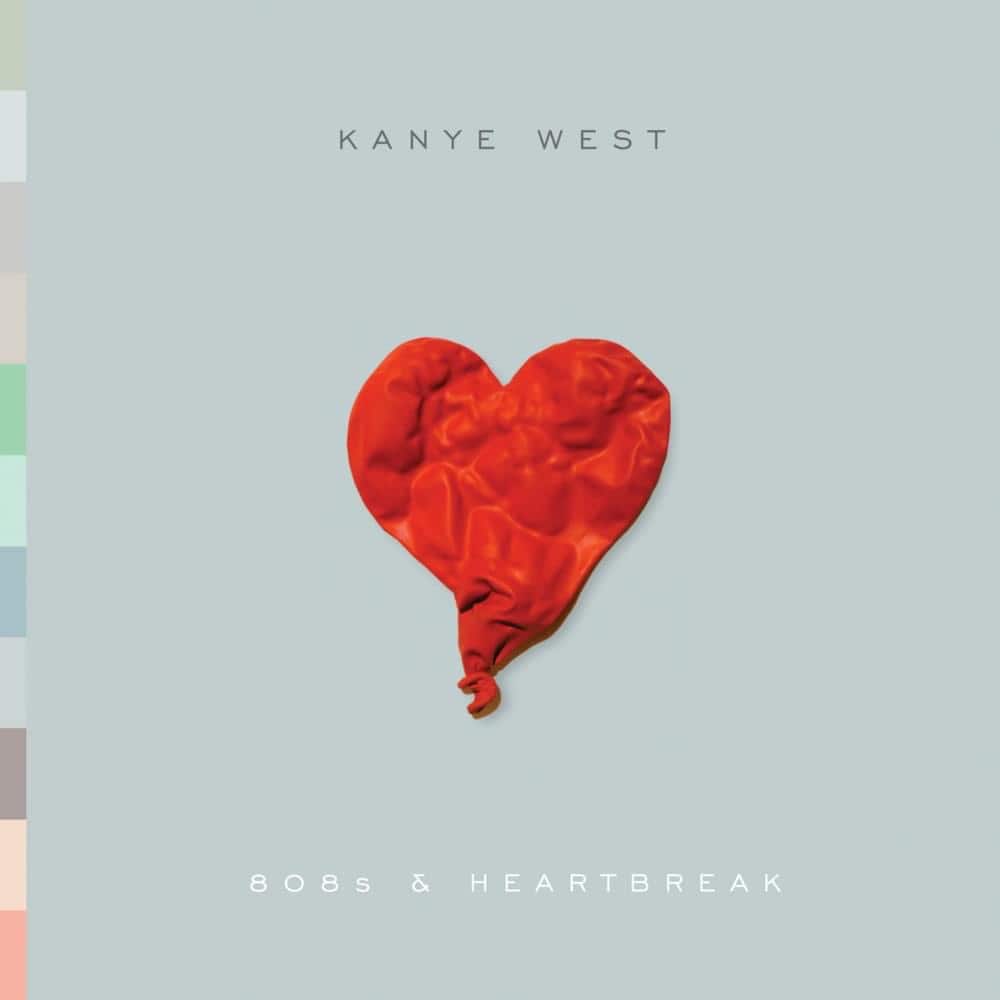 Released: November 24, 2008
Label: Def Jam, Roc-A-Fella
Singles: "Love Lockdown", "Heartless", "Amazing", "Paranoid"
27. Lil Wayne – Tha Carter III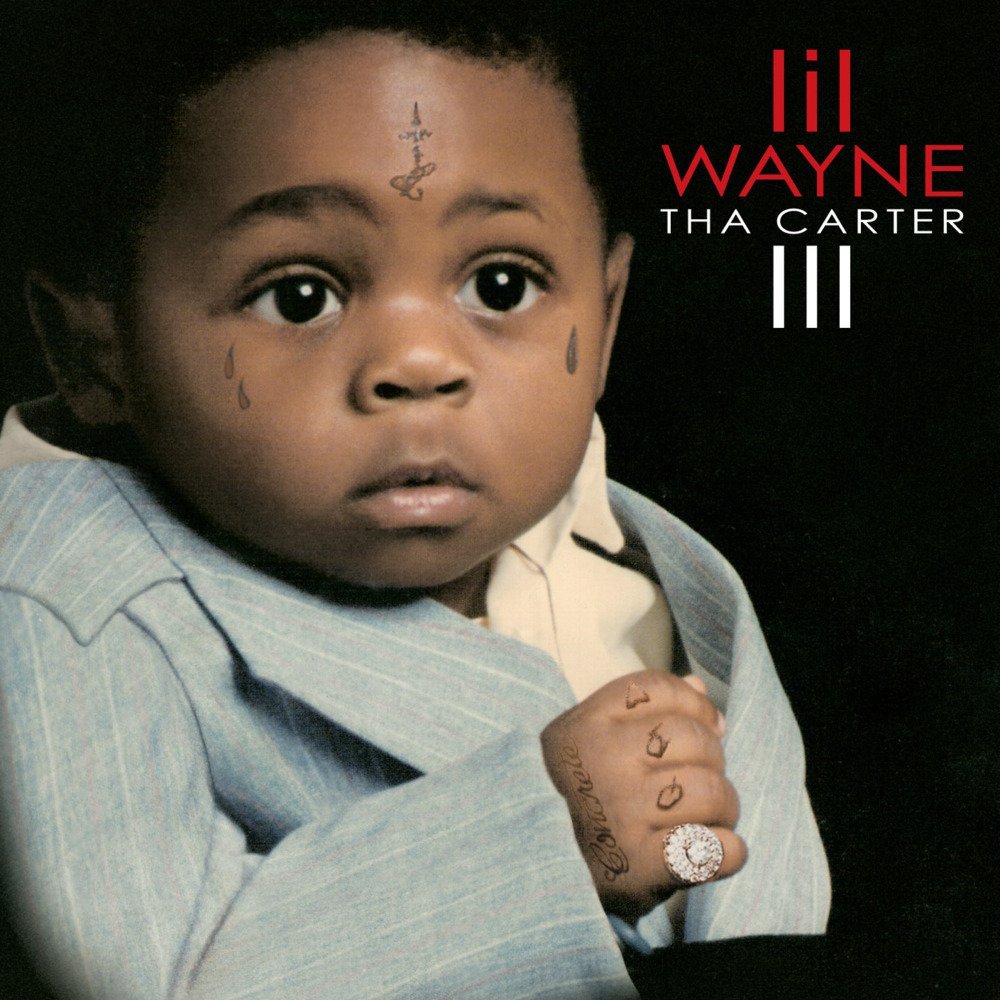 Released: June 10, 2008
Label: Cash Money, Universal Motown, Young Money
Singles: "Lollipop", "A Milli", "Got Money", "Mr. Carter", "Mrs. Officer"
26. Scarface – The Fix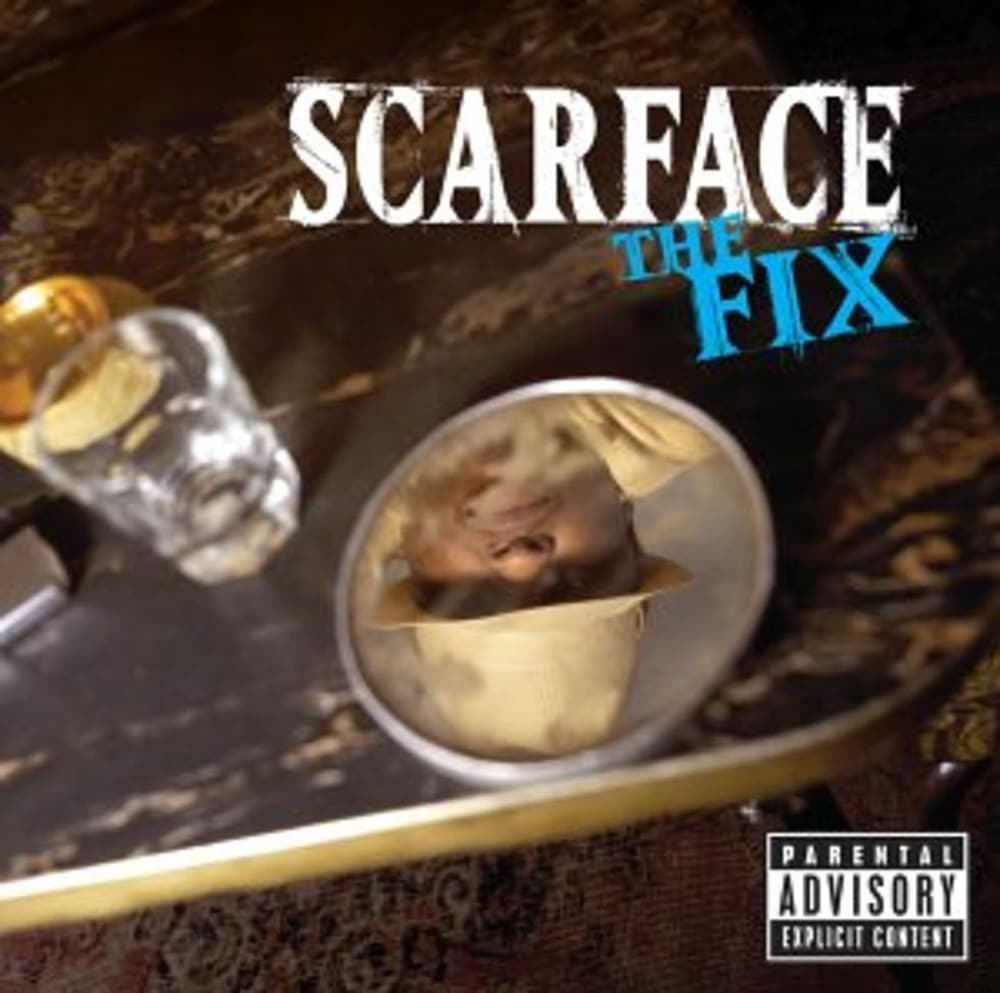 Released: August 6, 2002
Label: Def Jam South, Def Jam
Singles: "My Block", "Someday"
25. Slum Village – Fantastic, Vol. 2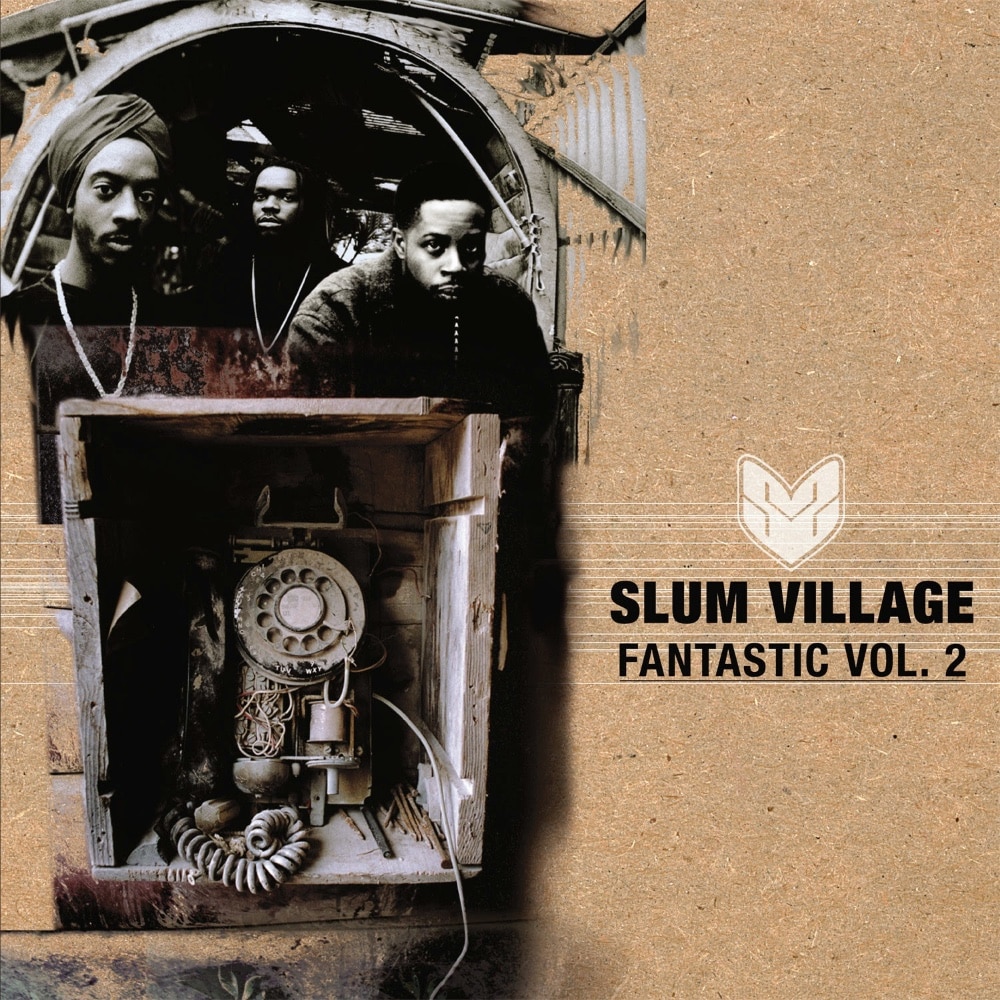 Released: June 13, 2000
Label: GoodVibe
Singles: N/A
24. The Roots – Game Theory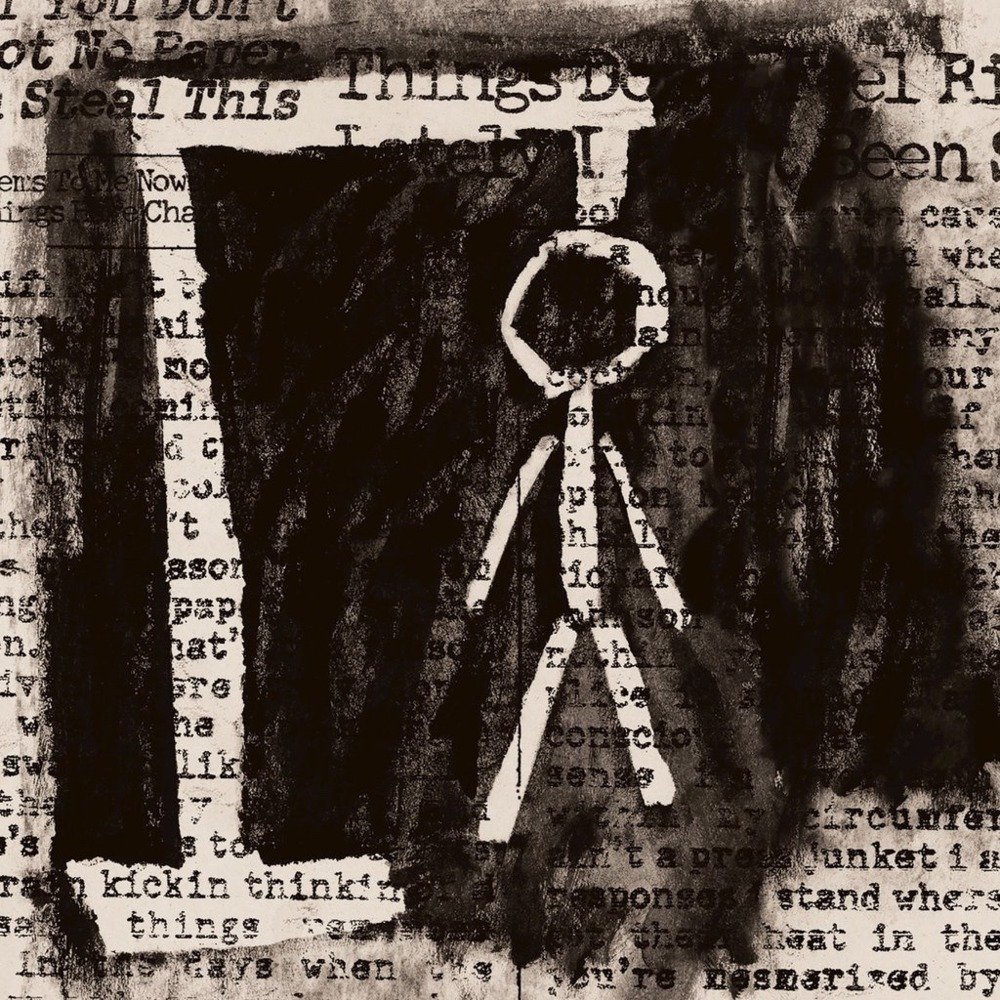 Released: August 29, 2006
Label: Def Jam
Singles: "Don't Feel Right", "In The Music / Here I Come"
23. Lupe Fiasco – Food & Liquor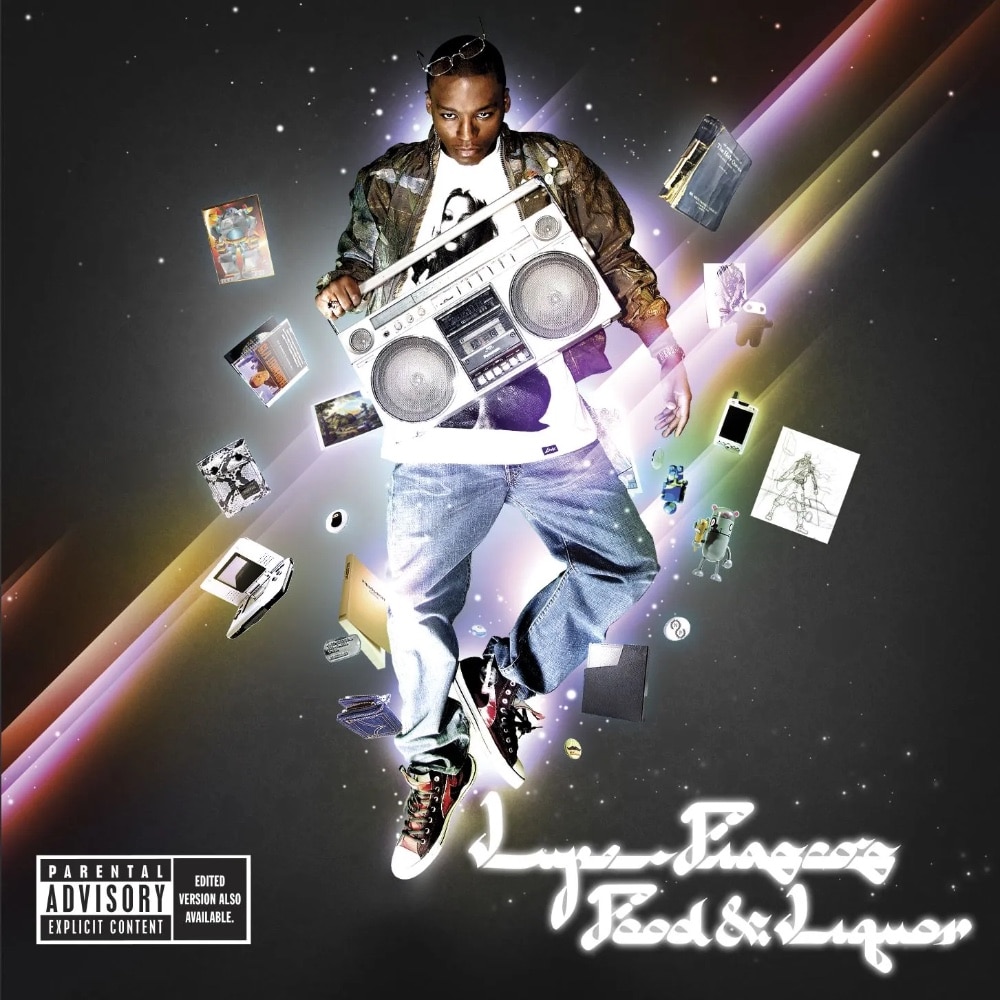 Released: September 19, 2006
Label: 1st & 15th, Atlantic
Singles: "Kick, Push", "I Gotcha", "Daydreamin'"
22. Common – Like Water for Chocolate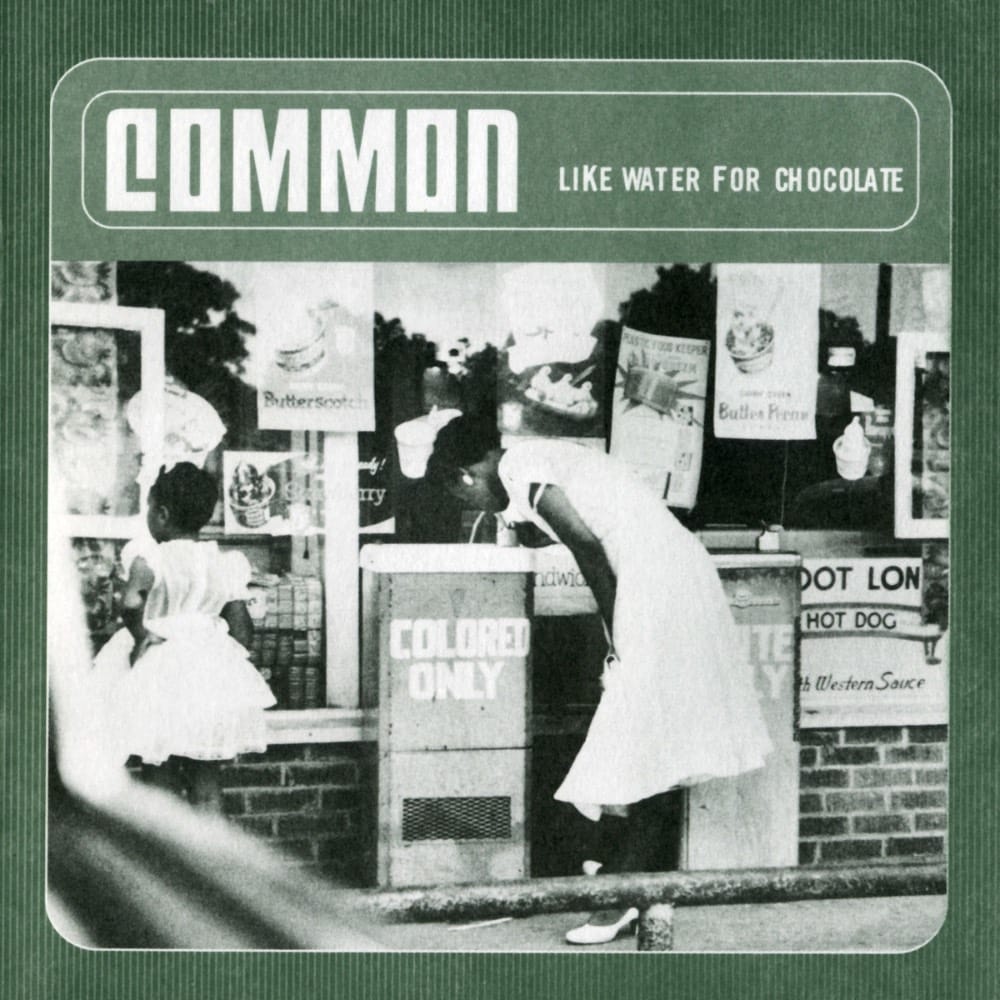 Released: March 28, 2000
Label: MCA
Singles: "The 6th Sense", "The Light", "Geto Heaven Remix T.S.O.I. (The Sound of Illadelph)"
21. Masta Ace – Disposable Arts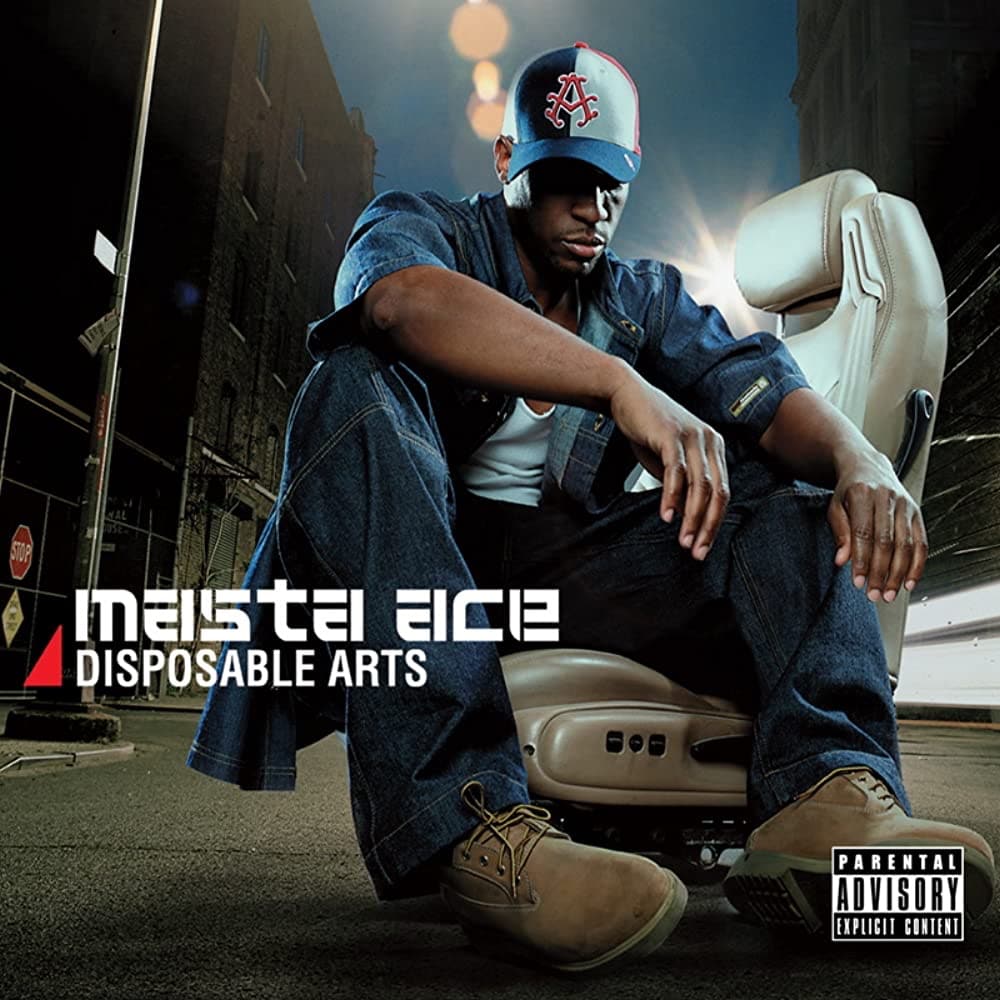 Released: October 16, 2001
Label: JCOR Entertainment, Interscope
Singles: N/A
20. Danger Doom – The Mouse and the Mask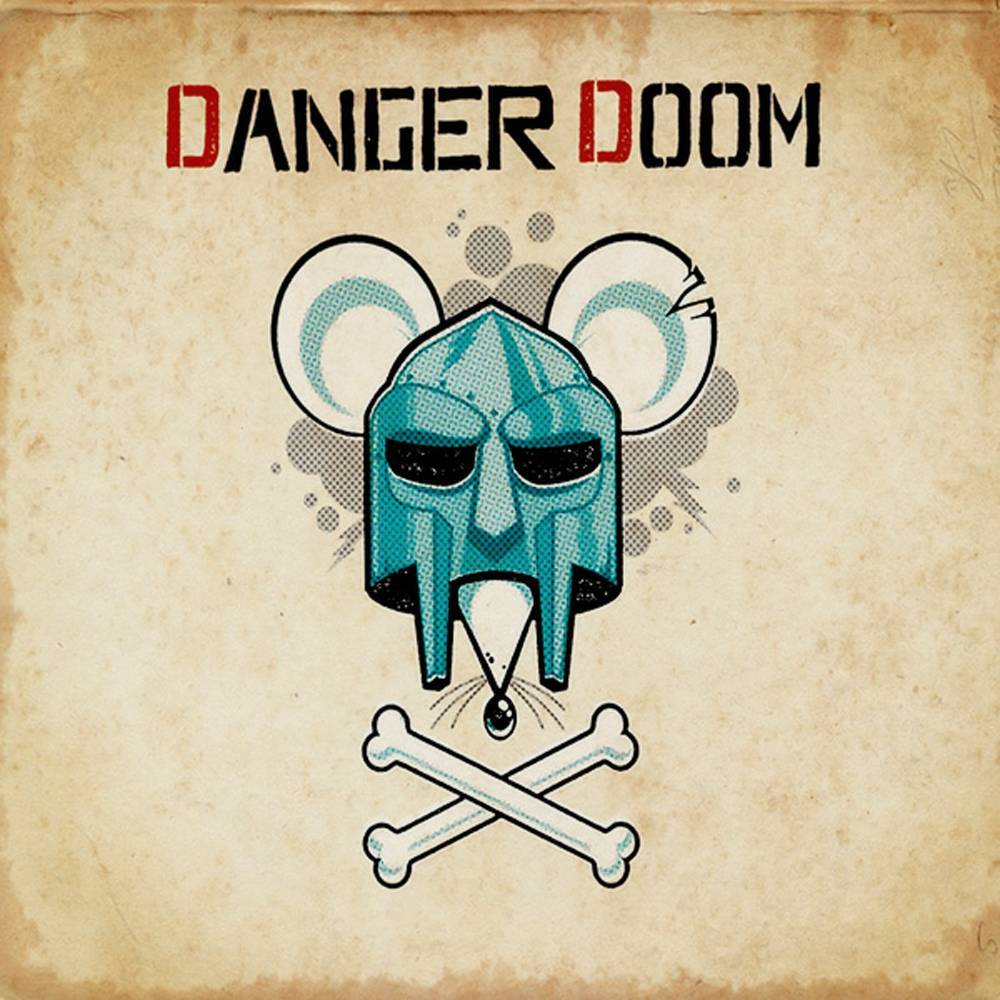 Released: October 10, 2005
Label: Lex, Epitaph, Metalface Records
Singles: "Sofa King", "Old School"
19. Raekwon – Only Built 4 Cuban Linx… Pt. II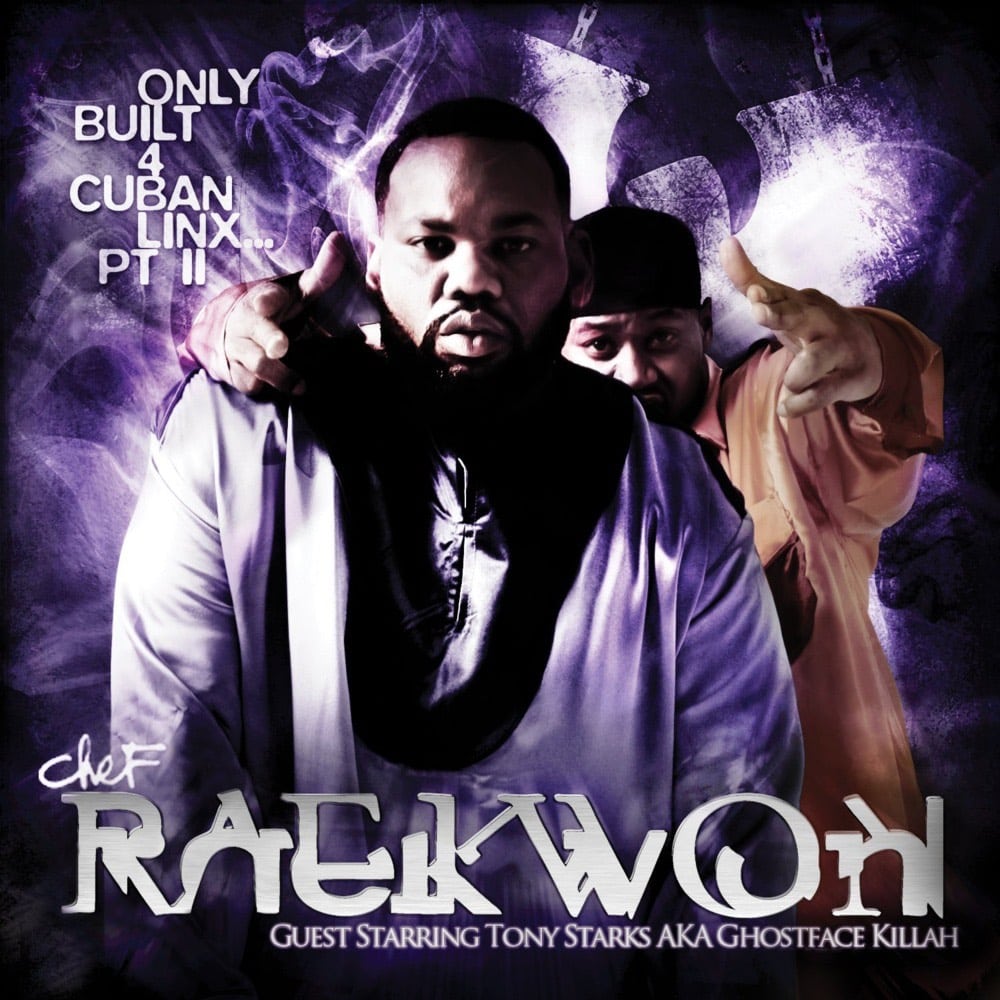 Released: September 8, 2009
Label: Ice H2O, EMI
Singles: "New Wu", "House of Flying Daggers", "Walk Wit Me", "Have Mercy", "Catalina"
18. Outkast – Speakerboxxx/The Love Below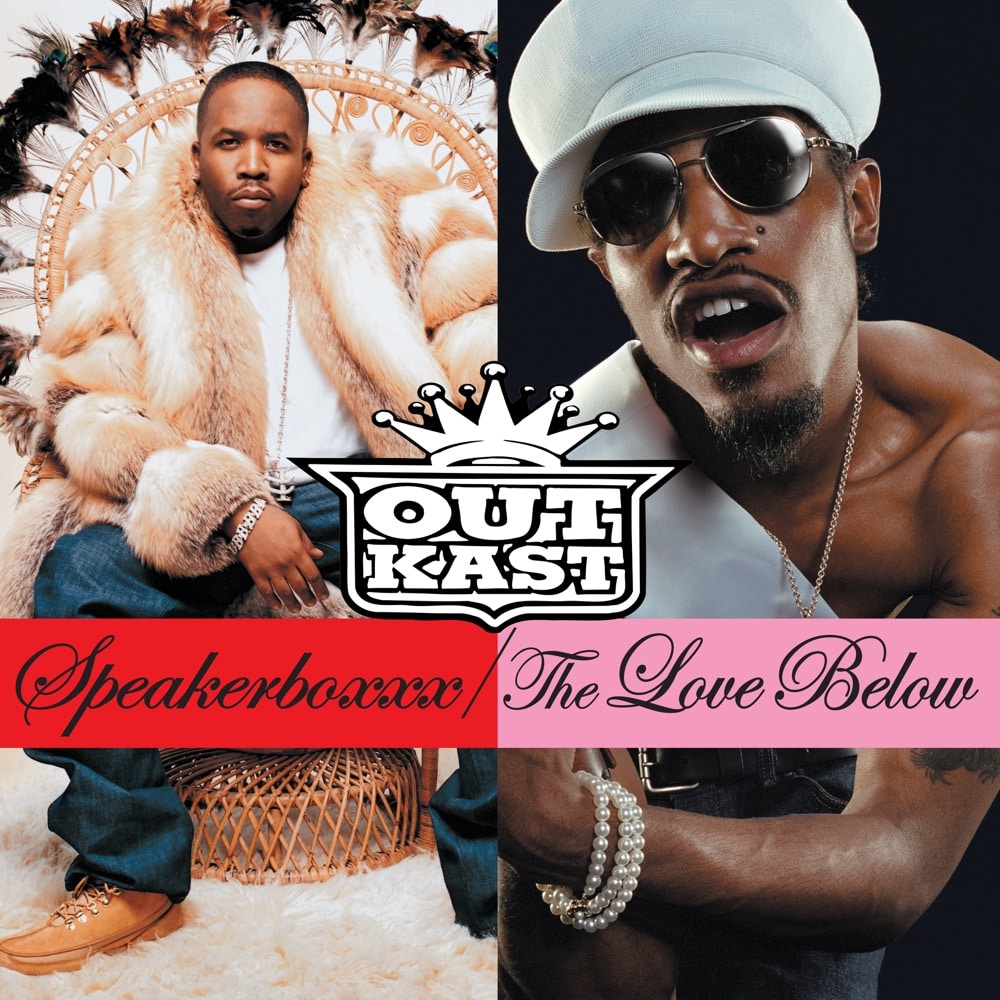 Released: September 23, 2003
Label: Arista
Singles: "Hey Ya!", "The Way You Move", "Roses", "Ghetto Musick / Prototype"
17. Jay Z – The Black Album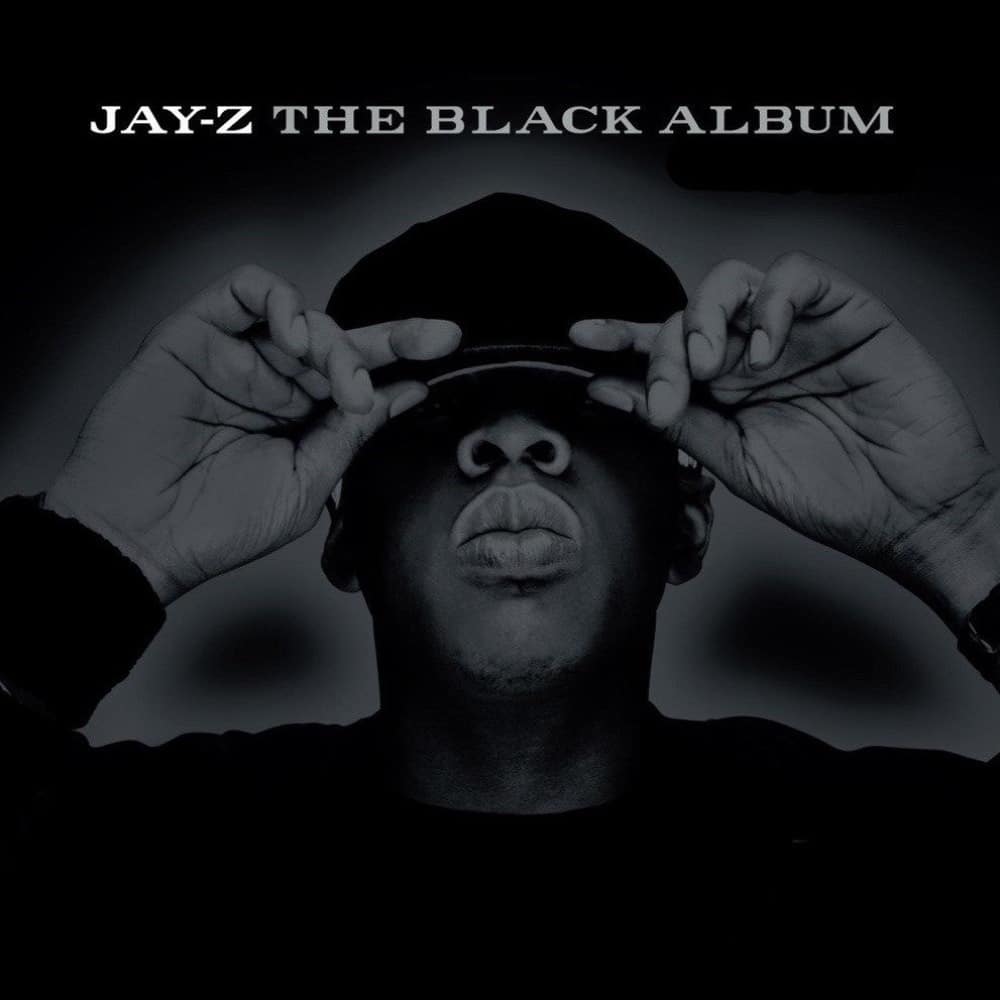 Released: November 14, 2003
Label: Roc-A-Fella, Island Def Jam
Singles: "Change Clothes", "Dirt off Your Shoulder", "99 Problems"
16. UGK – Underground Kingz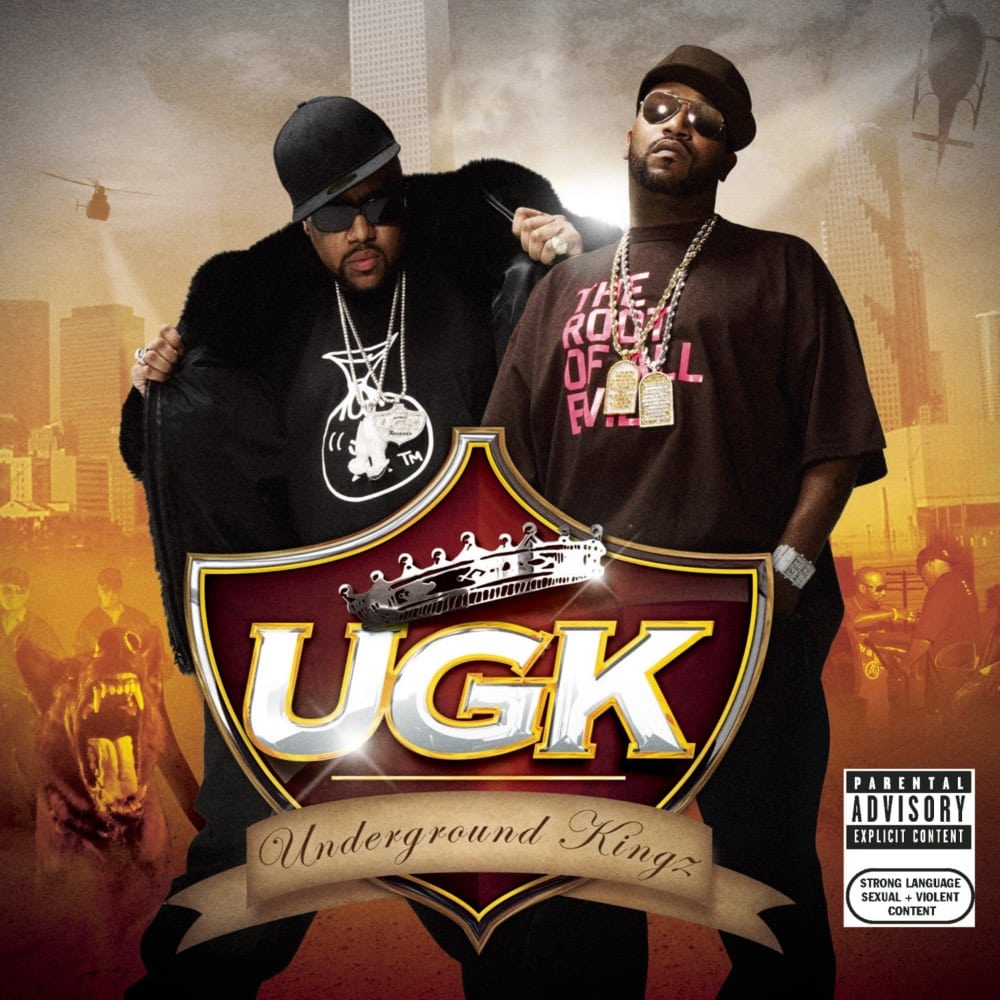 Released: August 7, 2007
Label: Jive
Singles: "The Game Belongs to Me", "Int'l Players Anthem (I Choose You)"
15. The Diplomats – Diplomatic Immunity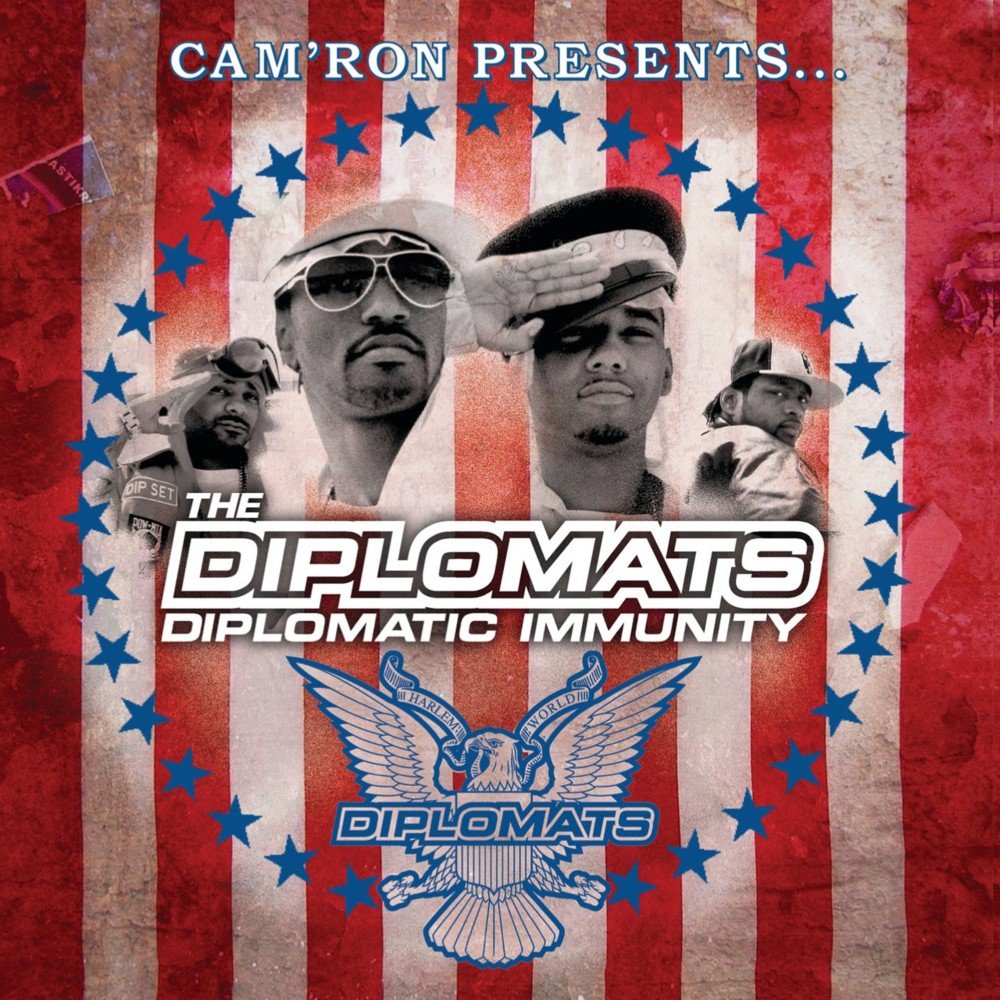 Released: March 25, 2003
Label: Def Jam, Roc-A-Fella, Diplomat
Singles: "Built This City", "Dipset Anthem"
14. Lupe Fiasco – The Cool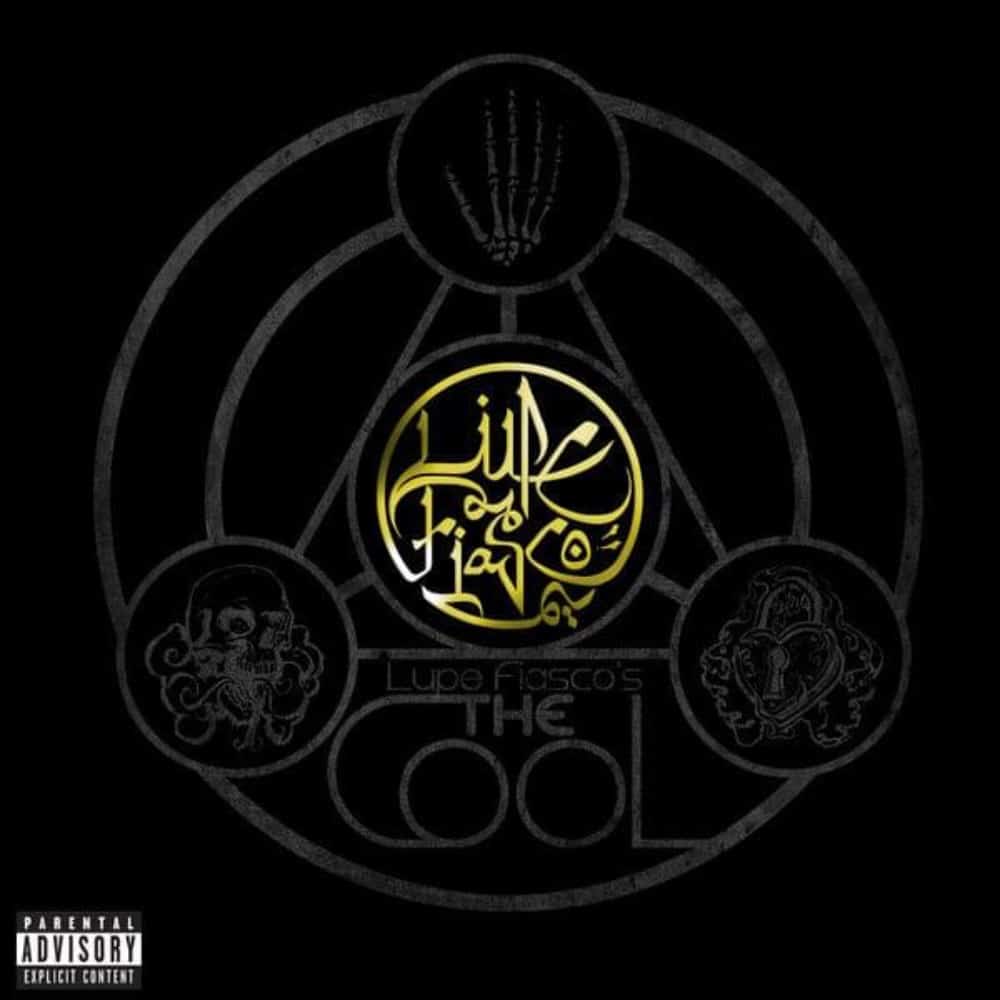 Released: December 18, 2007
Label: 1st & 15th, Atlantic
Singles: "Superstar", "Hip Hop Saved My Life", "Paris, Tokyo", "Dumb It Down"
13. Kanye West – Late Registration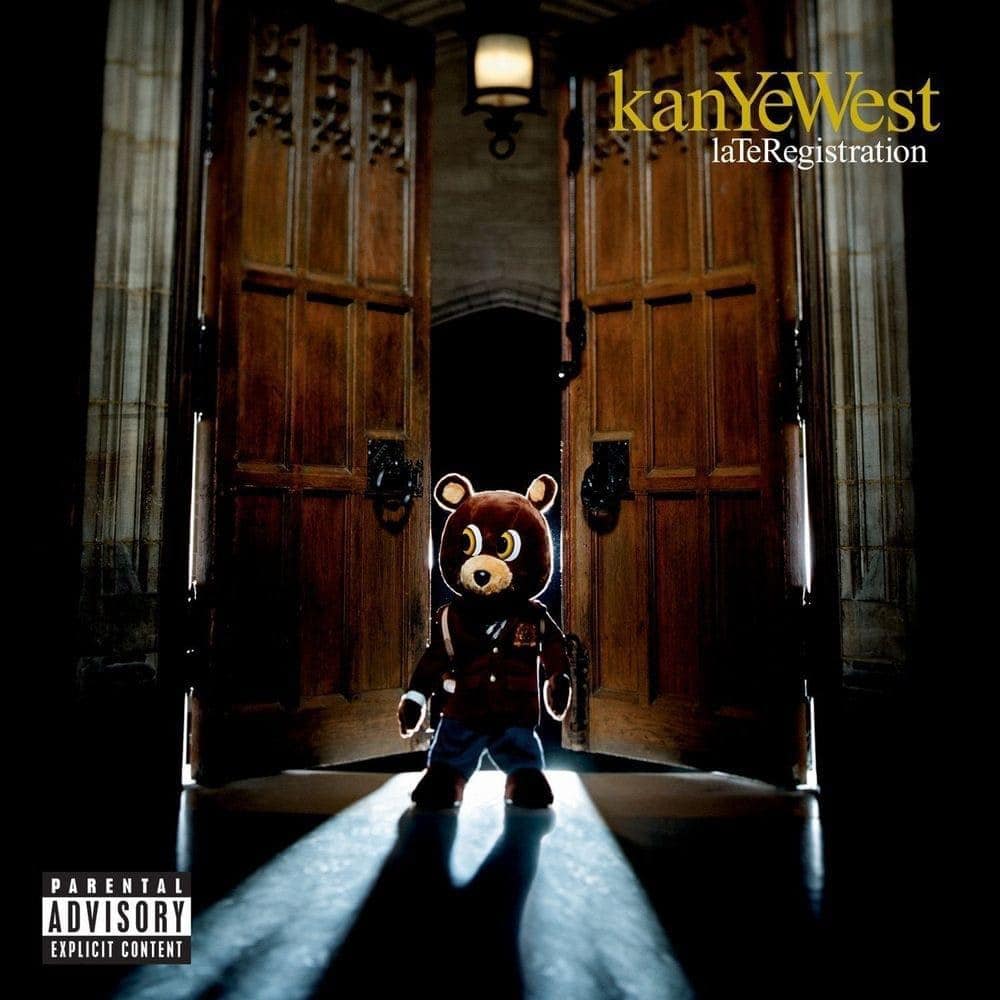 Released: August 30, 2005
Label: Def Jam, Roc-A-Fella
Singles: "Diamonds from Sierra Leone", "Gold Digger", "Heard 'Em Say", "Touch the Sky", "Drive Slow"
12. Young Jeezy – Let's Get It: Thug Motivation 101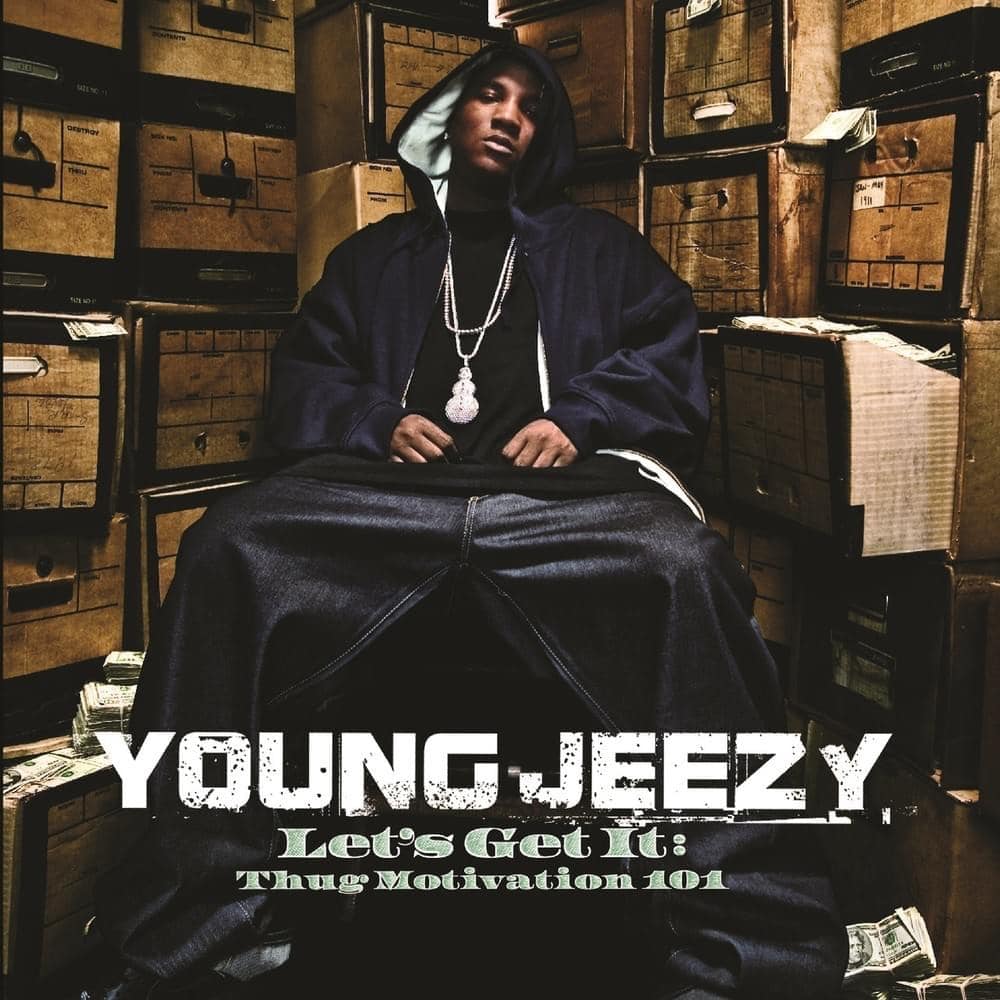 Released: July 26, 2005
Label: Corporate Thugz, Def Jam
Singles: "And Then What", "Soul Survivor", "Go Crazy (Remix)", "My Hood"
11. Common – Be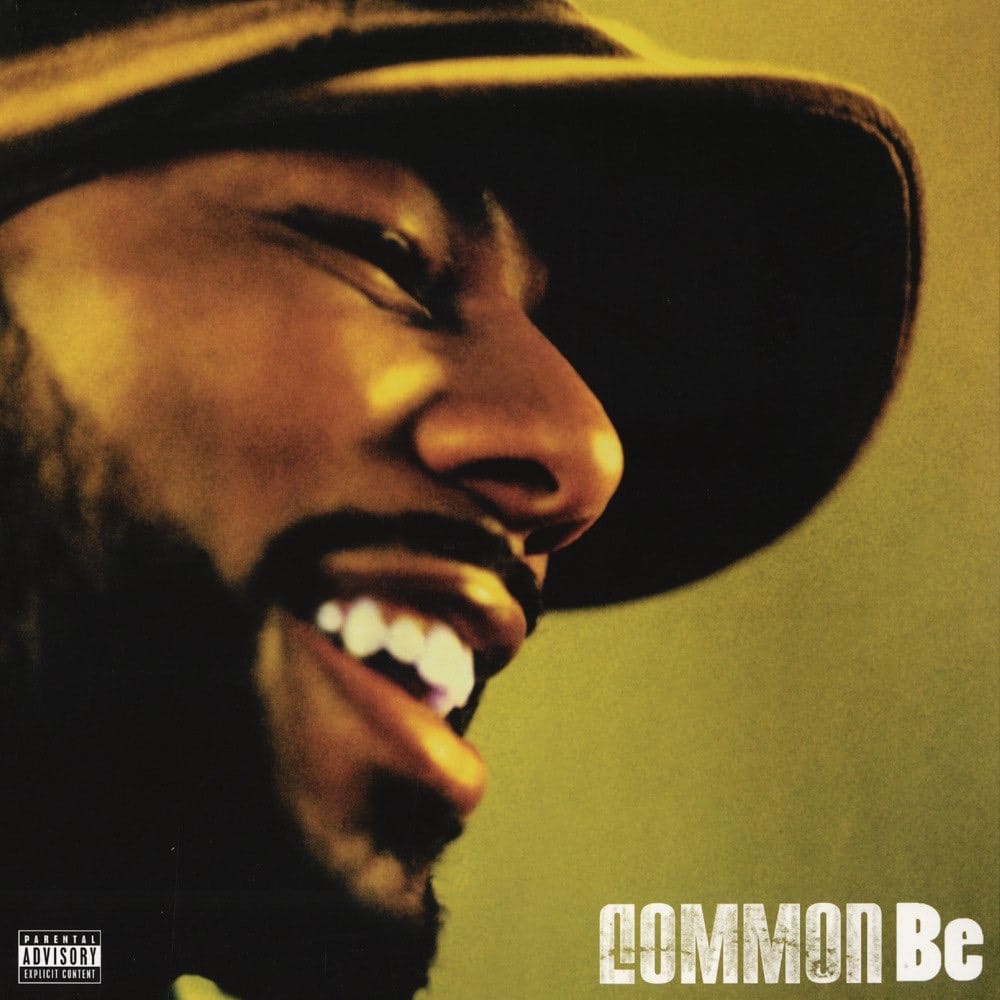 Released: May 24, 2005
Label: Geffen, GOOD Music
Singles: "The Food", "The Corner", "Go!", "Testify", "Faithful"
10. Madvillain – Madvillainy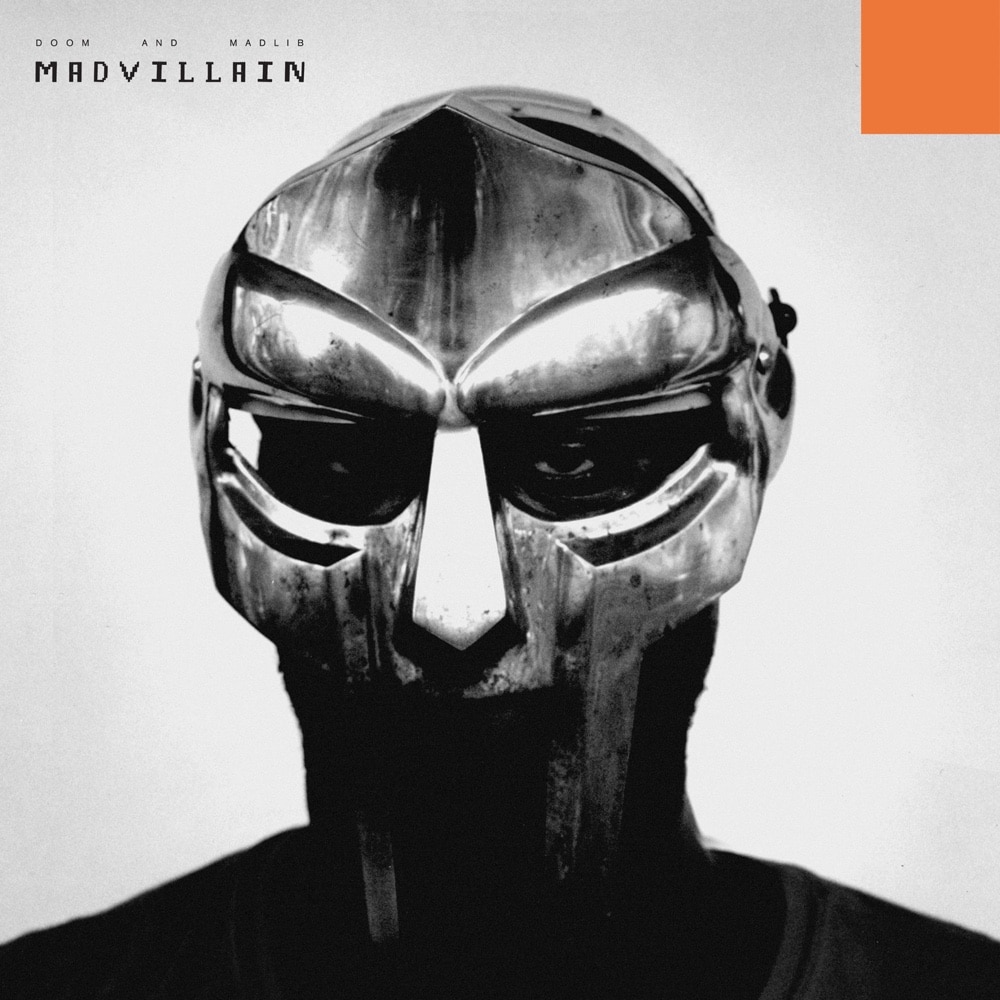 Released: March 23, 2004
Label: Stones Throw
Singles: "Money Folder", "All Caps"
9. Eminem – The Marshall Mathers LP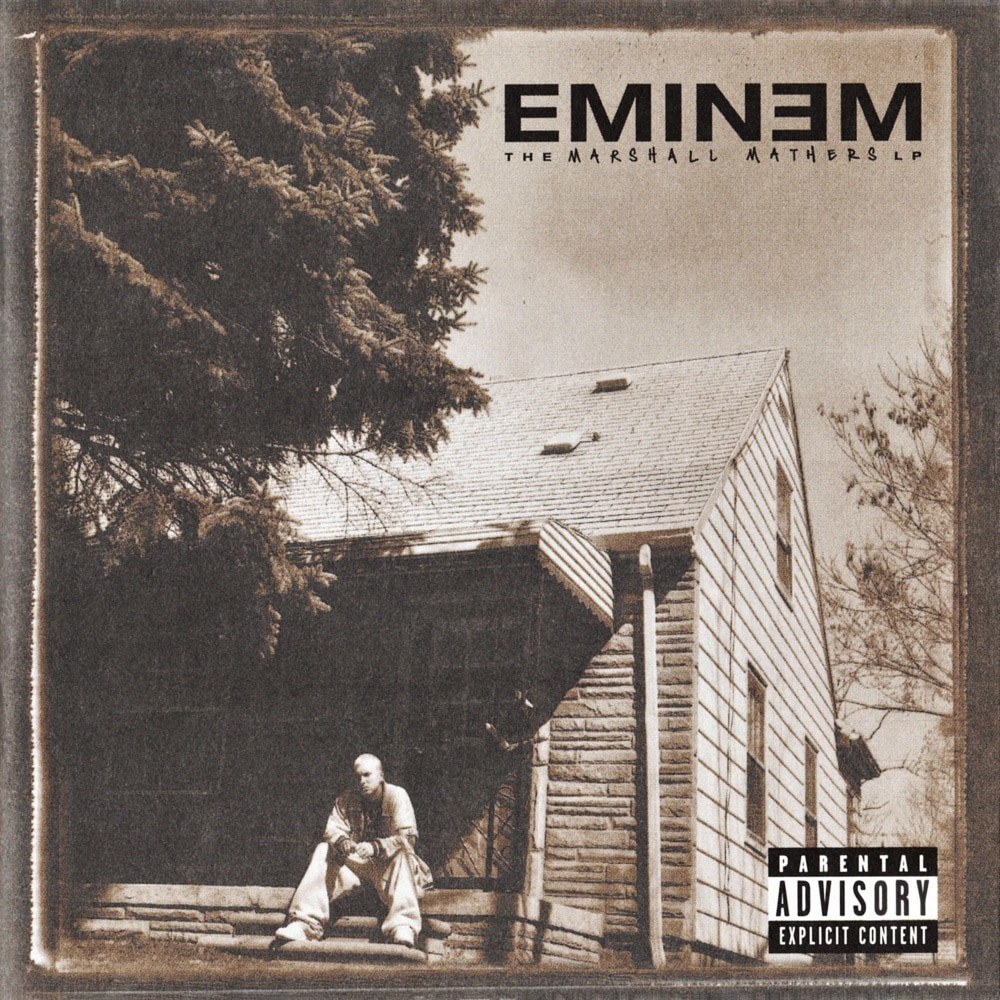 Released: May 23, 2000
Label: Shady Records, Aftermath Entertainment, Interscope, Goliath
Singles: "The Real Slim Shady Records", "The Way I Am", "Stan", "I'm Back", "Bitch Please II"
8. Kanye West – The College Dropout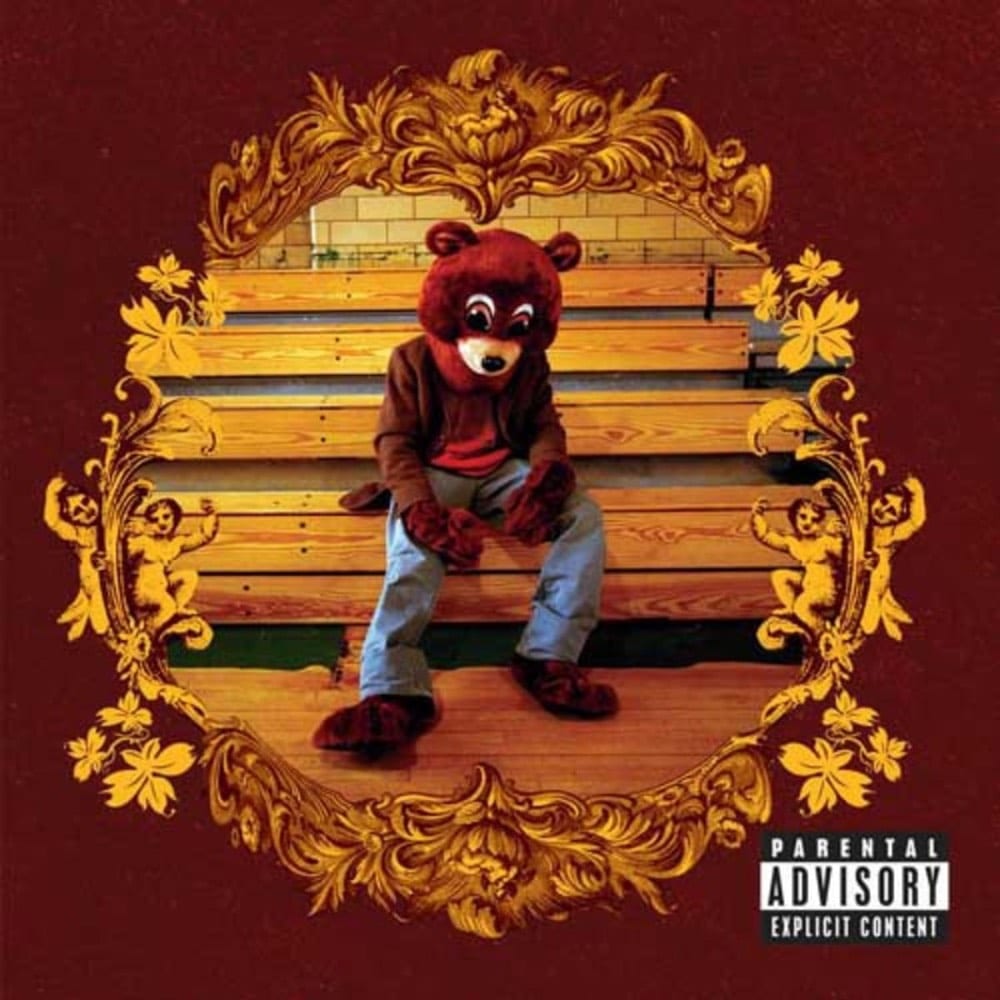 Released: February 10, 2004
Label: Roc-A-Fella, Def Jam
Singles: "Through the Wire", "Slow Jamz", "All Falls Down", "Jesus Walks", "The New Workout Plan"
7. 50 Cent – Get Rich or Die Tryin'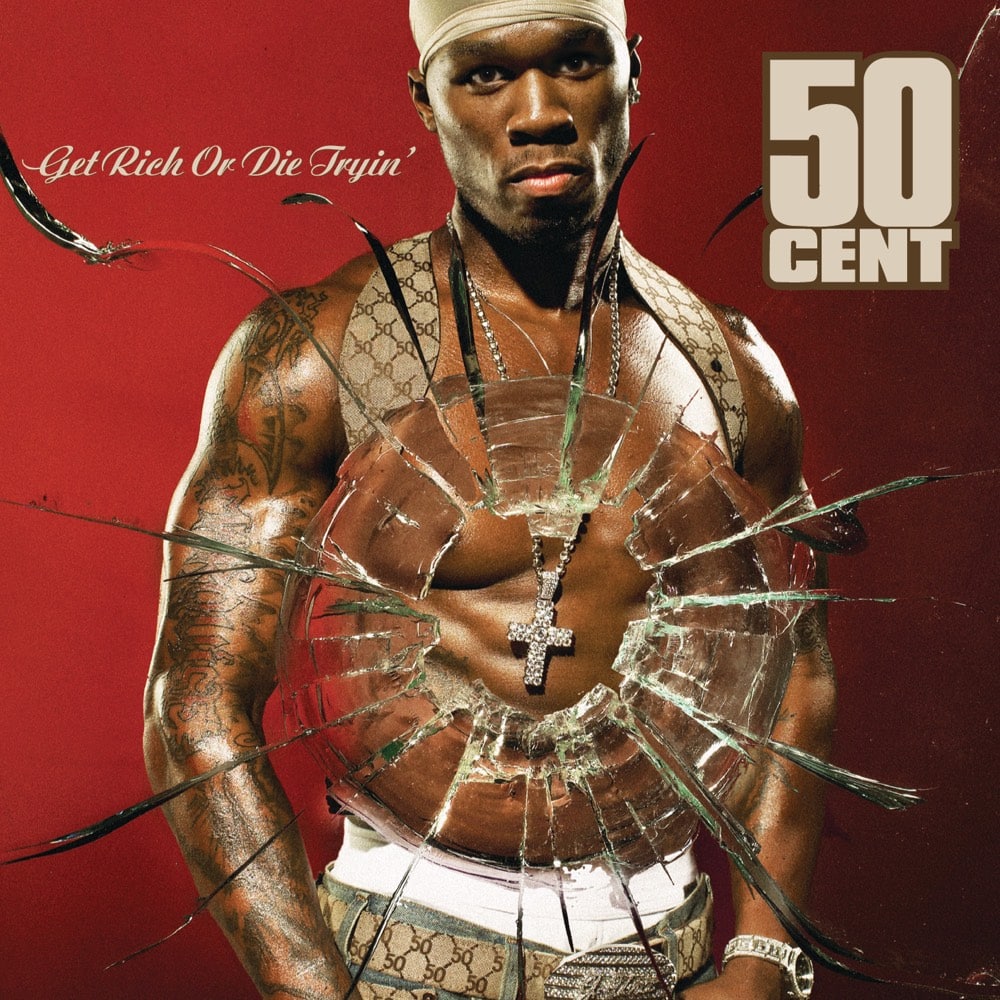 Released: February 6, 2003
Label: Shady, Aftermath, Interscope
Singles: "In da Club", "21 Questions", "Many Men (Wish Death)", "P.I.M.P.", "If I Can't"
6. Blu & Exile – Below the Heavens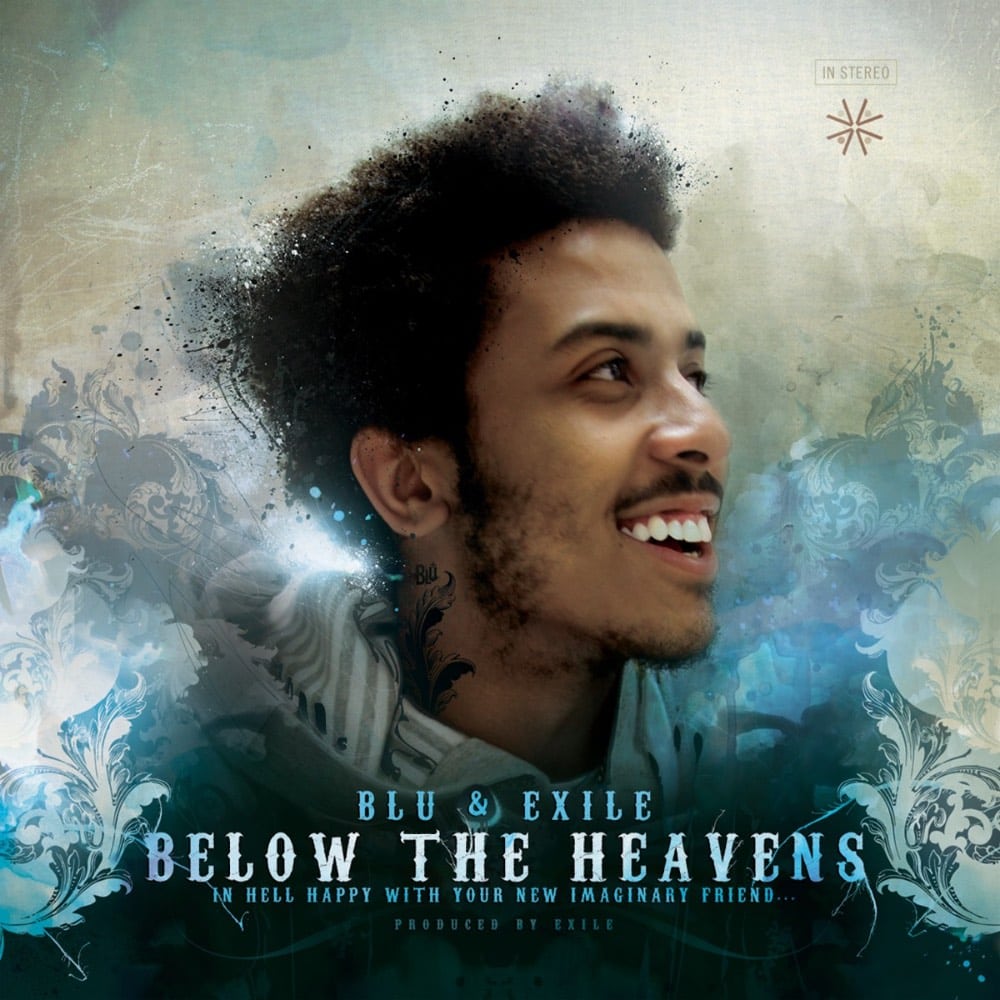 Released: July 17, 2007
Label: Sound in Colour
Singles: N/A
5. Ghostface Killah – Supreme Clientele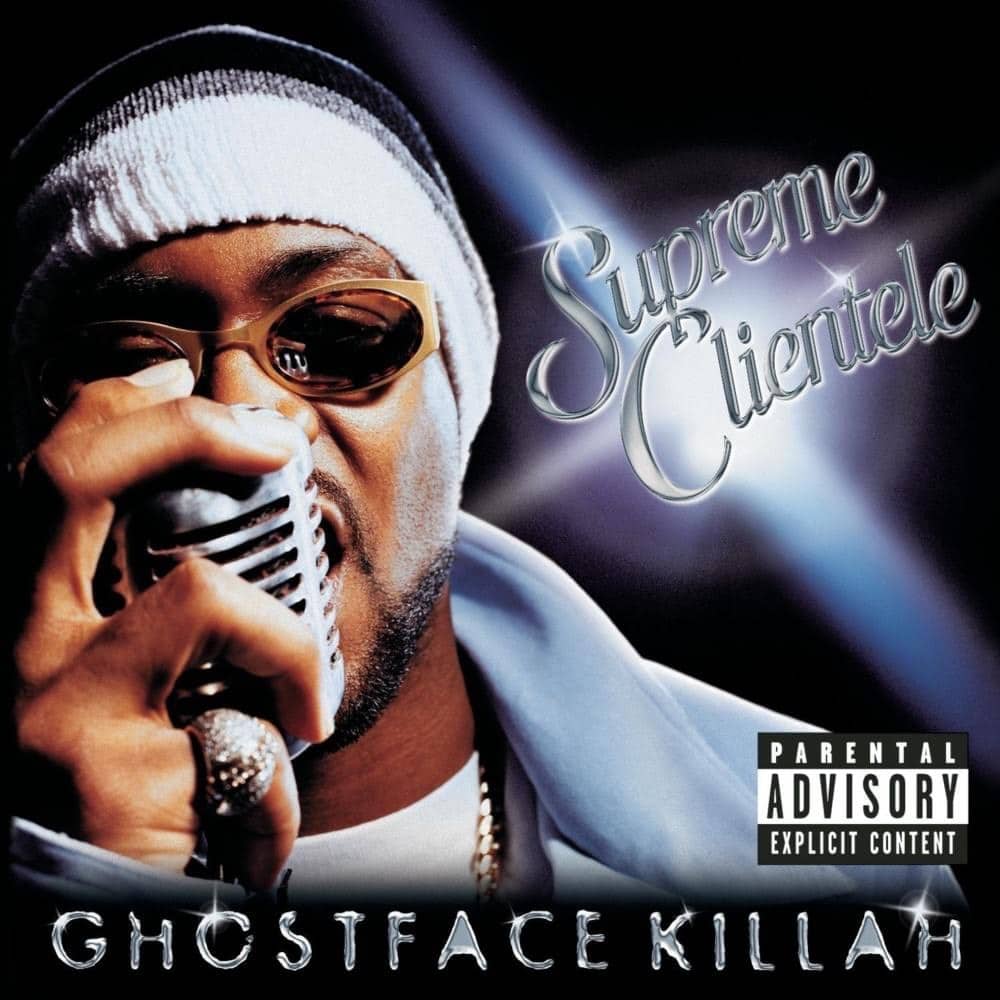 Released: February 8, 2000
Label: Epic, Sony, Razor Sharp
Singles: "Mighty Healthy", "Apollo Kids", "Cherchez La Ghost"
4. Clipse – Hell Hath No Fury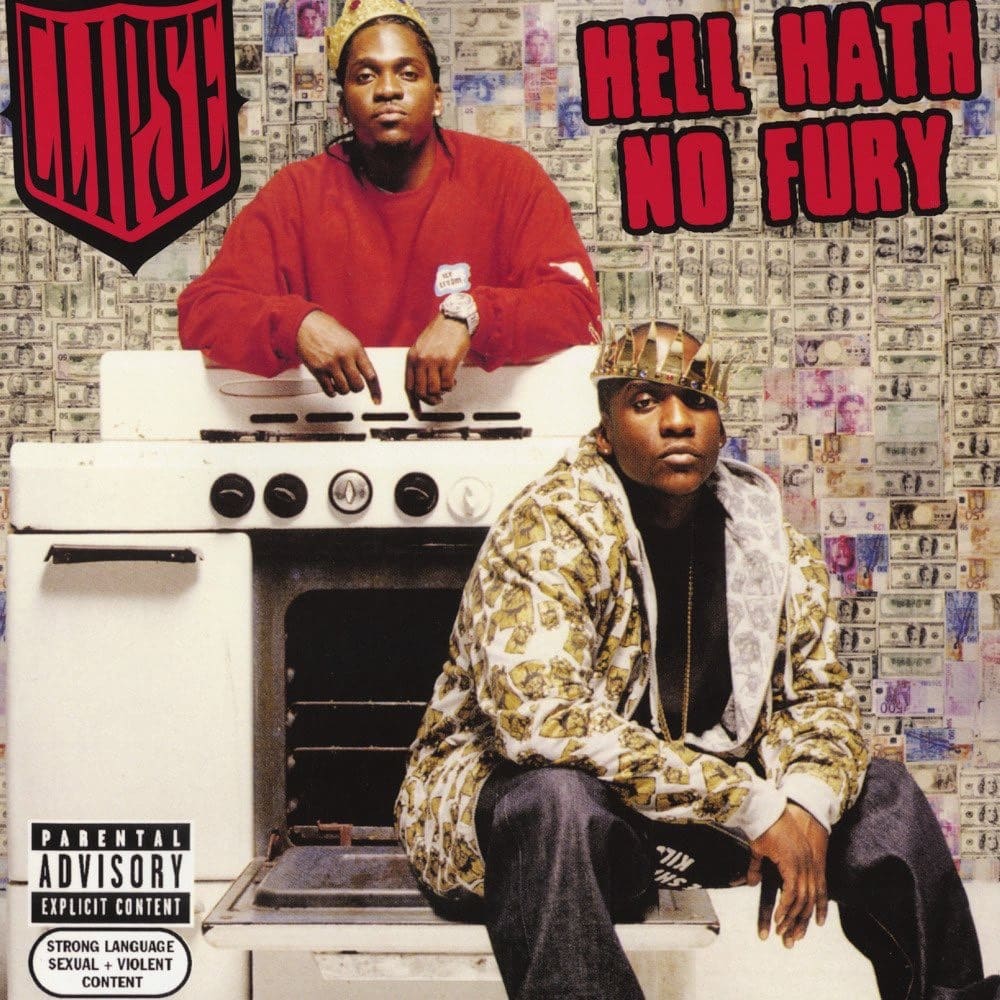 Released: November 28, 2006
Label: Star Trak, Re-Up, Jive
Singles: "Mr. Me Too", "Wamp Wamp (What It Do)"
3. Kanye West – Graduation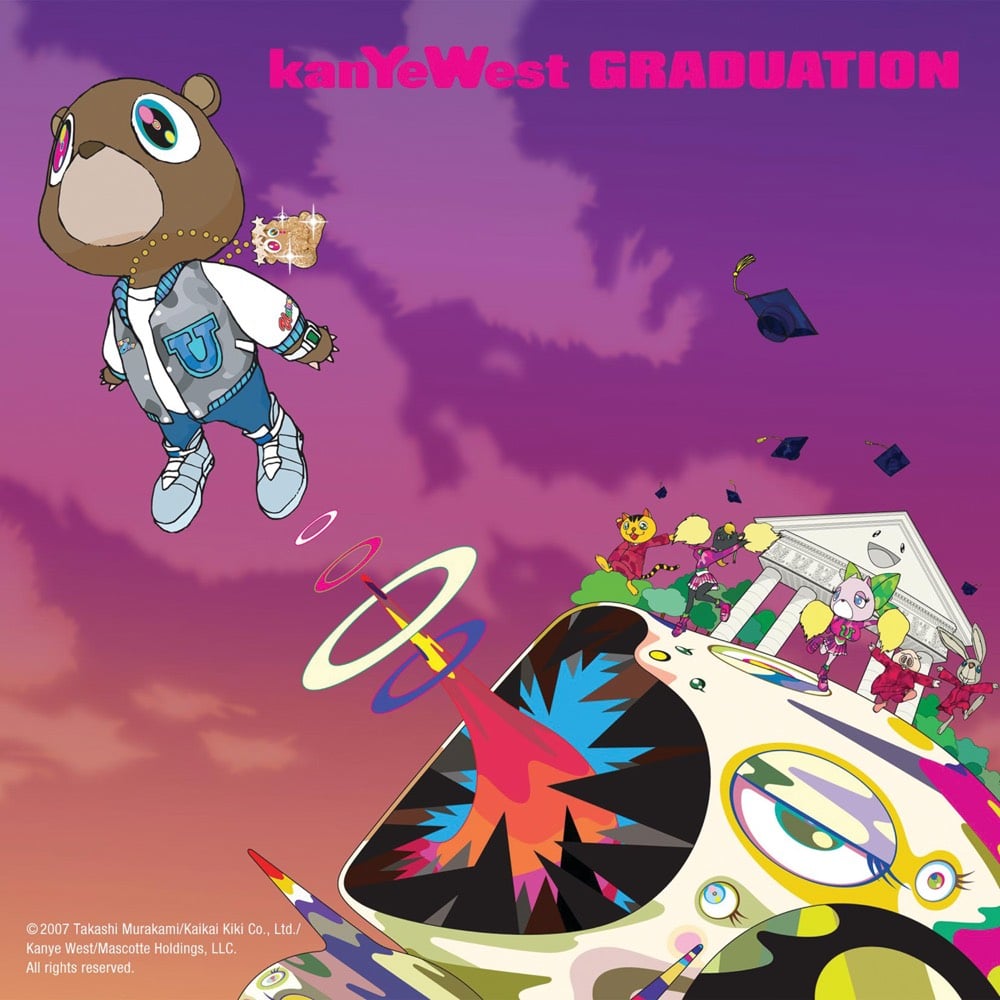 Released: September 11, 2007
Label: Roc-A-Fella, Def Jam
Singles: "Can't Tell Me Nothing", "Stronger", "Good Life", "Flashing Lights", "Homecoming"
2. Outkast – Stankonia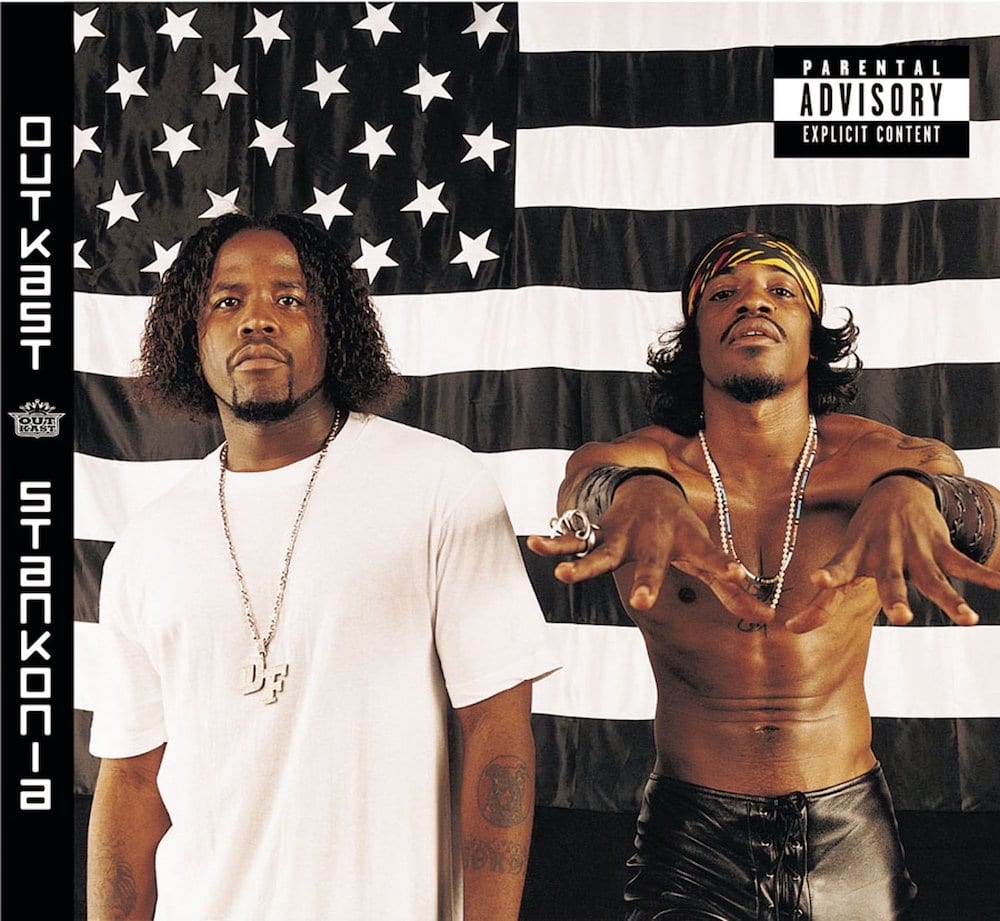 Released: October 31, 2000
Label: LaFace, Arista
Singles: "B.O.B", "Ms. Jackson", "So Fresh, So Clean"
1. Jay Z – The Blueprint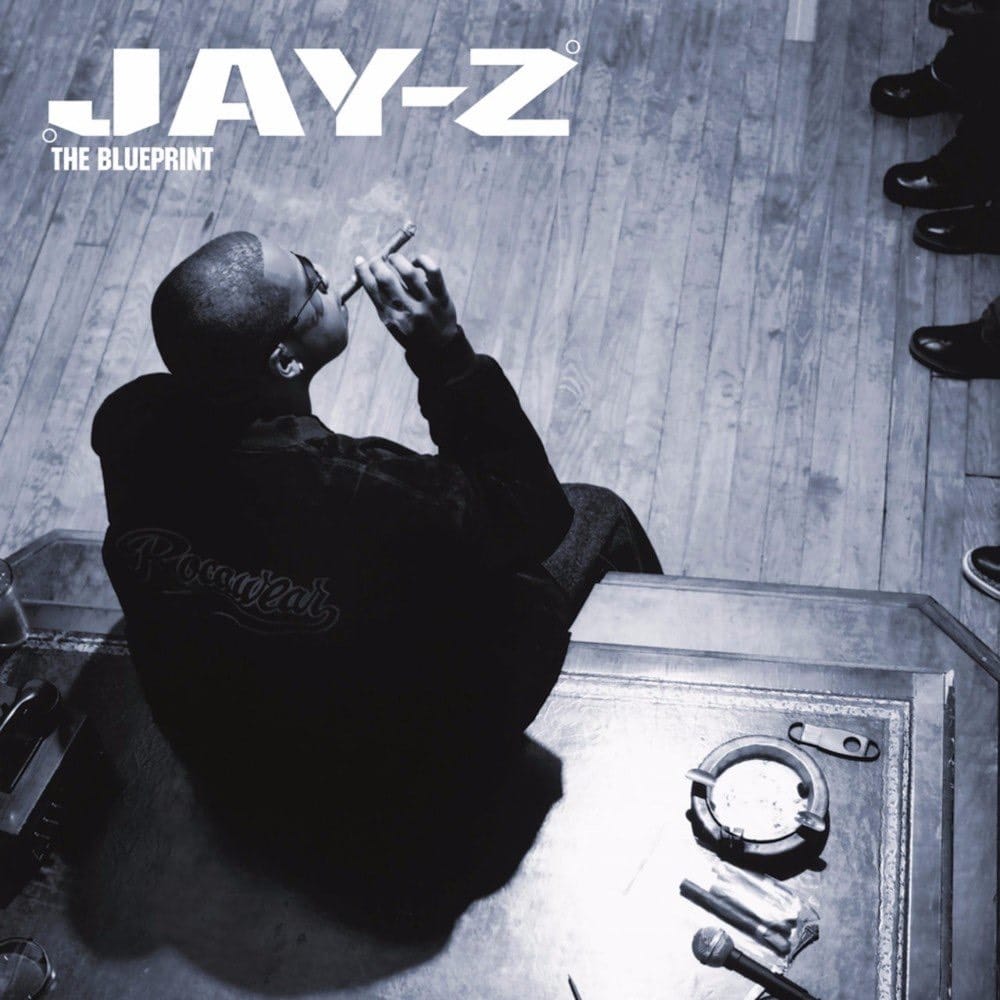 Released: September 11, 2001
Label: Roc-A-Fella, Def Jam
Singles: "Izzo (H.O.V.A.)", "Girls, Girls, Girls", "Jigga That Nigga", "Song Cry"