Arguably the greatest decade in hip hop history, the '90s emerged as an era teeming with innovative lyricists, game-changing producers and culture-defining songwriters. As hip hop artists continued to push the envelope throughout the decade, a rich tapestry of diverse sounds from every rap region was woven, with tracks that would leave a timeless imprint on the culture.
From Common's unapologetically honest ode to the changing landscape of hip hop on "I Used to Love H.E.R." to Nas's raw, introspective journey through the gritty streets of Queensbridge on "N.Y. State of Mind," these songs would go on to define an era of rap that continues to inspire generations. A tribute to the West Coast lifestyle, Snoop Doggy Dogg's "Gin & Juice" and Warren G and Nate Dogg's "Regulate" served as timeless cultural timestamps of '90s hip hop.
As the '90s progressed, rappers and producers continued to push boundaries, with songs like OutKast's hypnotic "Elevators (Me & You)" redefining the sound of Southern hip hop, and Jay-Z's introspective "D'Evils" exploring the darker side of ambition.
So let's get into it. From Wu-Tang's timeless hustler anthem "C.R.E.A.M." to 2Pac's call-to-arms on "Ambitionz az a Ridah" and Big's rags-to-riches story on "Juicy," we rank the top 150 best '90s rap songs.
150. Tha Dogg Pound feat. Michel'le – "Let's Play House"
"Let's Play House" is one of the prime examples of Daz and Kurupt's ability to blend infectious hooks, smooth production, and raw lyricism. With Michel'le's soulful chorus and the G-funk beats acting as the backdrop, Daz Dillinger and Kurupt spit playful yet provocative lines about love and relationships. It's a track that exemplifies the laid-back, party-centric mood of the West Coast rap scene in the '90s, lacing it with a healthy dose of streetwise charm and charisma.
149. The Coup — "Me And Jesus The Pimp In A '79 Granada Last Night"
As one of the most underrated gems of the '90s, The Coup's "Me And Jesus The Pimp In A '79 Granada Last Night" delivers a poignant narrative over a funk-infused backdrop. Frontman Boots Riley's vivid storytelling and social commentary make the song an engaging, insightful exploration of life's grim realities.
148. Kool G Rap & DJ Polo — "On the Run"
Considered pioneers of the mafioso rap subgenre, Kool G Rap & DJ Polo's "On the Run" is a cinematic narrative full of intricate wordplay and vivid imagery. G Rap's complex storytelling, delivered in his signature rapid-fire flow, creates a high-stakes chase over Sir Jinx's gritty, boom-bap production. It's an adrenaline-fueled journey through the underworld that remains an influential classic in the history of mafioso hip hop.
147. Brand Nubian — "Slow Down"
Brand Nubian's "Slow Down" is a wise word of caution against the fast life, delivered with a unique mix of consciousness and cool. Over an infectious Edie Brickell sample, the group combines insightful lyricism with smooth flows, creating a timeless anthem that encourages listeners to take a step back and reassess their choices.
146. 8Ball & MJG feat. Nina Creque — "Space Age Pimpin'"
Southern rap luminaries 8Ball & MJG brought their distinctive flavor to the forefront with "Space Age Pimpin'". The track, with its smooth funk-infused production and Nina Creque's sultry chorus, encapsulates the duo's unique style of delivering street-savvy narratives. The song's laid-back swagger and lyrical eloquence helped solidify 8Ball & MJG's position as pioneers of the Southern hip hop scene and masters of the Memphis rap game.
145. Das EFX — "They Want EFX"
"They Want EFX" captures the essence of Das EFX's high-energy style and playful lyricism, delivered in the duo's trademark 'iggity' style. The track is a hyper-creative whirlwind, employing clever wordplay, pop culture references, and animated sound effects over a bass-heavy beat. It's a head-nodding anthem that broke the mold, showcasing Das EFX's unique approach to rhyming and proving that hip-hop had room for all forms of linguistic dexterity.
144. De La Soul — "A Roller Skating Jam Named 'Saturdays'"
"A Roller Skating Jam Named 'Saturdays'" is a shining example of De La Soul's ability to craft feel-good tracks with an underlying depth. It's an infectious blend of vibrant melodies, breezy lyrics, and a sampled groove that simply compels you to move. The track encapsulates the joy and camaraderie of weekend escapades, maintaining a timeless appeal that affirms De La Soul's mastery of the hip hop party anthem.
143. Skee-Lo — "I Wish"
"I Wish" is Skee-Lo's signature track, a relatable tale of longing and aspiration delivered over an irresistibly catchy beat. The song stands out for its humble, everyman perspective, a contrast to the materialistic bravado often associated with rap. With its funky bassline, playful storytelling, and memorable hook, "I Wish" endures as a lovable underdog anthem, proving that charm and relatability can leave as strong an imprint as any boastful declaration.
142. Main Source ft. Nas, Akinyele & Joe Fatal — "Live At The BBQ"
"Live At The BBQ" is a hip-hop classic that not only showcases the deft production and lyricism of Main Source but also marks the debut of one of rap's greatest MCs, Nas. His verse, packed with vivid streetwise imagery, provided a glimpse into the talent that would soon shake the hip-hop world. Combined with standout performances from Akinyele and Joe Fatal, the track stands as a milestone in rap's Golden Age, an upbeat, sample-heavy track that captures the essence of early '90s East Coast rap.
141. Junior M.A.F.I.A. feat. The Notorious B.I.G. — "Player's Anthem"
With an irresistible beat and captivating charisma, Junior M.A.F.I.A.'s "Player's Anthem" catapults you straight into the vibrant heart of New York hip-hop in the '90s. Underscored by the larger-than-life presence of Biggie Smalls, the crew paints a lively picture of their lifestyle, intertwining street narratives and braggadocious revelry in a way that's unforgettable.
140. Lost Boyz — "Renee"
What sets Lost Boyz's "Renee" apart is its deep emotional resonance. Love and loss intertwine in Mr. Cheeks' heartfelt narrative, set against a backdrop of a poignant beat, which samples Janet Jackson's "Funny How Time Flies (When You're Having Fun)." The tragic romance painted by the song underscores the expansive emotional depth of hip hop, a testament to its power to touch hearts and move souls.
139. Atmosphere — "Scapegoat"
From Atmosphere comes "Scapegoat," a haunting exploration of society's propensity for blame and deflection. It's not just Slug's cutting lyricism or Ant's atmospheric production that make this track memorable – it's their shared ability to delve deep into uncomfortable truths, confronting them head-on through engaging hip-hop storytelling.
138. Keith Murray — "The Most Beautifullest Thing In This World"
Keith Murray doesn't just rap in "The Most Beautifullest Thing In This World" – he takes you on a lyrical thrill ride. His dynamic flow and complex wordplay dance over Erick Sermon's funk-infused beats, creating a song that vibrates with East Coast energy. The track is just a reminder of Keith Murray's astounding lyrical talent and his solid standing in the '90s rap game.
137. Xzibit — "Paparazzi"
"Paparazzi" is a scathing critique of fame-chasing rappers from the indomitable Xzibit. Over a haunting, string-laden beat, Xzibit delivers powerful lines that lament the industry's obsession with image over artistry. It's a song that exhibits Xzibit's hard-hitting lyricism and strong stance on hip-hop integrity, marking it as a standout track that resonates even more deeply in today's celebrity-obsessed culture.
136. Bone Thugs-n-Harmony — "Thuggish Ruggish Bone"
Ethereal harmonies meet street-tough narratives in Bone Thugs-n-Harmony's "Thuggish Ruggish Bone." The track's blend of rapid-fire delivery, melody-infused flows, and gritty realism set a new bar for innovation in hip-hop. It's a foundational piece of Bone Thugs-n-Harmony's legacy, a unique sonic concoction that holds a special place in the pantheon of '90s rap.
135. Common feat. Lauryn Hill — "Retrospect for Life"
Two virtuosos unite in "Retrospect for Life," as Common and Lauryn Hill craft a deeply introspective exploration of the repercussions of an unplanned pregnancy. It's a touching piece that sees Common's thoughtful lyricism at its peak, punctuated by Hill's soul-stirring chorus.
134. Digital Underground feat. — "The Humpty Dance"
Goofy, captivating, and utterly unique, "The Humpty Dance" is Digital Underground's unforgettable gift to the hip-hop world. From its infectious beat to Shock G's playful alter ego, it's the life of the party — a track that embraces individuality and unapologetic fun. This song serves as a vibrant reminder that hip-hop is as much about celebrating life as it is about reflecting the streets.
133. Coolio — "Gangsta's Paradise"
Anchored by a chilling Stevie Wonder sample, Coolio's "Gangsta's Paradise" gives a stark glimpse into the harsh realities of inner-city life. The track marries socially conscious rap with a catchy, memorable hook. Coolio's poignant lyricism, coupled with L.V.'s powerful chorus, makes "Gangsta's Paradise" a standout cultural touchstone of '90s hip-hop.
132. B.G. feat. Big Tymers and Hot Boyz — "Bling Bling"
"Bling Bling" by B.G. and the Big Tymers catapulted a new slang term into the cultural lexicon while giving us an iconic anthem for the Cash Money Records era. The track embodies the larger-than-life opulence of late '90s hip-hop, where sparkling accessories became synonymous with success — this phrase-defining track set a golden standard for flaunting wealth in rap which is still being used to this day.
131. Craig Mack — "Flava in Ya Ear"
Few songs embody the audacious spirit of East Coast hip-hop like Craig Mack's "Flava in Ya Ear." With its unforgettable boom-bap production, courtesy of Easy Moe Bee, and Mack's signature gravelly voice, this track is pure, unfiltered hip hop. Plus, it laid the foundation for one of rap's most iconic remixes.
130. Salt-N-Pepa — "Shoop"
A sultry groove and punchy hitmaking prowess set the stage for Salt-N-Pepa's "Shoop." As an empowering anthem from one of the most influential female acts in hip-hop, the track enthralls with its flirtatious charm and infectious rhythm. Whether it's the in-your-face confidence or the unabashed exploration of female sexuality, "Shoop" remains a timeless icon of '90s hip-hop.
129. Trick Daddy feat. Trina — "Nann"
"Nann" by Trick Daddy and Trina is a provocative, no-holds-barred duet that catapulted the duo to national prominence. Trina's audacious verse, countering Trick Daddy's bravado with her own unabashed assertiveness, turned gender dynamics in rap on its head. This anthem of Southern rap is a raw, unfiltered exploration of energy, launching Trick Daddy and Trina to the forefront of the culture.
128. Cypress Hill – "Insane in the Brain"
Bizarre and delightfully chaotic, Cypress Hill's "Insane in the Brain" is a heady blend of whimsical lyrics and psychedelic beats. The track bends the contours of traditional hip-hop, proving Cypress Hill weren't just rappers, they were pioneers. The song is a wild ride, a testament to the West Coast group being one of the most innovative acts of '90s rap.
127. Lord Tariq & Peter Gunz — "Deja Vu"
"Deja Vu" is an ode to the boogie-down Bronx from Lord Tariq and Peter Gunz. The pulsating rhythm and catchy hook, coupled with nostalgic lyrics that painted a vivid picture of New York street life, resonated with audiences far beyond their borough. This anthem of urban pride remains a highlight of '90s hip-hop, echoing the duo's love for their city.
126. Black Star featuring Common — "Respiration"
Riding on a wave of evocative lyrics and guitar riffs, Black Star and Common take us on a poetic journey through New York City in "Respiration." Their verses, set against the backdrop of the city's smoky landscape, highlight the complexities and realities of urban life. Interlaced with a sample from Don Randi's "The Fox" and elevated by Hi-Tek's expert production, this track is a poignant ode to the city that never sleeps.
125. Big Pun feat. Fat Joe — "Twinz (Deep Cover '98)"
Invoking the spirit of Dr. Dre and Snoop Dogg's classic "Deep Cover," Big Pun and Fat Joe breath new life into the track with "Twinz (Deep Cover '98)." The chemistry between Pun and Joe is palpable, their verses intertwining in a lyrical dance, but while the latter's bars are no joke, it's hard to outshine: "Dead in the middle of Little Italy / Little did we know that we riddled two middlemen who didn't do diddly"
124. Busta Rhymes — "Woo-Hah!! Got You All In Check"
Busta Rhymes exploded onto the solo scene with his debut single "Woo-Hah!! Got You All In Check," an electrifying fusion of high-energy lyricism and infectious rhythms. Sampling Galt MacDermot's "Space" and sprinkling references from Sugarhill Gang's "8th Wonder," the track pays homage to its roots while pushing the boundaries of rap music. Earning platinum status and a Grammy nomination, "Woo-Hah!!" became more than just a debut; it was a loud proclamation of Busta's distinctive style that still resonates in the culture.
123. Jurassic 5 — "Concrete Schoolyard"
Jurassic 5's "Concrete Schoolyard" is a callback to the golden era of hip-hop, a heartwarming throwback that's as refreshing as it is nostalgic. The track's playful beats, coupled with J5's smooth flows and clever wordplay, invoke a simpler time in hip-hop.
122. Beastie Boys — "Intergalactic"
A true departure from the norm, "Intergalactic" by Beastie Boys proved that hip hop can be out-of-this-world. This innovative track, brimming with outer-space beats and playful lyricism, stands as testament to the trio's rule-bending ethos. It's not just a rap song; it's an extraterrestrial auditory adventure that challenged the status quo and cemented the Beastie Boys' legacy as audacious pioneers.
121. Gangsta Boo feat. Juicy J and DJ Paul — "Where Dem Dollas At?"
Unapologetic and raw, "Where Dem Dollas At?" hits you with an authentic depiction of the hustle. The track's gritty realism is amplified by the power-packed performances of Gangsta Boo, Juicy J, and DJ Paul. It wasn't just a club anthem, but a statement piece for southern hip-hop, marking Gangsta Boo's fearless presence in a male-dominated scene.
120. Digable Planets — "Rebirth of Slick (Cool Like Dat)"
Smooth, jazzy and sublimely chill, "Rebirth of Slick (Cool Like Dat)" by Digable Planets serves up hip-hop with a distinctly refined flavor. The track fuses the world of jazz and rap to create an inimitable soundscape, prompting listeners to nod their heads to the cool rhythm. It's not just a song – it's an experience, a sonic time capsule that encapsulates the cool vibes of the '90s hip-hop scene.
119. Da Brat — "Funkdafied"
No song encapsulates Da Brat's unique blend of swagger and lyrical talent quite like "Funkdafied". This track, a synthesis of West Coast G-Funk and Atlanta flavor, offers a soulful groove that complements Da Brat's dynamic flow. Her rapid-fire verses and charismatic delivery helped to redefine the landscape of female rappers, marking her as the first solo female rapper to go platinum. "Funkdafied" remains an unforgettable anthem that shaped the sound of the '90s.
118. Eric B & Rakim — "Let the Rhythm Hit 'Em"
"Let the Rhythm Hit 'Em" is where Rakim's streetwise lyricism dances with frenetic, claustrophobic production. Eric B. & Rakim's third album title track stands tall, pulling listeners into a rhythmic vortex that's impossible to resist. It's Rakim's lyrical precision meeting Paul C and Large Professor's beat-mastery at the crossroads of hip-hop innovation—a quintessential piece that encapsulates the duo's irrefutable influence.
117. Dead Prez — "Hip-Hop"
A fiery indictment of societal ills couched in rhythmic eloquence, Dead Prez's "Hip-Hop" is not for the faint of heart. It's an unfiltered commentary that manages to be a banging track as much as it is a call-to-arms. Offering up a harsh critique of the system while showcasing their unique brand of conscious rap, Dead Prez proved with this track that music can indeed incite a revolution.
116. Juvenile — "Ha"
Juvenile's "Ha" is a masterstroke in rap songwriting. The New Orleans rapper's hit from his third studio album, 400 Degreez , employs a unique structure, with the title's "Ha" punctuating each line. It's a daring departure from rap conventions that spotlights Juvenile's creative brilliance. Every line hits you like a surprise punchline, every "ha" a hook that reels you deeper into the song. Add Mannie Fresh's timeless beat and you've got one of the best '90s rap songs of all time.
115. DMX — "How's It Goin Down"
When you think of DMX, you often envision the hardcore rap icon who was no stranger to packing punches with his aggressive bars. However, "How's It Goin Down" is a more melodic affair that lets you peek into X's softer side. This 90s classic oozes with a soulful allure, painted with DMX's heartfelt verses depicting street love and interpersonal complexities. The track's rugged charm, bolstered by an infectious chorus and a smooth beat, cement it as a golden standout in DMX's legendary catalog.
114. DJ Jazzy Jeff & The Fresh Prince — "Summertime"
When it comes to capturing the laid-back vibe of a sunny season, few tracks do it better than DJ Jazzy Jeff & The Fresh Prince's "Summertime." This Grammy-winning classic is a smooth blend of cool jazz samples and mellow raps, crafting the perfect soundtrack for warm-weather escapades.
113. Fugees — "Killing Me Softly"
If ever there was a cover that outshone the original, it's the Fugees' timeless rendition of "Killing Me Softly". With Lauryn Hill's soul-stirring vocals at the forefront, this track is a divine convergence of hip-hop beats and raw emotion. The trio effortlessly transformed Roberta Flack's classic into an undeniably hypnotic anthem, embedding it in the hearts of hip-hop fans forever.
112. Ice Cube – "Wicked"
Ice Cube's "Wicked" is a prime cut from the golden era of West Coast hip-hop. Unapologetically gritty, this track sees Cube at his fiery best, delivering aggressive bars over a hard-hitting beat. His menacing storytelling is a testament to his lyrical prowess, his words spiraling into an unfiltered portrayal of the tumultuous LA streets. Packed with blistering energy and a sinister edge, "Wicked" is an indelible part of 90s hip-hop that reflects Cube's potent and influential style.
111. Black Sheep — "The Choice is Yours"
With its distinctive, catchy hook and innovative use of jazz samples, Black Sheep's "The Choice is Yours" stands as an iconic piece of 90s hip-hop. The duo's lyrical dexterity and clever wordplay, paired with an infectious, bass-heavy beat, created a timeless classic that transcends eras. Embodying the essence of the Native Tongues movement, this track is a testament to the dynamic creativity of the hip-hop scene in the 90s, ensuring that Black Sheep's voice continues to echo in the annals of rap history.
110. Big L — "M.V.P."
Steeped in Lord Finesse's gritty production and sprinkled with slick wordplay, Big L's "M.V.P." is a gem in the crown of 90s hip-hop. The Harlem rapper flexes his lyrical muscles over an irresistible beat (which samples DeBarge's "Stay With Me"), effortlessly blending braggadocio with wit. L's word wizardry shines through every line, weaving tales of his urban jungle that hit hard while keeping your head bobbing. Captivating from the get-go, "M.V.P." encapsulates the essence of Big L – a lyricist of unmatched caliber.
109. E-40 feat. The Click — "Captain Save a Hoe"
Bringing that distinctive Bay Area flavor, E-40 and The Click's "Captain Save a Hoe" is an undeniable bop. The track's cheeky narrative, coupled with E-40's unique delivery, creates a playful anthem that radiates funk-infused charm. As the iconic beat throbs, E-40 weaves his charismatic wordplay, embodying the spirit of the hyphy movement and its laidback vibes. This track is not just a song; it's a cultural snapshot of the West Coast scene in the 90s.
108. LL Cool J — "Mama Said Knock You Out"
LL Cool J's comeback anthem "Mama Said Knock You Out" is an electrifying fusion of raw lyricism and visceral energy. LL's commanding voice dances over a groovy beat, creating an irresistible magnetism that pulls you into his world. The song is a sonic explosion, filled with powerful one-liners and a triumphant declaration of his enduring relevance in the rap game.
107. Eric B. & Rakim — "Juice (Know the Ledge)"
Serving as the soundtrack to the critically acclaimed film 'Juice', Eric B. & Rakim's "Know the Ledge" is a showcase of Rakim's unmatched lyrical prowess and Eric B.'s knack for creating enthralling beats. Rakim's smooth flow intertwines with the track's intense rhythm, delivering a hard-hitting narrative that's as captivating as it is thought-provoking. This track stands as a testament to the duo's influence on hip-hop, illustrating their innovative and trailblazing spirit.
106. UGK — "One Day"
"One Day" is a haunting ballad of mortality that continues to resonate long after its release. Bun B and Pimp C lay their gritty verses over a soul-stirring Isley Brothers' sample, encapsulating the stark realities of life in the streets. The song is a melodic elegy that pairs chilling storytelling with a mournful chorus.
105. The Pharcyde — "Passin' Me By"
"Passin' Me By" is a true hip hop classic that takes you on a trip down memory lane. Its poignant lyricism about unrequited love is wrapped in a laidback beat that oozes pure '90s vibes. West Coast group's distinctive cadence, combined with their honest and relatable storytelling, makes the song a heartfelt anthem for anyone who's ever loved from afar. The track's timeless appeal underscores The Pharcyde's impact on the genre, making it a beloved gem in hip-hop history.
104. DJ Quik – "Dollaz + Sense"
ON "Dollaz + Sense," DJ Quik blends scathing lyricism with his signature funk-infused beats to deliver a compelling narrative. The West Coast rapper-producer's slick wordplay, combined with his searing disses, makes this track an unforgettable piece in the '90s West Coast hip-hop scene. This tune is not only a testament to Quik's lyrical prowess but also his knack for crafting beats that make your head bob uncontrollably.
103. Dr. Octagon — "Blue Flowers"
At its core, "Blue Flowers" is a voyage into the outer realms of hip-hop. Dr. Octagon, the alias of rapper Kool Keith, takes listeners on a psychedelic journey with his abstract lyricism and unconventional flows. Over hauntingly trippy beats, his lyrics delve into the bizarre and surreal, pushing the boundaries of what rap can be. This groundbreaking track is a cornerstone of experimental hip-hop, cementing Dr. Octagon's status as one of the culture's most daring and innovative artists.
102. DJ Quik — "Tonite"
Filled with breezy West Coast vibes, DJ Quik's "Tonite" is a quintessential party anthem. The Compton-born artist delivers an infectious chorus and witty verses over a laid-back beat that is sure to get your head nodding. The song perfectly captures the carefree essence of the '90s California party scene, painting a vivid picture of Quik's storytelling abilities. A true hip-hop classic, "Tonite" continues to be a testament to DJ Quik's timeless charm and unparalleled ability to craft funky, irresistible tunes.
101. Fugees — "Ready or Not"
"Ready or Not" stands as an iconic track that mixes Lauryn Hill's soulful vocals, Wyclef Jean's reggae-inspired rap, and Pras's hard-hitting verses. Over a hauntingly captivating beat, the trio delivers a masterclass in lyricism, dealing with themes of fame, survival, and social issues. This song's enduring appeal is a testament to the Fugees' versatility and their ability to create profound music that resonates across generations.
100. Busta Rhymes — "Put Your Hands Where My Eyes Could See"
The lead single from his second studio album When Disaster Strikes… Busta Rhymes' "Put Your Hands Where My Eyes Could See" is an energetic anthem that showcases his one-of-a-kind delivery and dynamic style. The song is a whirlwind of fast-paced lyrics, infectious rhythms, and Busta's unique charisma. A standout track from the '90s hip hop scene, this tune perfectly encapsulates Busta's eclectic persona, proving his status as one of the rap game's most innovative lyricists.
99. Gang Starr feat. Nice & Smooth — "DWYCK"
Imagine a musical jam where East Coast hip-hop blends with jazzy elements, and you'll find yourself in the universe of "DWYCK" by Gang Starr and Nice & Smooth. The trio of Guru, Greg Nice, and Smooth B ride on DJ Premier's laid-back beat, creating a seamless tapestry of smooth flows and clever lyricism. The track's catchy hook and effortless vibe make it a classic that resonates with the spirit of the golden age of hip-hop.
98. EPMD feat. LL Cool J — "Rampage"
Just when you thought hip hop couldn't get any more electrifying, EPMD teamed up with LL Cool J in 1991 to deliver "Rampage." The track, saturated with Eric Sermon's hard-hitting beat and potent verses, serves as a battlefield for the artists to flex their lyrical muscle. The Long Island duo's signature swagger coupled with LL's dynamic delivery turns "Rampage" into an adrenaline-infused showdown that still sets speakers on fire.
97. Ras Kass — "Nature Of The Threat"
An audible journey through history, Ras Kass's "Nature of The Threat" demands attention. The powerful track delves into socially charged topics with a poise that is both unnerving and profound. Over a minimalistic beat, Kass's dense lyrics weave through centuries of historical and racial narratives. This compelling exposition of societal issues cements "Nature Of The Threat" as a piece of hip-hop scholarship that's as hard-hitting as it is enlightening.
96. Jay-Z — "Where I'm From"
Where most rappers showcase their hood in a glorified light, Jay-Z takes a starkly realistic approach with "Where I'm From." A lyrical tour guide, Jay-Z ushers listeners through his Marcy projects upbringing. His bars, painted over vicious production courtesy of Amen-Ra and D-Dot, are a raw portrayal of the challenging realities he faced. The honesty in "Where I'm From" presents Jay-Z as not just an entertainer, but a documentarian of urban life.
95. Camp Lo — "Luchini"
Dripping with opulent imagery and a distinct 70s vibe, Camp Lo's "Luchini" is a sparkling gem from the golden age of hip-hop. Sonny Cheeba and Geechi Suede seamlessly blend their distinct styles over a mesmerizing horn sample, weaving a luxurious soundscape that echoes with the glitz of a bygone era.
94. The Roots — "You Got Me"
Seamlessly melding hip-hop, soul, and live instrumentation, The Roots' "You Got Me" is a heartfelt testament to love and trust. Erykah Badu's ethereal vocals hover over a tight drum pattern and a melodic bassline, creating an atmosphere as warm as the song's message. The poignant lyrics, coupled with Black Thought's smooth verses and Eve's memorable guest appearance, make "You Got Me" a timeless treasure in The Roots' discography.
93. LL Cool J — "Doin' It"
With "Doin' It," LL Cool J turns the dial up on his signature lover-boy persona. He exchanges tantalizing verses with LeShaun over a seductive beat, delivering a catchy, risqué anthem that takes listeners on a steamy ride. LL's charisma and LeShaun's boldness turn the song into a hip-hop classic that still radiates irresistible energy.
92. House of Pain – "Jump Around"
Few songs can start a party like House of Pain's "Jump Around." The track bursts with infectious energy from the first note, commanding listeners to move with DJ Muggs' blaring horns and iconic, bouncy beat. Everlast's commanding vocals invite a frenzy that's just as potent today as it was in the 90s, solidifying "Jump Around" as an indomitable force in the realm of hip-hop anthems.
91. Lauryn Hill — "Lost Ones"
In "Lost Ones," Lauryn Hill embodies her role as hip-hop's conscience, using her potent lyrics to shed light on life's struggles and triumphs, while taking some thinly-veiled shots at her former groupmate, Wyclef Jean. Hill's nimble flow dances over the infectious beat, weaving a cautionary tale rich with biblical and personal references. "Lost Ones" isn't just one of the best diss tracks in rap history, it's a masterclass in Lauryn Hill's lyrical storytelling.
90. Eminem — "My Name Is"
Introducing himself to the world in an unforgettable manner, Eminem's "My Name Is" is a landmark moment in hip hop history. The Detroit rapper's razor-sharp wit is on full display, paired with Dr. Dre's impeccable beat-making, resulting in a track that's playful yet unsettling. "My Name Is" not only solidified Eminem's arrival but also marked the birth of one of hip-hop's most controversial and brilliant voices.
89. Big L — "Ebonics"
"Ebonics" serves as Big L's guide to the intricate nuances of street slang. In a linguistic tour de force, Big L's verses break down common phrases in his uniquely witty style, providing a vivid snapshot of Harlem life in the late 90s. With "Ebonics," Big L creates not only a memorable track but also a timeless document of street vernacular.
88. KRS-One — "MC's Act Like They Don't Know"
KRS-One unleashes a lyrical assault in "MC's Act Like They Don't Know," reminding us of his unquestionable reign in hip-hop. The track thrives on KRS-One's commanding presence, his verses acting as a call to arms for fellow MCs to respect the art form. With a classic DJ Premier beat that stutters and bounces as his backdrop, KRS-One's lyrical sermon hits hard, securing the track's place as a hip-hop classic.
87. Ghostface Killah feat. Mary J. Blige — "All That I Got Is You"
In "All That I Got Is You," Ghostface Killah trades his usual boisterous raps for an introspective look at his challenging upbringing. Mary J. Blige's emotive chorus creates a heart-wrenching contrast with Ghostface's gritty verses, resulting in a profoundly touching track. Paired with RZA's majestic production, this raw and honest collaboration shows a different side to the Wu member, offering a poignant reminder of the power of storytelling in hip-hop.
86. Juvenile feat. Mannie Fresh & Lil Wayne — "Back That Azz Up"
If there's a track that you had to pick to represent classic New Orleans rap, it would be Juvenile's "Back That Azz Up." With Mannie Fresh's infectious production, this anthem took the club scene by storm, establishing itself as a timeless banger. Juvenile's commanding presence combined with Lil Wayne's undeniable presence make for an unstoppable force.
85. GZA — "Liquid Swords"
When it comes to raw lyricism and cutting-edge storytelling, few can rival GZA's prowess on "Liquid Swords." This track is a masterclass in wordplay and vivid imagery, painting a dark and cinematic picture of urban life. GZA's sharp and precise flow cuts through RZA's haunting production like a samurai sword, delivering thought-provoking lines that hit with the impact of a heavyweight boxer's punch.
84. DMX — "Get At Me Dog"
When DMX burst onto the scene with "Get At Me Dog," he brought an unruly energy that was impossible to ignore. From the opening growls to the aggressive delivery, X's ferocity on this track is unmatched. With P.K. and Dame Grease's Swizz Beatz's menacing production, "Get At Me Dog" is a relentless assault on the senses, a gritty and unapologetic street anthem that commanded attention, and helped to shift hip hop's epicenter from Puffy's champagne-soaked yacht parties back to the streets.
83. Gang Starr — "Mass Appeal"
When it comes to capturing the essence of true hip-hop, Gang Starr's "Mass Appeal" is a masterclass in lyrical finesse. Guru's smooth and confident delivery rides seamlessly over DJ Premier's timeless production, combining hard-hitting drums and jazzy samples. With thought-provoking lyrics that challenge the commercialization of rap, Gang Starr reminds us of the importance of staying true to the art form. "Mass Appeal" is an anthem for hip-hop purists, a reminder that authenticity and substance will always reign supreme in a world driven by trends and fleeting fame.
82. Puff Daddy feat. The Notorious B.I.G. & Mase — "Been Around the World"
"Been Around the World" is an unabashed celebration of the extravagant heights of hip-hop success. Puff Daddy's opulent vision converges with the distinctive styles of The Notorious B.I.G. and Mase, against a backdrop of glossy production and a recognizable David Bowie sample. The track is an embodiment of the 'shiny suit' era, a glamorous trip around the world that captures the excessive luxury of '90s rap.
81. De La Soul — "Stakes Is High"
Defining a pivotal era of hip hop, De La Soul's "Stakes Is High" serves as a microcosm of the socio-cultural landscape of the 90s. The track is a raw embodiment of creativity from the seasoned trio, featuring lyrically potent verses brimming with poignant societal commentary. The J Dilla production – a laidback fusion of jazzy samples and crisp drum loops – is an auditory delight, all while reflecting the urgency of the title. "Stakes Is High" is a distinct and uncompromising voice of the decade, seeped in realism yet utterly captivating, proving De La Soul's status as the vanguard of conscious rap.
80. N.O.R.E. — "Superthug"
A seminal track in late '90s hip hop,"Superthug" is a raucous anthem that helped solidify Queens rapper as a natural born superstar, as well as The Neptunes as future producers. Representing the epitome of N.O.R.E's high-energy bravado, the track underpinned by the distinctive production prowess of the Virginia-born production duo. Peaking at no. 36 on the Billboard Hot 100 and topping the Hot Rap Songs chart, "Superthug" helped usher in The Neptunes as the future of rap music.
79. DMX — "Slippin"
With a career as tumultuous as his private life, DMX's "Slippin" offers a stark glimpse into the rapper's struggle with fame, addiction, and survival. The track is raw and gut-wrenching, channeling X's gritty voice and emotive delivery to create a deeply introspective narrative. The haunting chorus, laid over a somber melody and booming drums, resonates long after the song ends. A cornerstone of the late rapper's discography, "Slippin" is a testament to his status as one of hip hop's most vulnerable and honest storytellers.
78. UGK — "Murder"
Although rhymes about cocaine and riches were nothing new for UGK, the duo reached another level of technical mastery with "Murder". While Pimp C brings his signature swagger, Bun B drops tongue-twisting bar after bar, delivering a lyrical spectacle of internal rhyme and clever wordplay. Thriving over a dirty Southern instrumental, "Murder" is UGK at their finest. Side note, Bun's verse on here might just be one of the greatest rap verses of all time .
77. Master P feat. Fiend, Silkk the Shocker, Mia X & Mystikal — "Make 'Em Say Uhh!"
Bursting with southern charm, "Make 'Em Say Uhh!" stands as a pillar of Master P's No Limit empire. This star-studded ensemble track is a celebration of the raucous energy that Master P and his labelmates brought to the hip hop scene in the 90s. Each artist brings their unique flair to the table, riding the adrenaline-infused, brass-heavy beat with their aggressive verses. It's a hard-hitting, chant-inducing anthem that became a blueprint for the bold, unapologetic sounds of New Orleans rap.
76. A Tribe Called Quest — "Check The Rhime"
Encapsulating the unique blend of jazzy beats and thoughtful lyricism that defined their sound, "Check The Rhime" is a staple in A Tribe Called Quest's revered catalog. The track sees Q-Tip and Phife Dawg trading bars in a charismatic, call-and-response format, their rhymes ebbing and flowing over the laid-back, horn-sampling beat. "Check The Rhime" is more than just a song; it's a timeless reminder of the rich legacy of ATCQ, serving as a masterclass in the art of flow and lyrical finesse.
75. Black Star — "Definition"
"Definition" by Black Star, the dynamic duo of Mos Def and Talib Kweli, remains an unblemished jewel in the crown of '90s underground hip hop. The track is an exquisite showcase of lyrical ingenuity, combining razor-sharp wordplay and socially-conscious themes with an eloquence that is second to none. The simple yet effective beat exudes an infectious head-nodding groove, serving as the perfect canvas for the duo's poetic prowess. With "Definition", Black Star reaffirmed the power of conscious rap, underlining their position as the torchbearers of intellectual hip hop.
74. Method Man & Redman — "How High"
When two powerhouses of the East Coast rap scene collide, the result is nothing short of explosive. "How High" is a track that encapsulates the impeccable synergy between Method Man and Redman. Fueled by a dark, hypnotic beat, the duo weave intricate rhymes with a near-telepathic rapport, their verses seeped in wit and humor. Their dynamic flows, coupled with their playful yet potent lyricism, make "How High" a high-water mark in the landscape of 90s hip hop.
73. Queen Latifah — "U.N.I.T.Y."
Shattering societal norms and challenging the status quo is a tough task — especially during the '90s era rap game — but not if you're Queen Latifah. With "U.N.I.T.Y.", the New Jersey-born legend embodied strength, defiance, and audacity, spitting verses that held the listener captive. It wasn't just a song; it was a clarion call for respect and equality, making it an anthem for women across the world. Unflinchingly addressing issues of sexism and domestic violence, Queen Latifah made it clear – she wasn't just a rapper; she was a woman of substance.
72. Lost Boyz — "Jeeps, Lex Coups, Bimaz and Benz"
Trading rhymes over some groovy Easy Mo Bee production, this track has all the ingredients of a certified classic. Dissing whack MCs and spitting bars sharper than machetes, Mr. Cheeks and Freaky Tah prove that the microphone is a greater weapon than any gun, shooting down the competition with some of the slickest flows of their careers. One of the group's biggest hits, it deserved every ounce of success.
71. Mase — "Feel So Good"
A natural-born hitmaker , Mase struck gold on his debut single, perfecting his style on the first try. With an addictive hook from Kelly Price and a funky beat to back it up, "Feel So Good" is hip hop at its catchiest, but it's the young Harlem rapper himself who steals the show. A master of smooth flows, the future New York icon perfected pop rap with this single, laying down the blueprints for the whole culture moving forward.
70. Smif-n-Wessun — "Bucktown"
From a couple of street hoodlums to some of Brooklyn's most promising MCs, "Bucktown" turned Smif-n-Wessun into underground celebrities overnight. Painting gritty pictures of the borough's crime-riddled streets, the duo quickly proved their lyrical prowess, gliding over some sinister jazz rap production as cold as Brooklyn's darkest alleyways. "Bucktown" may never have become a worldwide hit, but it will forever be Brooklyn's anthem.
69. MC Eiht – "Streiht Up Menace"
Part of the soundtrack for Menace II Society , on "Streiht Up Menace", MC Eiht tells a story just as vivid and brutal as watching the movie. Keeping his flow steady to add focus to his grim tale, the Compton native describes the trials and tribulations of the ghetto lifestyle, surrounded by drugs and even more murder. Kicking off his career with a storytelling masterclass, "Streiht Up Menace" is a staple track of the West Coast rap pantheon.
68. Method Man — "Bring the Pain"
"Bring the Pain" is a quintessential Method Man anthem, a grime-infused banger that showcases Meth's ability to unleash raw, unfiltered lyricism over rugged beats. His signature gravelly delivery combines with the track's hard-hitting production to form a grimy masterpiece. It's a track that pulses with the raw energy of Staten Island's underbelly, a gritty testament to Meth's indomitable presence on the mic.
67. Goodie Mob — "Cell Therapy"
"Cell Therapy" is Goodie Mob at their finest – thought-provoking, hard-hitting, and full of Southern flavor. It is an audacious critique of societal control and paranoia, punctuated by the group's precise lyricism and distinctive flow. The track's haunting piano loops and melancholic chorus linger long after it ends, capturing the essence of 90s Atlanta rap.
66. Mos Def – "Mathematics"
"Mathematics" is a scintillating display of Mos Def's intellectual lyrical style. With each line, Mos Def tackles socioeconomic issues, all the while maintaining a flawless flow over DJ Premier's hypnotic beats. The raw honesty, coupled with his incisive commentary, exemplifies the golden era of conscious rap.
65. A Tribe Called Quest — "Can I Kick It?"
With "Can I Kick It?", A Tribe Called Quest crafted a timeless slice of hip-hop that feels as fresh today as it did back in the 90s. The track's laid-back vibe, coupled with its philosophical query, invites listeners into a space of introspection and groove. Q-Tip and Phife Dawg's lyrical play is effortless, their rhymes flowing over the jazzy beat like water over rocks.
64. Puff Daddy feat. Mase — "Can't Nobody Hold Me Down"
There's a sparkling quality to "Can't Nobody Hold Me Down" that encapsulates the spirit of '90s hip-hop glamor. Puff Daddy, in collaboration with the smooth-talking Mase, takes us on a joyride of opulence, reveling in the spoils of hard-won success. The track is filled with infectious hooks and memorable lines, delivered with an unruffled cool that still resonates decades later. This anthem of invincibility not only signified Puff Daddy's ascent into rap royalty but also established Bad Boy Records as the new vanguard of hip-hop.
63. Run DMC ft. Pete Rock & CL Smooth — "Down With The King"
At a time when hip-hop was undergoing seismic shifts, "Down With The King" saw Run-D.M.C. reassert their pioneering influence. Assisted by Pete Rock and CL Smooth, the trio constructed a reverential bridge between rap's old school roots and its emerging future. The track is a testament to Run DMC's undiminished prowess and adaptability, showing that they could roll with the punches even as the culture they helped establish evolved around them.
62. TRU feat. Mia X — "I'm Bout It, Bout It"
No track embodies the spirit of Southern hip-hop quite like TRU's "I'm Bout It, Bout It". Featuring Mia X, the track pulsates with energy, delivering raw, unfiltered lyrics that capture the essence of the streets. The rhymes are potent, the beat is hard-hitting, and the result is an anthem that epitomizes the audacity of the South. This song isn't just a piece of music; it's a raw, unapologetic narrative of life on the New Orleans streets, asserting No Limit's position as chroniclers of the Southern hip hop scene.
61. The Notorious B.I.G. — "One More Chance (Stay with Me Remix)"
The original is great, but the remix version is even better. Biggie's narrative of romantic conquests is interwoven with humor and humility, creating a remarkably textured portrait of the rapper's personal life. The track's smooth R&B sample creates an intimate backdrop for the Brooklyn rapper's rhymes, while Faith Evans' soulful chorus lends an emotional depth to the proceedings. This is the Biggie Smalls who won hearts, an earnest, funny, and, yes, vulnerable man behind the larger-than-life persona.
60. Mos Def — "Ms Fat Booty"
With "Ms Fat Booty," Mos Def made an indelible mark on the '90s rap scene by masterfully merging storytelling with an infectious Ayatollah beat. Mo' keen observational style takes center stage as he paints a vivid picture of love found and lost in the city that never sleeps. Aided by a seductive soul sample, the Brooklyn MC manages to turn an ordinary tale of urban romance into a poignant meditation on fleeting encounters and the search for genuine connection.
59. Method Man feat. Mary J. Blige — "I'll Be There for You/You're All I Need to Get By"
Showing off his romantic side with some help from Mary J. Blige, Method Man crafted one of the best love songs to ever grace hip hop. From the soulful hook to the buttery smooth verses, the track is as slick as an R&B ballad, but with the razor-sharp bars of a classic Wu-Tang banger. Winning Johnny Blaze his first Grammy, "I'll Be There for You" was a historic moment for Wu-Tang.
58. MF DOOM feat. Pebbles the Invisible Girl — "Doomsday"
"Doomsday" served as the world's introduction to MF DOOM's unparalleled lyricism and distinctive style. Under his metal-faced alter ego, Daniel Dumile weaves intricate rhymes that are as evocative as they are enigmatic, all while maintaining an understated delivery that's equally nonchalant and profound. Accompanied by Pebbles the Invisible Girl's haunting vocals, DOOM presents a mesmerizing blend of introspective rhymes and intricate storytelling. The track is a showcase for DOOM's ability to create a distinct, immersive world within his music, setting the stage for a career that would remain as unpredictable as it was influential.
57. Mobb Deep — "Survival of the Fittest"
An embodiment of raw, visceral street poetics, Mobb Deep's "Survival of the Fittest" gives voice to the chilling realities of life in New York's rugged neighborhoods. With its haunting melody, unflinching lyrics, and gritty performances, this song vividly portrays an environment where survival isn't just a concept but an everyday battle. P and Hav deliver brutally honest verses, representing the '90s era of hip hop that chose to spotlight the harsh urban reality.
56. O.C. — "Word…Life"
"Word…Life" stands as a cornerstone of lyrical mastery and soulful production that shaped the sound of East Coast rap in the '90s. The track blends insightful commentary with starkly vivid imagery, with the D.I.T.C. rapper demonstrating a command of the mic that few '90s MCs could match. His deeply reflective and philosophical style positioned him as a thoughtful lyricist in an era dominated by increasingly commercial interests, providing a reminder of hip-hop's capacity for social commentary.
55. Redman — "Time 4 Sum Aksion"
Striding onto the scene with raw bravado and a knack for witty wordplay, Redman's "Time 4 Sum Aksion" pulls no punches. The track is a kinetic explosion of funk-infused beats and electrifying rhymes that firmly planted Redman as a force to be reckoned with in the '90s hip-hop landscape. With an infectious energy that's palpable from the first beat to the last bar, "Time 4 Sum Aksion" encapsulates the reckless spirit of youthful energy in a way few tracks of the era could match.
54. Three 6 Mafia — "Tear Da Club Up"
Blast this music in the club and any crowd will become a bloodbath. As twisted and ruthless as ever, "Tear Da Club Up" is Three 6 Mafia in prime form, where the group's finest MCs trade murderous bars to turn the club into a slaughterhouse. With some ominous production from DJ Paul and hypnotic double-time flows from each MC, the group's breakout hit encapsulates all the Memphis rawness that made them special.
53. Public Enemy — "Welcome to the Terrordome"
"Welcome to the Terrordome" sees Public Enemy in their most confrontational form. Chuck D's incendiary verses and Flavor Flav's anarchic energy transform the song into an explosive commentary on racism, media bias, and the black experience in America. The fierce, disorienting production by The Bomb Squad underscores the urgency of the group's message. It's an uncompromisingly political song that challenges listeners, demanding engagement and reflection.
52. 2Pac — "Picture Me Rollin'"
An anthem of defiance and survival, 2Pac's "Picture Me Rollin'" spins a narrative of hard-earned triumph in the face of systemic injustice. The laid-back West Coast production perfectly complements Pac's voice as the rapper navigates the beat with the grit and grace that became his trademark. A stand-out track on his 1996 blockbuster double album All Eyez on Me , "Picture Me Rollin'" serves as a bittersweet reminder of 2Pac's enduring artistic legacy.
51. Pharoahe Monch — "Simon Says"
Crafting an audacious lyrical playground over an infectious Godzilla sample, Pharoahe Monch's "Simon Says" is a classic display of the emcee's creative genius. Monch commands attention with his thunderous delivery, balancing humor and aggression in equal measure. The unapologetic brashness of the beat, coupled with Monch's distinctive flow and masterful wordplay, creates an unforgettable anthem that stands as one of the definitive hip-hop tracks of the '90s.
50. Cypress Hill — "How I Could Just Kill a Man"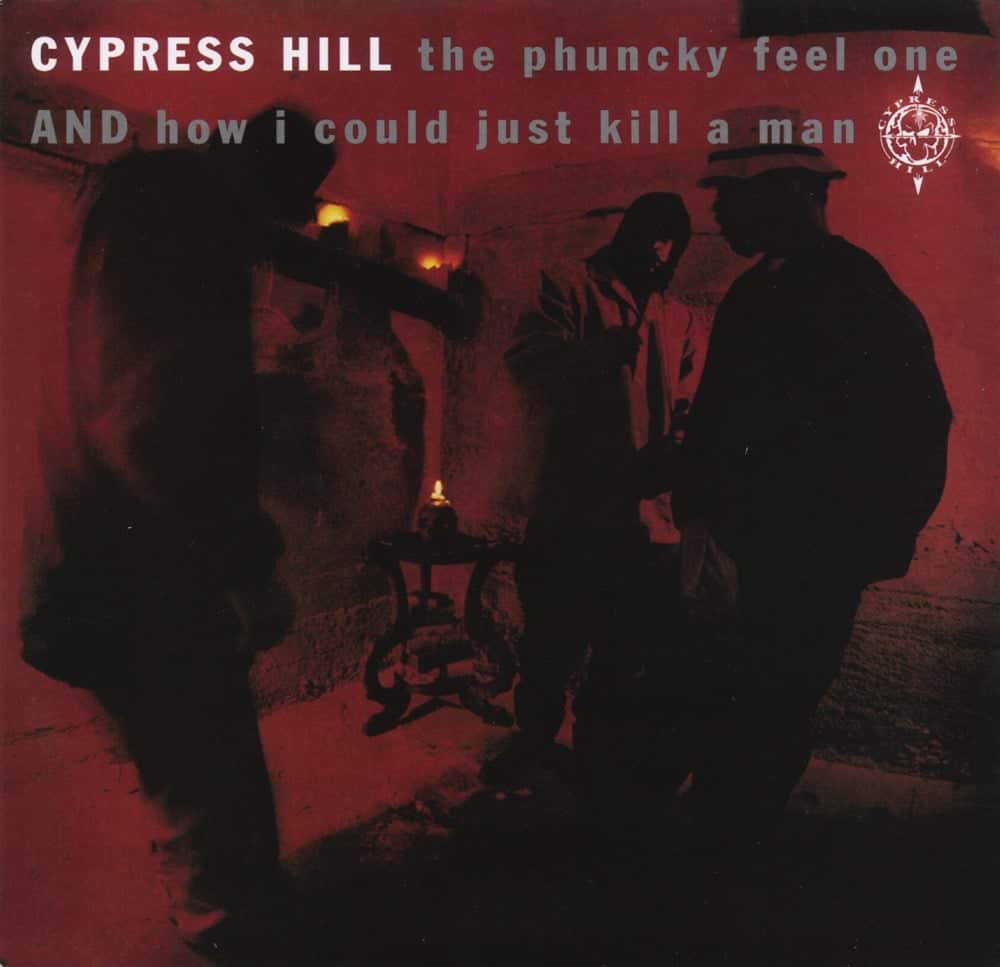 A song for the history books, Cypress Hill turned themselves into a household name with their very first single. DJ Muggs' off-kilter production is one thing, but B-Real's performance is another – with a manic delivery and unpredictable flow, the West Coast MC tears up the studio with a mic presence bordering on insane. The group had bigger hits, but to debut with a track this bizarre, it stands out as their most impressive.
49. OutKast — "SpottieOttieDopaliscious"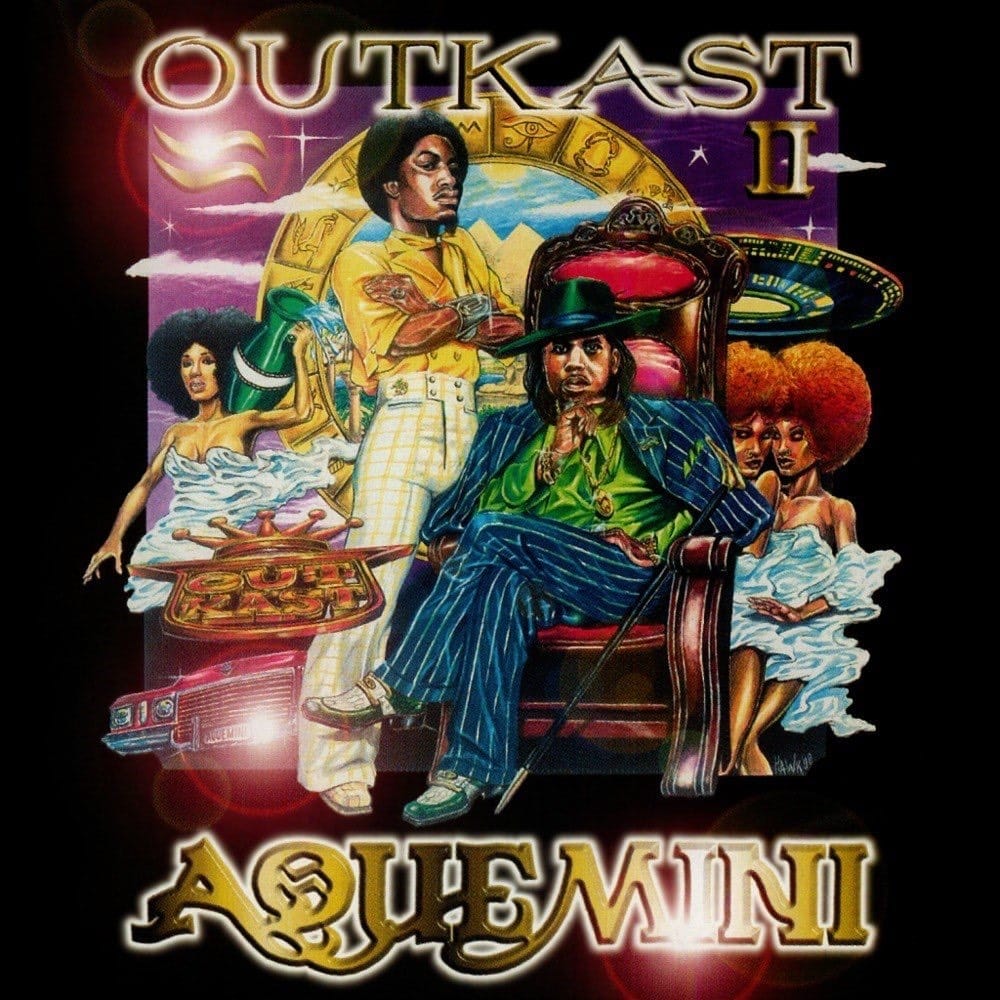 "SpottieOttieDopaliscious" is OutKast at their most experimental. This 90s masterpiece is a sublime blend of trippy, jazz-infused instrumentals and psychedelic spoken word. The duo's vivid storytelling and the track's undeniably addictive horn hook transport listeners to a surreal, funk-filled universe. A sonic testament to OutKast's avant-garde artistry, "SpottieOttieDopaliscious" continues to resonate as an epitome of their unique southern sound.
48. Snoop Dogg — "Who Am I (What's My Name)"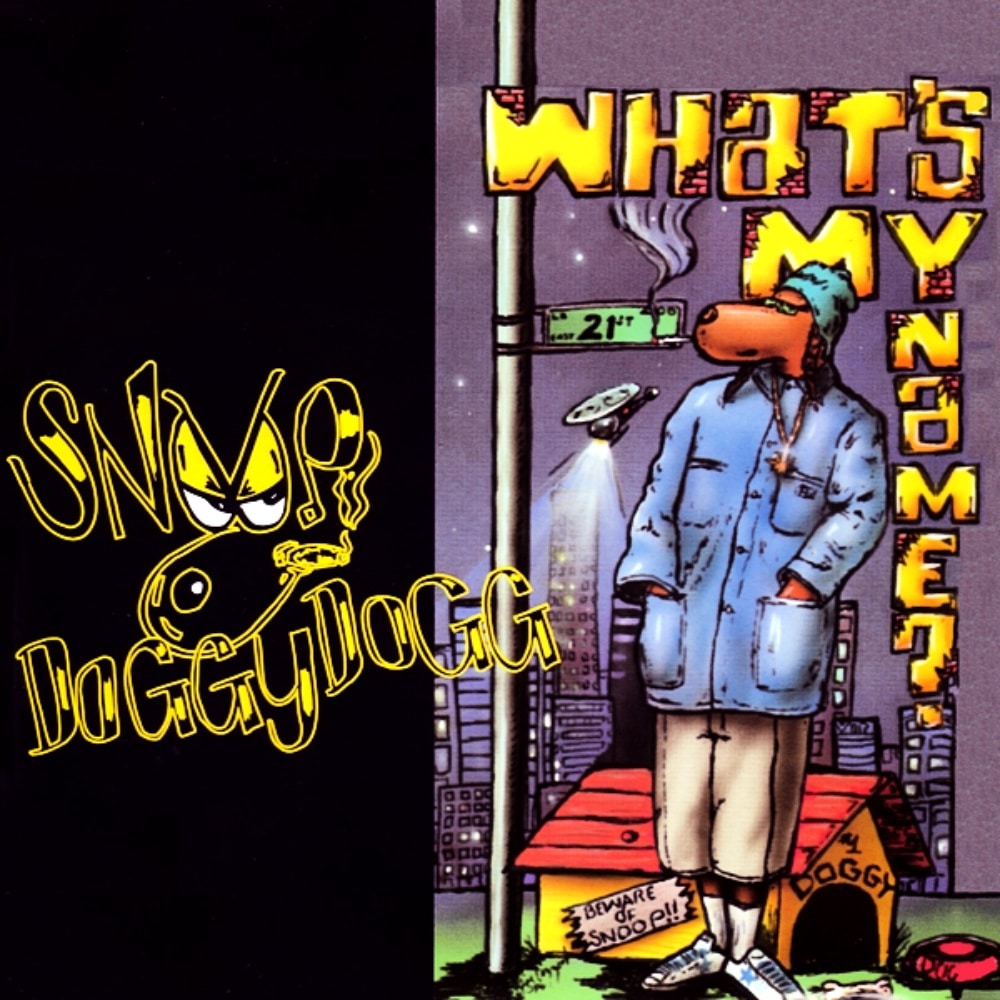 "Who Am I (What's My Name)" is the quintessential Snoop Dogg anthem, blending the Long Beach rapper's distinctive drawl with Dr. Dre's revolutionary G-funk sound. An indisputable representation of Snoop's charisma, the track is as relaxed as it is relentless. With its funky bassline, whimsical synth effects, and lyrical prowess, "Who Am I" became Snoop's signature calling card, securing his status as a cornerstone of '90s West Coast hip hop.
47. Wu-Tang Clan — "Triumph"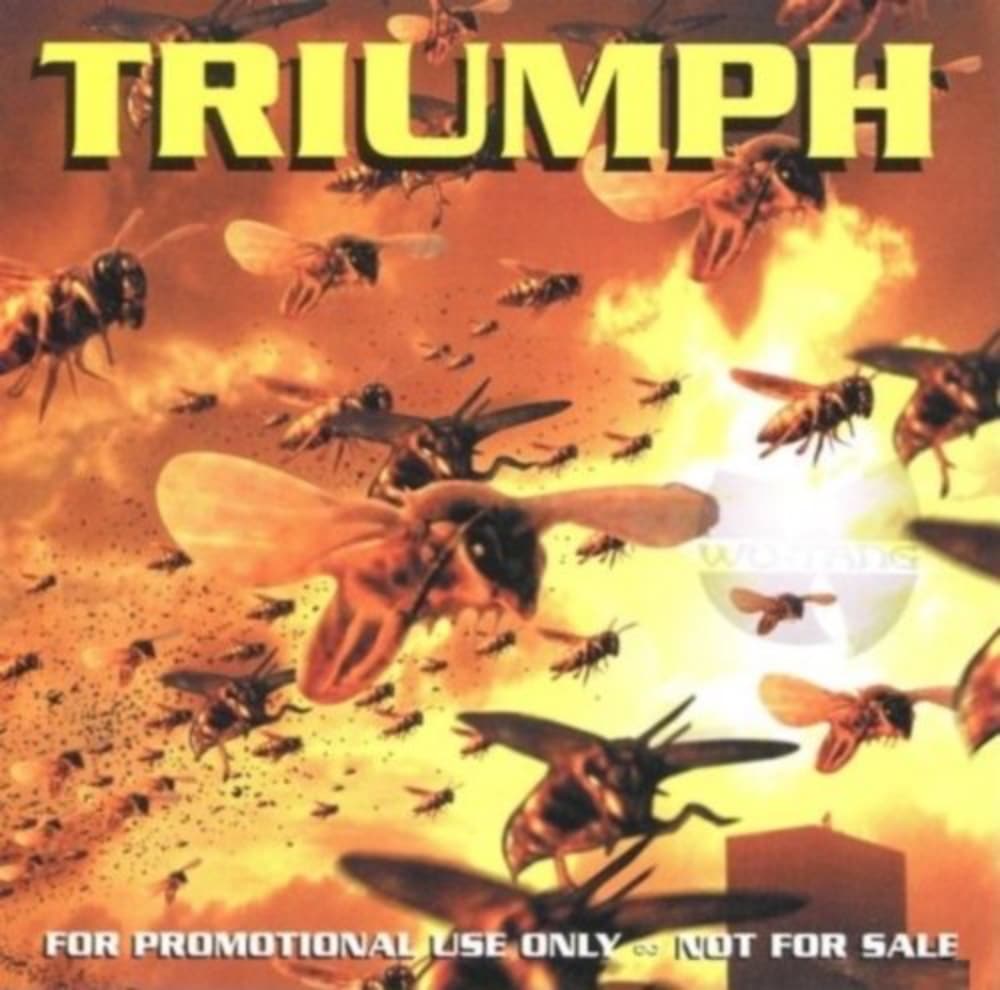 The Wu-Tang Clan brought their A-game to the table with "Triumph," a monumental track that stands as a testament to the group's collective talent. RZA's production is a sonic assault, with haunting strings, eerie vocal samples, and heavy drums setting the stage for the Clan's lyrical onslaught. While Deck's opening verse is obviously the best one on the track, every single member delivers their own unique energy — from ODB's bizarre intro to Method Man's husky wordplay to Raekwon's street slang-filled closer. Released as the lead single to their sophomore album, Wu-Tang Forever , "Triumph" helped propel Wu-Tang to the stratosphere.
46. Gang Starr — "Moment of Truth"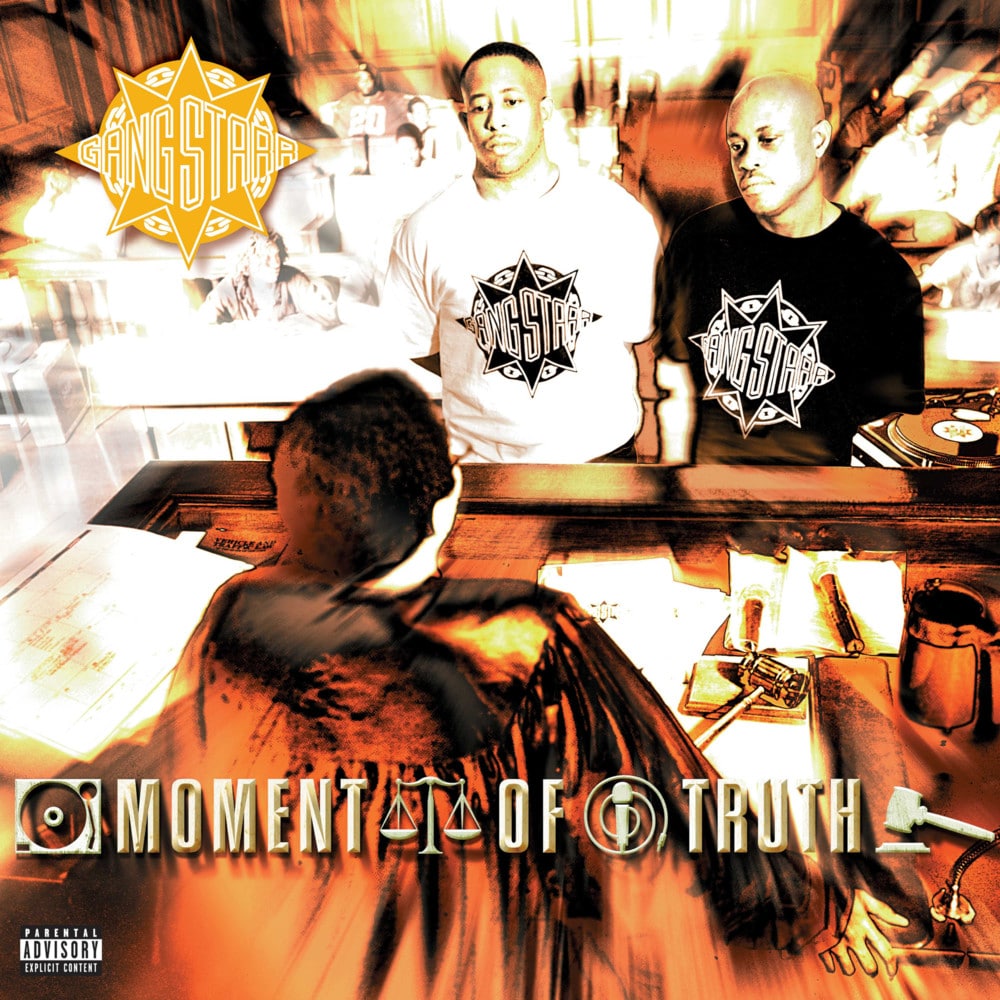 "Moment of Truth" is Gang Starr at their most poignant, a timeless track that explores the trials and tribulations of life. Guru's meditative verses are delivered with his signature monotone flow, crafting a philosophical narrative over Premier's melodic beat and melancholic strings. The song is an introspective masterpiece that delves into themes of responsibility, resilience, and the pursuit of authenticity.
45. Ol' Dirty Bastard — "Shimmy Shimmy Ya"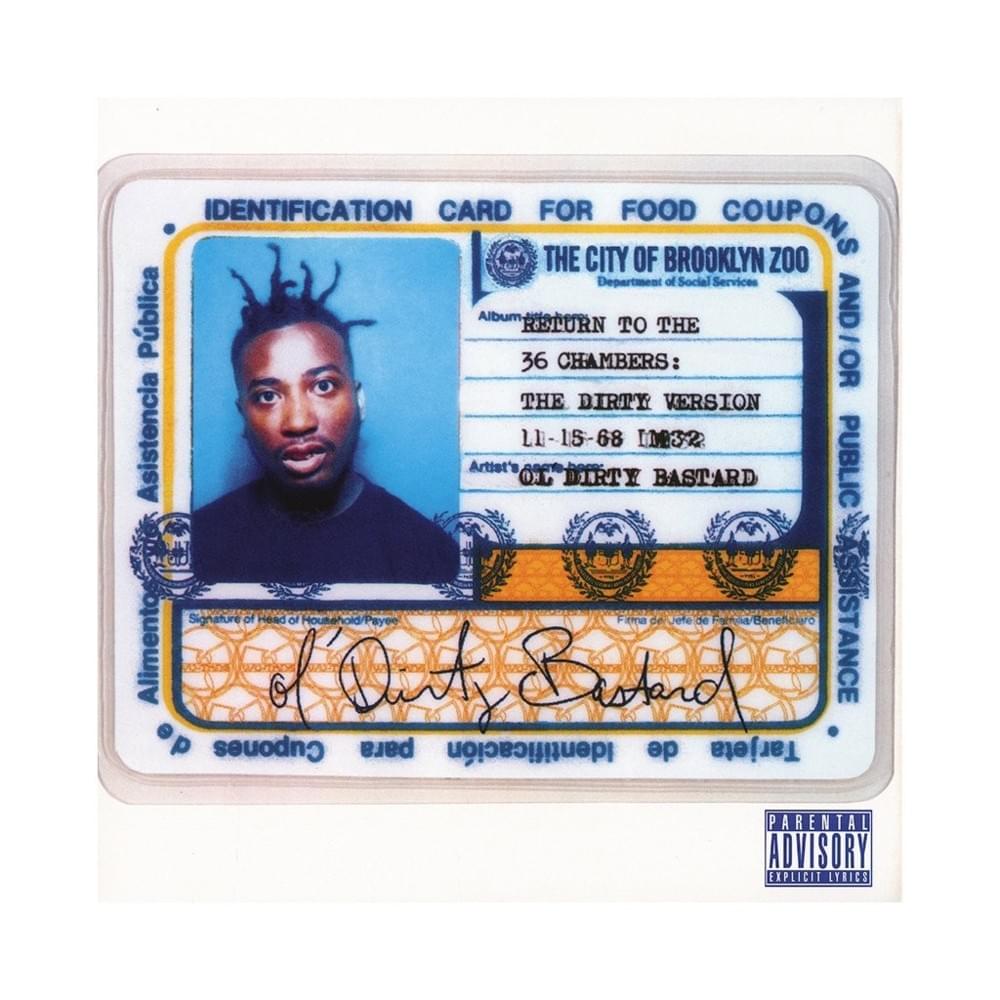 "Shimmy Shimmy Ya" stands out as one of the most iconic tracks from Ol' Dirty Bastard's eclectic repertoire. ODB's raucous personality shines through his off-kilter delivery and gritty vocals, making the track an unruly yet irresistible hip-hop classic. With its raw simplicity and RZA's infectious piano riff, "Shimmy Shimmy Ya" captures the rebellious spirit of the Wu-Tang Clan outlier, delivering a unique blend of unhinged energy and undeniable charm.
44. 2Pac feat. Outlawz — "Hail Mary"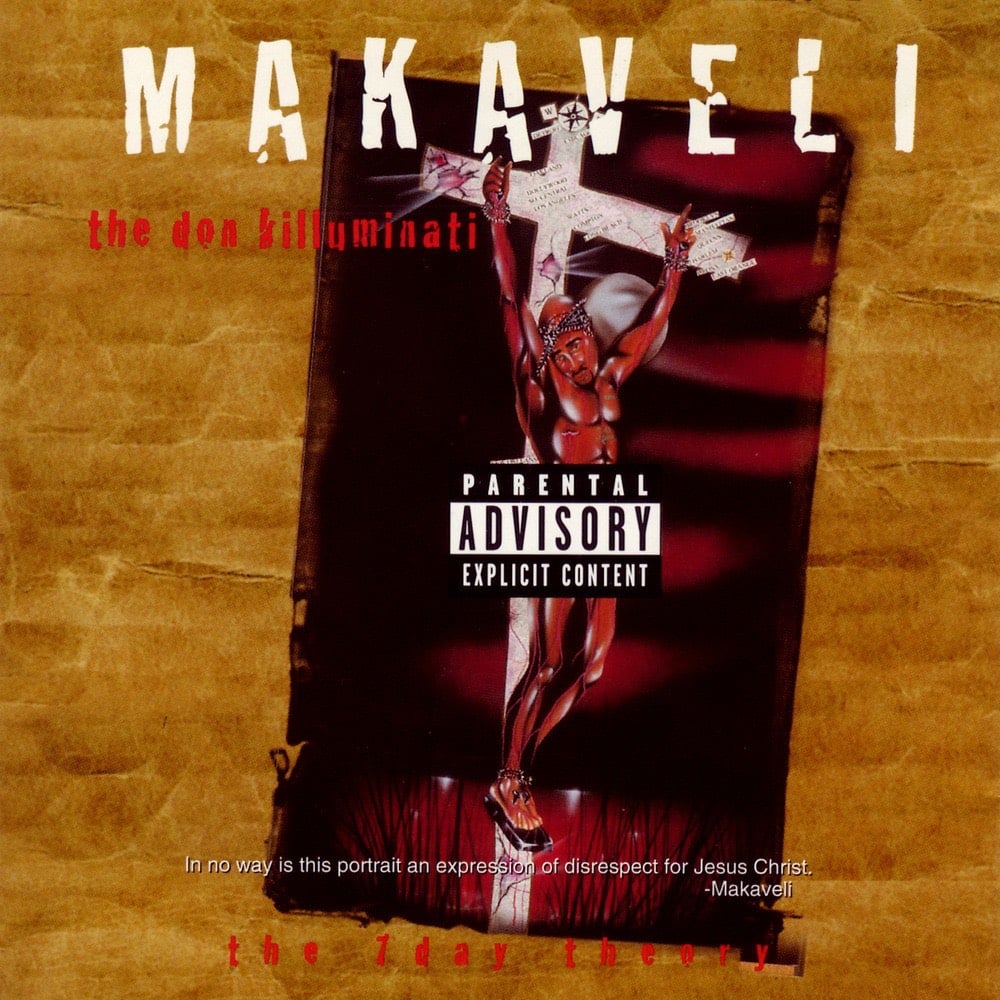 Plunging listeners into a sonic world of existential reflection, 2Pac's "Hail Mary" serves as a haunting rumination on mortality and survival in the face of adversity. With the spiritual symbolism of its chorus, the track pushes beyond traditional gangsta rap narratives. Its minimalistic beat, coupled with the late rapper's poetic eloquence and the forceful presence of his crew, Outlawz, renders this song a timeless piece of '90s hip hop. "Hail Mary" stands as one of the most profound examples of Pac's lasting impact on the rap game.
43. Naughty By Nature — "Hip Hop Hooray"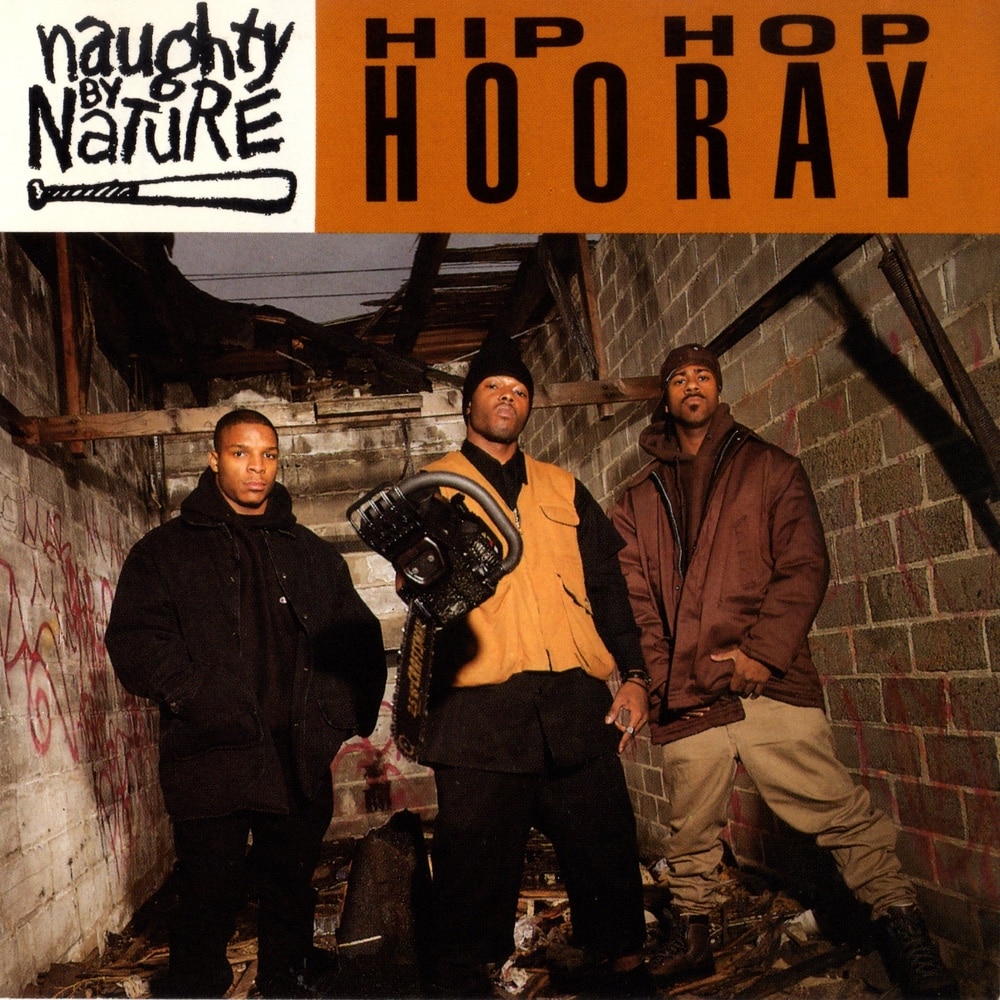 On "Hip Hop Hooray," Naughty By Nature perfectly encapsulates the jubilant energy of early '90s hip hop — a time when the culture still felt young and innocent. The track's iconic hook, coupled with Treach's rhythmic flow and the infectious beat, transformed it into an anthem that resonated well beyond the Jersey streets. Today, "Hip Hop Hooray" remains an enduring symbol of hip-hop's golden age, its celebratory chant forever embedded in the genre's cultural DNA.
42. Puff Daddy feat. Lil' Kim, The LOX & The Notorious B.I.G. — "It's All About the Benjamins"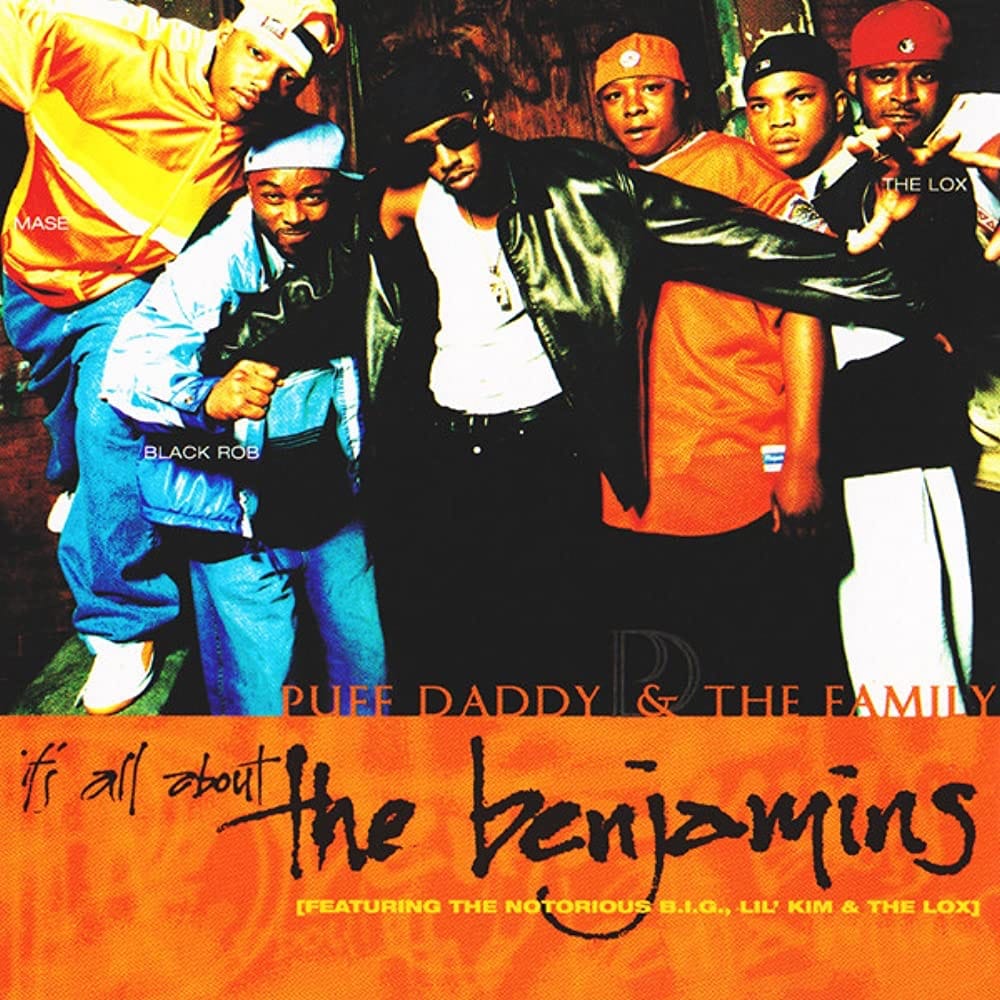 "It's All About the Benjamins" embodies the glitz, glamour, and unabashed extravagance of the Bad Boy era. Puff Daddy's star-studded track unites some of the biggest voices in hip-hop over a beat that's both gritty and luxurious. Each artist brings their unique flavor to the verses, from Biggie's effortless flow to Lil' Kim's fiery bravado, culminating in a timeless anthem that encapsulates the essence of 90s rap extravagance.
41. The Pharcyde — "Runnin'"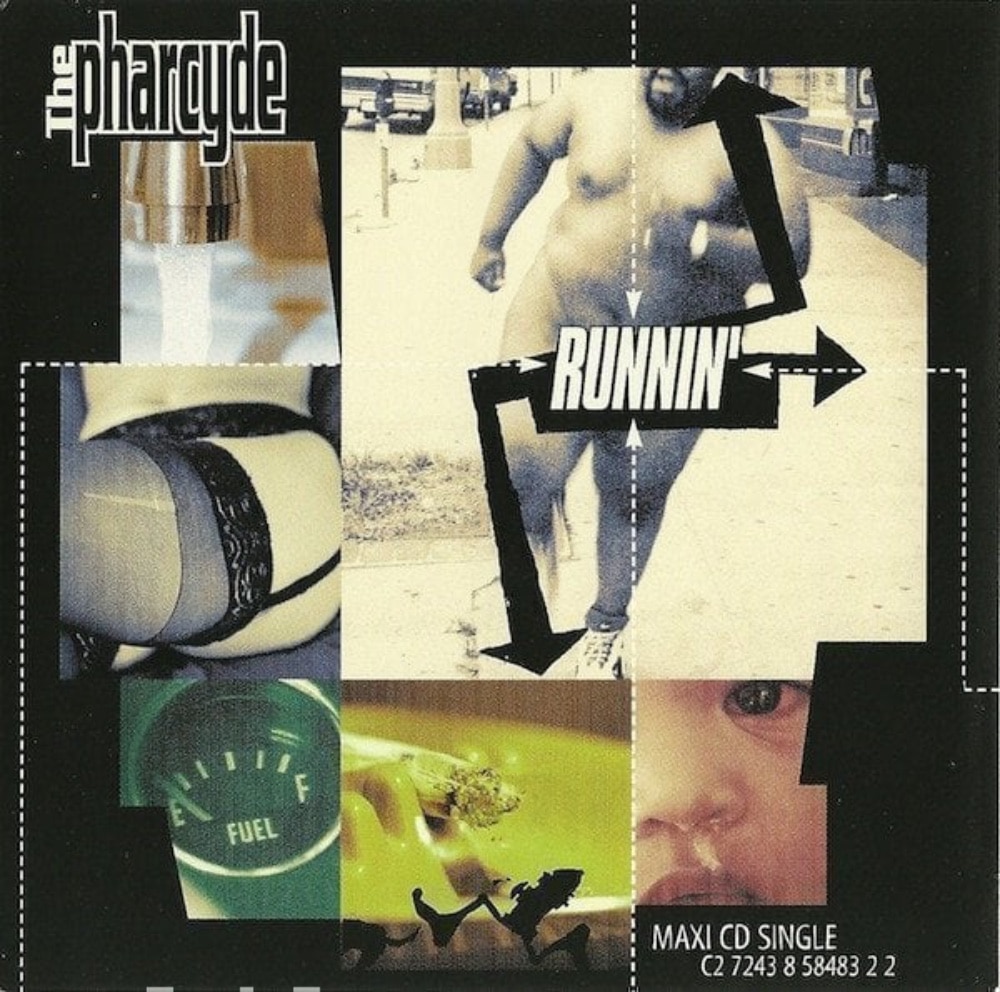 "Runnin'" by The Pharcyde is a perfect blend of introspective lyrics, smooth rhythms, and irresistible jazzy beats. This 90s gem showcases the group's ability to balance reflective verses with playful wordplay, all delivered over a vibey backdrop courtesy of the legendary J Dilla. Still as fresh today as it was back then, "Runnin'" stands as a timeless reminder of The Pharcyde's irreplaceable contributions to hip hop's golden era.
40. Public Enemy — "911 is a Joke"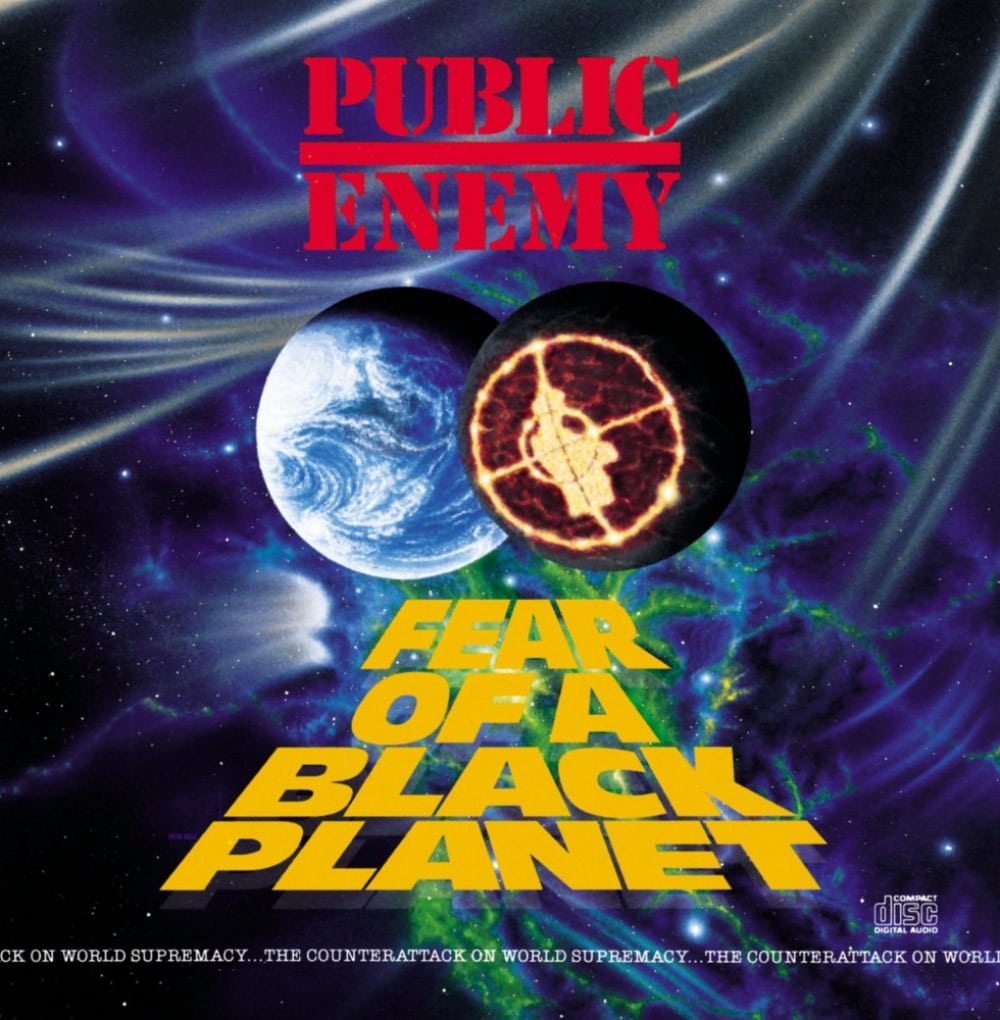 In a blistering critique of institutional neglect, Public Enemy's "911 is a Joke" is an audacious, politically-charged track that places the group's social activism center stage. Flavor Flav delivers the lyrics with a potent mix of sarcasm and anger, using humor as a means to convey the urgent message. Driven by the Bomb Squad's signature noise-heavy production, the song hits hard, shaking listeners out of complacency. "911 is a Joke" cemented Public Enemy's status as fearless social commentators, further amplifying their legendary standing in the hip hop canon.
39. Nas — "It Ain't Hard to Tell"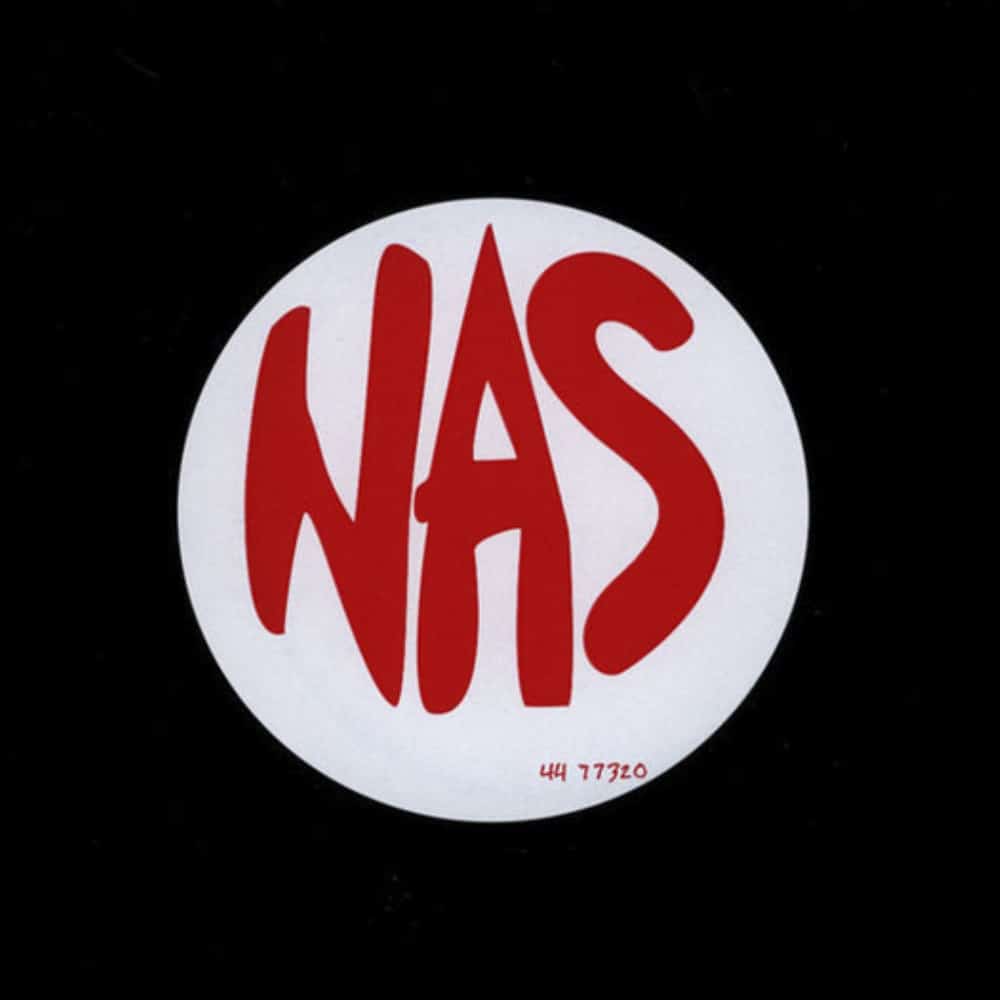 The closing track on Nas's monumental debut Illmatic , "It Ain't Hard to Tell," is a sonic tapestry of slick rhymes and effortless flow. Weaving together introspective commentary and vivid street imagery, the lyrical prodigy floats over a polished beat provided by the legendary Large Professor. The track's jazzy Michael Jackson sample complements Nas' lyrical prowess, creating an aura of smooth sophistication. "It Ain't Hard to Tell" underlines Nas' transformation into an unstoppable force within the rap industry, marking a defining moment in his illustrious career.
38. Onyx — "Slam"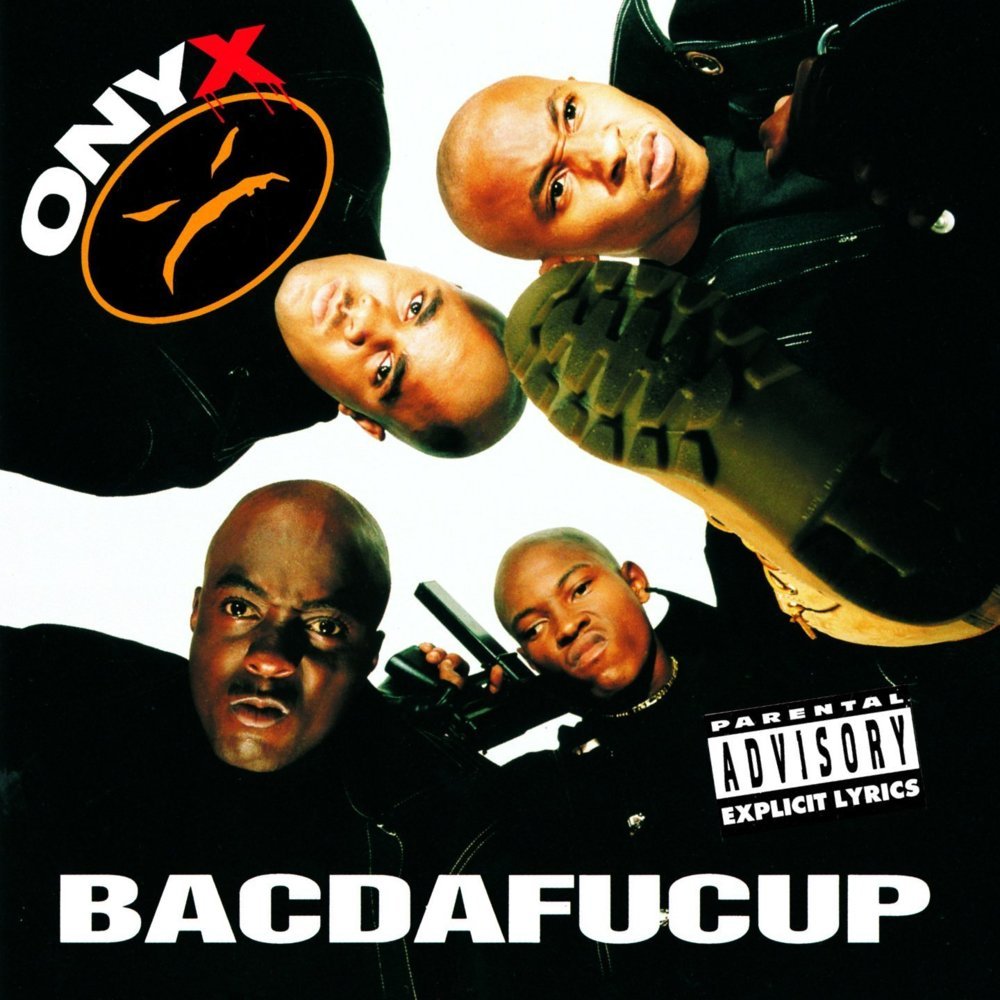 There's no denying the raw, chaotic energy that permeates "Slam," the smash-hit from Queens-bred hardcore rap group Onyx. Layered over aggressive beats and a menacing bassline, the guttural voices of Sticky Fingaz and Fredro Starr command attention. The rhymes are unapologetically gritty, embodying the mosh-pit mentality of a generation hungry for rebellion. "Slam" symbolizes a boundary-pushing moment for hip hop, infusing the genre with a dose of hardcore punk energy that remains influential to this day.
37. Missy Elliott feat. — "The Rain (Supa Dupa Fly)"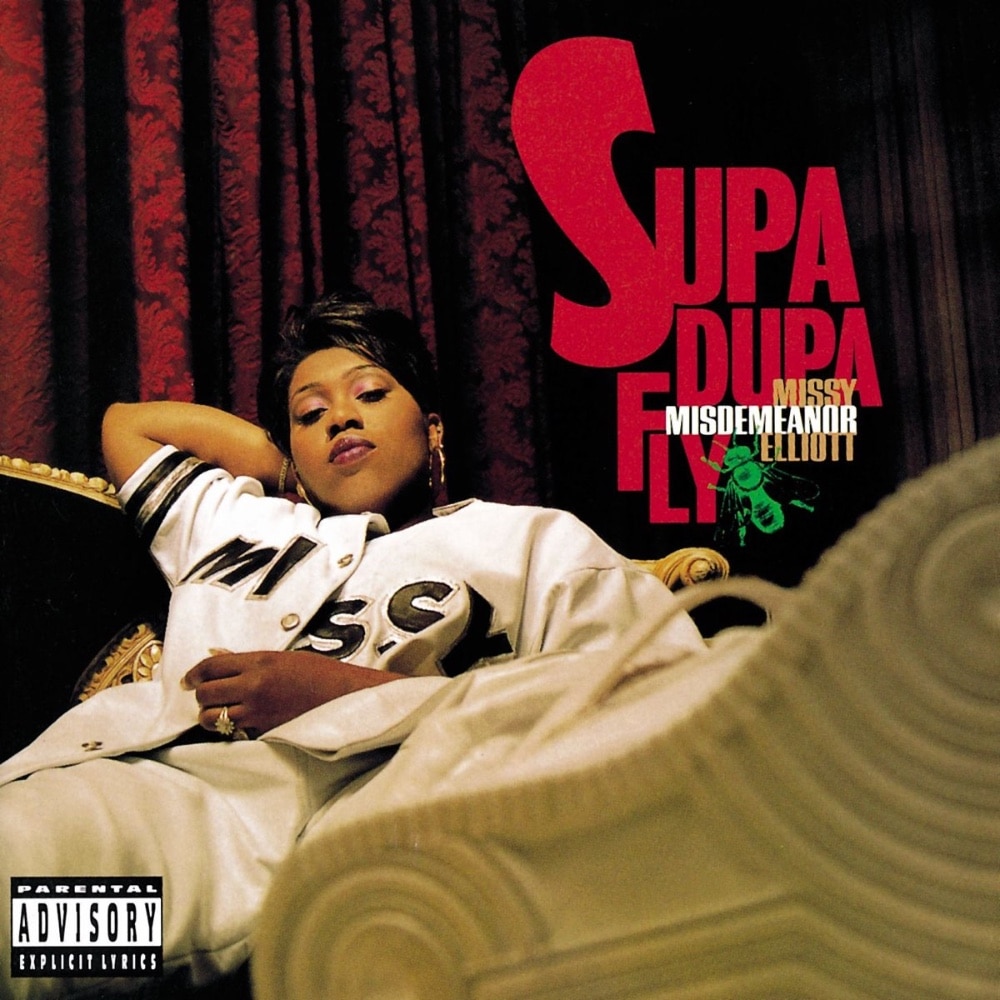 "The Rain (Supa Dupa Fly)" introduced the world to the unique, genre-defying vision of Missy Elliott. Co-produced with longtime collaborator Timbaland, the track is a futuristic sonic amalgam that boldly redefined the boundaries of hip hop. Missy's inventive rhymes, melded with her soulful singing, provided a fresh, female-centric perspective often overlooked in the male-dominated landscape of '90s rap songs. This debut single signaled the arrival of a pioneering talent unafraid to challenge conventions and shape the genre in her own groundbreaking image.
36. Dr. Dre feat. Snoop Dogg — "Still D.R.E."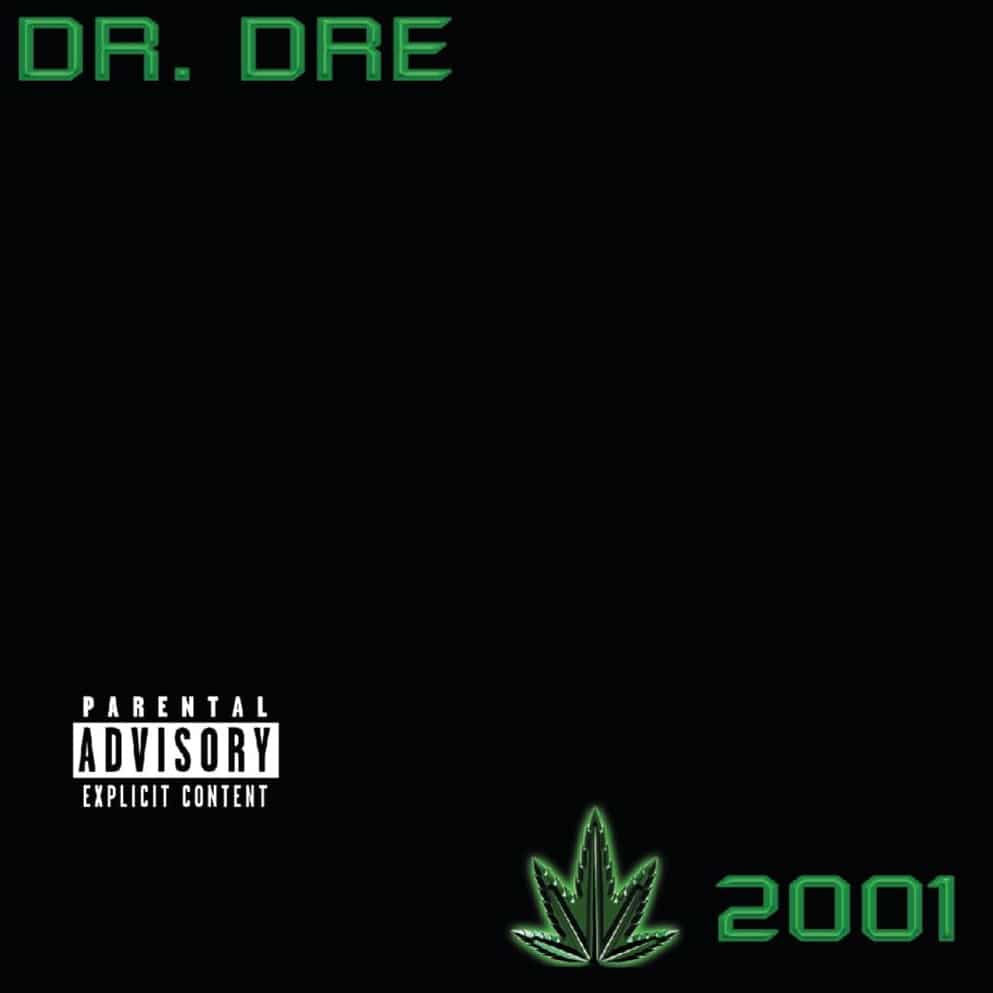 With the release of "Still D.R.E.," Dr. Dre signaled his triumphant return to the rap scene, reinforced by the unmistakable lyrical assistance of Snoop Dogg. The track's infectious piano line and crisp drums, produced by Scott Storch and co-written by Jay-Z, marked the evolution of Dre's signature G-Funk sound. Meanwhile, Snoop's laid-back verses and Dre's confident delivery made a powerful statement — they were back and as compelling as ever.
35. Nas — "Nas Is Like"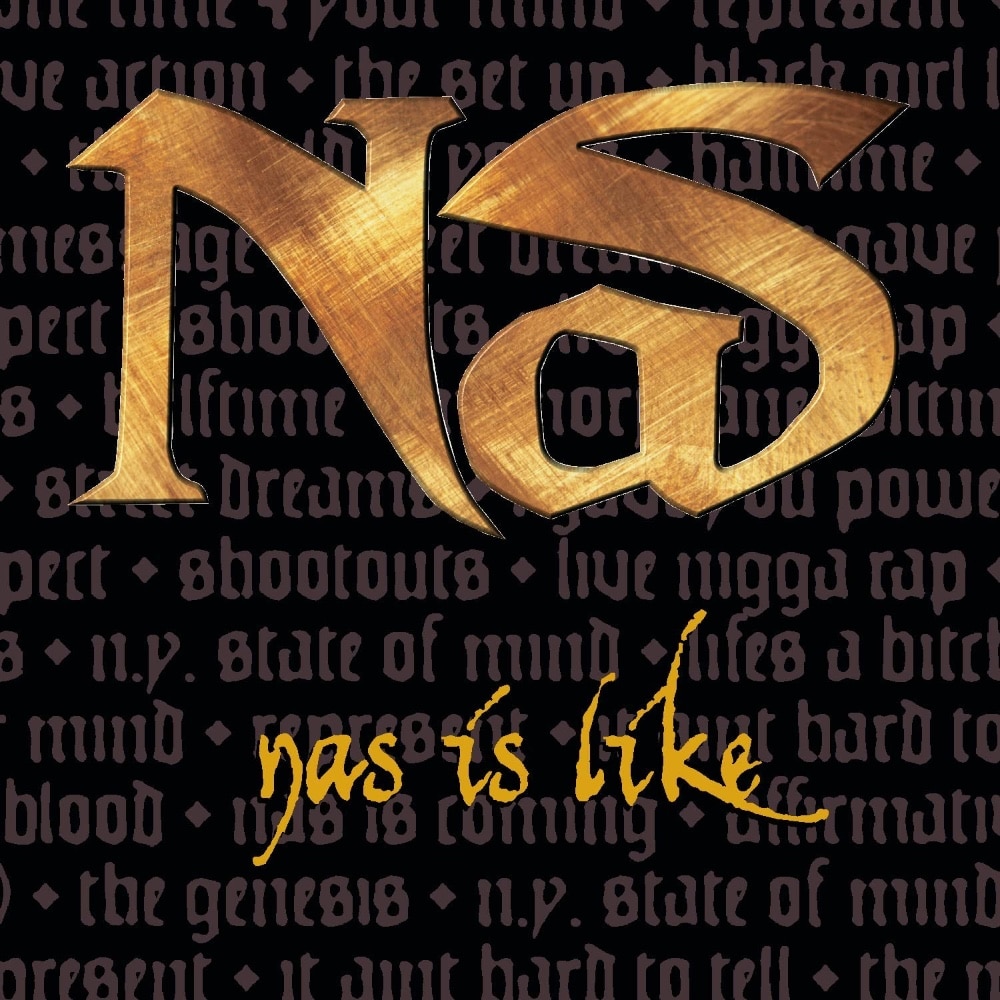 "Nas Is Like" captures Nas at his most poetic, layered atop DJ Premier's ethereal production marked by piercing violins and typical hard-hitting drums. This track showcases the QB poet's verbal acrobatics, intertwining intricate wordplay with profound philosophical musings. A vital entry in the '90s hip hop canon, "Nas Is Like" continues to resonate as a timeless snapshot of one of the culture's greatest poets at work.
34. Common — "I Used to Love H.E.R."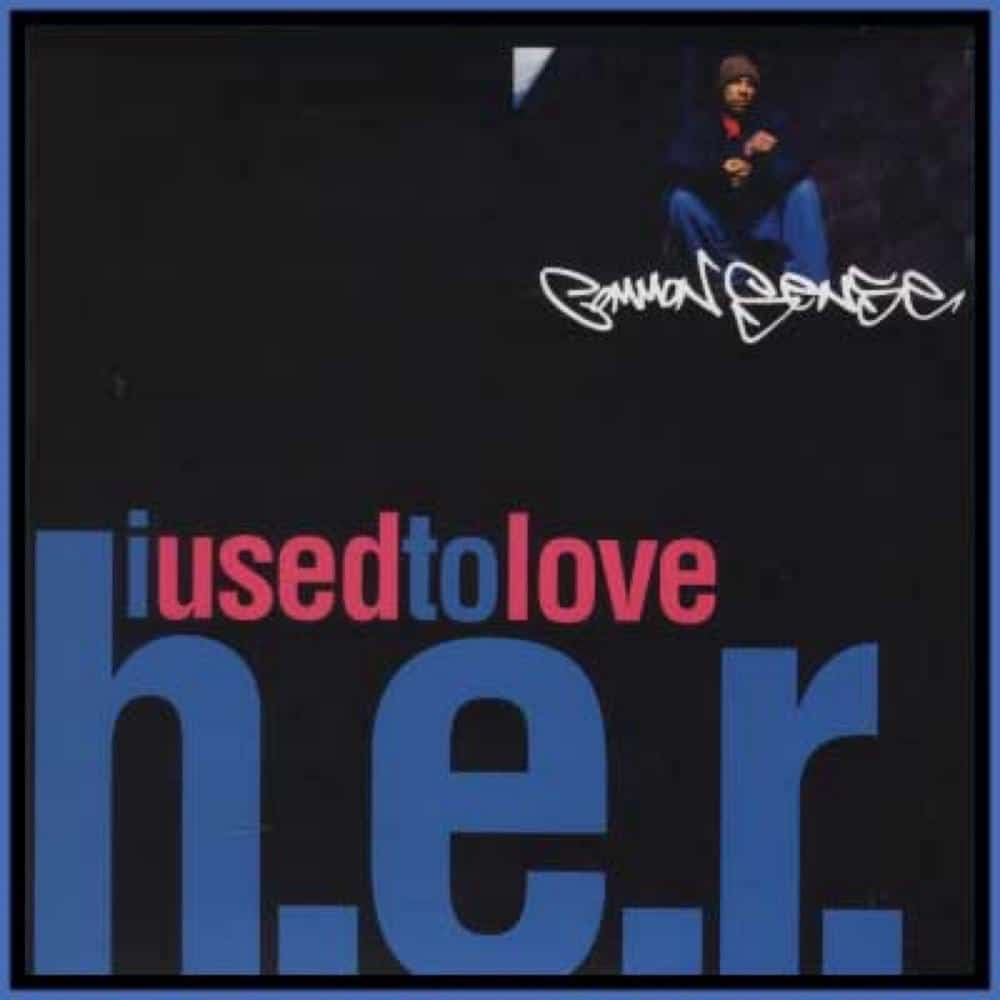 On "I Used to Love H.E.R.," Common uses a clever metaphor of a woman to depict his deep-seated love for hip-hop and its changing landscape. His reflective rhymes, set against a backdrop of soulful, jazz-infused production, expose the industry's shifting dynamics with unapologetic honesty. This thought-provoking narrative of evolution and nostalgia positions the track as a poignant ode to the genre, cementing Common's status as a stalwart of conscious rap.
33. Luniz — "I Got 5 on It"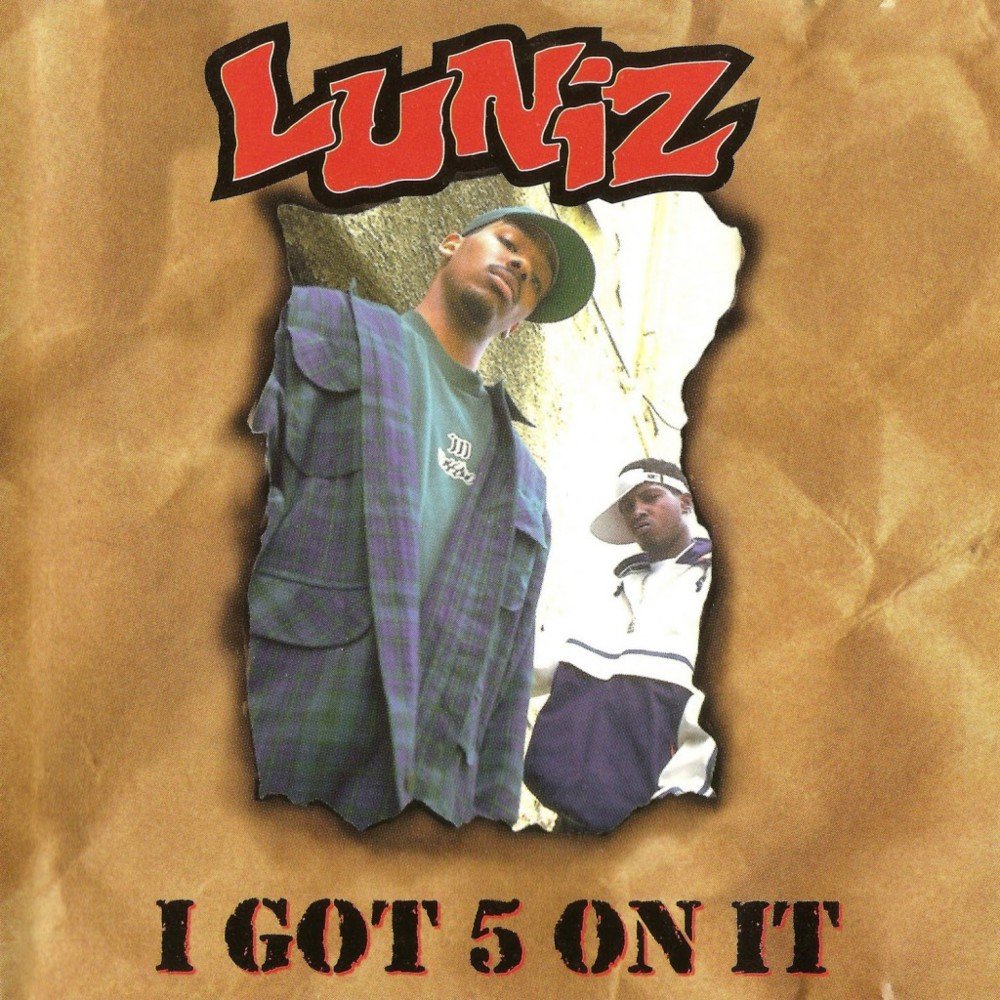 Luniz's "I Got 5 on It" is a quintessential 90s anthem. Over a hypnotic beat that samples Club Nouveau's "Why You Treat Me So Bad," the duo spins a catchy tale about pooling funds for a joint. The infectious hook and laid-back delivery, combined with the relatable subject matter, made the song a universal hit, embedding it into the fabric of hip-hop and pop culture alike.
32. Raekwon — "Incarcerated Scarfaces"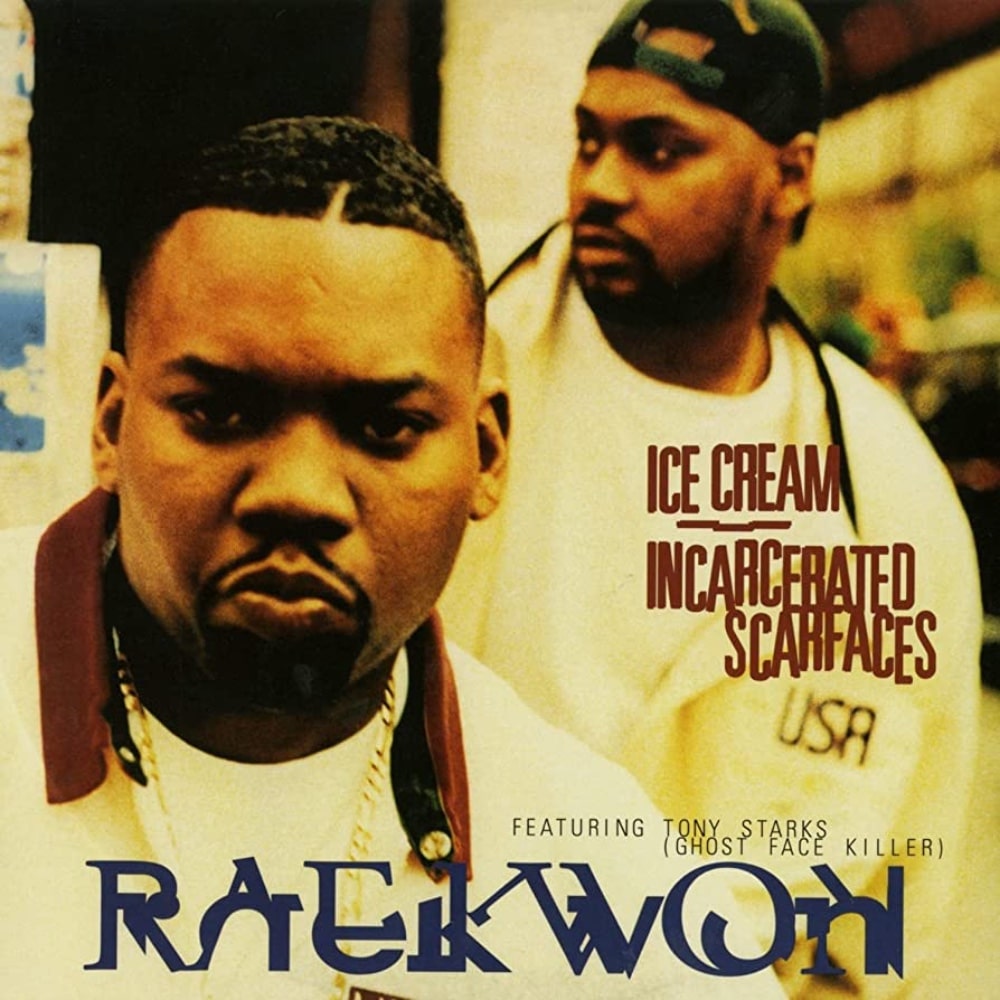 "Incarcerated Scarfaces" is a testament to Raekwon's skill as a street poet. Over a raw RZA-produced beat, The Chef cooks up vivid tales from the underbelly of New York, his gritty rhymes filled with hustler's wisdom and the realities of street life. This raw depiction of the Wu-Tang member's world is a hallmark of the group's aesthetic, making "Incarcerated Scarfaces" a cornerstone in their esteemed catalog.
31. Mobb Deep — "Quiet Storm"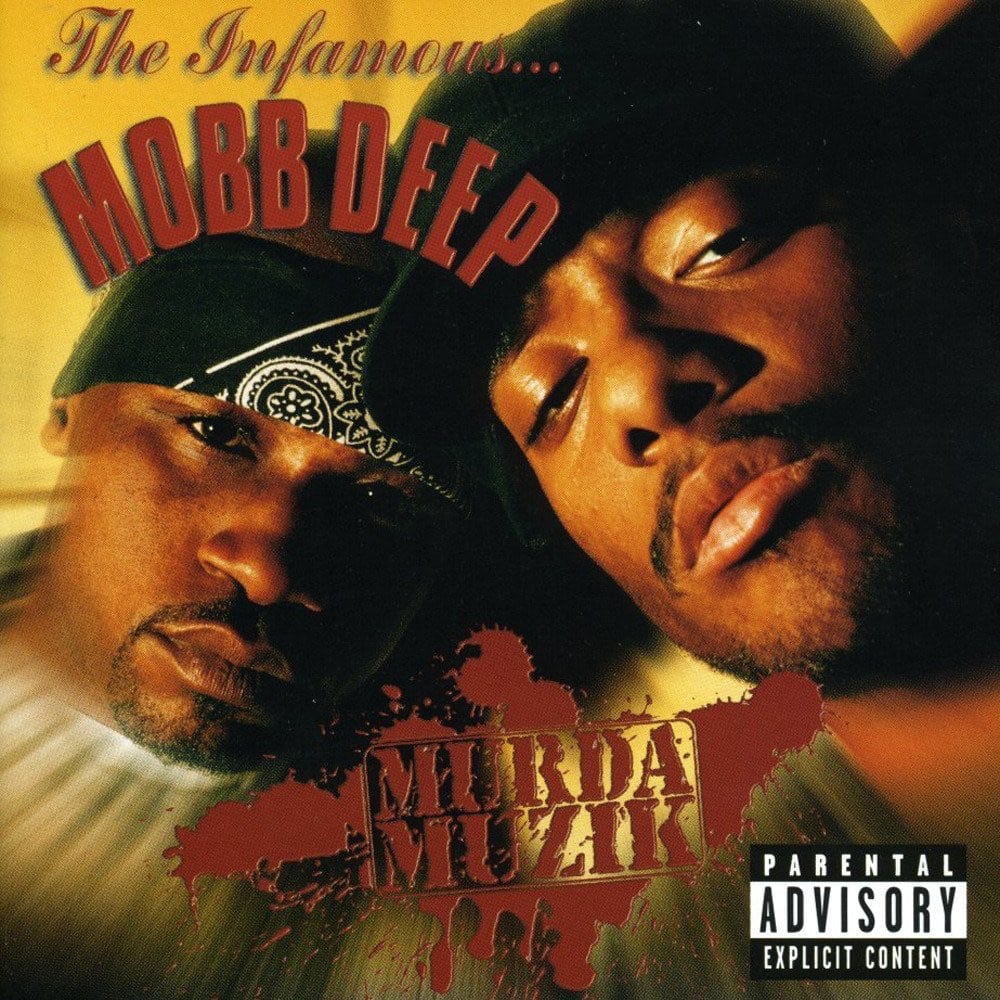 Dark, brooding, and undeniably potent, "Quiet Storm" is Mobb Deep at their finest. Over a sinister beat, Prodigy's chilling narratives and Havoc's gritty verses lay bare the bleak reality of life on the streets. The haunting melody, inspired by a Smokey Robinson classic, adds to the track's ominous feel, while the sparse, rumbling bassline underscores Mobb Deep's grim tales of survival. "Quiet Storm" is a raw and riveting exploration of the harsh realities often hidden behind the glamor of hip hop.
30. Fugees — "Fu-Gee-La"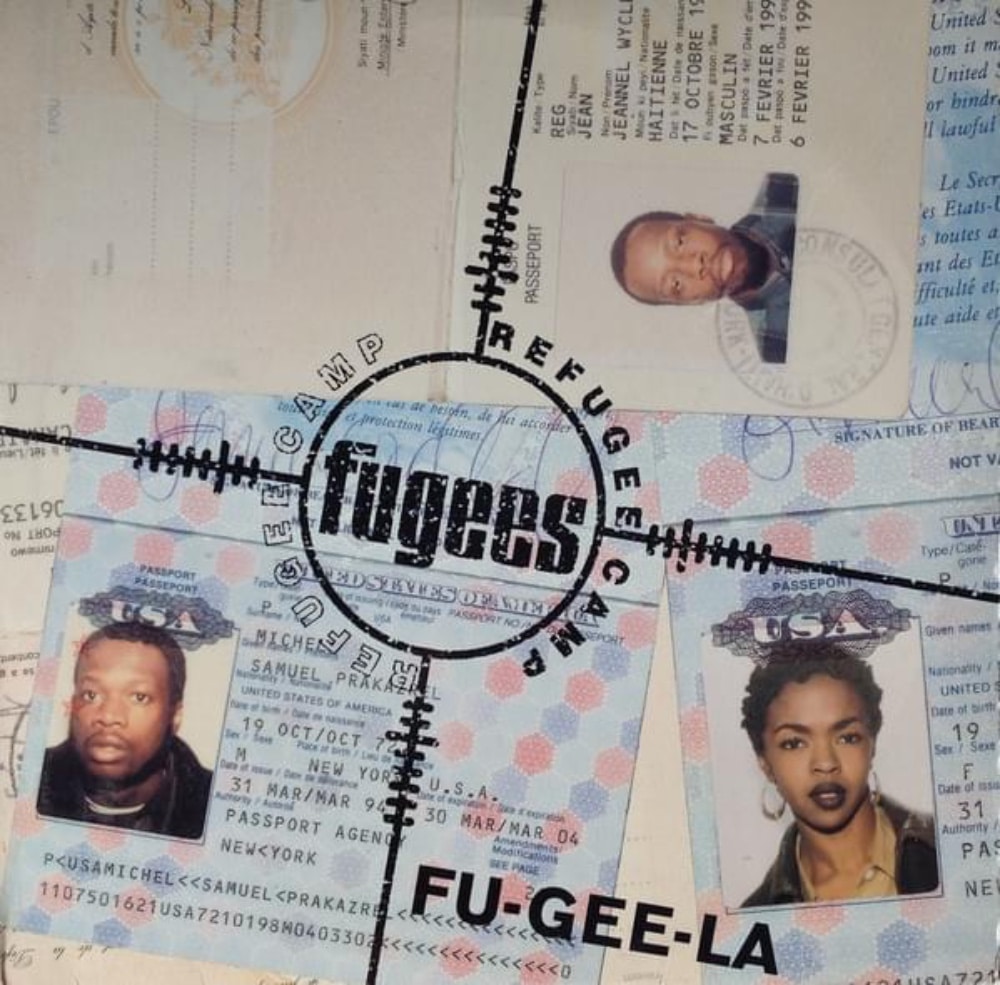 With "Fu-Gee-La," the Fugees brought a unique fusion of soul, reggae, and hip hop, setting a new benchmark for the genre's versatility. Lauryn Hill's soul-stirring hooks, Wyclef Jean's melodic cadences, and Pras' rhythmic verses create a harmonious blend, delivering a track that is as socially conscious as it is musically captivating. The trio's diverse talents shine over the buoyant, Salaam Remi-produced beat, ensuring "Fu-Gee-La" its rightful place as a classic '90s anthem.
29. O.C. — "Time's Up"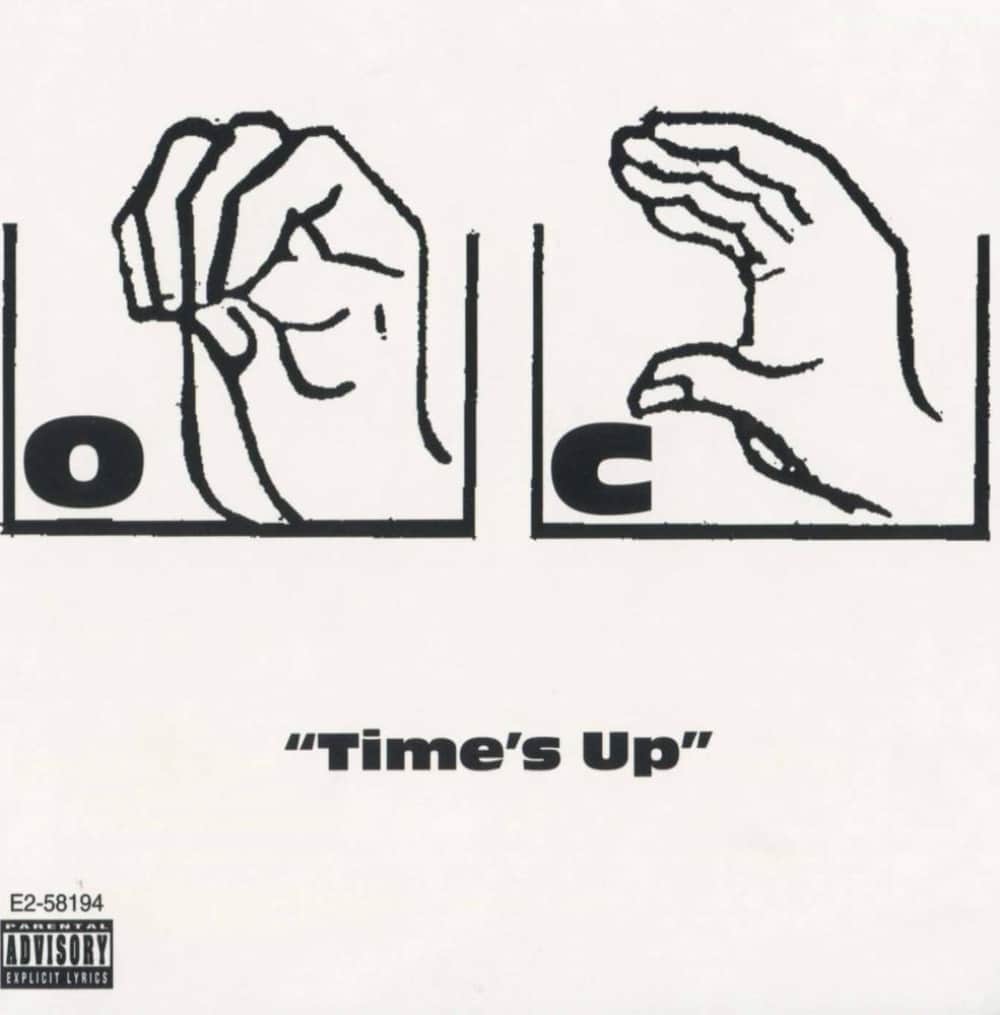 Residing on the intellectual side of the '90s hip hop spectrum, O.C.'s "Time's Up" is a scathing critique of industry fads and false lyricists. The Brooklyn-born rapper's incisive verses cut through the noise, paired with Buckwild's stellar, jazz-influenced production. The track is laced with a potent blend of social commentary and hard-hitting punchlines, serving as a stark reminder of the essence of hip hop beyond commercial appeal. "Time's Up" undeniably cements O.C.'s legacy as an unsung hero of the golden age of hip hop.
28. Jay-Z — "Dead Presidents"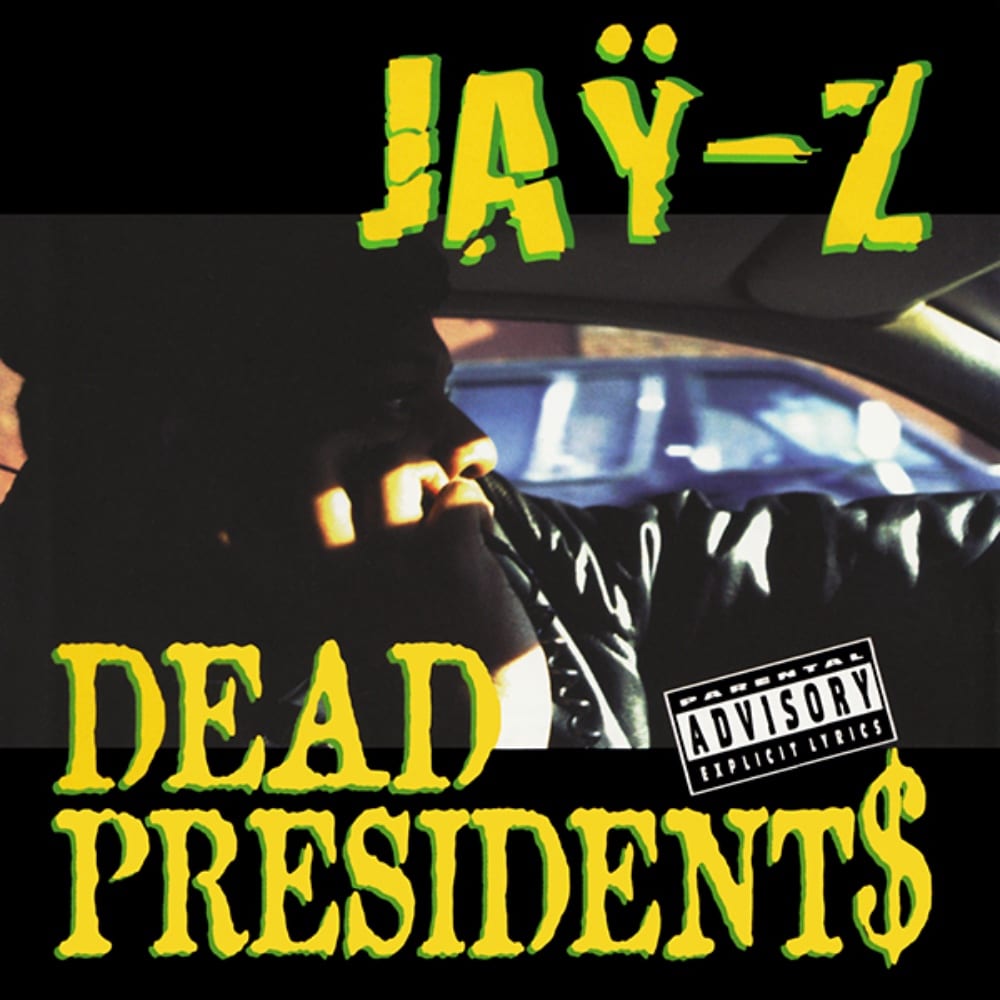 "Dead Presidents" represents a significant marker in Jay-Z's early career, showcasing his lyrical prowess and penchant for contemplative themes. The Brooklyn MC's nimble wordplay and captivating narratives take center stage, eloquently illustrating his rise from the gritty Marcy Projects to becoming a promising figure in the rap game Backed by Ski's melancholic piano-laden beat and a haunting Nas sample, the track is one of the best examples of Jay-Z's distinct ability to transform streetwise tales into compelling artistry.
27. Public Enemy — "Shut 'Em Down (Pe-Te Rock Mixx)"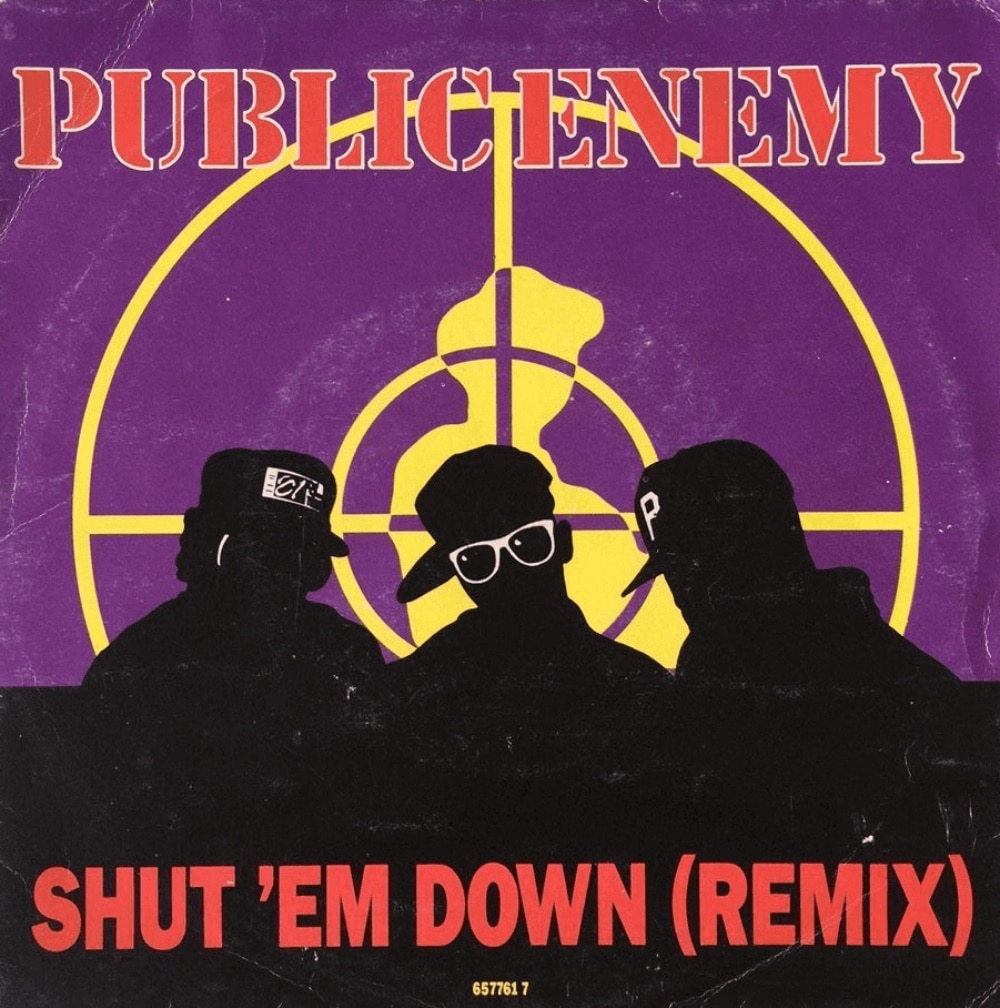 An explosive mix of incendiary lyrics and dynamic production, Public Enemy's "Shut 'Em Down (Pe-Te Rock Mixx)" is a political sledgehammer that unflinchingly tackles societal ills. Riding the razor-sharp edge of Chuck D's potent lyricism and the frenetic, bombastic beats courtesy of Pete Rock, the song is a relentless sonic assault. It's as relevant today as it was in the early '90s, a powerful reminder of hip-hop's capacity to ignite change and challenge the status quo.
26. The Notorious B.I.G. — "Who Shot Ya?"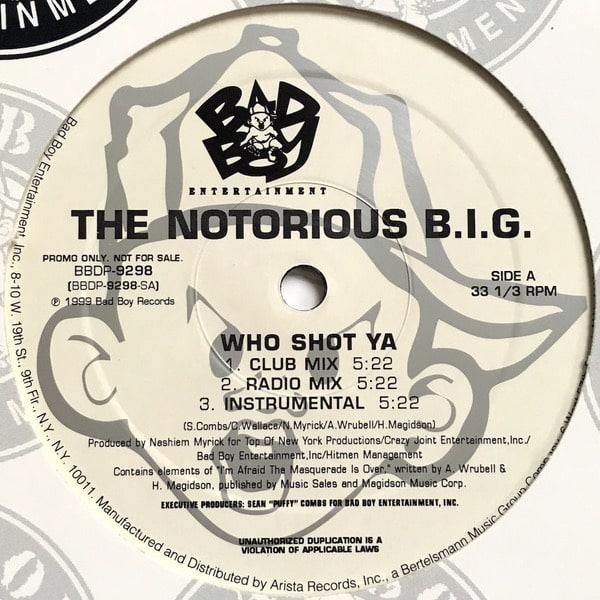 "Who Shot Ya?" is the embodiment of Notorious B.I.G's raw talent, combining the streetwise narrative, unparalleled flow, and sharp-witted wordplay that would become his signature. Biggie's menacing raps, seemingly aimed at his friend-turned-rival, laced over the eerie Nashiem Myrick production, makes this track one of the most enduring memories of the tragic East Coast vs. West Coast beef.
25. Snoop Doggy Dogg — "Gin & Juice"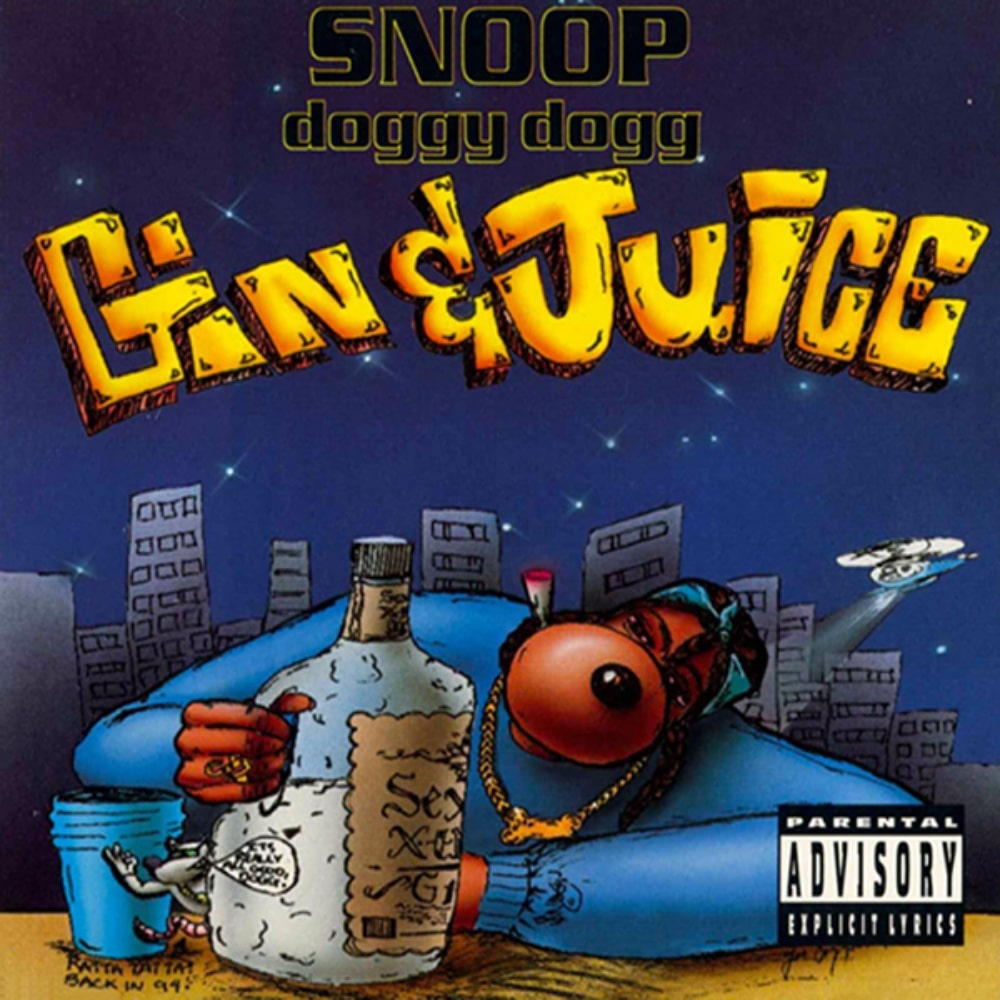 Snoop Dogg's "Gin & Juice" is a quintessential G-funk anthem that solidified the rapper's place in the pantheon of hip-hop greatness. The track is a laid-back ode to the West Coast lifestyle, effortlessly delivered with Snoop's silky smooth flow over Dr. Dre's bouncing beats and infectious synth lines. The lyrics paint a vivid portrait of house parties and neighborhood camaraderie, making "Gin & Juice" not just classic West Coast anthem, but a cultural timestamp of '90s hip-hop.
24. Nas — "The World Is Yours"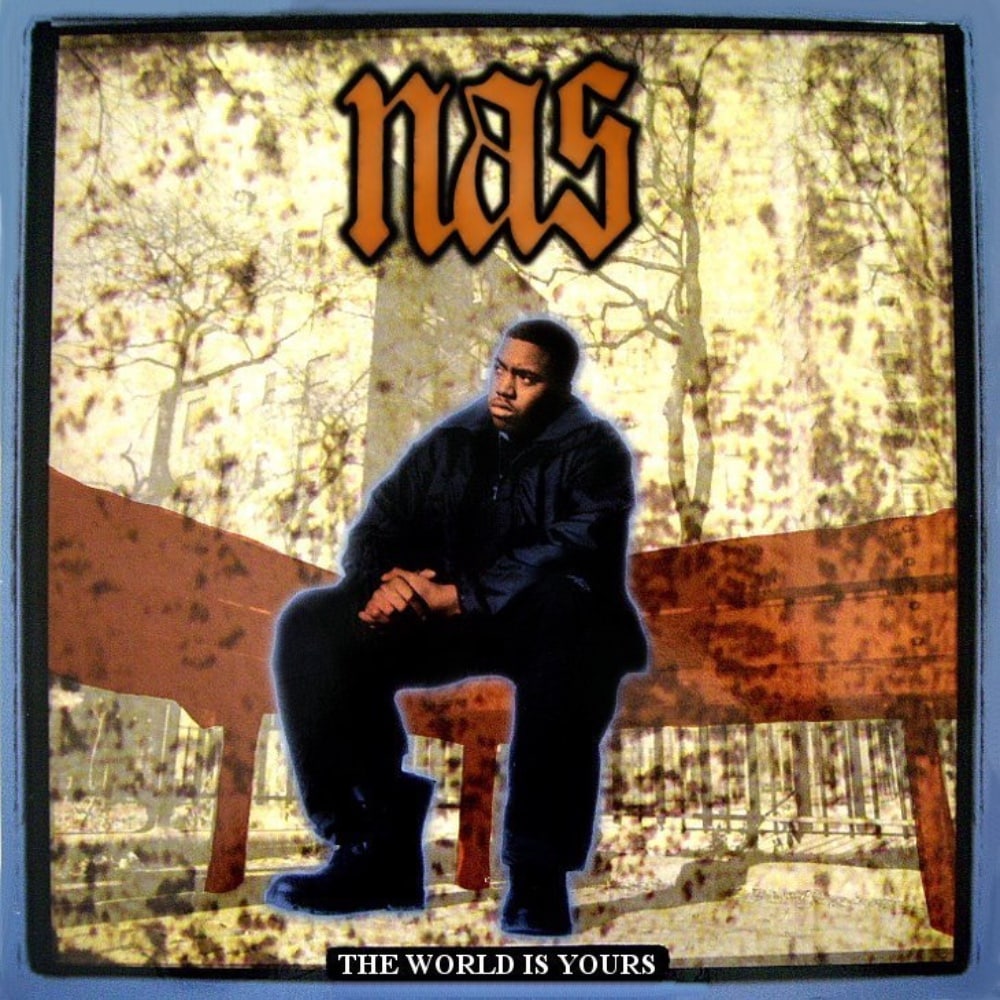 "The World Is Yours" remains one of the pillars of Illmatic . It's a track that's simultaneously reflective and hopeful, an introspective journey through the gritty streets of Queensbridge. Nas's intricate lyricism coupled with Pete Rock's soulful piano-based beat, which samples Ahmad Jamal's "I Love Music", creates a deeply poetic narrative of ambition and life in the inner city.
23. Scarface — "I Seen a Man Die"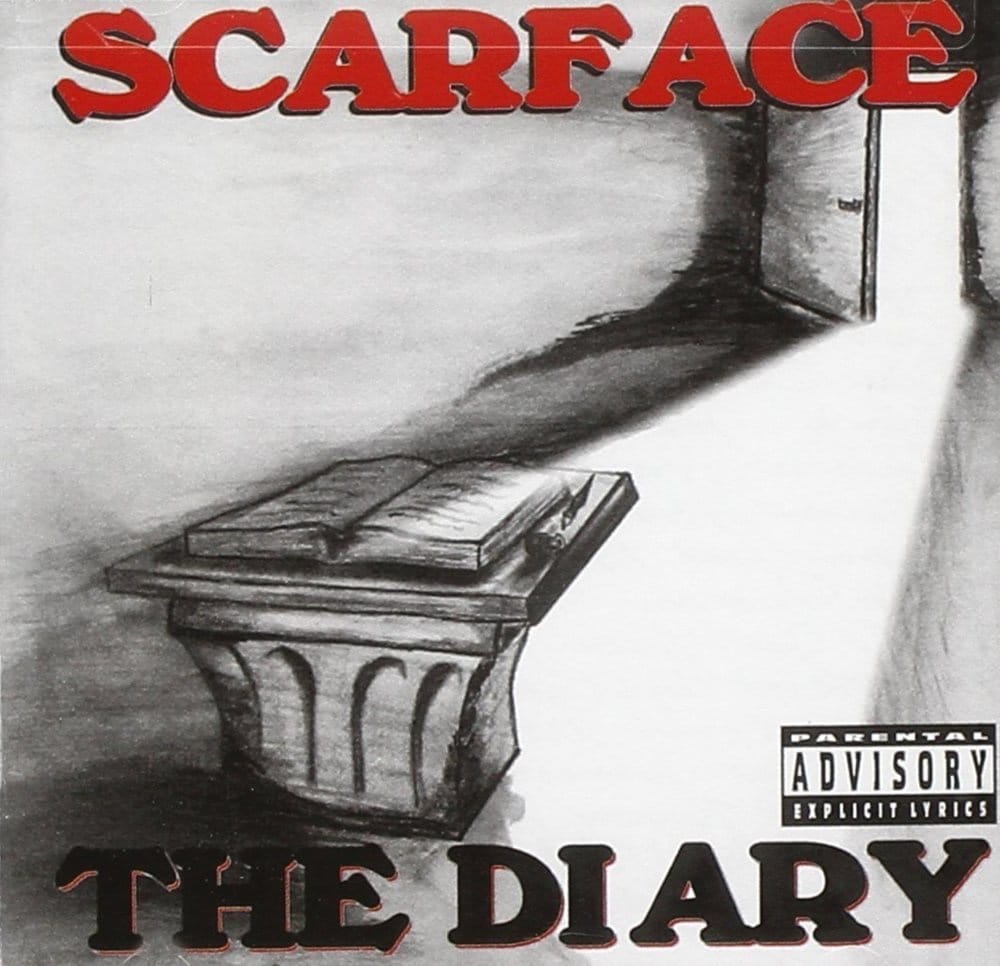 Embodying the quintessence of the Houston hip hop scene, "I Seen a Man Die" is a chilling depiction of life's transience. Scarface, known for his storytelling prowess, paints a poignant picture of mortality with his intense lyricism, inviting listeners to confront harsh realities. The eerie, minimalist beat provides a hauntingly fitting soundtrack to the narrative, enhancing the somber tone of the track. "I Seen a Man Die" not only represents a milestone in Scarface's career, but also in '90s Southern hip hop.
22. Puff Daddy feat. The Notorious B.I.G. & Busta Rhymes — "Victory"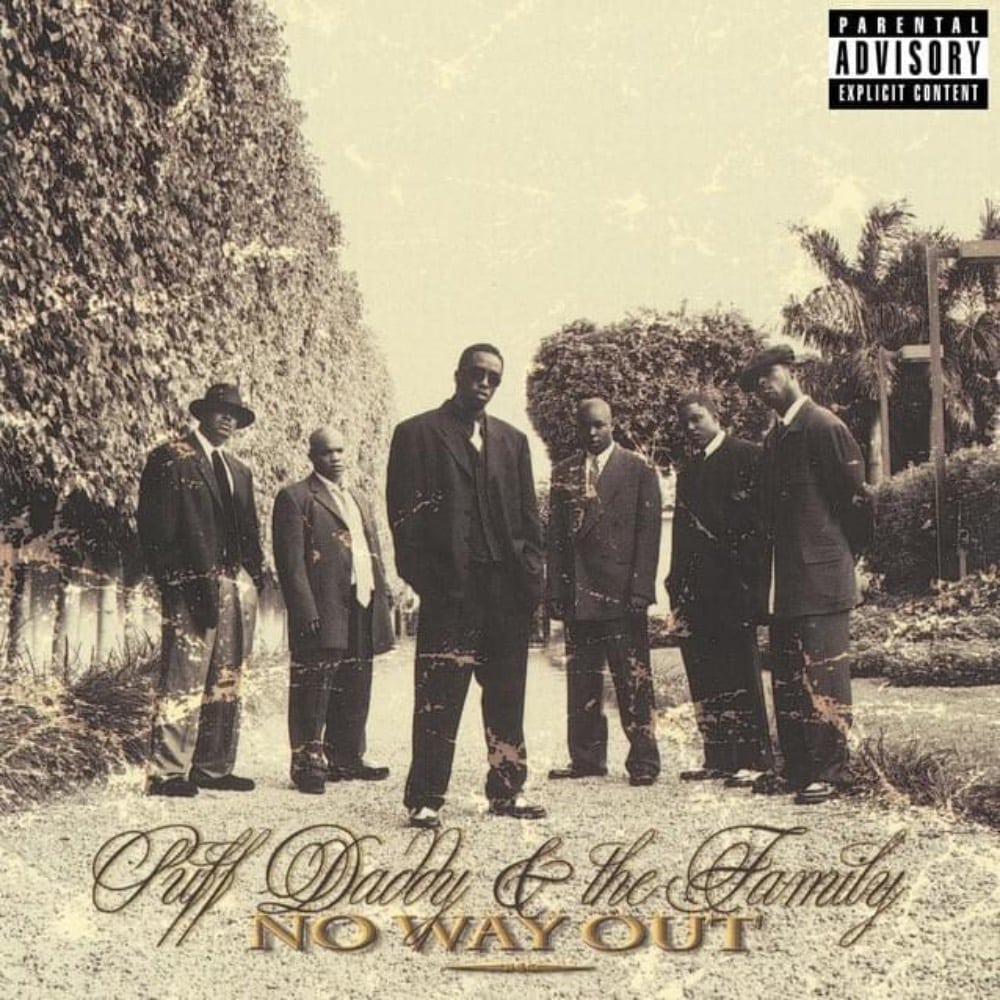 "Victory" is a triumphant anthem that captures the high-water mark of Bad Boy Records' dominance. Over an epic, cinematic beat, Puff Daddy, The Notorious B.I.G., and Busta Rhymes lay down vigorous verses, encapsulating the self-assured swagger of the label's glory days. Biggie's posthumous bars hit particularly hard, offering a chilling reminder of the late MC's formidable talent. As grandiose as its title suggests, "Victory" stands as a defining moment of 90s hip-hop.
21. Bone Thugs-n-Harmony — "Tha Crossroads"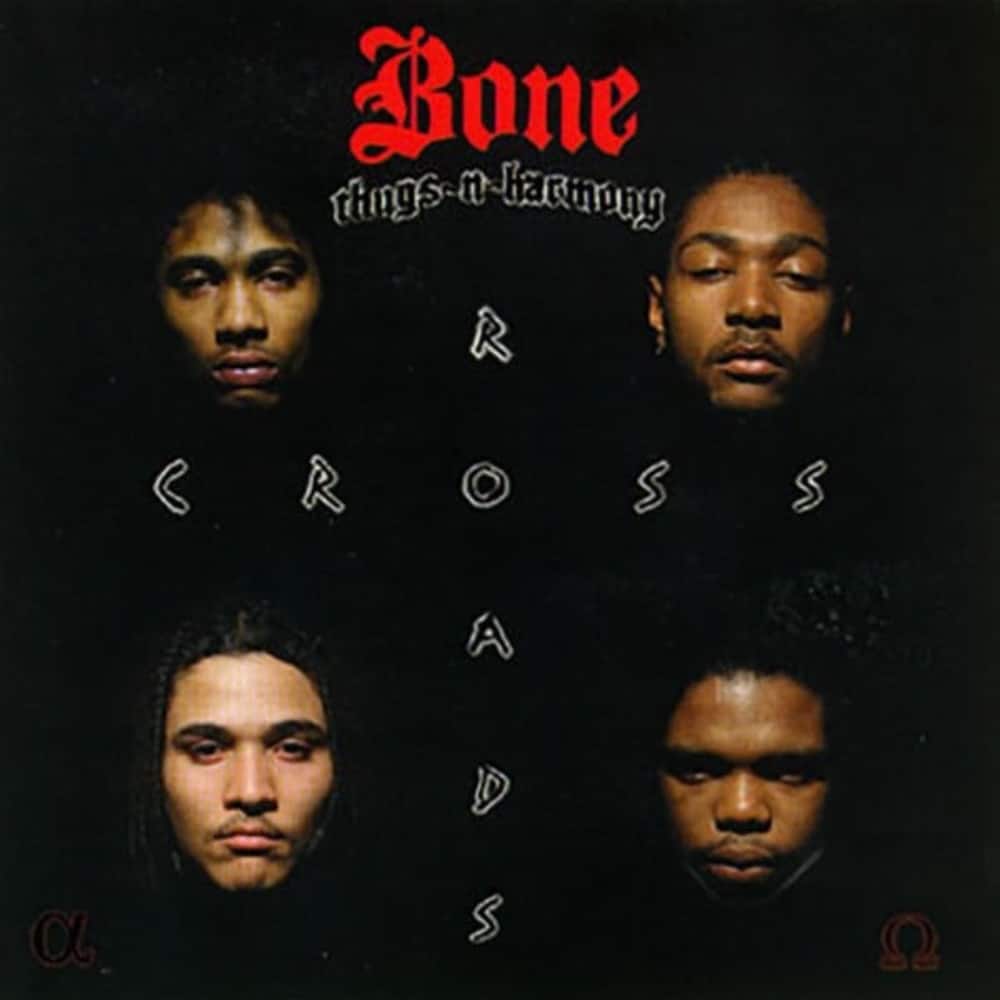 "Tha Crossroads" sees Bone Thugs-n-Harmony deliver a heartfelt tribute to lost friends and family. The group's signature blend of melodic flows and rapid-fire rapping is on full display, layered over a poignant beat that perfectly complements the song's somber subject matter. The track's raw emotion and universal themes of loss and longing resonated with fans worldwide, transforming "Tha Crossroads" into a timeless classic.
20. Souls of Mischief — "93 'til Infinity"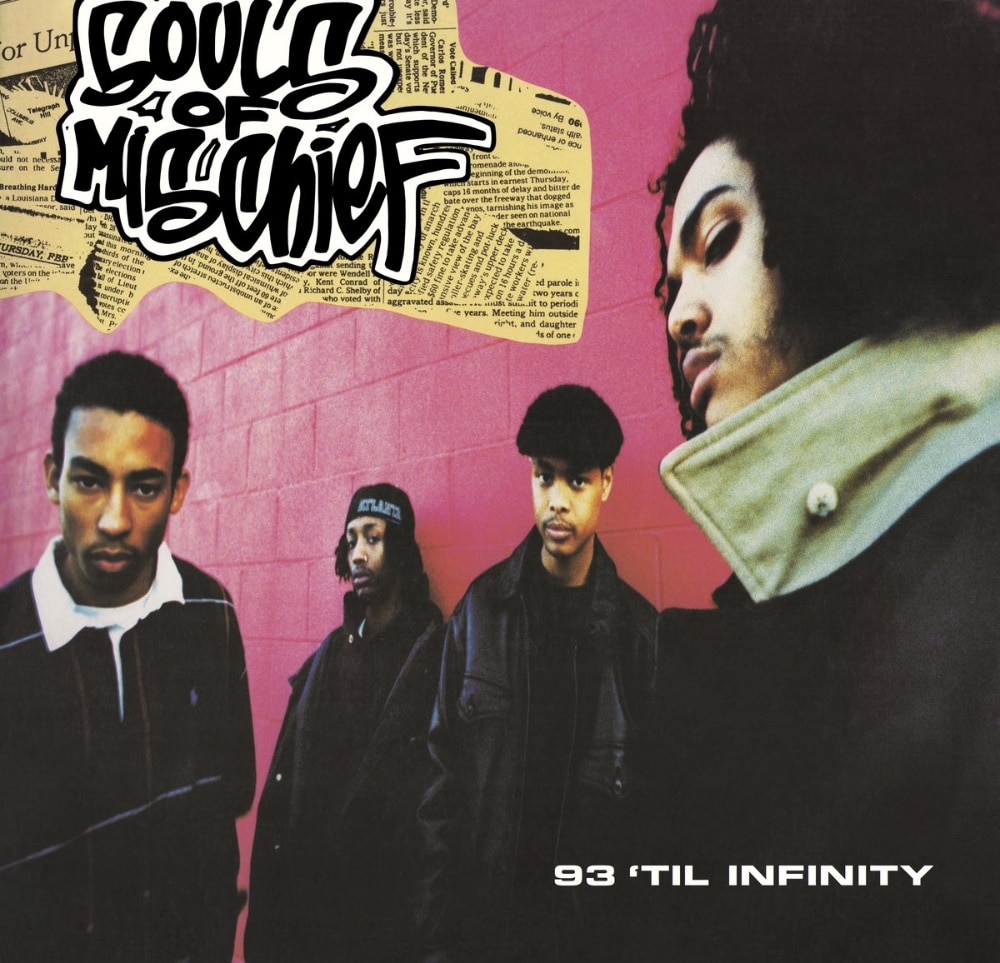 The definitive hit of the Bay Area collective, "93 'til Infinity" is a laid-back, jazz-infused anthem that encapsulates the vibe of early 90s West Coast hip-hop. Over a smooth, loop-driven beat, Souls of Mischief deliver clever, introspective rhymes that resonate with timeless authenticity. Their effortless flows and the track's mellow groove create a perfect soundtrack for endless summer afternoons, ensuring "93 'til Infinity" a place in hip-hop's hall of fame.
19. 2Pac — "Dear Mama"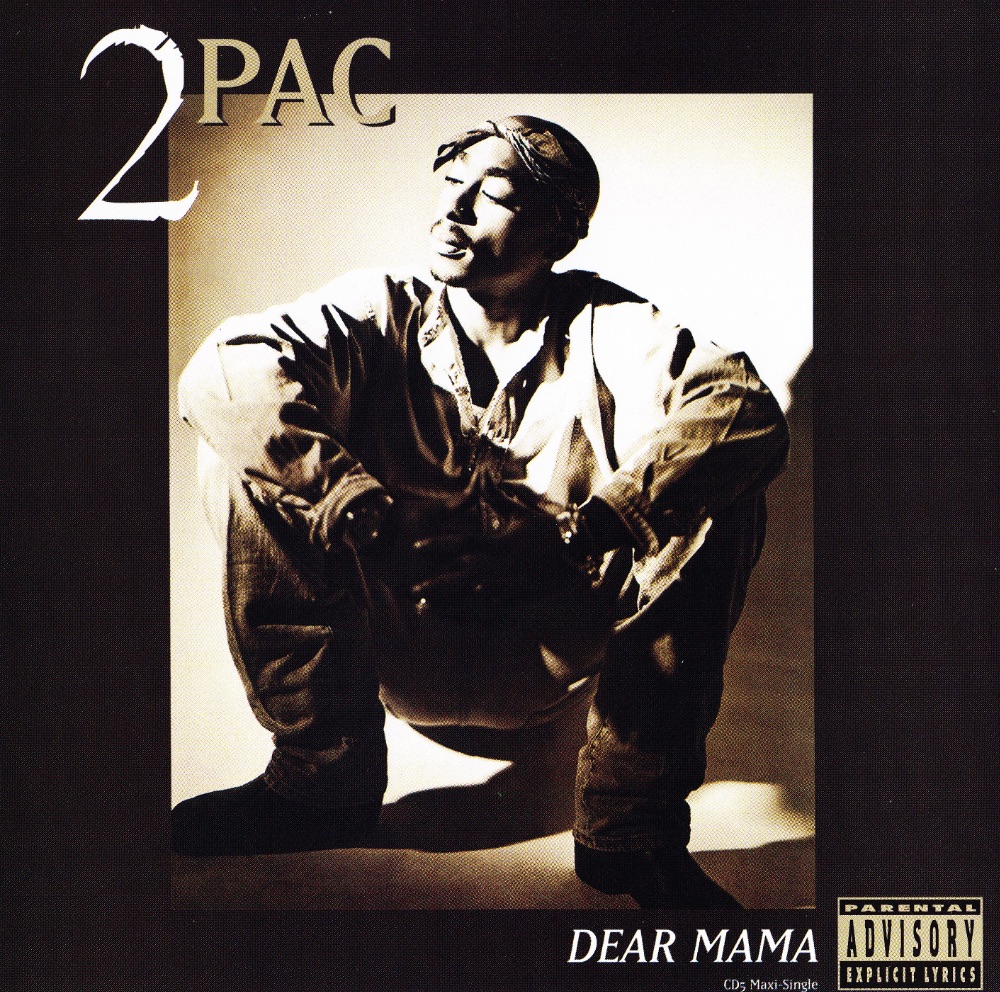 "Dear Mama" stands as one of the greatest and most heartfelt tribute songs in the history of hip hop. An ode to his mother, Afeni Shakur, the track explores the struggles and sacrifices she made, marking it as an intimate autobiographical account. Pac's raw emotion bleeds through his verses, perfectly harmonizing with the soulful beat. A testament to his vulnerable side, "Dear Mama" resonated with fans worldwide and showed that beneath the tough exterior, 2Pac was a poet at heart.
18. Wu-Tang Clan — "Protect Ya Neck"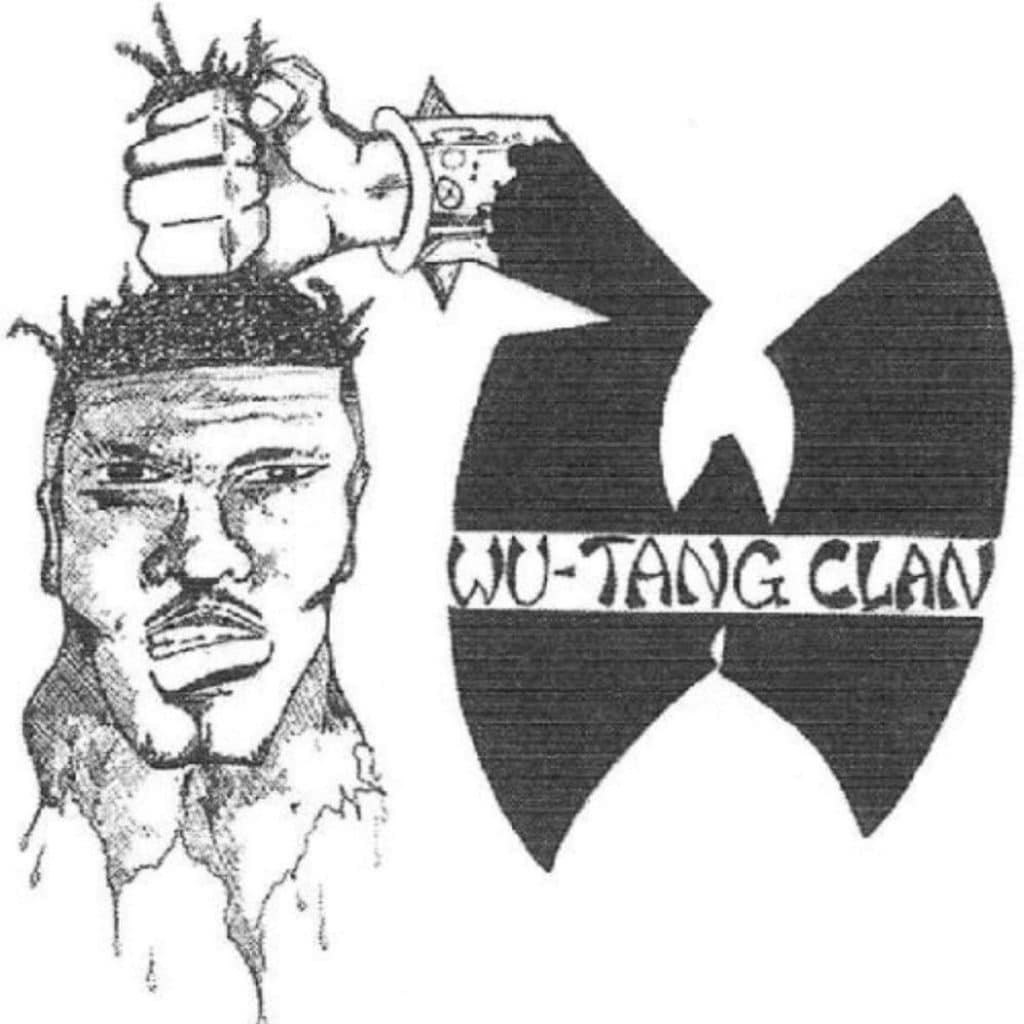 A revolutionary track from the Staten Island collective, "Protect Ya Neck" marked the dynamic entrance of the Wu-Tang Clan into the hip hop scene. The song stands out for its raw energy, synergic interplay among the group members, and distinctive verse styles. Built on RZA's rugged beat, the Clan delivers a barrage of hard-hitting verses that showcase their diverse lyricism. A keystone of the '90s East Coast hip hop, "Protect Ya Neck" captures the raw essence of Wu-Tang's aesthetic and firmly etched their name in the rap game.
17. Jay-Z — "D'Evils"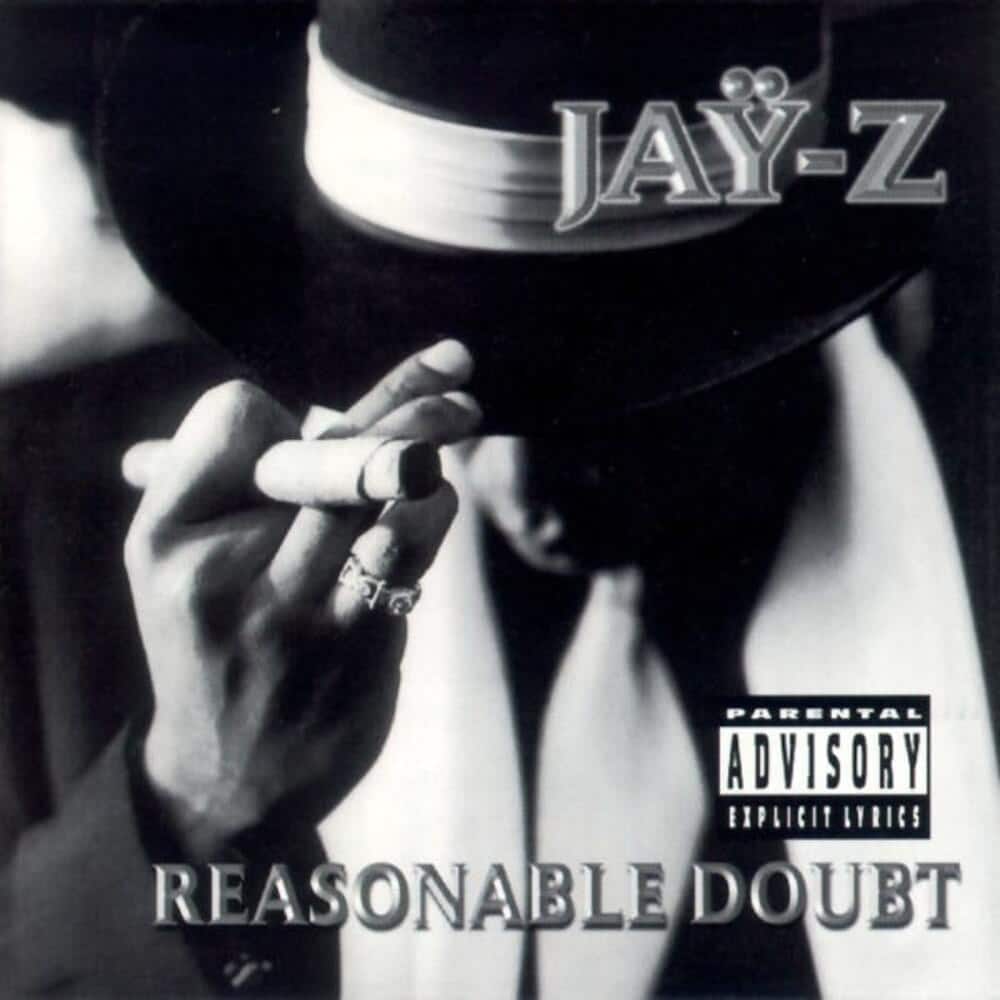 "D'Evils," off Jay-Z's seminal debut Reasonable Doubt , explores the darker side of ambition and the pitfalls of the hustle. Hov's insightful storytelling and intricate lyricism paint a portrait of the corrosive effects of street life, wrapped in metaphors and interwoven with moral complexity. Over DJ Premier's sinister, mournful beat, Jay-Z's introspective verses display his unmatched ability to reflect on life, success, and the prices paid, making "D'Evils" a haunting masterpiece.
16. Ice Cube — "It Was a Good Day"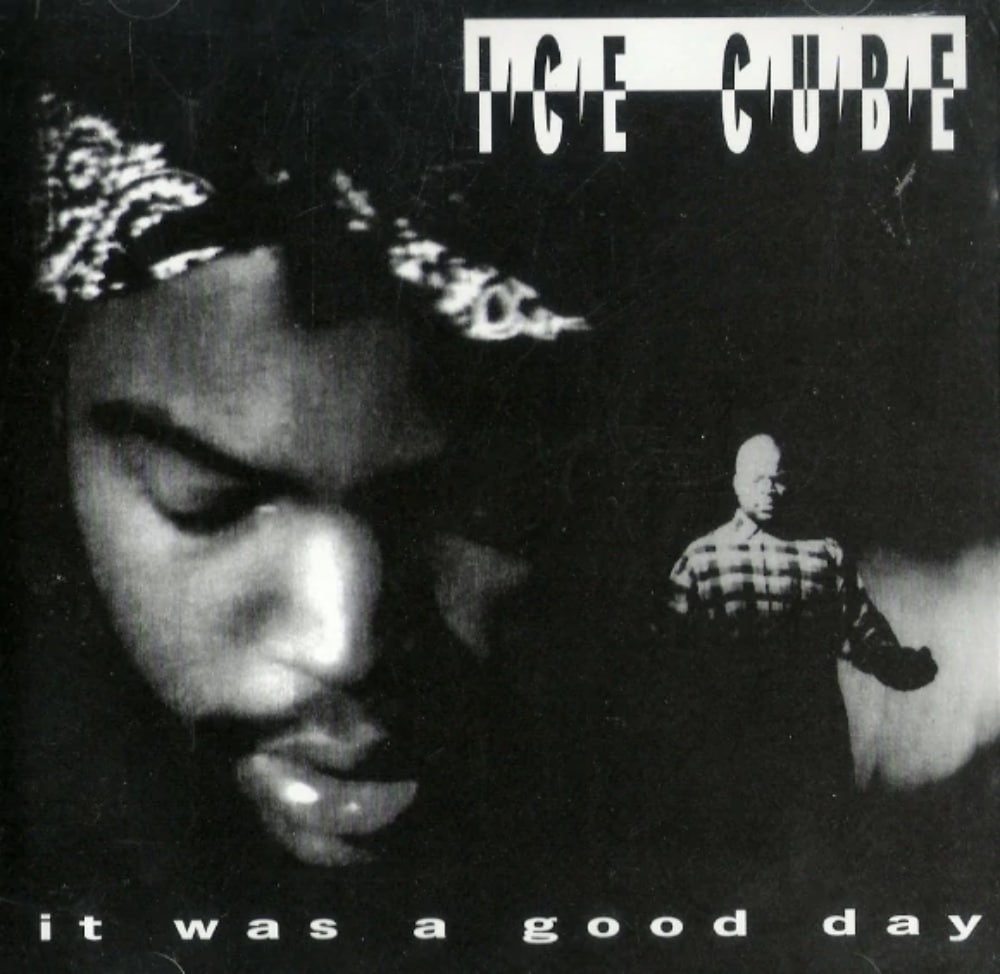 Does a song as iconic as this even need explained? Perfecting the art of storytelling with a buttery flow to top it all off, "It Was a Good Day" is the crown jewel in Ice Cube's catalogue. Narrating his perfect day with an author's attention to detail and poet's attention to rhyme, the West Coast legend turns a seemingly simple story into a masterclass in rapping ability.
15. Naughty by Nature — "O.P.P."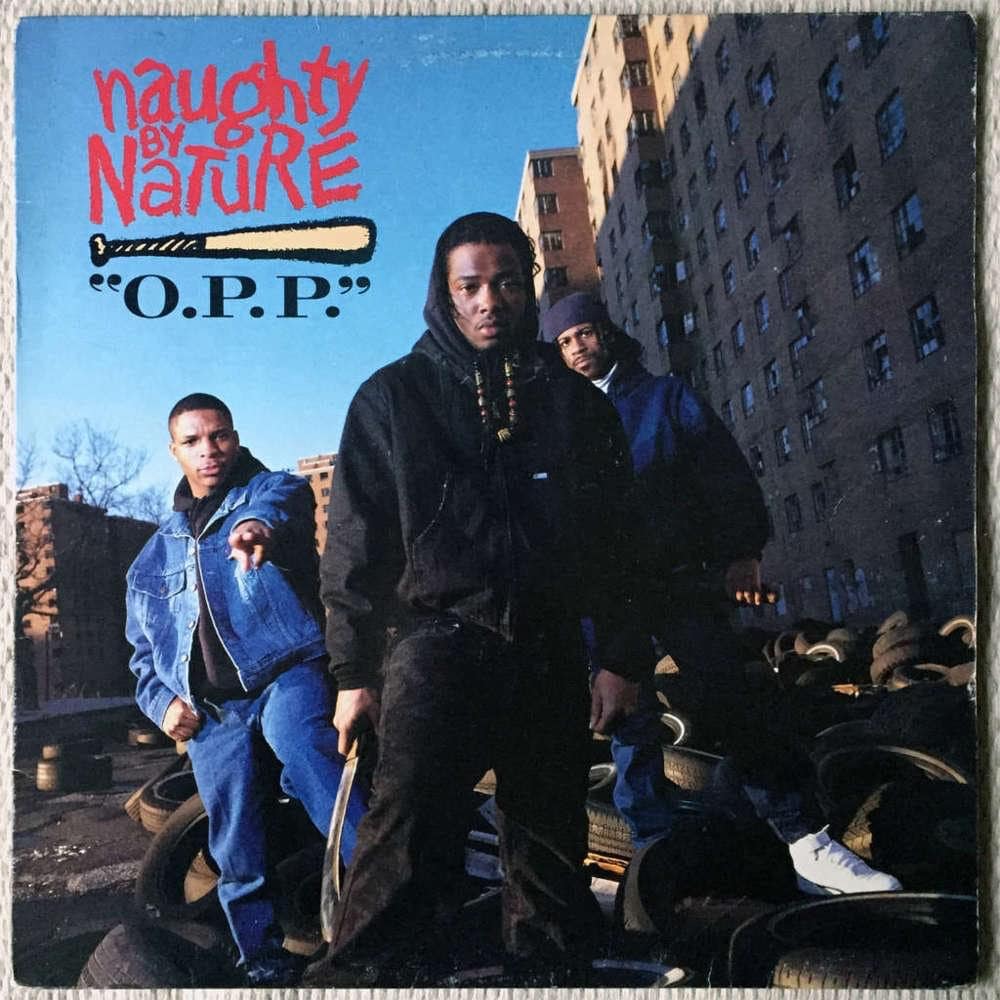 An undisputed classic, "O.P.P." showcases Naughty by Nature's knack for crafting infectious, party-starting anthems. Treach's charismatic delivery is smoothly complemented by the catchy chorus, creating a track that's as danceable as it is lyrically potent. The clever use of The Jackson 5's "ABC" sample adds a dose of nostalgia to the mix, cementing "O.P.P." as a timeless hip-hop gem and Naughty by Nature's calling card.
14. Jeru the Damaja — "Come Clean"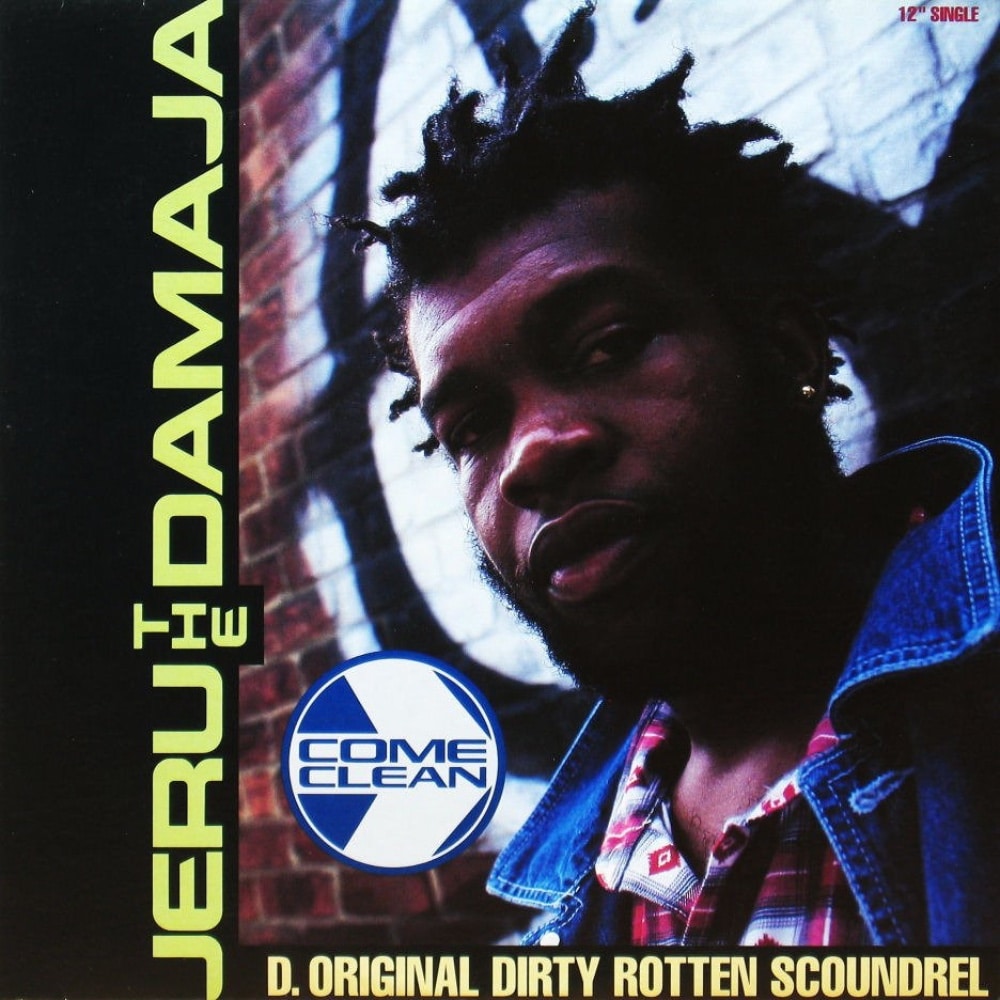 "Come Clean" is Jeru the Damaja's definitive statement, an unfiltered display of his intricate lyricism and storytelling prowess. Set to DJ Premier's slick, minimalistic production, Jeru delivers a torrent of hard-hitting bars that pull no punches. The track's gritty, no-nonsense approach is the perfect showcase of Jeru's no-nonsense voice in the '90s rap landscape, standing as a high water mark of pure East Coast lyricism.
13. Warren G ft. Nate Dogg — "Regulate"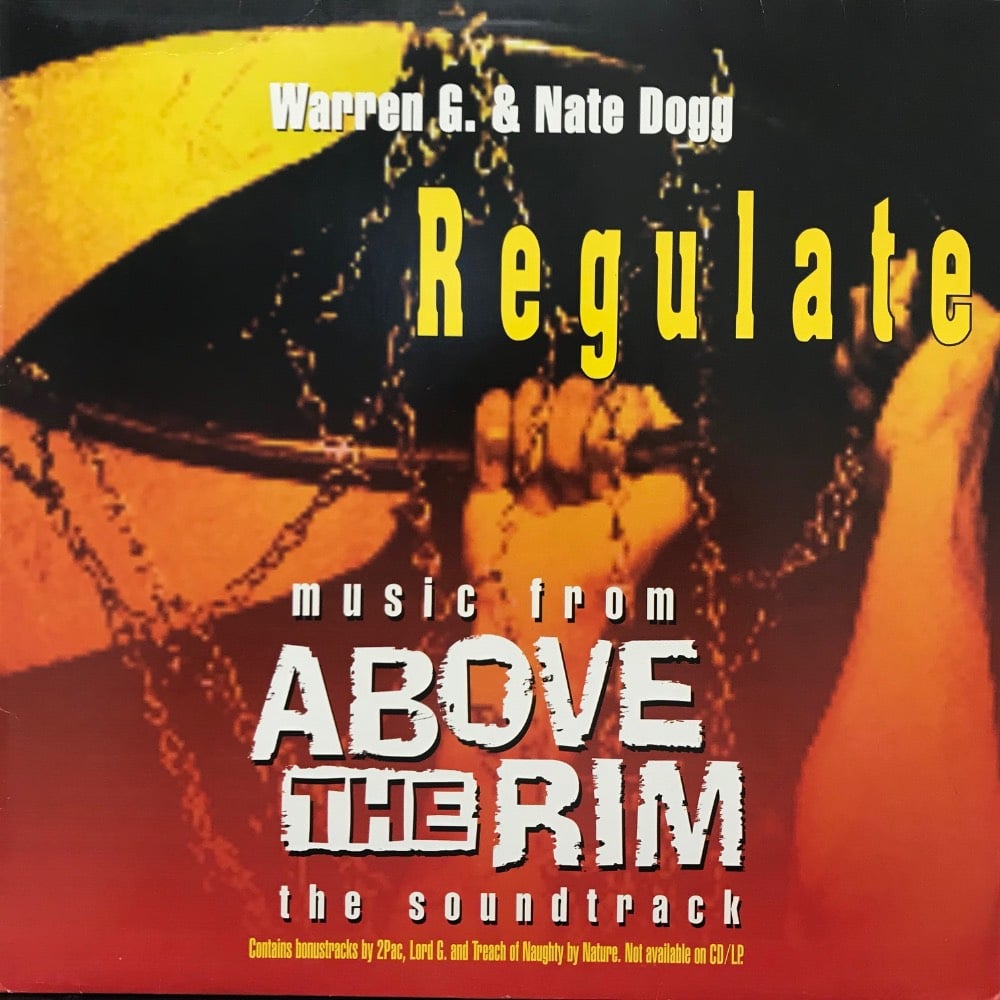 With "Regulate," Warren G and Nate Dogg delivered an iconic slice of West Coast G-funk. Warren G's smooth, laid-back rhymes and Nate Dogg's soulful vocals create a perfect harmony, setting the stage for a gripping narrative of street life. The track's funk-laden beat, complete with a memorable Michael McDonald sample, epitomizes the sound of the era. More than just a song, "Regulate" is a sonic journey through the streets of Long Beach, a perfect example to the timeless appeal of Warren G and Nate Dogg's synergistic chemistry.
12. DMX — "Ruff Ryders' Anthem"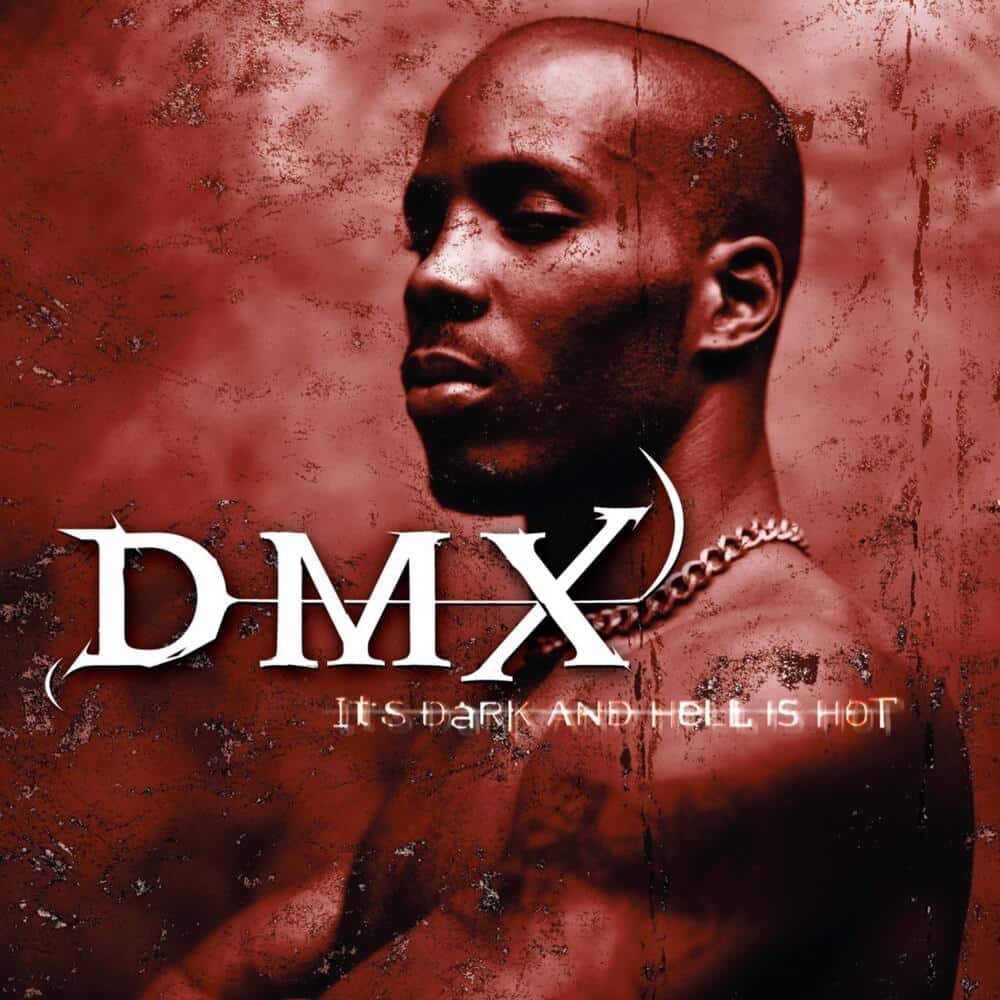 A club-shaking hook, some hard-hitting production, and a ferocious performance on the mic – "Ruff Ryders' Anthem" has everything that made DMX legendary, dialed up to the max. Listing off all the enemies he's killed over a head-bopping instrumental from Swizz Beatz, DMX proved his superstar potential by turning a track all about bloodshed into a chart-topping classic.
11. Ol' Dirty Bastard – "Brooklyn Zoo"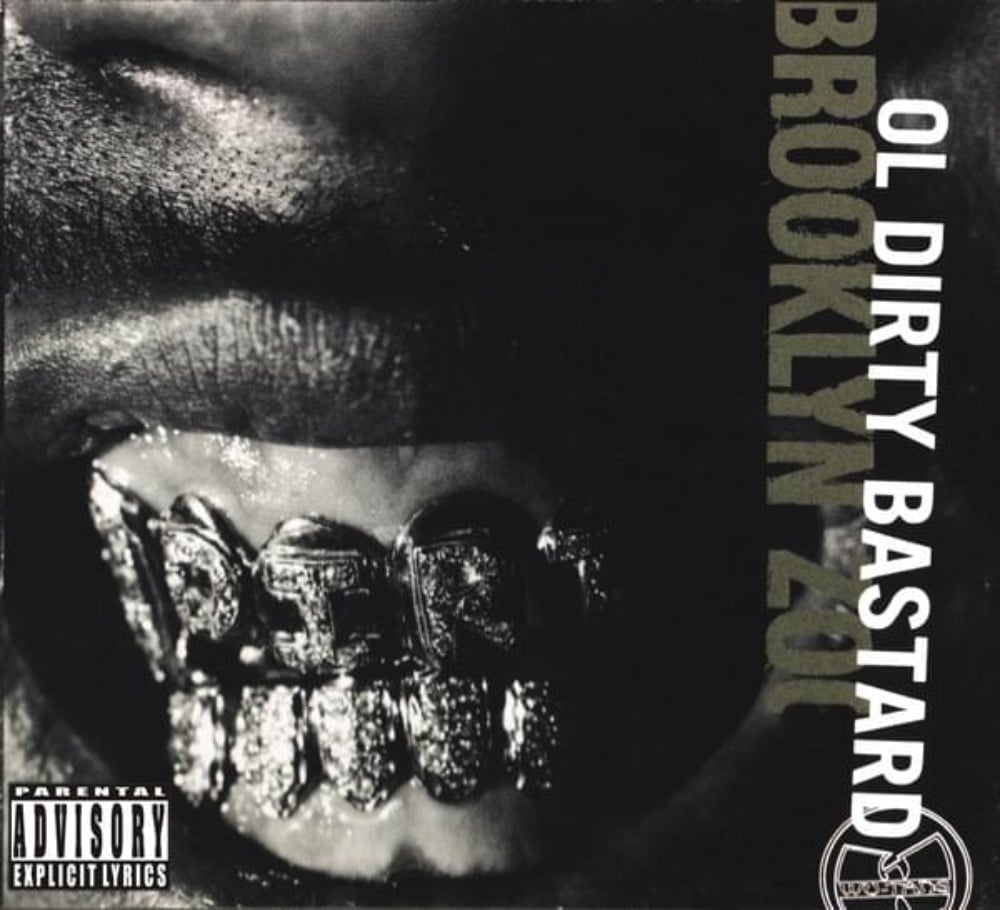 A chaotic tour de force, "Brooklyn Zoo" encapsulates Ol' Dirty Bastard's unorthodox style and irreverent charisma. His erratic, unpredictable flows underscore his eccentric persona, weaving a narrative of street life with an unfiltered grit. The beat is as audacious as ODB himself, drawing upon Wu-Tang's signature grimy sound while taking it into even darker territories. "Brooklyn Zoo" stands as a testament to ODB's idiosyncratic talent, forever immortalizing him as one of hip-hop's most unique voices.
10. A Tribe Called Quest feat. Leaders of the New School — "Scenario"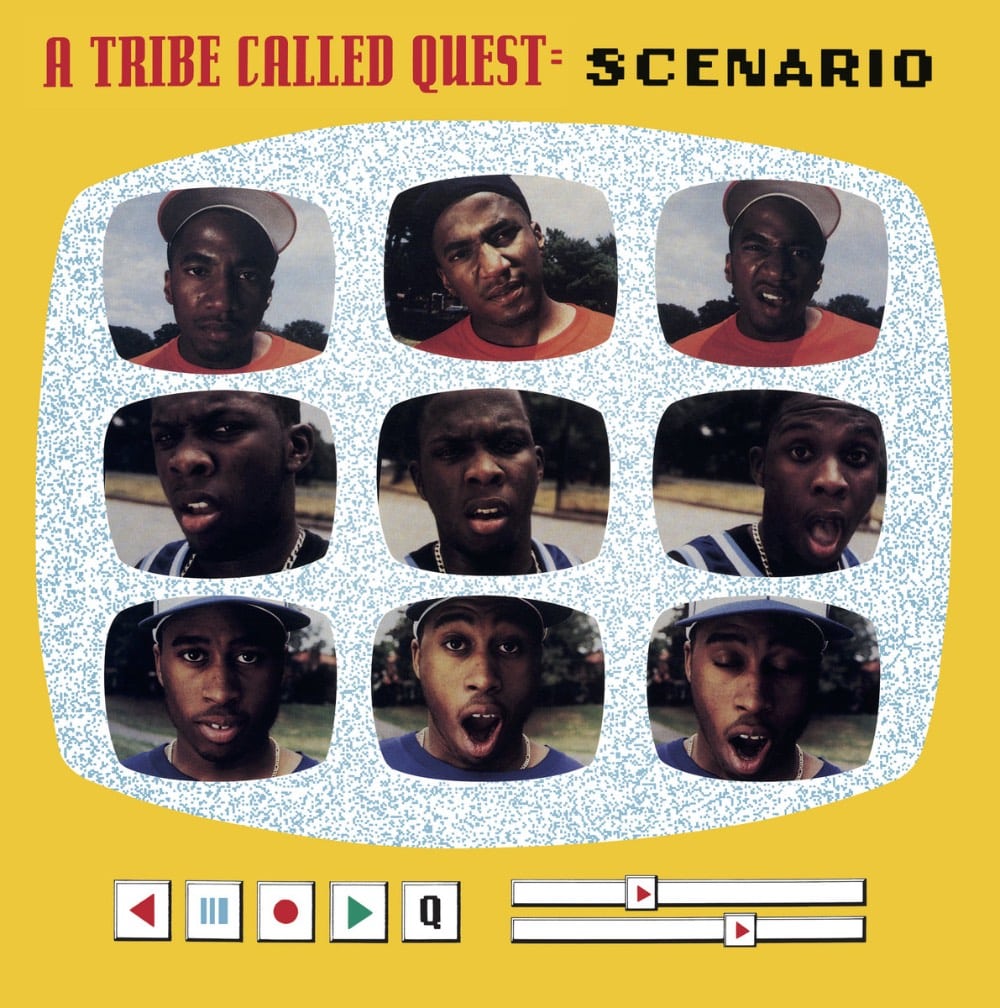 "Scenario" isn't just one of the greatest '90s rap songs of all time, it's one of the best posse cuts ever. With a mix of Tribe's distinctive, jazz-infused style and Leaders of the New School's dynamic energy, we have Q-Tip and Phife Dawg's laid-back, rhythmic flows blending seamlessly with Busta Rhymes' explosive, charismatic delivery. The upbeat, sample-heavy beat lays the groundwork for an unforgettable hip hop party anthem. Not just a collaborative masterpiece, "Scenario" also marked Busta's breakout moment, making it a crucial piece of hip-hop history.
9. Pete Rock & CL Smooth — "They Reminisce Over You (T.R.O.Y.)"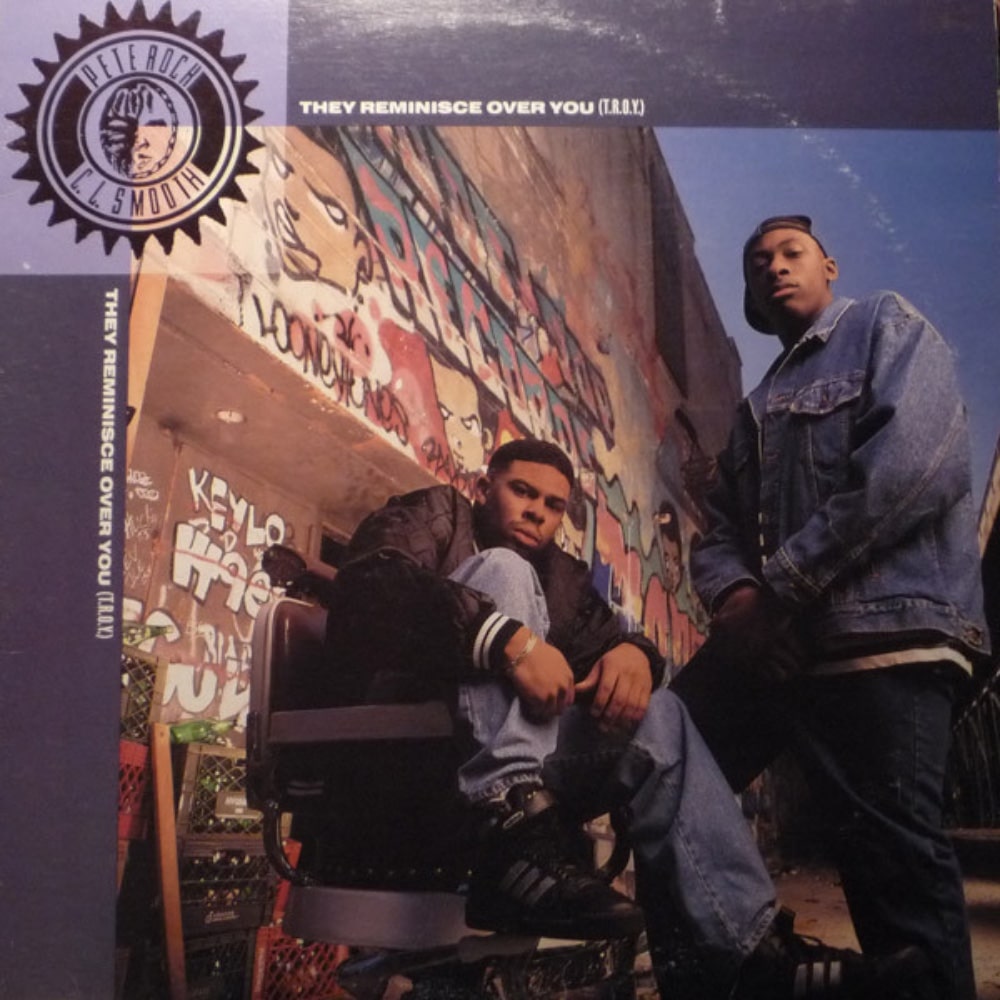 On "They Reminisce Over You (T.R.O.Y.)," Pete Rock & CL Smooth create an ode to nostalgia that stands out as a landmark moment in hip hop's golden era. Pete Rock's masterful use of the saxophone sample creates a melancholic backdrop that perfectly complements CL Smooth's heartfelt reminiscence of his youth and tributes to those he lost. It's not just a song – it's a time capsule, capturing the zeitgeist of the 90s hip hop scene with an emotional resonance that remains poignant even decades later.
8. OutKast — "Elevators (Me & You)"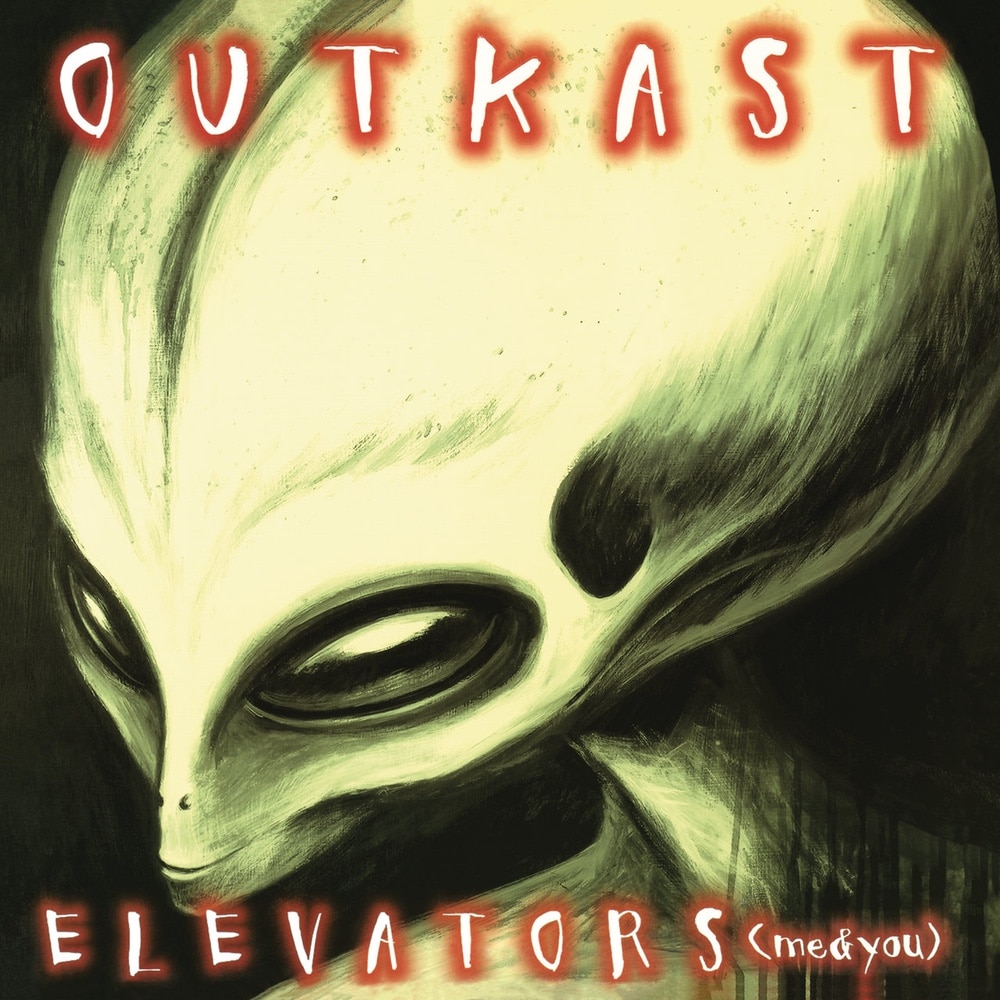 With "Elevators (Me & You)," OutKast cemented their position as stalwarts of Southern hip-hop. The track, underscored by its laid-back, hypnotic beat, sees Big Boi and André 3000 delivering introspective verses that delve into their rise to fame and the realities of the music industry. Their distinctive flows and evocative lyricism blend seamlessly with the ethereal production, making "Elevators" a mesmerizing sonic journey that encapsulates OutKast's innovative spirit.
7. Dr. Dre feat. Snoop Doggy Dogg — "Nuthin' but a 'G' Thang"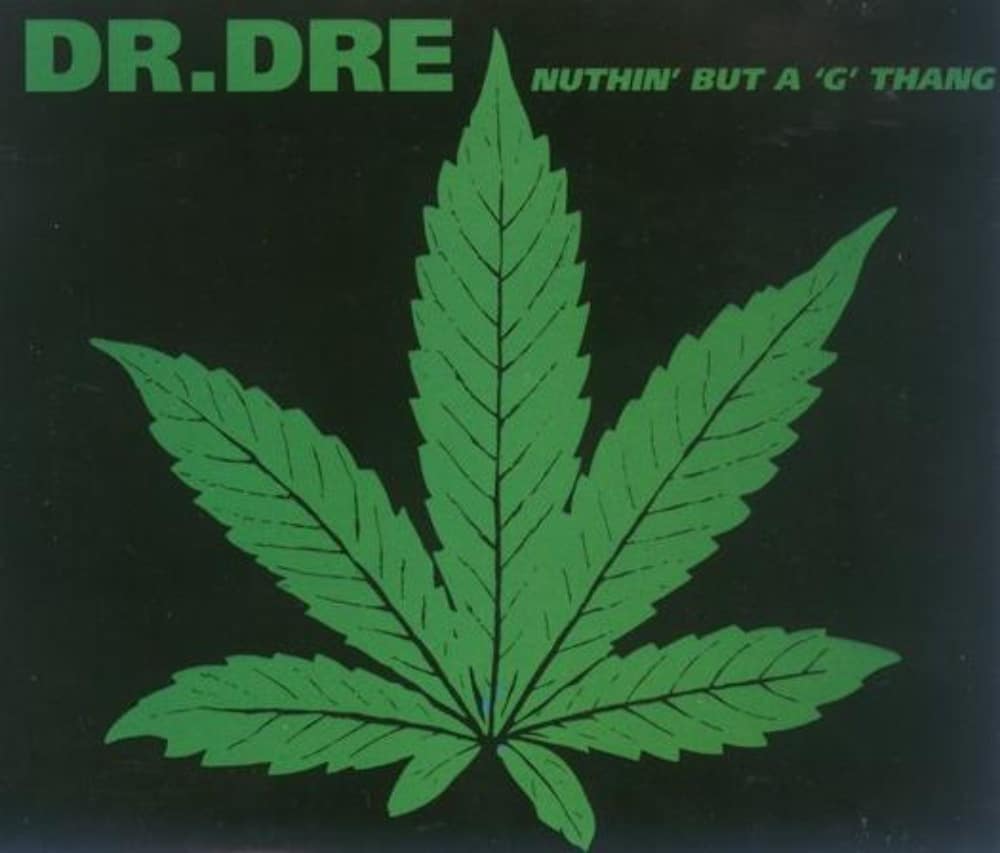 A seminal moment of West Coast rap, "Nuthin' but a 'G' Thang" is a cultural milestone that signaled the reign of Dr. Dre and Snoop Doggy Dogg. The smooth, G-funk-infused beat paired with Snoop's slick, laid-back delivery created an infectious track that quickly became a global phenomenon. Dre's masterful production combined with Snoop's charismatic rhymes to define the sound of a generation, heralding a new era in hip-hop and forever solidifying their place as two of rap's most influential figures.
6. Nas — "N.Y. State of Mind"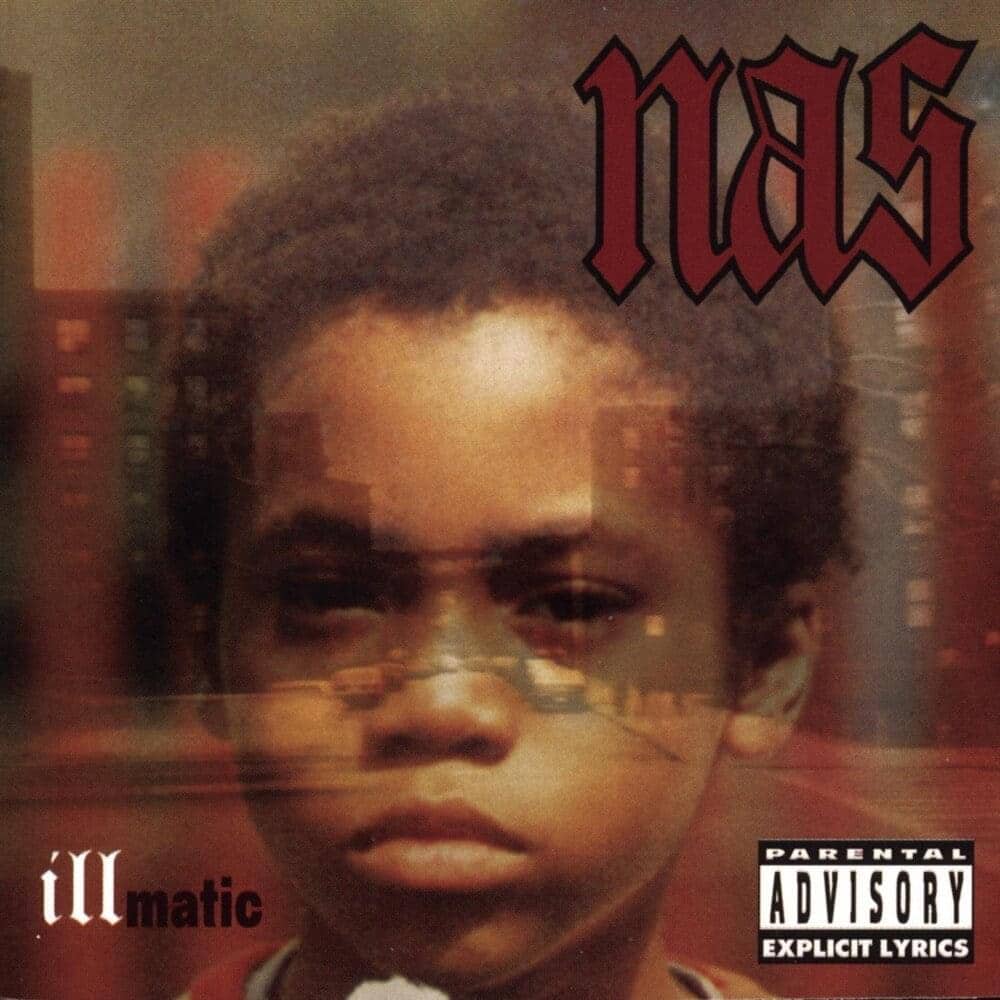 One of the cornerstone tracks of Illmatic, "N.Y. State of Mind" sees Nas delivering a gritty, unfiltered snapshot of life in the inner city. His lyrical prowess is on full display as he weaves together a series of vivid vignettes, showcasing an uncanny eye for detail. The DJ Premier-produced beat, a mix of punchy drums and melancholic piano samples, underscores the raw urgency of Nas' delivery. An embodiment of 90s New York hip hop, "N.Y. State of Mind" is Nas' love-hate letter to the city that raised him, underlining his position as one of rap's premier storytellers.
5. The Notorious B.I.G. — "Juicy"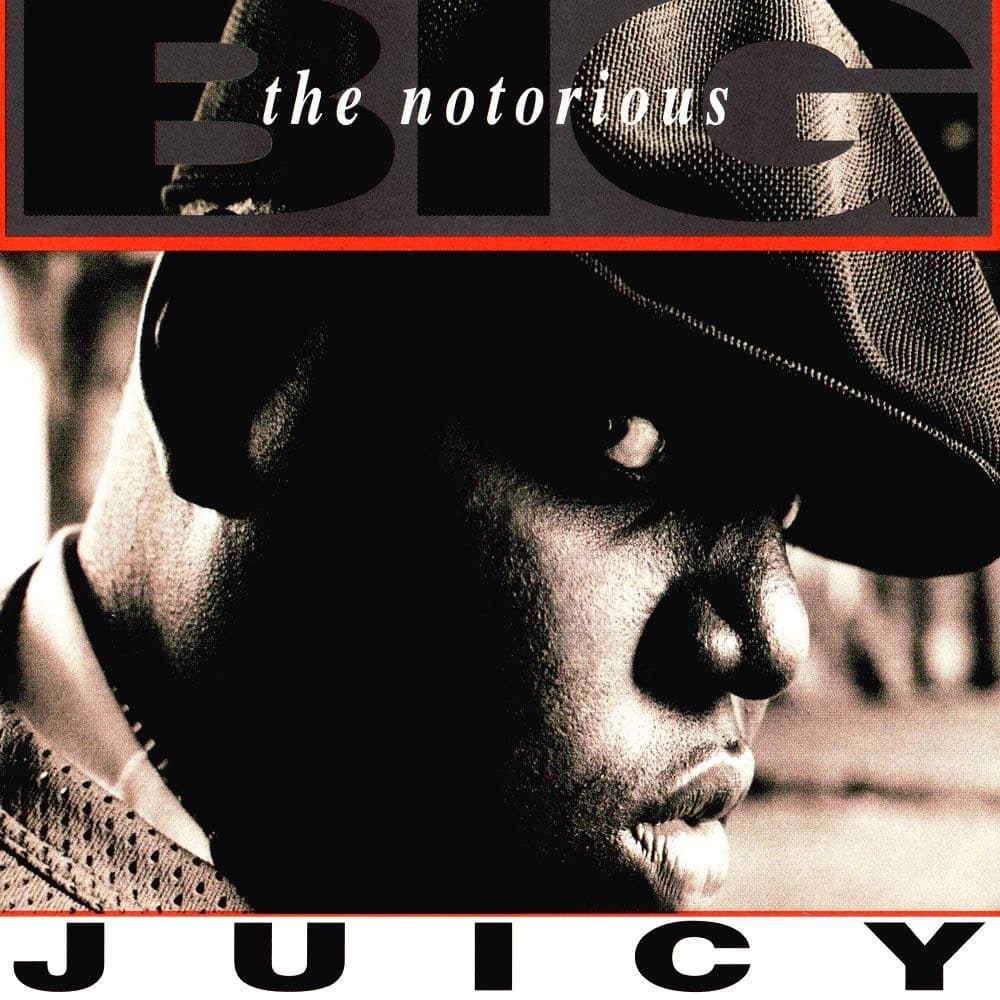 The quintessential rags-to-riches anthem, "Juicy" stands as one of the most iconic tracks in The Notorious B.I.G's discography. Laid over a Mtume's "Juicy Fruit" sample, the song finds Biggie narrating his journey from street hustler to hip hop royalty. His vivid storytelling and smooth flow are perfectly complemented by the soulful, upbeat production. Much more than a retrospective look at his rise to fame, "Juicy" is an aspirational anthem that continues to inspire generations, attesting to Biggie's lasting impact on the genre.
4. 2Pac — "Ambitionz az a Ridah"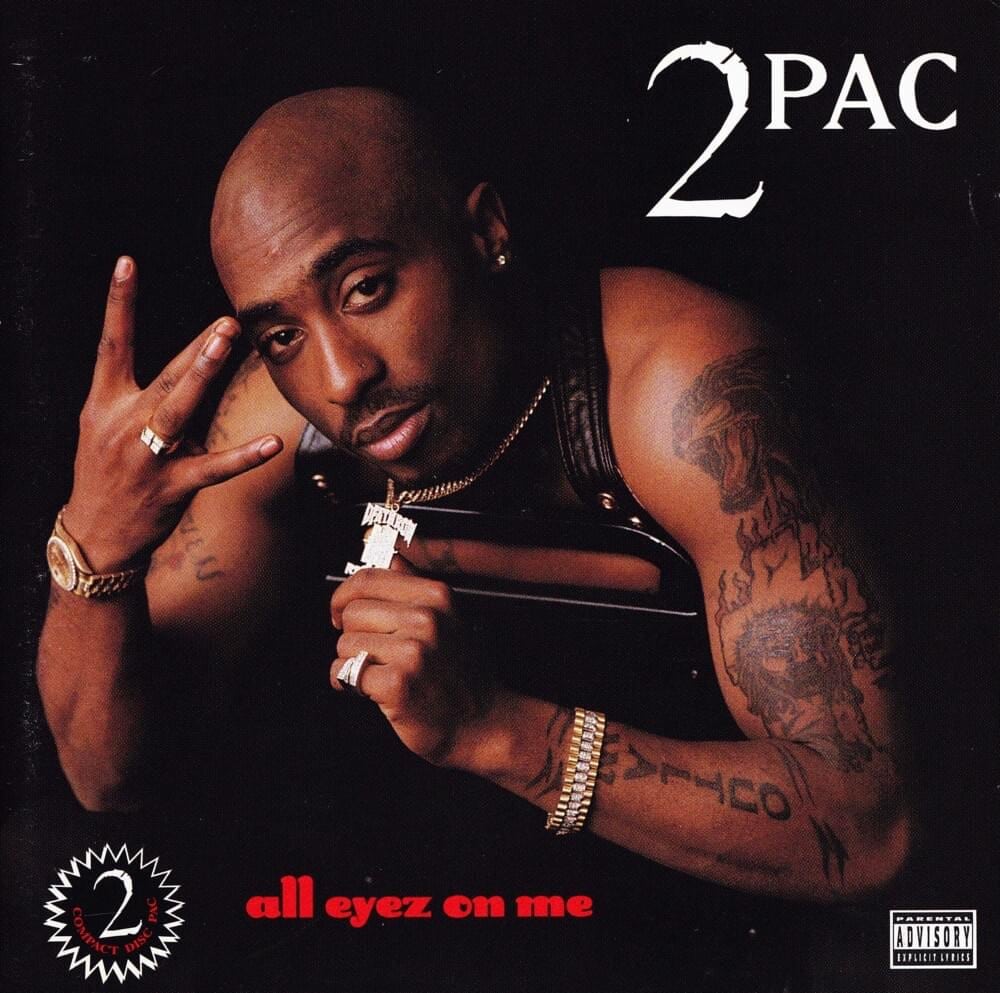 From the opening keys that drip with menace, "Ambitionz az a Ridah" oozes an infectious, unyielding defiance that defined 2Pac's artistry. Serving as the opener to the monumental All Eyez on Me , the track is a thunderous declaration of Pac's tenacity, his verses teeming with visceral intensity. The beat, a seamless blend of G-funk and gangsta rap elements, creates a compelling backdrop for the rapper's brash, confrontational rhymes. "Ambitionz az a Ridah" isn't just a song—it's an anthem for Pac's indomitable spirit, forever immortalizing him as one of hip hop's most charismatic figures.
3. Wu-Tang Clan — "C.R.E.A.M."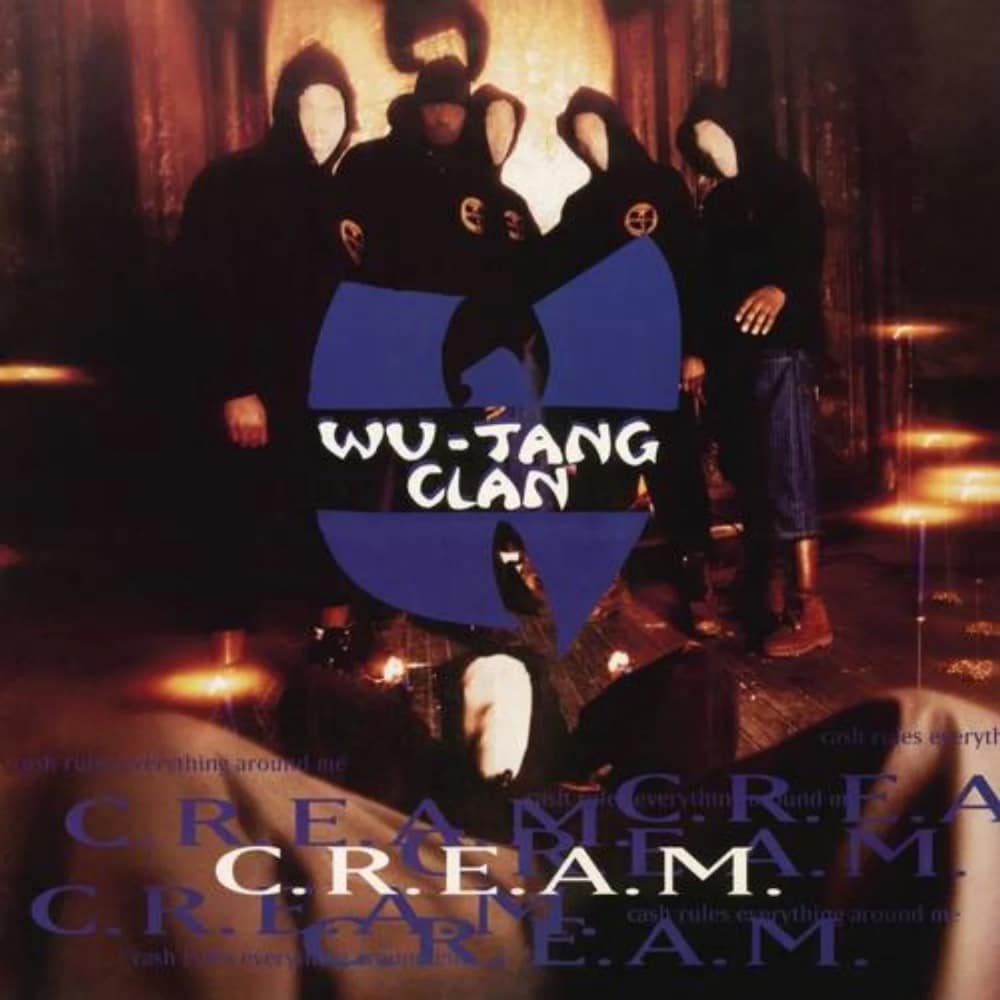 A quintessential cut from the Staten Island collective, "C.R.E.A.M." is as much a mantra as it is a song. In what might be his finest production work to date, RZA laces the gritty backdrop of boom-bap drums and haunting piano loops to lay bare the harsh realities of street life. Raekwon and Inspectah Deck's raw, uncompromising verses, paired with Method Man's iconic hook, encapsulate the struggle for survival and the pursuit of prosperity. "C.R.E.A.M." isn't just a classic in the Clan's discography – it's an anthem for the ages that has left a lasting imprint on hip hop culture.
2. Geto Boys — "Mind Playing Tricks on Me"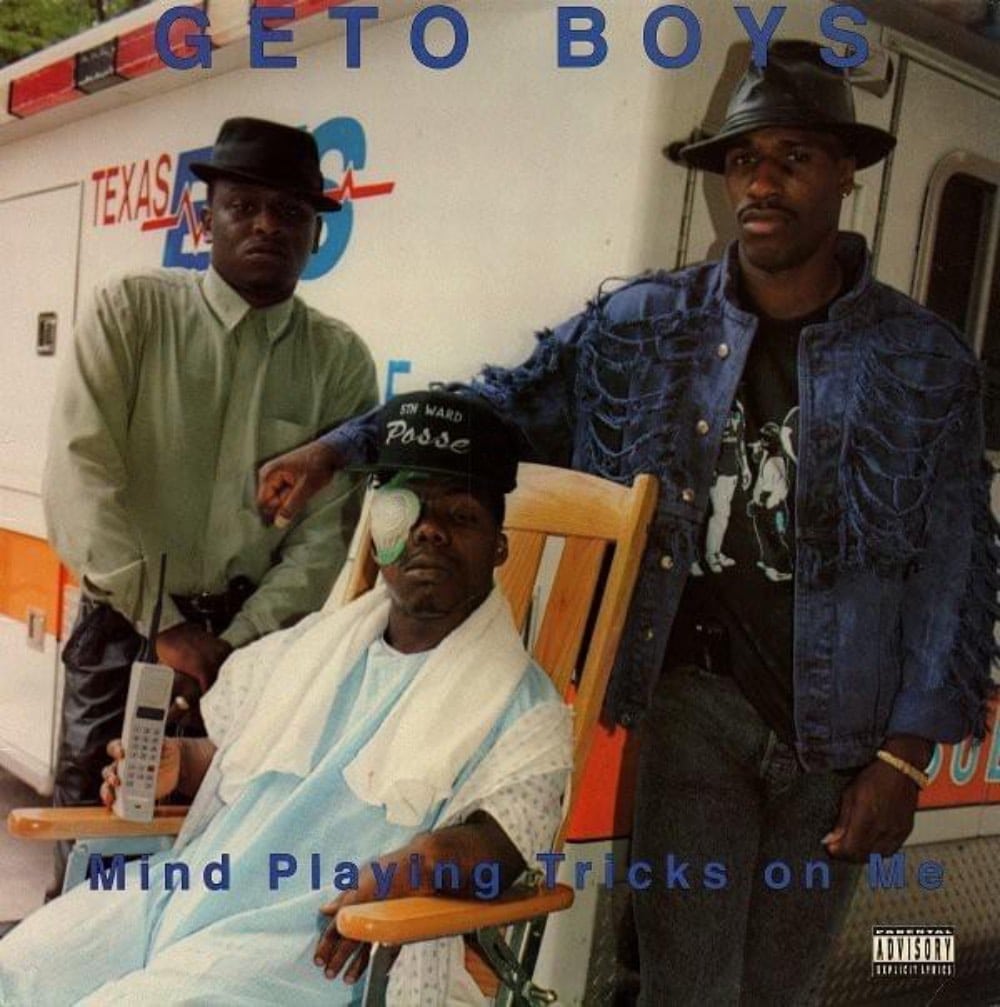 With this Southern staple, Geto Boys didn't just pioneer the concept of rapping about mental struggles – they perfected it, telling vivid tales of sleepless nights and traumatic hallucinations in horrifying detail. Focusing on the side effects of crime rather than the crime itself, the Southern group pulled hip hop in a direction it had never been before, practically birthing the horrorcore scene with this storytelling masterpiece. Side note: Kid Cudi would later reveal that "Mind Playing Tricks on Me" influenced his breakout single "Day 'n' Nite."
1. Mobb Deep — "Shook Ones, Part II"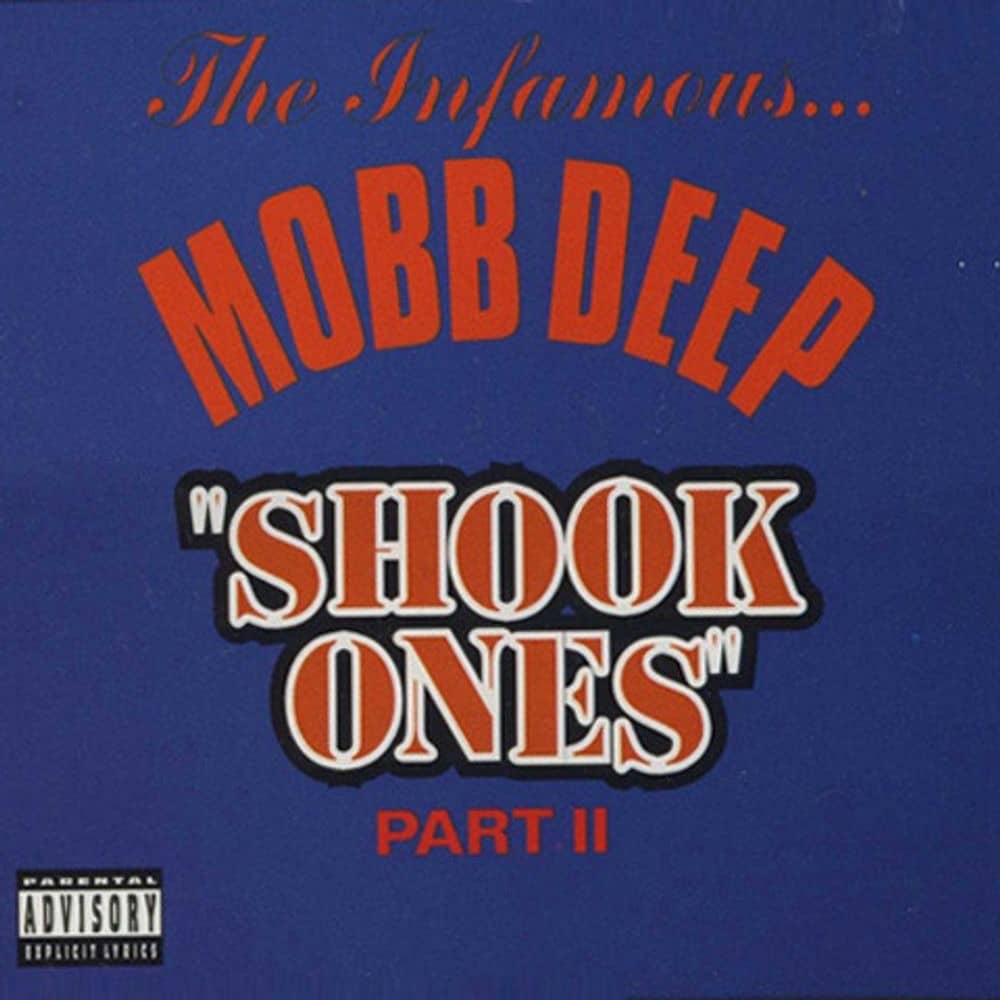 '90s hip hop doesn't get better than this. Prodigy and Havoc deliver some cold-hearted bars shooting down all the wannabe gangsters, flowing over a menacing beat as sinister as the ruthless streets of Queensbridge. Whether it be Bandana P's cutthroat rhymes or the iconic hook, every aspect of the track is the pinnacle of rap music. Lyrical perfection with one of the greatest beats ever produced , "Shook Ones, Pt. II" is the peak of hip hop's greatest era.