Long Island, New York has been the birthplace of some of the greatest hip-hop acts to ever grace the genre. Home to a thriving underground scene and some of the most iconic artists in the game, the area has a rich history of producing MCs that have pushed the boundaries of what hip-hop can be.
From the lyrical dexterity of Rakim to the hard-hitting flows of Busta Rhymes, Long Island has seen some of the most innovative and influential rap acts to ever pick up a microphone. With a legacy that stretches back decades, the island has cemented its place in the history of hip-hop as a hotbed of talent.
With so many legendary artists hailing from the area, it can be hard to determine who stands out as the best of the best. From gritty street tales to uplifting party anthems, Long Island has a diverse and eclectic collection of rappers that have each made their own unique mark on the genre.
In this article, we take a deep dive into the top 10 best Long Island rappers of all time, exploring their greatest hits, legendary albums, and the impact they have had on hip-hop culture. From the pioneers of the genre to the modern-day icons, these rappers have left an indelible mark on Long Island and the wider hip-hop community, and continue to inspire new generations of artists to this day.
Related:
10. Biz Markie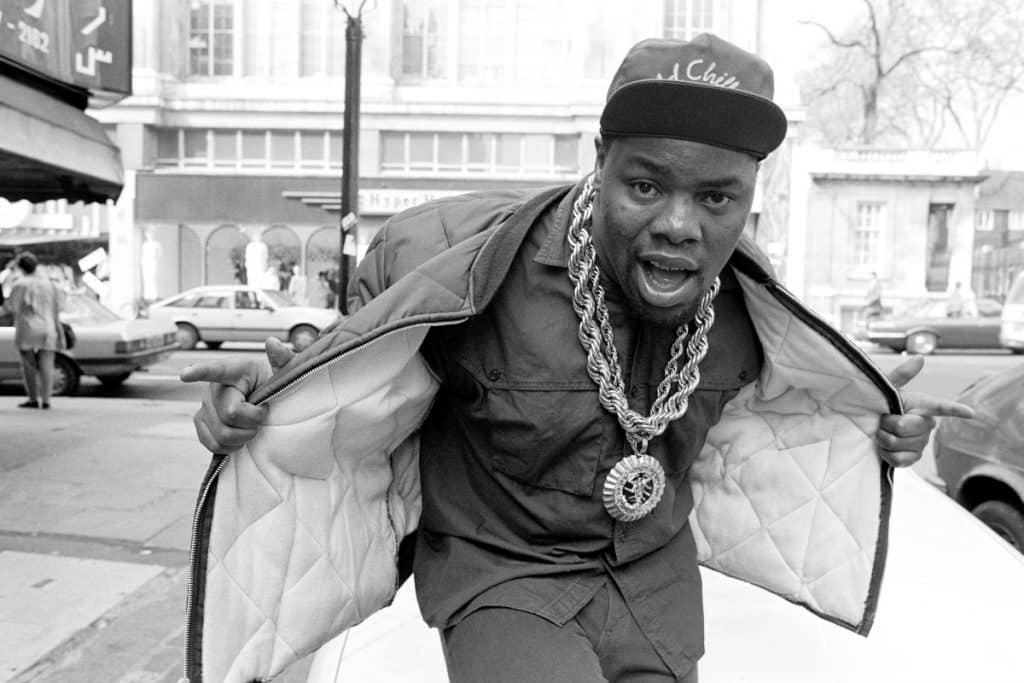 Discography: Goin' Off (1988), The Biz Never Sleeps (1989), I Need a Haircut (1991), All Samples Cleared! (1993), Weekend Warrior (2003)
Biz Markie's infectious voice and lighthearted persona have long cemented his place as one of the greatest Long Island rappers of all time. His music was characterized by his ability to tell stories and convey relatable emotions through his lyrics, with his signature charisma shining through in every song. Biz Markie's influence on hip hop culture cannot be overstated. His stage presence and beatboxing skills were unparalleled, and he created a unique persona that made him a standout in the industry.
Taking inspiration from flamboyant performers like Busy Bee Starski, Biz developed a character that was both playful and innovative, earning him the title of the "Clown Prince of Hip Hop." Although Biz Markie was never known for his lyrical prowess, he left an indelible mark on the rap scene with his original and innovative tracks. His debut album, Goin' Off, released in 1988, was followed by The Biz Never Sleeps in 1989 and I Need a Haircut in 1991. All Samples Cleared!, released in 1993, further cemented his position in the hip hop canon, with its seamless incorporation of samples and beats.
While Biz Markie's legacy is often defined by his early work, he continued to release music throughout his career, including his 2003 album Weekend Warrior. Even in his later years, his music continued to be a source of inspiration for new generations of rappers, and his contributions to the genre have earned him a spot among the greats.
9. Freddie Foxxx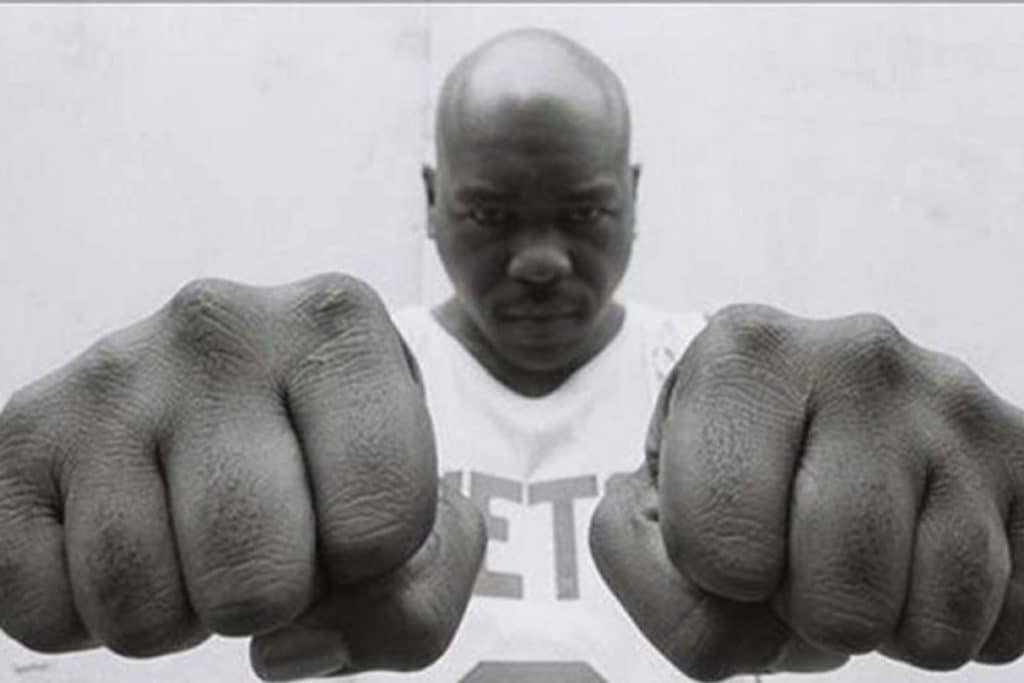 Discography: Freddie Foxxx Is Here (1989), Crazy Like a Foxxx (1994), Industry Shakedown (2000), Konexion (2003), Street Triumph (2006), Amerikkan Black Man (2009), Music From The Man Vol.1 (with Jesse West) (2010), Royalty Check (with KRS-One) (2011), Lyrical Workout (with Statik Selektah) (2011), Kolexxxion (with DJ Premier) (2012), Ambition (with Statik Selektah) (2012), Pop Duke, Vol. 1 (with Nottz) (2018)
Freddie Foxxx isn't just one of the greatest Long Island rappers ever, he's a true character in the game. With his intimidating presence and no-holds-barred approach to rhyming, Freddie has carved out a unique niche for himself in the hip hop underground. From the moment he burst onto the scene in the '80s, it was clear that the Long Island-born MC was a rhyming phenomenon.
With his signature barking delivery and bloodthirsty lyrics, he quickly became known as one of the most hardcore MCs in the game. His approach was unapologetic and uncompromising, and he quickly earned a reputation as someone who wasn't afraid to speak his mind.
As the years went on, Freddie continued to release music and collaborate with other artists. He took on the persona of Bumpy Knuckles, which allowed him to explore different sides of his personality and experiment with new sounds. His mixtapes were highly regarded in the underground, and he continued to be a sought-after collaborator well into the present day.
8. Keith Murray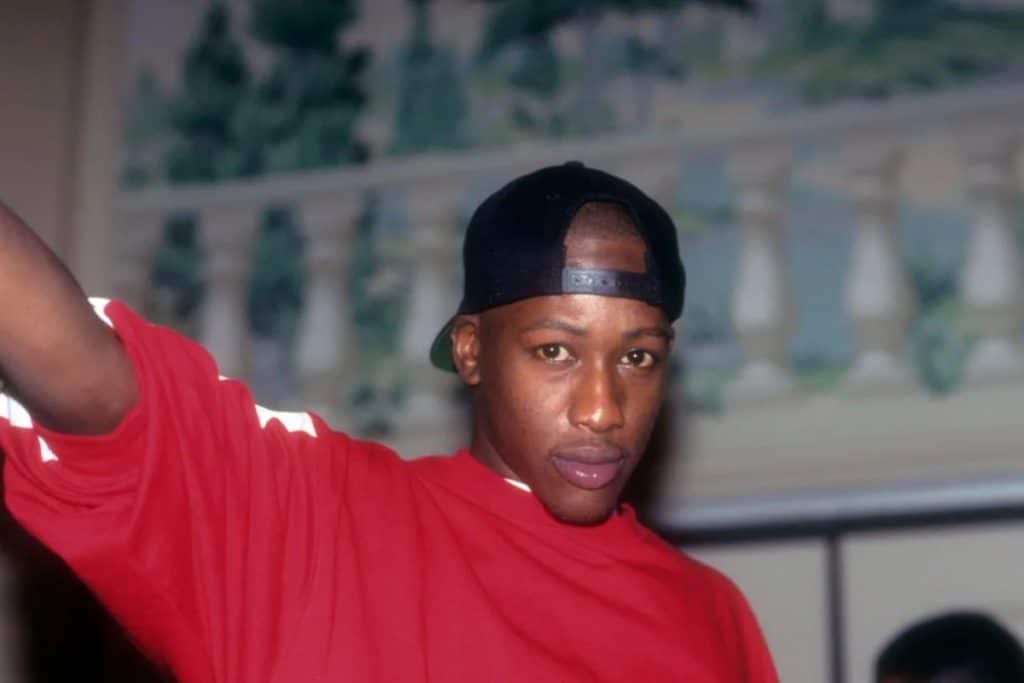 Discography: The Most Beautifullest Thing in This World (1994), Enigma (1996), It's a Beautiful Thing (1999), He's Keith Murray (2003), Rap-Murr-Phobia (The Fear of Real Hip-Hop) (2007), Intellectual Violence (2008), Puff Puff Pass (2008), Lord of the Metaphor (2018), and Lord of the Metaphor 2 (2019)
Keith Murray is a true gem in the hip hop world, and undoubtedly one of the greatest MCs to ever come out of Long Island. Burst onto the scene in 1994 with his debut album, The Most Beautifullest Thing in the World, which instantly became a classic and showcased his one-of-a-kind rhyming style, Keith Murray rapped with a rare combination of raw energy and razor-sharp lyricism.
What made the Def Squad MC so formidable during the peak years was his ability to spit a killer verse every single time. Whether he was freestyling off the top of his head or crafting intricate rhymes in the studio, the Long Island rapper's flow was always on point. His energy was infectious, and he has an uncanny ability to get the crowd hyped up and moving, not to mention every bar he spit was a quotable, and every verse a goldmine of rhymes and wordplay.
7. EPMD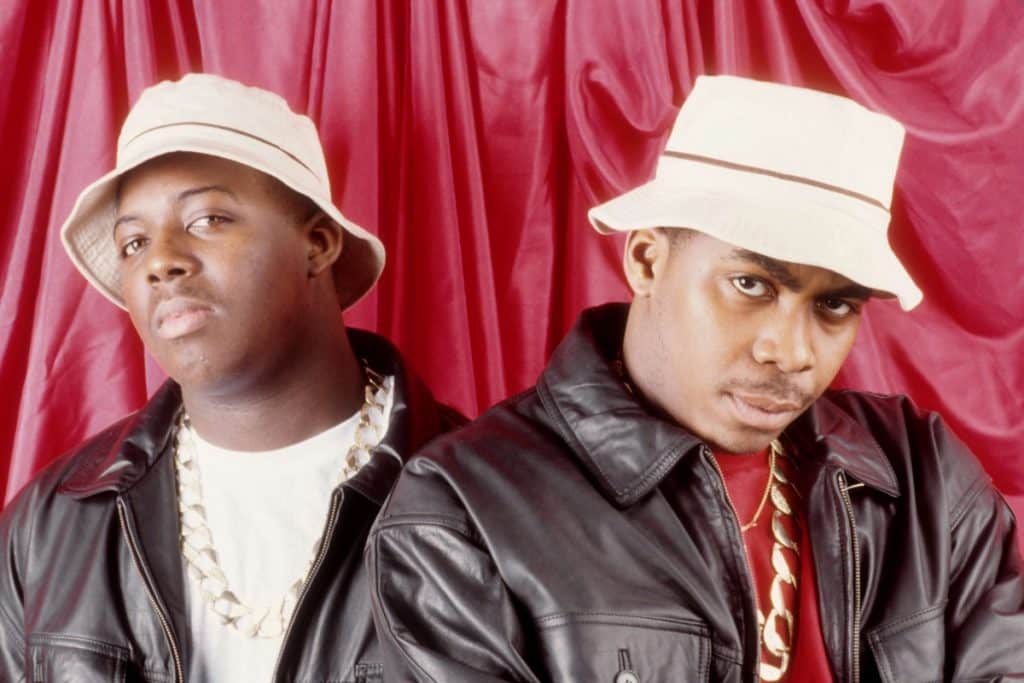 Discography: Strictly Business (1988), Unfinished Business (1989), Business as Usual (1990), Business Never Personal (1992), Back in Business (1997), Out of Business (1999), We Mean Business (2008)
When it comes to the rich history of Long Island hip hop, there are few names that stand out quite like EPMD. Erick Sermon and Parrish Smith were pioneers of the rap game, breaking new ground with their innovative approach to production and their hard-hitting rhymes. With their debut album Strictly Business in 1988, they took the music world by storm, challenging the status quo with their ultra-funky sound.
What helped take the Long Island duo to the next level from the rest of their peers was the music backdrop they rhymed on. Rather than relying on the same old James Brown samples that had become commonplace in hip hop, they dug deep into the crates, incorporating elements of funk and soul into their beats. The result was a sound that was both richer and funkier than anything that had come before it.
Of course, it wasn't just their production that made them stand out. Erick and Parrish had a chemistry that was undeniable, playing off each other with ease and delivering rhymes that were as raw as they were relatable. They weren't concerned with flashy wordplay or technical acrobatics – instead, they kept it simple, spitting verses that spoke to the struggles and triumphs of everyday life.
In many ways, EPMD were like the Long Island version of Run-D.M.C. – hard-edged, uncompromising, and incredibly funky. The duo's impact on the rap game – from a rapping, production and aesthetic standpoint – is forever, and they've remained a beloved and influential act to this day. When you think of the best rappers of the 80s, it's impossible not to mention Erick and Parrish Making Dollars.
6. Roc Marciano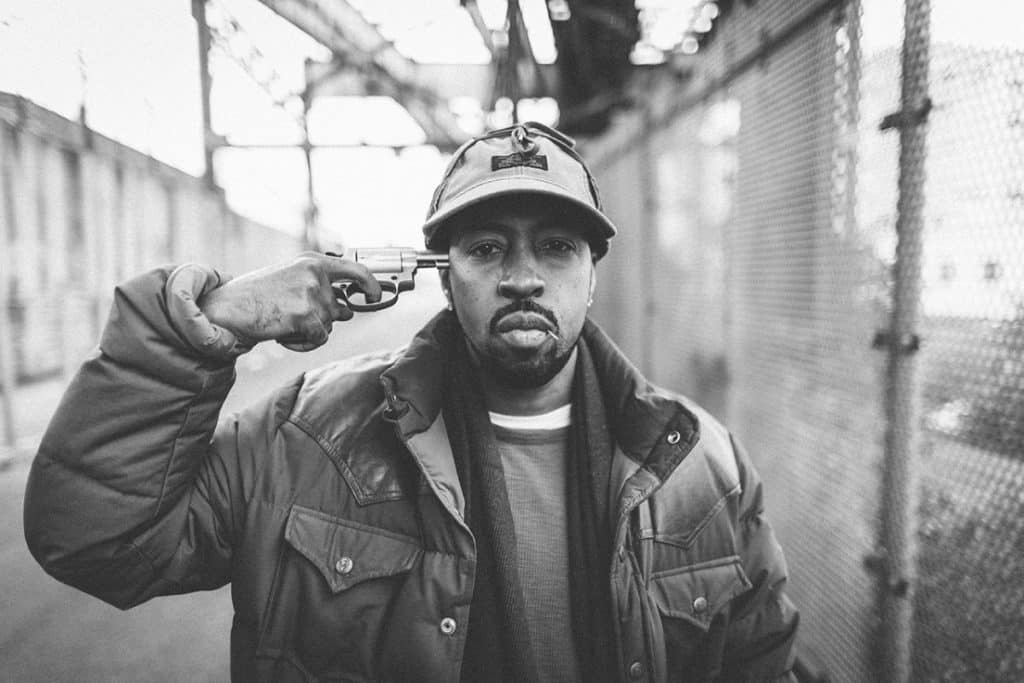 Discography: Marcberg (2010), Reloaded (2012), Marci Beaucoup (2013), Rosebudd's Revenge (2017), RR2: The Bitter Dose (2018), Behold a Dark Horse (2018), Kaos (with DJ Muggs) (2018), Marcielago (2019), Mt. Marci (2020), The Elephant Man's Bones (with The Alchemist) (2022)
Roc Marciano is a true icon in the underground hip hop scene. Despite not getting as much mainstream recognition as some of his other Long Island peers, he has been steadily putting out incredible music for over two decades. His ability to create hard-hitting tracks without relying on traditional drum patterns is nothing short of genius. In fact, Roc is known for popularizing drumless hip hop, showcasing his skills as an MC and proving that a rap song doesn't necessarily need a catchy beat to make a strong impact.
One of the things that sets the Long Island rapper apart from other MCs is his incredible lyricism. His dense rhyme schemes and clever wordplay are reminiscent of his contemporary Ka, but Roc often leans more towards punchlines and witty bars rather than deeper meanings. And with a discography that includes classics like Reloaded and Marci Beaucoup, there's no denying that he is one of the most consistent and respected rappers of his generation.
Roc's journey to underground icon wasn't always an easy one. He started out as a member of Busta Rhymes' Flipmode Squad before going solo and finding his voice as an artist. His early albums, like Marcberg and Reloaded, set the tone for the gritty, underground boom-bap sound that has become his signature. And while the Griselda crew may be getting most of the attention these days for revitalizing that sound, Roc has been carrying the torch for years. With his latest release, The Elephant Man's Bones, Roc continues to push boundaries and reassert the fact that he's undoubtedly one of the greatest MCs to ever come out of Long Island.
5. De La Soul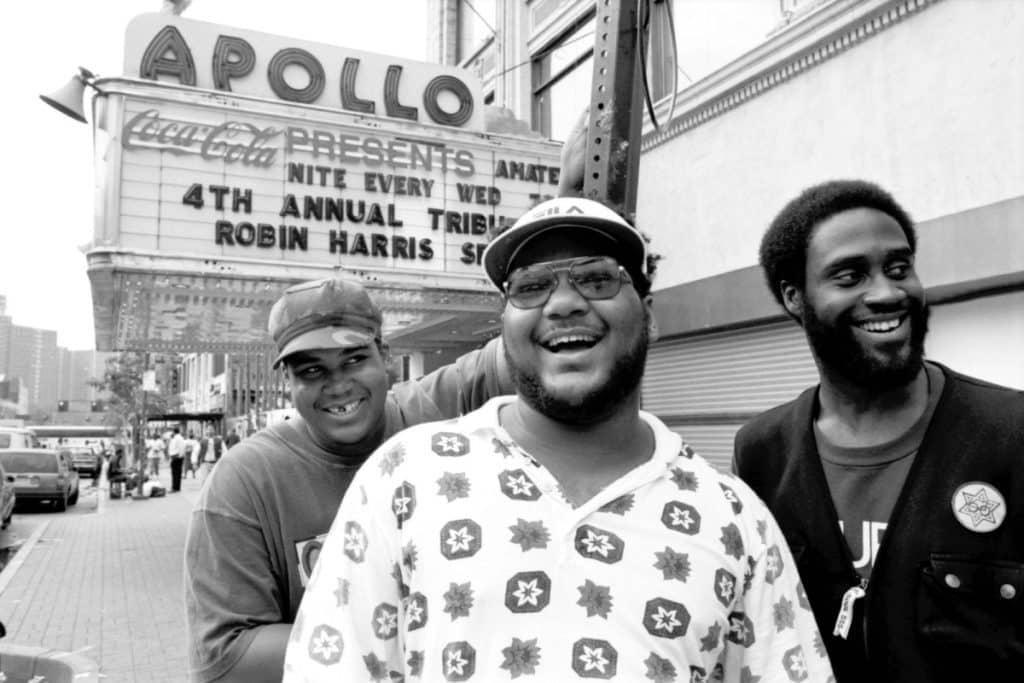 Discography: 3 Feet High and Rising (1989), De La Soul Is Dead (1991), Buhloone Mindstate (1993), Stakes Is High (1996), Art Official Intelligence: Mosaic Thump (2000), AOI: Bionix (2001), The Grind Date (2004), Plug 1 & Plug 2 Present… First Serve (2012), And the Anonymous Nobody… (2016)
De La Soul is one of the most beloved hip hop groups of all time, and for good reason. From their breakthrough album, 3 Feet High and Rising, to their most recent release, And the Anonymous Nobody…, Posdnuos, Trugoy, and Maseo have consistently pushed the boundaries of what hip hop can be.
Back in the early days, the Long Island trio's sound was architected by prince Paul, and featured a playful, lighthearted tone that made them stand out from the harder-edged rap that was popular at the time. But as they evolved, so did their sound, with De La Soul Is Dead and Buhloone Mindstate showcasing their darker, more introspective side. And with Stakes Is High, they took on a more political tone, tackling issues like police brutality and social inequality.
Throughout their career, De La Soul has maintained a level of creativity and experimentation that few other rap groups can match. They've collaborated with artists as diverse as Gorillaz and J Dilla, and their catalogue is filled with timeless classics that have endeared them to a legion of dedicated fans throughout the decades.
4. Chuck D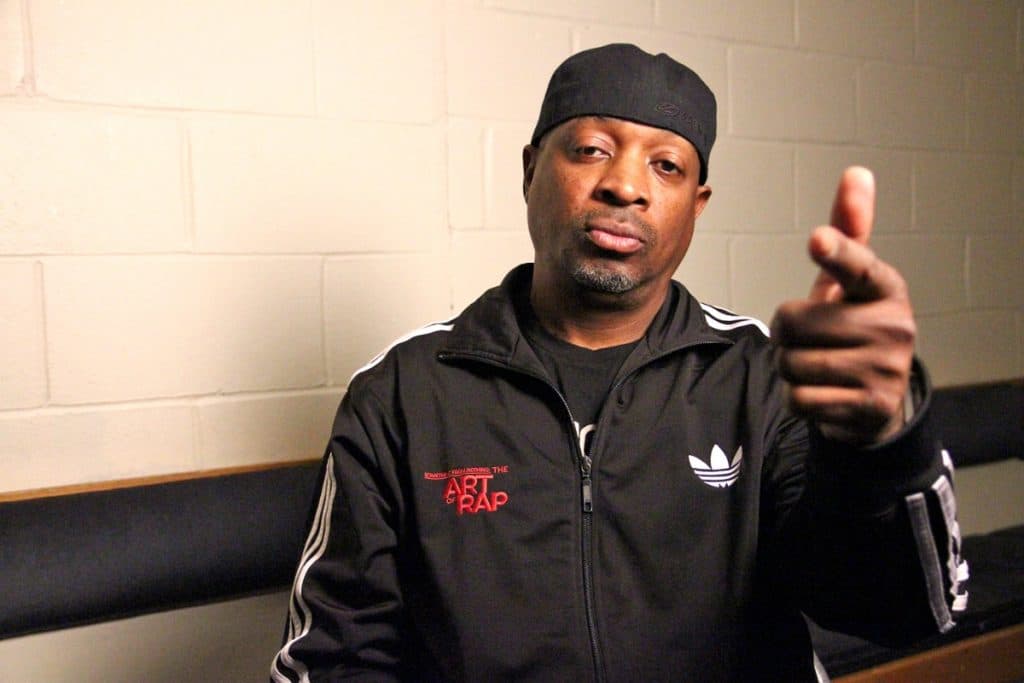 Discography: Yo! Bum Rush the Show (1987), It Takes a Nation of Millions to Hold Us Back (1988), Fear of a Black Planet (1990), Apocalypse 91… The Enemy Strikes Black (1991), Muse Sick-n-Hour Mess Age (1994), There's a Poison Goin' On (1999), Revolverlution (2002), New Whirl Odor (2005), How You Sell Soul to a Soulless People Who Sold Their Soul? (2007), Most of My Heroes Still Don't Appear on No Stamp (2012), The Evil Empire of Everything (2012), Man Plans God Laughs (2015), Nothing Is Quick in the Desert (2017), Loud Is Not Enough (2020), What You Gonna Do When the Grid Goes Down? (2020)
Chuck D, the powerhouse frontman of Public Enemy, is one of the most important and influential figures in hip hop history. His signature booming baritone voice commands attention, making every word he speaks carry weight and authority. But it's not just his voice that made him great – Chuck's delivery is wild and dynamic, with an energy and passion that are unmatched by his peers.
As the leader of Public Enemy, Chuck D helped define the sound of political and socially conscious rap music in the late '80s and early '90s. Alongside his sidekick on the mic Flavor Flav, the Long Island MC pushed the boundaries of what hip hop could be, using their music to address issues of racism, inequality, and injustice in America. Their impact on the genre can still be felt today, as countless artists continue to be inspired by their fearless activism and unrelenting passion.
3. Busta Rhymes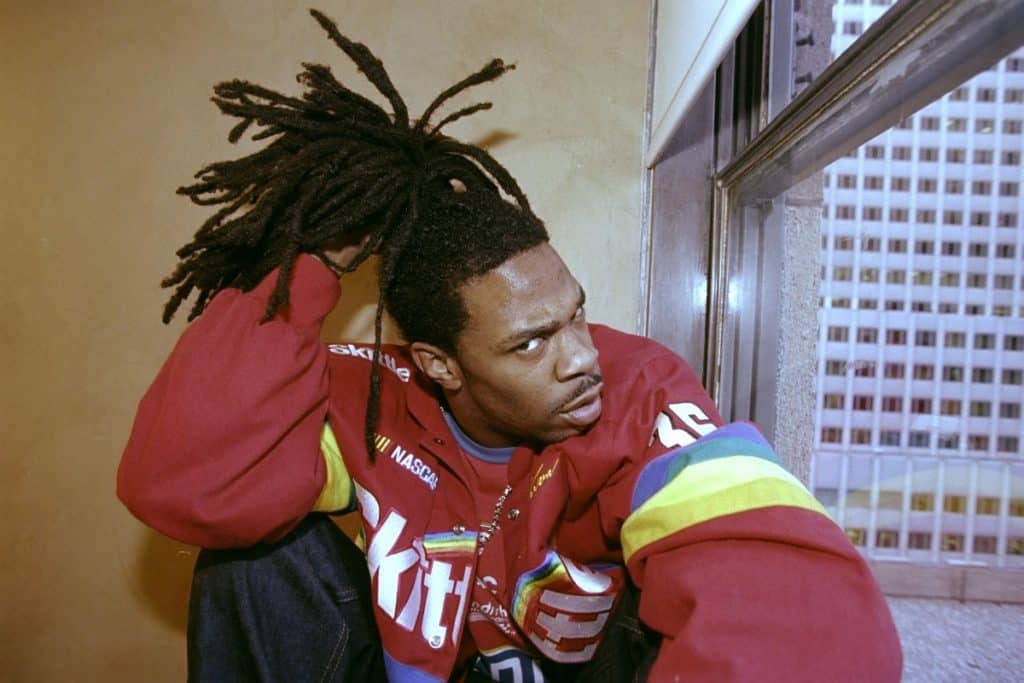 Discography: The Coming (1996), When Disaster Strikes… (1997), Extinction Level Event: The Final World Front (1998), Anarchy (2000), Genesis (2001), It Ain't Safe No More… (2002), The Big Bang (2006), Back on My B.S. (2009), Year of the Dragon (2012), Extinction Level Event 2: The Wrath of God (2020)
Born in the East Flatbush neighborhood of Brooklyn, but moving to Uniondale, Long Island at age 12, Busta Rhymes burst onto the scene as part of the legendary Leaders of the New School crew in the early '90s. But it wasn't until he delivered that scene-stealing verse on A Tribe Called Quest's "Scenario" that the world took notice of his wild, energetic style. And once he went solo, he took the rap game by storm, dropping hit after hit and showcasing his unique flow and powerful delivery.
What sets Busta apart from other rappers is his versatility – he can go hard on a grimy boom bap beat, spit fire over a trap instrumental, or even jump on a pop radio hit without missing a beat. He's a master of his craft, a true rapper's rapper, who has earned respect from fans and peers alike. With a discography spanning over 25 years, Busta has consistently delivered bangers that have stood the test of time. From his debut album, The Coming, to his most recent release, Extinction Level Event 2: The Wrath of God, he has always brought that same explosive energy and incredible flow to the table.
In a genre where longevity is rare, Busta has managed to stay relevant and impactful, cementing his status as one of the best rappers of all time. As a Long Island native, he has made his mark on the hip hop scene not just in New York, but worldwide, leaving a lasting legacy that will continue to inspire future generations of MCs.
2. MF DOOM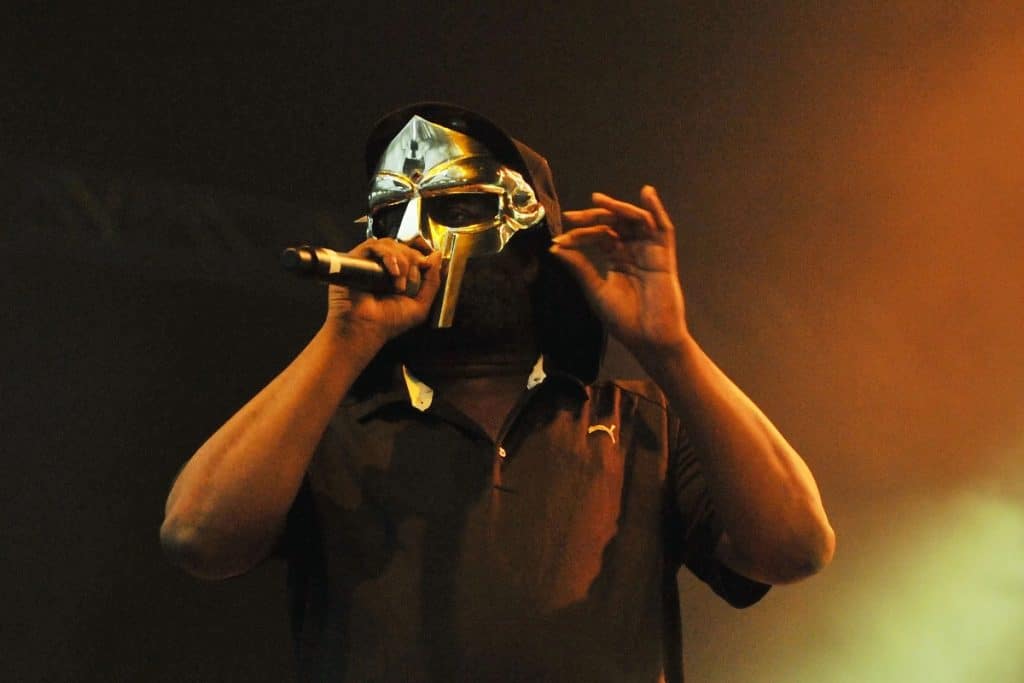 Discography: Mr. Hood (1991) (as Zev Love X with KMD), Operation: Doomsday (1999), Black Bastards (2000) (as Zev Love X with KMD), Take Me to Your Leader (2003) (as King Geedorah), Vaudeville Villain (2003) (as Viktor Vaughn), VV:2 (2004) (as Viktor Vaughn), Madvillainy (2004) (with Madlib as Madvillain), Mm..Food (2004), Special Herbs + Spices Volume 1 (2004) (with MF Grimm), The Mouse and the Mask (2005) (with Danger Mouse as Danger Doom), Born Like This (2009) (as Doom), Key to the Kuffs (2012) (with Jneiro Jarel as JJ Doom), NehruvianDoom (2014) (with Bishop Nehru as NehruvianDoom), Czarface Meets Metal Face (2018) (with Czarface), Super What? (2021) (with Czarface)
MF DOOM was a one-of-a-kind artist who challenged conventions and inspired a whole generation of underground rappers with his sound and style. His distinctive masked persona and unique approach to rap has made him one of the most respected and revered artists in the underground scene. Known for his intricate and abstract lyricism, DOOM was widely considered to be one of the greatest wordsmiths in rap history.
Born in London, but raised in Long Island, Daniel Dumile began his music career as part of the group KMD in the early '90s. Tragically, his younger brother and fellow group member passed away in a car accident, which led to the dissolution of the group. The rapper then went on a self-imposed exile before reinventing himself as the masked villain, which he became known for throughout his career.
DOOM's approach to rap was unconventional, to say the least. His complex rhymes and obscure pop culture references made him a favorite of hip hop purists, while his collaborations with producers like Madlib and Danger Mouse helped him reach a wider audience. Despite his underground status, MF DOOM's influence can be heard in the work of countless rappers and producers, from Tyler, the Creator to Earl Sweatshirt to Flying Lotus.
1. Rakim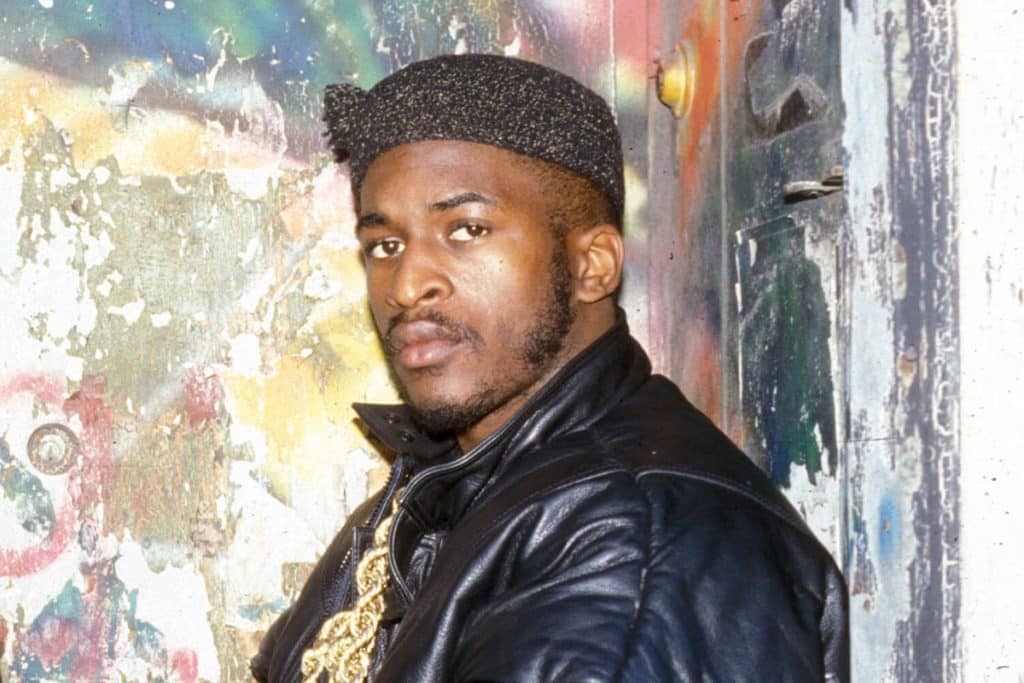 Discography: Paid in Full (1987), Follow the Leader (1988), Let the Rhythm Hit 'Em (1990), Don't Sweat the Technique (1992), The 18th Letter (1997), The Master (1999), The Seventh Seal (2009)
Rakim's influence on hip hop is immeasurable, and there isn't an argument that can be made against him being the greatest rapper to come out of Long Island. The way he crafted rhymes and flow patterns has been copied, emulated, and celebrated by countless rappers since the late 80s. The R brought a level of lyrical complexity to rap that had never been seen before, elevating the genre to new heights. And it wasn't just his words that were groundbreaking – his delivery, with its effortless cool and smoothness, was just as revolutionary.
Rakim's impact on the culture was so profound that he became known simply as "The God MC." His ability to craft verses that were both intricate and accessible was unmatched, and his influence can be heard in everything from Nas to Kendrick Lamar. His collaborations with Eric B. remain some of the most iconic tracks in rap history, and his solo work continued to push boundaries and set new standards for lyrical excellence. But for all his technical skill and innovation, Rakim was never one to brag or boast. He let his rhymes do the talking, and they spoke volumes. His legacy as one of the greatest rappers of all time is secure, and his influence will be felt for generations to come.