Over the past 8 years, trapper-turned-rapper 21 Savage has evolved from dead-eyed nihilist to becoming one of the most well-rounded artists of his generation.
Whether it's trap street anthems, number one pop singles, deep introspective cuts or just club bangers, 21 Savage has proved that he has the rhyming chops to do it. It's why we named him one of the best rappers right now. Another thing that he's been doing exceedingly well, especially these past few years, is killing feature appearances. We're going to take a look at some of his best ones to date.
From Post Malone's "rockstar" to Cardi B's "Bartier Cardi" and Young Nudy's "Child's Play," here are the top 10 best 21 Savage guest verses of all time.
10. Post Malone ft. 21 Savage – "rockstar"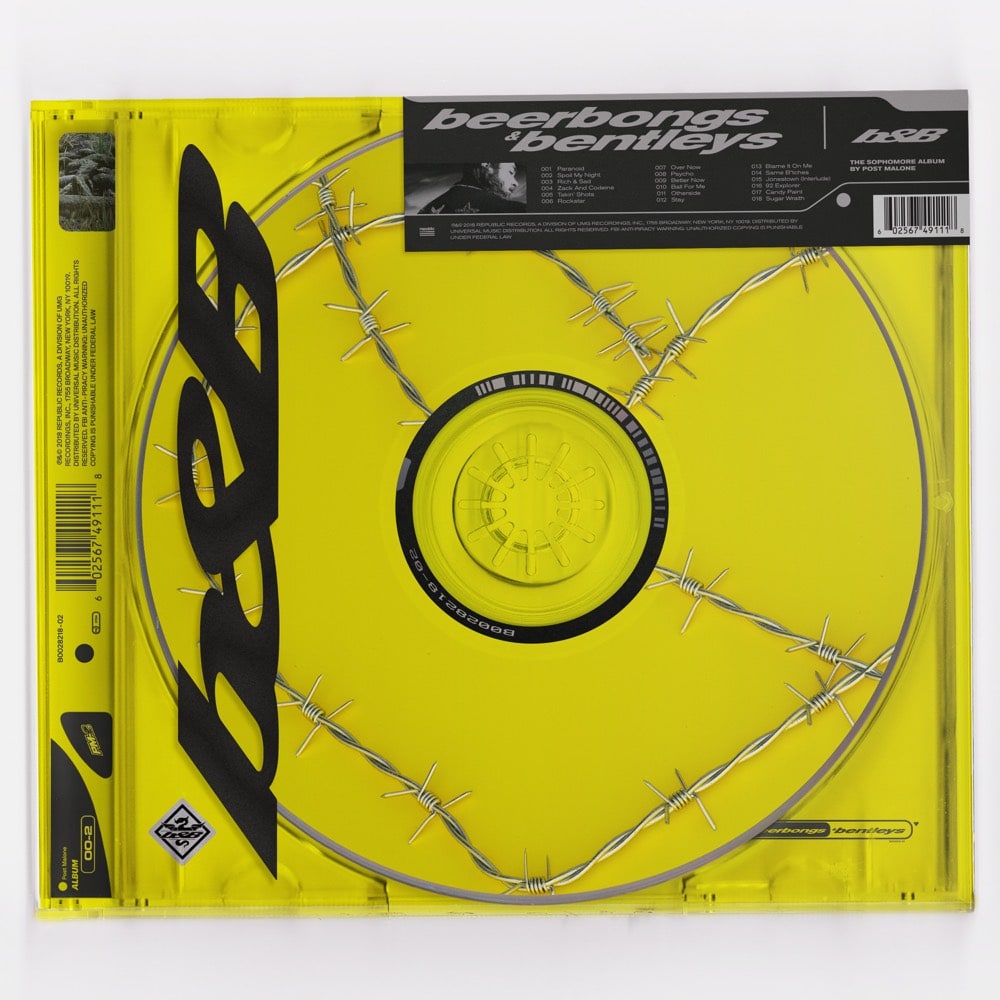 Released: September 15, 2017
Album: beerbongs & bentleys
Producer: Tank God & Louis Bell
I've been in the Hills fuckin' superstars
Feelin' like a popstar (21, 21, 21)
Drankin' Henny, bad bitches jumpin' in the pool
And they ain't got on no bra (Bra)
Hit her from the back, pullin' on her tracks
And now she screamin' out, "¡No más!" (Yeah, yeah, yeah)
They like, "Savage, why you got a 12 car garage
And you only got six cars?" (21)
I ain't with the cakin', how you kiss that? (Kiss that?)
Your wifey say I'm lookin' like a whole snack (Big snack)
Green hundreds in my safe, I got old racks (Old racks)
L.A. bitches always askin', "Where the coke at?" (21, 21)
Livin' like a rockstar, smash out on a cop car
Sweeter than a Pop-Tart, you know you are not hard
I done made the hot chart, 'member I used to trap hard
Livin' like a rockstar, I'm livin' like a rockstar (Ayy)
9. Travis Scott ft. 21 Savage – "NC-17"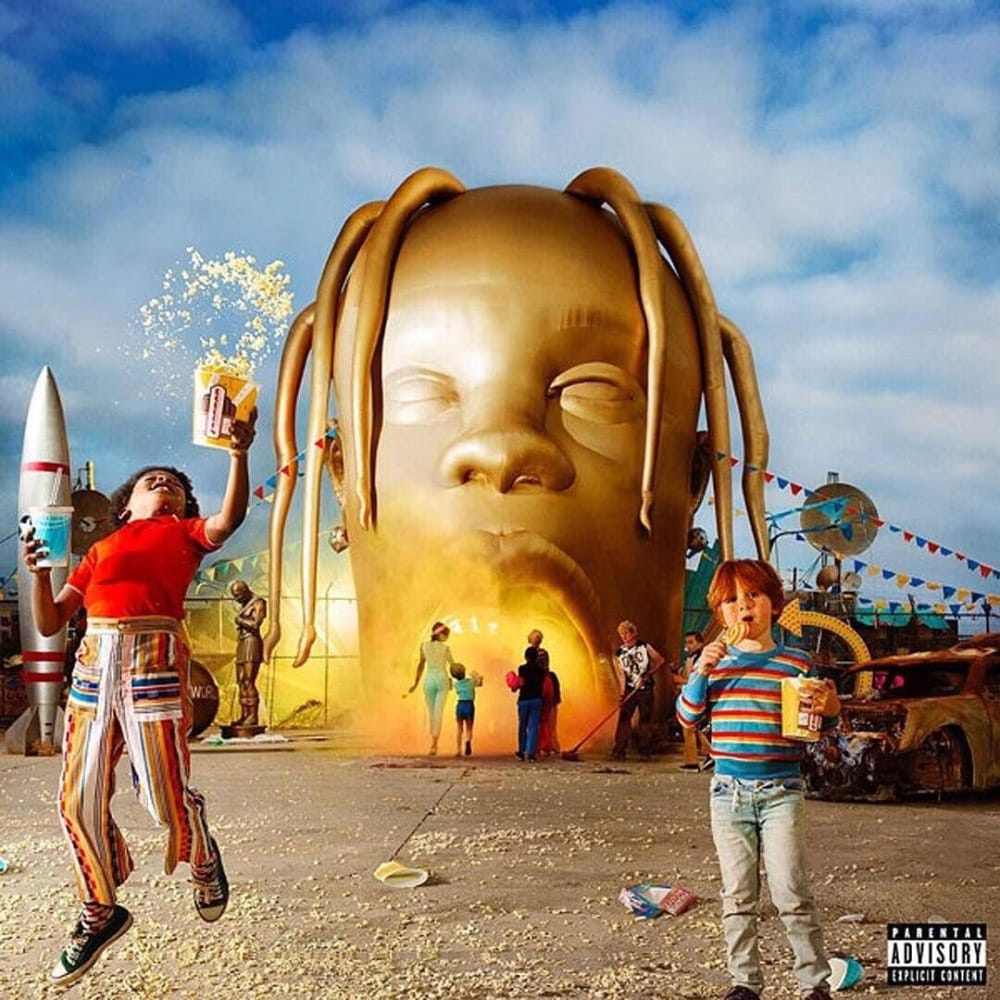 Released: August 3, 2018
Album: ASTROWORLD
Producer: MIKE DEAN, Allen Ritter, Boi-1da & CuBeatz
Three main bitches thinkin' they my main bitch (21, 21)
Hit the club and swap the hoes I came with (Straight up, straight up)
Don't you come outside, we on that gang shit (Straight up, straight up)
Had to switch my T-shirt 'cause she stained it (On God)
Had to buy a visa, she from Moscow (21)
Fuckin' 'round with Travis, you get crossed out (Crossed out)
He used to be on, that nigga off now (He off now)
I done got so rich, I Saint Laurent my dawgs now (Straight up, straight up)
Earrings cost a quarter, certified by G.I.A. (21)
If it's 'bout my bae or 'bout some smoke, I'm on my way (Skrrt-skrrt)
Your bitch gave the Kid Cudi, but I'm not signed to Ye (On God)
I nutted on her cheek, her new nickname is Babyface (21, woo)
8. FBG Duck ft. 21 Savage – "Slide (Remix)"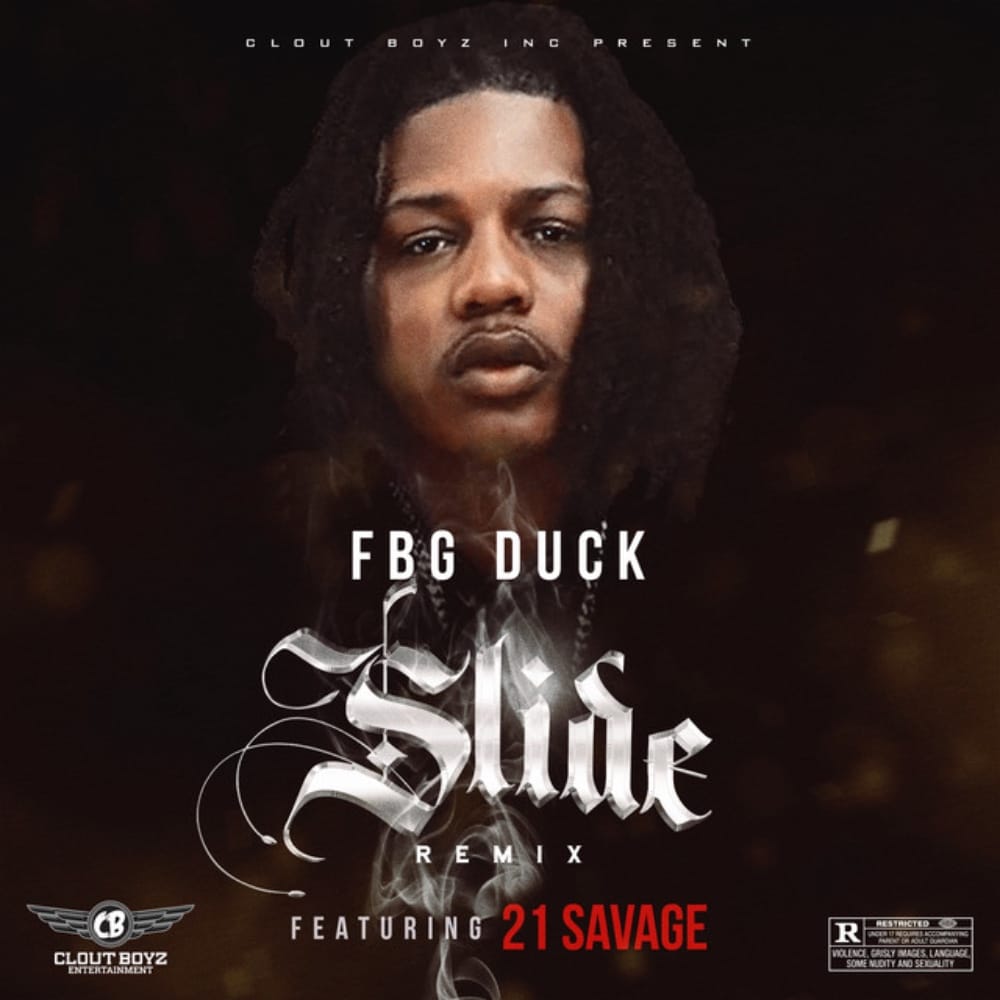 Released: May 8, 2018
Album: N/A
Producer: LilRiicoBeatz
Let me see you slide (straight up)
Sixth grade, on my kids, I had a deuce fire (on god)
Slaughter Gang, rep that dagger, don't get crucified (on god)
Glock 33 with the 30 hangin' out, I swear my trigger finger itchin'
After the candle light, we pushin' up, shoot the funeral up
You think cause you went and tatted your face, that shit make you tough?
Saiga-12 and I fill it with slugs, thotty got hit with a bust
This bitch trippin' tryna face time, I'm tryna catch me a nut
Roll the window down, stick the choppers out
Fuck a diss song, nigga let's shoot it out
Lace my boots up, put the coupes up
Grab a hotbox, time to shoot stuff
Savage from the 6 where they tote a lot of big shit
Savage pop a lot of shit, like that nigga foreign clip
Hit his car so many times, that Draco made a sunroof
Fuck a fistfight I'ma show you what these guns do (21, 21)
The streets raised me, I'm a bastard (straight up)
All these bodies wanna hire me a pastor (yeah-yeah)
Mossberg, hit his chest and gave that nigga astma (21)
Middle school to high school, I was stealin' plasmas
7. Metro Boomin & Big Sean ft. 21 Savage – "Pull Up N Wreck"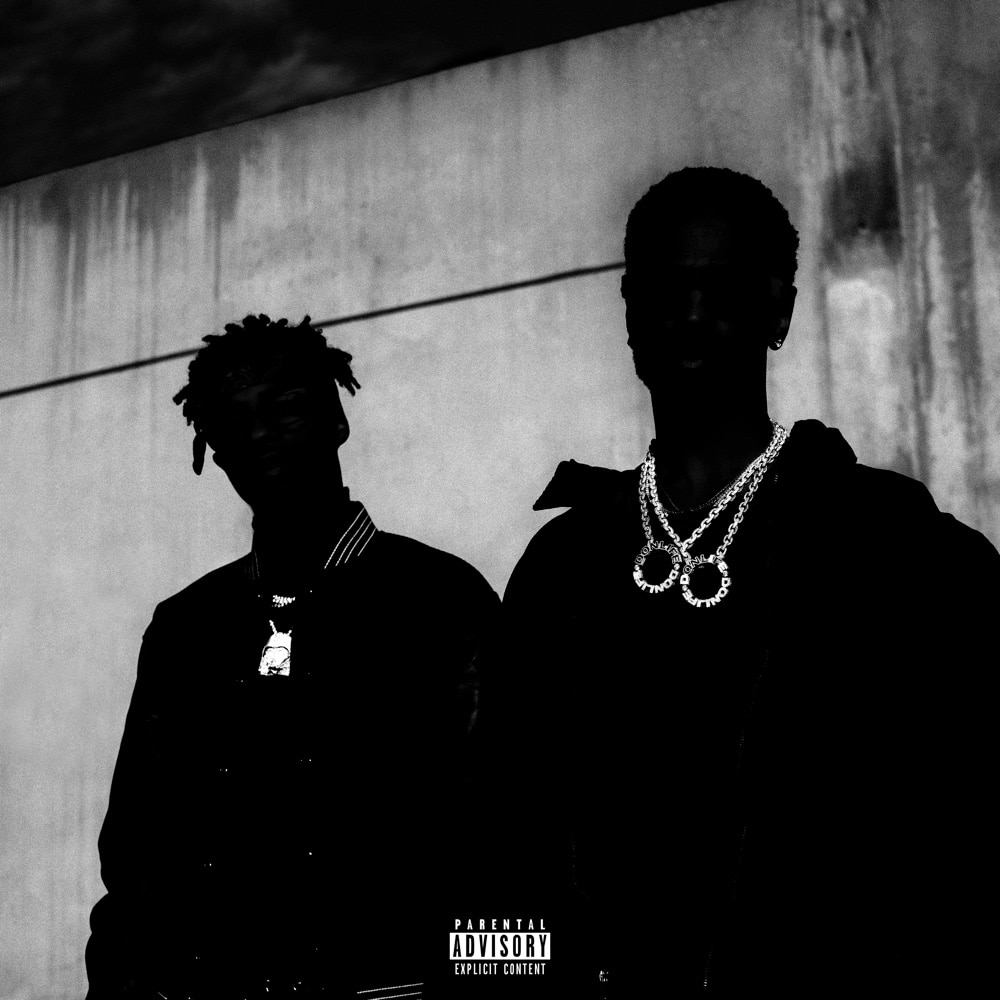 Released: November 3, 2017
Album: Double Or Nothing
Producer: Metro Boomin & Southside
I ain't takin' disrespect, lil' nigga (Straight up)
Put a couple holes in your neck, lil' nigga (God)
Fuck a diss song, get you stressed, lil' nigga (21)
Got a shoestring 'round my TEC, lil' nigga (Facts)
Got a Mulsanne and a 'Vette, lil' nigga (21)
Brand new Carbine one-five and it's red, dog (21)
I ain't tryna fuck you, I just want some head, dog (Yeah)
Straight up out the Six and we don't shoot at legs, dog (Leg)
Zone 6 niggas love to see the white meat (21)
I put codeine all in my ice tea (Red)
Take a nigga bitch and then I make her wifey (Yeah)
Take a nigga bitch and then we do the nasty (Yeah)
All these diamonds drippin', now she wanna bite me (Facts)
She broke up with that nigga, now he wanna fight me (Ha)
Fox 5 Gang, we don't do no fightin' (Gang)
This Glock gon' knock a nigga down like Tyson (21, 21)
6. Cardi B ft. 21 Savage – "Bartier Cardi"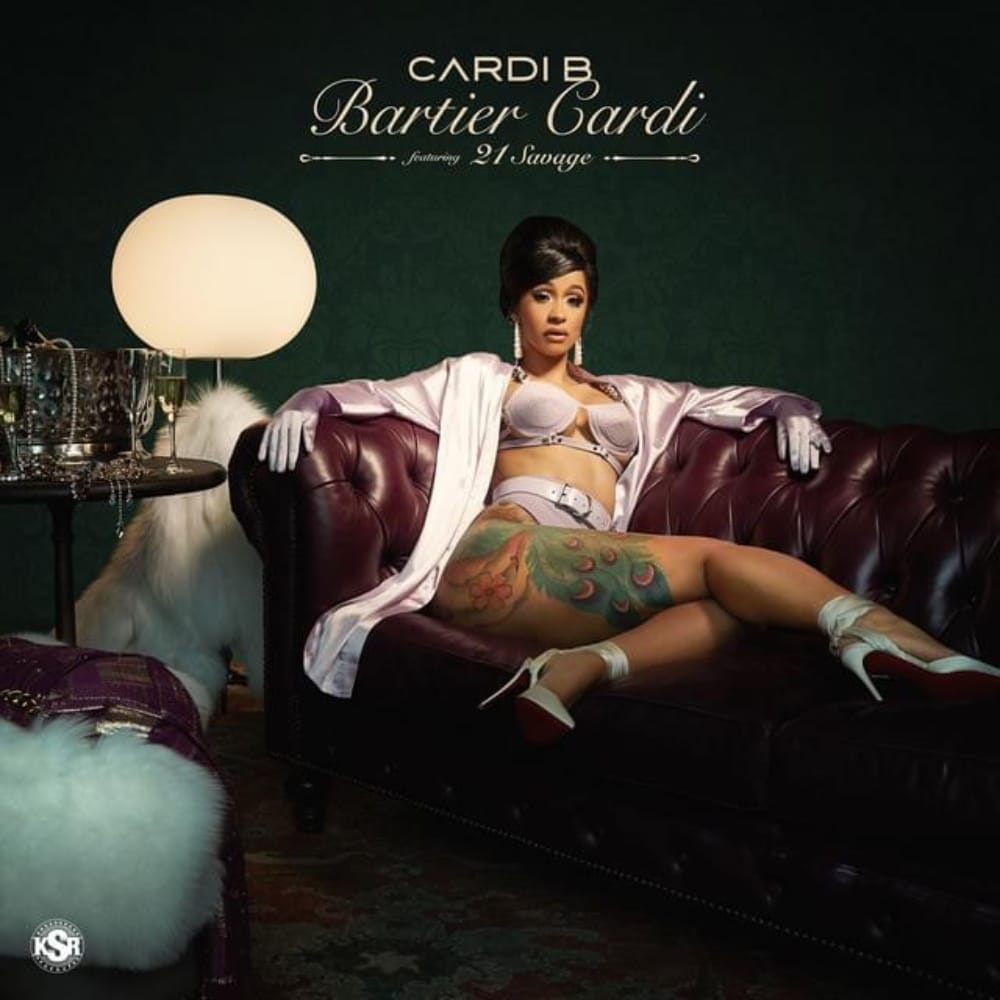 Released: December 22, 2017
Album: Invasion of Privacy
Producer: 30 Roc & Cheeze Beatz
Your bitch wanna party with a Savage (21)
Saint Laurent Savage in an Aston (Yeah)
High end cars and fashion (21)
I don't eat pussy, I'm fastin' (On God)
I'm a Blood, my brother Crippin'
Bitch, I'm drippin', ho, you trippin'
Told the waitress, I ain't tippin'
I like hot sauce on my chicken (On God)
I pulled the rubber off and I put hot sauce on her titties (21)
I'm in a Bentley truck, she keep on suckin' like it's tinted (21)
All these VVSs, nigga, my sperm worth millions (On God)
The bitch so bad, I popped a molly 'fore I hit it (21, 21)
5. Tay-K ft. Young Nudy & 21 Savage – "The Race (Remix)"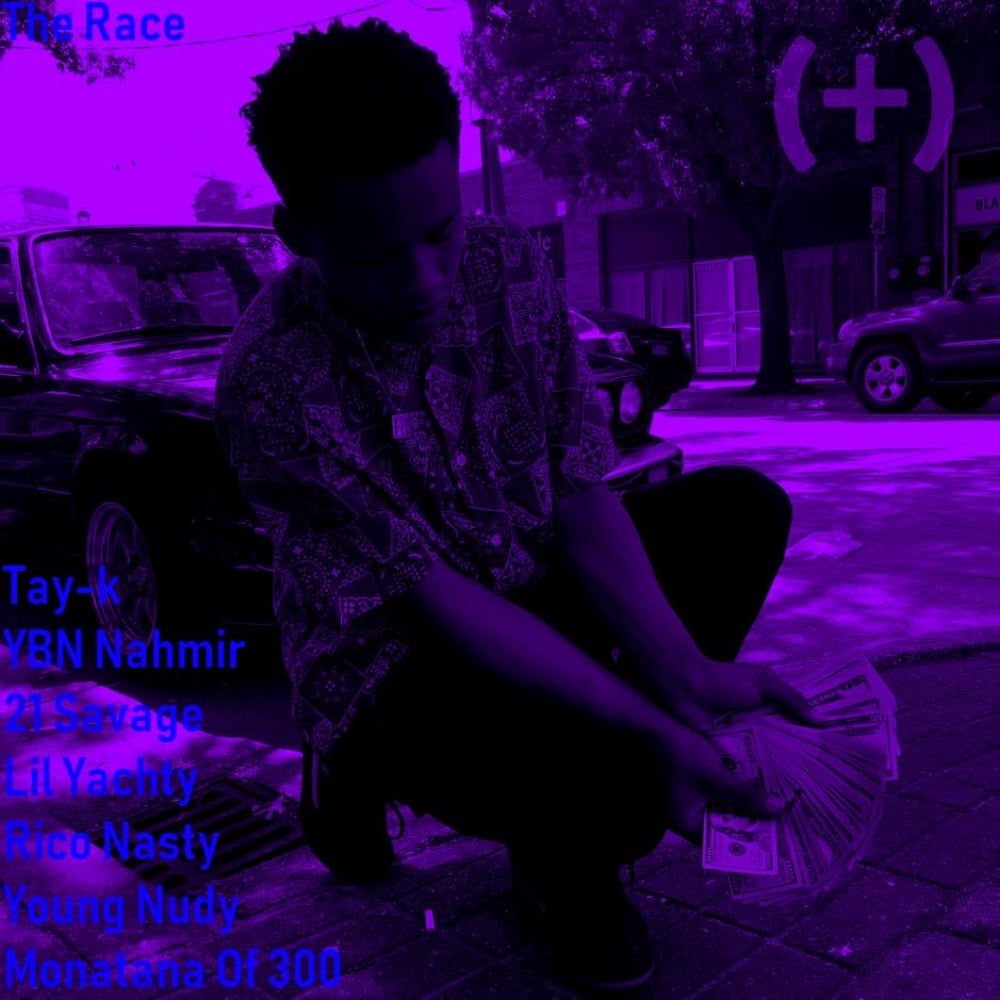 Released: December 14, 2017
Album: SantanaWorld
Producer: S.Diesel
Fuck a beat, I was tryna beat her face (21)
Put it in your mouth, ahh, how it taste? (Lil bitch)
Backend, nigga, that's a 100K (On God)
Four shows, nigga, I can buy a Wraith (Skrrt, skrrt)
My street cred platinum, ain't nothin' fake (21)
Pulled up to the Slut Walk with a K (Bitch)
You a internet gangster, I'm a ape (21)
Young Savage, Zone 6, EA (On God)
Hundred round drum hangin' off the Drac' (Pew-pew-pew)
Instagram Live got him killed broad day (On God)
You can have the pussy, I want the face (21)
I ain't tryna cuff you, I don't want no case
4. Drake ft. 21 Savage & Project Pat – "Knife Talk"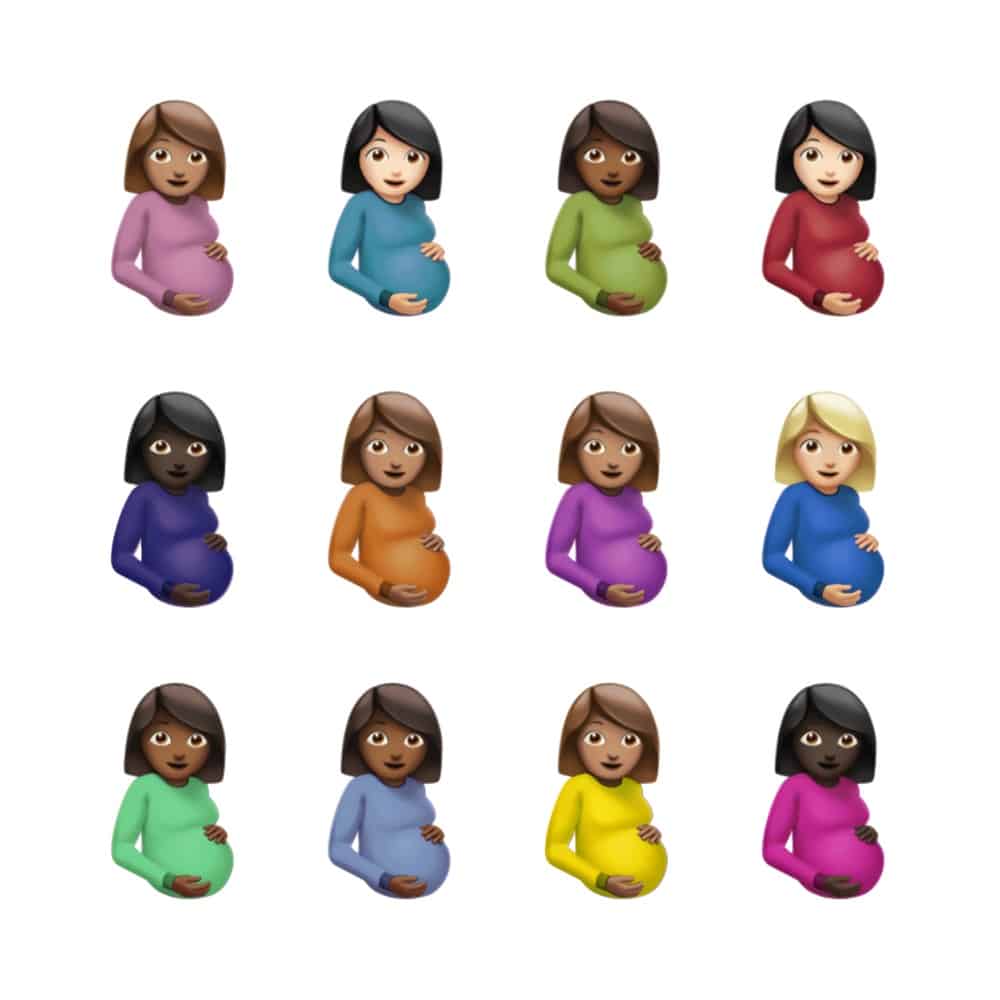 Released: September 3, 2021
Album: Certified Lover Boy
Producer: Peter Lee Johnson & Metro Boomin
I'm mister body catcher, Slaughter Gang soul snatcher
Ain't no regular F-150, this a fuckin' Raptor
No capper, street nigga, not a rapper
Chopper hit him and he turned into a booty clapper
Smith & Wesson, I'm 4L Gang reppin'
We done baptized morе niggas than the damn reverеnd (Yeah)
Kappa Alpha, me and my gang, we do all the steppin'
Who you checkin'? This FN shoot East to West End (Gang)
3. Quavo ft. 21 Savage – "Pass Out"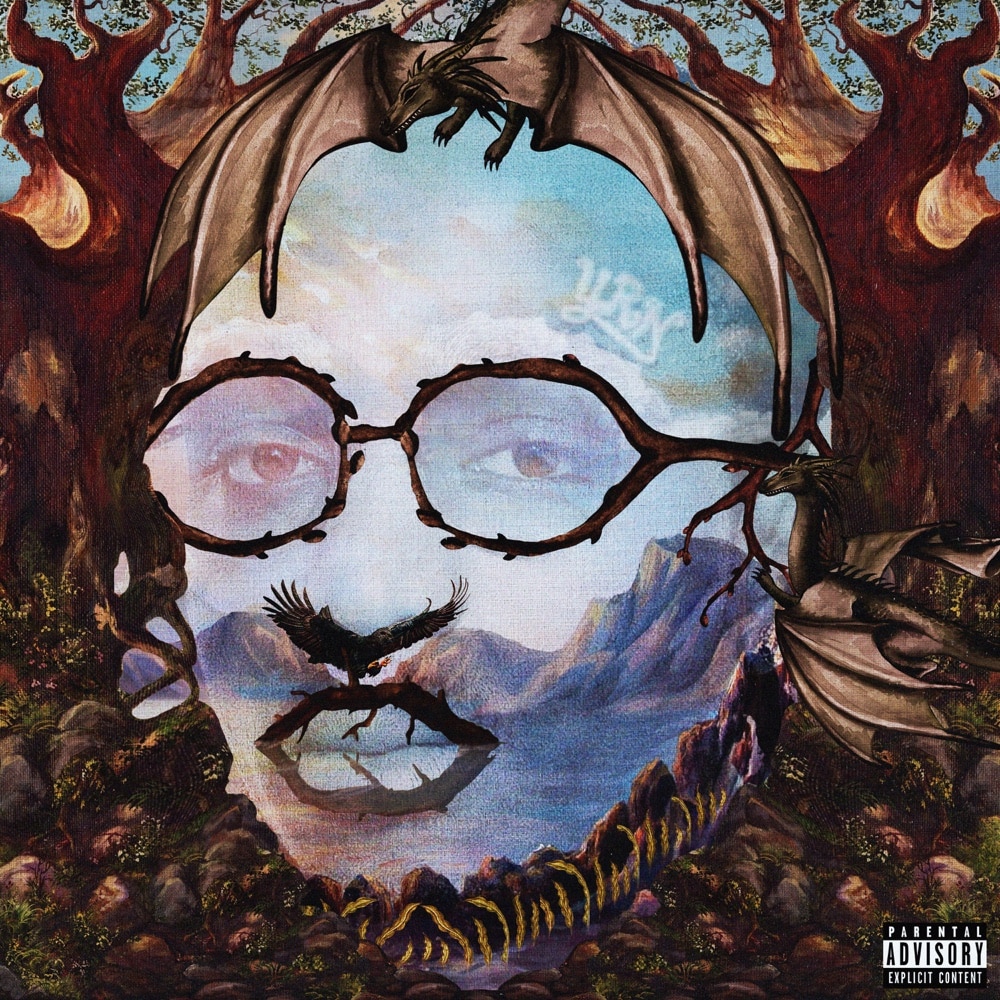 Released: October 11, 2018
Album: QUAVO HUNCHO
Producer: Buddah Bless
Lil' mama fine as hell, but she actin' saditty (Stuck up)
I'm not Will Smith, but I'm tryna get jiggy (Fuck her)
I can show you how to make a band like Diddy
Get up out yo' feelings 'fore this choppa make you dance like Shiggy (21)
6 God just like Drizzy (Skrait up)
Shoot you in the back like Ricky (Skraight up)
Seats peanut butter like Jiffy (Skraight up)
Y'all niggas rats like Mickey (Skraight up)
Thick women only, I'm picky (On God)
Yellow diamonds on me, they pissy (On God)
Elliot the one did all my ice, but I'm not talkin' bout Missy (On God)
Pick your side (Yeah)
One man army, don't need no side (Yeah)
Rolls-Royce truck (Skraight up)
Your bitch gettin' down on her knees inside (On God)
Y'all gotta put shit together, 'cause your money short, nigga, like Yeezy slides (Broke ass)
The Bentley truck came with them, I ain't even have to put no TVs inside
2. J. Cole ft. 21 Savage & Morray – "m y . l i f e"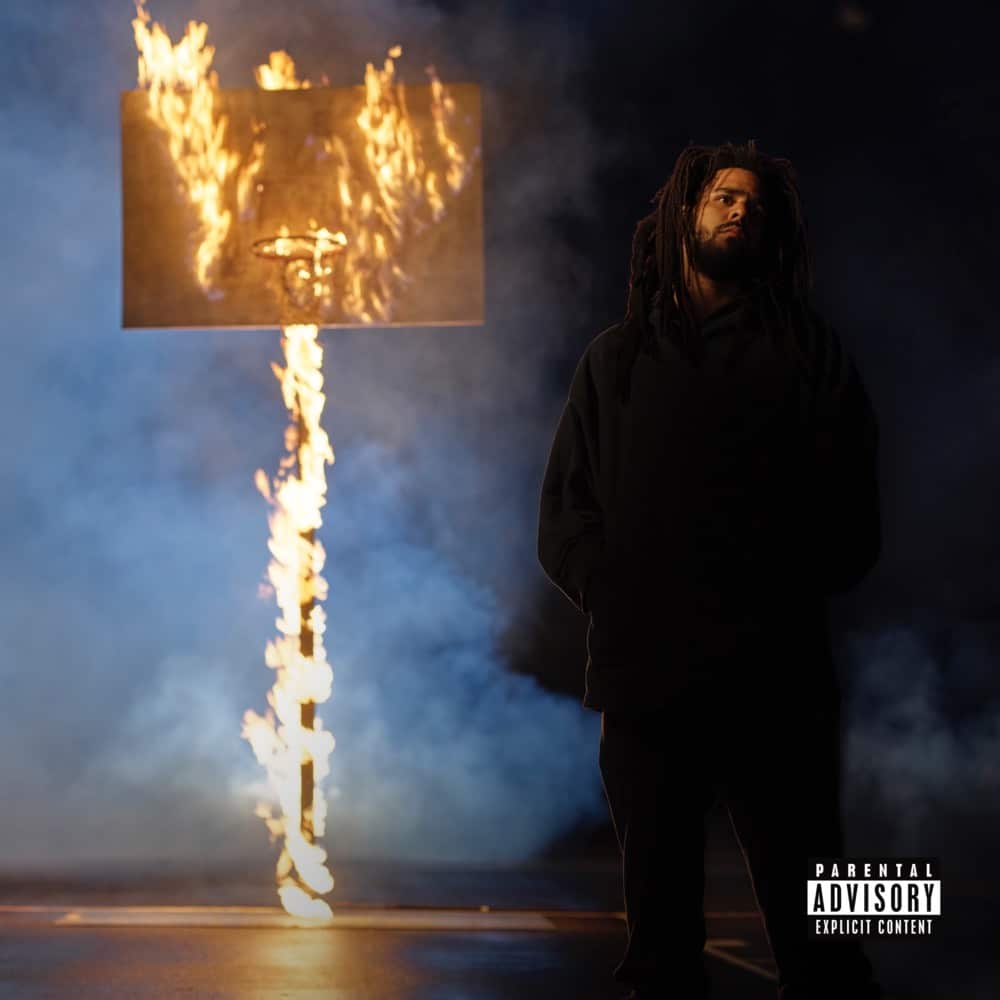 Released: May 14, 2021
Album: The Off-Season
Producer: WU10, J. Cole & Jake One
Say what? The stuff that I've seen got me traumatized
I let the K go when Johnny died
Swangin' that muhfucka' side to side
We don't participate, ain't with that squashin' shit, all we believe in is homicide
I got a good heart, so I send teddy bears every time we make they mommas cry
I pray that my past ain't ahead of me (21)
When I'm in love, I love heavily (On God)
If you betray me, you dead to me (21)
I disrespect you respectfully (Straight up)
I got some partners who left this Earth
Maybe the pain made a better me (On God)
Just know that they secrets is kept with me (On God)
I feel like the streets is in debt with me (Straight up)
I gave my heart away to all the dawg hoes 'cause that's who accepted me (21)
I blame my pops for that shit 'cause if he didn't fail, he could've corrected me (21)
Give all the props to my momma 'cause no matter what, she always protected me (On God)
I promise you, it ain't no checkin' me (On God)
Jump in the water, get wet with me (Straight up, 21, 21)
You want my money or wanna have sex with me?
Can't let the opps or the law get the best of me
I get to answerin', you get to testin' me
I see chicken, you niggas is breast to me
Planted a seed but it ain't a sesame
Can't let you niggas or bitches grow next to me
1. Young Nudy ft. 21 Savage – "Child's Play"
Released: May 18, 2021
Album: DR. EV4L
Producer: COUPE
Big 4L, pussy
Spray the block down, turn the car 'round
When we come around, shells on the ground
Strip a nigga, now his pants on the ground
Wrong move leave your mans on the ground (Fah-fah-fah-fah)
Paranoid, I be clutchin' when I'm 'round
Fuck around and leave my fan on the ground
Blick the spot, switch the box
Double back and hit his pops (21, 21, 21)
Big 4L, fuck the opps
We put switches on our Glocks (21)
Gen5, one in the top
Give him the leg-shot, he gon' hop
Most of these niggas be fake crazy (Pussy)
I don't say shit like Mutebaby (Pussy)
Blow a nigga dick like a flute, baby (Pussy)
When I get bored, I buy me a coupe
Stand on a nigga, got blood on my boot (Shit got bloody, fuck)
Steppin' on niggas for fun
All of my choppers, they come with a drum
Whenever the opps see us, they run
Who want smoke? 'Cause we got tons (Pussy)