Freddie Gibbs' recording career began in 2004 when he dropped his first mixtape, Full Metal Jackit . Which means the Gary, Indiana rapper has been at it for close to 20 years at this point.
But it feels like Gibbs is just hitting his prime now, which is really scary for other rappers because he's been rhyming great for a long time now. After failed stints with Interscope Records and Young Jeezy's CTE World, Gibbs struck it out as an independent artist.
After dropping a few releases via his own label, ESGN, Gibbs linked up with legendary producer Madlib and together they created the 2014 classic Piñata . The album established Gibbs as one of the best rappers alive and that trend has only continued from there.
From his scene-stealing performance on Curren$y's "Scottie Pippen" to the equally great verse on Boldy James' "Fake Flowers," here are the top 10 best Freddie Gibbs guest verses of all time.
10. Benny the Butcher ft. Freddie Gibbs – "One Way Flight"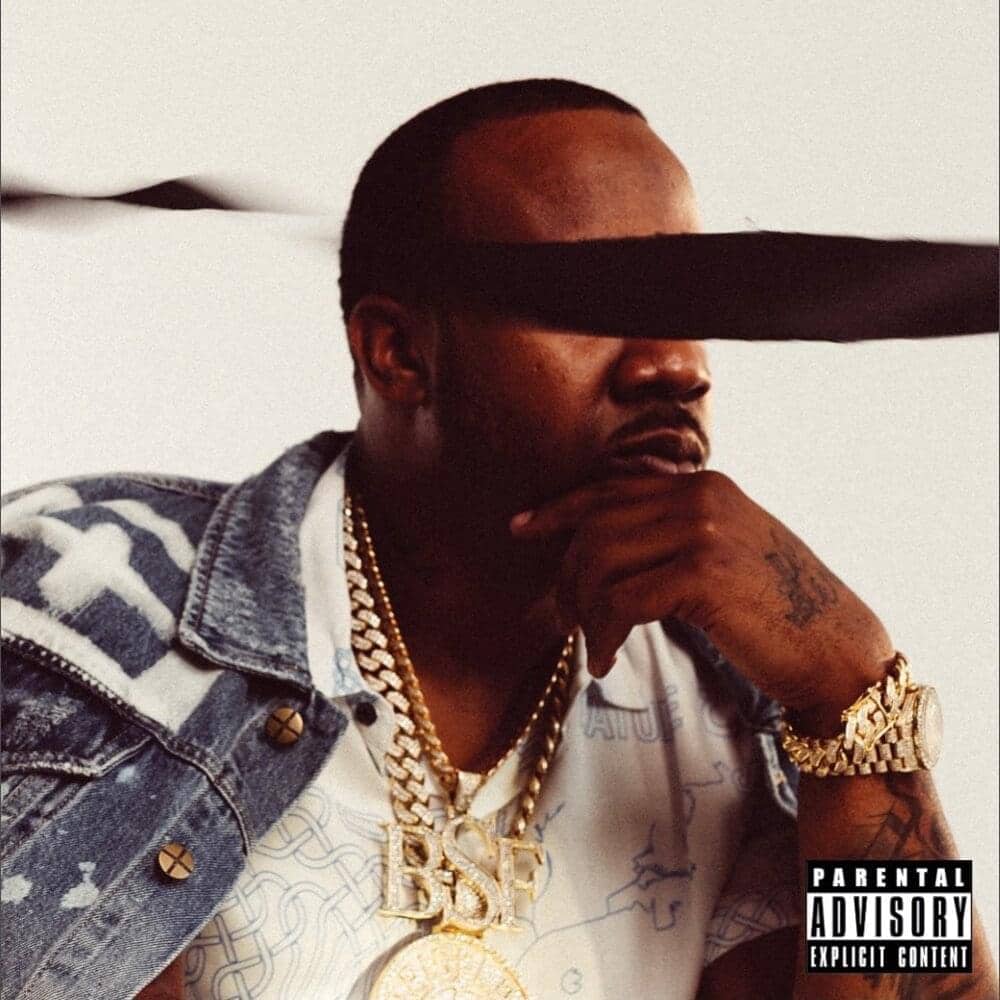 Released: October 16, 2020
Album: Burden of Proof
Producer: Jansport J & Hit-Boy
I said fuck it, wasn't gon' do a verse
Bought some ugly white girl, when I whipped it, it's Miss Universe
'Migo brought the chickens on the bird, that's that Scooter work
I control my bitch's OnlyFans, I got computer work
Freddie Kane, I keep a college bitch on the '94 with the waist stash
Baby daddy bought her that fake Rollie, she fake mad
Butcher and the Rabbit, got damn it, check our credentials
Hoes get fucked and sent home early just like the Clippers
Is you with it bitch?
9. Lloyd Banks ft. Freddie Gibbs – "Empathy"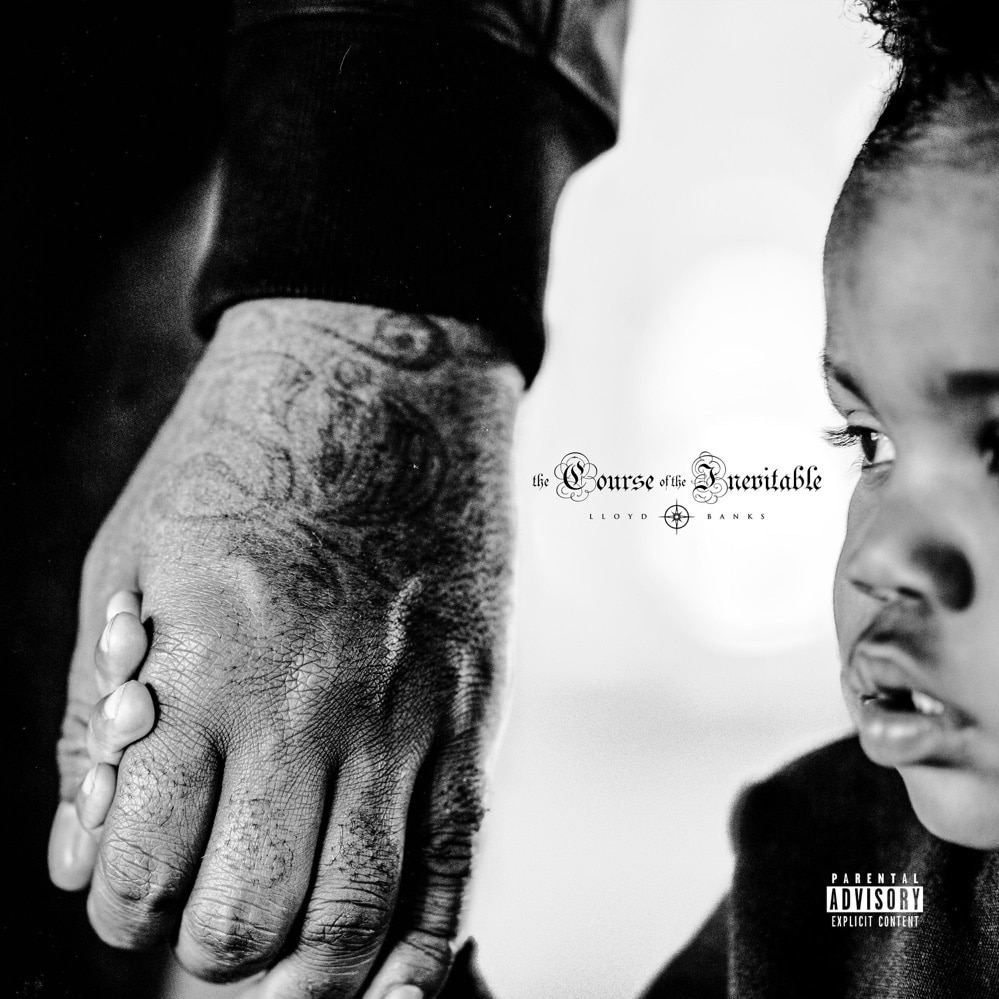 Released: June 4, 2021
Album: The Course of the Inevitable
Producer: Cartune Beatz
Went on a yacht, got seasick, can't fuck on the boat no more
A key of wap mixed with that cut, guess I don't sell dope no more
Synthetics, mafia methods, like I'm in the Cosa No'
Get rich and charge it all to a bitch, that's how this shit 'posed to go
My geekers wanna damn near OD, they want that got 'em dead
Kitchen full of powder, I turn my bitch to a powderhead
Niggas takin' deals, that's the only way you get out the feds
Castrated, dick in his fuckin' mouth when they found him dead (Yo, slow down, Fred)
These scammers ain't no hustlers, they computer thots
This Harlem nigga sent some shooters at me, got his shooter shot (Oops)
Uh, this shit I be spittin' so real, make niggas pull they Google out
My 'Vette orange, groovin' like I grew up on the Hoover block
I move it in the U-Haul, my Spanish niggas gon' get me right
Freddie Chicharito fuck Spanish bitches up in the Heights
Bussin' with this TEC, I got jacked and I tried to smoke a hike
Nine shots, turned into Superman when he smoked the pipe
Yeah, you heard him right
8. Boldy James & The Alchemist ft. Freddie Gibbs – "S.N.O.R.T."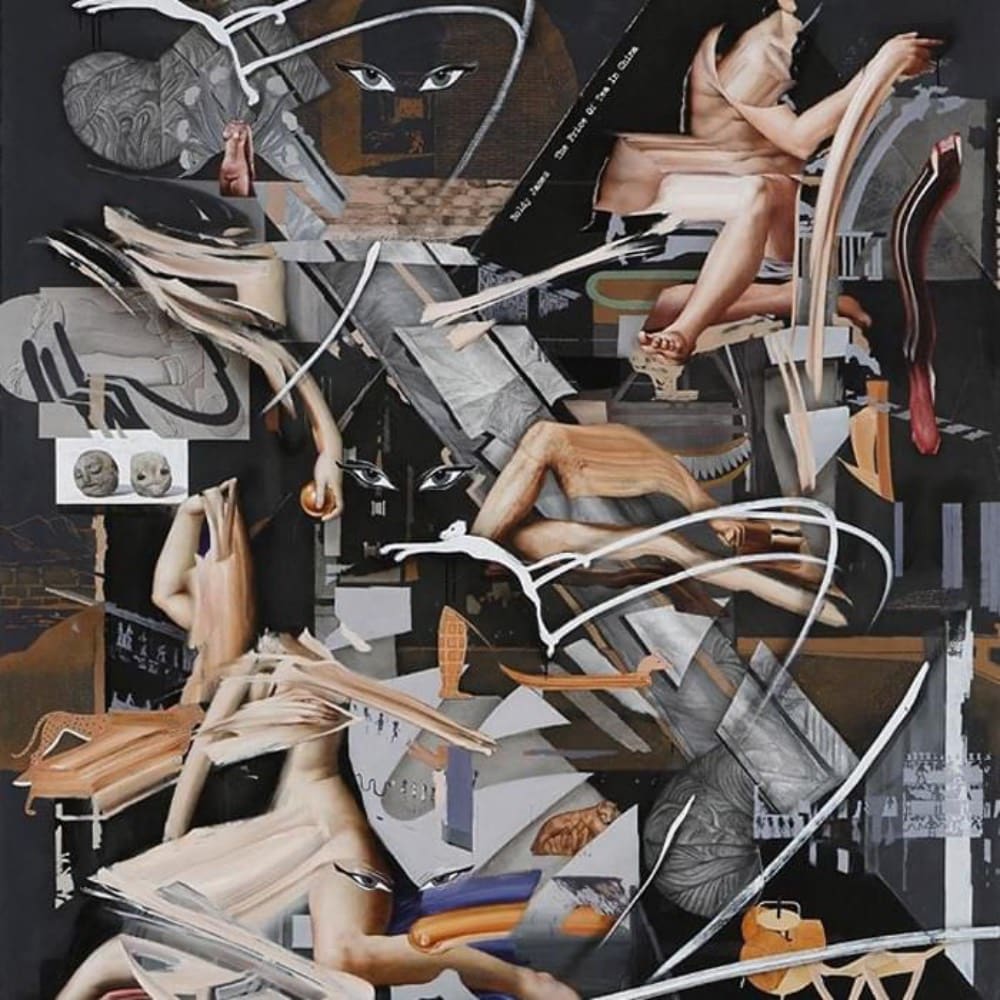 Released: February 7, 2020
Album: The Price of Tea in China
Producer: The Alchemist
Ayo, VVS's super froze, coupe ain't got no roof or doors (Nah nah)
My uncle and his partner test my dope, he got a stupid nose
And lately, I been curving groupie hoes but I get stupid chose
'Bout to drop a thousand in my 'Rex, I whip the Super Bowl
Them foreign cars, I'm bored with 'em
'Bout to toss that to Lord and them
Fuck a whip, I need a space coupe
We in Doc drop, in that Delorean (Pyoom!)
Michael J. Fox jumping out the pot, Michael J. hops
Fuck rap, I can shave rocks, these slave-ass rappers can't drop
Rolex say I'm on my eighth watch; wait, stop (Yeah)
Seven-figure nigga still at the store
While my groupie bitches eatin' Domino's
And my Houston hoes getting Pappadeaux's
My Dominicano 'bout to drop a load
I don't trust a soul, so a nigga drove (Rrrr)
Hit the County, I was in the hole
With some Black Stones and some Silent Fours
I'm checked in, vest in, big bunny rabbit don dada
I remember when I seen a rapper
Do a spot for 1-800-CRIMESTOPPERS
I remember being on the run
Smoking Swisher Sweets up in the Ramada (Yeah)
Crime lord, on Vice Lord, I'm the underground king, Godfather
Nigga, what
7. DJ Muggs ft. Freddie Gibbs – "Trap Assassin"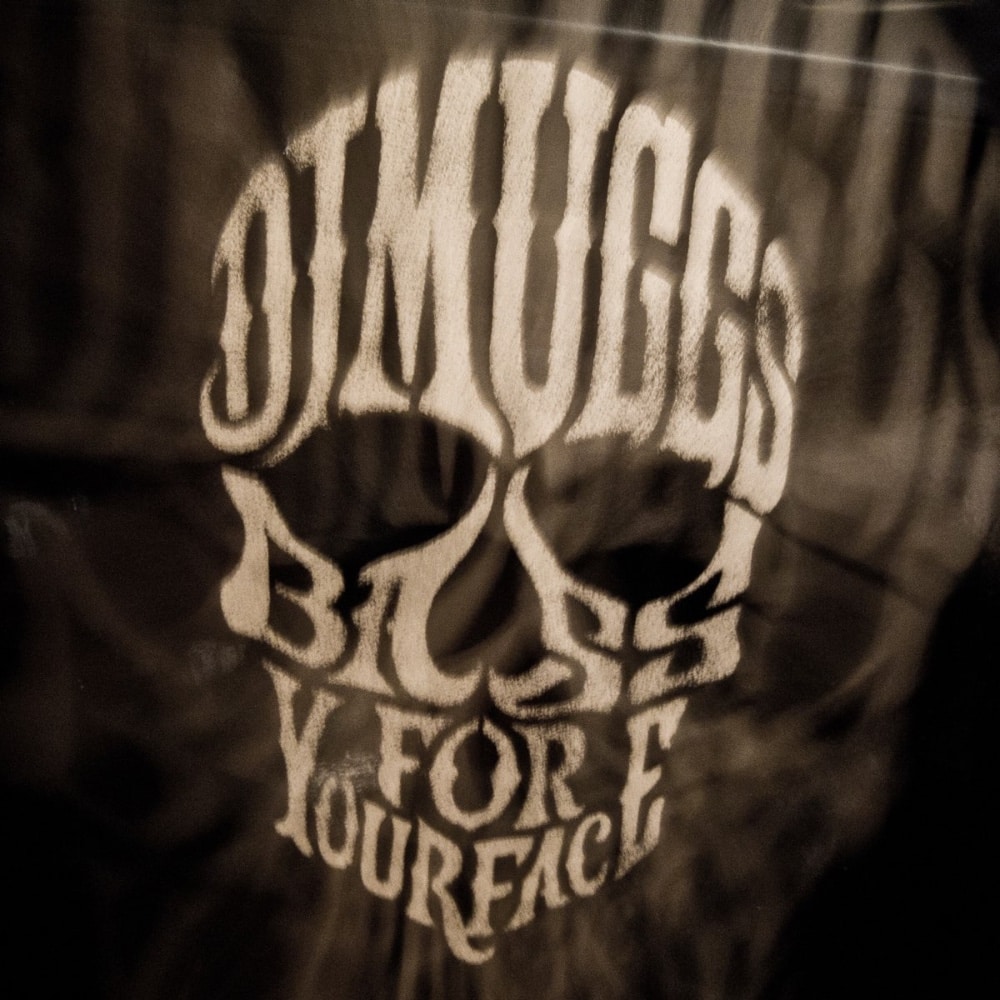 Released: January 15, 2013
Album: Bass for Your Face
Producer: DJ Muggs
F To The G, give a fuck if erry nigga in the world hate me
Cause I whip that d, I'm bout to see how far the muthafuckin' block take me
Had a clean 83, candy black cadillac with the chrome on bows
Hunnid pounds of the tree I just ride upon the plug
So them hoes on hoes
Fly shit I distribute, what your wrist do(Due) there's no dispute!
The younging riding in my backseat will shoot
Most of the niggas in my click got issues
D bag only face nigga skip school
Walk around the neighborhood with a big tool
The old folks say he a sick fool!
If I ain't eating out here, then I'm shitting moves
Better know that nigga, put him in the ground, never owe that nigga
Use one 9 I'mma cold ass nigga!
Weed in the the woods, I'm a roll that witcha
Niggas bout to run up in your house in the drought
Fools get they brains blown out for an ounce
Looking for some work nigga name the amount
Picture pulling weapons I'll be changing them out
6. Danny Brown ft. Freddie Gibbs – "The Return"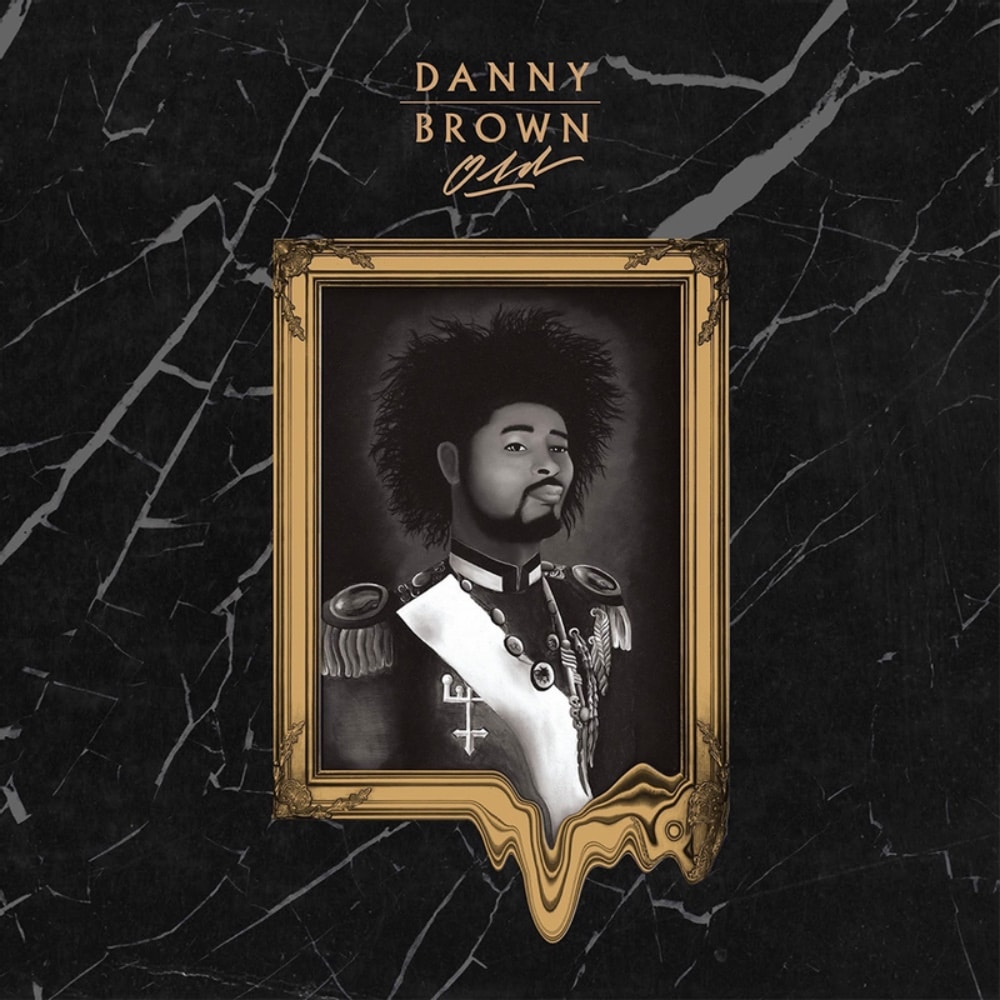 Released: September 30, 2013
Album: Old
Producer: Paul White
Eastside niggas keep roaches in the ashtray
Twenty thousand out the public housing on a bad day
Drop it in the pot, if it ain't locking, that's some bad yay'
Tryna save my soul, I wish the Lord would meet me halfway
Devil on my shoulder as I'm whipping up this yola
And that motor hit the rotor, ship this blow to Minnesota
Only option is a shootout if the police pull me over
This shit get realer than shit that's on your PlayStation controller
Call of Duty ass nigga, dick-in-the-booty-ass nigga
Don't pour or roll no dough up, then I don't get no cash with you
Feel like, "Fuck the world," it ain't no friends up in this business
Fuck my label, show them I'm the real realest nigga in it
5. Statik Selektah ft. Joey Badass & Freddie Gibbs – "Carry On"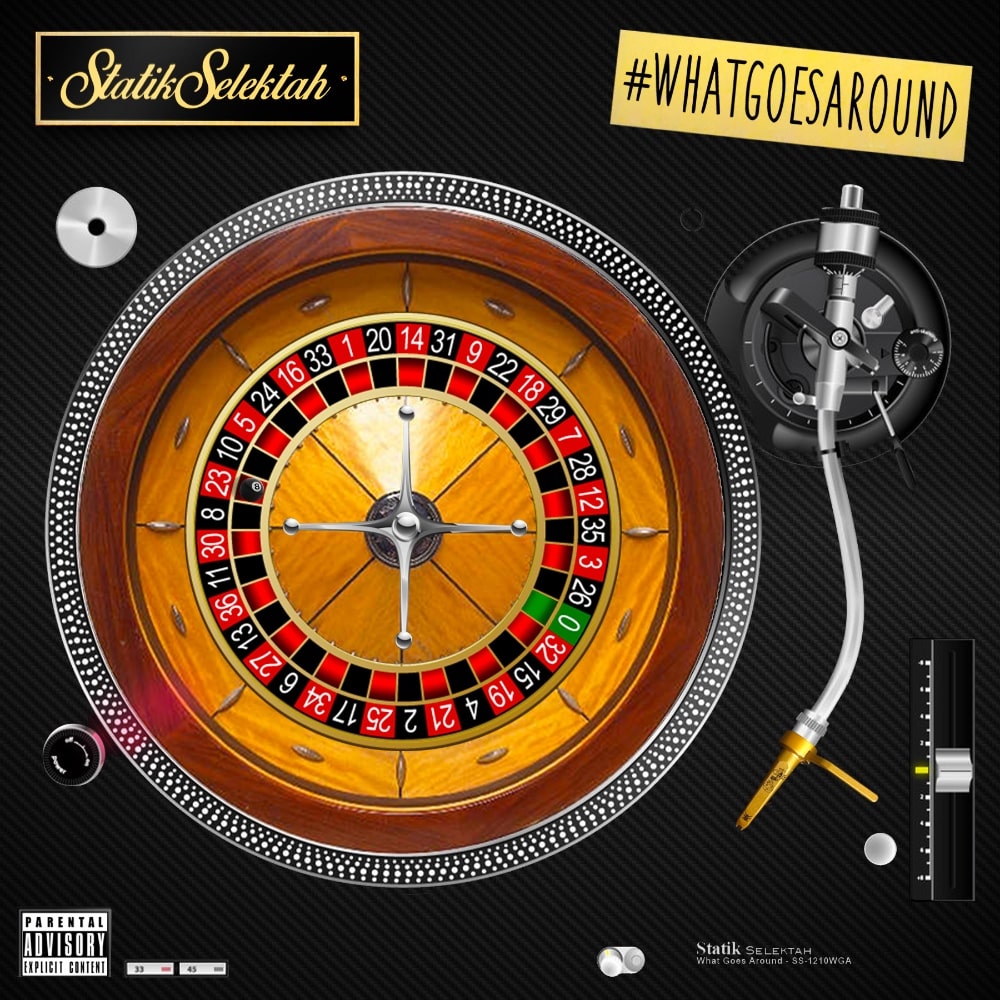 Released: June 3, 2014
Album: What Goes Around
Producer: Statik Selektah
With my lyrical Billy Dee .45 Colt
Fuck the polices, they raided but they can't find dope
If it ain't about money and bitches—nigga, what you rhyme for?
Work half a day in my trap, and make what you sign for
My niggas is willing to whip that work
Cause it's such a ridiculous feeling to come in your crib and your shit don't work
Electric, gas, and water
You fugazi and mutilated like Pookie at the Carter
Joseph Jackson of gangsta rapping, nigga respect the father
Taking it back to making them pick a switch off the tree
Every time you rap or do a show, bitch I should pinch off a fee
You used to flow 'bout goofy shit, met a G and got on some groupie shit
A slave to my rap page, student under my tutelage
I'm still taking these boys to school
As quick as I build them up, I can just disassemble them
Coke and cut the curriculum cousin stayed up in Flint
I was shipping this shit to Michigan
The black bastard fuck LensCrafters I see the bitch in them
Cop a squat drop a pile on them, I'm steadily shitting on these niggas
But they hate the way Freddie came and switched up the style on 'em
I stretched it out to 250 he got a nine coming
Don't sell it at night but I'm up as early as five something
Chopping boulders, and blowing dosha so fuck a cup of Folgers
Bended corners, and serving yola straight off this Motorola
Sometimes you sacrifice your heart to serve this hard weight
Thirty rounds of death on my waist, its Baby Scarface, nigga
4. Westside Gunn ft. Roc Marciano & Freddie Gibbs – "$500 Ounces"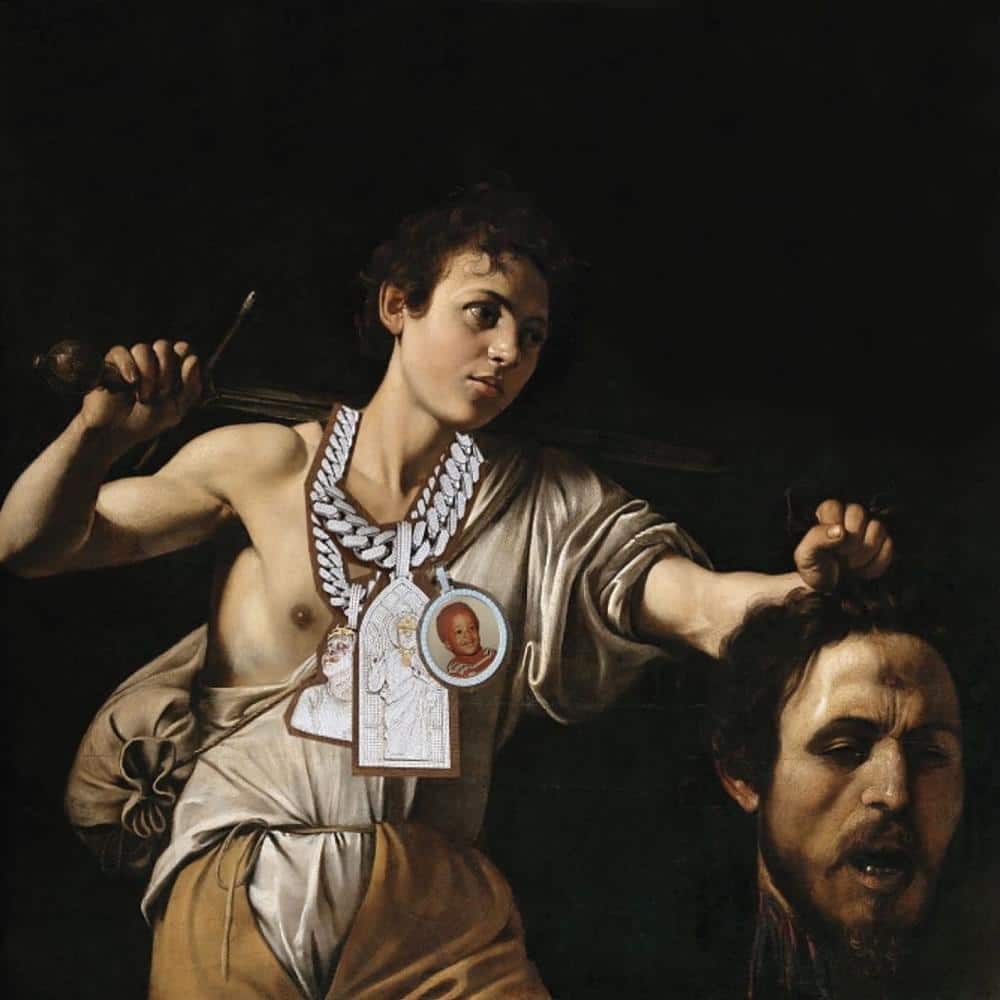 Released: April 17, 2020
Album: Pray for Paris
Producer: The Alchemist
It's been a long time since I tasted
Workin' that hot plate, cookin' in my homeboy basement
And Lambo knocked the coke off the table, that nigga wasted
I showed him the new straps, the AK with the green laser (Bing, bing, bing)
I'm on some street shit, my baby mama tweet shit to stir up my haters
I'm like, "Why she wanna stick me for my paper?"
But fuck it, that's life, it's what you make it, one day you gon' meet your maker
Kobe died, I swear a nigga might cry when I watch the Lakers, damn
All our mamas would watch us, boy, we was neighbors
But how you look a nigga mom in the face when you shot her baby? (Bow)
I got skeletons in my closet, right next to Balenciaga
Call me Fred DiBiase, garage is a million dollars, my nogga
Yeah, it's just the way that God be plannin' shit
I drop a load, I take a load off, that's load management
At Last Lap, I dropped the ho off and bagged a Spanish bitch
Pulled out the dick, she snort the coke off, I'm livin' lavishly
3. Conway the Machine ft. Freddie Gibbs – "Seen Everything but Jesus"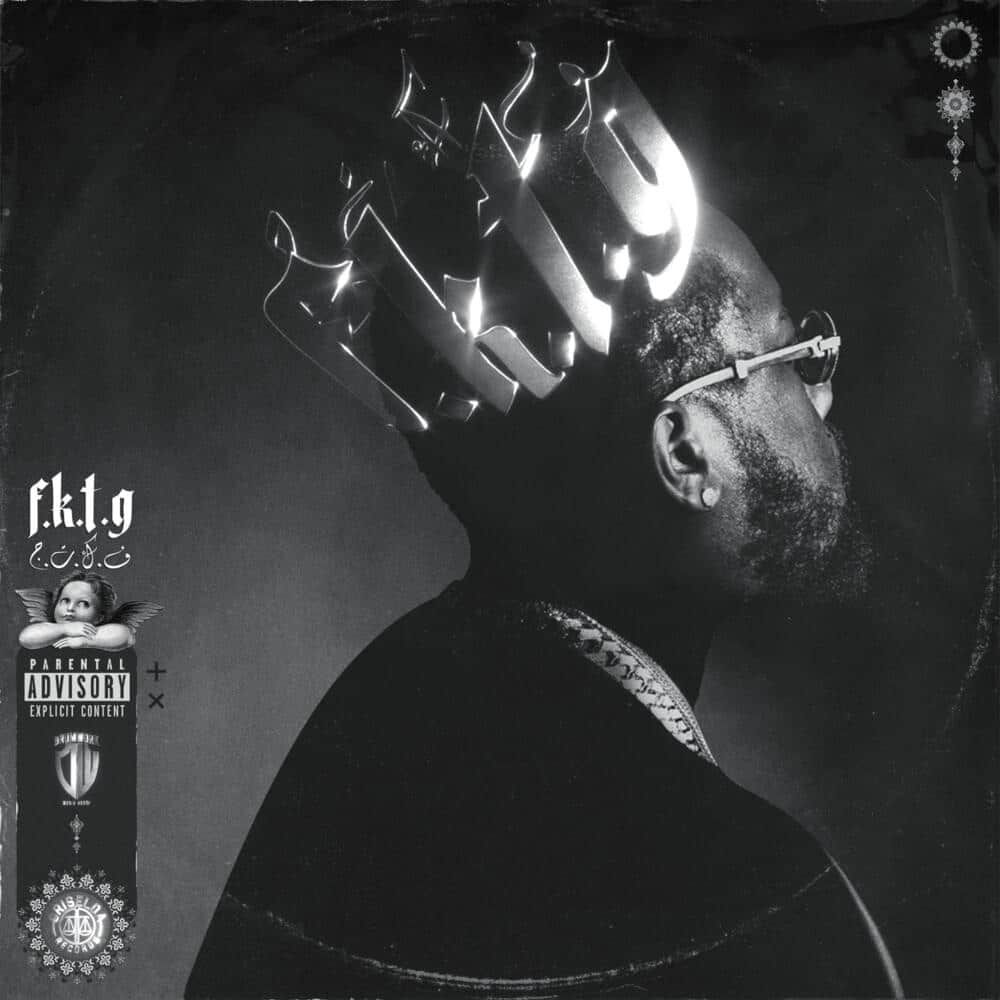 Released: September 10, 2020
Album: From King To A GOD
Producer: Beat Butcha
I done a lot of shit that I regret (I regret), yeah
I bust the strap until it ain't nothin' left
I done seen everything but Jesus, I ain't scared of death (Scared of death), yeah
I scrape that Pyrex 'til it ain't nothin' left, yeah, yeah (Skrrt, skrrt)
It ain't no competition on this mic, oppositions want my life
Mama said I can't be hurt 'cause I'm drippin' in the blood of Christ
Set up by my family members, man, sometimes your blood ain't right
Couldn't afford new J's, I wiped my cousin blood up off my Nikes
And kept it steppin', my Ls ain't losses, bitch, I get my lessons
'Fore a nigga get up off this shit, Randy Moss this shit, gotta catch my blessings
Fuck the police, bitch, every time they caught me, caught me with my weapon (Yeah)
Young Kane spit the coldest shit, that COVID shit, it ain't no testin'
Now I lay me down to sleep, pray the Lord this dope I keep
Fifteenth and Virginia, get your issue when you over east
Pulled up in my twist-start, do a show, it's like I stole the key (Skrrt)
Seen snow on TikTok and I said, "It's over for the streets" (Hahahaha)
2. Boldy James & The Alchemist ft. Freddie Gibbs & Curren$y – "Fake Flowers"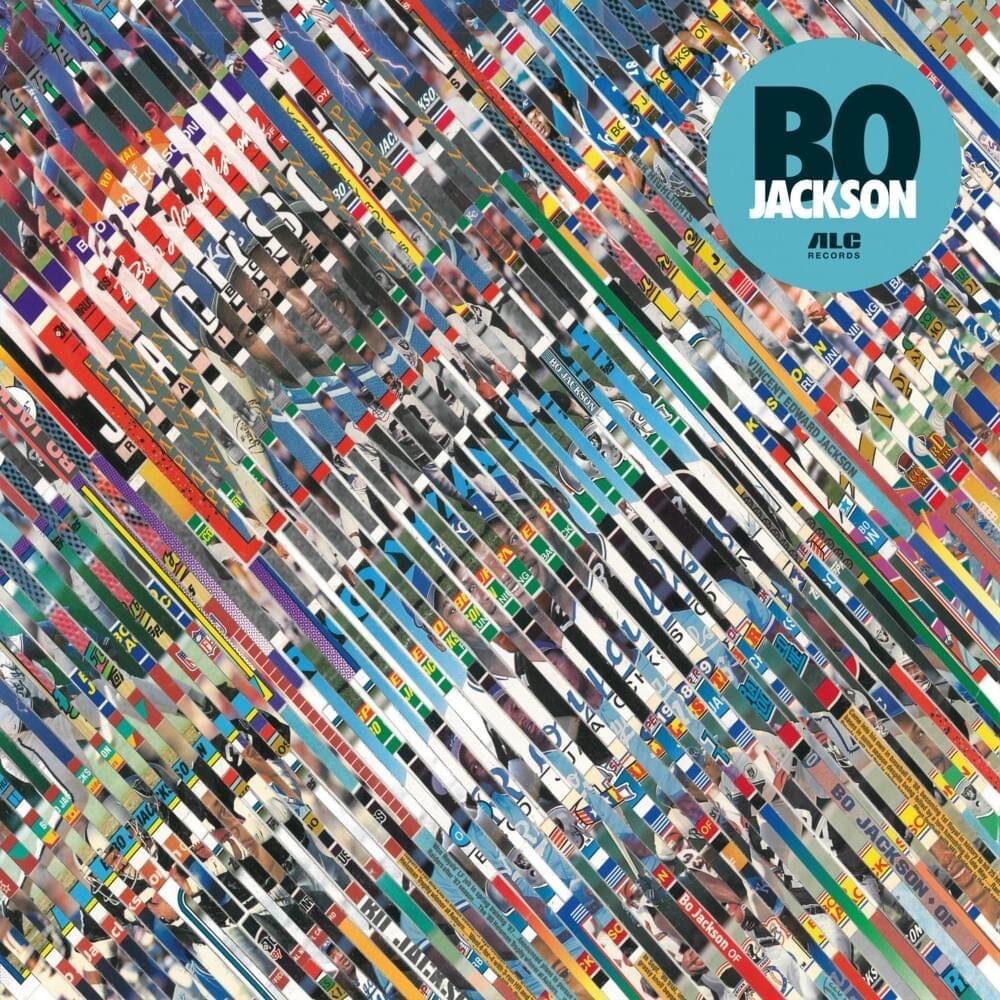 Released: August 13, 2021
Album: BO JACKSON
Producer: The Alchemist
Ha, I'm so proud, haha, yeah, nigga, fuck them kids
I ain't your mentor or your role model
Ferrari Monza got one seat, get a Uber, bitch, have them hoes follow
Moved up from Porsche Carrera, four dollars (Skrrt)
The funny thing is I still had all the bitches when I had no dollars (Yee)
Frequent flyer mileage, I might ship in a freak
Ho, c'est la vie, I'm in Paris with your bitch as we speak
Bitch ven aquí, Spanish girl gon' turn a two to a three
And if her uncle was my plug, I'd smoke his ass and have her workin' for me (Brr, yeah)
Yeah, it's kinda mani' how my brain be workin' (Yeah)
Nigga ran through Indy with them oxys, had them eighties workin' (That oxycontin)
And if he old enough to hold a strap, I'll have your baby workin' (Shootin')
Youngsters on that EMPCP, they ain't afraid to murder (Brrah)
Insane rabbit gang, I'm talkin' gang of murder (Yeah)
Jewish lawyers make the polices look like they framed the murders (Yeah)
I don't sell no work on the phone, bitch, I got junkies servin' (Yeah)
KTR the army, ho, go and get you a navy service
Dog house, crack house, molly and X house (Yeah)
Michael Jackson ain't dead, he live in my guest house (Yeah)
And if my nigga lets out, we pull them vests out (Skrrt)
Quick to hit the whole friend circle, they left her sexed out
Went from a prison cell in France to droppin' movies in Cannes
Red carpet, Tom Ford from the shirt to the pants
I came a long way from ridin' with that work in the van (Skrrt)
And check the Honda Odyssey, he front the work in advance, nigga (Yeah)
1. Curren$y & The Alchemist ft. Freddie Gibbs – "Scottie Pippen"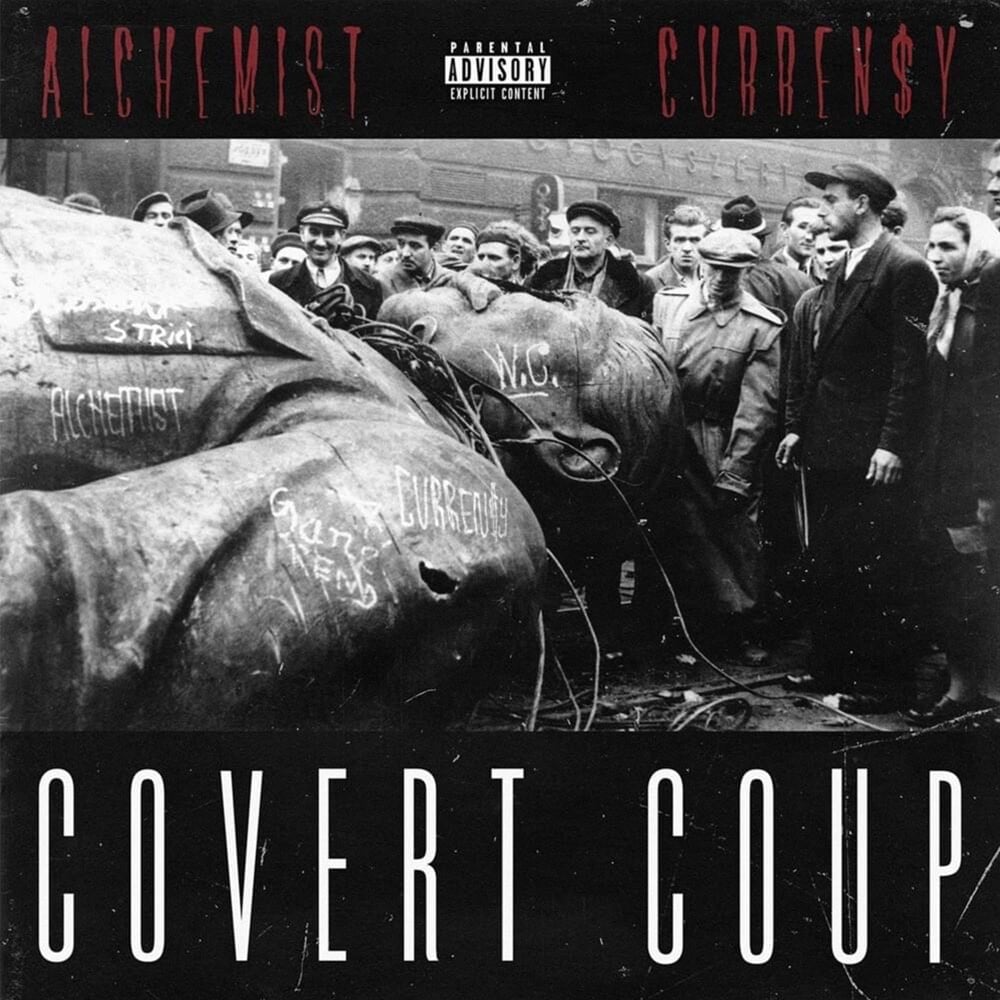 Released: April 15, 2011
Album: Covert Coup
Producer: The Alchemist
Ugh, reporting live from the devil's palace (Yeah)
Breakfast, had two titties, two blunts and a turkey-bacon sandwich (Yuh)
Two seasoned eggs and grape jelly, my hoes stay ready (Ugh)
Pop that pussy then peeled off in my Pontiac on Pirellis
'82 edition, spotless Bonnie squattin' on sixes (Ugh)
Rather be countin' stacks than stuck in the county, washin' the dishes (Nah)
Or washing drawers in the pen (Nah); got two zones of soft and some Hen'
I had go pay the correct correctional officer to walk 'em in (On them)
Bail money on deck, come at my neck (Yeah)
Bless that boy 'cause that same place him test is where he slept
I issue eternal rest, sign up and be a subscriber (Yeah)
The price of life got so high that I must make sure I stay higher
Stay with the purp out of pee-zo, stay smackin' these geekers' needles
Stay runnin' the rock just like I play quarterback for the Eagles
Randall, Donovan, or Michael
Fore I picked up this mic, I was hittin' licks with some Lords and did dirt with plenty Disciples
I'm gangbang affiliated (Ugh), federal-investigated, self-educated
All my co-conspirators catchin' cases (Yeah)
I dropped straight out of college, and I majored in home invasion
Believe, I got the balls to clear up all of my altercations
Leave faces with alterations, the closed-casket console (Yeah)
Tryin' to make a million dollars, fuck a million downloads
But if that equal the same, then slice that up and give me my change
I made a lane up in this game so niggas got' remember the name:
Gangsta Gibbs, ho! Two bitches cooking in the crib, ho (Yeah)
Still push a bucket, but I ride it like a Benz, ho (Yeah)
Tryna find a bridge ho, to slangin' raps from slangin' weight (Ugh)
Said that Fred the new-age Brad, bitch, call me Baby Face Killa