One of the most influential rappers to ever come out of Atlanta, Gucci Mane has built up his legendary reputation with an insatiable work ethic. Whether it was albums, mixtapes or features, Guwop has never stopped dropping new music.
Born in Bessemer, Alabama, but moving to Atlanta when he was just nine years old, Gucci grew up with both feet firmly in the drug game, though his passion for music was strong. As a young kid, he regularly wrote poetry and tried his hand at rapping when he was age 14.
After breaking into the rap game with his 2005 debut album, Trap House , which featured the breakout single "Icy", which was also the source of beef between him and fellow Atlanta rapper Young Jeezy, Gucci has remained a staple of Atlanta hip hop.
Fast-forward almost 20 years later and it's clear that Guwop's influence on hip hop has been immeasurable. In fact, if you look at the landscape right now with rappers like Future, Lil Baby, Gunna, Young Thug, as well as producers like Zaytoven and Metro Boomin reigning the charts, you could argue that Gucci Mane has been the most influential rapper of the past two decades. But we can have that discussion on another list. He's certainly one of the greatest Atlanta rappers of all time .
From Big Boi's "Shine Blockas" to OJ da Juiceman's "Make tha Trap Say Aye" and Migos' "Slippery," here are the top 10 best Gucci Mane guest verses of all time.
10. Young Thug ft. Travis Scott, Gucci Mane & Gunna – "Floyd Mayweather"
Released: August 26, 2016
Album: JEFFERY
Producer: Goose, TM88, Billboard Hitmakers, Wheezy & Young Thug
I'm sellin' purple rain, R.I.P. to Prince (Prince)
When I was behind the fence, they treated me like a prince (Woo)
So much jewelry on, her pussy gettin' tense (Burr, burr)
1017's the ones you don't wanna diss (Nope, nope)
And you can never be like 'Wop, you little snitch (You little snitch)
You make me mad, I have a threesome with your bitch (Ooh)
I'm from Custer East Atlanta, yeah, the 6 (Yeah, yeah, the 6)
I make one brick turn to two, I know a trick (Skrrt, skrrt)
The walking lick, my chopper is my walkin' stick (Grra, grra)
9. 2 Chainz ft. Quavo & Gucci Mane – "Good Drank"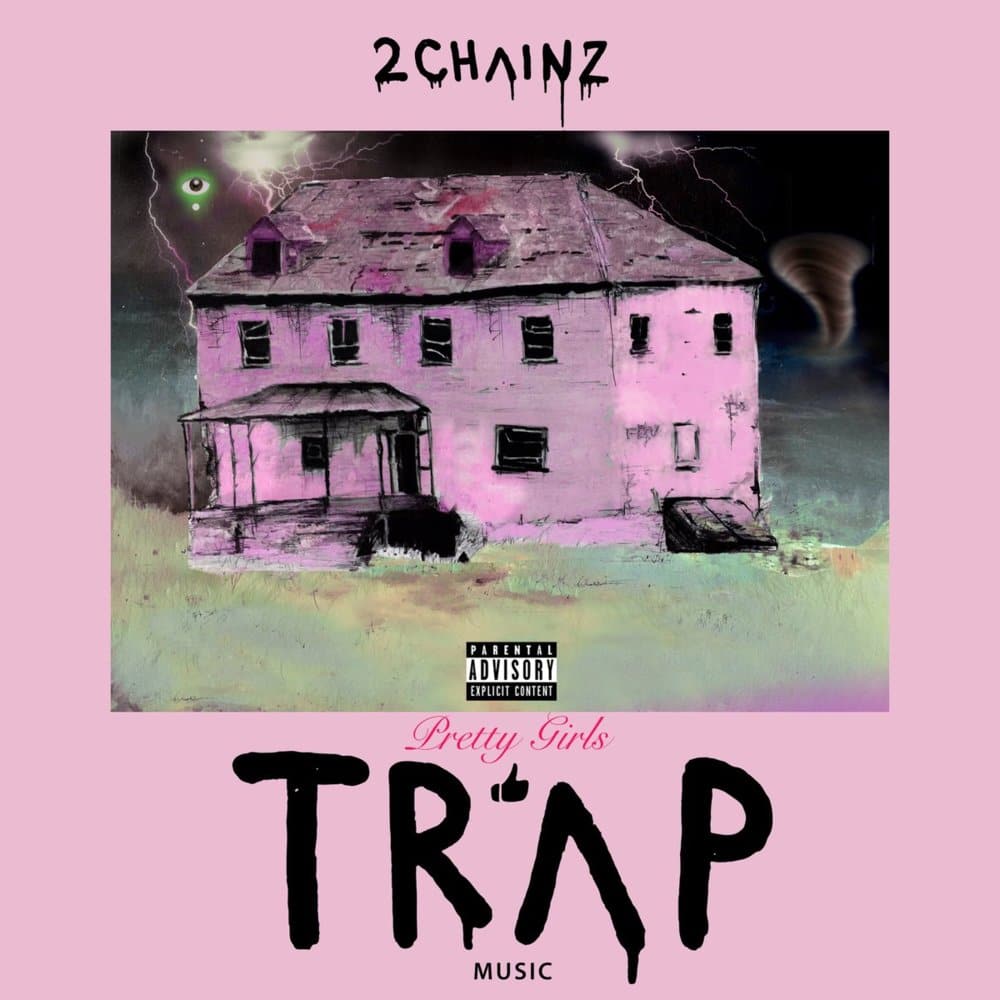 Released: June 16, 2017
Album: Pretty Girls Like Trap Music
Producer: Mike Dean
It's Gucci! Huh (brr!) huh!
Your trunk in the front
Well check this out my top in the trunk
You play with my money
Then check this out, yo, poppin' the trunk
Three mil in a month
But I just did three years on a bunk
Oh, you in a slump
I'm headed to Oakland like Kevin Da Runt
What is your point?
Square with the stamp, for Kevin Durant
Lay on on my trap
Play with my cap and I'll knock off your hat
I'm taking the cheese and killing the rats
Gucci Mane, call me the cat with the racks
I'm swervin', but I'm in back of the 'Bach
I'm Persian, man I got hoes from Iraq
I'm servin' I pay a bird for that
He nervous, ain't got no words for that
He hurt and want all of his purses back
He mixing the syrup with the Percocets
She perfect and she got perky breasts
I just want some of that turkey neck
Trapper of the year, I'm from Bouldercrest
You snitch of the year cause you told the bis'
8. Soulja Boy Tell 'Em ft. Gucci Mane & Yo Gotti – "Shoppin' Spree"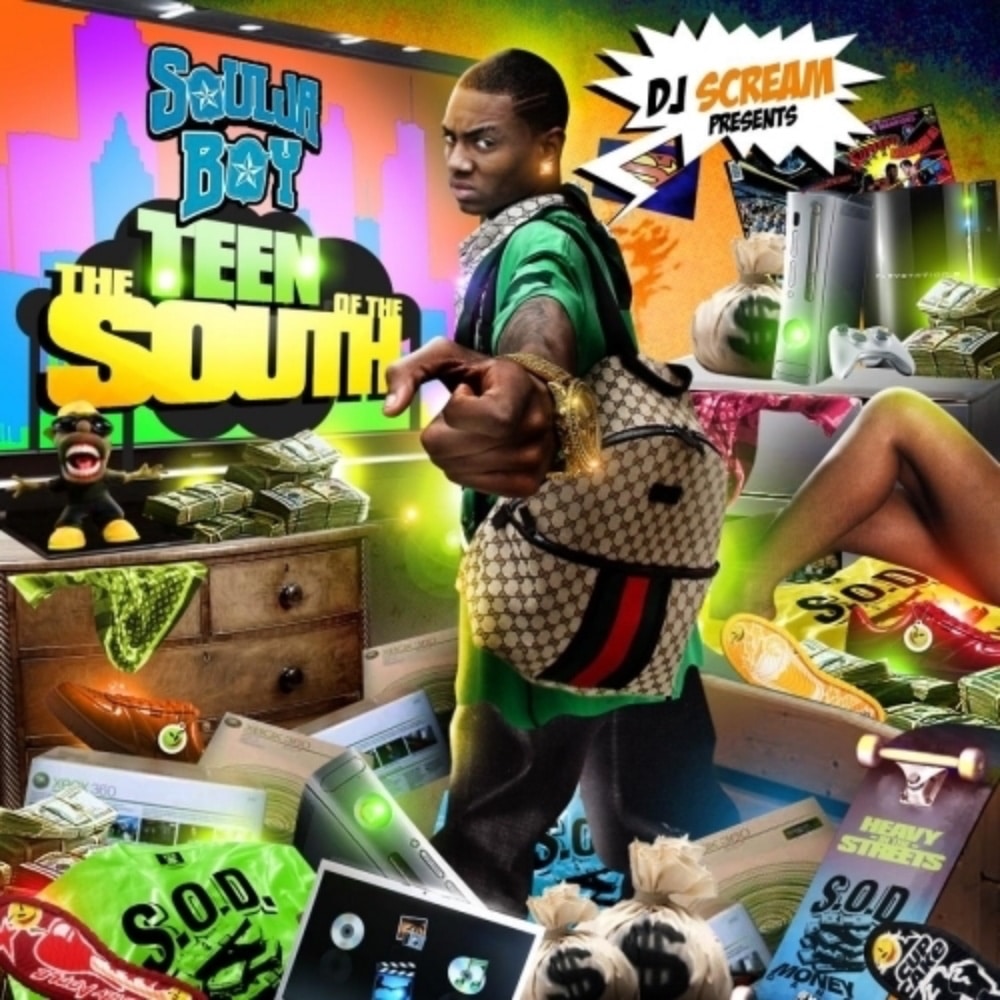 Released: May 22, 2008
Album: The Teen of the South
Producer: Mr. Hanky
Chevy to a Chevy Chevy to a Lamborghini
You can't be me or see me unless you see me on t.v
Shine and greezy I wonder Stevie Wonder can see me
Necklace a jungle of greed just check my selectional pieces
I got a stupid collection you see
Chain worth a millie you sill wille a millie and 20
Uh man I pass out 50s an 20s
I pass out 50s an 20s I pass out 100s and 50s
We make more money than chemist, doctors, the lawyers, the dentist
Chemist the doctors the lawyers ye money together couldn't getcha
2 door Gurraro 160
Drop top 120
House worth a million and three dual trust 63 G's
Old schools a hundred a piece
That cost me 75 gs, 65 actually but my rims coast me ten of them things
Gucci yo gotti the king
Soulja done did it again
This team be 82gs that be worth 82 keys
7. Big Boi ft. Gucci Mane – "Shine Blockas"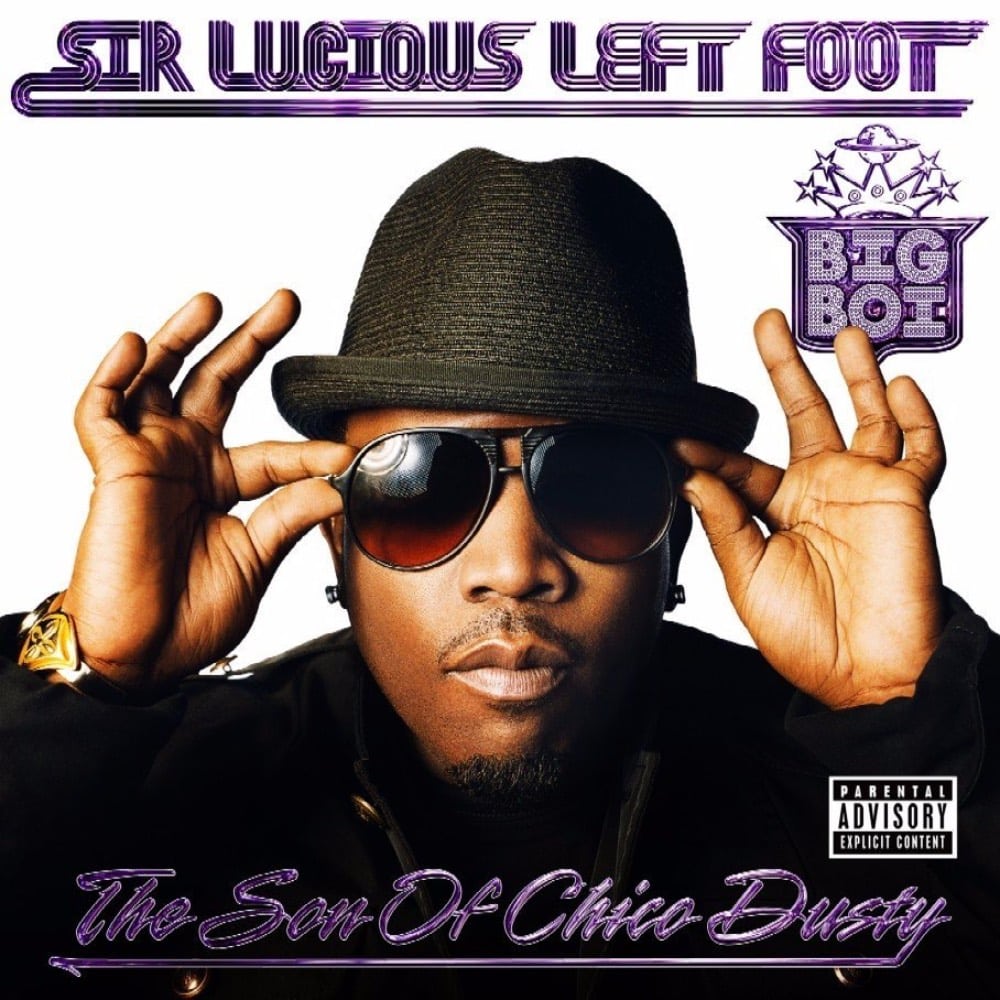 Released: July 5, 2010
Album: Sir Lucious Left Foot… The Son of Chico Dusty
Producer: DJ Cutmaster Swiff
They put Gucci in a cell, then Madea went to jail (Well damn)
I make music, I make movies, I make Tyler Perry sales
Loud smell coming out the Lamb, fuck it, what the hell
Gucci Mane, so I'm Gucci'd down, she got on Chanel (Chanel)
In the cut, rolling stupid kush like I'm in a rush
In the club with a half a pound, hunnid-fifty blunts
Zone 6, East Atlanta's own, fuck with me the long...(Gucci)
So I shine like it's showtime, all my jewelry on (Brr, brr, brr, brr)
On the block with my stupid watch, boy, you need to stop
When I stop, everybody watch, car don't have a top (Nyoom)
In a stretch, cost a stupid check, roll another pack (Racks)
And I'm gone, I can't even flex; Eastside, where you at?
It's Gucci!
6. Young Thug ft. Gucci Mane – "Again"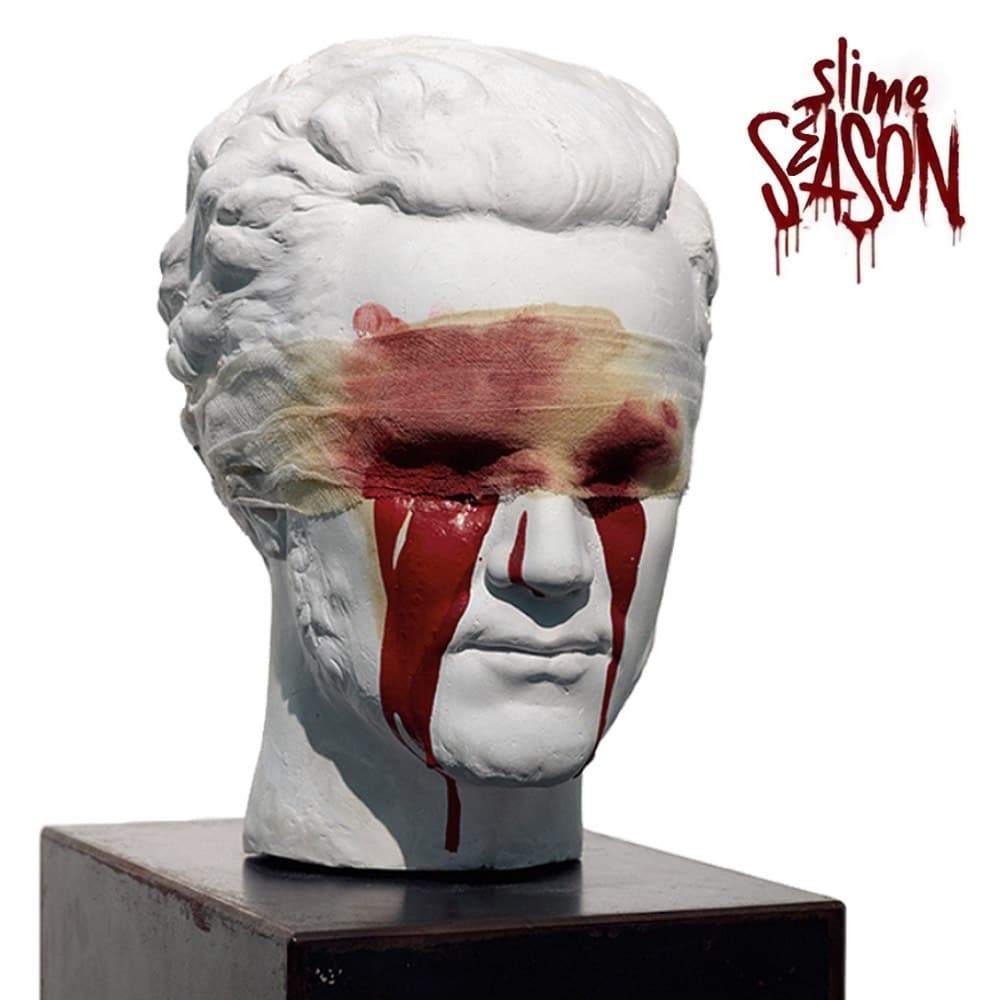 Released: July 4, 2015
Album: Slime Season
Producer: London on da Track
I'm pourin' fours and shit, I need to just put a deuce in
Car cost four-hundred-thou' and I put a roof in
My nigga pot cook it so good he put his shoe in it
Nigga, it's a gangsta party, why fuck is you in it?
Head bust a microwave, shit, didn't take him two minutes
You know that there's some straps in the club, they let my crew in
I might just do the Michael Vick man and cook it left hand
If you ain't talkin' 'bout buyin' grams then I'm a deaf man
I can make the dope do numbers, the Stacey Augmon
I told my bitch to dye her hair red like Dennis Rodman
If Gucci Mane got so much money then why he robbin'?
We thirty deep, we cover the streets, nigga, we mobbin'
5. Metro Boomin ft. Gucci Mane – "10AM/Save The World"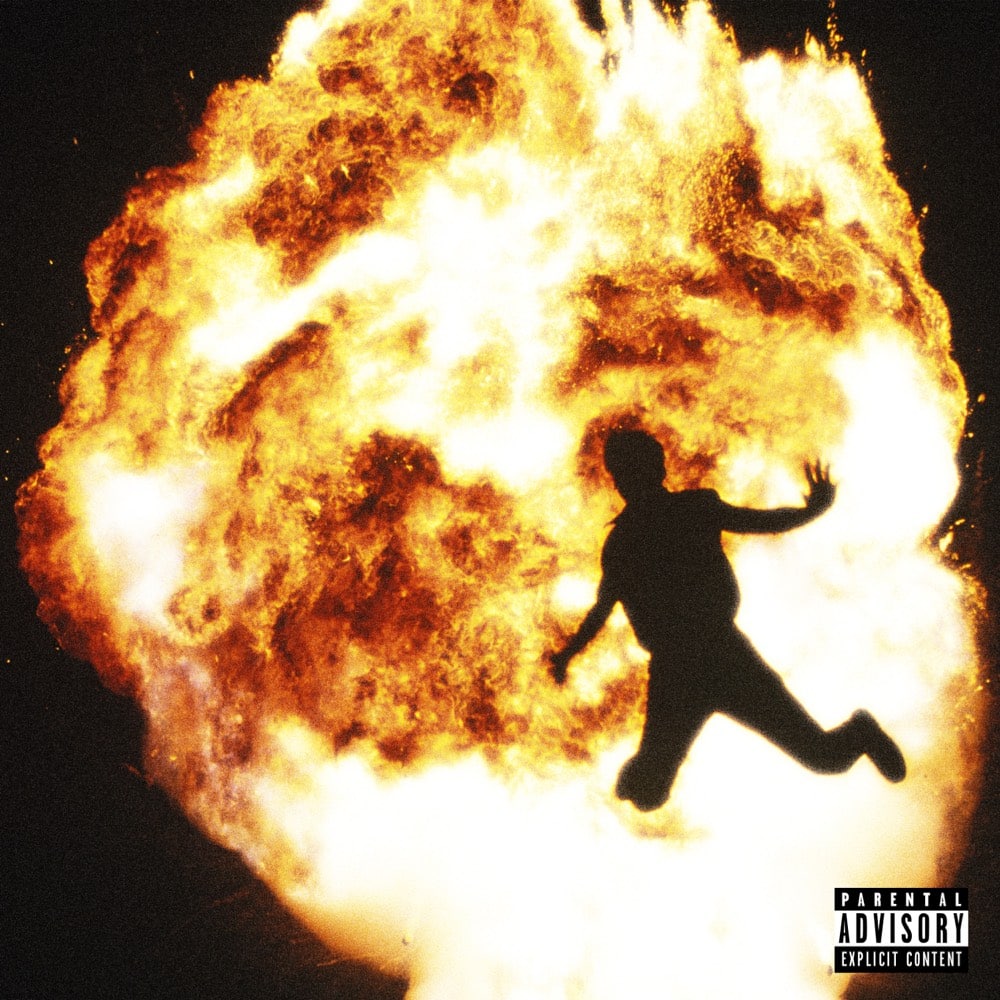 Released: November 2, 2018
Album: NOT ALL HEROES WEAR CAPES
Producer: Prince 85, Dre Moon & Metro Boomin
The sun ain't even up yet, I'm thinkin' 'bout the check (Wop)
Woke up in the mornin', bust down me a brick
Gave Metro a million, told him not to quit (True)
East Atlanta, Zone 6, Gucci really rich (Rich)
Plus, they keep bud in the kitchen, fuck some eggs and grits
Jimmy Henchman with the shipment, I sold a lot of shit
Heard I killed a man allegedly, but I didn't bust a head (Hah)
The way they mixin' up the medicine, I might just grow some dreads (Uh)
4. OJ da Juiceman ft. Gucci Mane – "Make tha Trap Say Aye"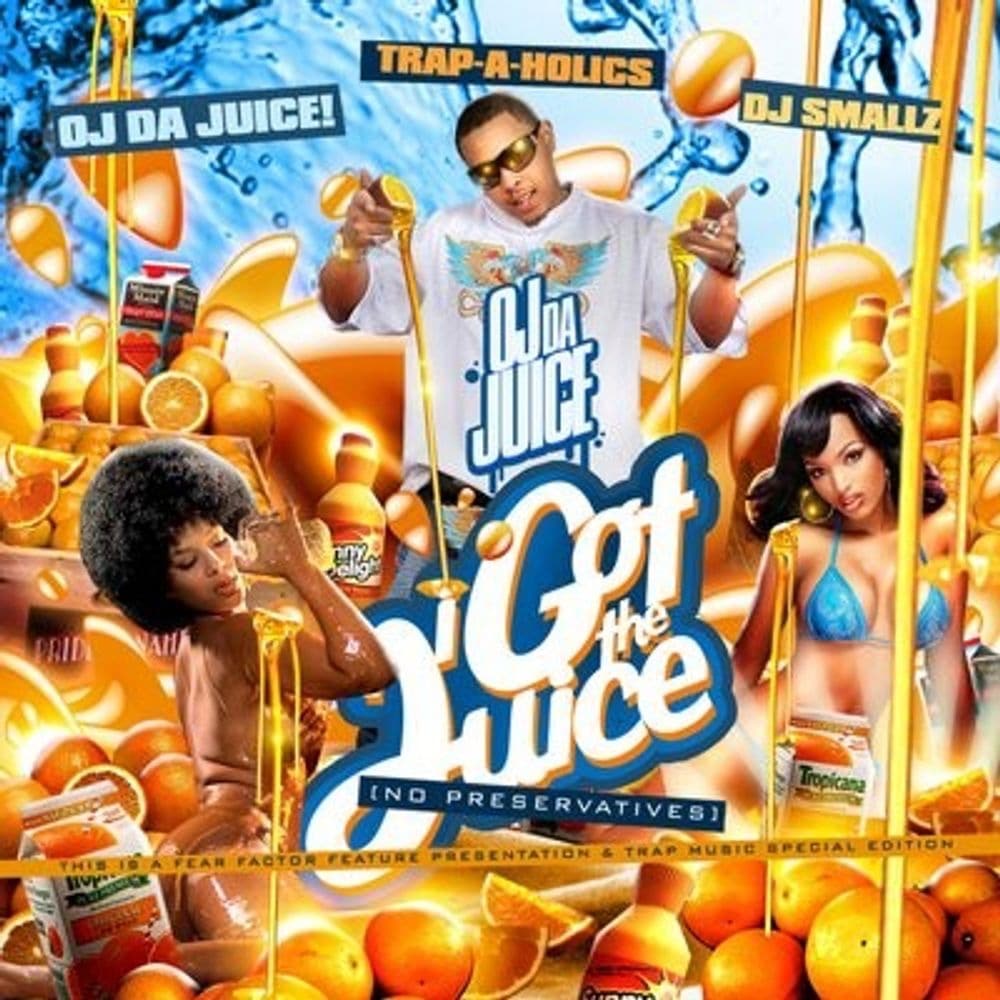 Released: December 11, 2008
Album: I Got the Juice: No Preservatives
Producer: Zaytoven
3. Migos ft. Gucci Mane – "Slippery"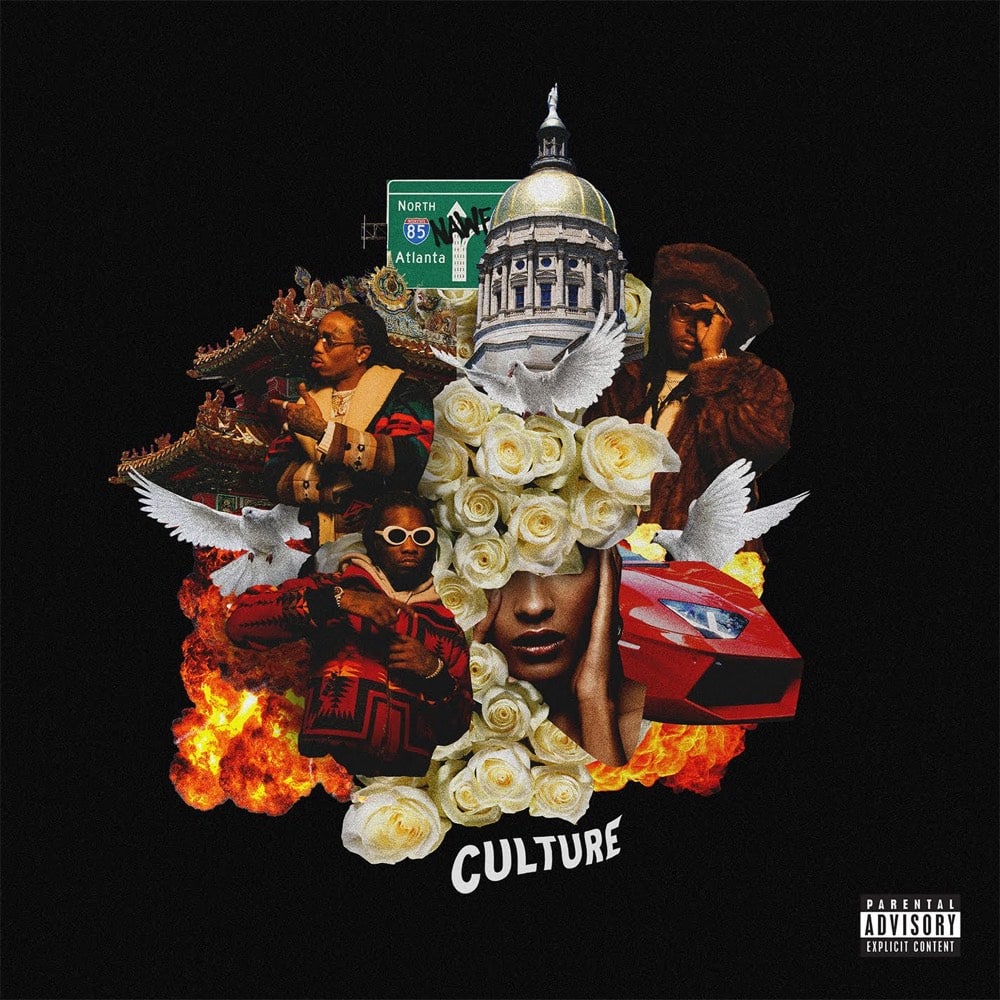 Released: January 27, 2017
Album: Culture
Producer: OG Parker & Deko
I rock water, diamonds, I'm drippin' but not slippin'
I threw a quarter (Well damn), but nawl, I'm not trippin'
Bugatti on Forgis, and nawl, I'm not Crippin'
I buy Ferraris like Jordans, I'm Mike and y'all Pippen
Chillin', just me and my millions
Niggas, they all in they feelings
My bitches, I spoil them like they chillens
So persistent, if I want it, I go get it
I'm so slimy, grimy, sheisty but still shinin'
Rude and unkindly, cruel with no conscience
Drop the top on College, nigga, I ain't with no-nonsense
And I'm a murderer, nigga, but I don't promote violence
2. ASAP Rocky ft. Waka Flocka Flame, Pharrell & Gucci Mane – "Pretty Flacko (Remix)"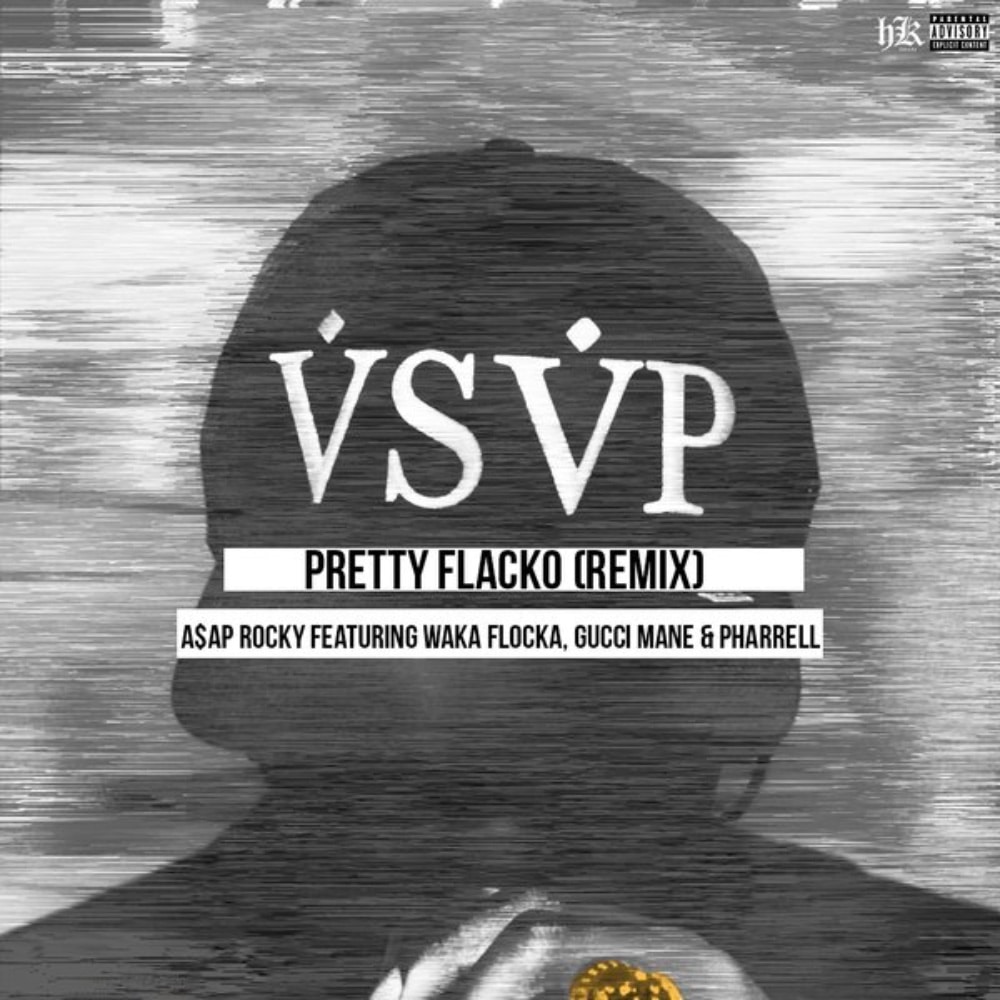 Released: January 15, 2013
Album: LONG.LIVE.A$AP
Producer: SpaceGhostPurrp
My whip said I made it, my chain say I'm rich (Rich!)
I'm talking cash shit, 'cause Gucci Mane the shit (Gucci!)
Hit a lot of licks (Licks!), sold a lot of bricks (Skrt!)
Served a lot of pounds, and I will never quit (Quit!)
Gucci going loco (Loco!), had that cocoa loco (Loco!)
Shorty say I fucked her, I don't really know, though (Know, though)
These ladies want a hug, baby want a photo (Ugh!)
Blue and white diamonds bitch, I'm so Tony Romo (Damn!)
Thirty-four bricks, I crammed 'em in the van
Stack a lot of bands and I serve a lot of grams (Skrt!)
Thirty-six O's, stamped with the dragon
Brick Squad, Bird Gang, yeah, we got them Falcons (Skrt!)
1. Young Money ft. Gucci Mane – "Steady Mobbin'"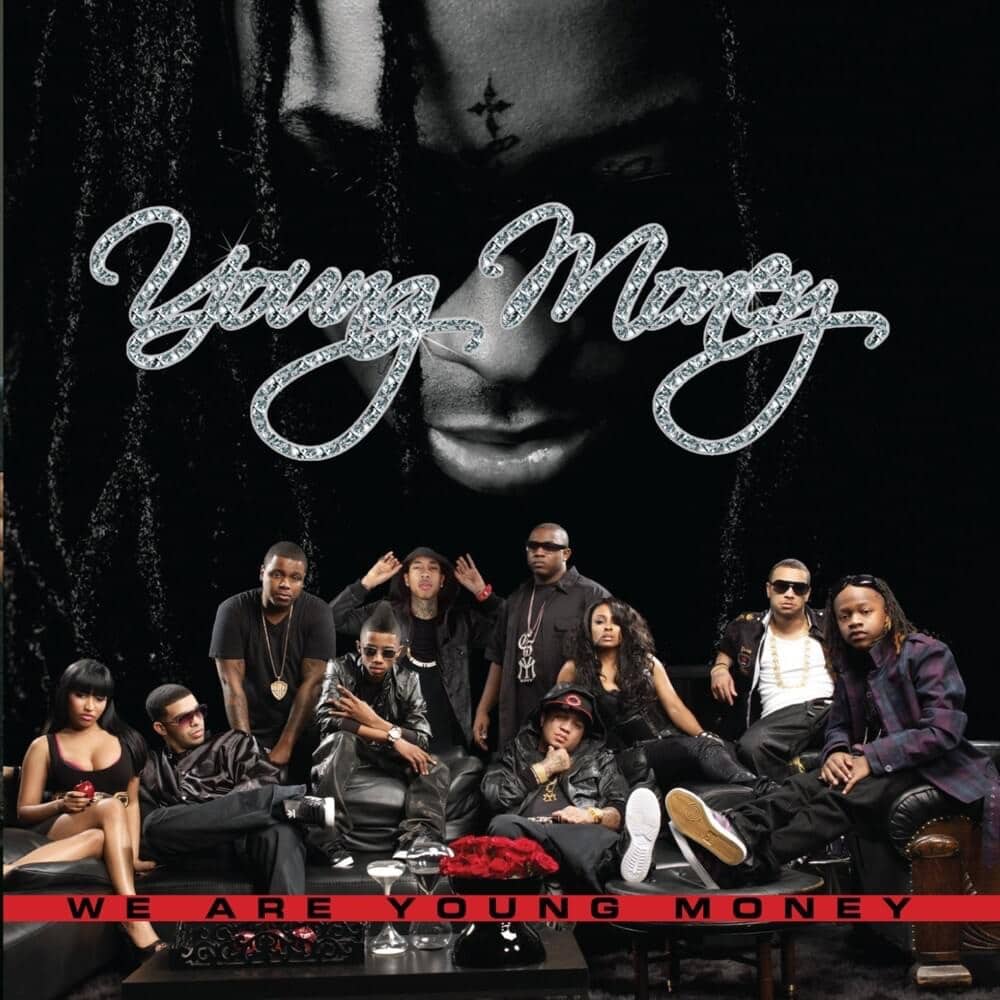 Released: June 11, 2009
Album: We Are Young Money
Producer: Kane Beatz
What the fuck is up? (Up) It's Gucci Mane the G (S'Gucci)
Ask Tity Boi, no pity, boy; this scar city, the city boy (What?)
So Icy; so, no Nike, boy
Just Gucci, Louis, Prada, 'scuse me ('Scuse me)
"Gucci Mane keep shittin' on me, why that boy keep buying jewelry?" (Kane is in the building, nigga)
East Atlanta cockin' hammers, bandannas on car antennas (Ugh)
No, we do not talk to strangers
Just cut off these niggas' fingers (Huh)
Gucci's armed and dangerous, cocaine, codeine and angel dust
This AK-47 will hit ya anywhere from the ankle up (Ankle)
Gun same size as Nia Long, clip long as a Pringles can (Damn)
4-5 Desert Eagle on me, you'll think I'm a Eagles fan (Huh)
Toni Braxton sniper rifle, make you never breathe again (Hah)
Fuck that nigga, kill that nigga, bring him back, kill him again Gucci!