There hasn't been a better time in hip hop than now for the independent artist to thrive, connect with fans, play live shows, make money and be successful.
From street hustlers rapping on the corners to classical students starting out their careers with more prominent labels, the rap industry has become the hunting grounds for talent.
With the ease of setting up a website, the power of social media and all the free independent hip hop resources out there, an independent rapper can create, distribute and promote, all from their laptop.
We created this list to celebrate the top 25 independent rappers of all time. They're a combination of veterans and up-and-comers, lyricists and savvy business minds and they come from all over – spanning New York, Atlanta, L.A. and everything in between. The common factor prevalent with these artists is that they embody the hustle, grind, determination and entrepreneurial spirit that represents hip hop culture.
From E-40 to Tech N9ne, Currensy to Nipsey Hussle, Freddie Gibbs to Joey Bada$$, we look at the top 25 independent rappers of all time.
This article was originally published in 2015 on a different platform.

25. Mick Jenkins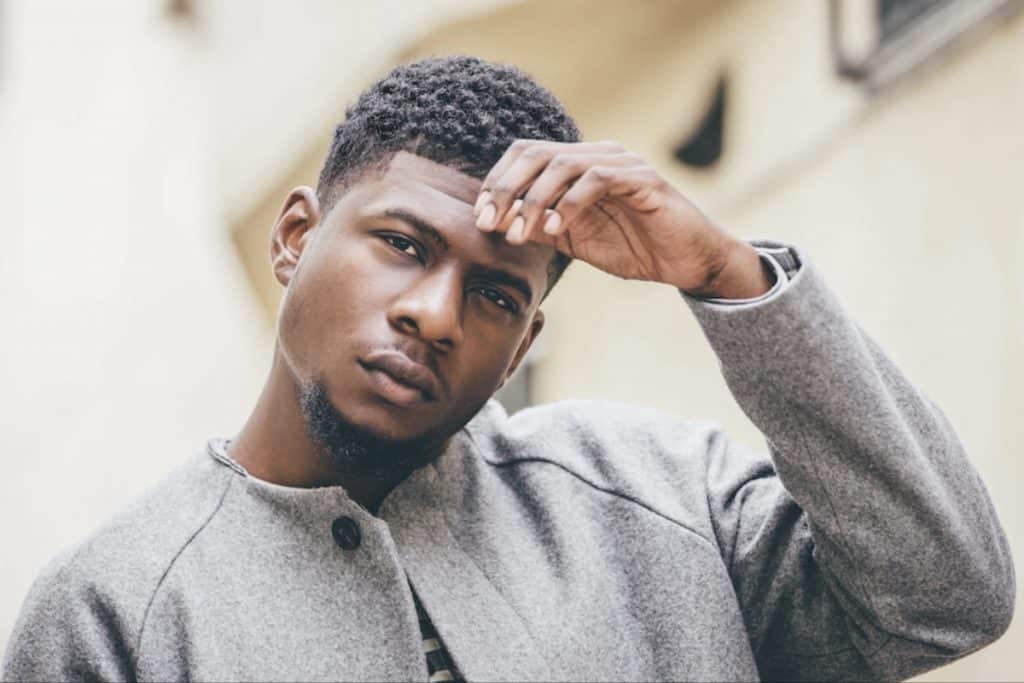 Label: Cinematic Music Group
Recent releases: The Water[s], Wave[s]
Along with his Chicago contemporaries – Chance The Rapper and Vic Mensa – Mick Jenkins is representing the new wave of Chi Town artists who are doing things their way.
I just feel like people are aware of the buzzing artists of Chicago. We're not taking over the hip-hop scene. I don't think we deserve the right to say that yet. But I think as people get put on to more Chicago artists, it's kind of hard to deny that we just have a dope array of talent that isn't going anywhere.

Mick Jenkins: 'I'm Up Next' | Red Bull
While his 2013 project, Trees & Truths, was a local hit and showcased Jenkins' unique musical style, it was The Water[s] which brought him the mainstream attention, resulting in tours with the likes of Method Man, Redman, B-Real, Joey Bada$$ and more.
Now that he's got a deal with New York independent hip hop label, Cinematic Music Group, Jenkins not only has the talent, but also the resources and business savvy behind him to make some big moves in the future.
24. Rapsody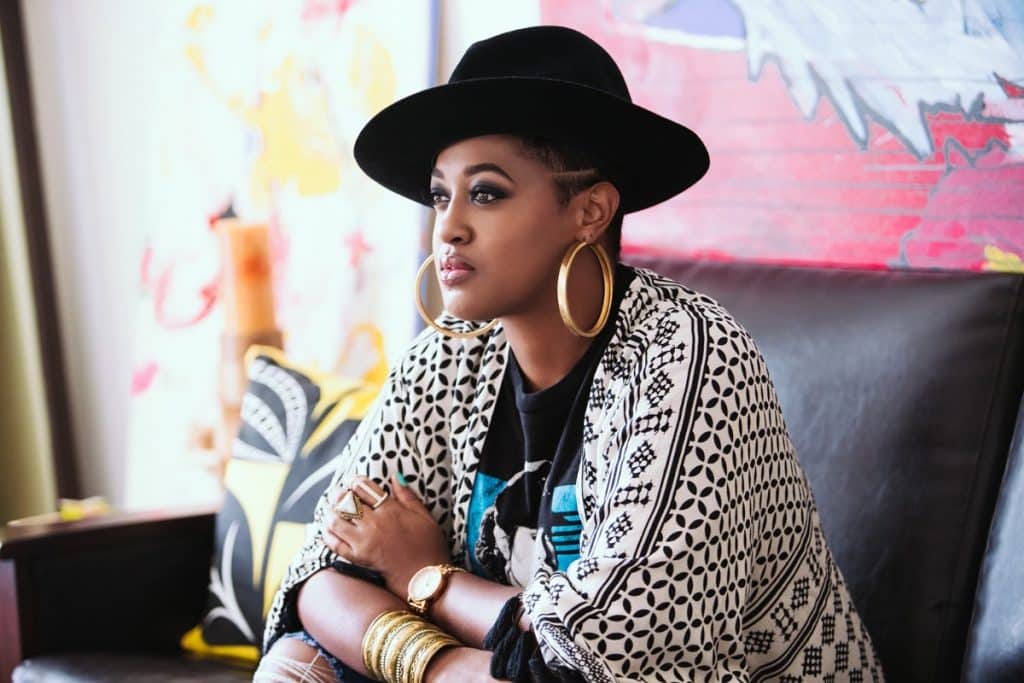 Label: It's A Wonderful World Music Group, Jamla Records, Culture Over Everything
Recent releases: Beauty and the Beast
North Carolina rapper Rapsody has been on her grind for the past few years but when she given the opportunity to drop a few bars on "Complexion (A Zulu Love)" off Kendrick's widely acclaimed To Pimp a Butterfly, not only did she knock it out the park, her exposure went up a few levels.
I am here day in and day out, and most of the time I sleep at the studio more than I do at my own house. I am here right now, and not only will I sleep here, but I'll sleep here, get up, go home to shower, and drive right back.

Basketball, Motels, and Work Ethic: An exclusive Interview with Rapsody of Jamla Records | WRGW Music
Rapsody cites Ms. Lauryn Hill and the legendary MC Lyte as influences, which makes sense because she's got that Lyte ferocity when she spits but also that soulful Lauryn Hill vibe.
As part of the Jamla Records team, Rapsody has the backing of 9th Wonder (who might be one of the savviest independent minds in the game today) and the dope production team. Go cop Beauty and the Beast and keep an eye out on Rapsody and the rest of the Jamla crew.
23. Childish Gambino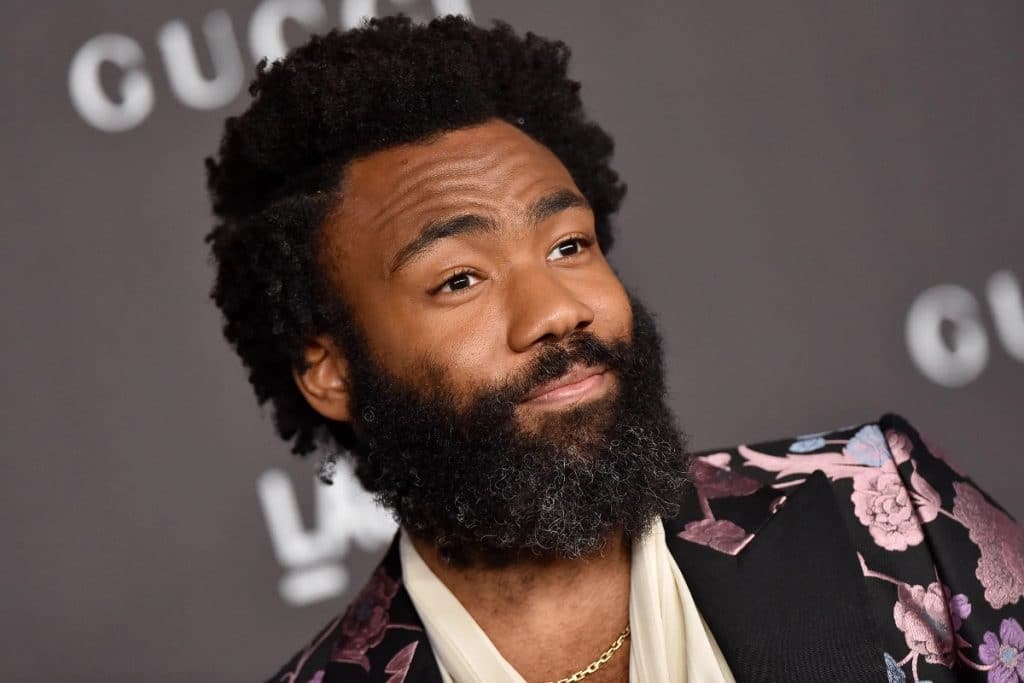 Label: Glassnote Records
Recent releases: STN MTN / Kauai
Hip hop has its very own renaissance man with Childish Gambino. The 32-year old, hailing from Stone Mountain, Georgia, has done it all – rapper, actor, writer, voice actor, comedian, singer, songwriter, record producer – you name it.
But it's been these past couple years where it seems like Gambino is really set on proving that not only is he a talented, all-rounder artist, but that he can spit as well. On his latest project, STN MTN / Kauai, Gambino went in on classic Southern instrumentals like "Southern Hospitality" and "Go DJ."
Not to mention he's built up quite a reputation as a radio freestyler – he dropped the best "Pound Cake" freestyle ever on Sway in the Morning and destroyed Hit-Boy's "Grindin' My Whole Life" on Hot 97 with Peter Rosenberg. With his body of work and multi-talent, there's absolutely no doubt that Gambino is one of the top independent rappers right now.
22. T.I.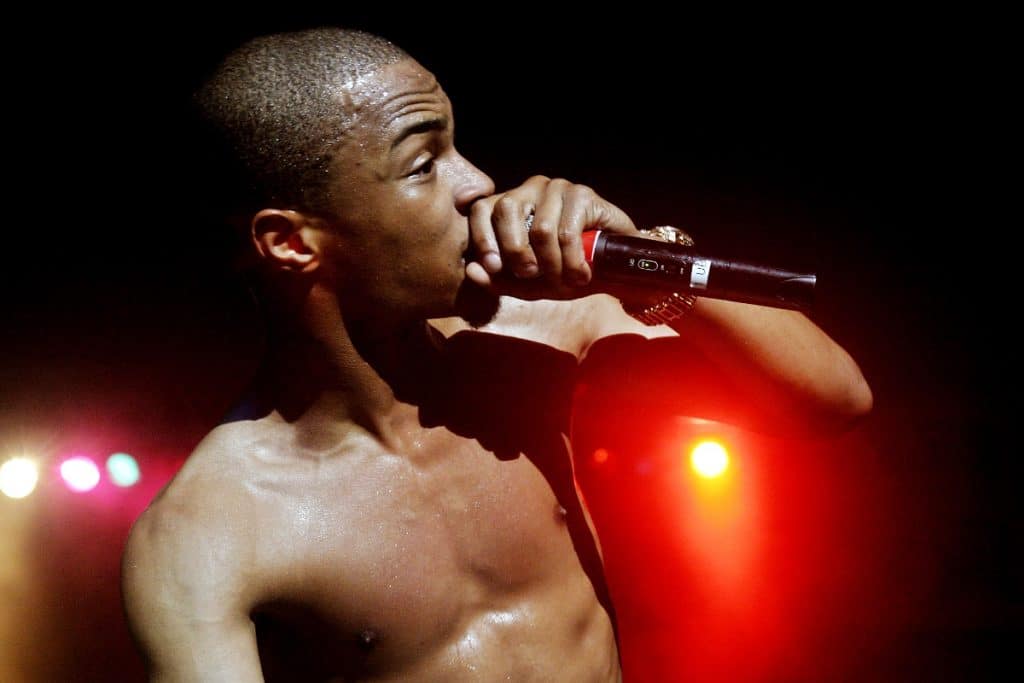 Label: King Inc., Grand Hustle Records, Empire Distribution
Recent releases: Da' Nic
That's right ladies and gentlemen, T.I., the Grammy nominated, multiplatinum Atlanta rap veteran – is officially an independent hip-hop artist.
After over a decade-long run with Atlantic Records, which included five platinum albums and two number one hit singles, T.I. is ready to go back to Tip and build up his label Grand Hustle Records into a powerhouse business.
Corporate structure is about X's and O's and dollars and cents. So if you take something that derives from a sincere feeling, and there's a passionate origin, and then you try to put it into this system of protocols, procedures — it doesn't fit.

T.I. Says He Couldn't Have Released "Da' Nic" On A Major Label | 97.9 The Beat
If Tip's first independent project, Da' Nic, is anything to go by, we're going to see the King of the South return to his Trap Muzik days and make the music he wants, without the constraints and bureaucracy of a major label hassling him. I can't wait to see what Tip does as an independent rapper in the next few years.
21. Oddisee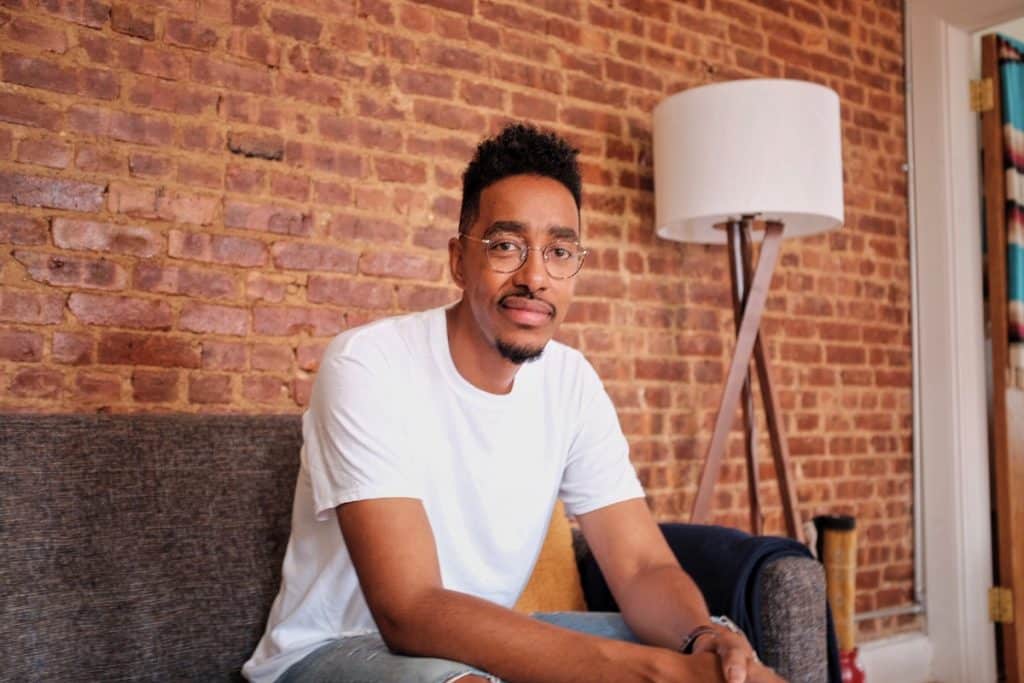 Label: Mello Music Group
Recent releases: The Good Fight
There's something about Oddisee's music – his relatability, down-to-earth vibe and blue collar rhymes – that makes it really appealing in a landscape dominated by trappers and ballers.
The Good Fight, Oddisee's latest project released by Arizona-based independent hip-hop label Mello Music Group, has been one of the most enjoyable hip-hop albums of 2015, and that's saying something considering the quality of music this year so far.
Like his Bandcamp page says: "In a landscape overrun with abstract indulgence and shallow trend-chasers, the Prince George's County, Maryland artist has created a record that reminds you that it's music before it's hip-hop."
Truer words couldn't have been spoken.
These rhymes were written in economy class seats, these beats were produced on long bus trips & these songs were recorded in Airbnb apartments. All I want to do is make music for a living so that I can live to make music. The only dreams I'm interested in are the ones I can grasp. It just so happens that anything you want bad enough can be obtained. Perhaps the world may never know of my accomplishments but accomplishments they are nonetheless.

Tangible Dream | Oddisee
20. Fetty Wap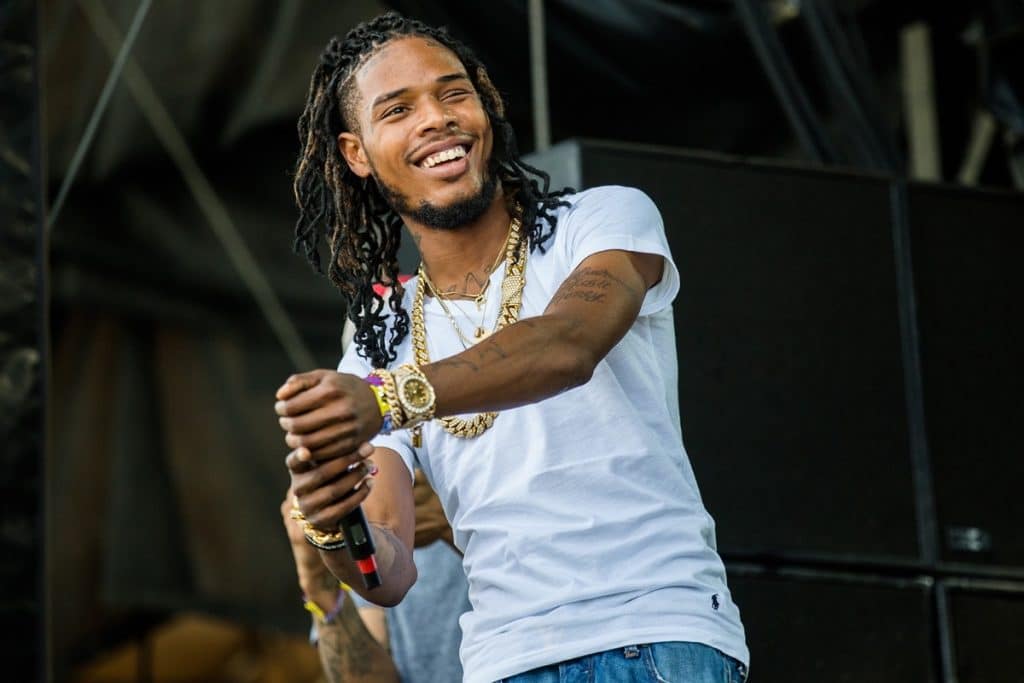 Label: RGF, 300 Entertainment
Recent releases: Fetty Wap
Fetty Wap is just on an unbelievable run. Next to Drake and Future, the New Jersey rapper is arguably the hottest in the game right now. Thanks to his incredible songwriting and melodic style, Fetty scored four back to back Billboard hit singles, including the platinum seller "Trap Queen."
In addition to having hit records, Fetty's self-titled debut managed to sell 129,000 equivalent album units in its first week, giving him a number one album – an incredible achievement for an independent rapper. This achievement shows that Fetty actually has a solid fanbase supporting him, not just passive radio listeners.
Fetty is the example of an artist who got some buzz and capitalised on it in all possible ways. Even with Thugga's major success these past couple years, he's still hasn't managed to properly cross over to the mainstream with that one album or single.
Fetty, one the other hand, has dominated airwaves for the whole of 2015. With his amazing songwriting abilities and the resources of 300 Entertainment behind him, Fetty is only going to get bigger and better, as long as he keeps working hard, stays in the studio and doesn't lose his head.
19. Danny Brown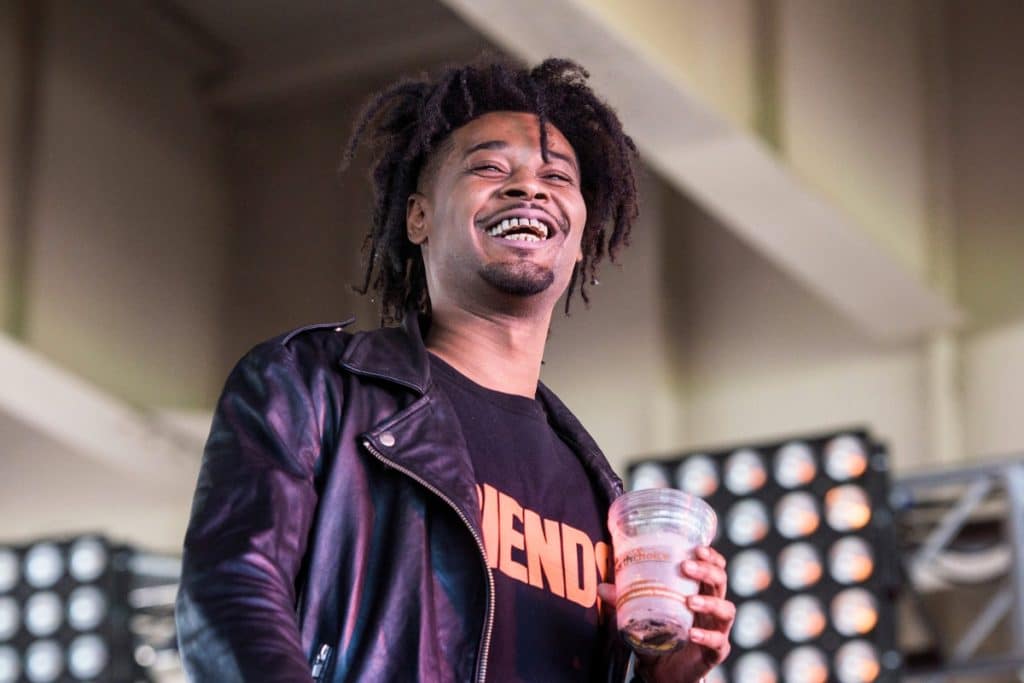 Label: Fool's Gold
Recent releases: Old
Brooklyn-based independent record label Fool's Gold Records really knew what they were doing when they signed Danny Brown back in 2011.
The critical darling and Detroit representative might be one of the most acclaimed independent artists right now. Both his projects – XXX and Old – were adored by the press upon release and this has translated into quite a strong following that supports Danny Brown in his worldwide tours.
Even though he hasn't dropped anything since 2013, Danny Brown has been popping up here and there with scene-stealing guest appearances, as well as touring with major names like Eminem and Macklemore – he opened up for the former in front of 100,000 fans at at London's Wembley Stadium.
18. Migos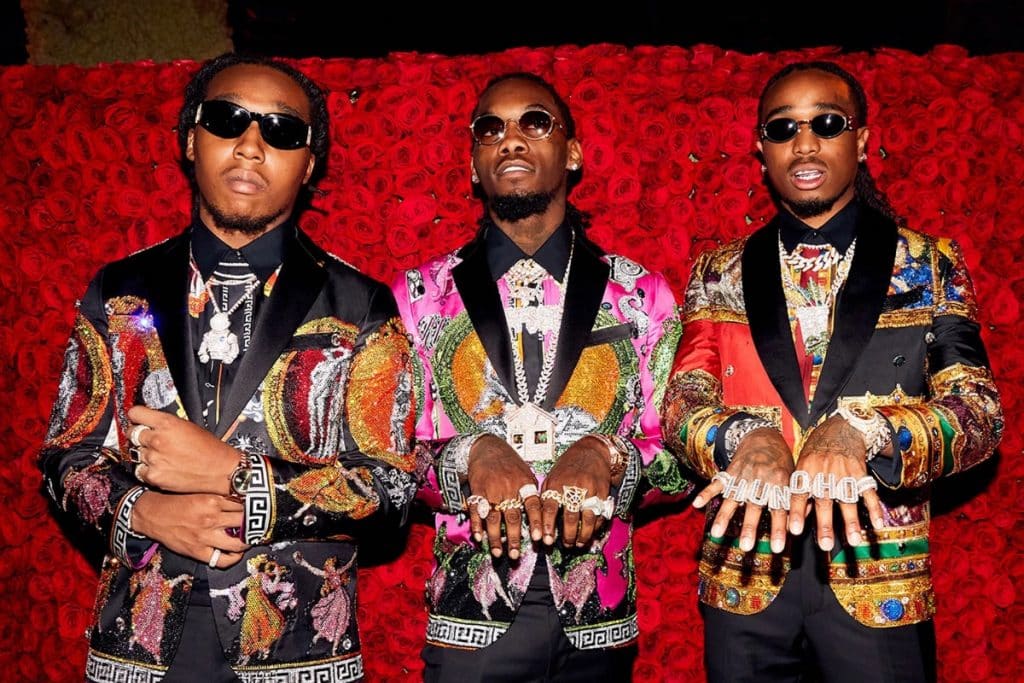 Label: Quality Control, 300 Entertainment
Recent releases: Yung Rich Nation, Migo Lingo, Still On Lock, Back to the Bando
Ever since breaking out with their 2013 hit "Versace," Migos have adopted Gucci Mane's unstoppable work ethic and flooded the streets with their music.
Since "Versace," the Atlanta trio has dropped 10 mixtapes, a digital album with Gucci – World War 3D: The Green Album – and their debut album Yung Rich Nation. Not to mention they've manage to continue their chart success, entering the Billboard Hot 100 three times since 2013 with "Fight Night," "Handsome and Wealthy" and "One Time."
With the lackluster reception of Yung Rich Nation and an impending split with 300 Entertainment, it looks like Migos are heading back to their roots and back on their mixtape grind. Not to worry though, their label Quality Control is headed up by two extremely savvy rap veterans – Kevin "Coach K" Lee, who used to manage Gucci and Jeezy, and Pierre "Pee" Thomas.
17. Young Thug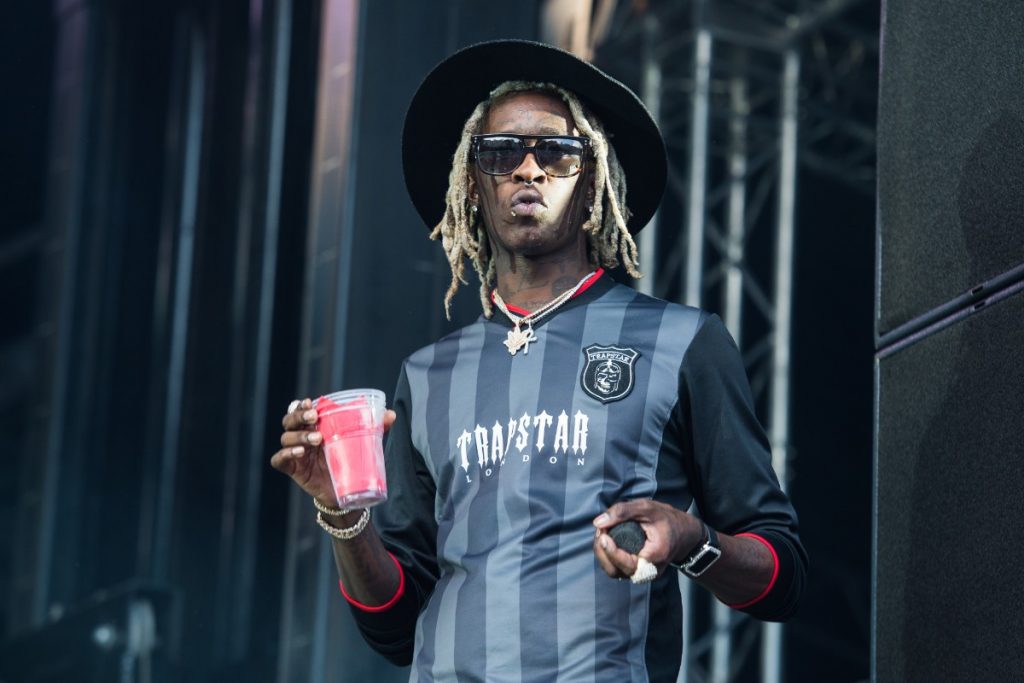 Label: 300 Entertainment
Recent releases: Barter 6, Slime Season
Young Thug might be in the most complicated label situation in rap history. After all this time, I'm not exactly clear on who Thug is signed to – I know he's with 300 Entertainment, but is he also officially managed by Rich Gang, is there still any connection with Gucci's 1017 Records?
Whatever his label situation is, you can't deny the fact that Thugga is the most interesting and exciting rappers on the scene right now. He's what you get when you combined the stylistic rapping elements of Lil Wayne with Gucci's trap sound and work ethic.
2013 was Thug's breakout year thanks to the incredible 1017 Thug, but it was really 2014 where he delivered on the buzz and established his talent. In between collaboration tapes with Bloody Jay, Rich Homie Quan and features with T.I. Travi$ Scott and Rae Sremmurd; we found Thug could do it all – street records, club records, radio records and everything in between.
Even after dropping arguably his best project to date, Rich Gang: Tha Tour Pt. 1 (with Birdman and Rich Homie Quan as Rich Gang), Thug came into 2015 like he still had something to prove. Barter 6 was a very good album, despite no real standout moments, while Slime Season just showed us the endless flows and melodies Thugga could come up with on the fly.
16. Dom Kennedy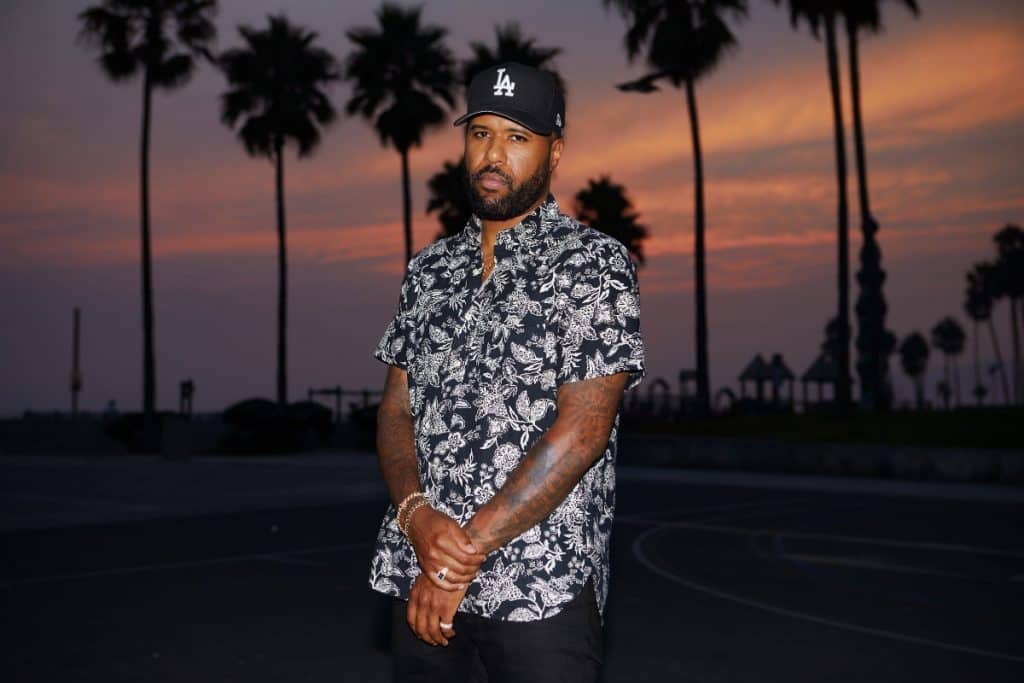 Label: The OpM Company
Recent releases: Best After Bobby 2, By Dom Kennedy
Dom Kennedy is like the younger, West Coast version of Curren$y: making that dope, chilled out music, travelling around the world and getting that quiet money.
While Dom dropped his first project in 2008, it was his 2010 mixtape, From the Westside with Love, that made him a major player in the independent game.
I have never been anything else. The benefits of being independent are being able to make mistakes and learn from them hands on. Nobody else to blame or to pay for the fuck ups. I love it. The good and the bad.

Q&A with Dom Kennedy on the Benefits of Being an Independent Artist in 2015 | The Hundreds
Thanks to over 100,000 downloads and a major visual campaign which saw him dropping videos for "1997", "Locals Only", and "The 4 Heartbeats," the success of From the Westside with Love took the L.A. rapper touring around the world.
After turning down a record deal from Interscope in 2013, Dom has continued to work hard and put out dope music, dropping Get Home Safely and more recently, By Dom Kennedy, via his own label OpM – Other People's Money.
15. Rich Homie Quan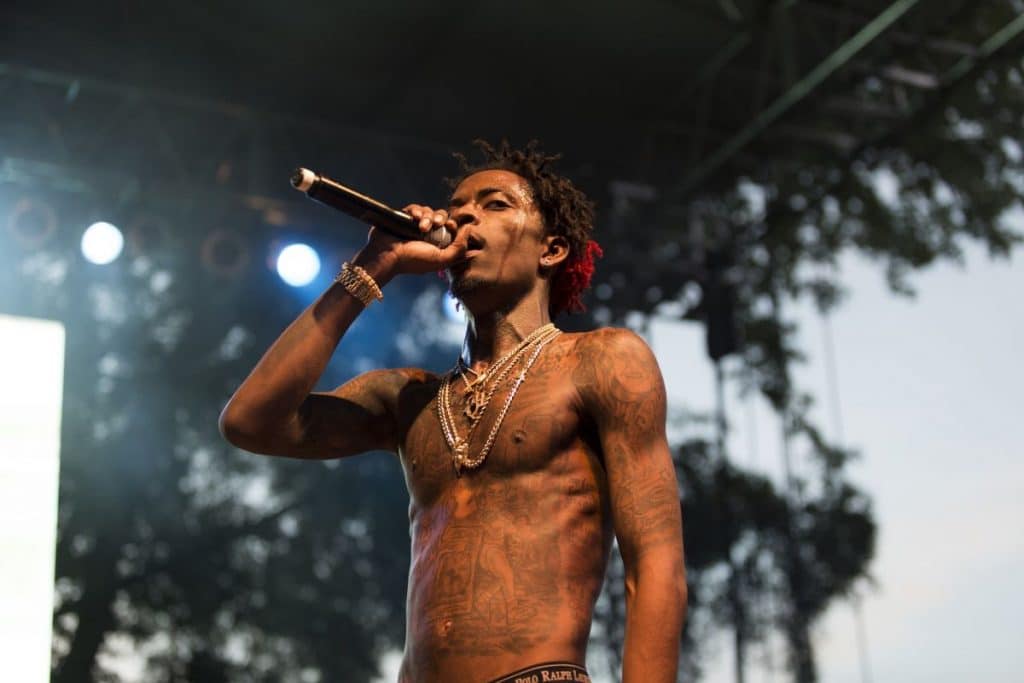 Label: T.I.G. Entertainment
Recent releases: If You Ever Think I Will Stop Goin' In Ask Double R, DTSpacely Made This
Ever since turning heads his way in 2013 with "Type of Way," Rich Homie Quan has scored three more Billboard Top 40 hits – YG's "My Nigga," Rich Gang's "Lifestyle" and most recently "Flex (Ooh, Ooh, Ooh)."
The most incredible thing about this achievement is that Quan did it all as an independent artist, as part of T.I.G. Entertainment. Even without the guiding hand of Birdman and his partner-in-rhyme Young Thug, Quan has been having a pretty good 2015 – dropping If You Ever Think I Will Stop Goin' In Ask Double R and DTSpacely Made This, with both project showcasing his innate ability to craft catchy hooks and melodies.
It's now established that Quan is a beast with songwriting and can definitely deliver hit records. All he needs to do now is give us that one solo project that ties it all together and cement his position as one of the leading independent artists in the rap game today.
14. Skyzoo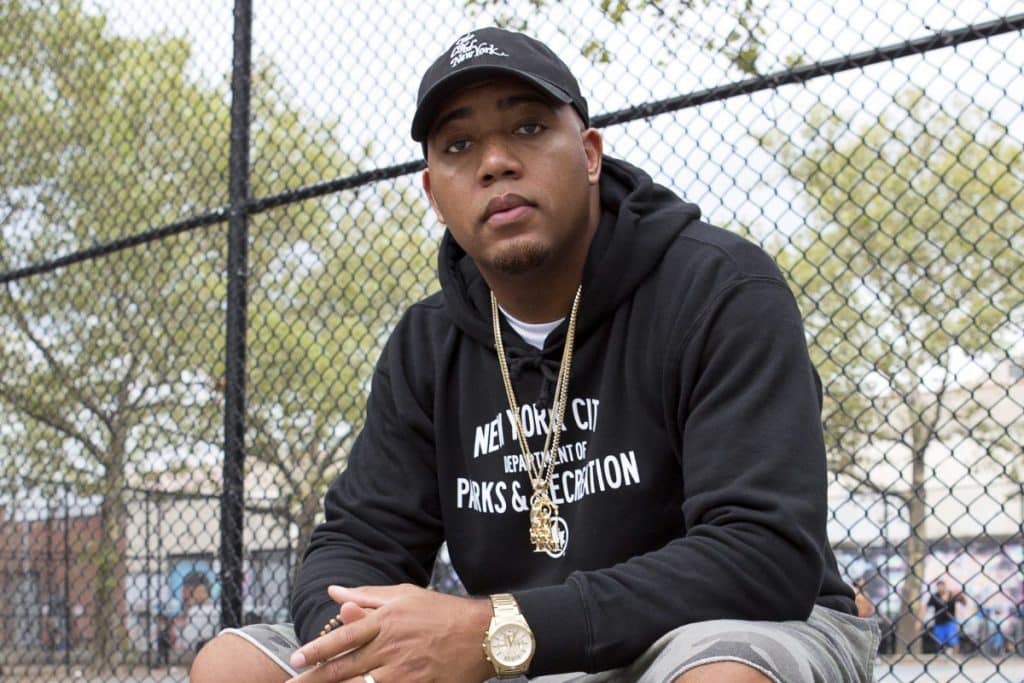 Label: First Generation Rich
Recent releases: Barrel Brothers (with Torae), Music for My Friends
Skyzoo is just one of those rappers who consistently drops good music. I've been a fan of the Brooklyn emcee ever sine his 2010 collaboration project with Illmind, Live from the Tape Deck, and every project after that – A Dream Deferred, An Ode to Reasonable Doubt, Barrel Brothers (with Torae) and most recently Music for My Friends.
I'm definitely blessed to say that I wake up in the morning and just make music for a living, travel the world, get free clothes, get free gear, get paid to see the world, get paid to travel and take pictures in front of different monuments, different cities, and have fans.

Skyzoo Reflects On Success Of "Speakers On Blast" | HipHopDX
Lately, Skyzoo's been working on building up his own label – First Generation Rich – the first step to build his own independent empire. Music for My Friends was actually the first project released on the label via a distribution deal with Empire.
Influenced by rappers like Biggie, Jay-Z and Nas as well as jazz legends like Miles Davis and John Coltrane, Skyzoo is the type of timeless artist who would sound good in any era.
13. Murs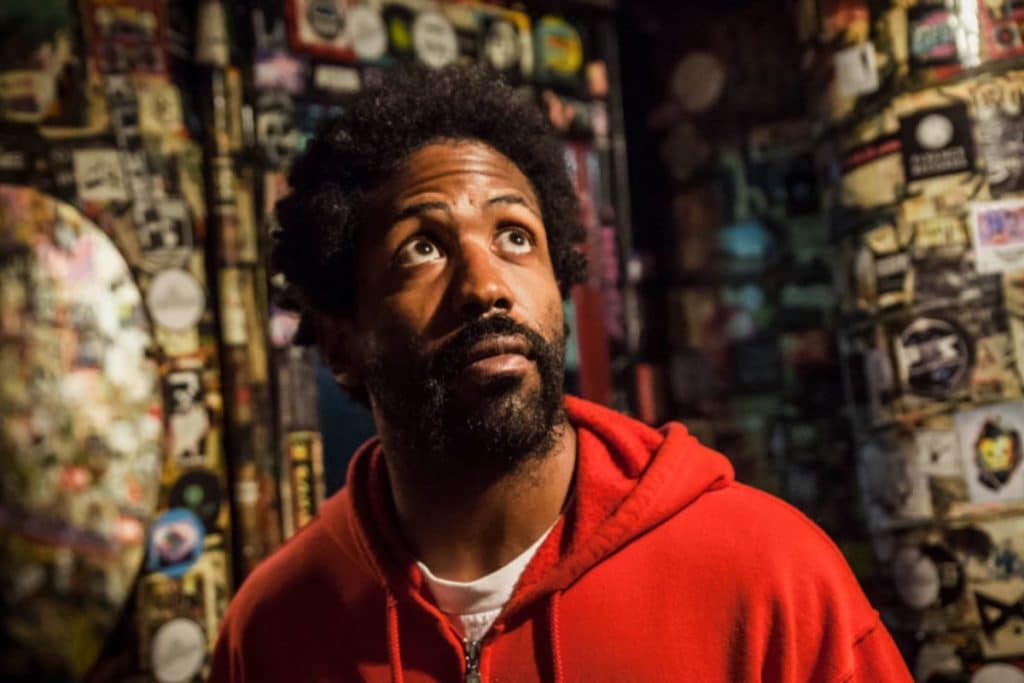 Label: Strange Music
Recent releases: Have a Nice Life
Murs is like the poster child for the independent rap game over the years. As a rap veteran since the '90s and boasting an enduring musical style, Murs has been a part of many legendary independent labels, including Definitive Jux, Rhymesayers Entertainment, and Duck Down.
Recently he signed a deal with the leading independent hip-hop label in the game, Strange Music, and dropped the very dope Have a Nice Life, sounding refreshed and re-energised.
They're loyal men of their word. I won't necessarily do the same album covers or type or music. I'm there to add value and a different dynamic, not to ride coattails.

Murs Explains Strange Music Role & "Have A Nice Life" | HipHopDX
Now that he's got the resources of the top indie label behind him, we're going to see Murs hit a new level in his career, growing his fanbase with crazy touring and collaborations with Strange Music label mates.
12. Macklemore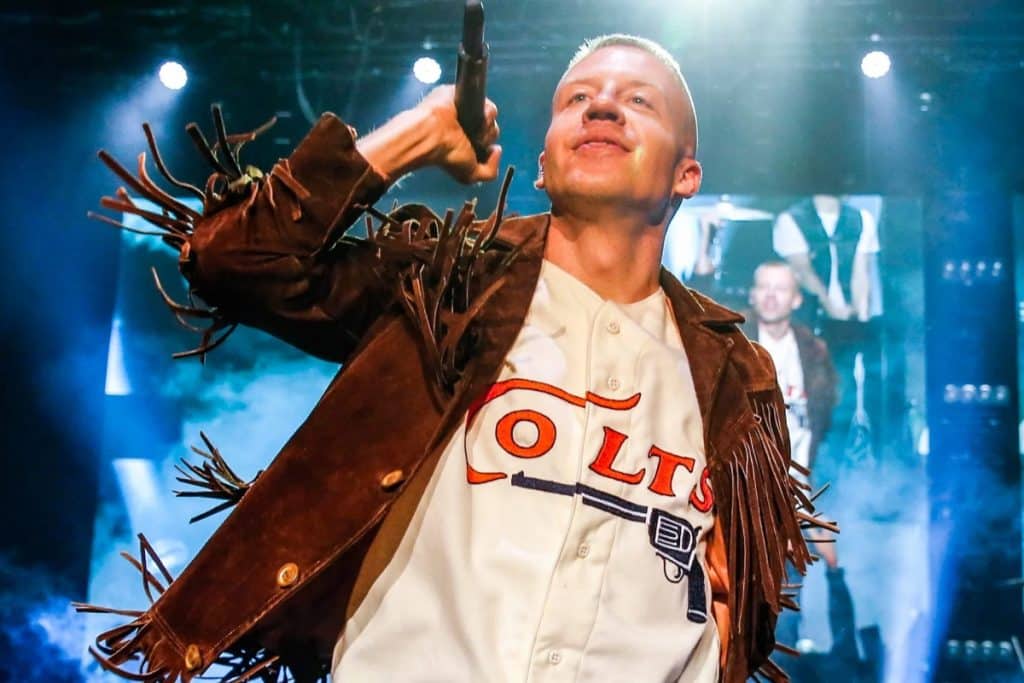 Label: Macklemore LLC
Recent releases: The Heist (with Ryan Lewis)
Speaking of Macklemore, did you know that he is part of the exclusive club, along with Drake, Kendrick and Nicki Minaj, to be the only new rappers who have gone platinum since 2006?
Think about that for a second. There are only four new rappers since 2006 who have gone platinum, and one of them is an independent. How the fuck did Macklemore sell one million copies of The Heist as an indie artist?
Basically Macklemore partnered up with the Alternative Distribution Alliance (ADA) to help them push the duo's music on radio. Since the ADA is the independent arm of Warner Music Group, it gave the duo access to major label resources without having to commit to anything.
It was everything that we had always wanted: maintaining our independence with access to radio and thus the masses.

The Heist 1 year anniversary. A look back on the year that changed everything. | Macklemore & Ryan Lewis
That's not to discount Macklemore and Ryan Lewis' talents. Far from it. The duo obviously have a very keen ear for songwriting – Macklemore has a goofy sense of humour that's appealing to a broad audience and Lewis' production is on point.
11. Chance The Rapper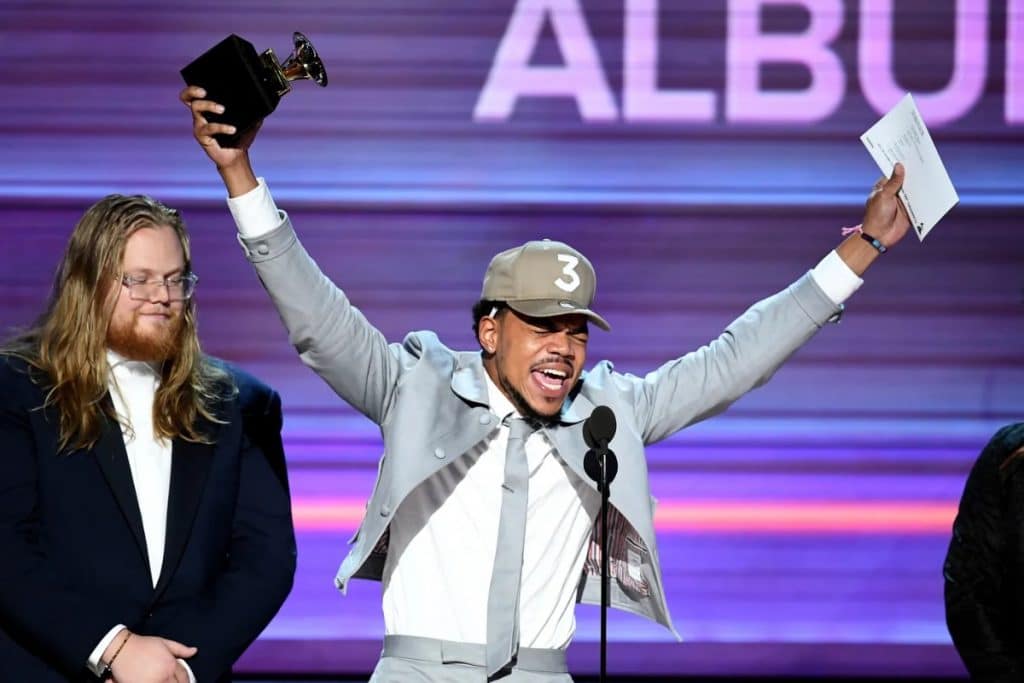 Label: Chance The Rapper LLC
Recent releases: Surf (with Donnie Trumpet & The Social Experiment), Free Based Freestyles Mixtape (with Lil B the Based God)
It's very easy to see why Chance The Rapper is passing up on major label deals and choosing to stay on his independent grind. According to a Complex article on how much it costs to book rappers, Chance commands a $35,000 fee per show.
Let's say after all expenses, he only gets $15,000 of that $35,000 in his pocket. If he plays 150 shows a year, that's still over $2 million in revenue. Not to mention the money he can make for feature appearances, endorsement deals and writing for other artists.
'Cause I didn't sell it, does that mean it's not an official release? So I might not ever drop a for-sale project. Maybe I'll just make my money touring.

Chance the Rapper on Staying Independent: 'It's a Dead Industry' | Rolling Stone
This sort of financial freedom provides unlimited opportunities and creativity for the 22-year old rapper. Just this year alone, Chance decided to drop a quick mixtape with Lil B and release Surf as part of Donnie Trumpet & The Social Experiment for free on iTunes.
Unless a label can offer an obscene amount of money as well as 100% creative control (which is unlikely), there's no absolutely no reason for Chance to sign to a major. Why would he? He makes great money, he gets to travel the world, he makes the music he wants and he has total freedom over what he does.
Would you sign to a major?
Label deals suck, that's just the truth of it. People believe you have to be discovered by a higher power, who hires you and takes a percentage, but in reality, you have to garner a fan base on your own.

Chance the Rapper's Independent Course | WSJ
10. Gucci Mane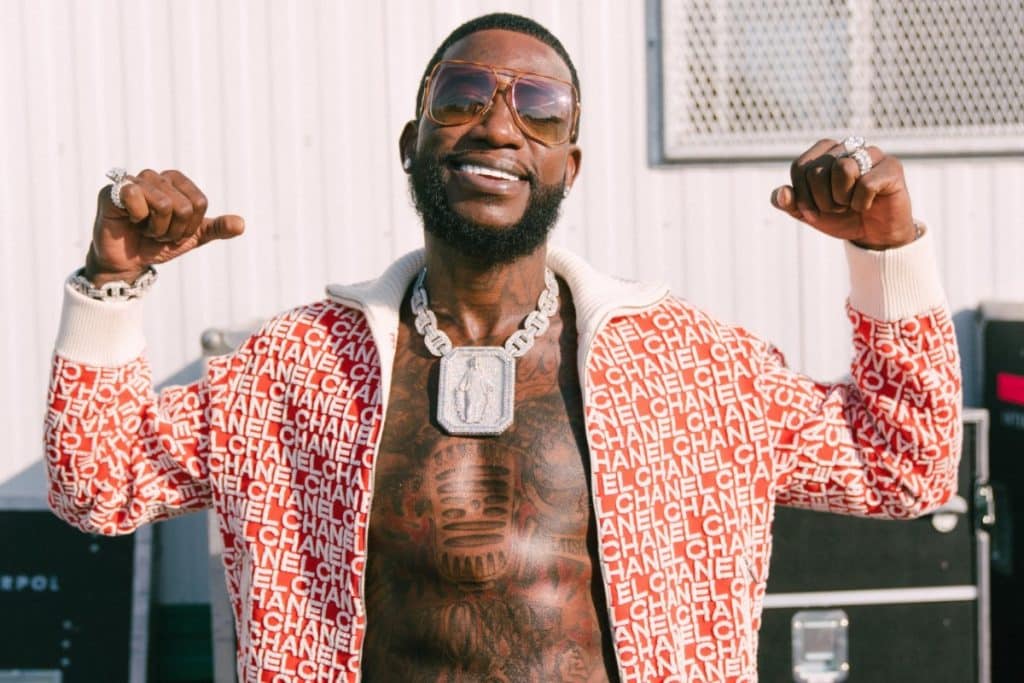 Label: 1017 Records
Recent releases: 1017 Mafia: Incarcerated, Brick Factory 3, Breakfast, Lunch, Dinner, Dessert, Views From Zone 6, Mr. Clean, The Middle Man, Trap House 5 (The Final Chapter), King Gucci, Trapology
If Gucci weren't in prison right now, I swear he'd be top 5 or top 10 on this list. I actually had to double check his label status because I wasn't sure whether he was independent or major. It appears that he was officially dropped from Atlantic following his 2013 infamous Twitter tirade so for all intents and purposes, Guwop is a free agent.
I actually think being independent suits Gucci's business model and music style so much better. The Atlanta veteran has a relentless work ethic and incredible output which resulted in him dropping 12 fucking projects in 2015, while in prison.
You could even argue that Gucci is the most influential Atlanta rapper – responsible for breaking current superstars from the region like Young Thug, Rich Homie Quan as well as producers Metro Boomin', Zaytoven, Mike Will and plenty more.
9. Freddie Gibbs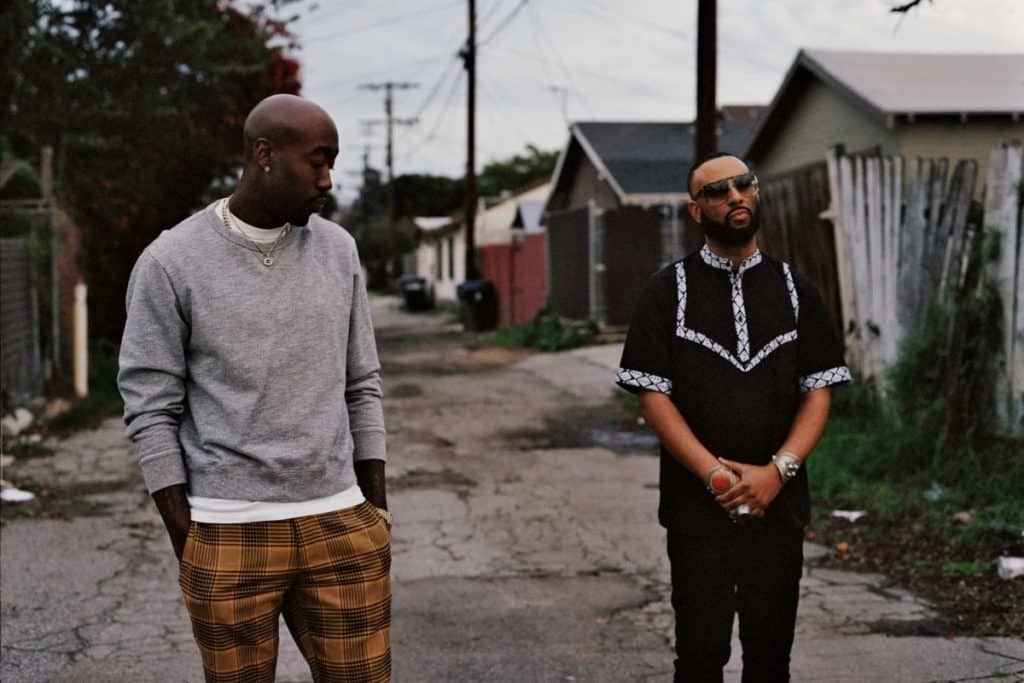 Label: E$GN, Str8 Slammin'
Recent releases: Piñata (with Madlib), The Tonite Show EP (with The Worlds Freshest)
Looking back at the situation now, there's no way the whole Jeezy and Freddie Gibbs situation would have worked out. Each rapper was too headstrong to placate the other one. Gibbs, in particular, was too prideful, aggressive and business savvy himself to ever be under someone else's label.
I want to develop an independent machine, like Tech N9ne. I want to do what he's doing with my brand of music. I think I'm off to a good start. I look at a guy like LA Reid, and I'm like, "Damn, why can't that be me?"

INTERVIEW: Freddie Gibbs On… Getting Compared to Tupac, Working With Madlib and the Joys of Backyard Barbecuing
That's why setting up ESGN and hitting the independent route was the best move for Gibbs' career. With his gruff delivery, stark, evocative rhymes and weary world outlook, the Gary, Indiana rapper has garnered comparisons with the likes of Pac and DMX. As a result, he's built up an extremely loyal fanbase of hip-hop heads looking for that shot of realism in their music.
As an independent rapper, Gibbs now has the freedom and creative control to do whatever he wants. This freedom is what allowed Gibbs to link up with Madlib for the critically acclaimed Piñata – one of the best hip-hop releases of 2014. Can you imagine Gibbs trying to release that album while on Jeezy's CTE World? Wouldn't have happened.
8. Yo Gotti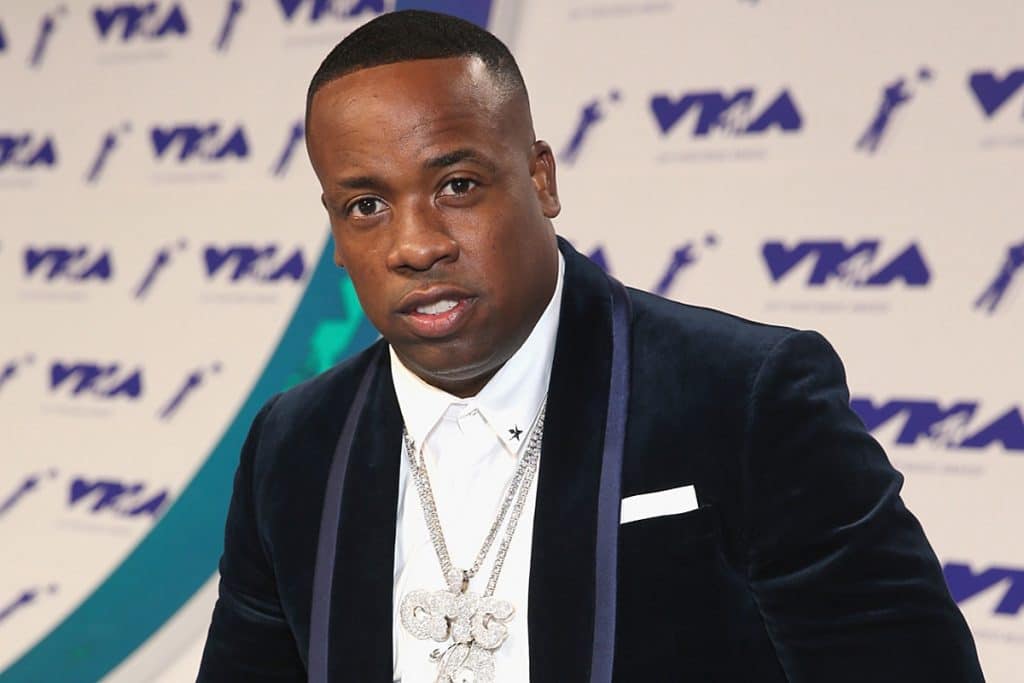 Label: Collective Music Group, Epic Records
Recent releases: Concealed, The Return of Cocaine Muzik, The Return of Cocaine Muzik Pt. 2
Yo Gotti is the prime example of a low-key hustler making that quiet money. The Memphis representative might the most underrated indie rapper right now but don't get it twisted, Gotti's track record runs deep.
It all started in 1996 when Gotti dropped his tape Youngsta's On A Come Up via Crime Lordz and Gimi Sum. Ever since then, Gotti has been building out his catalogue and making major moves – he signed a a distribution deal with Epic Records for his label Collective Music Group in 2013.
Applying his prior street life knowledge to the rap game, Gotti is the preeminent grinder of his generation. With this era possibly being the best time for independent rappers to thrive, Gotti is going hard, dropping three mixtapes – Concealed, The Return of Cocaine Muzik and The Return of Cocaine Muzik Pt. 2 – this year alone in the lead up to his upcoming album, The Art of Hustle.
7. Run the Jewels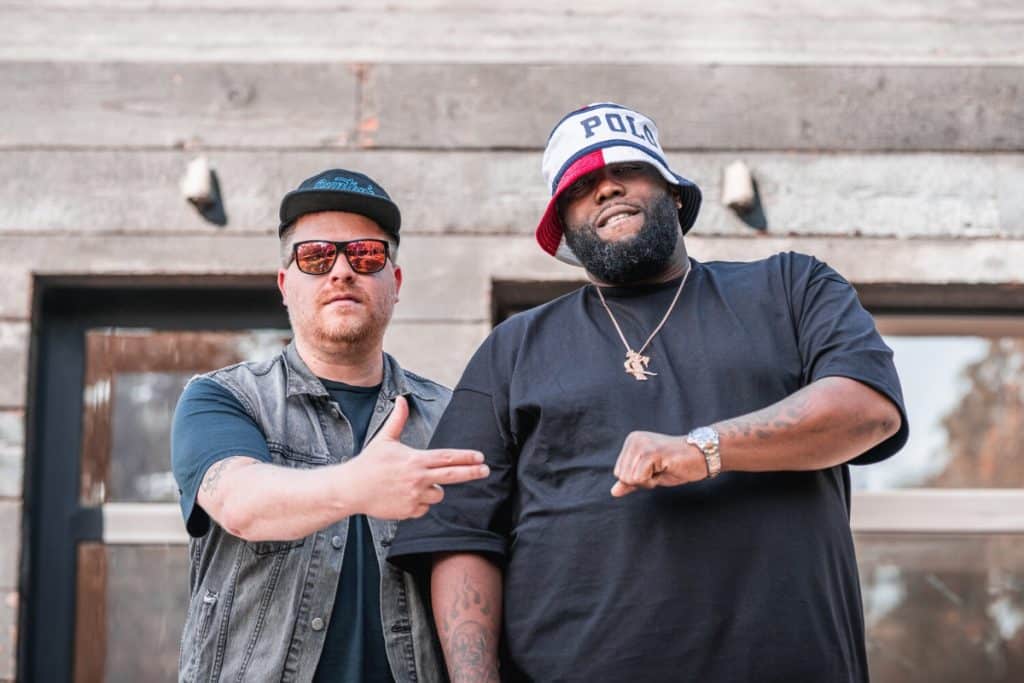 Label: Mass Appeal Records
Recent releases: Run the Jewels 2
The hip-hop world had no idea we wanted a Killer Mike and El-P collaboration, but once we get it with 2012's R.A.P. Music, we couldn't get enough. Run the Jewels is just one of those unlikely rap collaborations that work so well that we're left wondering why we didn't get it sooner.
Killer Mike's combination of Ice Cube's rage and Big Boi's verbal dexterity is balanced out perfectly by El-P's slick Brooklyn talk. All of this over some of the grimiest, hardest and funkiest production hip-hop fans have heard in a long time.
Together, Killer Mike and El-P have tapped into something truly special with Run the Jewels. People from all over the world are waiting with bated breath for new tracks and as a result, they might have one of the most loyal fanbases right now.
Their sophomore album, Run the Jewels 2, moved 12,000 copies in its first week, despite being leaked as a free download, and Meow the Jewels, their cat remix project, managed to raise $60,000 from a Kickstarter campaign. With their energetic music and incredible live performances, the duo are also being booked for major festivals around the world, including Coachella, Bonnaroo, Pitchfork and more.
6. Nipsey Hussle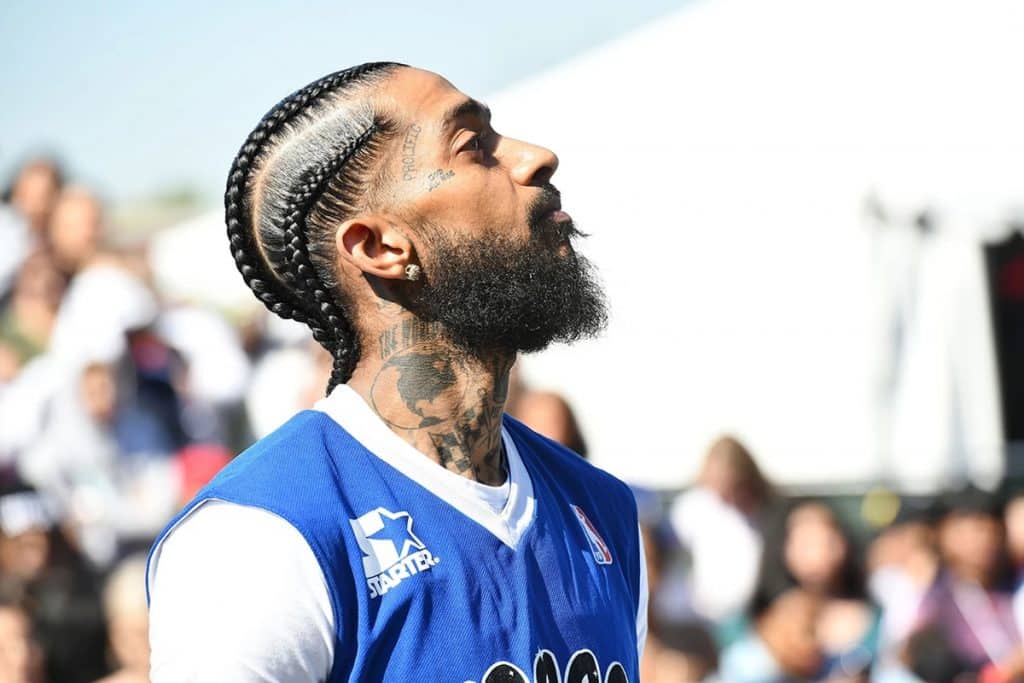 Label: All Money In
Recent releases: Mailbox Money
Nipsey Hussle has been about this independent life for a long time now. Even before he was signed to Epic Records, Nipsey was dropping releases to build up his brand and promote his music with Slauson Boy Vol. 1 and two volumes of Bullets Ain't Got No Name.
The Crenshaw representative may not be as prolific as his independent peers but he's quietly making big business moves and paving the way for up-and-coming indie artists to make money for themselves.
Look man, let me be involved in ownership, it's gonna cost you the same amount of money, I don't want a check up front, I just need production, marketing, distribution and access to your network of retail.

Nipsey Hussle On Major Labels: "We've Been Colonized; Hip-Hop Is Like Africa" | XXL
Nipsey set a new standard for the value of hip-hop music with his bold Crenshaw campaign, charging $100 for physical copies and then doubled down again in 2014 with Mailbox Moneywhere he charged $1000 for a copy.
Both campaigns were a major success – he made $175,000 in one month off Mailbox Money, which included $60,000 from selling 60 physical copies, $15,000 from digital copies, $50,000 from iTunes, $50,000 from Spotify as well as 250,000 free downloads from DatPiff.
Along with Chance The Rapper, Nipsey represents a new era in the independent rap game where it's all about being paid for your craft, investing in your business, cutting out the middle man to go directly to your fans and embracing the value of your art.
5. Tyler, The Creator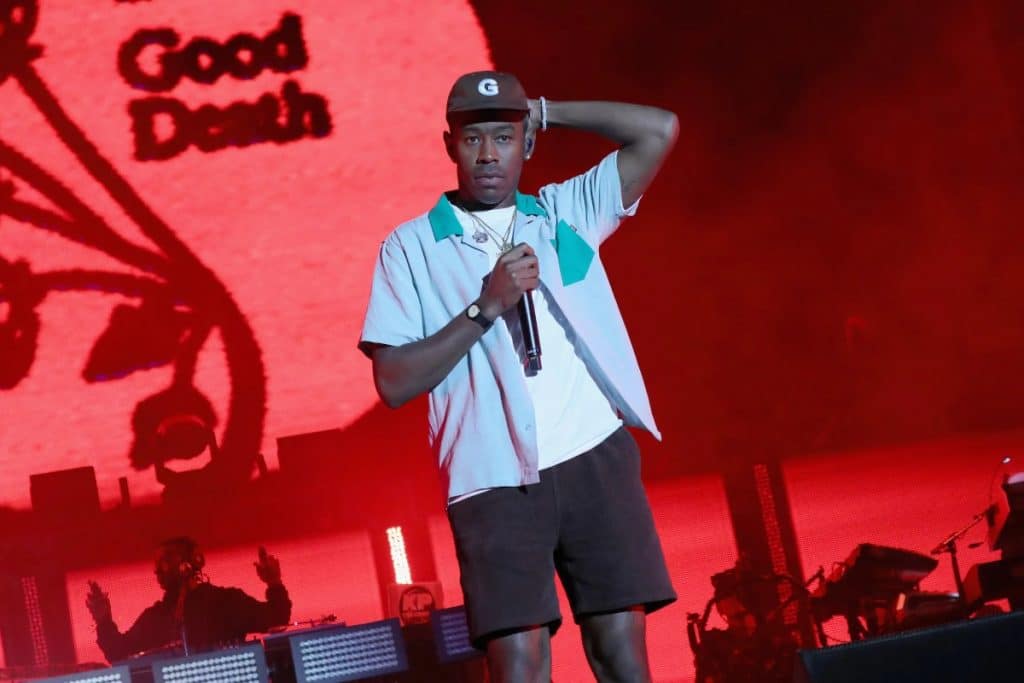 Label: Odd Future Records, RED Distribution
Recent releases: Cherry Bomb
These days Tyler, The Creator is shaping up to be more like Puff Daddy rather than Kanye. With three successful albums under his belt, the Odd Future head honcho is starting to lay the foundations for his own media empire – spanning record labels, radio, online and TV.
Can you really blame him to taking this next step? Tyler's accomplished everything a young independent artist could wish for – three consecutive top 5 Billboard 200 debuts, nearly half a million albums sold, a gold single ("Yonkers"), collaborating with Lil Wayne and Kanye on the same song and working with his idol Pharrell. What more can I say?
Now it's time for him to step up to the next level, outside of just music and focus on expanding his record label, internet radio channel and TV series, Loiter Squad. You know what the craziest thing about this whole thing is? Tyler just turned 24-years old.
4. Joey Bada$$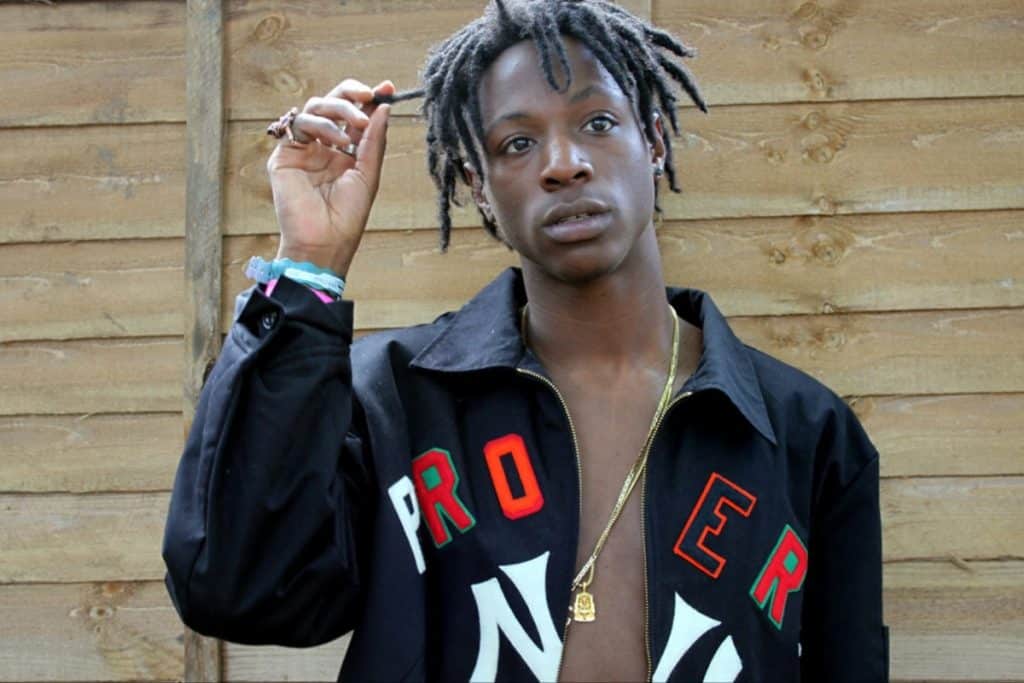 Label: Cinematic Music Group, Relentless Records
Recent releases: B4.Da.$$
Joey Bada$$, the shining star of the independent New York hip-hop scene. Like Tyler, Joey is another one of these young dudes who have amazing longterm vision for their brand, music and career.
At the tender age of 20, the Brooklyn rapper and his Pro Era crew are leading the charge in restoring the feeling of golden age East Coast hip-hop. And they're doing it all independently as well. With the help of New York indie record label, Cinematic Music Group, Joey has been slowly building a strong fanbase that supports him everything where he goes.
Joey's debut album, B4.Da.$$, debuted at number 5 on the Billboard 200, selling 53,990 copies in its first week; he's performed on The Tonight Show Starring Jimmy Fallon and is currently on the World Domination Tour with Mick Jenkins and Denzel Curry, where he's hitting up major cities in the US as well as Europe.
When you're independent, you have way more creative freedom. It means nobody else owns your shit and you're able to make more bread off of an album. It's more work for sure, but it's the way I built my shit.

Joey Bada$$ Interview: Resurrecting the Golden Age of Brooklyn Hip-Hop | Observer
As an independent artist, Joey Bada$$'s career is a dream. You're partnered with a label that understands your vision, your album sells good numbers, you have a strong and loyal fanbase and you get to travel the world performing your music. All this at 20 as well.
3. E-40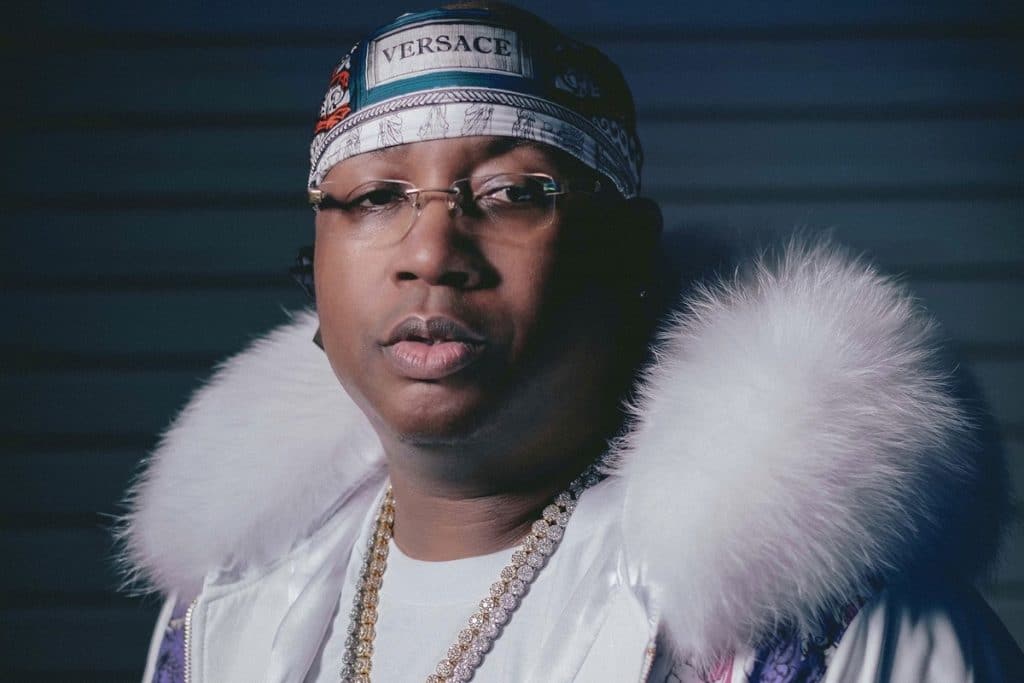 Label: Heavy on the Grind Entertainment
Recent releases: Sharp On All 4 Corners: Corner 1, Sharp On All 4 Corners: Corner 2
Earlier I named Gucci the most influential Atlanta rapper, but I have to give E-40 the title of most influential independent rapper of all time. Everything you know about the independent rap game – selling tapes out the trunk, going direct consumers, distribution deals with major labels – can be credited to E-40, one of the earliest pioneers of that hip-hop entrepreneurial spirit.
We started off selling tapes out the trunk of the car. I pioneered and coined it independent hustle. I coined that before the Master Ps of the world, before the Cash Moneys. Them my folks, but they'll tell ya that I gave them the blueprint.

E-40: Supply and Demand | XXL Mag
E-4o personified that hustle and grind that's so prevalent in independent rappers these days – from Nipsey Hussle to Curren$y to Tech N9ne – even his label is named Heavy On The Grind.
And he hasn't slowed down one bit since the '80s. E-4o dropped two volumes of Sharp On All 4 Corners last year, with two more on their way, not to mention he scored a Top 40 with a feature on Big Sean's platinum single "I Don't Fuck with You."
2. Curren$y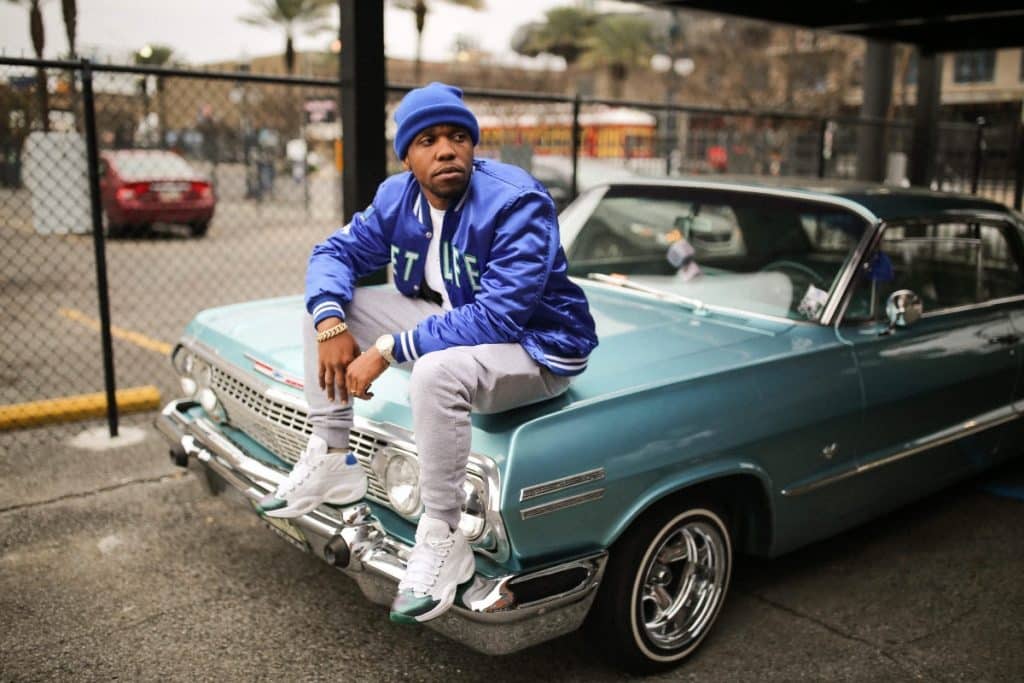 Label: Jet Life Recordings
Recent releases: Pilot Talk III, Even More Saturday Night Car Tunes, Cathedral (with Chase N. Cashe), Fetti (with Freddie Gibbs & The Alchemist), 2009 (with Wiz Khalifa), Gran Turismo (with Statik Selektah), Pheno Grigio (with Berner), Plan of Attack (with Trademark da Skydiver & Young Roddy), Prestige Worldwide (with Smoke DZA)
There is no other rapper living better than Spitta right now, I promise you that. Here's a typical day in his life: wake up, get high, drive fly whips, get high, travel the world, get high, hit the studio, get high, make dope music, get high, put out dope music, get high stack paper, get high, sleep.
I bet even Jay-Z, in between babysitting Blu Ivy and dealing with Roc Nation paperwork, looks at Currensy's Instagram feed and gets jealous. Who doesn't want to live like Currensy?
Not to mention, the New Orleans rep has developed quite the reputation as the most consistent rapper in the game today. Gucci might have the quantity, but Spitta's got a lock on the quality. If they both had to go project for project, Currensy would take it every time, hands down.
I worked for a long time without recognition and without getting shit. When I did Fear and Loathing and all them mixtapes. When I was doing them tapes every month, I was doing that shit in my apartment.

Curren$y Reflects On Lil Snupe's Murder & Reconciling With Dame Dash | HipHopDX
Currensy's been in the game for a long time; he's worked with both No Limit and Cash Money, he's seen the inner workings of a successful label, he's developed the work ethic, he refined his own soulful, jazzy sound, he's slowly built up his fanbase and now he's reaping the rewards, all day, every day.
1. Tech N9ne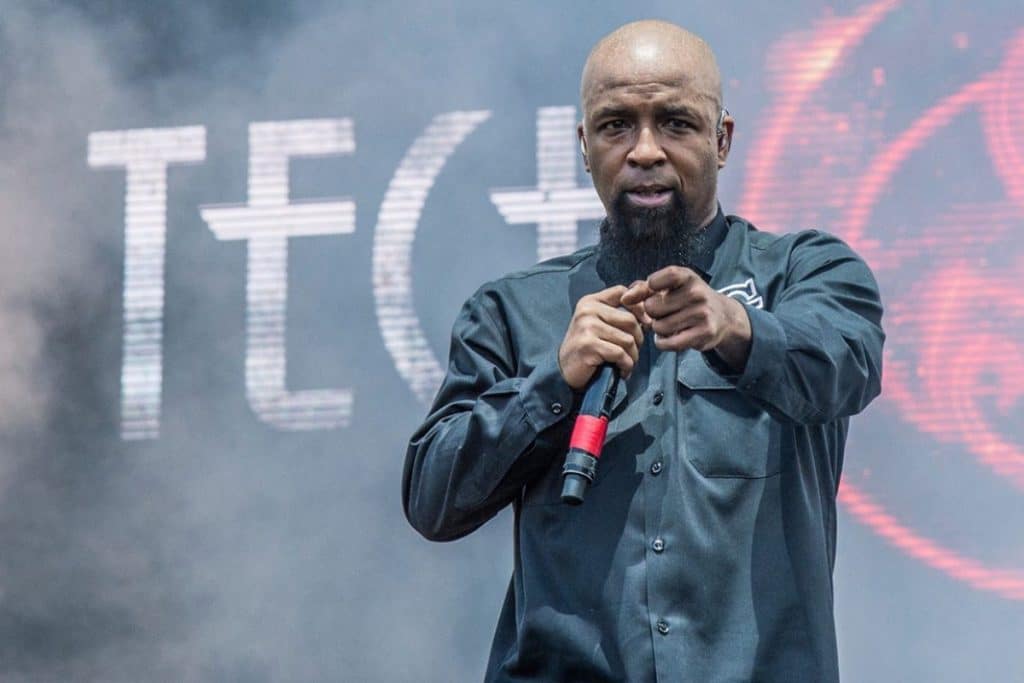 Label: Strange Music, RBC Records
Recent releases: Special Effects, The Storm, Planet, N9na
The number one independent hip-hop artist of all time is Tech N9ne. This shit is so obvious and so clear, it's not even funny. Tech N9ne's been the king of the independent hip-hop game for years now and nothing's really changed. These new, young dudes will come and go, but no-one's been able to take Tech's crown.
The Kansas City artist is one of the few independent rappers, along with Mac Miller (when he was indie), to hit the Forbes annual Hip-Hop Cash Kings list, which regularly features names like Puff, Hov, Birdman and Eminem.
Tech and his partner Strange Music CEO Travis O'Guin have built up a powerful organisation which consistently pulls in 8 figures annually, spread across music sales, touring merchandise. Instead of signing to a major, they said "fuck the middleman" and set up their own shop.
To be independent means more hard work and a longer grind. It means you have to do everything yourself – create, distribute, book, organise, promote, market, negotiate – but if you're willing to put in the work now, you'll be able to reap the benefits for longer in the future.
It starts with the music. People want to hear good music. After you do good music—after you do pure music—don't do what everybody else is doing. Don't get cloned. It's the music first. Then it's the shows. If you have a wonderful show, people will talk and they will return. That's my story.

Tech N9ne Gives Advice to Independent Artists | Revolt TV
It all comes down to work ethic. Tech continues to regularly drop quality music, he continues to tour relentlessly, he continues to move merchandise, he continues to engage with his fans, he continues to grind to stay at the top. Becoming king is easy compared to staying the king.