In the vibrant and ever-changing landscape of hip hop, one element has remained the most revered – the art of lyricism. Those who master it ascend to the pantheon of the greats and leave an enduring impact on the culture. But the lyrical craft isn't just about how many words a rapper can cram into a line, but how they can paint vivid pictures, deliver biting social commentary, and convey raw, emotional honesty that connects deeply with listeners.
Luminaries such as Jay-Z, Andre 3000 and Nas, whose legacies have been cemented long ago, continue to innovate and push the envelope, delivering features and albums that make the whole culture stop and listen. Rising stars like JID and Denzel Curry, brimming with an intoxicating blend of raw talent and refined technique, are boldly defying convention and crafting new paths in the dense hip hop jungle.
Meanwhile, established names like J. Cole, Kendrick Lamar, and Pusha T continue to evolve, displaying a chameleonic knack for adaptation and transformation that ensures their sound stays as fresh and relevant today as when they first burst onto the scene. On the abstract end of the spectrum, enigmatic figures like Aesop Rock, Mach-Hommy, and Billy Woods continue to mesmerize fans with their labyrinthine verses, loaded with cryptic metaphors and complex narratives.
So let's get into it. From Kendrick Lamar, J. Cole, and JID to Nas, Black Thought, and Lupe Fiasco, here are the top 75 best lyricists in the rap game today.
Note: for the Essential Listening part, we tried to select albums that were closer to present day. Nas is on this list and it'll be hard to argue against Illmatic or It Was Written as his best work, but we decided to go with a more contemporary album.
75. Jack Harlow
Essential listening: Jackman
Jack Harlow's commercial splash Come Home the Kids Miss You was nothing noteworthy from a lyrical perspective, but after the surprise drop of Jackman this year, he's earned his place on the list. Where Jack shines most is in his storytelling, most notably on the standout "Gang Gang Gang", where he uses each verse to narrate his disbelief finding out that his closest friends have committed unforgivable crimes. Juggling dark subject matter with the occasional witty one-liner and braggadocious bar, Harlow makes up for his standard rhyme schemes with a versatile mix of comedy and introspection rarely heard in the mainstream.
74. Flee Lord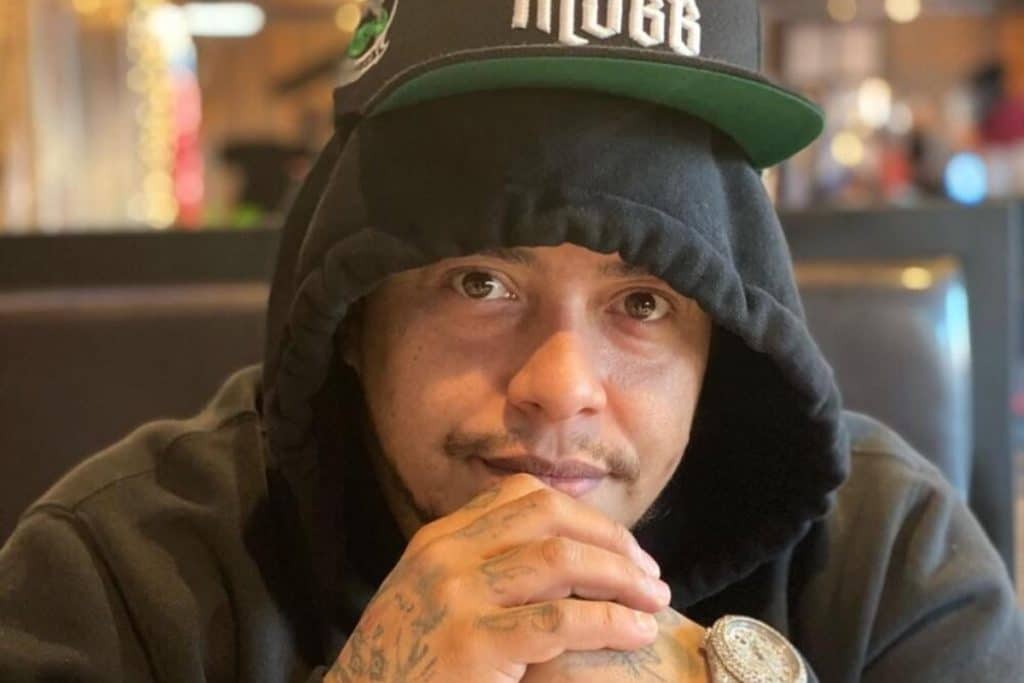 Essential listening: Delgado (with Roc Marciano)
Starting his career as a protégé to the legendary Prodigy, Flee Lord's pen game conveys all the same fury and hunger as his Mobb Deep mentor. Packing his verses full of imagery, he uses similes to hype himself up, spitting dozens of quotable metaphors to reiterate his elite skill level and strike fear into anyone who would doubt his ability. Most recently, on 2-3 Zone with Crisis, Flee Lord's persistent focus on the hustle to success and strive to take over the game is made more entertaining by all the colourful metaphors he sprinkles into his bars, never bragging without some clever wordplay to further flex his lyrical prowess.
73. Larry June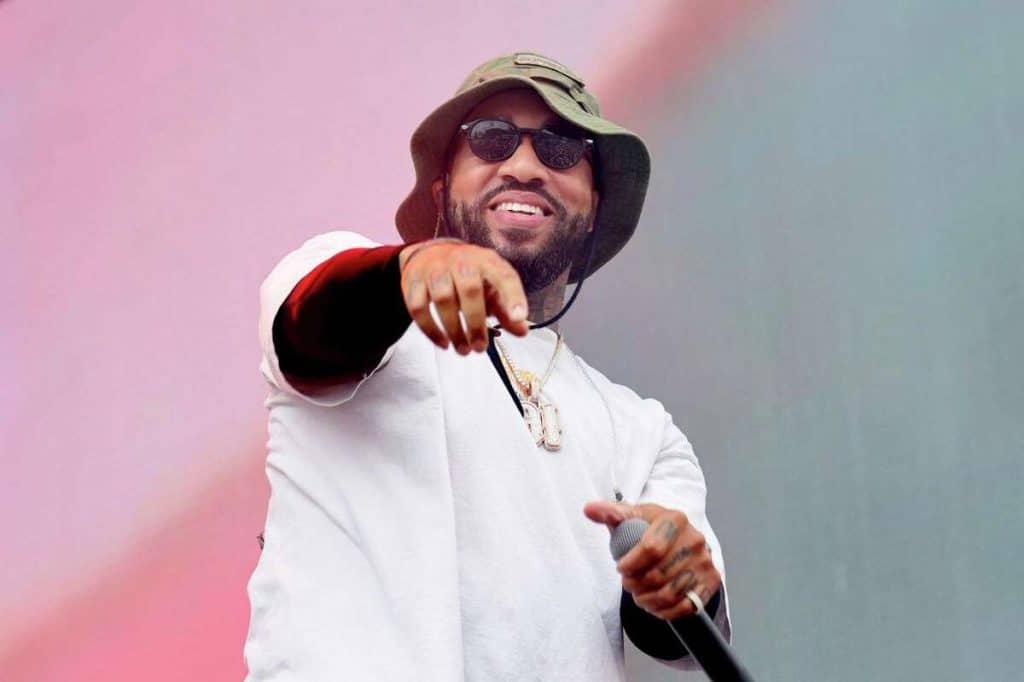 Essential listening: The Great Escape (with The Alchemist)
San Francisco's own Larry June has been steadily crafting one of the most impressive hip hop discographies in recent memory. After an underwhelming tenure with Warner Records in the 2010s, June bounced back, embraced the independent grind, and has since flourished artistically. With the creative liberty that independence provides, this West Coast MC has blessed fans with nearly a dozen projects since the beginning of the 2020s. Larry June's lyrical prowess is characterized by his smooth flow, soulful inflections, and a quintessential Bay Area vibe that sets him apart from his peers. But it's his unique subject matter that truly captures the imagination of listeners — from financial advice to casual flexes about buying expensive candles — June regularly talks about a different side of rap not often explored by his peers.
72. Tha God Fahim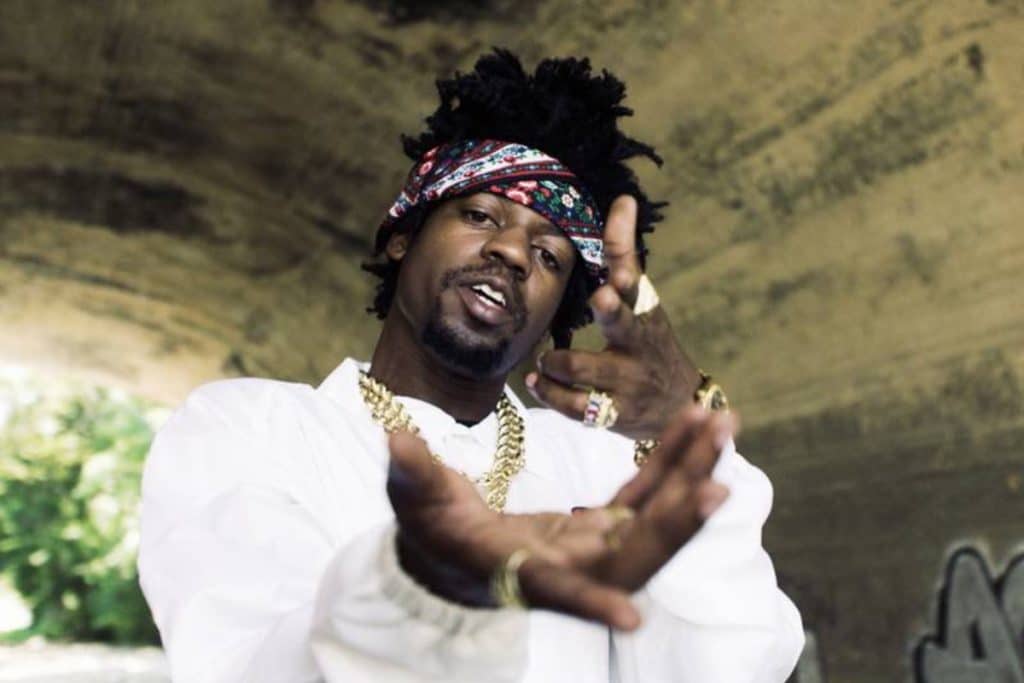 Essential listening: Iron Bull
Having dropped four projects in 2023 alone, you would think that Tha God Fahim would be burned out by now, but he continues to breathe fire into the mic like he's just getting started. Fahim's rhyme schemes are his strong suit. Take a song like "Man Of Steel" and his skill level is undeniable, listing every possible rhyme until he's used every word up and moves on to the next rhyme scheme. He ties together his hypnotic verses with a slick ability to play on words, turning his songs from meaningless collections of rhymes into clever exercises in wordplay.
71. Kota the Friend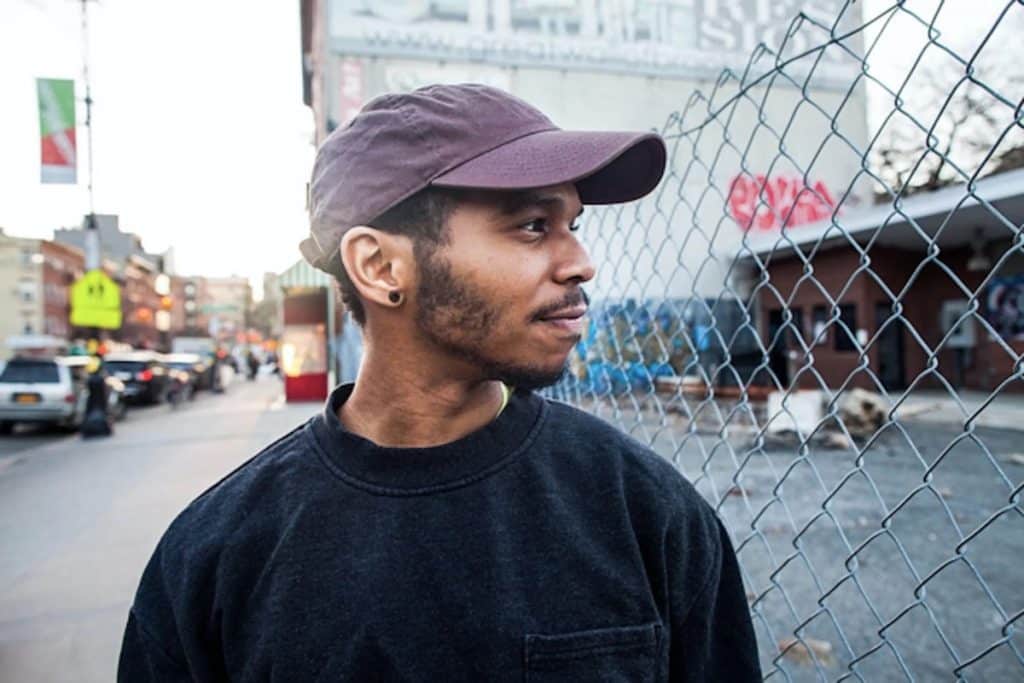 Essential listening: To See a Sunset (with Statik Selektah)
His rhyme schemes may not be the most innovative, but when it comes to personal tales and introspective stories, Kota the Friend is an expert. Dropping the one-two punch of Lyrics to GO, Vol. 4 and To See a Sunset this year, Kota's vulnerable lyrics take centre stage, using his soft-spoken verses to articulate his love for his partner while occasionally stopping to brag about his riches. Focussing more on feeling than technique, his bars aren't intricately constructed, but that works in his favour. Kota's lyrics come off as conversational, making his romantic tracks more intimate and those moments where he shoots down the haters blunt and devastating.
70. Nicki Minaj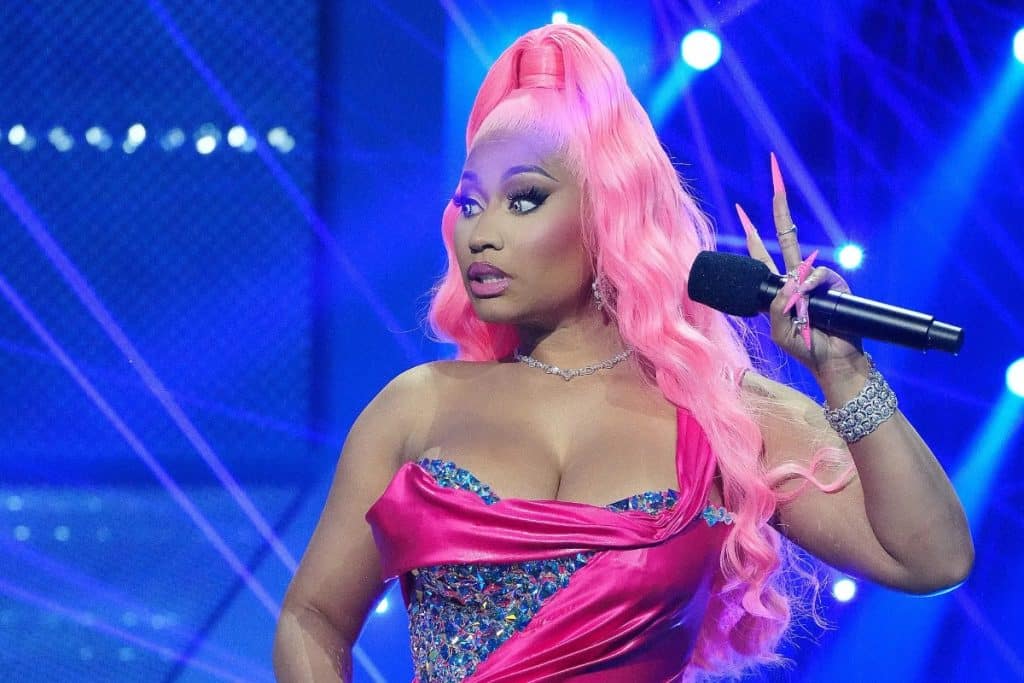 Essential listening: Queen
Over a decade after Nicki Minaj rose to superstardom, she's still tearing up the mic with an onslaught of raunchy verses. She isn't the type of MC to utilise dense rhyme patterns, but that gives her lyrics an added punch, with the straightforward structure of her verses making the listener focus solely on her savage words rather than her technique. Dissing her rivals and bragging about her success, Nicki's to-the-point style gives her music a blunt ferocity that makes her presence all the more confident. Playing around with all sorts of wordplay, her hypersexual lyrics are made more entertaining thanks to the limitless similes at Nicki's disposal, always finding a colourful way to rap about her raunchy lifestyle.
69. Westside Gunn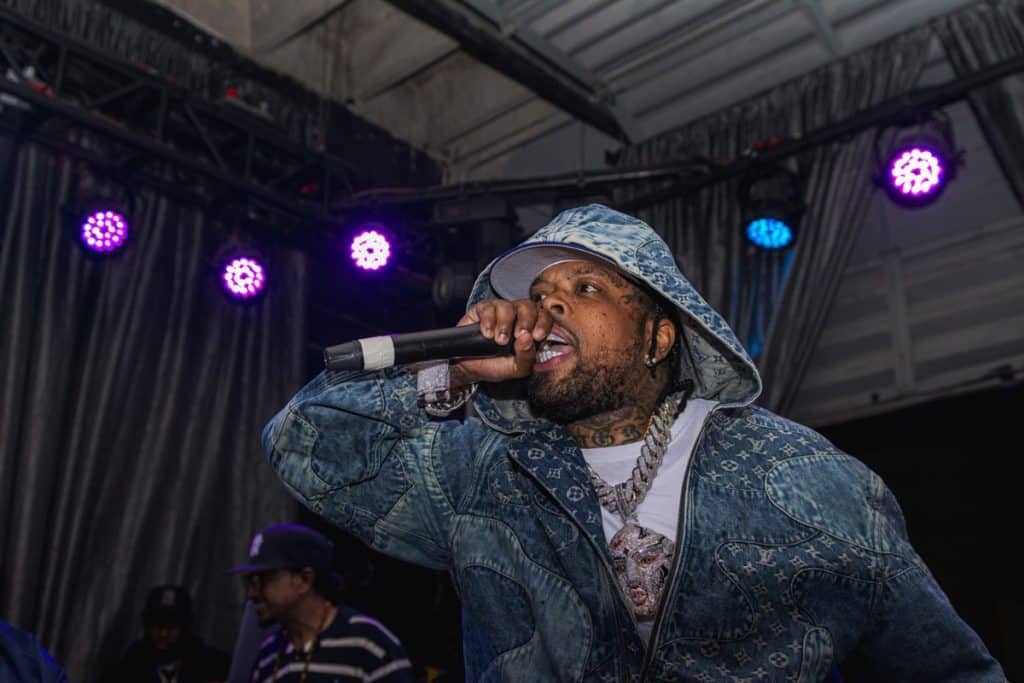 Essential listening: Pray for Paris
Listing off every luxury brand he can think of, Westside Gunn brags about his expensive clothes so much you can picture his whole outfit by the end of any song. With lyrics all about jewels and riches – and the occasional bar about dealing coke – the Griselda head honcho's subject matter is far from diverse, but his braggadocious punchlines and over-the-top adlibs make it sound fresh every time. Intricate rhymes and complex stories aren't his forte, but when it comes to simply grabbing the mic and bragging until he's breathless, Gunn is a lyrical-flexing mastermind. He never runs out of ways to assert himself as hip hop royalty.
68. Baby Keem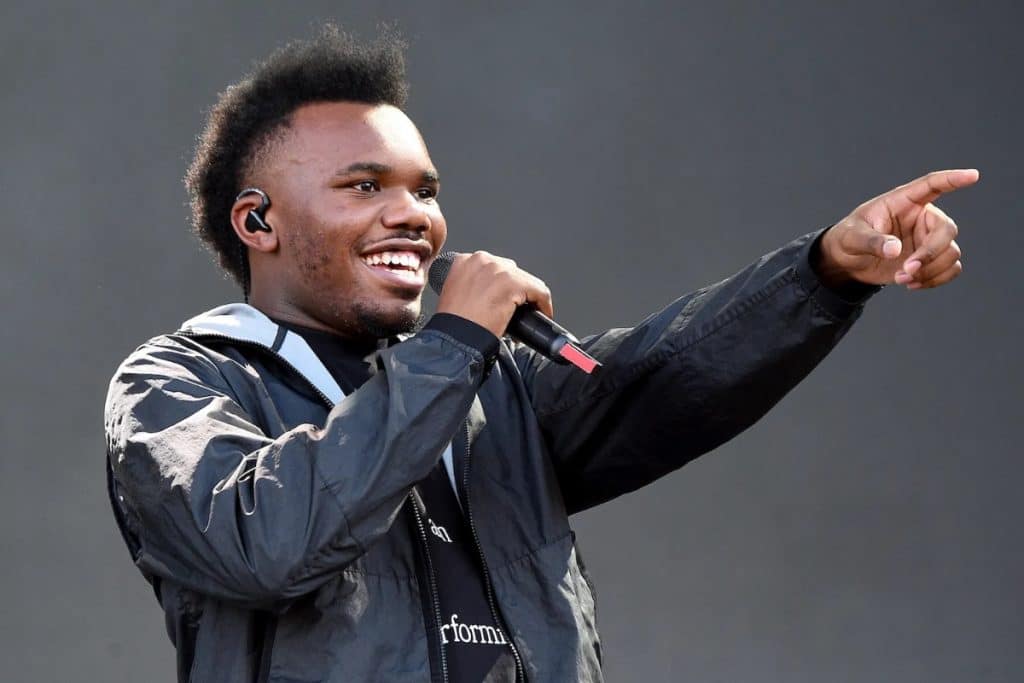 Essential listening: The Melodic Blue
Having a legendary cousin like Kendrick Lamar might have been a double-edged sword, but Baby Keem has proven he's got the chops to ride his own wave. Remember that jaw-dropping verse on Kanye's "Praise God"? How about that electrifying exchange with Kendrick on "Family Ties"? That was the Carson-born MC flexing his lyrical muscle, showing the rap world he's got more than enough to stand on his own two feet. On his debut album, The Melodic Blue, Keem took us on a lyrical rollercoaster, blending introspective themes with his razor-sharp wit and wordplay gymnastics. With a shiny Grammy Award and a gold record already in his trophy case, it's evident that Baby Keem is more than just Kendrick's protégé. He's a dynamic lyricist who soaked up the best of Kendrick's influence and is now paving his own path.
67. Mick Jenkins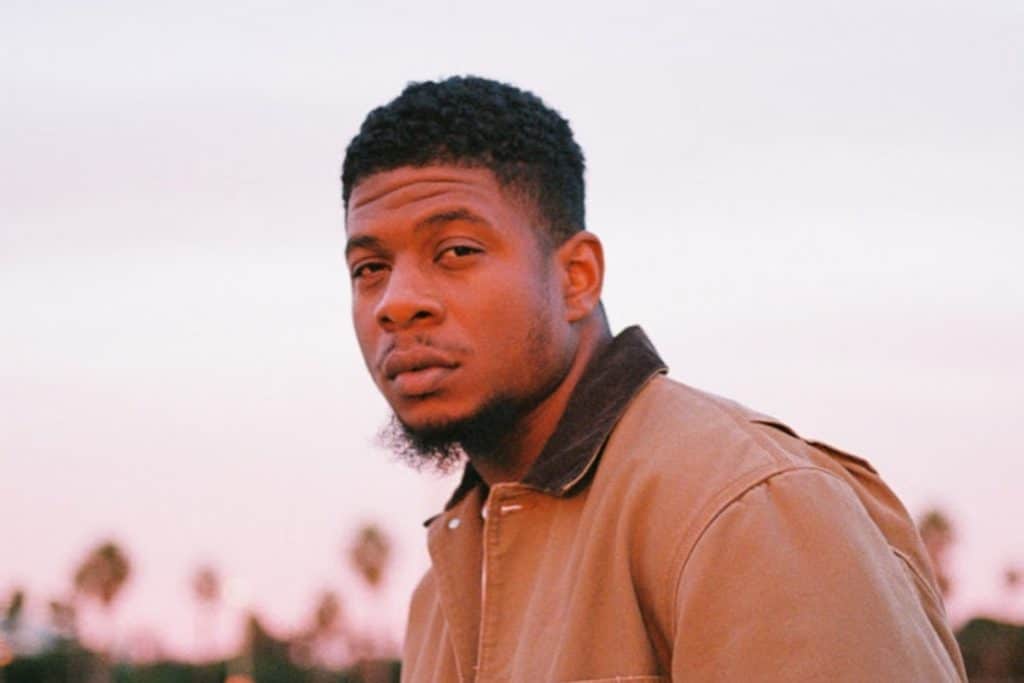 Essential listening: Elephant in the Room
You won't find many rappers quite as introspective as Mick Jenkins. Covering a range of themes from societal racism to his own mental health, the Chicago MC's lyrics have a refreshing level of maturity where he's never afraid to speak his mind and admit his own weaknesses. His wordplay skills are superhuman, linking each bar into the next with a tight network of closely related rhymes. Structuring his verses like poems, his rhyme patterns are the furthest thing from basic, packing rhymes at the beginning, middle and end of any given bar. Technique aside, it's Mick's reflective lyrics and personal tales where he shines most as a lyricist.
66. Megan Thee Stallion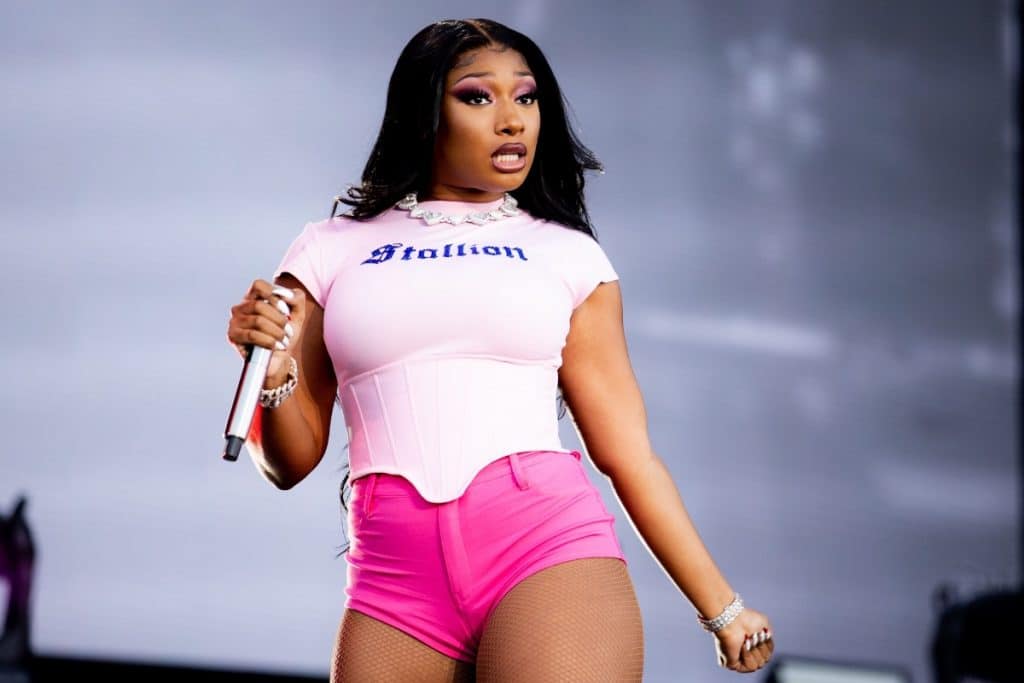 Essential listening: Traumazine
Megan Thee Stallion's meteoric rise from an Instagram-famous Houston rapper to a global hip hop phenomenon is a testament to her undeniable talent as a lyricist. By the close of 2020, Hot Girl Meg had taken the world by storm, with two chart-topping albums, numerous hit singles, and an ever-growing list of high-profile collaborations under her belt. But it's not just her ability to create hit records that sets her apart; Megan's prowess as a quick-witted MC has earned her a solid reputation as a killer lyricist in the rap game. Megan's impressive list of accolades, including three Grammy Awards, speaks to the respect she's garnered while maintaining her raw lyrical style.
65. RJ Payne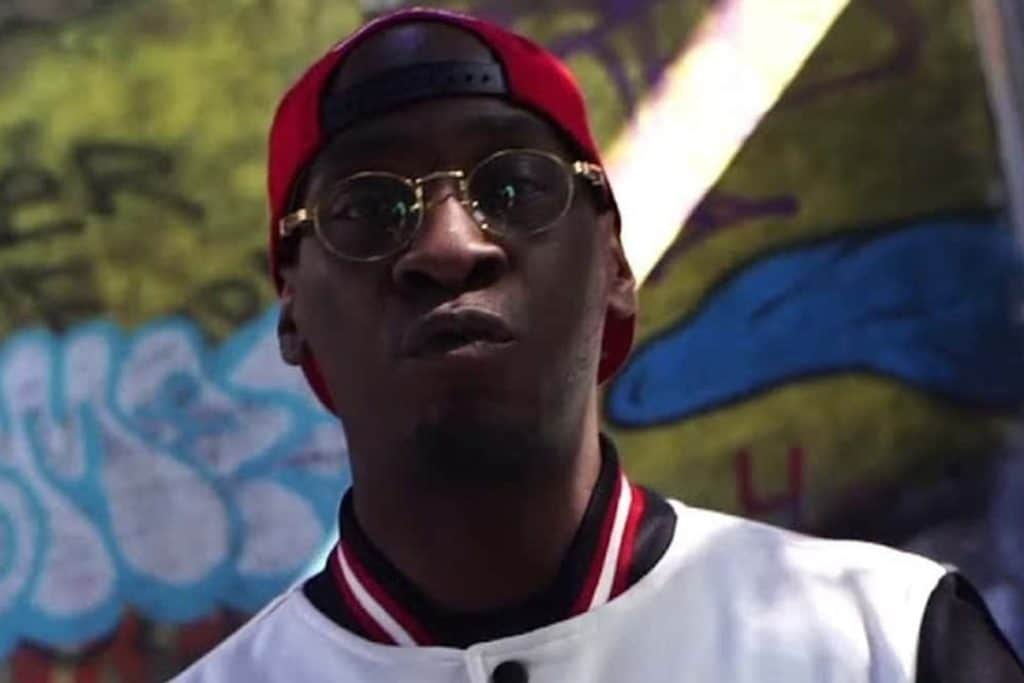 Essential listening: Beautiful Payne
RJ Payne is a natural born storyteller. Even telling a tale as simple as a day in the park, his densely-packed rhymes and vivid descriptions of his surroundings immerse the listener in his world, like we're tagging along on his trips across New York. Unleashing his inner Ice Cube on "CENTRAL PARK VIBES", he lists all the sights of Central Park as he enjoys a peaceful day, sprinkling in a few witty punchlines to keep it entertaining. This is what makes RJ special – telling humble tales with complex rhymes, he can make even the most mundane story into an unforgettable track.
64. Fly Anakin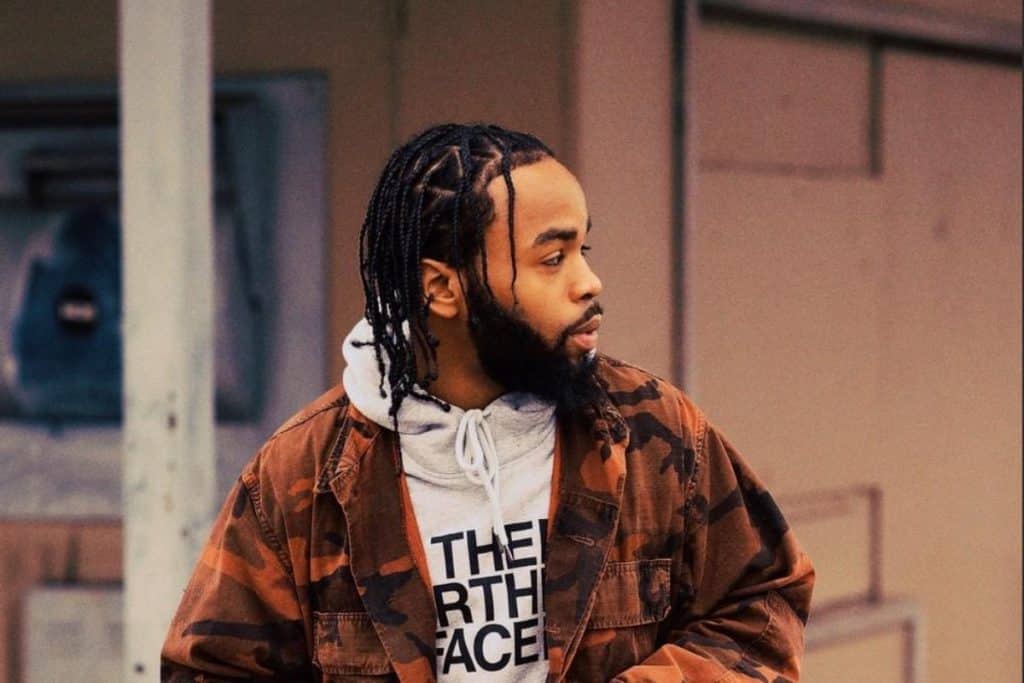 Essential listening: Frank
Storytelling is as simple as breathing for Fly Anakin. Instead of dedicating an entire track to one story, he packs each verse full of little vignettes, telling quick tales of fake friends and bad romances in just a few short bars. Anakin's quickfire approach to storytelling allows him to cover more topics in one track than some MCs could in a whole album, zigzagging across different tales but with the lyrical prowess to tie it all neatly together. In terms of technique, he's is a lyrical machine, cramming dozens of internal rhymes and alliterative bars into his fast-paced verses. Full of meaning and technically impressive, every verse from Fly Anakin is a lyrical feast.
63. Drake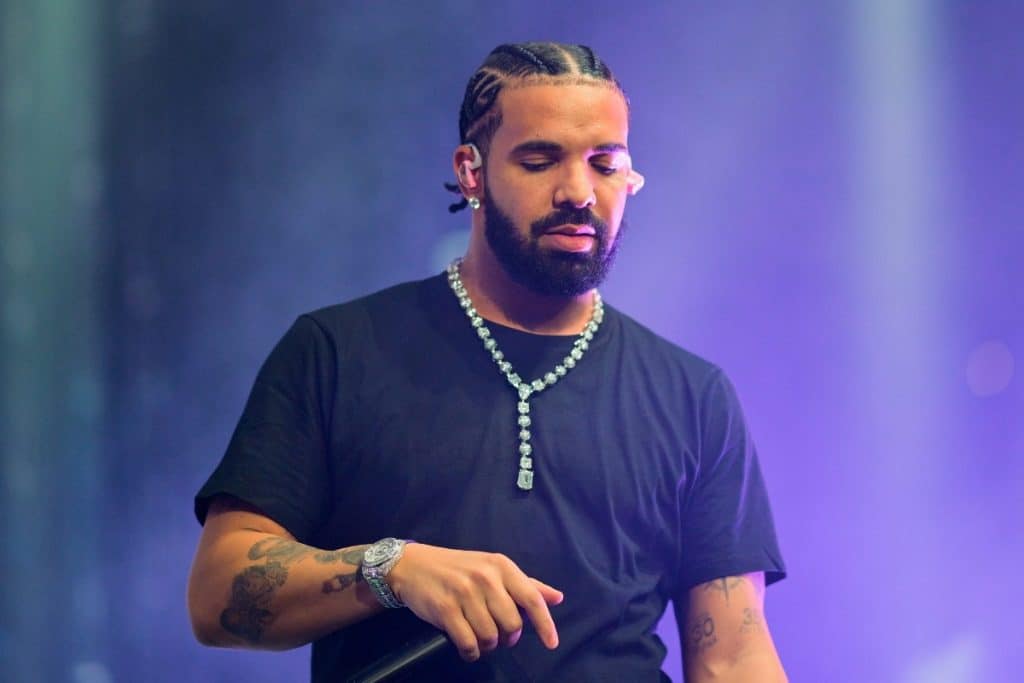 Essential listening: Certified Lover Boy
Drake's dominance in the rap game is unquestionable, holding the top spot for over a decade despite rising stars and formidable rivals. Even with criticisms aimed at his 2021 album, Certified Lover Boy, for following a familiar blueprint, recent tracks like "Champagne Poetry," "7AM on Bridle Path," "You Only Live Twice," "Wants and Needs," and "Lemon Pepper Freestyle" prove that his lyrical prowess is simply undeniable. With his relatable bars and memorable verses setting him apart from his contemporaries, the Toronto MC has effortlessly navigated between bravado and vulnerability for the past decade, and proven that no-one can do it quite like him.
62. Tyler, the Creator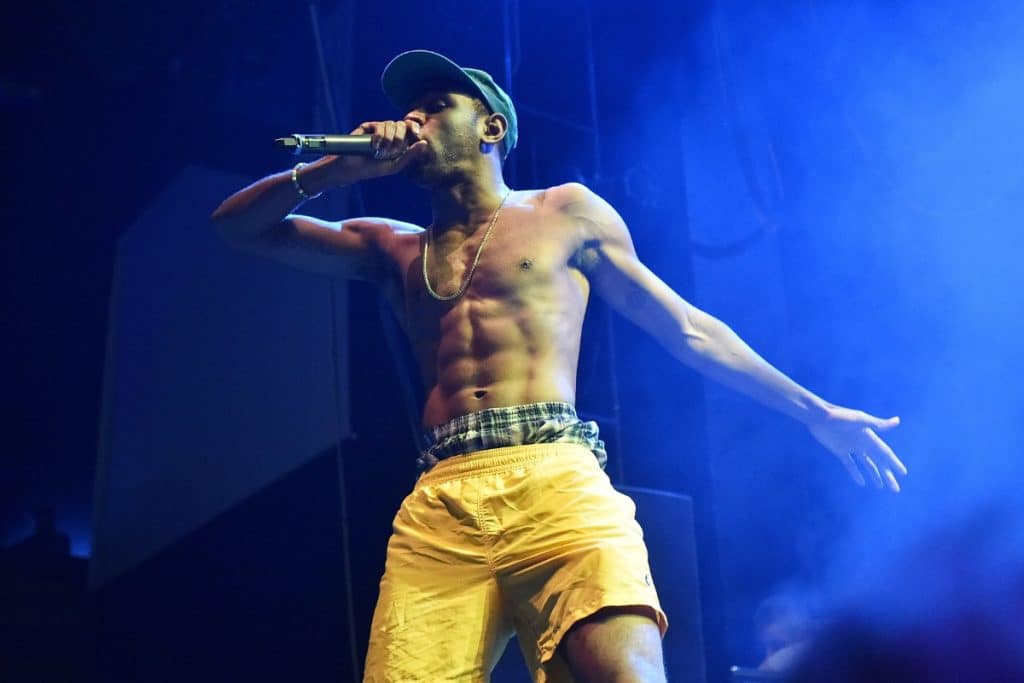 Essential listening: Call Me If You Get Lost
Tyler, the Creator's evolution as an artist is nothing short of extraordinary. From his early days with Odd Future to the striking transition to his 2019 album, Igor, Tyler has consistently pushed boundaries and reinvented himself. In the process, he's solidified his place among the best lyricists in the rap game today. Drawing inspiration from mixtape legends like Lil Wayne, Clipse and Lupe Fiasco, as well as Hov, Andre 3000 and Westside Gunn, the rapper set out to prove that he could throw down with the best of them on his latest album. A stark departure from Igor's jazzy, neo-soul vibes, Call Me If You Get Lost is packed full with hard-hitting bars and that classic 2000s Gangsta Grillz mixtape energy, featuring DJ Drama's signature ad-libs.
61. Your Old Droog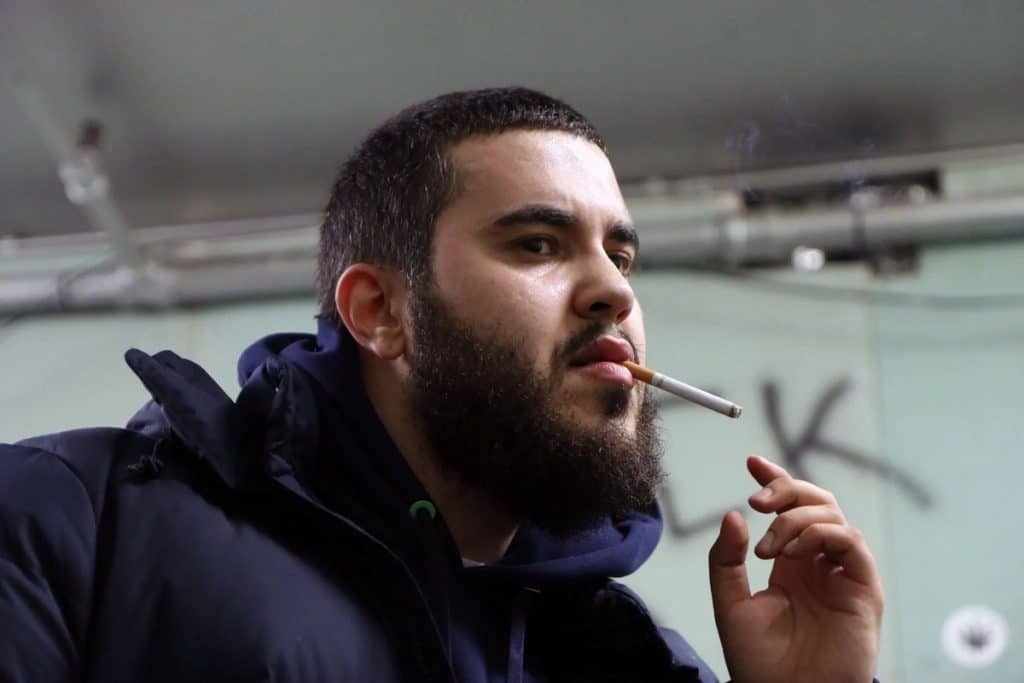 Essential listening: Tha Wolf on Wall St. 2: The American Dream (with Tha God Fahim)
Droog's voice may sound eerily similar to Nas, but lyrically, he's in his own lane. He's got his fair share of unfocussed tracks, listing off all the clever metaphors he can think of to admire himself without much of a theme, but every once in a while, he delivers an imaginative tale to remind fans he has the storytelling expertise of any great MC. "The Magic Watch" is one of his finest stories, narrating the hustle of a shady businessman who sells a watch that teleports his customers back in time. Even when he isn't reciting a cinematic story, Droog's dry wit and vast vocabulary make each song into a comical exercise in wordplay.
60. 38 Spesh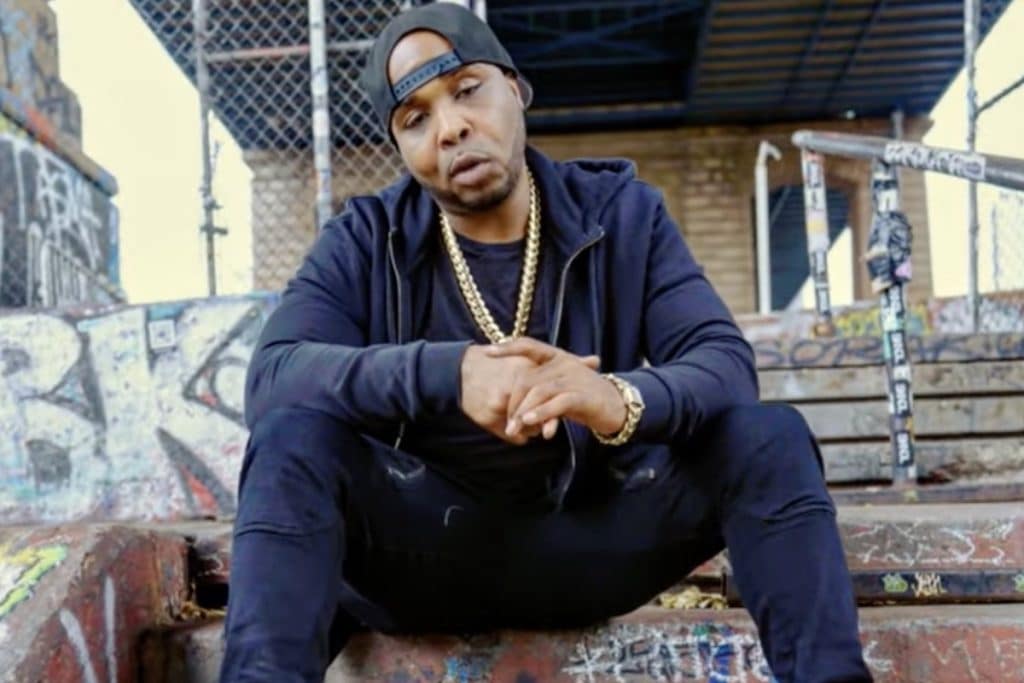 Essential listening: Beyond Belief (with Harry Fraud)
When talking about the gun that inspired his name, 38 Spesh described it as "small and compact, and it hits hard," and the same can be said for his music. Although his projects are short, no second is wasted, with Spesh's barrage of hard-hitting bars firing like lyrical bullets. His real street experience gives his tracks a brutal authenticity, telling grimy tales of hustle and bloodshed with the knowledge to articulate each story vividly. Lacing internal rhymes into every bar, his verses become networks of interconnecting rhymes, all coming together to forge songs as technically impressive as they are unapologetically gritty.
59. Phonte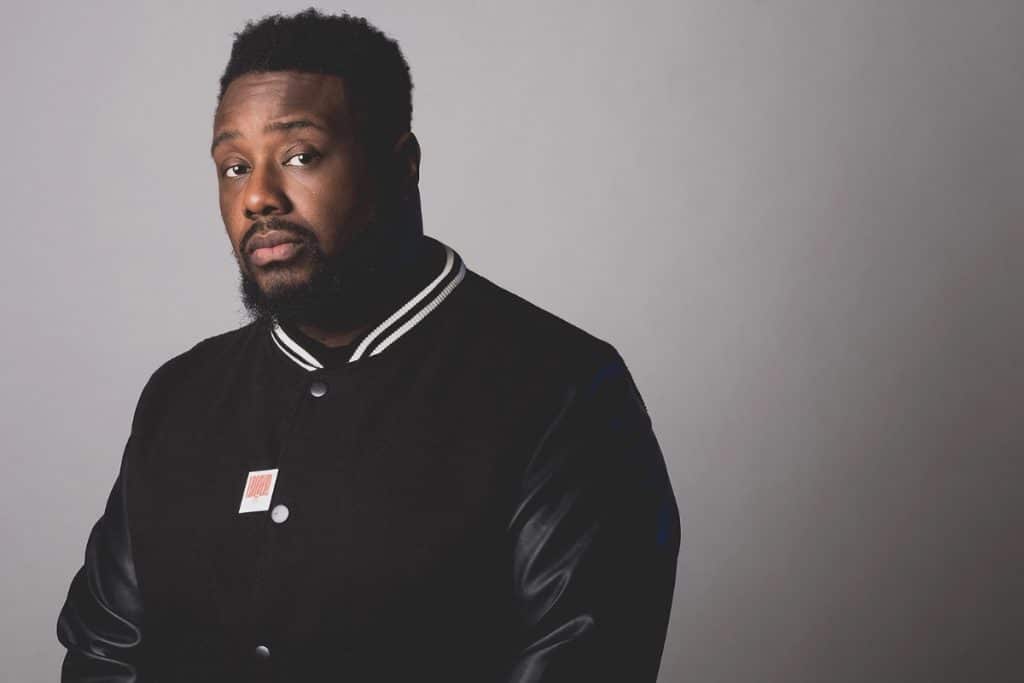 Essential listening: May the Lord Watch (as Little Brother)
Although he's less active than ever, whenever Phonte decides to drop a verse, it's guaranteed to be a lyrical goldmine. He's a master of technical skill, spitting tongue-twisting lyrics where he tangles multiple rhyme schemes together into a tight knot of bars. Reflecting on his past with short anecdotes, the Little Brother legend is an effortless storyteller who doesn't need to go into vivid detail to tell a compelling narrative. Injecting some humour into his verses with the occasional clever one-liner or double entendre, the charm and wit that made Phonte special have never faded.
58. Sa-Roc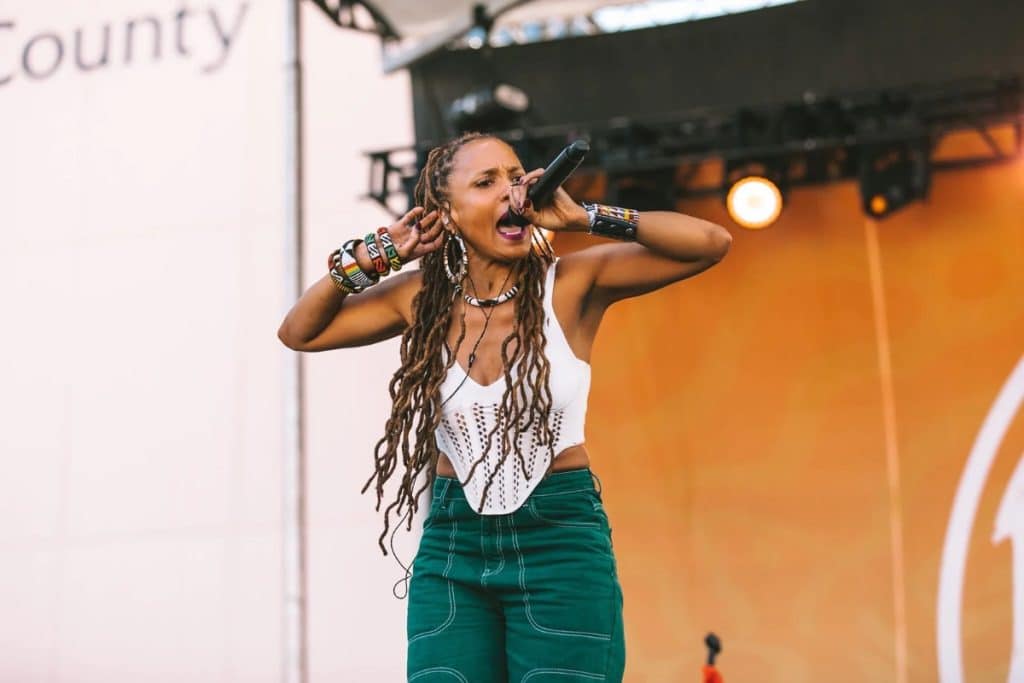 Essential listening: The Sharecropper's Daughter
Listen to The Sharecropper's Daughter and it should need no explaining why Sa-Roc is one of the most underrated MCs this decade. Her lyricism is as sharp as a cleaver, switching up her rhyme patterns almost as often as she switches up her flow on the mic. Thanks to her vast vocabulary, the Washington MC is an expert of play on words, rapping too many clever lines to catch each one. Joining her witty lyrics together with personal themes of family and childhood, Sa-Roc strikes that perfect balance between technical proficiency and storytelling mastery.
57. G Herbo
Essential listening: Survivor's Remorse
G Herbo, who emerged alongside Lil Bibby during the Chicago drill wave, has always stood out as a more introspective lyricist amidst the hard-hitting scene popularized by the likes of Chief Keef, Lil Durk, Lil Reese, and Fredo Santana. While never shying away from delivering bangers, as evidenced by the explosive Welcome to Fazoland, G Herbo (or Lil Herb as he was known during that time) has consistently gone against the grain by delving into themes of survivor's guilt, PTSD, and personal trauma in his music. The Chicago MC's knack for combining raw storytelling with a vivid portrayal of life on the streets has made him a standout figure in the rap game. His unapologetic and authentic approach to lyricism allows him to navigate complex emotions and experiences, connecting with listeners on a deeper level than most of his peers.
56. Oddisee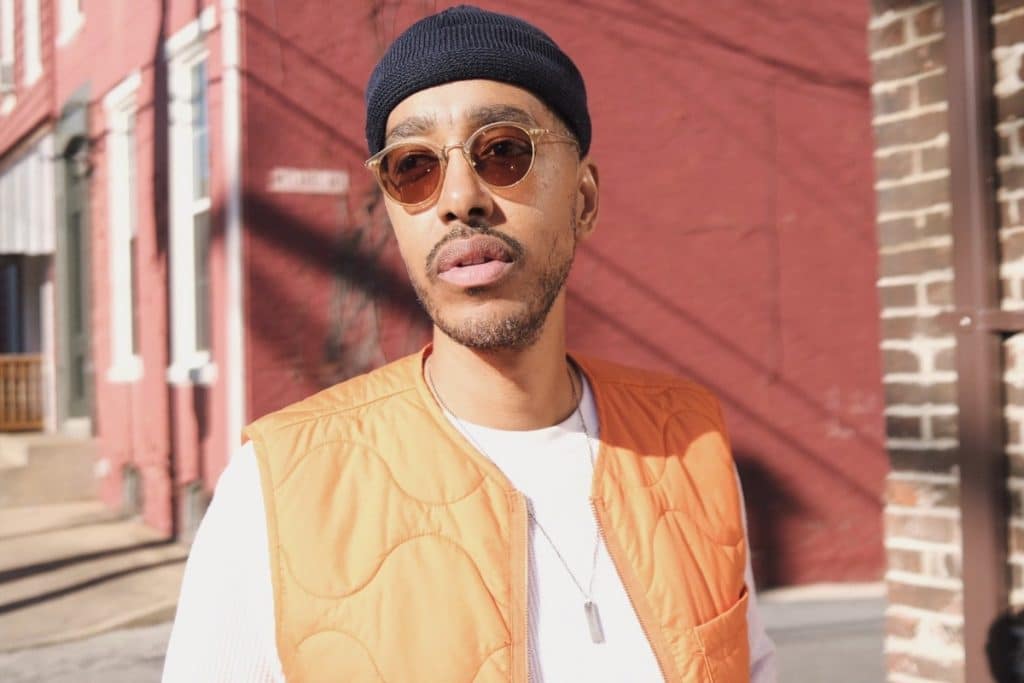 Essential listening: To What End
Representing conscious hip hop for over a decade, Oddisee's thoughtful verses and personal concepts never get old. Street talk and crime stories have never been his specialty, but when it comes to talking about himself and turning his thoughts to words, you won't find many MCs greater. Whether he's tackling his introverted behaviour on "People Watching" or narrating his grind to success on "Try Again", Oddisee's down-to-earth and honest style makes his music that much more relatable. Anyone can connect to his humble stories of mental health and the hustle to success, but with his slick sense of wordplay and tight rhymes, few could articulate it better.
55. Jay Electronica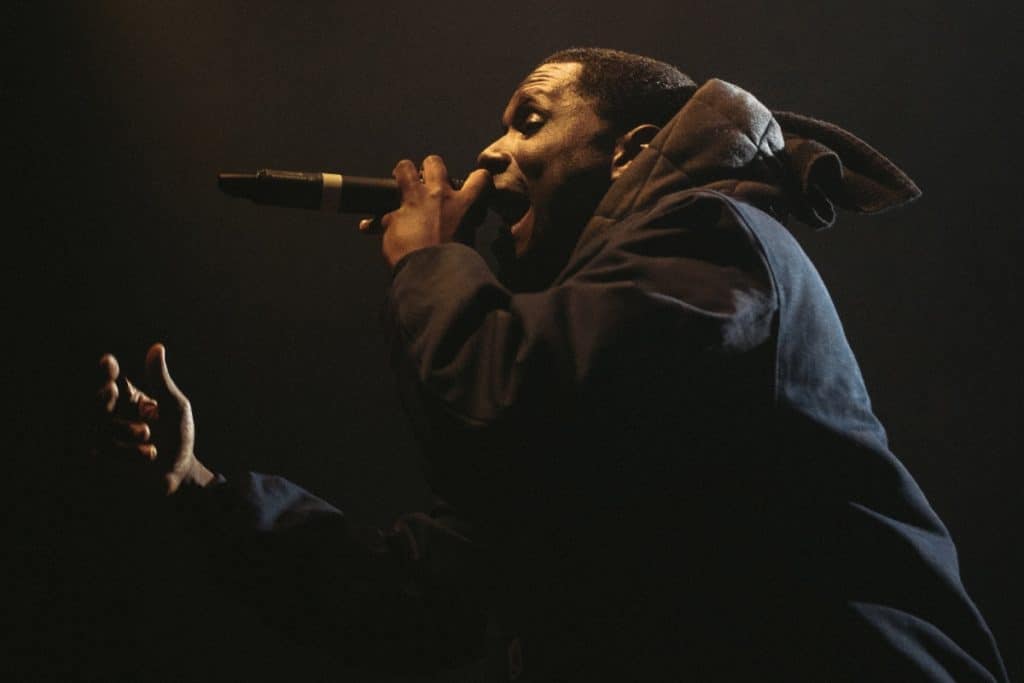 Essential listening: A Written Testimony
In a rap game that's seen many promising lyricists fizzle out before reaching their full potential, Jay Electronica has defied expectations and managed to keep our attention for over a decade. Though his debut album might have been better timed after the success of 2009's "Exhibit C," Jay's undeniable talent as a wordsmith and his enigmatic presence have set him apart from other could-have-beens. When Jay Electronica finally blessed us with A Written Testimony, the New Orleans MC demonstrated that he was worth the considerable wait. Standing toe-to-toe with none other than Jay-Z across several tracks, Jay held his own with his effortless flow, profound lyricism and intellectual prowess. Hip hop trends may come and go, but Jay Electronica is timeless.
54. Talib Kweli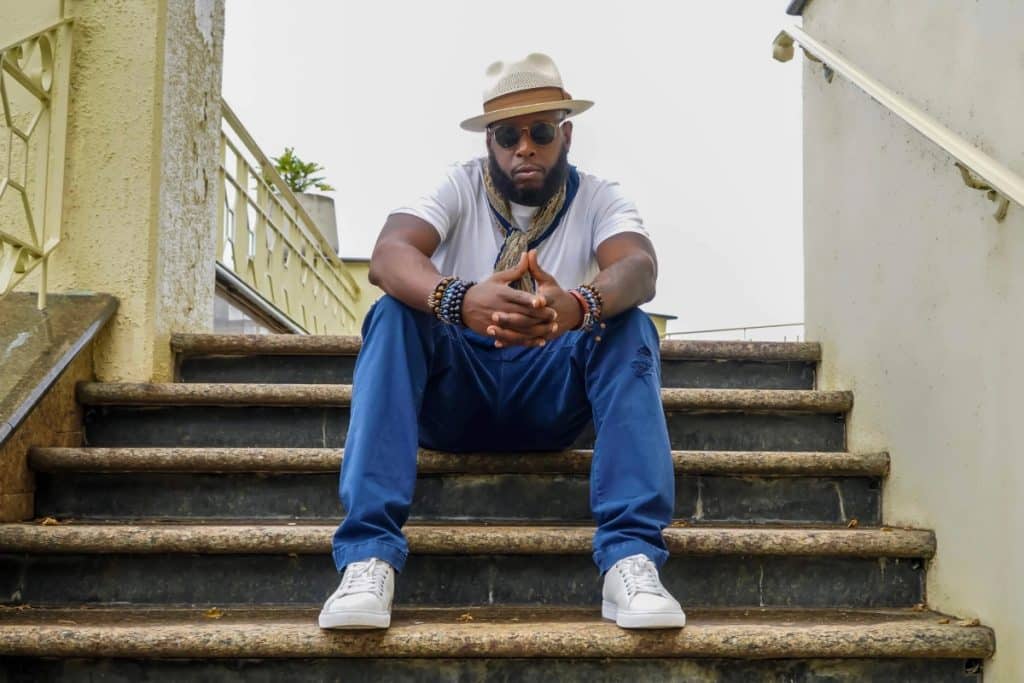 Essential listening: Liberation 2 (with Madlib)
Dropping Black Star in '98 then Liberation in '07, Talib Kweli has been running the conscious hip hop scene for decades, and he's not finished yet. With No Fear of Time and Liberation 2, the Black Star legend has certified his lyrical longevity, spitting political verses as fiery and powerful as rally speeches. He's an activist at heart, and that shines through in his lyrics: cutting up tracks with disses to his political enemies and empowering calls for equality, Kweli's political bars always entertain because of the barrage of intricate rhymes he spits. Packing every verse full of quickfire internal rhymes, his technique never distracts from his political messaging, but makes it even more impactful.
53. Jae Skeese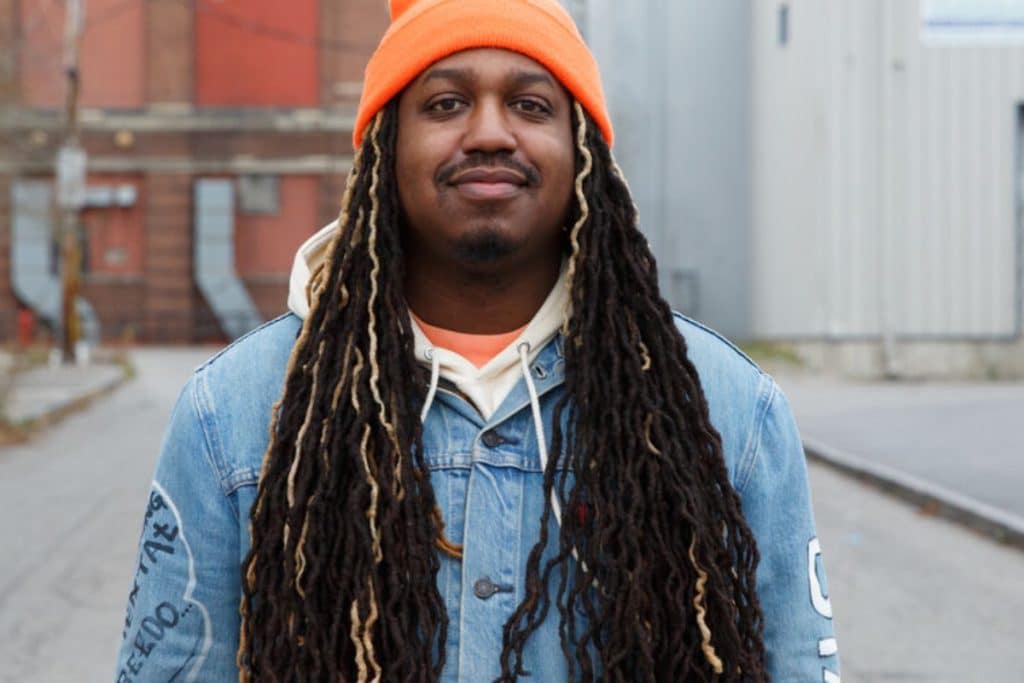 Essential listening: Authenticity Check
It's an underground staple for MCs to rap about their riches and how they've risen from the streets, but few do it with as much elegance as Griselda affiliate Jae Skeese. Each verse is a tight package of bars, delivering no shortage of multisyllabic and internal rhymes to flex his ferocious ability. After going bar for bar with Conway on Paid Provided Profit, Jae's solo effort Abolished Uncertainties showcases his effortless storytelling talent. Whether it be the tense crime story on "Burner Phone" or reminiscing on his childhood on "Auntie Crystal", Jae's vivid bars make any tale an immersive movie.
52. Mickey Diamond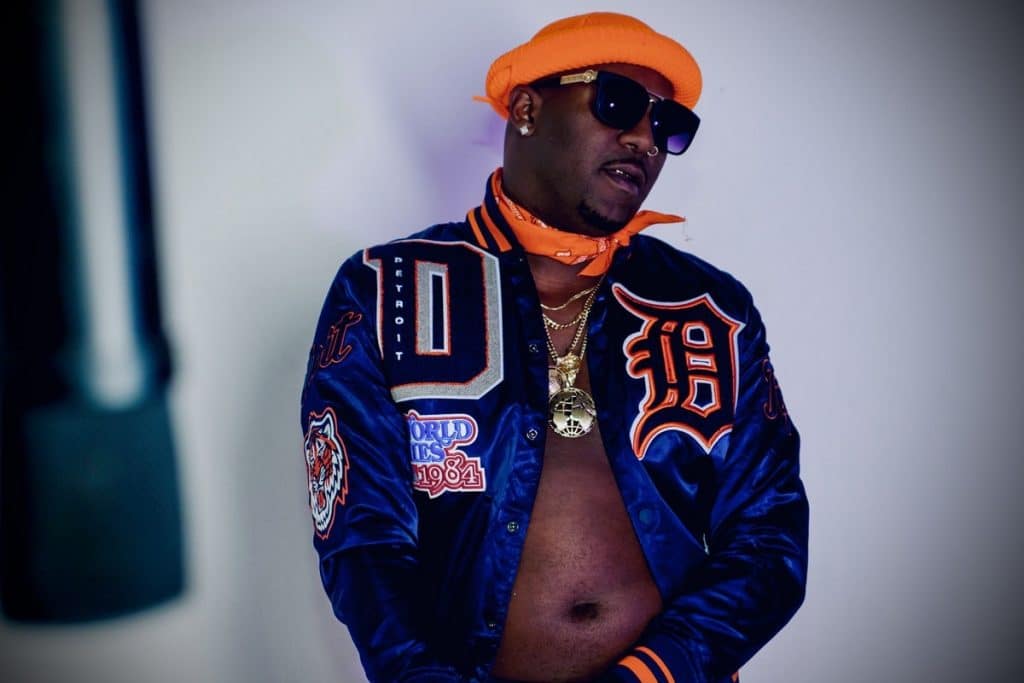 Essential listening: Oroku Saki
If you're looking for creative concepts and off-kilter ideas, look no further than Mickey Diamond. A smooth storyteller, any tale packs a punch thanks to his witty personality and frequent punchlines, building vivid narratives with a sharp sense of humour. Oroku Saki is just one example of Mickey's conceptual genius, building the whole project around Teenage Mutant Ninja Turtles characters, rapping through the perspective of the ferocious villain Shredder. His ambitious concepts seem like they could never work in execution, but with his clever pen game and precise attention to detail, Mickey Diamond can pull off any idea to perfection.
51. Meyhem Lauren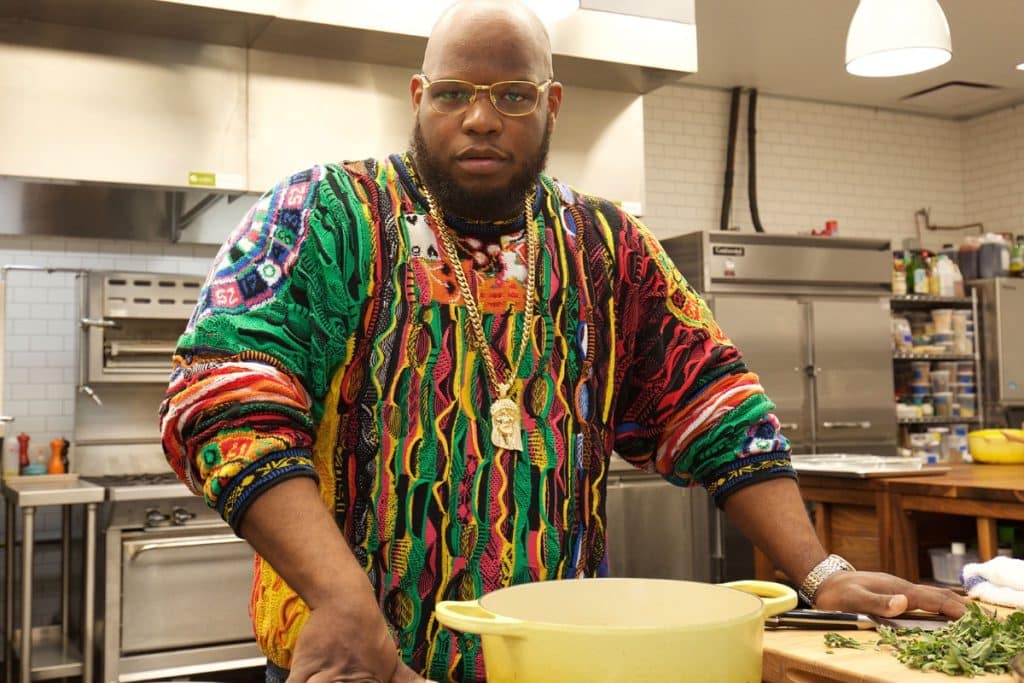 Essential listening: Black Vladimir (with Daringer)
Some Meyhem tracks play out like he's battle rapping the listener, barking over-the-top insults to shoot down the competition while making sure everyone knows he's king of the underground. Switching back and forth from savage disses to suave verses of bragging, Meyhem's subject matter is nothing unique, but his witty metaphors and complex rhymes give his music a hard-hitting edge. Unlike some MCs who dedicate a whole verse to one topic, the Queens rapper says whatever comes to mind, often turning his songs into compilations of one-liners rather than cohesive tracks. Delivering an endless stream of quotables, Meyhem Lauren never runs out of ways to brag about his ability.
50. Big K.R.I.T.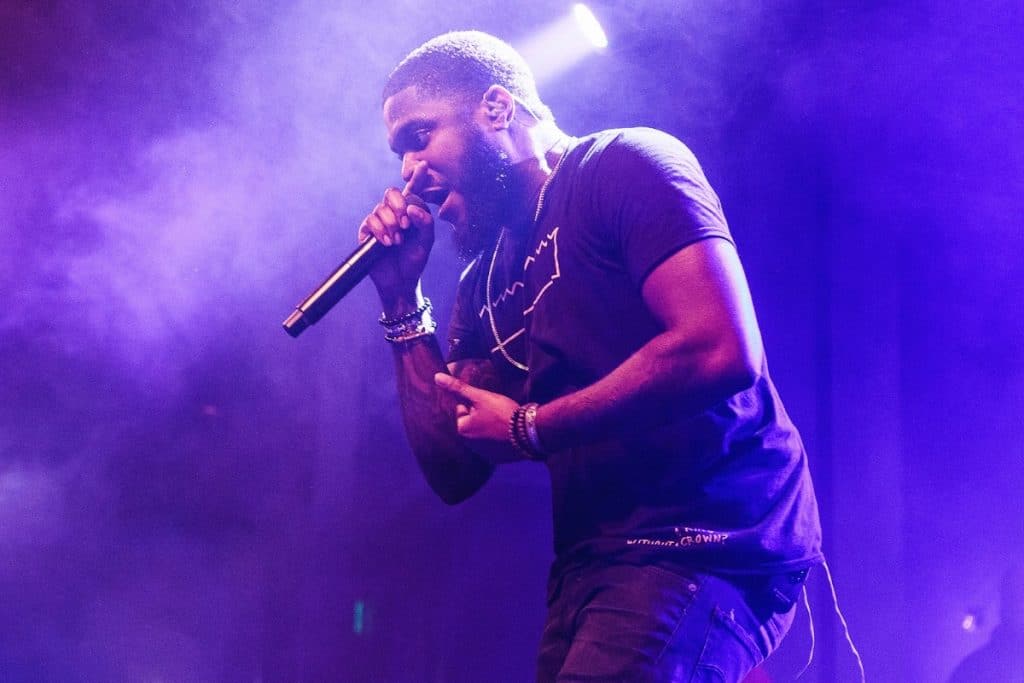 Essential listening: Digital Roses Don't Die
Combine the conscious themes of Andre 3000, the endless quotables of Bun B and the unapologetic swagger of Rick Ross, and you've got Big K.R.I.T. He's a lyrical renaissance man, able to tackle any topic from his love life to his riches to his own mental health, with the razor-sharp wordplay to make anything work. Even on less beloved projects like 2022's Digital Roses Don't Die, K.R.I.T.'s lyrical precision shines through, using the four elements as an extended metaphor for the ups and downs of a relationship. On hype trap bangers or soulful R&B cuts, you can always count on K.R.I.T. to deliver a quality verse.
49. Maxo Kream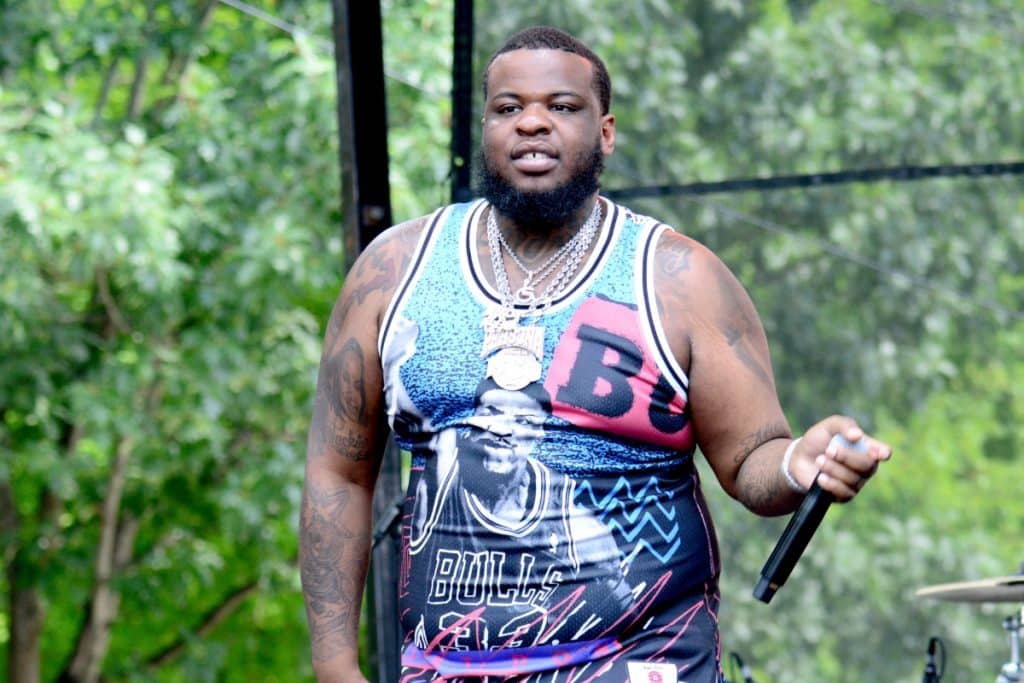 Essential listening: Brandon Banks
Hailing from Southwest Houston, Maxo Kream has experienced his fair share of life's challenges, and he doesn't shy away from sharing those stories through his music. His world-weary, pain-infused delivery and vivid storytelling showcase a raw authenticity that resonates with hip hop aficionados. Drawing parallels to Houston's legendary OG Scarface, Maxo has solidified his standing among the city's esteemed lyricists. With his breakthrough in 2019, Maxo delivered the masterfully crafted album, Brandon Banks, demonstrating a new level of sophistication in his writing. He followed up with the equally impressive Weight of the World, proving his undeniable skill as a wordsmith and earning himself a well-deserved spot among the best lyricists in the rap game today.
48. Mos Def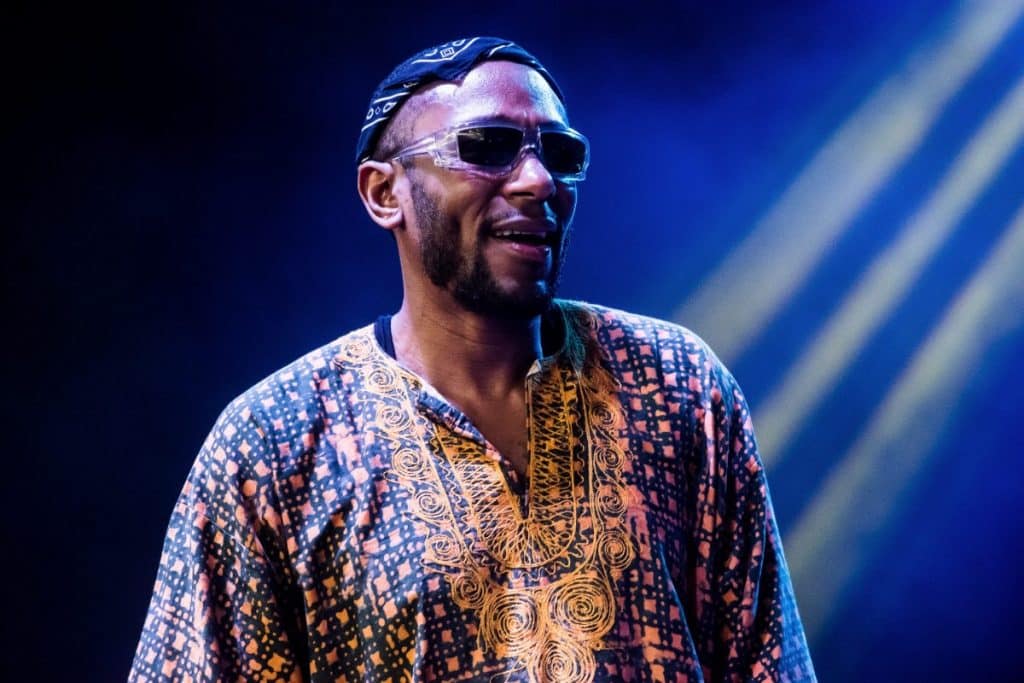 Essential listening: No Fear of Time (as Black Star)
Whether it be with JID, Westside Gunn or Navy Blue, Mos Def's feature run has spread all across the underground, and he's stolen the show every time. The Brooklyn veteran hasn't lost his touch regarding conscious hip hop, crafting lyrical puzzles of double entendre and abstract rhymes, using his verses like weapons to take down today's selfish society with an assault of bars. Not every lyric hits hard the first time, but that's the beauty of Yasiin Bey – three or four listens later, you'll still be discovering new depth and detail in his intricately written rhymes.
47. Ghostface Killah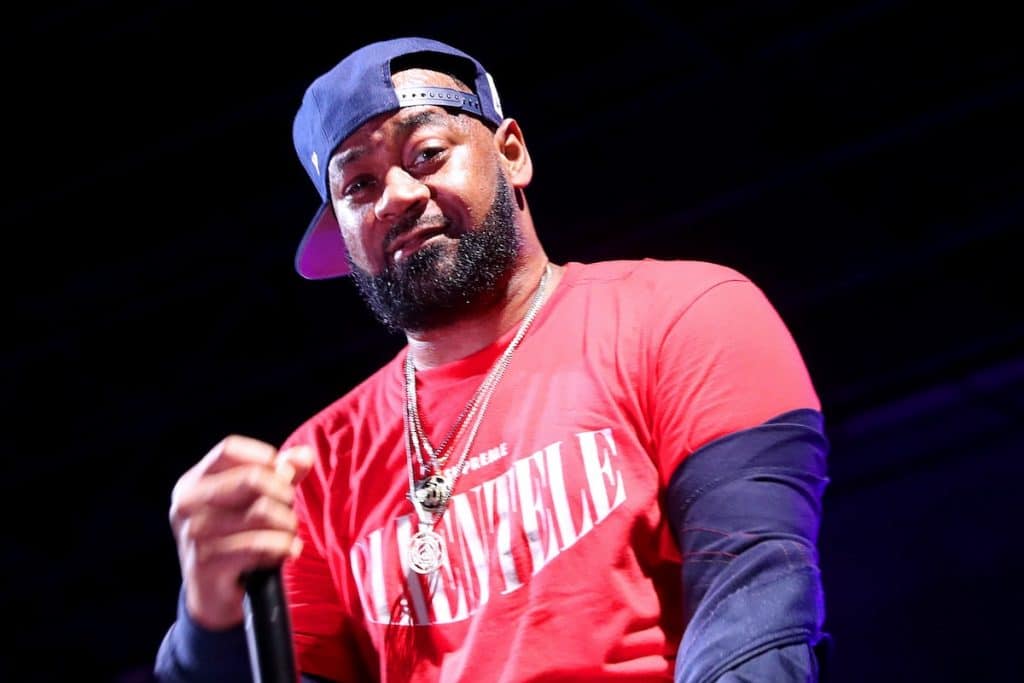 Essential listening: Ghostface Killahs
Rappers are bound to lose their edge as they get older, but for Ghostface, his pen game is still as sharp and smooth as a liquid sword. Although he's been quiet on the album front in recent years, he's continued to bless the culture with gritty stories of the street life in a run of ferocious features. A natural storyteller with a chequered past, his vivid narratives feel that much more genuine thanks to his past experience in the streets. Even when he isn't talking about the criminal lifestyle, Ghost's abstract writing style adds depth to every verse, with his showstopping performance on Kendrick's "Purple Hearts" being just one example.
46. El-P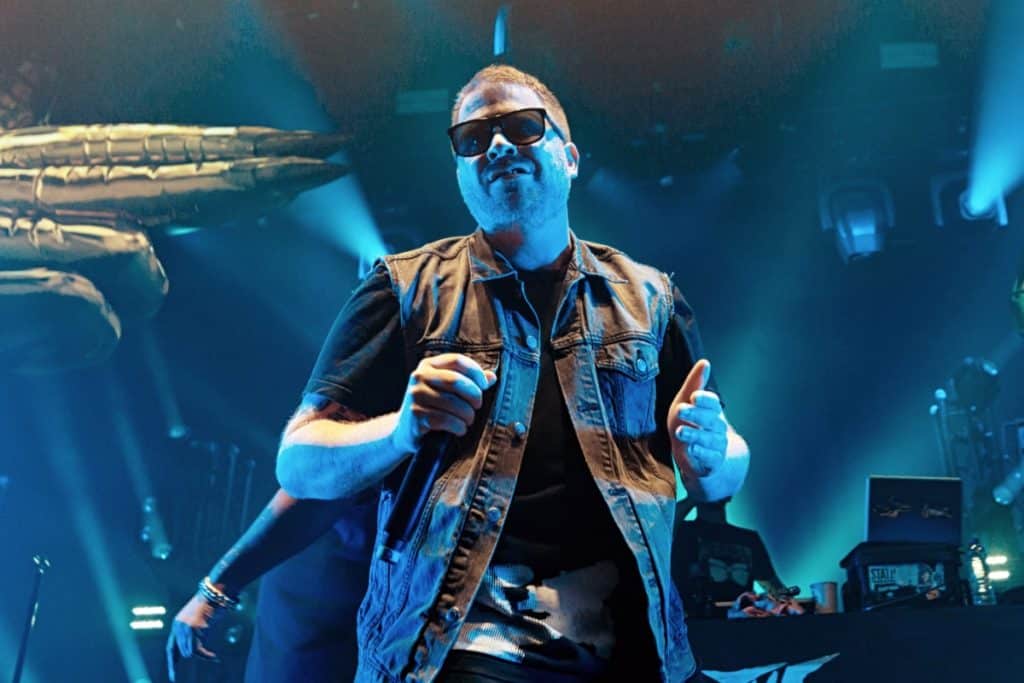 Essential listening: RTJ4
When El-P takes the mic, he's two different rappers. On one song, he'll spit a light-hearted verse full of comedic quotables and over-the-top metaphors to hype himself up in as many hilarious ways as possible. Then the next, El treats the listener like his therapist, venting about his tear-jerking childhood and reciting tales of his traumatic upbringing. Whether he's aiming for a more humorous or serious track, you can guarantee that El-Producto will deliver a verse to remember. Full of abstract bars, his unorthodox approach to writing will take a dozen listens to fully appreciate, but the level of depth to every line makes every listen worth it.
45. King Los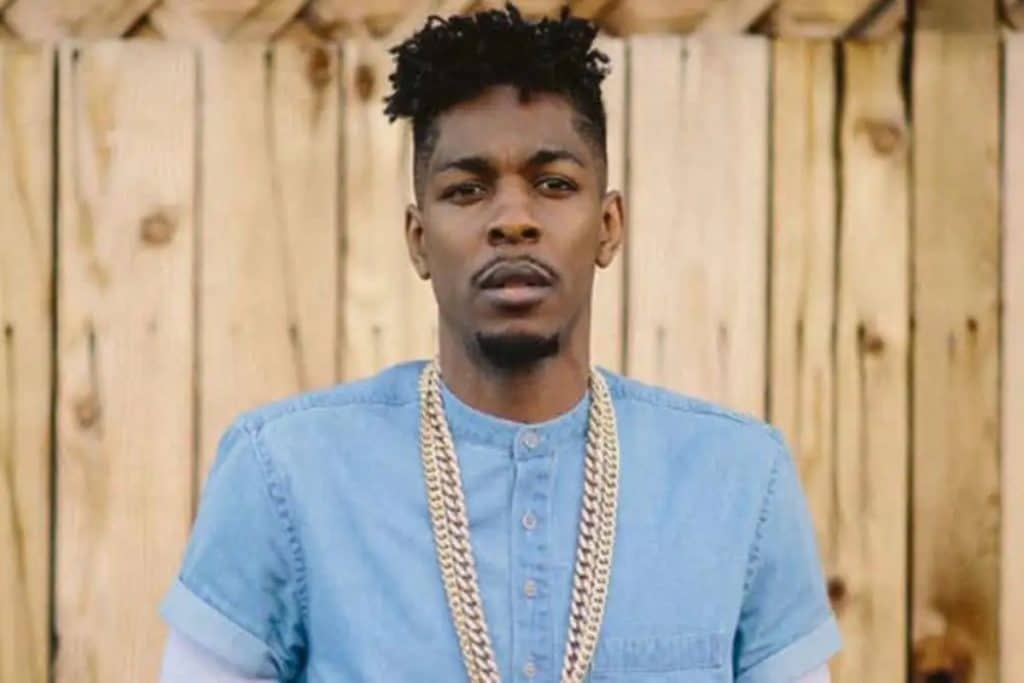 Essential listening: G.O.A.T. Tape 2
A King Los verse is a rarity these days, but whenever he pops up on an underground record, his show-stealing verses keep him in the conversation. Where the Baltimore MC shines most is in his rhyme schemes, juggling dozens of tongue-twisting words with the lyrical focus to master any theme. Tripping out on drugs when he's rapping with Eazy Mac or exploring racial inequality when he's sharing the mic with Elzhi, Los has no limits when it comes to what topics he can tackle. That versatility keeps the King relevant – always adapting to new ideas with the rhyming finesse to pull anything off, he could survive off features for the rest of his career.
44. Method Man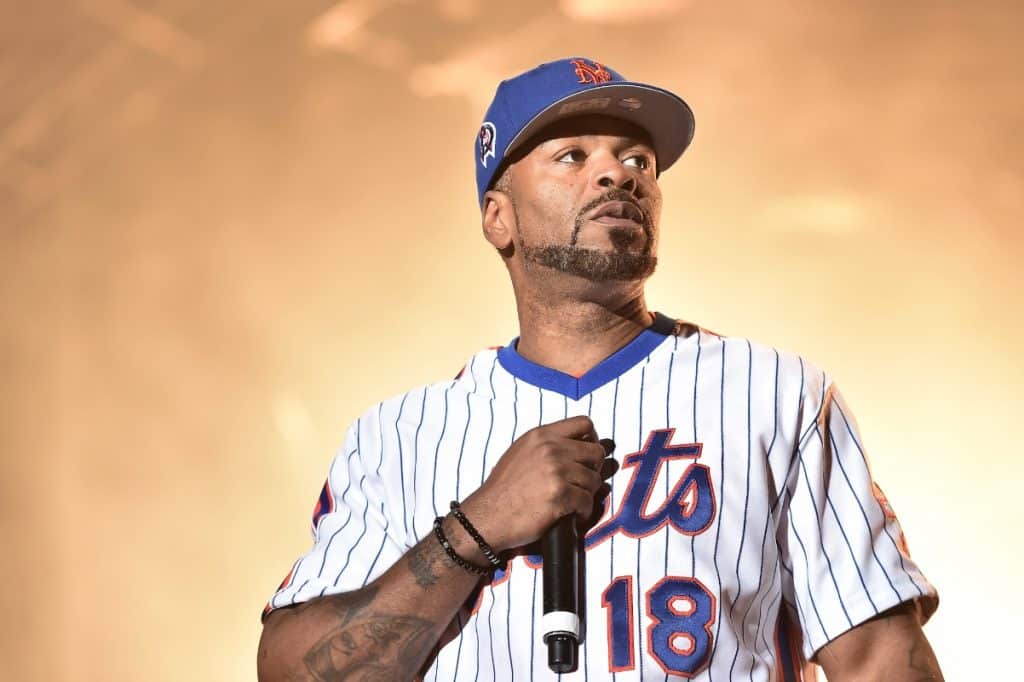 Essential listening: Meth Lab Season 3: The Rehab
Is it any surprise that Method Man is still killing tracks thirty years into the game? On projects like Meth Lab Season 3, his rhyme schemes capture that signature smoothness that made Meth a lyrical menace back in the '90s. Squeezing countless rhymes into just one or two bars, he brags about his elite skill level with the technical proficiency and intricate wordplay to back it up. Hopping on tracks with names like Lloyd Banks and Conway, Johnny Blaze has the lyrical prowess to keep up with MCs new and old, never running out of slick new ways to pen his dominance over the culture
43. Joey Badass
Essential listening: 2000
Leading the boom bap revival of the 2010s, Joey has the raw passion and wordplay skills of a legend like Nas, but with a level of introspection that makes each verse uniquely his own. Dabbling in clever play on words and double entendre, his lyrical touch sounds like it was ripped straight from the Golden Age, with the same attention to detail and technical finesse of a star like Nas. But what separates the Brooklyn rapper from his boom bap idols are his personal anecdotes: narrating his grief after the loss of Capital Steez on "Survivor's Guilt", his thoughtful lyrics and vivid emotional storytelling prove he's got a sharp style of his own.
42. Styles P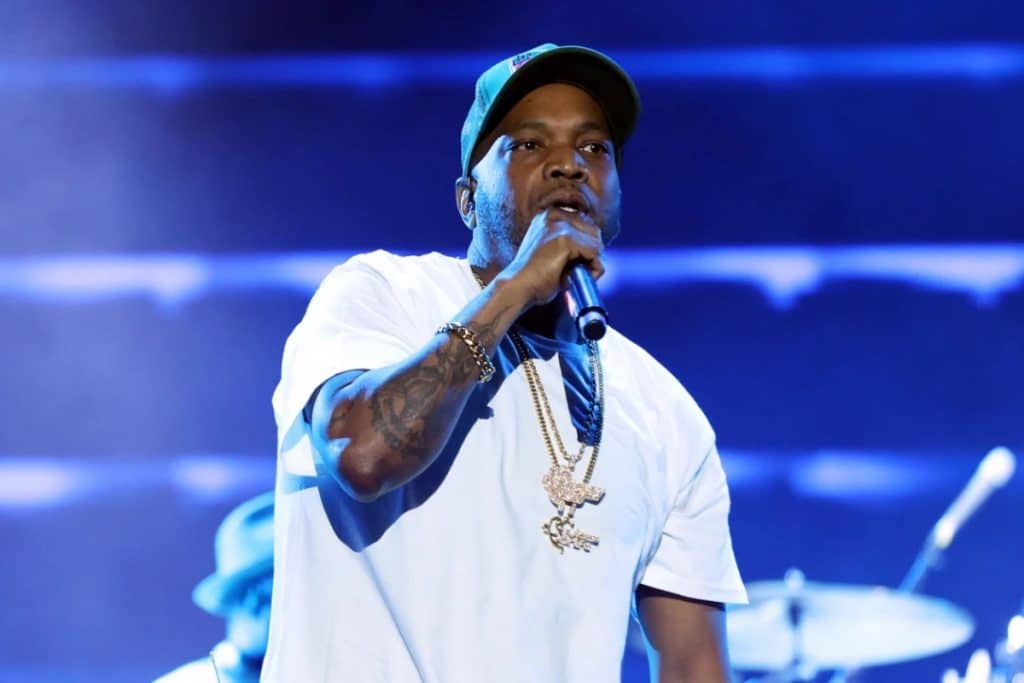 Essential listening: Penultimate: A Calm Wolf Is Still a Wolf
Nearly thirty years after The LOX formed, Styles P is still rapping about the gangster lifestyle, but it hasn't got old yet. His swaggering lyrics are filled with devastating disses, switching up his rhyme schemes and offering a range of creative similes to send this message: as long as he's on top, nobody else matters. Reminiscing about vivid stories of the street hustle and dedicating whole verses to his wealth, P's clever use of imagery and play on words keep the subject matter from getting stale. Almost in retirement, the veteran rapper's slick sense of wordplay would make you think he was just getting started.
41. Inspectah Deck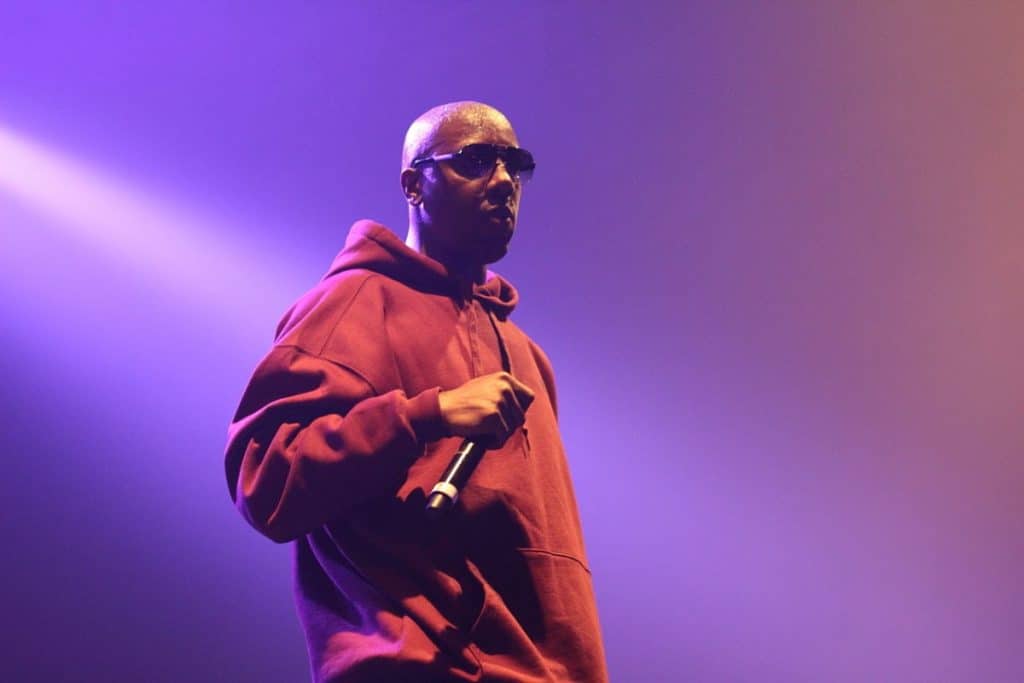 Essential listening: Czarmageddon!
From his Wu-Tang roots to his spotty solo catalogue, Inspectah Deck has always been one of the strongest lyricists around, and even today with Czarface, his pen game is nothing short of superhuman. Playing into the villainous themes of Czarface's music, he's still got the limitless rhyme schemes and genius internal rhyming ability that made him legendary, but laced into his bars are countless comic book references, never running out of ways to compare his lyrical prowess to the power of a superhero. Even though his verses on the Czarface records tend to be short, Deck doesn't need long to leave an impact, cramming dozens of rhymes and witty references into just a few bars.
40. Jean Grae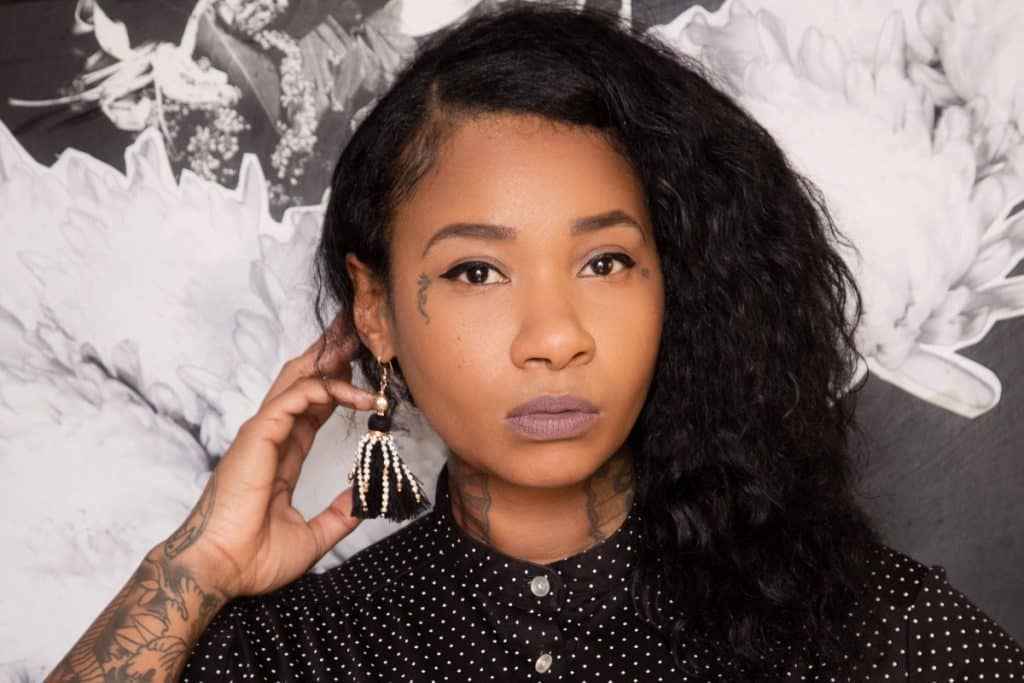 Essential listening: Everything's Fine (with Quelle Chris)
Boasting one of the largest vocabularies in rap history, Jean Grae is a natural wordsmith who uses language like a weapon, spitting sharp verses full of bizarre rhymes and intricate wordplay. Her style can come off as overwhelming because of the sheer complexity of each bar, never holding back with a tight mix of internal rhymes and puns. Thankfully, Jean's verses never feel too heavy thanks to her dry sense of humour, injecting the odd punchline into her layered verses to contrast the dark subject matter she tackles. Balancing masterful rhymes with dark comedy, Jean Grae is among the most underrated lyricists today.
39. Killer Mike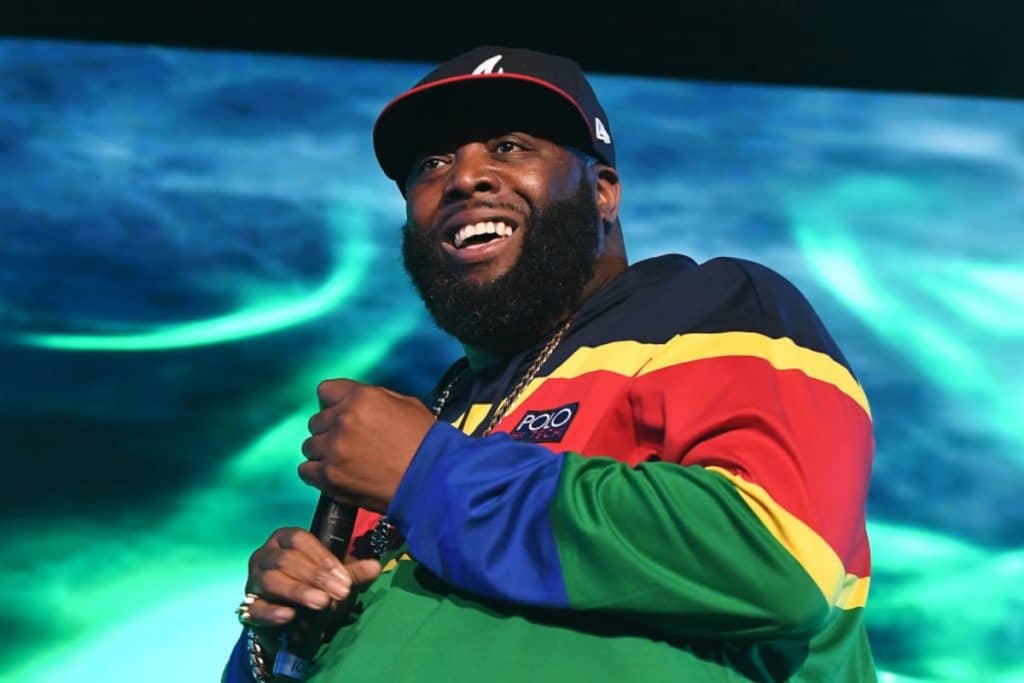 Essential listening: Michael
A verse for Killer Mike is more than just a collection of bars; it's a political sermon as powerful as any rally speech. With straight to the point rhymes, Mike fantasises about the downfall of the corrupt like the Southern equivalent to Chuck D. His bars are blunt without much room for interpretation, displaying an in-your-face attitude that make his political messages all the more impactful. Occasionally, he sets aside the politics for a comedic lyrical assault, swapping over-the-top punchlines with El-P in Run the Jewels. More recently, the tale of losing his mother on "Motherless" has shown he isn't afraid to reveal his vulnerable side. Mastering politics, comedy, and introspective stories, Killer Mike is a jack of all trades.
38. Danny Brown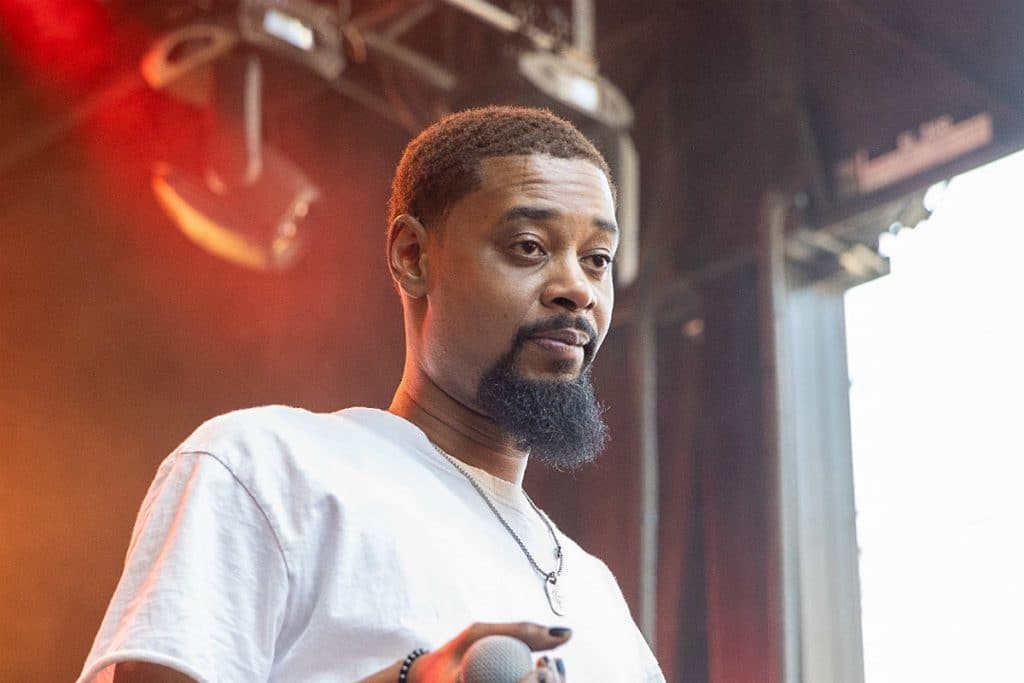 Essential listening: U Know What I'm Sayin?
To call Danny Brown's style bizarre would be an understatement. His lyricism is nothing short of deranged, spitting raunchy bars so graphic they border on grotesque. "God Loves You" is a track where Danny's unapologetic style comes into full form, using all kinds of comical wordplay to compare his sex life to verses from the Bible. He's no stranger to a more serious track, but those surreal verses are where the Detroit native thrives most. An unfiltered lyricist who's never afraid to cross the line, Danny Brown's music plays out like a dark comedy show where the punchlines never seem to end.
37. Little Simz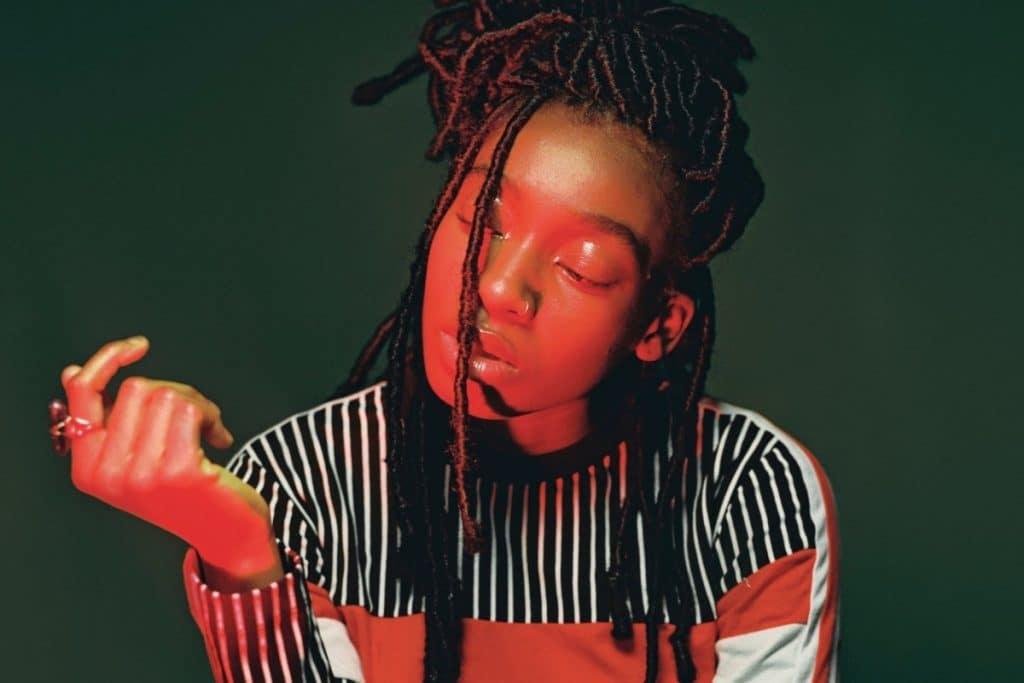 Essential listening: Sometimes I Might Be Introvert
UK's lyrical prodigy Little Simz has undoubtedly carved out her own niche in the rap game. After already making waves with her independent releases in the 2010s, it was her groundbreaking 2021 album, Sometimes I Might Be Introvert, that cemented her status as a top-tier lyricist. Unapologetically introspective, the UK rapper's pen game cuts deep, showcasing her vulnerability, raw emotion, and incisive wit. With a knack for weaving intricate narratives and tackling social issues, she stands tall amongst the elite wordsmiths in the rap game today.
36. Skyzoo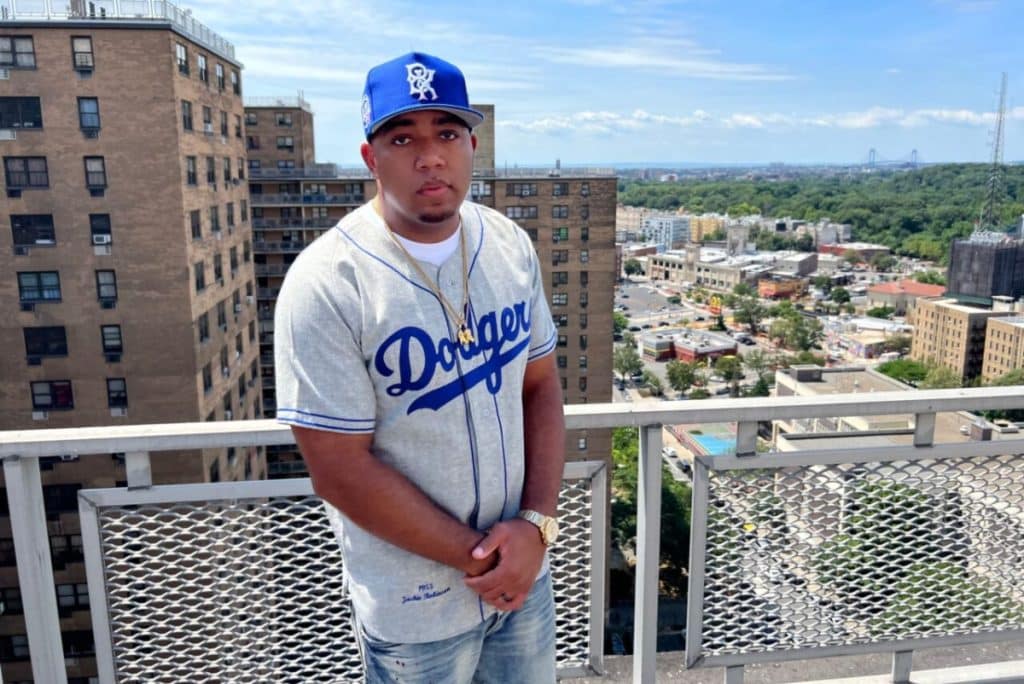 Essential listening: All the Brilliant Things
If there was one word to describe Skyzoo, it would be consistent. Tight concept records and vivid storytelling tracks are just common practice for the New York legend. He has a poet's touch when it comes to writing, building detailed narratives with the occasional punchline to keep things light and entertaining. Listen to his latest record, The Mind of a Saint, and his poetic penmanship is obvious. Rhyming through the perspective of Franklin Saint, a character from the show Snowfall, Skyzoo's dedication to the character and deep knowledge of the show allows him to commit fully to the persona and deliver a masterclass of a concept record.
35. Rapsody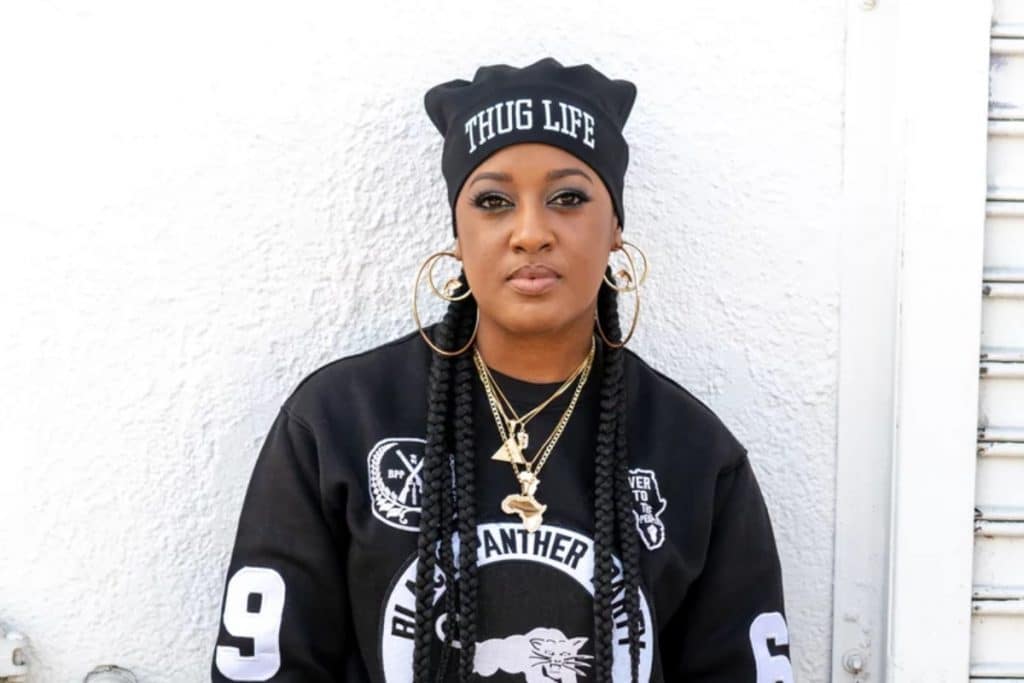 Essential listening: Eve
One of the greatest MCs of our time, Rapsody hasn't dropped an album in years, but her masterful lyrical prowess keeps her relevant off features alone. Where Rapsody thrives is in her introspection: listing off her childhood heroes or expressing her pride as a black woman, she sprinkles personal anecdotes into all her tracks, giving her lyrics an intimacy like the listener knows her personally. Although her tales are relatable, her technical ability can be compared to none, switching up her rhyme schemes and flexing her superhuman talent to play on words through every performance.
34. Jadakiss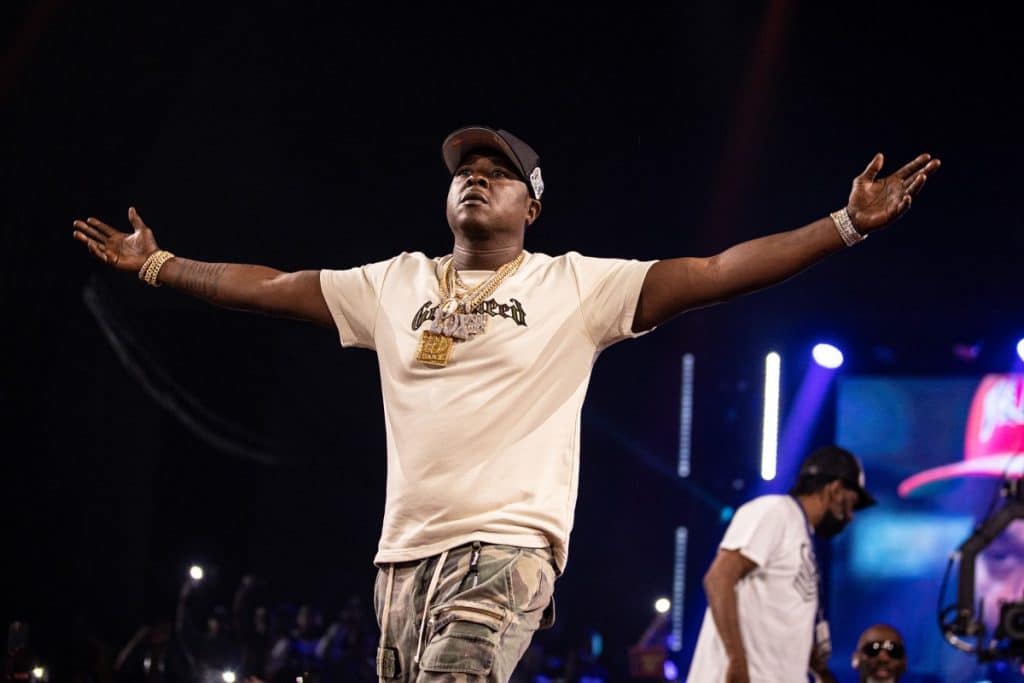 Essential listening: Ignatius
Making consistent albums has never been Jadakiss' strong suit, but when it comes to crafting verses, he's as formidable as he was twenty years ago. Bragging about his riches with an assortment of witty one-liners, then threatening to kill his rivals in the same verse, Jada blends comedy with brutal street talk like no other MC. Metaphors and similes are his sharpest weapons, cutting down the competition with an intricate ability to play on words and inject punchlines into every gritty story. Dedicating tracks here and there to lost friends and loved ones, Kiss doesn't shy away from getting reflective, but it's that unique fusion of gritty bars and witty jokes where the Yonkers MC thrives most.
33. Crooked I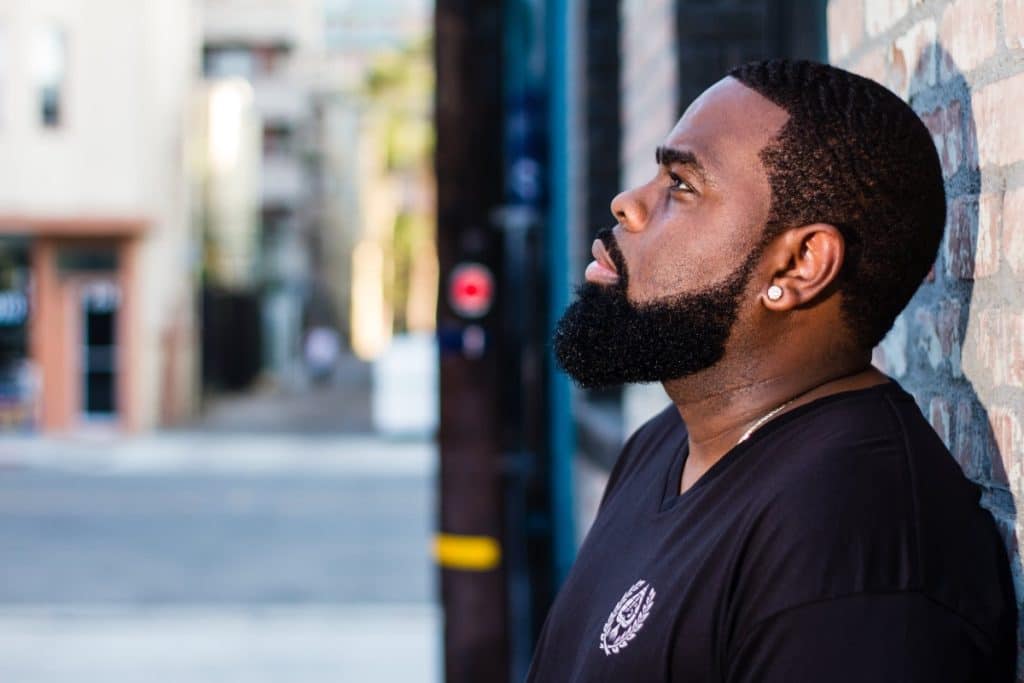 Essential listening: Harbor City Season One (with Joell Ortiz)
Slaughterhouse may be over, but Crooked I continues to spill blood through his razor-sharp solo work. Complex rhyme schemes are just common practice for Kxng Crooked, but it's in the MC's unapologetically violent bars where he's most entertaining. Naming all the different guns he uses to butcher his enemies, never holding back when it comes to graphic detail, the Long Beach rapper turns each track into a lyrical bloodbath with the ferocious bars of a cold-hearted killer. To call his style abrasive would be putting it lightly, injecting enough passion into his writing that you can feel the rage merely by reading the lyrics.
32. Che Noir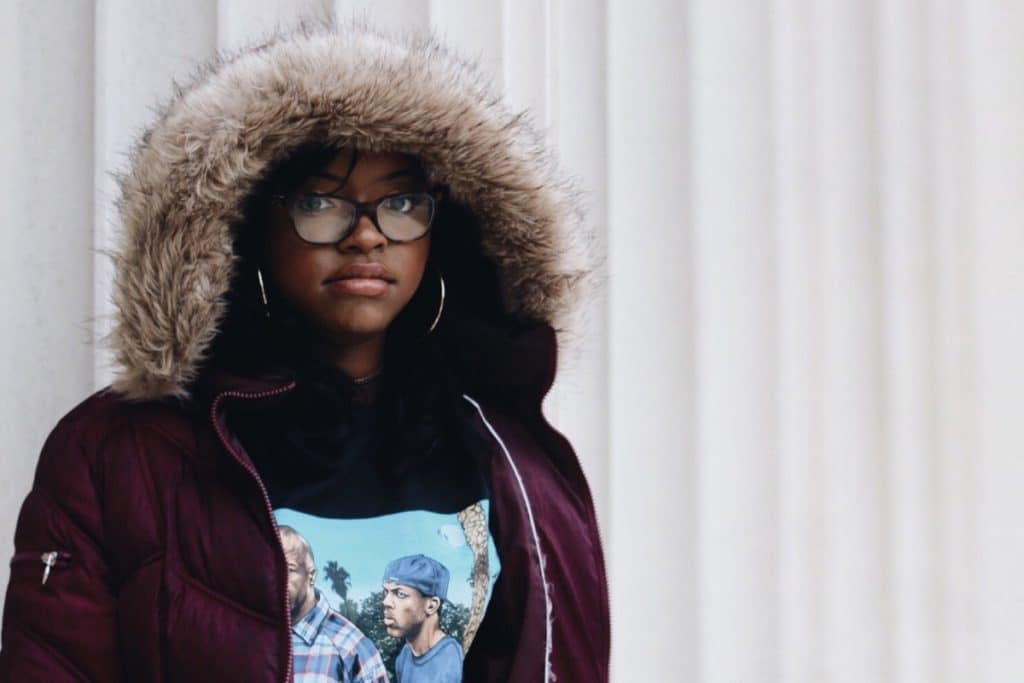 Essential listening: As God Intended (with Apollo Brown)
One of the sharpest female MCs today, Che Noir's vicious lyrical touch fits perfectly with her grimy ear for beats. Unlike many rappers in her lane who take the mic to brag about their riches, Noir's pen game is far more personal, taking each verse to confess her woes and narrate her struggle to success. With the occasional witty one-liner and some colourful wordplay, she's technically smooth, but it's those reflective moments where the Buffalo rapper impresses most. Exploring her mental health struggles on "Low Altitude" and trying her hand at criminal stories on Food for Thought, no matter the topic, Che Noir always brings a level of authenticity that make her lyrics unapologetically raw and genuine.
31. Lloyd Banks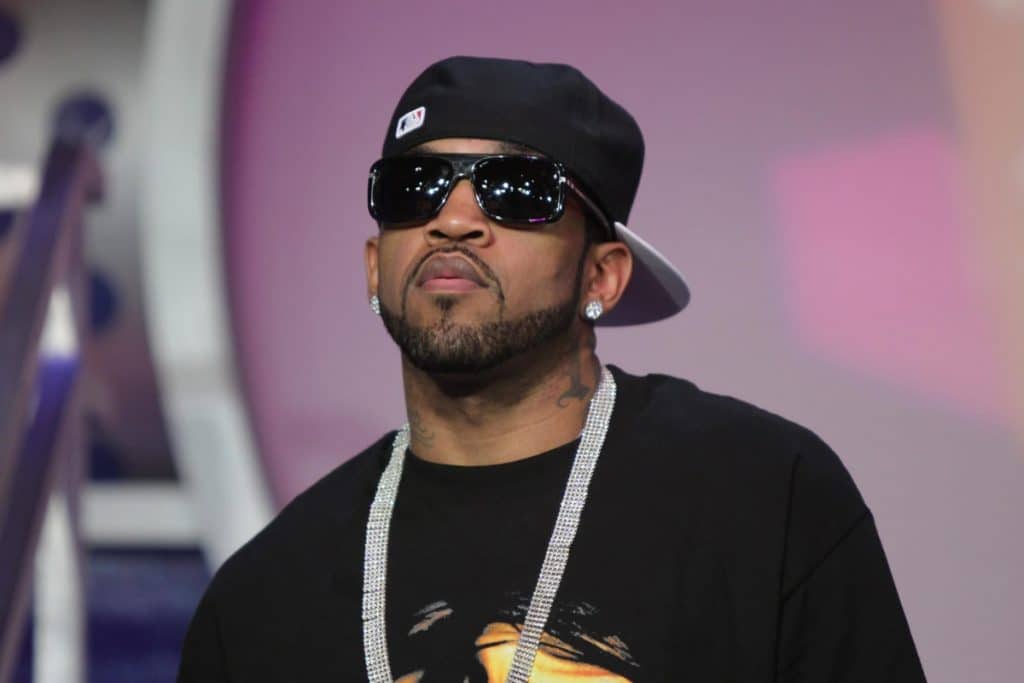 Essential listening: The Course of the Inevitable 2
Dominating the decade with his The Course of the Inevitable trilogy, Lloyd Banks is constantly reminding the culture he's one of the finest wordsmiths in the East Coast. His greatest strength is his wordplay, balancing a subtle sense of humour with a vast vocabulary to deliver verses as intricately detailed as they are comedic. Each song is an endless stream of quotables where Lloyd's colourful use of double entendre and barrage of internal rhymes turn a simple brag into a complex jigsaw of rhyming techniques. Whether he's treating the track as a lyrical exercise or diving into his struggles with depression, you can always count on Lloyd Banks to pen his thoughts in the most creative way possible.
30. Stove God Cooks
Essential listening: Reasonable Drought
Take a shot every time Stove God says "brick" and you'll be blackout drunk by the end of the verse. Rapping about all things cocaine, his subject matter is far from diverse, but it doesn't have to be – perfecting his own comedic brand of coke rap, one verse will make you laugh harder than any stand-up comedy set. Full of over-the-top stories and limitless coke-based punchlines, you always know what Stove is going to rap about, but his eccentric bars and bizarre storytelling talent makes each verse unpredictable. Coke rap is nothing new for hip hop, but Stove God's pristine wordplay, unique melodies and one-of-a-kind voice has made the sub-genre more entertaining more than ever.
29. Denzel Curry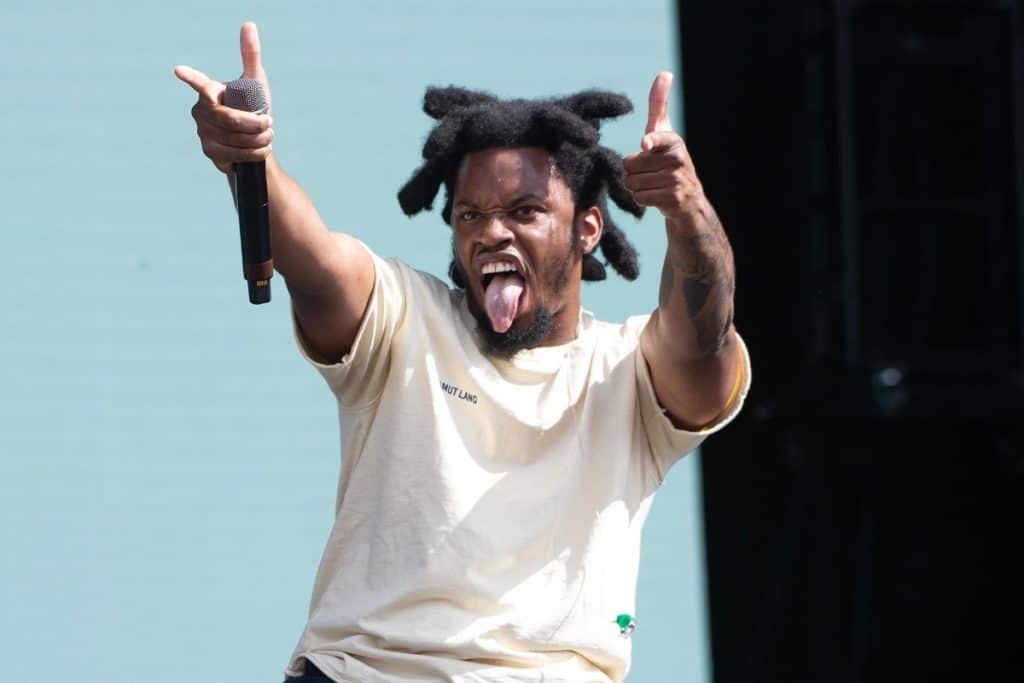 Essential listening: Melt My Eyez See Your Future
Denzel Curry has always been a ferocious MC, but after Melt My Eyez See Your Future dropped last year, it feels like he's elevated to a new level of artistry. Diving into his own psyche and deconstructing his mental struggles through a range of wordplay-laden verses, the Miami Gardens-born MC strikes the perfect balance between honest introspection and technical showmanship. Full of layered metaphors and dense rhyme patterns, there's a poetic beauty to Denzel's lyrics, crafting laser-focussed verses where his technique adds more power to his vulnerable bars. Using the odd verse to hype himself up and flex his talents, it's those introspective moments where the Florida legend's writing is at its finest.
28. Ab-Soul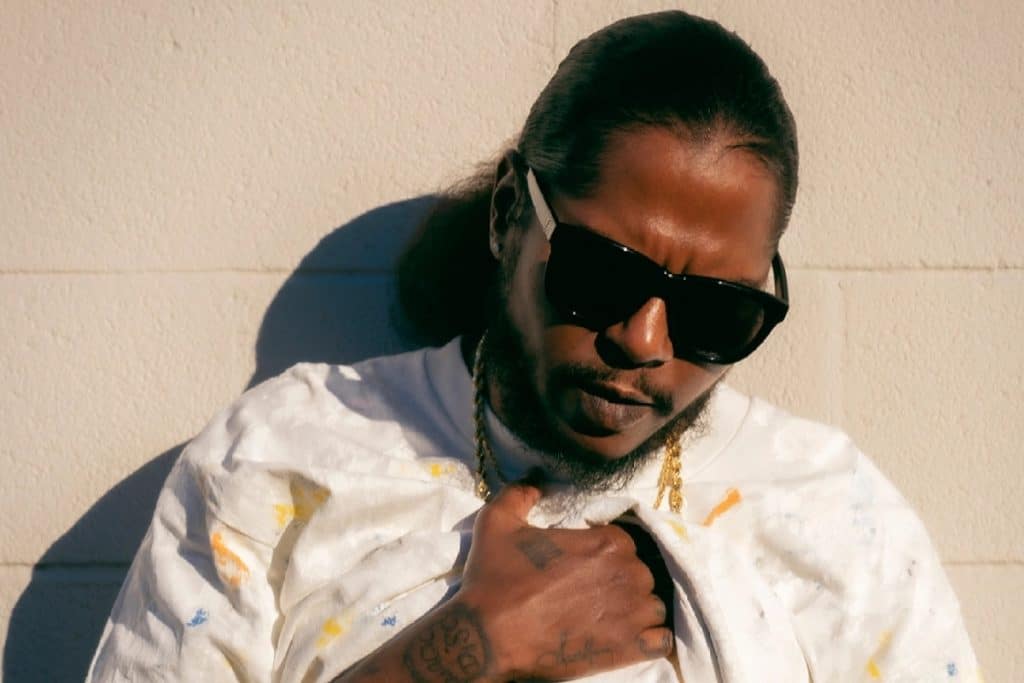 Essential listening: Herbert
One of Top Dawg's most underrated talents, few MCs can match the transparency and raw emotion of Ab-Soul. Lyrically, he treats the mic like his closest friend, using each verse to confess all his deepest struggles from shaky relationships to his own mental health. Every rapper has their personal cuts, but not many go as far as Herbert, telling vivid stories of his troubled life with ever-changing rhyme patterns to make them sound twice as impressive. Technically precise and emotionally potent, the Black Hippy legend is a natural when it comes to introspection, crafting precise rhymes to spill out his thoughts in the most colourful fashion.
27. Blu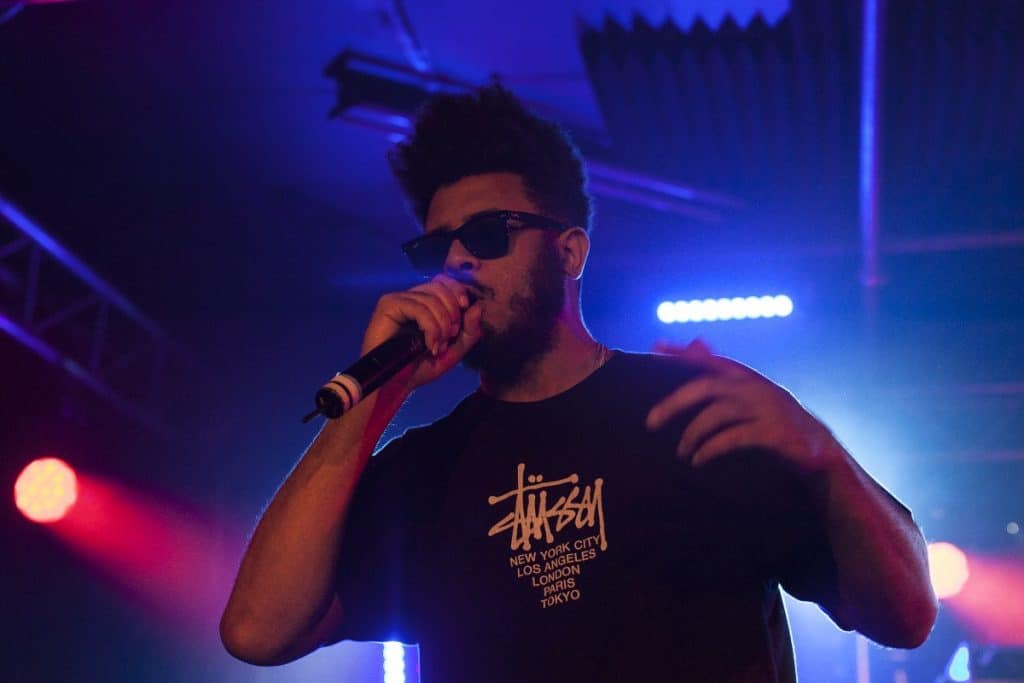 Essential listening: Miles: From an Interlude Called Life (with Exile)
Dropping Miles in 2020 was enough to land Blu on the list, but he's continued to flex his lyrical muscle since with some of the sharpest projects this decade. An all-round elite lyricist, Blu's greatest strength are his concepts, with no better example than 2021's The Color Blu(e). A wordplay masterclass, the whole record revolves around the different meanings of 'blue' – from blues music to feeling blue – squeezing the concept of every possible idea. Along with his limitless imagination, the Inglewood MC is technically slick, splicing double entendre and wordplay into his bars with a perfect balance of wit and introspection. Emotional at times and comedic at others, Blu's creativity could turn the simplest topic into a mind-boggling concept.
26. Vince Staples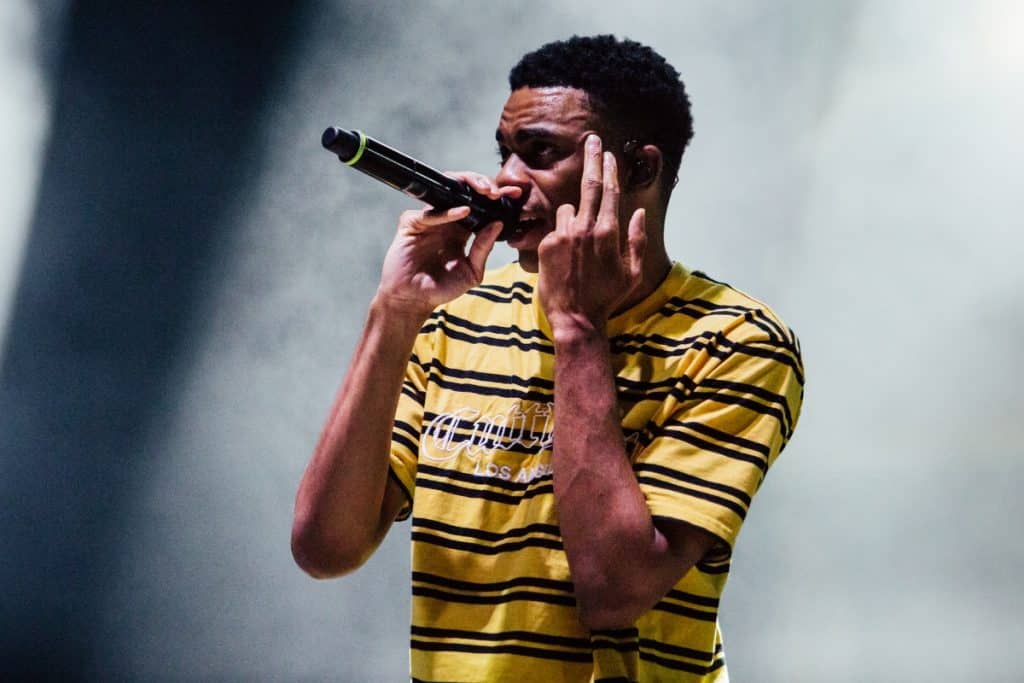 Essential listening: Ramona Park Broke My Heart
Fans have been divided ever since Vince abandoned his hip house style for a more laidback trap sound, but something they can all agree on is that his lyrical skills have only improved over time. When it comes to technique, multisyllabic rhyme schemes and dense wordplay have never been his forte. Instead, the West Coast rapper's bars are simple and his rhymes are straight to the point, sacrificing technical complexity for a more conversational sound. His more casual approach to rhyme gives his music an intimate feeling like he's speaking with a friend, adding more emotion to his reflective storytelling. Looking back on his former gang lifestyle, Staples' personal tales hit even harder thanks to his blunt brand of lyricism.
25. Freddie Gibbs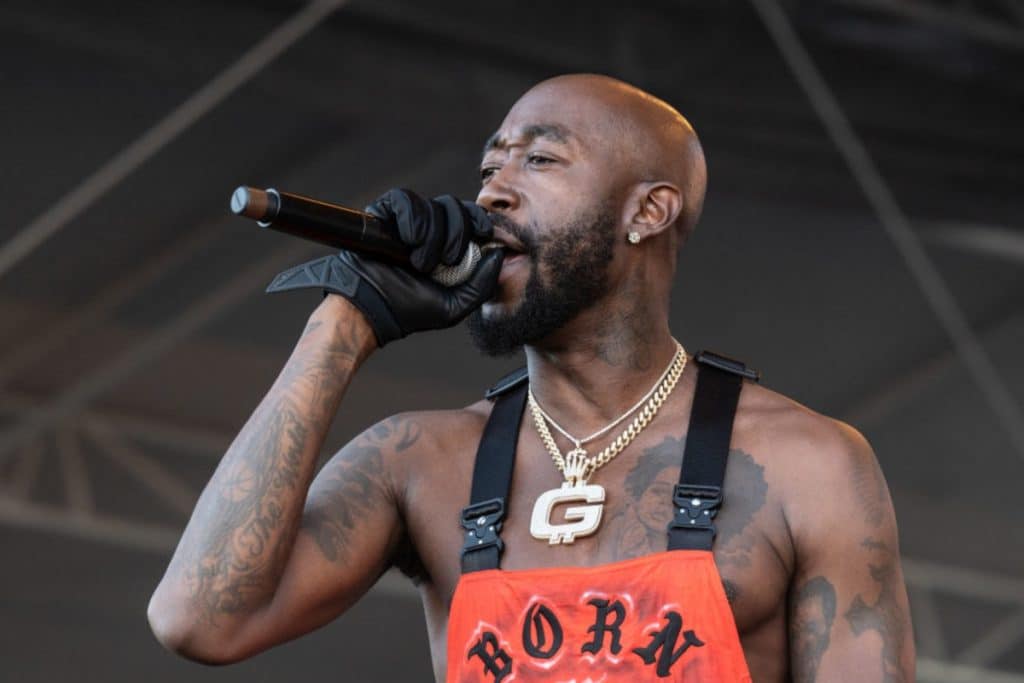 Essential listening: Soul Sold Separately
You don't get full collaborations with Madlib and The Alchemist without being a great lyricist. The Space Rabbit is a quotable machine firing one-liners left and right, comparing his ability to Michael Jordan and Jay-Z with the technical mastery to justify every brag. Fitting internal rhymes into every bar and sprinkling punchlines through each verse, Freddie is a technical wizard whose comedic bars are as hilarious as they are intricately structured. Touching on topics from hustling coke to fleeing the cops, the Cocaine Rabbit's over-the-top tales and limitless supply of jokes that always entertain.
24. Lil Wayne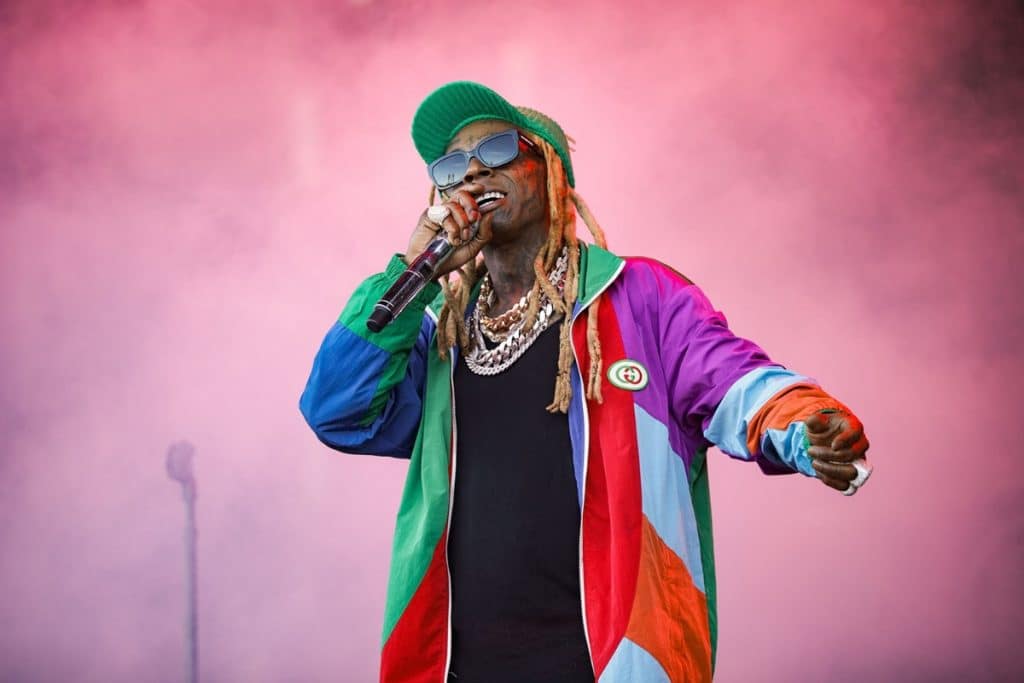 Essential listening: No Ceilings 3
Does it even need explained why Lil Wayne made the list? With a godlike ability to play on words and an unlimited ammunition of punchlines, he's earned his title as one of the greatest lyricists of all time, and he's still dropping lyrical gems today. On his own tracks, Weezy can rap about nothing and still make it a lyrical feast as he juggles similes and metaphors to hype up his supreme ability. Solo work aside, it's his features where Wayne excels most. Give him a theme and his alien wordplay skills come into effect, with a great example being when he stole the show from Tyler on "Hot Wind Blows" with a mind-boggling weather rhyme scheme.
23. Benny the Butcher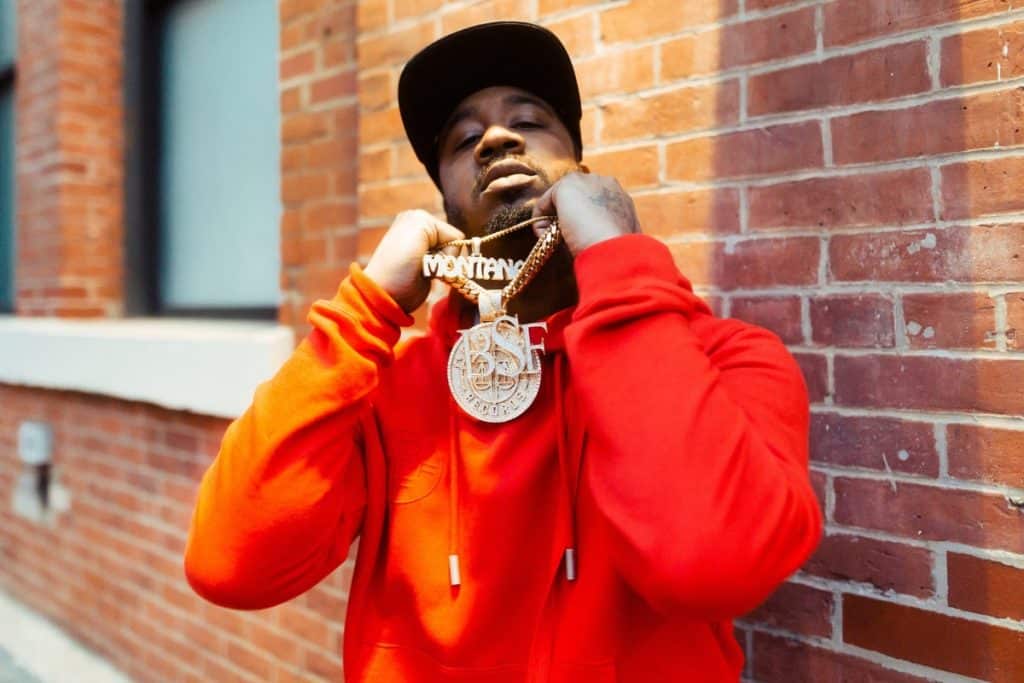 Essential listening: Tana Talk 4
Take the coke rap storytelling of Clipse and the witty one-liners of Hov, and the result is Benny the Butcher. One of Griselda's greatest storytellers, Benny's past dealing in the streets make his narratives all the more cinematic, using that real-life experience for his tales of crime and hustle to become vivid as watching a movie. Full of grim threats and cutthroat disses to the haters, there's no name more fitting for the Griselda titan than the Butcher. With the guts to make a sequel to Biggie's "10 Crack Commandments", the fact that Benny pulled it off should be enough to earn him a spot this high.
22. Roc Marciano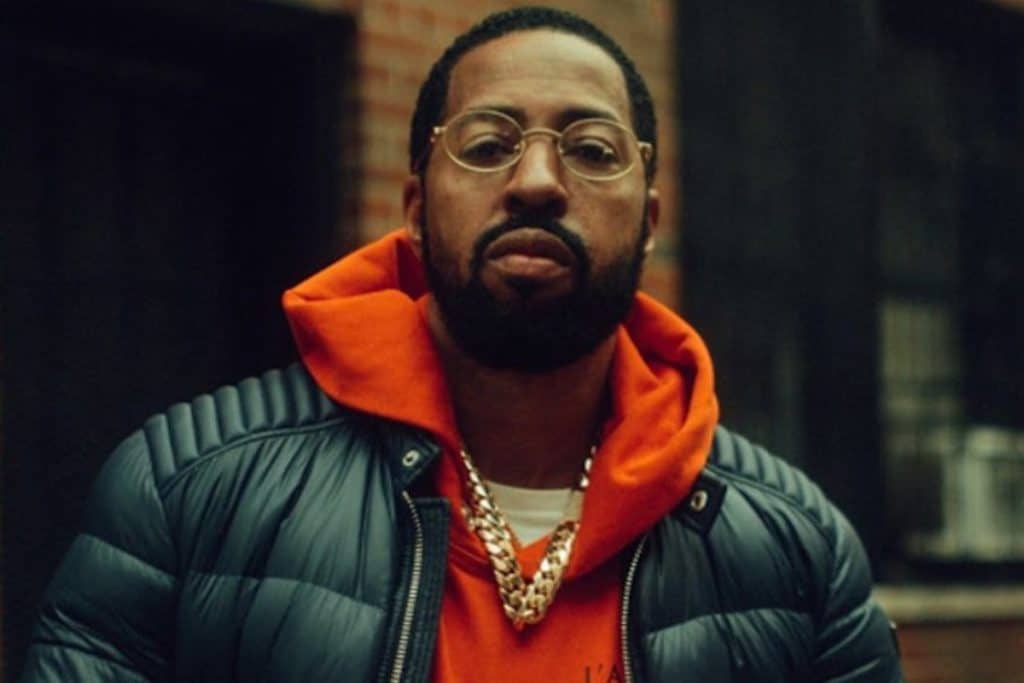 Essential listening: The Elephant Man's Bones (with The Alchemist)
When it comes to subject matter, Roc's music is nothing unusual. Flexing his wealth, insulting the competition, and dedicating a few bars to his love life, every rapper in hip hop history has touched on the same themes. But where Marci stands out is in his otherworldly technical skill, fitting wordplay into every bar to make each verse a complex poem of witty brags. Filling his bars with tongue-twisting alliteration and clever double entendre, in terms of technique, the underground pioneer is in his own lane. Even on a project like The Elephant Man's Bones where his verses are shorter than ever, Marci can pack more meaning in eight bars than most could in thirty-two.
21. Boldy James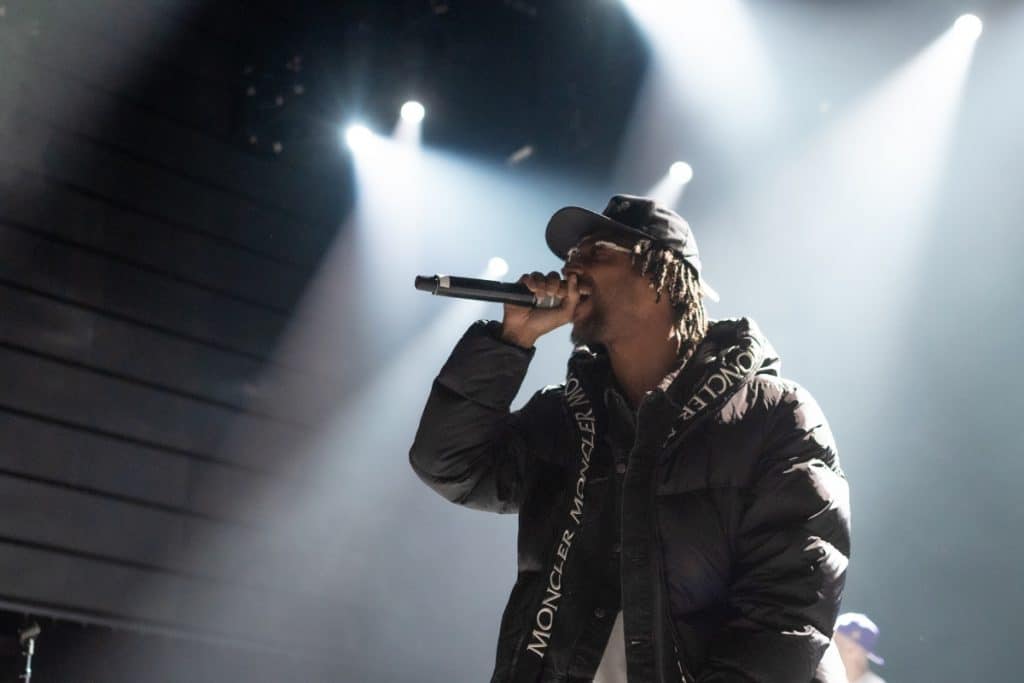 Essential listening: Bo Jackson (with The Alchemist)
If there was one word to describe Boldy James, it would be prolific. Dropping four projects in 2020 and another four in 2022, the Detroit MC has the consistent pen game to match his work ethic, never running dry on tense tales to describe. Narrating detailed stories of drug deals and gang feuds, Boldy has a tale for every aspect of the criminal lifestyle, always delivering his narratives with a slick rhyming dexterity that elevates his verses to even greater heights. Internal rhymes are just second nature for Bo Jackson, cramming as many rhymes as possible into each bar while keeping his stories intense.
20. Ka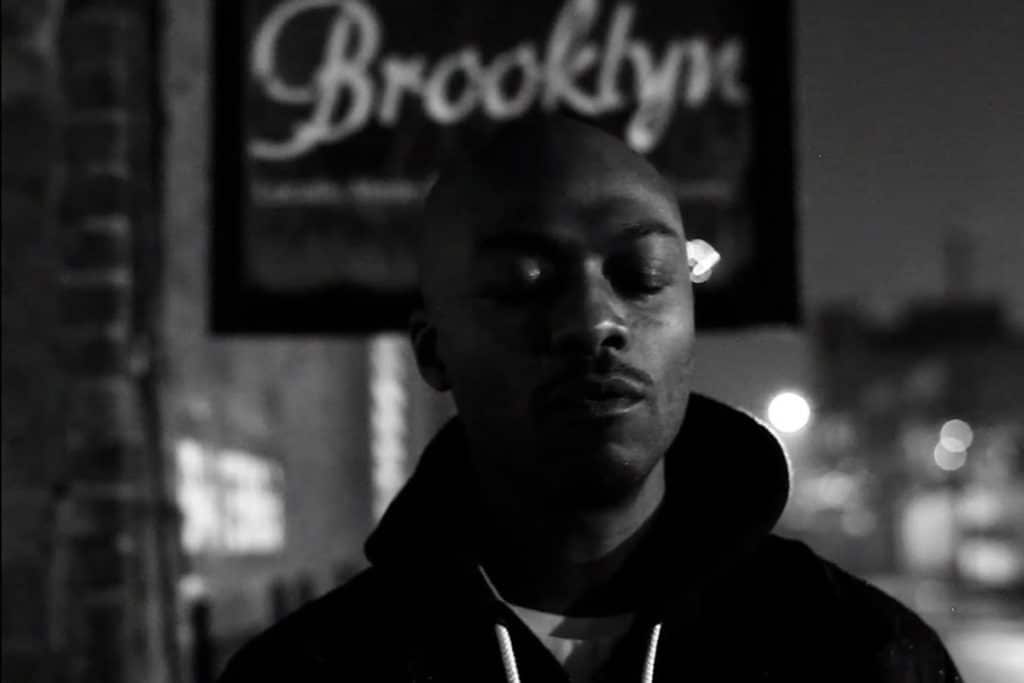 Essential listening: Descendants of Cain
For Ka, a double entendre is child's play. Packing his verses with triple and quadruple entendre, you could spend an hour dissecting a single bar and still not find every meaning. Channelling his inner MF DOOM, the Brownsville native crams dozens of multisyllabic rhymes into every verse, linking his rhyme-heavy lyrics together with subtle wordplay and genius double meanings. Narrating his crime-riddled upbringing or critiquing the racism of America, no matter what Ka is rapping about, his poetic touch always shines through with the superhuman talent to make any bar a quotable. Dropping four projects since 2020, his work ethic is speeding up, but his lyrical talent hasn't changed.
19. Aesop Rock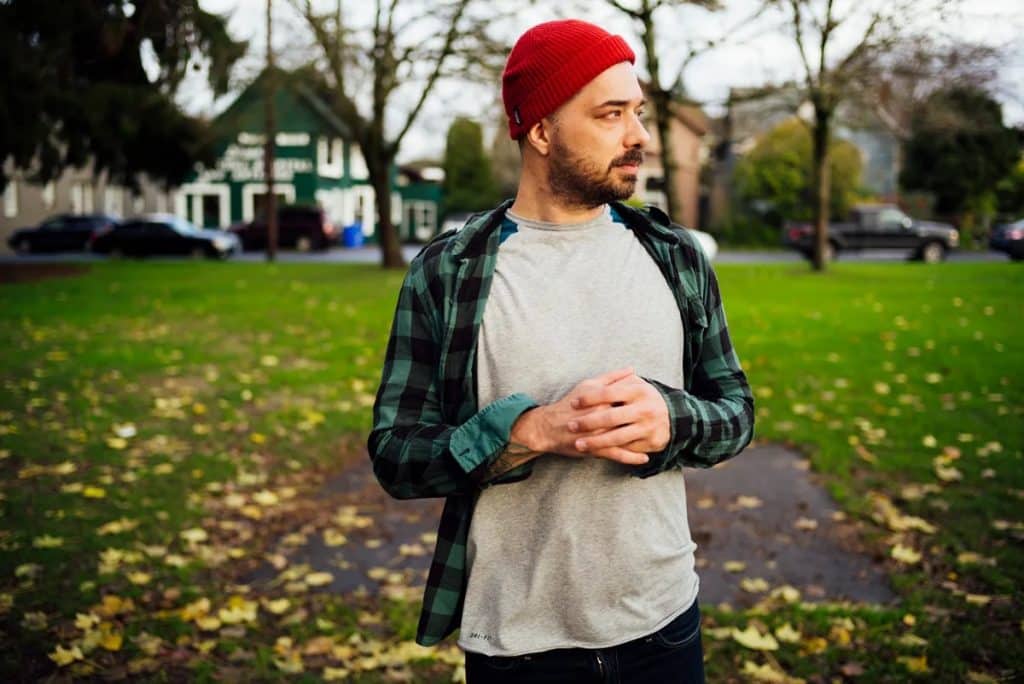 Essential listening: Garbology (with Blockhead)
Until he retires, Aesop Rock is guaranteed to make any list of top lyricists. There is simply no MC like him, and it all comes down to his godlike ability as a wordsmith. Boasting the widest vocabulary of any rapper in hip hop history, his verses are cryptic stanzas of densely-layered rhymes, so detailed you need a dozen listens to fully appreciate any song. Reciting a dictionary's worth of words on every album, Aesop never sacrifices substance for the sake of rhyme, tying every bar back into his bizarre concepts like with the strange world he created on Spirit World Field Guide. A master of concepts with an unlimited supply of bars, no two Aesop verses sound alike.
18. Rome Streetz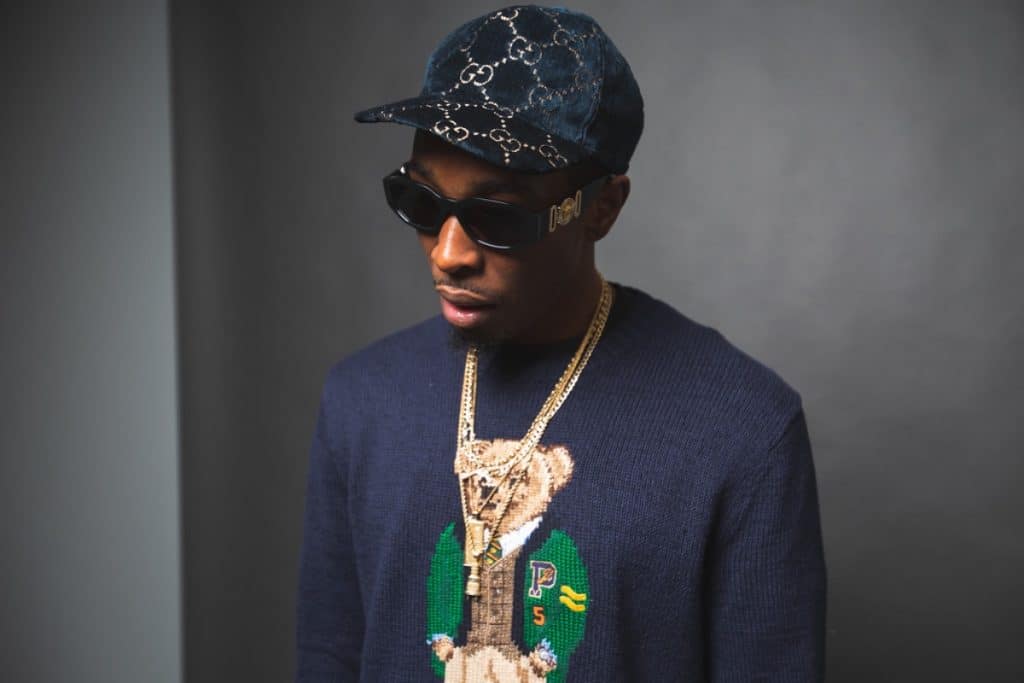 Essential listening: Noise Kandy 3: The Overdose
Rome's killer lyrics are sharper than broken glass and cut twice as deep. He uses the pen like a weapon to tear up the competition, spitting unfiltered threats of violence while making sure the listener knows how wealthy he is. Feeding into the same braggadocious themes as his Griselda affiliates, it's Rome's rhyming ability that makes him stand out, delivering cold-hearted tongue-twisters with as many internal rhymes as there are references to murdering his opponents. Mastering the gritty street talk of Griselda with the technical prowess to outrap anyone in the crew, it's only a matter of time before Rome Streetz drops a classic.
17. Royce da 5'9″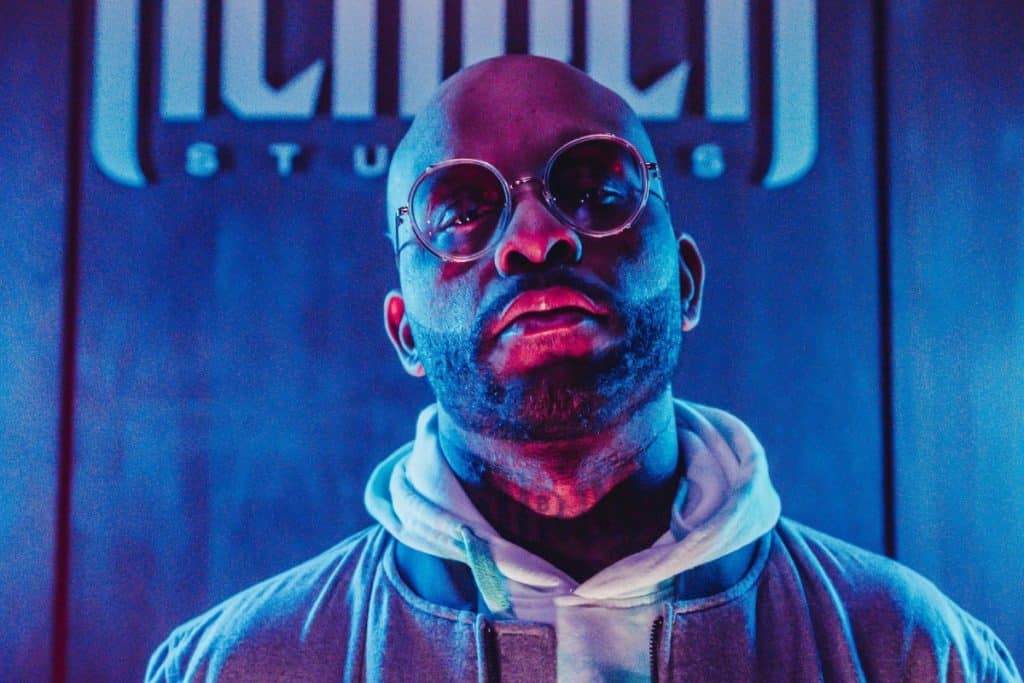 Essential listening: The Allegory
Going bar for bar with Eminem as part of Bad Meets Evil and stealing the show from his fellow MCs in Slaughterhouse, Royce has always been one of Detroit's finest lyricists, and he's only getting better with time. Demonstrating his effortless technical skill on projects like The Allegory, Royce has the multisyllabic rhyme schemes to make any bar hit hard, adding more power to his politically-charged attacks on society. Dedicating songs to reflect on his life of fame, Royce can tackle personal tales or surreal stories with the rhyming finesse to pull off any concept with ease.
16. Ransom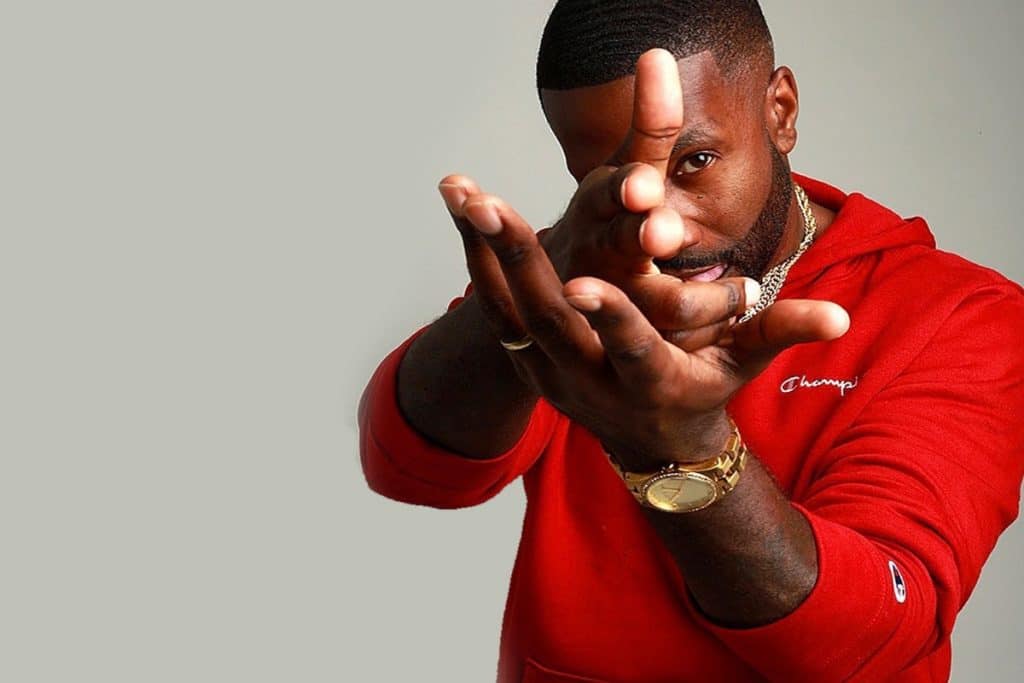 Essential listening: No Rest for the Wicked
Ransom's recent resurgence is nothing short of legendary in the rap game. His smooth-yet-rugged flow pairs perfectly with his innate ability to stack complex, multisyllabic rhymes, making it seem like second nature. Ransom's 2021 output alone warrants his inclusion on any list of top lyricists in the game today — from Heavy Is The Head to his collaboration album with Rome Streetz, Coup De Grace. Just take a listen to his jaw-dropping verse on Conway's "Kill All Rats," and it becomes crystal clear why the fearsome MC has been earning widespread recognition from fans and fellow rappers alike.
15. Elzhi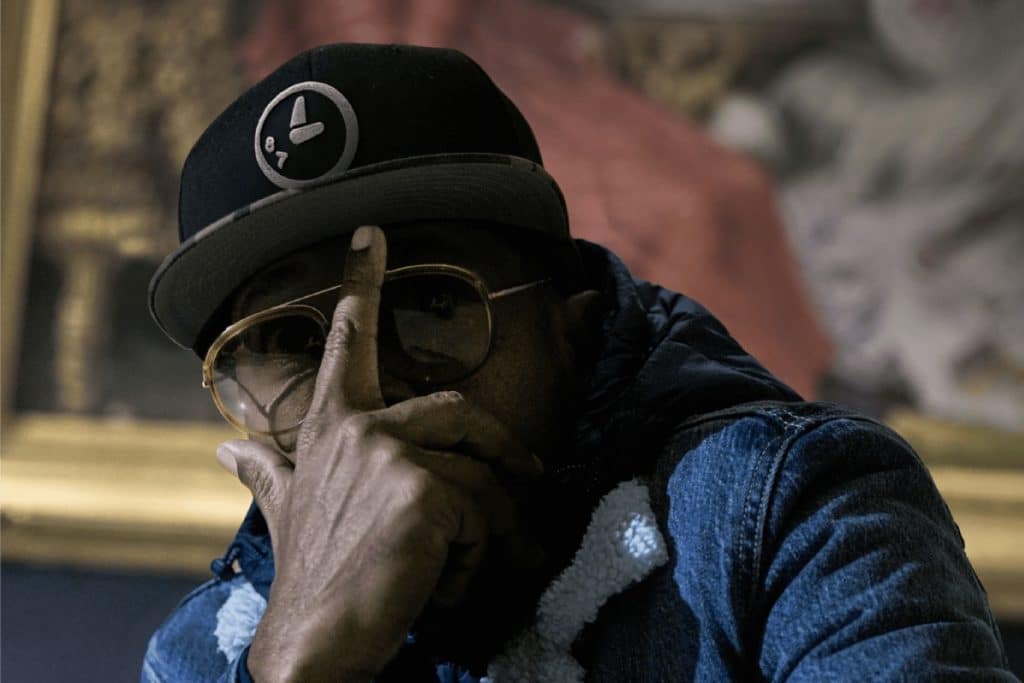 Essential listening: Zhigeist (with Georgia Anne Muldrow)
Over a decade on from eLmatic, Elzhi has beaten the Nas copycat allegations and honed a lyrical style nobody could replicate. Dense rhyme patterns are simply a force of habit for the Detroit native, complimenting his own talents with a range of quick-witted, densely-packed bars. Wordplay is another of the MC's sharpest tools, juggling all sorts of puns and alliteration to say the simplest thing in the most complex manner possible. Elzhi has enough knowledge to never repeat a rhyme, spitting no shortage of colourful metaphors and clever double entendre on a daily basis.
14. Mach-Hommy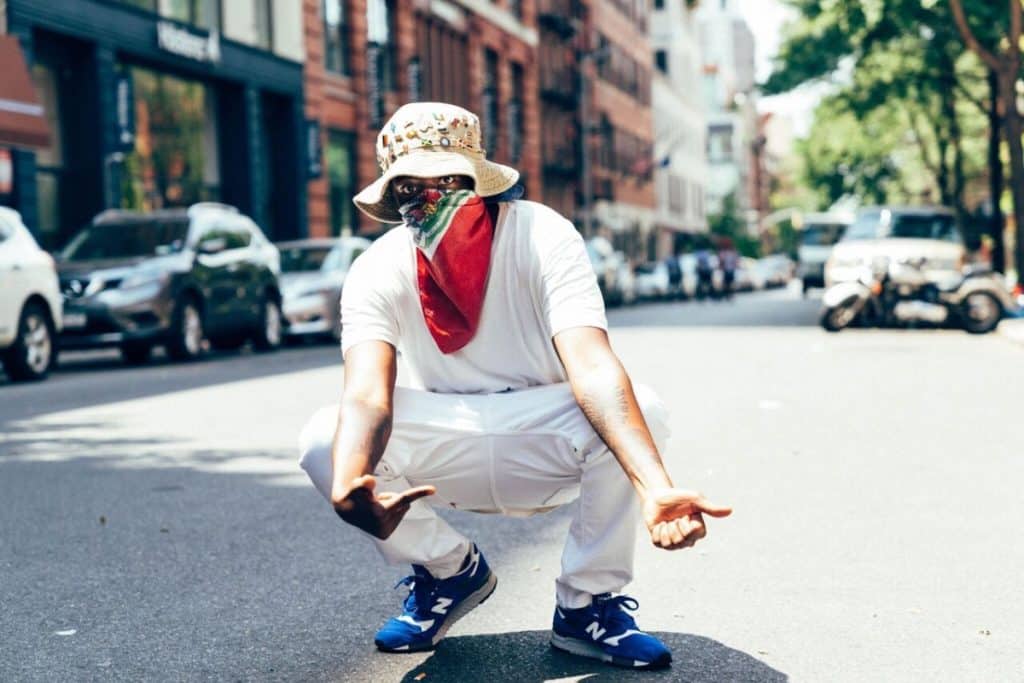 Essential listening: Pray for Haiti
One of the most elusive MCs working today, Mach-Hommy is so secretive about his music he won't allow Genius to publish his lyrics. But you don't need his verses written down to realise the magic of his pen game – hyping up his unmatched skills through a range of intricately crafted verses, his cryptic bars and hypnotic rhymes take an hour's worth of listens to digest. Rapping in English or switching over to Haitian Creole, his lyrics may not always be easy to catch, but his raw rhyming ability is obvious. Writing at length about his Haitian heritage, Mach's verses cover topics rarely heard in hip hop, with a one-of-a-kind technical prowess to match his unique themes.
13. Eminem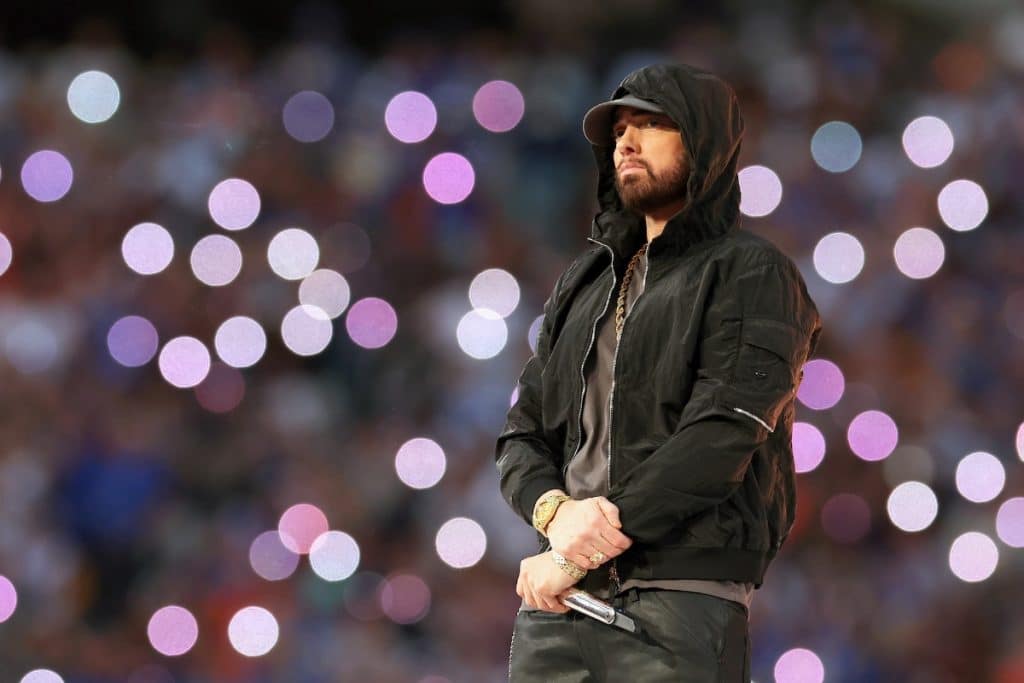 Essential listening: Music to Be Murdered By
Eminem's albums may not be as consistent as they once were, but you would have to be a dedicated hater to think he isn't still dropping incredible verses. A vivid storyteller with a childlike imagination, Shady can take the most outlandish idea and make an unforgettable tale out of it. Rapping through the perspective of a mass shooter on "Darkness" or using love as a metaphor for drugs on "Never Love Again", he's got the vocabulary of a thesaurus and rhyme schemes of a poet to unleash each concept to its fullest potential. Up there with the greatest MCs of all time, it's no surprise that Eminem is still a lyrical menace today.
12. Conway the Machine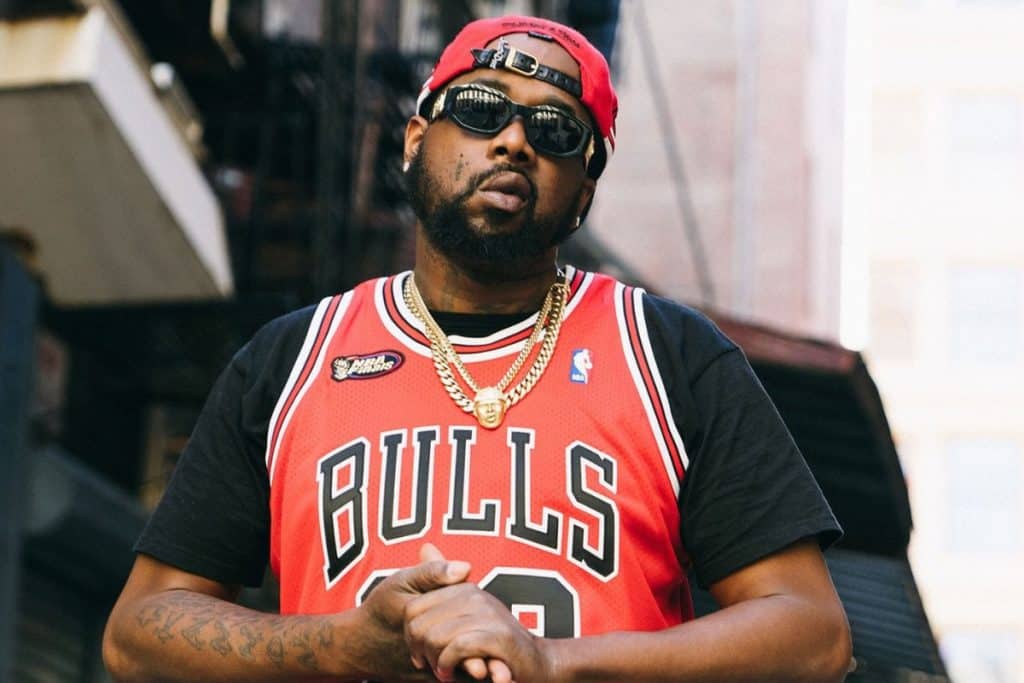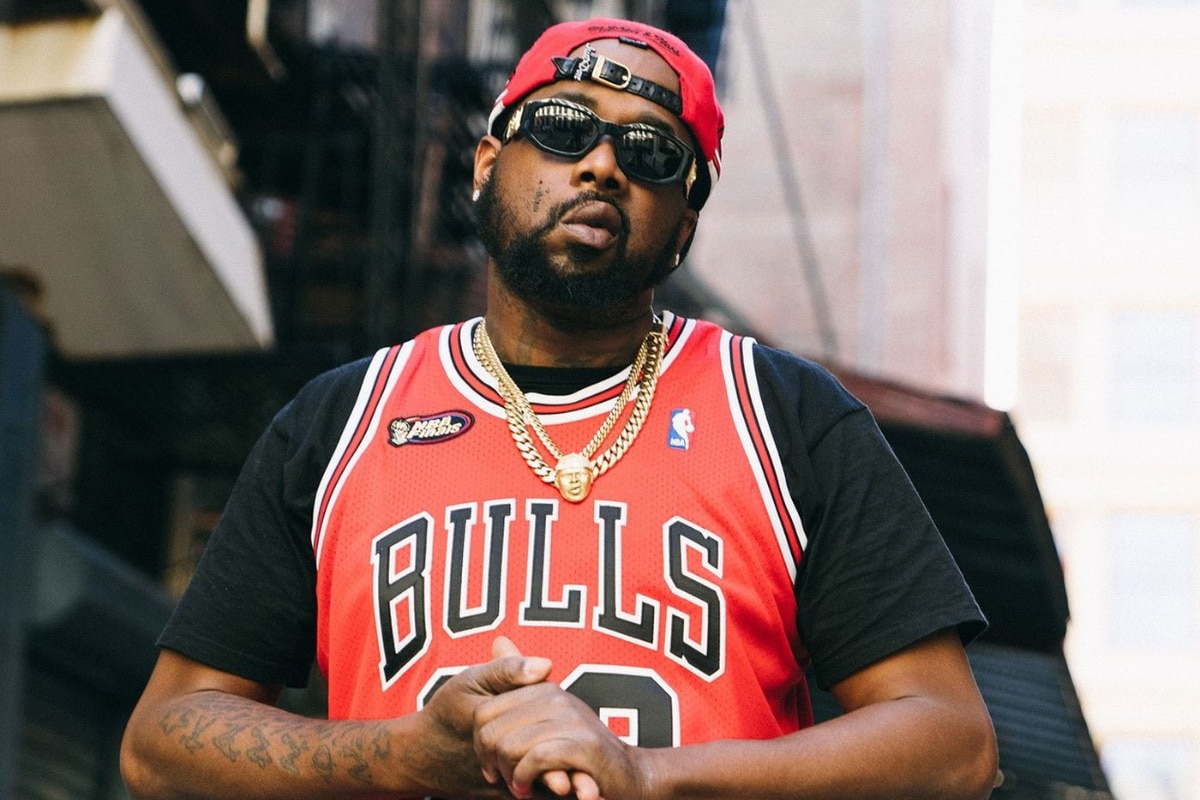 Essential listening: God Don't Make Mistakes
You could count on one hand the number of modern MCs who could match Conway's lyricism on God Don't Make Mistakes. Stripping back his tough persona to reveal his more vulnerable side, the Machine has transformed from a typical braggadocious rapper into one of the most introspective poets in hip hop today. Spilling his heart out on tracks like "Stressed", digging deep into his tragic past, the Machine's brutal honesty and tear-jerking vulnerability give his verses an impact none of his Griselda associates could rival. A wordplay master whose witty punchlines are made even funnier by his over-the-top adlibs, Conway is no stranger to comedy, but it's those emotional cuts where he stands out as a lyrical heavyweight.
11. Pusha T
Essential listening: It's Almost Dry
Pusha T is a testament to the longevity and prowess that an artist can achieve when they hone their craft and remain focused on their particular niche. Dropping heat since the early 2000s as part of Clipse, Pusha was a pioneer of the 2000s coke rap movement and his presence in the game remains undeniably strong. Two decades in, the release of It's Almost Dry shows that he's still hungry and evolving as a lyricist, refusing to rely on his past achievements as a crutch. While fellow rap veterans like Nas and Lloyd Banks have had a recent resurgence by tapping into the nostalgia for their classic sound, Pusha has kept his sights set on the future, unafraid to experiment with different cadences and saying the flyest shit in new ways.
10. Earl Sweatshirt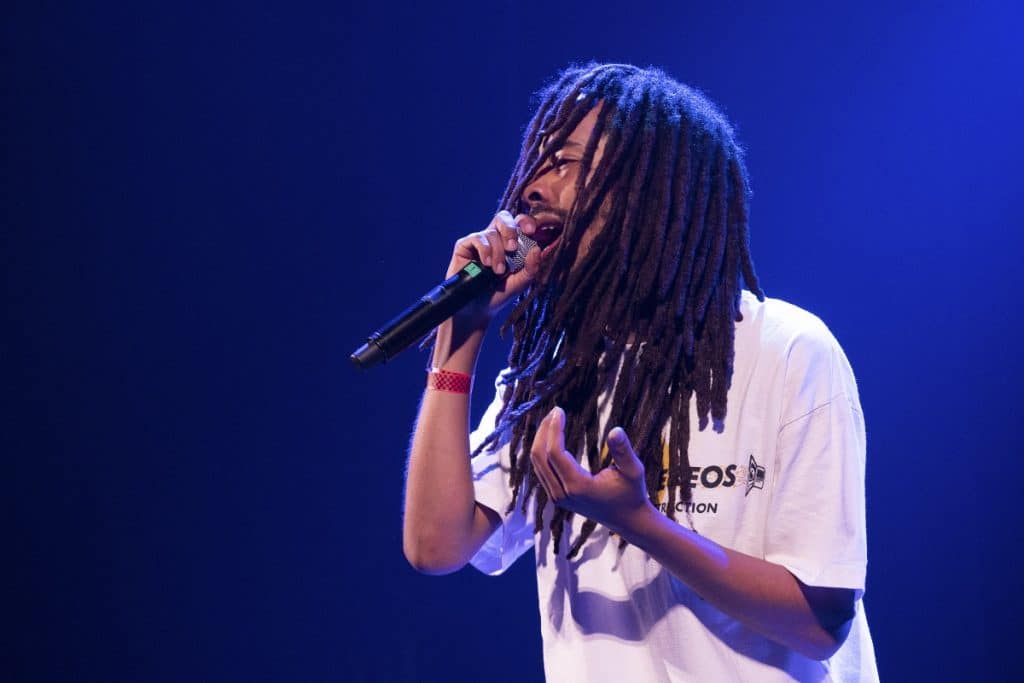 Essential listening: Sick!
Once one of Odd Future's wittiest MCs, nowadays Earl Sweatshirt is anything but comedic. Dedicating entire albums to his mental health struggles, few rappers can capture the same sense of pain and sadness as Earl does, painting tragic pictures of his troubled life with a brutally transparent pen game. On the technical side, Sweatshirt follows in the footsteps of his idols like MF DOOM, delivering heartbreaking verses with the densely-packed rhymes and the cryptic bars of a master wordsmith. Although his music isn't always the easiest to listen to, the depth and nuance of Earl's lyricism is something any hip hop head could appreciate.
9. Andre 3000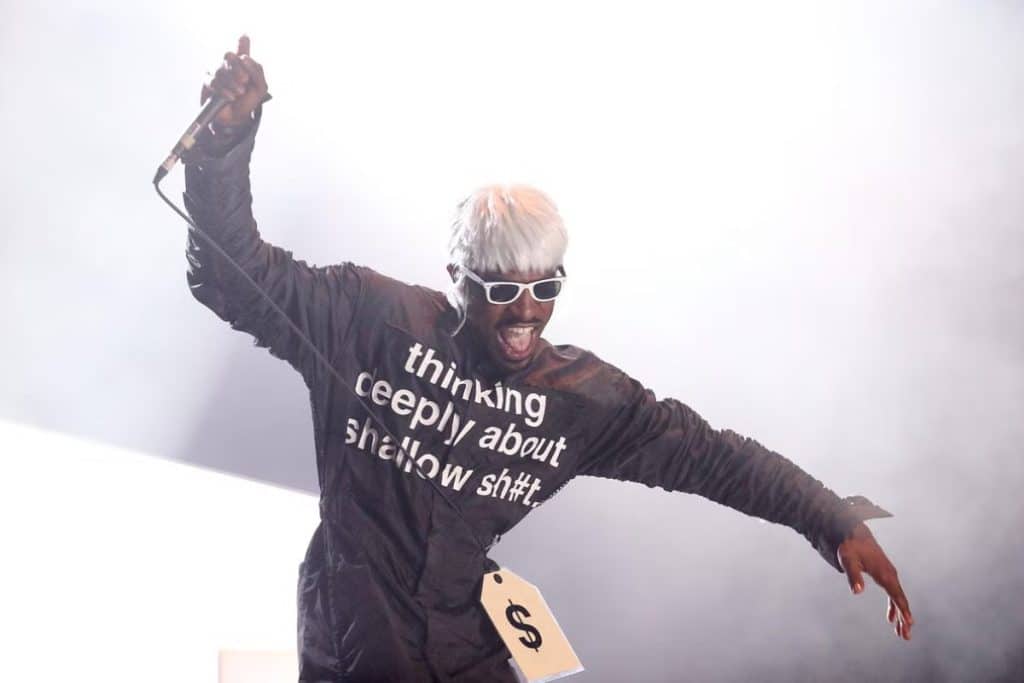 Essential listening: Features — Kanye West's "Life of the Party", Frank Ocean's "Solo (Reprise)", Travis Scott's "The Ends", Anderson .Paak's "Come Home"
Solidified as one of the greatest rapper of all time, it was inevitable that 3 Stacks would make the list. Penning verses with the same precision he had back in the OutKast days, Andre's golden lyrical touch has never faded. With a knack for storytelling and a natural talent for evoking raw emotion in his bars, few MCs could ever write anything as carefully crafted and beautifully written as Dre does every verse. "Life of the Party" is a contender for verse of the decade, where the ATLien reflects on losing his parents with a performance tragic enough to make the toughest man cry. Turning his career into a never-ending feature run, Andre 3000 is yet to deliver a bad verse.
8. JID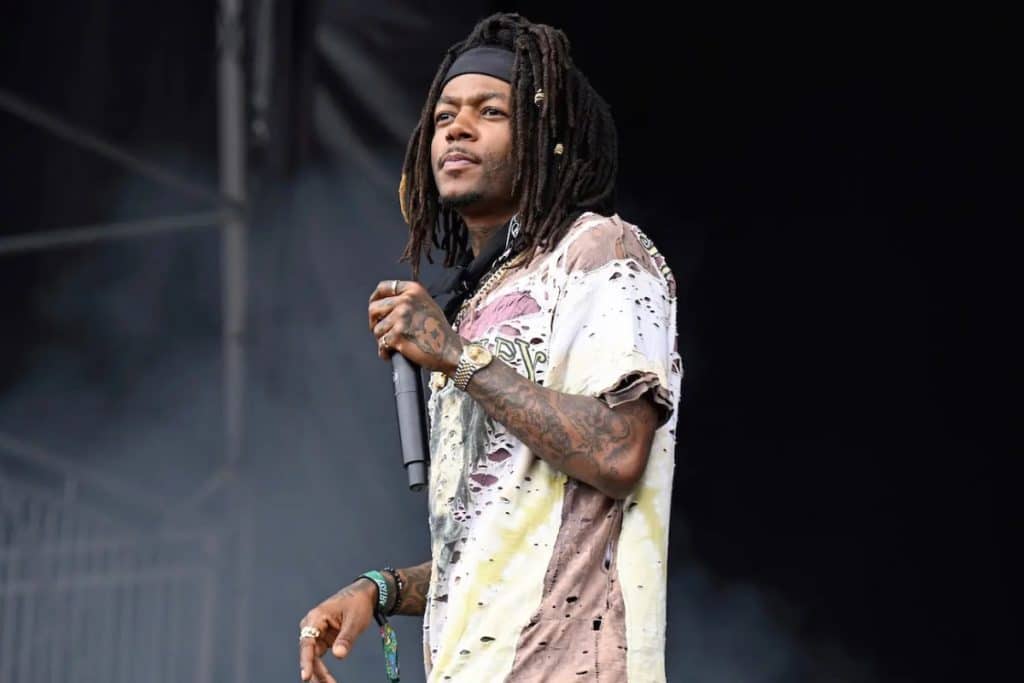 Essential listening: The Forever Story
From club-shaking bangers to emotional ballads, JID covers it all, with the versatile pen game to tackle any subject with a barrage of rhyme-heavy verses. Boasting a vast vocabulary and the natural rhyming proficiency to put each word to use, a verse from JID plays out like a complex puzzle of internal rhymes and witty play on words. Whether he's getting personal or simply hyping up the crowd, the Dreamville legend refuses to keep things simple, injecting clever metaphors into his verses and so many rhymes it's impossible to keep track. Only three albums in, JID is already a lyrical monster, and his prime feels like it's yet to come.
7. Jay-Z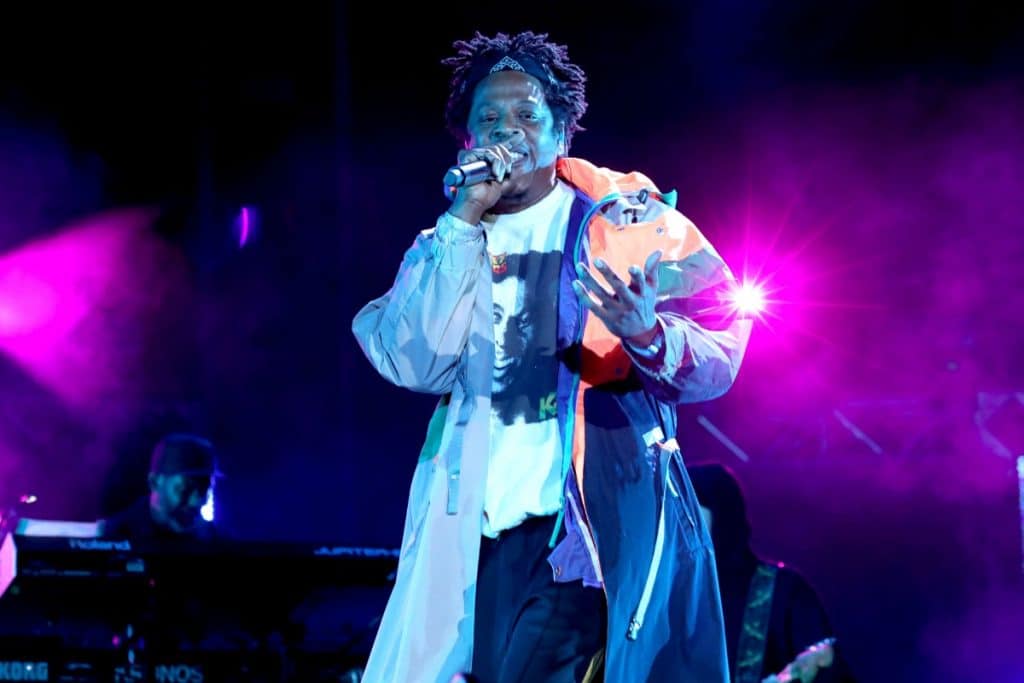 Essential listening: Features — Jay Electronica's A Written Testimony, Pusha T's "Neck & Wrist", Kanye West's "Jail", Drake's "Love All", DJ Khaled's "God Did"
It's been a long six years since Hov's last solo project, but a legendary feature run has kept him in the spotlight. Spitting countless double entendre on Pusha T's "Neck and Wrist" then delivering a four-minute titan of a verse on DJ Khaled's "GOD DID", every feature from Jay-Z is like an event for hip hop culture. Never holding back when it comes to wordplay, his smooth verses are riddled with double meanings and clever punchlines, flexing his skills as a veteran MC as he casually drops verse of the year contenders on other rappers' albums. Fans are begging for Hov to drop another record, but on the best feature run of his career, a single verse is good enough.
6. J. Cole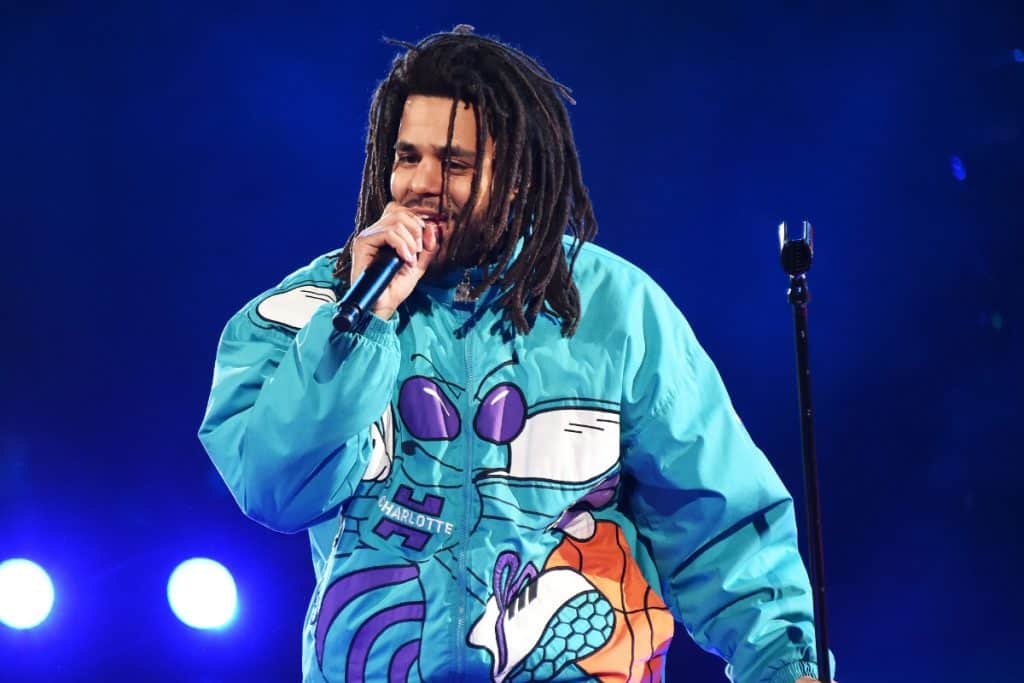 Essential listening: The Off-Season
Silencing his doubters with a legendary run of features that started in the late 2010s, Cole can steal the show from any MC while staying true to his humble persona. Keeping the essence of conscious hip hop alive, he can master any topic from societal racism to corrupt labels, confessing his thoughts with a variety of catchy rhyme schemes and clever metaphors to make every verse a compilation of quotables. Narrating his come up on "Johnny P's Caddy" and preaching authenticity on "All My Life" with Lil Durk, Cole's razor-sharp pen game allows him to deliver verse of the year contenders any time he touches the mic. Using simple techniques to preach complex messages, Jermaine has perfected the balance between lyrical depth and meticulously crafted rhymes.
5. Kendrick Lamar
Essential listening: Mr. Morale & the Big Steppers
At this point, is any rapper doing concepts better than Kung Fu Kenny? After five years out of the spotlight, Kendrick burst back on to the scene to prove nobody on the West Coast is on his level. Mr. Morale & the Big Steppers might be his most ambitious concept yet, making the whole album into a therapy session where each song tackles a different struggle. Complex metaphors and triple entendre are just second nature for K-Dot, expressing his internal monologue with superhuman detail in every unfiltered bar. Full of ambiguous lyrics, layered imagery and colourful concepts, no MC in the mainstream can match Kendrick's creativity.
4. Billy Woods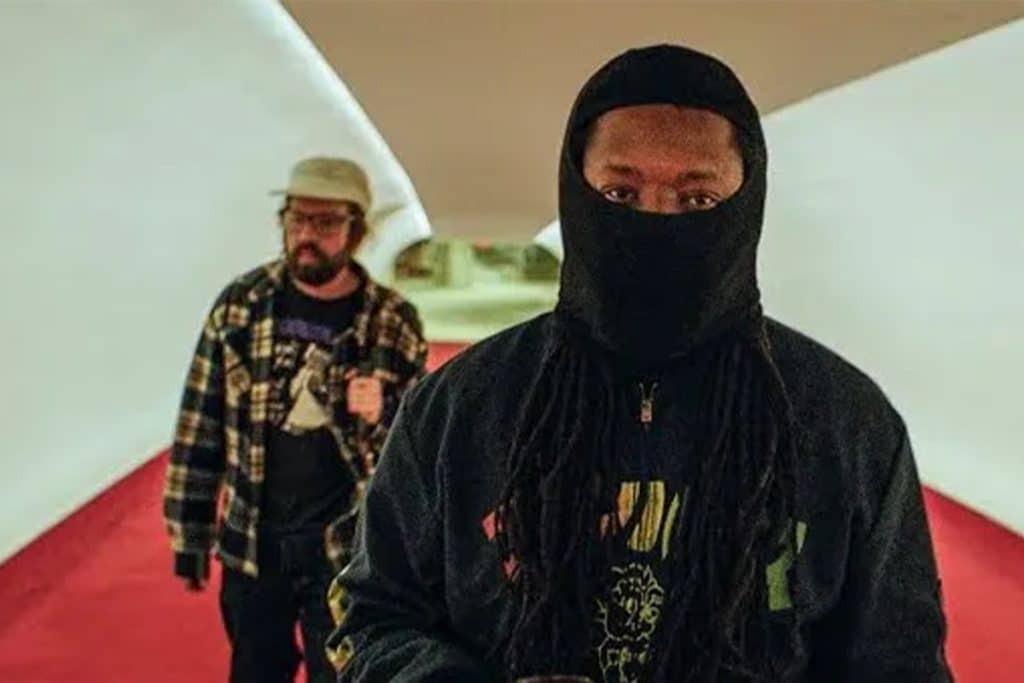 Essential listening: Maps (with Kenny Segal)
His name is virtually unknown on the commercial side of hip hop, but who needs sales when you've got a pen game like Billy Woods? One of the brightest gems buried in the underground, Woods is a lyrical powerhouse whose ability to paint a picture with his words is second to none. With the vivid descriptions of an author and the rhyming technique of a poet, Billy can craft a whole world in his bars, immersing the listener in another realm as he narrates different tales of African history on Aethiopes. When he isn't telling detailed stories, the Armand Hammer MC is spitting bars as cryptic as they are layered, adding paragraphs of meaning into every unorthodox bar.
3. Black Thought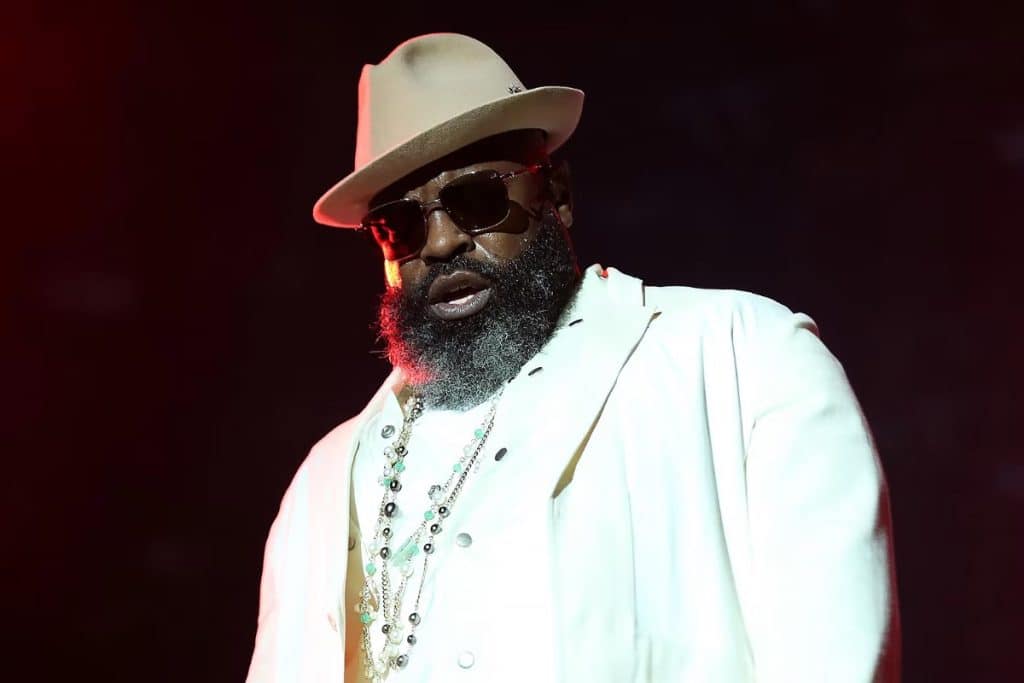 Essential listening: Cheat Codes (with Danger Mouse)
Thirty years after he picked up the mic, Black Thought isn't running out of steam, dropping lyrical masterworks on every track like his prime has only just begun. Rhymes are his expertise, spitting poetic tales about societal issues through a stream of multisyllabic rhyme schemes. But Thought is more than just a skilled rhymer – injecting layered metaphors and laser-focussed wordplay into his bars, Tariq has the complete skillset for a GOAT status MC. Proving his longevity on Cheat Codes in 2022 then taking it a step further with Glorious Game this year, Black Thought has the technical proficiency and lyrical consistency of an all-time great.
2. Nas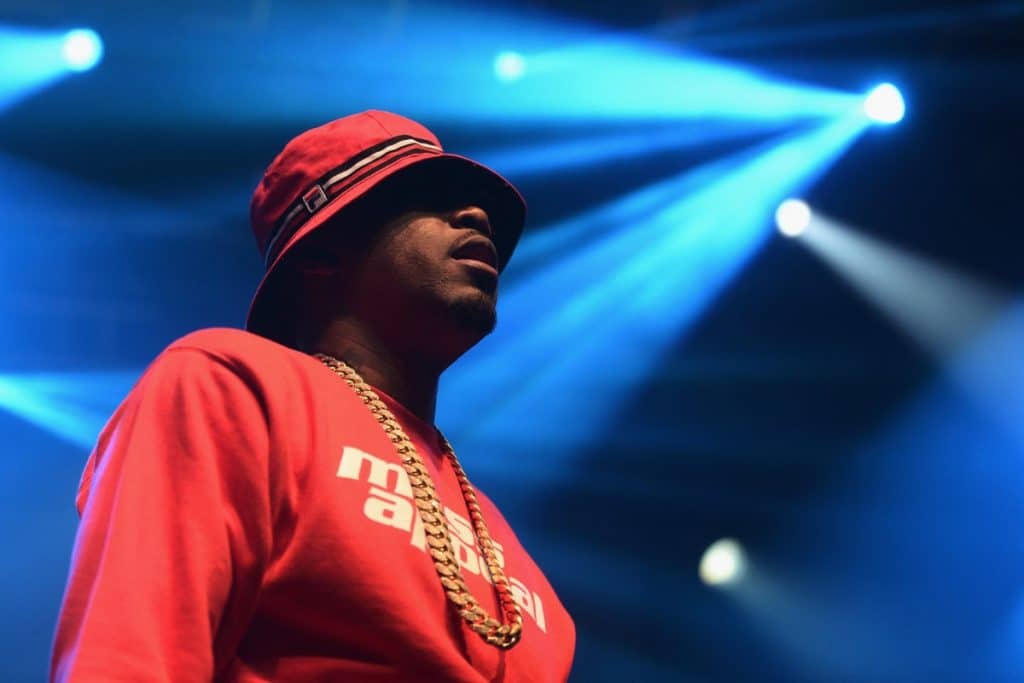 Essential listening: King's Disease III
If a list of best lyricists doesn't include Nas, it can't be trusted. Revitalising his career via the King's Disease trilogy, Nasty Nas has reaffirmed his position as one of the decade's sharpest writers. Flexing his storytelling strength on "Death Row East", he narrates ending his feud with 2Pac, and if that wasn't wild enough, on "Beef", he raps through the personification of beef itself. Beyond a master storyteller, Nas' knack for wordplay has never faded, using highlights like "Michael and Quincy" to compare his never-ending talent to Michael Jackson through a range of witty one-liners. Hit-Boy has brought out a fire in Nas we haven't seen since Life Is Good, and when Nas is in the zone, he's near unbeatable.
1. Lupe Fiasco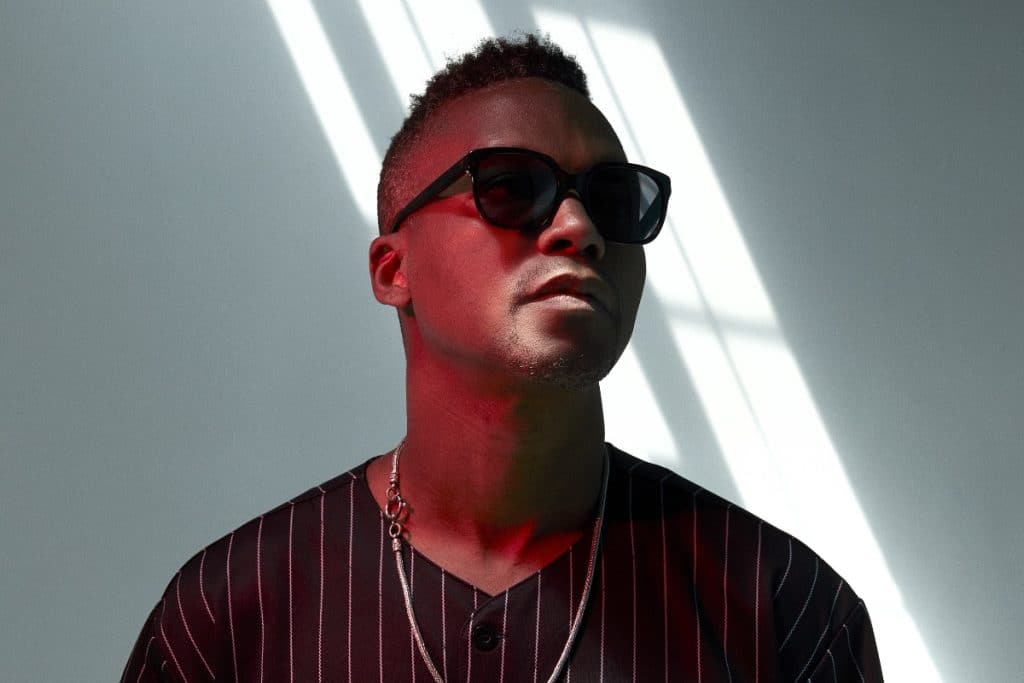 Essential listening: Drill Music in Zion
In the world of rapping greatness, Lupe Fiasco has consistently been a beacon of top-notch lyrical prowess and thought-provoking content. Since his debut with Food & Liquor, the Chicago-born MC has been defying rap conventions and pushing against lyrical boundaries, earning a dedicated fanbase that craves his intellectually stimulating verses. A true craftsman, Lupe has an uncanny ability to combine razor-sharp wordplay and intricate storytelling with a keen ear for appealing production. Staying true to his artistry, the gifted wordsmith has navigated the rap game with an unwavering commitment to pure lyricism. Lupe's latest album, Drill Music in Zion, was just another example of his mastery of the craft and serves as a reminder that he remains one of the best rappers in the game today. Nearly 20 years into his career and it's clear that Lupe Fiasco's brilliance continues to shine brightly, earning him the top of hip hop's best lyricist in the game today.