Tupac Shakur is the most influential rapper of all time , that's just a fact. The late rapper's unique blend of raw emotion, incisive societal commentary, and narrative mastery propelled him to the zenith of the rap game, leaving an enduring impact on global music culture that lives on to this day.
The New York-born, West Coast-raised legend's catalogue, filled with vibrant stories of struggle and triumph, empathy and defiance, continues to captivate with its authenticity and soul-baring honesty. Songs like "Only God Can Judge Me," for instance, stand out as breathtaking pleas for understanding amidst a narrative of unyielding defiance, exemplifying the fascinating contradictions that make Pac's work so magnetic.
Songs like "Bomb First (My Second Reply)" and "Hit 'Em Up" underline his unapologetic audacity, presenting his feuds in stark and often vitriolic detail. Yet, in the same vein, tracks like "I Wonder If Heaven Got a Ghetto" and "Keep Ya Head Up" demonstrate his profound empathy and desire for societal equity, reflecting his multifaceted personality and ideals.
So let's get into it. From defiant anthems like "Only God Can Judge Me" to introspective reflections such as "Changes," and potent diss tracks like "Hit 'Em Up," we rank the top 50 best 2Pac songs of all time.
50. 2Pac feat. Treach, Apache & Live Squad — "5 Deadly Venomz"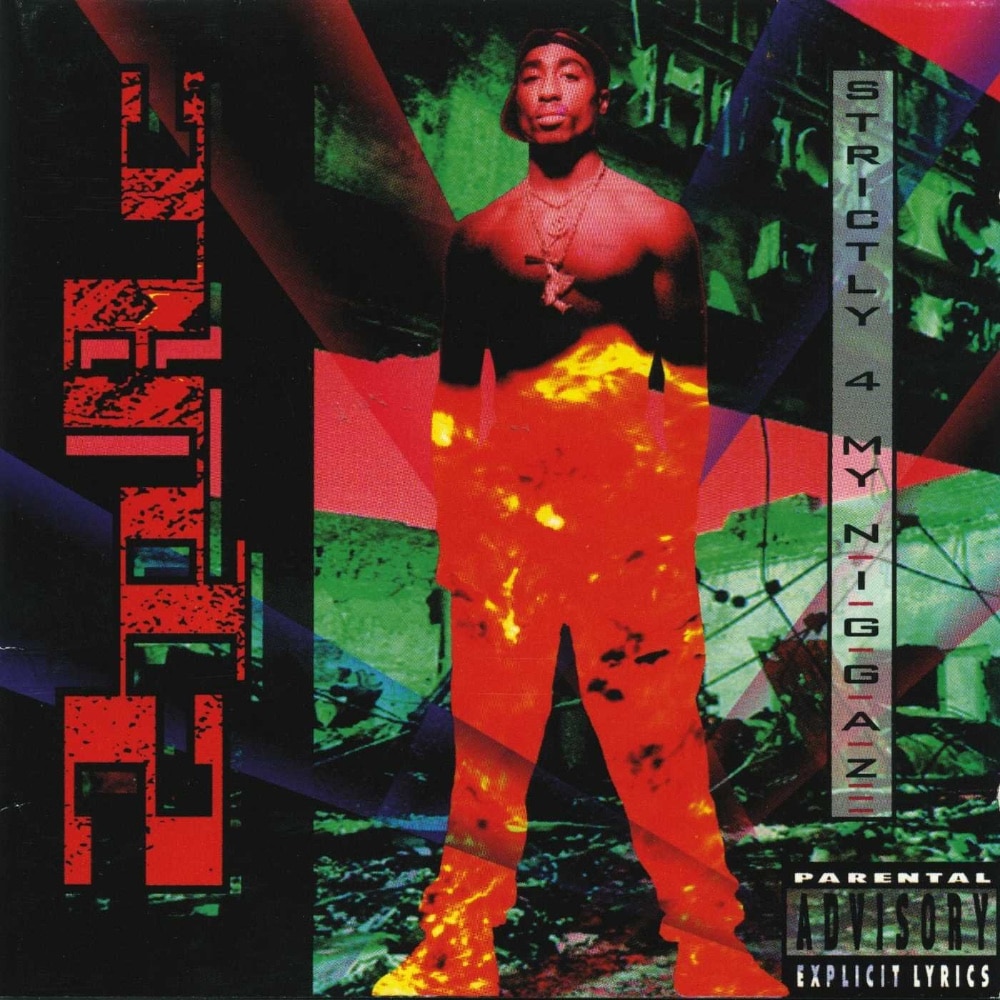 This posse cut nods to the 1978 Hong Kong martial arts classic of the same name. The song's main selling point is a sense of camaraderie—these are a bunch of old friends (Treach and Pac go back to when they were carrying bags for Queen Latifah and Digital Underground, respectively) playing off of each other and having fun.
49. 2Pac feat. Danny Boy, K-Ci & JoJo — "Toss It Up"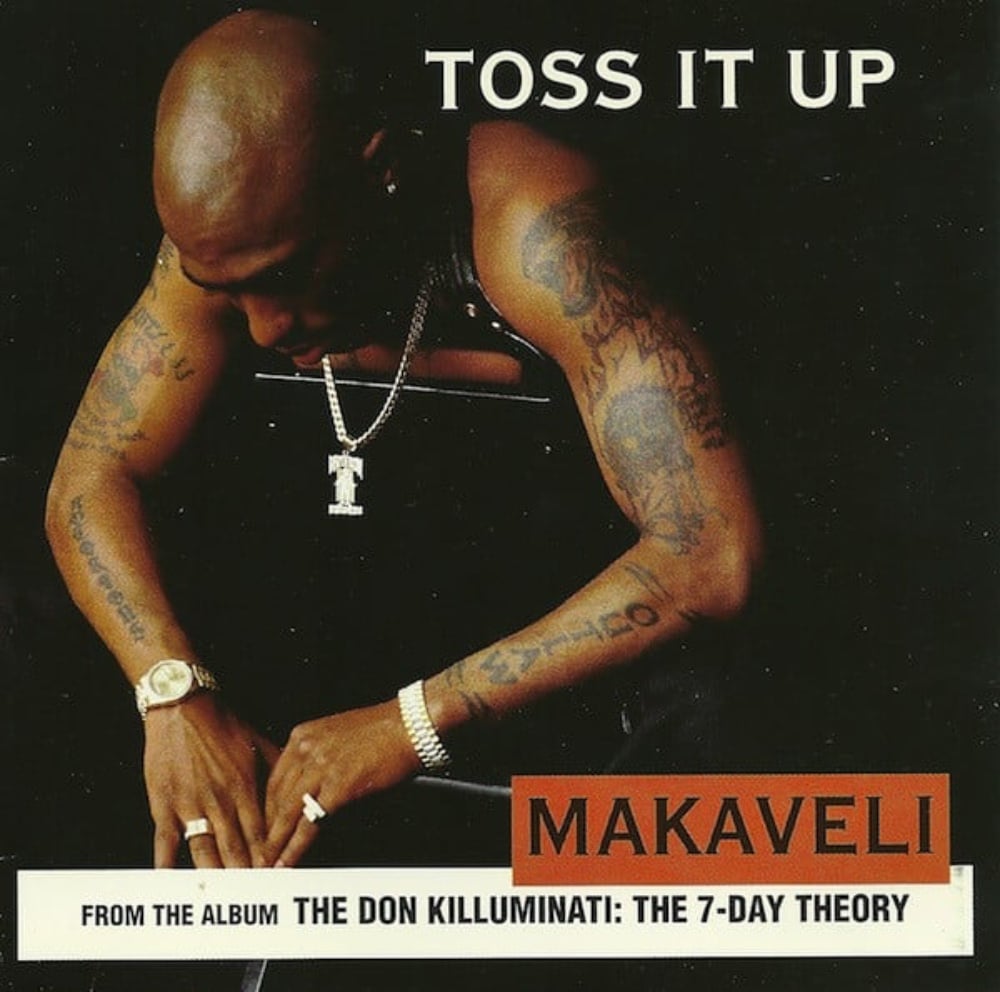 An otherwise unexceptional r&b crossover that is primarily notable for its vicious closing verse aimed at Dr. Dre. The song was recorded not long after Dre left Death Row and, according to Pac, was a no-show at Snoop Dogg's murder trial. Make sure to listen through to the outro, where Biggie, Puff, and even Blackstreet catch stray shots.
48. 2Pac feat. Elton John — "Ghetto Gospel"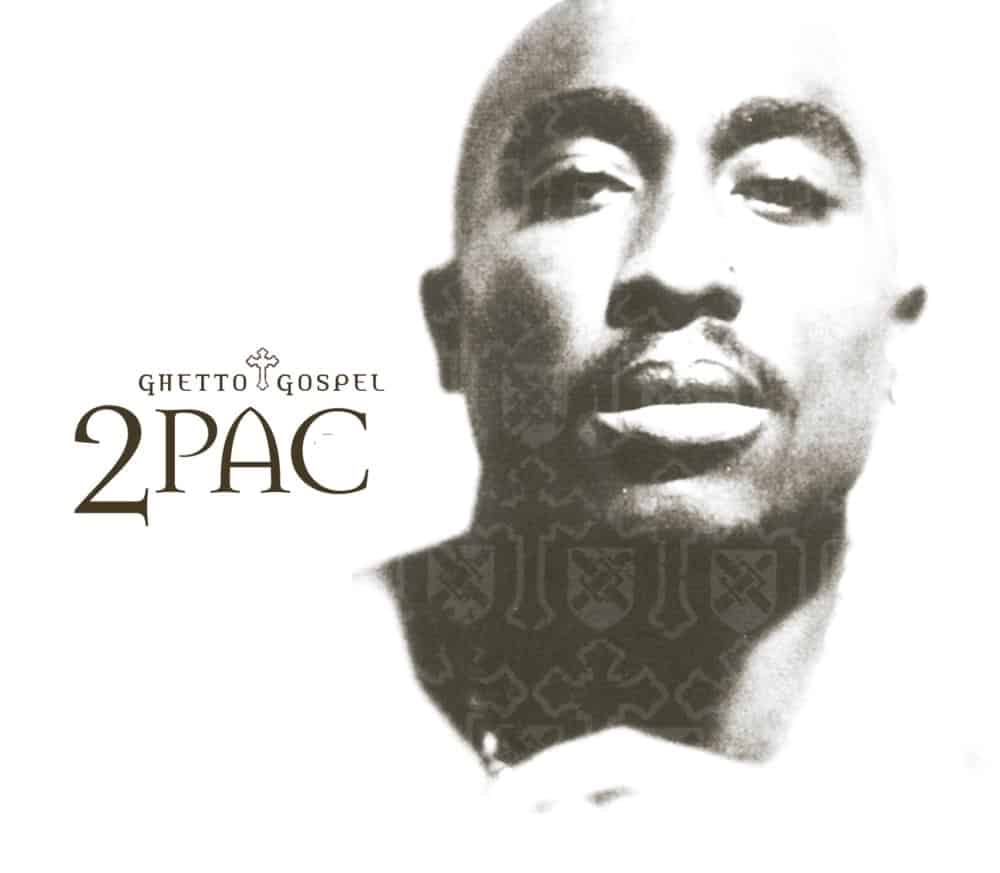 The original , non-Elton-sampling version of this song is slightly superior, for having two excellent extra verses. But this 2004 reboot, produced by Eminem and featuring one of Marshall's then-ubiquitous martial beats, retains much of the original's power, even with the puzzling decision to alter the timbre of Pac's voice.
47. 2Pac — "No More Pain"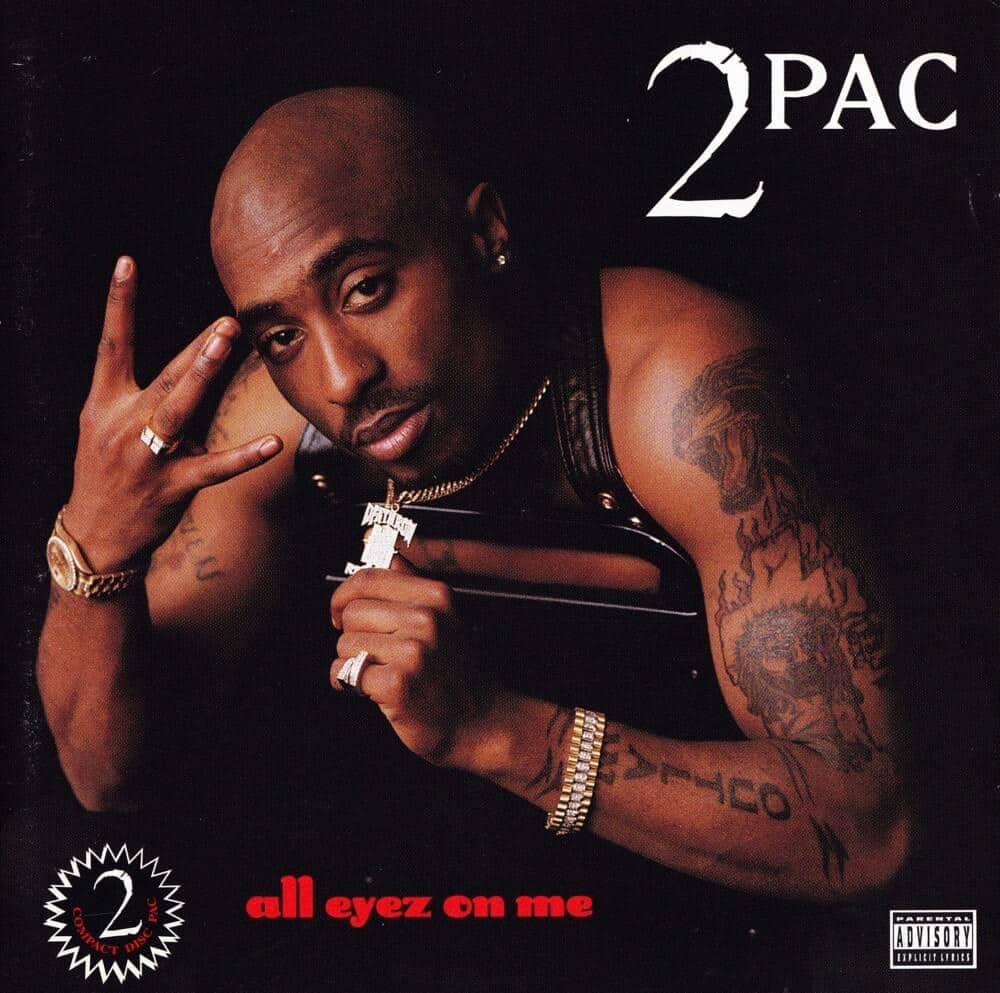 An All Eyez on Me standout that shows Pac's affinity for the Wu—Method Man's "Bring the Pain" is interpolated in the song's hook. It's also the most experimental Pac ever got with his vocal overdubs, using whisper tracks and Vincent Price-esque laughs, both of which go perfectly with Devonte Swing's " eerie " music.
46. 2Pac — "Death Around the Corner"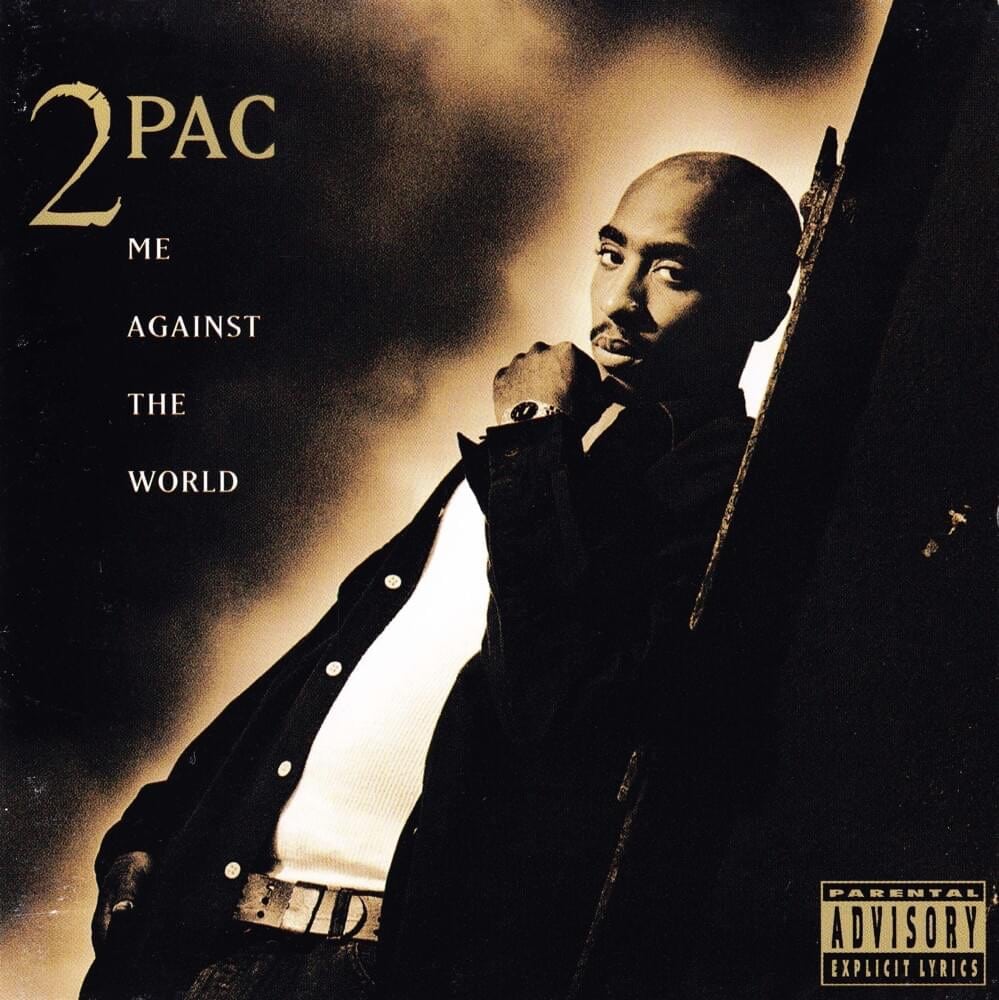 Pac keeps coming back to the song's titular phrase throughout its three verses. His fatalistic belief in his own early death was one of his main thematic obsessions, and it was rarely more powerfully expressed than here. The fact that he actually did die young only makes this song all the more haunting, even decades after his murder.
45. 2Pac feat. Anthem & Tena Jones — "Letter 2 My Unborn"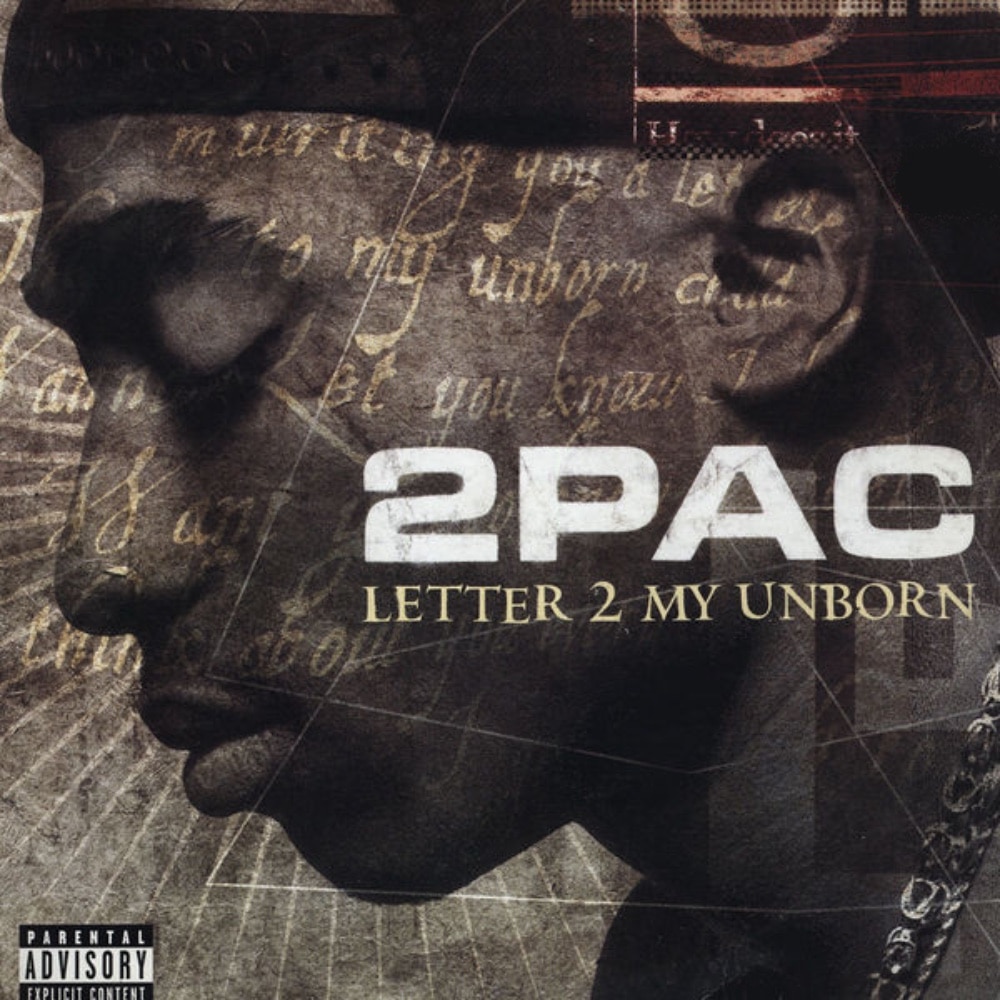 The title of this one is somewhat misleading. Though he provides some advice on the song's outro, the majority of the rhymes are devoted to Pac questioning his readiness for parenthood ("Will I raise my kids in the right or the wrong way?") while the cheerful beat provides dramatic irony.
44. 2Pac feat. Richie Rich — "Ratha Be Ya Ni**a"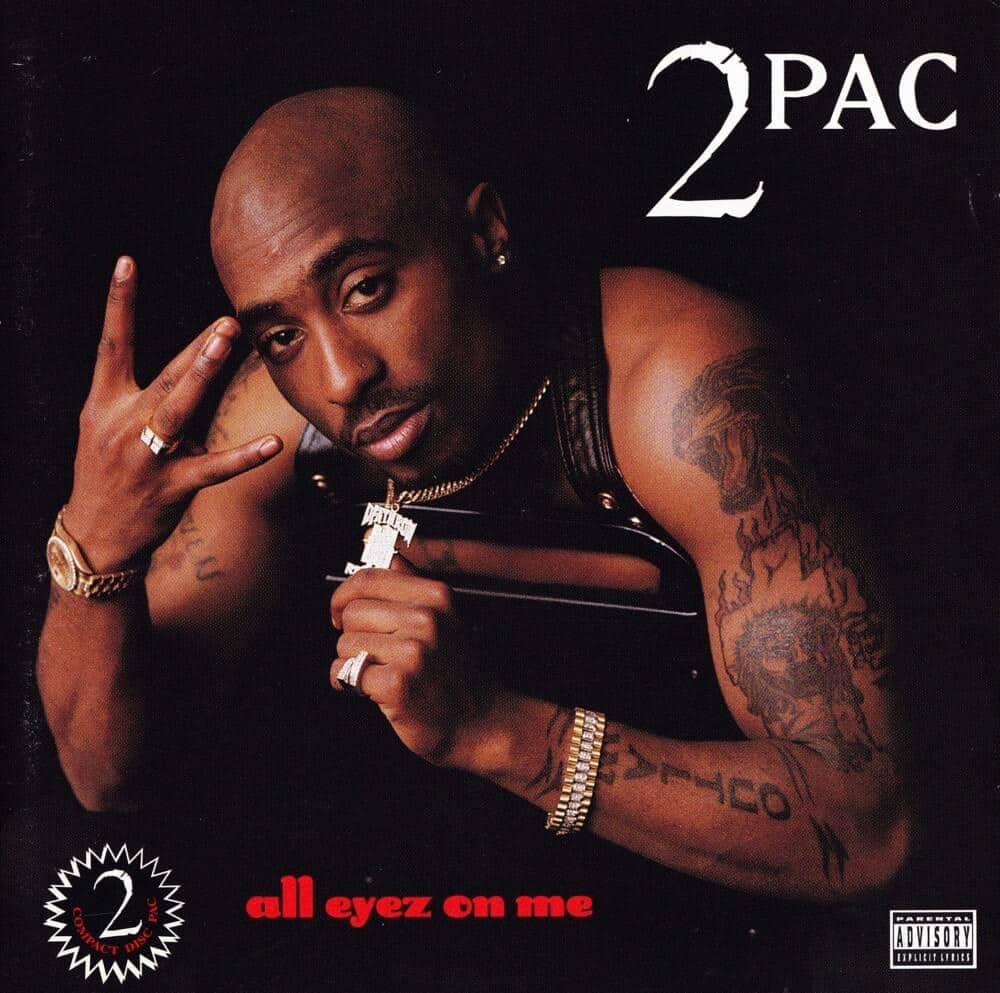 Collabing with another Bay Area rapper brought out Pac's mackin' side. He and Richie Rich lay out the advantages for all parties of what today might be called a "situationship." Side note: Richie Rich says that Pac finished his verse for this song in a fast-even-by-his-standards six minutes.
43. 2Pac — "White Man'z World"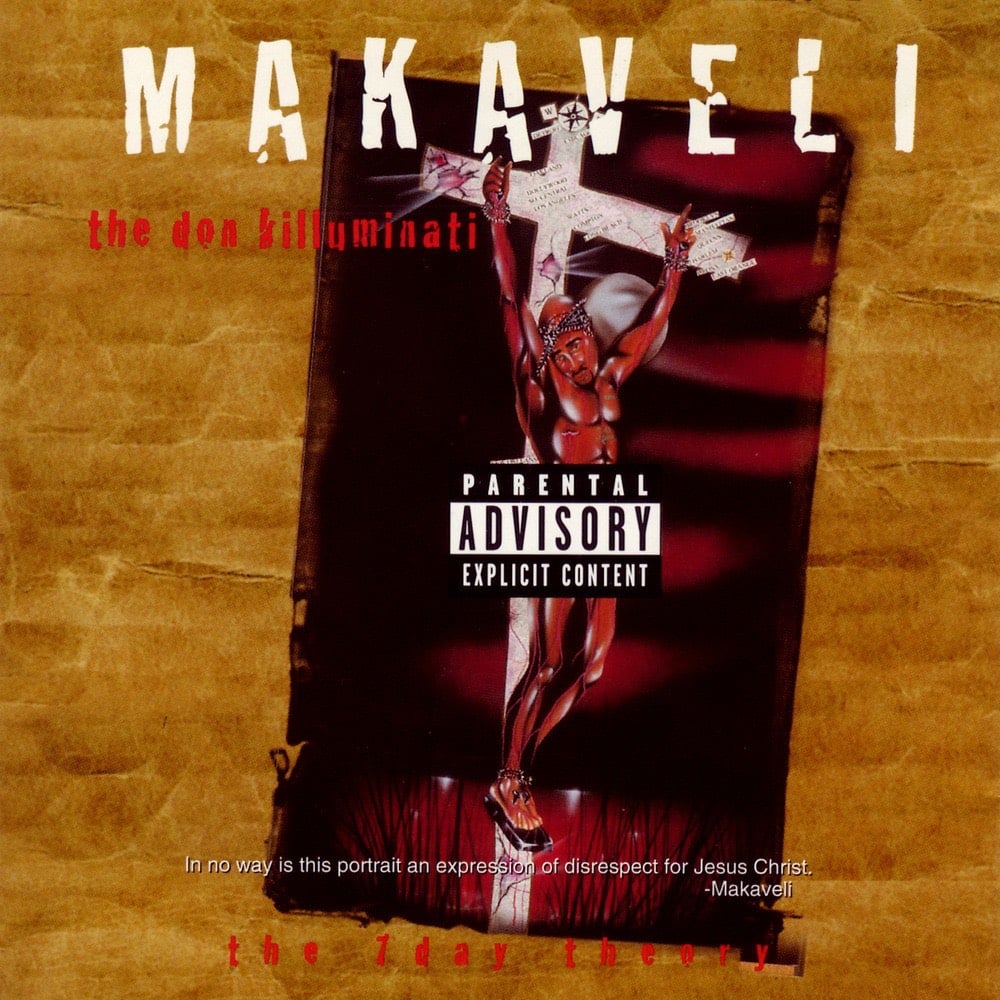 The rapper at his most overtly political, shouting out Mumia, Geronimo Pratt, Sekou Odinga, and of course his stepfather Mutulu. In the midst of the lessons, though, Pac remains touchingly human by painting a picture of lonely nights behind bars and elaborating on the devastating impacts of a friend's murder.
42. 2Pac feat. Dat Ni**a Daz, Kurupt, Redman & Method Man — "Got My Mind Made Up"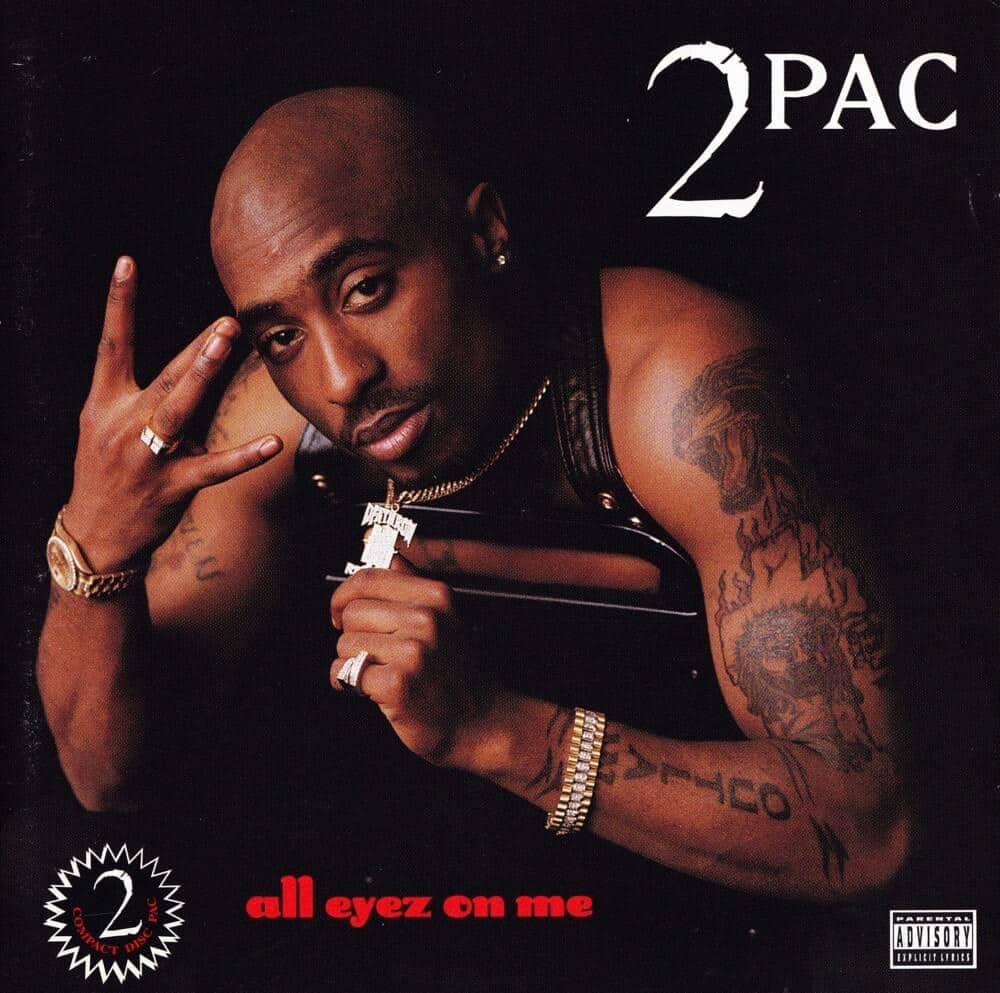 This was originally conceived as a Dogg Pound song , and it shows. Daz made the stellar beat, and Kurupt has arguably the best verse in a song full of great performances. But Pac is no slouch either—he turns in a sixteen packed with maybe his most intricate rhyme schemes .
41. 2Pac feat. Anthony Hamilton — "Thugz Mansion"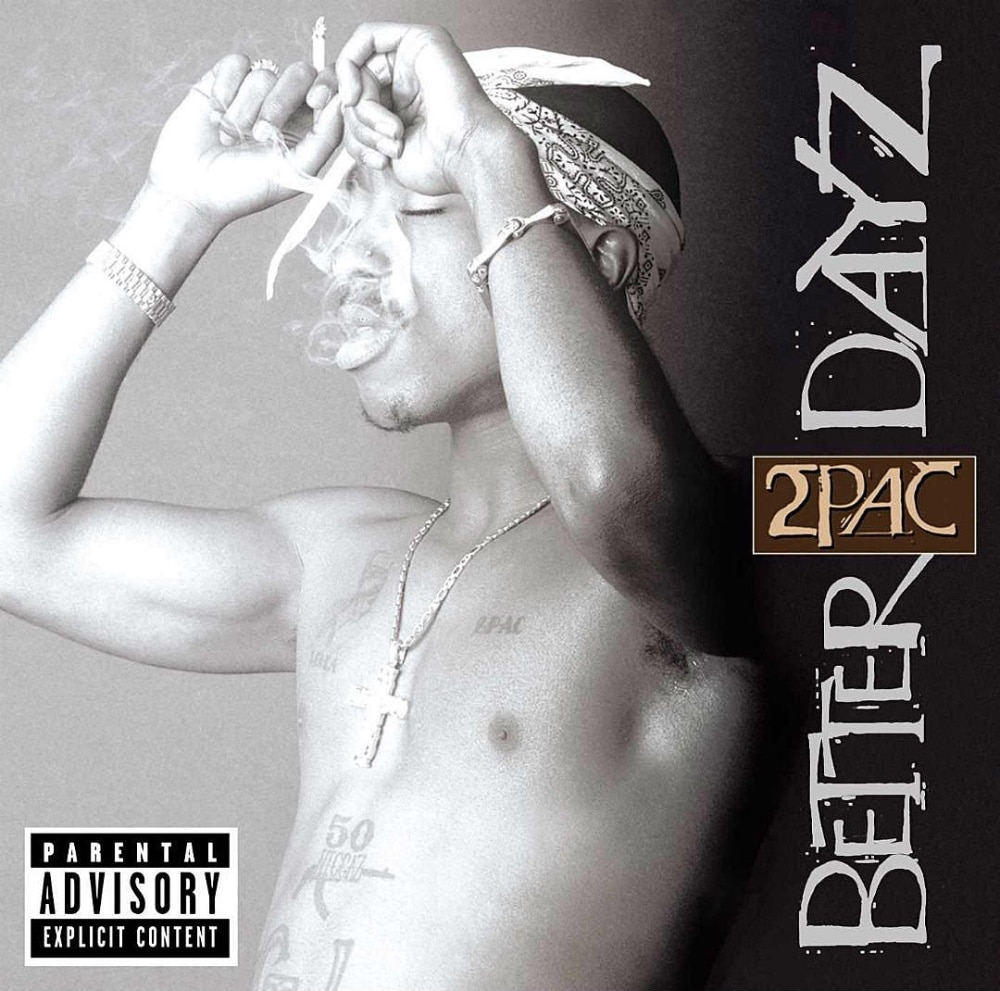 A reinvention of the song by producer 7 Aurelius that moves it from acoustic ballad to rock-adjacent (peep that rhythm guitar) territory, without losing any of the power. It's good enough to justify having both versions of the song on the Better Dayz album.
40. 2Pac feat. Synar — "Shorty Wanna Be a Thug"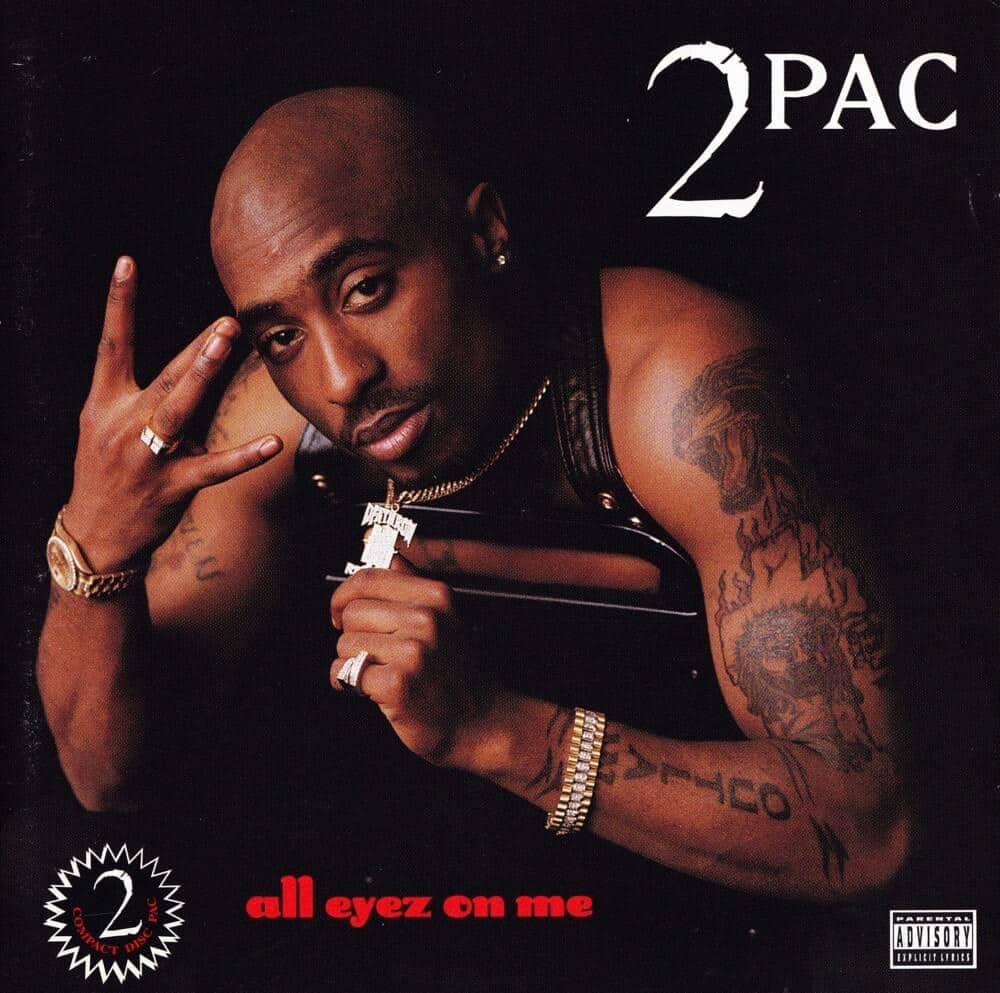 Johnny J's beat puts a bouncy West Coast spin on the same Hank Crawford number that Kanye West would later make "Drive Slow." Meanwhile, Pac spins a heartbreaking tale of an orphaned middle-class teenager (inspired, people close to Pac believe , by Outlawz member Napoleon) who runs full speed into a dangerous life of drug dealing.
39. 2Pac feat. Hurt-M-Badd — "Hold Ya Head"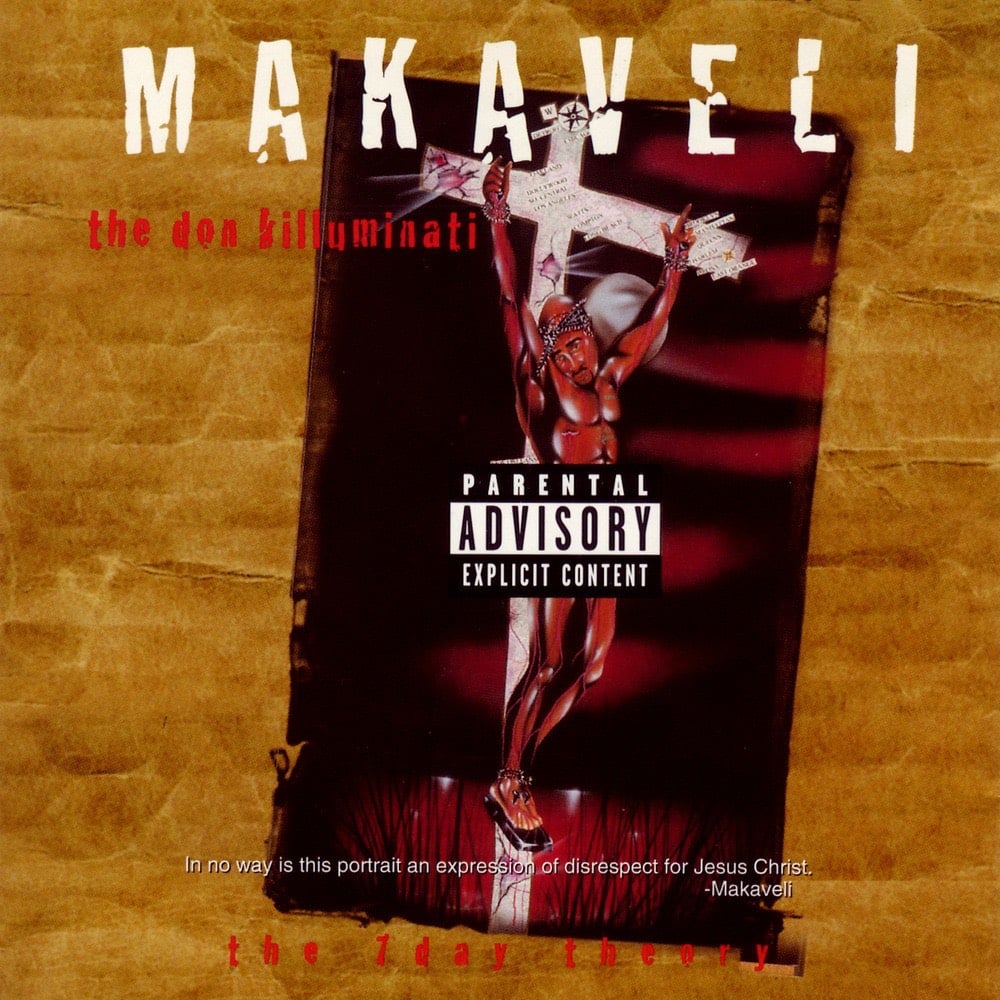 It's not every rapper who can shout out political prisoners, quote Billie Holiday, and brag about scaring "half the rap game," while holding out hope to "raise this young nation in this world of greed." Pac, of course, isn't every rapper. This song holds all sides of his personality in near-perfect balance.
38. 2Pac — "Heartz of Men"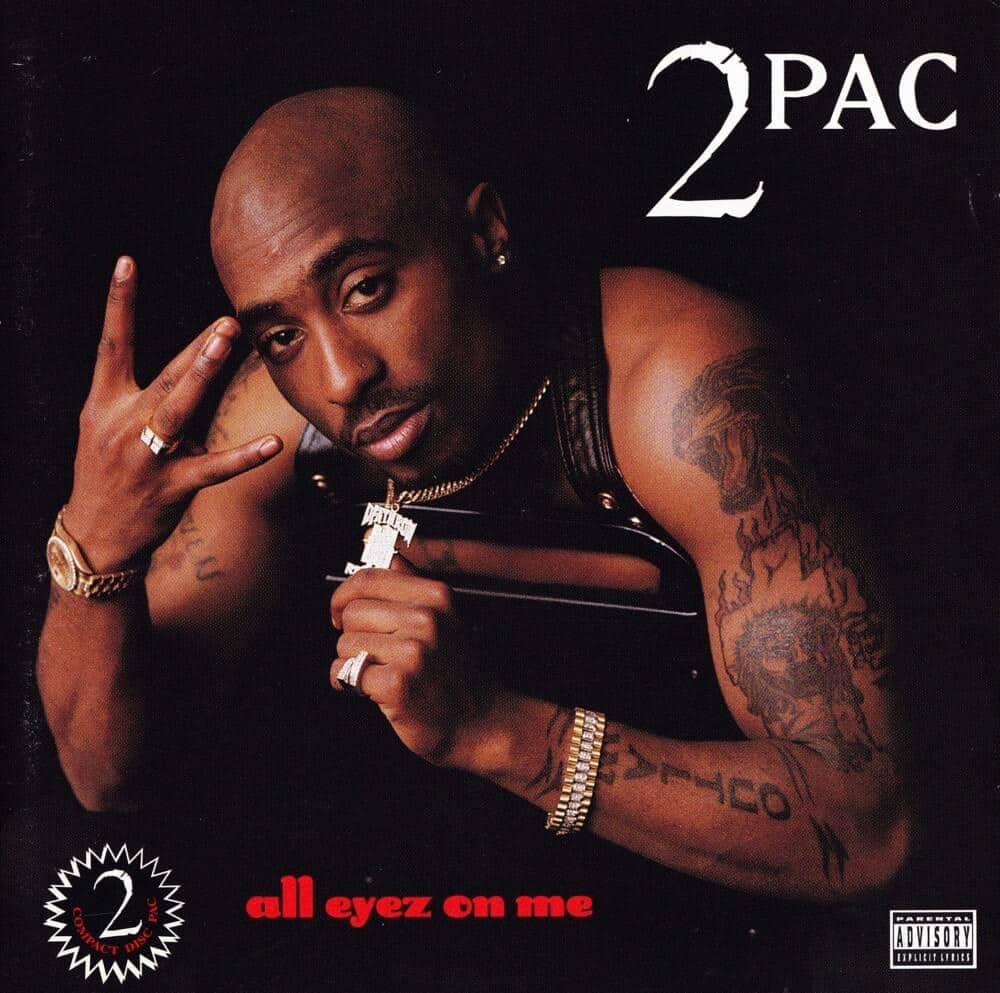 "The homie Quik gave a n***a a beat," Pac says towards the end of this All Eyez on Me masterpiece. It's an appropriate shout-out. Quik's musicality and perfectionism takes this track from merely an angry revenge tale to a great piece of music, featuring one of Pac's strongest vocal performances.
37. 2Pac feat. Snoop Dogg — "2 of Amerikaz Most Wanted"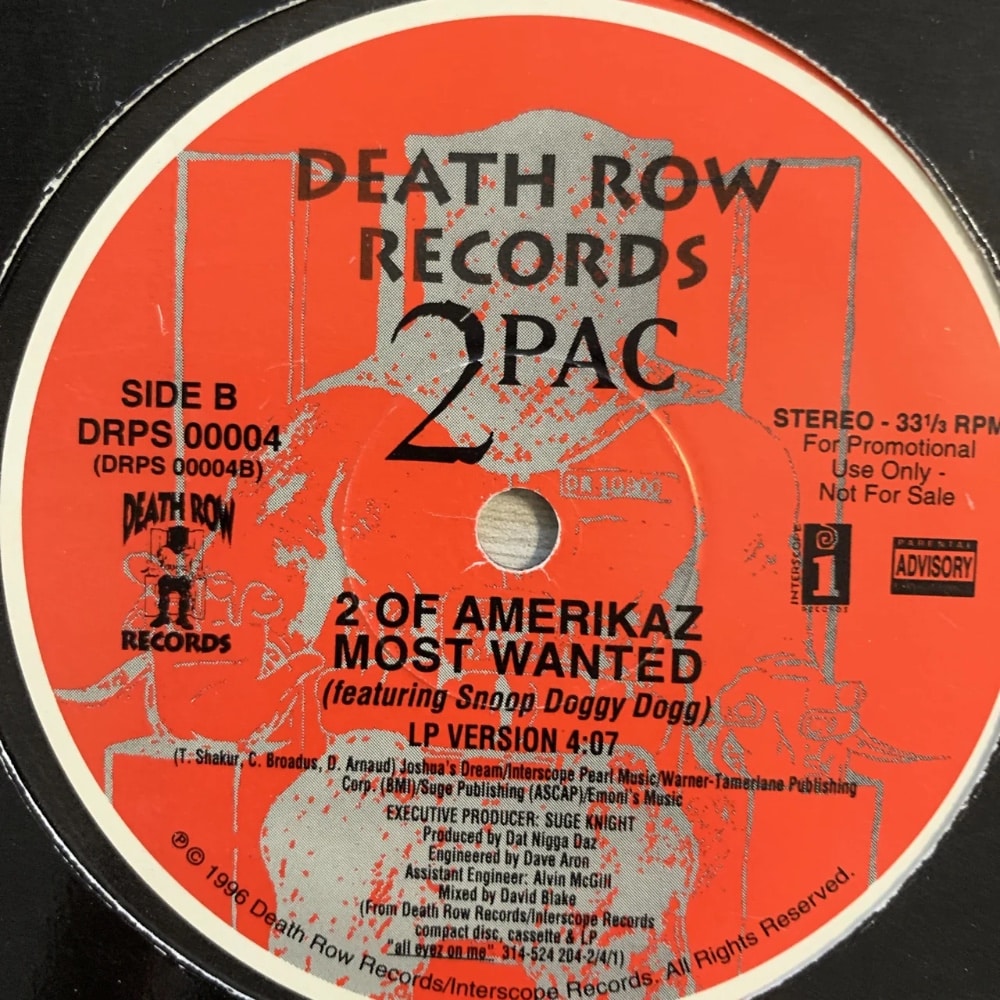 Daz's hook informs us that this duet from the two jewels in Death Row's circa-1996 crown "ain't nothing but a gangsta party." The song that follows delivers on that promise. Snoop and Pac's back-and-forth combines with Daz's music to create an exploration of the two stars' legal issues that still manages to be fun.
36. 2Pac feat. Dramacydal, Jewell & Storm — "Thug Passion"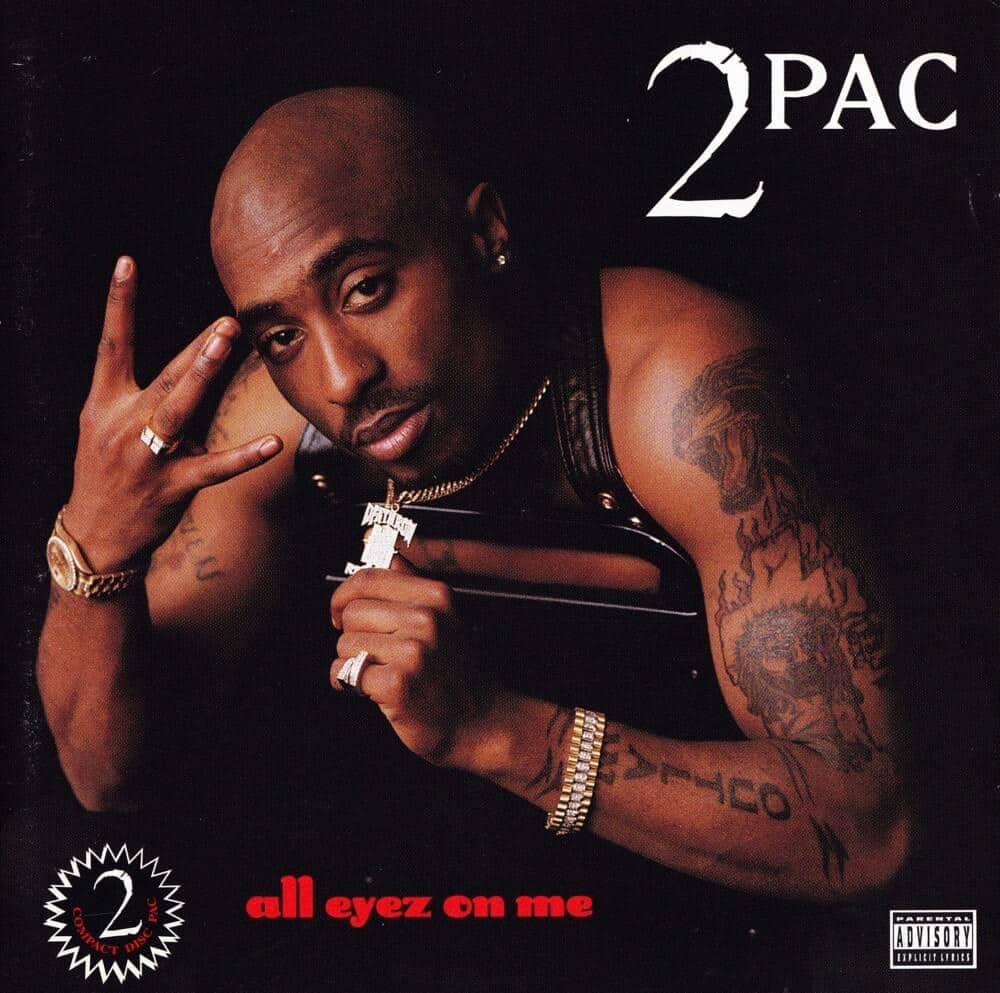 Pac begins by giving a now-iconic recipe for the song's titular cocktail (equal parts Alizé and Cristal). The verses by the Outlawz are fine, but what really makes this track stand out is the funky beat, produced by Johnny J and Pac with uncredited tweaks (almost certainly including the stellar talkbox work) by DJ Quik.
35. Thug Life feat. Natasha Walker — "Bury Me a G"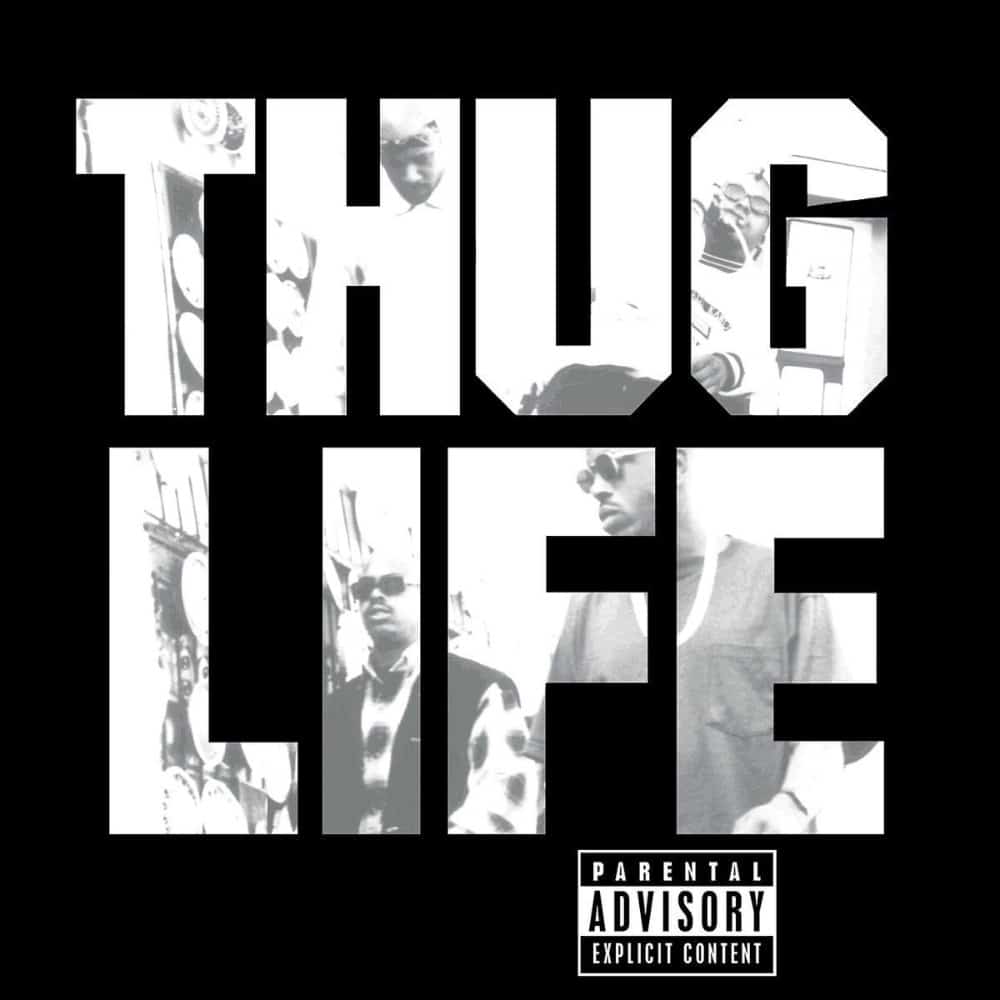 This track is bookended by powerful Pac verses that show him in partying mode, "Sippin' on gin with a couple friends," while fully aware that danger and death are ever-present. The Isley Brothers-sampling beat gives the whole thing a smoothness that fits both sides of the equation.
34. 2Pac feat. Digital Underground — "I Get Around"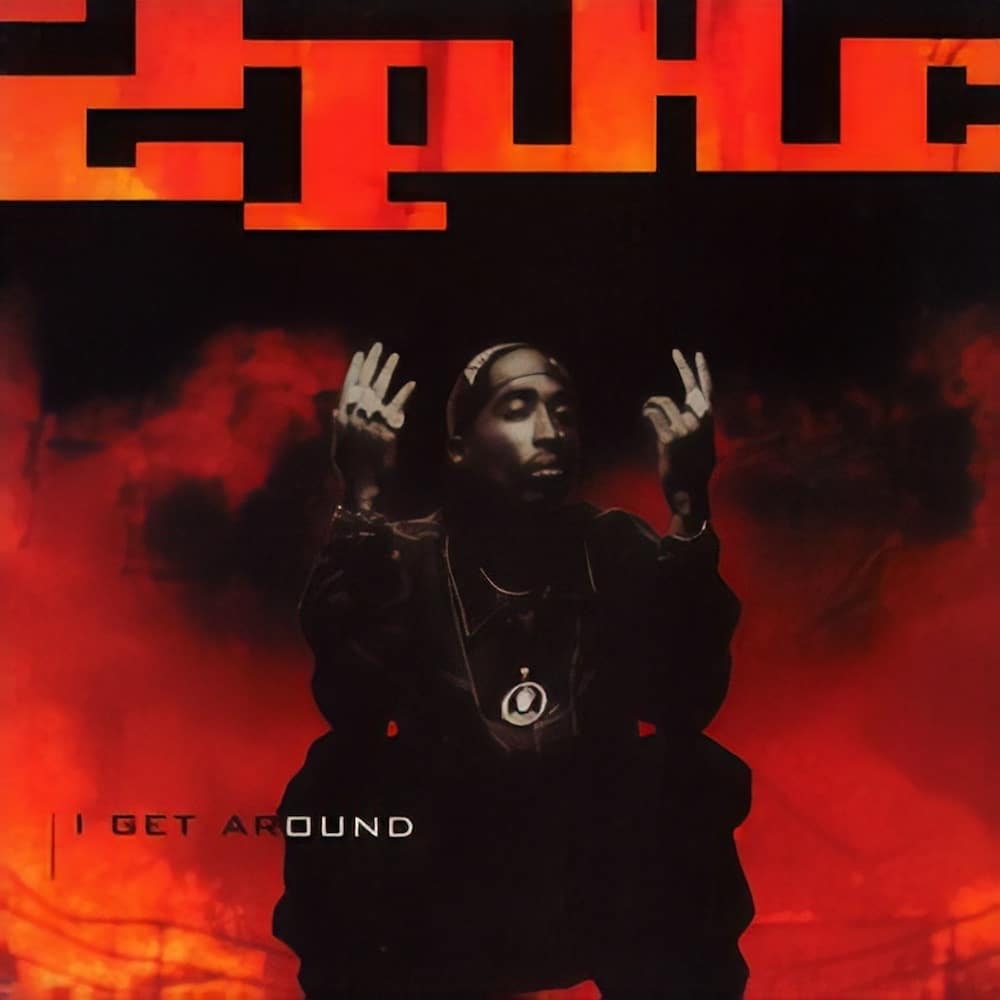 This reunion hearkens back to the fun old days of " Same Song " (which Pac references in this track's intro). A lot had happened in the few years since 2Pac went from Digital Underground's backup dancer to rap-and-movie star, but in "I Get Around" that comaraderie is still there.
33. 2Pac feat. Dramacydal — "Outlaw"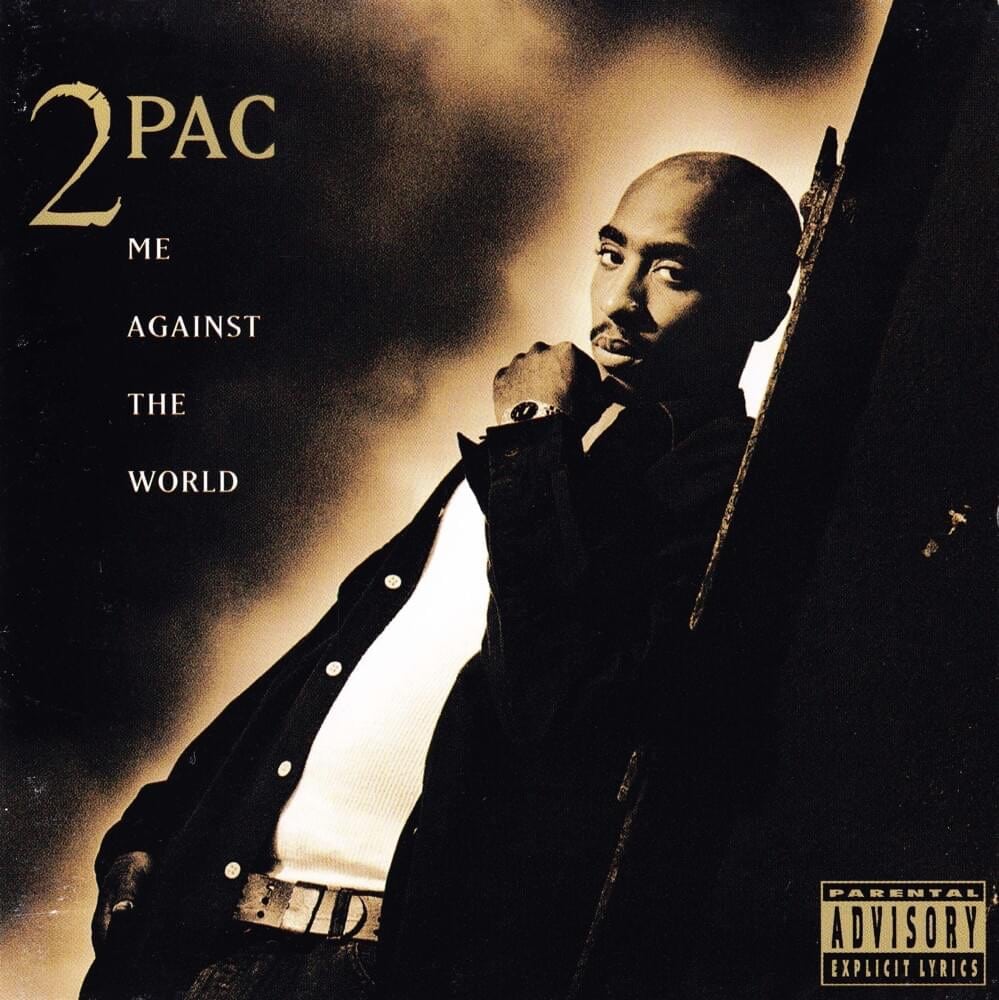 Producer Moe Z.M.D. intended this music to be for an R&B track, and it only got into Pac's hands by accident. Good thing, too, as the song turned into a classic album-closer. Notable especially for a cameo on the intro by an 11-year-old boy with a litigious mother .
32. 2Pac feat. Big Syke — "All Eyez on Me"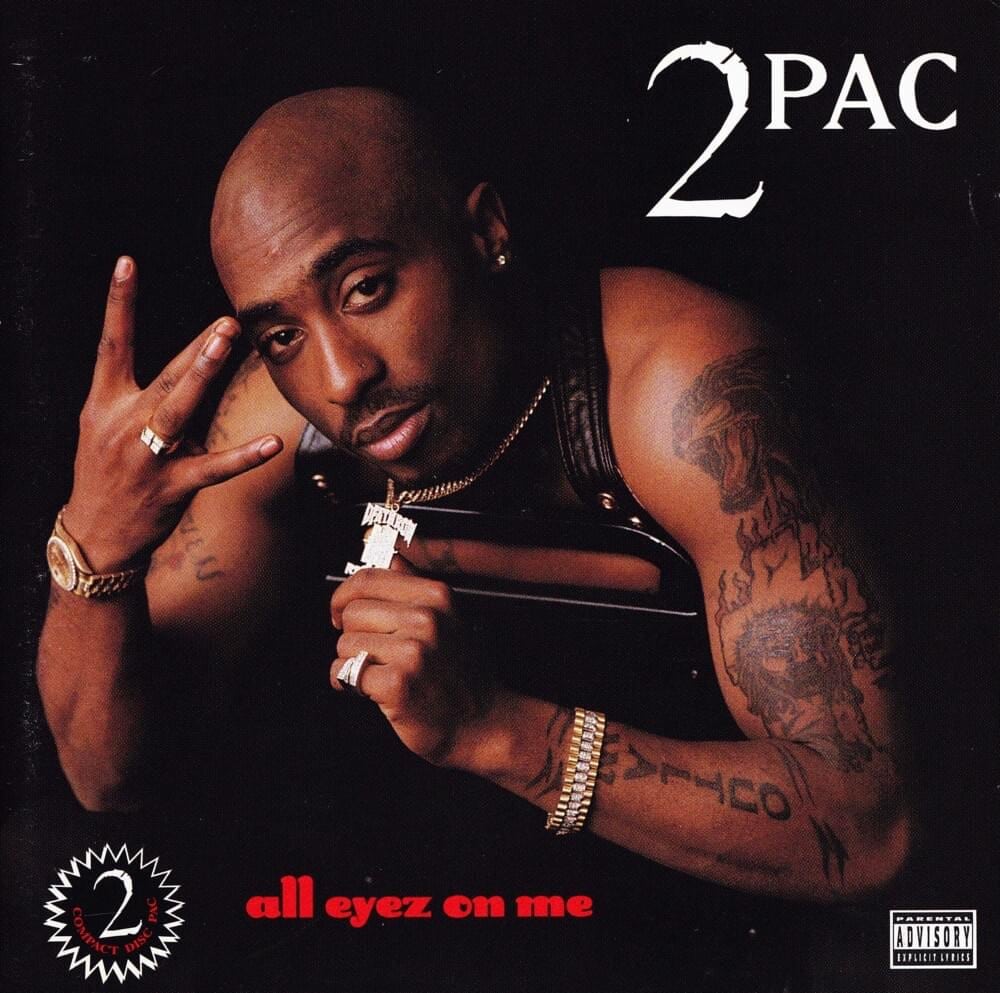 This was recorded just days after Pac was freed from behind bars and started working with Death Row, so it serves as a sort of State of the Union address. And how's President Pac doing? Under fire from his enemies, paranoid, angry at the system, and as hungry as ever for "Moët and paychecks."
31. 2Pac — "Strictly 4 My N.I.G.G.A.Z."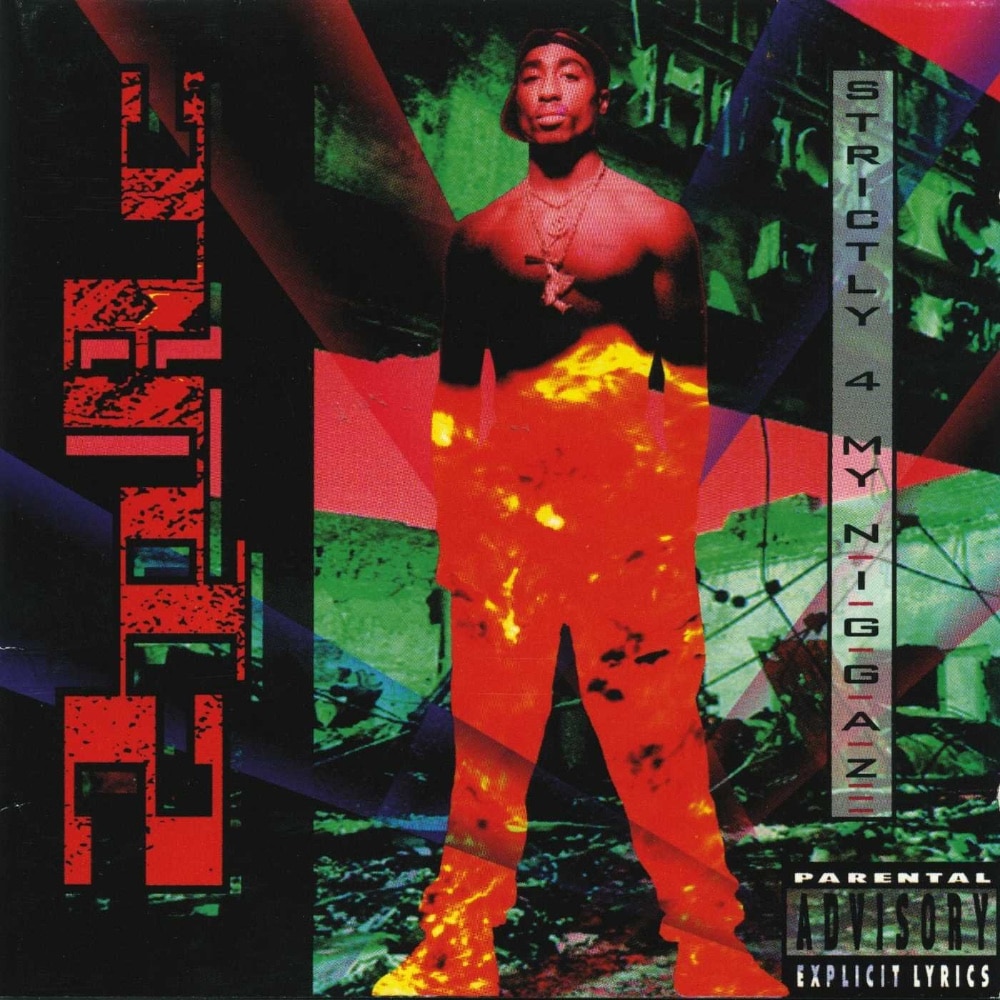 Pac thought of this as a song to his fans ("whether they're black or white or Puerto Rican doesn't matter"), but it comes across more as someone grappling with the fame that those fans bestow. "It ain't easy being me, I can't take it," he raps. "Life as a celebrity ain't everything they make it."
30. 2Pac feat. Rappin' 4-Tay — "Only God Can Judge Me"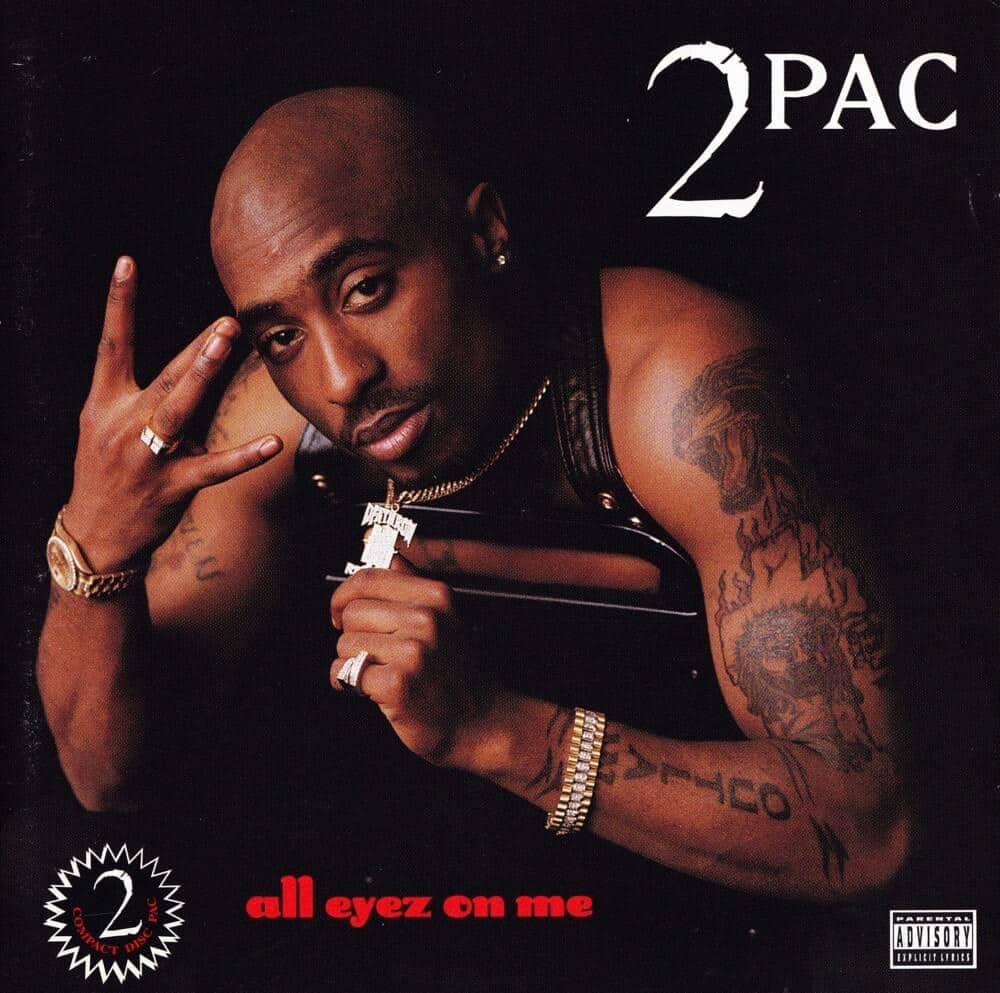 "Mister police, please try to see / That it's a million motherfuckers stressing just like me." It's this breathtaking moment of begging for empathy—in a song otherwise entirely dedicated to absolute defiance—that best embodies the fascinating contradictions that keep us coming back to, loving, and even arguing with Pac's work.
29. 2Pac feat. Nas & J. Phoenix — "Thugz Mansion (Acoustic Version)"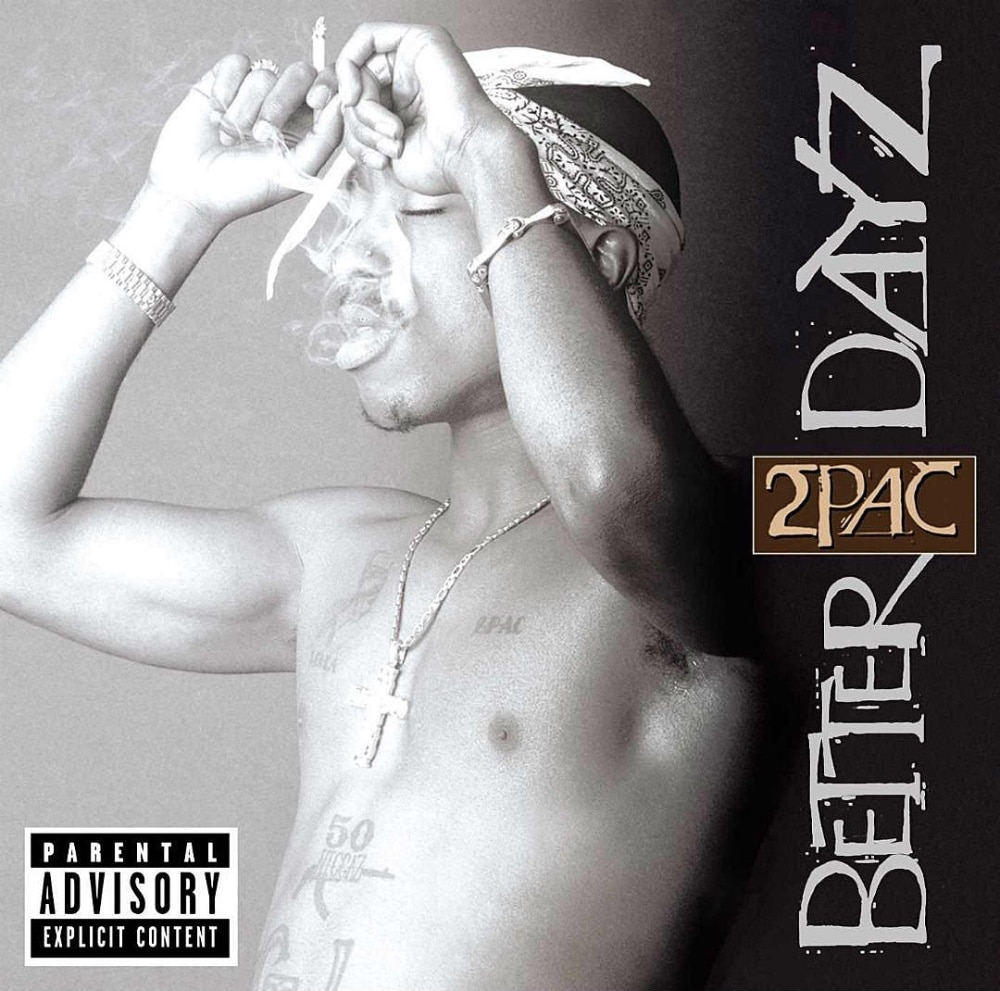 Pac talks of an afterlife partying with Marvin Gaye, Malcolm X, and Billie Holiday. It sounds joyful, but there's sadness in the knowledge that the rapper only believed he could find peace in the Hereafter. Nas jumps in with a great verse, making this the rare posthumous collab that's additive rather than exploitative.
28. 2Pac feat. Yaki Kadafi, Nate Dogg, & Snoop Dogg — "All Bout U"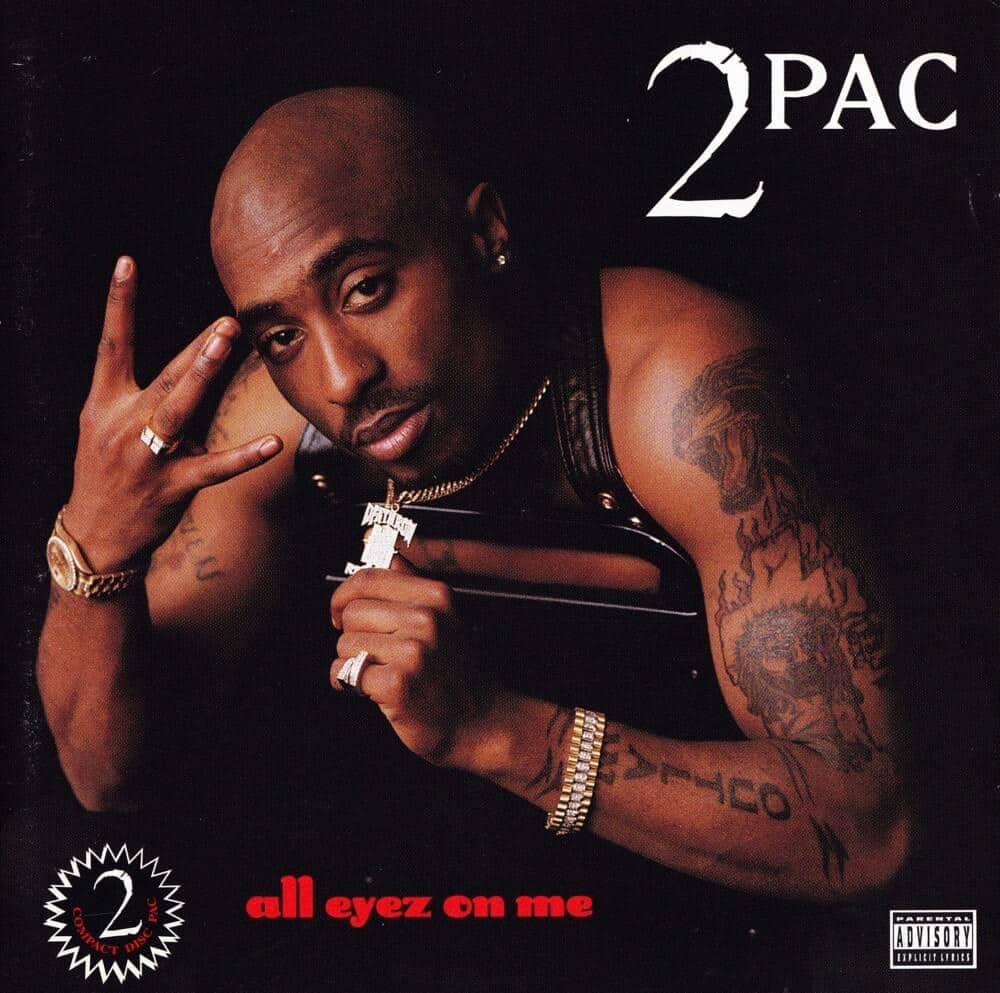 A classic ode to video vixens. Producer Johnny J calls it "one of the most hilarious records I've ever done with Tupac." Extra points for Snoop Dogg's oft-referenced outro. The Game tried to update this song for the aughts with " Wouldn't Get Far ," but there's no beating the original.
27. 2Pac — "Blasphemy"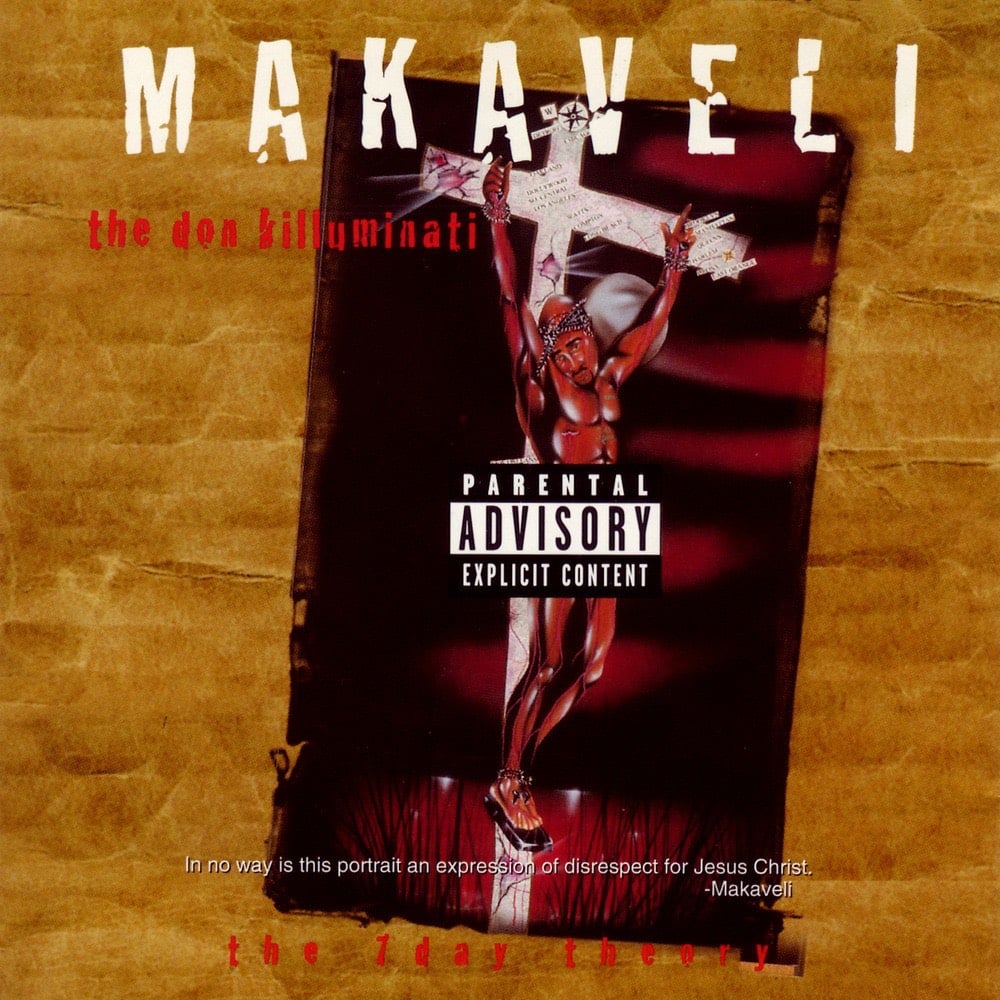 A song that tears into hypocritical religious figures with a viciousness that reveals the deep disappointment underneath. But for all his vitriol against preachers and teachers, it's Pac's closing words questioning whether, at the end of it all, God will see his pure heart, that hit the hardest.
26. 2Pac feat. Danny Boy — "Heaven Ain't Hard 2 Find"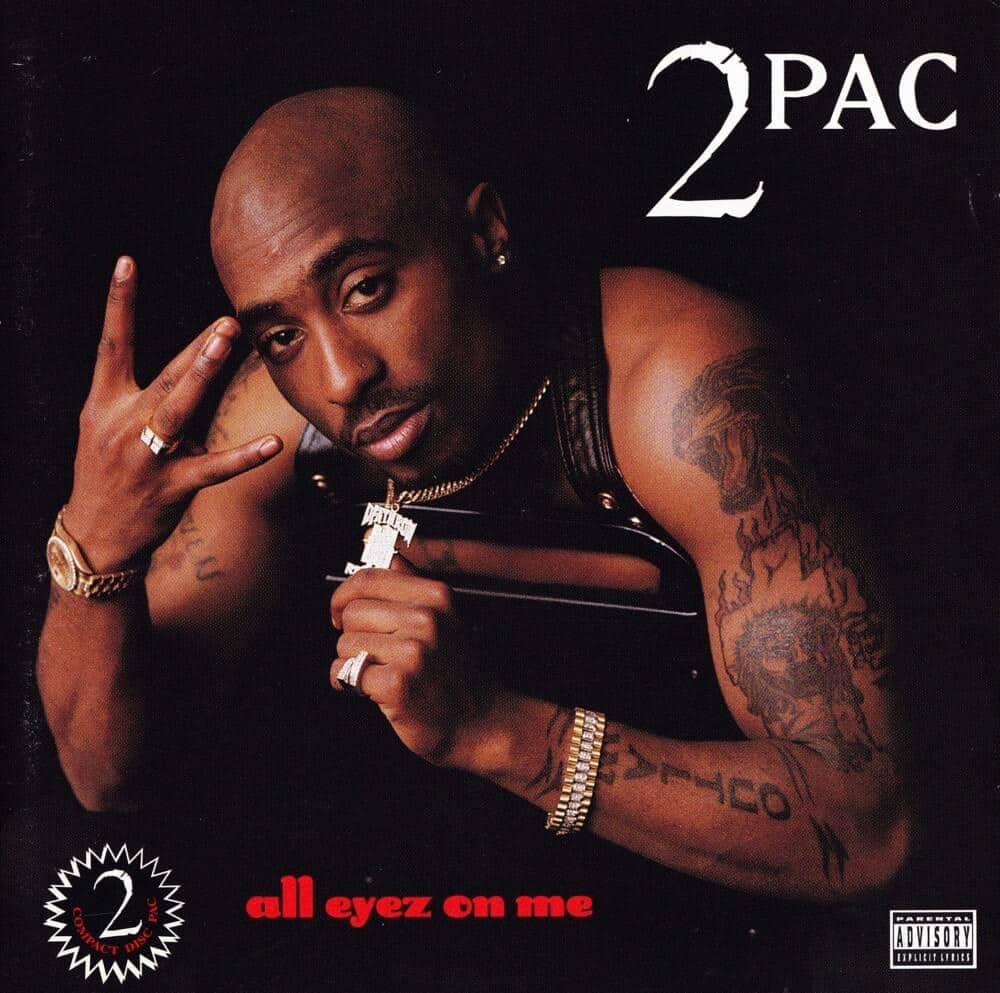 This track finds Pac encouraging a woman to forget about his player reputation and join him for romantic trips to Cabo and rides in his Benz. Was it written, as many speculate , about TLC's Lisa "Left Eye" Lopes? We'll never know for sure, but the possibility adds an extra poignancy to this love song.
25. 2Pac — "Temptations"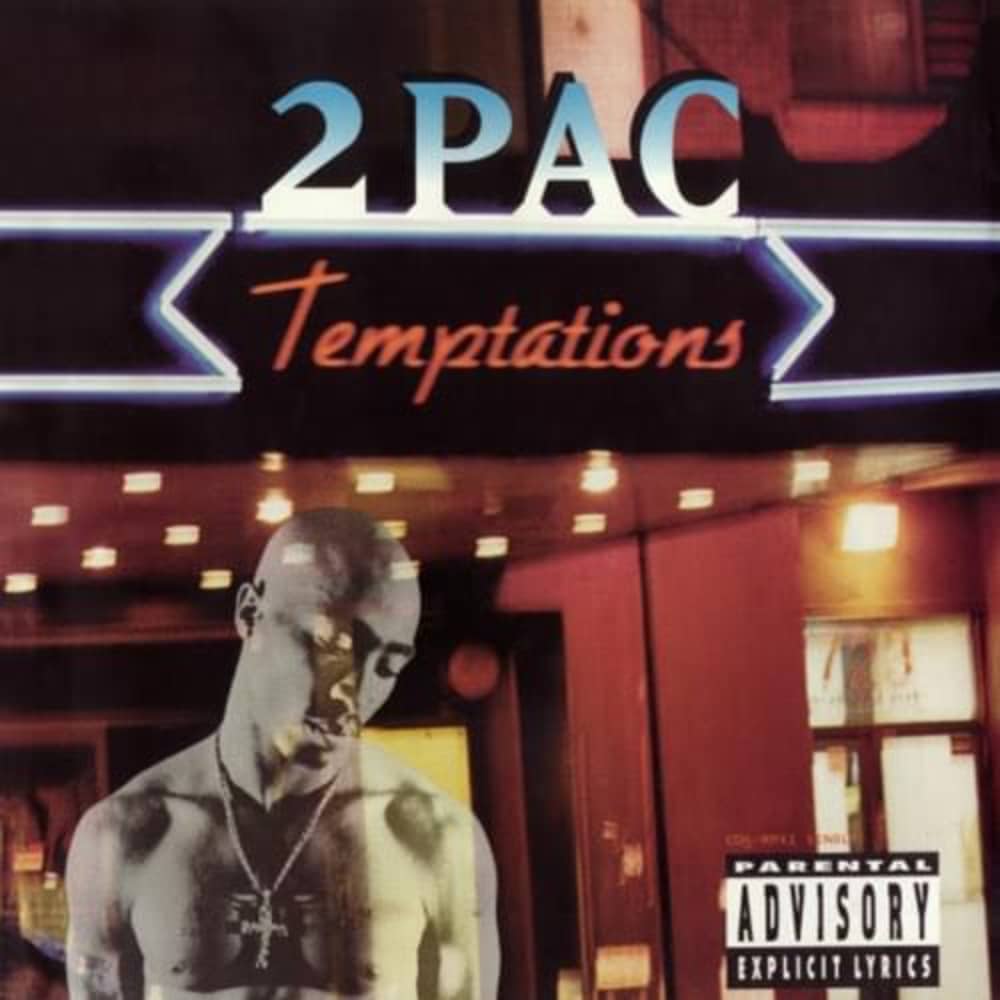 What do you get when you combine Zapp, an Erick Sermon ad-lib, 2Pac in full player mode, and a video featuring everyone from Adina Howard to Isaac Hayes? This Easy Mo Bee-produced banger, which began life on the set of Above the Rim with Pac asking the producer, "Could you do something with 'Computer Love'?"
24. Thug Life — "Pour Out a Little Liquor"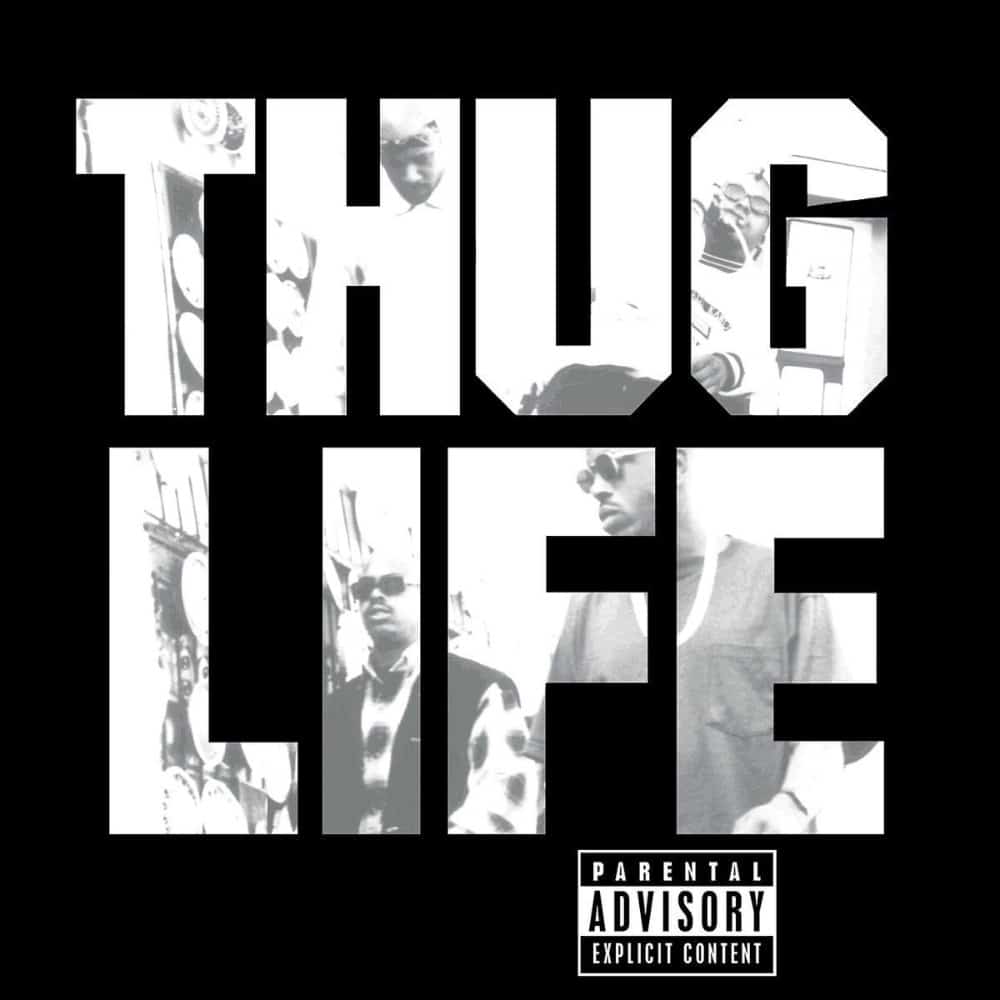 This was one of the very first times that Pac worked with producer Johnny J, a partnership that would become key in both of their careers. It's a nostalgic, sad tale of a childhood friend who ends up in trouble with the law. Don't sleep on the West Coast-sounding remix that served as the single's B-side.
23. 2Pac — "Me & My Girlfriend"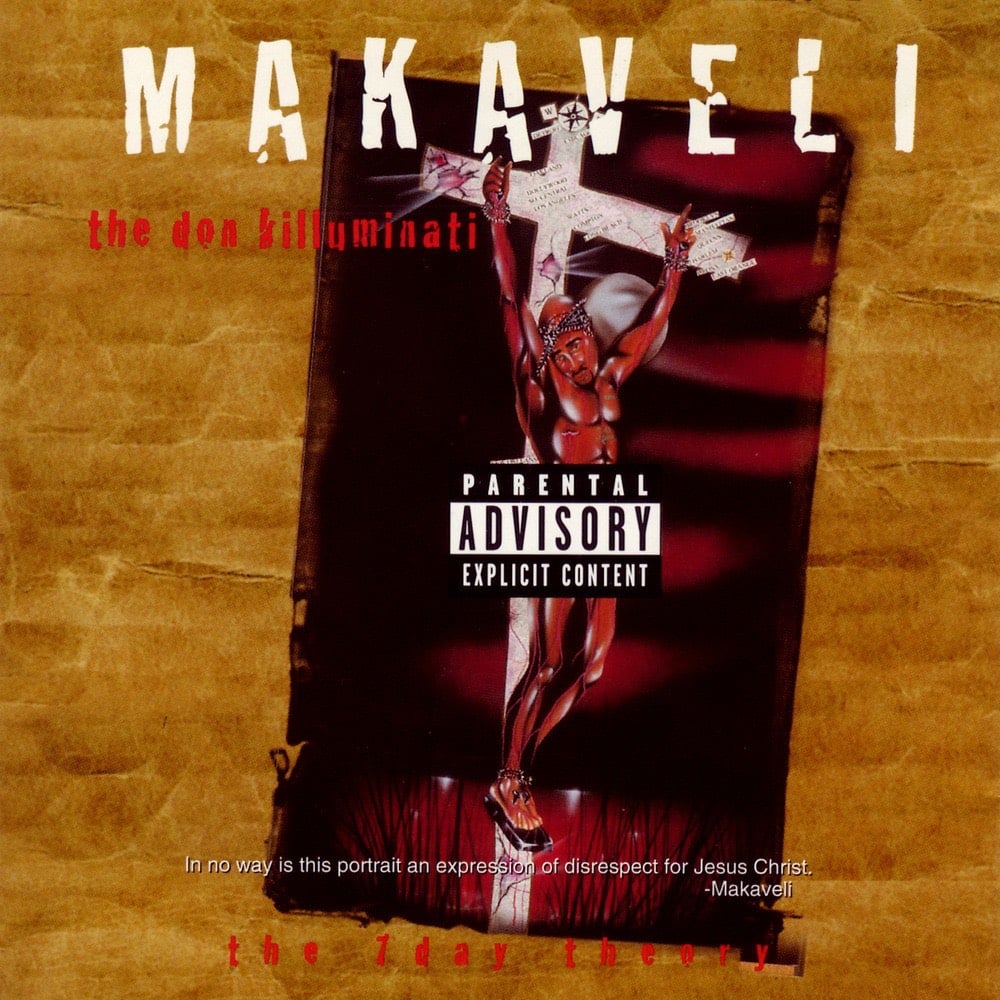 A personified gun almost always works in rap songs. Organized Konfusion's " Stray Bullet ," Nas' "I Gave You Power" (Pac's direct inspiration here), and finally this, are a perfect trio. The music (which guitarist Ricky Rouse described as "some Spanish shit") is what makes this one the most famous of the bunch.
22. 2Pac feat. Dr. Dre & Roger Troutman — "California Love"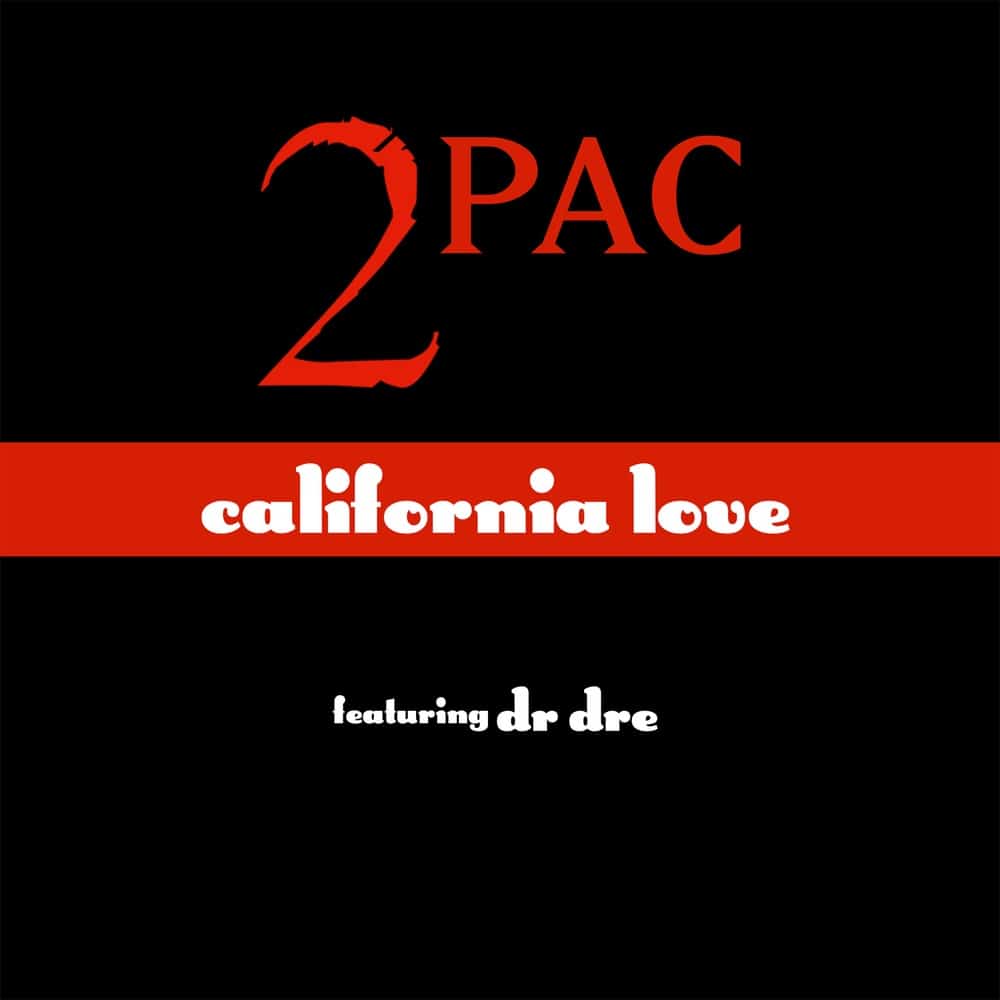 There are so many versions of this song: Dre solo track. The "original version," from the Mad Max -inspired video (but does not appear on the All Eyez On Me album). The remix, which is in a different video (and is on the album). No matter which one you pick, though, it's a classic.
21. 2Pac feat. Dave Hollister — "Brenda's Got a Baby"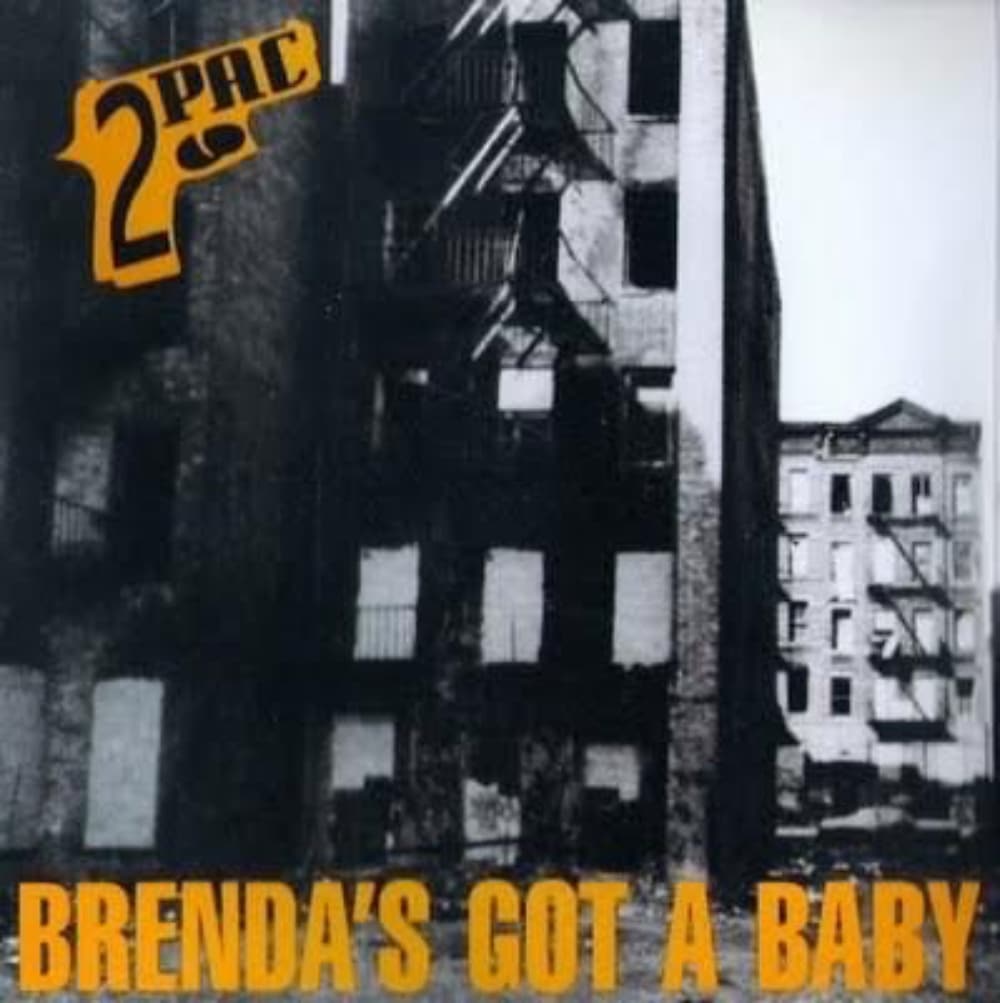 "Reading that story, the pain really shook me," Pac said about the real-life newspaper article that inspired this song. But the track is about more than one person, however tragic her story. Pac got at the moral at the tale's heart: "how one person's problems can affect a whole community of people."
20. 2Pac feat. Shock G — "Trapped"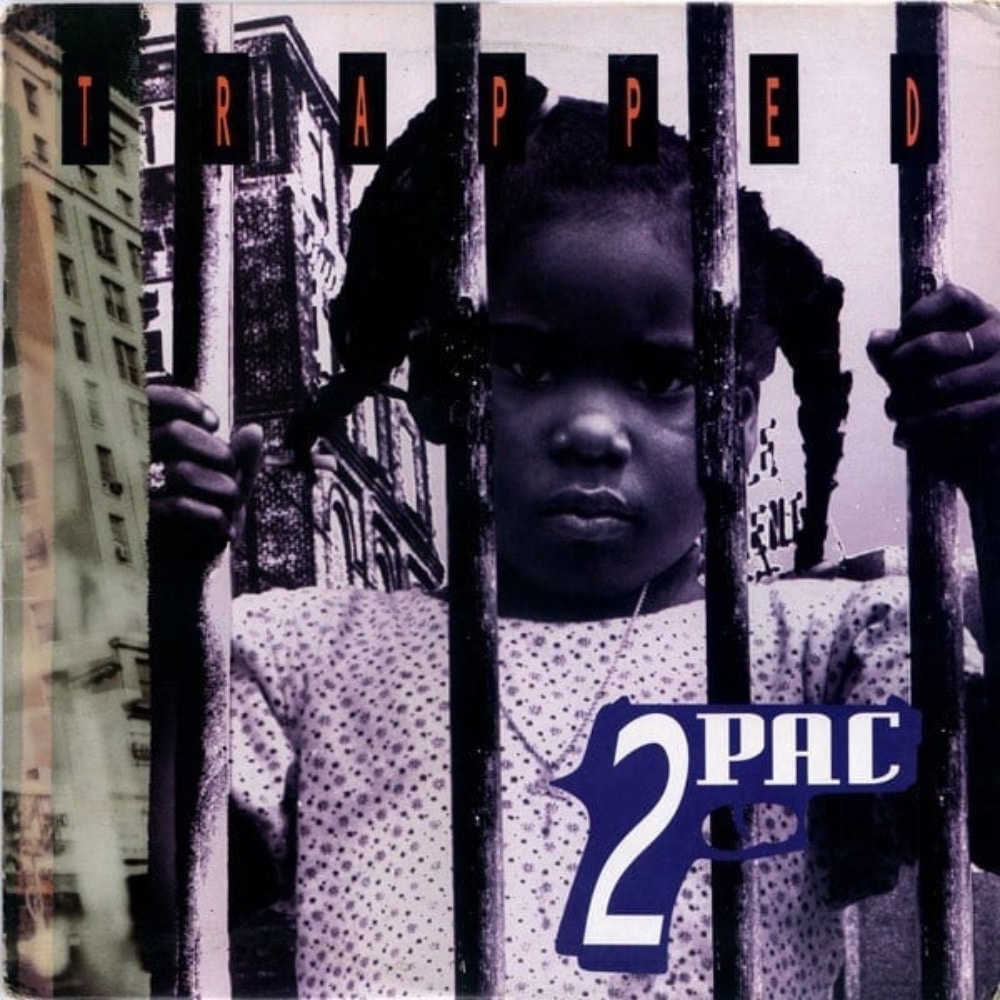 Policing and the criminal justice system inspired much of Pac's great writing from the beginning and this, from his debut album, is no exception. "If one more cop harasses me, I might go psycho," he rhymes—a line that became eerily prescient when he was beaten by two Oakland cops less than a month after this single was released.
19. 2Pac — "Bomb First (My Second Reply)"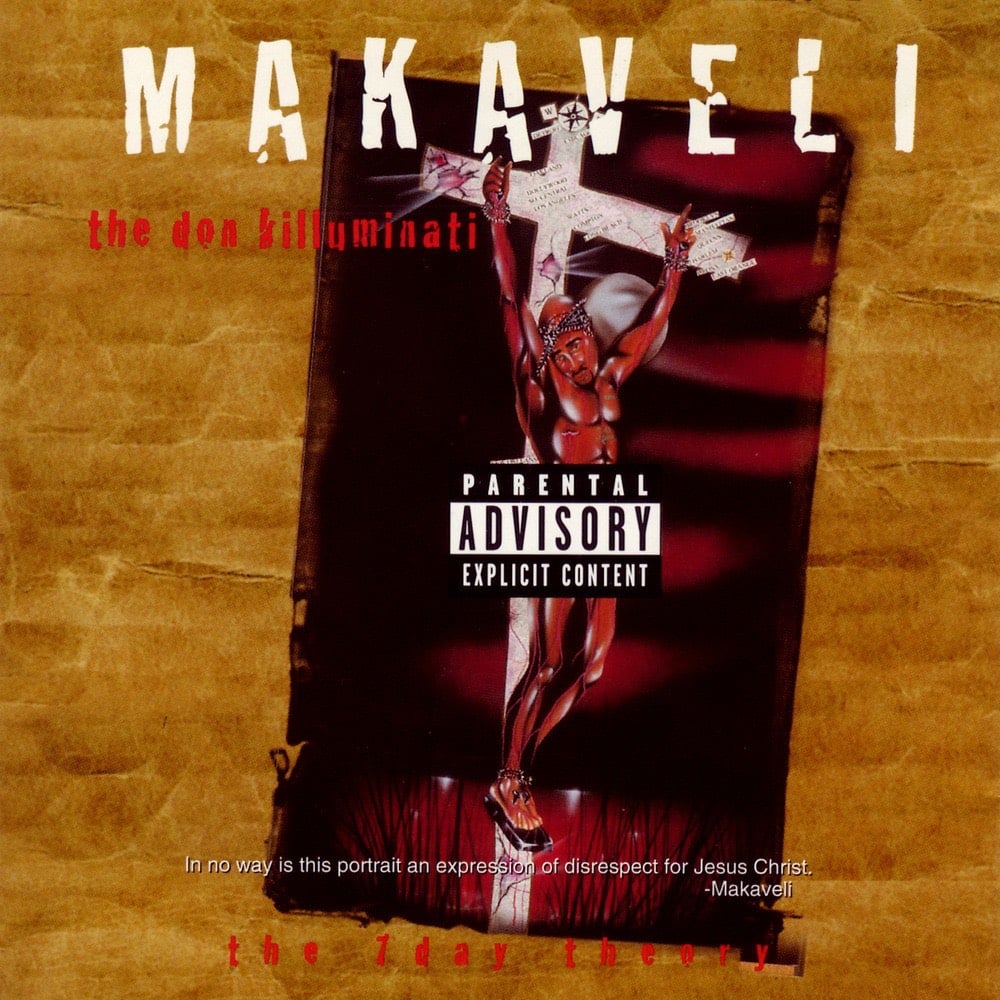 "He was in mash mode, man. That's the best way to describe it." That's Young Noble describing Pac writing this "Hit Em Up" sequel. It explains how Pac took the "Uptown Anthem" bassline and turned it into a menacing diss to Big, Nas, Jay, Mobb Deep, and even Xzibit .
18. 2Pac — "If I Die 2Nite"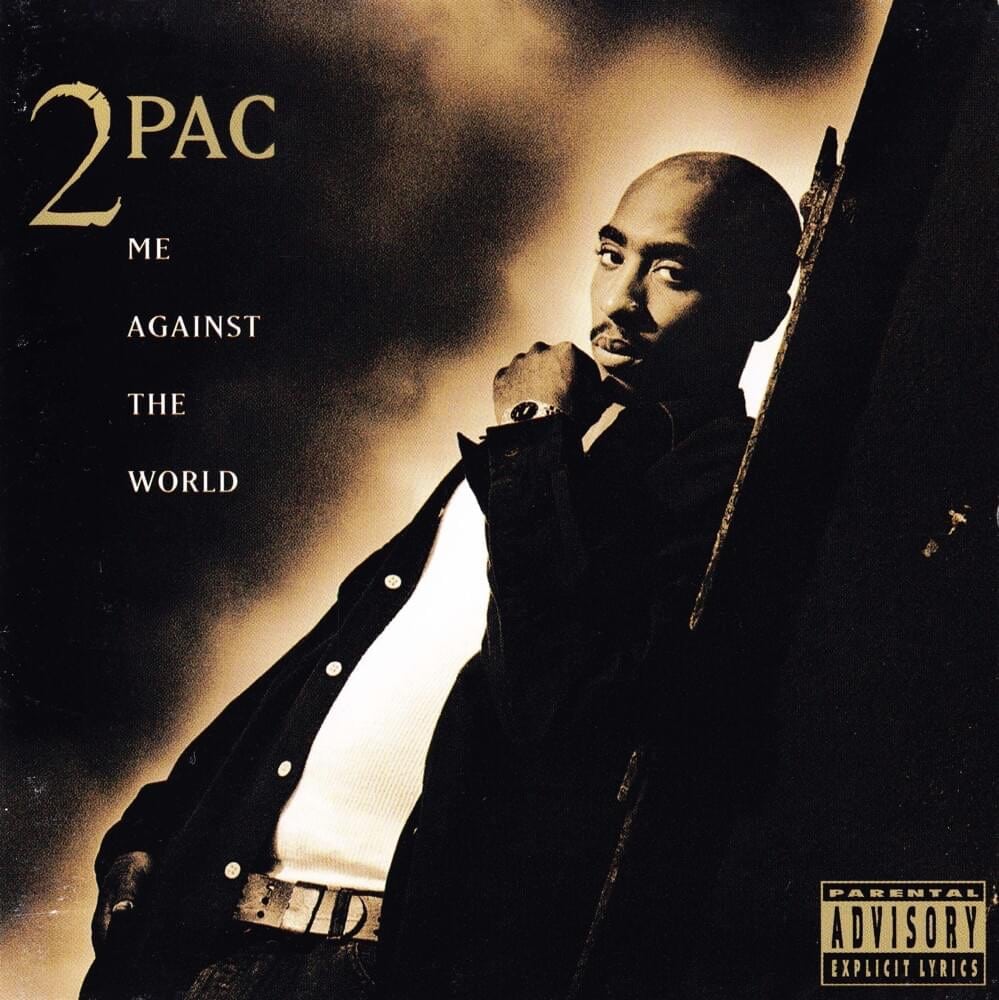 Explosive plosives litter this alliterative number, which opened Pac's chart-topping third album. The harsh "p" and "b" sounds and the slippery sibilant "s"'s help create the track's combative atmosphere. So does the rapper's determination to do exactly what he wants, despite "the preacher and all my teachers" telling him otherwise.
17. 2Pac — "I Wonder If Heaven Got a Ghetto"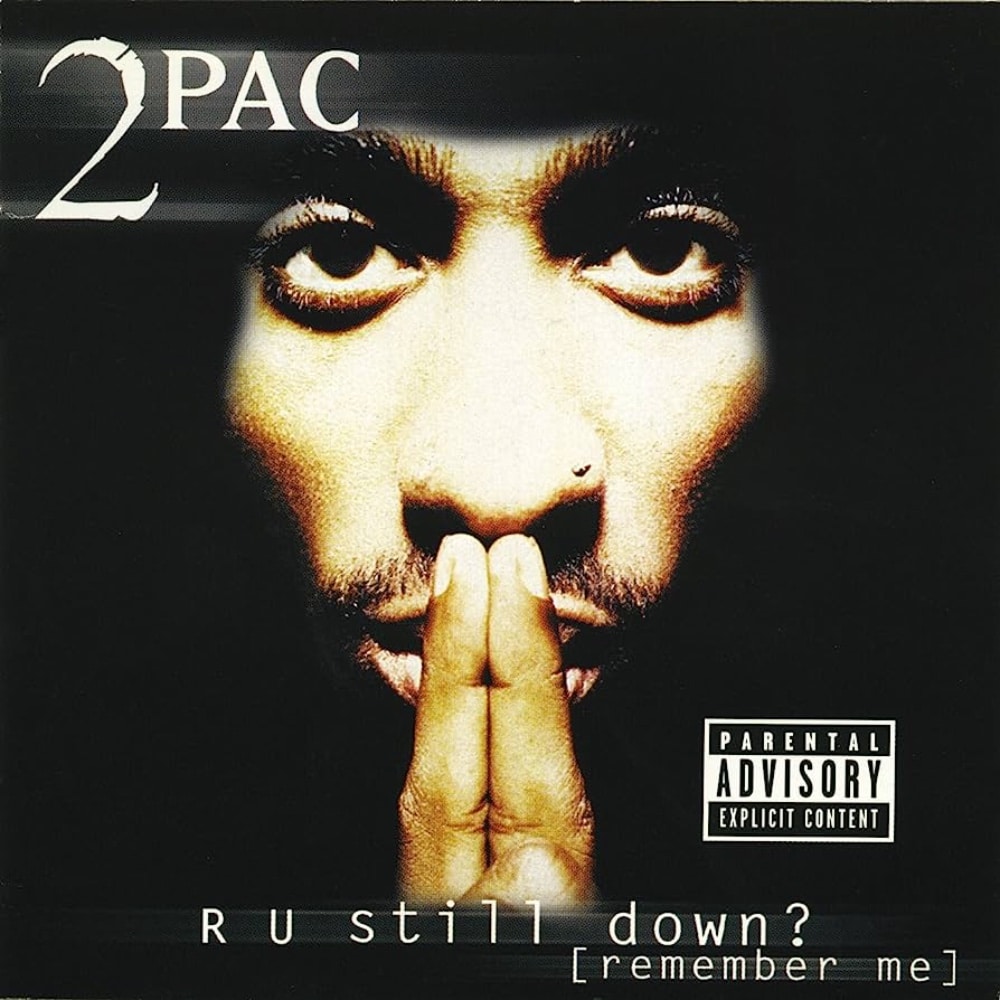 Pac not only takes time to investigate the question in the song's title, but also to succinctly and clearly explain the dynamics behind rebellions : "It ain't right, but it's long overdue / We can't have peace 'til the n****s get a piece too."
16. 2Pac — "Holler If Ya Hear Me"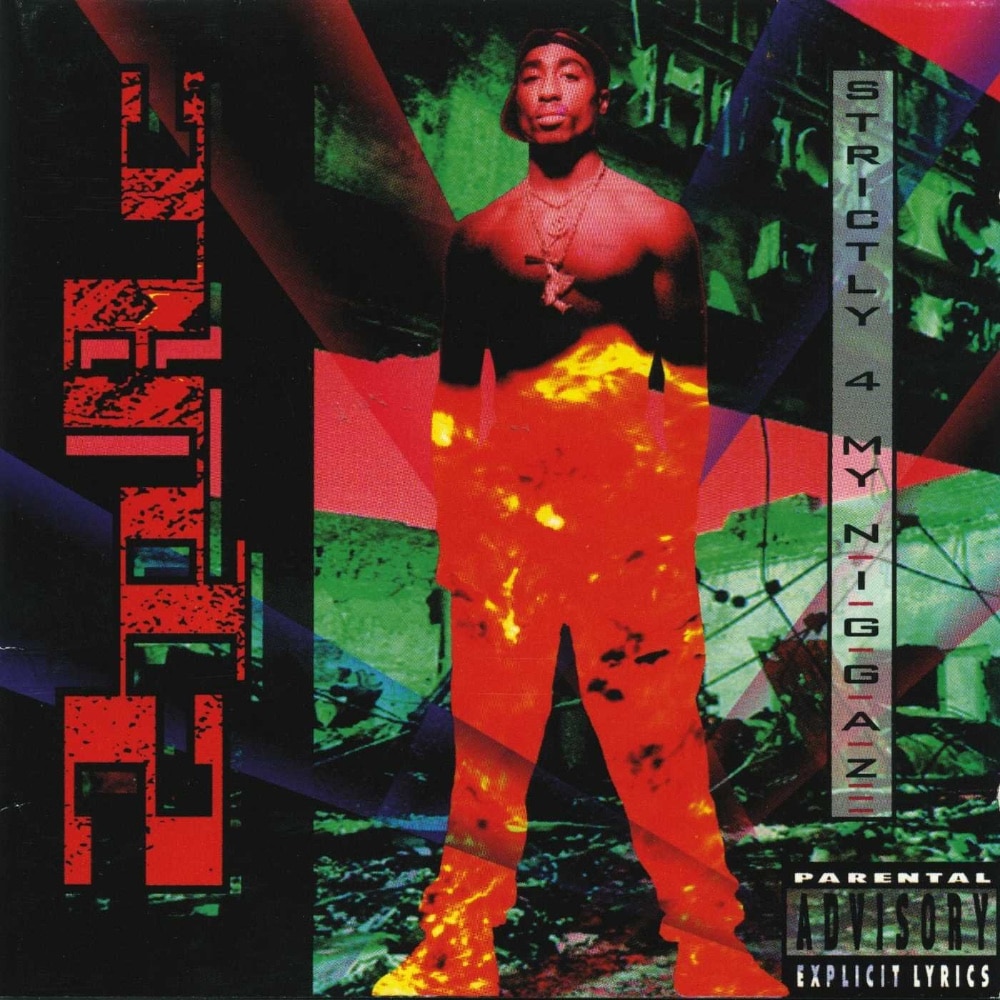 This is Pac's post-L.A. riots anthem—his " rally call " for revolution. He lets the listener know that simply being an entertainer won't cut it with one of the best couplets in his catalog: "I guess 'cause I'm Black born / I'm supposed to say peace, sing songs, and get capped on."
15. 2Pac feat. Big Syke, CPO, & Danny Boy — "Picture Me Rollin'"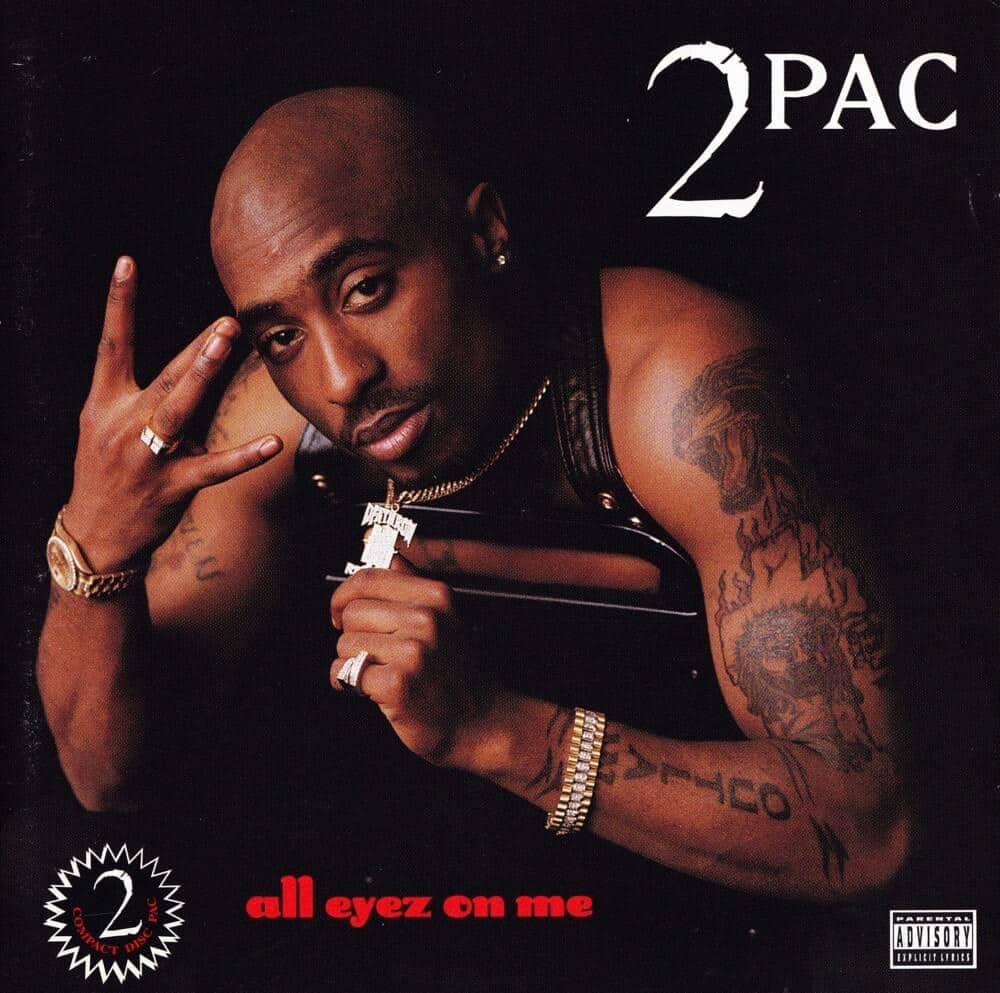 Bill Walton's favorite Pac song is one of the best Johnny J and Pac collaborations, with Johnny's mellow beat inspiring his rapping foil to stunt on his enemies. Foremost among this group were the employees of the prison where he'd spent two-thirds of 1995, who got special notice on the outro.
14. 2Pac — "Me Against the World"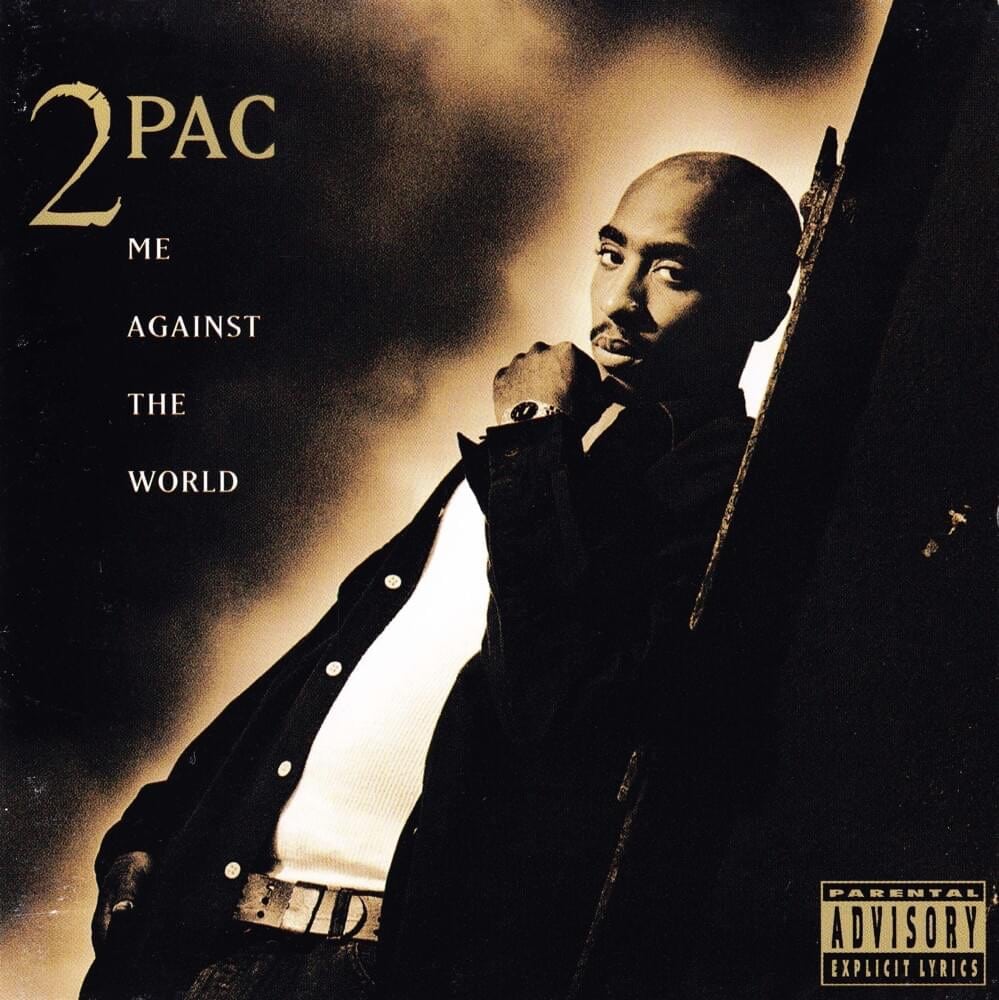 The original title for this album was Fuck the World . You can see that attitude clearly in this track, which is a meditation on facing a hostile world that only provides relief once you're gone. Plus, you'll never hear a better short summary of capitalism than "Those that possess steal from the ones without possessions."
13. 2Pac feat. Outlawz — "Hit 'Em Up"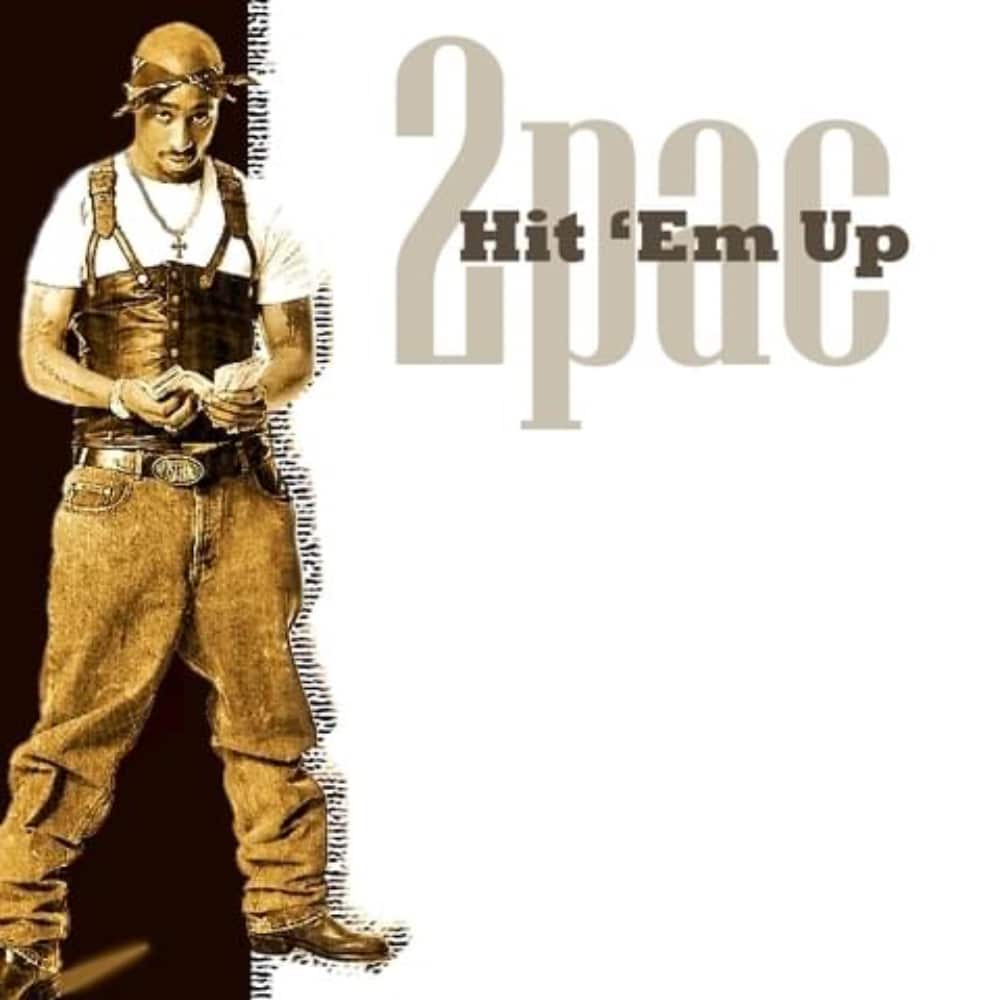 You know a diss track is powerful when its outro ad-libs become catchphrases . When it inspires countless responses and remakes . When it (allegedly) makes its primary target cry . When people joke about its viciousness a quarter-century later. And, mostly, when it's proclaimed the greatest song of its kind over and over again.
12. 2Pac feat. Talent — "Changes"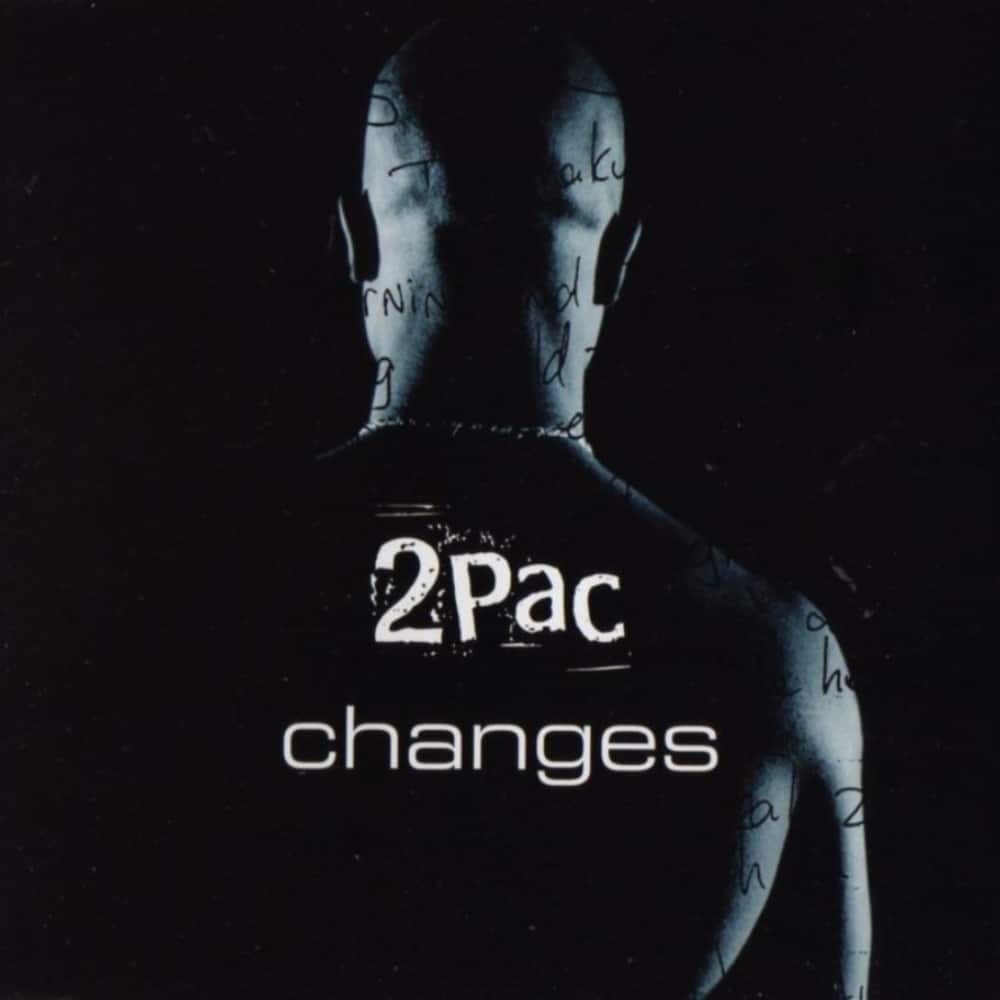 One of the earliest, and arguably the greatest, of Pac's posthumously released songs. Plenty has been said, rightly, about the greatness of the lyrics. But just as great is the rhythmically nimble rapping (you can see a transcription here ). Pac varies his rhythms in inventive and memorable ways—it's one of his finest musical performances.
11. 2Pac — "Keep Ya Head Up"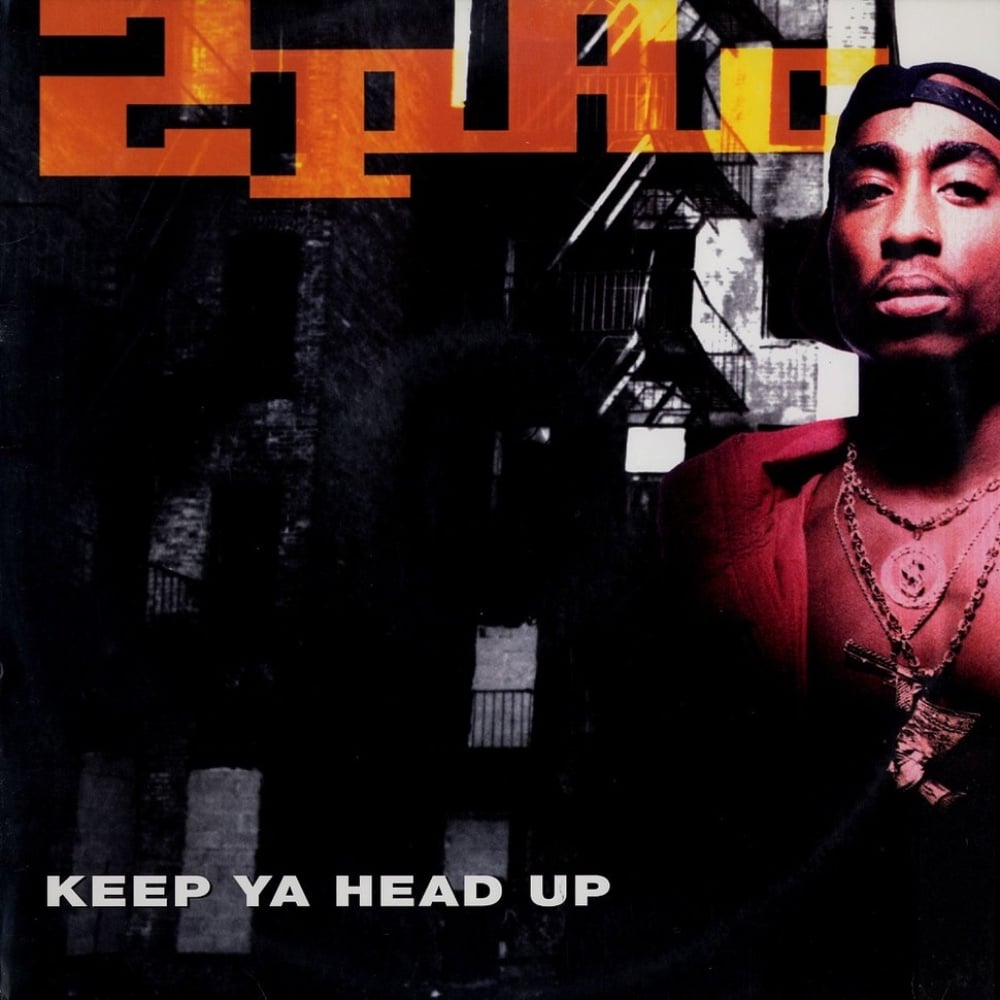 "Who was writing about Black women before 'Keep Ya Head Up'?" That was Pac's rhetorical question to the L.A. Times in 1995. While he wasn't the first male rapper to write empathetically about Black women, he was the best . This song remains inspiring, moving, and, with its unstinting pro-choice message, sadly as relevant as ever.
10. Thug Life feat. Nate Dogg — "How Long Will They Mourn Me?"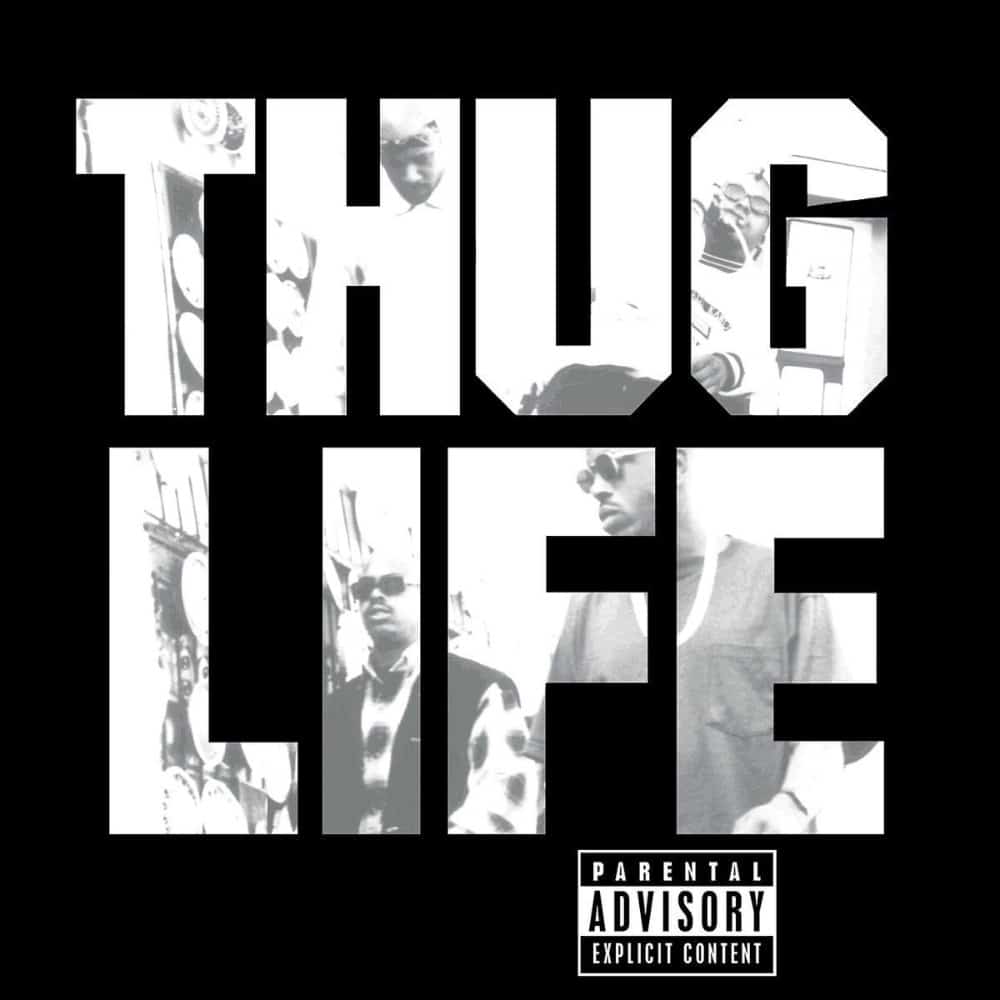 This is a moving tribute to Thug Life member Big Syke's best friend Kato. It perfectly captures the hopeless feeling that can come after seeing someone close to you cut down in the prime of life. "It's kinda hard to be optimistic," Pac raps, "When your homie's lying dead on the pavement, twisted."
9. 2Pac — "So Many Tears"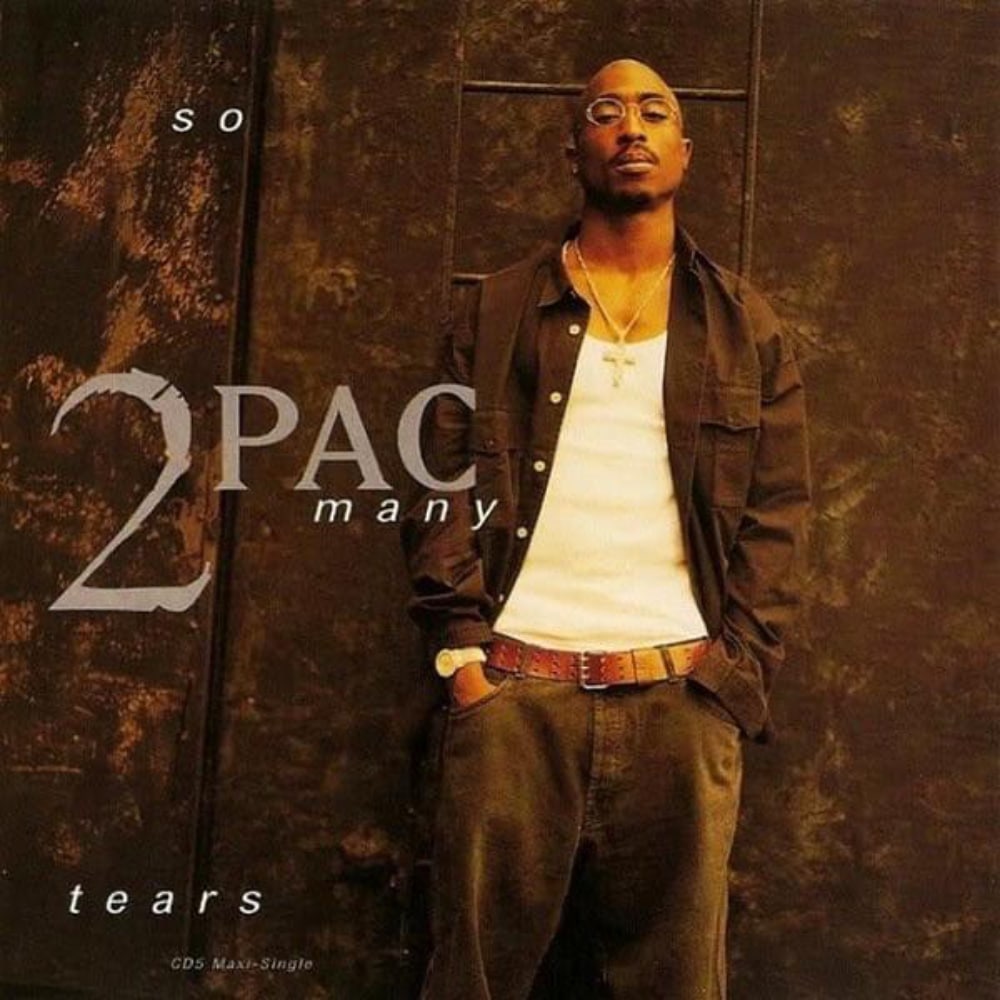 Through the entirety of Me Against the World , death is right around the corner. Here, Shock G's melodic production inspires some of Pac's most heartfelt and vulnerable recollections in a career full of them. Rarely has he sounded sadder than when he envisions himself "baptized in eternal fire."
8. 2Pac — "Against All Odds"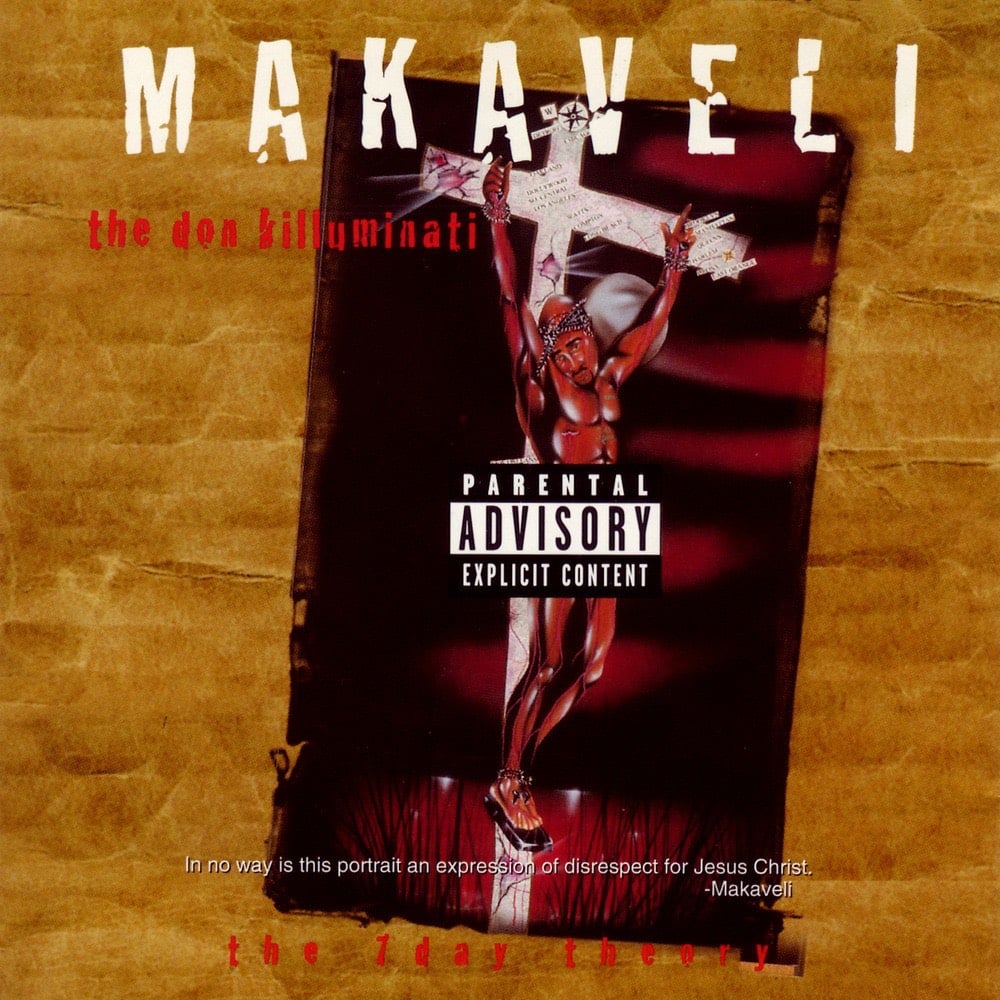 Pac was never one to hold his tongue, but this album-closer took it to the next level. Not only do the usual rap suspects come under fire, but so do street figures like Haitian Jack, Jimmy Henchman, and Walter "King Tut" Johnson. The names, accusations, and threats dropped in the song are still shocking today.
7. 2Pac feat. Danny Boy — "I Ain't Mad at Cha"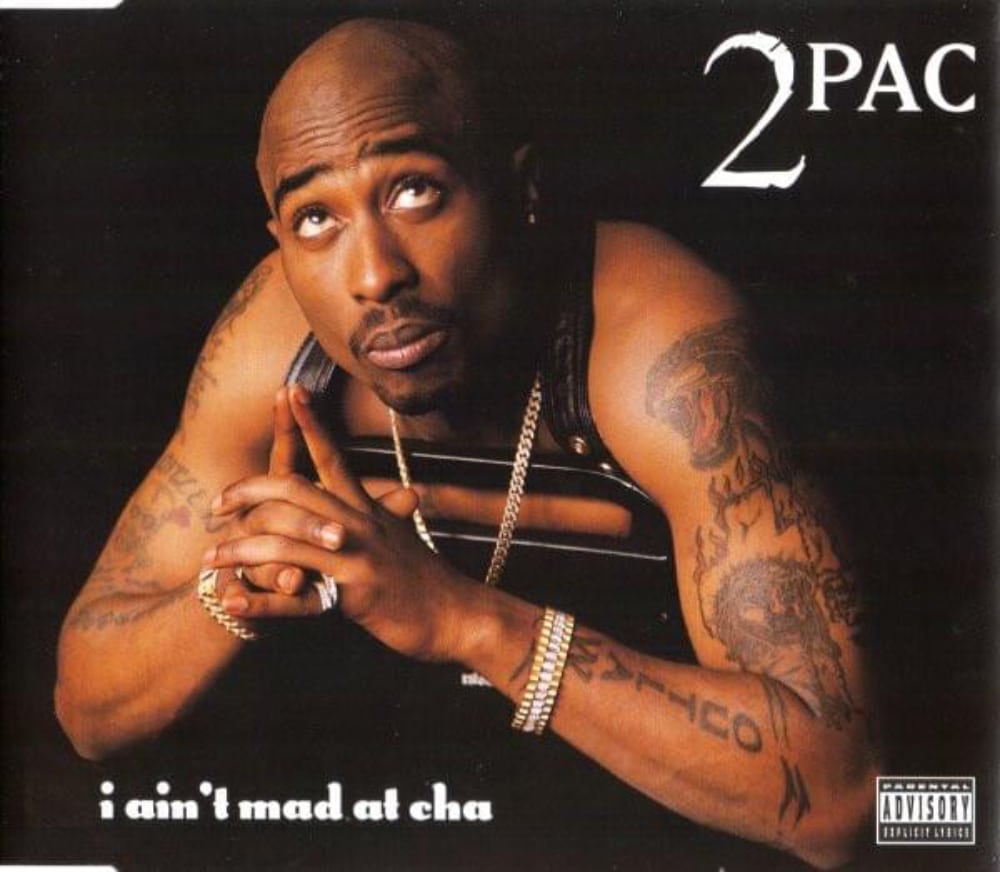 This one gains extra resonance from being the last video Pac made in his lifetime. The scenes of him in heaven were, eerily, recorded just weeks before his murder. But even without a video, this song would be an all-timer, with Daz's incredible beat and Pac's meditations on the changing natures of friendship.
6. 2Pac feat. Outlawz — "Hail Mary"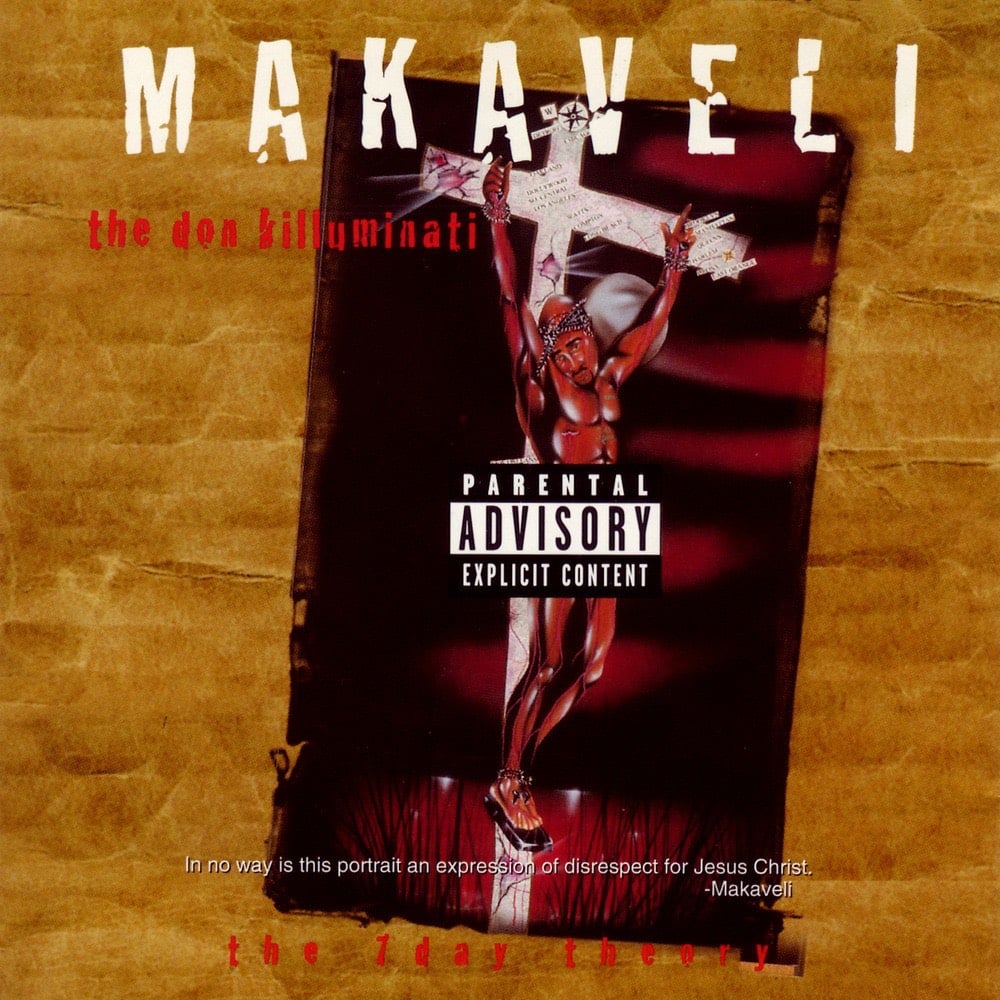 This song's producer Hurt-M-Badd told XXL about how Pac reacted when this song played at a Don Killuminati listening party: "He threw up his hands in the air like he ruled a nation." That image, more than anything we could write, describes the feeling of "Hail Mary."
5. 2Pac — "Krazy"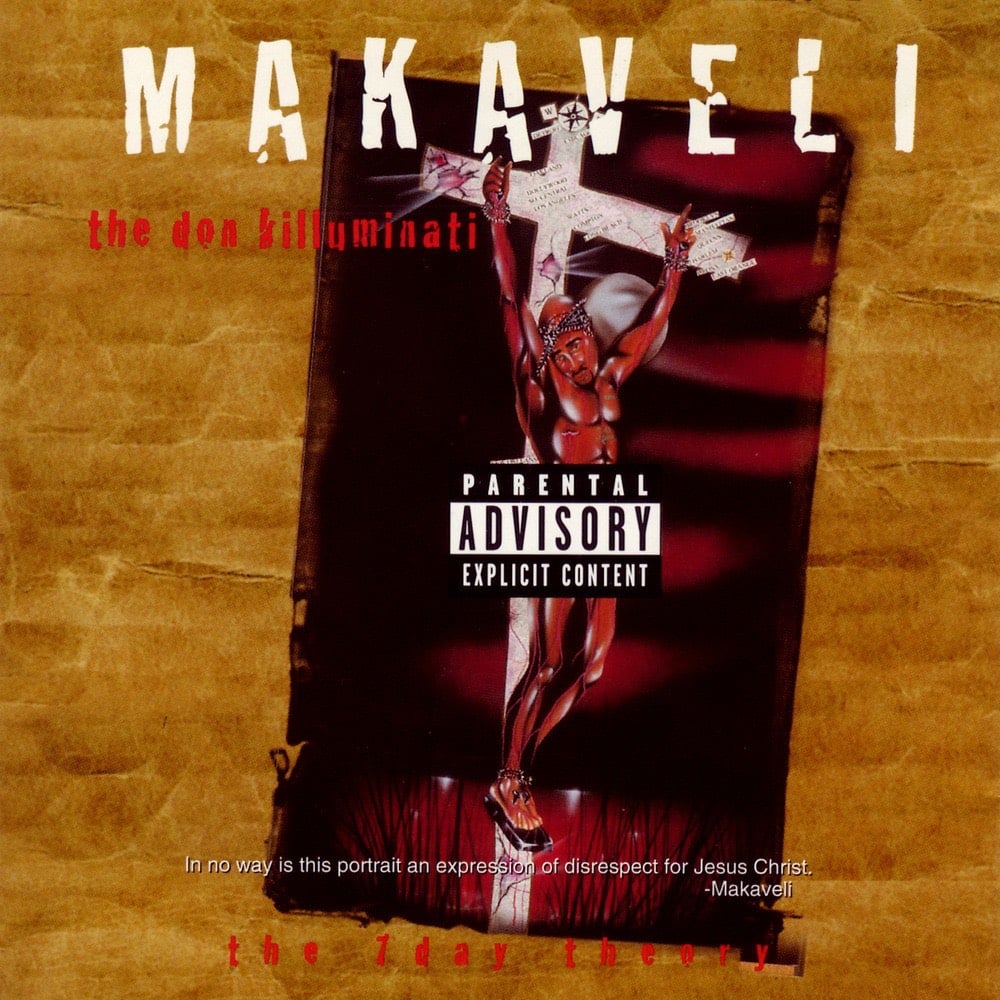 Rappers talking about their own fame has become a bit of a trope. But on "Krazy," Pac makes this hoary cliché compelling in the extreme. His success has made his beloved mother happy, but it's cost the rapper his innocence and, as the song's iconic hook makes clear, his sanity.
4. 2Pac — "Life Goes On"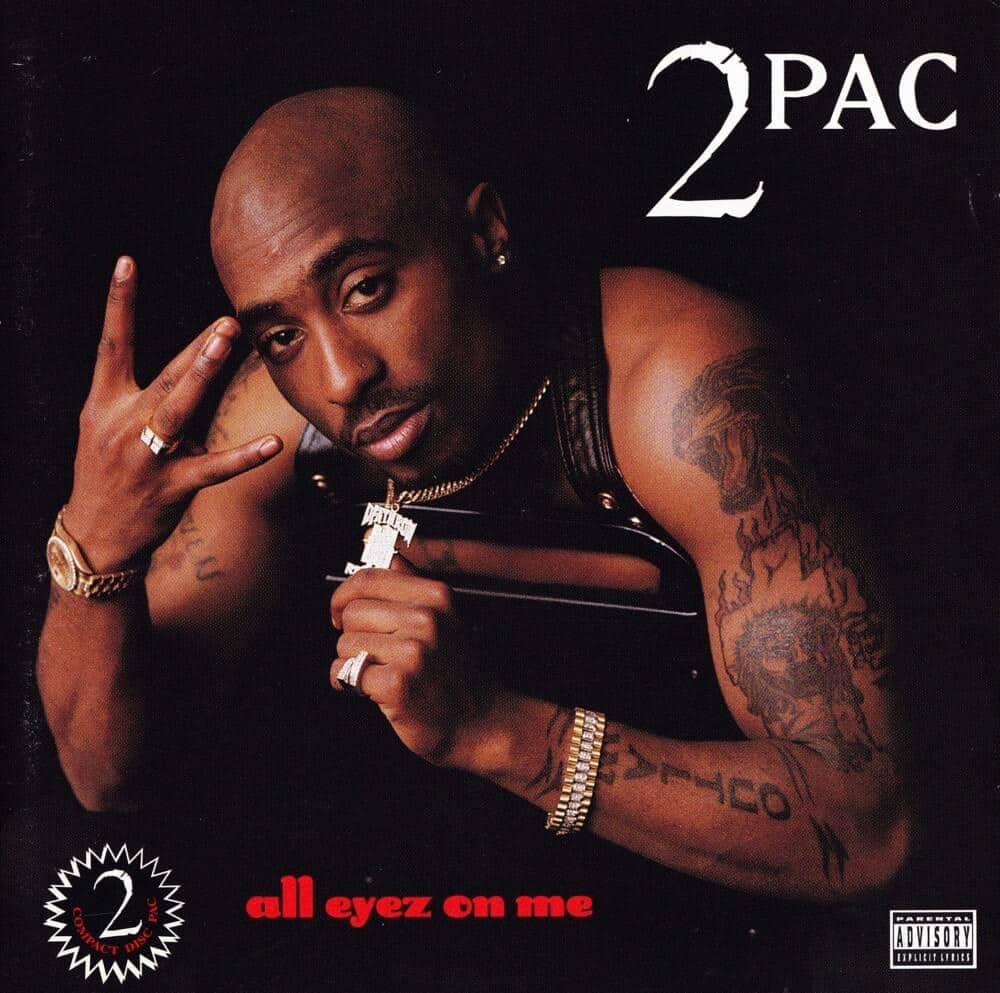 This song, according to producer Johnny J, caused the hardest gangstas to cry. And for good reason. Johnny's music gives Pac the perfect canvas to paint nostalgic pictures of partying with childhood friends who are now facing harsher realities. Then there's the song's unforgettable final verse, where he imagines his own funeral.
3. 2Pac — "To Live & Die in L.A."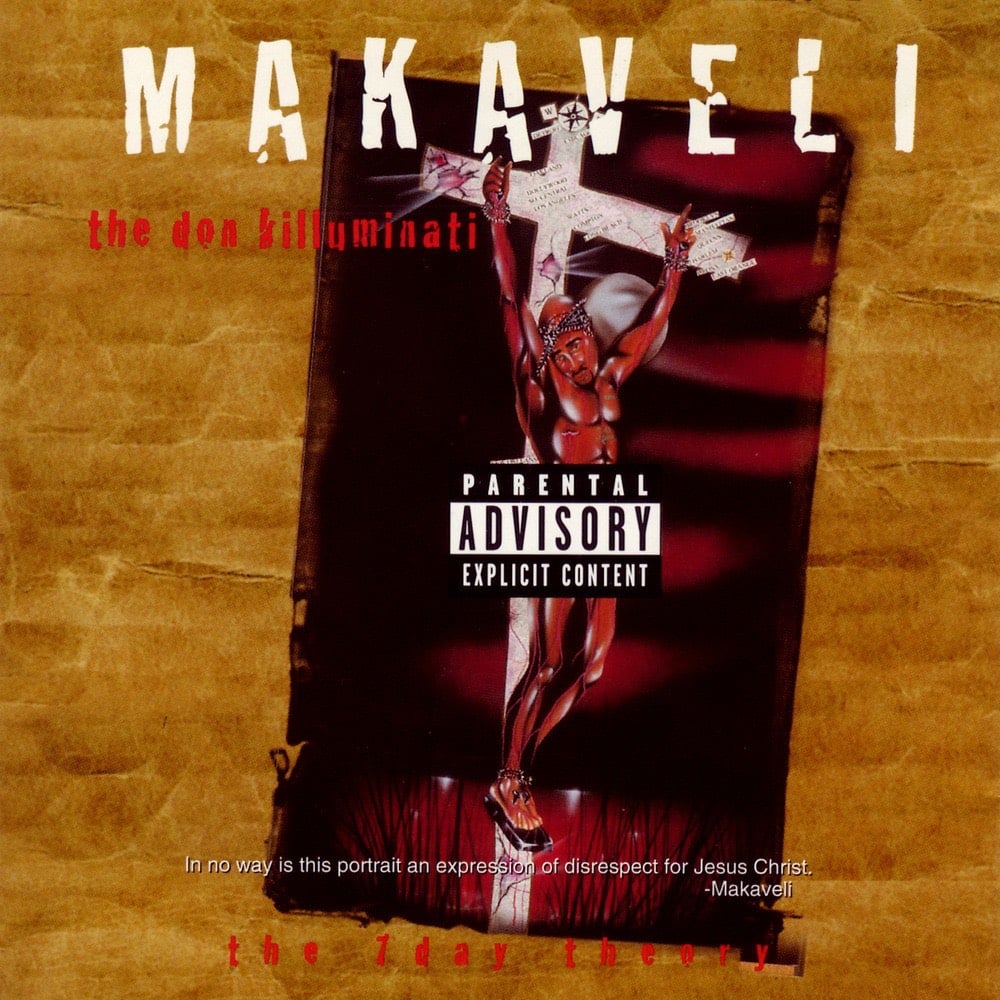 Pac grew up in New York, spent his teen years in Baltimore, and rose to fame in Oakland. But his most lasting geographical association was with Los Angeles. This song, even more than "California Love," cements that connection by capturing the most important parts of the city in just four and a half minutes.
2. 2Pac — "Dear Mama"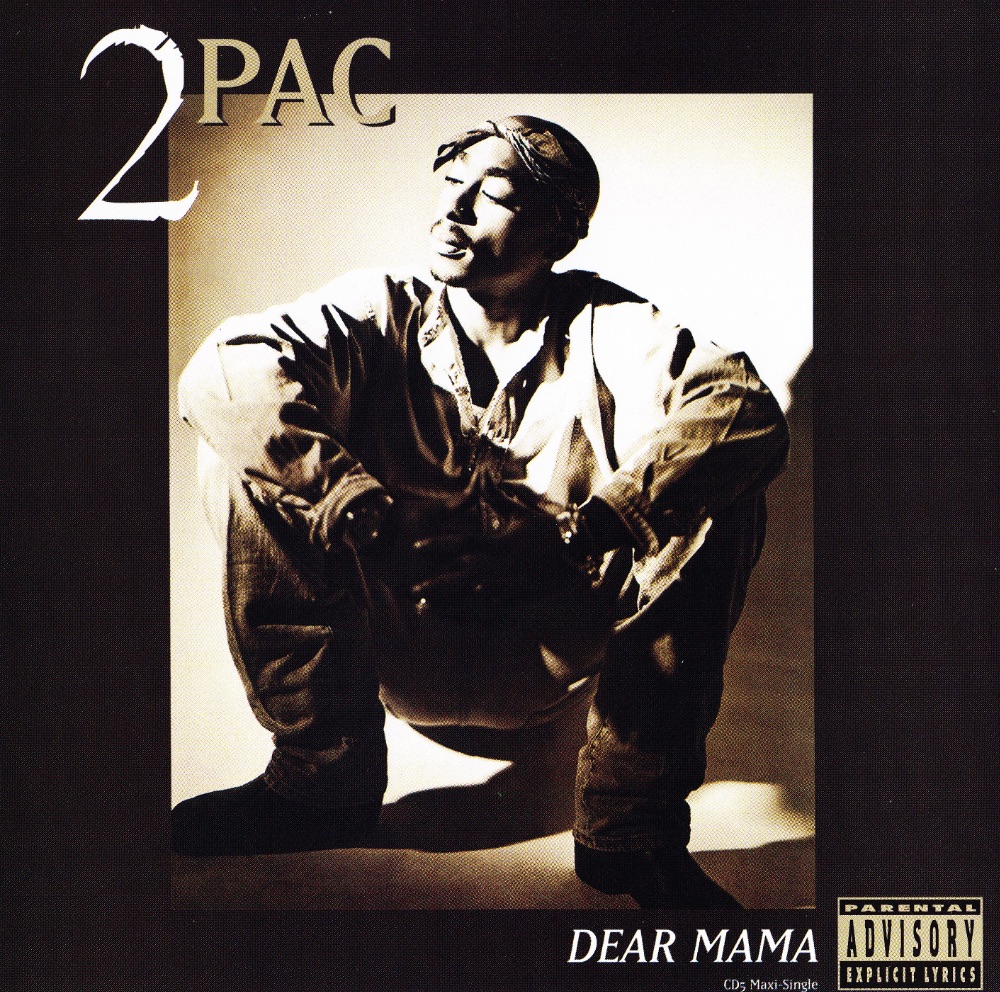 Yes, "Dear Mama" was Pac's first top 10 hit. It went triple platinum. It's in the Library of Congress. It made him a superstar. But none of that is why "Dear Mama" is important. It's important because, in the words of Nikki Giovanni , "['Dear Mama'] is love. It is about love, but it is love."
1. 2Pac — "Ambitionz Az a Ridah"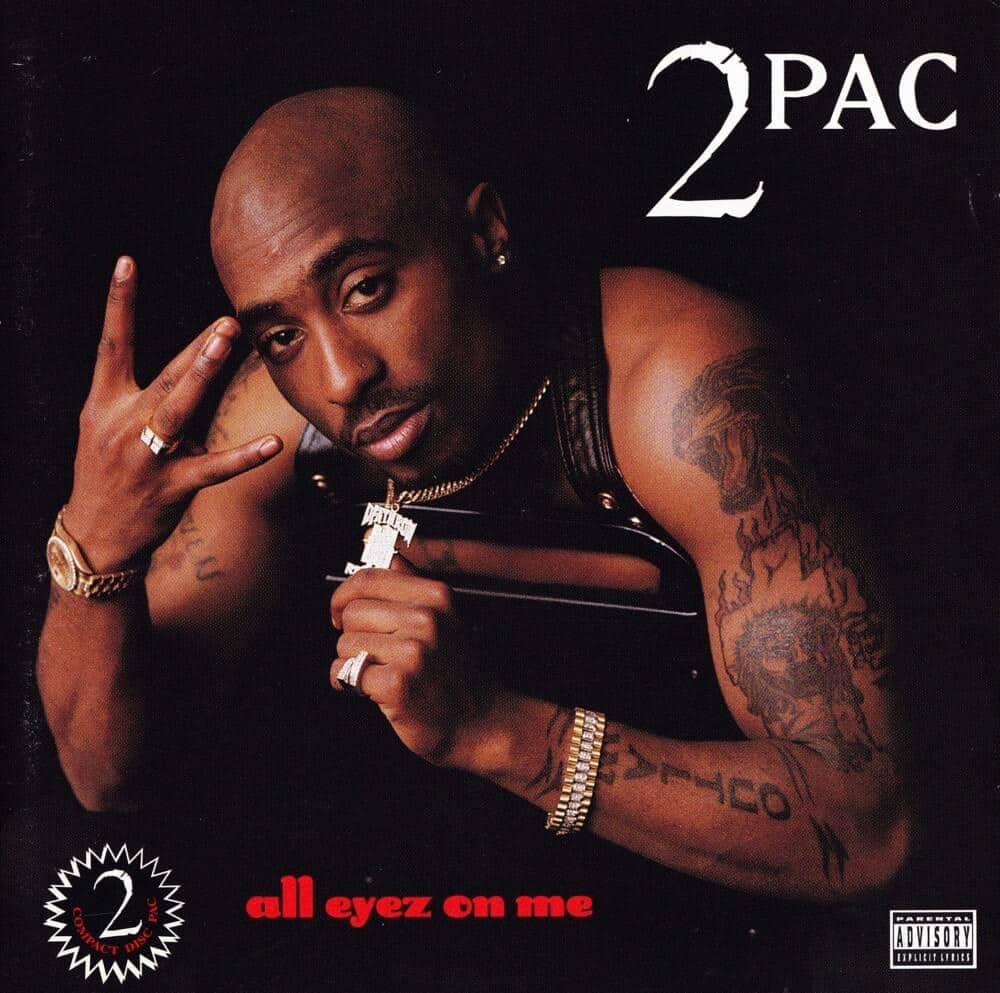 This was the first song Pac recorded after leaving prison in 1995. No surprise, then, that it contains his most powerful vocal performance, one that brings out all the shades of meaning and emotion in the lyrics.  Add in Daz's memorable hook and that iconic piano riff, and you've got 2Pac's best song of all time.