Hip hop culture always had a strong connection with comic books. From Superman references on "Rapper's Delight" to GZA's Liquid Swords comic book-inspired album cover to Ed Piskor's Hip Hop Family Tree, graphic art has always had a solid place in the culture.
In 2016, Marvel Comics released a hardcover version of Marvel: The Hip-Hop Covers Vol. 1, an incredible collection of hip hop-inspired Marvel comic covers. Featuring amazing artwork from designers like Adam Hughes, Brian Stelfreeze, Jim Cheung, Mike Del Mundo, Sanford Greene, Jenny Frison, Phil Noto, Mahmud Asrar, Damion Scott, Tim Bradstreet, Keron Grant, Ed Piskor and more, the book reimagines classic hip hop album covers by Wu-Tang Clan, Clipse, The Roots, 2Pac, Nas, De La Soul and plenty more.
From Guardians of the Galaxy on a Bizarre Ride II the Pharcyde to lonely Drax doing his best Kid Cudi impersonation, here are the top 50 best Marvel hip hop variant covers.
50. Howard the Duck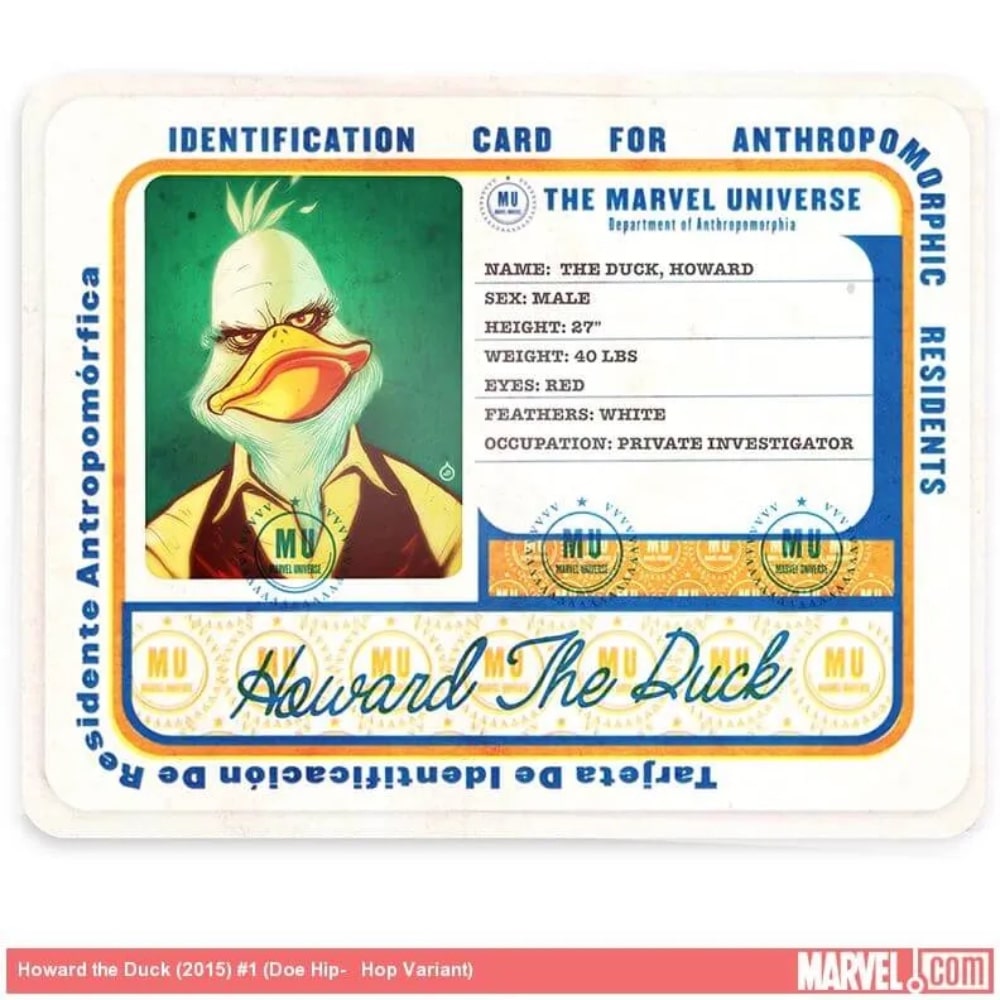 Artwork designed by: Juan Doe
Inspired by: Ol' Dirty Bastard – Return to the 36 Chambers: The Dirty Version, released in 1995
49. Guardians of the Galaxy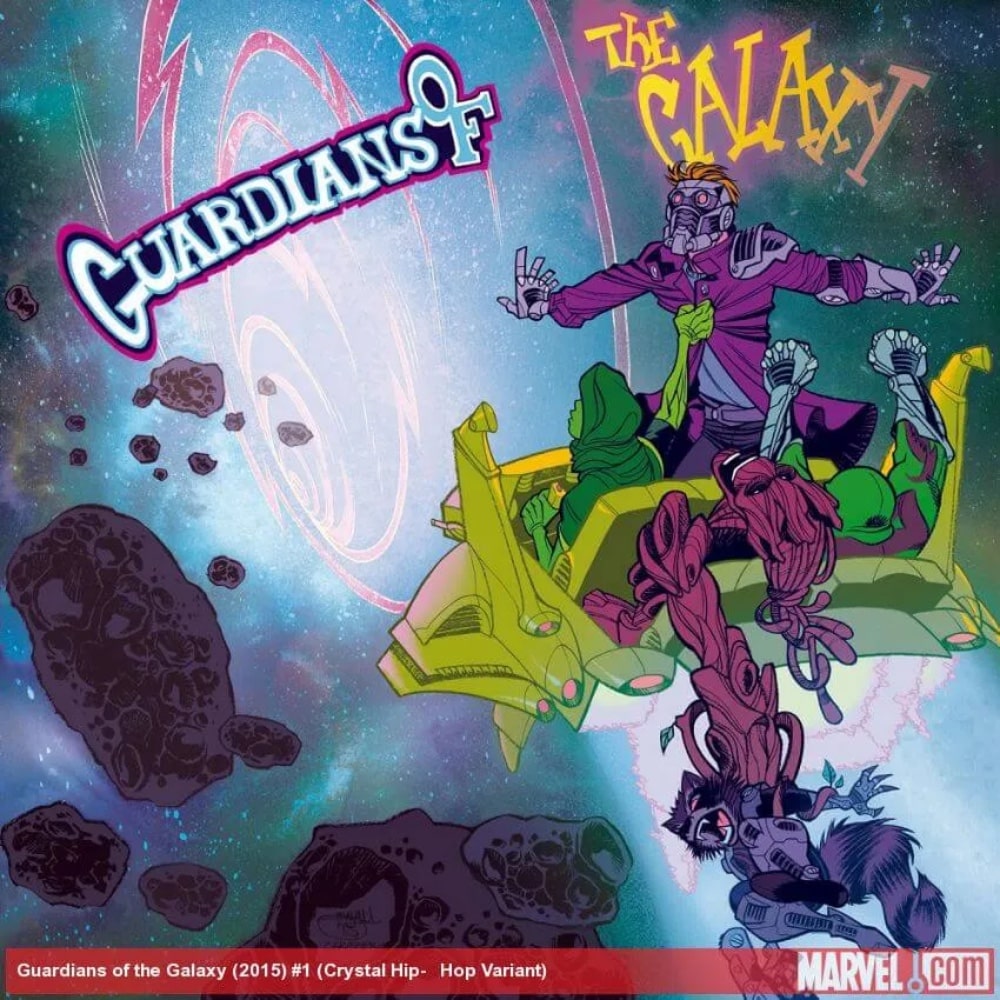 Artwork designed by: Shawn Crystal
Inspired by: The Pharcyde – Bizarre Ride II the Pharcyde, released in 1992
48. Carnage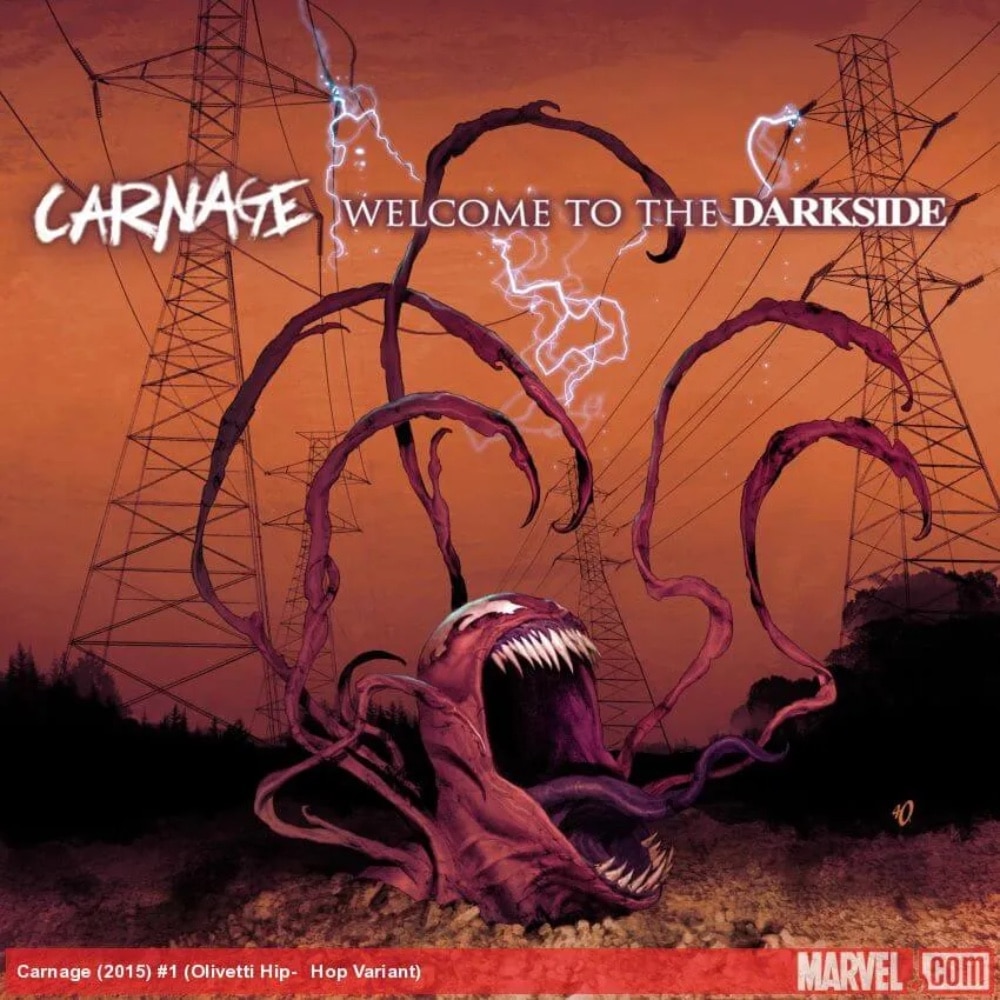 Artwork designed by: Ariel Olivetti
Inspired by: Redman – Dare Iz a Darkside, released in 1994
47. Rocket Raccoon and Groot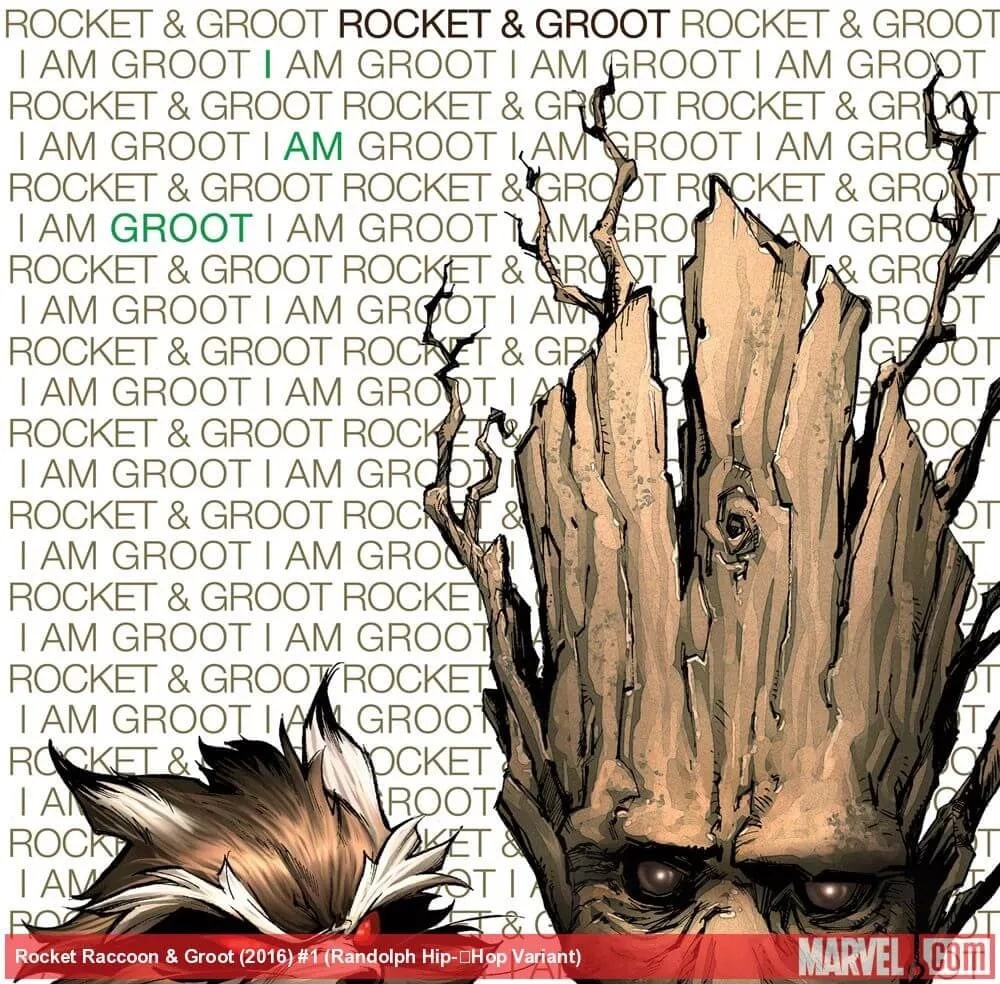 Artwork designed by: Khary Randolph
Inspired by: Run-D.M.C. – King of Rock, released in 1985
46. Patsy Walker, AKA Hellcat!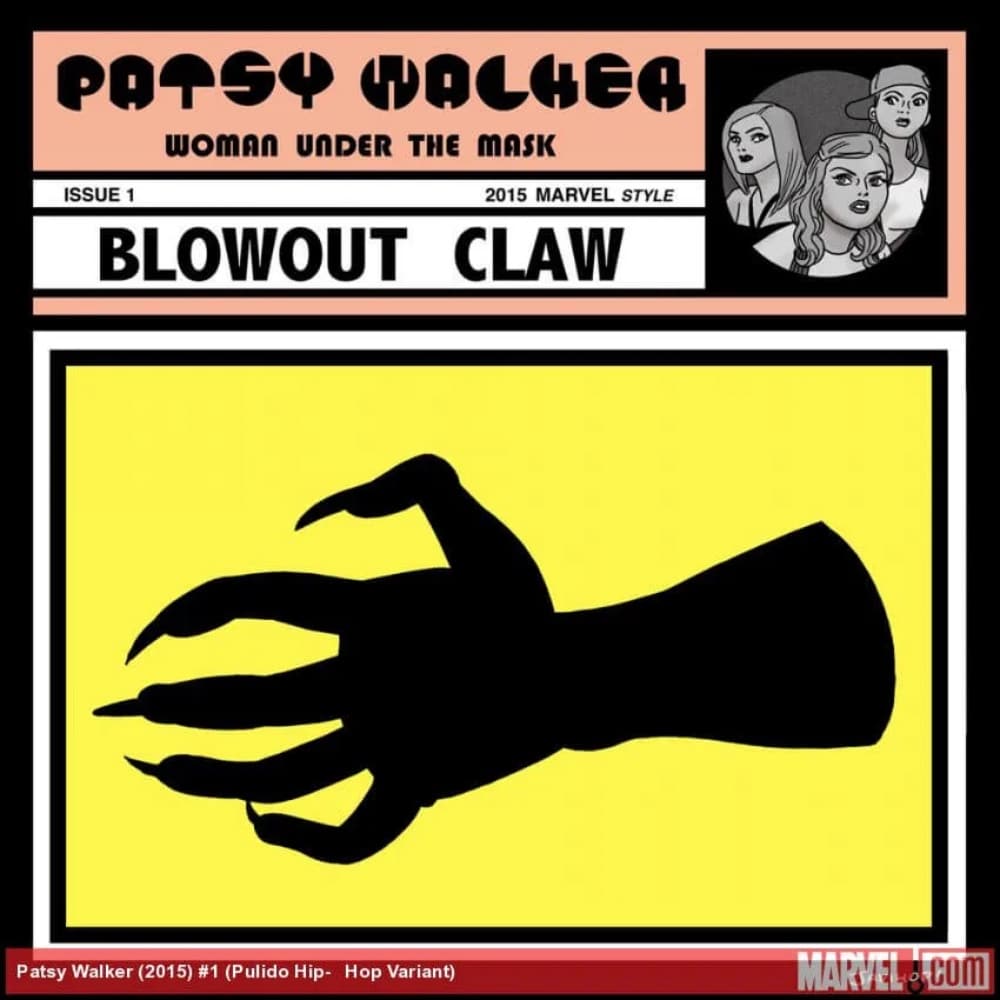 Artwork designed by: Javier Pulido
Inspired by: Digable Planets – Blowout Comb, released in 1994
45. Uncanny Avengers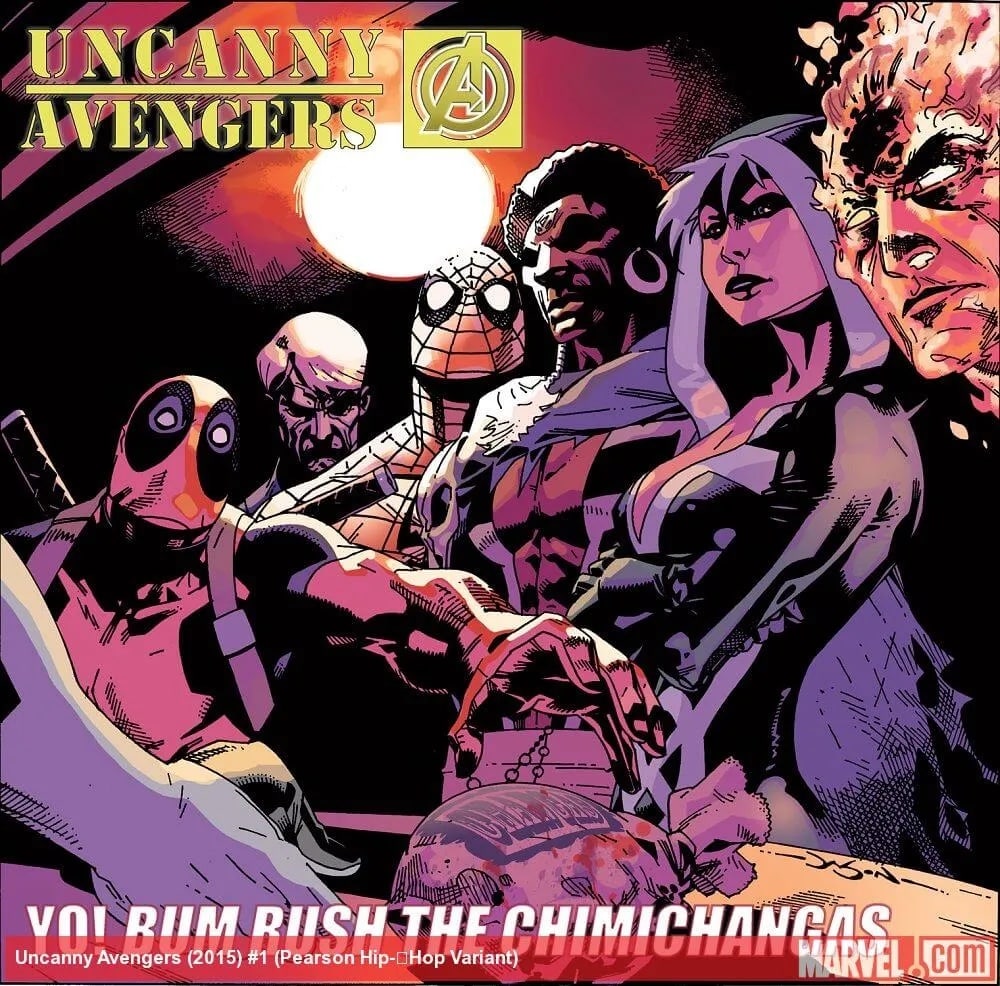 Artwork designed by: Jason Pearson
Inspired by: Public Enemy – Yo! Bum Rush the Show, released in 1987
44. Venom: Space Knight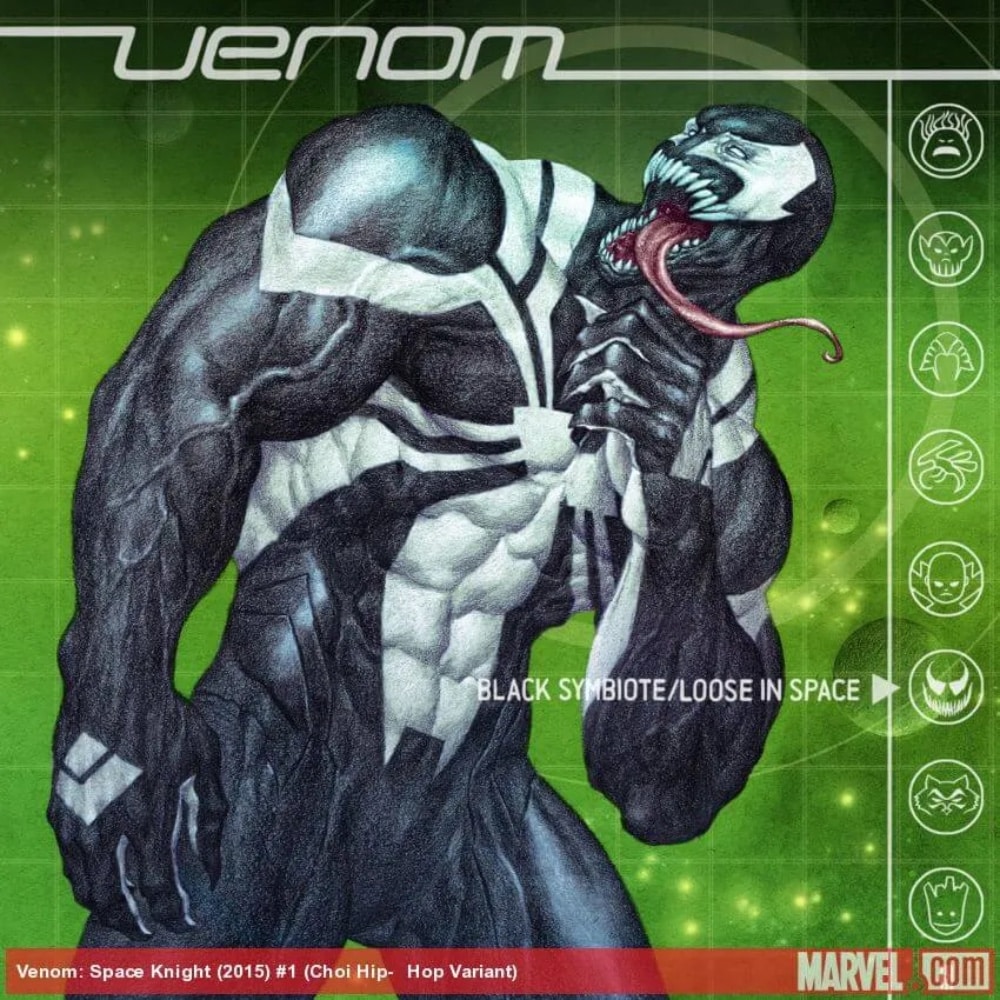 Artwork designed by: Mike Choi
Inspired by: Kool Keith – Black Elvis/Lost in Space, released in 1999
43. Karnak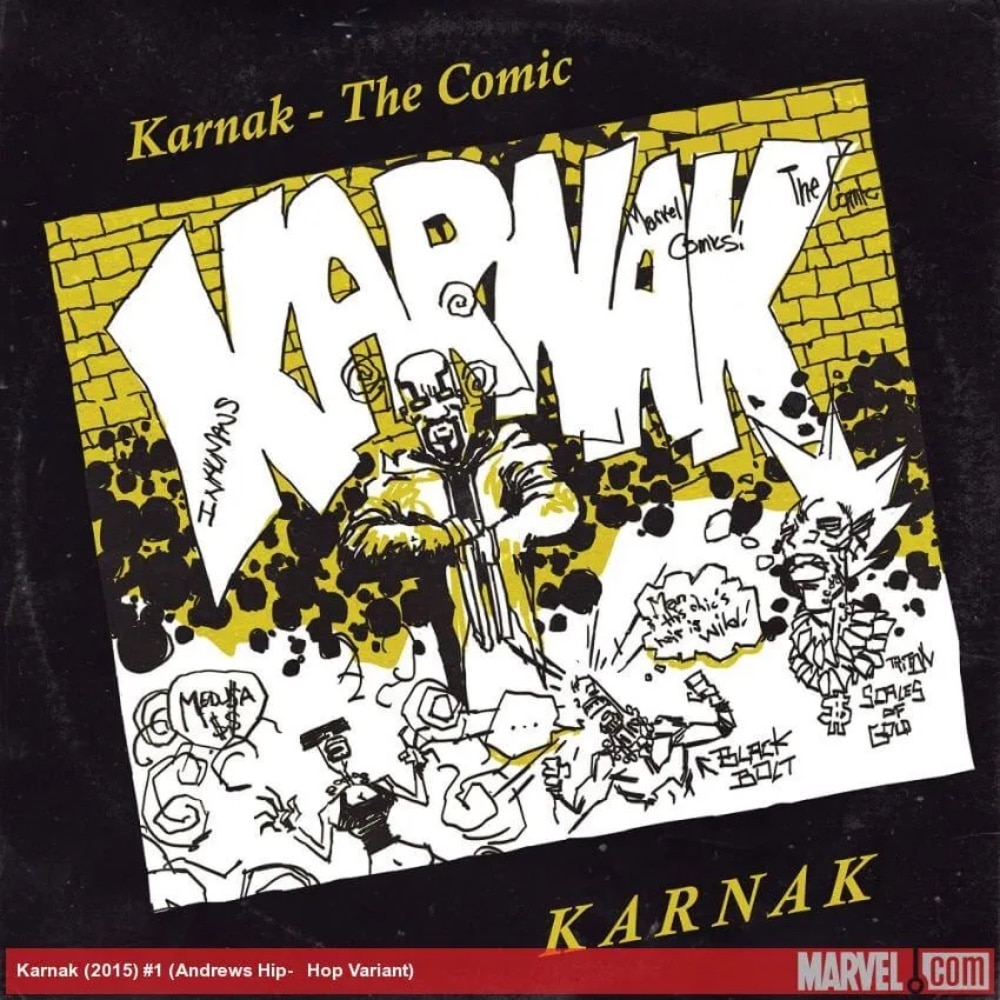 Artwork designed by: Kaare Andrews
Inspired by: Schoolly D – Saturday Night! – The Album, released in 1986
42. Howling Commandos of S.H.I.E.L.D.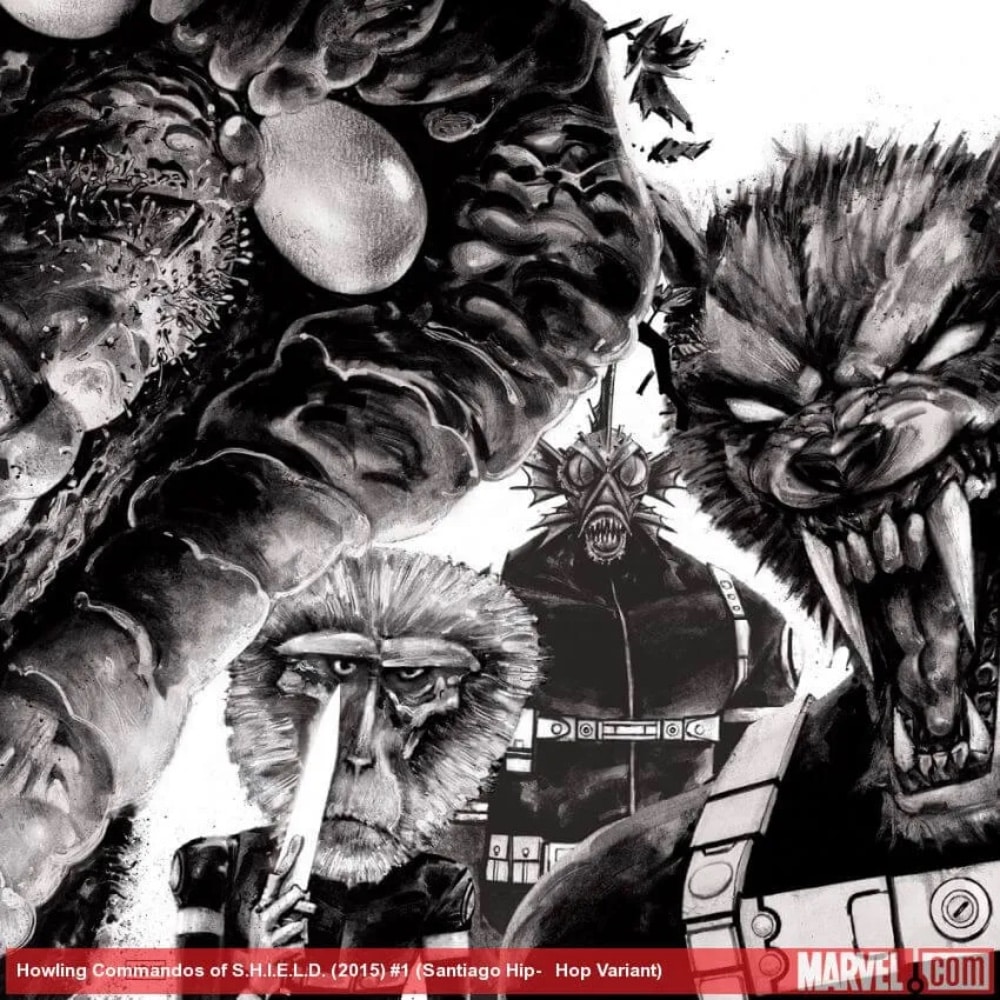 Artwork designed by: Wilfred Santiago
Inspired by: Gravediggaz – 6 Feet Deep, released in 1994
41. Ms. Marvel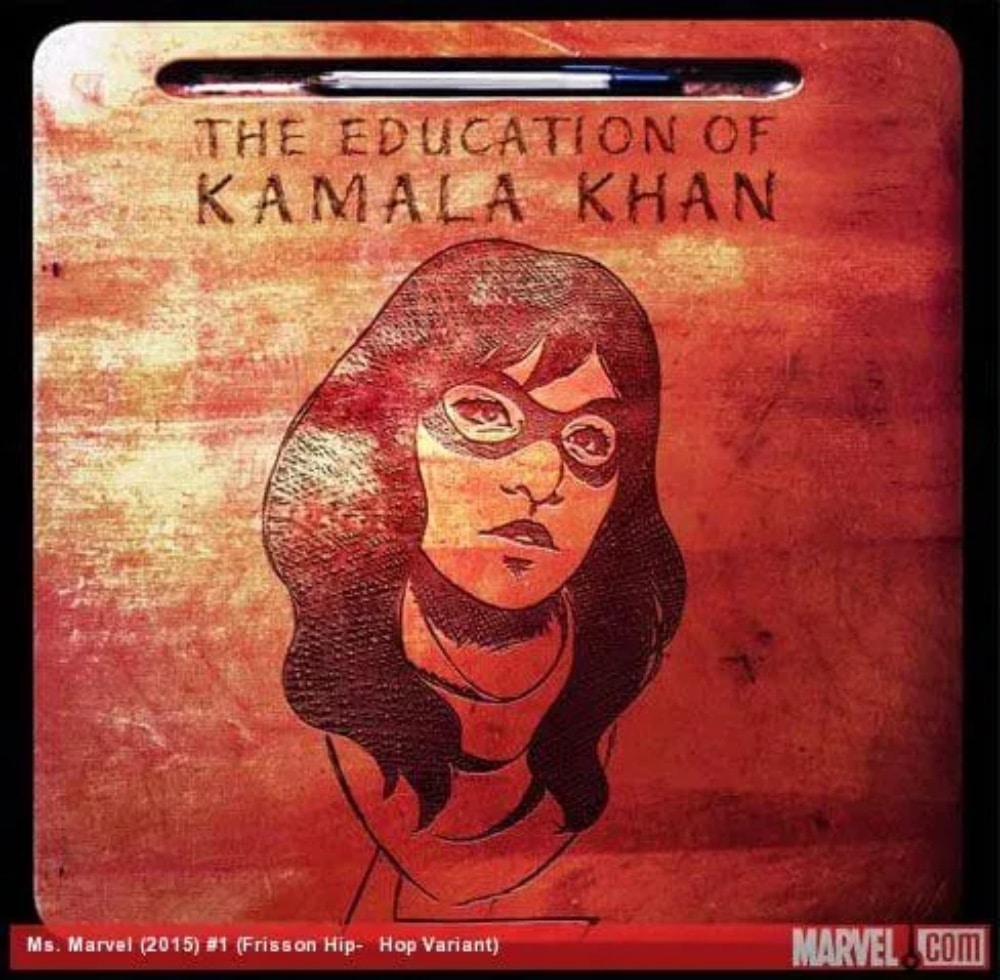 Artwork designed by: Jenny Frisson
Inspired by: Lauryn Hill – The Miseducation of Lauryn Hill, released in 1998
40. All-New, All-Different Avengers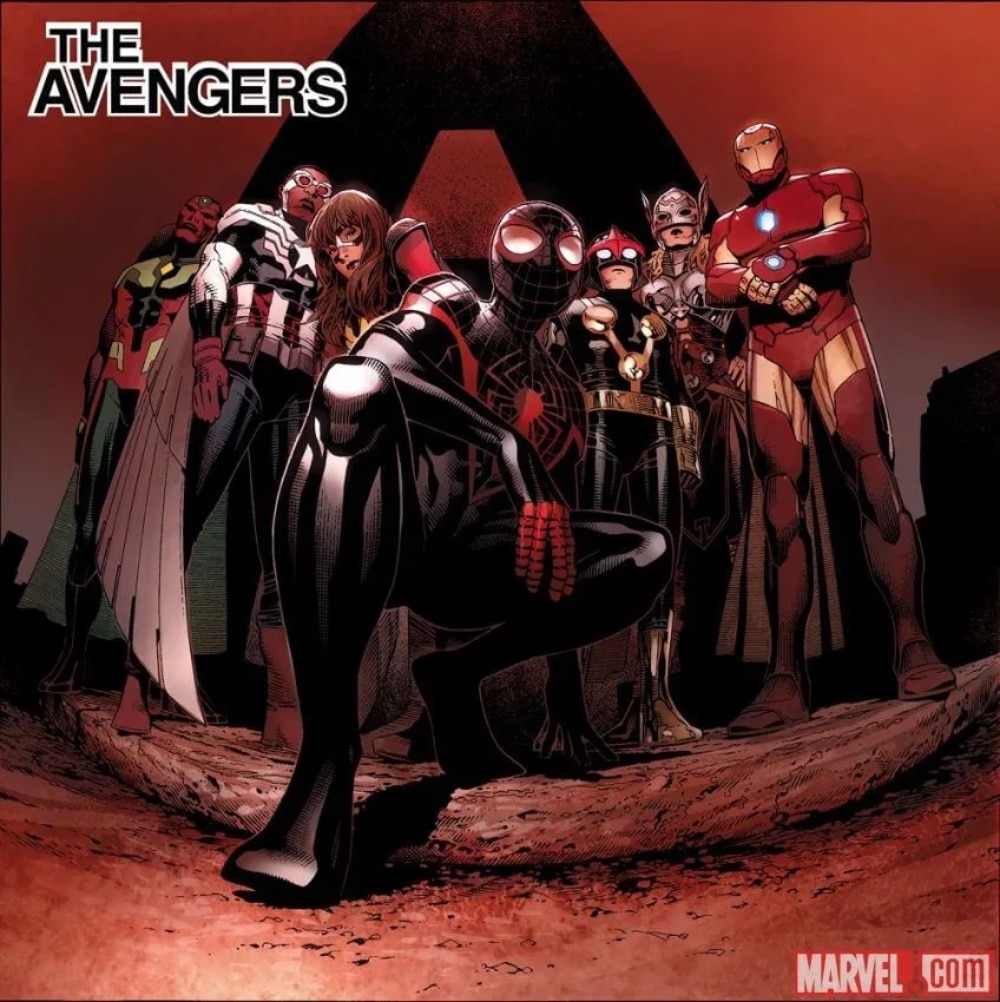 Artwork designed by: Jim Cheung
Inspired by: The Roots – Illadelph Halflife, released in 1996
39. Ultimates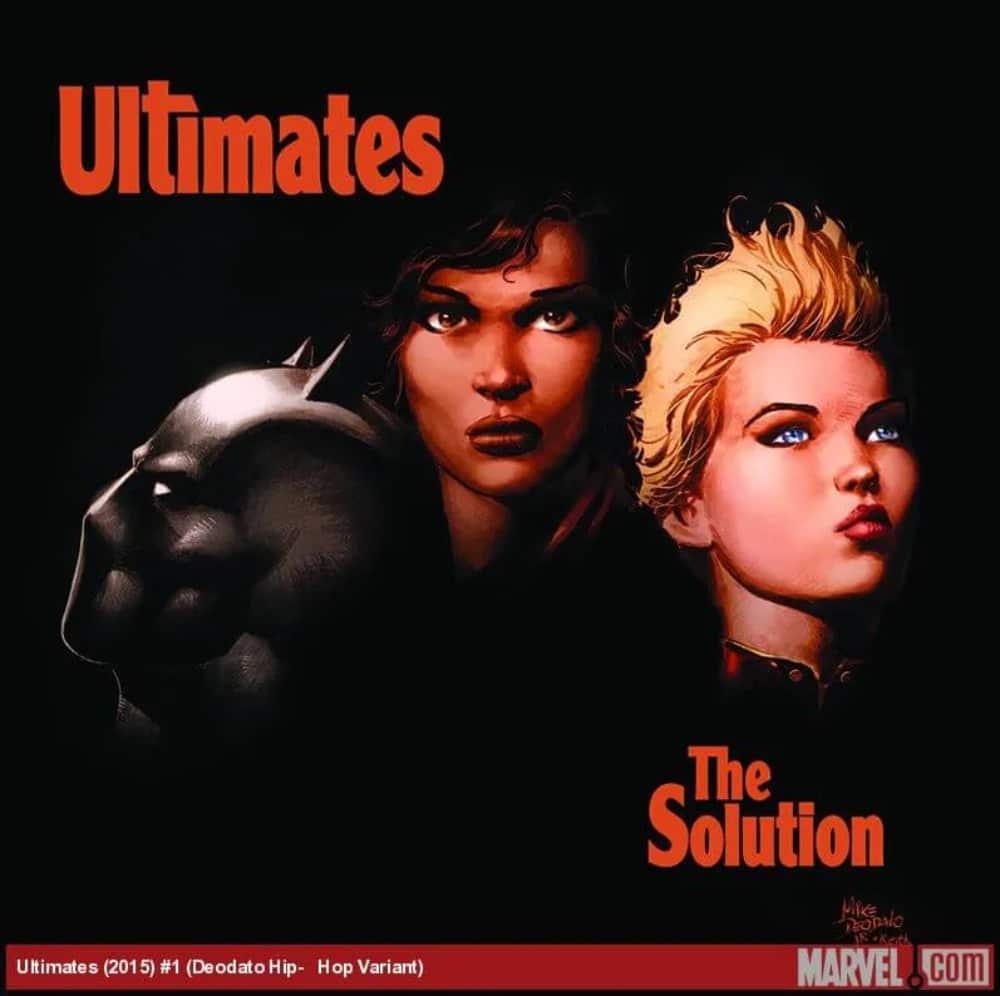 Artwork designed by: Mike Deodato
Inspired by: Fugees – The Score, released in 1996
38. Weirdworld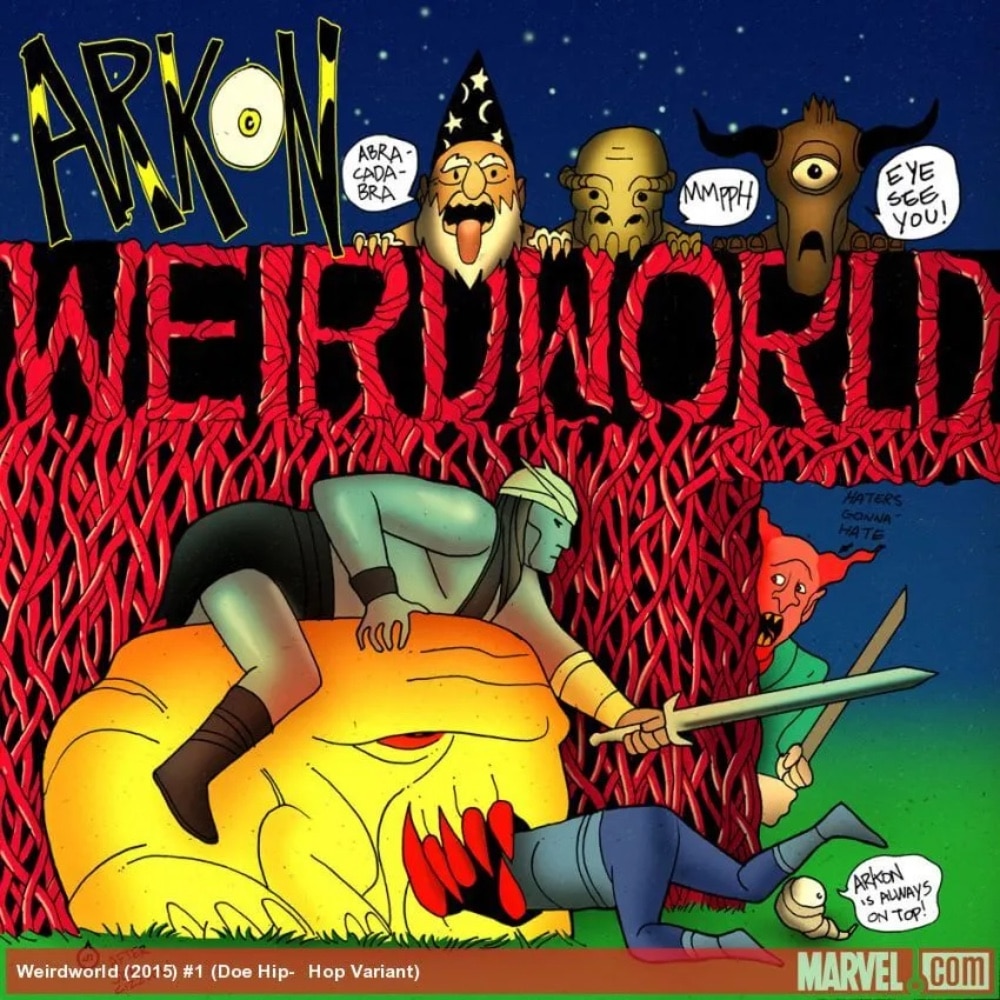 Artwork designed by: Juan Doe
Inspired by: Snoop Dogg – Doggystyle, released in 1993
37. Black Panther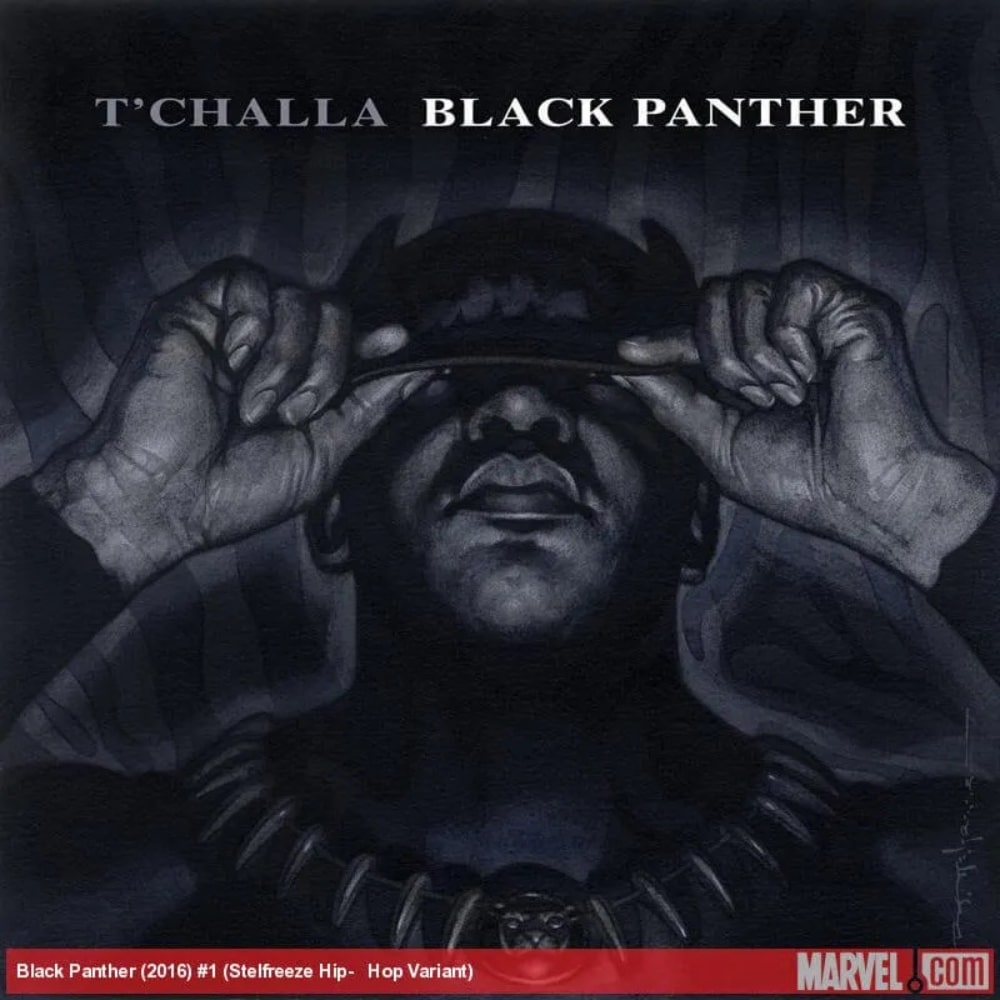 Artwork designed by: Brian Stelfreeze
Inspired by: Jay-Z – The Black Album, released in 2003
36. All-New Hawkeye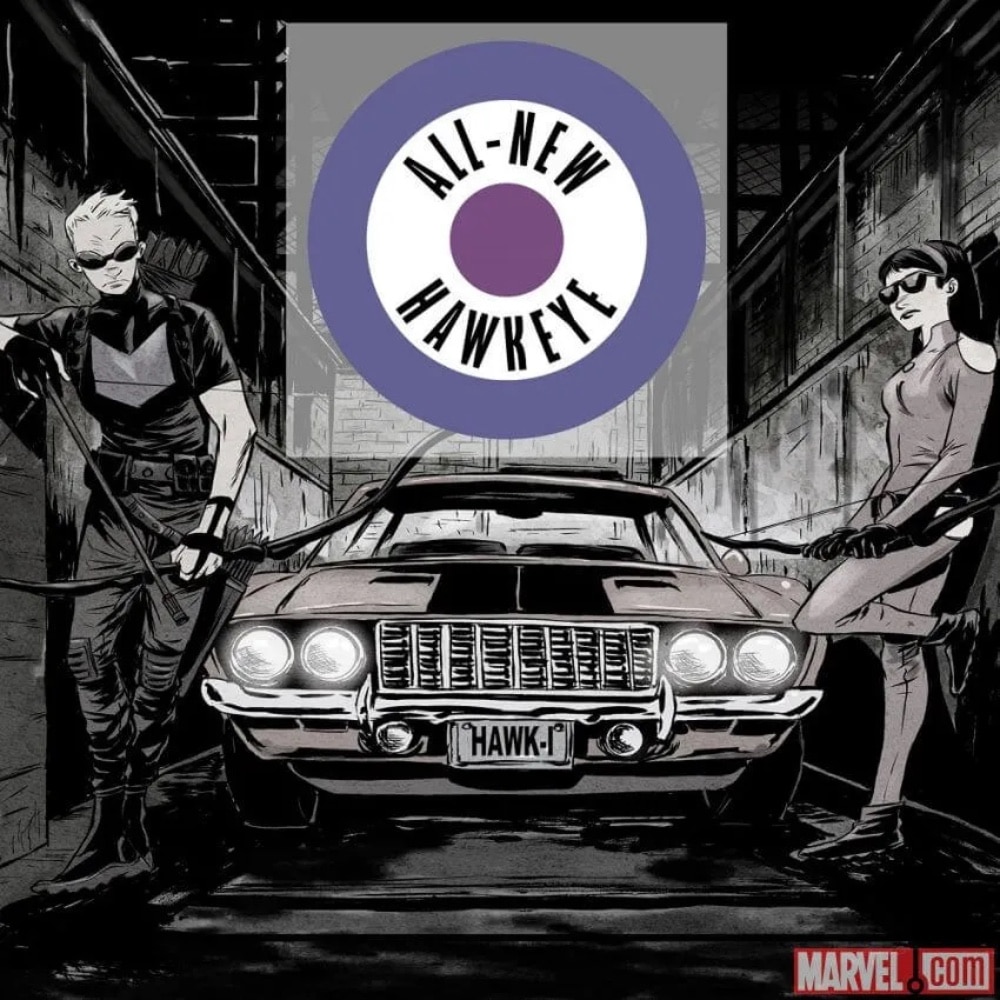 Artwork designed by: Sanford Greene
Inspired by: Pete Rock & CL Smooth – Mecca and the Soul Brother, released in 1992
35. Spider-Woman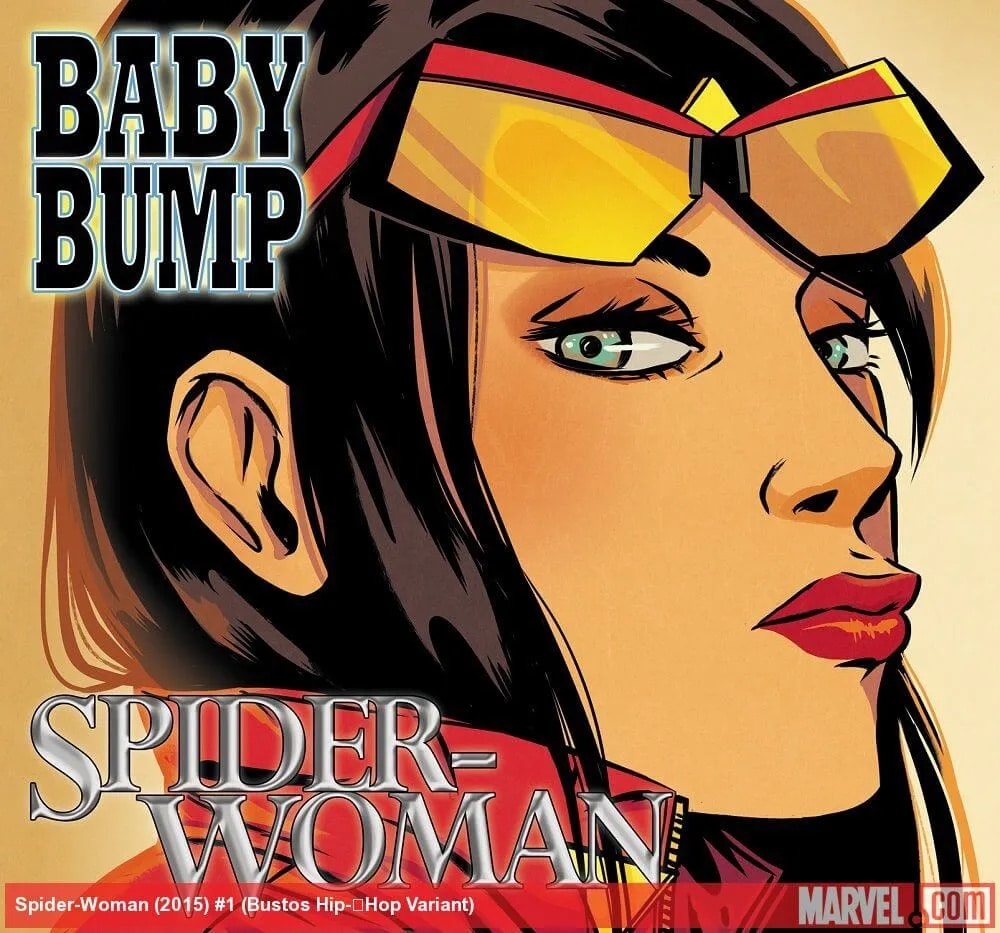 Artwork designed by: Natacha Bustos
Inspired by: Big Pun – Capital Punishment, released in 1998
34. New Avengers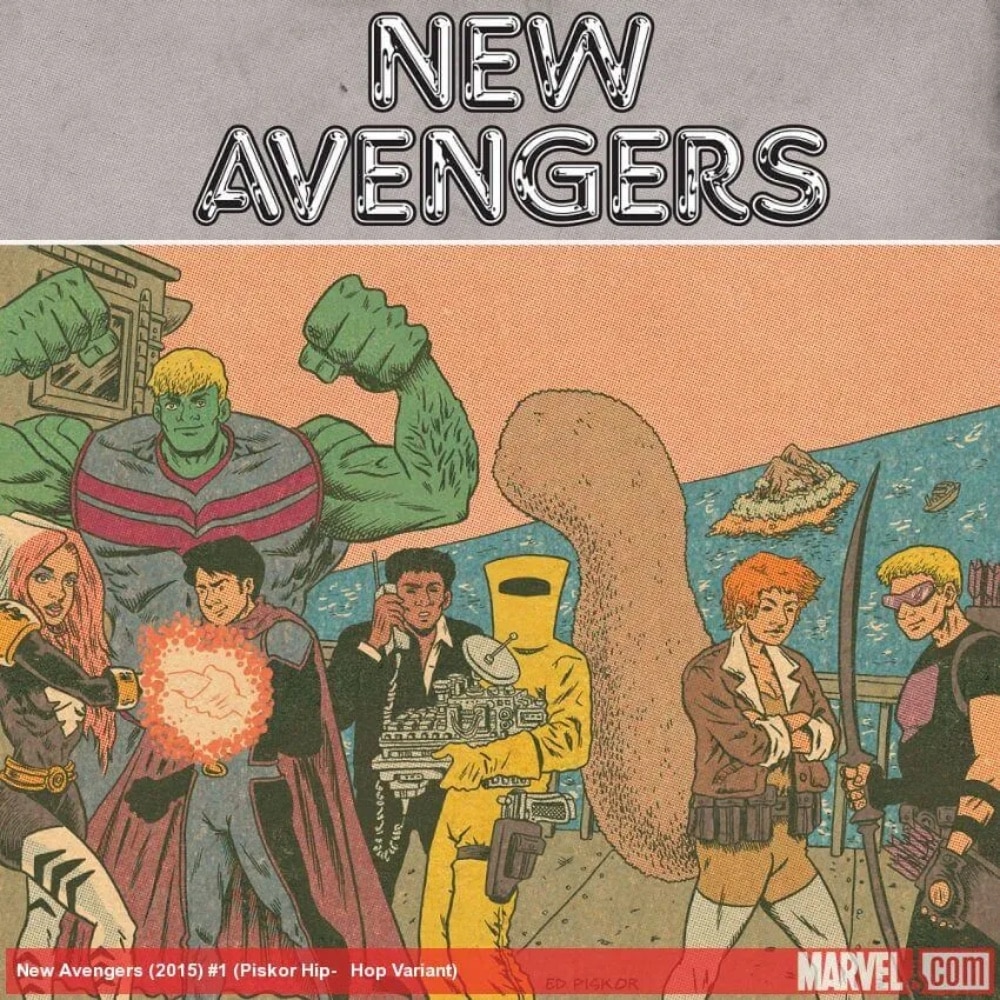 Artwork designed by: Ed Piskor
Inspired by: Grandmaster Flash and the Furious Five – The Message
33. Punisher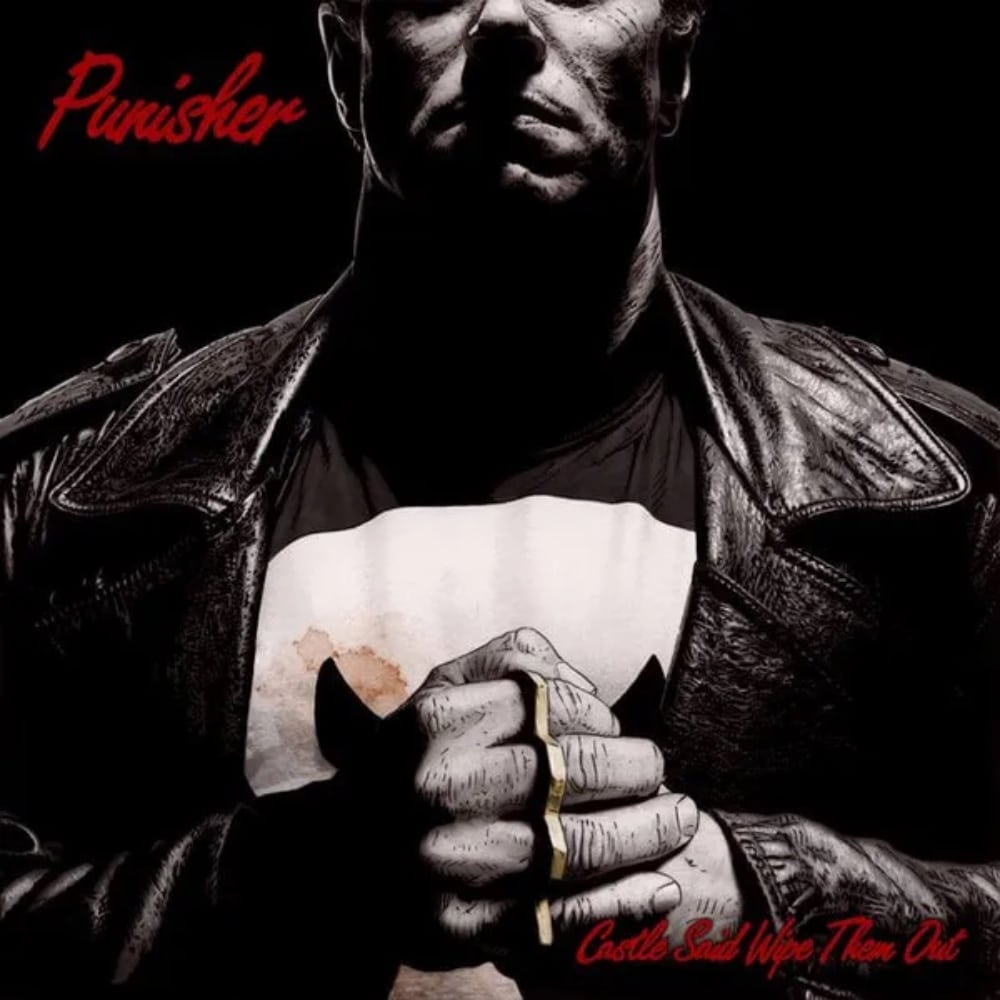 Artwork designed by: Tim Bradstreet
Inspired by: LL Cool J – Mama Said Knock You Out, released in 1990
32. X-Men
Artwork designed by: Afua Richardson
Inspired by: Souls of Mischief – 93 'til Infinity, released n 1993
31. Nova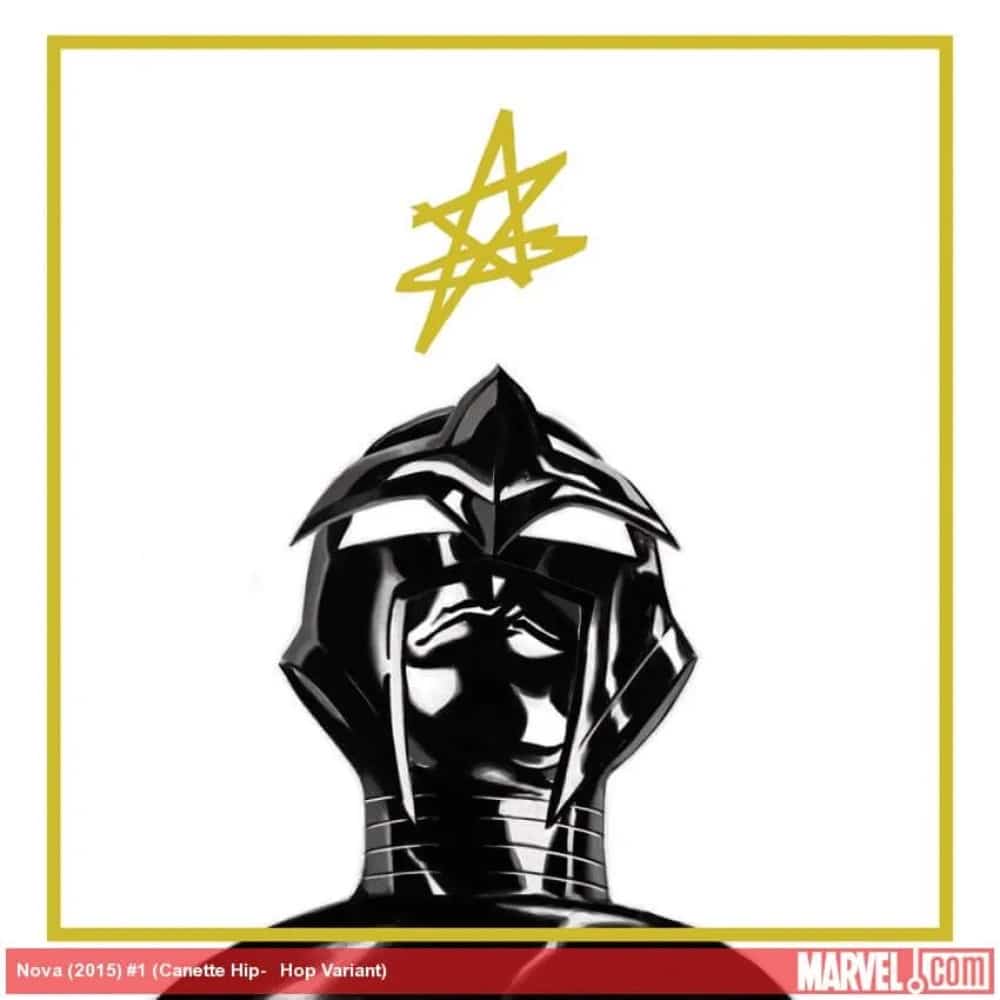 Artwork designed by: Eric Canete
Inspired by: J. Cole – Born Sinner, released in 2013
30. A-Force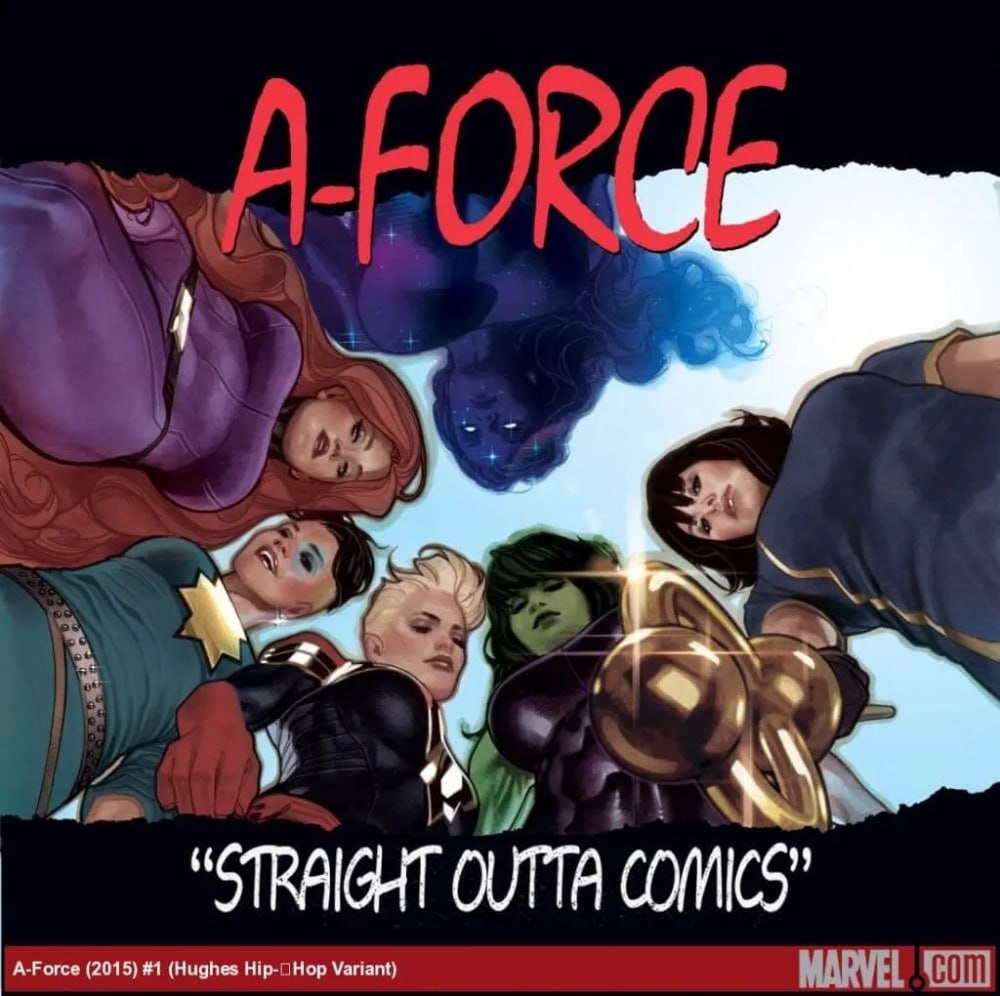 Artwork designed by: Adam Hughes
Inspired by: N.W.A. – Straight Outta Compton, released in 1988
29. Guardians of Infinity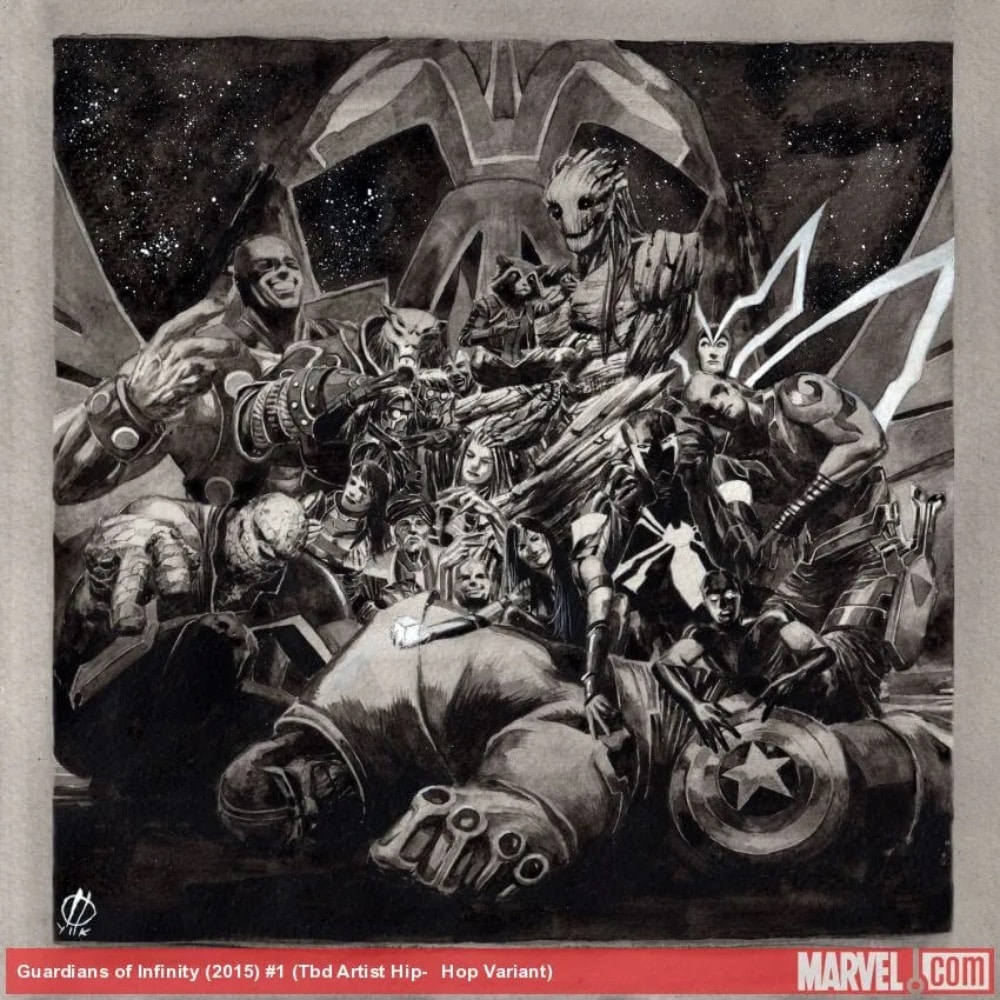 Artwork designed by: Marco Rudy
Inspired by: Kendrick Lamar – To Pimp a Butterfly, released in 2015
28. Silk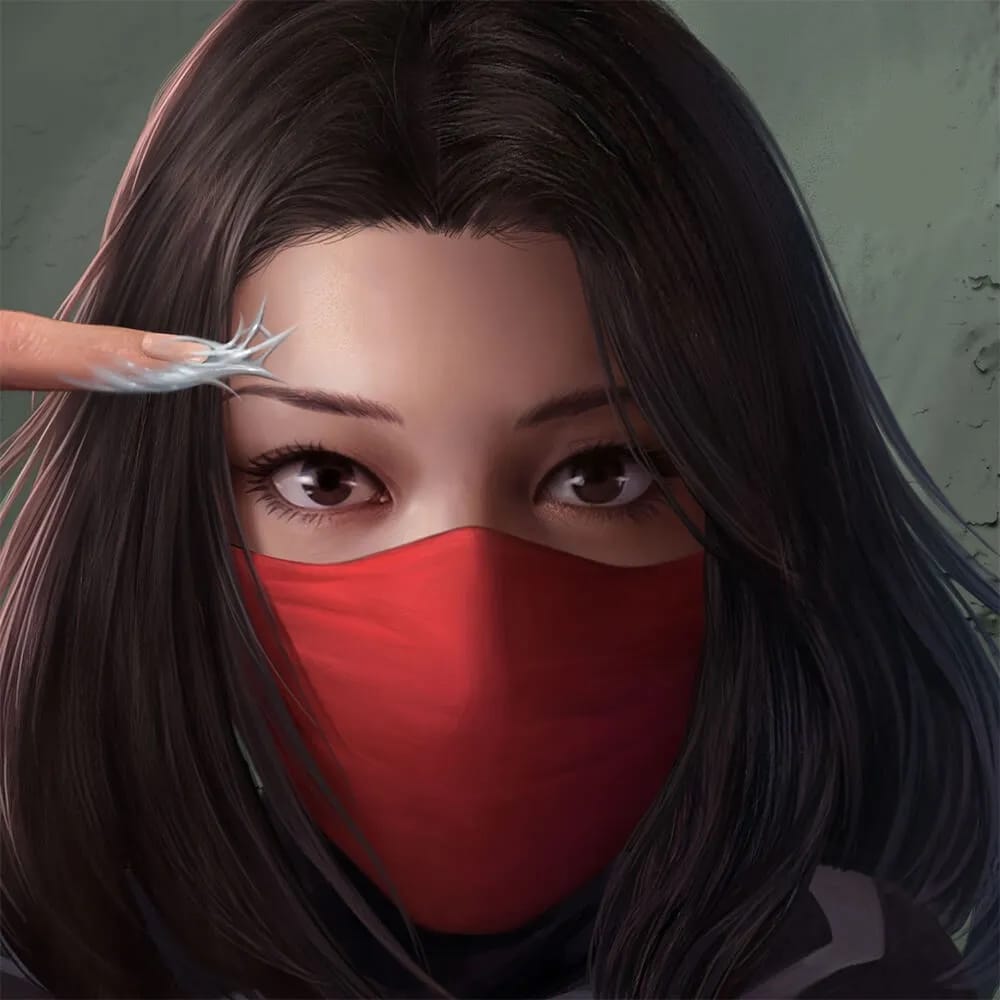 Artwork designed by: Whoo Chul Lee
Inspired by: Mos Def – The New Danger, released in 2004
27. Captain America: Sam Wilson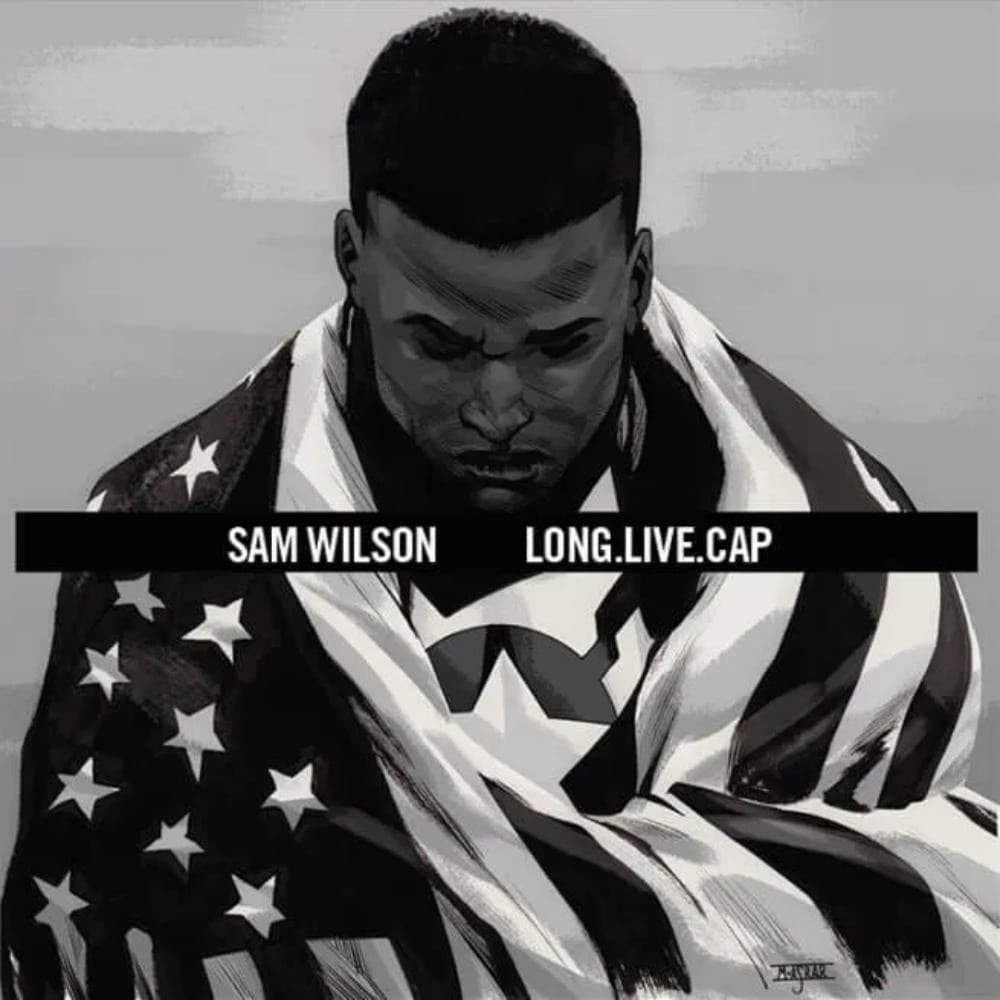 Artwork designed by: Mahmud Asrar
Inspired by: A$AP Rocky – LONG.LIVE.A$AP, released in 2013
26. Drax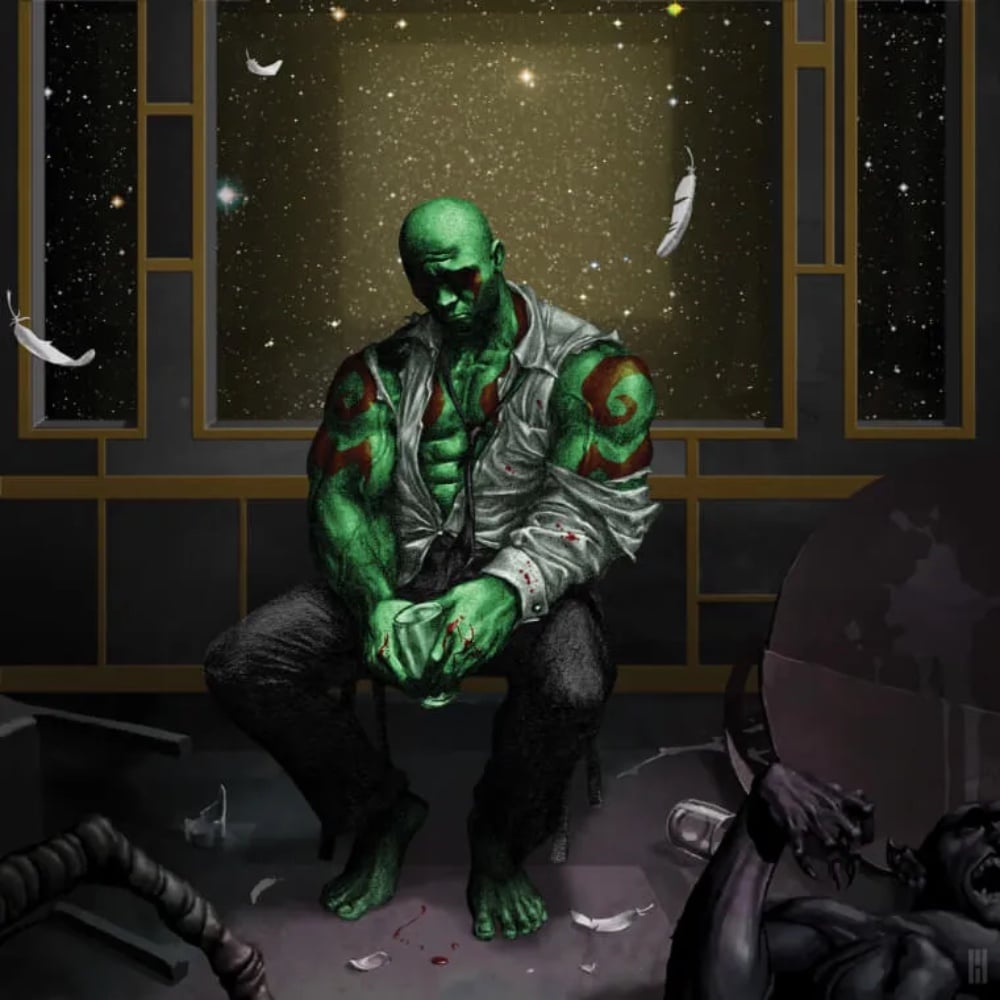 Artwork designed by: Mike Choi
Inspired by: Kid Cudi – Man on the Moon II: The Legend of Mr. Rager, released in 2010
25. Doctor Strange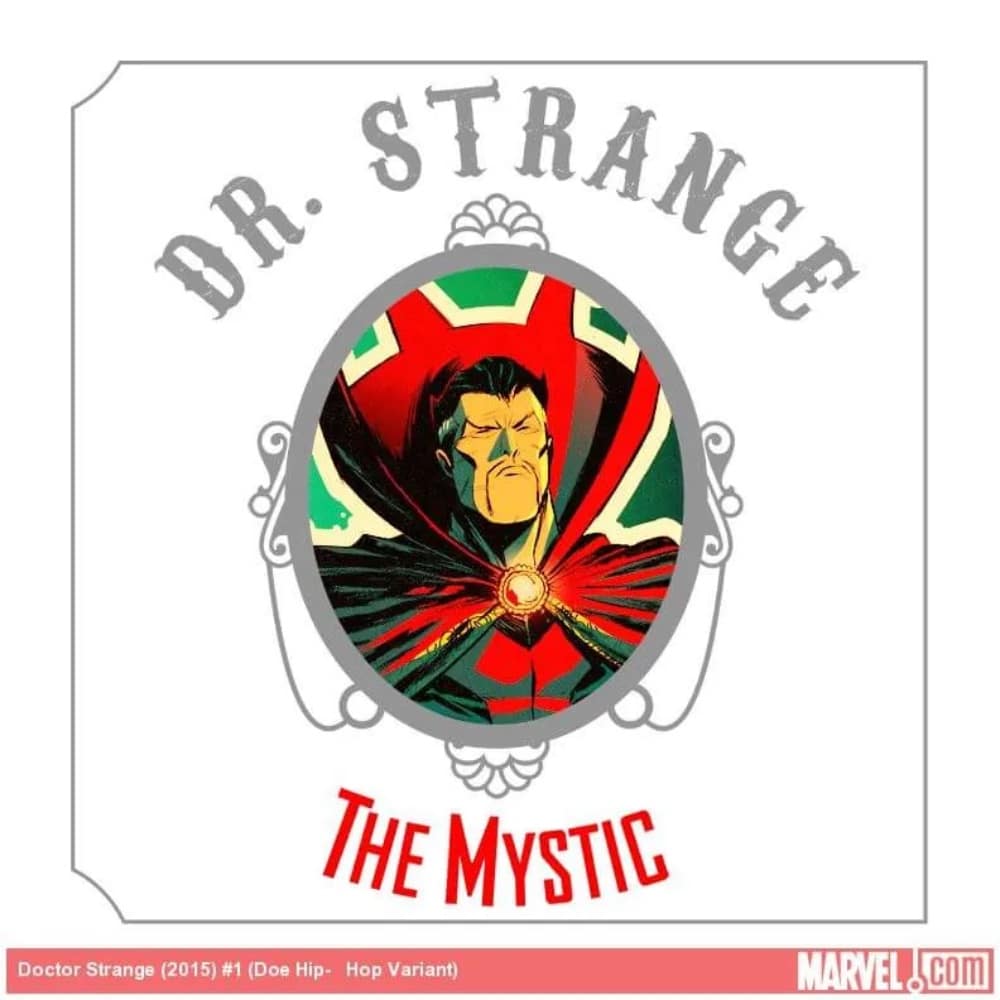 Artwork designed by: Juan Doe
Inspired by: Dr. Dre – The Chronic, released in 1992
24. Black Knight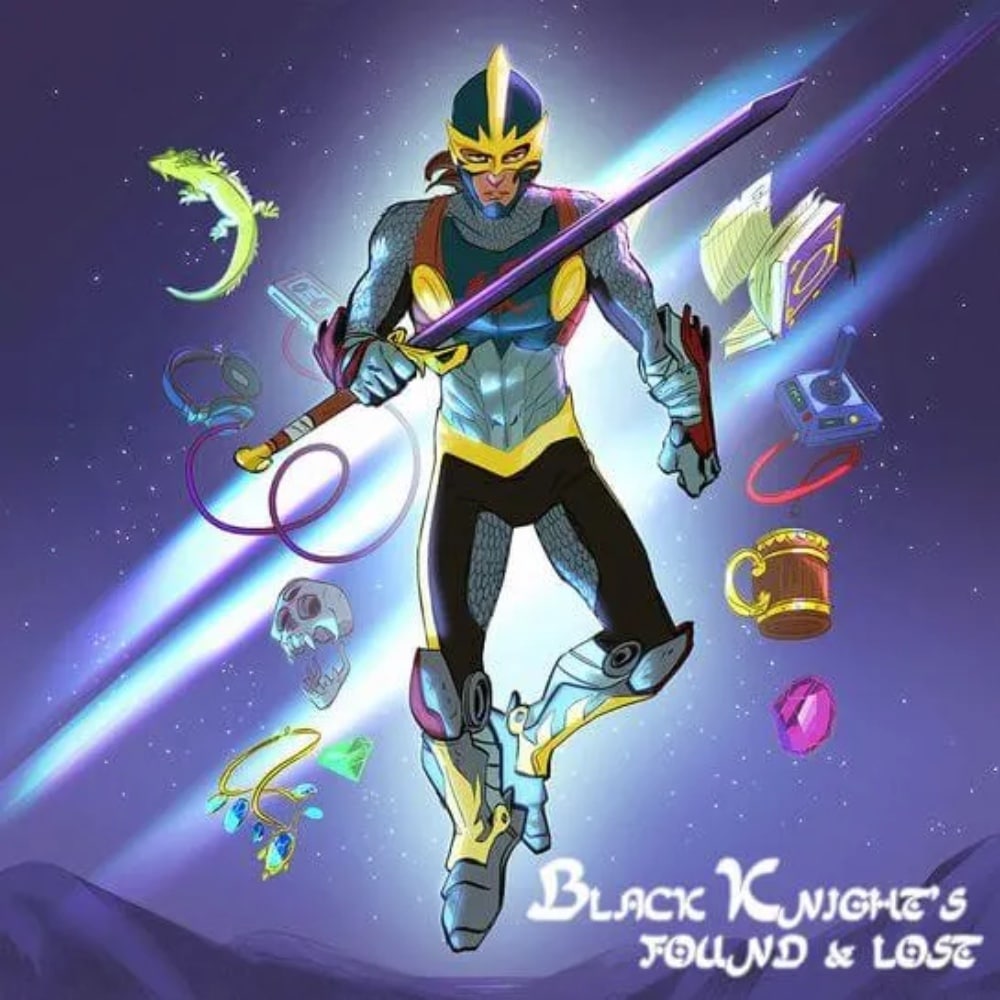 Artwork designed by: Gyimah Gariba
Inspired by: Lupe Fiasco – Lupe Fiasco's Food & Liquor, released in 2006
23. Web Warriors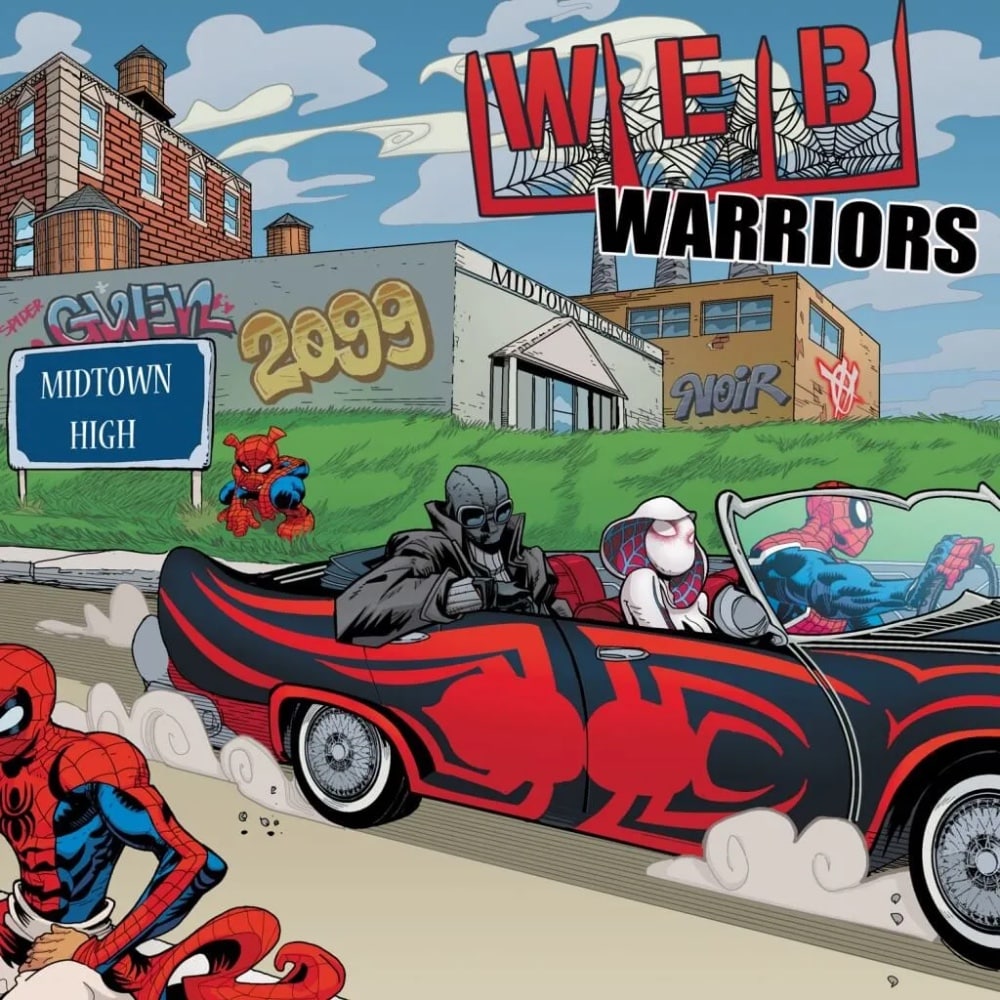 Artwork designed by: Damian Scott
Inspired by: Clipse – Lord Willin', released in 2002
22. Black Widow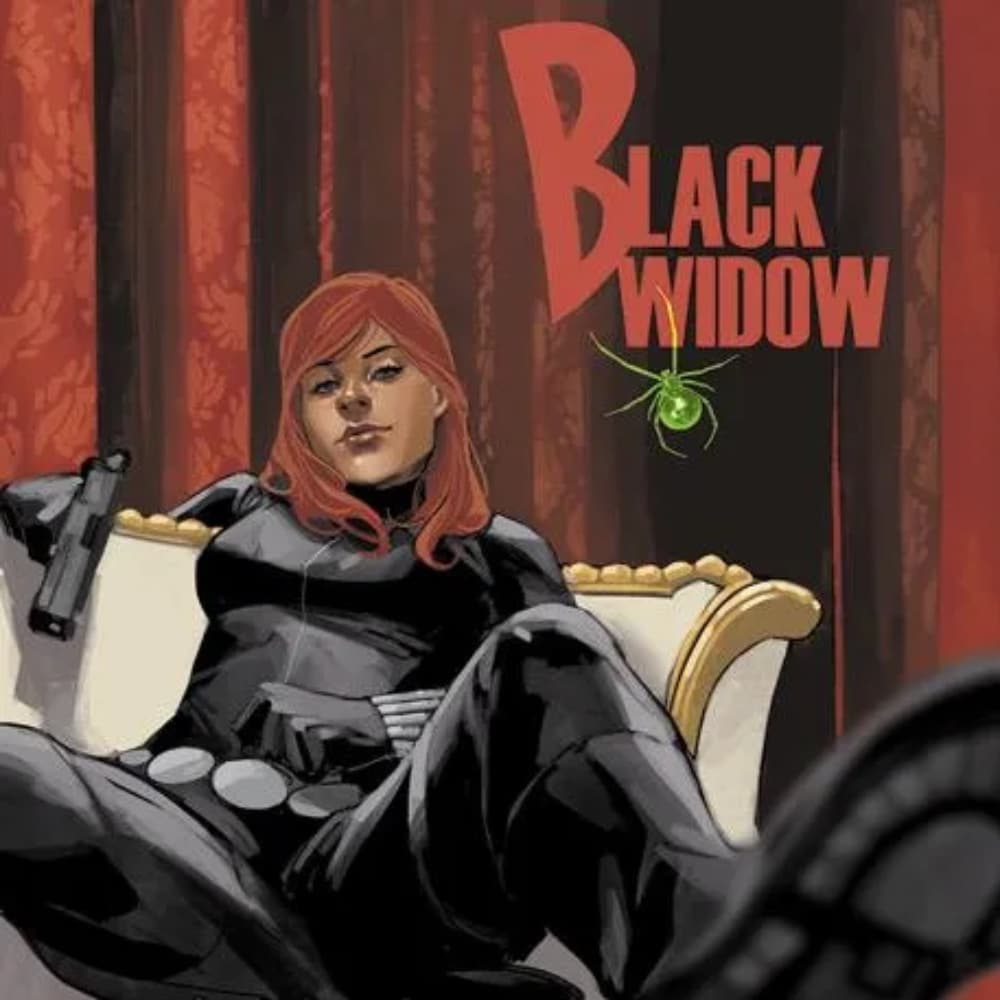 Artwork designed by: Phil Noto
Inspired by: Missy Elliott – Supa Dupa Fly, released in 1997
21. Illuminati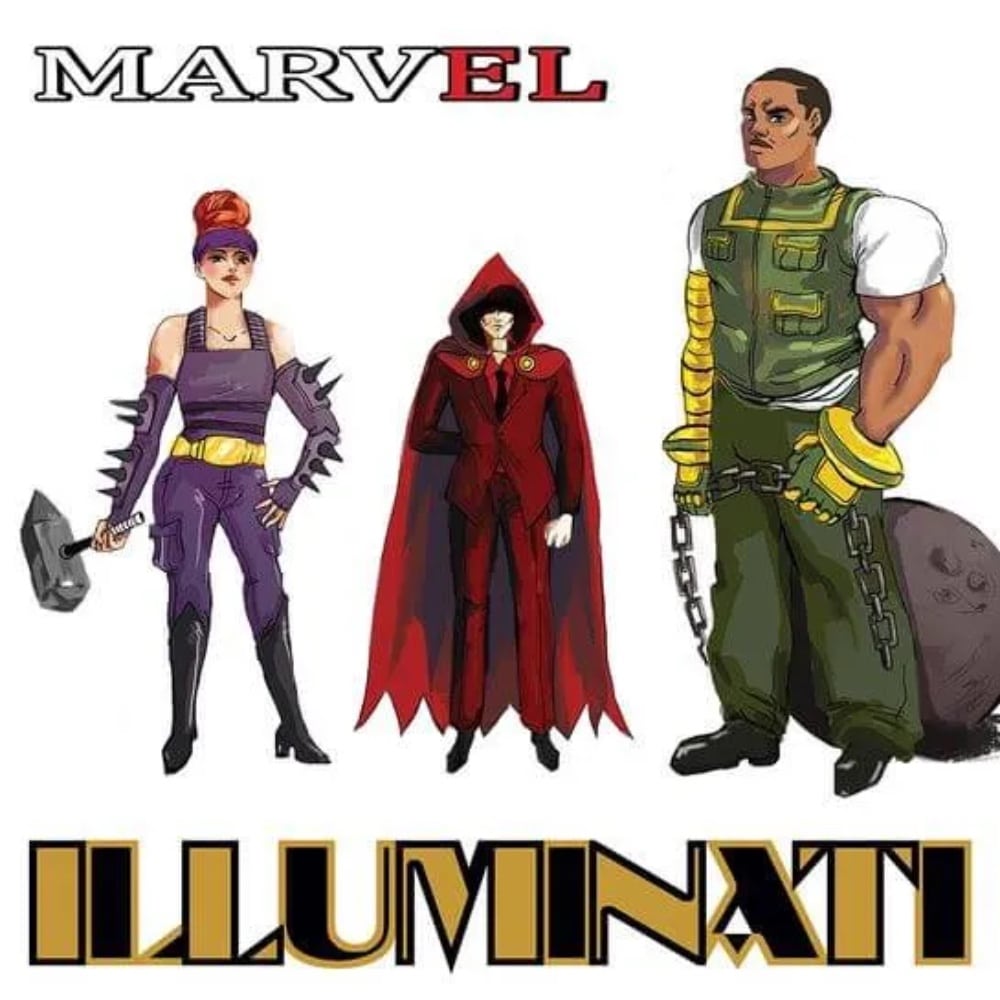 Artwork designed by: Brittany Holloway-Brown
Inspired by: Ice-T – Power, released in 1988
20. Amazing Spider-Man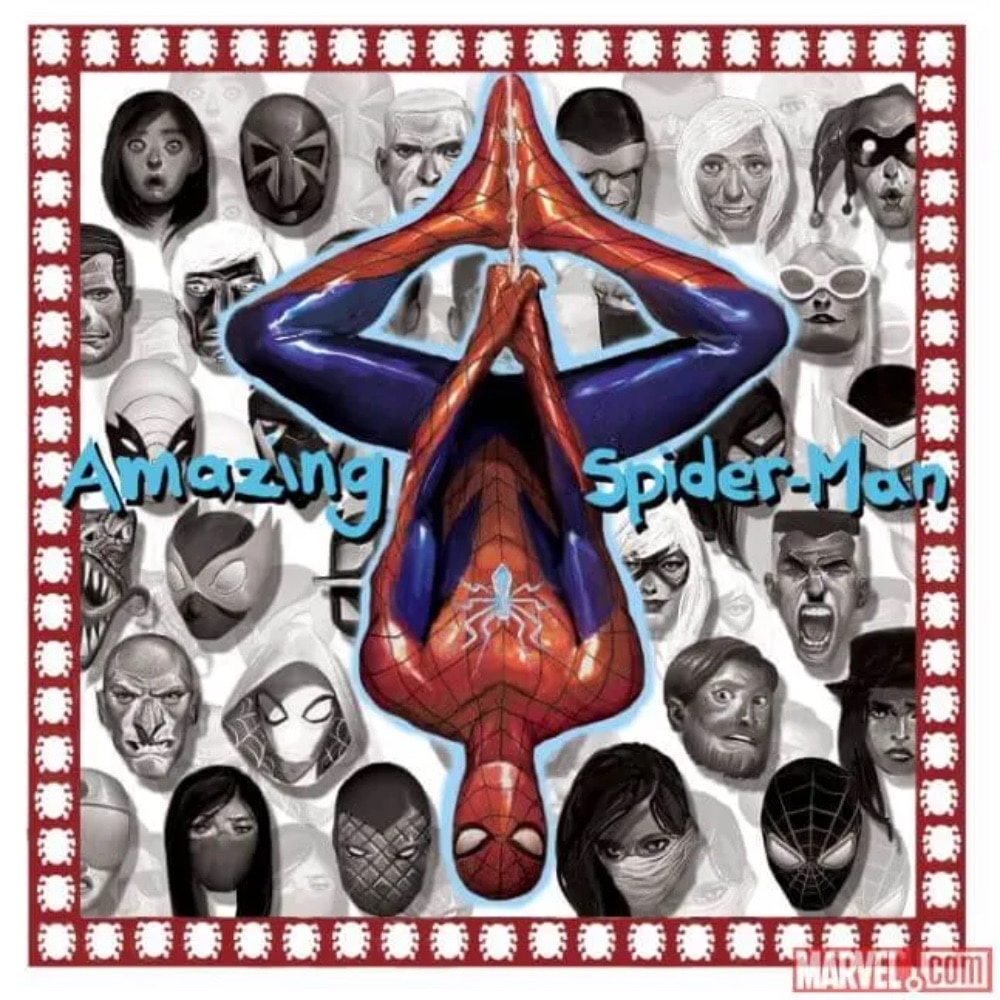 Artwork designed by: Mike Del Mundo
Inspired by: A Tribe Called Quest – Midnight Marauders, released in 1993
19. Power Man & Iron Fist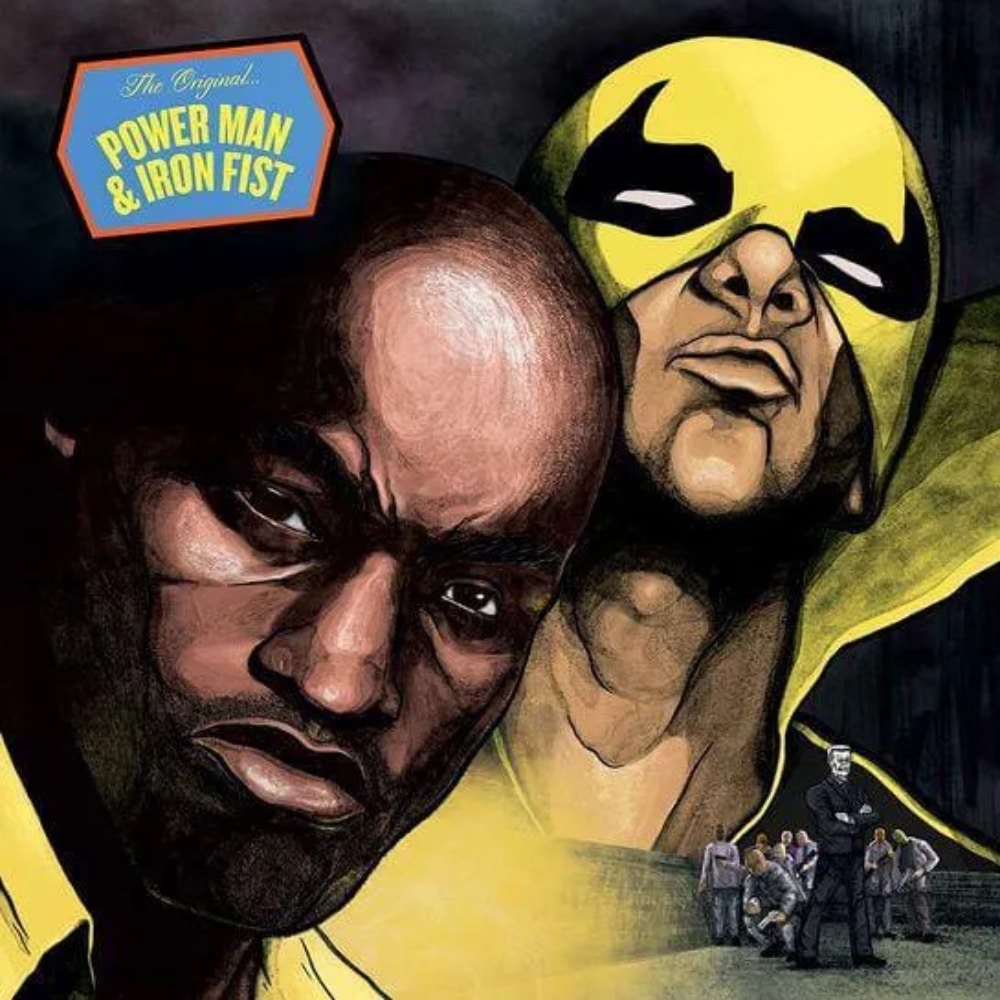 Artwork designed by: Theotis Jones
Inspired by: Mobb Deep – The Infamous, released in 1995
18. Daredevil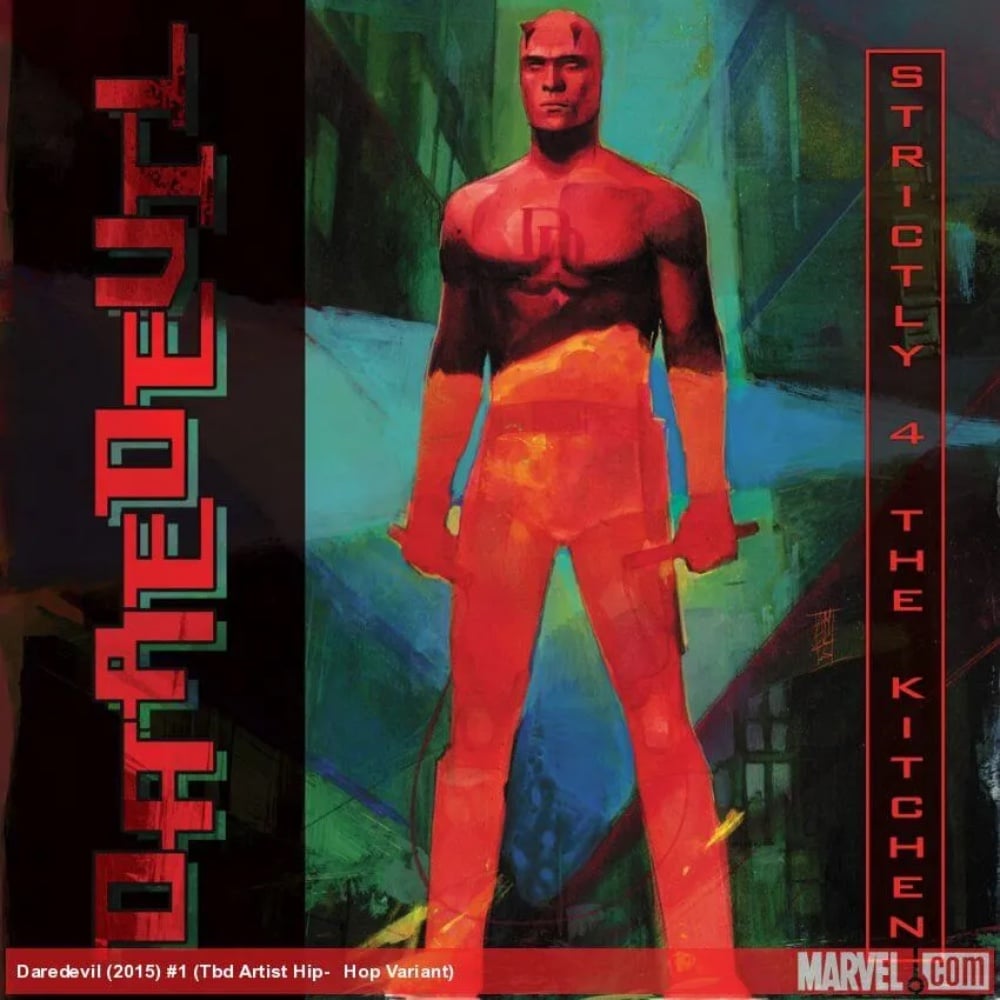 Artwork designed by: Alex Maleev
Inspired by: 2Pac – Strictly 4 My N.I.G.G.A.Z…, released in 1993
17. Uncanny Inhumans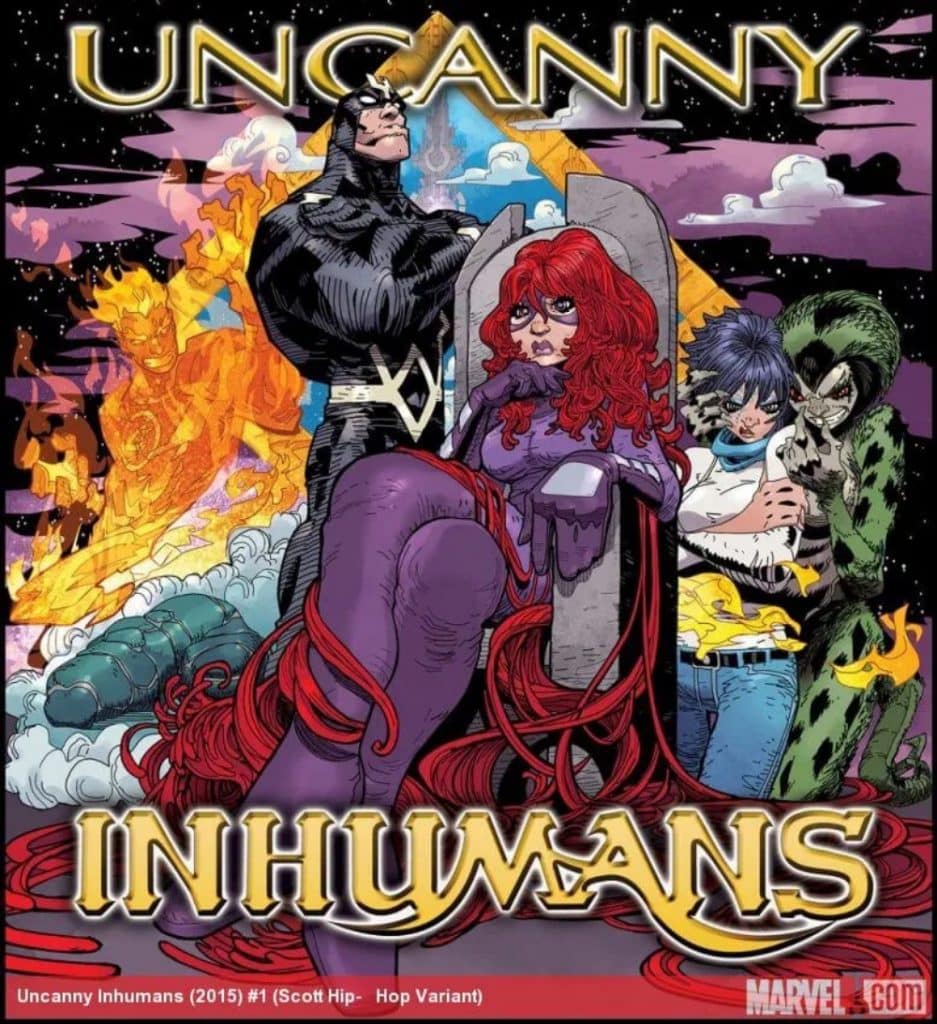 Artwork designed by: Damion Scott
Inspired by: OutKast – Aquemini, released in 1998
16. All-New Wolverine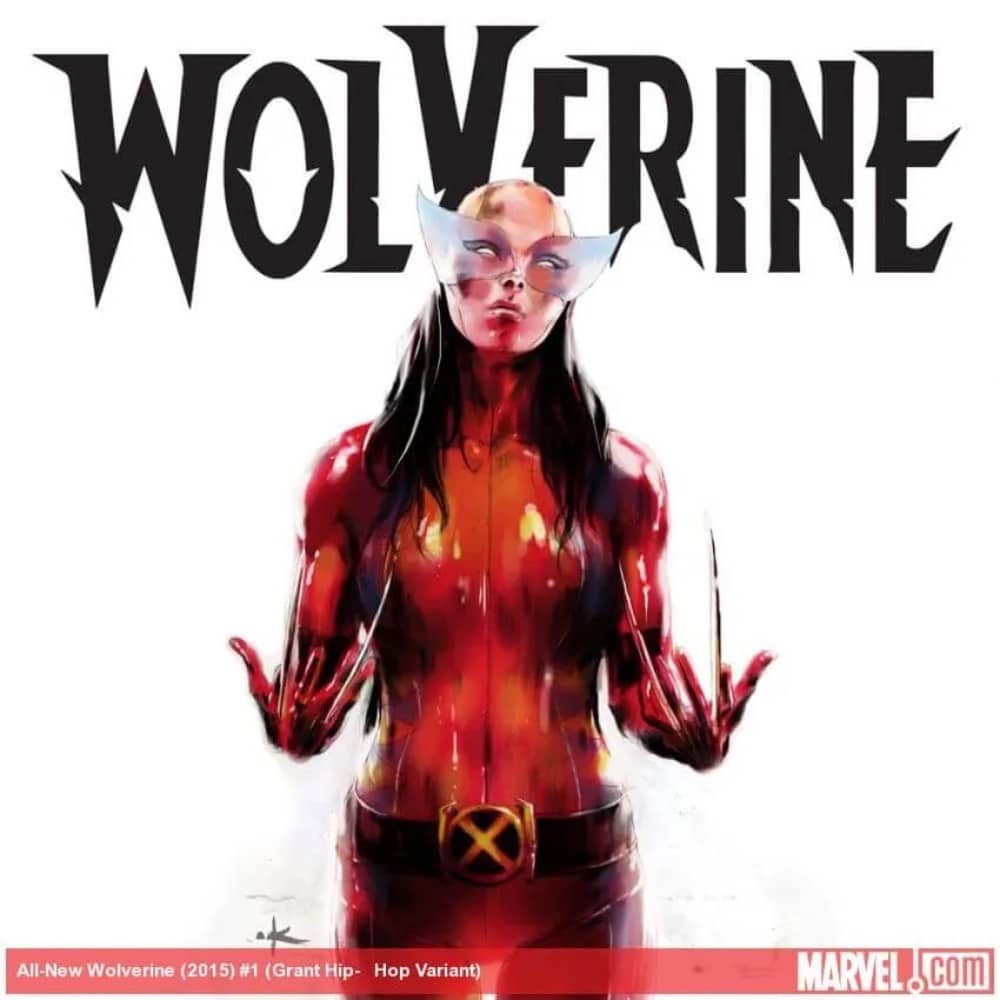 Artwork designed by: Keron Grant
Inspired by: DMX – Flesh of My Flesh, Blood of My Blood, released in 1998
15. Red Wolf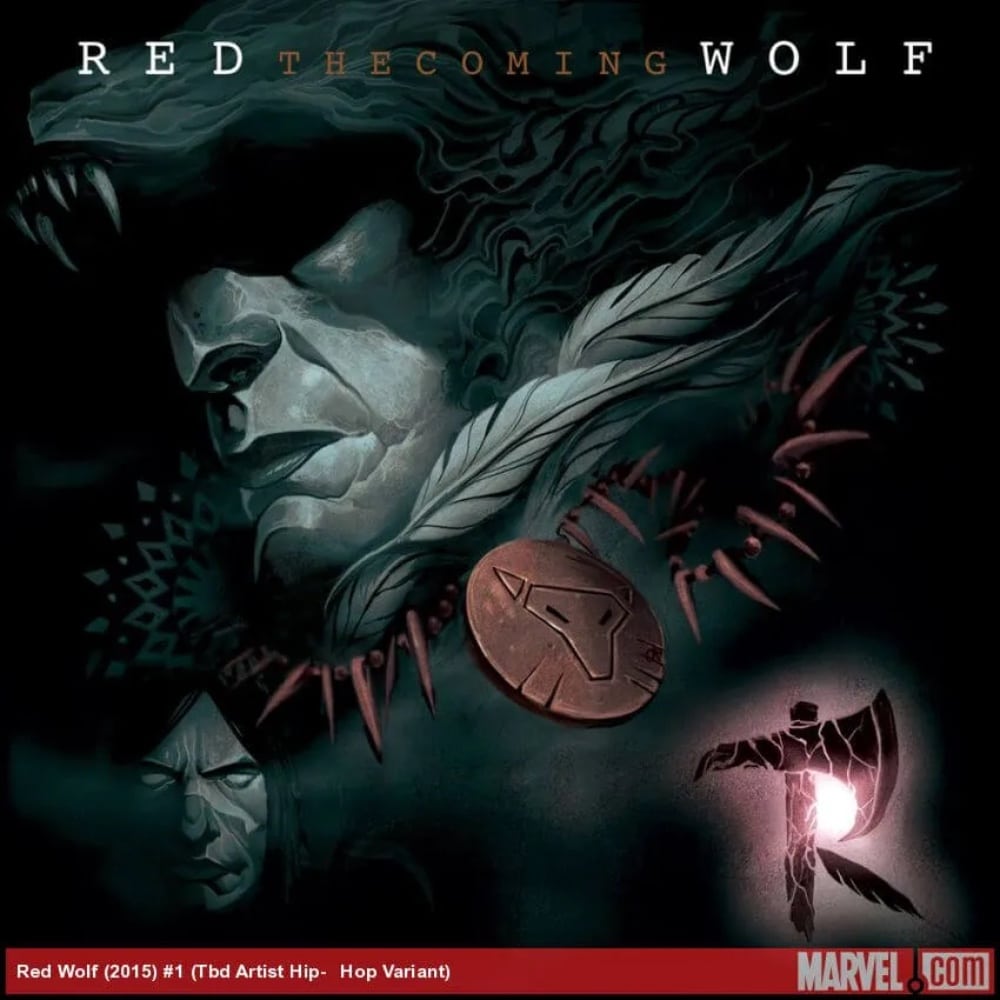 Artwork designed by: Mike Del Mundo
Inspired by: Method Man – Tical, released in 1994
14. All-New X-Men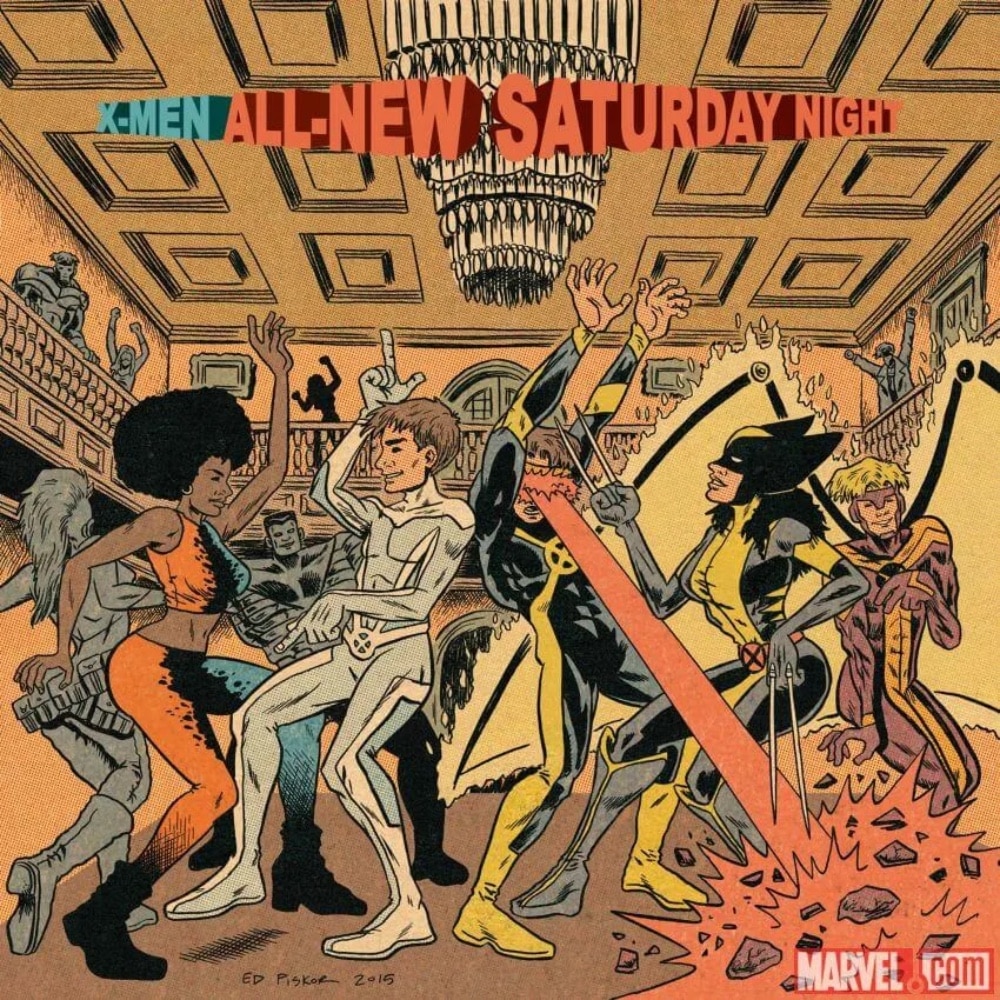 Artwork designed by: Ed Piskor
Inspired by: Camp Lo – Uptown Saturday Night, released in 1997
13. Invincible Iron Man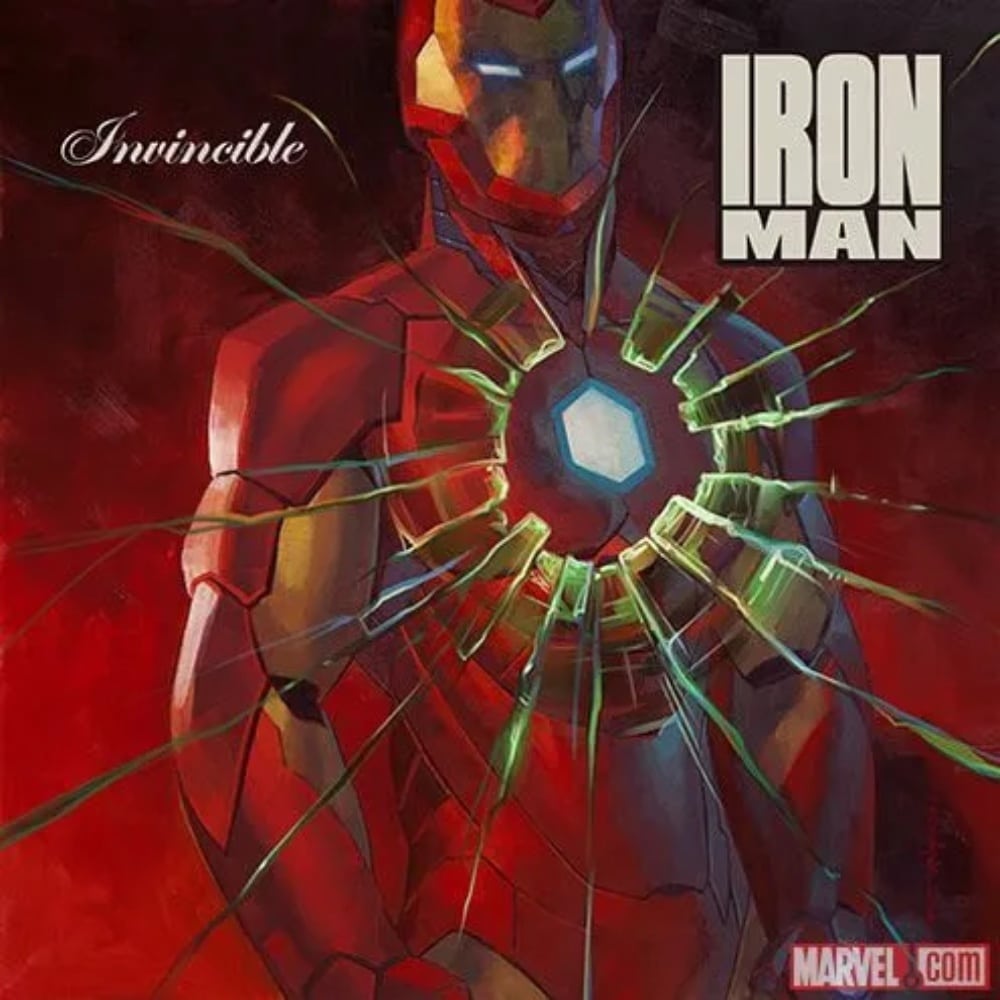 Artwork designed by: Brian Stelfreeze
Inspired by: 50 Cent – Get Rich or Die Tryin', released in 2003
12. Astonishing Ant-Man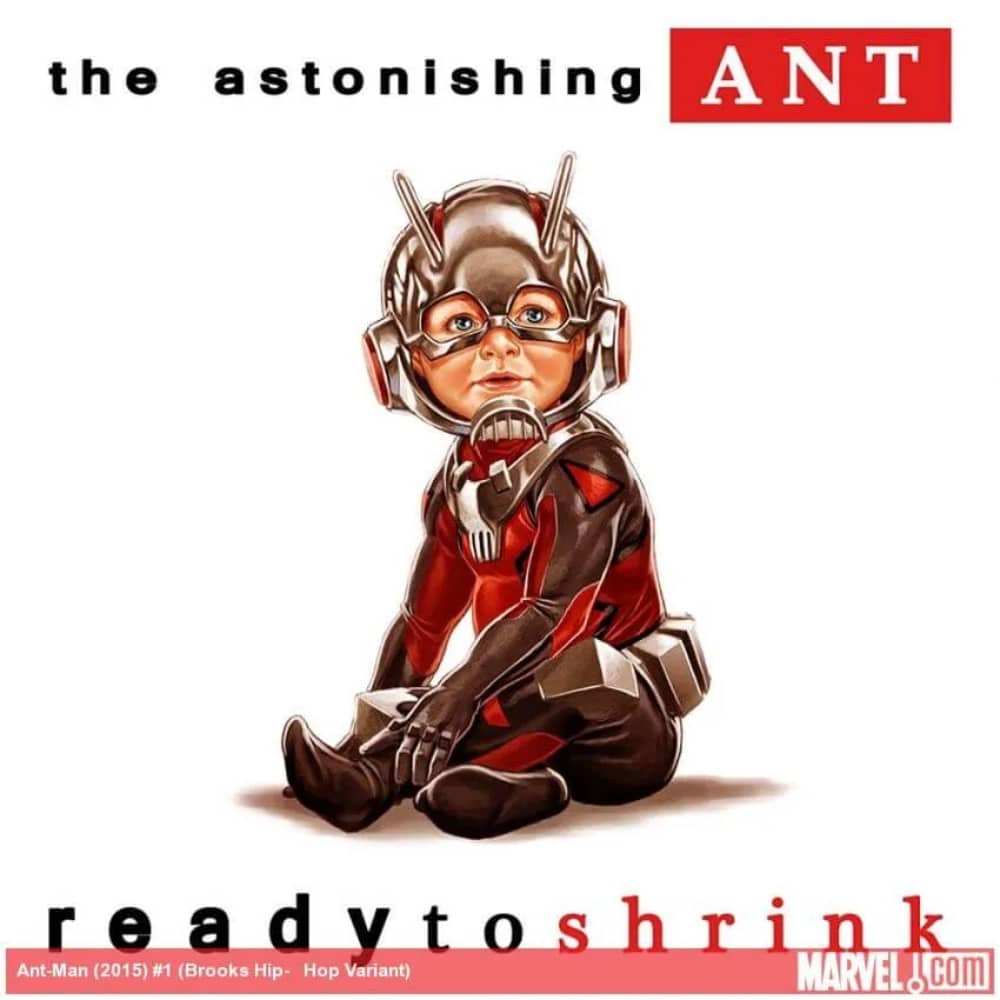 Artwork designed by: Mark Brooks
Inspired by: The Notorious B.I.G. – Ready to Die, released in 1994
11. Old Man Logan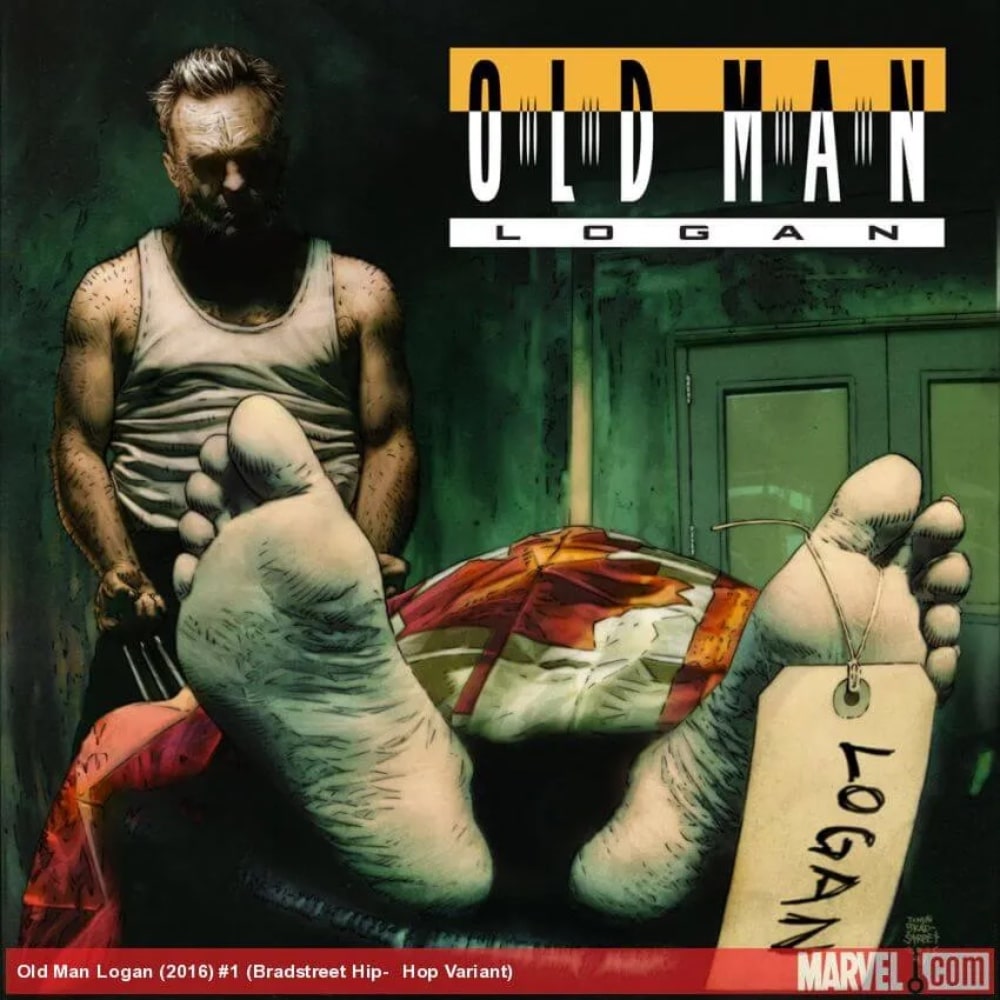 Artwork designed by: Tim Bradstreet
Inspired by: Ice Cube – Death Certificate, released in 1991
10. Starbrand & Nightmask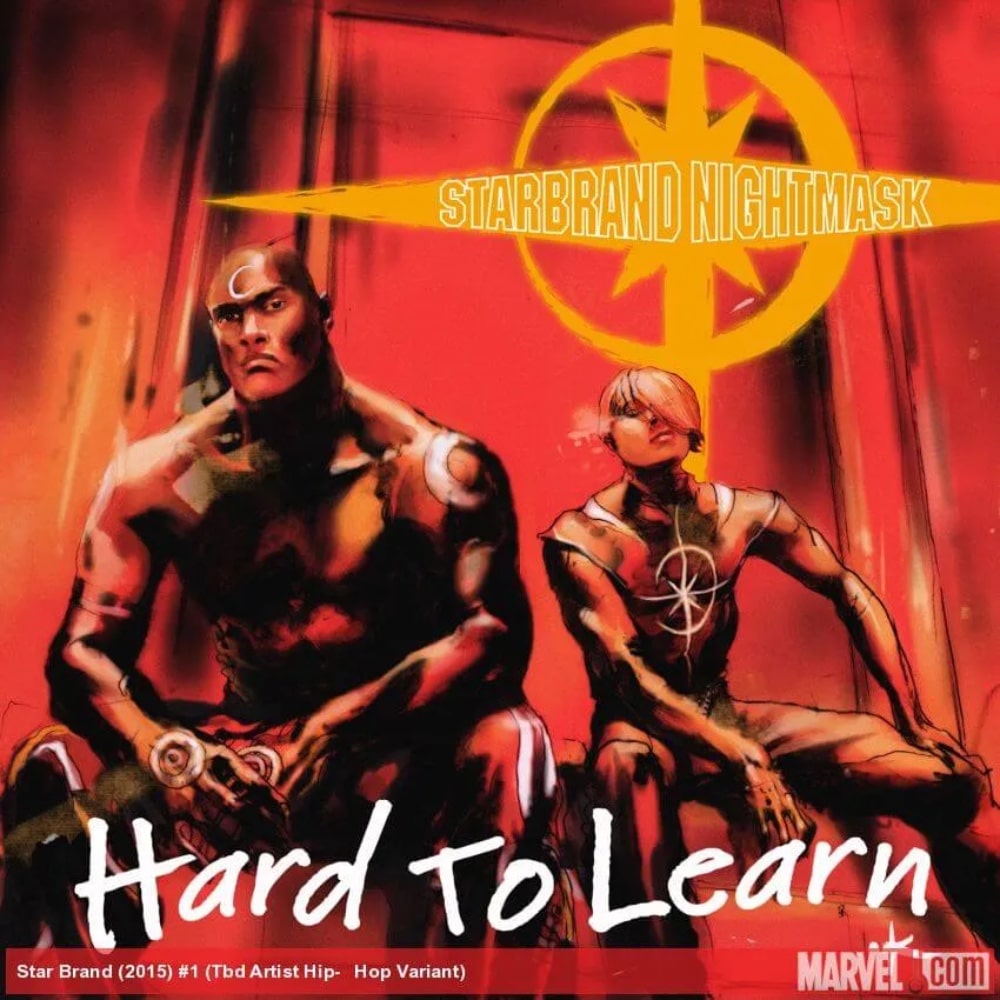 Artwork designed by: Keron Grant
Inspired by: Gang Starr – Hard to Earn, released in 1994
9. Totally Awesome Hulk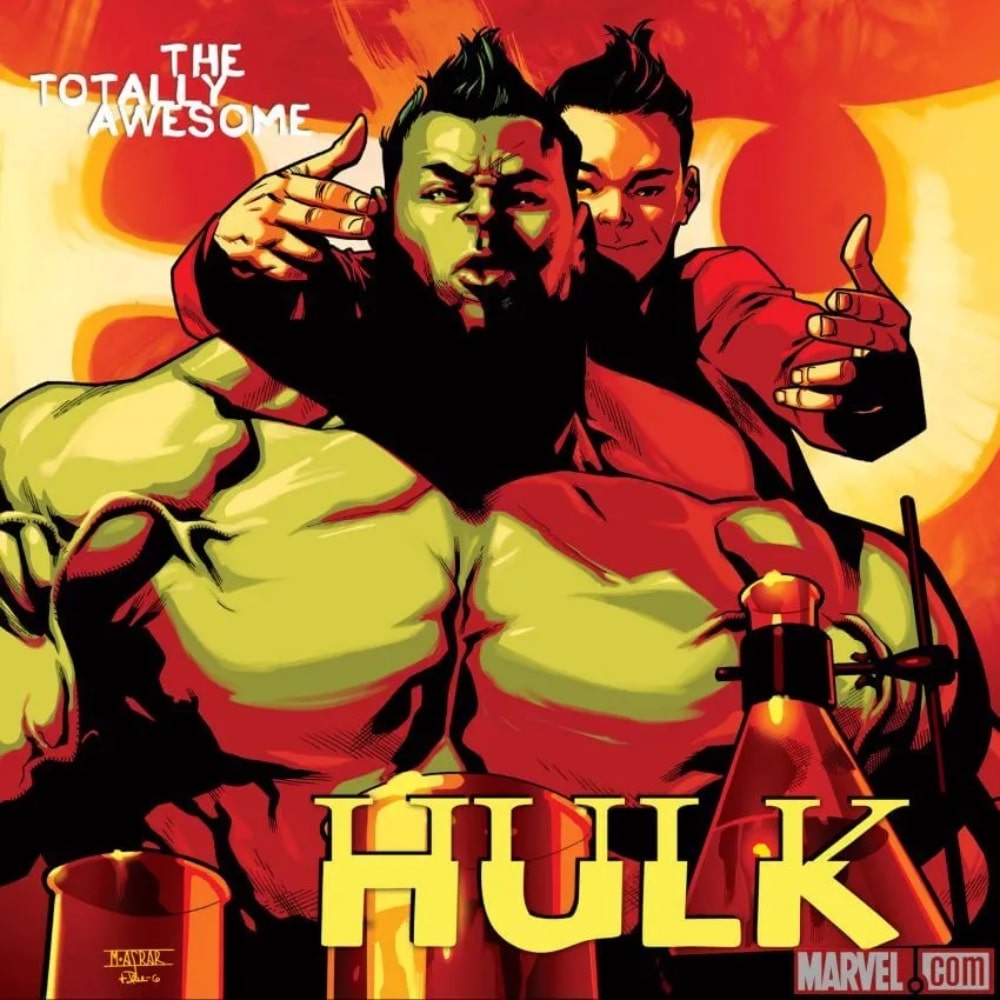 Artwork designed by: Mahmud Asrar
Inspired by: Raekwon – Only Built 4 Cuban Linx…, released in 1995
8. Mighty Thor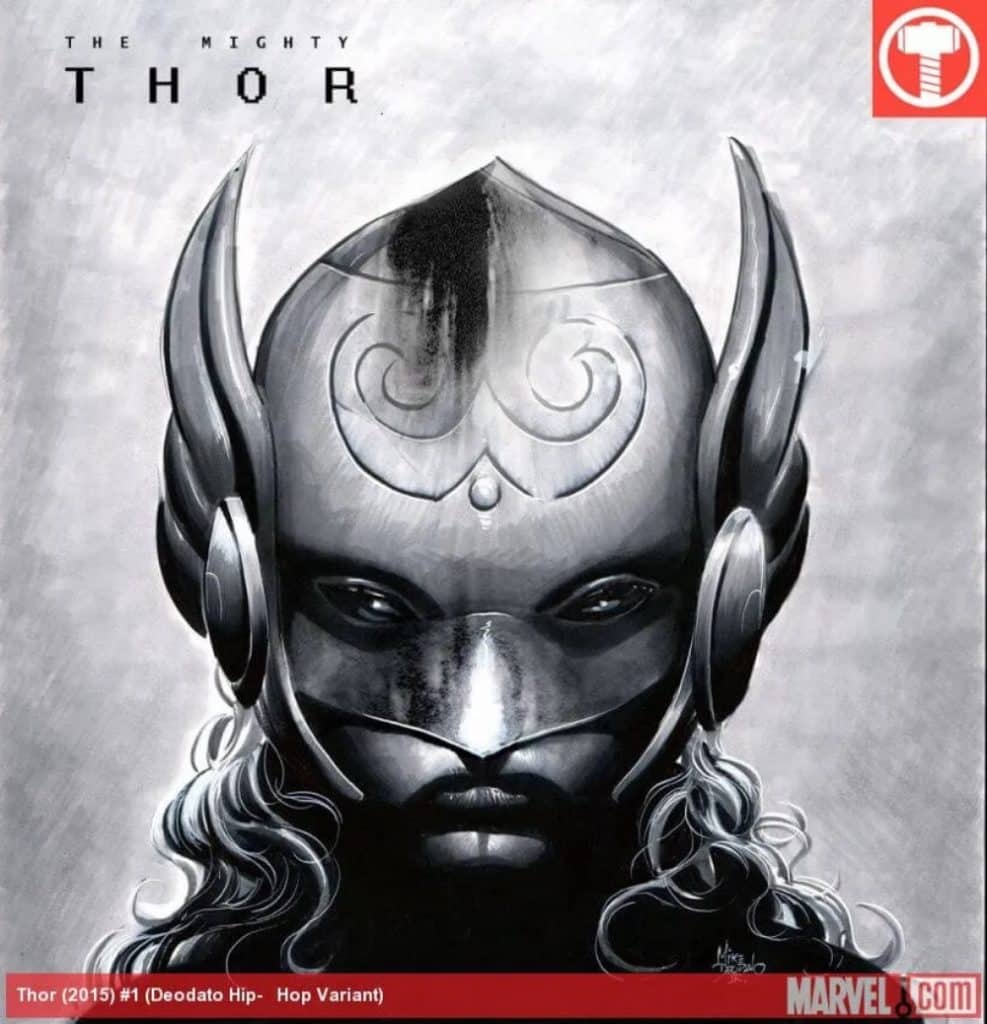 Artwork designed by: Mike Deodato
Inspired by: Madvillian – Madvillainy, released in 2004
7. Uncanny X-Men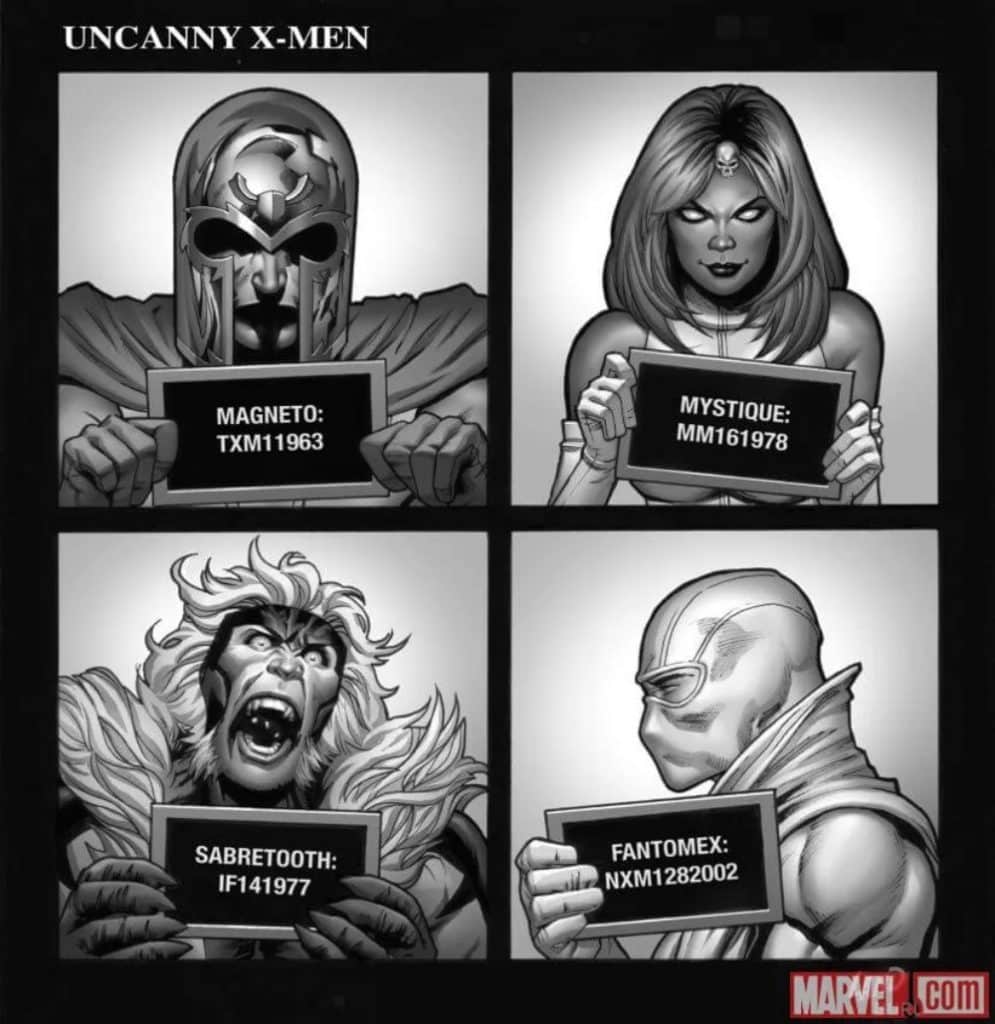 Artwork designed by: Greg Land
Inspired by: Geto Boys – The Geto Boys, released in 1990
6. Spider-Man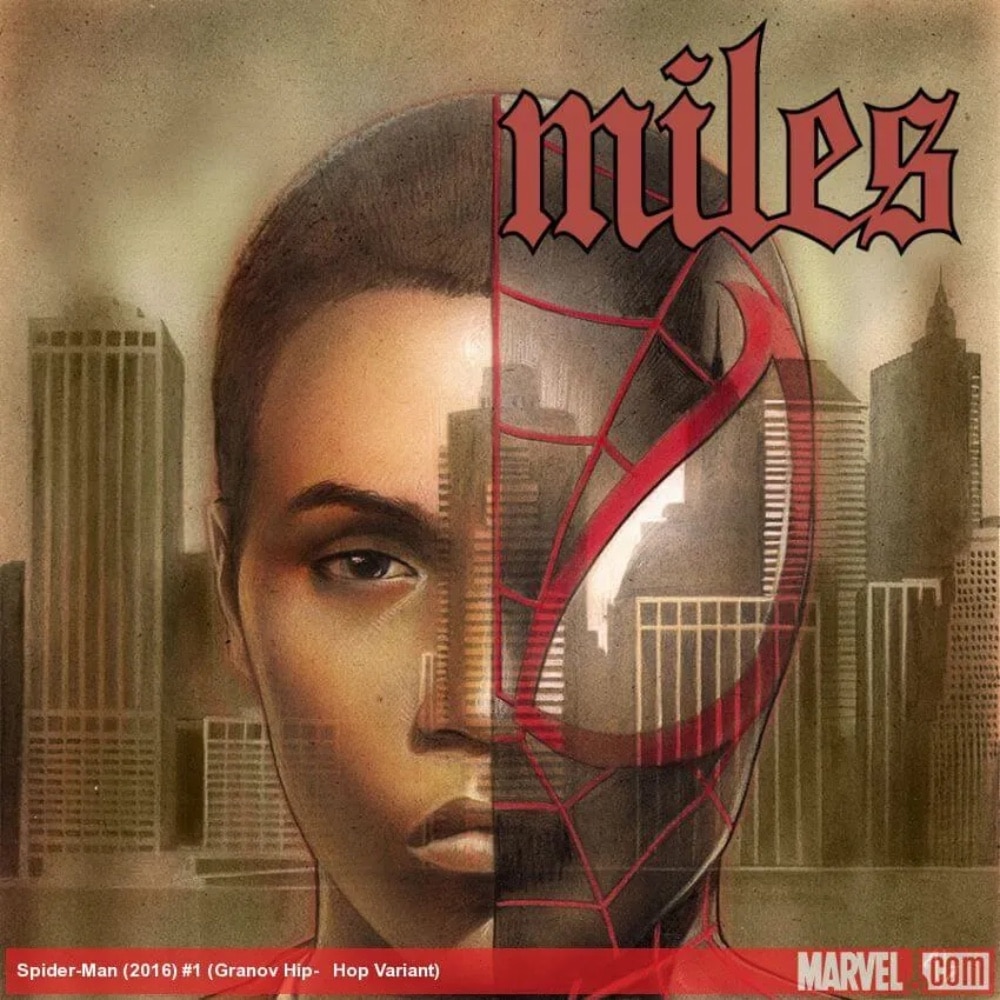 Artwork designed by: Adi Granov
Inspired by: Nas – Illmatic, released in 1994
5. Contest of Champions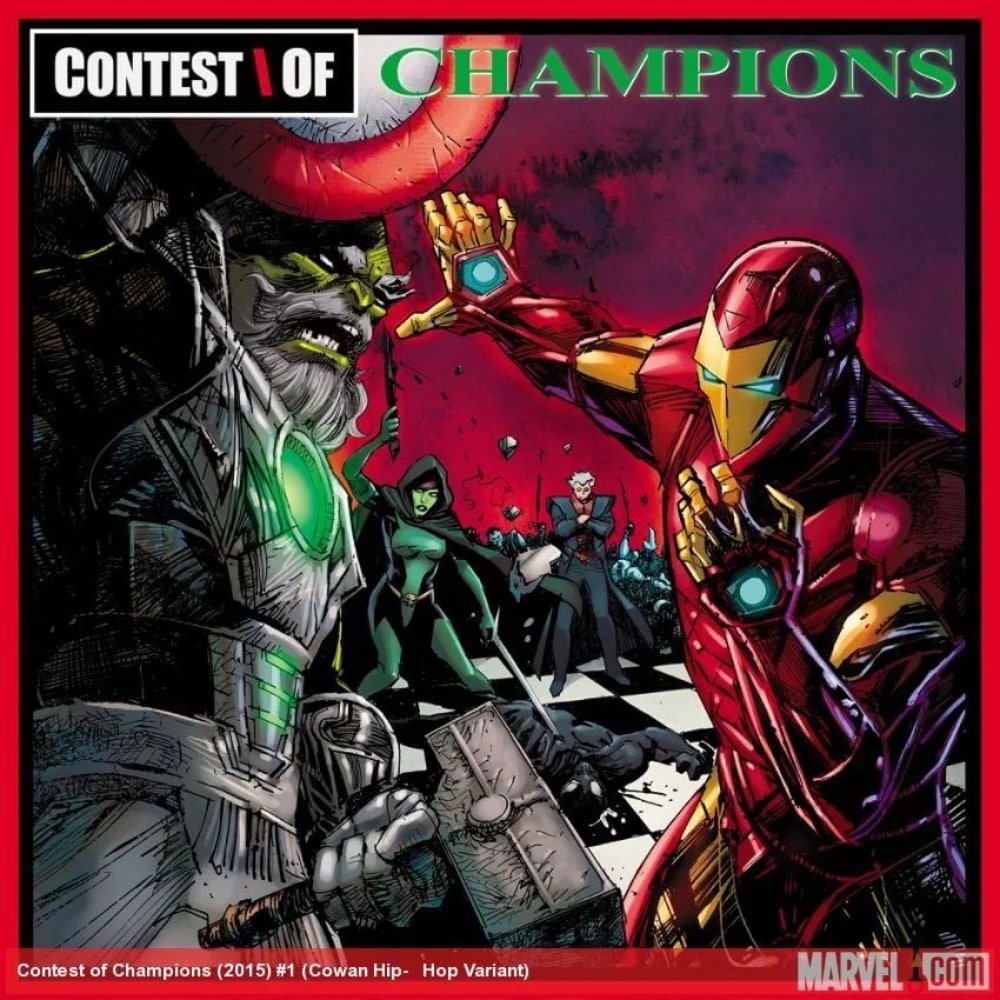 Artwork designed by: Denys Cowan & Bill Sienkiewicz
Inspired by: GZA – Liquid Swords, released in 1995
4. Extraordinary X-Men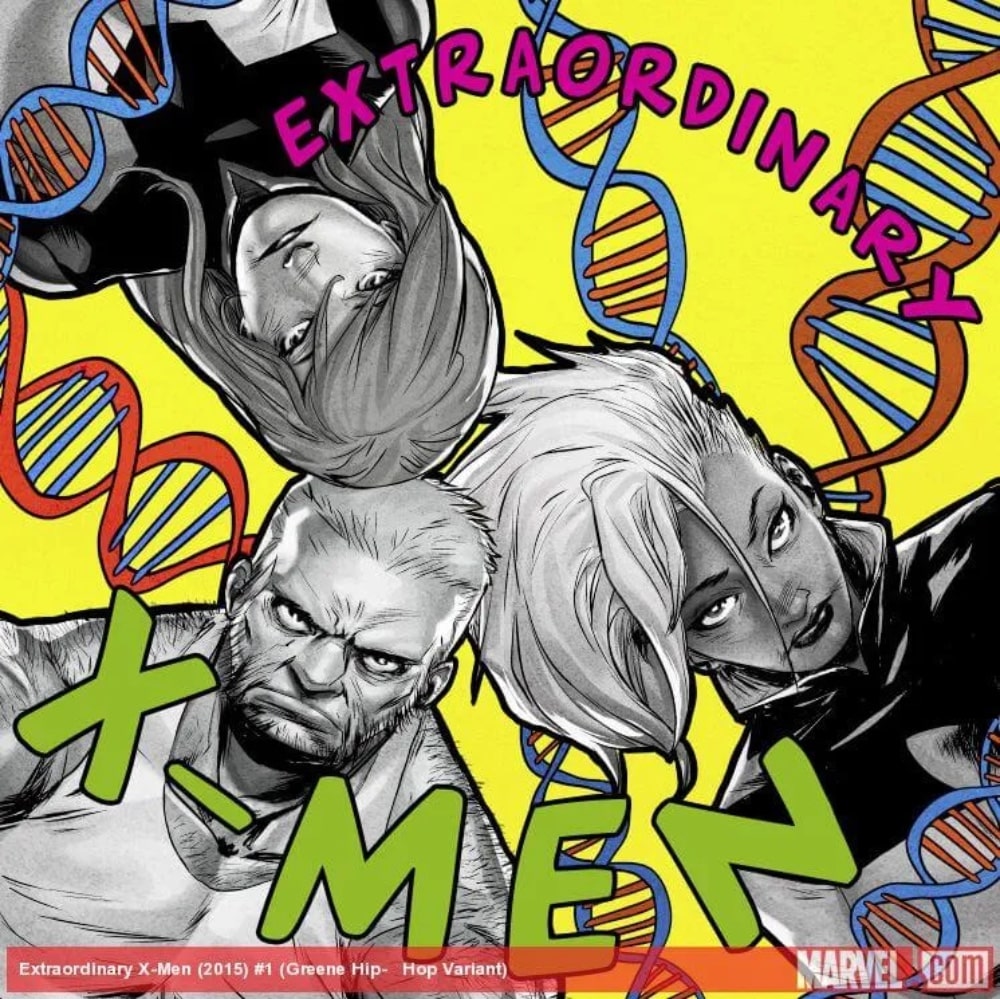 Artwork designed by: Sanford Greene
Inspired by: De La Soul – 3 Feet High and Rising, released in 1989
3. Spider-Man & Deadpool
Artwork designed by: Dave Johnson
Inspired by: Eric B. & Rakim – Paid In Full, released in 1987
2. Spider-Gwen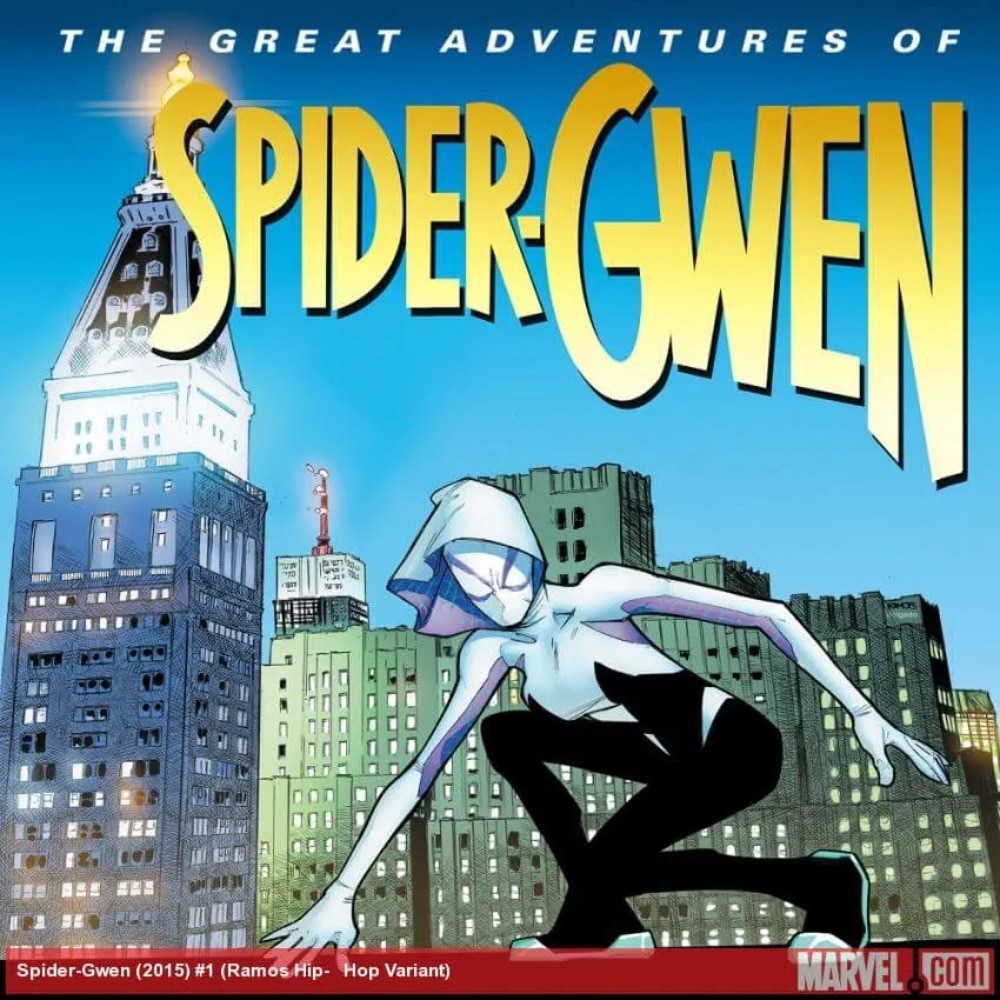 Artwork designed by: Humberto Ramos
Inspired by: Slick Rick – The Great Adventures Of Slick Rick, released in 1988
1. Squadron Supreme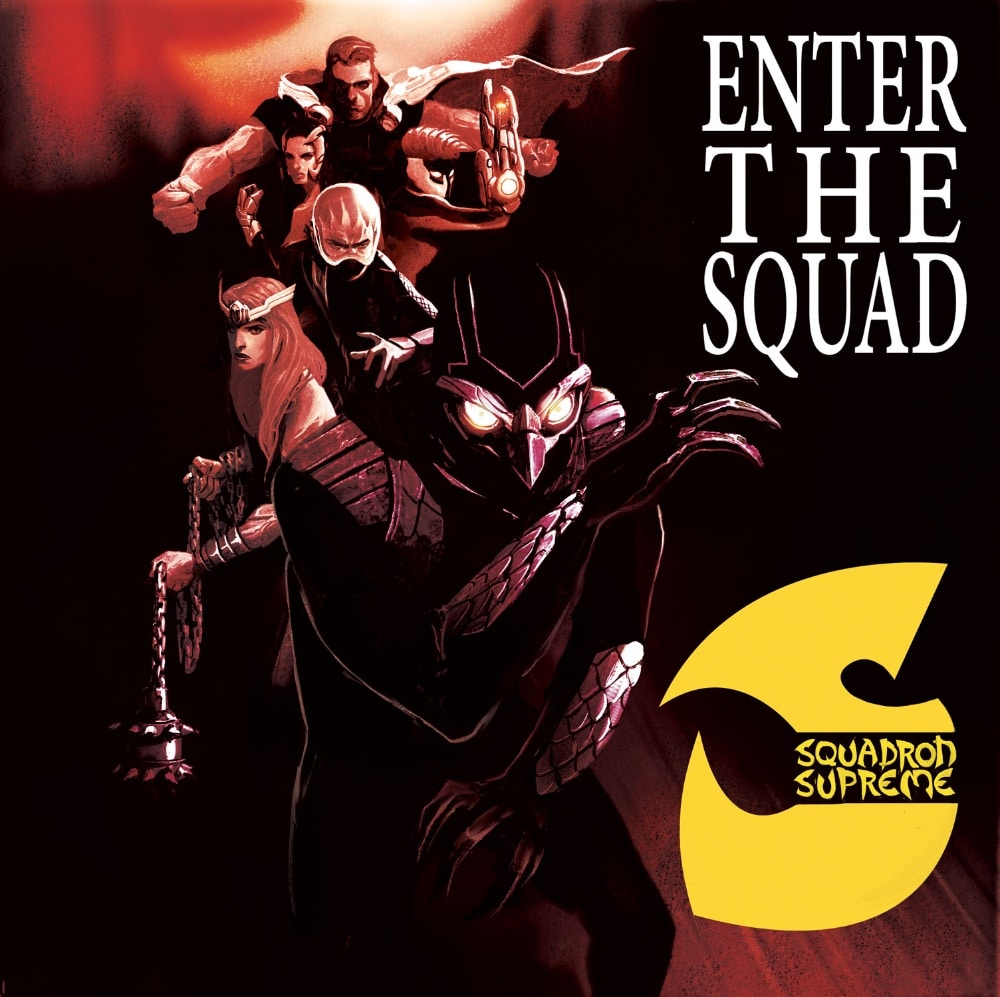 Artwork designed by: Mike Del Mundo
Inspired by: Wu-Tang Clan – Enter the Wu-Tang (36 Chambers), released in 1993