Hip hop's embrace of autotune isn't a newsflash — from T-Pain's reign in the mid-2000s to Kanye West's ground-breaking use of it on 808s & Heartbreak, autotune has been a sonic mainstay, shaping the genre's evolution. T-Pain's "I'm Sprung" and "Buy U a Drank (Shawty Snappin')" broke the barriers for autotune, blending seamless pitch correction with his unforgettable hooks.
Ye's "Heartless" and "Love Lockdown" took autotune to uncharted territories, using it not just for pitch accuracy but as a unique instrument to express raw emotion, fundamentally changing the game. Lil Wayne built on that legacy with earworms like "Lollipop" and "Got Money," pushing autotune into the stratosphere.
Fast forward to the 2010s, autotune became even more innovative and ubiquitous. Artists like Travis Scott, Future, and Lil Uzi Vert capitalized on the technology, using it as a foundational component in their music. Records like Scott's "SICKO MODE" and "Stargazing," Future's "Turn on The Lights" and "Mask Off," and Lil Uzi Vert's "XO Tour Llif3" and "Money Longer" elevated autotune's emotive power, sculpting a new era of hip hop.
Then there's the new school, with artists such as Roddy Ricch and Lil Nas X using autotune as a fluid storytelling tool in tracks like "The Box" and "Old Town Road," ensuring its foothold in the genre's future.
No matter how you cut it, autotune and hip hop are inextricably linked. So let's get into it. From T-Pain to Roddy Ricch, here are the Top 50 Hip Hop Songs that used Autotune.
50. Same Damn Time – Future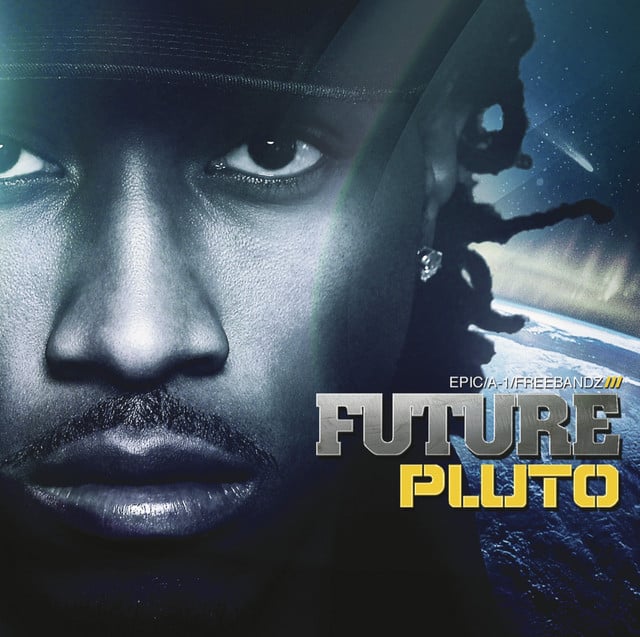 This joint saw Future layin' down his signature warble over some serious trap beats. We watched homie innovate by using autotune to morph his voice in such a unique way, adding another level to his lyrical expressivity. This wasn't your standard T-Pain style autotune, nah, this was some next-level artistry. But we can't dodge the fact that the lyrical content stayed within the tried and true parameters of the genre. Regardless, it'd be straight up wrong to ignore how this single helped solidify Future as a major player in the autotune game. Future's creative use of autotune paved a new lane in hip hop, inspiring many artists to follow suit.
49. Like Me – Lil Durk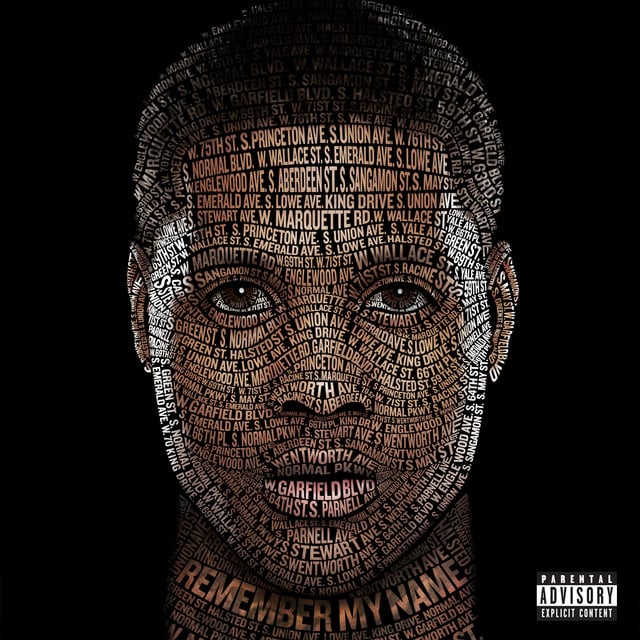 Marrying the gritty realities of drill music with the melodic potential of autotune, Durk radiated an authenticity that could only come from the streets of Englewood. The autotune didn't dilute that rawness – it amplified it, morphing his rhymes into something more emotive and resonant. Yet, Durk didn't shoehorn intricate wordplay and metaphoric complexity into his bars – simplicity was his M.O., truth was his ammo. Nonetheless, his autotune-infused lyrical delivery and his knack for crafting catchy hooks fueled his rise and shaped a new template for Chi-City's hip hop scene. Durk wasn't just using autotune; he mastered it, offering proof positive that you don't need complex lyrics to make a deep impact.
48. Heart Of A Lion (Kid Cudi Theme Music) – Kid Cudi
Rather than using it as a crutch to prop up mediocre bars, Cudi uses autotune's warbling frequencies to paint a sonic soundscape teeming with emotional depth. His lyrics aren't shredded by the tech; they're heightened, lending a surreal, dream-like quality to his introspection about resilience and remaining unfazable amidst obstacles. This ain't just a trite anthem for the underdog; it's a multilayered exploration of the human spirit's indomitable nature, pushed into the stratosphere with the help of autotune. This joint stands as a testament to Cudi's strength of character, his perseverance, and his genius understanding of how to twist autotune into an instrument of emotional resonance.
47. Heartless – The Weeknd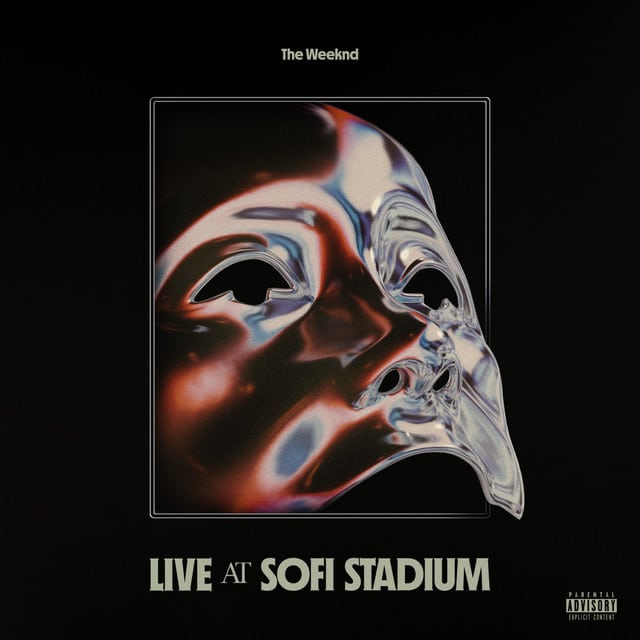 The Starboy took a track that already cut deep, baring his soul over hauntingly atmospheric beats, and added an autotune that didn't diminish the emotional gravitas but intensified it. The autotune functioned less as a crutch and more as a spotlight, homing in on his emotive vocals, making the heartbreak sound more poignant. It was audacious, it was theatrical, and it demonstrated The Weeknd's proclivity for continually disrupting boundaries within the broad hip-hop landscape. This wasn't just a rendition; it was a redefinition, a testament to the transformative power of autotune when wielded by artists daring enough to flirt with convention.
46. Honest – Future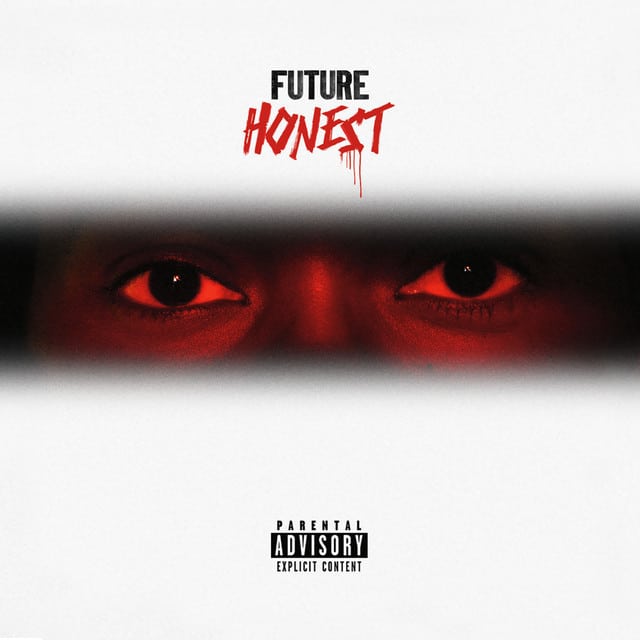 As one of the early adopters of autotune in rap, Future used the tool not as a crutch, but as a novel instrument that accentuated his impassioned delivery. The track bubbled with an effortless fusion of trap beats and candid lyricism, creating an ambiance that was as grimy as it was heartfelt. His uncanny ability to balance vulnerability and bravado was a game-changer, proving autotune wasn't just for glossing over vocal inadequacies, but a powerful mechanism to galvanize raw emotion. "Honest" demonstrated that Future was less interested in conforming to the hip hop orthodoxy and more concerned about crafting his own unique narrative.
45. Type of Way – Rich Homie Quan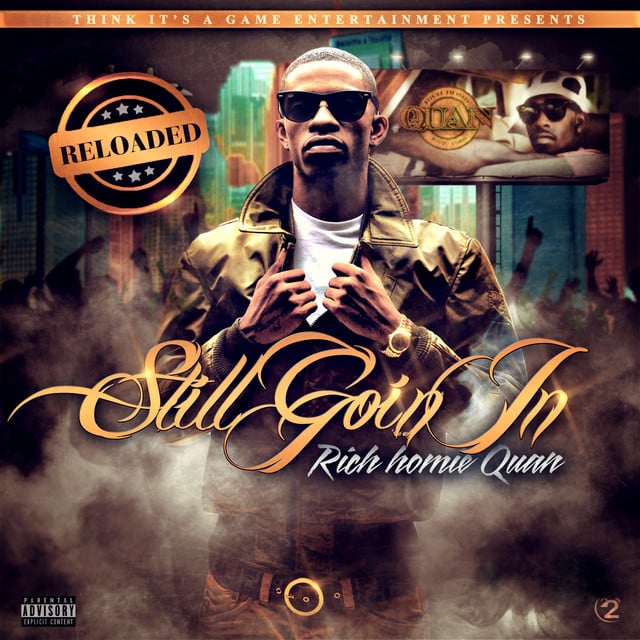 Here, autotune merged with his Atlanta drawl to create a melodic but hard-hitting flow that cradled the beat without overpowering it. Quan used the tool not only to enhance his vocal color but also to underscore the textures of his narrative. He didn't need to wear his heart on his sleeve – instead, the autotune would distort, echo and embellish his sentiments. The end result was an anthem that made listeners feel a certain "type of way", embodying a soulful strain of Southern hip hop that was as emotive as it was head-nodding.
44. Sensual Seduction – Snoop Dogg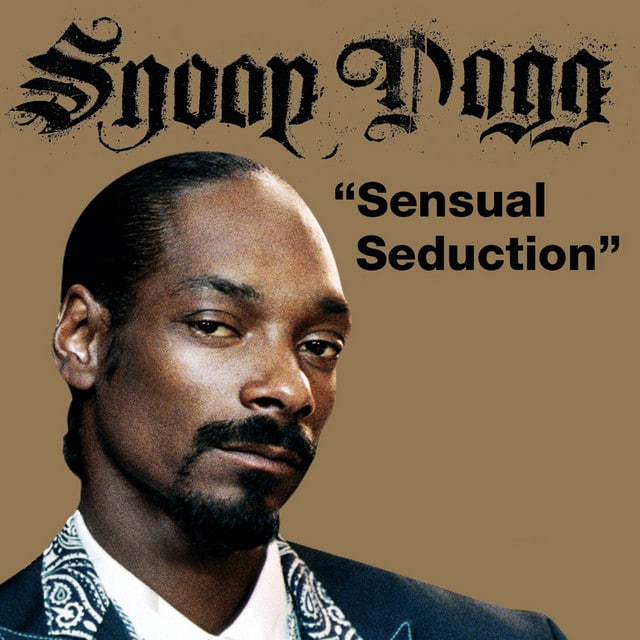 Sensual, hypnotic, and dripping with that late-night vibe, this joint had Snoop elevating his story-telling prowess through a vocal effect that was taking over hip-hop. Peep this, instead of letting autotune water down his game, the Doggfather used it to add a new, mesmerizing layer to his rhythmic rap, proving once again his ceaseless versatility. It's like this and like that and like this, 'Sensual Seduction' wasn't just Snoop jumping on the bandwagon, it was him pimpin' it out and making that ride his own.
43. Got Money – Lil Wayne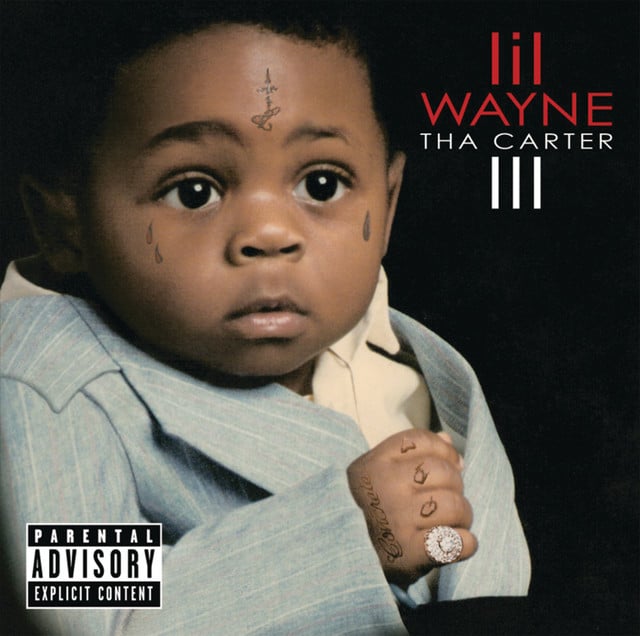 Lil Wayne and T-Pain, a pioneer in popularizing autotune, joined forces to craft a banger that shook the hip hop world to its core. The track, filled with braggadocious quips, opulent themes, and a catchy-as-hell hook, showcased Wayne's willingness to push boundaries while staying true to his roots. The progressive use of autotune was not a gimmick but a strategic, artistic choice, manipulating autotune's warbling effect to amplify the track's raw energy and quirky appeal. By pairing brazen lyricism and innovative autotune work, "Got Money" secured Lil Wayne's place as a provocateur in the evolving soundscape of hip-hop.
42. Turn On The Lights – Future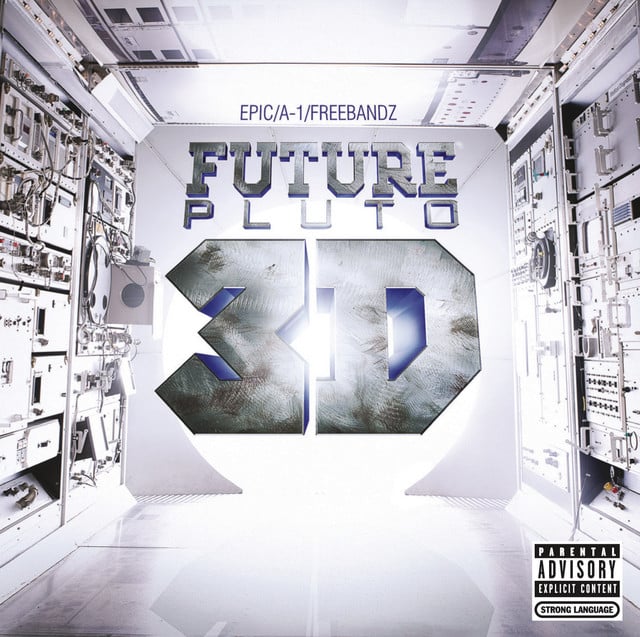 He masterfully manipulates autotune as an instrument of emotional expression, transforming his voice into an undulating wave of sound that conveys a sense of longing. Future doesn't just use autotune to polish or pitch-correct, he uses it to warp, twist and carve out a musical space that's uniquely his. His effortless blend of trap's grit with autotune's polish pioneered a new subgenre within hip hop, one that straddles the line between the raw and the refined. This is a tune that's not just catchy, it's a sophisticated exploration of the possibilities in sound, a testament to Future's innovative prowess.
41. WORKIN ME – Quavo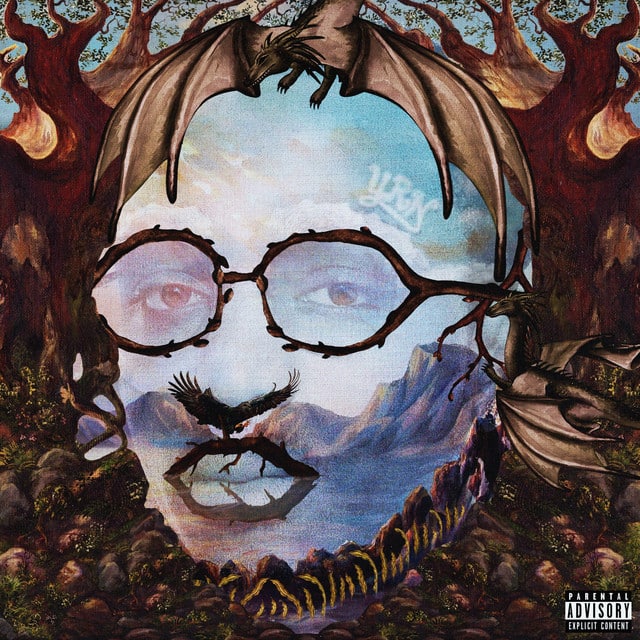 The autotune on 'WORKIN ME' carried that signature ATL swag, blending it effortlessly with Quavo's melodic flow. While many rappers fall victim to the auto-tune, Quavo makes it his ally, adding a harmonic intensity to his trap tales. The result? A joint that not only bumps in the whip but also showcases Quavo's individual finesse. From Nawfside to the global stage, Quavo's 'WORKIN ME' stands as a testament to how autotune, when finessed right, can take a hip-hop joint to a whole new level.
40. Can't Believe It (feat. Lil' Wayne) – T-Pain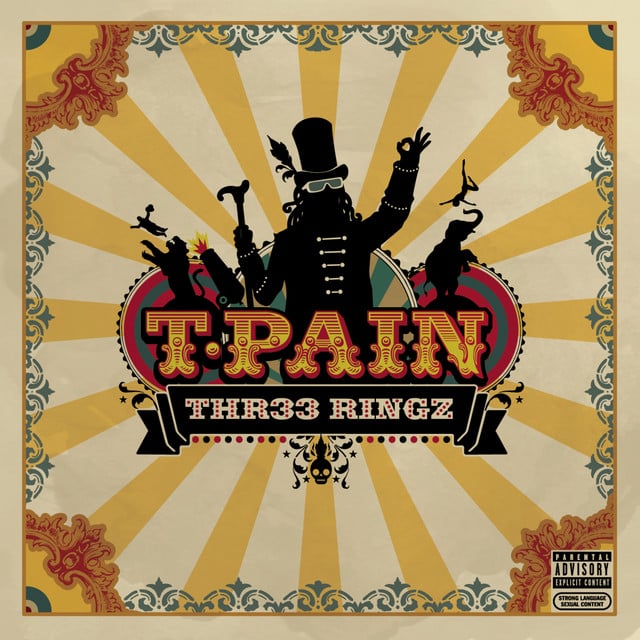 Innovative and unapologetic, the single leveraged autotune to tremendous effect, shaping a whole new wave of sound in hip hop. T-Pain brought his signature style – expressive, melodic, laden with autotune – while Lil Wayne complemented it with his fiery wordplay. The result was a kaleidoscope of tones, held together by smooth, shifting autotune. As a duo, T-Pain and Lil Wayne wielded the power of the then-controversial studio tool to craft a tune that was not only a commercial success but a bold statement – a testament to their status as rule-breakers and tastemakers in the game.
39. I'm So Paid – Akon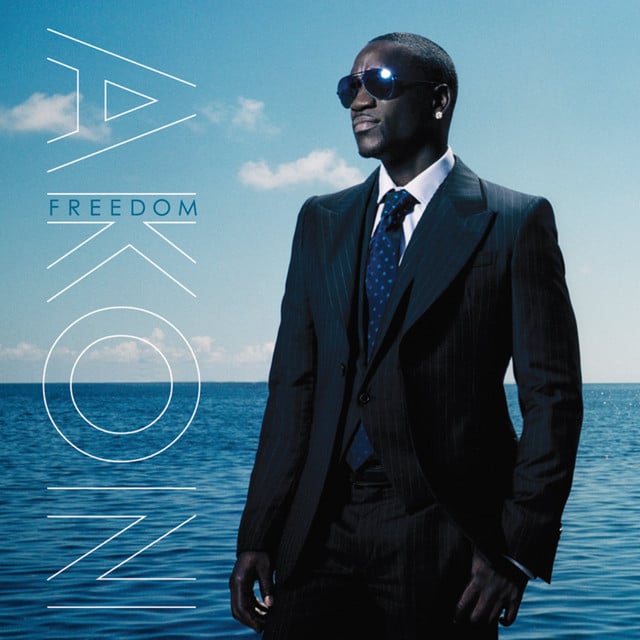 The Senegalese-American artist fused his silky harmonies with the autotune technology to engineer an infectious, radio-friendly sound that would explode onto the music scene. This single isn't just about flaunting wealth; it's Akon's ode to overcoming struggle, a triumphant anthem poured through the auto-tuned mesh to create a hip hop classic. His creative use of autotune elevated this track, fusing an R&B sensibility with the hip hop core, and laid the groundwork for an entirely new sound in the genre.
38. Prom Queen – Lil Wayne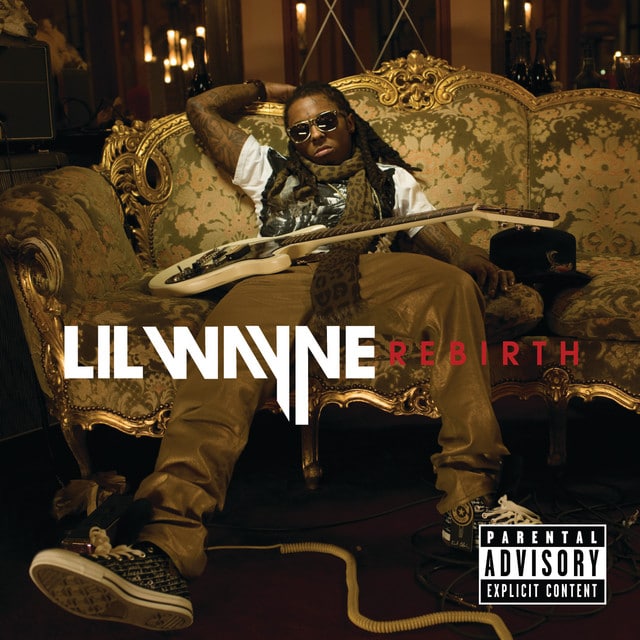 It was a departure from his raw Cash Money roots, marking a new epoch in his journey. This joint off "Rebirth" was a melodic departure that still had us feeling some type of way. Was it hip hop? Was it rock? Didn't matter, Wayne made it work, proving his prowess yet again. Unapologetically experimental, "Prom Queen" resonated with a generation, stirring the pot in an industry that often clings to the status quo. A banger that bore the brunt of critique, but kept Wayne's relevance lit.
37. coordinate – Travis Scott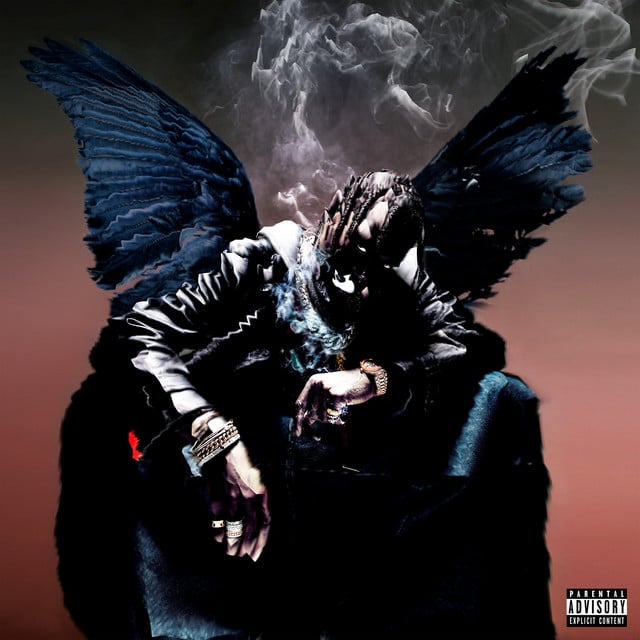 The production, jam-packed with murky bass and eerie synth riffs, envelops Scott's autotuned vocals in a nocturnal aesthetic. It's the quintessential Travis Scott sound, tuning reality through a lens of autotune, making the distorted appear crystal clear. The dreamy, almost hallucinogenic quality of Scott's delivery – drenched in autotune – adds to the song's trippy vibe, making it a standout in the hip hop autotune movement. As a figurehead of the modern autotune era, Scott's "Coordinate" is a litmus test for whether you're cooking with that old school recipe or stirring up something fresh in the lab. If one thing's for certain, Travis Scott ain't no bitin' style, he's setting it.
36. Check – Young Thug
Young Thug's eccentric ad-libbing and playful lyricism take center stage, with autotune augmenting his unique vocal inflections to create an almost extraterrestrial soundscape. This isn't just a track about cashing checks, it's a testament to Young Thug's continuously evolving sound and his penchant for bending the rules of the game. His use of autotune is more than a pitch corrector, it's an instrument played masterfully to amplify the emotional tenor of his voice. "Check" is an exhibition of the innovative potential of autotune in the realm of hip hop.
35. Amazing – Kanye West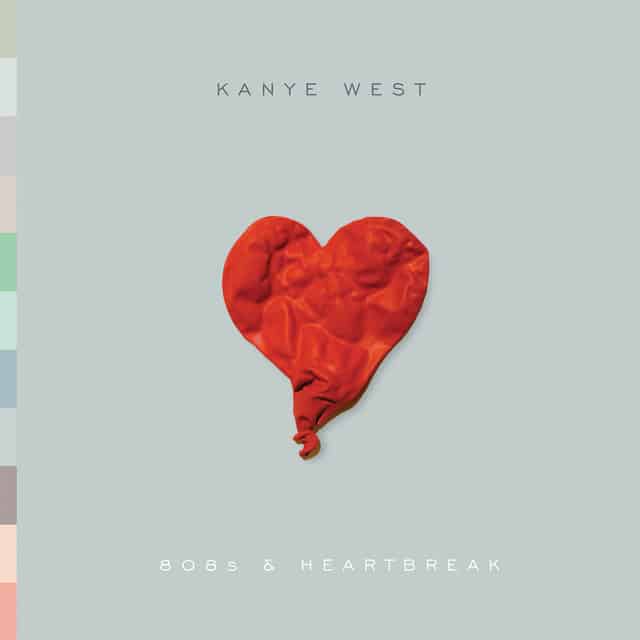 Going left from the soul-drenched samples of his early work, Yeezy flirts with electronic-based production and groundbreaking autotune effects on this gem. With the assistance of veteran crooner Young Jeezy, the track is an exploration of pain, love, and vulnerability, encapsulating the new emotional direction in his discography. The autotune incorporates a futuristic aesthetic to the raw emotions displayed, epitomizing West's innovative genius. Over a synth-driven beat, the result is a haunting hip hop ballad that redefined the genre's sonic landscape. Say what we will about 'Ye's antics, but there's no denying his ability to push boundaries in the name of creativity.
34. Love Lockdown – Kanye West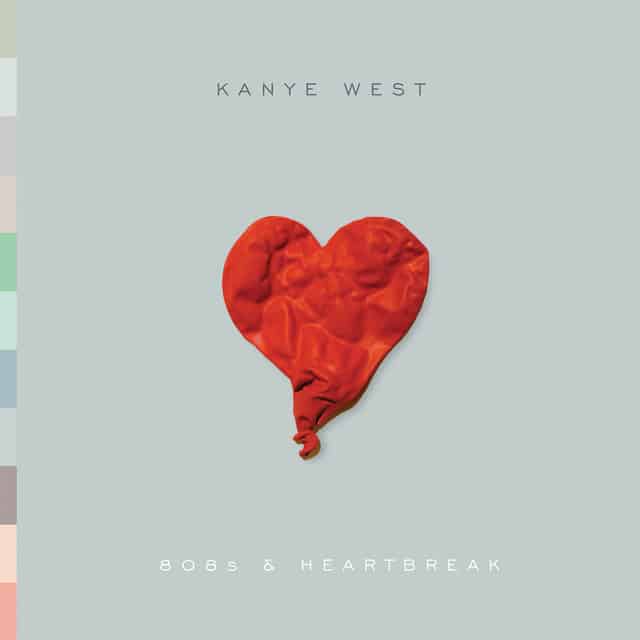 This was when he moved from soul-sampling 'college dropout' to an emotive, Autotune-laden sound that dominated 808s and Heartbreak's bleak and introspective narrative. He stepped into the booth and let his heart bleed over tribal drums and icy synth layers. The use of autotune, a tool traditionally associated with masking vocal inadequacies, became a conduit for Kanye's raw emotion. It's the unusual marriage of electronic and organic, of polished production and raw feeling. And just like that, Yeezy had heads nodding and the whole culture rethinking autotune's role in hip-hop. History in the making, fam.
33. Stargazing – Travis Scott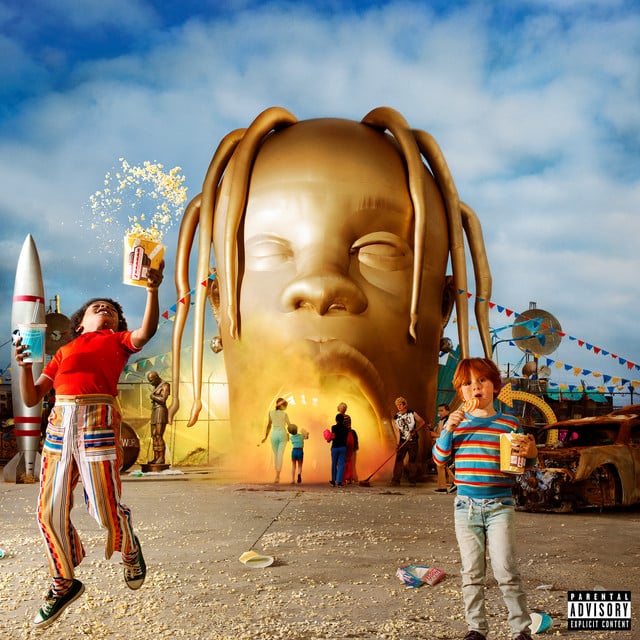 This joint is a paradoxical celestial trip. Scott marries introspective lyricism with sonic experimentation – an unapologetic blend of psych-rock and trap, all laced in dizzying auto-tune. With the autotune, Scott's low-pitched, rugged vocals warp into otherworldly echoes that set the stage for his personal musings and drug-influenced metaphors. While not everybody was feeling the excessive autotune, real heads understood – it wasn't just an aesthetic choice, it was a narrative tool. Infusing the autotune, Scott conveys a sense of distortion, detachment, and desolation. This is auto-tune used as an ally to enhance the mood, rather than as a crutch to clean up vocal imperfections.
32. Stoner – Young Thug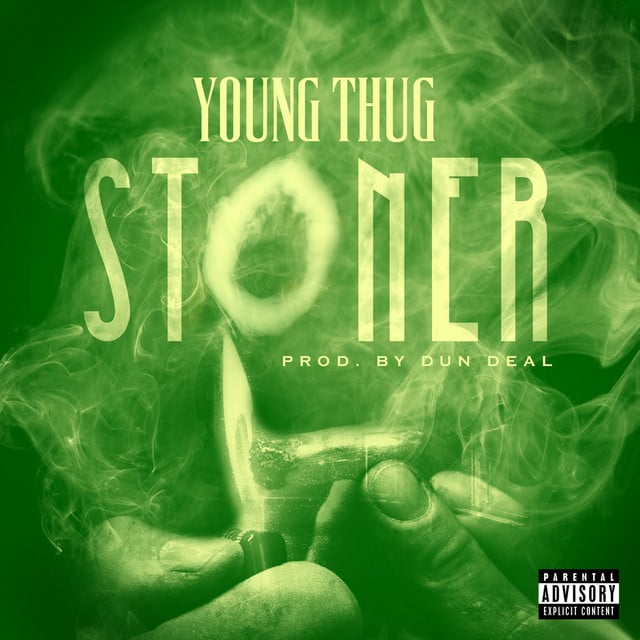 Young Thug, a.k.a. "Thugger," flips the script on autotune, instead of using it to smooth out vocals, he employs it for a unique, drawling vocal style that's become his signature. This track isn't just about the highs and lows of being a stoner; it's a statement of Thugger's unconventional approach to autotune. It showcases a new wave of the Atlanta trap scene, where autotune is no longer a crutch but a creative tool — a defiant move that's earned Young Thug both acclaim and scrutiny from hip-hop purists.
31. Sauce It Up – Lil Uzi Vert
This joint off 'Luv Is Rage 2' is a prime example of how autotune can inject sauce into your track, leading to a turnt up atmosphere that got the club bouncing. The woozy, spiraling beats married with autotune created an infectious melody, one that Uzi's charisma rides with ease. He's stunting, taking full advantage of the vocal manipulation to create a distinctive sound that's become a staple in modern hip hop. The cut showcased Uzi's ability to craft a hypnotic banger while pushing the sonic boundaries of the genre. Straight up, it's a lit testament to autotune's blending power in the hip hop universe.
30. Fade – Kanye West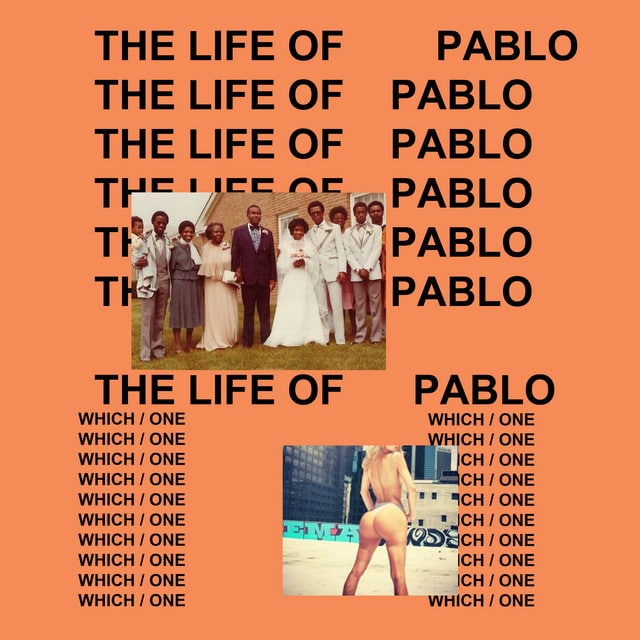 'Ye didn't completely abandon his hip hop roots. He utilized autotune in a nuanced and purposeful way, maintaining the rawness of his vocal delivery while adding a trippy effect that vibed with the track's electro-funk texture. "Fade" may not represent traditional hip hop, but it's the audacious experimentation, with autotune as a tool, that keeps pushing the boundaries of the genre. It confirms Kanye's status as a rule-breaker, an outlier who's not afraid to change the game.
29. How To Love – Lil Wayne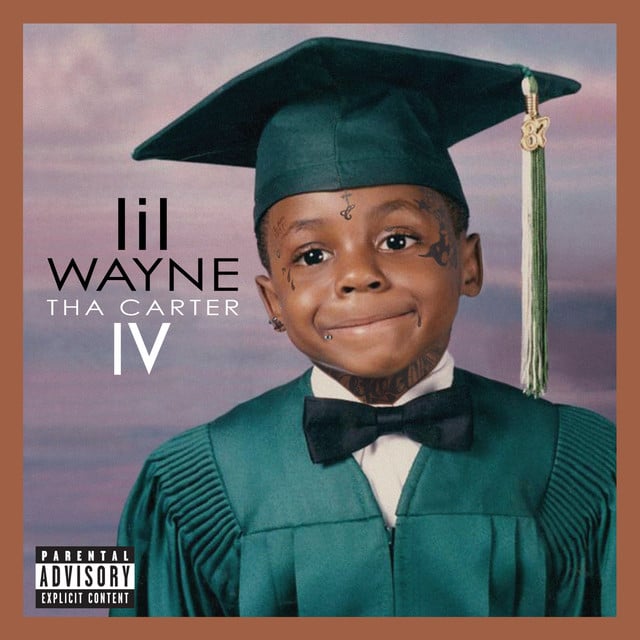 With the autotune adding a soulful twist to his gritty voice, Weezy delivered a heartfelt narrative that contrasted sharply with his usual rough-and-tumble trap anthems. The single marked a unique departure from the rest of the Tha Carter IV album, as Wayne displayed his softer, introspective side. It drew a line in the sand, demonstrating that autotune wasn't just for stylized club bangers, but could be a vehicle for genuine emotion in hip hop. Wayne's singing wasn't just a marketing gimmick; it was a conscious artistic choice that bolstered the track's introspective power. "How to Love" proved that autotune could be not just a tool, but a weapon in the right MC's hands.
28. Blame It – Jamie Foxx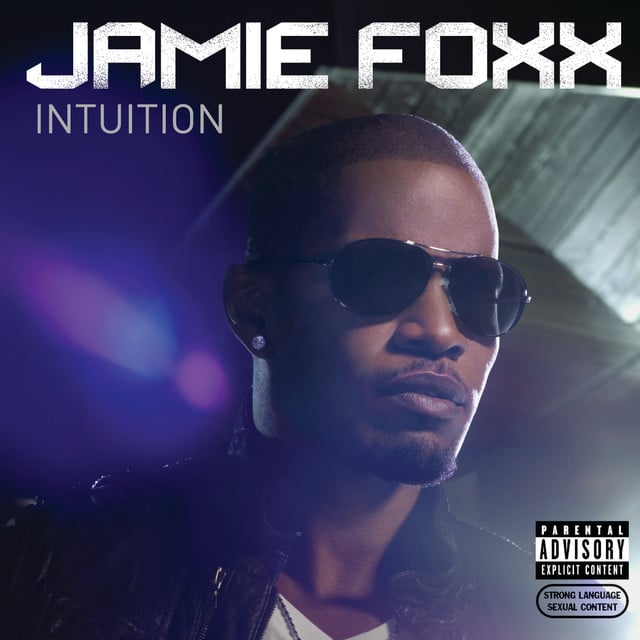 Foxx and T-Pain collaborated on this one and this sonic experience was a straight head-bobber drenched in autotune. Foxx's silky vocals collided with T-Pain's pitch-shifted crooning and the result? A hypnotic banger that had everyone grooving. The fusion of autotune with Foxx's R&B vibes and T-Pain's rap cadence was a certified eargasm. The song helped propel autotune's usage in hip hop and R&B, cementing its wide-scale acceptance in mainstream music. A toast to this track, it was a distinctive blend of musical styles, a shining example of autotune's transformative power in hip hop, and an unequivocal hit. Ain't no complaints here, we're just acknowledging this jam's hypnotic quality. Word up!
27. Put On – Jeezy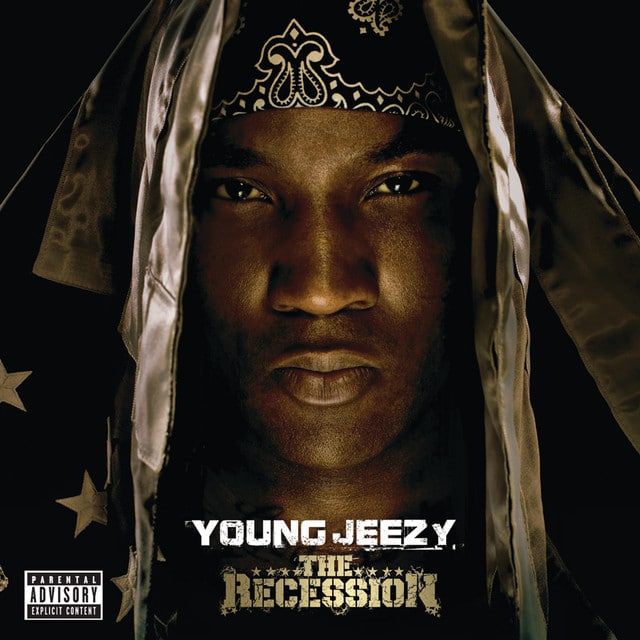 The track's autotune usage is subtle, yet effective. The synthetic sound amplifies the hardened authenticity Jeezy consistently delivers, rather than detracting from it. While the song features Kanye West, known for autotune overuse, it's Jeezy's masterful manipulation of the sound tool that outshines. His dexterous application proves the technology isn't merely an innovation for pop-driven, radio friendly hits—it's a potent tool for evoking emotion and enhancing storytelling in hardcore hip hop. "Put On" represents a perfect marriage of autotune with hard-hitting street anthems.
26. Right Above It – Lil Wayne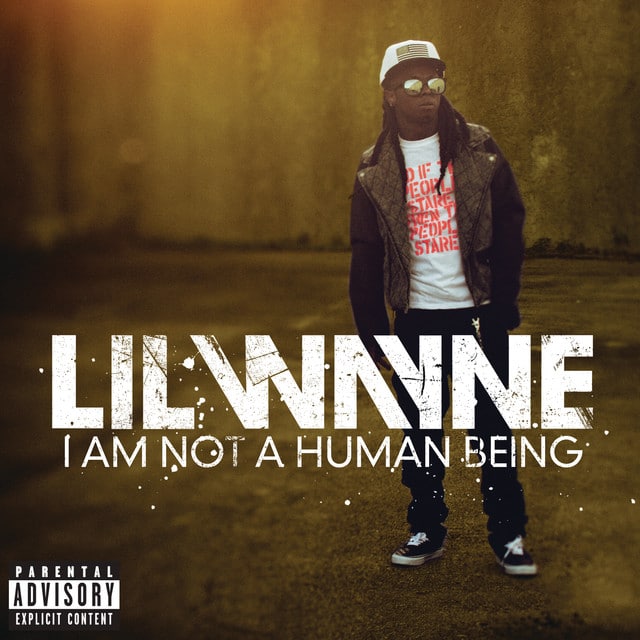 The track off "I Am Not a Human Being" sees Wayne join forces with Drake creating an unforgettable hip-hop anthem. It's that splash of autotune that projects Wayne's words beyond the usual rap conventions, enabling the song's anthemic, stadium-filling sound. Yet, behind the glossy production, the track's core is firmly rooted in hip hop's foundational elements – clever wordplay with a bounce that makes you nod your head. This combination helped "Right Above It" stamp its place in the realm of hip hop, expanding the boundaries of what autotune can bring to the table.
25. Sold Out Dates (feat. Lil Baby) – Gunna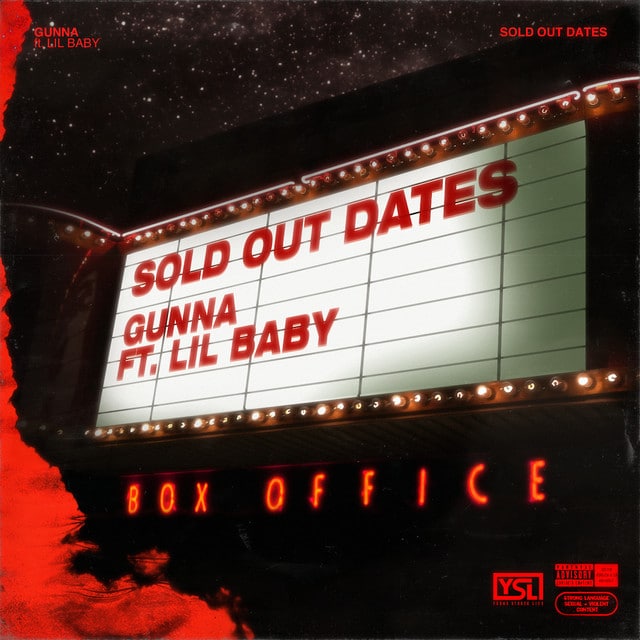 Gunna's melodic mastery and Lil Baby's cadence came together to create this hypnotic trap anthem, a hypnotic affair wrapped in autotune artistry. Producer Turbo deserves props too, his deep, rumbling bass fused with the melody to amplify the track's distinctive sound. Gunna's use of autotune was impeccable; it draped his voice in ethereal vibes, adding a trippy sensation. The duo isn't just rapping; they're fashioning a whole mood with autotune. This one isn't for the hip-hop purists, but if you're open-minded about autotune's role in the game, "Sold Out Dates" was a showcase of it done right. No debate, fam.
24. Codeine Crazy – Future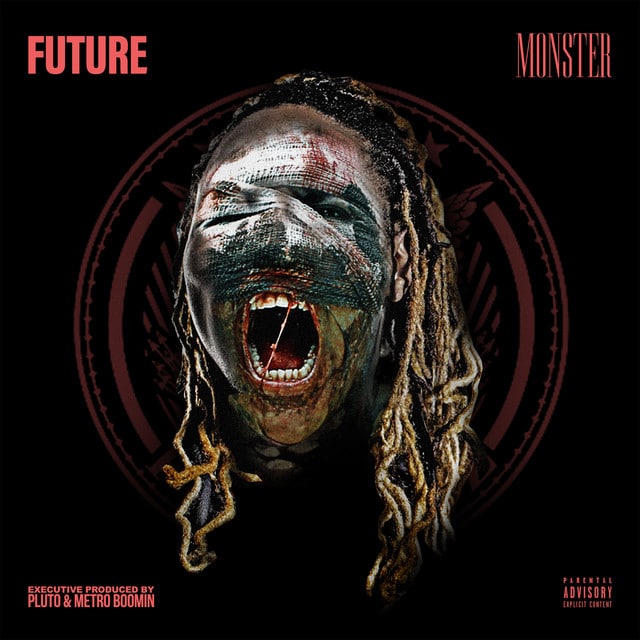 The track's indistinct, almost otherworldly vocal effect amplifies Future's introspective and melancholic flow, conveying the pain, paranoia, and self-destructive tendencies that the syrupy substance both blankets and exacerbates. When Future manipulates the tool, the autotune isn't just about sounding different or catchy — it's about externalizing the internal struggle, making the emotional scars visible. This skillful use of autotune enables "Codeine Crazy" to transcend the boundaries of typical trap anthems, becoming an intimate portrait of an artist wrestling with his own demons.
23. Lollipop – Lil Wayne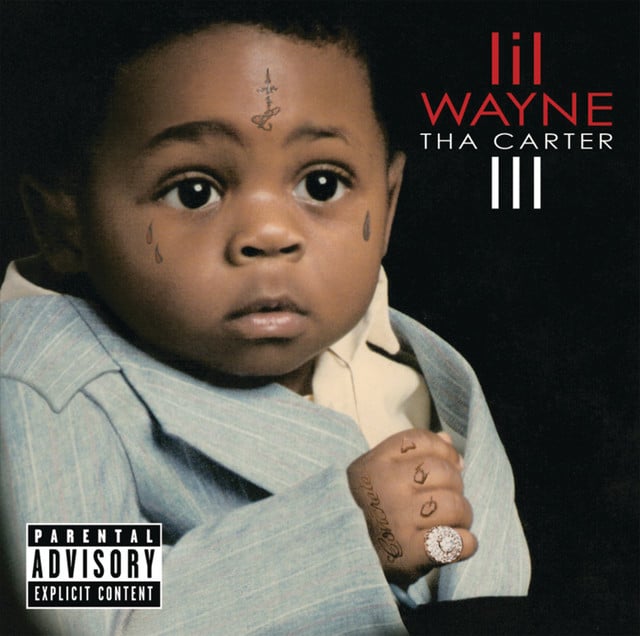 From the "Tha Carter III" album, this track flaunts Wayne's credibility as an innovator, bending and warping his vocals to fit around the hypnotic, synth-heavy beat. Now, some traditionalists might balk at the heavy use of autotune, but let's be real – it's this bold sonic departure that crowned "Lollipop" as a landmark in modern hip hop. It's got that Weezy bravado splashed all over, proving that hip hop and autotune ain't just oil and water. It's one for the books, hands down, and a massive step in morphing the boundaries of rap music.
22. I'm Sprung – T-Pain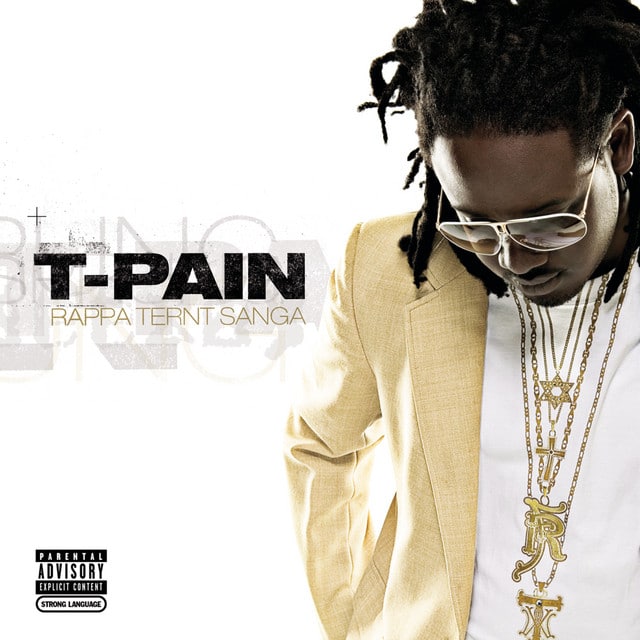 The cut was a stylistic game-changer, with T-Pain crafting a unique sonic palette that was as catchy as it was innovative. Layering his vocals with the subtlest hint of autotune, T-Pain squeezed every drip of emotion from each note, the Auto-Tune enabling him to hit those soaring highs and smooth out his melodic transitions. While T-Pain didn't bring Auto-Tune to hip hop, he certainly painted it in a fresh, invigorating light, turning it into an art form that commanded attention. "I'm Sprung" stands as an early example of autotune's transformative power in rap, a testament to T-Pain's musical genius. He ain't a one-trick pony, ya dig?
21. Money Longer – Lil Uzi Vert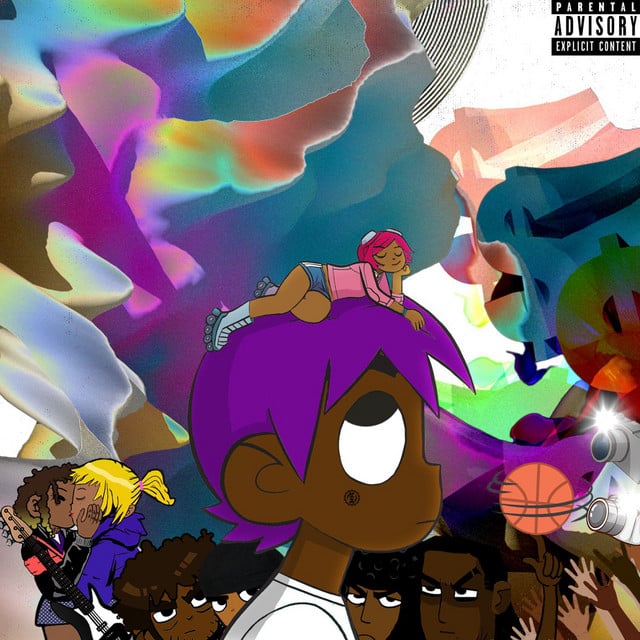 His use of autotune is pure finesse, morphing his vocals into hypnotic, elongated warbles that resonate with the track's electrifying production. The lyrical content, touching on newfound fame and fortune, feels especially poignant when underscored by the alien-like vocal effects Uzi Vert weaves through the track. Arguably, this skillful execution of autotune became an integral part of Lil Uzi Vert's sonic footprint, demonstrating the innovative breadth autotune can bring to hip hop while elevating Lil Uzi Vert as an artist unafraid to push boundaries.
20. Coffin – Lil Yachty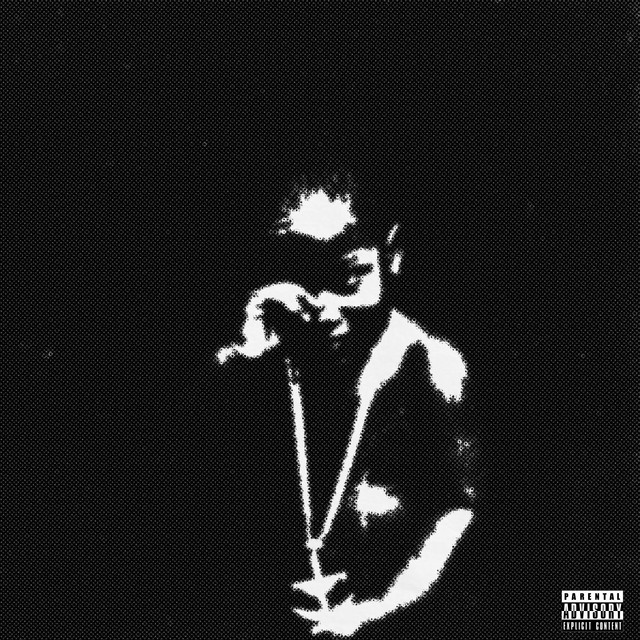 The single merges his persona with cloud-rap aesthetics, turning his voice into a hazy, yet melodic instrument that drips over the beat. Raw and polarizing, Yachty's "Coffin" stands as proof of hip hop's limitless boundaries. Yachty might catch flak from purists, but let's get it straight – the man's not here for your approval. He's walking his own plank in this sea of rap, hats off to him.
19. Bad and Boujee (feat. Lil Uzi Vert) – Migos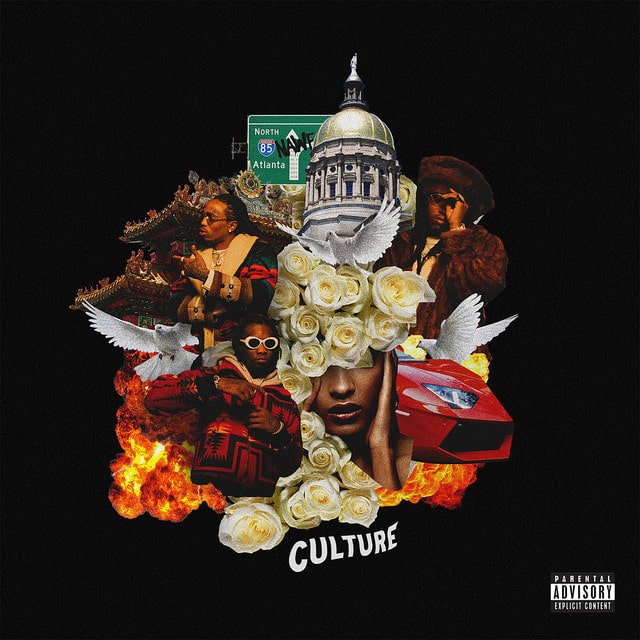 This was Migos hitting the sweet spot, their flows syncing perfectly with Metro Boomin's menacing production. While autotune had been used before, Migos pushed it to the forefront, weaving it seamlessly into their triplet flow and ad-lib heavy delivery. But let's not gloss over Lil Uzi Vert's contribution, his autotune-spiced verse proving the cherry on top, a charming contrast to Migos' raw aggression. "Bad and Boujee" is a testament to autotune's capacity not just for vocal correction but as a tool for crafting a distinct sonic identity. It's one for the culture, no doubt.
18. Blueberry Faygo – Lil Mosey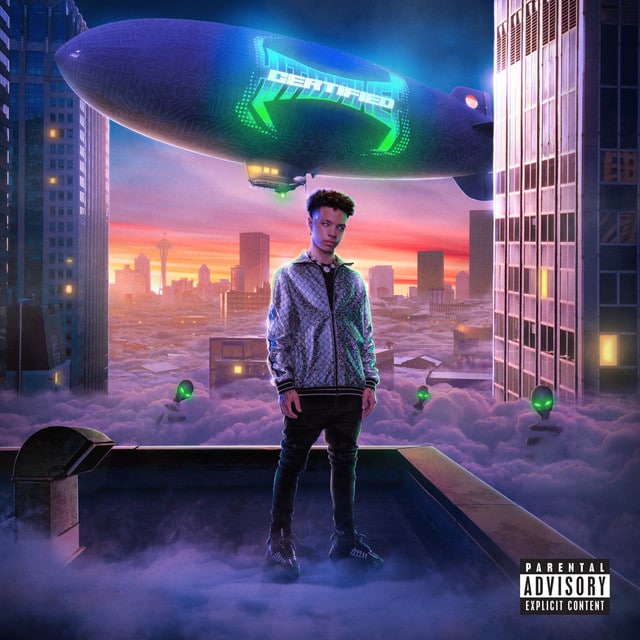 He expertly melds his chilled-out flow with the lush, bubbly beat to create a breezy, infectious vibe. The autotune both accentuates his melodic prowess and creates a unique sound profile that's both youthful and nostalgic. Riding on the current wave of melodic, autotune-laden hip-hop, Mosey showcases his ability to bring a fresh, yet sophisticated perspective to this trend. His use of autotune augments the metaphor-rich lyrics, providing an ethereal touch that transports listeners straight into the kaleidoscopic world of "Blueberry Faygo". This single solidifies Lil Mosey as a compelling figure in the realm of autotune-infused hip hop. He's trading in the vocal artistry of the golden era for the explorative range of the modern age, making a statement of his own.
17. Old Town Road – Lil Nas X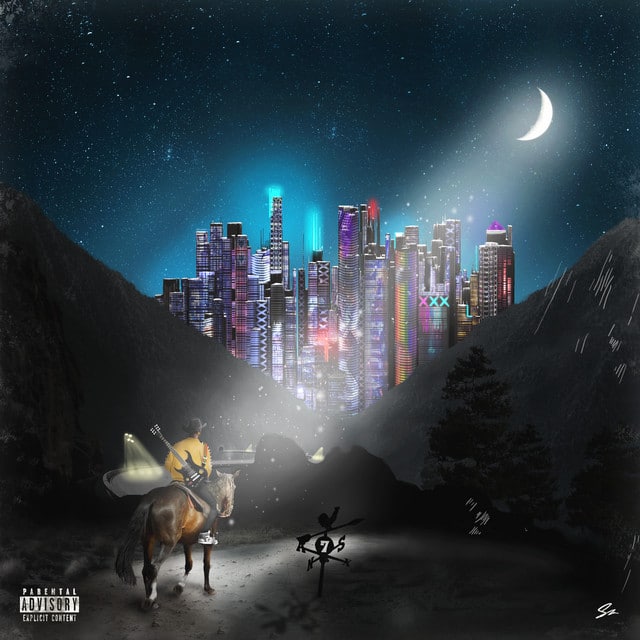 Y'all remember the controversy, right? The track got booted from the country charts, then Billy Ray Cyrus hopped on the remix and it was game over. Lil Nas X utilized autotune in a distinctive manner, crafting an infectious hook that resonated with generations old and new. The song's crossover appeal challenges the norms—just like the best hip hop always does. Revolution was always integral to the genre, and Lil Nas X came out guns blazing with this tune. "Old Town Road" isn't just a single, it's a cultural moment. Let's ride 'til we can't no more.
16. Mirror – Lil Wayne
Known for his dexterous wordplay and gravelly delivery, Weezy took a different route with "Mirror," leaning heavily on autotune to bare his soul in a raw, reflective track. The Cash Money soldier used autotune not as a gimmick, but as a medium for enhancing the emotional resonance of his verses. Meanwhile, Bruno Mars' melodious hook gave the track an additional layer of soulful depth. The contrast between the polished pop vocals of Mars and Wayne's autotuned verses makes for a compelling listen. In "Mirror," Lil Wayne pushed the boundaries of what autotune could achieve in hip hop, turning internal struggle into a Top 40 hit, without compromising his street cred. Fire track, real talk.
15. Buy U a Drank (Shawty Snappin') (feat. Yung Joc) – T-Pain
This classic hit showcases T-Pain's virtuosity, transforming autotune from a mere corrective tool to an artistic instrument. His melodic hooks, underscored by the steady pulse of Yung Joc, result in a catchy tune that hits hard and stays with you. It transcends the typical club banger trope, inviting listeners into a textured soundscape marked by T-Pain's innovative vocal effects. A cornerstone in modern hip hop, "Buy U a Drank" not only solidified T-Pain's position in the industry but also changed the game, forging a path for the autotune-heavy soundscape of today's hip hop heroes.
14. F.N – Lil Tjay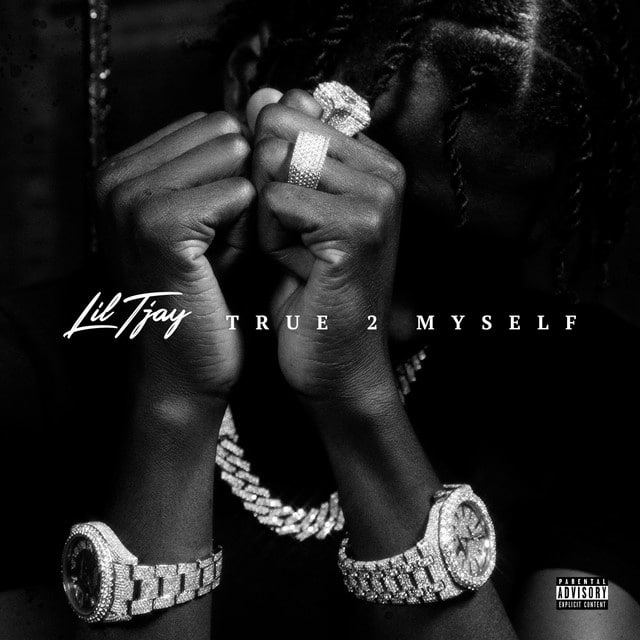 With F.N, he crafted raw tales of street life with piercing honesty and emotion. And that autotune, man, it wasn't the crutch some used it as—it was a tool for hyper-expressivity, helping Tjay to paint vivid pictures with his words. Throughout the track, Tjay lets the autotune weave through his narratives, amplifying the emotional core of his lyrics. F.N marked him as a new-generation rapper who respects the old school while unapologetically embracing the new. This isn't just a song, it's a statement of intent from a rising star. Lyrically charged, autotune-infused; welcome to the future.
13. Oh U Went (feat. Drake) – Young Thug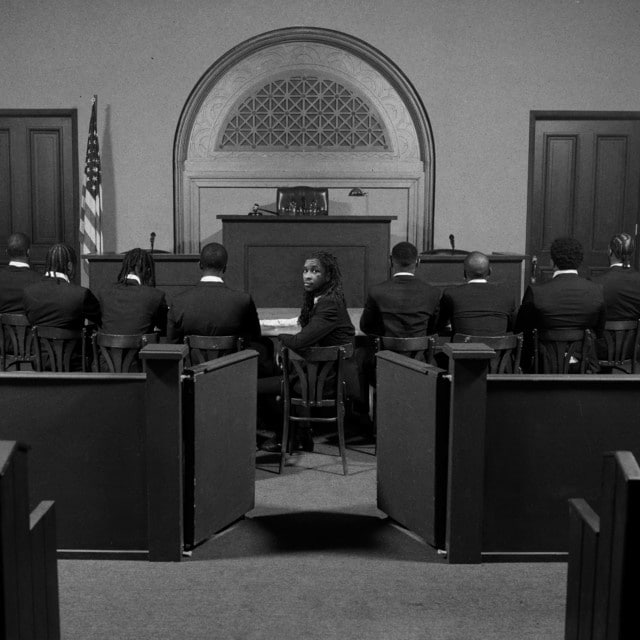 With his off-kilter rhyme schemes and elastic vocal style, Thugger has given autotune a whole new identity, and this track was no different. Thug's voice twists and turns, seamlessly transitioning from raw street tales to a soulful crooning, all while maintaining this compelling aura of authenticity. Meanwhile, Drake, the 6 GOD himself, blessed the mic with his signature blend of moody rap-singing, adding another dimension to this autotuned masterpiece. "Oh U Went" showcases how autotune, wielded in the right hands, can be more than a tool—it can be an instrument in the symphony of hip hop. For real, this is sonic wizardry.
12. Rude Boy – Rihanna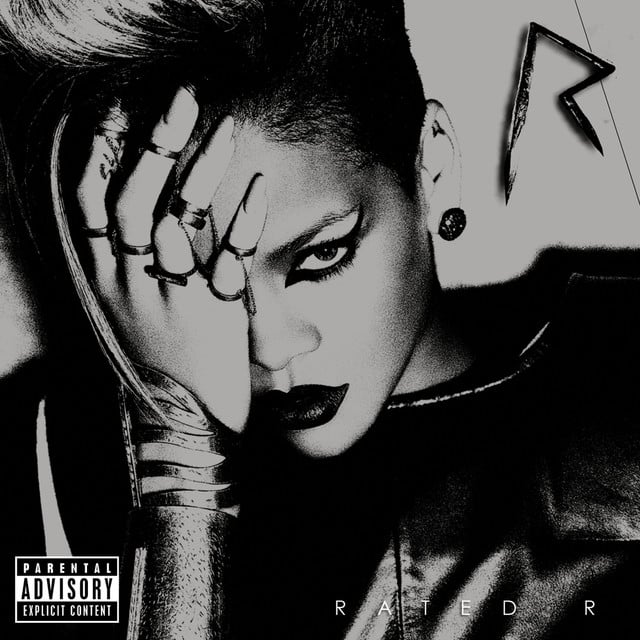 The Barbadian queen flexes her prowess, utilizing autotune to refine her vocals without losing the raw edge that defines the track. This audacious jam balances pop appeal with underground grit, a testament to the genre-blurring vision of Rihanna. The influence of "Rude Boy" is undeniable, it has opened the floodgates for other artists to experiment with autotune, infusing Caribbean vibes into the mainstream hip hop. Rihanna, once again, proved she's not just a pop princess, but a trailblazer leading the charge in evolving hip hop soundscape.
11. The Box – Roddy Ricch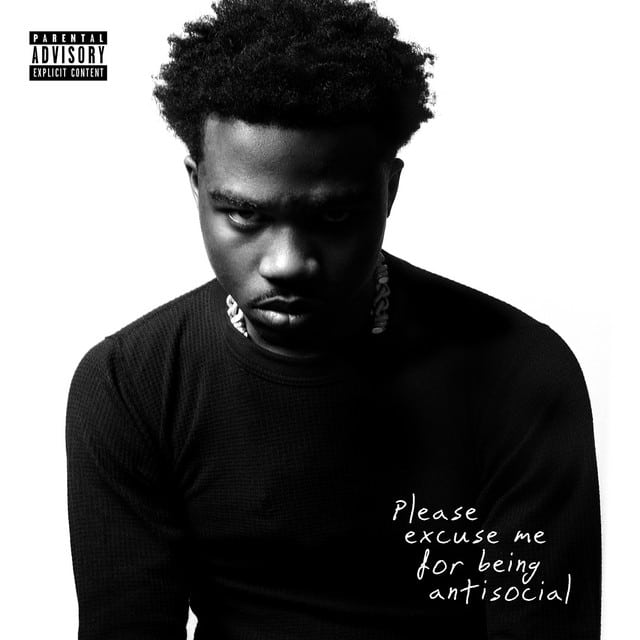 The Compton native seamlessly flips between his raw vocals and beautifully processed autotune, giving his introspective street stories an unmistakable sonic footprint. The use of autotune gives Roddy's voice a sense of urgency and desperation that underscores the struggles and hustle of his narrative. Moreover, the track's signature "Eeh-Err" ad-lib that's manipulated with a pitch-bend effect, levels up the creativity. This ain't just a catchy tune, but a sonic journey into the mind of a young man navigating life in the fast lane. It's an example of how autotune can be used to elevate storytelling, making it as much a character in the narrative as the rapper himself.
10. Freestyle – Lil Baby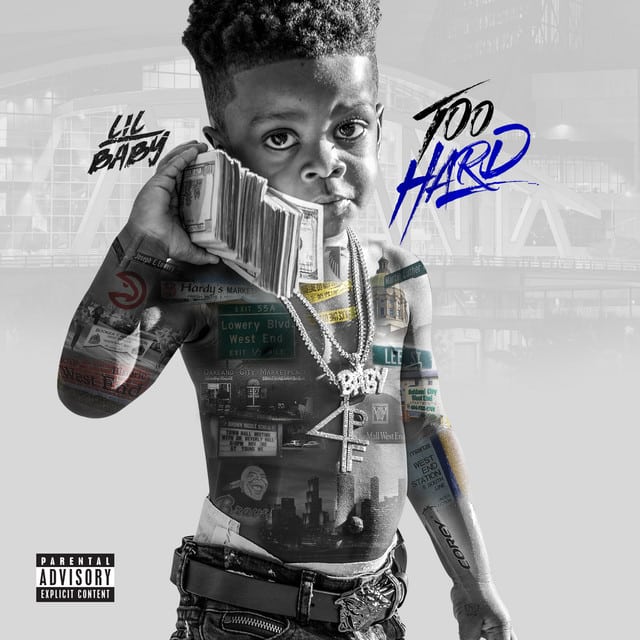 The track serves as an emblem of hip hop's evolution, pushing boundaries while paying homage to the genre's golden age. Lil Baby masterfully employs autotune to create an ethereal, slightly detached sonic texture, striking a delicate balance between authenticity and artifice. His flow is pure and unabashed, hijacking the beat with a lyrical prowess that's impossible to ignore. Far from being a mere gimmick, Lil Baby's use of autotune deepens the depth and breath of this defiant declaration of his place in hip hop's firmament.
9. rockstar (feat. 21 Savage) – Post Malone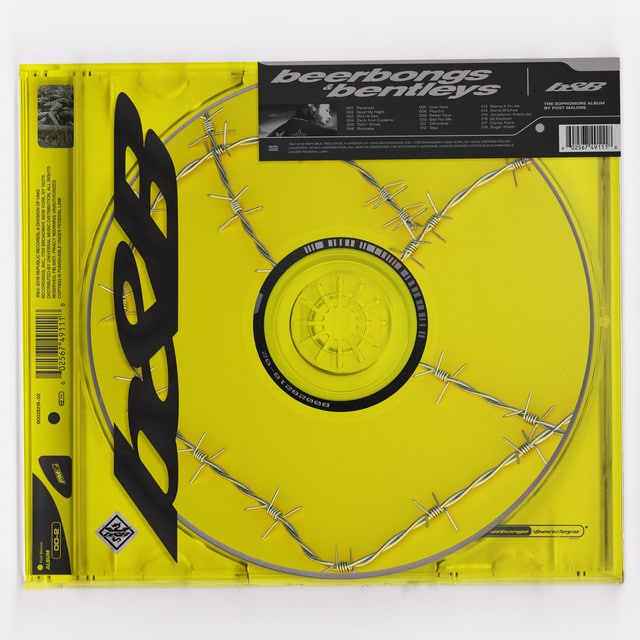 Draped in the glossy cloak of autotune, Malone's melancholic croon gives the track a distinct, otherworldly feel. His autotune-tinged vocals blend seamlessly with the beat – a cadence that sways with an intoxicating, languid menace. This song, with 21 Savage's grittily evocative verses enhancing its gloomy ambiance, draws a compelling picture of the rockstar lifestyle's less glamorous aspects. The use of autotune helped Malone blur the lines between rap and pop, furthering hip-hop's mainstream appeal. "rockstar" serves as a keen reminder of how autotune can be used not just as a crutch, but as a potent artistic tool.
8. Lucid Dreams – Juice WRLD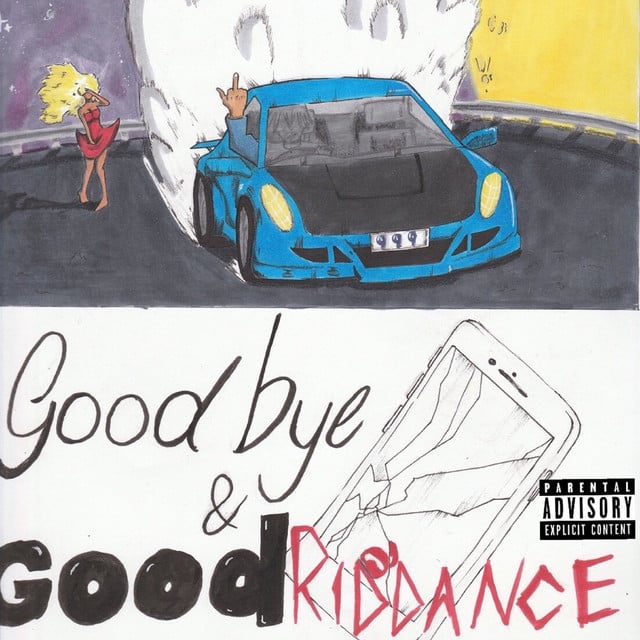 A poignant exploration of heartbreak and despair, Juice uses autotune to infuse his voice with an ethereal, dream-like quality that brings the song's title to life. The track blurs the lines between rapping and singing, creating a vibe that's both melancholic and hypnotic. It's a departure from the gritty, streetwise themes often associated with hip hop, demonstrating how the genre can venture into sensitive, deeply personal territory. Juice WRLD's artful use of autotune on this track reaffirms its status as a transformative instrument in the hip hop sonic arsenal.
7. Drowning (feat. Kodak Black) – A Boogie Wit da Hoodie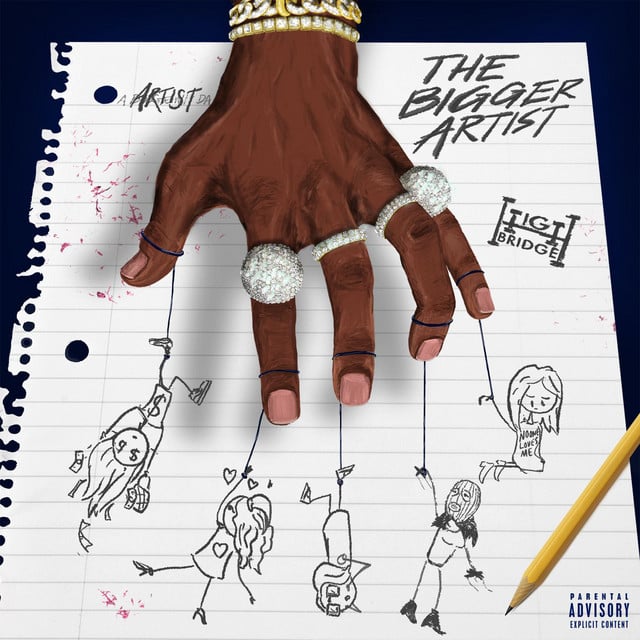 The track, featuring Kodak Black, is a testament to the genre's evolution, with the Bronx-born rapper pairing his lyrically dense verses with autotune-assisted harmonies. A Boogie's use of autotune elevates his wordplay, peeking through the rhythm like unexpected brushstrokes on a canvas. Meanwhile, Kodak Black's verse offers a contrast, keeping it raw and heavy, creating a compelling dichotomy. "Drowning" is more than just a hip hop track—it's a statement on how autotune can amplify a song's emotive impact, pushing it into the realm of the unforgettable. A Boogie Wit da Hoodie is schooling us, showing that 'tuned hooks can add depth, not detract from it.
6. BUTTERFLY EFFECT – Travis Scott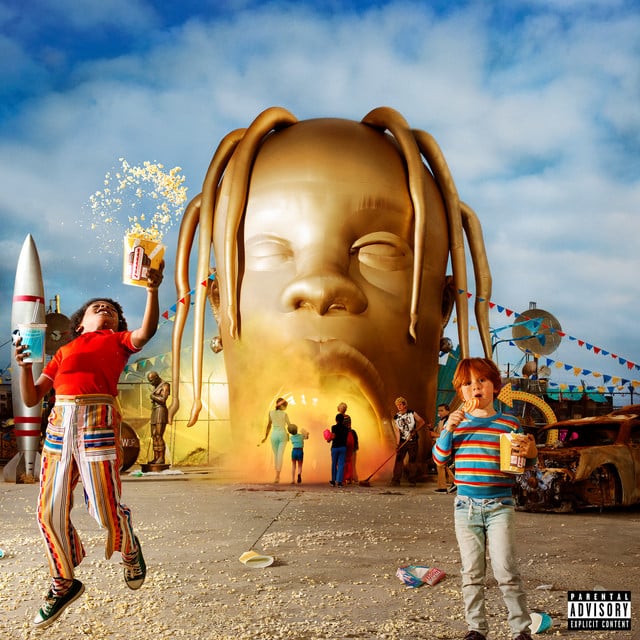 Travis employs the autotune to its full potential, turning his voice into an eerie, distorted anchor that ties the whole track together. Amid dreamy synths and thumping kicks, he weaves a narrative of fame, fortune, and the inescapable consequences of one's actions – a literal butterfly effect. His autotune-driven flow is a hypnotic lullaby that leaves you entranced from start to finish. This ain't your basic radio hit – "BUTTERFLY EFFECT" is a testament to the power of autotune in shaping modern hip hop. When it comes to the autotune game, Travis ain't no rookie, he's a veteran.
5. XO Tour Llif3 – Lil Uzi Vert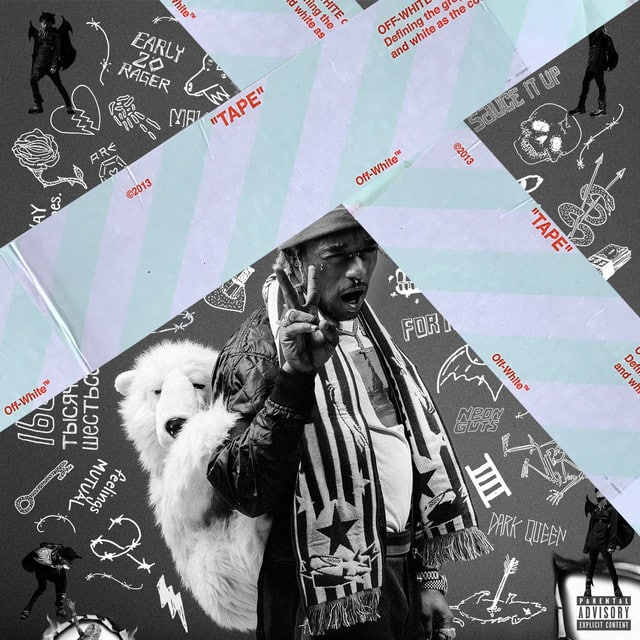 Uzi uses autotune as a paintbrush, coloring the track in hues of melancholy and despair. It's not about the perfect pitch but expressing the raw, brutal emotions tethered to heartbreak. Uzi bridged the chasm between hip hop and emo, proving that vulnerability has a place in the game. The single, while shrouded in darkness, shone a light on the impact of mental health in the genre, encouraging dialogue and destigmatization. Undeniably, "XO Tour Llif3" is a game-changer, a paradigm shift in the landscape of hip hop, all thanks to the innovative use of autotune by the Philly-repping sensation, Lil Uzi Vert.
4. Mask Off – Future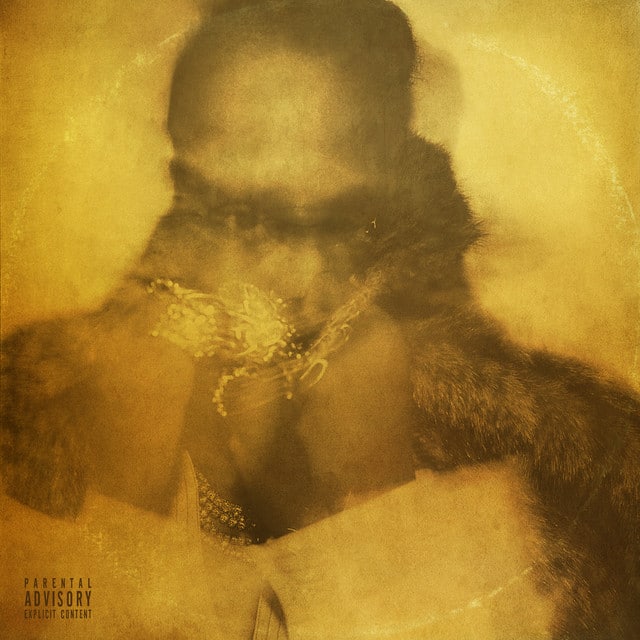 This track is a masterclass in the use of voice modulation, with Future's autotune-draped voice creating an almost haunting aura over the eerie flute sample. It's as if he's serenading us from another dimension. His usage of autotune doesn't sacrifice content for style; instead, it becomes an additional layer of expression, bending his flow and mutating his bars into otherworldly phonetic incarnations. Future's "Mask Off" serves as a powerful reminder that hip-hop isn't just a platform for storytelling, but also sonic experimentation. 'Tuned or not, the Future ain't nothing to mess with.
3. Congratulations – Post Malone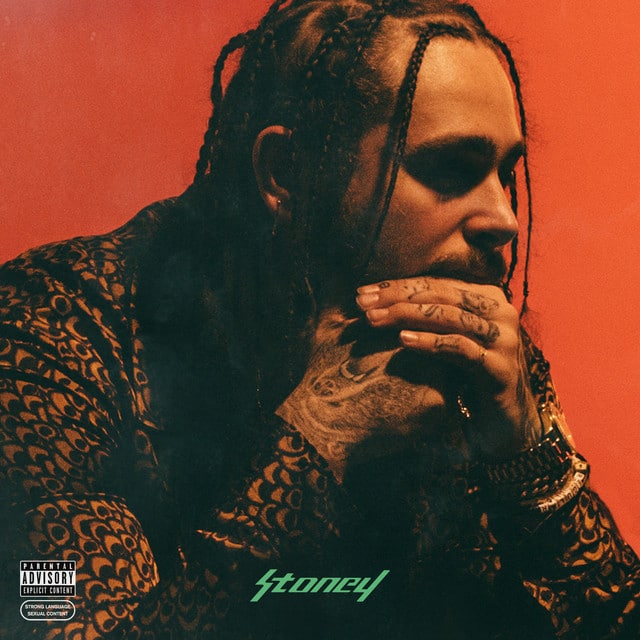 Your boy Posty uses the autotune to craft a trademark vocal delivery that's soaked in melancholy, yet bursting with triumph. The tool adds a robotic melancholy to his voice and, uniquely, an emotional depth that can't be faked. Stir in Post's slick wordplay and Quavo's turnt-up verse, and you've got a track that's a celebration posing as a lament, or maybe vice versa. It's not just about flaunting success, it's about the journey and grind it took to get there. It's a hot record that showcases how autotune, when used creatively, can elevate a track from good to unforgettable.
2. Love Sosa – Chief Keef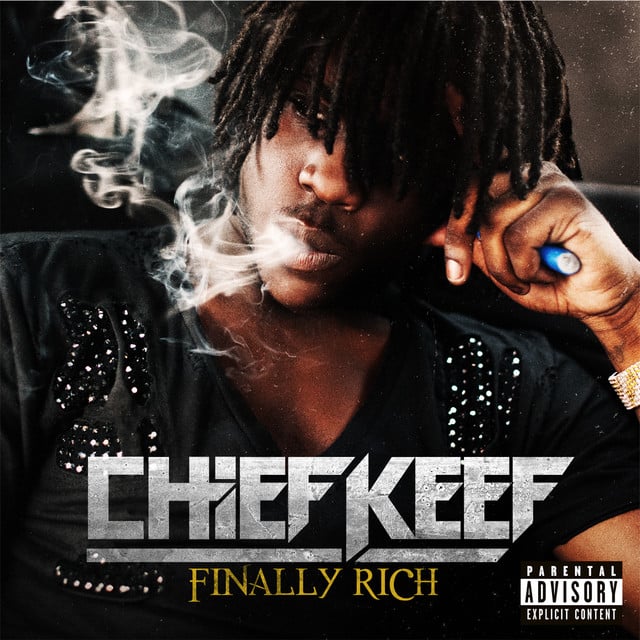 In this seminal drill anthem, the autotune doesn't clean up Keef's bars but rather ruggedizes them, amplifying the raw, unfiltered energy that characterized the Windy City's notorious drill scene. The 808s hit hard, but it's Keef's autotuned aphorisms that resonate long after the track ends. As much as "Love Sosa" is about the streets, it's also about staking claim to autotune as a tool for artistic expression in hip hop. Keef didn't just put himself on the map with this track, he etched his name in the annals of hip hop history.
1. Low Life (feat. The Weeknd) – Future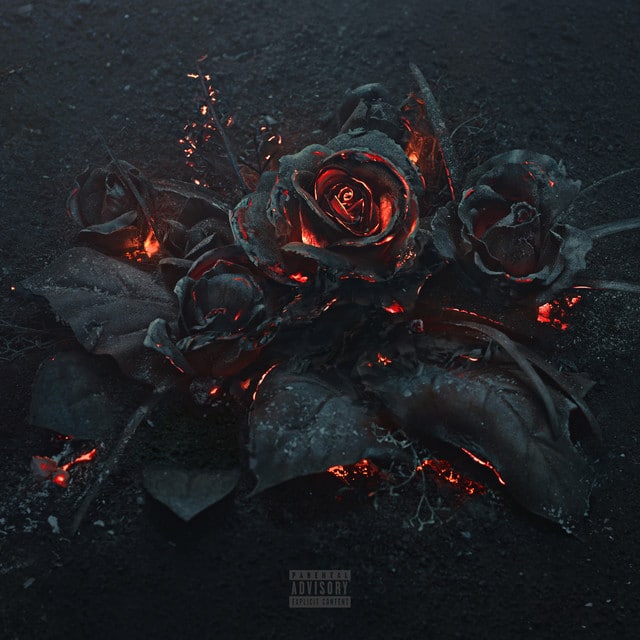 Alongside The Weeknd's silky vocals, they craft an archetypal soundtrack for after-hours introspection, with autotune providing a digital sheen to their tales of excess and hedonism. Future's voice is manipulated to such an extent that his anguish and decadence become palpable — an ethereal wail draped in trap beats. It's a carefully-calibrated instance of how autotune can accentuate emotional depth rather than suppress it, establishing the song as an echo chamber of late-night debauchery and remorse. "Low Life" is a clear exemplification that Future is less about future-proofing hip-hop, and more about carving his own distinctive, autotune-infused path in the genre.