Straight outta Baton Rouge, Louisiana, Kentrell DeSean Gaulden – more widely known as YoungBoy Never Broke Again – is a force to be reckoned with in the hip-hop scene. Rising from the trenches, he tells tales of his life through his music, with a raw and unfiltered honesty that resonates with fans worldwide. His discography is a testament to his journey, showcasing an output as relentless as his hustle.
From his 2016 breakthrough mixtape "38 Baby" to his latest albums like "Richest Opp", YoungBoy NBA's audacious spirit is consistently palpable. "Mind of a Menace 3", is a raw portrait of a young man navigating the challenges of his environment, while his seminal project, "AI YoungBoy", marked a turn in his career, establishing his place in the game. "Realer" gave us gritty street tales sprinkled with introspective reflections and his sequel "AI YoungBoy 2" became a Billboard chart-topper. "Until I Return" and "Nobody Safe" further entrenched his status as a rapper who's not afraid to bare his soul. Then there's "Sincerely, Kentrell", an offering of 21 tracks that distills his journey into a potent musical brew.
While some albums might resonate more than others, they all represent threads in the complex tapestry of YoungBoy NBA's life and career. Each record is a chapter in his story, a deep dive into the mind of an artist who stays true to his roots while striving for greatness. So let's get into it. From "Before I Go (Reloaded)" to "Richest Opp", here are the Youngboy NBA's Albums Ranked:
30. Mind of a Menace 3 ( 2016 )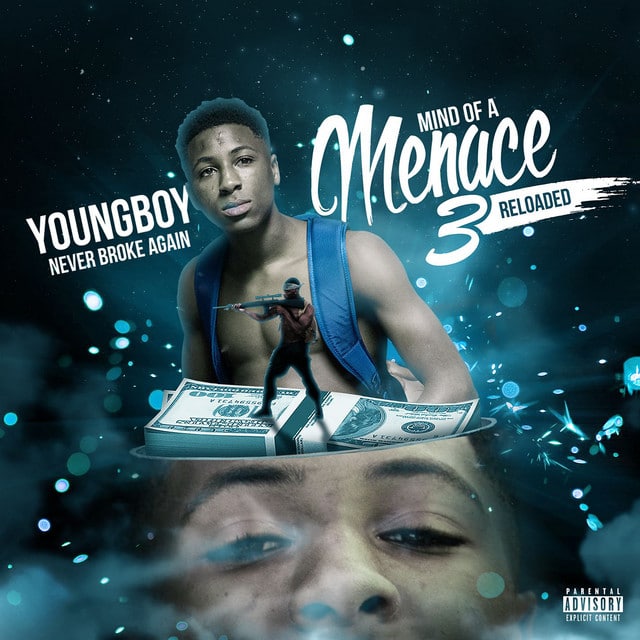 This 2016 release represents the blueprint of the coveted Never Broke Again formula – a rich tapestry of soul-baring lyrics, down-south beats, and a relentless torrent of emotion. Still a teenager back then, YoungBoy muses on the realities of his come-up, detailing the pain, heartache, and aspiration that shaped his struggle. The album navigates through the chilling underbelly of Baton Rouge, resonating with the authentic grit of the streets. Heavily influenced by Boosie Badazz and Kevin Gates, YoungBoy's pen game in this project is a vivid reflection of his life experiences. Tracks like "Watchu Sayin'" and "Down Chick" stand testament to his storytelling prowess. "Mind of a Menace 3" may not have the polished touch of his later works, but it shines brightly as a formidable entry point into YoungBoy's discography, illustrating the rough-edged diamond that would later dominate the hip-hop landscape.
29. Before I Go ( 2016 )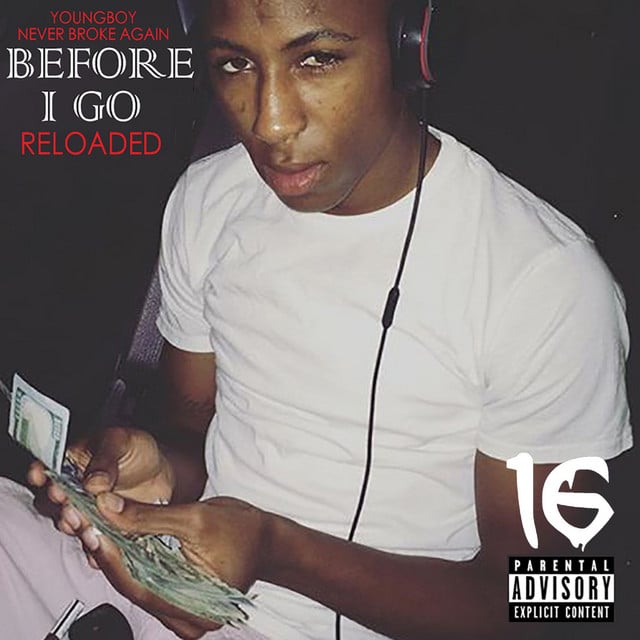 YounbBoy is on fire here, laying out raw and ruthless bars over beats that thump and thrill with emotion. YoungBoy's storytelling prowess beams through every track, as he paints vivid pictures of the struggle and hustle, love and betrayal, and everything in between. The album's no-frills approach results in an authentic vibe that resonates with listeners. His gritty lyricism and infectious beats, underscored by the stark realities of his Baton Rouge upbringing, lend an intimate edge to this album. "Before I Go" is a crucial turning point in YoungBoy's career where he leveled up, establishing himself as a serious contender in the hip-hop game. It's unapologetic, unforgiving, and an undeniable piece of YoungBoy's artistic evolution.
28. Nobody Safe ( 2020 )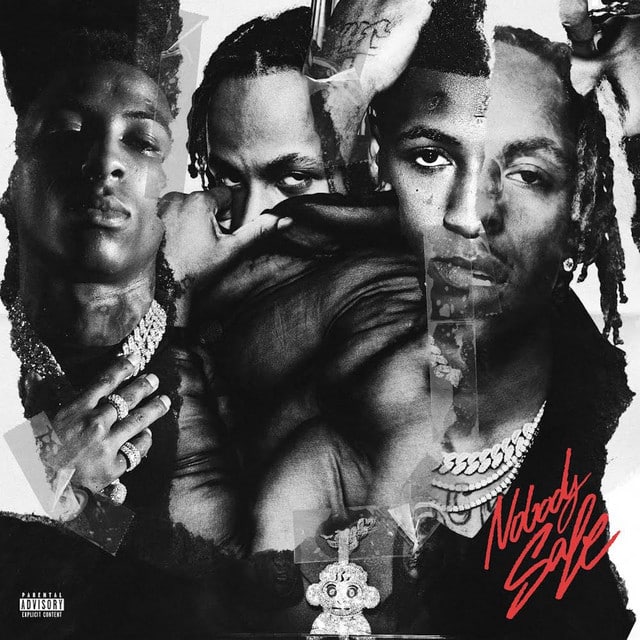 The album is a 15-track banger that boasts no shortage of trap beats, hard-knocking 808s, and gritty verses. From the relentless energy of "Bankroll" to the street-savvy tales of "Automatic," the album alternates between intense, high-octane hip-hop anthems and introspective moments, never letting us forget the raw, unfiltered realities of the streets. YoungBoy's emotive flow perfectly complements Rich the Kid's nonchalant delivery, creating a dynamic interplay that keeps the listener on their toes. What the album may lack in cohesive narrative, it more than makes up for with its relentless energy and infectious hooks. "Nobody Safe" is a testament to YoungBoy's and Rich the Kid's prowess as dominant forces in the rap game, delivering street narratives with impeccable flow and unwavering realness.
27. 3800 Degrees ( 2022 )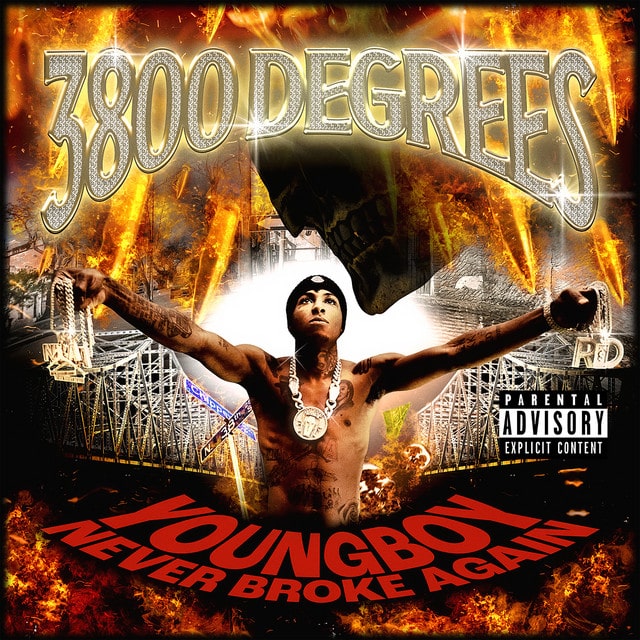 In "3800 Degrees," YoungBoy Never Broke Again underscores his ascendancy beyond mere internet virality, evoking a potent and cohesive fusion of Louisiana's rap legacy. The album sees YoungBoy, who in the past dominated streaming platforms without traditional pop star packaging, delivering a sound reminiscent of Louisiana rap legends. With callbacks to the likes of Lil Wayne, Mystikal, Boosie, and Kevin Gates, YoungBoy intertwines vintage vibes with modern flair, forging a bridge between past and present. Drawing inspiration from C-Murder and featuring an emblematic Juvenile-inspired cover, he artfully integrates the clean basslines and MIDI piano synonymous with classic No Limit releases. Despite the concise 33-minute runtime, the album delves deep into YoungBoy's artistic essence, balancing the pain of life's travails with the menace he's known for. "3800 Degrees" is both a testament to YoungBoy's adaptability in the ever-evolving music landscape and a celebration of timeless hustle.
26. Master the Day of Judgement ( 2018 )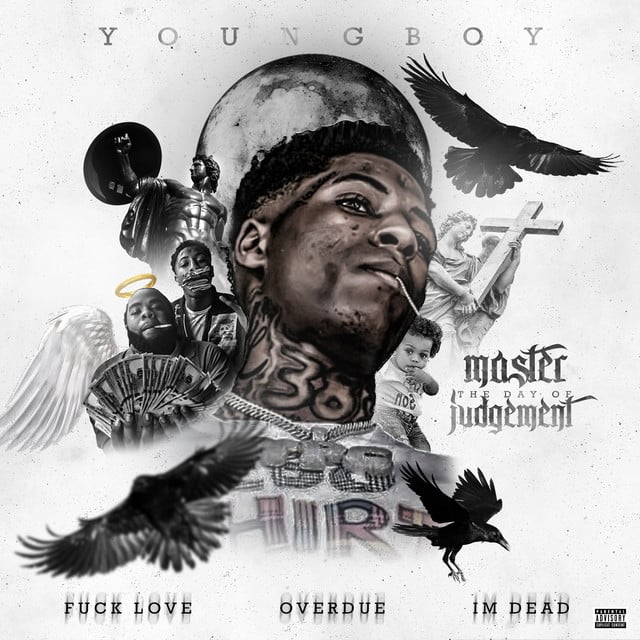 This wasn't just another addition to his discography, it was a statement. With this, YoungBoy confidently proclaimed that he was here to stay, and he wouldn't be swept aside. This album is as raw as it gets, peeling back the layers of YoungBoy's world, in all its triumphs and tragedies. The beats are pure fire, echoing YoungBoy's fierce tone and the harsh realities he spits about. Tracks like "Get Right" and "Over" present his rapping chops in their full glory, each verse loaded with emotion and meaning. The album straddles the line between the streets and the studio, revealing the heart beneath the hardcore exterior. "Master the Day of Judgement" ain't just about survival, it's about ruling the game, and YoungBoy makes clear he's the judge, jury, and executioner in his court.
25. Fed Baby's ( 2017 )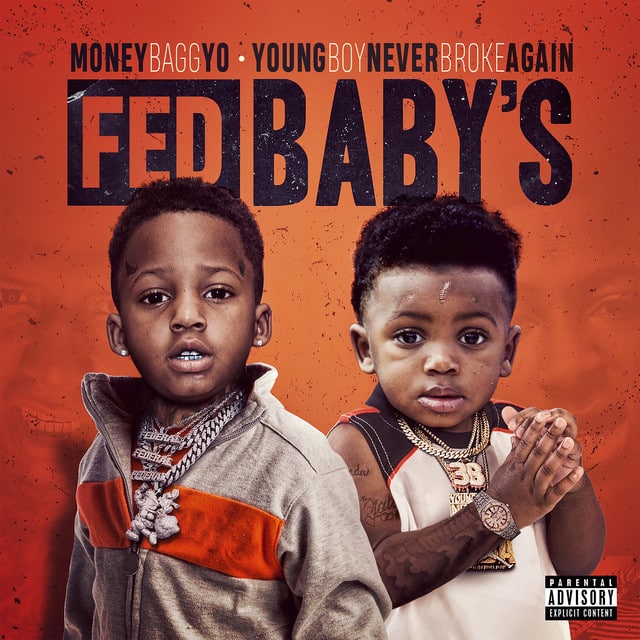 This joint album showcases a perfect blend of YoungBoy's raw storytelling and Moneybagg Yo's commanding presence. The album's 14 tracks steep richly in the southern trap soundscape, with intense rhymes about street life and survival. From the potent lyrical content of "Preliminary Hearing" to the club banger "Doin' It," the project maintains remarkable consistency. The track "Contempt of Court" stands out as a chronicle of his legal struggles, revealing YoungBoy's vulnerability and defiance simultaneously. Despite the dark themes, the album manages to inject moments of melodic introspection, like "You The One." By laying their hustler ethos and street narratives bare, YoungBoy and Moneybagg Yo on "Fed Baby's" bring to the forefront the harsh realities and raw emotion that coexist in the world of hip-hop.
24. I Rest My Case ( 2023 )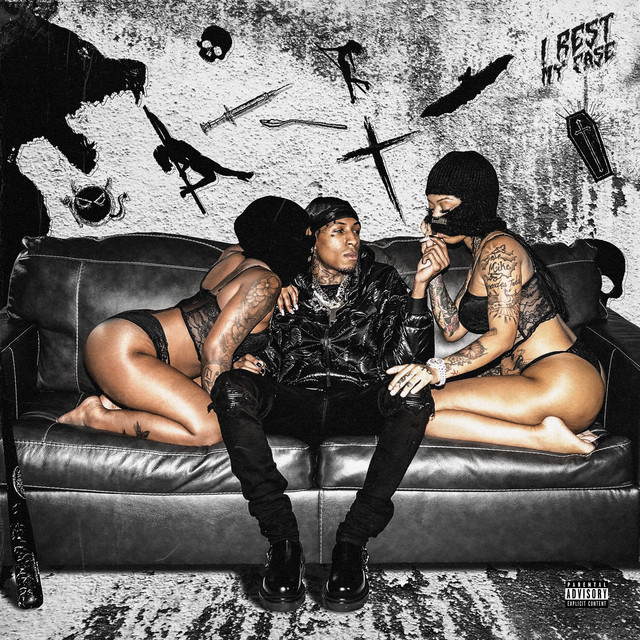 NBA YoungBoy ushered in 2023 with his latest album "I Rest My Case", showcasing a fresh sonic direction. Throughout the project, the Louisiana rapper experiments with vibrant beats reminiscent of artists like Lil Uzi Vert and Playboi Carti. Songs like "Rage" and "Groovy" encapsulate this evolution, blending high energy with YoungBoy's distinct rap style. Tracks such as "Red" and "Black" further demonstrate this divergence, with the former even drawing comparisons to Lil Uzi Vert. However, despite its innovation, the album received a C grade from the reviewer, Quincy. He praised YoungBoy for venturing into new musical terrains but felt the album lacked lyrical depth, which is usually a hallmark of the rapper's emotional tracks. Quincy also suggested the album could benefit from trimming a few tracks. Nevertheless, the reviewer commended the skits on the album and encouraged listeners to explore "I Rest My Case", underscoring NBA YoungBoy's bravery in testing different sounds.
23. 3860 ( 2022 )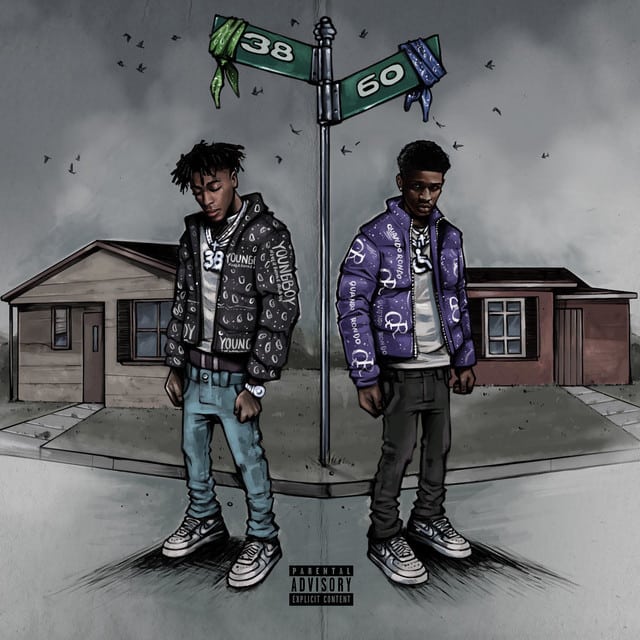 Quando Rondo and YoungBoy tee up, where they continue to explore themes of struggle, loyalty, and street life, but with a deepened sense of introspection. Standout tracks like "True Story" and "Hold Me Down" hit hard with their abrasive beats while laying bare his personal narratives. YoungBoy's relentless flow rides over pulsating trap beats, underscored by a powerful lyrical depth. The album's title itself, referencing his grandmother's house number, indicates his commitment to authenticity, honoring his past and the roots of his craft. This project not only stakes YoungBoy's claim in the game but also serves as a gritty reminder of the struggles and experience that shaped him. Despite its recent release, "3860" promises to leave an indelible mark on the rap scene.
22. Ma' I Got A Family ( 2022 )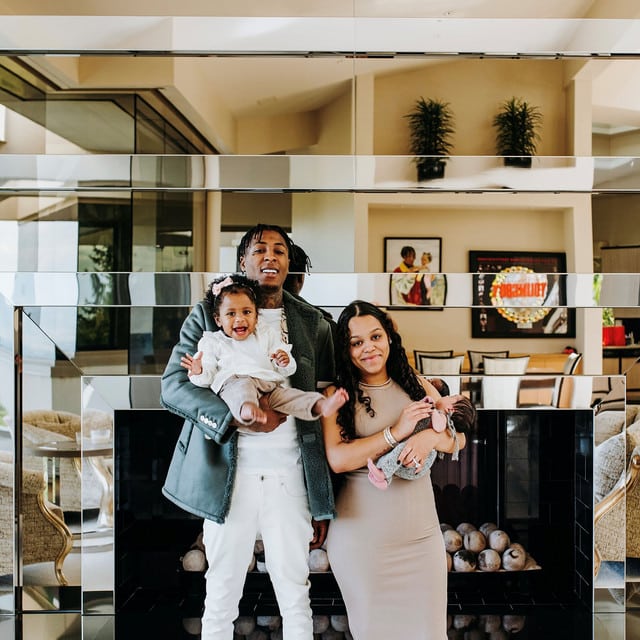 Not only does it blend outright braggadocio with heartfelt introspection, but it delivers it all with an intensity that's hard to ignore. The DJ Drama-backed project sees YoungBoy joining forces with some of the rap game's heavy-hitters, injecting diversity into his sound without compromising his roots. Standout tracks like "On My Side" offer a window into YoungBoy's innermost struggles, which he navigates with a lyrical finesse that only he can muster. "Elbow Grease" serves up a signature YoungBoy storytelling, wrapped in powerful verses and hook-laden choruses. But the real gem might be the title track, "Ma' I Got A Family," a poignant portrayal of his hustle to provide for his family. It's a testament to YoungBoy's ability to channel his experiences into his music, creating an honest and engaging narrative in a way that only he can.
21. Lost Files ( 2022 )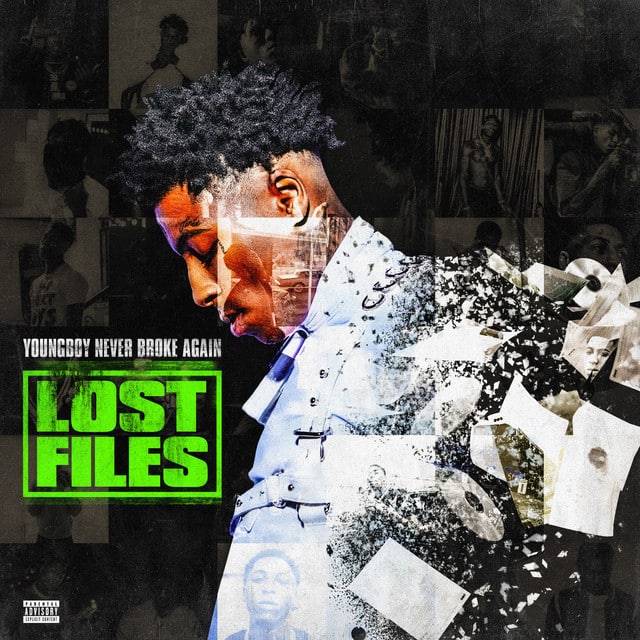 Dropped in November 2022, this project showcases his ability to paint vivid pictures of the grittier side of life. This authenticity underscores the feeling of discovering a hidden stash of gritty, street anthems. On tracks like "Showdown" and "Raised Differently," the Baton Rouge emcee spits consistent fire, displaying his mastery of storytelling and impactful wordplay. His signature blend of hard-hitting trap beats and introspective lyrics are on full display, capturing the attention of listeners with their raw emotionality. YoungBoy dives deep into his personal struggles, often blurring the line between his life and the art he creates. As the title suggests, "Lost Files" feels like an uncovered treasure chest, a series of candid snapshots from the rapper's life that offers an even deeper understanding of his persona and artistic vision.
20. Ain't Too Long ( 2017 )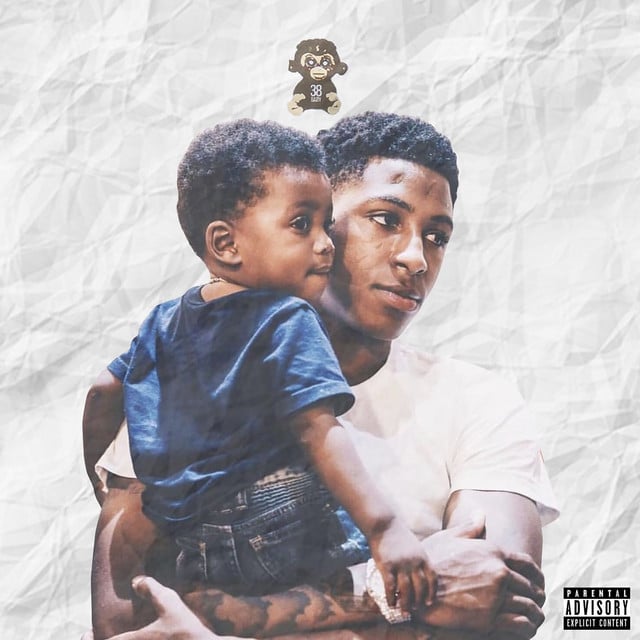 A mixtape of raw, emotional, and unadulterated YoungBoy, it encapsulates the struggle and fight of a young artist attempting to navigate the murky waters of fame and real-life issues. Tracks like "Pour One" and "Coordination" showcase YoungBoy's knack for delivering infectious hooks, whereas "Confidential" brings us an intense narrative about trust and loyalty. However, the real crown jewel of the mixtape is "War Wit Us," a brazen lyrical salvo that packs the authentic Baton Rouge street life into a charged, defiant anthem. YoungBoy unflinchingly faces themes of violence, betrayal, and survival, painting a vivid picture of life on the harsher side of the American dream. "Ain't Too Long" is a testament to not only YoungBoy's undeniable talent and charisma but also his resilience in the face of adversity. It's Southern rap at its most unfiltered, a raw, unapologetic snapshot of an artist on the brink of greatness.
19. Until I Return ( 2020 )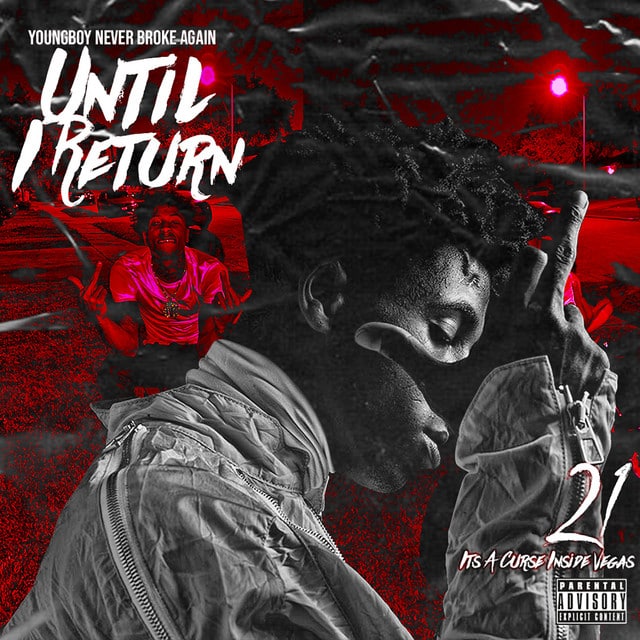 Dropped on November 13, 2020, the mixtape is the NBA YoungBoy in his rawest form, let loose on the mic, spitting bars like ammo. The Baton Rouge phenom harnesses his unique mixture of Southern rap traditions, intense personal revelations, and unfiltered emotional outpourings across the album. Standout tracks like "Around" and "Whitey Bulger" showcase YoungBoy's dexterity as he dances between drill-inspired flows and slurred, melody-infused rap, a testament to his multifaceted artistry. Despite offering no features, YoungBoy carries "Until I Return" on his young but capable shoulders, an exhaustive depiction of his life experiences and the world that shaped him. But true heads know: it's these hard knocks that form the bedrock of real hip-hop. While the mixtape might not reinvent the wheel, it's a potent reminder of YoungBoy's raw talent and undeniable influence in the hip-hop game.
18. 38 Baby 2 ( 2020 )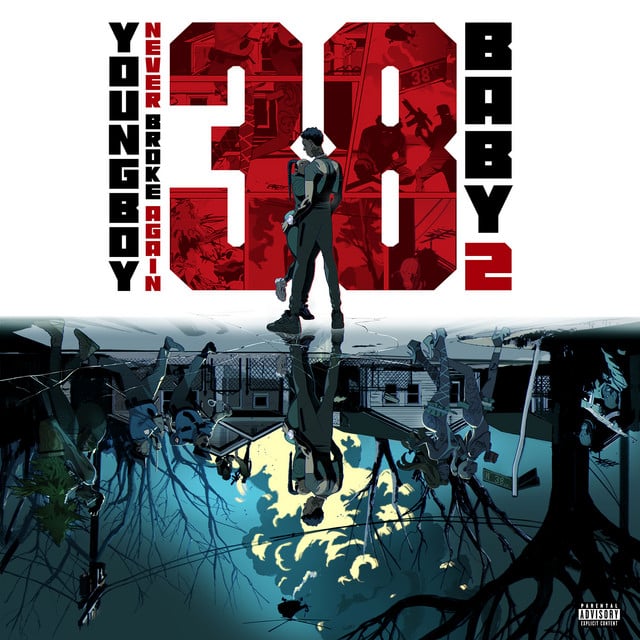 With this project, released on April 24, 2020, he confirms his status as a "38 Baby," a moniker that pays homage to his Baton Rouge roots and reflects his life's struggles. This 17-track compilation is packed with raw emotion, such as on the stand-out cut, "Bout My Business," where he contemplates loss and survival. The DaBaby-assisted "Thug Of Spades" cements YoungBoy's ability to engage with fellow artists who share his love for hard-hitting verses draped over ominous beats. And, while the album's mood is often somber, tracks like "Diamond Teeth Samurai" display YoungBoy's knack for hooks that wouldn't feel out of place at a club, maintaining a careful balance between introspector and hitmaker. "38 Baby 2" solidifies YoungBoy's place in the hip-hop hierarchy, driven by his sheer talent and understanding of the culture.
17. 38 Baby ( 2016 )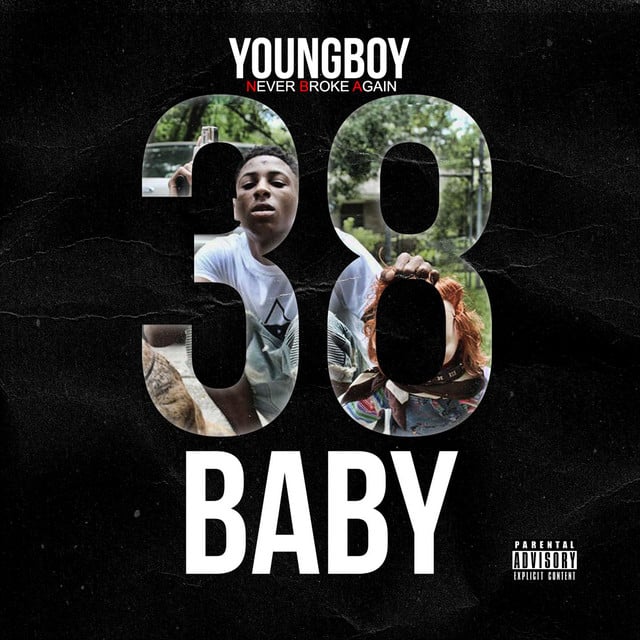 This 2016 breakthrough mixtape showcases YoungBoy's unique blend of Southern trap and emotive storytelling that set him apart from his contemporaries. Covering heavy themes like street violence, incarceration, and poverty, YoungBoy weaves a grim, visceral portrait of life in Baton Rouge, his hometown. The title track "38 Baby" is a gut-punch – a ground-shaking anthem that showcases the hardship and resilience that defined YoungBoy's early life. Standout tracks like "Gravity" and "Ride Out" demonstrate YoungBoy's adept versatility, transitioning from aggressive rhymes to soulful introspection. Yet, songs like "Hell and Back" and "Murder Remix" see him soul-searching amid the storm, offering a vulnerable side rarely seen in such raw environments. "38 Baby" is not just an album; it's a battle cry from the streets of Baton Rouge, a remarkable testament to YoungBoy's ability to turn a life of adversity into a career-defining body of work.
16. From The Bayou ( 2021 )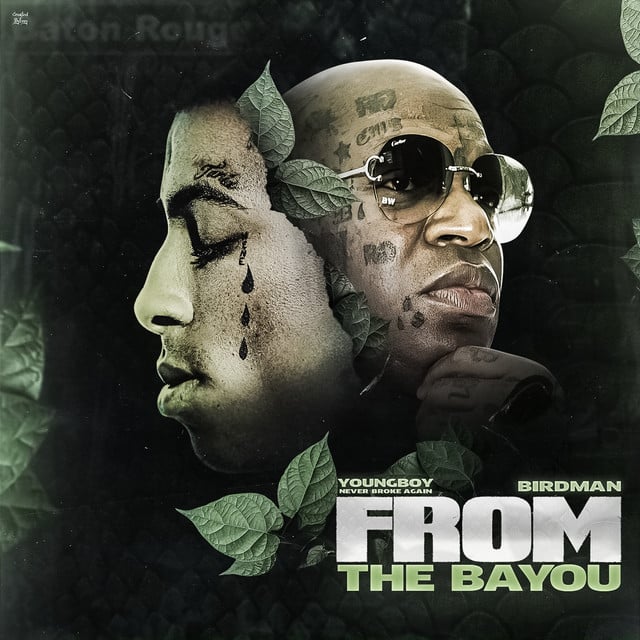 In "From the Bayou," a joint project between YoungBoy Never Broke Again and Birdman, the collaboration feels strained and uneven. Despite the shared backdrop of the Bayou, the two artists seem worlds apart, with Birdman's presence feeling more intrusive than complementary. Of the 13 tracks, they share the spotlight in just five, with the album's structure underscoring Birdman's minimalistic and seemingly forced involvement. The collaboration's foundation appears more rooted in business synergies and shared histories than in artistic alignment. However, YoungBoy's signature style of raw emotion and introspection saves the album from total disarray. Songs like "The Bigger End" and "Alligator Walk" showcase YoungBoy's talent as he weaves stories of his past, providing a lifeline in an otherwise disjointed project. Although "From the Bayou" offers moments of YoungBoy's brilliance, its overall feel remains disjointed, with Birdman's fleeting appearances emphasizing the chasm between the two artists.
15. Decided ( 2018 )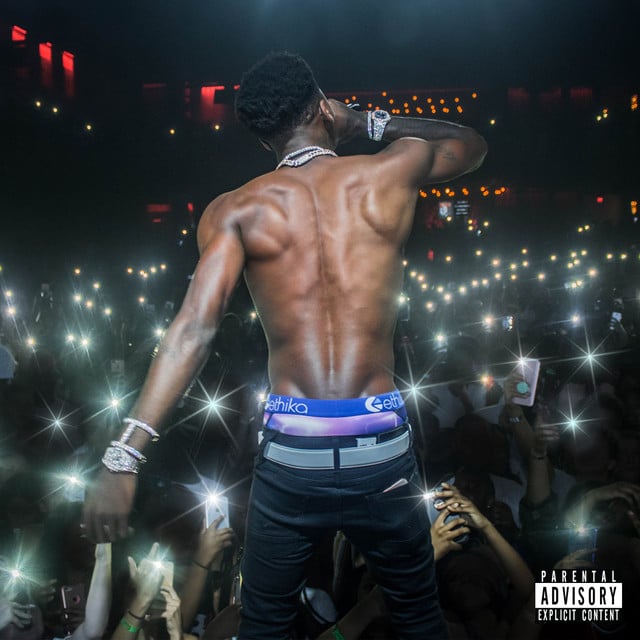 Released on September 21, 2018, this mixtape is an audio document of an artist flexing his lyrical muscles, and testing the limits of trap and Southern hip-hop. With tracks like "Sky Cry," he puts his raw emotion on full display, using a minimalist beat to underscore his narrative about navigating the rap industry while dealing with personal demons. The Trippie Redd-featured track "Murda" is a testament to YoungBoy's versatility, as he matches Redd's shrill vocal style with his grounded, earthy flow. Meanwhile, "No Love" vividly paints the image of a man hardened by his experiences, accentuated by ominous production. In many ways, Decided is a testament to YoungBoy's maturity as an artist, willing to experiment with his sound while staying true to his experiences, making it a standout in his growing discography.
14. 4Respect 4Freedom 4Loyalty 4WhatImportant ( 2018 )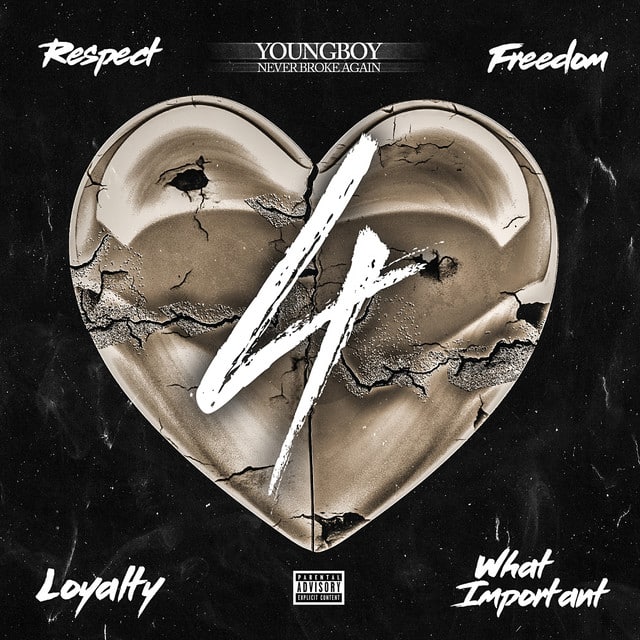 Released in 2018, this project is a four-part EP standing as an audacious testament to his growth as an artist and as a person, laying bare his evolution through respect, freedom, loyalty, and what's important. YoungBoy's pen game shines on tracks like "Demon Seed", underpinning his natural knack for melodies with introspective bars about his inner demons. The standout track "Permanent Scar" features Young Thug and Quando Rondo, delivering a stark melange of gutter street tales and ballads of pain masked with bravado. Throughout the project, YoungBoy oscillates between aggressive delivery and emotive crooning – a showcase of maturity that sets it apart from its predecessors. Though strife-filled, "4Respect 4Freedom 4Loyalty 4WhatImportant" is an ode to personal evolution, putting YoungBoy's hard-earned lessons center stage and offering a bold testament to his growth in the unforgiving world of hip-hop.
13. BETTER THAN YOU ( 2022 )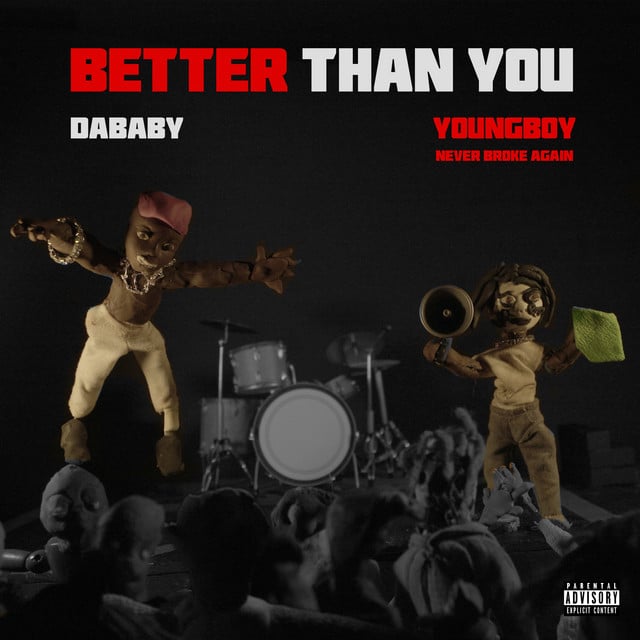 In the album "Better Than You," NBA YoungBoy and DaBaby, two rappers known for their controversial standings in the industry, come together to deliver a collection that is aggressive, raw, and unabashedly open about themes of gun violence, wealth, and relationships. Both artists, despite facing industry challenges, have managed to remain relevant, and this collaborative effort seems a testament to their resilience.
With tracks that range from unsettlingly calm, as seen in "Head Off," to energetic and dynamic like "Turbo," the album provides a mix of moods. It's interesting to note the contrast in rap styles between DaBaby and NBA YoungBoy; while they are distinct, they seem to complement each other, providing a balance that keeps the listener engaged. However, the consistent theme of violence and explicit content might not be everyone's cup of tea. The visceral narratives and intense deliveries make for an album that's equal parts thrilling and disconcerting. In all, "Better Than You" is a roller-coaster of emotions, with both rappers leaving an indelible mark on the listener.
12. Still Flexin, Still Steppin ( 2020 )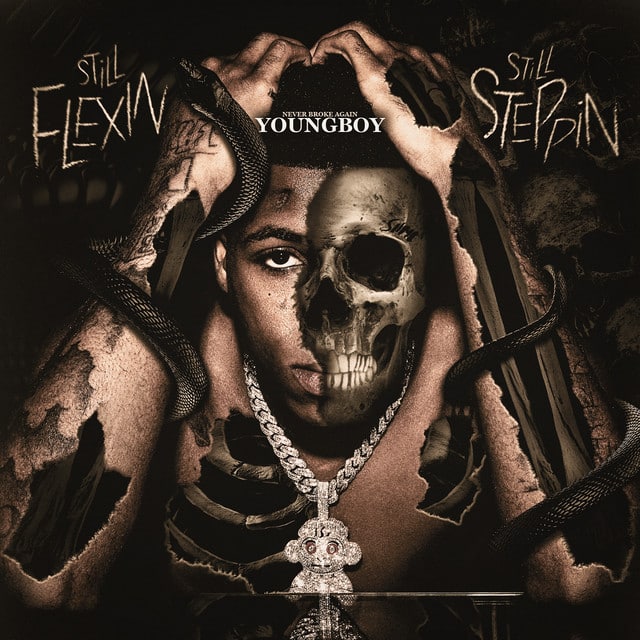 The album hits like a hurricane from the jump, with tracks like "RIP Lil Phat" showing YoungBoy at his most fearless and confrontational. His pen game is on point throughout, but it's on "Fine By Time" where his storytelling mastery really shines. Backed by a melancholic beat, he delves into his struggles and triumphs, painting a vivid picture of the cost of success. "Red Eye" showcases YoungBoy's versatility with its hands-in-the-air, anthemic vibe, contrasting the otherwise darker tone of the album. "Knocked Off," with its aggressive delivery and bravado, is a testament to YoungBoy's confidence in the face of adversity. "Still Flexin, Still Steppin" is YoungBoy's proclamation of both his permanence and progression in hip-hop, delivering a masterclass in the genre with a level of authenticity that's hard to match.
11. Realer 2 ( 2022 )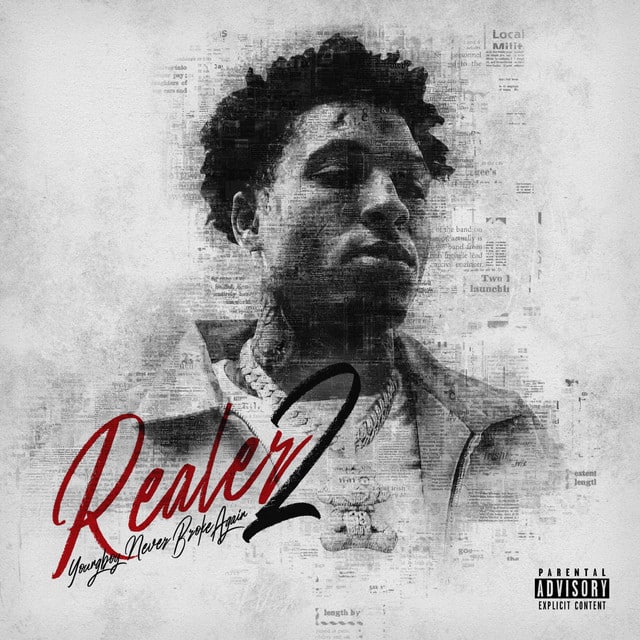 "YoungBoy Never Broke Again" returned to the scene with "Realer 2," a follow-up to his previous mixtape "Realer." Released on September 6, 2022, under the label Never Broke Again, the mixtape offers a medley of Trap, Southern Hip Hop, and Pop Rap. The tracks resonate with his signature aggressive flair, yet there are glimpses of introspection, particularly about his journey and relationships. While critics gave it a modest score of 50, the user base seemed slightly more appreciative with a score of 54. Mixed reviews suggest that while some fans appreciated the improved flow and beats, others felt the tape lacked originality. Highlight tracks include "Dangerous Love" and the controversial "Put It On Me." With diverse producers such as AKel, D-Roc, and London on da Track behind the project, "Realer 2" stands as a testament to YoungBoy's prolific output, even if it has polarized listeners in its reception.
10. Colors ( 2022 )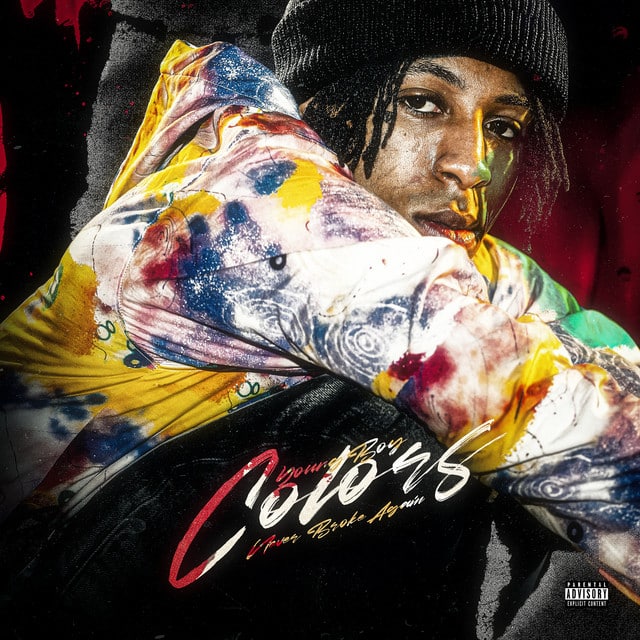 The "Realer 2" mixtape by "YoungBoy Never Broke Again" has ignited discussions and mixed emotions in the music community. Released in September 2022 as a sequel to his "Realer" mixtape, the artist amalgamates a range of genres such as Trap, Southern Hip Hop, and Pop Rap, creating an aural tapestry that is uniquely his. His tracks reverberate with an unmissable aggression that has become synonymous with his style. Yet, amidst this audaciousness, there's a subtle introspective touch where YoungBoy delves deep into his personal journey and relationships. Critics, with a lukewarm score of 50, appear more reserved in their appreciation compared to fans, who rated it slightly higher. Some listeners hailed the mixtape for its enhanced flow and rhythm, while others criticized it for its perceived repetitiveness. Noteworthy tracks like "Dangerous Love" have been spotlighted, and the involvement of esteemed producers further solidifies "Realer 2" as a significant entry in YoungBoy's discography, even amid divided opinions.
9. AI YoungBoy ( 2017 )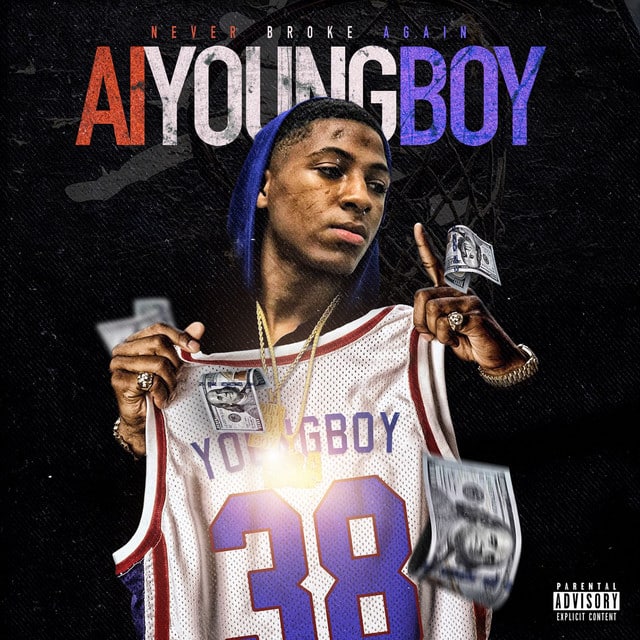 The album, named in reference to his legal troubles, serves as a testimonial of his resilience and poetic acuity. With tracks like "No Smoke," YoungBoy keeps it 100, detailing his confrontations without ever losing sight of the larger narrative. On "Graffiti," he cleverly uses visual art as a metaphor for his own life, marking his mistakes and victories on the canvas of his lyricism. The haunting "Left Hand Right Hand" underscores the dichotomy of YoungBoy's life, a constant push-and-pull between success and survival. Notable is the hit "Untouchable," an autobiographical anthem combining Southern bounce and raw emotiveness to create an undeniable banger. Released in a crucial year for hip-hop, "AI YoungBoy" is an assertive declaration of YoungBoy's lyrical prowess and a reminder of hip-hop's shifting tectonics, embracing the South's resurgence in the game.
8. Don't Try This At Home ( 2023 )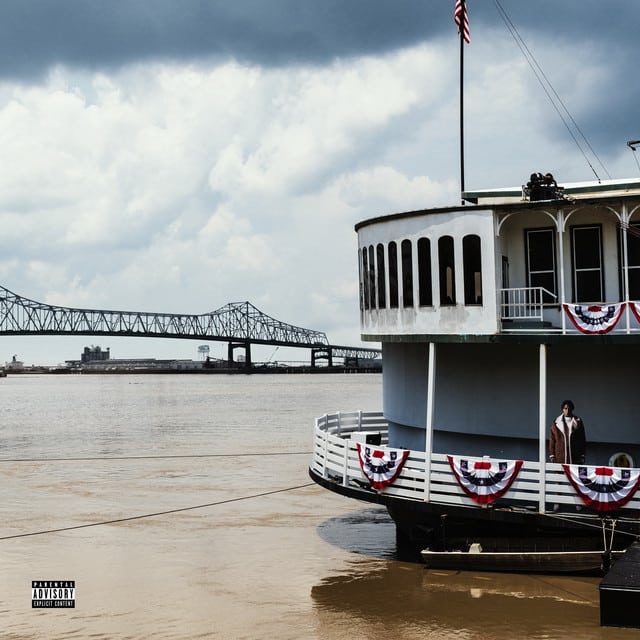 NBA YoungBoy's "Don't Try This At Home" is a mammoth project, boasting 33 tracks that delve deep into his characteristic 'grim reaper' style. Quincy, in his review for Ratings Game Music, notes that while the album might not represent a significant evolution for the artist, it retains the essence that makes YoungBoy resonate with his fanbase. The songs range from tracks like "Out Nothing," showcasing a more romantic yet complex side, to the emotionally charged "Don't Leave." Collaborations also shine brightly; "Rear View" features Mariah The Scientist in an unexpected pairing, while "What You Say" brings together Post Malone & The Kid LAROI for a unique sound. Yet, with "WTF," Nicki Minaj and YoungBoy present a track filled with dismissal and competitive fervor. Despite the album's consistency in theme, YoungBoy's versatility is evident, experimenting with various flows, emotions, and animation levels. Overall, while Quincy acknowledges the album's familiarity, he can't deny YoungBoy's captivating presence throughout the project.
7. Realer ( 2018 )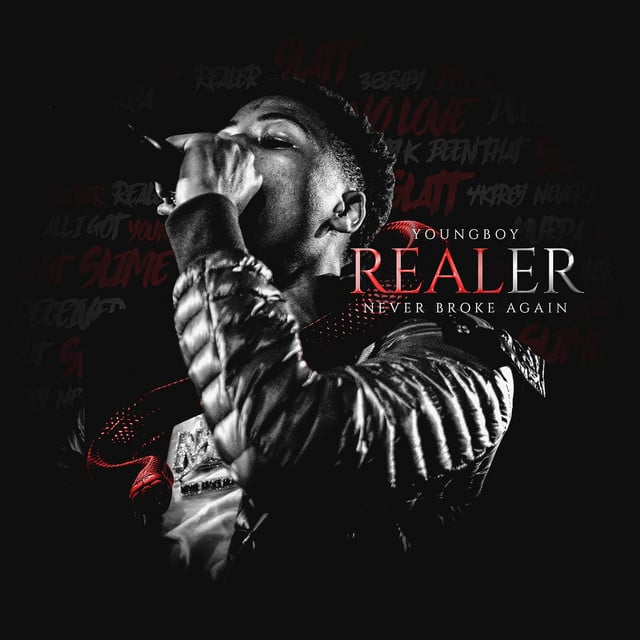 Here we got a 12-track project that was both fiery and introspective. The Baton Rouge rapper got real personal, revealing his struggles and triumphs in tracks like "Survivor" and "Slime Belief" where he delivered in-your-face bars with the intensity of a young man navigating life's harsh realities. He also brought in Quando Rondo and Lil Baby to add some complexity to the album's sound. Critics found 'Realer' to be an authentic portrayal of YoungBoy's life, and fans couldn't get enough of its hard-hitting beats and vivid storytelling. It's a testament to YoungBoy's artistry, demonstrating his ability to switch from aggressive flows to vulnerable confessions seamlessly. This joint ain't just real, it's 'Realer'. An essential listen for any hip-hop head wanting to understand this artist's influence and appeal.
6. The Last Slimeto ( 2022 )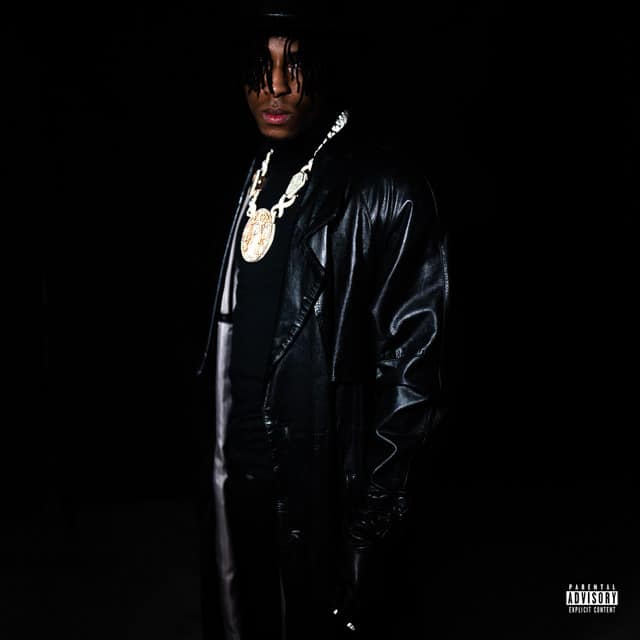 "The Last Slimeto" by YoungBoy Never Broke Again is a prodigious compilation with a whopping 30 songs. Despite its extensive tracklist, the album has been criticized for its overly simplified approach. The Baton Rouge rapper, known for his messy and raw tracks that capture complex emotions, seems to have deviated from his original flair. Songs like "Make No Sense" from his previous releases were poignant with their intricate layers of emotions. However, "The Last Slimeto" is characterized by songs that appear to target wider appeal rather than depth, like the generic pop groove of "My Go To" featuring Kehlani. Though there are still traces of YoungBoy's brilliance in tracks like "Fuck Da Industry" and "7 Days", these instances feel more like exceptions rather than the rule. The album, while more digestible, misses out on the raw individuality that once set YoungBoy apart in a competitive industry.
5. Until Death Call My Name ( 2018 )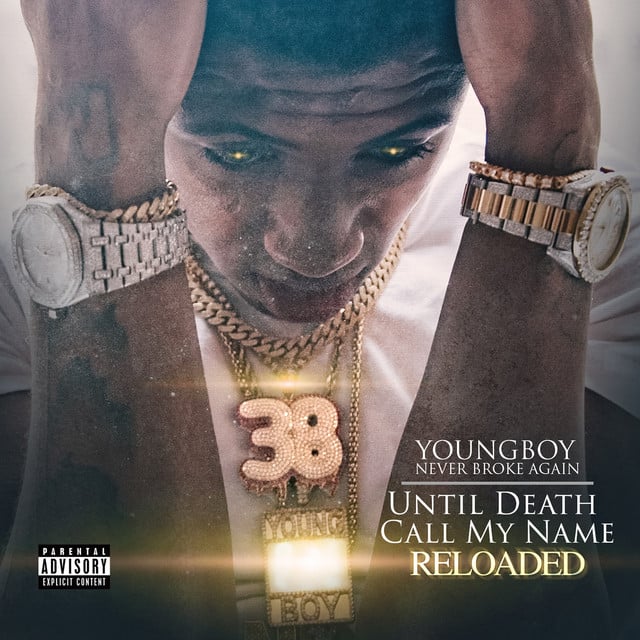 Dropped in the heat of June 2018, this project spits fire with a reloaded version of his debut studio album. His Baton Rouge upbringing is prevalent as he weaves tales of his hustle, struggle, and stubborn survival. Tracks like "Diamond Teeth Samurai," a shout-out to Lil Wayne's "The Block Is Hot," illustrates YoungBoy's admiration for hip-hop's veterans while carving his path. Still, the album's emotional core is "Genie," where he lays bare his vulnerabilities over a somber beat. The reloaded version brings extra heat with three new cuts, including "RIP" featuring Offset. Despite its gritty themes, the album slaps with chart-busting success, reaching #7 on the Billboard 200. It's here where YoungBoy's emblematic gruffness meets his nuanced exploration of the life he's carved out in the midst of chaos – the defiant soul of a young man refusing to break.
4. Richest Opp ( 2023 )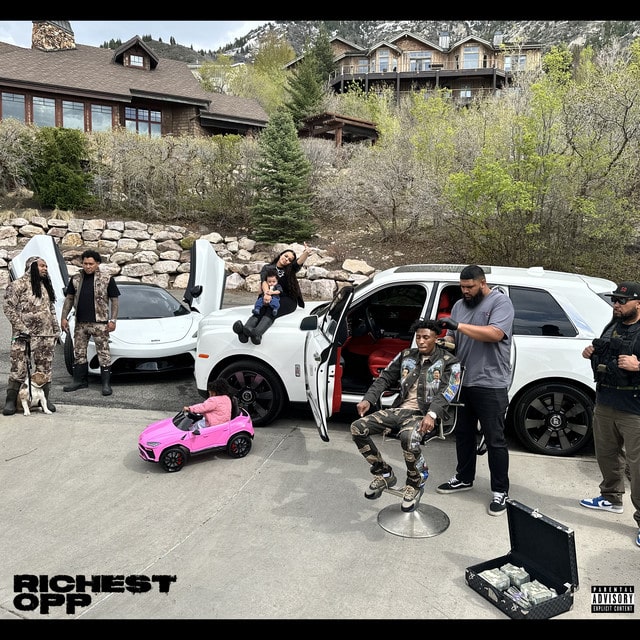 NBA YoungBoy's "Richest Opp" has been labeled as his most striking work of 2023, reflecting his distaste towards the music industry. Released as his third project of the year, this album showcases YoungBoy's unparalleled consistency and unique voice in the hip-hop scene. Born out of his retreat in the Utah mountains, the album resonates with tones of anger and feelings of betrayal. Notably, the track "F**k The Industry Pt.2" directly addresses major industry figures, emphasizing YoungBoy's perception of being sidelined. While the album does explore dark themes and offers captivating choruses, it occasionally succumbs to repetitiveness, revealing a need for more innovative production. Yet, "Richest Opp" has cemented its spot in the Top 5, marking another achievement in YoungBoy's illustrious career. Beyond the music, the release stirred up online controversies, particularly a playful dispute with Soulja Boy.
3. Sincerely, Kentrell ( 2021 )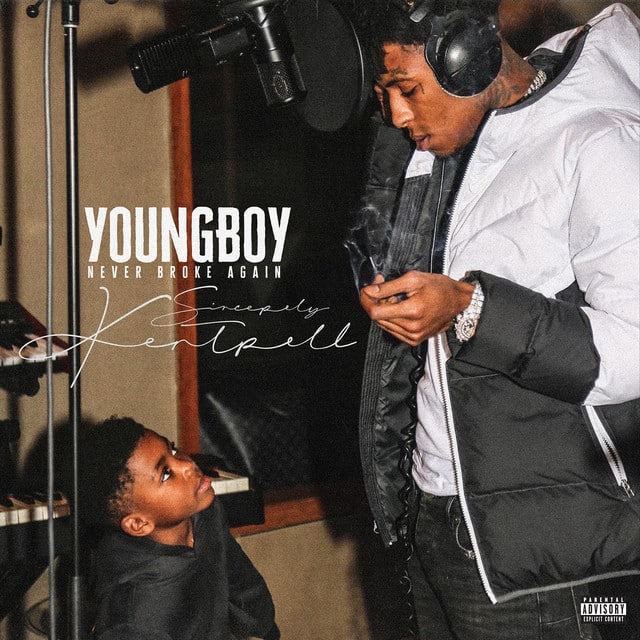 And c'mon, fam, it's a lot more than just hype. This joint hits a sweet spot, flowing between YoungBoy's signature street tales and moments of raw vulnerability. The album is an audacious demonstration of the heart of the hood, and the harsh realities that come with it. YoungBoy goes hard, bringing a powerful display of lyricism, with tracks like "Toxic Punk" and "Bad Morning," highlighting his ingenuity for marrying punchy, hard-hitting verses with melodic hooks. Yet there's moments of tenderness and reflection too, as he dives into his own struggles and the complexities of his life. You can hear the pain, the pressure, and the passion that fuels his tracks, making "Sincerely, Kentrell" a crucial part of his discography. It ain't perfect, but it's authentic, it's raw, and it's distinctly YoungBoy.
2. Top ( 2020 )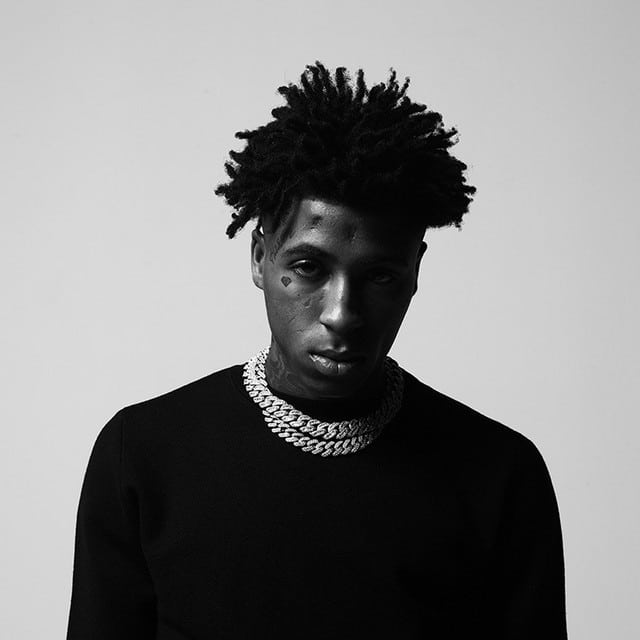 Coming in hot at 21 tracks, YoungBoy Never Broke Again isn't playing games here, staking his claim at the peak of the contemporary rap game. This LP is a glance at YoungBoy's universe, ripe with raw emotion, struggles, and the grind to the top, fittingly justifying its title. Standout tracks like "Case Closed" and "Cross Roads" have him channeling moments of vulnerability, while "My Window" featuring Lil Wayne serves as a tip of the hat to the masters who came before him. The album also saw YoungBoy reaching new commercial heights, landing directly at #1 on the Billboard 200 proving that this young spitter from Baton Rouge ain't just about bars but also about breaking records. Unfiltered, hard-hitting, and chock full of realness, "Top" is YoungBoy delivering his manifesto, unstrapped and unstoppable.
1. AI YoungBoy 2 ( 2019 )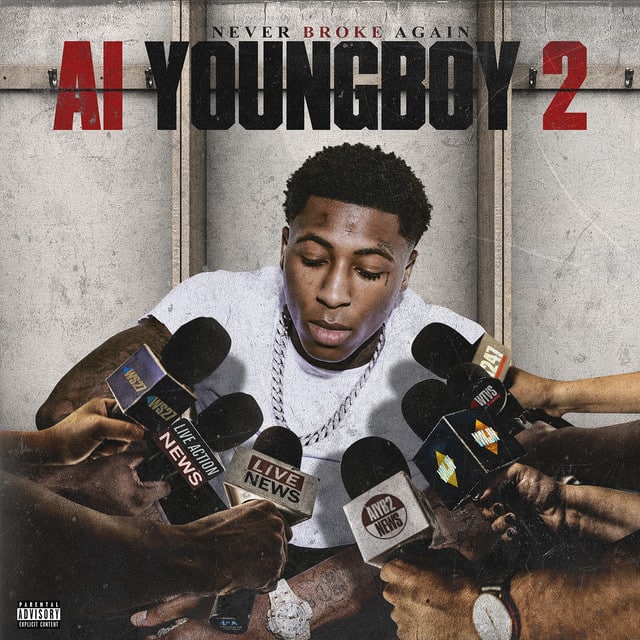 He dropped that joint on October 11, 2019, and homie sent the charts into a tizzy, markin' his first number-one album on Billboard 200. The project is a banger, with 18 tracks that embody the raw, unfiltered emotion that YoungBoy's known for. With cuts like "Lonely Child" and "Make No Sense," he paints vivid tales of life on the streets of Baton Rouge, Louisiana, blending trap beats with heartfelt lyrics about struggle and survival. Mind you, this ain't no fairy tale, the album is a gritty, authentic reflection of YoungBoy's life; testimonies from the streets, for the streets. But the real gem here is "Self Control," a track that showcases YoungBoy's emotional depth and storytelling ability, proving that this youngin' is more than just another rapper in the game. Do yourself a solid and peep this heat, you won't regret it.