From the moment Dr. Dre dropped his triple-platinum selling The Chronic to the passing of Tupac Shakur, there wasn't a rap label in the world touching Death Row Records.
In those four years, powered by the superstar power of Pac and Snoop, as well as the production chops of Dre and Daz, Death Row dropped eight multi-platinum albums, including the diamond-selling All Eyez on Me, and countless hit singles. The record label was reportedly making $100 million per year during its peak years.
We take look at the top 10 best-selling albums to come out of Death Row Records during that period.
10. Gridlock'd by Various Artists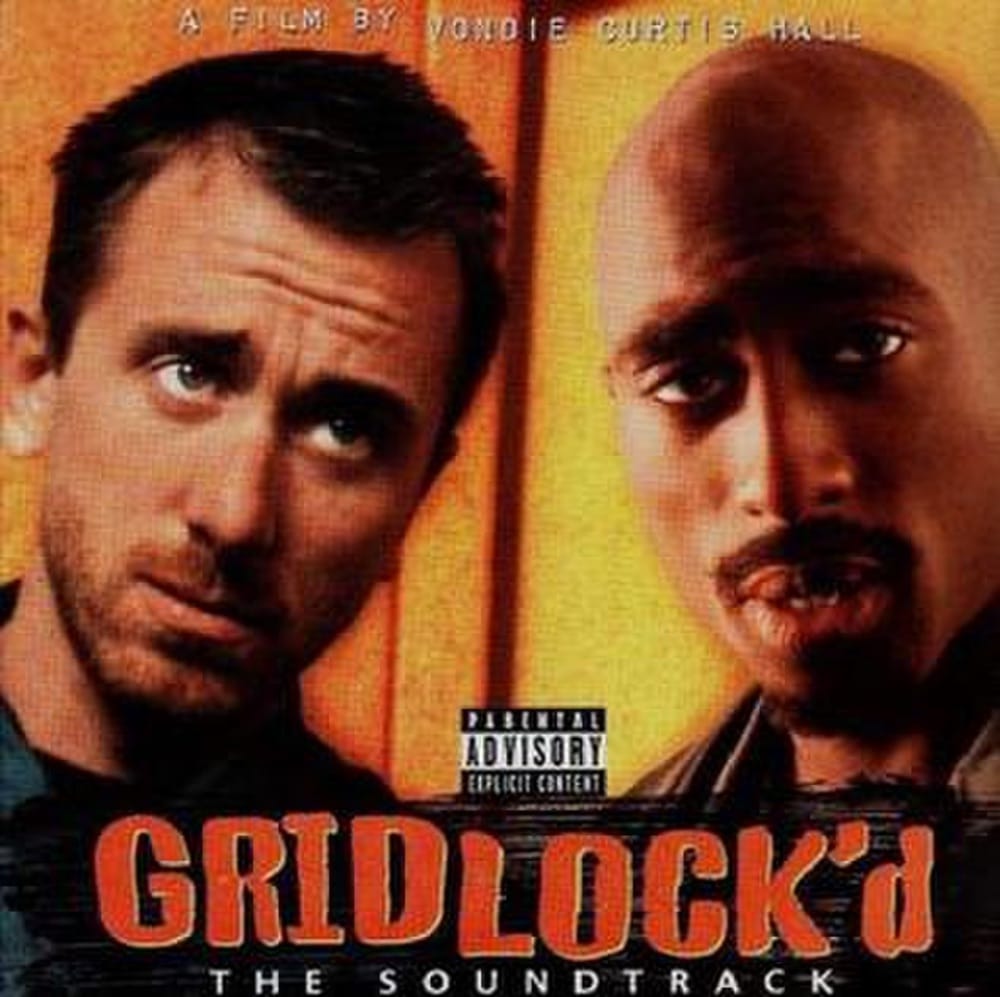 Released: January 28, 1997
Sales: 1 million
First week sales: 150,500
Billboard 200 position: 1
Singles: "Wanted Dead or Alive", "Lady Heroin", "It's Over Now"
9. Gang Related by Various Artists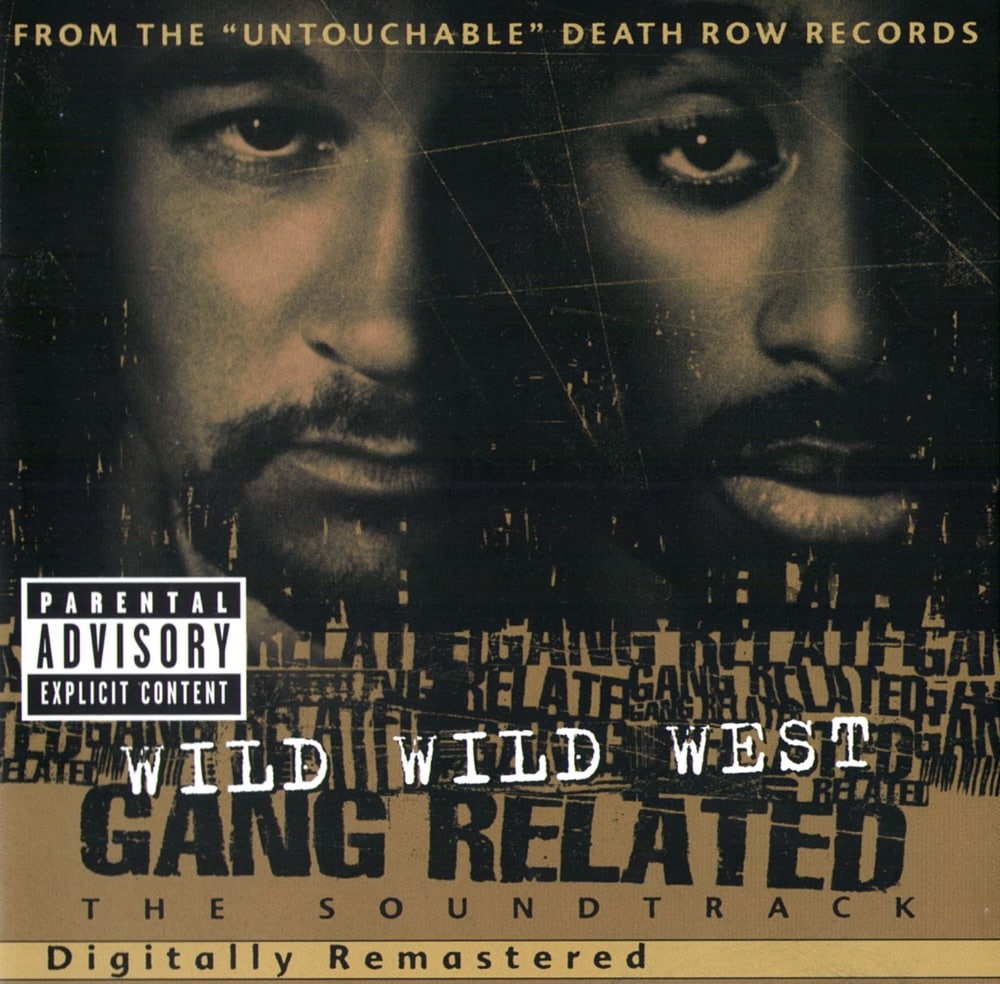 Released: October 7, 1997
Sales: 1 million
First week sales: N/A
Billboard 200 position: 2
Singles: N/A
8. Dogg Food by Tha Dogg Pound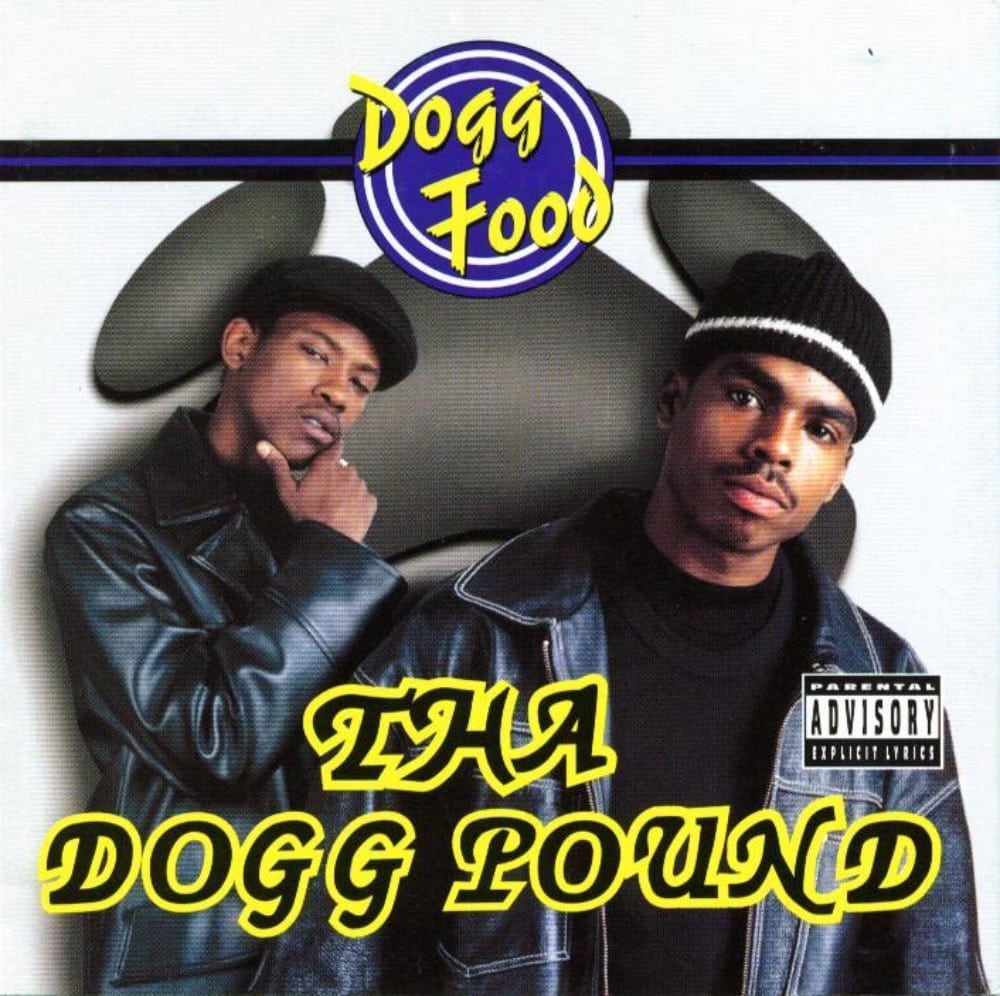 Released: October 31, 1995
Sales: 1.7 million
First week sales: 278,000
Billboard 200 position: 1
Singles: "New York, New York", "Let's Play House"
7. Tha Doggfather by Snoop Dogg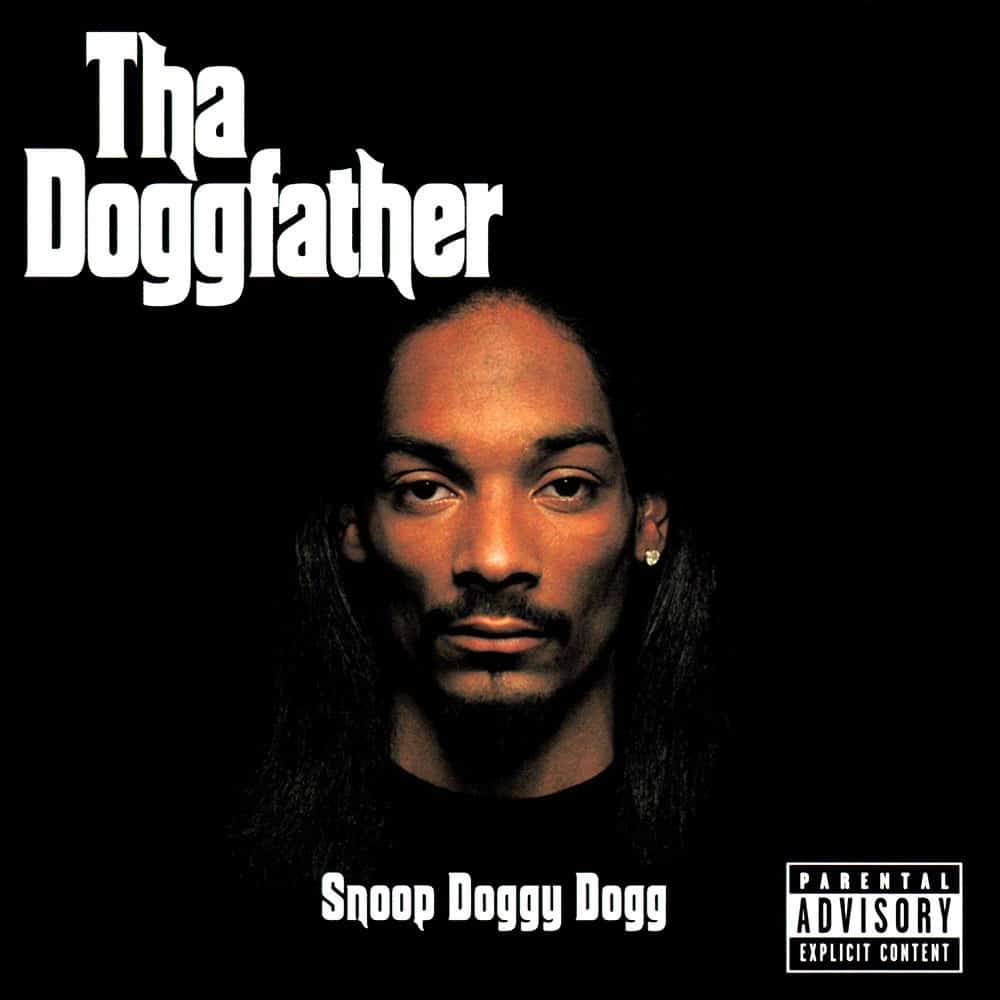 Released: November 12, 1996
Sales: 1.9 million
First week sales: 479,000
Billboard 200 position: 1
Singles: "Snoop's Upside Ya Head", "Vapors", "Doggfather"
6. Murder Was the Case by Various Artists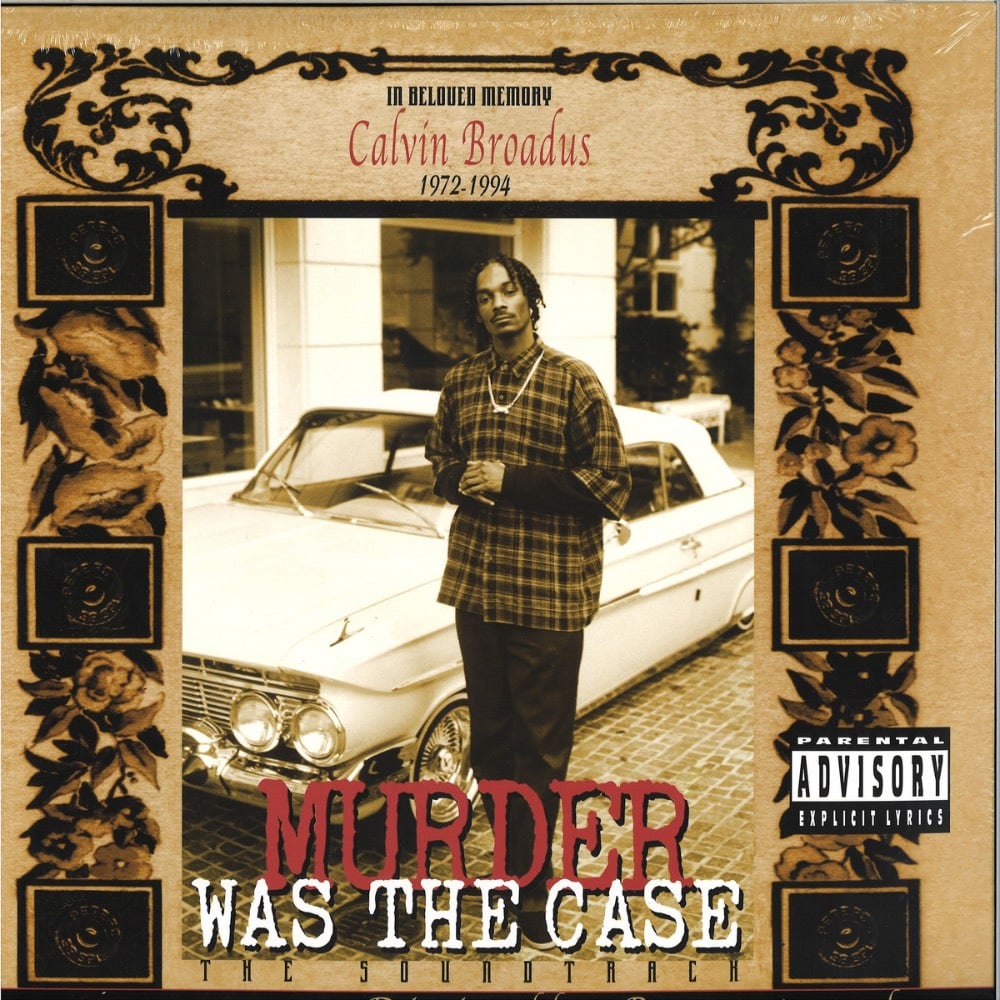 Released: October 15, 1994
Sales: 2 million
First week sales: 329,000
Billboard 200 position: 1
Singles: "U Better Recognize", "One More Day/What Would You Do?", "Natural Born Killaz"
5. Above the Rim by Various Artists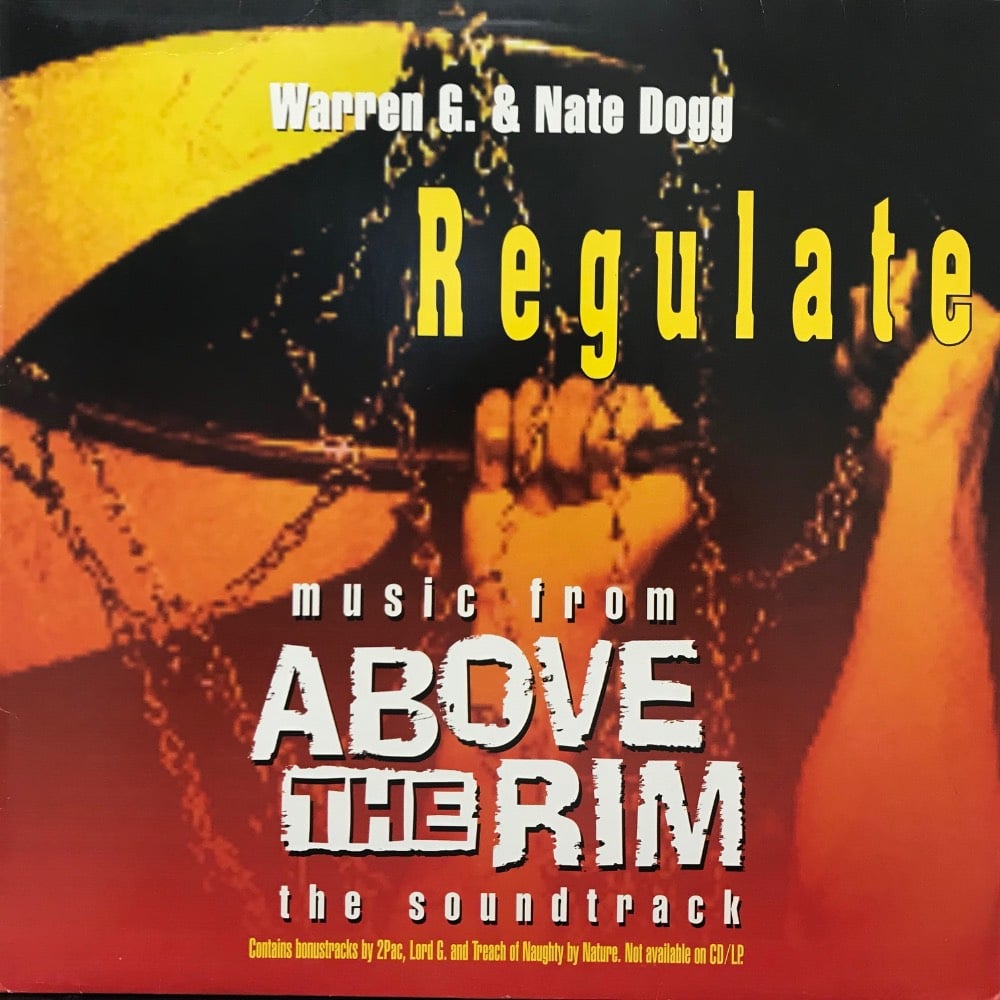 Released: March 22, 1994
Sales: 2.1 million
First week sales: N/A
Billboard 200 position: 2
Singles: "Regulate", "Afro Puffs", "I'm Still In Love With You/Part Time Lover"
4. The Chronic by Dr. Dre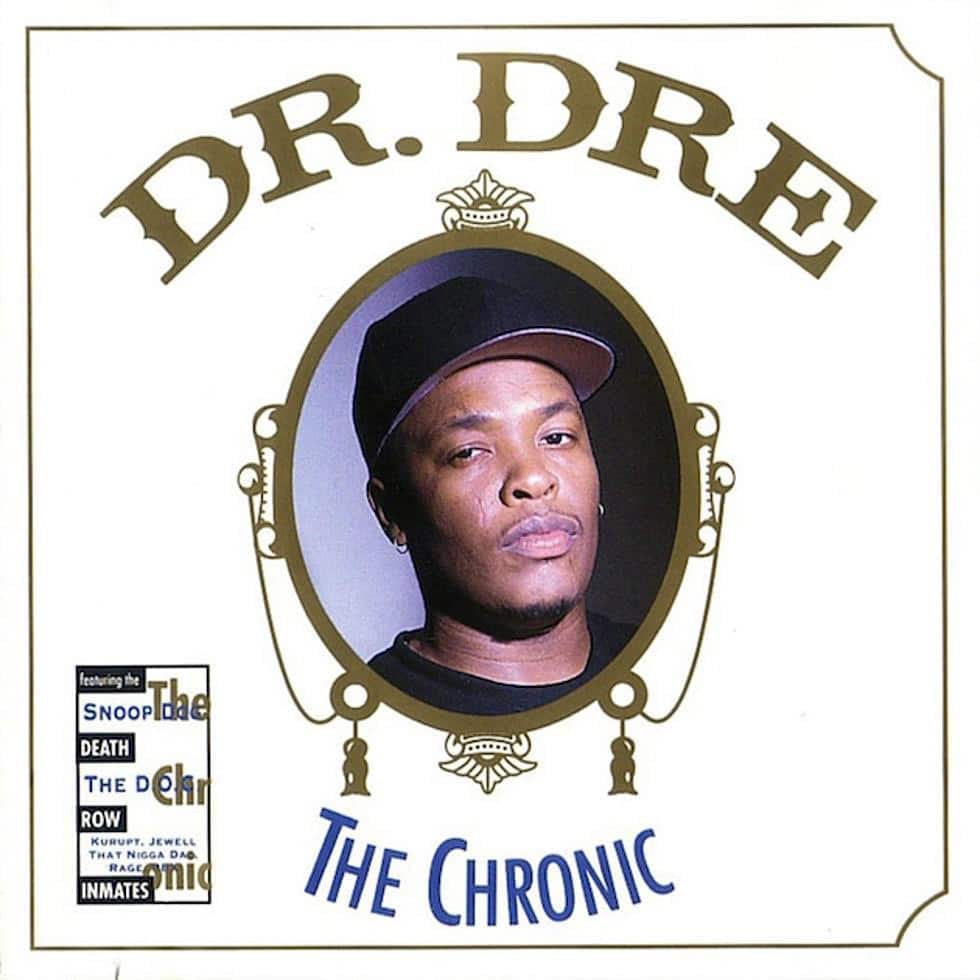 Released: December 15, 1992
Sales: 5.1 million
First week sales: N/A
Billboard 200 position: 3
Singles: "Nuthin' but a 'G' Thang", "Dre Day", "Let Me Ride"
3. Doggystyle by Snoop Dogg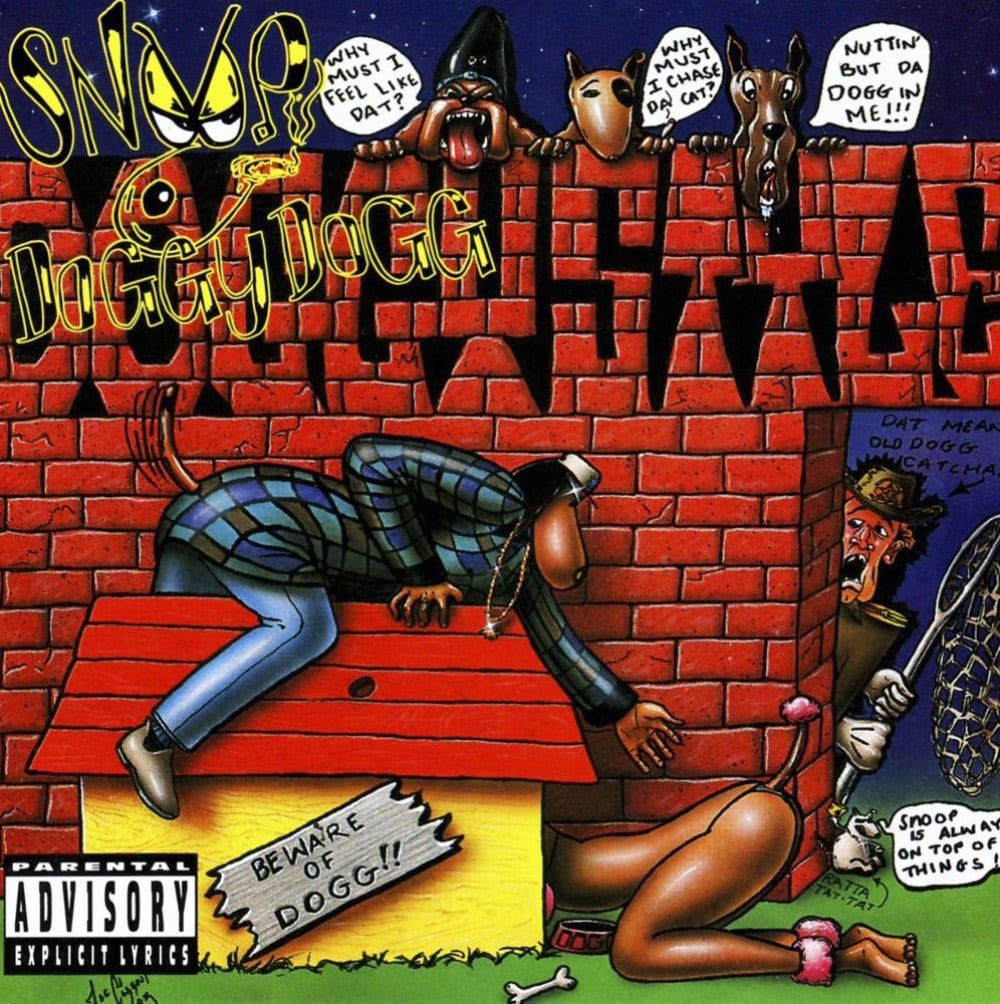 Released: November 23, 1993
Sales: 6.1 million
First week sales: 806,858
Billboard 200 position: 1
Singles: "Who Am I? (What's My Name?)", "Gin & Juice", "Doggy Dogg World"
2. The Don Killuminati: The 7 Day Theory by 2Pac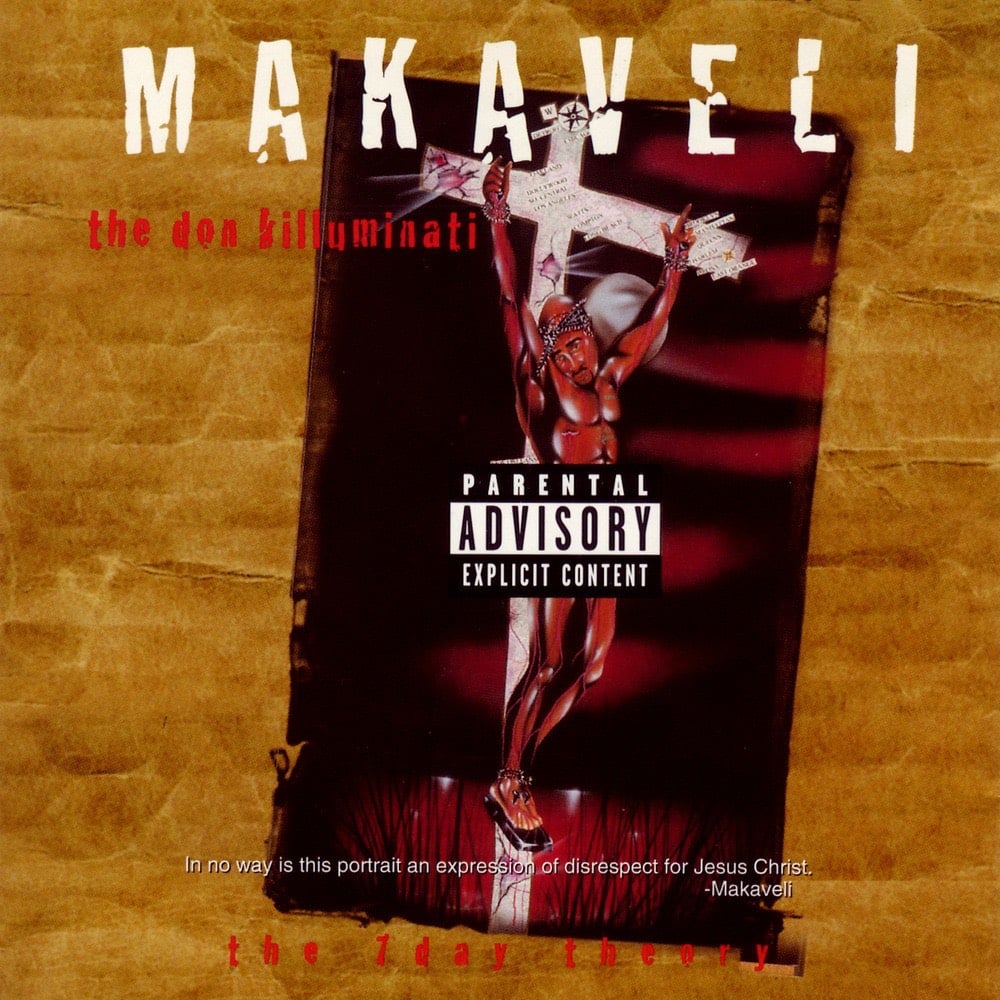 Released: November 5, 1996
Sales: 10 million
First week sales: 664,000
Billboard 200 position: 1
Singles: "Toss It Up", "To Live & Die in L.A.", "Hail Mary"
1. All Eyez on Me by 2Pac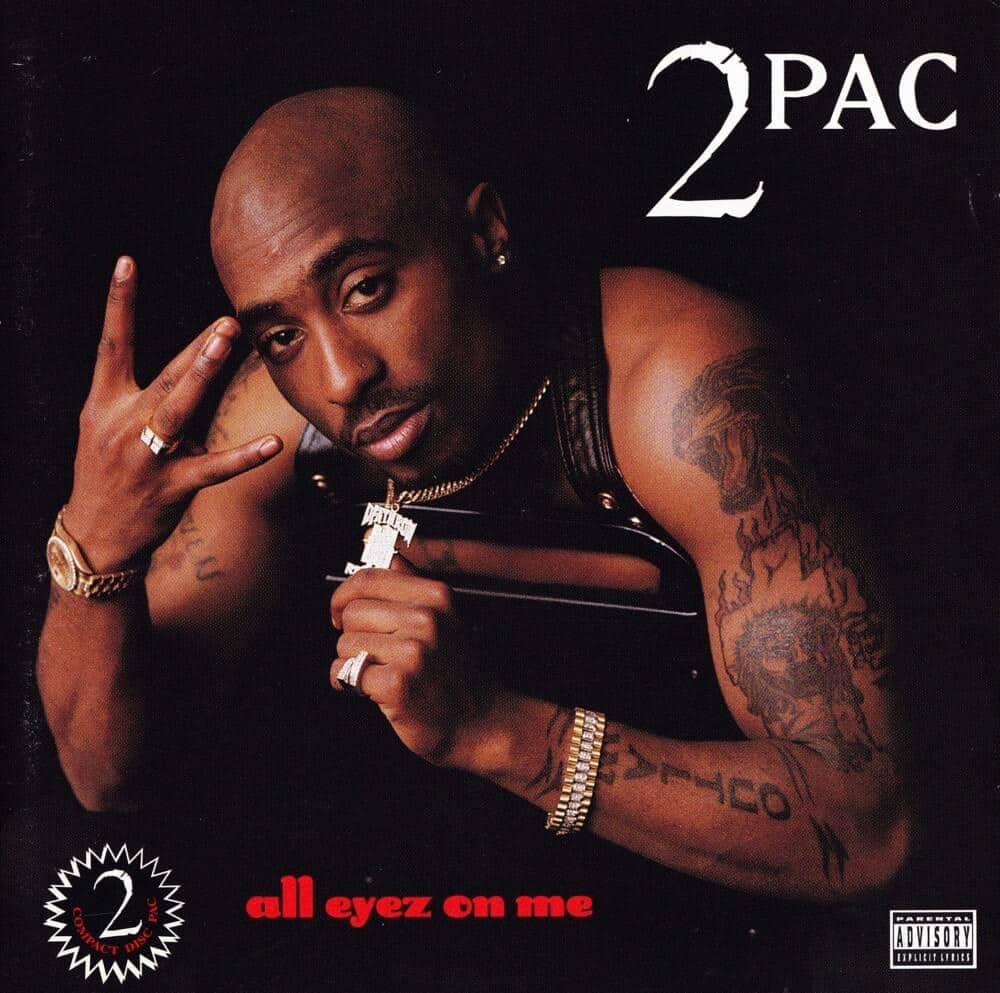 Released: February 13, 1996
Sales: 11 million
First week sales: 566,000
Billboard 200 position: 1
Singles: "California Love", "2 of Amerikaz Most Wanted", "How Do U Want It", "I Ain't Mad at Cha"