From Illmatic to Madvillainy, To Pimp a Butterfly to Aquemini, Tha Carter II to De La Soul Is Dead, we look at the best hip hop albums of all time, year by year.
After dropping The Marshall Mathers LP in 2000 and spending most of 2001 proving to the rap world why he was the biggest and best rapper alive, Eminem was back in 2002.
Preceded by the global smash hit "Without Me," the Detroit rapper went on to have an even bigger year than he did the years prior. It was official, Eminem was the biggest thing rap had ever witnessed.
In other news, empowered by his beef with Hov (which New York deemed he won), Nas was back on track creatively and commercially with two classic releases in 2002.
We had Cam'ron linking up with Roc-A-Fella and shooting his way up the charts with "Oh Boy" and "Hey Ma," while positioning Juelz Santana to be next in line. Nelly was also doing his thing. Like Jay-Z said on "Excuse Me Miss": "Only dudes movin' units – Em, Pimp Juice and us." While all this was happening, two brothers from Virginia linked up with their longtime friend, Pharrell Williams, and changed the coke rap game with their debut.
From Nas' God's Son to Clipse's Lord Willin' and The Roots' Phrenology, here are the top 25 best hip hop albums of 2002.
25. Ja Rule – The Last Temptation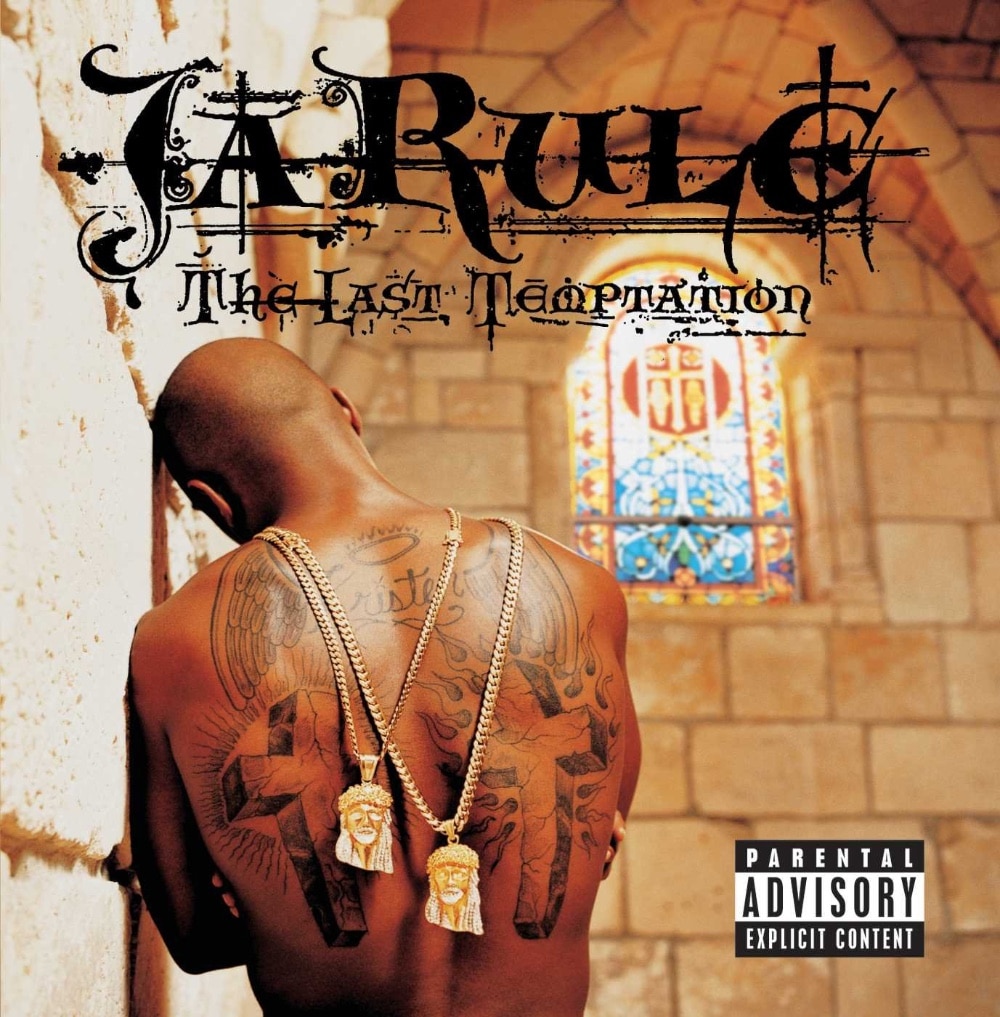 Released: November 19, 2002
Label: Murder Inc., Def Jam
Singles: "Thug Lovin'", "Mesmerize", "Murder Reigns"
Features: Bobby Brown, Ashanti, Nas, Alexi, Charli Baltimore, 2Pac, Caddillac Tah, Celeste Scalone, Eastwood, Crooked I, Young Life & Chink Santana
24. Common – Electric Circus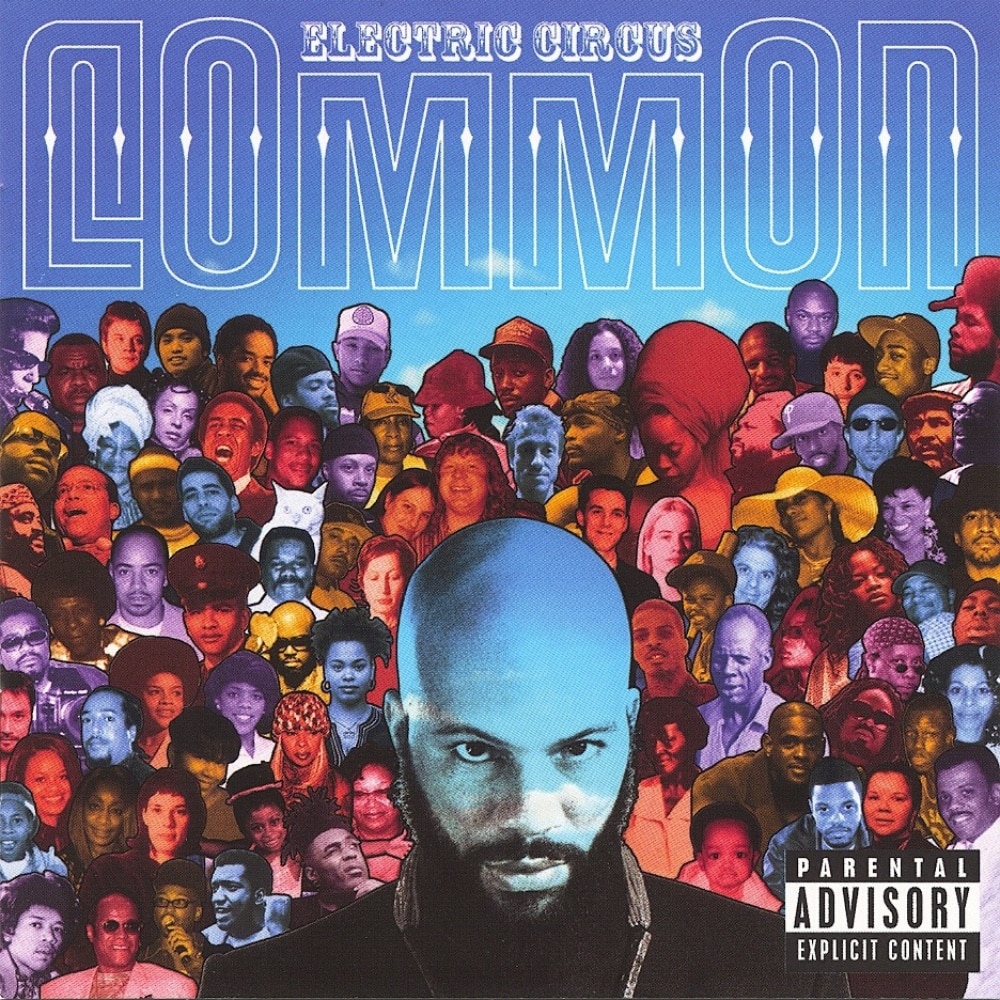 Released: December 10, 2002
Label: MCA
Singles: "Come Close", "I Got a Right Ta"
Features: Vinia Mojica, Marie Daulne, Sonny Sandoval, Bilal, Omar, Dart Chillz, Mary J. Blige, Lætitia Sadier, Pharrell Williams, Cee Lo Green, Jill Scott, Erykah Badu, Lonnie "Pops" Lynn
23. Eve – Eve-Olution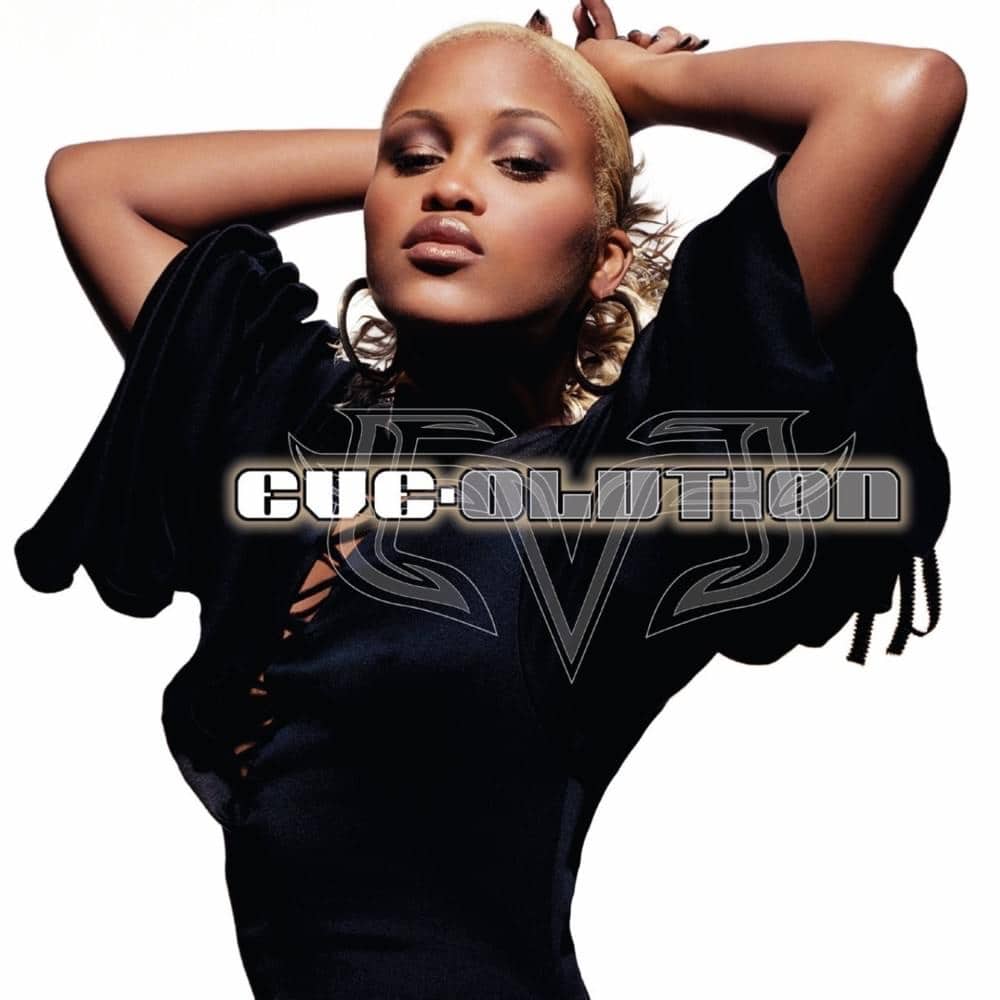 Released: August 27, 2002
Label: Ruff Ryders, Interscope
Singles: "Gangsta Lovin'", "Satisfaction"
Features: Snoop Dogg, Nate Dogg, Truth Hurts, Alicia Keys, Mashonda, Jadakiss, Styles P, Anthony Hamilton
22. Jay-Z – The Blueprint 2: The Gift & The Curse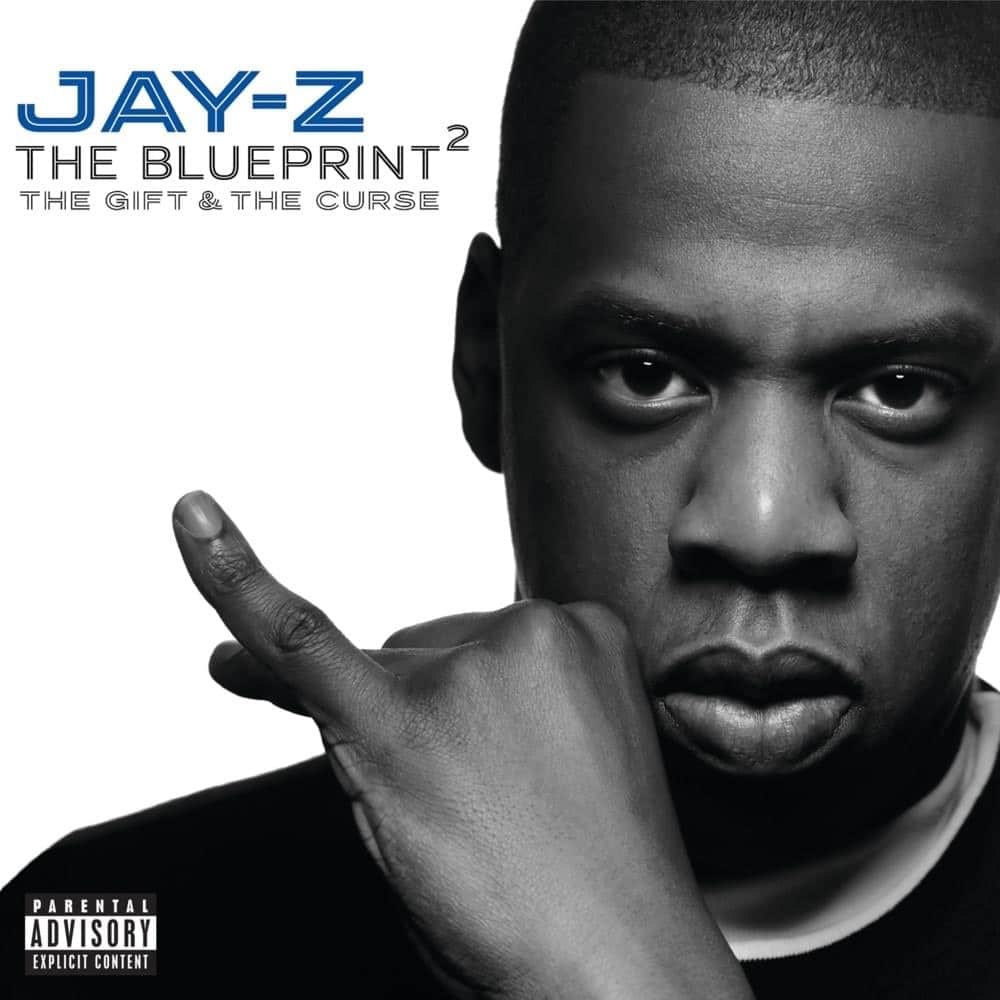 Released: November 12, 2002
Label: Roc-A-Fella, Def Jam
Singles: "'03 Bonnie & Clyde", "Hovi Baby", "Excuse Me Miss"
Features: Faith Evans, The Notorious B.I.G., Dr. Dre, Rakim, Truth Hurts, Beyoncé, Sean Paul, Big Boi, Killer Mike, Twista, Kanye West, Beanie Sigel, Scarface, Lenny Kravitz, Young Chris, Memphis Bleek, Freeway, Young Gunz, Peedi Crakk, Sparks, Rell, Marc Dorsey, Pharrell
21. Erick Sermon – React
Released: November 19, 2002
Label: J Records
Singles: "React", "Love Iz"
Features: Free Marie, Icarus, Keith Murray, Khari, Lyric, MC Lyte, Rah Digga, Red Café, Redman, Sy Scott and Gregory Howard
20. Nelly – Nellyville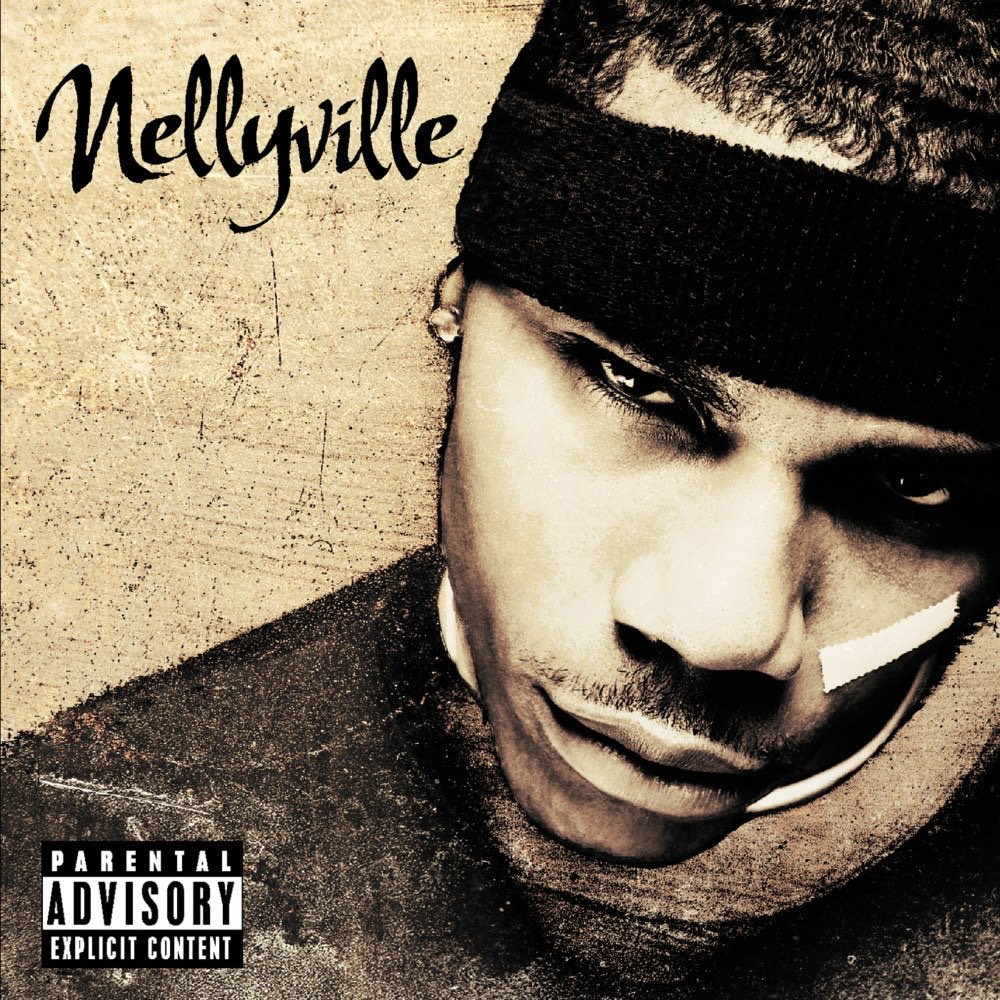 Released: June 25, 2002
Label: Universal, Fo' Reel
Singles: "Hot in Herre", "Dilemma", "Air Force Ones", "Work It", "Pimp Juice"
Features: Cedric the Entertainer, La La, Kyjuan, Murphy Lee, Ali, Kelly Rowland, Justin Timberlake, Beanie Sigel
19. GZA – Legend of the Liquid Sword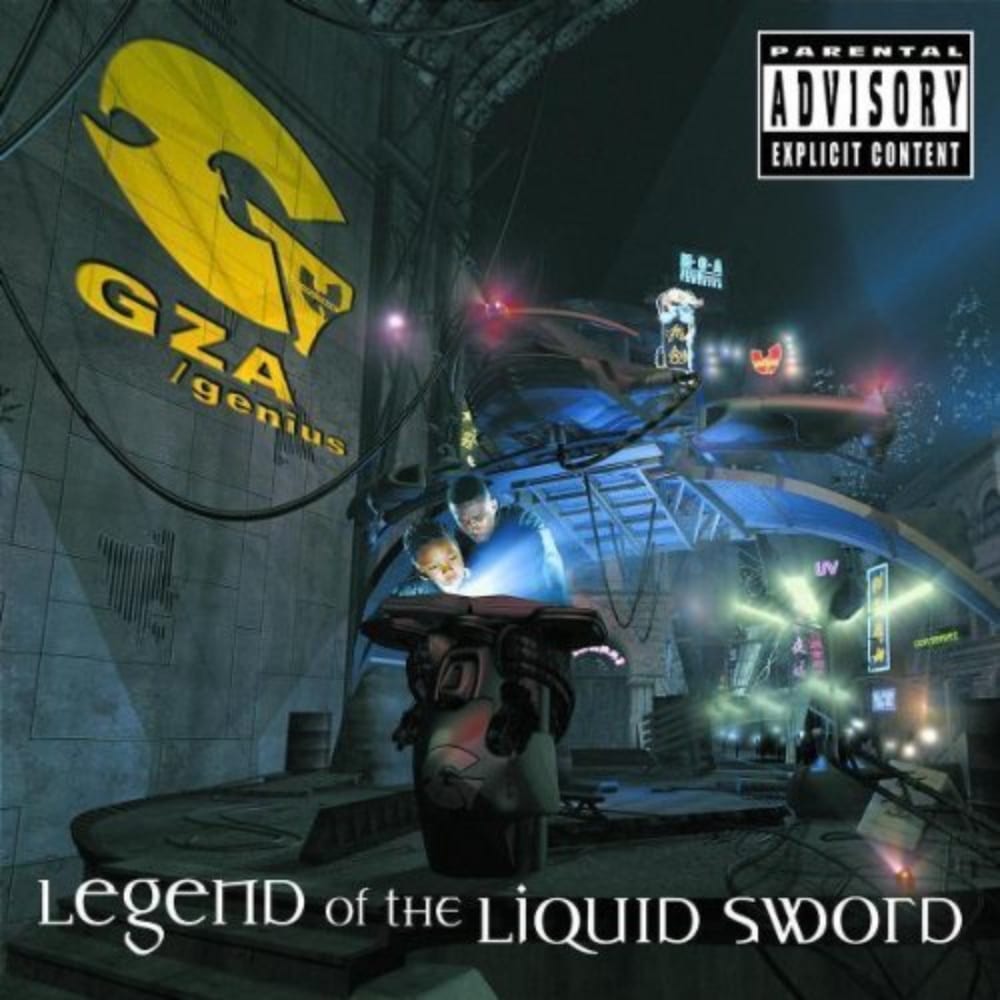 Released: December 10, 2002
Label: MCA, Universal Records
Singles: "Knock, Knock", "Fame"
Features: Ghostface Killah, Streetlife, RZA, Masta Killa, Young Justice, Anthony Allen, Santi White, Governor Two's, Inspectah Deck, Armel, Prodigal Sunn, 12 O'Clock
18. Busta Rhymes – It Ain't Safe No More…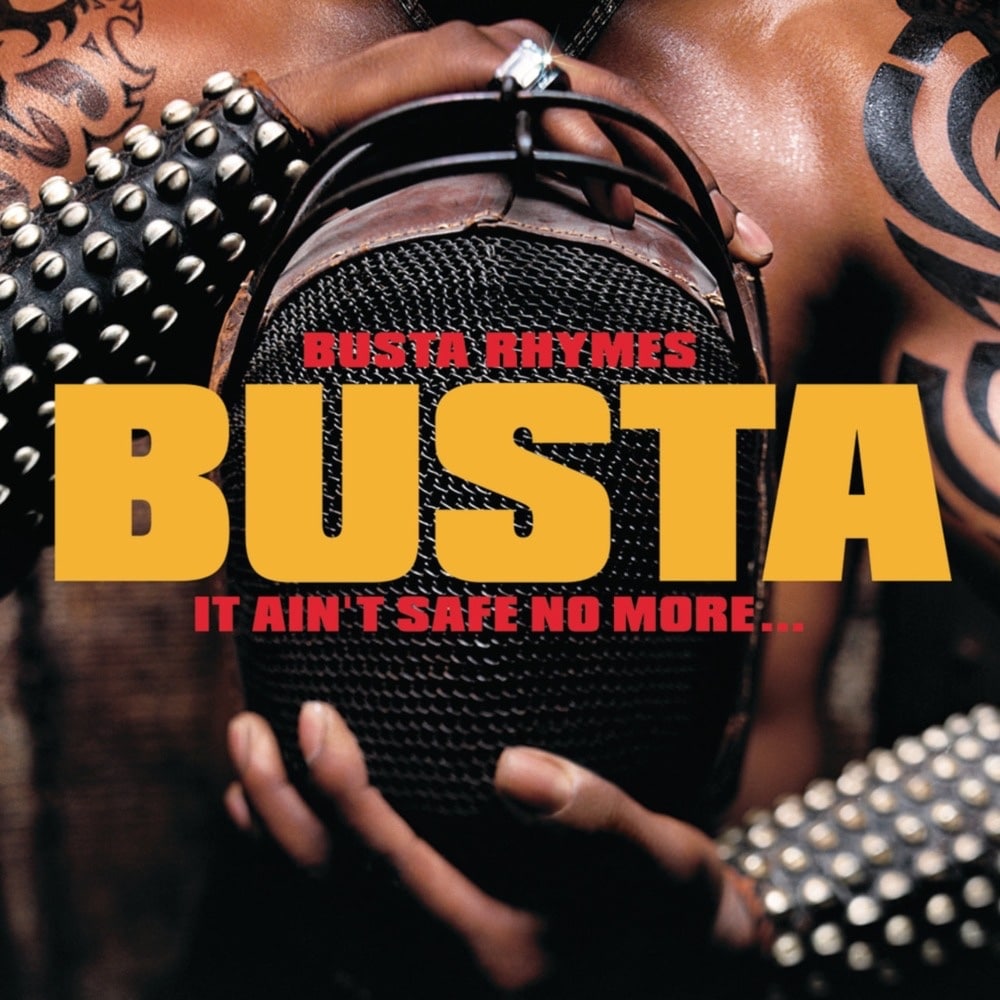 Released: November 26, 2002
Label: Flipmode, J
Singles: "Make It Clap", "I Know What You Want"
Features: Mariah Carey, The Flipmode Squad, Rah Digga, Meka, Sean Paul, Carl Thomas, Spliff Starr
17. Styles P – A Gangster and a Gentleman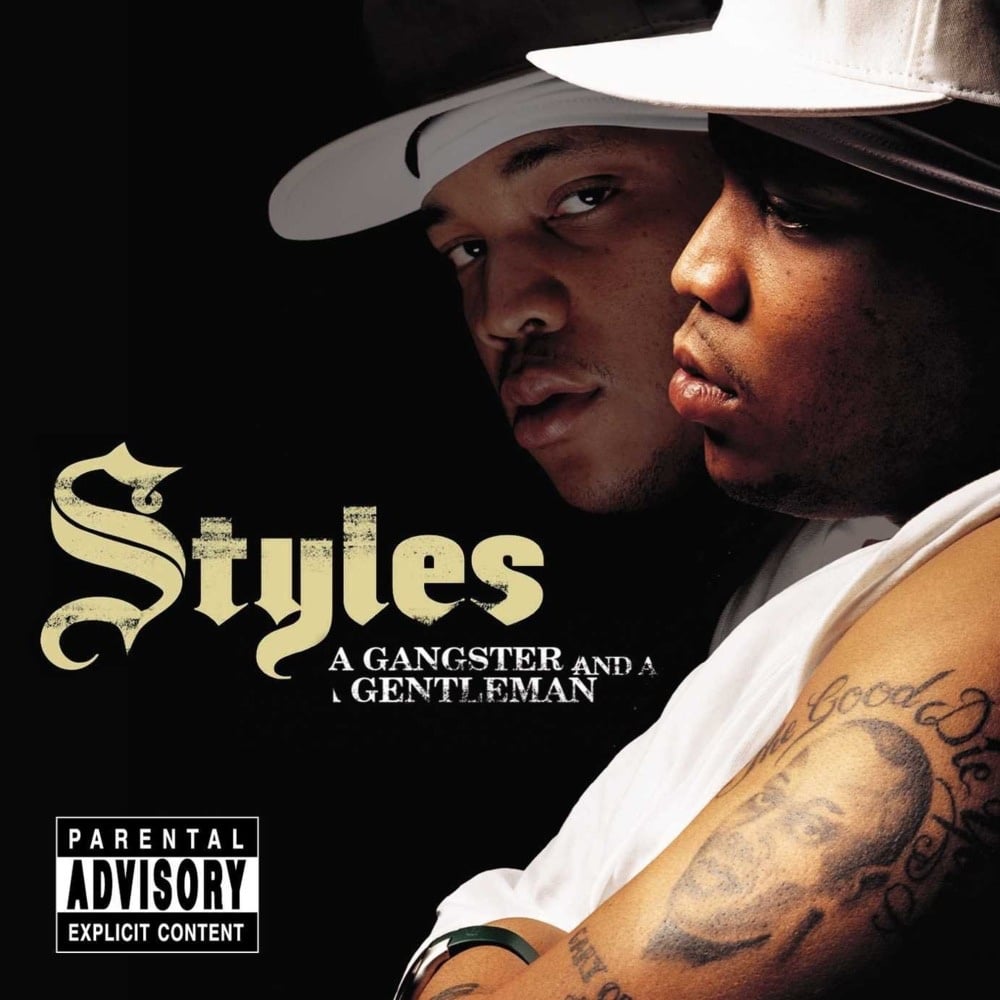 Released: July 9, 2002
Label: Ruff Ryders, Interscope
Singles: "Good Times"
Features: Jadakiss, Sheek Louch, J-Hood, Eve, Angie Stone, Lil' Mo, M.O.P. and Pharoahe Monch
16. Xzibit – Man vs. Machine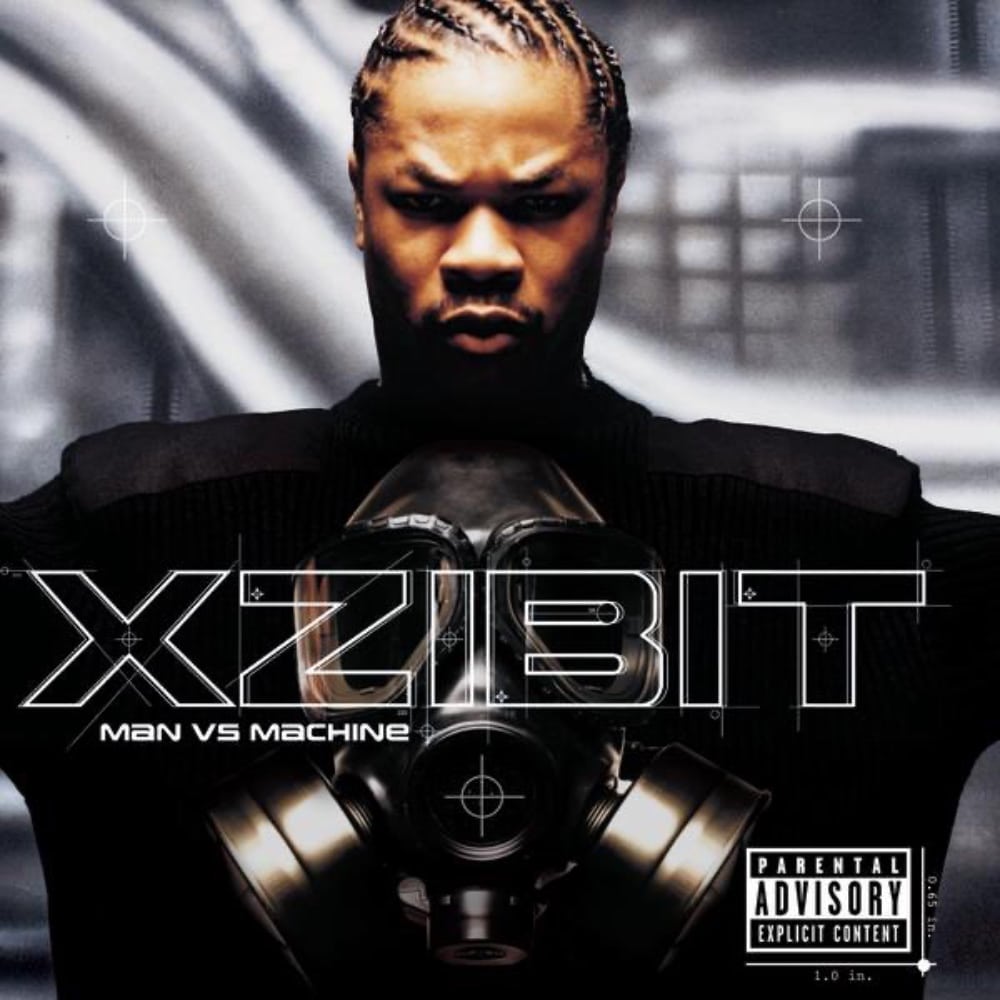 Released: October 1, 2002
Label: Open Bar, Loud, Columbia Records, Sony Music
Singles: "Multiply", "Choke Me, Spank Me (Pull My Hair)", "My Name", "Symphony in X Major"
Features: Dr. Dre, Snoop Dogg, Eminem, M.O.P, and Nate Dogg
15. Snoop Dogg – Paid tha Cost to Be da Boss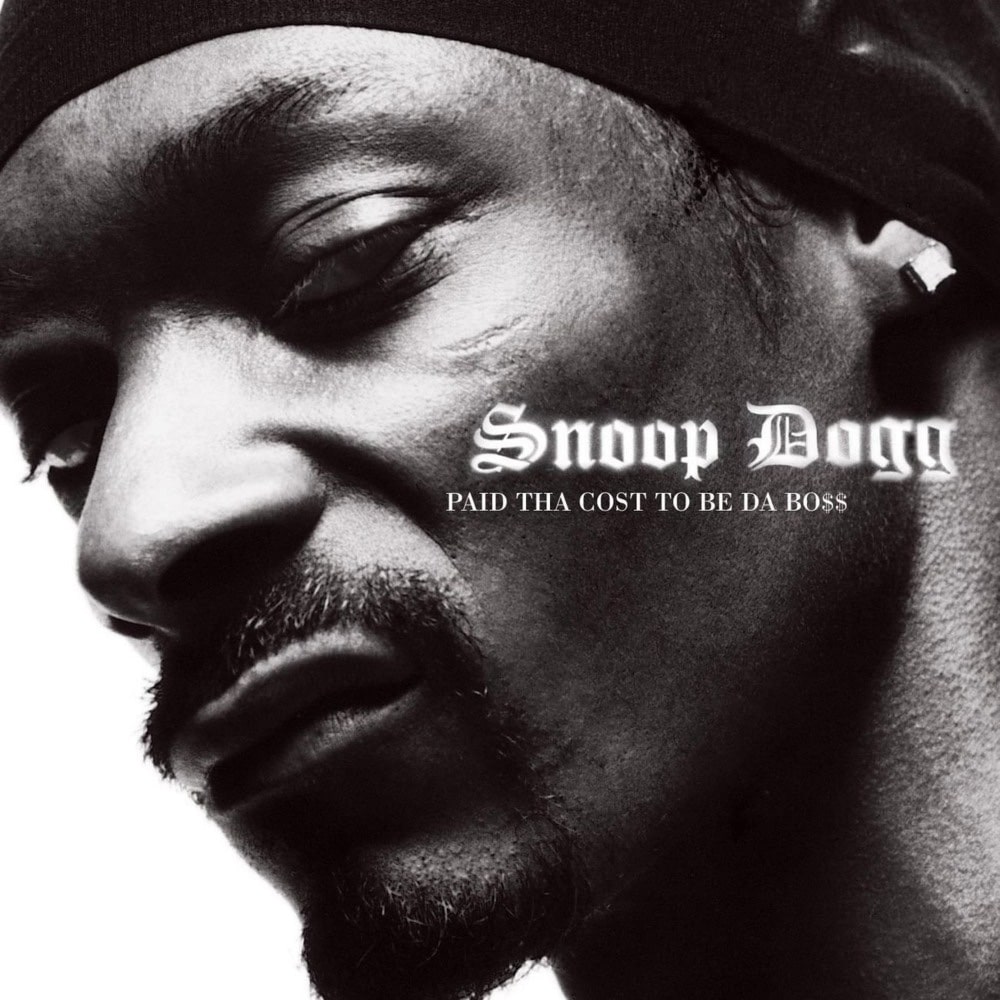 Released: November 26, 2002
Label: Doggystyle, Priority, Capitol
Singles: "From tha Chuuuch to da Palace", "Beautiful"
Features: Jay-Z, Nate Dogg, Soopafly, Pharrell, Charlie Wilson, LaToiya Williams, Kokane, Traci Nelson, Kokane, Goldie Loc, Redman, Warren G, Goldie Loc, Ludacris, The Lady of Rage, RBX
14. Cormega – The True Meaning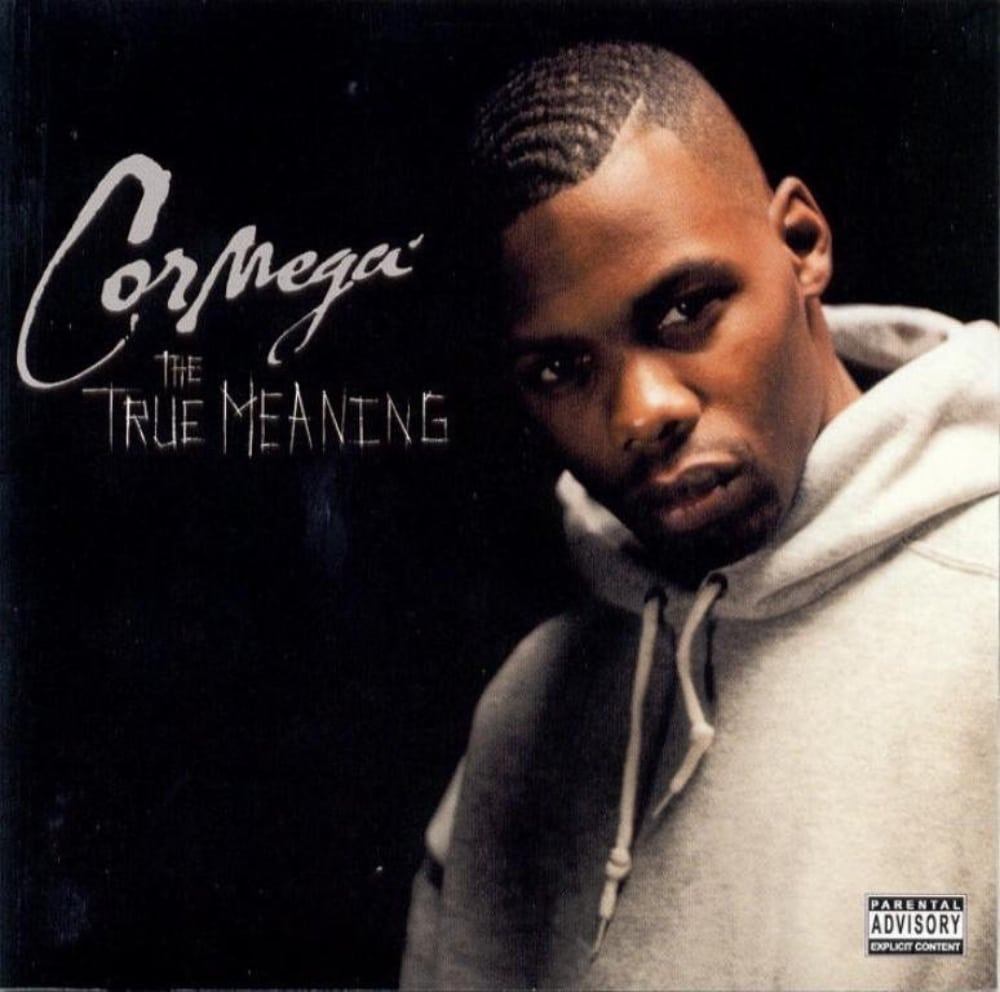 Released: June 25, 2002
Label: Legal Hustle
Singles: "Built for This", "The Come Up"
Features: Large Professor
13. Tech N9ne – Absolute Power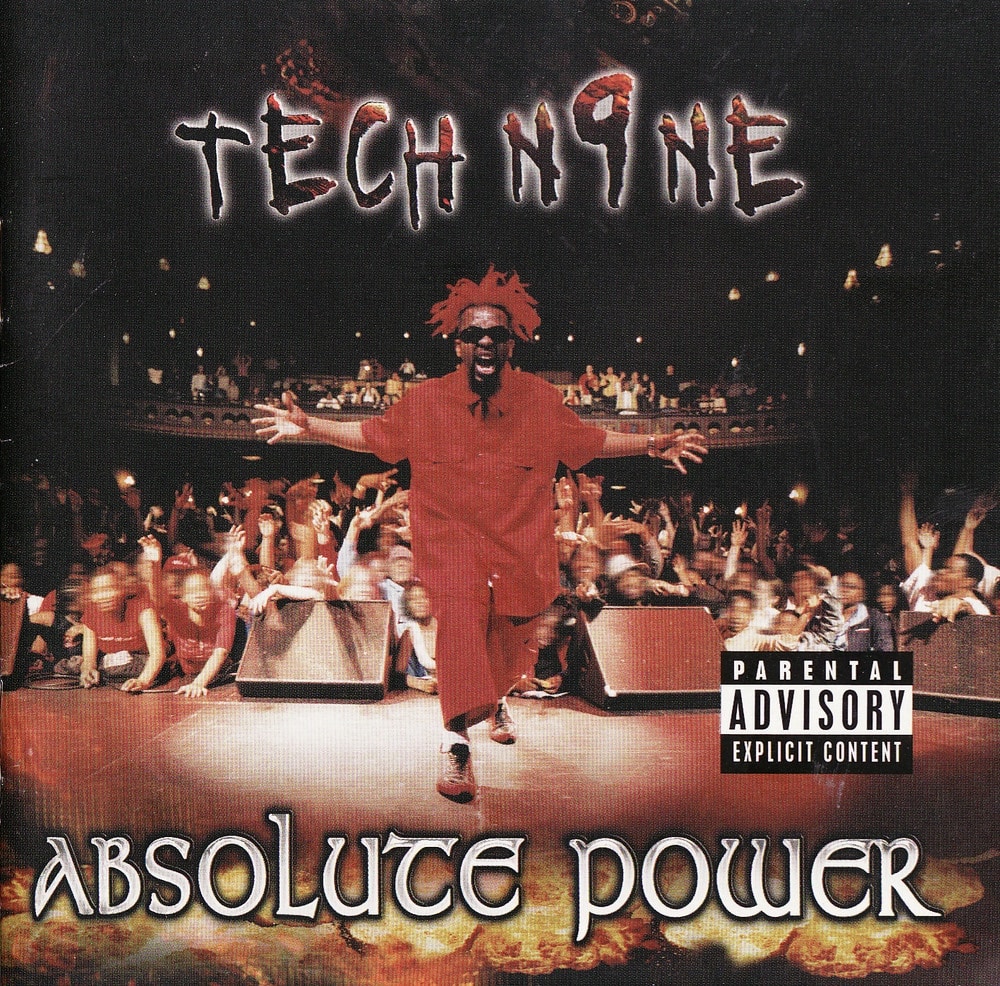 Released: September 24, 2002
Label: Strange Music
Singles: "Slacker", "Imma Tell", "Here Comes Tecca Nina", "I'm A Playa"
Features: 57th Street Rogue Dog Villains, D12, Krizz Kaliko, Kutt Calhoun, Skatterman & Snug Brim
12. J-Live – All of the Above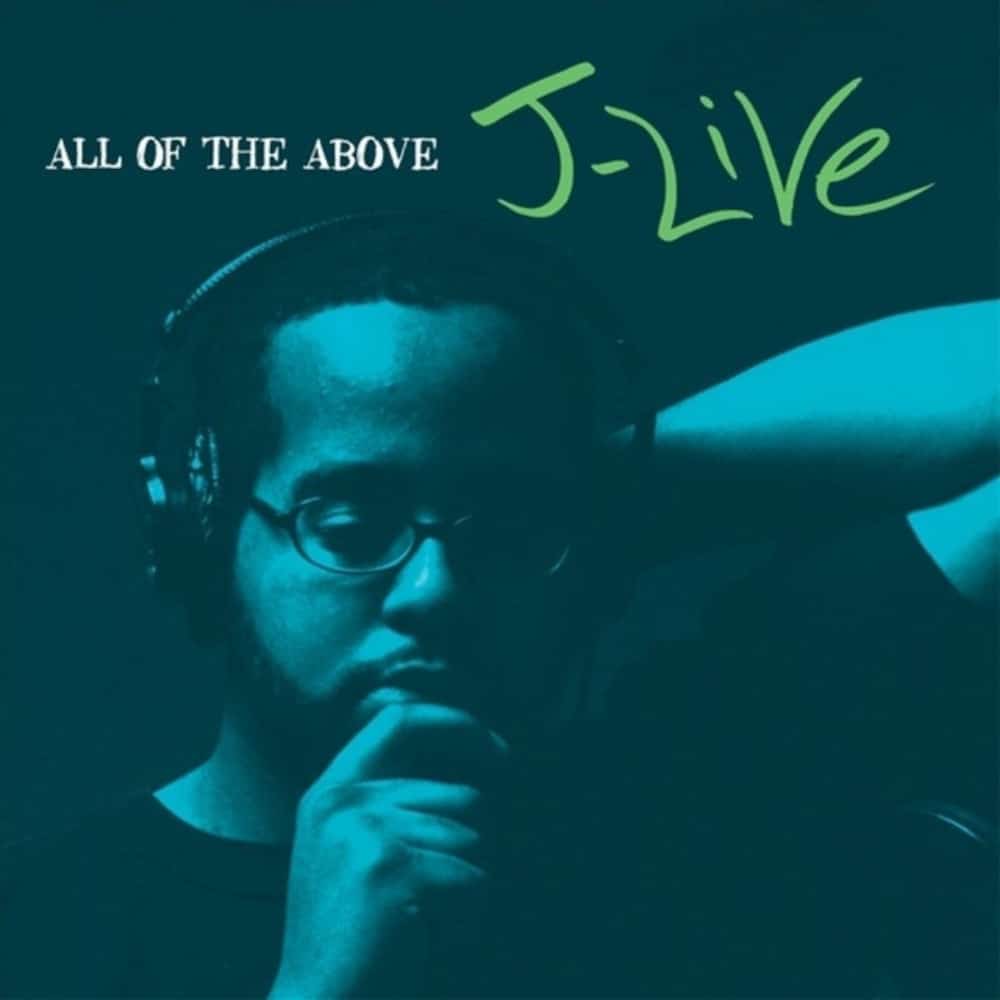 Released: April 2, 2002
Label: Coup d'État
Singles: "Satisfied?" / "A Charmed Life", "Like This Anna" / "MCee" / "3 Out of 7"
Features: Asheru and El Da Sensei
11. Talib Kweli – Quality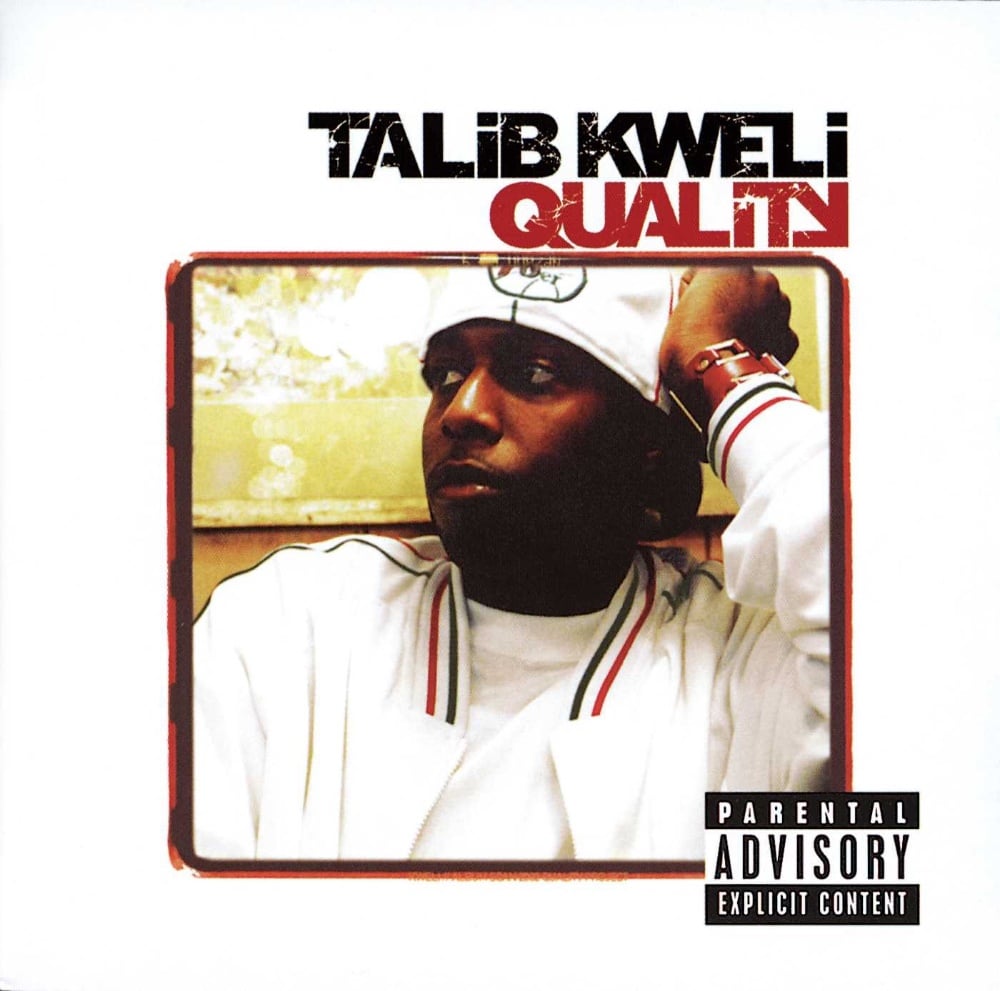 Released: November 19, 2002
Label: Rawkus
Singles: "Good to You" / "Put It in the Air", "Waitin' for the DJ" / "Guerilla Monsoon Rap", "Get By"
Features: Black Thought, Pharoahe Monch, Dave Chappelle, Cocoa Brovaz, Bilal, Mos Def, DJ Quik, Res, Novel, Kendra Ross
10. Nas – The Lost Tapes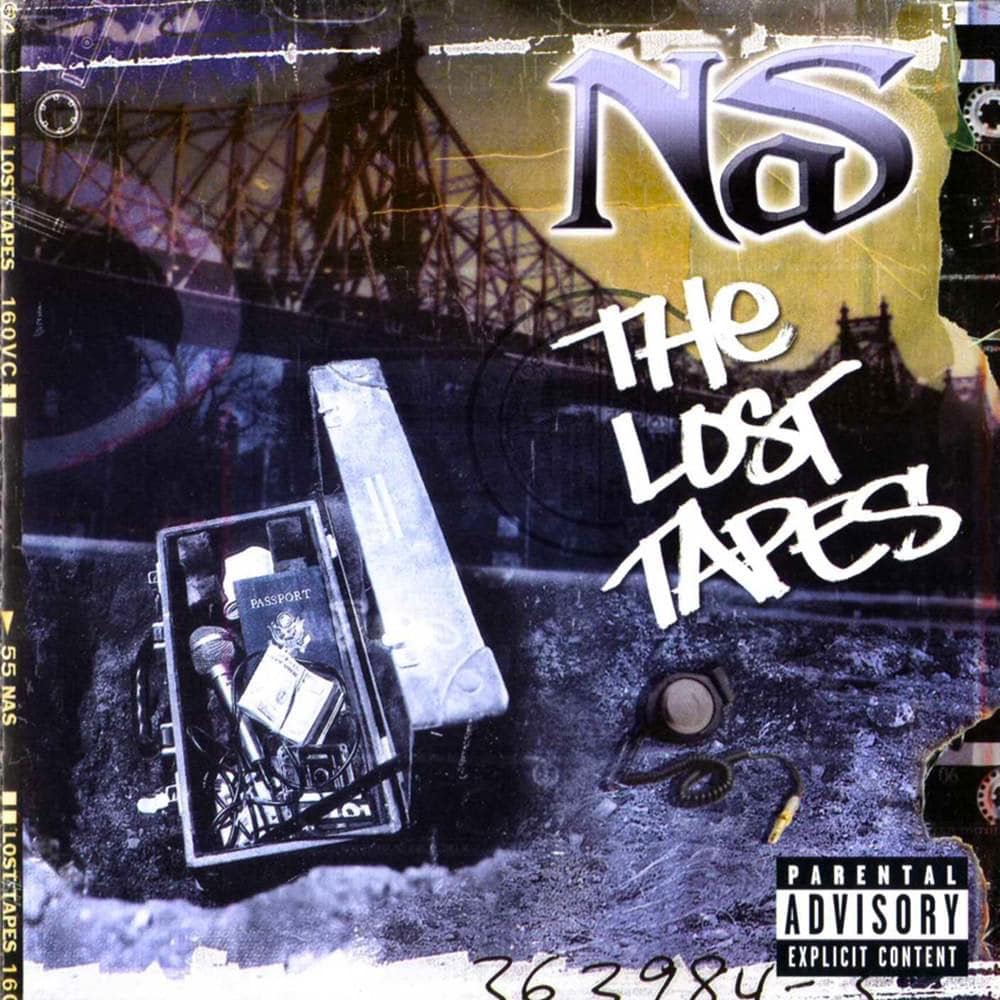 Released: September 23, 2002
Label: Ill Will, Columbia
Singles: N/A
Features: N/A
9. Cam'ron – Come Home with Me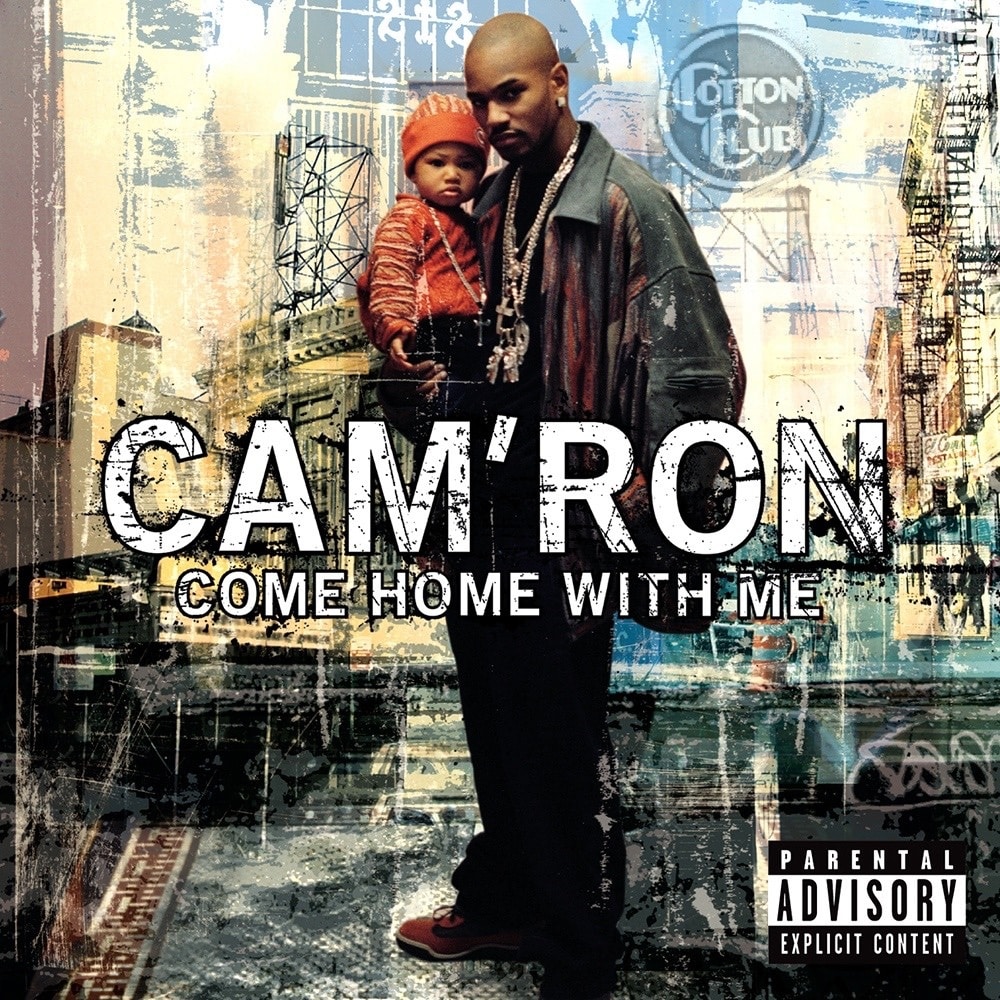 Released: May 14, 2002
Label: Diplomat, Roc-A-Fella, Def Jam
Singles: "Oh Boy", "Hey Ma", "Daydreaming"
Features: The Diplomats, DJ Kay Slay, Daz Dillinger, Tiffany, Jay-Z, McGruff, Memphis Bleek, and Beanie Sigel.
8. Missy Elliott – Under Construction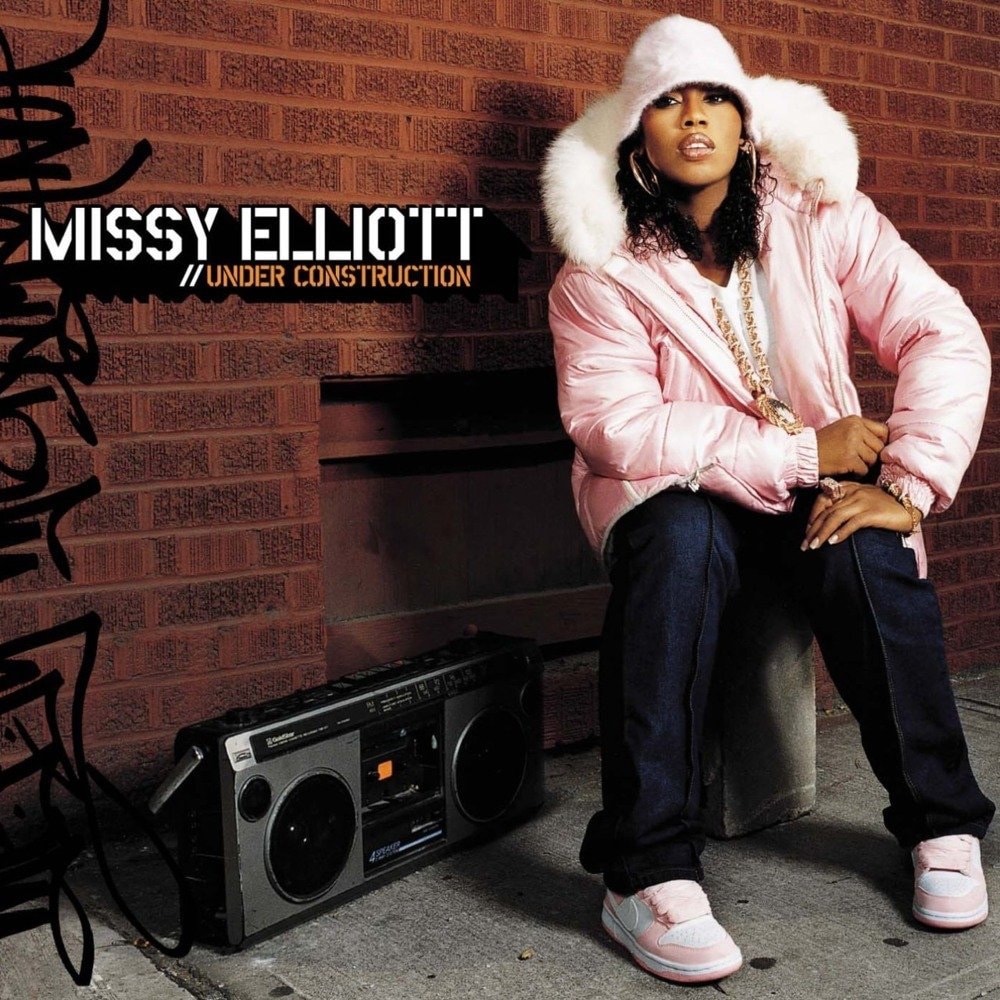 Released: November 12, 2002
Label: Goldmind, Elektra
Singles: "Work It", "Gossip Folks", "Back in the Day"
Features: Method Man, Ludacris, Jay-Z, Ms. Jade, Beyonce, TLC
7. Scarface – The Fix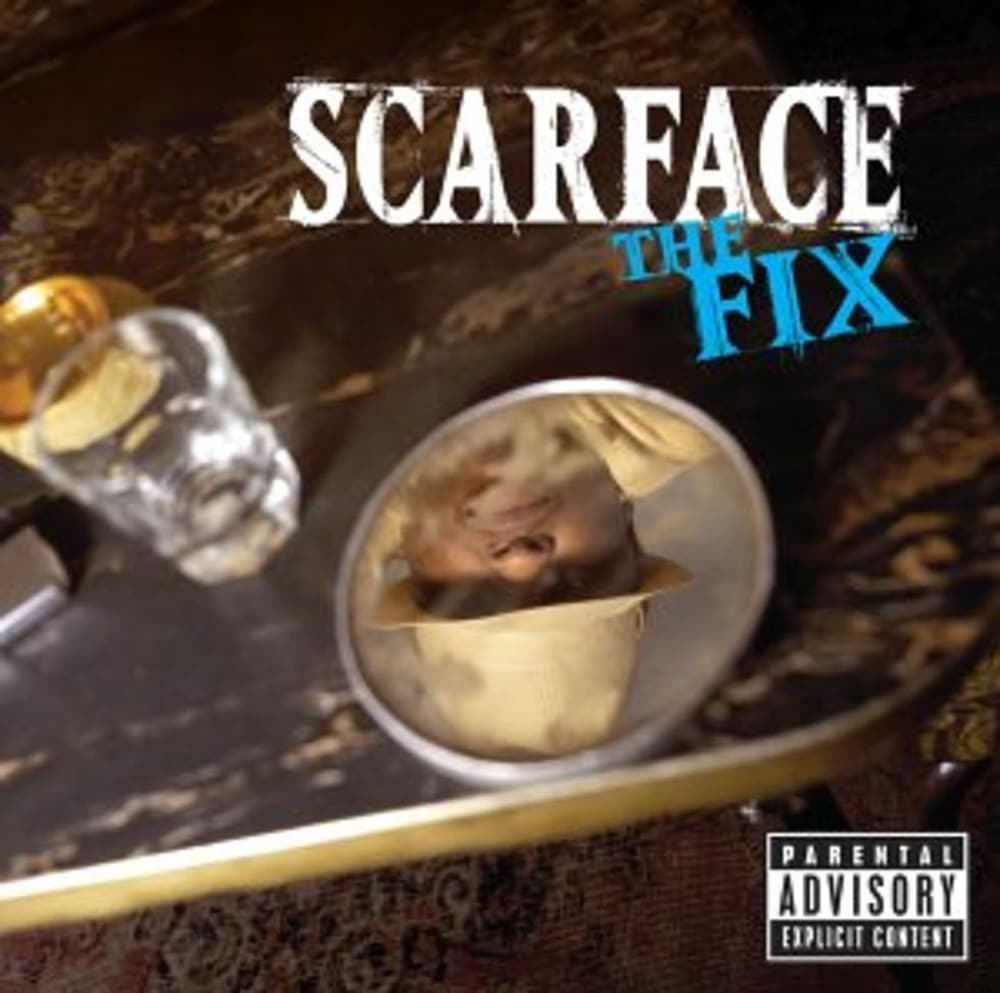 Released: August 6, 2002
Label: Def Jam South
Singles: "Guess Who's Back", "My Block", "Someday"
Features: Jay-Z, Beanie Sigel, Kanye West, Kelly Price, Nas, Tanya Herron, Faith Evans, WC
6. Blackalicious – Blazing Arrow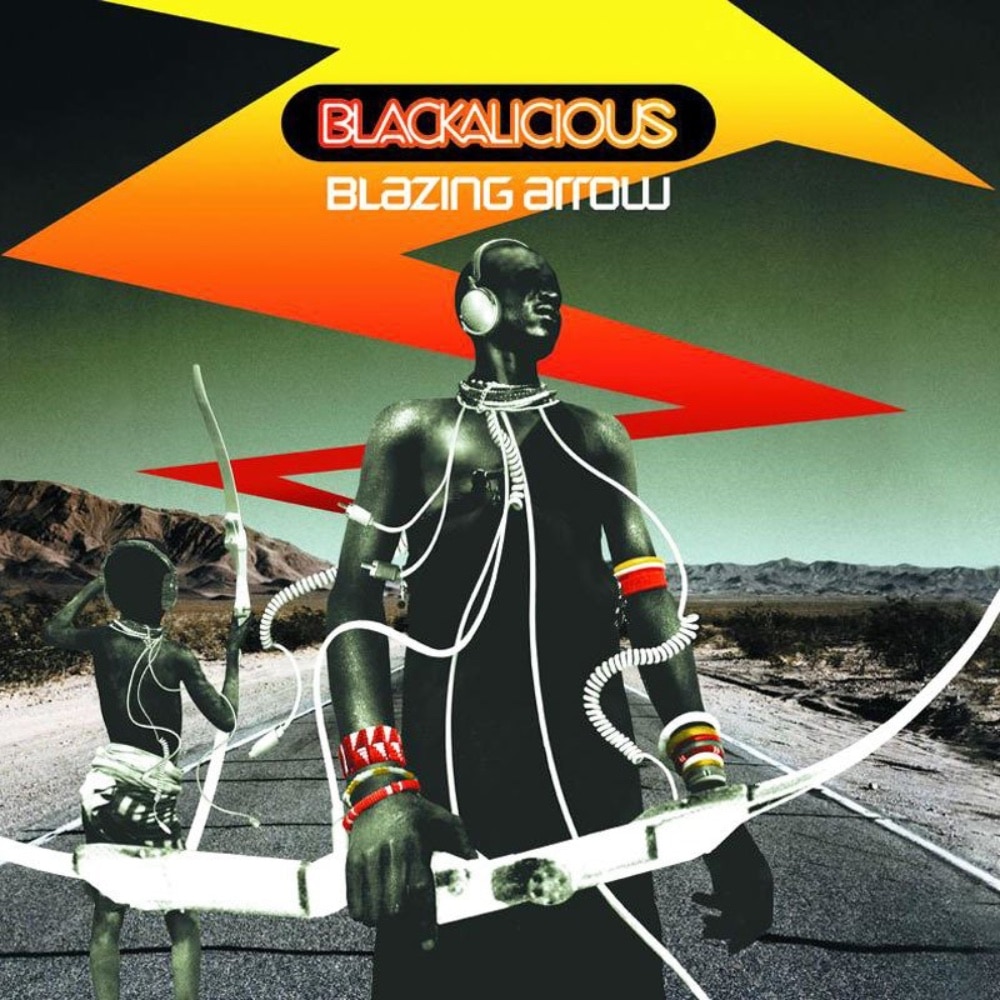 Released: April 30, 2002
Label: MCA, Quannum Projects
Singles: N/A
Features: Zack de la Rocha, Saul Williams, Lyrics Born, Sela Kerr, Chali 2na, Lateef the Truth Speaker, Gil Scott-Heron, Ben Harper, Cut Chemist, Rakaa, DJ Babu
5. Eminem – The Eminem Show
Released: May 26, 2002
Label: Shady, Aftermath, Interscope
Singles: "Without Me", "Cleanin' Out My Closet", "Superman", "Sing for the Moment", "Business"
Features: Obie Trice, D12, Dr. Dre, Nate Dogg, Dina Rae, Hailie Jade Scott-Mathers
4. Nas – God's Son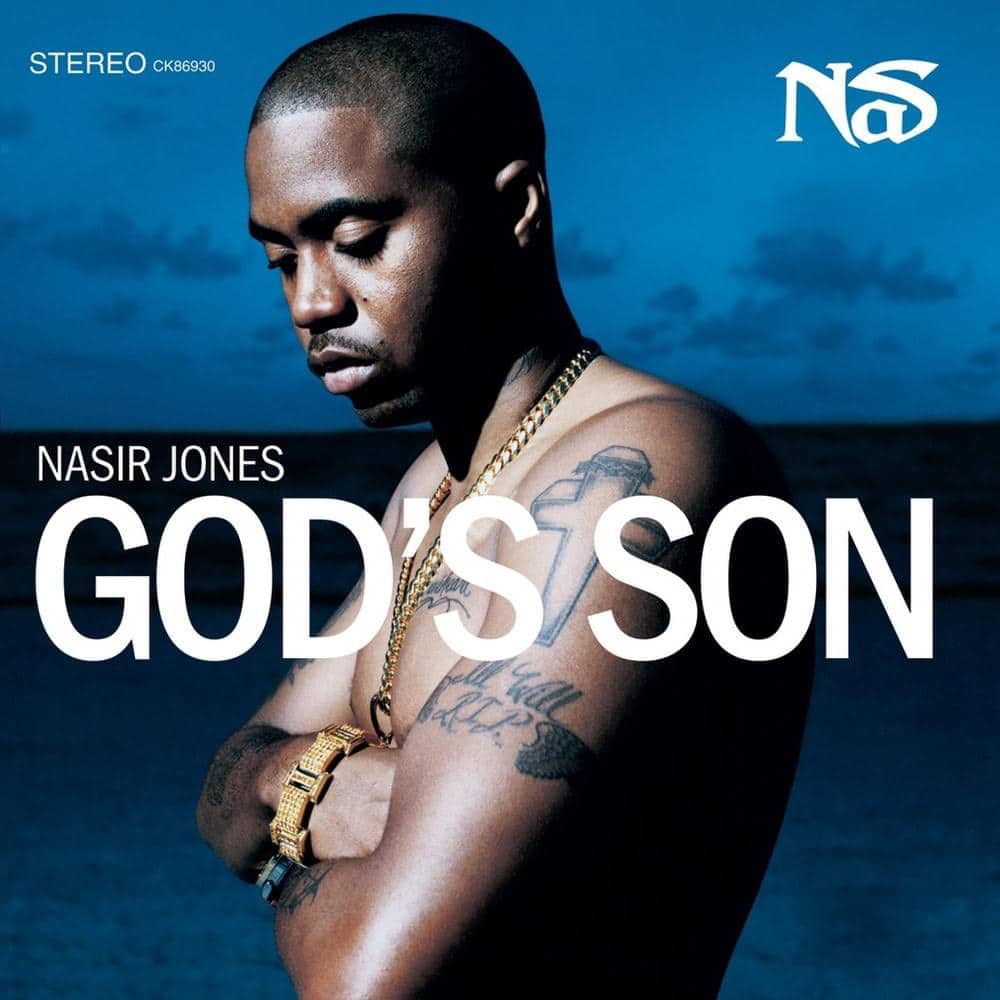 Released: December 13, 2002
Label: Ill Will, Columbia
Singles: "Made You Look", "I Can", "Get Down"
Features: Kelis and Claudette Ortiz, Bravehearts, 2Pac, J. Phoenix, Alicia Keys, Lake, Jully Black
3. El-P – Fantastic Damage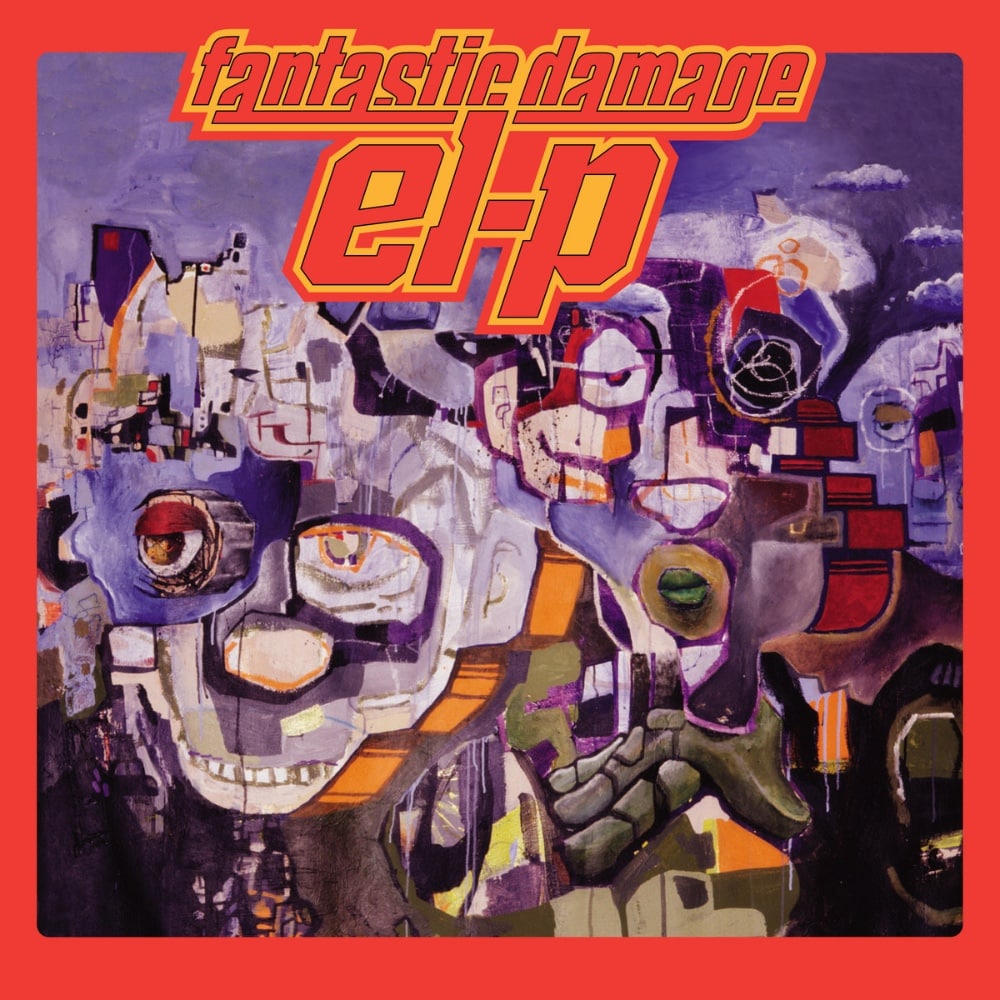 Released: May 14, 2002
Label: Definitive Jux
Singles: "Stepfather Factory", "Deep Space 9mm", "Truancy", "Dead Disnee"
Features: N/A
2. Clipse – Lord Willin'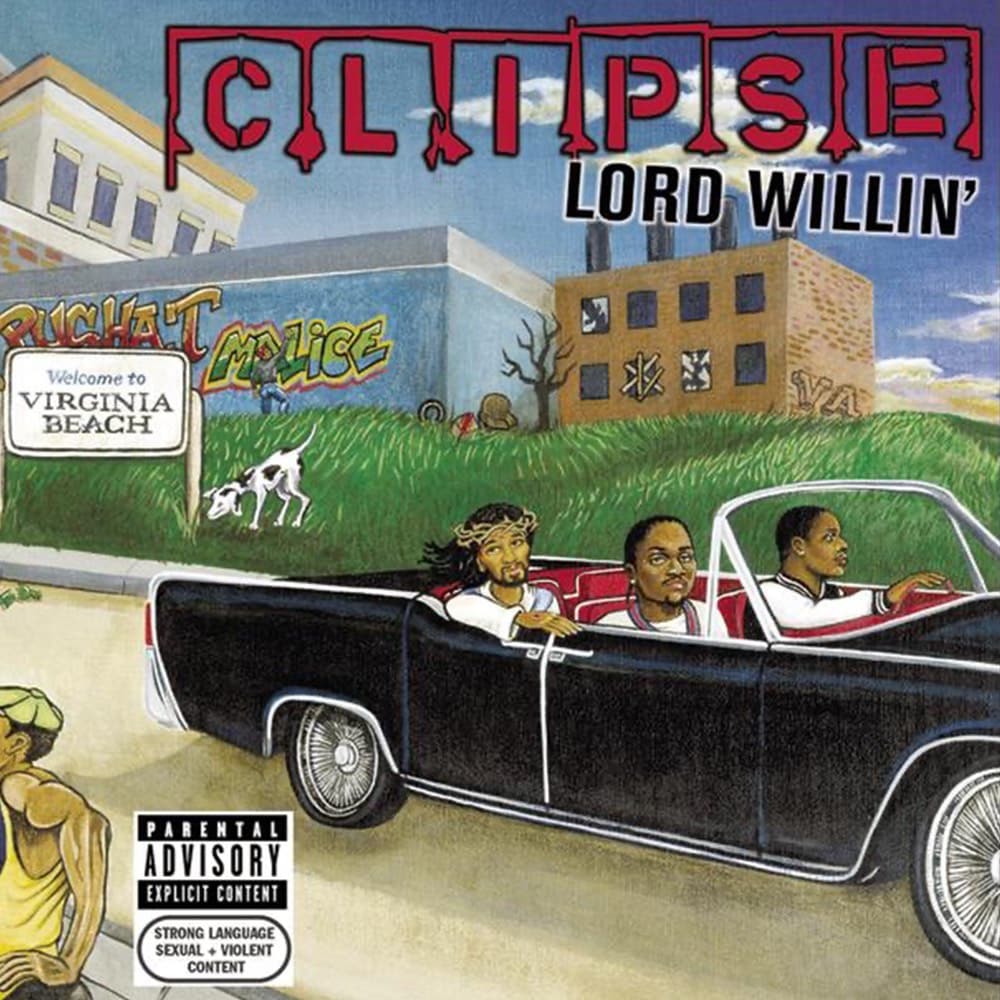 Released: August 20, 2002
Label: Star Trak, Arista
Singles: "Grindin'", "When the Last Time", "Ma, I Don't Love Her", "Cot Damn"
Features: Ab Liva, Roscoe P. Goldchain, Faith Evans, Fabolous, Jadakiss and Styles P
1. The Roots – Phrenology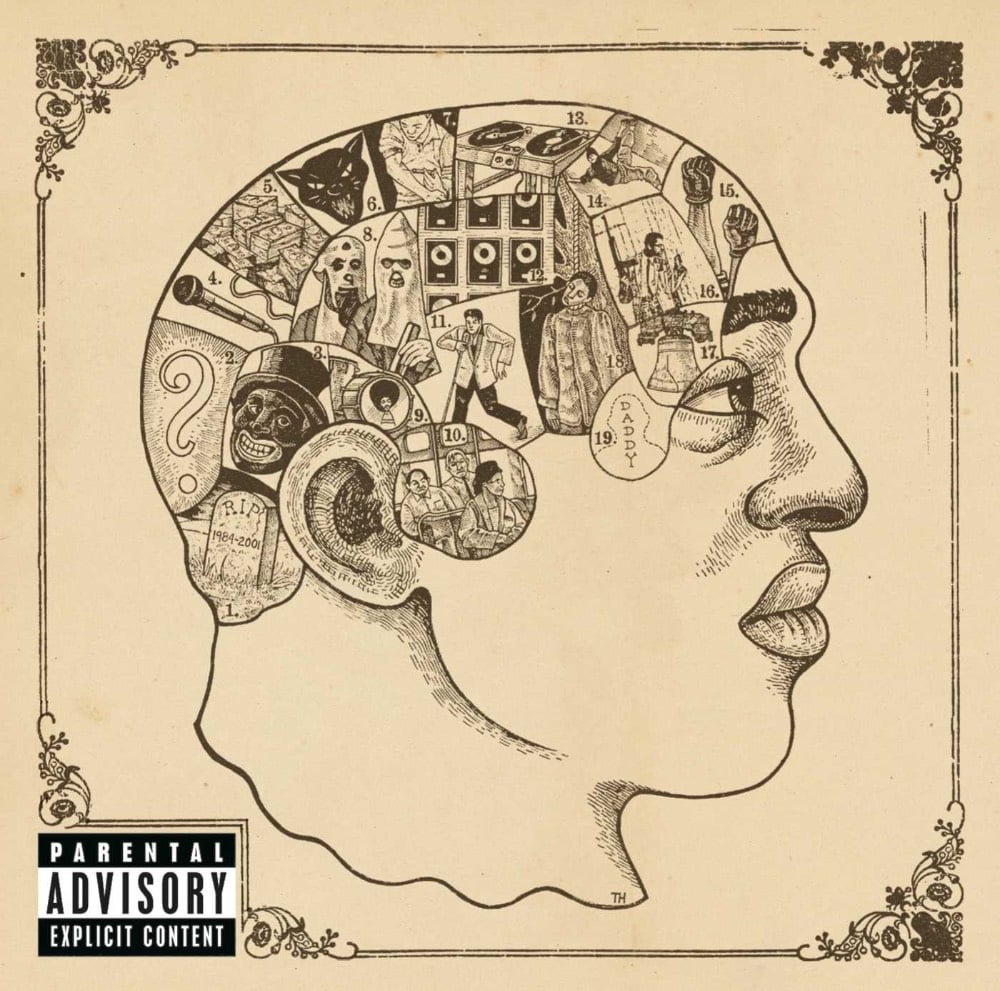 Released: November 26, 2002
Label: MCA
Singles: "Break You Off", "The Seed (2.0)"
Features: Cody ChesnuTT, Musiq Soulchild, Talib Kweli, and Jill Scott