The last year of the decade was also one where the legends came out to play. With Jay-Z leading the pack with his third album post-retirement comeback, we also had artists like Raekwon, DJ Quik, Method Man & Redman, KRS-One and Eminem drop some of their best work to date.
With Eminem, 50 Cent and Jay-Z leading the Billboard charts, it felt like the early 2000s all over again. Meanwhile, Kid Cudi came with his game-changing debut Man on the Moon: The End of Day, Gucci Mane enter the major label game with The State vs. Radric Davis, the first posthumous Pimp C album with UGK 4 Life and Lil Wayne leading his Young Money crew with We Are Young Money.
From Jay-Z's The Blueprint 3 to MF DOOM's Born Like This and Raekwon's Only Built 4 Cuban Linx… Pt. II, here are the top 25 best hip hop albums of 2009.
25. Fabolous – Loso's Way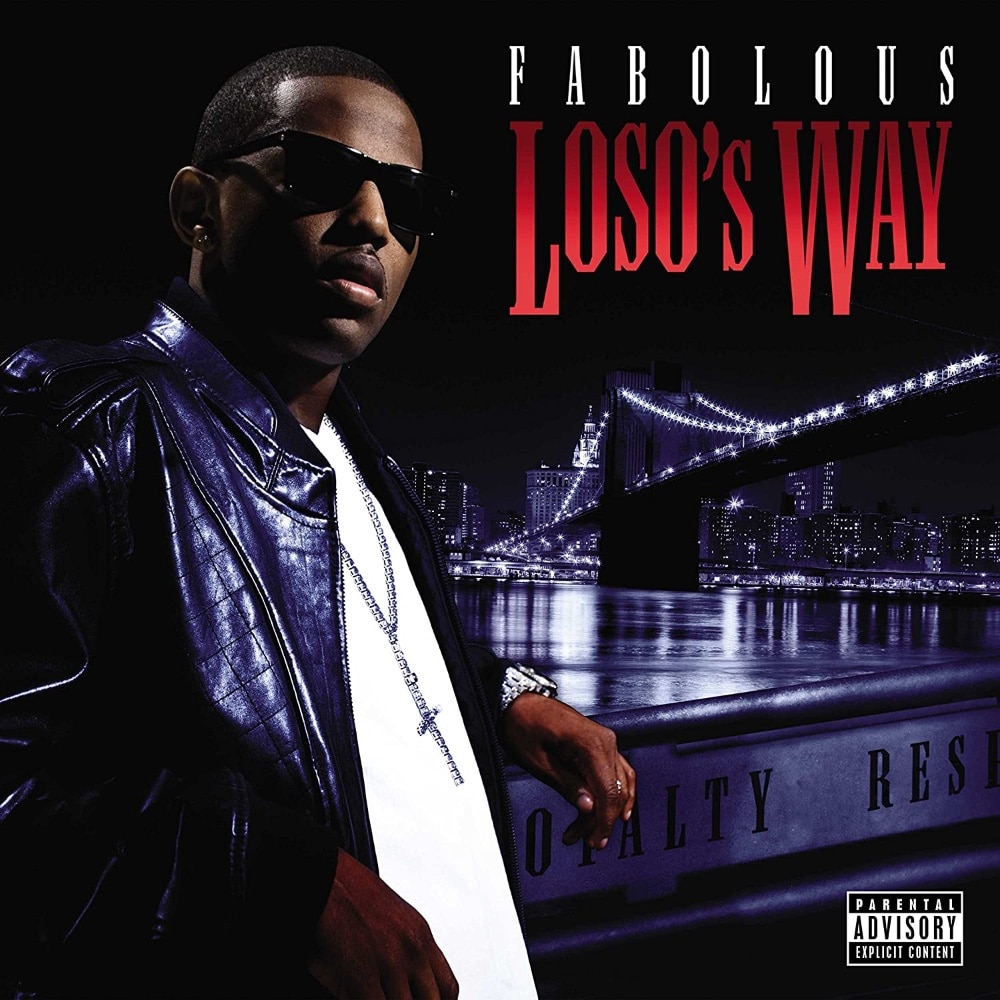 Released: July 28, 2009
Label: Desert Storm, Street Family, Def Jam
Singles: "Throw It in the Bag", "My Time", "Everything, Everyday, Everywhere", "Money Goes, Honey Stay (When the Money Goes Remix)"
Features: Paul Cain, Red Cafe, Freck Billionaire, Keri Hilson, The-Dream, Jay-Z, Ryan Leslie, Lil Wayne, Trey Songz, Ne-Yo
24. Method Man & Redman – Blackout! 2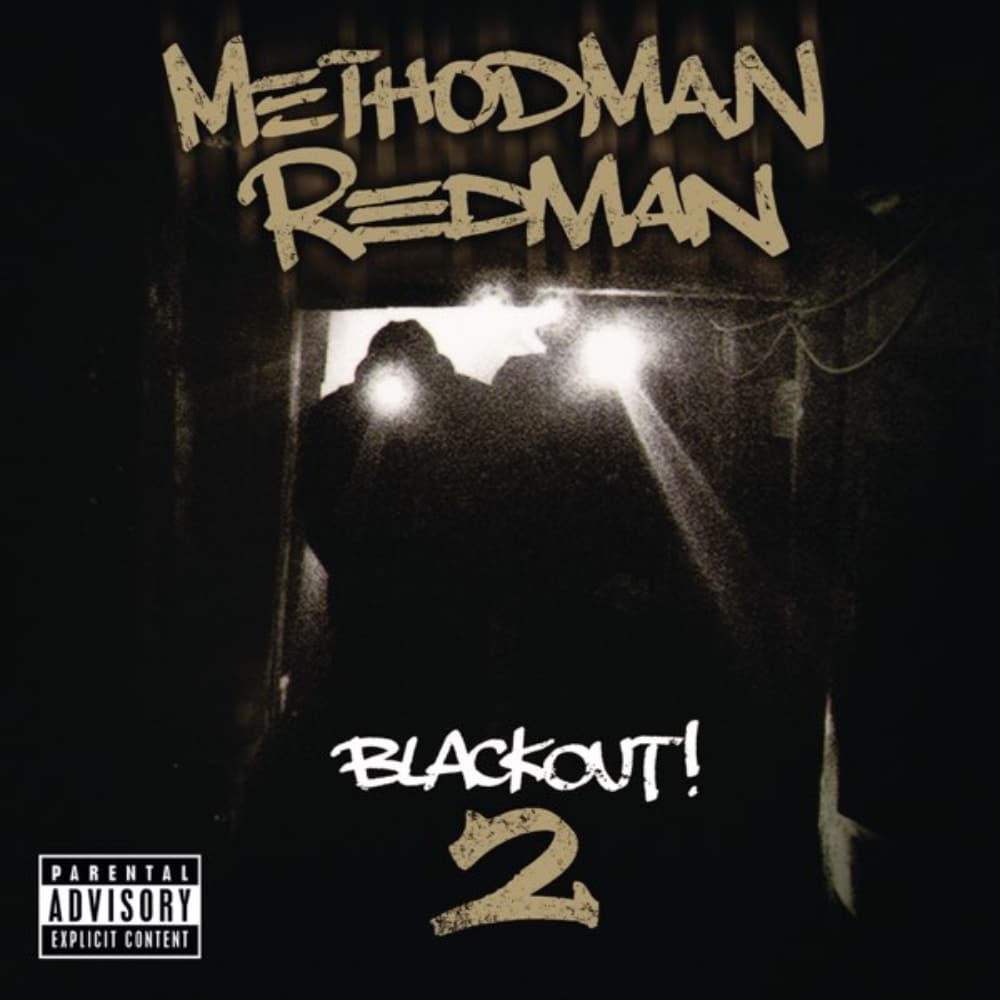 Released: May 19, 2009
Label: Def Jam
Singles: "A-Yo", "City Lights", "Mrs. International"
Features: Raekwon, Ghostface Killah, Saukrates, Keith Murray, Bun B, Erick Sermon, Ready Roc, Streetlife, Poo Bear, Rutherford
23. Tech N9ne – Sickology 101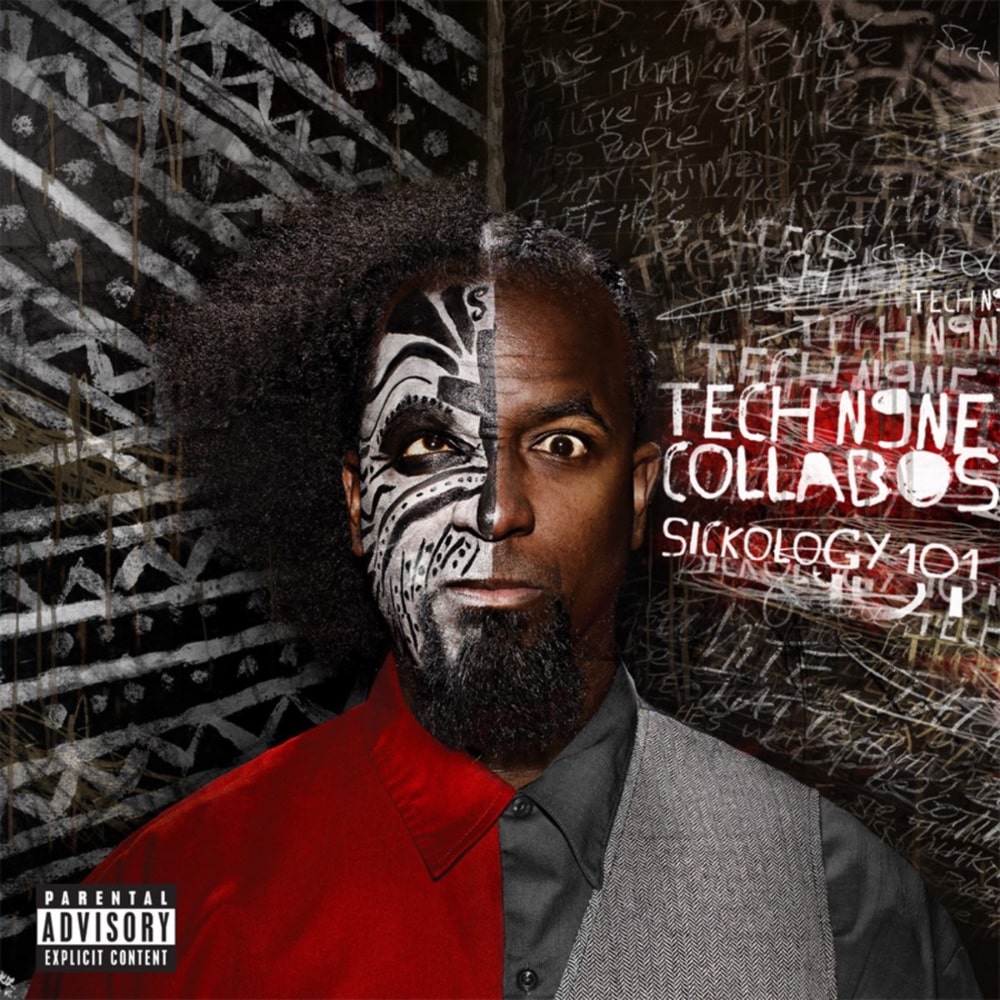 Released: April 28, 2009
Label: Strange Music
Singles: "Red Nose", "Sickology 101", "Nothin'"
Features: Krayzie Bone, Crooked I, Chino XL, Messy Marv, Ron Ron, Potluck, Cash Image, D-Locc Da Chop, Krizz Kaliko, Kutt Calhoun and Big Scoob
22. Del the Funky Homosapien – Funk Man (The Stimulus Package)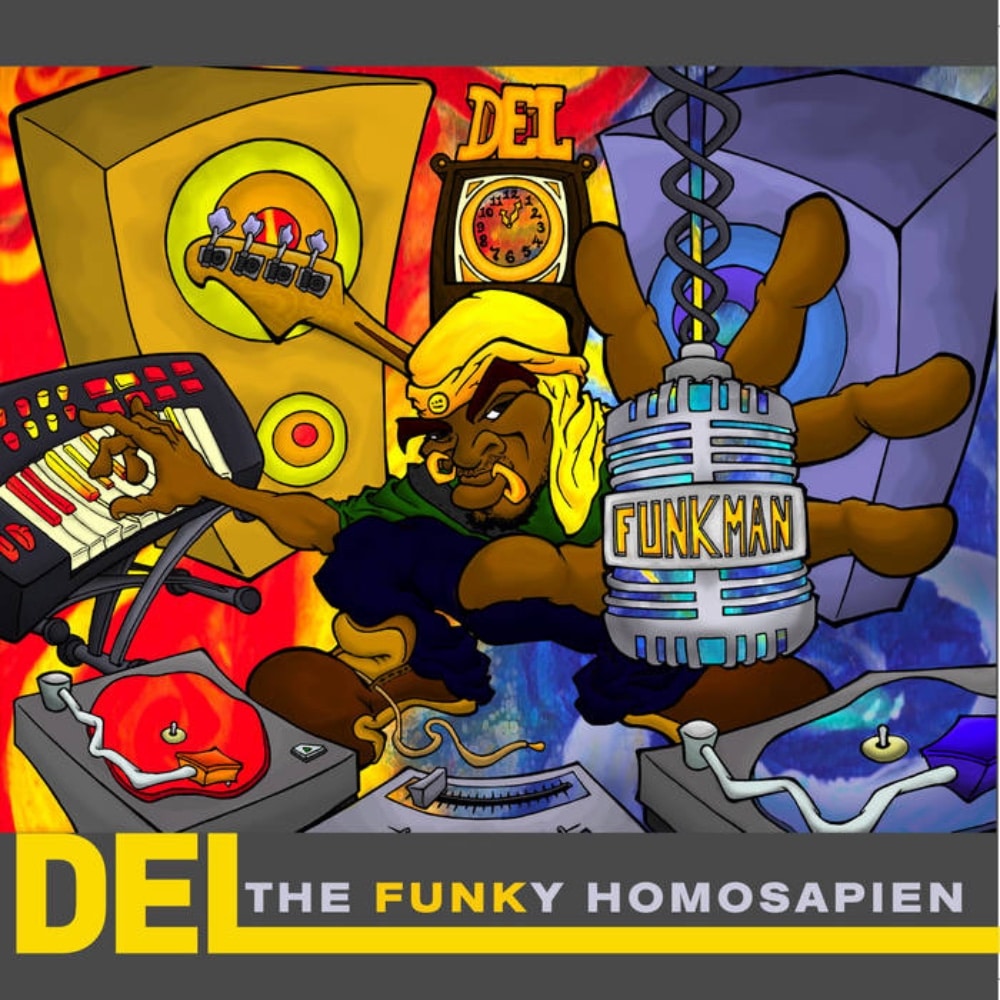 Released: April 7, 2009
Label: N/A
Singles: N/A
Features: N/A
21. Q-Tip – Kamaal the Abstract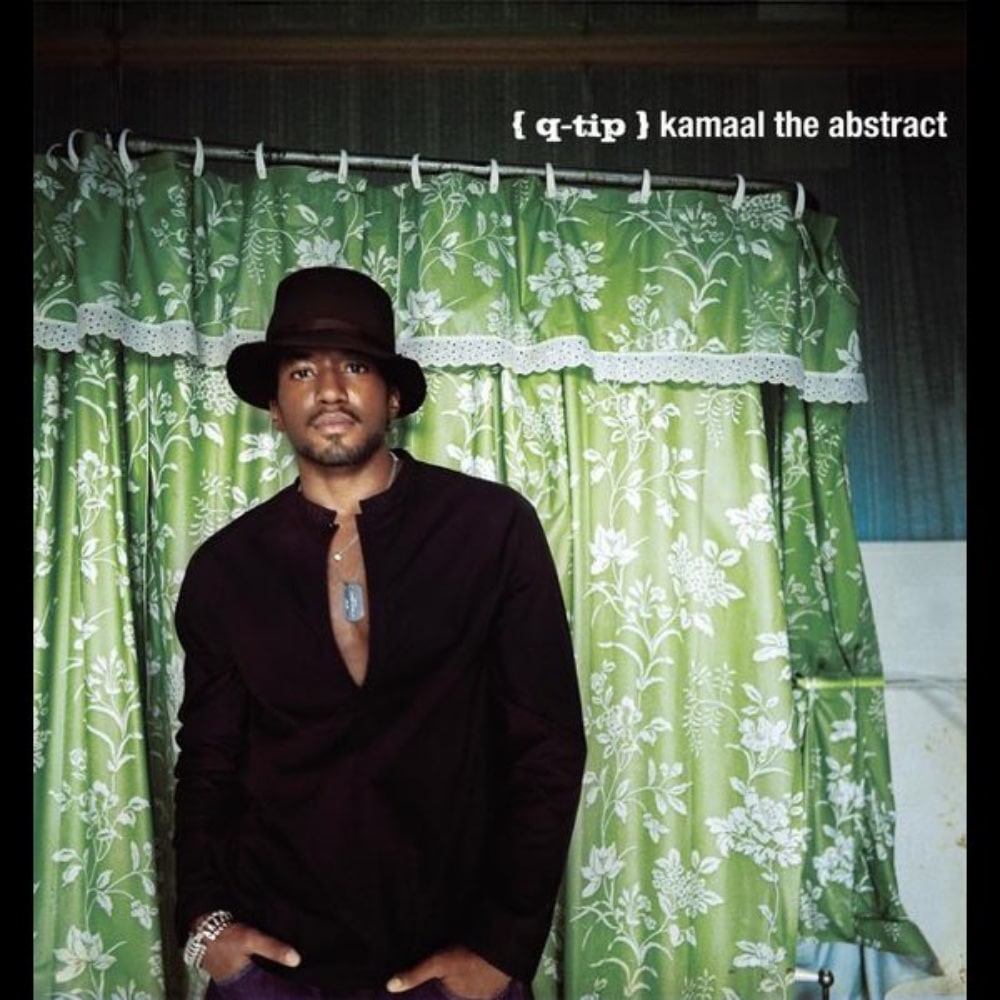 Released: September 15, 2009
Label: Battery
Singles: N/A
Features: Kurt Rosenwinkel, Gary Thomas, Kenny Garrett a.k.a. Truth
20. Jadakiss – The Last Kiss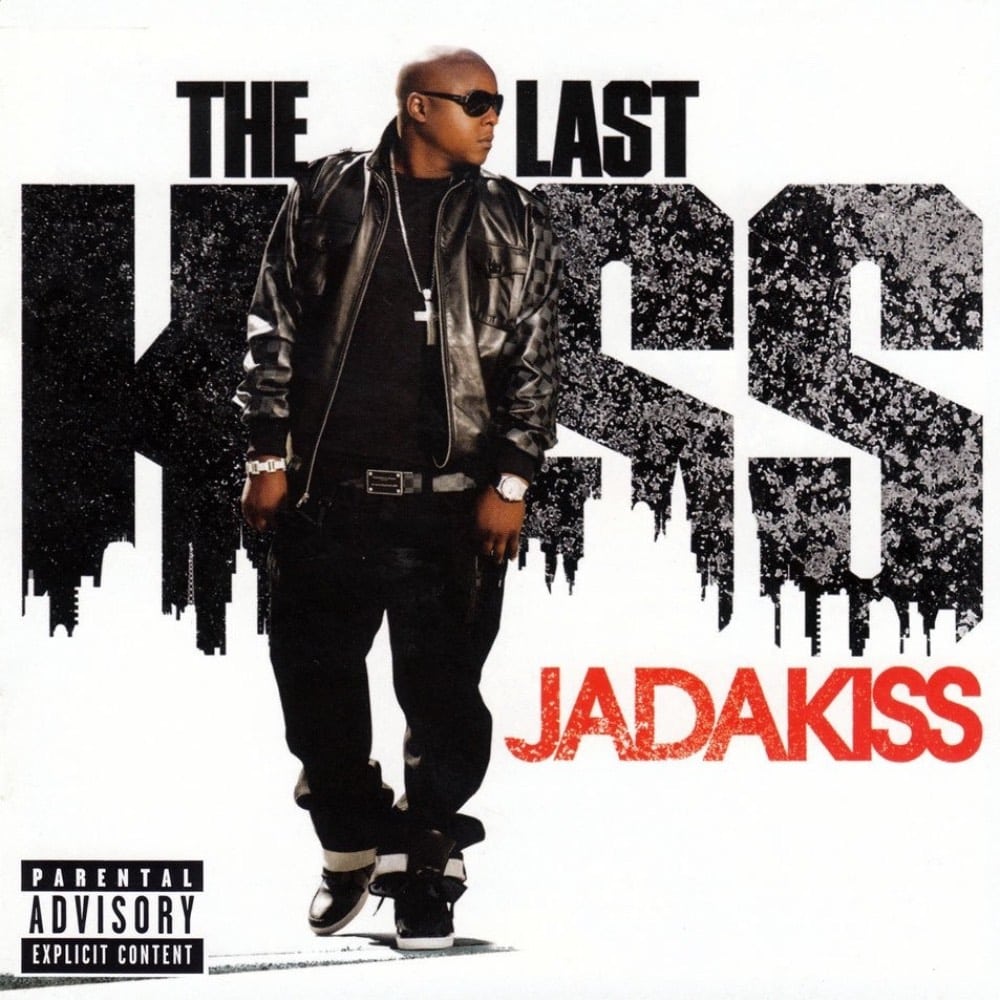 Released: April 7, 2009
Label: D-Block, Ruff Ryders, Roc-A-Fella, Def Jam
Singles: "By My Side", "Can't Stop Me", "Death Wish", "Who's Real"
Features: Faith Evans, Swizz Beatz, Bobby V, Pharrell Williams, OJ da Juiceman, Sheek Louch, Mary J. Blige, Styles P, Ghostface Killah, Ne-Yo, Raekwon, Young Jeezy, D-Block, U.S.D.A., Lil Wayne, & Avery Storm
19. U-God – Dopium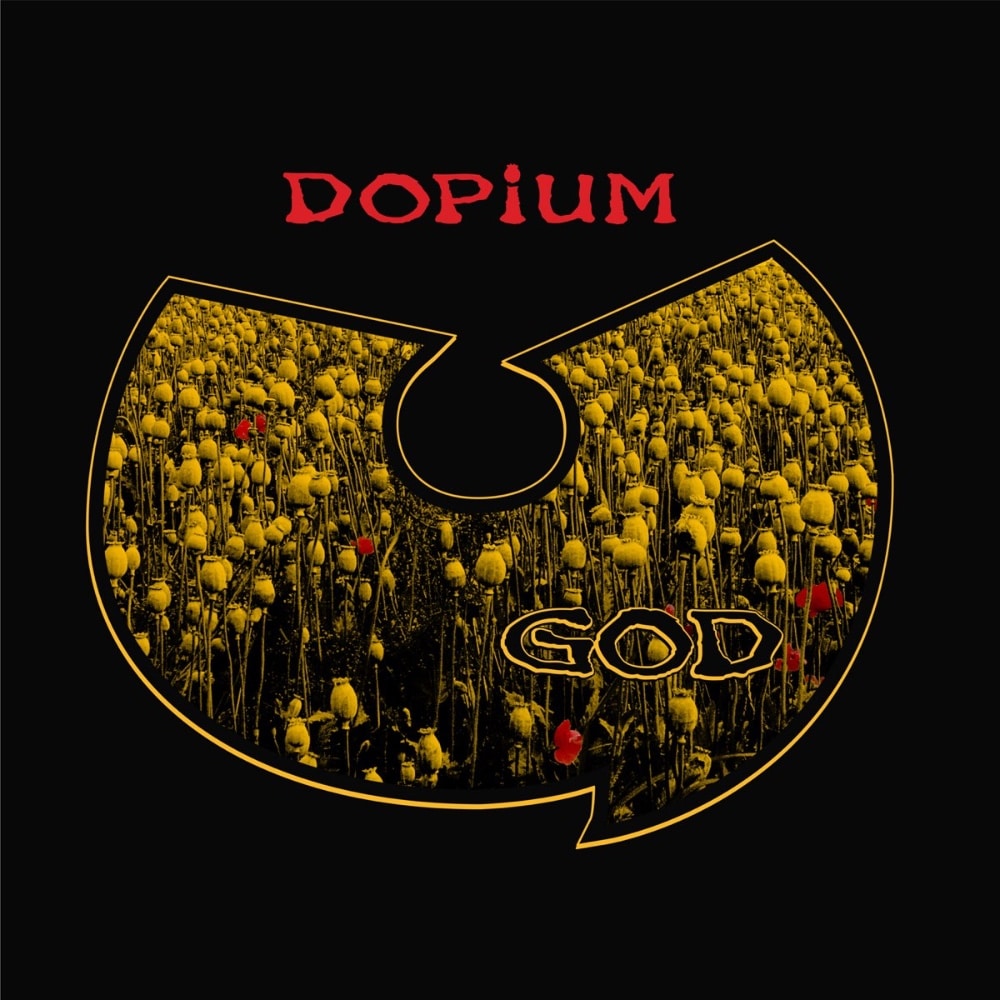 Released: June 23, 2009
Label: Babygrande, Frank Radio, E1
Singles: N/A
Features: Method Man, Ghostface Killah, GZA, Killah Priest, Raekwon, Cappadonna, Jim Jones, Large Professor, Slaine and Sheek Louch
18. Clipse – Til the Casket Drops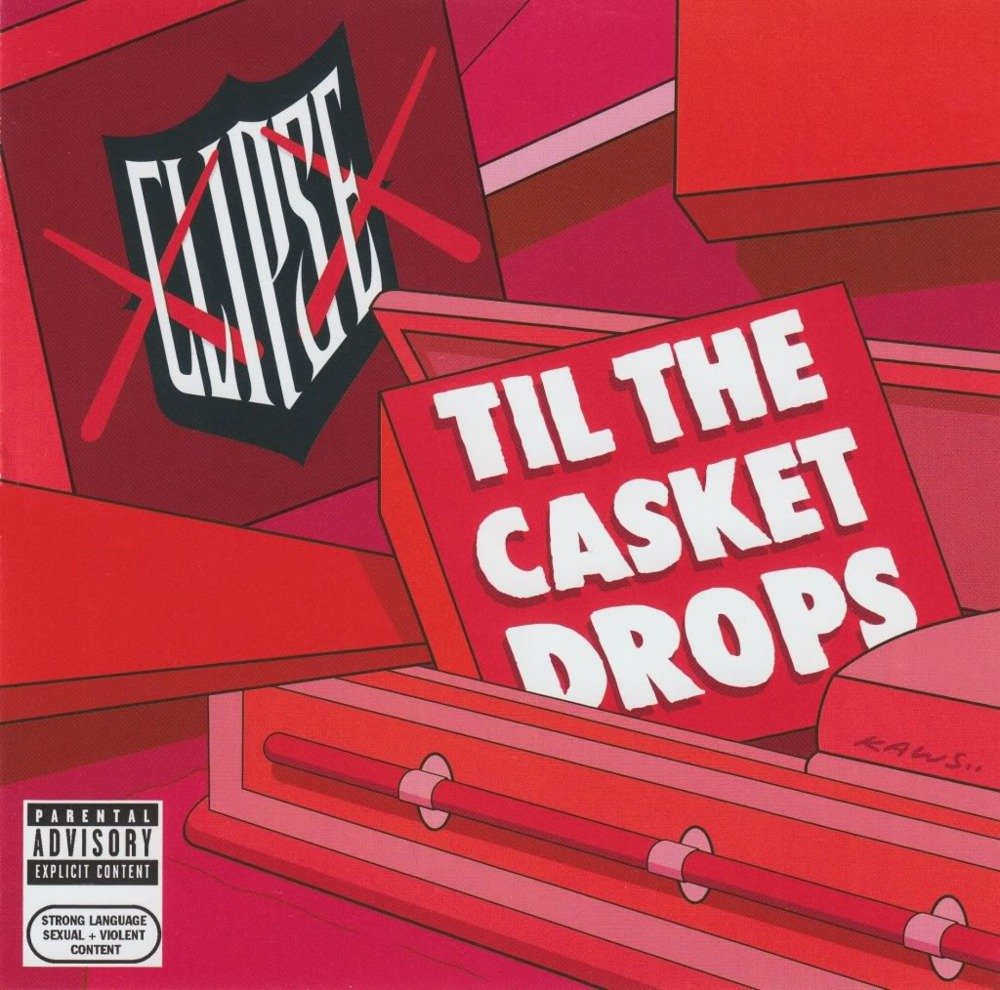 Released: December 8, 2009
Label: Re-Up, Star Trak, Columbia
Singles: "Kinda Like a Big Deal", "I'm Good", "Popular Demand (Popeyes)"
Features: Cam'ron, Pharrell, Kanye West, Yo Gotti, Ab-Liva, Keri Hilson
17. J Dilla – Jay Stay Paid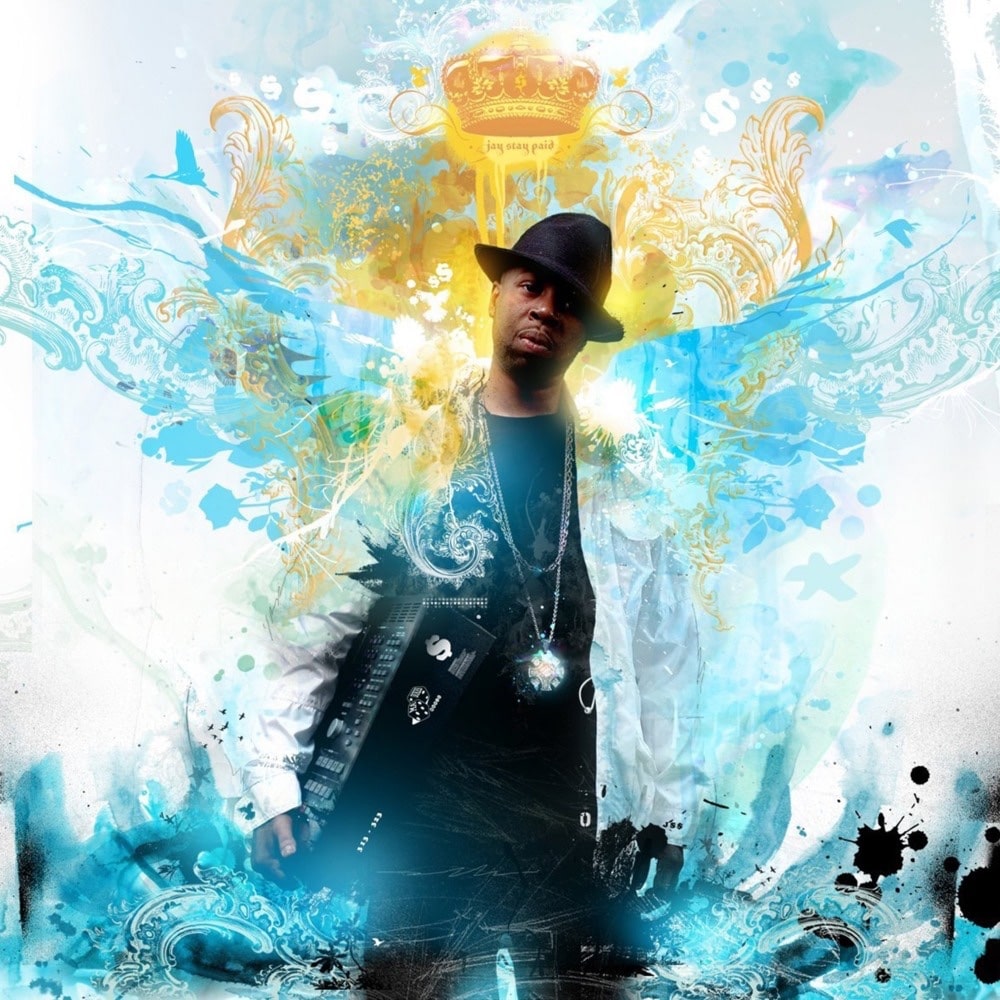 Released: June 2, 2009
Label: Nature Sounds
Singles: "Reality Check"
Features: Pete Rock, Blu, Lil' Fame, Phat Kat, Danny Brown, Constantine, Black Thought, MF DOOM, Havoc, Raekwon, Frank Nitty, Illa J, Bun B, Termanology
16. Skyzoo – The Salvation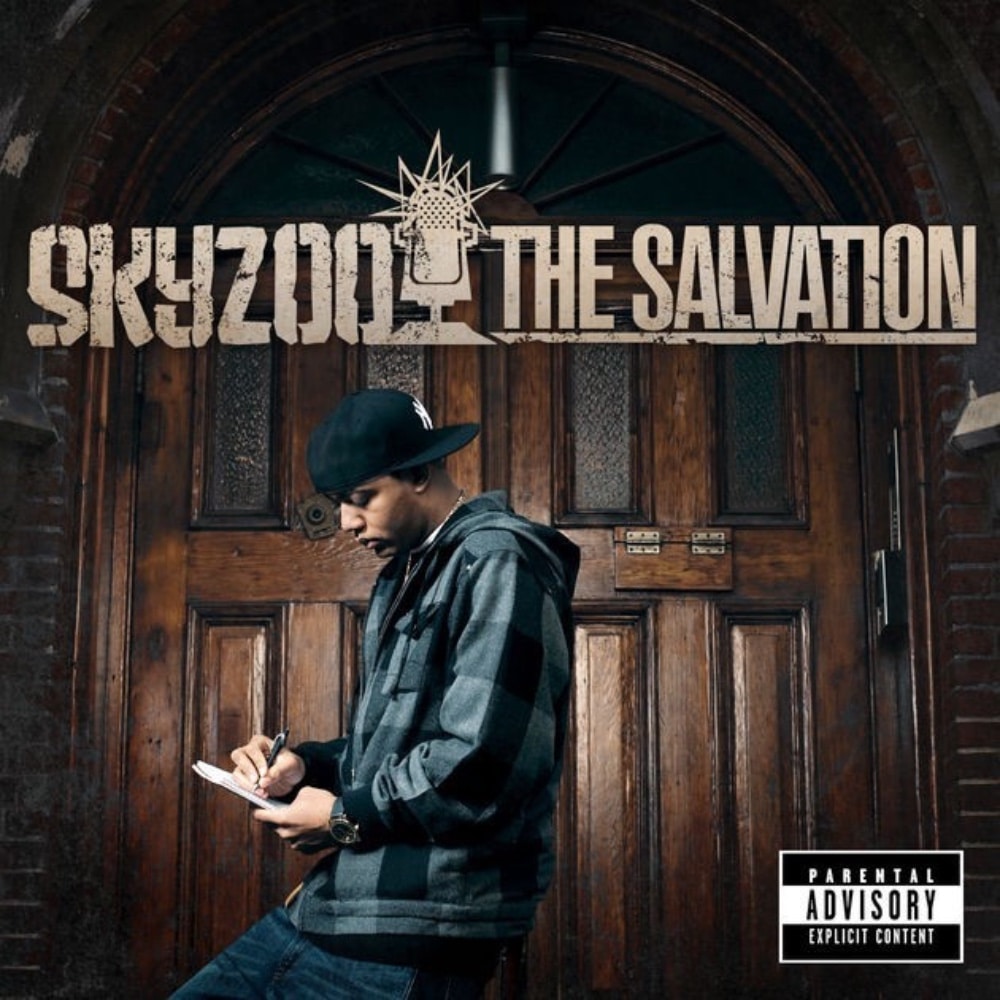 Released: September 29, 2009
Label: Jamla, Duck Down
Singles: "The Beautiful Decay", "Popularity", "Easy To Fly", "My Interpretation"
Features: Carlitta Durand
15. Gucci Mane – The State vs. Radric Davis
Released: December 8, 2009
Label: 1017 Brick Squad, Asylum, Warner Bros.
Singles: "Wasted", "Spotlight", "Lemonade", "Bingo"
Features: Usher, Plies, Lil Wayne, Cam'ron, Soulja Boy, Rick Ross, Bun B, OJ da Juiceman, Wooh da Kid, Waka Flocka Flame, and Nicki Minaj
14. Royce da 5'9″ – Street Hop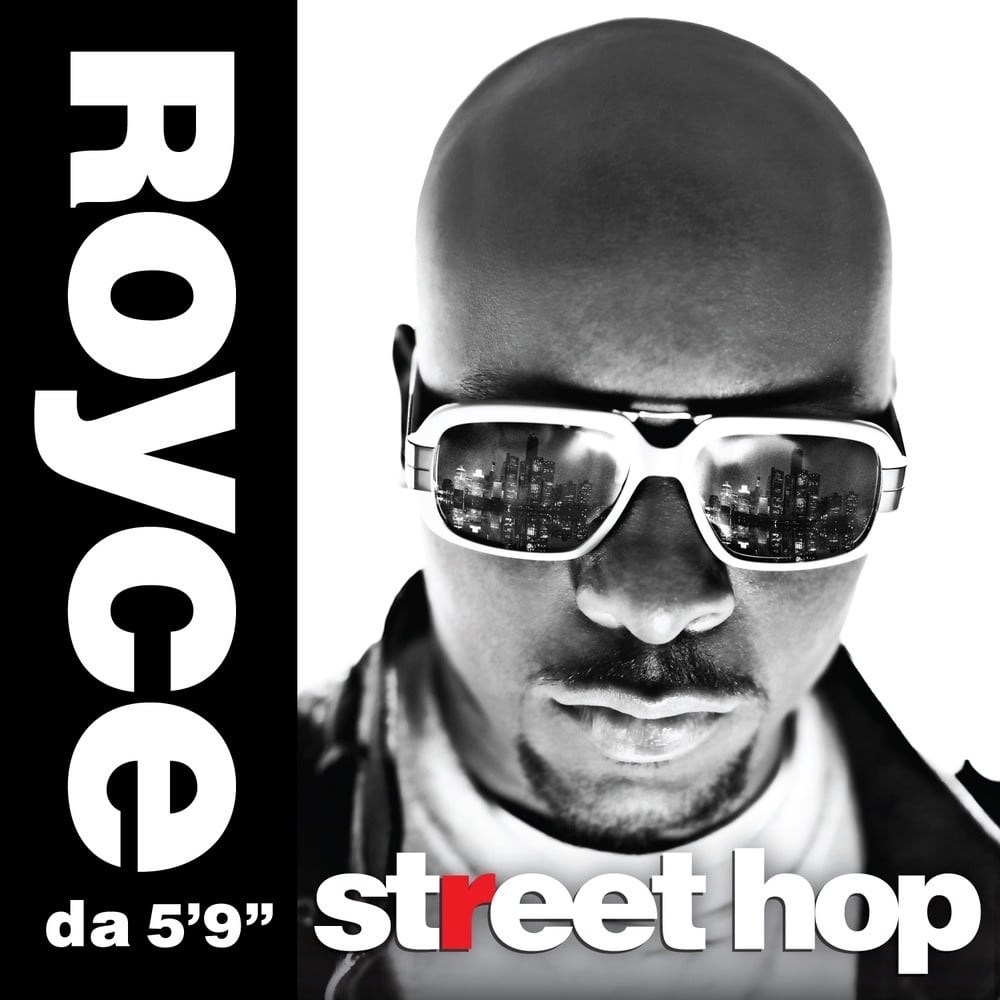 Released: October 20, 2009
Label: M.I.C. Records, One Records, EMI
Singles: "Shake This", "Part of Me", "New Money"
Features: Slaughterhouse, Melanie Rutherford, Crooked I, Phonte, Busta Rhymes, Trick-Trick, Mr. Porter, K-Young, Bun B, Joell Ortiz
13. Tech N9ne – K.O.D.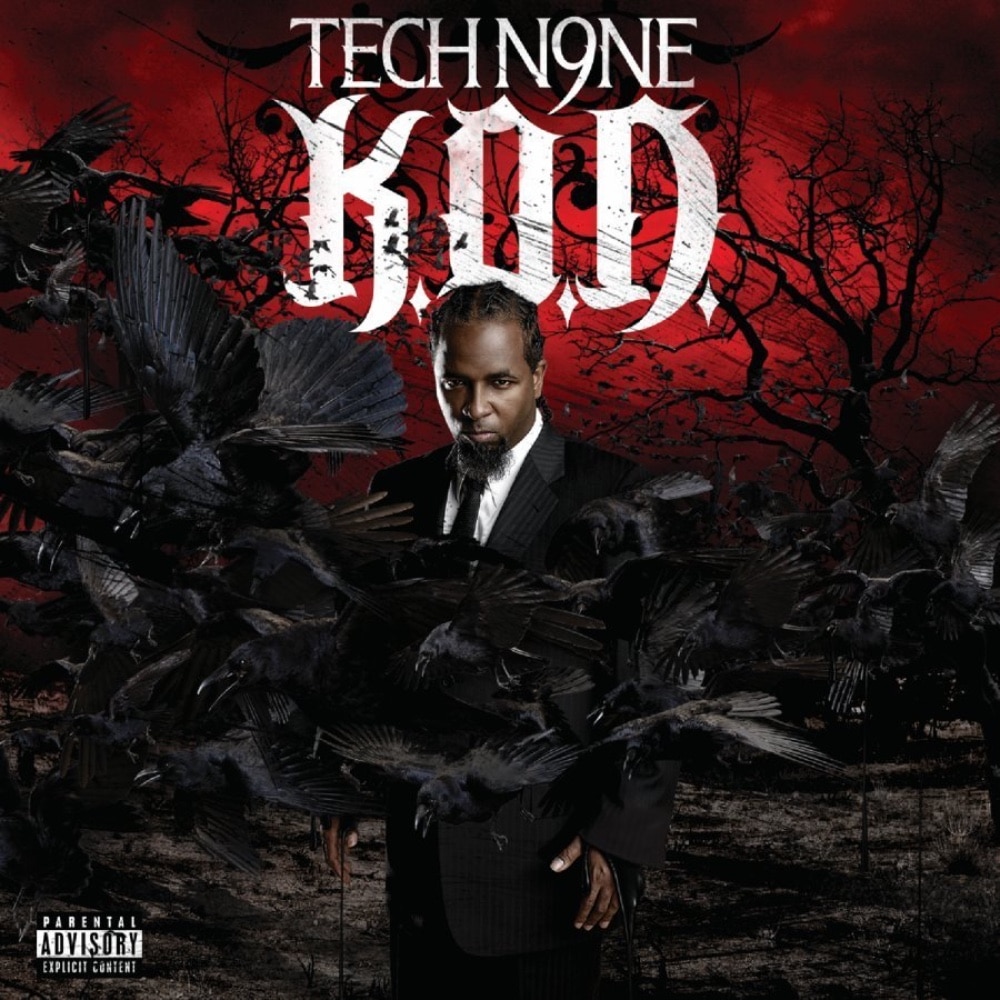 Released: October 26, 2009
Label: Strange Music
Singles: "Leave Me Alone", "Show Me a God", "Strange Music Box", "Low"
Features: Three 6 Mafia, Brotha Lynch Hung, King Gordy, Kutt Calhoun, Krizz Kaliko and Big Scoob
12. KRS-One & Buckshot – Survival Skills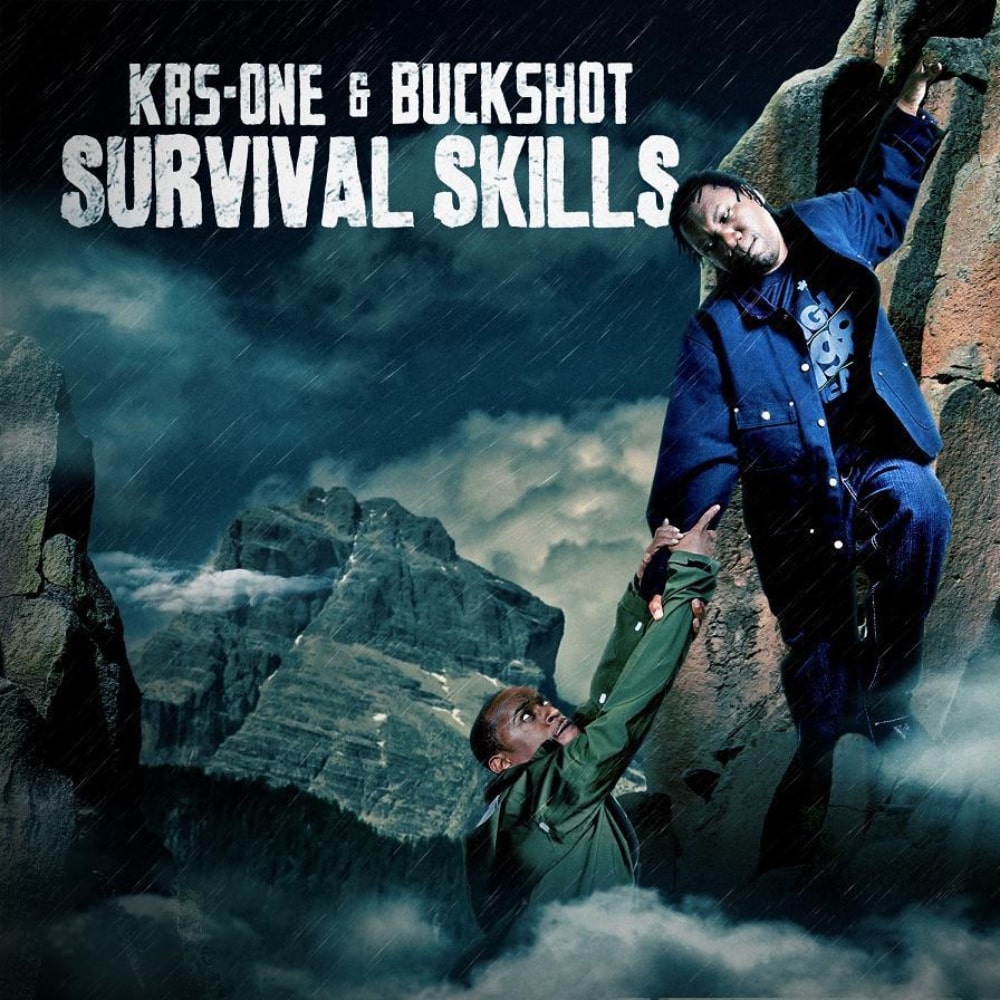 Released: September 15, 2009
Label: Duck Down
Singles: "Robot", "Survival Skills"
Features: Bounty Killer, Heltah Skeltah, Immortal Technique, K'naan, Mary J. Blige, Melanie Fiona, Naledge, Pharoahe Monch, Slug, Smif-N-Wessun, Talib Kweli, the Loudmouf Choir and DJ Revolution
11. UGK – UGK 4 Life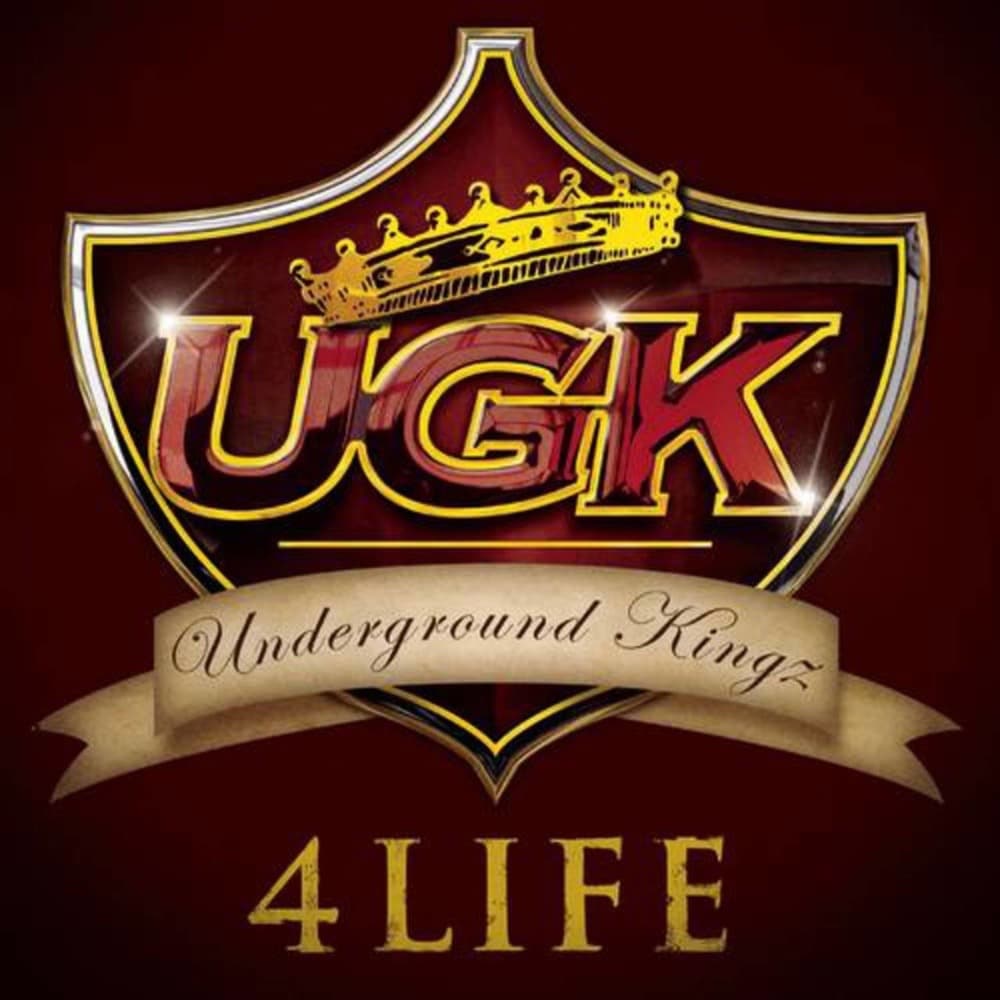 Released: March 31, 2009
Label: Jive
Singles: "Da Game Been Good to Me"
Features: Killa Kyleon, Slim Thug, Raheem DeVaughn, Ron Isley, Sleepy Born, Big Gipp, Lil' Bosse, Webbie, 8Ball & MJG, B-Legit, E-40, Too Short, Snoop Dogg, Akon
10. Eminem – Relapse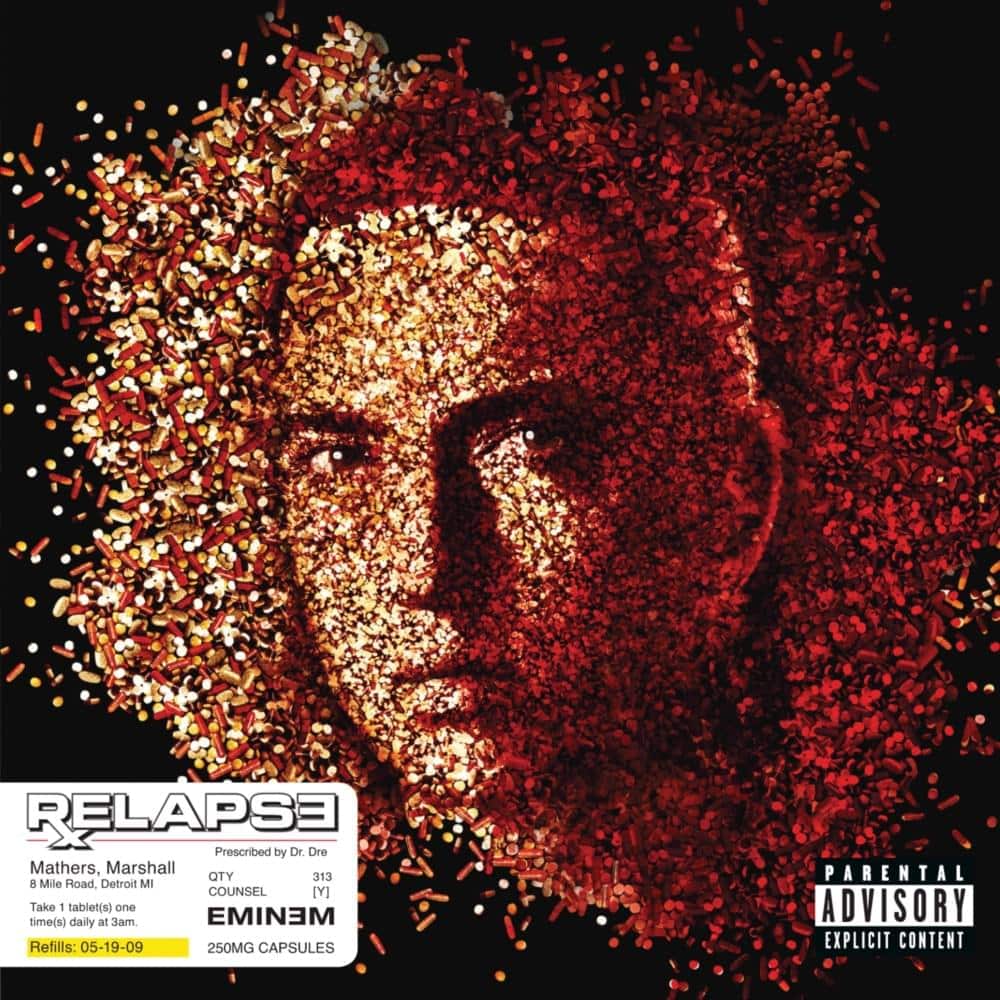 Released: May 15, 2009
Label: Aftermath, Shady, Interscope
Singles: "Crack a Bottle", "We Made You", "3 a.m.", "Old Time's Sake (Promotional Single)", "Beautiful"
Features: Dr. Dre, 50 Cent
9. Rick Ross – Deeper Than Rap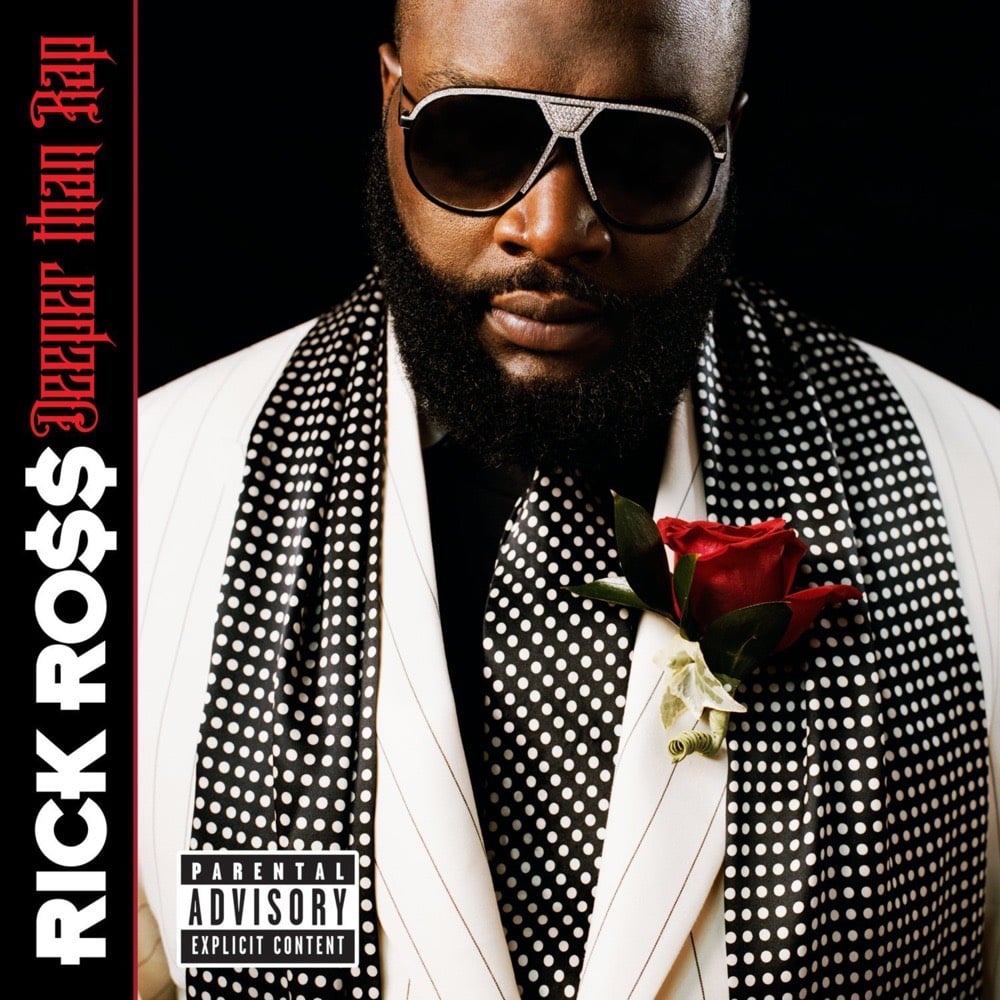 Released: April 21, 2009
Label: MMG, Slip-n-Slide, Def Jam
Singles: "Mafia Music", "Magnificent", "All I Really Want", "Maybach Music 2"
Features: Nas, Avery Storm, Foxy Brown, Ne-Yo, Kanye West, Lil Wayne, T-Pain, John Legend, The-Dream, Robin Thicke, Gunplay, Trina
8. Ghostfaace Killah – Ghostdini: Wizard of Poetry in Emerald City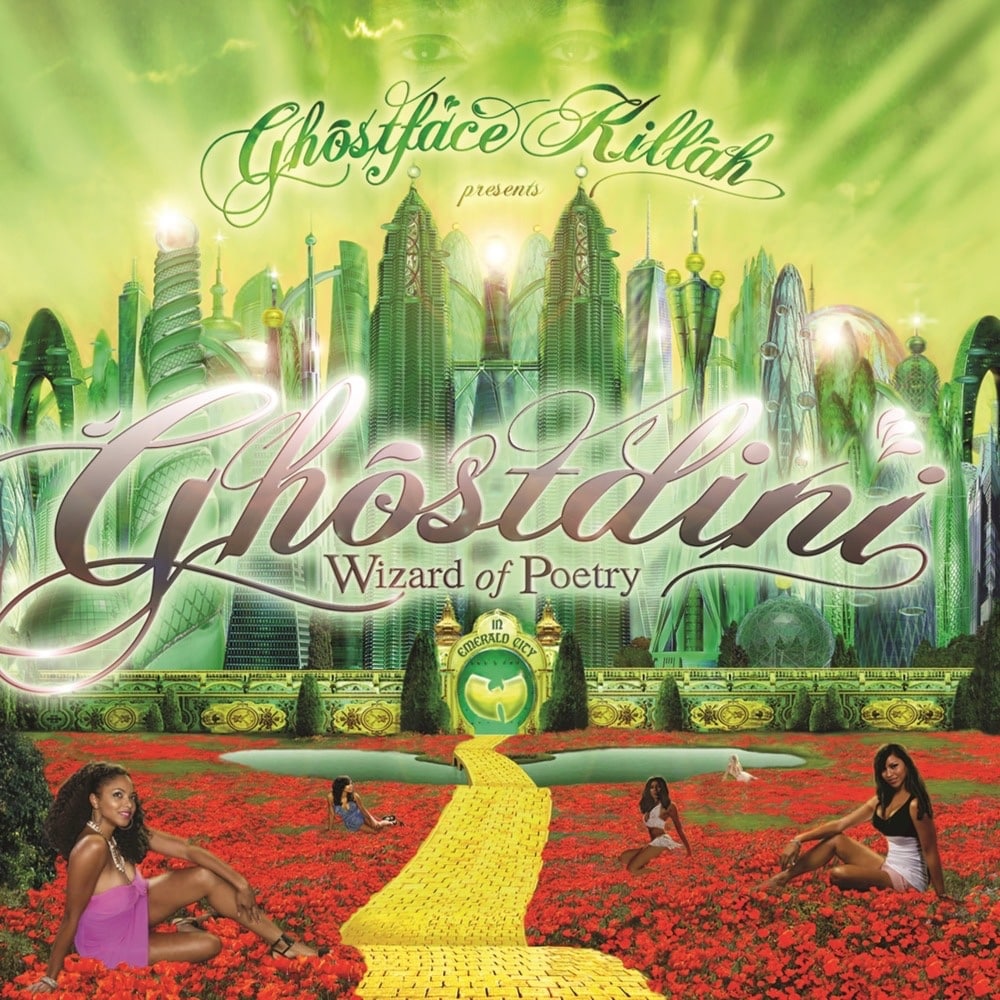 Released: September 29, 2009
Label: Def Jam
Singles: N/A
Features: Vaughn Anthony, Estelle, Shareefa, Raheem DeVaughn, Jack Knight, Fabolous, John Legend, Lloyd, Kanye West, Ne-Yo
7. Jay-Z – The Blueprint 3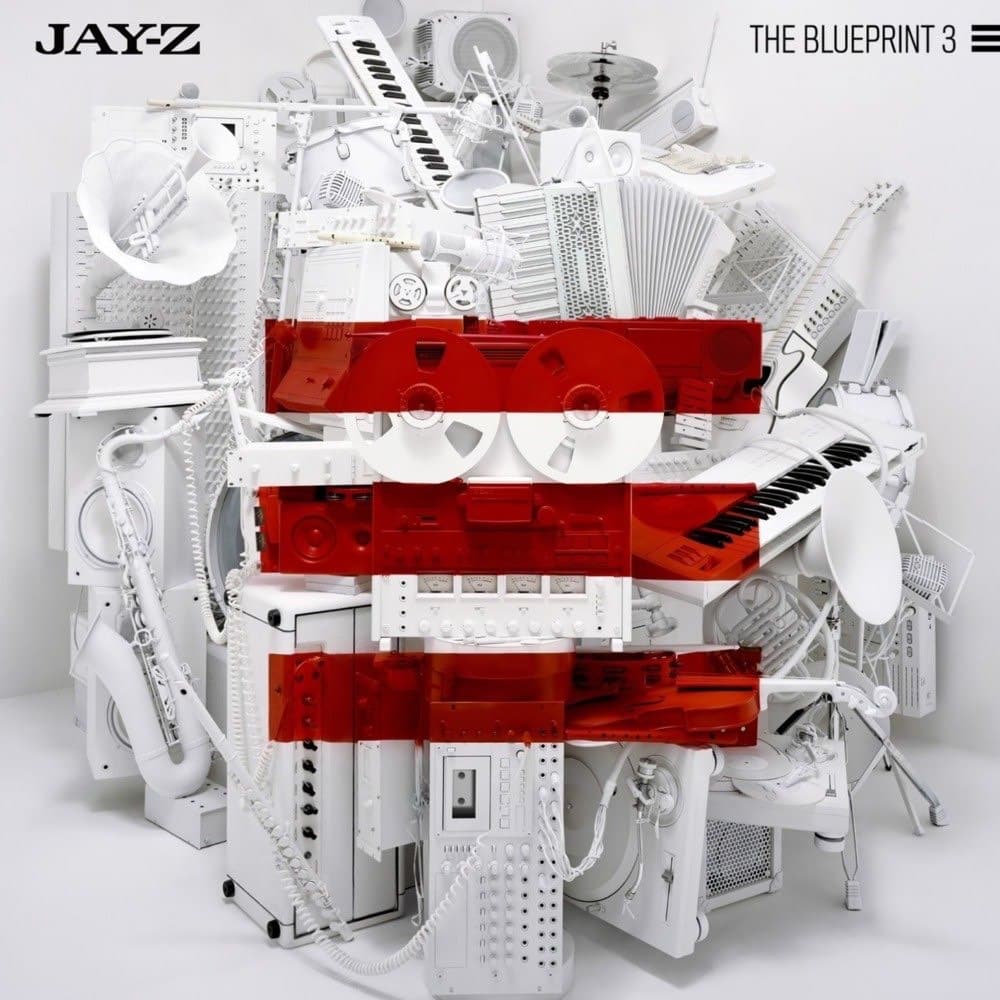 Released: September 8, 2009
Label: Roc Nation, Asylum, Atlantic, Def Jam
Singles: "D.O.A. (Death of Auto-Tune)", "Run This Town", "Empire State of Mind", "On to the Next One", "Young Forever", "A Star Is Born"
Features: Kanye West, Rihanna, Drake, Kid Cudi, Young Jeezy, J. Cole and Alicia Keys
6. Brother Ali – Us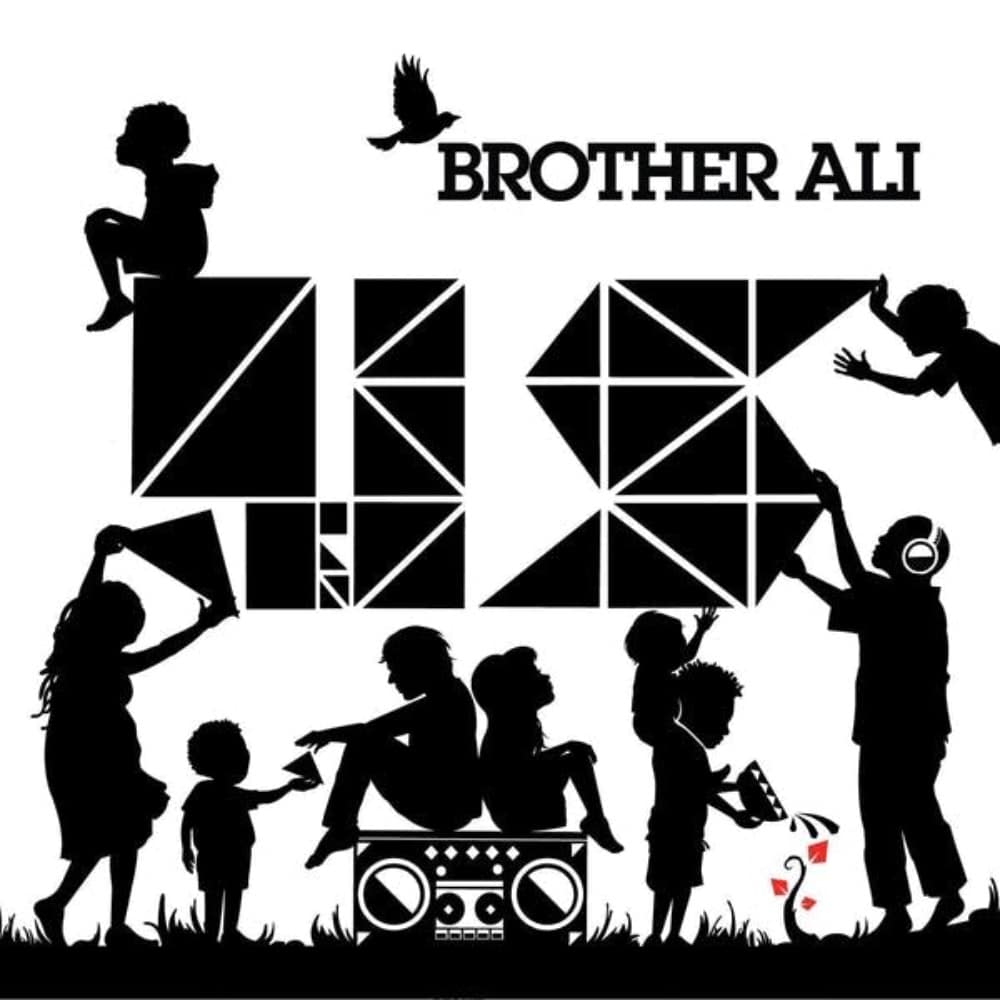 Released: September 22, 2009
Label: Rhymesayers Entertainment
Singles: N/A
Features: Chuck D, Stokley Williams, Freeway, Joell Ortiz
5. Kid Cudi – Man on the Moon: The End of Day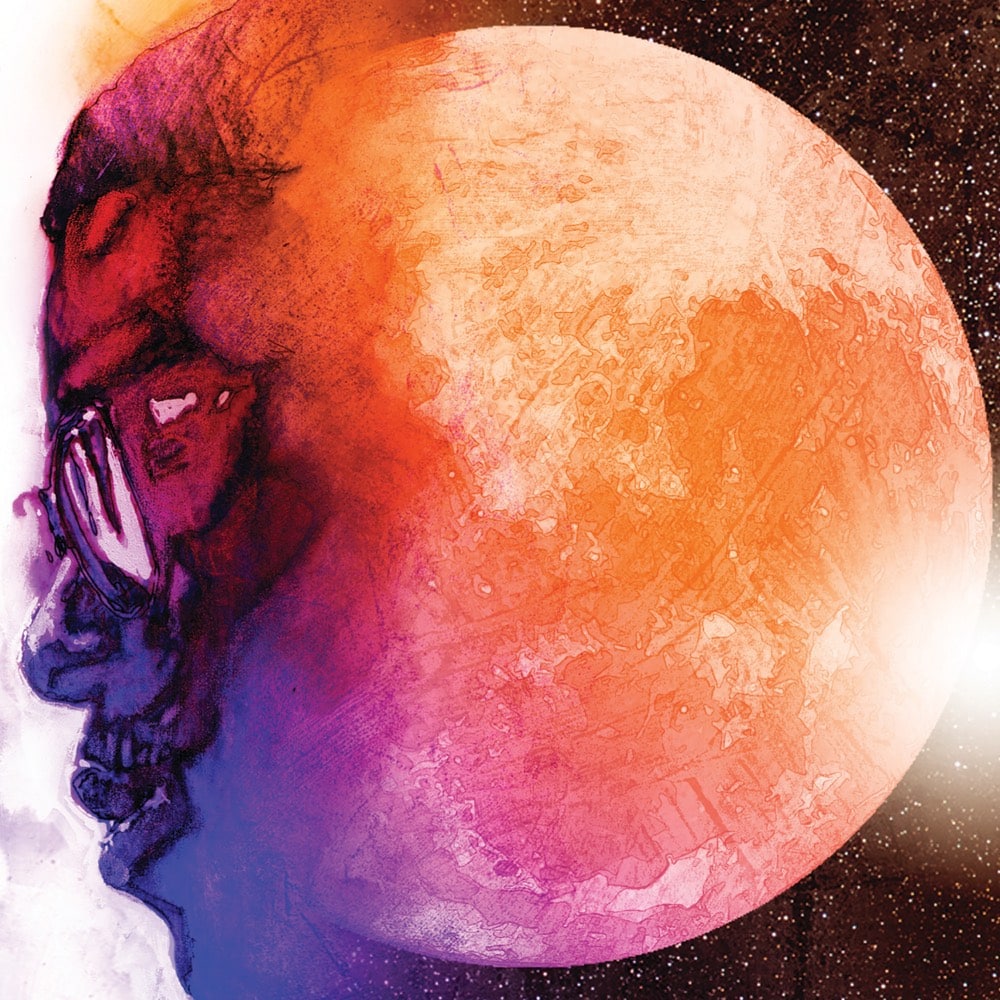 Released: September 15, 2009
Label: Dream On, GOOD, Universal Motown
Singles: "Day 'n' Nite", "Make Her Say", "Pursuit of Happiness"
Features: Billy Cravens, Kanye West, Common, MGMT, Ratatat, Chip tha Ripper, Wale
4. MF DOOM – Born Like This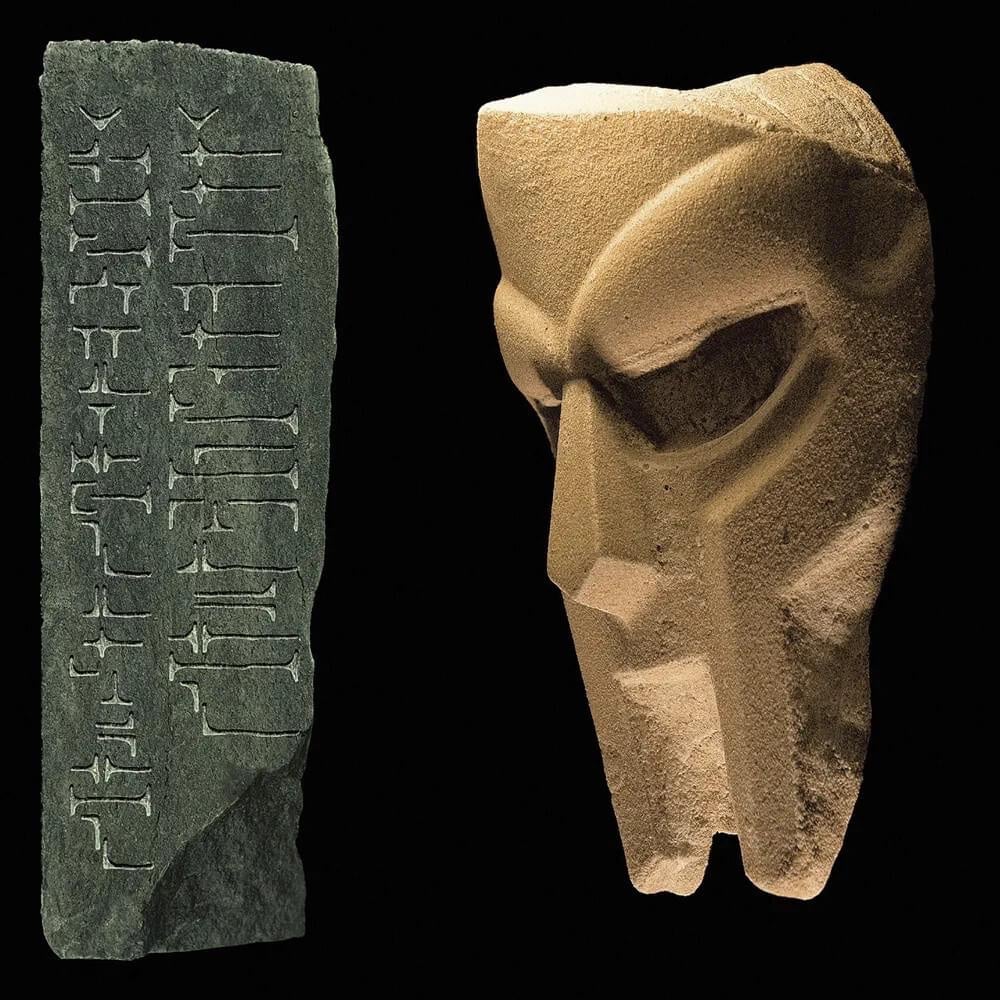 Released: March 24, 2009
Label: Lex
Singles: Gazzillion Ear"
Features: J Dilla, Raekwon, Madlib, Ghostface Killah, Charles Bukowski, Empress Stahhr tha Femcee, Kurious, Mobonix, Posdnous, Prince Paul, Slug, Bumpy Knuckles
3. DJ Quik & Kurupt – Blaqkout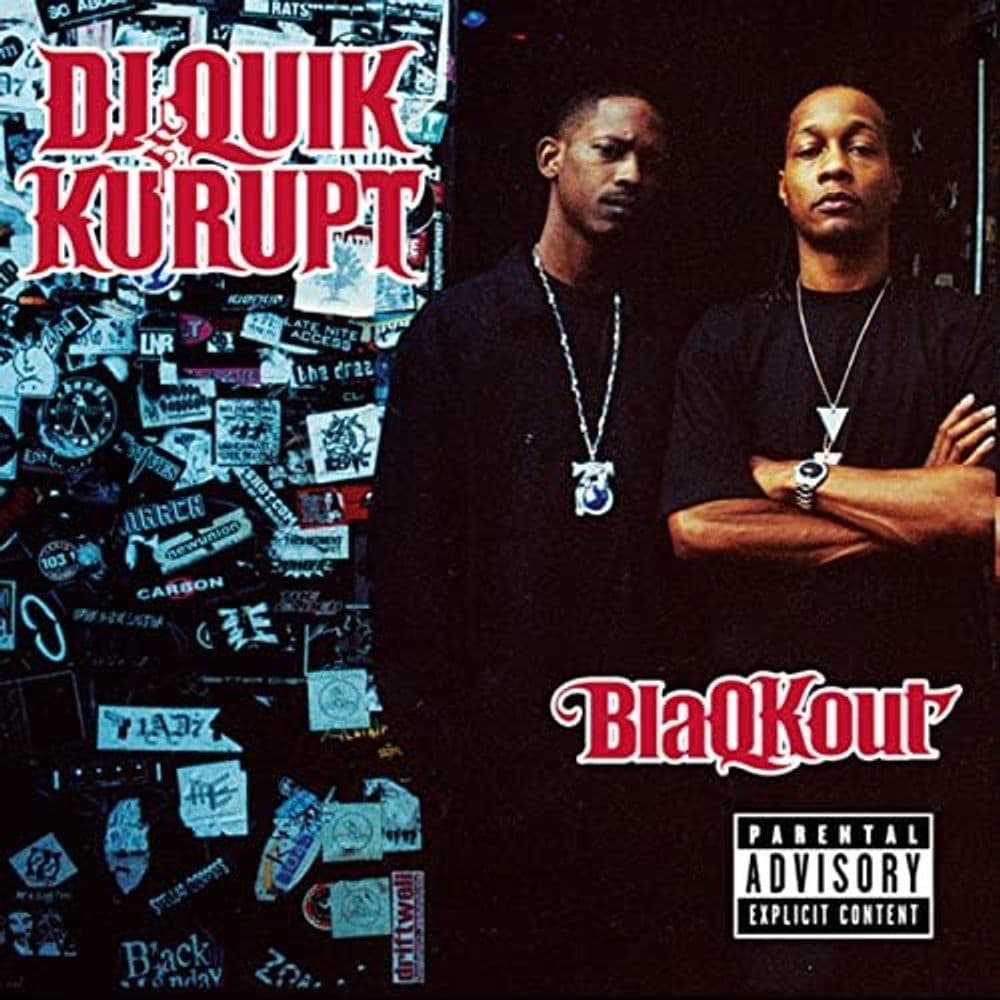 Released: June 9, 2009
Label: Mad Science, Pentagon, Fontana Distribution
Singles: "Hey Playa (Moroccan Blues)", "Whatcha Wan Do"
Features: Problem, Yo-Yo, Puff Johnson, Tre Mak
2. Mos Def – The Ecstatic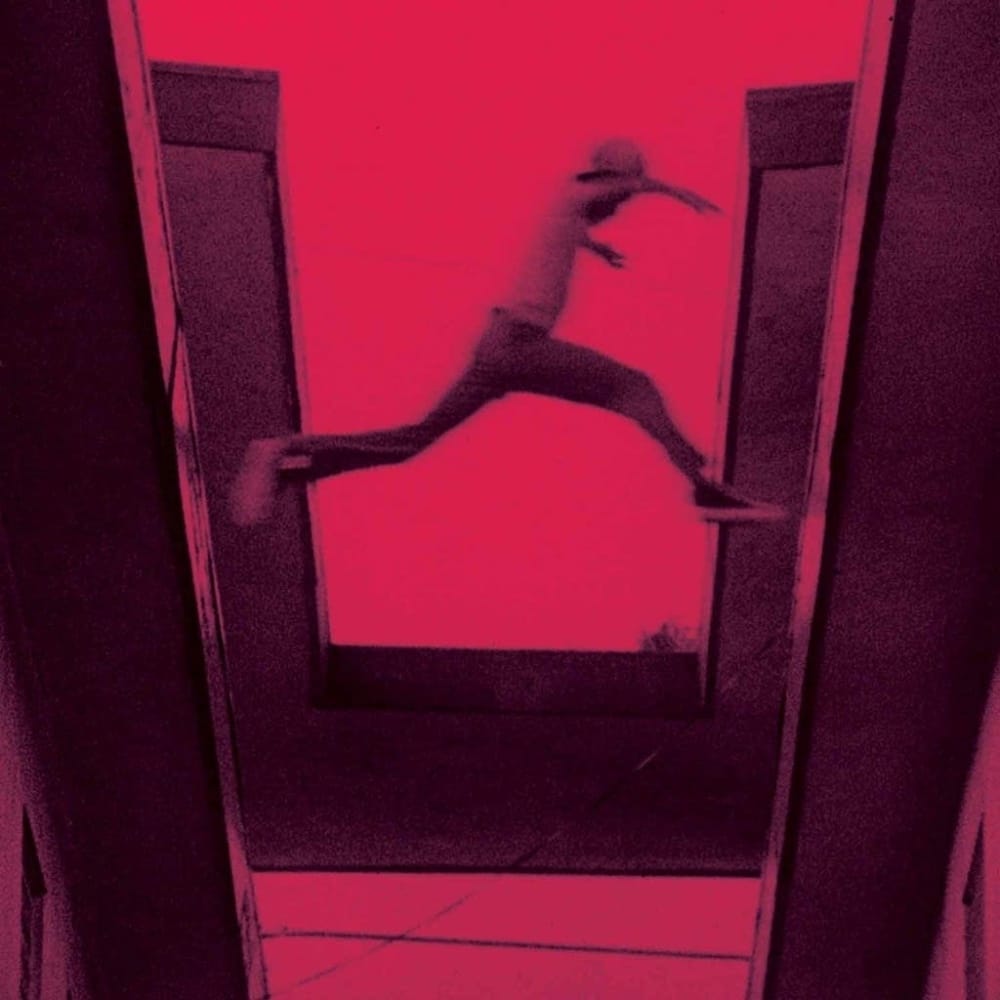 Released: June 9, 2009
Label: Downtown
Singles: "Life in Marvelous Times", "Quiet Dog Bite Hard", "Casa Bey"
Features: Slick Rick, Talib Kweli, Georgia Anne Muldrow
1. Raekwon – Only Built 4 Cuban Linx… Pt. II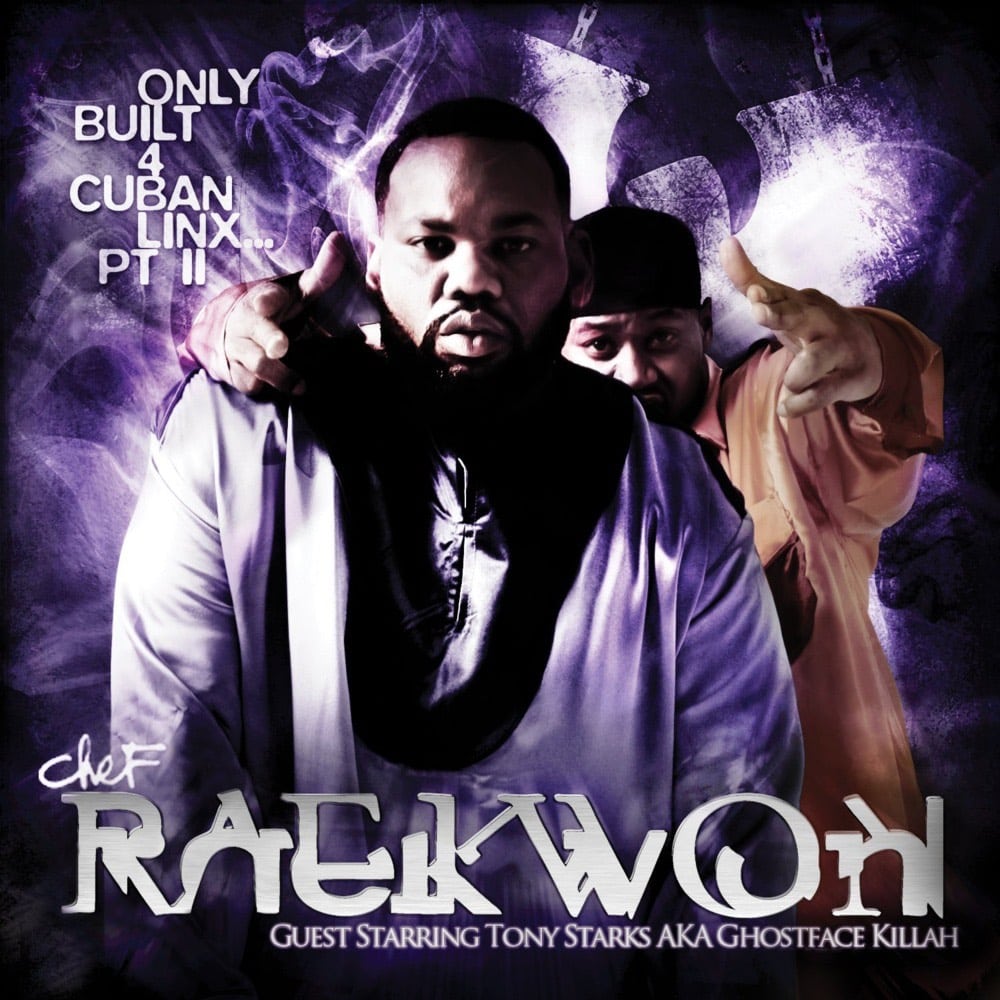 Released: September 8, 2009
Label: Ice H2O, EMI
Singles: "New Wu", "House of Flying Daggers", "Walk Wit Me", "Have Mercy", "Catalina"
Features: Busta Rhymes, Jadakiss, Beanie Sigel, Inspectah Deck, Ghostface Killah, Method Man, RZA, Popa Wu, Blue Raspberry, Cappadonna, GZA, Masta Killa, Slick Rick