From Illmatic to Madvillainy, To Pimp a Butterfly to Aquemini, Tha Carter II to De La Soul Is Dead, we look at the best hip hop albums of all time, year by year.
In 2011, the full monster that would become Drake was in full bloom. After lukewarm reception to his debut album, Thank Me Later, the Toronto rapper got back into the lab to work on his sophomore.
By the middle of the year, it was clear that Drizzy was out to stake his claim to the throne. With singles like "Marvins Room" and "Headlines" that demonstrated his artistic versatility, and features like "I'm on One" which hinted at him going at The Throne, the pressure was on for everyone in the rap game.
This was especially for Kanye, who had enjoyed the past few years reigning over hip hop, so he linked up with Jay-Z for Watch the Throne. Lil Wayne was also out of prison and readying the release of Tha Carter IV, which also included some disses at Hov. The Roc-A-Fella vs. Young Money war was on.
While all this was happening, a young Harlem rapper and his crew going by the name of A$AP made an impressive debut with his LIVE.LOVE.A$AP mixtape; as did Tyler, the Creator, Kendrick Lamar and J. Cole. 2011 was the year where all the young bucks would plant their flag and start their run into the 2010s.
From Common's The Dreamer/The Believer to Danny Brown's XXX and DJ Quik's The Book of David, here are the top 25 best hip hop albums of 2011.
25. Royce da 5'9″ – Success Is Certain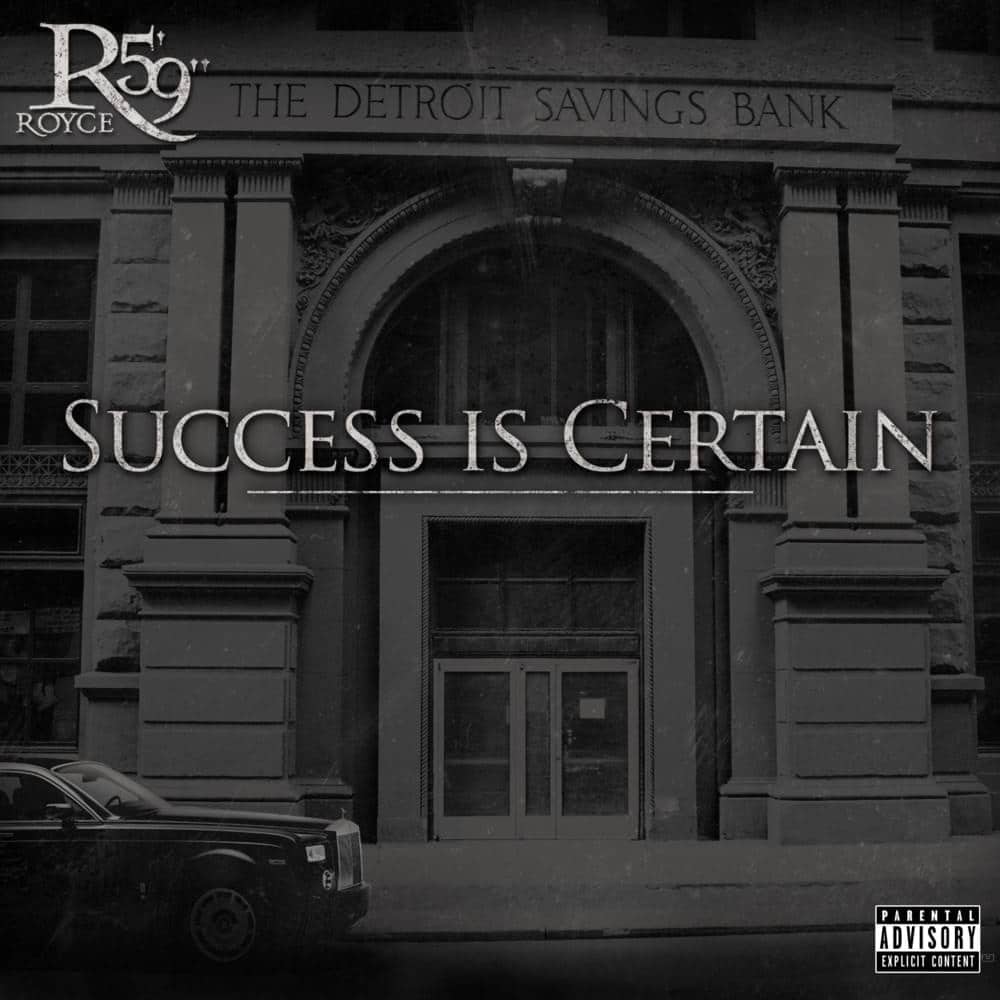 Released: August 9, 2011
Label: Gracie Productions Orchard
Singles: "Writer's Block", "Second Place", "Legendary"
Features: Eminem, Joe Budden, Kid Vishis and Travis Barker
24. Talib Kweli – Gutter Rainbows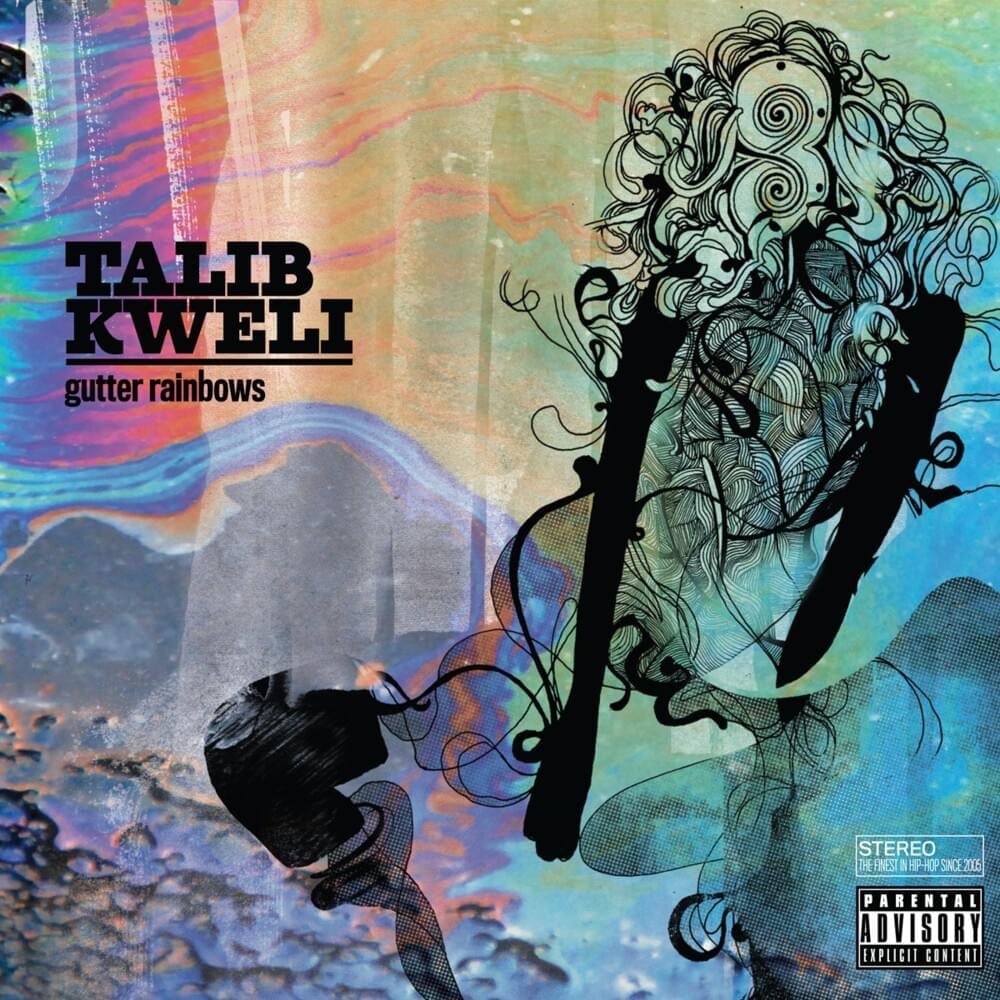 Released: January 25, 2011
Label: Blacksmith Music, Javotti Media, 3D
Singles: "Cold Rain"
Features: Sean Price, Nigel Hall, Kendra Ross, Outasight, Jean Gras, Chace Infinite, Blaq Toven
23. Gucci Mane – The Return of Mr. Zone 6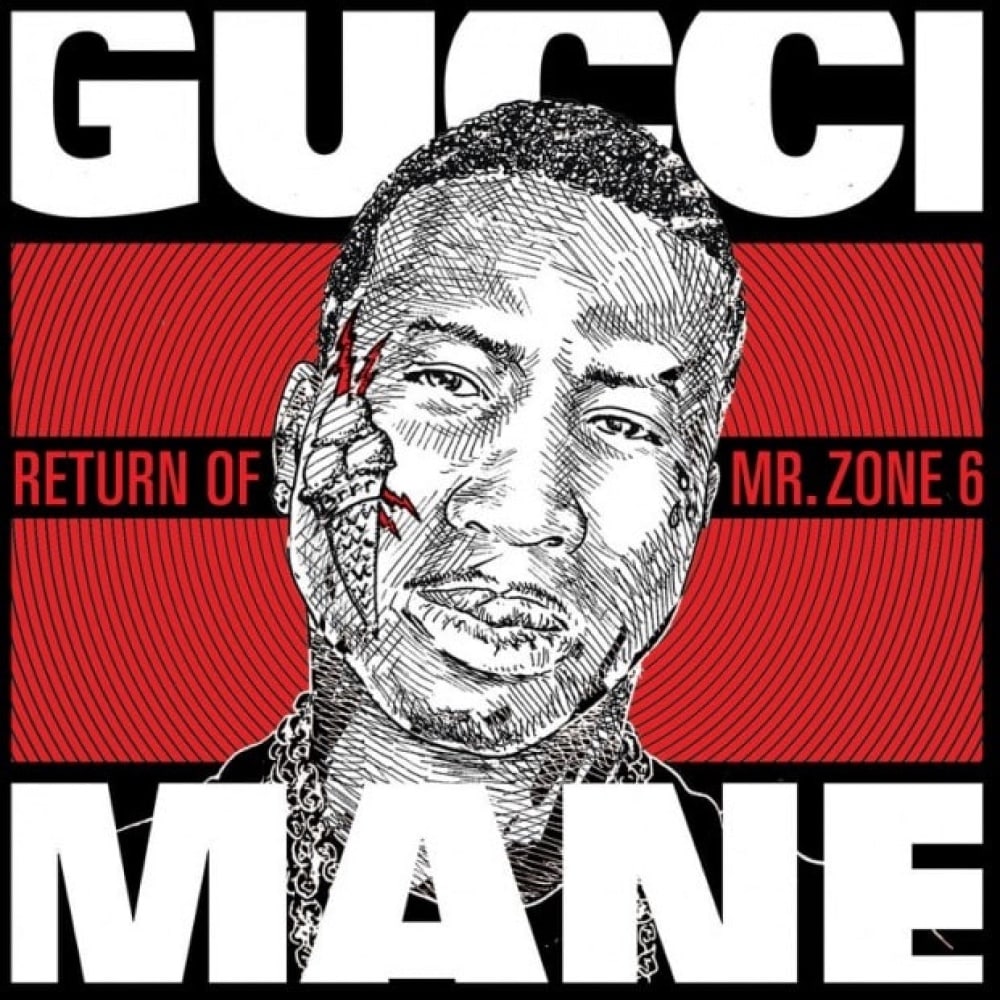 Released: March 22, 2011
Label: 1017 Brick Squad, Asylum, Warner Bros.
Singles: N/A
Features: Birdman, Waka Flocka Flame, Master P, Rocko, OJ da Juiceman, 8Ball, Wale, Wood da Kid
22. Maybach Music Group – Self Made Vol. 1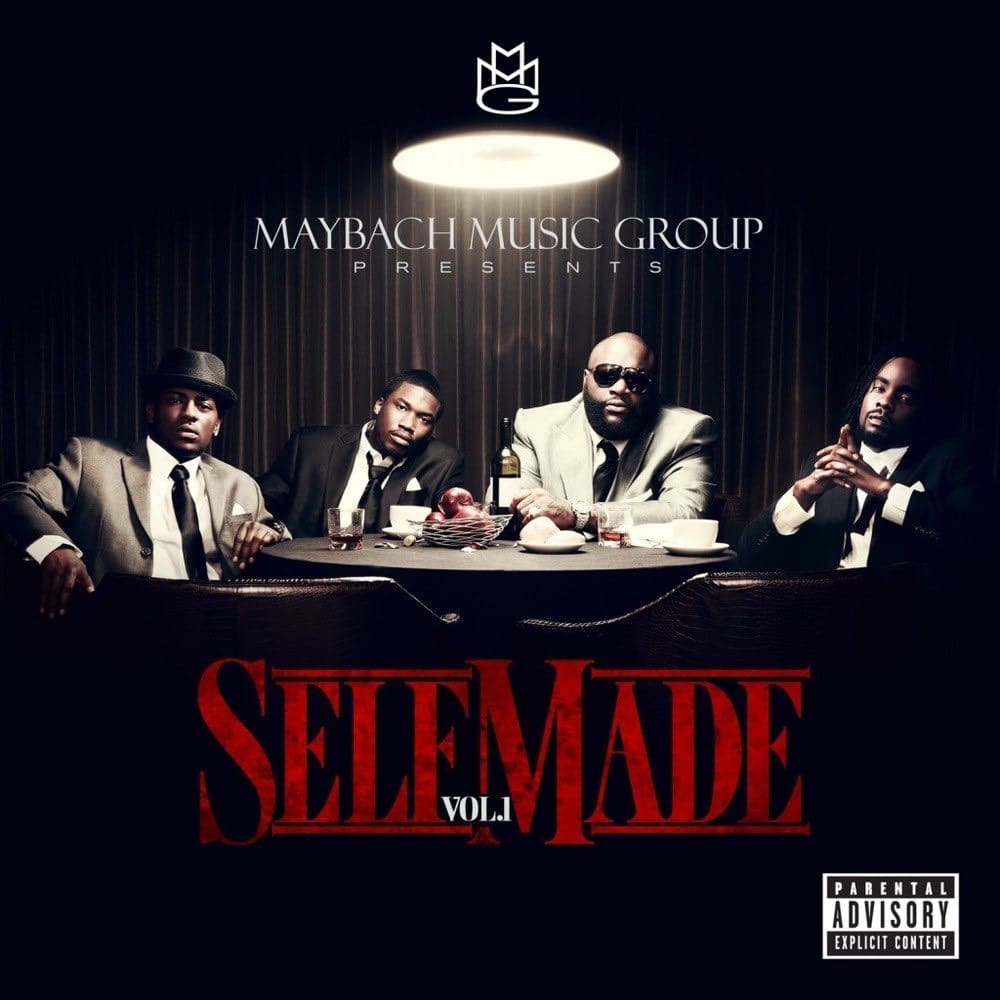 Released: May 24, 2011
Label: MMG, Warner Bros.
Singles: "Tupac Back", "Pacman", "By Any Means", "Fitted Cap", "Ima Boss", "600 Benz", "That Way"
Features: Curren$y, Jadakiss, Jeremih, J. Cole, CyHi the Prynce and French Montana
21. Young Jeezy – TM:103 Hustlerz Ambition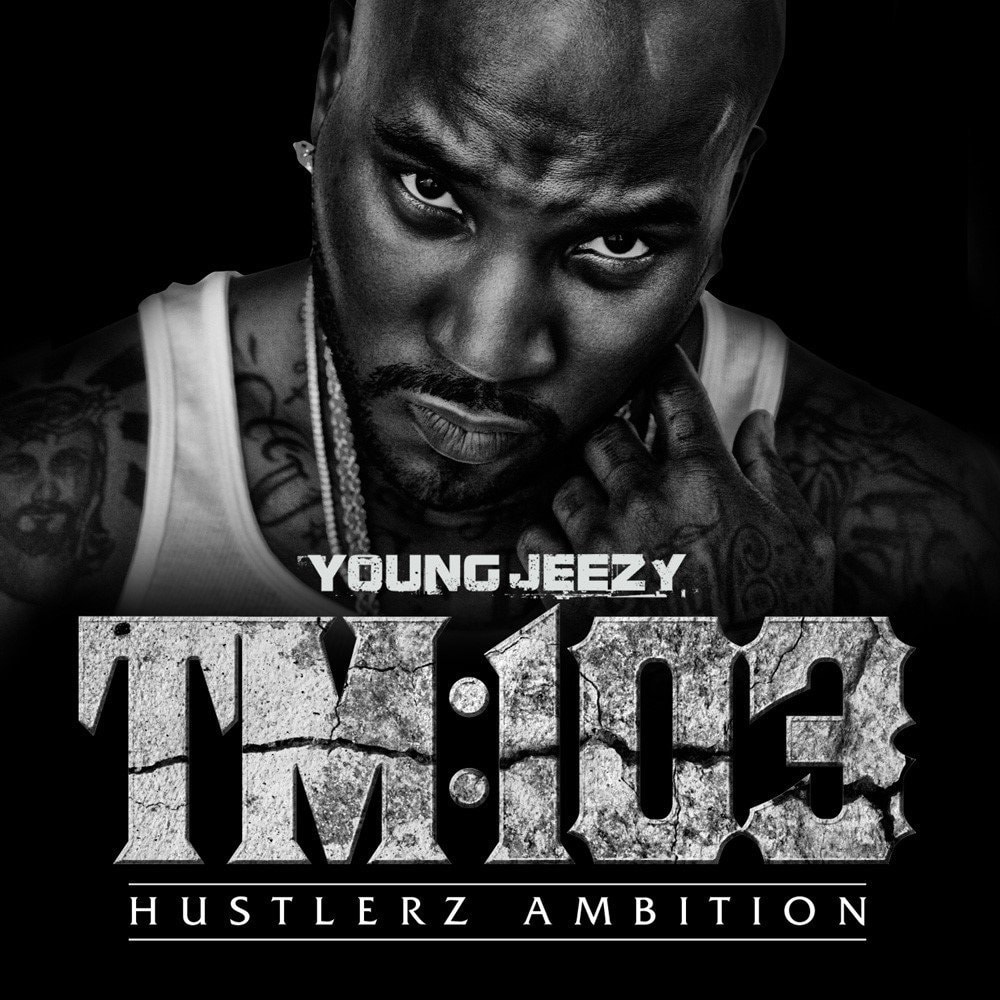 Released: December 20, 2011
Label: CTE, Def Jam
Singles: "Lose My Mind", "Ballin'", "F.A.M.E.", "I Do", "Leave You Alone"
Features: Fabolous, Jadakiss, Future, 2 Chainz, Ne-Yo, Jill Scott, T.I., Jay-Z, Andre 3000, Snoop Dogg, Devin the Dude, Trick Daddy
20. Bad Meets Evil – Hell: The Sequel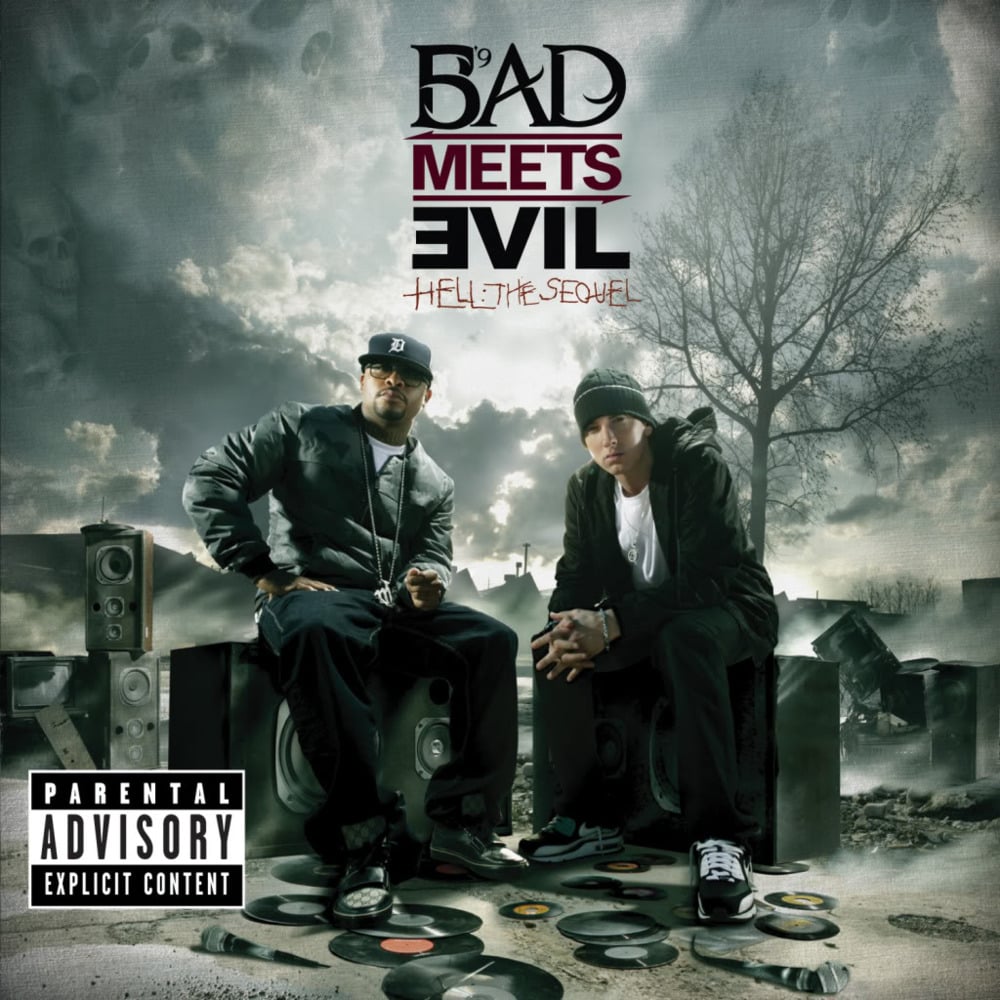 Released: June 14, 2011
Label: Shady, Interscope
Singles: "Fast Lane", "Lighters"
Features: Bruno Mars, Slaughterhouse
19. Tech N9ne – All 6's and 7's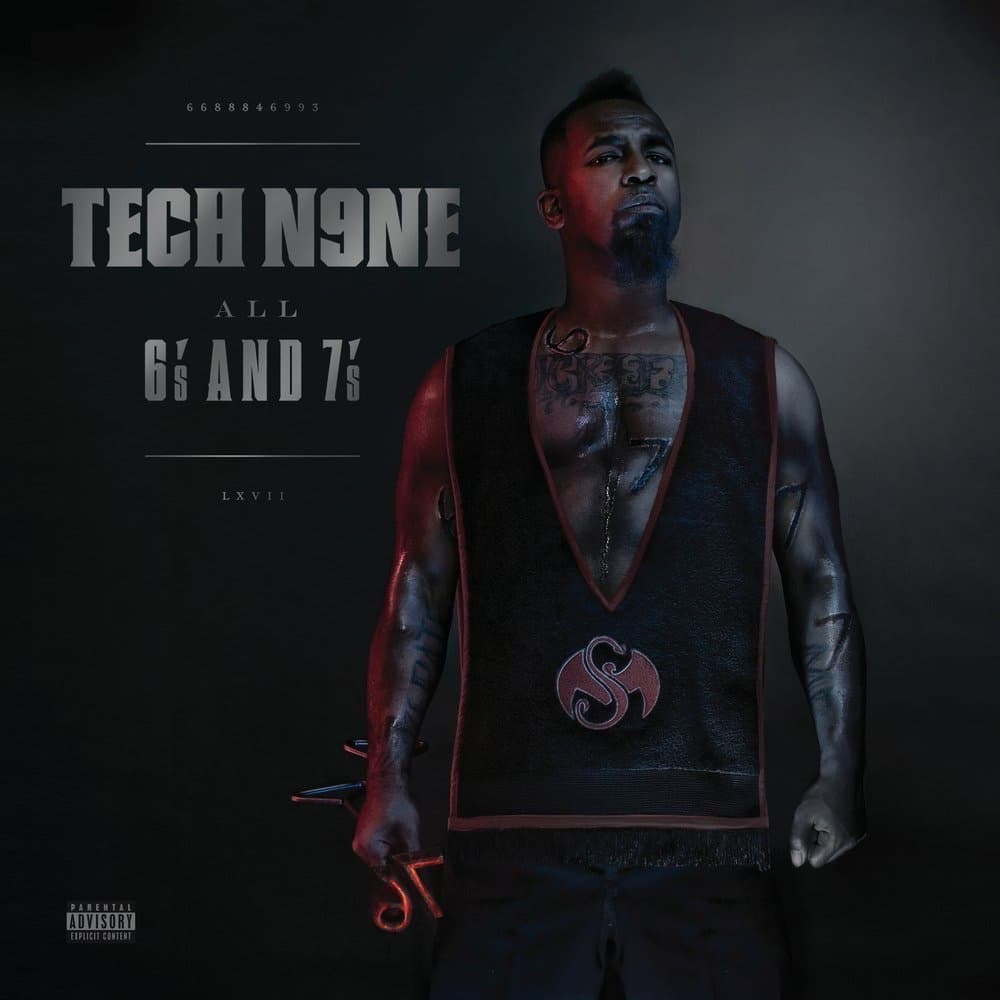 Released: June 7, 2011
Label: Strange Music
Singles: "He's a Mental Giant", "Mama Nem", "Worldwide Choppers", "Love Me Tomorrow", "Am I a Psycho?"
Features: B.o.B, Hopsin, Yelawolf, Snoop Dogg, Jay Rock, Twista, T-Pain, Lil Wayne, E-40, Busta Rhymes, Kendrick Lamar, Ceza, JL B.Hood, USO, Stevie Stone Krizz Kaliko
18. J. Cole – Cole World: The Sideline Story
Released: September 27, 2011
Label: Roc Nation, Columbia, Sony
Singles: "Work Out", "Can't Get Enough", "Mr. Nice Watch", "Nobody's Perfect"
Features: Trey Songz, Drake, Jay-Z and Missy Elliott
17. Curren$y – Weekend at Burnie's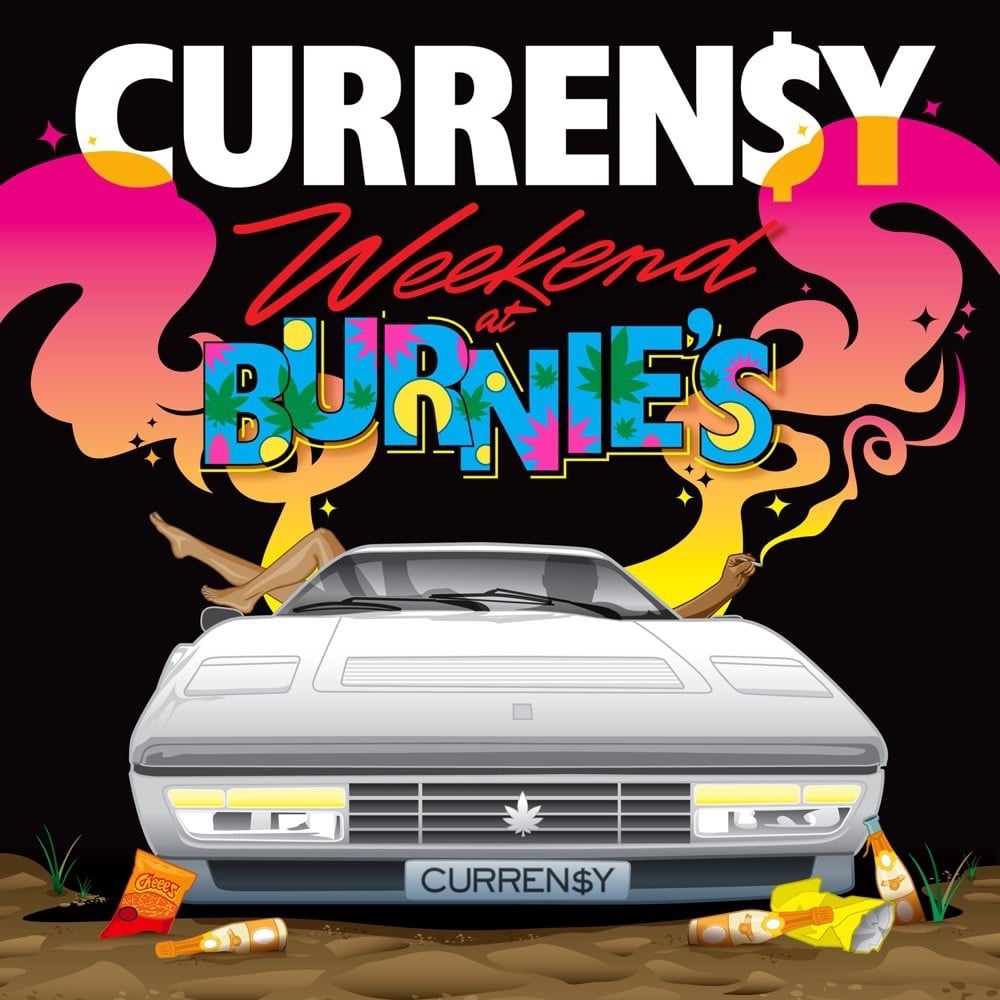 Released: June 28, 2011
Label: Jet Life, Warner Bros.
Singles: N/A
Features: Young Roddy, Trademark da Skydiver, Fiend
16. Lil Wayne – Tha Carter IV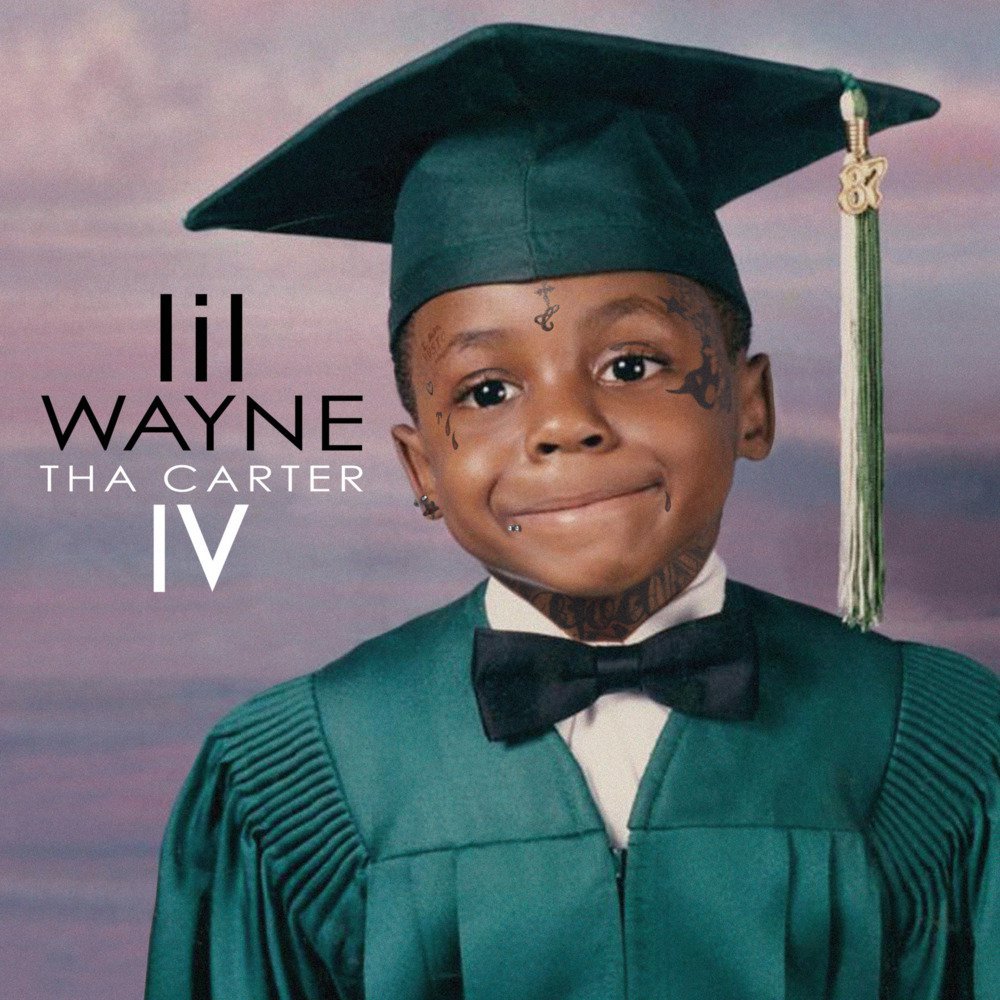 Released: August 29, 2011
Label: Young Money, Cash Money, Universal Republic
Singles: "6 Foot 7 Foot", "John", "How to Love", "She Will", "It's Good", "Mirror"
Features: Cory Gunz, Drake, T-Pain, Tech N9ne, Andre 3000, Rick Ross, John Legend, Bruno Mars, Birdman, Kevin Rudolf, Jadakiss, Bun B, Nas, Shyne, and Busta Rhymes.
15. Pete Rock & Smif-N-Wessun – Monumental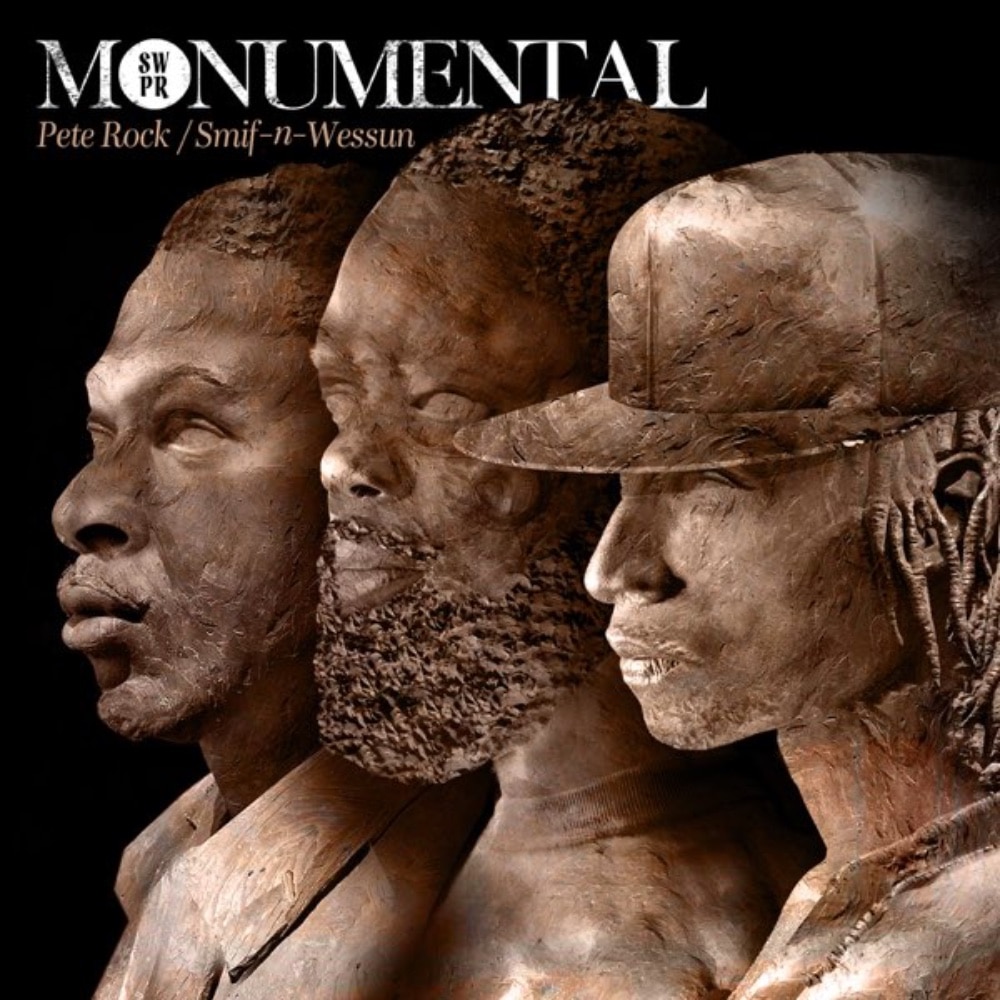 Released: June 28, 2011
Label: Duck Down
Singles: "Prevail", "That's Hard", "Monumental"
Features: Black Rob, Buckshot, Bun B, Freeway, Heltah Skeltah, Hurricane G, Jahdan Blakkamoore, Memphis Bleek, Raekwon, Styles P, Top Dog and Tyler Woods
14. Killer Mike – Pledge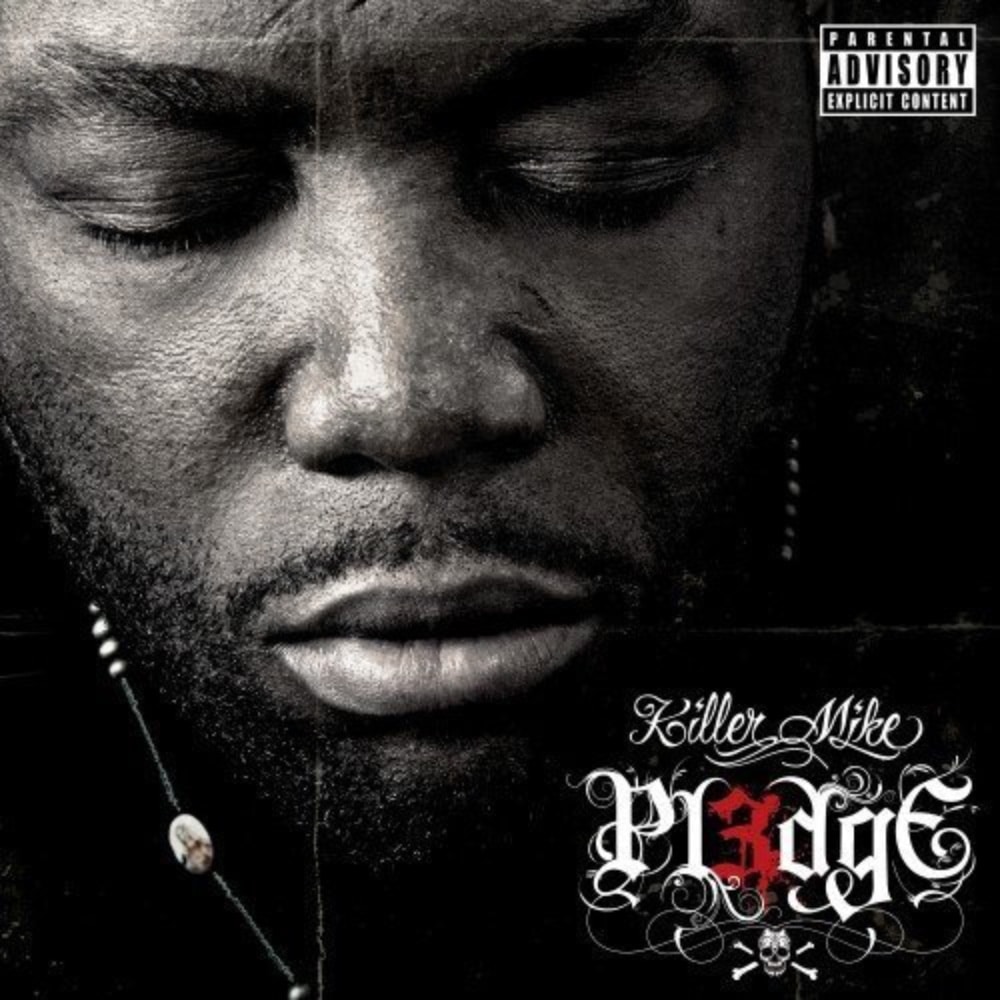 Released: May 17, 2011
Label: Grind Time, SMC, Tree Leaf, Grand Hustle, Fontana
Singles: "Ready Set Go"
Features: Roc D the Legend, Twista, T.I., Young Jeezy, Funkadelic, Gucci Mane, Big Boi
13. Kendrick Lamar – Section.80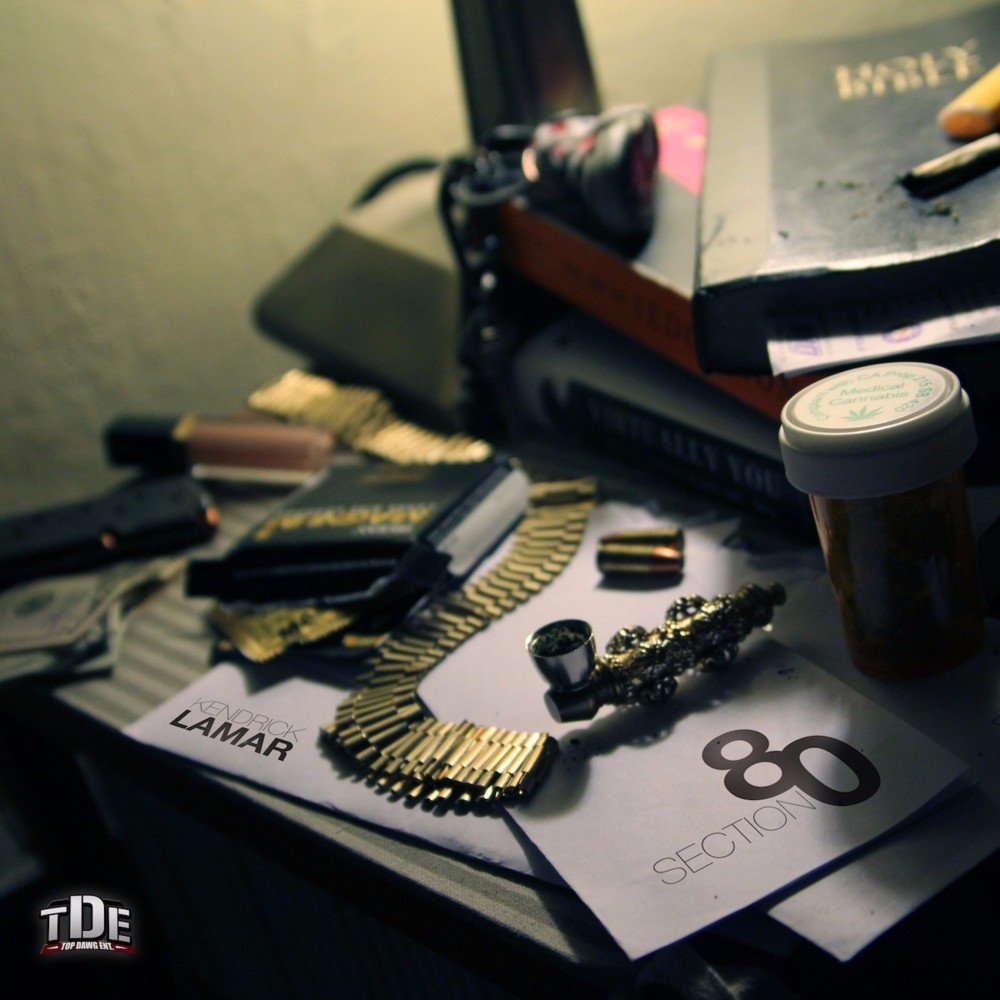 Released: July 2, 2011
Label: TDE
Singles: "HiiiPoWeR"
Features: GLC, Colin Munroe, Ashtrobot, BJ the Chicago Kid, Schoolboy Q, Ab-Soul and Alori Joh
12. Beastie Boys – Hot Sauce Committee Part Two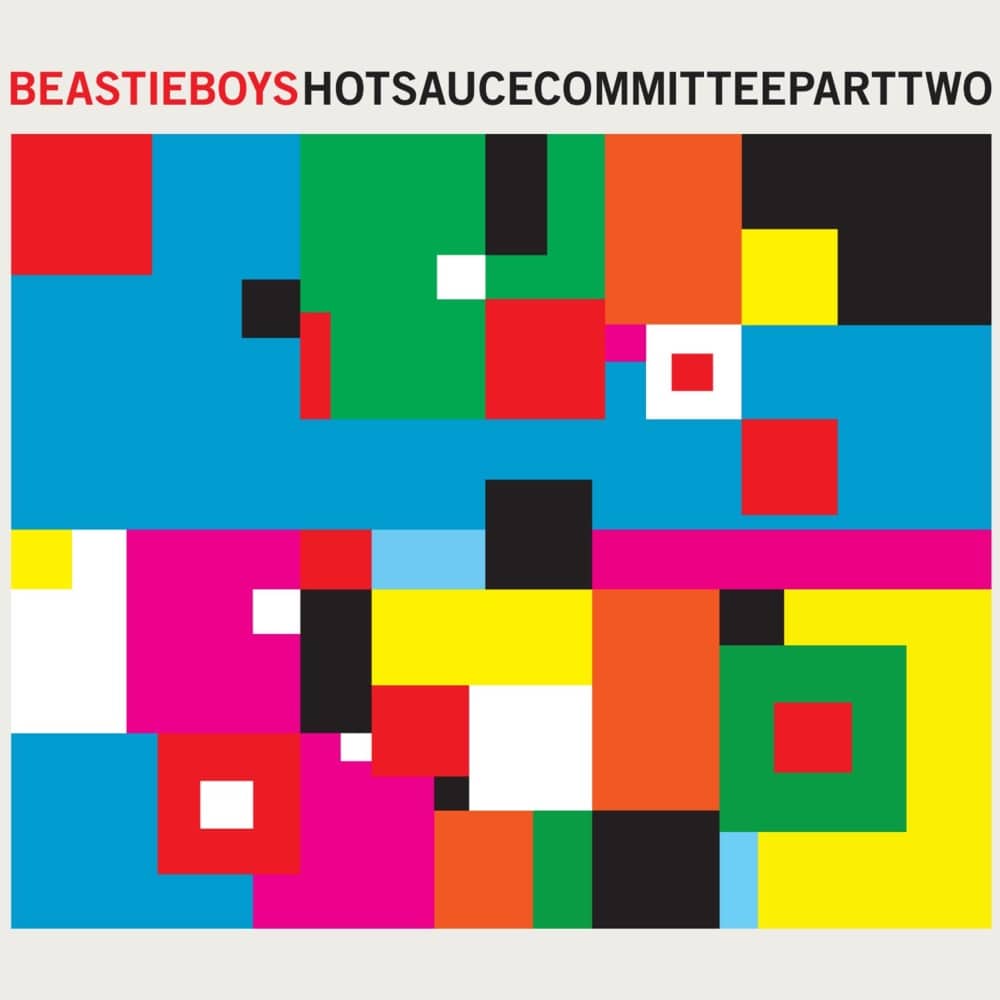 Released: May 3, 2011
Label: Capitol
Singles: "Lee Majors Come Again", "Too Many Rappers", "Make Some Noise", "Don't Play No Game That I Can't Win"
Features: Nas, Santigold
11. Wale – Ambition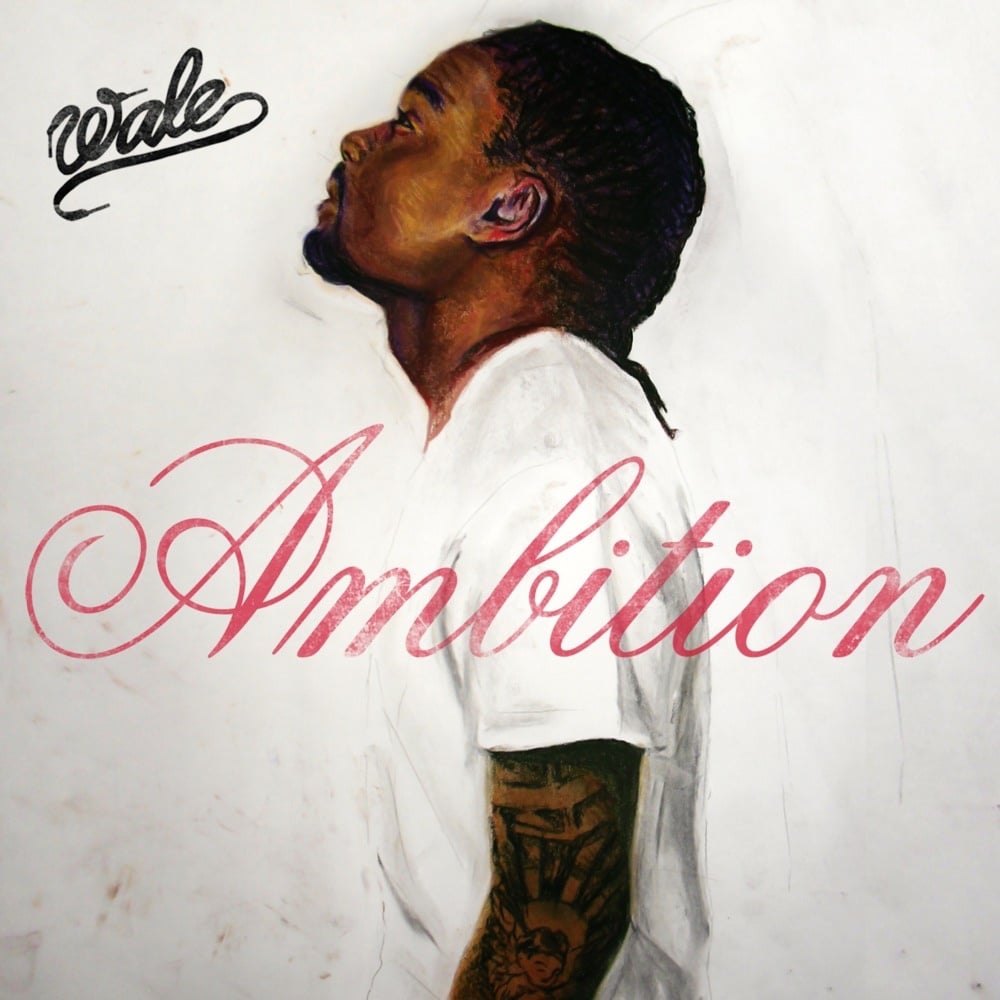 Released: November 1, 2011
Label: MMG, Allido, Warner Bros.
Singles: "Chain Music", "Bait", "Lotus Flower Bomb", "Focused", "Sabotage"
Features: Rick Ross, Lloyd, Ne-Yo, Big Sean, Miguel, Meek Mill, Kid Cudi, and Jeremih
10. Tyler, the Creator – Goblin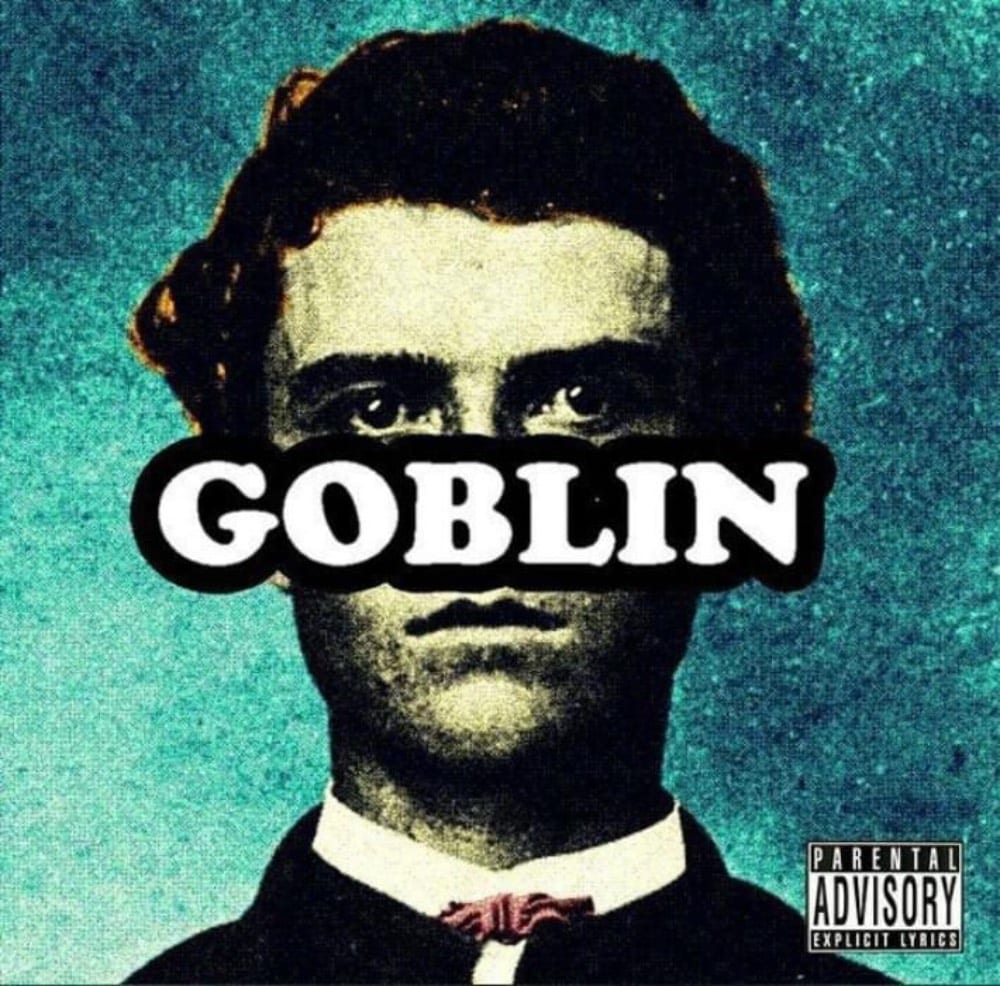 Released: May 10, 2011
Label: XL
Singles: "Sandwitches", "Yonkers", "She"
Features: Frank Ocean, Hodgy Beats, Jasper Dolphin, Taco, Domo Genesis, Mike G and Syd
9. Saigon – The Greatest Story Never Told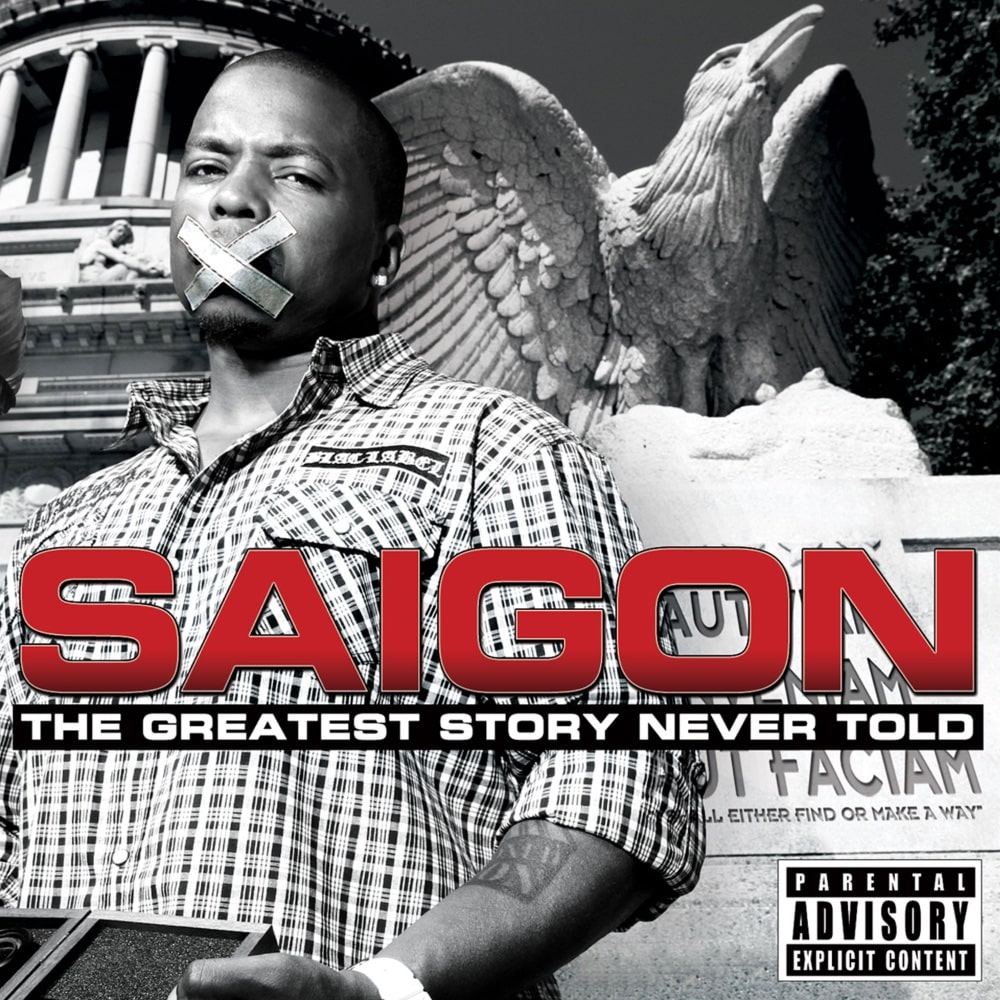 Released: February 15, 2011
Label: Suburban Noize
Singles: "Come on Baby", "Gotta Believe It", "Bring Me Down", "The Greatest Story Never Told"
Features: Black Thought, Bun B, Faith Evans, Jay-Z, Q-Tip, Swizz Beatz, Fatman Scoop, Devin the Dude, Layzie Bone
8. Pharoahe Monch – W.A.R. (We Are Renegades)
Released: March 22, 2011
Label: W.A.R. Media, Duck Down Music
Singles: "Shine", "Clap (One Day)", "Black Hand Side", "Assassins"
Features: Idris Elba, Immortal Technique, Vernon Reid of Living Colour, Showtyme, Styles P, Phonte, Mela Machinko, Mr. Porter, Jean Grae, Royce da 5'9″, Citizen Cope and Jill Scott
7. DJ Quik – The Book of David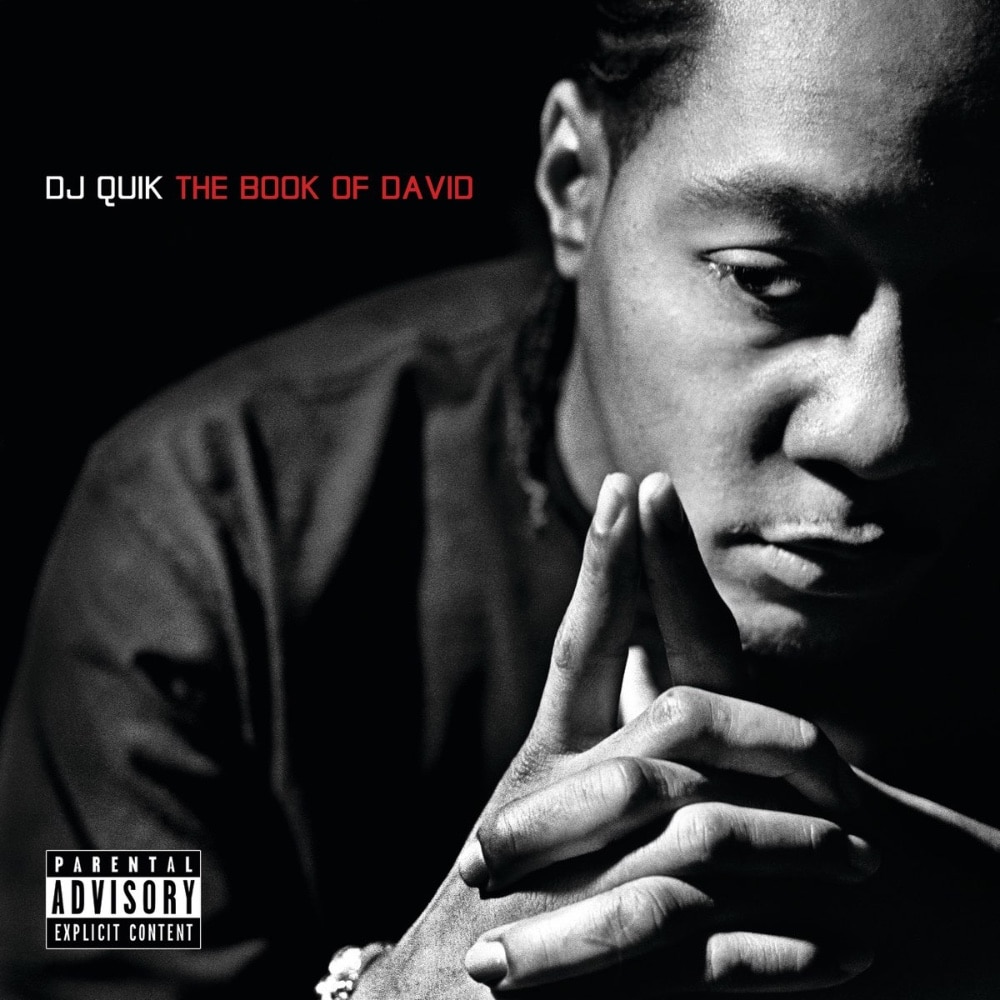 Released: April 19, 2011
Label: Mad Science, Fontana
Singles: "Luv of My Life", "Real Women", "Nobody"
Features: BlaKKazz K.K., Bizzy Bone, Bun B, Suga Free, Ice Cube, Dwele
6. The Roots – Undun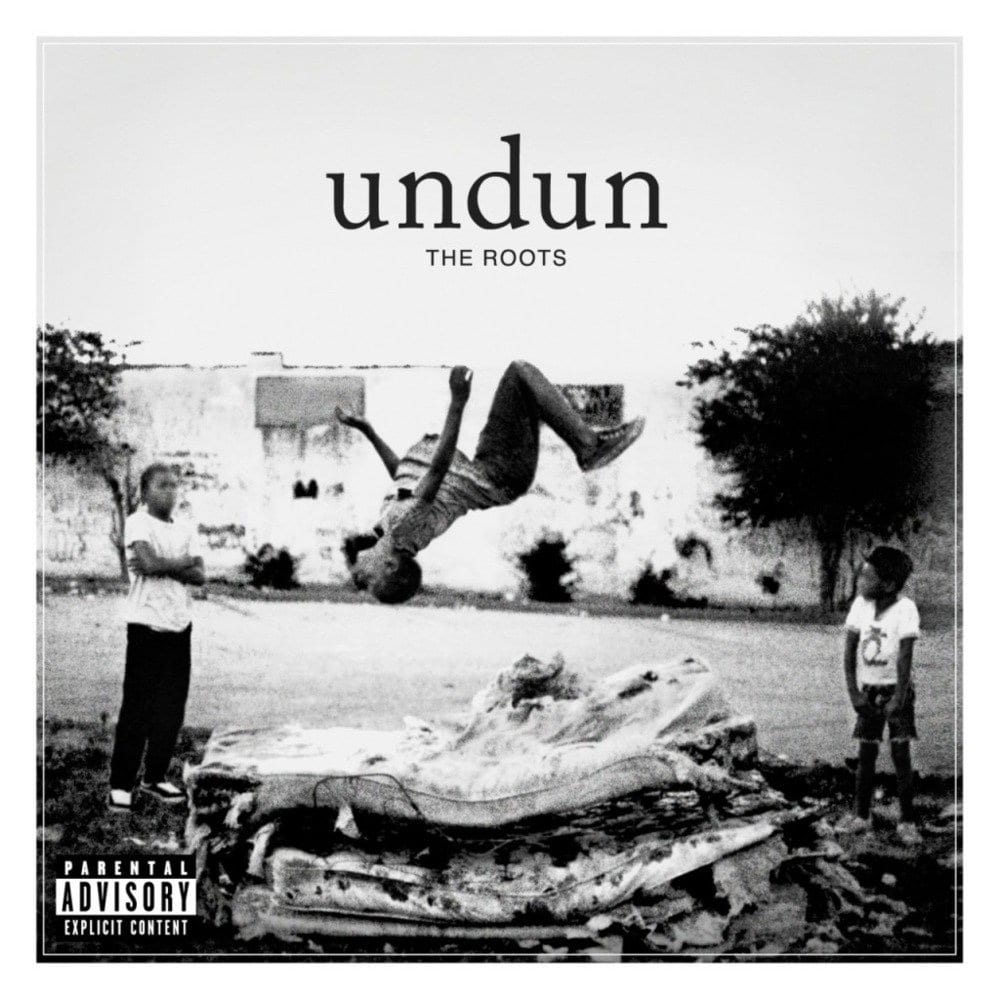 Released: December 6, 2011
Label: Def Jam
Singles: "Make My"
Features: Bilal, Big K.R.I.T., Dice Raw, and Phonte
5. Danny Brown – XXX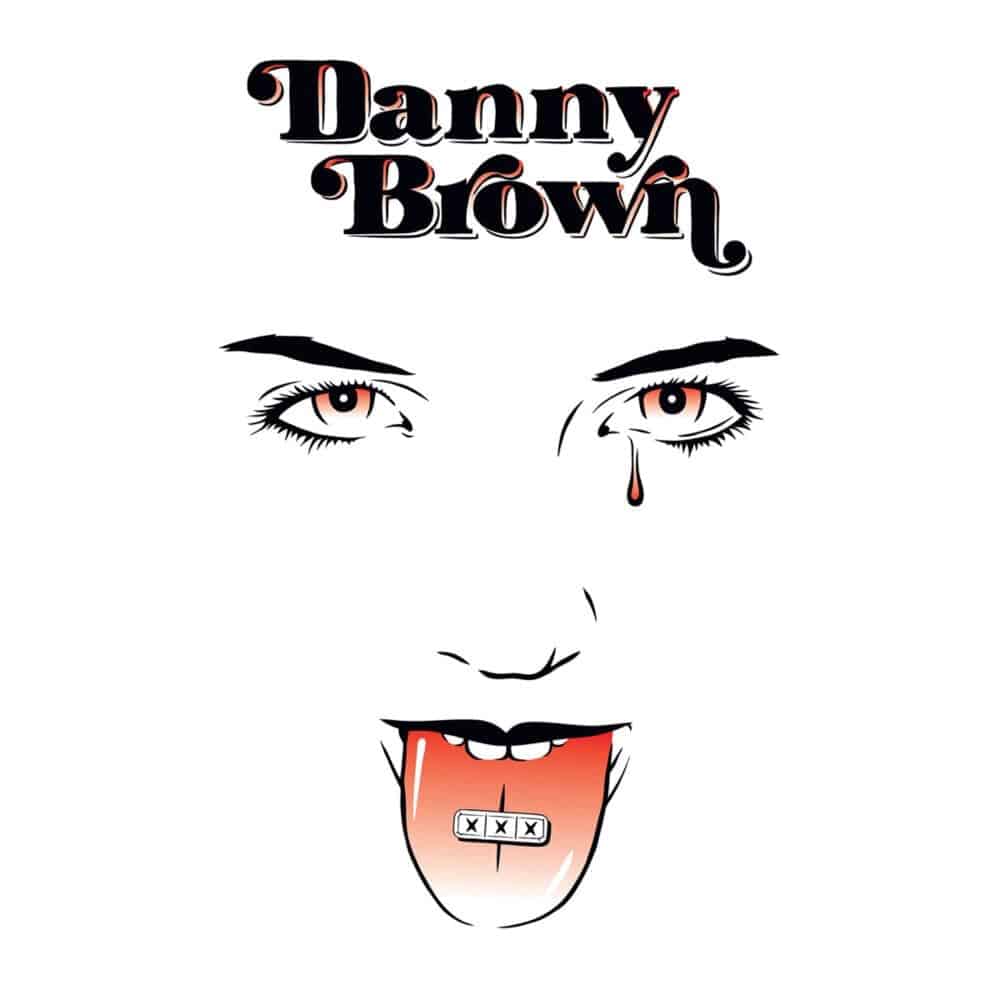 Released: August 15, 2011
Label: Fool's Gold
Singles: N/A
Features: Dopehead, Chips
4. Common – The Dreamer/The Believer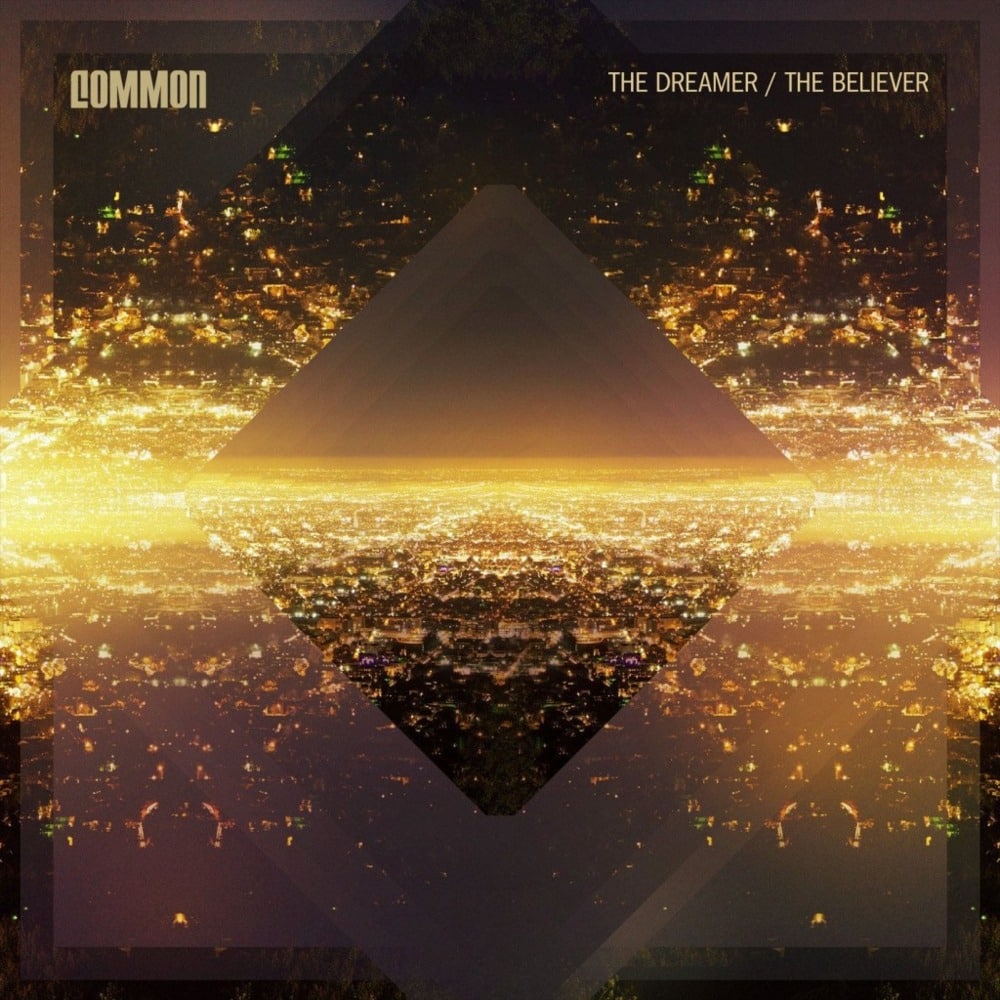 Released: December 19, 2011
Label: Think Common, Warner Bros.
Singles: "Ghetto Dreams", "Blue Sky", "Sweet", "Celebrate", "Raw (How You Like It)"
Features: Makeba Riddick, Nas, John Legend, Maya Angelou
3. A$AP Rocky – LIVE.LOVE.A$AP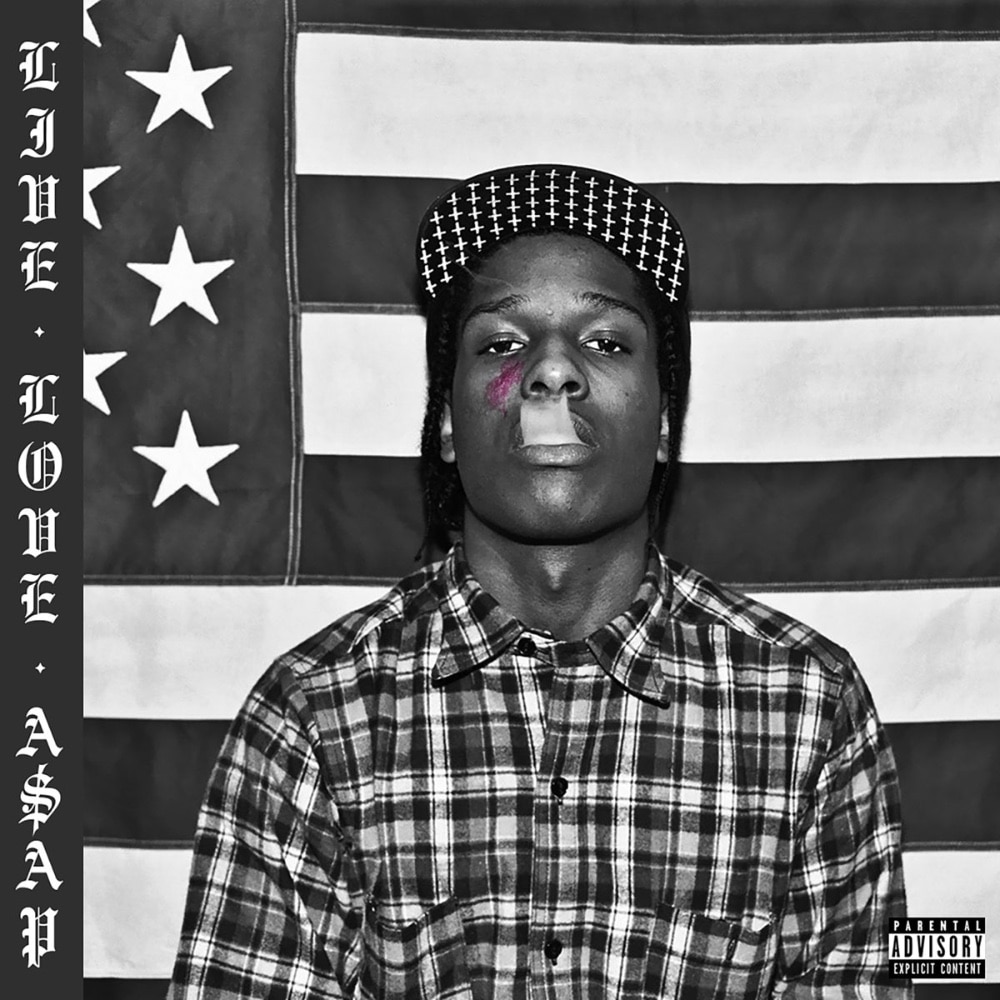 Released: October 31, 2011
Label: Polo Grounds, RCA
Singles: "Peso", "Purple Swag"
Features: Schoolboy Q, Fat Tony, SpaceGhostPurrp, ASAP Nast, ASAP Twelvyy, ASAP Ferg, Chace Infinite, Main Attrakionz
2. Jay-Z & Kanye West – Watch the Throne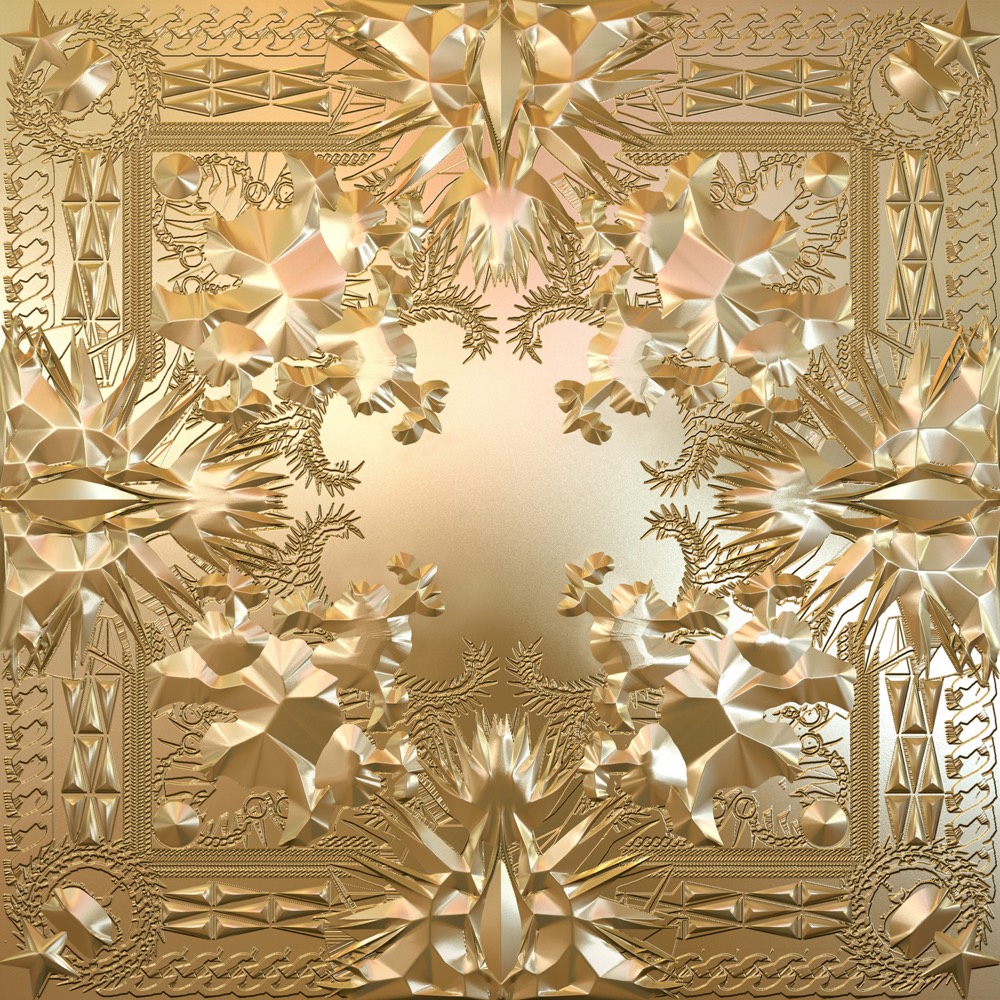 Released: August 8, 2011
Label: Def Jam, Roc Nation, Roc-A-Fella
Singles: "H•A•M", "Otis", "Lift Off", "Niggas in Paris", "Why I Love You", "Gotta Have It", "No Church in the Wild"
Features: Frank Ocean, The-Dream, Beyoncé, Mr Hudson, Kid Cudi, Seal, Justin Vernon, Elly Jackson, Connie Mitchell, Charlie Wilson and Pete Rock
1. Drake – Take Care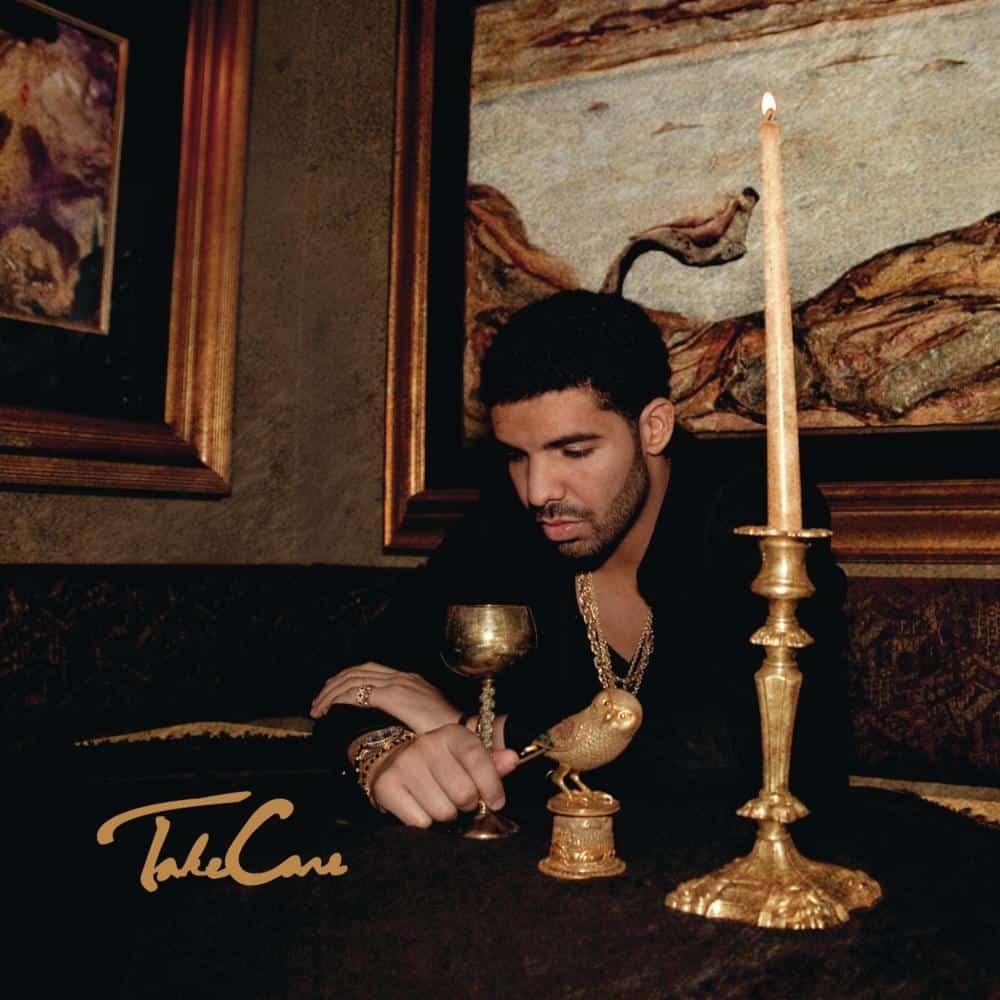 Released: November 15, 2011
Label: Young Money, Cash Money, Republic
Singles: "Marvins Room", "Headlines", "Make Me Proud", "The Motto", "Take Care", "HYFR (Hell Ya Fucking Right)", "Crew Love"
Features: The Weeknd, Rihanna, Kendrick Lamar, Birdman, Nicki Minaj, Rick Ross, Lil Wayne, and André 3000