From Illmatic to Madvillainy, To Pimp a Butterfly to Aquemini, Tha Carter II to De La Soul Is Dead, we look at the best hip hop albums of all time, year by year.
There was Dr. Dre, there was Eminem, and in 2003, there was 50 Cent to complete the three-headed monster of Aftermath, Shady and G-Unit.
Rap fans these days won't understand because they weren't there, but when 50 Cent made his debut with the now-classic Get Rich or Die Tryin', it was nothing like hip hop had ever seen before. He and his G-Unit crew swept through the industry like a hurricane, taking out everyone and everything in their path.
But there were still a few rappers big enough not to get swallowed by the 50 Cent tidal wave. Namely OutKast and their double album that achieved diamond status with a couple of number one hit singles, and Jay-Z with his retirement album.
Diplomats also continued their string of releases with their incredible group album that married triumphant production from Just Blaze and Heatmakerz with their boastful wit. Down south we also had T.I. kicking down the door with his game-changing Trap Muzik.
From The Diplomats' Diplomatic Immunity to OutKast's Speakerboxxx/The Love Below and 50 Cent's Get Rich or Die Tryin', here are the top 25 best hip hop albums of 2003.
25. Atmosphere – Seven's Travels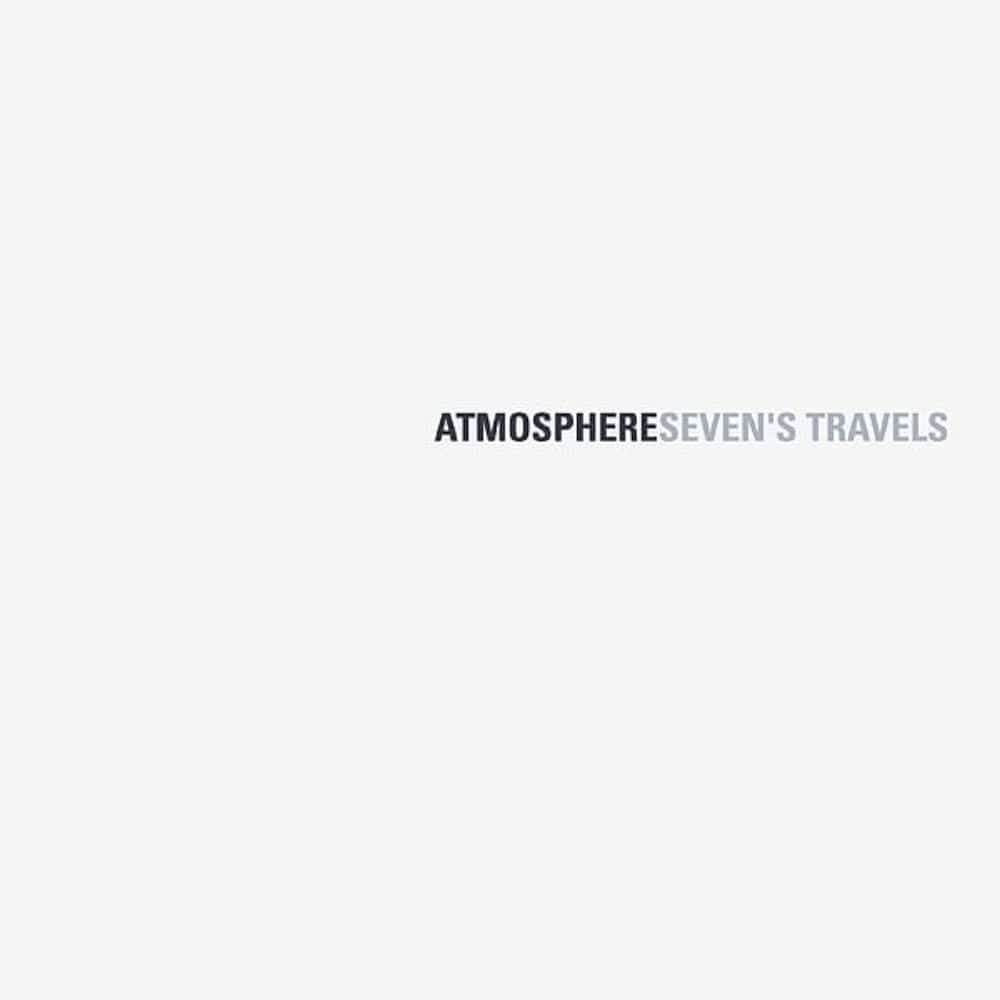 Released: September 23, 2003
Label: Rhymesayers, Epitaph
Singles: "Cats Van Bags", "Trying to Find a Balance", "National Disgrace"
Features: Brother Ali, Sage Francis
24. DMX – Grand Champ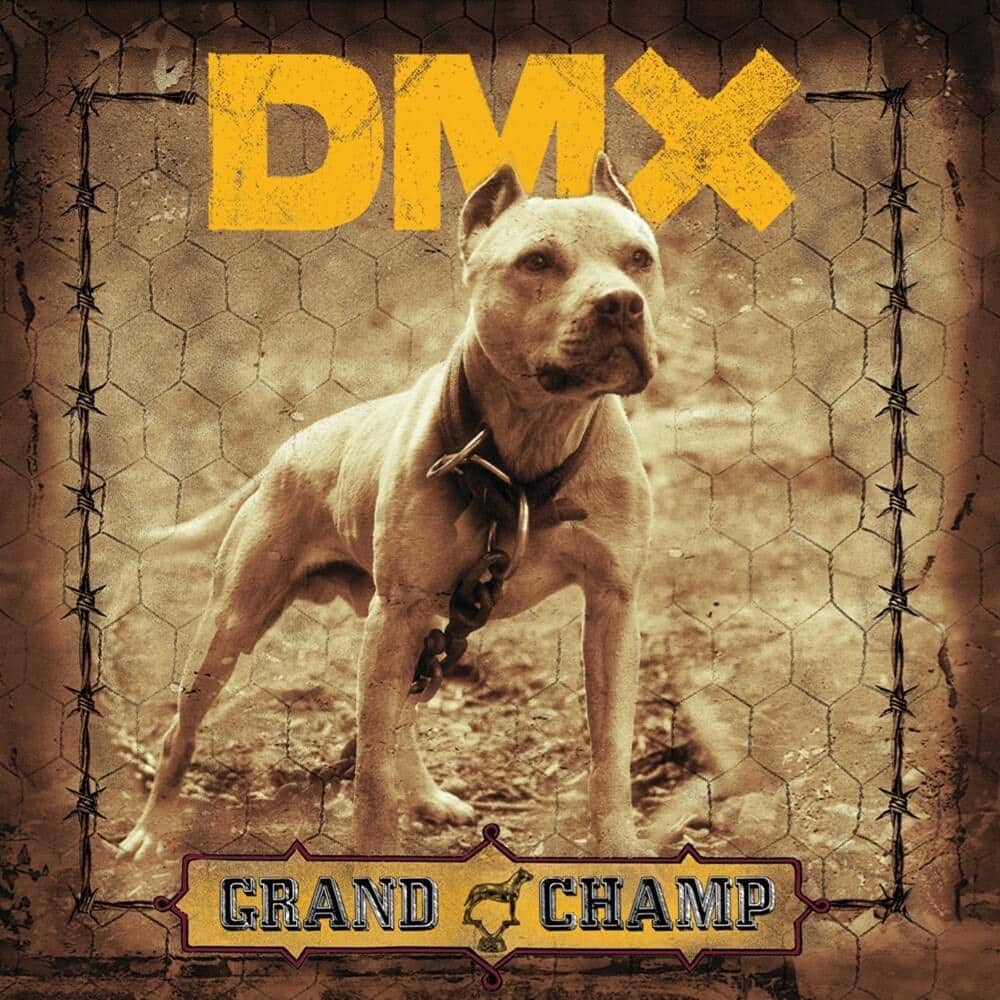 Released: September 16, 2003
Label: Ruff Ryders, Def Jam
Singles: "Where the Hood At?", "Get It on the Floor"
Features: 50 Cent, Cam'ron, Eve, Styles P, Monica, and Jadakiss
23. The Neptunes – Clones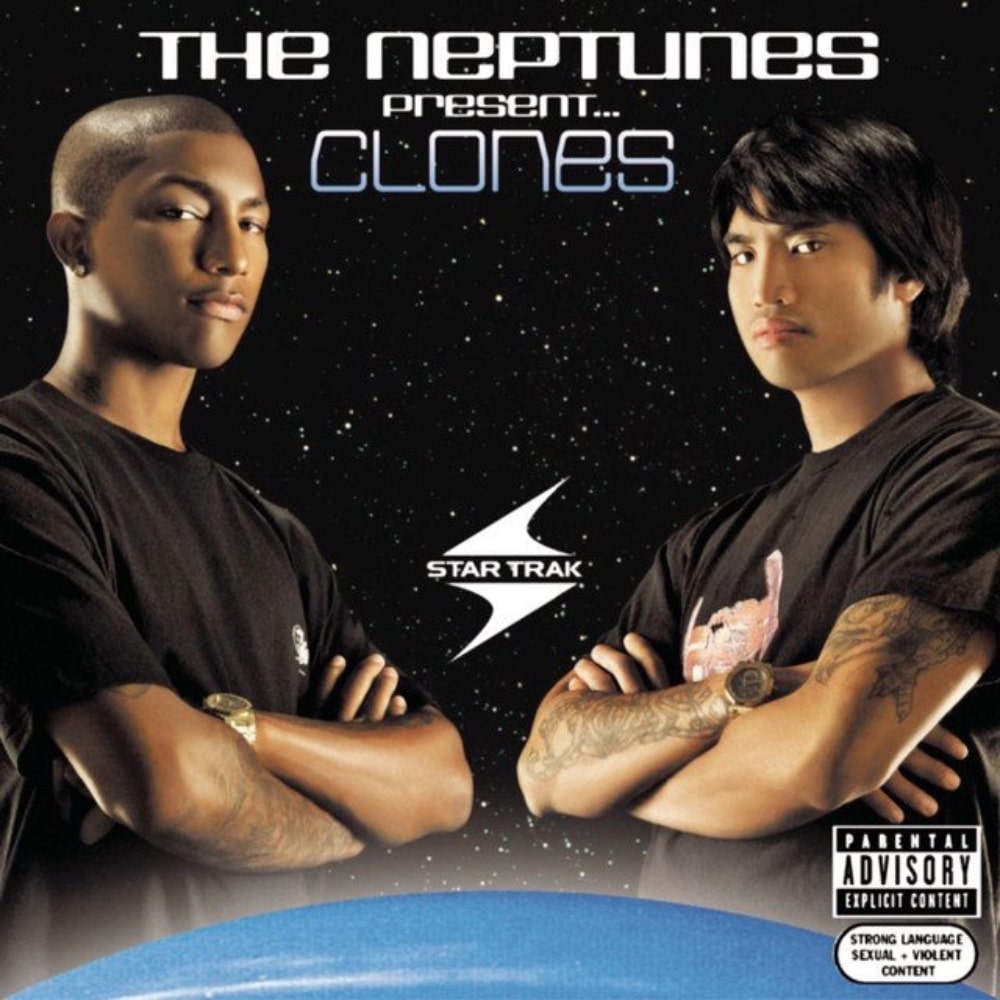 Released: August 19, 2003
Label: Star Trak, Arista
Singles: "Hot Damn". "Frontin'", "Light Your Ass on Fire", "Rock 'n' Roll", "It Blows My Mind"
Features: Clipse, Busta Rhymes, Ludacris, Jay-Z, Ab-Liva, Nelly, Snoop Dogg, Fam-Lay, Super Cat, Jadakiss, Nas, Kelis, N.O.R.E., Ol' Dirty Bastard
22. Obie Trice – Cheers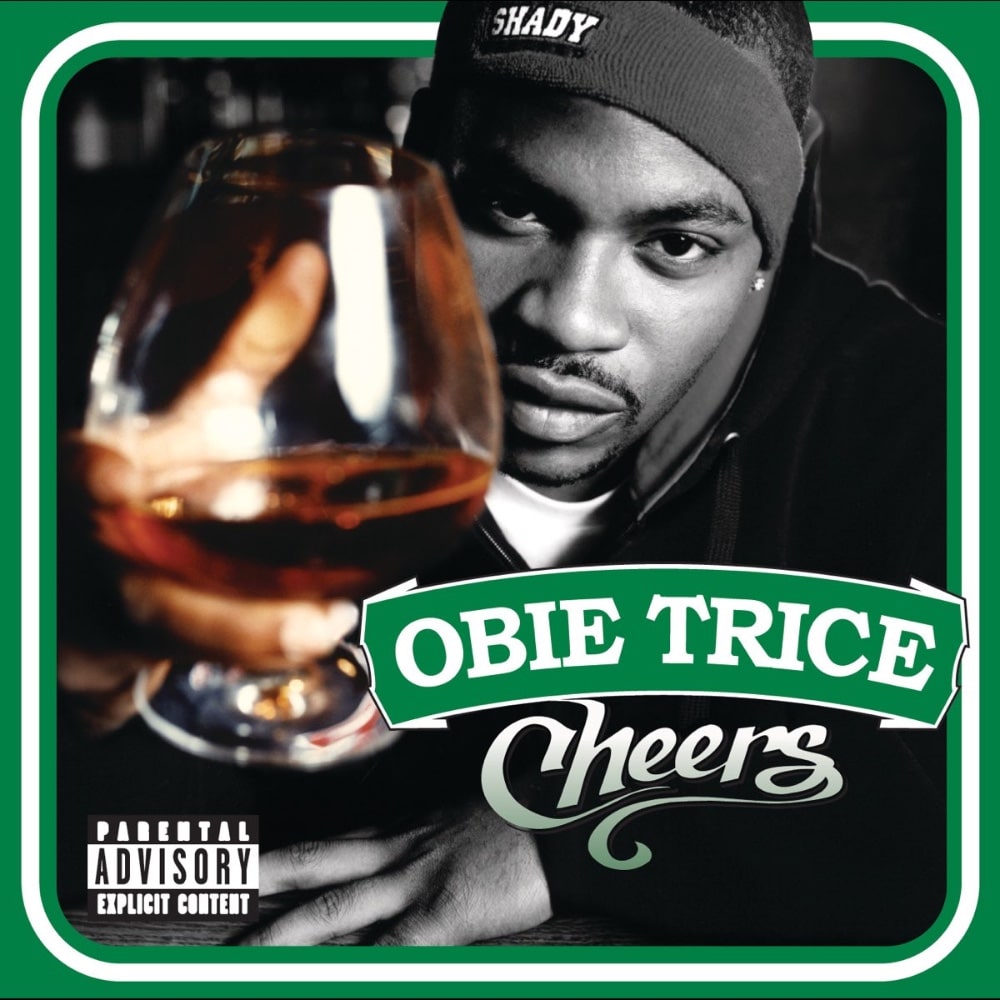 Released: September 23, 2003
Label: Shady, Interscope
Singles: "Got Some Teeth", "Shit Hits the Fan", "The Set Up", "Don't Come Down"
Features: Lloyd Banks, Eminem, 50 Cent, Nate Dogg, Timbaland, Dr. Dre, D12, Busta Rhymes
21. Fabolous – Street Dreams
Released: March 4, 2003
Label: Desert Storm, Elektra
Singles: "This Is My Party", "Can't Let You Go", "Into You"
Features: Lil' Mo, Mike Shorey, Paul Cain, Snoop Dogg, Missy Elliott, Ashanti, Mary J. Blige, Styles P, Jadakiss, M.O.P., Tamia
20. Joe Budden – Joe Budden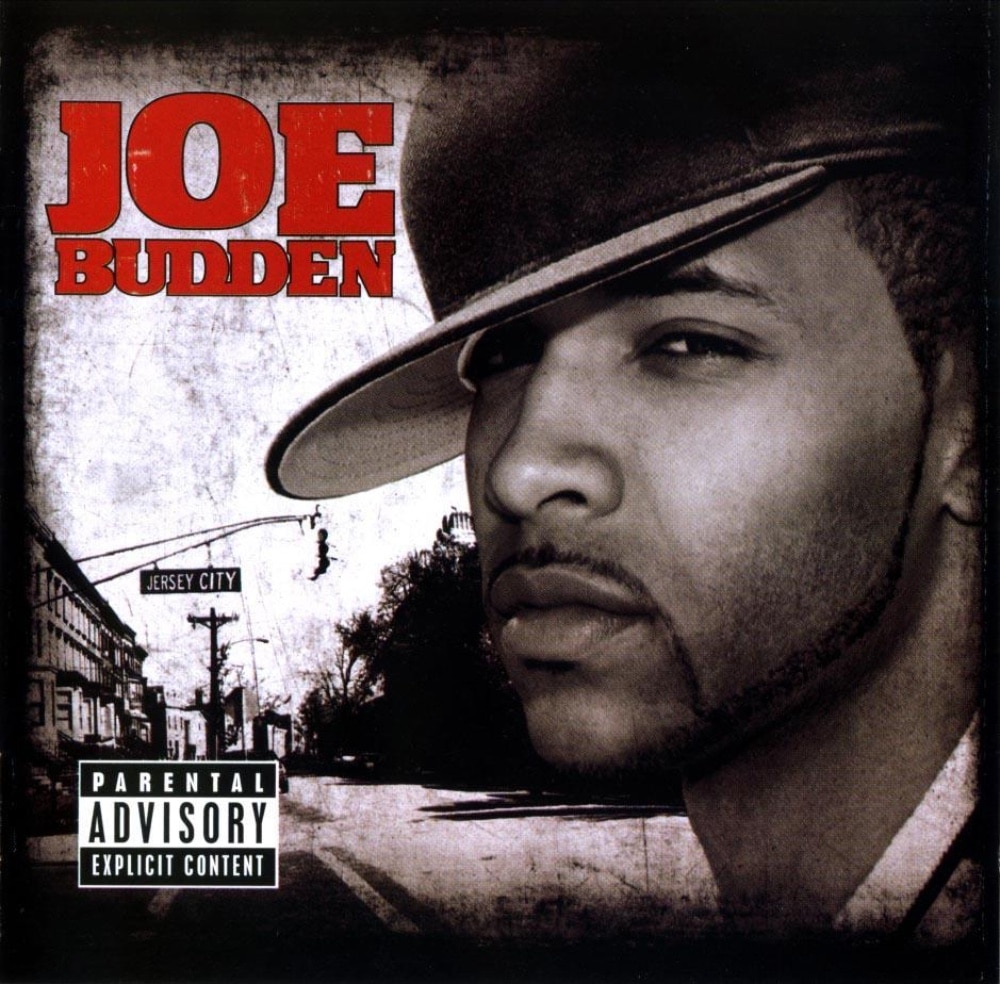 Released: June 10, 2003
Label: On Top, Def Jam
Singles: "Pump It Up", "Fire (Yes, Yes Y'all)"
Features: Lil' Mo, Busta Rhymes and 112
19. Viktor Vaughn – Vaudeville Villain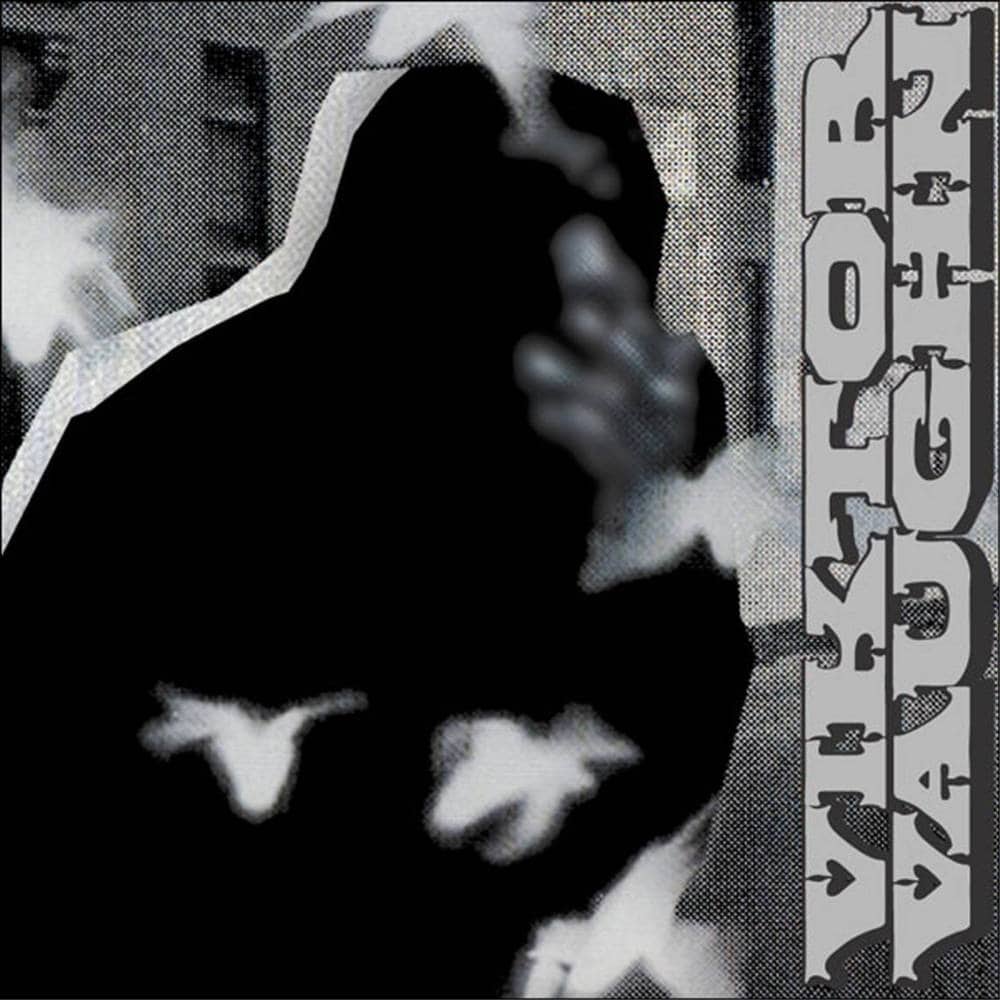 Released: September 16, 2003
Label: Sound-Ink Records, Traffic Entertainment Group
Singles: "Rae Dawn", "Saliva", "Mr. Clean"
Features: Lord Sear, Brother Sambuca, Rodan as Dr. Moreau, Louis Logic, Apani B as Nikki
18. Canibus – Rip the Jacker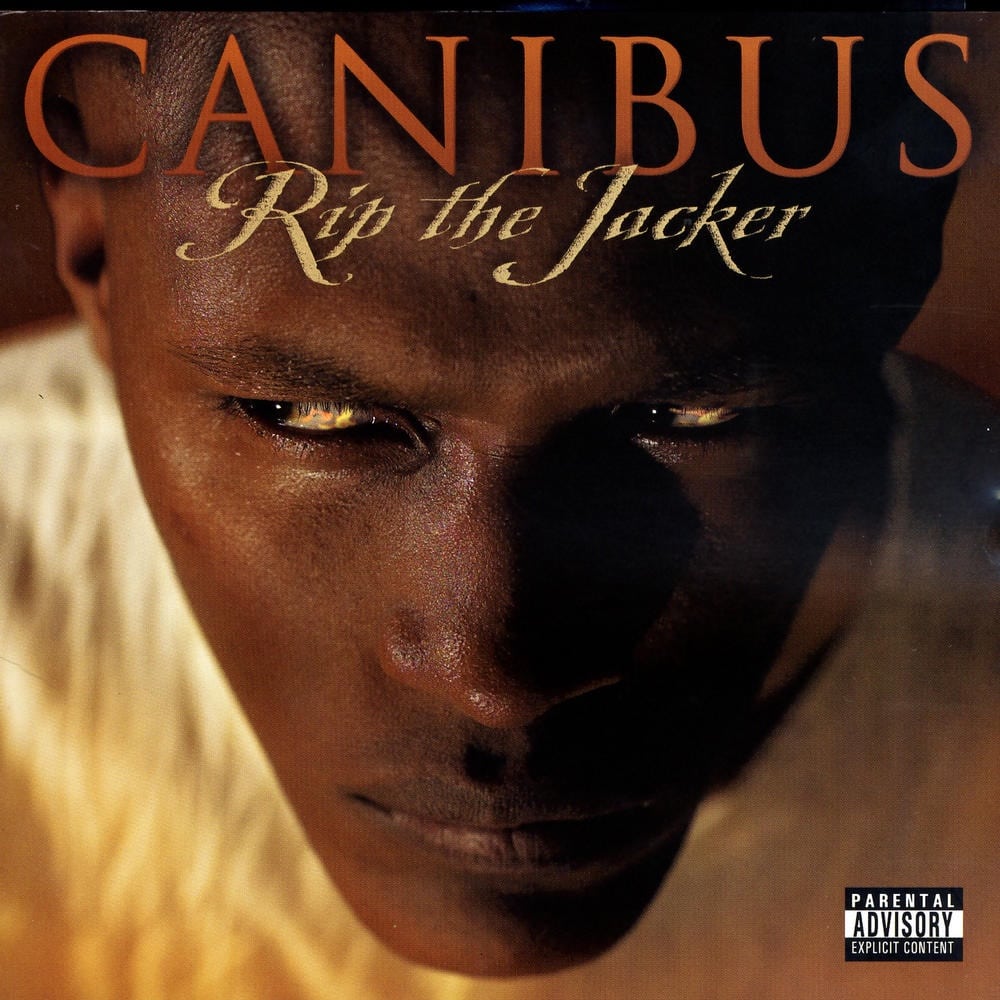 Released: July 22, 2003
Label: Mic Club, Babygrande
Singles: "Spartibus", "Indibisible"
Features: N/A
17. Soul Position – 8 Million Stories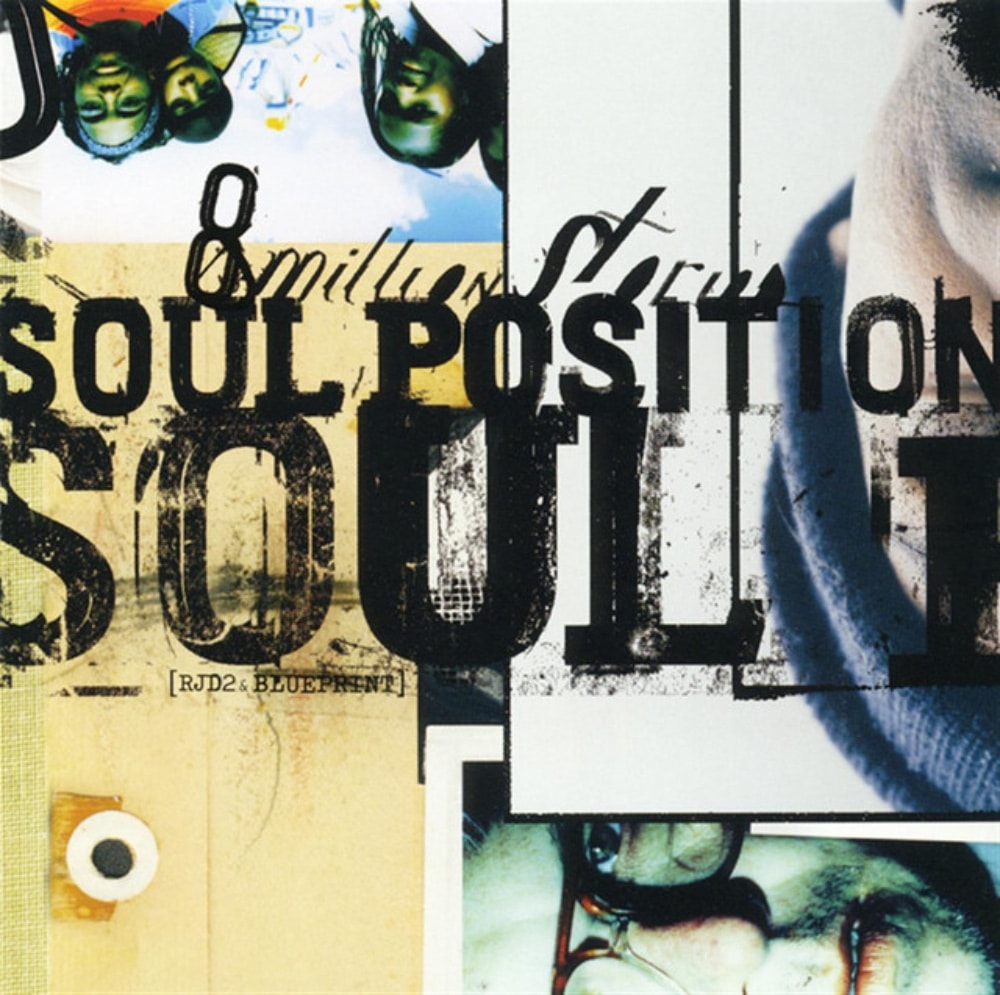 Released: October 7, 2003
Label: Fat Beats, Rhymesayers Entertainment
Singles: "Jerry Springer Episode", "Inhale / Right Place, Wrong Time"
Features: Greenhouse Effect, Copywrite and Jakki da Motamouth
16. Aesop Rock – Bazooka Tooth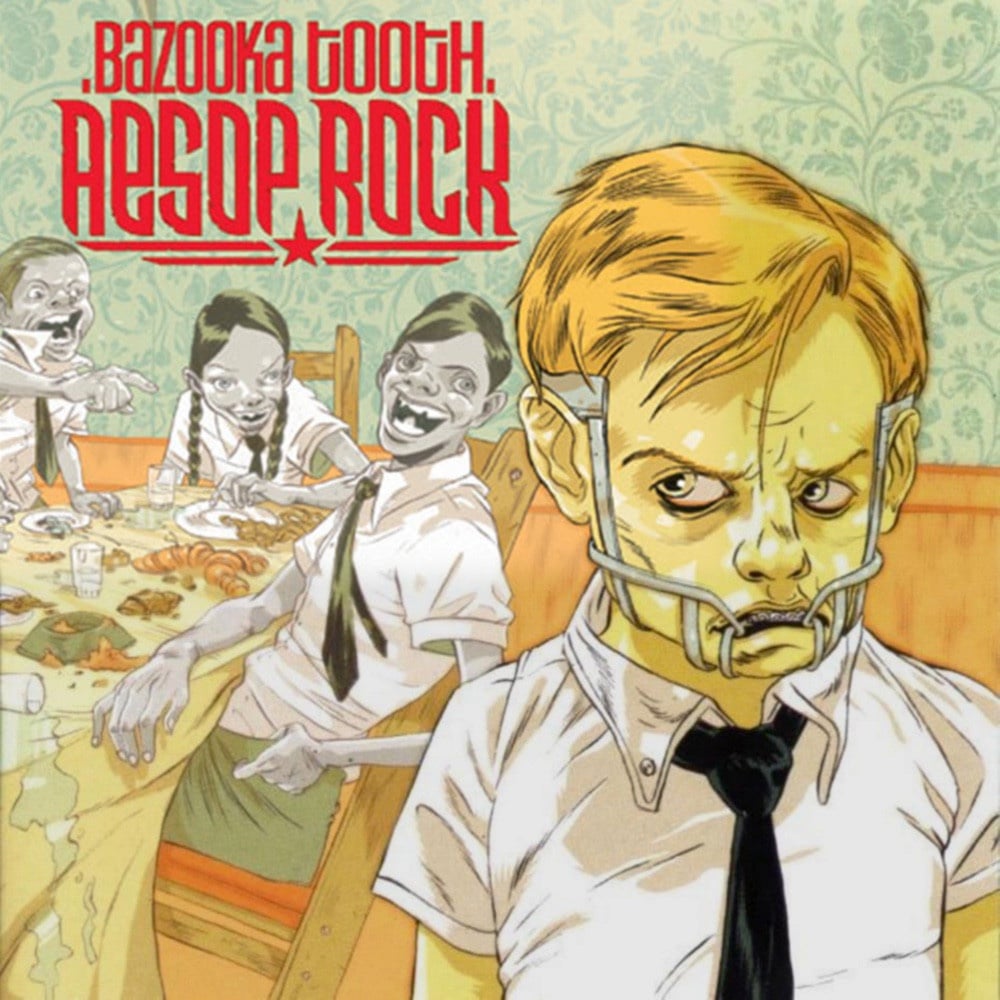 Released: September 23, 2003
Label: Definitive Jux
Singles: "Limelighters", "Freeze", "Easy"
Features: Camp Lo, Party Fun Action Committee, El-P, Mr. Lif
15. Ludacris – Chicken-n-Beer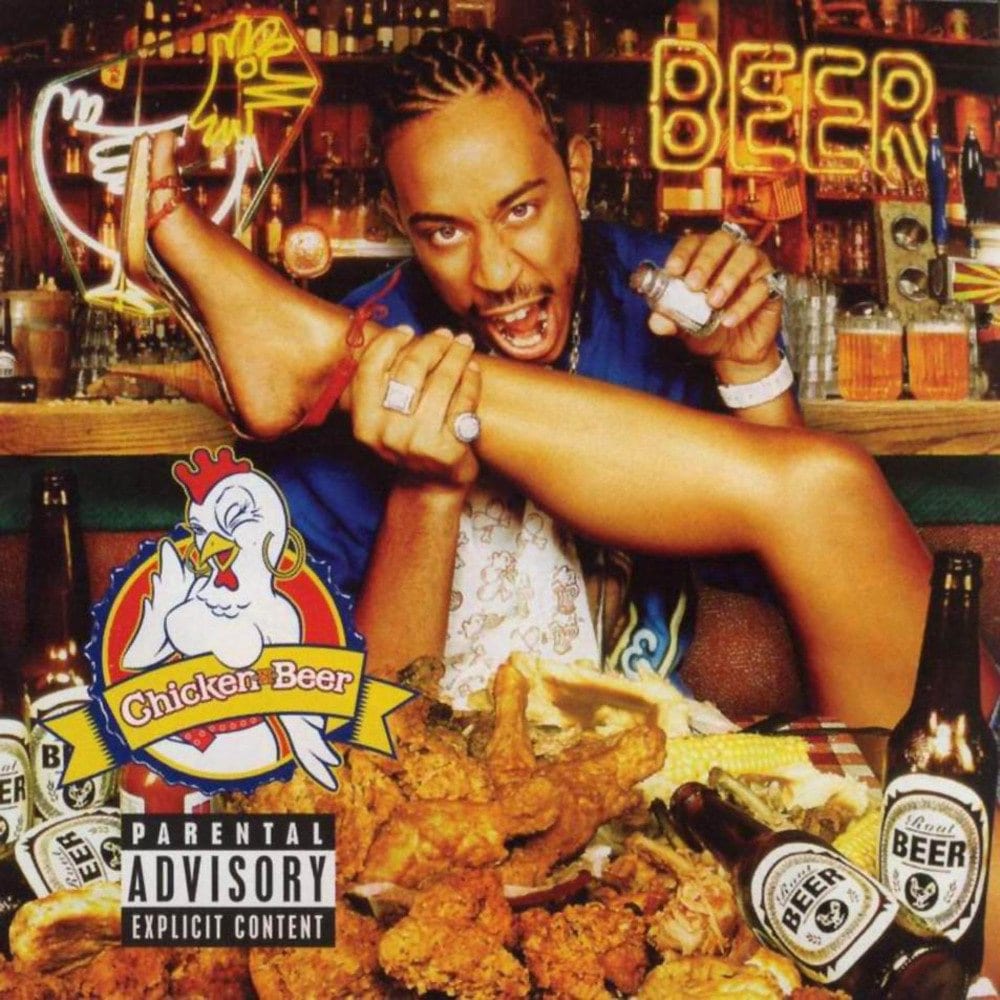 Released: October 7, 2003
Label: Disturbing tha Peace, Def Jam South
Singles: "P-Poppin", "Stand Up", "Blow It Out", "Splash Waterfalls", "Diamond in the Back"
Features: 8Ball & MJG, Carl Thomas, Shawnna, Snoop Dogg, Lil' Flip, Chingy, I-20, Tity Boi, Playaz Circle
14. G-Unit – Beg for Mercy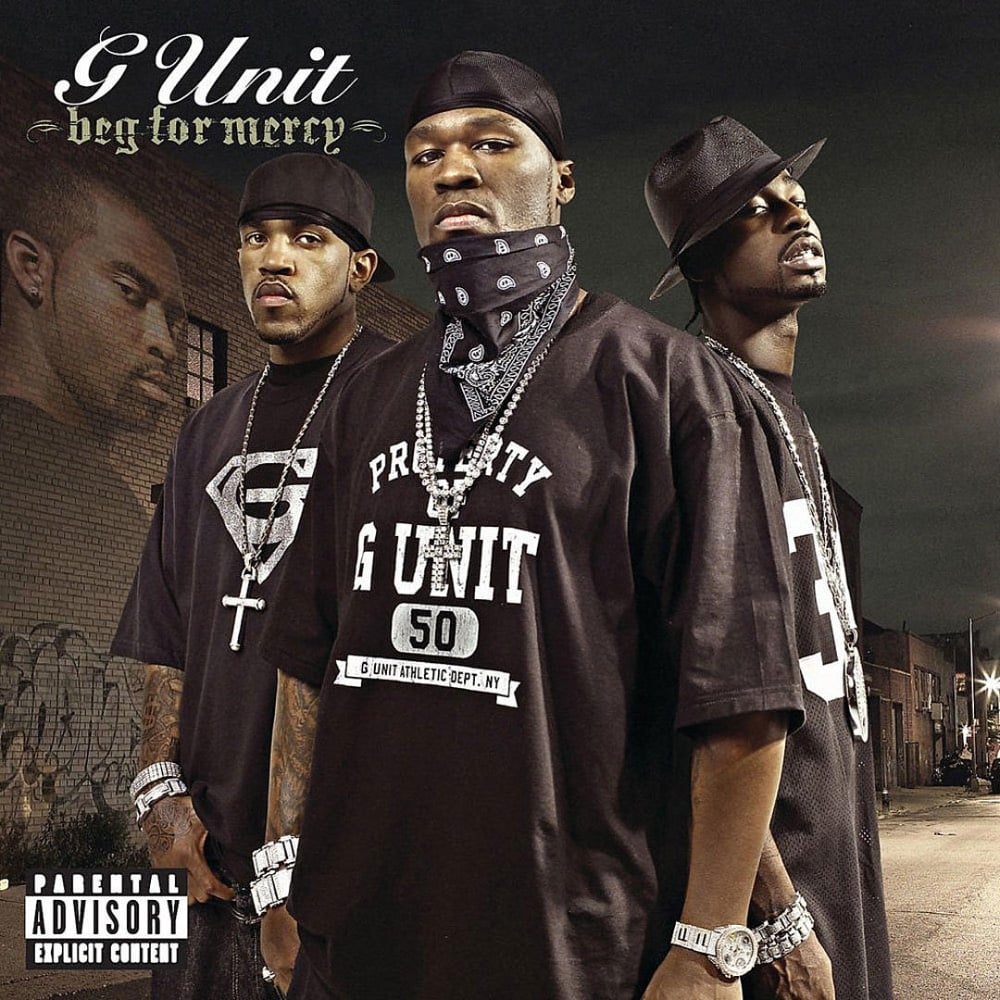 Released: November 11, 2003
Label: G-Unit, Interscope
Singles: "Stunt 101", "Poppin' Them Thangs", "Wanna Get to Know You", "Smile"
Features: Butch Cassidy, Joe
13. Bubba Sparxxx – Deliverance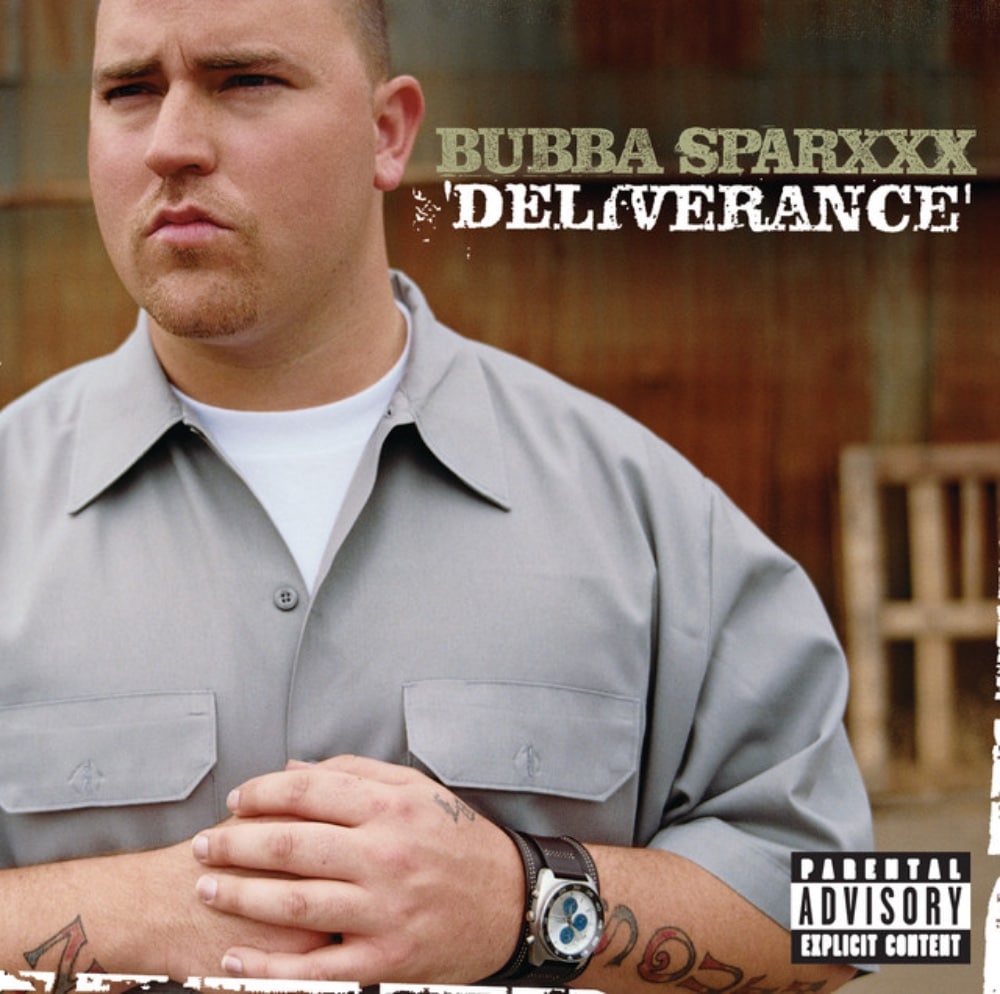 Released: September 16, 2003
Label: Beat Club, Interscope
Singles: "Jimmy Mathis", "Deliverance", "Back in the Mud"
Features: Justin Timberlake, Sleepy Brown, Big Rube, Ryan Tedder, Riley dean, Attitude, Duddy Ken, Timbaland
12. Killer Mike – Monster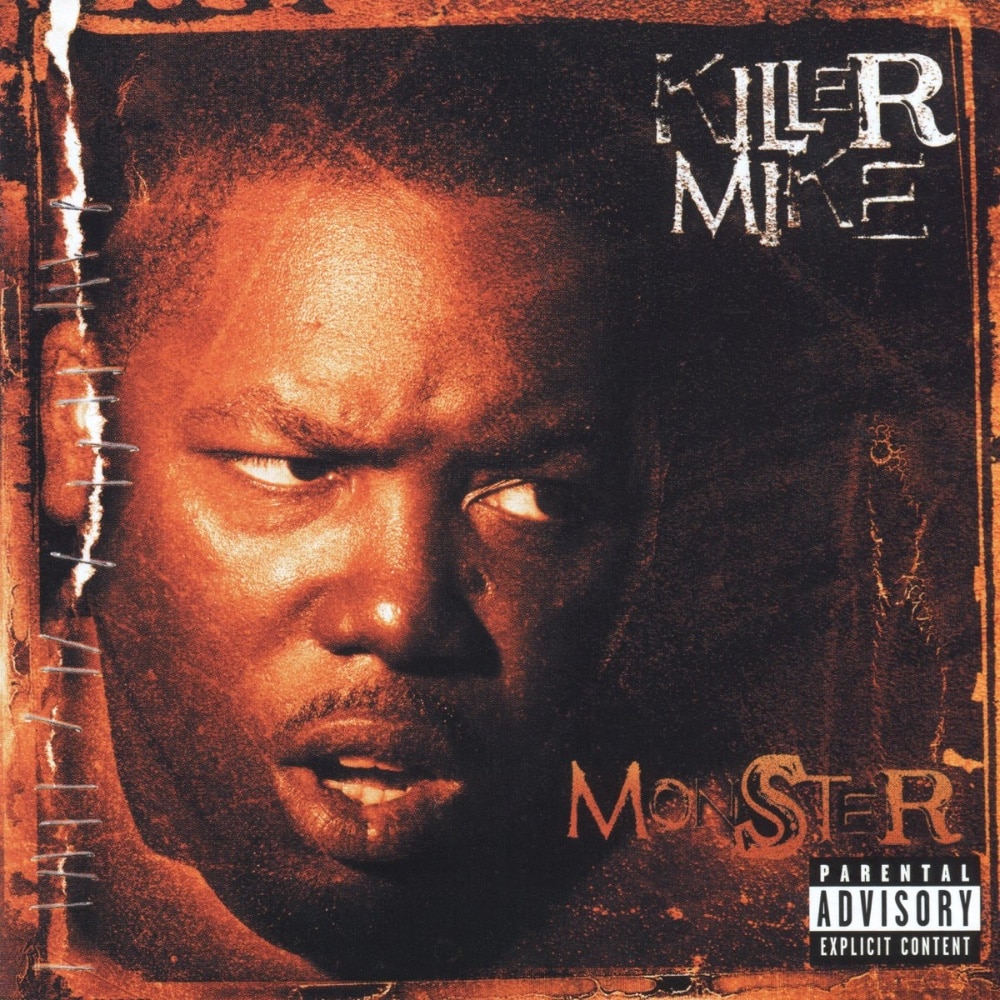 Released: March 11, 2003
Label: Columbia
Singles: "Akshon (Yeah!)", "A.D.I.D.A.S."
Features: Big Rube, OutKast, Big Boi, Sleepy Brown, Bizarre, J-Sweet, Slim Calhoun, Rock D the Legend, T.I., Bone Crusher, Bun B
11. Gang Starr – The Ownerz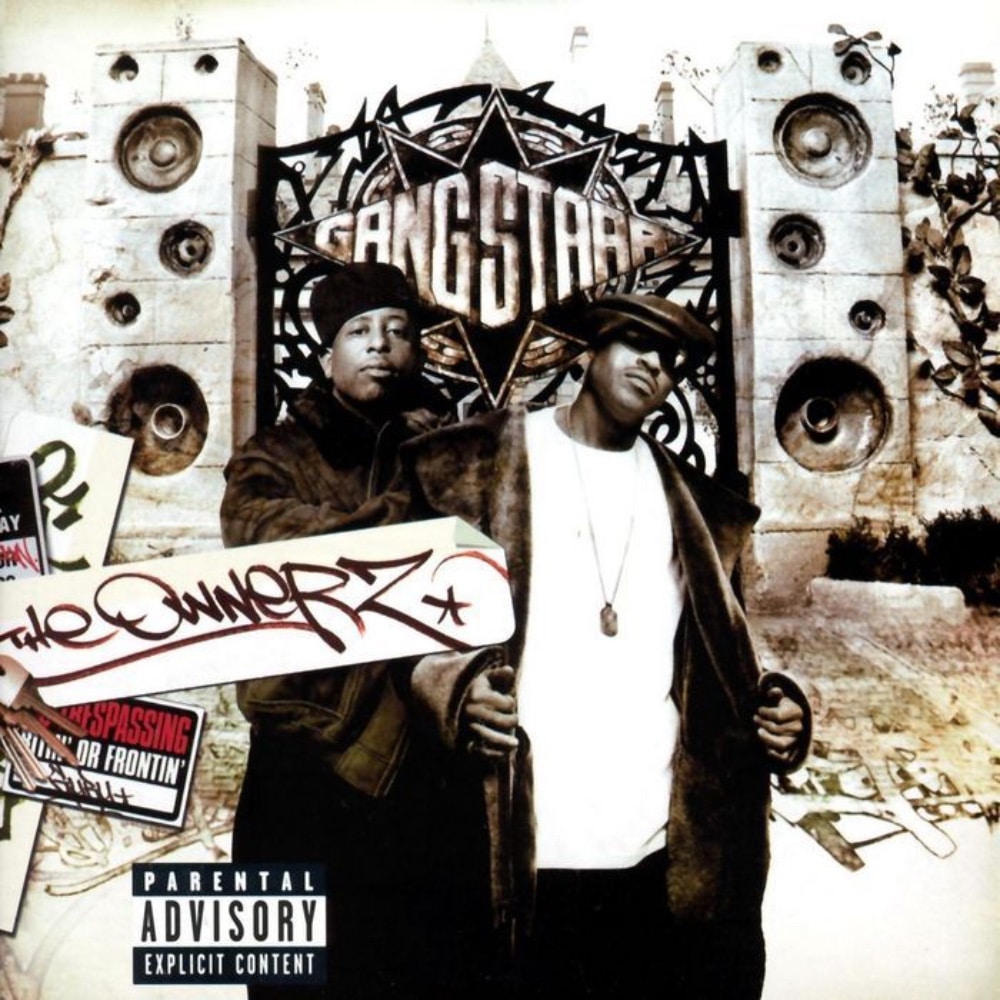 Released: June 24, 2003
Label: Virgin/EMI Records
Singles: Skills", "Rite Where U Stand", "Nice Girl, Wrong Place", and "Same Team, No Games"
Features: Krumb Snatcha, Smiley the Ghetto Child, Jadakiss, Boy Big, Fat Joe, M.O.P., Big Shug, Freddie Foxxx, NYG'z, Snoop Dogg
10. Missy Elliott – This Is Not a Test!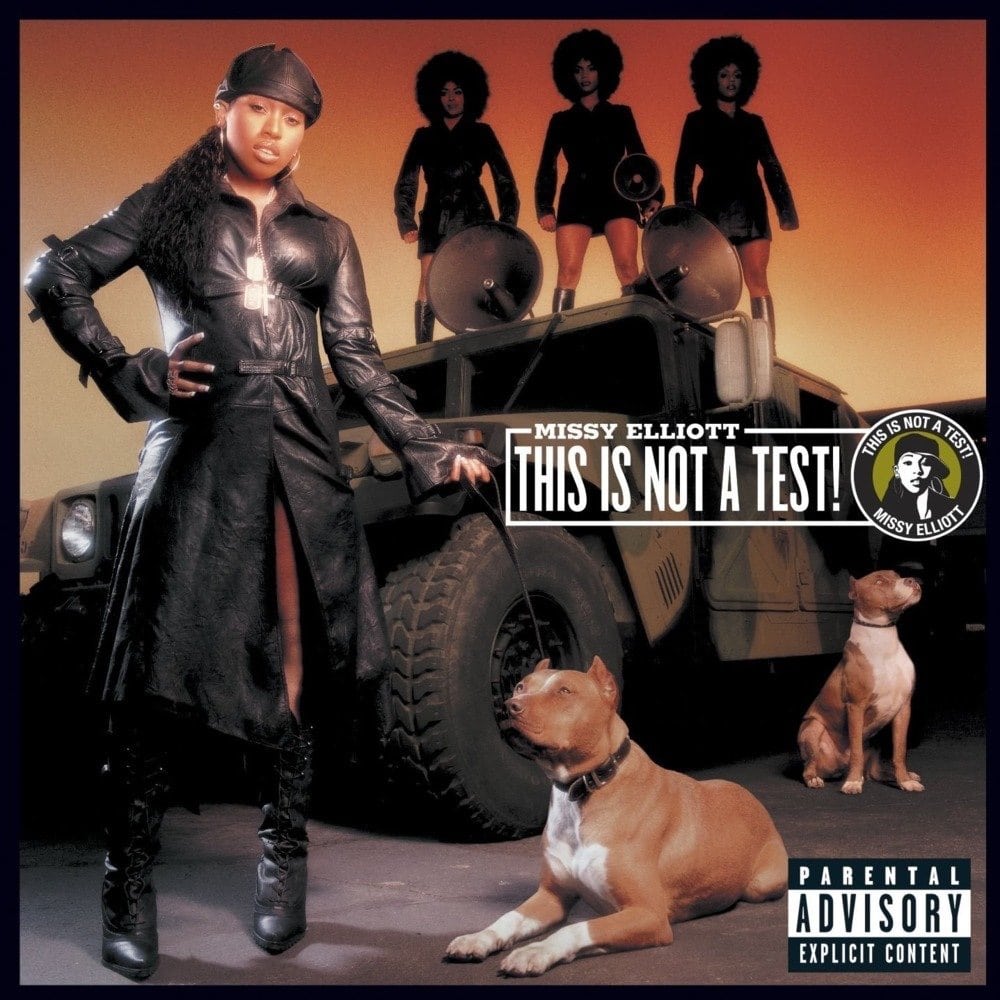 Released: November 25, 2003
Label: Goldmind, Elektra
Singles: "Pass That Dutch", "I'm Really Hot"
Features: Mary J. Blige, Jay-Z, Elephant Man, Fabolous, R. Kelly, Monica, Beenie Man, Nelly, The Clark Sisters
9. T.I. – Trap Muzik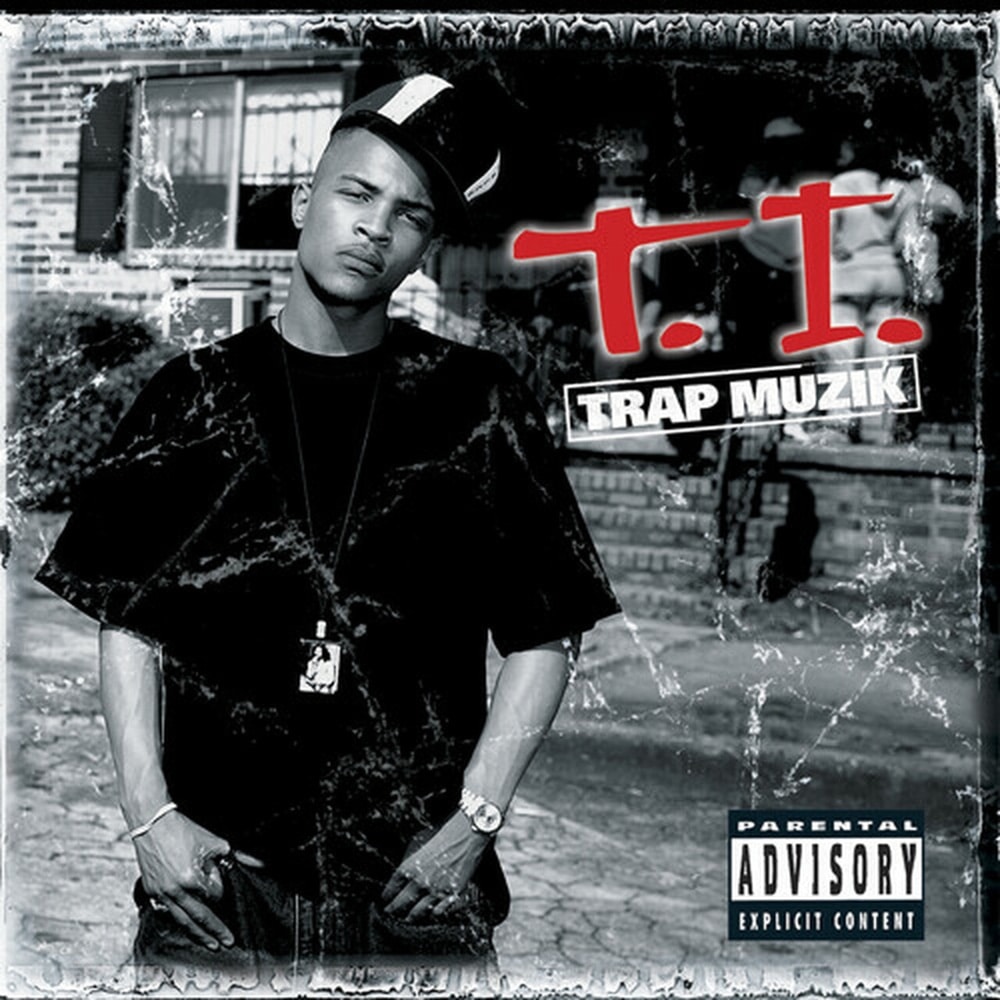 Released: August 19, 2003
Label: Atlantic, Grand Hustle
Singles: "24's", "Be Easy", "Rubber Band Man", "Let's Get Away"
Features: 8Ball & MJG, Jazze Pha, Bun B and Mac Boney
8. Freeway – Philadelphia Freeway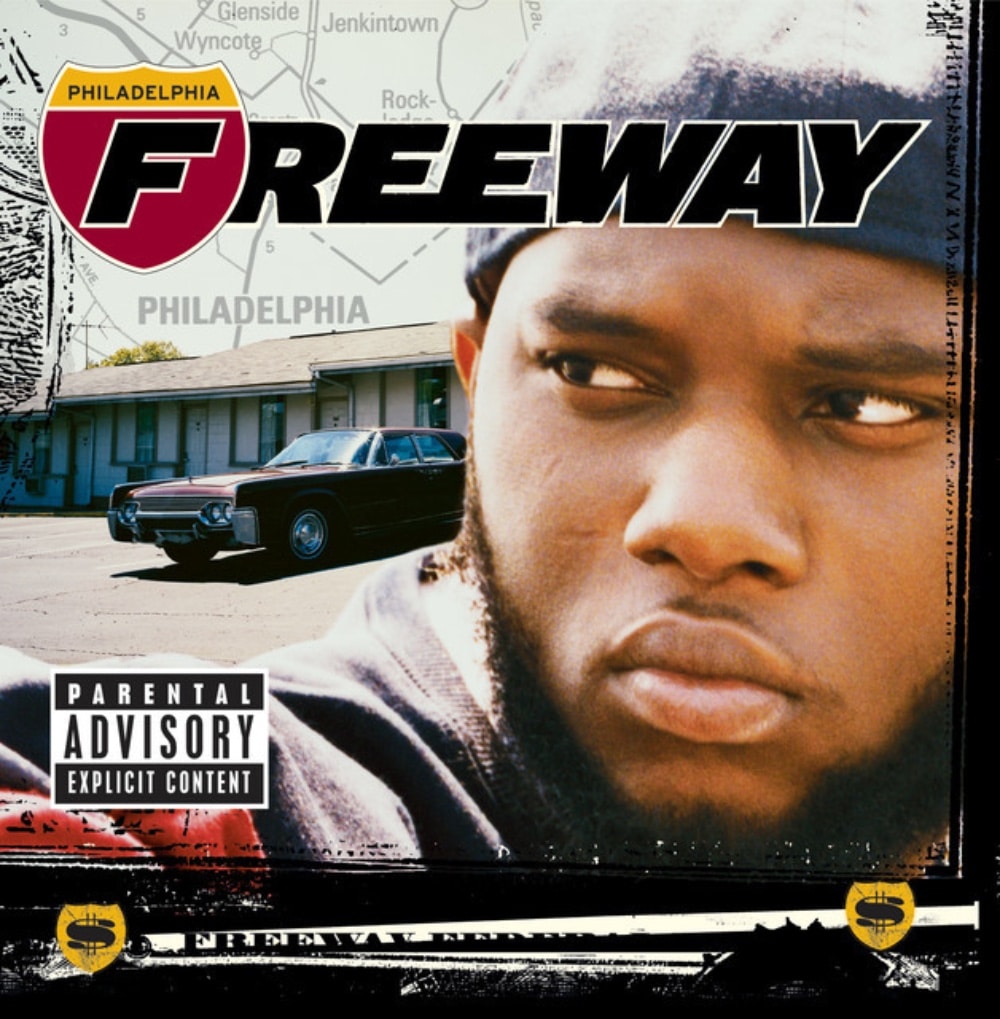 Released: February 25, 2003
Label: Roc-A-Fella, Def Jam
Singles: "What We Do", "Alright", "Flipside"
Features: Beanie Sigel, Jay-Z, Nate Dogg, Peedi Crakk, Nelly, Faith Evans, Snoop Dogg, Young Gunz, Rell, Omillio Sparks
7. Jaylib – Champion Sound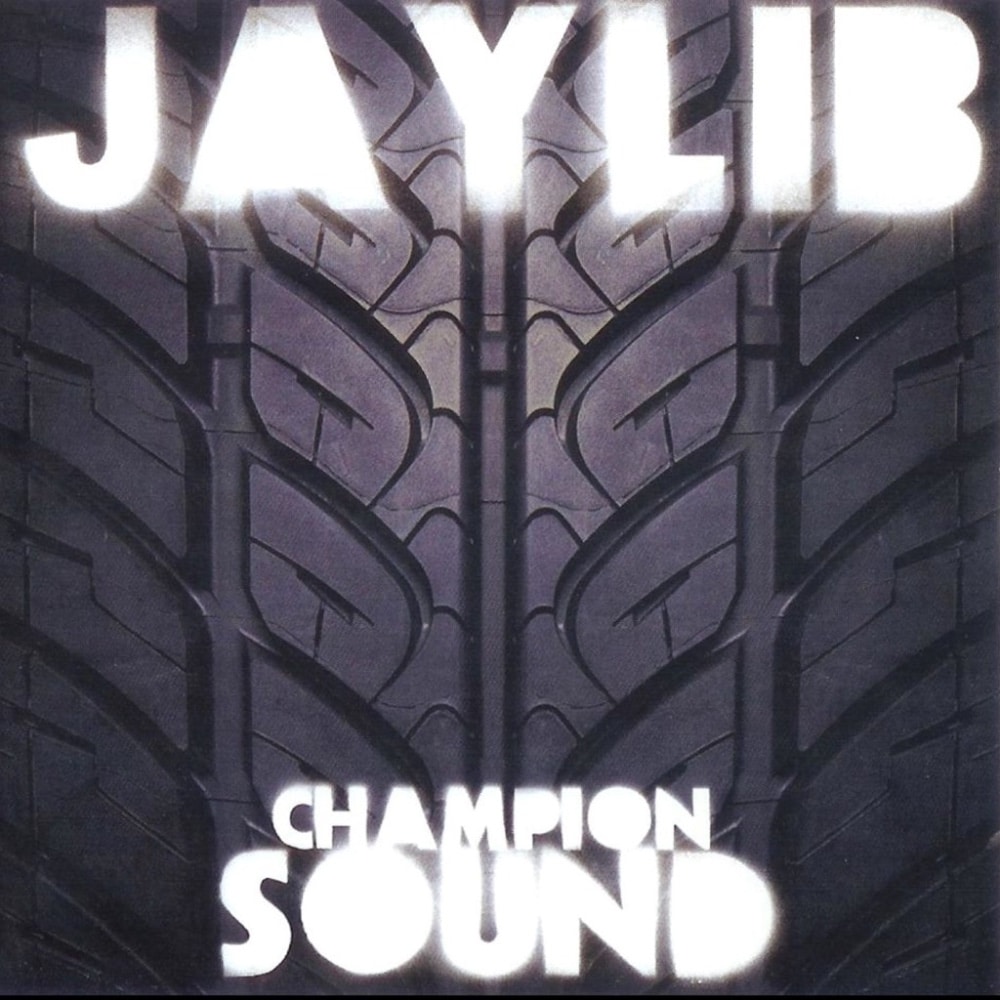 Released: October 7, 2003
Label: Stones Throw Records
Singles: "The Red / The Official", "McNasty Filth / Pillz"
Features: Frank-N-Dank, Talib Kweli, Quasimoto, Guilty Simpson, Percee P
6. Brother Ali – Shadows on the Sun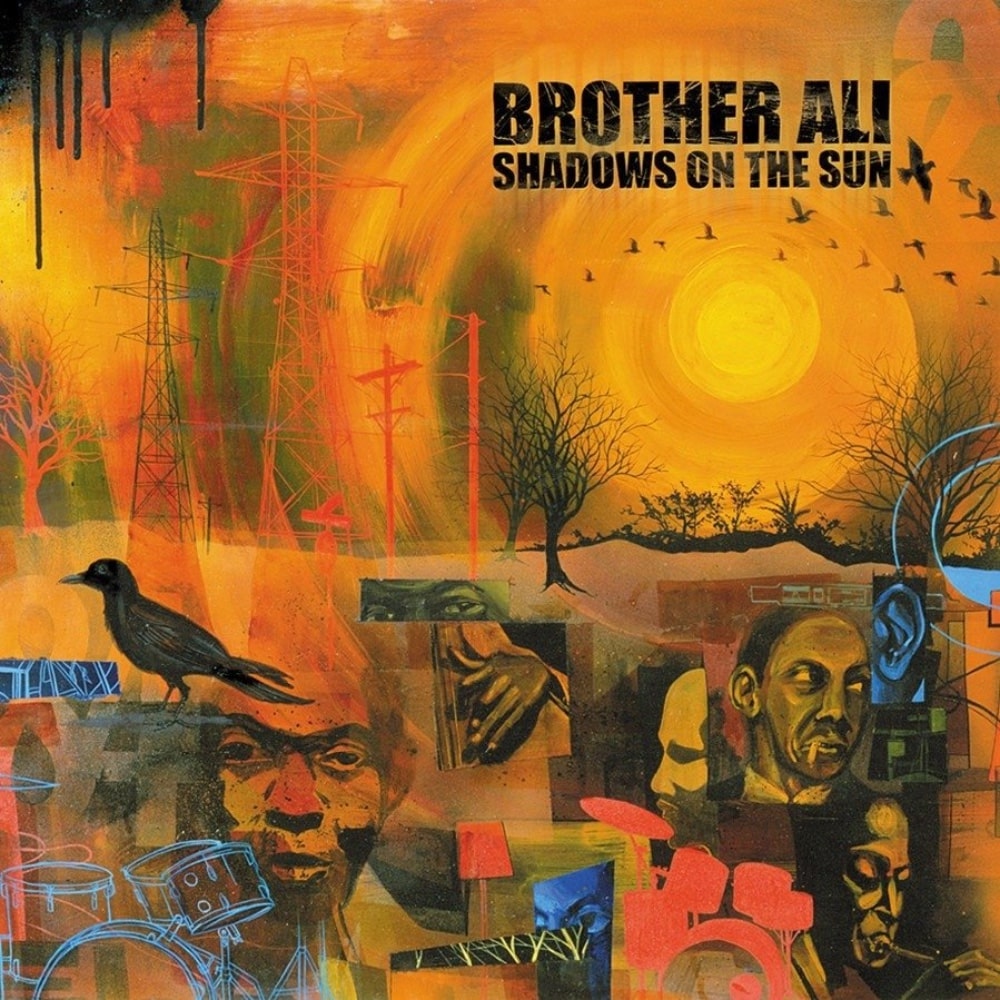 Released: May 27, 2003
Label: Rhymesayers Entertainment
Singles: N/A
Features: Slug
5. The Diplomats – Diplomatic Immunity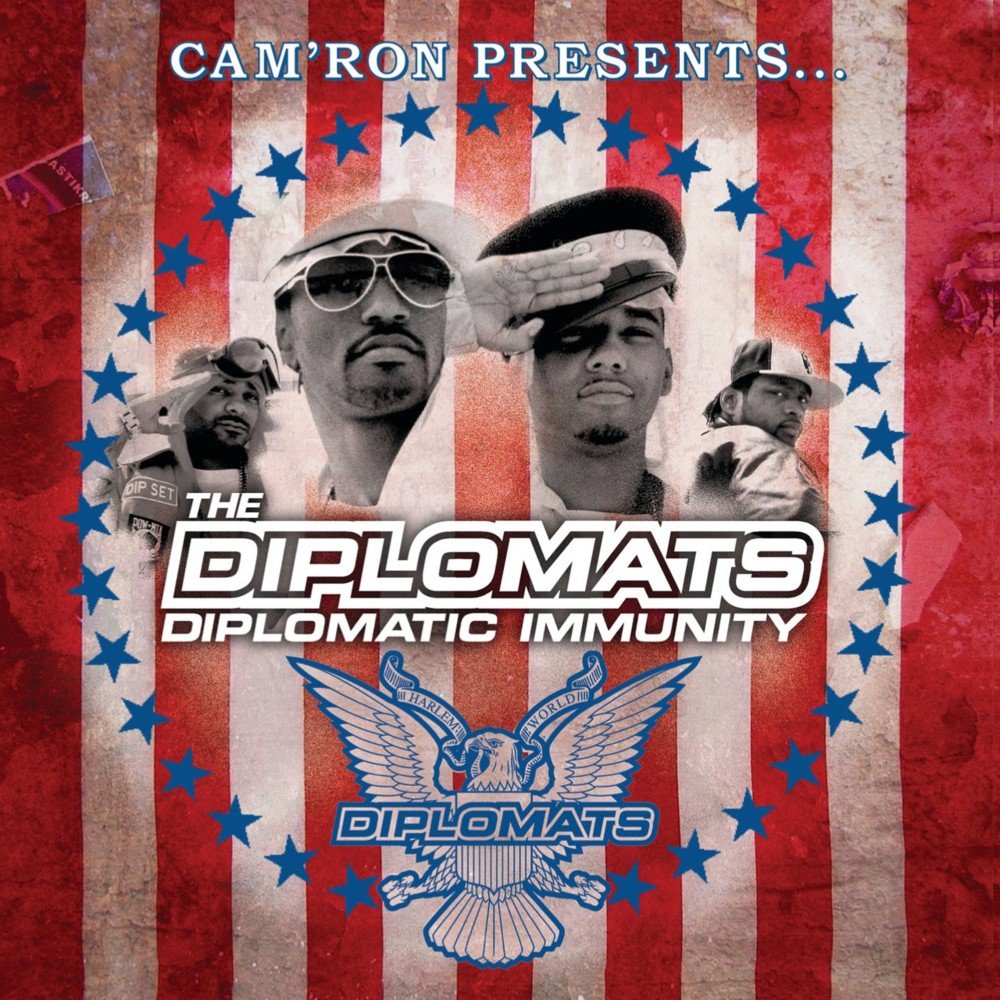 Released: March 25, 2003
Label: Island Def Jam, Roc-A-Fella, Diplomat
Singles: "Built This City", "Dipset Anthem"
Features: Freeway, DMX, Master P
4. Dizzee Rascal – Boy in da Corner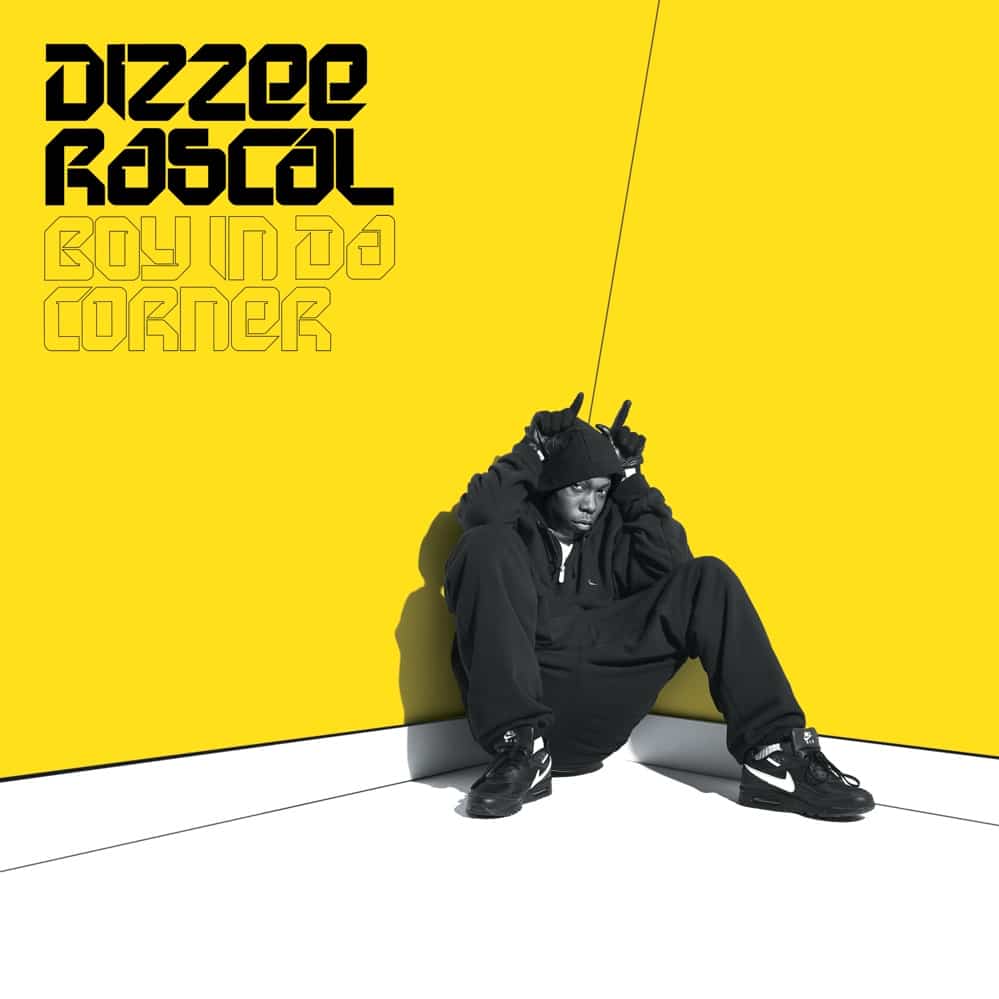 Released: July 21, 2003
Label: XL
Singles: "I Luv U", "Fix Up, Look Sharp", "Jus' a Rascal"
Features: God's Gift, Wiley, Taz
3. OutKast – Speakerboxxx/The Love Below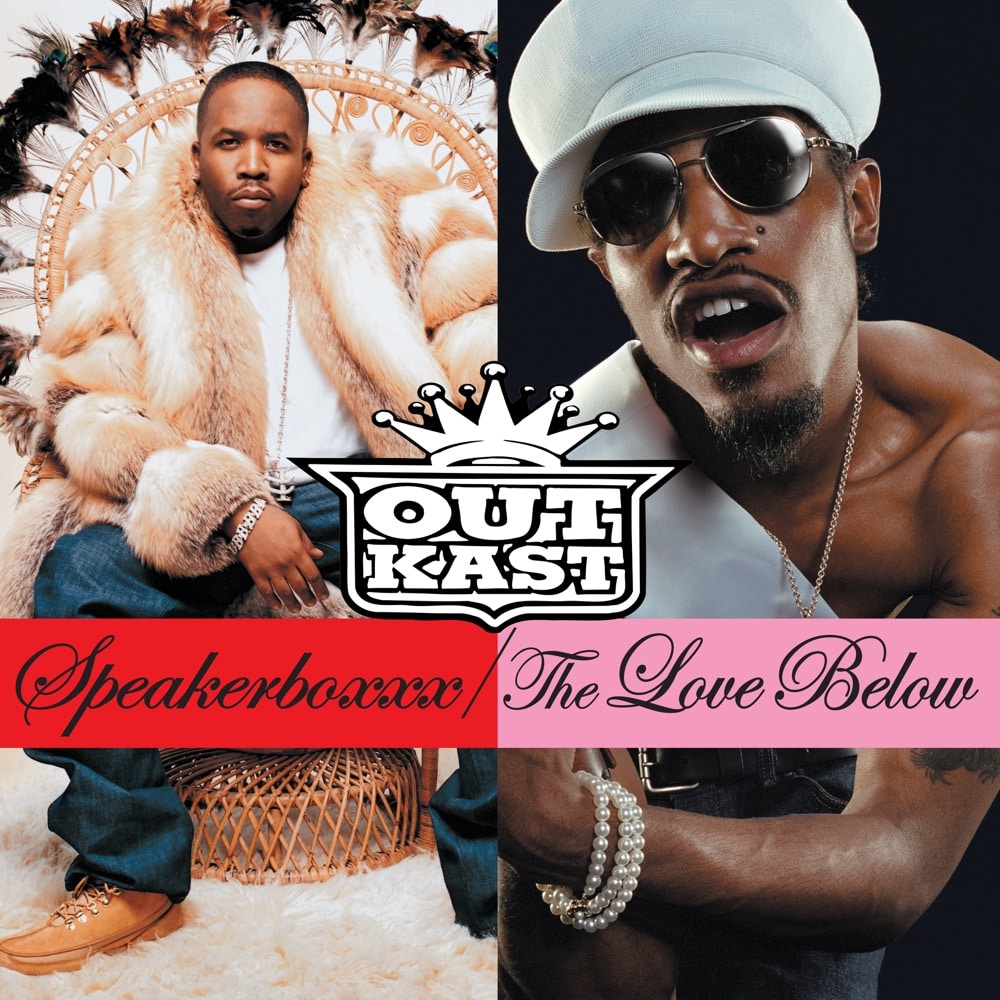 Released: September 23, 2003
Label: Arista
Singles: "Hey Ya!", "The Way You Move", "Roses", "Ghetto Musick / Prototype"
Features: Sleepy Brown, Jazze Pha, Killer Mike, Big Gipp, Ludacris, E-Mac, Jay-Z, Khujo, Cee-Lo Green, Henry Welch, Slimm Calhoun, Lil Jon & The East Side Boyz, Rosario Dawson, Mello, Kelis, Norah Jones
2. Jay-Z – The Black Album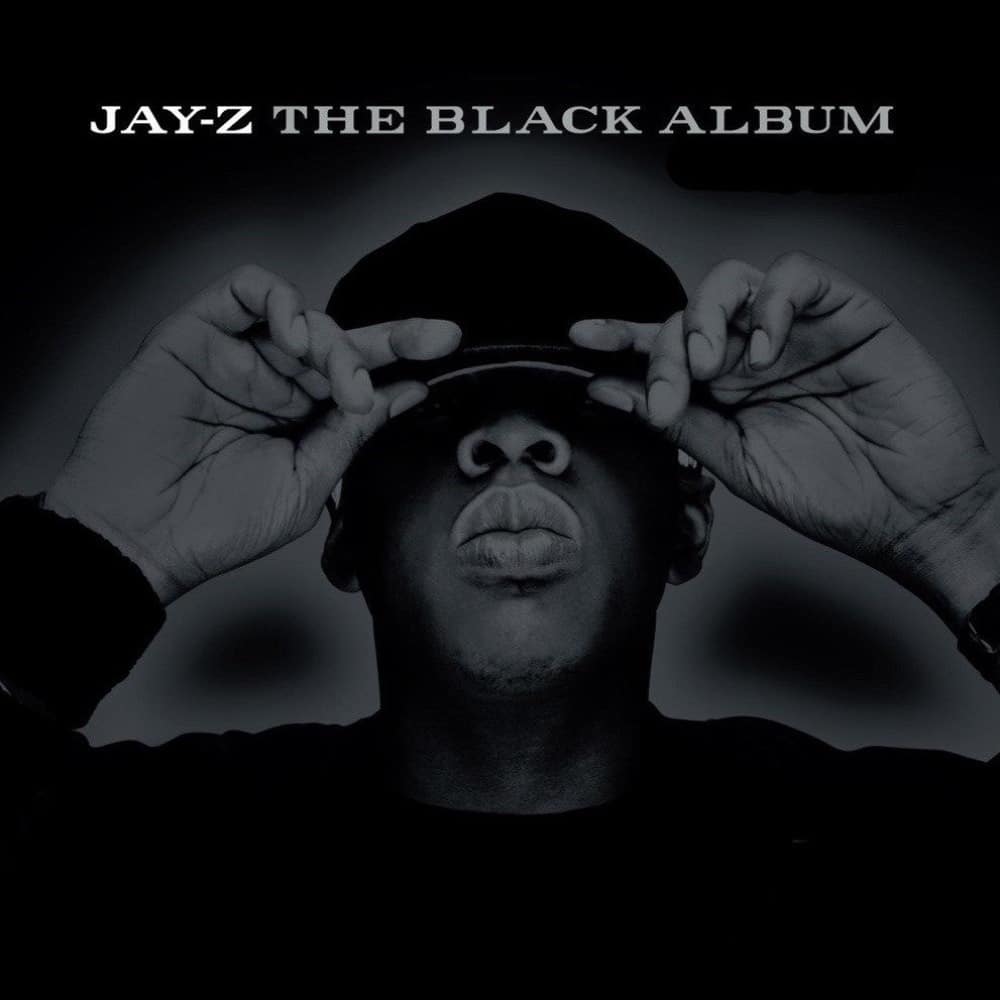 Released: November 14, 2003
Label: Roc-A-Fella, Def Jam
Singles: "Change Clothes", "Dirt off Your Shoulder", "99 Problems"
Features: Pharrell Williams
1. 50 Cent – Get Rich or Die Tryin'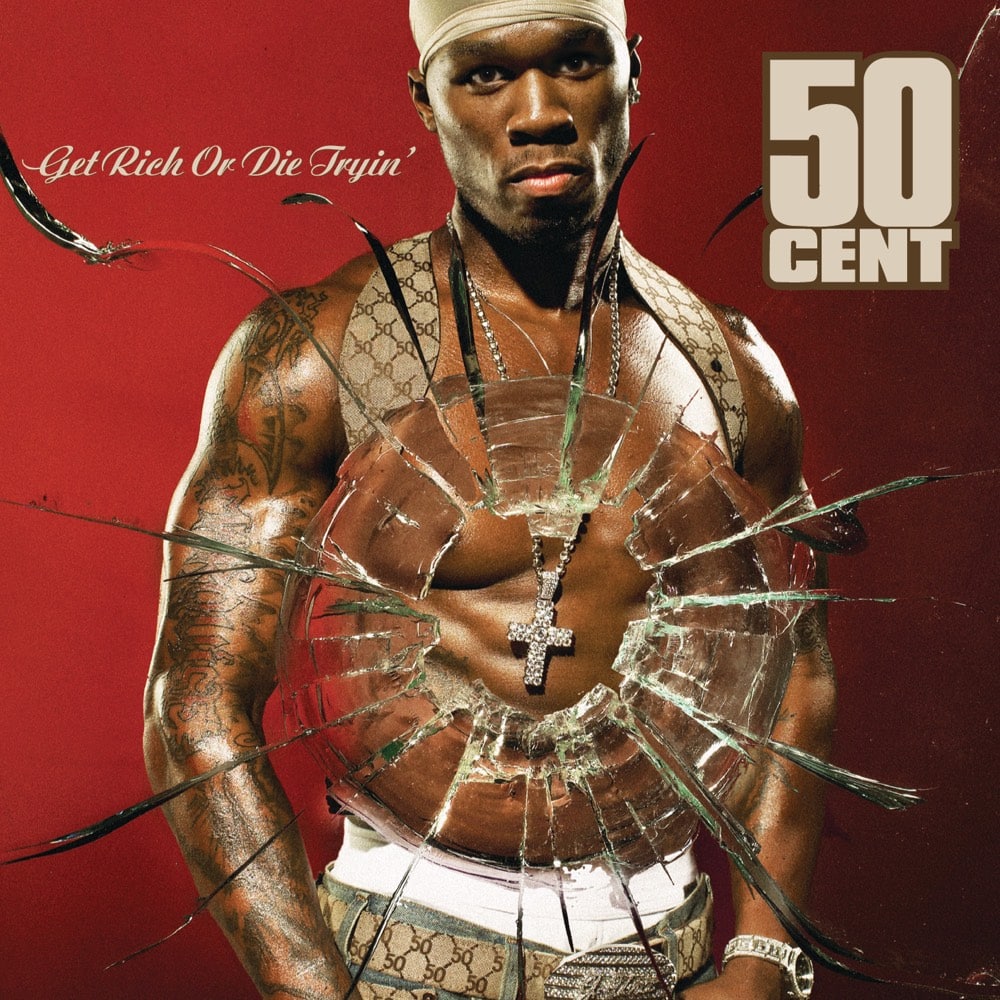 Released: February 6, 2003
Label: Interscope, Aftermath, Shady, G-Unit
Singles: "In da Club", "21 Questions", "Many Men (Wish Death)", "P.I.M.P.", "If I Can't"
Features: Eminem, Young Buck, Nate Dogg, Lloyd Banks and Tony Yayo