For our Best Rappers Alive series, we take a look at the top five best rappers, year by year – ranking them on projects dropped, guest verses and overall impact.
2007 was one hell of a diverse affair for hip-hop. It was the year Lil Wayne was announcing his immediate arrival as the Best Rapper Alive, it was the year 50's run was finally over, it was the year Jay-Z truly made his comeback and it was also the year of Kanye West.
Here are the top five best rappers alive of 2007.
Honourable mentions:
50 Cent
2007 was the last year of an amazing half decade run which saw 50 Cent emerge from an Queens ex-hustler running the mixtape scene to one of the biggest moguls the rap game had ever witnessed.
In between putting out his music, managing the ups-and-downs of his G-Unit crew, 50 had also found a number of different hustles to distract him from hip-hop. Not that they were detrimental to his health. Quite the contrary actually. Case in point: 50's partnership with vitamin water company Glacéau earned him close to a $100 million when Coca-Cola bought them out.
Meanwhile, Lil Wayne, T.I. and Young Jeezy were plotting the South's takeover while Kanye was pushing hip-hop into another direction altogether. The over saturation of 50's gangster rap was wearing thin on rap fans.
That being said, Curtis was still a banger and proved that no other rapper could drop a hit like 50 when he was in zone. "I Get Money" was the ultimate summer anthem of the year and still stands as one of best hip-hop songs in recent years.
Chamillionaire
Too many people sleep on Chamillionaire. Casual listeners dismiss him as the "Ridin'" rapper while others tend to ignore his sneakily creative concept songs, amazing hooks and pure skills on the mic.
While Chamillionaire's 2007 album, Ultimate Victory, lacked another worldwide smash hit like 2005's "Ridin'," it was overall a better release than The Sound of Revenge .
Tracks like the Slick Rick-featured "Hip Hop Police" were catchy singles with cleverly disguised socio-political undertones while songs like "Pimp Mode" and "Rock Star" demonstrated Chamillionaire's ability to blend smooth melodies with his rhymes.
Ultimate Victory was one of the best hip-hop records of 2007 and another testament to the way Chamillionaire manages to stand out. As a capable spitter, hook-writer and songwriter, Chamillionaire is the total package for a hip-hop artist and definitely one of the best rappers alive of 2007.
Jay-Z
Jay-Z's comeback to the rapping world was a muddled affair. Even after Kingdom Come gave Hov his biggest first week album sales of his career , it was a complete disappointment. Not even beats from Just Blaze, Dr. Dre and Kanye could save the lukewarm project.
After that, Jay-Z had to switch it up. Inspired by the Denzel Washington film, he got back in the studio with Puffy and The Hitmen and they created their own fucking movie – the epic American Gangster .
The album's first single – the Neptunes-produced "Blue Magic" – was a banger, but it was the follow up "Roc Boys (And the Winner Is)…" that set the stage for Hov's true comeback.
Outside of his own music, Hov also happened to feature on Rihanna's "Umbrella" – the biggest song of 2007 and arguably his most successful hit to date – as well as on the "I Get Money (Remix)," stunting with Puff and 50 about making a billi. Not bad for one year.
T.I.
T.I.'s previous album King was a landmark release, establishing him in the mainstream spotlight and announced his ascension to King of the South. Usually when an artist has a big year like T.I. did in 2006, they either drop the ball for the next release, switch up their style or both.
T.I. vs. T.I.P. wasn't necessarily bad, it just wasn't anything close to King . Despite being a star-studded affair with features from Eminem and Jay-Z and production from Just Blaze, Mannie Fresh and Danja, the album was a sprawling mess of confusion. T.I. the businessman vs. T.I. the hustler? Whatever.
Still, T.I.'s bars were still that quality shit and when it came to black out on tracks like "Big Shit Poppin' (Do It)" or DJ Khaled's "We Takin' Over," the Grand Hustle boss did not disappoint at all.
The Top 5 Best Rappers of 2007
5. Lupe Fiasco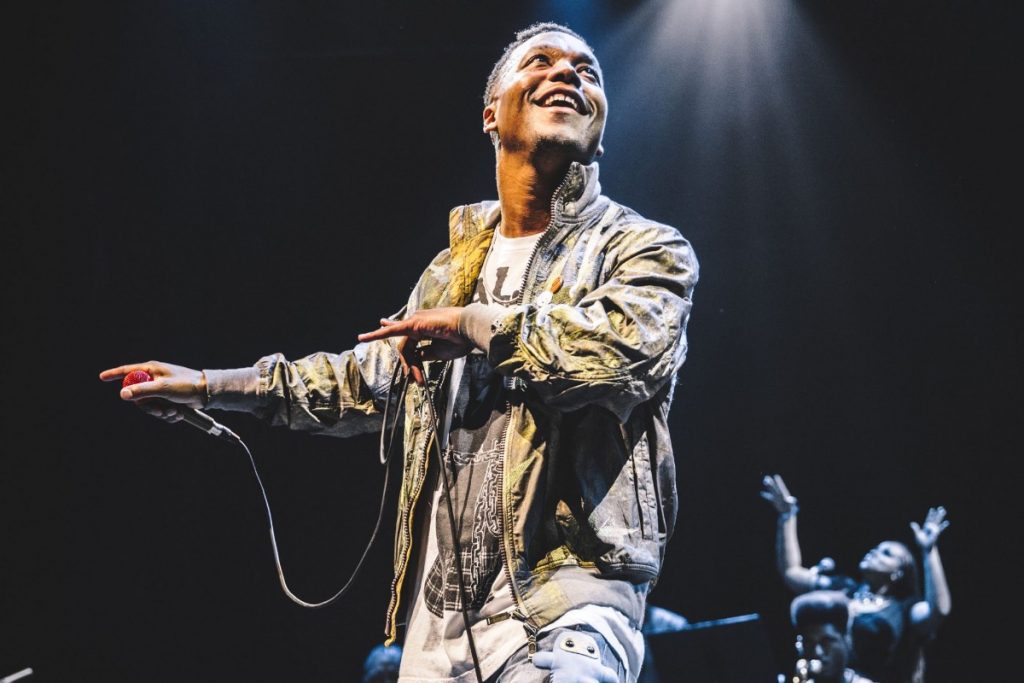 Notable releases: The Cool
Key guest appearances: Musiq Soulchild's "B.U.D.D.Y. (Remix)," Fall Out Boy's "This Ain't a Scene, It's an Arms Race (Remix)," Blake Lewis' "Know My Name."
Lupe's debut album, Food & Liquor , established him as one of rap's most promising and unique talents, but it was his sophomore project, The Cool , that cemented him as the genre's most fearless and creative voices.
Between the two releases, Lupe went through some tough times – losing his father to diabetes as well as his business partner Chilly to a prison sentence – so it's not hard to see why The Cool is much darker than Food & Liquor.
"Hip-Hop Saved My Life" and "Dumb It Down" are scathing looks at the music industry although "Paris, Tokyo" does ease things up a little bit when shit gets too tense. Then there's joints like "Go Go Gadget Flow" that are just lyrical marvels and testaments to Lupe's ability as a pure lyricist.
4. Blu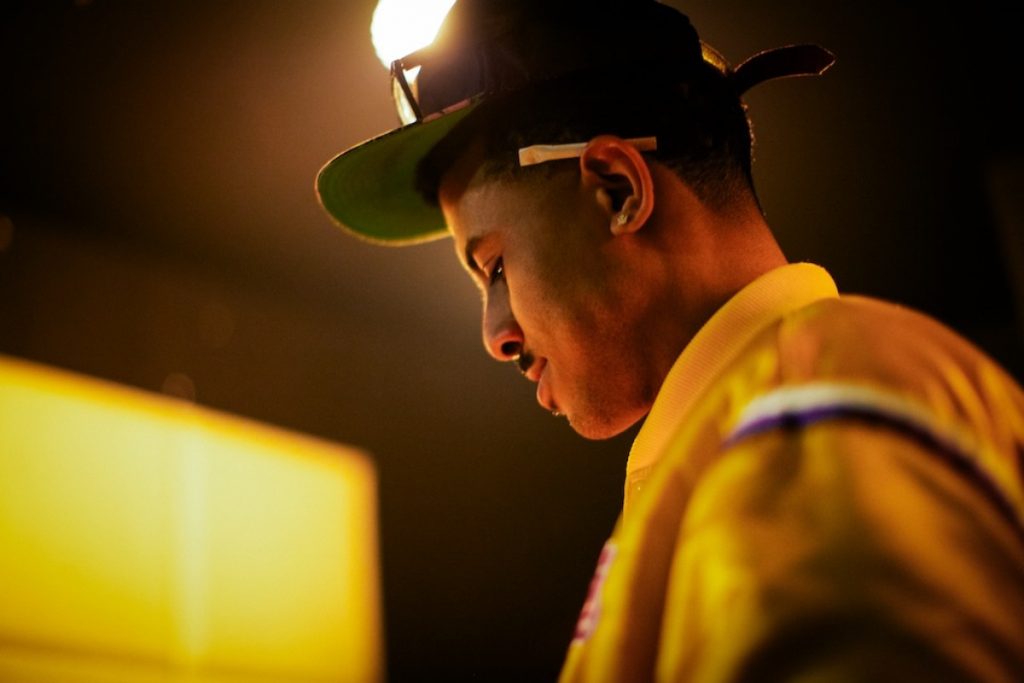 Notable releases: Below the Heavens (with Exile)
Key guest appearances: N/A
Every now and then, an artist will just seemingly come out of nowhere and drop a bomb on the game's head. That's exactly what Blu did when he teamed up with Exile for the classic Below the Heavens .
In an era where the South were taking over with their trap and crunk sounds, Below the Heavens was a quiet, unassuming soulful masterpiece that boasted incredibly relatable blue collar rhymes from Blu and beautiful jazzy production from Exile.
While other rappers tend to cram as many big name producers as they can on one album, Blu and Exile worked together perfectly as one unit, resulting in a masterful, cohesive project – a throwback to the Tribe Called Quest, Public Enemy, Gang Starr and Pete & CL Smooth days.
As a rapper, Blu's rhymes are nimble and his flow melts perfectly with Exile's boom-bap beats; he stands out because he's human, vulnerable, broke, grinding and blue collar – everything we all once were at least.
3. Andre 3000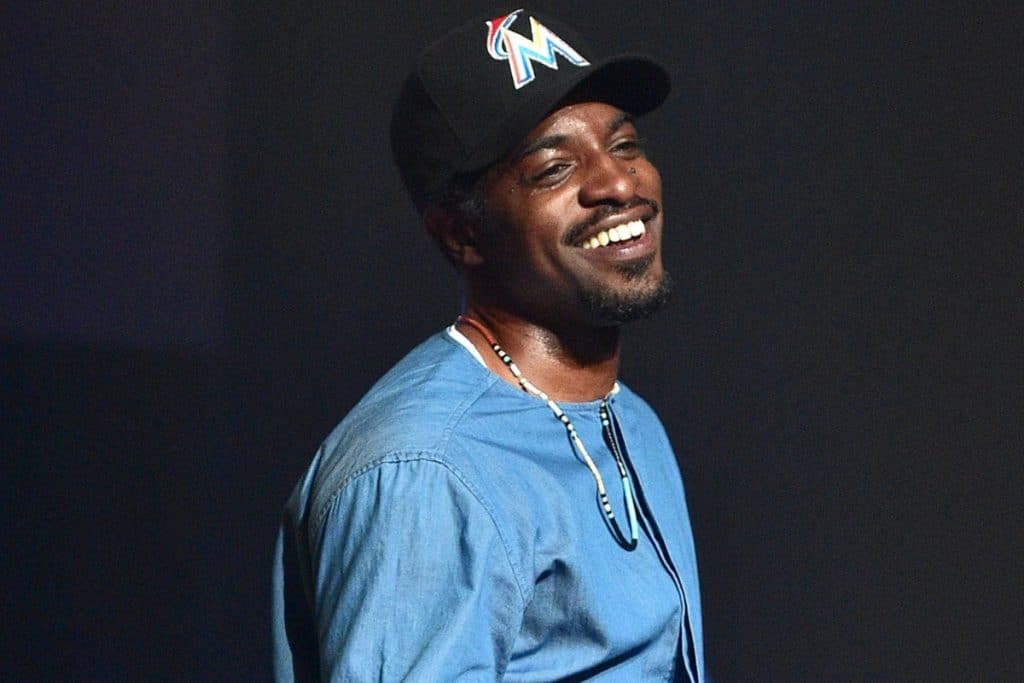 Notable releases: N/A
Key guest appearances: Devin the Dude's "What a Job," Jay-Z's "30 Something (Remix)," Lloyd's "You (Remix)," Rich Boy's "Throw Some D's (Remix)," UGK's "International Players Anthem (I Choose You)," DJ Drama's "The Art Of Storytellin' Part 4."
Maybe its the fact that a 3 Stacks verse was so rare post-2003. Andre 3000's last pure rapping project was 2000's Stankonia. Since then, he's been in and out of the game, acting, singing and doing whatever it is Andre 3000 does.
But when he does drop a verse. It's a fucking event. On DJ Drama's "The Art Of Storytellin' Part 4," on Rich Boy's "Throw Some D's (Remix)," on Devin the Dude's "What a Job." On the remix of Jay-Z's "30 Something" where he totally blows Hov out the water. On UGK's "International Players Anthem (I Choose You)," where he completely outshines Bun B, Pimp C and Big Boi.
An Andre 3000 verse is like magic. They're completely random, totally unpredictable and always come out of left field. You never know what you're going to get with them.
2. Lil Wayne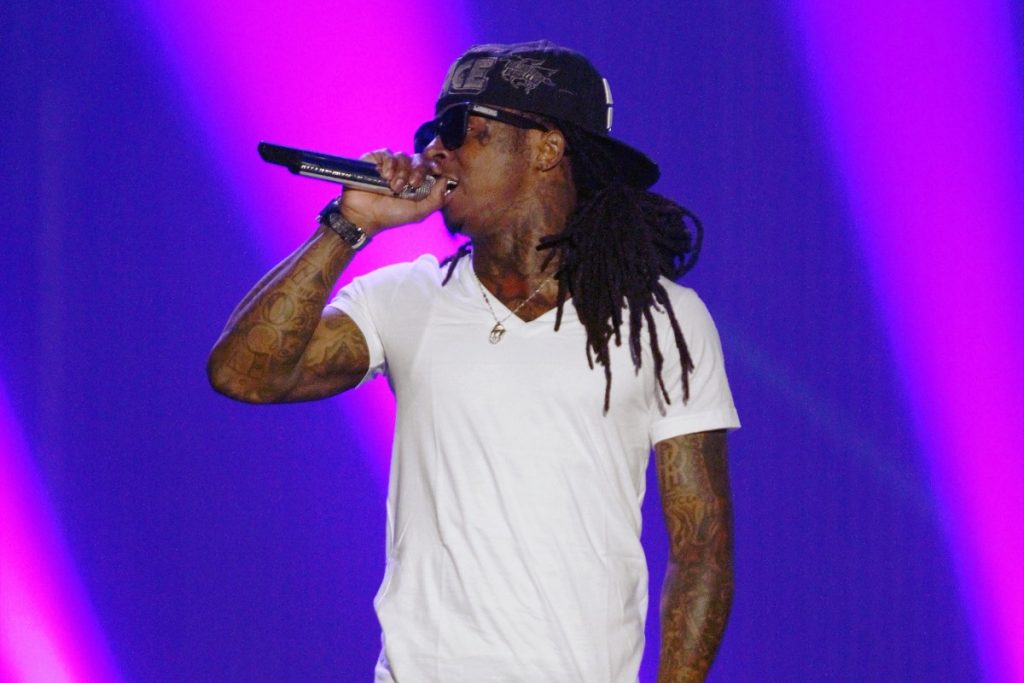 Notable releases: Da Drought 3
Key guest appearances: DJ Khaled's "We Takin' Over," Birdman's "Pop Bottles," Playaz Circle's "Duffle Bag Boy," Wyclef Jean's "Sweetest Girl (Dollar Bill)," Twista's "Whip Game Proper," Kanye West's "Barry Bonds," Chamillionaire's "Rock Star," Jay-Z's "Hello Brooklyn 2.0."
2008's Tha Carter III would make Lil Wayne the international superstar that he is now but Da Drought 3 still stands as his best work ever. The sprawling 2-disc mixtape featured Weezy rapping over anything and everything – if the beat was hot, he was going to chew it up.
Didn't matter whether it was Mims' "This Is Why I'm Hot," Nas' "Black Republican," Beyonce's "Upgrade U" or Gnarls Barkley's "Crazy" – Lil Wayne snatched that shit up and made it his own.
A few months after dissing Hov in a Complex interview and claiming the Best Rapper Alivetitle, Wayne took Jay-Z's "Show Me What You Got" and destroyed it and any hope Jay-Z had of making a smooth comeback. Weezy was getting mighty close to the throne.
1. Kanye West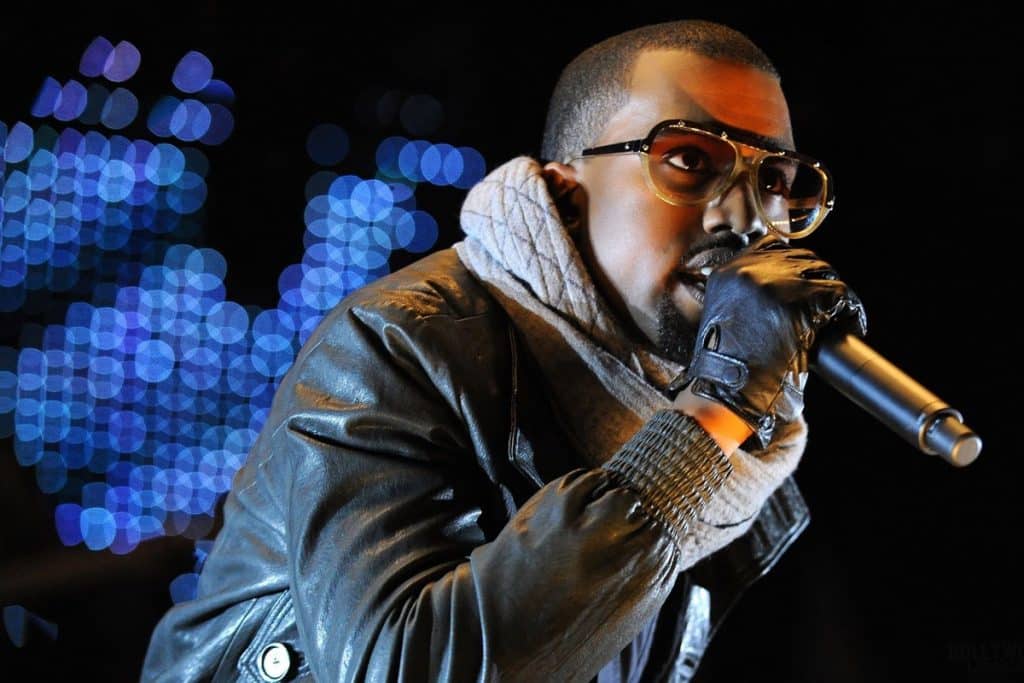 Notable releases: Graduation, Can't Tell Me Nothing (mixtape)
Key guest appearances: The Game's "Wouldn't Get Far," Teriyaki Boyz's "I Still Love H.E.R.," Ne-Yo's "Because of You (Remix)," T-Pain's "Buy U a Drank (Shawty Snappin') (Remix)," Common's "Southside."
Everything Kanye had done in his career to date was leading up to this very moment. Grinding it out in Chicago as No I.D.'s protege, hustling beats for Roc-A-Fella, producing for The Blueprint , trying to convince Jay and Dame he was a rapper, dropping The College Dropout , dropping Late Registration , it was all for this moment.
In 2007, everything clicked into place for Kanye. He had the street anthem with "Can't Tell Me Nothing" and he had the charts on lock with the smash "Stronger." But when 50 challenged Kanye to a sales battle between Graduation and Curtis , it was still unclear who would win.
This was, after all, the man who moved over a million copies in his first week just a couple years ago with The Massacre . 50 wasn't easily fucked with. But then it happened. Graduation sold over 900,000 while Curtis moved close to 700,000 copies. The hip-hop landscape shifted completely – gangster rap was done and Yeezy season was officially in.
In addition to Graduation featuring a more sophisticated, stadium-arena sound, it also had Kanye's best rapping to date. As someone who suffered from clunky bars and awkward rhyme schemes in the early days, he was a full blown beast on the mic. Kanye even stopped Lil Wayne, who was on a scorching feature bodying run at the time, from eclipsing him on the street knocker "Barry Bonds."