Now that we've got the best albums of the '80s out of the way, it's time to revisit my favourite hip hop decade – the good ol' '90s. In which case, it made creating this list even harder.
The '90s was an extraordinary and pivotal time in hip hop history.
It was the decade that gave us JAY Z, Nas, 2Pac, Biggie, OutKast, Wu-Tang, DMX, Eminem, Snoop Dogg, Fugees, Redman, Common, Mobb Deep just to name a few.
It was the decade that gave us Kangol caps, Timberland boots, Tommy Hilfiger, the Polo Snow Beach and camo wear.
It was the decade that gave us Hype Williams, Puff Daddy, Chris Lighty, Cash Money, Master P and Roc-A-Fella Records.
So let's get into, here's the '90s edition of the best hip hop albums, every year since 1986.
Read other decades:
1990: Ice Cube – AmeriKKKa's Most Wanted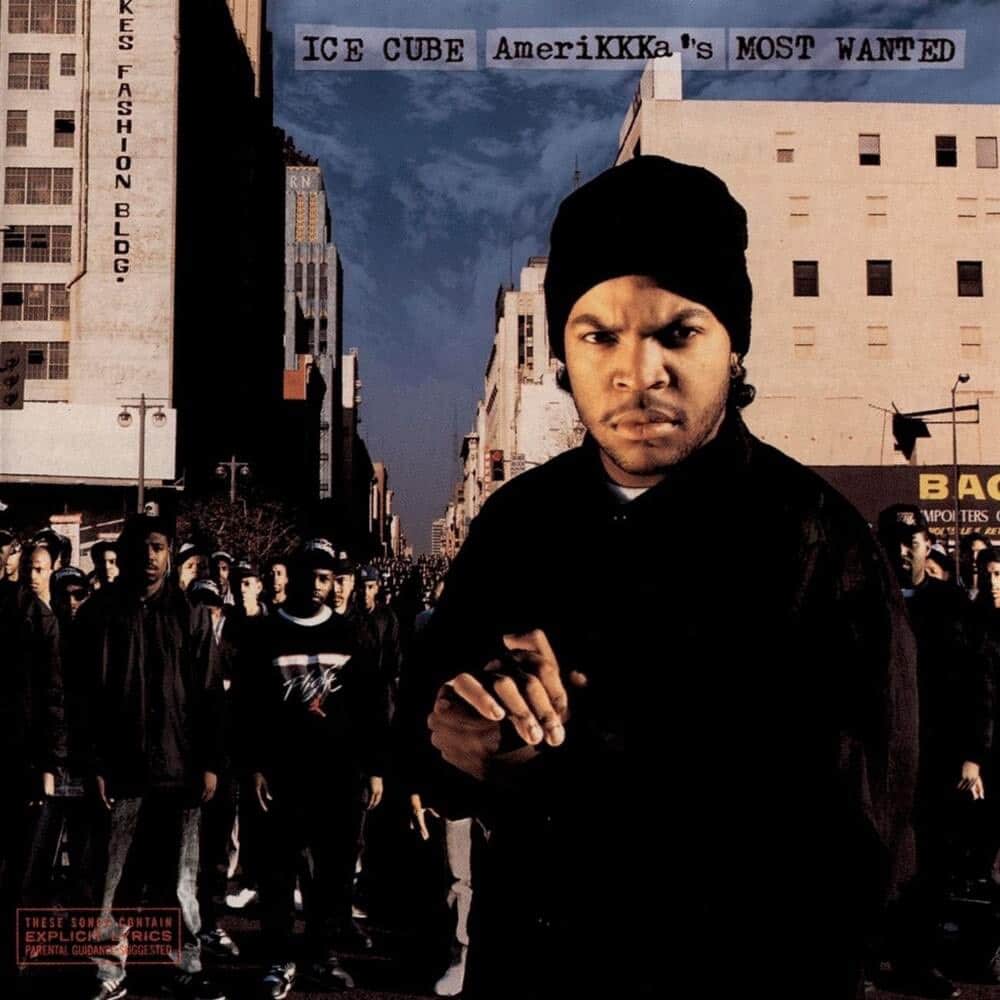 Released: May 16, 1990
Label: Lench Mob, Priority
Singles: "AmeriKKKa's Most Wanted", "Who's the Mack?"
Honourable mentions: A Tribe Called Quest – People's Instinctive Travels and the Paths of Rhythm, Eric B. & Rakim – Let the Rhythm Hit 'Em, Kool G Rap & DJ Polo – Wanted: Dead or Alive, Public Enemy – Fear of a Black Planet, LL Cool J – Mama Said Knock You Out, De La Soul – 3 Feet High and Rising
I wanted Dr. Dre to do AmeriKKKa's Most Wanted, but Jerry Heller vetoed that. So since he vetoed that shit—and I'm pretty sure Eazy didn't want Dre to do it. But Dre did want to do it; we gotta put that on record. Dre wanted to do my record, but it was just too crazy with the break-up of [N.W.A].

Ice Cube, AmeriKKKa's Most Wanted Retrospective [20 Years Later] | XXL
After his ugly split from N.W.A., Ice Cube was alone without the help of a virtuoso producer in Dre, so he headed to the East Coast in search for the next best thing. AmeriKKKa's Most Wanted found Cube linking up with The Bomb Squad, who provided the South Central MC with the chaotic funk he needed to unleash his fury. Cube's solo debut ended up being superior to Straight Outta Compton in every way possible.
1991: A Tribe Called Quest – The Low End Theory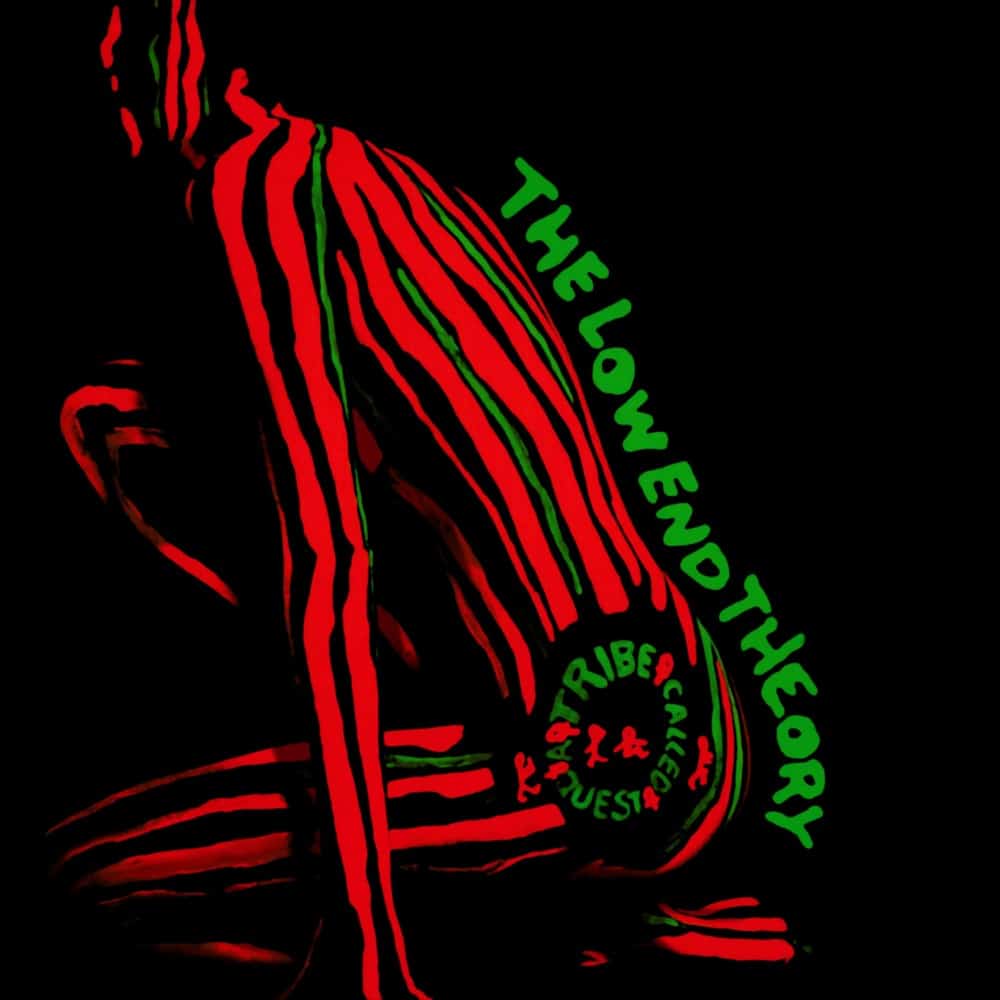 Released: September 24, 1991
Label: Jive
Singles: "Check the Rhime", "Jazz (We've Got)", "Scenario"
Honourable mentions: Gang Starr – Step in the Arena, Main Source – Breaking Atoms, Naughty by Nature – Naughty by Nature, Cypress Hill – Cypress Hill, Ice Cube – Death Certificate
People's Instinctive Travels and the Paths of Rhythm is a certified classic but The Low End Theory just took things to a whole other level – with the production, the concepts, the rapping, everything was just dialled in for their sophomore project. In later interviews, Tip would explain that listening to Straight Outta Compton would have a huge impact on how Tribe shaped the sound of The Low End Theory.
Q-Tip: It was Dre, it was when I heard Straight Outta Compton. I was just like, "Wow!" And I remember driving with Ali, I was like, "Yo, we gotta make some shit like this." Like, to hear that shit? And we were kind of like one of the few people riding around New York listening to that, like loud, [sings] "Straight outta Compton." You know what I mean? All that shit. It was just like, the energy of it, and they were dealing with dynamics as well and it was frenetic but Dre is such a master the way that it was laid out. He took what PE was kind of doing but he got to that whole Bomb Squad mentality a little bit before. And, the tapestry that he laid out for those things, it was just, still to this day, I just get chills. And I say this in a great way, but after you hear all the frills, the musical frills of that album, the sections and the rhymes, the interplay between the MCs, between [Ice] Cube and Eazy and the scratches, after you hear all of that when it's off what resonated was just that bottom, that bass and the drive of it. I was like, "Yo, we got like some shit, B, but still maintain our thing," you know? So that was a big contributing factor.

Q-Tip | Red Bull Music Academy
1992: Dr. Dre – The Chronic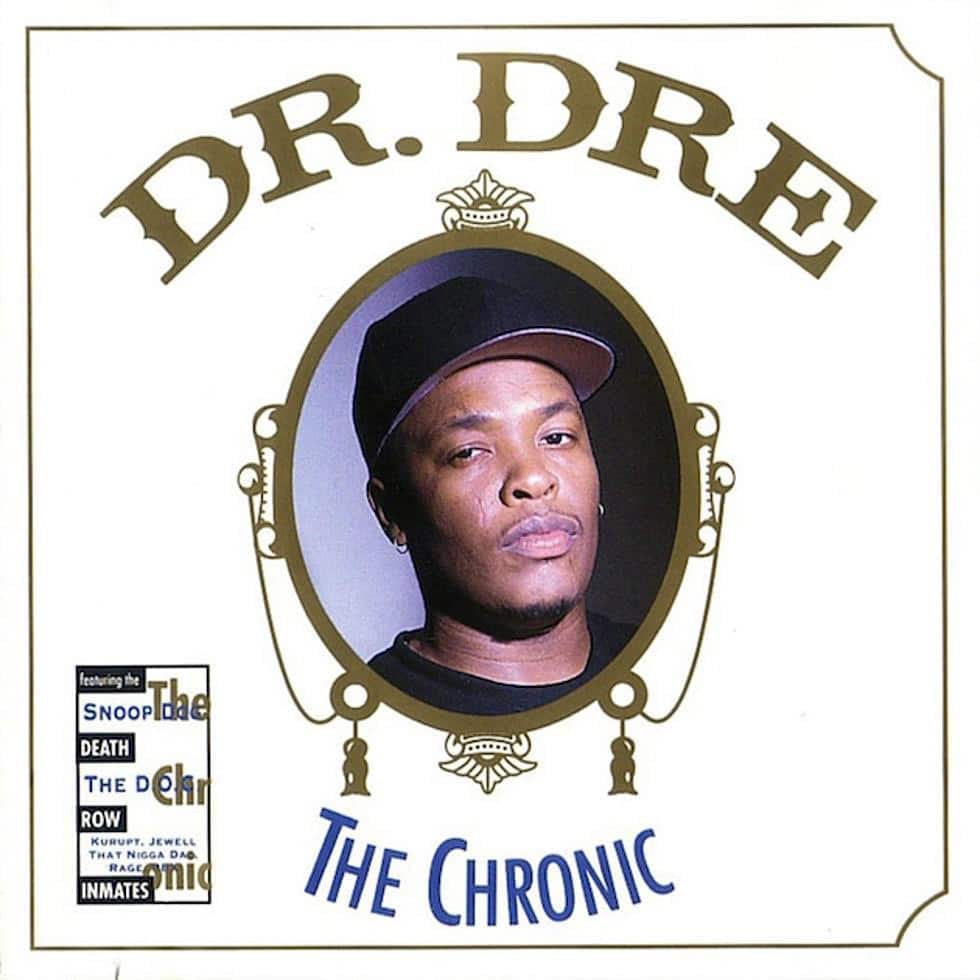 Released: December 15, 1992
Label: Death Row, Interscope
Singles: "Nuthin' but a 'G' Thang", "Dre Day", "Let Me Ride"
Honourable mentions: Gang Starr – Daily Operation, Pete Rock & CL Smooth – Mecca and the Soul Brother, Redman – Whut? Thee Album, The Pharcyde – Bizarre Ride II the Pharcyde
It's impossible to overstate the importance of this album. Without the success of The Chronic, we don't get Snoop Dogg, Death Row-era Tupac, Tha Dogg Pound, Warren G and Nate Dogg, and we probably don't get Eminem or 50 Cent later on either.
Not to mention the songs were just so damn fucking good. You had monster hits like "Nuthin' but a 'G' Thang", "Fuck wit Dre Day" and "Let Me Ride", but you also had tracks like "Lyrical Gangbang" and "Stranded on Death Row" where rappers like Kurupt, The Lady of Rage and Snoop came ready to bar shit the fuck up.
Kendrick Lamar: That was probably the first rap album I remember them playing in the house from top to bottom. Songs that I actually remember as a kid. That's the start of them house parties I always talk about growing up. 'Lil' Ghetto Boy' was crazy because of the storytelling, and I do a lot of storytelling in this album. I really pattern. Like I listen to my album and how it's broken down to 12 songs. It really kind of shapes and forms into an album like that. Just with the storytelling and what represents the city today and kids around the world today.

Kendrick Lamar's 25 Favorite Albums | Complex
1993: Wu-Tang Clan – Enter the Wu-Tang (36 Chambers)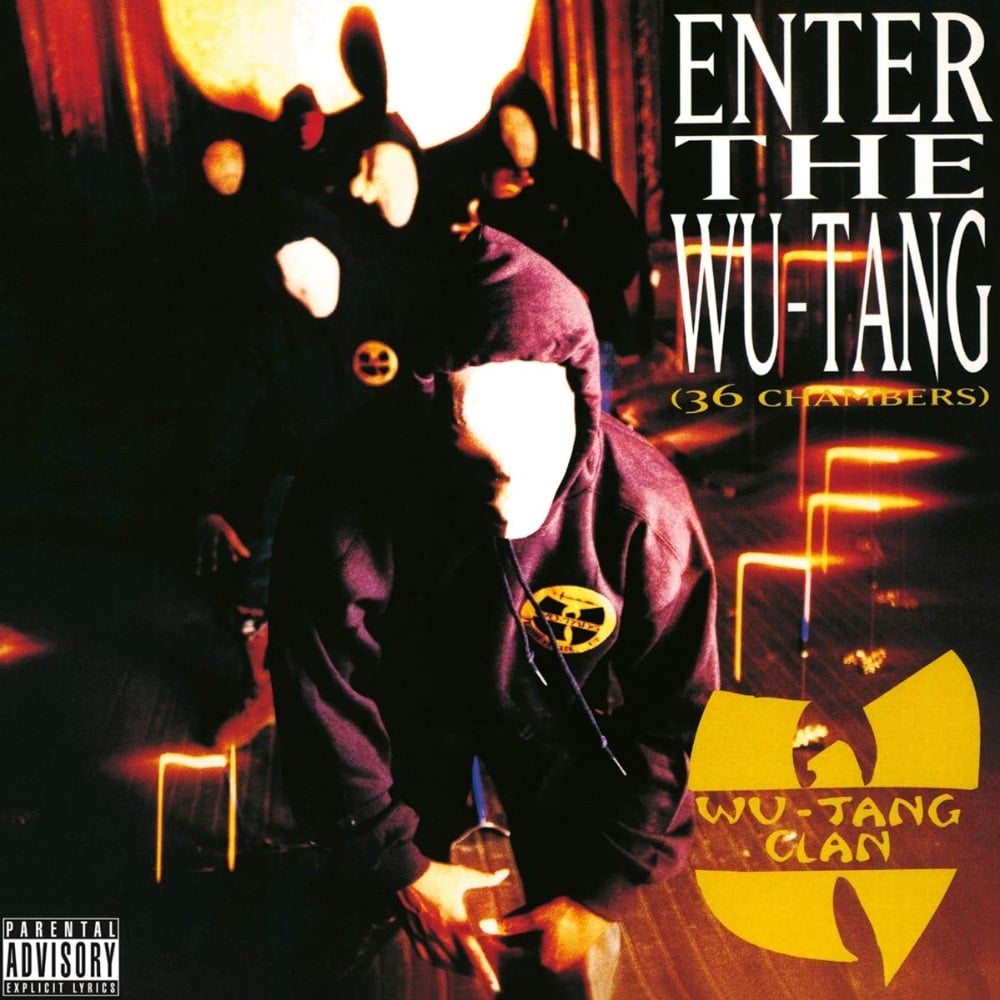 Released: November 9, 1993
Label: Loud
Singles: "Protect Ya Neck", "Method Man", "C.R.E.A.M.", "Can It Be All So Simple"
Honourable mentions: KRS-One – Return of the Boom Bap, A Tribe Called Quest – Midnight Marauders, Snoop Dogg – Doggystyle, Naughty by Nature – 19 Naughty III
While Dre was busy with The Chronic, shaping the sound of the West Coast for the next decade, we had RZA over on the East Coast plotting to take over the industry with his Shaolin brothers.
With a lead single that cost a mere $300 to record, the industry had no idea what hit them when nine masked killer MCs burst through through kung-fu samples and lo-fi production yelling "Protect Ya Neck"! What's so special about Enter the Wu-Tang (36 Chambers) is that every single track feels like it's own little world while blending in cohesively with the next song.
RZA: If you keep eating McDonald's, you gonna get sick. You need a real home-cooked meal. And I knew that that would be healthier. And that's what Wu-Tang was: It was a home-cooked meal of hip-hop. Of the real people.

The Wu-Tang Clan's 20-Year Plan | NPR
1994: Nas – Illmatic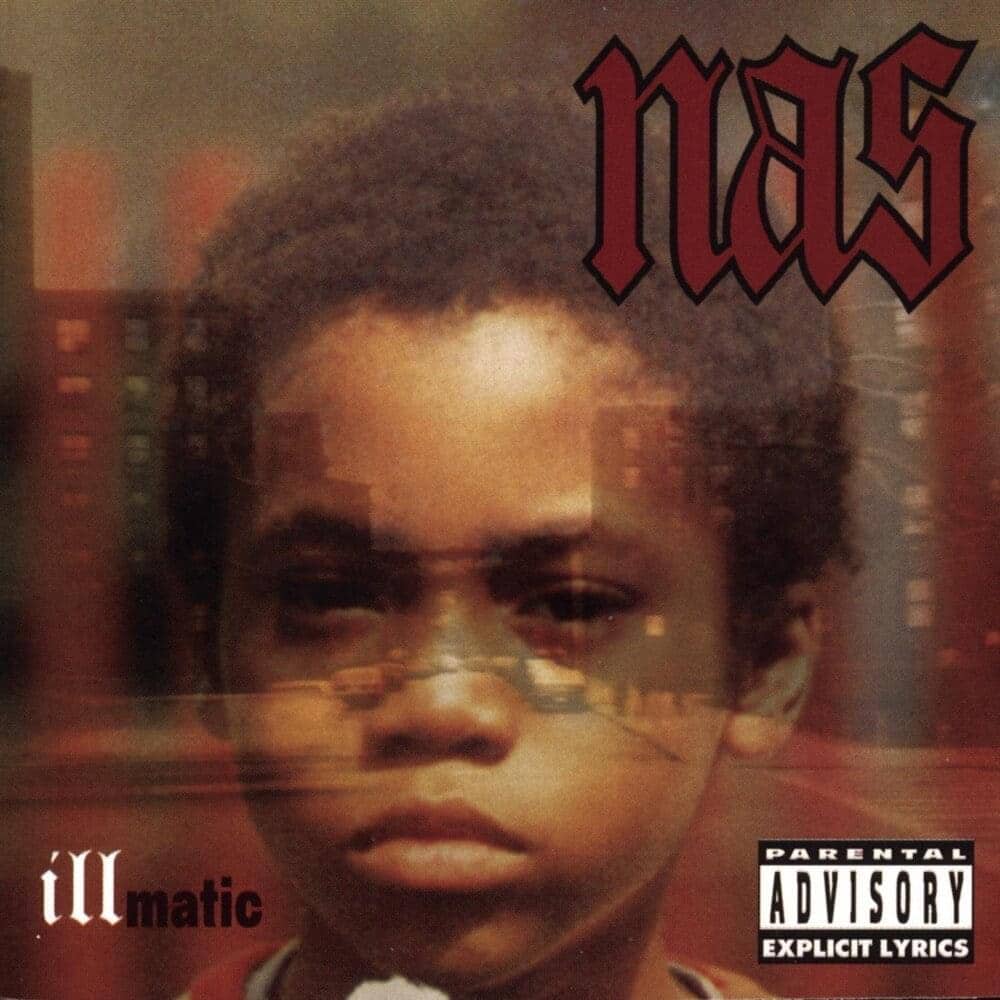 Released: April 19, 1994
Label: Columbia
Singles: "Halftime", "It Ain't Hard to Tell", "Life's a Bitch", "The World Is Yours", "One Love"
Honourable mentions: Gang Starr – Hard to Earn, OutKast Southernplayalisticadillacmuzik, The Notorious B.I.G. – Ready to Die, O.C. – Word…Life, Scarface – The Diary, Method Man – Tical
1994 is up there with 1988 when people are debating the greatest years in hip hop history. That year alone, we had debuts from the likes of Biggie, Method Man, OutKast, OutKast and Fugees; veteran acts like Scarface and Gang Starr were defining the sounds of their region; all while Death Row and Bad Boy were inching closer and closer to an all-out coastal war.
In the midst of all this, there was a quiet rapper by the name of Nasty Nas who dropped one of the most anticipated hip hop albums of all time. And boy, did it deliver. When you're talking beats and rhymes, Illmatic is perfection. Nas' old soul, phenomenal lyrical ability and raspy voice betrayed no hints of his age (20 years old!), while an all-star line-up of producers – DJ Premier, Large Professor, Pete Rock and Q-Tip – supplied some of the best beats of their illustrious careers.
Miss Info: At the time I was using a bright yellow waterproof Walkman. I got onto the subway platform. And when I started listening to the album and that intro comes on — 'Genesis' and then 'N.Y. State of Mind,' it felt like somebody dropped a hood over me. And I remember that many trains went by and I was still standing there. I don't think I stopped playing it for days.

'Illmatic': The Making Of A Classic | NPR
1995: Raekwon – Only Built 4 Cuban Linx…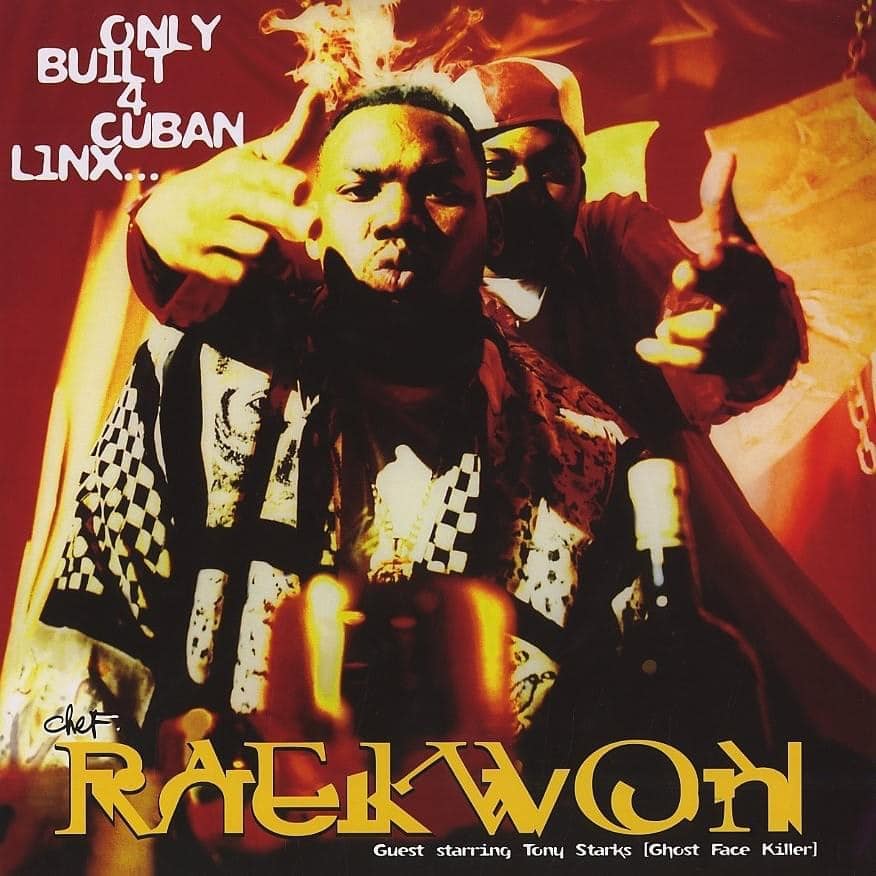 Released: August 1, 1995
Label: Loud, RCA
Singles: "Heaven & Hell", "Criminology", "Ice Cream", "Rainy Dayz"
Honourable mentions: 2Pac – Me Against the World, Ol' Dirty Bastard – Return to the 36 Chambers: The Dirty Version, Mobb Deep – The Infamous, Bone Thugs-N-Harmony – E. 1999 Eternal, GZA – Liquid Swords
Only Built 4 Cuban Linx… aka The Purple Tape is the greatest street hip hop album of all time, the greatest Wu-Tang solo release of all time, and a top five '90s rap record (at the very least).
It's the most cinematic hip hop release ever, it's got one of the greatest Nas verses of all time, it's got one of the greatest Wu verses of all time (Ghostface on "Criminology"), it's got-in fact, you know what? I'm just going to let Pusha T wax nostalgic on how The Purple Tape changed his life because he can articulate way better than me.
Pusha T: Raekwon's Only Built 4 Cuban Linx, is like the Holy Grail of rap albums to me. I was striving to do my best rendition of that. I wanted to just harness that energy. You know, when I was listening to the Purple Tape, it motivated me to go outside, get some money. You know what I'm saying? Do whatever I had to do to be able to compete in the world of the streets. Depending on what car I was in, the Purple Tape motivated me to get the next car. You know, the car on the block with the hottest sweatshirt, sneakers, whatever the case may be, and just really, the driving energy of that album was something that told me subconsciously to keep propelling, keep going, keep going, go faster, go further, go harder. I was trying to emulate that here.

Pusha-T Is Having Another Moment | Vulture
1996: Tupac Shakur (as Makaveli) – The Don Killuminati: The 7 Day Theory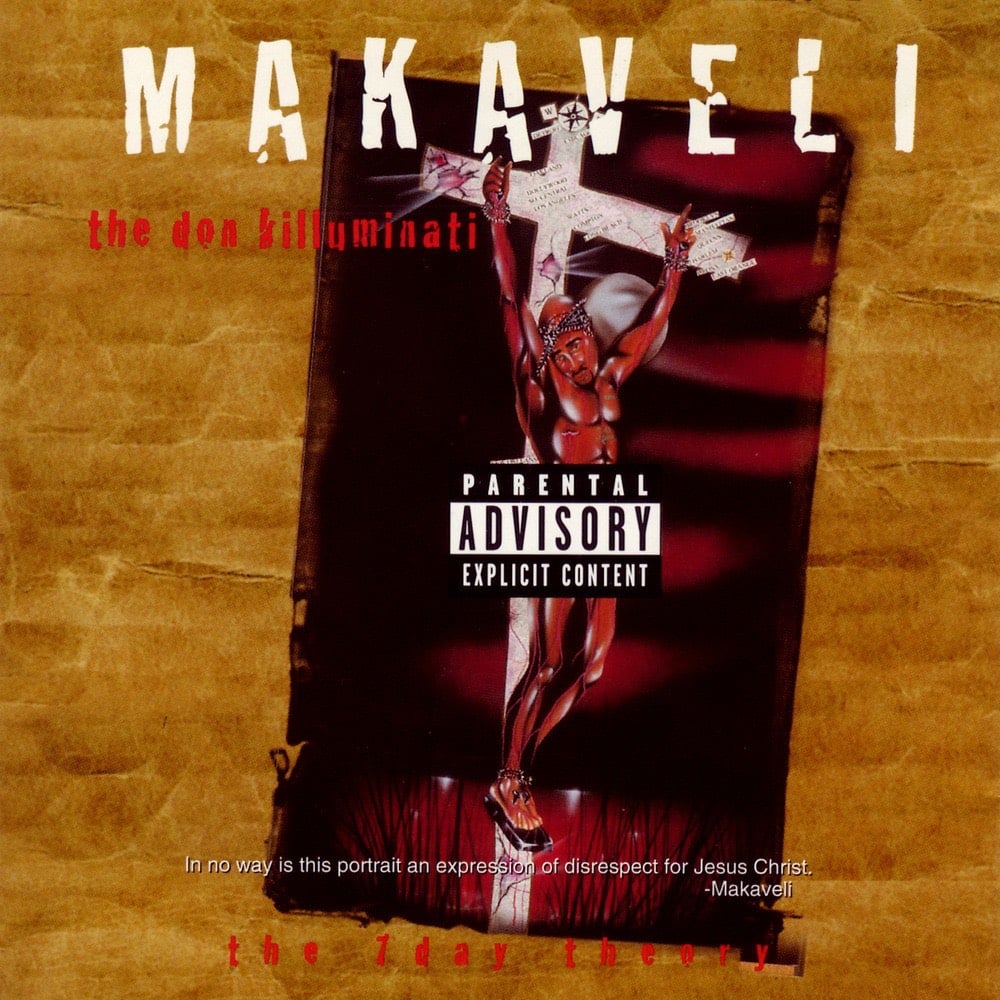 Released: November 5, 1996
Label: Death Row, Makaveli, Interscope
Singles: "Toss It Up", "To Live & Die in L.A.", "Hail Mary"
Honourable mentions: Fugees – The Score, 2Pac – All Eyez on Me, Jay-Z – Reasonable Doubt, Nas – It Was Written, OutKast – ATLiens
The Don Killuminati: The 7 Day Theory is Pac at his most paranoid, vicious and incendiary. The album isn't as personal and introspective as Me Against the World, nor does it have the blockbuster quality of All Eyez On Me, yet, it might just be Pac's best work ever. Backed by some of the darkest production of his recording career, Pac went to war with everyone he thought had it out for him.
From rappers – Nas, Biggie, Junior M.A.F.I.A., Puff Daddy, Jay Z, Mobb Deep – to dangerous street figures – Jimmy "Henchman" Rosemond, Jacques "Haitian Jack" Agnant and Walter "King Tut" Johnson – Pac fired shot after shot until his last breath.
Kendrick Lamar: The reason I like Makaveli, one of my favorites, is the aggression of it. I look back, there was so much controversy about that album that I really couldn't understand at a young age. Him being on a cross and the 21 gun salute ['Against All Odds].' It was just so much aggression and I think that was 'Pac's greatest niche. Have that emotion, have that aggression on that track and it really felt like he wanted to go to war listening to it.

Kendrick Lamar's 25 Favorite Albums | Complex
1997: The Notorious B.I.G. – Life After Death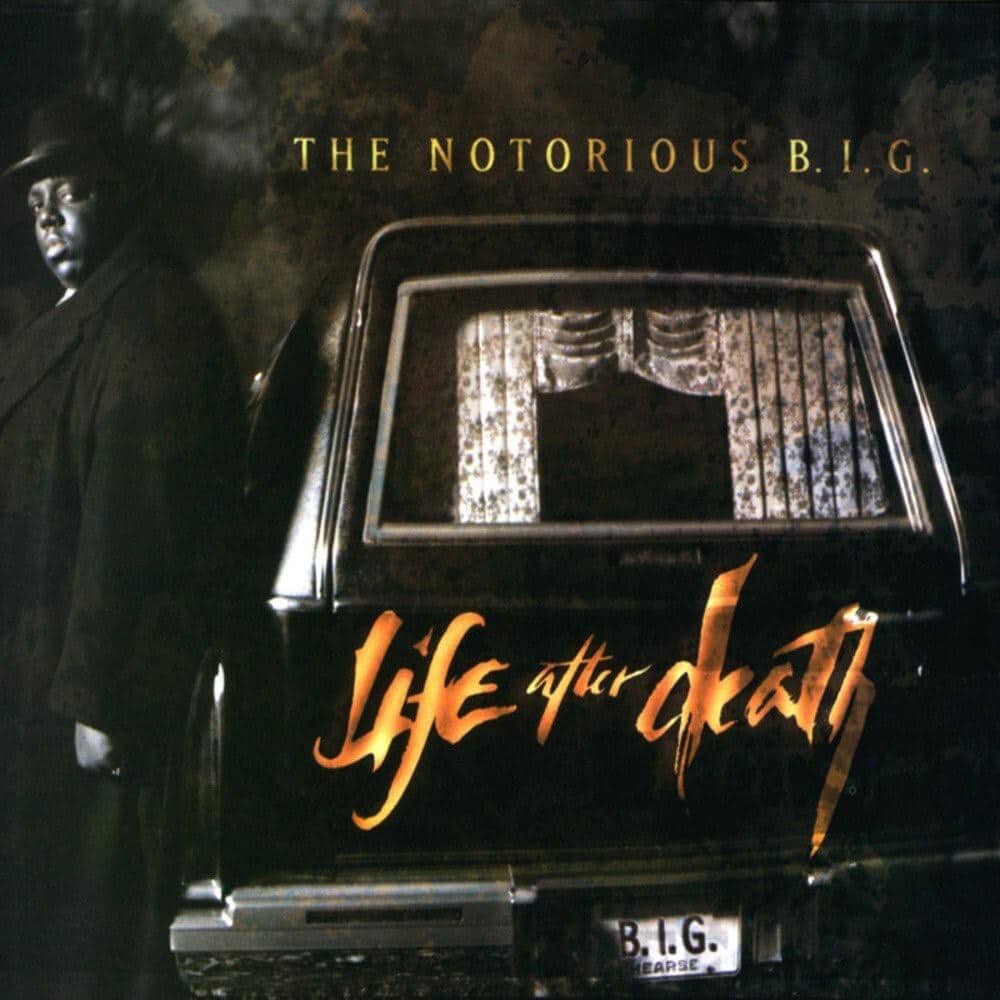 Released: March 25, 1997
Label: Bad Boy, Arista
Singles: "Hypnotize", "Mo Money Mo Problems", "Sky's the Limit"
Honourable mentions: Wu-Tang Clan – Wu-Tang Forever, Capone-N-Noreaga – The War Report, Puff Daddy & the Family – No Way Out, Busta Rhymes – When Disaster Strikes…, Mase – Harlem World
Life After Death is a body of work that most rappers can only hope to achieve over their entire recording career. This is peak rap in all ways possible – lyrical rap, mafioso rap, storytelling rap, battle rap, party rap, introspective rap, radio rap, street rap. Over the length of two hours, Biggie proved why he was the best rapper alive.
DJ Clark Kent: I don't know if it was the first of any kind, I just knew that it was dope. When you're in it, you're not thinking we're making history. You're like, are the records good or not? That's all that really matters and we knew the records were good. You have to understand, he already had Ready to Die. That was amazing. Then he had Snoop Dogg's, Nas' album, and Reasonable Doubt to look at to go, 'Alright, what I gotta do?' But the best thing about him is that he didn't change who he was. He still is the best rapper we ever heard. He understood that Jay Z was the best MC, but he also understood he was the best rapper.

If Ya Don't Know, Now Ya Know: Notorious B.I.G.'s Final Album 'Life After Death' Defined An Era | Vibe
1998: OutKast – Aquemini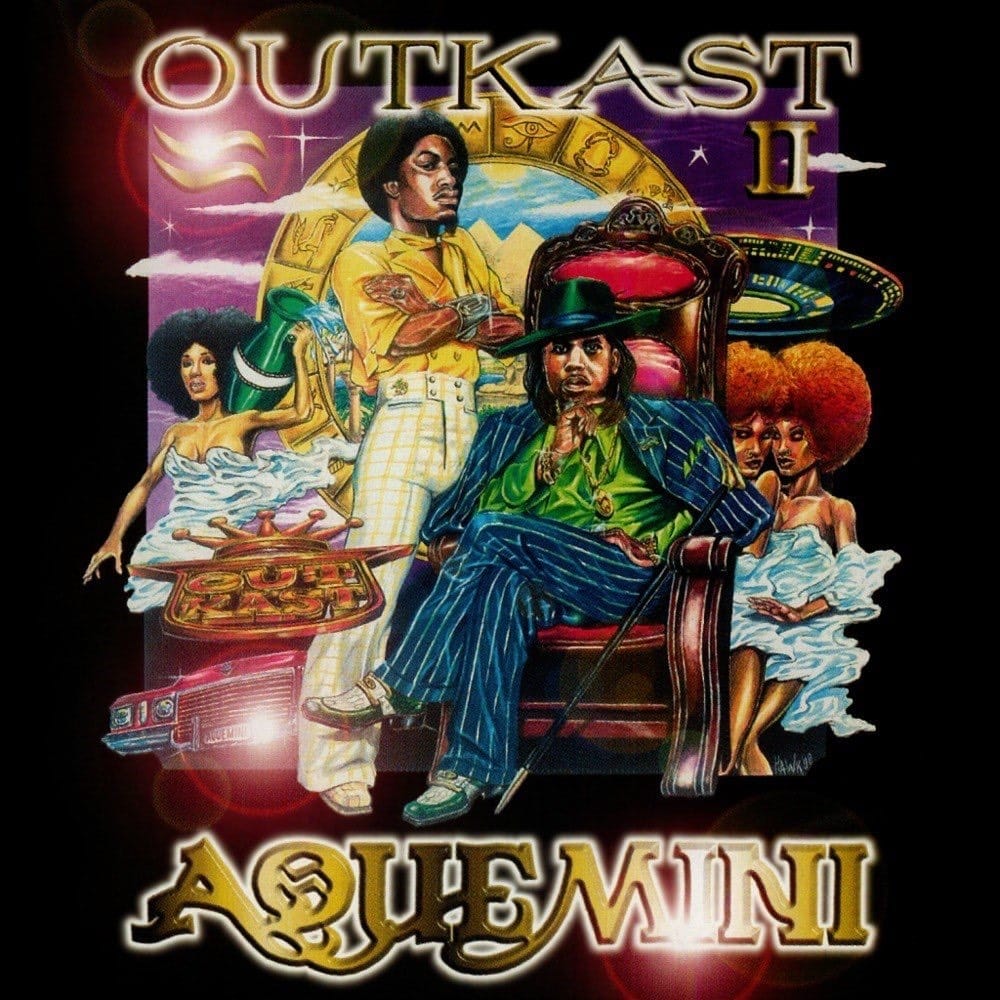 Released: September 29, 1998
Label: LaFace, Arista
Singles: "Skew It on the Bar-B", "Rosa Parks", "Da Art of Storytellin' (Pt. 1)"
Honourable mentions: DMX – It's Dark and Hell Is Hot, Jay Z – Vol. 2… Hard Knock Life, Gang Starr – Moment of Truth, Lauryn Hill – The Miseducation of Lauryn Hill
Man, first they was some pimps, man. Then they was some aliens, or some genies, or some shit. Then they be talkin' about that black righteous space, man, whatever, man. Fuck them. I ain't fuckin' with them no more, man."

- Return Of The "G" (Skit)
You know a rap group is special when they put out four back-to-back classics and they leave their fans debating on which album is the best album. From the Southern fried funk of Southernplayalisticadillacmuzik to the brooding space sounds of ATLiens to the epic soulfulness of Aquemini to the modernised experimentation on Stankonia; trying to decide on the best OutKast album really just depends on what mood you're in that day.
Killer Mike: Aquemini is the bridge between the pop brilliance of Stankonia and the Southern soul brilliance of ATLiens. It's a beast within itself. For Southern music, period, it meant nothing was the same. Aquemini progressed our music 20 years.

Big Boi Remembers OutKast's 'Aquemini' 15 Years Later | XXL
1999: Dr. Dre – 2001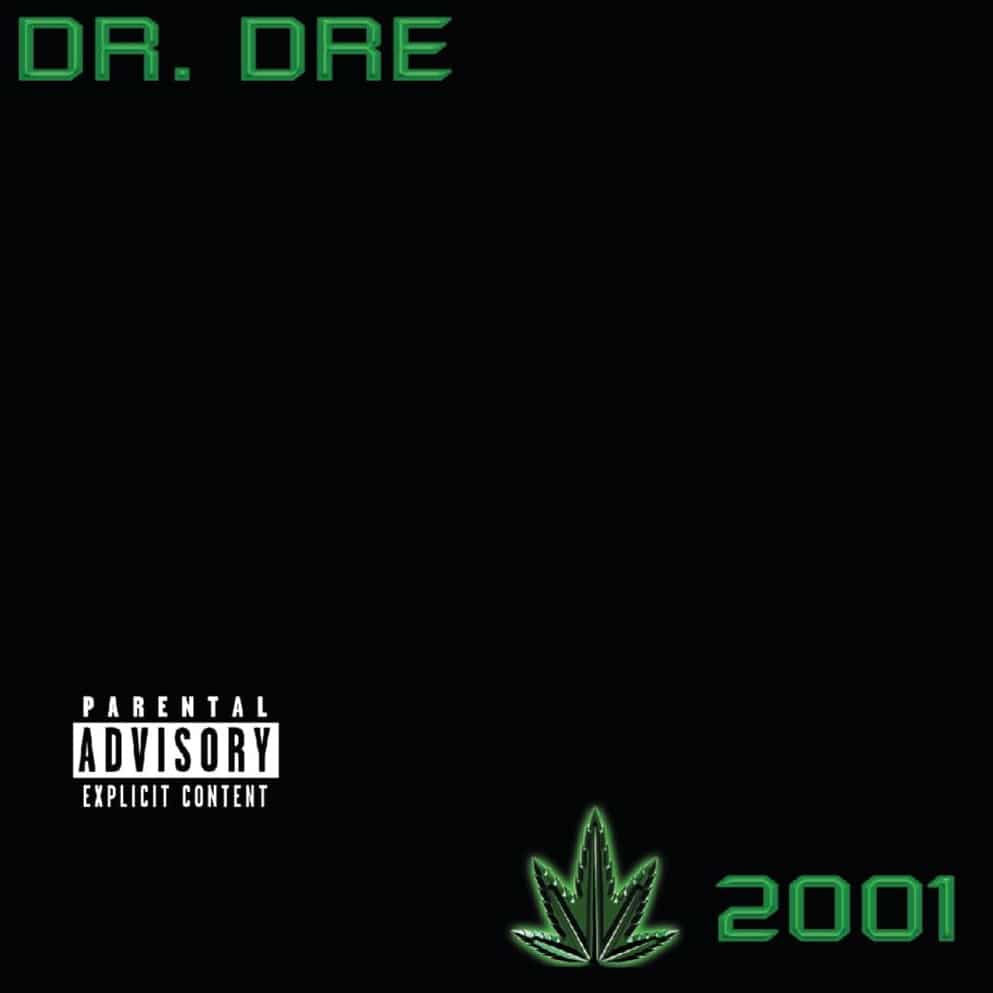 Released: November 16, 1999
Label: Aftermath, Interscope
Singles: "Still D.R.E.", "Forgot About Dre", "The Next Episode", "The Watcher"
Honourable mentions: Mos Def – Black on Both Sides, Jay Z – Vol. 3… Life and Times of S. Carter, Eminem – The Slim Shady LP, The Roots – Things Fall Apart
It might be crazy to think about it now, but during the mid-90s to late-90s, Dre wasn't the revered producer he is now, or even during The Chronic days. Even after selling over 20 million records, being a founding member of N.W.A. and starting Death Row Records, people were starting to look at him like he was washed out.
"For the last couple of years, there's been a lot of talk out on the streets about whether or not I can still hold my own, whether or not I'm still good at producing," he told The New York Times. "That was the ultimate motivation for me. Magazines, word of mouth and rap tabloids were saying I didn't have it any more. What more do I need to do? How many platinum records have I made? O.K., here's the album — now what do you have to say?"
Dre went back into the lab, bringing with him old friends (Snoop, Kurupt, The D.O.C.), some new energy (Eminem, Scott Storch and Mel-Man), linked up with Jay Z, who wrote the album's lead single "Still D.R.E.", and delivered another masterpiece to close off a decade that he'd been running.
Dr. Dre: Eminem was the missing link. Hearing [Eminem's] demo and how it made me feel, and then meeting him, and how we say eye-to-eye as far as the work goes, and what we wanted to do in the studio—he was hungry, I was hungry, and it was just that spontaneous combustion. We just clicked, and that just brought everything and everyone together that was happening at the time.

Dr. Dre On Why Eminem Was The Missing Link In Making 2001 | Ambrosia For Heads