For hip hop heads, one of our favourite pastimes is to sit around and debate who our top five rappers are, who are the best rappers right now, who are the greatest rappers of all time?
With so many dope rappers throughout history, from the 1980s to the 2020s, it's an endless debate and one that will never be settled. For rappers though, it's an even more impossible debate. Not only do they hear things from other rappers on a technical level that normal listeners don't pick up on, they also have to navigate the political minefield when choosing their favourite MCs.
For this list, we've compiled some of our favourite rappers and who they have in their own favourite rappers list. From Nas, Jay-Z and 50 Cent, to Drake, Kendrick and Lil Wayne, here are some of your favourite rappers' favourite rappers.
Method Man's Favourite Rappers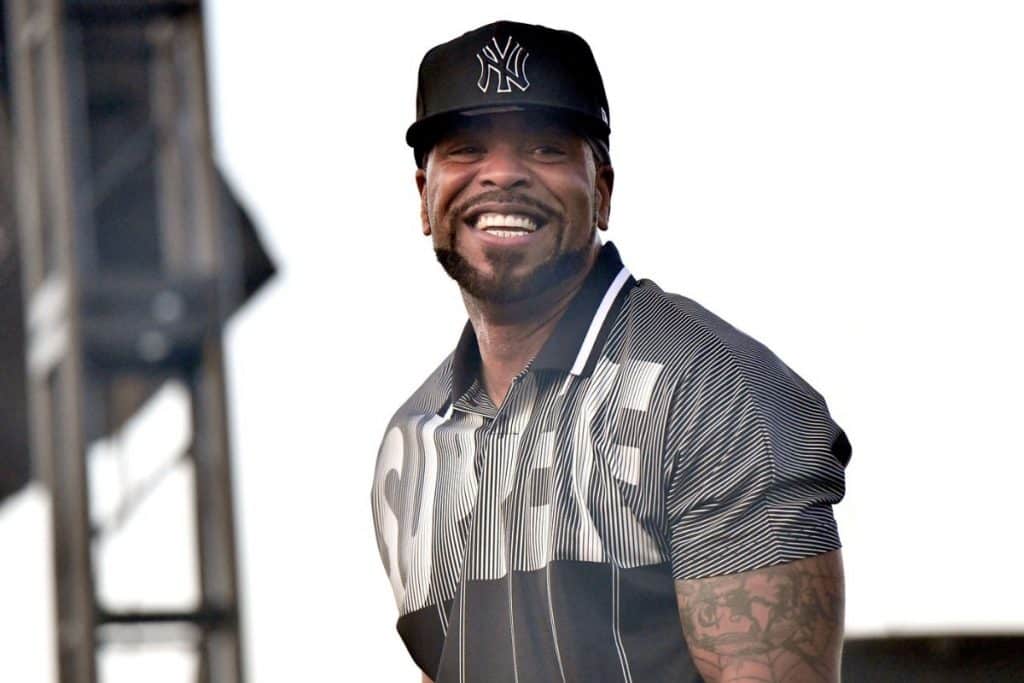 In a 2020 interview with MC Serch on The Serch Says podcast, Method Man took the opportunity to give all the flowers to his fellow Wu-Tang Clan brother, Inspectah Deck. "To me, Inspectah Deck is one of the most underrated MCs of all time," Meth told Serch. "When you think of Wu-Tang, his name doesn't come up first. But when you think of iconic verses, his name's coming up first. When you think of Wu-Tang's catalog, his name is coming up first, second, or third."
When asked by Serch to list his top five rappers dead or alive, the Ticallion Stallion went on to say: "Deck, Deck, Deck, Deck, fucking Deck. All Inspectah Deck."
50 Cent's Favourite Rappers
In a 2013 interview with Larry King, 50 was asked who his top five rappers and the hip hop mogul replied with: KRS-One, Rakim, Biggie, 2Pac and Nas. While 50 and Nas had their differences back in the 2000s, the rapper-turned-TV executive has made no secret of his admiration for his fellow Queens rapper. One of 50's favourite rap verses is from Nas' "The Message."
Kendrick Lamar's Favourite Rappers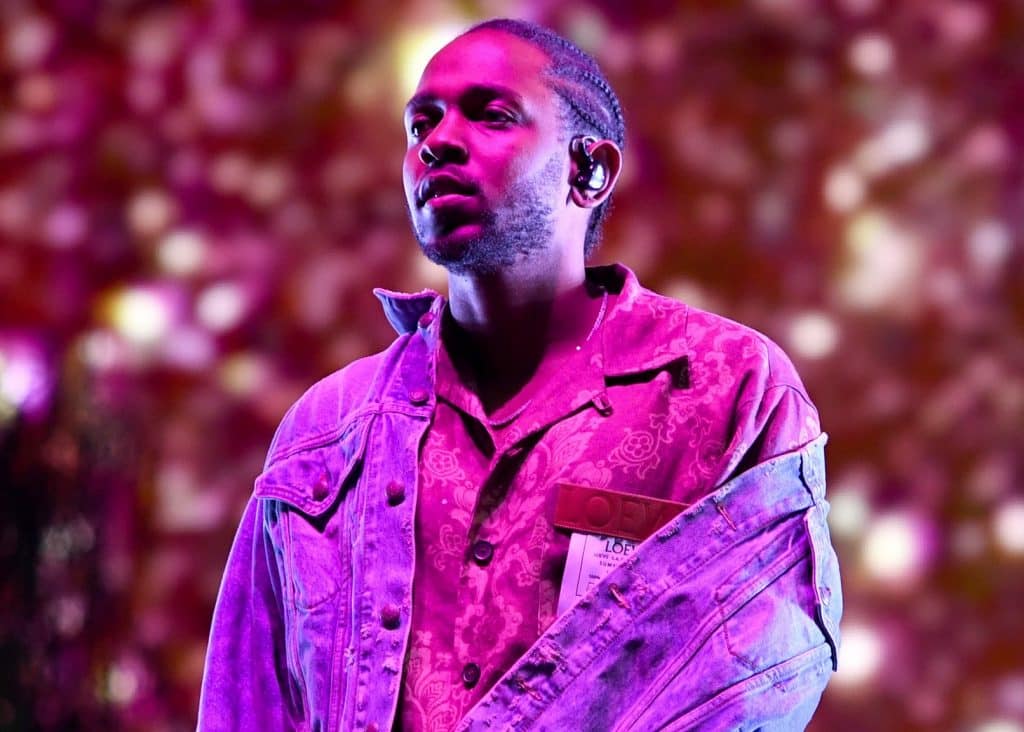 According to a 2013 conversation with Erykah Badu for Interview Magazine, Kendrick was asked by the Queen of Neo Soul to list his top five rappers of all time. The Compton rapper started out his list with Jay-Z, Nas, 2Pac, Snoop, and Big. Then he proceeded to add Eminem, Andre 3000, Rakim, Kurupt, Method Man and DMX for a final count of 11.
J. Cole's Favourite Rappers
After dropping his critically acclaimed third album, 2014 Forest Hills Drive, J. Cole dropped by Angie Martinez's on Power 105.1 to talk about many things, including his top five rappers.
"It probably changes all the time," he said before listing 2Pac, Biggie, Nas, and Jay-Z. For his fifth pick, Cole struggled to decided between Eminem or Andre 3000. "I wanna say [André] so bad, but Eminem is like solo dolo," Cole explained to Angie. "Andre's incredible, but he'll tell you himself, he was in a duo so his workload was a little less, but creatively he's miles beyond."
Drake's Favourite Rappers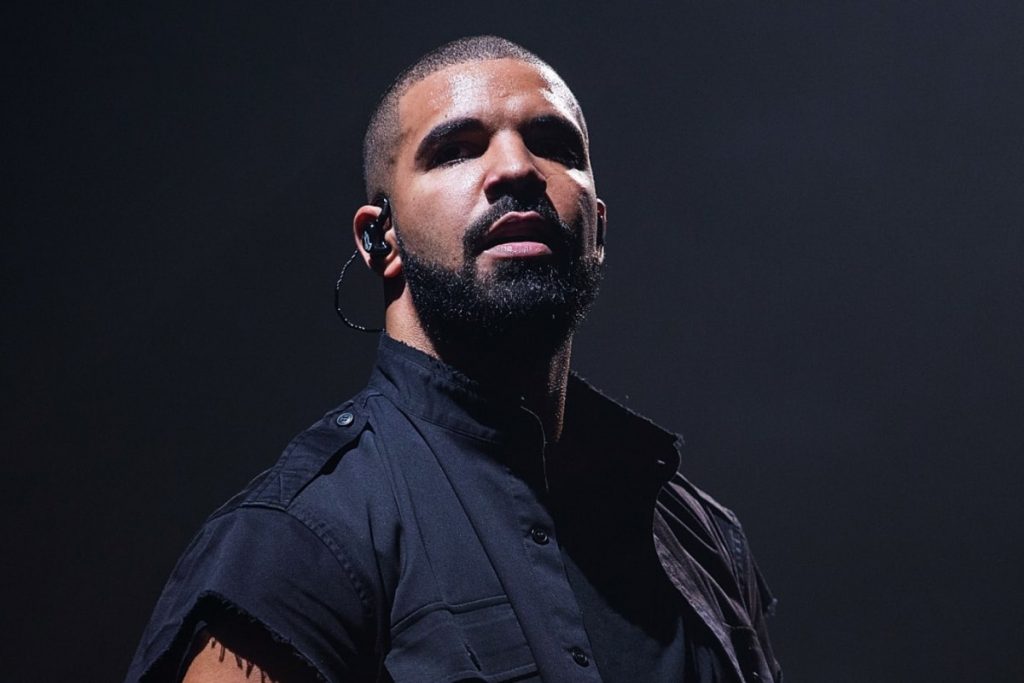 In May 2020, Drake took to Instagram's comment section, under one of Hush's post, to let the world who his top five rappers of all time were. "My top 5 is Biggie, Hov, Wayne, Young Tony, and 3000 since nobody asked," he wrote.
Bun B's Favourite Rappers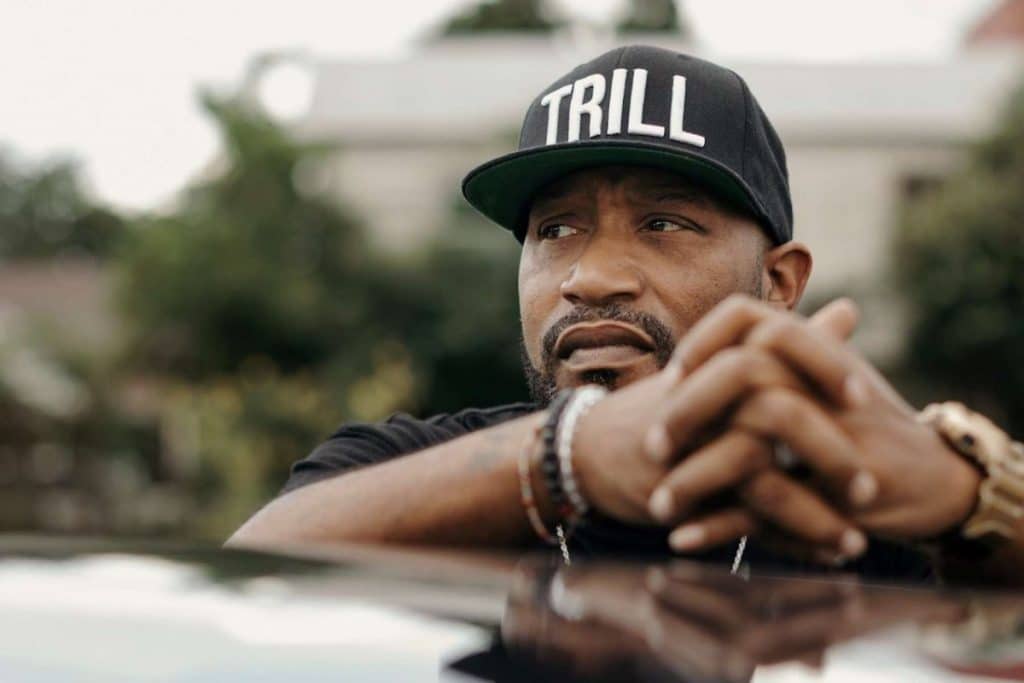 During a 2013 interview with Shade 45's Sway Calloway, Bun B, one of the best Texas rappers of all time, listed off his top five rappers at the time. Bun started with Dizzee Rascal, who he said was "one of the most underestimated emcees, period, on the planet."
After that was Yelawolf, Kendrick Lamar, and Royce da 5'9″. "Probably the most underrated lyricist in the game right now," the Houston native said about the Detroit rapper. "I think his catalog, when you go back and look at it verse-for-verse, it's going to be really hard for any emcee to really stand up against." For his fifth pick, Bun put down himself – "Number five is me. I just had to go there."
Eminem's Favourite Rappers
Perhaps the best-known example of Eminem naming his favourite rappers is on his song, "'Till I Collapse," off 2002's The Eminem Show. He lists Redman, Jay-Z, 2Pac, Biggie, Andre 3000, Jadakiss, Kurupt and Nas. Nearly 20 years later, Em tweeted his new list of favourite rappers, which initially included: Lil Wayne, 2Pac, Royce da 5'9″, Jay-Z, Redman, Treach, Kool G Rap, Biggie and Crooked I. He then added to the list: LL Cool J, Nas, Joyner Lucas, Kendrick Lamar, J. Cole, Andre 3000, Rakim and Big Daddy Kane.
Nas' Favourite Rappers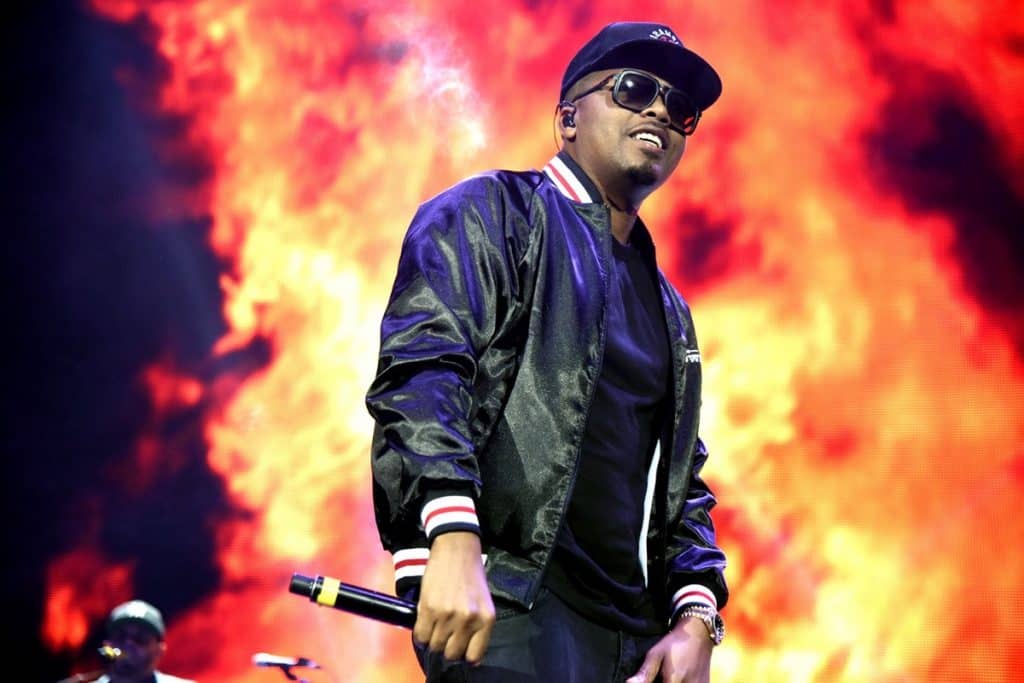 In a 2016 conversation with the legendary Andre Harrell for Revolt's Music Talks series, the Queensbridge GOAT listed his top five rappers: J. Cole, Kendrick Lamar, Drake, Lil Wayne and Rick Ross.
During a 2012 interview with Complex, Nas also talked about his favourite albums of all time, which featured releases from rappers such as: Run-D.M.C., Boogie Down Productions, Eric B. & Rakim, MC Shan, Big Daddy Kane, Slick Rick, Public Enemy, Kool G Rap & DJ Polo, Main Source, Ice Cube, A Tribe Called Quest, Scarface, N.W.A., Dr. Dre, Snoop Dogg, Jay-Z, The Notorious B.I.G., and OutKast.
Moneybagg Yo's Favourite Rappers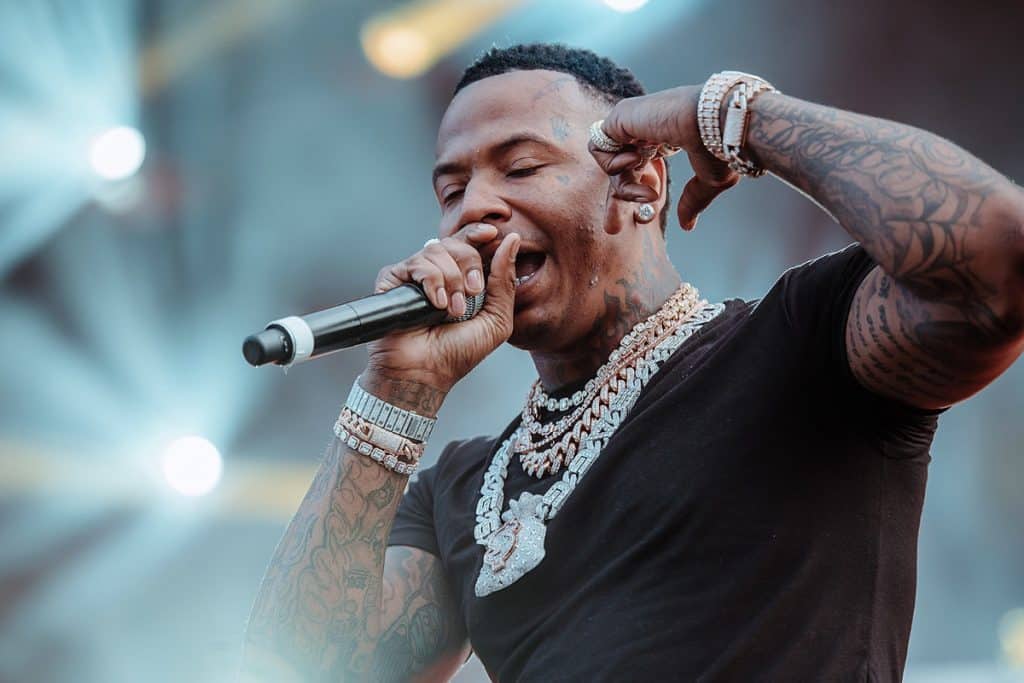 Speaking with DJ Khaled for Interview magazine in July 2021, the Memphis rapper was asked to list his top five MCs from the past and right now. For his influences, Moneybagg mentioned listening to Puffy, Biggie, Common, Boosie, Lil Wayne, Juvenile, Future and Yo Gotti when he was growing up. As for the question of who were his top five best rappers right now, Moneybagg listed himself, Lil Baby, Lil Durk, Pooh Shiesty, and Polo G.
The Game's Favourite Rappers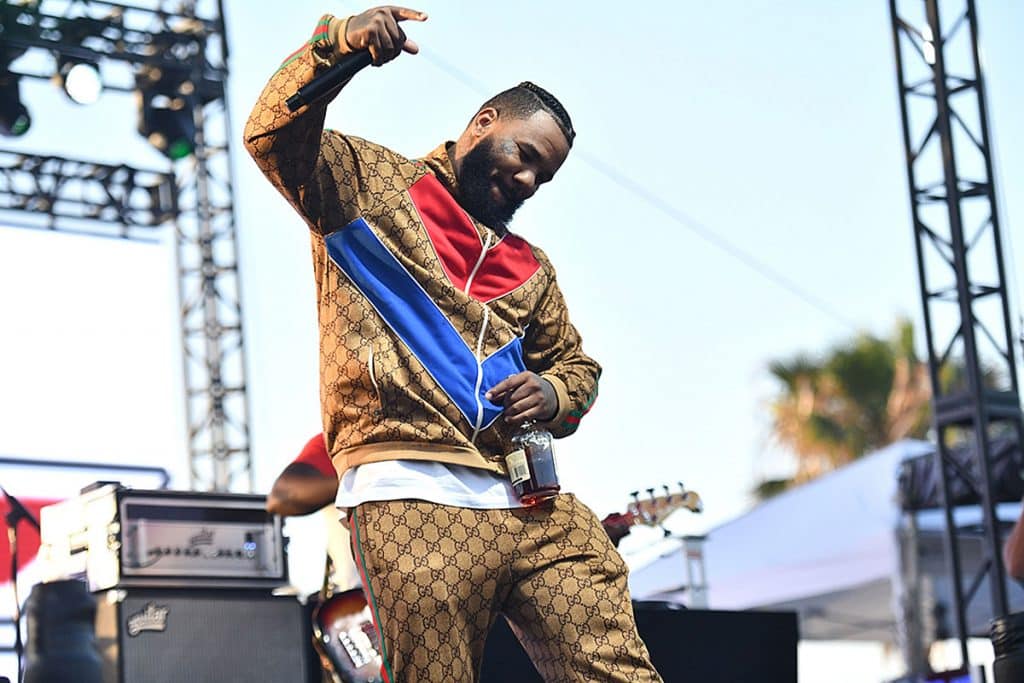 In May 2021, The Game took to Twitter to list his top ten best rappers alive, which included: Jay-Z, Nas, Lil Wayne, Eminem, Kendrick, Snoop, Drake, Andre 3000, J. Cole, and Lil Baby.
Jadakiss' Favourite Rappers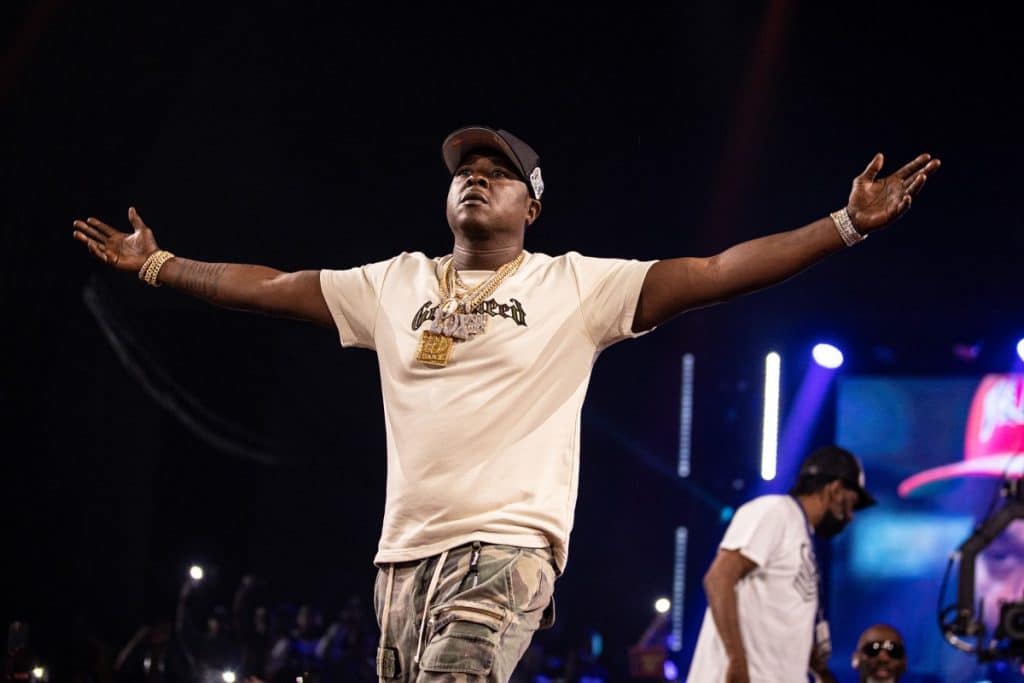 In 2015, during the lead up to dropping his fourth album, Top 5 Dead or Alive, Jadakiss was asked on the The Cutting Room show who his top five rappers were.
"For one, just for your name to be in the discussion is a pleasure," Jadakiss explained before listing the names. "Because it's a million rappers, a billion. And more than 98.2 percent of them would never be in the discussion. Kiss went on to list (in no particular order): Big, Jay-Z, Nas, his LOX brother Styles P and fellow Yonkers native DMX.
Lil Wayne's Favourite Rappers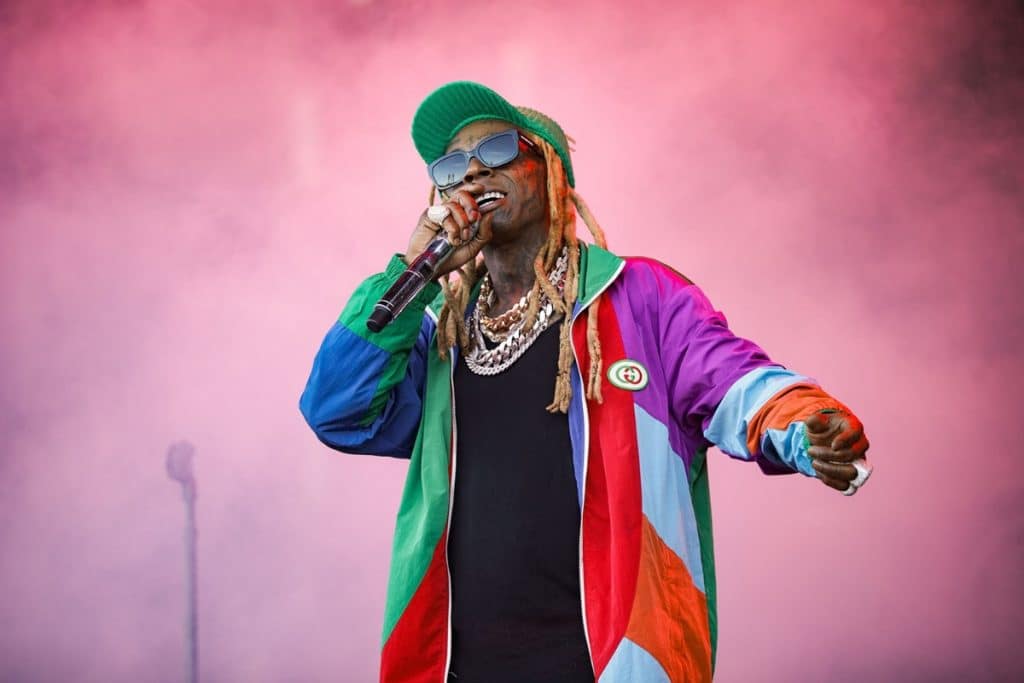 In a 2022 interview with Nick Wright for the What's Wright? With Nick Wright podcast, Weezy was asked to name his top five rappers of all time. To the surprise of many rap fans Wayne listed Missy Elliott as his number one pick, even though if you're a real hip hop head you should already know that Missy is the best female rapper of all time, and one of the greatest to ever do it.
"It's always gonna be first Missy Elliott," Weezy told Wright. "She's a huge influence of everything I've ever done. Jay-Z is the best ever to speak. Biggie, obviously. Then I have the whole Goodie Mob. Then I have UGK."
Jay-Z's Favourite Rappers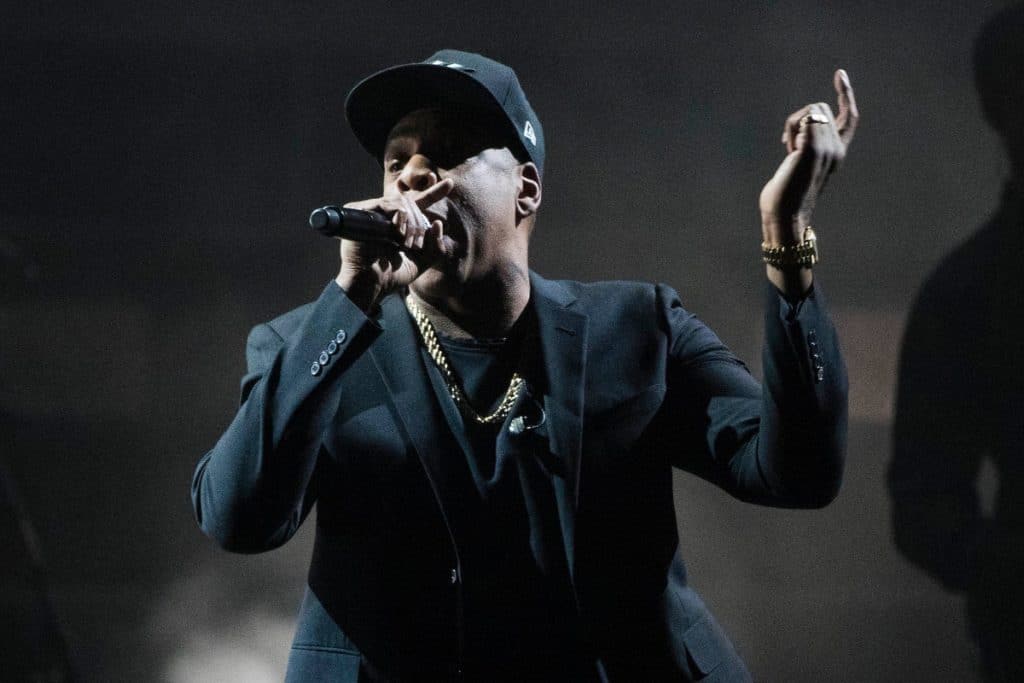 During an interview with Big Boy back in 2009, Hov was asked who his top five MCs of all time were. "I got the usual suspects – Biggie, Pac, Scarface, Eminem and Andre 3000," he listed. "Off top of my head, that's would be my top 5."
Years later, after he became the hip hop artist to be inducted into the Songwriters Hall Of Fame, Jay-Z went on to acknowledge close to 100 other rap acts who have inspired him along the way:
Rakim
Big Daddy Kane
KRS-One
Chuck D
Ice Cube
Jaz-O
Eminem
Andre 3000
The Notorious B.I.G.
2Pac

J. Cole

Kendrick Lamar
Chance the Rapper
Jay Electronica
Lauryn Hill
Nicki Minaj
MC Lyte
Queen Latifah
Common
Kanye West
Drake
Rev Run
Grandmaster Caz
LL Cool J
2 Chainz
Cam'ron
Q-Tip
T.I.
Black Thought
Pharoahe Monch
Scarface
De La Soul
Ice-T
Kool G Rap
Grandmaster Melle Mel
Kurupt
The LOX
DMX
ScHoolboy Q
Ab-Soul
Lupe Fiasco
Mos Def
Foxy Brown
Rick Ross
Quavo
Future
Travi$ Scott
Tee Grizzley
Redman
Wu-Tang Clan
Busta Rhymes
Treach
Lil Wayne
Juvenile
B.G.
Nipsey Hussle
Lil' Kim
Slaughterhouse
Wale
MC Eiht
Too Short
E-40
Mac Dre
50 Cent
Big L
Show & A.G.
Nice & Smooth
Fat Joe
Big Pun
Digable Planets
State Property
Young Jeezy
Pusha T
Playboi Carti
A$AP Rocky
Sean Price
Mobb Deep
Kid Cudi
Tyler, the Creator
Earl Sweatshirt
Snoop Dogg
Slick Rick
Pimp C
Bun B
Big Sean
Sauce Money
Fabolous
Mac Miller
Pusha T's Favourite Rappers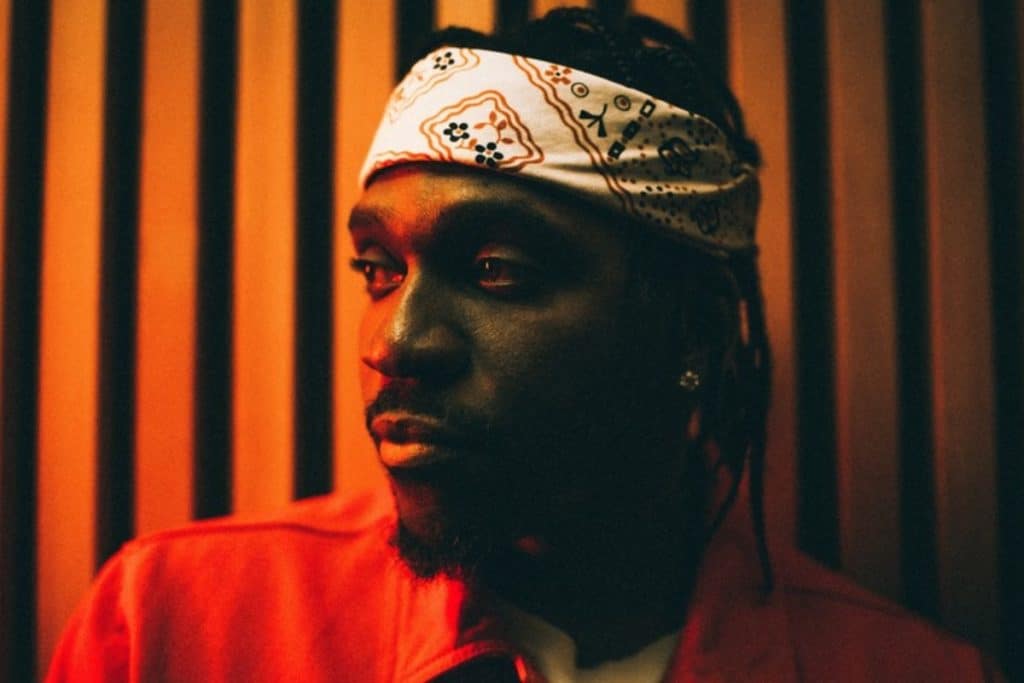 Leading up to the release of his fourth solo album, It's Almost Dry, Pusha T talked about who he thought were the top coke rappers of all time. "Hov is first, because he made Reasonable Doubt, and that is the grail of all drug levels, without being all about drugs. It spoke more to the lifestyle," Pusha said. "Lyrically, I'm going to say that I'm next. And I'll say Jeezy is third, because I don't believe there was a stronger moment in time than Trap or Die.
Over the years, Pusha has also made it clear that he thinks The Notorious B.I.G. is the greatest rapper of all time. He spoke to Rolling Stone in 2015 about why Big was the best and broke down his favourite Big verse ("Young G's") for Pitchfork in 2018.
Pusha T: I believe the Notorious B.I.G. was the greatest rapper who's ever lived. I remember in '94, when Ready to Die came out, I was in 11th grade, living in my mother's house in Virginia. There was a frenzy at my high school, arguing and talking about that album. We used to spend hours in the car, reciting his raps, trying to figure out what in the hell made him veer off in this way or that way. Some rappers just say a punchline, and it's like, "OK, we get it." But Big delved deep. He was a master painter with words. And his flow was just so effortless. I mean, I think I'm an awesome writer, but my bars still sound like bars. Big had all these intricacies, all these colors, all these witty things – and it didn't sound like a rap. It was a conversation.

Pusha T: 'Notorious B.I.G. Was the Greatest Rapper Who's Ever Lived' | Rolling Stone