2 Chainz, born Tauheed Epps, emerged from the streets of College Park, Georgia, to become one of hip hop's most distinctive voices. His journey in the rap game, a tale of persistence and transformation, begins with a promising but uneventful chapter as part of the duo Playaz Circle. It wasn't until he discarded the less appealing alias, Tity Boi, that he began to carve out a unique place in the rap landscape, crafting an image of lavish eccentricity meshed with street-smart authenticity.
2 Chainz's discography reflects this evolution. In ColleGrove , the collaboration with Lil Wayne, their distinctive creative energies meld, resulting in an album that resonates with raw emotion and undeniable chemistry. Rap or Go to the League is steeped in introspection and social commentary, a leap from his earlier work, showcasing the depth beneath the flashy exterior. Pretty Girls Like Trap Music is an artful blend of style and substance, further establishing 2 Chainz's knack for merging visual aesthetics with potent lyricism.
Then there's Based on a T.R.U. Story , his official debut that marked his entry into the mainstream rap consciousness. This devil-may-care collection of tracks boldly showcased the 2 Chainz persona – flamboyant, quirky, and irresistibly catchy, standing out in the 2012 rap game.
So let's get into it. From his 2012 debut, Based on a T.R.U. Story , to his latest release, 2022's Dope Don't Sell Itself , we rank every 2 Chainz album, from worst to best.
Dope Don't Sell Itself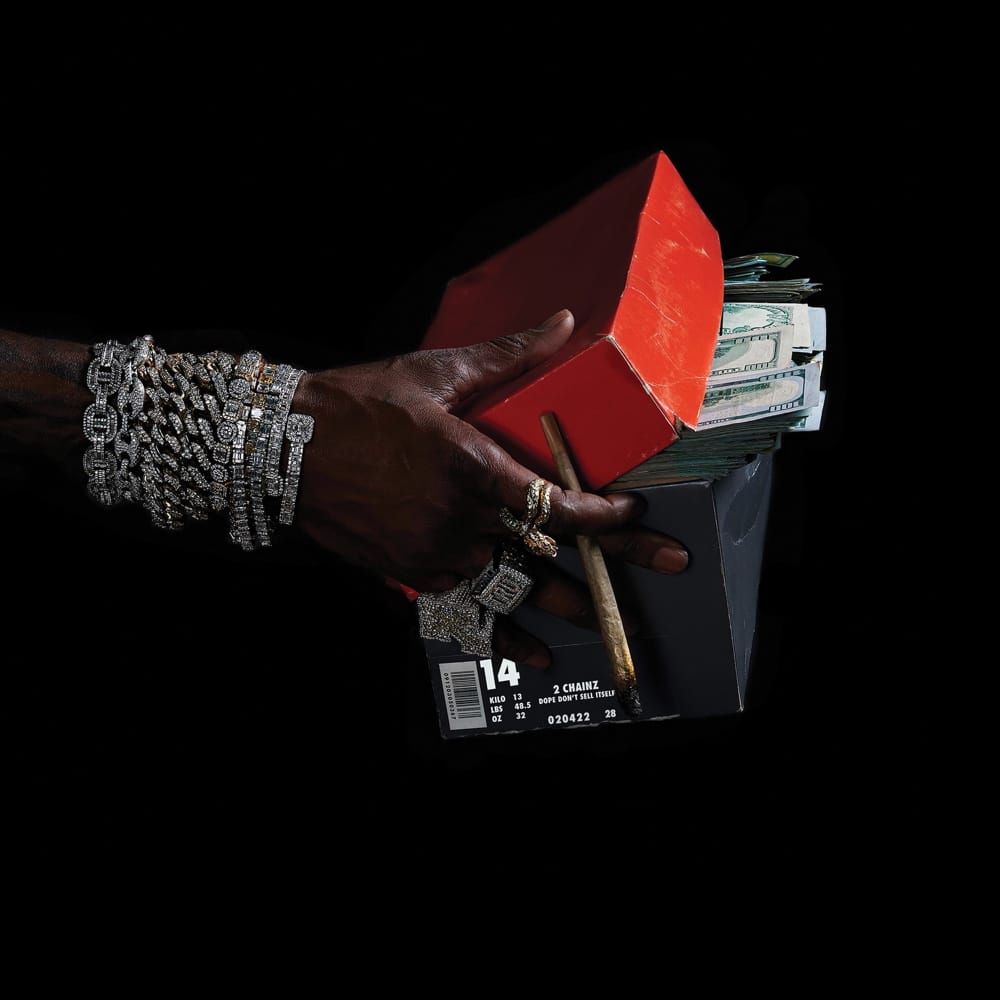 Released: February 4, 2022
Label: Def Jam
Singles: "Million Dollars Worth of Game", "Pop Music"
Features: Moneybagg Yo, BeatKing, Lil Baby, Roddy Ricch, 42 Dugg, YoungBoy Never Broke Again, Lil Durk, Sleepy Rose, Swae Lee, Stove God Cooks, Symba, Major Myjah, and Jacquees.
Dope Don't Sell Itself finds 2 Chainz caught in a crossroads of identity, attempting to recapture his peak while struggling with unremarkable lyrics and lackluster collaborations. Unfortunately, the album often falls flat, delivering studio riffs that lack soul. Nonetheless, there's a glimmer of old-school charm in "Neighbors Know My Name" and an impressive performance by 42 Dugg in "Million Dollars Worth Of Game." While this album may not restore his glory days, 2 Chainz's contributions to the rap game will always stand strong.
So Help Me God!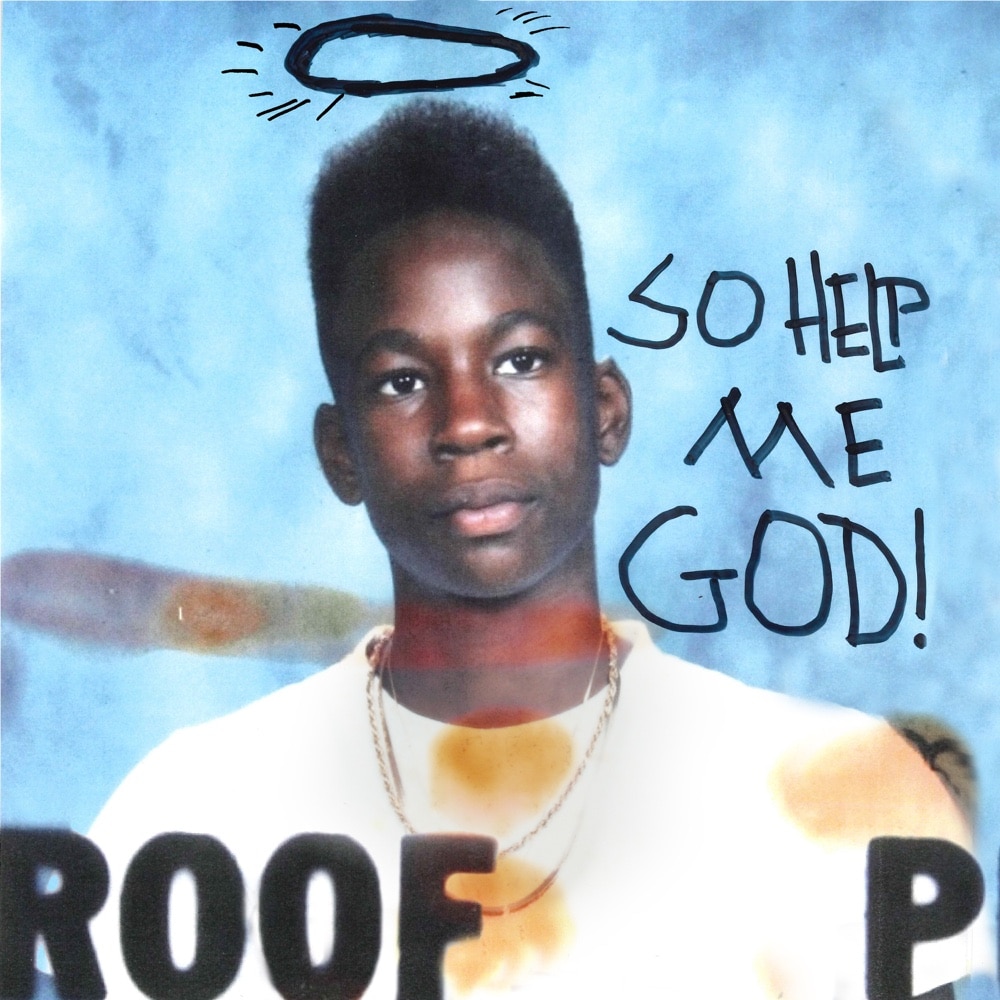 Released: November 13, 2020
Label: Def Jam
Singles: "Money Maker", "Quarantine Thick"
Features: Brent Faiyaz, Chief Keef, Kanye West, Kevin Gates, Lil Duval, Lil Uzi Vert, Lil Wayne, Latto, Rick Ross, Skooly, Ty Dolla Sign and YoungBoy Never Broke Again.
Don't be fooled by the bombastic exterior; 2 Chainz's So Help Me God! is an album that thrives on introspection. Resonating like a "time capsule of quarantine," it veers away from direct references to the pandemic, instead showcasing a seasoned artist in a reflective state. While the album has its fair share of less engaging tracks, it redeems itself with gems like "Save Me" and "Money Maker." It's a smooth ride featuring collaborations with Kanye West and showcasing a trapper's hat-trick with "Ziploc", "Free Lighter", and "Toni". In the album's final stretch, we see 2 Chainz at his best – mature, thoughtful, and profoundly honest. By the time we reach the last track, "55 Times", it's clear that the Atlanta rapper has traded his flashy persona for wisdom and heartfelt experiences.
ColleGrove (with Lil Wayne)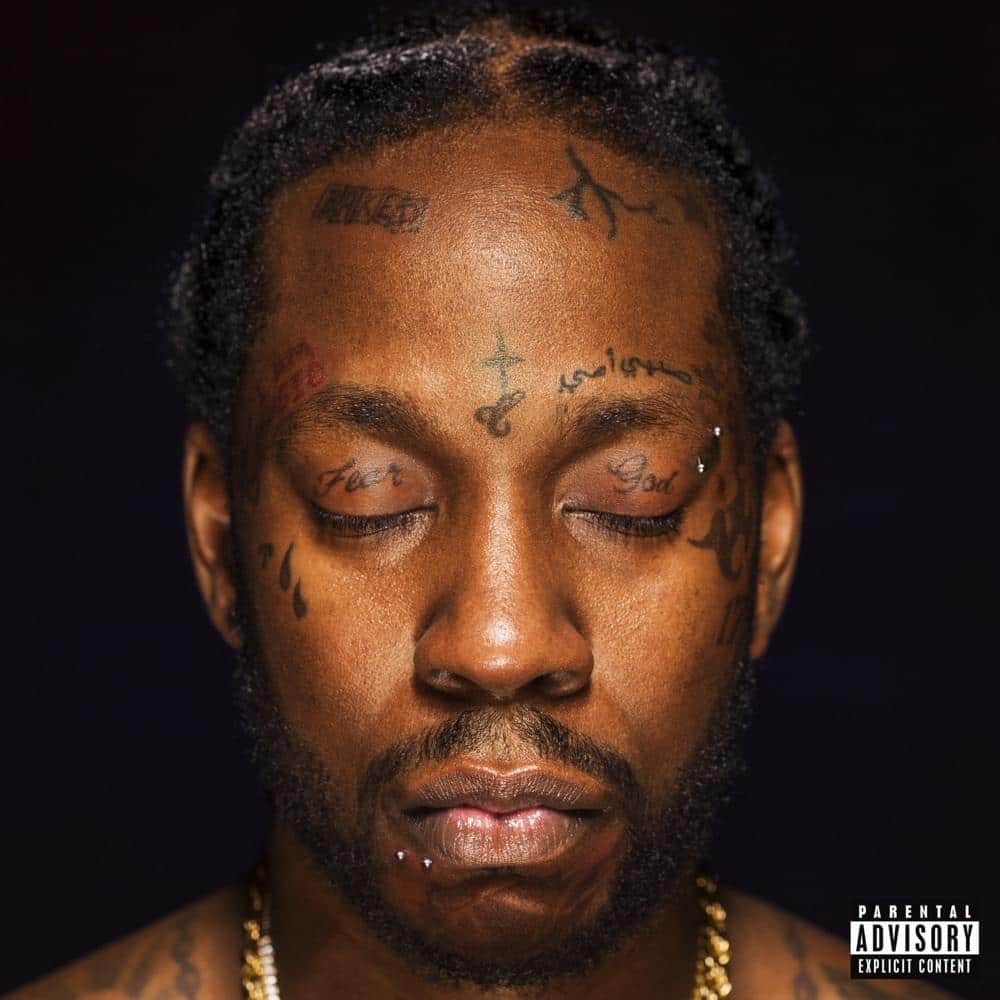 Released: March 4, 2016
Label: Def Jam
Singles: "Bounce", "Gotta Lotta", "MFN Right"
Features: N/A
Lil Wayne and 2 Chainz's long-awaited collaboration, ColleGrove , was met with immense anticipation. Despite the promise of a synergy between the two artists, the project felt skewed. Tity Boi dominated the album, while Lil Wayne played more of a cameo role (no doubt because of his business situation with Birdman at the time). Nevertheless, tracks like "Smell Like Money" and "Bounce" revealed moments of brilliance with well-executed verses and dynamic interplay. However, the album stumbles due to inconsistent production and a monotonous theme. The final tracks, particularly "What Happened" and "Section," inject a fresh vitality but it's too little, too late. ColleGrove may not have fulfilled the towering expectations, but it left us with some memorable moments and hopes for an improved sequel.
Rap or Go to the League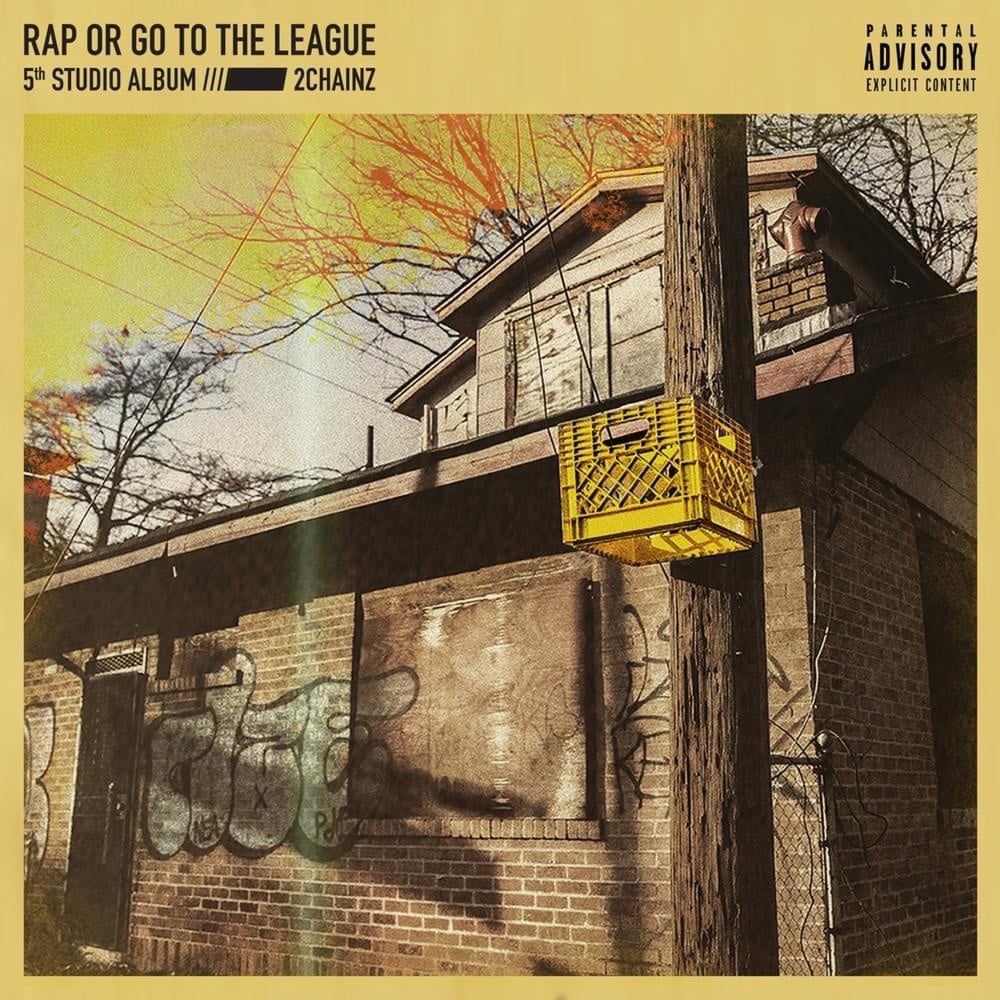 Released: March 1, 2019
Label: Def Jam
Singles: "Girl's Best Friend", "Rule the World"
Features: Young Thug, Travis Scott, Kendrick Lamar, Ariana Grande, Ty Dolla Sign, Lil Wayne, Kodak Black.
As a response to critics, 2 Chainz's Rap or Go to the League feels like a push towards redefining the artist's image. The album teems with lyrical revelations and unexpected glimpses into the man behind the moniker. The soulful rhythm of "Threat 2 Society" and the intimate confession of "Forgiven" reveal an artist exploring his past, while collaborations with Kendrick Lamar and Travis Scott bring a new edge to the album. Yet, the inconsistent sequencing of tracks and an unusual blend of musical styles render the album somewhat disjointed. It's a bumpy journey, but one that reinforces 2 Chainz's authenticity and sincere dedication to the rap game.
B.O.A.T.S. II: Me Time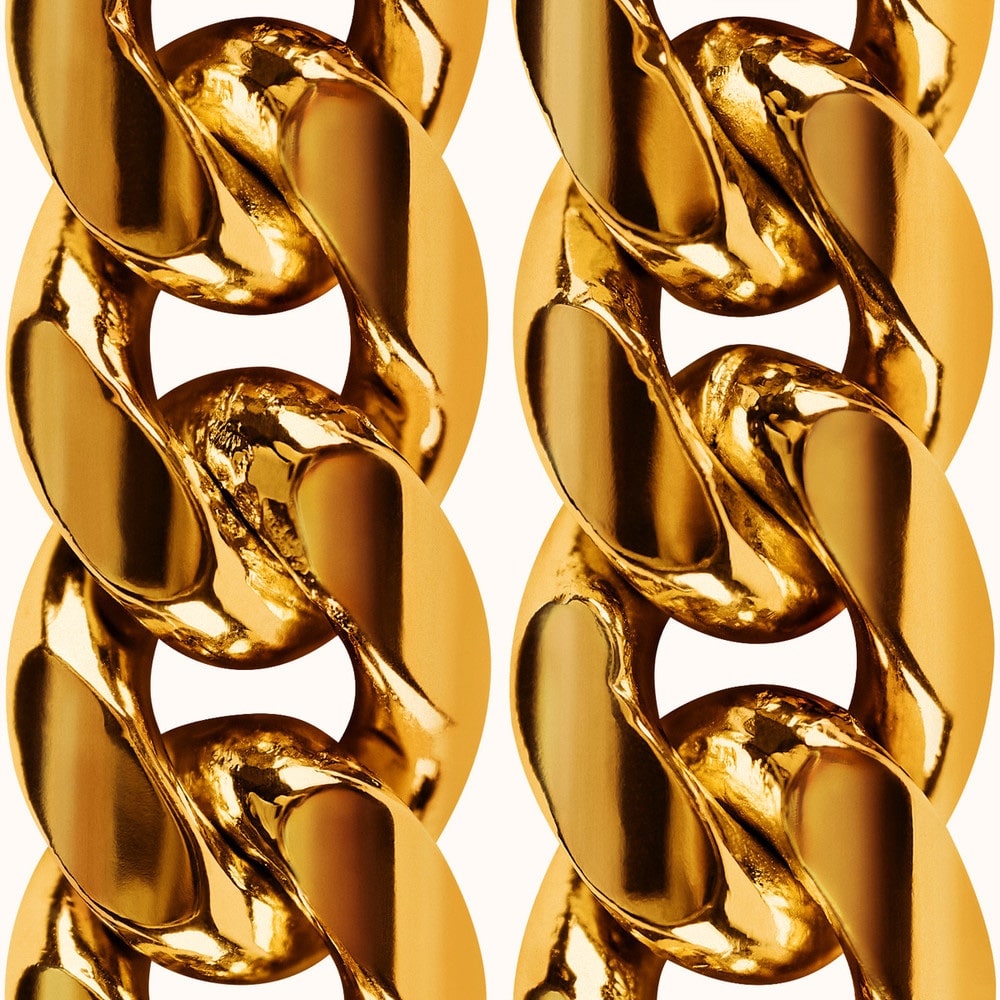 Released: September 10, 2013
Label: Def Jam
Singles: "Feds Watching", "Used 2"
Features: Pharrell Williams, Drake, Lil Wayne, Mase, Chrisette Michele, Pusha T, Fergie, Iamsu!, T-Pain, Dolla Boy, Rich Homie Quan, and Lloyd.
B.O.A.T.S. II: Me Time carries forward the victorious momentum of its predecessor, albeit without the heavy radio presence. Staying faithful to the 2 Chainz formula, it includes familiar bangers like "Fork" and "Used 2" while also experimenting with innovative collaborations in "I Do It." The Atlanta rapper's self-crafted lane is on full display, filled with lyrical eccentricities that are equally absurd and hilarious. And yet, this album also uncovers a more personal side, with introspective tracks such as "So We Can Live" and "Outroduction," proving Chainz can be both masterfully absurd and meaningfully reflective.
Based on a T.R.U. Story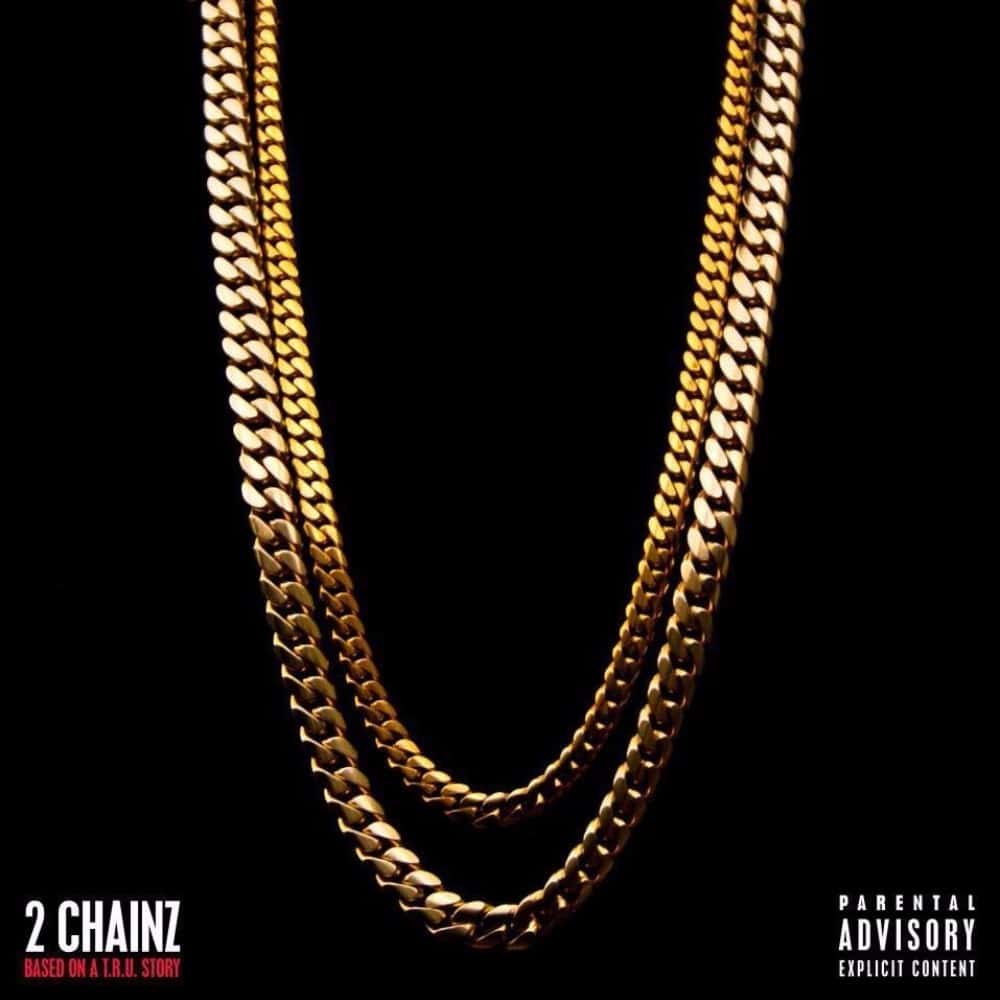 Released: August 14, 2012
Label: Def Jam
Singles: "No Lie", "Birthday Song", "I'm Different"
Features: Lil Wayne, Kanye West, Drake, Nicki Minaj, Dolla Boy, The-Dream, Mike Posner, The Weeknd and Chris Brown.
A benchmark for transitioning from mixtape success to commercial viability, Based on a T.R.U. Story is the perfect example of the Atlanta rapper's determination and grinding. This debut marks 2 Chainz's triumphant emergence from the shadows of Playaz Circle and his former moniker, Tity Boi. From the audacious opening track "Yuck!" to the Kanye-featured banger "Birthday Song," Chainz's penchant for punchline-laden verses is on full display. There's a generous spread of features, with industry heavyweights like Lil Wayne, Drake, and Nicki Minaj meeting him on his turf. Yet it's the moments of unexpected tenderness, as seen in "Stop Me Now," that truly demonstrate the album's depth. While it may not go down as a classic rap debut anytime soon, Based on a T.R.U. Story cemented 2 Chainz as a magnetic voice in the rap game.
Pretty Girls Like Trap Music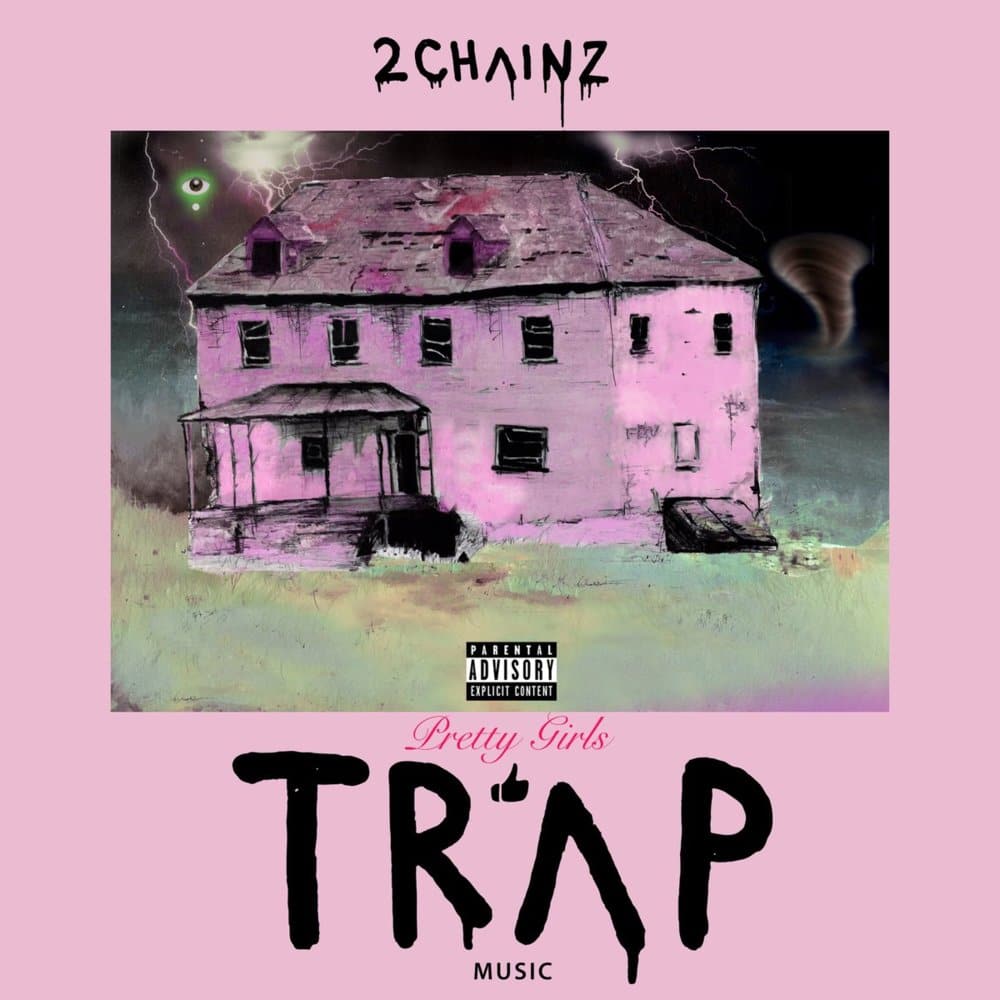 Released: June 16, 2017
Label: Def Jam
Singles: "Good Drank", "It's a Vibe", "4 AM"
Features: Gucci Mane, Quavo, Travis Scott, Nicki Minaj, Swae Lee, Drake, Ty Dolla Sign, Trey Songz, Jhené Aiko, Pharrell, and Monica.
Breaking a four-year hiatus from solo studio albums, 2 Chainz triumphs with Pretty Girls Like Trap Music . This album is a fascinating dive into his past, presenting him as a rapper unafraid to delve into personal history. With high-profile collaborations from the likes of Gucci Mane and Nicki Minaj, the Atlanta veteran affirms his place at the rap industry's round table. The album pulses with explosive energy, oscillating between ostentatious charm and introspective narratives. Tracks like "Good Drank" and "Blue Cheese" highlight his braggadocious style, while "Burglar Bars" reflects his transformative journey from the streets to hip-hop fame. Despite its heavy reliance on features, Pretty Girls Like Trap Music serves as a testament to 2 Chainz's ability to stand tall as an artist, making it his best album to date.