If there's one thing you can count on with 50 Cent, it's that he always brings the heat. The South Jamaica, Queens rapper kicked down the door to the rap game in 2003 with his debut album Get Rich or Die Tryin', and since then he's been a constant presence in the world of hip hop, whether or not he's actively rapping.
From his humble beginnings on the streets of Queens to his global superstardom, 50 Cent has cemented his place as one of the most successful rappers of all time. He's weathered controversies, rivalries, and legal troubles, but through it all, he's remained a mainstay in the culture, delivering gritty, uncompromising tracks that capture the essence of the streets, while retaining a touch of melodic charm that has won over fans around the world. Even when he's not putting out new music, the rapper-turned-mogul still manages to dominate news cycles whenever he drops a new interview. That's real influence.
From his legendary 2003 debut, Get Rich or Die Tryin', to his 2014 release, Animal Ambition, we rank every 50 Cent album, from worst to best.
T·O·S (Terminate on Sight) (with G-Unit)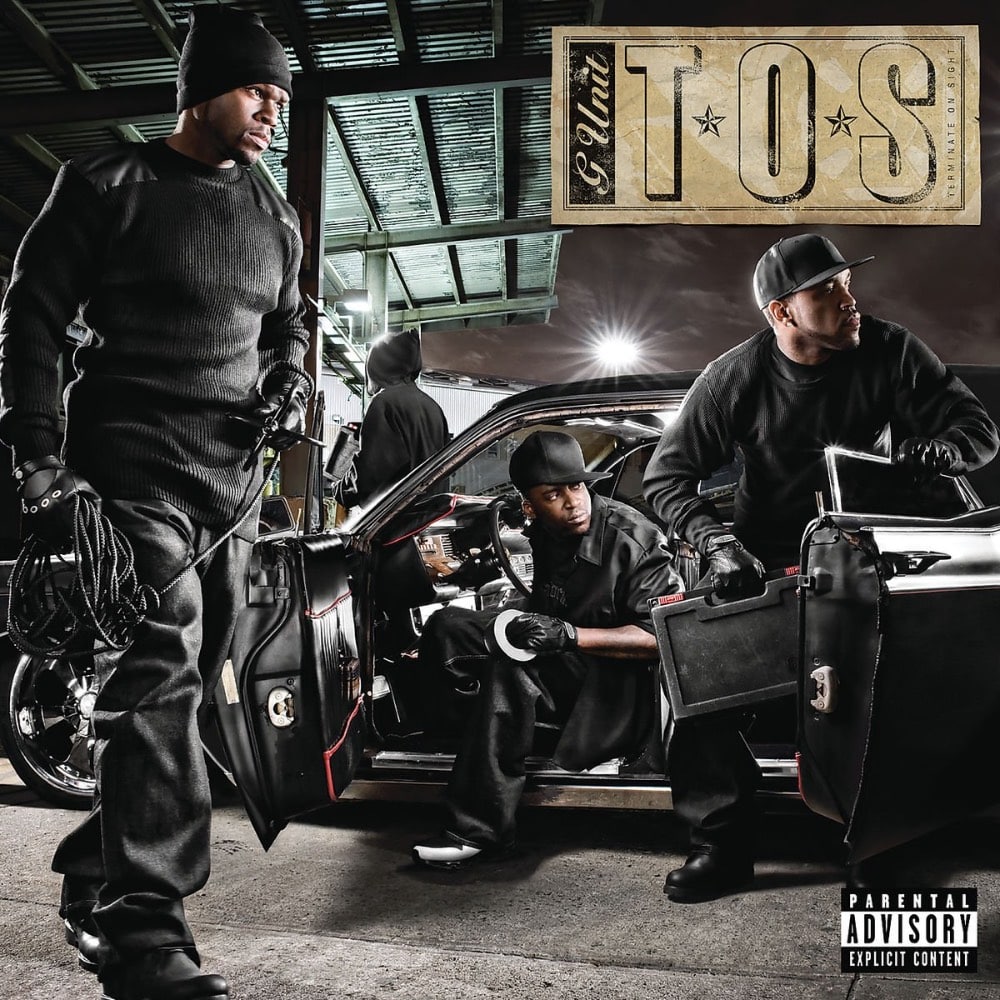 Released: July 1, 2008
Label: G-Unit, Interscope
Released on July 1, 2008, T·O·S (Terminate on Sight) hit the scene five years after G-Unit's groundbreaking debut, Beg for Mercy. T·O·S was G-Unit's gritty battle cry as well as their swan song, a last-ditch attempt to claw back their throne in the rap kingdom during a time when rappers like Kanye and Lil Wayne had it on lock. While they may not have been the invincible force they once were, this album still came out swinging, delivering that raw, unapologetic G-Unit attitude that hardcore fans had been craving for years. But even with tracks like "You So Tough" and "Piano Man" proved that G-Unit could still cook up gangsta anthems, the album could never quite recapture the magic of the early 2000s; the shifting group dynamic, with 50 Cent no longer the undisputed kingpin and each member branching out with solo ventures meant that their once-unified aesthetic was now diluted.
Before I Self Destruct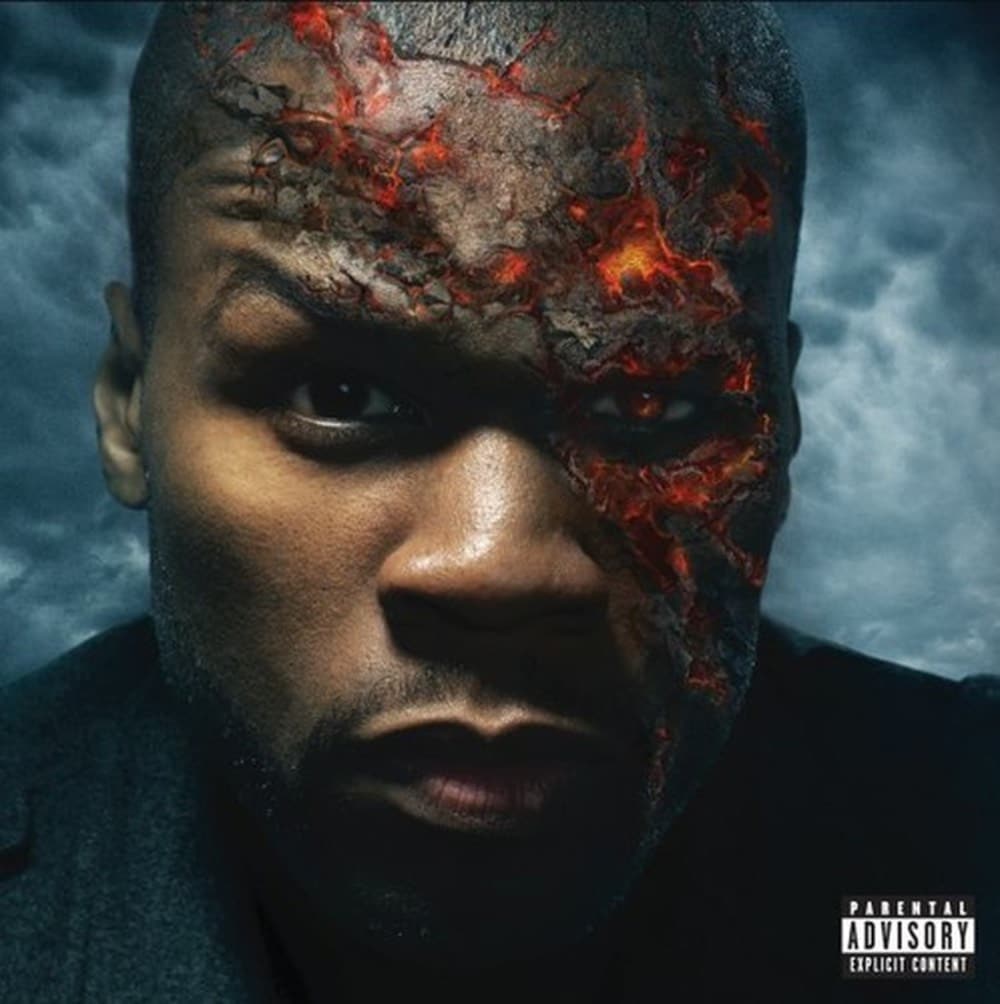 Released: November 9, 2009
Label: Shady, G-Unit, Aftermath, Interscope
Before I Self Destruct saw 50 Cent attempting to make a fierce comeback amidst a transforming hip hop landscape. With the rise of eclectic artists like Nicki Minaj and melody-driven rappers like Drake, the scene was moving away from the gangsta wave that had dominated most of the 2000s. Despite marking a decline in the Queens rapper's chart dominance, the album still made an impact with hit singles like the Ne-Yo featured "Baby By Me" featuring Ne-Yo as well as gritty street bangers like "Crime Wave" and "Stretch." Despite its flaws, the album showcased 50's improved rapping skills, with tracks like "Death To My Enemies" demonstrating his invigorated style. Songs like "Days Went By" offered glimpses into his troubled past, revealing new stories even when it seemed he had nothing left to tell. Before I Self Destruct may not have been the perfect course correction, but it proved that 50 could still deliver a punch in his music and he refused to go away quietly.
Animal Ambition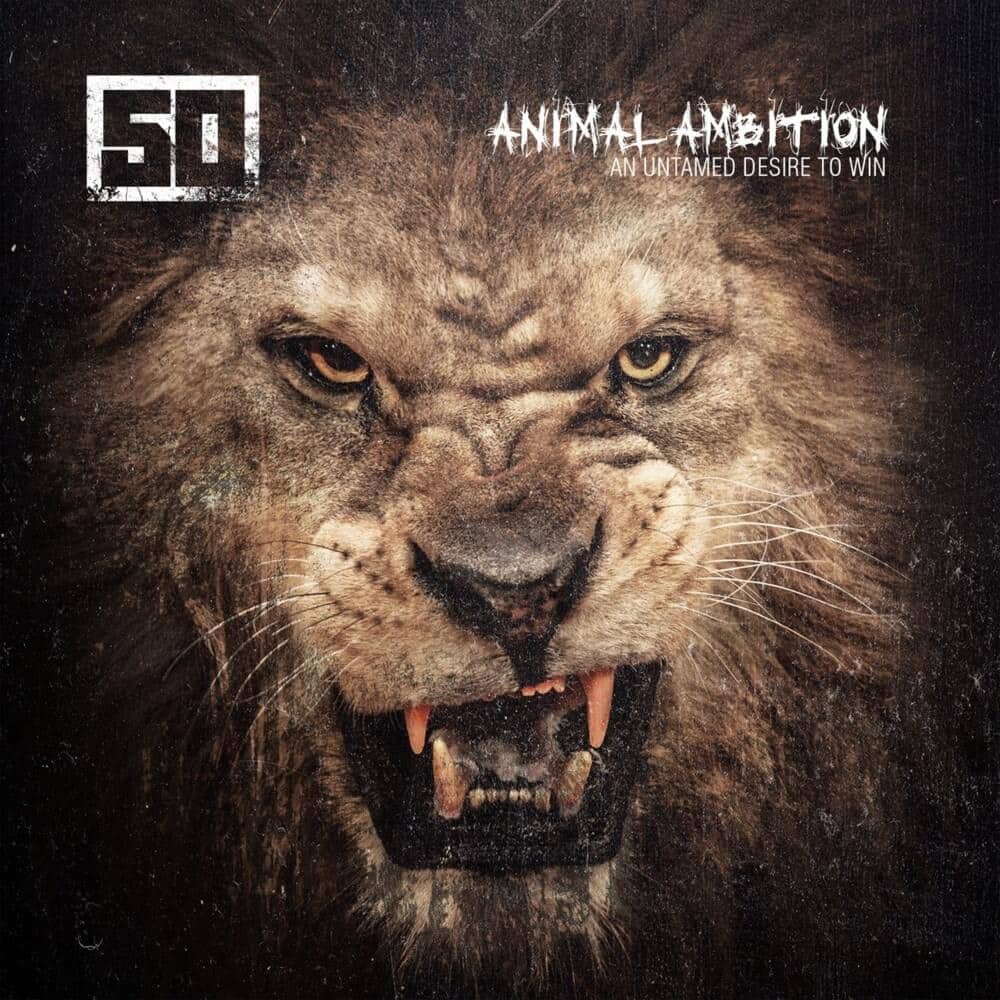 Released: June 3, 2014
Label: G-Unit, Caroline
Released in 2014, five years after his last studio album, Animal Ambition was 50 Cent's first independent drop – it was released via Caroline, a distributor of Capitol Music Group – and the low-key aesthetic of the project definitely shows. Often compared to a mixtape, 50's fifth album had some shining moments, showcasing a more streamlined approach without bloated filler tracks, cheesy love songs, or corny hooks. Overall the project was a tighter, more consistent effort that saw the Queens MC spitting aggressive raps over haunting beats. Unfortunately, the album's greatest sin was its forgettability. Singles like "Smoke" featuring Trey Songz felt like throwaways, while tracks such as "Winners Circle" sounded like old 50 Cent. The rapper showed glimpses of brilliance with songs like "Irregular Heartbeat," "Hold On," and "Pilot," but ultimately, 50 needed to adapt to the changing times to reignite his career, and he failed to do so.
Curtis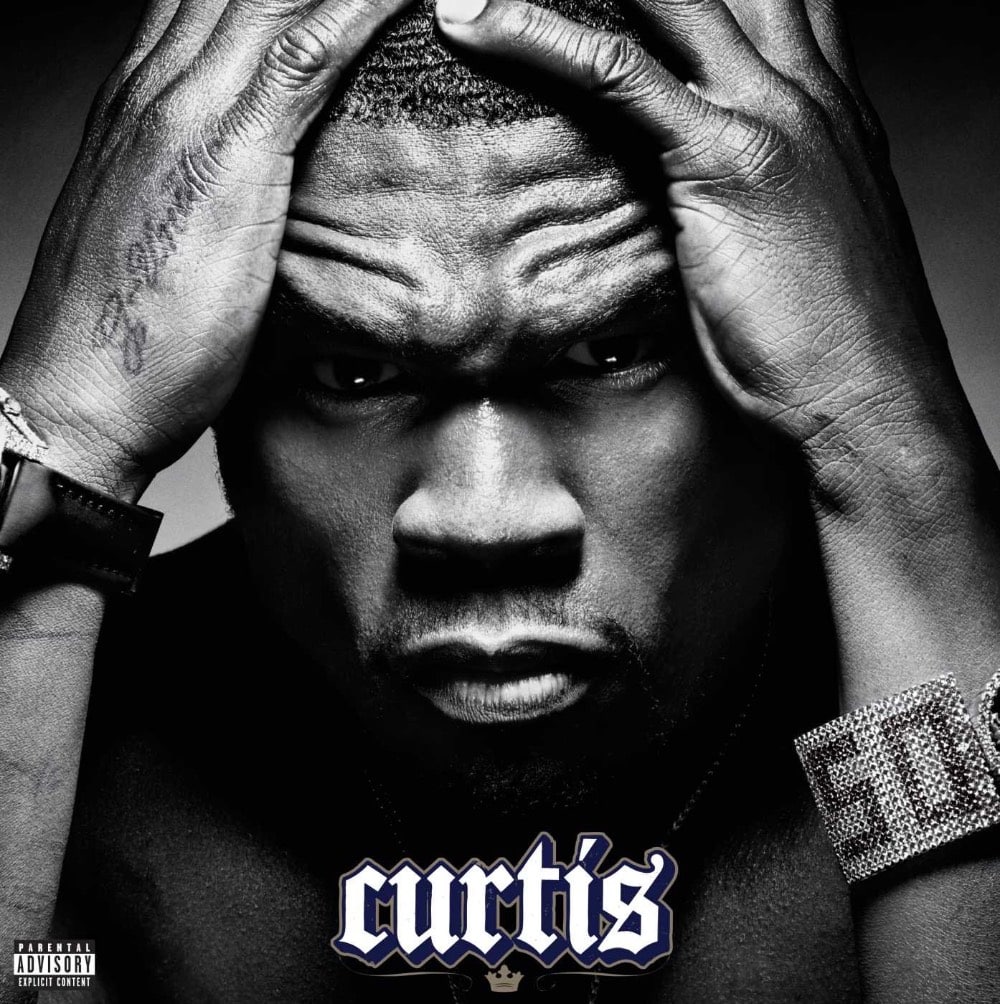 Released: September 11, 2007
Label: Shady, G-Unit, Aftermath, Interscope
What happens when two of the biggest names in hip hop drop albums on the same day? That was the scenario in 2007 when 50 Cent and Kanye West went head-to-head with their respective albums, Curtis and Graduation. While the rivalry between the two artists was undoubtedly entertaining, it was West who emerged as the victor, outselling 50 Cent by a significant margin. Many attributed this to the fact that Graduation showcased West's evolution as an artist, while Curtis felt like a rehash of 50 Cent's previous work. Despite featuring collaborations with industry heavyweights like Justin Timberlake and Mary J. Blige, Curtis lacked the cohesion and vision that made 50 Cent's earlier albums so great. While it had its moments ("I Get Money" is a GOAT-level motivational anthem), Curtis ultimately represents a missed opportunity for 50 Cent to push himself creatively and sees the rapper retreading tired, old grounds.
Beg for Mercy (with G-Unit)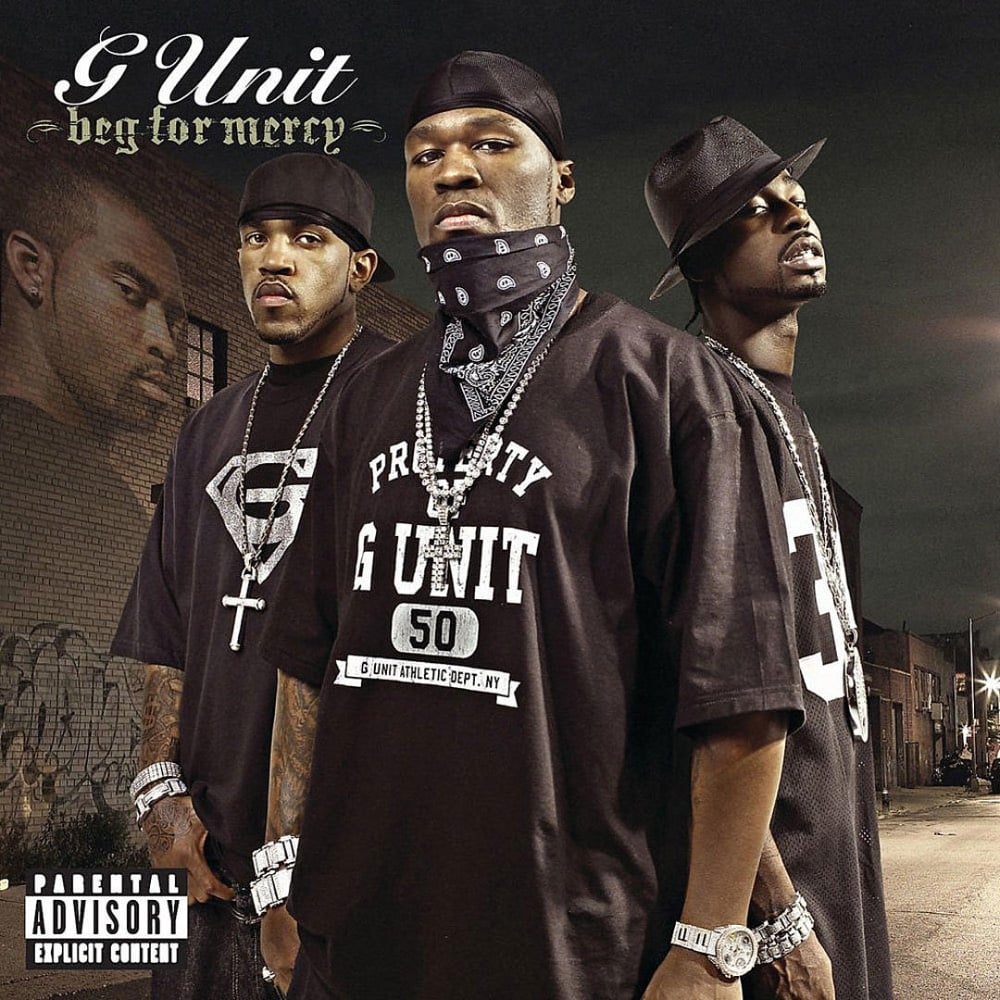 Released: November 14, 2003
Label: G-Unit, Interscope
Beg for Mercy marked the debut studio album for G-Unit, and it's hard to discuss it without taking into account the immense hype and fanfare surrounding the release. It was a much-anticipated event, especially after the group's extensive touring and numerous mixtapes. The album's release date was moved up, ensuring G-Unit would go head to head with Jay-Z's The Black Album. While some might say the album didn't quite live up to its initial hype, it's still an exciting listen. G-Unit's brash, confident swagger is on full display, and 50 Cent's trademark singsong hooks feature prominently throughout the 18 tracks. The album sticks to the G-Unit script of guns, drugs, women, haters, and wealth, but there are some standouts, including "Poppin' Them Thangs," "Stunt 101," and "Wanna Get to Know You." While Beg for Mercy doesn't quite match the standard set by Get Rich or Die Tryin', it is still an incredibly satisfying album that has gone down as one of the legendary gangsta rap releases of the time.
The Massacre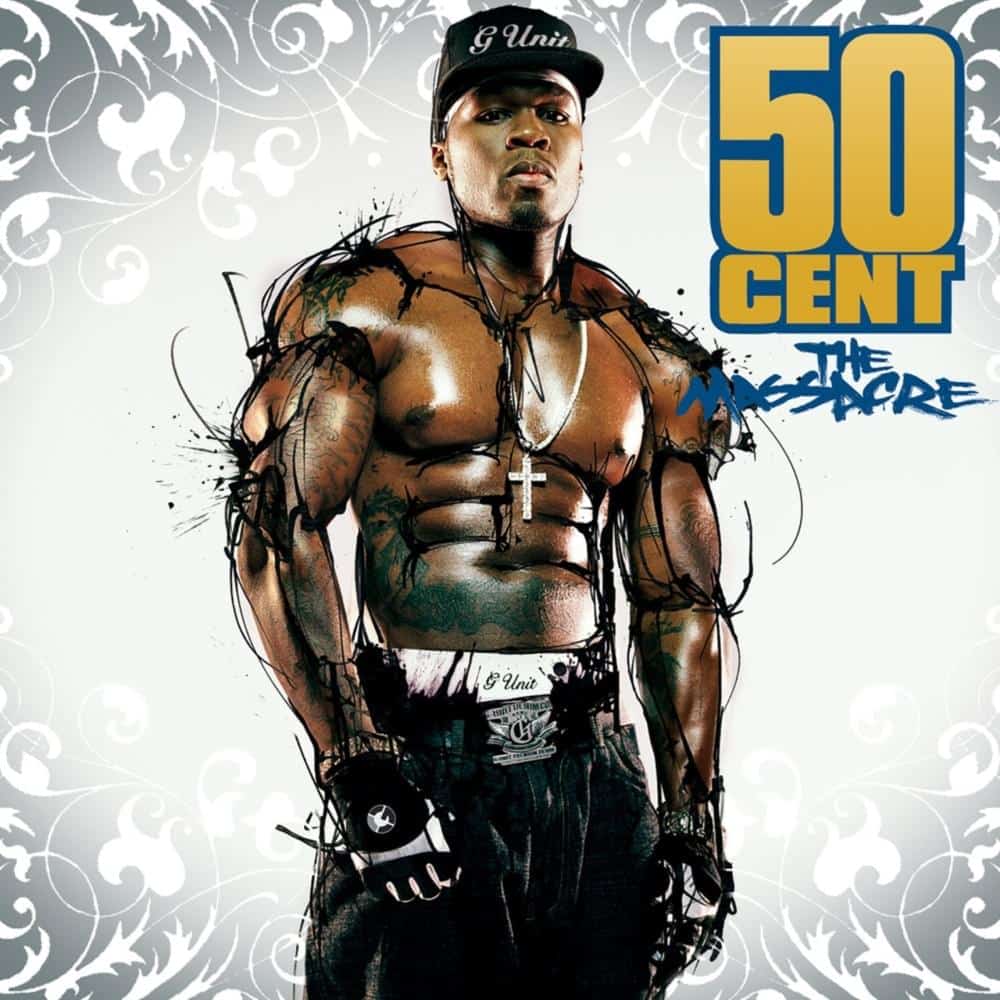 Released: March 3, 2005
Label: Shady, G-Unit, Aftermath, Interscope
50 Cent's second studio album, The Massacre, arrived at a crucial moment in the rapper's career. After the massive success of his debut album, Get Rich or Die Tryin', fans and industry insiders alike were eager to see if 50 Cent could deliver again. And deliver he did, with an album that further cemented his keen ability to make hit records blended with gritty street tales. With production from heavyweights like Scott Storch, Dr. Dre, and Cool & Dre, The Massacre was destined for success, debuting at number one on the Billboard 200 and selling over 1 million copies in its first four days. But The Massacre was more than just a collection of catchy singles. It showcased 50 Cent's growth as an artist, with songs like "A Baltimore Love Thing," "Ski-Mask Way," and "God Gave Me Style" offering more depth and introspection than his earlier work. And of course, there were plenty of disses to go around, with tracks like "Piggy Bank" taking shots at the likes of Ja Rule and Fat Joe.
Get Rich or Die Tryin'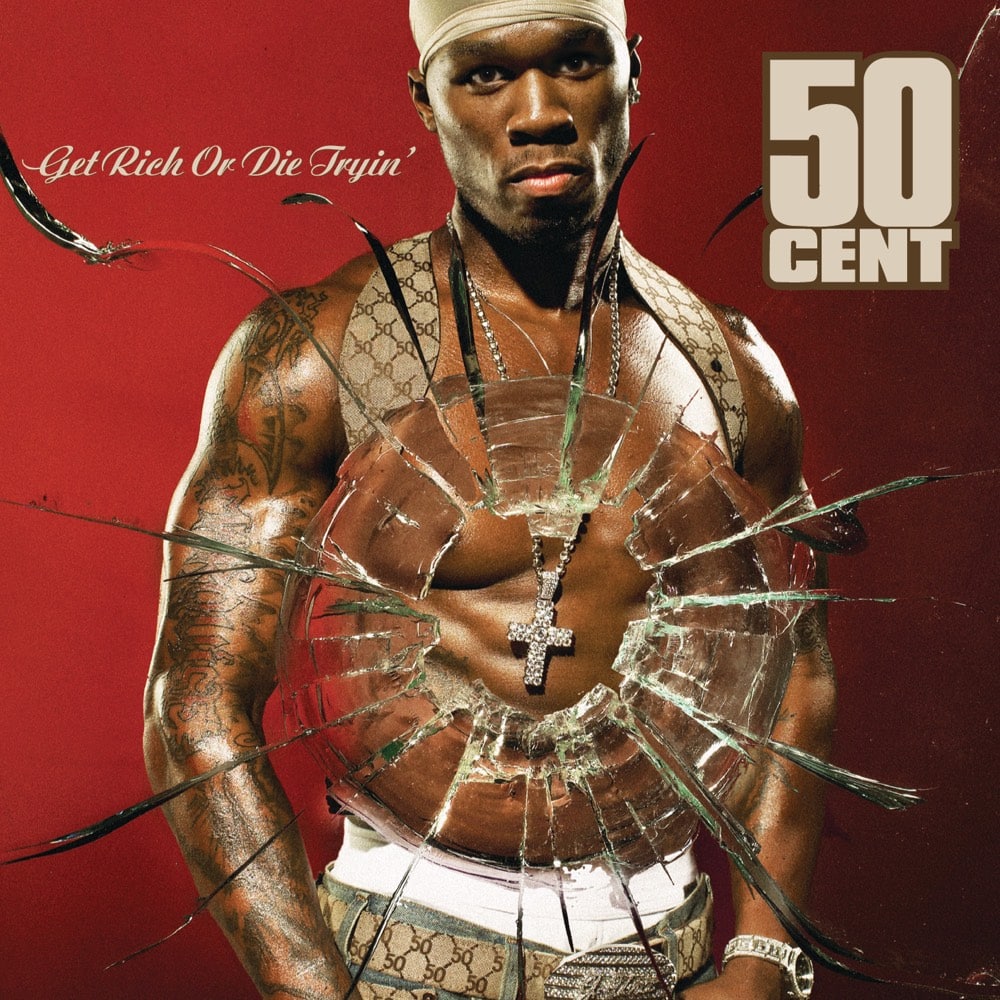 Released: February 6, 2003
Label: Interscope, Shady, Aftermath, G-Unit
Get Rich Or Die Tryin' was a monumental debut album that not only solidified 50 Cent's place in hip-hop but also launched him to global superstardom. Released in 2003, the album had a plethora of heavyweight producers behind it, including the likes of Dr. Dre and Eminem, who also served as the executive producers. With a gritty and raw sound, the album perfectly encapsulated the harsh realities of life on the streets and showcased 50's unique brand of gangsta rap. Its lead single, "In da Club," became one of the biggest hip hop songs of all time, and the album's overall success was virtually unstoppable. Its massive sales and chart-topping success were only surpassed by the sheer impact it had on popular culture. The album cover, featuring a shirtless 50 Cent riddled with bullet holes, has since become one of the most iconic images in rap history. Get Rich Or Die Tryin' is a timeless masterpiece that remains as relevant and powerful today as it was almost two decades ago.