Hip hop has been a cultural force for over four decades, and its influence on music, fashion, and language is undeniable. And within the hip hop community, the borough of Queens, New York, holds a special place.
Home to some of the greatest and most influential rappers of all time, Queens has produced a diverse array of artists who have shaped the sound of hip hop and inspired generations of musicians. Whether they're hailing from Corona, South Jamaica, Queensbridge or other parts of the borough, there is no doubt that Queens rappers have left an indelible mark on the culture.
From the streetwise grit of Kool G Rap to the poetic excellence of Nasir Jones, here are the top 10 greatest Queens rappers of all time.
Related:
10. Cormega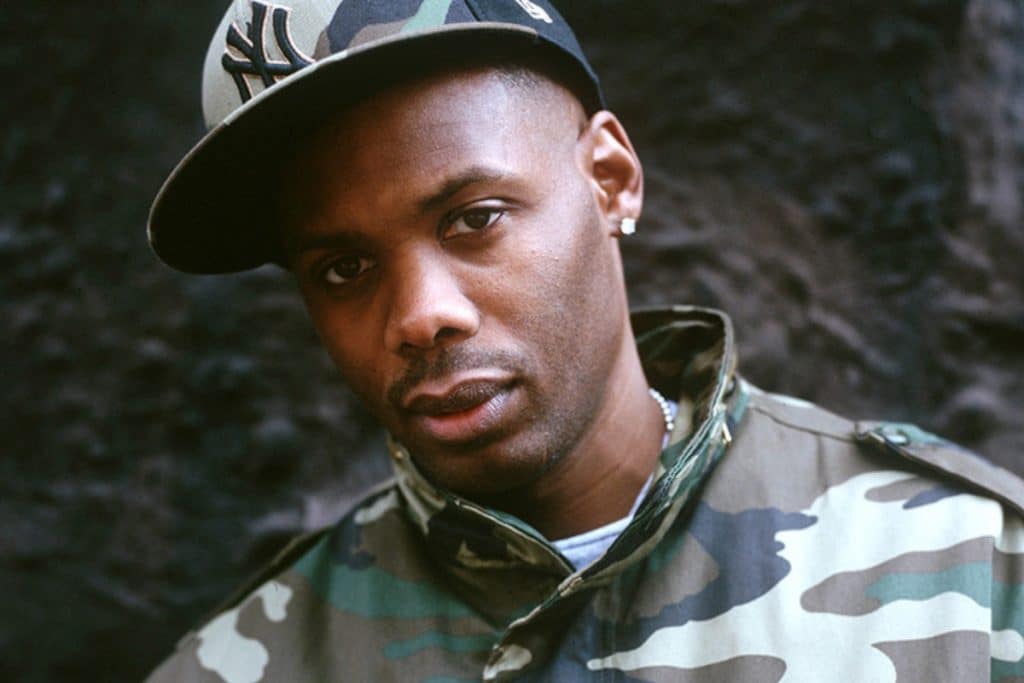 Discography: The Realness (2001), The True Meaning (2002), The Testament (2005), Born and Raised (2009), Mega Philosophy (2014), The Realness II (2022)
If you're a true hip-hop head, then you know Cormega is one of the most iconic MCs to emerge from Queens. With a career spanning two decades, this legendary name has amassed an impressive catalog of work that cements his status as a skilled wordsmith.
It all began when Nas name-dropped him on "One Love," sparking a buzz among fans eager for his debut. And when he finally dropped The Realness in 2001, after years of label purgatory, it was clear that Cormega was a lyrical force who was determined to do it his way. Mega's vivid street tales, backed by deep moral lessons and poignant truths, have captivated fans for years.
He may have started out as part of The Firm, but it's his solo work that showcases his dense rhymes and fierce delivery. And with his latest album, The Realness II, released to rave reviews in 2022, there's no denying that Cormega's legacy in the game is forever.
9. 50 Cent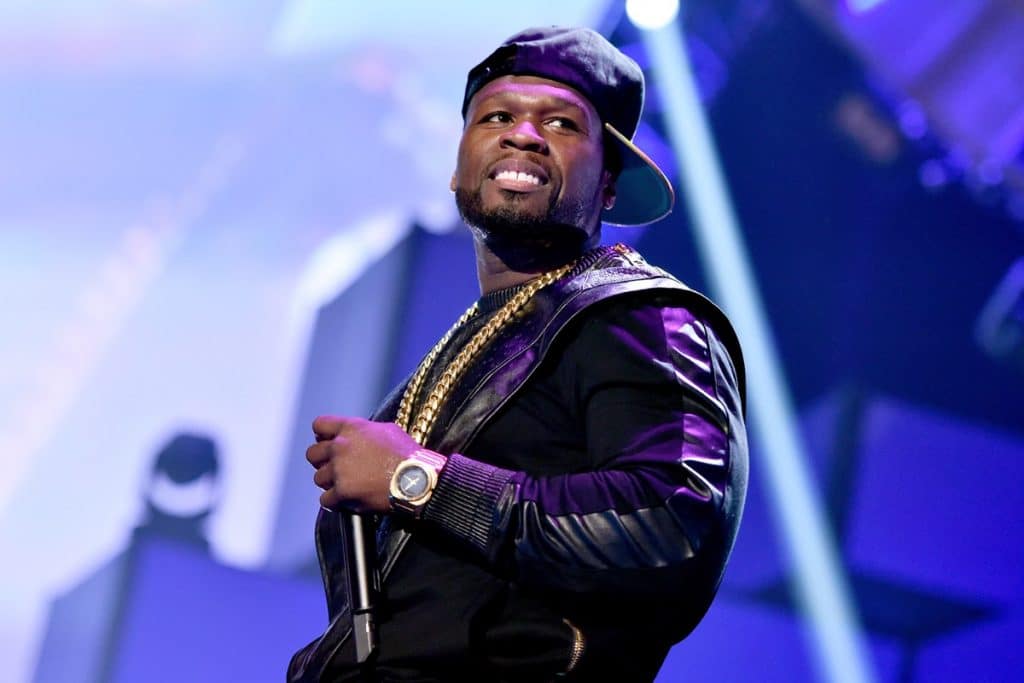 Discography: Get Rich or Die Tryin' (2003), The Massacre (2005), Curtis (2007), Before I Self Destruct (2009), Animal Ambition (2014)
50 Cent's impact on 2000s hip hop is nothing short of legendary. He brought a distinctive, laid-back delivery and unforgettable melodic hooks to the game, which helped to update the '90s street energy for a new audience. With the release of his debut album, Get Rich or Die Tryin', in 2003, 50 Cent proved he was a commercial monster. The album sold over 800,000 copies in under a week, and spawned iconic hits like "In Da Club" and "Many Men (Wish Death)."
But 50 didn't stop there. He led his G-Unit crew to taking over the rap industry, solidifying his position as one of the kings of New York. It wasn't until Kanye West's emergence that the game was pried out of 50's hands, but his impact on hip hop will always be felt. These days, he's more focused on taking over the entertainment industry, but his legacy in music is undeniable.
8. Nicki Minaj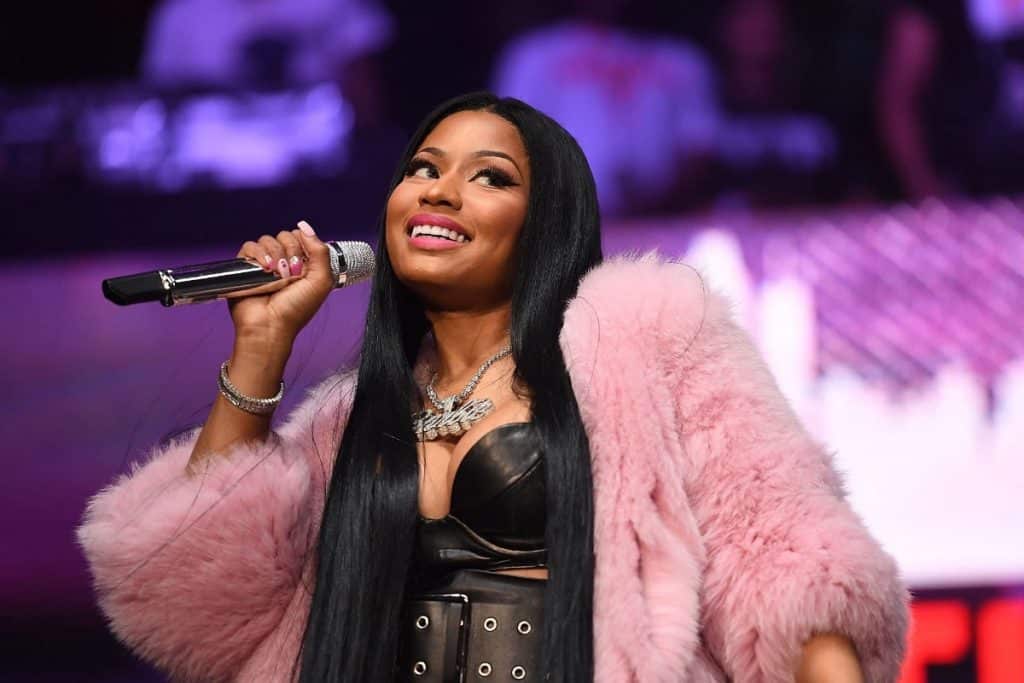 Discography: Pink Friday (2010), Pink Friday: Roman Reloaded (2012), The Pinkprint (2014), Queen (2018)
Nicki Minaj is undeniably one of the biggest and most influential female rappers of all time, and her accomplishments over the past decade have secured her a GOAT status in the game. Born in Trinidad and Tobago, but raised in South Jamaica, Queens, Nicki began grinding her way into the rap scene in the 2000s with mixtapes like Playtime Is Over and Sucka Free. However, it was her third tape, Beam Me Up Scotty, that really made waves.
With co-signs from Birdman and Lil Wayne, as well as a history-making guest verse on Kanye's "Monster," Nicki was well on her way to becoming the biggest thing in hip hop. And despite a few bumps in the road along the way, the self-proclaimed Queen of Rap has done exactly what she set out to do in the first place. From her bold fashion statements to her unapologetic lyrics, Nicki has cemented herself as a trailblazer in the game, paving the way for future generations of female rappers.
7. Run-D.M.C.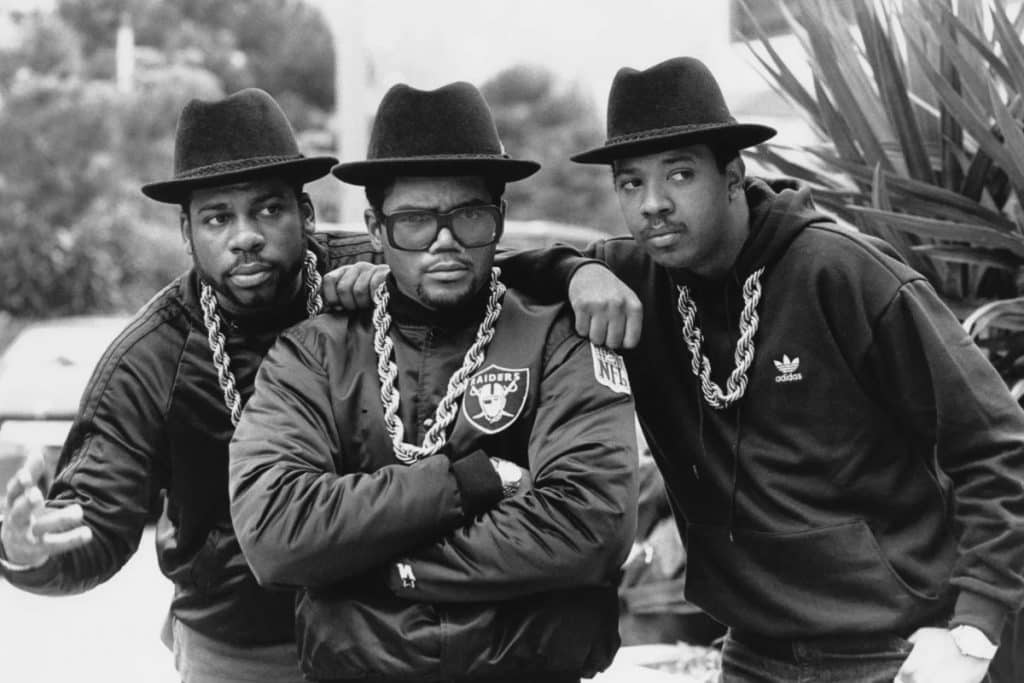 Discography: Run-D.M.C. (1984), King of Rock (1985), Raising Hell (1986), Tougher Than Leather (1988), Back from Hell (1990), Down with the King (1993), Crown Royal (2001)
Run-D.M.C. is arguably the most impactful rap act in hip hop history, and their contribution to driving the genre forward while it was still in its infancy cannot be overstated. With their debut single "It's Like That" backed by the scathing "Sucker M.C.'s," the Queens duo laid the foundation for a new era of hip hop where disco beats and sparkling outfits were out, and raw drum tracks and Adidas sneakers were in.
It didn't take long for Run-D.M.C. to rack up a number of milestone achievements that still resonate to this day. They were the first hip hop act to receive a gold record for their self-titled debut album, and their follow-up Raising Hell became the first hip hop album to go platinum. They were also the first rap act to appear on MTV, the cover of Rolling Stone, and the Live Aid stage, breaking down barriers and bringing the culture to a wider audience.
Additionally, they were the first rap act to be nominated for a Grammy Award, cementing their status as trailblazers in the game. With their classic hits, signature style, and undeniable influence on the genre, Run-D.M.C. will always be remembered as pioneers who helped to shape hip hop into what it is today.
6. Q-Tip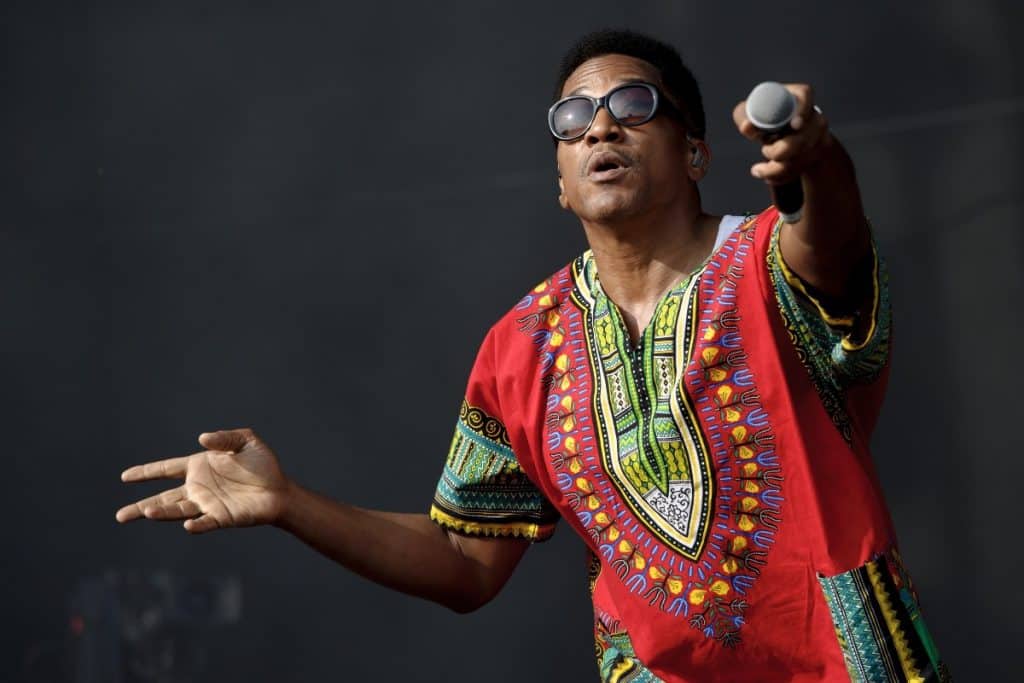 Discography: People's Instinctive Travels and the Paths of Rhythm (1990), The Low End Theory (1991), Midnight Marauders (1993), Beats, Rhymes and Life (1996), The Love Movement (1998), We Got It from Here… Thank You 4 Your Service (2016)
When it comes to hip hop artists who have transcended different eras, regions, and sounds, Q-Tip stands out as a true legend. He first rose to fame as the frontman for A Tribe Called Quest, widely regarded as one of the greatest rap groups of all time. The group released three classic albums in as many years, thanks in no small part to Q-Tip's talent and leadership.
However, Q-Tip's solo work is just as impressive, with his album The Renaissance considered one of the best of the 2000s. As an MC, Q-Tip is known for his philosophical and introspective lyrics, often incorporating socially conscious messages into his music. He is also renowned for his mellow and smooth flow, and his flexible rhyme schemes. With his unique approach to rapping and production, Q-Tip has secured his position as one of the greatest Queens rappers of all time.
5. Prodigy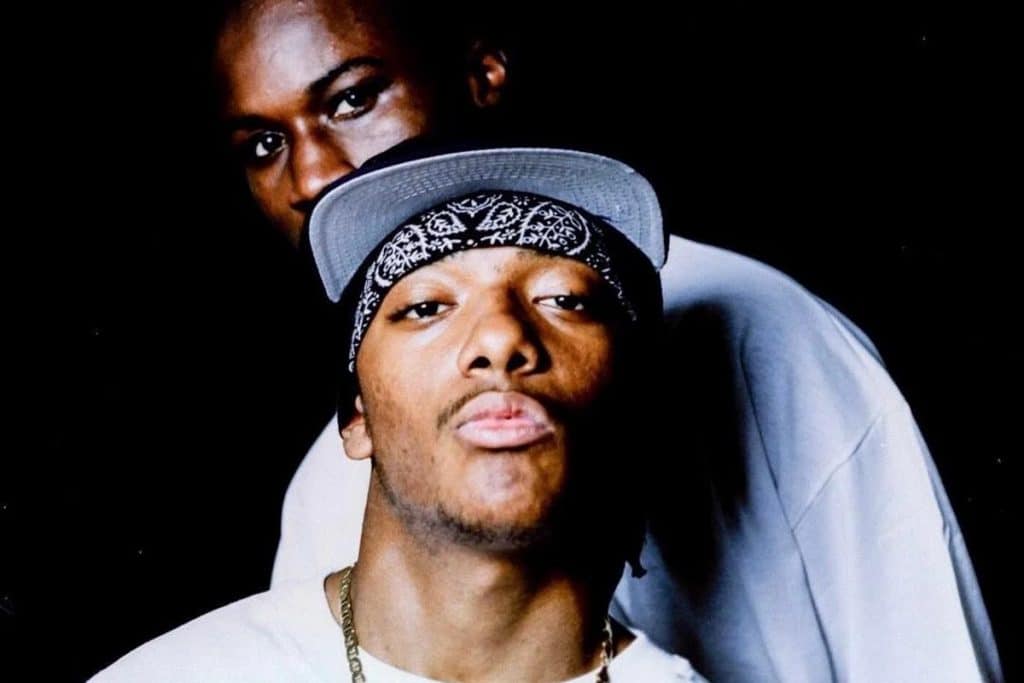 Discography: Juvenile Hell (1993), The Infamous (1995), Hell on Earth (1996), Murda Muzik (1999), H.N.I.C. (2000), Infamy (2001), Amerikaz Nightmare (2004), Blood Money (2006), H.N.I.C. Pt. 2 (2008), H.N.I.C. 3 (2012), The Bumpy Johnson Album(2012), The Infamous Mobb Deep (2014), Hegelian Dialectic (The Book of Revelation) (2017)
Prodigy, alongside Havoc, was a critical player in shaping the gritty and sinister sound of boom-bap during the 90s in New York. He was known for his precise writing and slow, methodical flow, which set him apart from other prominent rappers of the era. Although he may not have possessed the same explosive delivery as Biggie or the effortless lyricism of Nas, Prodigy had a unique style that captivated fans.
He had an unparalleled ability to craft each bar as a standalone work of art, delivered with his distinct, ice-cold voice. It's no surprise that Prodigy's voice is one of the most sampled in hip hop history, as it's truly one of a kind. With his contributions to the genre, Prodigy has secured his place in hip hop history as a trailblazer and legend.
4. Pharoahe Monch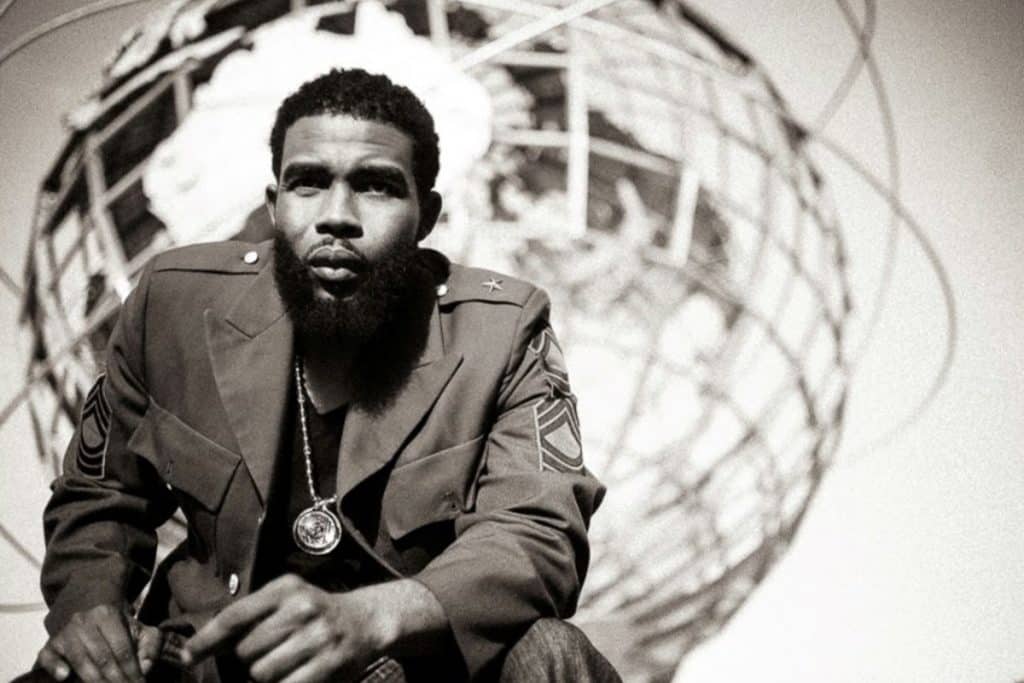 Discography: Organized Konfusion (1991), Stress: The Extinction Agenda (1994), The Equinox (1997), Internal Affairs (1999), Desire (2007), W.A.R. (We Are Renegades) (2011), PTSD: Post Traumatic Stress Disorder (2014), A Magnificent Day for an Exorcism (2021)
Pharoahe Monch is a true master of his craft, known for his dynamic flow, fast pace, and manic tone. This Queens rapper is one of the most versatile artists in hip hop, able to switch effortlessly between different musical styles. Whether he's working with the jazzy production of Organized Konfusion, the gritty beats of his solo material, or the explosive rock instrumentals in Th1rt3en, Pharoahe Monch always delivers the goods.
But what really sets him apart is his complex rapping technique, which has earned him recognition as one of the most skilled and pure lyricists of all time. His thought-provoking and conscious classics, combined with his unparalleled ability to challenge listeners' IQ, have cemented his status as a legend in the game.
It's no surprise that Kool Moe Dee placed Pharoahe Monch at number 26 on his list of the best MCs of all time, describing him as "an eloquent linguistics professor moonlighting as a rhyme serial killer terrorist, challenging the listeners' I.Q. while daring him or her to keep up."
3. Kool G Rap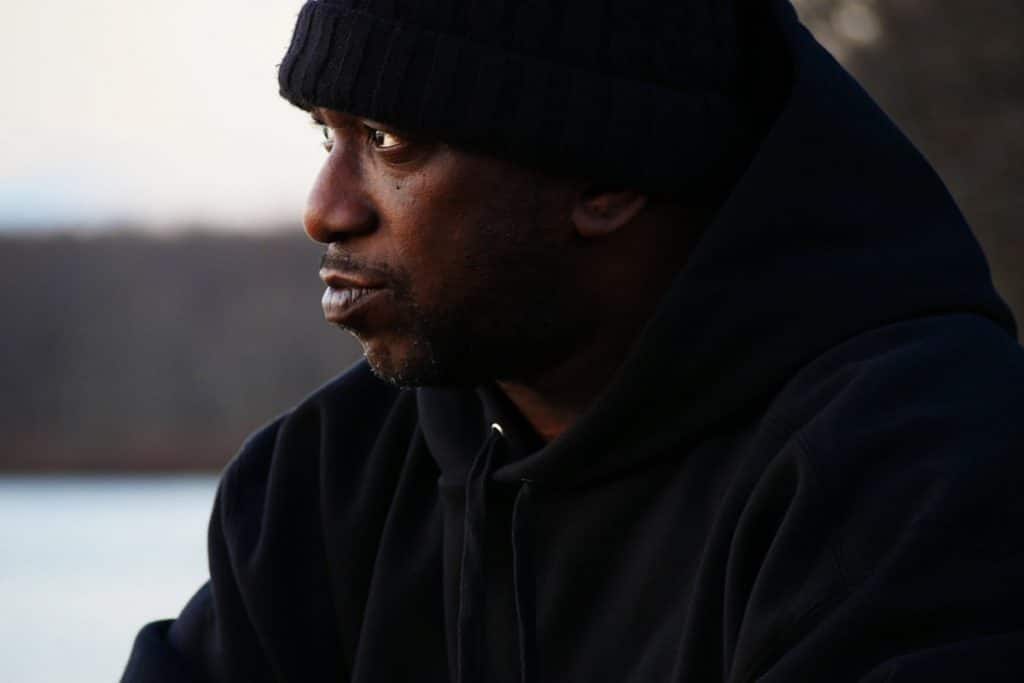 Discography: Road to the Riches (with DJ Polo) (1989), Wanted: Dead or Alive (with DJ Polo) (1990), Live and Let Die (with DJ Polo) (1992), 4,5,6 (1995), Roots of Evil(1998), The Giancana Story (2002), Click of Respect (with The 5 Family Click) (2003), Half a Klip (2008), Riches, Royalty, Respect (2011), Once Upon a Crime (with Necro as The Godfathers) (2013), Return of the Don (2017), Son of G Rap (with 38 Spesh) (2018)
Kool G Rap's influence on the rap game is as timeless and hard-hitting as the gritty streets he drew inspiration from. The Corona, Queens rapper helped shape the soundscape of New York City during the golden age of hip hop, inspiring an entire generation of street poets with his precise writing and rapid-fire flow. G Rap's technical skill is unmatched, and his multisyllabic rhyme schemes are poetry in motion.
Whether it's his debut album with DJ Polo, Road to the Riches, or his mafioso-themed masterpiece 4,5,6, G Rap's lyricism has never lost its relevance or intensity. He remains one of the greatest MCs of all time, and his influence can be heard in the rhymes of countless rap legends today, from Nas to Jay-Z, Eminem to Raekwon.
2. LL Cool J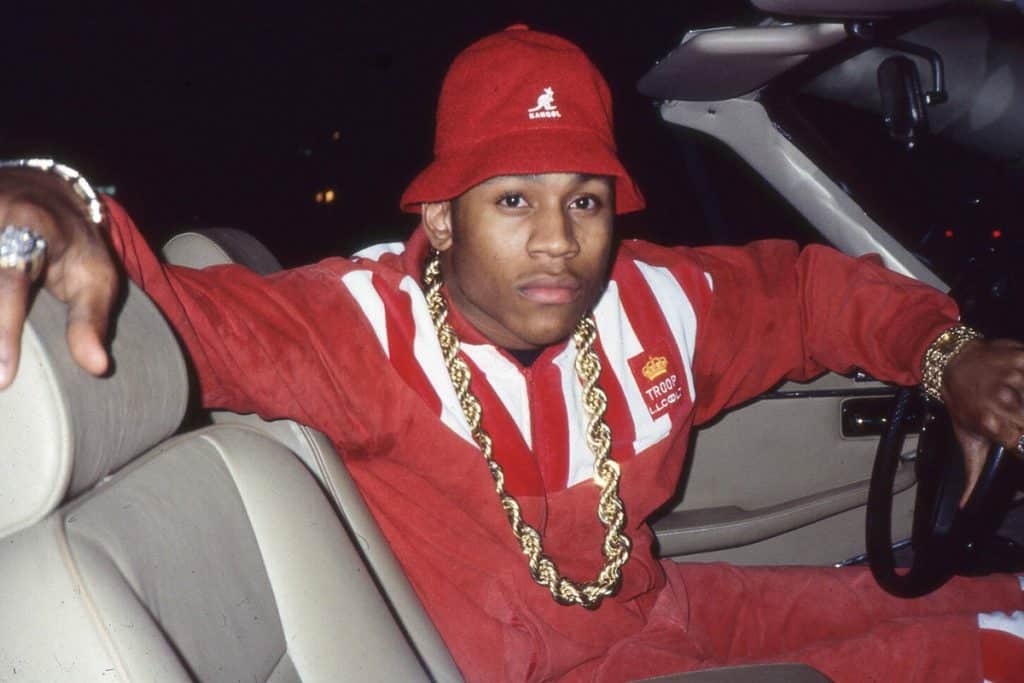 Discography: Radio (1985), Bigger and Deffer (1987), Walking with a Panther (1989), Mama Said Knock You Out (1990), 14 Shots to the Dome (1993), Mr. Smith (1995), Phenomenon (1997), G.O.A.T. (2000), 10 (2002), The DEFinition (2004), Todd Smith(2006), Exit 13 (2008), Authentic (2013)
LL Cool J's music has always had a little something for everyone. From gritty street anthems to smooth love ballads, his versatility as an MC allowed him to appeal to both the hardcore hip hop heads and the ladies. He was a master of both sides, with hits like "Mama Said Knock You Out" and "I Can't Live Without My Radio" showcasing his aggressive side, and songs like "Around the Way Girl" and "Doin' It" highlighting his smooth and sultry style. LL Cool J's music remains timeless, proving that he truly is one of the greatest rappers to come out of Queens.
1. Nas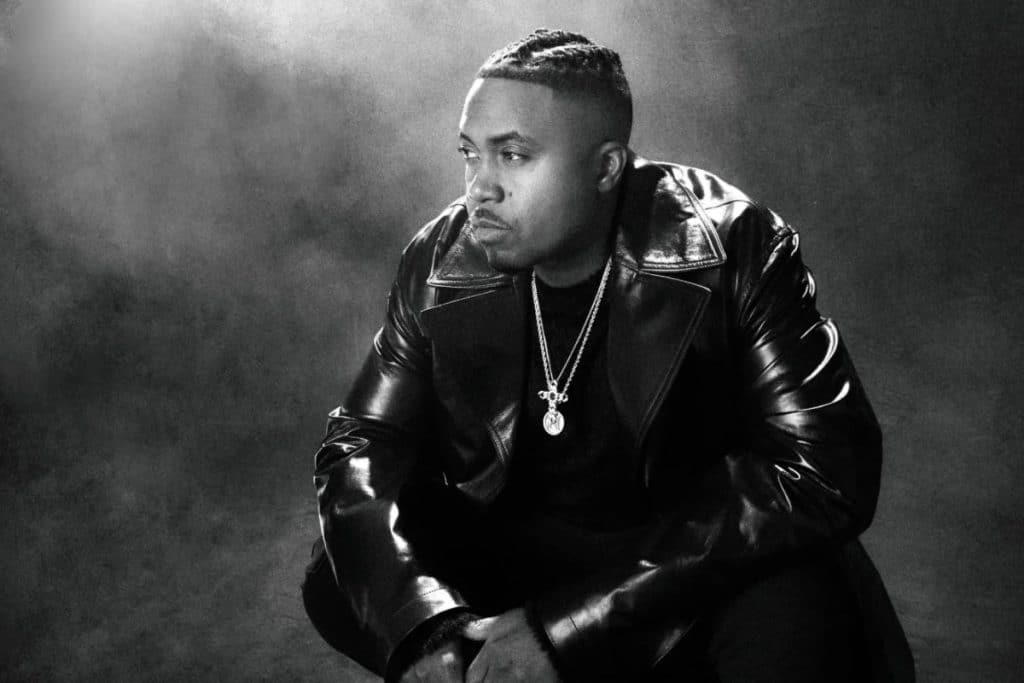 Discography: Illmatic (1994), It Was Written (1996), I Am… (1999), Nastradamus (1999), Stillmatic (2001), God's Son (2002), Street's Disciple (2004), Hip Hop Is Dead(2006), Untitled (2008), Life Is Good (2012), Nasir (2018), King's Disease (2020), King's Disease II (2021), Magic (2021), King's Disease III (2022)
When Nas burst onto the scene in the early '90s, he was immediately recognized as a prodigious talent. His debut album, "Illmatic," was a tour-de-force of lyricism and storytelling, and established him as one of the best rappers of his generation. But what sets Nas apart from his peers is his willingness to evolve and grow as an artist.
From his early work with DJ Premier and Pete Rock to his collaborations with producers like Kanye West and Hit-Boy, Nas has consistently pushed the boundaries of what is possible in hip hop. And with his latest album, King's Disease III, released nearly 30 years after Illmatic, being one of his best projects yet, it's clear that the Queensbridge rapper is showing no signs of slowing down. There isn't a question about it – Nas is the best Queens rapper to have ever lived.